Mark Bradford + Kerry James Marshall: 'Black Art' for American Art Flippers
Mark Bradford + Kerry James Marshall: 'Black Art' for American Art Flippers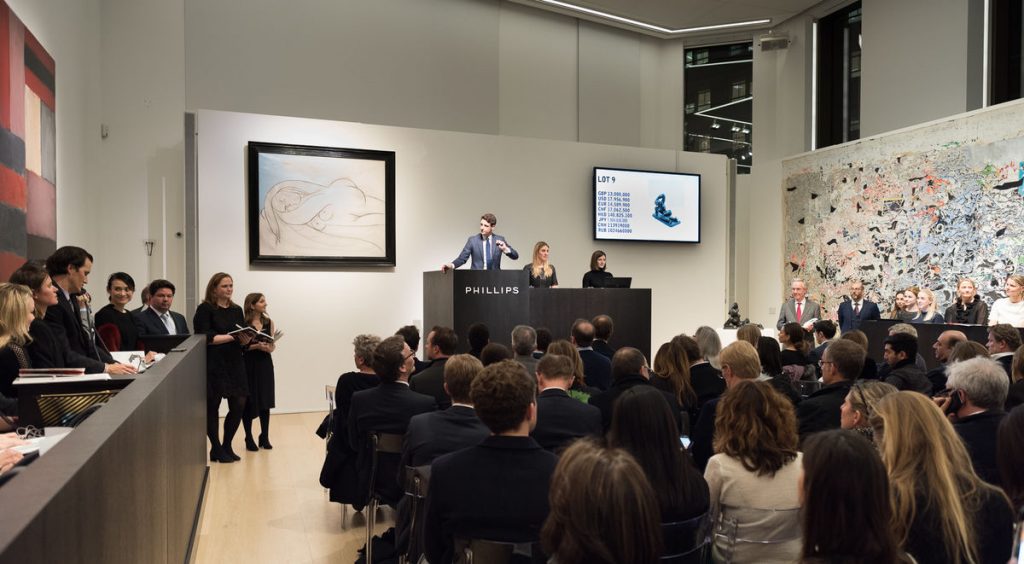 right wall: Mark Bradford "Helter Skelter I" @ Phillips, London, 2018/3/8
A fictional conversation between an art dealer and a collector
Time: January 2018
Location: Los Angeles, USA
Place of conversation: Wirtshaus "Art as Financial Investment"
Herr Wirt: I'm really fucked up, Eri. I need your help.
Herr Brot: Ian, well, I gave you already a nice piece of land for your gallery. Anyway, why did you fire Paul?
Wirt: Paul's & your involvements with the local museums, I know. Money problems, – plus my wife couldn't stand him anymore… sorry, let's get to our real problem: Mark Bradford's painting had been flipped just 2 years after the creation. That bastard Jay Jopling let it happen in 2014, the year when I took him away Mark. Shit hit the fan again, as in March, one painting I sold in Zürich 2014 pops up at Christie's, plus, Philipps auctions that huuuge one which belongs to tennis star John McEnroe.
My wife doesn't give me the millions to buy the paintings back. Can you help me out?
Brot: What? You already sold me 6 – 7 paintings of Mark! And btw, you influential Zürich guys didn't let win America, win Los Angeles, win Mark any prize at the Venice Biennale!
Wirt: I know, sorry. Eva, Maja and Beatrix said unisono: "Fuck the American art market."
Let's get back to McEnroe: Mark's coming sale will receive huuuge global publicity, a golden opportunity to get a new record for Mark!!
You and me have to protect Mark, right? He's our local artists's hero in L.A., crucial for the future of L.A.'s commercial real estate and art business.
Brot: Got it. I'll buy that painting through shill bidding to get Mark's record. Simultaneously I'll throw one of your minor Bradfords into the auction circus, probably at Christie's New York in May.
Wirt: Deal done, win win. Thx Eri. Btw, how are your Kusamas and Murakamis developing—?
Brot: Japanese, Asian tourists are pouring in en masse… commercial mission accomplished.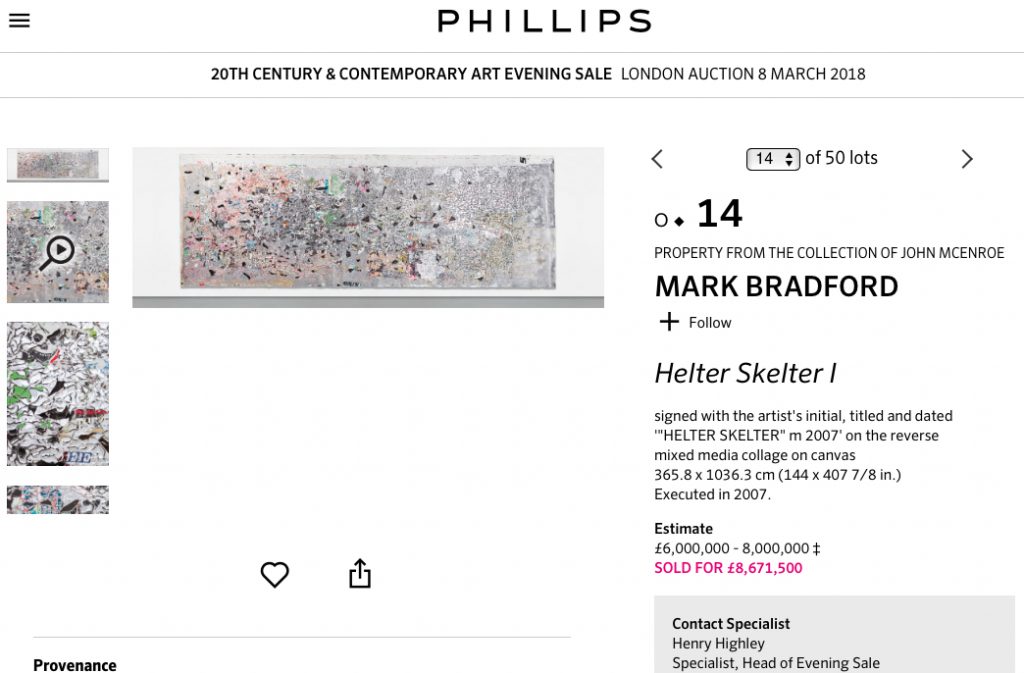 https://www.phillips.com/detail/MARK-BRADFORD/UK010118/14
https://news.artnet.com/market/john-mcenroe-selling-major-mark-bradford-phillips-1220693
https://usaartnews.com/auctions/eli-broads-museum-is-the-buyer-of-the-record-setting-12-million-mark-bradford-painting
https://www.phillips.com/detail/MARK-BRADFORD/UK010615/21
https://www.christies.com/lotfinder/Lot/mark-bradford-b-1961-bear-running-from-6128567-details.aspx
————————————
---
————————————
For artists, the frenetic secondary market sales can produce major anxiety, affecting both their primary market sales and reputation. This particular auction season, Mark Bradford and Kerry James Marshall works will be tested at all 3 major auction houses. Their representative galleries will fear the worst, as Phillips announced publicly, too much Bradford "material" had been offered for consignment. It shows that the interest in their work is, at least partly, speculative. Art Flippers in the U.S. see their chance to pocket a profit.
Attached are the screenshots from each auction house, as proof and document.
Further on, from Japan's art market perspective, one wonders why collector MAEZAWA Yusaku, several weeks ago, bought one painting of Bradford for the sum of around 4 Mio US$ at Hauser & Wirth, Hongkong.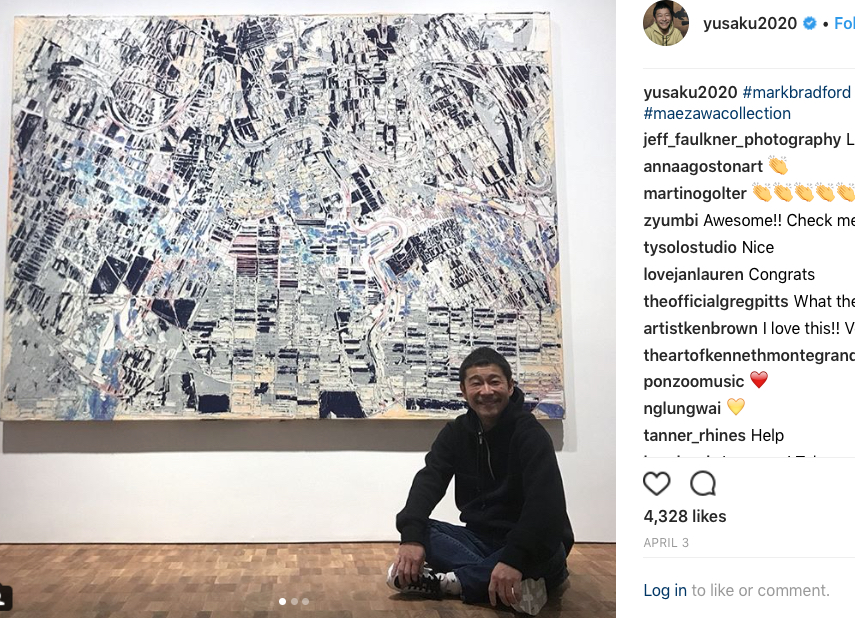 (instagram.com/p/BhFsbfUDjKN/?hl=en&taken-by=yusaku2020)
Following an overview regarding the "Black artists's" auction events in New York, starting after tomorrow at Sotheby's. See also my texts from April 9th and two days ago:
2018/5/12
"Black Artist" vs. "Yellow Artist" in the context of "Henry Taylor @ Blum & Poe Tokyo"
http://art-culture.world/articles/black-artist-vs-yellow-artist-in-the-context-of-henry-taylor-blum-poe-tokyo/
2018/4/9
スイスの「ハウザー&ワース」が香港に新スペースオープン:「マーク・ブラッドフォード個展」、東京にギャラリー進出も間近?
Hauser & Wirth opens with Mark Bradford in Hong Kong, next will be Tokyo?
http://art-culture.world/articles/hauser-wirth-opens-with-mark-bradford-in-hong-kong-next-will-be-tokyo/
Basel, 2018/5/14
Mario A
MARK BRADFORD:
Contemporary Art Evening Auction
2018/5/16 Sothebys New York LOT 1 Mark Bradford "Speak, Birdman" 2018, estimate 2-3 Mio US$
up-date: LOT SOLD. 6,776,200 USD
2018/5/16 Sothebys New York LOT 27 Mark Bradford "Visible Giant" 2014, est. 4 – 6 Mio US$
up-date: LOT SOLD. 4,631,100 USD
Post-War and Contemporary Art Evening Sale
2018/5/17 Christie's New York LOT 20B Mark Bradford "Boreas" 2007, est. 5 – 7 Mio US$
up-date: Price realized USD 7,625,000
20th Century &Contemporary Art Evening Sale
2018/5/17 Phillips New York LOT 11 Mark Bradford "Black Venus" 2005, est. 5 – 7 Mio US$
up-date: SOLD FOR $6,052,500
KERRY JAMES MARSHALL:
Contemporary Art Evening Auction
2018/5/16 Sothebys New York LOT 5A Kerry James Marshall "Past Times" 1997, estimate 8-12 Mio US$
up-date: LOT SOLD. 21,114,500 USD
Post-War and Contemporary Art Evening Sale
2018/5/17 Christie's New York LOT 54B Kerry James Marshall "You Must Suffer if You Want to be Beautiful" 1991, est. 2 – 3 Mio US$
up-date: Price realized USD 2,292,500
20th Century &Contemporary Art Evening Sale
2018/5/17 Phillips New York LOT 28 Kerry James Marshall "Untitled (Blanket Couple)" 2014, est.3.5 – 5.5 Mio US$
up-date: SOLD FOR $4,335,000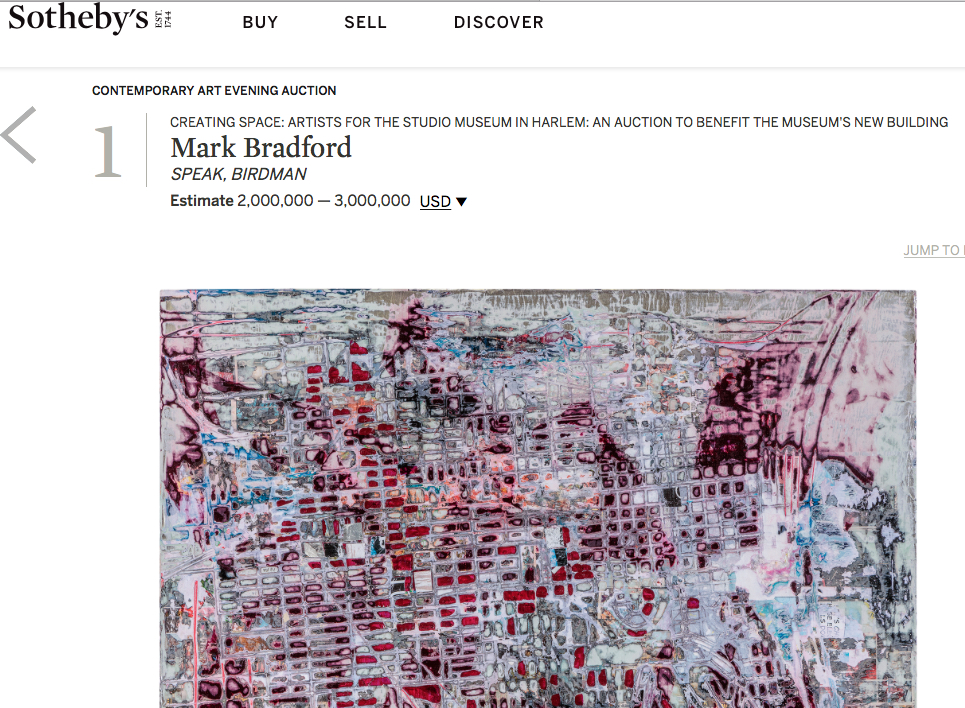 http://www.sothebys.com/en/auctions/ecatalogue/2018/contemporary-art-evening-auction-n09858/lot.1.html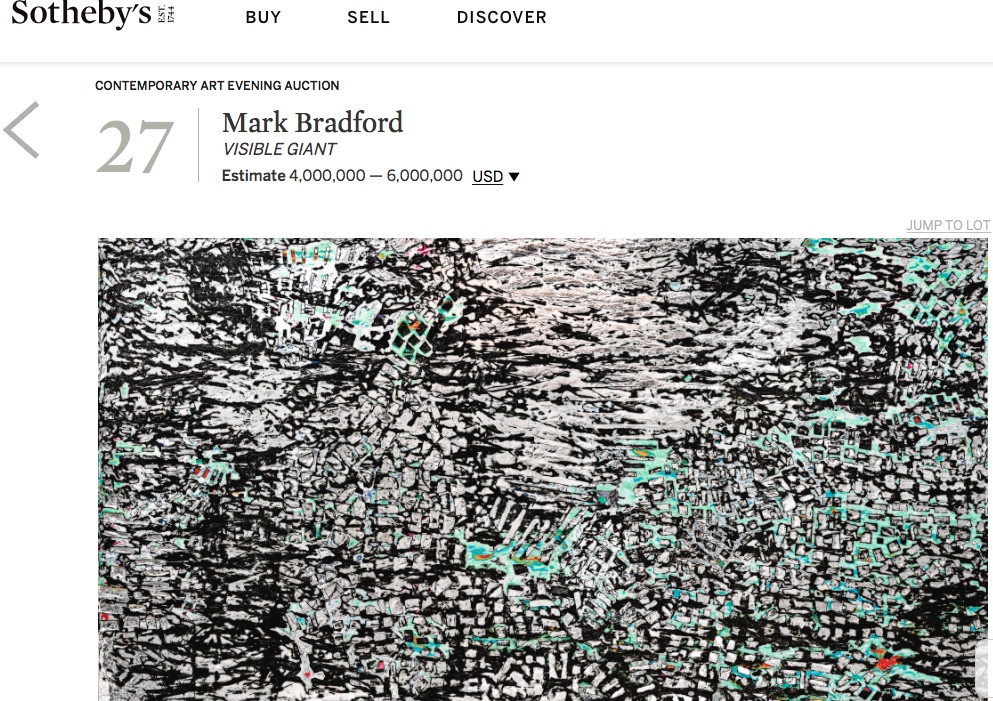 http://www.sothebys.com/en/auctions/ecatalogue/2018/contemporary-art-evening-auction-n09858/lot.27.html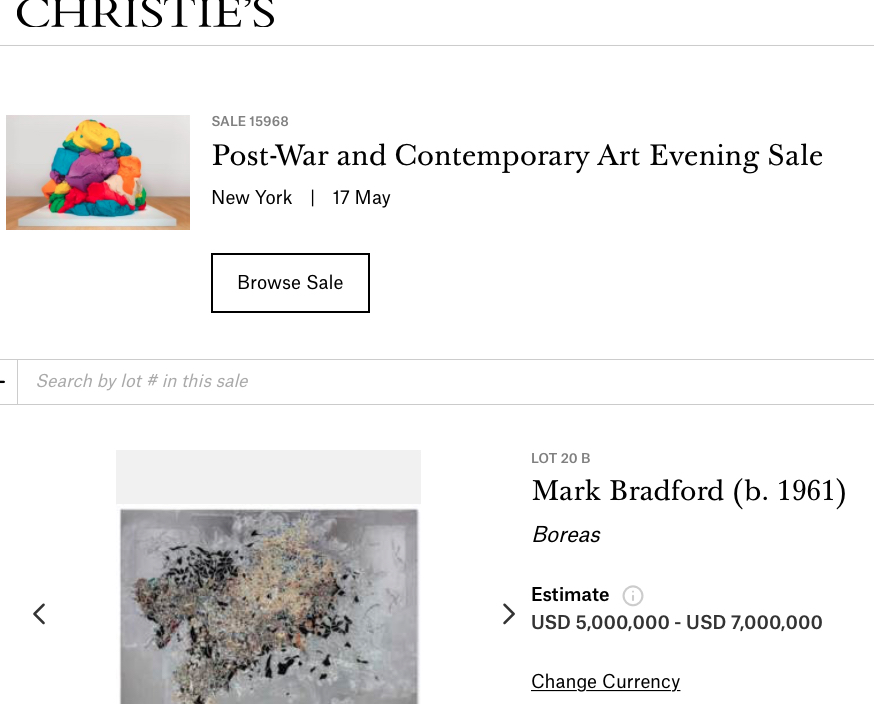 https://www.christies.com/LotFinder/lot_details.aspx?intObjectID=6141757
Provenance: Billionaire Eli Broad, owner of THE BROAD Museum Los Angeles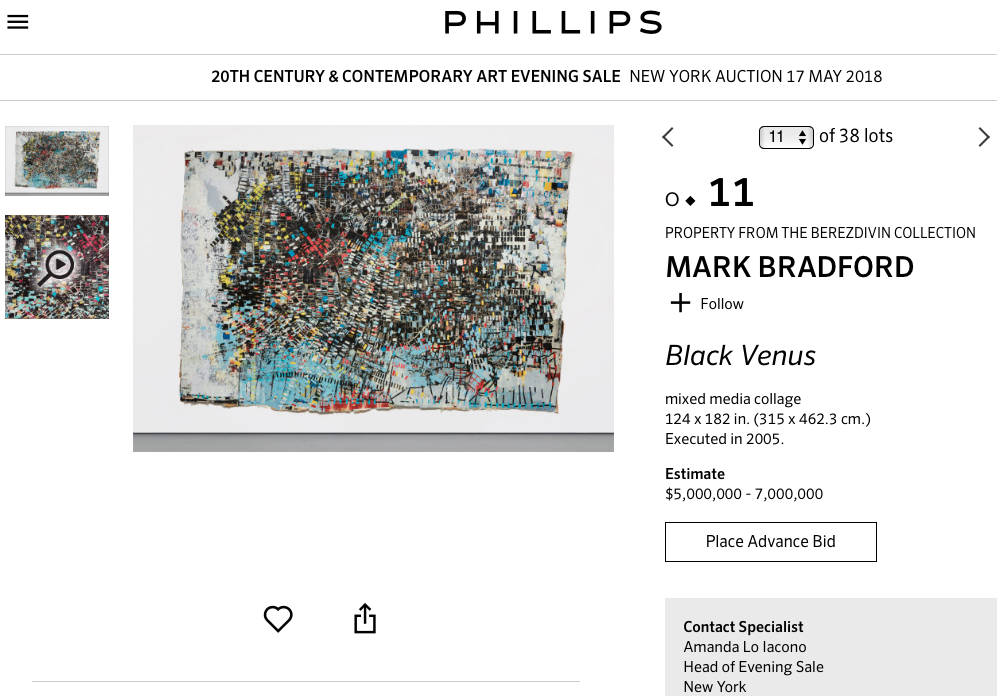 https://www.phillips.com/detail/MARK-BRADFORD/NY010318/11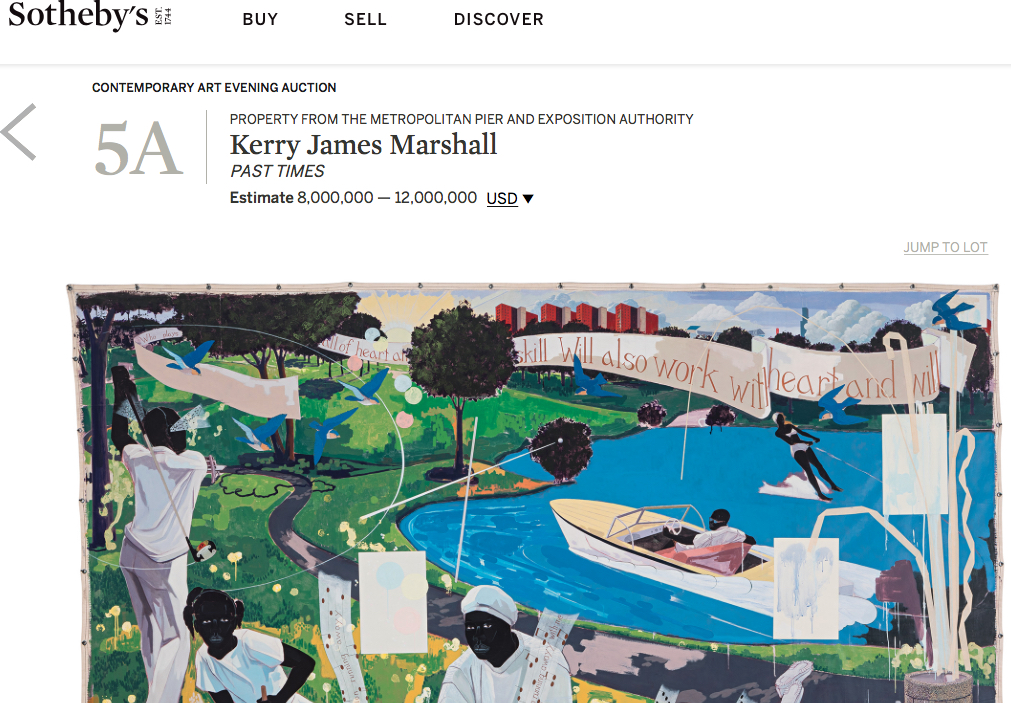 http://www.sothebys.com/en/auctions/ecatalogue/2018/contemporary-art-evening-auction-n09858/lot.5A.html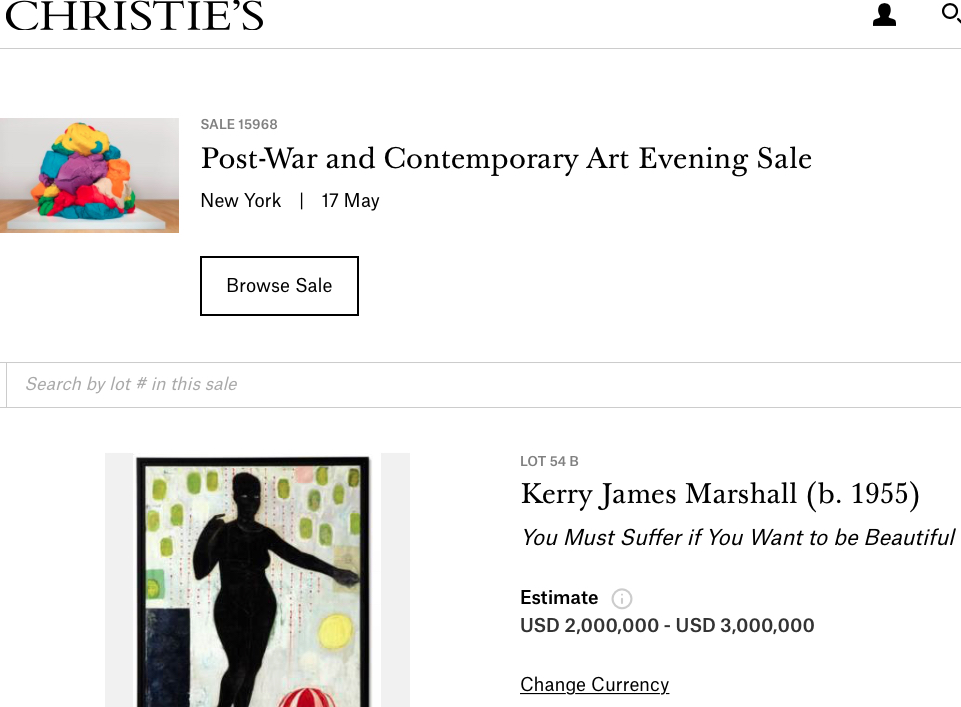 https://www.christies.com/LotFinder/lot_details.aspx?intObjectID=6141791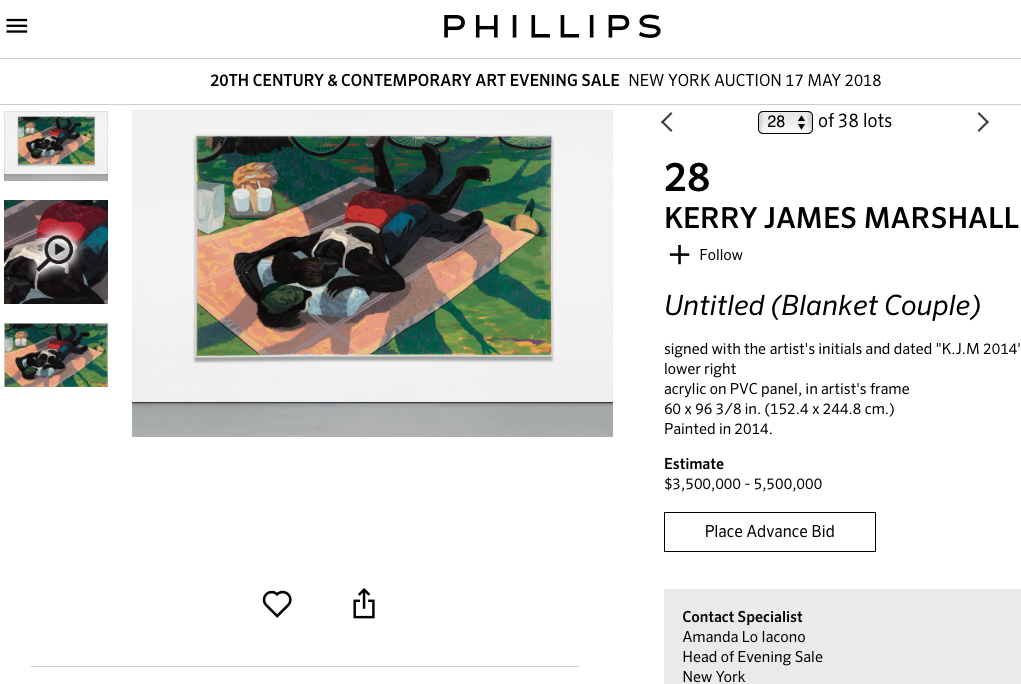 https://www.phillips.com/detail/KERRY-JAMES-MARSHALL/NY010318/28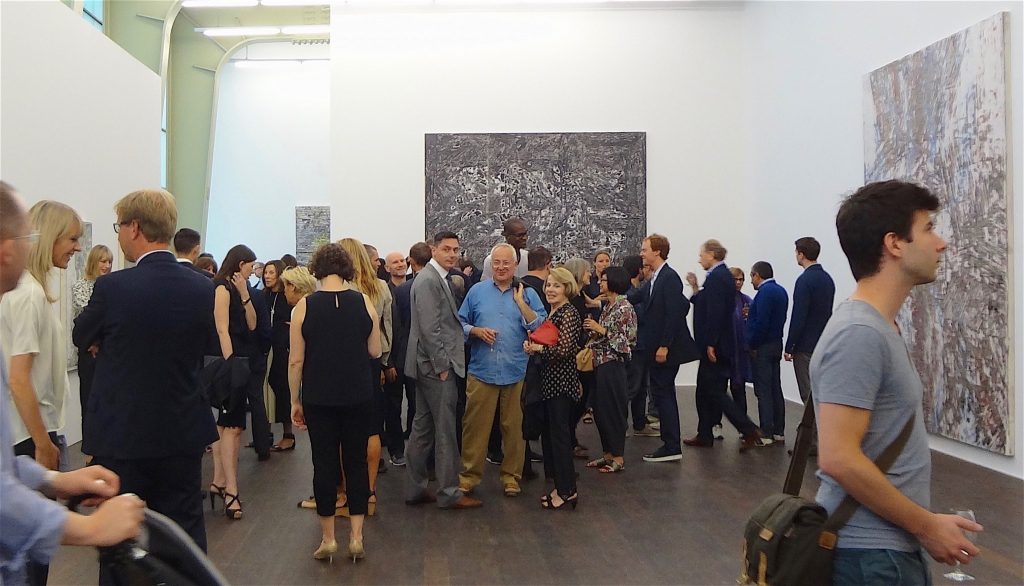 マーク・ブラッドフォード Mark Bradford @ ハウザー&ワース Hauser & Wirth、「My Head Became a Rock」個展のオープニング、チューリヒ Zürich 2014年6月14日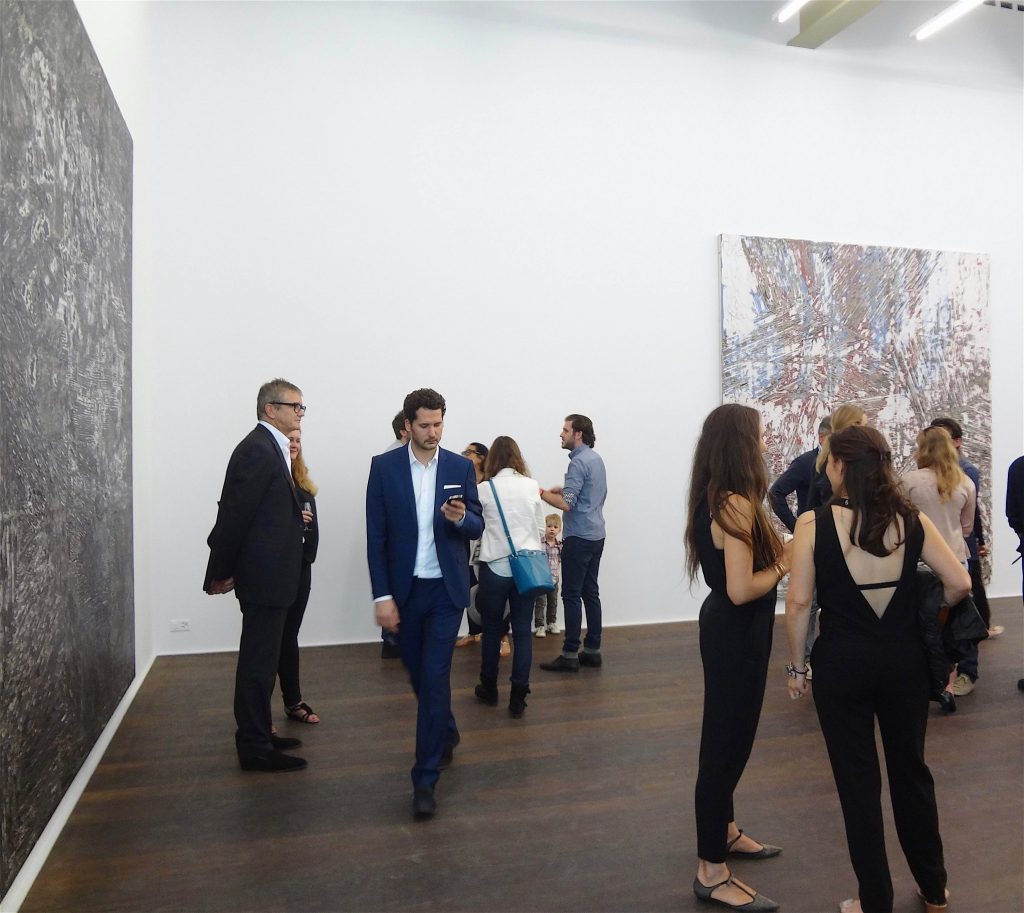 Hauser & Wirth Zürich、Mark Bradford個展のオープニング。左側:White Cube, Londonのアートディーラー、ジェイ・ジョリング氏 Jay Jopling、2014年6月14日
http://whitecube.com
"Hauser & Wirth represents several artists from Los Angeles, including their long-term collaborator Paul McCarthy, the late Mike Kelley, Diana Thater and Mark Bradford, a rising star who defected from White Cube in 2014"
http://thegentlewoman.co.uk/library/manuela-wirth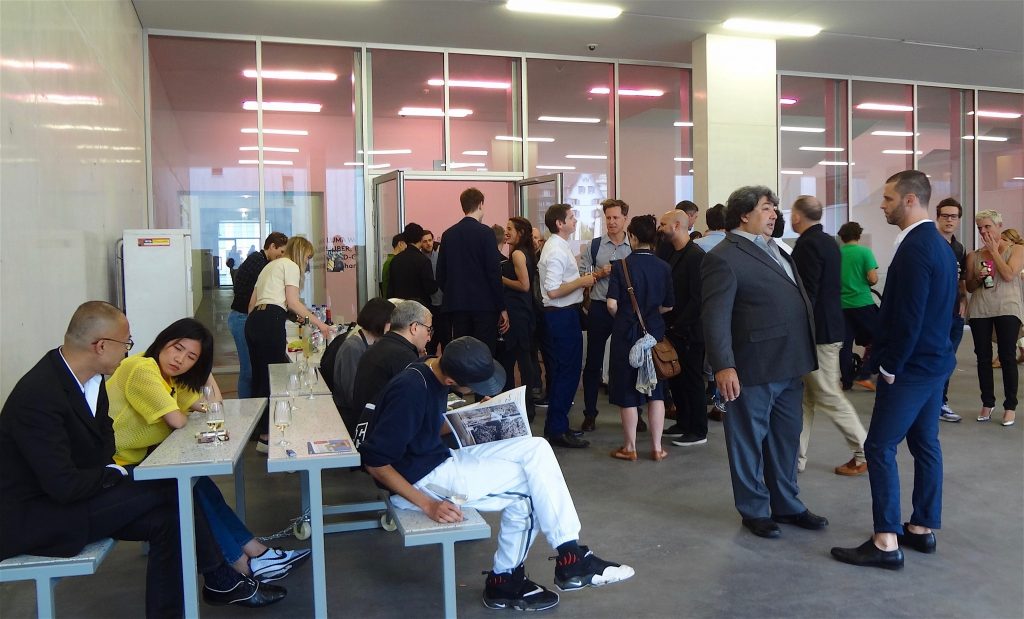 2014年6月14日。(2013年-2017年)Hauser Wirth & Schimmel ハウザー・ワース&シンメルのPaul Schimmel ポール・シンメル氏。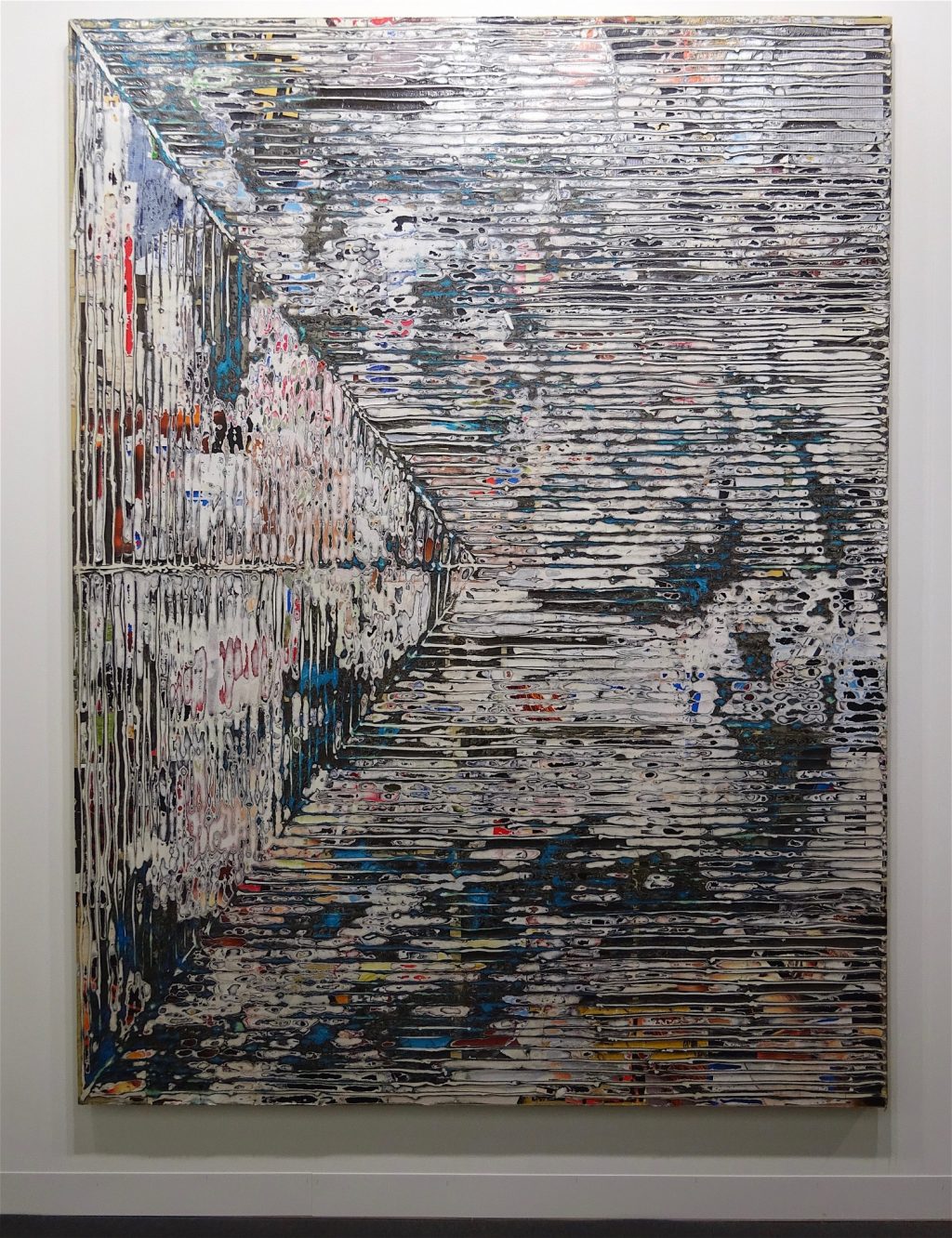 Mark Bradford "Smear" 2015 @ Mnuchin Gallery, Art Basel 2017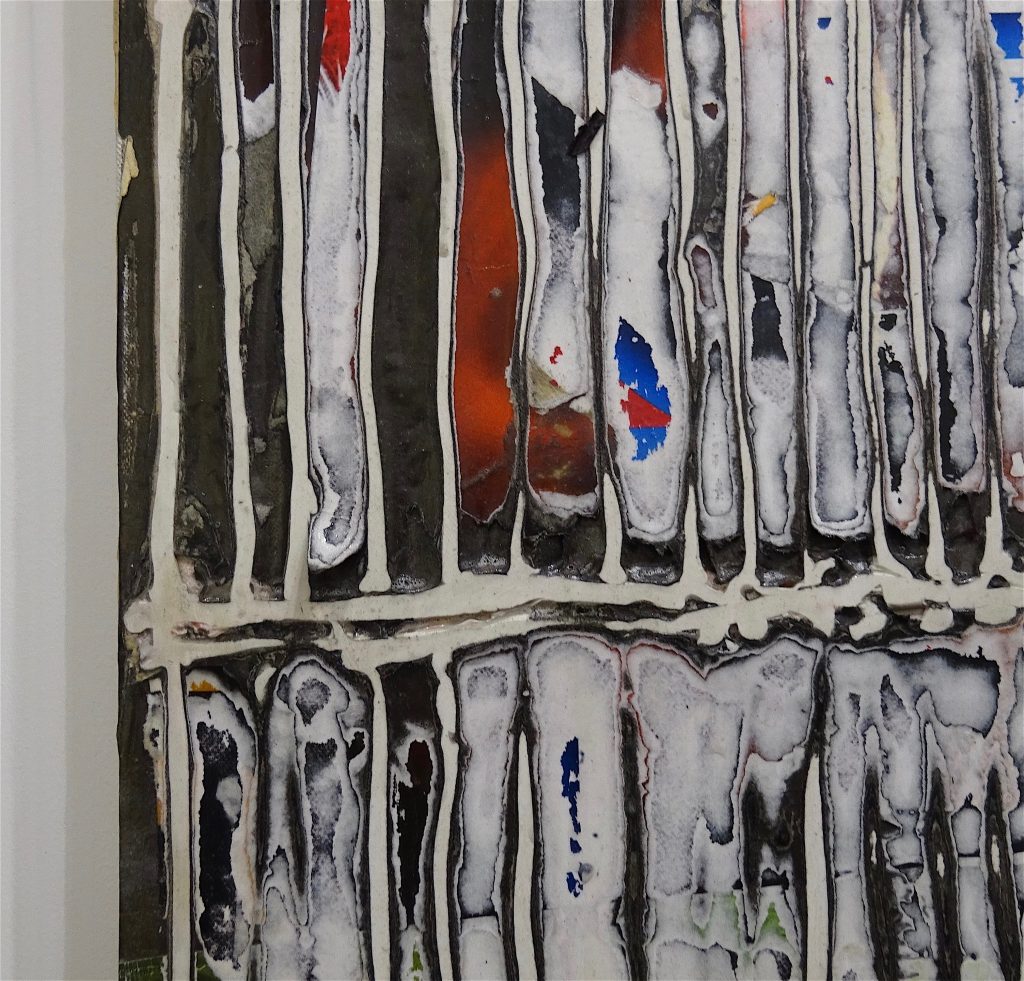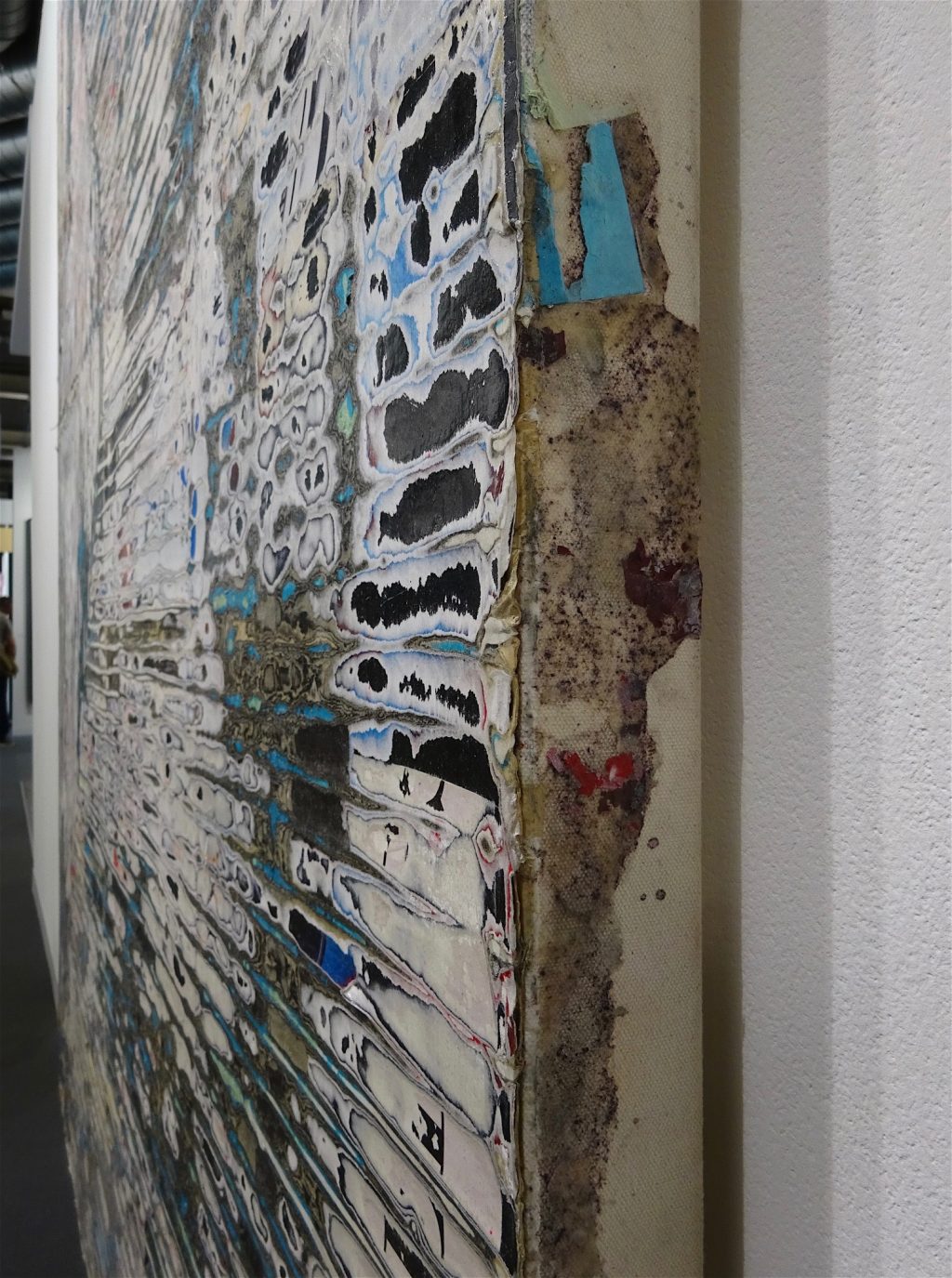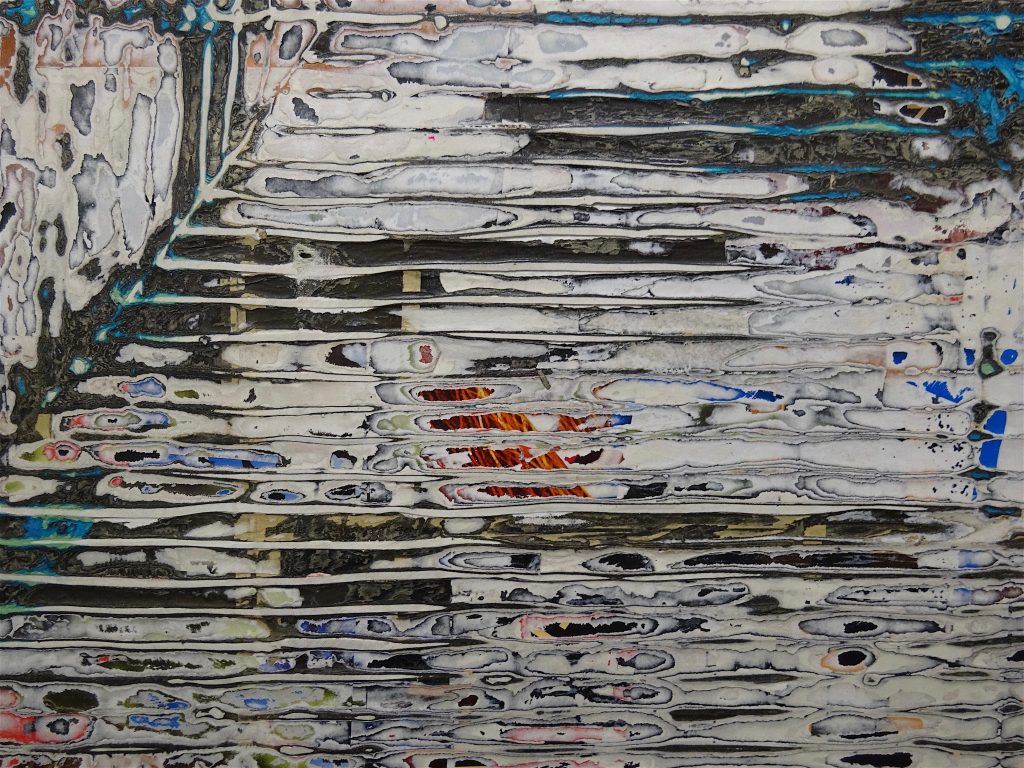 ーーーーー
参考:
展覧会の画像一覧(2014年4月27日)
新しい展覧会やカタログを巡って、日本美術史から現代アート実践までを詳しく勉強するアート・ラバーが増えつつあります。このことは、若いアート制作者、鑑賞者、コレクターになろうとしている方々が、一歩一歩前向きに、今までの知識を確認し、円熟させる道を辿っている事と言えるでしょう。
続き:
http://art-culture.world/articles/シミュラークルから物語的な知覚アートまで:展/
——–
アップデート:
Davide Nahmad speaks about the $120m Picasso, LINDA la bouquetière
Kerry James Marshall on painting, politics and P Diddy's record-breaking purchase of his work
The Art Newspaper, Hasani Dithers, 3rd June 2018
"This is probably the first instance in the history of the art world, where a Black person took part in a capital competition and won." Marshall says the community of African American collectors is growing. "It's becoming the case that people have more disposable resources that they can apply to buying things like art work," he says, adding: "But if you think about the history of art—where were Black people when [capitalism and markets were forming] 500, 600 years ago? Black people in the Western hemisphere—from 1865 until now, that's less than 200 years out from being considered chattel property, being bought and sold themselves."
https://www.theartnewspaper.com/news/kerry-james-marshall-on-painting-politics-and-p-diddy-s-record-breaking-purchase-of-his-work
ここに載せた写真やスクリーンショットは、すべて「好意によりクリエーティブ・コモン・センス」の文脈で、日本美術史の記録の為に発表致します。
photos: cccs courtesy creative common sense