MURAKAMI Haruki 村上春樹 by Mario Ambrosius 亜 真里男
MURAKAMI Haruki by Mario Ambrosius, Mario A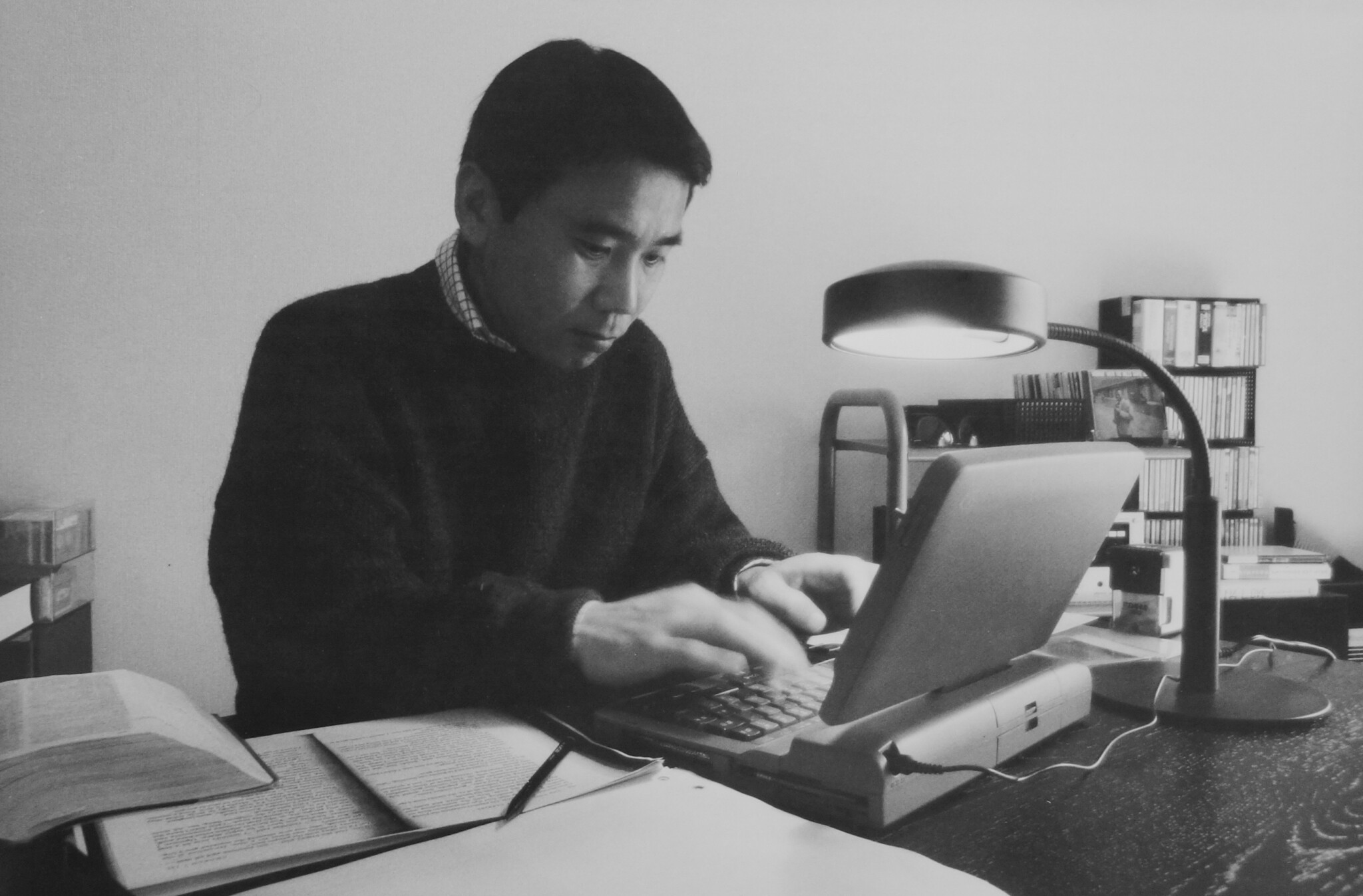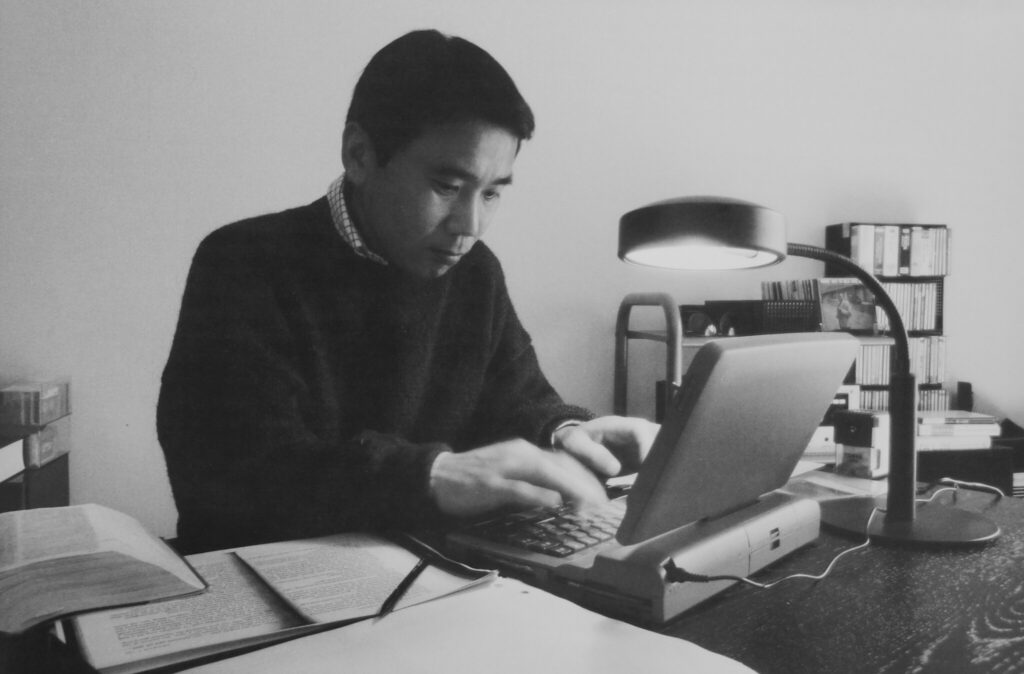 In the next weeks memorabilia about Japanese novelist MURAKAMI Haruki 村上春樹 will be auctioned off. Such events actuate some personal stories about my actual life in Japan to share with my friends. May I hereby humbly explain, that I am the only person on earth who succeeded in taking this picture (cover pic) from him at home in the 90's, working at his desk. And listening to his favourite songs.
An extremely rare picture, a jewel of document in the history of Japanese literature, so to say. Enjoy. For further questions, you can contact me.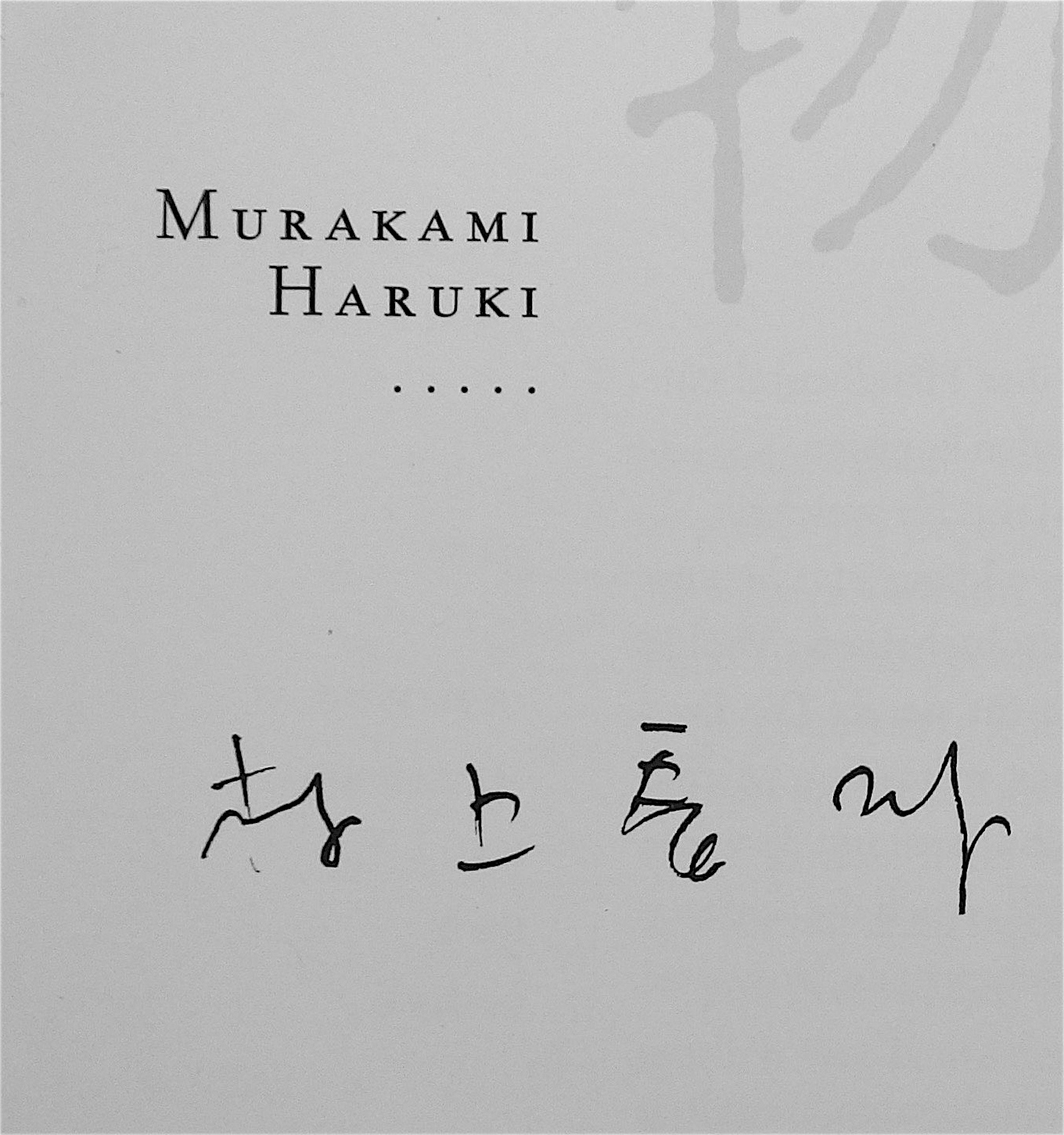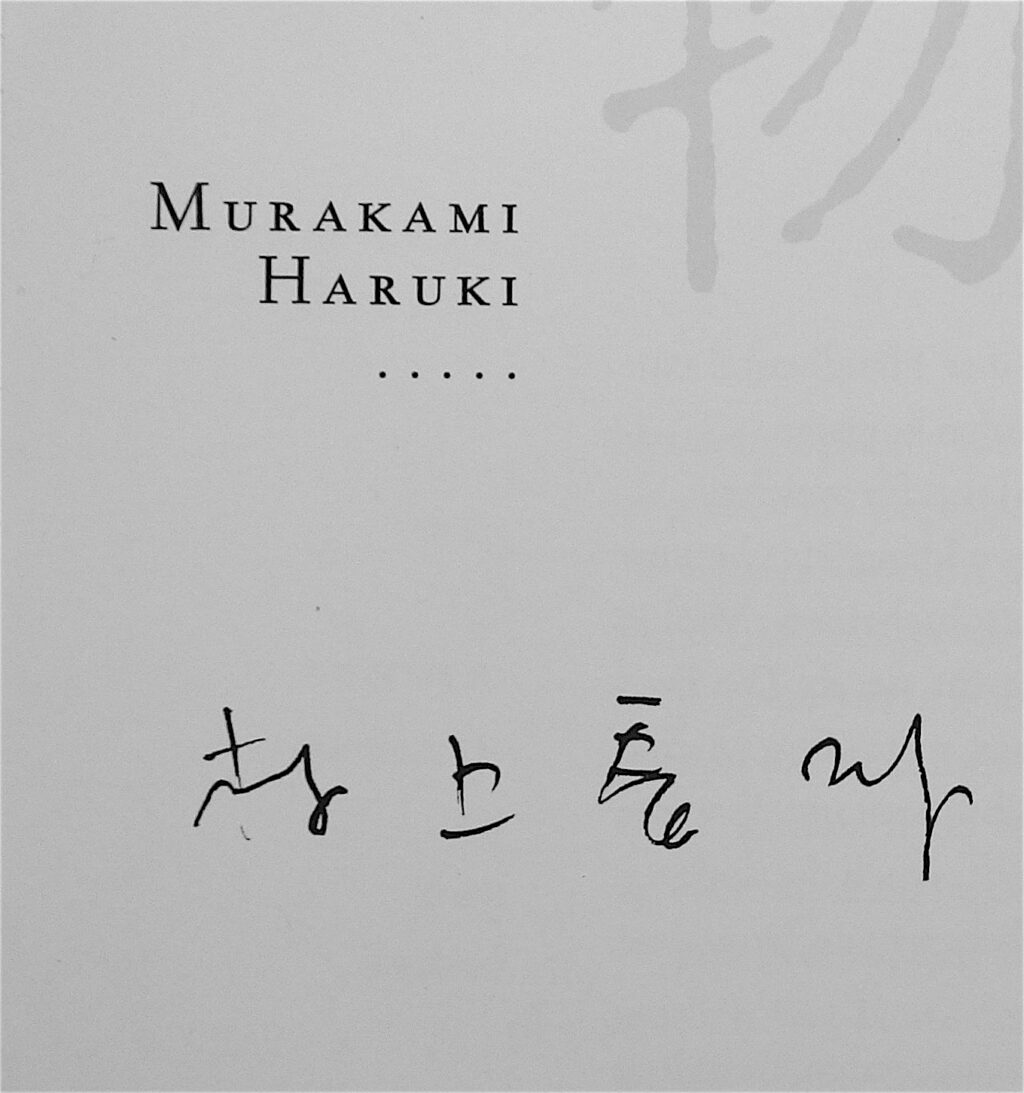 In case you are interested in the sale at Mallet Japan Auction, voilà.
English:
Sale No.210320 Haruki Murakami Special Sale; from Kurokochi Collection
https://www.invaluable.com/catalog/0lyaca6w2z
Japanese 日本語:
マレットジャパン、特別オークションを3月20日開催  作家 村上春樹氏の直筆原稿・サイン本の数々全98ロットが出品
https://www.atpress.ne.jp/news/248153
Sale 20210318 / 村上春樹スペシャルセール 出品作品一覧
Lot 001-237 Sale 210318 近現代アートオークション:Web入札期限 3月17日(水)18:00
Lot 1001-1098 村上春樹スペシャルオークション:Web入札期限 3月19日(金)18:00
https://mallet-i.com/auction?page=9
PRより:
村上氏の小説・翻訳・エッセイに直筆サインが入った本、デビュー前に経営していた「ピーターキャット」で実際に使用されていたレコード35枚、投稿誌や関係雑誌、装丁を手掛けたアーティストのイラストや版画をはじめ、大変珍しい翻訳とエッセイの直筆原稿22ロットなど全98ロットが出品されます。これらすべては、奈良美智さんのプライベートコレクションで知られる黒河内俊氏が、長年にわたり蒐集してきたコレクションで、市場では見ることの出来ない貴重なものが多数含まれています。
署名本は、初期3部作から「風の歌を聴け」と「1973年のピンボール」、識語と署名入りの「世界の終りとハードボイルド・ワンダーランド」、人気のエッセイ「村上ラヂオ」、「中国行きのスロウ・ボート」など約50冊。直筆原稿は村上氏が初めて日本に紹介した「レイモンド・カーヴァー」氏の翻訳草稿2種、「ポール・セロー」氏の翻訳草稿2種、エッセイ「映画をめぐる冒険」の草稿13種、80年代の雑誌「月刊DOLIVE」のエッセイ草稿2種。ほかにもコラムやエッセイ、作家の特集記事が掲載された当時の雑誌の数々、装丁を手掛けた安西水丸氏の原画や、大橋歩さんの版画など、とても興味深い内容です。
オークションは登録すればどなたでもご参加いただけます。出品作品が全て掲載されたカタログをご希望の方はお気軽にお問い合わせ下さい。
村上春樹スペシャルセール
新規会員スポット参加費*(カタログ込み) ¥1,280(税・送料込)
【新規WEB会員登録で先着100名様に村上春樹スペシャルセールカタログを無料でお送りいたします】
会員登録はこちら: https://mallet.co.jp/member/regist
皆様のご参加を心よりお待ちしております。
※カタログの転売・画像の転載はご遠慮下さい。
オークション開催は2021年3月20日(土・祝)14時~。
事前入札・電話入札の申し込みは3月19日(金)まで受け付け可能。
オークション参加に際して会員登録はマレットジャパンHPから随時受付中。
マレットジャパンのSNSアカウント(Instagram/Twitter/Facebook/LINE)では最新情報を随時更新中。
●オークション詳細
オークション開催日 : 2021年3月20日(土・祝)14:00~
下見会日時     : 2021年3月15日(月)10:00~18:00
           2021年3月16日(火)10:00~18:00
           2021年3月17日(水)10:00~15:00
会場        : マレットジャパンオークションハウス
所在地       : 東京都江東区東陽3-22-6
会社HP       : https://mallet.co.jp/
お問い合わせ    : special-sale@mallet.co.jp
---
黒河内俊氏について、アートコレクターとして、次のように紹介されています:
株式会社タグボート代表取締役の徳光健治が日々のことで思いついたことを書くブログです。
2013年4月9日火曜日
黒河内コレクション
日本を代表するアーティストのひとり、奈良美智の作品35点がサザビーズの香港オークションに4月5日に出品された。
実はこのオークションの結果については、日本のニュースでほとんど報道されていない。
落札結果は予想を大幅に上回る4100万香港ドル(約5億1496万円)であった。
1億円を超える作品が2点もあった。
こちらの作品はすべて、元銀行員である黒河内俊さん個人が所蔵していた作品である。
個人が所蔵するコレクションがここまで一気にオークションに出品されるのもすごいが、いち銀行員だった黒河内俊さんが1988年から2006年までコツコツと奈良美智の作品を信じて収集してきたことにはただ恐れ入るばかりである。
奈良さんの作品のクオリティもさることながら、その価値を見極めたその審美眼に敬服したい。
こういったホンモノのコレクターがどんどん日本で生まれることを強く願いたい。
写真は1億円超えの2点(Sleepless Night(上)とWhite Night(
下)
full text, more at:
http://tokumitsu.blogspot.com/2013/04/blog-post.html
Sotheby's to offer private collection of works by renowned Contemporary Japanese artist Yoshitomo Nara
HONG KONG.- Sotheby's Hong Kong announced the sale of the world's first private collection dedicated to the works of renowned contemporary Japanese artist Yoshitomo Nara (b.1959)–You Are Not Alone-Yoshitomo Nara Works from the Kurokochi Collection, to take place on 5 April at Hall 5, Hong Kong Convention and Exhibition Centre. The Collection, amassed between 1988 and 2006 by Mr. Shun Kurokochi, an ordinary man working at a bank in Tokyo, comprises 35 lots, ranging from acrylic on canvas, works on paper, edition prints to products such as wristwatches and skateboard. All the works, preserved in pristine condition, are fresh to the auction market, and have been published and showcased in various important Nara exhibitions worldwide including I Don't Mind, If You Forget Me and Nara + graf : A to Z. With some of the works dating back to the late 1980s when the artist was in his late twenties, this Collection, estimated to fetch in excess of HK$18 million / US$2.4 million*, is a retrospective of Nara's artistic career and a testimony of the unique connection between the collector and the artist in the past two decades.
Kurokochi, who has been living and working abroad for over a year now, has been a keen supporter of Nara long before the artist shot to international fame and the two developed a unique personal connection through his collecting journey. Nara has always addressed the loneliness in his childhood as a central theme in his work. It is precisely this feeling that connects him with collectors including Kurokochi, who built an extraordinary art collection by saving up in exchange for Nara's works–you feel lonely, but you are not alone.
Evelyn Lin, Sotheby's Head of Contemporary Asian Art, enthuses: "We are honoured to present You Are Not Alone-Yoshitomo Nara Works from the Kurokochi Collection, the world's first auction of a private collection dedicated to the Yoshitomo Nara's works, alongside our Spring Sale Series this year. From collecting Nara's works, following Nara's footsteps around the globe, to interacting with the artist, Kurokochi regards art as an important part of his life. His endeavour truly inspires art lovers who intend to collect art they appreciate. Art collection is indeed not an unaffordable luxury."
Shun Kurokochi, the owner of the collection, says: "Assembled over nearly two decades, these works reminisce of childhood longings that I still feel as an adult. Being a lonely child myself, I see myself in the lonely and annoyed-looking children in Nara's works, and I wished to do for them everything I craved from my loved ones. This strong affinity drove me to give up the small luxuries in life in exchange for these works. Through collecting I developed a personal relationship with the artist whose intelligence I admire greatly. I am now ready to part with this Collection, and I believe through Sotheby's they will find new owners who are equally touched by them."
https://www.sothebys.com/de/auctions/2013/so-contemporary-asian-art-hk0456.html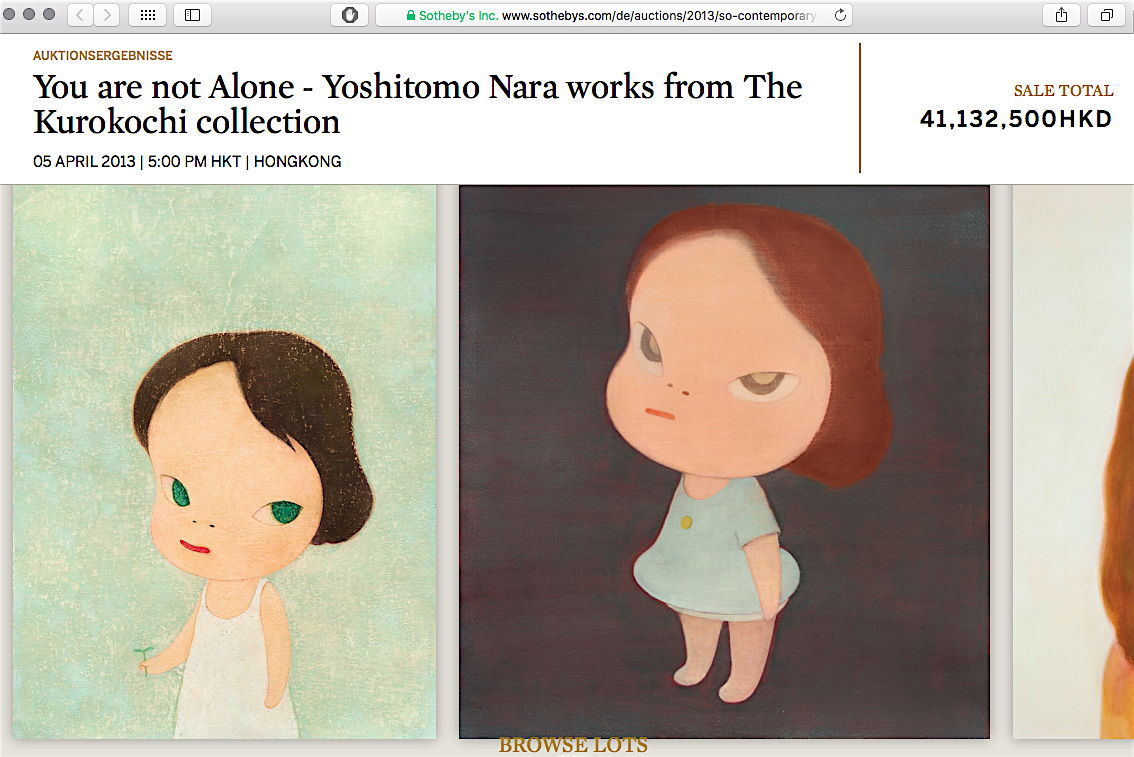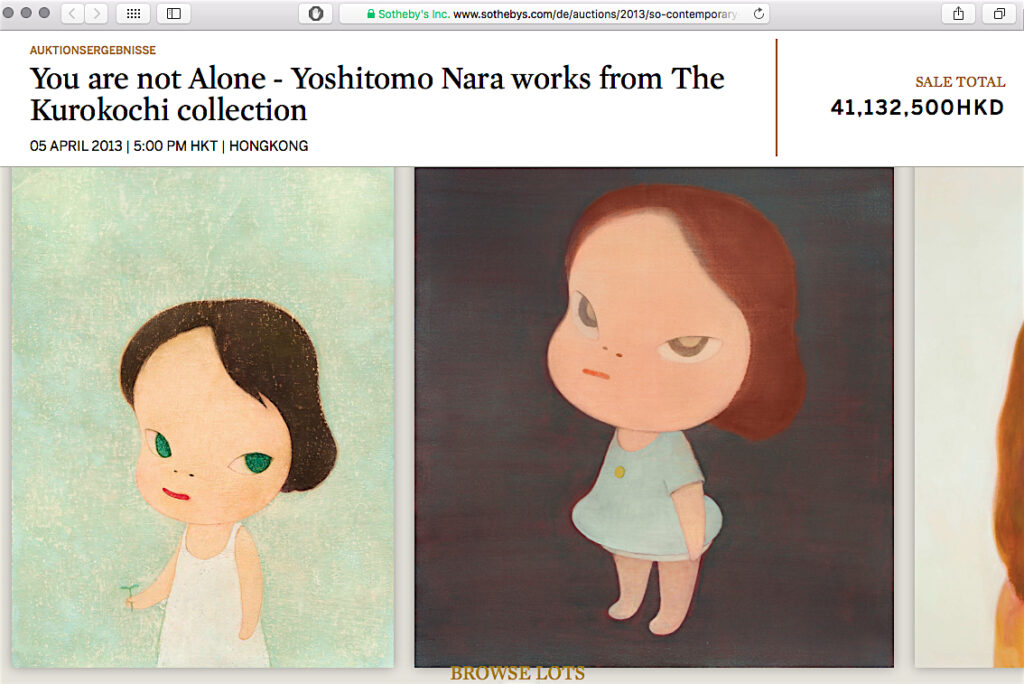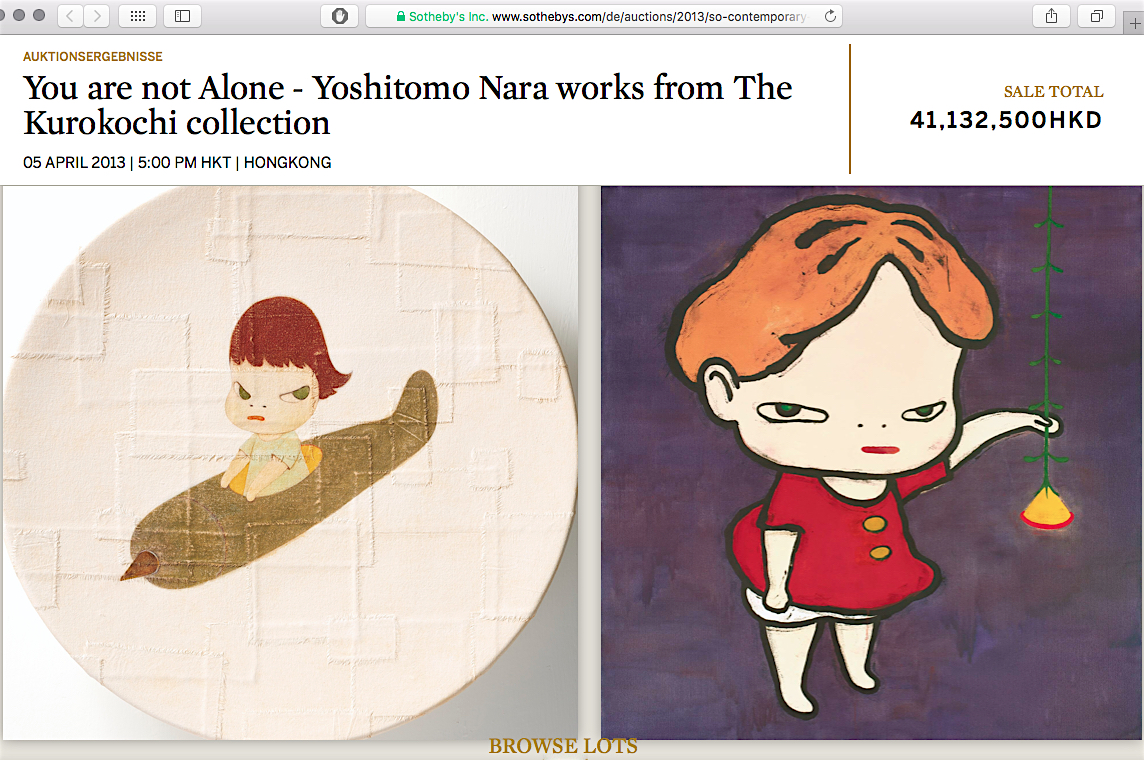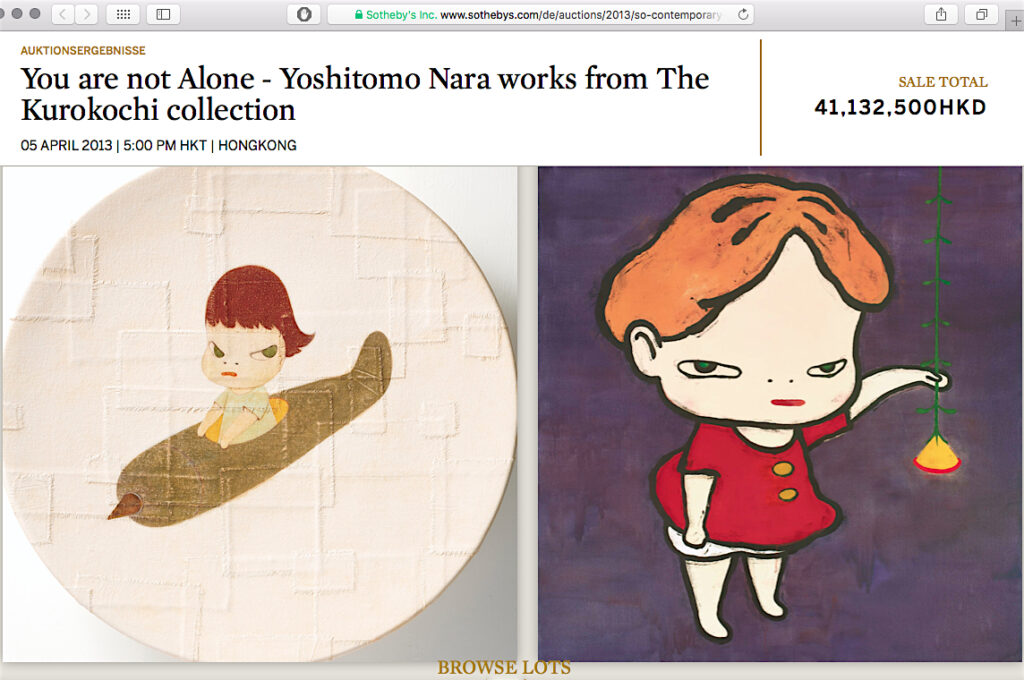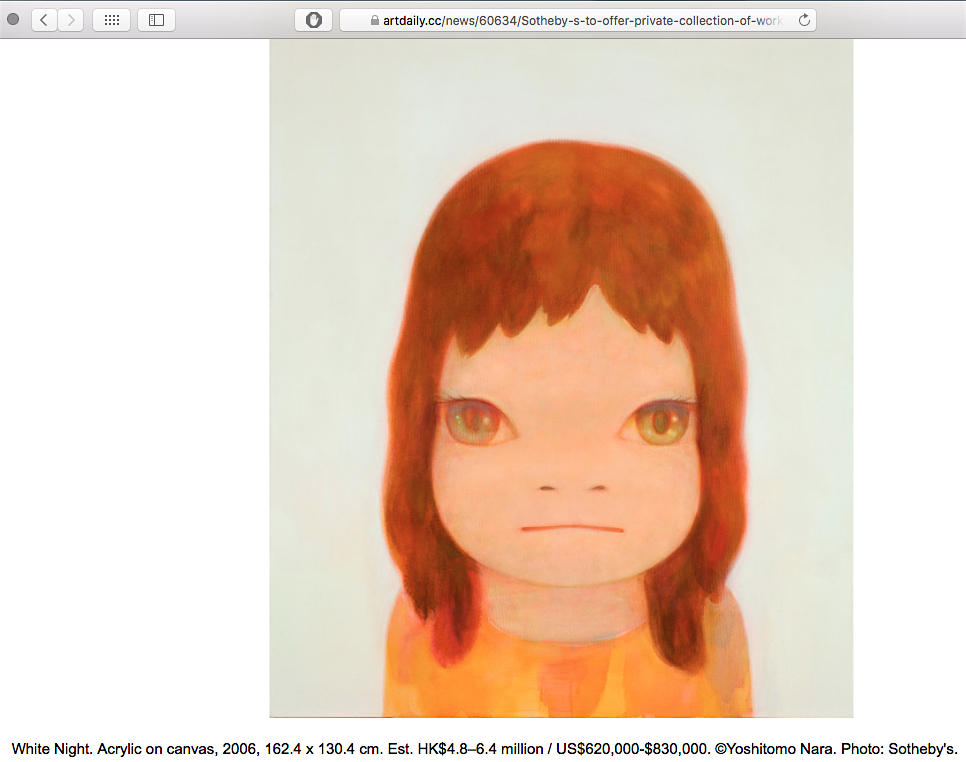 HIGHLIGHTS
White Night acrylic on canvas 2006 162.4 x 130.4 cm Est. HK$4.8 –6.4 million /US$620,000 -830,000
White Night represents a significant shift in the colour palette in Nara's work, consisted of multi-layered paint and brushstrokes. The eyes of the girl, in particular, are no longer in two or three solid tones, but rather encompass a full range of hues and shades. It is an important work that displays the highly imbued sentimentality within the artist's mature career phase. It was created during a crucial transition period in Nara's career in 2000s after he began to collaborate closely with the architecture and design collective, graf, in 2003. It was showcased in one of Nara's most elaborate solo exhibitions to date, Nara + graf : A to Z.
Sleepless Night acrylic on canvas 1997 120 x 110 cm Est. HK$3.2 –4.8 million /US$410,000 – 620,000
The pastel colour palette and sharpened contours of the eyes critically define the beloved style that became internationally recognised in the 1990s. While the blue dress is frequently seen in many of his works, the full-body portrait is an essential composition that constantly reappears throughout the artist's entire oeuvre as well.
Lamp Flower Girl acrylic on canvas 1993 150.3 x 140cm Est. HK$2 –2.8 million / US$260,000 – 360,000
First exhibited at Nara's solo exhibition–Be Happy, at Galerie Humanite in Nagoya, Lamp Flower Girl belongs to Nara's earliest body of work that featured children as the main theme. The bold black outline and solid colour tone signify two major characteristics inhis aesthetics from the early to mid-1990s, shortly after his study at the Kunstakademie Düsseldorf. The composition of the large head, high forehead and bulbous facial features, especially the elongated eyes, together formed a crucial prototype to the extremely popular iconic style that emerged in mid-1990s.
Pale Egg Mountain acrylic on canvas 1999 50×40 cm Est. HK$ 650,000 –950,000/ US $80,000 –120,000
Arguably the most popular icon in Nara's work aside from the children portrait,the sleepy-eyed puppy also dominates his drawings, paintings and sculptural works. Pale Egg Mountain depicts a close-up of the well-liked animal that certainly reveals a much closer resemblance with his human counterpart.
Drawing for Argentine Hag (set of fifteen) acrylic, coloured pencil on paper 2002 biggest: 34.3 x 36.3 cm; smallest: 17.5 x 20 cm Est. HK$1.2 –1.6 million / US $160,000 –210,000
This exceptional set of works serves as illustrations for the novel Argentine Hag by Japanese author Banana Yoshimoto, and is thus rarely seen in the market. Many of the motifs in the work, such as pyramids and dolphins, are not only visually distinctive, but also uniquely situated within Nara's practice. The novel's subsequent adaption into a film further highlights the subtle relationship of Nara's work with popular culture.
Chick the Ambassador acrylic on canvas 1993 100 x 90 cm Est. HK$800,000–1.2 million / US$100,000 –160,000
The chick from Chick the Ambassador can frequently be seen in Nara's works from 1993. It is one of the few animals to have been depicted by Nara in his expanding oeuvre and represents the earliest artistic practice of the artist.
Kai-Ten acrylic painted on cotton mounted on fiberglass reinforced plastic 2001 58 x 58 x 18 cm Est. HK$1.2 –1.6 million / US$160,000 -210,000
Made with acrylic paint on cotton on fiberglass reinforced plastic, Kai-Ten signifies Nara's experimental attempt in shifting towards three-dimensional paintings. The circular dish-shaped work challenges viewers in re-interpreting the traditional plane of painting, and remains one of Nara's most exciting medium ever applied.
Pandora's Box acrylic on canvas 1990 90.4 x90.2 cm Est. HK$800,000–1.2 million / US$100,000 -160,000
Painted in 1993, Pandora's Box embodies various intriguing themes from Nara's practice. The girl in the work is seen stepping in a water puddle, one of the most ubiquitous motifs in his works. The piece also draws on the reference from the Pandora's Box from Greek mythology.
---
早稲田大学国際文学館(村上春樹ライブラリー)
@waseda_WIHL
2021年秋開館予定の早稲田大学国際文学館のTwitterです。 当館へのご質問は下記メールアドレスまでお問い合わせください。 wihl@list.waseda.jp
Link_https://twitter.com/waseda_wihl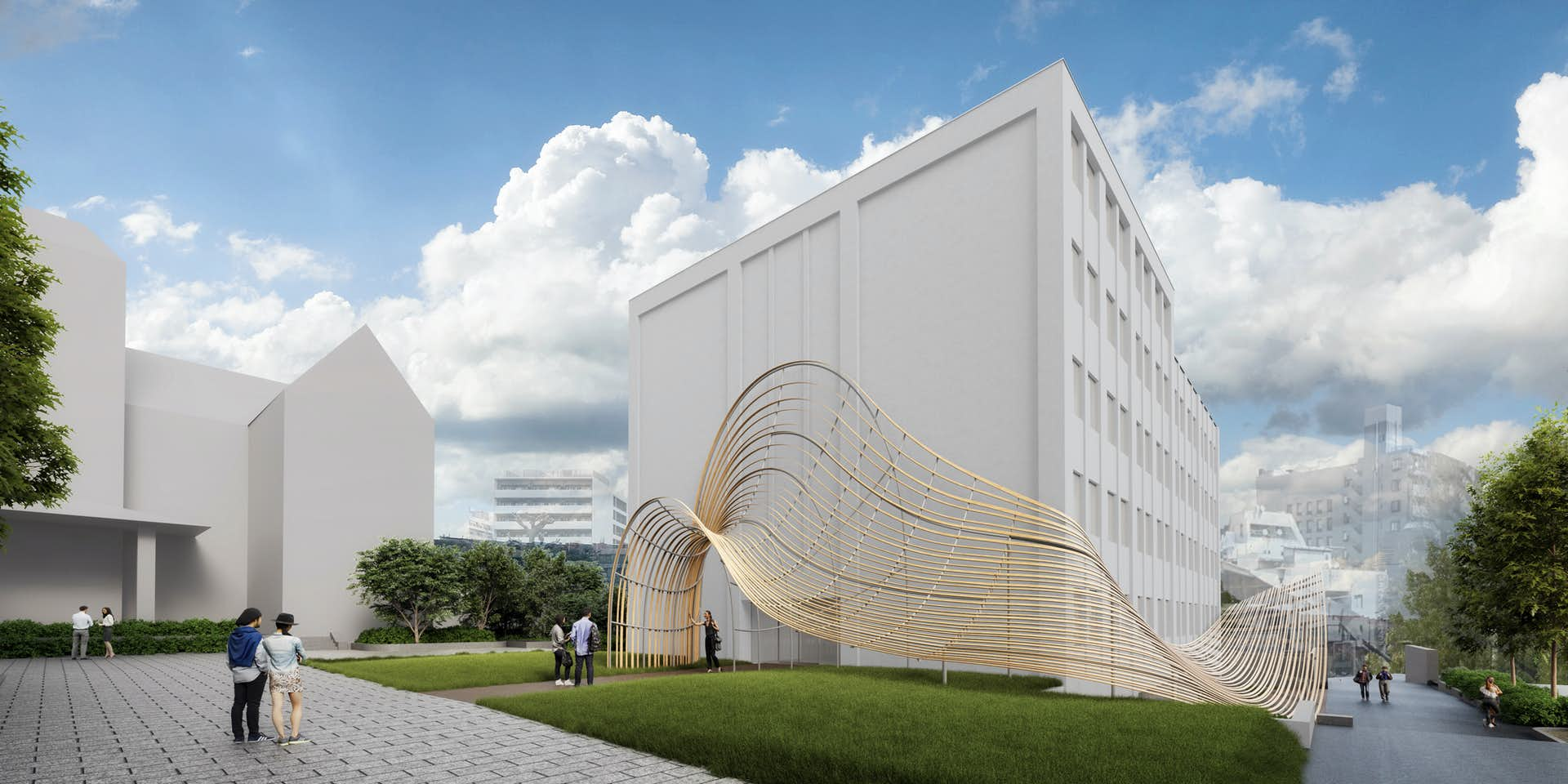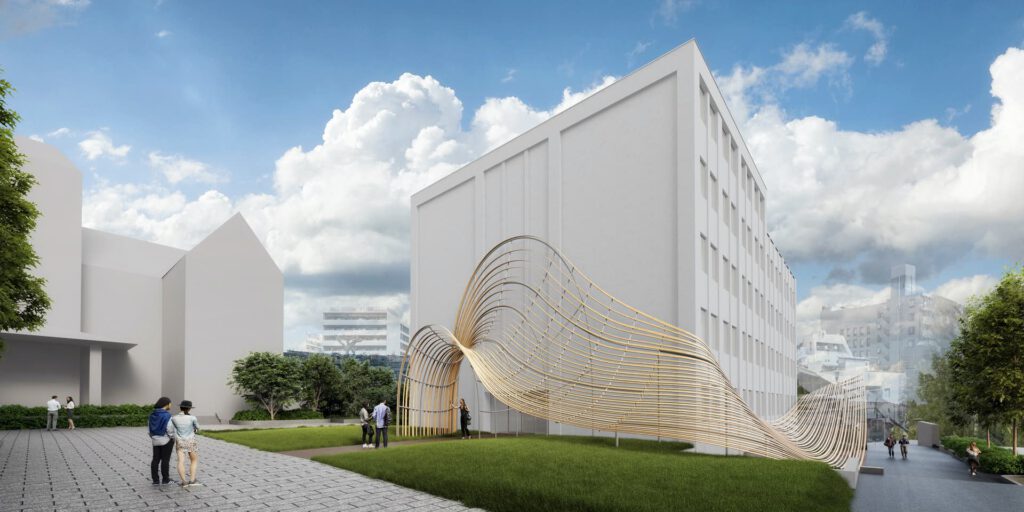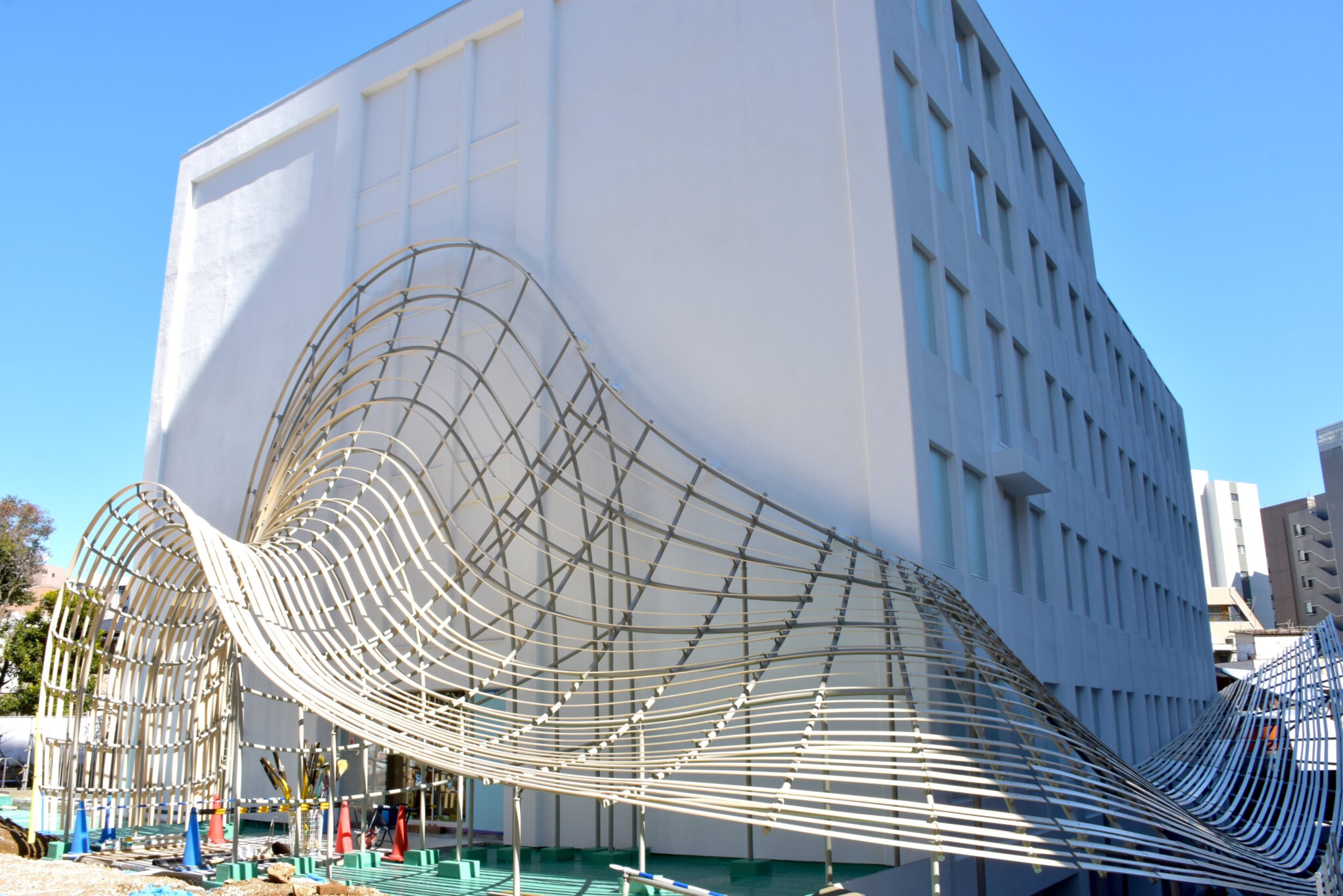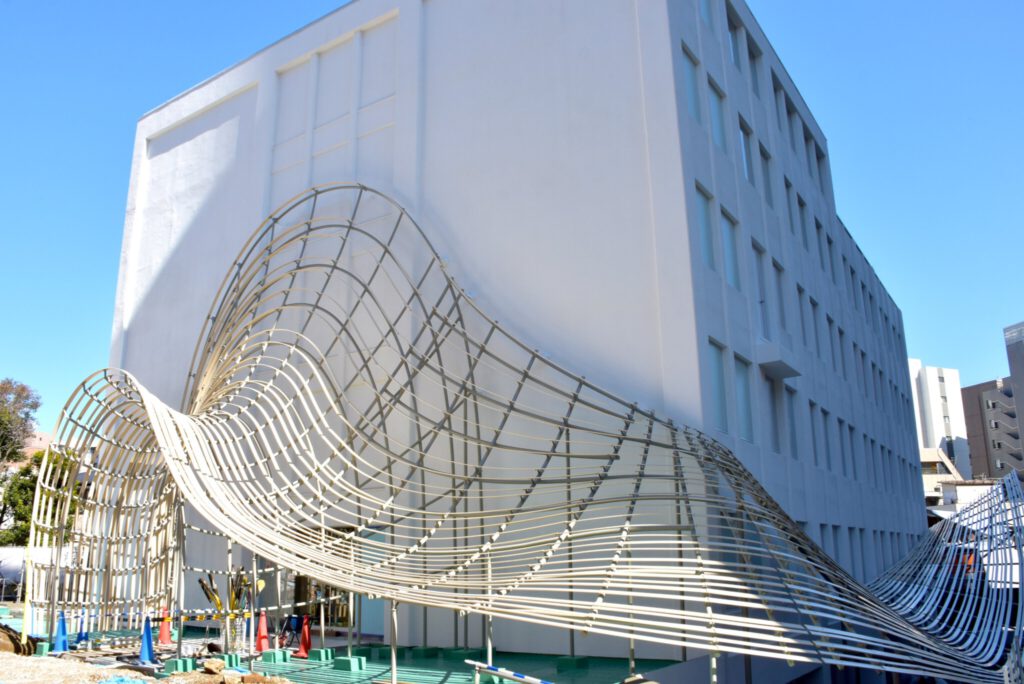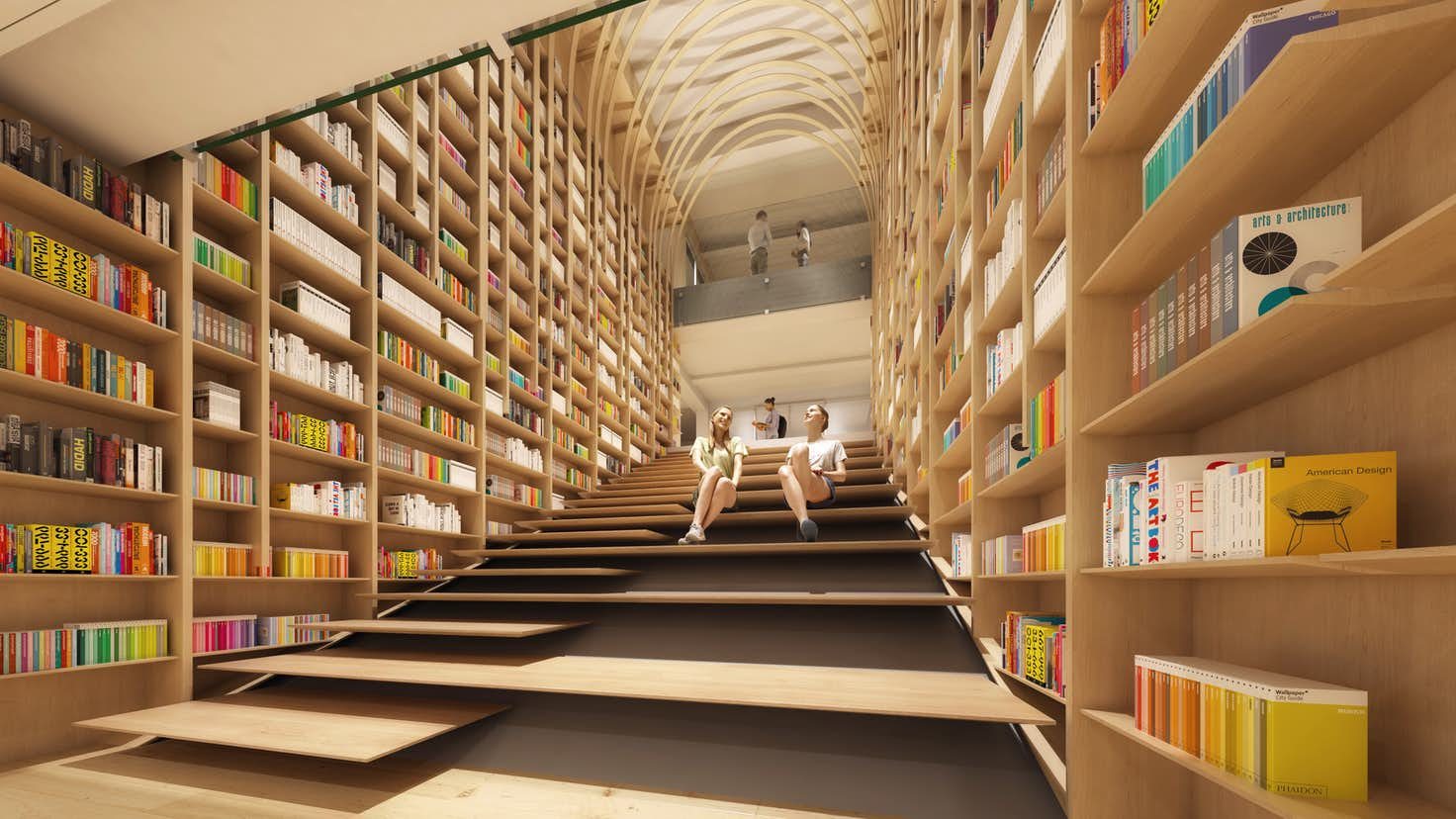 村上春樹さんが、小説作品や資料、さらには海外で翻訳された書籍、蒐集した数万枚のレコード等を早稲田大学へ寄贈して下さることが契機となった取り組みです。これらを整理・保管して皆様にもご覧頂くことで、世界中の村上文学の愛好者ならびに国際文学の研究者たちが、新たに「村上春樹文学」「国際文学」「翻訳文学」の研究に取り組める環境をつくりたい。そんな願いから、正式名称は「国際文学館」、愛称は「村上春樹ライブラリー」と名付けました。館内には、研究者のための資料室やセミナースペース、オーディオスペース等も計画されています。場所は坪内博士記念演劇博物館に隣接する4号館(早稲田キャンパス内)で、建築家隈研吾氏によって斬新なリノベーションを施し、2021年秋に開館予定です。
more @
https://www.waseda.jp/culture/news/2021/01/26/12130/
---
up-date 2021/9/22
"Haruki Murakami Library" to open at Waseda University on the 1st of next month
NHK September 22, 2021 18:51 PM
On September 22, a press conference was held at Waseda University to announce the opening of the "Haruki Murakami Library", a facility where materials donated by the world-famous author Haruki Murakami will be on display. Mr. Murakami expressed his hope that the facility will become a new cultural base where students can freely launch their ideas.
The concept of the facility: "Let's open up a story, let's talk about the heart".
"The International Literature Center of Waseda University, also known as the "Haruki Murakami Library", was established to study the original manuscripts of Haruki Murakami's works that he donated or deposited with the university, as well as other materials related to his creative process.
Before the opening of the museum on October 1, Murakami and Waseda University President Tanaka Aji held a press conference on October 22.
At the press conference, Mr. Murakami spoke about the opening of the facility named after him, saying, "I really wanted this facility to be built after I died, but I'm nervous that it's being built while I'm still alive. I want to cooperate as much as possible to create the environment I envisioned, and I hope that by adding books and materials from various people, it will become a broad and fluid research facility.
He also expressed his hopes for the facility's role: "I want it to be a free, unique and fresh spot where students can freely launch their own ideas, and I want it to be a base for the university's new culture.
He also expressed his hope that the facility will become a new cultural hub for the university. Regarding the concept of the facility, "Let's open up our stories, let's talk about our hearts", he said, "People, not just novelists, continue to create their own stories every day, and whether consciously or unconsciously, if they don't tell stories about their past, present and future, they will not be able to live successfully. But I often wonder if young people today are able to create a positive story about their future. I believe that there should be some kind of ideal in every world, and I think it is the role of a novelist to show a kind of sample of a good story".
Around 3,000 books on display
The Haruki Murakami Library, also known as the Haruki Murakami Library, is a five-storey building with one basement level designed by world-renowned architect Kengo Kuma, and the entire cost of around 1.2 billion yen was donated by Tadashi Yanai, chairman and president of Fast Retailing.
Based on the concept of a "tunnel" from the real world to another, as associated with Murakami's work, the building is surrounded by a streamlined wooden tunnel, and the staircase leading from the ground floor to the basement floor is also a tunnel with bookshelves on both sides.
On the first, second and basement floors, there is an exhibition of all of Murakami's works and about 3,000 related books, which can be freely viewed. There is also a reproduction of Murakami's study and an audio room where visitors can listen to records from the jazz cafe he used to run.
The third and fourth floors, where the research area is located, are not open to the public and are currently being cleared of materials including Murakami's original manuscripts.
"The Haruki Murakami Library will be open to the public free of charge from October 1 with prior reservation.
"村上春樹ライブラリー" 来月1日に早稲田大学に開館
2021年9月22日 18時51分
世界的な人気作家、村上春樹さんが寄贈した資料などが公開される施設が、早稲田大学に来月開館するのを前に22日、村上さんが出席して記者会見が開かれました。村上さんは「学生が自由にアイデアを立ち上げられる、新しい文化の発信基地になってほしい」と思いを語りました。
施設のコンセプト「物語を拓こう、心を語ろう」
「早稲田大学国際文学館」、通称「村上春樹ライブラリー」は、村上春樹さんが大学に寄贈・寄託した作品の生原稿や創作に関係する資料などを研究し、資料を公開することで、交流拠点の役割も担う施設として設立されました。
10月1日の開館を前に、村上さんは22日、早稲田大学の田中愛治総長らとともに記者会見を行いました。
この中で村上さんは、自身の名前を冠した施設が開館することについて「本当は僕が死んでから、こういう施設を作ってもらいたかったけれど、生きている間にできてしまって緊張しています。できるだけ協力して僕のイメージする環境を作っていきたいと思うし、いろんな人の本や資料を加えて、幅広い流動的な研究施設になってほしい」と思いを述べました。
さらに、施設の役割について「学生が自分のアイデアを自由に立ち上げていける、自由で独特なフレッシュなスポットになってほしいし、大学の新しい文化の発信基地になってほしい」と期待を寄せました。
また、施設のコンセプトを「物語を拓こう、心を語ろう」という、ことばにしたことについて「小説家だけではなく、人というのは日々自分の物語を作り続けるもので、意識的にせよ無意識的にせよ、自分の過去現在未来を物語化しないことには、うまく生きていけない。でも、今の若い人は自分の未来についてポジティブな物語をうまく作れているだろうかと、最近よく考えます。いつの世の中でも、理想みたいなものはあるべきだと思っていて、良質な物語のサンプルのようなものを示していくことが、小説家の役目だと思っています」と話しました。
約3000冊展示
通称「村上春樹ライブラリー」は、地上5階、地下1階建ての建物の設計は、世界的な建築家の隈研吾さんが手がけ、およそ12億円にのぼる費用はファーストリテイリングの柳井正会長兼社長が全額寄付しました。
村上さんの作品から連想される、現実世界から別世界への「トンネル」をコンセプトに、建物の周囲は流線形の木のトンネルで覆われ、入り口を入って、1階から地下1階へと続く階段も、両側に本棚を設置したトンネル状に作られています。
1階と2階、地下1階には、村上さんがこれまで発表した、すべての作品と関連書籍など、およそ3000冊が展示され、自由に閲覧できるようになっているほか、村上さんの書斎を再現したスペースや、かつて村上さんが経営していたジャズ喫茶で使用されていたレコードなどを聞くことができるオーディオルームなど、村上さんの文学を楽しめる空間が作り出されています。
研究エリアがある3階と4階は一般向けには公開されておらず、村上さんの生原稿を含む資料の整理が進められていて、こうした資料については今後、一般向けに展示する機会を検討しているということです。
「村上春樹ライブラリー」は、10月1日から事前に予約すれば、誰でも無料で利用することができます。
https://www3.nhk.or.jp/news/html/20210922/k10013272401000.html
Check also the website of BT with good pics 今日のBT 美術手帖より:
村上春樹ライブラリーで村上ワールドに浸る。「新しい文化の発信基地になってくれれば」
早稲田大学内に「早稲田大学国際文学館(村上春樹ライブラリー)」がついに開館(10月1日)。同校校友の作家・村上春樹が寄託・寄贈した小説作品の直筆原稿や執筆関係資料、蒐集した数万枚のレコードなど保管・公開する施設だ。村上春樹の言葉とともに、注目すべきポイントをまとめてお届けする。
Immerse yourself in Murakami's world at the Haruki Murakami Library. "'I hope it will become a base for new culture'"
Waseda University's International Literature Center (Murakami Haruki Library) finally opened on October 1. It is a facility that stores and displays autograph manuscripts of novels, writing-related materials and tens of thousands of records collected by Haruki Murakami, a friend of Waseda University. The following is a summary of noteworthy points along with Haruki Murakami's words.
continue via:
https://bijutsutecho.com/magazine/news/report/24606
Library devoted to Japan novelist Murakami to open in Tokyo
A library devoted to Japanese novelist Haruki Murakami's writings, scrapbooks and record collection opens next week in Tokyo as a spot for literary research, cultural exchange and a gathering spot for his fans.
Journalists visit the university's new international house of literature, also known as "The Haruki Murakami Library," at Waseda University on Sept. 22, 2021 in Tokyo. (AP Photo/Eugene Hoshiko)
The Haruki Murakami library, which opens Oct. 1 at Waseda University, his alma mater, features a replica of his study with a simple desk, rows of bookshelves and a record player, as well as a cafe run by students that serves his favorite dark roast coffee.
"I hope this will be a place where students can freely exchange and materialize ideas — a free, unique and fresh spot on the university campus.," Murakami, 72, said Wednesday at news conference announcing the library's opening.
Visitors enter through a tunnel-like passageway in the five-story building designed and renovated by architect Kengo Kuma, one of Murakami's many fans and the designer of the Tokyo Olympics stadium. Kuma said tunnels are his image of Murakami's stories, in which protagonists often travel between the real and the surreal.
The library, officially called the Waseda International House of Literature, currently houses about 3,000 of Murakami's books, manuscripts and other materials, including translations of his work in dozens of languages, and part of his massive collection of records. At a lounge next to the library, there is an audio room where records are on display, some stamped "Petercat," the name of the jazz bar he ran after graduating from Waseda.
They include records by Billie Holiday, Sonny Rollins, John Coltrane and Miles Davis.
"I wish a place like this had been built after my death, so I can rest in peace and have someone take care of it," Murakami joked. "I feel a bit nervous seeing it while I'm still alive."
Murakami said he will contribute as much as possible to the library. It currently focuses on his works, but he said he hopes it will be expanded to include those of other novelists "so it becomes a wide-ranging and fluid research space."
After his 1979 debut novel, "Hear the Wind Sing," the 1987 romance "Norwegian Wood" became his first bestseller, establishing him as a young literary star. He is also known for bestsellers such as "A Wild Sheep Chase," "The Wind-up Bird Chronicle," and "1Q84," and is a perennial candidate for the Nobel Literature Prize.
Murakami is an avid listener and collector of music ranging from classical to jazz and rock, and it serves as an important motif in many of his stories. He also has written books on music.
Beginning in 2018, Murakami has hosted a "Murakami Radio" show on Tokyo FM on which he plays his favorite music and sometimes takes requests and questions from listeners.
The archive project emerged in 2018 when Murakami offered to donate his collection of materials, which had grown so much over the past 40 years that he was running out of storage space at his home and office.
Tadashi Yanai, the founder of the parent company of Uniqlo and a Waseda alumnus, donated 1.2 billion yen ($11 million) for the cost of the library.
---
up-date, 2021/10/8 courtesy and copyright by the Japan Times.
Why is the Nobel Prize so elusive for Haruki Murakami?
Tomohiro Osaki, Oct 8, 2021
quotes:
But once again the academy went in a different direction, reigniting the question: Why is the Nobel literary award so elusive for the famed author?
Over the years, critics have cited a number of possible reasons, with the most prominent being the lack of political statements in his work.
In recent years, the Swedish Academy has been said to gravitate toward authors whose works are politically laudable, favoring authors who shed light on the downtrodden and those who fight oppressive rulers or tackle contemporary social issues head-on.
Such elements underlie the works of this year's laureate, too.
Gurnah, whose work focuses on colonialism and the trauma of the refugee experience, bagged the prize "for his uncompromising and compassionate penetration of the effects of colonialism and the fate of the refugee in the gulf between cultures and continents," the Nobel committee said.
It added his novels "recoil from stereotypical descriptions and open our gaze to a culturally diversified East Africa unfamiliar to many in other parts of the world."
In 2015, Belarusian author Svetlana Alexievich was honored for her "polyphonic writings, a monument to suffering and courage in our time." Her reportage-style work covered topics from the 10-year Soviet war in Afghanistan to the Chernobyl nuclear disaster.
French author Patrick Modiano, who clinched the prize in 2014, was honored for "the art of memory with which he has evoked the most ungraspable human destinies and uncovered the life-world of the (Nazi) Occupation."
"When authors under consideration for the prize write in all these different languages and come from all these different cultural backgrounds, what makes a difference at the end of the day is whether or not their works include some political significance that resonates" with the committee, said Koichiro Sukegawa, a Japanese literature professor at Gifu Women's University who has long studied Murakami.
…
quotes:
"But such elements are rather absent in Murakami's works," Sukegawa said.
In fact, Murakami's recent behavior, the professor said, may give the Swedish Academy the impression that he is drifting further away from his commitment to political rectitude.
In March, the author collaborated with Japanese retail giant Uniqlo, which, amid accusations of forced labor of Uyghurs in Xinjiang, had come under fire for allegations that its shirts were made with cotton from the region. Fast Retailing, Uniqlo's parent company, has denied its products are tied to any human rights violations.
Murakami has also faced controversy for the way his novels portray women and sex.
His vivid depictions of sex scenes involving a male protagonist and an underage girl in his 2009 three-volume novel "1Q84," for example, are cited by some critics as a potential red flag for the Swedish Academy.
"The sexualization of an underage girl, as well as detailed descriptions of the voluptuousness of her body, can be considered problematic per today's literary context," Sukegawa said.
A line from the trilogy — "a freshly made ear and a freshly made vagina look very much alike" — later resulted in the novelist being nominated for British magazine Literary Review's annual Bad Sex Award, which is designed to expose "the most egregious passage of sexual description in a work of fiction."
Also palpable in Murakami's works is a penchant for Western consumer culture. Protagonists in his novels often live stylish lives — listening to Western music, sporting cool clothes and eating pasta and sandwiches.
Sukegawa says the world's intelligentsia tends to look skeptically at these examples of commercialism, but rather than distance himself from it, Murakami actively pens works that stoke Asian readers' admiration for it.
"Murakami debuted in an era in which being able to consume these things was considered proof of someone's social status, and he has thrived on that premise," Sukegawa said.
"But that era is becoming passe. … I think his career is now at a crossroads, in that unless he experiments with something new, the chances of him winning a Nobel will remain slim."
full text:
https://www.japantimes.co.jp/culture/2021/10/08/books/haruki-murakami-elusive-nobel/