YOKOYAMA Nami: Do you (really) love me?
横山奈美:ドゥ・ユー・(リアリー)・ラブ・ミー?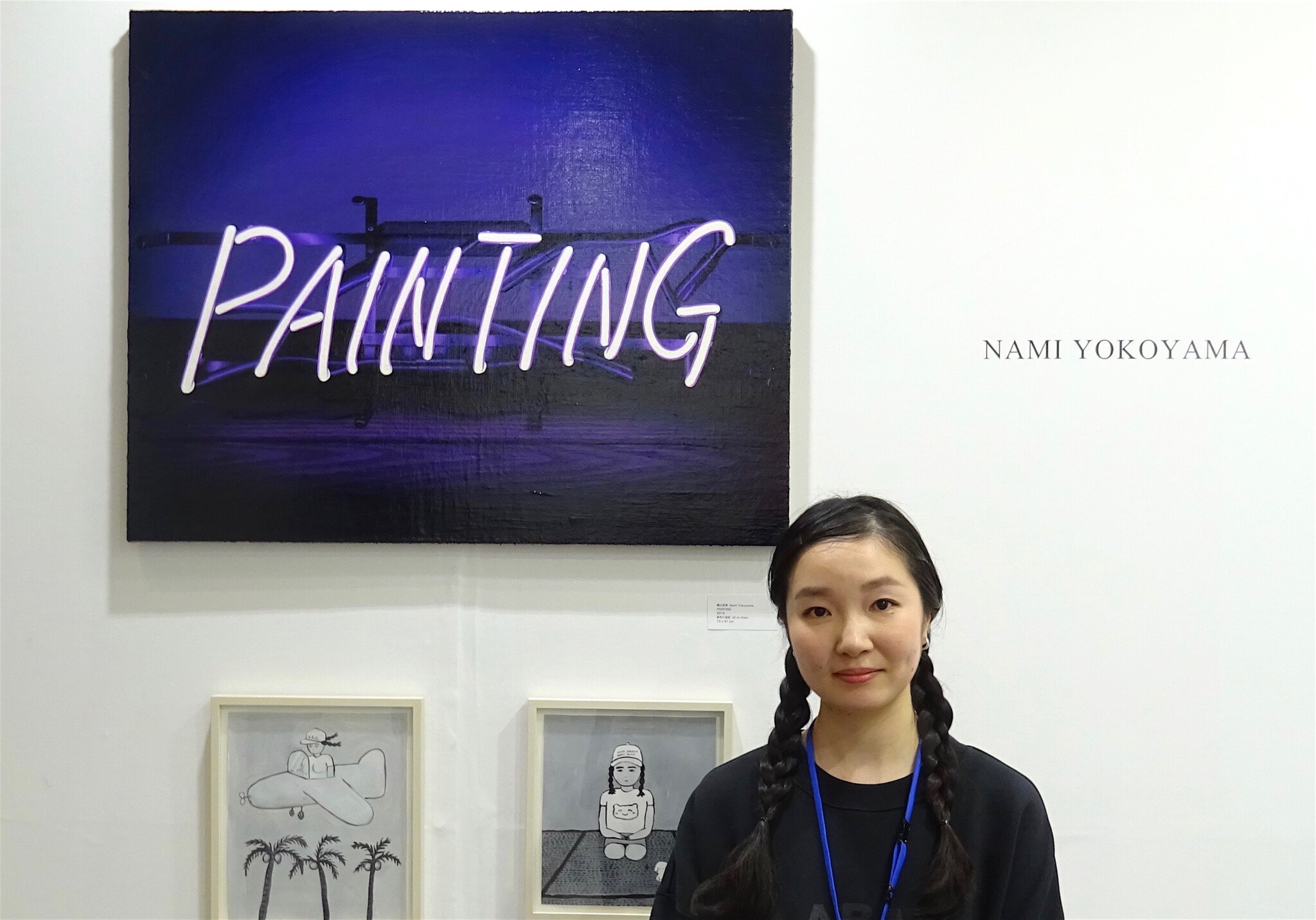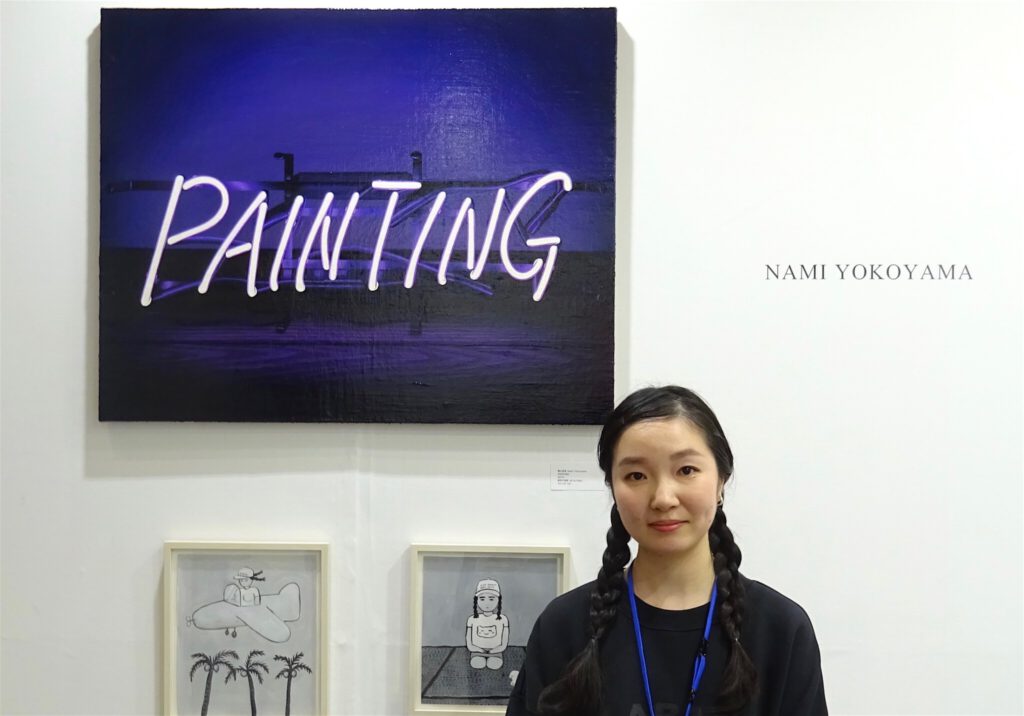 美・サイレント 山口百恵
"Memories of Love and Me" by YOKOYAMA Nami.
My visit to the Kenji Taki Gallery in Shinjuku, Tokyo.
It's open even on Christmas Eve.
Christmas mood: romantic, mysterious, silent.
All the art works begin with the word: love.
LOVE
LOVE
LOVE.
In Roman letters, like "I'm loving you" アイム ラビング ユー.
How would you use 'love' in Japanese? 愛 (Ai), 愛情 (Aijou)、恋愛 (Renai) ?
Why did she choose English?
Any vague differences felt amongst the audience?
In how many languages did I say "I love you"?
(Do you think you are a good kisser?)
Each time a different cultural context combined with a slightly different meaning and behaviour.
Before I jump on the (Japanology-) anthropological waggon, may I humbly offer some bon-mots for the initiates, who love Japan:
君が好き。(kimi ga suki)
君が大好き。(kimi ga daisuki)
愛している。(aishiteiru)
可愛い、スキ。(kawaii, suki)
甘えていいんだよ。(amaete iin da yo)
and many more…
In former times a common phrase could be heard: women want love, men want respect.
193 countries with various perception of modernism, actualised gender-related social contracts. You decide which one to choose in the global universe.
Interestingly, Yokoyama's artistic practice plays with fictional sentimentalism and metaphorical concepts. Precise inspection of her works reveal mysterious correlations. One painting on charcoal depicts "Love 1986-1991" on the gravestone, – while the sculptural resin work with the same gravestone shows only "Love".
Quote from her poem:
"A girl lives with a dog by the name of Love.
Love has no ears.
Humans find dogs with round faces cute,"
…
What does her dog stand for? Why do I associate "Love 1986-1991" with the "Bubble Economy" in Japan, and not a love affair, as she's born in 1986? Should we substitute "dog" with "her mother's child"?
Let's return to her chosen, sensitive issue "What is love?".
Do not play around with the word "love". – 美サイレント.
It's a psychological thing. You will be directed to the emotional brain state of TRUST. Trust between two persons. Or shall I better focus on LGBTQIA and the concept of love in Japanese society?
Love is a very precious, deeply personal, thing.
And neither an Asian, an Arabian, a European or Fiji-Island thing.
Neither a Shamanism, Shinto, Islam, Judaism, Buddhism or Christian or whatever Religion thing.
Just start with the real existence of "Motherly Love".
"You don't love me any more".
The power of words.
Words can hurt.
More than ever in the social media world.
Words can heal.
As time goes by, you may be able to reset your life.
Or not.
Play the strong.
Or not.
Play the weak.
Or not.
Play the cool.
Or not.
Control yourself.
Or not.
Know your country's social contract system. Ask for help.
Yes.
You are not alone. Ask for social security.
Yes.
Before I drift up into the complexity of interrelationship about "love and trust", or "let's make love", or "Love your enemies – like yourself!", or "the concept of love by spiritual seekers", or trying to psychoanalyse Yokoyama's latest body of work with vague or misleading conclusions, let's swiftly enjoy more of her output in her recently executed works, which thoughtfully combine the conceptional and painterly practice.
Until today I encountered her works on 3 occasions.
1. NISSAN ART AWARD – exhibition of the finalist in Yokohama, 2017
2. ART FAIR TOKYO – booth Kenji Taki Gallery, 2018
3. Actual exhibition at Kenji Taki Gallery, 2020
During the years in her early artist's career, she realised, being "only" a good-looking painter with no artistic concept doesn't bring her into the realms of the highly competitive, respected contemporary art world in Japan. Neither in the United States of America, the country she often uses as an eye-catching motive in her works.
Let alone try to examine, ask the reason for creating a bronze self-portrait titled "America and me" (2018) with the baseball cap "MAKE AMERICA GREAT AGAIN". I wonder why she's so much focussed on that aspect of the, let's say questionable, "American Experience"*? Her neurotic fixation on this "American" hyper-artificial, fake beauty concept, which I, with feminist roots from West-Berlin, don't (want to) understand, being incapable of feeling empathy for.
One of her communication tools are written words in Latin letters, not Japanese words. The big jump over the ocean should be appreciated, however I may hereby give her the sincere advice, to be prepared about the art market concept of "boom & bust". If she doesn't find a non-Japanese art dealer who can be trusted and who is willing to "cover her up", the path of a long journey to stardom may remain in limbo.
On my website, everybody can read the following sentence: "Art critic Satoru Nagoya in 2016 wrote "Mario A, one of the most brilliantly gifted – or perhaps I should say, the single most brilliantly gifted – oil painting artist in Japan"."
In this regard, my specialist's eye ( = spanning the 500 years old European oil painting tradition and the contemporary artistic painterly process) on Yokoyama's oil paintings scrutinises the status quo. Her neon-light series plays with the trompe-l'œil method, which gave her popular acclaim during the NISSAN ART AWARD 2017 show. The "trick" worked, for sure. Difficult to predict, if she'll be happy to continue with this practice in the years to come. Painting "Love" in subtle different neon-light constellations.
My critical "painter's eye" discovered her limitations as an oil painter. She took the risk regarding my examination. Which should be applauded. She already stands firmly and strongly on her own feet as a successful artist. Her 'soul paintings' extend beyond mere biography. Personal success or suffering will only carry an artist so far; the alchemy happens in the forging of those stories into narratives to which we, the Japanese viewers, might all relate. I'll be happily watching her coming, promising art projects from the sideline and see what happens. Let's be surprised by Yokoyama's next step!
Tokyo, 29th of December 2020
Mario A
* The American Experience
https://art-culture.world/articles/the-american-experience/
アーティストブック発刊記念
横山奈美  ラブと私のメモリーズ
2020年12月11日(金) – 12月25日(金)seems to be extended 2021年1月15日(19日)まで, please check the website or call the gallery
https://www.kenjitaki.com/pages/intro1_j.html
Nami Yokoyama
Memories of Love and Me
– in celebration of the publication –
11 December – 25 December 2020, seems to be extended: until 15 or 19 January 2021, please check the website or call the gallery
https://www.kenjitaki.com/pages/info.html
Artist's website:
https://www.namiyokoyama.com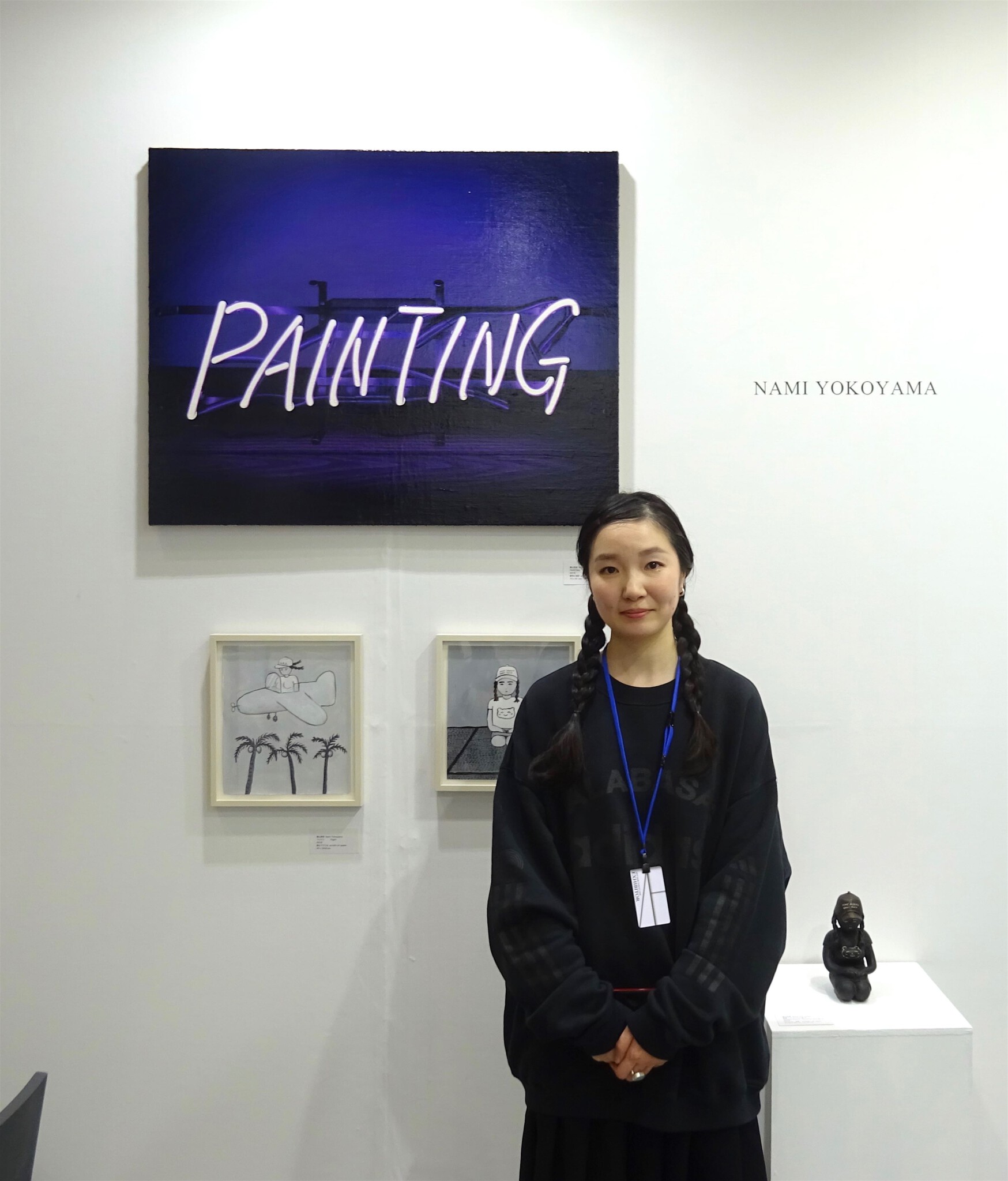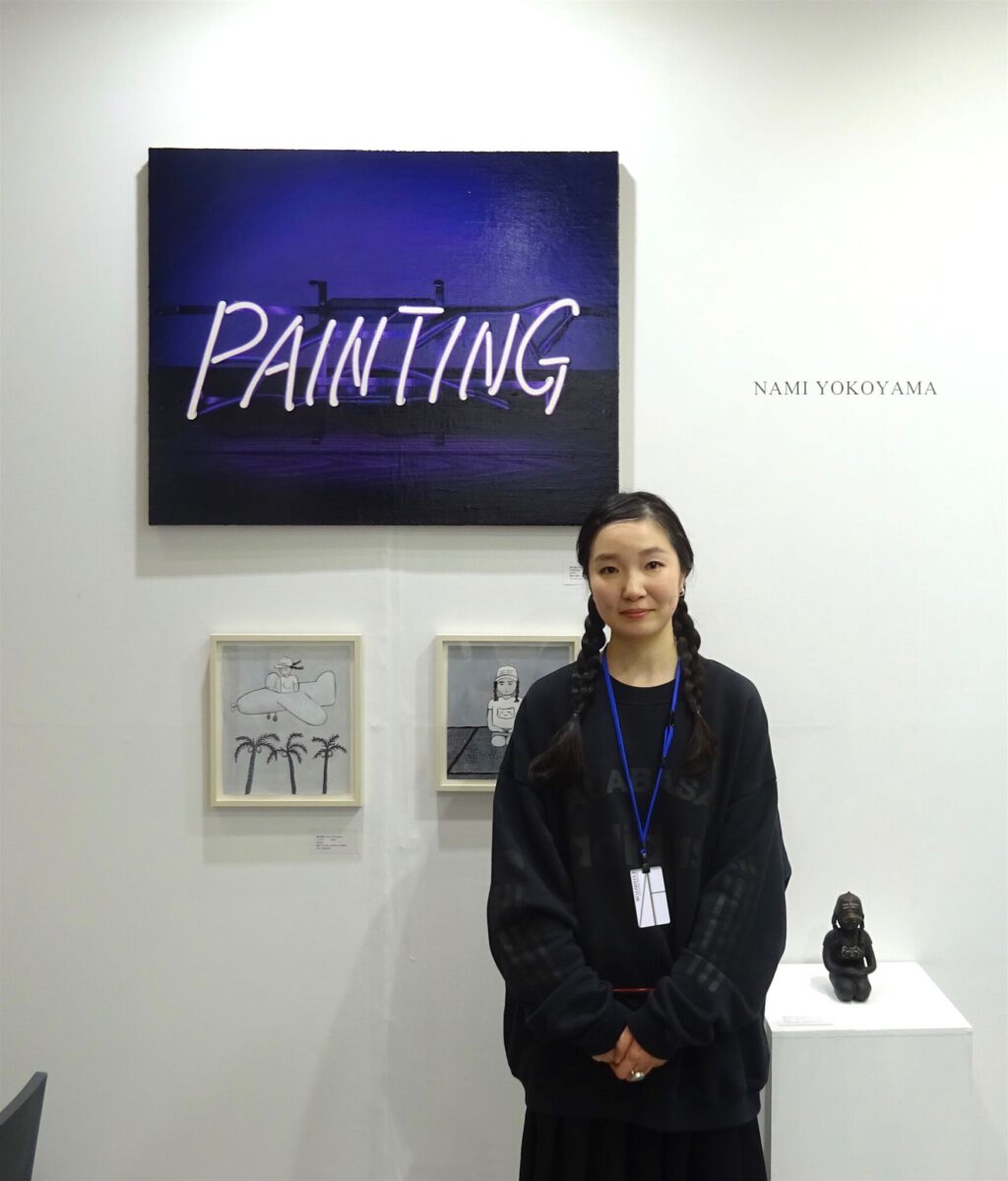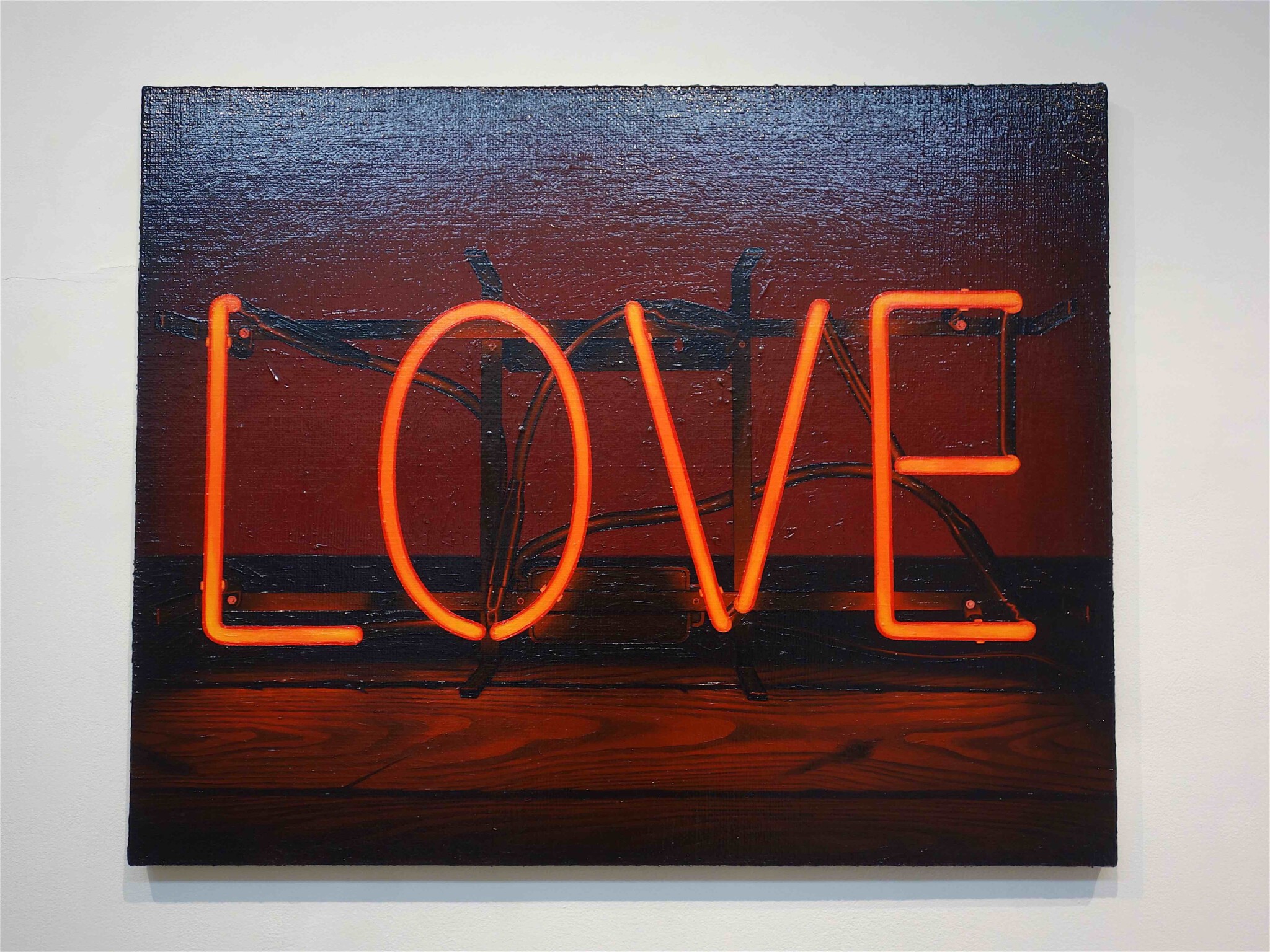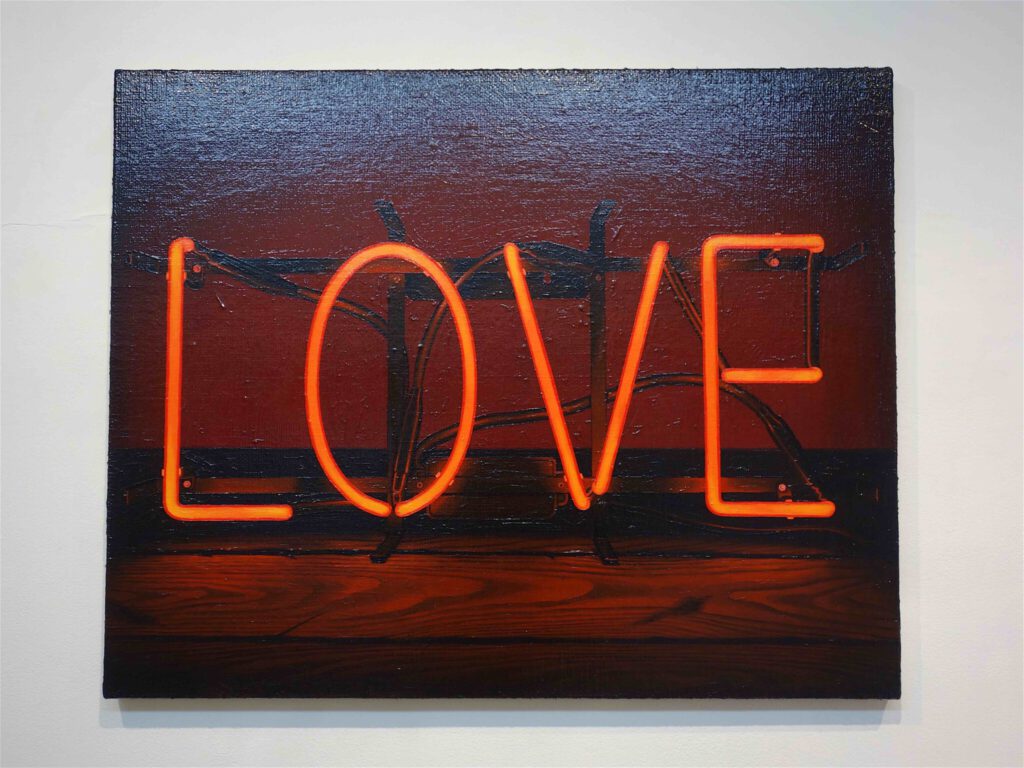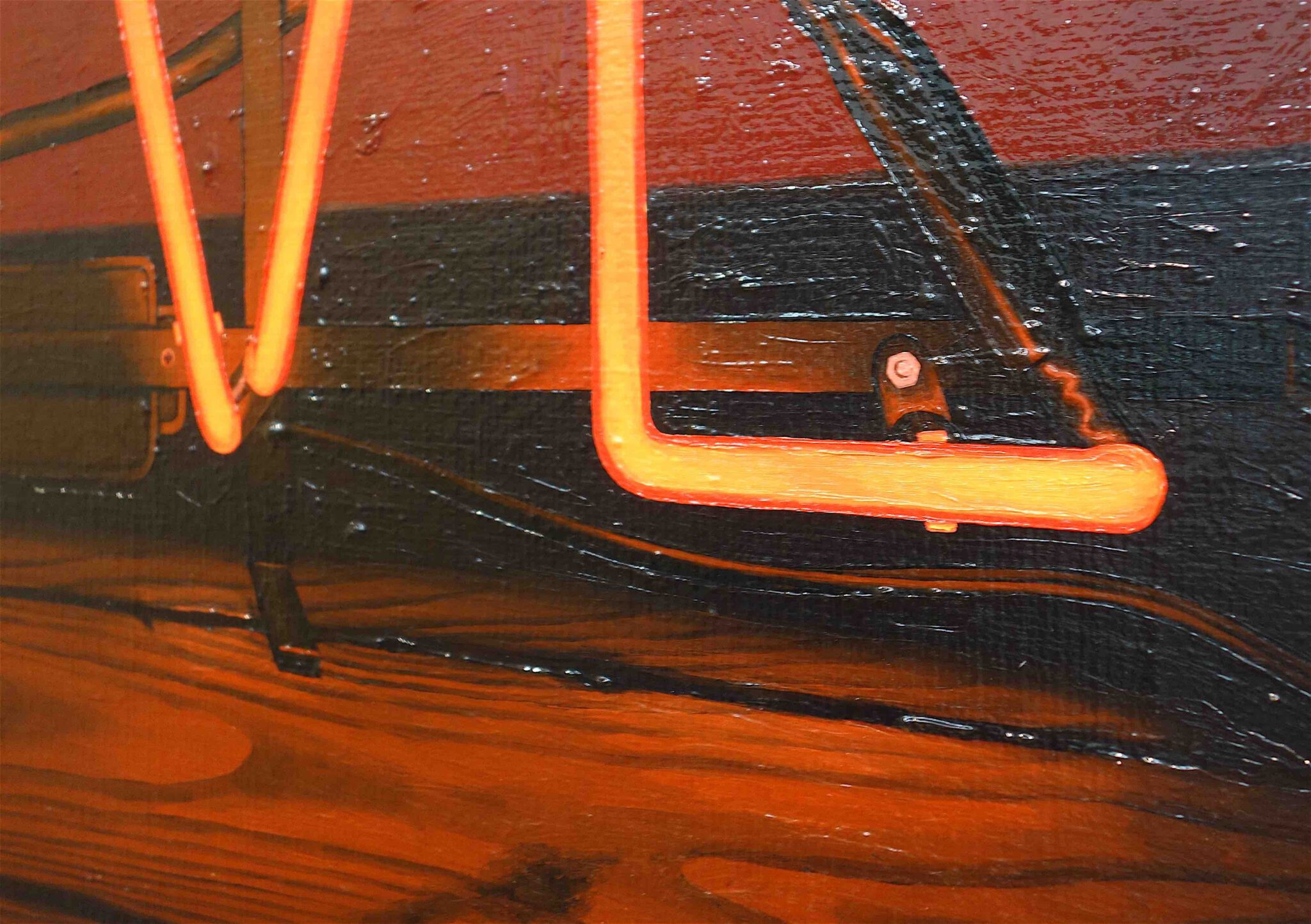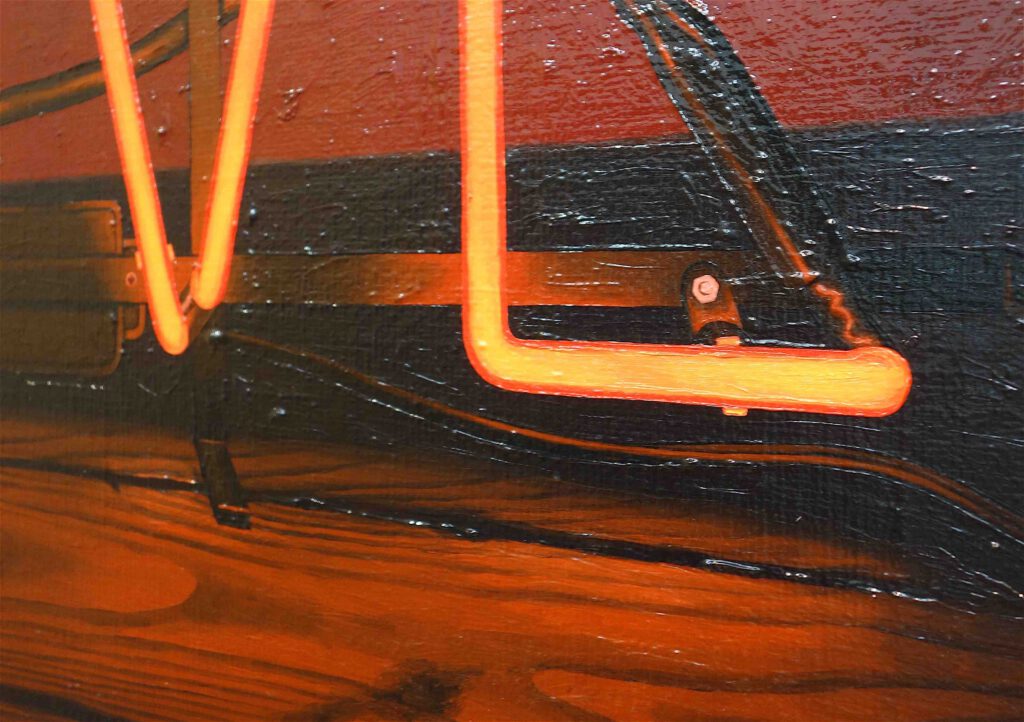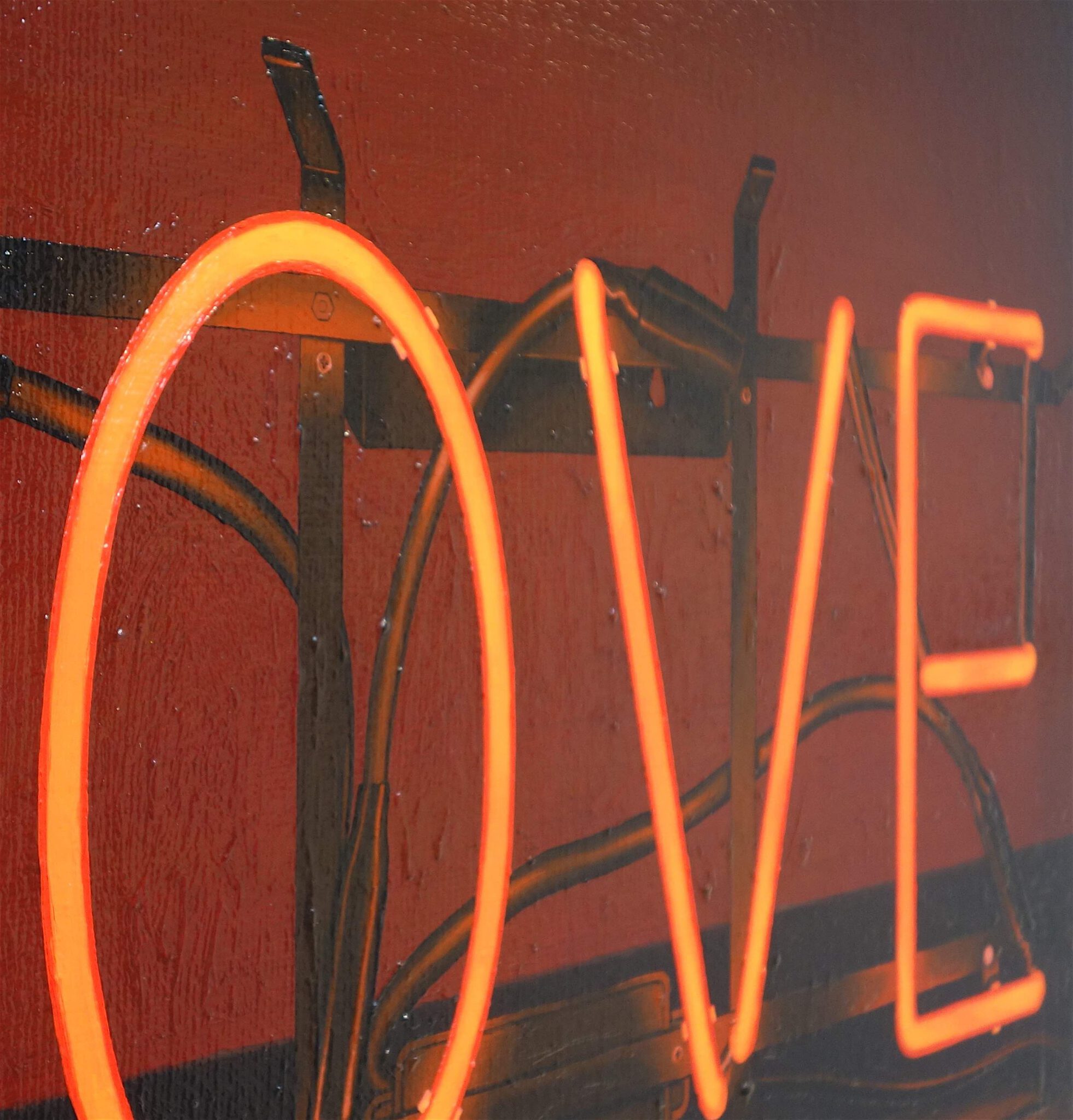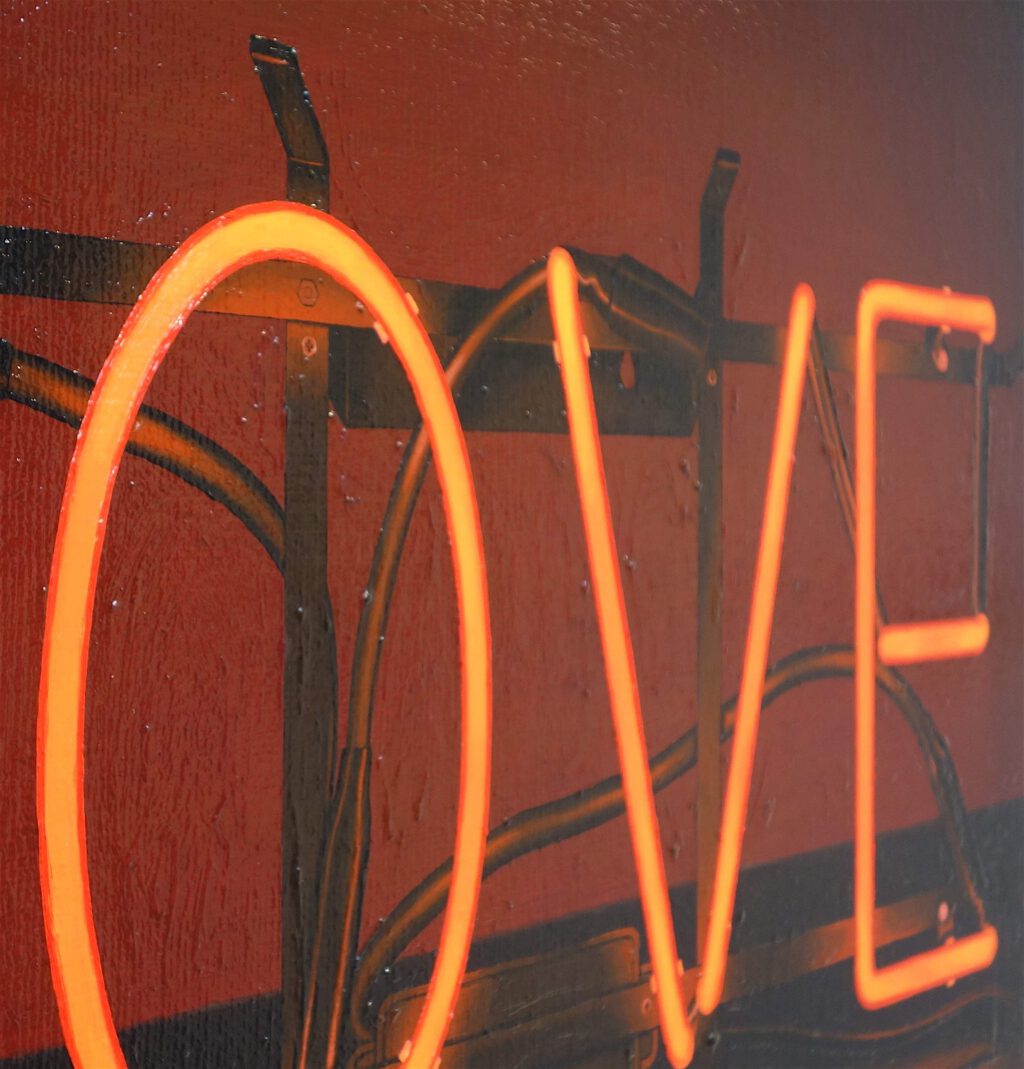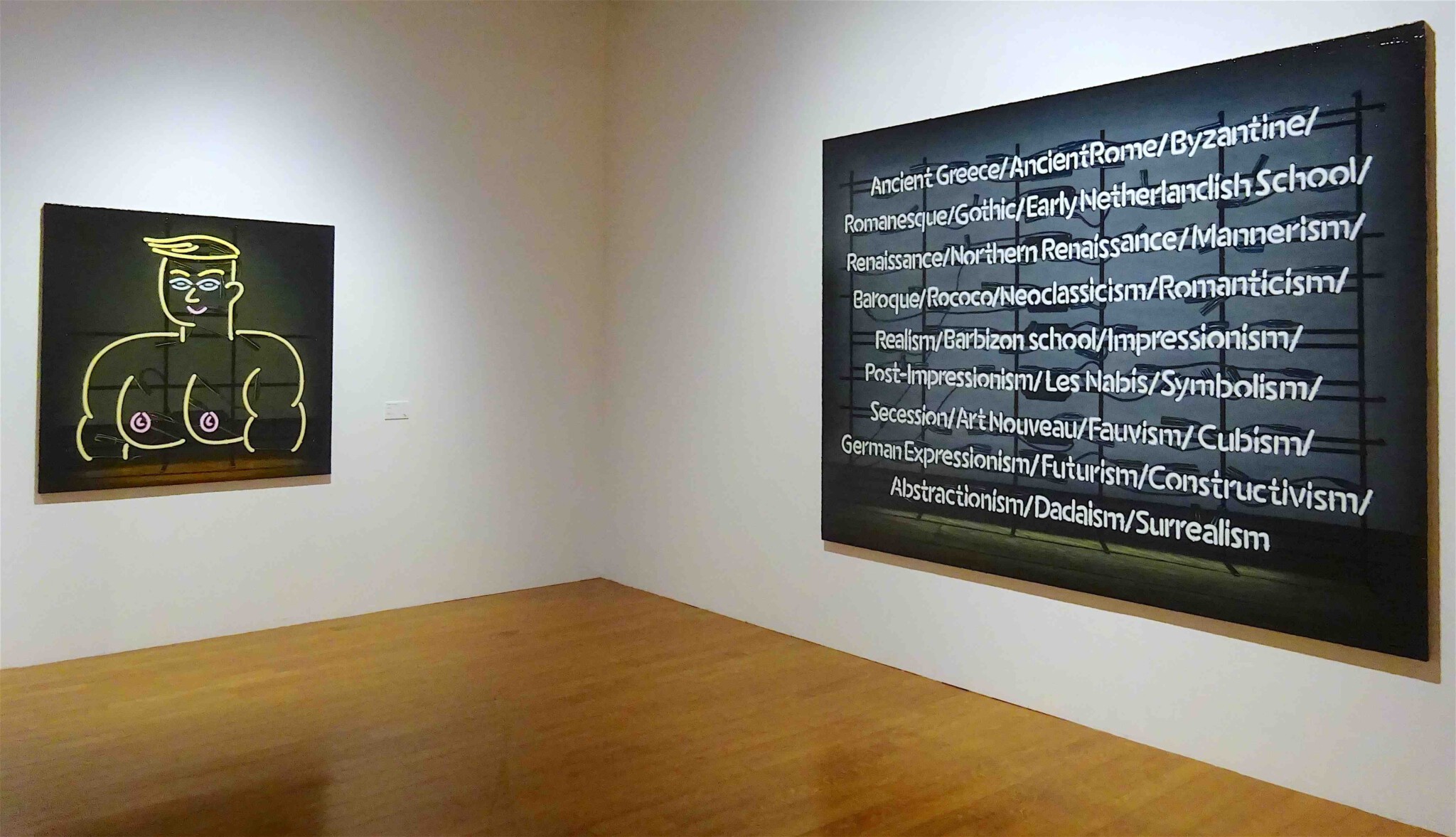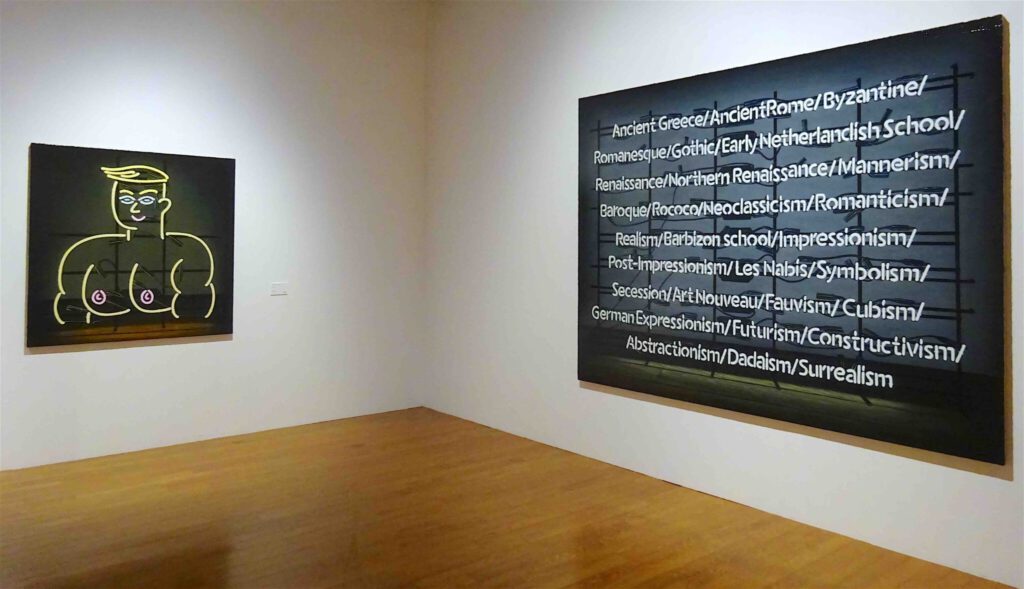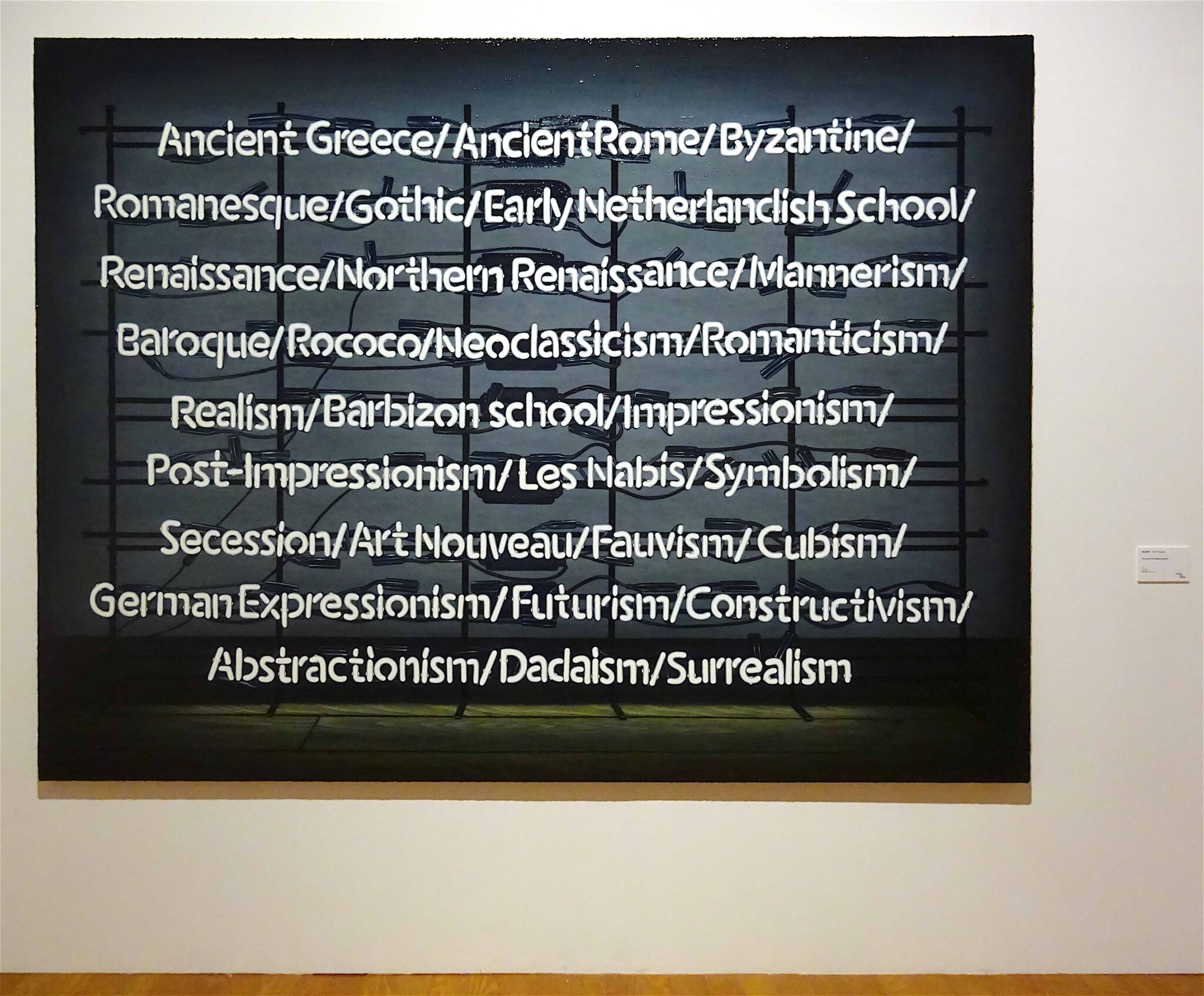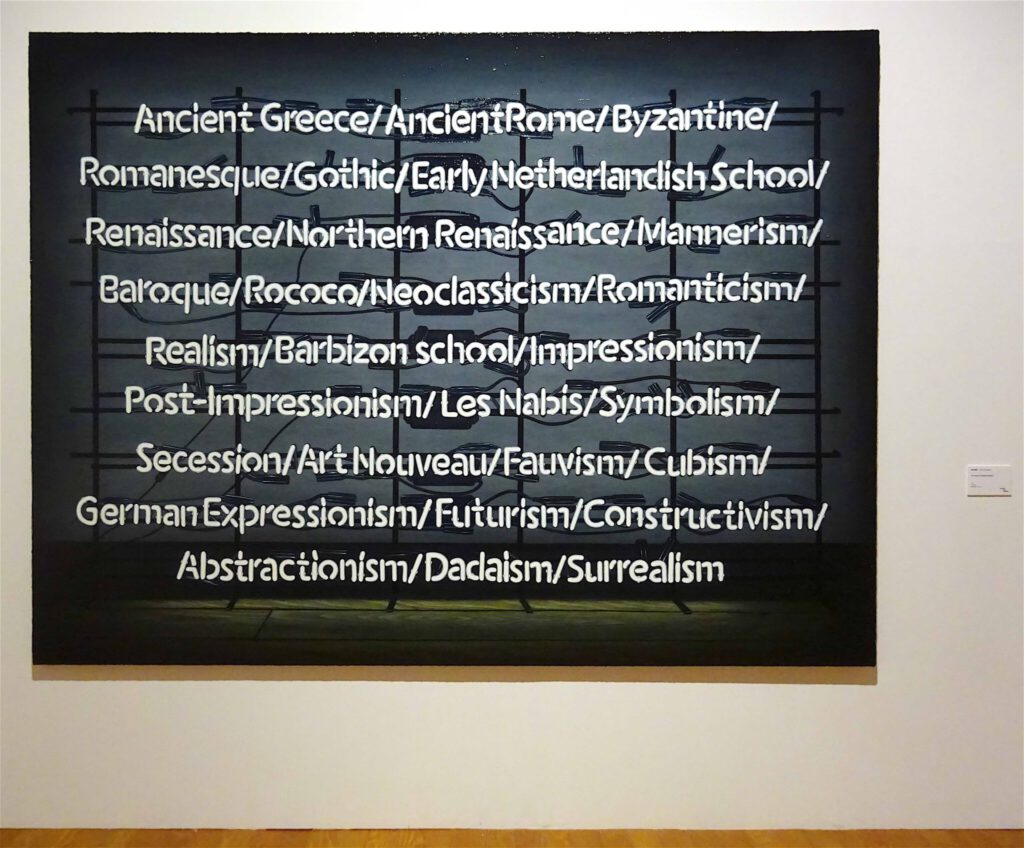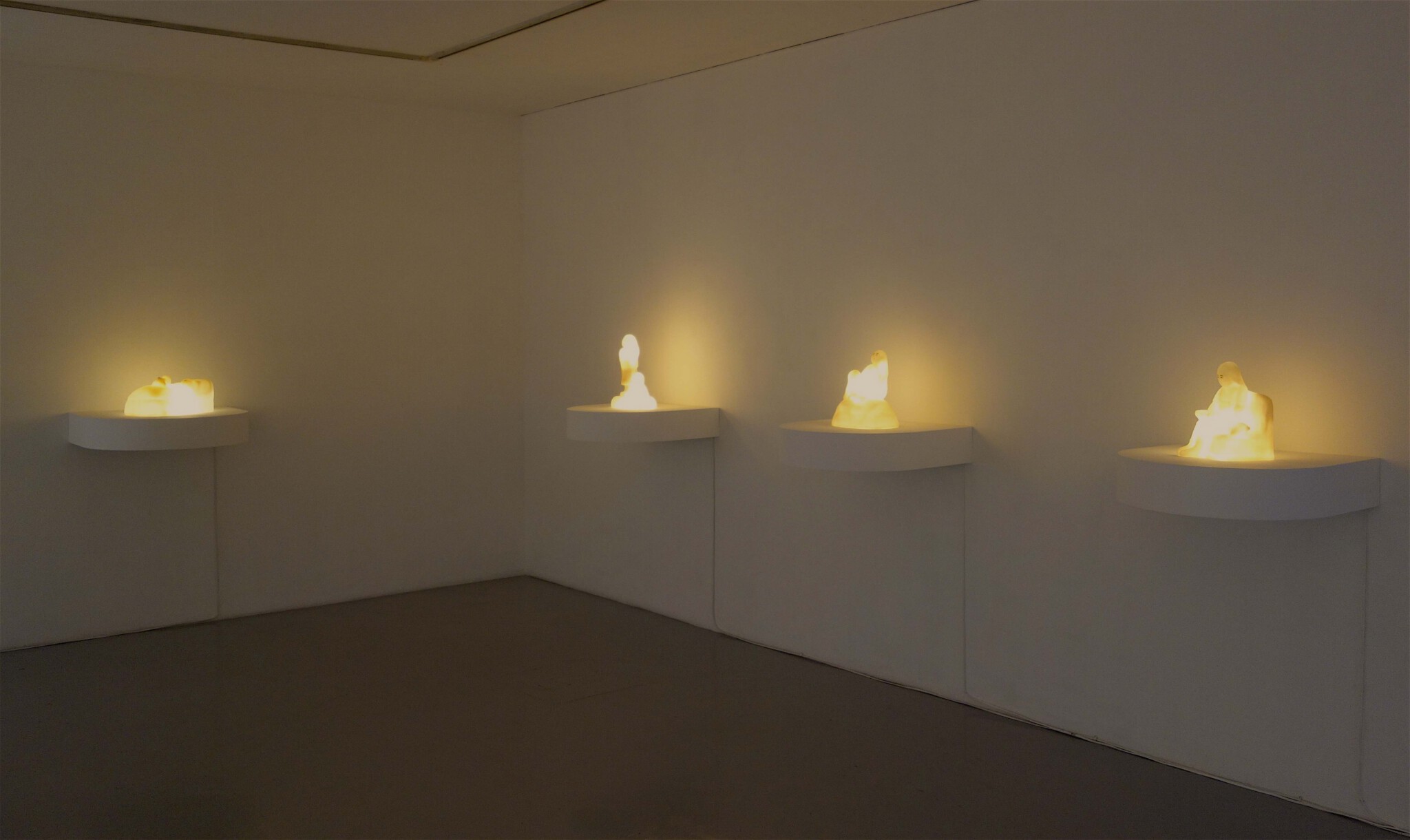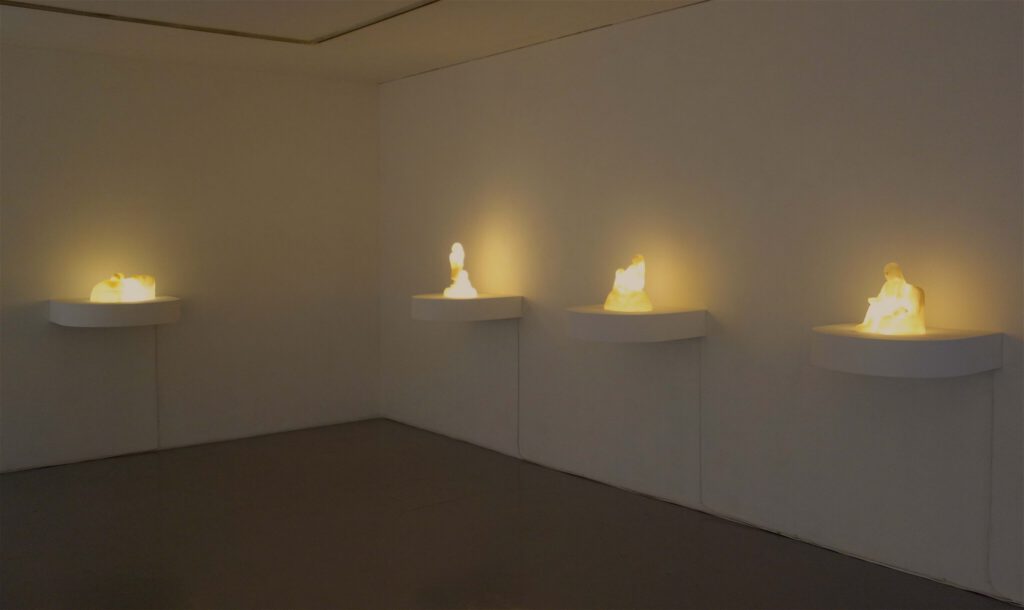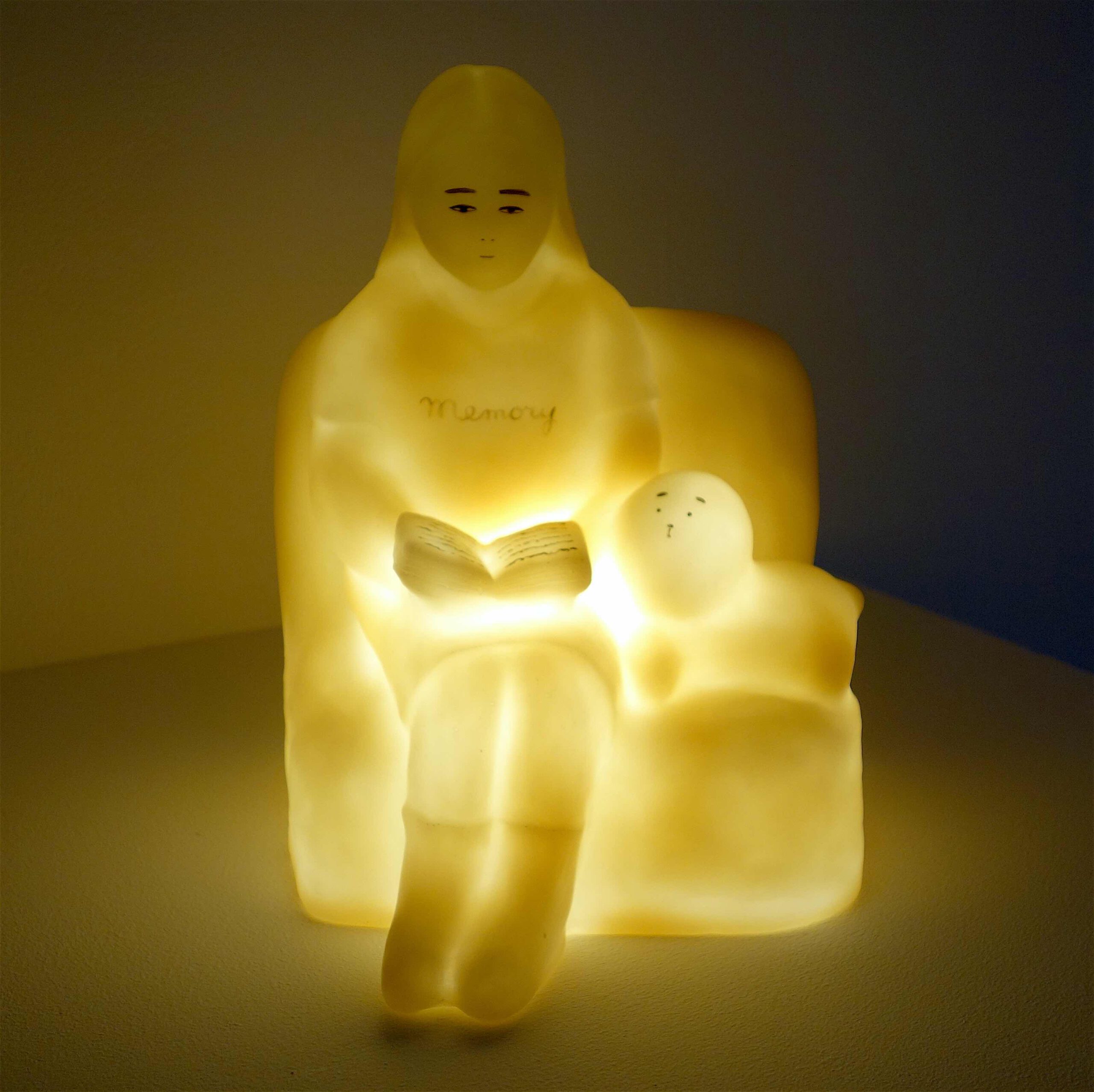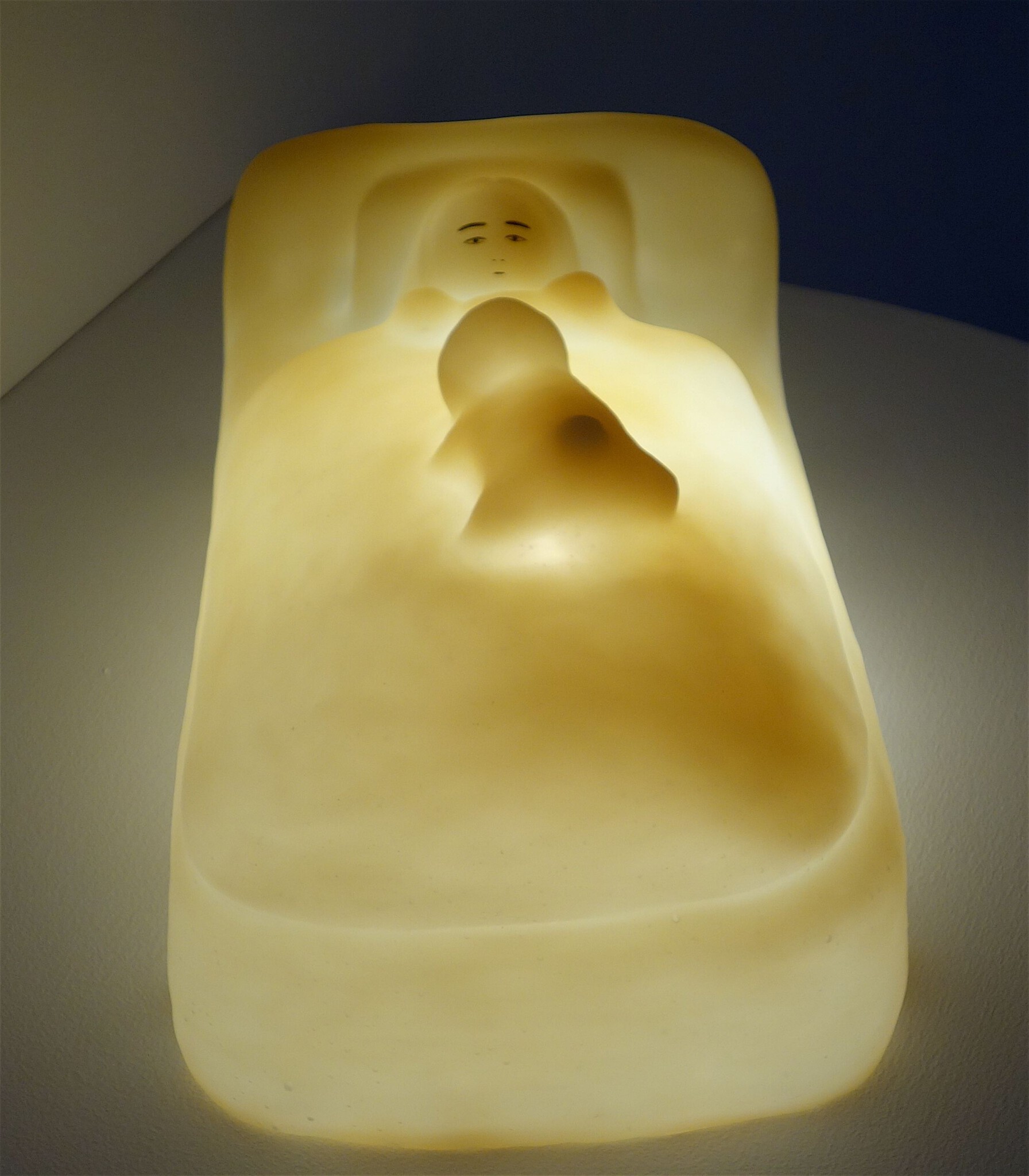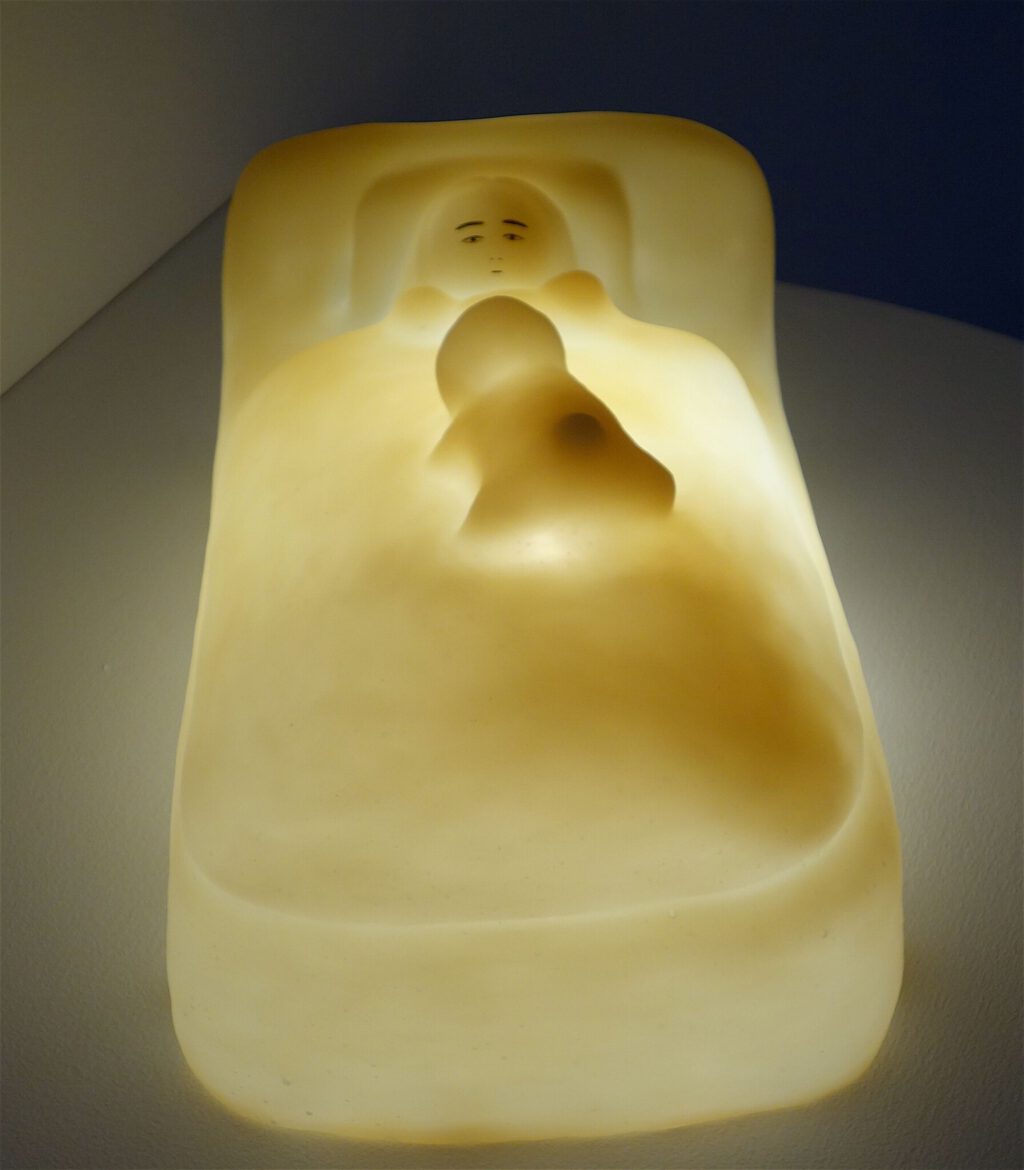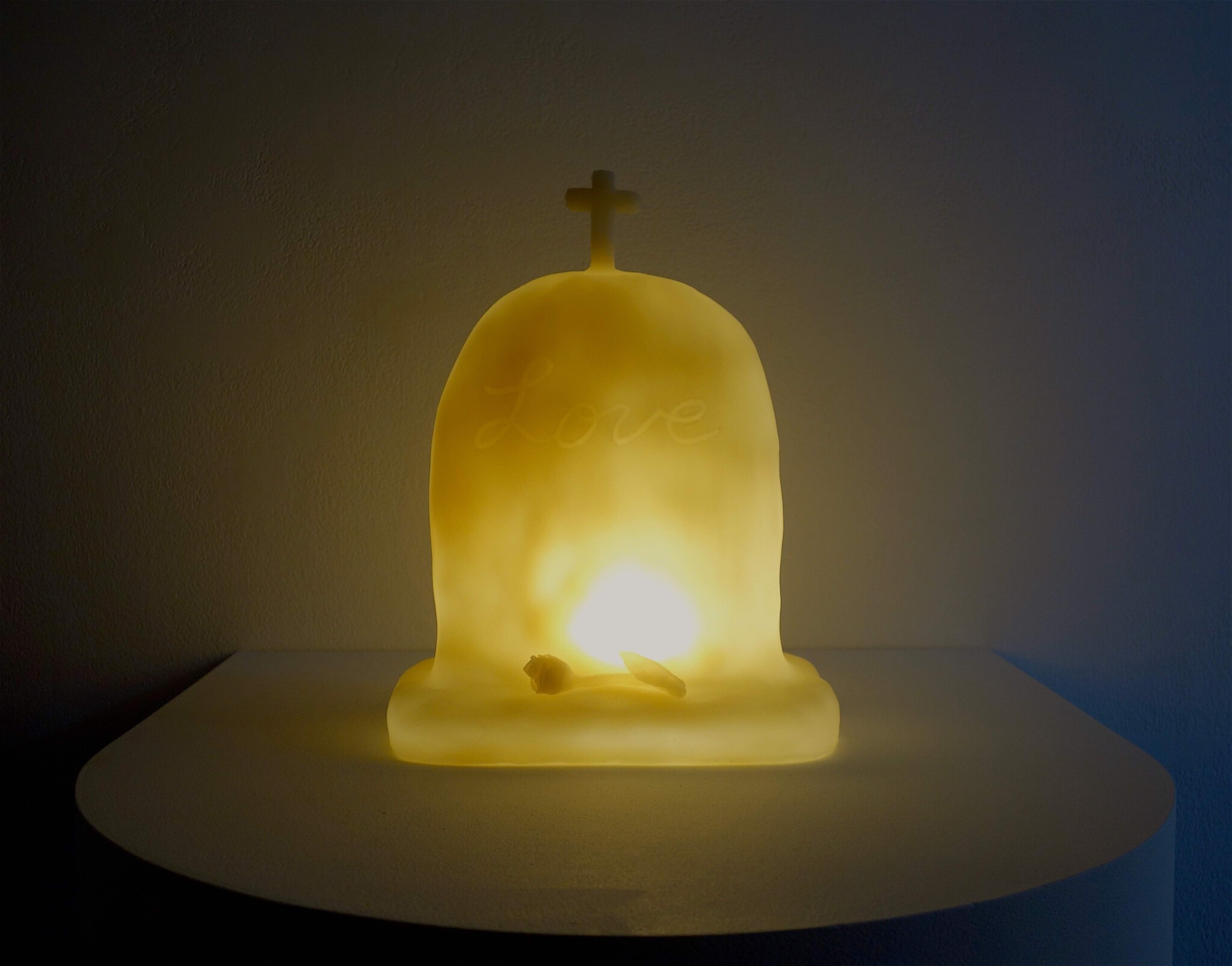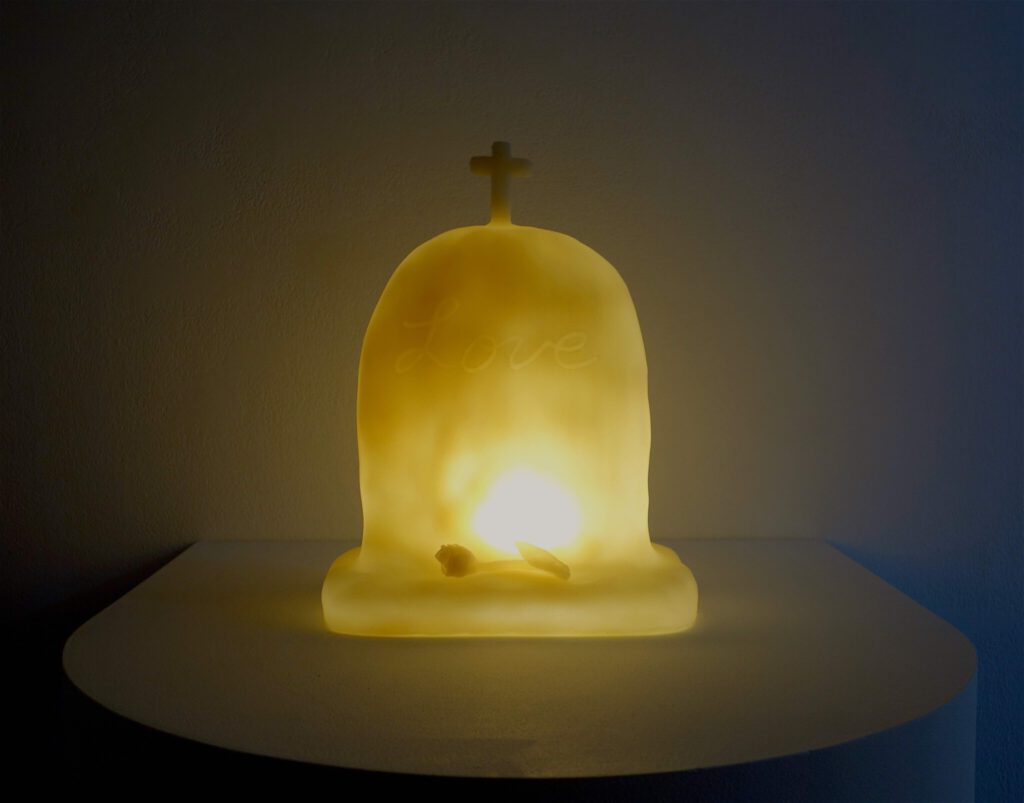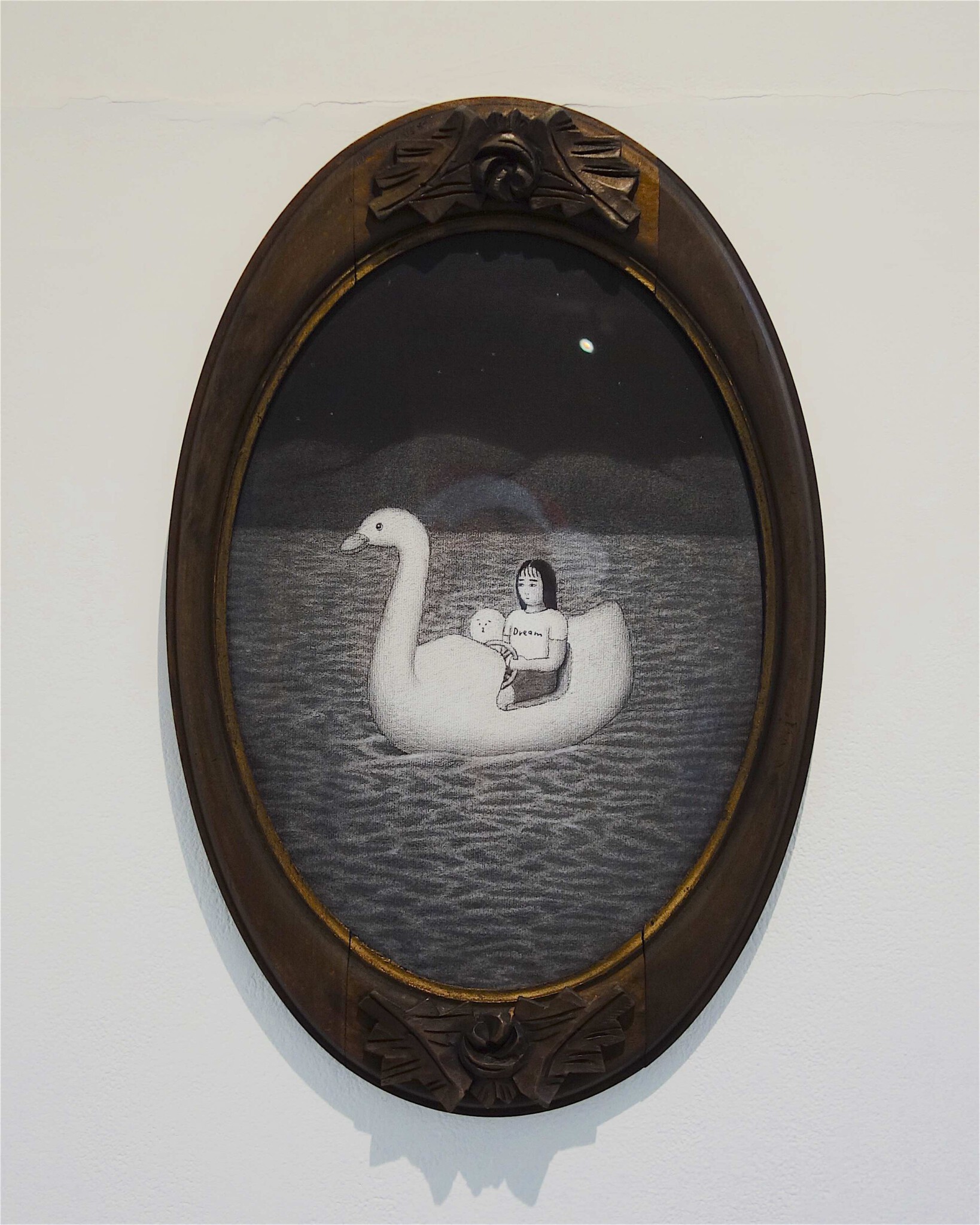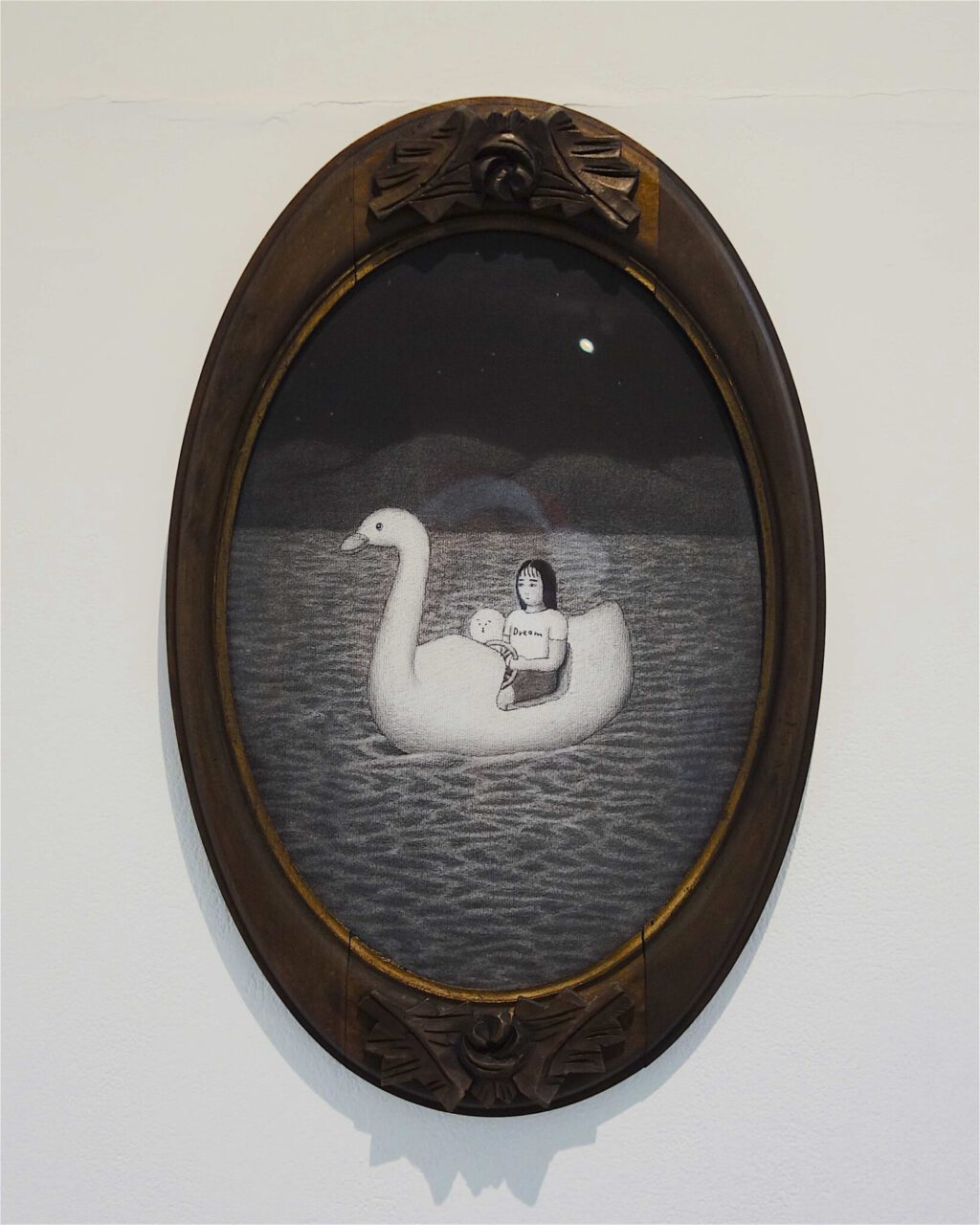 ---
post scriptum, especially for Nami:
愛のコリーダ
山口百恵 さよならの向こう側
夜のヒットスタジオ 山口百恵 引退スペシャル 1980/10/6