「Aクラス・現代アートコレクター」マーティン Z. マーグリーズ、マイアミ
'A-Class Contemporary Art Collector' Martin Z. Margulies, Miami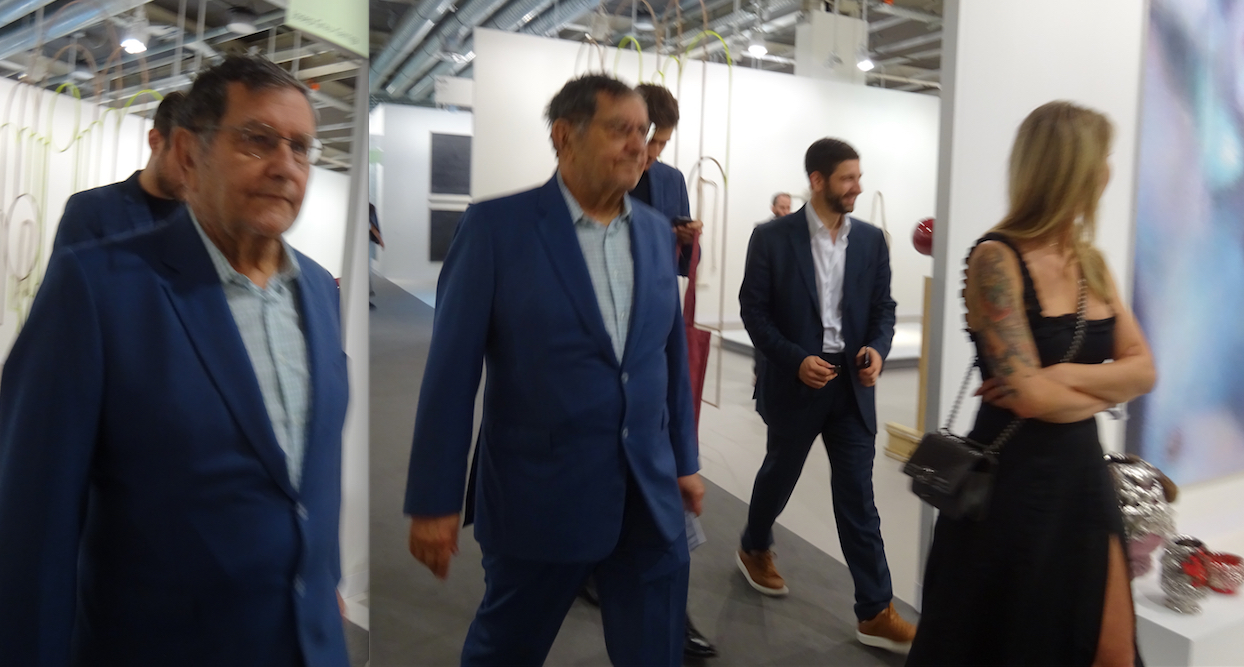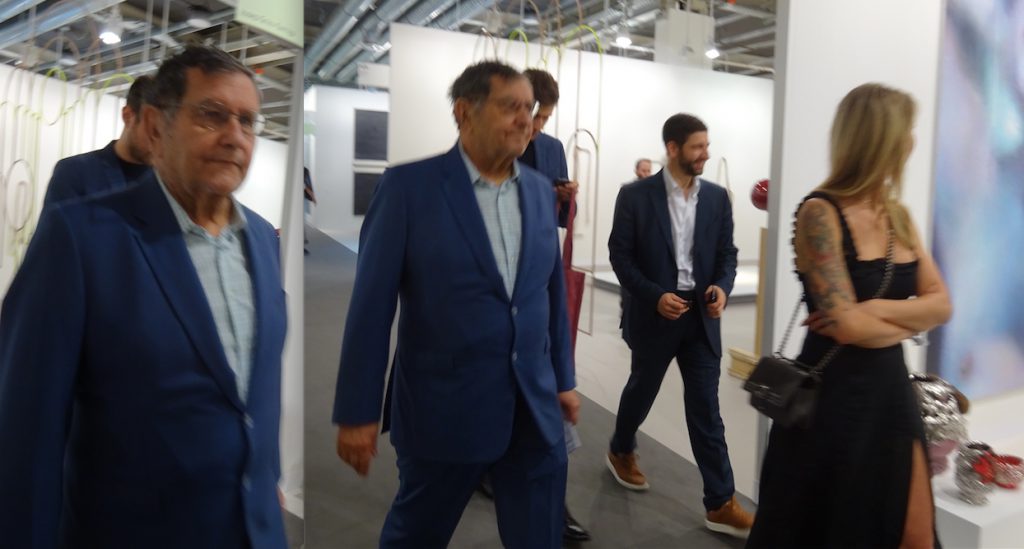 Martin Z. Margulies and Elizabeth Margulies, back: Noah Horowitz
https://www.instagram.com/elizabethmargulies/
---
今年、アートバーゼル、スイスにて、桑田卓郎の作品をSalon94(ニューヨーク)ブースで発見した時、
---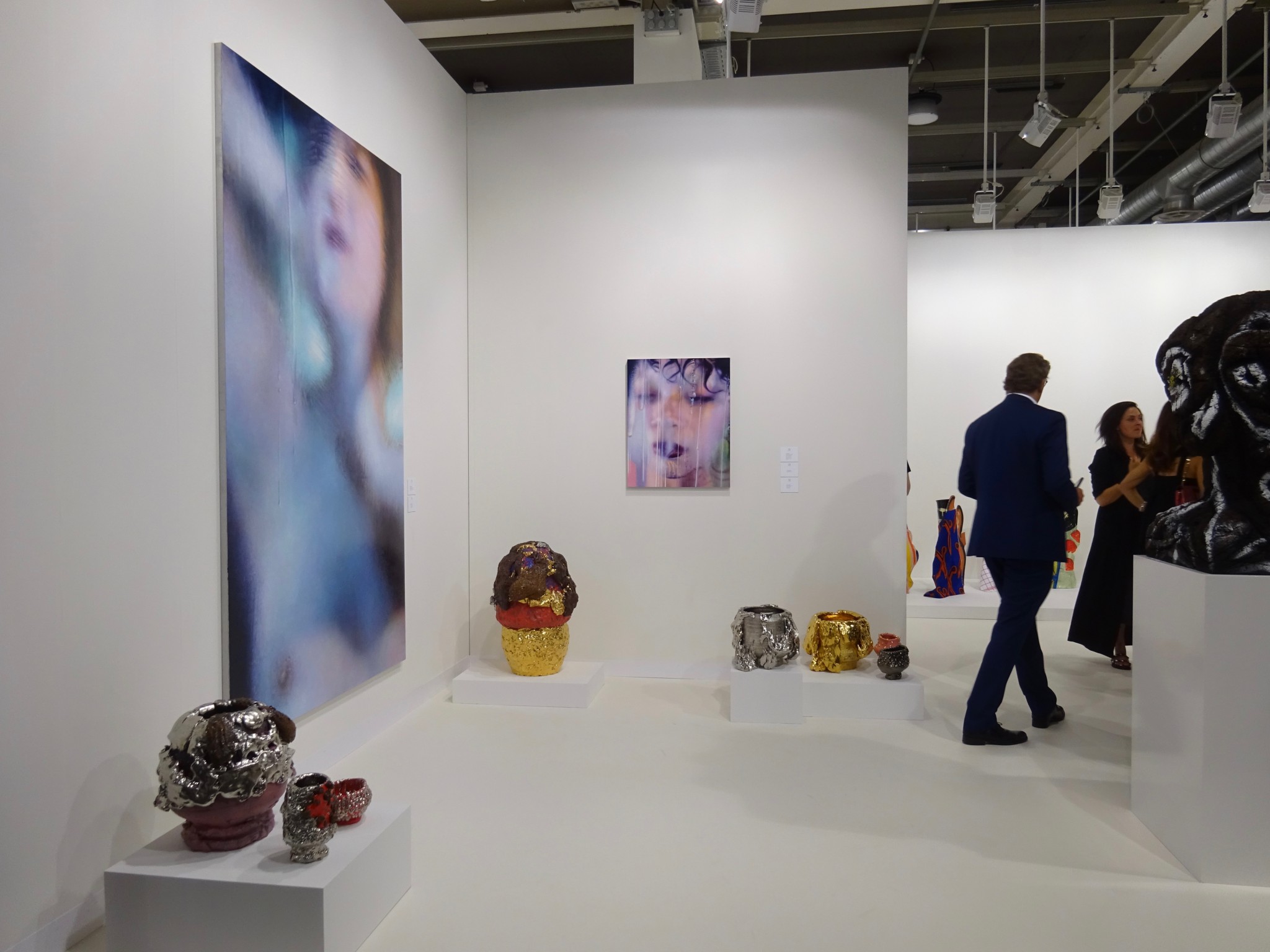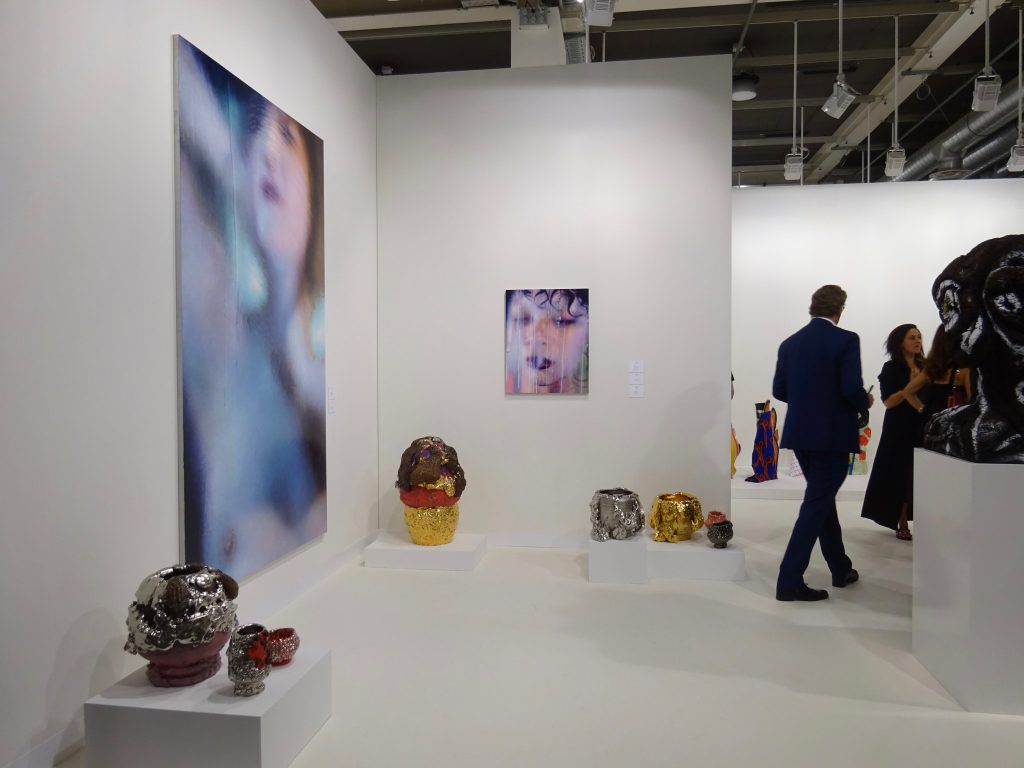 KUWATA Takuro 桑田卓郎 "Untitled" 2018, Porcelain, stone, glaze, pigment, gold, platinum, steel (in the corner, big, golden porcelain)
The other works had been named: Takuro Kuwata "Tea Bowls" 2018, Dimensions variable
On the walls: Marilyn Minter "Stream 2" 2018, Enamel on metal (left) and "A Touch of Green" 2018, Enamel on metal (in front)
---
マイアミのコレクター マーティン Z. マーグリーズ(Martin Z. Margulies)氏 がカメラの前を通りました。81歳とは思えぬ若さと強靭な態度に驚きました。彼はV I Pとして、アートバーゼルのディレクターノア・ホロウィッツ(Noah Horowitz)氏にエスコートされているところでした。
そのホロウィッツ氏は、3年前から「Director of Americas Art Basel」を務めていらっしゃる方 (1) で、つまり非常に重要な米国のアートバーゼル・マイアミビーチの担当者であり責任者で、このお2人は間違いなく、現代アート界のトップ・プレーヤーです。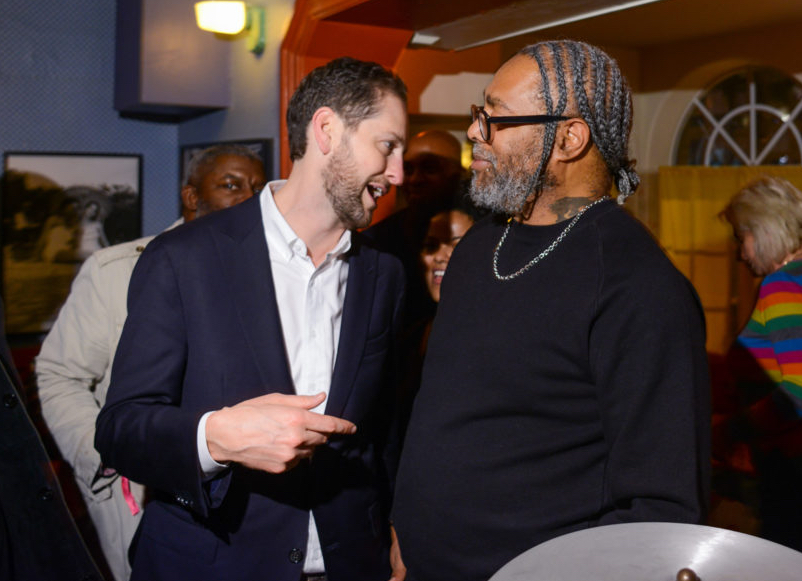 先週@アートバーゼル・マイアミビーチ:ノア・ホロウィッツとアーティスト アーサー・ジャファ(Arthur Jafa)
photo via/courtesy artnews:
Scenes from Miami Art Week 2018: Day 3
http://www.artnews.com/2018/12/07/scenes-miami-art-week-2018-day-3/#jp-carousel-101122
私は、かつてアートバーゼル・マイアミビーチのミヅマアートギャラリーブースで作品を展示した時、マーグリーズ氏にお目にかかる機会があり、他の方と一緒に、彼のコレクションを案内してもらいました。今思い出しても素晴らしく、感激致しました。
一週間前、米国の専門サイトARTnewsに、珍しくマーグリーズの記事が載り、初期の頃からの様々な購入が細かく紹介され、アート・フリッパー (2) ではないことがはっきり認識されました。
やはり、「Aクラス・現代アートコレクター」であると、私は判断・評価できます。
例えば、マーグリーズと比べて、前澤友作コレクター (3) は、「Bクラス・現代アートコレクター」としか言えません。なぜならば、2016年のサザビーズ・オークション(Sotheby's Auction House)に、ジャン=ミシェル・バスキア(Jean-Michel Basquiat)の1983作を約6億7000万円で売りだしたからです。(2015年に東京南青山で展示し、前澤友作のContemporary Art Foundation (Public Interest Corporation) 公益財団法人 現代芸術振興財団をご参考)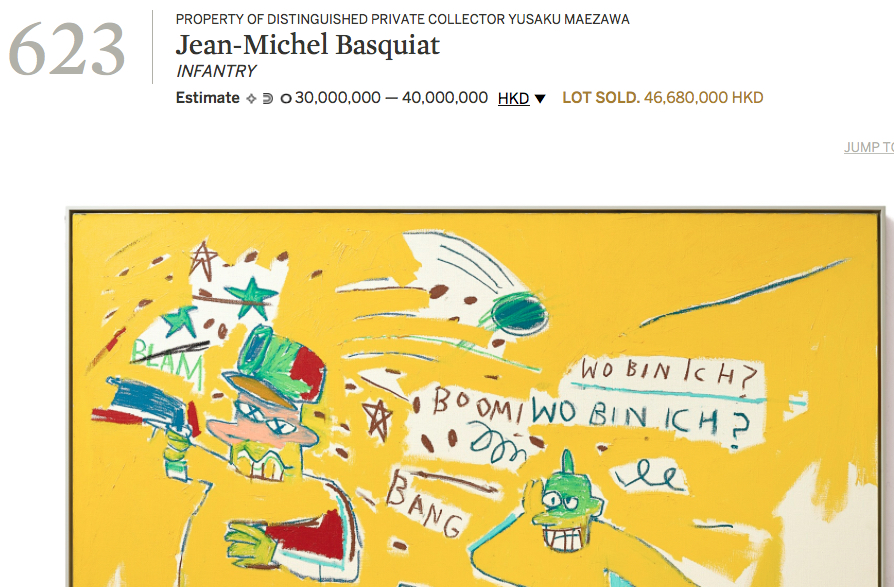 PROPERTY OF DISTINGUISHED PRIVATE COLLECTOR YUSAKU MAEZAWA
Jean-Michel Basquiat
INFANTRY
Estimate    30,000,000 — 40,000,000 HKD
LOT SOLD. 46,680,000 HKD (=約6億7000万円)
Jean-Michel Basquiat
1960 – 1988
INFANTRY
signed and titled in English and dated 1983 on the reverse, framed
acrylic on canvas
165 by 230.5 cm; 65 by 90¾ in.
http://www.sothebys.com/en/auctions/ecatalogue/2016/tttop-hk0701/lot.623.html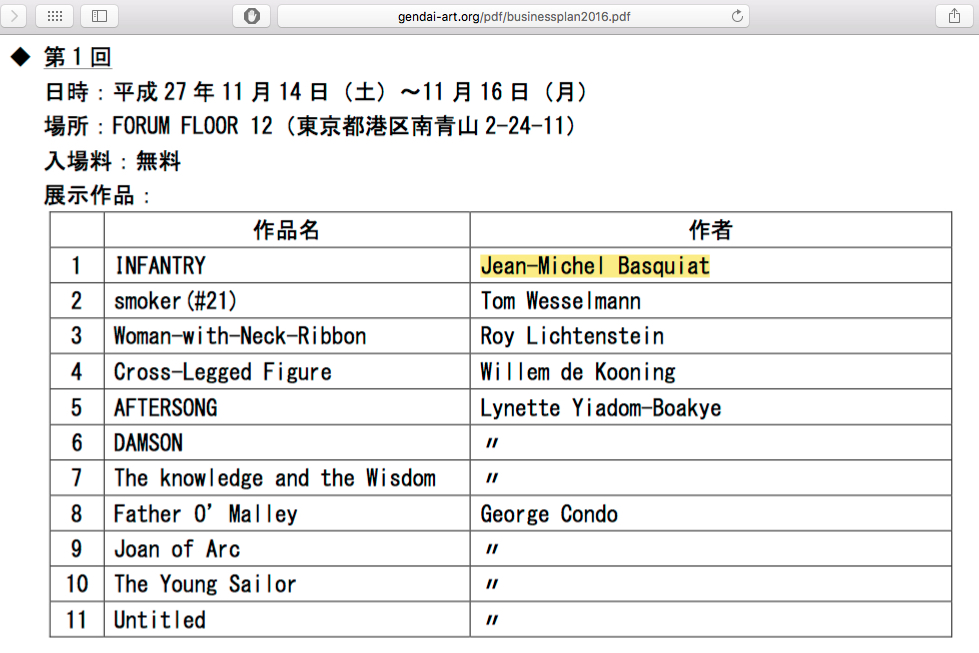 http://gendai-art.org/pdf/businessplan2016.pdf
この機会に、マーティン Z. マーグリーズのコレクションを少しでも皆様に紹介させていただきたいです。
(1)
Noah Horowitz
Director Americas
Noah directs our Miami Beach show and leads our team in the Americas.
https://www.artbasel.com/about/team
(2)
アート・フリッパー Art Flipper
https://art-culture.world/tags/art-flipper/
(3)
前澤友作 MAEZAWA Yusaku
https://art-culture.world/people/maezawa-yusaku-collection/
---
---
the margulies collection at the WAREhOUSE
website:
https://www.margulieswarehouse.com/#/home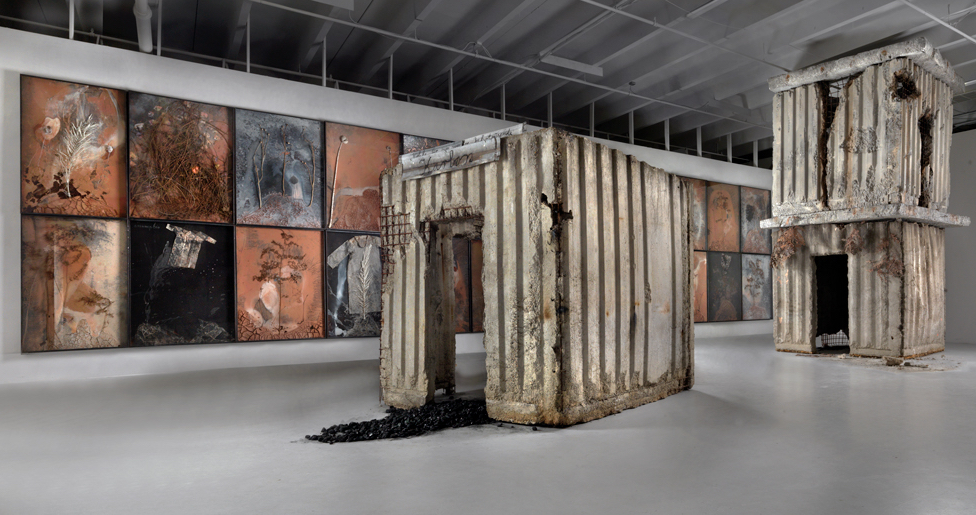 Anselm Kiefer "Geheimnis der Farne (Secret of the Ferns)" 2007
48 paintings (clay, argile, ferns, and emulsion) and three concrete sculptures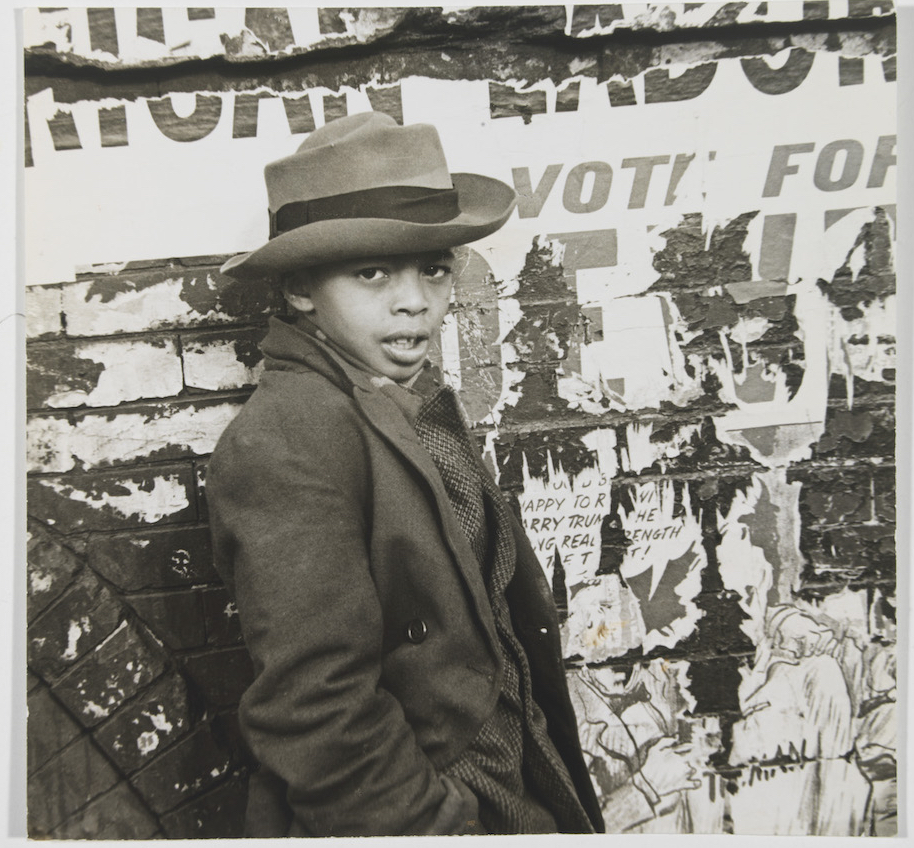 Helen Levitt "untitled, from the series New York City Street Scenes" ca. 1936–45,
gelatin silver print, 6 3/4 x 7 inch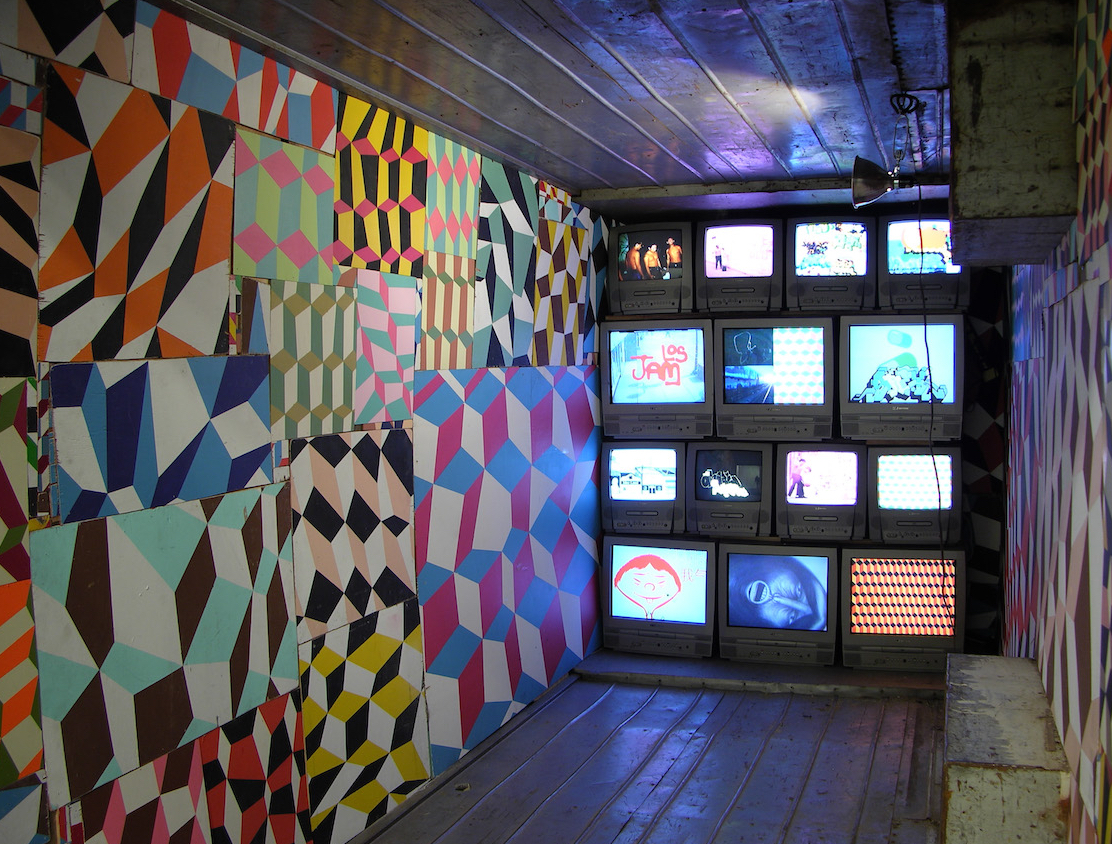 Barry McGee "Untitled (Truck Installation with TVs)" 2004
truck, TVs, DVDs, and painted wood panels, 8 x 22 x 7 ft.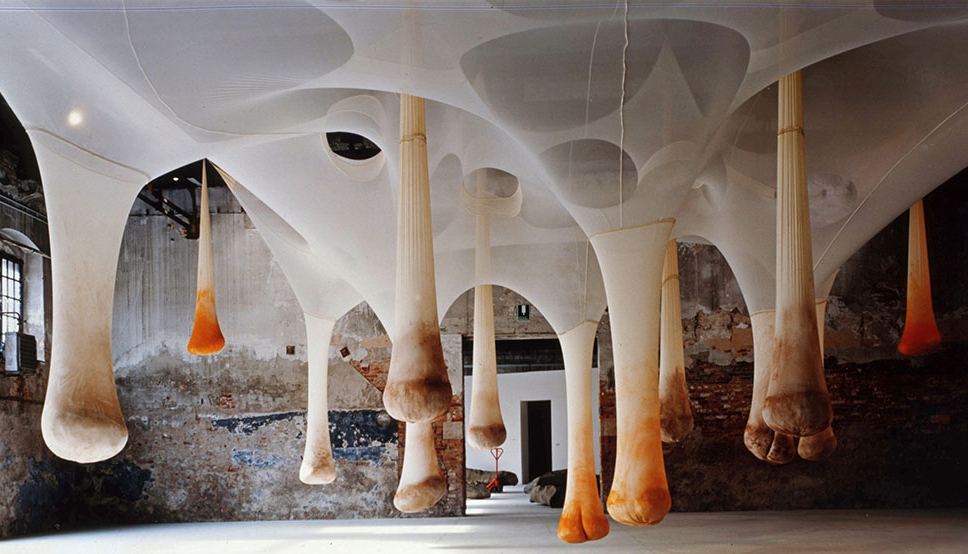 Ernesto Neto "É ô Bicho!" 2001
Lycra tulle, polyamide tubes, hooks, turmeric, black pepper, and cloves, dimensions variable
---
From Miró Constellations to 50,000 Pounds of Kiefer: Martin Z. Margulies on 45 Years of Collecting
BY Judd Tully
POSTED 12/04/18
(quotes)
…
The 81-year-old globe-trotting art collector and dedicated philanthropist (who has spent years on the ARTnews "Top 200 Collectors" list) has become known for his eponymous museum-scaled art warehouse in Miami's Wynwood Arts District, which plays home to part of his mostly contemporary collection. In September, D.A.P. published the nearly 300-page first volume of his complete holdings, and in the fall Margulies touched down in New York for a conversation about the humble origins of his now-storied collection.
…
"Buy and Hold"
By 1980, Margulies had acquired a major and rare painting from Joan Miró's famed "Constellation" series, "Femme dans la nuit" (Woman of the Night), 1940, which had been in the collection of Alexina "Teeny" Duchamp, Marcel Duchamp's widow. Margulies paid around $300,000 for it. In 1993, he loaned the piece to the Museum of Modern Art's Miró retrospective; more recently, in 2017, it was on loan to Acquavella Galleries, where 23 of the 24 Constellations were meticulously assembled.
One of the works from that series of the same size and date, Femme et Oiseaux, sold at Sotheby's London in June 2017 for £24.5 million (about $31.1 million).
"I became well-known because of that work," Margulies said, with more than a bit of pride.
As a strategy, Margulies has followed the mantra of investor Warren Buffet: "buy and hold." "I was approached by a guy who offered me a million dollars more for the Miró than what anybody else will pay, and I said, 'Well, you can give me $20 million over it, but it's not for sale.' "
In 1983, Larry Rubin, who ran Knoedler Gallery during its heyday, sold Margulies one of the three luminous Mark Rothko abstract paintings the collector now owns, Untitled (Silver, Orange, Plum), 1962. For the painting, which, had been in the collection of the Baltimore collecting couple Robert and Jane Meyerhoff, Margulies paid less than $400,000.
Rothko paintings from that period and of similar scale have sold for as much as $86.8 million in recent auction seasons. But Untitled (Silver, Orange, Plum) has not gone on the block. "It's in my living room," Margulies said. "At night when you turn the light off—I have dimmers—and it dims, those rectangular shapes appear to almost move around."
…
Downright Daring
Of the 4,000 or so works of art that Margulies has acquired since the late 1970s, another of his favorites is by the Japanese-American sculptor Isamu Noguchi. Square Ring, from 1971, is a gracefully brawny abstraction executed in carved marble.
…
The Margulies Warehouse, where works in his collection live, is a standout even in Miami, where contemporary collections and museums abound—including the Institute of Contemporary Art, founded by Irma and Norma Braman; Mera and Don Rubell's Rubell Family Collection; and the de la Cruz Collection of Carlos and Rosa de la Cruz. Margulies's taste is broad and quirkily sophisticated as well as downright daring, encompassing everything from abstraction to realistic figurative work, paintings and sculpture to room-sized installations—plus a decidedly in-depth collection of photography and video.
…
Asked what so enthralls him about Kiefer, Margulies said, in his plain-spoken way, "I find the work very full of drama. It's strong, textural. It meets my sensibility, and that's what it's all about."
…
more, full text:
http://www.artnews.com/2018/12/04/miro-constellations-50000-pounds-kiefer-martin-z-margulies-45-years-collecting/
Martin Margulies speaks about Donald Judd. November 2016. Miami
---
In a Red-Hot Art Market, the Collector Martin Margulies Stays Cool
New York Times
By Robin Pogrebin, Dec. 6, 2015
(quotes:)
…
If Mr. Margulies were to sell some of the approximately 4,000 pieces he has amassed over more than 30 years of collecting — by de Kooning, Eliasson, Flavin, Noguchi, Segal, Serra — he might be a richer man than he has already become as a real estate developer. But he has no intention of doing that.
…
He routinely rejects offers for his widely coveted holdings (like one of Lichtenstein's four Picasso parodies) that others would find too good to refuse.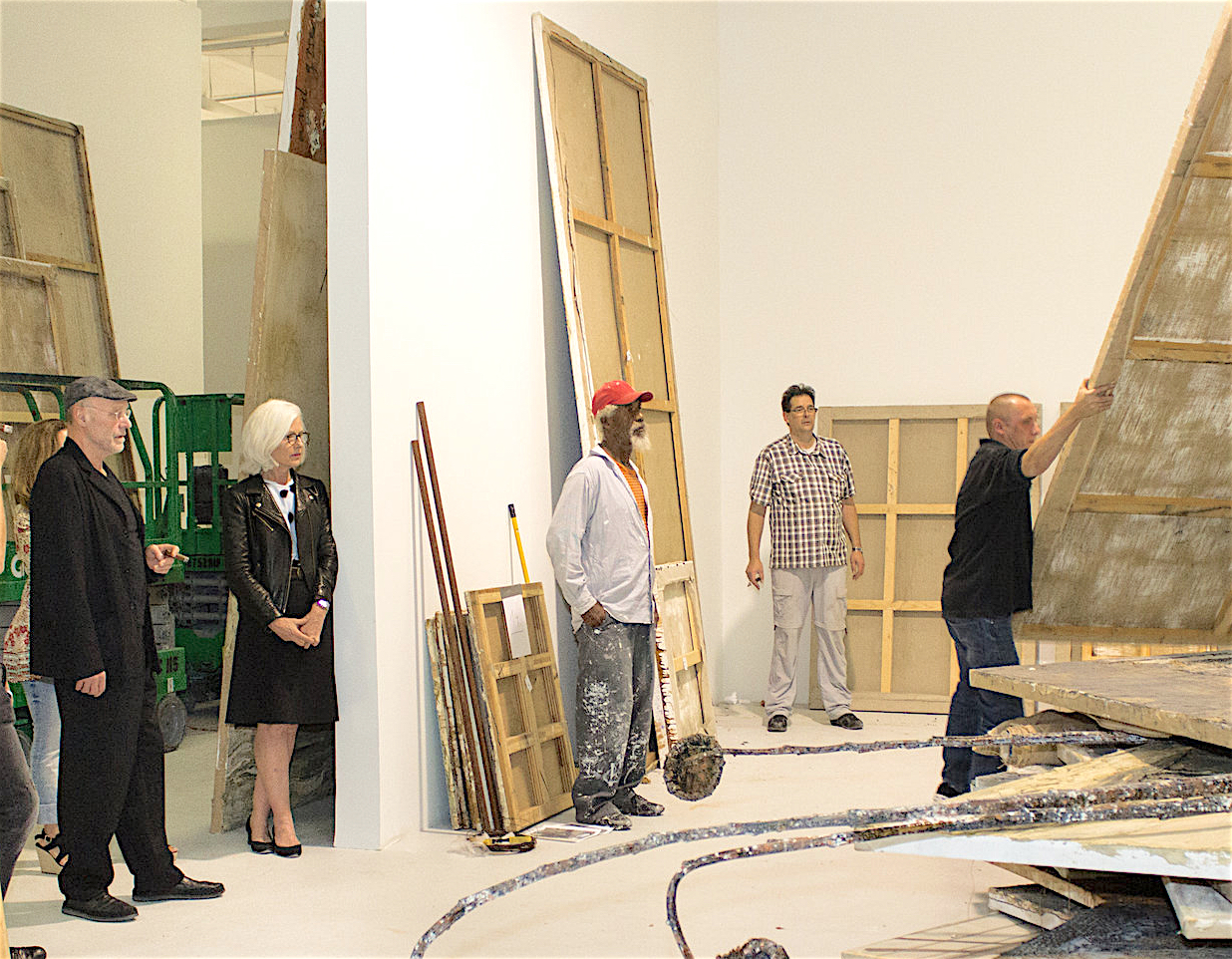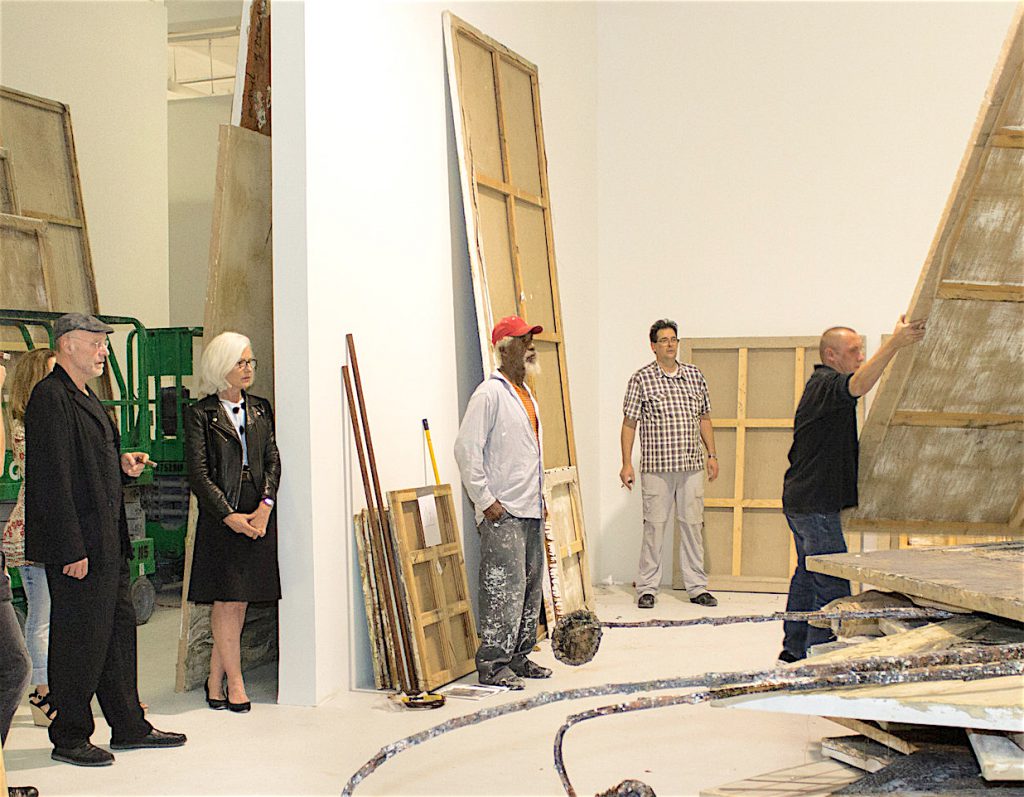 Anselm Kiefer + Katherine Hinds (curator of the Margulies Collection)
…
Mr. Margulies said his budget is usually in the $200,000 range per piece and he can spend no more than $3 million on a single work, which is low for prime lots these days.
…
more at, full text:
https://www.nytimes.com/2015/12/07/arts/design/in-a-red-hot-art-market-the-collector-martin-margulies-stays-cool.html
…
up-date:
Activist Collectors Don't Just Want to Buy Art—They Want to Change the World
BY JEWELS DODSON Artnews, October 6, 2020
quote:
Years before Joyner began focusing on Black abstraction, Boston-based Barbara Lee was forming one of the world's most prodigious collections of artworks by women. Lee traces her earliest foray into feminism back to her son's first birthday party in 1972. Instead of giving party favors to the toddlers in attendance, she instead gave all the mothers the inaugural issue of Ms., the epochal magazine cofounded by Gloria Steinem and Dorothy Pitman Hughes. Then, fast-forward to the next decade, and another milestone came by way of a poster issued by the artist group the Guerrilla Girls, who exposed inequitable exhibition statistics tilted heavily toward men, and posed the question: "Do women have to be naked to get into the Met Museum?"
quote:
Brodsky was preceded in her interest in Latin American art—as well as in education—by Patricia Phelps de Cisneros, who has spent decades expanding the area's reach. Growing up with 1950s-era modernist art in Caracas, Venezuela, her eyes were constantly taking in murals and sculptures by Alexander Calder, Fernand Léger, and Victor Vasarely, alongside works of Venezuelan artists like Jesus Soto and Carlos Cruz-Diez. During her travels through Europe and the U.S., however, she was surprised by how little Latin American art she discovered. And what she did find, she said, was often full of clichéd imagery of bananas, sombreros, and palm trees. "At that time, we decided to do what we could to broaden the understanding," Cisneros said, "and we recognized that education and partnership were the only way to do that."
more at:
https://www.artnews.com/art-news/market/activist-collectors-changing-art-world-1234572482/
ここに載せた写真とスクリーンショットは、すべて「好意によりクリエーティブ・コモン・センス」の文脈で、日本美術史の記録の為に発表致します。
Creative Commons Attribution Noncommercial-NoDerivative Works
photos: cccs courtesy creative common sense