日本のクールなジャズ・ミュージシャン 近藤等則さん死去 71歳
Japan's cool Jazz musician KONDO Toshinori passed away at 71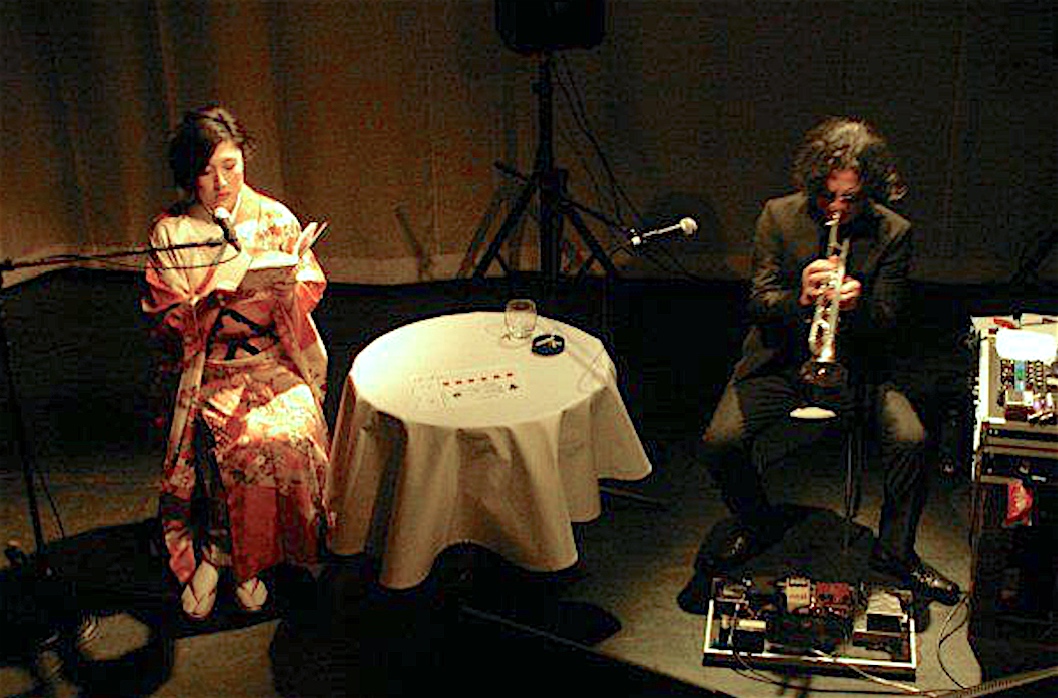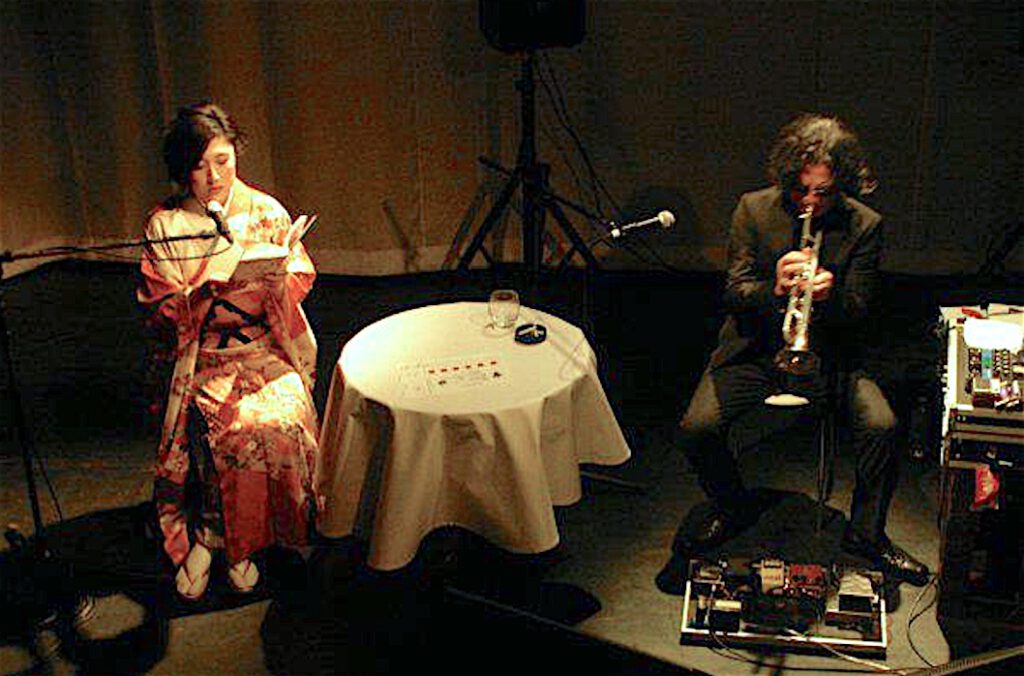 Today's sad news about beloved Jazz musician KONDO Toshinori 近藤等則 rumbles through the Japanese music world.
Kondo first started to play electric trumpet in 1979, while he was living in New York and gigging in the city's avant-garde music scene. Following the example of Miles Davis, Kondo inserted his pickup into the shank of the trumpet's mouthpiece, rather than in front of the bell, allowing him to capture the subtler nuances of his playing.
Later in 1993, Kondo headed to the Negev Desert in Israel with an NHK film crew and recorded a series of solo improvisations, al fresco. Using a language of slow, plangent tones and electrified trills, he attempted to start a dialogue with his surroundings — sometimes freaky, sometimes beautiful, sometimes a bit new age-y. It was the first volley in an ongoing project, titled "Blow the Earth," that has since taken him to locations such as Peru's Machu Picchu and the Ladakh Himalaya region in India.
I had the luck to hear his exquisite improvisation performance 10 years ago at 青山 月見ル君想フ Moon Romantic, in Minami Aoyama, Tokyo. An unforgettable experience about the collaboration between sharp-witted, brilliant novelist Melon Momoe 桃江メロン, who read from her novel "Omotesando Exit A4", and Kondo's intriguing, mesmerising sound. Thank you so much for your music, your fascinating creativity. Chapeau maestro. May you now rest in peace.
トランペット奏者 近藤等則さん死去 71歳
2020年10月19日 2時25分おくやみ
自由な即興演奏で知られ、国内外で活躍したトランペット奏者の近藤等則さんが、17日夜、亡くなりました。71歳でした。
近藤さんは、愛媛県今治市の出身で、大学在学時からトランペット奏者としてジャズグループで活動し、昭和53年からはアメリカで演奏活動を続けました。
その後、自身のバンドを日本で結成し、ロックやジャズなど幅広い音楽の要素を取り入れた演奏で高く評価され、ハービー・ハンコックさんや布袋寅泰さんなど国内外の著名なアーティストとも共演を重ねてきました。
平成5年からは、「地球を吹く」と題した、世界各地の自然の中で即興演奏を行うプロジェクトを始め、イスラエルのネゲブ砂漠やペルーのマチュピチュなどでの演奏はNHKの番組としても放送されました。
また、世界の平和をテーマにした音楽祭を広島県の厳島神社で開いたり、東日本大震災の翌年には奈良県の東大寺で震災で犠牲になった人たちの追悼のために作った曲をみずから演奏したりするなどしました。
家族によりますと、近藤さんは18日夜も大阪でライブイベントに出演する予定だったということですが、17日夜に亡くなったということです。
https://www3.nhk.or.jp/news/html/20201019/k10012670061000.html
---
訃報|Obituary Notice
父 近藤等則は2020年10月17日夜に71歳で逝去いたしました。
Our father, Toshinori Kondo, 71, peacefully passed away on the night of Saturday, October 17, 2020.
more at:
http://www.toshinorikondo.com
Toshinori Kondo "BLOW THE EARTH IN JAPAN" The First Year
自然の中でトランペットを吹く~秋の阿蘇~ by Toshinori Kondo
KONDO・IMA 21・COSMIC NATURE @ Liquid Room Tokyo
Human Synergy Project with Toshinori Kondo in Amsterdam (uncut. very)
近藤等則ライヴ "~Toshinori Kondo plays Standards~あなたは恋を知らない" 1st Set
Toshinori Kondo for the world news
資生堂 アウスレーゼ CM 1987
Chadbourne – Kondo : More Than Just The Music
てなもんやコネクション
LIVE G 近藤等則
Toshinori Kondo 近藤等則IMA – TOKYO ROSE –