ピカソとナーマド ・アートディーラー・コレクション
Picasso and Art Dealer Nahmad's Collection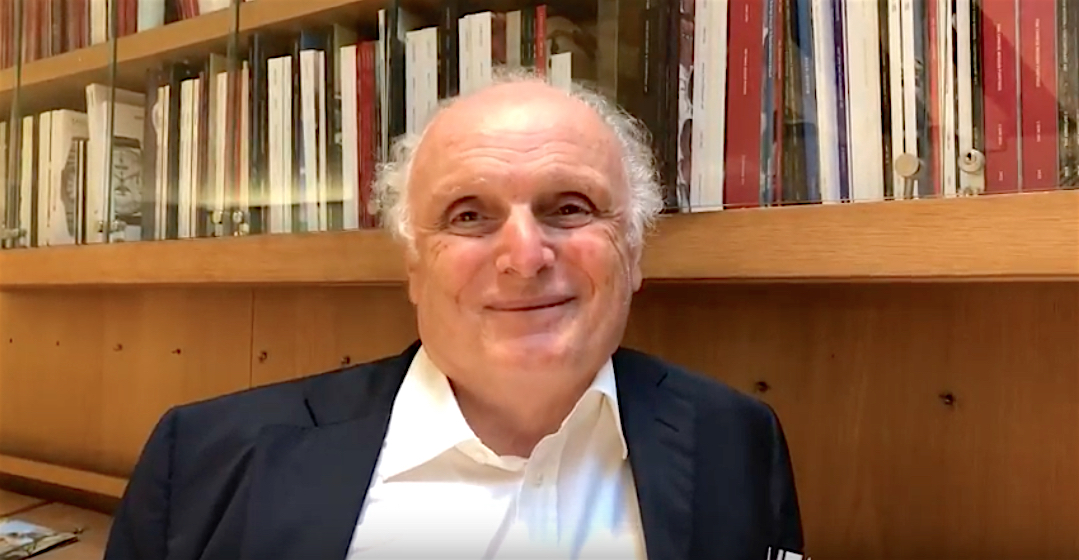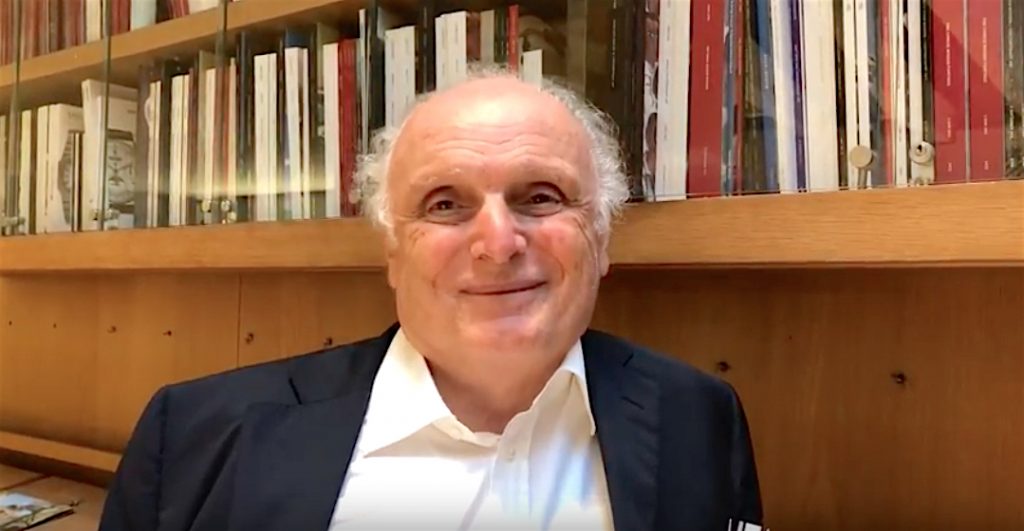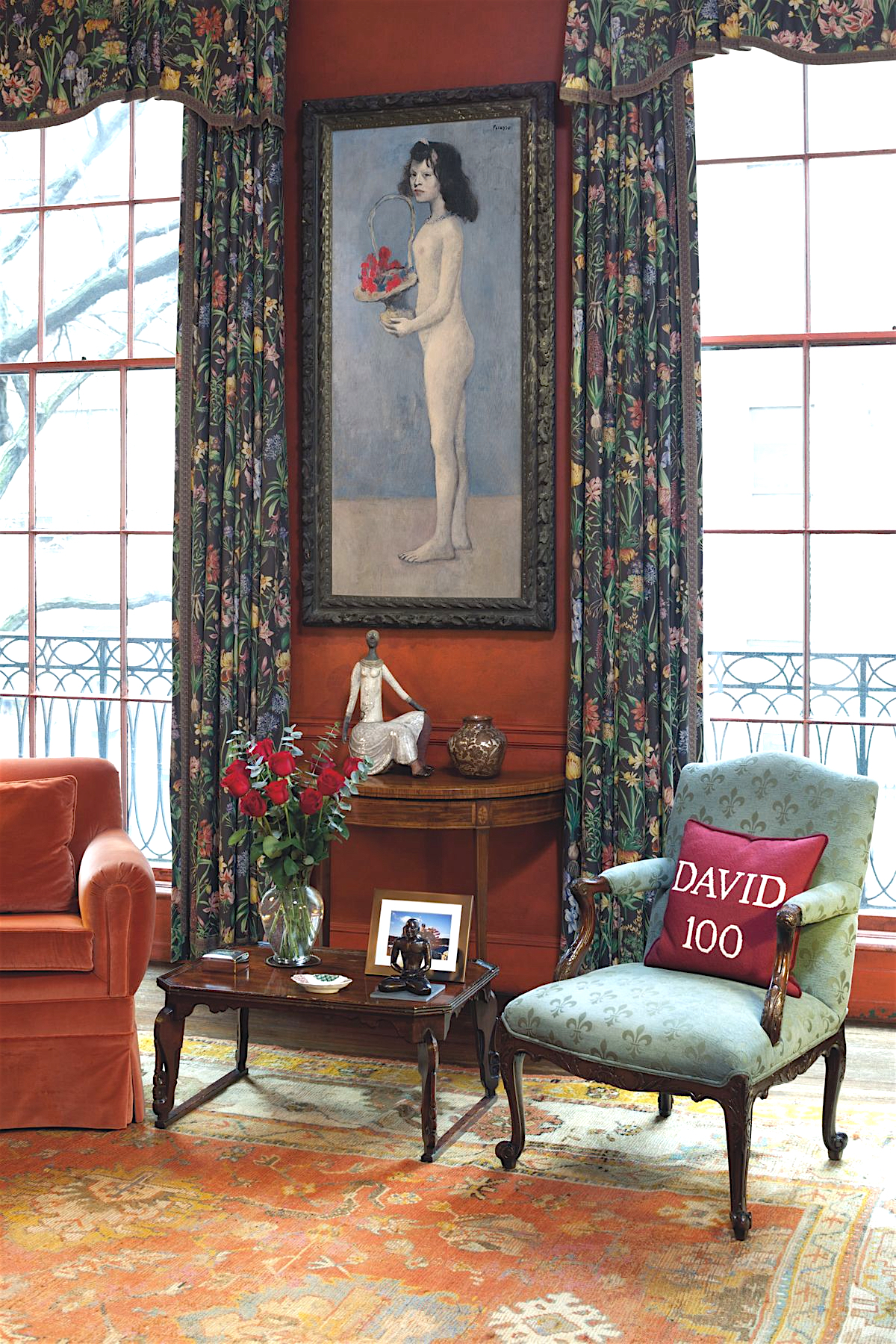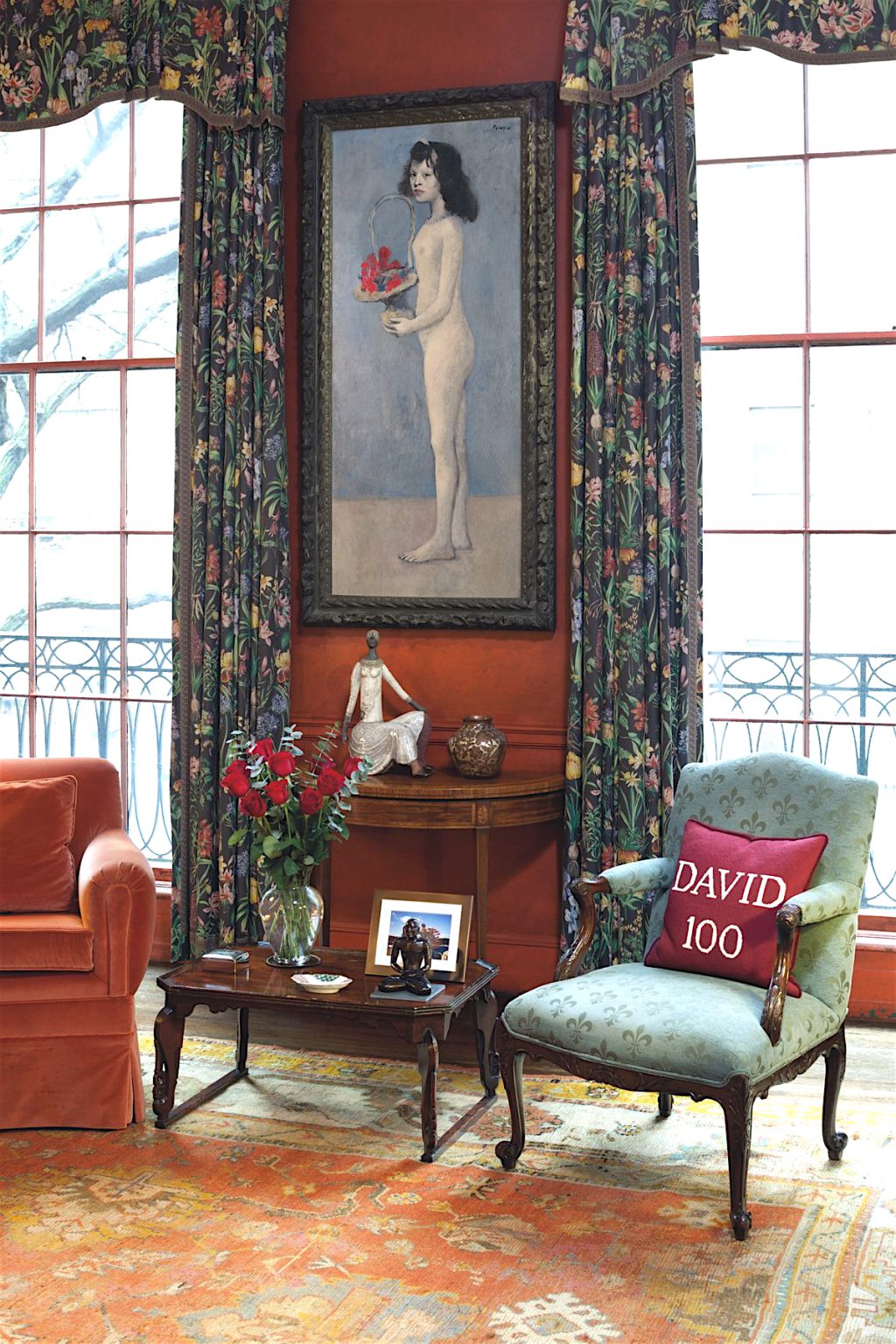 "Sagot, [Picasso] said, was a past master at assessing the exact degree of an artist's desperation and squeezing maximum benefit from it," Richardson has written. "After his return from Holland in the late summer of 1905, when he was more penniless than usual, Picasso asked Sagot to come and look at his work. The dealer picked out three things, the Girl with a Basket of Flowers and two of the Dutch gouaches, and offered seven hundred francs for them. Picasso refused this offer but a few days later concluded that he had better accept. No luck. Sagot had reduced his offer to five hundred francs. Outraged, Picasso turned this down. By the time he realized he had to give in or starve, the offer had shrunk to three hundred francs [in the end Sagot paid Picasso 75 francs for Fillette à la corbeille fleurie]… Sagot was one of the main reasons for Picasso's lifelong distrust of dealers" (op. cit., 1991, p. 354).
…
The dealer advertised Picasso's flower seller as La fleur de pavé on the cover Le Courrier Français, in the edition published on 2 November 1905. La fleur de pavé ("The Flower of the Cobblestones" [or "The Street"]) is perhaps the most apt title for this painting; it metaphorically identifies the girl with the flowers that she sells, suggesting her fragile existence as a waif struggling to survive on the mean streets of Montmartre. This early title for the painting also points to the girl's true livelihood, as it would have been clearly understood at that time—the flowers were a come-on, she was actually a prostitute. We know the model's identity, if only her first name—as Richardson reported—"'Linda la Bouquetière,' a teenage flower seller from the Place du Tertre, who sold her body as well as her roses outside the Moulin Rouge" (ibid., p. 340). Jean-Paul Crespelle, the source of Richardson's information, noted that Linda "occasionally posed for the local artists. Van Dongen, Picasso, and Modigliani all painted her portrait. Max Jacob took an interest in the girl, whose mother, he felt, was leading her astray; he dreamt of enrolling her in the Children of Mary [a Catholic youth organization]" (op. cit., 1969, p. 68).
https://www.christies.com/features/Lot-15-Pablo-Picasso-Fillette-a-la-corbeille-fleurie-8995-6.aspx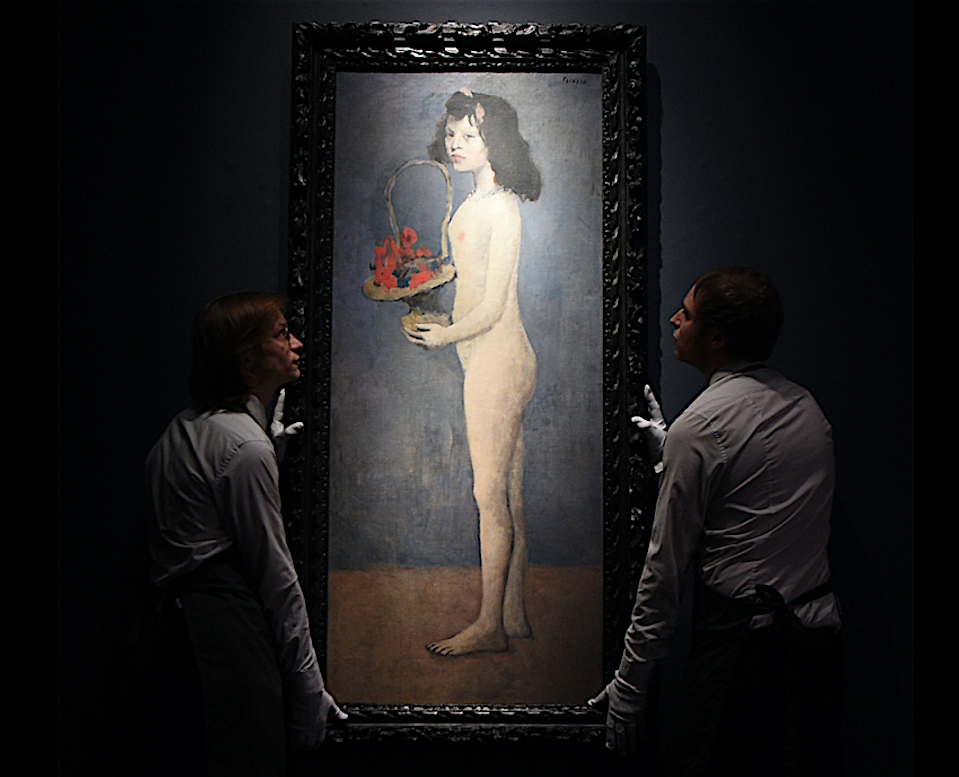 Sold for: $115 million
The sale of Peggy and David Rockefeller's art collection at Christie's New York, which included top lots by Paul Gauguin, Edouard Manet, Henri Matisse and Claude Monet, set a historic high for a single-owner sale in 2018. The piece that ultimately sold for the highest price from their collection was Picasso's 1905 portrait "Fillette à la corbeille fleurie", made during the artist's Rose Period.
The work's first owners were Leo and Gertrude Stein, the American siblings and early patrons of modern art, who bought it from a Paris dealer the year it was completed. After Gertrude Stein's death, the painting was sold from her estate in 1968 to the Syndicate of the Museum of Modern Art in New York, where David Rockefeller purchased it for himself.
When the painting sold for a staggering sum of $115 million during the blockbuster Rockefeller auction, it wasn't the only reason the piece attracted attention. Featuring a fully nude prepubescent girl, wearing only a necklace and holding a basket of red flowers, the work drew controversy over Picasso's sexualized image of a child— known among historians to be an underaged sex worker named Linda.
The work has long been heralded as a masterpiece, though. "She represents the themes that Picasso would wrestle with for his life—love, sex, beauty, tenderness, violence," said Marc Porter, Christie's Americas chairman. Since the record sale of the work, criticism among various scholars surrounding Picasso's treatment of women has persisted. Protesters in Spain recently staged a demonstration outside of Barcelona's Picasso museum in an attempt to shed light on the issue.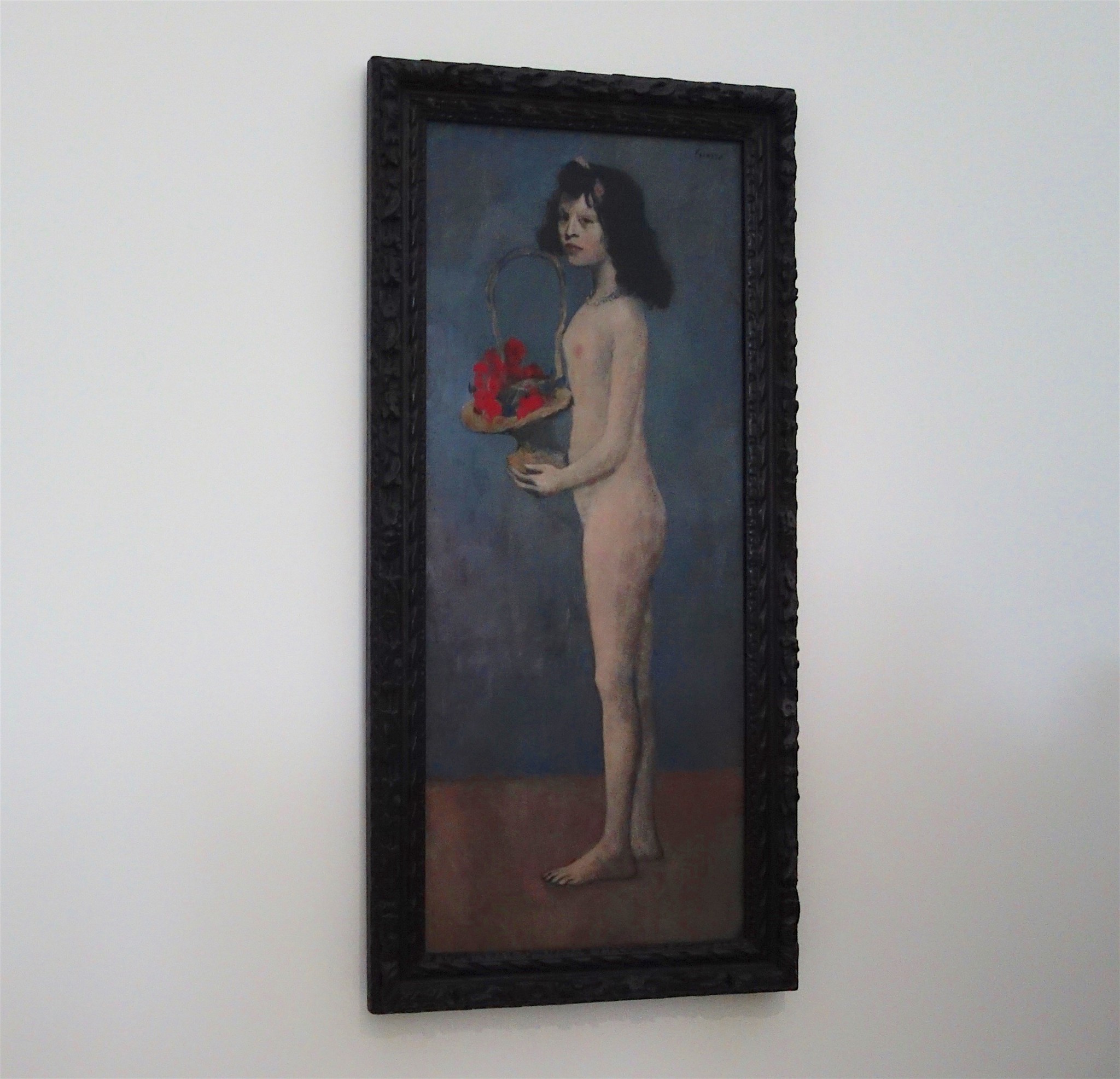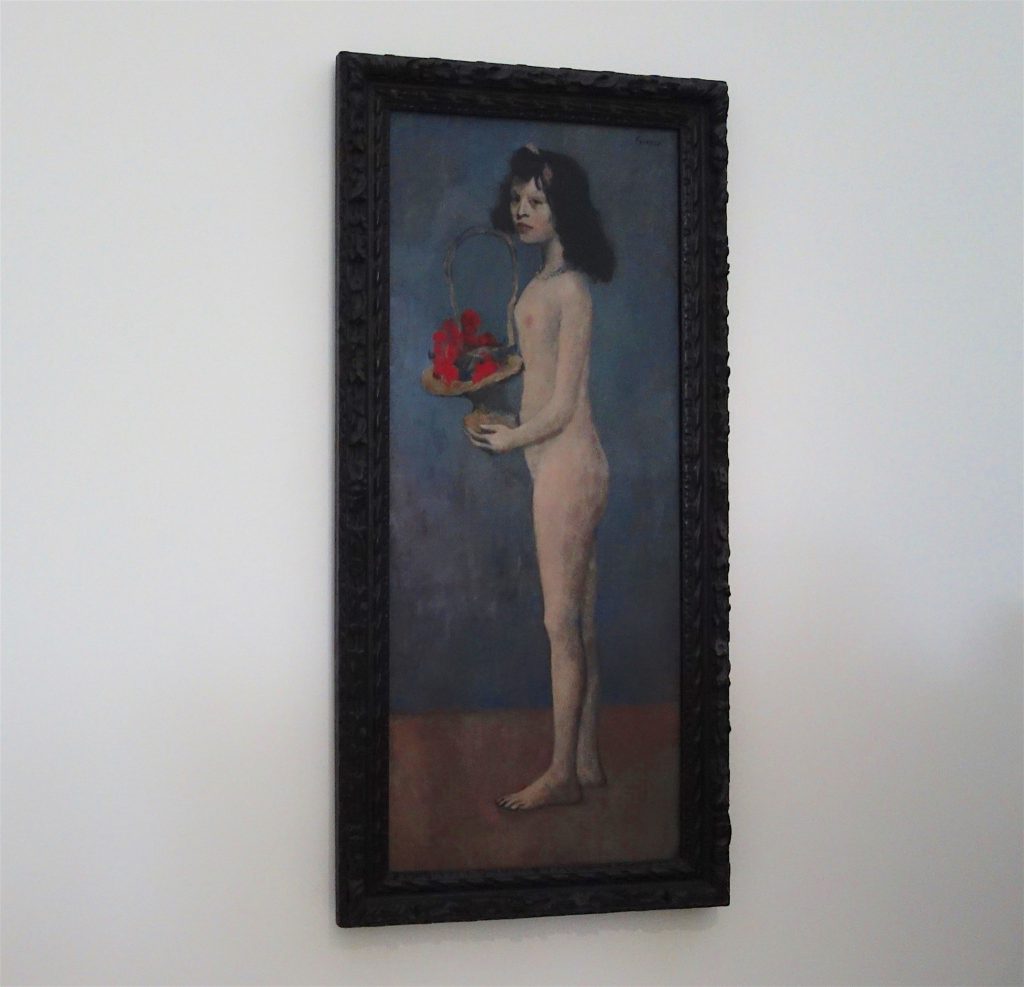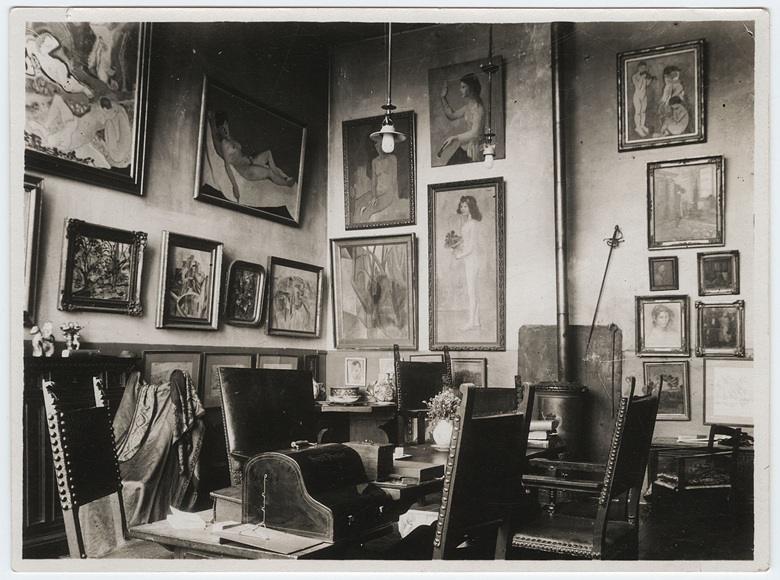 Over the course of seven decades, Pablo Picasso maintained prolific periods of artistic output that cemented his status as the one of most coveted artists of all time. The modernist's most prized paintings derive from various stages in his life: the early-career Rose and Blue periods and his groundbreaking experiments in Cubism, through his output in the years leading up to and during World War II up to the late 1960s, when he was already world famous.
Central to Picasso's oeuvre are portraits of his various muses: Marie-Thérèse Walter, Dora Maar, Françoise Gilot, and Jacqueline Roque, each of whom the artist had a series of complicated affairs. These portraits, which range from sensual to tormented, have become some of the most recognizable in art history.
In the years since his death in 1973, Picasso's stature as an artist elevated to the highest ranks, with some of his works going for more than $100 million in public auctions and reportedly at even higher sums in private deals. Currently, he remains the top-grossing artist at auction worldwide, raking in $245 million across 3,400 lots in 2020 alone. "He is in many ways the gold standard of the art market," said dealer Larry Gagosian in an interview with ARTnews. "I think he'll remain that way for the foreseeable future." Here, a look at the top auction sales of works by the Spanish master.
---
up-date 2021/1/22
New York art dealer Helly Nahmad pardoned by Trump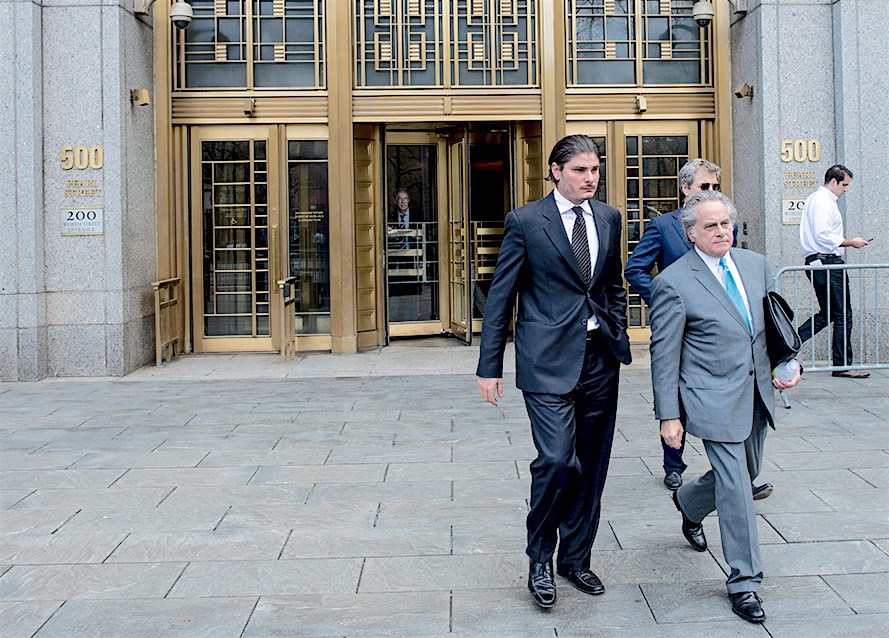 quotes:
…
The New York-based dealer Hillel Nahmad, known as Helly Nahmad, received a pardon yesterday from President Trump in his final hours in office. In April 2014, Nahmad was sentenced to a year and a day in prison after pleading guilty to a federal gambling charge; he was released from prison after serving five months.
Helly Nahmad, who reportedly spent over $21m buying the entire 51st floor of Trump Tower in New York, was one of several suspects accused of playing a leadership role in a $100m gambling and money laundering network. His Upper East Side gallery was raided and charges were brought against him and 33 associates. Nahmad, who was initially charged with racketeering, money laundering, conspiracy and other crimes, pleaded guilty to a single charge of operating a gambling business.
"Nahmad operates the Helly Nahmad Gallery out of the Carlyle Hotel in New York, New York… he was the primary source of financing for the illegal gambling business, and he was entitled to a substantial share of its profits," said a statement issued in 2014 by the United States Department of Justice. Helly Nahmad brokered a plea deal which involved paying out $6.4m and the rights to Raoul Dufy's painting Carnaval à Nice (1937).
…
Nahmad is a scion of the global art dealing dynasty whose father is the collector David Nahmad. According to the New York Times (2013): "Little known outside the art market but a pivotal force within it, the family, whose worth is estimated at $3bn, has amassed one of the largest collections of Impressionist and Modernist art in the world, including one of the largest holdings of Picasso in private hands."
full text at:
https://www.theartnewspaper.com/news/new-york-art-dealer-hillel-nahmad-pardoned-by-trump
Quotes from artnet:
"First off, there's Helly Nahmad, who secured a last-minute pardon from the outgoing president, thus wiping from his record the stink of charges and prison time for his role in an illegal gambling ring. Helly Nahmad has been very, very good to Trump — he spent $21.7 million buying all seven units in the 51st floor of Trump Tower over the course of a decade.
Sources said that the Nahmad camp — which includes his brother Joe Nahmad, proprietor of the Upper East Side gallery Nahmad Contemporary, and a UK-based cousin also named Helly Nahmad, referred to by cognoscenti as "London Helly" because it honestly gets pretty confusing — was ecstatic about the news. Nahmad had been hoping for the pardon to come through after having applied for it through the proper channels at the Justice Department."
full text at:
https://news.artnet.com/art-world/wet-paint-mugrabi-trump-best-president-1938782