村上隆 MURAKAMI Takashi's art collaborator Virgil Abloh ヴァージル・アブロー passed away
Artistic director of Louis Vuitton's menswear collection and CEO of Milan-based label Off-White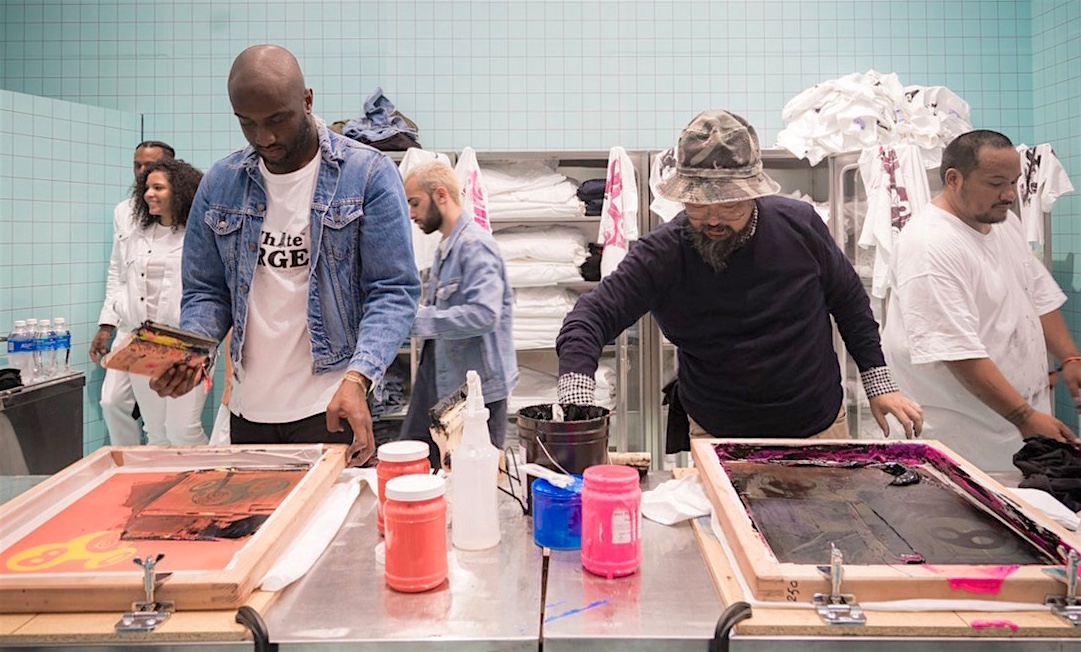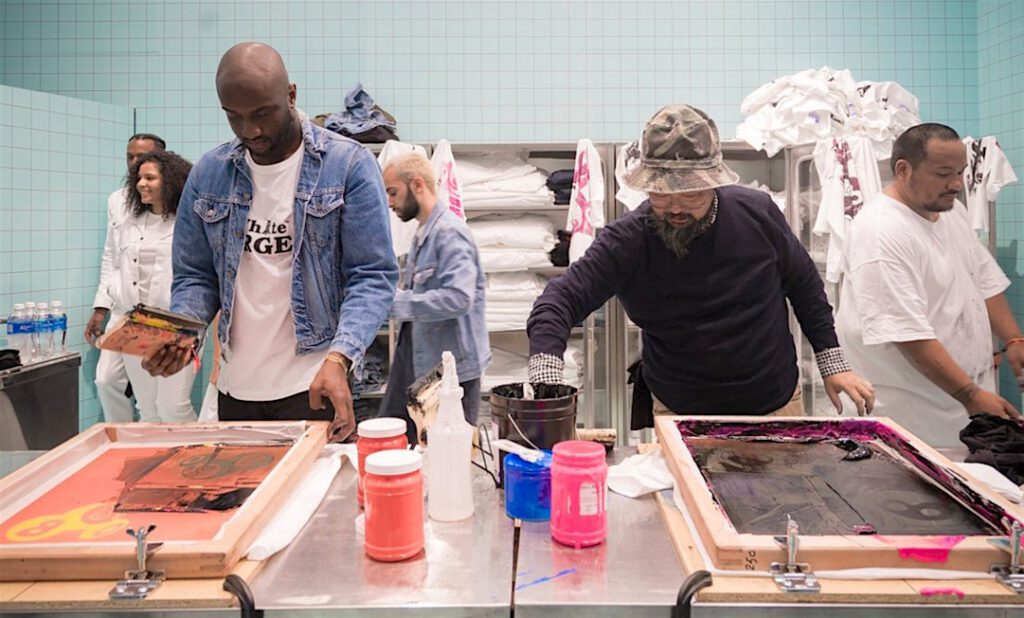 I imagine that today's news about the death of his young friend and art collaborator Virgil Abloh ヴァージル・アブロー may have shocked MURAKAMI Takashi 村上隆. Amazing exhibition works of both at Gagosian transcended into new experimental realms of fusionic art+fashion. Check the three interesting videos below.
https://www.youtube.com/watch?v=xlqC9Cv_pX4
Murakami & Abloh: "AMERICA TOO" at Gagosian Beverly Hills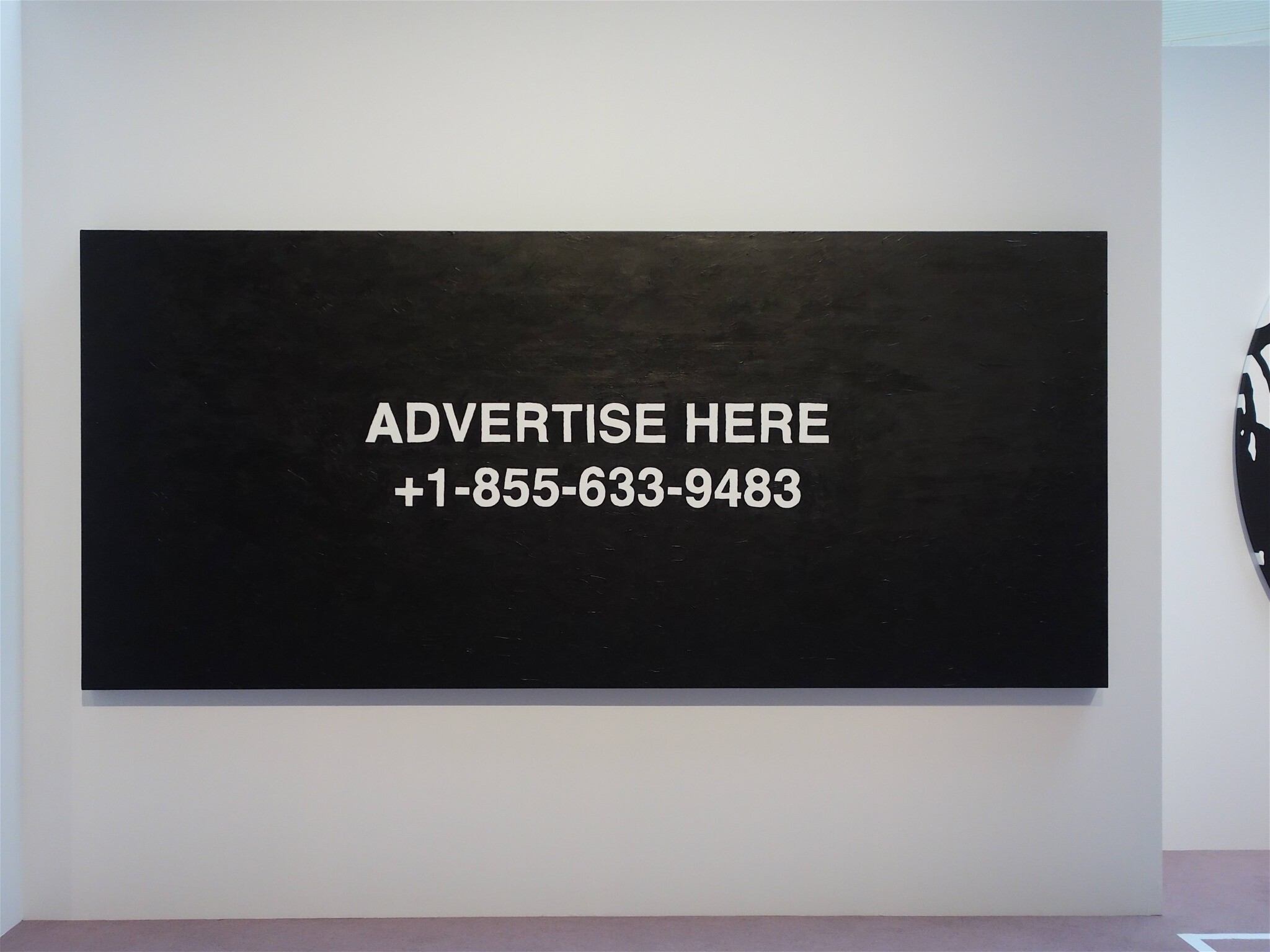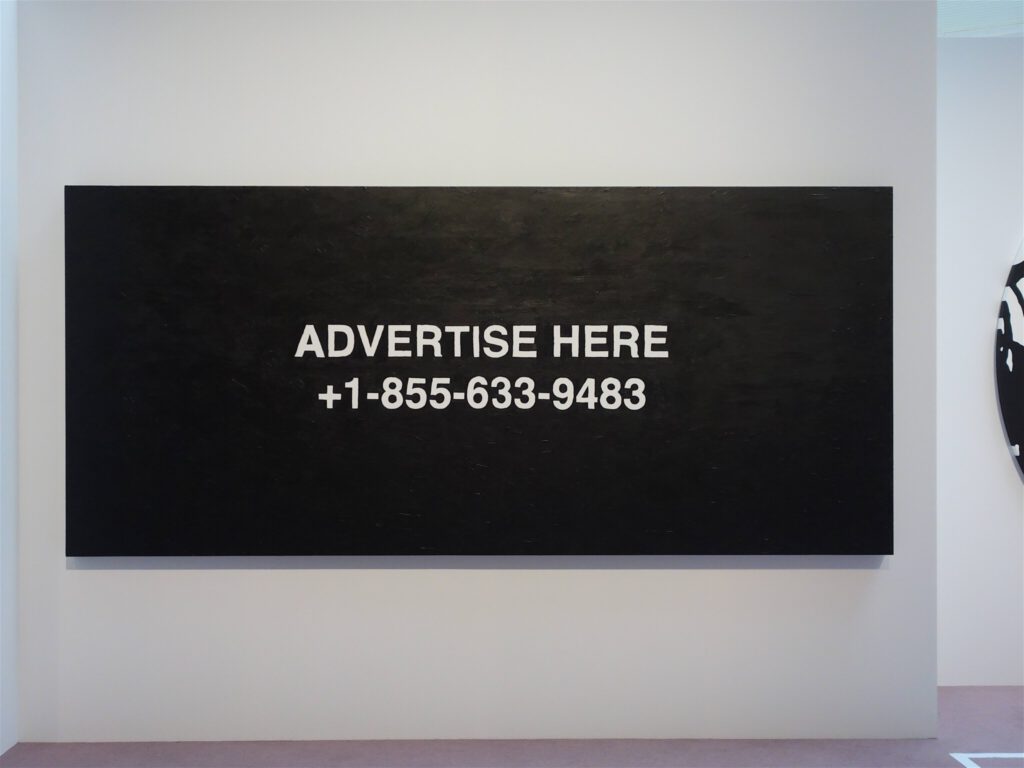 check it out! @
桶田コレクション展 'LOVE @ FIRST SIGHT' @ スパイラル 東京
Oketa Collection exhibition 'LOVE @ FIRST SIGHT' @ SPIRAL Tokyo
https://art-culture.world/articles/oketa-collection-exhibition-love-at-first-sight-桶田コレクション/
Virgil Abloh often did exactly what no one expected. As a young man in a Chicago suburb who loved to skateboard and spin records, he studied civil engineering. As a hip-hop fan, he also loved Guns N' Roses. And as an adult who actually wanted to be an architect, he became one of the most important fashion designers of his generation.
Now the man who lived several lives died on Sunday at the age of only 41. This was announced by his relatives on Instagram in the evening. According to the statement, Abloh, who leaves behind his wife Shannon and two children, had been suffering from cardiac angiosarcoma, an aggressive type of cancer, for more than two years. He had endured several debilitating treatments since 2019 and also took a break from work in autumn 2019 on doctor's orders. But he did not make the disease public. On the contrary, he continued to pursue all his projects in design, fashion and art with great energy.
"We are all shocked by this terrible news," luxury group LVMH announced on Sunday. "Virgil was not only a brilliant designer and visionary, he was also a man with a beautiful soul and great wisdom," said Bernard Arnault, LVMH's chief executive. "We are all thinking of his loved ones who have lost their husband, their father, their brother or their friend."
When Virgil Abloh joined the Louis Vuitton brand as menswear designer in 2018, a new chapter in recent fashion history began. Now he was able to bring together everything he had experienced up to that point. The eclecticism he had cultivated as a young man, when he countered the coolness of Polo Ralph Lauren with cheap copycat looks from the corner shop, he now brought to the world's biggest luxury group. His first fashion show in Paris in June 2018 marked the moment streetwear entered luxury fashion. And it was the moment a black fashion designer walked the runway for the first time for a Parisian fashion house.
Virgil Abloh was born on 30 September 1980 in Rockford, Illinois, the son of Ghanaian immigrants. His mother was a seamstress, his father ran a paint company and insisted on a solid education.
Once he had linked his two worlds of interest, fashion and architecture, he came closer to his mission. In 2009, he did an internship at Fendi, met Kanye West there and worked with him straight away. The rapper appointed Abloh as creative director of his creative agency Donda and asked him to artistically design Kanye and Jay-Z's album "Watch the Throne", which was released in 2011. Finally, in 2013, he founded his own label: Off-White. The name comes not only from the fact that Off-White is "between black and white", as he said. But because he could not be defined between the worlds: "Everyone is classified. But I am this today, that tomorrow. To create something means freedom." He was fashion and non-fashion, art and non-art, old world and new world.
In March 2018, he joined Louis Vuitton, where brand director Michel Burke had noticed him early on. His life of paradox made Virgil Abloh extremely appealing to big luxury houses, which often enough yearn for a liberation from their established style. In this respect, working for Louis Vuitton was a happy coincidence for both sides. But that doesn't mean it stopped him in his rampant creativity and his drive for freedom between all worlds.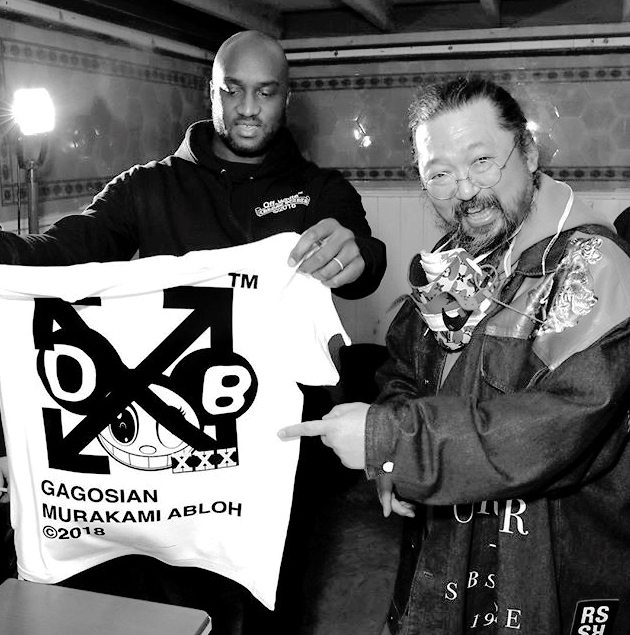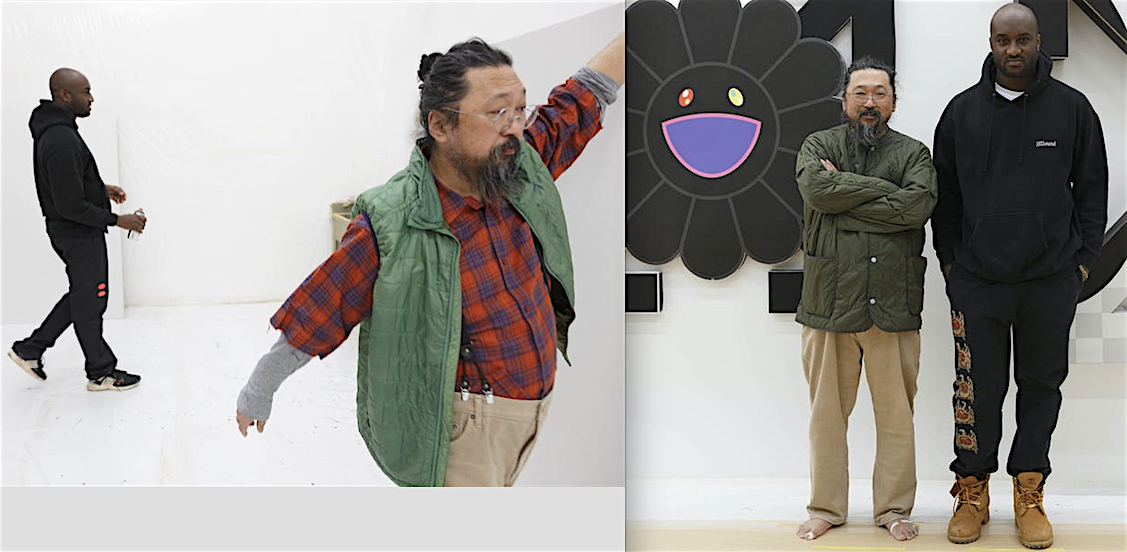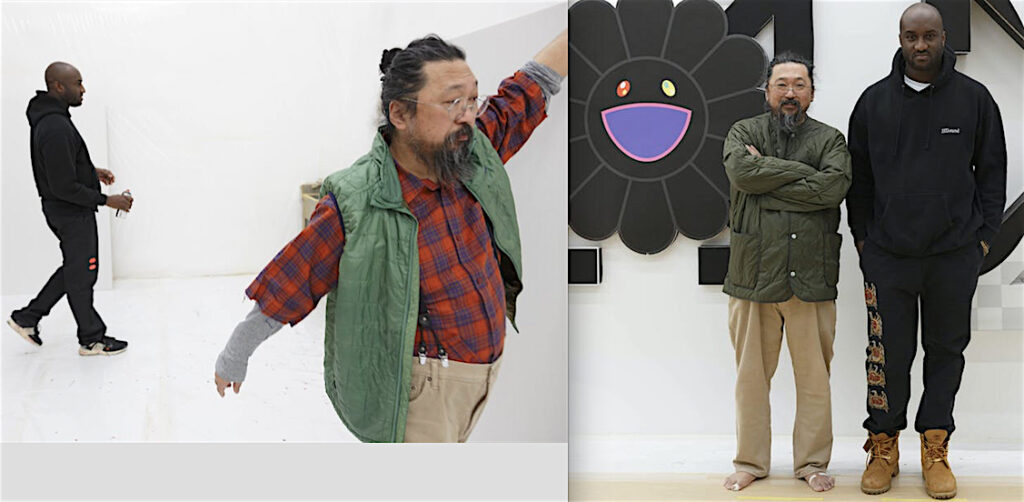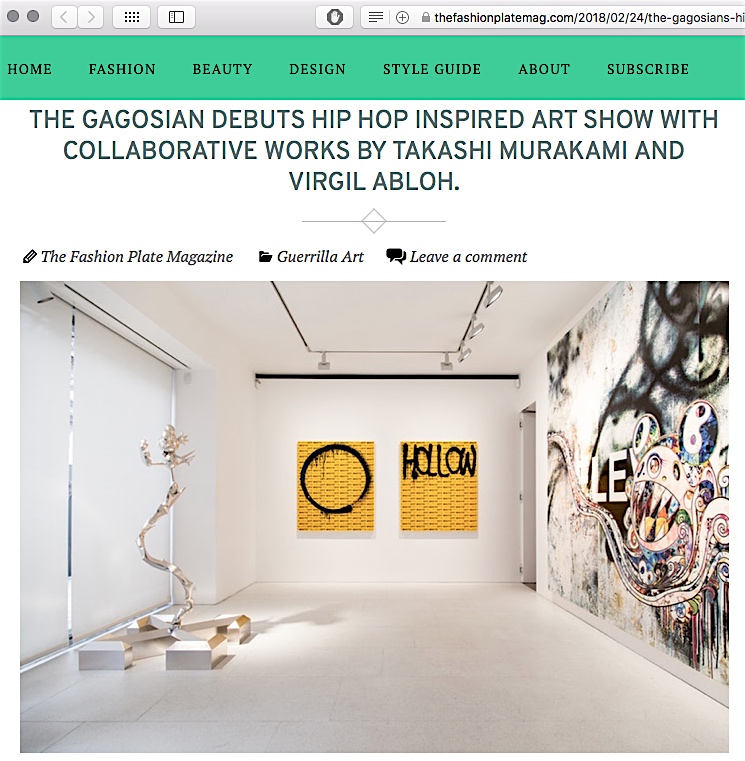 check it out! @
https://thefashionplatemag.com/2018/02/24/the-gagosians-hip-hop-inspired-art-show-with-collaborative-works-by-takashi-murakami-and-virgil-abloh/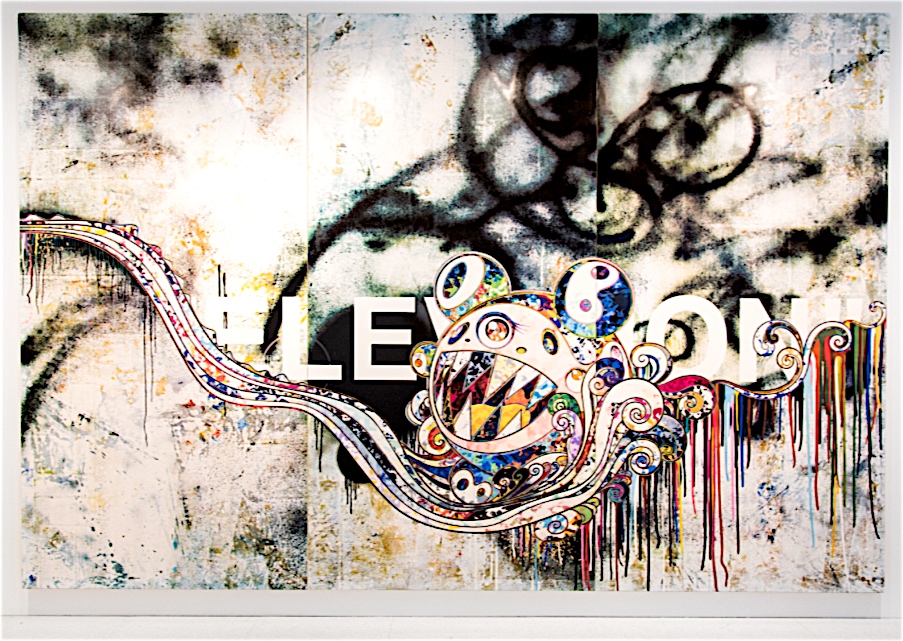 The collaboration with MURAKAMI Takashi resulted in amazing works, too, shown at the galleries of Gagosian and Perrotin.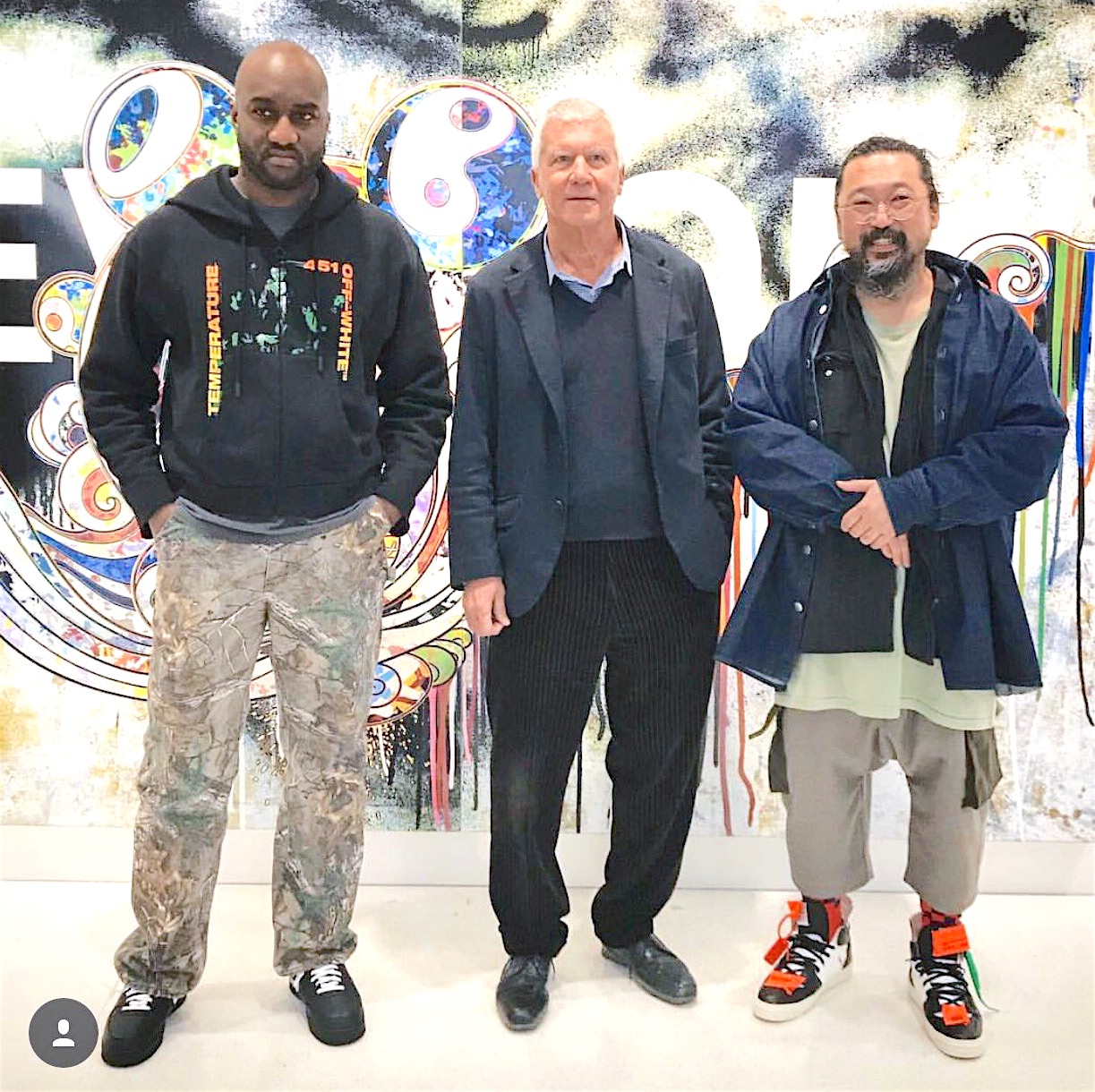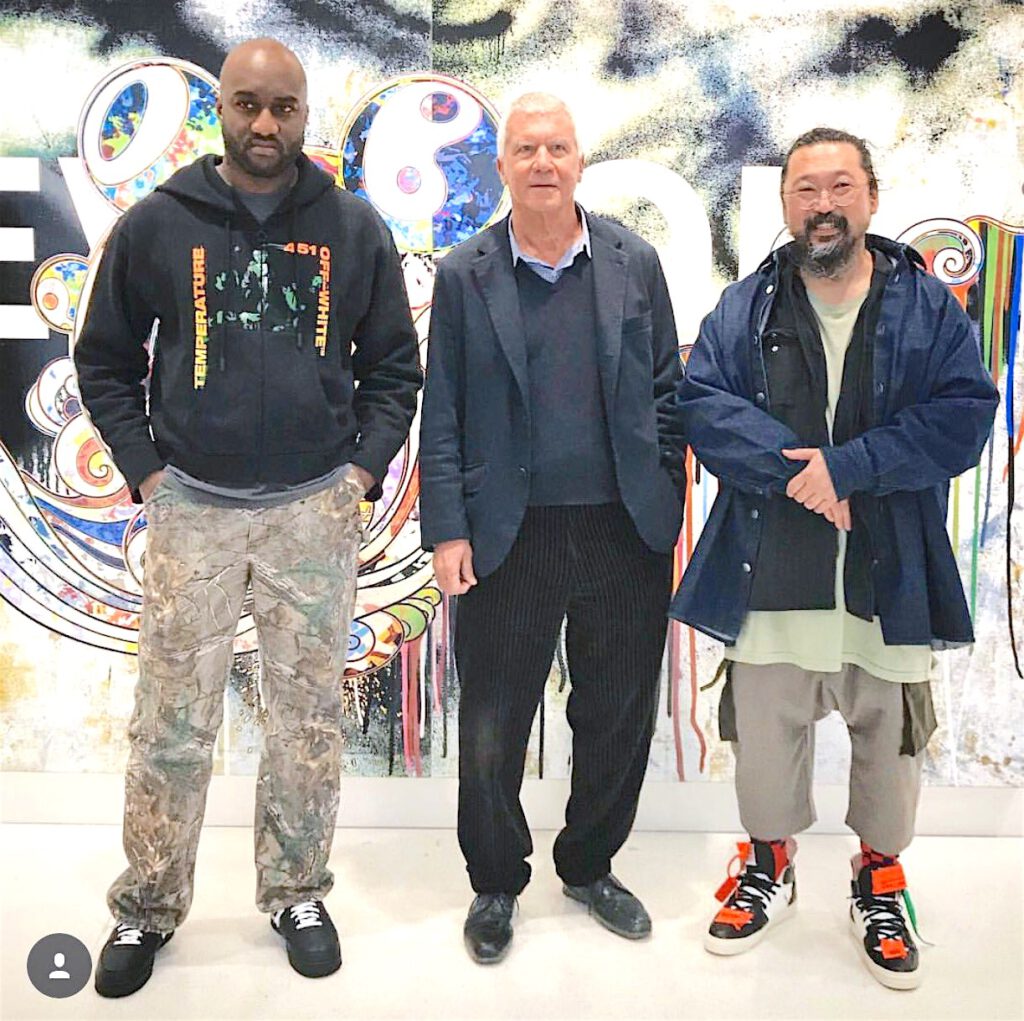 It is possible that his restless creativity was his final attempt to cheat death. At least he managed to do so through his work: many of his designs, which are neither black nor white but off-white, live on.