Inaugural "Art Week Tokyo" News with NINAGAWA Atsuko @ The Art Newspaper
「アートウィーク東京」開幕と蜷川敦子のニュース @ ザ・アート・ニュースペーパー(ロンドン・ニューヨーク)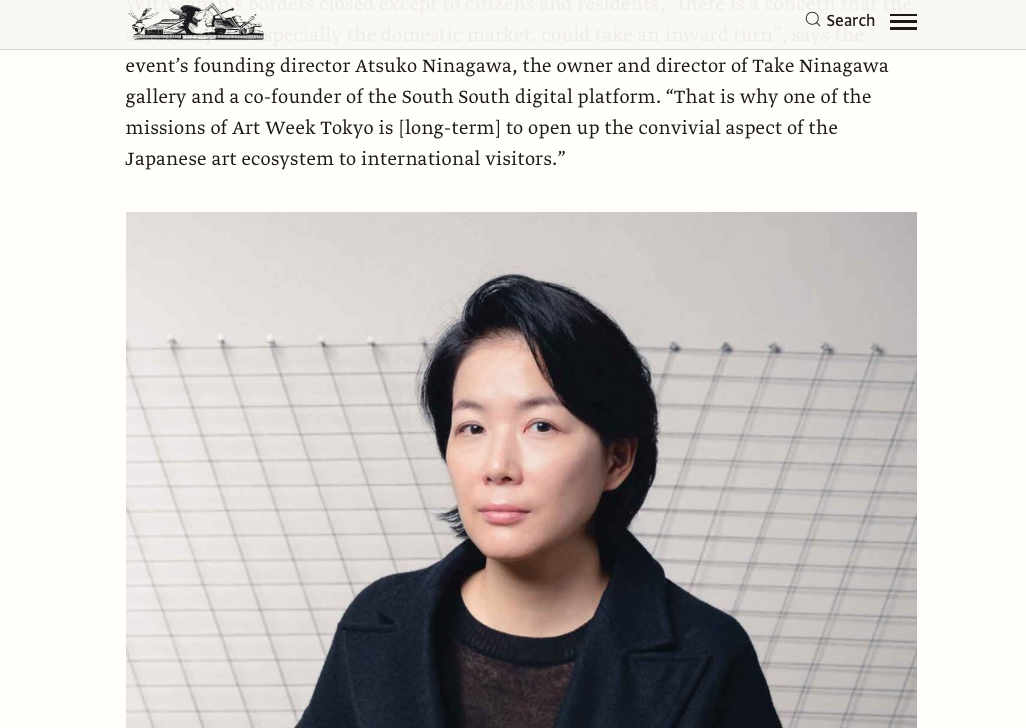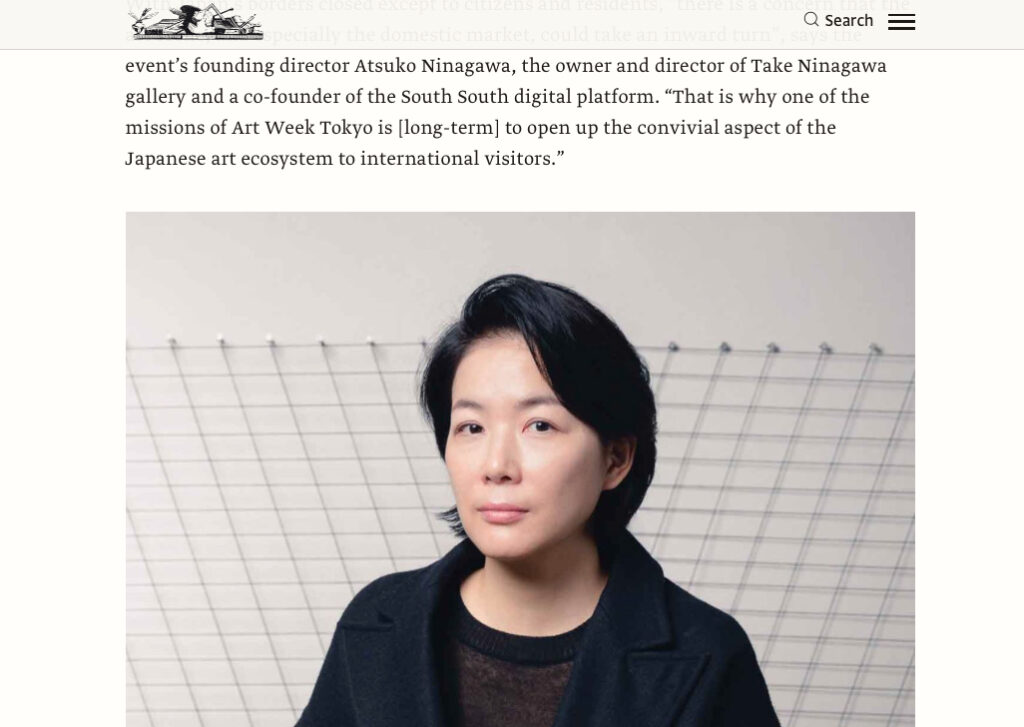 Yesterday a marvellous article in The Art Newspaper caught my attention.
"Japan's borders may still be closed, but inaugural Art Week Tokyo aims to open up city's dynamic art scene to outside world (eventually)"
By Lisa Movius, 29 October 2021
full text:
https://www.theartnewspaper.com/2021/10/29/japans-borders-may-still-be-closed-but-inaugural-art-week-tokyo-aims-to-open-up-citys-dynamic-art-scene-to-outside-world-eventually
Indeed, the local art scene is actually in full swing for the preparation of exciting four days, starting on the 4th of November, one day after 文化の日 "Day of Culture". 44 galleries and 6 museums will be connected via "Art Mobile", – four, interestingly created, bus routes (see details below). Btw, Tokyo is made up of 23 wards and 62 municipalities with a total population of 37 million, – nota bene -, 37 million people living and working in this "condensed" area.
Fortunately, we may already proclaim, experience a somehow "post-Corona period" (almost no COVID-19 cases in Tokyo anymore) , therefore art fans are understandably yearning for new exhibitions and art-related events in the city.
May I quote the Art Newspaper and NINAGAWA Atsuko 蜷川敦子:
"With Japan's borders closed except to citizens and residents, "there is a concern that the art scene, and especially the domestic market, could take an inward turn", says the event's founding director Atsuko Ninagawa, the owner and director of Take Ninagawa gallery and a co-founder of the South South digital platform. "That is why one of the missions of Art Week Tokyo is [long-term] to open up the convivial aspect of the Japanese art ecosystem to international visitors.""
Totally agree, – a timely, well thought impetus after almost 20 months of standstill, where even the trendsetting, authoritative Mori Art Museum took the gear off. A highly praised, critically acclaimed exhibition actually runs, as an exception, for 9 months: "Another Energy: Power to Continue Challenging – 16 Women Artists from around the World" (2021/4/22-2022/1/16), check the link.
https://www.mori.art.museum/en/exhibitions/anotherenergy/index.html
Let me quote the introduction, seen on the website of Art Week Tokyo アートウィーク東京 https://www.artweektokyo.com/en/
"Encounter the Diversity of Japanese Contemporary Art
Art Week Tokyo is an annual showcase of the creativity and diversity of the Japanese contemporary art scene. Unfolding across one of the world's great cities, the four-day event will deliver a new experience of art in Tokyo through unprecedented access to 50 leading galleries, museums, and other venues. Set against a backdrop of cutting-edge architecture, design, fashion, food, and nightlife, the concentration of original programming on offer will make Art Week Tokyo the first destination for contemporary art in Asia and beyond.
Art Week Tokyo is organized by Japan Contemporary Art Platform with support from the Agency for Cultural Affairs and Art Basel in cooperation with CADAN (Contemporary Art Dealers Association Nippon)."
Opening hours during Art Week Tokyo:
Thursday, 4th – Saturday 6th of November, from 10:00 to 19:00
Sunday 7th of November, from 10:00 to 18:00
Venues:
https://www.artweektokyo.com/en/venues/
Art Mobile / Bus:
https://www.artweektokyo.com/en/bus-en/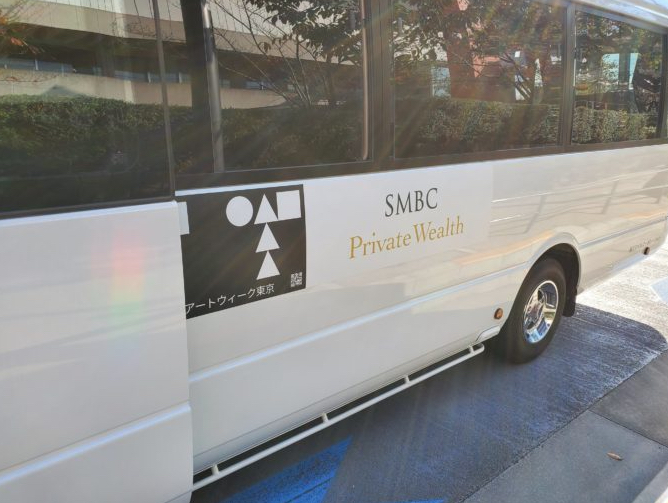 Online Talks:
https://www.artweektokyo.com/en/talks/
An in-depth feature about Art Week Tokyo can be read also at the website of Art Basel. NINAGAWA's network as a regular Art Basel participant may have helped to get this article realised.
Stephanie Bailey
A city on the move: How Tokyo's art scene is reinventing itself
The 2021 edition of Art Week Tokyo will launch on November 4
quote:
"AWT also includes the city's project spaces, many of which opened in the late 2000s and 2010s to support younger and more experimental practices, including the artist-run gallery XYZ collective/The Steak House Doskoi, which was founded in 2011 and is directed by video and installation artist COBRA. According to Tomoko Ashikawa, who founded the gallery Waitingroom in 2010, 'The presence of these experimental spaces not beholden to pre-existing gallery systems is invigorating the entire art scene.' Their current project, 'Connect the Random Dots', is a book by Internet art collective exonemo, whose pages of dot configurations are for sale as NFTs – a fitting inclusion to an event creating networks to illuminate Tokyo's rich and historic art scene.
Connecting it all is Art Mobile, a bus service operating four routes linking participating venues across the city that will also function as the platform for 'Moving Voices'. Organized by Yung Ma, artistic director of this year's Seoul Mediacity Biennale, each bus route will host interventions by theater director Akira Takayama, whose 'McDonald's Radio University' turned a fast-food franchise into a site for decentered learning, the Fluxus-associated music collective Group Ongaku, and group member Mieko Shiomi, who participated in the 1966 'Happening for Sightseeing Bus Trip in Tokyo.' For Bus Route B, Yuko Mohri has created a radio-based tour looking at social issues referenced in Japanese pop music. 'Through these songs, whether major or from the underground, I will conjure the spirits inhabiting Tokyo,' Mohri says. The idea of conjuring Tokyo's spirits is an apt way to characterize Art Week Tokyo, as it opens the Japanese capital up to discovery and reinvention."
full text:
https://artbasel.com/stories/art-week-tokyo-a-city-on-the-move
Please keep in mind, due to the ongoing global pandemic, this year's edition of Art Week Tokyo is being conceived as a soft launch in the run-up to an expanded event in 2022.
A very rare occasion in the context of ART+CULTURE opens up today, as I may hereby get the opportunity to introduce you, calling her now by her first name, Atsuko, or she may use Nina as well, from slightly different, art-related-event encounters' perspectives.
Interestingly, her husband, influential writer, editor and translator, Andrew Maerkle's grandfather's roots are from the same region as mine, Tübingen, Southern Germany.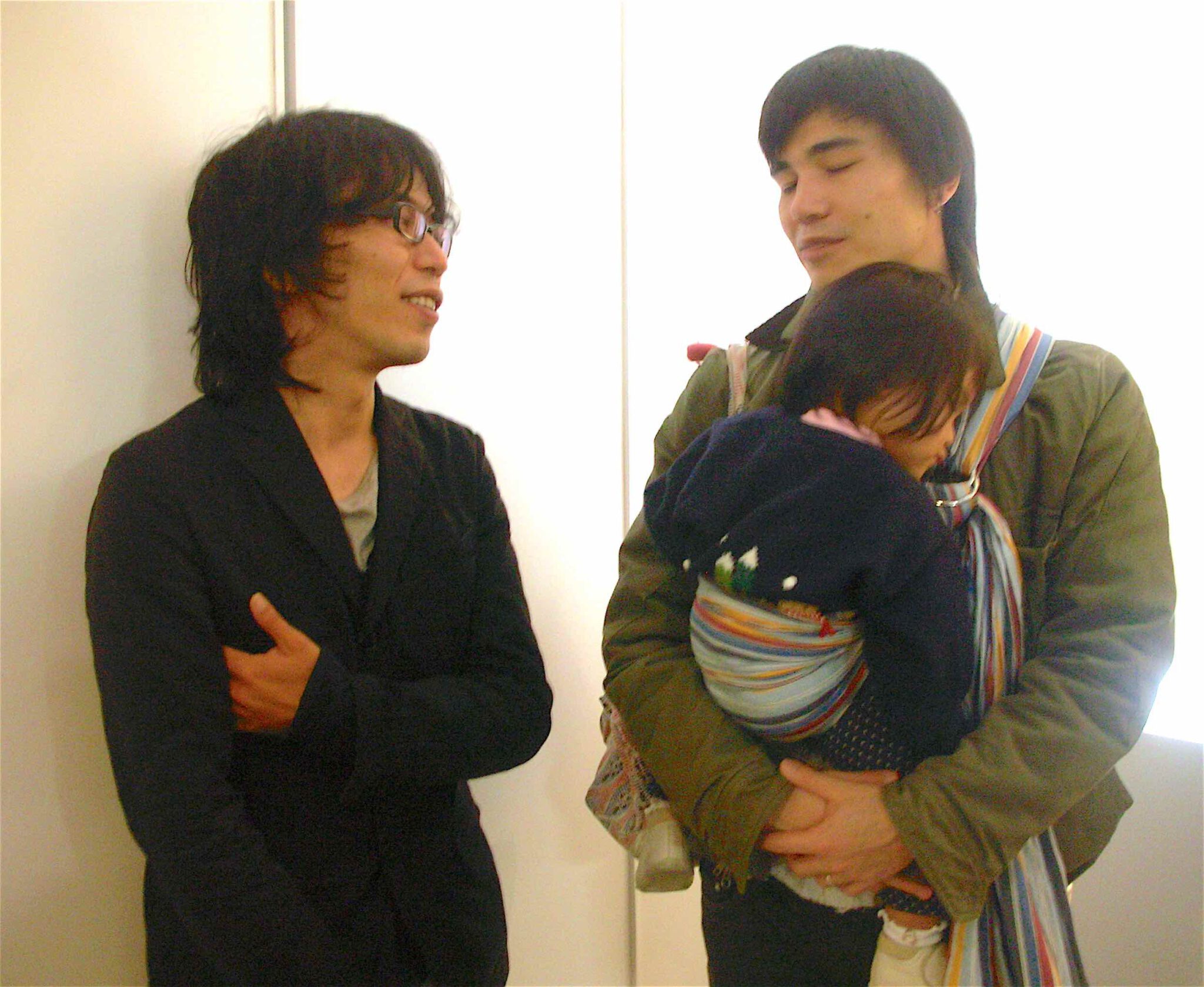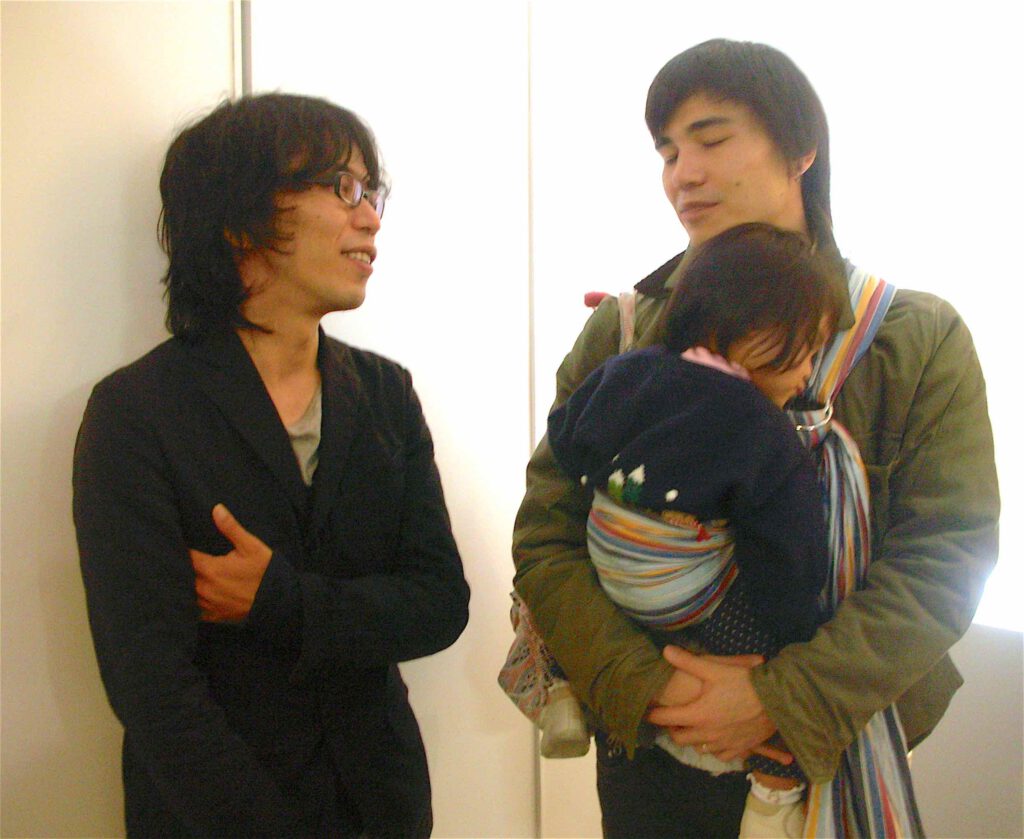 In the past years I met Atsuko on several occasions at her gallery and during Art Basel. Being also one of her collectors, I'm marvelled at her professionalism, the gallery's amazing artists' line-up and her resolute entrepreneurship as an internationally operating, successful art dealer.
Her accomplishments for example had been highly praised in a full-page report in the Swiss newspaper NZZ (Neue Zürcher Zeitung), equivalent to Le Monde, FAZ (Frankfurter Allgemeine Zeitung) or the New York Times. Compare this fact with Japan's shameful, catastrophic contemporary art coverage in the most important newspaper, the 朝日新聞 ASAHI SHIMBUN, which is not able, was not able, and will probably never be able to publish such kind of feature.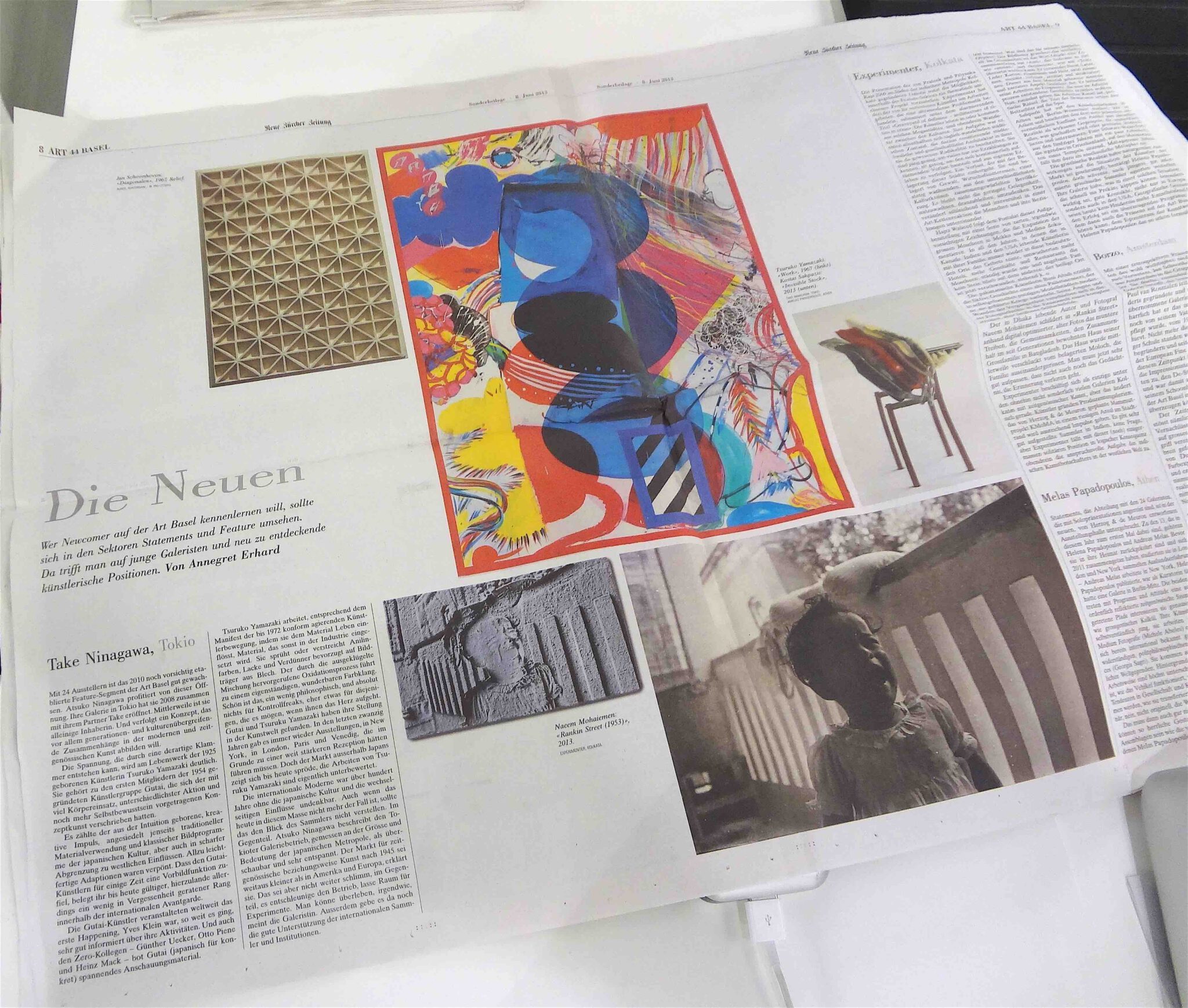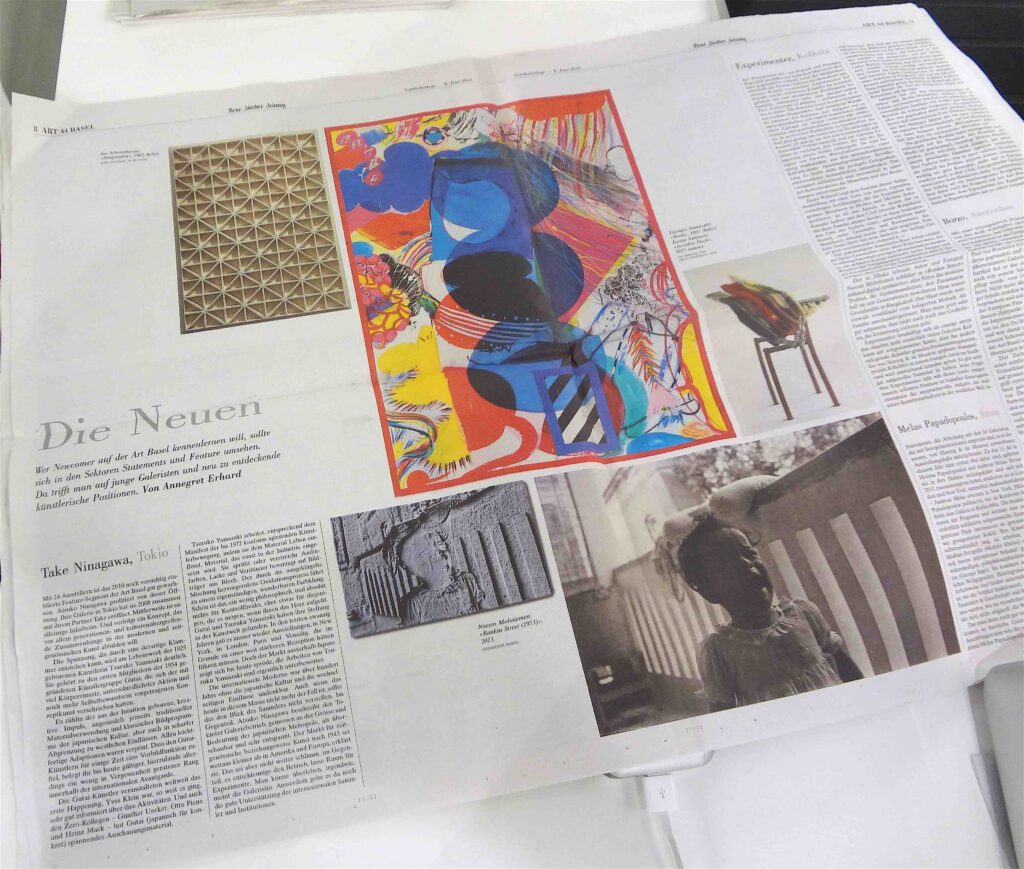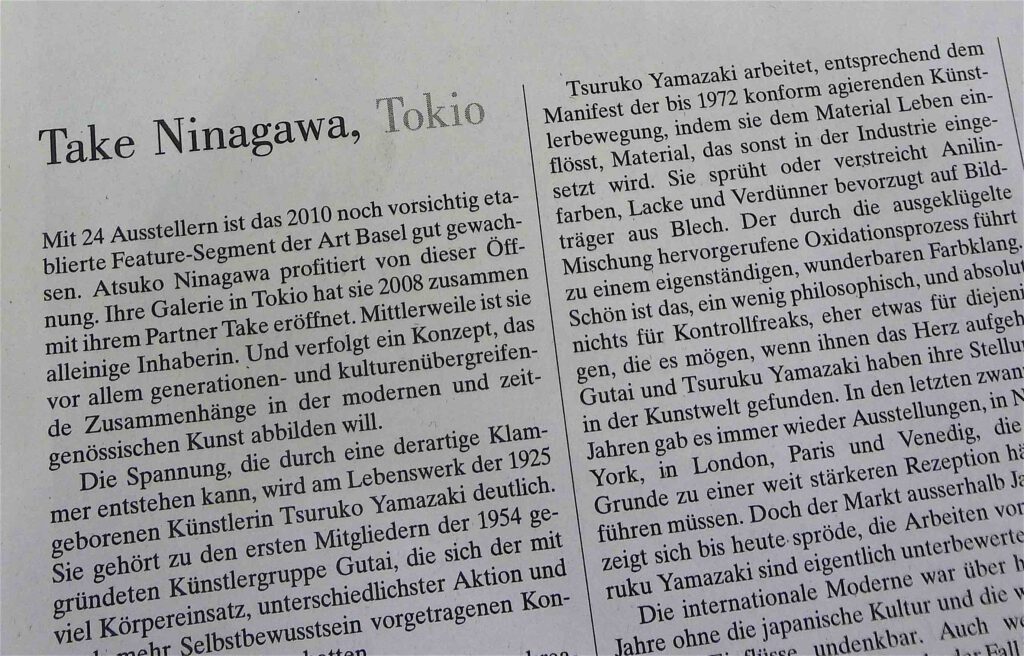 Atsuko's foresighted planning of exhibitions, highly motivating attitude und mondäner Charme; – having a good tactical sense and superb network of globally operating art professionals, may hereby convince you to visit her gallery and her art fair booths. Without hesitation I can say, that over the years her successful artists' practices formed the vector of Japanese contemporary art and its future art-historical publications.
As dessert, please enjoy some snap-shots with Atsuko-san…
Tokyo, 30th of October 2021
Mario A 亜 真里男
up-date 2021/11/5. Press conference, talk event, news taken from the internet
「日本の現代アートシーンは相対的に存在感が希薄になっている」今年初開催の「アートウィーク東京」が目指すもの
2021年11月04日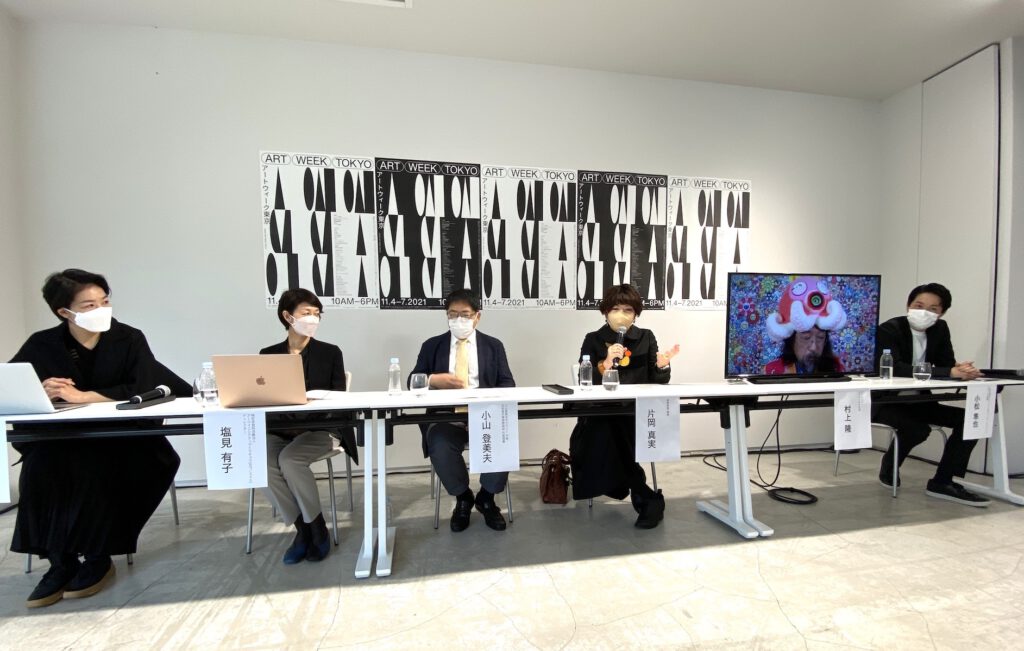 Press conference, from left: NINAGAWA Atsuko (Gallery owner), SHIOMI Yuko (NPO AIT), KOYAMA Tomio (Gallery owner), KATAOKA Mami (Director of the Mori Art Museum), MURAKAMI Takashi (Artist), KOMATSU Junya (Lawyer)
引用:
近年、日本現代アートシーンの国際的な評価を高める活動と国内アート市場の活性化に向けた環境整備を意味する「アートエコシステム」について議論が起きている。今年5月には公益社団法人経済同友会が、国内のアート産業の現状と課題分析、活性化に向けた8つの提言をまとめた「アート産業活性化に向けたエコシステムの構築」を発表するなど、近年日本のアートシーンでは「健全で活発なアートエコシステム」の構築と活性化の方法を模索している最中だ。 
 そんな中、一般社団法人コンテンポラリーアートプラットフォーム(JCAP)が、東京のアートスポットを巡回バスで繋ぐ「アートウィーク東京」を初開催。世界最大級のアートフェアとして知られるスイスの「アート・バーゼル」、一般社団法⼈日本現代美術商協会(CADAN)、文化庁、東京都の協力のもと開催される同イベントは、日本アートシーンの国際的な認知向上と海外交流を促すとともに健全で活発なアートエコシステムの構築を目的とした6つの美術館と44軒のギャラリーが参加する。11月4日の開催に先駆け11月2日、都内で記者会見が行われ、森美術館 館長の片岡真実や、一般社団法人現代美術商協会(CADAN)代表理事 小山登美夫、カイカイキキ代表 村上隆など有識者が登壇。現在の日本アートシーンの立ち位置とアートウィーク東京がもたらす影響について見解を示した。
…
引用:
同イベントの特徴のひとつとして、ギャラリーと美術館とアーティストの連帯が挙げられる。「立ち位置がそれぞれ異なるセクター同士が連帯することは同イベントの重要な点」と森美術館館長の片岡は言及。「『見る』を目的とした一般来場者が多くいる美術館と、『買う』を目的とした行為を目的とした人が多く集まるギャラリーというのでは客層も異なる」とした上で、「『見る』を目的とした美術館来場者がギャラリーに足を運ぶ機会と、『買う』を目的としたギャラリー来場者が美術館に足を運ぶ機会を提供しているアートウィーク東京は、『アート好き』と言っても違う関わり方をしていた人たち同士の交流を生む」とコメント。アートバスの巡回はアートエコシステム構築に一役買うとの見解を示し、また現在のアートと企業の連帯についても言及した。
…
引用:
「文化庁や東京都など、行政側も『いかに企業、一般の方を巻き込んで大きなエコシステムをサステナブルにできるか』というのを議論しているところ。そういう意味で、アートウィーク東京ではアートエコシステムを一度可視化し、実施することで、足りない部分やサポートを洗い出し『民がやるのか』『官がやるのか』といったところまで整理できればと考えている。まずは東京をモデルに『どのように現代アートの成熟モデルを作れるのか』を問い、状況を整理しながら、多くの方に見ていただけたら」(片岡真実)。
…
引用:
 片岡のコメントを受けて、カイカイキキ代表でアーティストの村上隆は「海外から日本に様々な人が集まり、世界のアートカレンダーに入るものとしてアートウィーク東京は機能することができるでしょう」と賛同。「将来的には学術的経済的に国際的な機会になる事を創出できると思う」と期待感を表した。また村上は日本の現代アートシーンにも言及。「僕らの言う、現代美術は西洋からの輸入物なので全然フィットできなかった」とし「だからこそ、漫画が日本アートシーンの王道になった」と話した。
 「僕らのようなアウトサイダーのアート集団は、漫画やアニメーションが最終的な本丸だと考えている。今ちょうど、新国立美術館で庵野秀明展をやっているが、あのような形の展覧会が日本のアートシーンにはフィットするはず。この国に合った芸術がしっかりと発生、育成しているのでそこと西洋美術繋げられれば良いのではと思っている」(村上隆)。
リンク:
https://www.fashionsnap.com/article/2021-11-04/artweektokyo2021-ecosystem/
---
up-dates November 2023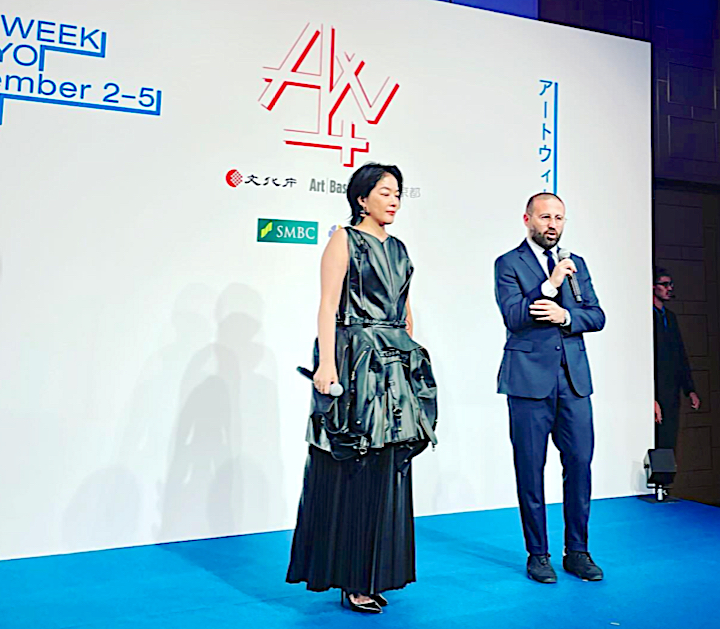 'Where the museum and the market blend': third edition of Art Week Tokyo attempts a more holistic way to measure success
Some 50 galleries and institutions participated this year in the Art Basel-backed event
Alison Cole, 7 November 2023, The Art Newspaper
quotes:
For Ninagawa, however, measuring AWT's success has become ever more challenging. How do you evaluate a non-profit art project that brings together so many stakeholders: from commercial galleries, institutions, and government [Tokyo Metropolitan Government and the Agency for Cultural Affairs]; from corporate partners and the multiple publics that the event hopes to serve; from fellow art professionals and collectors "all the way through to individuals who may be actively engaging with contemporary art for the very first time"? Most prominently, AWT is organised in collaboration with Art Basel (Ninagawa declines to comment on the price paid for this partnership), which brings it the expertise and the connections of the mega-fair brand. For Art Basel, AWT provides a key strategic convening point, particularly given the importance of its Hong Kong fair, and the potential for Japan to play an ever-increasing role in a sophisticated Asian art ecosystem.
"My team and I have done our best to take all these stakeholders into account in building up the structure of Art Week Tokyo" Ninagawa tells The Art Newspaper, "and I'm confident our event provides something of value to each of them. But different stakeholders have different measures of success. For the government, it's about numbers. I don't set the numbers myself, so I ask the government to give me the numbers beforehand [fortunately, she says, their expectations are very reasonable; last year's event attracted more than 32,000 visitors]. For Art Basel, it's about delivering world-class quality. For museums, it's about promotion and bringing people to their exhibitions [ the latter included the Museum of Contemporary Art Tokyo's vast survey of David Hockney, the artist's first large-scale exhibition in Japan in 27 years]. Raising the public profile of galleries is also important, but of course we want to stimulate sales, and that's the most uncertain part, because it has to be done by the galleries themselves."
Art Basel's Vincenzo de Bellis, a year into his new directorial role overseeing the four Art Basel fairs and exhibitions platforms, agrees that the quality and diversity of AWT's offering is all important, but at the same time his organisation has set itself its own overarching objective: to guarantee that all Art Basel's collaborations "have their own soul" and provide space for new discoveries. Speaking to The Art Newspaper at the Okura Hotel, he explains that while Art Basel is a major global enterprise, "in the 2020s context has become very important, and to think only through a global lens doesn't do justice to the specialities of every place". More and more, he says, "we and the public look for the unexpected, something that can only be found in a particular location".
De Bellis's initial task was to shape the leadership of Art Basel's four fairs (Switzerland, Hong Kong, Miami Beach, and Paris) so that each fair has its own vertical leaders, allowing for even more nuanced curatorial ideas and selections. "This", he says, " fits exactly with our art week philosophy too. The art week model has become very popular—S.E.A. Focus and Singapore Art Week, Berlin Art Week, Art Basel Cities Week in Buenos Aires—where we highlight the local area and create a moment besides the fairs". He describes Tokyo's AWT Focus show as "a great discovery" in terms of a new format, allowing Toyo's 'week' to combine strong city-wide gallery presentations with "A mini-Japanese art history course in one go; it is where the museum and the market blend". Vital to the realisation of this model, he acknowledges, was Japan's governmental support.
full text:
https://www.theartnewspaper.com/2023/11/07/third-edition-of-art-week-tokyo-attempts-a-new-way-to-measure-success
---
---
Take Ninagawa
2-12-4-1F, Higashi Azabu, Minato-ku
106-0044 Tokyo
Japan
Established in 2008, Take Ninagawa is dedicated to promoting emerging and historically established Japanese artists in a cross-generational, international framework. Represented artists build upon precedents in Japanese post-war experimental art while developing unique approaches that address contemporary concerns, while international artists in the gallery program are invited to respond to the unique context for contemporary art and culture in Japan. Each exhibition at the gallery is conceived on a project basis, with artists encouraged to develop ideas across series of exhibitions.
Actual exhibition:
Shinro Ohtake : Mnemoscape
大竹伸朗 : 残景
October 30 – December 18, 2021
https://www.takeninagawa.com/en/
https://www.takeninagawa.com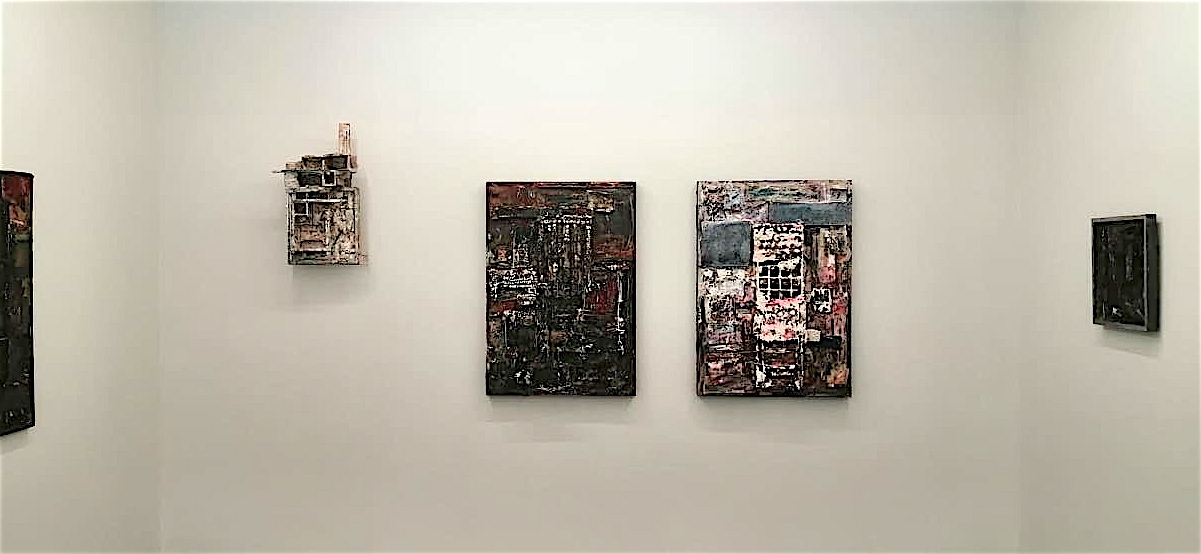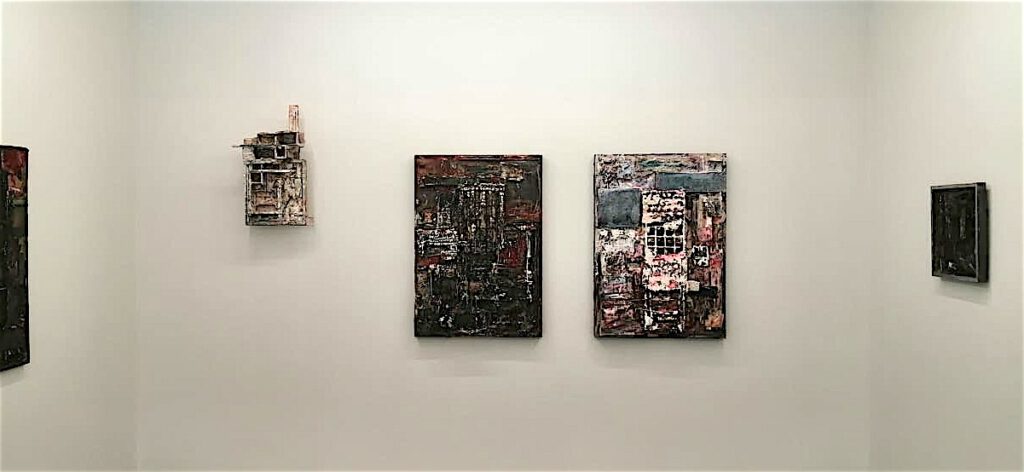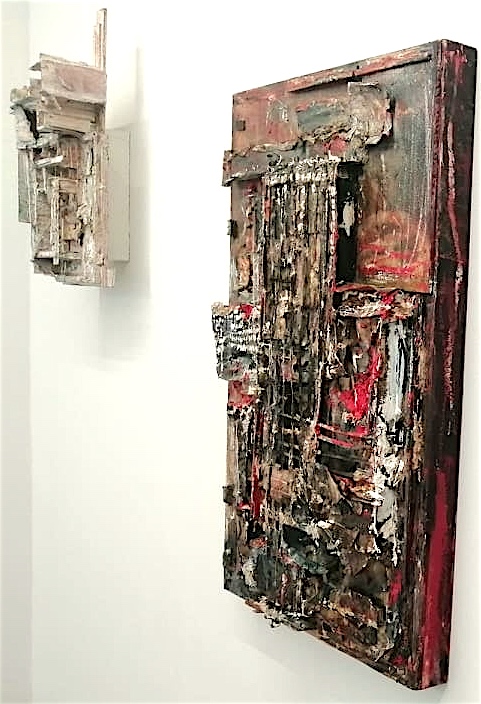 ---
---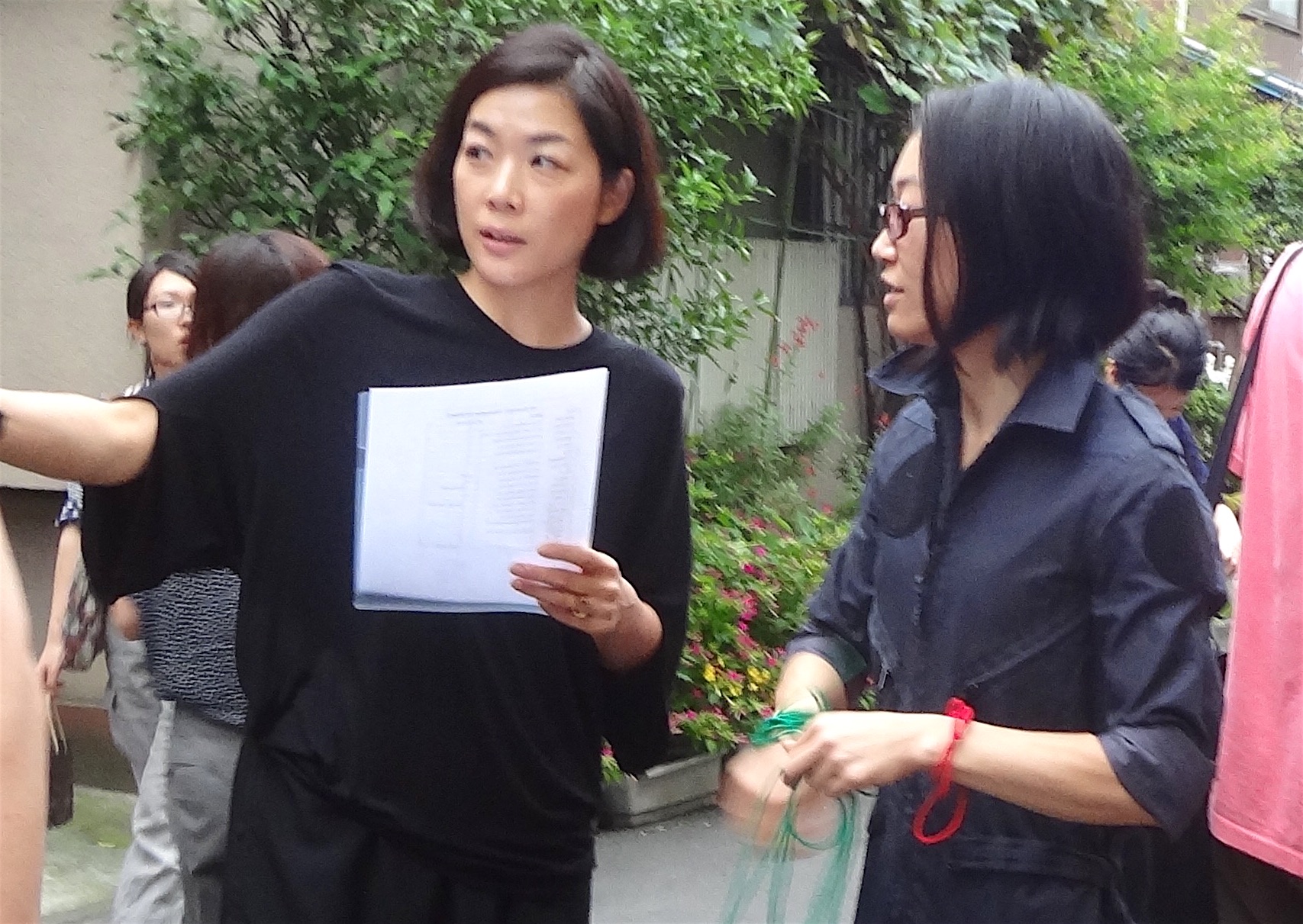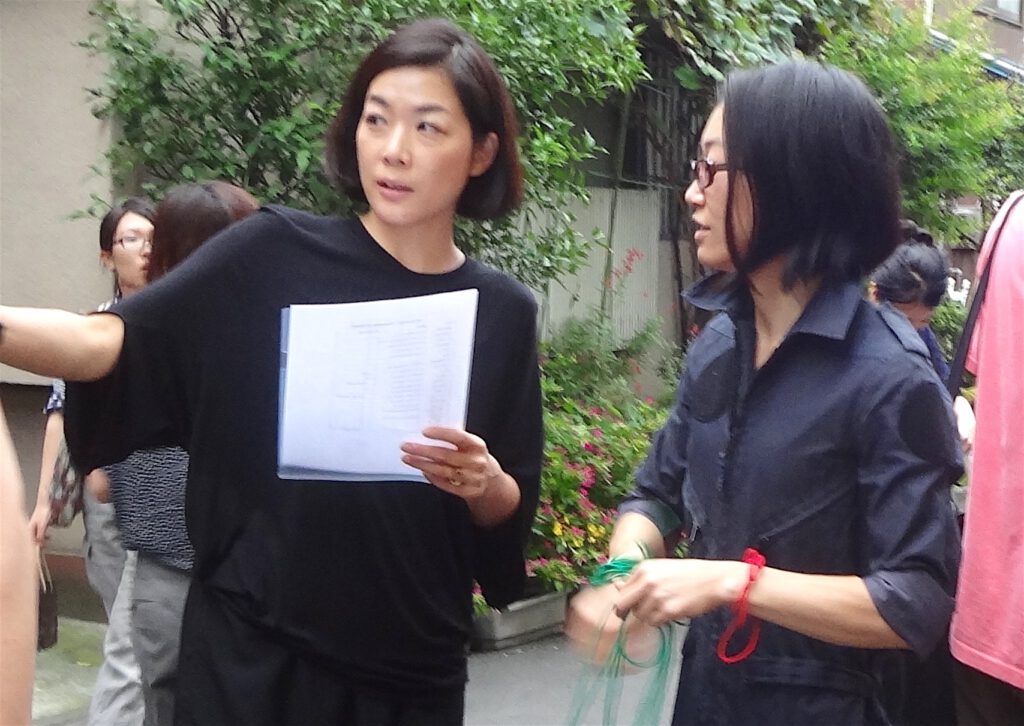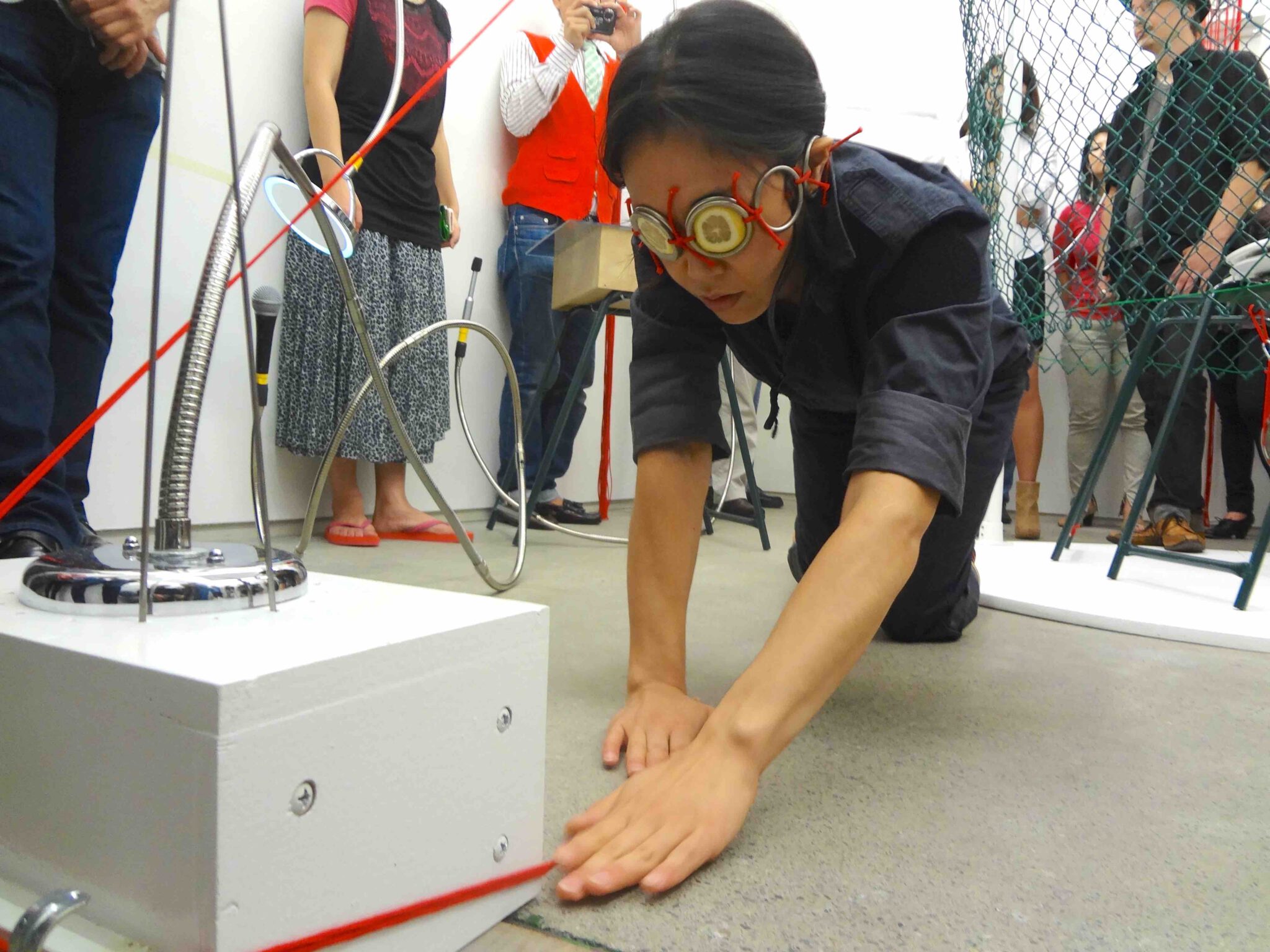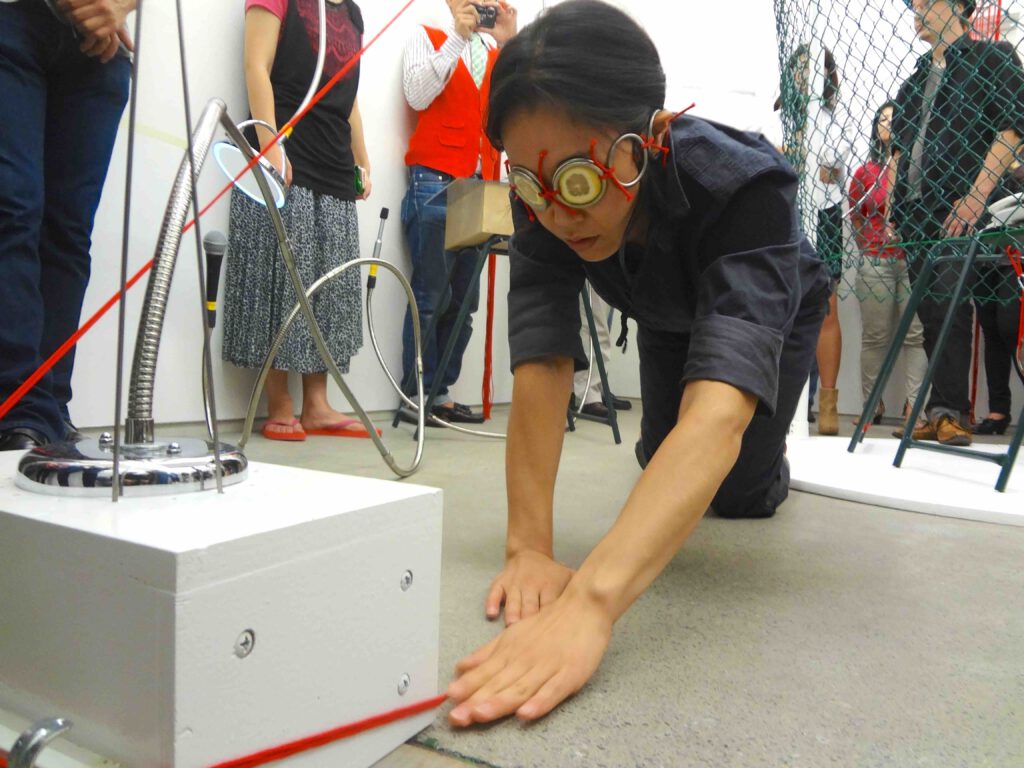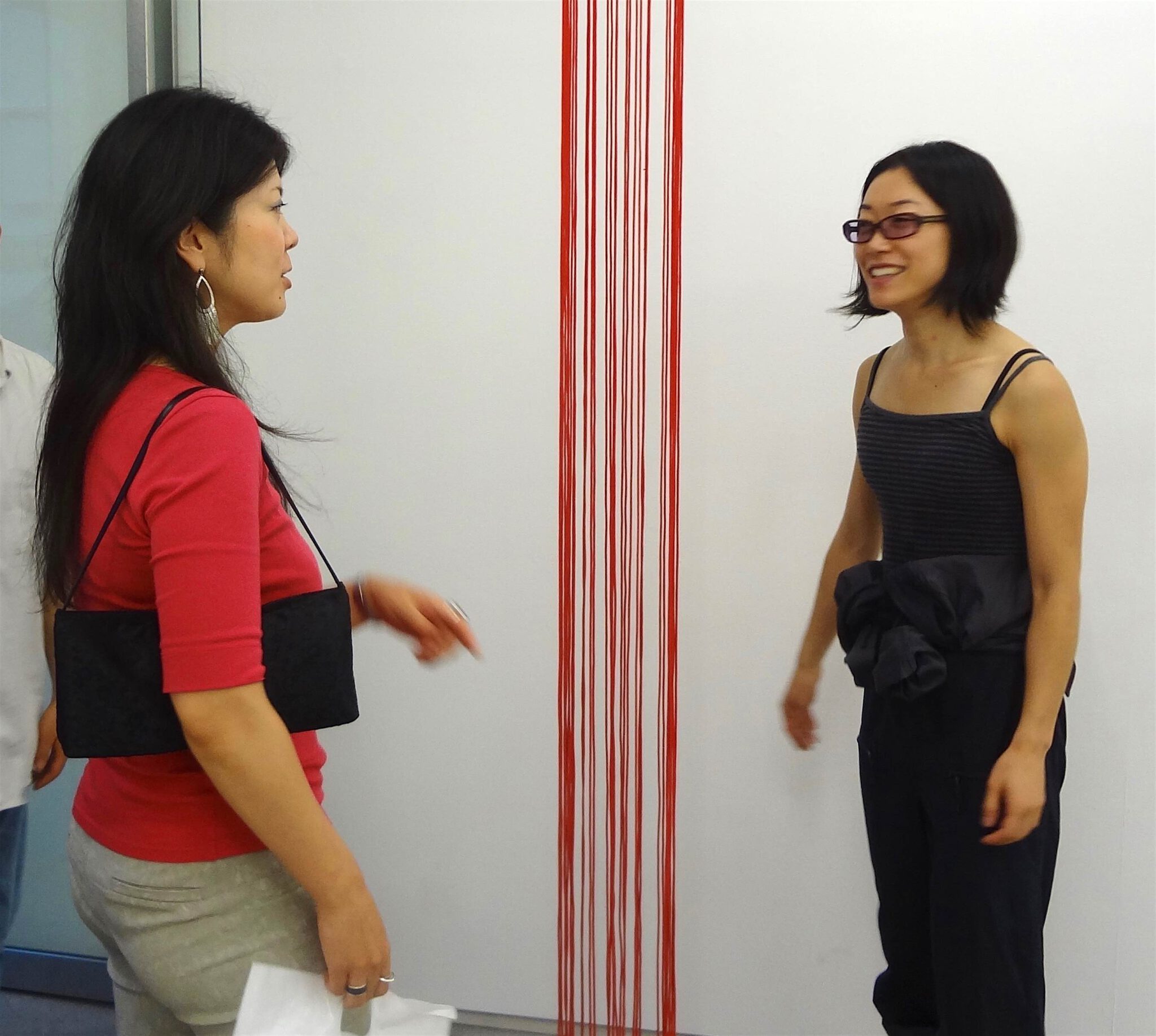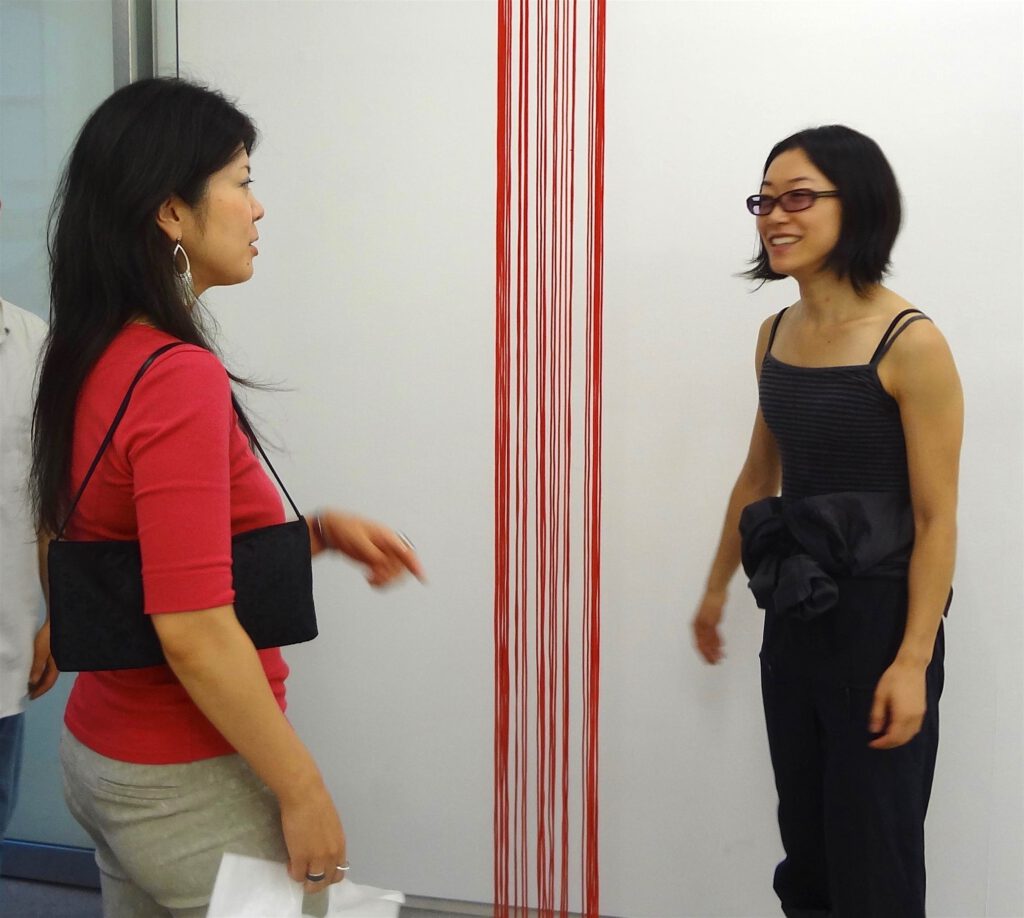 up-date 2021/11/27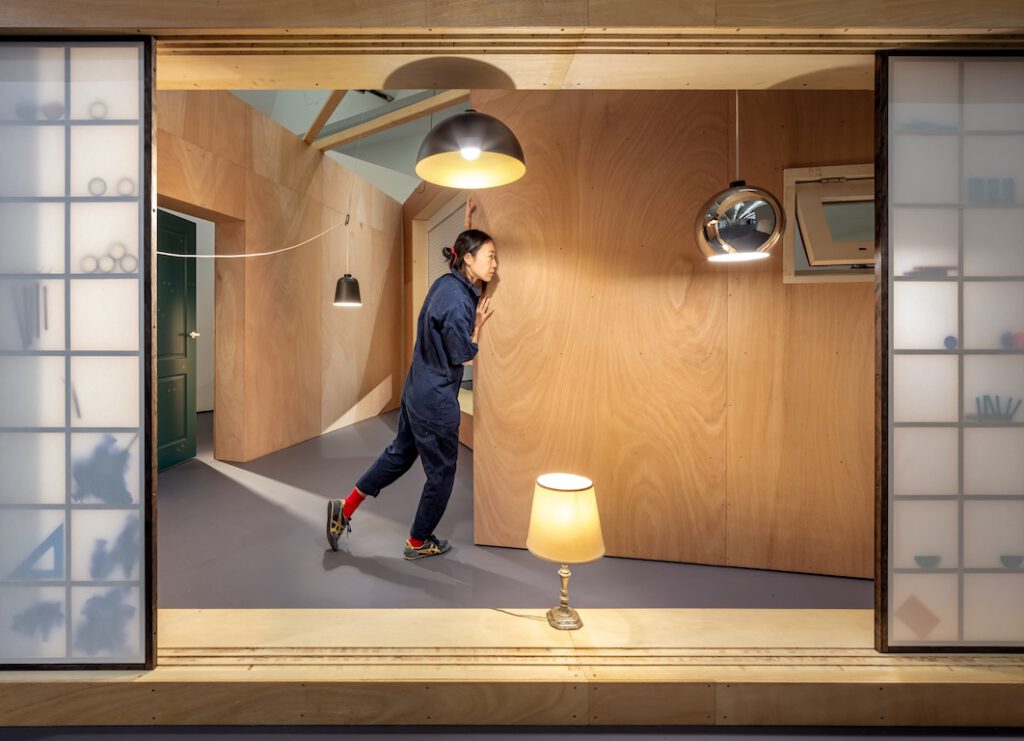 New work by SASAMOTO Aki @ Kunsthal Rotterdam
Sasamoto presents "Squirrel Ways", an architectural piece on the cutting edge of installation and performance, created especially for the exhibition during her residency at Atelier Calder in the spring of 2021, which operates out of Calder's home and studio in Saché, France.
check it out @
https://www.kunsthal.nl/en/plan-your-visit/activities/previewcaldernow/
up-date 2022/7/29
'I Couldn't Drink and I Was Going Crazy': Watch Artist Aki Sasamoto Make Whiskey Glasses While Reflecting on Life's Unexpected Turns
As part of a collaboration with Art21, hear news-making artists describe their inspirations in their own words.
Caroline Goldstein, July 28, 2022
quote:
In an exclusive interview with Art21 shot in 2019 as part of the program's New York Close Up series, Sasamoto visits a Brooklyn restaurant, where she sidles up to the bar and begins using an assortment of glasses to make different sounds on the wooden table. The artist explains that she contracted a kidney condition, and had to stop drinking for three months, during which time she got pregnant.
"So I couldn't drink nine more months, and I was going crazy" she said laughing, "I realized I should just make a project about this and trying to fill that time." What resulted was a surrealist performance called Wrong Happy Hour that involved the artist pushing liquor bottles off of a shelf, as a material representation of the negative relationships she was also trying to rid herself of.
more at:
https://news.artnet.com/art-world/aki-sasamoto-art-21-2153072
---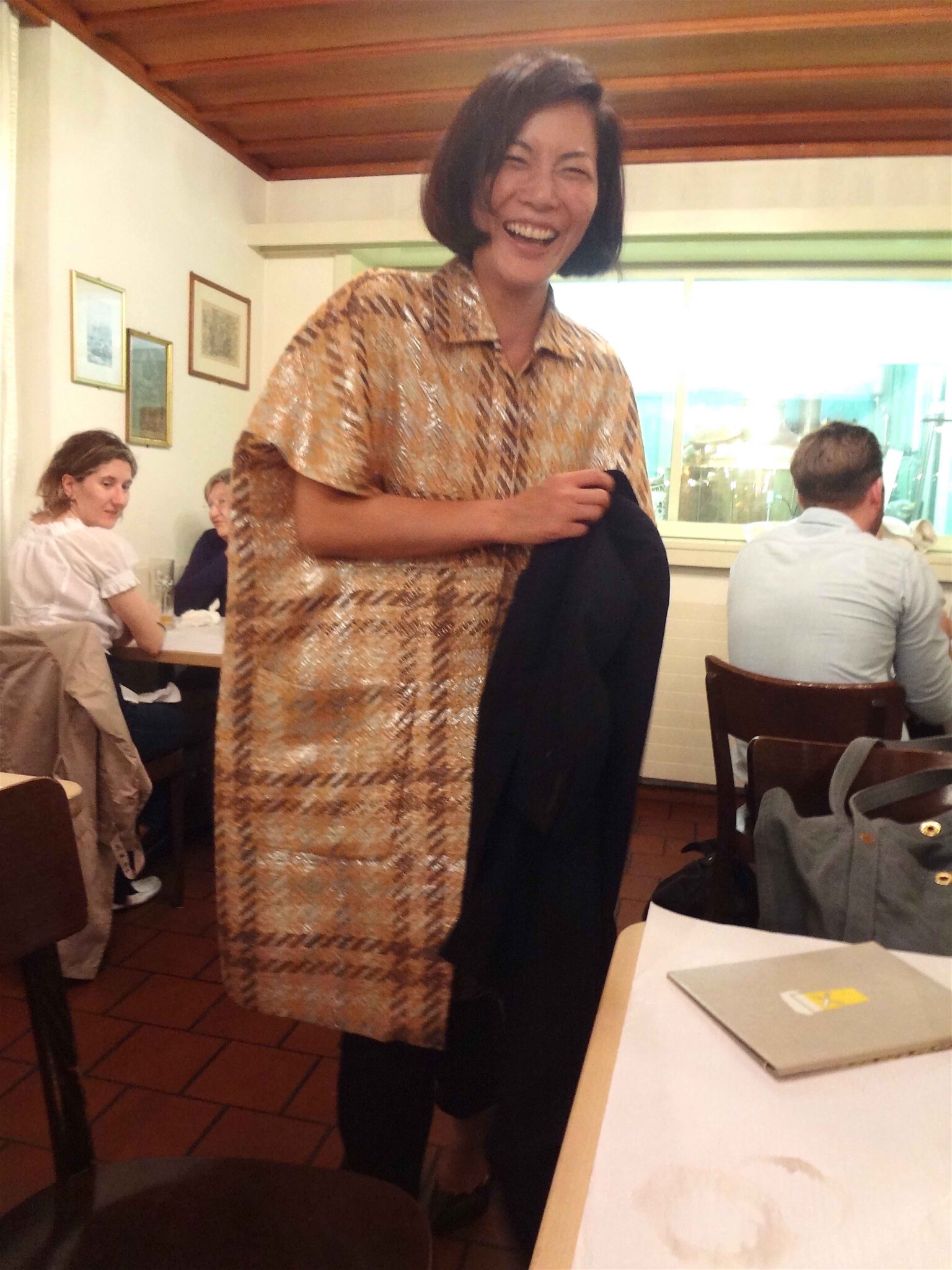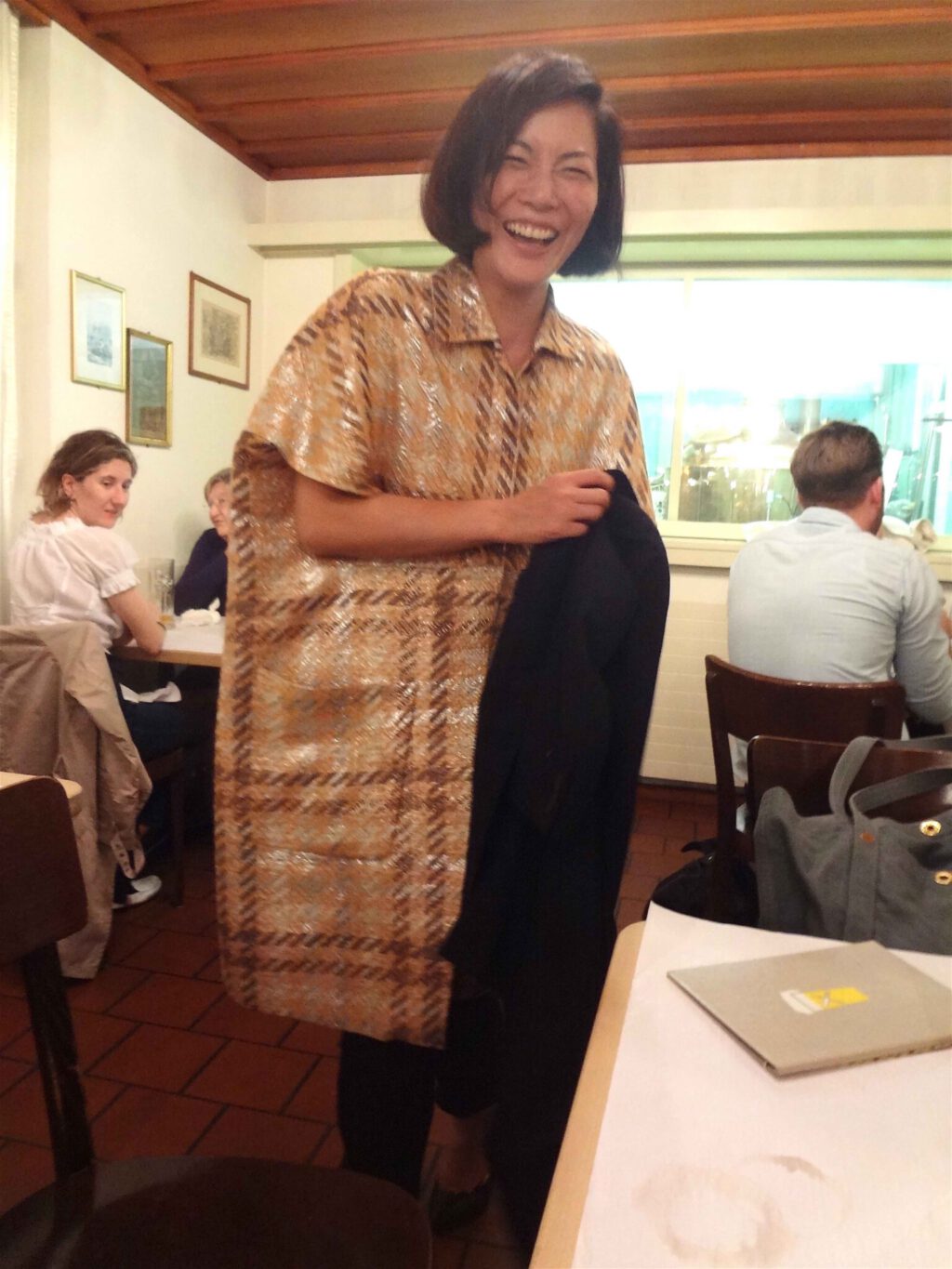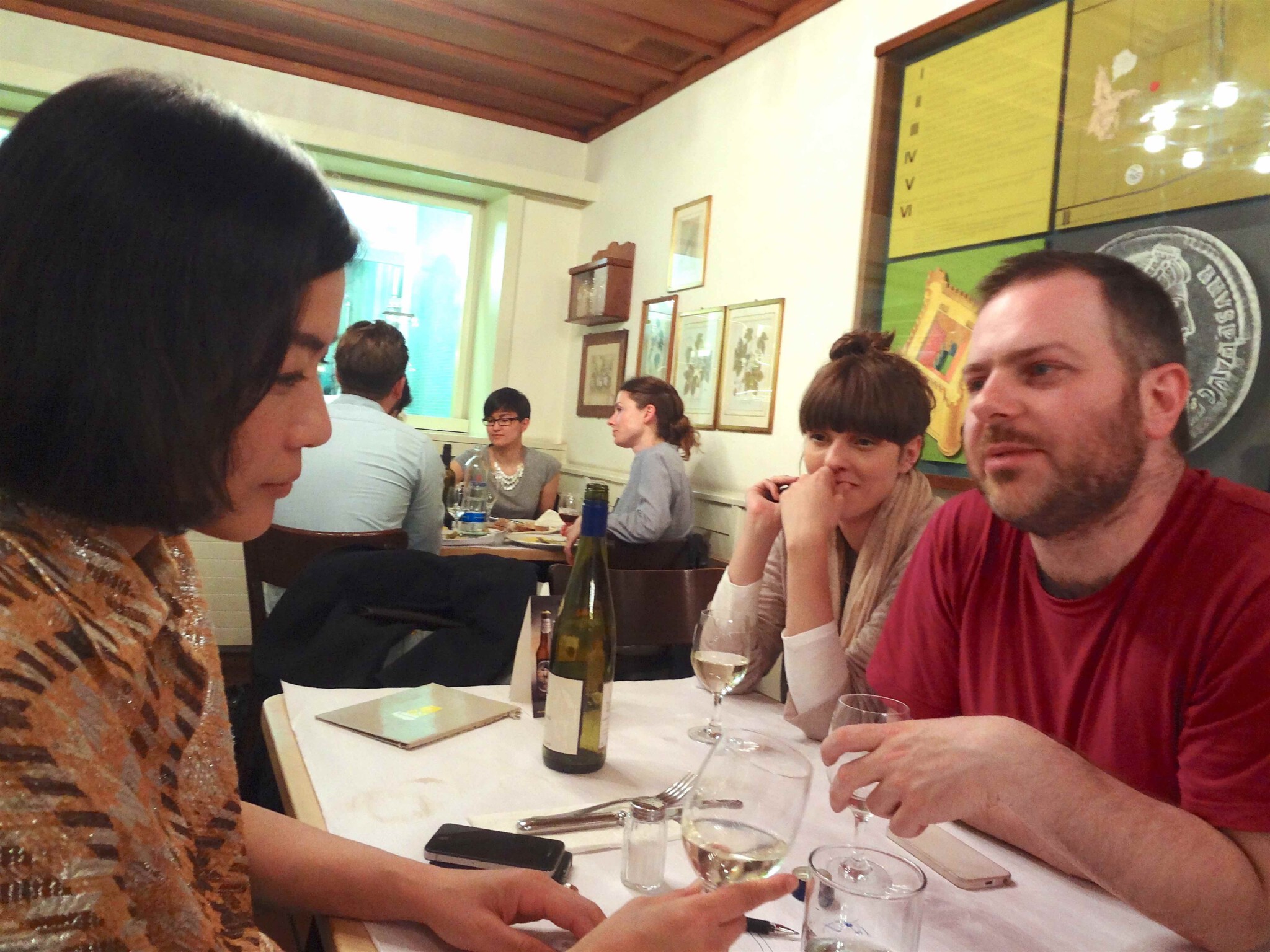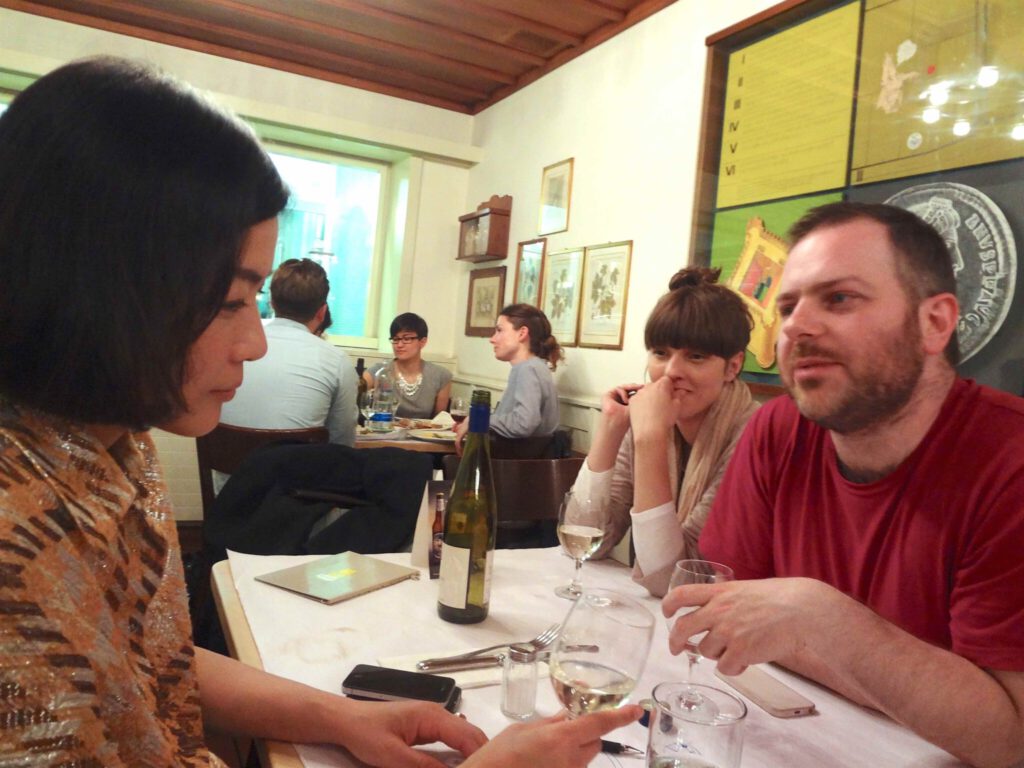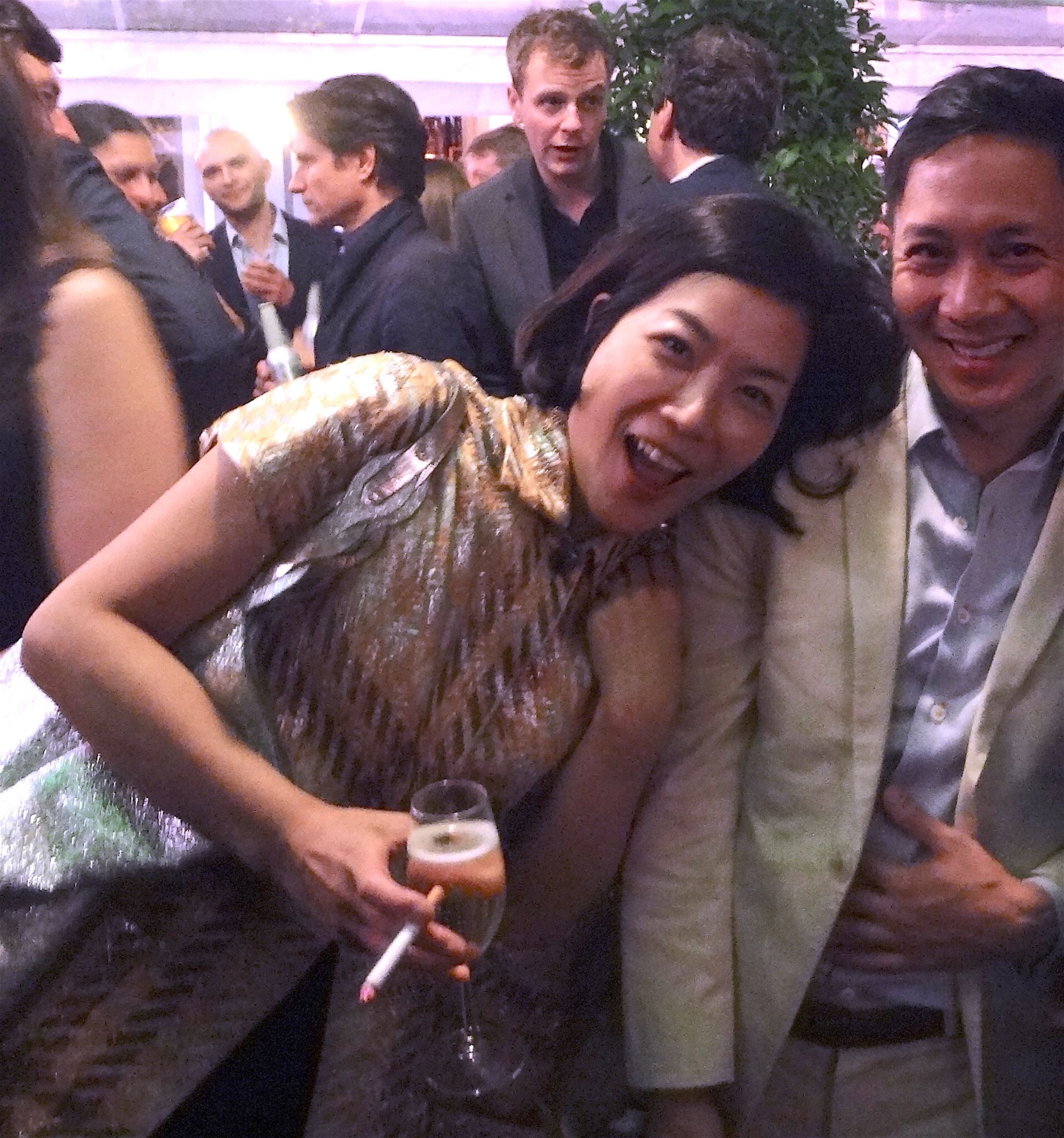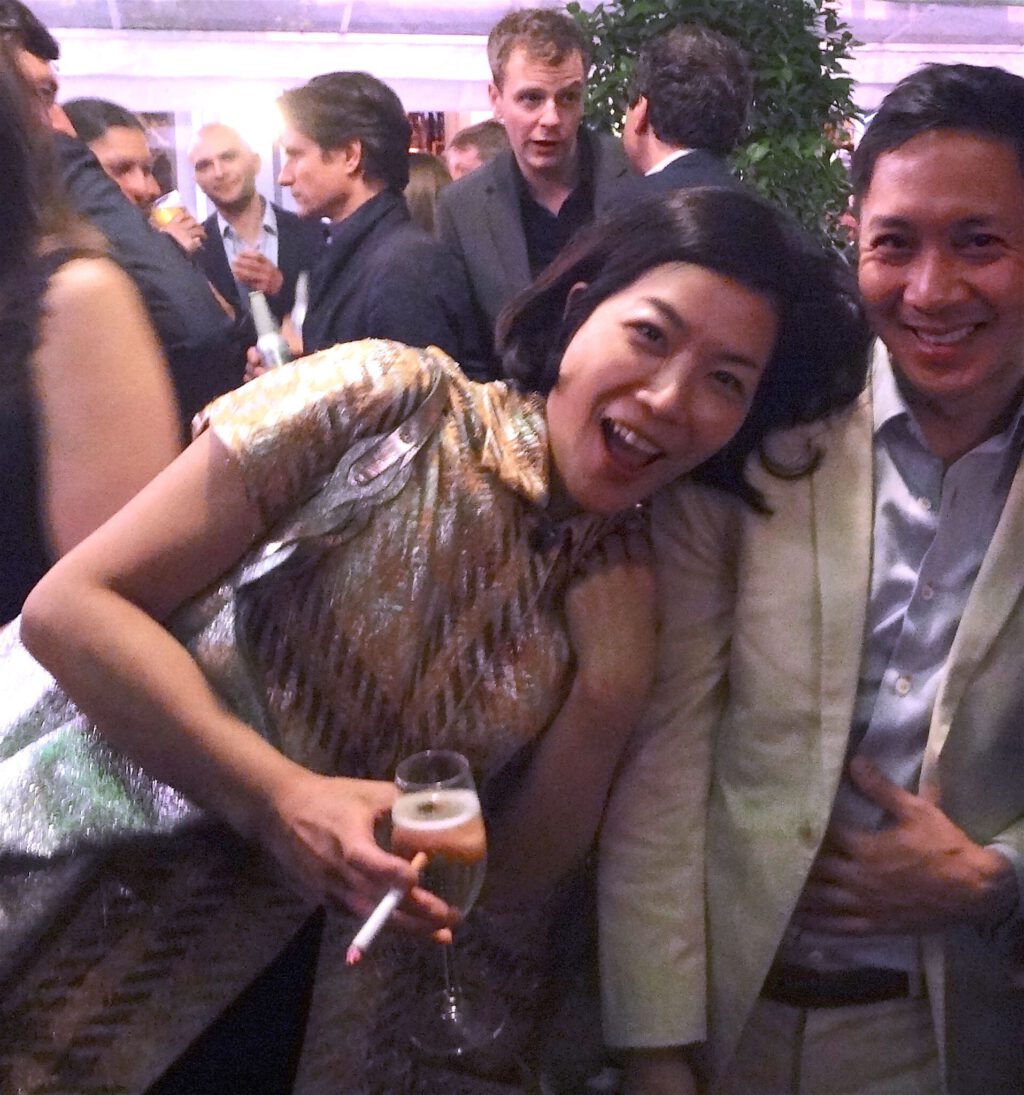 Jehan Chu, Blockchain and crypto Investor, Hong Kong about Beeple and his art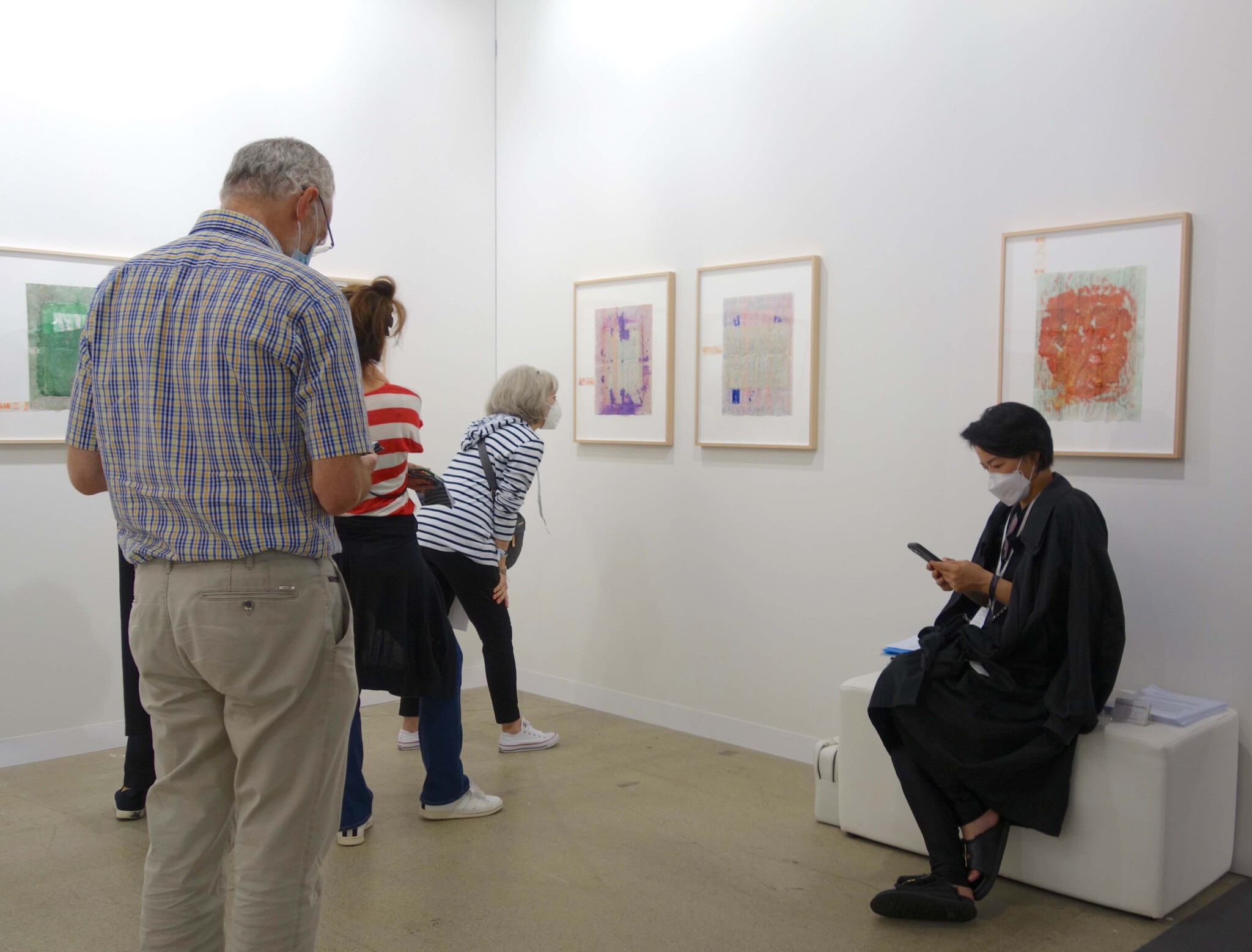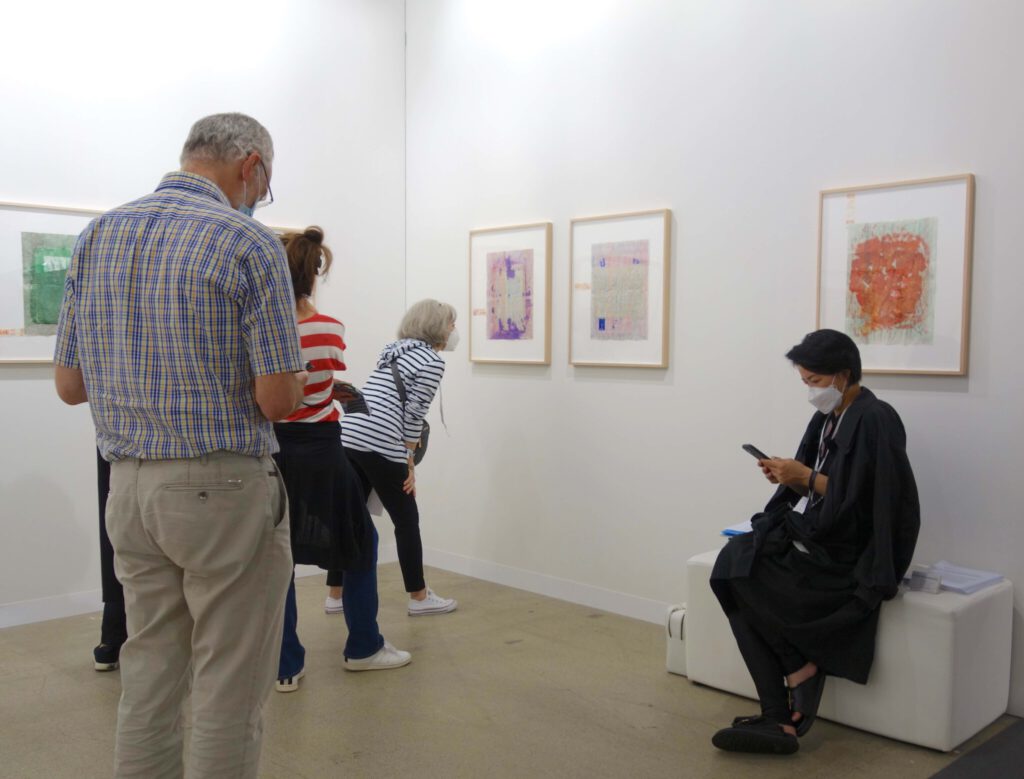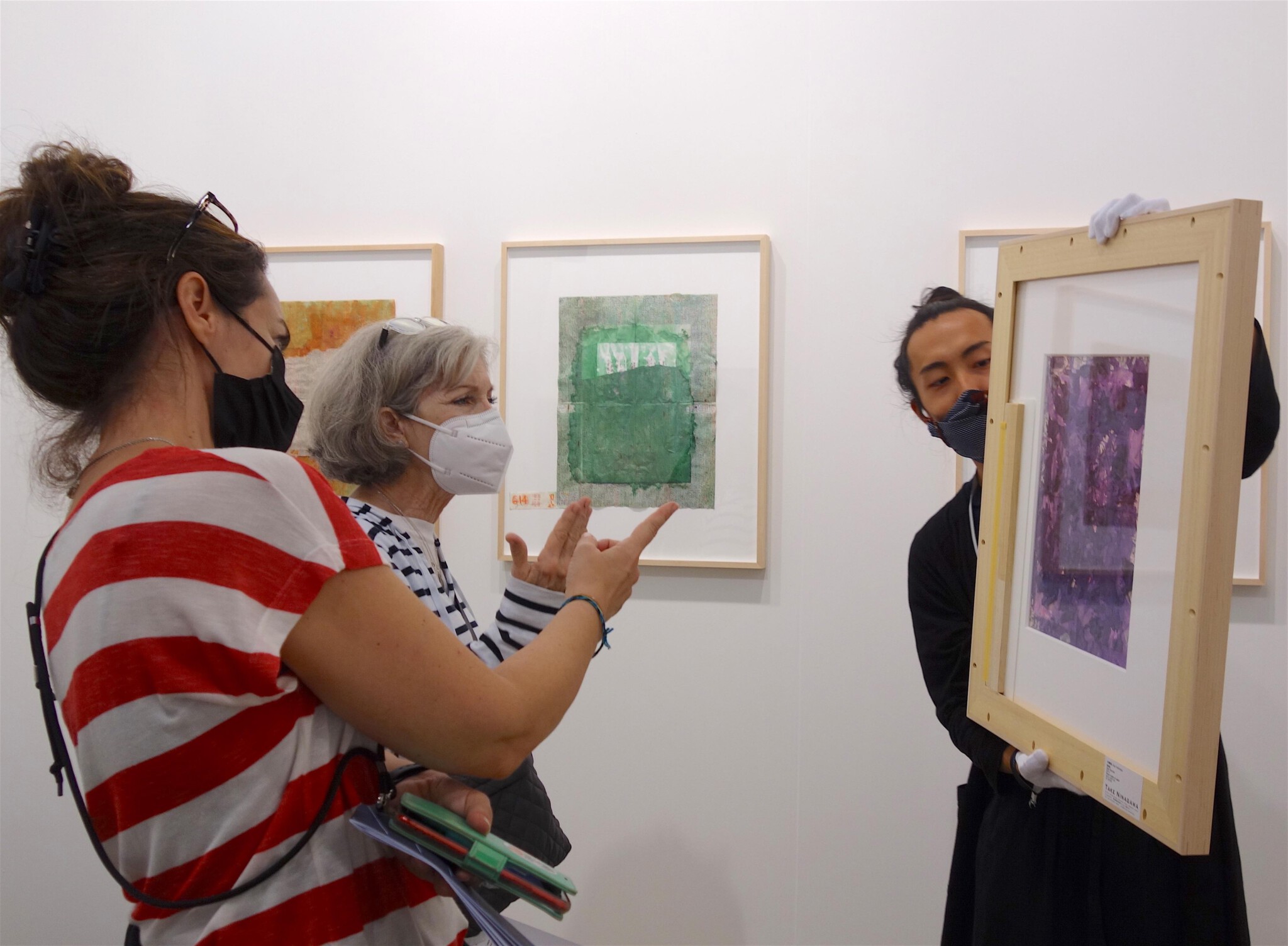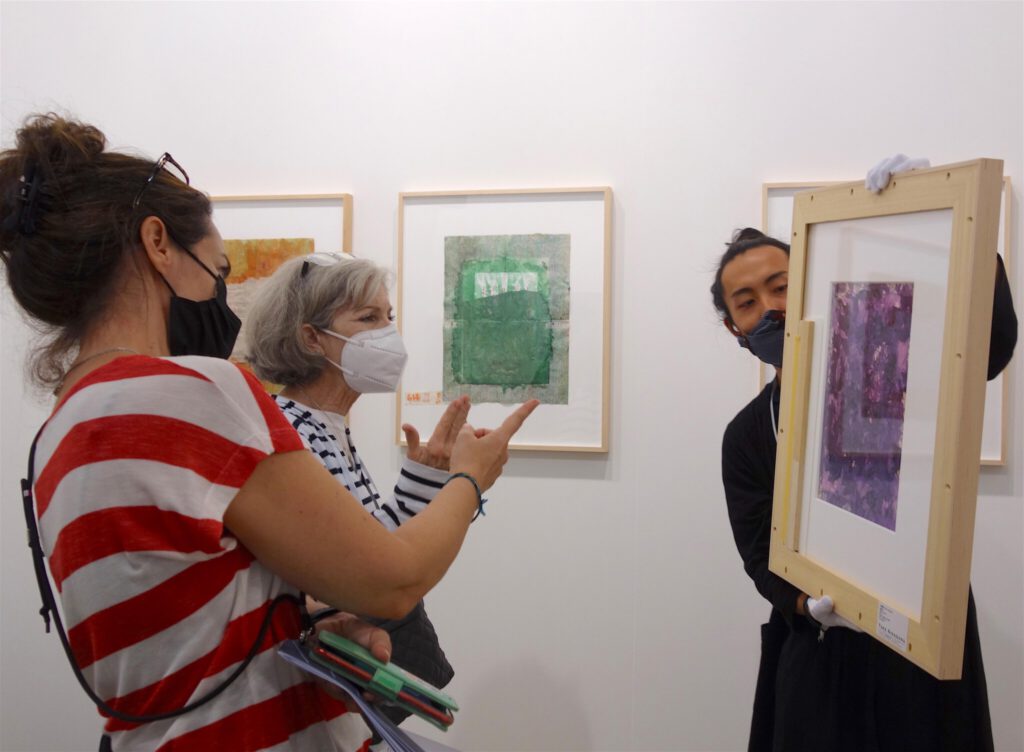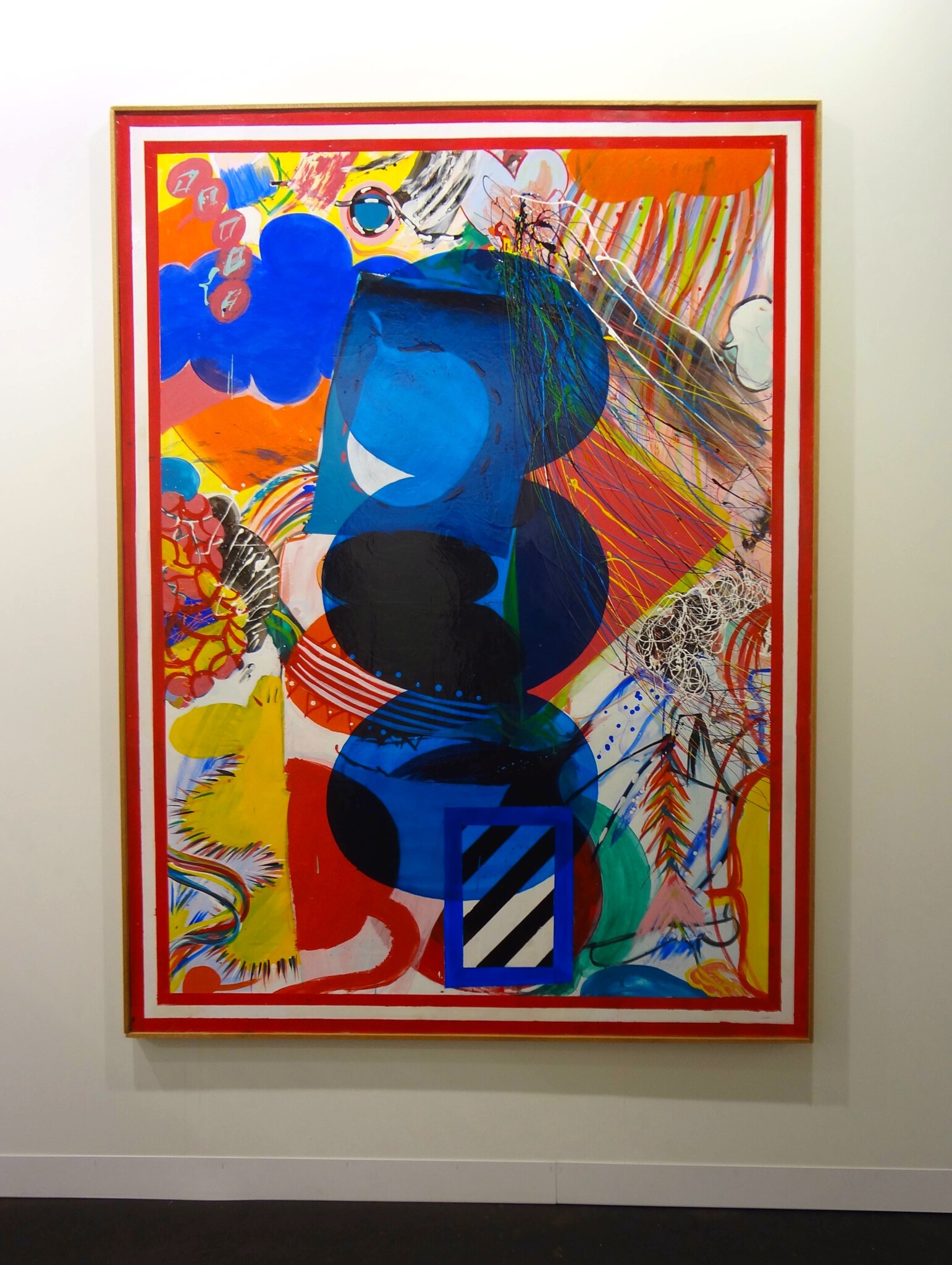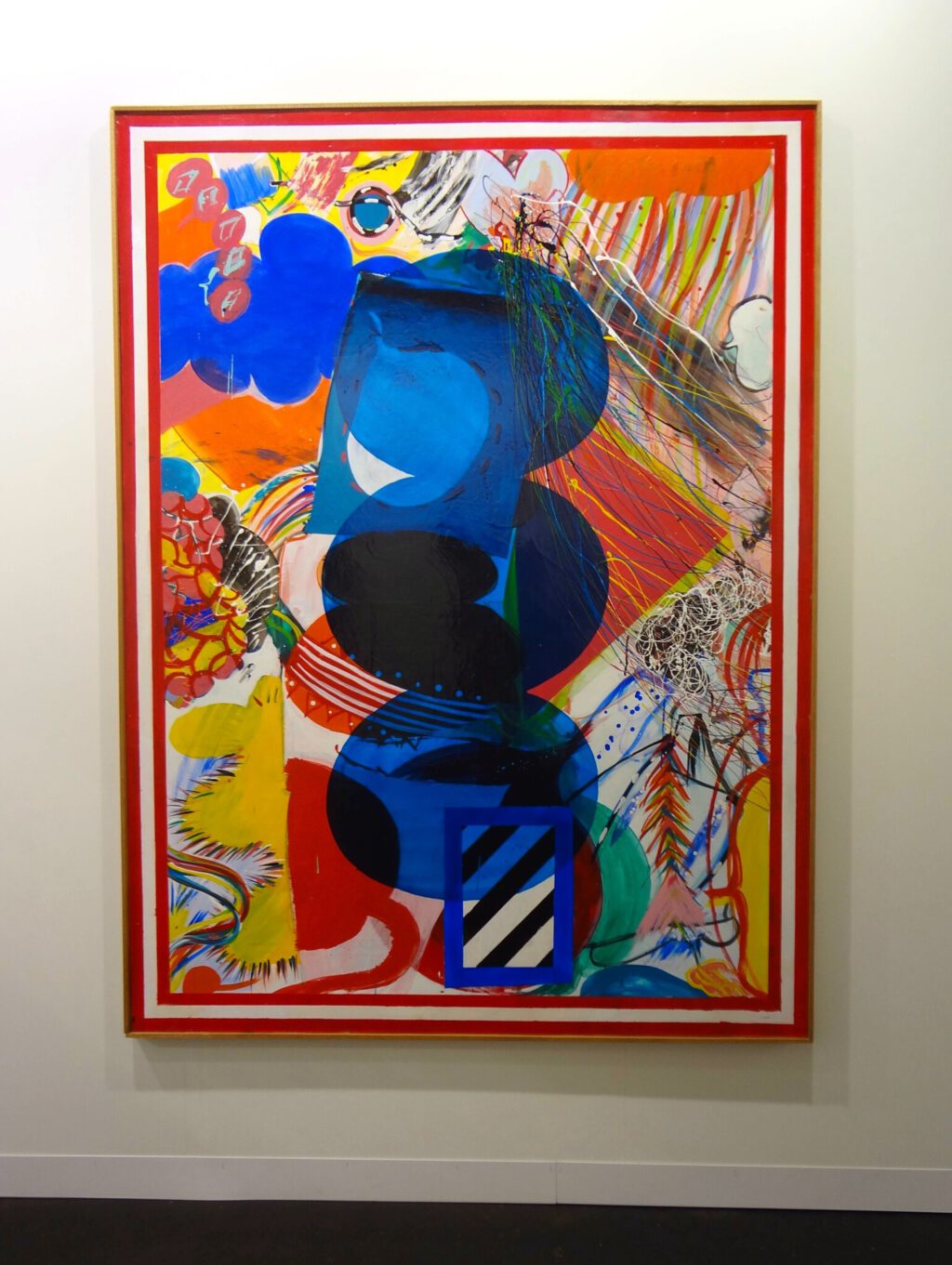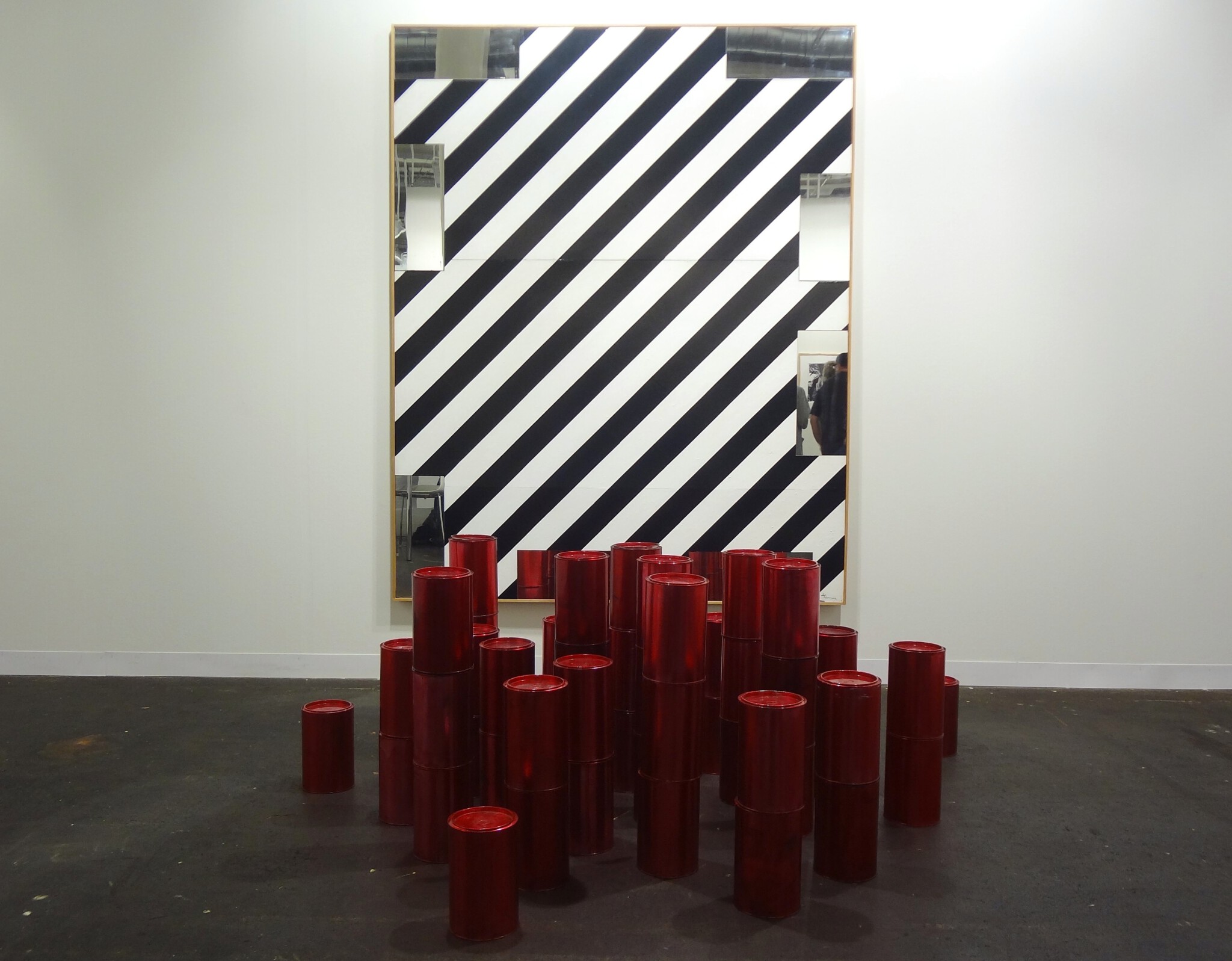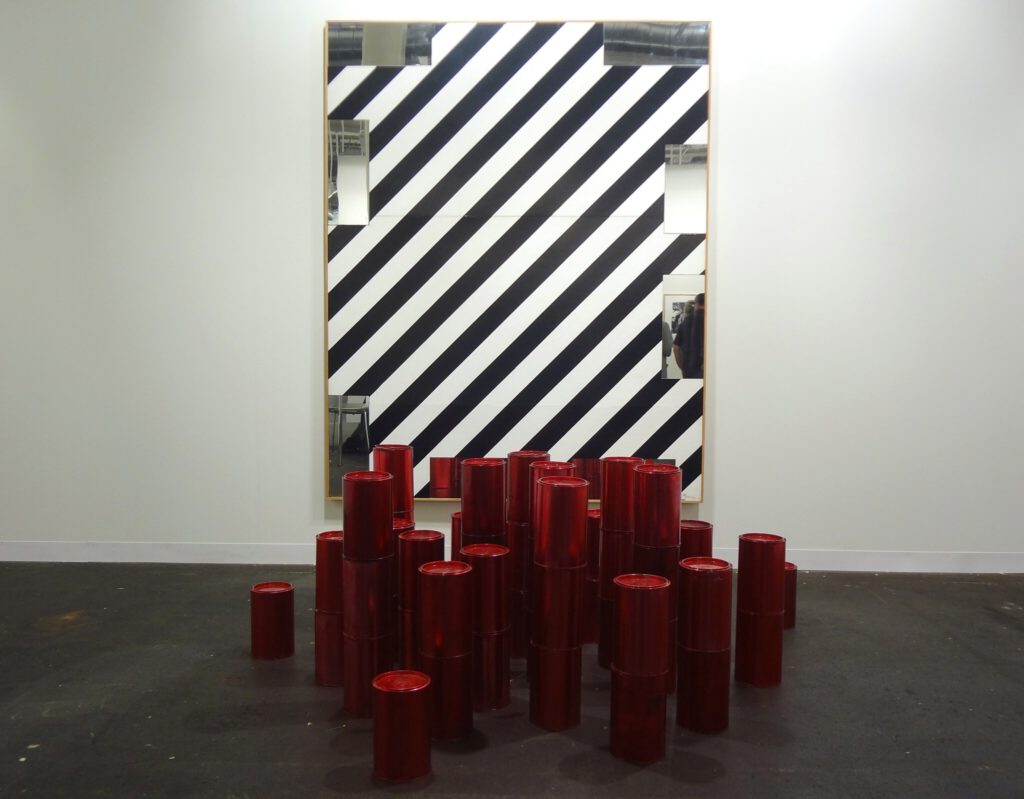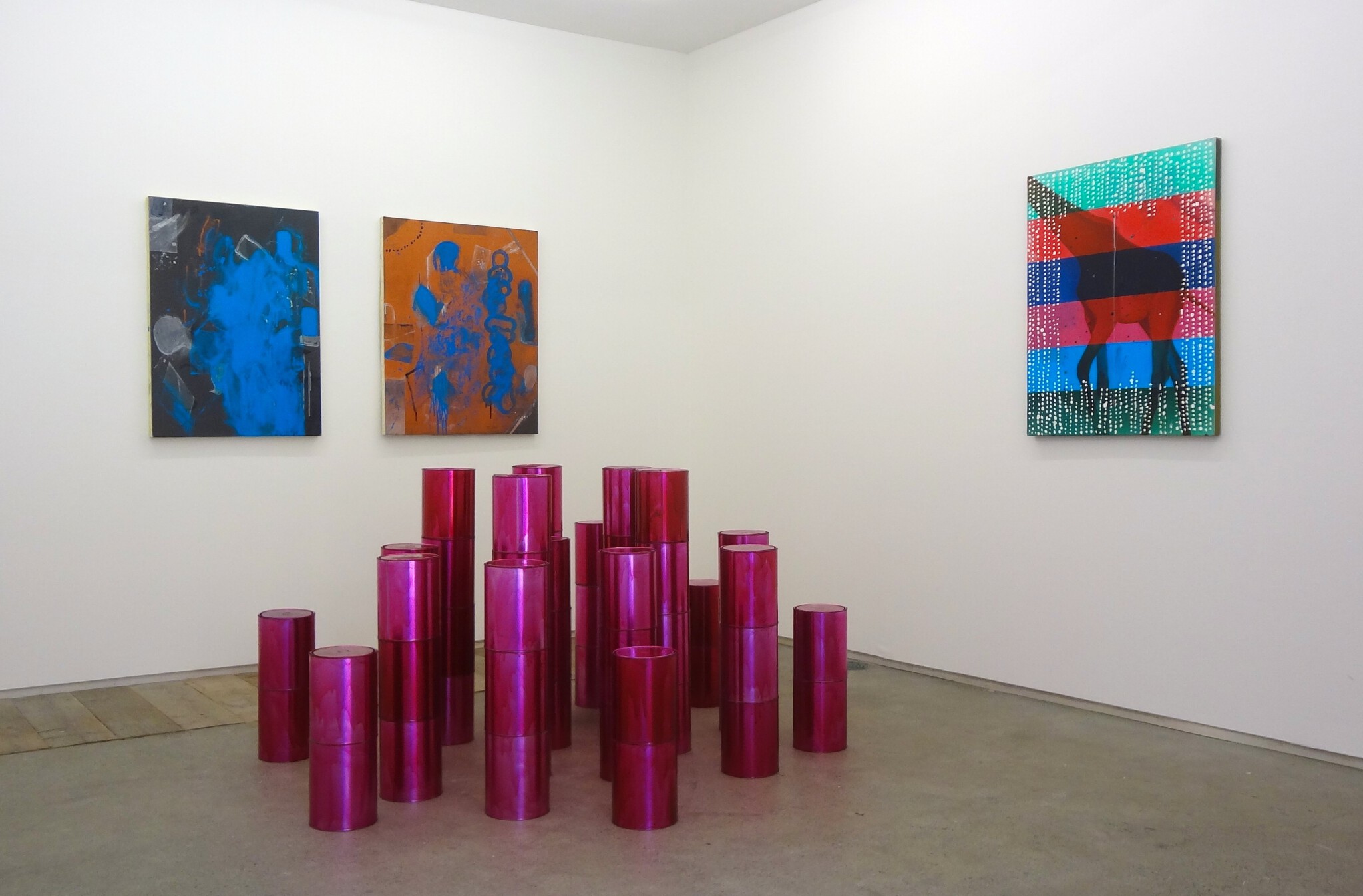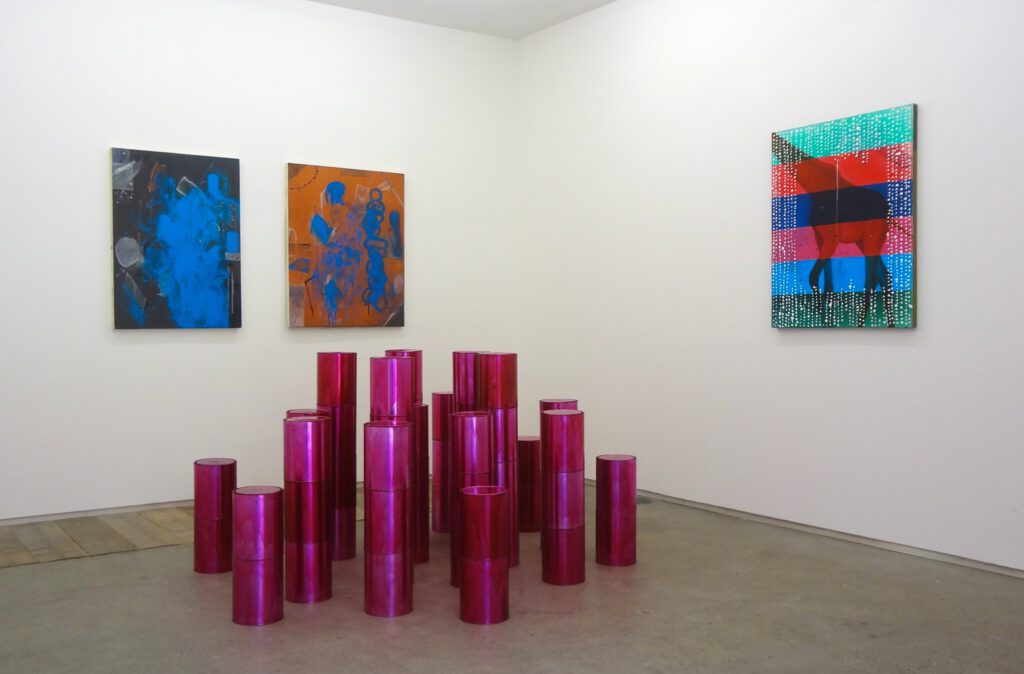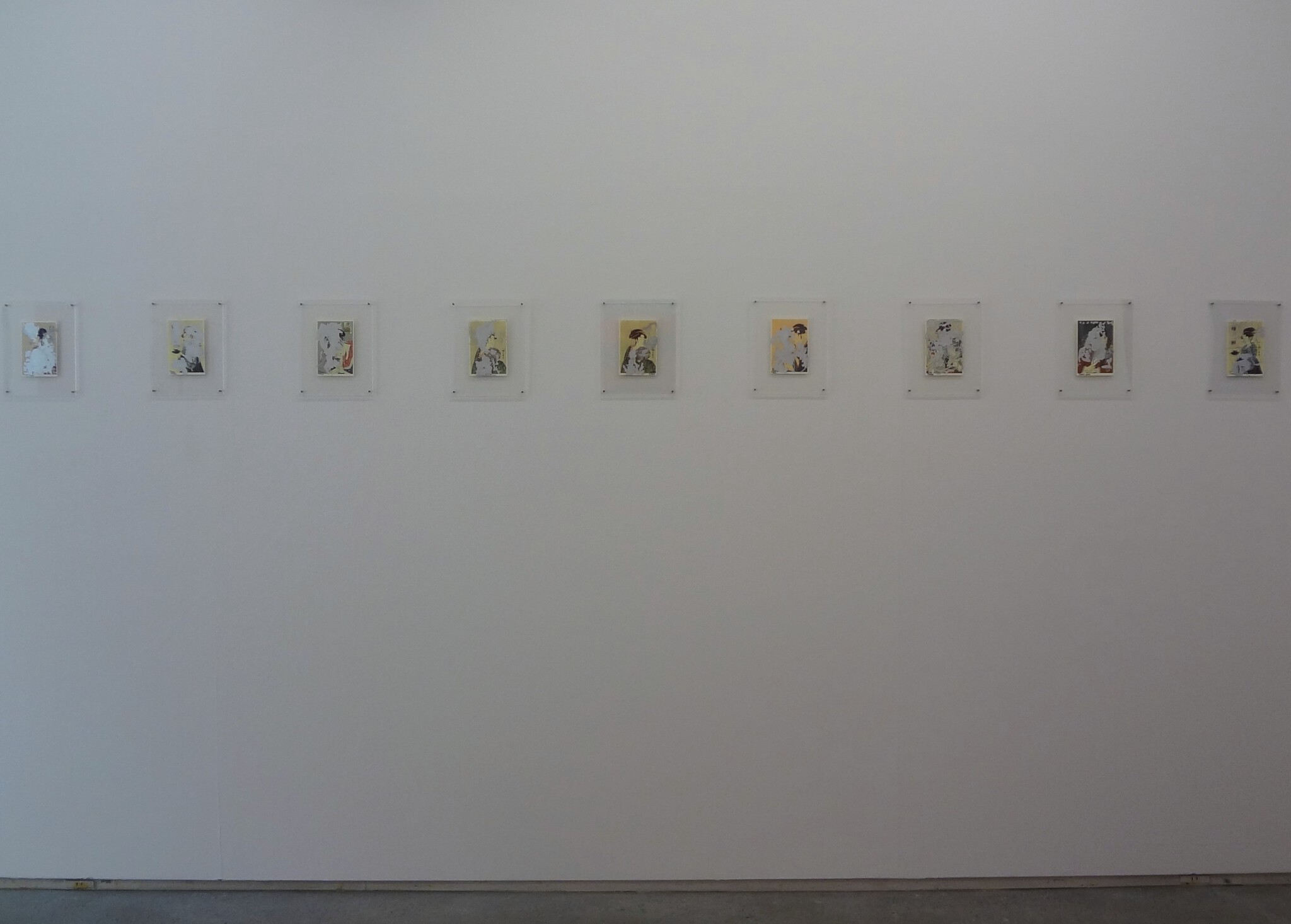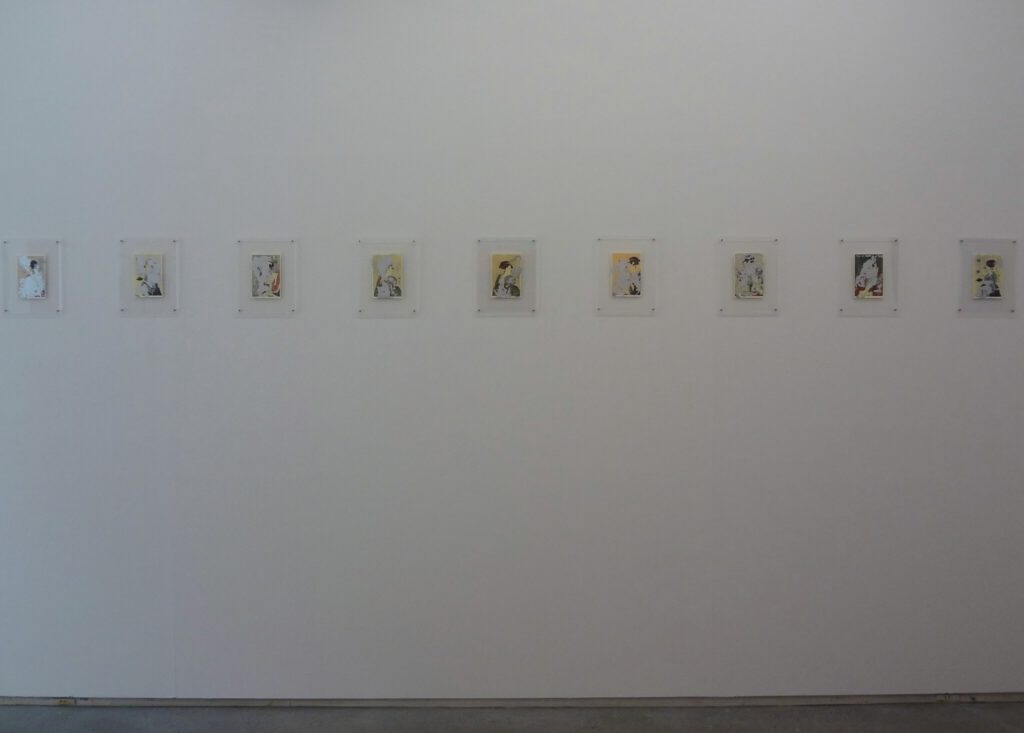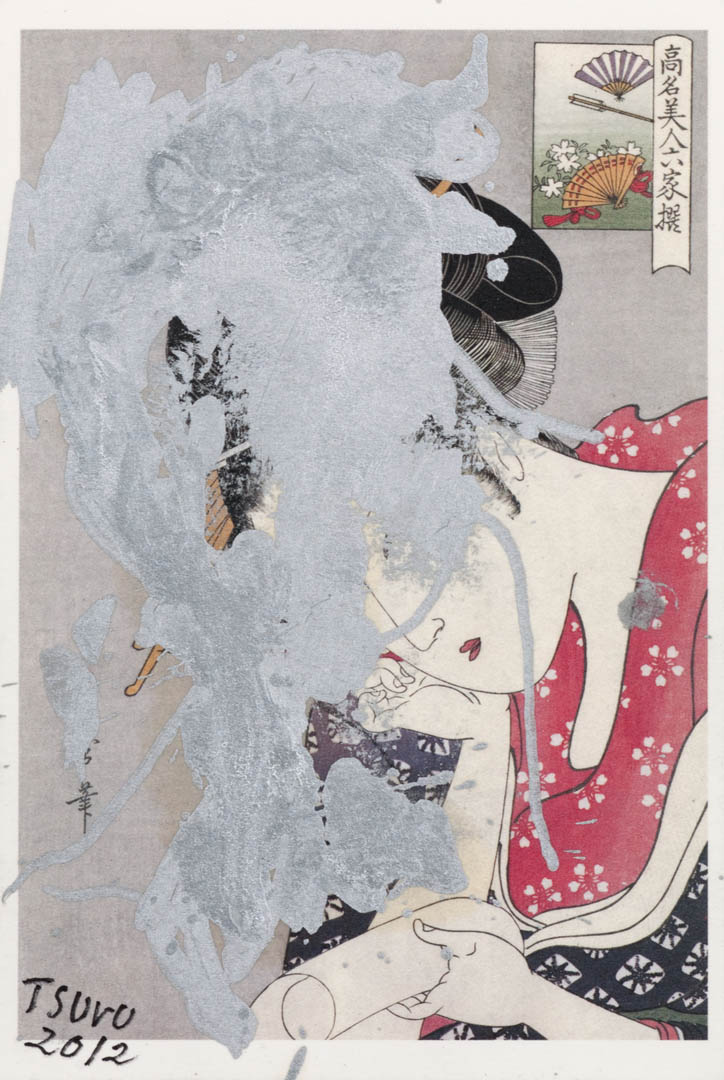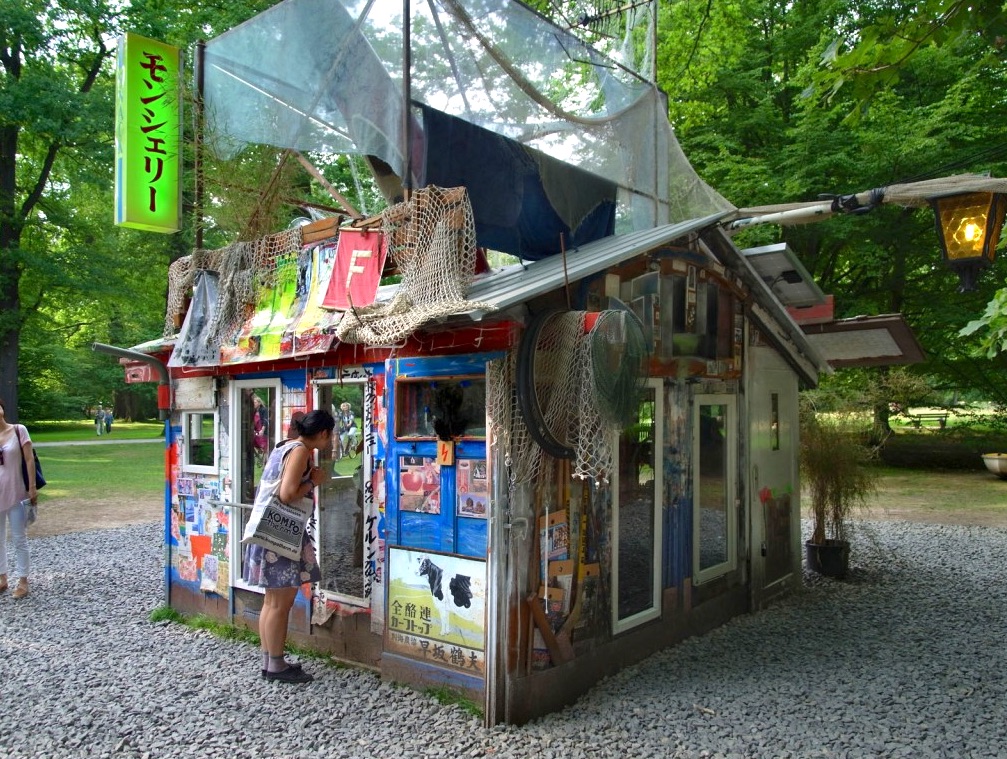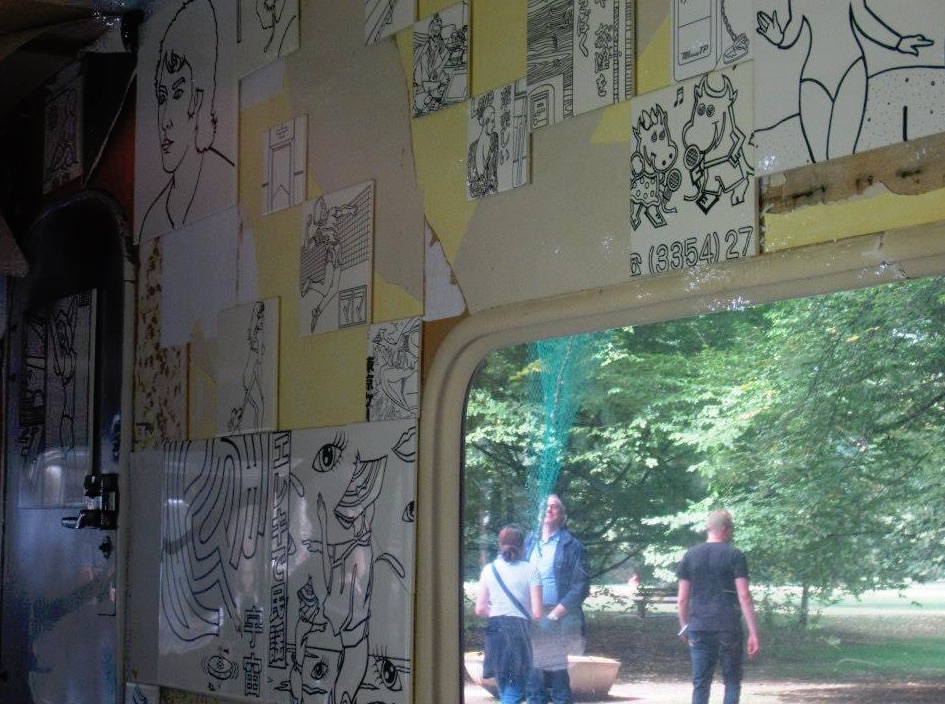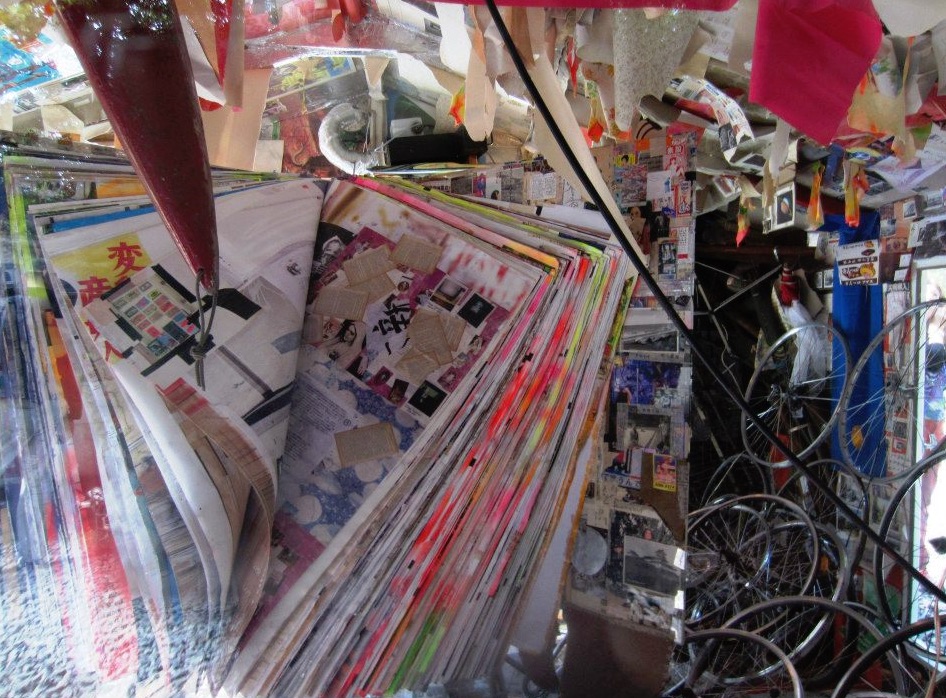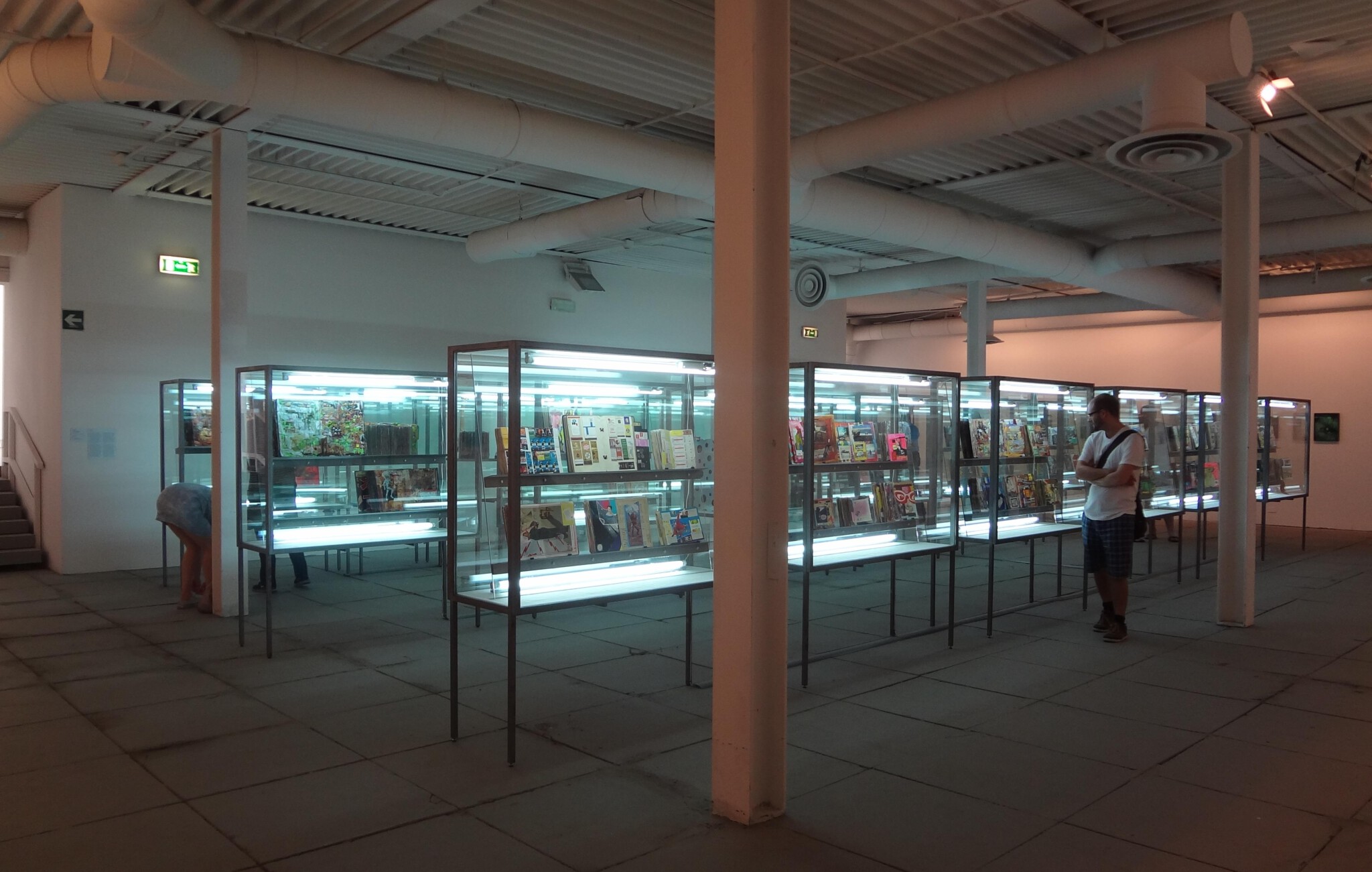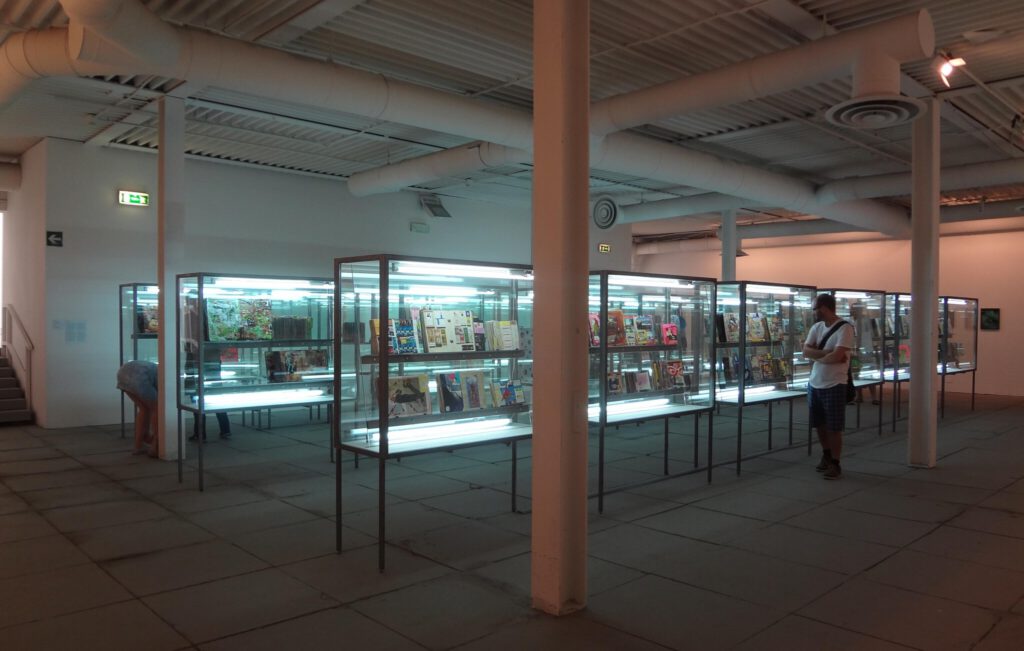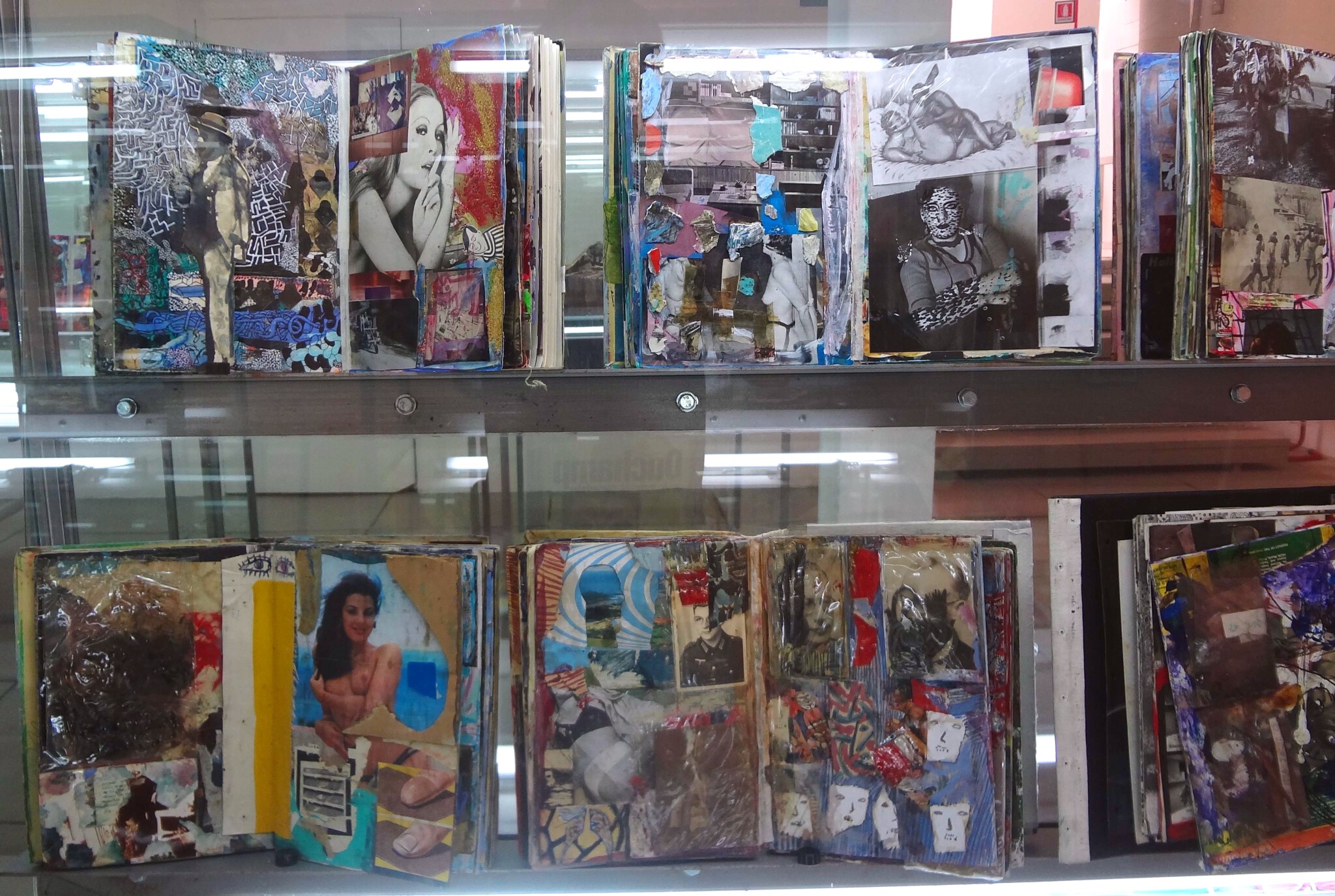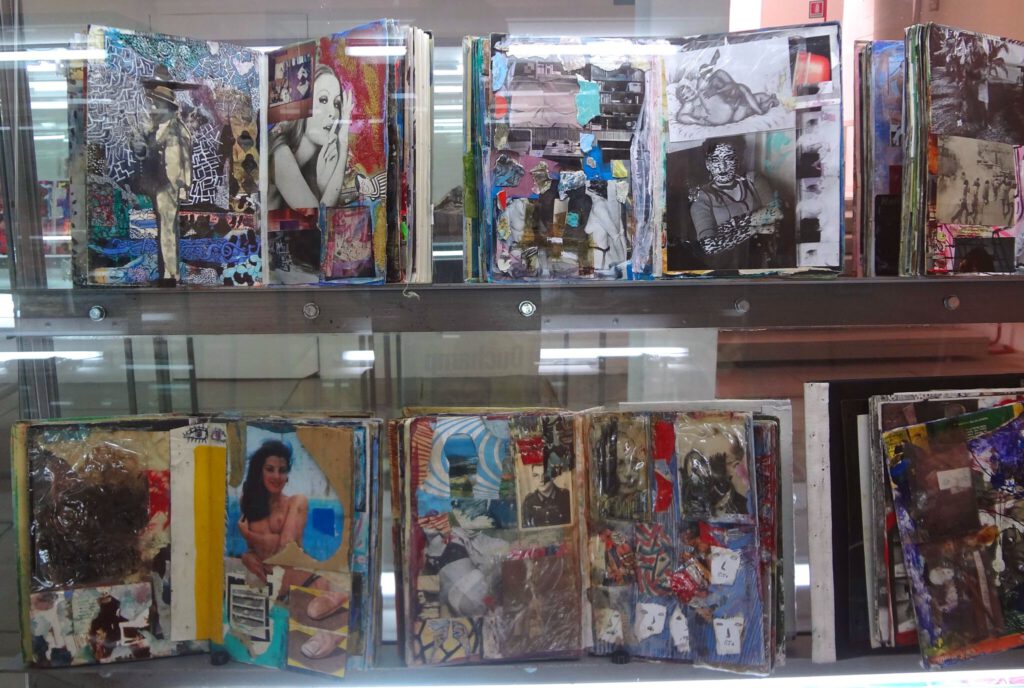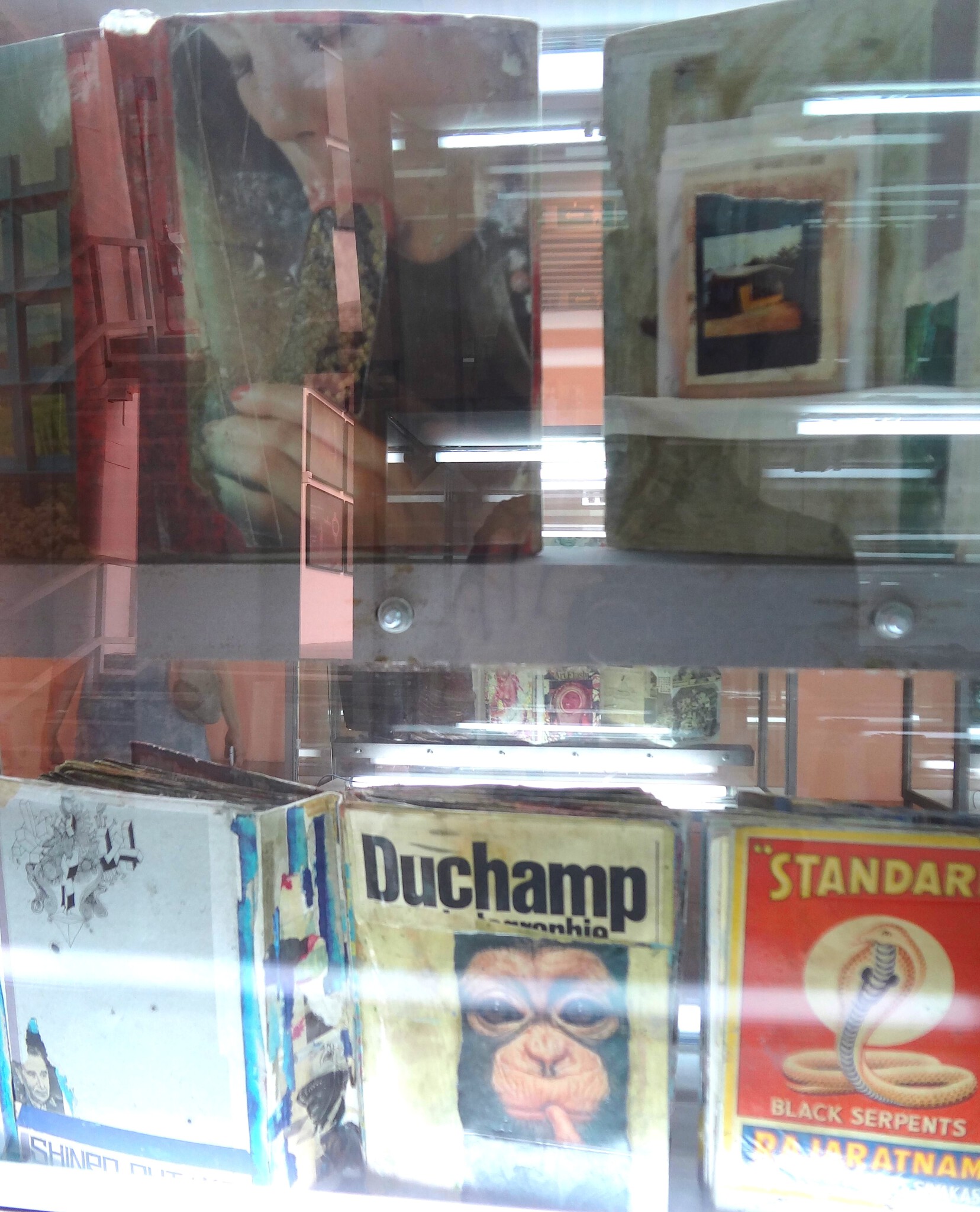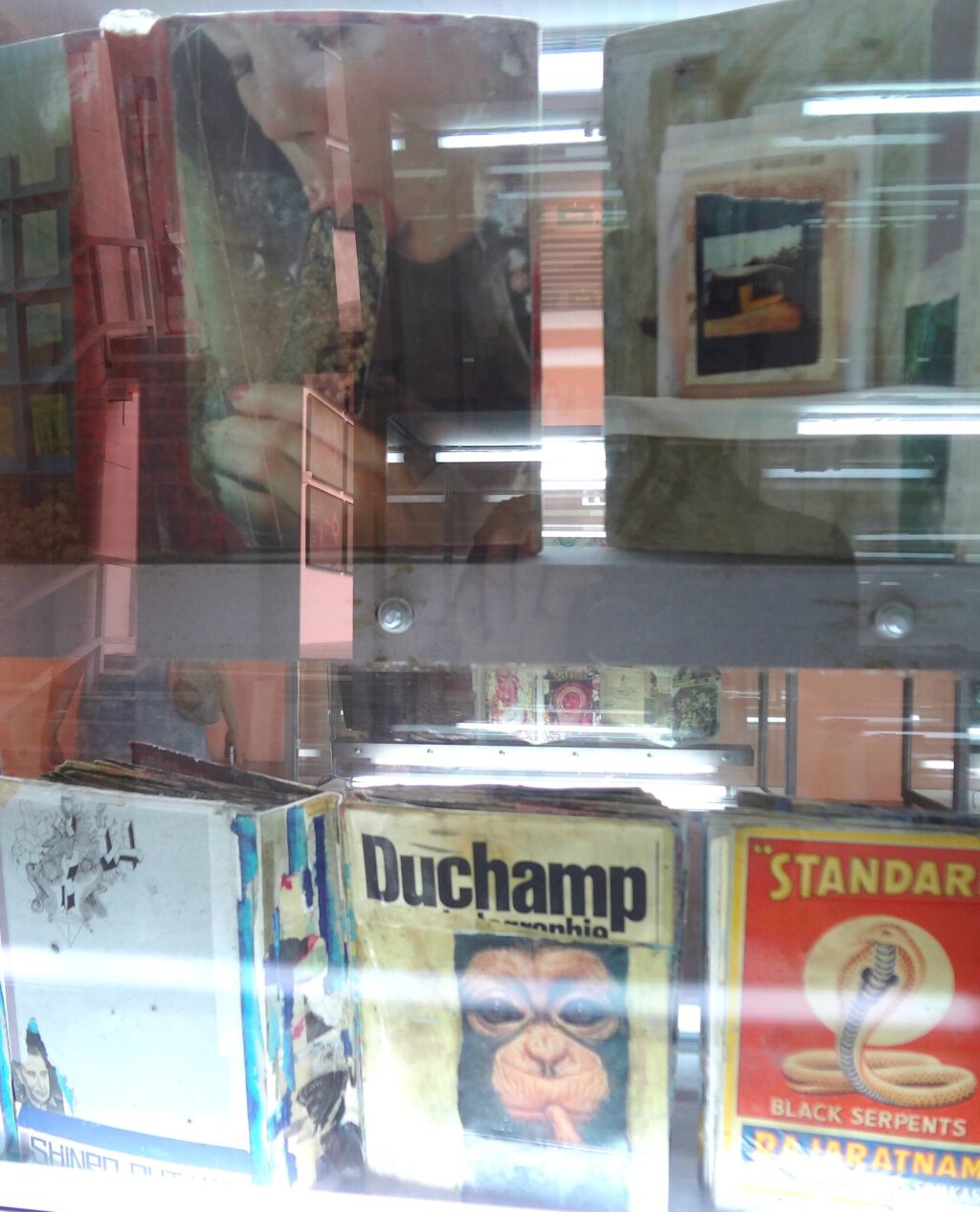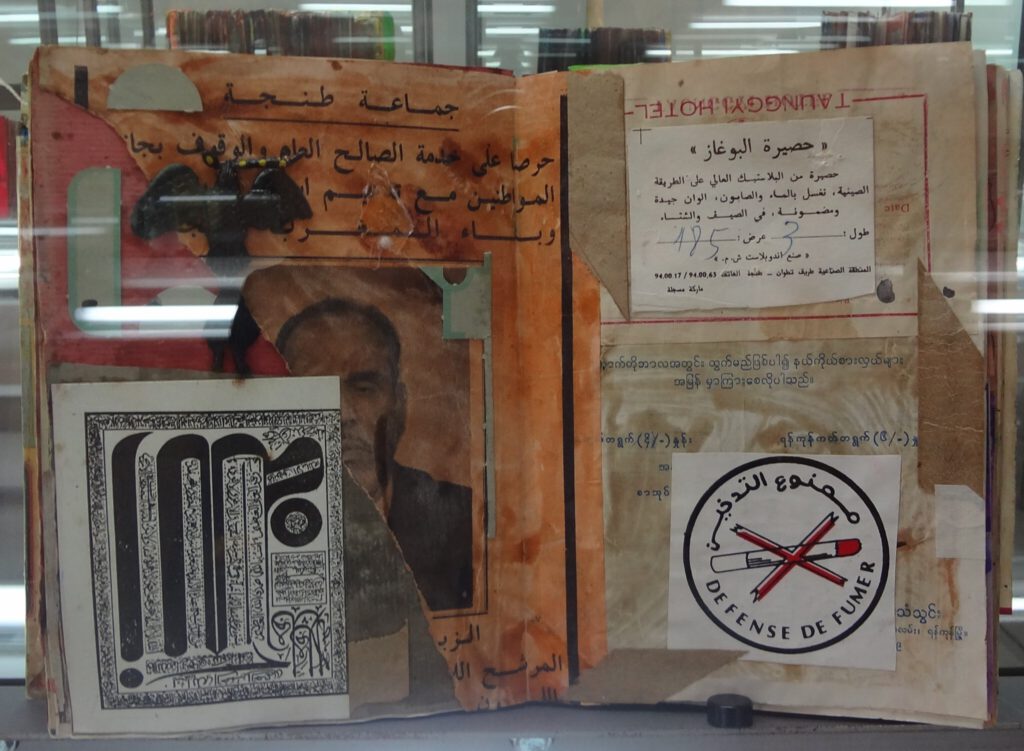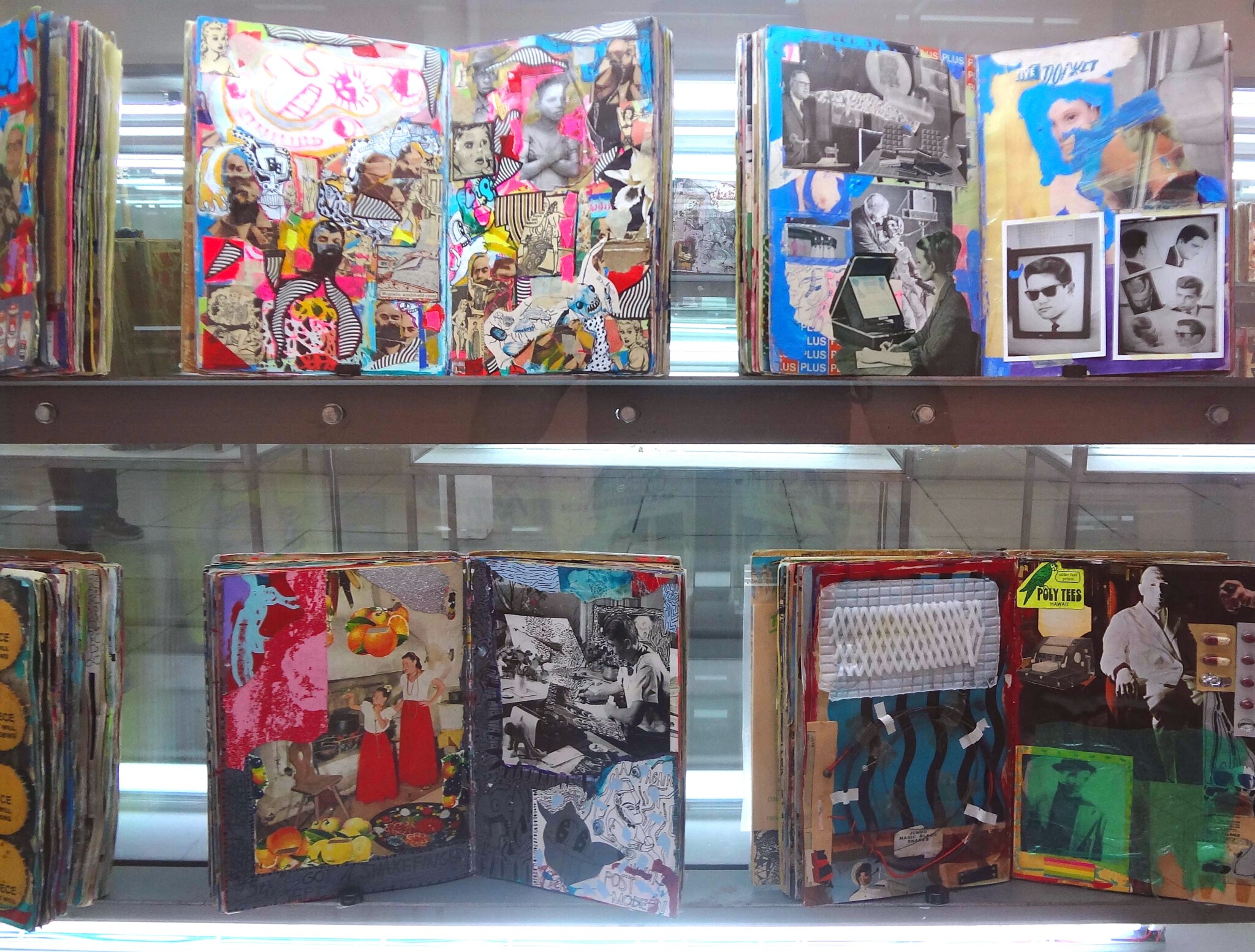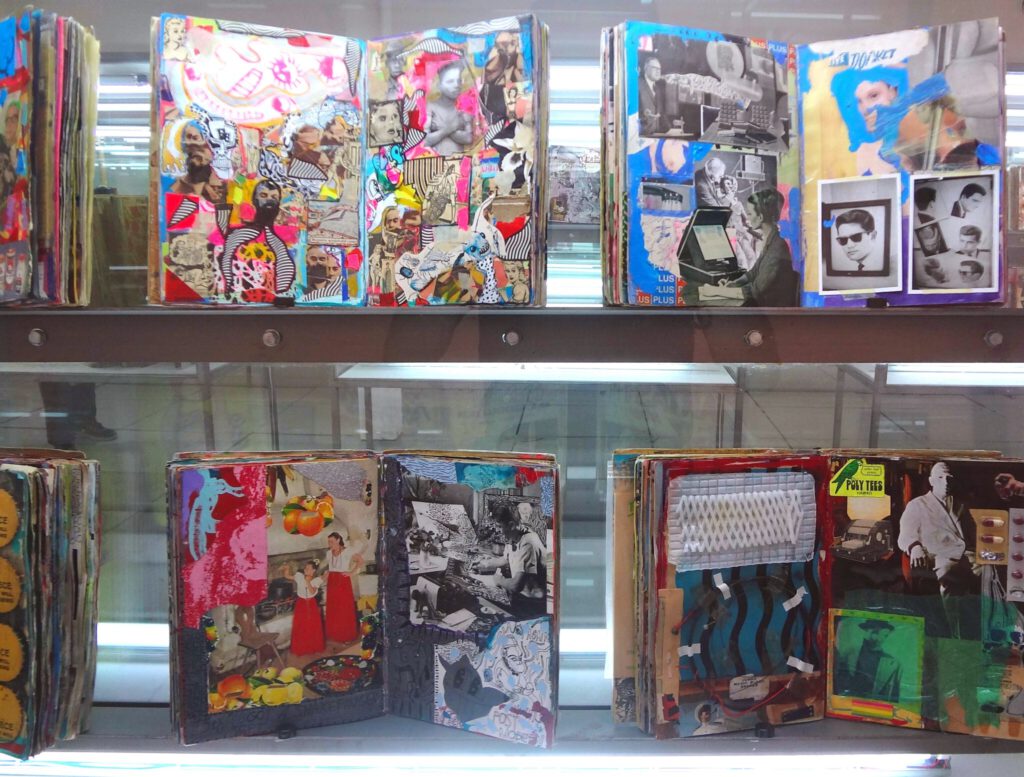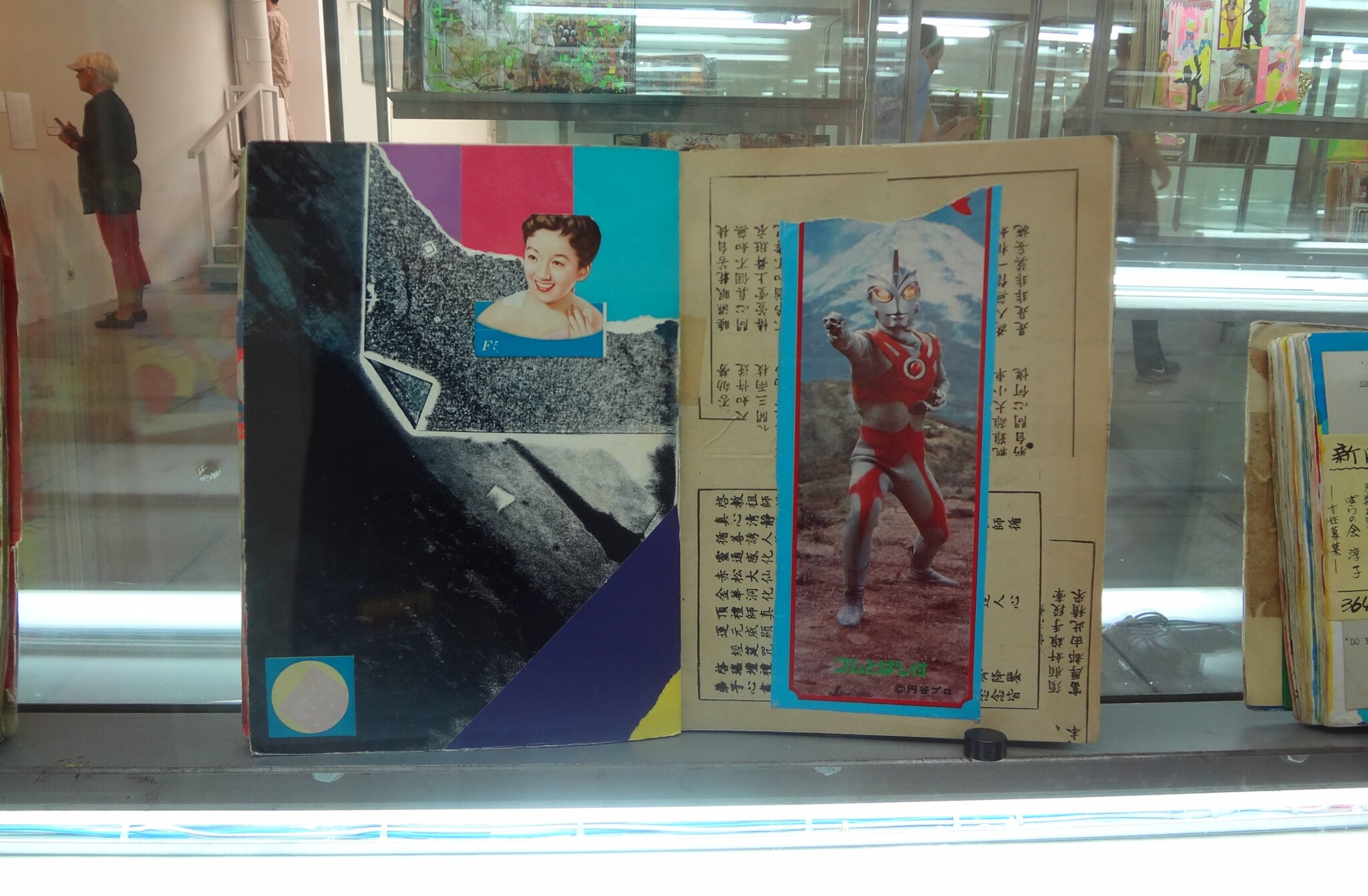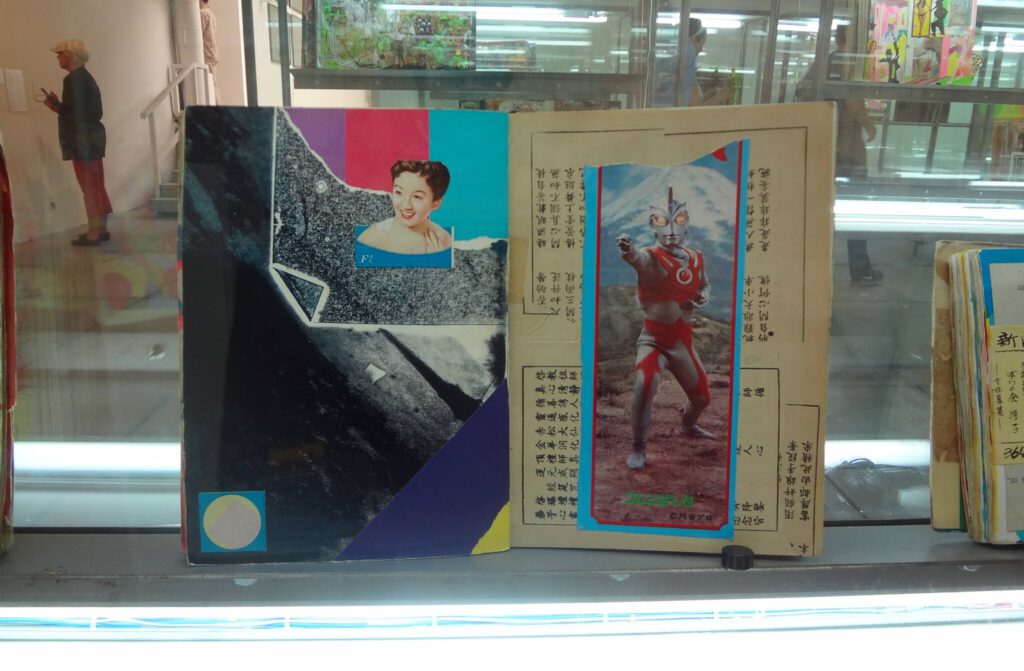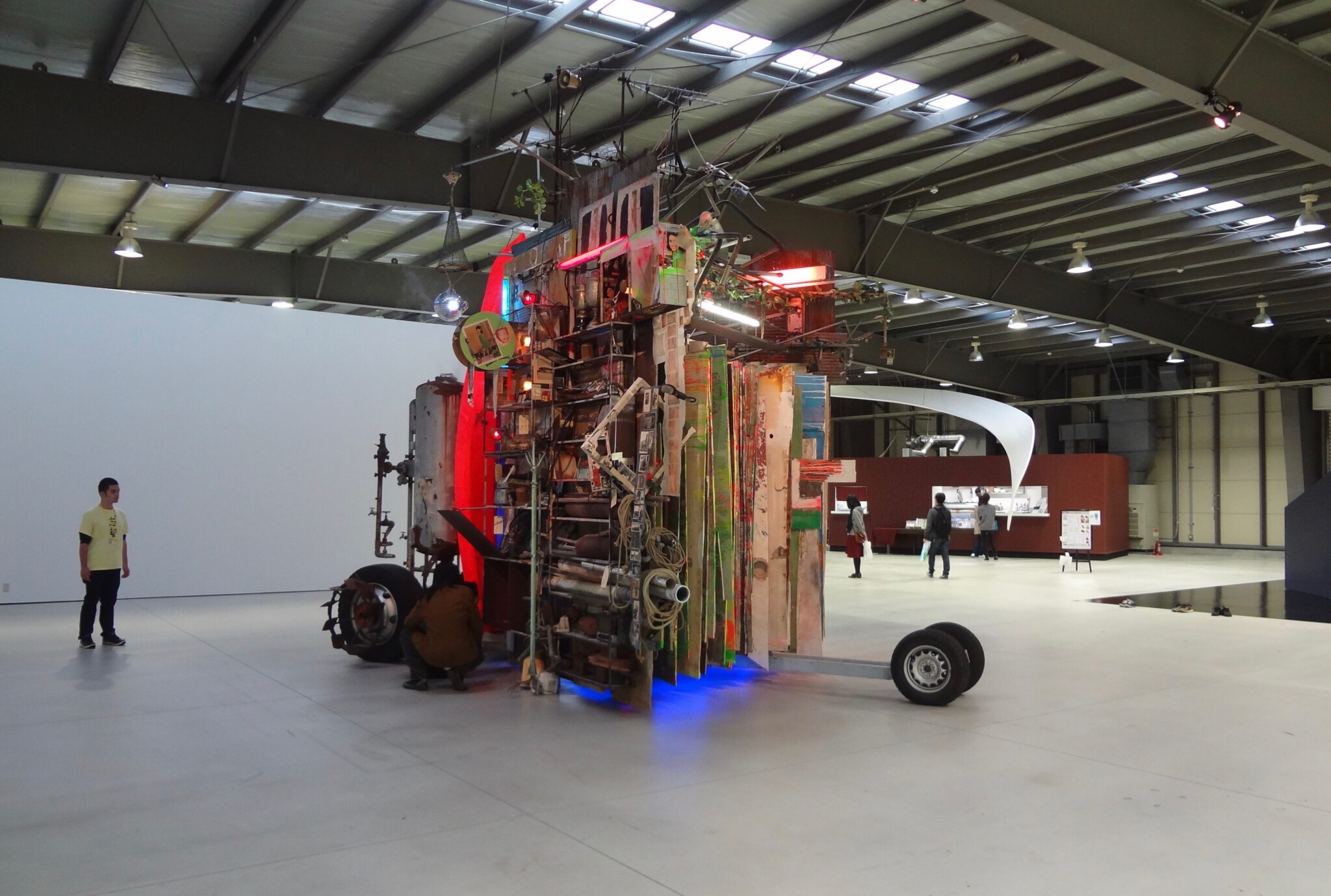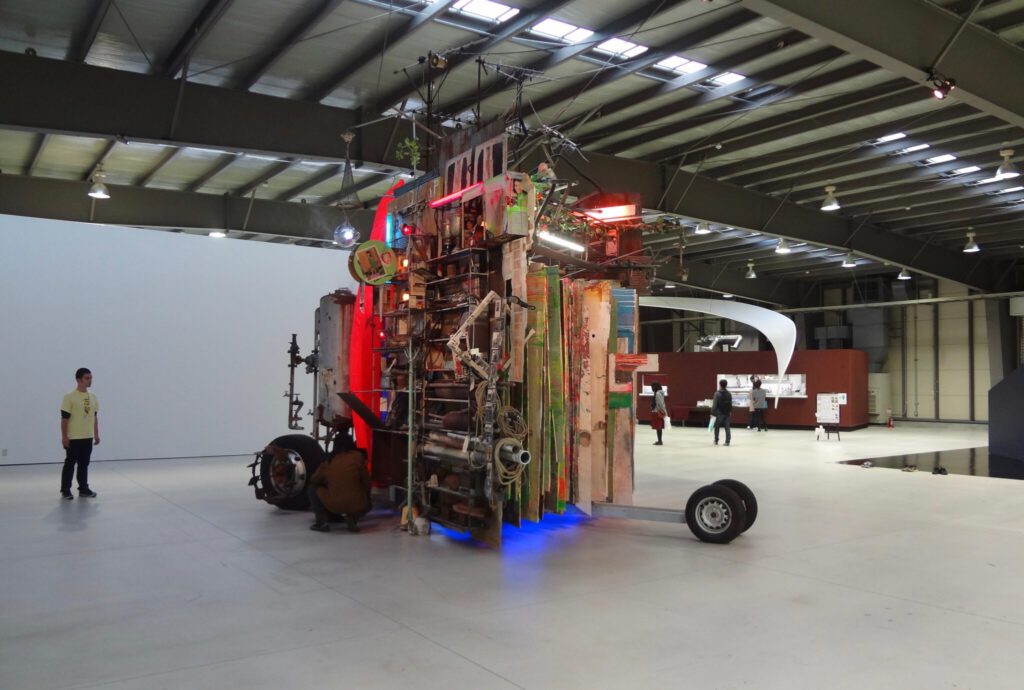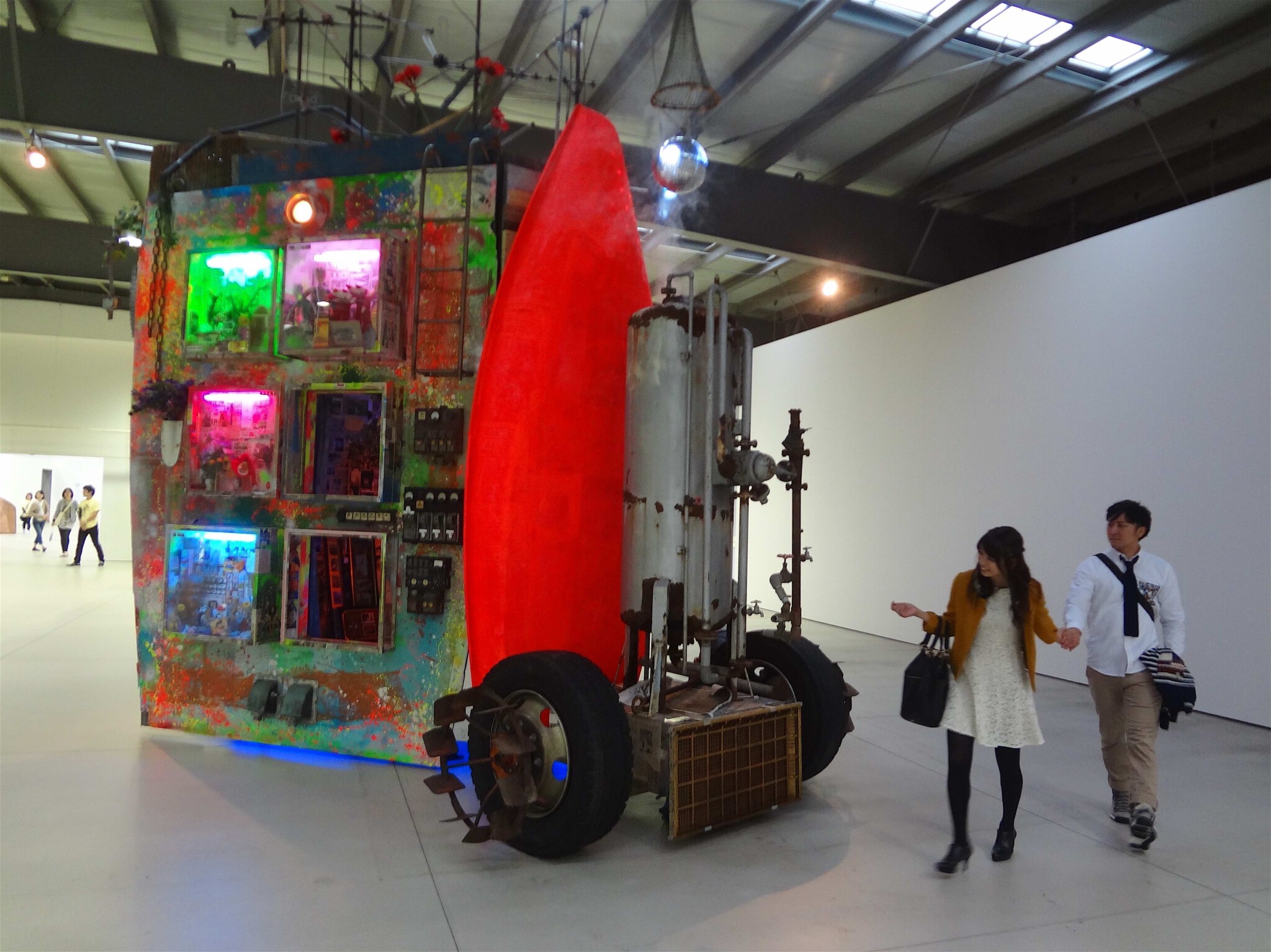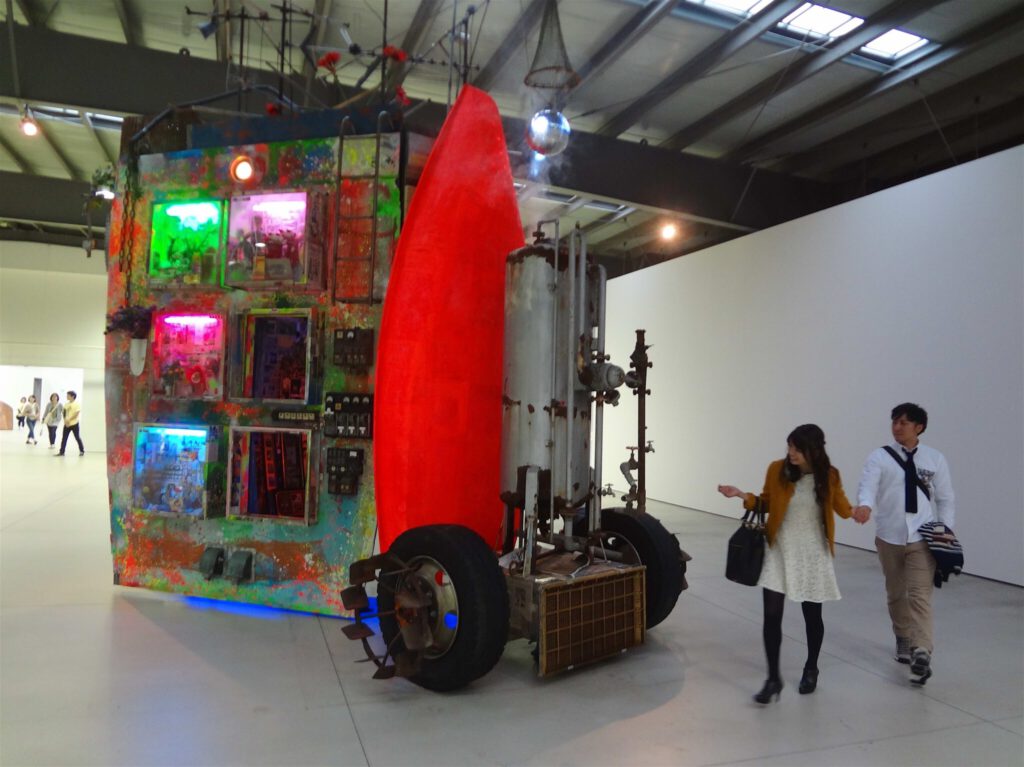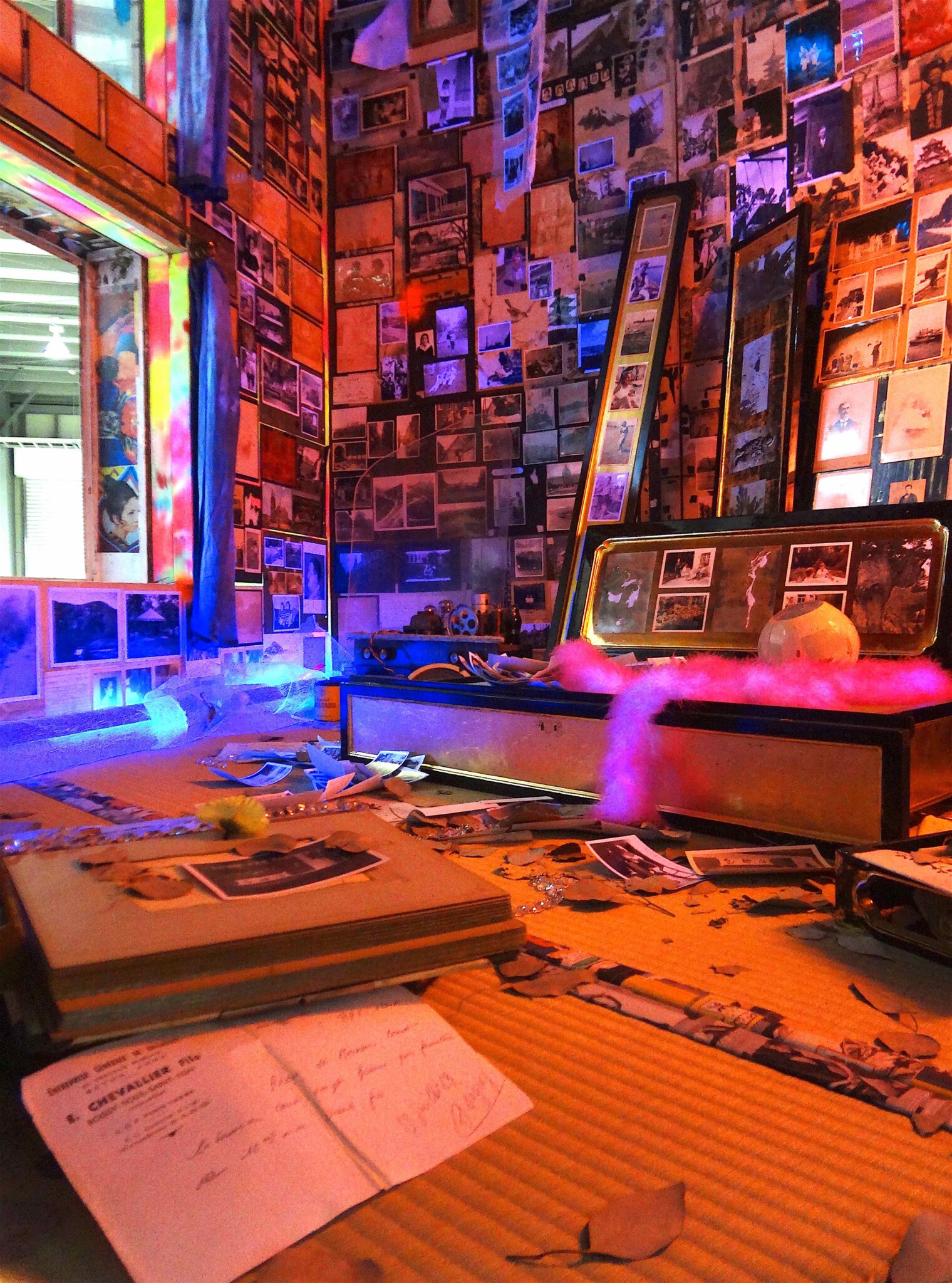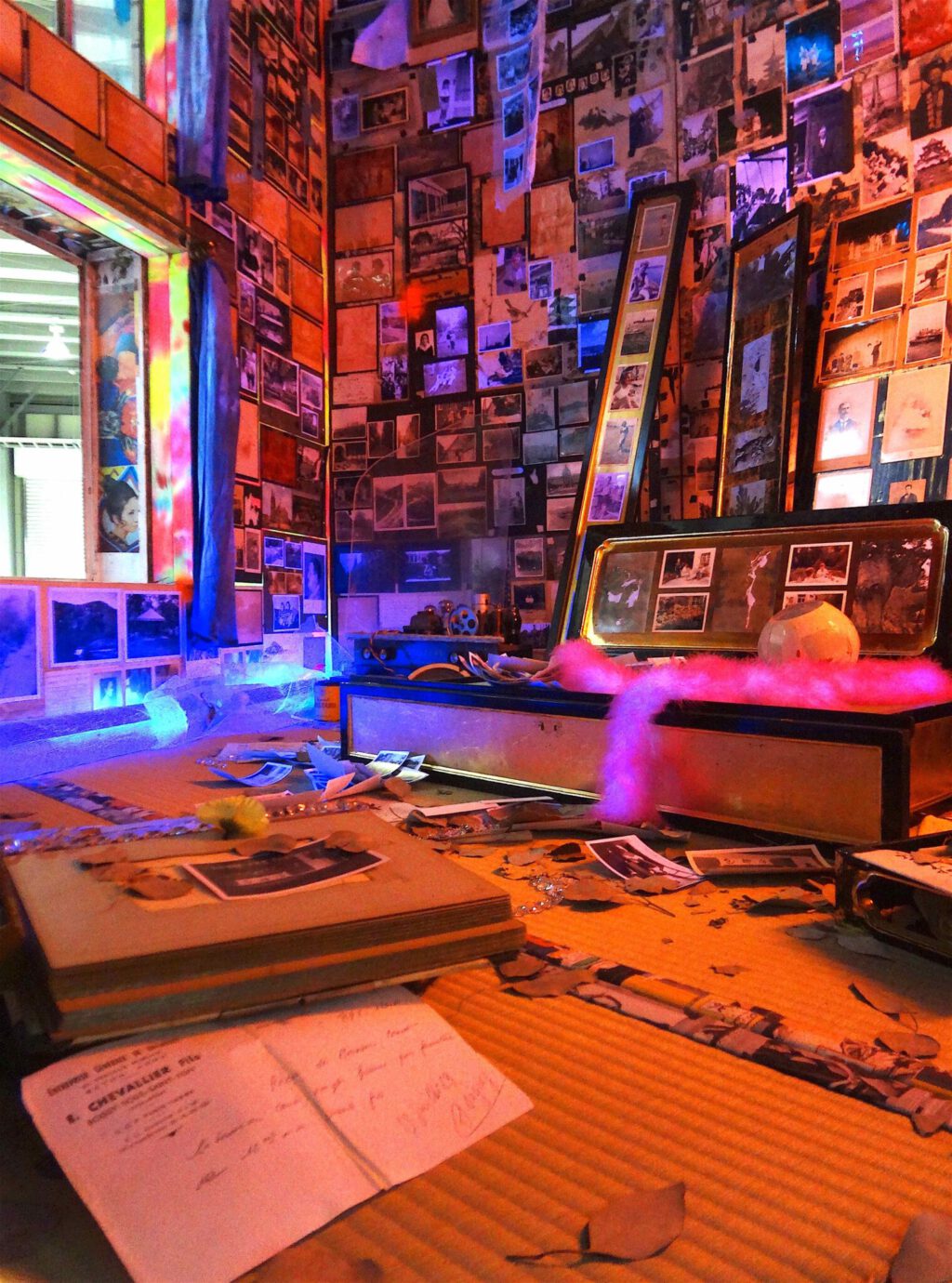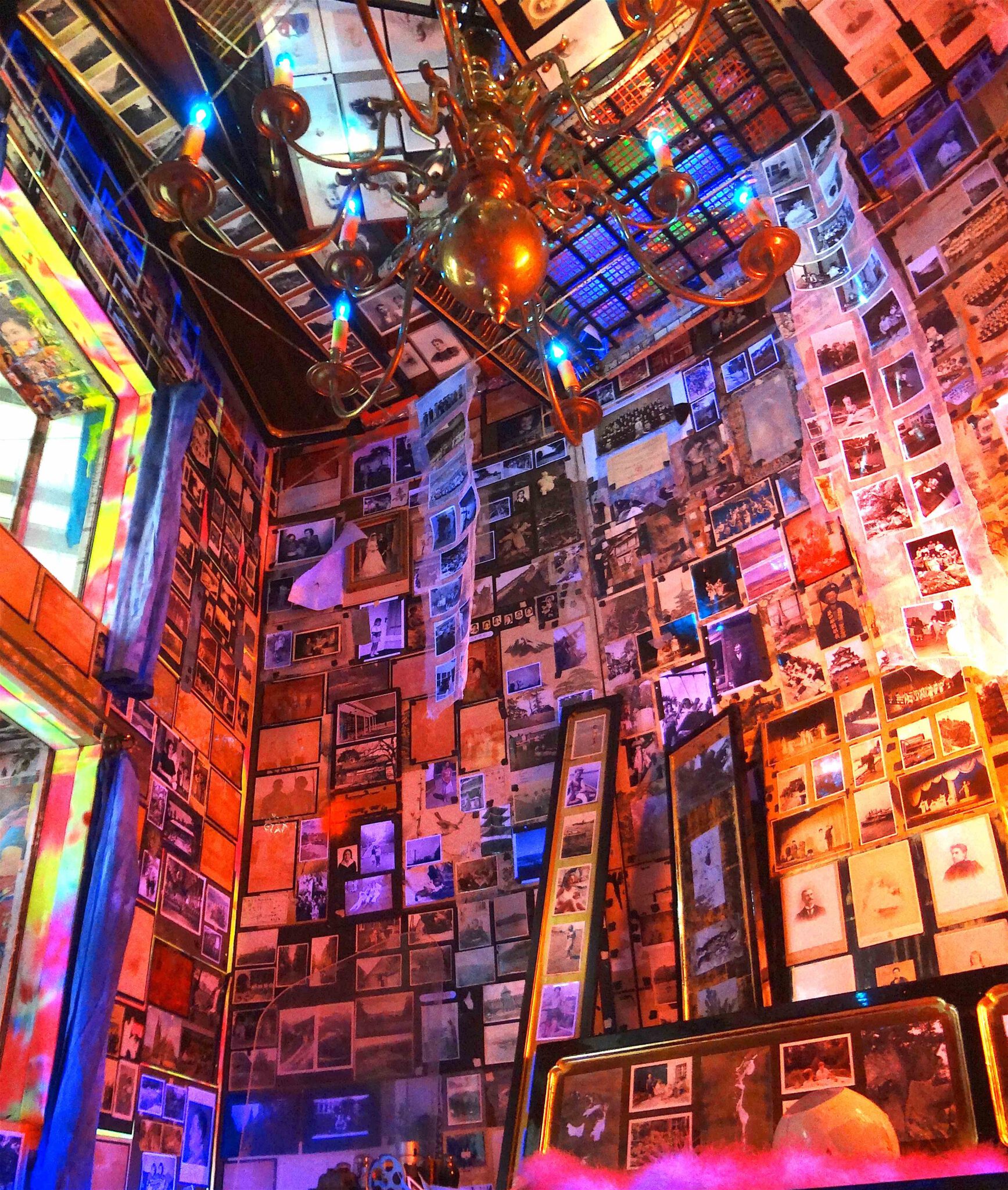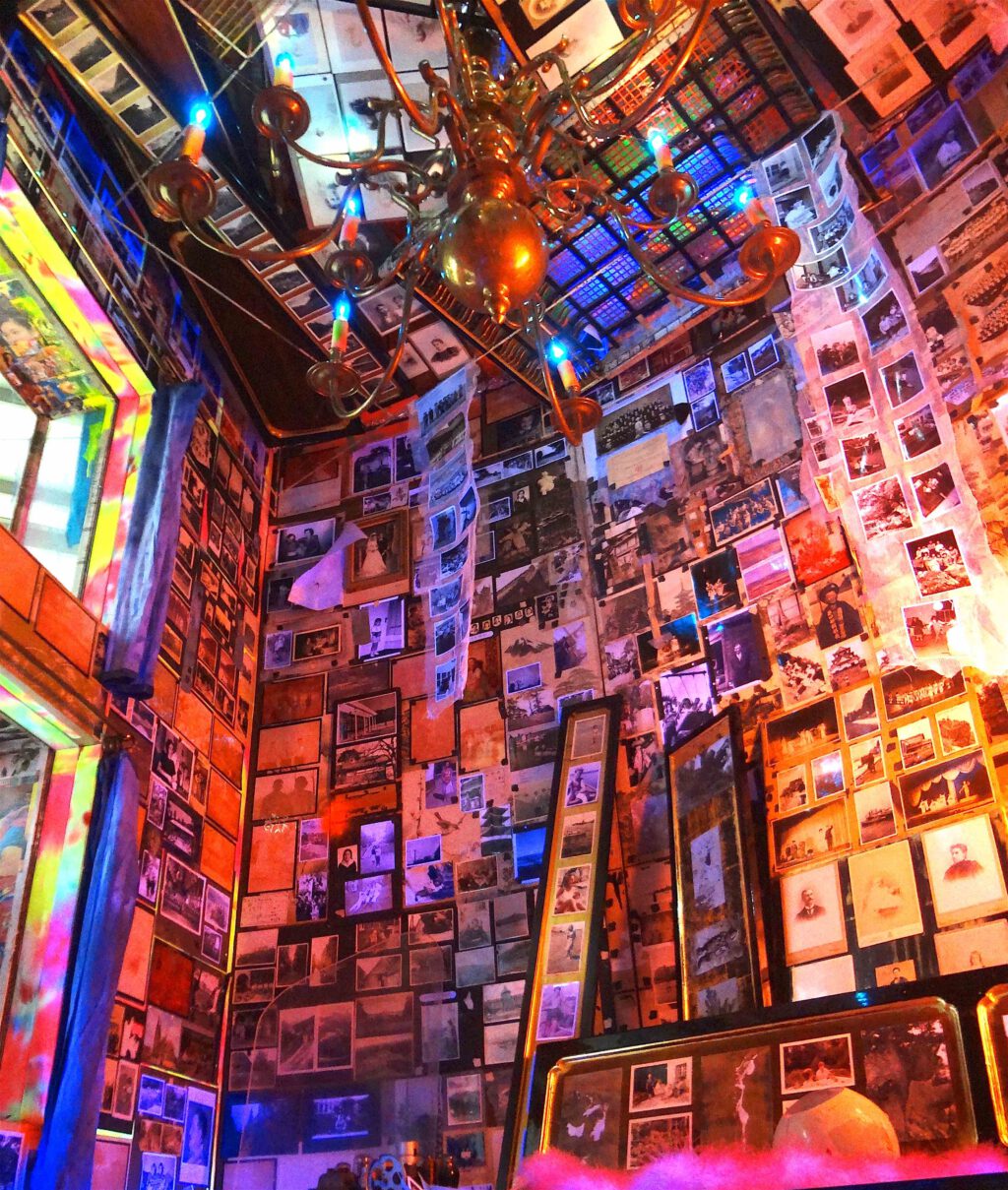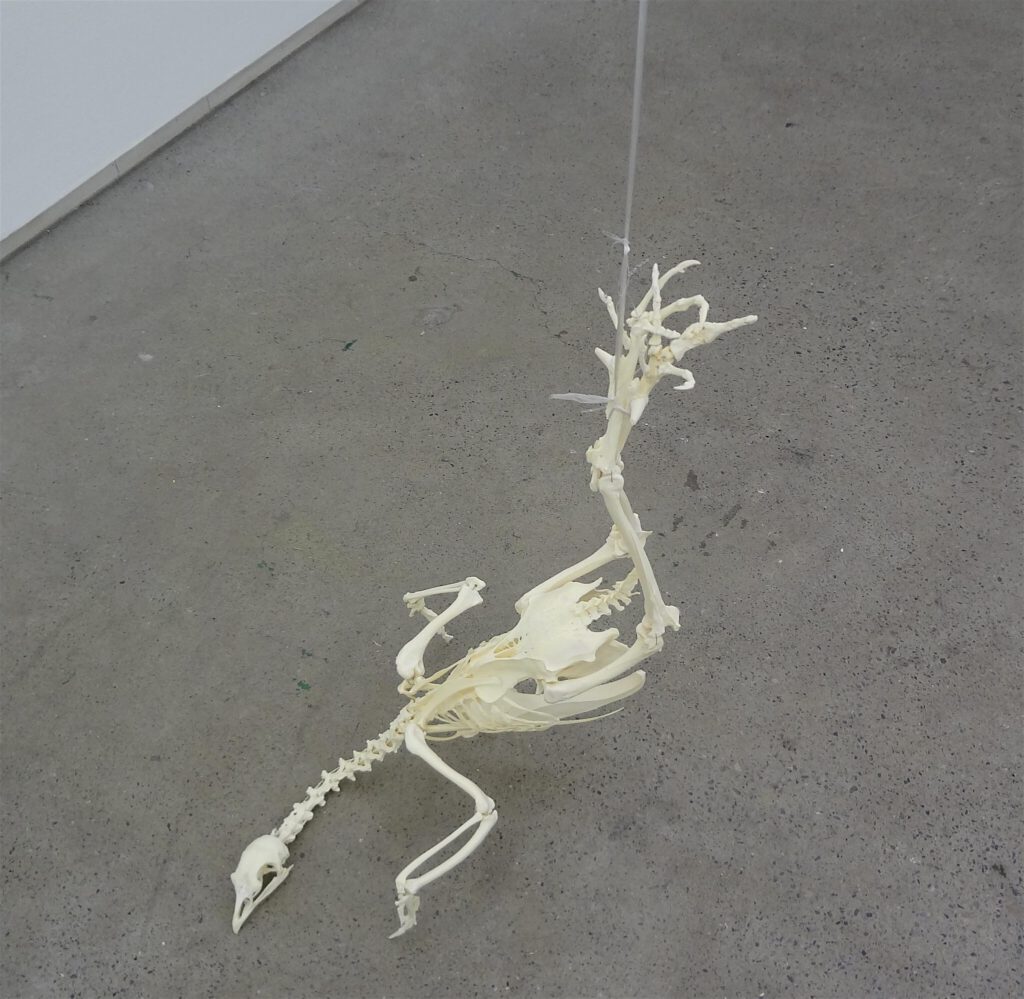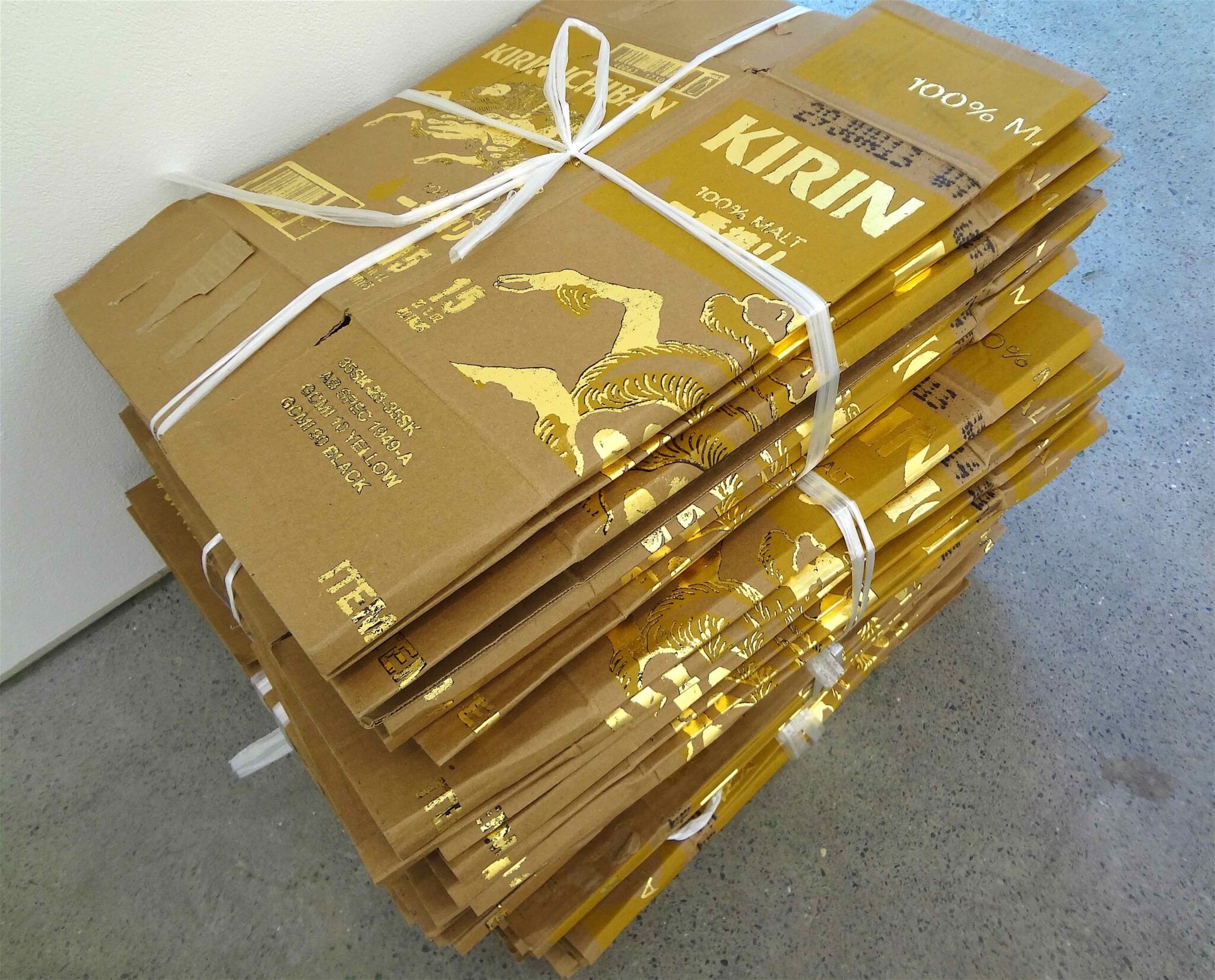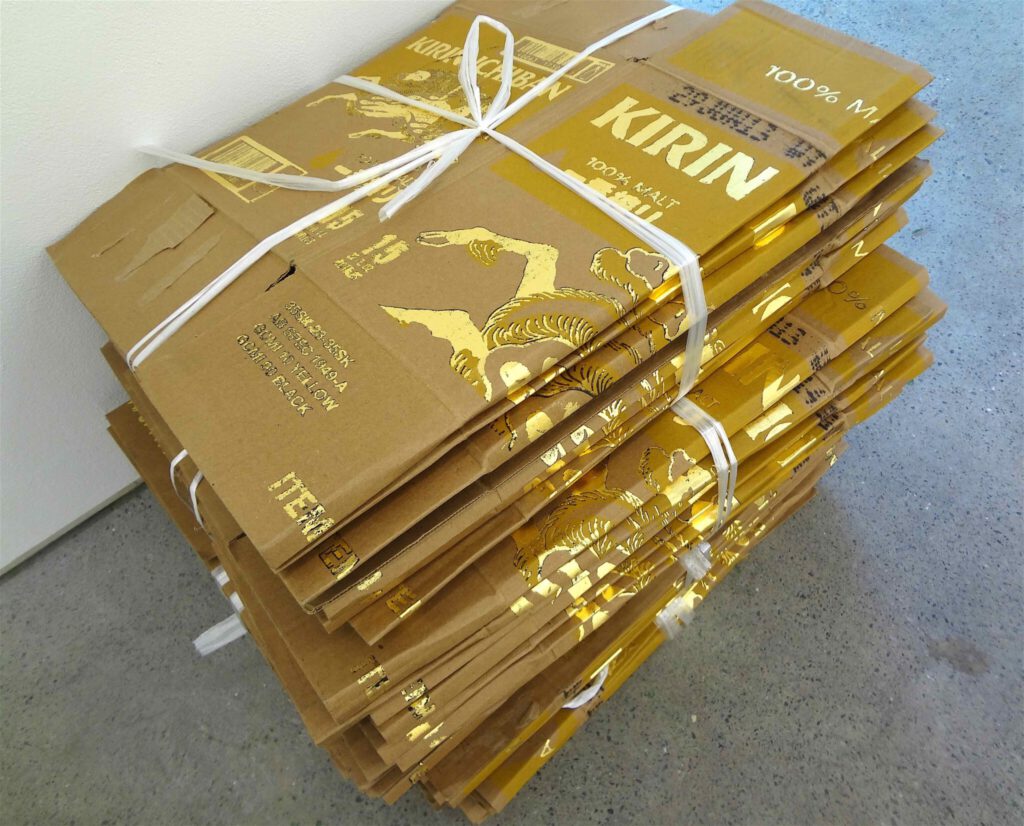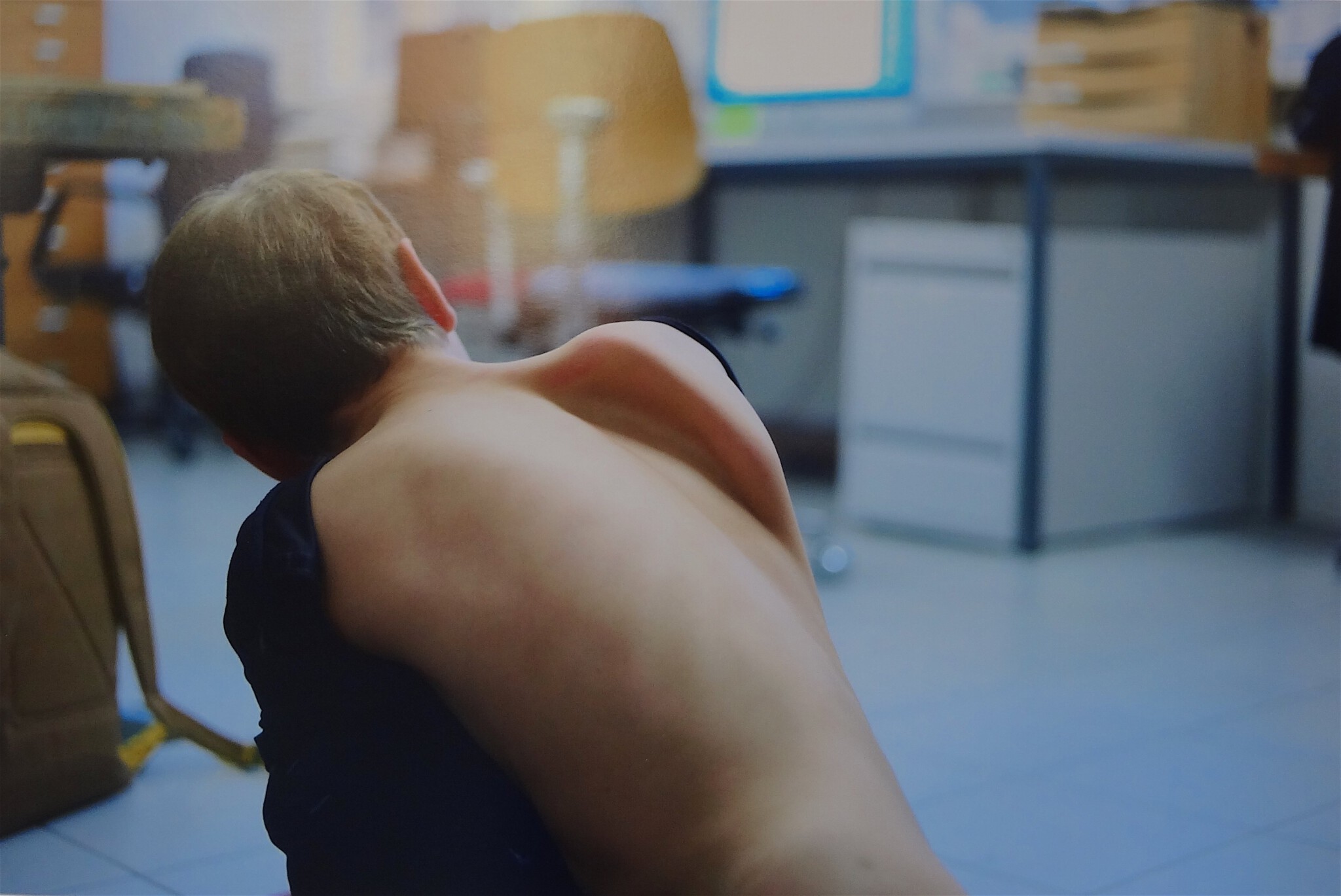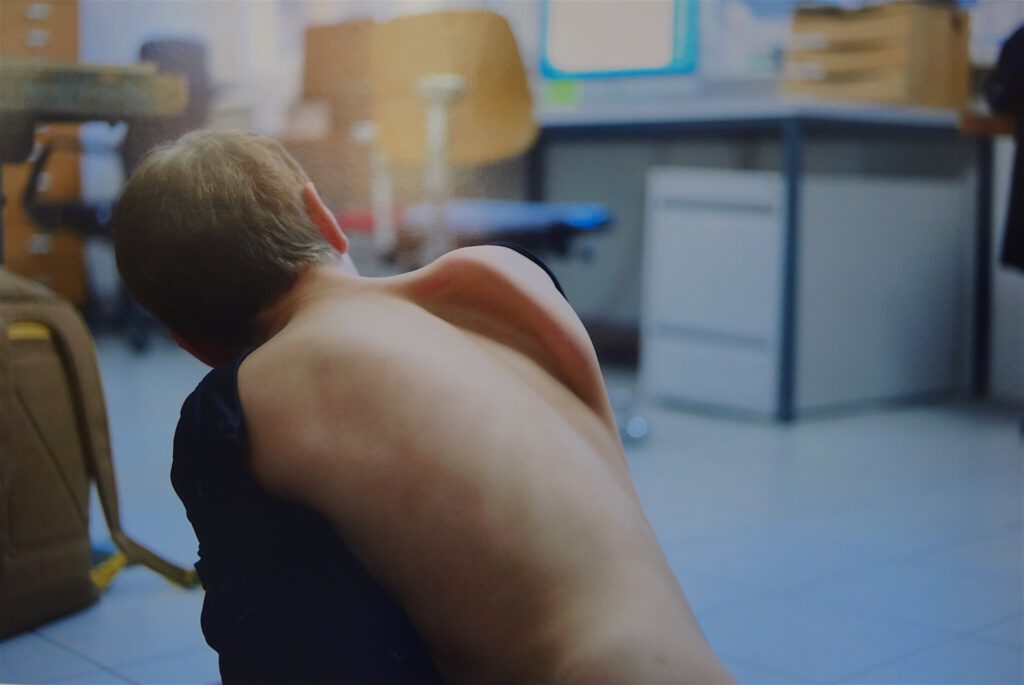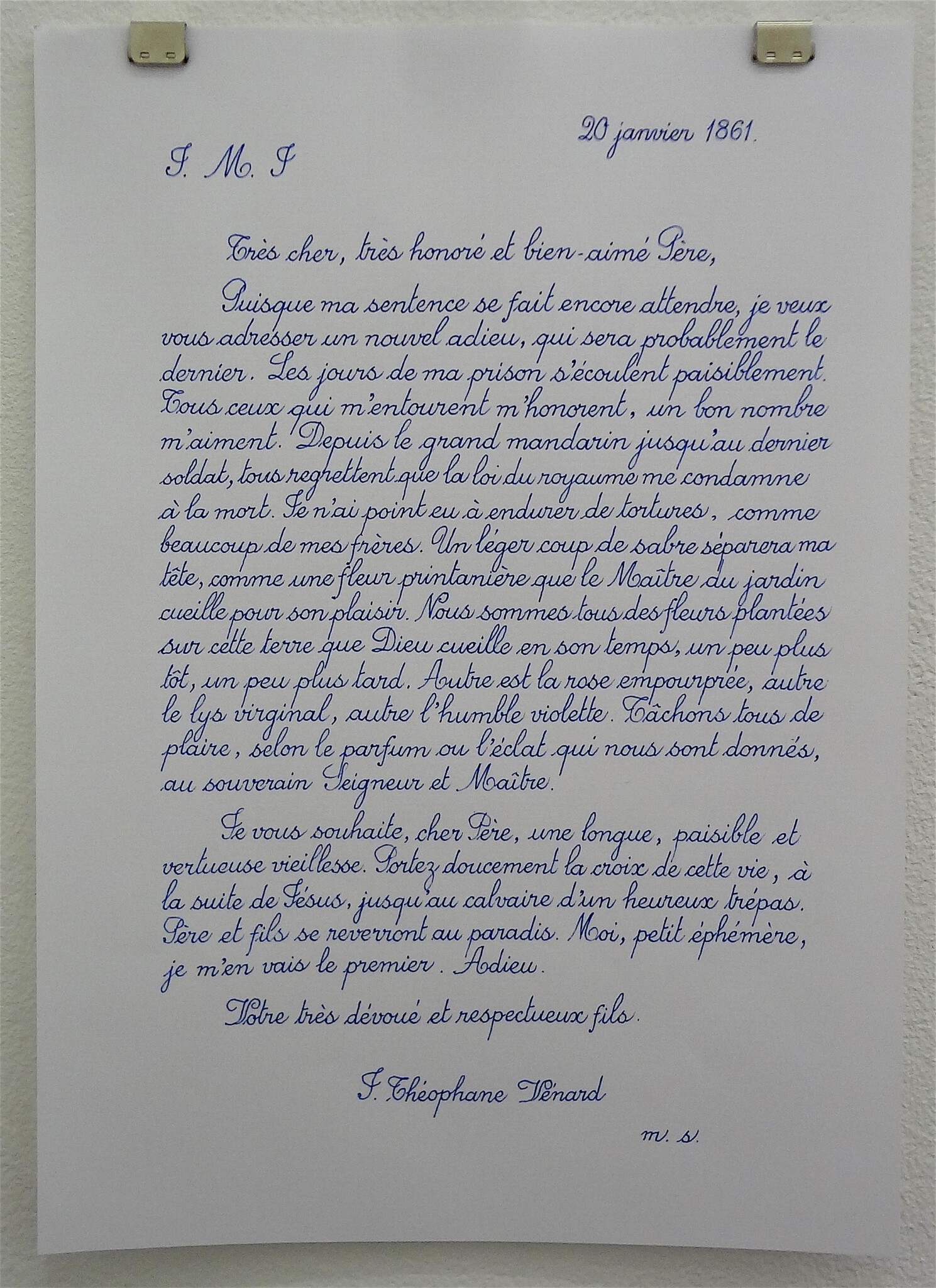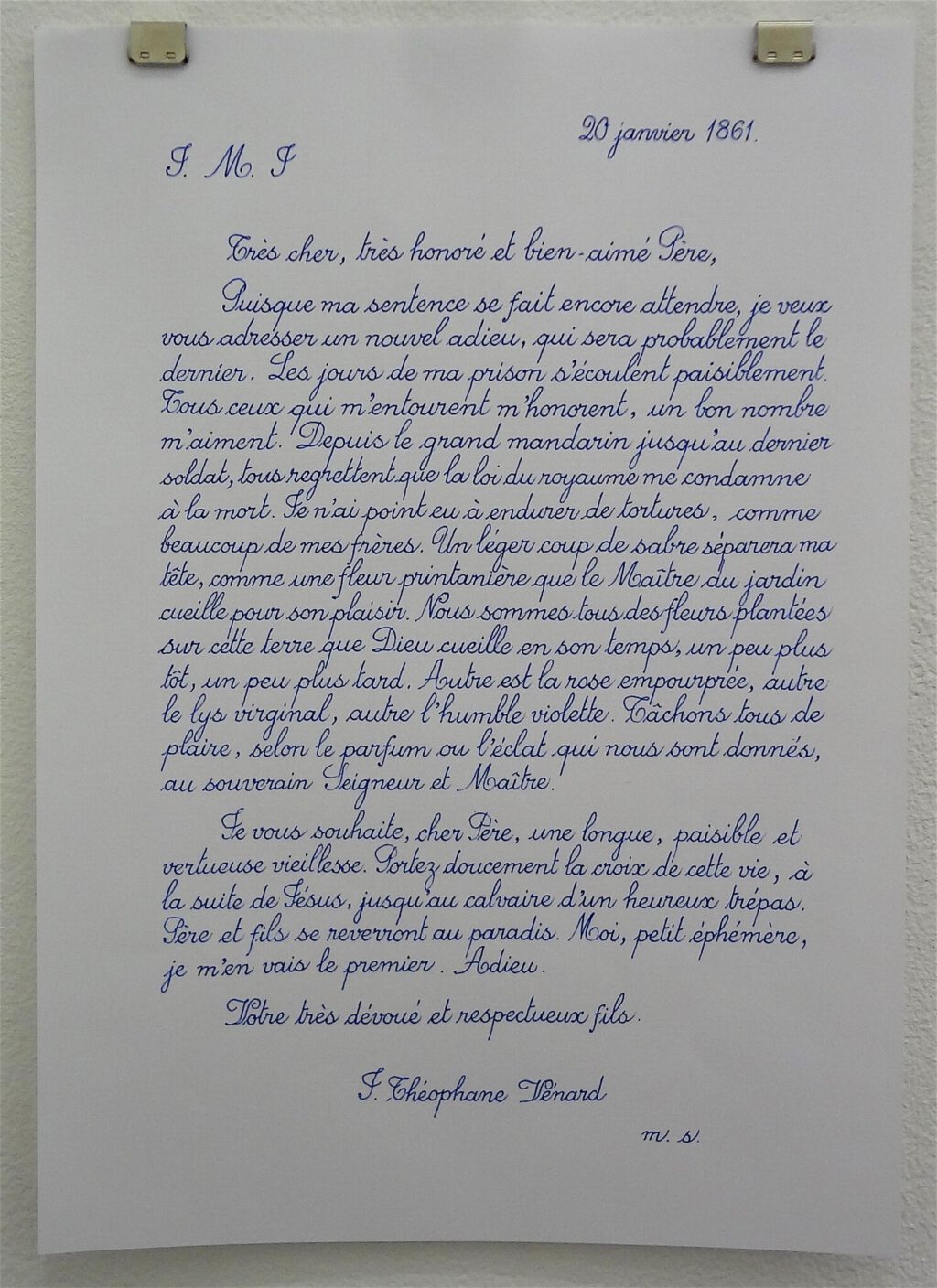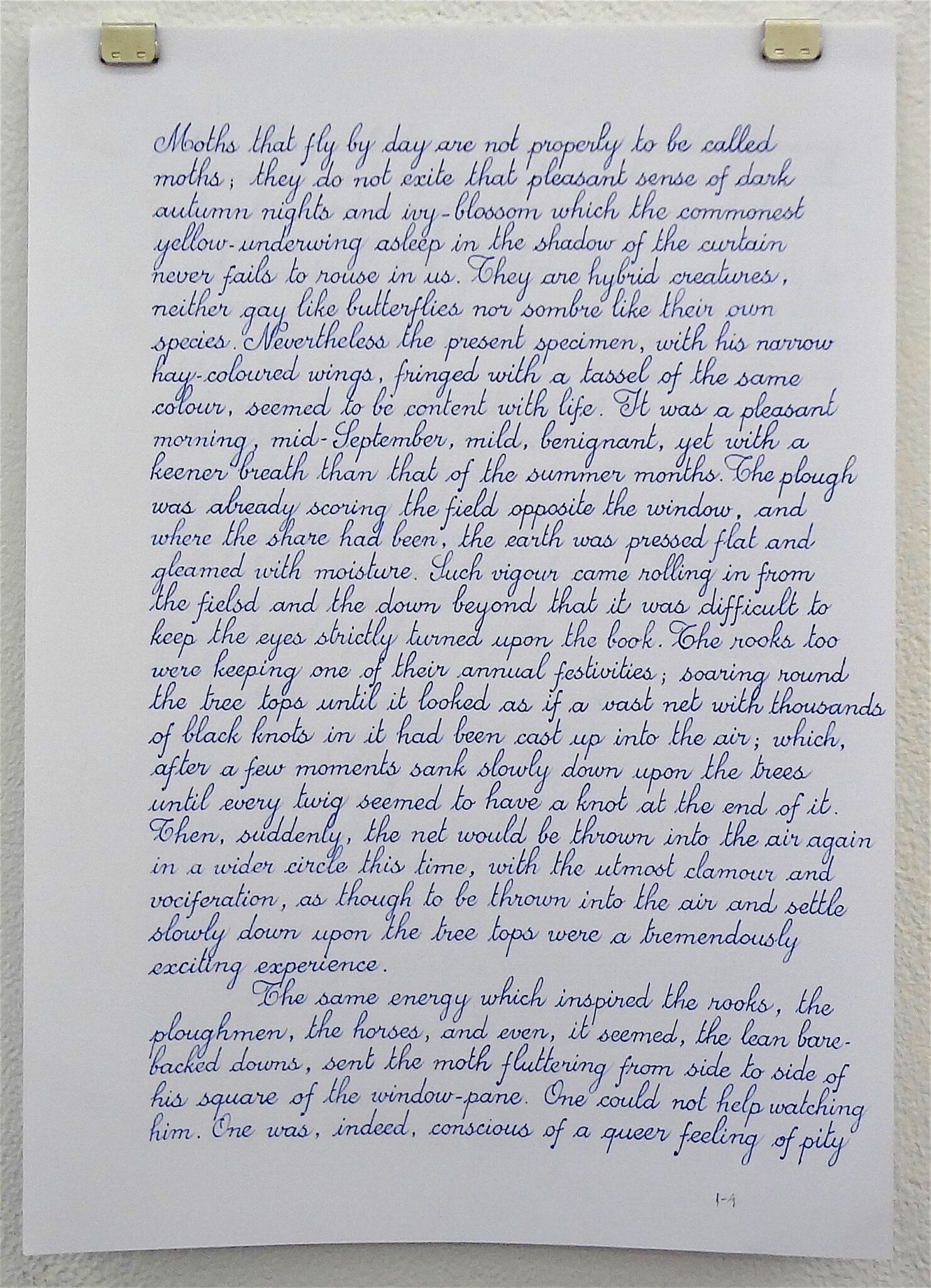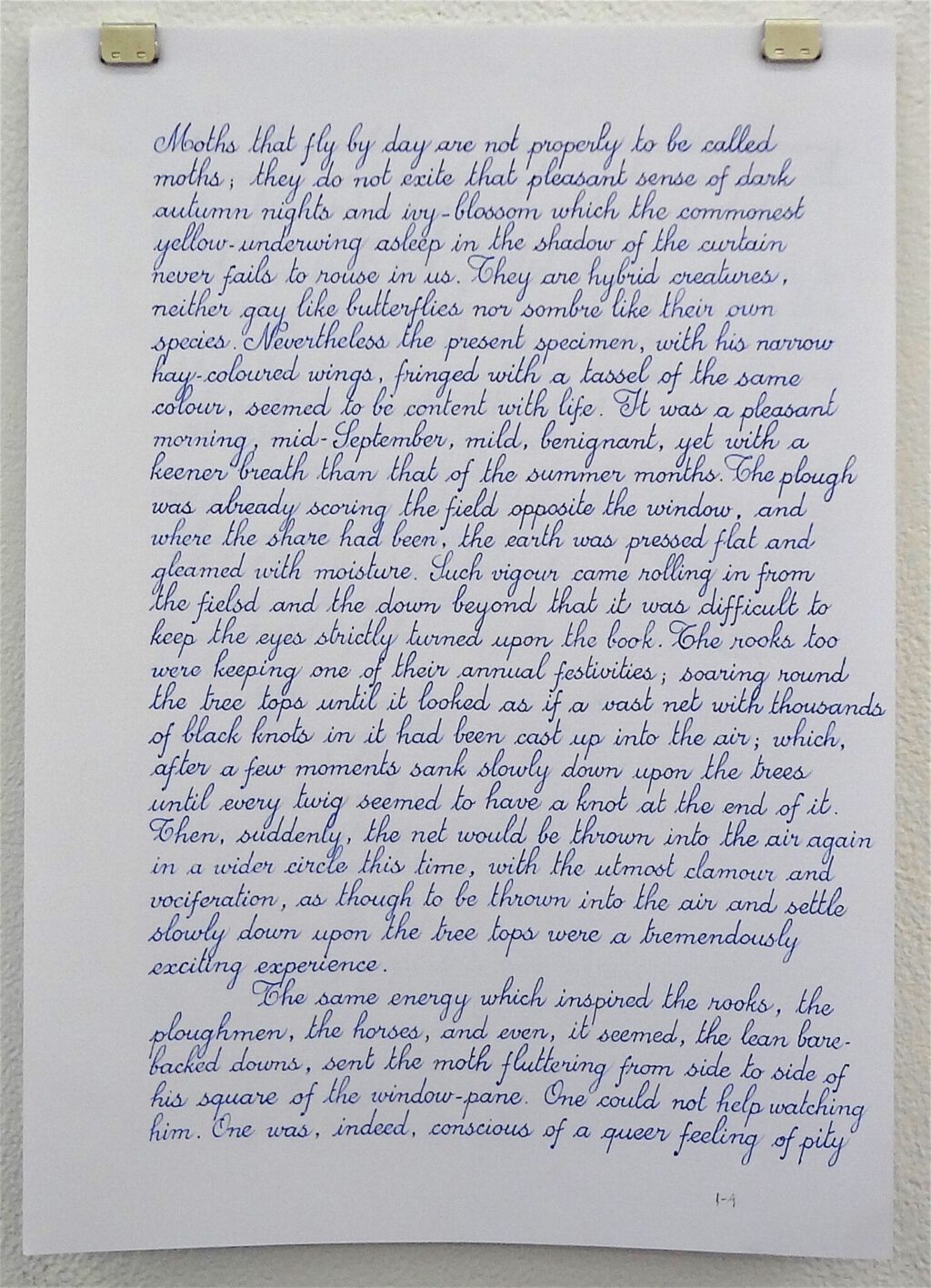 ここに載せた写真とスクリーンショットは、すべて「好意によりクリエーティブ・コモン・センス」の文脈で、日本美術史の記録の為に発表致します。
Creative Commons Attribution Noncommercial-NoDerivative Works
photos: cccs courtesy creative common sense