クリスティーズ:ビープルのデジタル作品 NFT (非代替性トークン) 「The First 5,000 Days 」69.3 Million 米国ドル
Beeple "The First 5,000 Days" NFT Fetches US$69.3 Million @ Christie's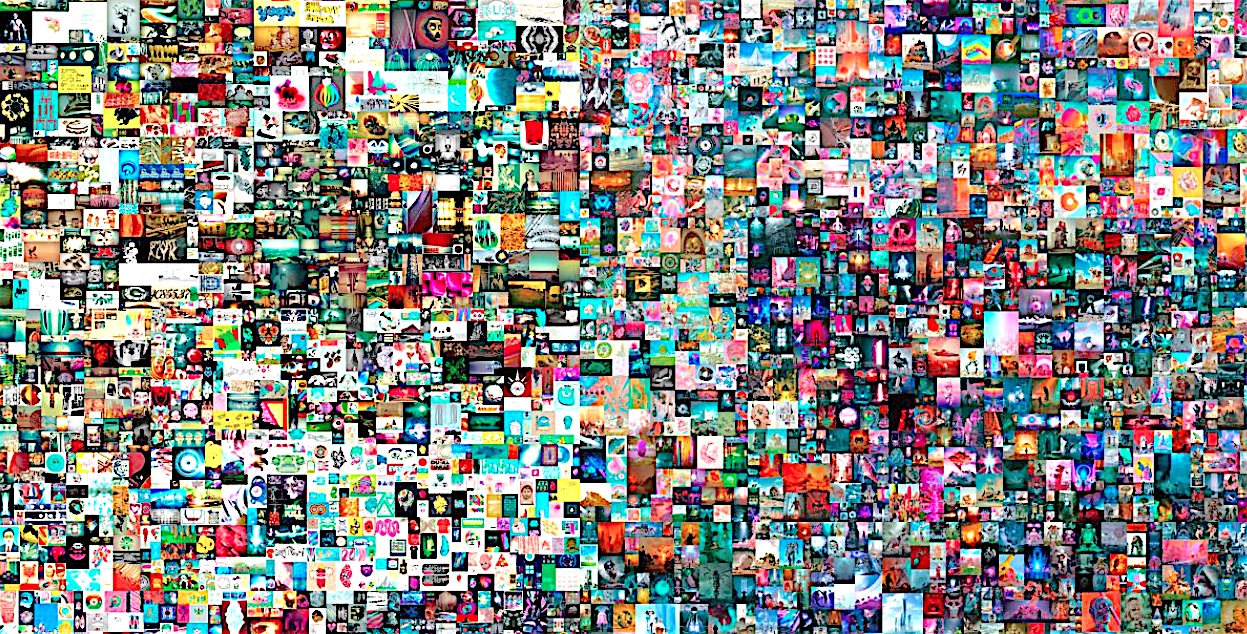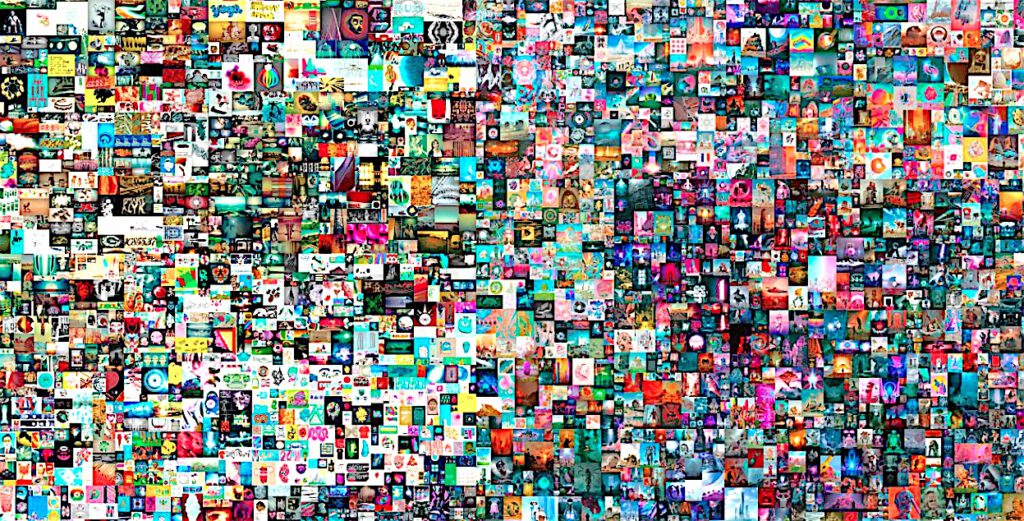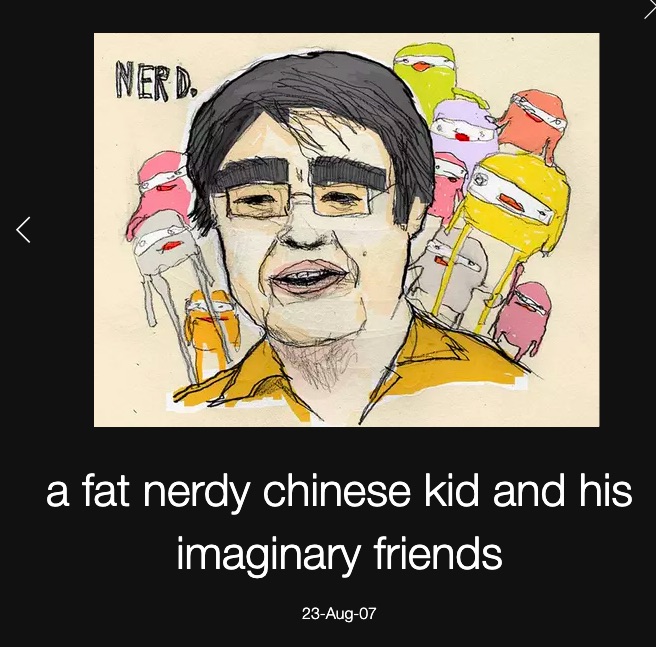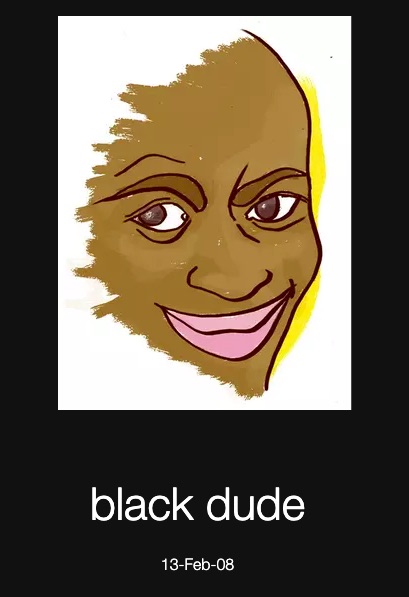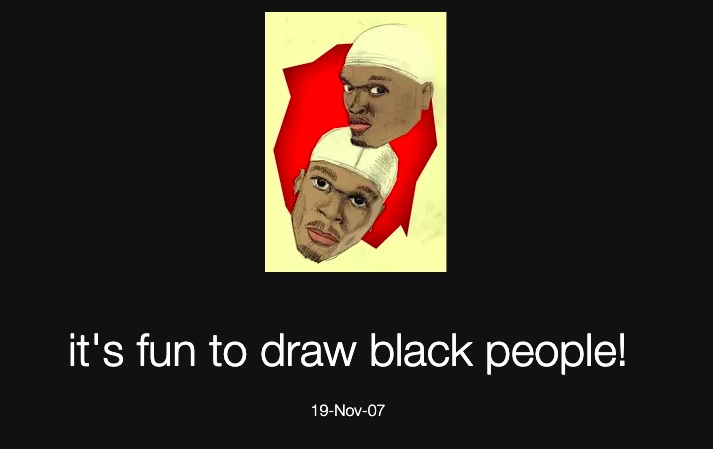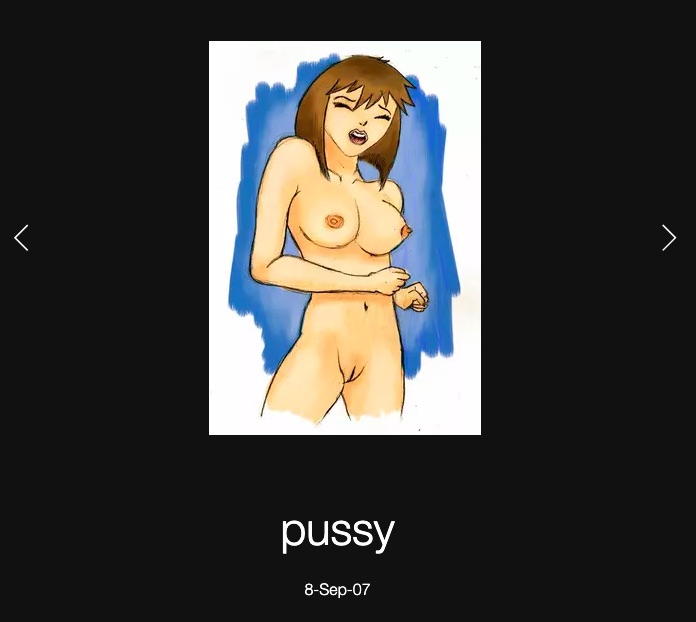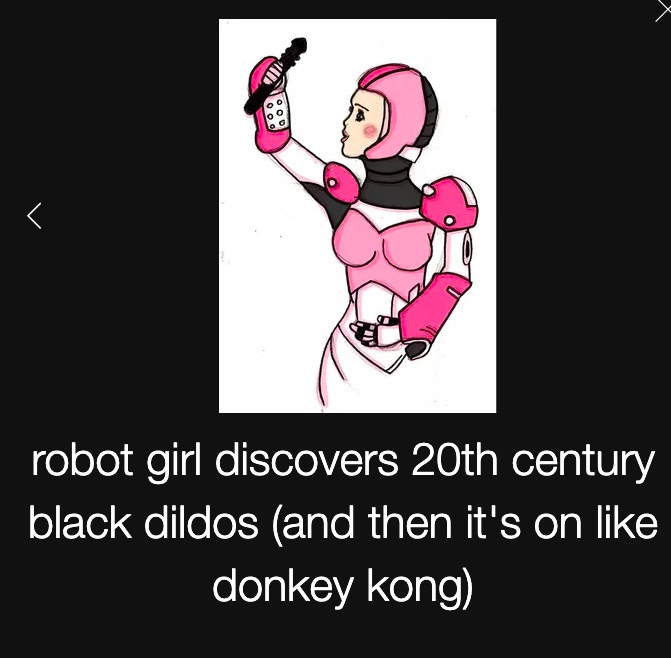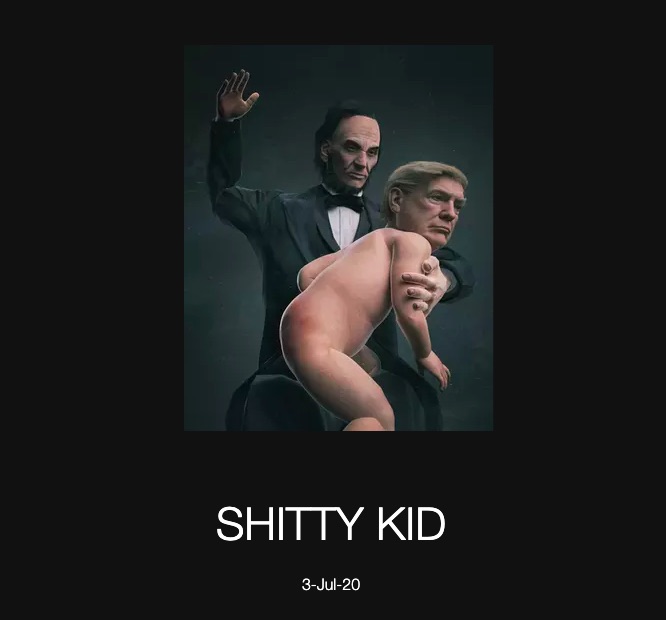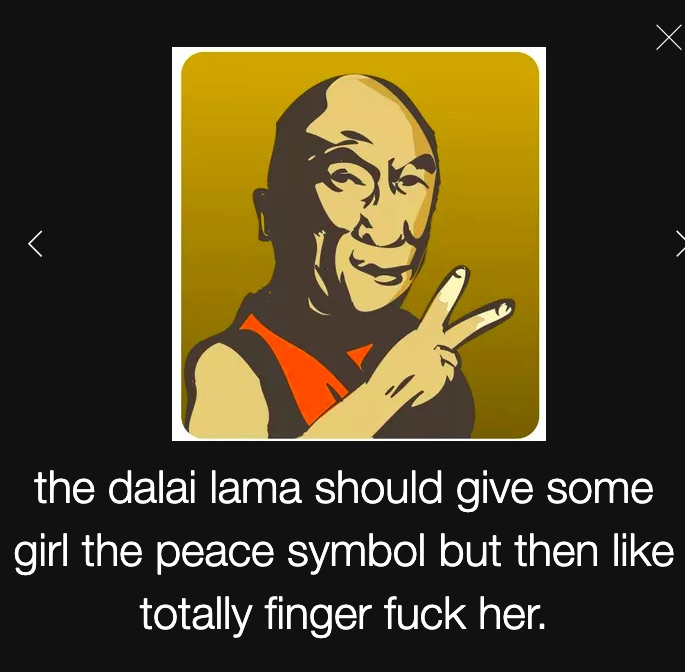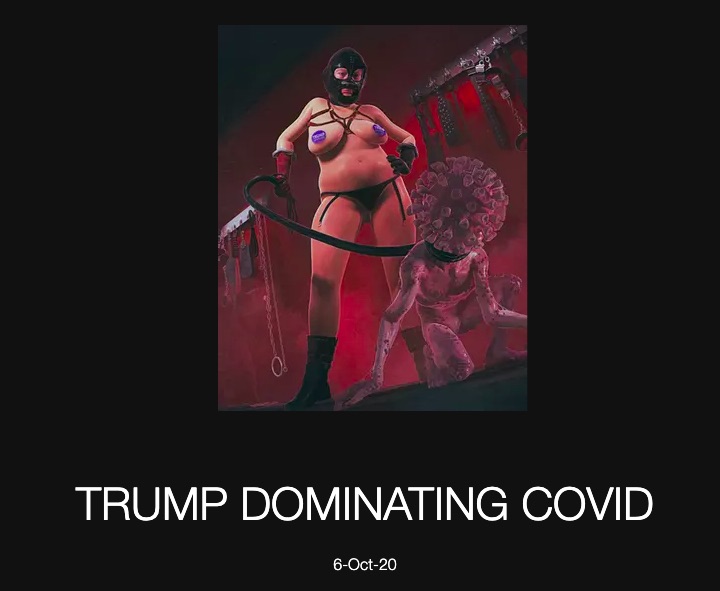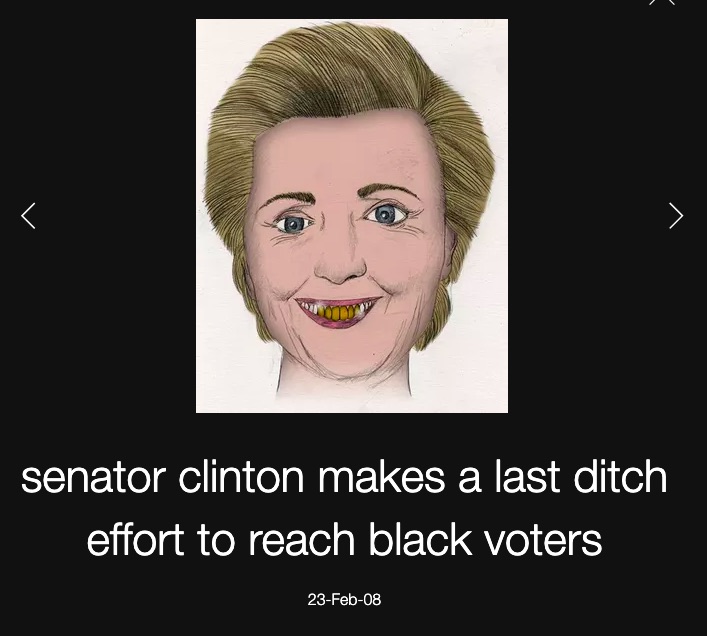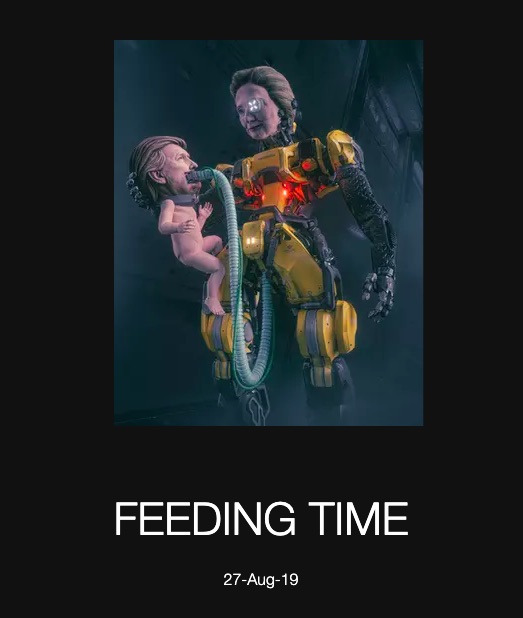 beeple_crap
2,556 posts
1.9m followers
862 following
beeple
art shit for yer facehole. —
13 years of everydays / free Creative Commons visuals
beeple-crap.com
https://www.instagram.com/beeple_crap/
デジタルアーティスト・Beeple(本名:Mike Winkelmann マイク・ヴィンケルマン)による、NFT(Non-Fungible Token、非代替性トークン)に基づいたデジタルアート作品「Everydays – The First 5000 Days」が、2月25日〜3月11日に行われるクリスティーズのオンラインセール「First Open | Online」に出品され、結果として、69.3 Million 米国ドル(約75億円)で落札されました。
アップデート Press-releases:
世界最大のNFTファンドである「Metapurse」の創設者・Metakovan(メタコヴァン)が落札者でした。
The buyer of a $70 million digital-only artwork was named on Friday by auction house Christie's as a crypto asset investor who goes by the pseudonym "Metakovan".
Metakovan, whose real name was not disclosed, is the founder of Metapurse, the world's largest NFT fund, Christie's said in a statement.
It sold for $69,346,250 (42,329.453 ETH), which Metakovan paid in the form of cryptocurrency Ether.
Noah Davis (Christie's) about the first NFT at Christie's
Watch Beeple React to the Historic $69.3m Sale of His Digital Work at Christie's
Christie's CEO on the record-breaking sale of Beeple's NFT artwork
——–
SINGAPORE.- Metakovan, the pseudonymous founder and financer of Metapurse, the largest NFT (unique digital assets) fund in the world, successfully bid and acquired EVERYDAYS: THE FIRST 5000 DAYS, for $69,346,250 (~38474.82 ETH). This breaks the record for the most expensive NFT ever sold. Metakovan acquired the artwork during a single lot auction hosted by the 255-year-old auction house Christie's, which opened for bidding on February 25th and concluded on March 11th at 10am EST.
The final auction price of a staggering $69+ million USD was not the only record broken in relation to the sale. The artwork was minted exclusively for Christie's, making Christie's the first major auction house to offer a purely digital work with a unique NFT and to accept cryptocurrency, in this case, Ethereum (Ether). Around 22 million viewers tuned in to Christies.com for the final moments of bidding.
Guillaume Cerutti, CEO of Christie's said, "We are pleased to have brought together two distinct collecting communities – the traditional and the digital – at exactly the right moment for digital artists, for blockchain technology, and for cryptocurrency. The possibilities for what comes next in this field are inspiring and we look forward to more collaborative innovations in the near future."
The artwork depicts a digital collage of 5,000 unique artworks created by digital artist Mike Winkelman, now famously known as Beeple, showcasing the cumulation of his work creating and posting an artwork every day consecutively for over 13-and-a-half years.
Metakovan further explains the historical importance of this acquisition: "When you think of high-valued NFTs, this one is going to be pretty hard to beat. And here's why – it represents 13 years of everyday work. Techniques are replicable and skill is surpassable, but the only thing you can't hack digitally is time. This is the crown jewel, the most valuable piece of art for this generation. It is worth $1 billion."
This piece now ranks third amongst the most valuable artworks ever sold by a living artist, after works by Jeff Koons and David Hockney.
Twobadour, Steward of Metapurse, said that this event marks a shift in how the world perceives wealth, accomplishment, and high art. "A renowned auction house, a contemporary artist; a wholly digital masterpiece that lives on a shared financial platform on the internet, acquired by a person of color. This certainly is history. We also hope it is the future."
---
up-date 2021/3/20: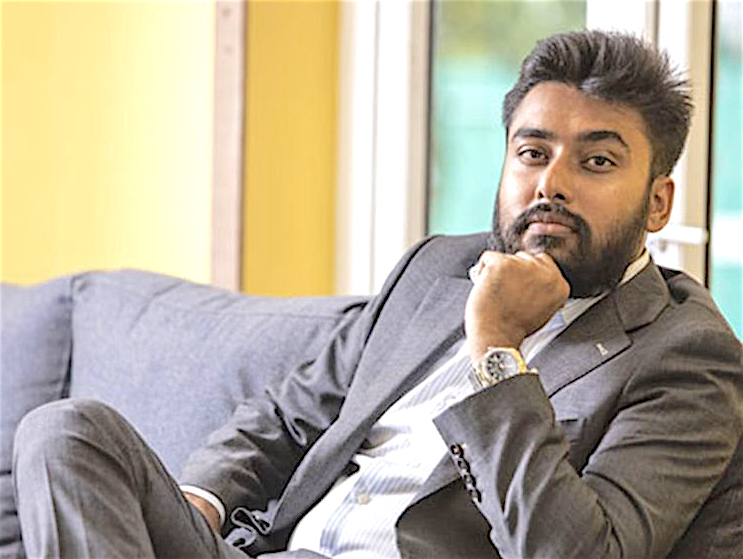 (quote:)
Mumbai: An Indian-born blockchain entrepreneur has revealed himself as the mystery buyer who paid a record $69.3 million for a digital artwork last week, describing his purchase as a shot fired for racial equality.
Programmer Vignesh Sundaresan (ヴィグニッシュ・サンダレサン), who is based in Singapore, said in a blog post Thursday that he had purchased the most expensive digital artwork ever sold to "show Indians and people of colour that they too could be patrons" of the arts.
(quote:)
"This is the crown jewel, the most valuable piece of art for this generation," Sundaresan said of the piece, that now ranks third among the most valuable artworks ever sold by a living artist, following works by Jeff Koons and David Hockney.
https://gulfnews.com/world/asia/india/india-born-entrepreneur-vignesh-sundaresan-is-mystery-buyer-of-69m-digital-artwork-1.77949530
---
From Christie's website:
Beeple's opus
Created over 5,000 days by the groundbreaking artist, this monumental collage was the first purely digital artwork (NFT) ever offered at Christie's
EVERYDAYS: THE FIRST 5000 DAYS sold online for $69,346,250
On 1 May 2007, Mike Winkelmann, aka the digital artist Beeple, posted a new work of art online. He did the same thing the next day and the next, and the next one after that, creating and posting a brand-new digital picture, or 'everyday' as he called it, every single day for 13-and-a-half years. Now those individual pieces have been brought together in EVERYDAYS: THE FIRST 5000 DAYS, a unique work in the history of digital art.
Minted exclusively for Christie's, the monumental digital collage was offered as a single lot sale concurrently with First Open, and realised $69,346,250. Marking two industry firsts, Christie's is the first major auction house to offer a purely digital work with a unique NFT (Non-fungible token) — effectively a guarantee of its authenticity — and to accept cryptocurrency, in this case Ether, in addition to standard forms of payment for the singular lot.
'Christie's had never offered a new media artwork of this scale or importance before,' says Noah Davis, specialist in Post-War & Contemporary Art at Christie's in New York. 'Acquiring Beeple's work is a unique opportunity to own an entry in the blockchain itself created by one of the world's leading digital artists.'
From simple drawings to life in 3D
Consumers of internet culture will already be familiar with the South Carolina-based graphic designer and motion artist known as Beeple.
His visionary and often irreverent digital pictures have propelled him to the top of the digital art world, winning him 1.8 million followers on Instagram and high-profile collaborations with global brands ranging from Louis Vuitton to Nike, as well as performing artists from Katy Perry to Childish Gambino.
full text:
https://www.christies.com/features/Monumental-collage-by-Beeple-is-first-purely-digital-artwork-NFT-to-come-to-auction-11510-7.aspx
The Newspaper 2021/3/5:
Quote:
beeple_crap holy FUCKKKKK!!!
So, will Winkelmann be going back to creating concert visuals or is he now firmly ensconced in the art world? "I'm an art world son of a bitch!" he exclaims. "Beeple, that fucker is here to stay."
more @
https://www.theartnewspaper.com/interview/who-is-beeple
See also:
キュレーター フランチェスコ・ボナミ:バッドアート連邦捜査局に電話してください !!!
Curator Francesco Bonami: Please call FBBA Federal Bureau of Bad Art 1-800-Badart 000 !!!
https://art-culture.world/articles/francesco-bonami/
Wall Street Journal, March 11, 2021
Beeple NFT Fetches Record-Breaking $69 Million in Christie's Sale
The digital collage earned a bid higher than those seen for works by Frida Kahlo, Salvador Dalí or Paul Gauguin
Cryptocurrency and blue-chip art collided Thursday when a self-taught artist named Mike Winkelmann, who goes by the professional name of Beeple, sold a digital image online at Christie's for $69.3 million. That's more than anyone has ever bid for artwork by Frida Kahlo, Salvador Dalí or Paul Gauguin—and it makes Beeple the third most-expensive living artist after Jeff Koons and David Hockney.
The sale could prove a watershed moment for crypto asset markets as well as an art world suddenly obsessed with NFTs, even as many top collectors and dealers admit they are still figuring out what the digital trademarks do.
NFTs incorporate technology similar to bitcoin, the decade-old digital currency, albeit with a key difference: Whereas one bitcoin is exchangeable with another bitcoin, each NFT serves as a singularly unique marker for the digital asset it tags. NFTs have also been used to sell tweets and NBA video highlights to bidders.
The winner of Beeple's 2021 piece, "Everydays: The First 5,000 Days," will receive the image along with its unique token, which will be sent to the winner's address—the unique identifier for a cryptocurrency account. This token will convey ownership from the artist to its new owner.
This same token will be recorded on a digital ledger known as a blockchain that will store details about the work's creation along with its new owner (not yet divulged) and any future owners should it get resold. In the same way an artist's signature and ownership history helps authenticate a painting, the NFT on this $69.3 million image will ensure it remains certified in perpetuity. Copies of the same image uploaded elsewhere will not.
The Wisconsin-born artist, whose name Beeple nods to an 1980s yeti-like monster toy, said he was clueless about NFTs until last fall when he was tipped to the format's popularity among cryptocurrency investors. He doesn't have ties to a traditional gallery. "People describe it as falling down a rabbit hole," he said in an interview before the sale, "and that is quite accurate."
His piece, which elicited 353 bids over the course of the 15-day auction, depicts an amalgam of political cartoons and lush, videogame-like scenes that the 39-year-old artist created over slightly more than 13 years, completing one new work each day. Christie's said the resulting mashup will remain intact; its owner will be able to zoom in to see the 5,000 individual artworks that make up the collage—from endearing early portraits of Beeple's uncle to post-apocalyptic fantasies of cyborgs and a lactating Michael Jackson—but the works can't be broken up and sold individually.
Christie's expert Noah Davis said NFT art is still so new that the house didn't put an estimate on the work, the artist's first top-tier auction appearance. Mr. Davis was introduced to the artist after Beeple sold a small group of his NFT artworks online for $3.5 million three months ago on a platform called Nifty Gateway. Beeple followed up last month by selling another tokenized artwork online for $6.6 million. Christie's said it decided to accept cryptocurrency for the first time with this sale, but it's unclear yet if the winner paid that way or with cash.
The sale could "push traditional artists to think about how they could do interesting things with their work in a digital way," the artist said, "and I think it's going to push digital artists like myself to think of how they can come into the physical realm."
Non-fungible tokens, or NFTs, have exploded onto the digital art scene this past year. Proponents say they are a way to make digital assets scarce, and therefore more valuable.
Certainly his arrival on the art scene—and the NFT art phenomenon overall—is churning up the kind of feverish ebullience, and brewing backlash, that's largely been absent from the art scene amid the pandemic. Now, it's all anybody in art circles can talk about, on the Clubhouse app and beyond. The artist moderated his own "closing party" chat on the app the morning of the sale, and one of the members of his panel was Jehan Chu, longtime collector and co-founder of a cryptocurrency venture-capital firm. During the forum, Mr. Chu said, "I think there was a malaise in the art world, but now everyone is excited again–and it's because of this."
Minutes later in the chat, when the artist was informed that bidding had surpassed $20 million, he laughed and said, "I feel super lucky. I didn't see this coming."
Others needed more persuading. "It's a pure hype play," Steven Sacks, founder and director of the New York gallery, bitforms, said a few days before the Beeple sale. Mr. Sacks said he shows digital artists who have been experimenting with new media since the 1960s, and while some of them have sold room-filling installations for over $1 million, the more common price level hovers under $100,000, he said. Last week, former Christie's auctioneer Loïc Gouzer posted an image on Instagram of an Amy Sillman painting he offered for sale on his Fair Warning app, reminding people that was "created in the physical world" and tagging it #notnft.
Mike Steib, chief executive of the art marketplace Artsy, said the novelty of NFTs could be fueling much of the frenzy. Beeple had a reputation as a popular digital artist ahead of this sale, with nearly 2 million Instagram followers. "Will collectors still be this excited when the houses are offering up the 520th edition of the 27th most-popular NFT artist?" Mr. Steib said.
Kathleen Breitman, co-founder of the cryptocurrency Tezos, said private equity funds with deep investments in cryptocurrency are also likely behind the NFT art rush, as are individual investors with "ether to burn," referring to the bitcoin alternative. If NFT art is to evolve, the space will need to draw in established artists with curatorial followings and galleries, many of whom remain wary of joining the fray.
Mr. Sacks, the dealer, said he's open to rethinking the NFT phenomenon, especially if his artists see creative potential in it. Two of his artists, Refik Anadol and Jonathan Monaghan, recently created tokenized works of their own to upload and sell. Mr. Anadol quickly sold 300 editions of a work, at $1,000 apiece. (His small video sculptures in the gallery typically sell in editions of five for $35,000 each.)
What's more, a man who lost his bid for one of Mr. Monaghan's surreal portraits on an NFT art platform wound up stopping by the gallery last week—in person. "That's what we want," the dealer said.
https://www.wsj.com/articles/beeple-nft-fetches-record-breaking-69-million-in-christies-sale-11615477732
up-date:
How non-fungible tokens became the latest tech speculation bubble
From animated cats and sex tapes to major albums, artists are using NFTs to sell their work. But why?
Sat 13 Mar 2021 The Guardian
quote:
So the owner of an NFT is definitely the person who owns the artwork?
The point and promise of an NFT would seem to be just this – but the reality is quite different. The idea of a blockchain is it's an unfalsifiable public ledger of ownership. The bitcoin blockchain tracks which wallets own which bitcoins, and tracks the transactions between the two.
An NFT does identify what artwork, code, audio or video it links to, and the history of its trading. So, where there is an NFT artefact that's been created by the artist (for example, Azealia Banks's new audio sex tape, sold last week for $17,000), owning the NFT is the same as owning the art.
But it's not always that simple. One anonymous digital artist has been creating NFTs in the style of Banksy. The NFT does nothing to identify that artist, or settle the debate over whether or not the artworks are actually by Banksy. Similarly, you could create an NFT of the Observer logo right now, but it wouldn't give you any rights to the trademark, or any copyright. Stating that you own the NFT to a particular work on its own means nothing if someone else can demonstrate they own the copyright. That means, in what should be the simplest-use case for NFTs – a digital artist using them to sell his or her own work – when auction houses have stepped in to manage the trade they have brought in traditional certifying bodies to verify that the person making the NFT is the original artist.
A system that supposedly outsources the need for intermediaries to verify trust, then, ends up reliant on those intermediaries.
more at:
https://www.theguardian.com/technology/2021/mar/13/how-non-fungible-tokens-became-the-latest-tech-speculation-bubble
This Miami art collector just sold a free video clip for $6.6 million. It's all crypto
Miami Herald, Andres Viglucci
March 03, 2021
quotes:
Pablo Rodriguez-Fraile may hold one of the most important art collections in the world. It just happens to be all online.
A Miami-based mathematician, Rodriguez-Fraile received his MBA from Columbia University and until recently, had been working a traditional investment job.
That all changed when he became interested in cryptocurrencies and started trading in non-fungible tokens, or NFTs, on a blockchain platform.
…
One day, the Instagram artist known as Beeple — real name Mike Winkelmann, hometown Charleston, S.C. — reached out to Rodriguez-Fraile for advice on how to sell his digital works in the crypto-world. Beeple, 39, had been creating one new image a day for more than a decade but had no way to sell them.
"I realized this person was a superstar and was going to get very far," Rodriguez-Fraile, 32.
He bought two works by Beeple at auction on the art-commerce site niftygateway.co. Once he realized that Beeple and crypto-art were becoming mainstream he decided to sell one of the works, a 10-second clip interpreting the aftermath of the 2020 election called "CROSSROAD."
Gaveled price on online marketplace Nifty Gateway? $6.6 million. Rodriguez-Fraile bought it for $67,000 in October.
The price it commanded, Rodriguez-Fraile said, "Serves as a signal to the outside world that people are very, very serious about this, and it can be very valuable."
…
On Niftygateway, the buyer can decide whether to pay in the cryptocurrency Ethereum or in standard currency like U.S. dollars. And unlike traditional resales in the conventional secondary art marketplace, the artist by contract receives 10% of any resale of a work. (In conventional resales, an artist gets nothing beyond the original price even if the work has since significantly appreciated in value.)
"One of the most impressive things about this movement is there's a general standard that the creators take 10% of all future sales," Rodriguez-Fraile said. "In this case it was given to him (Beeple) as the rightful owner. This creates a beautiful relationship between creators and collectors. It's very good for the future of the industry."
Sales in this new virtual domain have also helped veteran Miami street artist David Anasagasti, known by his artistic moniker Ahol Sniffs Glue. Anasagasti said he has been creating moving digital images on his cellphone and posting them on social media for six years. Even though the posts proved popular, he said, he couldn't figure out how to sell or monetize the files.
But a friend, Tik Tok and YouTube star Sam Pepper, helped him create a platform to sell the artworks on superrare.com, another commercial crypto-art site. (https://superrare.co/aholsniffsglue).
One advantage over a traditional sales platform: Anasagasti can track his pieces without sifting through reams of paperwork.
Anasagasti and Pepper say they could not be happier with the results on the superrare site, which sells exclusively in Ethereum. The proceeds go directly into the artist's cryptowallet.
The digital works have been going for the equivalent of $3,000 to $6,000 each. Pieces are sold for a set price or can be put up for auction. Artists must apply to sell on the site and it's been so popular there's a wait list, Pepper said.
"Dude, it's crazy. I'm really enjoying it," Anasagasti said. "I've always seen a necessity to stay busy. I was making those things on a cellphone and it was from the heart. But to be able to monetize on that is great.
Said Pepper: "His pieces have been flying off the site. We're blown away by it. This is all new to everyone. It's a very interesting space to get your head around."
Anasagasti said the process is transparent — and in the end, much like selling conventionally.
"It's like working with a gallery you trust," he said. But, he cautioned: "Do as much research as you can. Make sure you know what you're doing."
full text at:
https://www.miamiherald.com/news/business/article249633383.html
2021/3/15
DAMIEN HIRST IS GETTING INTO THE NFT GAME. (Kind of amazing that it actually took the entrepreneurial artist this long.) The YBA told the Financial Times that his forthcoming venture "challenges the concept of value through money and art." Titled The Currency, it will involve 10,000 works on paper—twice the number of images that comprised the Beeple NFT sold for $69.3 million last week, for those keeping score. Hirst offered this tease: "The whole project is an artwork, and anyone who buys The Currency will participate in this work. It's not just about owning it."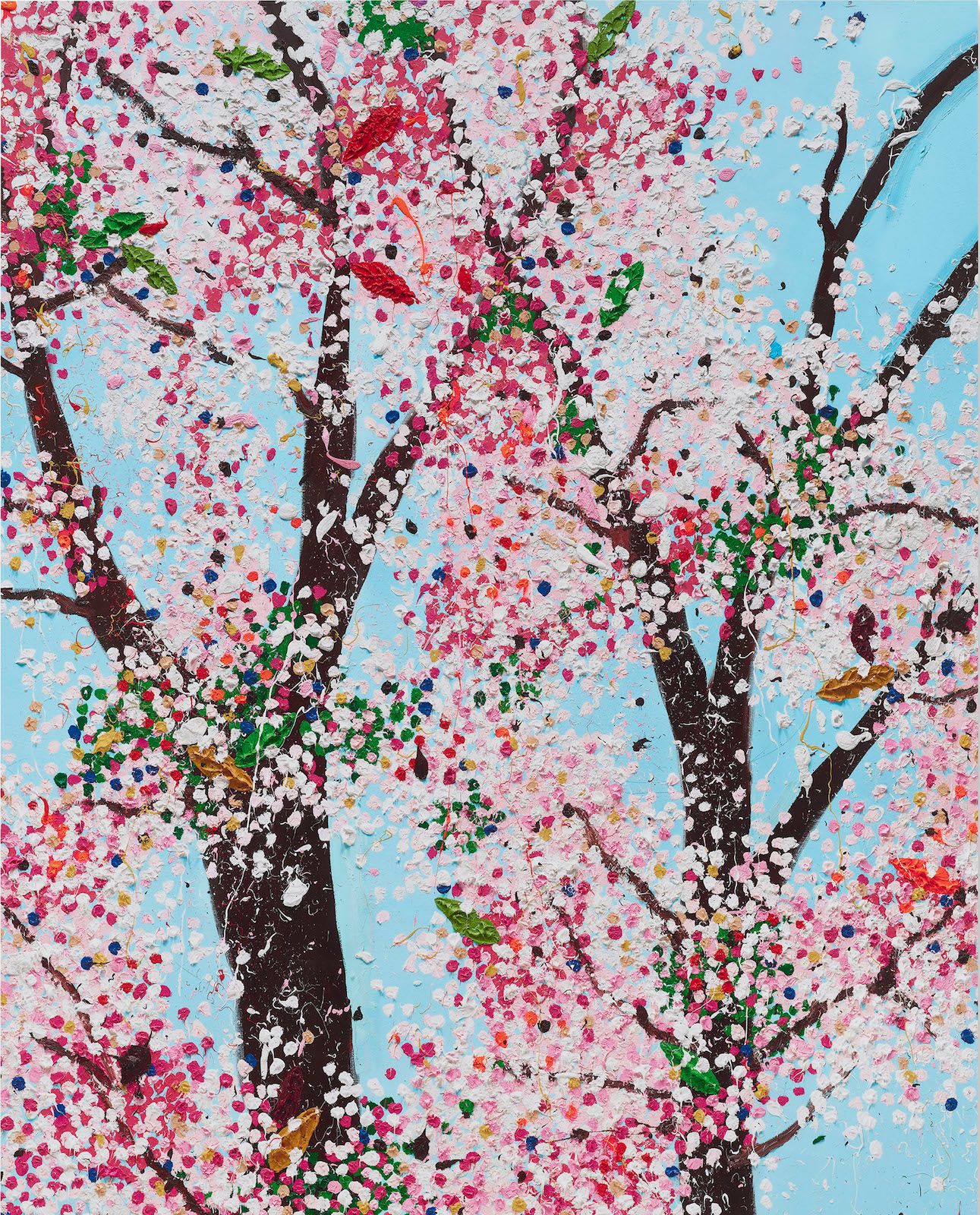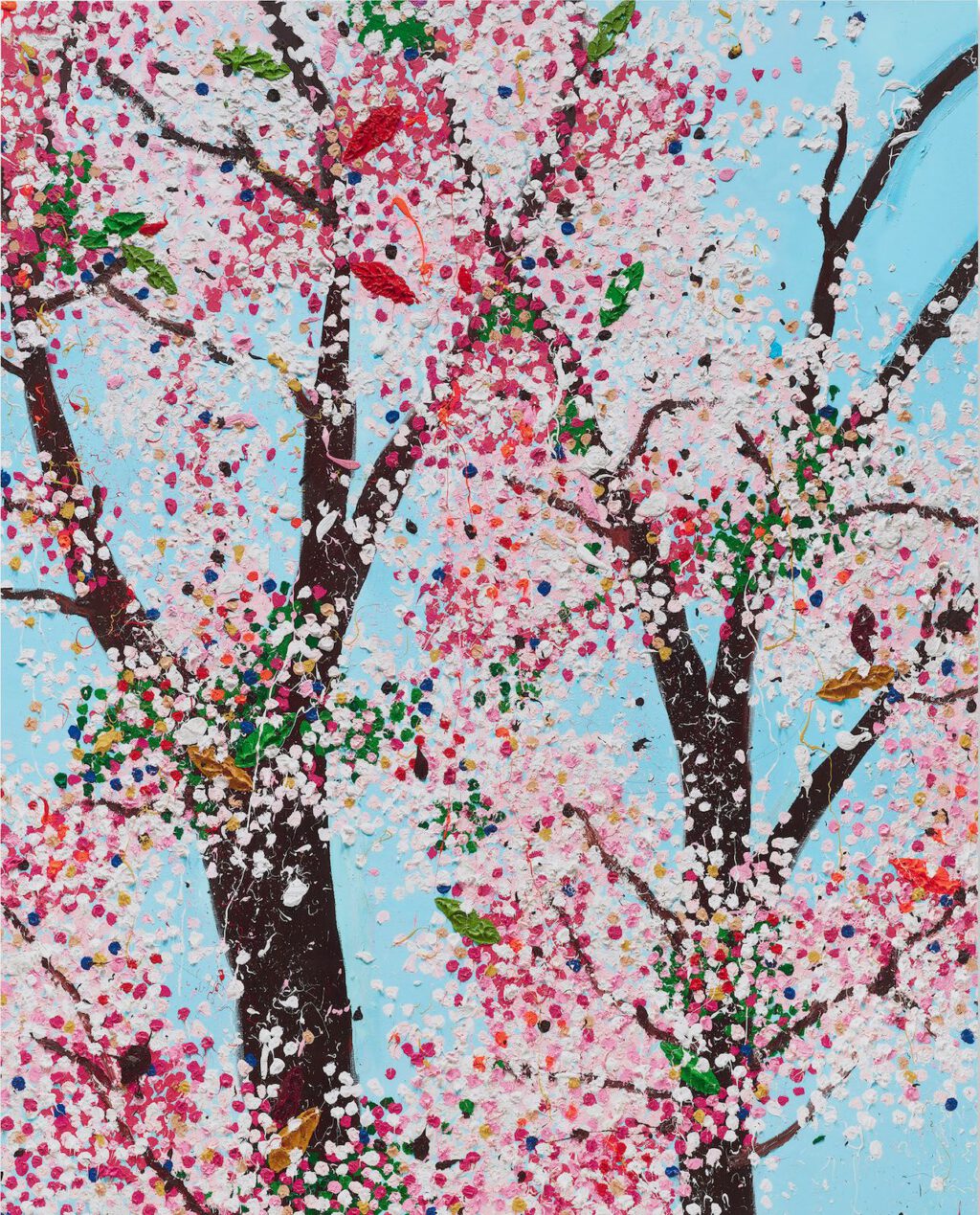 2021/3/15
'We can use NFTs to support good causes': Pussy Riot mints and sells first NFT to raise money for women's shelters
The video, titled Terrestrial Paradise, was bought for around £128,000 by the Iranian-born art collector and political activist Amir Soleymani
The Russian performance art punk music group Pussy Riot have minted and sold their first NFT (non-fungible token), generating 100 ETH (£128,000) in an auction on 14 March via the platform Foundation.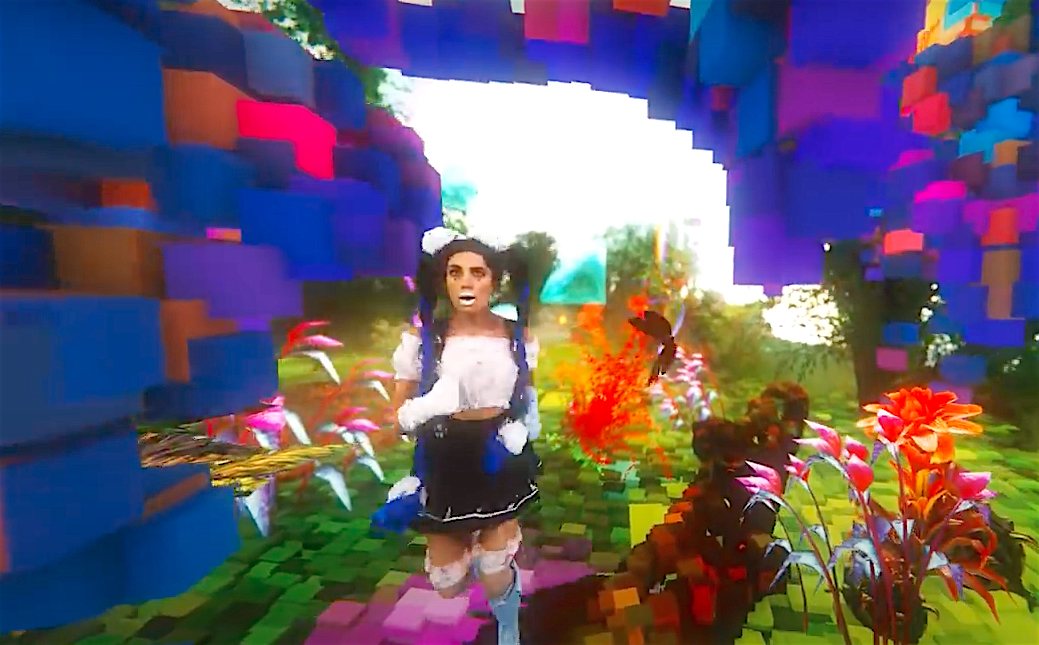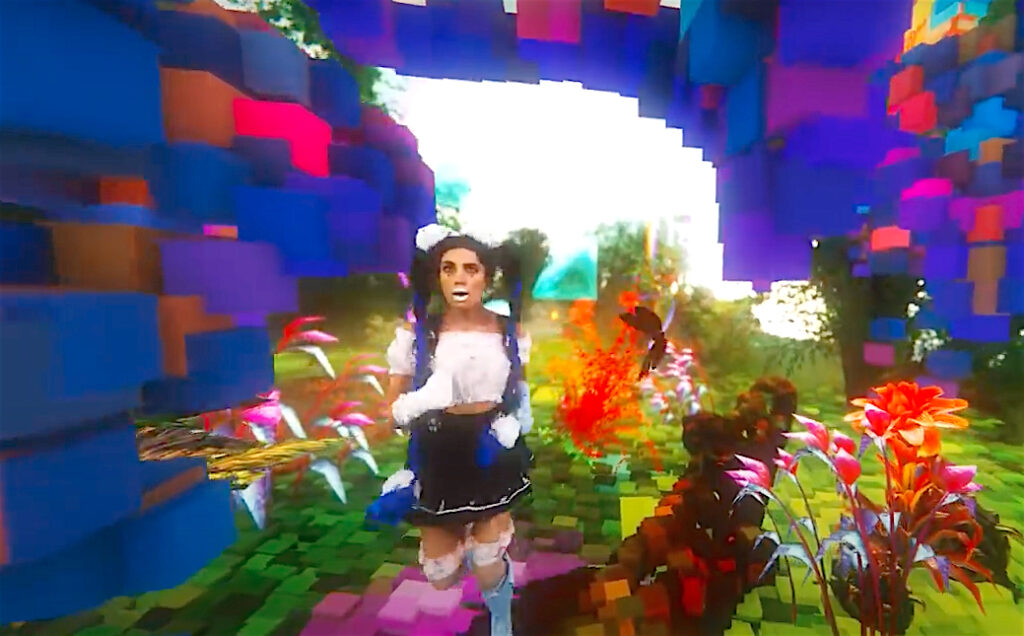 The NFT is for the official music video for their latest single Panic Attack, directed by Asad Malik and filmed on 106 cameras as an immersive augmented reality experience.
The video, titled Terrestrial Paradise, first depicts a utopian, kawaii world before moving into darker realms. It features a hologram of the Pussy Riot founding member Nadya Tolokonnikova, who eventually ends up in a digital wasteland alongside several of her slaughtered clones.
"After serving two years in a labour camp, I'm still struggling with mental health issues,' Tolokonnikova says in the description of the YouTube video. "Trauma, fear and insecurity never fully go away, causing depression episodes and deep anxiety."
In a Tweet, Pussy Riot say they intend to use the proceeds from the sale to support women's shelters in Russian and to continue to create activist art. Currently, two members of Pussy Riot—Masha Alekhina and Lucy Shteyn—are under house arrest after participating in protests supporting opposition leader Aleksei Navalny earlier this year.
The Terrestrial Paradise video is one of four being auctioned by the group via the Foundation app. The video accompanies the title track of the three-song Pussy Riot EP Panic Attack, which features the two previous singles, TOXIC (with Dorian Electra and produced by 100 gecs' Dylan Brady) and Sexist (featuring Hofmannita).
Amir Soleymani, the Iranian-born art collector, crypto enthusiast and political activist who bought the work, tells The Art Newspaper that he hoped his purchase would spur other collectors to take a greater interest in socially engaged art on the blockchain. "We can use NFTs to support good causes and communities, it's a great thing to do, so I'm happy to be part of this."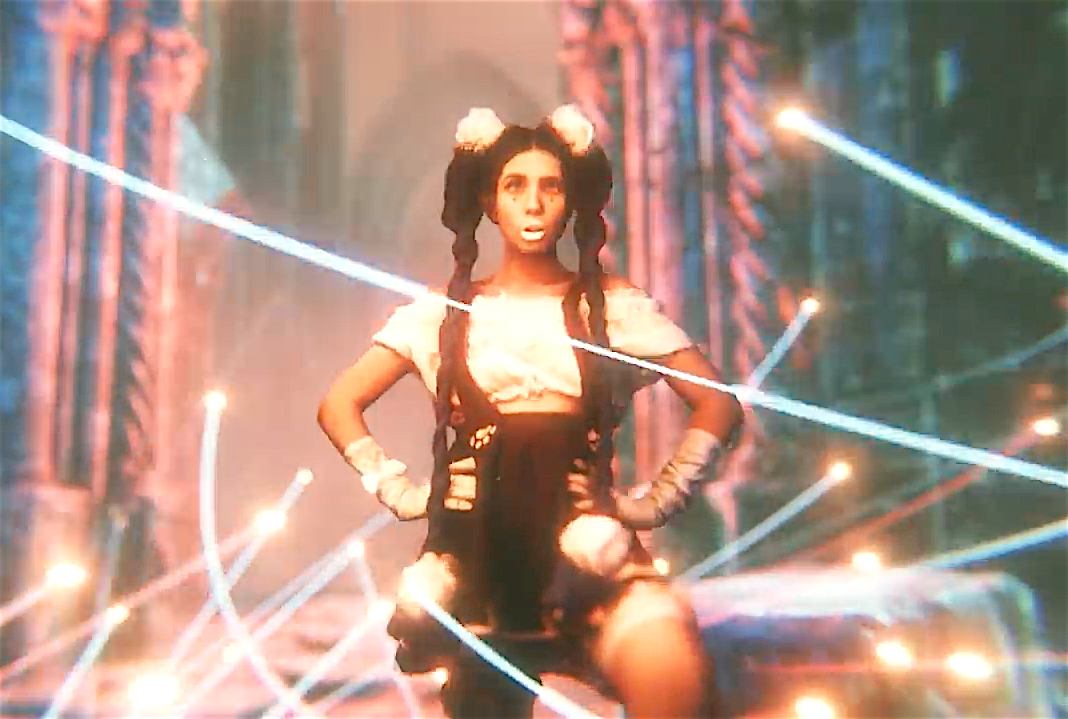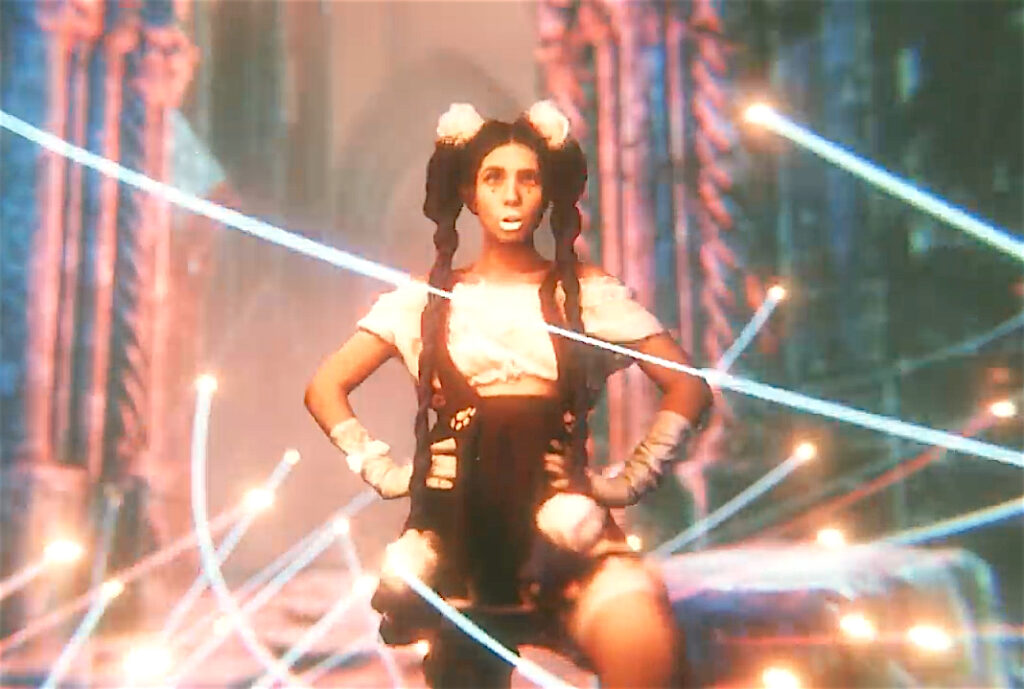 https://www.theartnewspaper.com/news/pussy-riot-mints-and-sells-their-first-nft
2021/3/16 up-date: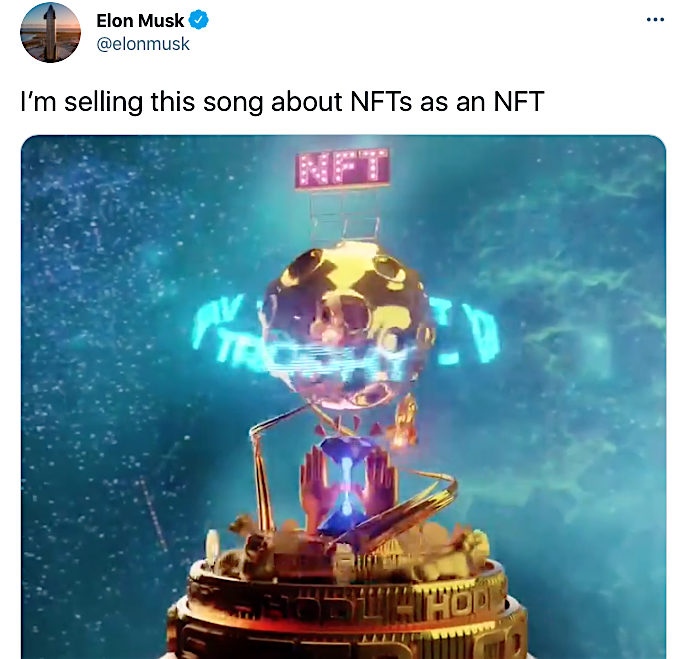 Elon Musk @elonmusk
I'm selling this song about NFTs as an NFT
up-date 2021/3/16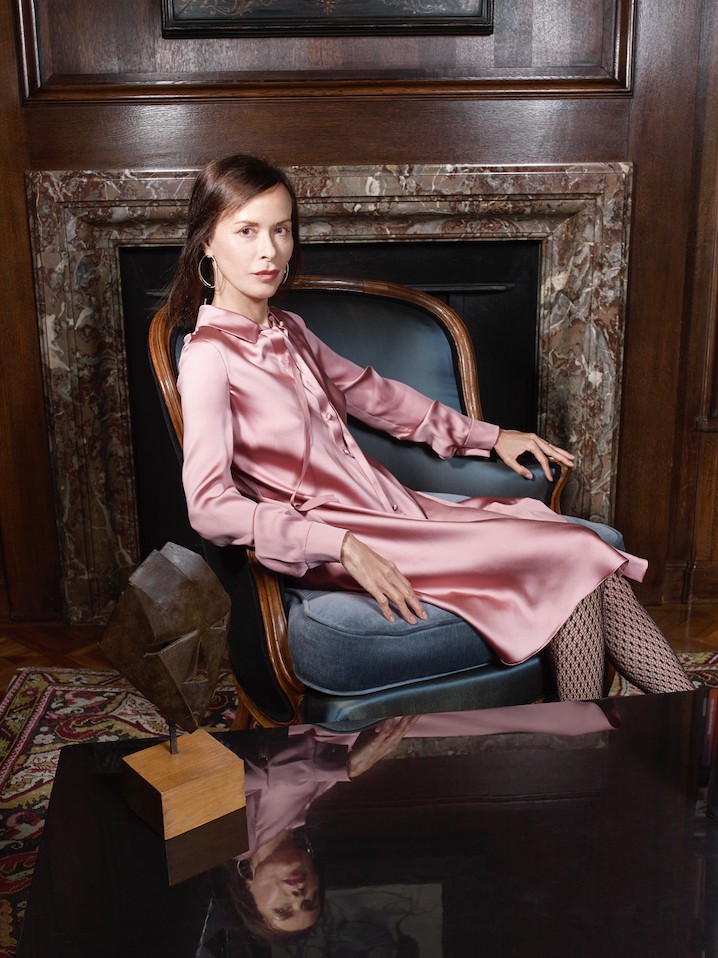 Almine Rech is pleased to present a first time collaboration with Nifty Gateway and artist César Piette. Four NFTs by the artist will be launched through the Nifty Gateway platform today at 1.30 PM EST.
• Redhead woman on seascape / Edition of 100 – 250 $
• Snow on mountain / Edition of 50 – 499 $
• Vanitas with green skull and copper vase / Edition of 50 – 499 $
• Yellow and green bird / Edition of 25 – 799 $
French artist César Piette's work questions the materiality of the image and the nature of painting, while his use of traditional techniques — monochromatic layers, perspective, light, composition, and bold use of shadow — connects him to the history of figurative painting.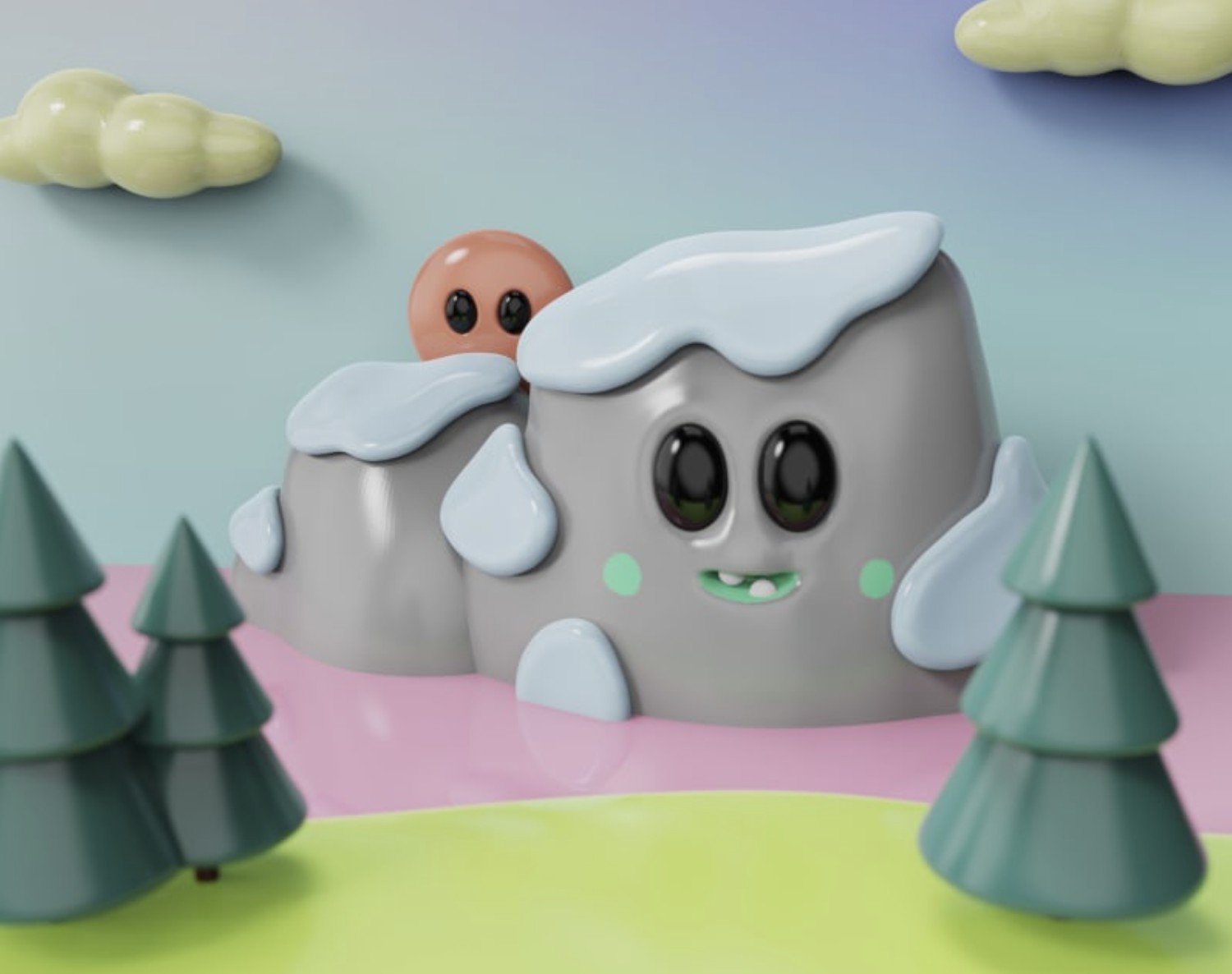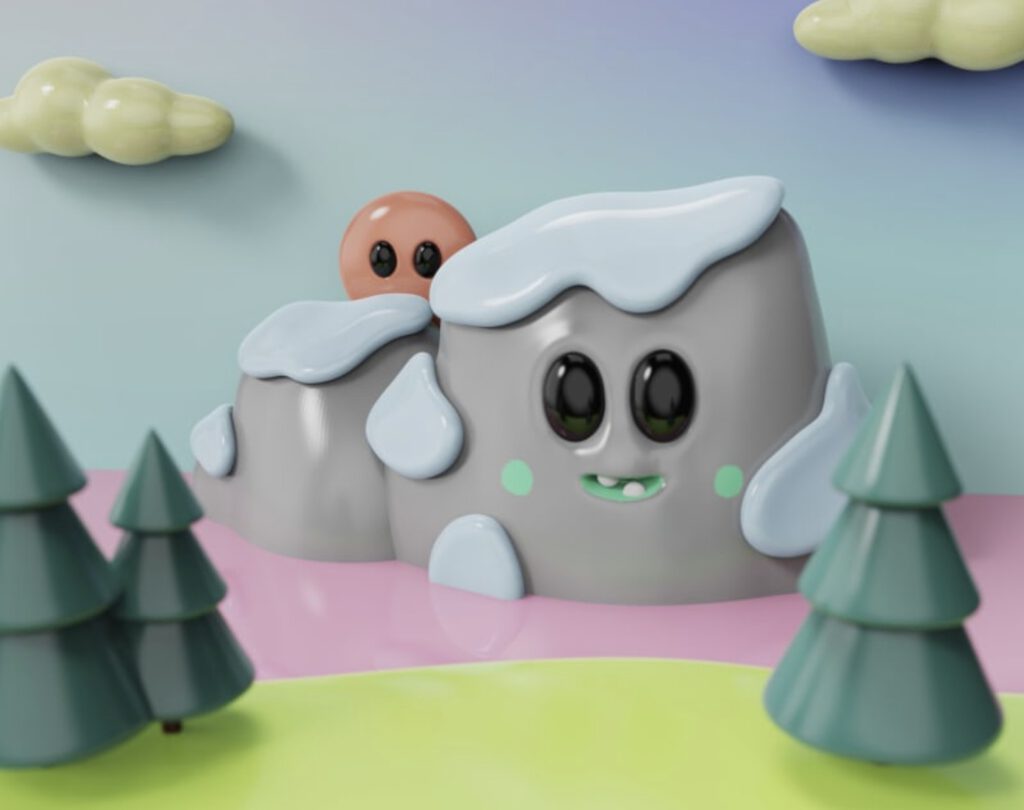 https://flash—art.com/2021/03/almine-rech-cesar-piette/
Art World Gets Crash Course in NFTs; a Frenzy Ensues
After Beeple's $69 million sale, Christie's remakes its sale categories, Sotheby's is offering digital artworks and accepting Bitcoin and galleries are setting up task forces to study up on crypto-millionaires. It's 'like we just discovered an unknown continent.'
Digital artists like Quayola are transforming their art into NFTs, including 2016's "Gardens of Summer #1," shown here during an exhibition at Shanghai's How Art Museum. The artist has since uploaded a tokenized version of the same work on digital art platform, Niio Art.
The art market is entering its NFT Period. Last week's $69 million sale of a digital artwork by an artist known as Beeple at Christie's is reverberating through the traditional art world, with top auction houses, galleries and collectors plotting countermoves and taking crash courses.
The industry-wide shakeup stems from the meteoric rise of digital artworks bundled with nonfungible tokens, or NFTs. These tokens amount to digital certificates of authenticity and allow for the trading and tracking of digital works that only exist on screens—a tall order for the art market until recently.
Sotheby's plans to join the fray next month by selling artist Pak's NFT works and allowing bidders to pay for them using digital currencies, a first for the house. Ed Dolman, chief executive of boutique auctioneer Phillips, said he is coming under pressure from "masses" of people angling to consign tokenized art to the house's major sales in May. Marc Glimcher, president and chief executive of Pace Gallery, likened the atmosphere to a gold rush, saying he's fielding 25 calls a day from longtime art collectors as well as newcomer cryptocurrency investors angling to get in on the NFT art craze.
Guillaume Cerutti, Christie's CEO, who arguably accelerated the frenzy by giving Beeple, whose real name is Mike Winkelmann, the blue-chip auction treatment, said his phone is ringing off the hook. "You can't imagine how many people in the traditional art world are curious," Mr. Cerutti said, "like we just discovered an unknown continent."
Christie's is aiming to capitalize on the momentum by reorganizing its sales in May in part to appeal to millennials and cryptocurrency investors who want more emerging art and NFTs in the big-league auction mix, the house said. Instead of labeling its two biggest sales by their artistic styles—like impressionist-modern and postwar-contemporary—Christie's will slot its offerings by time frame, specifically the 20th century and 21st century. The older category will include Claude Monet's 1899-1903 "Waterloo Bridge, Effect of Fog," with an estimate of around $35 million. The newer category will focus on art created since the 1980s and will include at least one NFT, said Alex Rotter, the auction house's chairman of 20th- and 21st-century art.
Mr. Rotter said the strategy was already in the works ahead of the NFT boom, but the sudden popularity of the digital medium showed the house that the art world was primed for an overhaul. "People are collecting art differently now, and it's time for some radical changes," Mr. Rotter said. "We need to engage and encourage new categories and new art forms."
The art market, coming off a pandemic year marked by sluggish sales, also sees an opportunity to cozy up to a largely untapped audience of crypto-millionaires. Many of these, like the Singapore-based buyer of Beeple's $69 million work, who goes by Metakovan, have already amassed collections of digital trading card-like tokens, some attached to sports clips and pixelated cartoon characters. It's too soon to know if these investors even want to buy a real Monet with their digital money, but many could definitely afford one: Over the past year, the value of a single bitcoin has surged more than 900%, from around $5,400 in mid-March last year to around $56,000 on Wednesday, according to CoinDesk, a bitcoin-focused research site. Mr. Glimcher, who bought cryptocurrency in the past year, said he and other art-world power brokers are "just now realizing that the crypto community is bigger and richer than the art world."
Now, his and other top-tier galleries are scrambling to identify major cryptocurrency players and brush up on the digital artists they have been championing without notice from the art-world elite. By fall, Mr. Glimcher said Pace should be set up to accept digital currencies for art it will sell physically. He said he can imagine several of his mainstay artists like David Hockney and Lucas Samaras experimenting with NFTs. Mr. Glimcher is brainstorming a way his artists' tokenized artworks could be sold through his gallery, rather than being auctioned elsewhere. Almine Rech Gallery, which has locations in several cities including Paris, already has an artist, César Piette, producing works for the NFT market.
Dealer Rachel Lehmann said she formed a four-person task force six weeks ago to "plunge into the due diligence and set up the structures we need" to start accepting digital currencies for works in her New York gallery, Lehmann Maupin, by fall. She notes, however, that none of her own artists are interested in exploring NFT art themselves yet. "Serious, young millennials are approaching us saying they want to pay in cryptocurrency," she said. "I feel like we are in a revolution."
NFT collectors and artists are also exploring ways to incorporate their holdings into the traditional art cosmos by lending their tokenized artworks to museums. Beeple, in an interview with the Journal after the sale, said he hopes museums will call him to borrow or buy his works. Daniel Birnbaum, a longtime curator at Acute Art, an entity that helps artists produce pieces that employ virtual-reality and augmented-reality technology, said he thinks museums are likely studying up on Beeple and others in the new digital "star system."
In the short term, collectors are likely to start seeking NFTs that can serve as proof of physical art purchases on blockchain, a digital ledger that tracks ownership, or as digital counterparts to their physical art holdings. Kathleen Breitman, co-founder of the cryptocurrency Tezos, said collectors who buy a painting could start asking its artist or gallery for the work's "digital twin" that can be added to the blockchain. "Collectors will want a two-fer bundle," Ms. Breitman said.
Christie's experimented with this hybrid last October when it sold an NFT attached to Robert Alice's disc-like painted wall relief, "Block 21." The work, which sold for $131,250, was part of the artist's "Portraits of a Mind" 40-piece series that painted the founding code behind Bitcoin.
Not a crypto-millionaire yet? Digital art platforms like Niio Art are currently developing more affordable alternatives so art lovers who want to participate in the NFT phenomenon can still display tokenized art at home. In the next few months, Niio's founder Rob Anders said the platform's 15,000 works—including NFT artworks by artists like Jacolby Satterwhite and an artist who calls himself Quayola—will be accessible through a Spotify-like subscription plan. People or companies who pay $5 to $80 a month can access a continually revolving scroll of digital images, including tokenized versions, they can project on screens anywhere.
"Years ago, we pitched this idea to the auction houses and they sent us to their IT people," Mr. Anders said. "They didn't get it, but now they do. Galleries, curators, collectors—we all want to be in the same tech ecosystem."
2021/3/22 up-date:
Lessons From the Nifty Gateway NFT Heist: Not Your Keys, Not Your Art
Mar 17, 2021
Nifty Gateway, the popular non-fungible token marketplace, issued a statement Monday that a small group of its users experienced "account takeovers." Victims claimed they either had their NFT art stolen or NFTs purchased and then stolen, using their credit card information. The NFTs were then sold again.
Today, however, a victim was tweeting that Nifty was able to return the stolen NFTs.
Nifty Gateway has not responded to a request for comment on how it was able to return the NFTs, but it appears the thief did not move them from the centralized marketplace.
more at:
https://www.coindesk.com/nifty-gateway-nft-hack-lessons
As captured by the Verge and crypto-media outlet Coindesk, at least three Nifty Gateway users tweeted pleas for help from the platform between Saturday and early Monday morning. The largest publicly disclosed loss came from a user with the Twitter handle Keyboard Monkey, who alleged that the digital mugger(s) had pilfered more than $150,000 in NFTs from their account, as well as charging "like $20K worth of art" using the credit card on file there.
Another user, Michael Miraflor, claimed that his payment details had been used to buy over $10,000 in new NFTs just before his entire holdings were transferred to two mysterious accounts. One of those accounts, he alleged in a later tweet, included "100s of NFTs, which might be housing other people's stolen property"; the other, he claimed, was "stealing and selling on the secondary market so the account looks empty."
https://news.artnet.com/opinion/nifty-gateway-nft-hack-gray-market-1953549
up-date 2021/3/25
Any collector who buys a painting in New York owes state use tax because paintings are physical goods. What about NFTs?
The simple answer is no.
New York State's sales tax law was enacted more than 50 years ago, when the very concept of digital art would have seemed straight out of The Jetsons, says attorney and art law expert Thomas Danziger.
"The tax law was always intended to apply to tangible personal property," he says.
"A purchase of an NFT is in essence a purchase of a piece of code in the blockchain—a digital asset," says Diana Wierbicki, partner and global head of art law at Withers. "Therefore, an NFT should be considered intangible property, not subject to New York sales tax."
But Wierbicki adds that, with the incredible sums now being shelled out for some NFTs, "it would not surprise me if New York decided to revisit this issue in the future so this is an issue to monitor."
Still, Danziger notes that amending sales tax rules to include intangible properties like NFTs "would raise a host of legal and philosophical issues, including where, exactly, the NFT is located for tax purposes. Would its location on a server in New York be sufficient physical presence in the state for taxation? And if intangible NFTs are subject to New York sales tax, why not stocks and bonds traded electronically on the NASDAQ or New York Stock Exchange?"
"A sales tax applied to NFTs might raise some revenue for New York State," Danziger adds. "But the one group that will definitely get rich off this will be the tax lawyers hired to litigate this issue."
What about capital gains tax? Any collector who buys a painting for $1,000 and sells it for $100,000 will incur a tax bill on the difference. Is it the same case for NFTs? What if a collector buys and flips an NFT that has doubled in value?
Federal capital gains taxes apply to properties that are owned as investments. This typically includes properties that are not first homes, artworks, cars, stocks, bonds, and collectibles.
So yes, NFTs qualify.
"This means that for a collector or investor, but not a dealer who holds NFTs as inventory, NFTs should be treated as a capital asset," Wierbicki says. "Upon the sale of an NFT, the capital gains tax would be imposed at the short-term or long-term rate, depending on whether the owner has held the asset for over a year."
Short-term rates, which kick in when an asset is sold after being held for less than one year, are higher than long-term rates.
What if I used cryptocurrency, like Bitcoin or Ether, to buy my NFT? What are the tax implications?
Things get a little tricky here, if only for the simple reason that NFTs and cryptocurrencies are so tightly linked to one another. While you don't have to use cryptocurrency to buy an NFT, many buyers do so, including the purchasers of the $69 million Beeple.
The Internal Revenue Service of the United States has a webpage with more than 45 frequently asked questions about cryptocurrency, as well as specific language on 2020 income returns asking taxpayers whether they have "received, sold, sent, exchanged, or otherwise acquired any financial interest in virtual currency" in the past year.
In other words, the government is starting to take cryptocurrency seriously.
That may seem overwhelming, but the IRS rules are reasonably clear, says art advisor Todd Levin. Let's say you bought a unit of Ether a few years ago for $100, and it's now worth $1,800. The IRS considers Ether a capital asset. So if you use it to purchase an NFT, that "creates a taxable event," Levin says.
"That's it, end of story. From the IRS point of view, you're not spending currency, you're spending an appreciated asset," he adds.
So, similarly to if you sell a painting at auction that significantly appreciated in value since you bought it, you're required to report your capital gains on your tax filing for that year.
What if I donate my NFT to a museum? Can I get a tax break?
"This is very new territory so we will be watching the space to see how the regulations evolve," Wierbicki says.
But for now, the simple answer is yes—within certain limits.
"If you donate it to a museum, you can get a benefit for that like any other artwork, as long as it's IRS-vetted and done the right way," Levin says.
In short, if a collector donates an NFT that has been in their collection for at least one year to a museum, it may be eligible for a charitable contribution deduction in an amount equal to the fair-market value of the property.
Tighter legal regulations aimed at cracking down on money-laundering in the antiquities and art trade first cropped up in the UK in early 2020 and more recently in the US. The laws require that art-related businesses identify whomever is the "ultimate beneficial owner" in a sale, making it harder for collectors to conceal their identities. Will this affect NFT sales?
It's still early days, explains Susan Mumford, co-founder of ArtAML, a company that facilitates customer due-diligence checks for dealers.
However, for the time being, "NFTs are a type of cryptoasset that don't fall under the definition of 'work of art' in the UK's money laundering regulations," she says. "NFTs effectively mimic cryptocurrencies and could be used in similar ways, leading to similar risks. In reality, they are more akin to investment vehicles than tradeable art."
full text:
https://news.artnet.com/market/nft-taxes-1953726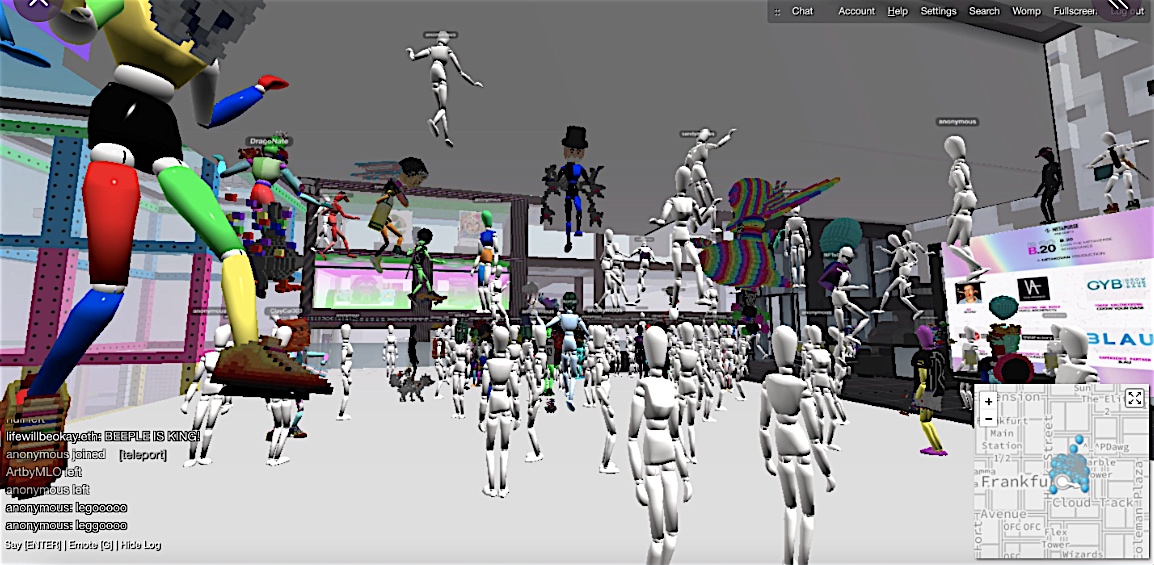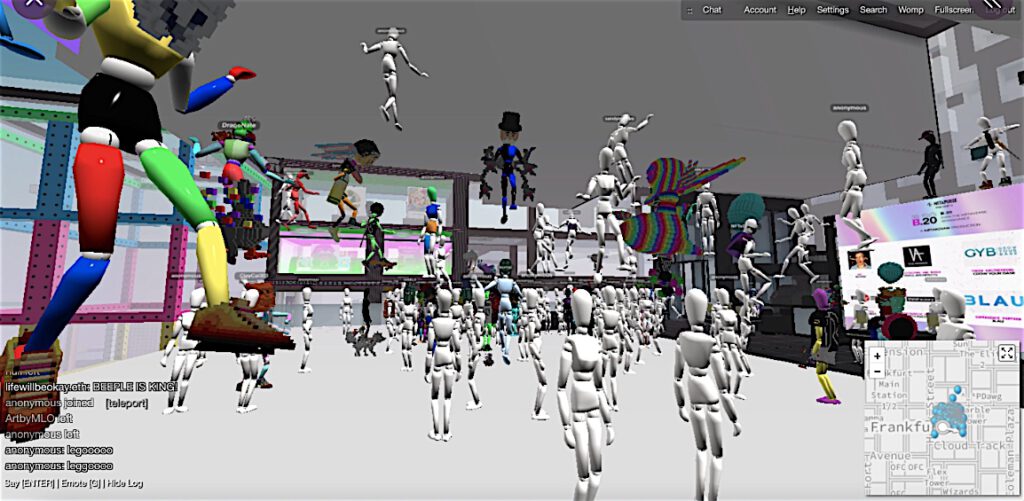 up-date 2021/3/26
Art and Law
Know Your Rights: Can I Make an NFT of Someone Else's Artwork? + More Artists-Rights' Questions, Answered
Plus, what can I do if an influencer is stealing my art? And do museums need special permissions when adapting exhibitions to the web?
Katarina Feder, March 25, 2021
quotes:
I've been approached by many people interested in collaborating on NFTs because my firm, Artist Rights Society, is a clearinghouse for artist copyrights. We represent over 122,000 artists and estates worldwide, so if you want to reproduce an artwork for a catalogue or make a t-shirt for your museum gift shop, the request often flows through us. And the dynamic is the same for an NFT as it is for a t-shirt: the copyright for an artwork rests with its creator (unless the creator has been dead for 70 years).
If you're an artist, that means you can make an NFT of your own work free and clear. If you want to make an NFT of an artwork that's not your own, you need to go to the source for permission.
…
The latter concerns your "display rights" as a copyright holder. It's a surprisingly tricky issue because there isn't a ton of case law established here. There are a number of questions to consider: For starters, has the person photographed your work in a way that might be considered transformative due to their own creative input? To what extent is the photograph about your work, and to what extent is it about the influencer? (If the influencer is taking up more than 50 percent of the image by, say, posing in front of your painting, the photograph may be considered more about them than about your work.) Is the image likely to hurt your market? (An argument could be made that by even unwittingly sharing your work, the influencer is boosting your profile.)
full text:
https://news.artnet.com/art-world/know-your-rights-march-nft-1954800
up-date 2021/3/27
Crypto-art craze reaches China at 'NFT' exhibition
quotes:
BEIJING (AFP).- Bitcoin-inspired paintings and nightmarish faces conjured up by artificial intelligence, the global craze for "NFTs" — virtual authenticity certificates — swept into Beijing on Friday as curators opened one of the world's first exhibitions dedicated to blockchain art.
The show includes digital paintings by American artist Beeple, who sold a collage at Christie's for a record $69.3 million earlier this month.
A coin-shaped canvas by UK-based Robert Alice, covered in painted fragments of Bitcoin's source code, hangs in a secluded room accompanied by a TV screen showing its digital twin.
Works curated by Chinese organisers Block Create Art run the gamut from computer-generated videos of metallic Buddhas to a virtual reality maze and folk art-inspired paintings.
A collection of old TV monitors play animated images including a rainbow-hued portrait by American teen artist FEWOCiOUS, while a GIF of an inflatable goose head by Chinese artist Yitian Sun gyrates on a nearby wall.
Blockchain adds "a kind of abundance to art," curator Sun Bohan told AFP. "It's a kind of new experiment and exploration."
…
quote:
Wealthy collectors claim the bragging rights to ultimate ownership of an original virtual file even if the work can be endlessly copied.
"First Supper," a psychedelic reworking of Leonardo da Vinci's 15th century painting of Jesus' Last Supper, comprises 22 visual elements created by different artists which can be sold through online auctions.
The one-off digital copy is on display at the Beijing show, meaning every time an element — the dinner table or the diners at the supper — changes hands, its collector can also change a colour or texture that will appear real-time on the screen at the exhibition.
Sun said blockchain will improve the "ecosystem" of the art world, changing the "liquidity of artworks, and the diversity of relationships between collectors and creators."
——
German auction house Ketterer:
"Auch Robert Ketterer, der Chef des Auktionshauses Ketterer in München ist skeptisch, wenn es um Chancen digitaler Kunst auf dem Kunstmarkt geht. Ihm macht vor allem die Technik Sorgen. Der Rechenaufwand, um ein Bild zum Original zu machen und es mit dem Namen der Besitzerin oder des Besitzers zu verknüpfen, sei gigantisch: "Insofern denke ich, dass es mit der heutigen Technik für die Auktionen nicht interessant sein wird. Die Transaktionskosten sind zu hoch. Die ökologische Seite ist eine Katastrophe. Das sind alles Argumente, die noch nicht für eine Marktreife sprechen."
——
2021/3/31 up-date:
村上隆とNFT:芸術家は、死ぬまでの短い数十年間で、その後何百年も対応可能な作品を作らねばなりません。
MURAKAMI Takashi thinks to be remembered hundreds of years later, he has to join shitty NFT: "Murakami Flowers" for dumb NFT digital money speculators
https://art-culture.world/articles/murakami-takashi-村上隆-nft-murakami-flowers/
世界のNFT作品70%下落。今日の村上隆:すでに入札をしてくださっていた方々には誠に申し訳ないのですが、より便利に楽しく安心して私のNFT作品を楽しんで頂く為にも、今回の取り下げをご理解頂けますと幸いです。
NFTs prices linked to art down 70%. MURAKAMI Takashi, today: I sincerely apologize to those who have already put in their bids, but I hope you will understand the logic behind this withdrawal, the aim of which is to later allow you to enjoy my NFT works more conveniently and with peace of mind.
https://art-culture.world/articles/murakami-takashi-nft-apology/
NFT デジタル作品 コレクターズ
NFT digital artworks collectors
https://art-culture.world/articles/nft-digi-デジタル作品-コレクターズ/
up-date 2021/4/27
Mike Winkelmann alias Beeple in conversation with Carolyn Christov-Bakargiev
Carolyn Christov-Bakargiev: I know you are a very busy man now, so I should not take so much of your time, but I have twenty-three questions.
Mike Winkelmann: That is OK. That is awesome. I feel like I should have come with some questions. I probably have way more than twenty-three questions. Maybe on a part two I will come up with my twenty-three questions.
more at:
https://www.castellodirivoli.org/en/mike-winkelmann-beeple/
live interview:
https://players.brightcove.net/pages/v1/index.html?accountId=745468061001&playerId=default&videoId=6250557834001&autoplay=true
Conversation between curator Michelle Kuo and artist Seth Price on the subject. It turns out that both Price and Beeple use the same 3D movie-making program to create still imagery. "So it's a use of this extremely complex tool in a very dumb way, and it can be interesting when you misuse a tool," Price says. When it comes to the rise of NFTs, he argues that "the reason that art is used here is because it, itself, is a good tool to further the larger project, which is developing these new forms of trading, speculation, circulation. Art is just a useful idiot in this scenario."
https://www.moma.org/magazine/articles/547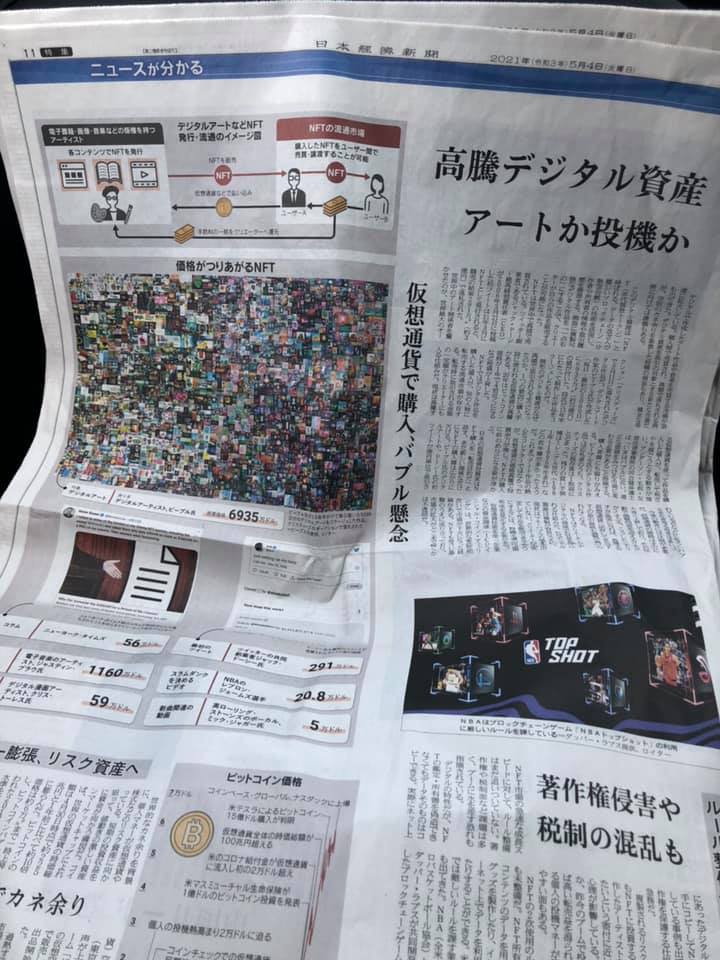 up-date:
The Buyers of Beeple's $69 Million NFT Sold Thousands of Speculators on a Crypto Art Investment Scheme. So Far… It Is Not Going Well
Their new plan? Sell off a new $58 million NFT.
May 10, 2021
Screenshot of Twobadour making the pitch for B.20 to Beeple in episode 4 of 'Inside B.20.'
(quotes:)
Exactly two months ago today, Beeple's Everydays — The First 5,000 Days NFT sold for close to $70 million at Christie's. The buyer was the Metapurse fund, a group investing in digital art. The giant sale made Beeple one of the priciest artists alive, and planted the idea that NFTs were both the present and future of the art market in the mind of the public.
The record-busting price was also an advertisement of sorts for Metapurse's own token. The fund had previously turned heads by buying a suite of 20 Beeple NFTs in December for the equivalent of $2.2 million. It then bundled all of them together and sold off 10 million tokens that represented fractional ownership shares in the trove. The pitch was that by investing (or speculating) in this B.20 token, as it's called, everyday traders who could never afford a Beeple NFT could still own a piece of the upside of the NFT art revolution.
Because the B.20 token is traded on online exchanges, it has the collateral advantage that observers can track what the broader crypto-art investing world thinks the value of Metapurse's holdings are, day to day and hour to hour. So, now that enough time has passed for the initial hype of the Christie's sale to wear off, how's the B.20 doing?
Not so well.
Graph of the price of the B.20 token from CoinMarketCap.com.
Screenshot of comments from the B.20 DIscord.
quote:
"We have to assume that our investment is lost," writes Reem.
(quote:)
The previous episode, titled "The Idea Takes Shape," ended on a cliffhanger. It showed footage of a Zoom call where Twobadour and other players behind B.20 tried to sell Beeple on the idea that offering fractional shares in his work was a good idea. Beeple had expressed skepticism. Episode four, "The Call," picks up where that one left off. "My main concern off the top of my head is that people might not like this," the artist says. "My other concern is that other artists will not like this."
The emotional high point of the episode is reached when Twobadour drops the word "motherfucker" into his pitch, making Beeple laugh, and thereby winning him over. The moment is accompanied by the title card "Home Run."
On the Twitch "watch party" debuting the episode, Twobadour's interviewer, Alegria, was impressed. "It's proof right there that sometimes you just need to drop a 'motherfucker' to get someone to listen to you," Alegria raved. "Holy crap, that was a beautiful look at how this all went down."
full text:
https://news.artnet.com/market/b-20-token-price-beeple-1965853
up-date 2021/7/22
In the Wild West of NFTs, Kenny Schachter Rubs Shoulders With Jay-Z, Crypto Grifters, Dodgy Doppelgangers, and Some Very Pricey Socks
It's getting weirder and more wonderful in crypto-land every minute, and our columnist is along for the ride.
Kenny Schachter, July 20, 2021
quote:
Changpeng Zhao, known as "CZ," is the Chinese-Canadian founder of Binance, the world's largest cryptocurrency exchange—at least, it was until being banned from operating in an increasingly long list of countries. The rogue stealth company has been on the run since its beginnings in China, hopping to Japan and Malta (and I'm certainly missing a country) before landing in the Cayman Islands in an effort to stay a step ahead of international regulatory bodies. Binance is currently under investigation in the United States for tax offenses and money laundering. By selling and/or hosting outright fake Punks on their new NFT platforms (there are two), not to mention "Warhols" (a far cry from Andy's first official NFT, sanctioned by the Warhol Foundation and sold at Christie's to the kids of David Khalili, the noted Arabic art collector), Binance is doing itself no favors by playing into the stereotype of Chinese companies flouting of intellectual property by cloning everything and anything under the sun.
Binance is also affiliated with Justin Sun, the $69 million Beeple underbidder, also reportedly under scrutiny in China, whose (aptly named) Apeart is the instigator of the Warhol ripoff NFTs and his very own set of Punks called Tpunks. Together, Binance and Justin are crypto's answer to Bonnie and Clyde. Neither makes the least effort to hide all this shameless commercial abuse, and instead flaunt their exploits.
https://news.artnet.com/news-pro/kenny-schachter-july-nft-opus-1990514
Did a CryptoPunk NFT Just Sell for $500 Million? Sort of, in a Transaction That Illuminates How the NFT Market Differs From the Art Market
The transaction took place using a "flash loan."
Amy Castor, November 1, 2021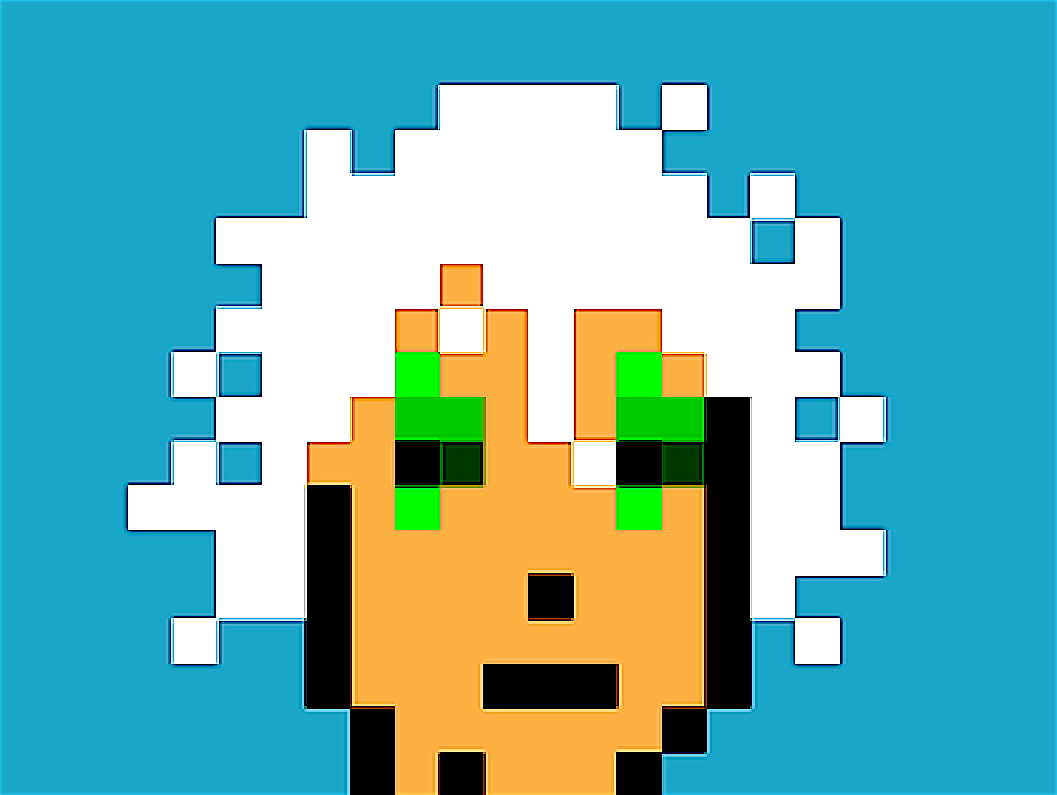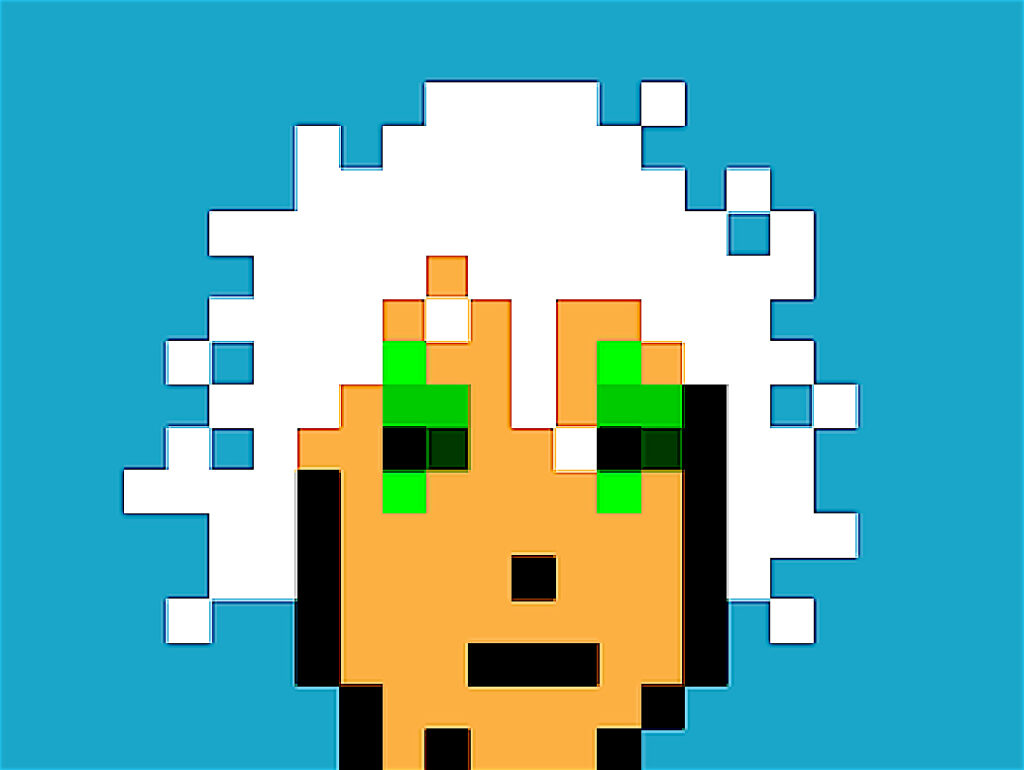 On Thursday night, a CryptoPunk with wild hair and black lipstick, traits that aren't particularly rare as far as the pixelated NFT characters go, sold for an eye-popping half a billion dollars—in crypto, of course.
A Twitter bot that tracks CryptoPunk sales announced the news shortly before 8 p.m. E.S.T., sending crypto Twitter abuzz and making people wonder what the heck just happened. Was this massive money laundering, or what?
If this were a real art sale, it would have made CryptoPunk 9998 the most expensive NFT ever, far surpassing Punk 7523, which sold for $11.8 million in June, and leaving the Beeple NFT that sold for $69 million in March in the dust.
But this wasn't a real art sale. It wasn't money laundering or an exploit either. It was simply crypto traders trading as they do. The owner of Punk 9998 was having a little fun with crypto derivatives. In other words, the transaction was a prank.
Even Larva Labs, the creator of the pixelated alien creatures, crossed out the sale, meaning it doesn't actually count.
So what exactly happened? For starters, the seller and the buyer in this translation are one and the same. In traditional finance, this is known as a wash trade—a type of illegal market manipulation meant to make an item appear more valuable than it actually is.
Second, the funds for the wash trade came via a "flash loan." If you're not familiar what a flash loan is—and why would you be?—it is a type of unsecured lending that has become hugely popular in the world of decentralized finance, or DeFi for short.
more, full text @
https://news.artnet.com/art-world/crypto-punk-500-million-sale-2028470
up-date:
Law
A Curator Allegedly Minted Unauthorized NFTs of Art by Anish Kapoor and Others. Now, He May Get Slapped With Lawsuits
A dozen artists are said to be considering legal action.
Eileen Kinsella, November 23, 2021
Will artists go to war with Art Wars over unauthorized NFT sales?
Ben Moore, a London-based curator, is the founder of Art Wars, a long-running project consisting of an ongoing exhibition of life-size Star Wars stormtrooper helmets that have been custom-painted by artists, including Anish Kapoor, David Bailey, Jake and Dinos Chapman, and Mr. Brainwash. Now Moore has angered many of these artists by moving to sell NFTs derived from photographs of those originals on OpenSea, allegedly without their permission.
"For the first and only time, these iconic images, alongside a new set of interpretations from famous digital artists and our own in-house artists, will be made available as a collection of 1,138 unique and individual ArtWar NFTs. These will be randomly assigned to buyers of the initial mint," according to a statement on the Art Wars website.
Moore did not immediately respond to Artnet News's request for comment. Approximately a dozen artists are considering legal action against the project, according to the Financial Times.
An NFT, or non-fungible token, is a unique digital token encrypted with an artist's signature and individually identified on a blockchain, effectively verifying the rightful owner and authenticity of the creation. Since NFTs took the art world by storm in early 2020, they have also opened the floodgates for potential—and so far, hard-to-police—wrongdoing around issues of authenticity, copyright, and outright theft.
More than 1,600 ETH (close to $7 million) had been transferred since the collection of 1,138 images was put on sale on November 22, the FT reports. One NFT attributed to Kapoor was offered for 1,000 ETH ($4.3 million) but has since been removed from the site. Another work attributed to Bailey was priced at 120 ETH ($517,000).
OpenSea could not be reached for comment but said it had received a copyright infringement notice and complied with it. The Art Wars NFT page on OpenSea was taken down yesterday.
Asked for comment, Kapoor's studio referred the query to the U.K.'s Design and Artists Copyright Society (DACS), which is handling media requests for the matter.
"DACS is making enquiries on behalf of a number of our artist members to ensure that their rights are upheld and protected," representative Kate Rosser-Frost wrote in an email to Artnet News.
The DACS statement continued, "As the art market evolves with new and emerging technology such as NFTs, we must ensure that we protect both the creative, intellectual, and moral rights of artists. The minting of NFTs without artists' permission has the potential to destroy how we as a society value creativity and within this, guarantee that artists are protected through existing intellectual property laws and mechanisms such as the Artist's Resale Right."
The same blockchain technology that makes NFTs possible, however, could also provide a solution. DACS noted that resale rights could be used to support artists making NFTs or who have given permission for NFTs of their work. "Crucially, Artist's Resale Right does not just protect the creativity of the artist or their work, but it helps support artists' ongoing practice and livelihoods, as well as ensuring that they have a continuing stake in the increasing value of their work. As people in the art market seek to utilize new technology available, we must ask ourselves, 'How, in an age of NFTs, do we ensure that artists' rights are maintained for artworks?'"
https://news.artnet.com/art-world/art-wars-unauthorized-nft-sales-2039341
---
Inside the NFT Rush: Gary Vaynerchuk, the NFT Scene's Booster-in-Chief, Is Predicting 'Carnage'—But No One Seems to Care
In the first of a series, our chief art critic embeds himself in an NFT conference in New York City.
Ben Davis, November 24, 2021
quote:
Truth be told, I am still making up my mind on NFTs, aka non-fungible tokens, the digital art phenomenon that has swept across my world like a wave of jolly orcs in the last eight months.
In the end, I realize, there may not be one final take on them, because there is not one issue at play, no single settled technology or protocol. That's one of the things I took away from NFT.NYC, a three-day conference that came to town in the first week of November, along with its own associated circuit of Art Basel Miami Beach-style parties, with every configuration of A- to Z-list celebrity, brand, and creative media partaking.
On the one hand, I find it indisputable that the NFT/crypto-art space is heavily driven by FOMO, hype, get-rich-quick fantasies, strategic double-speak, and fake-it-til-you-make-it auto-hypnosis. On the other hand, much of the same applies to the worst of the "traditional" art world. Which of the two has the deeper deep end or the shallower shallow end is hard to say.
Personally, I like seeing long-suffering digital artists enjoy their moment. And, for all the silliness inherent in the idea of selling smart-contract-based ownership of jpgs, this idea is not, on reflection, so much sillier than some of the stranger forms in which conceptual art has come to be commercialized. NFT advocates can—and do—point this out by drawing on references from Marcel Duchamp's Monte Carlo Bond to Sol LeWitt's instructions-based art to Maurizio Cattelan's duct-taped banana.
quote:
The event ends with a performance by spoken word artist and NFT advocate doc.PEACE. "This one's for you, Gary Vee," she says, before launching into an incantatory poem about her journey from being a girl wanting to be a self-published author, in a household where creativity was discouraged, to today:
fast-forward 20-odd years and to the world of non-fungible tokens
a world where creators create
a space where creativity is celebrated and handsomely rewarded
I said: a new world which celebrates creativity, and handsomely rewards it
a community who wakes up each day with "GM" and actually mean it
"Good Morning My Friends!"
There is a swell of scattered applause and people yell out "Good Morning!"
my word cannot be duplicated
it's ironic really
I broke free from pharmacy
embraced my creativity
and found freedom
with NFTs
thank you
full text:
https://news.artnet.com/opinion/gary-vaynerchuk-the-nft-scenes-booster-in-chief-is-predicting-carnage-2037829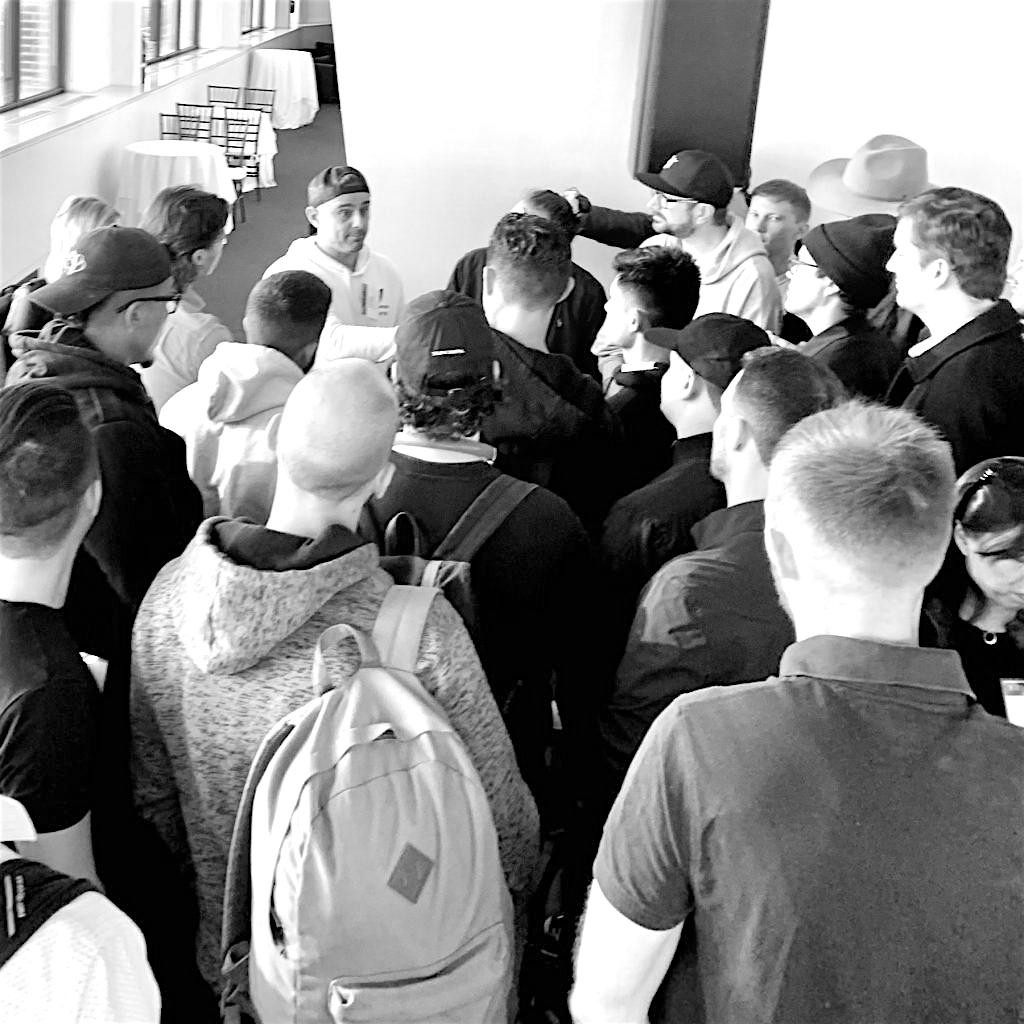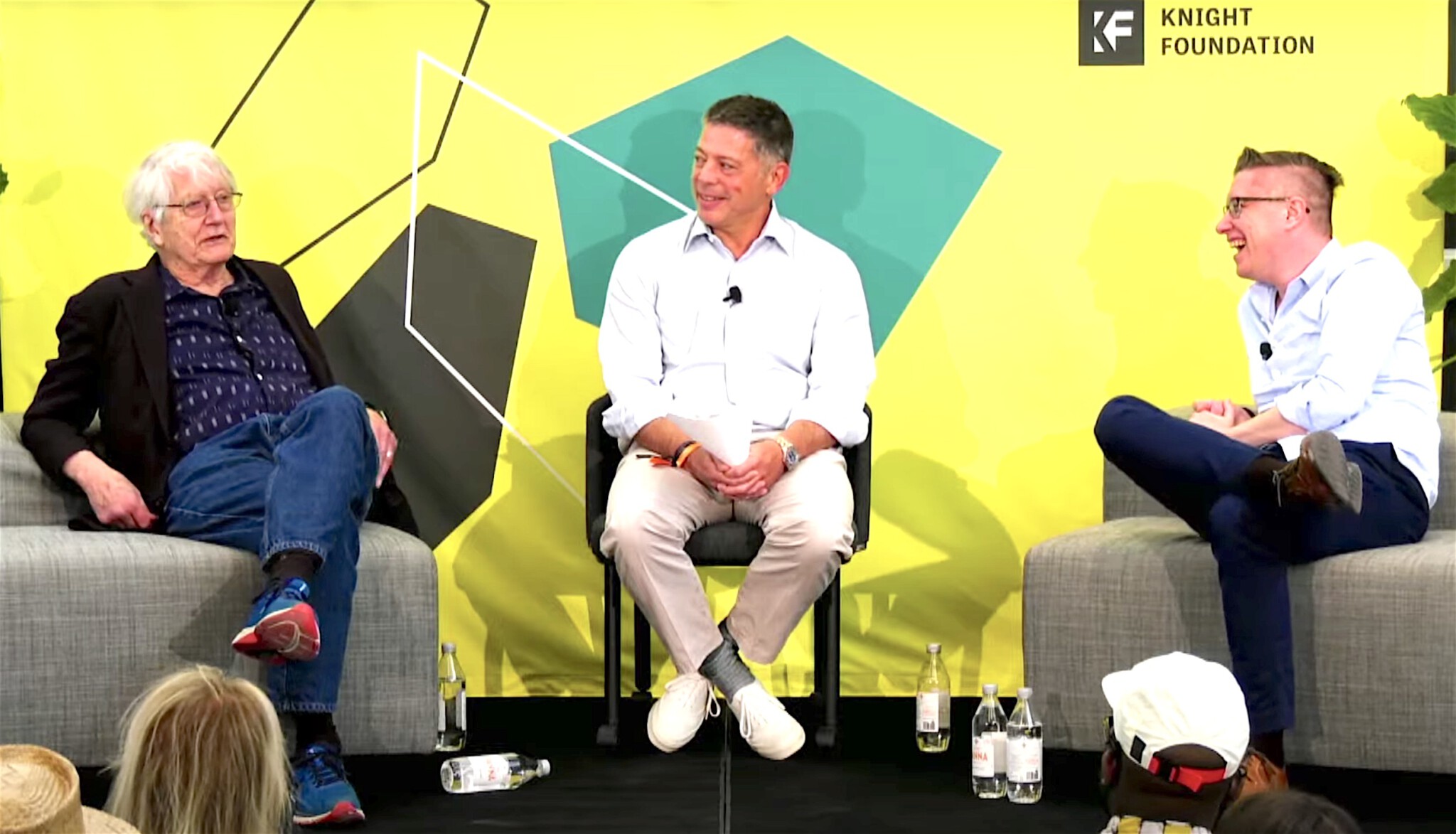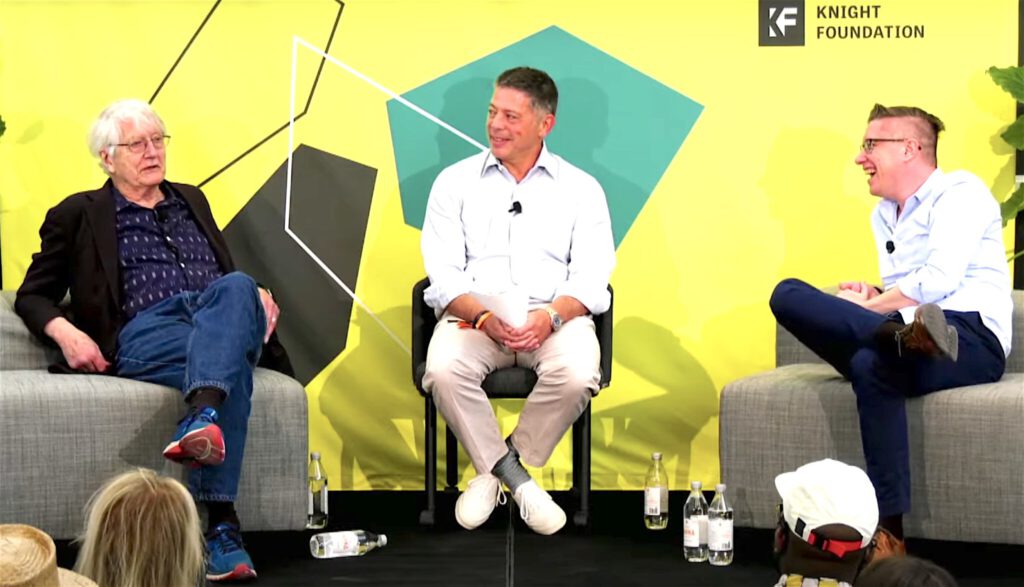 アート業界の関係者がNADAマイアミフェアに集まる中、最近になってようやく作品がディーラーや機関に受け入れられるようになったアウトサイダーであるBeepleとPeter Saulが、Bass美術館で対談を行いました。ソウルとビープルは、年数、動き、性格、そして作品の媒体によって分けられています。一人はポップの影響を受けた具象絵画を制作し、もう一人は過去1年間に数百万ドルで販売されたNFTを制作しています。
しかし、2人の作品には意外な人物が登場します。それは、ハンバーガーが大好きなドナルド・トランプ氏です。SaulとBeepleは、トランプの混沌とした性格を受け継ぎ、それを増幅させて、ある種の少年らしさを加えているのです。
二人の対談は、「キュレーター・カルチャー、ビープル&ソール、15分か永遠か?と題した対談は、コレクターのアダム・リンデマン氏が司会を務め、2人のアーティストに作品の物議を醸すような側面について語ってもらいました。例えば、アンジェラ・Y・デイヴィスを十字架に描いたことで、彼の作品が人種差別的、性差別的であるという疑惑を引き起こしました。(リンデマンに「なぜアーティストになったのか」と聞かれたソールは、「どこに行っても、誰かに定期的に指示されるのは嫌だった」と答えた。つまり、合法的な職業に就くことができなかったので、芸術家になることを選んだのです」。
リンデマンは、ソールもビープルも政治家や億万長者を描く傾向があると指摘したが、ソールは「僕は悪い奴しか描かない」と答えた。60年代の一部の人々が考えていたように、ソールが本当に悪いポップアーティストであるならば、彼はその役割を喜んで演じることを決意したのだ、と彼は説明する。
ソウルは自分の評判を楽しんでいたが、ビープルはそうではなかったようで、「悪者であることが自分にとって完璧に機能しているとは思えない」と言っていた。また、ビープルはリンデマンに訂正を加え、彼の作品が政治的な側面を持つようになったのはここ2年のことだと付け加えた。
ソウルは本質的に少し生意気な性格であるのに対し、ビープルは非常に真面目でまろやかな性格であることが明らかになりました。しかし2人とも、物議を醸すような作品を作ることがビジネスにつながることを理解しているようでした。
ビープルはソーシャルメディアで多くのファンを獲得しており、彼のミームのような、狂気に満ちた作品を支持していました。一方、ソールは、自分の姿勢を端的に表したエピソードを語ってくれました。ジャクソン・ポロックの絵が『ライフ』誌に掲載されたとき、人々はとても憤慨しましたが、それは誠実な仕事とは思えなかったからです。それで、有名になるためには、芸術家として生きるためには……多少のトラブルを起こさなければならない、という考えが生まれたんだ」。
ビープル:「美術史の流れを変えたい」というメッセージ。こちらのインタビューをぜひ: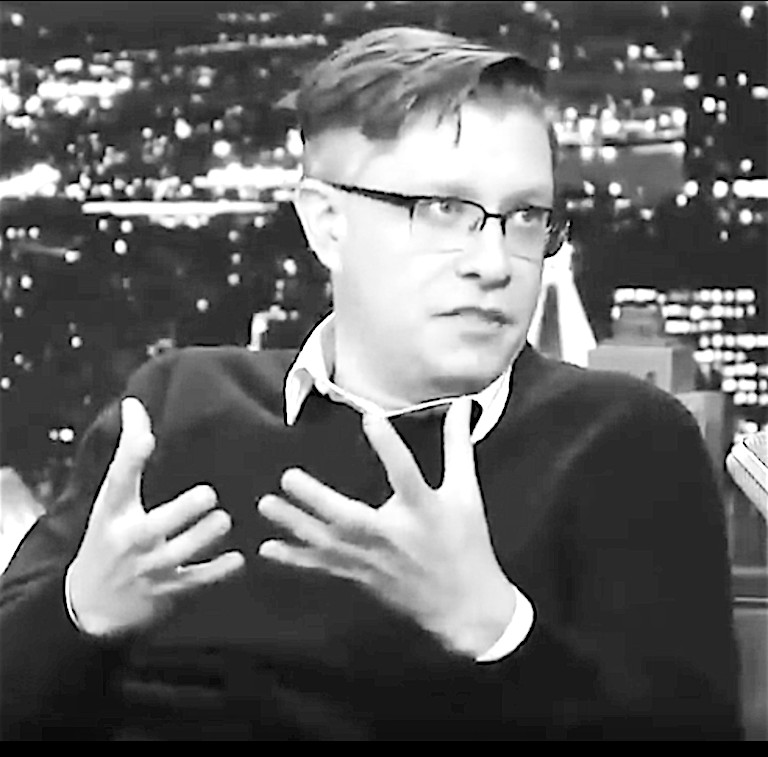 Beeple (Mike Winkelmann) the new "phygital" artist about his visions and ambitions…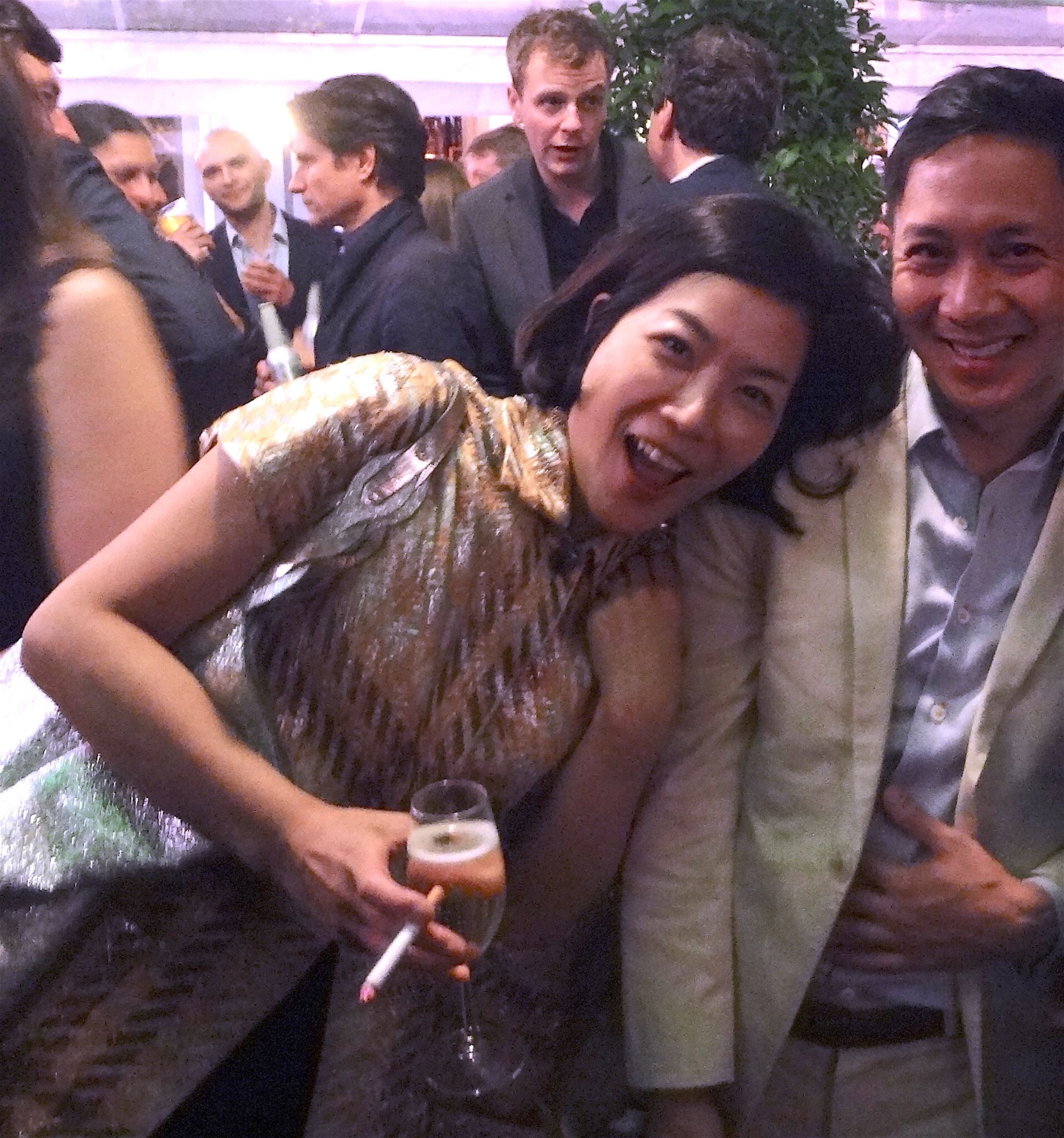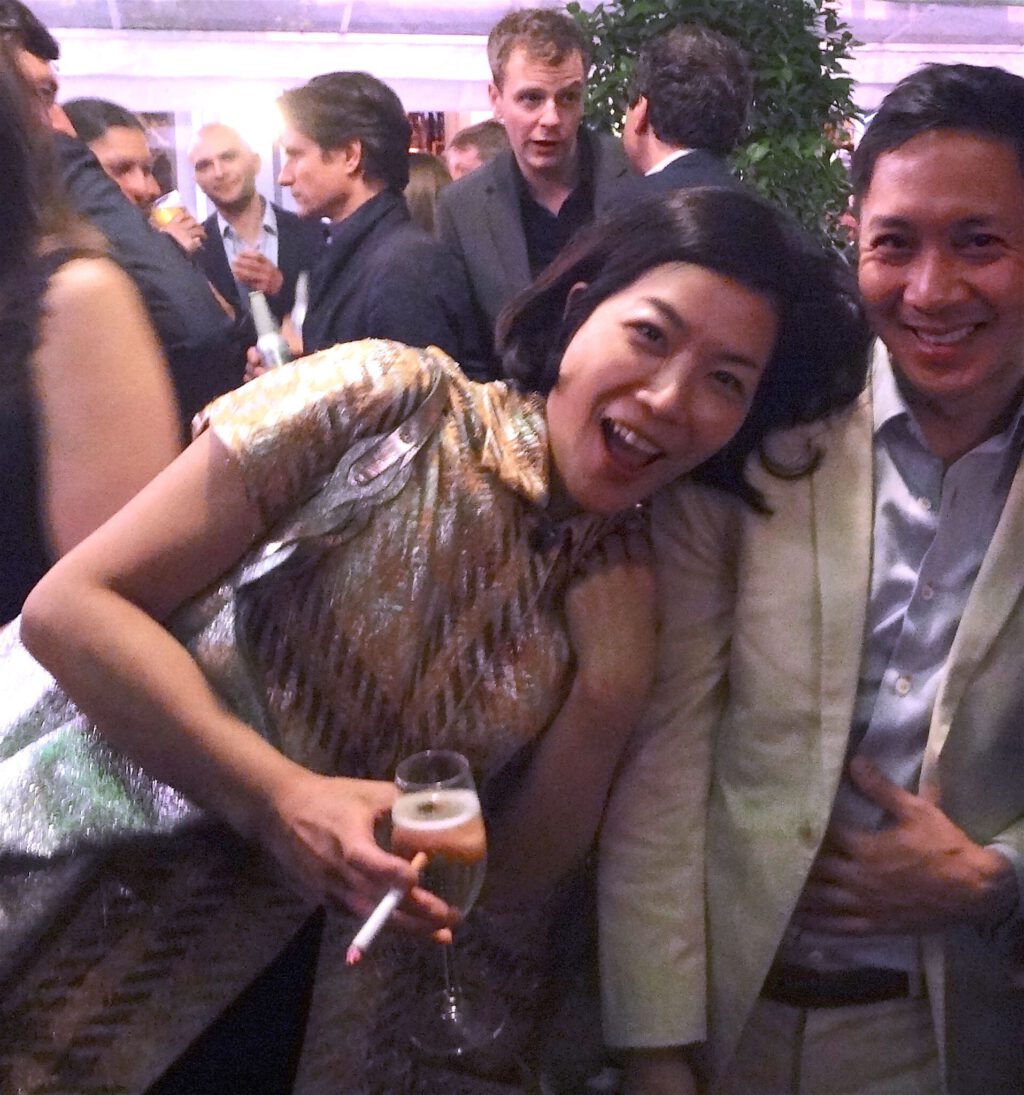 Jehan Chu, Blockchain and crypto Investor, Hong Kong about Beeple and his art
About NFT and Beeple, check these links:
キュレーター フランチェスコ・ボナミ:バッドアート連邦捜査局に電話してください !!!
Curator Francesco Bonami: Please call FBBA Federal Bureau of Bad Art 1-800-Badart 000 !!!
https://art-culture.world/articles/francesco-bonami/
クリスティーズ:ビープルのデジタル作品 NFT(非代替性トークン)「The First 5,000 Days 」69.3 Million 米国ドル
Beeple "The First 5,000 Days" NFT Fetches US$69.3 Million @ Christie's
https://art-culture.world/articles/beeple-ビープル/
村上隆とNFT:芸術家は、死ぬまでの短い数十年間で、その後何百年も対応可能な作品を作らねばなりません。
MURAKAMI Takashi thinks, to be remembered hundreds of years later, he has to join shitty NFT: "Murakami Flowers" for dumb NFT digital money speculators
https://art-culture.world/articles/murakami-takashi-村上隆-nft-murakami-flowers/
世界のNFT作品70%下落。今日の村上隆:すでに入札をしてくださっていた方々には誠に申し訳ないのですが、より便利に楽しく安心して私のNFT作品を楽しんで頂く為にも、今回の取り下げをご理解頂けますと幸いです。
NFTs prices linked to art down 70%. MURAKAMI Takashi, today: I sincerely apologize to those who have already put in their bids, but I hope you will understand the logic behind this withdrawal, the aim of which is to later allow you to enjoy my NFT works more conveniently and with peace of mind.
https://art-culture.world/articles/murakami-takashi-nft-apology/
NFT デジタル作品 コレクターズ NFT digital artworks collectors
https://art-culture.world/articles/nft-digi-デジタル作品-コレクターズ/
原産のデジタル式。池田亮司の非代替性トークン作の直接販売 @ サザビーズ
Origins of Digital Formula. IKEDA Ryoji's direct sale of NFT @ Sotheby's
https://art-culture.world/articles/ikeda-ryoji-池田亮司/
---
artnet AG
Einführung der ArtNFT: Artnets NFT-Plattform und umfassender 'Artnet NFT 30'-Bericht am 15. Dezember
– Die On-chain NFT- Auktion wird am 15. Dezember 2021 eröffnet
– Artnets NFT Beirat mit führenden Marktexperten wird bekanntgegeben
– 'Artnet NFT 30', ein von Justin Suns 'APENFT' geförderter NFT Bericht, wird zeitgleich veröffentlicht
– Artnet News: Branchenführende Journalisten erweitern NFT-Berichterstattung einschließlich Interviews mit wichtigen Akteuren im NFT-Bereich
Berlin / New York, 7. Dezember 2021 – Die Artnet AG, der führende Online-Kunstmarktplatz, Anbieter von Kunstmarktdaten und -analysen sowie globaler Nachrichtendienst, freut sich, ArtNFT anzukündigen: die Einführung Artnets erster On-Chain NFT-Plattform, dem NFT-Beirat und dem 'Artnet NFT 30' Bericht. "Als Pionier der Online-Kunstbranche ist artnet perfekt positioniert, um den NFT-Bereich zu erobern. Unser Ziel ist es, die Distanz zwischen der Krypto-Community und der traditionellen Welt der bildenden Kunst zu überbrücken", sagt Colleen Cash, Vizepräsidentin von artnet Auctions.
ArtNFT, artnets erste On-Chain-NFT-Plattform, wird am 15. Dezember 2021 mit einer kuratierten Auswahl von Werken bedeutender NFT-Künstler eingeführt. Als On-Chain-Plattform verfolgt artnet das Ziel, Sammlern eine transparente, effiziente, vertrauenswürdige und integrierte Erfahrung beim Entdecken und Kauf von NFTs zu bieten.
Um die bestmöglichen Werke und das optimale Nutzererlebnis zu bieten, hat artnet einen NFT-Beirat einberufen, der sich sowohl aus Branchenexperten als auch aus Markt- und Meinungsführern in diesem Bereich zusammensetzt.
Zeitgleich zur Einführung der ArtNFT-Plattform wird Artnet auch den von der ApeNFT gesponserten Bericht 'Artnet NFT 30' veröffentlichen. In Zusammenarbeit mit den im Kunstmarkt führenden Journalisten des artnet News-Teams und den uns vorliegenden Daten wird der Bericht eine tiefgehende Analyse der NFT-Welt anbieten und auch diejenigen Menschen die am Aufbau des Marktes beteiligt sind, vorstellen.
Mit der gleichzeitigen Veröffentlichung der ArtNFT-Auktionsplattform, dem 'Artnet NFT 30' Bericht und begleitenden Interviews mit wichtigen Akteuren ist Artnet auf dem besten Weg, eine Anlaufstelle für NFT-Künstler, -Sammler und -Fachleute zu werden. Damit setzt sich das Unternehmen verantwortlich für Transparenz, Innovation und positive Veränderung in der Kunstbranche ein. "Die NFT-Welt hat eine facettenreiche Gemeinschaft aufgebaut. Wir freuen uns, ArtNFT als einen Ort einzuführen, an dem man diese innovativen Werke entdecken und sich mit ihnen auseinandersetzen kann. Mit dem Start von ArtNFT liefern wir der digitalen Kunstwelt ein umfassendes Nutzererlebnis dank Artnets globaler Reichweite und dank der von Experten kuratierten Auktionen", erklärt Jacob Pabst, CEO von Artnet.
Artnet gehört zu den Pionieren des digitalen Kunstmarktes und war das erste Unternehmen, das den Online-Verkauf von bildender Kunst eingeführt hat. Heute veranstaltet Artnet Auctions jährlich mehr als 70 kuratierte Auktionen die sowohl zeitgenössische Kunst als auch Fotografie und Grafik umfassen. Das Unternehmen bietet Sammlern das ganze Jahr über strategische Kauf- und Verkaufsmöglichkeiten. Bis Ende August stieg der Wert der über artnet Auctions verkauften Werke im Vergleich zum Vorjahr um 20 % auf 18,5 Millionen USD und der Umsatz um 15 % auf 3,6 Millionen USD.
---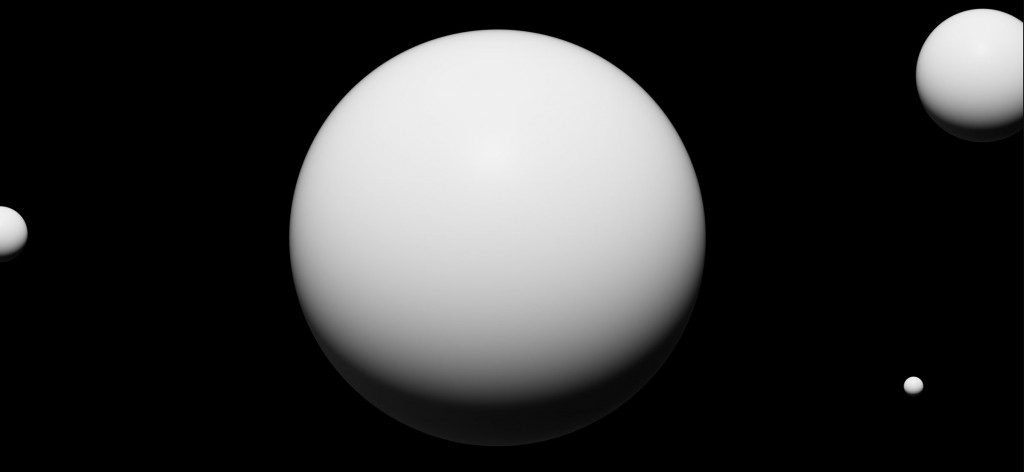 Artist Pak Just Sold 266,445 Shares of an NFT for $91.8 Million on Nifty Gateway—Making Him (Arguably?) Pricier Than Jeff Koons
Nearly 30,000 buyers bought portions of the work, which could, in theory, be merged into a single NFT.
An NFT sale hosted by Nifty Gateway just made Pak the most expensive living artist, knocking Jeff Koons off the top spot—or so says Nifty Gateway.
In the curiously designed sale, which brought in $91.8 million, 28,000 buyers bought 266,445 units of a Pak artwork that could, in theory, be combined into a single NFT owned by a single buyer worth the eye-popping, multimillion-dollar total.
The intricacies get more complicated as the sale—or "merge," as Nifty Gateway and Pak called it—is broken down.
The event began on December 2, when buyers were invited to buy stakes of the work that could later be accumulated into a greater "mass." Prices started at $299 for buyers who already owned works by Pak. Later, after the sale was opened to anyone, the price jumped to $575 per share and increased by $25 an hour through the end of the auction.
Nifty Gateway offered price breaks for anyone buying in bulk: buy 10, get one free; buy 1,000, get 300 free. Sales were tracked on a leaderboard showing who had acquired the most "mass" until the sale ended on December 4.
The resulting NFTs were minted over the following days, each worth the total number of shares purchased by any single buyer. The NFT that ends up with the largest "mass" is the alpha, which could conceivably grow if its owner buys more shares from another collector on the secondary market.
Adding yet another twist, if any portion is resold to a buyer with other portions, the corresponding NFTs that are traded are then destroyed and "amassed" into the new, larger work, which conceivably grows in value.
If all 266,445 units are combined into one work, it would make the new, single NFT pricier than Jeff Koons's Rabbit (1986), which sold at Christie's New York in 2019 for $91 million.
In October, Nifty Gateway made headlines for another reason when an irate bidder sued the platform after he was asked to pay $650,000 for a Beeple work on what he thought was a losing bid.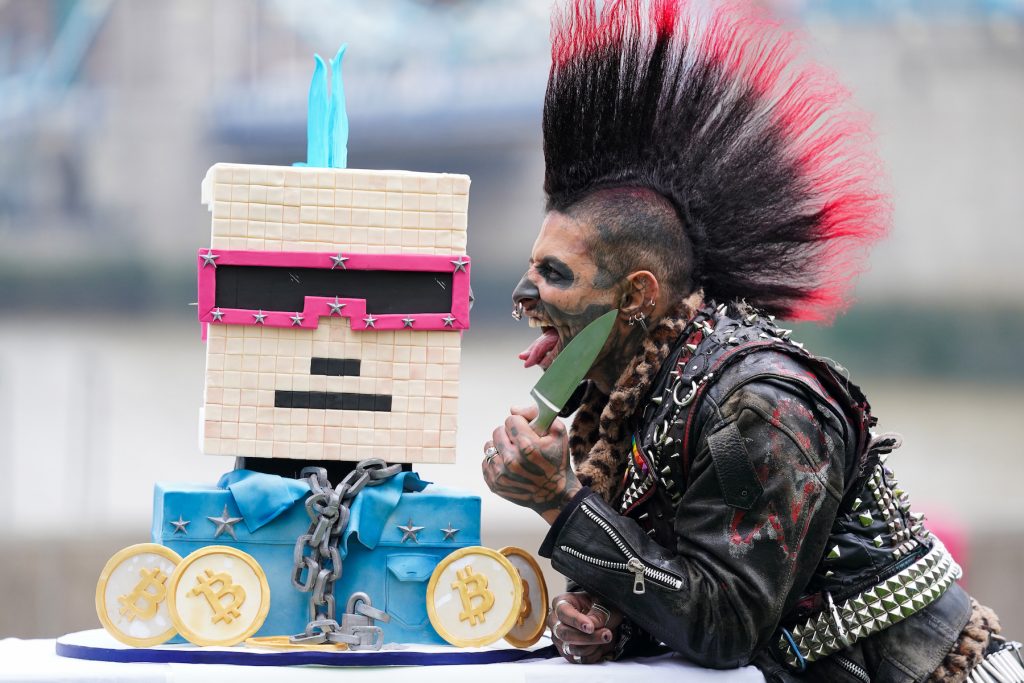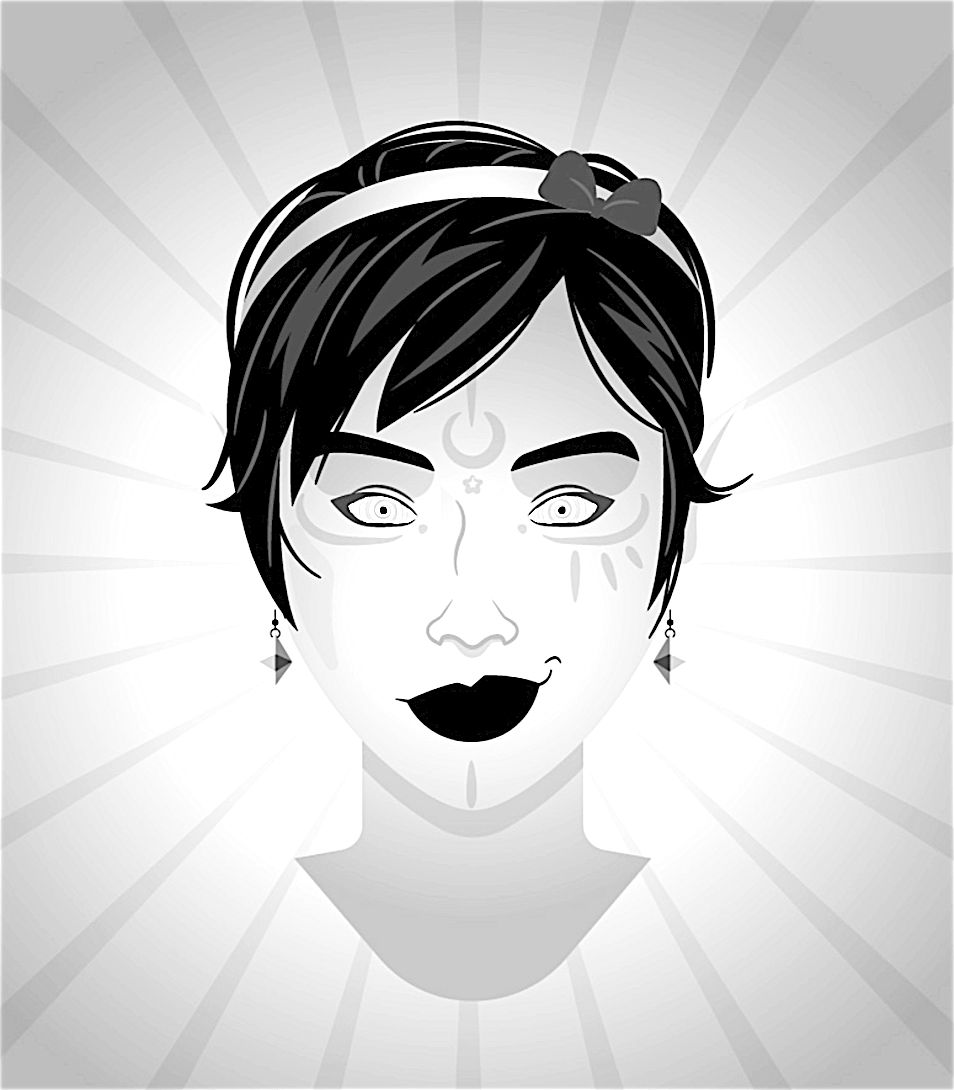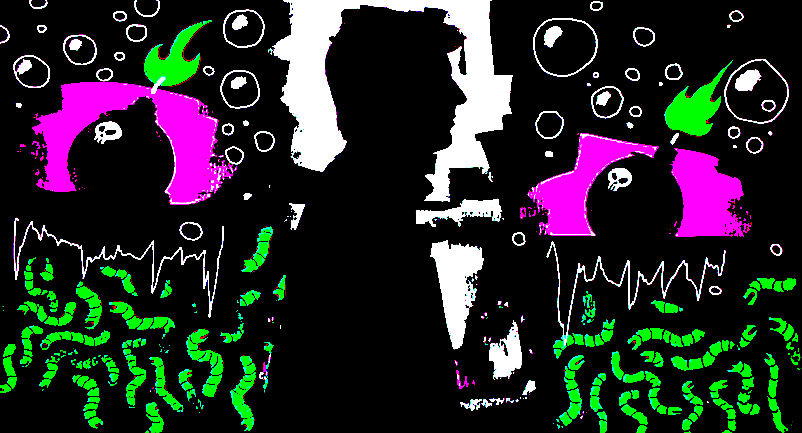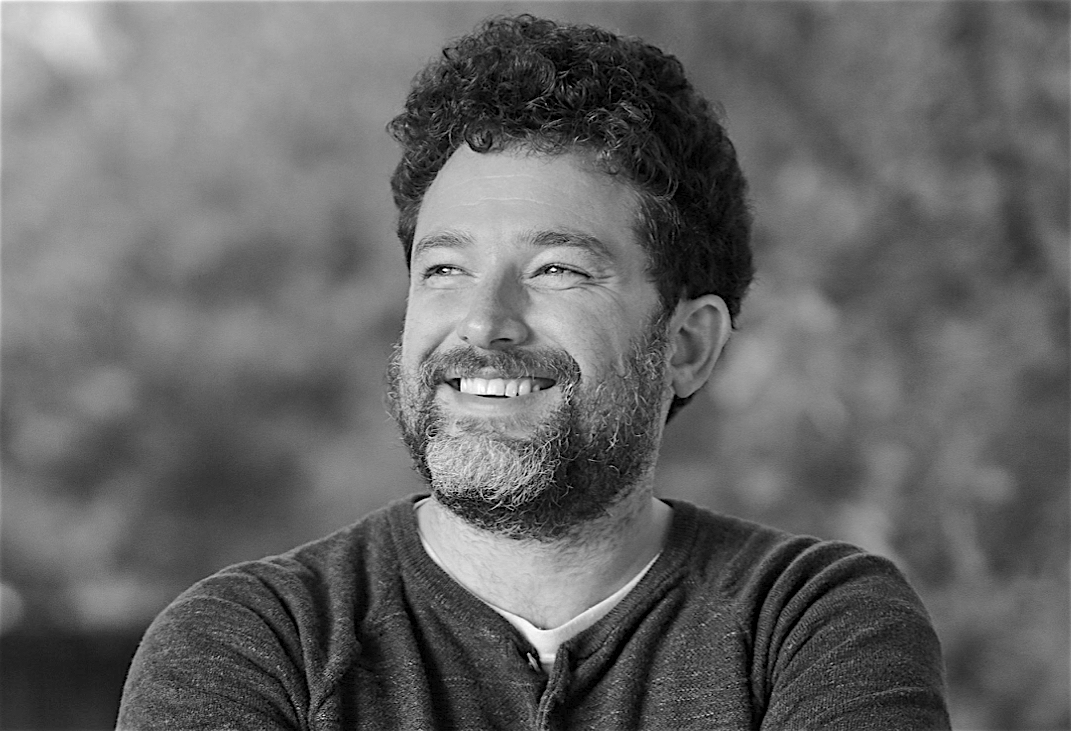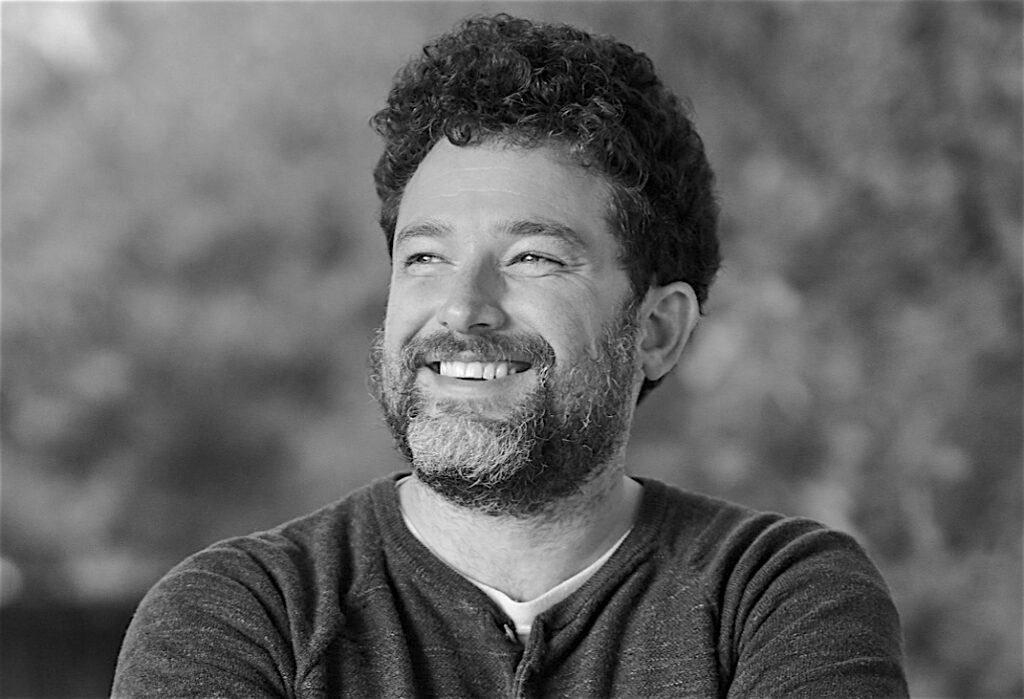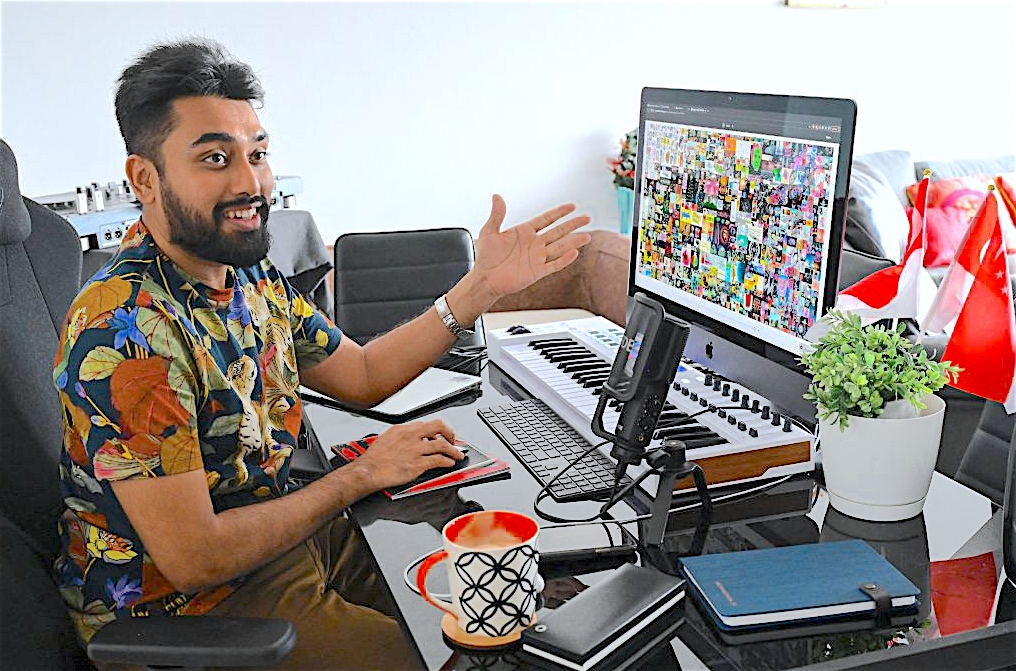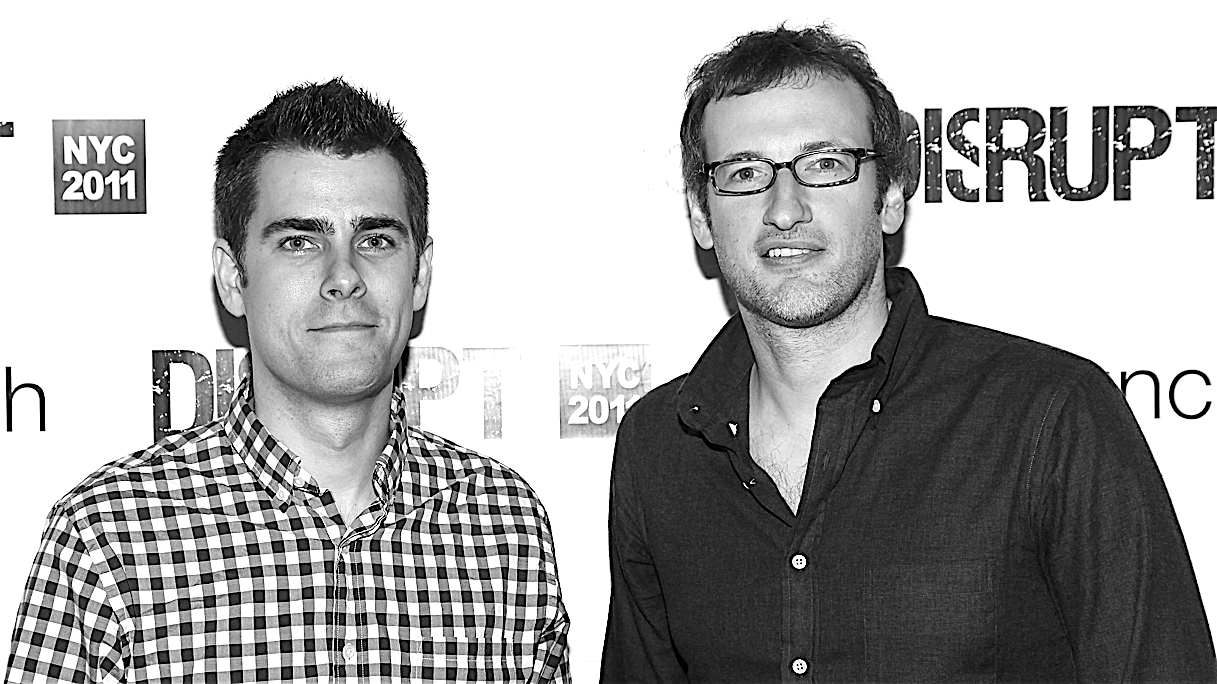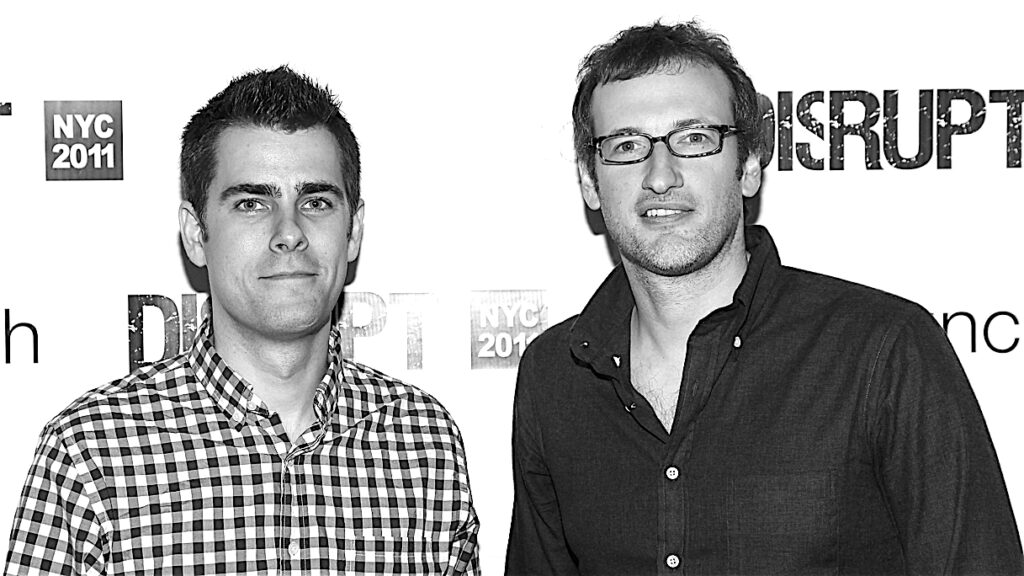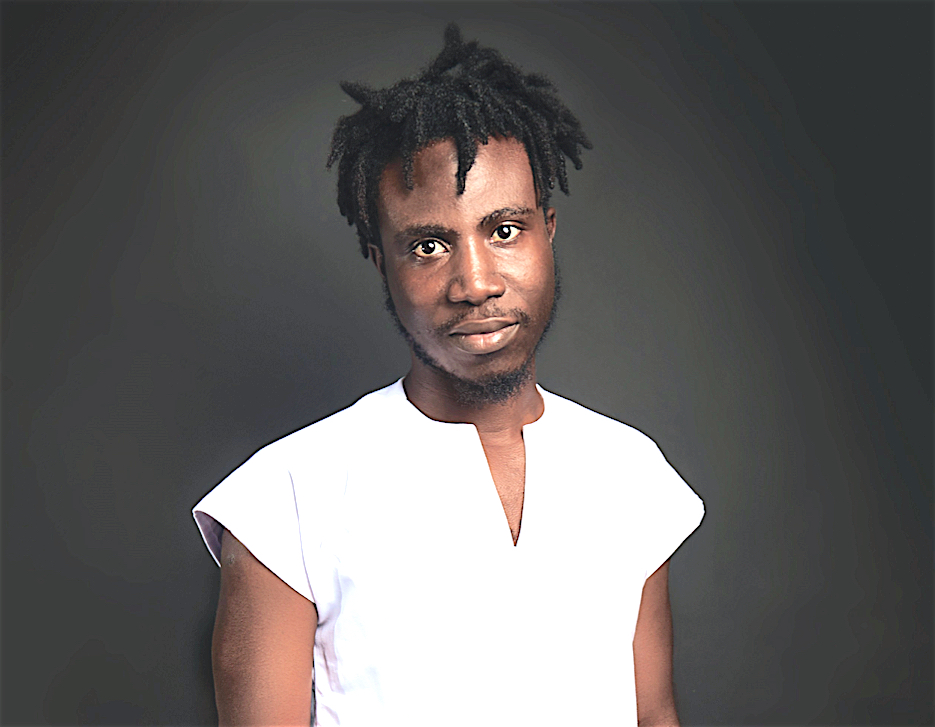 up-date:
デジタルの商品認証技術「NFT」 経産省が初の実証実験へ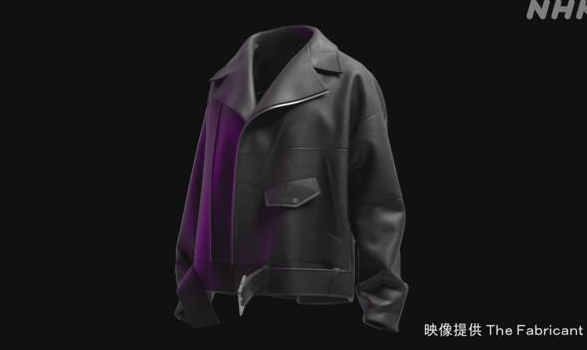 2021年12月27日
アメリカのIT大手フェイスブックが社名変更し、力を入れているメタバースなどのデジタル空間で、売買される商品がオリジナルのものだと証明する認証技術がNFTです。
高度なブロックチェーン技術が使われていて、偽造や複製が困難とされています。
アート作品が高額で落札されるなどことしに入って世界で市場が急拡大しています。
こうした中、経済産業省は初めてNFTを活用した実証実験に乗り出すことになりました。
実験は来年2月ごろからファッションの分野で行うことにしています。
デザイナーが制作した1点ものの洋服にNFTを付けてそれを3Dでデータ化します。
その洋服はデジタル空間で転売されてもNFTで履歴が管理でき、収益の一部がデザイナーに還元される仕組みをつくりたいとしています。
海外ではNFTを活用したデジタルファッションの販売が始まっていて経済産業省としてはこの分野で日本が出遅れないよう後押しするとともに国としてできる環境整備を急ぐ考えです。
デザイナーの収益源多様化へ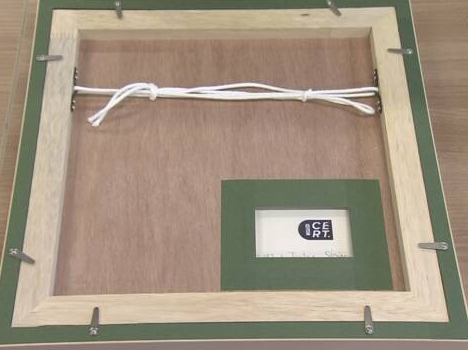 経済産業省の実証実験は、すでにアートの分野でNFTの技術を使ったサービスを提供しているスタートアップ企業に委託して行います。
この企業は絵画がオリジナルであることを示すNFTを発行していて、作品が転売された場合には収益の一部が作家に還元される仕組みです。
今回の実験はこの仕組みをファッションに応用して行います。
商品の展示会で1点ものの洋服にNFTをつけて販売するほか、洋服を3DのCGにして仮想空間メタバースのアバターに着せるデータや自分の写真に合成したデータも合わせて販売します。
取り引きの履歴がNFTで管理されるため、実物でもデジタルでも転売された場合には収益の一部をデザイナーに還元することができるということです。
経済産業省は、NFTを活用して新たな取り引きを生み出すことによって、デザイナーの収益源を多様化し競争力の強化につなげたい考えです。
https://www3.nhk.or.jp/news/html/20211227/k10013405271000.html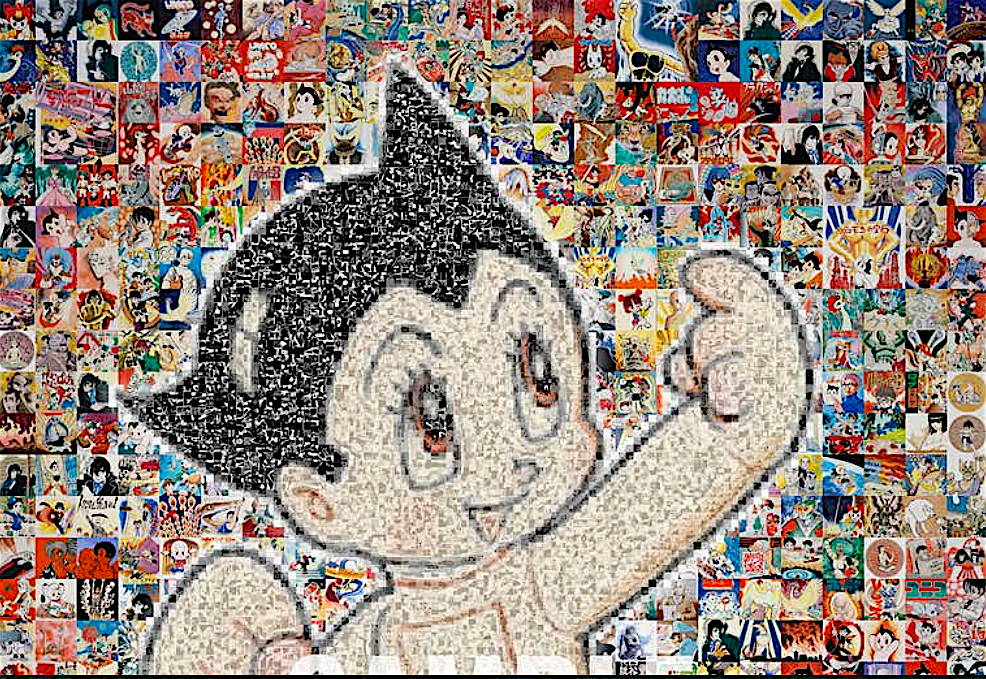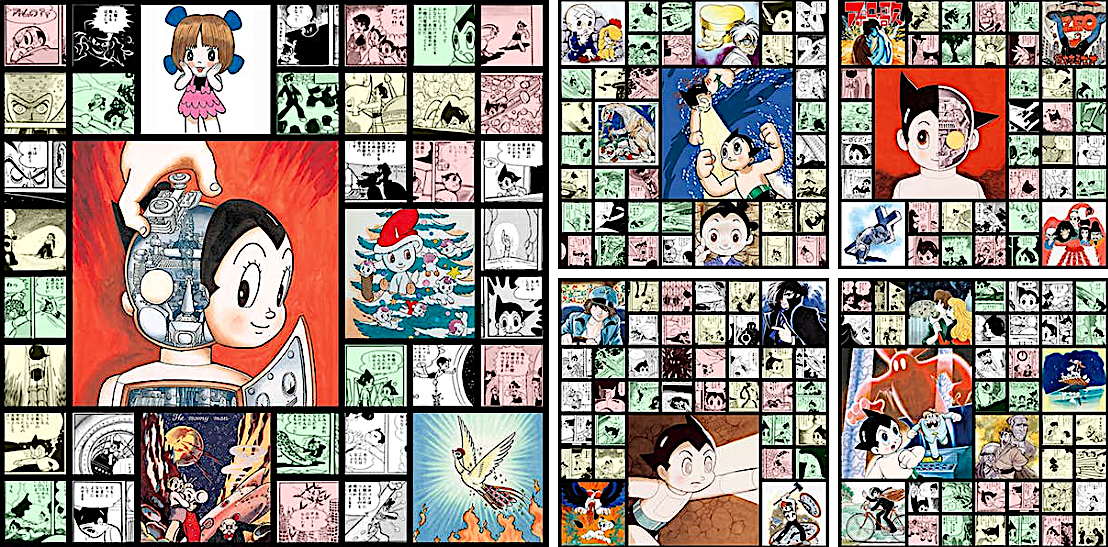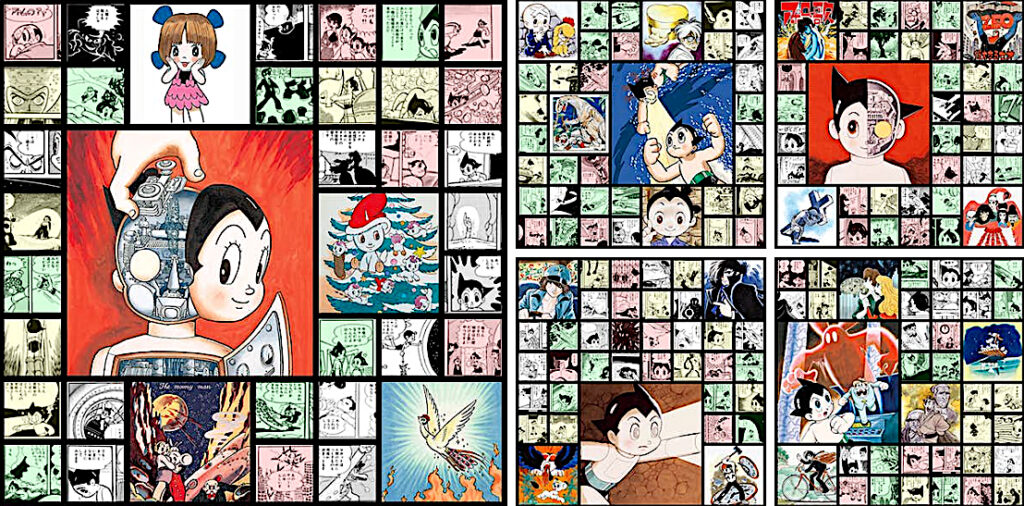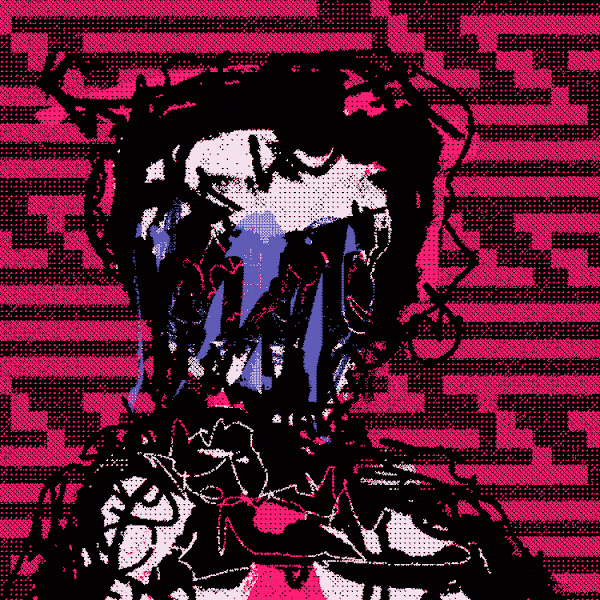 #FallonTonight #Beeple #JimmyFallon
Beeple Went from Selling Art for $100 to Selling an NFT for $69 Million | Tonight Show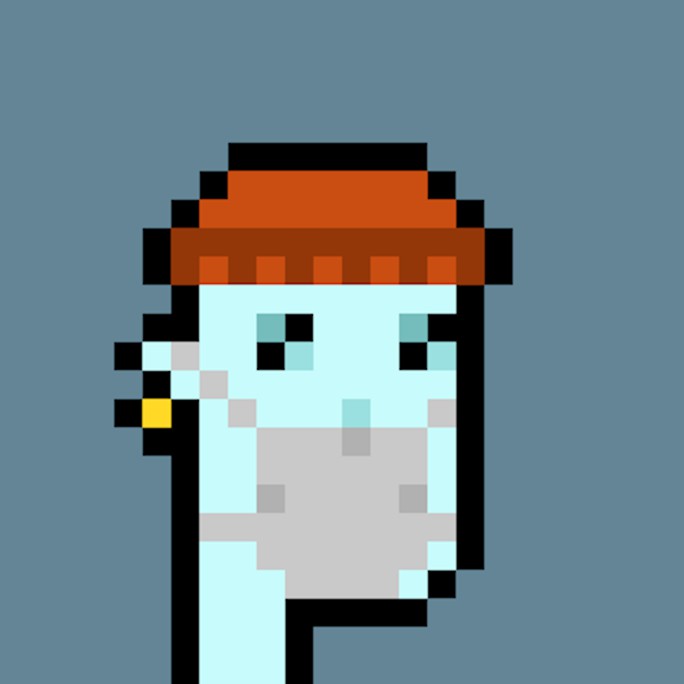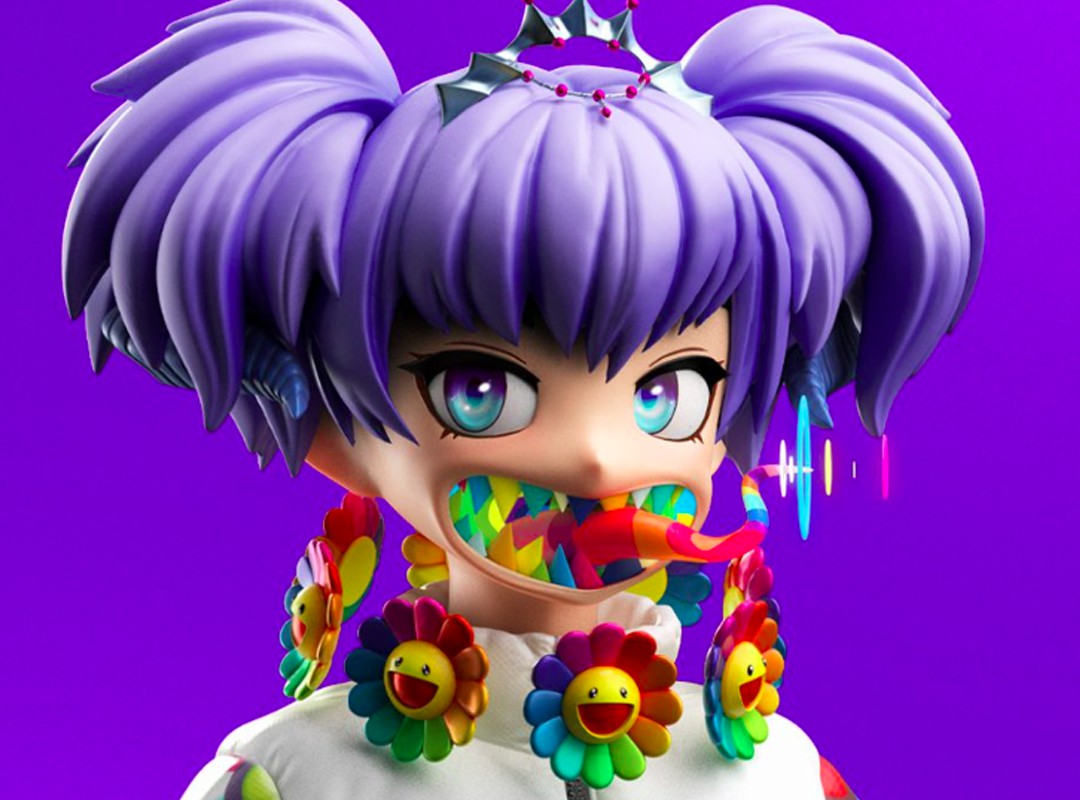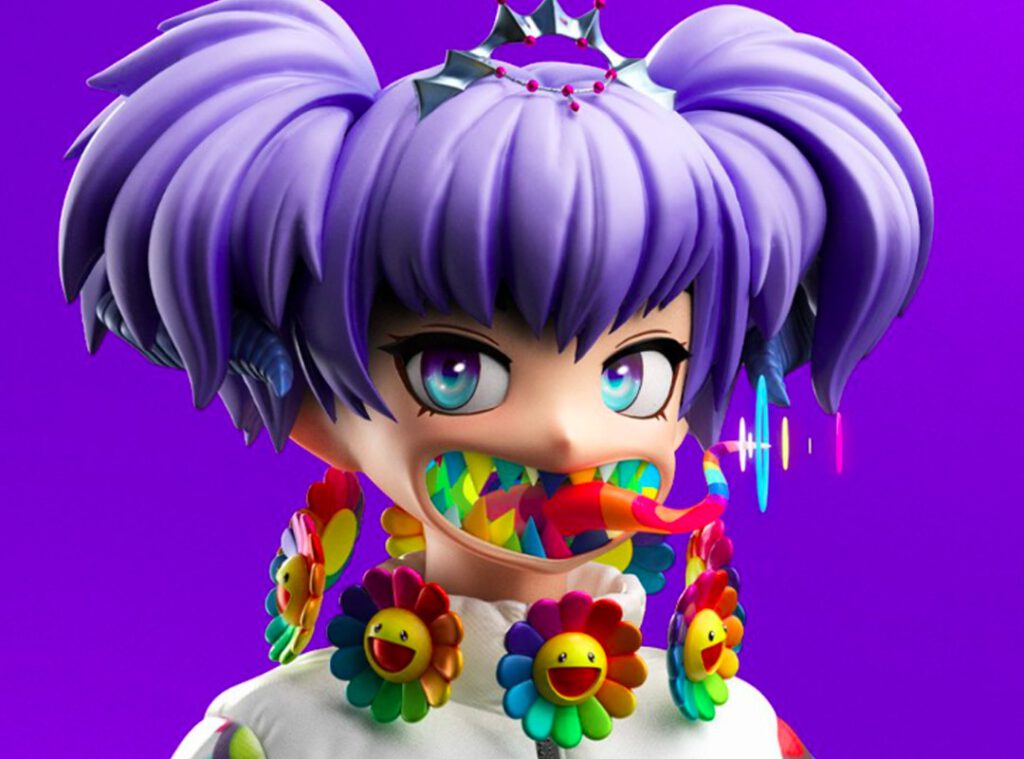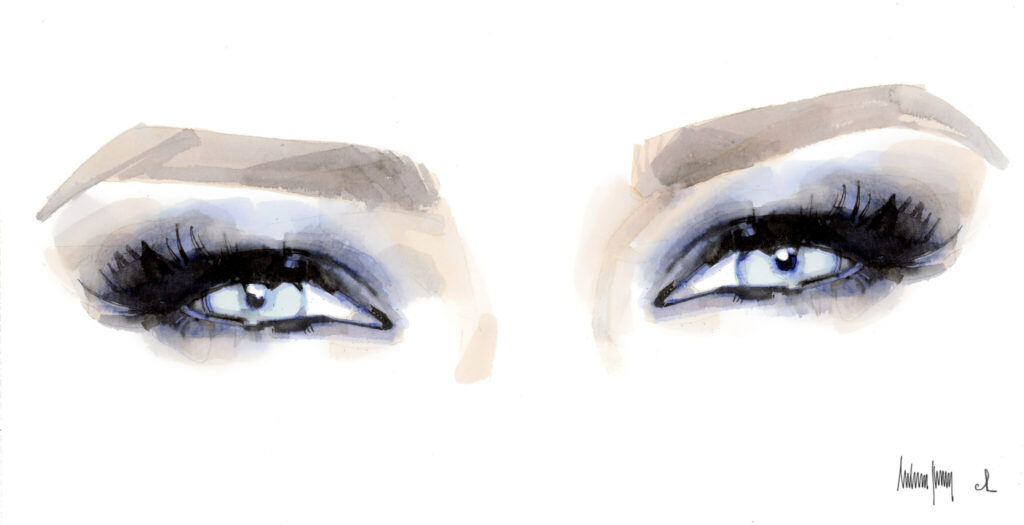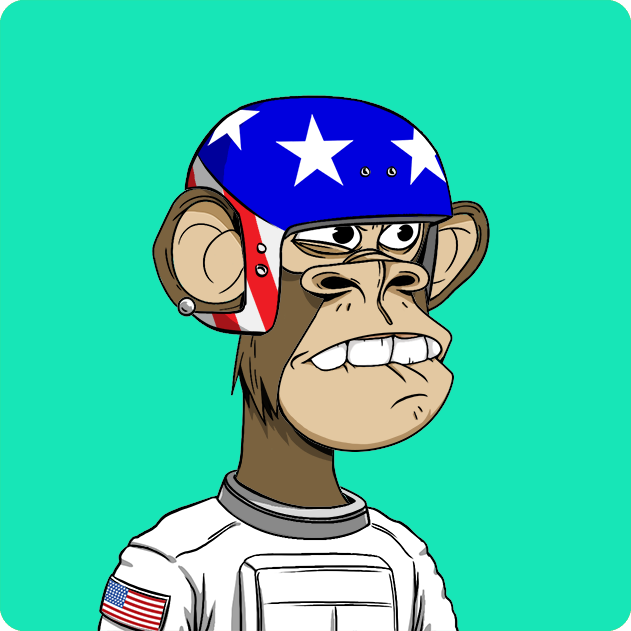 Thieves Steal Gallery Owner's Multimillion-Dollar NFT Collection: 'All My Apes Gone'
"I have been hacked. All my apes gone. This just sold please help me," wrote gallery owner Todd Kramer, of New York's Ross + Kramer Gallery, in a since-deleted tweet posted on December 30.
A phishing scam had drained his Ethereum wallet of 15 NFTs valued at a total of $2.2 million, including four apes from the "Bored Ape Yacht Club" collection. The thief seemed to have sold off many of the pieces in Kramer's collection, and Twitter users jeered at Kramer's bad luck, pointing out that he had bet on an unregulated, decentralized system that would be unable to help him.
"Man If only there had been some kind of Regulating authority in place that could like Insure your investments against theft and fraud," wrote one user with the handle @anarchy_shark.
But in the end, an authority did come through. With the help of the buyers and the NFT platform OpenSea, Kramer was able to get back several of his NFTs. Five hours after his original post, he wrote, in a tweet that has also since been deleted, "Update.. All Apes are frozen,,. Waiting for opensea team to get in,,,lessons learned. Use a hard wallet…"
OpenSea's involvement sparked major controversy, with some alleging that NFTs could not truly be decentralized if it had "frozen" some, rendering them unsellable on the platform. Others pointed out that OpenSea had only frozen user's ability to interact with the NFT through that one site alone—they could still be bought and sold elsewhere.
Neither OpenSea nor Kramer responded to requests for comment.
Phishing scams have become more frequent as NFTs have increased in value. However, most savvy users can protect themselves by using hard wallet, also known as a cold wallet, which is physical and only connects to the internet when plugged in and engaged. Kramer had been using a so-called hot wallet, which is continuously connected to the internet and thus more vulnerable.
More common than phishing scams, however, is theft of a different kind. Some people have begun making NFTs of art that they did not create, an issue for which no easy fix has yet been developed.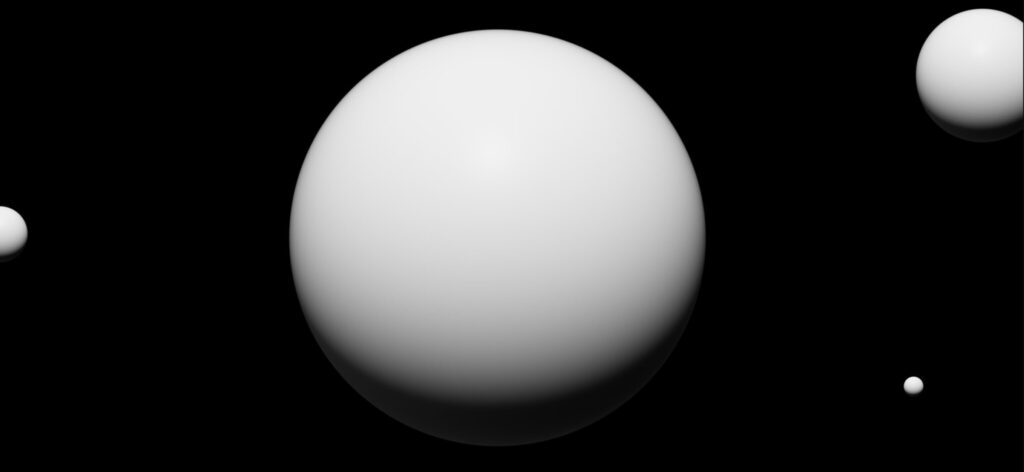 up-date 2022/1/21
on crypto art and NFTs, 0xcAb8, January 19th, 2022
…
quote:
Notice I am generally pointing to digital media—animations, generative art, photography, illustration, graphic design—I feel these digital tokens are not well suited to the authentication, distribution, and transfer of physical artworks such as an oil painting or a sculpture.
…
quote:
This unfortunately does not mean globally equitable: sales volume tends to concentrate toward artists from the west (often white male), perhaps for a range of reasons including access to hardware and education, language and technical barriers, popularity on social media, discrimination, and sales-centric web interfaces that continue to widen inequality.
…
quote:
However, on the other edge of the sword, a system with zero moderation leads to rampant spam, illicit content, "copyminting" (plagiarism), phishing, impersonation, and other problems. Open markets like Hic et Nunc and OpenSea are often forced to de-index and remove content that goes against their code of conduct. This would be like Google removing your website from its search results—your site is still present and functioning, but not easily discoverable. Moderation and indexing on these platforms is a massive challenge, essentially a game of whack-a-mole, leading many users to favour curated or established collections.
…
quote:
Other Concerns
It's also worth highlighting some of the common critiques of these systems, as they are certainly far from perfect, and can present various issues for artists:
• Energy: Ethereum is currently associated with a high energy usage, steering artists toward smaller and less-developed networks like Tezos (where energy usage is negligible). This is likely to change in 2022 with Ethereum's migration to Proof of Stake, which will reduce the energy usage by 99.95%.
• Fees: Ethereum fees can be prohibitive, sometimes hundreds of dollars to mint an artwork. This tends to push action onto alt- and side-chains like Tezos and Polygon (where fees are a fraction of a dollar). Scalability will likely improve in future versions of Ethereum, but this will take some years to fully develop and mature.
• Risk: there is an obvious element of risk, both for the artist and collector. A minted work might not sell, tokens might depreciate in value, and there are security risks associated with self-custody of private keys (i.e. if you accidentally share your private key online, you will likely lose all your funds).
• Quality: the complete lack of moderation on some platforms leads to a negative perception of the space, as the majority of content minted on markets like OpenSea is low quality or even downright spam, porn, and theft. Garish profile pictures, avatars, and digital collectibles are often thrown into the vast mixing pot of crypto art, and their high sales volumes have a tendency to capture mainstream attention.
• Speculation: the extremely high value in many of these markets is often driven by speculation, and can sometimes lead to FOMO-buying, botting, insider trading, pump-and-dump schemes. Given the sheer scale of these permissionless networks, it can be sometimes hard to separate the grift from the rest.
• Volatility: tokens may appreciate or depreciate in massive swings on a day-to-day basis; users are regularly encouraged to pull profits, hold stablecoins, and avoid holding any value they are not prepared to lose.
full text:
https://mirror.xyz/mattdesl.eth/eUrK8MrRfKFJYVKTwi5F4mCIBJEBOYkZ1qaAiDNblIs
up-date 2022/2/11
Crime
The Alleged Cyber Thief Accused of Laundering $4.5 Billion in Bitcoin Is, Yes, Also an Artist and NFT Collector
The self-proclaimed artist and rapper is said to have bought NFTs with the stolen cryptocurrency.
Sarah Cascone, February 9, 2022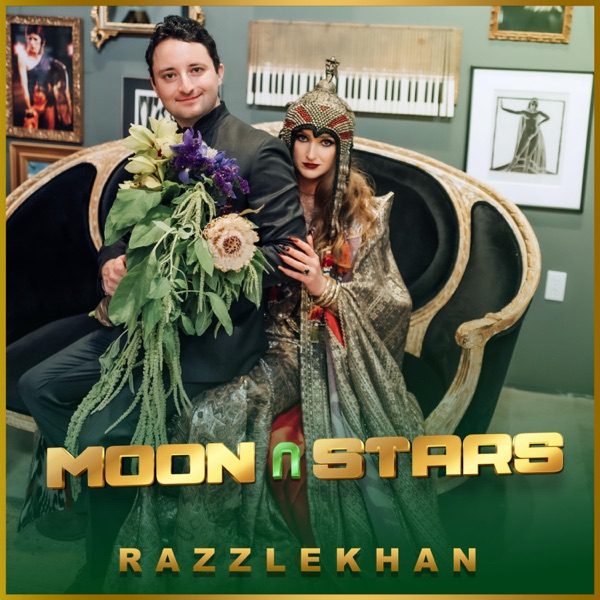 quote:
The couple is believed to have used a variety of money-laundering techniques to conceal their transaction history as they moved billions of dollars. The DOJ contends they used false identities, programmed automated transactions, converted Bitcoin into other forms of virtual currency, deposited funds on darknet markets, and used business accounts to attempt to legitimize their financial activity.
"In a methodical and calculated scheme, the defendants allegedly laundered and disguised their vast fortune," Jim Lee, chief of IRS-Criminal Investigation, said in a statement. "IRS-CI Cyber Crimes Unit special agents have once again unraveled a sophisticated laundering technique, enabling them to trace, access, and seize the stolen funds."
The two face charges on money laundering conspiracy and conspiracy to defraud the United States, which together carry a maximum sentence of 25 years. They appeared in federal court following their arrest on Tuesday, where the judge ordered a $5 million bond for Lichtenstein and $3 million bond for Morgan.
full text:
https://news.artnet.com/art-world/artist-bitcoin-money-laundering-crime-2070240
up-date 2022/3/12
Financial Times 2022/3/11
The great NFT sell-off: has the digital collectibles craze hit its peak?
Value of digital tokens drops by almost 50 per cent, renewing doubts over hype-fuelled market
quotes:
But almost as rapidly, large portions of the market have begun to deteriorate, leaving novice investors with big losses and raising questions about the long term outlook for NFTs.
The average selling price of an NFT has dropped more than 48 per cent since a November peak to around $2,500 over the past two weeks, according to data from the website NonFungible.
Daily trading volumes on OpenSea, the biggest marketplace for NFTs, have plummeted 80 per cent to roughly $50mn in March, just a month after they reached a record peak of $248mn in February.
quote:
Meanwhile, the number of accounts buying and selling NFTs on a weekly basis has fallen to about 194,000, according to NonFungible. The number of accounts hit a peak of 380,000 last November.
quote:
The market's pullback has mirrored a broader sell-off in Ether, the dominant cryptocurrency used to purchase NFTs, which has fallen more than 40 per cent from an all-time high in November. Many projects in decentralised finance and other areas tied to ethereum have also plummeted in value.
quote:
Cracks have begun to show elsewhere in the high-end NFT market. Last month, the owner of more than 100 CryptoPunks with an estimated value of $20mn to $30mn suddenly decided to pull the lot from an auction at Sotheby's. The owner said he decided to "hodl", cryptocurrency slang for hanging on to an investment for the long term.
"Is this a pause before a resurgence in a month or two? I suspect so," said Mark Chrystal, founder of Bored Capital Club, a collective that invests in Bored Apes. "I don't think we are seeing the end of the NFT market, but perhaps we are seeing the end of the beginning."
full text:
https://www.ft.com/content/46349496-790a-4223-8c65-d6a0bde897bc
Theft and Fraud Are Rampant in the 'Wild West' of NFTs. Here's How Artists and Buyers Can Protect Themselves
Platforms are cracking down on the issue but creators believe the NFT community itself is the best tool in their arsenal.
Vivienne Chow, March 15, 2022
quote:
« OpenSea revealed that more than 80 percent of the items created with the platform's free minting tool were "plagiarized works, fake collections, and spam." »
full text:
https://news.artnet.com/news-pro/nft-theft-artists-self-protection-2082271
up-date 2022/4/21
CryptoPunks Pulled from February Sotheby's Auction Were Used as Collateral for $8.3 M. Loan
April 20, 2022, artnews
At an evening sale in February held by Sotheby's, the salesroom was shocked when a representative for the house announced that the night's only lot had been pulled.
It turns out the bundle of 104 "CryptoPunks," highly prized NFTs that often sell for millions, had instead been used to secure a loan for $8.3 million by the bundle's owner, an anonymous figure who goes by 0x650d on Twitter.
The loan was made possible by NFTfi, an NFT-collateralized loan marketplace, and MetaStreet, an NFT liquidity scaling startup. "We reached out to 0x650d shortly after we heard that they pulled out of the Sotheby's sale," said Conor Moore, a co-founder of MetaStreet.
"He didn't even know that this market really existed before we started talking," said David Choi, another co-founder of MetaStreet who has a background in art history and traditional art financing. "I think the upside potential of the loan quickly became more apparent. He was really quite pleased to take this avenue rather than the sale, given the tax implications and things like that."
While 0x650d isn't the first to receive a large loan using NFTs as collateral, this is certainly the largest known loan of its kind. And the market for NFT loans only seems to be getting hotter.
According to NFTfi, the firm recently surpassed $100 million in loan volume since it launched in June 2020, with $70 million of that generated solely in 2022, as of April 14.
This is still an emerging market, however. The art lending business is currently valued at about $25 billion. Joe Charalambous, of the art financing firm TPC Art Finance, which provides traditional art-secured loans and has considered entering the NFT financing space, said that the demand for loans has been skyrocketing.
"We saw a large rise in requests and overall demand for art finance since Covid lockdowns began that has continued to the present," Charalambous said. "We've also had requests for loans against what I suppose would be considered blue chip NFTs, CryptoPunks, and things like that. But we'd like to see more stability before we enter that market."
Charalambous explained that at TPC Art Finance the firm looks closely at the price history of a given artwork or that of an artist on the secondary market. The older the work, the more information there is on how a work might perform on the market, though the firm will consider works that have only been on the market for a year.
The collected information is aimed at answering one, key question: "If we had to sell the collateral in a default situation, what do we think we would get for it at an auction on a typical day?" Charalambous said. However, he conceded that the judgement of a work's value is often very subjective.
Choi and Moore, of MetaStreet, look at lending from a strictly quantitate point of view. "It's less about provenance and more about data science," Choi said.
Moore added, "There's that joke that three months in crypto is a year in traditional markets. With CryptoPunks there's typically 10 to 15 transactions a day and about $15 to $20 million worth of volume traded a week, and it's all traceable."
That means there is indeed a lot of data to comb through. "We're able to track volatility and liquidity of different NFTs which informs what would be deemed credit worthy. You can get a great sense of real time pricing," Moore said.
But even with all this data, the markets for NFTs, and the value of cryptocurrency in general, is notoriously fickle market.
"The term of this $8 million loan is 90 days," said TPC Art Finance's Charalambous of the 0x650d deal. "I think that speaks volumes. Investors might be comfortable with the short term valuation of NFTs but take a more conservative view on the market in general."
https://www.artnews.com/art-news/news/cryptopunks-pulled-from-february-sothebys-auction-were-used-as-collateral-for-8-3-m-loan-1234625949/
More Than $100 Million Worth of NFTs Have Been Stolen in the Past Year as Crypto Scams Continue to Rise
Thieves are deploying increasingly sophisticated scams to gain access to collectors' digital wallets.
Artnet News, August 25, 2022
https://news.artnet.com/market/rise-of-nft-thefts-report-2165338
up-date 2022/11/19
NFTs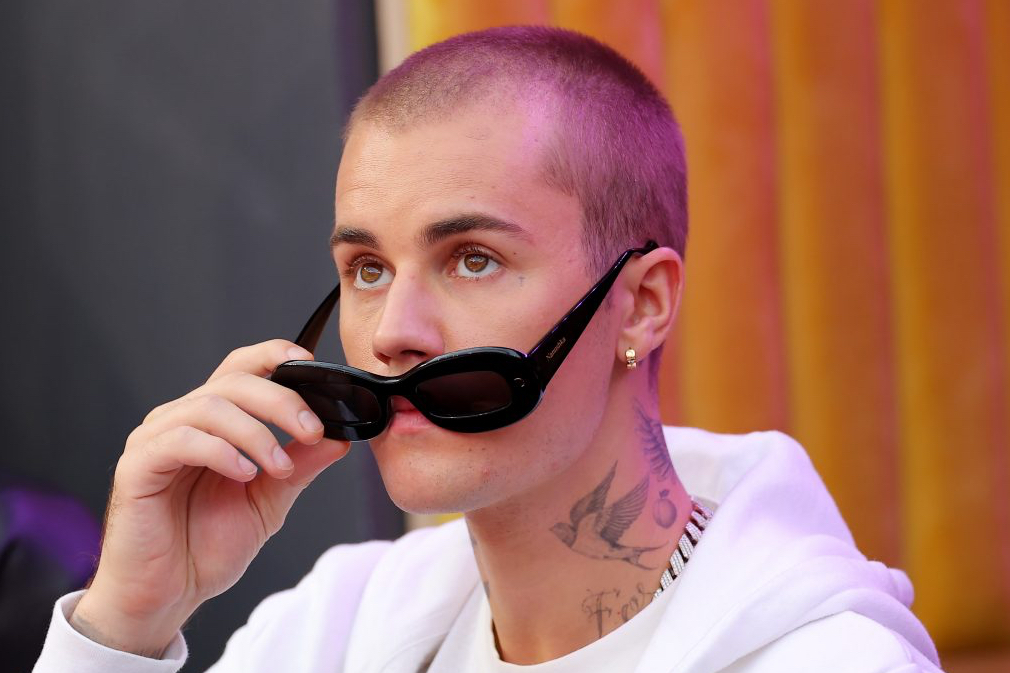 Justin Bieber's $1.3 Million Bored Ape Plunges in Value to Just $70,000 as NFT Prices Continue Their Free Fall
Bieber's is an unremarkable example.
Vittoria Benzine, November 18, 2022
One of Justin Bieber's Bored Apes, bought for $1.3 million in ETH this January, is likely now worth just $70,000.
That figure's based on the current floor price, or lowest asking price, for any artwork in the Bored Ape Yacht Club's collection of 10,000 utility-enabled PFP (profile picture) artworks. Bieber's Ape pegs to that value because its variable traits and features (like eyes and outfit) are common among the collection—one of several critical indicators of value when it comes to BAYC NFTs.
The whole collection has a taken hit as of late. Yahoo Finance noted this week that BAYC's floor price has fallen about a third since just the beginning of November, dipping below $60,000 for the second time this month on Monday, after peaking at $429,000 in April.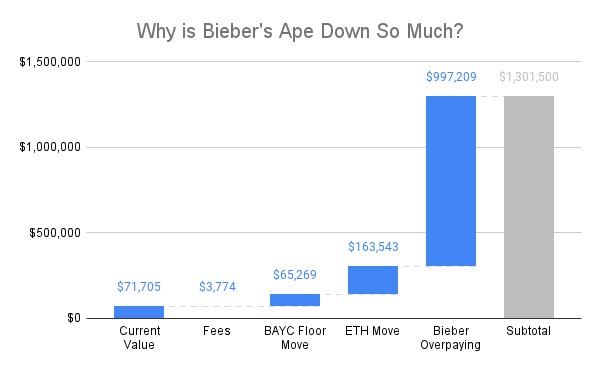 Still, out of 10,000 Bored Apes in existence, Bieber's January acquisition ranks the 9,810th most rare. If he specifically didn't own it, the piece would probably sell for floor price. Bieber's involvement with BAYC coincided with crypto's cultural and financial high water mark.
Some have wondered why Bieber even bought the otherwise unremarkable ape in the first place. "The common thought is that the specific traits spoke to him and lyrics of a recent song he had released," a crypto expert known as Punk9059 told Artnet News. "He had released a song about being sad at the time. Everyone in the community knew it was an 'outlier sale.'"
Punk9059 added that the true value of Bieber's NFT was probably $300,000 when he bought it, meaning the market-driven value dip on this particular work might not be as bad as outlets are making it out to be.
"The idea of people paying for NFTs is very easy to want to sensationalize and dunk on," Punk0959 continued. "The vast majority of people find it crazy. So articles that describe how down people are often go viral, especially when you mix in a celebrity."
Another of this month's biggest headlines was the surprise disappearance of FTX Ventures founder Sam Bankman-Fried's $16 billion fortune—history's largest wealth destruction event.
"NFT prices were hurt by the FTX collapse, but we've been on a multi-month trend where prices on profile-picture projects have been declining," Punk0959 said. "[Bieber's] wasn't all that out-sized of a move."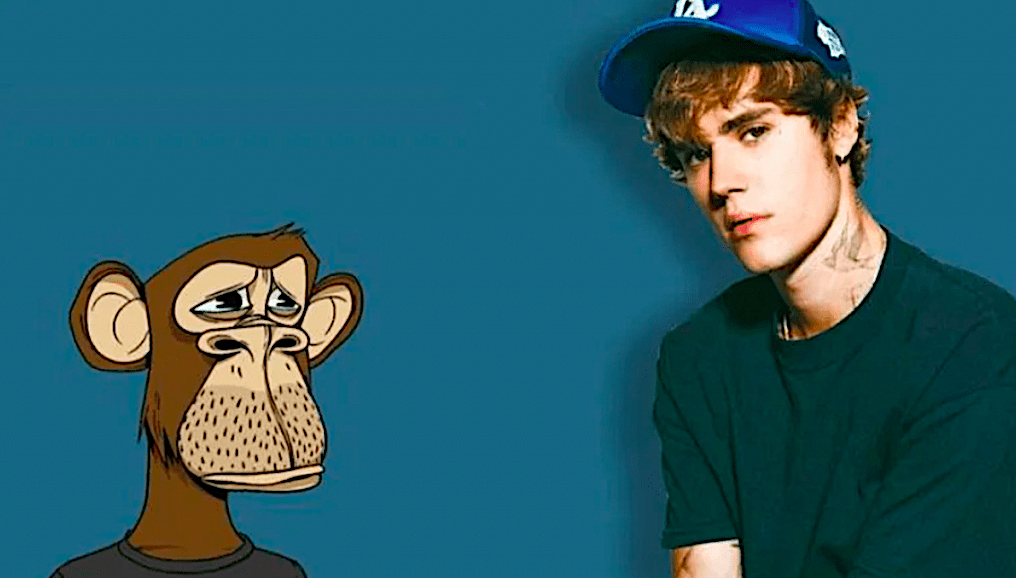 Interest in BAYC spiked this week too, increasing 135 percent to $6.5 million worth of Apes sold Tuesday, perhaps due to speculators buying the dip in hopes the Apes do rebound.
https://news.artnet.com/market/justin-biebers-bored-ape-value-plunges-2213196