クリムゾン色の暗闇、日本の傑出した画家松下まり子:「RAW」個展 @ KEN NAKAHASHI
Darkness of Crimson - Outstanding Painter from Japan: MATSUSHITA Mariko "RAW" @ KEN NAKAHASHI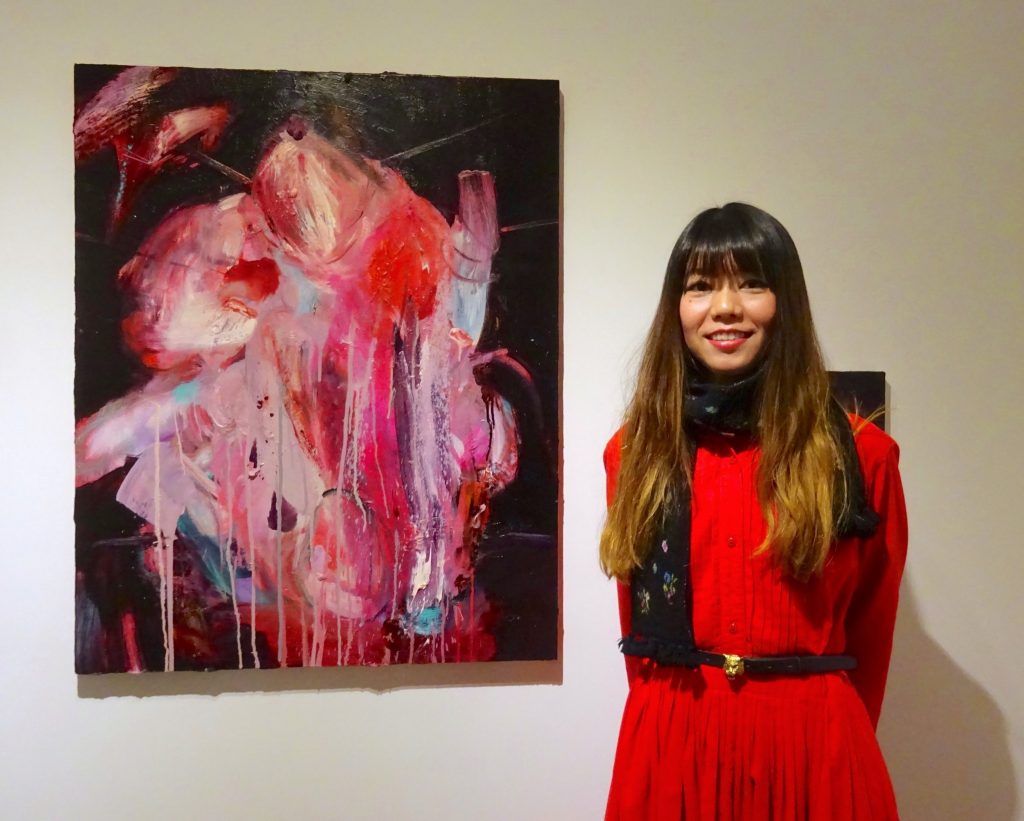 素晴らしく円熟したアーティスト松下まり子さんが、知性に感情を融合させる個展「RAW」を実現しました。
2016年第2回CAFAA賞にて最優秀賞を受賞した後、昨年夏、英・デルフィナ財団のレジデンスプログラムに参加した成果が、KEN NAKAHASHIのギャラリーで観られます。
レジデンスプログラム中に、ロンドンで出会った写真家の立石幹人とのコラボレーションによるパフォーマンス映像と写真作品と共に、新作油絵が展示されています。
絵画に対して目の肥えた鑑賞者は、ピリピリした知覚神経を感じるでしょうが、私はそこが魅力であると思います。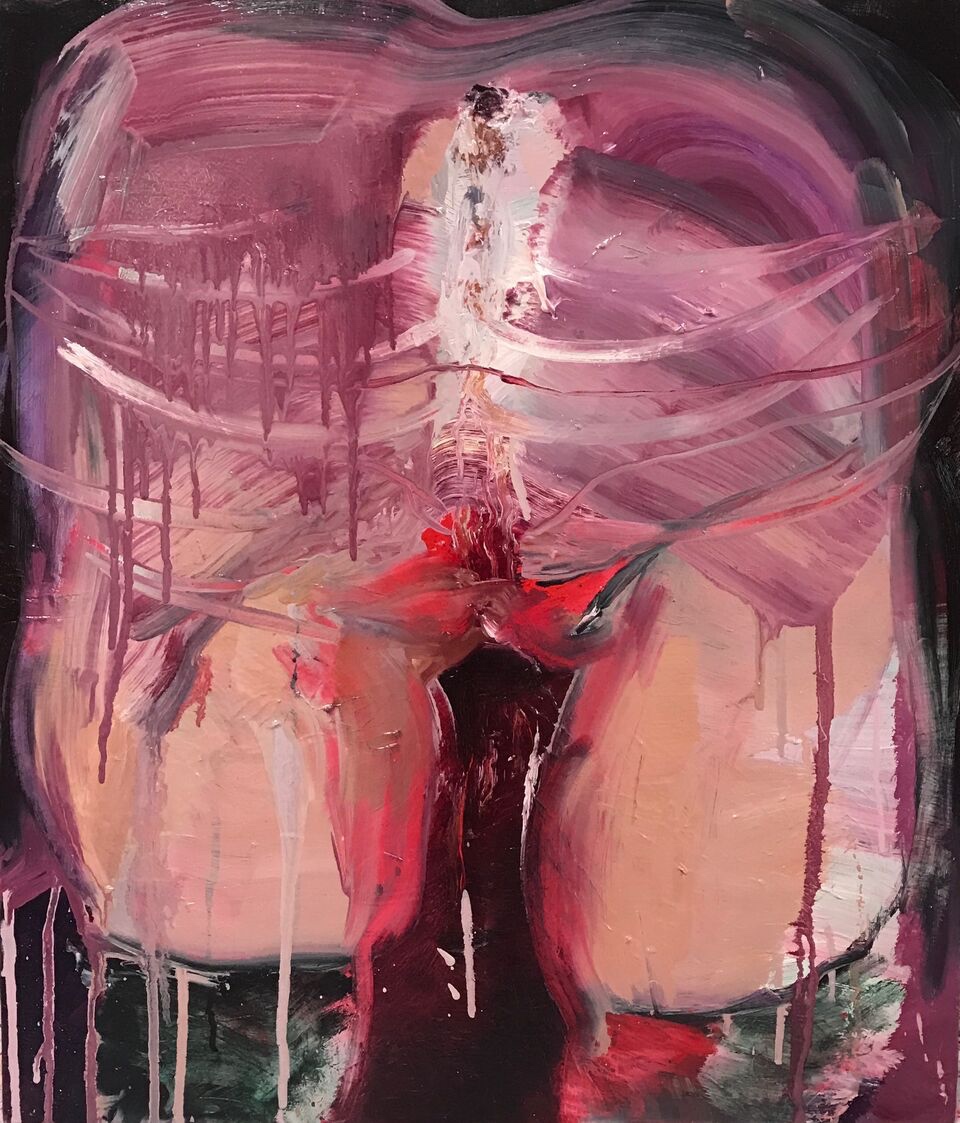 松下さんはアーティストのナラティブを上手に耕しながら、未来向けの印象として、ヨーゼフ・ボイスのSoziale Plastik(社会彫刻)に近い世界観を持っていると言えるでしょう。
心の触れ合いを求める彼女は、他の日本詩人・小説家よりも、詩の朗読に熟練したパフォーマンスを見せてくれました。自分で書いた「うた」を豊富な声色使い、三つ目の最後の詩で溢れた涙は、詩心から現れた解放で、女性らしく見えました。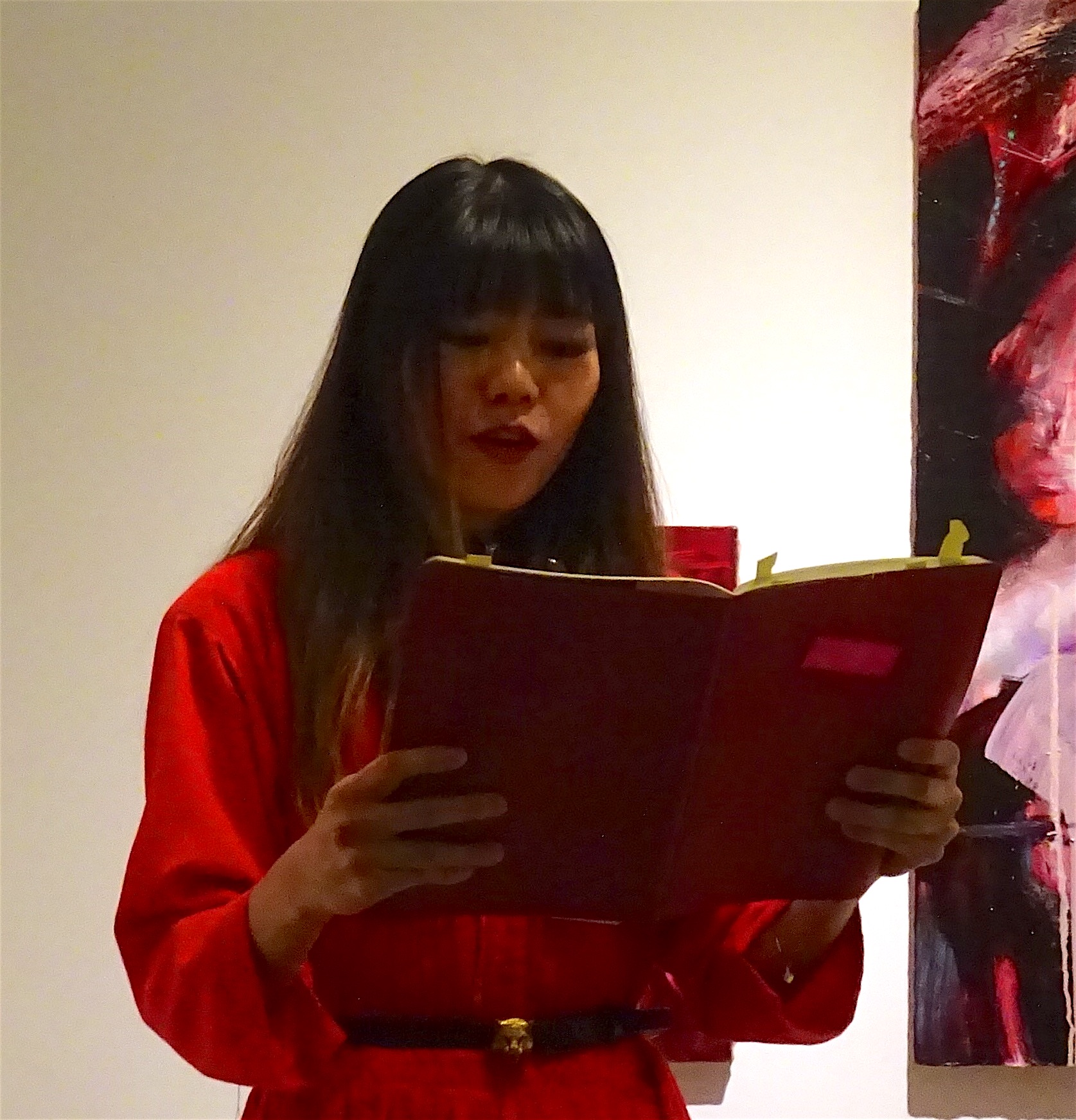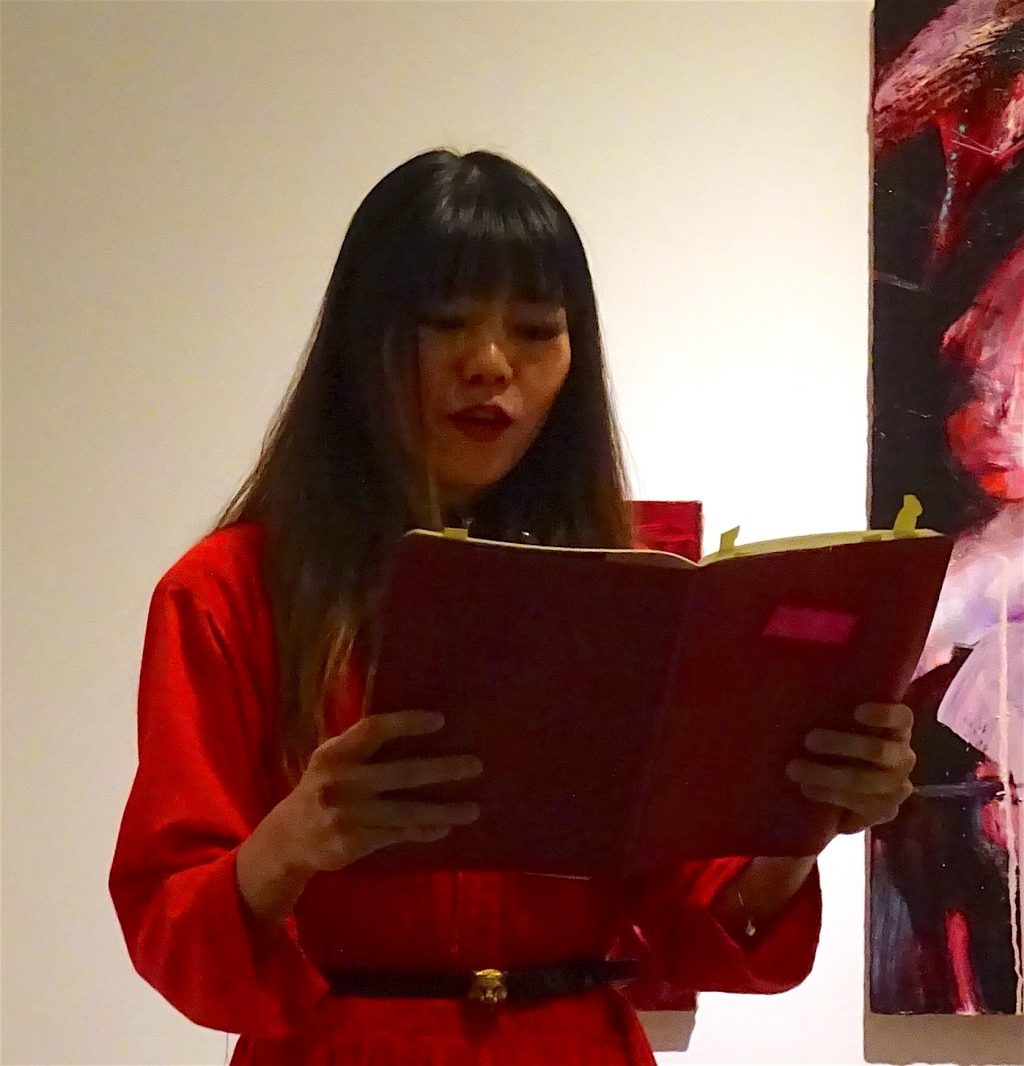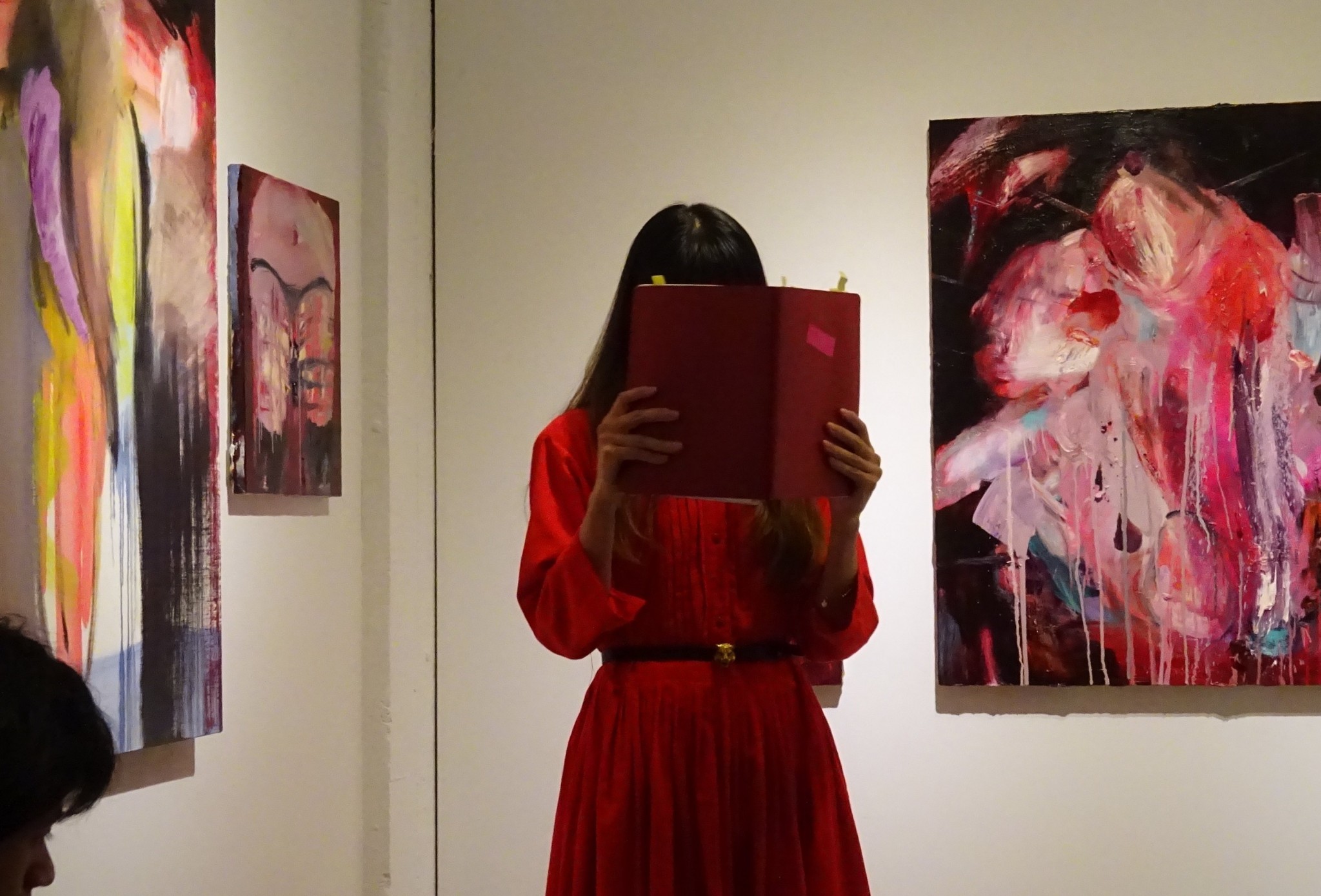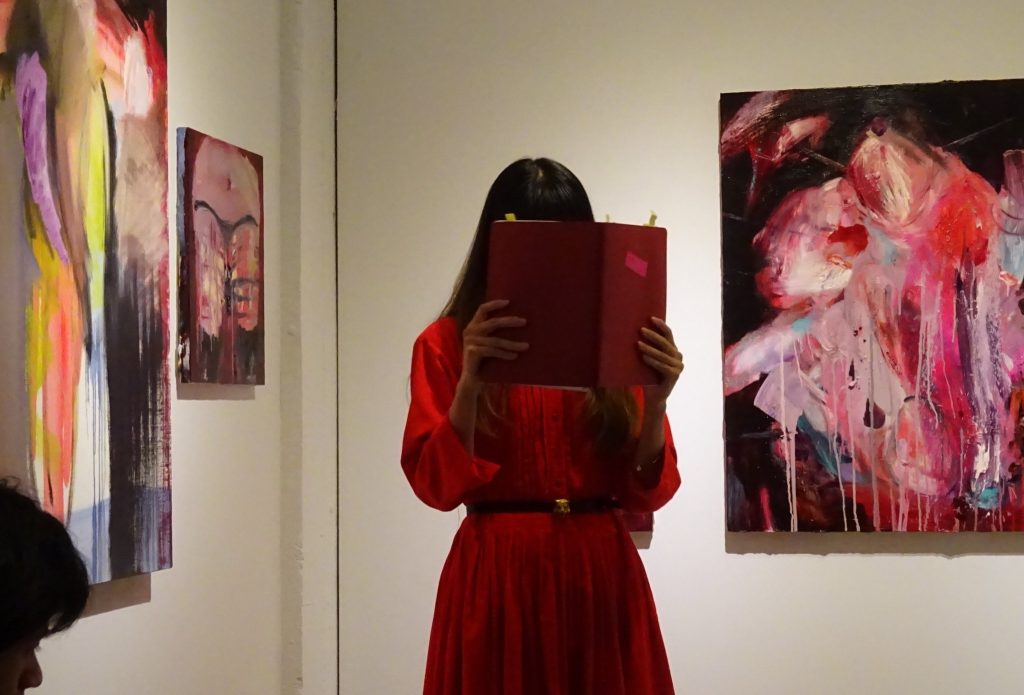 さらに、日本文化のDNAを持つ松下さんは、一流画家の円熟期に到達したと言えるでしょう。絵画の実践で独自の特徴を既に完成させており、そのクリムゾン色は色彩に溢れ、雄勁な筆跡で重ねられた絵の具が個性的でありながら調和に満ちています。
Sangue amaro、生々しい肉、つまり「RAW」では、心情的に色気なモチーフも操りながら、実験主義の表現媒体を見せてくれます。
展覧会の好評を受け、3月31日まで会期が延長されることになりました。2月24日までの前期、2月27日からの後期に分け、一部展示替えが行われます。ぜひとも、3月31日までに東京新宿にあるKEN NAKAHASHIへ。
東京、2018年2月7日
亜 真里男
Mariko Matsushita「RAW」
KEN NAKAHASHI Gallery
2018年2月2日〜3月31日
火曜〜土曜 13:00 ~ 21:00、休廊日:日曜・月曜
160-0022 東京都新宿区新宿3-1-32
新宿ビル2号館 5階
Tel:03-4405-9552
https://kennakahashi.net/en/exhibitions/raw
https://kennakahashi.net/
PR in English:
Sexual love and the pain of living are regular subjects in Mariko Matsushita's works. Her painting harbors powerful energy, each of her works produced through an intimate relationship between the model and the artist herself.
The exhibition title "Raw" embodies ideas relating to an imagined future and universe, as well as the soul seeking out a primitive and mystic "life."
In 2016, Matsushita won the grand prize for the 2nd CAFAA Award sponsored by the Contemporary Art Foundation, which meant she could join a three-months residency program at the Delfina Foundation in London from July to September. During this residency, she researched and developed different expressive outputs aside from her usual paintings, introducing a new spectrum of media to her body of work.
This exhibition will present unreleased paintings from 2016 up to the latest ones produced this year, together with work produced in London, including video performance and photography.
Her video performance, "Walking with Meat" (video + sound, 5min) is a metaphor for her life, expressed by walking though the streets of London holding a huge lump of flesh, while "Little Fox in London" (video + sound, 5 min) unfolds within a childish kitsch world through a playful search for foxes in downtown London and her bedroom. In addition, her nude self-portrait "Raw," shot in her room in London where she spent three month, will be on show.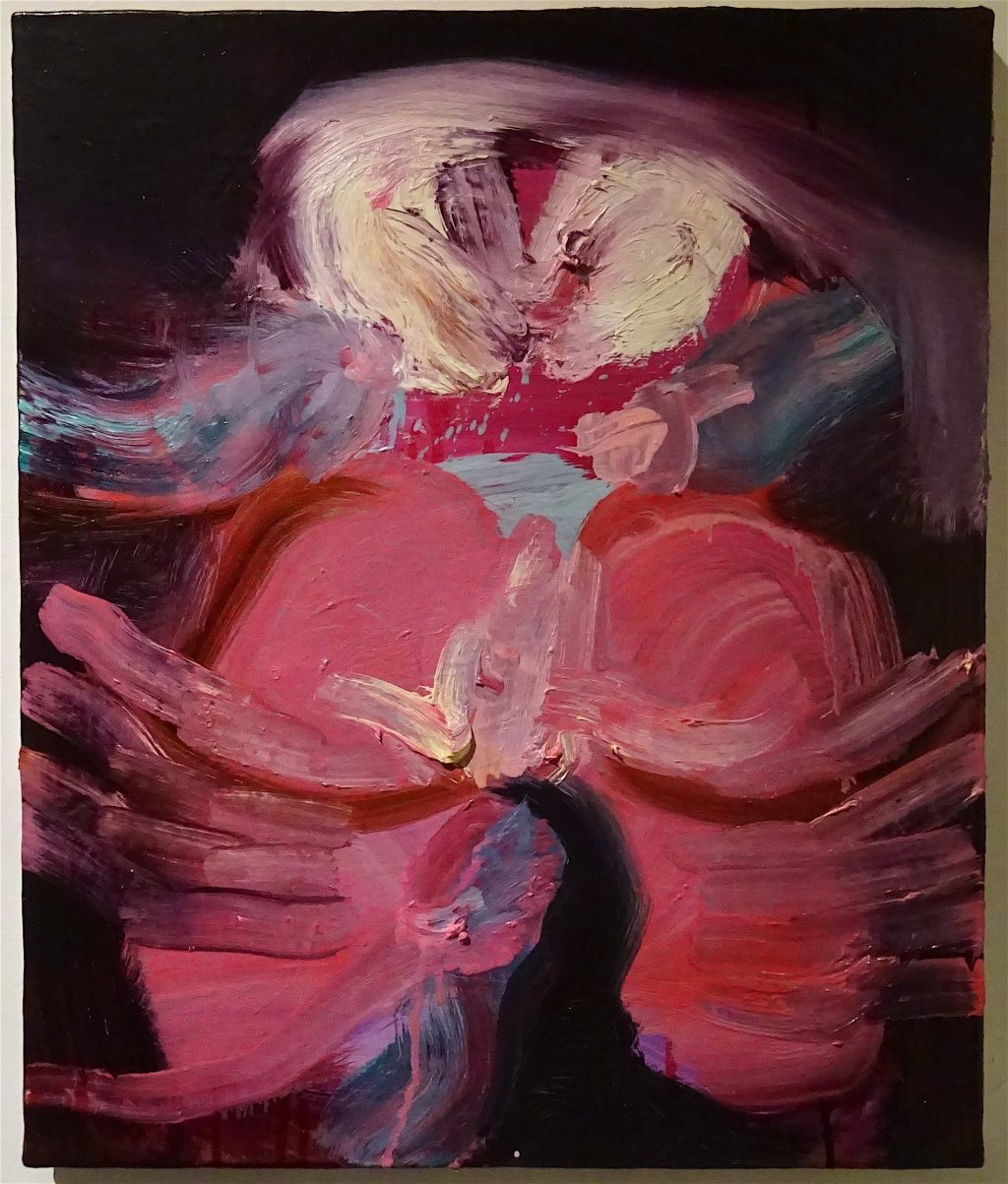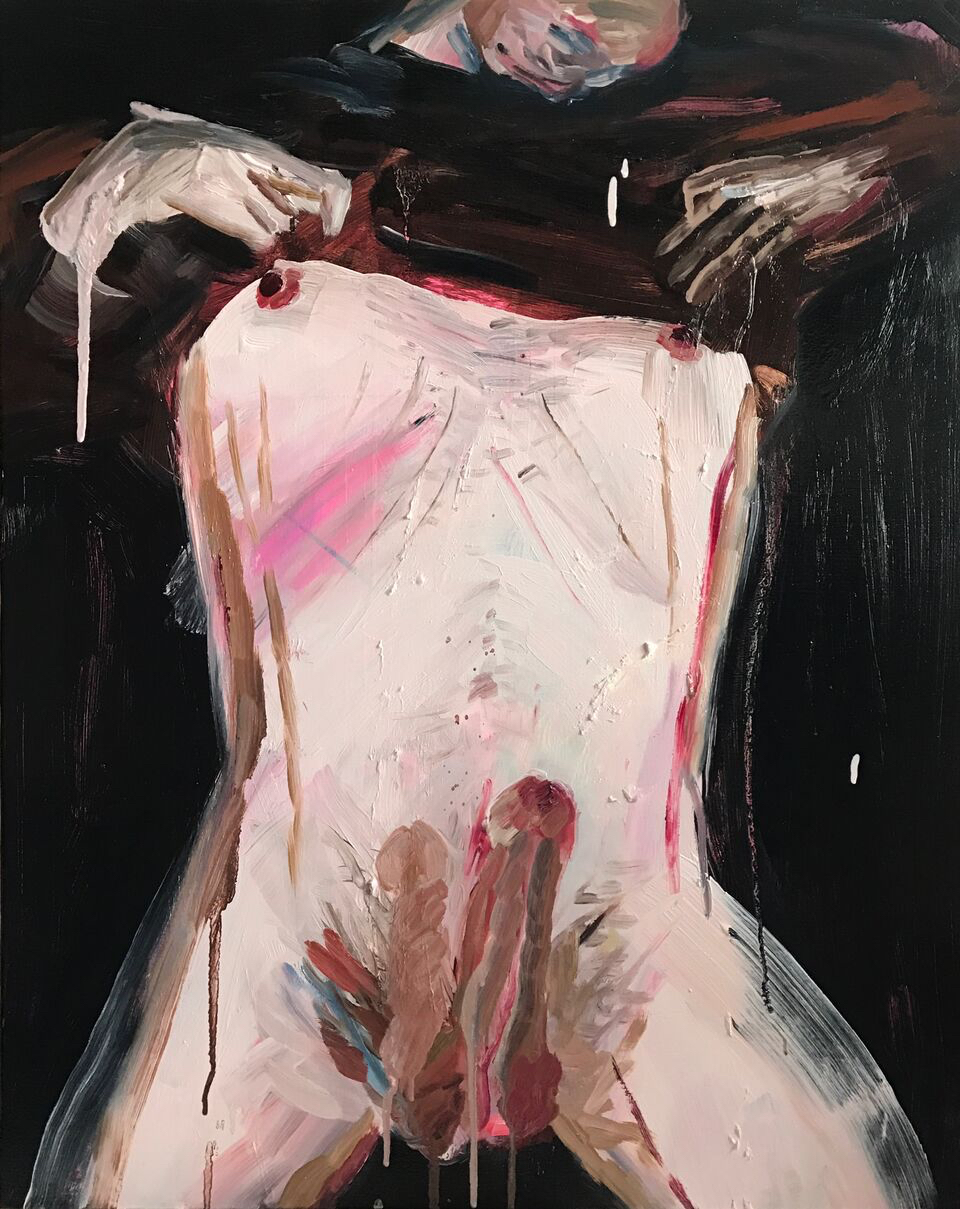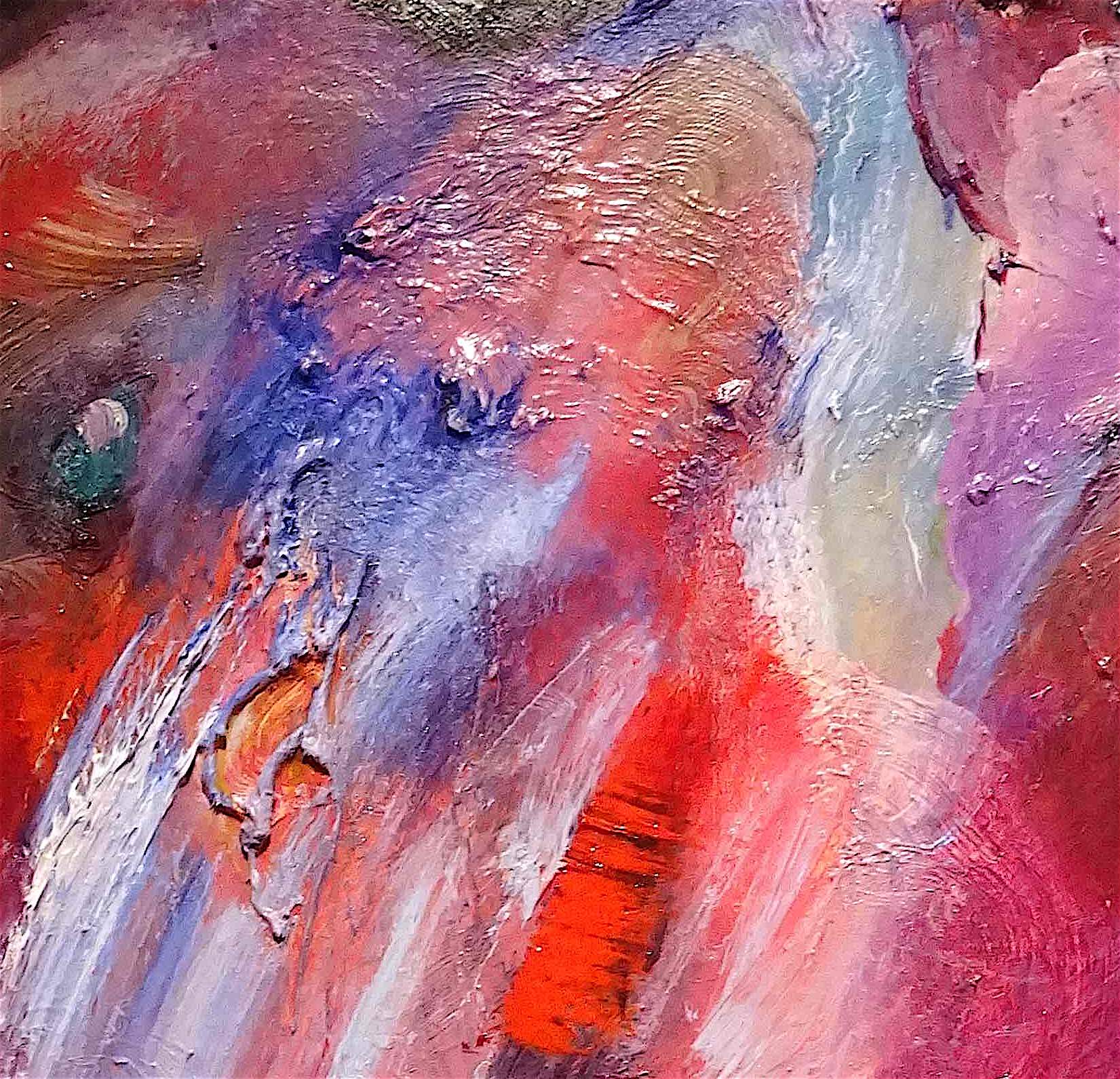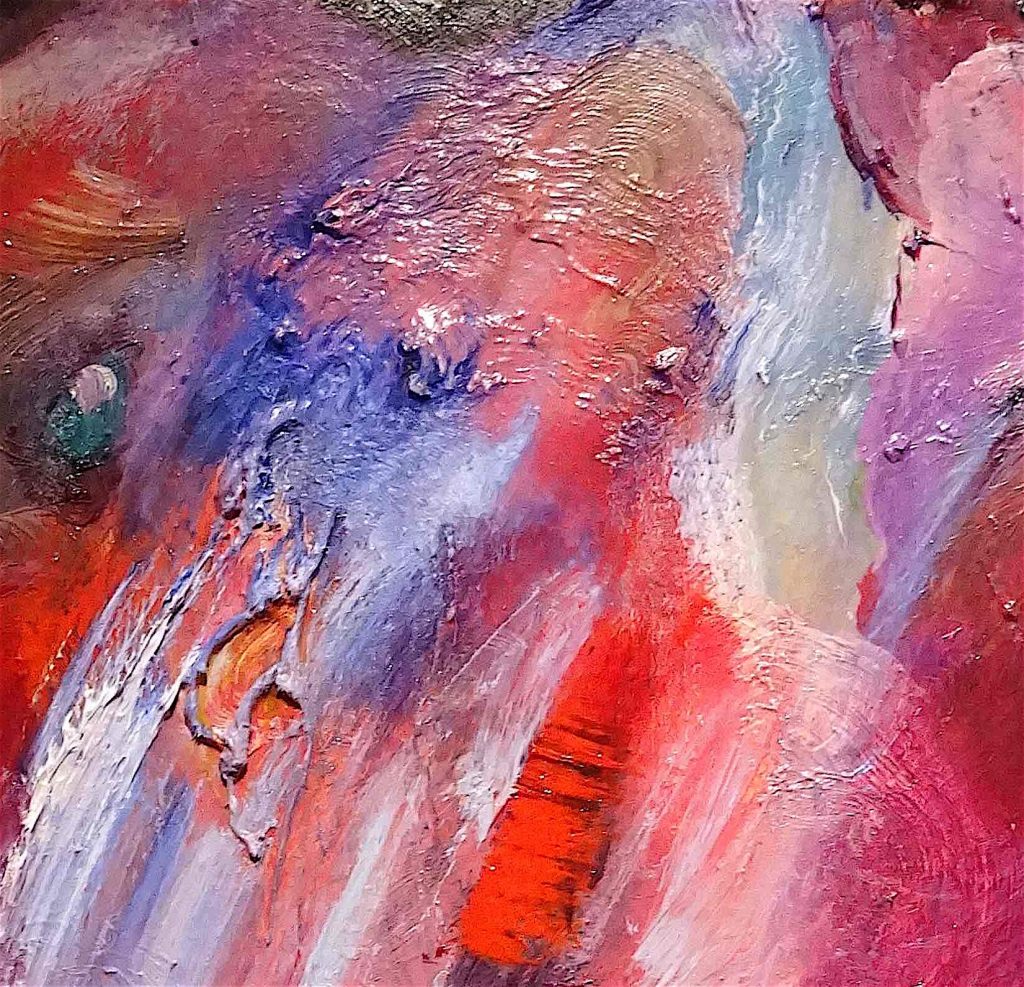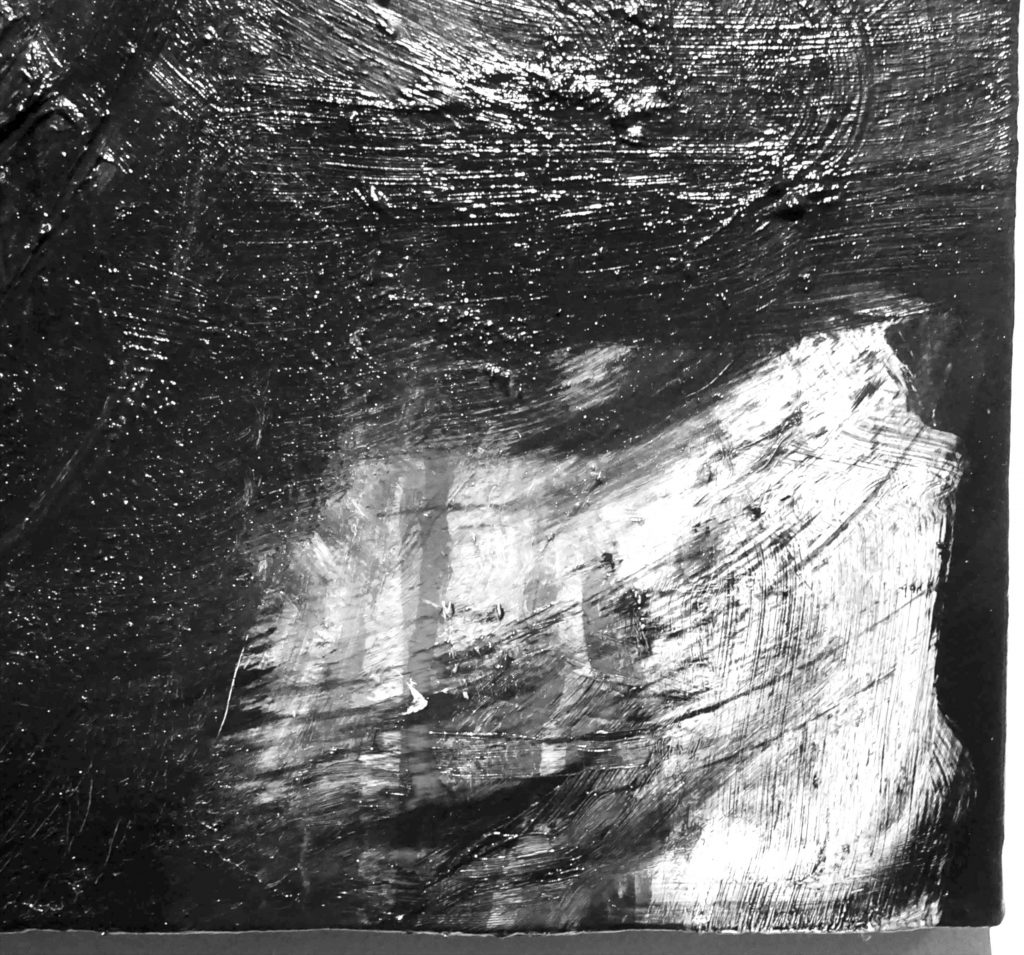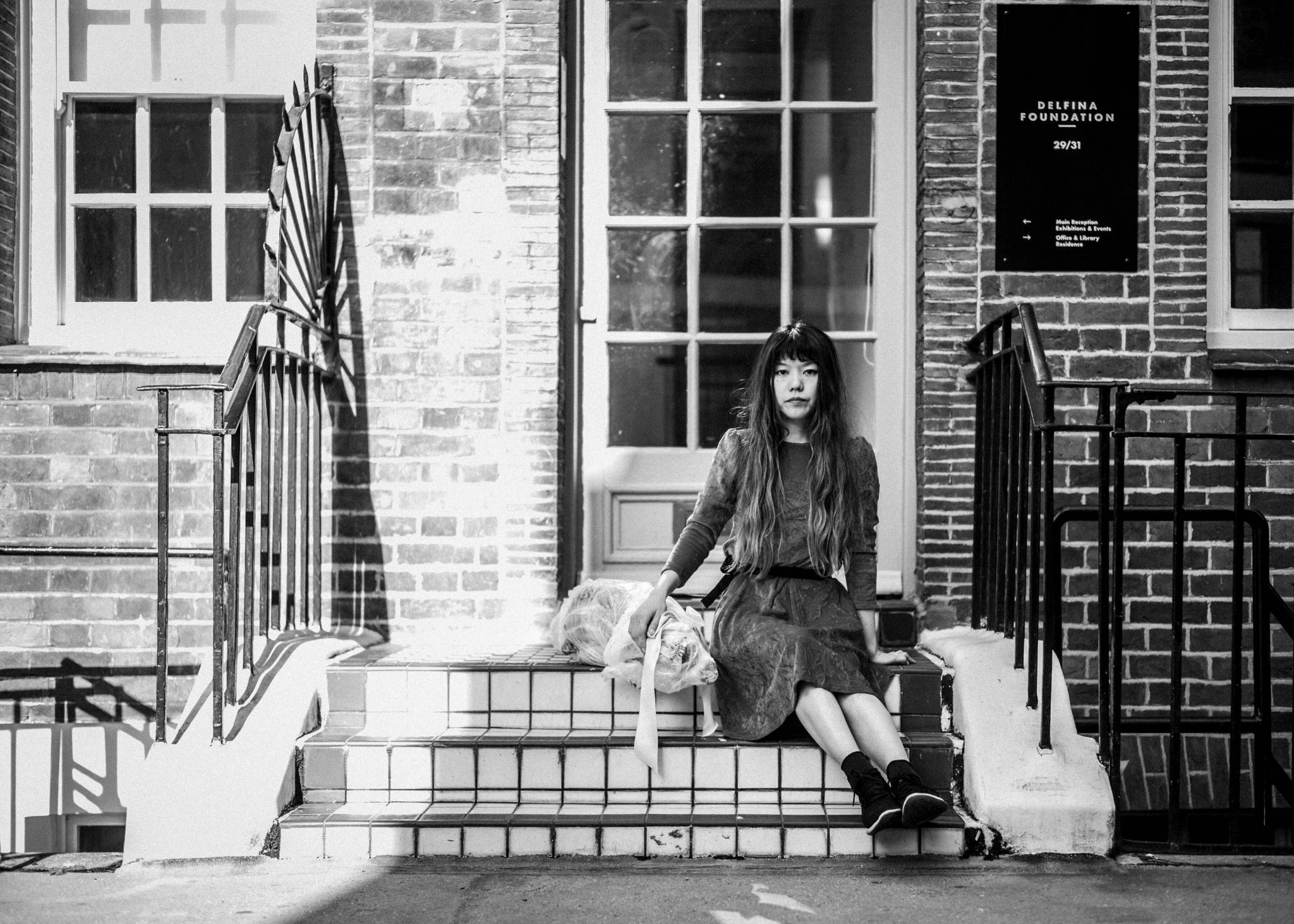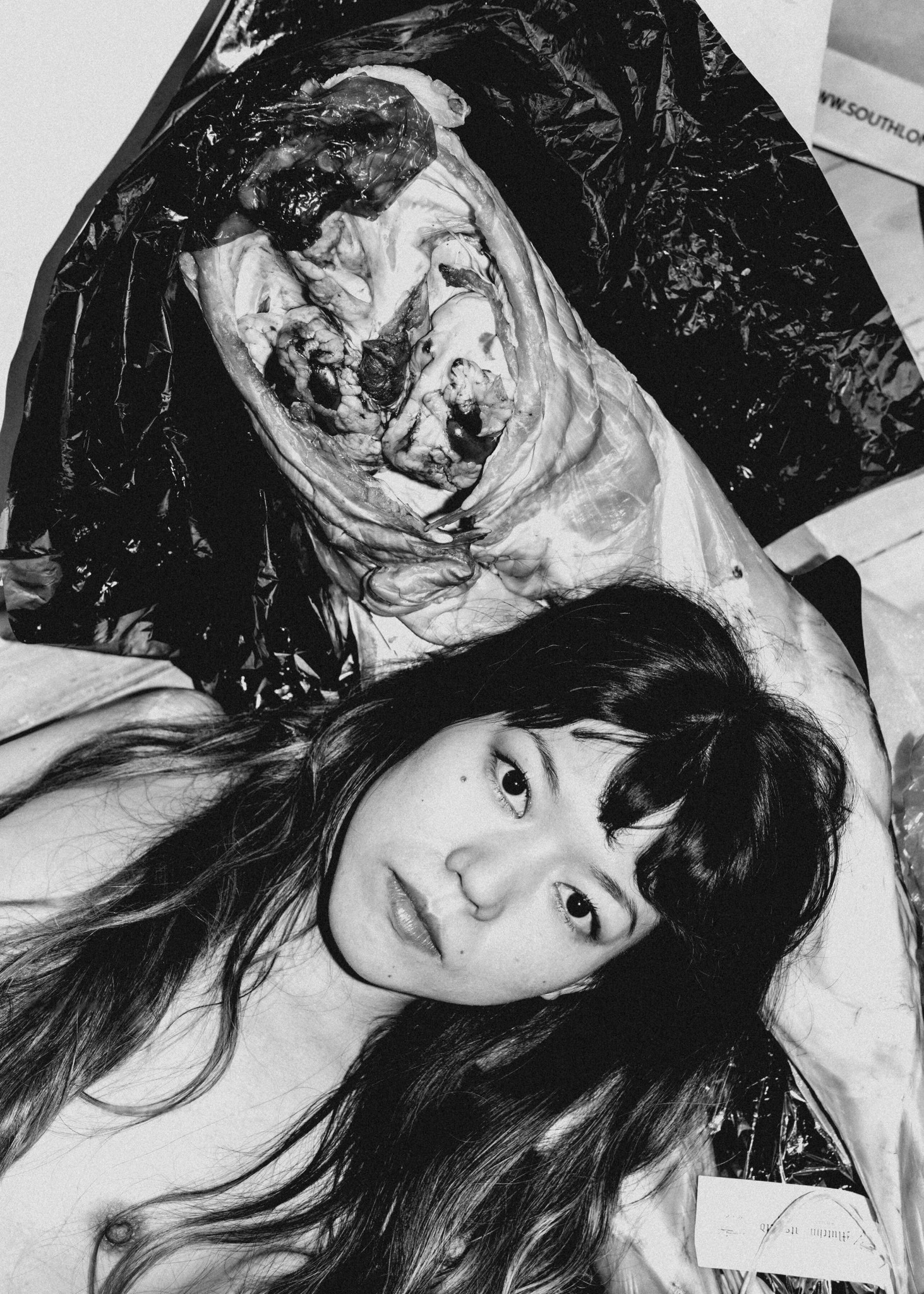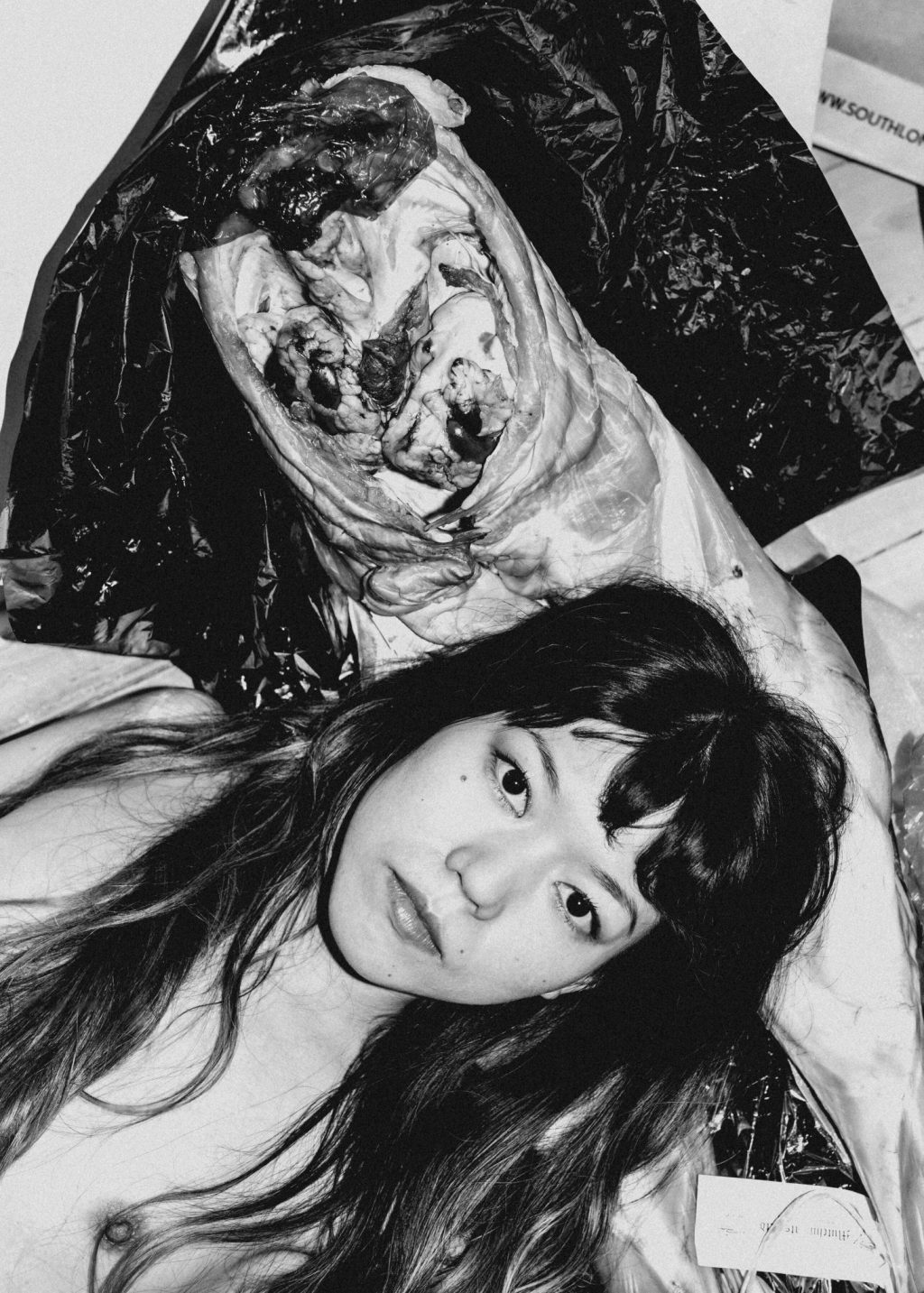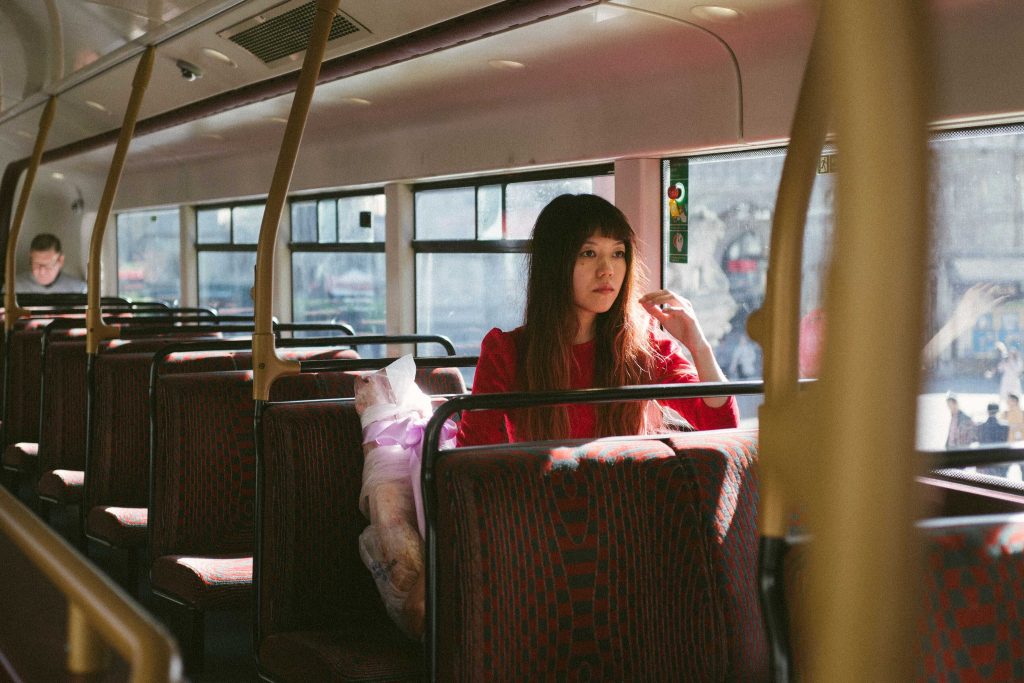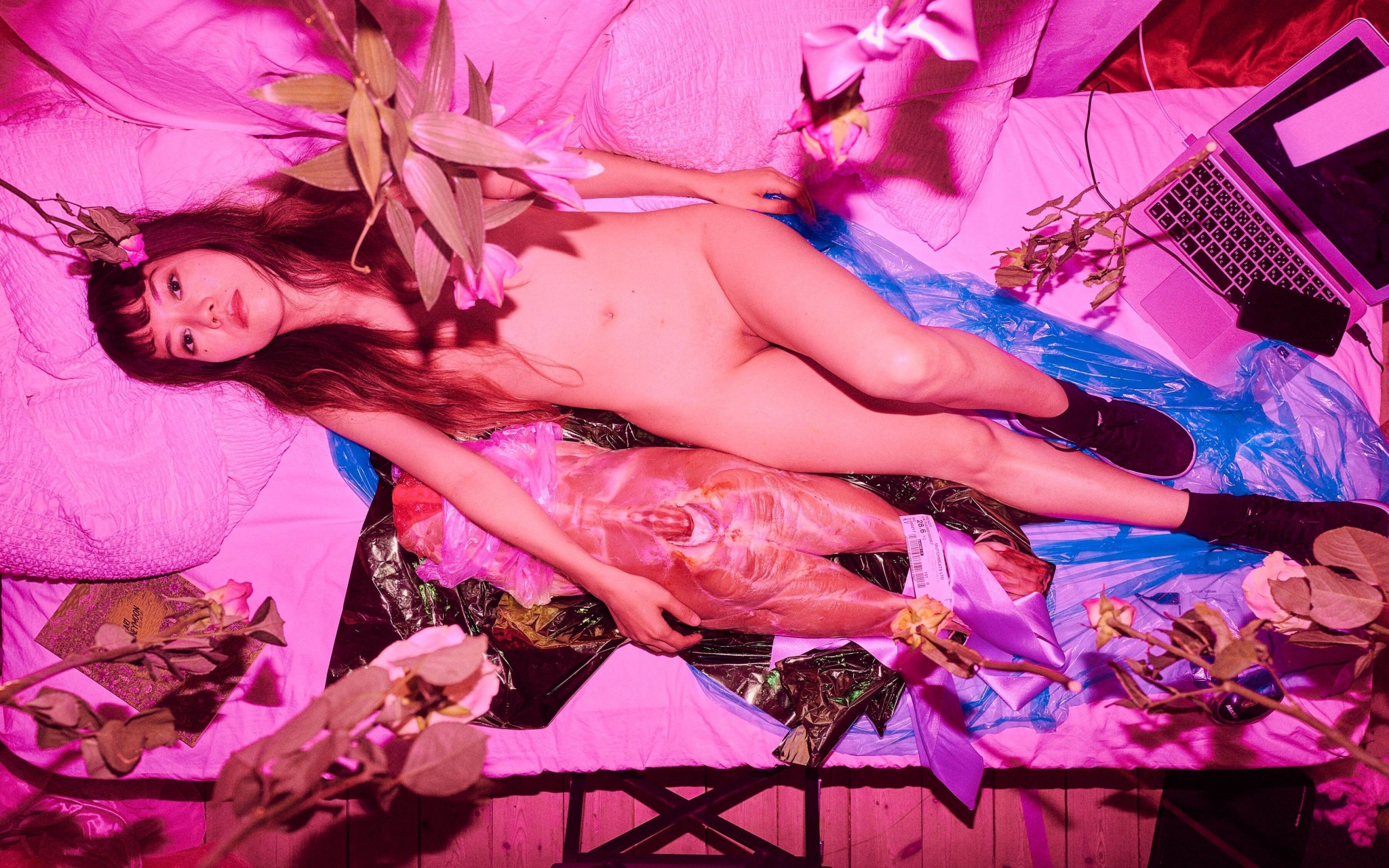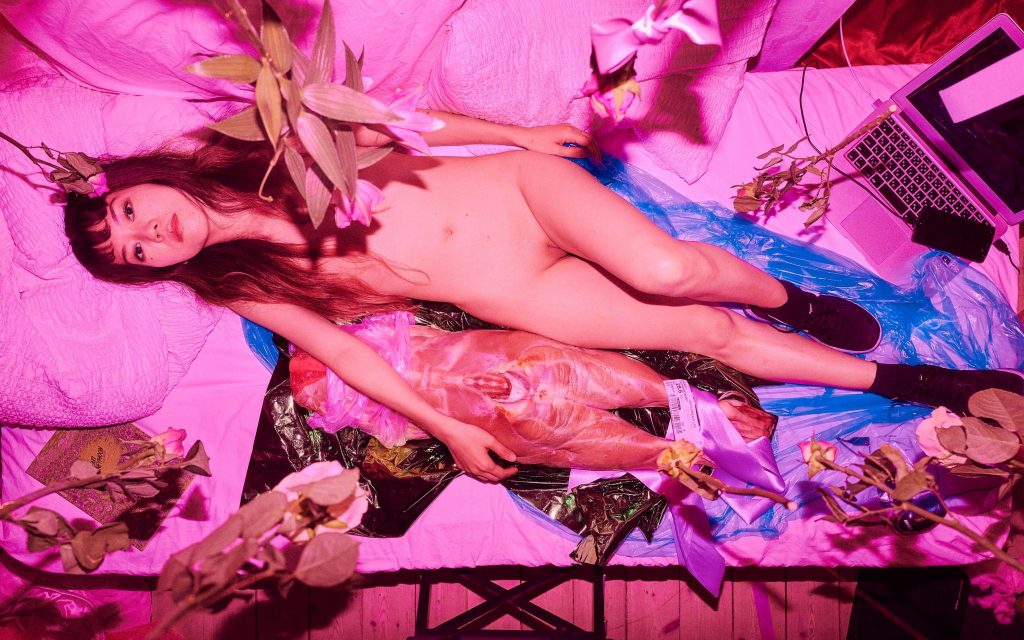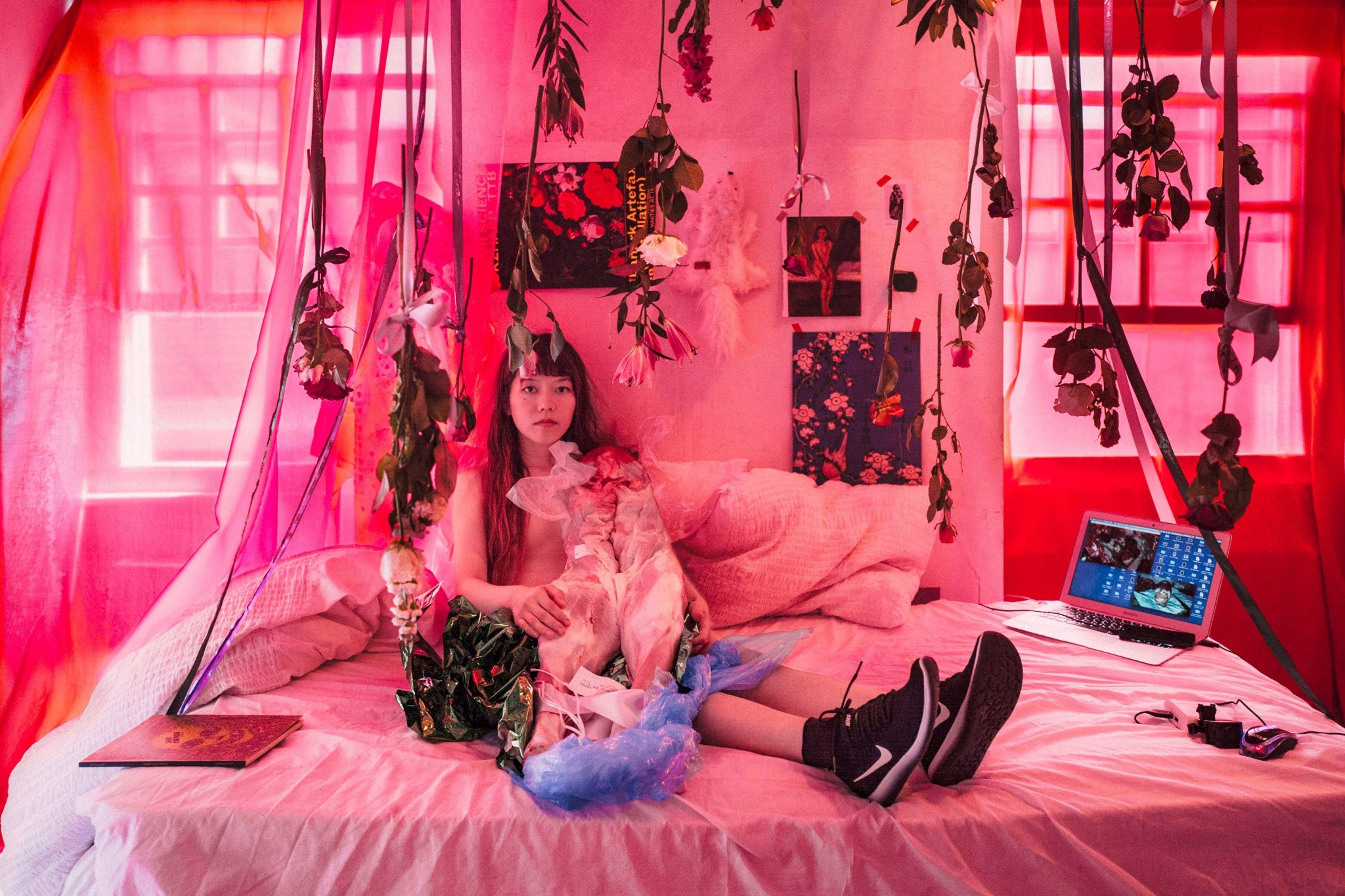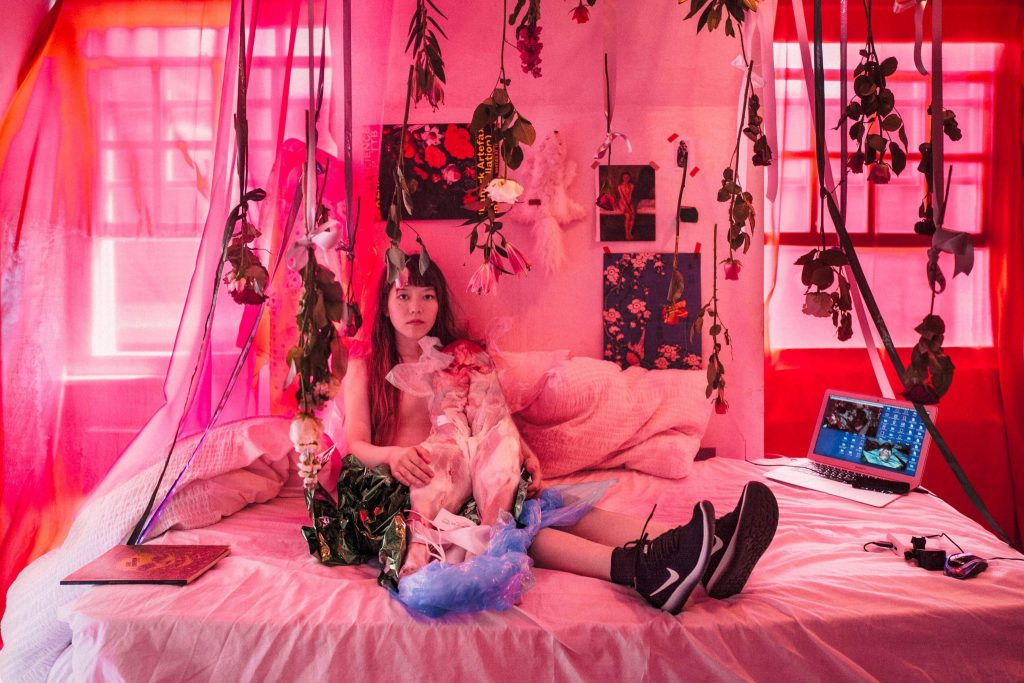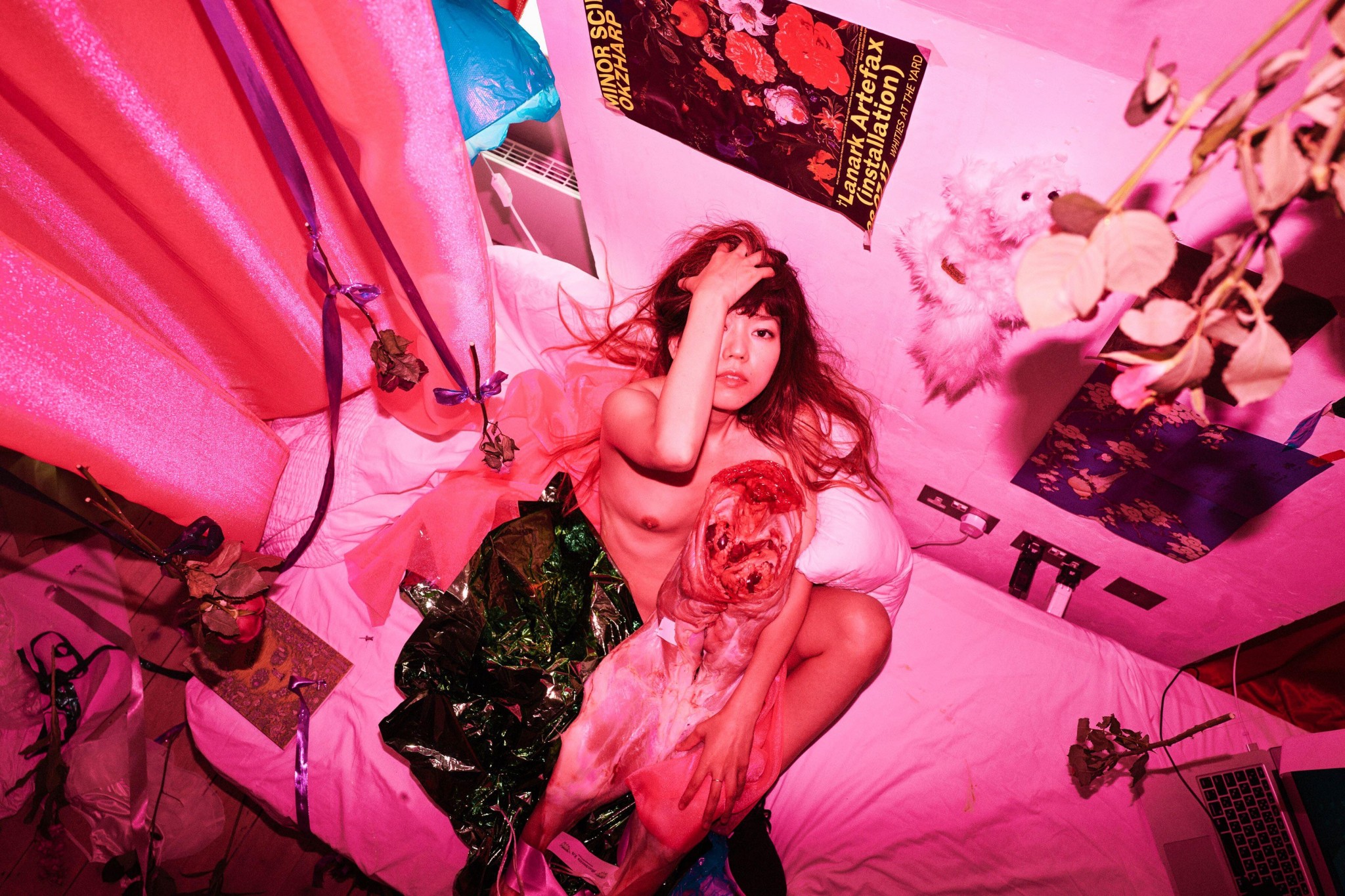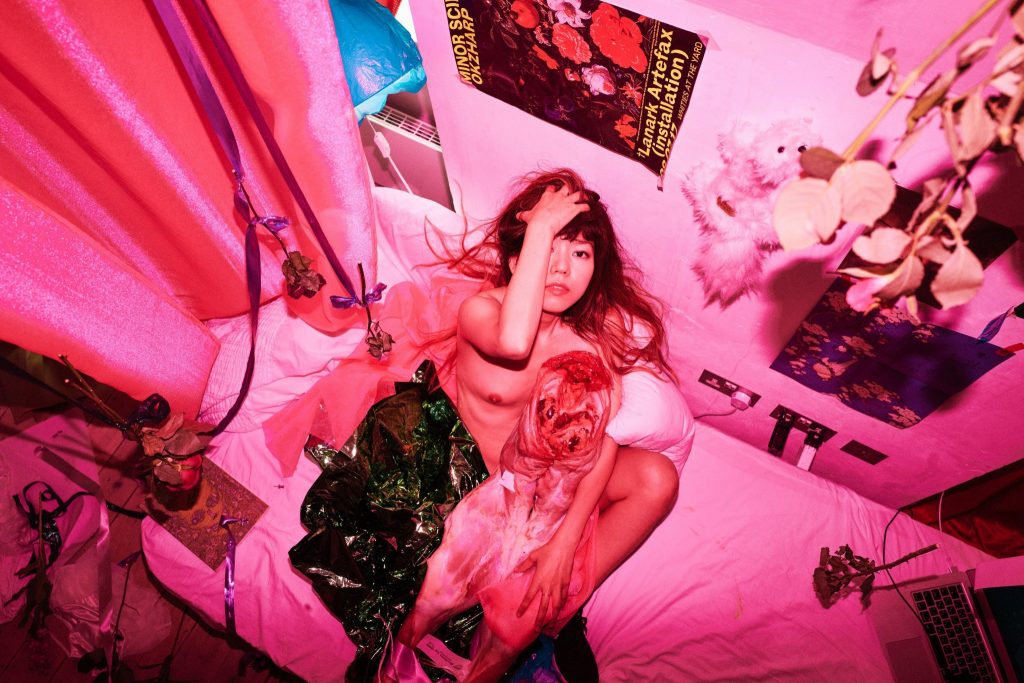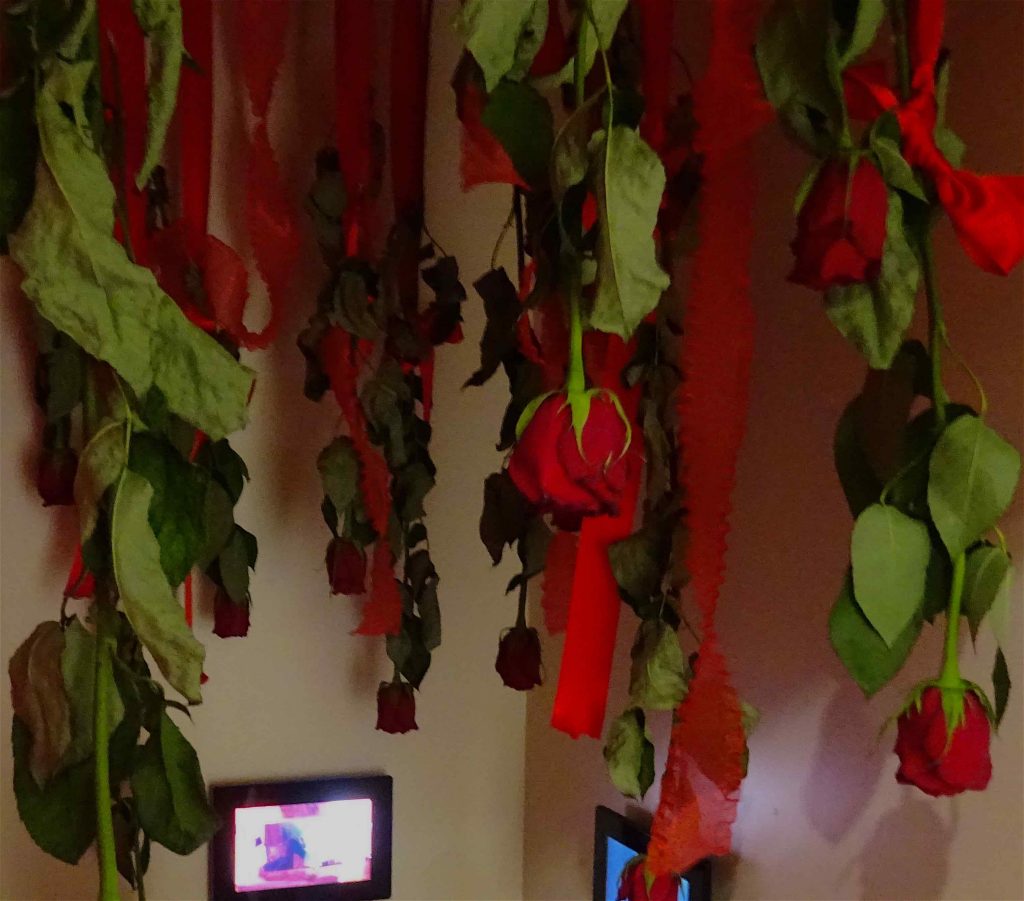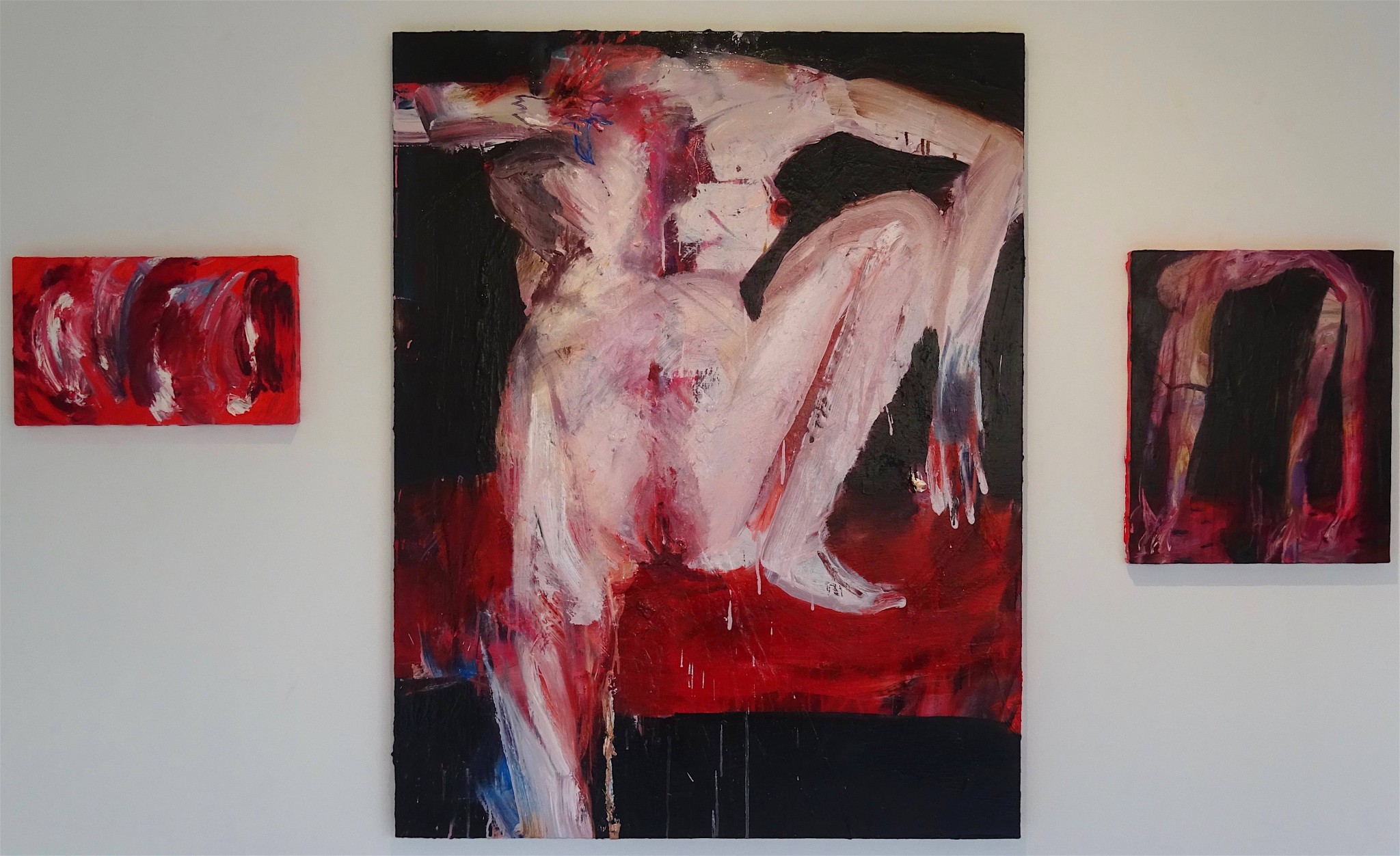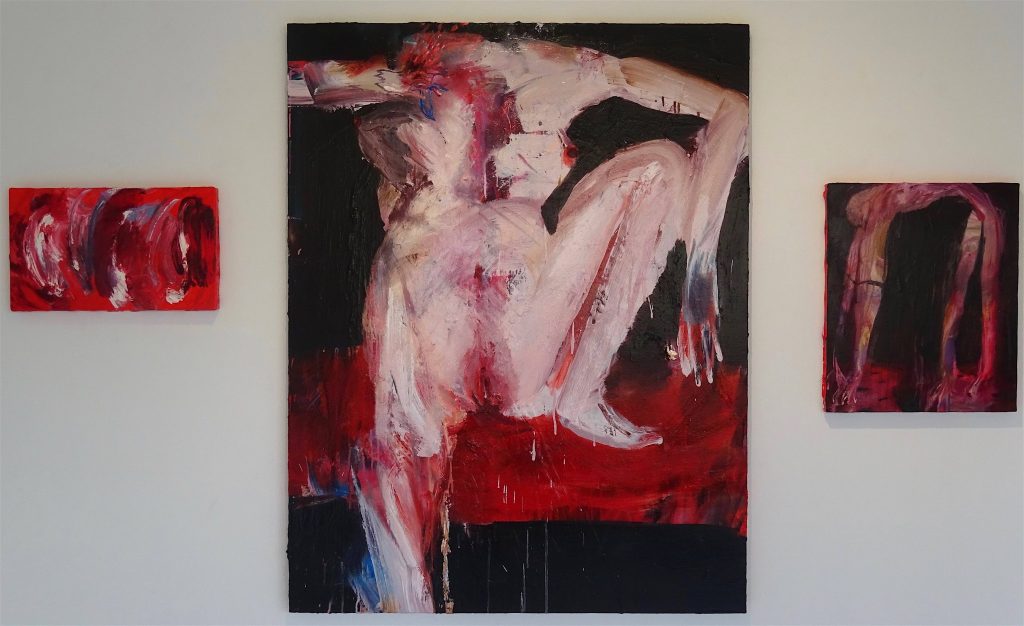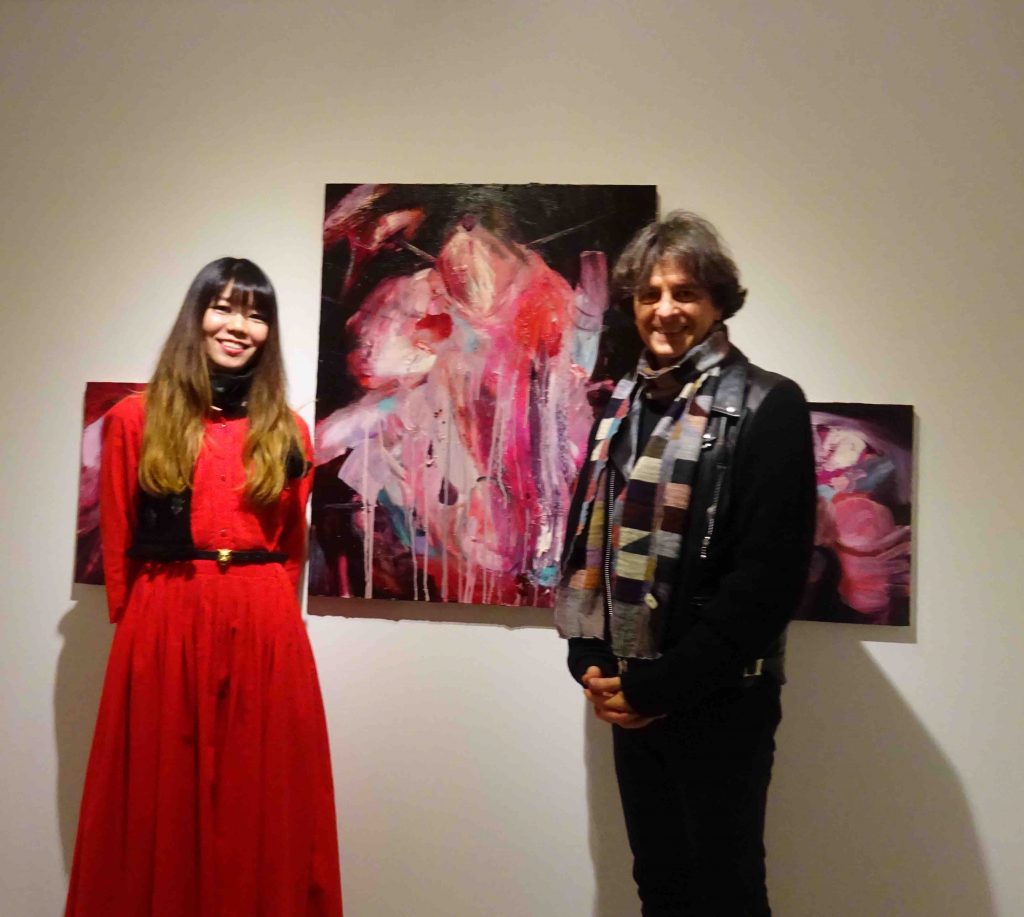 (originally postet at ARTiT web magazine, 2018/2/7)
---
アップデート:
Mariko Matsushita "In the undecorated words of love"
会期:2020年12月18日~30日
会場:銀座 蔦屋書店「GINZA ATRIUM」
住所:東京都中央区銀座6丁目10-1 GINZA SIX 6F
電話番号:03-3575-7755 
開館時間:11:00~20:00(GINZA SIXの営業時間に準ずる) 
休館日:会期中無休
料金:無料