亜 真里男と「ゲルハルト・リヒターの作品」の関係性
...for comparative studies in the context of MOMAT's "Gerhard Richter" exhibition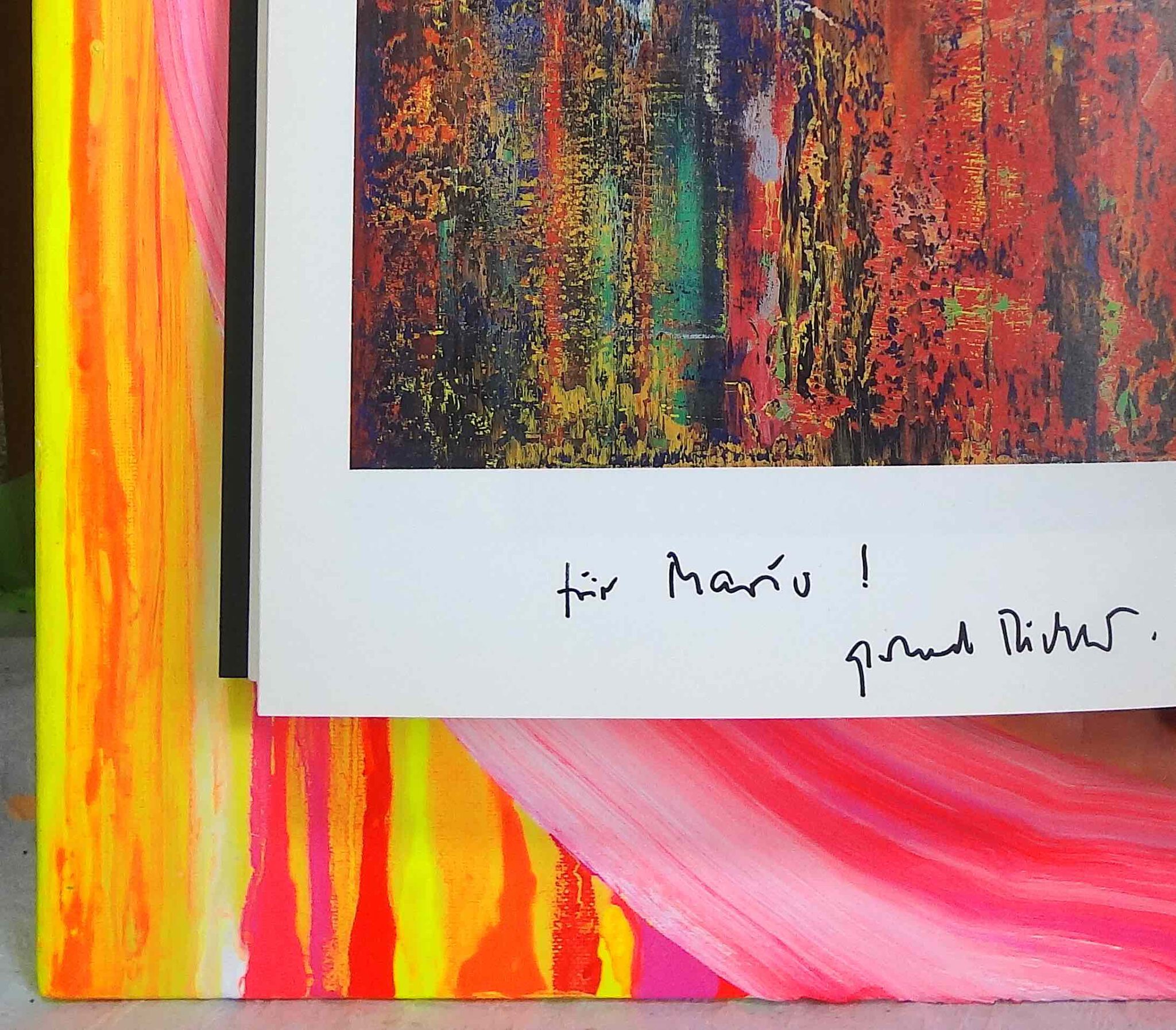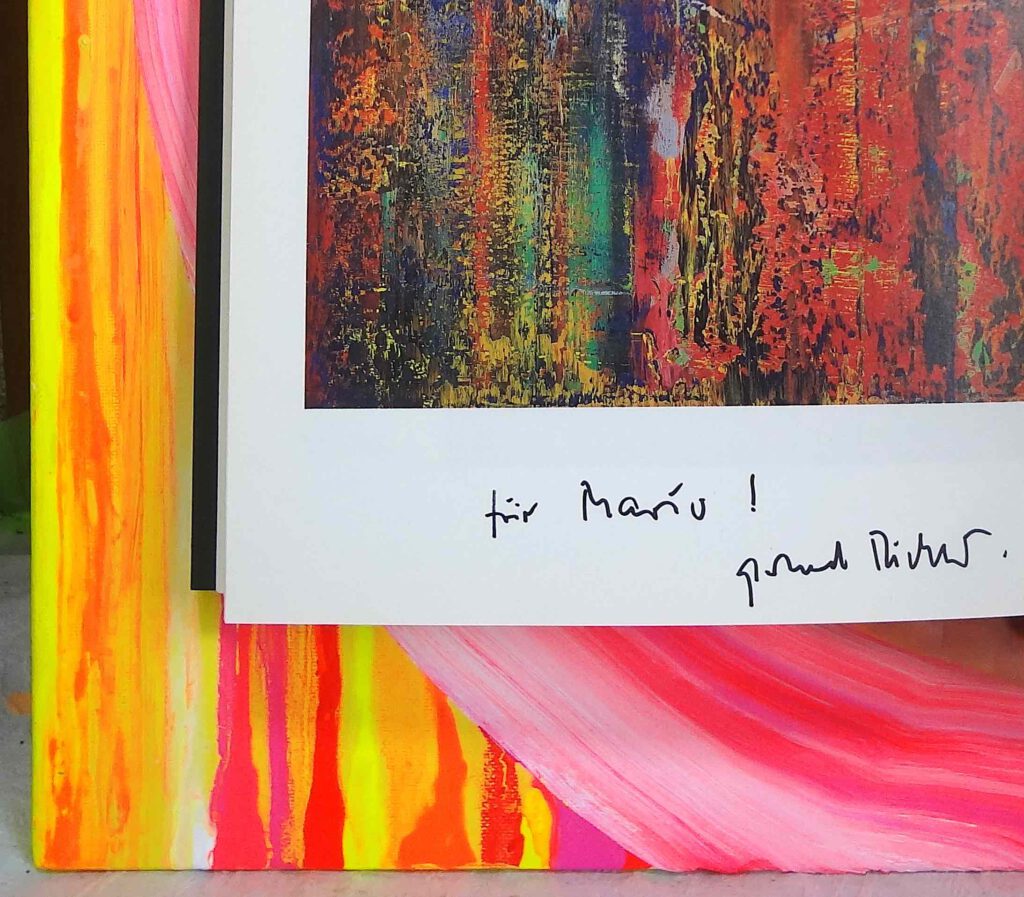 東京国立近代美術館でゲルハルト・リヒターの個展を開催するにあたり、私が撮影したゲルハルトの作品を投稿しておきます。日本のお客さまは、MOMATで何が足りないのか、どんな作品が追加されたのかを、ここで比較することができます。観賞や楽しんでくださいませ。
個人的なことですが、私について、美術批評家 名古屋覚の言葉を引用させてください。「日本で最も優れた油彩を制作する画家の一人、いや唯一の一人」(2016年)。
手段、先輩の絵のどこをチェックしているのか、見る人は気づくだろうね。
On the occasion of the coming, strongly recommending, MOMAT's Gerhard Richter solo show, I should up-load recent pics I've taken of Gerhard's works. The Japanese visitors may hereby compare what's missing or what works had been added @ MOMAT. Enjoy and contemplate!
On a personal note, may I hereby quote art critic Satoru Nagoya in 2016: "Mario A, one of the most brilliantly gifted–or perhaps I should say, the single most brilliantly gifted––oil painting artist in Japan".
Means, the viewer will notice where I'm checking my buddy's paintings.
See also:
New polyrhythm 2022's works by Gerhard Richter of close consonances, embodied by psychopathic spectrum atonality
ゲルハルト・リヒターの新作群 @ バイエラー財団、スイス
https://art-culture.world/articles/gerhard-richter-new-works-ゲルハルト・リヒター/
English:
Gerhard Richter @ The National Museum of Modern Art, Tokyo
June 7 – October 2, 2022
https://richter.exhibit.jp/en/
日本語:
ゲルハルト・リヒター展 @ 東京国立近代美術館
2022年6月7日〜10月2日
https://richter.exhibit.jp
up-date: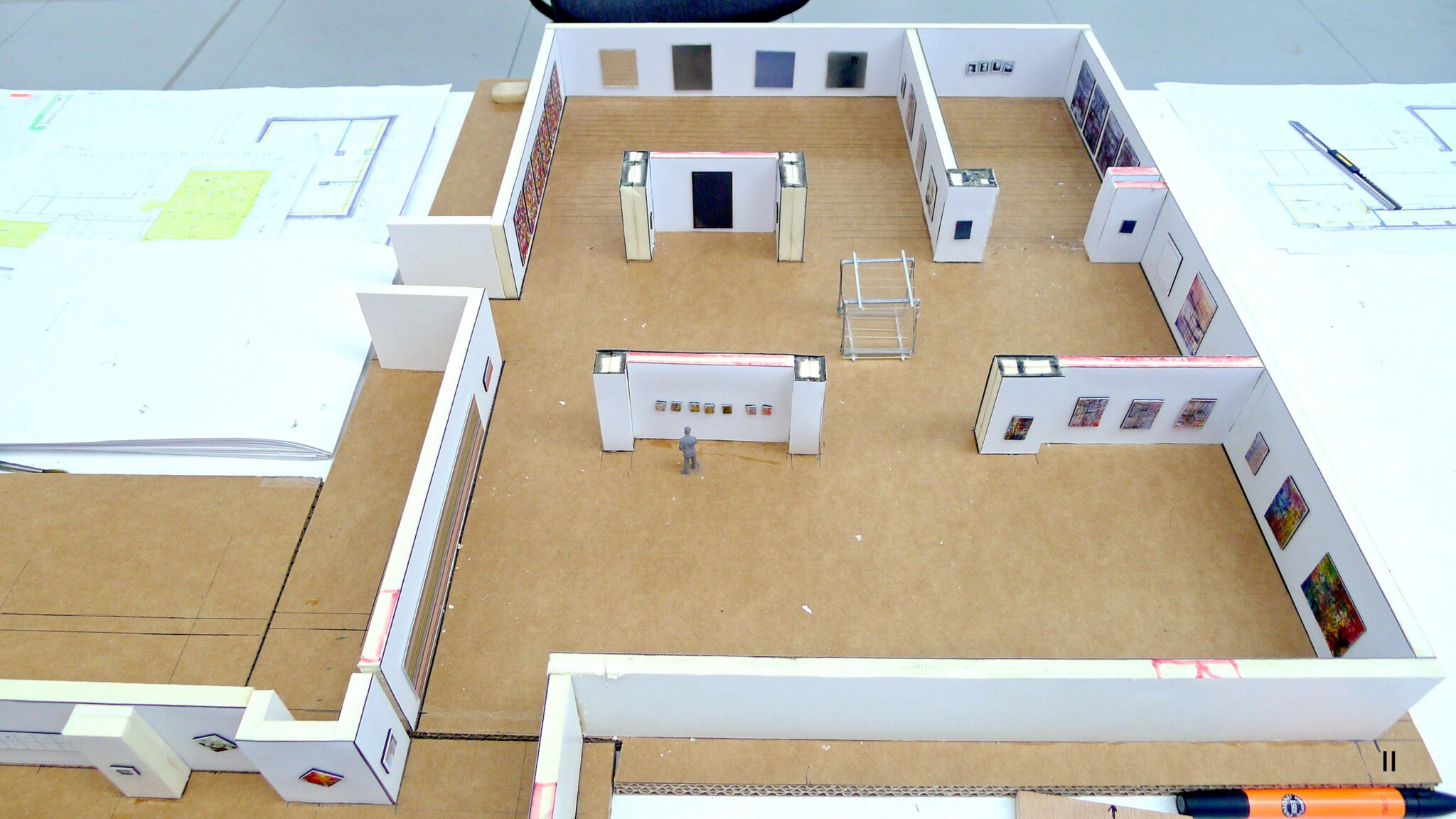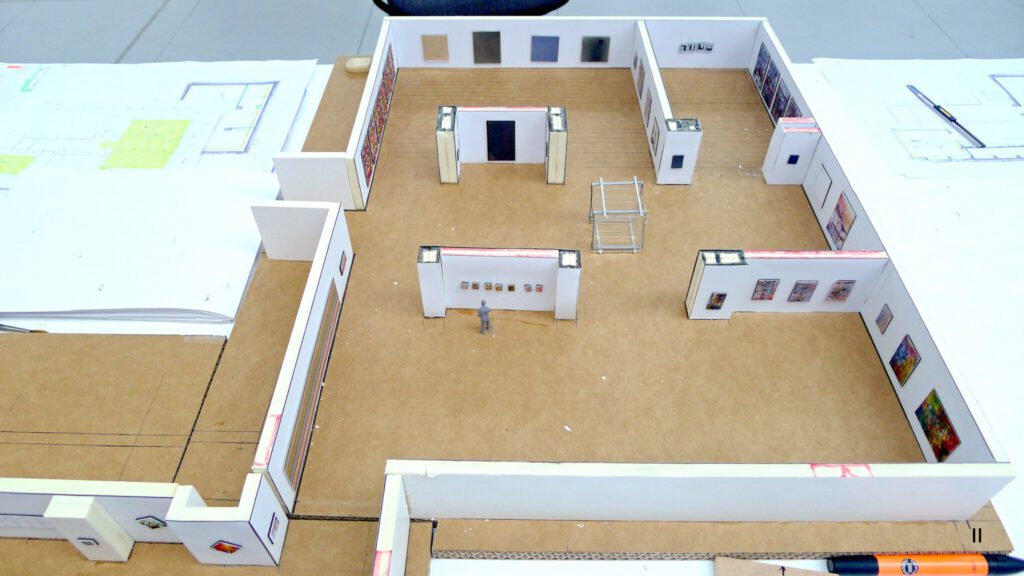 MOMAT exhibition design for Richter
Link_https://twitter.com/MOMAT_museum/status/1545558577020116994/photo/1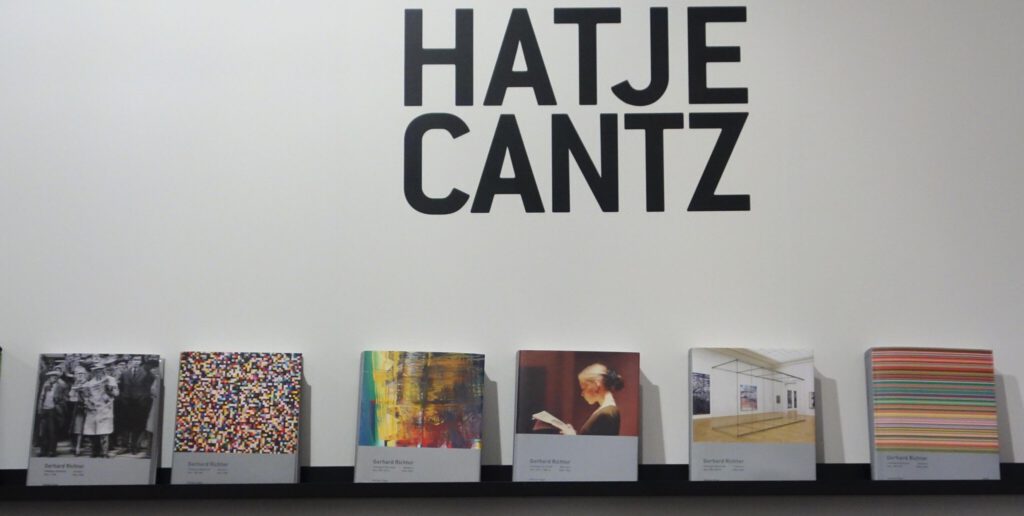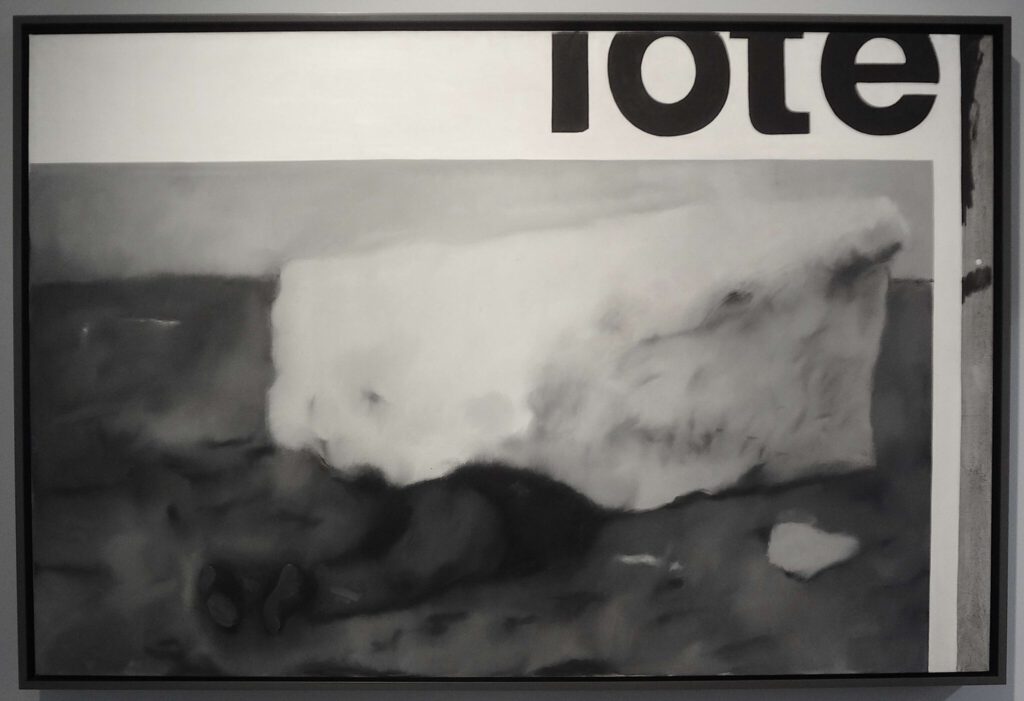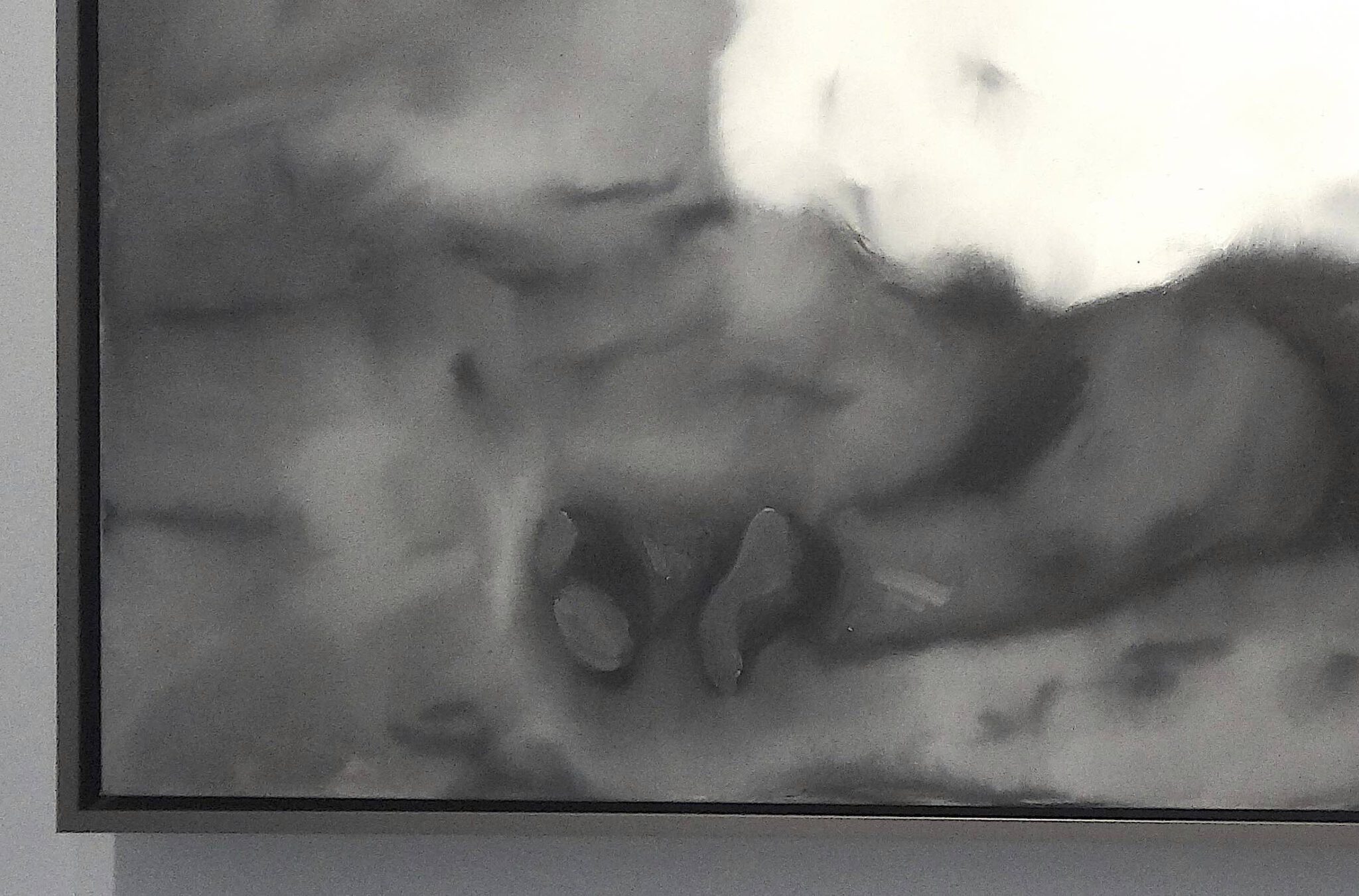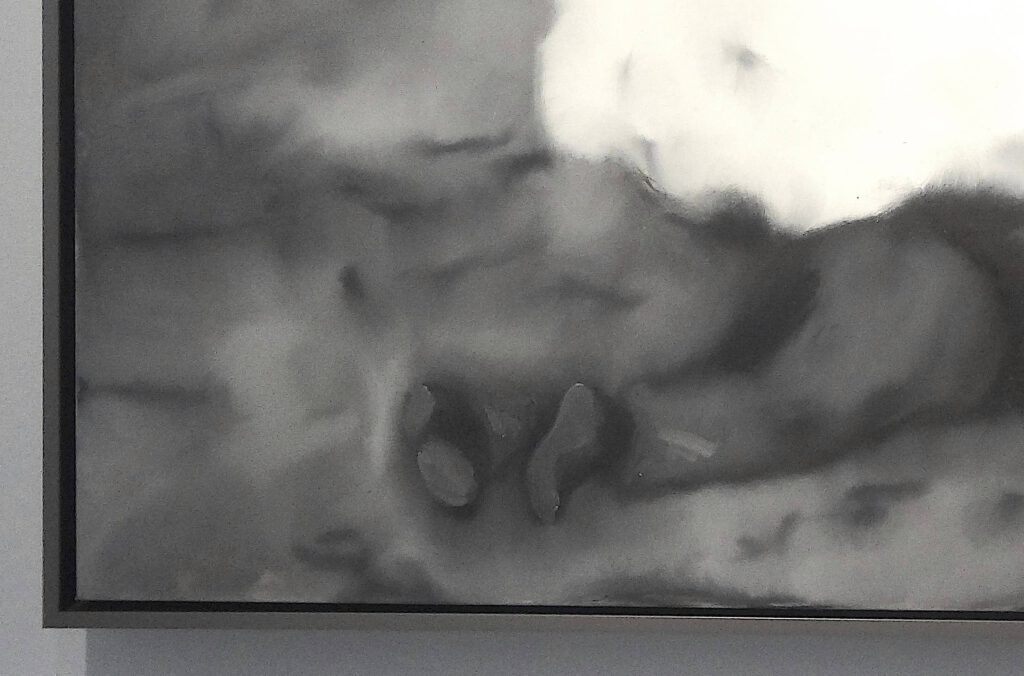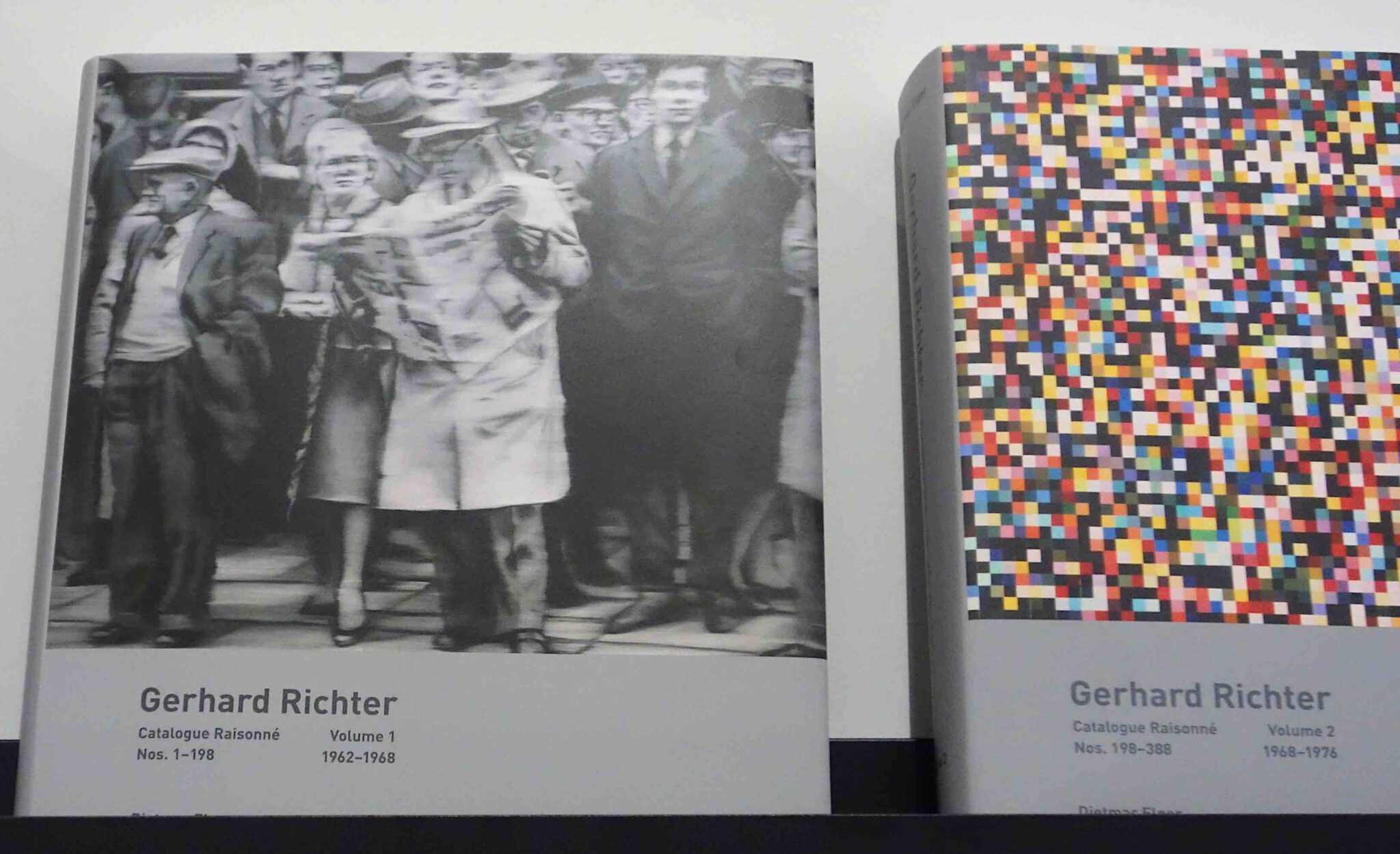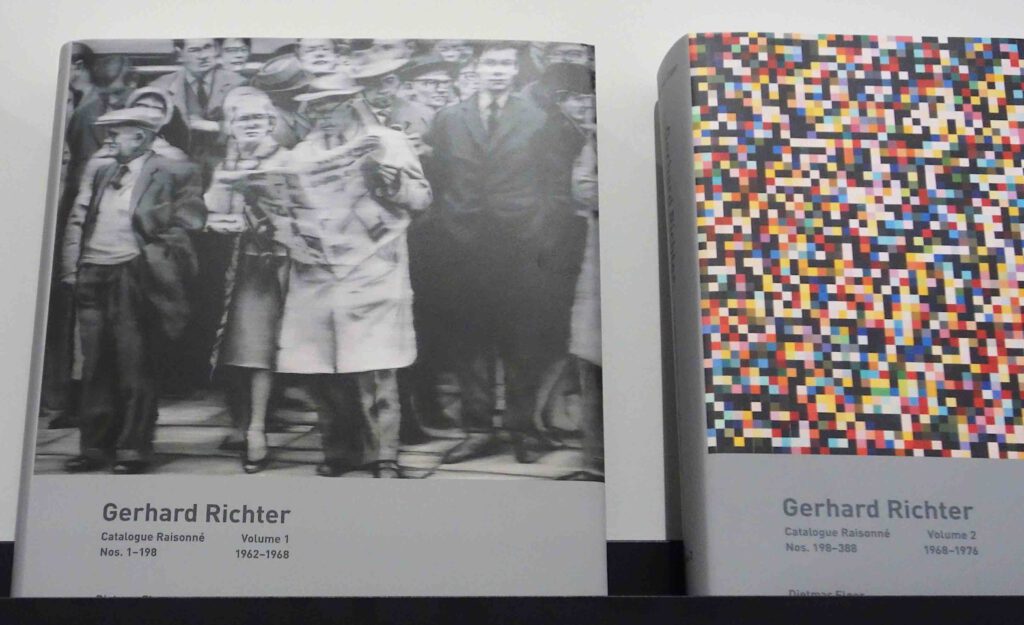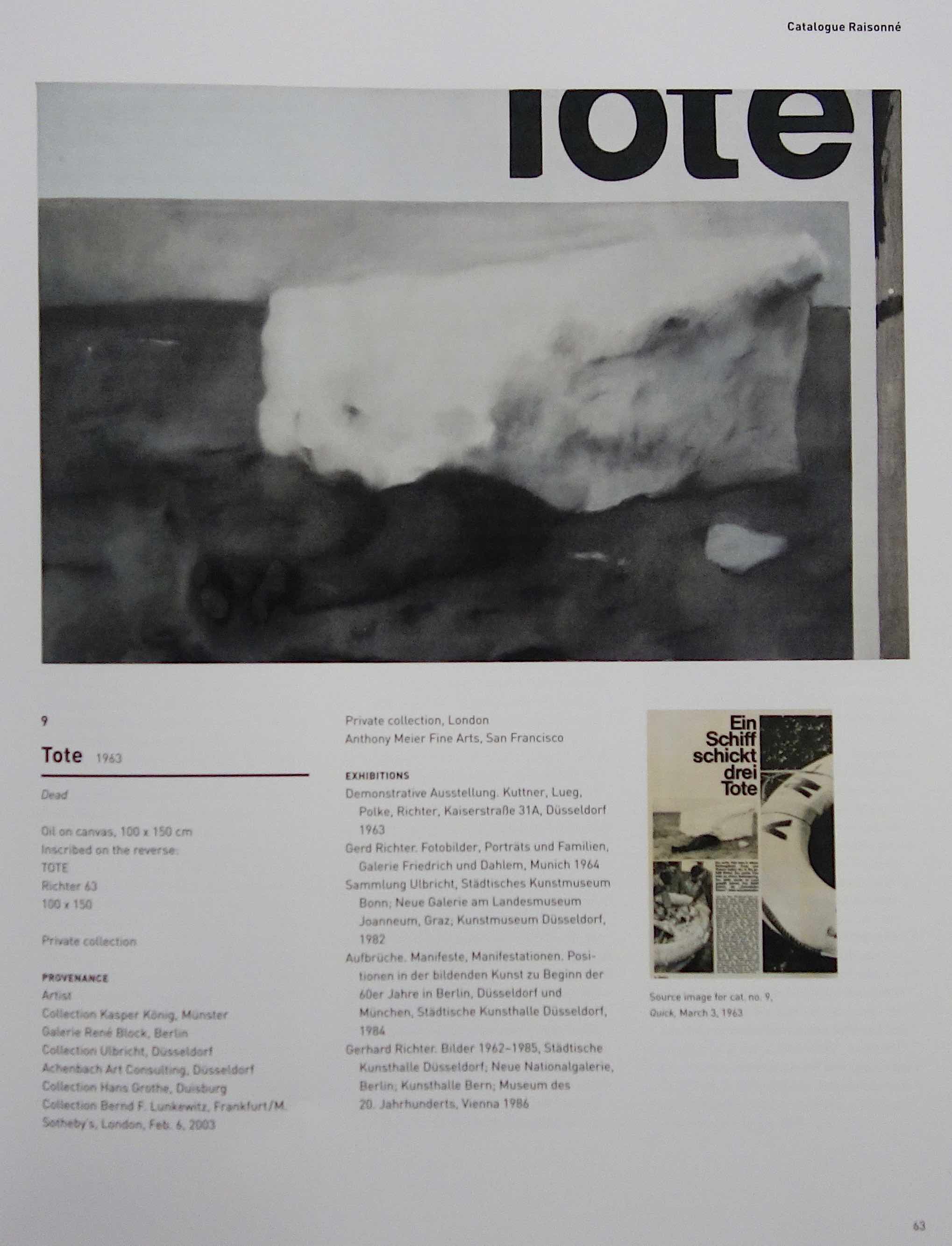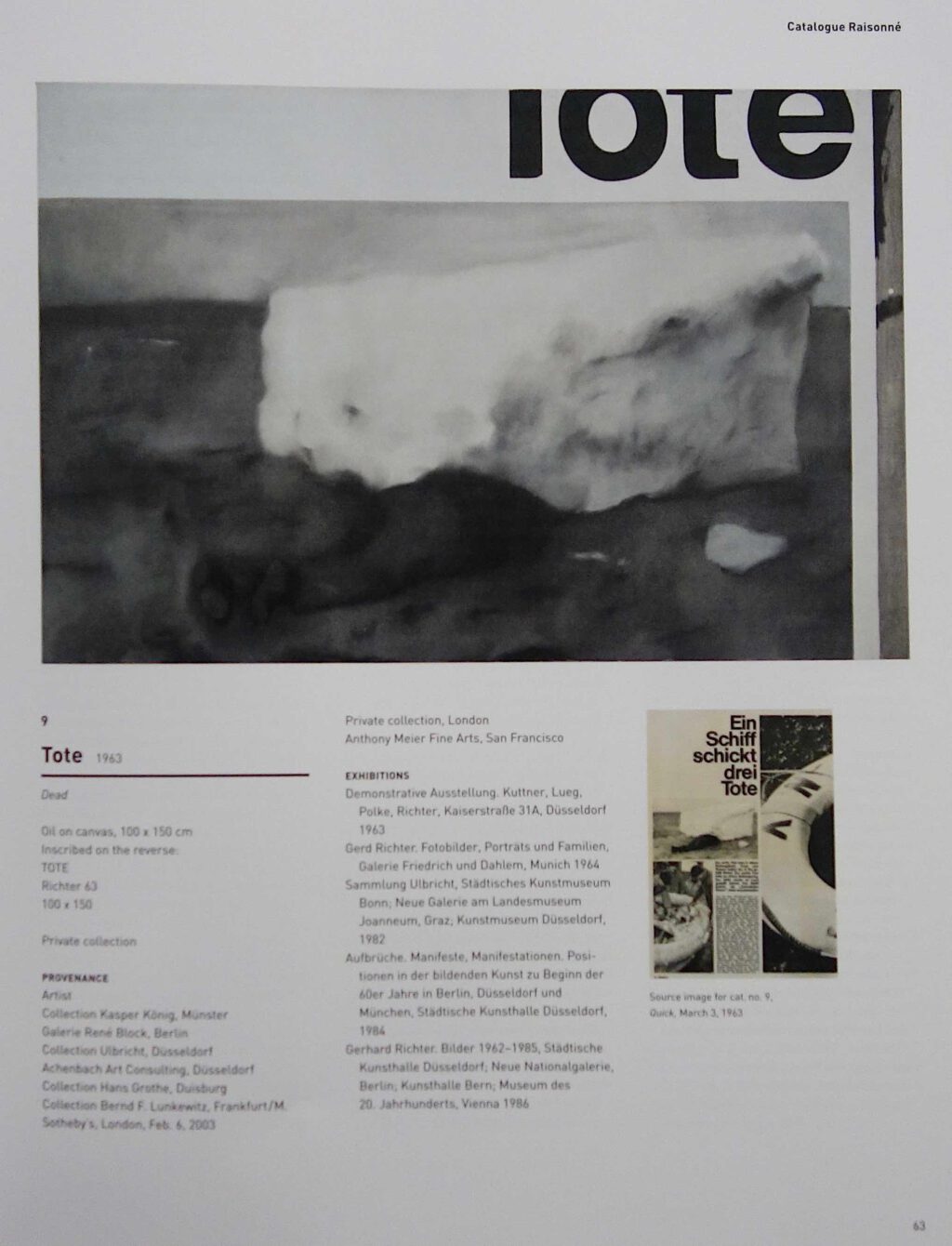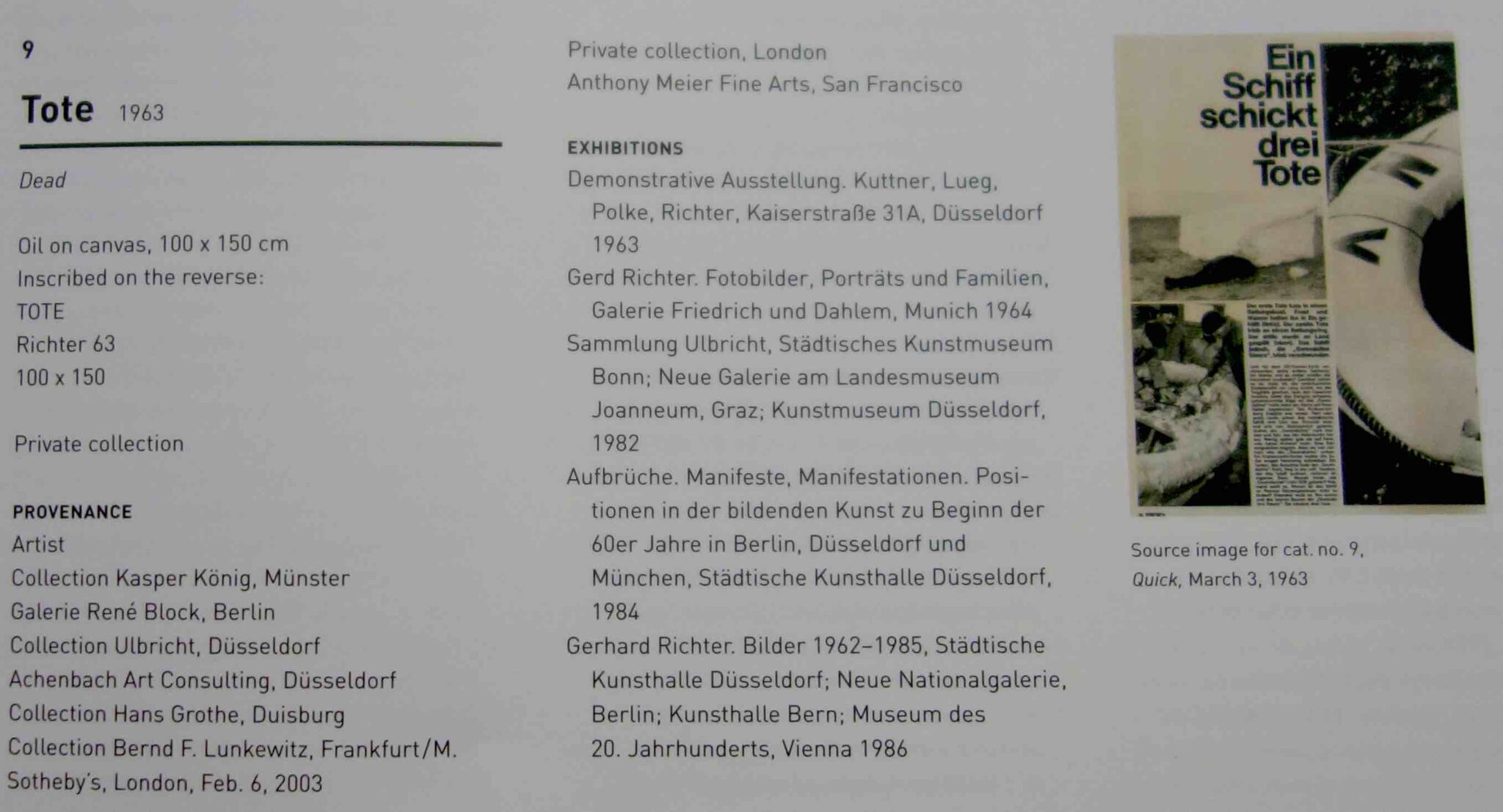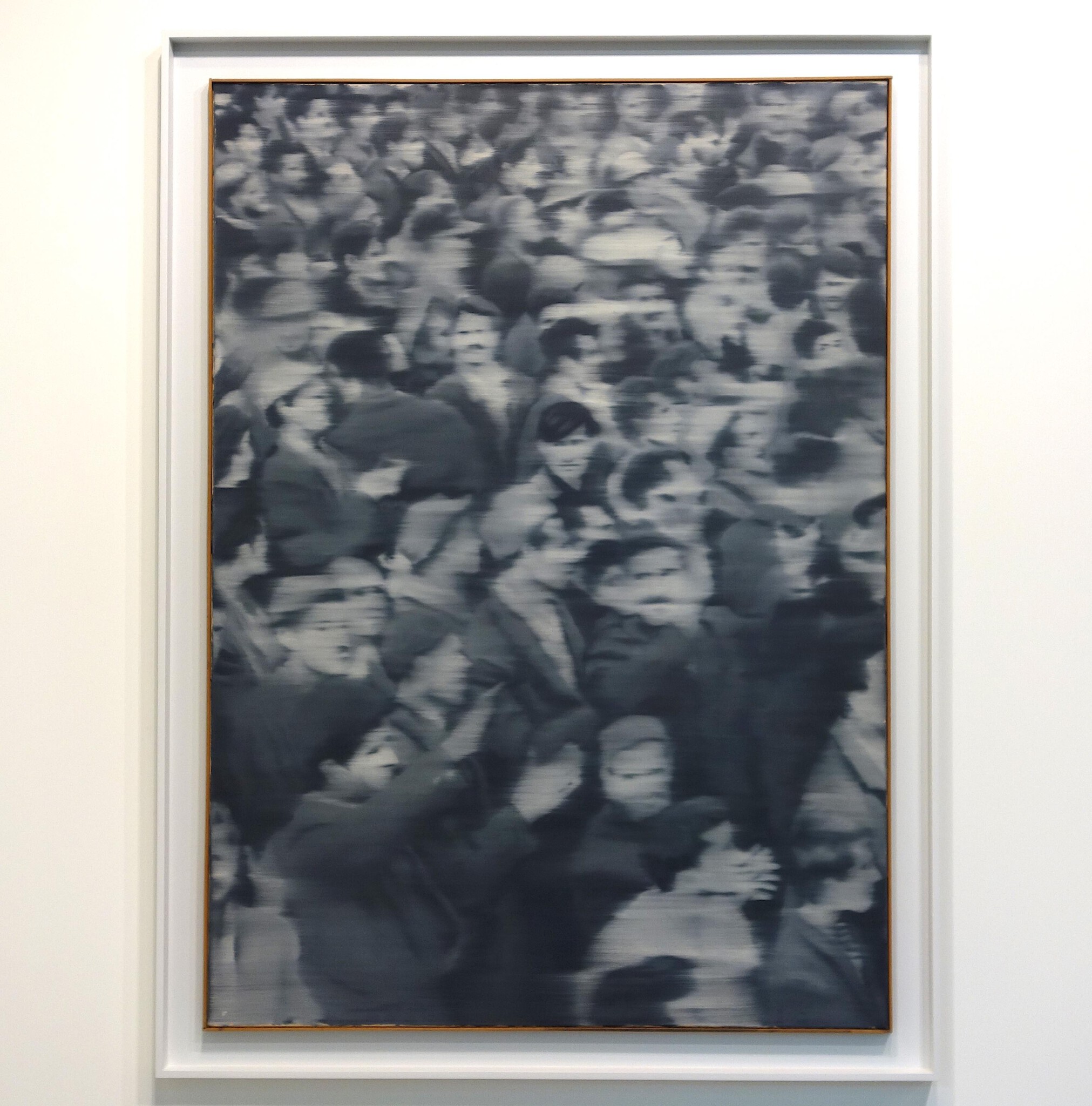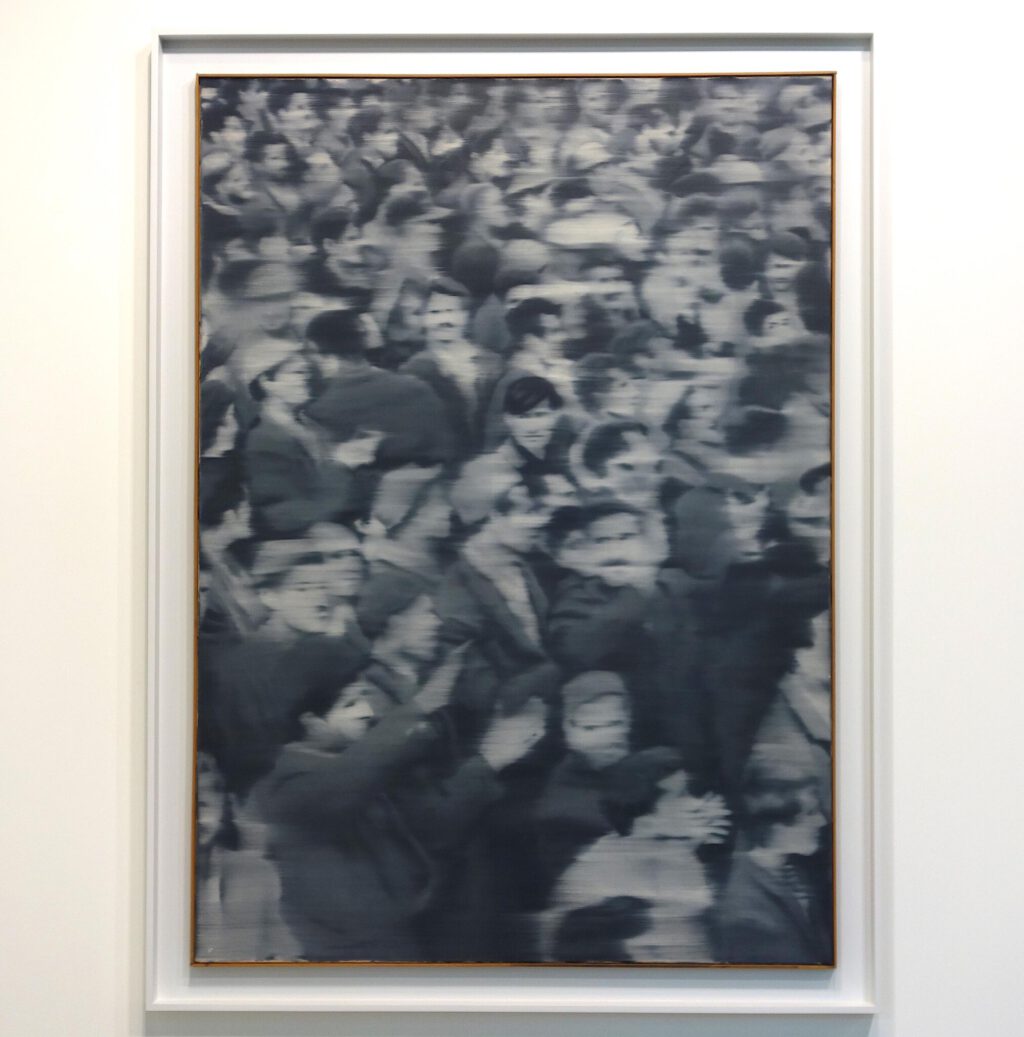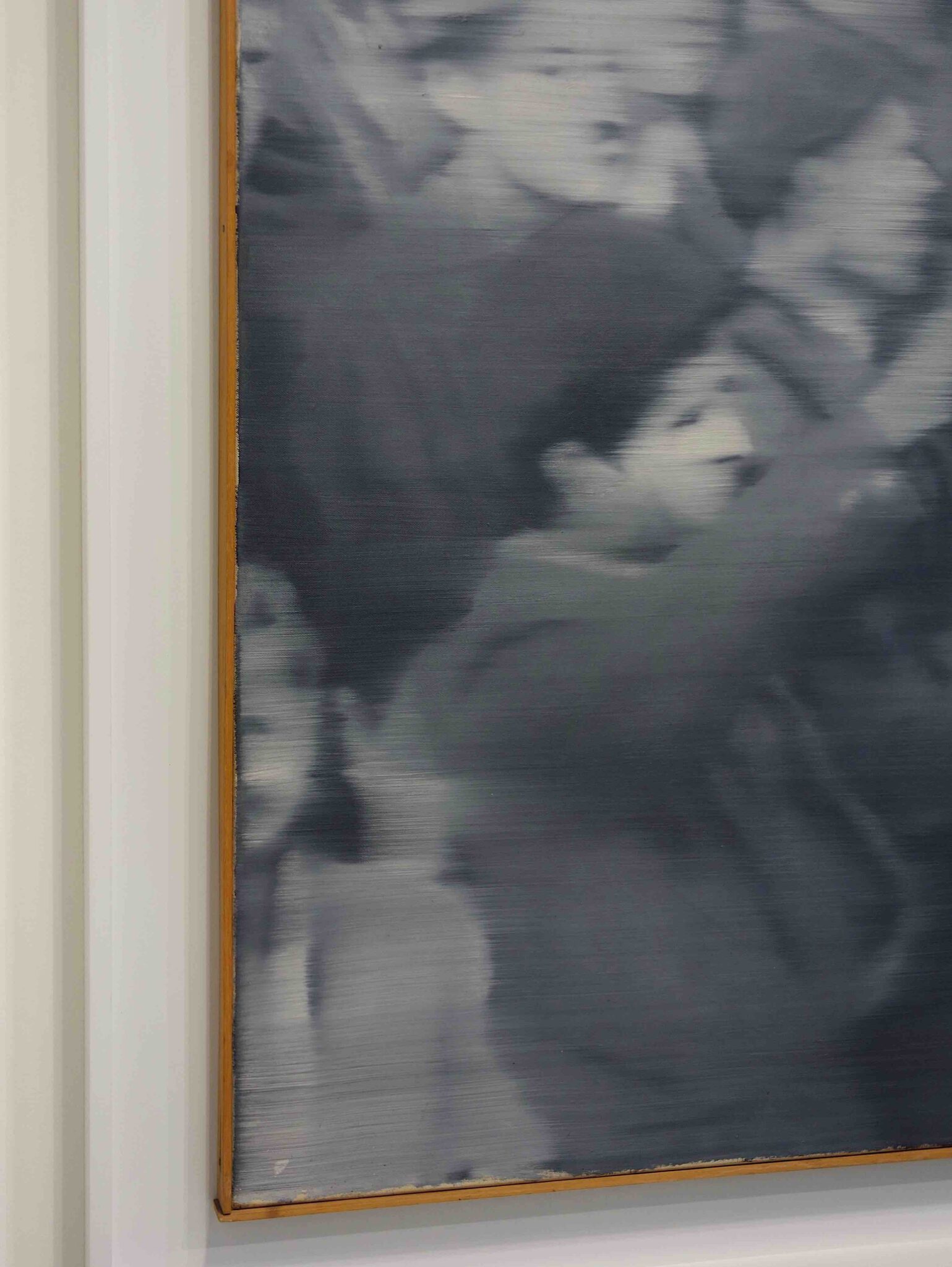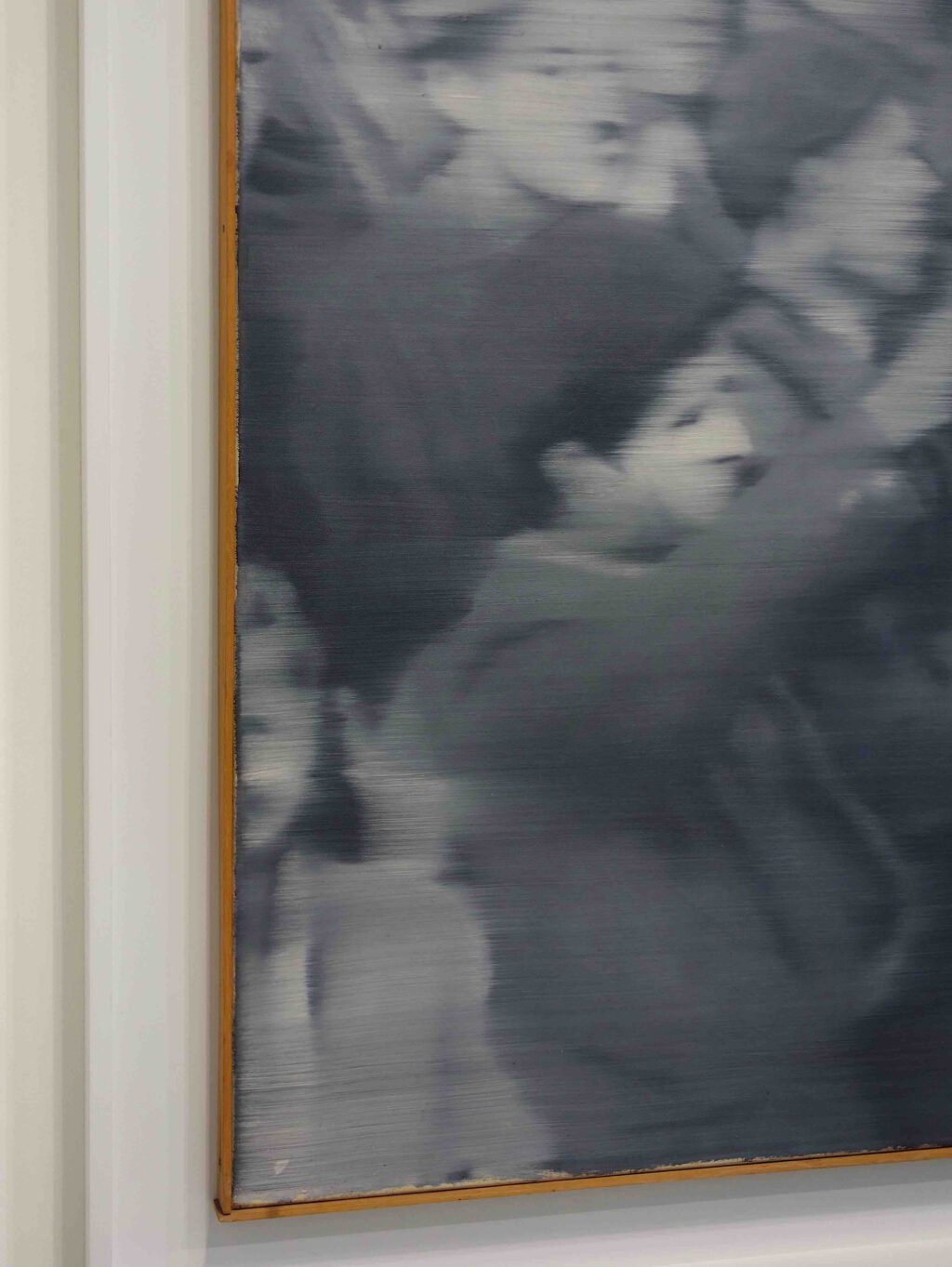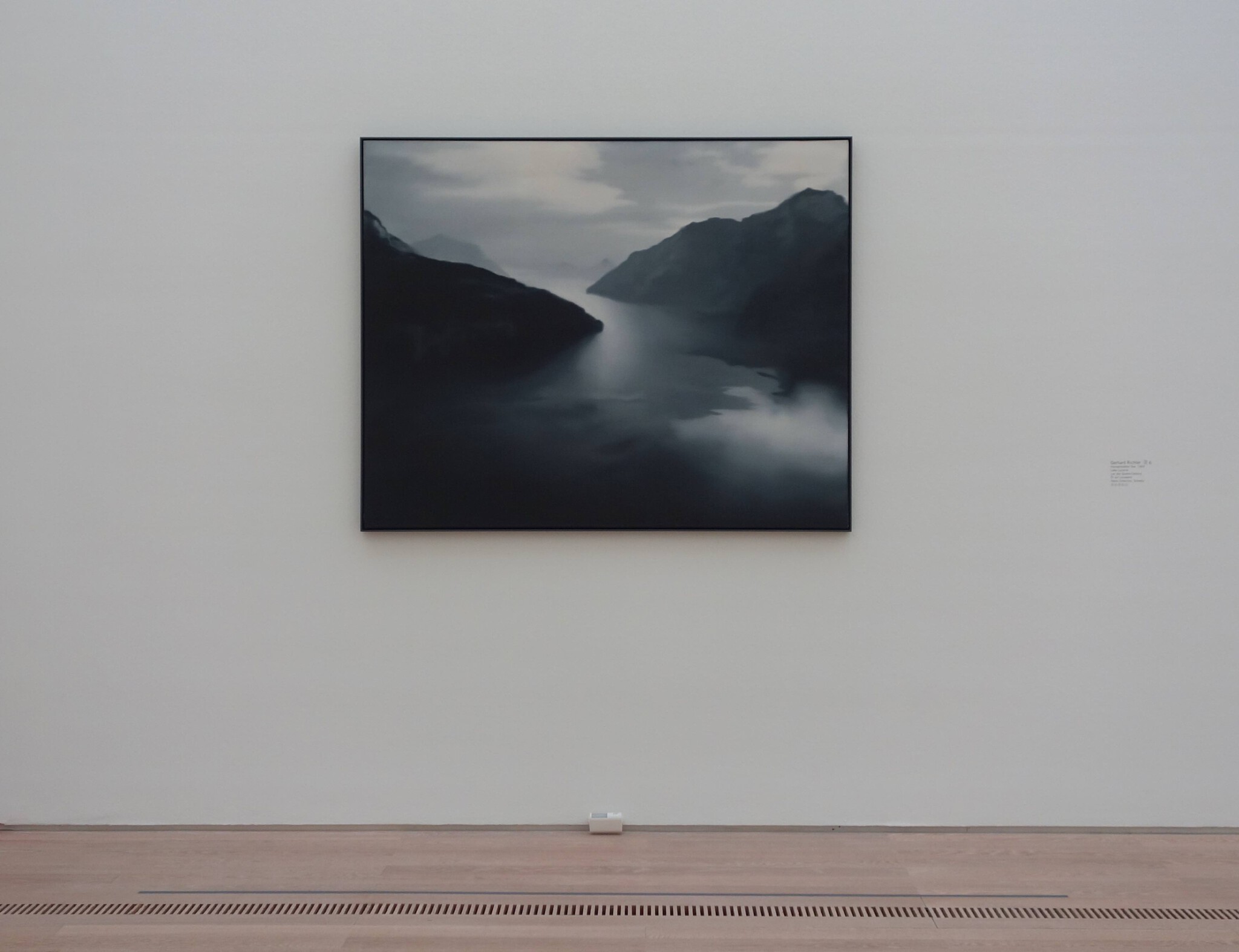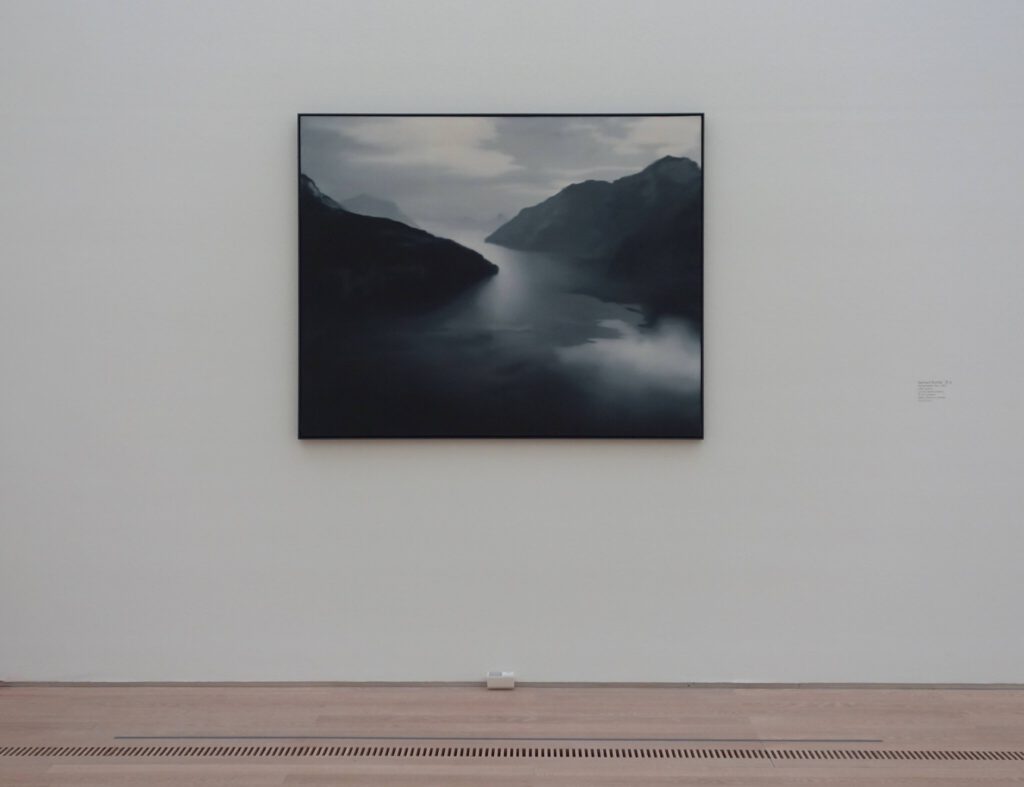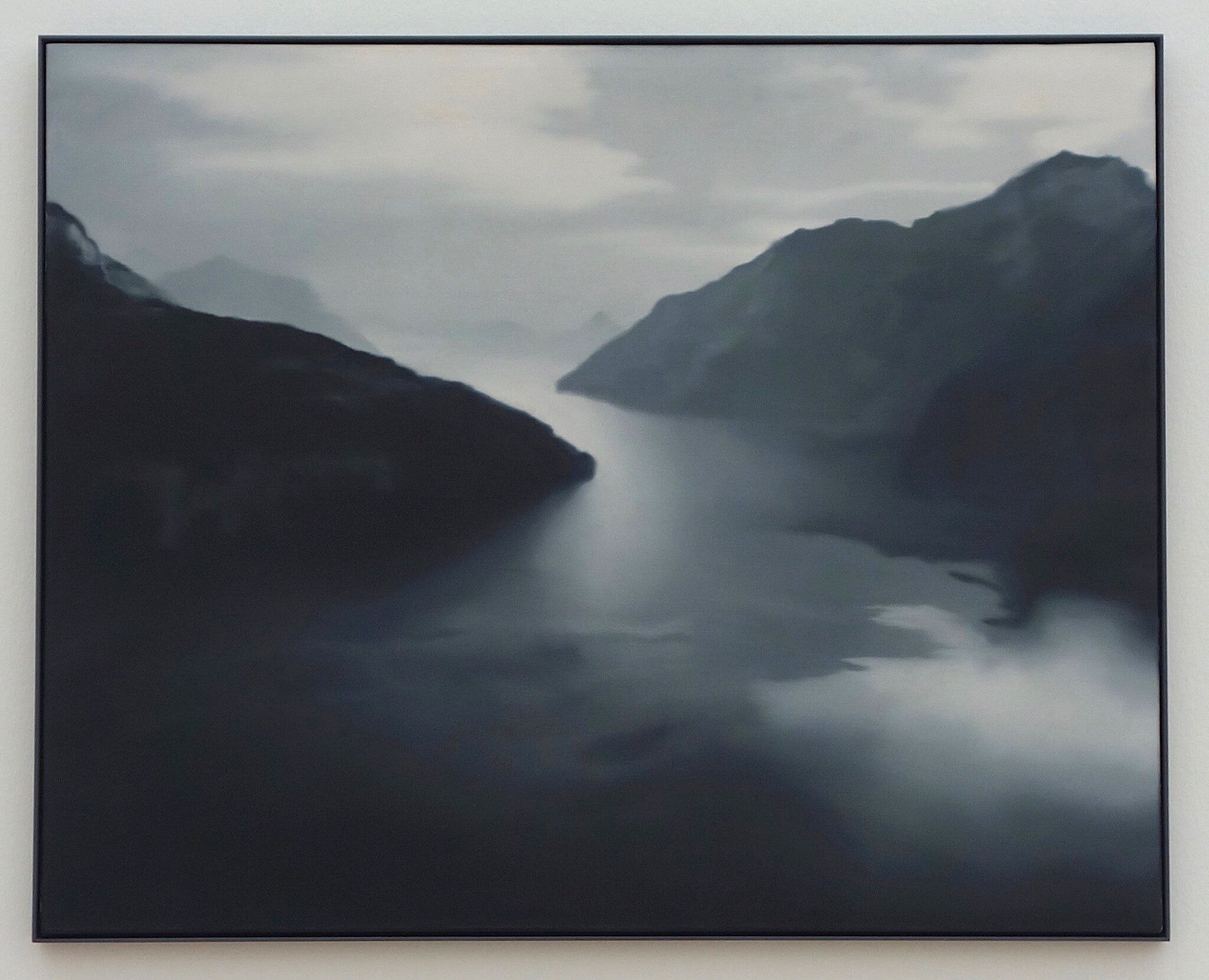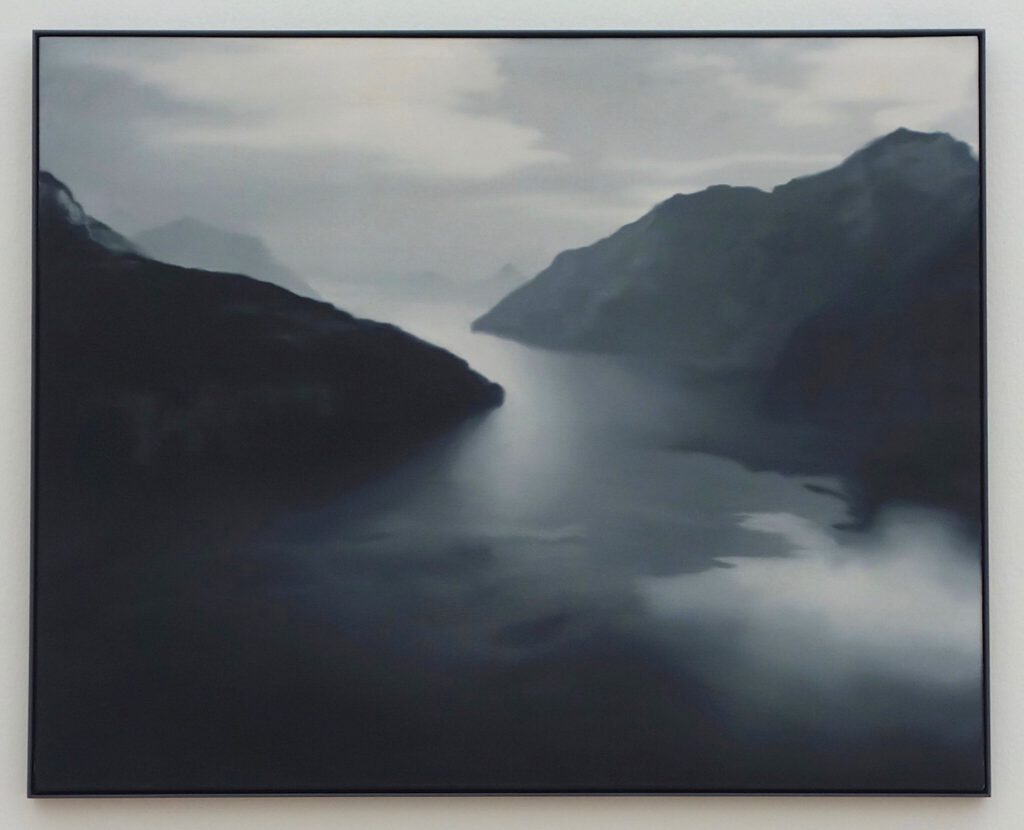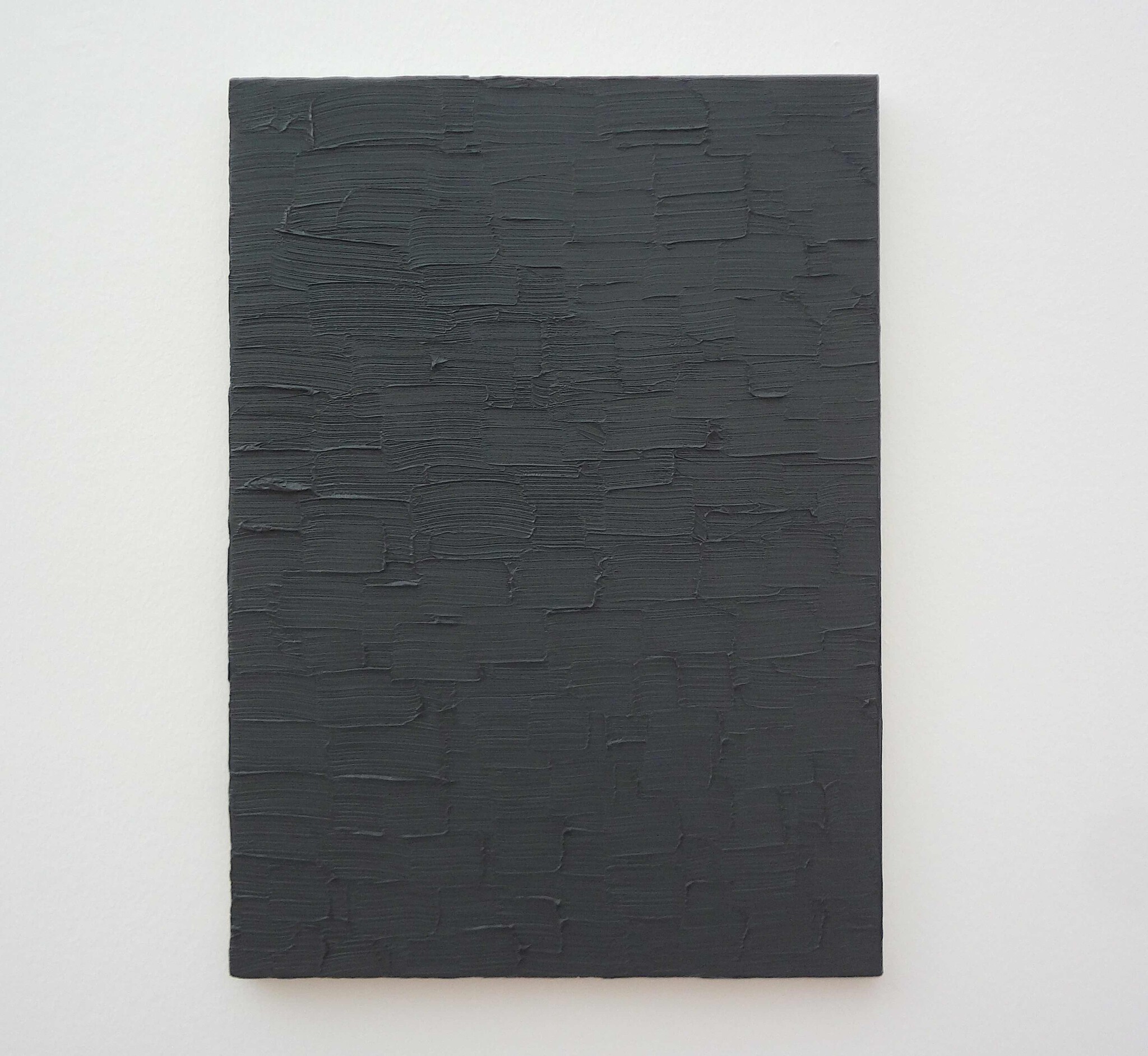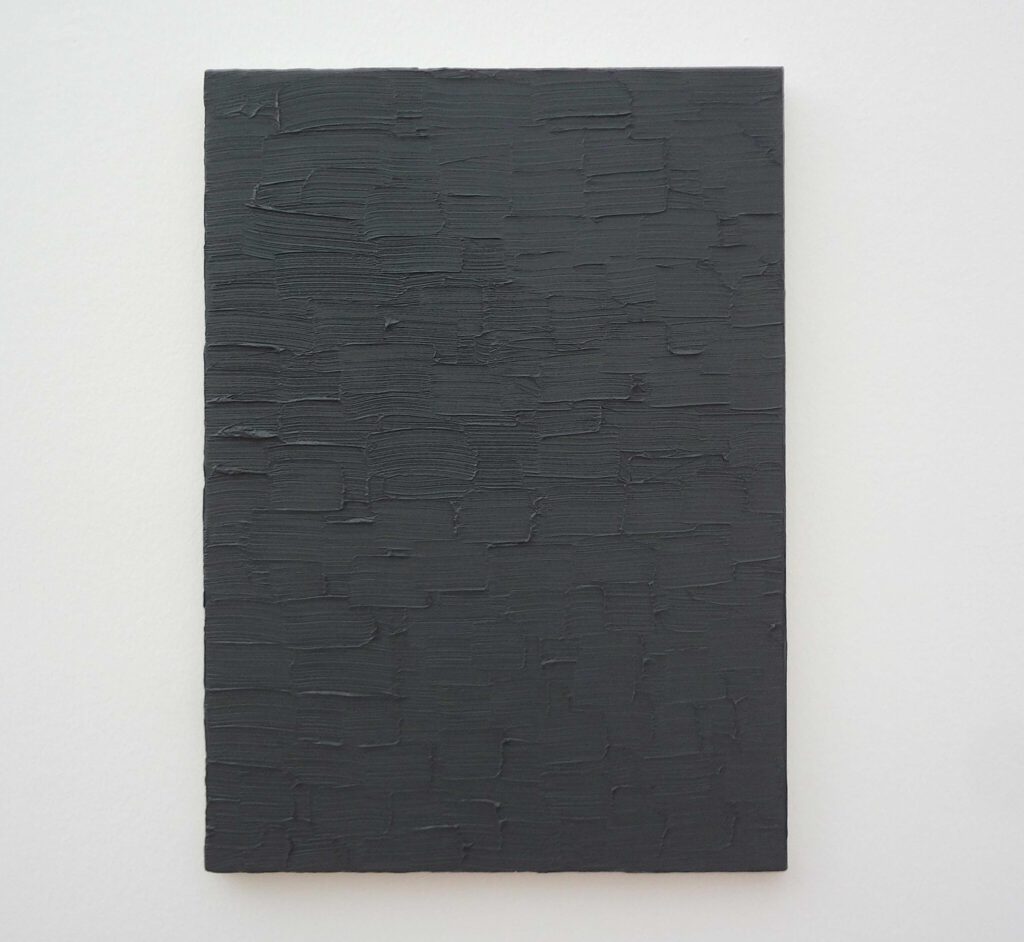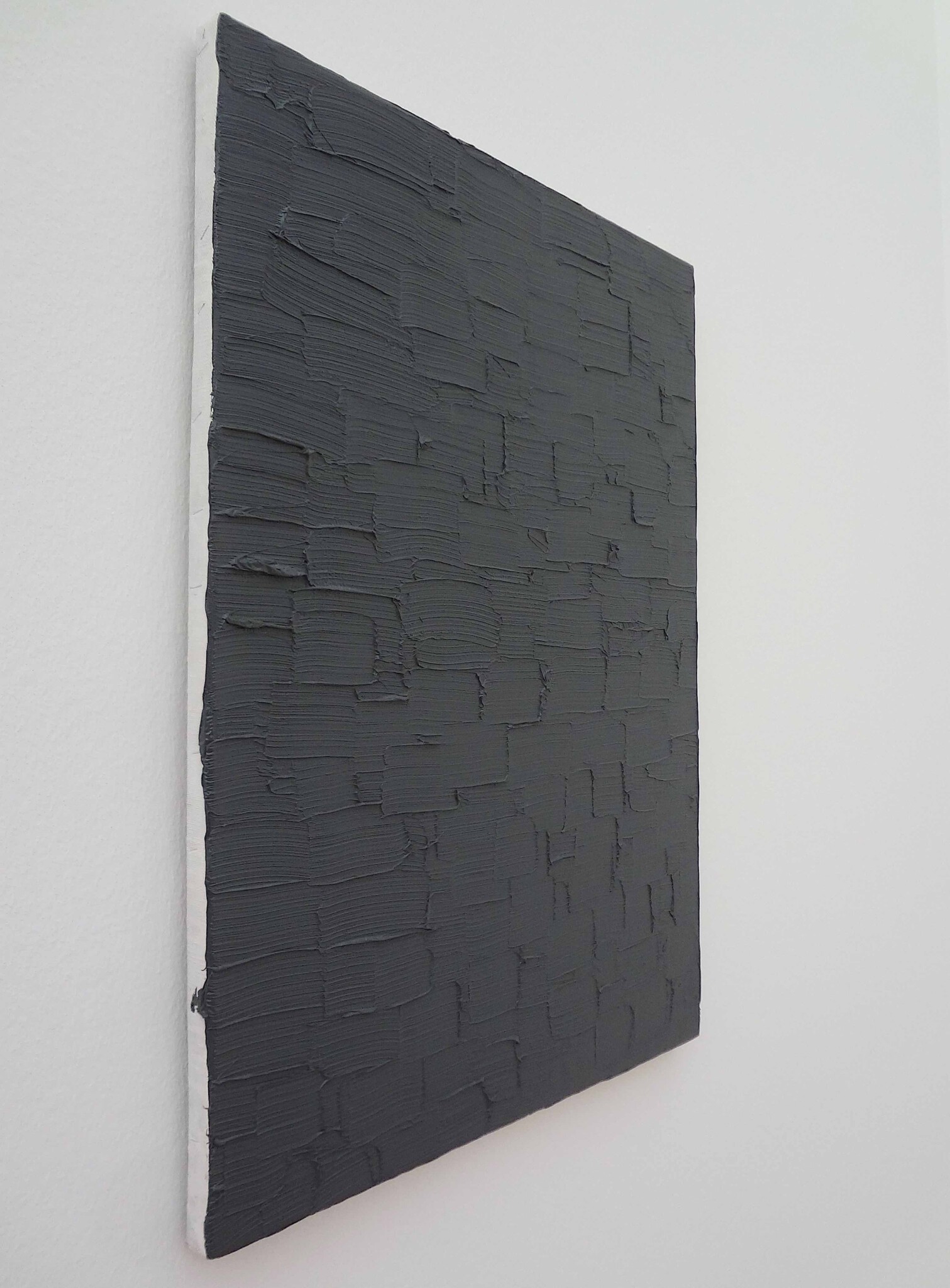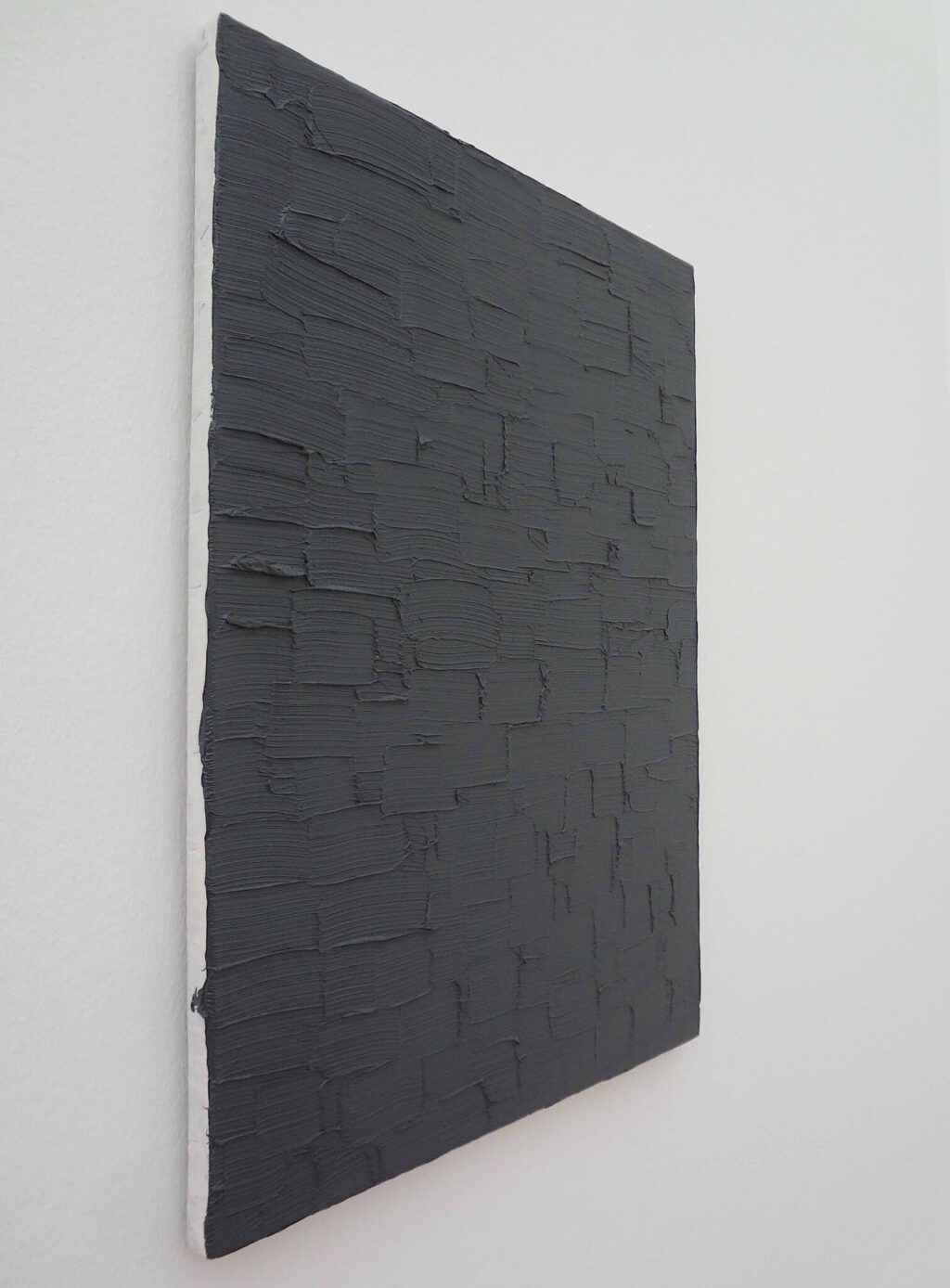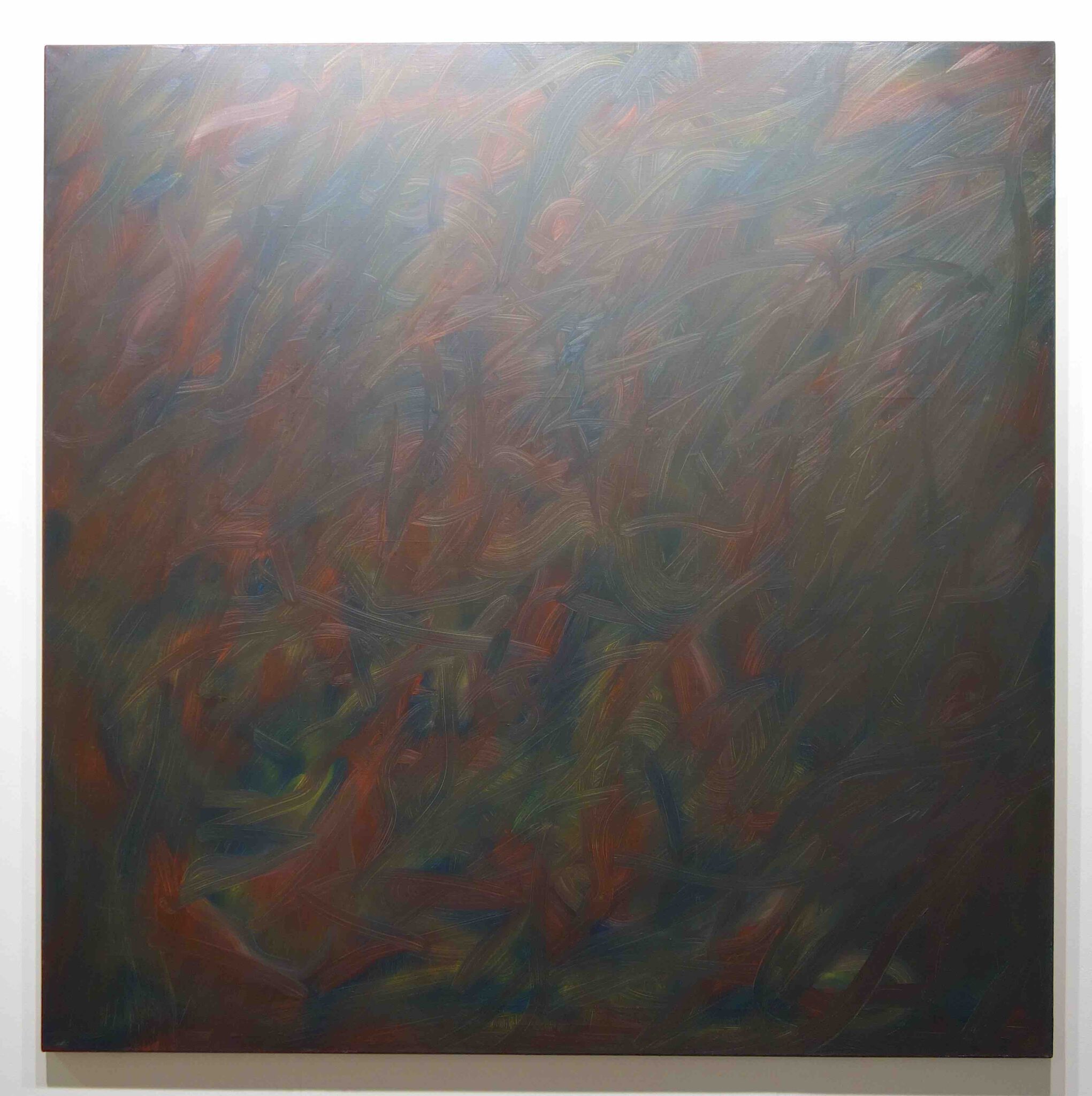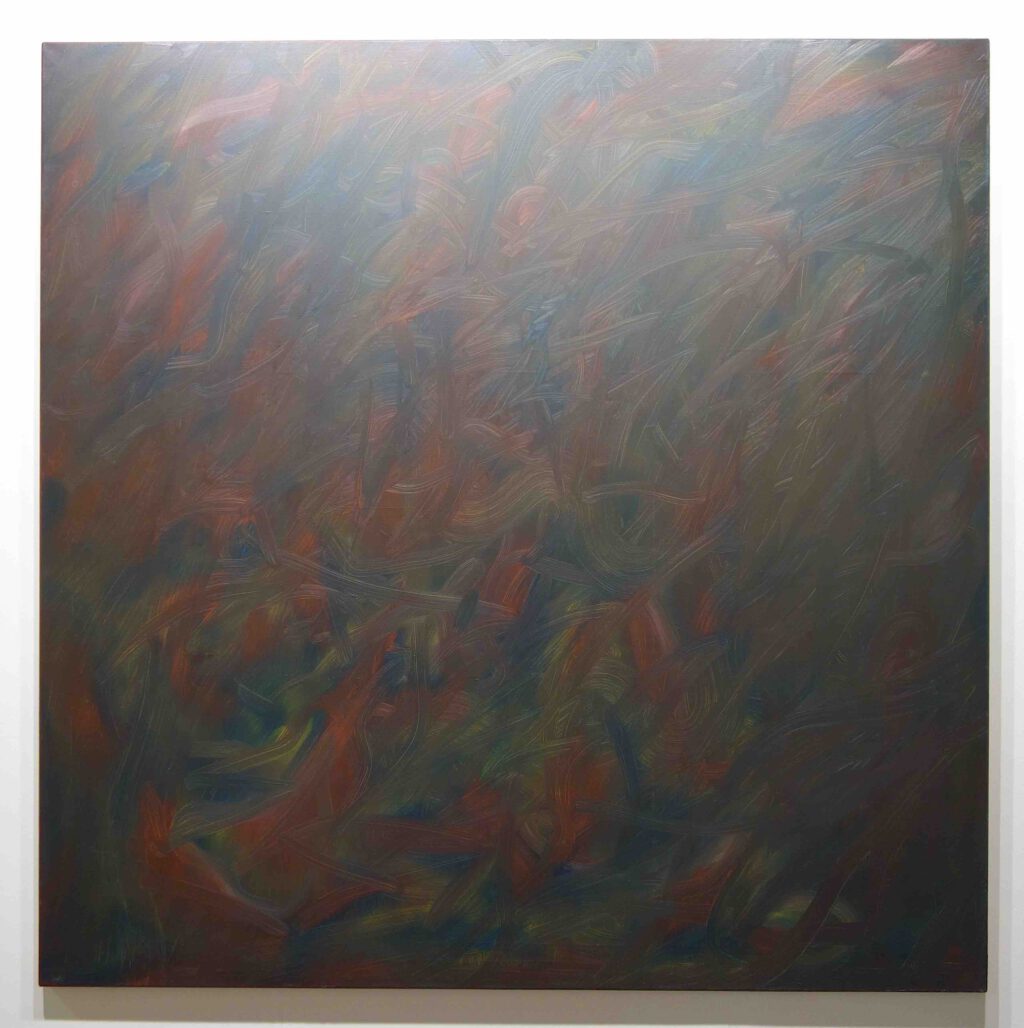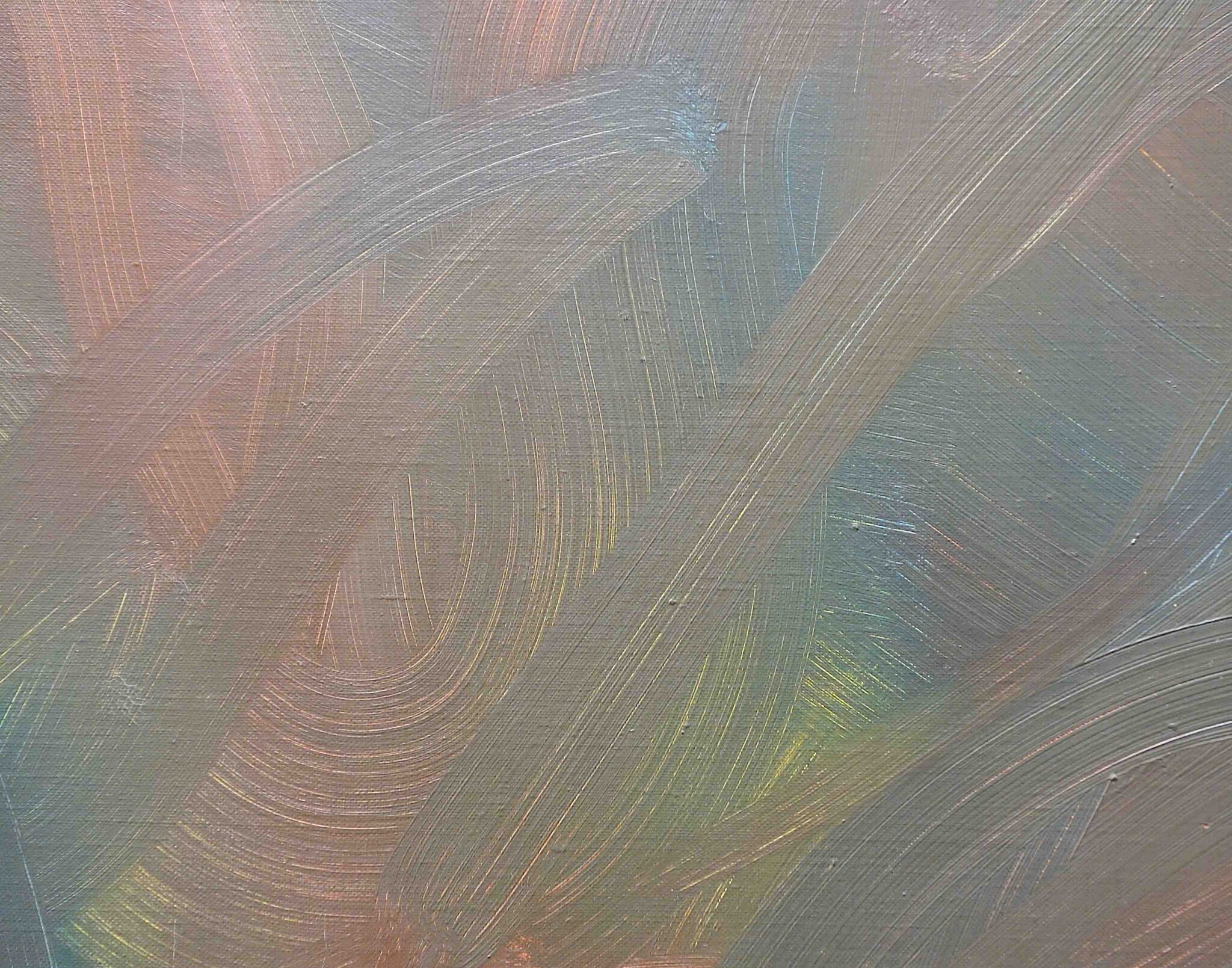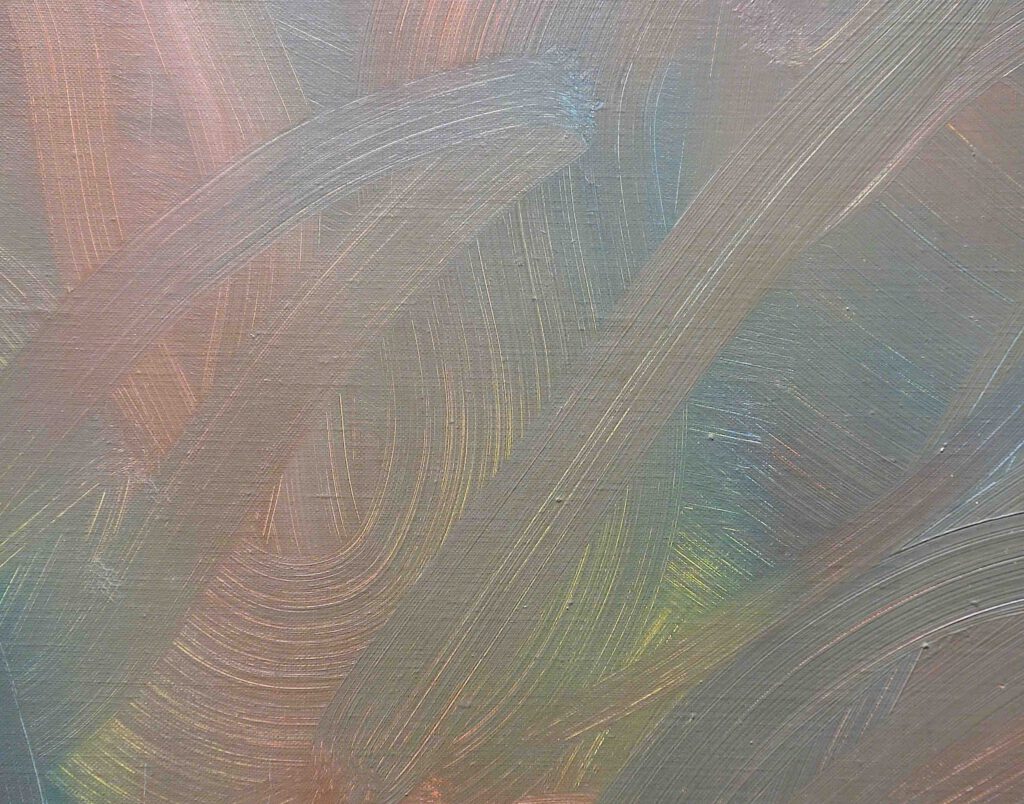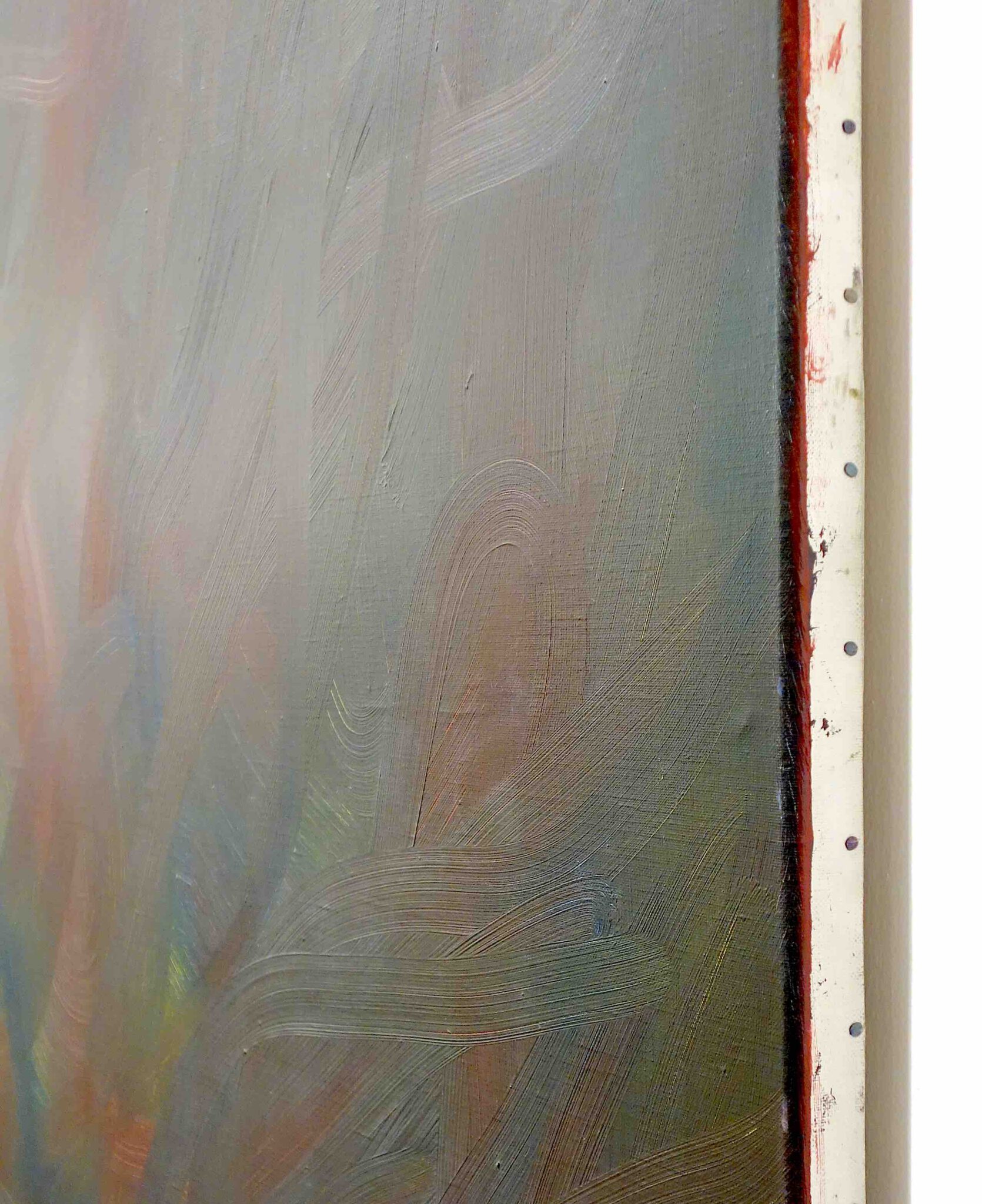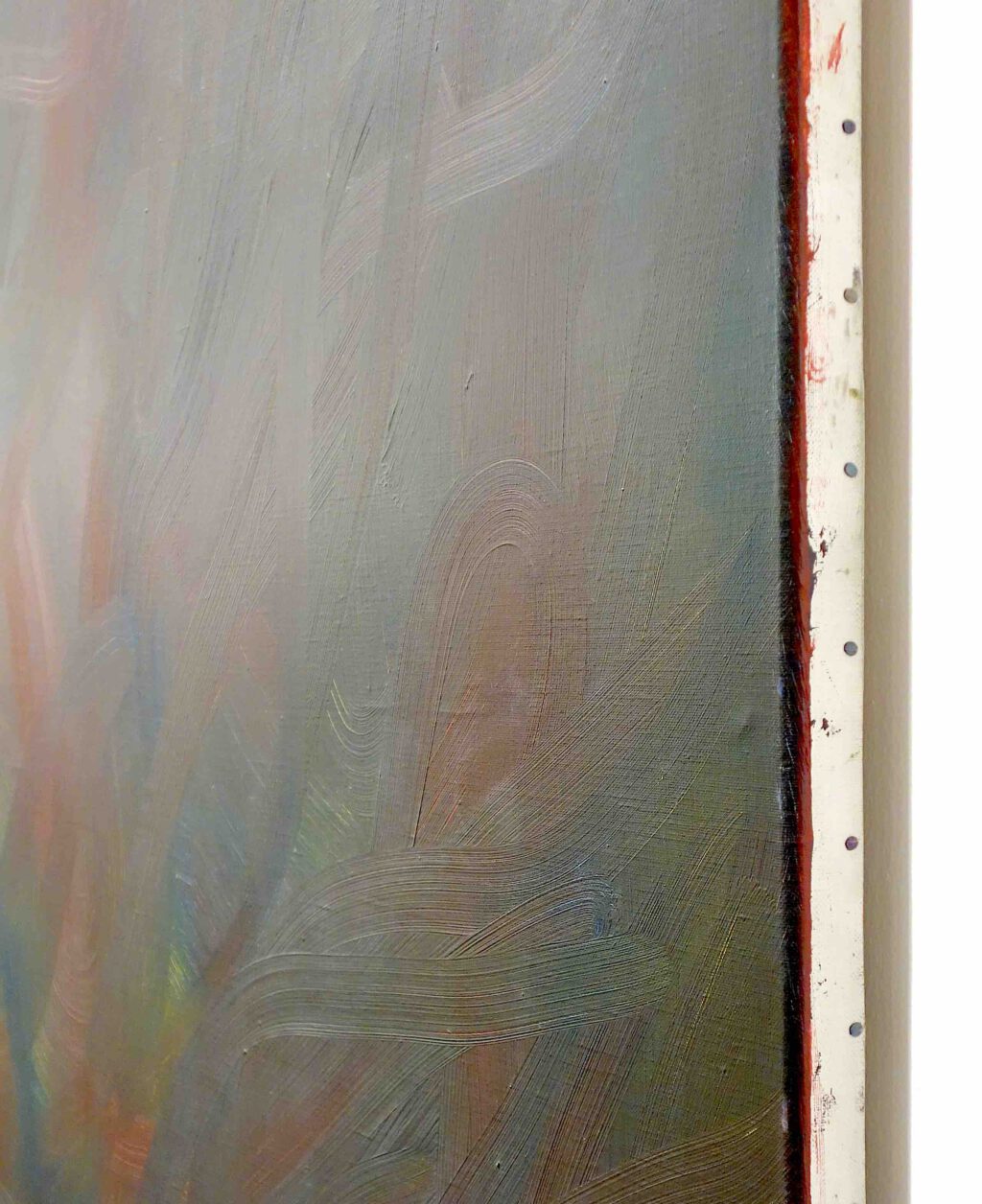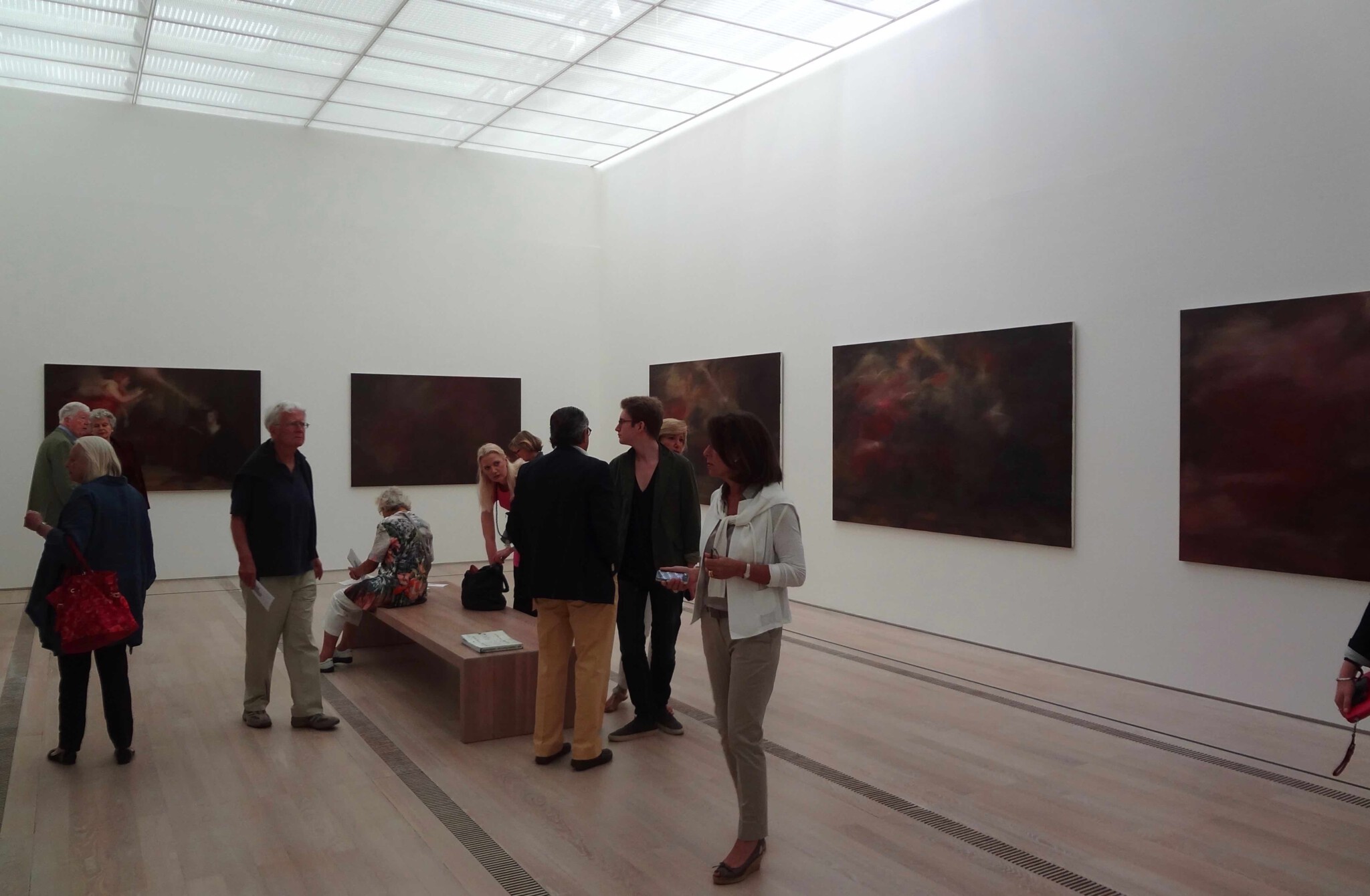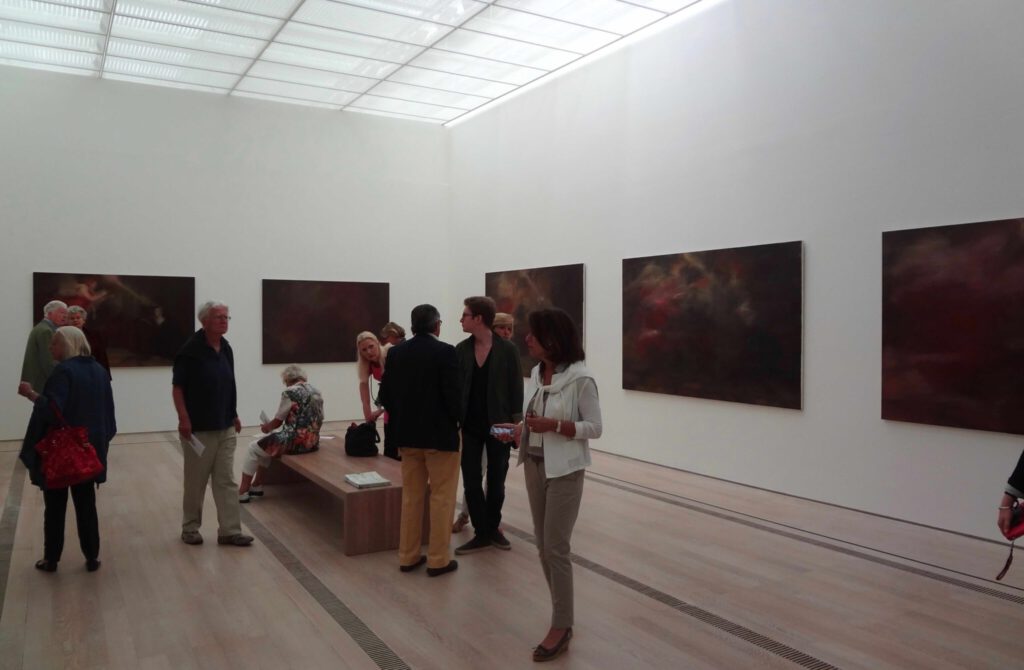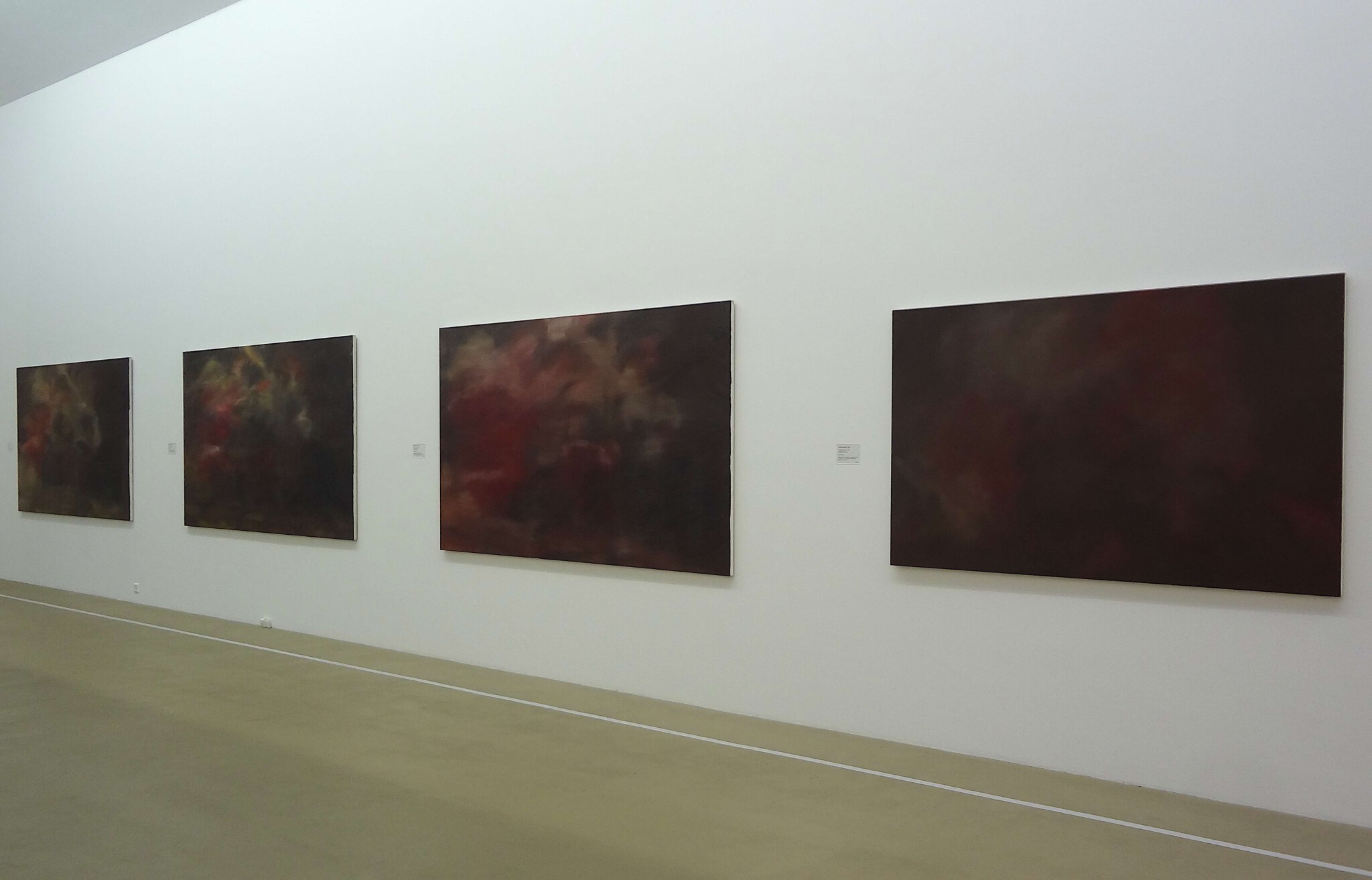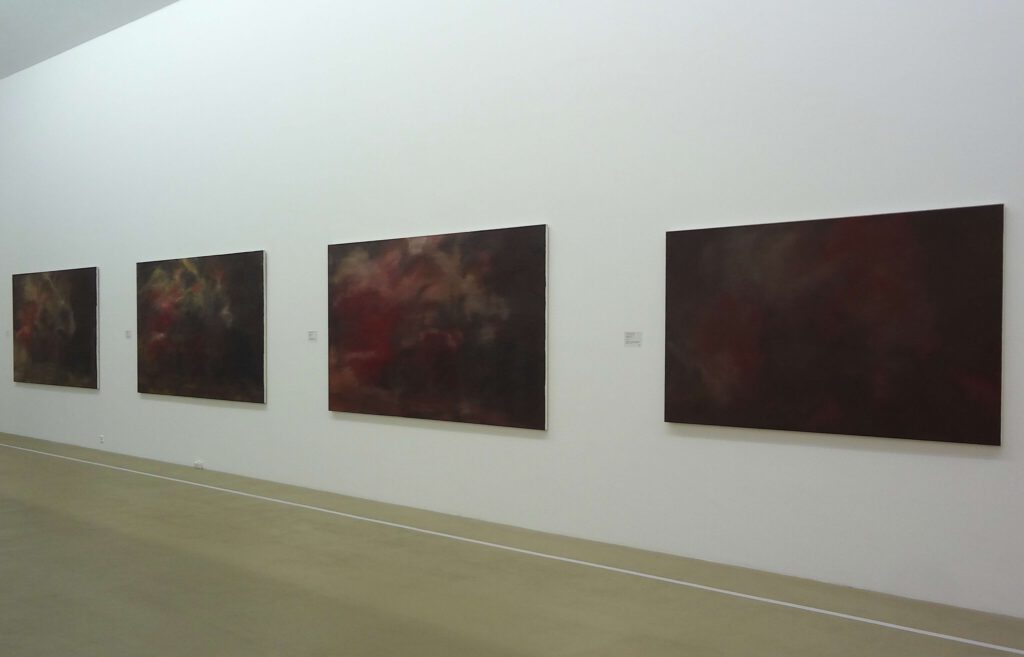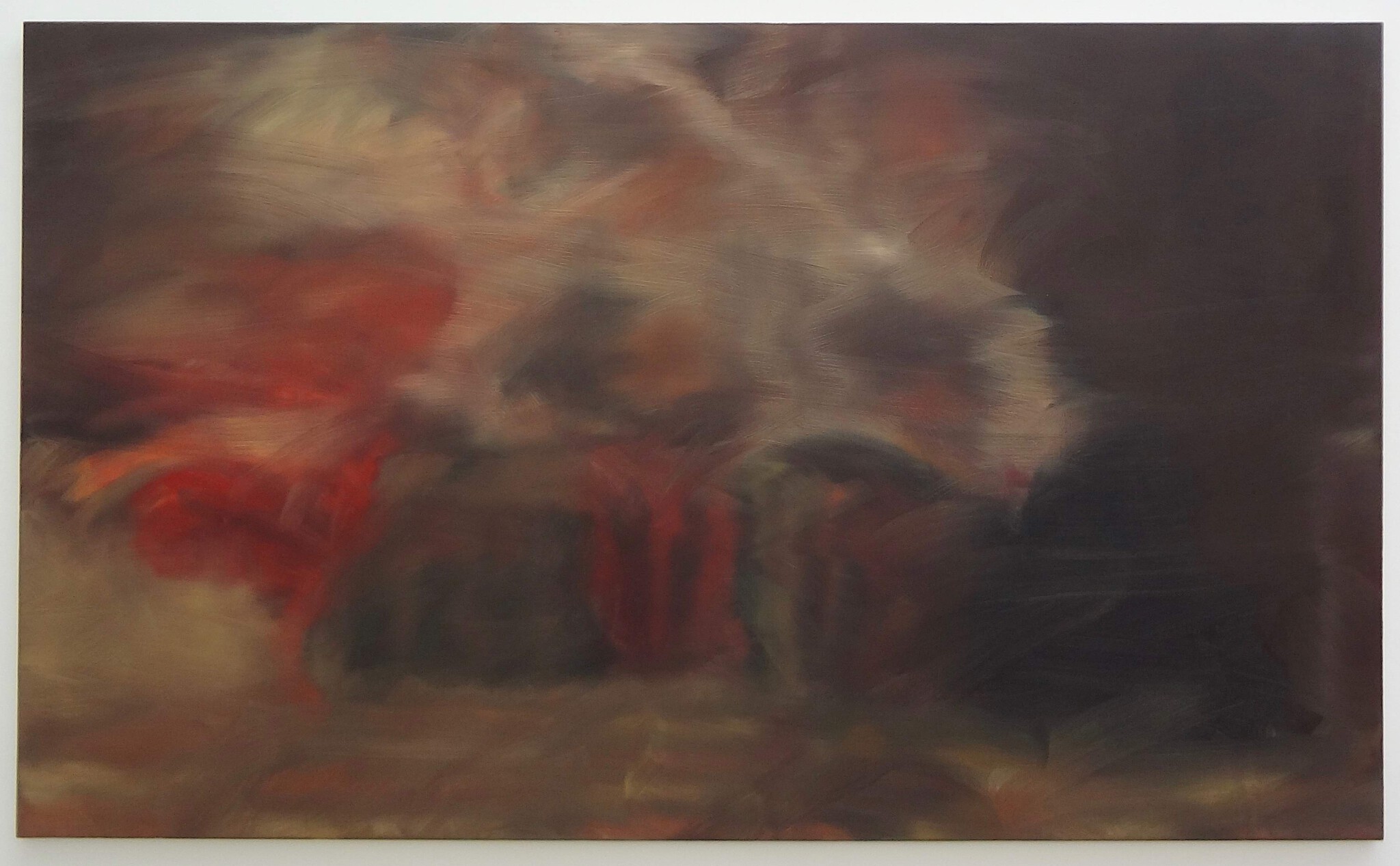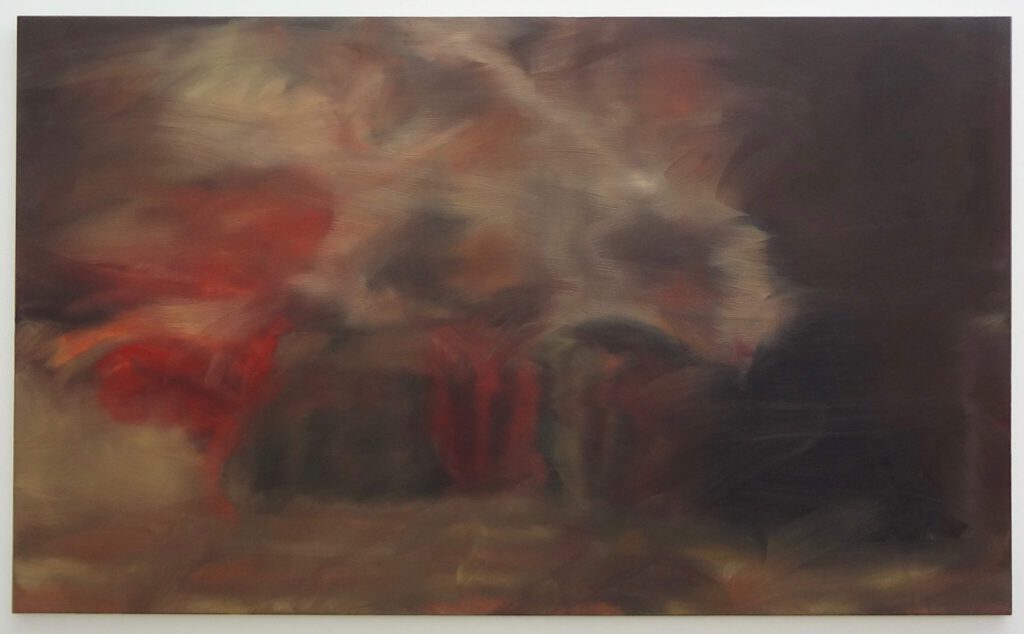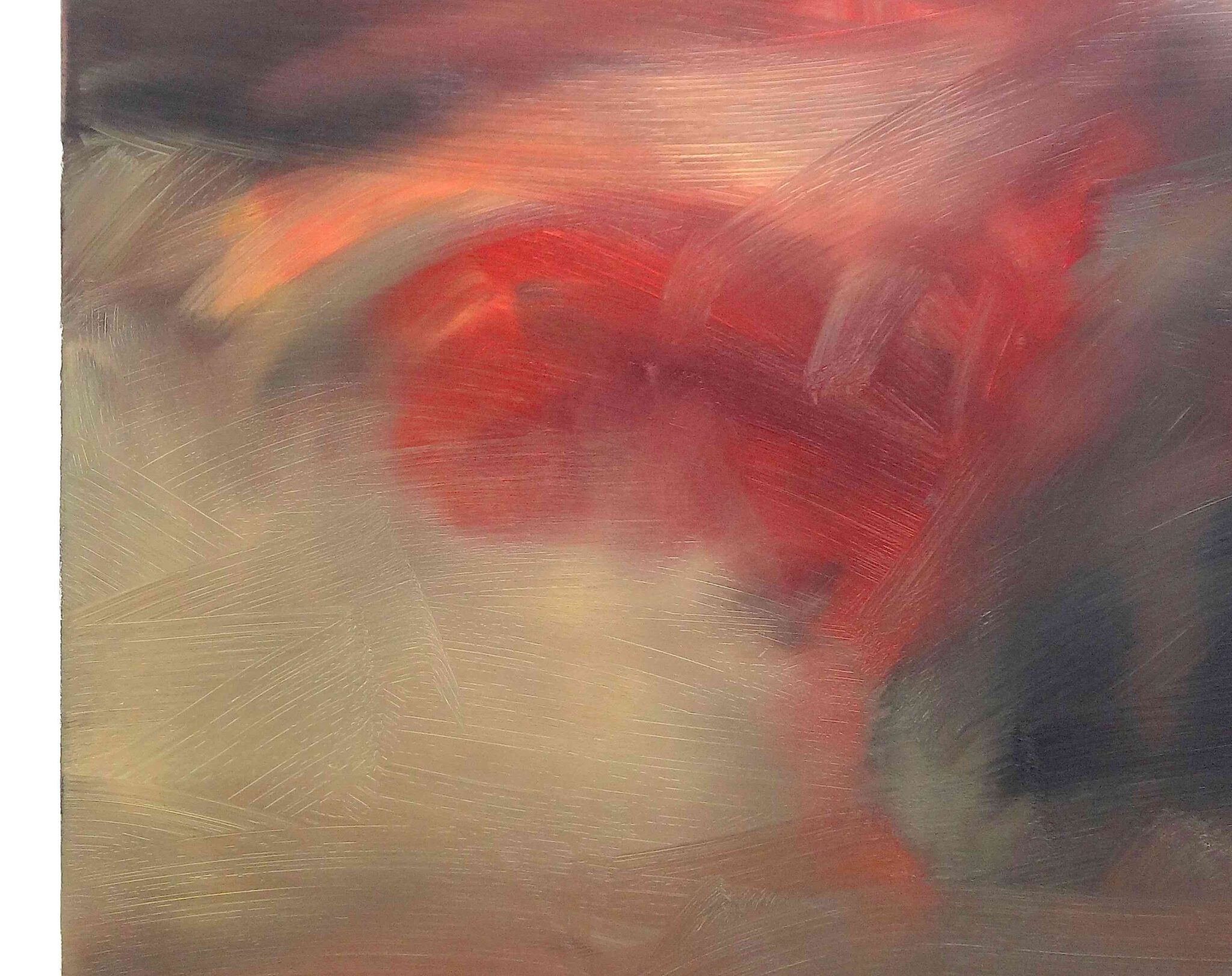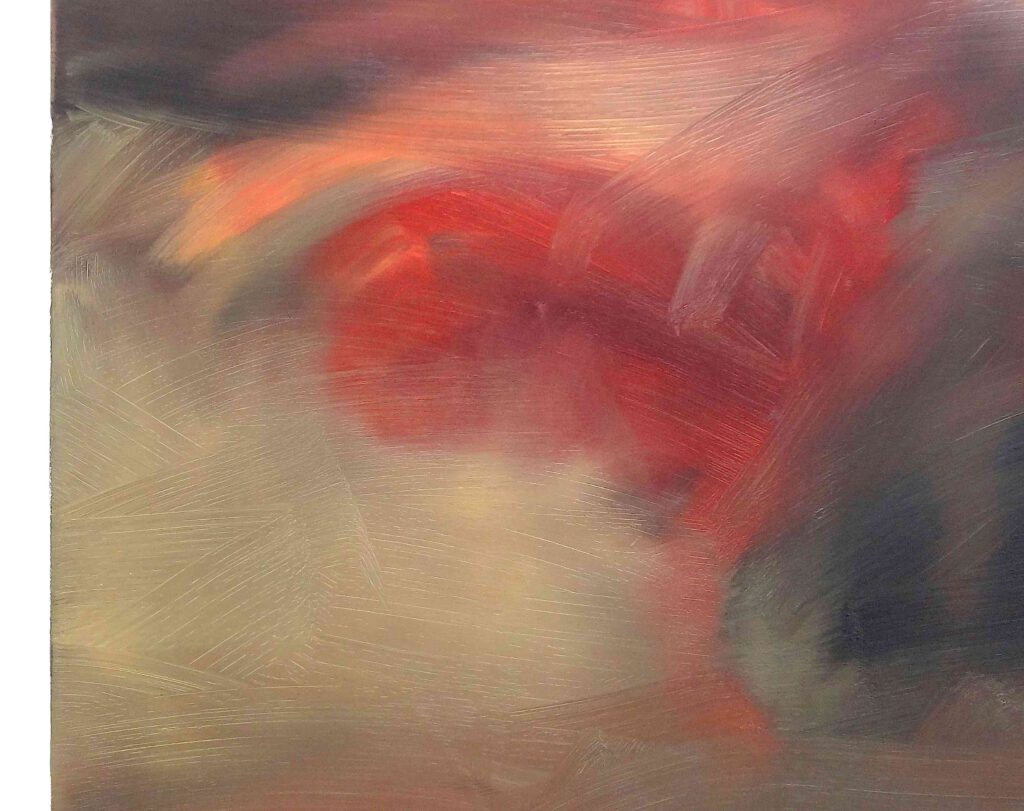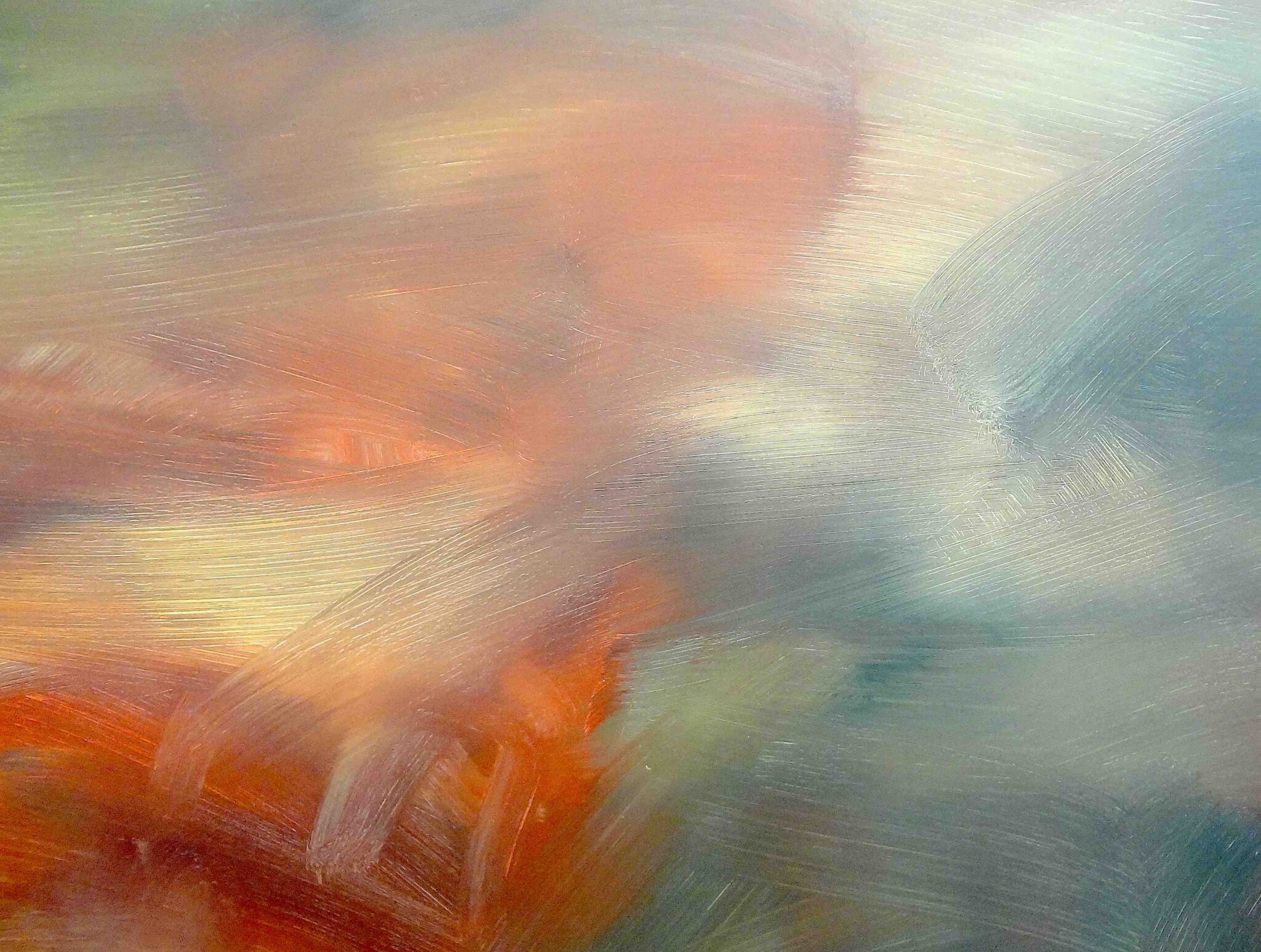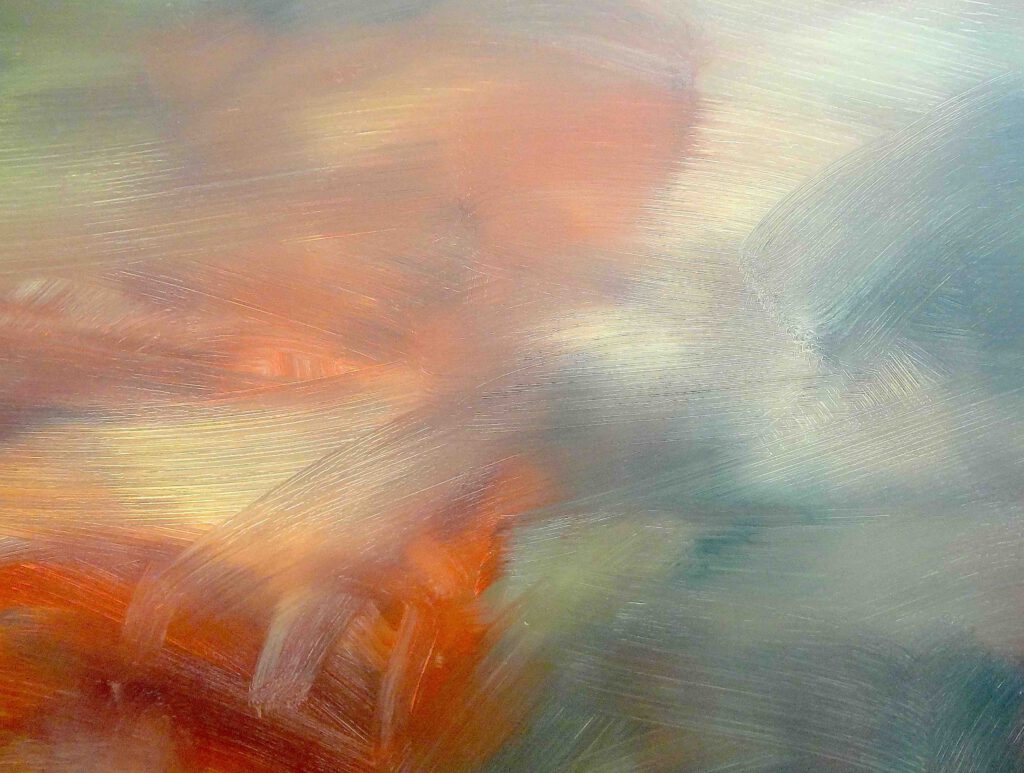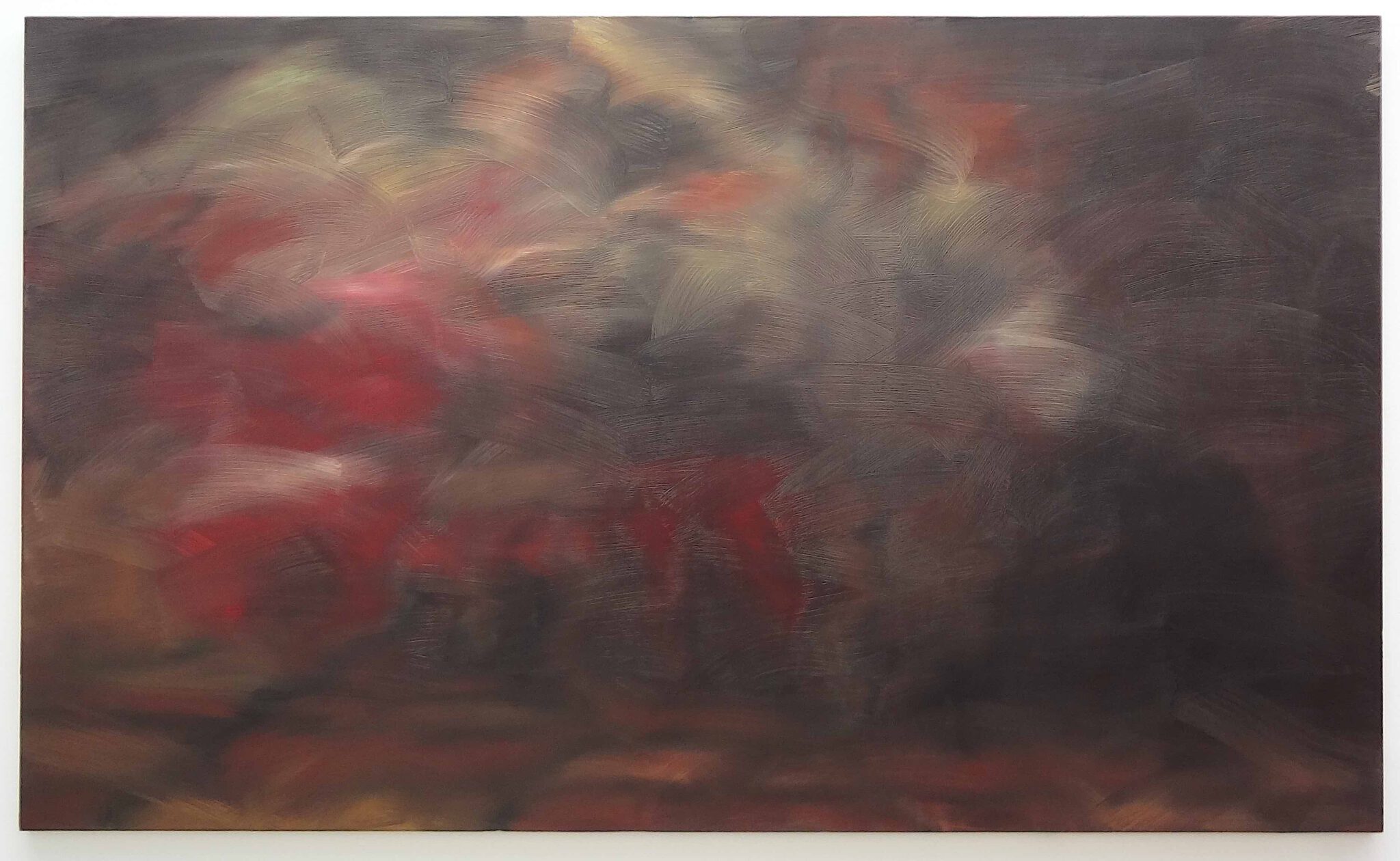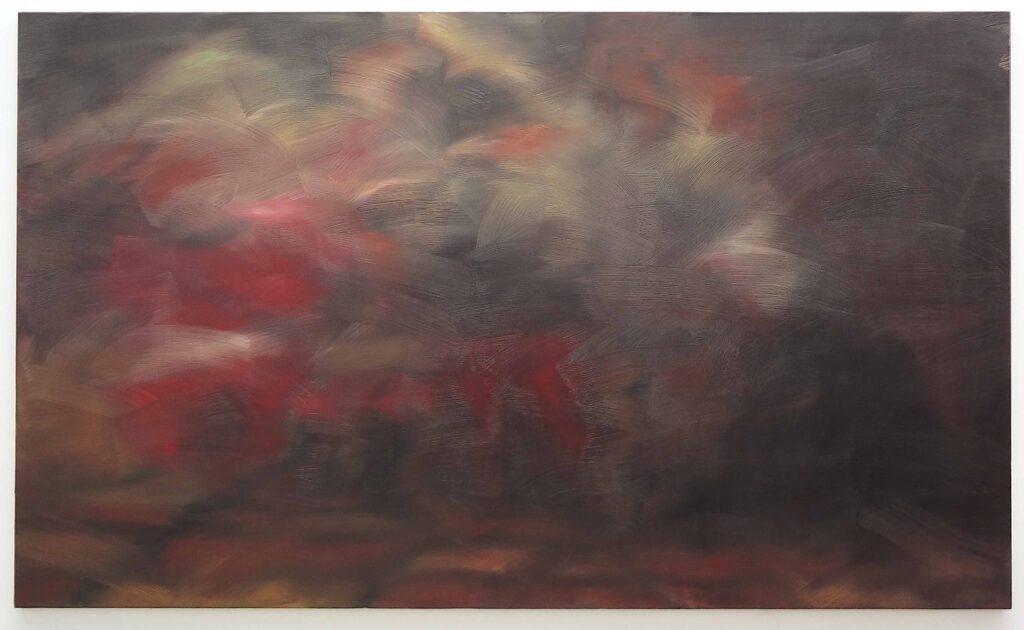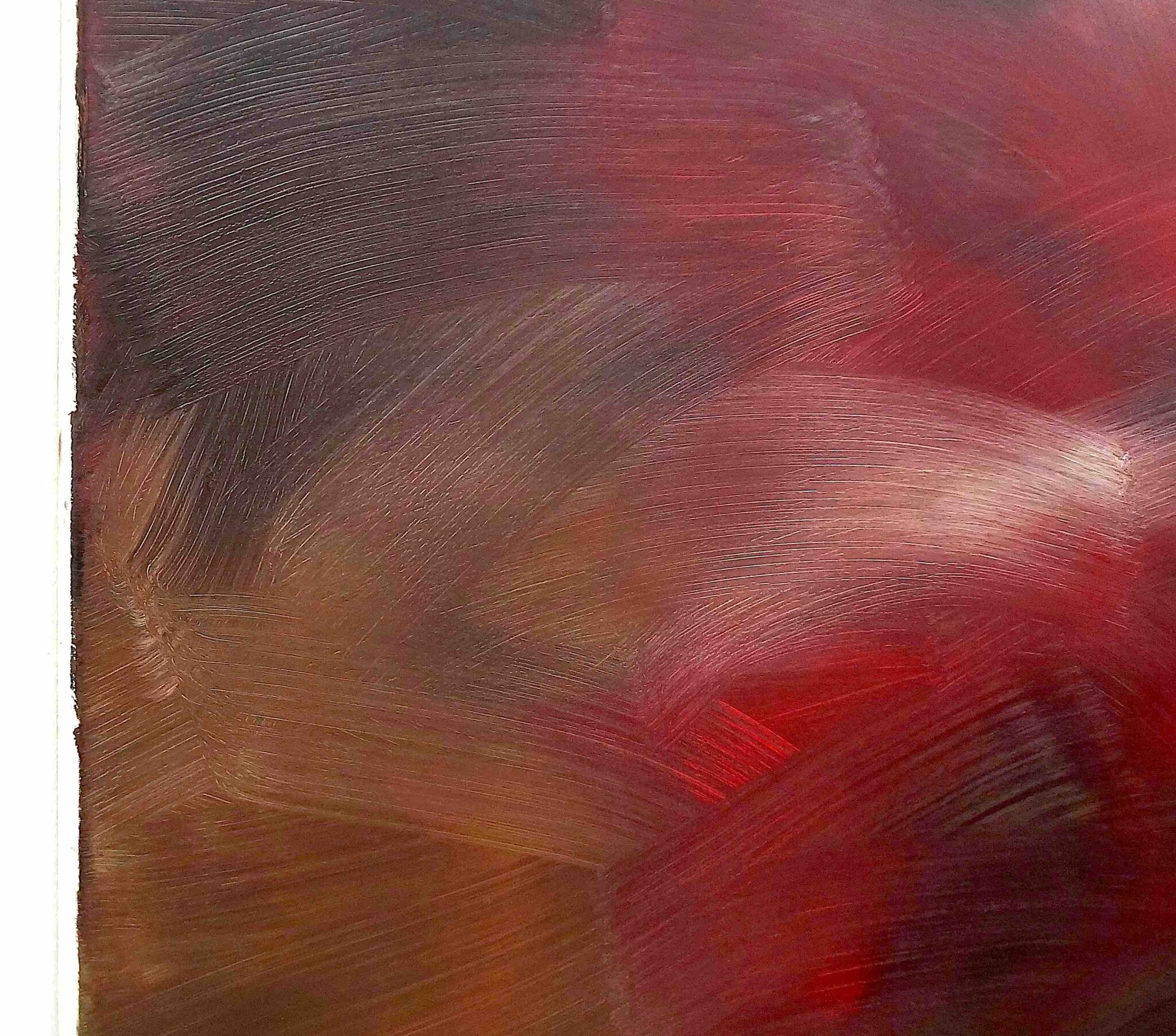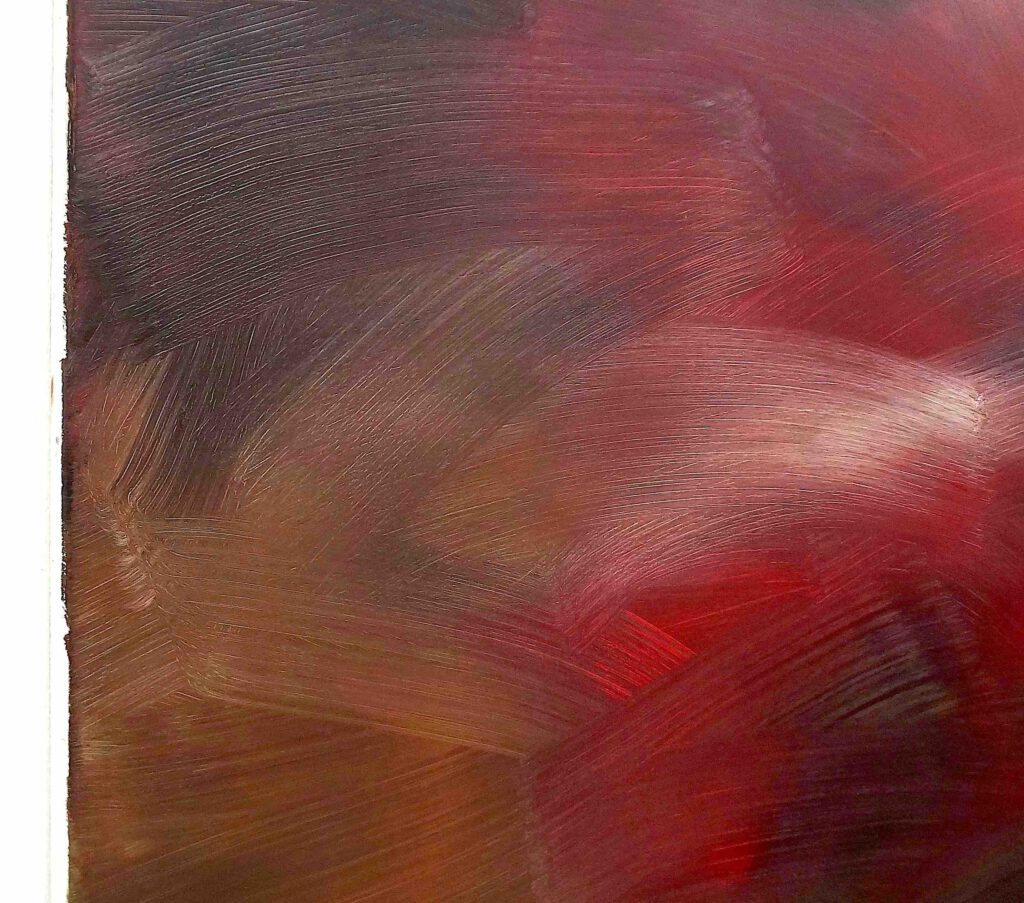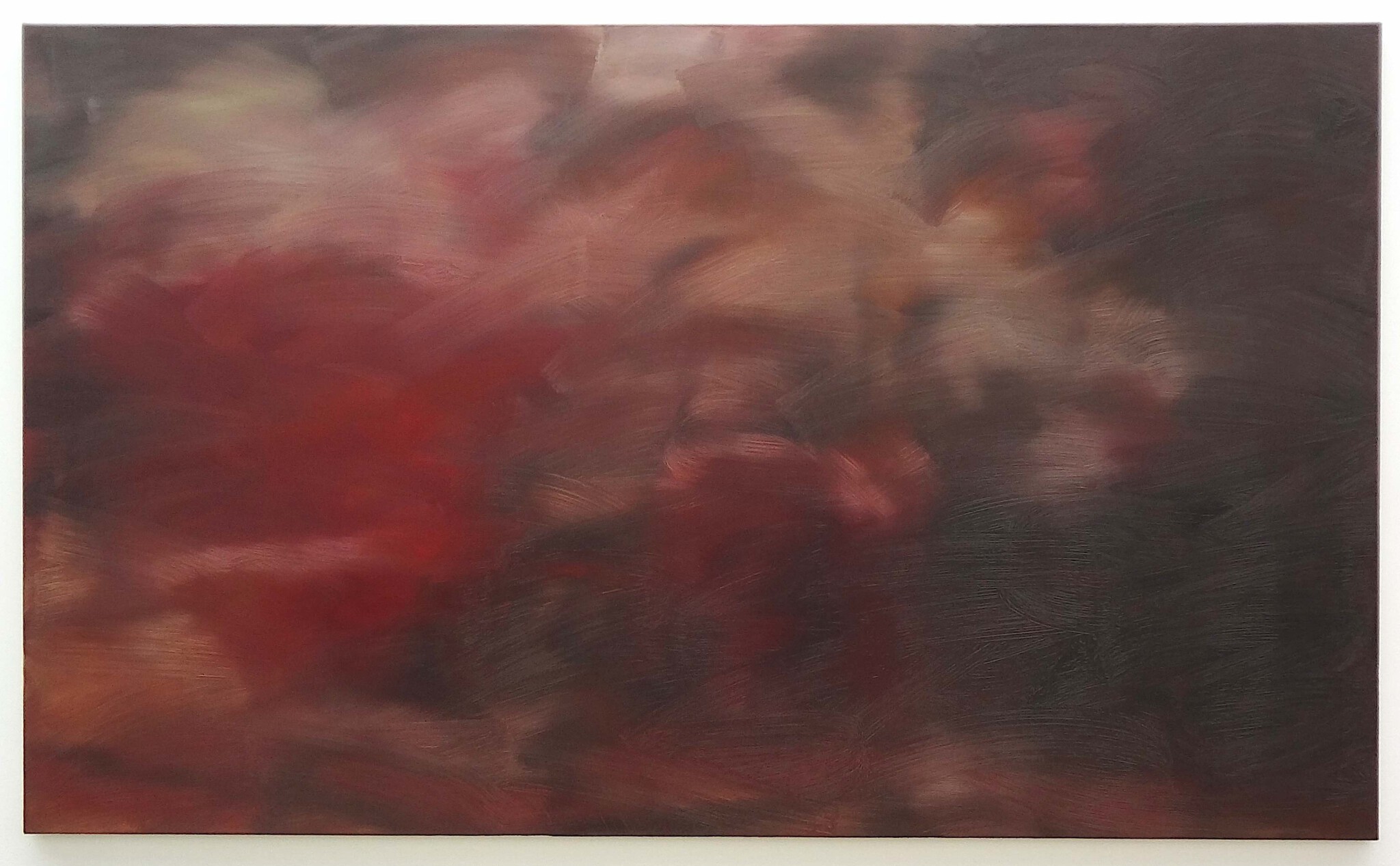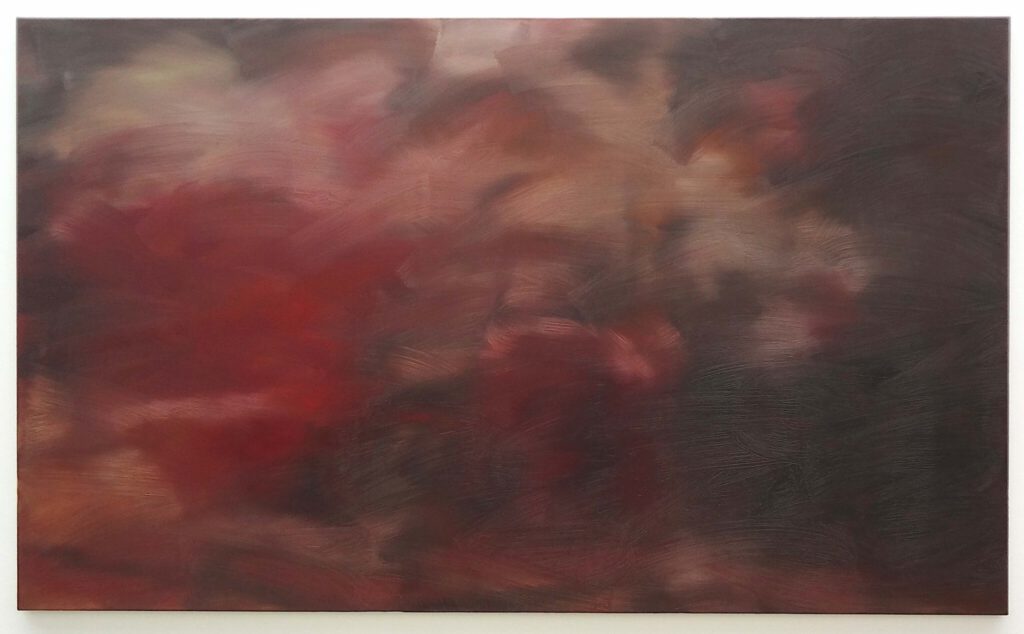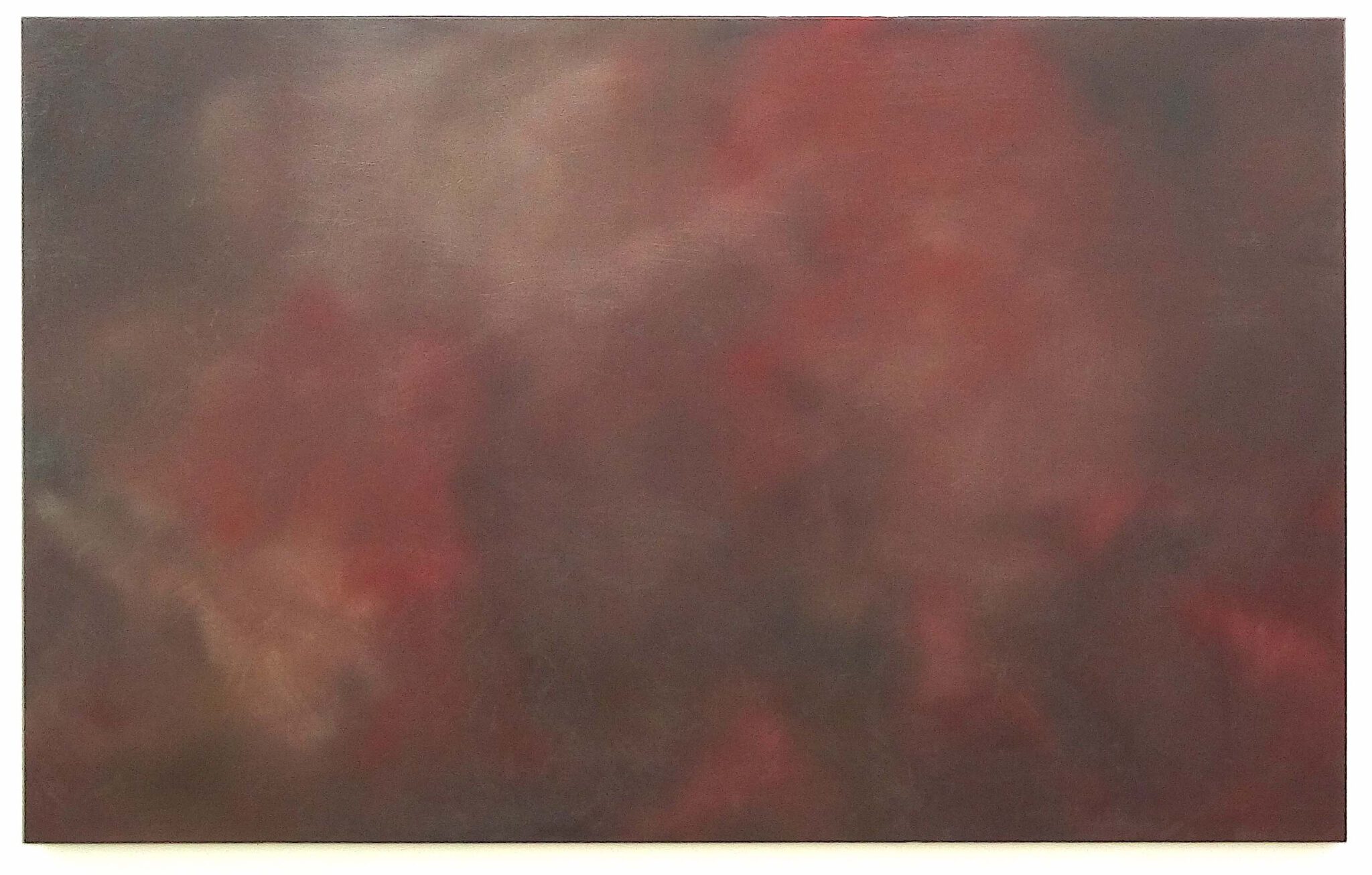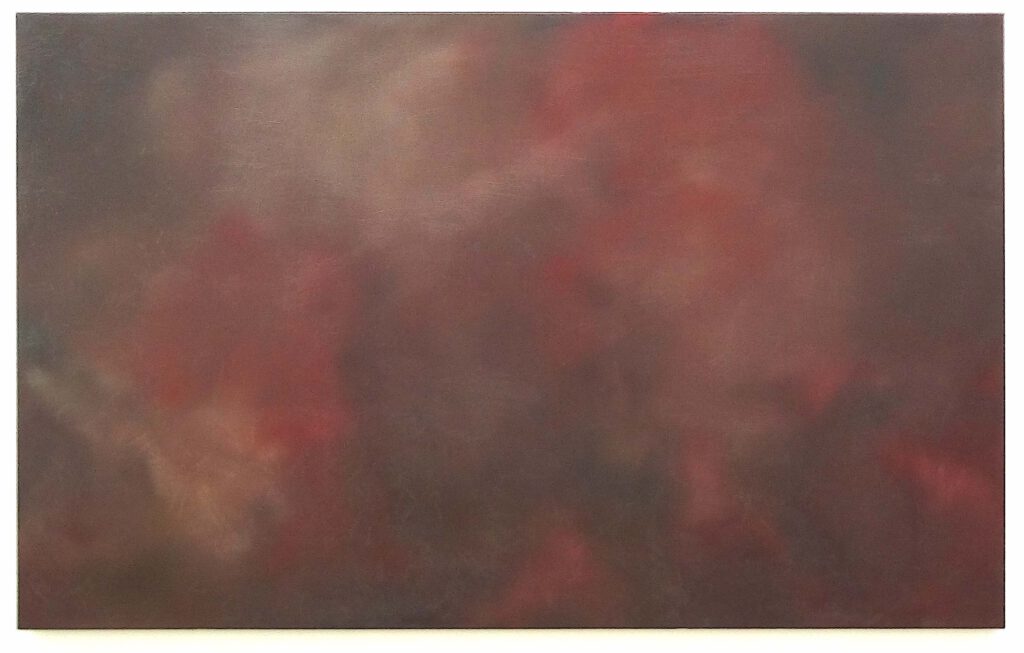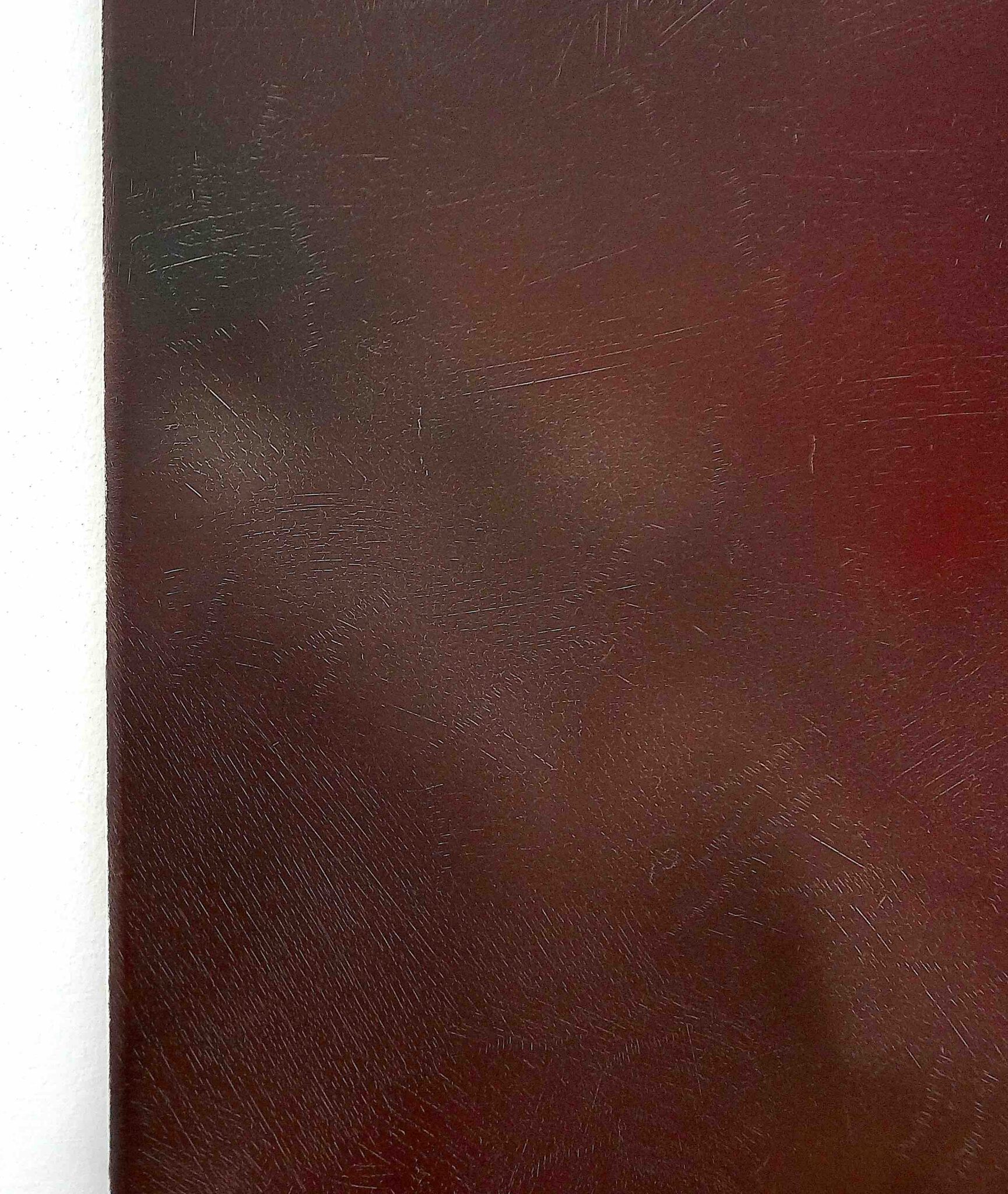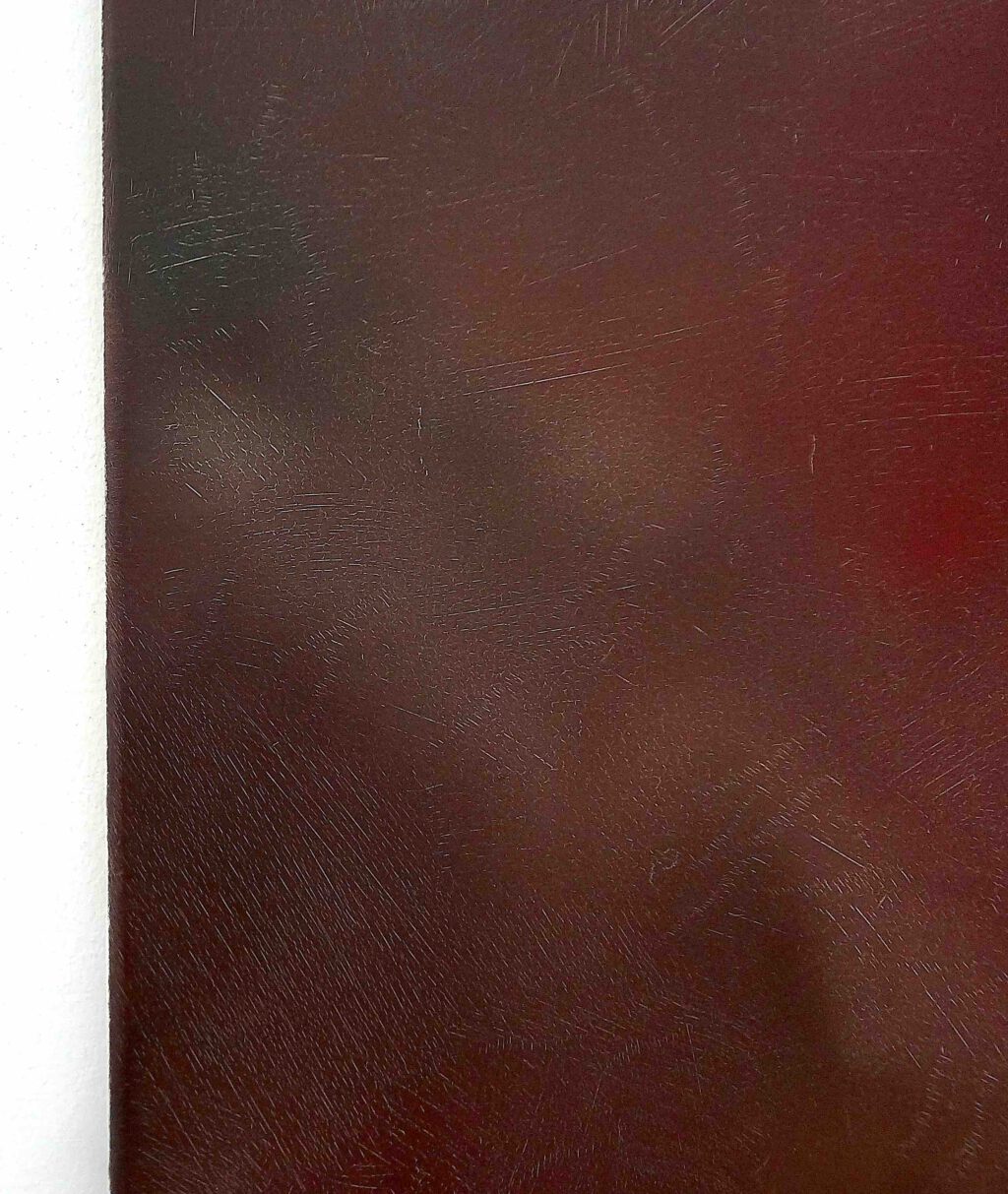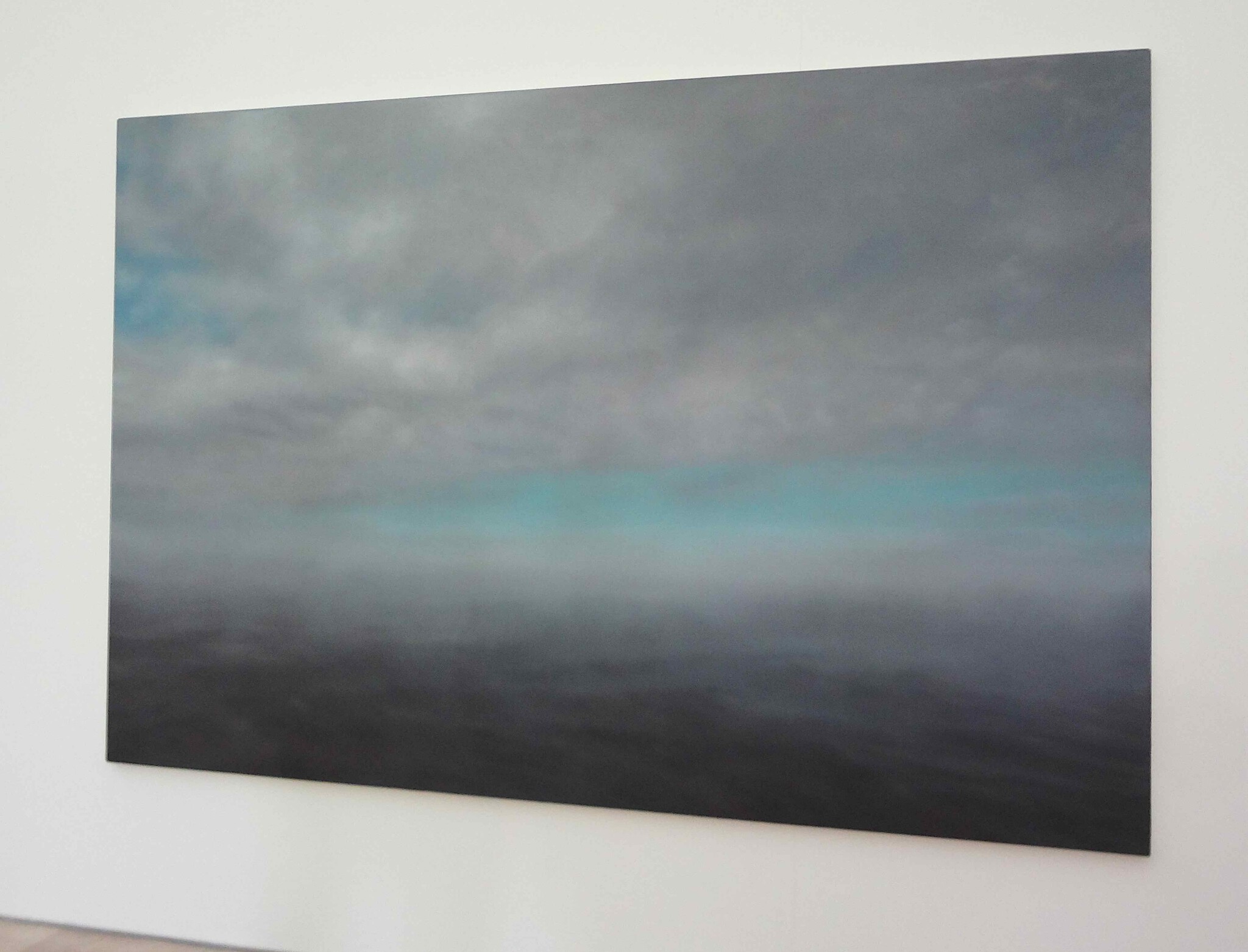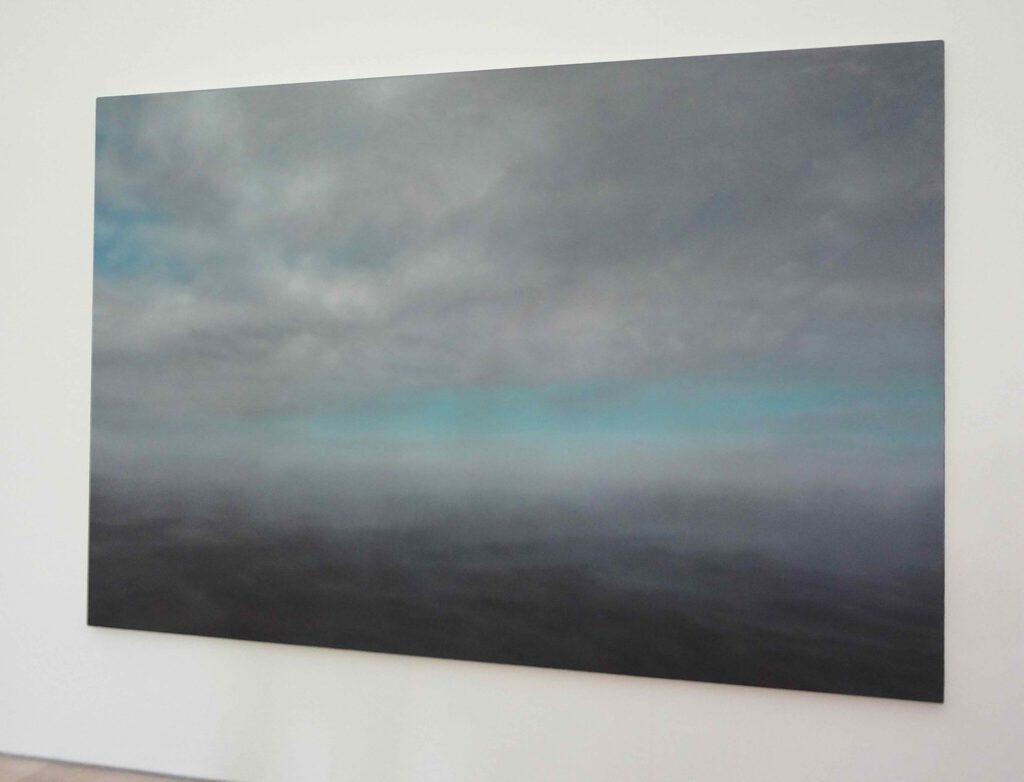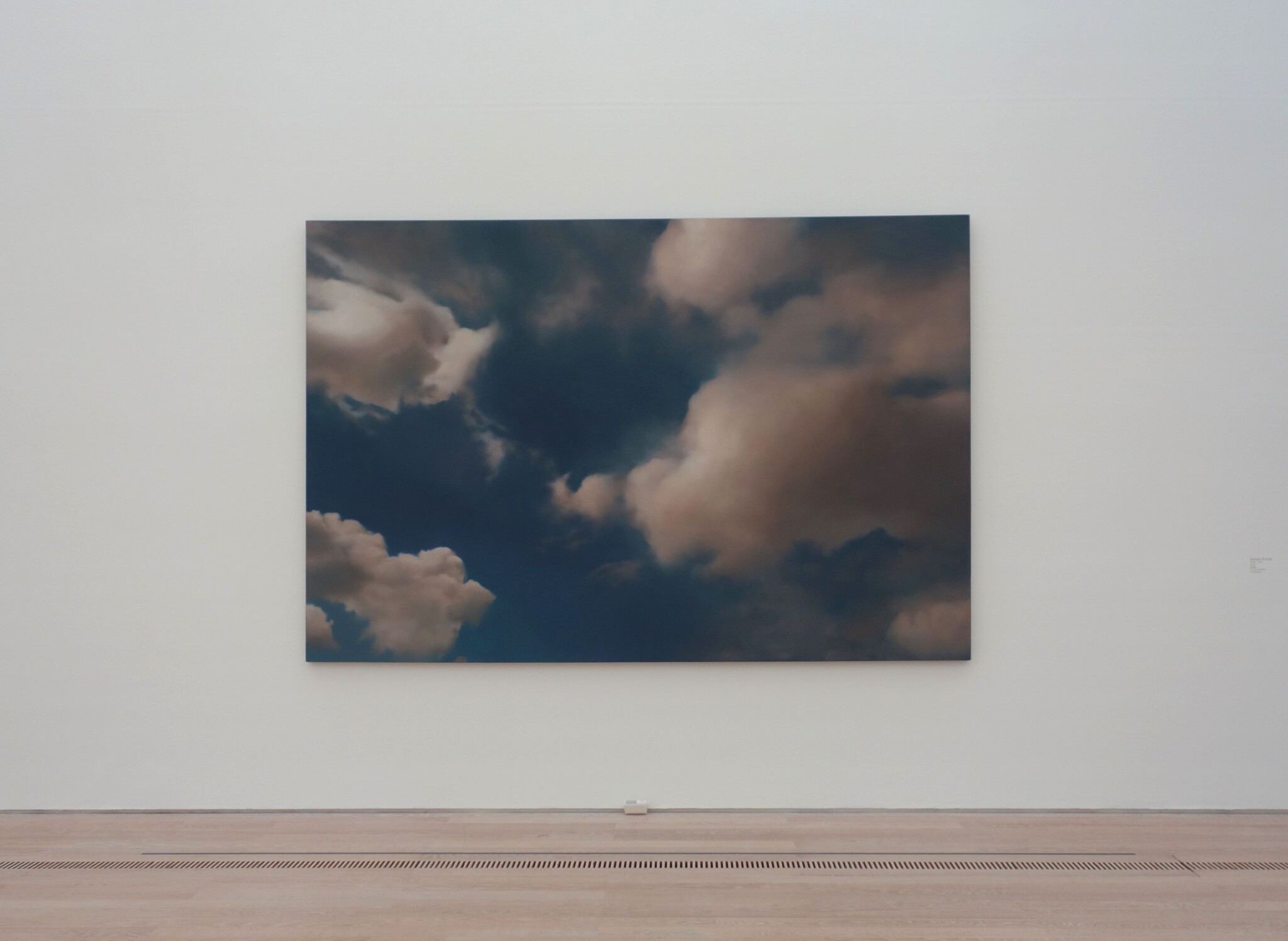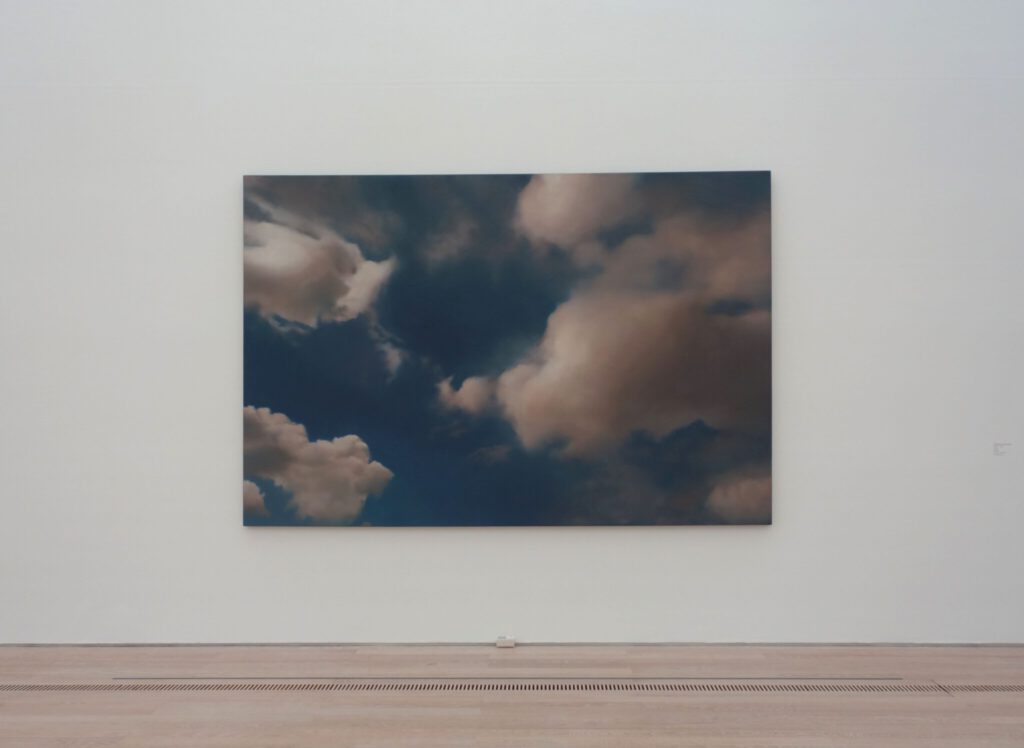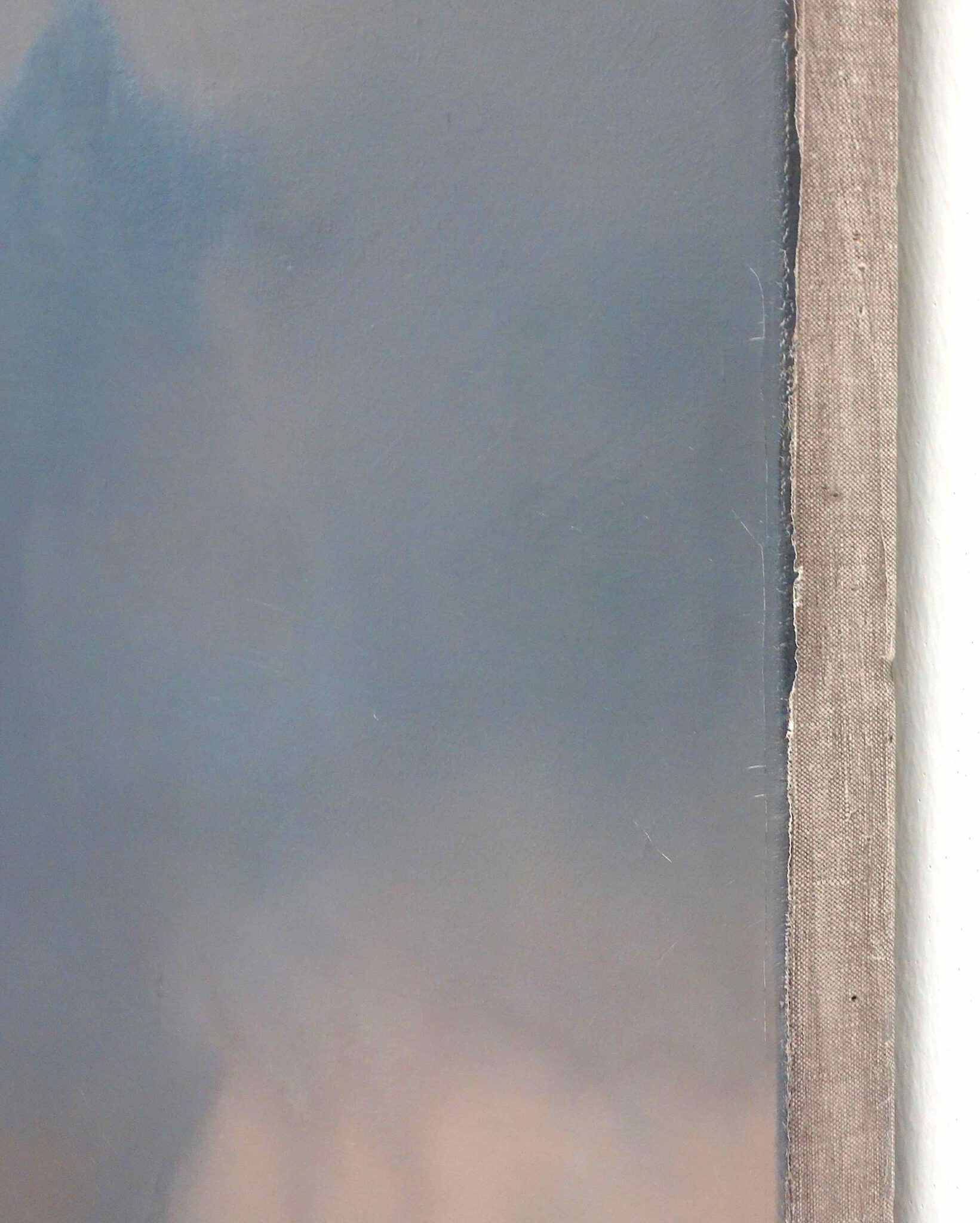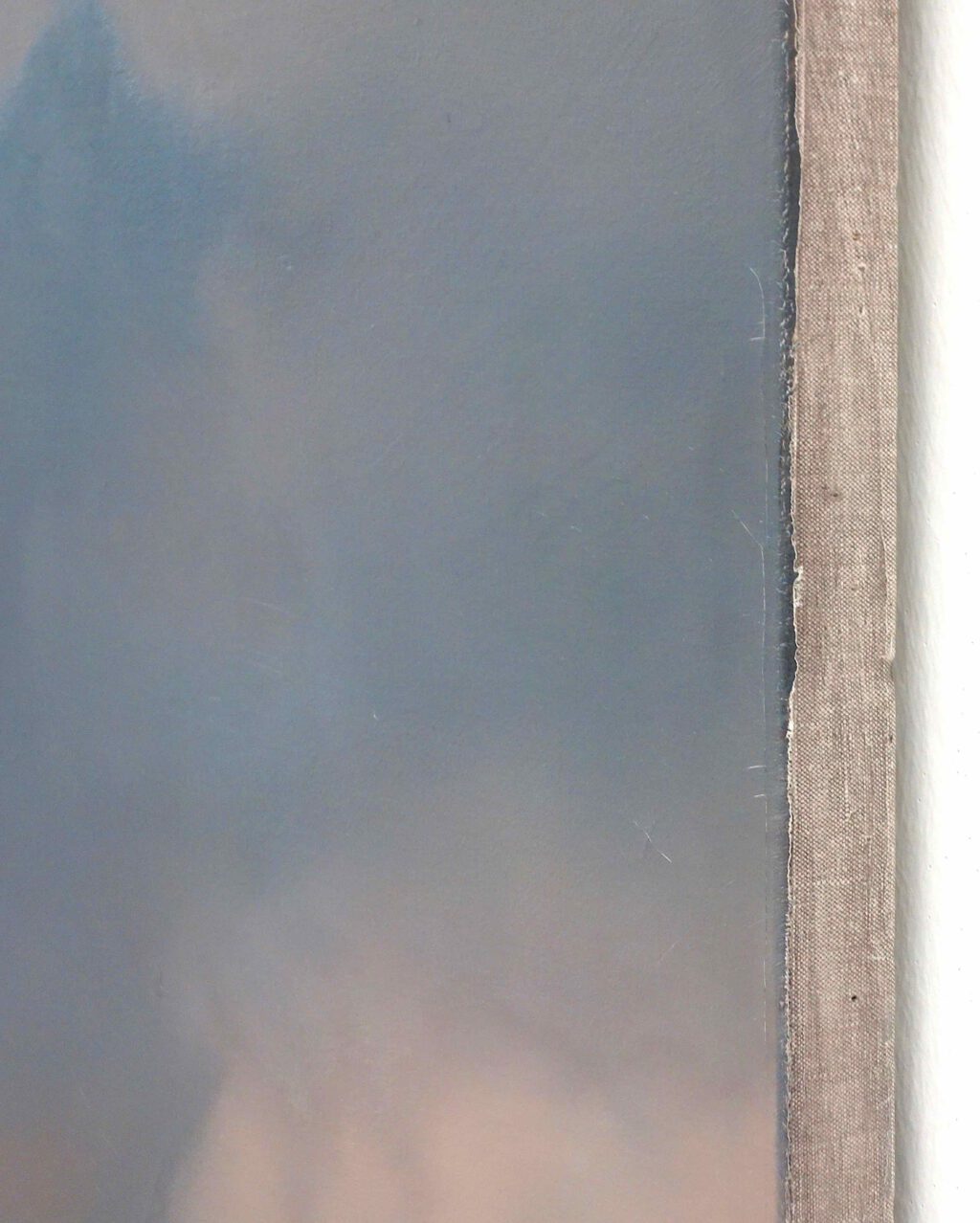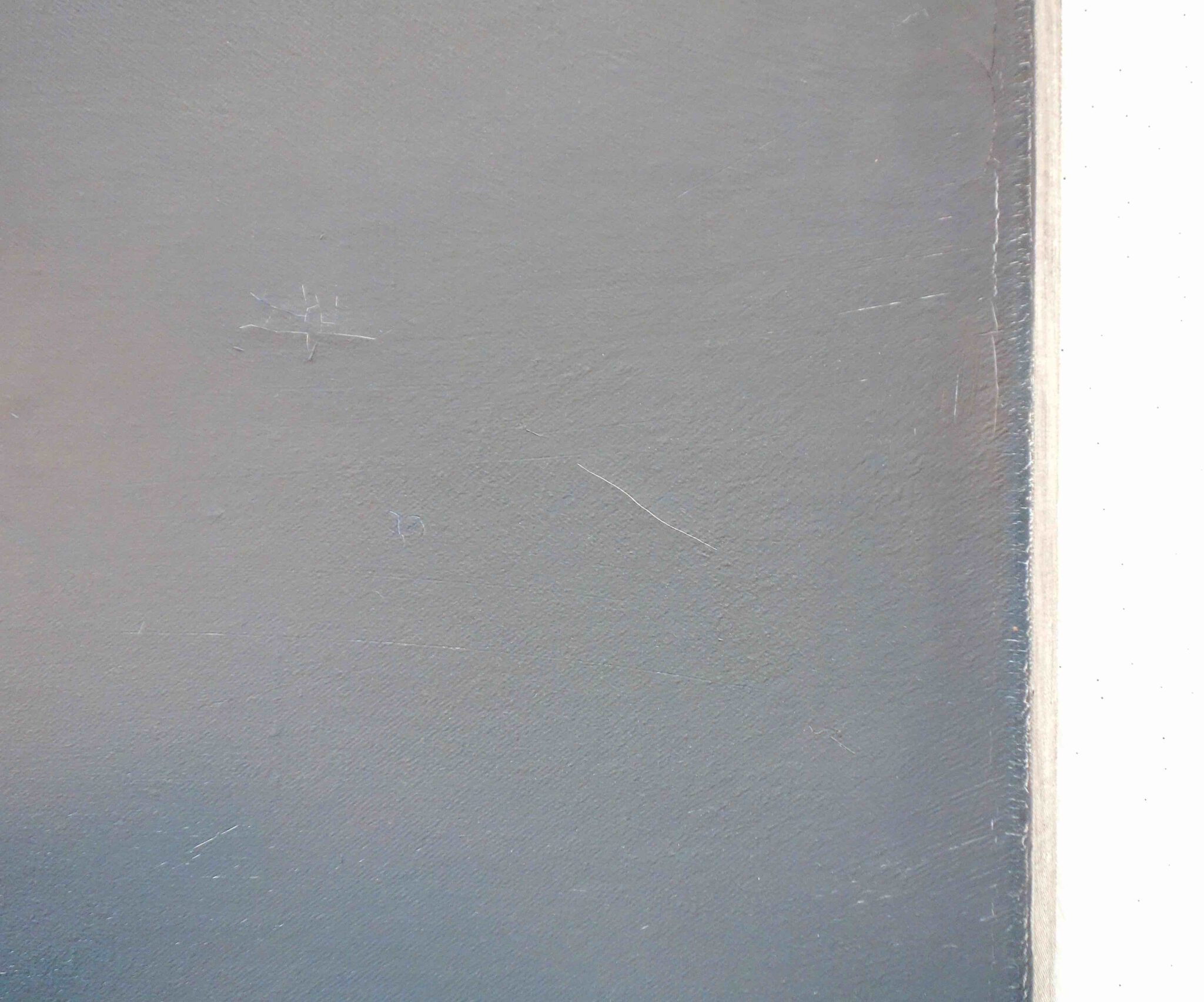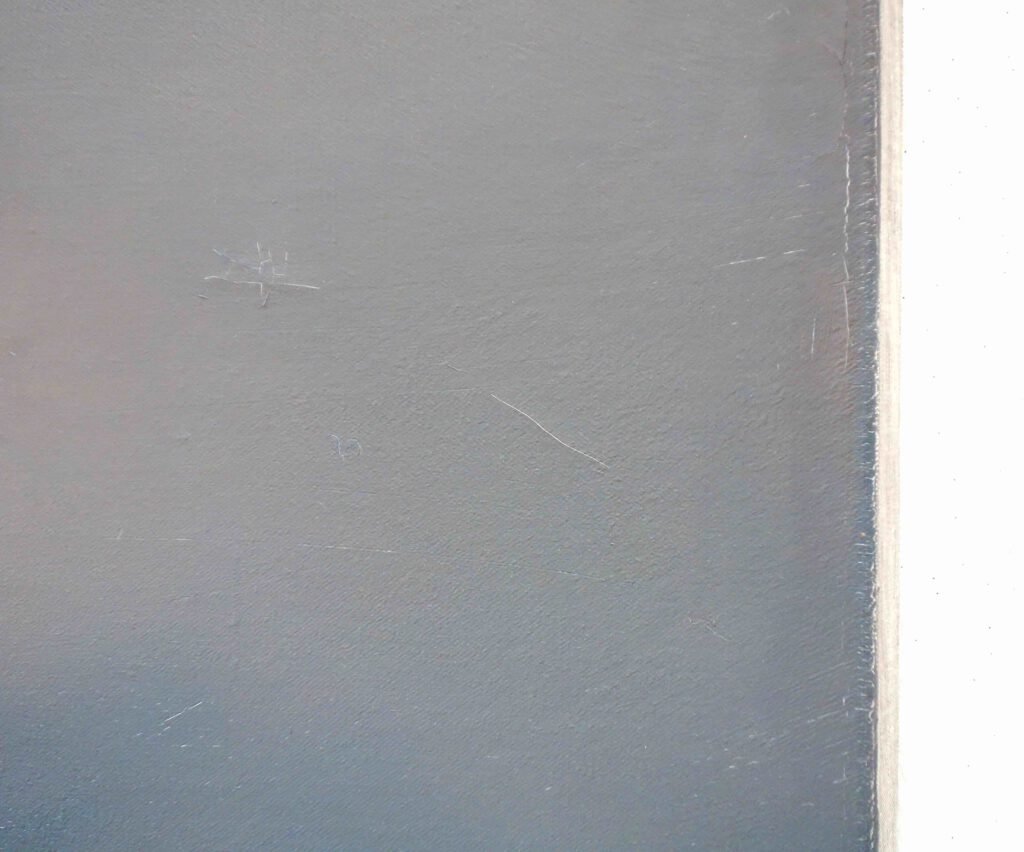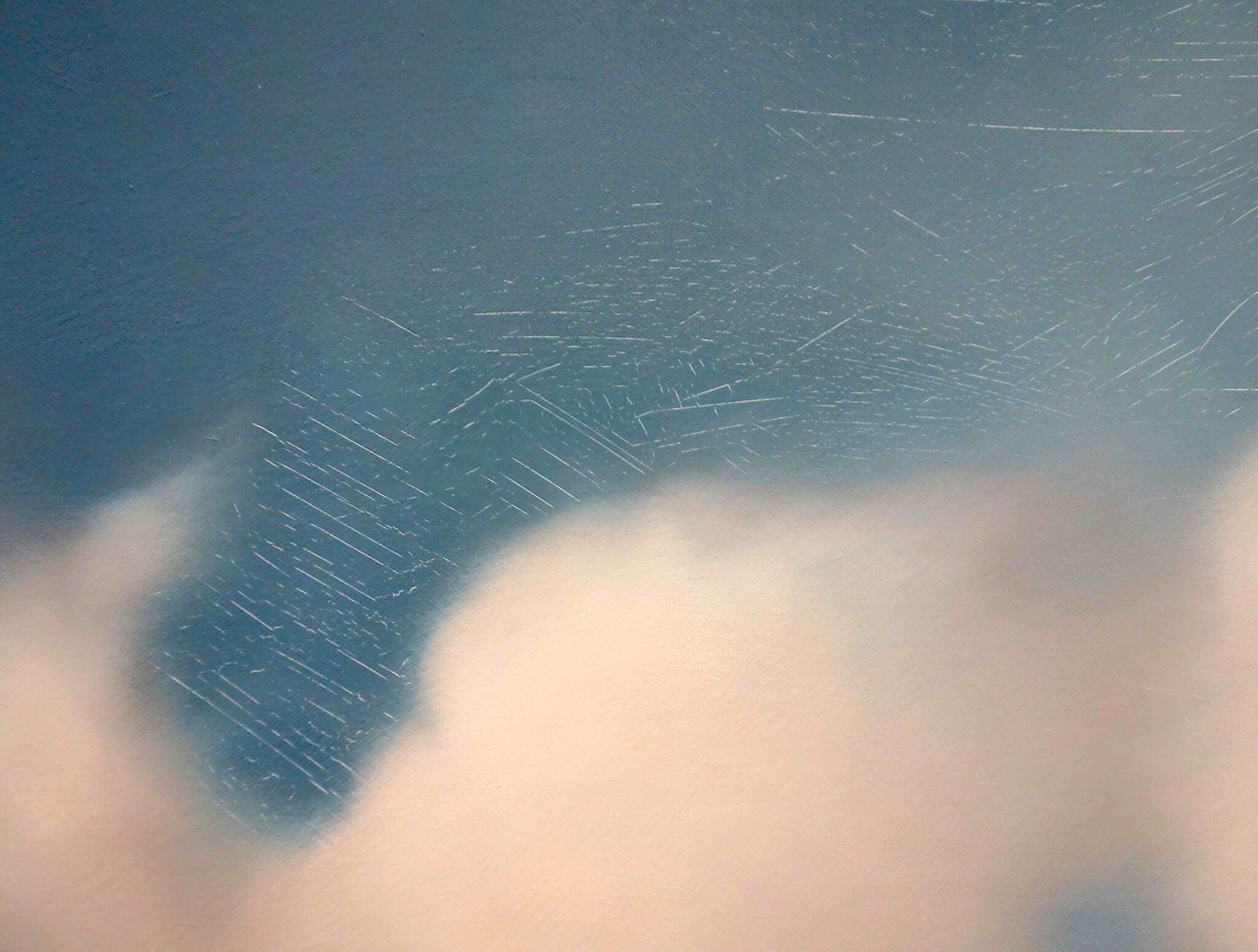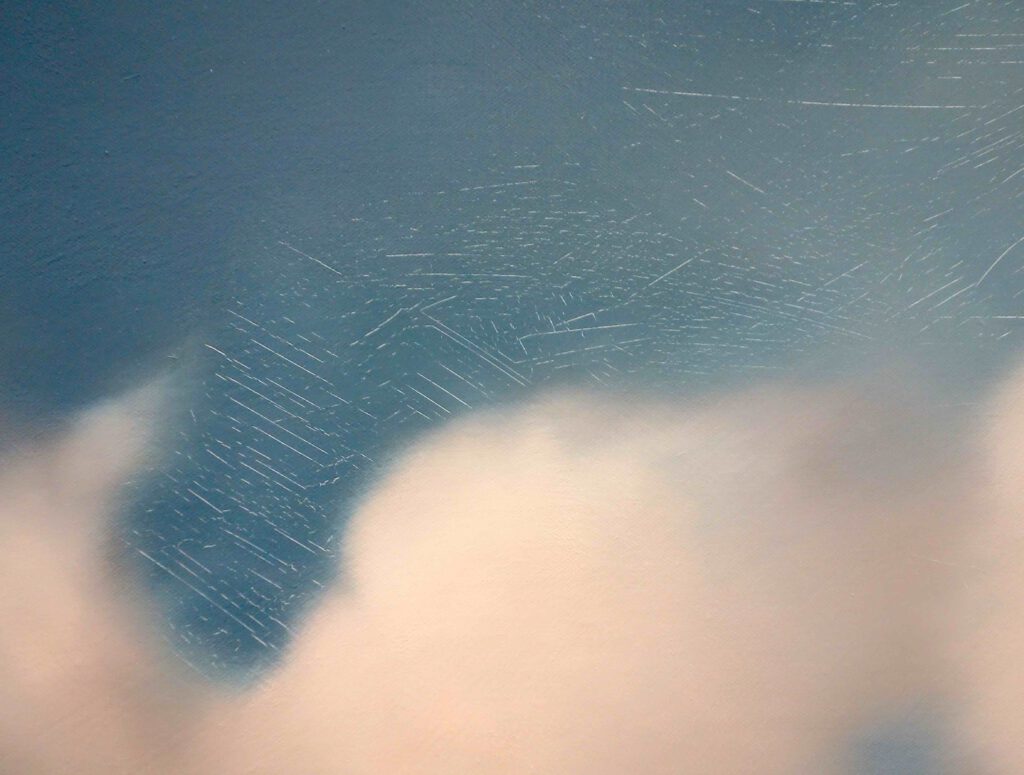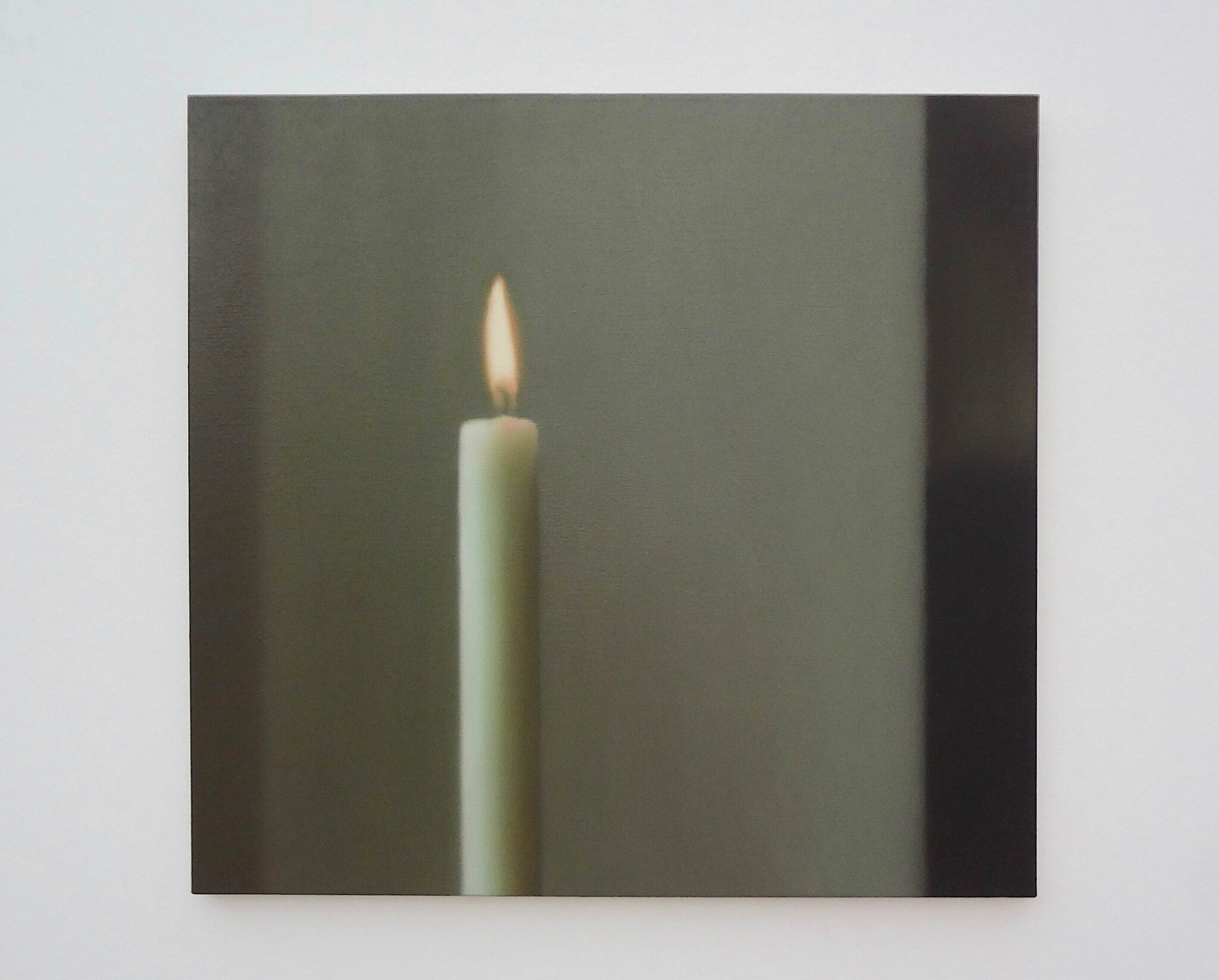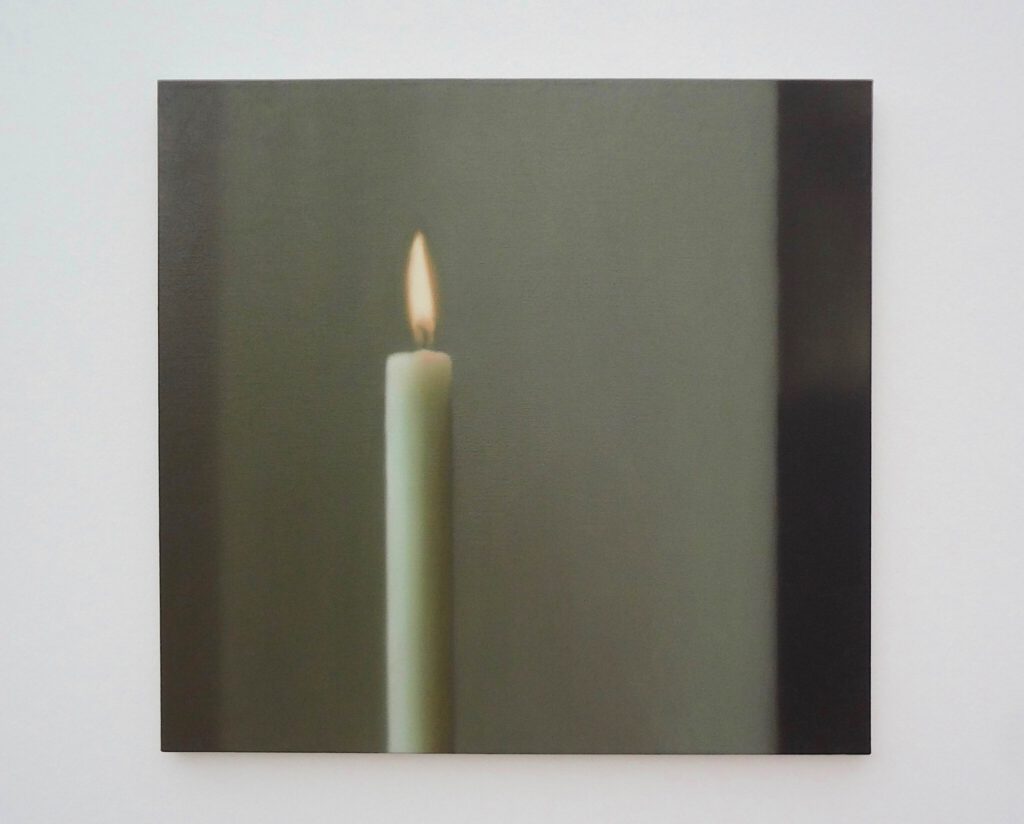 (up-date 2023/10)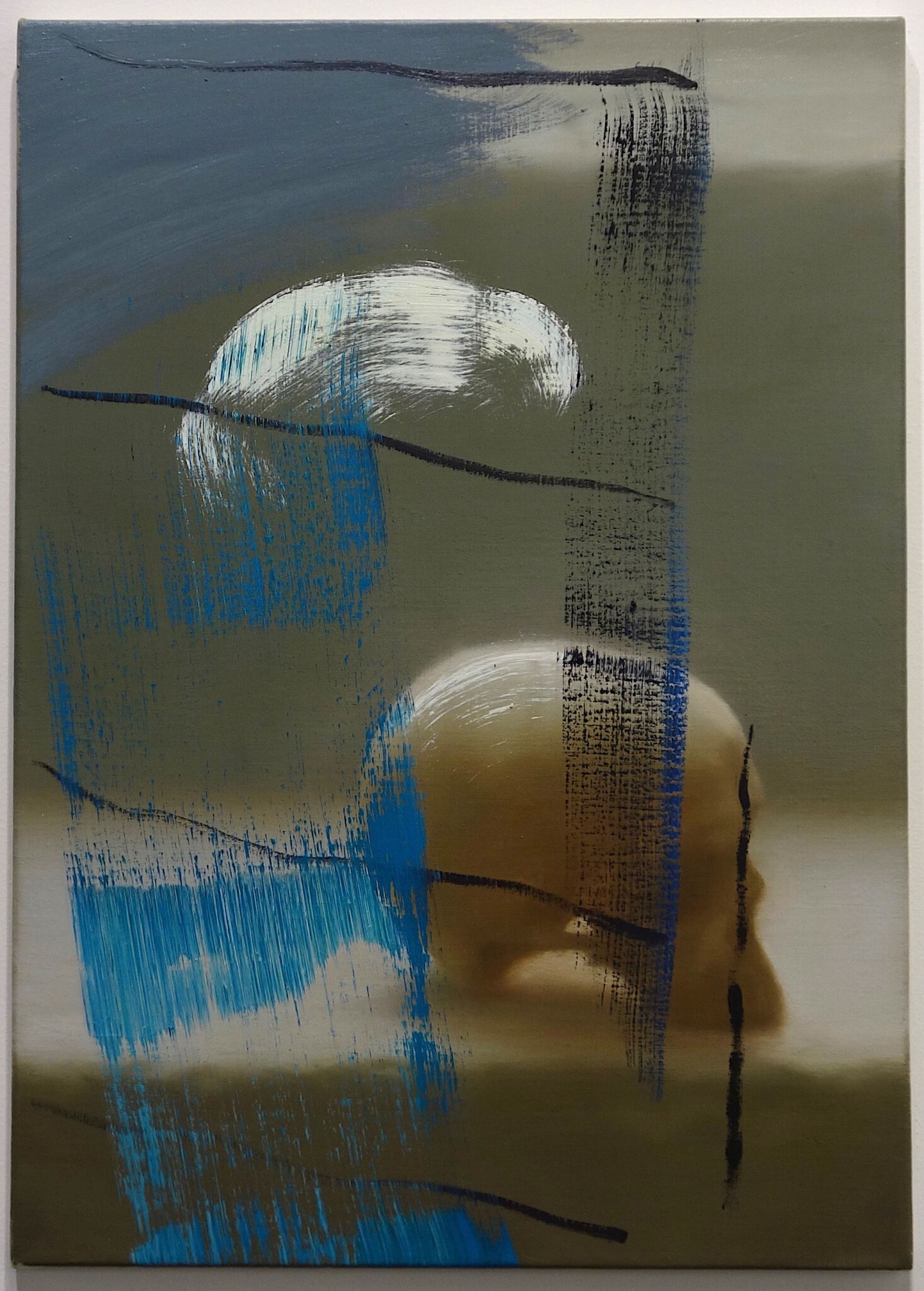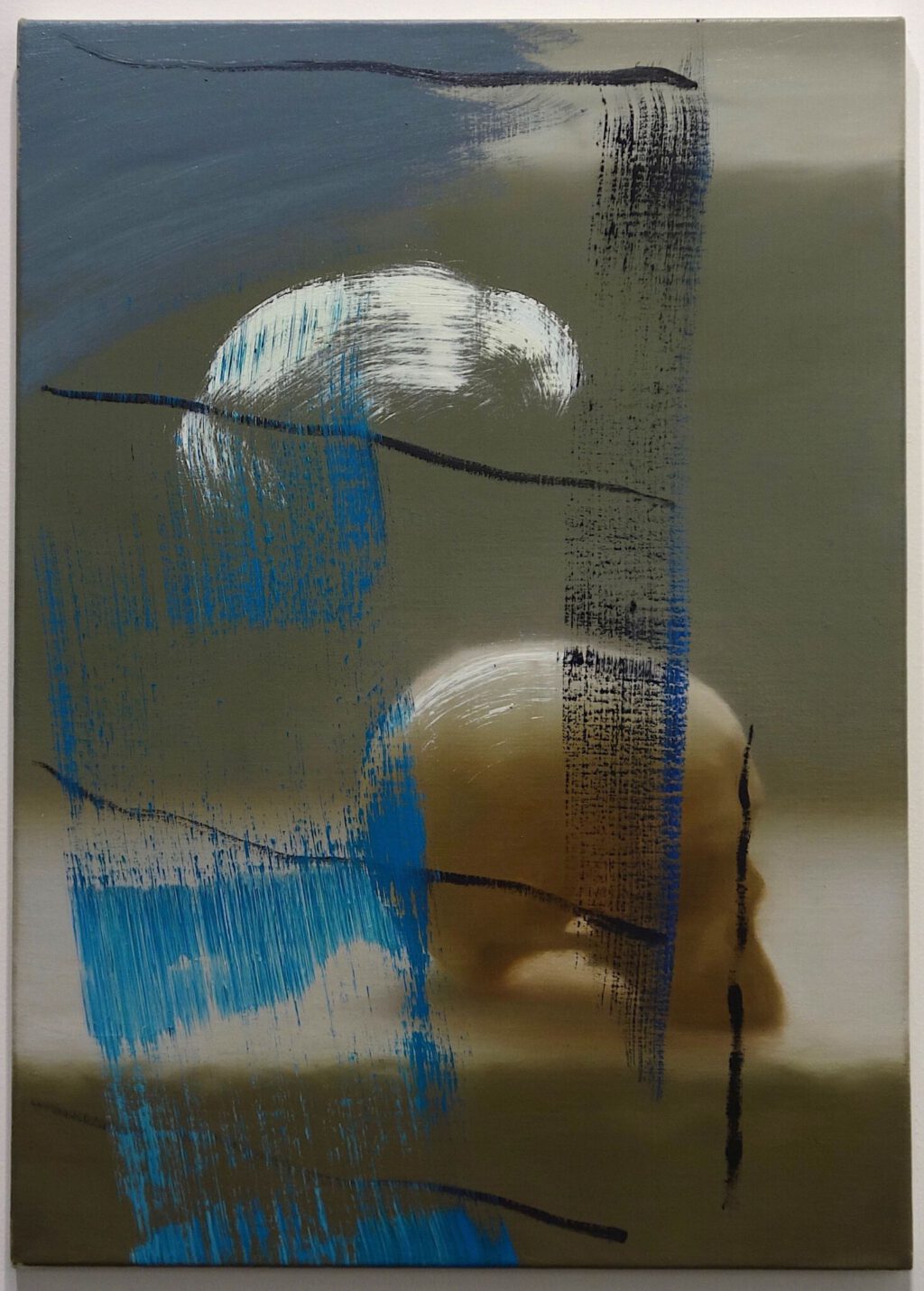 (end of up-date)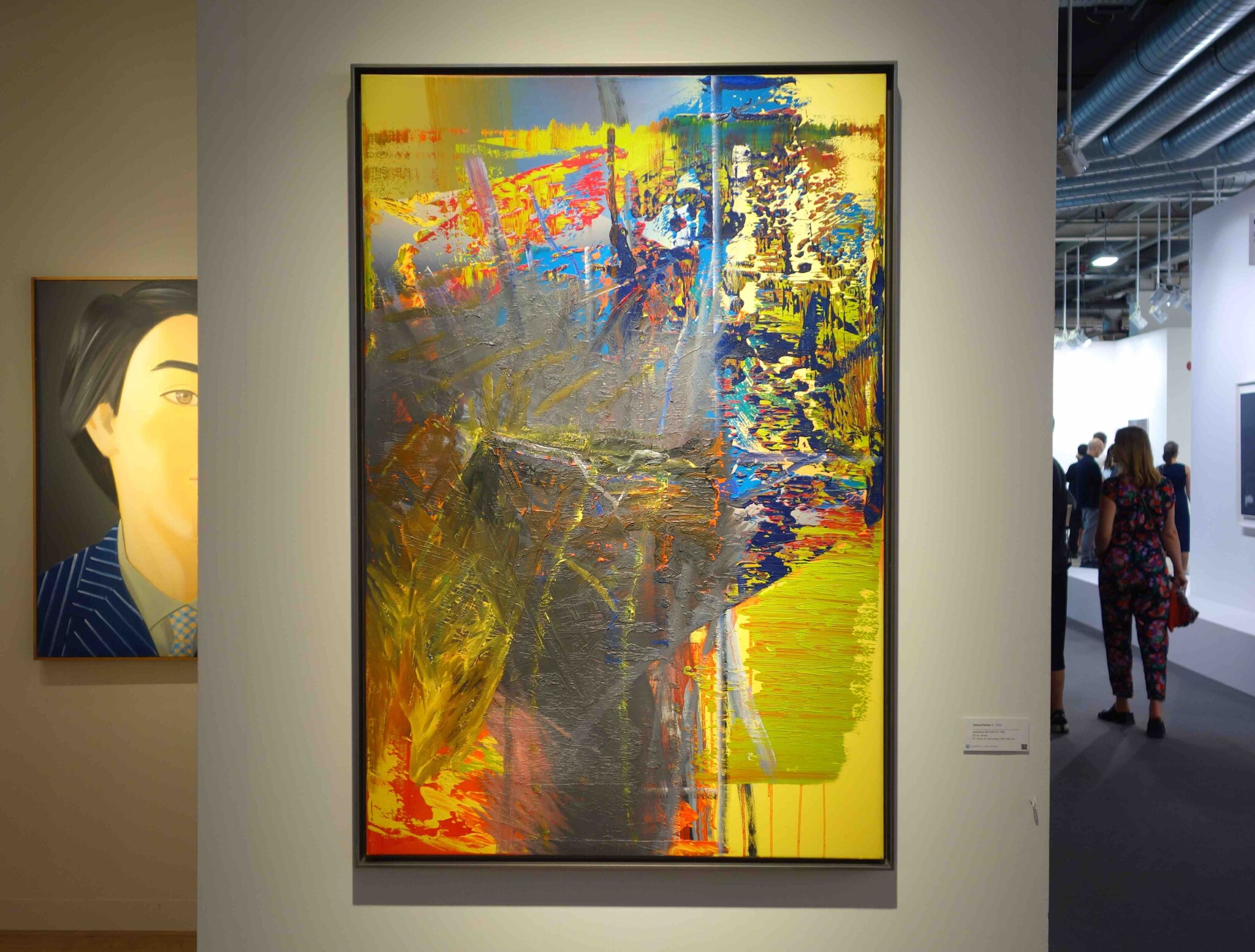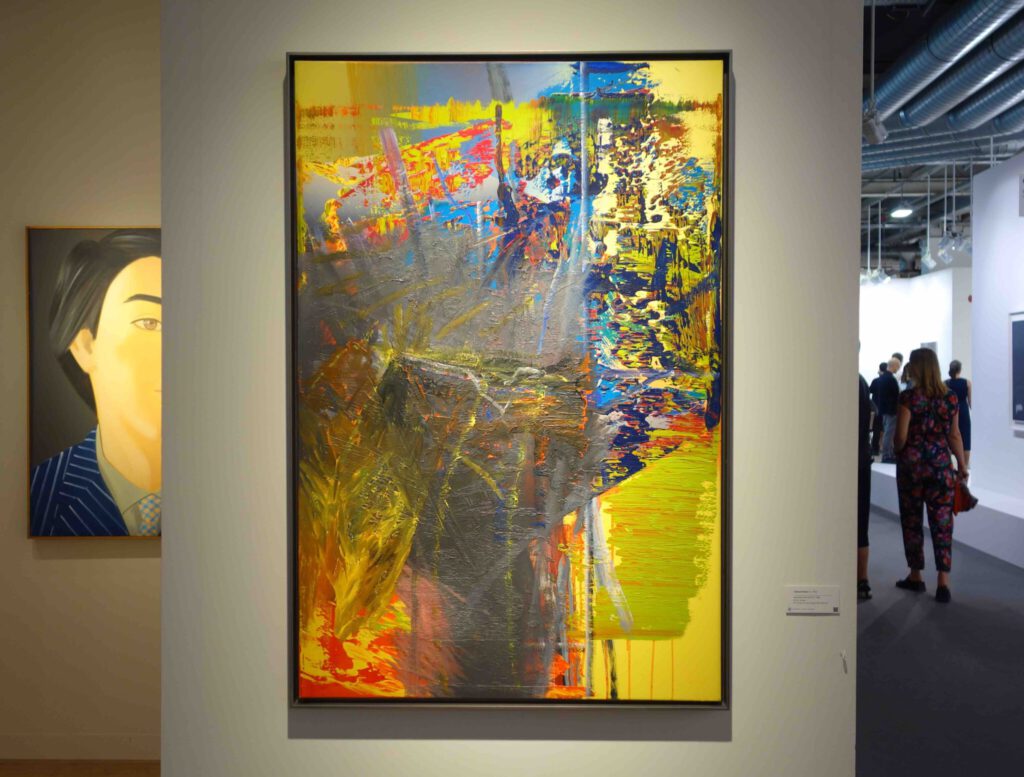 up-date 2022/8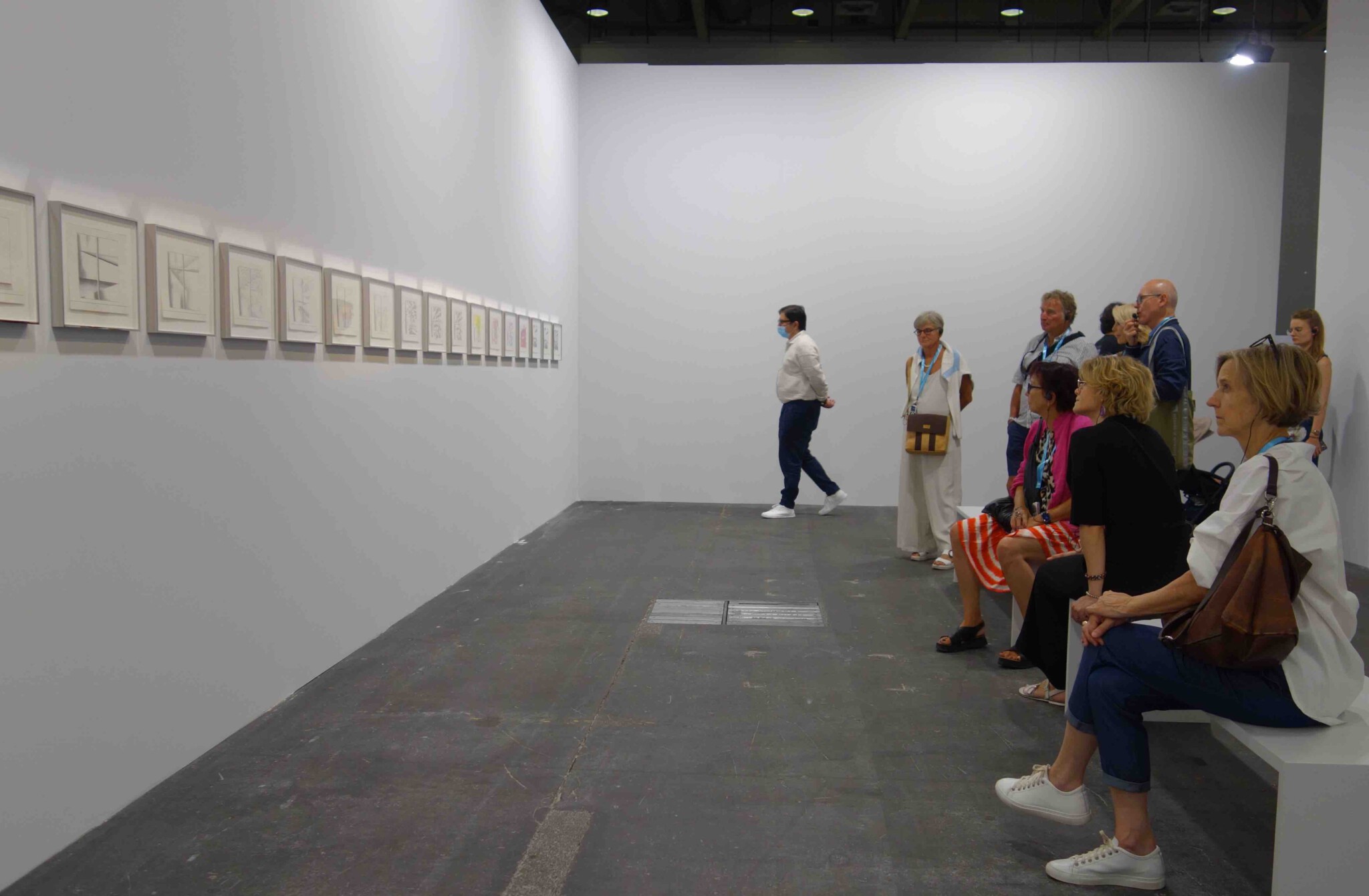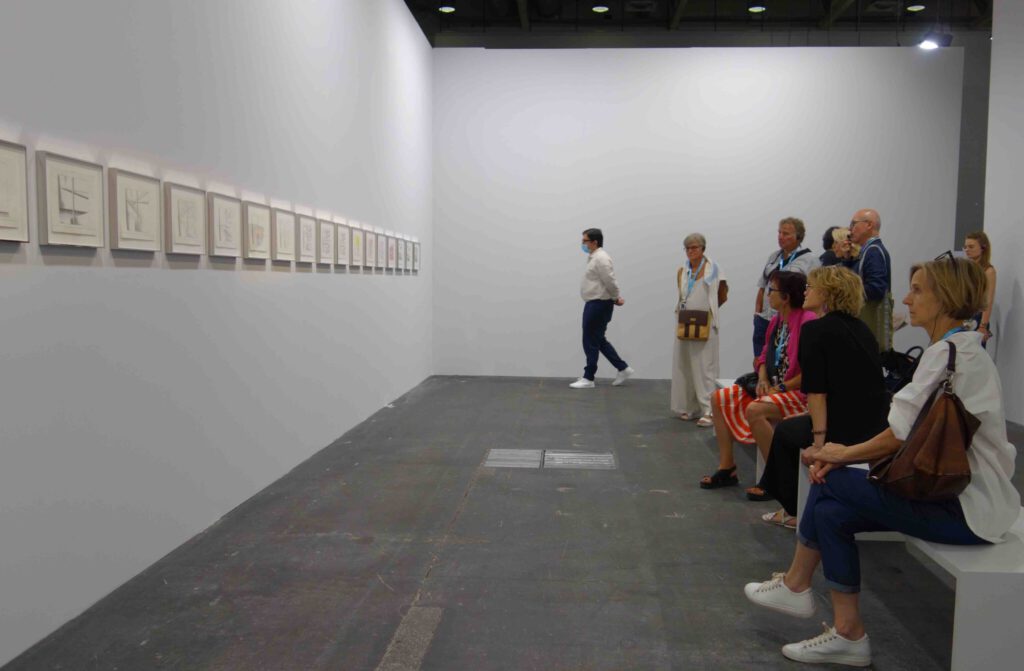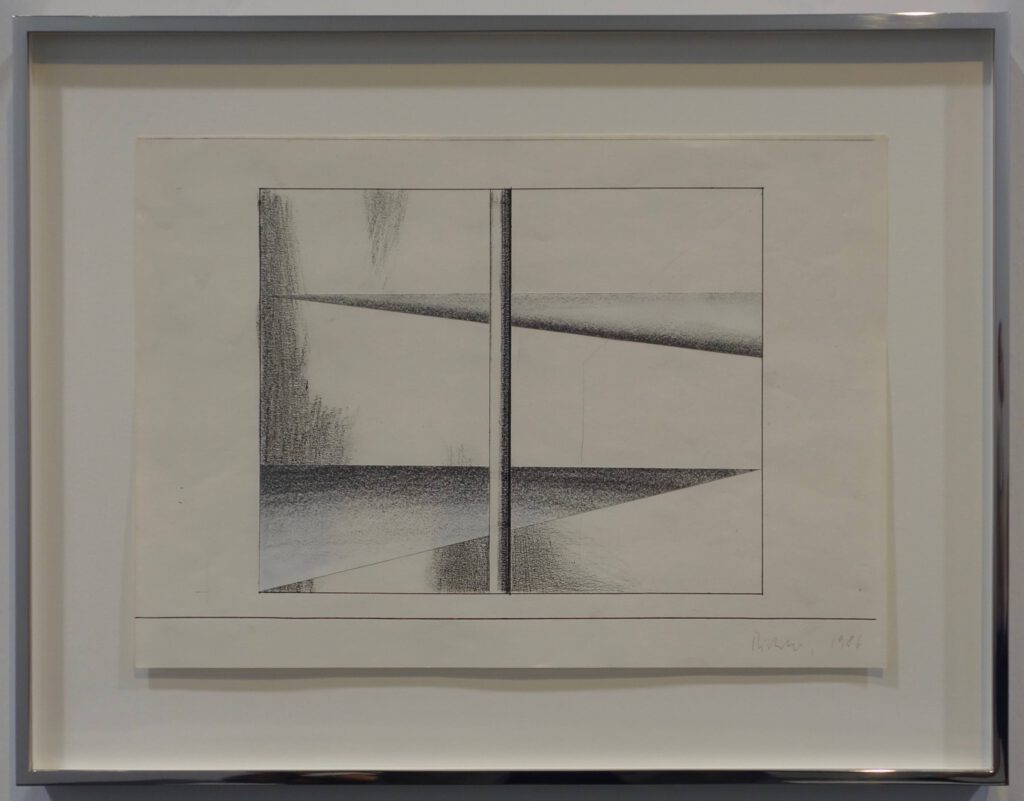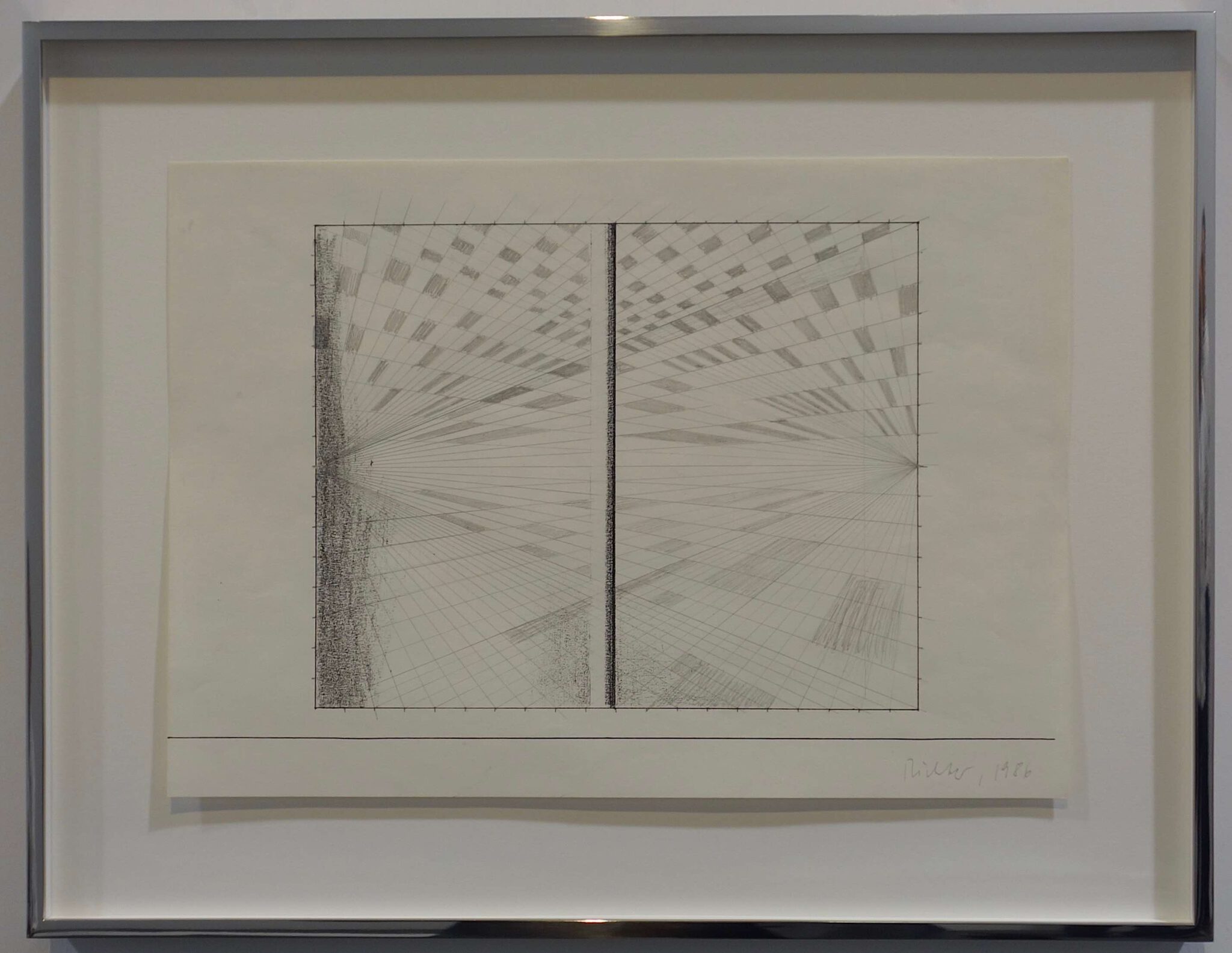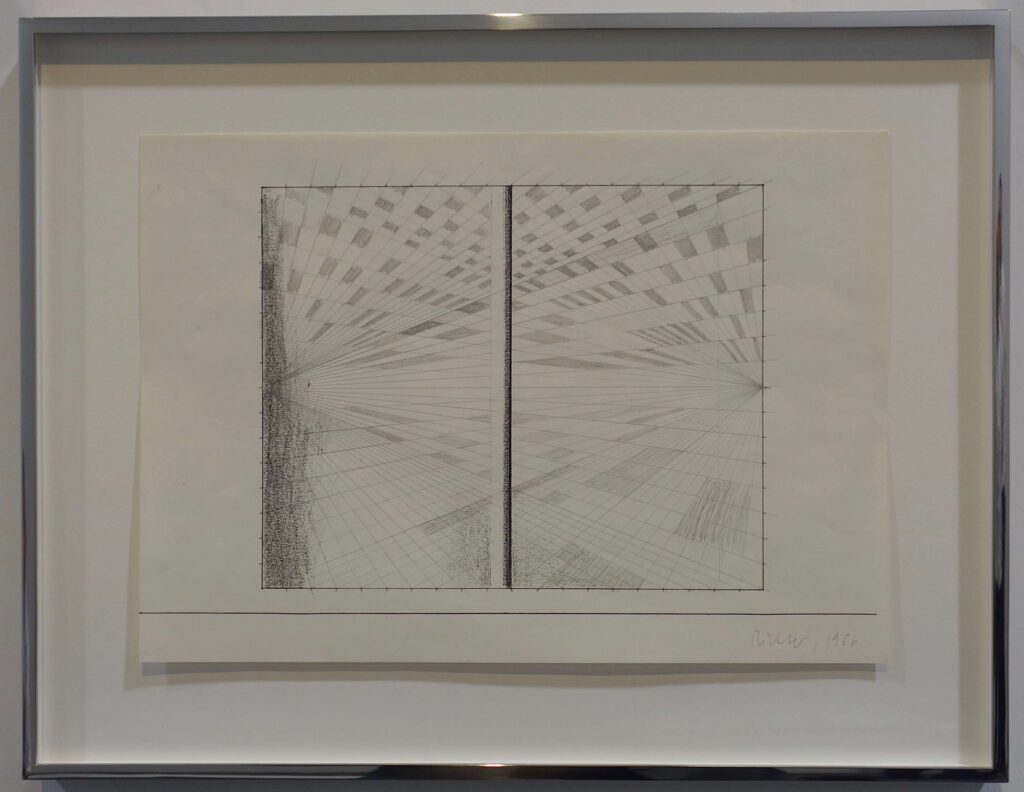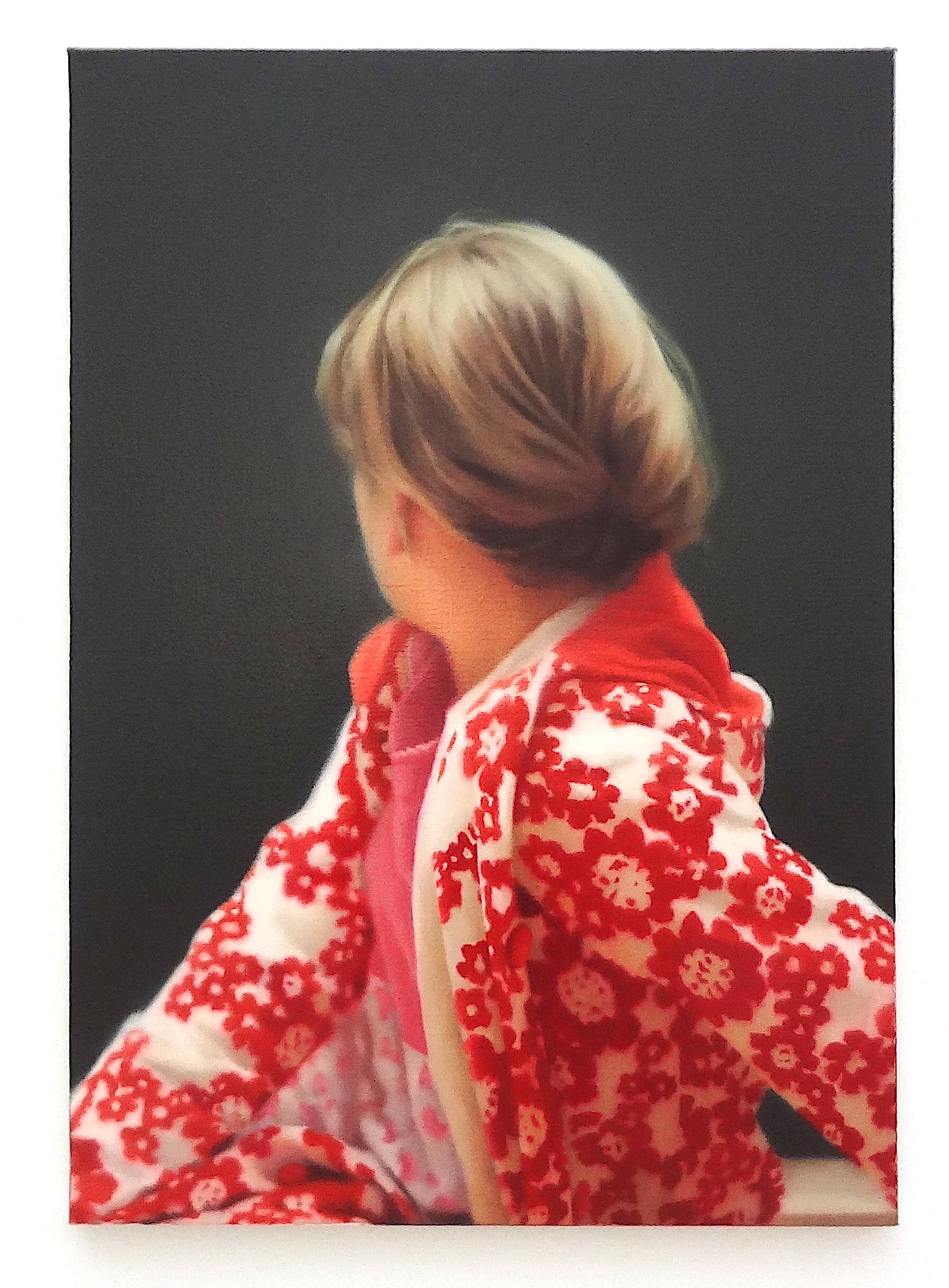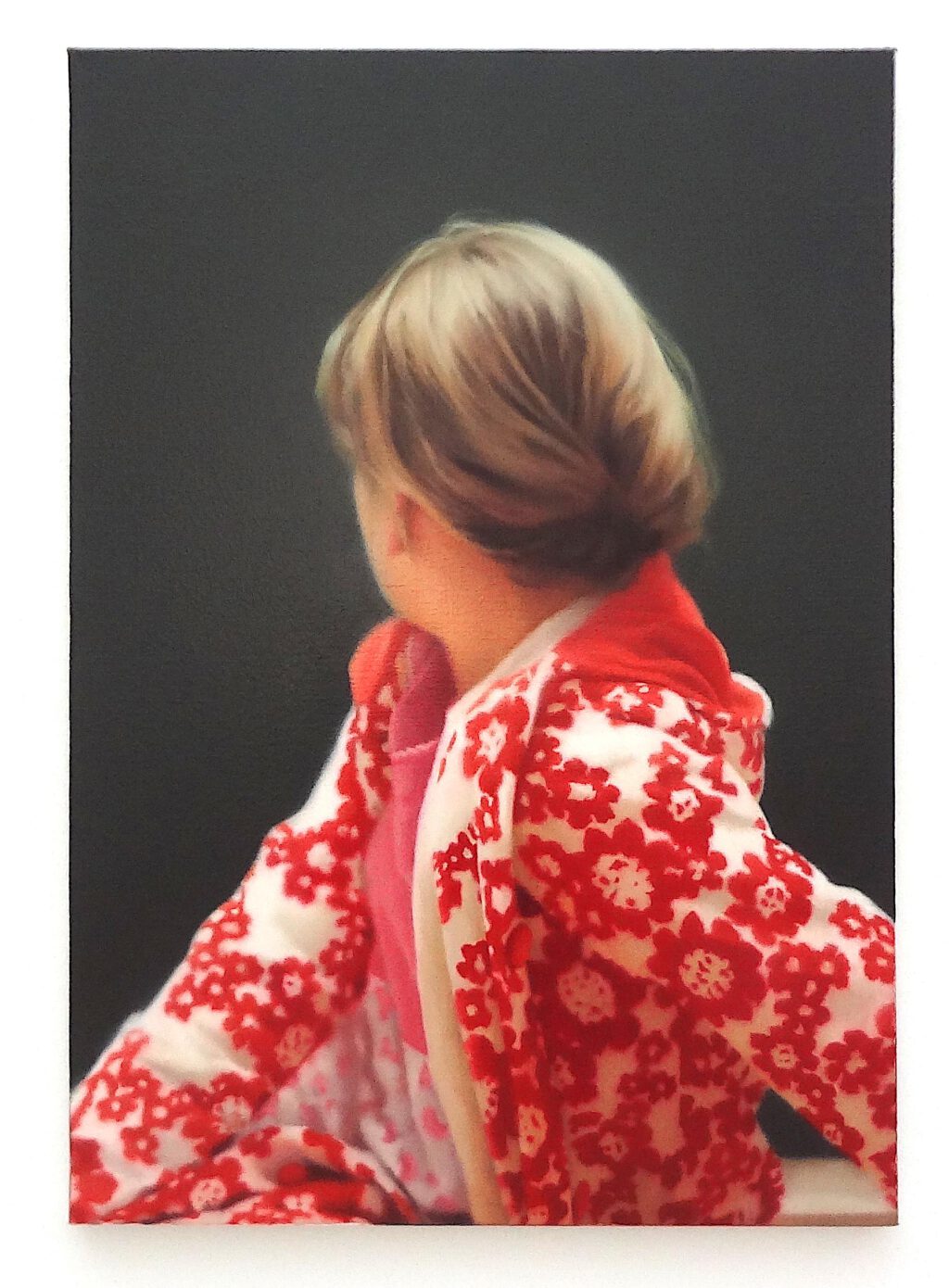 ---
"18. Oktober 1977" 1988, Öl auf Leinwand
Der Zyklus 18. Oktober 1977 besteht aus 15 Gemälden, die Gerhard Richter zwischen März und November 1988 malte. Sie sind das Ergebnis seiner intensiven Beschäftigung mit der linksradikalen terroristischen Vereinigung Rote-Armee-Fraktion (RAF).
(The Museum of Modern Art, New York, The Sidney and Harriet Janis Collection, erworben mit Erlösen aus dem Verkauf einer Schenkung von Philip Johnson und eines Erwerbs durch den Lillie P. Bliss Bequest sowie mit Mitteln aus dem Enid A. Haupt Fund, dem Nina and Gordon Bunshaft Bequest Fund und einer Schenkung von Emily Rauh Pulitzer, 1995)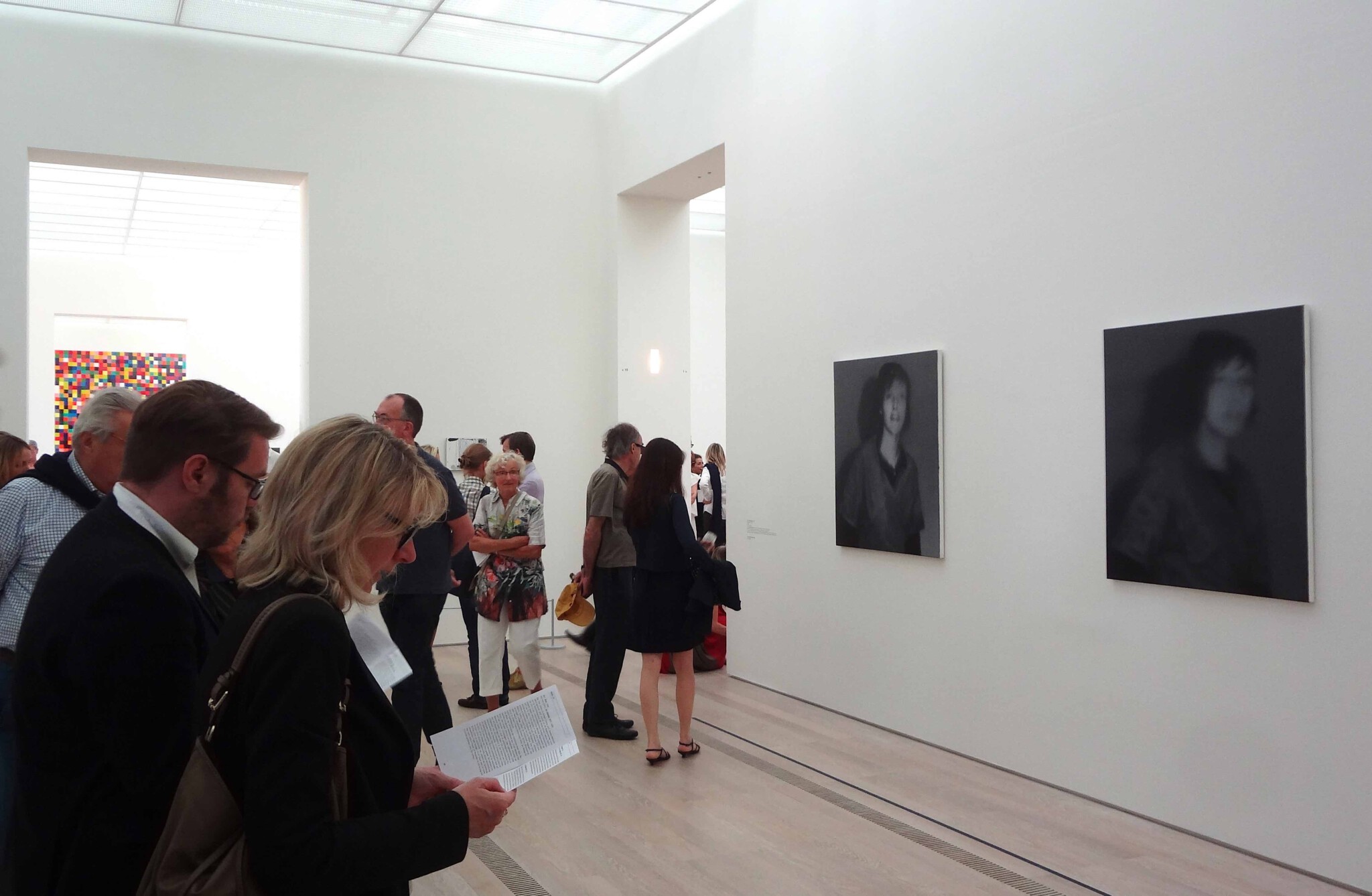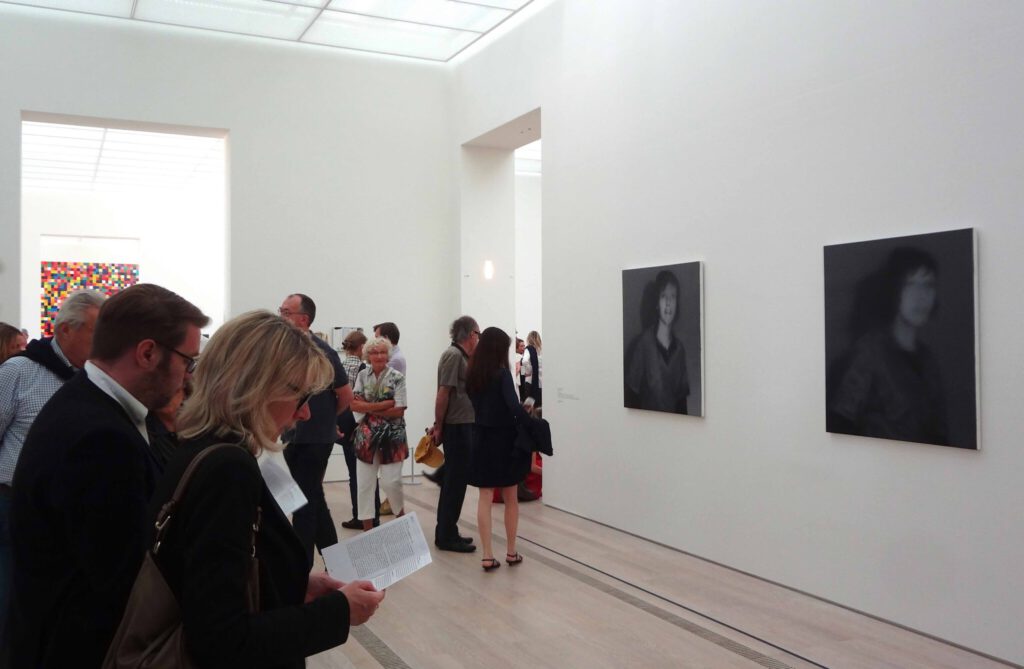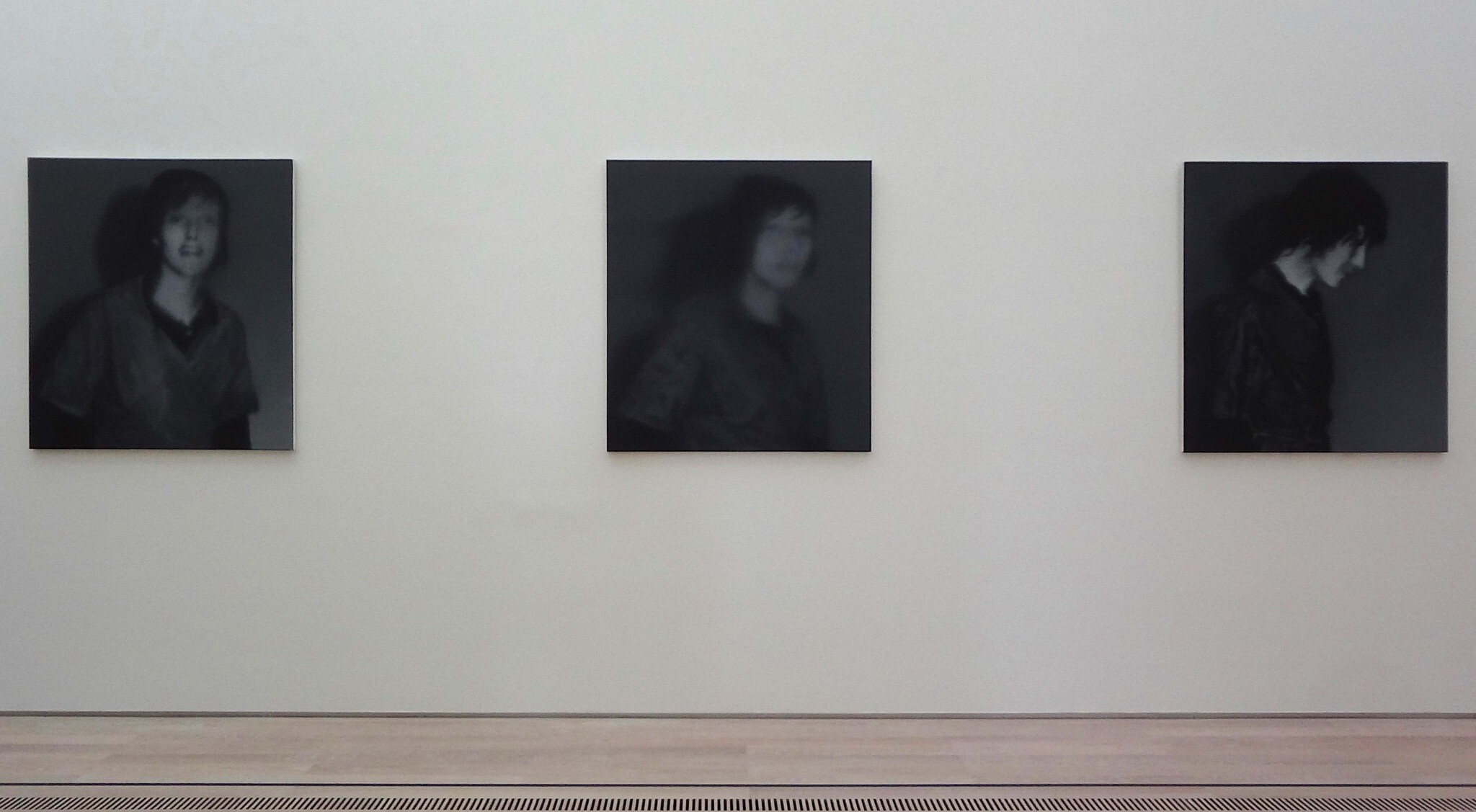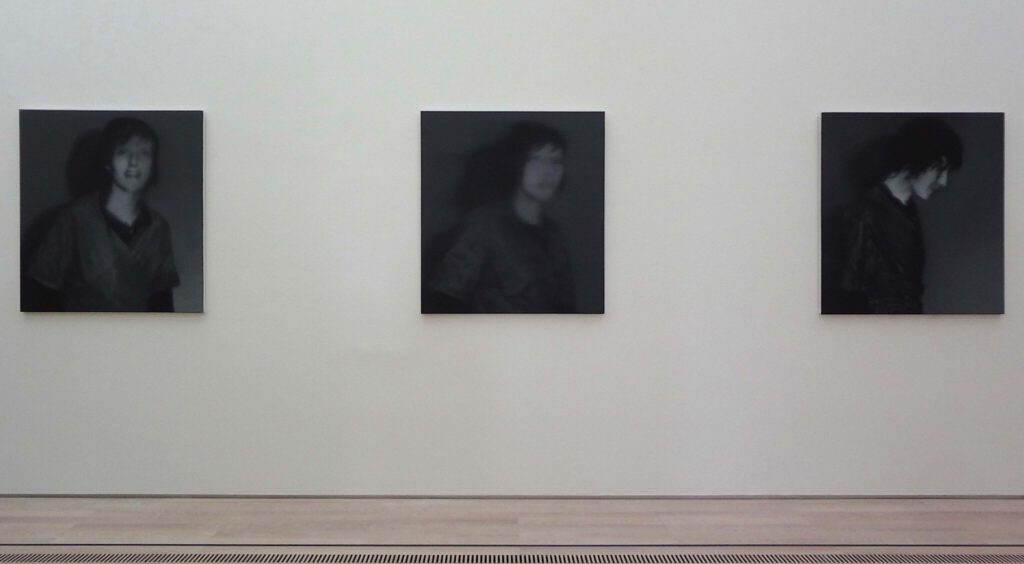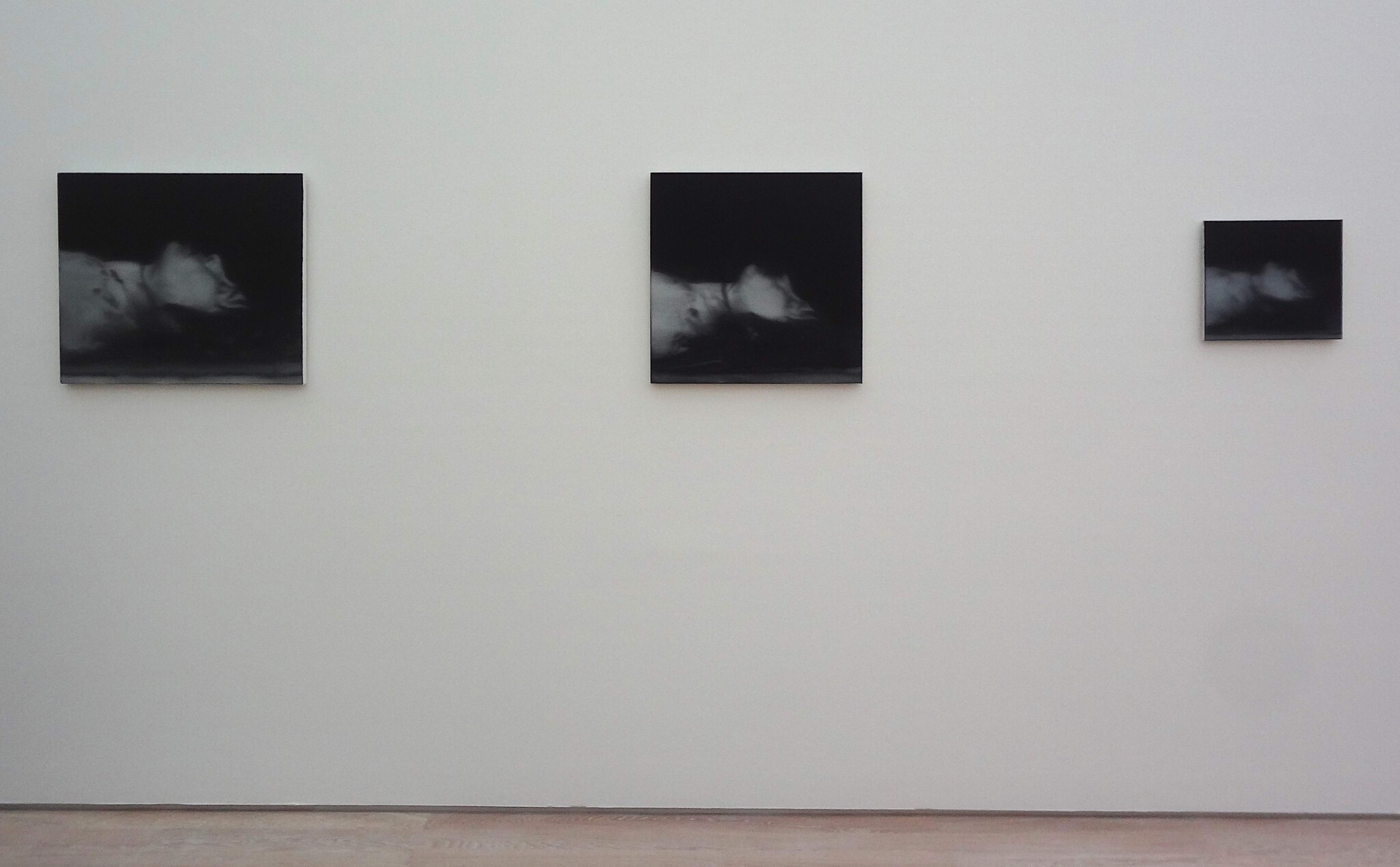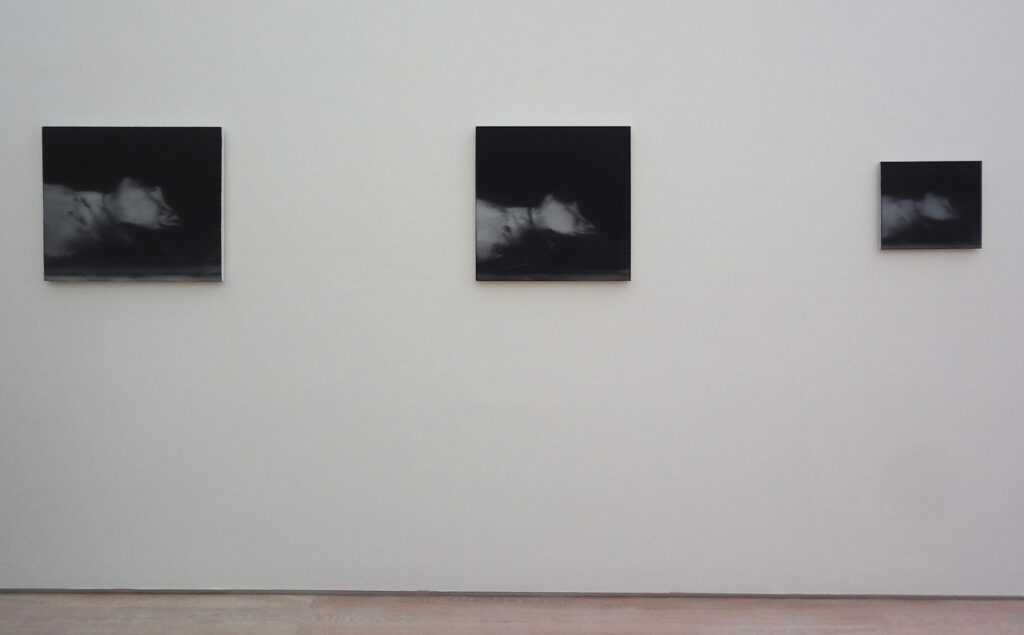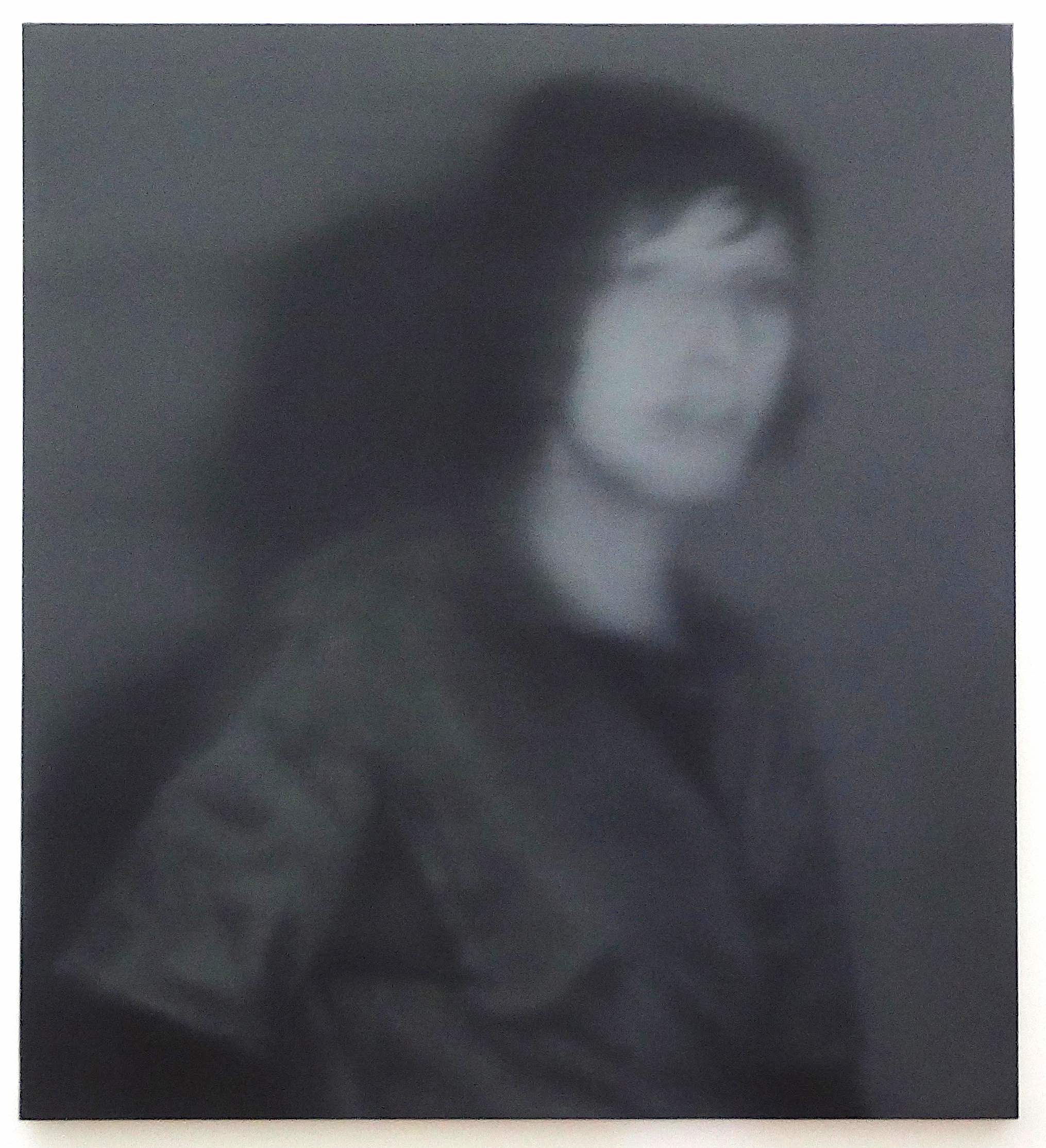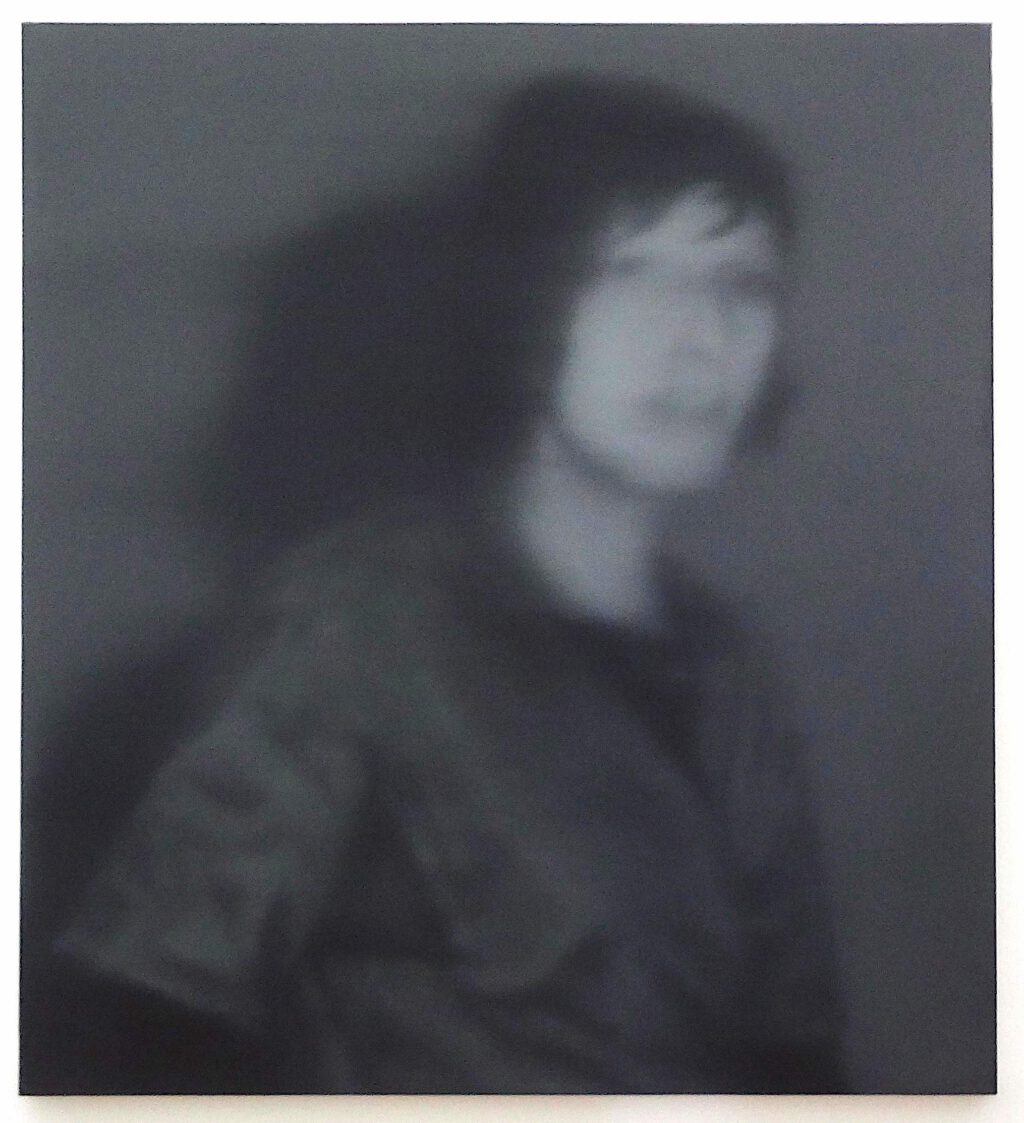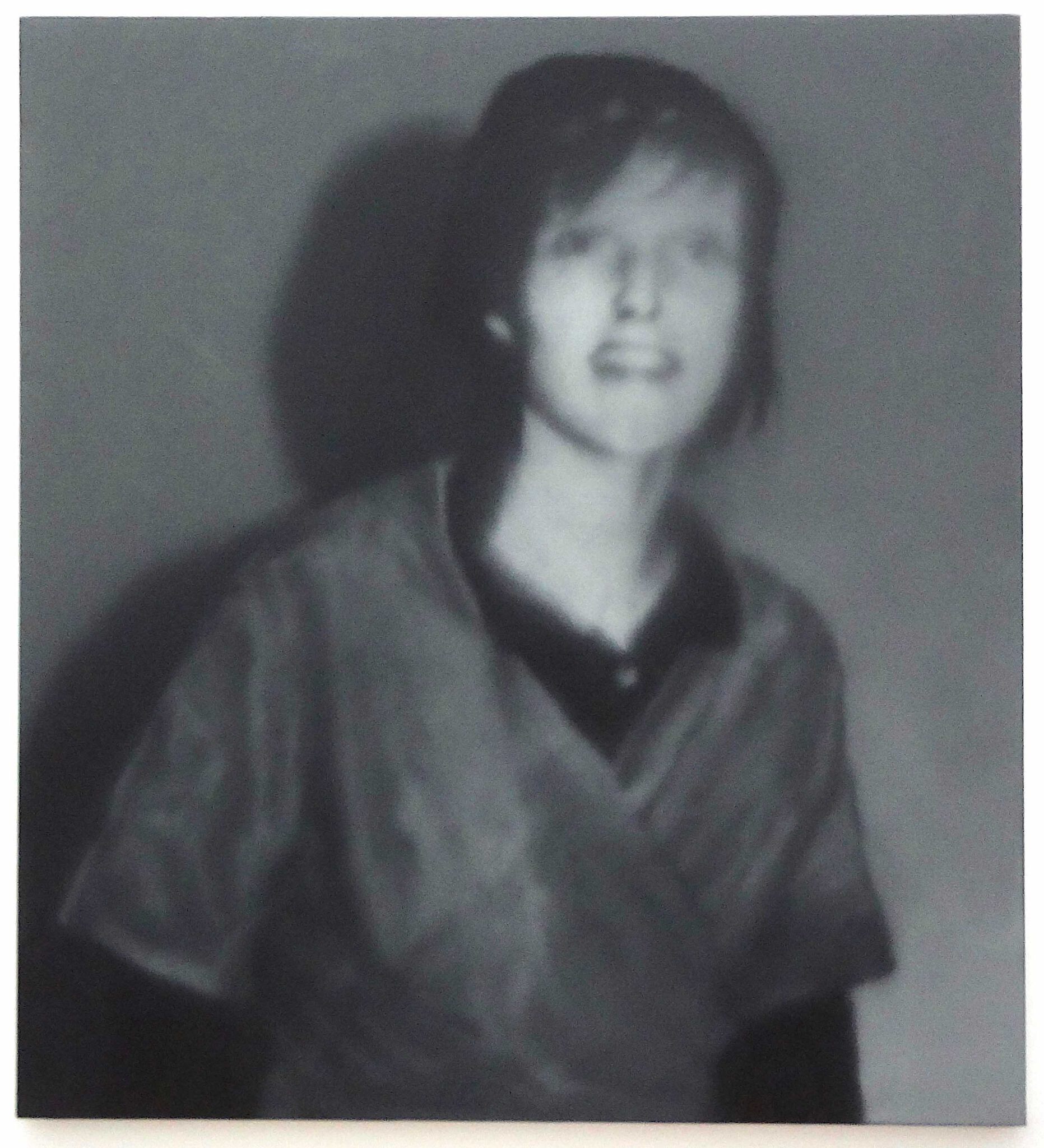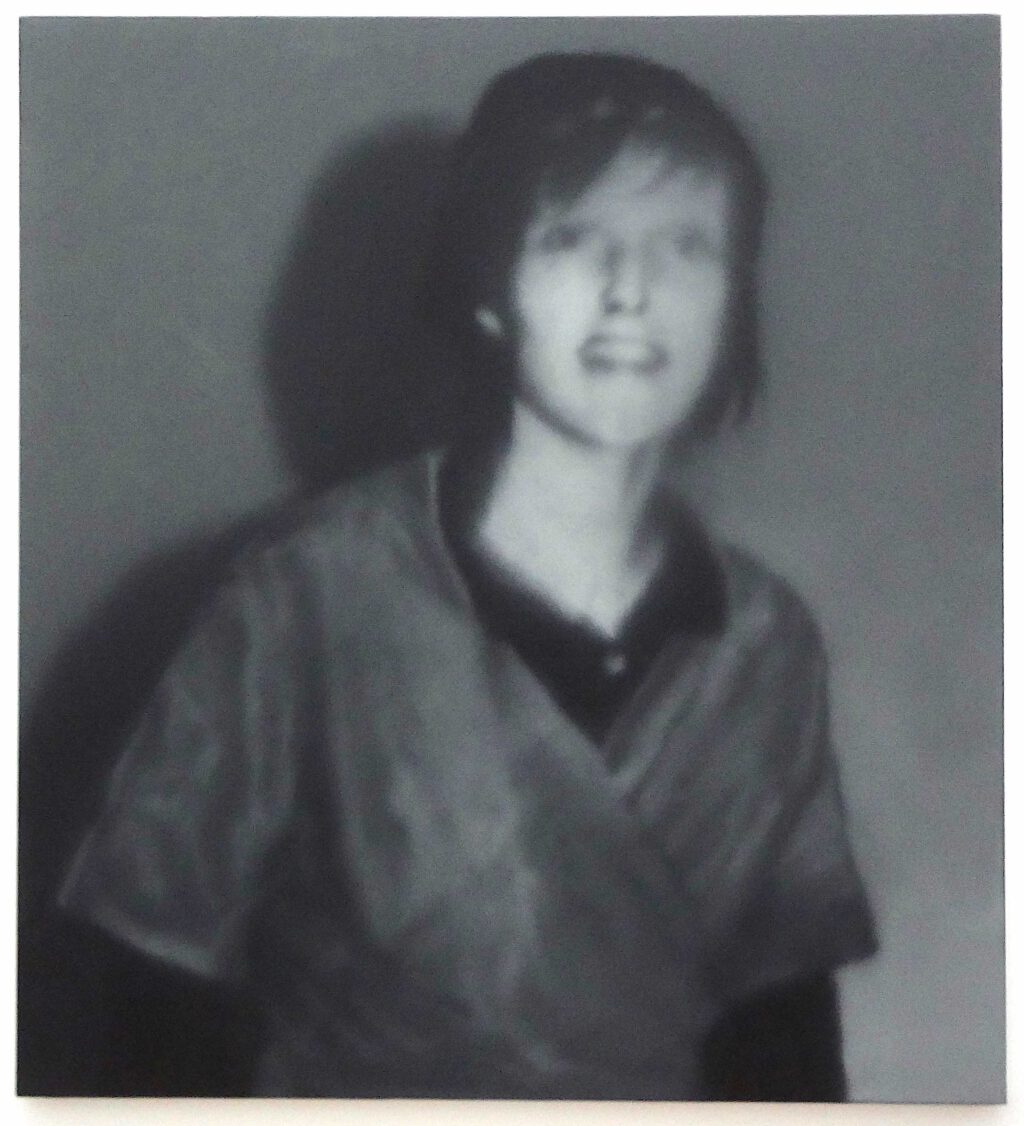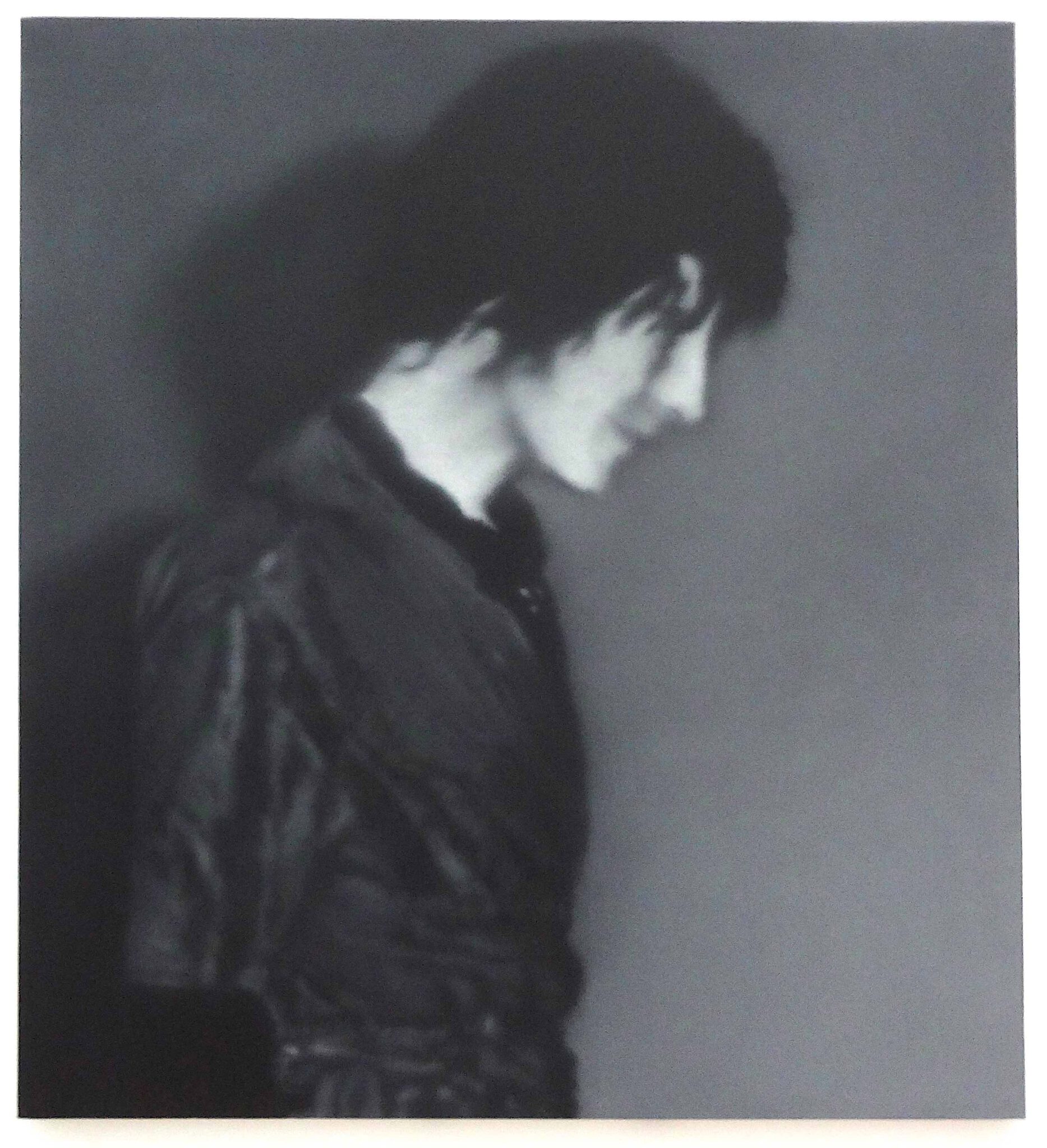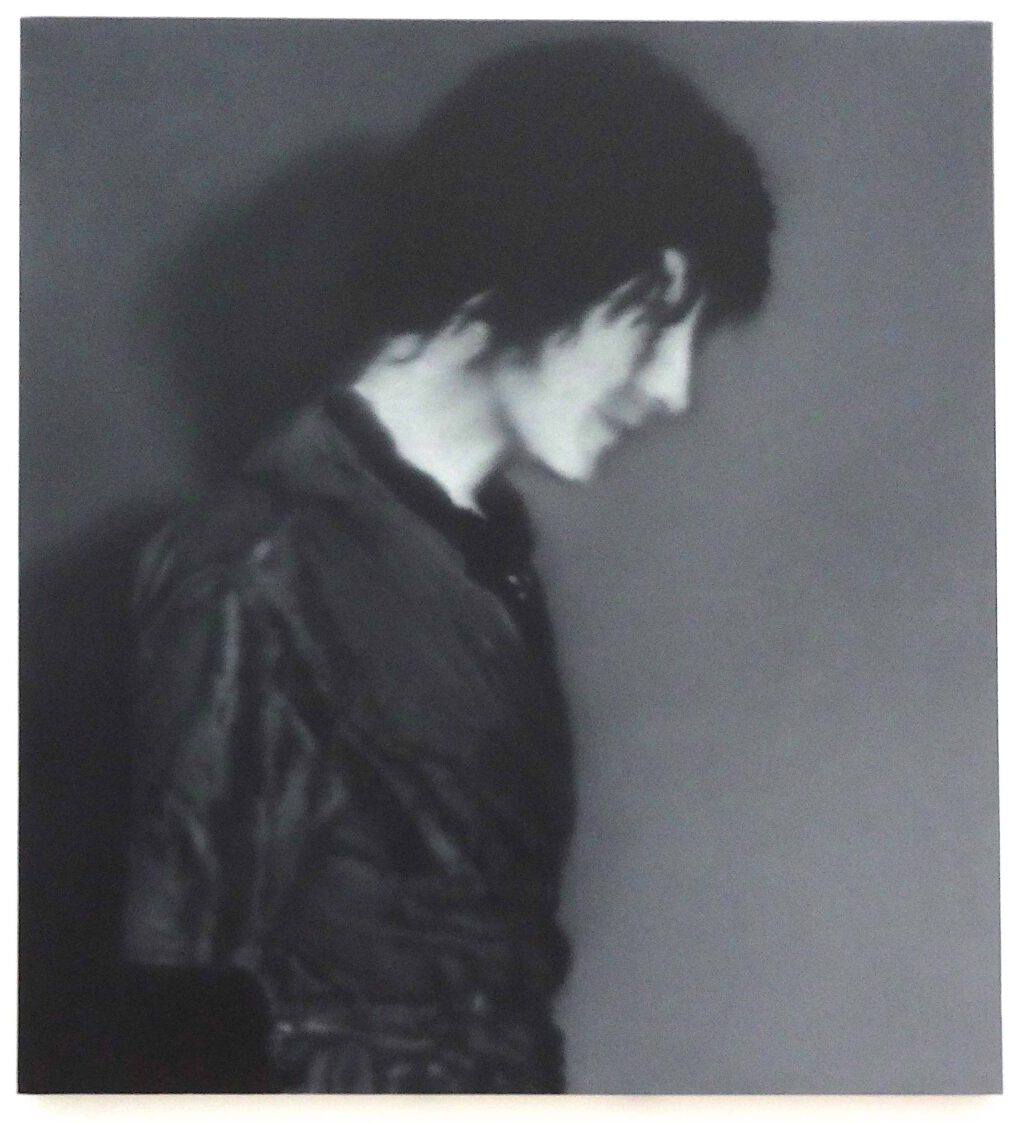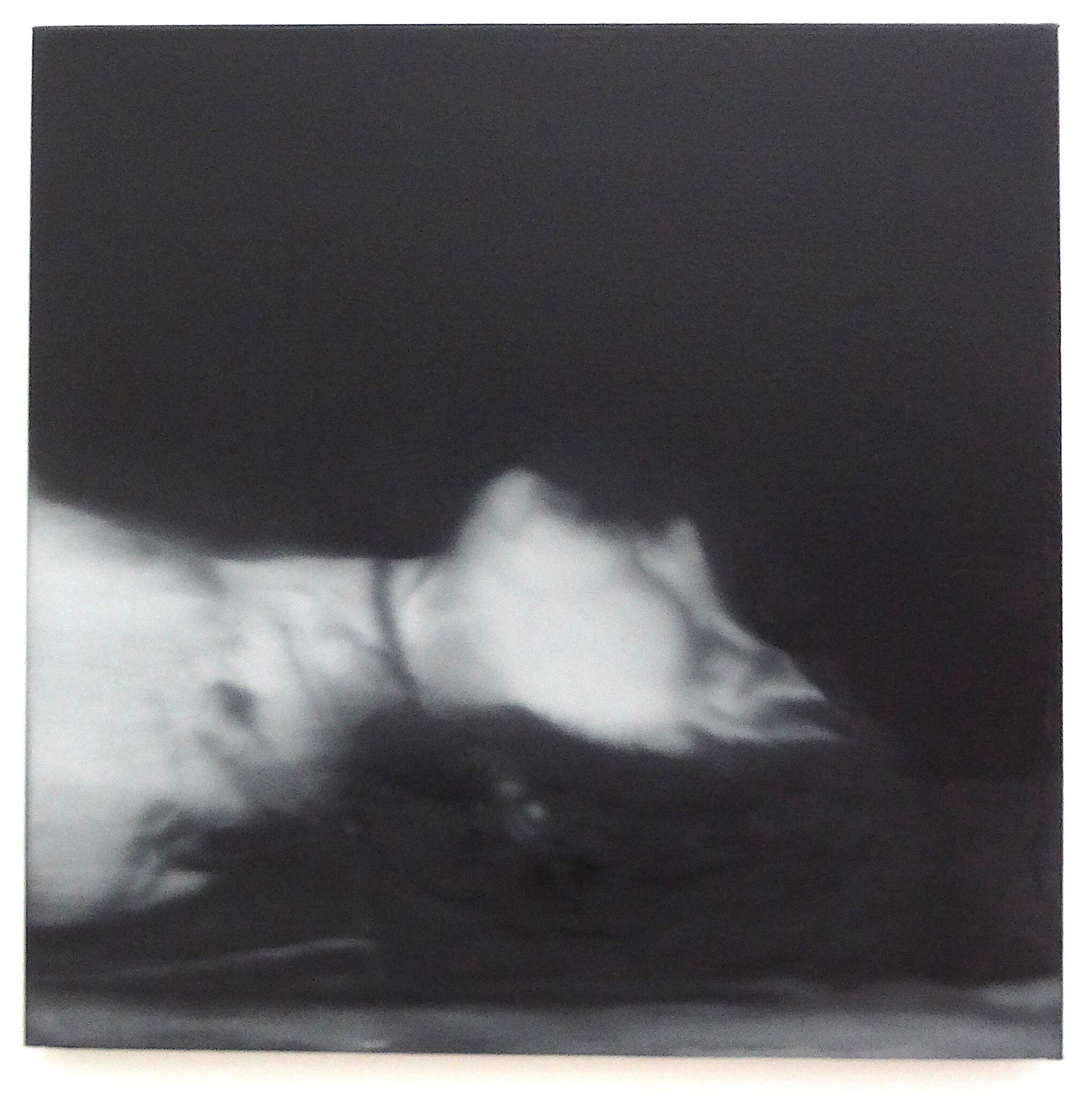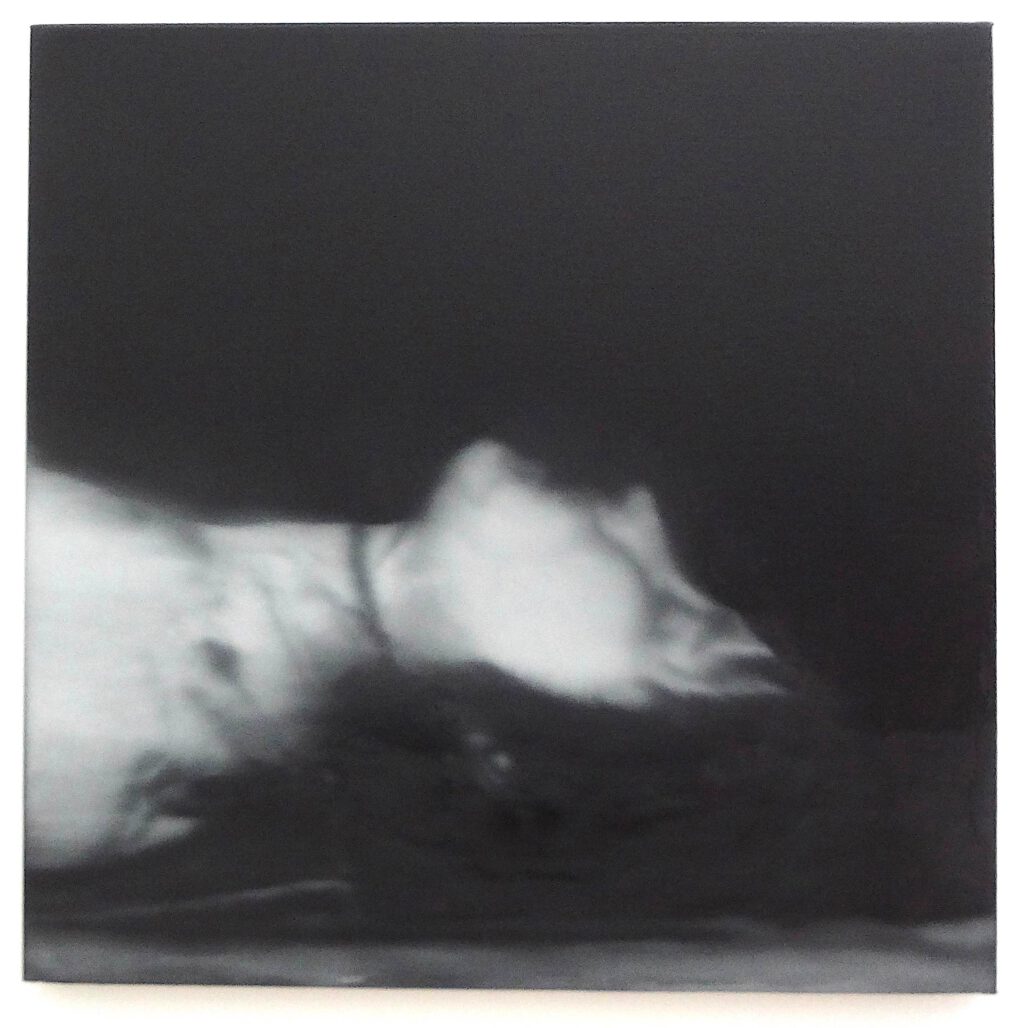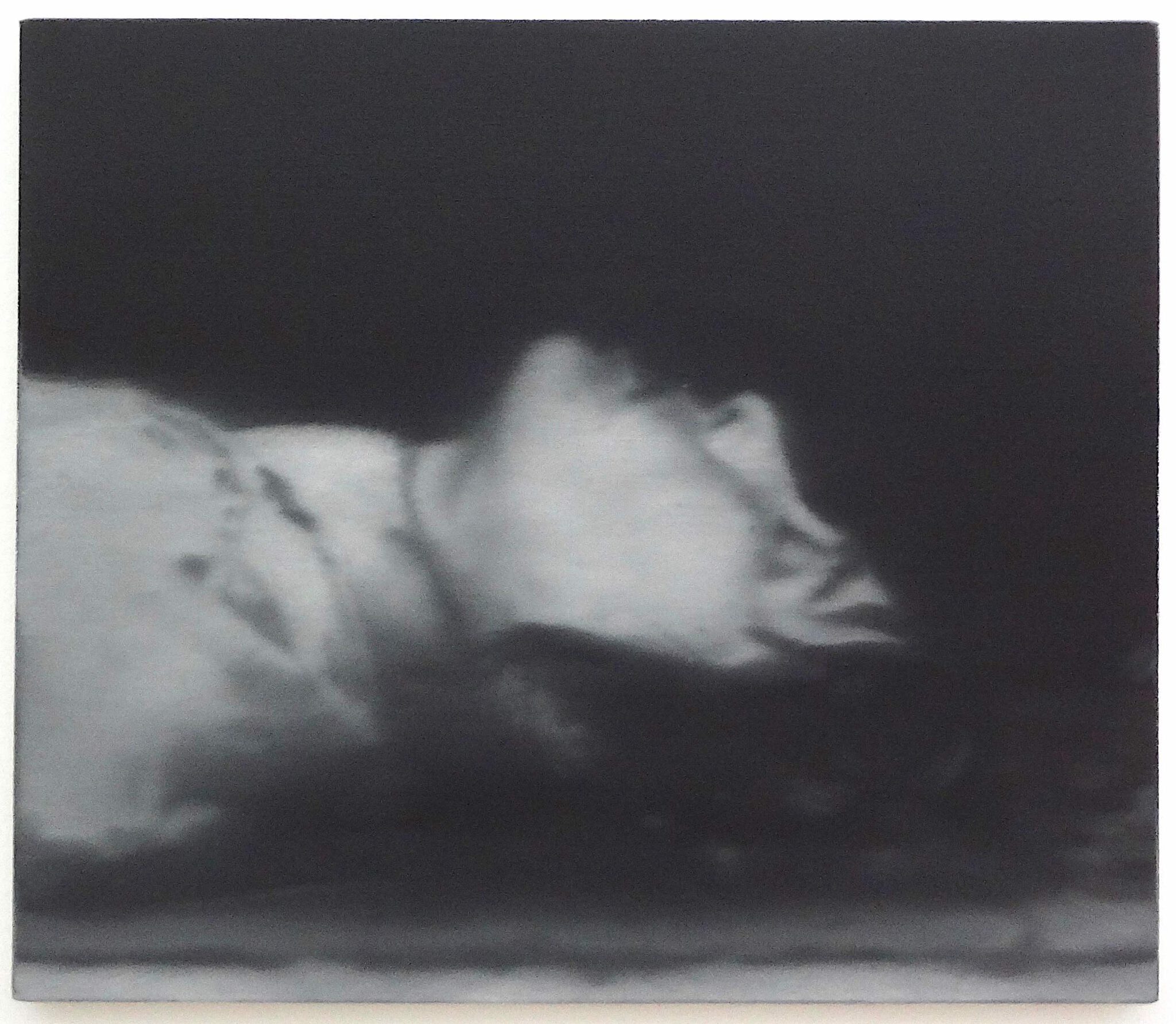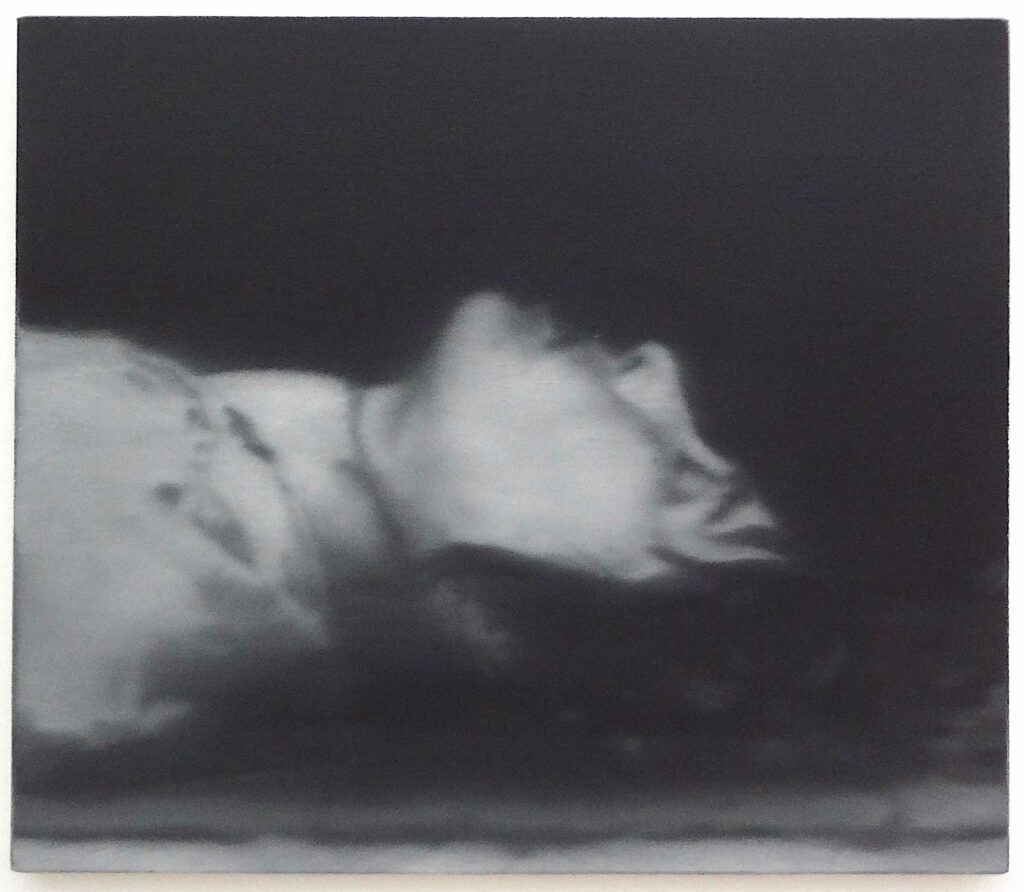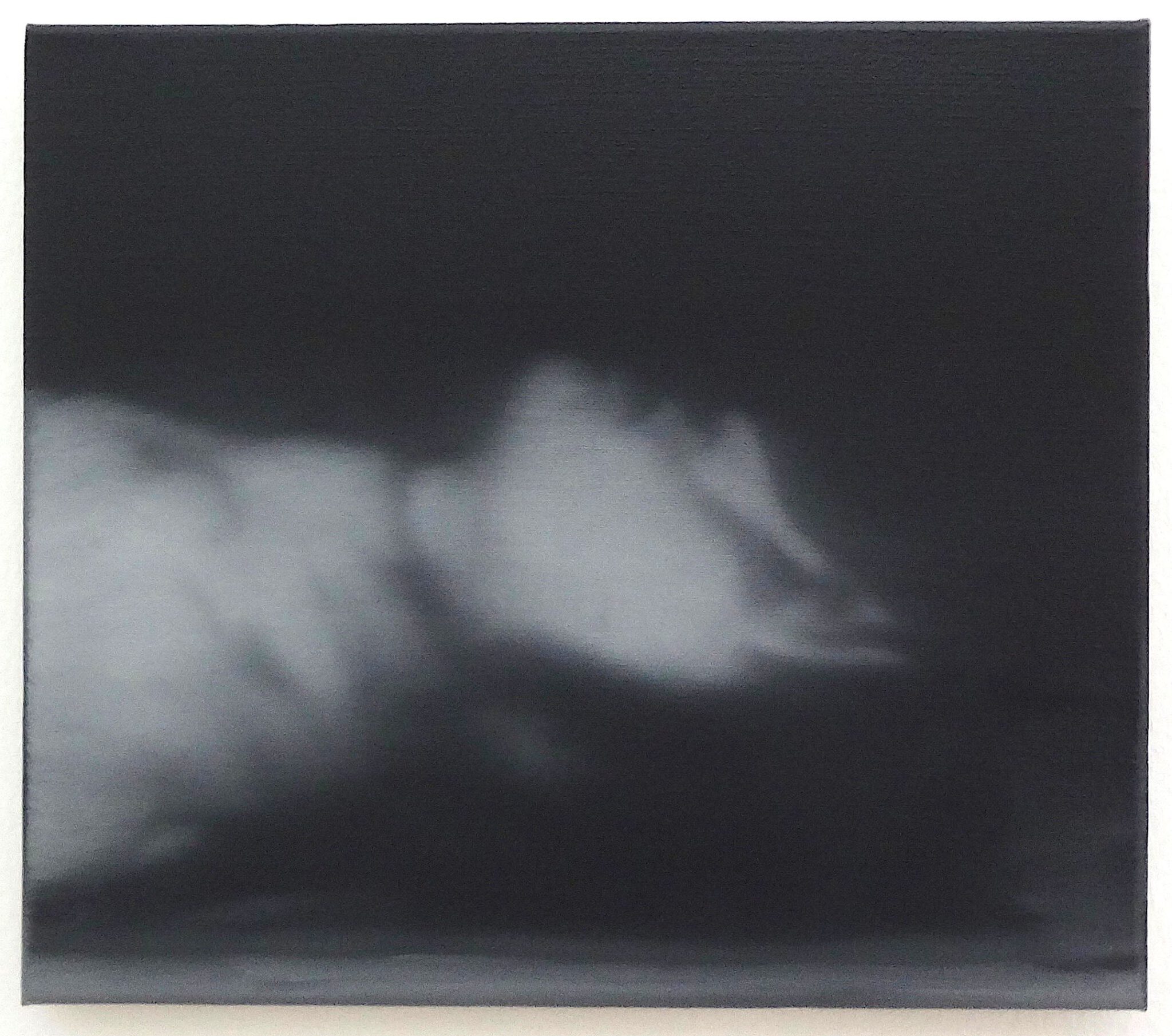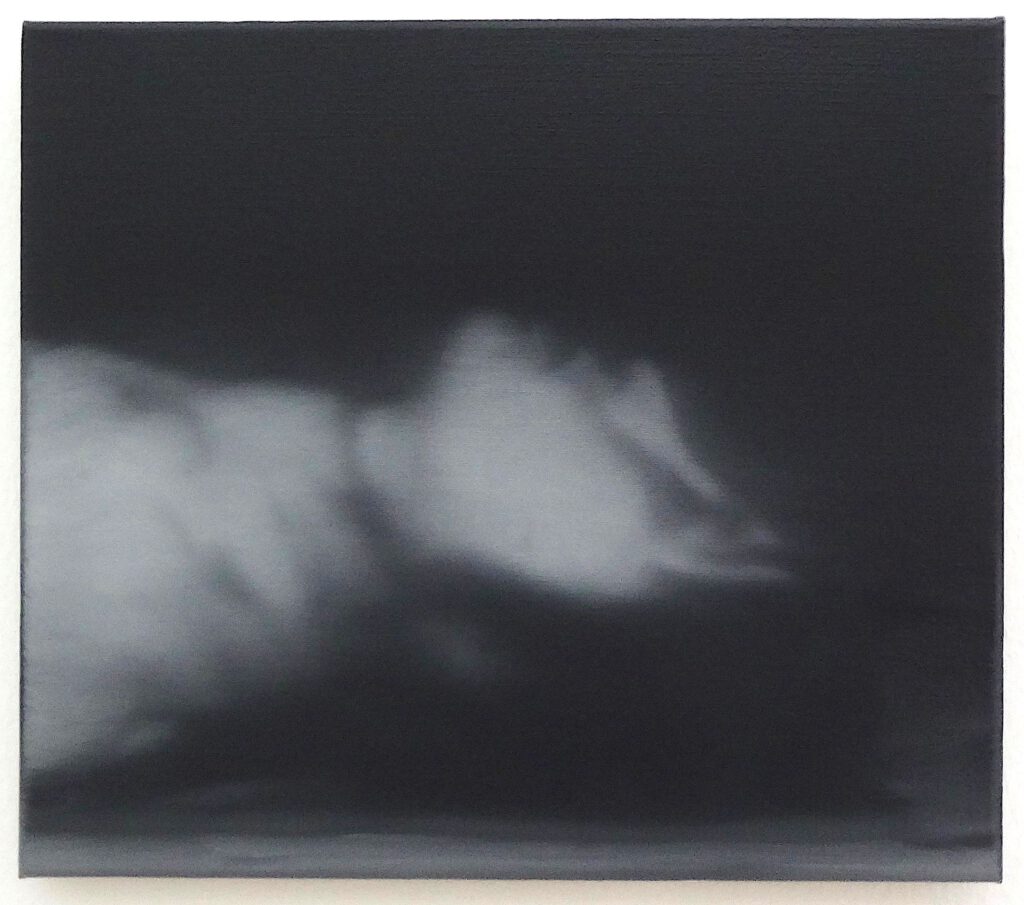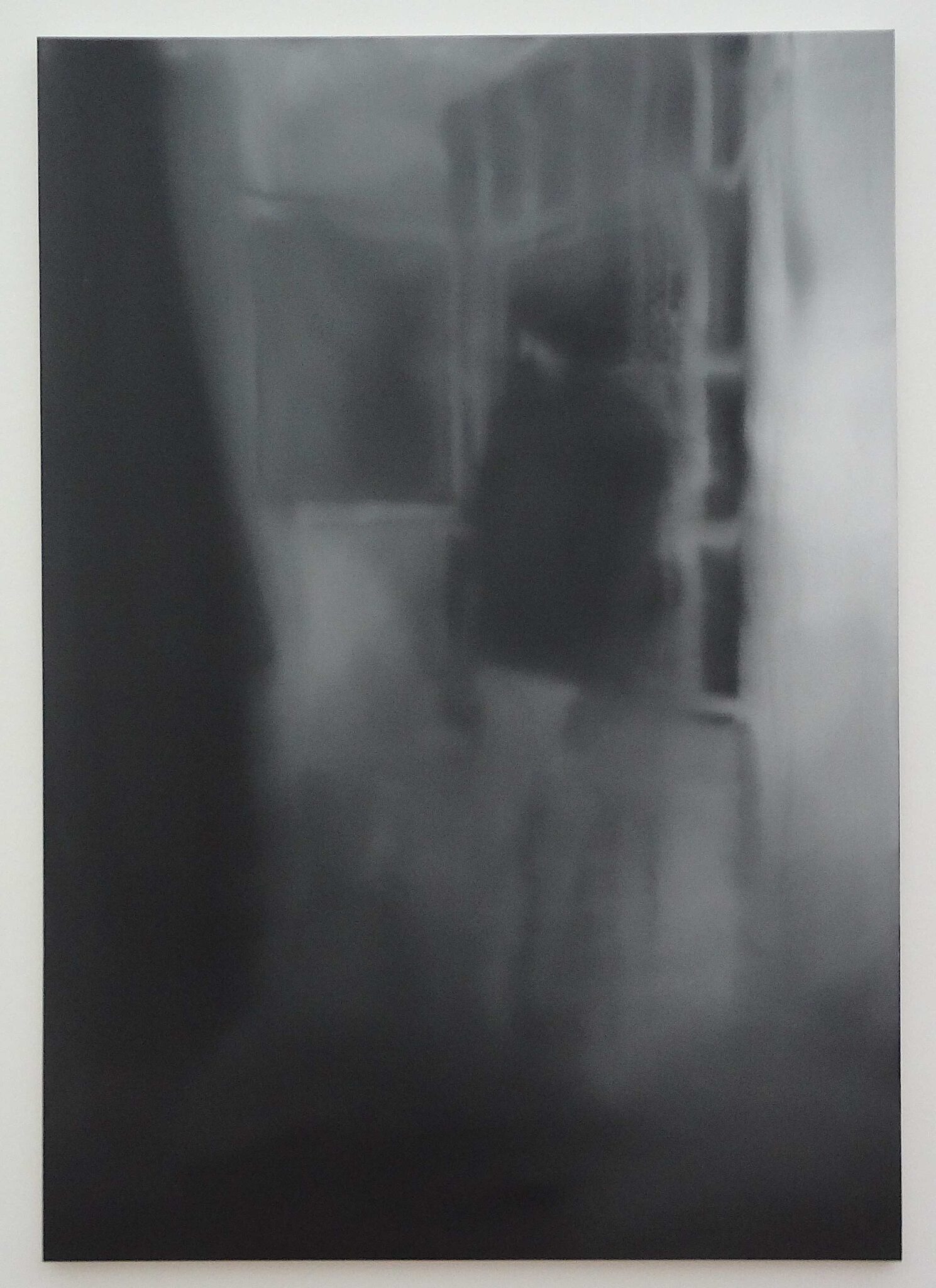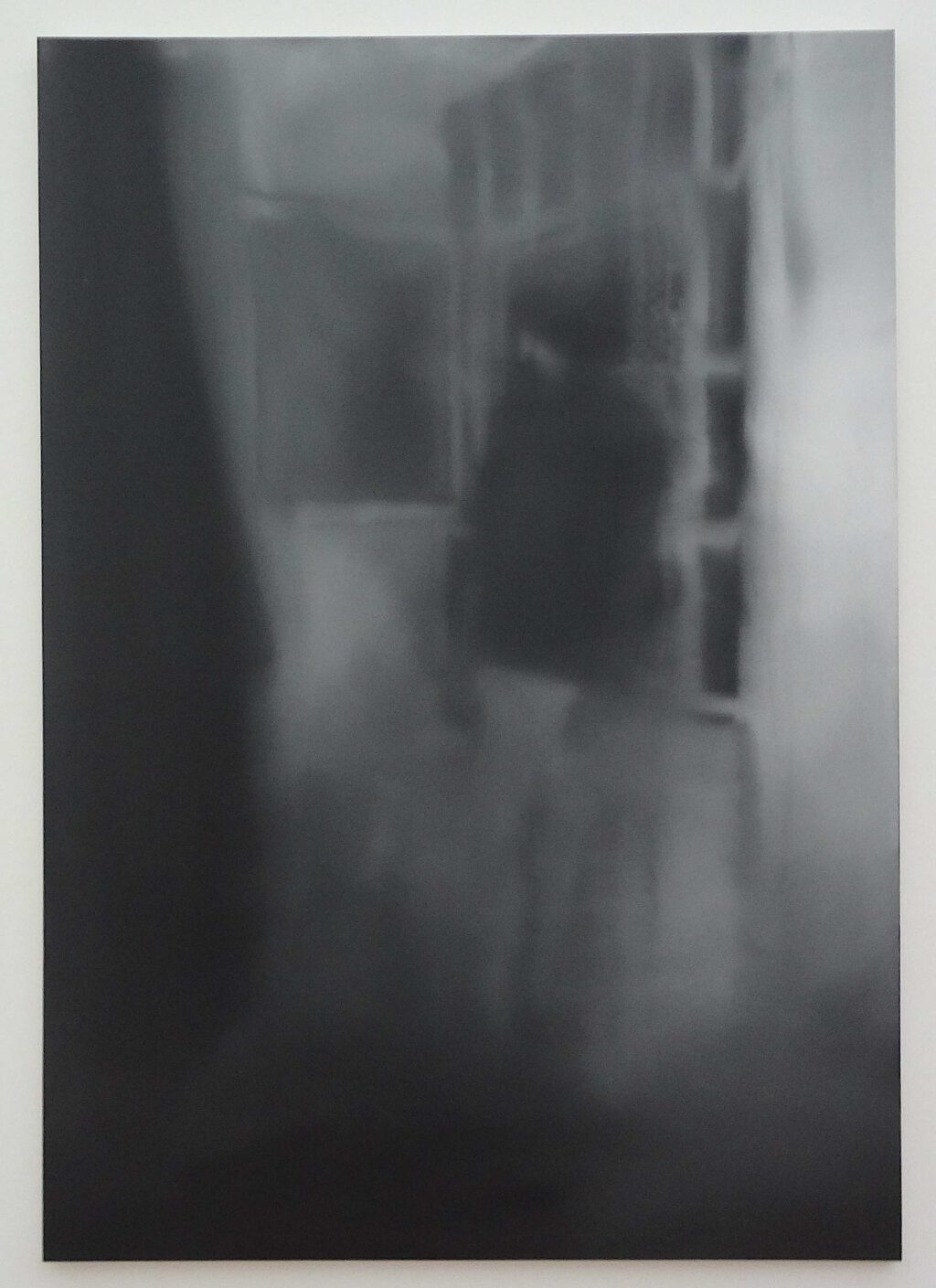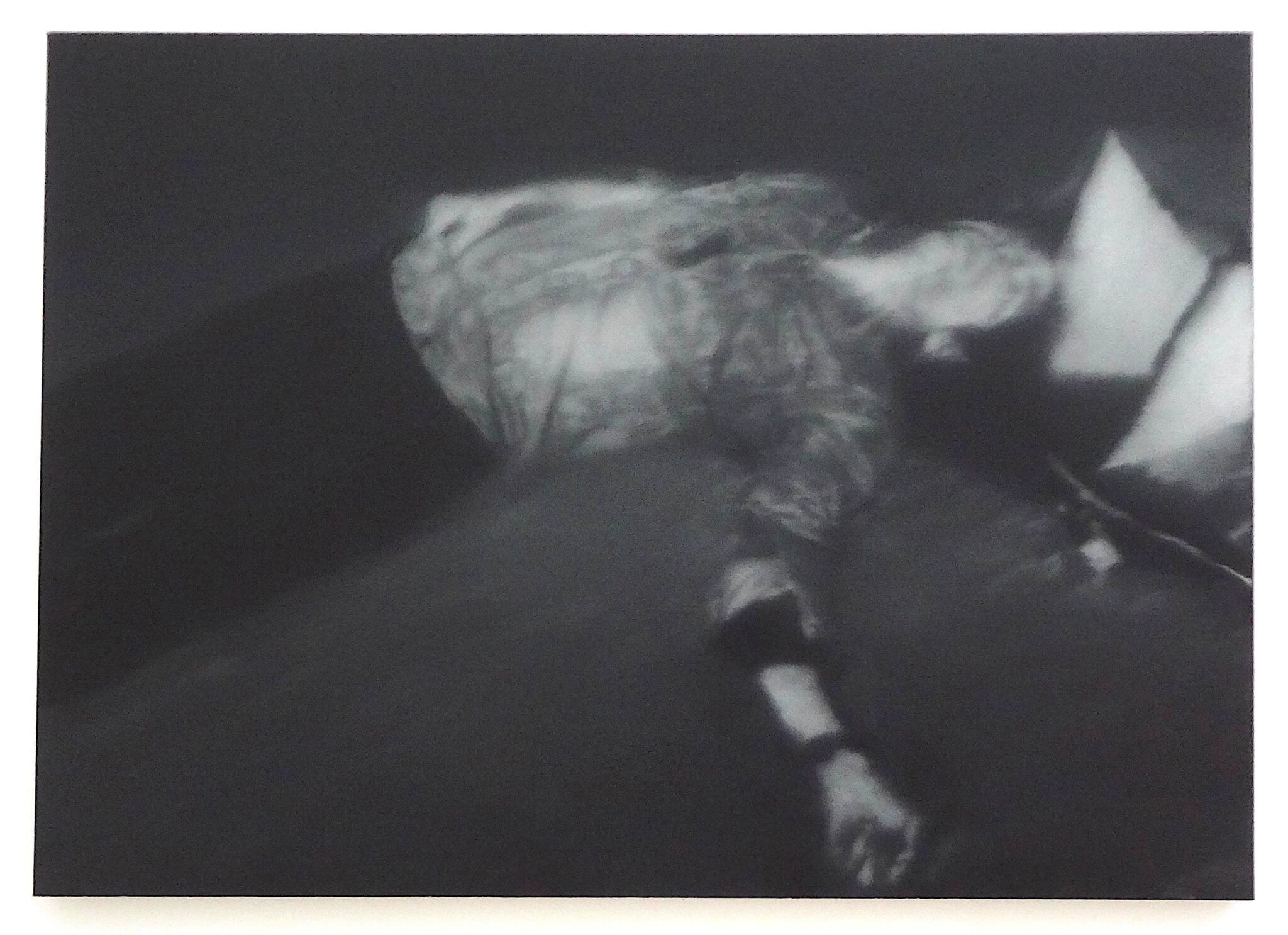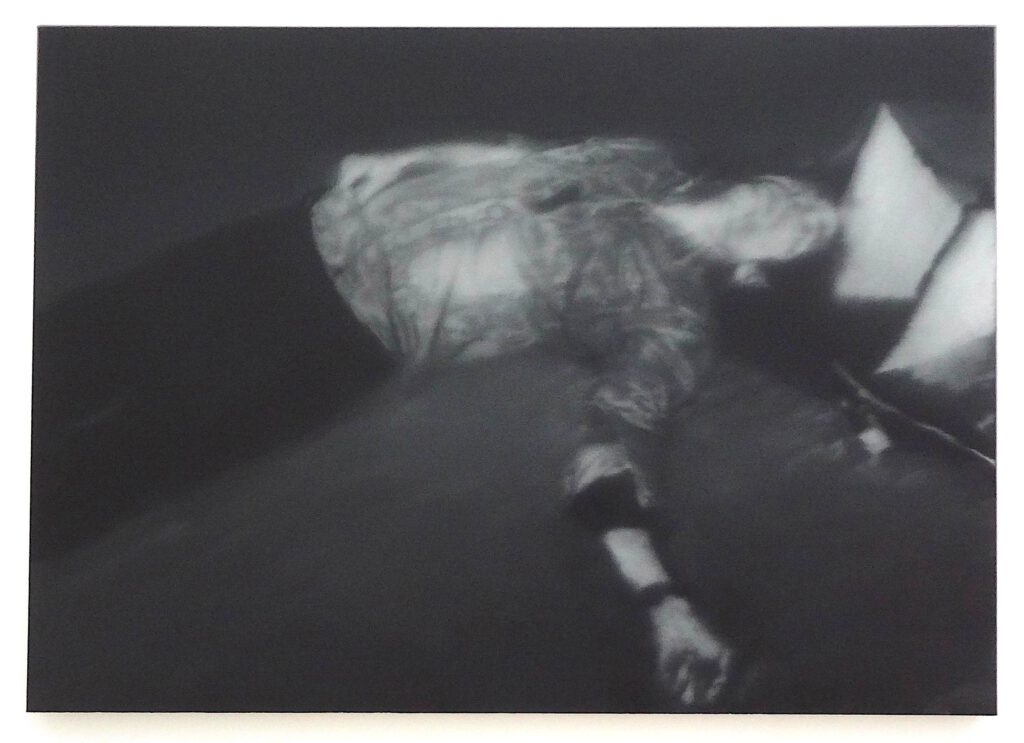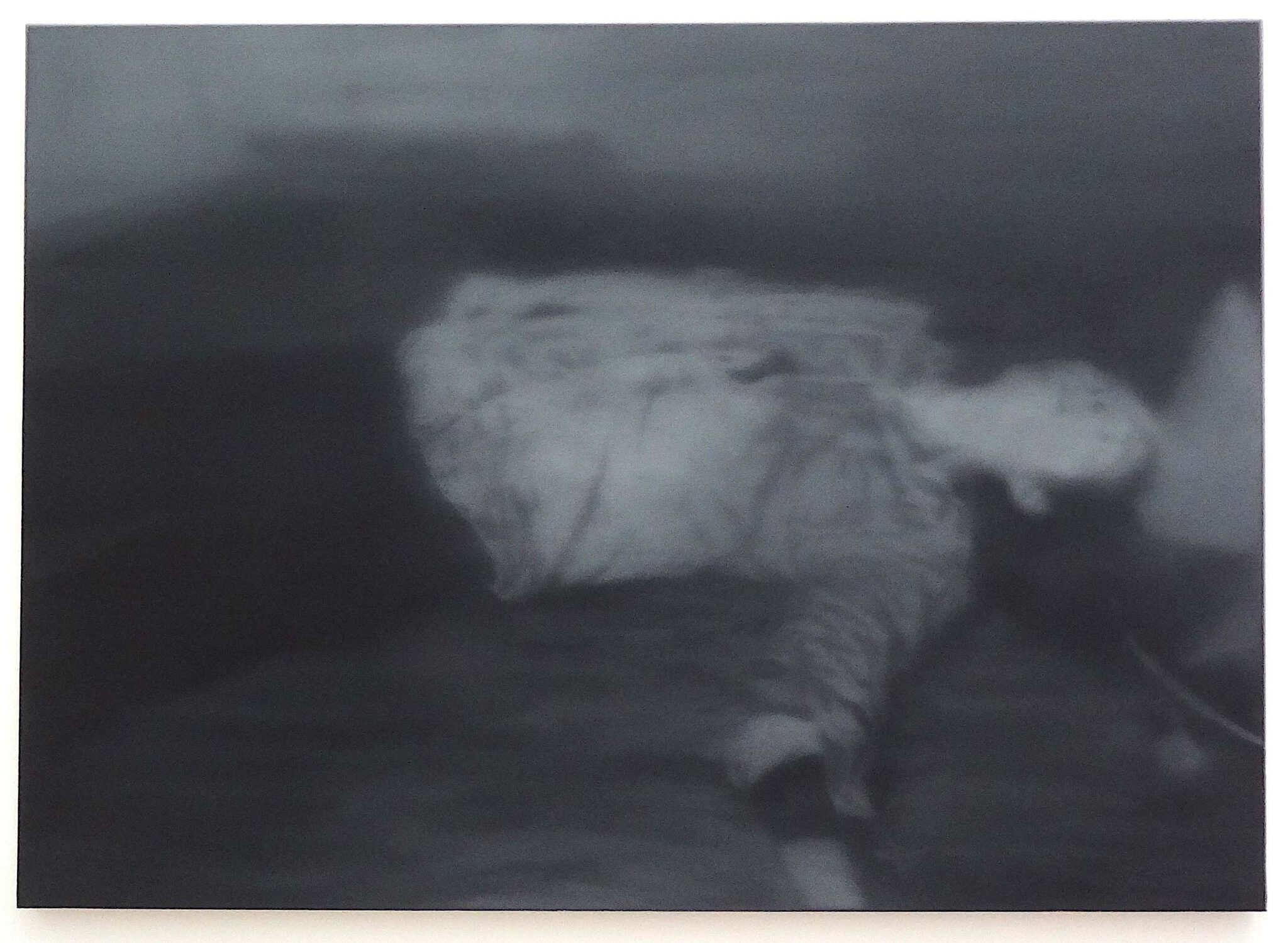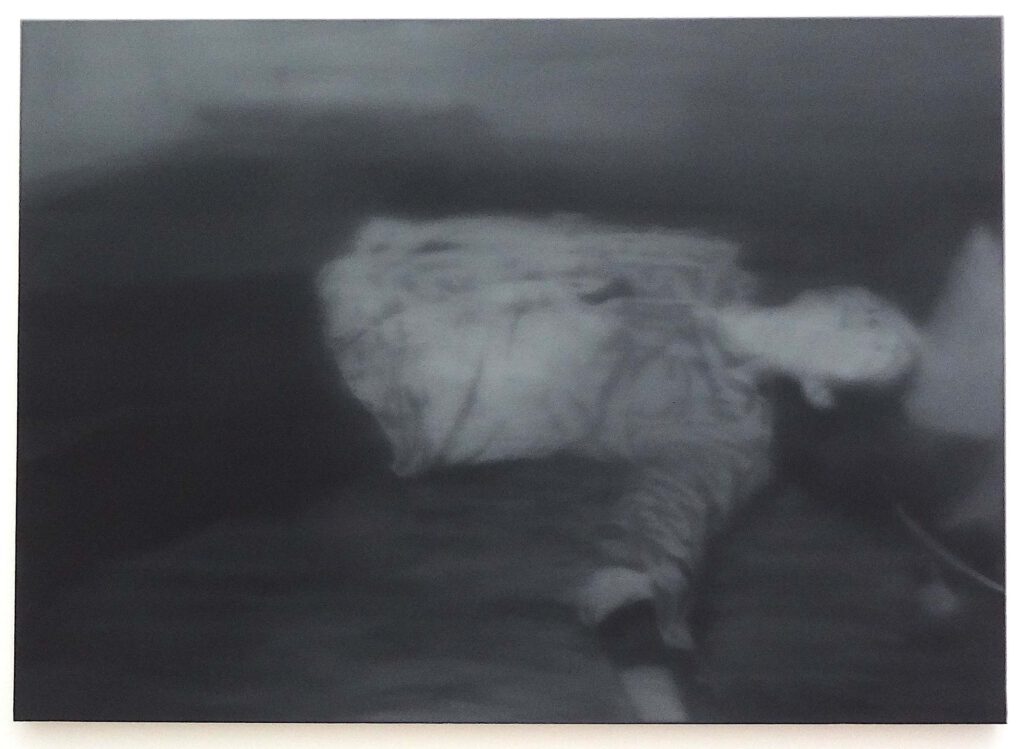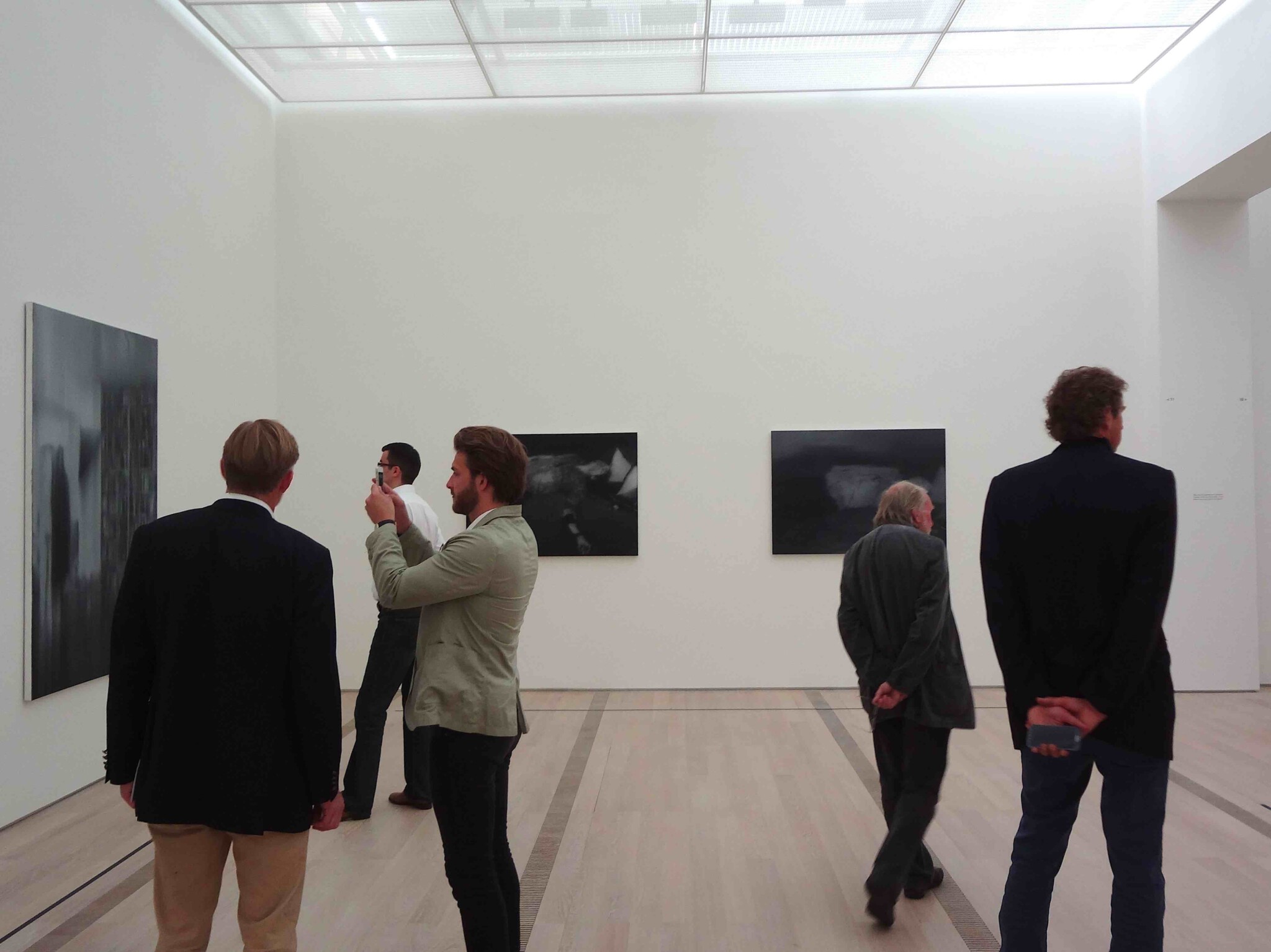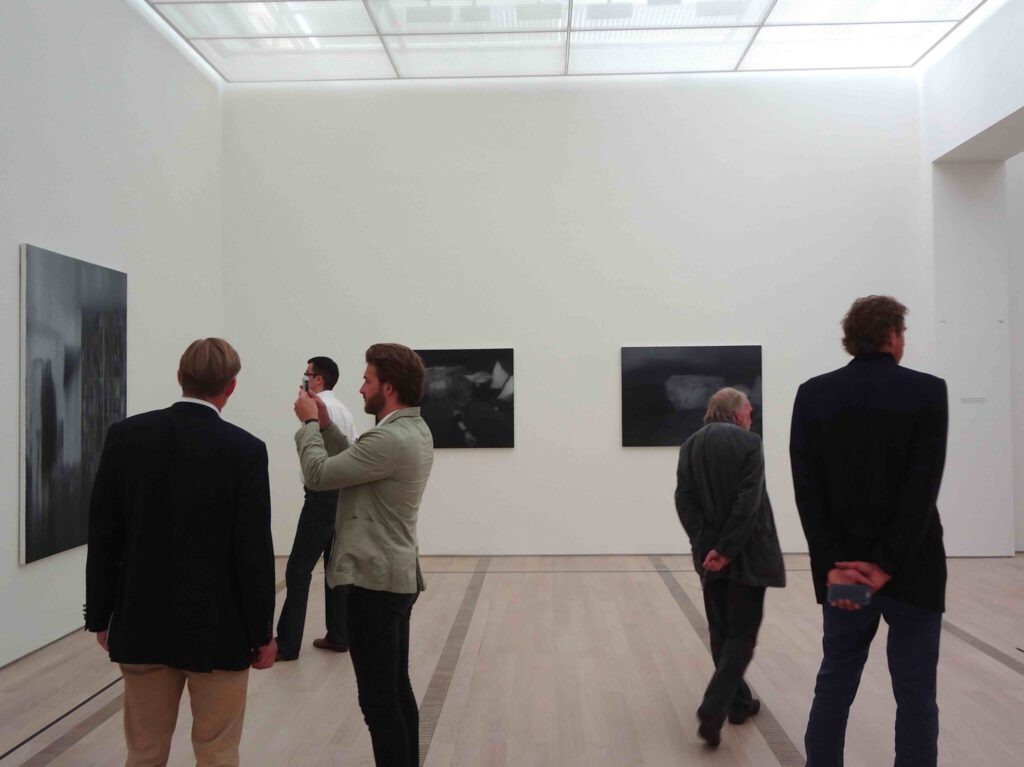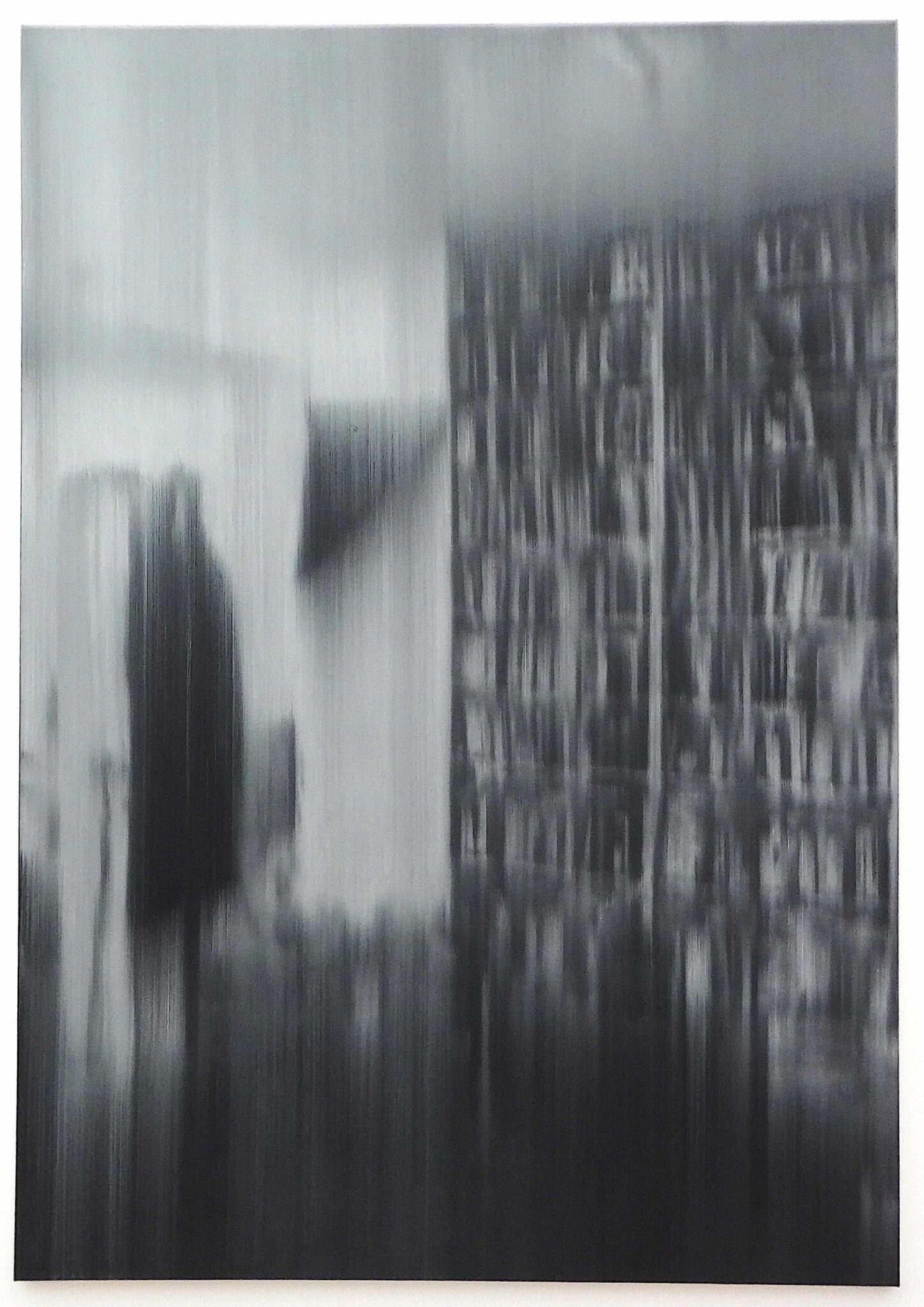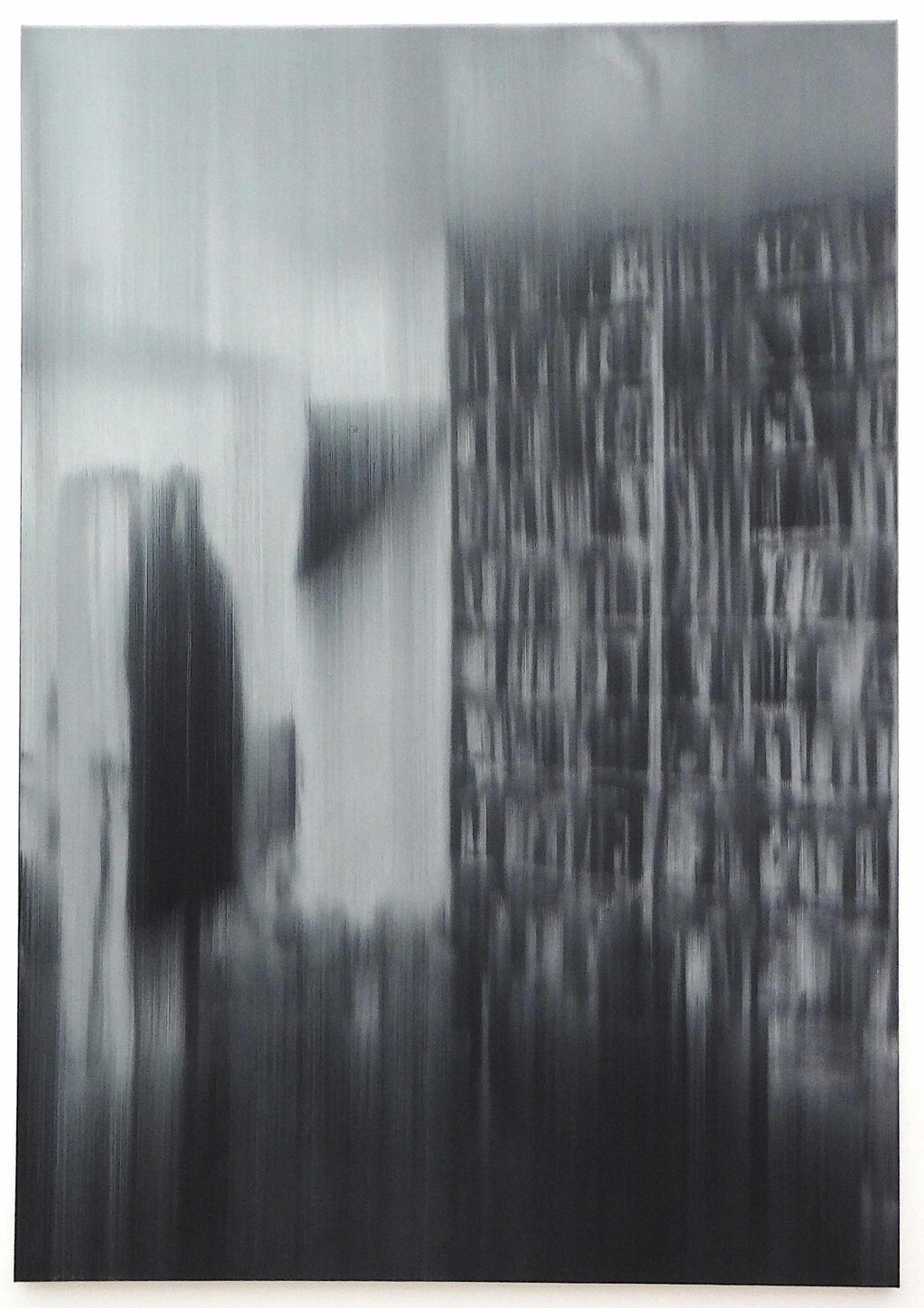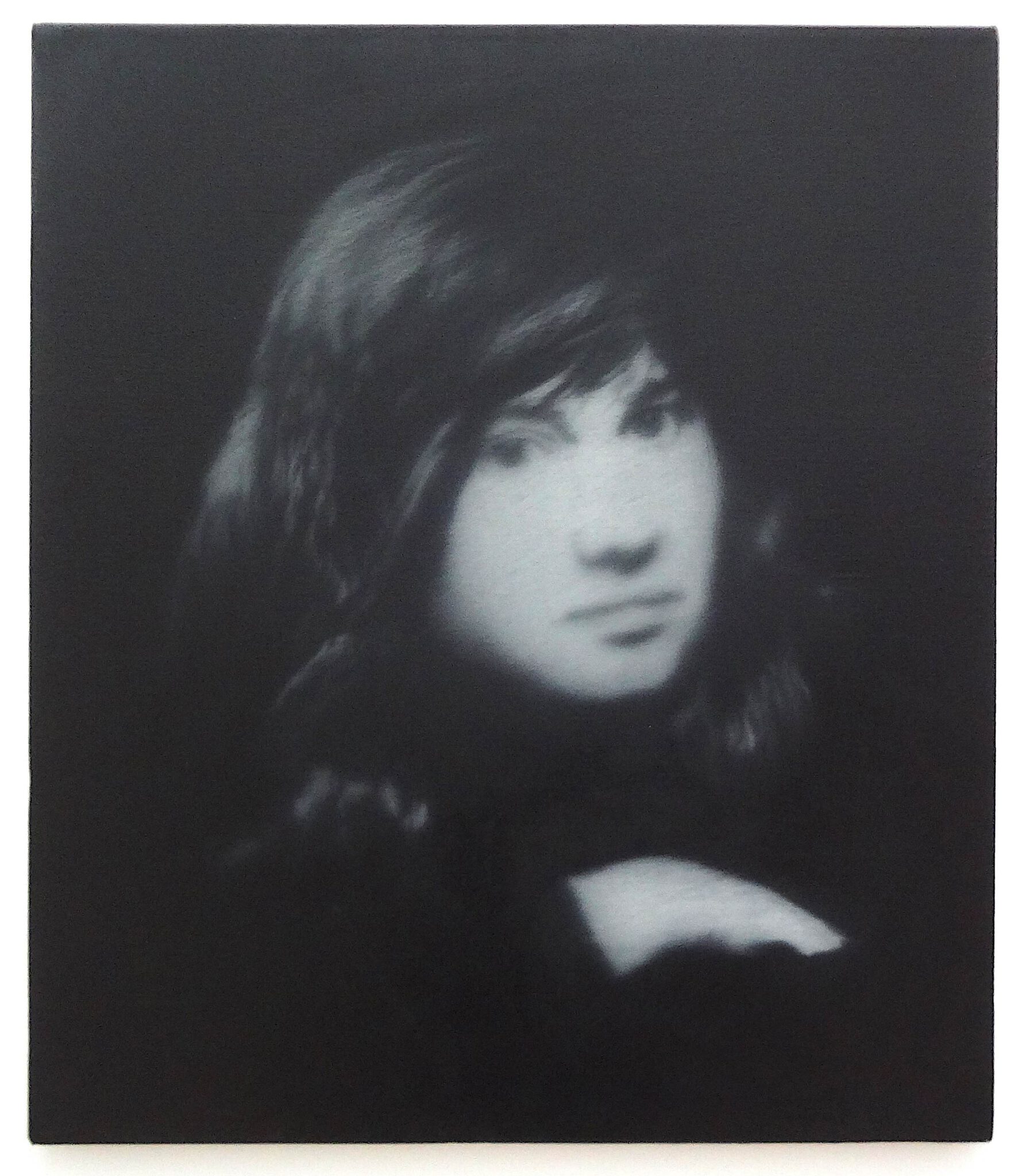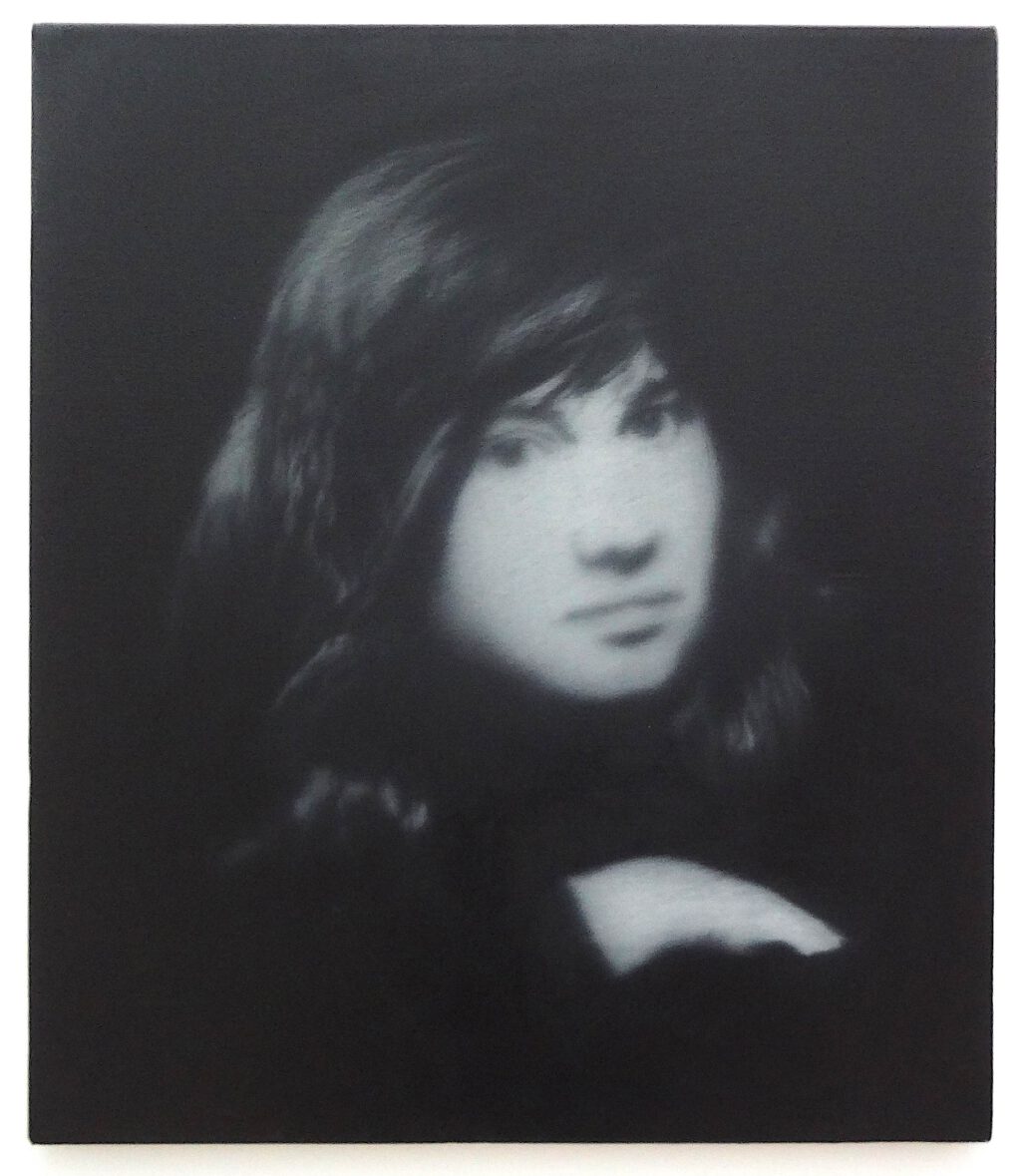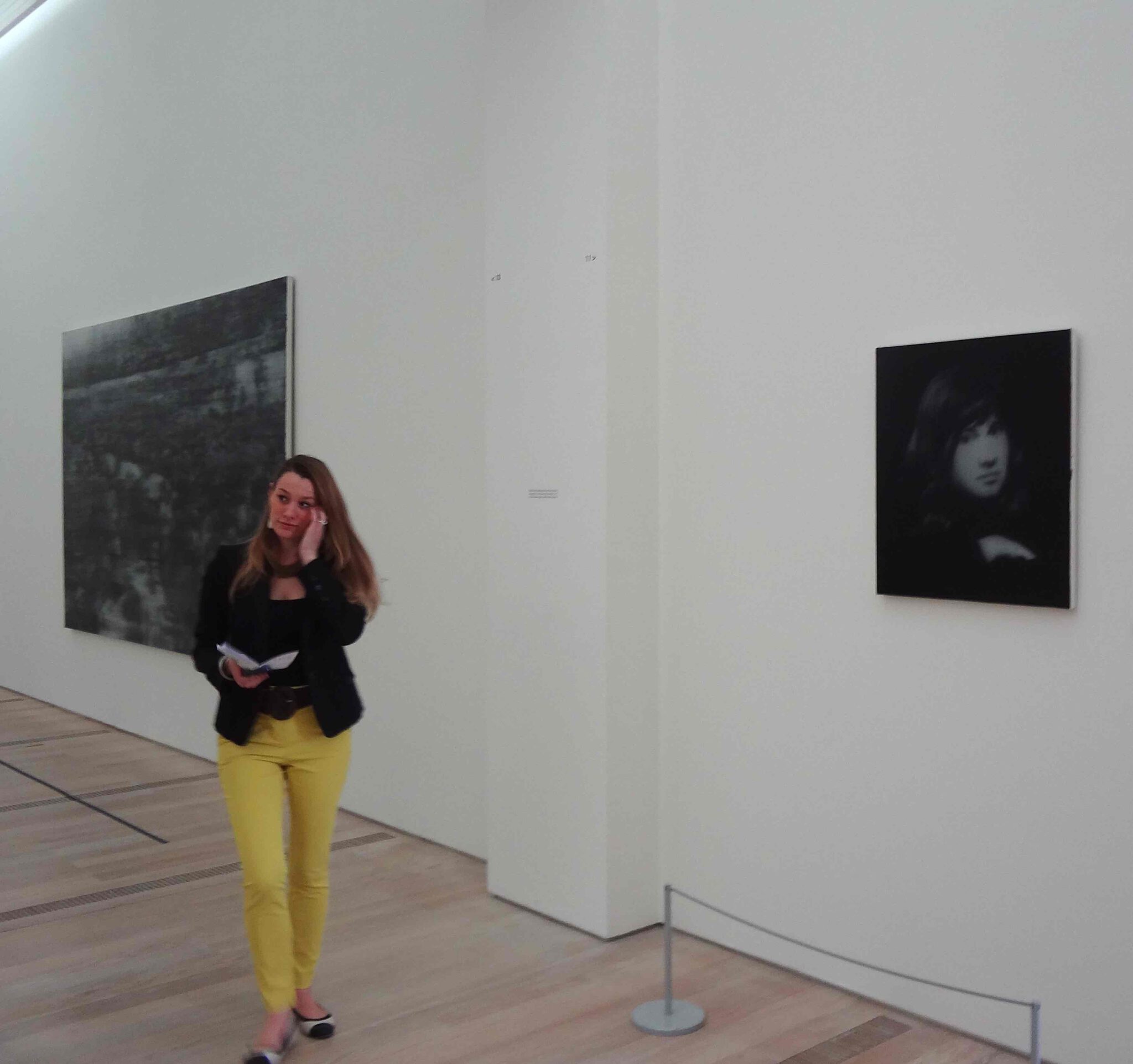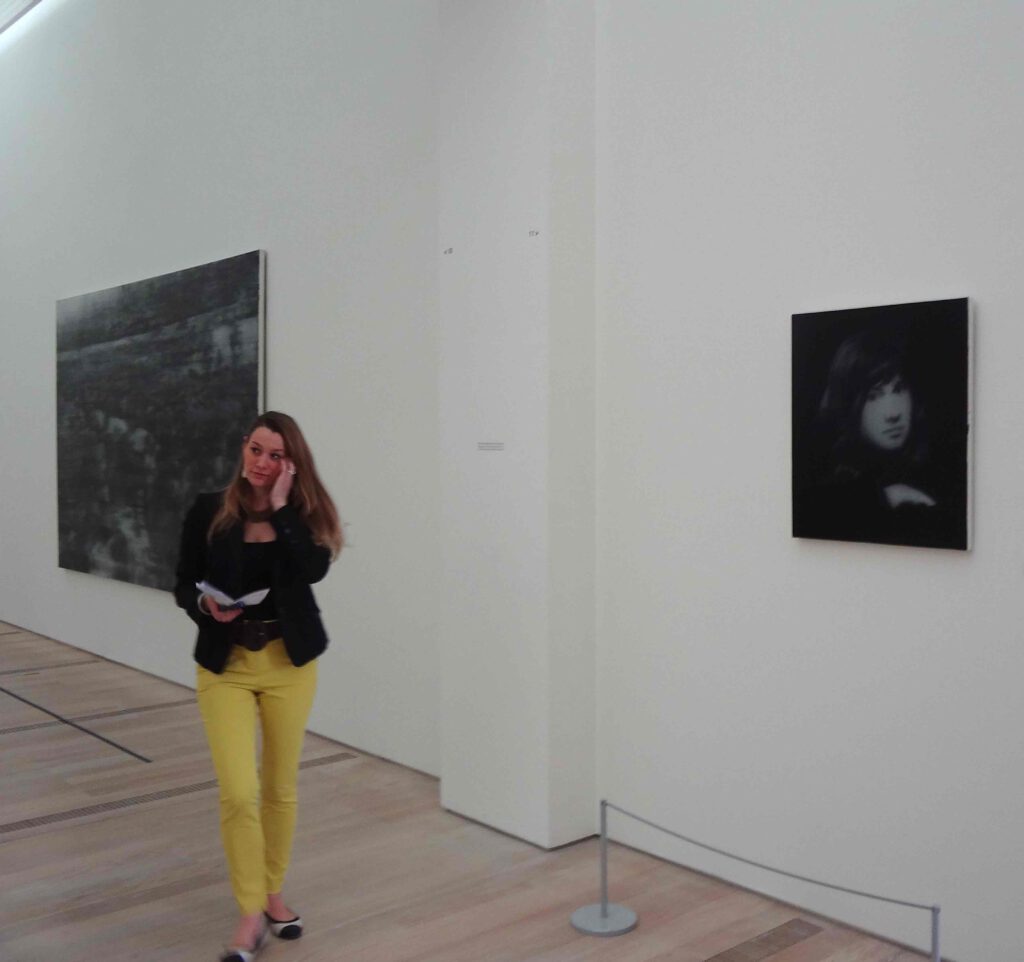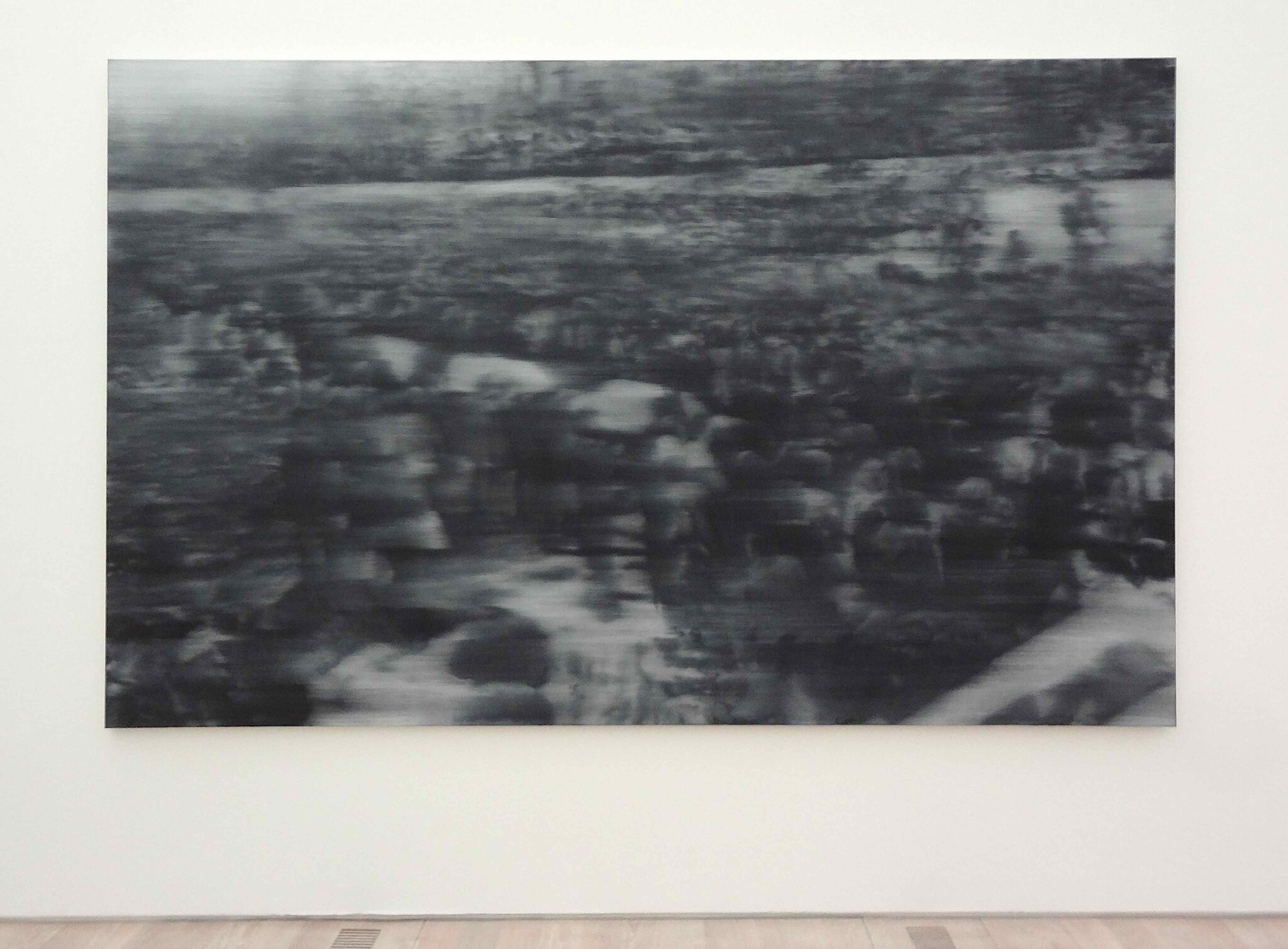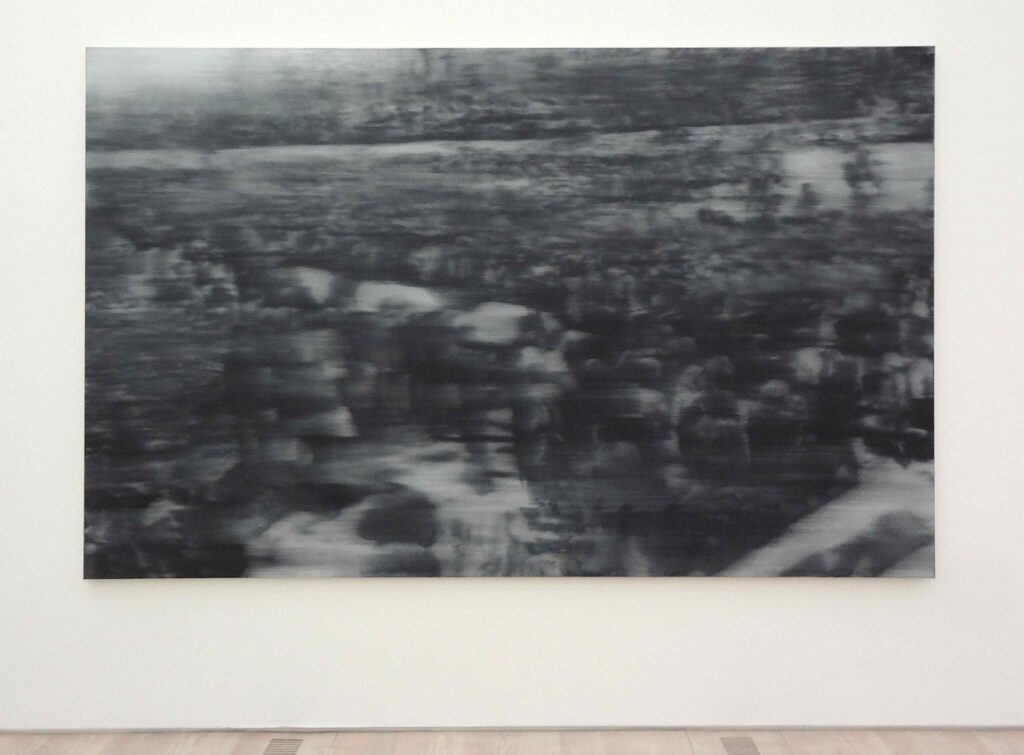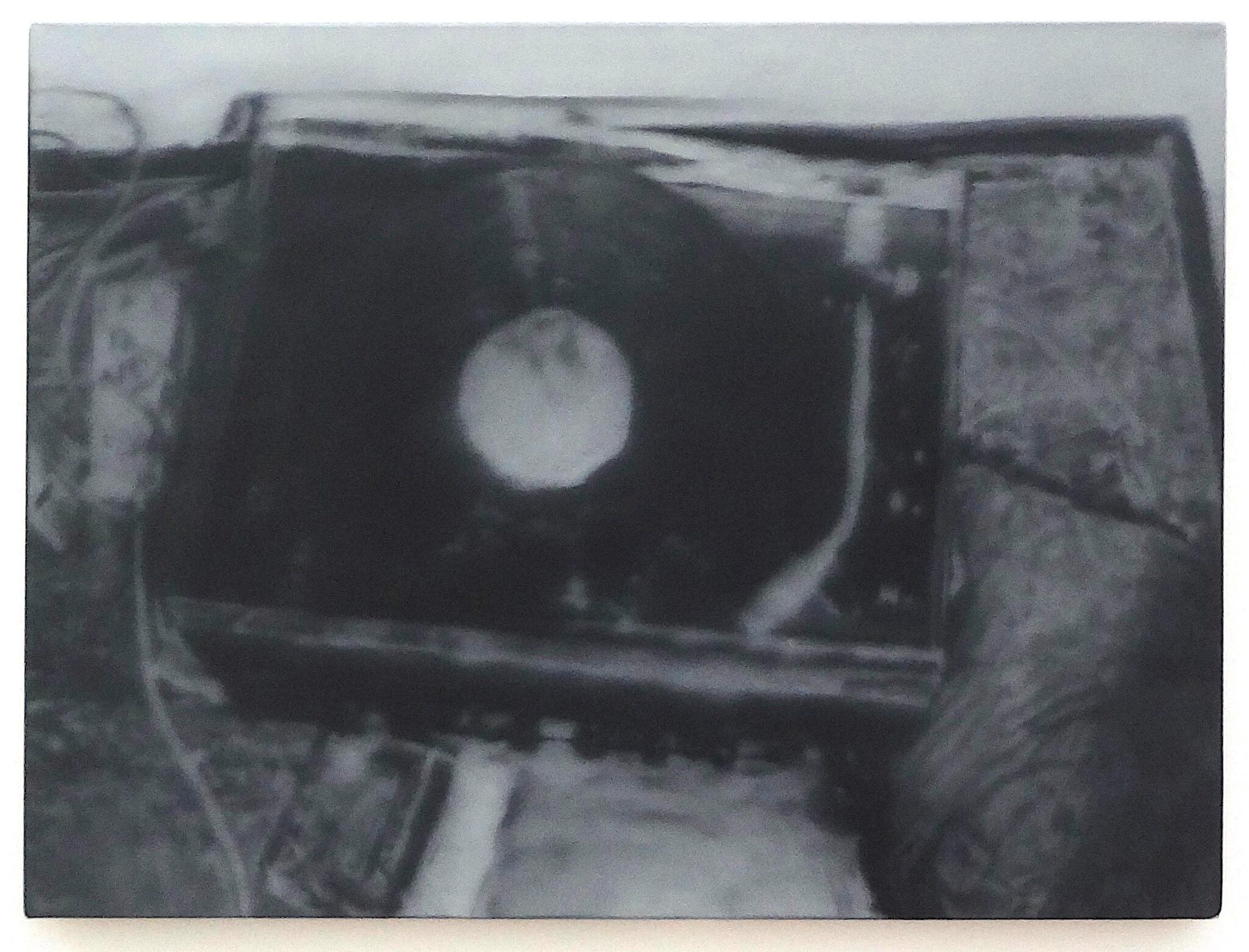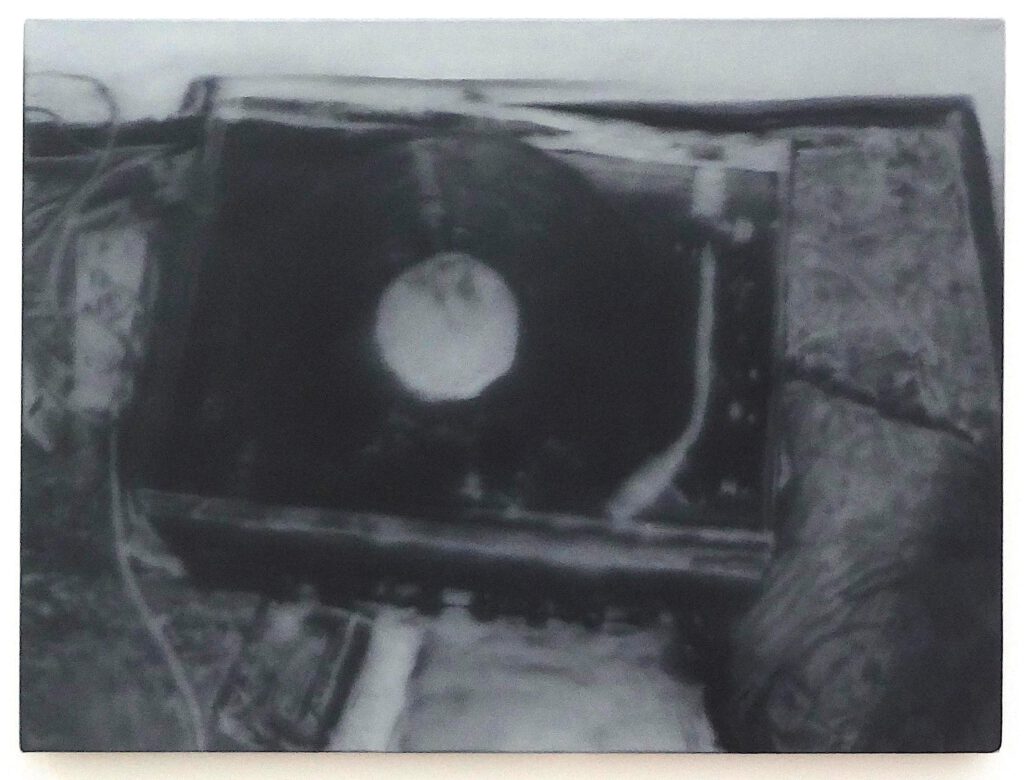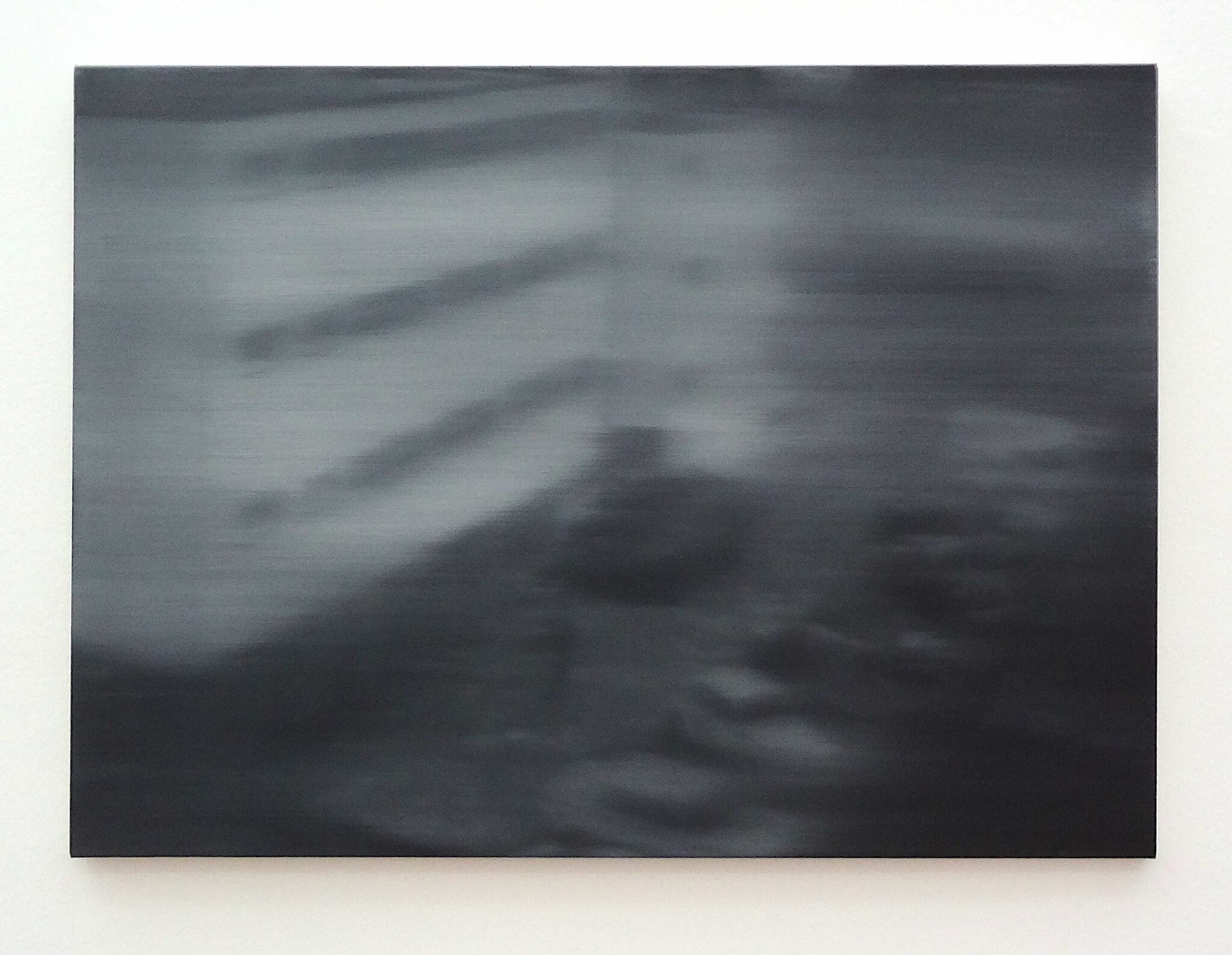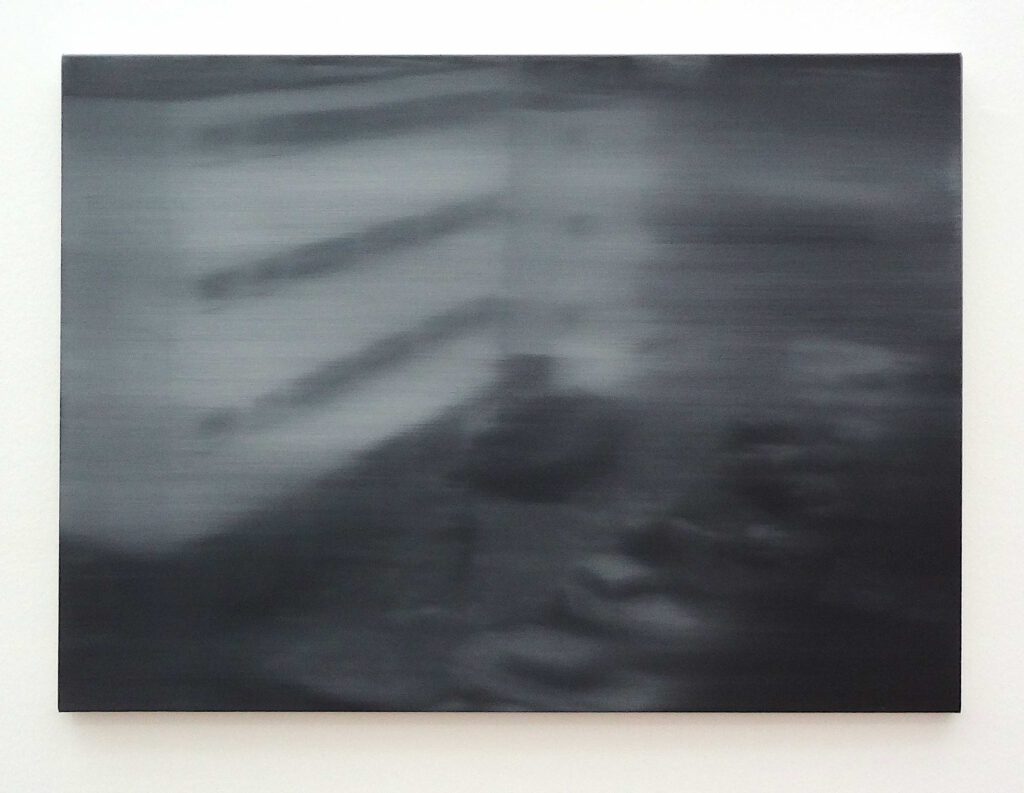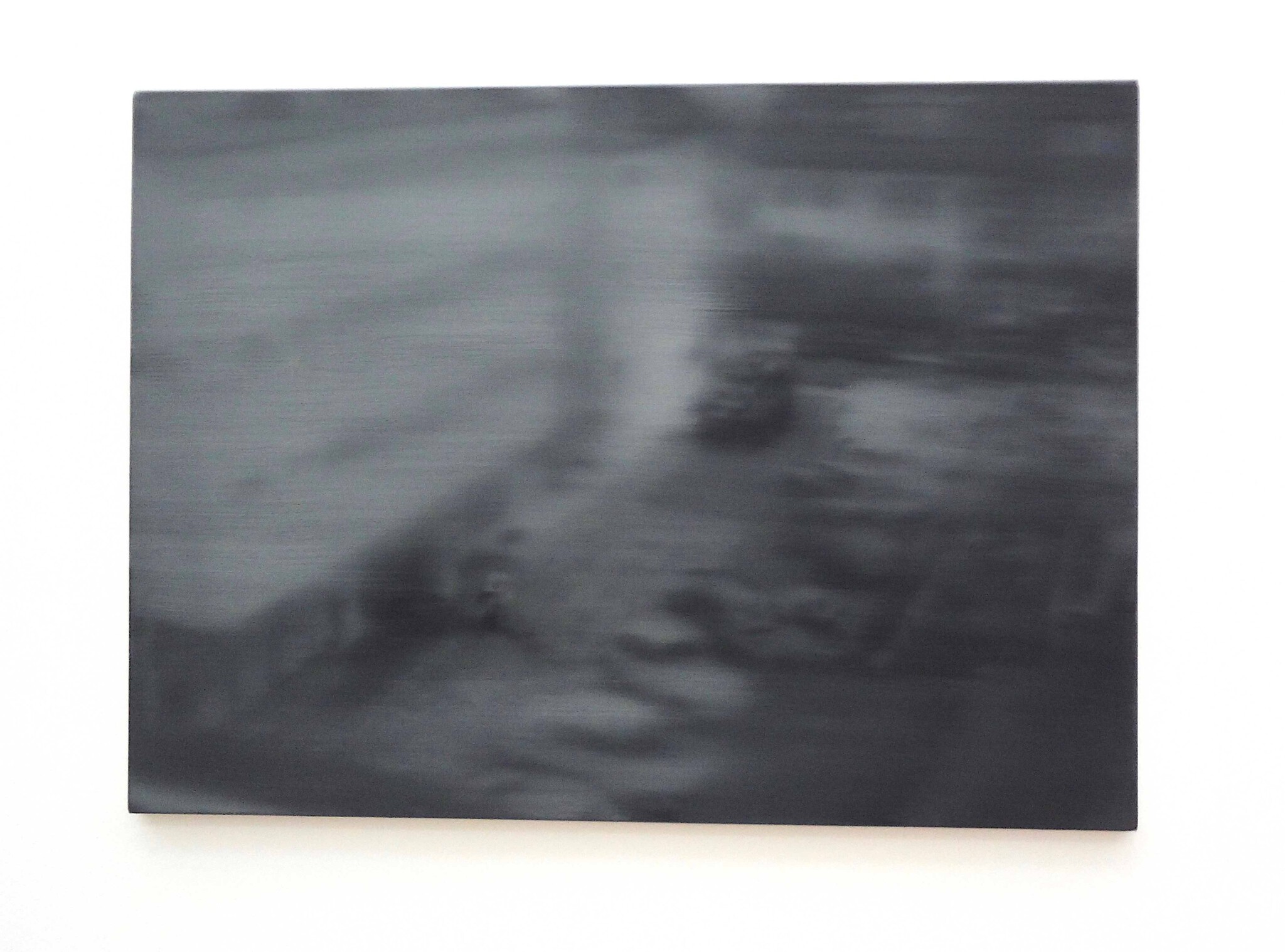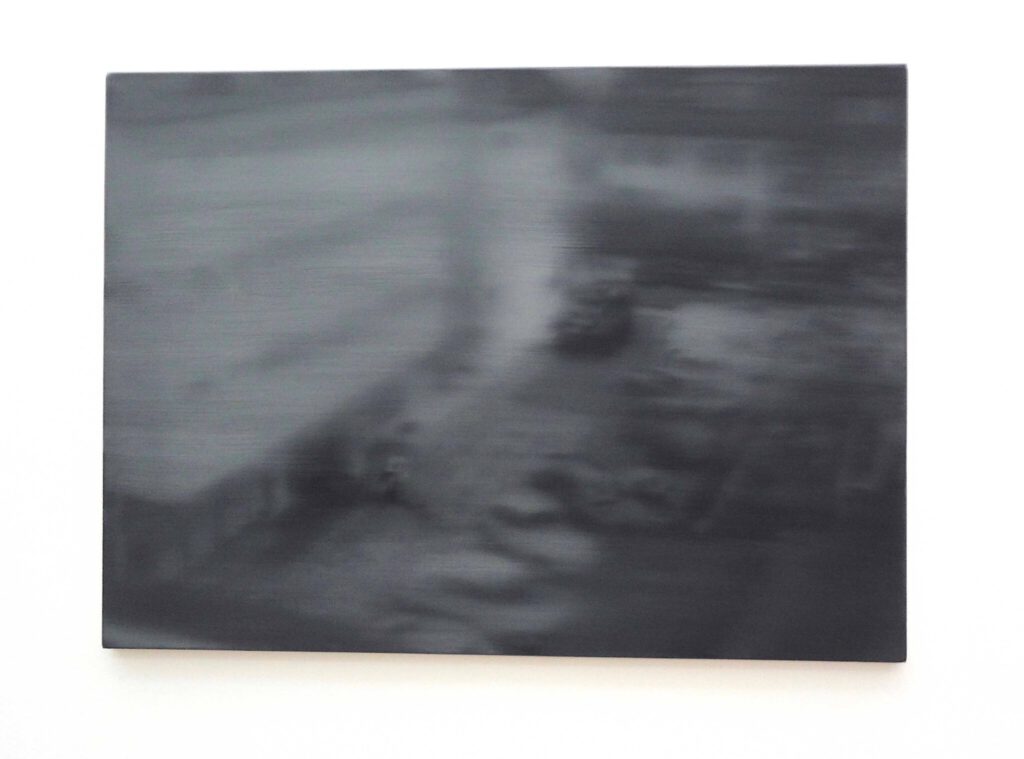 Ursprünglich hatte Richter 18 Gemälde ausgeführt, drei dieser Arbeiten wurden aber noch vor der Präsentation in Krefeld (1989) ausgesondert und übermalt. Dazu zählen ein Bildnis des toten Holger Meins, der am 9. November 1974 an den Folgen eines Hungerstreiks verstorben war, das zum Abstrakten Bild [WVZ: 686-9] wurde und eine zweite Version der Erhängten [WVZ: 668], die zum Bild Decke [WVZ: 680-3] wurde. Beide Bilder zeigen in ihrer jetzigen Form noch Spuren der darunterliegenden Motive. Zudem gab es laut Dietmar Elger eine dritte Variante von Erschossener [WVZ: 669/1-2], die wohl übermalt wurde, derzeit aber nicht eindeutig zu identifizieren ist.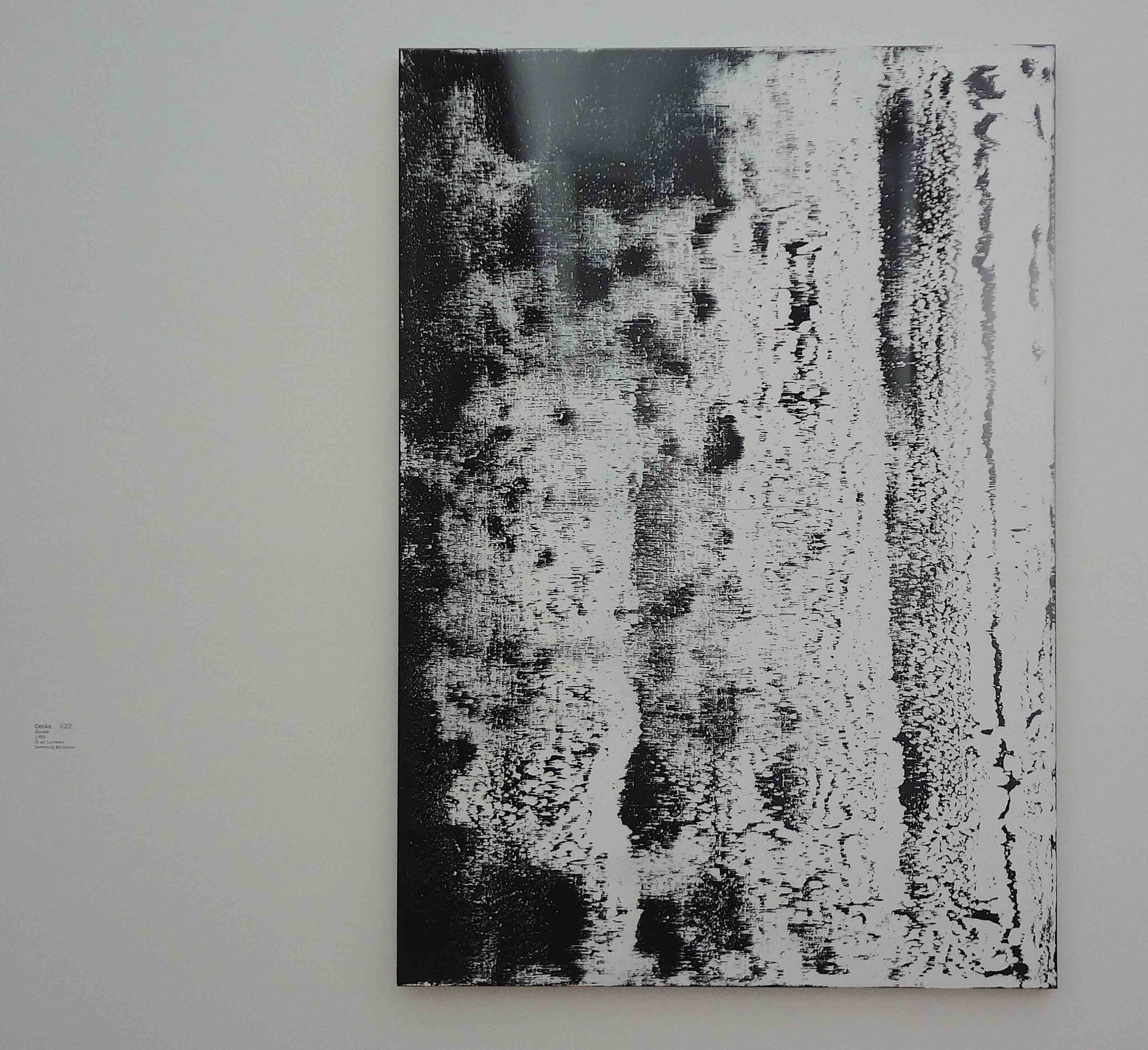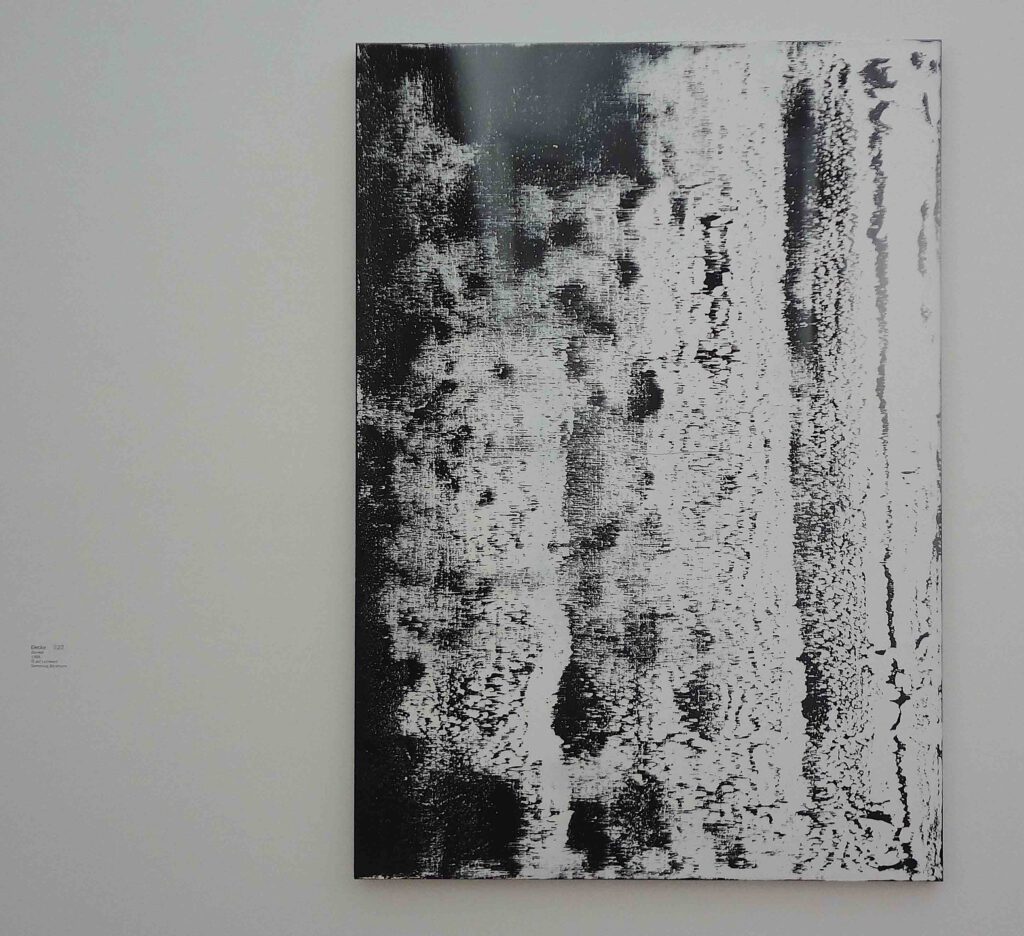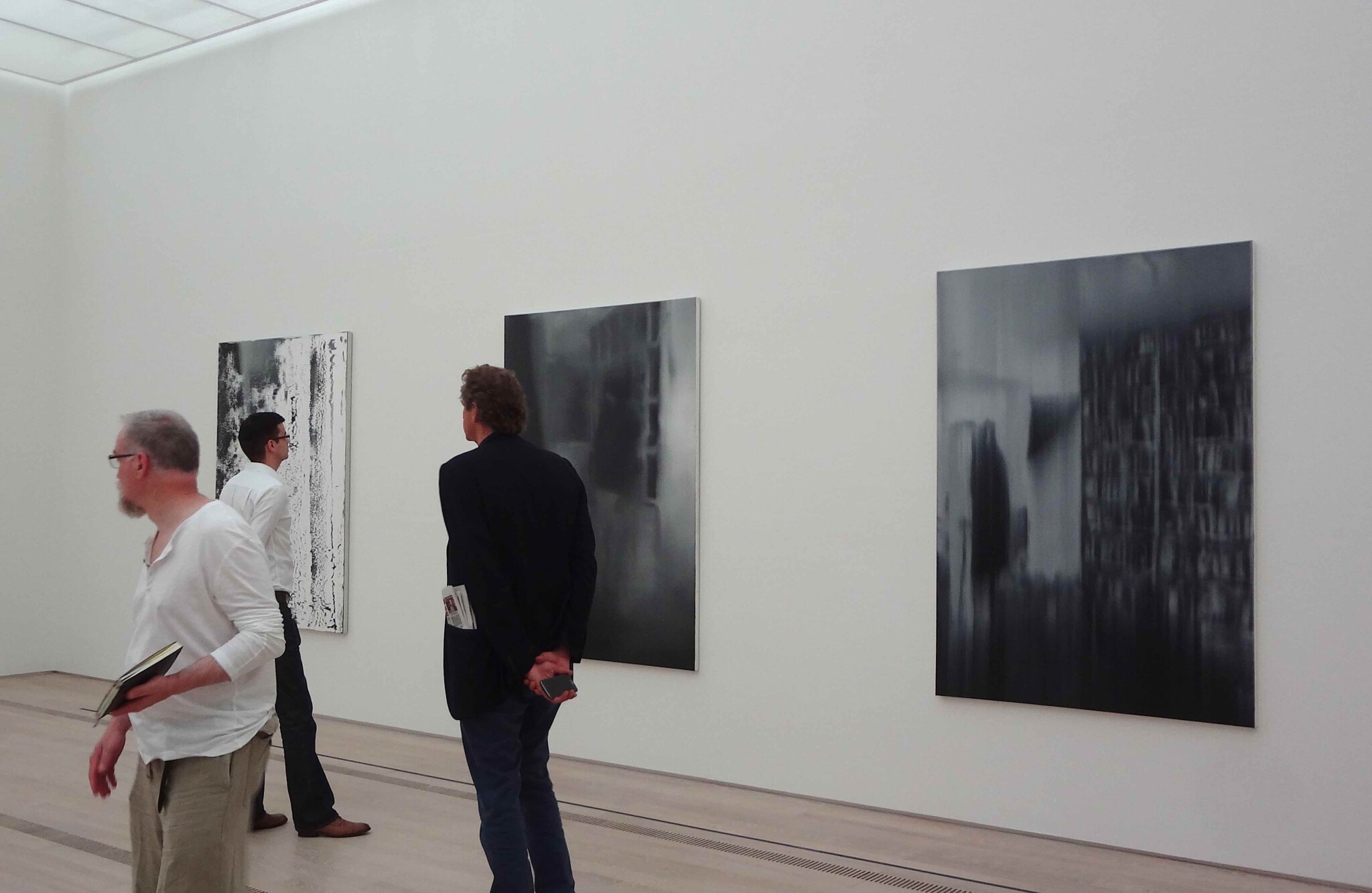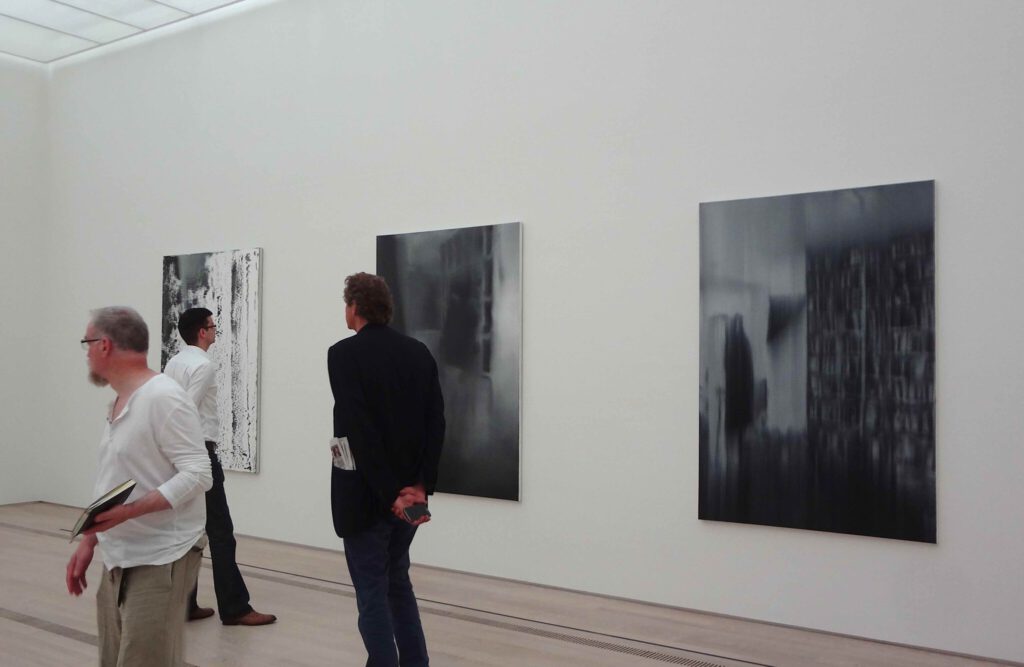 END of Zyklus "18. Oktober 1977" 1988
---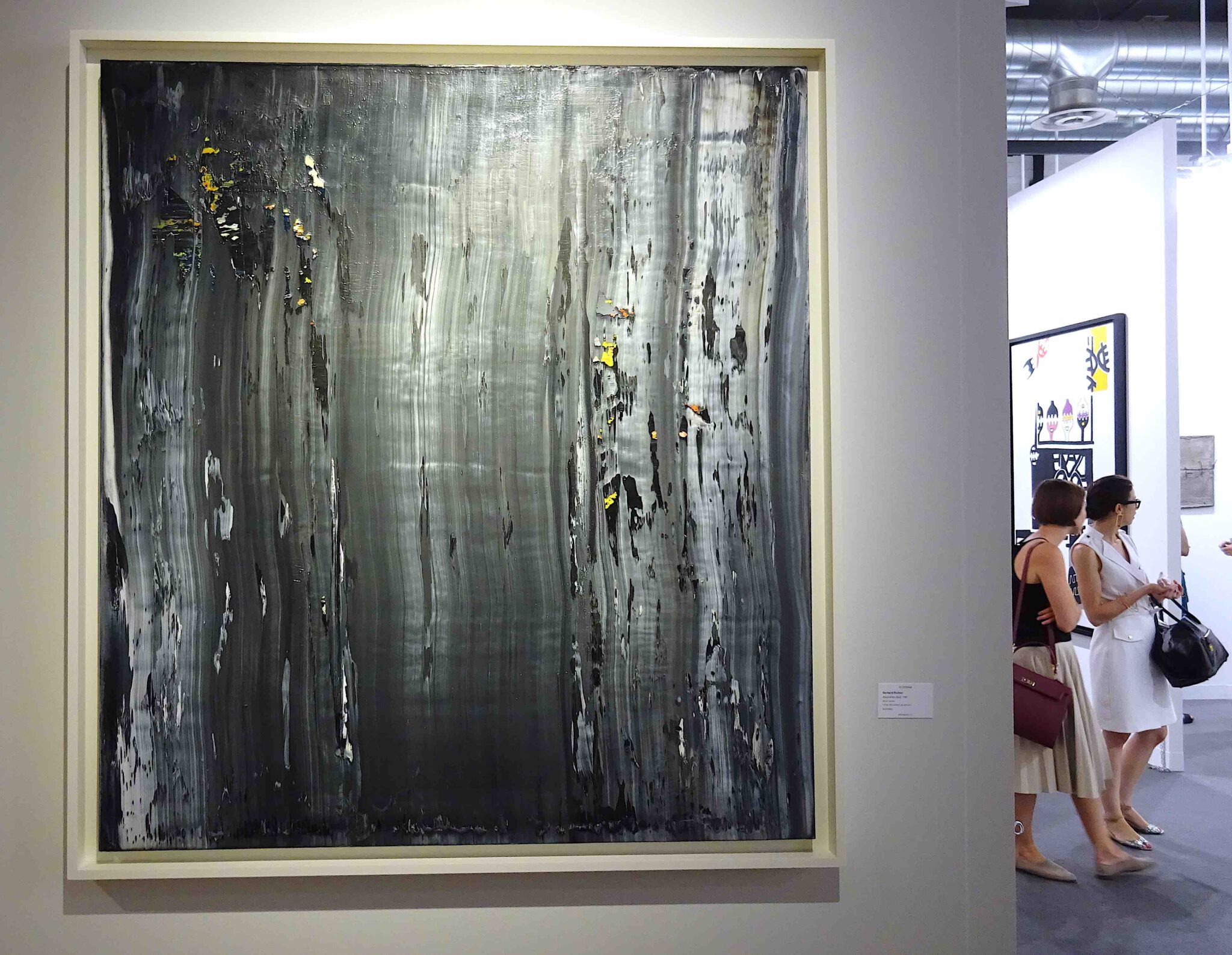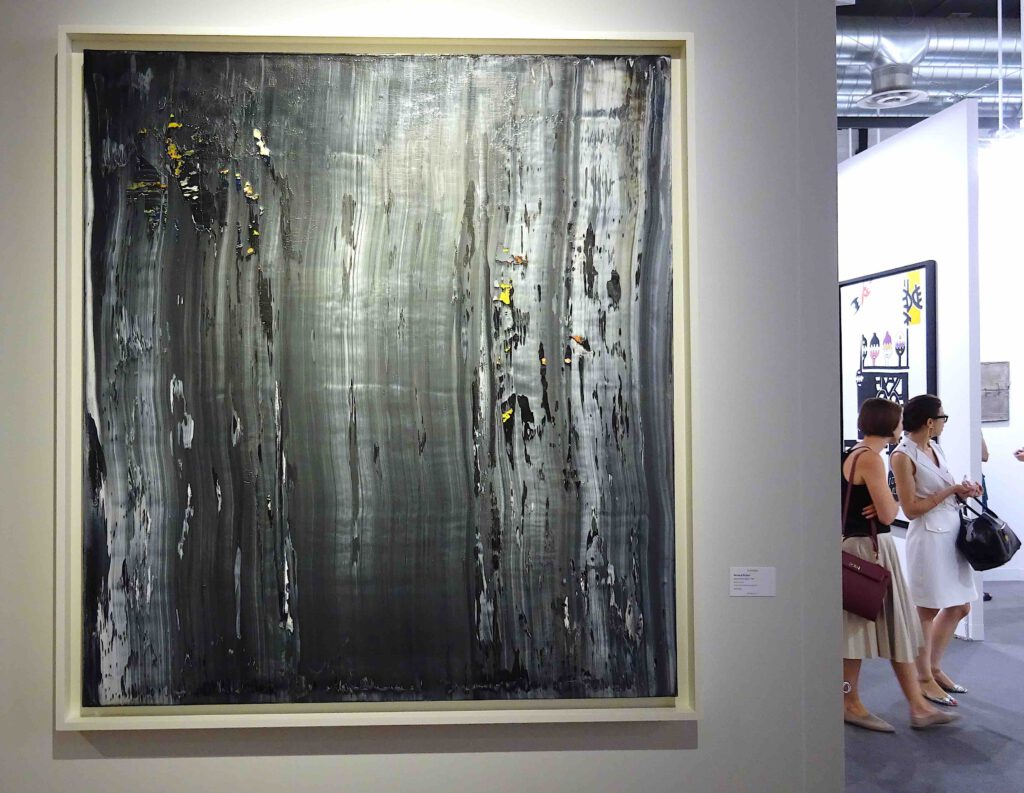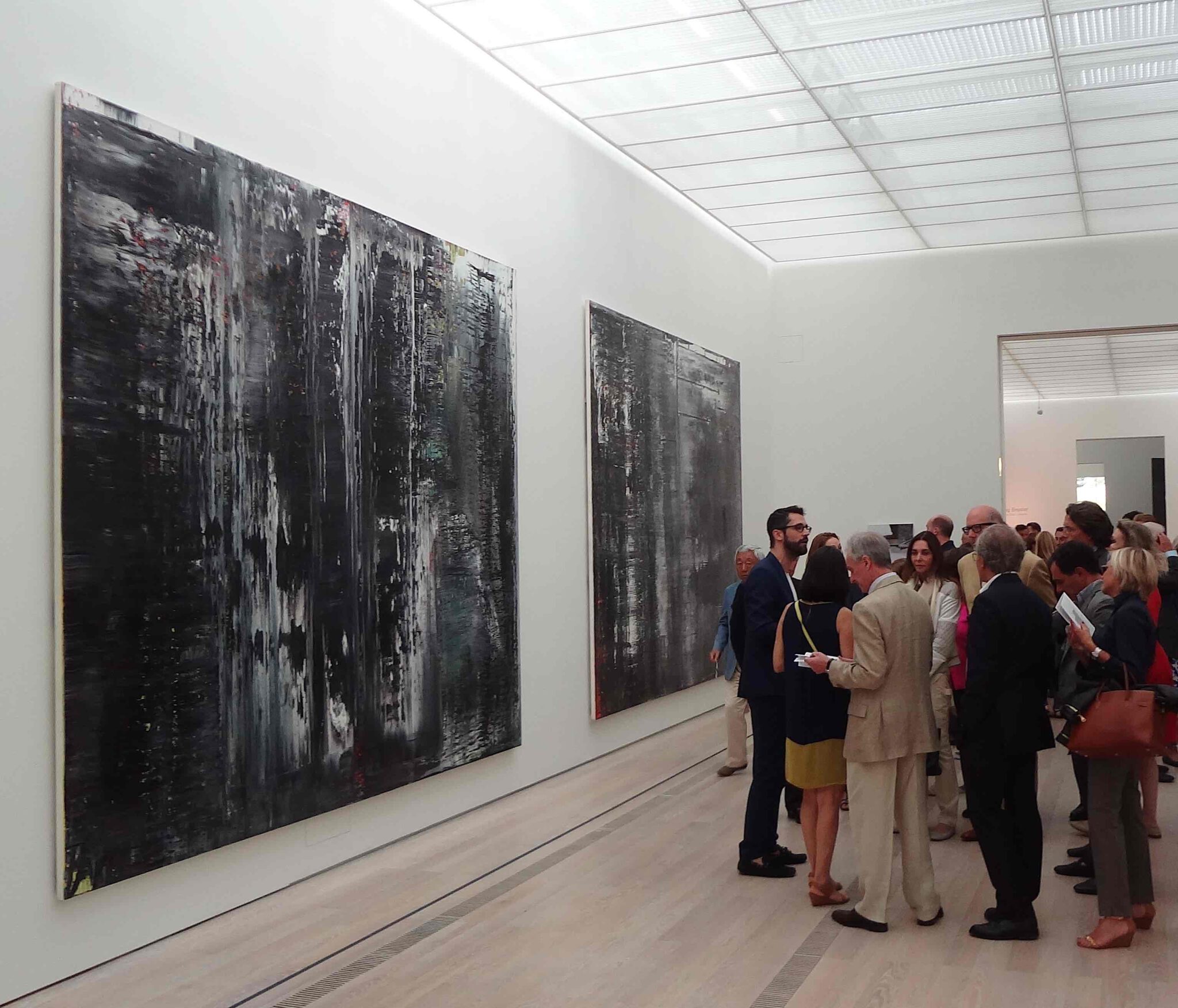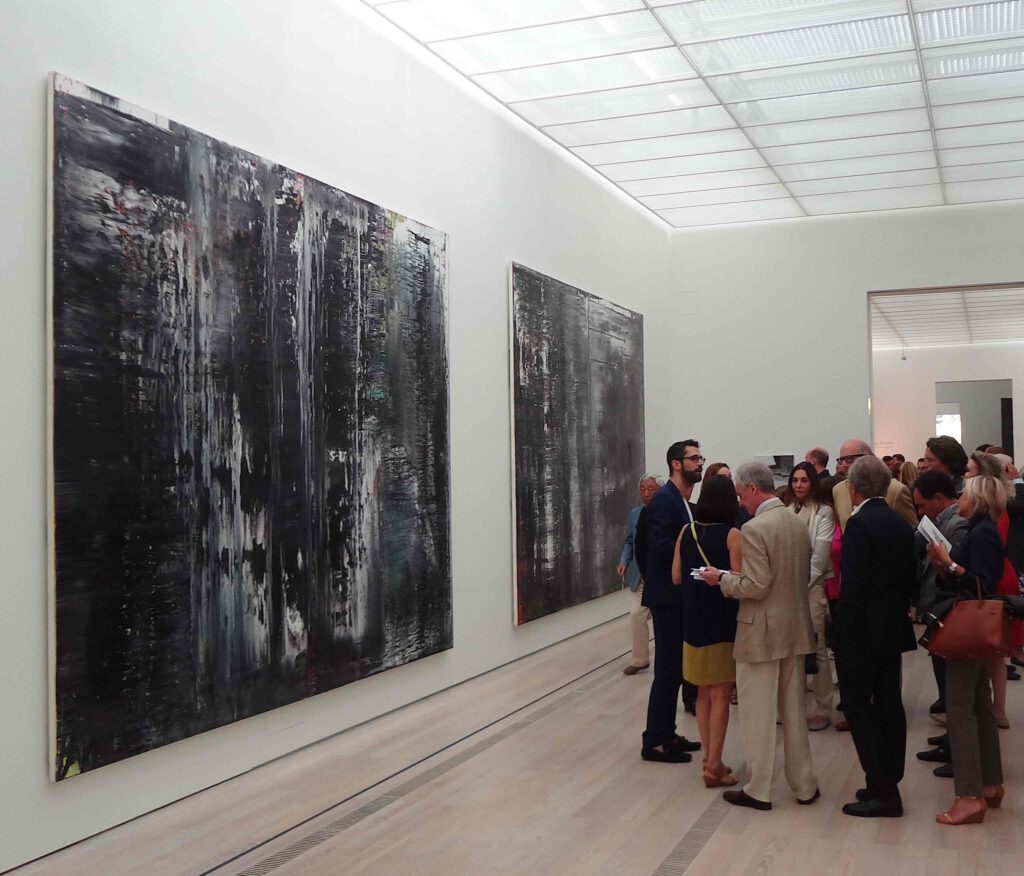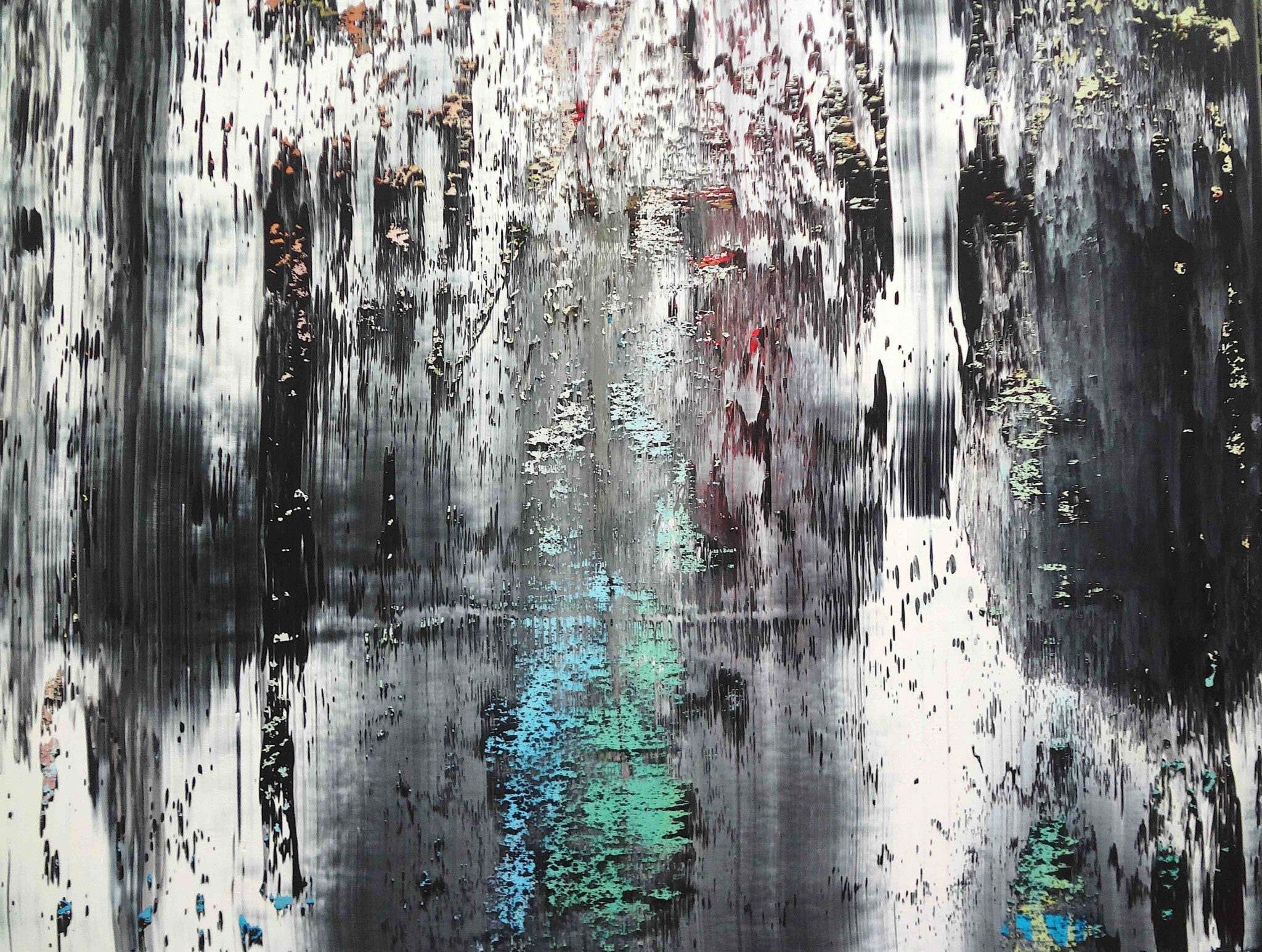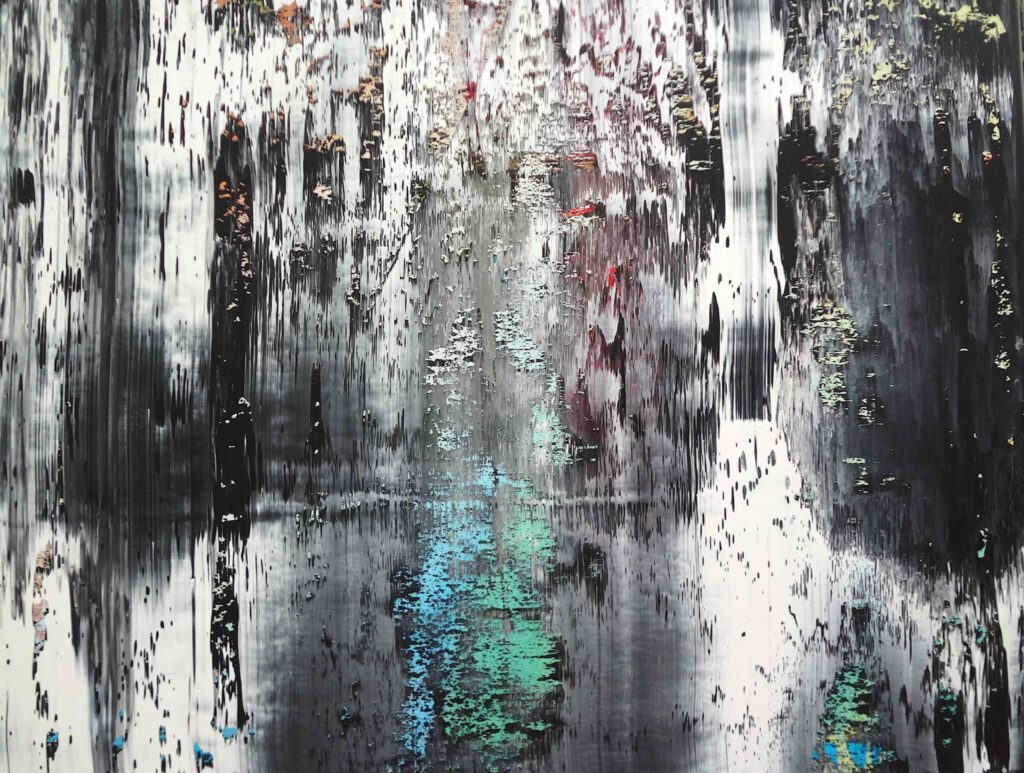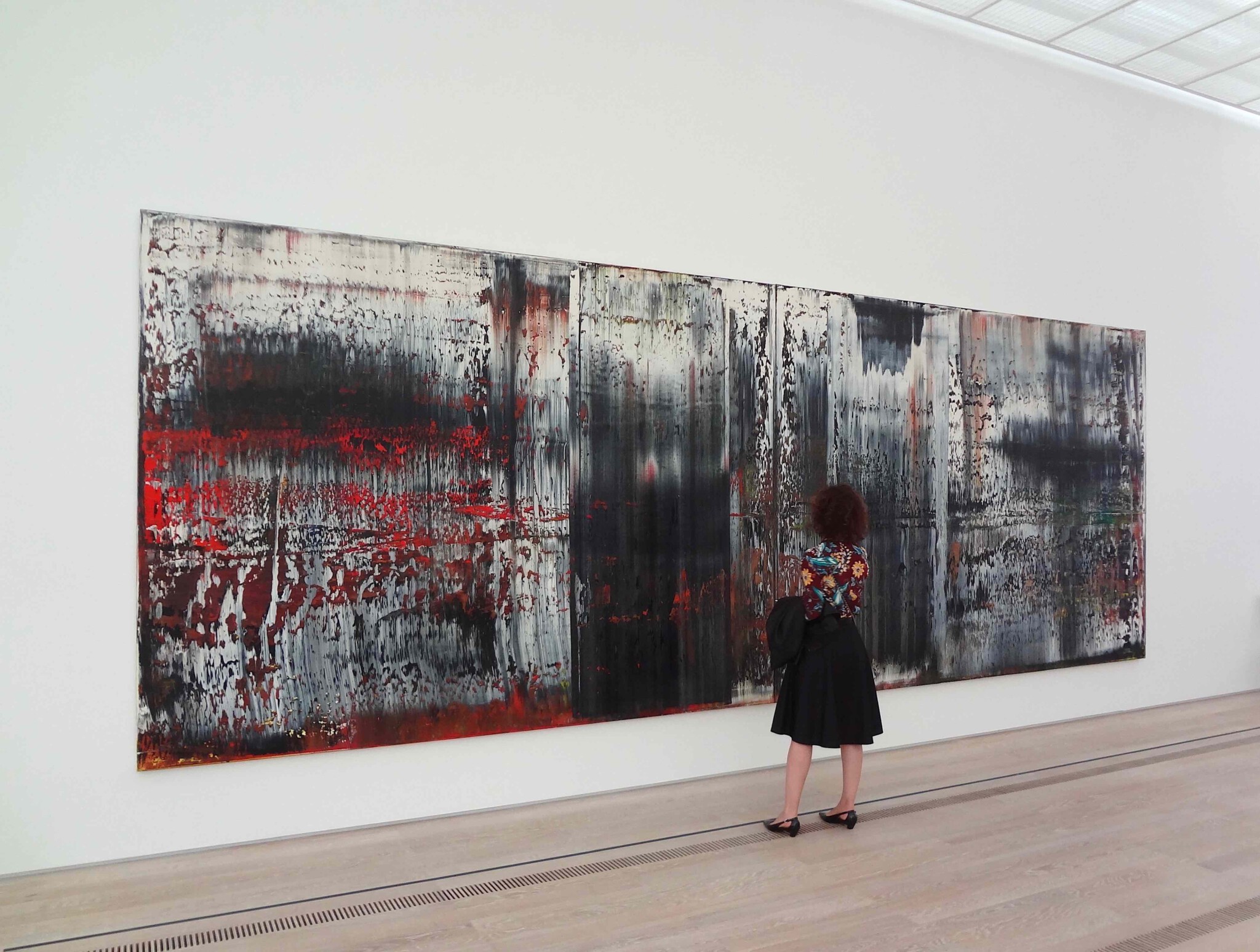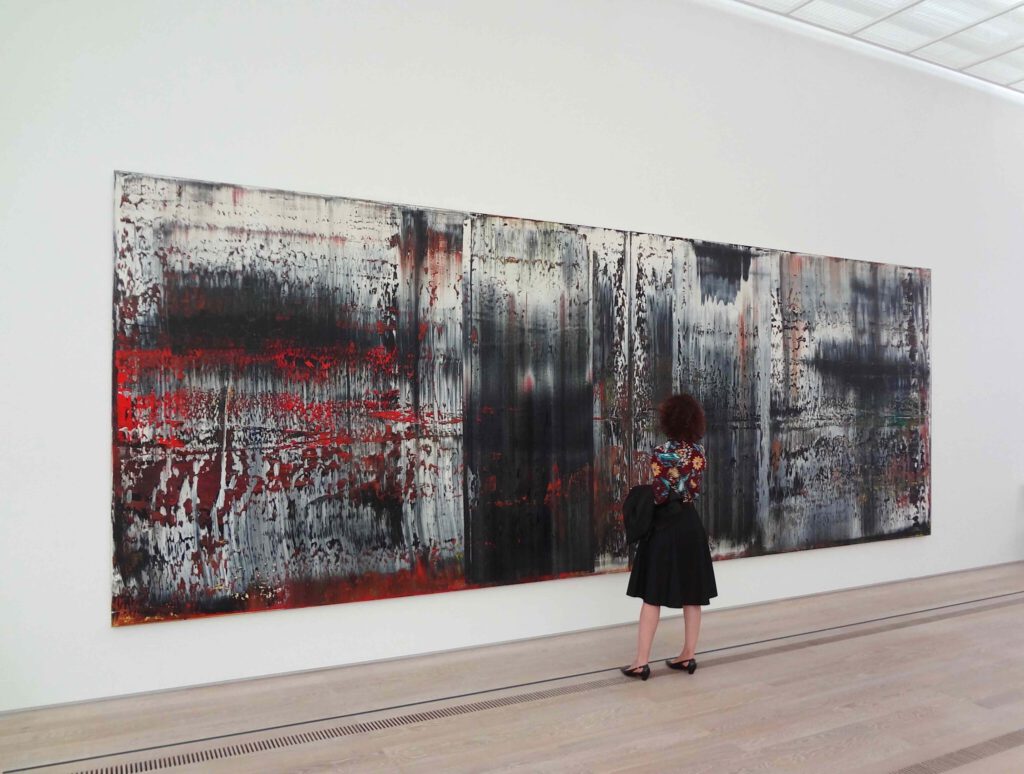 ---
up-date 2023/2/6
SOTHEBY'S. Expert Voices: Emma Baker on Richter's Abstraktes Bild
Headlining Sotheby's London Modern & Contemporary Evening Auction on 1 March 2023, Gerhard Richter's Abstraktes Bild, 1986, spans four meters across and is one of the first large-scale paintings from the series ever.
Reminiscent of a landscape, or the strata of a Monet waterlily painting, the horizontal swathes of paint migrate across Abstraktes Bild in wave like-motion across the breadth of the canvas. Texture, colour and structure are here deployed with spectacular force, with the gliding scrape of the squeegee revealing the kaleidoscopic architectural structure of the artist's underpainting.
It is a masterpiece created during the critical year of 1986, which saw the artist's first large-scale touring retrospective and was also the year in which Richter first took up the squeegee as his principal compositional tool. He has only ever produced 24 Abstraktes Bild of this magnitude (with a width greater than 380 cm), of which half of these reside in museum collections across the globe.
End of up-date
---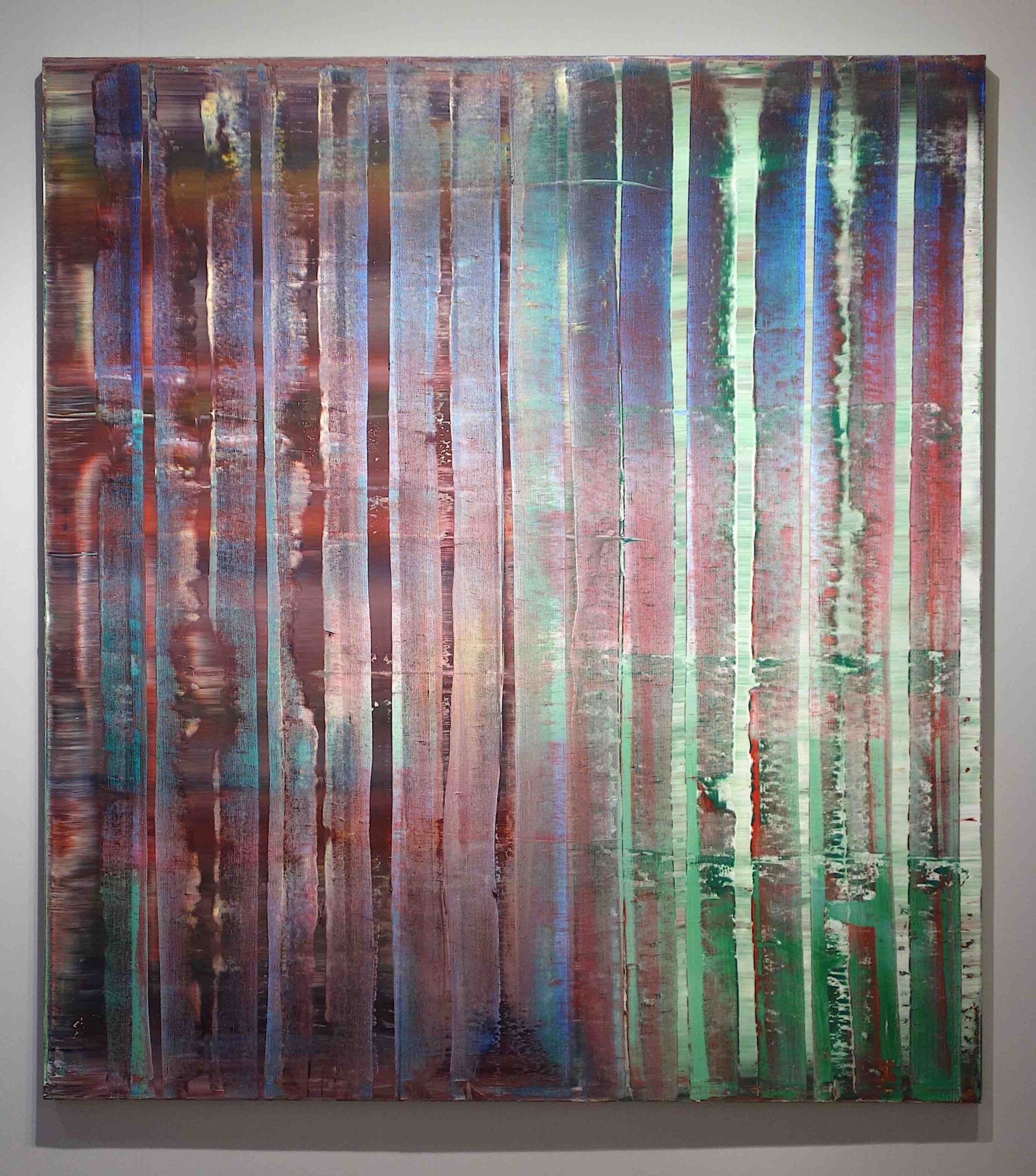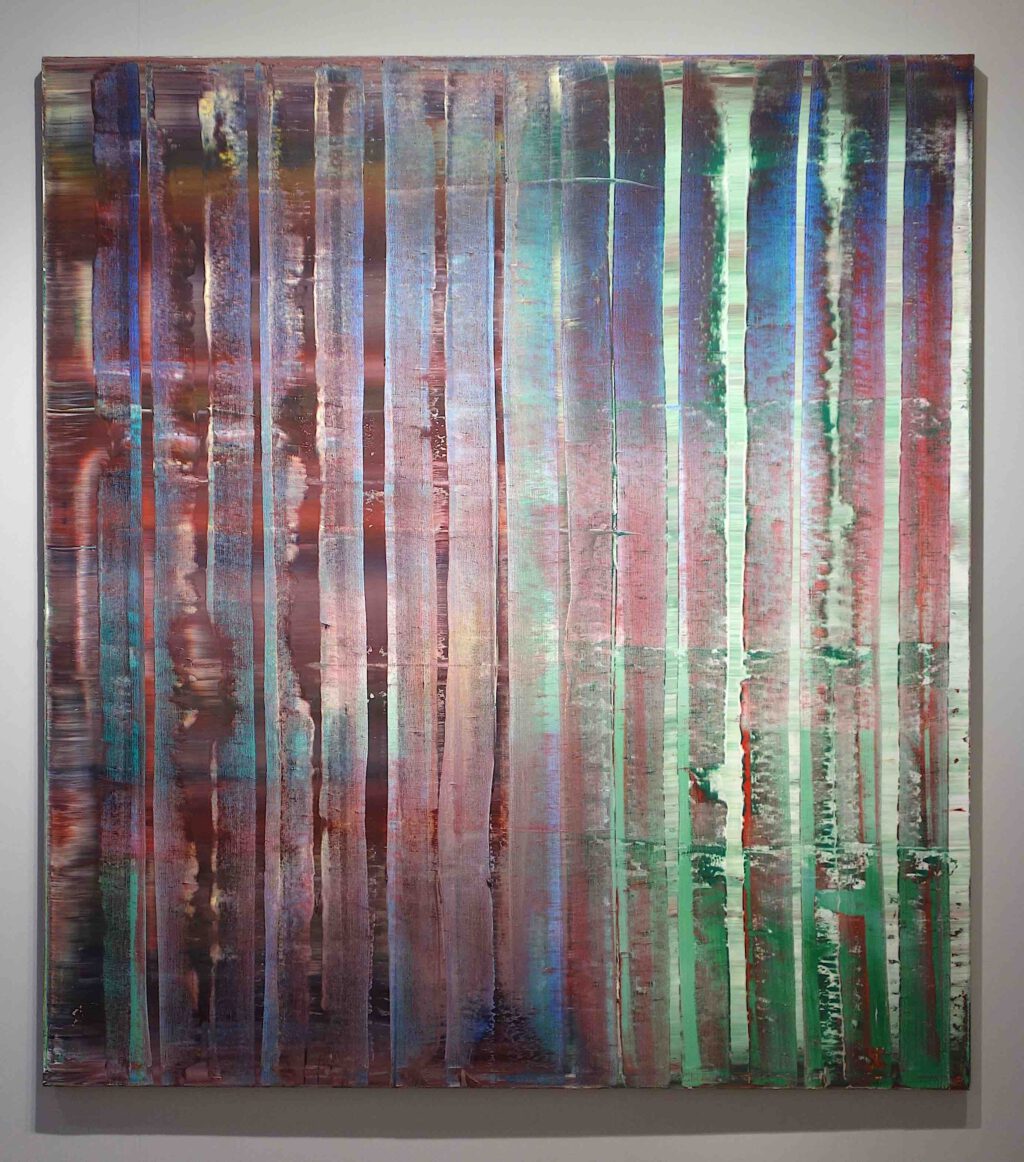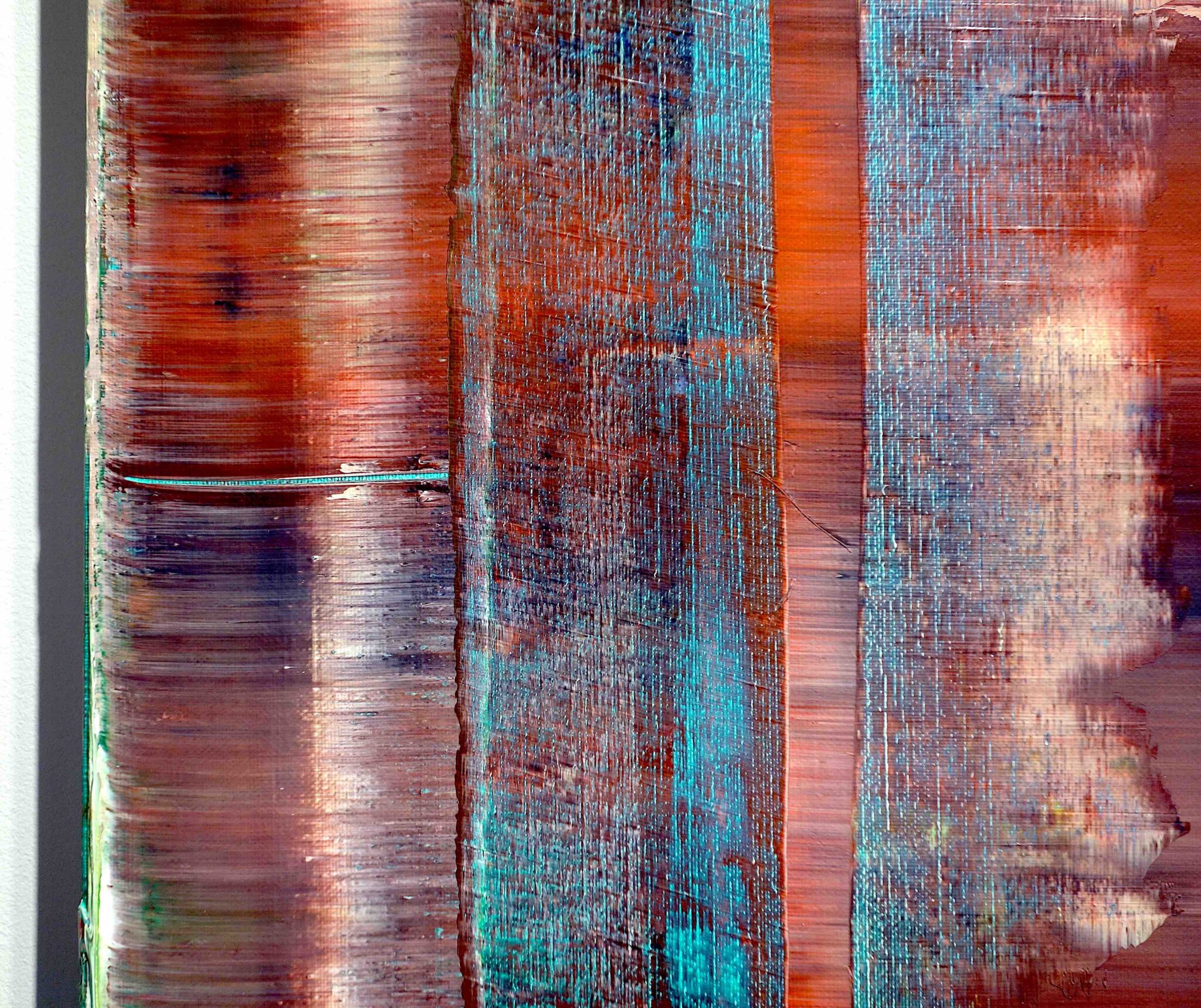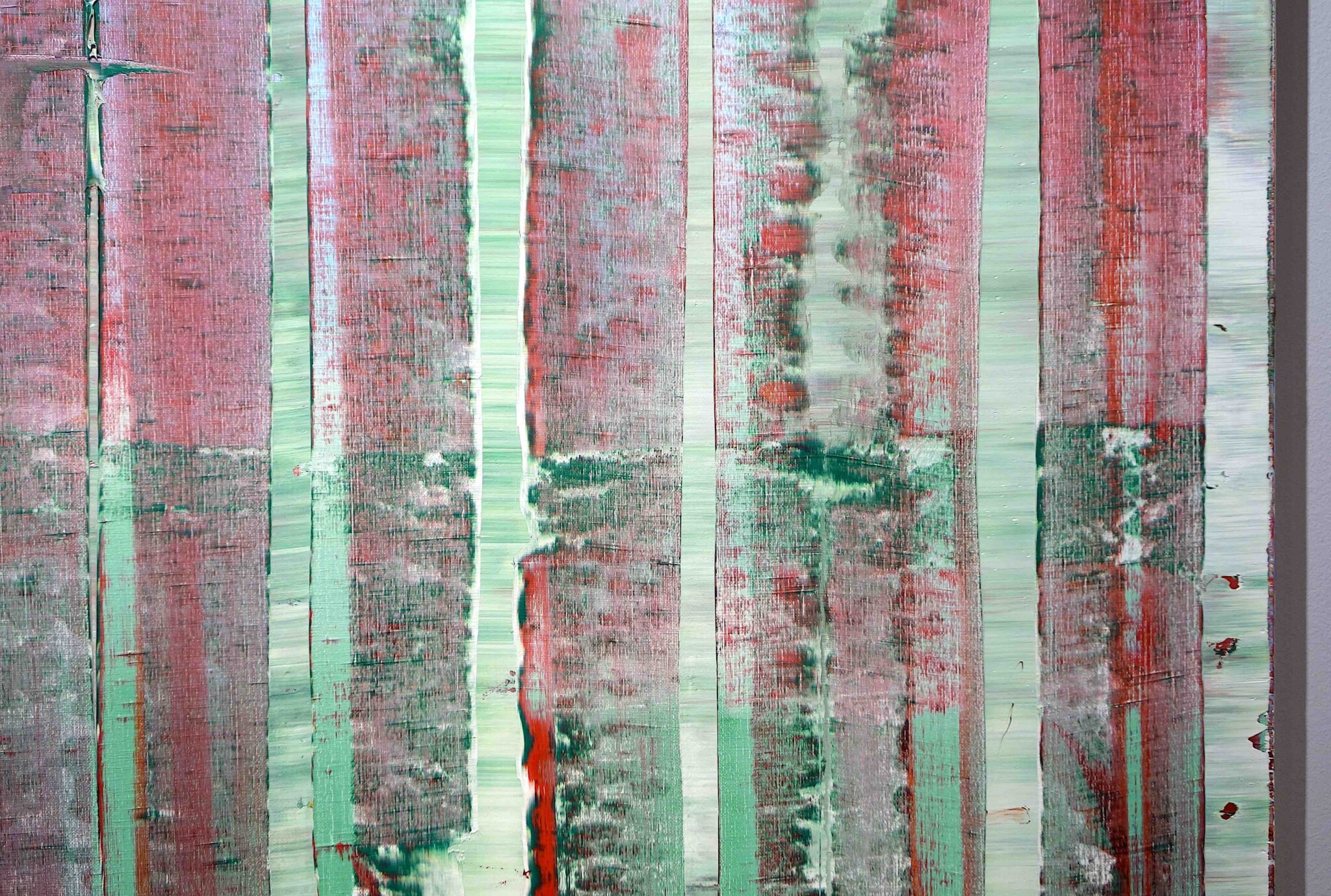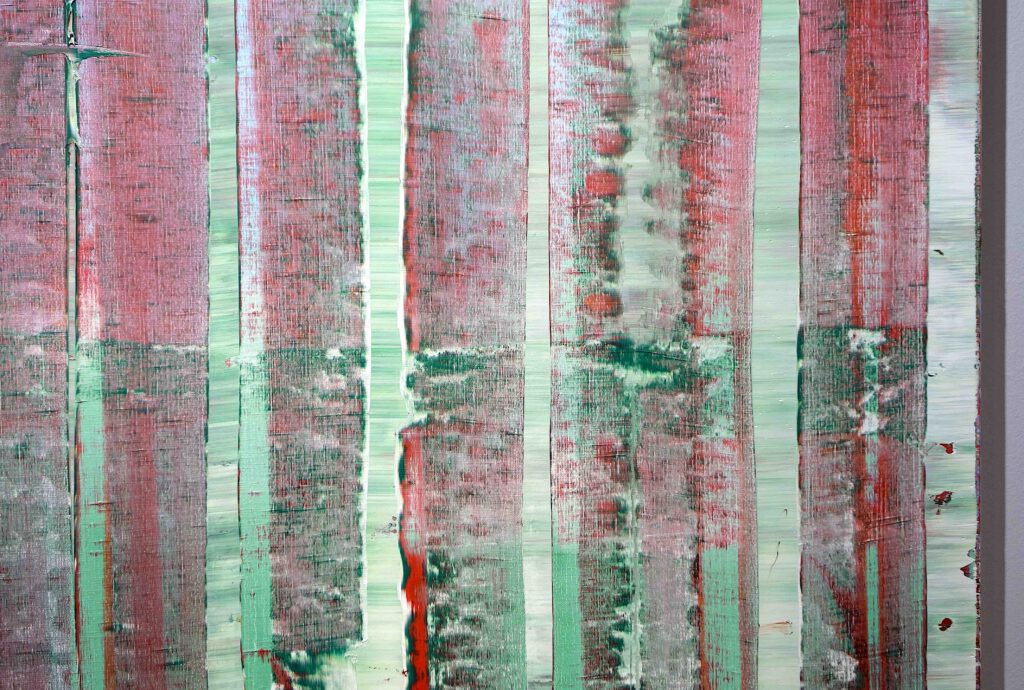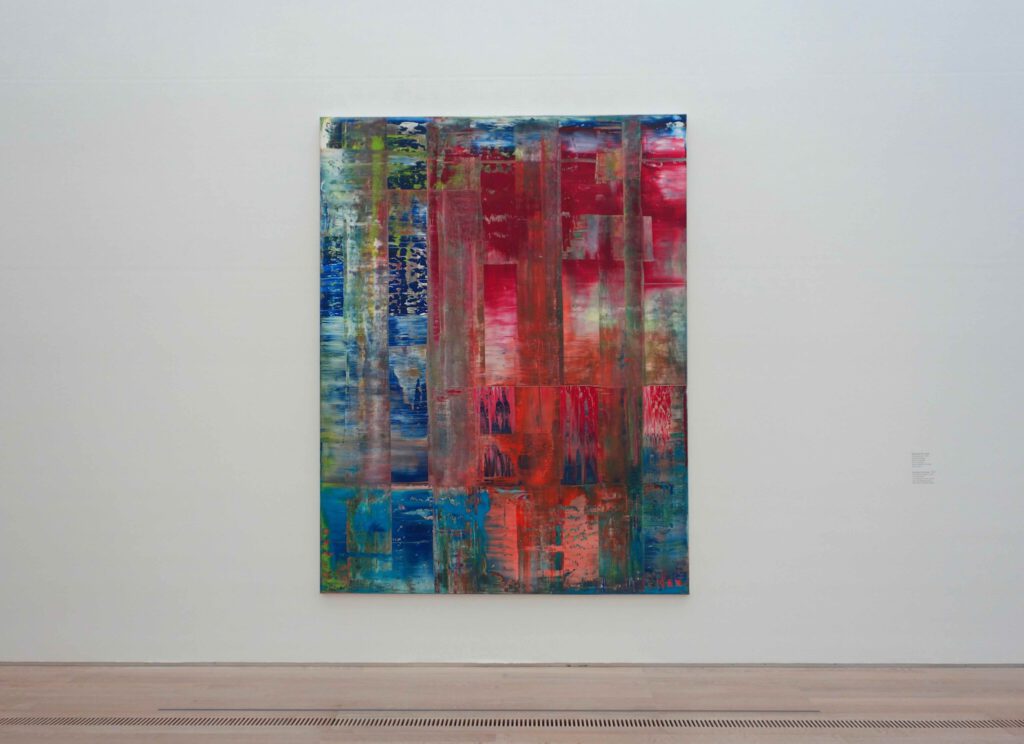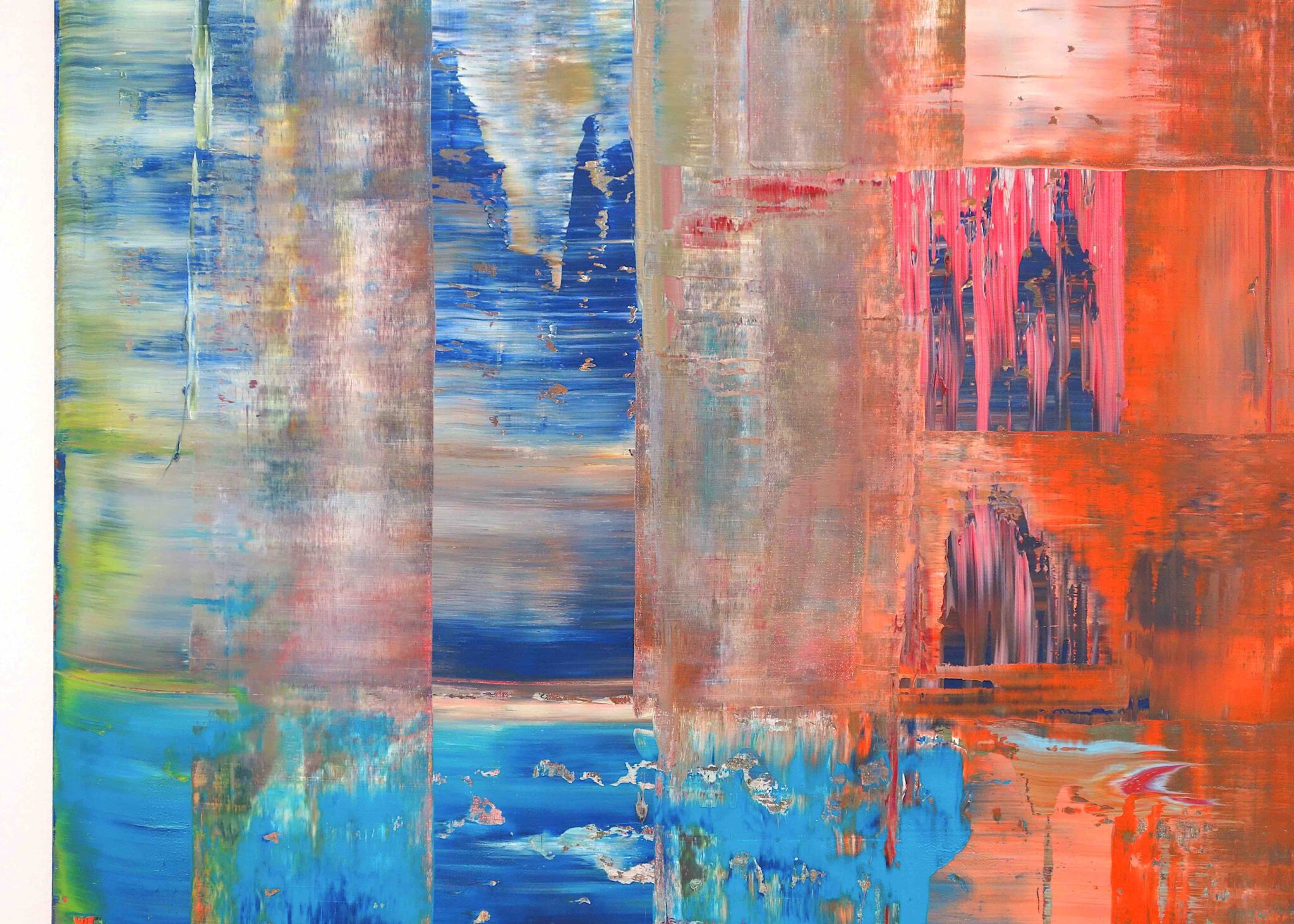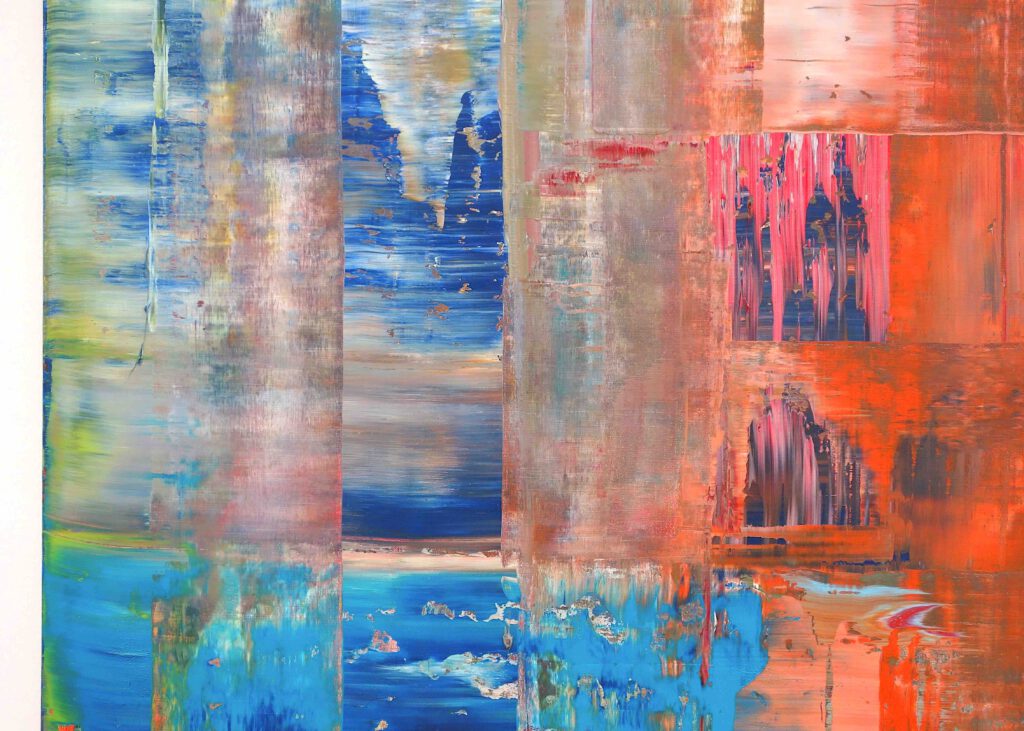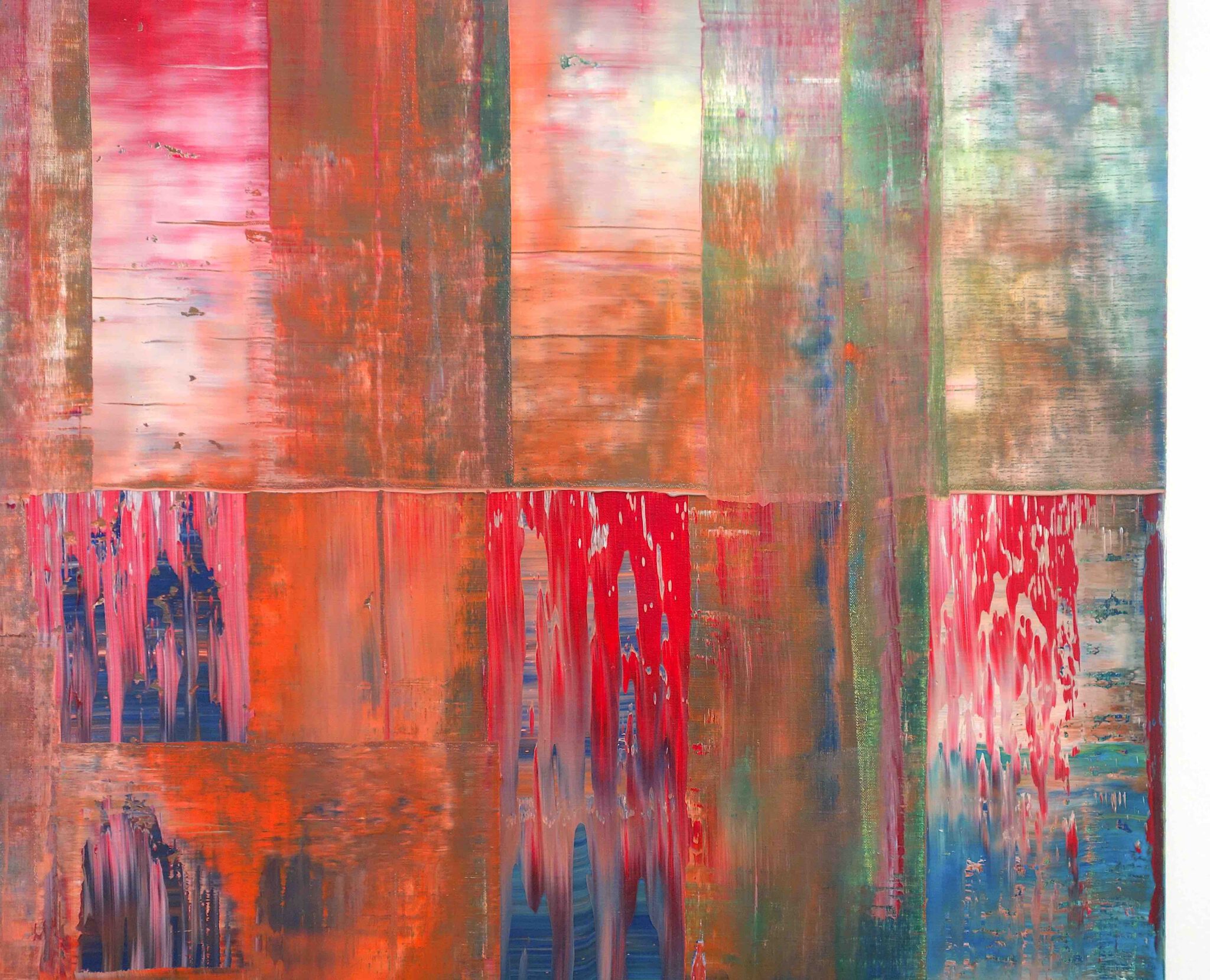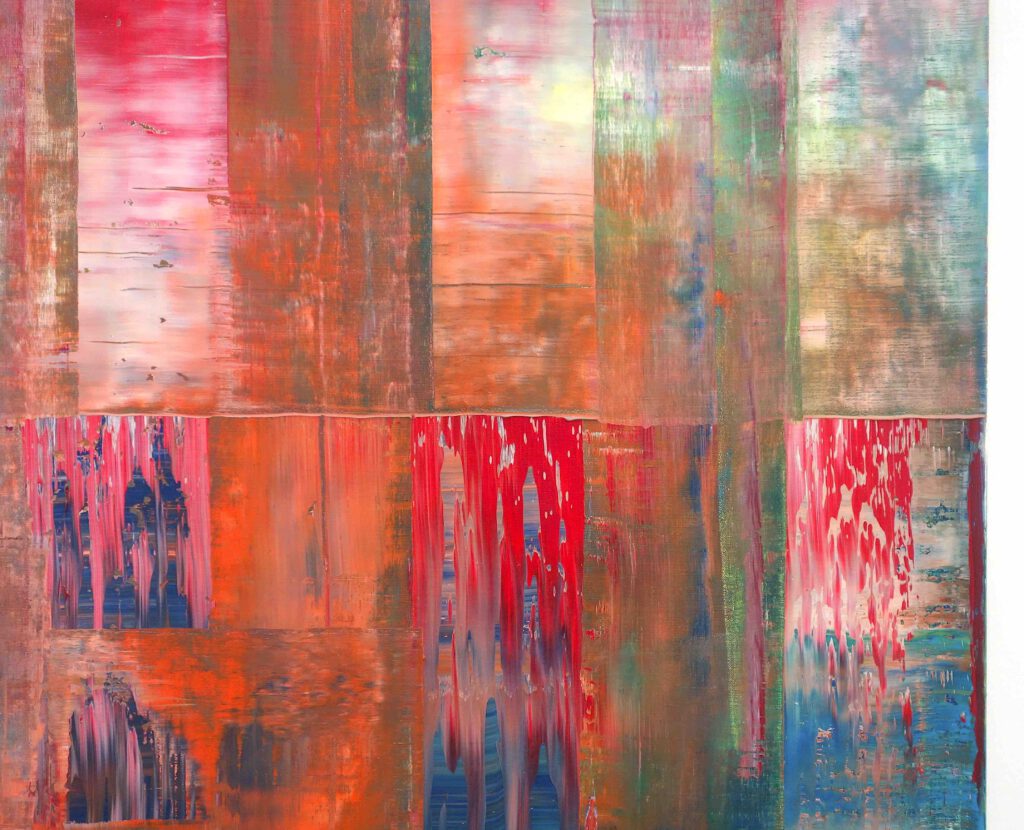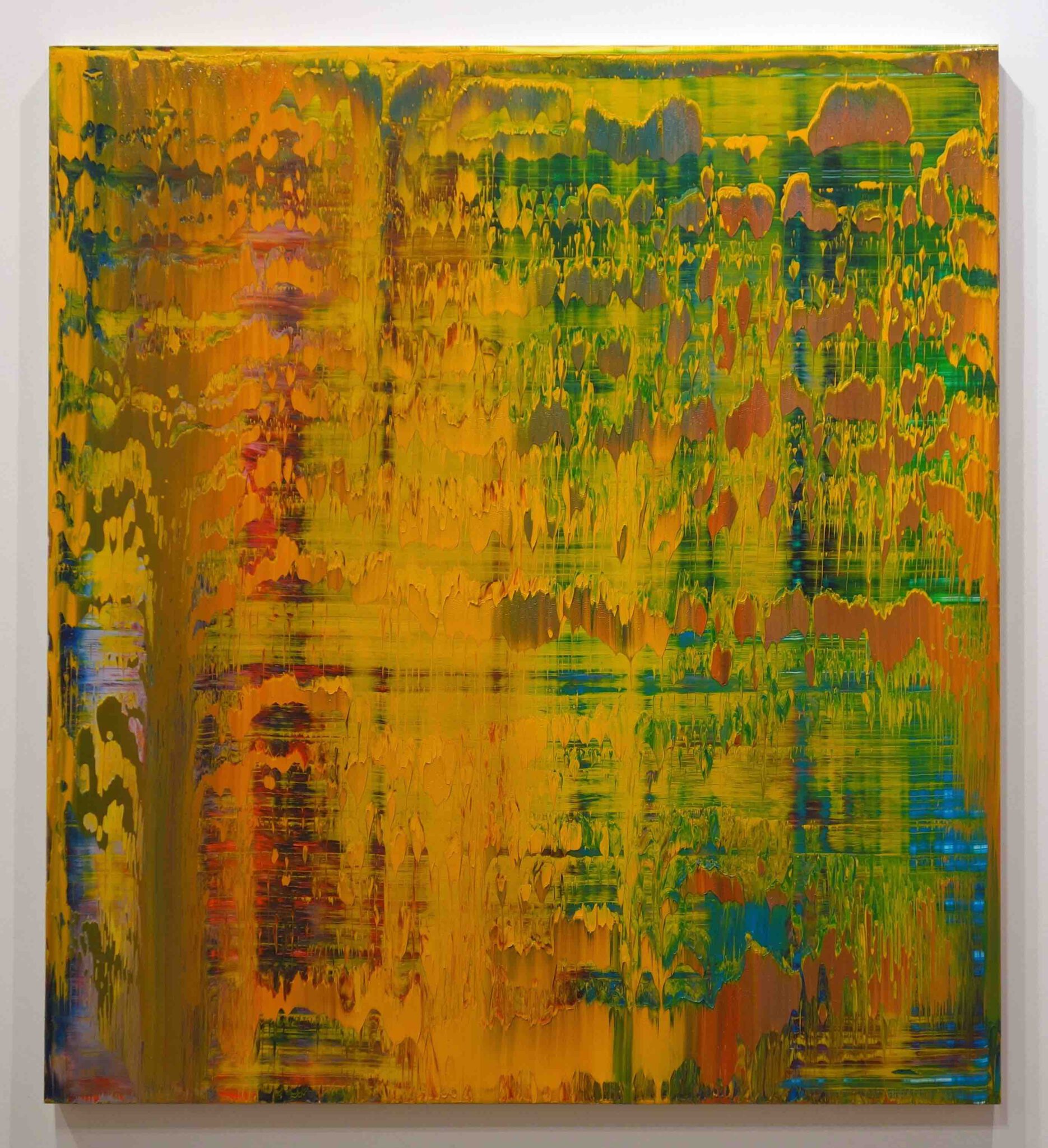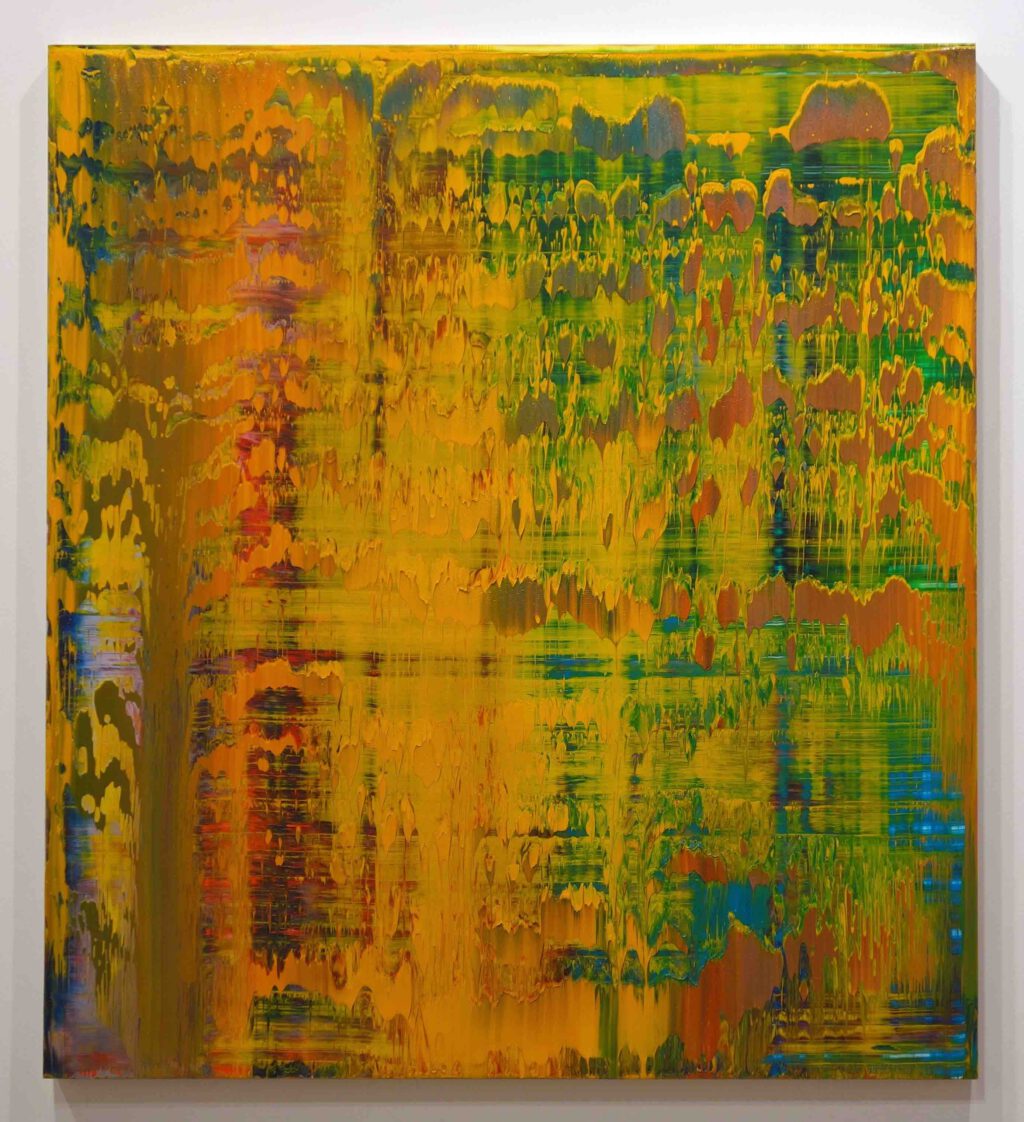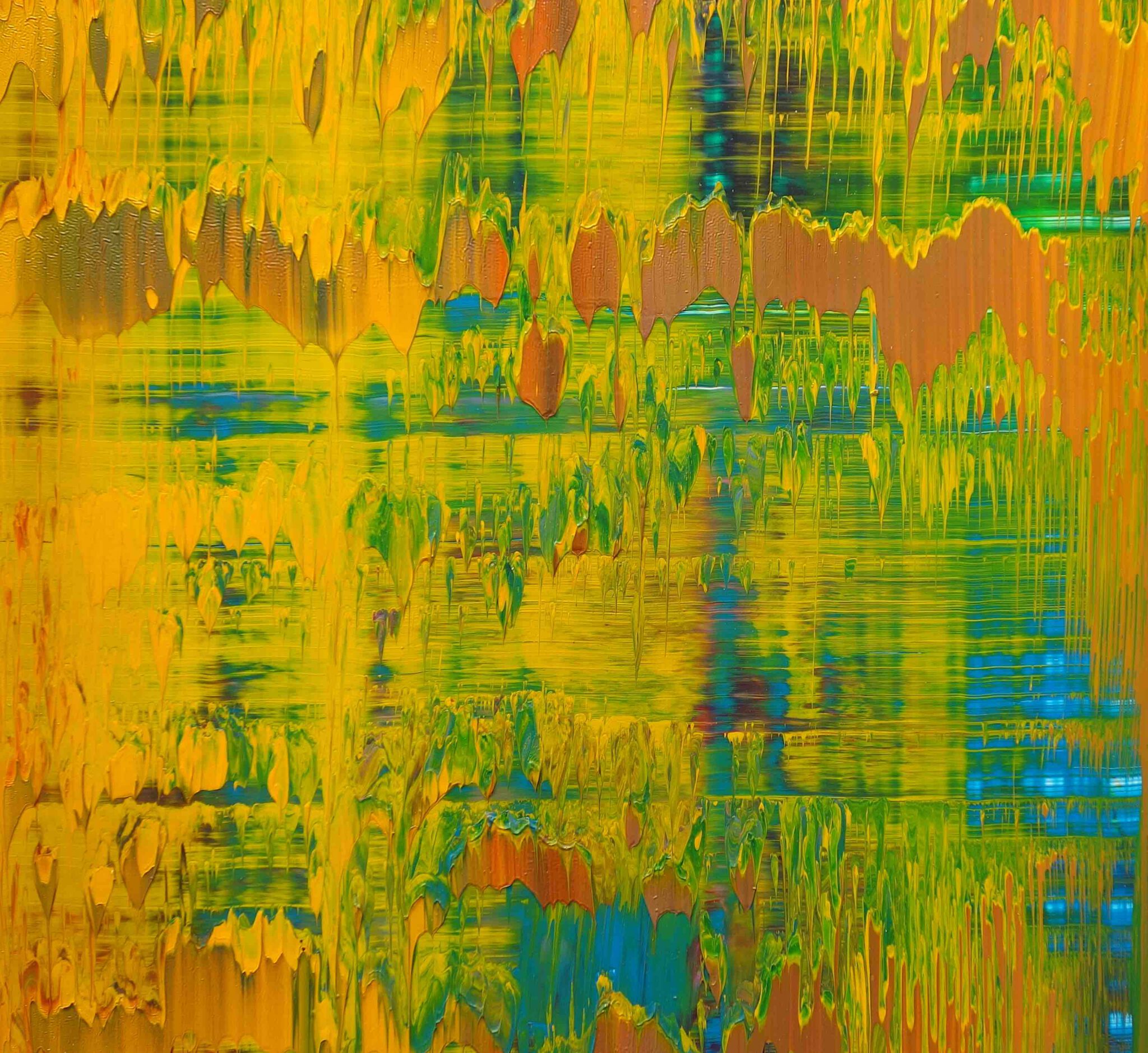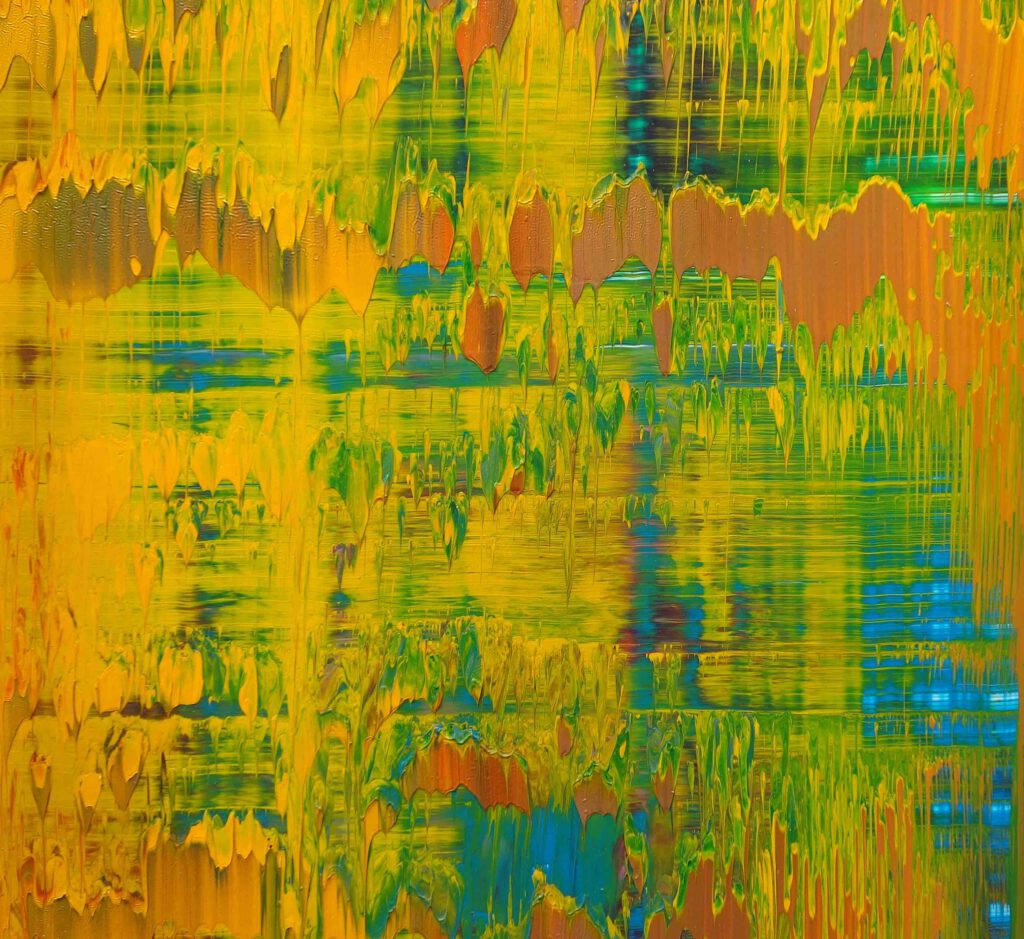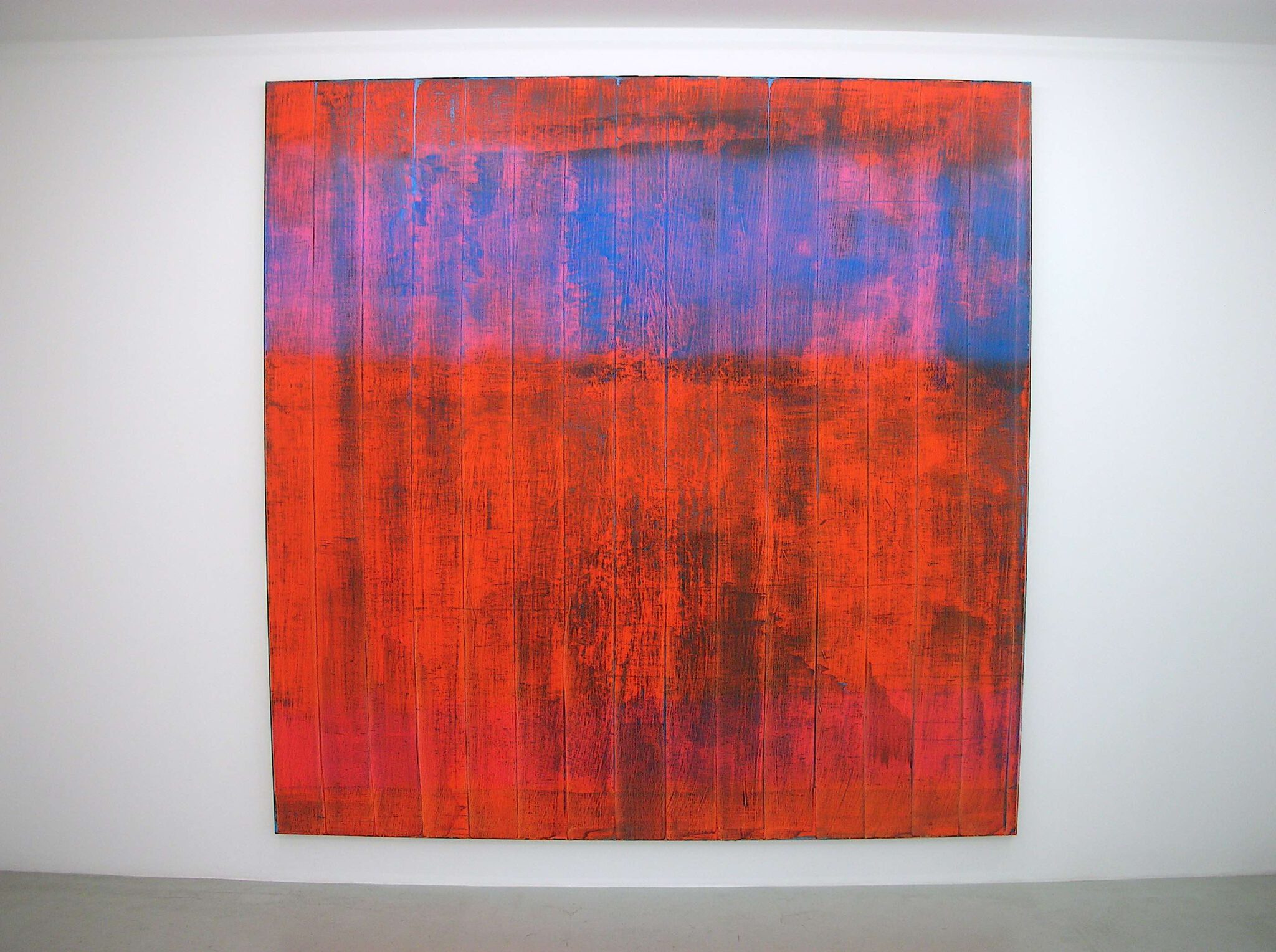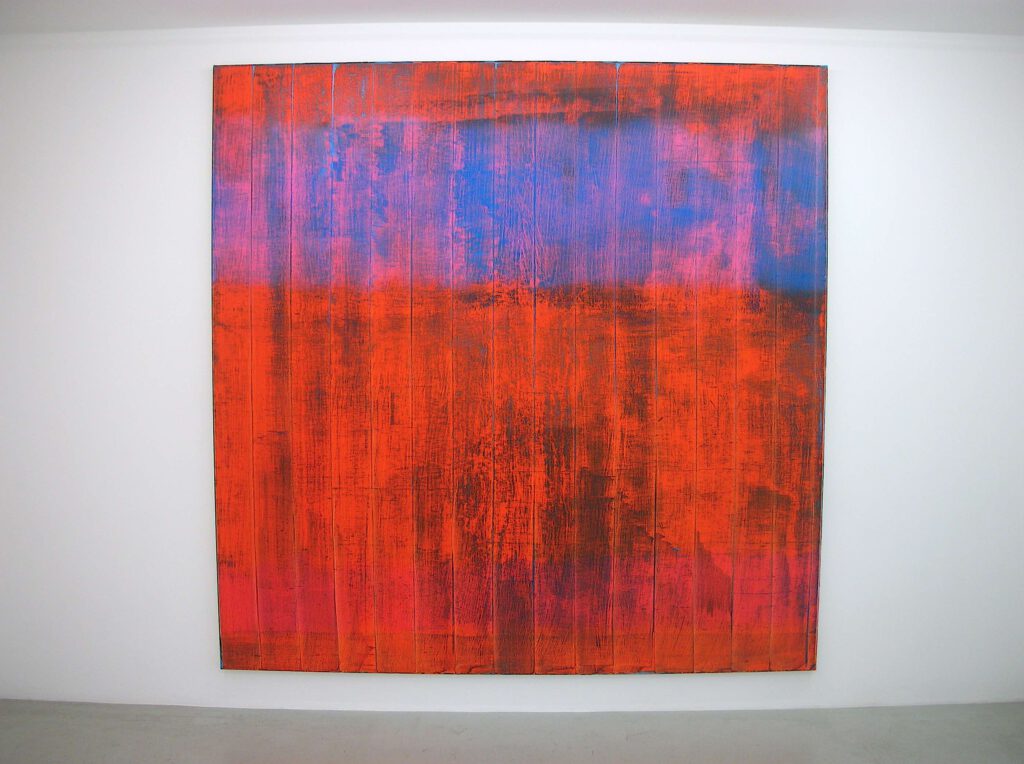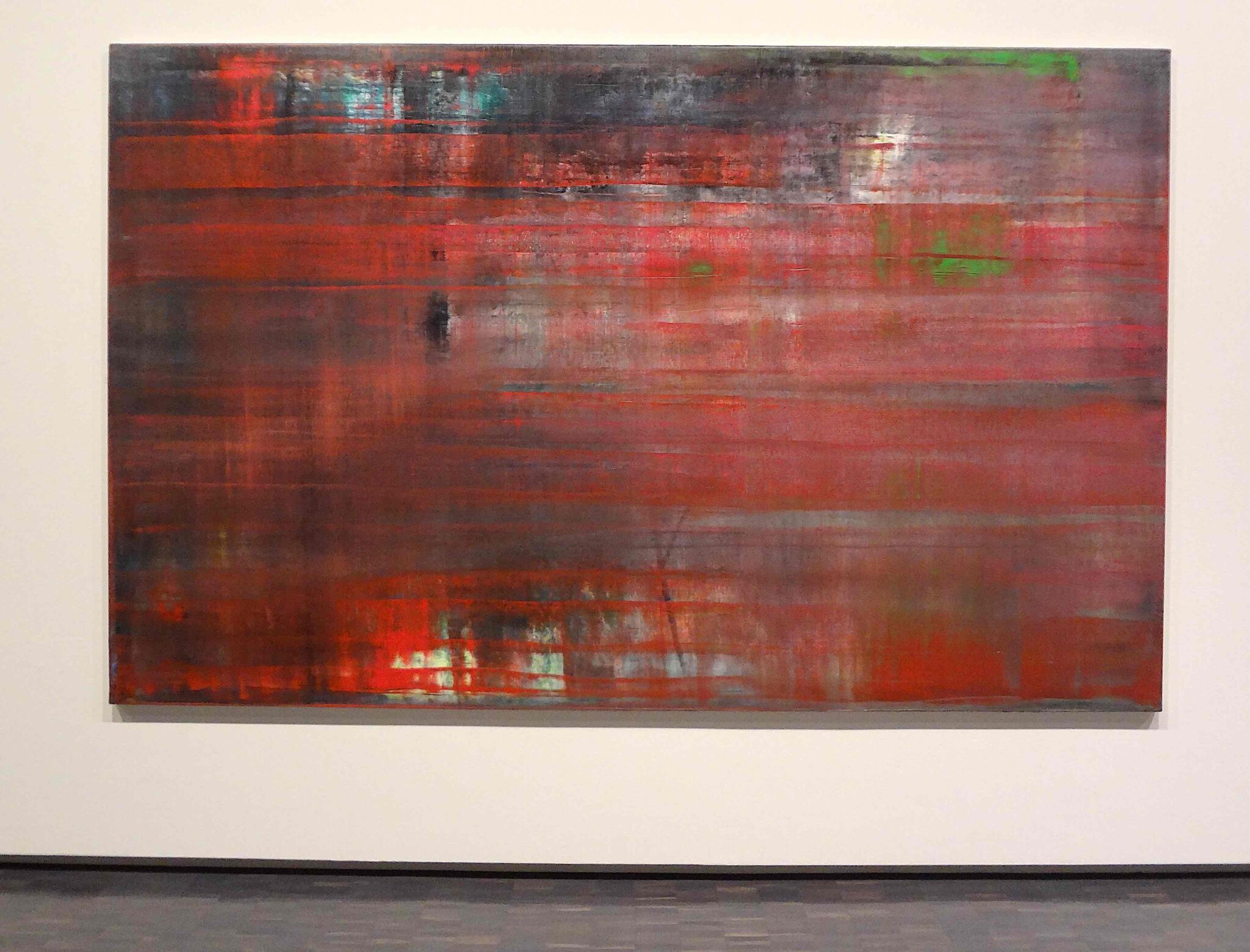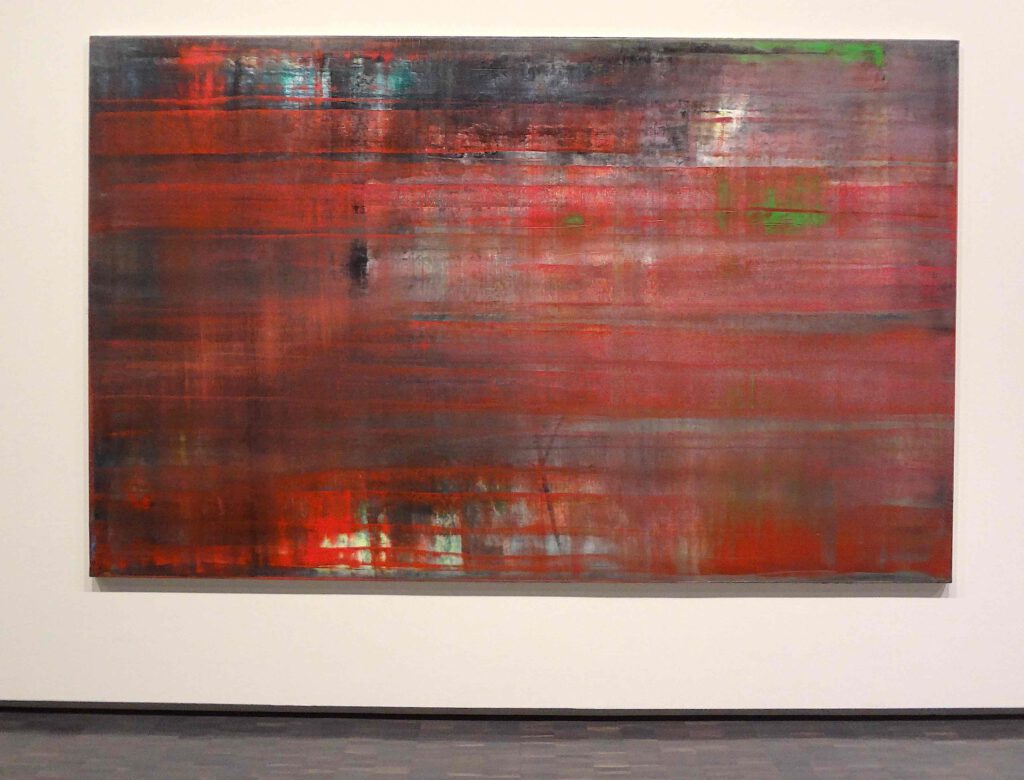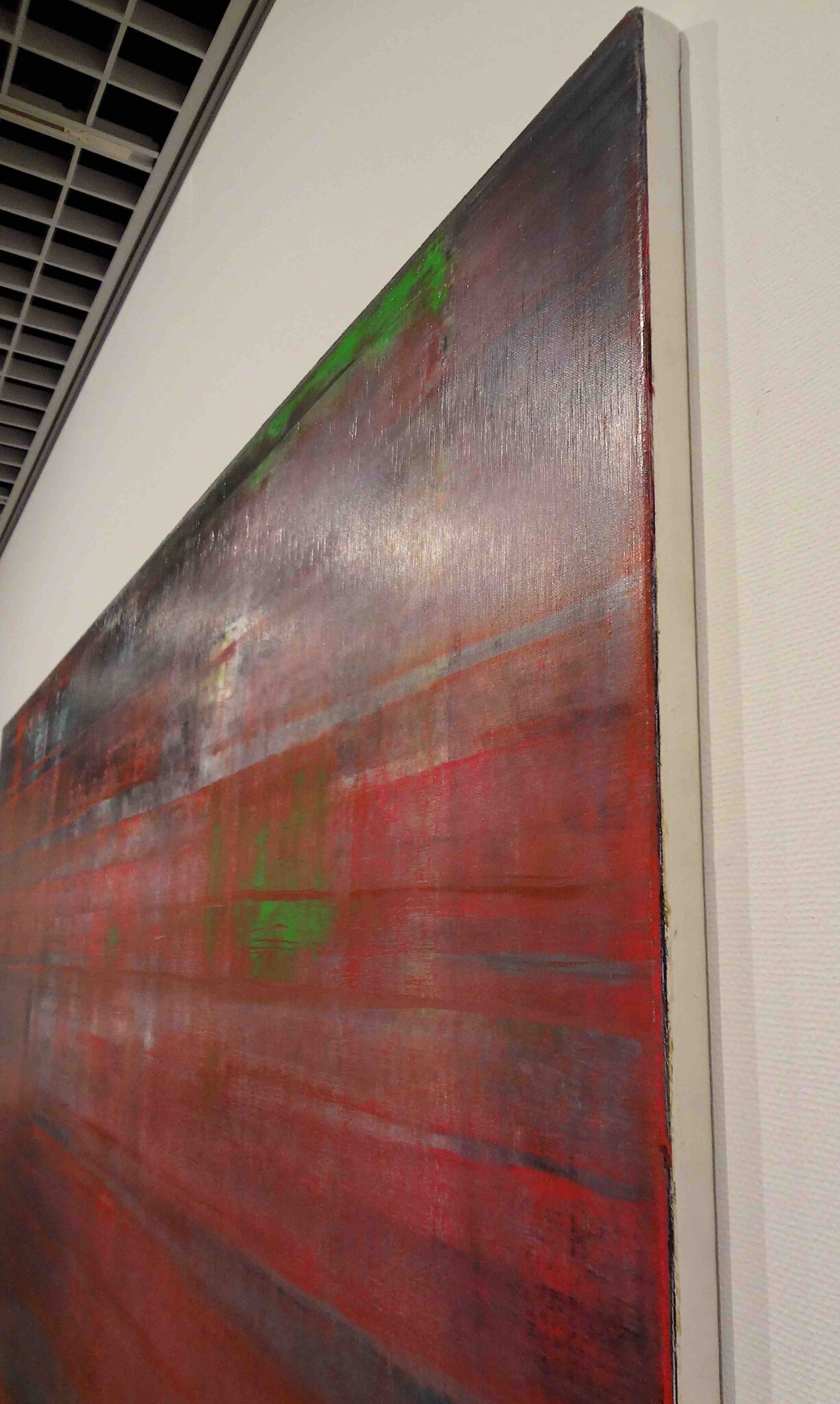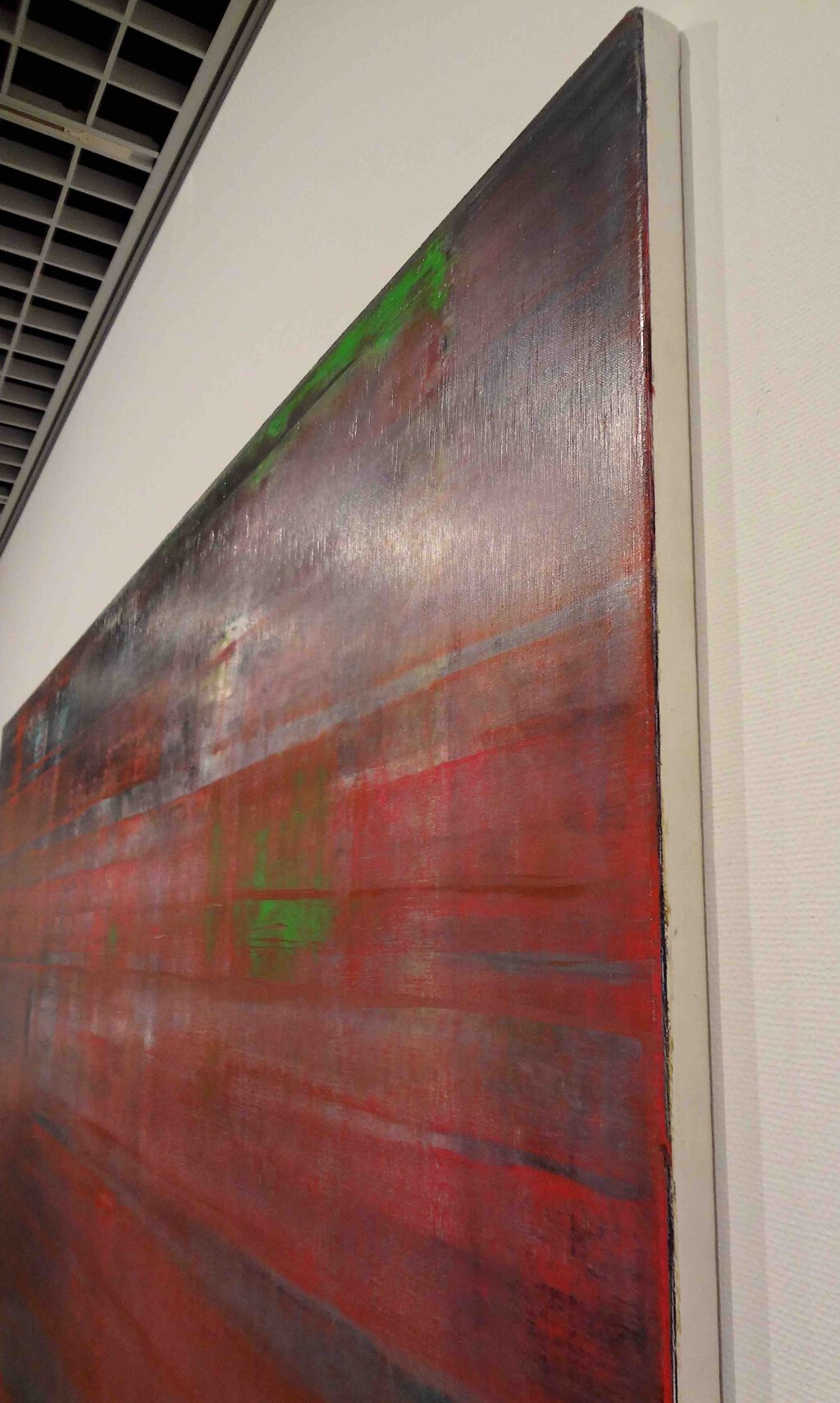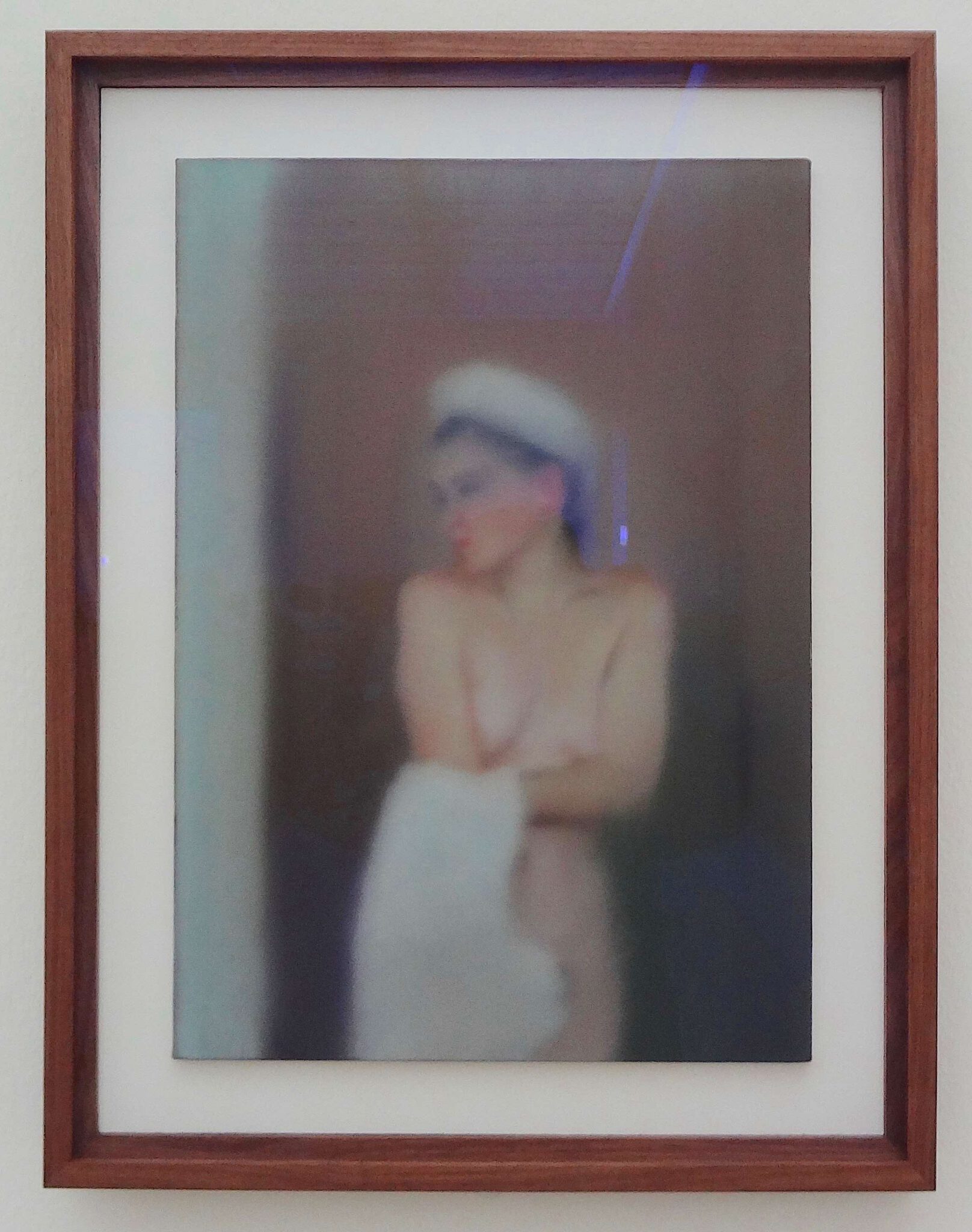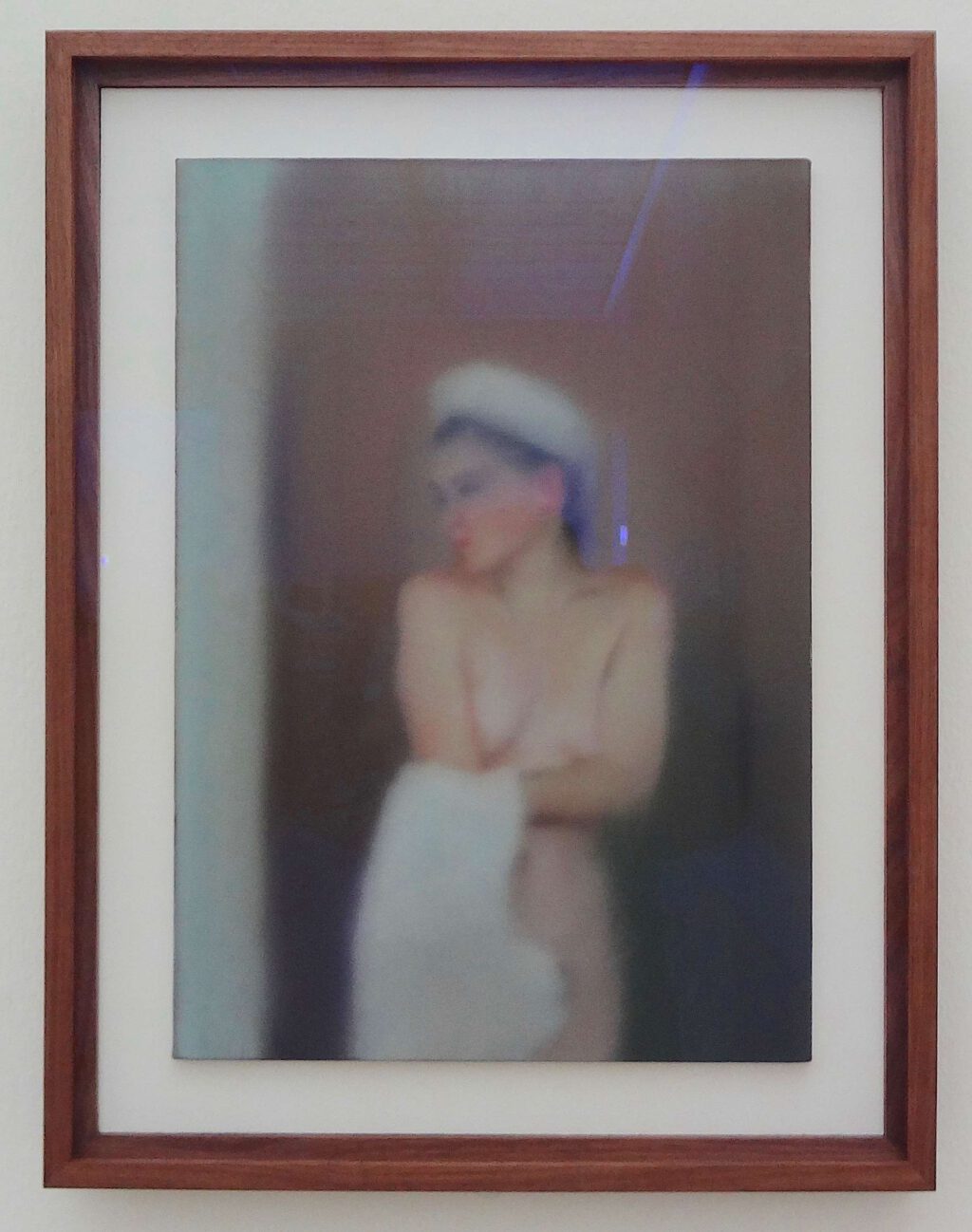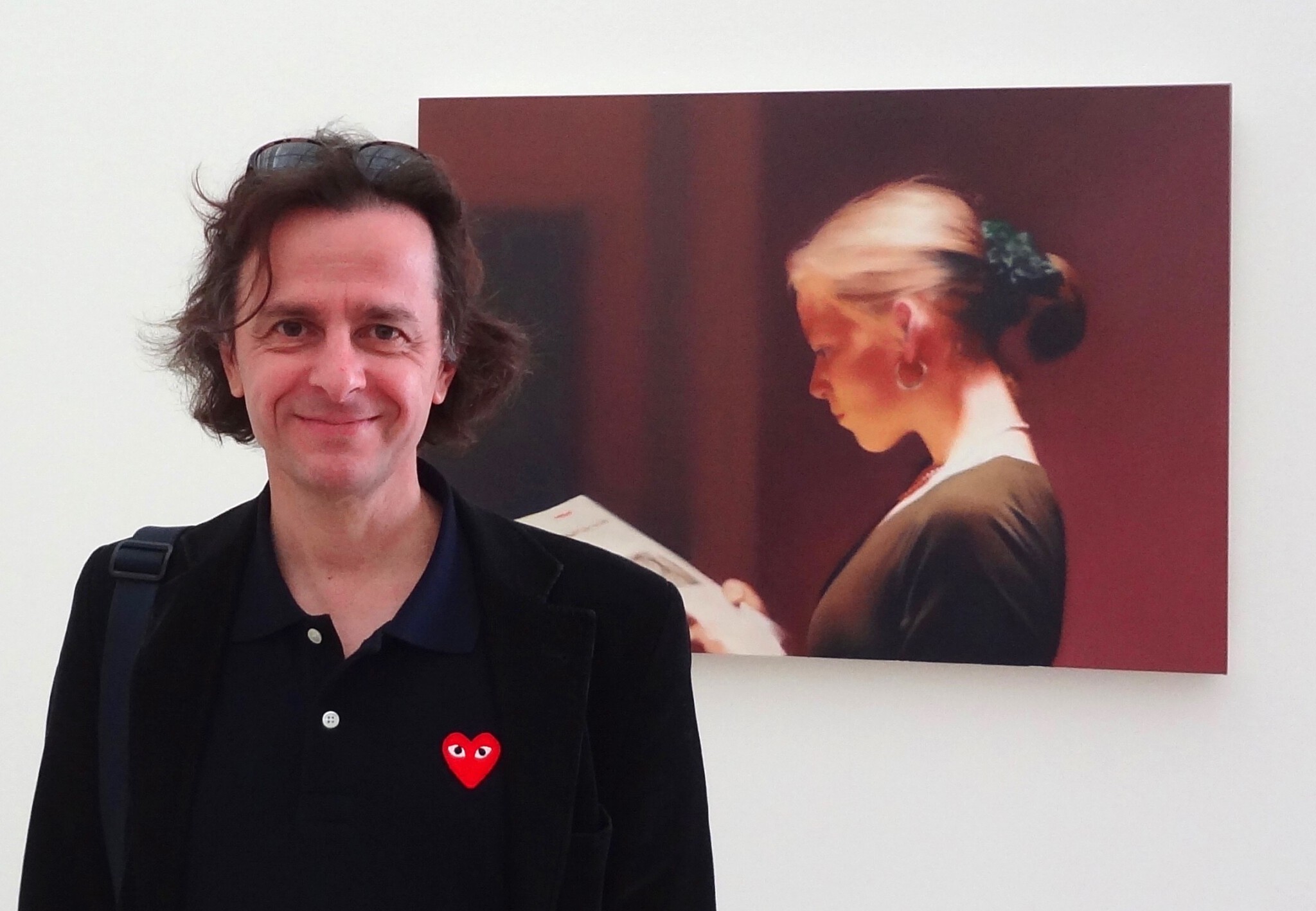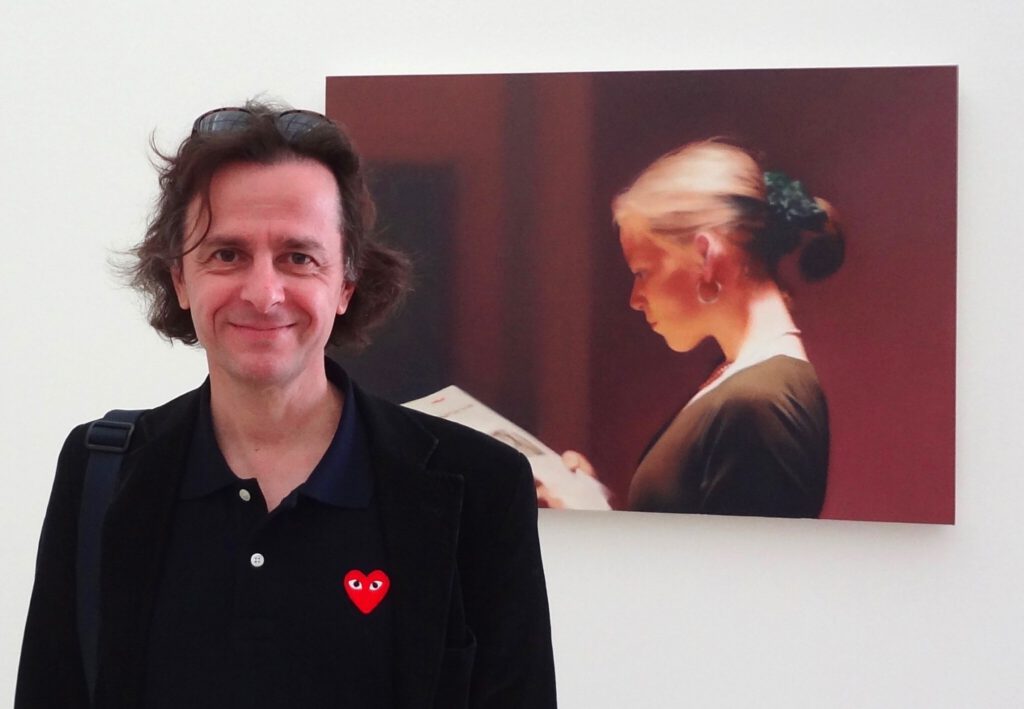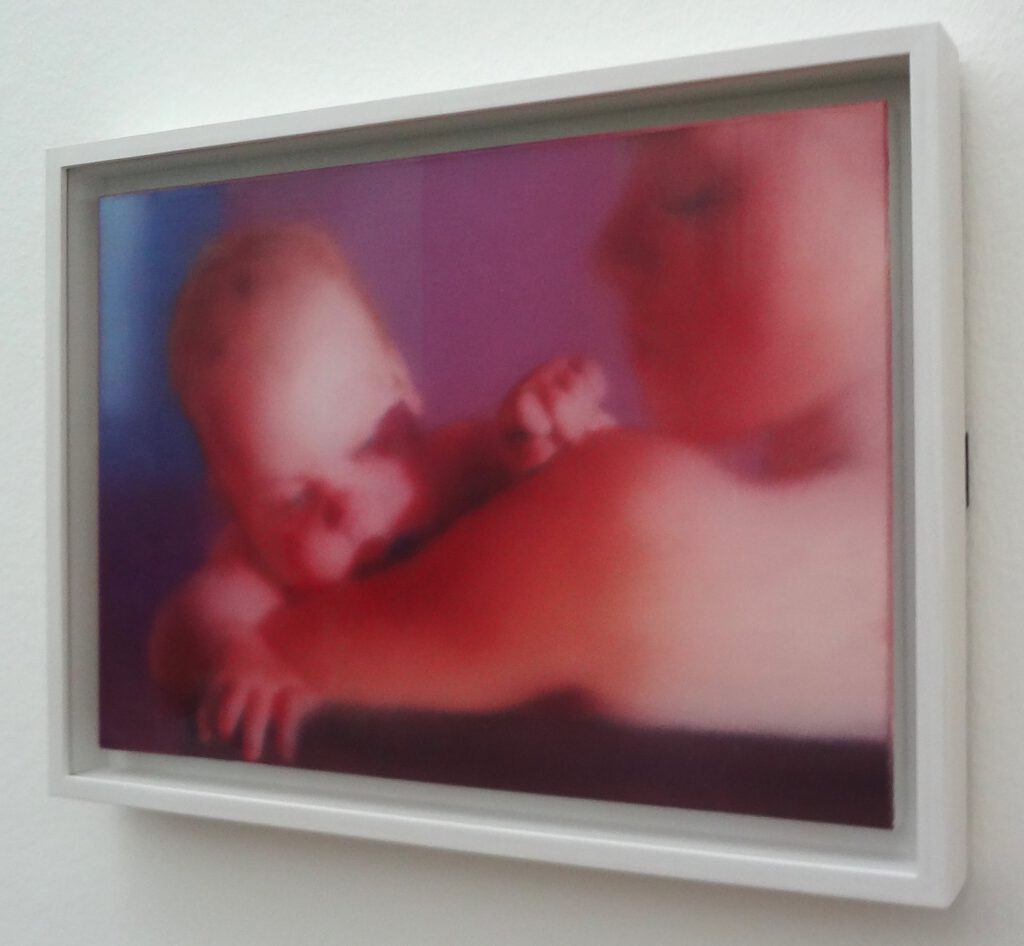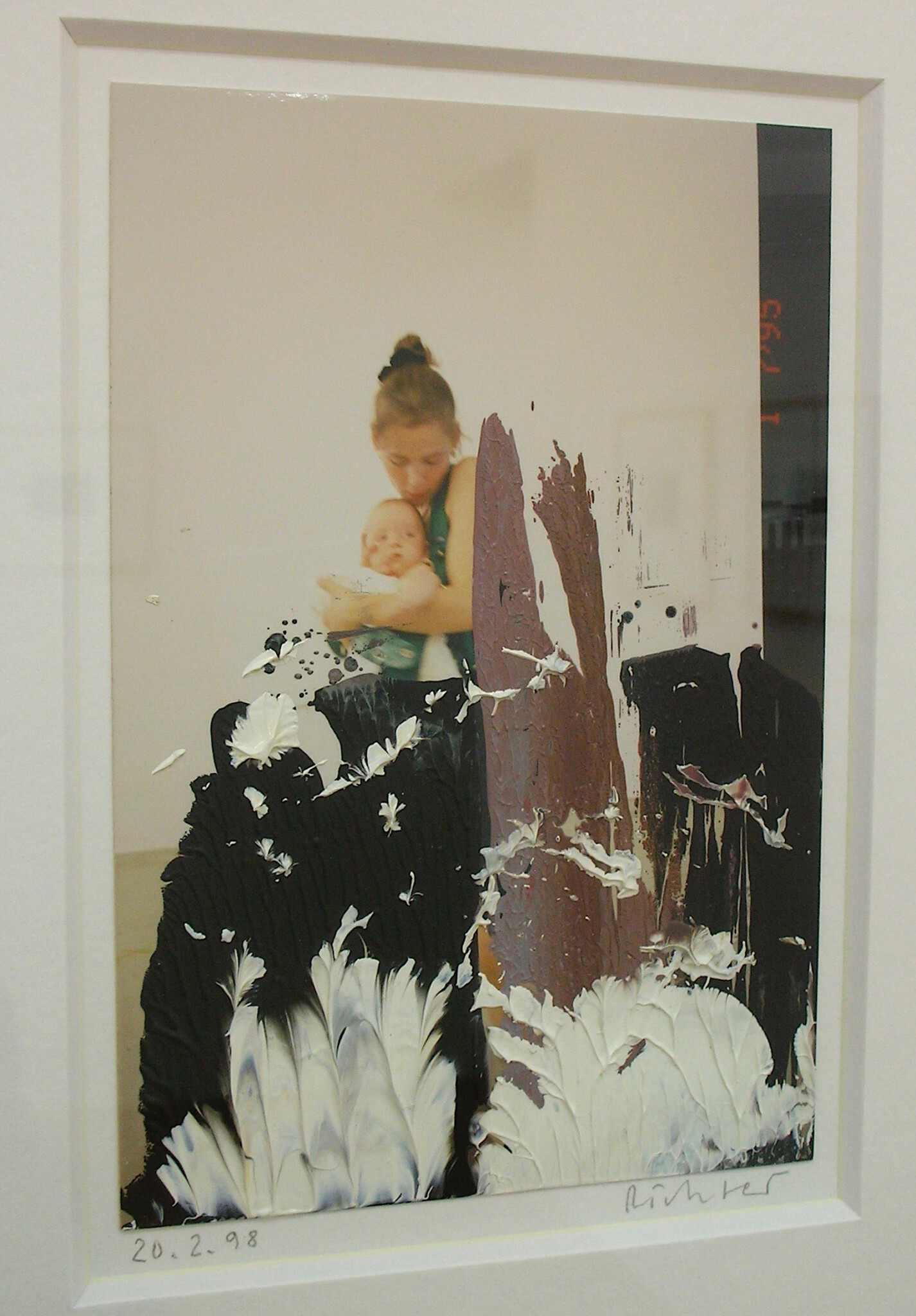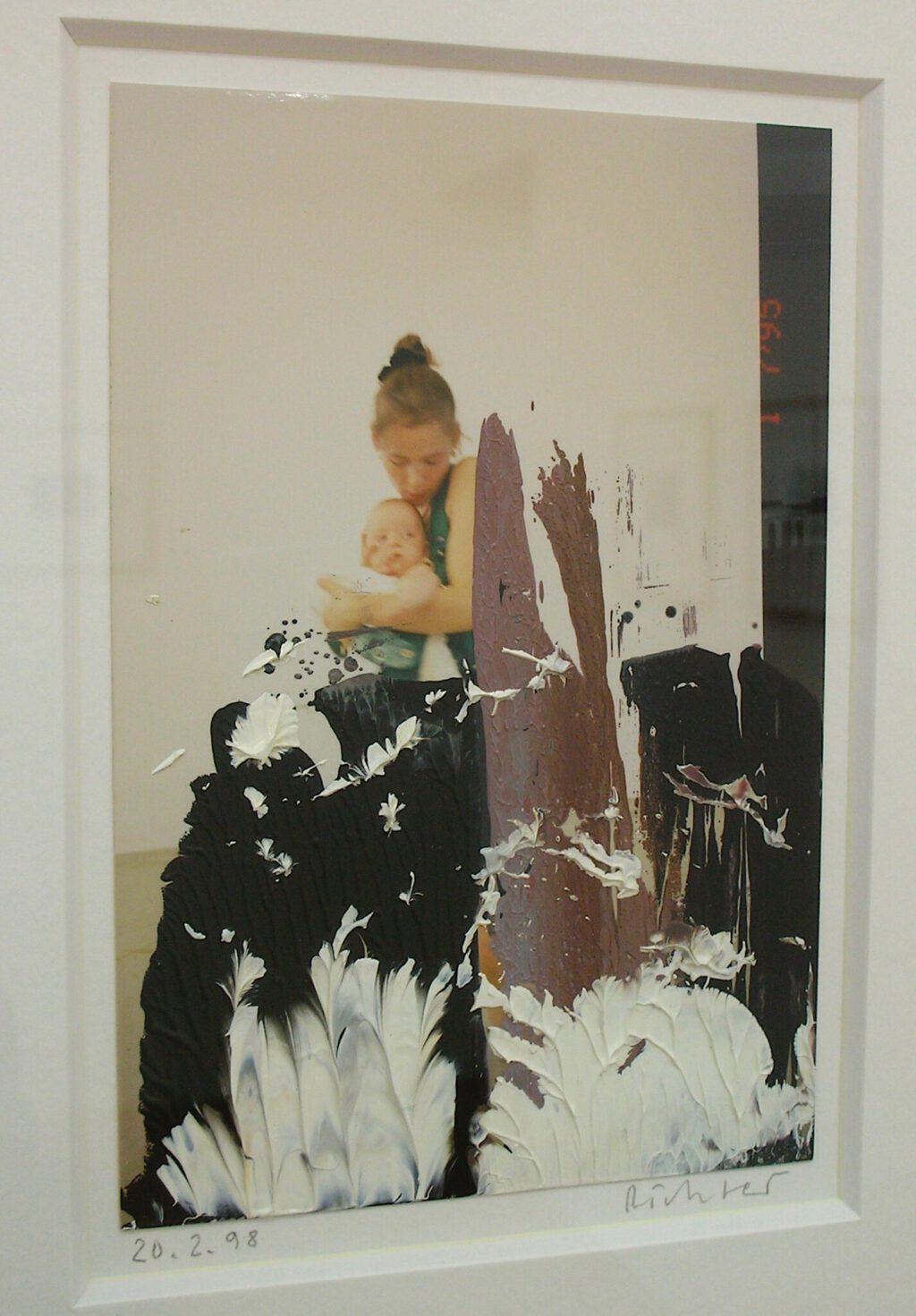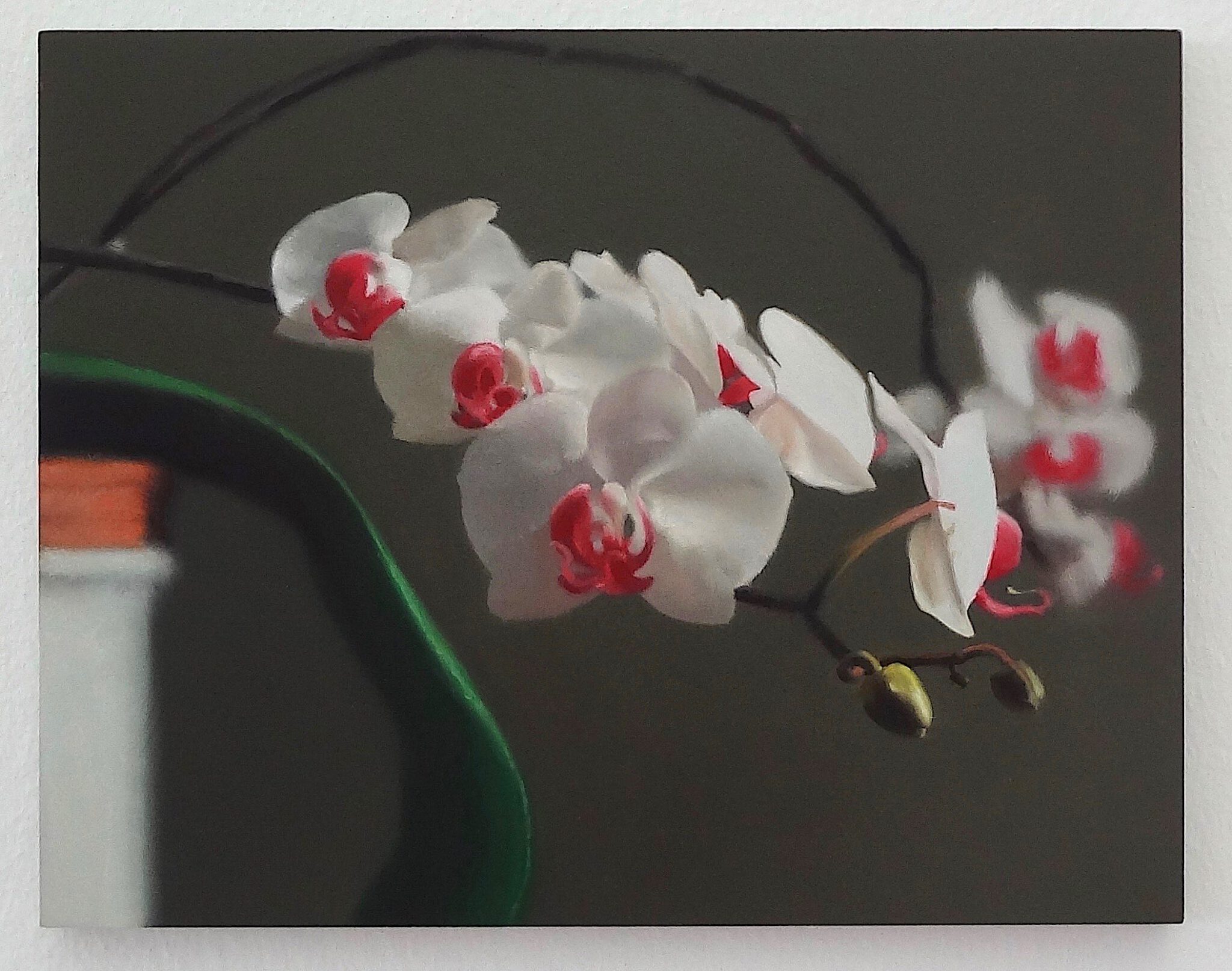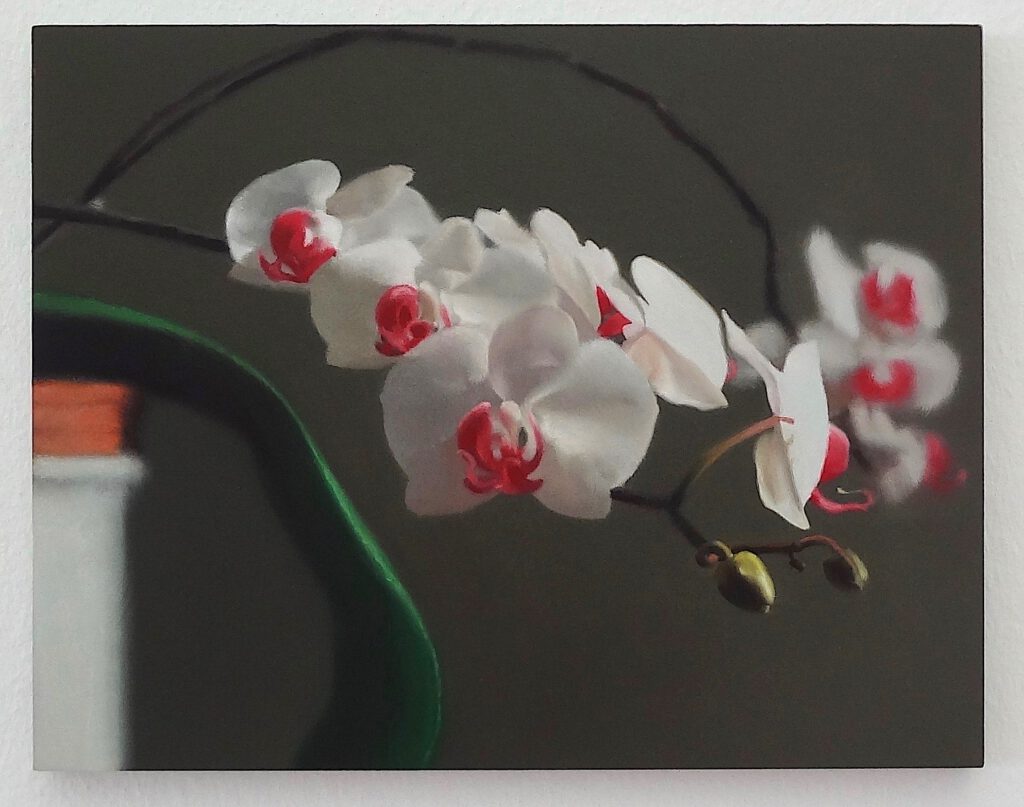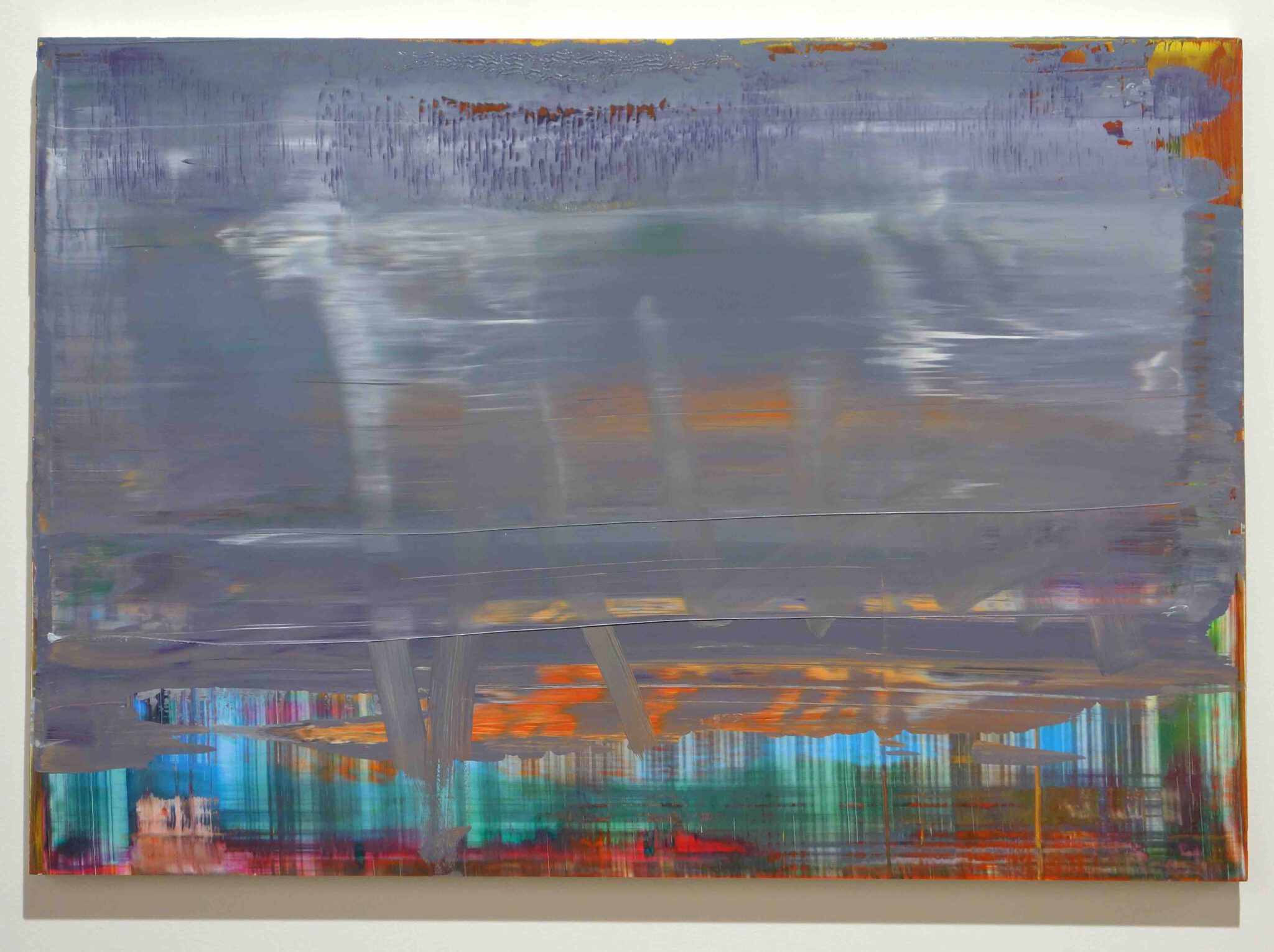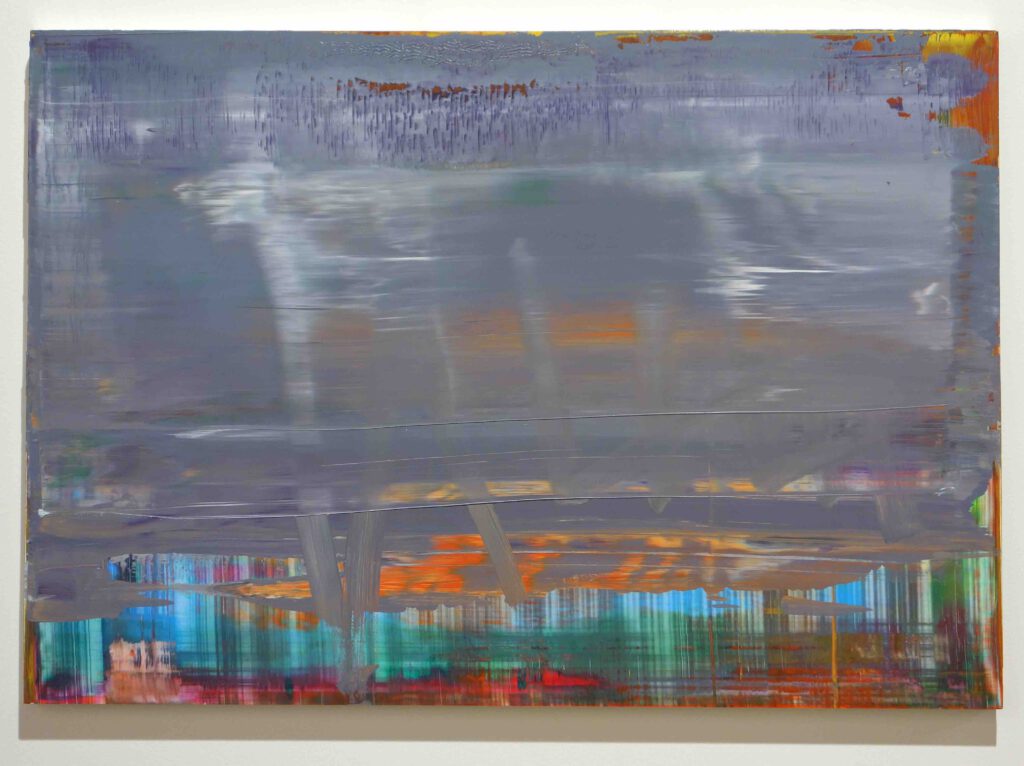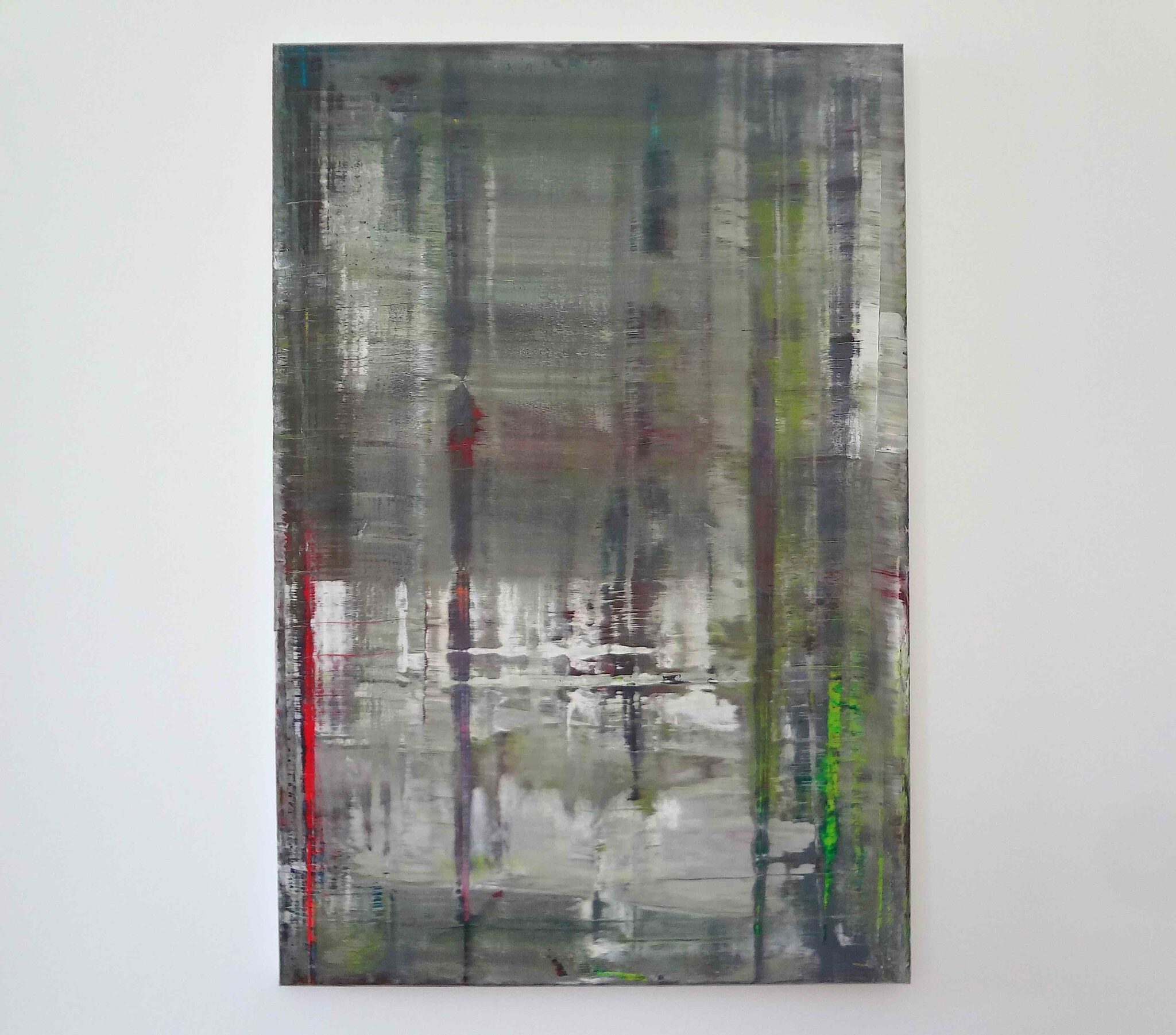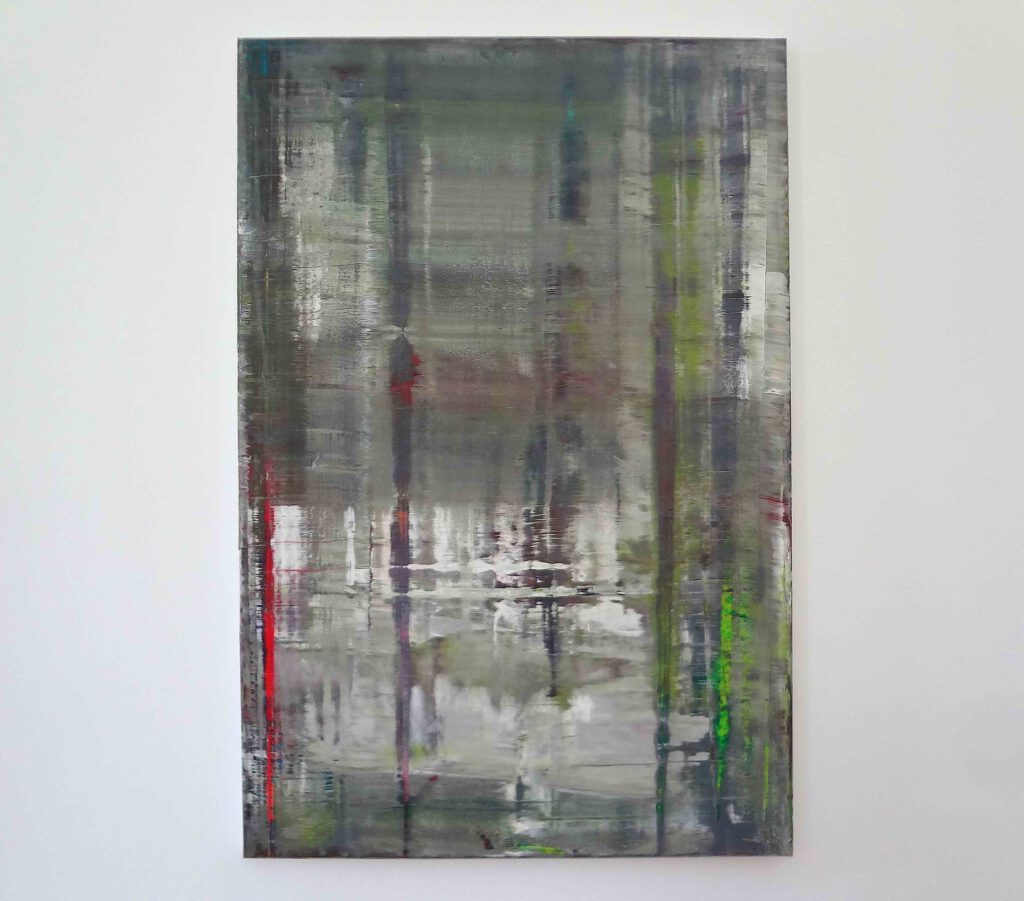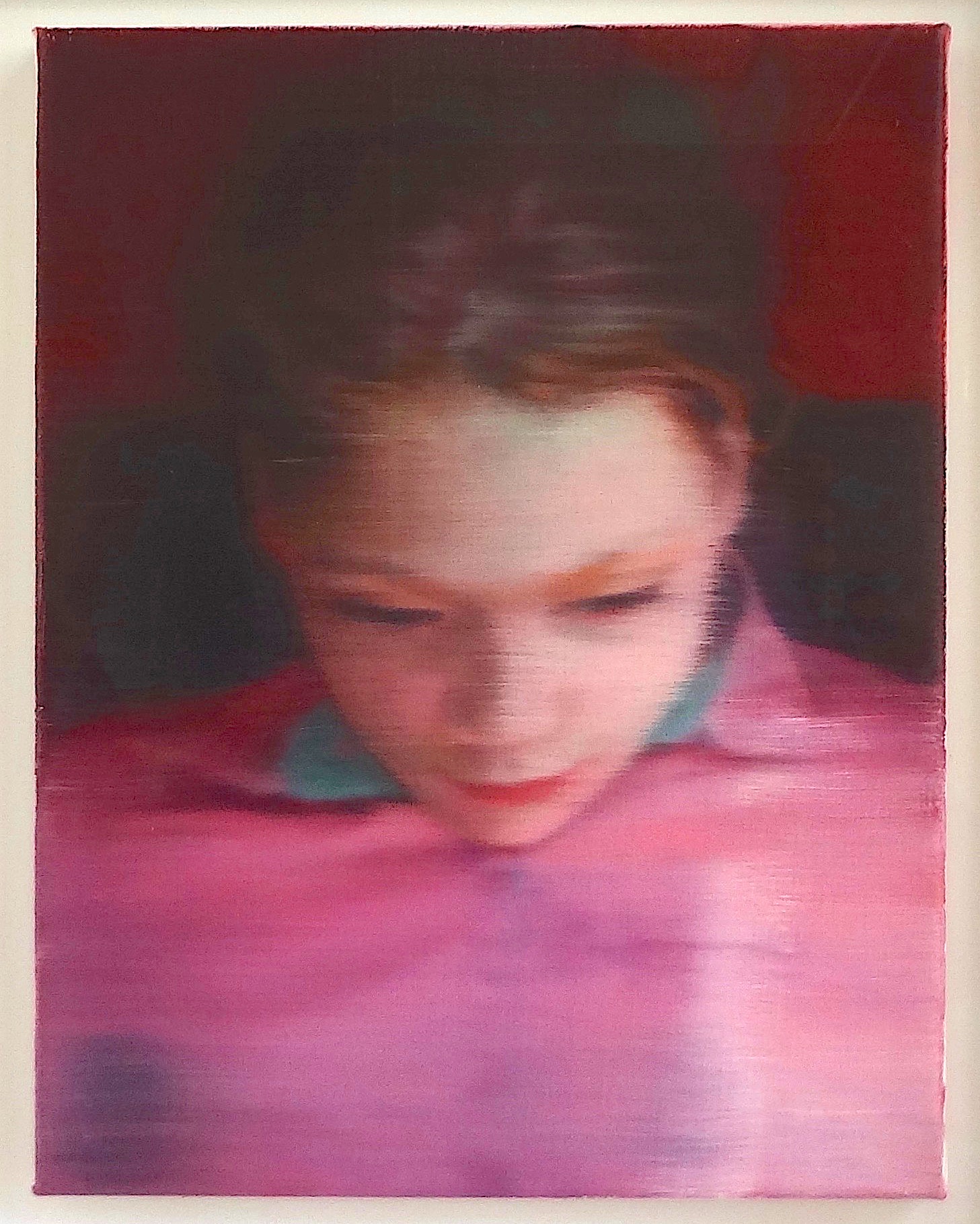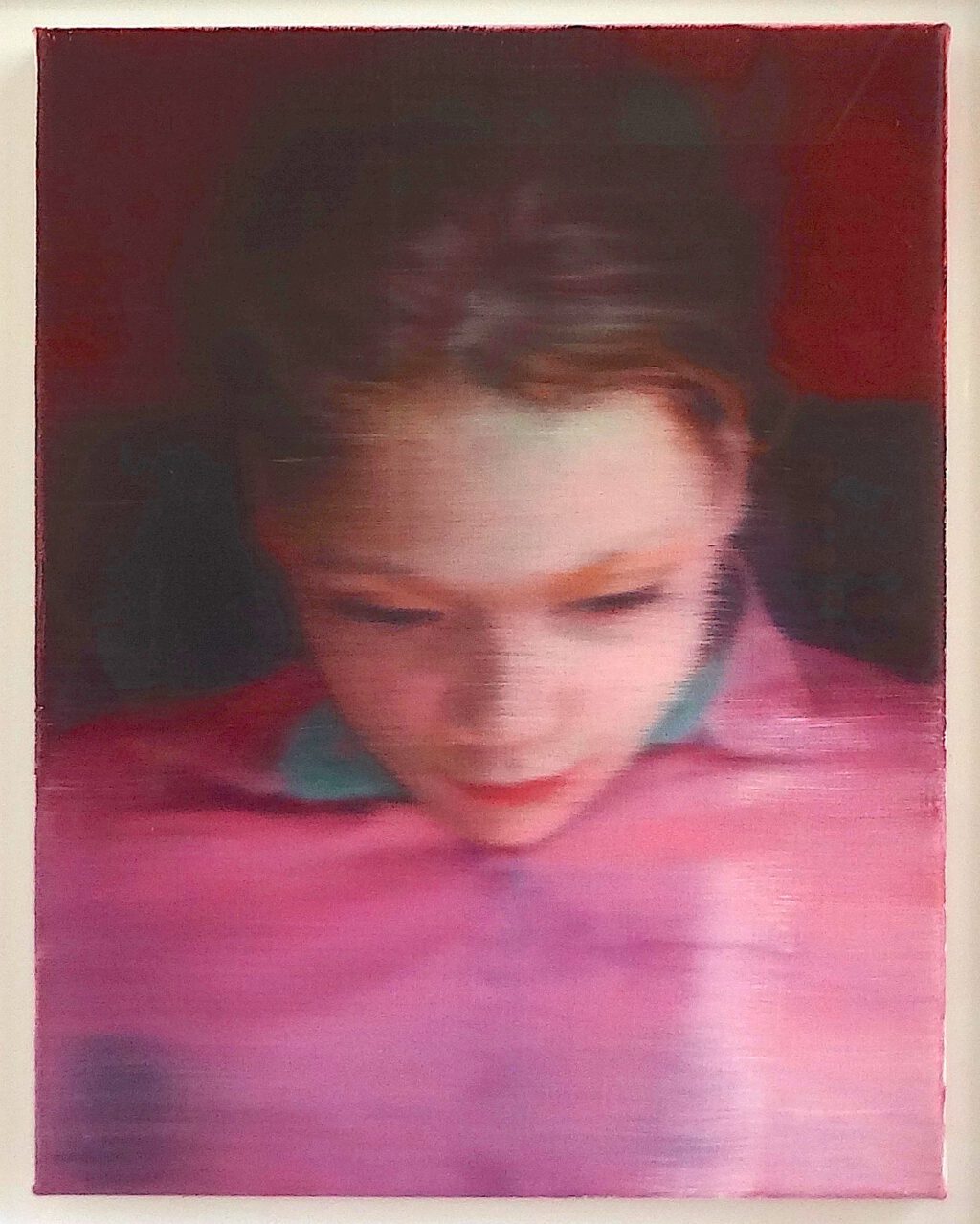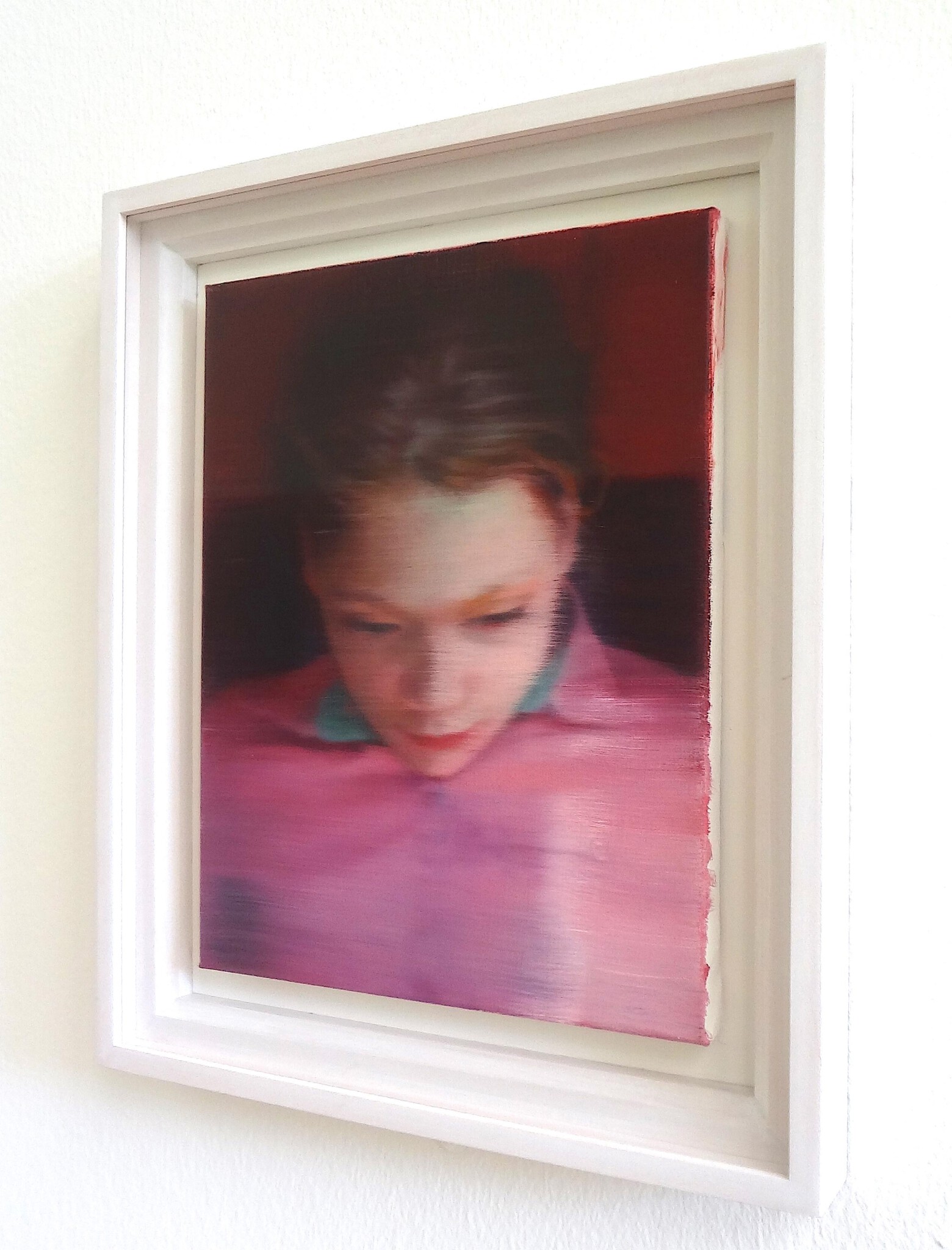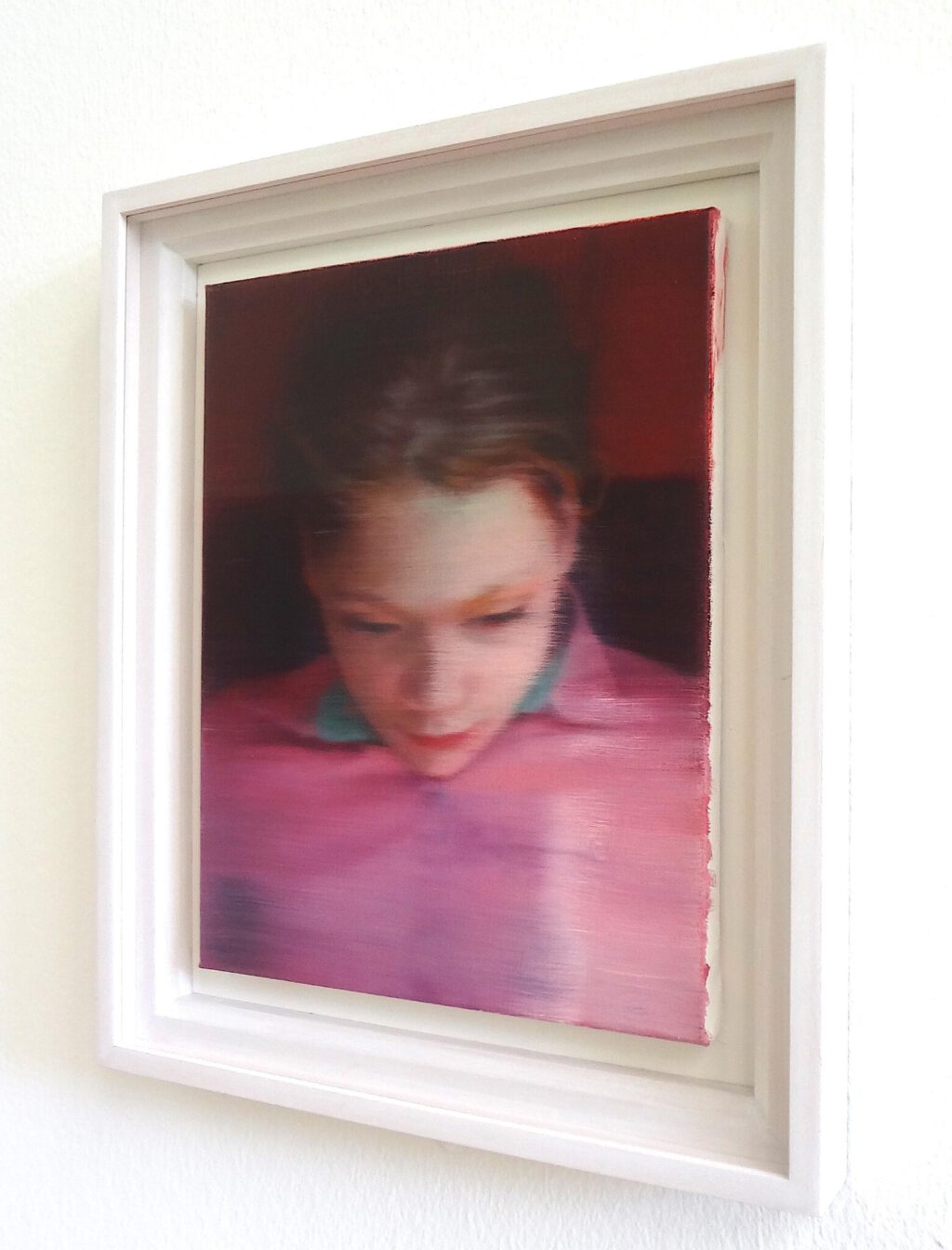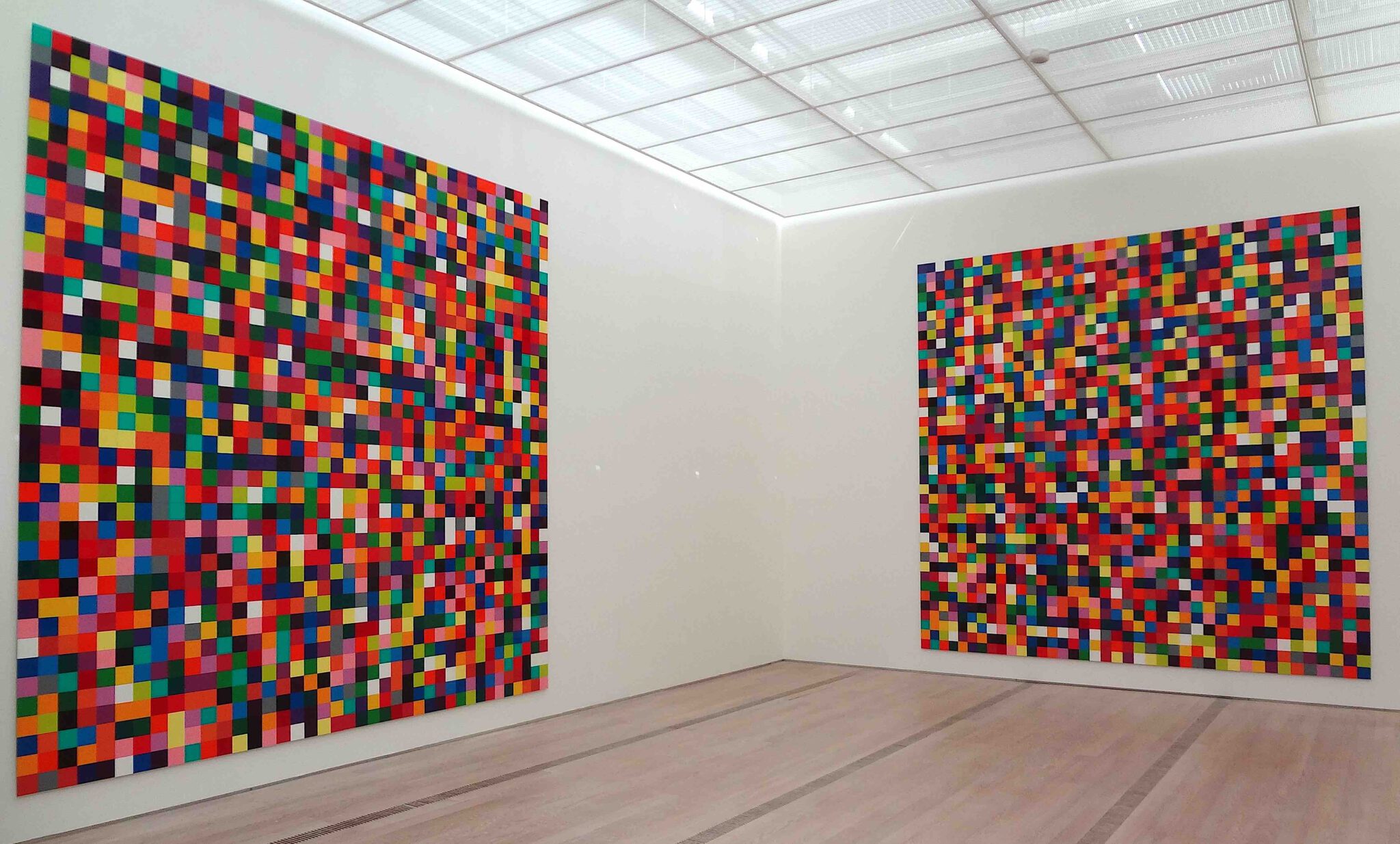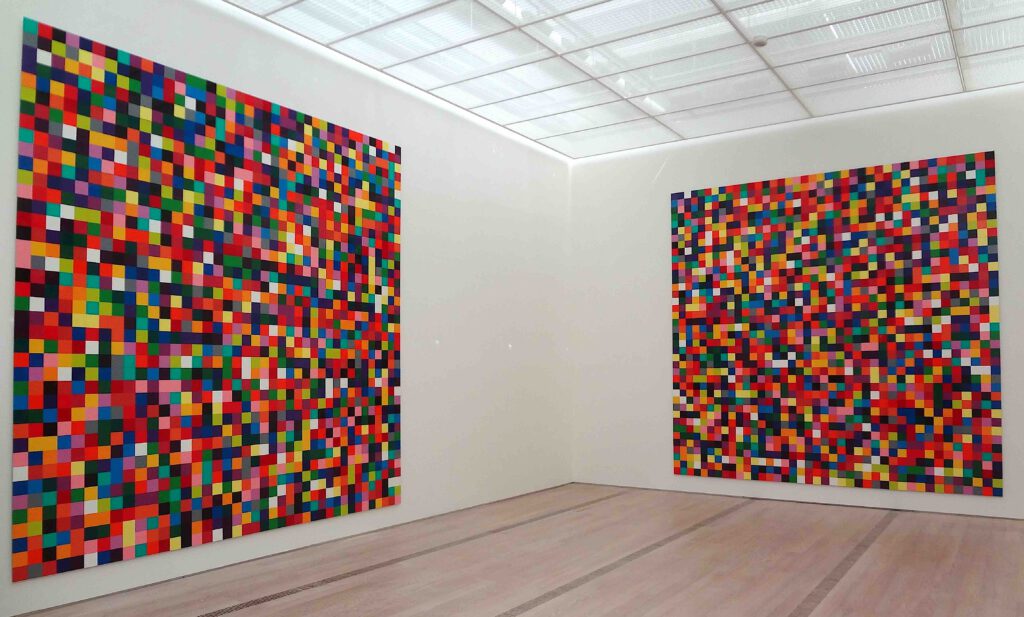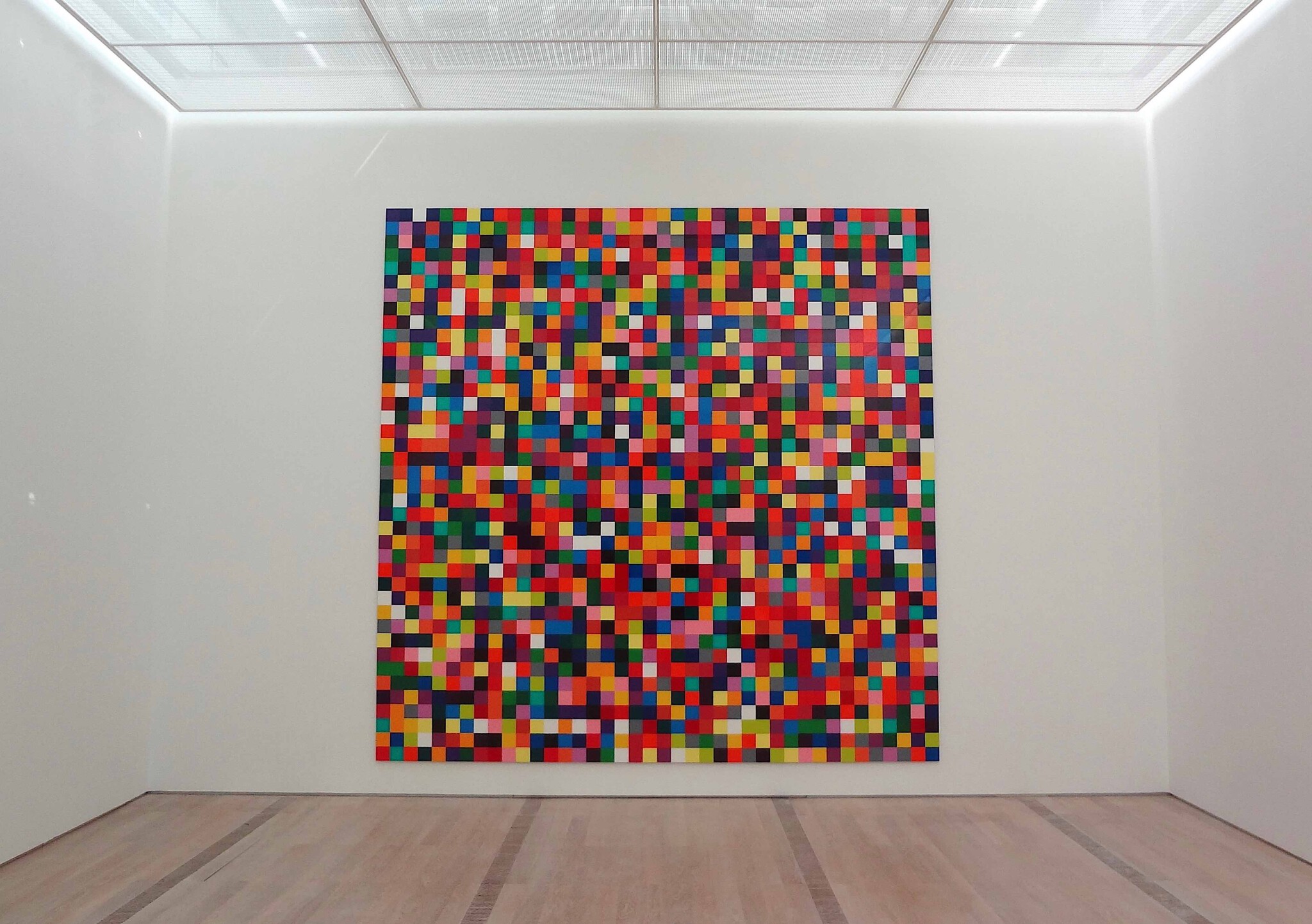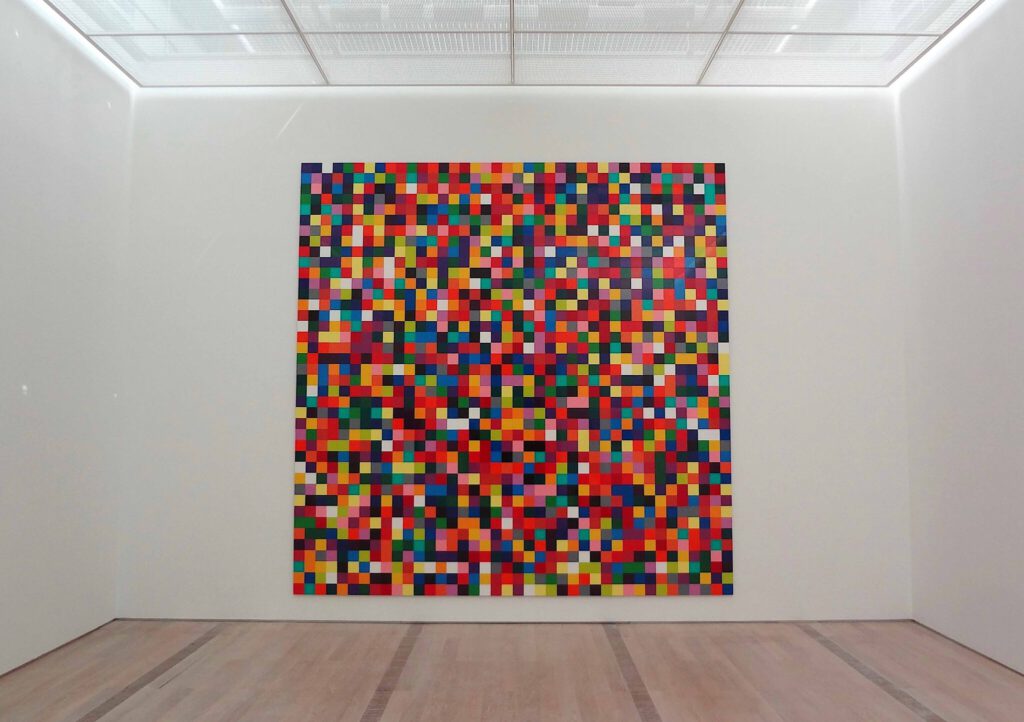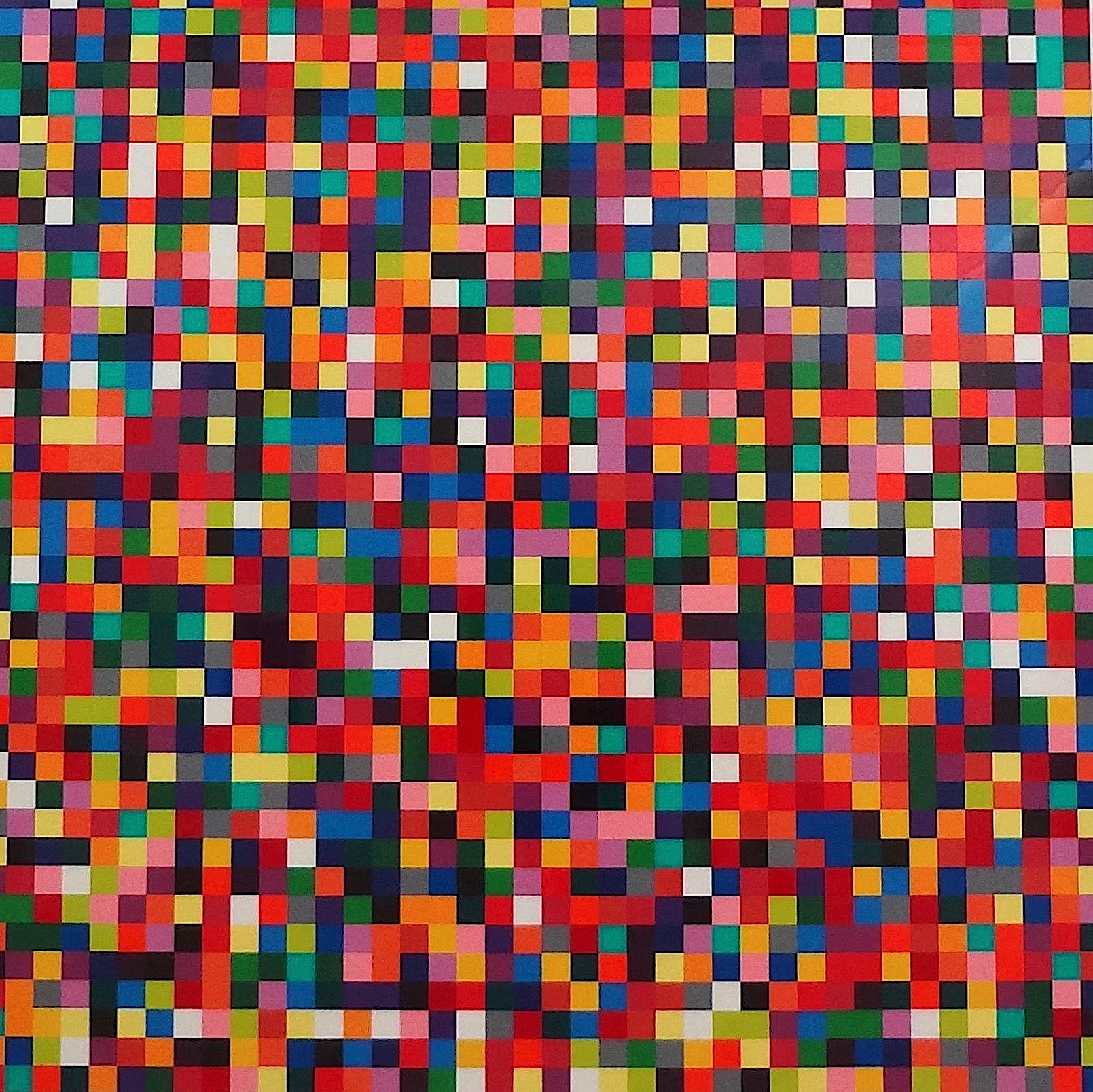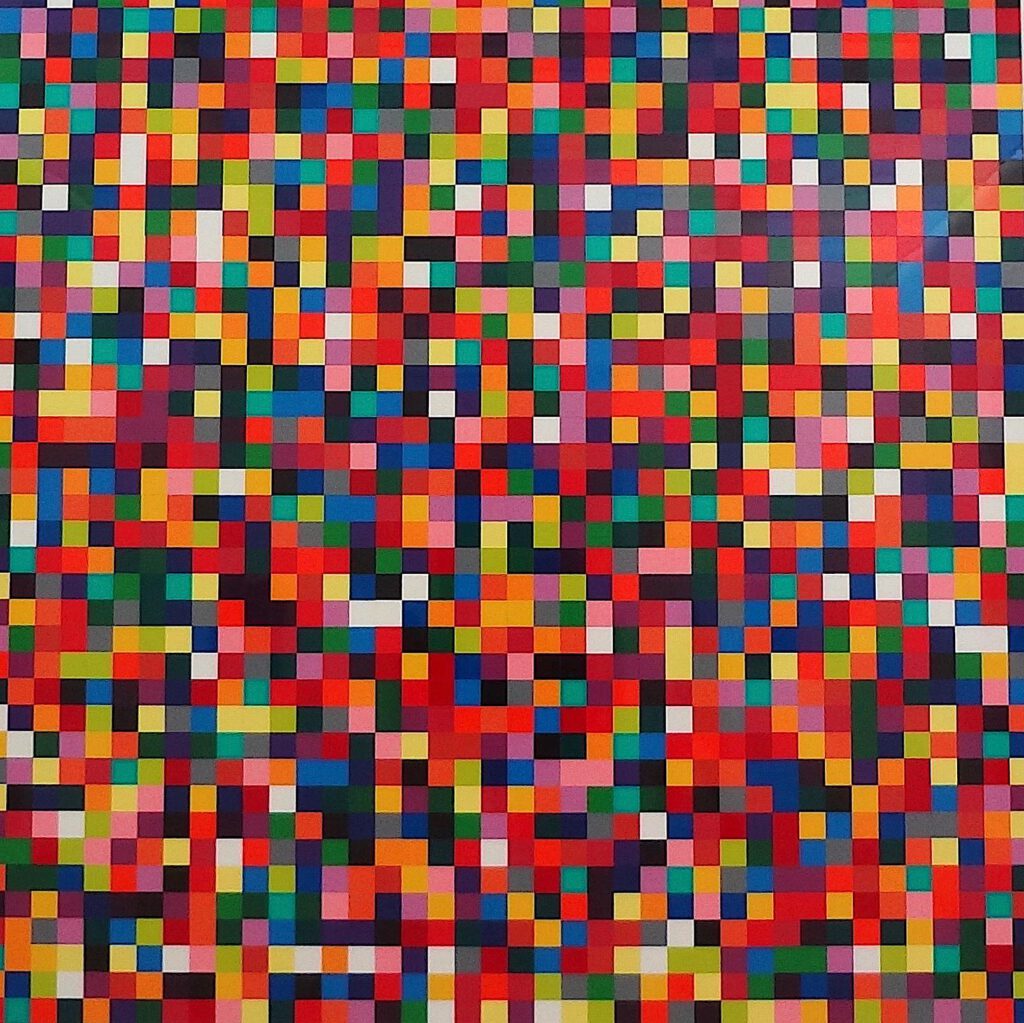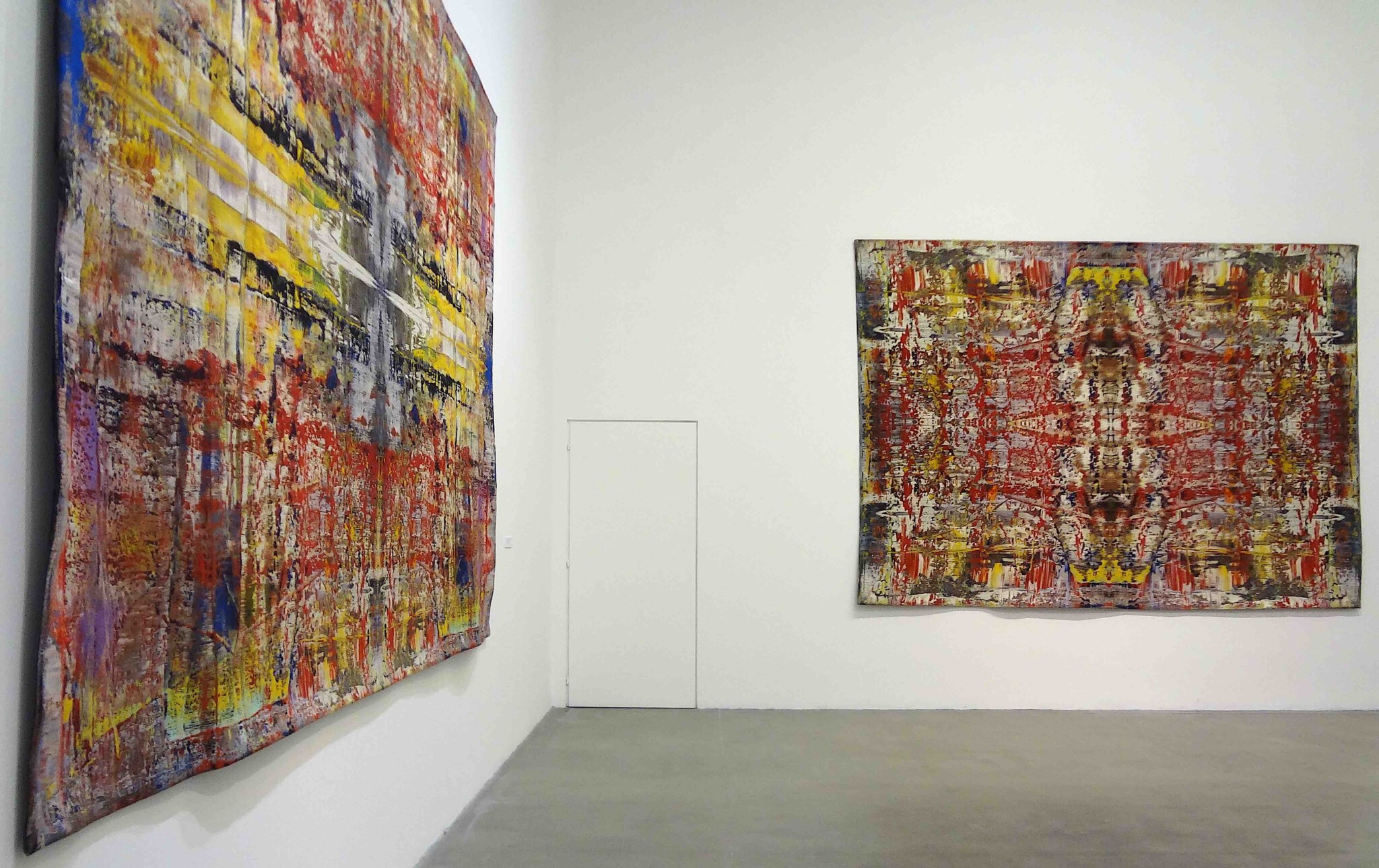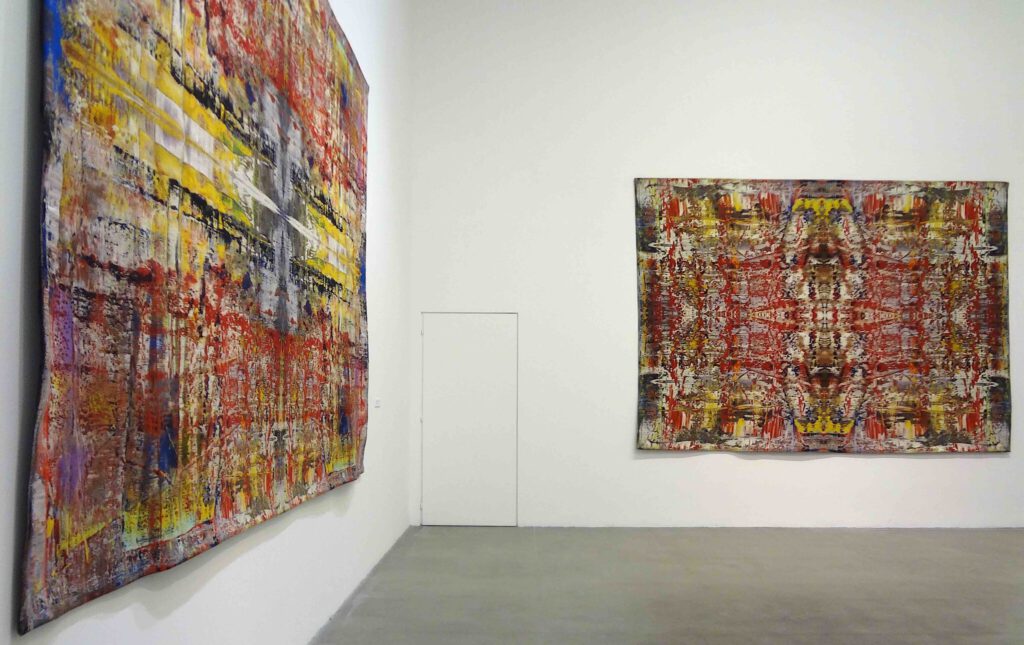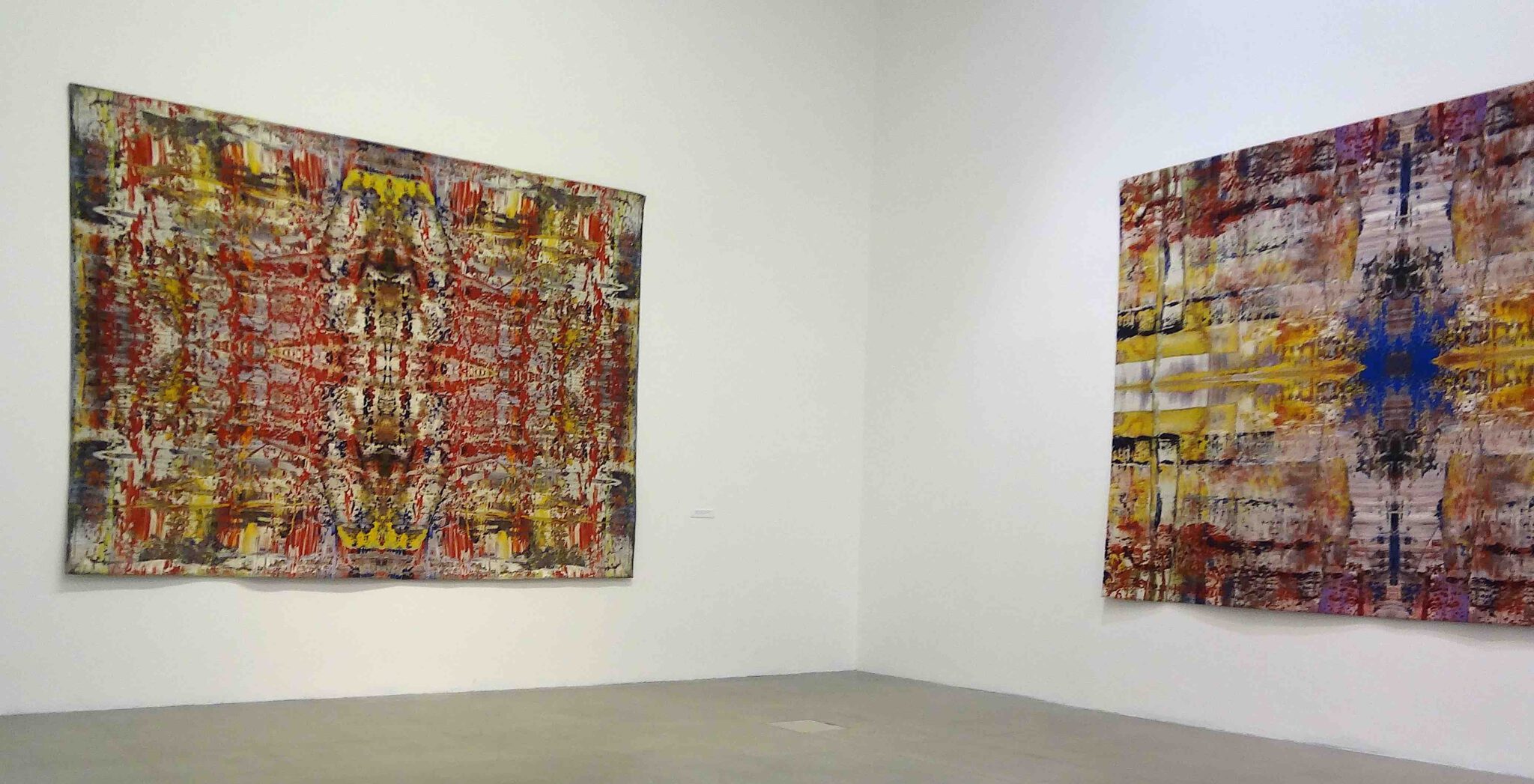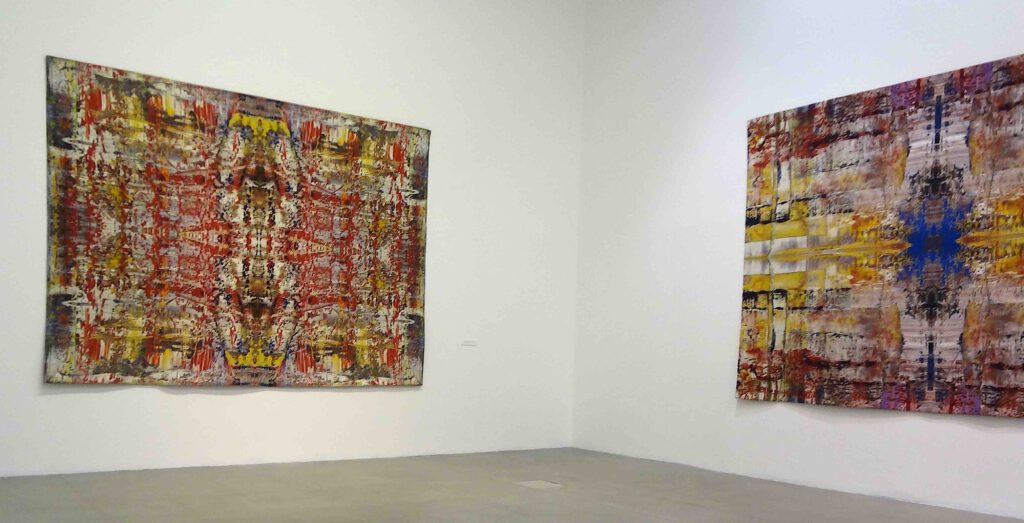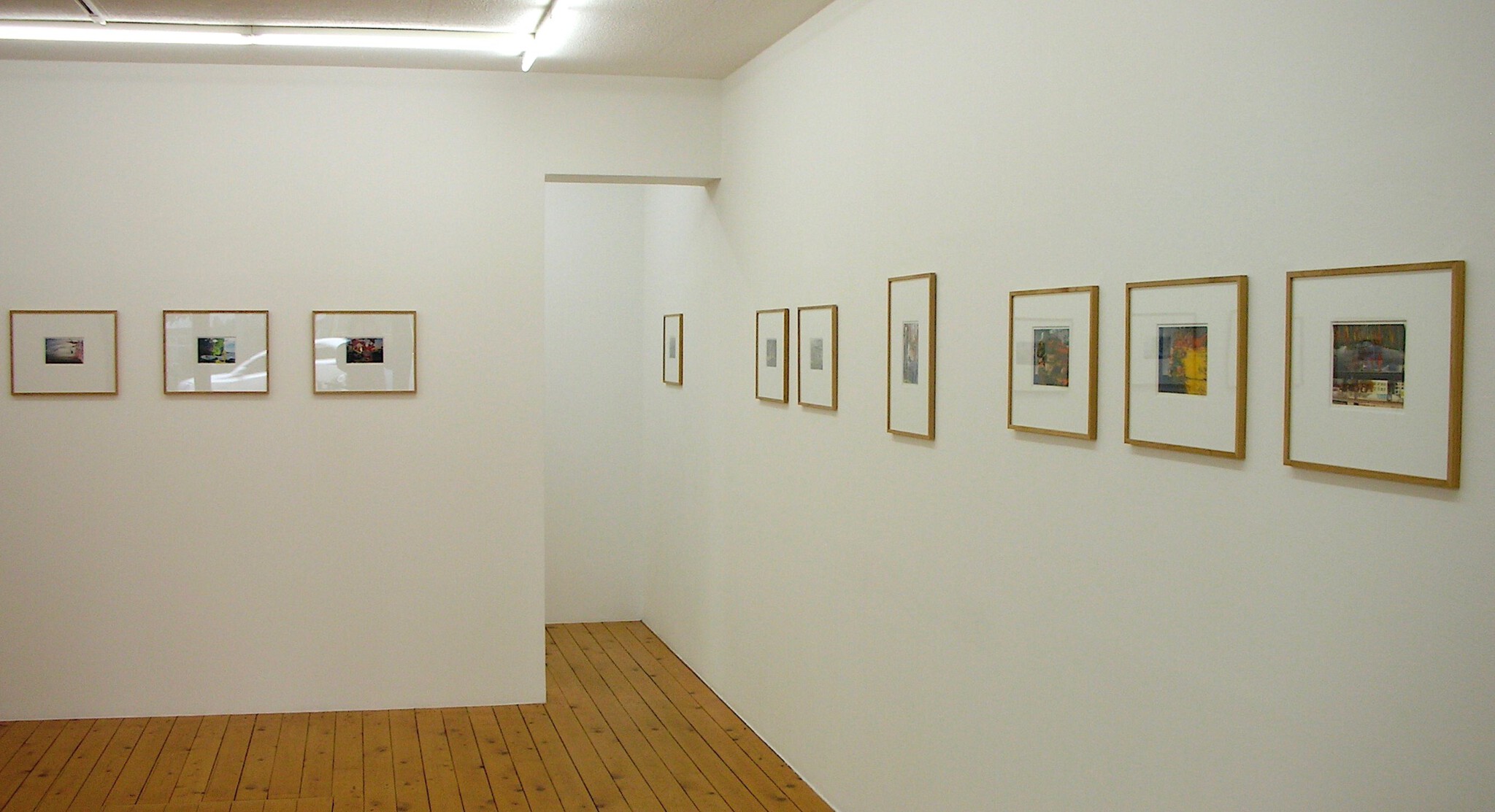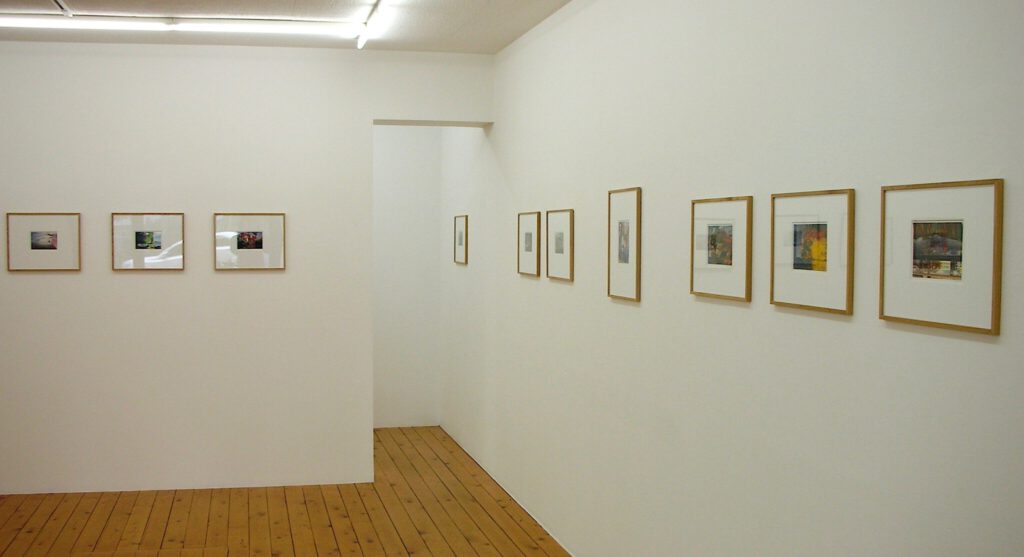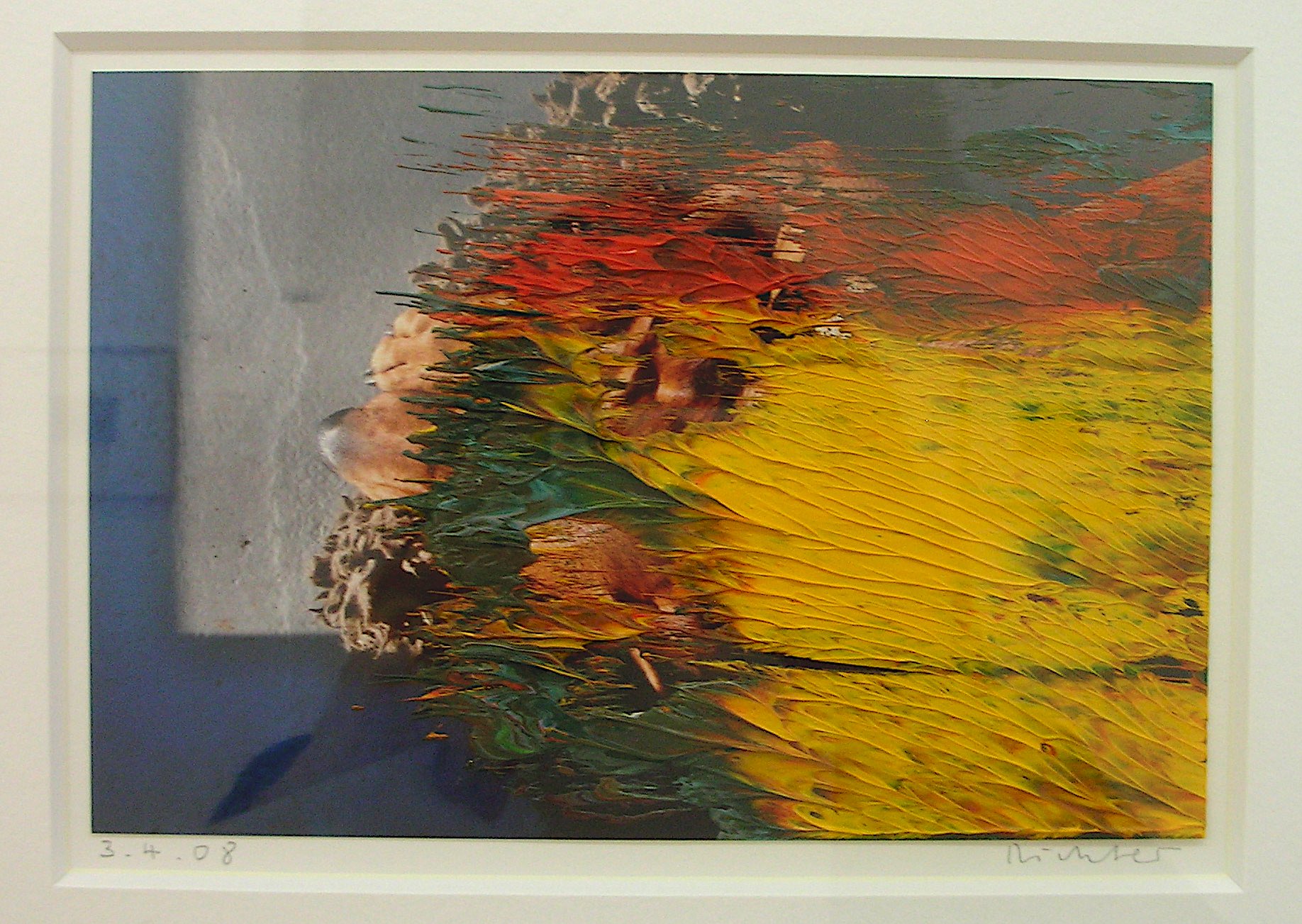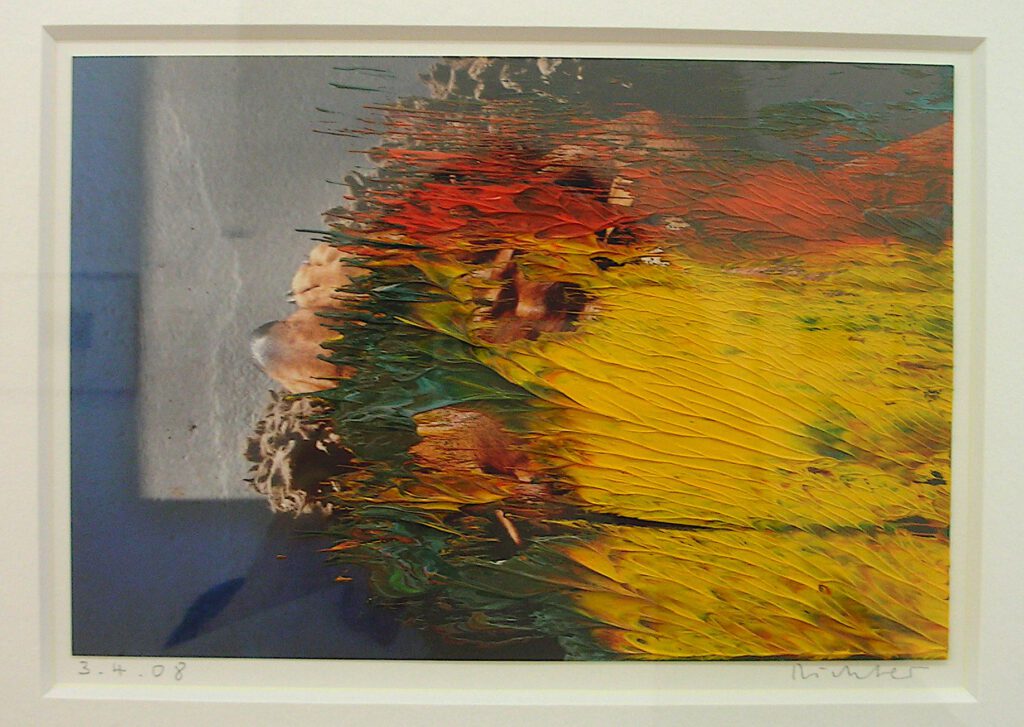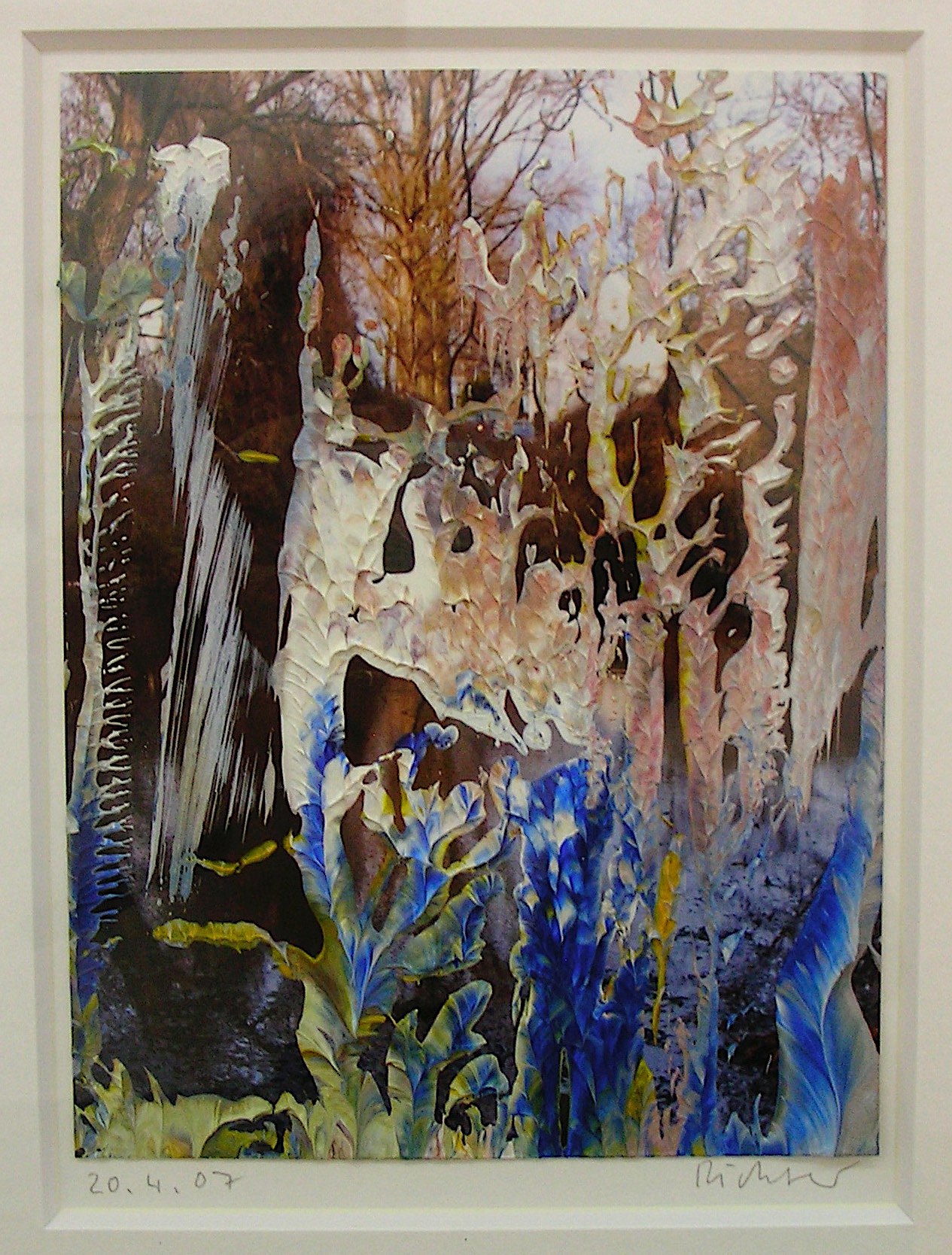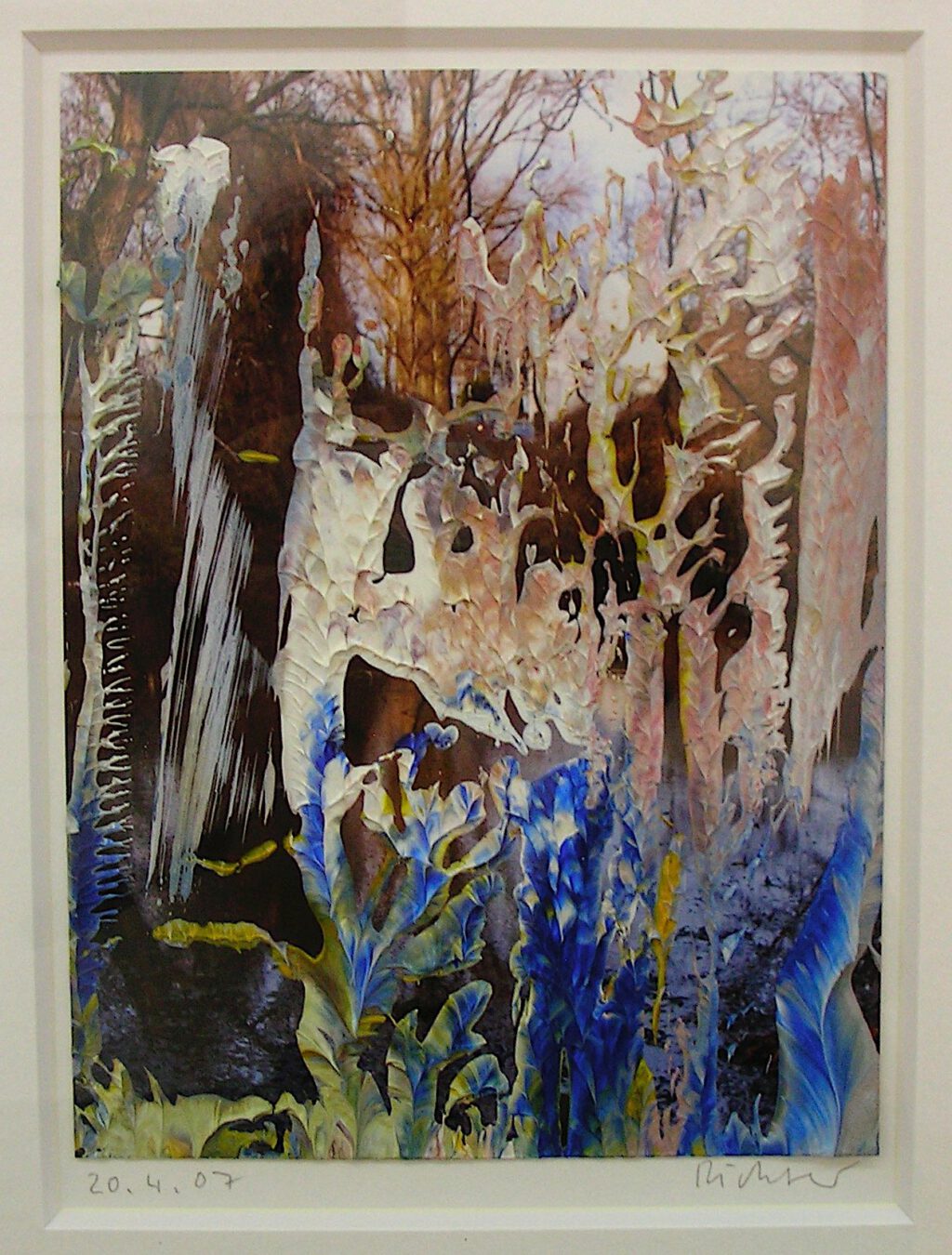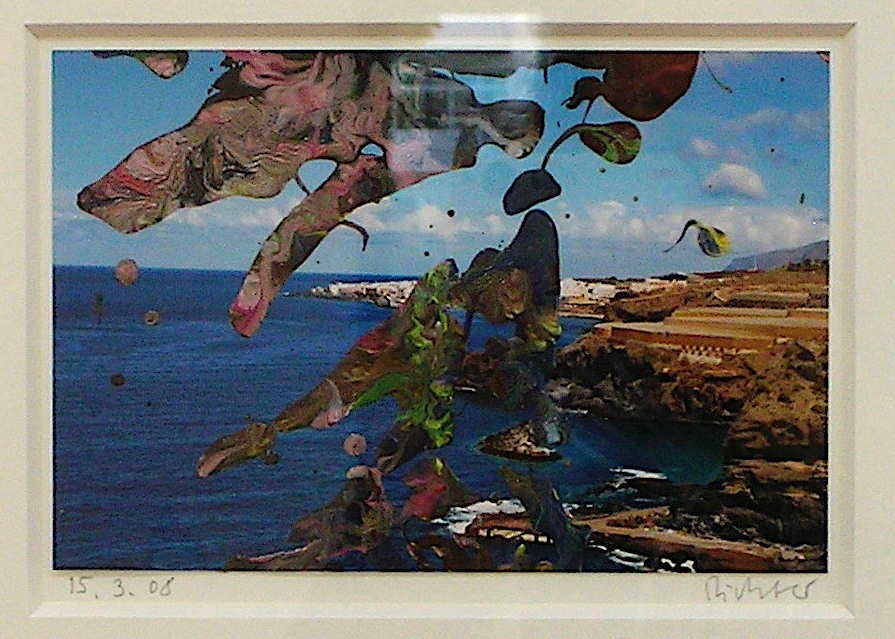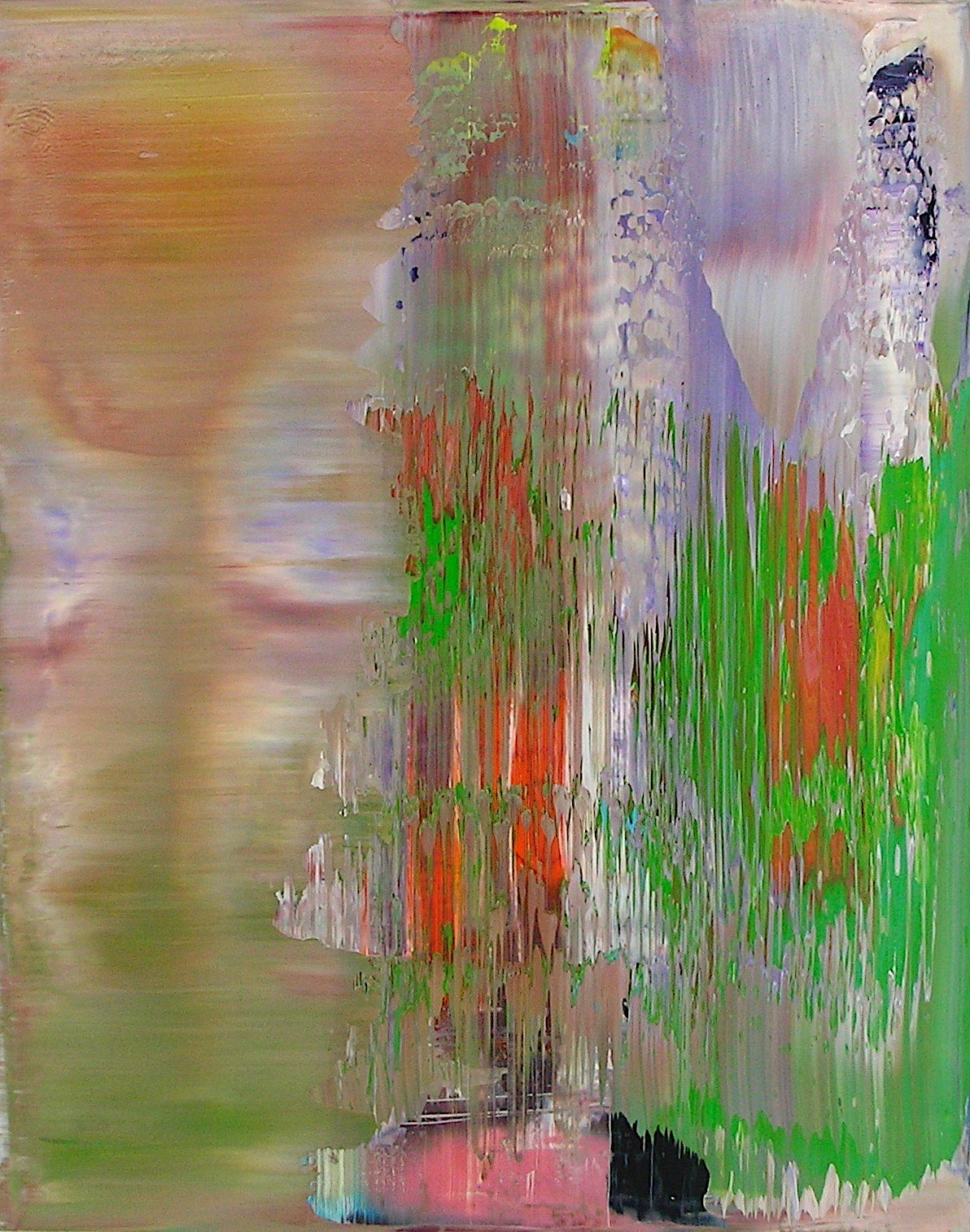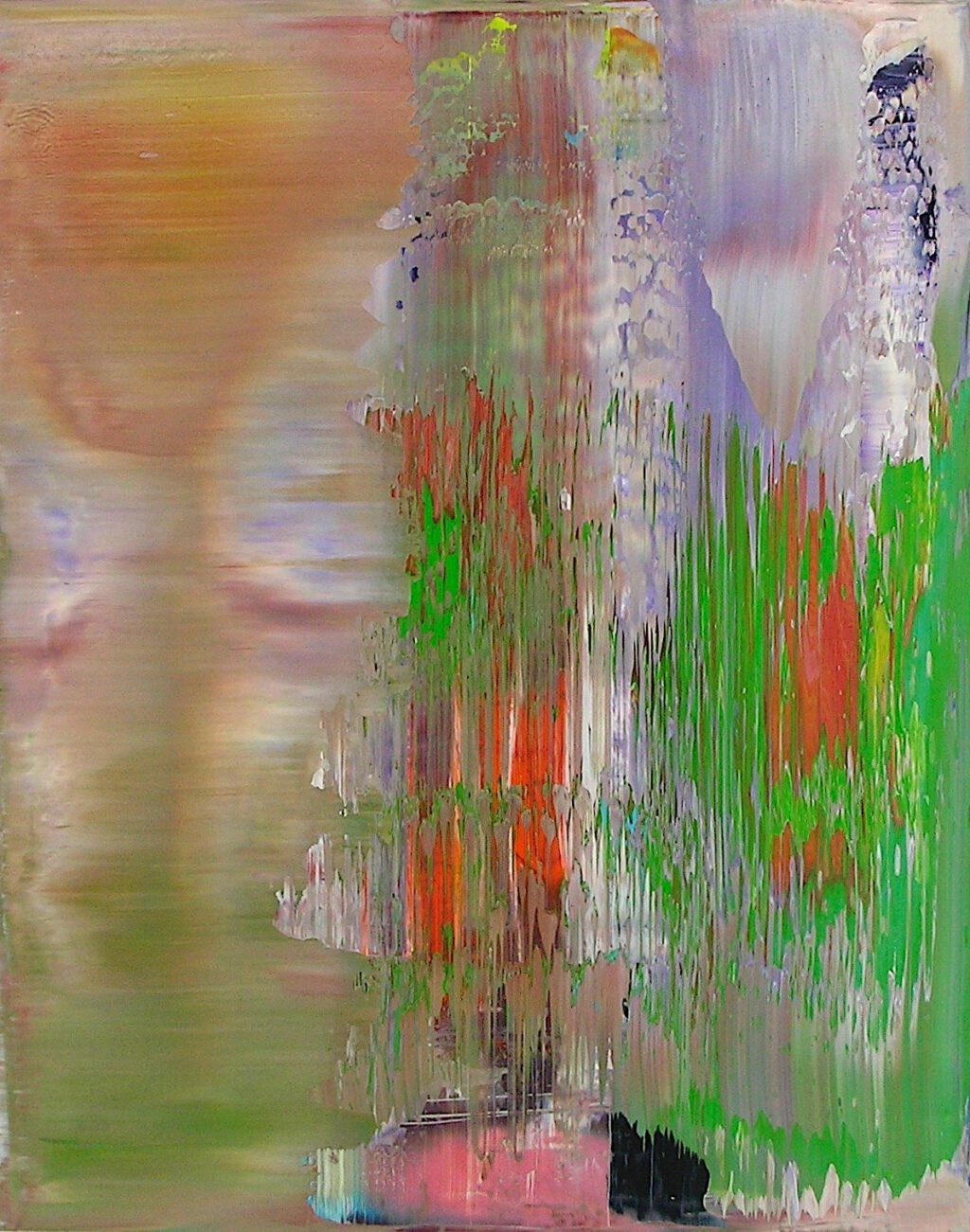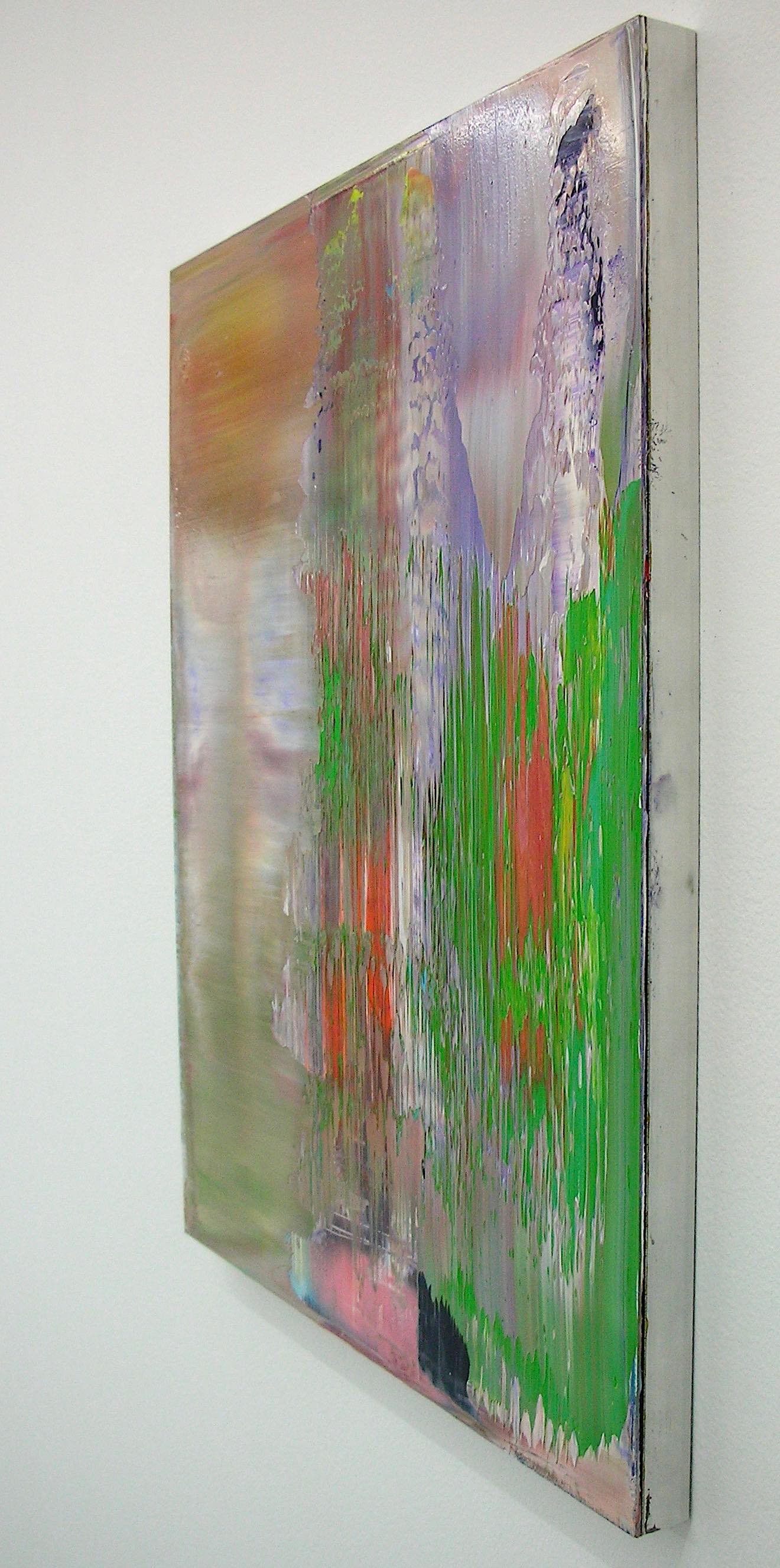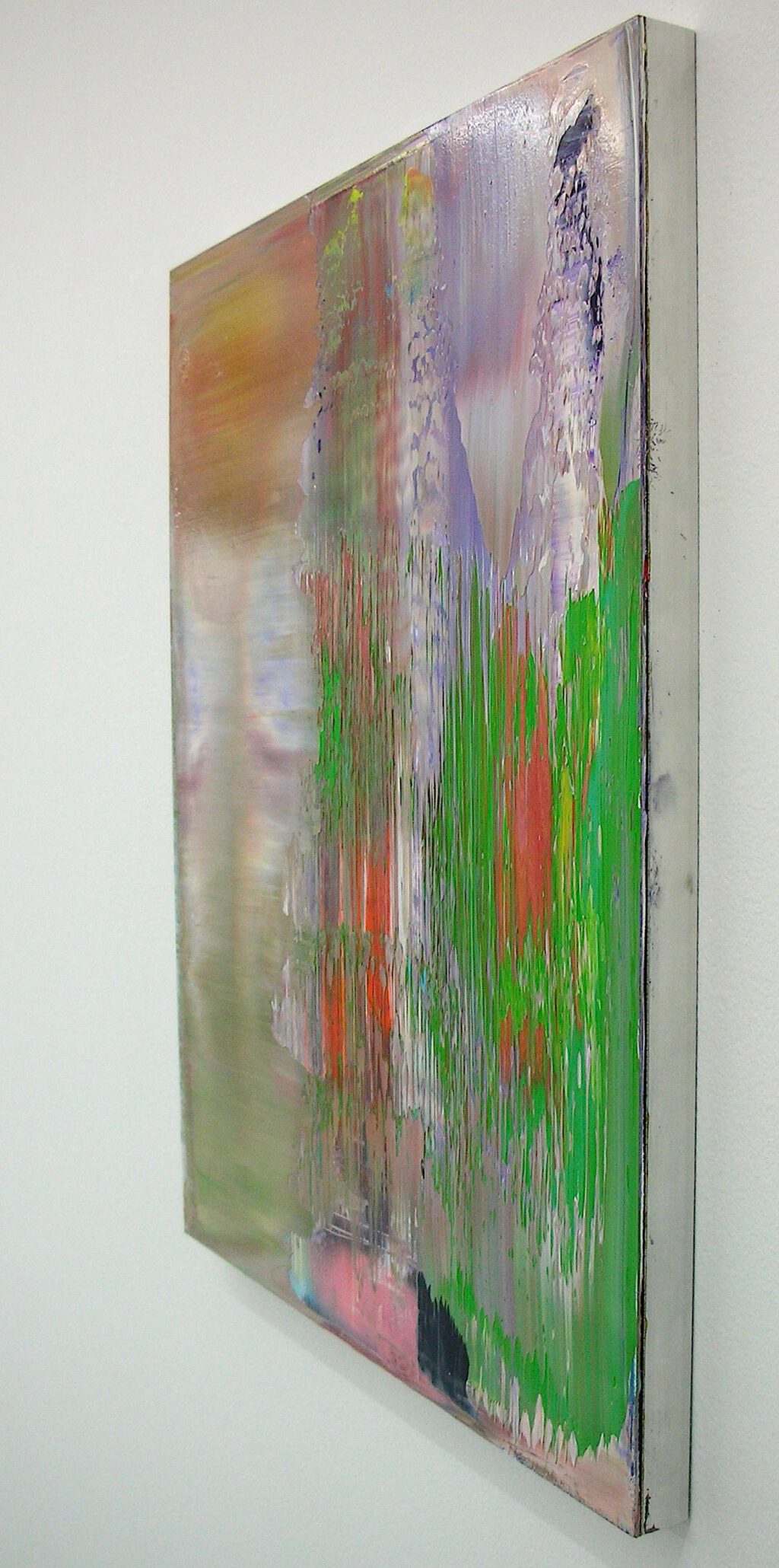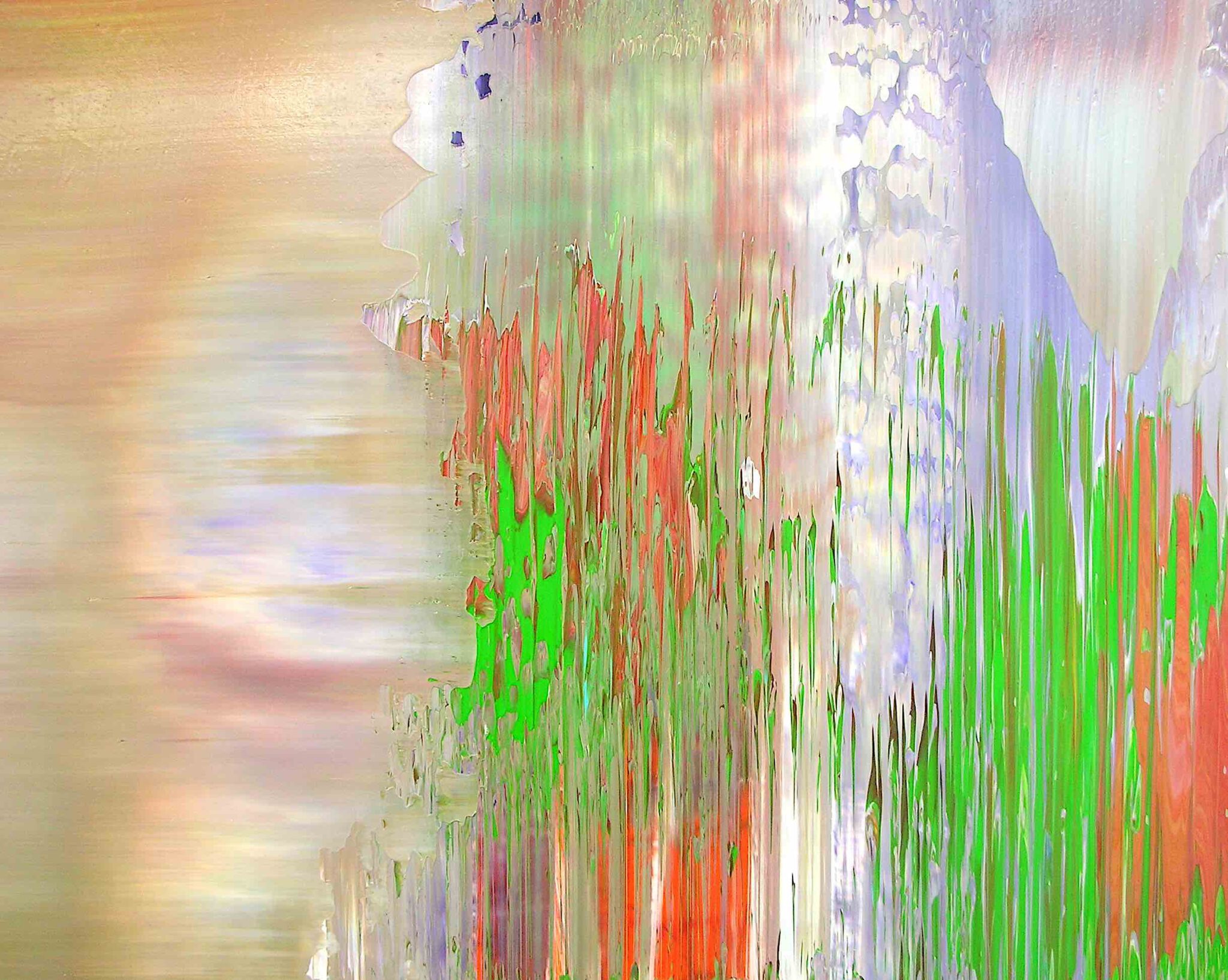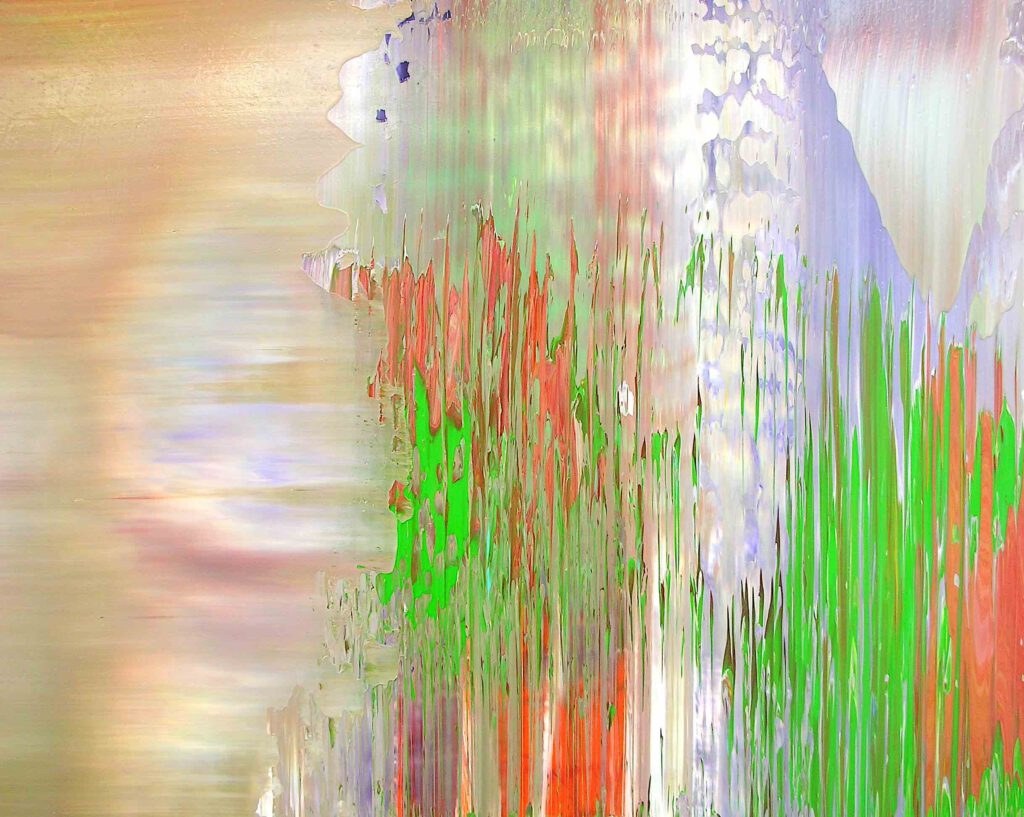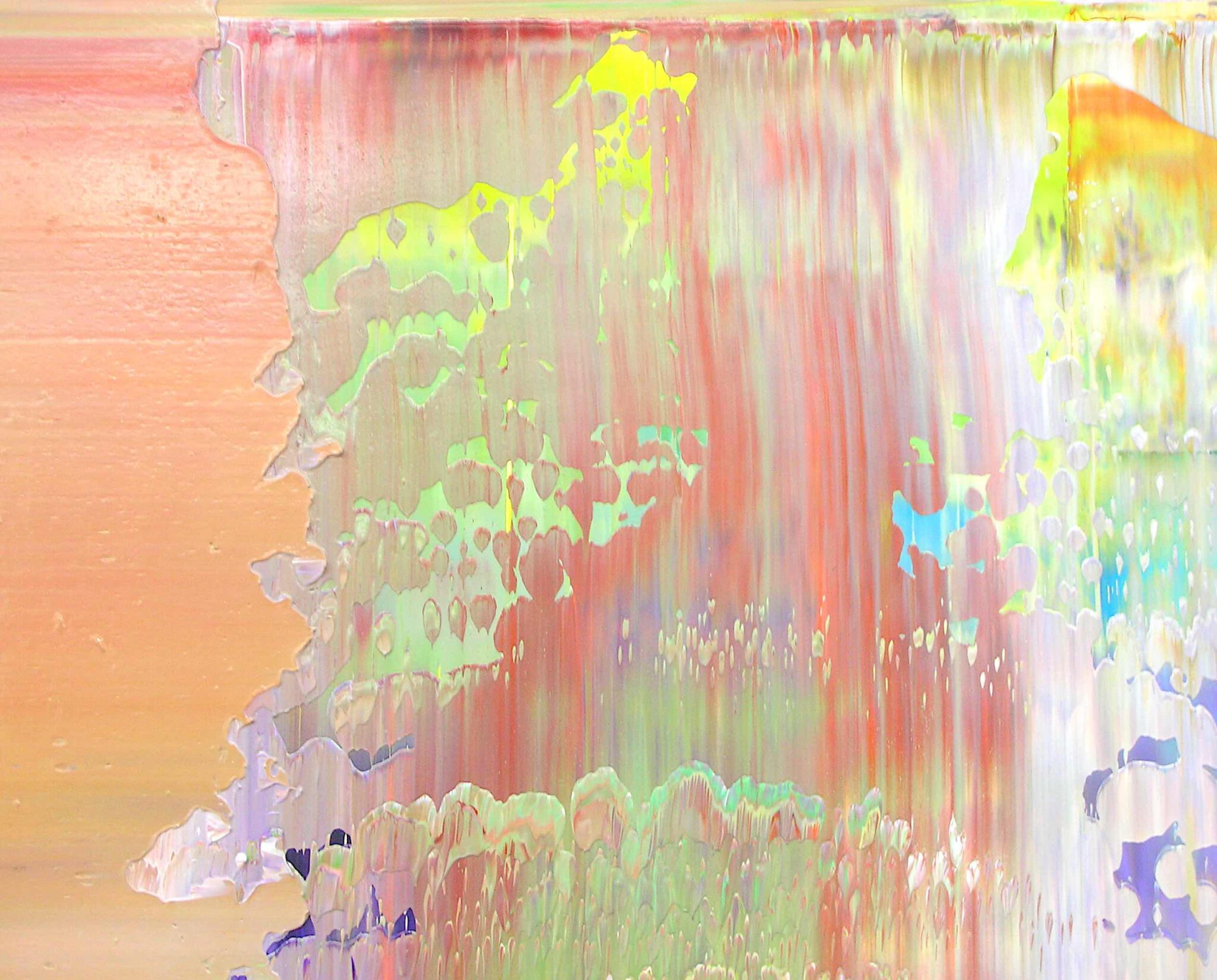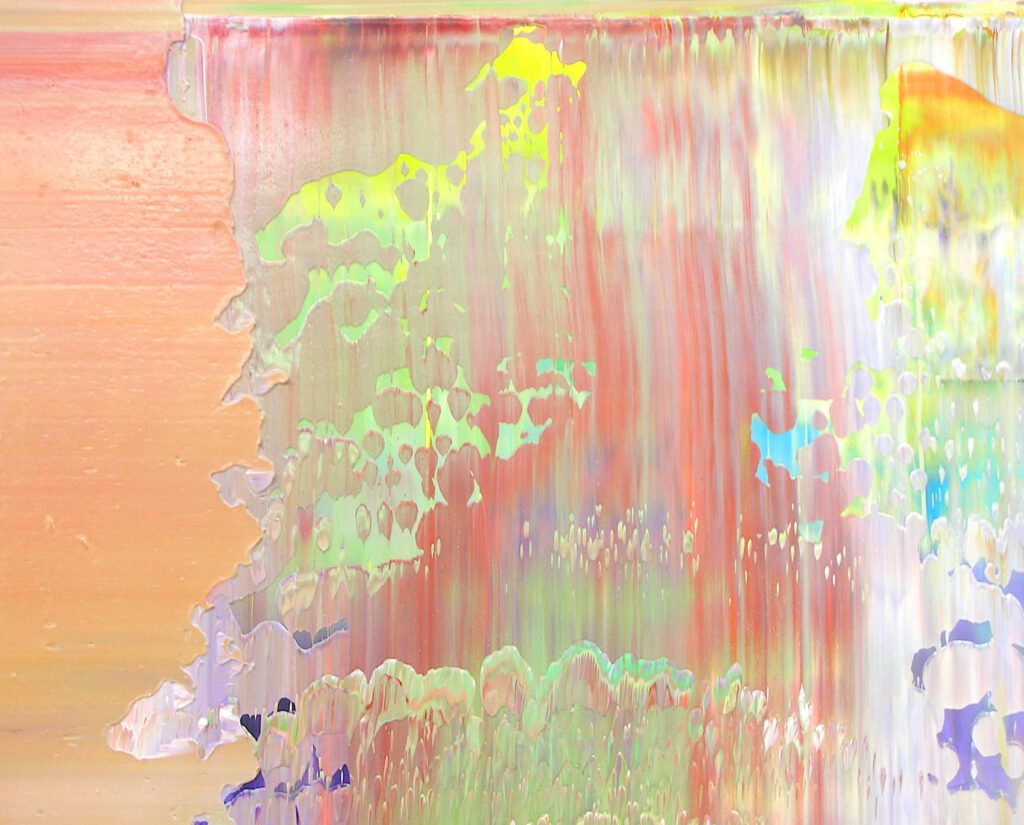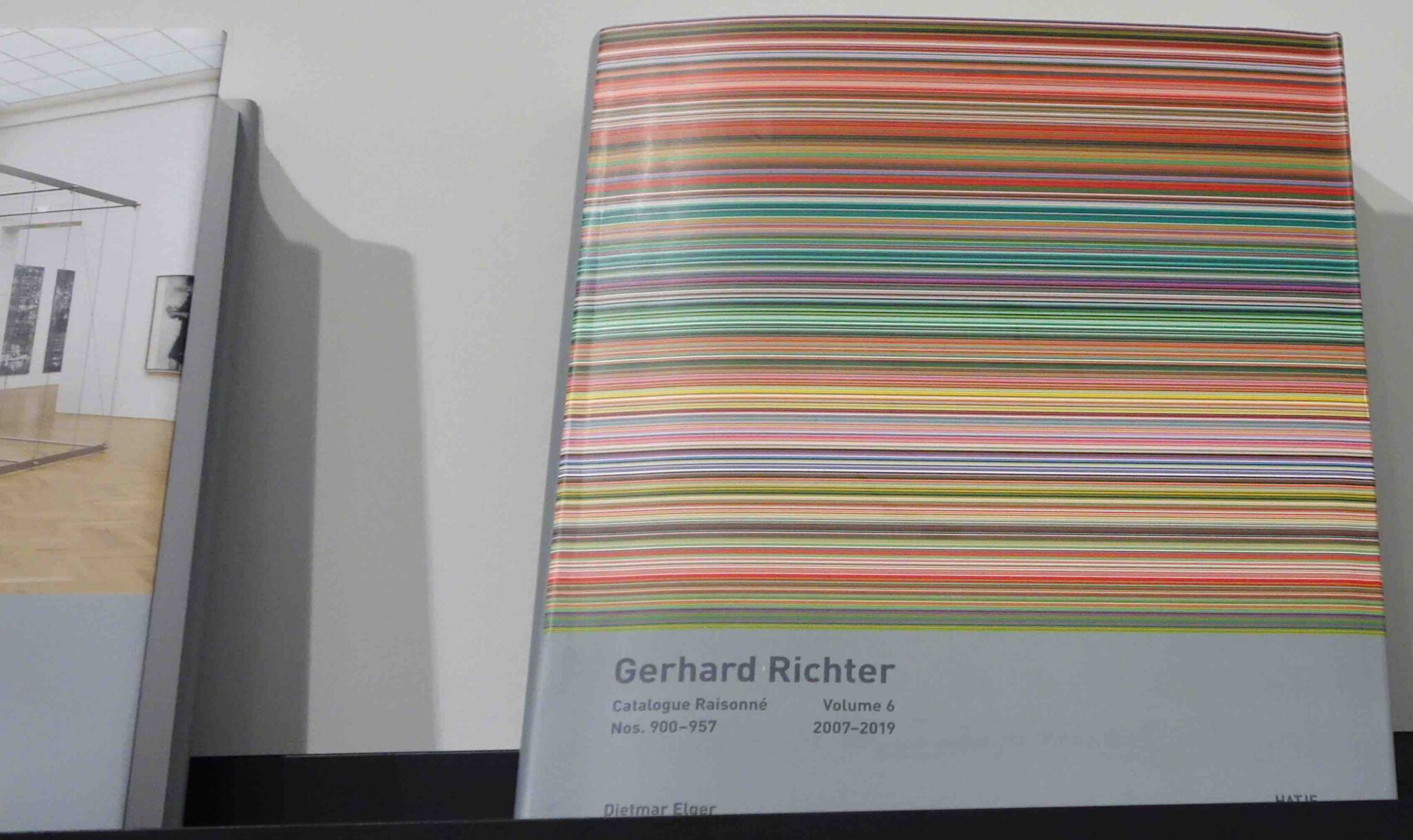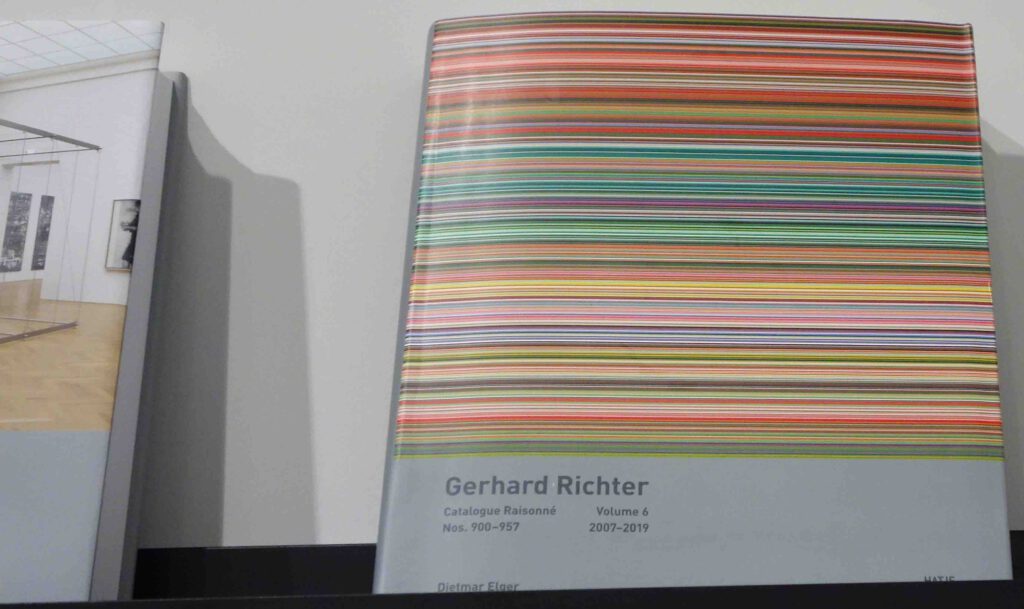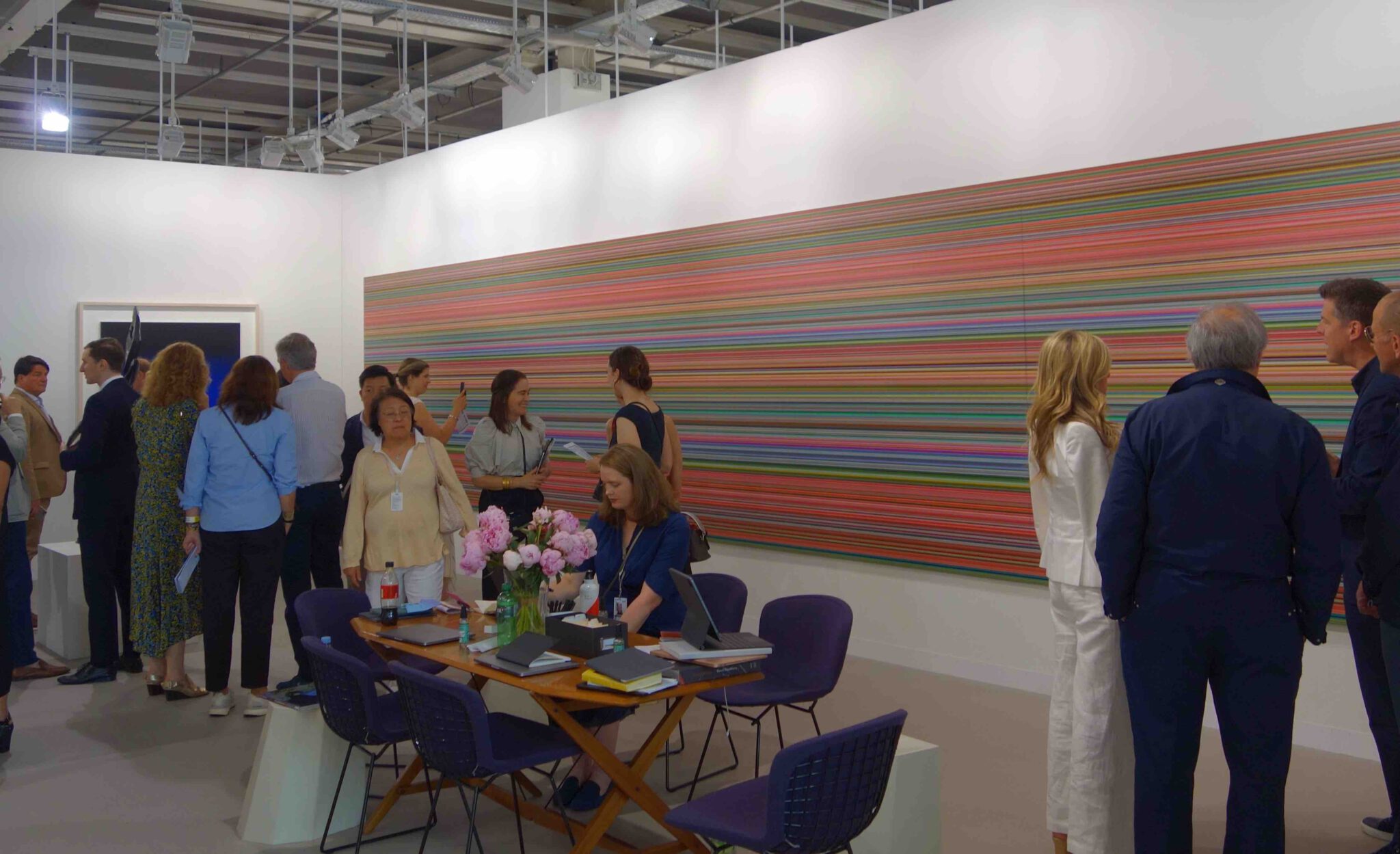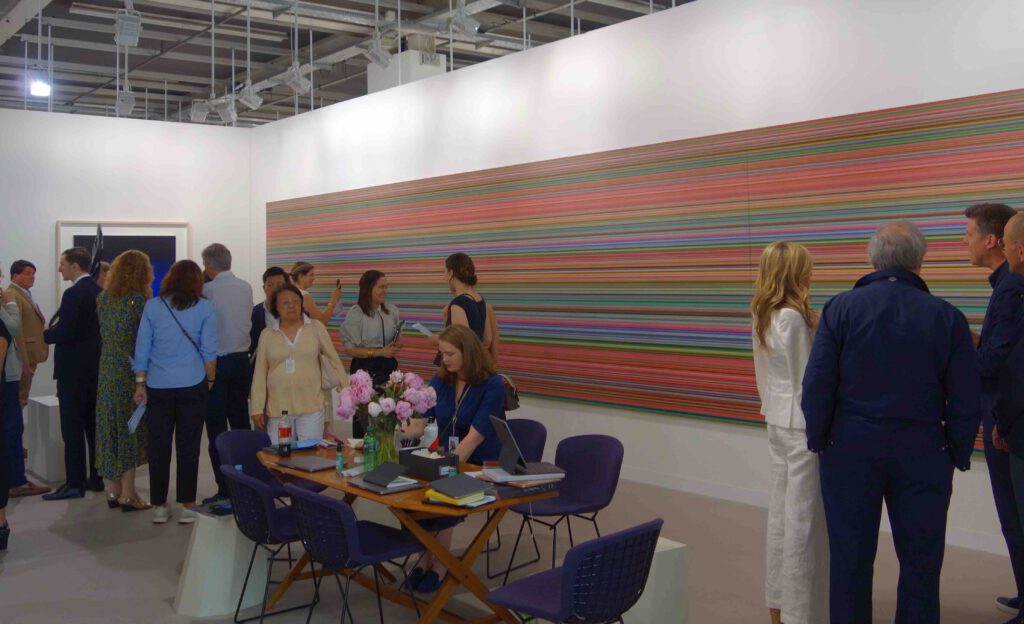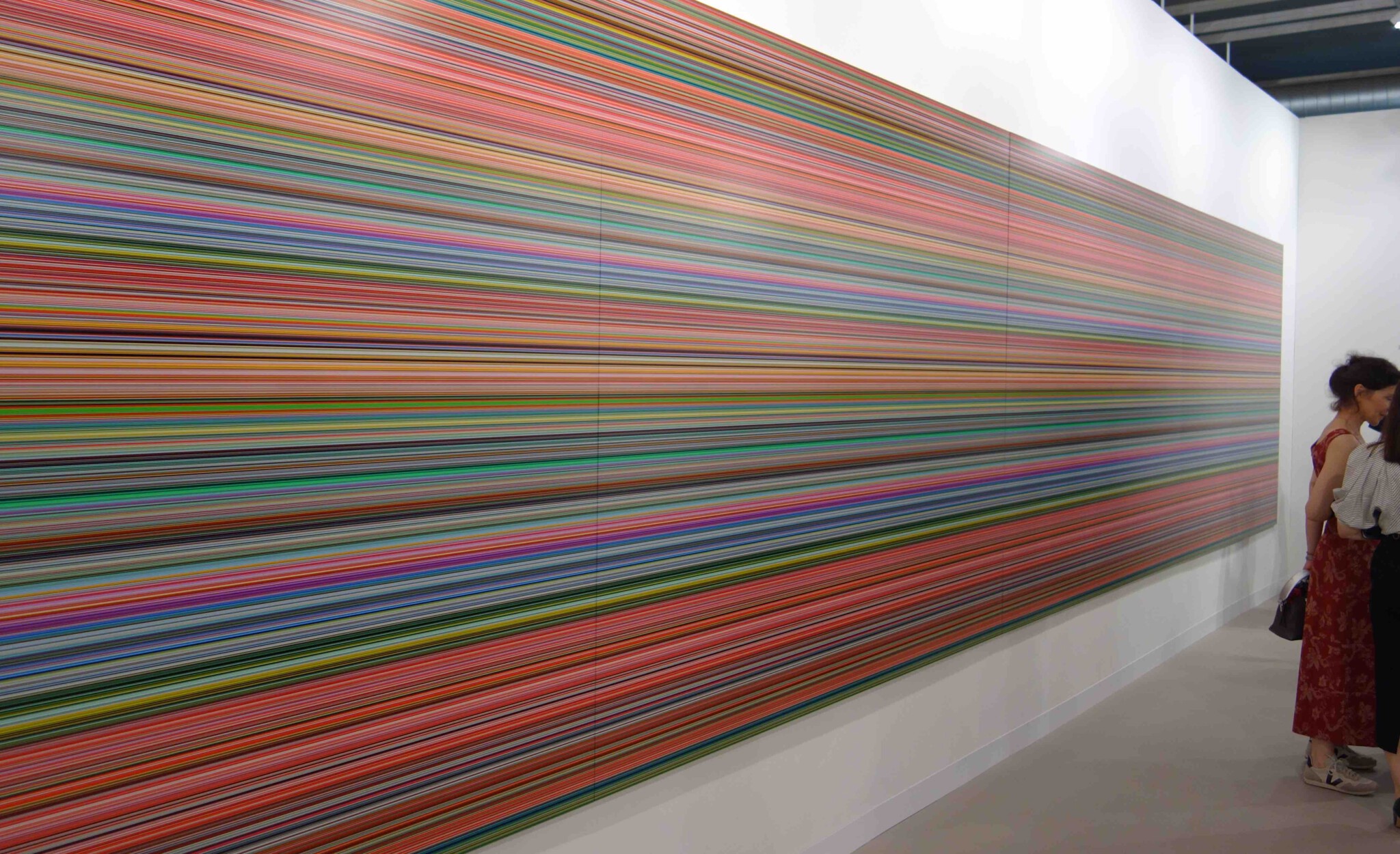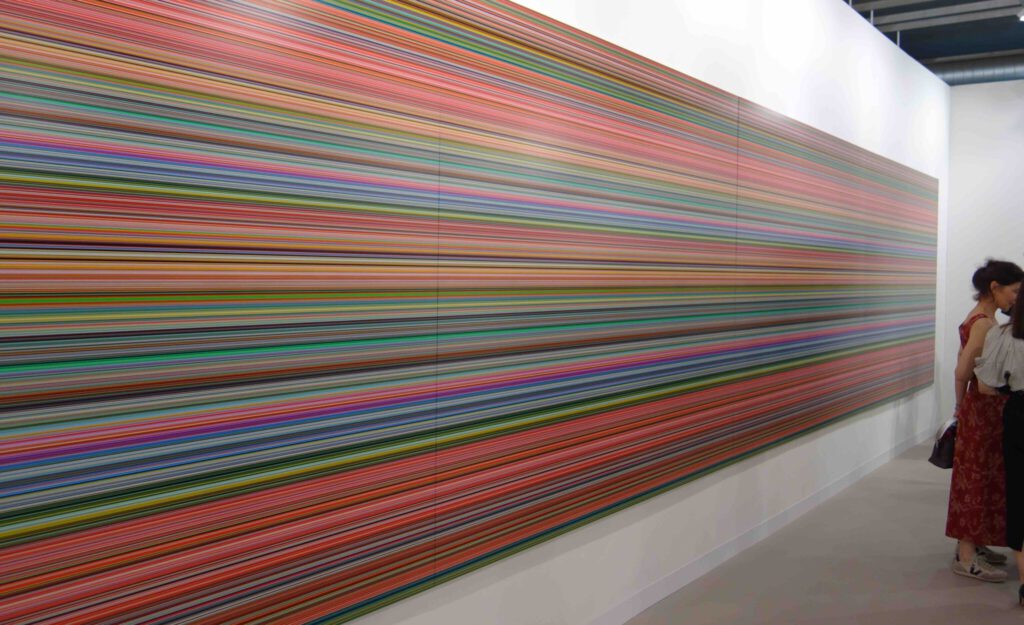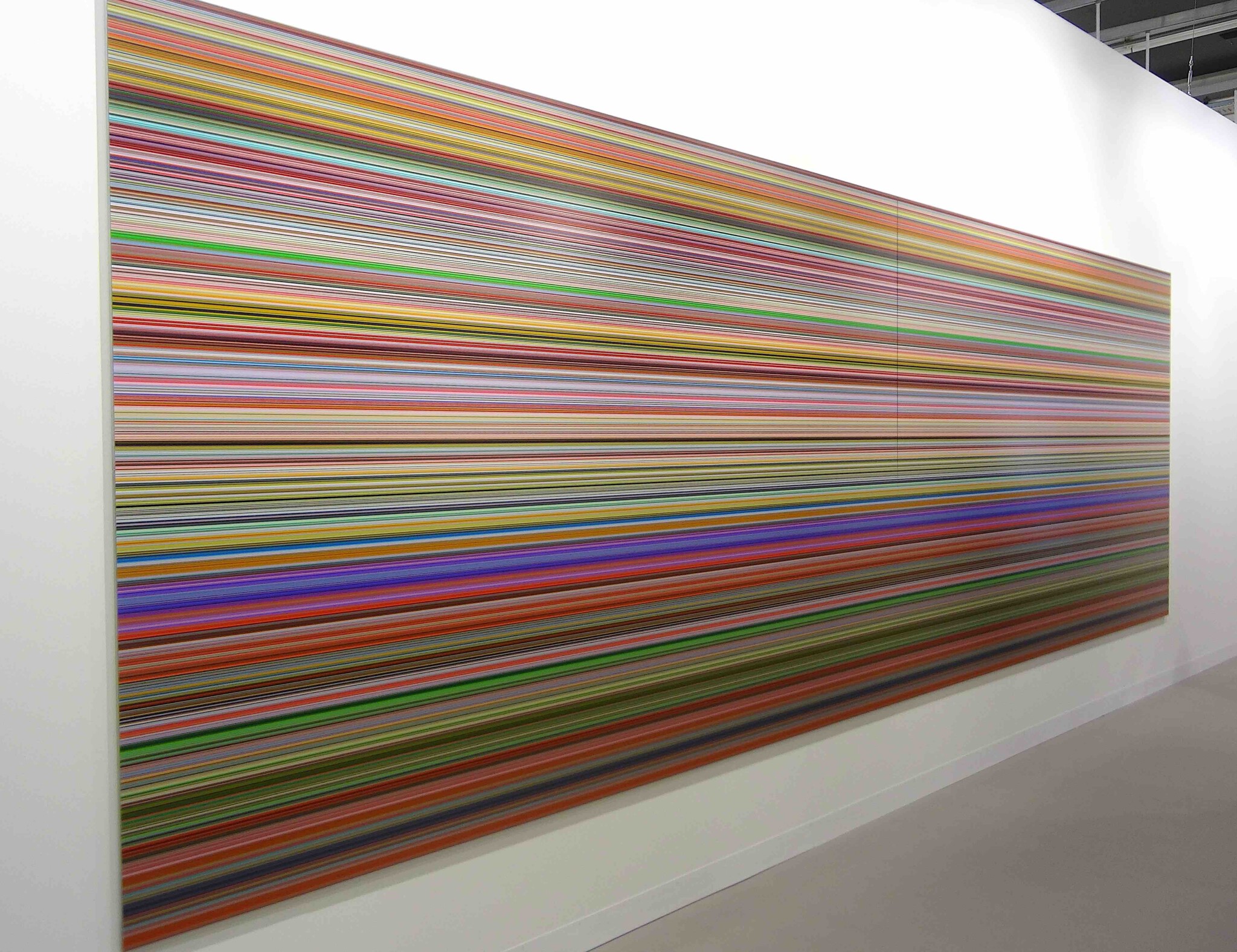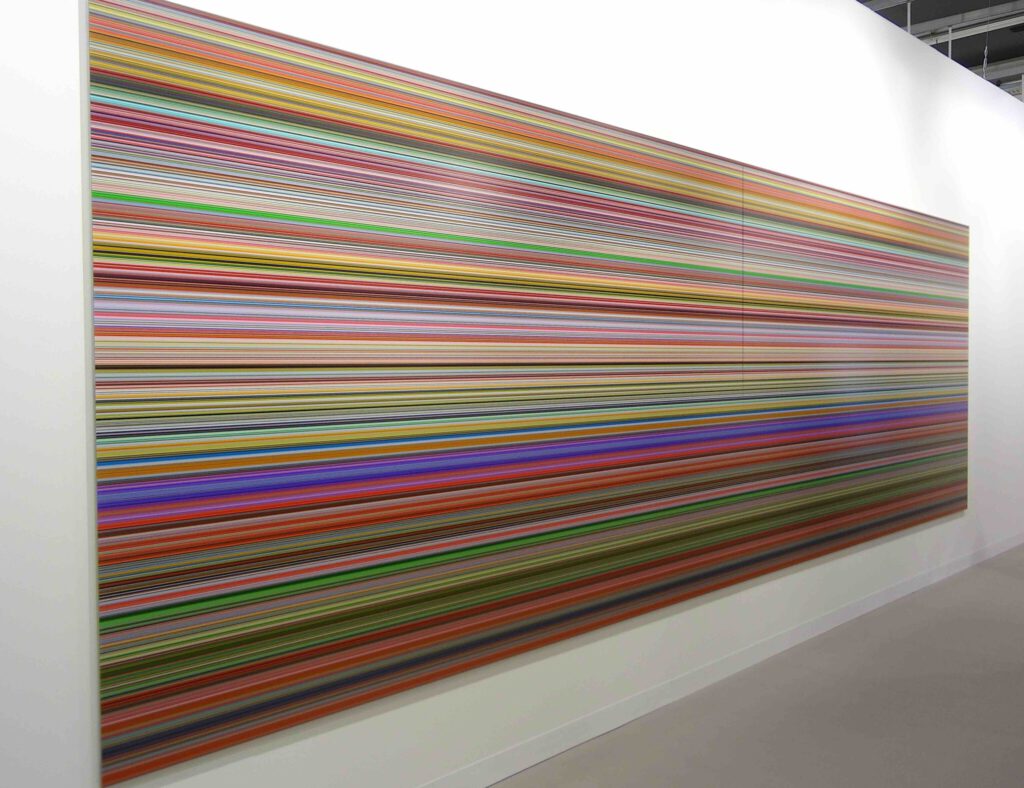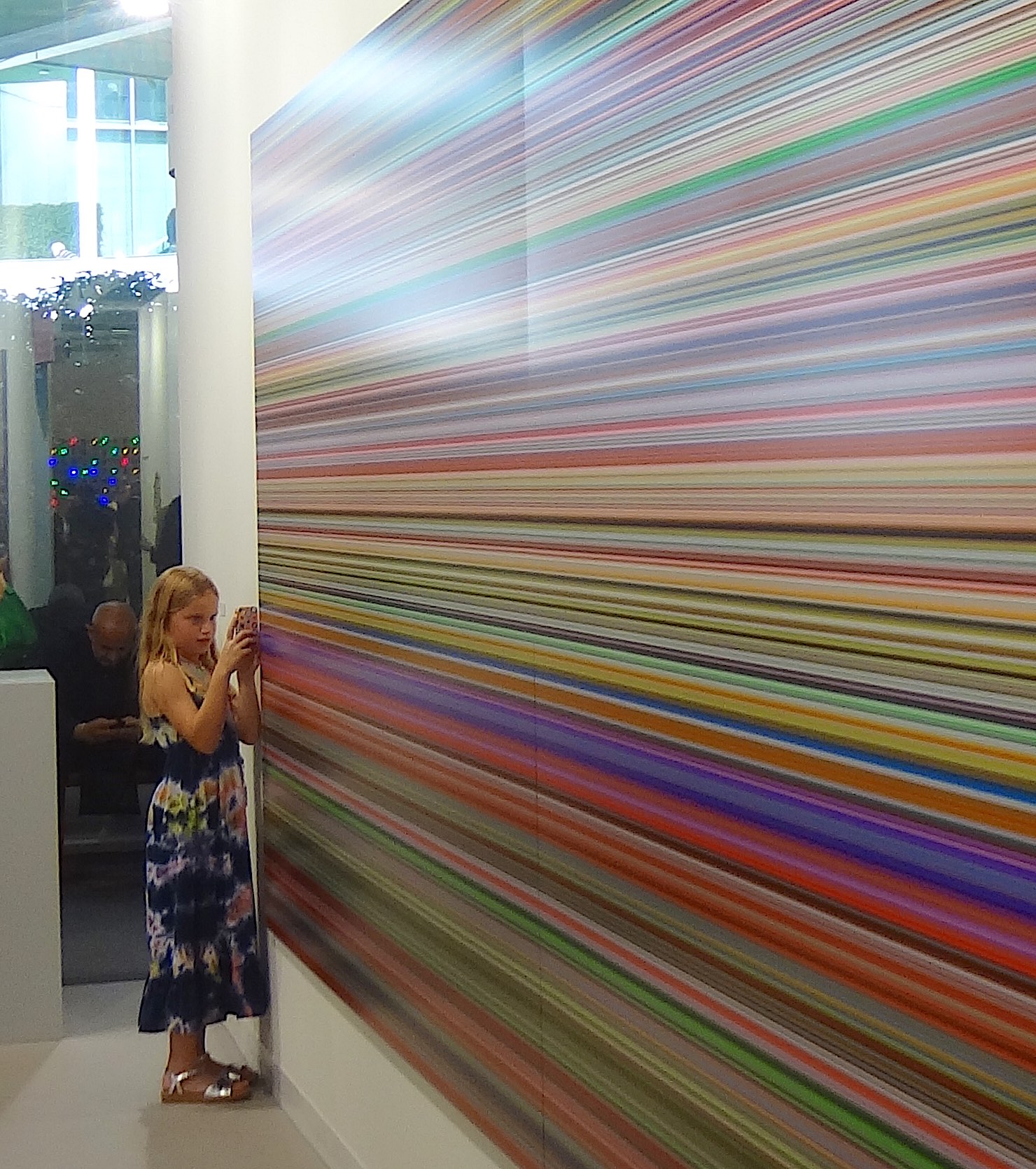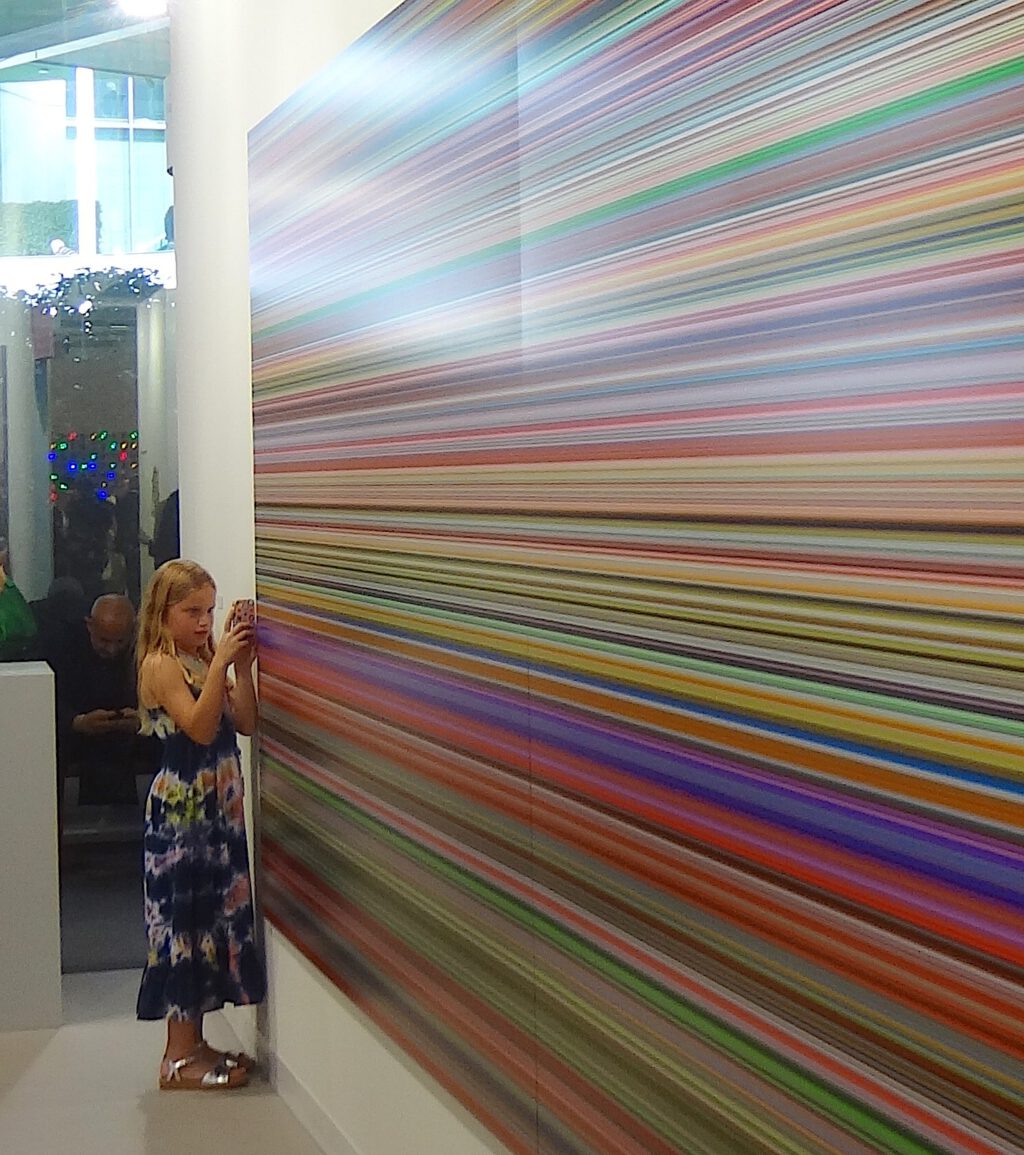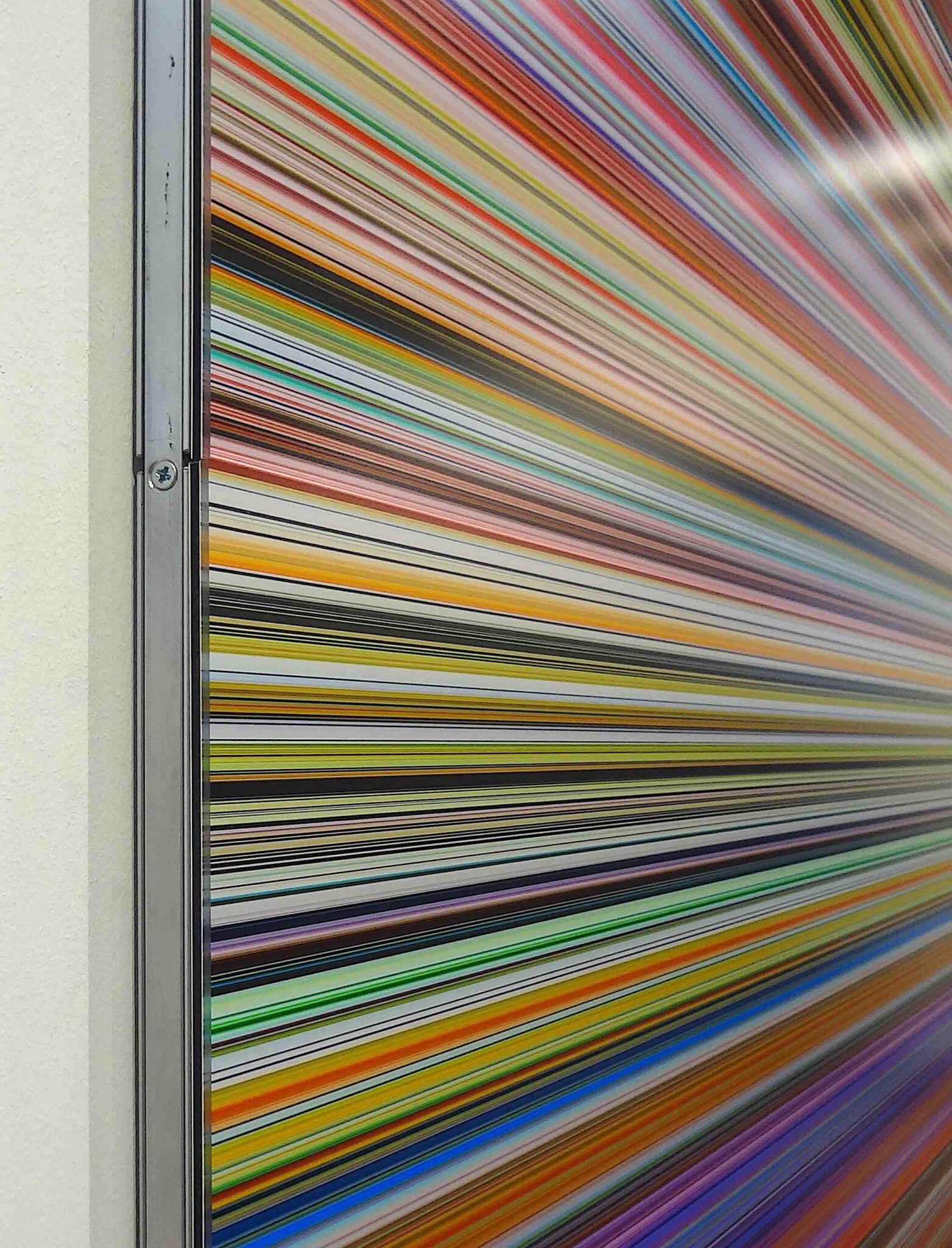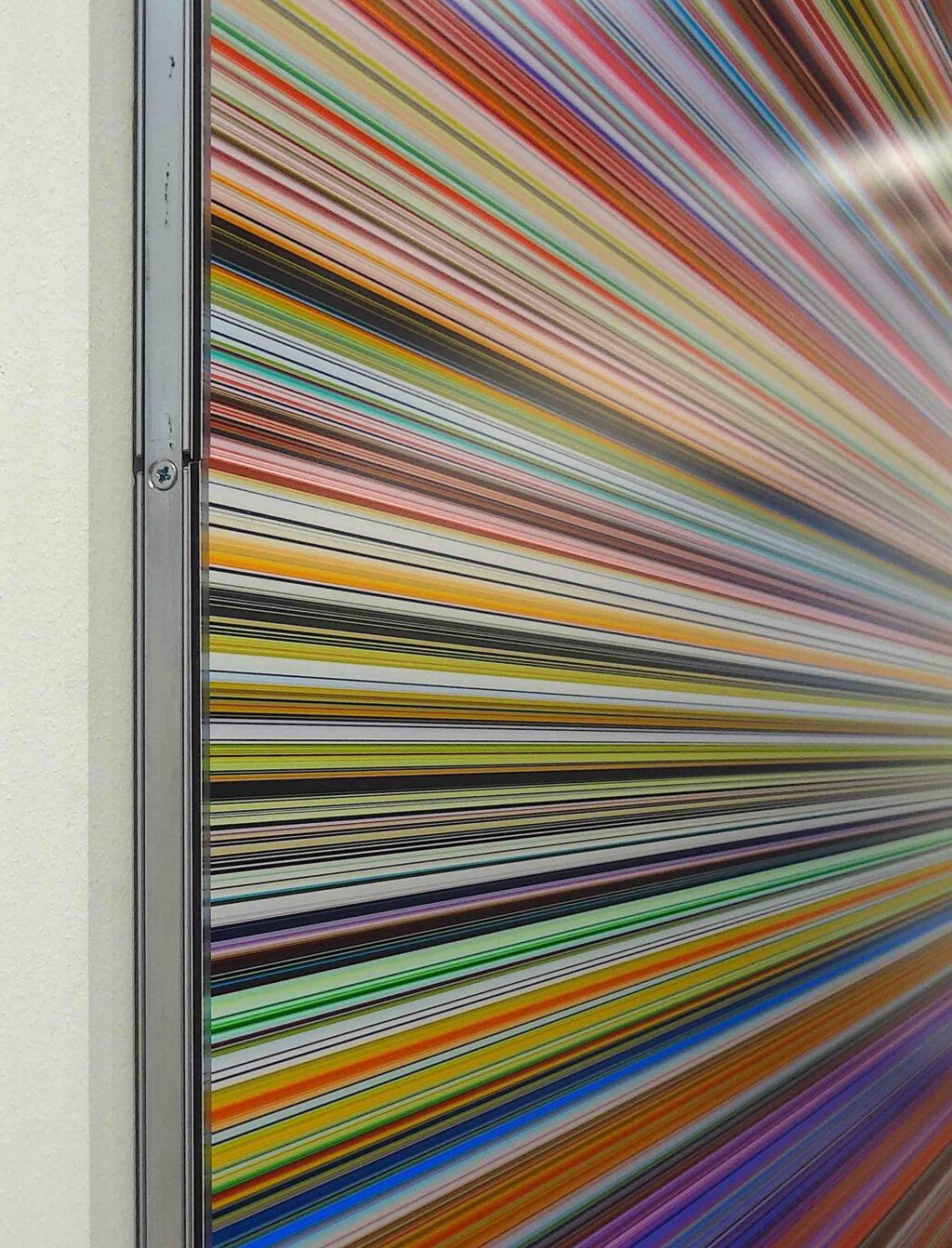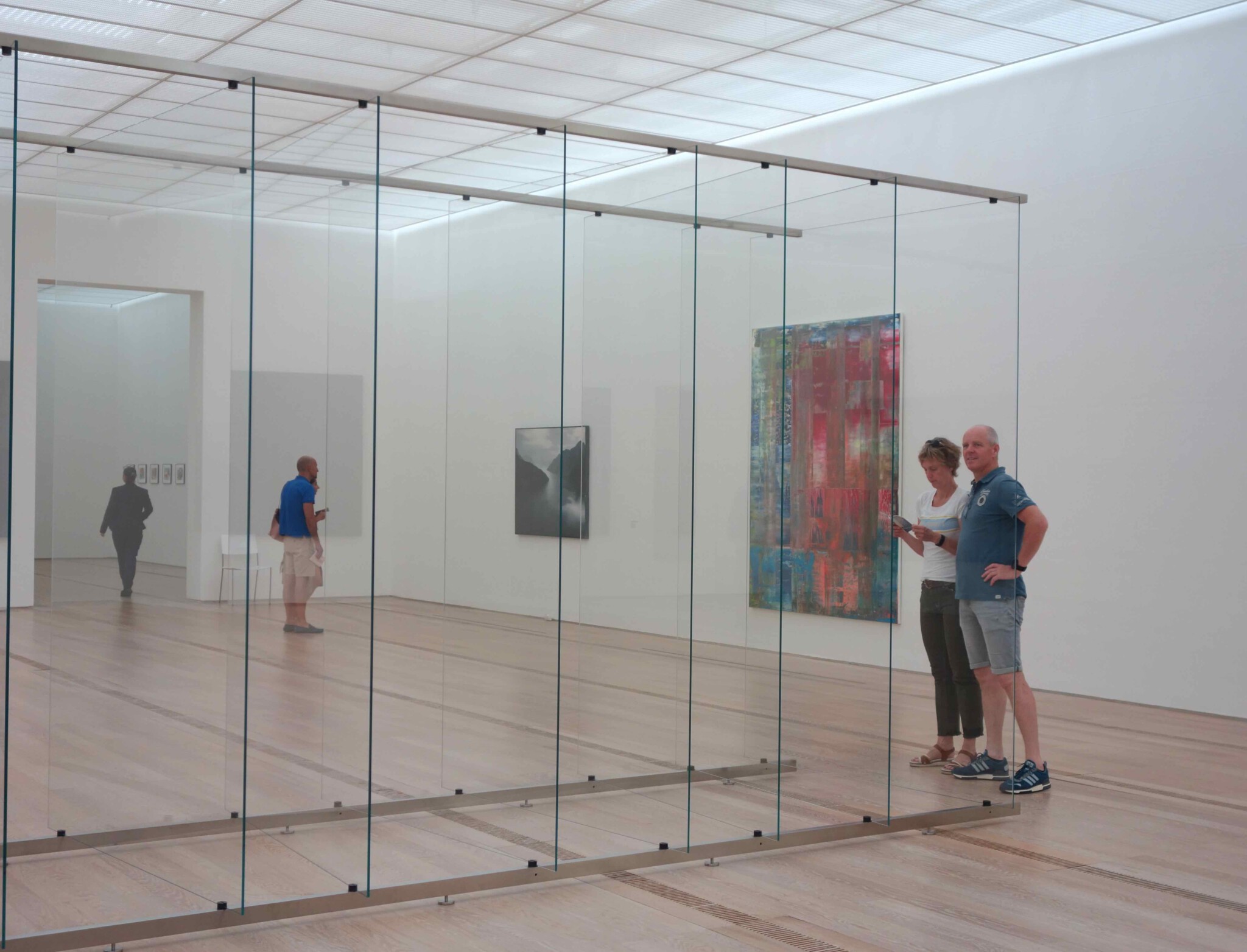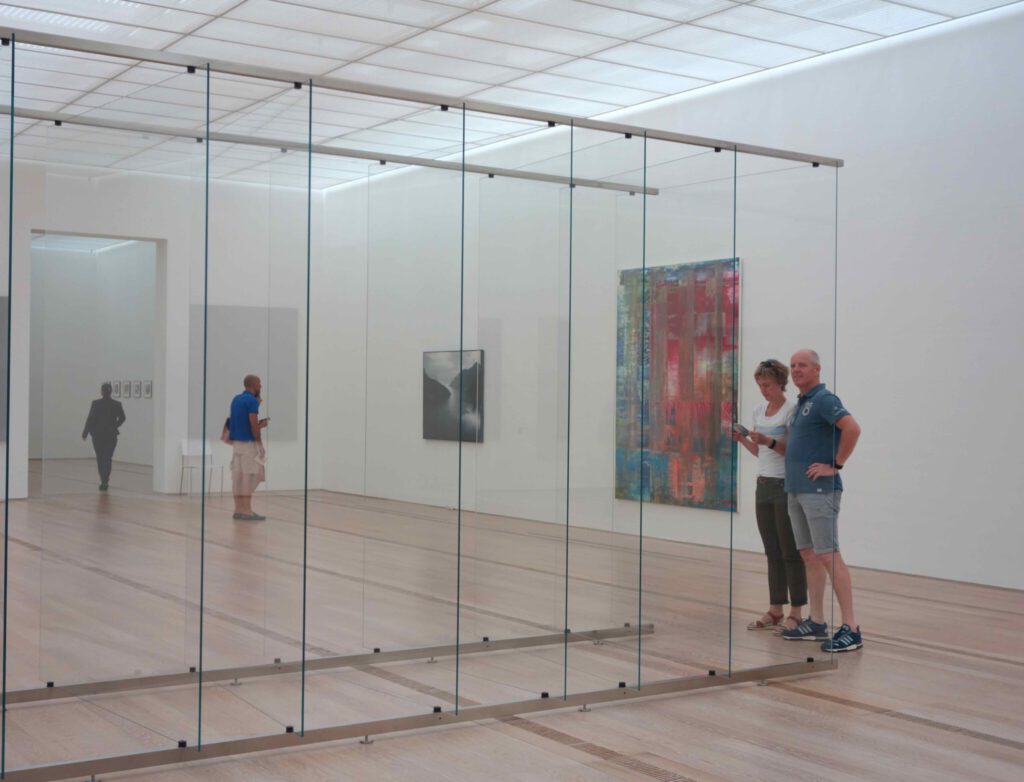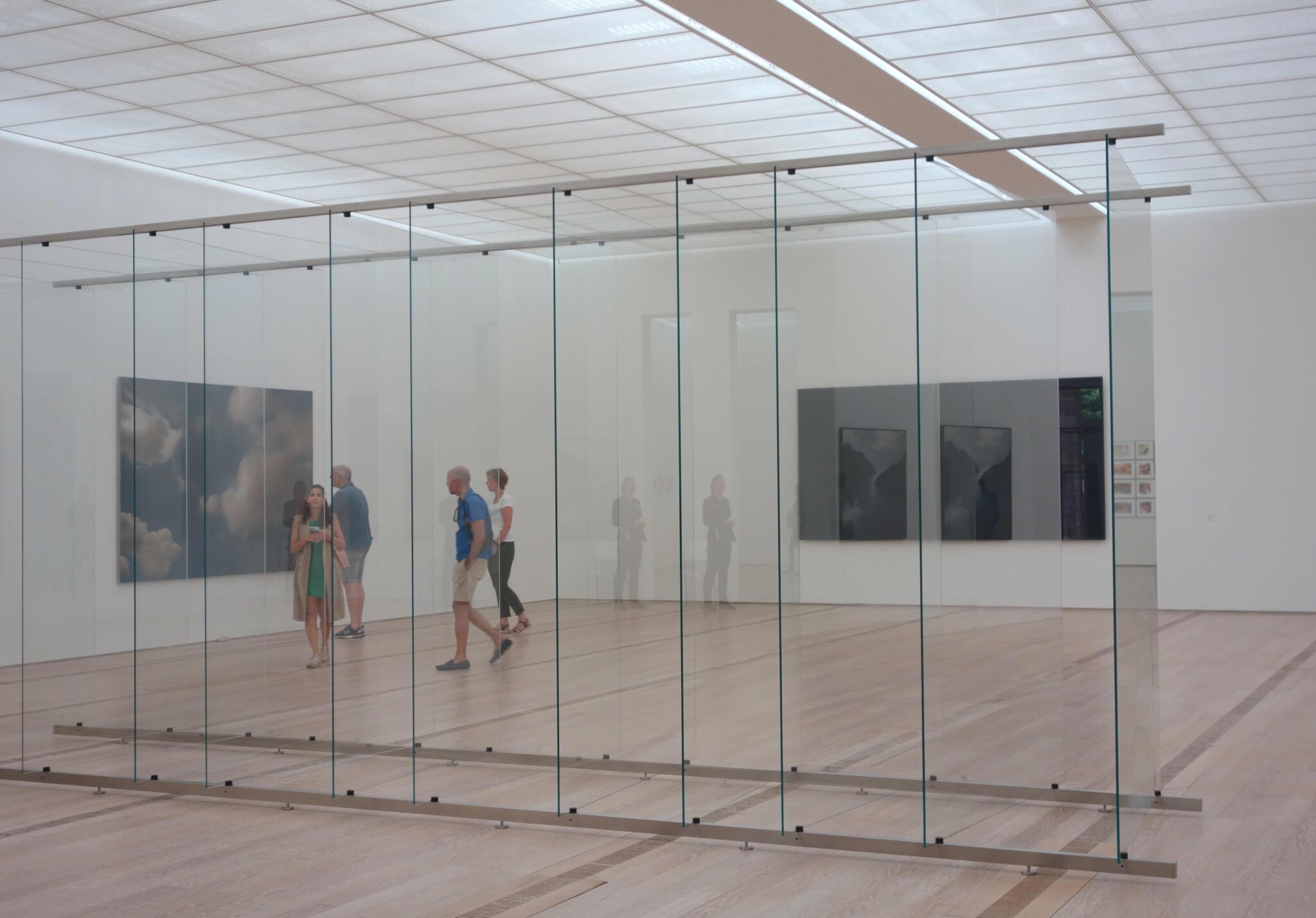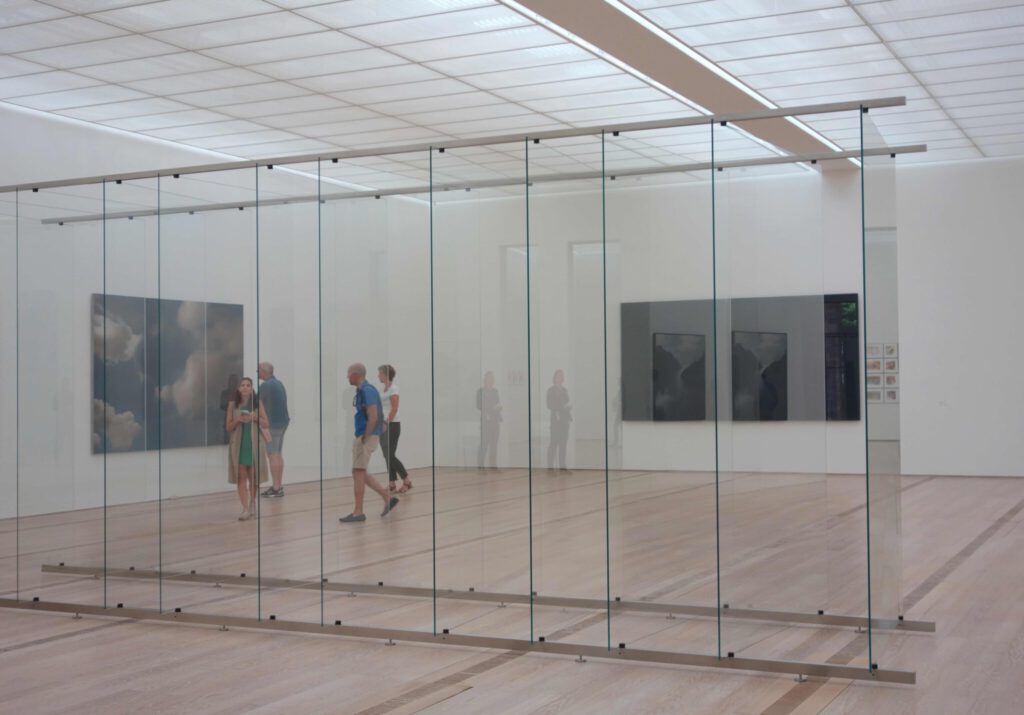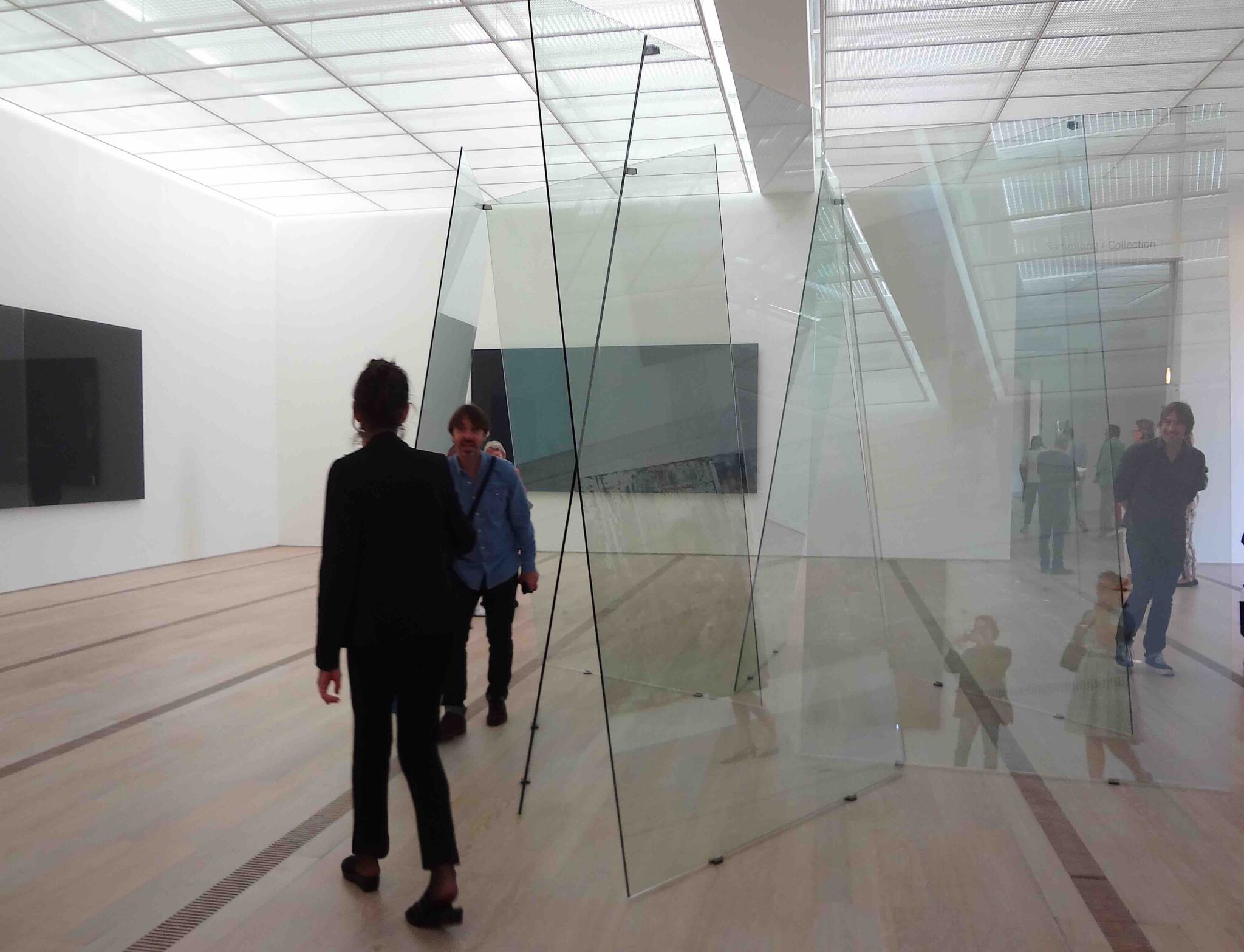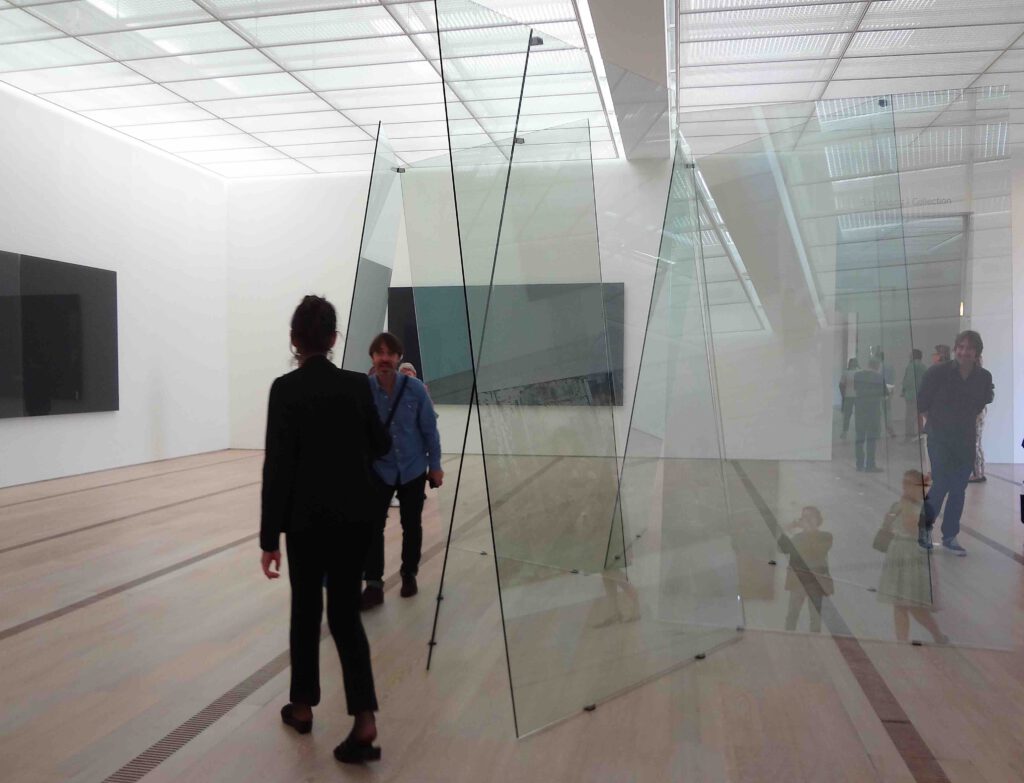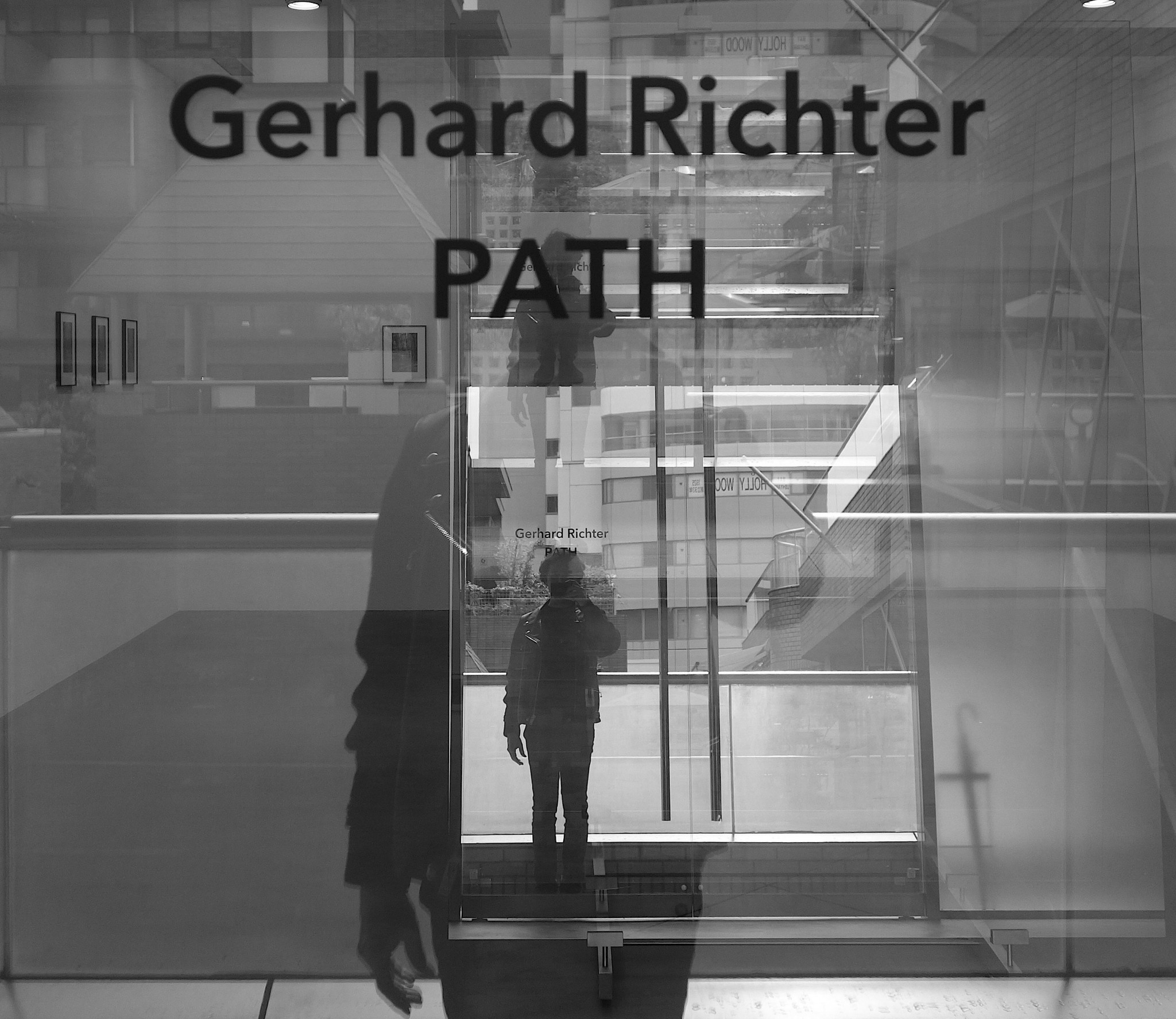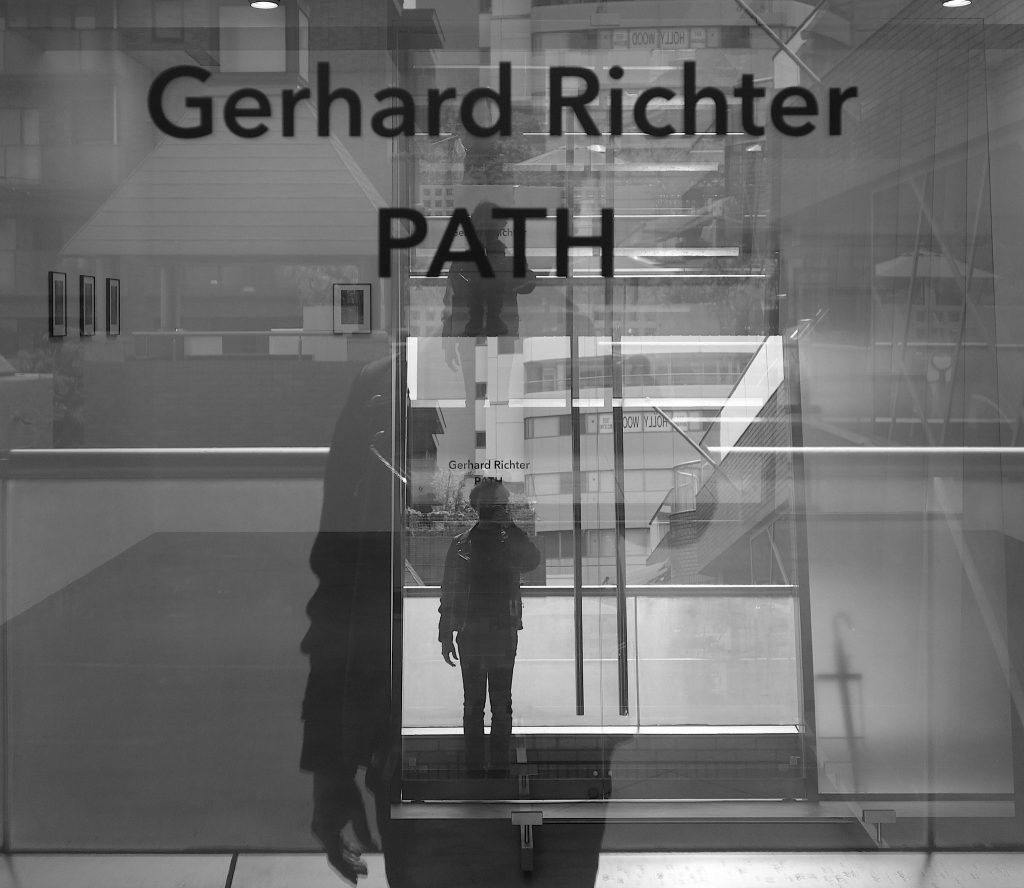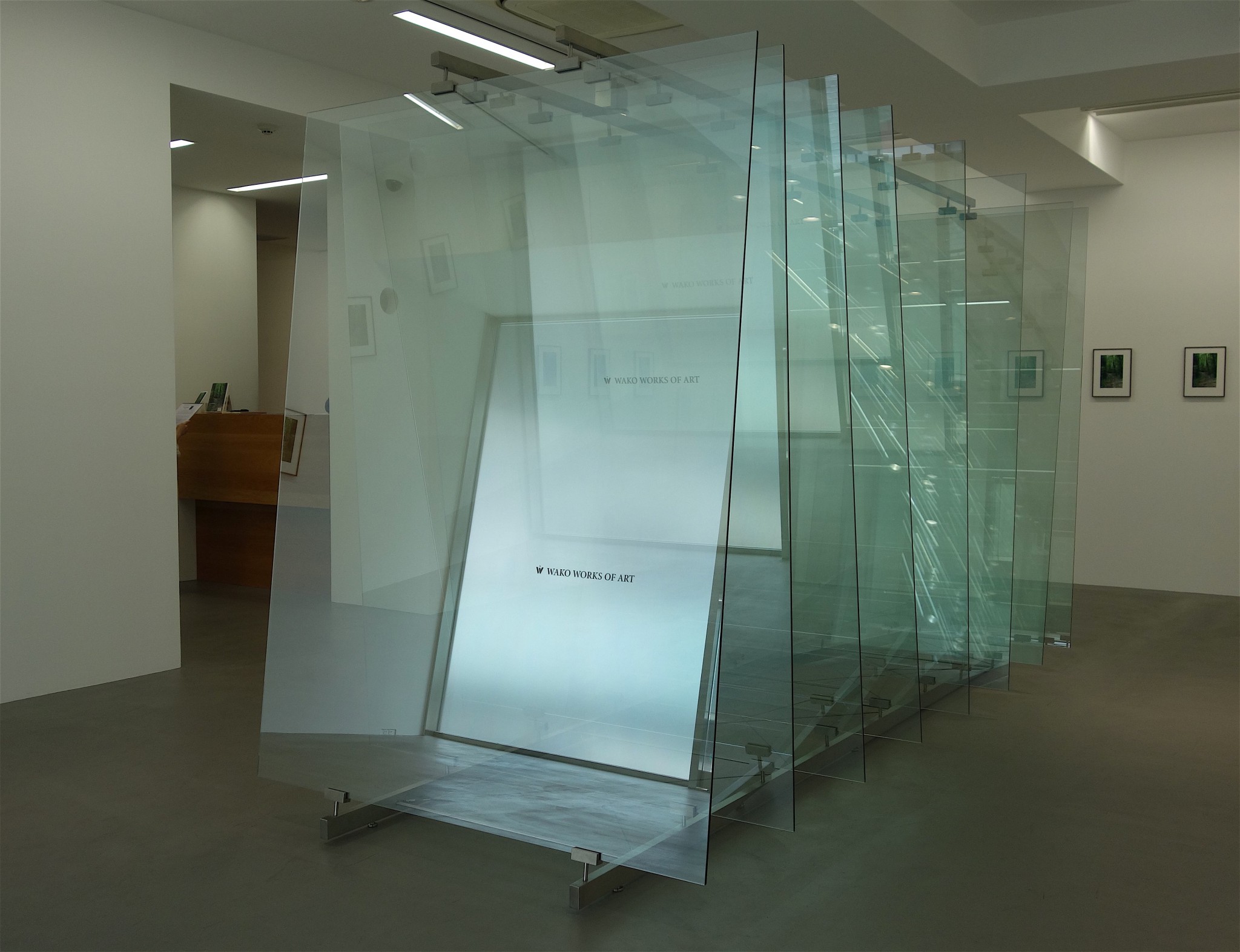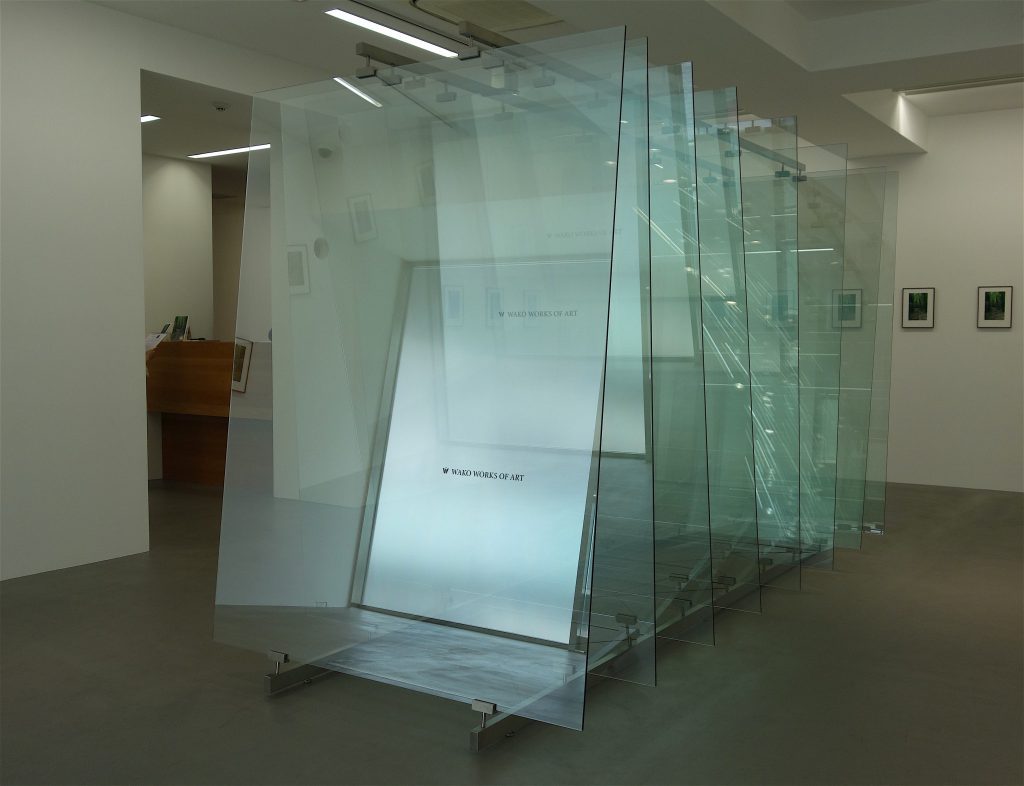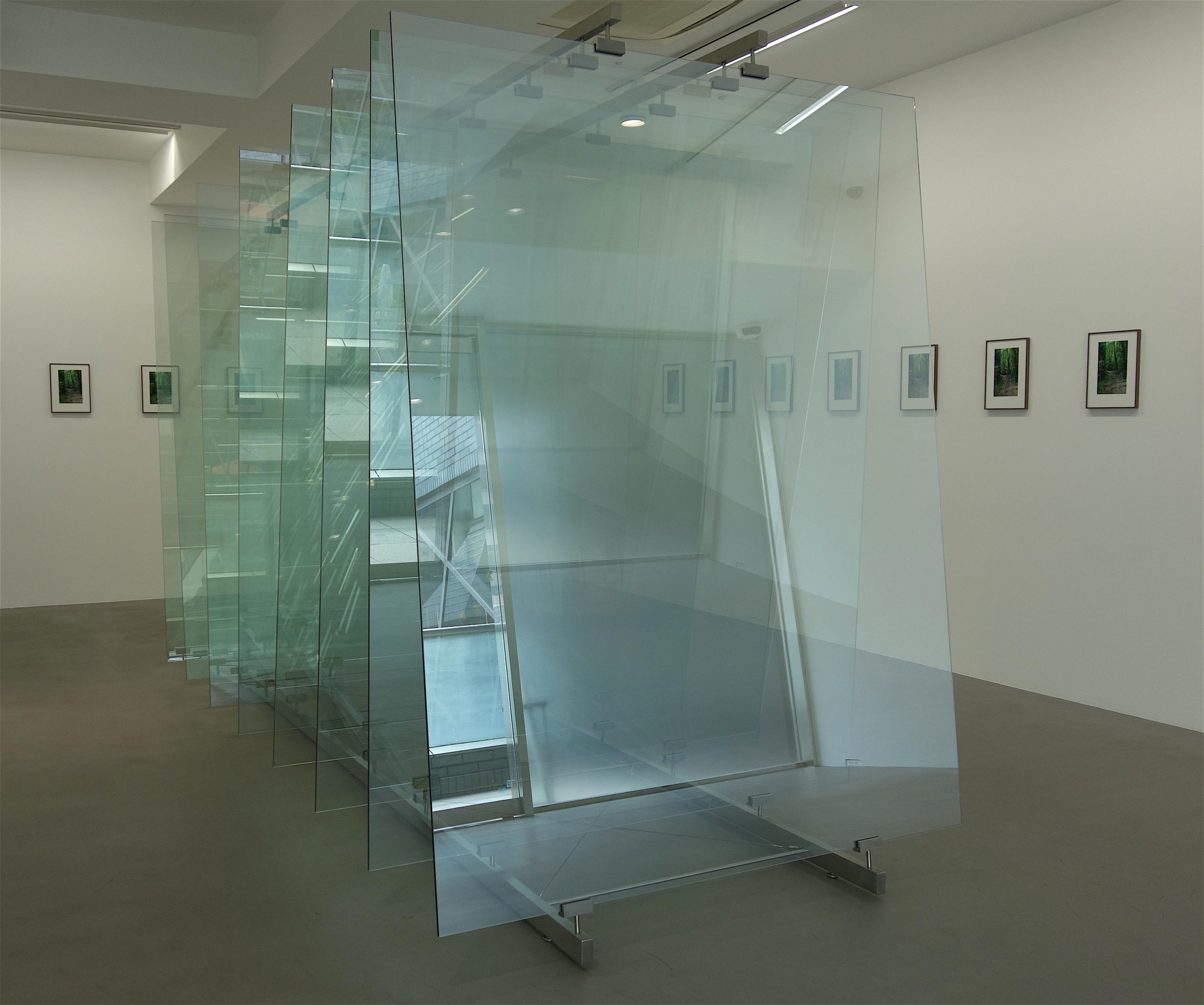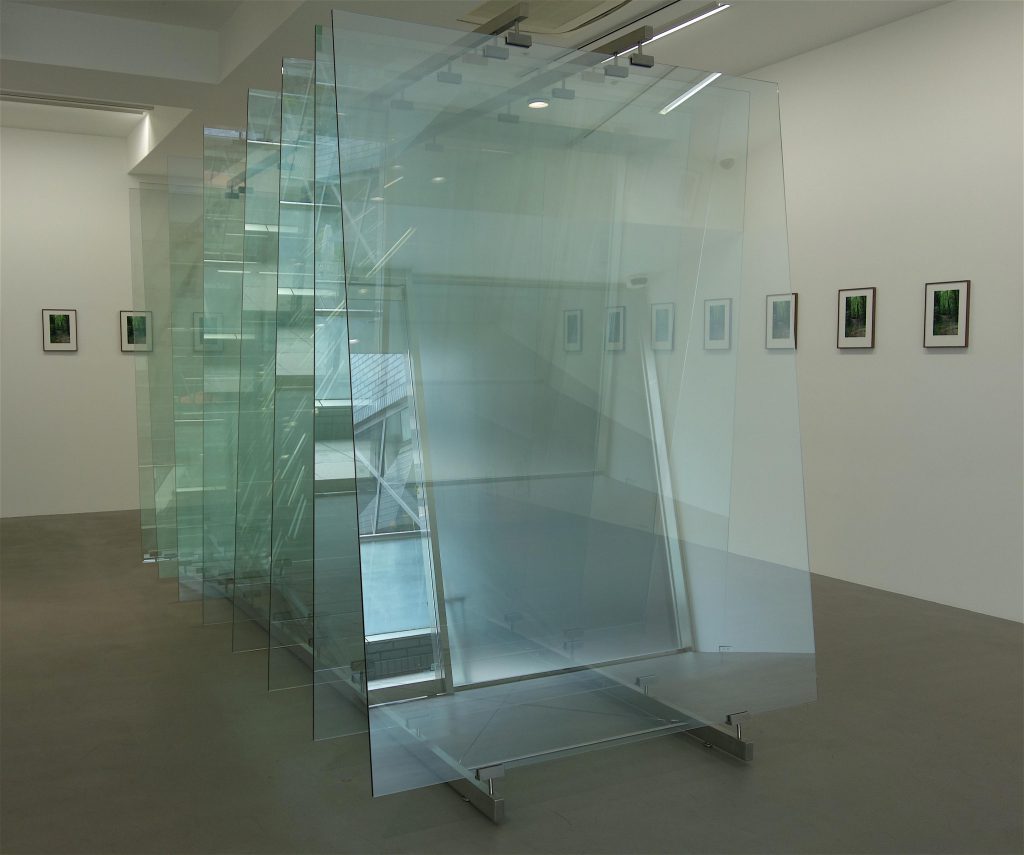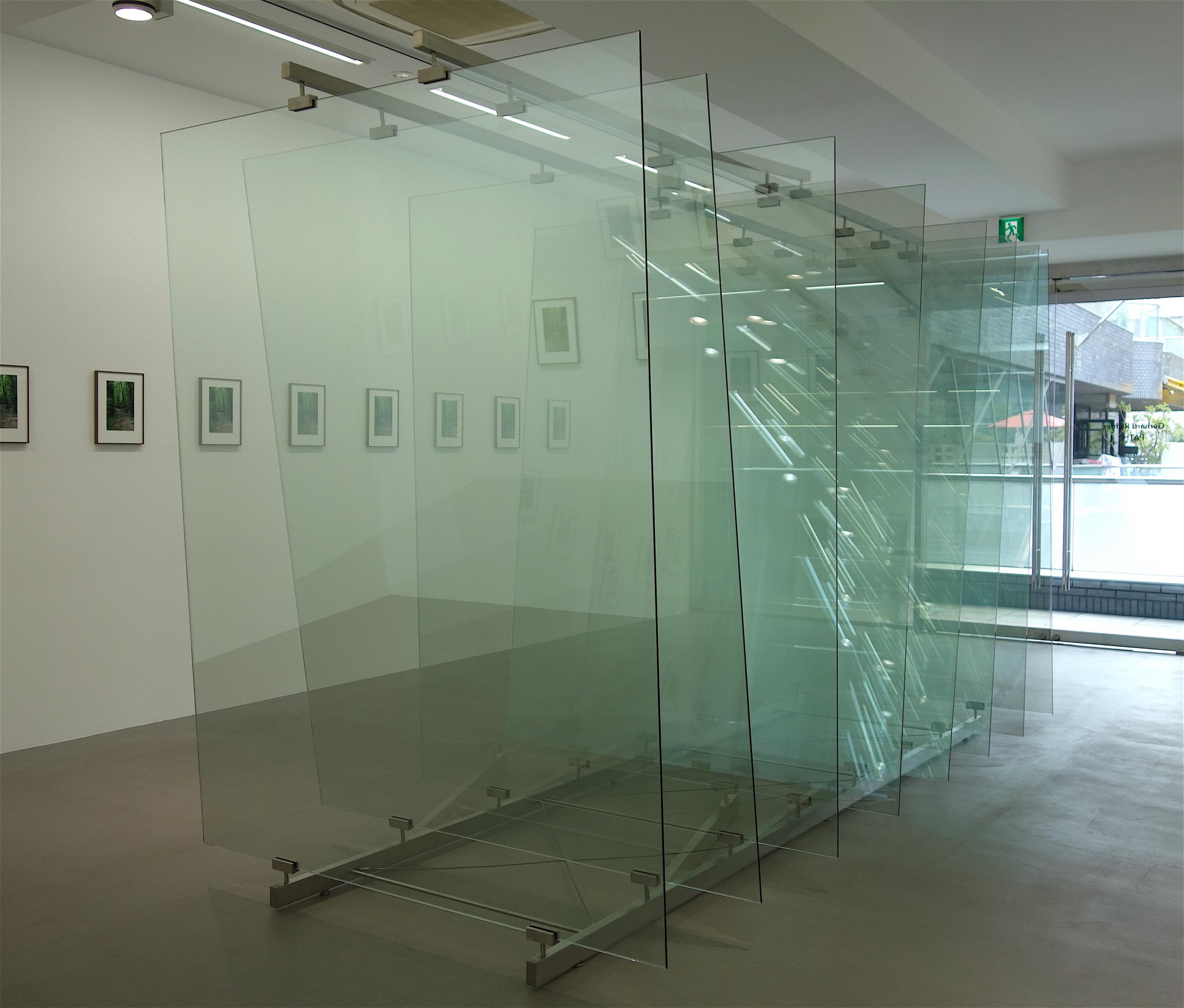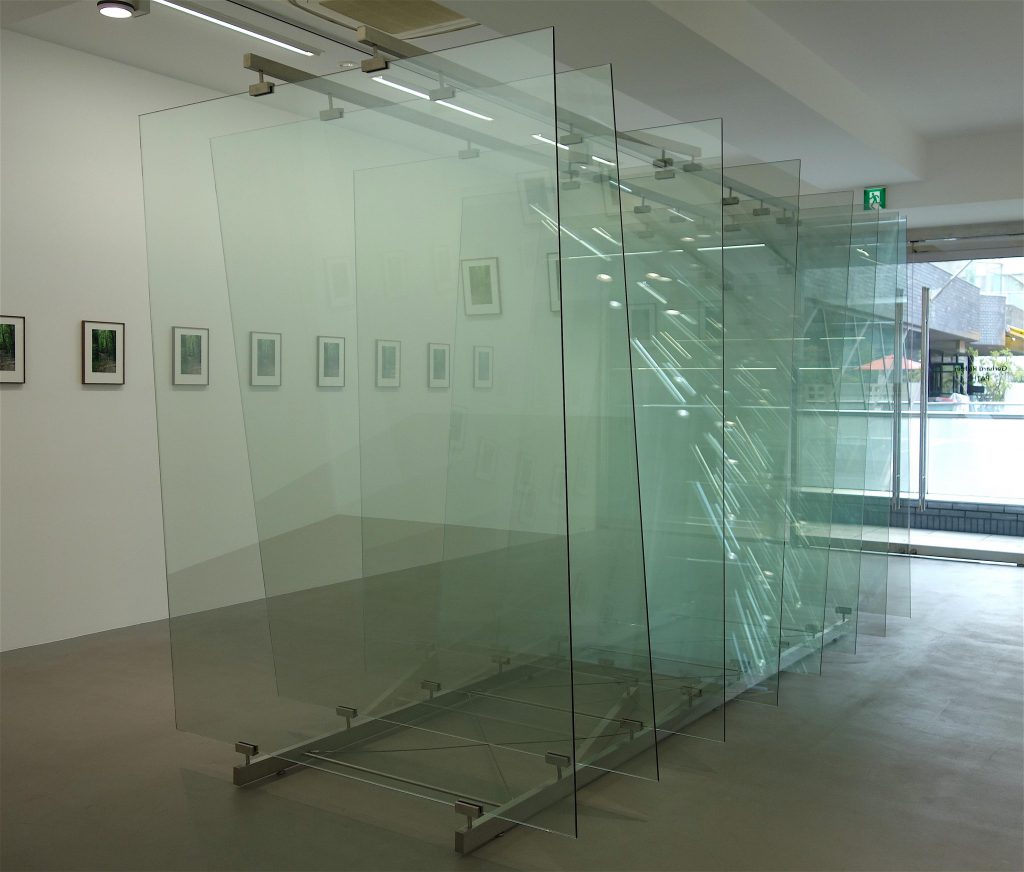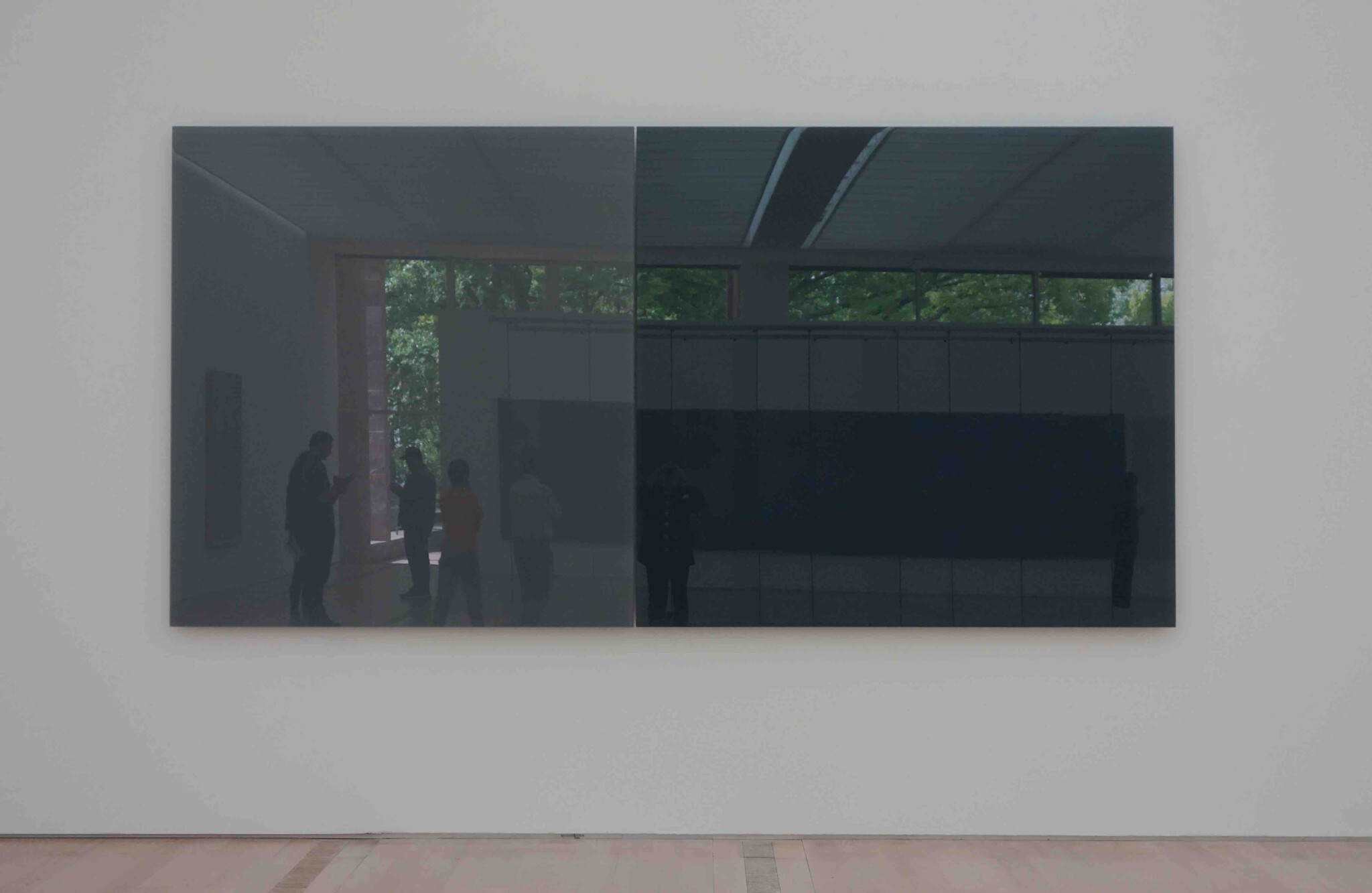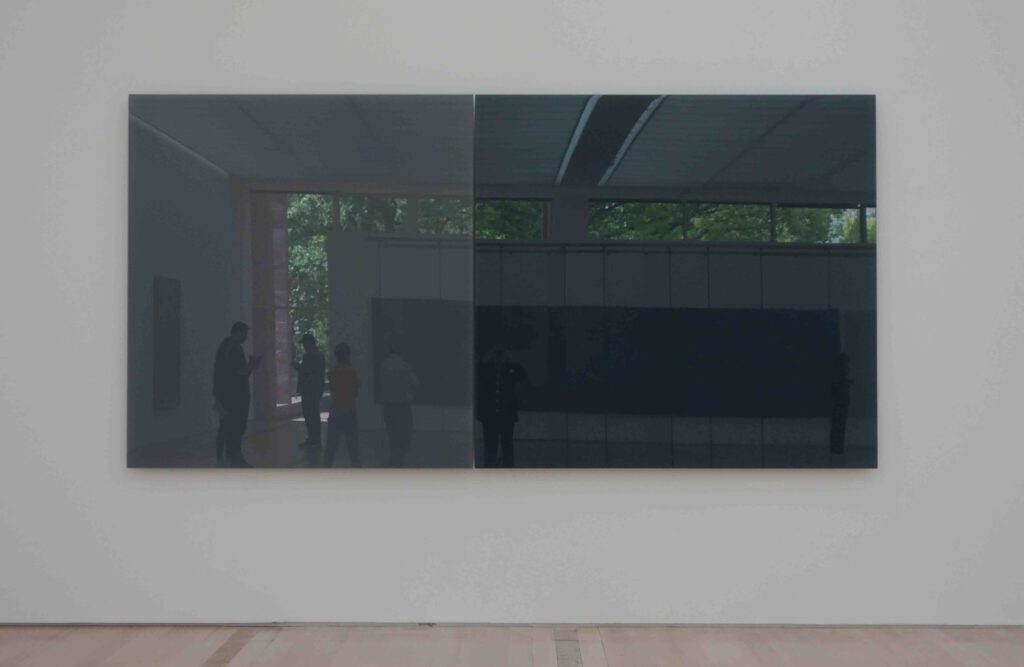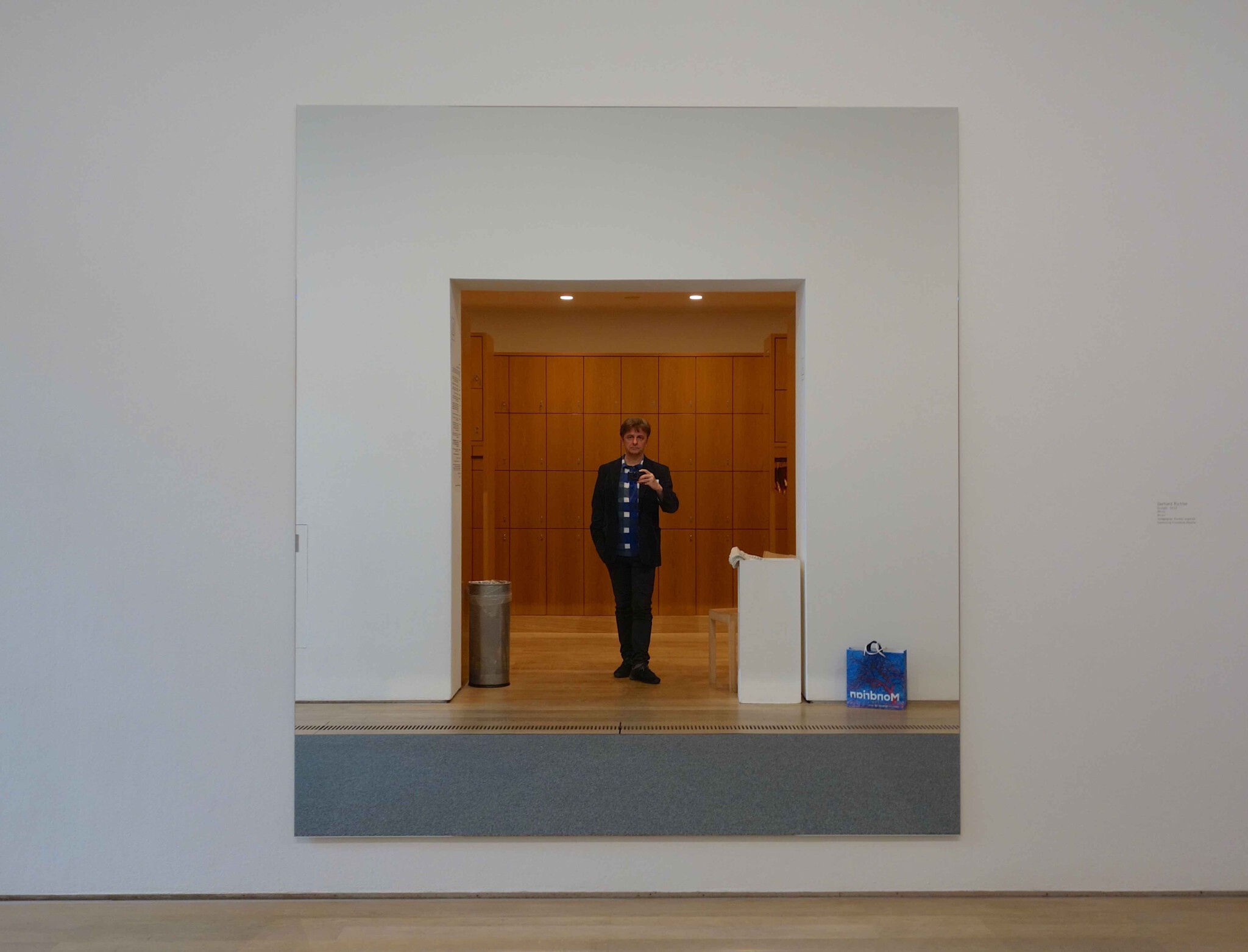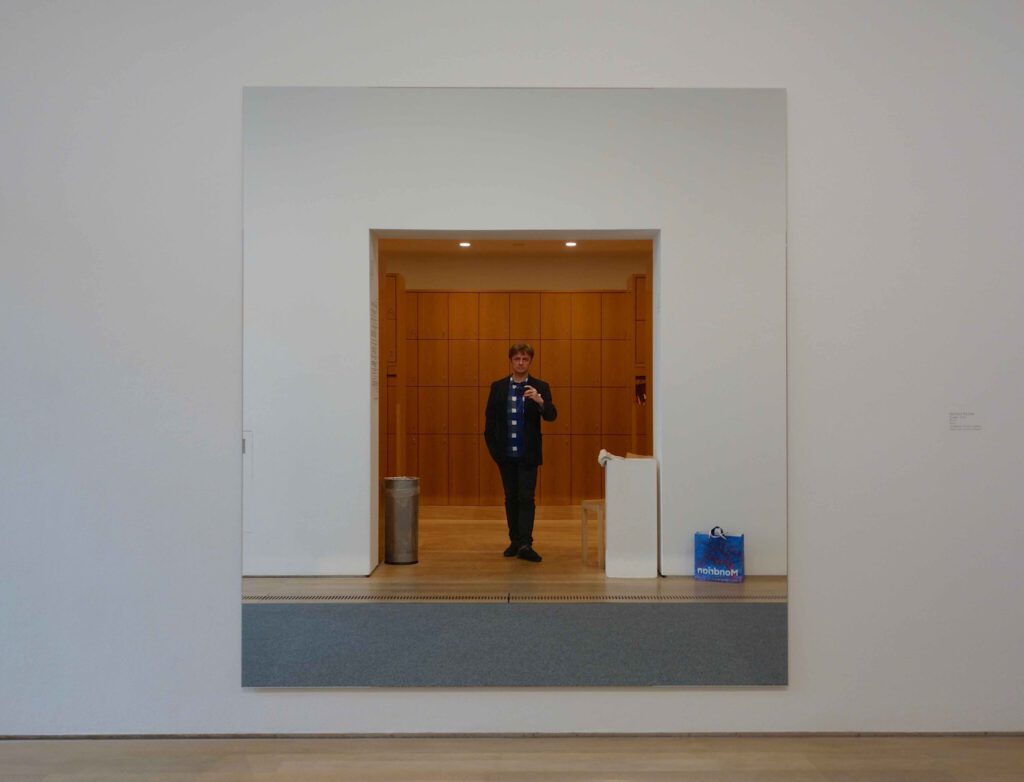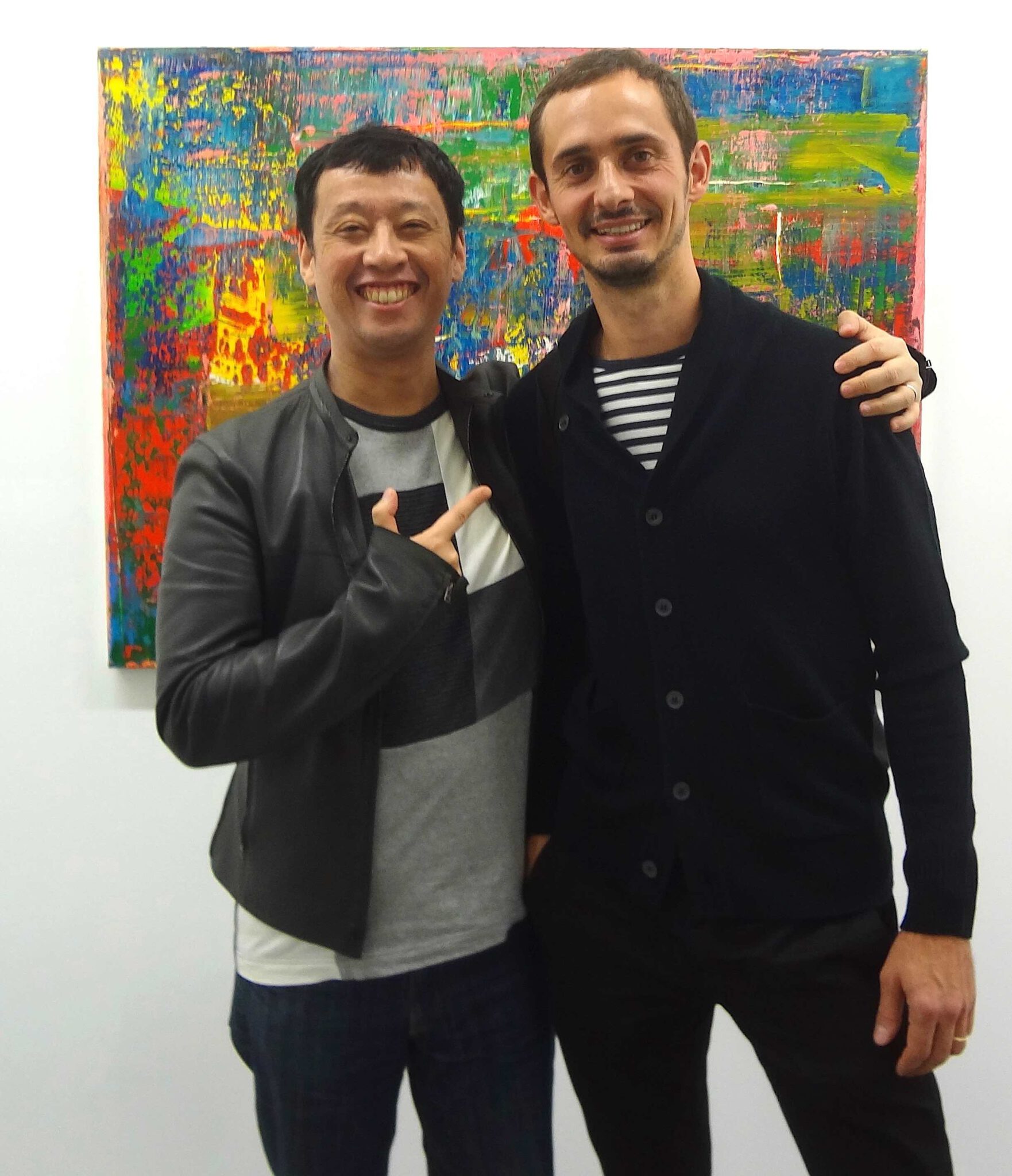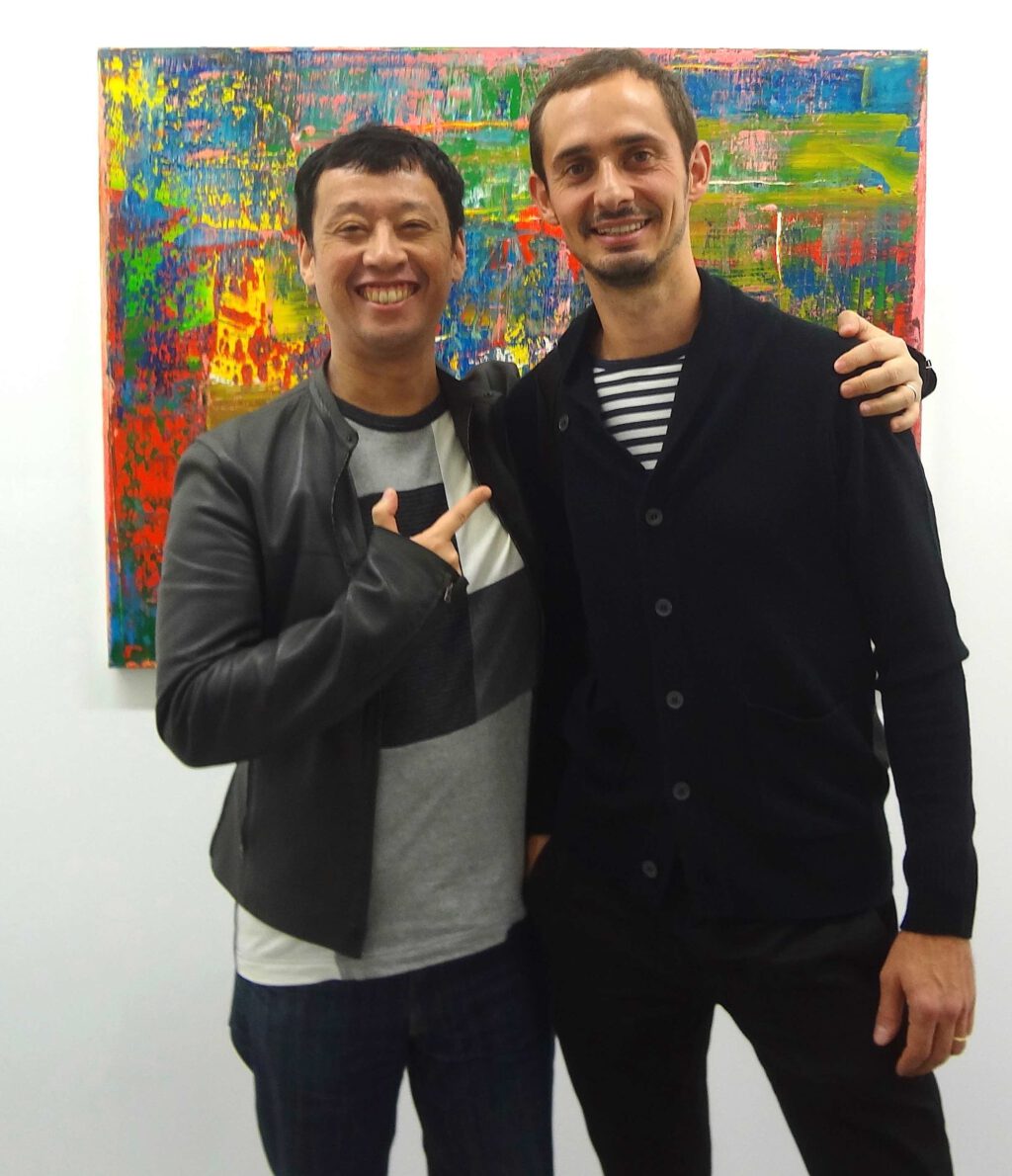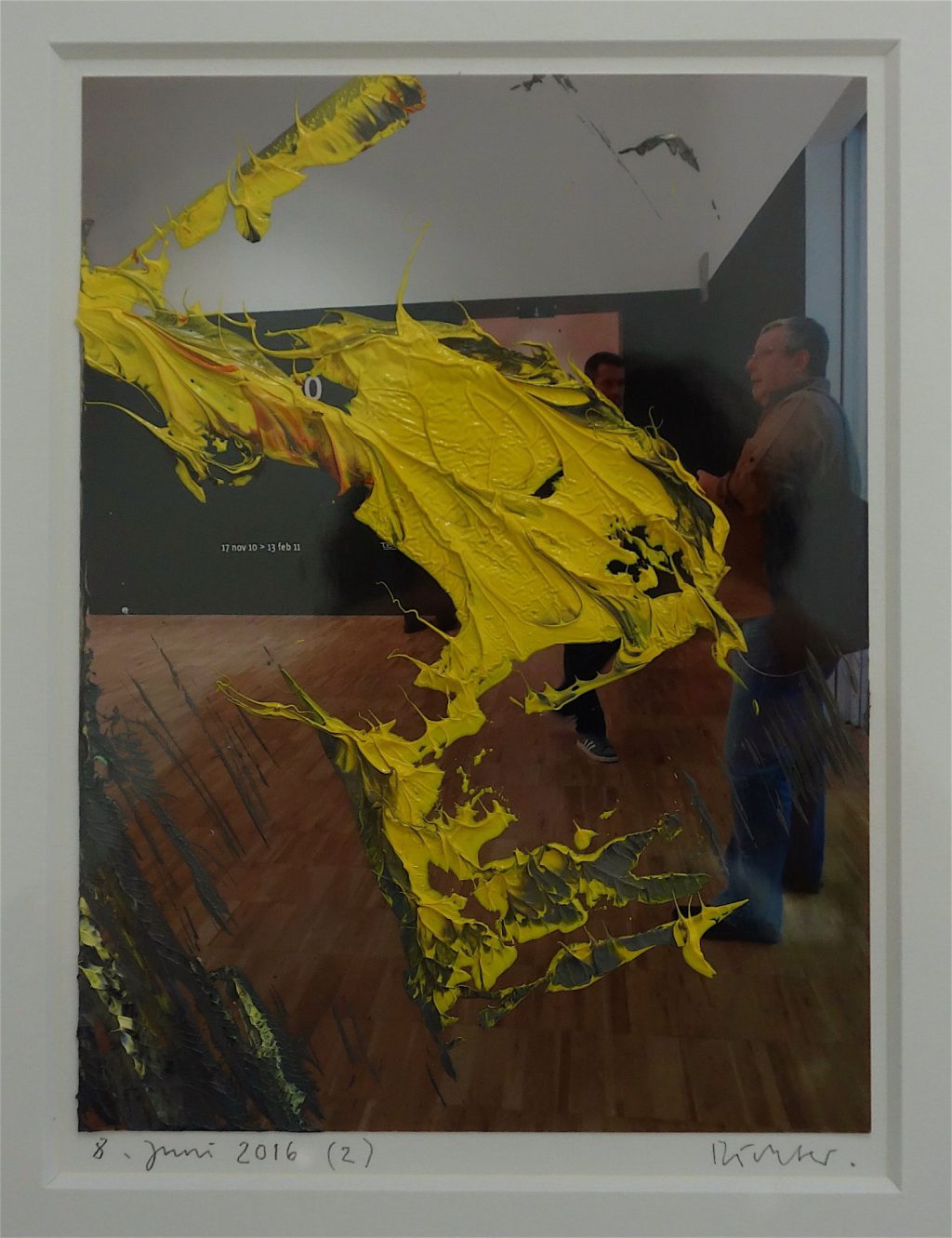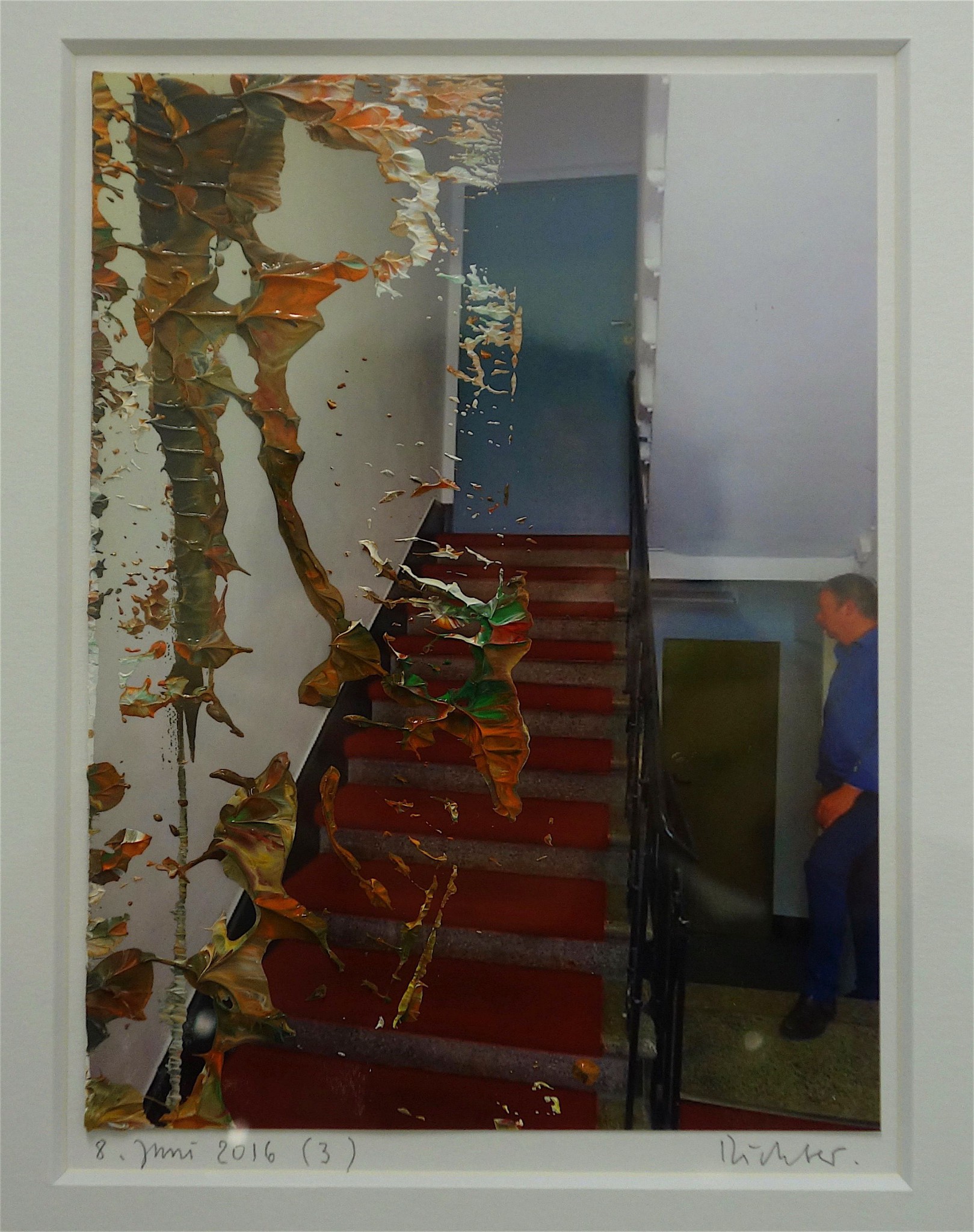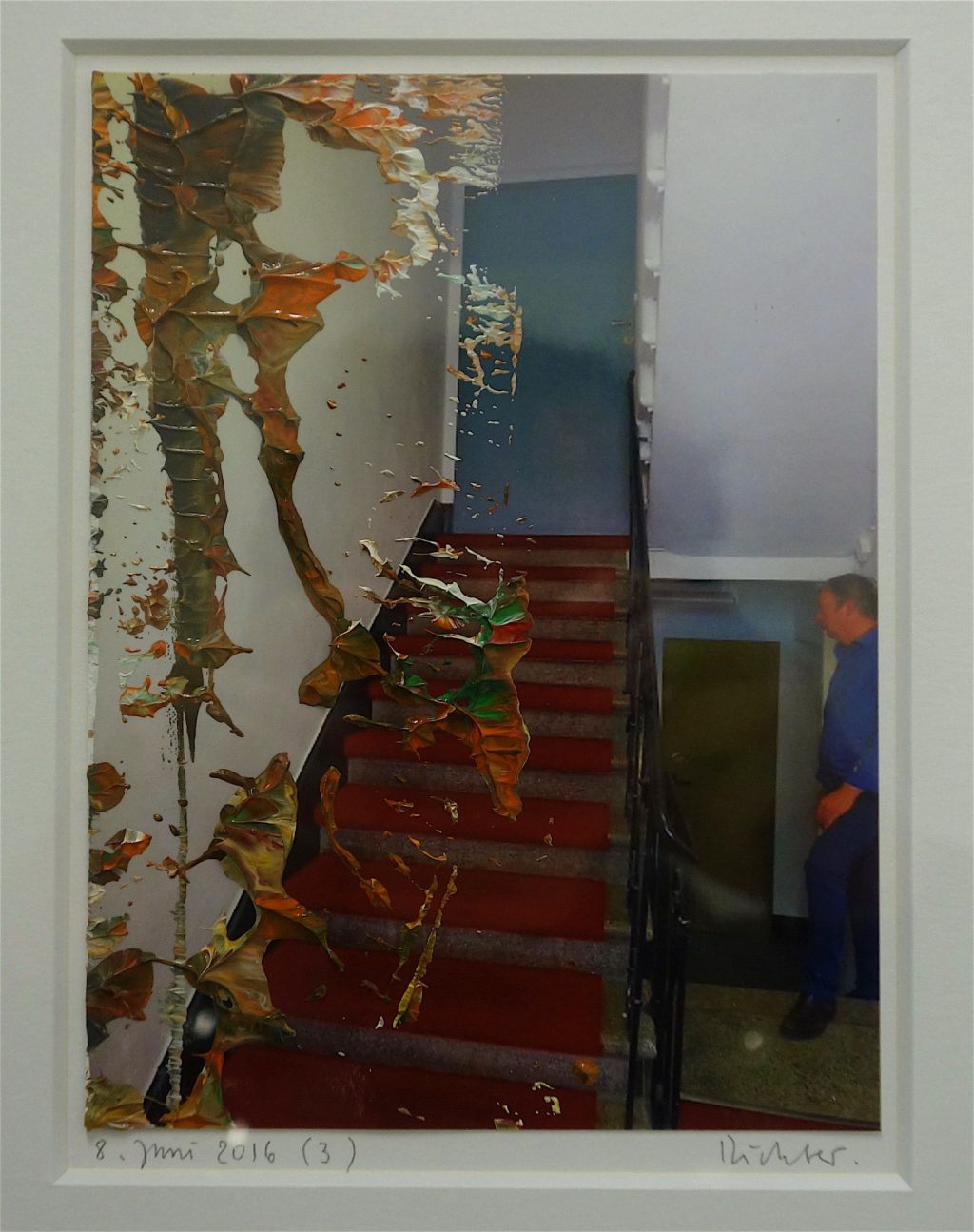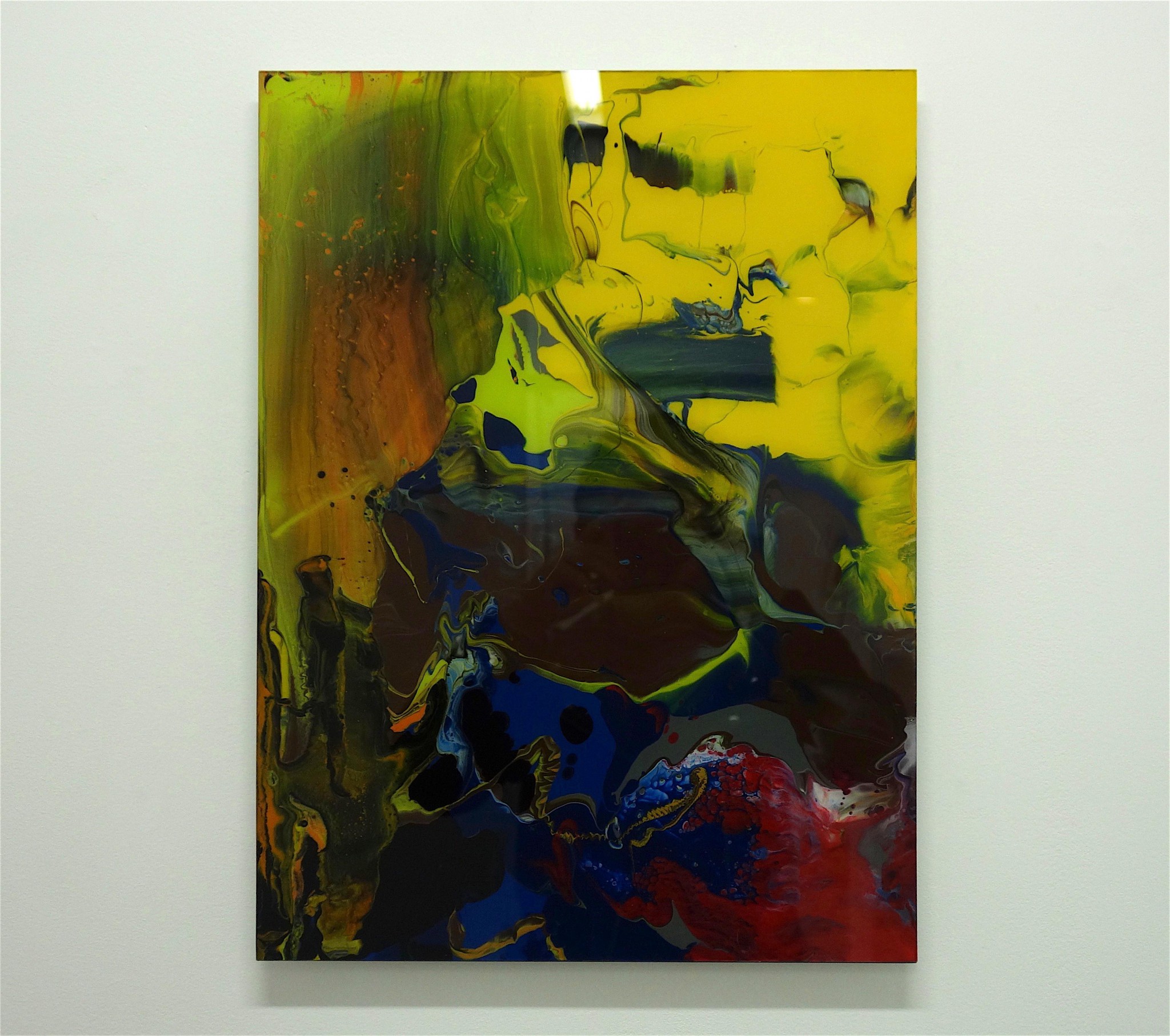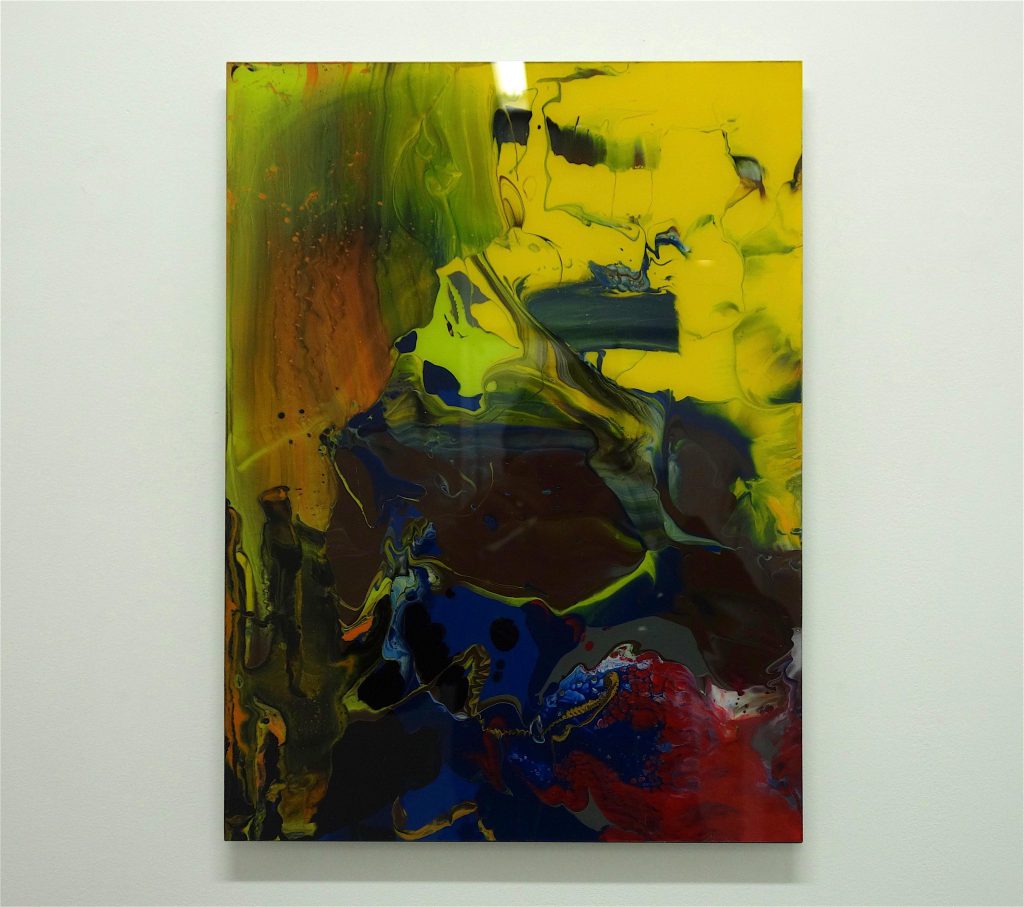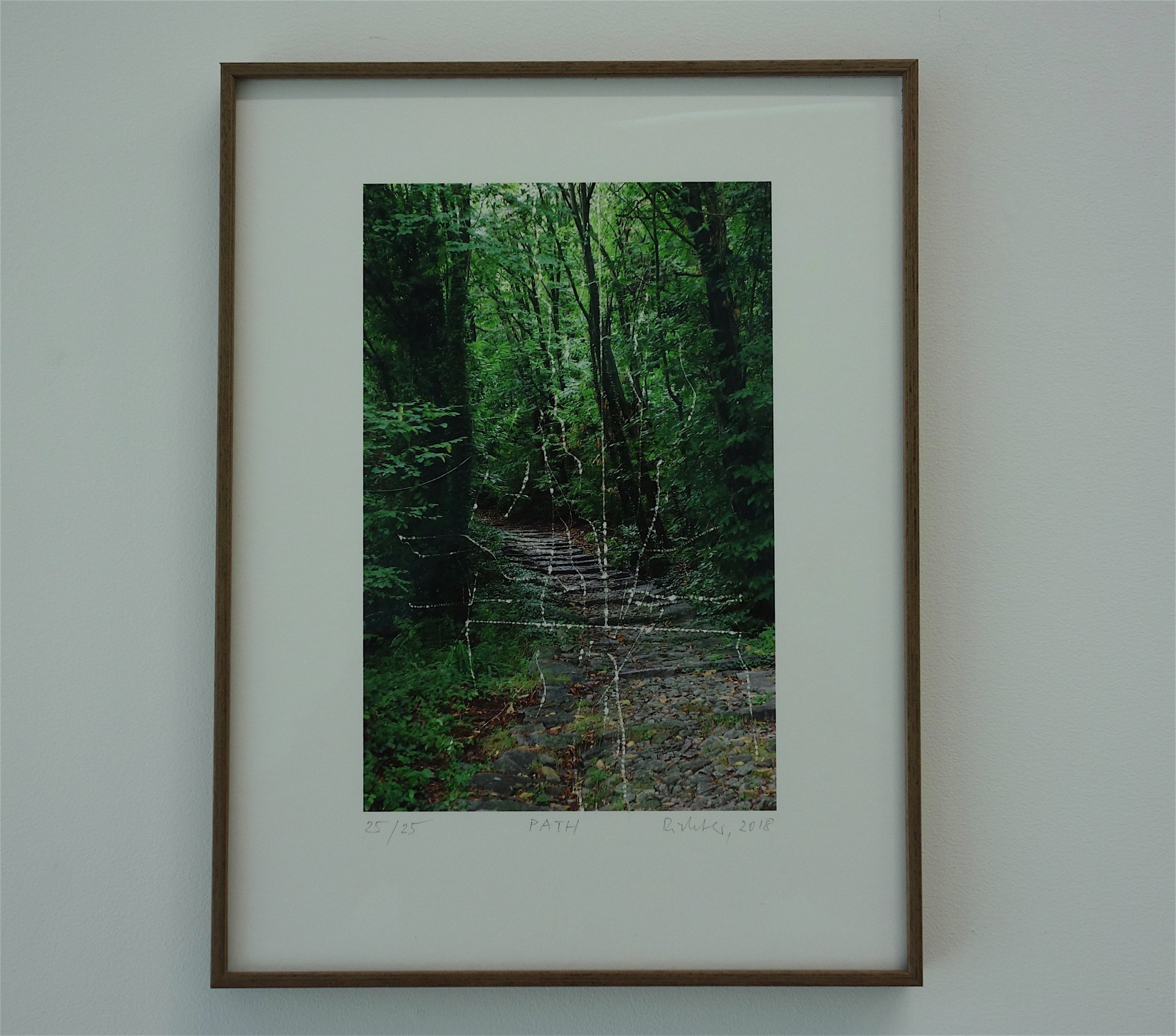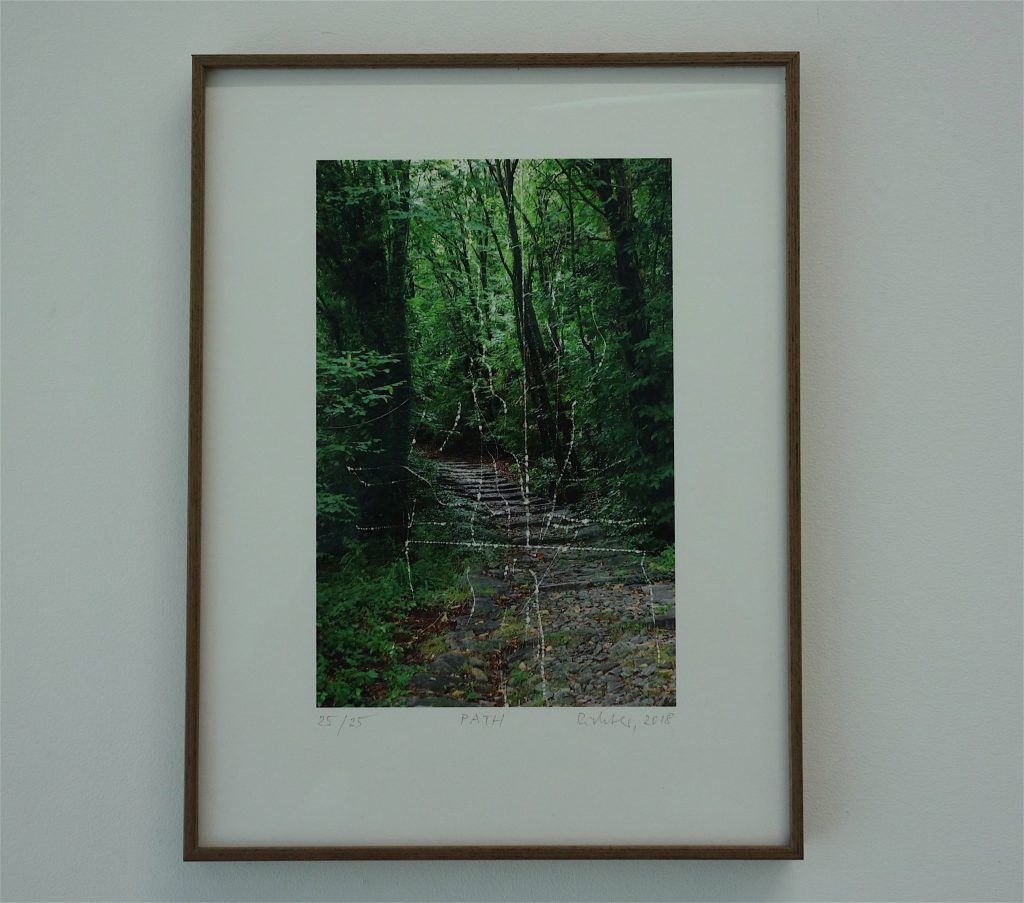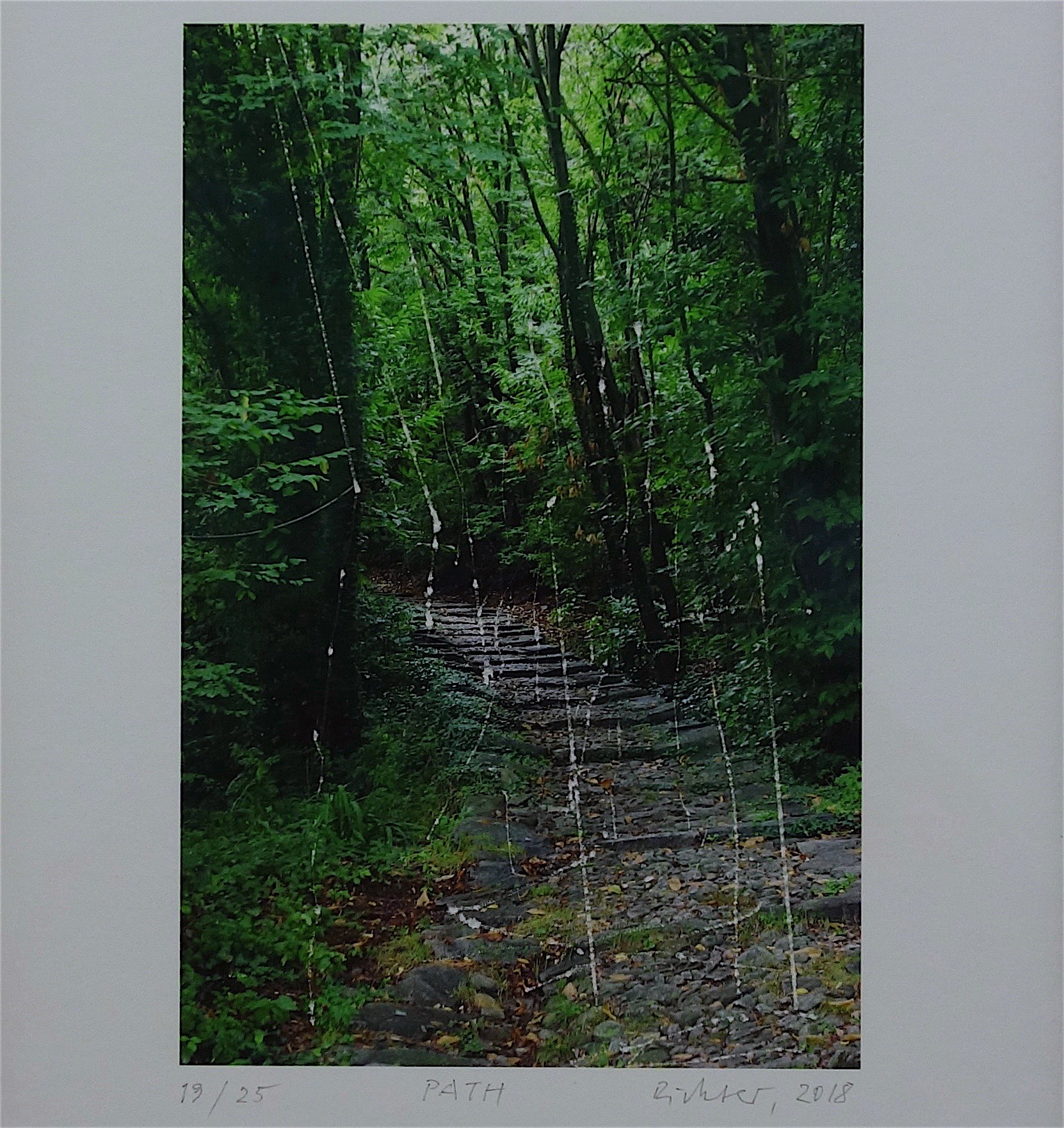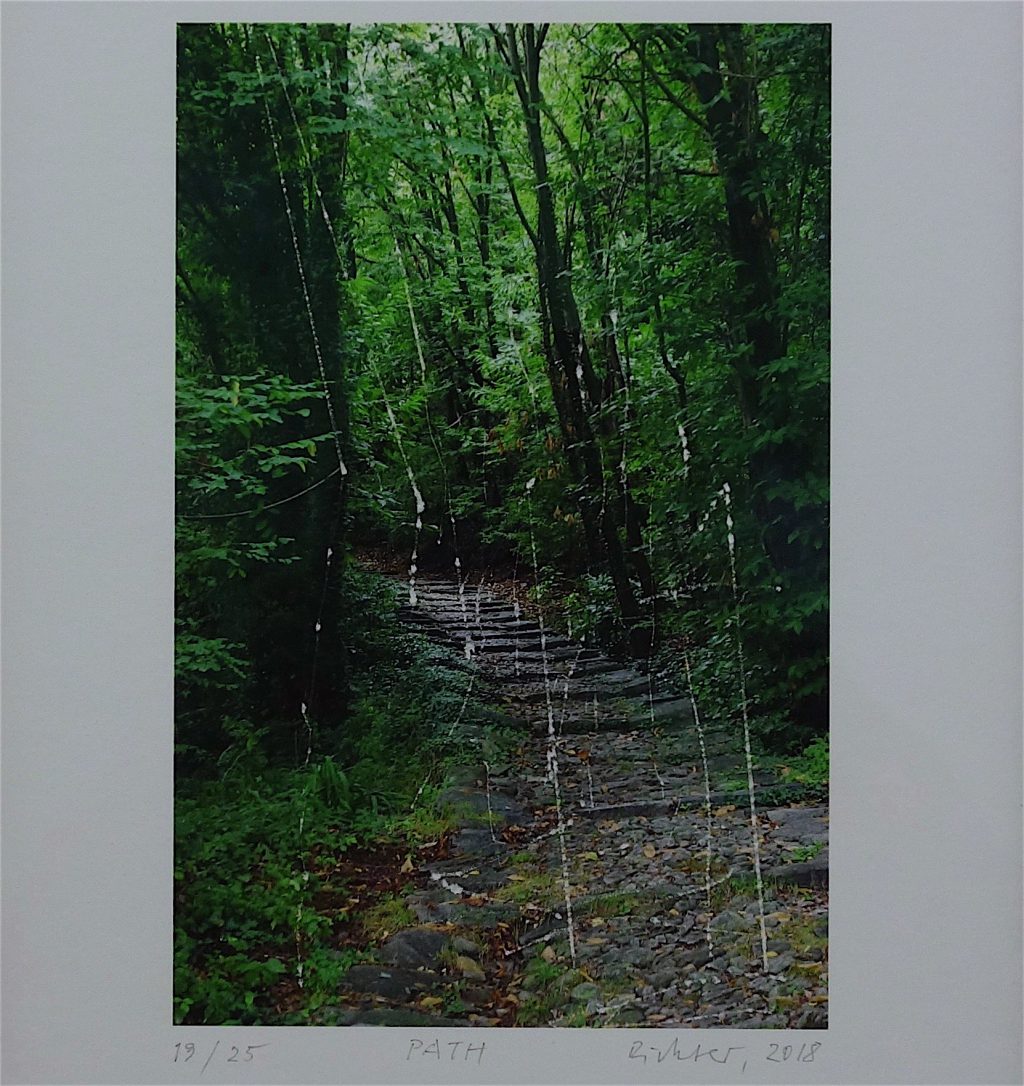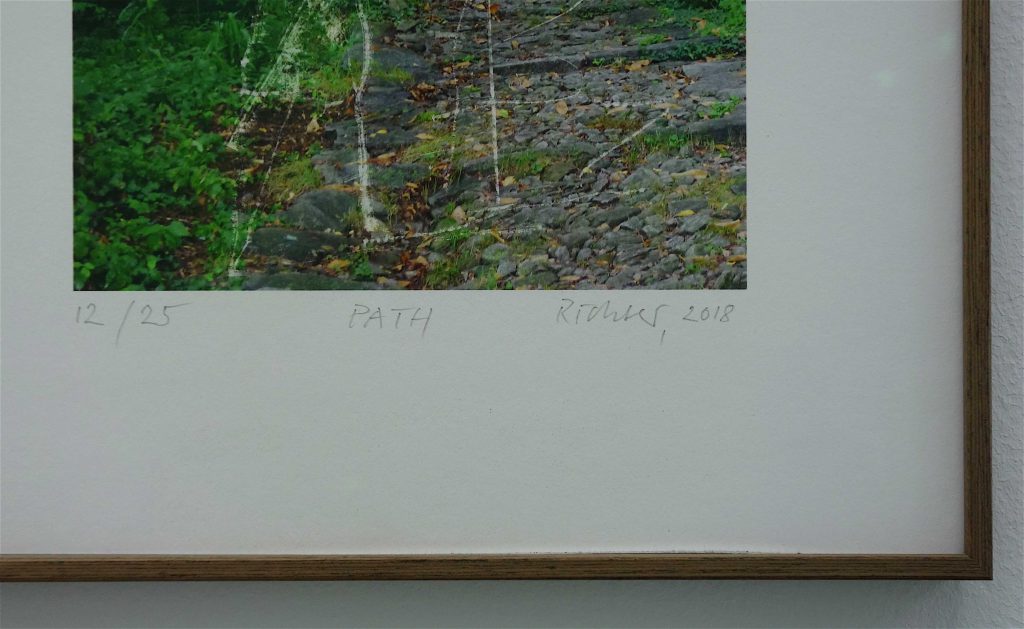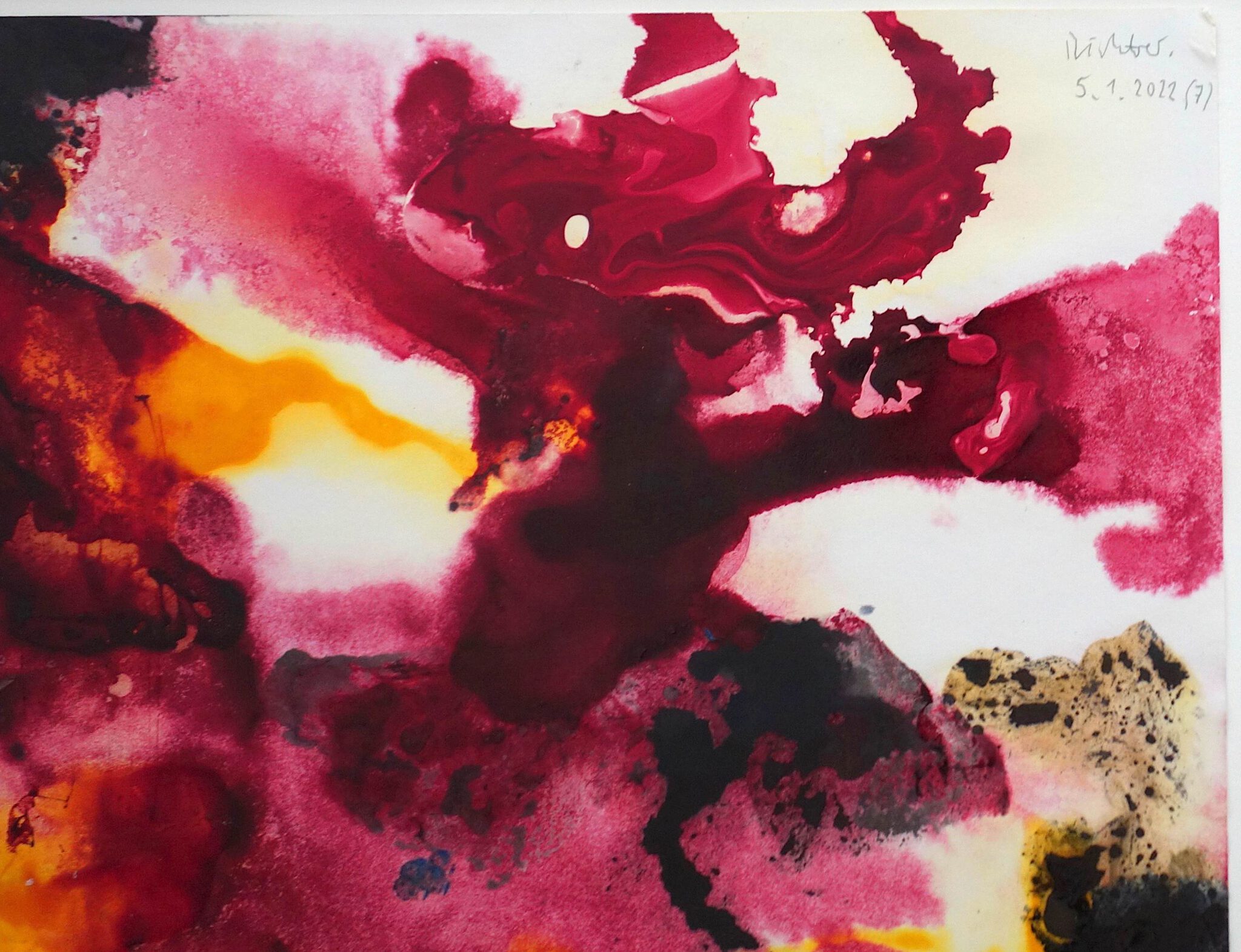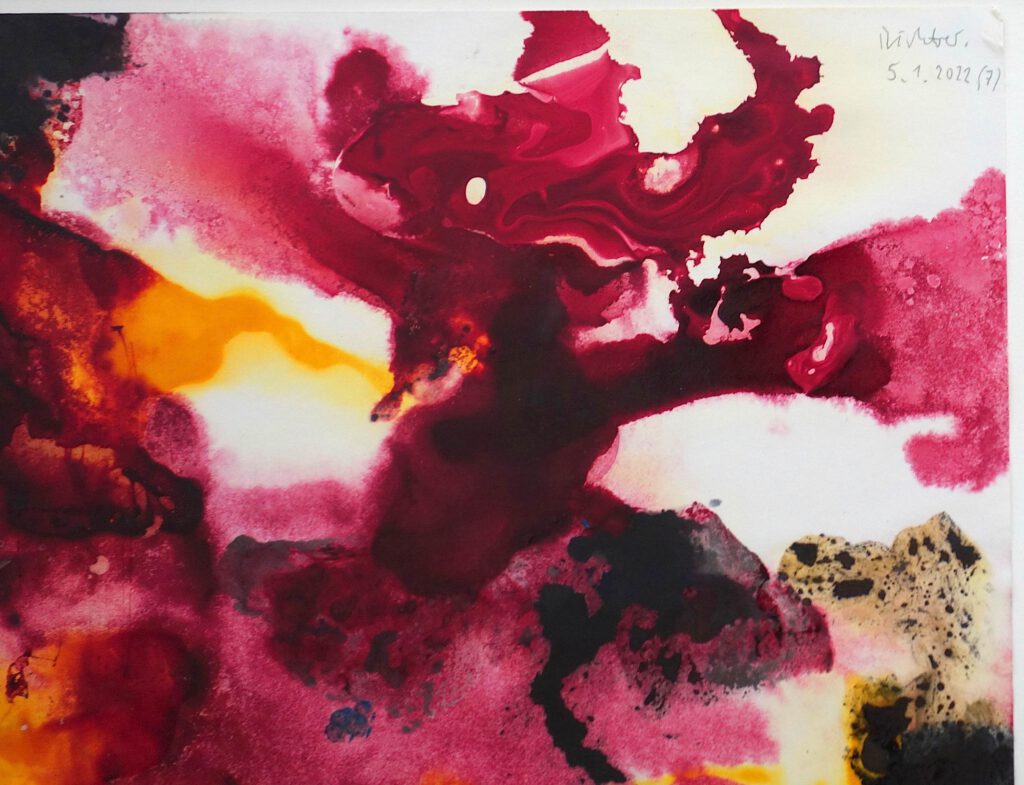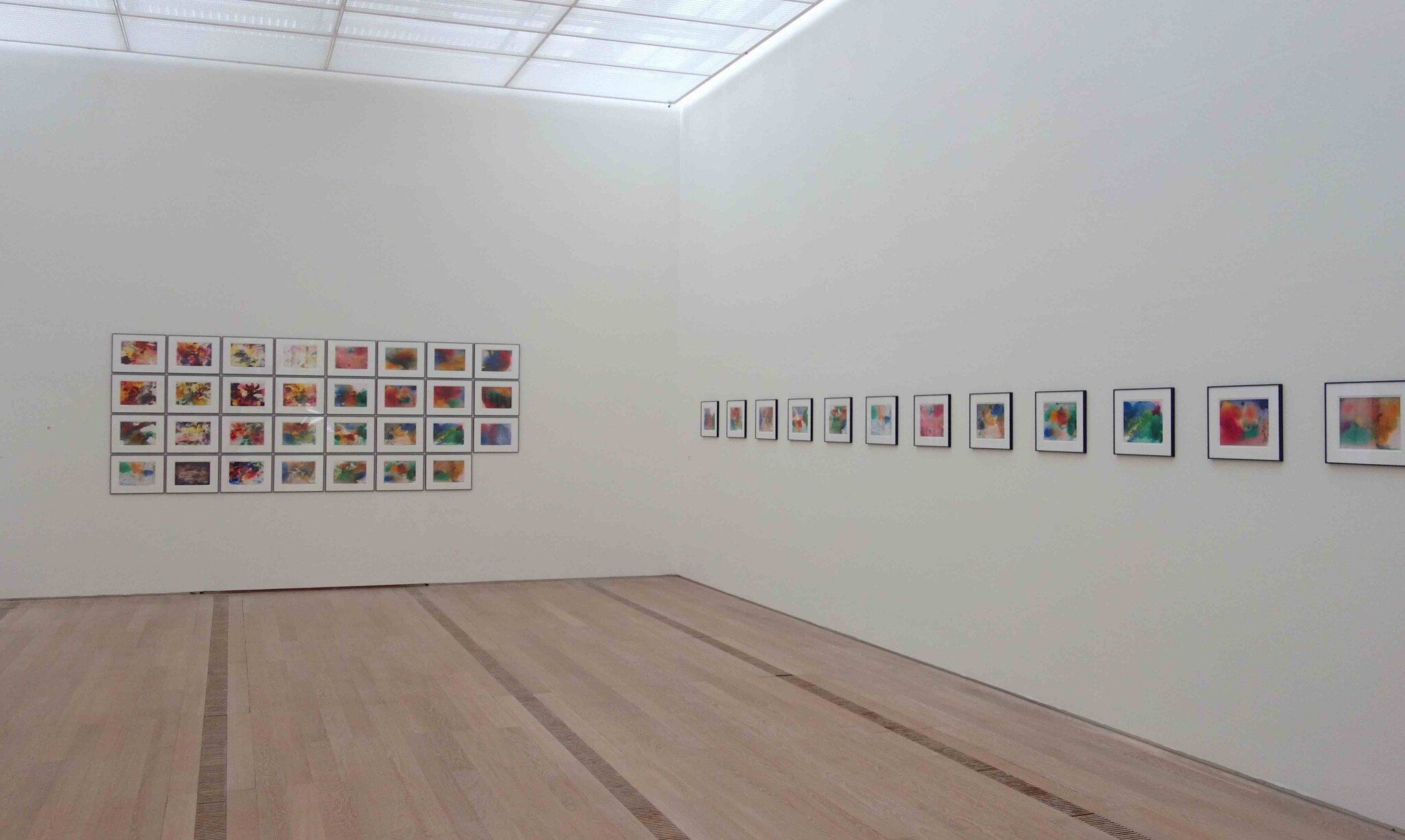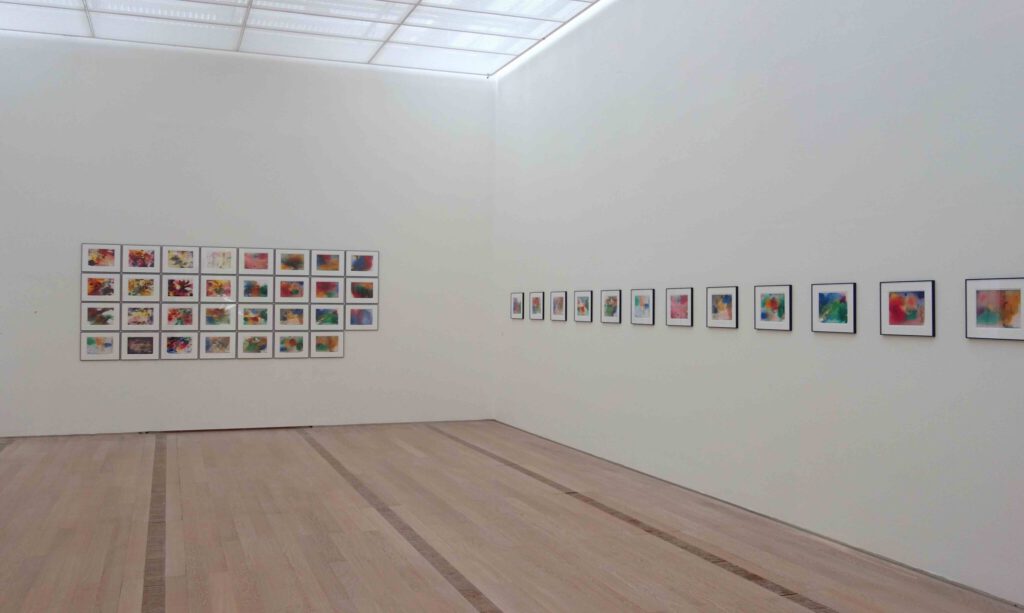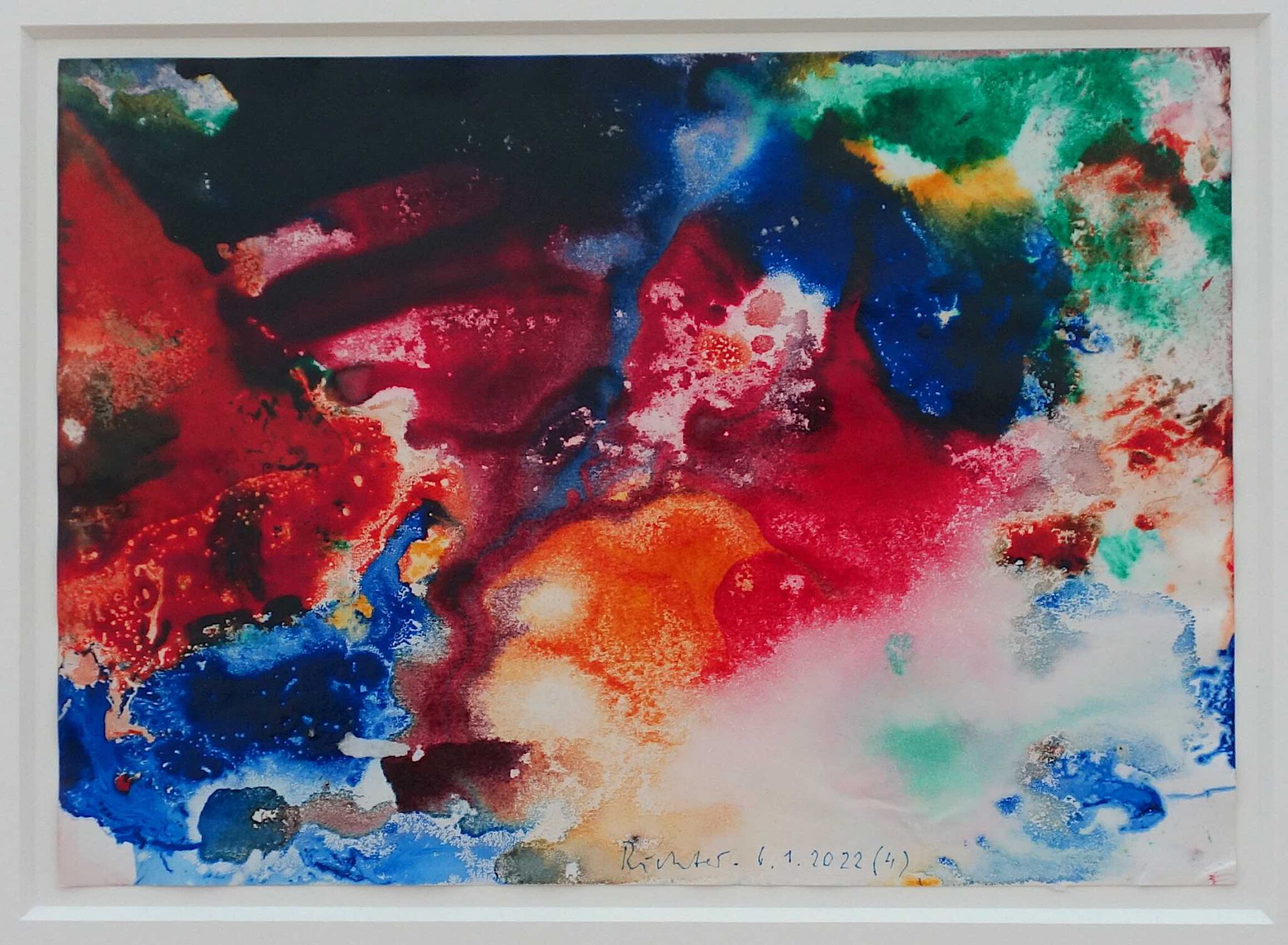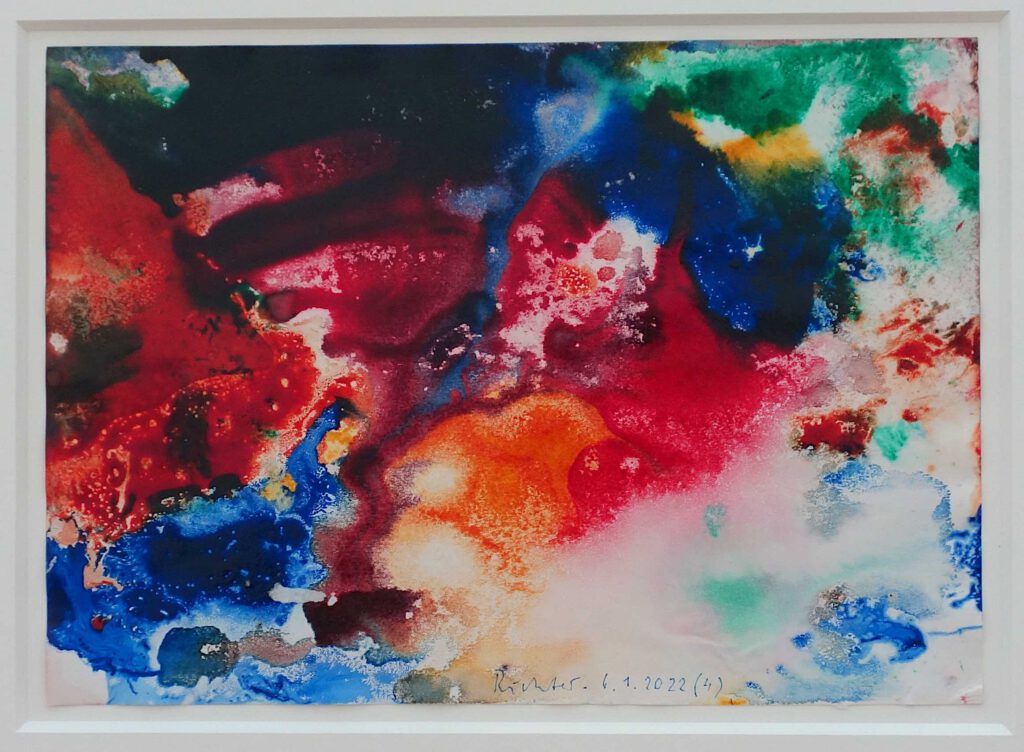 up-date 2023/10: