五木田智央のニューヨークのアートディーラー、メアリー・ブーンは刑務所に30ヶ月間
GOKITA Tomoo's New York Art Dealer Mary Boone sentenced to 30 Months in Prison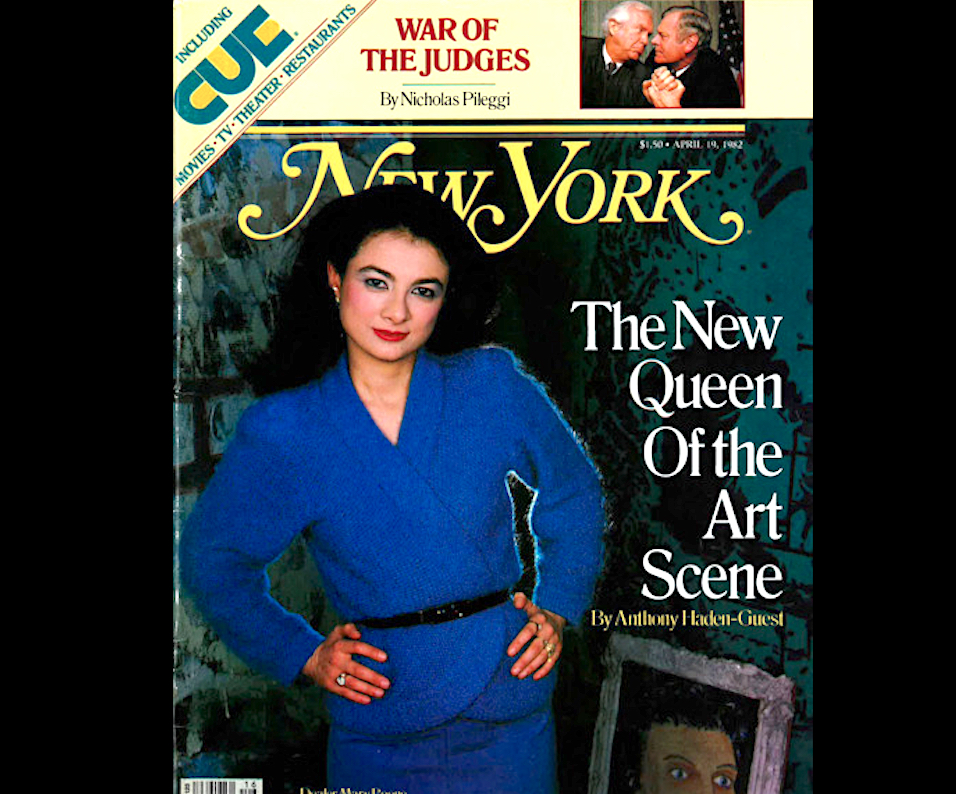 Today's art news from New York fills the gossip section around the world. As today's announcement didn't come as a surprise, I will try to attach some articles about Mary Boone. Schadenfreude is the last thing to feel, in this sense, I'm NOT posting an actual photograph of Mary Boone.
However, Mary Boone is definitely one of the protagonists amongst the speculating art operators. The corrupt art market system in the U.S.A. is centered around the capitalistic, "BOOM & BUST" eco-system in the city of New York. The circumstances may differ from art dealer to art dealer, however the easy-to-trade-"painting"-business is originated in that city, starting with the legendary Scull auction in 1973.
Japanese artist 五木田智央 GOKITA Tomoo's art dealer in New York is Mary Boone. In this context, the attached links could be exemplary for the "BOOM & BUST" system in the U.S. art market. Personally, I want to let Japanese 'wanna-be-famous' artists and art students know, how the speculative, 'fake' New York art scene, which is full of 'poor' art flippers, ticks.
五木田智央の絵画が投機好きなアートとして @ ニューヨークタイムズ
GOKITA Tomoo's Painting as Flip Art @ New York Times
https://art-culture.world/articles/gokita-tomoo-painting-as-flip-art-new-york-times/
展覧会の画像一覧:五木田智央 と 平子雄一 @ 東京オペラシティ アートギャラリー
Exhibition Images: GOKITA Tomoo + HIRAKO Yuichi @ Tokyo Opera City Art Gallery
https://art-culture.world/articles/exhibition-images-gokita-tomoo-hirako-yuichi-tokyo-opera-city-art-gallery/
俳優のアレック・ボールドウィンが、偽の絵画を売りつけられたとして著名な美術商メアリー・ブーンを訴えた。
 TMZ.comによると、アレックが購入したのはロス・ブレックナーの絵画「シー・アンド・ミラー(海と鏡)」。裏面にはオリジナルと同じ目録番号のスタンプまで入っており、メアリーもアレックから19万ドル(約1,900万円)をだまし取ったことを認めているという。(1ドル100円計算)
https://www.cinematoday.jp/news/N0085998
So, let's start with yesterday's artnet news article. If I discover a Japanese written article or a text of art-historical value, I'll up-date this entry.
---
Veteran Art Dealer Mary Boone Is Sentenced to 30 Months in Prison for Tax Evasion
The veteran art dealer pleaded guilty to two counts of tax evasion in September.
Eileen Kinsella, February 14, 2019
quotes:
A federal judge sentenced veteran art dealer Mary Boone to 30 months in prison for filing false tax returns today in US District Court in Manhattan.
…
Asserting that her fraudulent activity was motivated not by greed but by fear, he outlined diagnoses by various psychotherapists who deemed her "schizoid, chronically depressed, and maladapted." Fink added that Boone, who was under investigation for more than six years by the government, had become "socially ostracized," including being kicked out of the Century Club, the Art Dealers Association of America, and dropped as a client by Chase Bank.
…
"Instead of truthfully reporting her taxes, time and time again, year after year, Ms. Boone chose to evade them," the prosecutor said. "These were not abstract activities. She chose to flout the tax laws with intentional and willful violations that she had to know were wrong." The prosecutor repeatedly referred to Boone's behavior as "egregious" and "continuous."
The prosecutor outlined specifics of Boone's crimes: counting personal expenses as tax deductible business expenses, using her gallery business to pay for her son's education, paying no taxes at all in the years 2009 and 2010, and paying just over $300 in taxes in 2011 (when the actual tax bill was $1.2 million). Boone also collected New York State sales tax from clients "and kept that money and did not turn it over to the government," she said.
full text at:
https://news.artnet.com/art-world/mary-boone-is-sentenced-1464904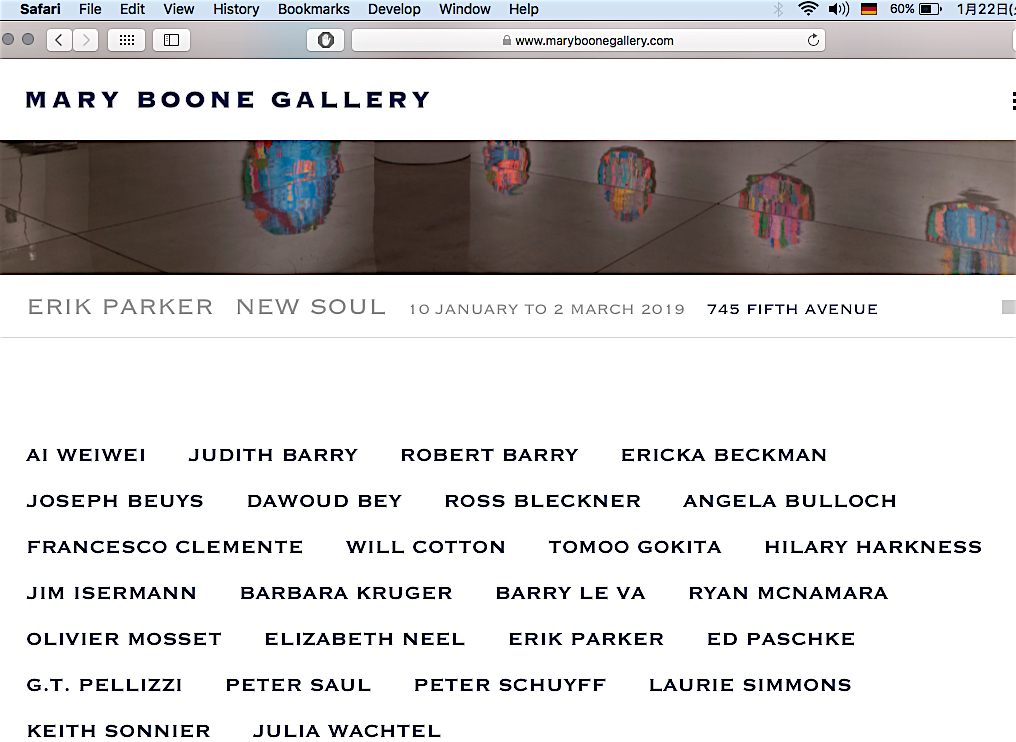 compare with:
https://www.maryboonegallery.com
---
from wikipedia:
After the 1990 art market collapse, Mary Boone avoided bankruptcy by selling some of her personal collection. Several of her big artists left for other galleries, including Salle, Marden and Georg Baselitz; though Kruger, Fischl and Bleckner remained. An Eric Fischl painting she had sold at the height of the market for $1.4 million was resold in the early 1990s for only $167,500. In 1996, the Mary Boone Gallery left SoHo and opened a midtown gallery on Fifth Avenue. She opened a second gallery in the Chelsea art district in 2000 while adding a younger generation of artists that included Will Cotton, Tom Sachs, and Inka Essenhigh.
https://en.wikipedia.org/wiki/Mary_Boone
---
A New Boone
by Julie L. Belcove
November 1, 2008
quotes:
Over the course of three lunchtime interviews in recent months, Mary Boone stays resolutely on message: She insists she has been no more aggressive than the male art dealers who came before or after her. Unlike some of her male counterparts, namely Larry Gagosian and Matthew Marks, she says, she did not just swoop in and scoop up name artists developed by other gallerists—she went out and discovered new talent. And if you think sexism doesn't exist in the art world, she asks, why is it that virtually every story written about her in the past 30 years has fixated on her (sexy, sky-high, expensive) shoes? Then, at our third lunch together, as Manhattan is emptying out for Labor Day weekend, Boone arrives at Michael's, not far from her Fifth Avenue gallery, with her skin tanned from two weeks spent hiking, doing yoga and eating vegan at the Ashram retreat near Santa Monica. After her usual abundant niceties—she is generous with compliments—she dives right in. "I think I lost my way," she announces, unprompted. "It was the Eighties. I got too involved with fame and fortune."
Meet the new Mary Boone. The dealer who epitomized the hard-charging excesses of the Eighties art market, whose dragon-lady reputation made her a convenient scapegoat for its devastating crash, now improbably says that her mission in life is "helping other people." Today the pint-size (five feet one, 105 pounds) pit bull of yore donates her thick, tar black hair to Locks of Love, an organization that makes wigs for sick children, and delights in feel-good movies like Wall-E. The woman who could sell a Hummer to Al Gore insists, "I've always been more interested in making history than in making money." But fear not. The new Boone, who puts her age at 57, hasn't gone all soft and boring. She remains an intriguingly complex, paradoxical figure—the same woman who took one day of maternity leave when her son, Max, was born (take that, Sarah Palin) but who always wore two watches so she could have one set to the time zone Max was in when he was visiting his father (and her ex-husband), art dealer Michael Werner, in Europe.
The story of Boone's ascendancy could be scripted for Hollywood: She grew up in Michigan and Los Angeles, and later enrolled at the Rhode Island School of Design. After realizing she couldn't cut it as a painter, she came to New York to study art history at Hunter College. Sculptor Lynda Benglis, who was teaching at Hunter, helped Boone land a job as a secretary for her boyfriend, Klaus Kertess, at Bykert Gallery, his influential East 81st Street space with a roster that included Chuck Close, Brice Marden, Richard Tuttle and Dorothea Rockburne. "I was a complete nobody from no place," Boone says while picking at her salad. "That was the job that changed my life."
Since the 19-year-old Boone was Kertess's one and only employee, she did more than just sit at the desk and look cute. "I sold something the first day I was there. Yay!" she chirps proudly. "To Citibank. No, not to Citibank, to Chase." Kertess entrusted Boone with both major collectors and major artists. "I mean, he let me take Victor Ganz to Brice Marden's studio," she says.
"Mary was ambitious, as she still is," says Ker­tess, adding that, though he had always encouraged his employees to build collector clienteles and earn sales commissions, "Mary was actually the first one to take me up on that."
…
To be sure, appropriating someone else's vision would not have risen to Boone's ambitions. She had deep admiration for Kertess and also for legendary dealer Leo Castelli, and she wanted to accomplish no less a feat than they had: to build a gallery every artist of her generation would want to join, one that, with a critical mass of influence, would leave a lasting mark on art history. And she did, making stars out of Julian Schnabel, Jean-Michel Basquiat, David Salle, Eric Fischl and Ross Bleckner in the Eighties —and changing the way the art market works in the process.
…
In the beginning, though, "because I showed predominantly unknown artists, it was a struggle," she says, adding that it was also hard being taken seriously as a 26-year-old proprietor. "Now, it's like the ageism goes in the opposite direction." She did have a Rolodex of collectors from her Bykert days, and doing deals on the secondary market kept her afloat. She also had backing from a consortium of collectors, in exchange for first dibs on the best art she had to offer.
Boone built her stable, she says, "just kind of hanging out." She, along with much of the art world, often ate at a restaurant called One University Place, where Schnabel was a chef. "[Schnabel] came up to me and said, 'I hear you're opening a gallery,'" she recalls. "I said to him before I even went [to his studio], 'I don't usually make commitments quickly.' So I went there, and I was kind of bowled over by the work, and I said, 'Well, I definitely want to do something with you,' which for me was saying a lot. That night he called me and he says, 'You have to make a commitment to me because otherwise I'm going to go to Holly Solomon.' I said okay."
She'd had her eye on Bleckner since he'd walked into Bykert one day with slides of his student paintings. To this day, she says, he is the only artist she's ever discovered from slides. Bleckner talked up friends including Fischl, Salle and Barbara Kruger, all of whom would eventually join Boone.
She took on Fischl in 1982, but he says he'd noticed Boone sometime before—and not just because "her reputation was growing by the minute in terms of being the most dynamic dealer of my generation." Fischl's day job was building crates for a company called Hague Art Deliveries, located in the back of 420 West Broadway, where Boone had a tiny ground-floor space (downstairs from both Castelli's and his ex-wife Ileana Sonnabend's galleries).
…
Together Boone and her artists redirected the art world's gaze. Rejecting the Minimalist and conceptual-laden Seventies, they re-energized painting with bold, heavily figurative canvases and made neo-Expressionism the dominant aesthetic. Boone became the queen of SoHo.
It was a mantle she did not wear lightly. Boone gained a reputation as aggressive, manipulative and combative. When the crash finally hit, in 1990, she was vilified for tackily hyping her artists in the media, turning them into commodities with stratospheric prices and waiting lists for their work. Whatever her role in overheating the market, she stuck by her suddenly struggling artists during the Nineties chill. "When the art market crashed, and my prices, which had been at an all-time high for me, almost overnight were cut in half and then in half again," Fischl says, "she made sure I had the money I needed to continue to work and support the life I had. She did it by the sheer will to sell whatever she could sell and take just a small portion." Other dealers, he contends, "would have expected you to feel the same pain."
In retrospect, Boone admits, her artists' prices were inflated in the Eighties, and she wishes their work hadn't been quite so in demand. "I found, a lot of times, artists that get hot, hot, hot—it's the opposite from being good," she says. "I think artists are able to develop better when they're not at their marketing peak." Boone can't resist taking a swipe at rival Gagosian, who has lured many of the best-selling artists in the world, most recently Richard Prince from Gladstone Gallery, with seemingly bottomless coffers. "I think Larry is a great dealer; I love Larry," she says. "But he's not very good when the artist isn't in play. And every artist goes through slumps." Gagosian did not respond to requests for comment.
Most of her early core group of artists have remained steadfast (even Salle, who defected to Gagosian, eventually returned). "What can I say? The devil you know is better than the one you don't," Bleckner says with a wicked peal of laughter.
…
"At this point in my life, I'm not interested in stealing artists from anybody," she says.
…
That newfound religion, another longtime friend notes, is a bit of a euphemism: She didn't just find God. In other words, she shed substance abuse. At our third interview, Boone acknowledges that she indeed did stop drinking—and other stuff—and underwent a belated maturation based on "just wanting to become a nicer person." "When you're young, it's easy to do things without a lot of examination," she says philosophically. "I was lucky to have a lot of success in my early years, but it didn't translate into happiness, whereas now I think of myself as a remarkably happy person."
Boone is reluctant to discuss her alcoholism extensively, citing lingering prejudice about addiction and concern for Max, now 21. (Though in practically the next breath she indiscreetly reels off more than a half dozen names of prominent artists she's gotten sober.) She does, however, point to her father's death when she was just three years old and to what she describes as extended, untreated postpartum depression as two triggers of her drinking problem.
…
full text at:
https://www.wmagazine.com/story/mary-boone
'She Was Motivated by Greed': Prosecutors Seek Three-Year Prison Sentence for Mary Boone in Tax Fraud Trial
Rejecting calls for mercy, government lawyers say the art dealer was driven by "a desire to maintain her lavish lifestyle."
Henri Neuendorf, January 14, 2019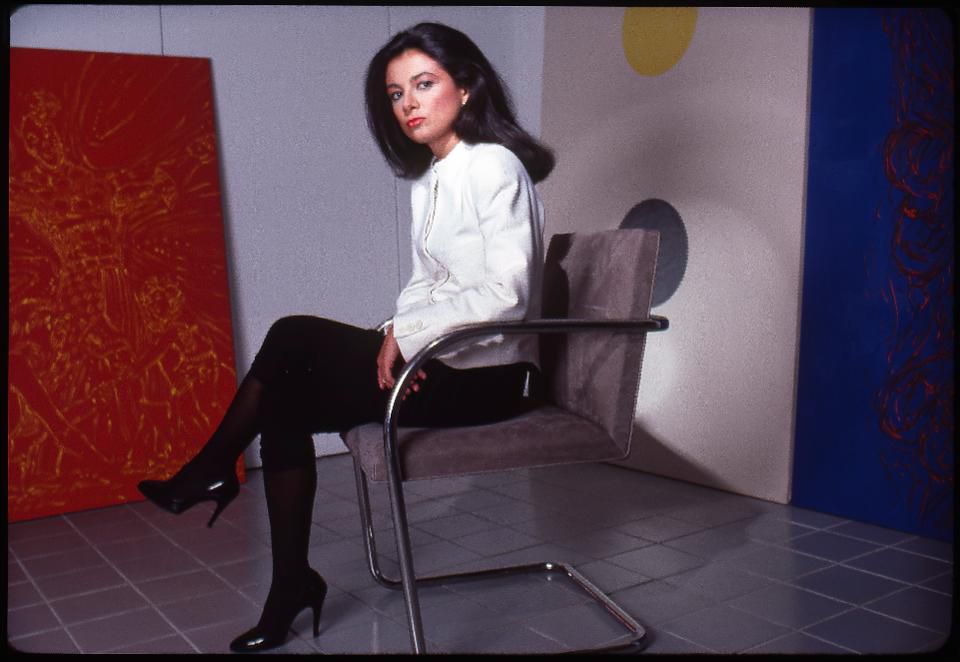 New York art critic Jerry Saltz
Me? I don't care about "childhood trauma" either but as long as dealers who show lots of women artists pay those artists I'm good with the dealer cheating on her taxes. It's a wee bit bad-ass too. But you want 'em to pay taxes, cool. She has to now. You win. "Lock her up." Sad
full text:
https://news.artnet.com/art-world/mary-boone-tax-fraud-trial-1438561
On Twitter, 2019/1/15
Jerry Saltz: Senior Art Critic; New York Magazine. 2018 Pulitzer Prize in Criticism. 2015 ASME Award for Criticism.
Gallerist Mary Boone pleaded guilty to evading $3-mill in taxes btwn 2009 & 2011.
Gov. prosecutors say she should serve 3 yrs in jail.
Many art worlders say she has to pay the price, including prison.
I say pay the $ but no jail time.
Or ALL dealers would be locked-up.
Thoughts?
https://twitter.com/jerrysaltz/status/1084957302640308226
up-date 2019/2/16
Gallerist Mary Boone Has Been Sentenced to 30 Months in Prison
OBSERVER, By Paddy Johnson • 02/15/19 10:30am
quotes:
Additionally, she engaged in a complicated tax scheme that involved artificially inflating the gallery's expenses to indicate losses when the gallery was generating profits. For example, in 2011, Boone transferred $9.5 million from one business bank account to another and maintained a falsified check register that she supplied to the accountant so that she could inflate the gallery's losses.
…
But from the gasps in the room when Hellerstein announced that Boone would be released from prison by June 2021, attendees may not have fully grasped the gravity of the situation, even if they understood the magnitude of the crime. This sentiment was reflected online as well, with prominent critics such as New York magazine's Jerry Saltz claiming over Twitter that all dealers would need to be locked up, implying that misdeeds like this are more common than expected.
more at:
https://observer.com/2019/02/gallerist-mary-boone-has-been-sentenced-to-30-months-in-prison/
'Saddened, humbled and heartbroken': Mary Boone sentenced to 30 months in jail for tax fraud
New York art dealer falsely claimed around $1.6m in personal expenses as tax-deductible business expenses in 2011
The Art Newspaper, MARGARET CARRIGAN, 15th February 2019 11:14 GMT
…
Indeed, in the 2002 price-fixing scheme that saw Sotheby's New York former chairman A. Alfred Taubman sentenced to a year and a day in prison, it also saw Diana D. Brooks, the former chief executive and the first woman to head a leading auction house, sentenced and branded as a "barracuda" in the New York Post. Though she did not see jail time, Brooks was sentenced to three-years probation and ordered to serve six months of home detention, perform 1,000 hours of community service and pay a fine of $350,000. The case is considered one of the most prominent white-collar scandals to hit the art world prior to Boone's.
"As we see more women committing these types of crimes over the last several decades as an increasing number of them have entered the corporate world, we've seen plenty of harsh reactions to their actions simply because their behaviour is not considered within the confines of femininity," Dodge says.
https://www.theartnewspaper.com/news/mary-boone-sentenced-to-30-months-in-prison-for-tax-fraud
up-date 2019/2/19, 美術手帖サイトより
「アートシーンの女王」メアリー・ブーンが実刑判決。約3億円以上の脱税で2年半の懲役へ
かつてニューヨーク「アートシーンの女王」と称されたアメリカのギャラリスト、メアリー・ブーンが虚偽の納税申告書を提出し脱税したため、2年6ヶ月の懲役刑を宣告された。その刑罰には、最長1年間の監督下での釈放と180時間の地域奉仕も含まれている。
more at:
https://bijutsutecho.com/magazine/news/headline/19347
up-date: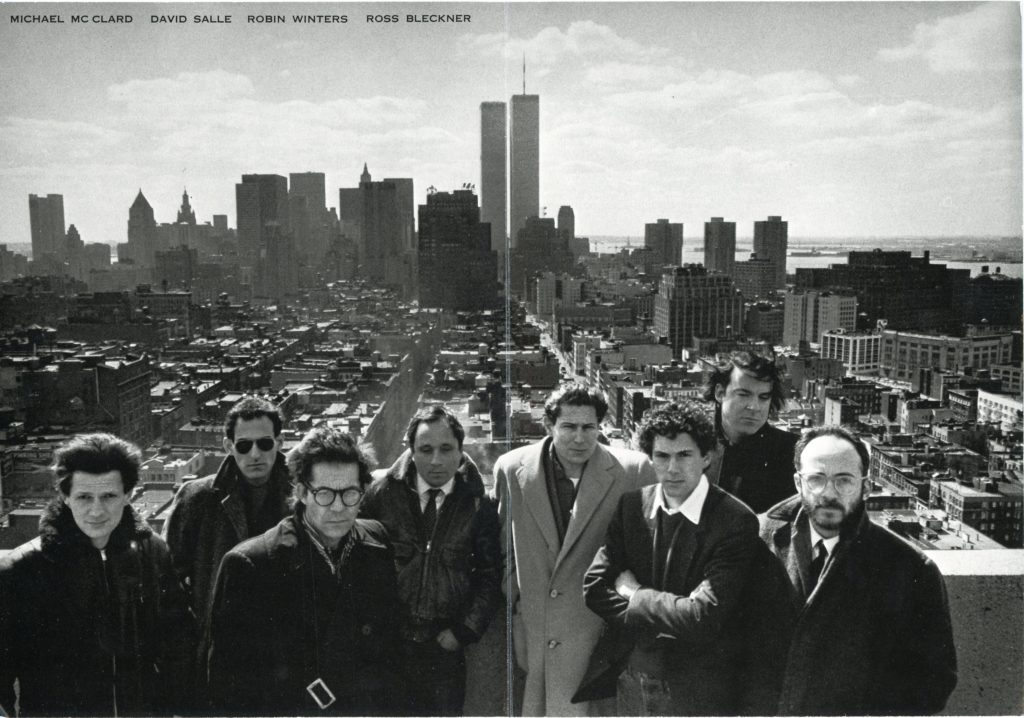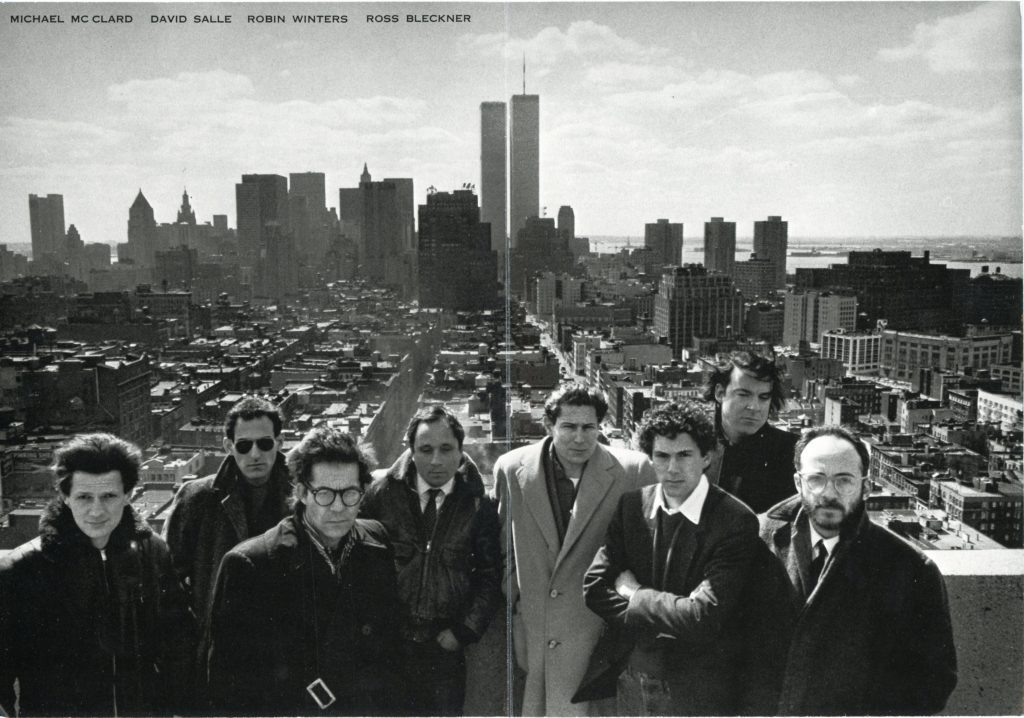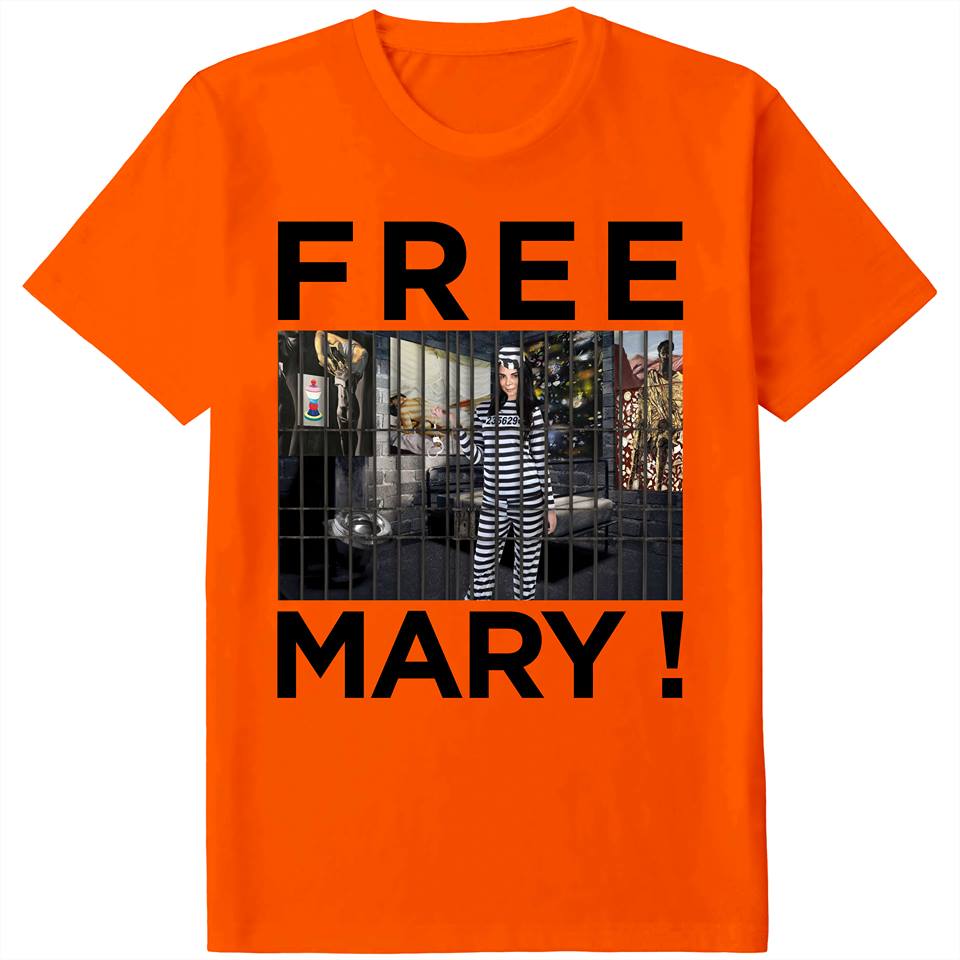 The Rise and Fall of Mary Boone
Nate Freeman
Feb 14, 2019, Artsy
quotes:
…
Among the first artists she signed was Julian Schnabel, a young, unknown artist—he was working as a line cook at a restaurant—but one who was already extremely confident in himself. After Boone saw his work for the first time, Schnabel called her on the phone.
"The subtext of the conversation was, I'd better show him because he's the next best thing to Rembrandt and if I didn't, he was going to show with Holly Solomon," she told New York magazine decades later, referring to another SoHo dealer. "Which was probably the thing that drove me the most. I said fine. What do you say at a time like that?"
Schnabel had his first solo show in February 1979, with works on offer for $3,000 to $3,500, or about $11,000 to $13,000 today. It was the first time that Castelli, who was right upstairs from Boone, took notice of the young dealer.
"This was the coup de foudre!" Castelli told Anthony Haden-Guest in his book True Colors, a definitive take on the contemporary art market's explosion in the 1970s and '80s. "Like when I went to see Jasper [Johns] in '57 or [Frank] Stella in '59. I went in and I saw the clay paintings. And I was just bowled over."
The boom years
Castelli began co-representing Schnabel with Boone, splitting proceeds 50/50. By 1981, Schnabel's prices had gone up to $40,000 for work on the primary market, and by 1983, works were selling for $93,500 at auction. Boone was so flush with success that she opened another, larger space across the street at 417 West Broadway, which the since-defunct publication Art Economist called "The House that Schnabel Built."
…
Boone was the first art-world figure to give Koons entrée to the art world; they met when he was just 24 and working at the Museum of Modern Art selling memberships, while developing his practice of turning everyday objects into readymades. She arranged sales to English advertising executive Charles Saatchi and the influential collecting duo Mera and Don Rubell, who bought a vacuum installation out of a show he staged at an apartment on West 16th Street. Boone installed one of the rug shampooer works in her office, but a scheduled two-person show with Matt Mullican was delayed when the Schnabel plate-painting show had to be extended due to the hysteria surrounding it. Koons left and eventually joined Sonnabend Gallery, a West Broadway rival.
…
"I remember sitting in my office crying, and Jean-Michel comes into the gallery, which he loved to do," Boone said to Fischl in a conversation published in Interview magazine in 2014. "So Jean-Michel puts his arm around me and says, 'Don't worry, Mary, I'm going to make you much more rich and famous than Julian ever would.' Those were his exact words."
Things turned around quickly. By February 1985, Basquiat was on the cover of the New York Times Magazine. In the New York magazine cover story on Boone that crowned her queen of SoHo, a steady stream of good champagne flows through the narrative, and at one point, at a cocktail lounge, the interviewer asked Boone which of her 100 to 200 pairs of shoes she had chosen for their meeting.
"Cobra," Boone responded.
But after a late 1985 show was poorly received, Basquiat left the gallery in 1986; he was dead by 1988. In 1989, Black Friday hit, the stock market tanked, and the art market went down with it. "It switched off like a light," the dealer Lucy Mitchell-Innes says in True Colors.
…
Boone was hit hard. Salle left the gallery for Gagosian in October 1990. And in a New York Times interview with Deborah Solomon in 1993, Fischl said of his recent show at Mary Boone Gallery: "This is the first time since '82 that I've had a show that didn't sell out before it opened. It's scary. It's scary when you see your market value decline."
full text:
https://www.artsy.net/article/artsy-editorial-rise-fall-mary-boone-revolutionary-art-dealer-going-prison-tax-fraud
up-date 2019/2/25:
Mary Boone's Manhattan galleries will close in April following her jail-time sentencing for tax fraud
Facing 30 months in prison beginning in May, the dealer calls herself the "Martha Stewart of the art world"
MARGARET CARRIGAN, 25th February 2019, The Art Newspaper
quote:
…
Once referred to as the "new queen of the art scene", Boone has been a polemically brazen figure since the late 1970s, championing artists such as Jean-Michel Basquiat and Ross Bleckner. In a statement to ARTnews regarding her galleries' closure, she says: "I had 49 wonderful years in art. If I'm going to be the Martha Stewart of the art world, I would hope to do it with the same humility, humour, grace, and intelligence that she did."
full text:
https://www.theartnewspaper.com/news/mary-boone-s-manhattan-galleries-will-close-in-april-following-her-jail-time-sentencing-for-tax-fraud
up-date 2019/2/25
KUNST UND VERBRECHEN
Fegefeuer der Heiterkeiten
VON KOLJA REICHERT, 25.02.2019 Frankfurter Allgemeine Zeitung
Mary Boone, die einst mächtigste Galeristin New Yorks, muss ins Gefängnis. In was für einer Welt lebt die eigentlich? Über die moralische Ökonomie der Kunst.
Quote:
Das Verblüffende an dem Urteil ist, dass es echt ist. Denn einerseits werden auf dem Kunstmarkt den gehandelten Waren unglaubliche Wirkungen zugeschrieben, andererseits wird so gehandelt, als spielten sich diese in einer anderen, der unmittelbaren Wirklichkeit übergeordneten Sphäre ab, und in dieser Sphäre wähnte sich vielleicht auch Mary Boone.
full text:
https://www.faz.net/aktuell/feuilleton/kunst/wie-kriminell-ist-die-kunstwelt-der-fall-mary-boone-16056477.html
Veteran Art Dealer Mary Boone, Recently Sentenced to 30 Months in Prison for Tax Fraud, Will Close Her 42-Year-Old Gallery
Boone described herself as the "Martha Stewart of the art world."
Eileen Kinsella, February 25, 2019
quote:
"I always knew there would be that possibility of closing, but it also seemed possible to keep it open," he said.  He had only praise for Boone, saying their relationship is terrific, and adding: "She's great to work with, diligent at selling work, and always paid on time. As far as her artists are concerned, she is the most straightforward dealer I ever worked with."
…
"Because she is so loyal to the people in her life, many of her employees have been with her for multiple decades and would be hard pressed, both because they have been out of the job market for a long time and because they have the usual financial commitments held by people in their 40s and 50s (families, homes, mortgages, etc.), should they find themselves suddenly without work," he wrote. "Certainly, the gallery could not run without her were she imprisoned."
In an interview with New York magazine in 1998, Boone reflected on the early days of her gallery.
I collected a group of nine investors who put in very little money in exchange for buying art at cost. I moved into 420 West Broadway, and we started construction. Leo Castelli was on the second floor. And Ileana Sonnabend. I was on the main floor. And it was my idea that if I left my door open, the people that were waiting for the elevator might come in.
https://news.artnet.com/art-world/veteran-art-dealer-mary-boone-confirms-plans-to-close-her-gallery-following-jail-sentence-for-tax-fraud-1473607
hilaryharkness
I was thinking of my art dealer Mary Boone as I painted "Experienced People Needed" (2018). In this detail, Peggy Guggenheim fixes her daughter's dress while selling a Jackson Pollock. Mary has been the most gracious, charming and inspiring person to work with since I joined her gallery in 2003. She has an unmatched sense of humor and style. As my dealer, she's pitched a no-hitter, selling every last one of my paintings and paying me immediately. My life has been charmed these last fifteen years. I will cherish this experience and carry it into my next chapter. Thank you so much #MaryBoone and @maryboonegallery! #heartbroken #proud #inspired
https://www.instagram.com/p/BuR53q2lleS/
30th Anniversary Issue / Mary Boone: The Art of the Dealer
New York Magazine
I came here in 1970 and started working for Klaus Kertess at the Bykert Gallery as a secretary. It was a gallery that was artist-driven rather than collector-driven. I had originally studied to be an art historian. But though the classes that you take in school are exciting, the application in the job environment is boring. My art-history degree basically enabled me to dust slides at the Guggenheim, which was a far cry from how I had pictured myself. So that's when I studied to be an artist, but I never want to make any claims that I was anything even barely approaching mediocre. I would never have shown my work. Also, I think that to be an artist, you need to spend a long amount of time by yourself, which I don't like to do.
You know Daniel-Henry Kahnweiler's statement, that it's great artists who make dealers great? He was referring to Picasso. You saw this happen with Jasper Johns and Leo Castelli. With Klaus, it was Brice Marden. For me, it was Julian Schnabel and David Salle and maybe Jean-Michel Basquiat. In the nineties, dealers put a totally opposite spin on that. They show artists who are already famous, like Brice or Jasper, in order to make themselves famous and attract people who ordinarily wouldn't come in because of your name or eye.
For me, the most exhilarating thing has always been working with artists. You love it when you see an artist grow over a period of years. They take the work to another level, and it's exhilarating to see artists challenge their own history. Because with great artists, their biggest competition oftentimes becomes their own history. It's so unfair. They have no place to go but down.
The seventies were actually very similar to the nineties. I think that then, there was a backlash against the kind of glamour and flamboyance of the Kennedy era, of the Scull sale, of the Factory, of what people saw as high life, lots of drugs, lots of parties and money being strewn around. When in fact it was $15,000 at the time for a Rauschenberg or $20,000 for a Johns, which seems absurd by today's standards.
Bykert closed in November '76. I still had an ambivalence about whether I was going to take the plunge into dealing. I even tried getting a job at another gallery — Robert Miller. I offered him my services, and he offered to pay me $30,000 a year, which was very little money then and even less now. The problem was, he was happy to take me, but he didn't want to show these terrible artists I was involved with. Two years later, he tried to take Julian away from the gallery — and David subsequent to that. So I guess he did me a favor.
I had been raised in an atmosphere that was very anti-image. But what I found was that the young abstract painters of the time were making work that was derivative, whereas these young figurative artists like Julian and David and Ross Bleckner were really making exciting work. So I had to work against my prejudice, and I ended up with these figurative artists. I was looking for something totally different. But they were the real thing. I met Ross looking at slides when I was at Bykert in '72 or '73. In fact, in the whole history of my life in New York, he's the only artist I ever met from looking at slides.
Ross told Julian that this young woman who had sold some paintings out of his studio was going to open an art gallery. I met Julian at the restaurant where he worked. Julian was very convinced he was the real thing. I wanted a while to think about it. I got about four hours. I got home and Julian was on the phone. The subtext of the conversation was, I'd better show him because he's the next best thing to Rembrandt and if I didn't, he was going to show with Holly Solomon. Which was probably the thing that drove me the most. I said fine. What do you say at a time like that?
I collected a group of nine investors who put in very little money in exchange for buying art at cost. I moved into 420 West Broadway, and we started construction. Leo Castelli was on the second floor. And Ileana Sonnabend. I was on the main floor. And it was my idea that if I left my door open, the people that were waiting for the elevator might come in. The first show was a group show with Schnabel and Richard Artschwager, and some others. The response? Nothing. Publicly, I tried to be very confident. Privately, I was scared to death.
I took on Jean-Michel, and then Julian made a fairly sudden exit to Pace. He was a rising star and the most visible artist in the gallery. Obviously I was very upset; your heart is always broken worst the first time it happens. But I certainly think it's been great for Julian, and I think it was great for our whole generation. Because in some way, it did the same thing as my showing Julian in collaboration with Leo in April 1981: It sanctioned a whole generation of artists. And then Brice Marden coming to me the next year made an even bigger stir, because here was a very established artist coming to this downtown gallery.
Unfortunately, people talk about the eighties in disparaging terms, like it's the first time anyone ever discovered greed. But really, the eighties were a period of growth, energy, discovery, invention. Art made some very interesting strides during that period of time. There are a number of artists like Barbara Kruger, Jenny Holzer, and Cindy Sherman who were doing more intellectually driven work than market-driven work.
And it's unfortunate that the whole decade got tarnished because of a small period of time when buying art became like buying lottery tickets. But in fact, for the 8,000 works of art that we sold, only maybe a dozen collectors ended up selling in a very conspicuous way. There were hundreds of people who kept the art. I think the important thing to consider is that it wasn't the artist who became rich in the eighties; it was the collector.
After the stock-market crash, people who'd put their money in the market turned to collectibles. For the art world, the last quarter of 1989 was like the crash, and '90 to '92 was very frightening because things kept dropping, dropping, dropping. By the end of 1992, there started to be a feeling that things were stabilizing. And by '94, it was clear that the worst was over. Now it's almost like a stealth eighties. It's like in Germany, they buy a Mercedes and take the little insignia off so you don't know how much they spent for their car. That's the nineties. And to me it's just so fake. The fact is, there's a lot of money around, and a lot of people are buying art. The one thing that's different is, they won't buy just anything. Which I think is very healthy.
Interviewed by Phoebe Hoban
http://nymag.com/nymetro/news/people/features/2419/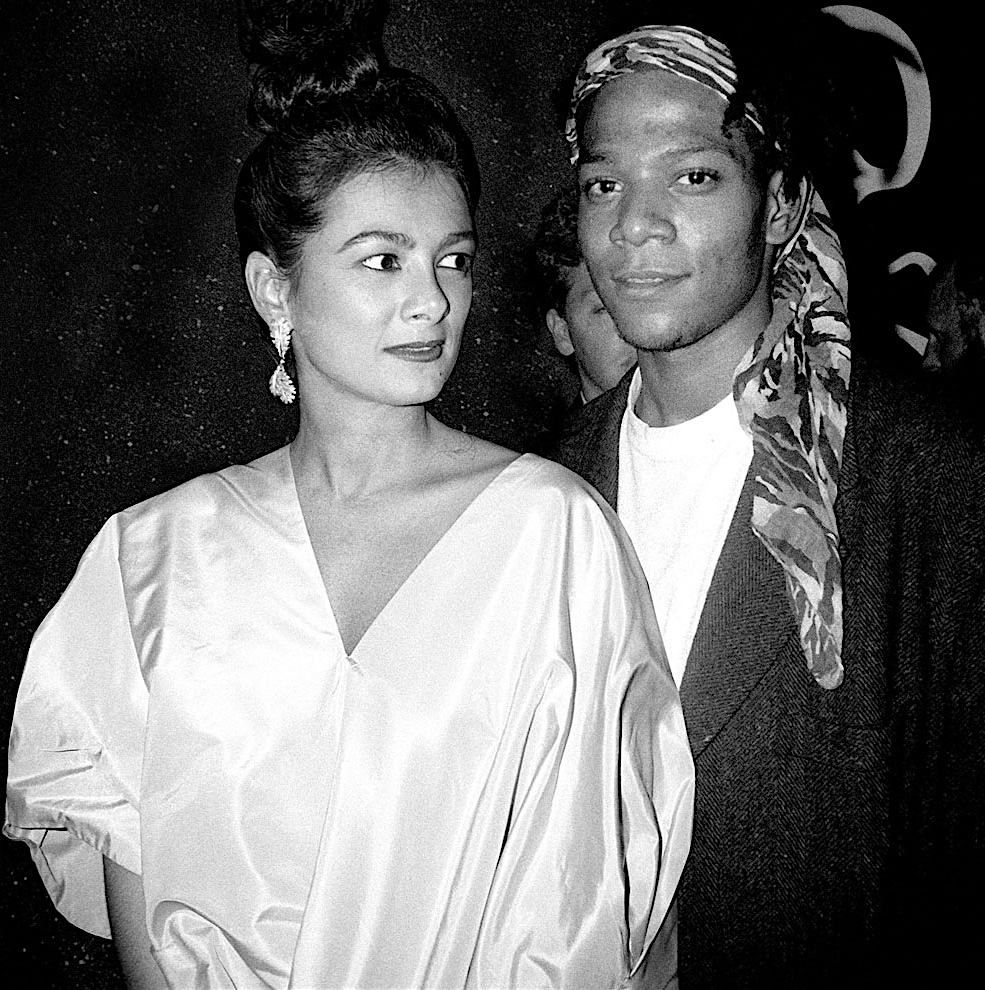 MARY BOONE
By ERIC FISCHL, Interview Magazine, October 22, 2014
https://www.interviewmagazine.com/art/mary-boone
---
Mary Boone Is Not Done
One of New York's leading art dealers, convicted of tax evasion, will report to prison in May. She's already plotting her return.
By Jacob Bernstein, March 29, 2019, New York Times
quotes:
Superstars need narratives. Narratives need packagers.
Competent packagers can draw out an artist's back story and minimize the boring parts without drawing attention to themselves. Great packagers often become packages themselves, as Mary Boone did in the 1980s.
It was she who led limousines to SoHo lofts; she who realized that gossip columnists, almost as much as serious critics, could help create an aura around an artist.
"We used to say that Mary brought the uptown gallery downtown," said the artist Eric Fischl, who was represented by her from 1982 to 2015. "She knew she was showing artists whose work was going to become expensive, she knew the idea of bohemian SoHo was over, and she knew that the relationship the arts had to the media was changing, and that this element of glamour was going to be a part of the telling of the story of art and artist. For good or for worse."
…
Soon, Mr. Castelli and Ms. Boone were staging shows together. He gave her history. She gave him youth. Although Mr. Castelli also got some of that from Larry Gagosian, whom we'll get to later.
Snagging Schnabel
They all liked to go this restaurant after work. One University Place.
The owner was Mickey Ruskin, who also ran Max's Kansas City. In the kitchen was a guy named Julian, whose favorite things besides food were sex, breaking things apart and painting. Eventually he put those pursuits together with a series of canvases that came to be known as the plate paintings because he glued broken plates on them, Gaudí-style.
Ms. Boone wasn't sure at first that she wanted to be Julian's dealer. Then Holly Solomon, another gallery owner, started circling and Ms. Boone swooped in. After that, she shouted the name Schnabel from the rooftops. Soon enough, the world caught on.
Ms. Boone appeared on the cover of New York magazine, as "The New Queen of the Art Scene." (Anna Wintour commissioned the piece.) Mr. Schnabel's paintings adorned the homes of characters in "American Psycho" and "Wall Street." Personas developed.
Mr. Schnabel became known for his bombastic ego and not his big heart. Ms. Boone became known for her steamrolling drive and not the fragility underneath.
…
Mary and Larry
The rap on Mary Boone was that she was ambitious, bossy and married to a man who was married to someone else when they got involved. Also, noted Laurie Simmons (who was then, along with Cindy Sherman, represented by another gallery, Metro Pictures), "She was bringing out these guys, these men," who were known for painting naked women.
So when Ms. Boone — in her fancy clothes, selling art to all those stockbrokers — became a symbol of '80s excess, powerful women in the industry didn't all rush to defend her. Mr. Cramer even considered basing a "Dynasty" character on her.
Never mind that Ms. Boone was tagged for behavior to which she was religiously opposed. "People thought she told artists what to do," Mr. Bleckner said. "Never. She never said, 'Make more of these, they're selling.'"
In fact, as time went on, what friends saw was not a relentless desire to expand but a strange desire to maintain her perfectly ordered microcosm.
Ms. Boone passed on getting the house in the Hamptons. Her clothes shopping dropped off. She turned out to be too financially cautious to borrow from banks for the purpose of investing in the secondary art market.
"Her instincts led her to where she stayed," Ms. Jakobson said. "It was like she was a farmer with a beautiful plot but not a lot of acreage. She couldn't have made it bigger because it wouldn't have been possible to maintain control of it."
As Ms. Boone became a highly successful stalwart who over the years showed Robert Mapplethorpe, Sherrie Levine, Brice Marden, Ms. Kruger, Tom Sachs and Ai Weiwei, Mr. Gagosian saw an opening.
The story of Ms. Boone and Mr. Gagosian dates back to 1980, when an electrician arrived at 420 West Broadway to fix the circuit breakers. His name was Jean-Michel Basquiat, and Ms. Boone didn't pay much attention then, so he signed up with Annina Nosei, a gallery owner on Prince Street, instead. Ms. Nosei put Mr. Basquiat in a show with Ms. Kruger and introduced him to Mr. Gagosian.
Unlike Ms. Boone, Mr. Gagosian hadn't gone to art school, started in a great gallery or displayed exceptional drive at the beginning. It took him six years to graduate from U.C.L.A., after which he spent much of the 1970s running a poster shop in the Westwood neighborhood of Los Angeles.
By the end of the decade, Mr. Gagosian was in New York, showing photographers like Ralph Gibson out of his loft in SoHo and reselling work by Mr. Marden and Diane Arbus to wealthy collectors including Charles Saatchi and S.I. Newhouse Jr.
Mr. Gagosian and Mr. Basquiat became friends. Around 1981, they decamped to Los Angeles and lived briefly in Mr. Gagosian's house along with a singer Mr. Basquiat was going out with. She had a record contract and doubled as their driver because Mr. Gagosian lost his license and his roomie couldn't be trusted behind the wheel. "Hey, Madonna," they'd say to her. "We need to get to Sunset."
ADVERTISEMENT
That fall, Ms. Boone expanded into a larger space across the street from 420 West Broadway. It took Mr. Gagosian another four years to get a space in Chelsea, where no one went. Least of all Mr. Basquiat, who by then was showing with Ms. Boone. "I didn't have any so-called 'primary' relationships with artists because they all had relationships with other dealers," Mr. Gagosian said in Interview magazine in 2012.
Hoping for traction, Mr. Gagosian went to lunch one day at the Factory, where Warhol pulled out some old paintings that were oxidized in urine. Afterward, Mr. Gagosian called Warhol's dealer, Leo Castelli, and asked if he might stage a show of them.
Mr. Castelli had already done successful exhibits of Mr. Salle and Mr. Schnabel with Ms. Boone and didn't much like standing around selling old work anyway. (Mr. Castelli also didn't love the so-called piss paintings.) So he said O.K. When the show was a hit, Mr. Gagosian called about doing similar things for Robert Rauschenberg, Roy Lichtenstein and Jasper Johns.
By 1989, Warhol and Basquiat were dead. Ms. Boone's marriage was showing strain, the stock market had crashed, and she was concerned about money. Too bad she had already sold her Basquiats, for definitely not enough. The buyer was Thomas Ammann, a frequent partner of Mr. Gagosian's on the secondary market.
more at, full text:
https://www.nytimes.com/2019/03/29/style/mary-boone-tax-evasion.html
comments:
Athena
Helsinki7h ago
After the housing market crash the art market has become the best place for the rich to shuffle their money around.
The NYC art scene has gone stale with one-time-progressive-boundary-pushers that are now the establishment. They are no different to the establishment they once railed against.
More galleries closed than opened last year and the Boone, Gagosian, etc. galleries (not to mention the Whitney Museum) repeatedly show the '70s,'80s,'90s 'established-successful artist' just to further inflate the prices at auction. The board members stay happy and people have fun at their fancy parties.
Vulnerable young artists adapt themselves and their work to placate these 'tastemakers' and just become numbers in a portfolio.
Real up-and-upcoming visual artists have nowhere to show and are moving elsewhere. What happens to a culture when young creatives have nowhere to gather and thrive? What are the long-term consequences? What images – drawings, prints, sculptures, paintings – are we leaving for our future?
I know there's climate change, war, pollution, corruption and so much awful – but there's seemingly something important to us about visual art. Why else have all these museums across cultures and borders?
What are we doing?