現代日本のオタク文化:名取さな
Contemporary Japanese Otaku Culture: SANA NATORI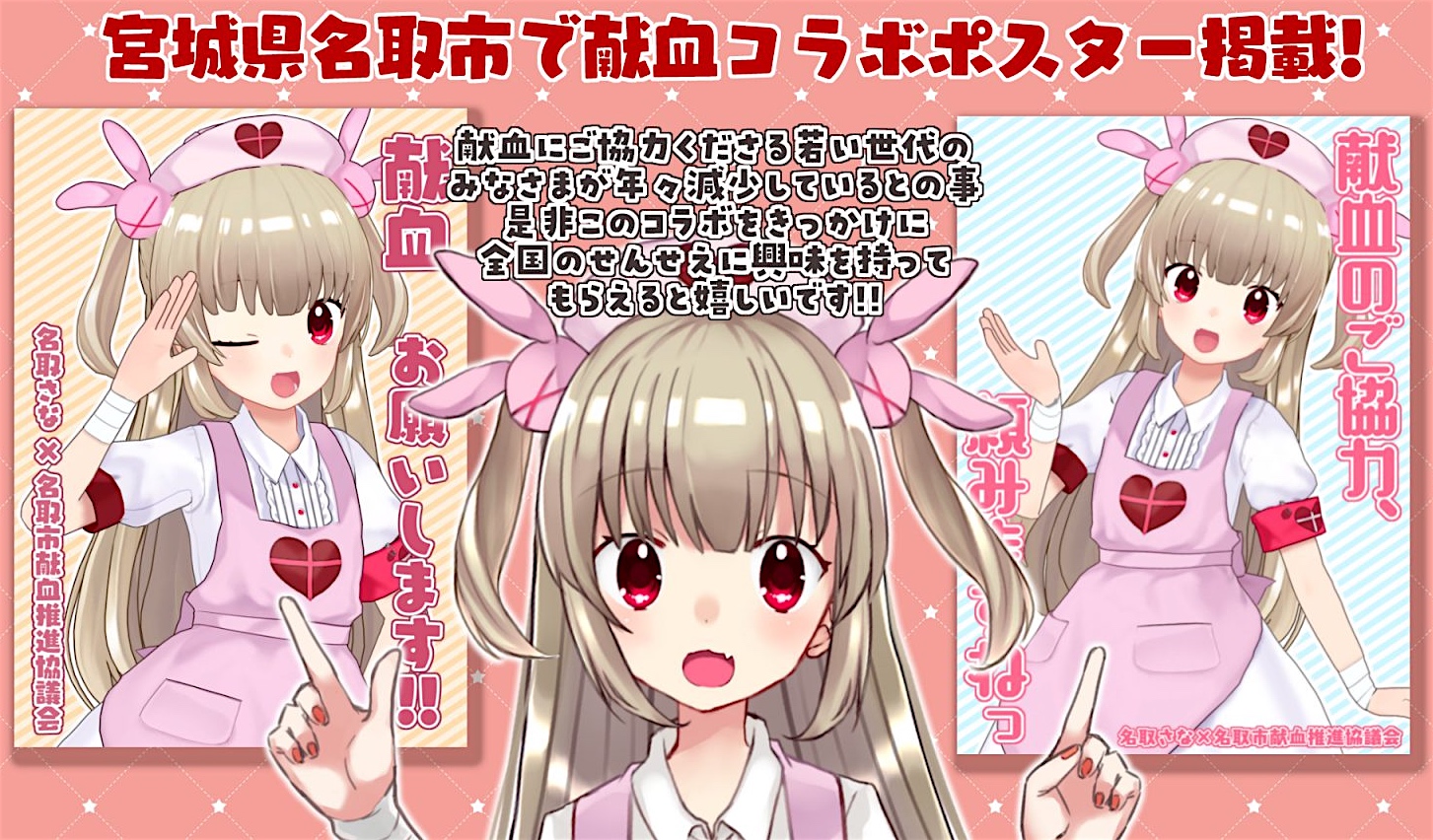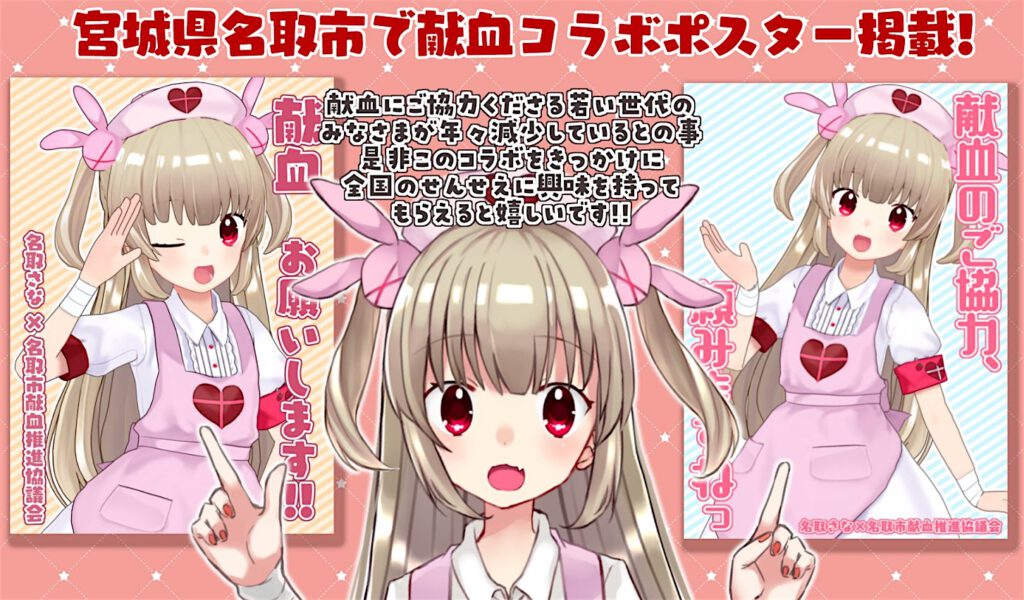 World wide attention towards Japanese Anime, Manga, Cosplay doesn't fade away. To understand the art practice of MURAKAMI Takashi 村上隆 (incl. the artist Mr.), one has to generate empathy, open up to new fetish, playful, entertaining concepts. Like Carnival or Halloween, the "Role-Play" becomes attitude. Some take it easy, some take it serious. The former underground OTAKU-World developed into mainstream culture in Japan, later copied by youngsters in neighbouring Asian countries.
For the uninitiated, Japanese Pop music industry created a similar Otaku-like IDOL-singer brand since the 70's. In this regard, nothing really special or sensational for Japanese society, as most women and girls use the word "kawaii" (super cute) in colloquial language.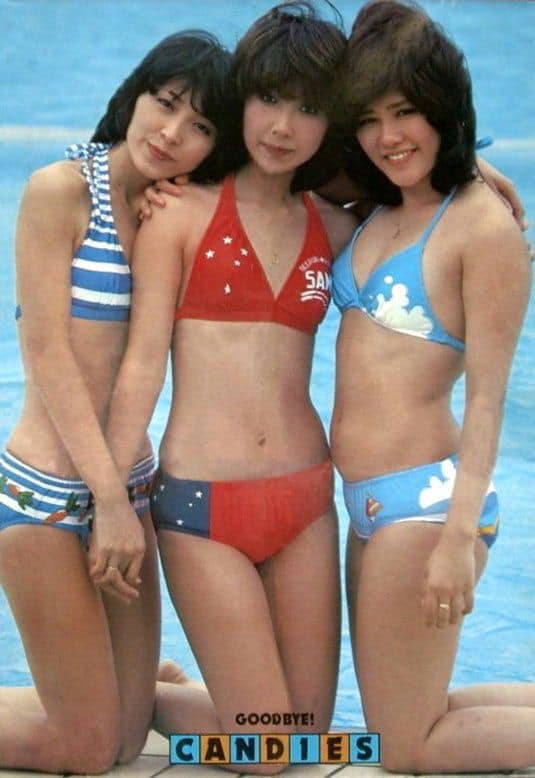 Go!Go! キャンディーズ ヒット曲メドレー('78.2.26LIVE)
Lady oh! あいつBye Bye 1982年
水島かおり、西端やよい、高橋めぐみ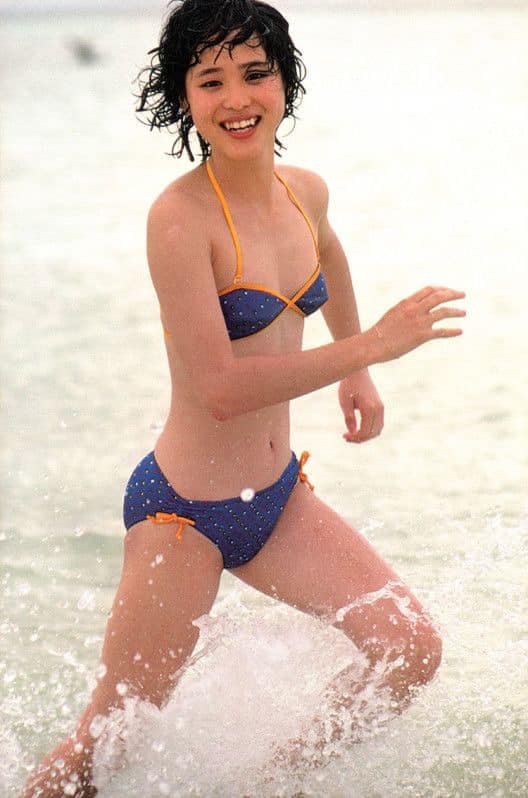 松田聖子 青い珊瑚礁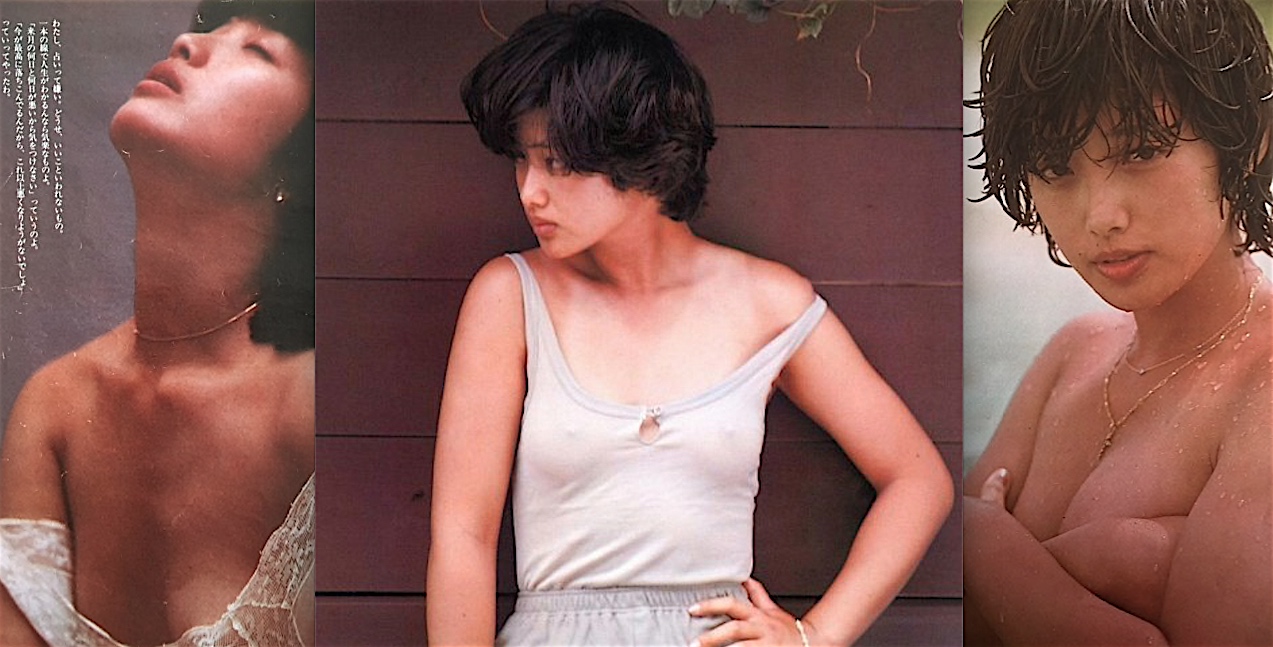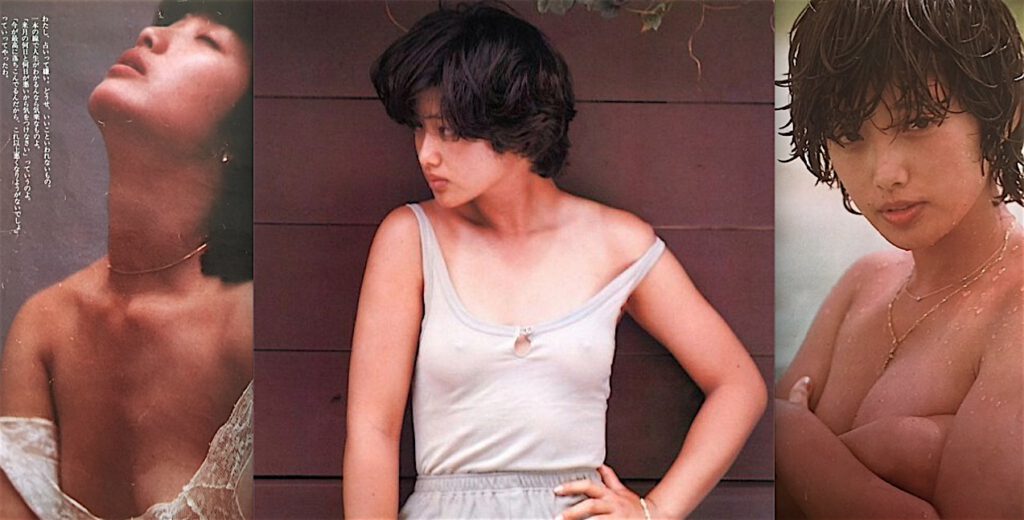 オールスター紅白大運動会(1970~80年代)
My last introduction for you, from 2010:
"Heavy Rotation" by the still extremely popular IDOL-group AKB48, Japanese cultural ambassadors in neighbouring countries, in the promotional context "Cool Japan", created by the Japanese government.
【MV full】 ヘビーローテーション / AKB48 [公式]
The American Experience. The Japanese Experience.
The Imagination of America. The Imagination of Japan. Everyone and every media tries to create the visualisation of one's own country / culture in the perfect way, to be reflected seriously. You tried it in vain to save your imagination.
Coming from the 80's Berlin, I do understand that from the "Western" socio-anthropological and feminist perspective this kind of development is difficult to understand, a different psychological approach in gender studies necessary, as we're writing 2020 and not the 50's.
You may try to analyse the common practice in contemporary Japanese society: "amaeru" に甘える, which means to seek a lot of affection from someone / or / taking advantage of someone's kindness.
The next socio-analytical research (fieldwork) for you would be to find out the reason regarding the extremely strong "gendered language" (gender-based language), which is still (! , you should have asked me in the 1980's) common in Japanese society, especially among the younger generation.
Don't get me wrong.
Stereotyped perceptions of gender roles are very much used by American 'millennials';
– the American Experience in 2020 regarding "race" (Yellow, Black, Latino, White, Red, Mixed Culture),
– gendered language (weird gender-oriented relationship between American mother with daughter and son, music lyrics, video game language, weird gender language used in the films by Walt Disney Animation Studios),
– fashion (extremely girly + feminine sexual: "needing validation from teenage girls that you're still cool") and
– music (extremely vulgar by both gender + discriminating language)
makes one wonder for what the liberating, educational movements in the 60's, 70's and 80's stand.
Last but not least, you may ask Japanese mothers why they educate their daughter or son in such a way and not in another way. You will be more than surprised (probably shocked) by the answers. And may probably learn about the Japanese concept of "Gemeinwesen".
up-date 2020/10/31: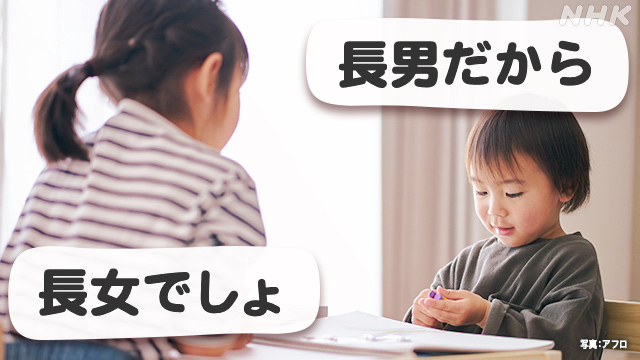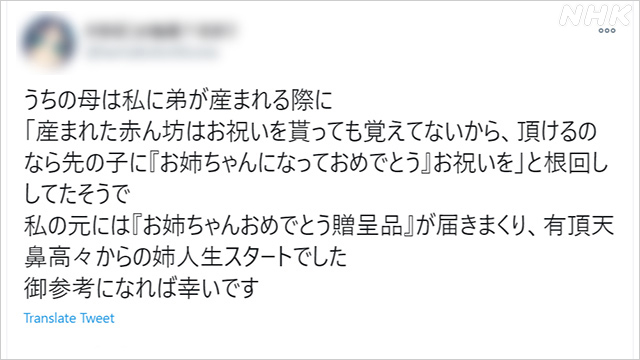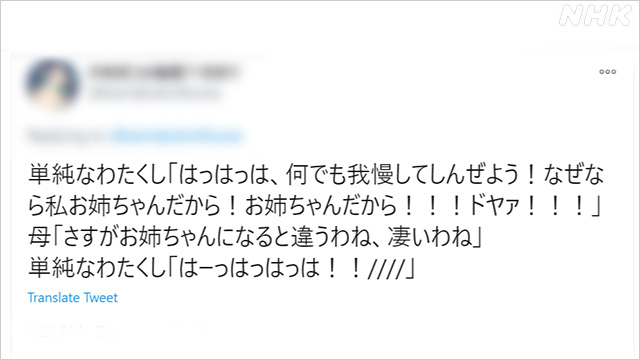 「長男だからって我慢できない」~子どもをその気にさせる方法
NHK 2020年10月30日
「俺は長男だから我慢できた」
人気漫画「鬼滅の刃」の主人公が戦いの場面で発したこのせりふ、「うるっときた」「すごく好き」などと大きな反響を呼んでいます。
でも、こんなふうに言われたこと、言ってしまったこと、ありませんか?
「お兄ちゃんなんだから我慢しなさい」
「お姉ちゃんでしょ、しっかりしてよ」
育児に追われ、家事に追われ、仕事に追われ、ついつい口にしてしまうこんなことば。実は、子どもには逆効果になるようです。うまく言いかえて、子どもにちょっと頑張ってもらえる方法はないのでしょうか。
〈ネットワーク報道部 記者 成田大輔(長男・2児の父)/國仲真一郎(長男)〉
本人が言うのはいいけれど…
話題のせりふが登場するのは、「鬼滅の刃」の原作の漫画と、テレビアニメです。
鬼になってしまった妹を救うべく戦う主人公の少年、炭治郎。けがの痛みに耐えながら、みずからを奮い立たせるために発したことばです。
映画のヒットもあって、最近になってもSNS上でさまざまなコメントが寄せられています。
…〜〜〜…
投稿した女性に話を聞くことができました。
この女性に弟ができたのは、8歳の時だったそうです。「出産祝いを贈ろう」と言ってくれた親戚や周りの人たちに、母親はせっせと根回しをして、弟へのお祝いでなく、お姉ちゃんになる私にプレゼントを贈るようしむけてくれたのです。
その結果、お姉ちゃんとなった自分のもとには、当時大好きだったキャラクターのグッズなどが次々と届いたそうです。
女性
「弟が生まれたばかりでそちらに手がかかったと思いますが、寂しさを感じないくらい、とにかく周りから『おめでとう』って言われて、目いっぱいかわいがってもらった記憶があります。弟が生まれても『お母さんを取られた…』という気持ちはまったくありませんでした。むしろ『弟ができるってこんなにいいことなんだ!』と思っていました」
女性
「お祝い作戦と並行して、生まれる前には『最後の一人っ子満喫期間』がありました。母や、母のお腹が大きくなると父が、いろんなところに遊びに連れて行ってくれたのです。両親が力のかぎり私を中心に動いてくれて、『生まれてくる弟にはこんなに楽しい一人っ子の期間がないんだなぁ。その代わり、両親だけじゃない"プラス1人分"として、私が思いきり弟をかわいがろう』と思ったのを覚えています」
more @:
https://www3.nhk.or.jp/news/html/20201030/k10012688201000.html
---
---
2020/11/3 up-date: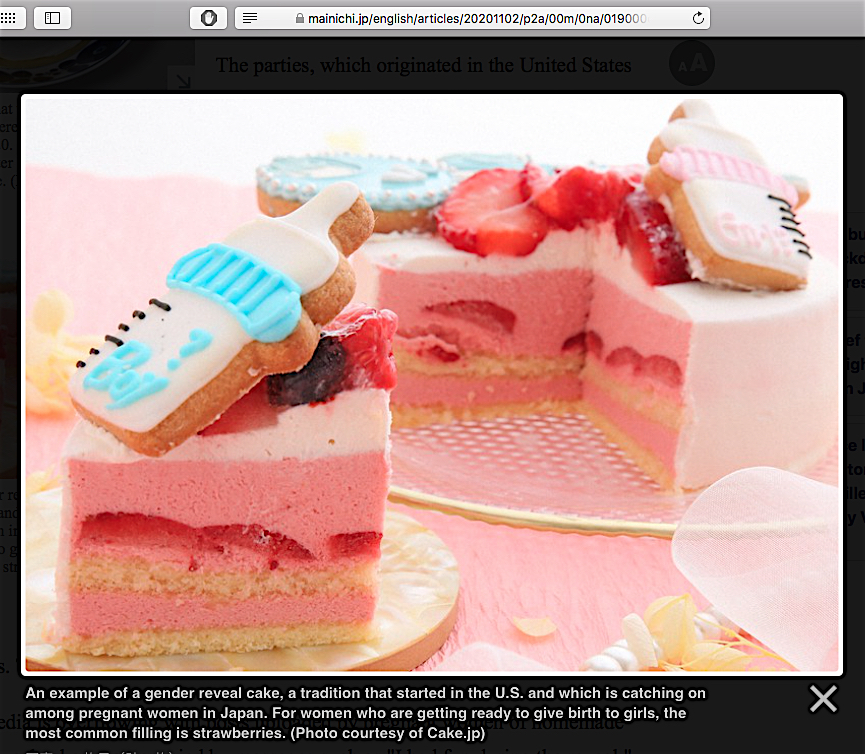 'Gender reveal' cakes help expecting Japanese women feel connected amid COVID-19 crisis
November 3, 2020 (Mainichi Japan)
Gender reveal parties, events in which pregnant women reveal the sex of their fetus via the color of the cross section of a cake or by other creative means, are becoming increasingly popular in Japan.
•
The parties, which originated in the United States and are a relatively new tradition, are helping pregnant women in Japan share and celebrate their pregnancies with family members who cannot accompany them on visits to the doctor or during labor and childbirth due to novel coronavirus countermeasures.
It is said that the first gender reveal event took place in 2008, when a woman in the U.S. posted a video online of her revealing the sex of her fetus using a cake at a party. The practice is spreading across Japan via social media and elsewhere.
In addition to gender reveal cakes, there are gender reveal balloons that indicate the sex of the fetus with the color of the confetti that comes out of them when they are popped, among other gimmicks. The tradition began to attract attention in Japan around last year.
more at:
https://mainichi.jp/english/articles/20201102/p2a/00m/0na/019000c
元気に育ってね」 コロナ禍で出産控えた女性たちに広まる「ジェンダー・リビール」とは
毎日新聞2020年10月31日
出産を控えた女性たちの間で、おなかの赤ちゃんが男の子か女の子か、ケーキの断面の色などで家族や友人たちに伝える米国発祥のイベントが、日本でも人気を集めつつある。今年は新型コロナウイルスの影響で家族の病院への付き添いや出産時の立ち会いなども制限され、多くの妊婦が1人で不安を抱えている。そうした中、赤ちゃんの成長を家族と一緒に祝い、自宅で喜びを分かち合う催しの一つとして、SNS(ソーシャル・ネットワーキング・サービス)などを通して広まっている。
 赤ちゃんの性別を伝えるイベントは「ジェンダー・リビール」と呼ばれる。英語で「性を明らかにする」という意味で、2008年ごろに米国の女性がパーティーでケーキを使って赤ちゃんの性別をお披露目する様子をインターネットに投稿したのが最初とされる。「ジェンダー・リビール・ケーキ」の他、割った風船から出てきた紙の色などで伝える「ジェンダー・リビール・バルーン(風船)」などがあり、日本でも昨年ごろから知られるようになった。
more at:
https://mainichi.jp/articles/20201030/k00/00m/040/274000c
---
What's your taste?
Do you want to be yourself ?
Do you want to feel / experience happiness ?
May I introduce you the latest case in Japan, which actually draws a lot of attention.
This Anime- / Cosplay / Youtube -"character" or personality is called Sana Natori.
The city Natori's public health center chose Natori as its promotional mascot after struggling to attract young people to give blood. A local official stumbled across the popular icon whose surname, Natori, is spelled the same as the city.
A collaboration with the creator of Sana Natori developed, means, young people from all over Japan now want to donor their blood at the health center of Natori.
Check out the links, funny but non-fiction.
https://twitter.com/sana_natori
https://twpf.jp/sana_natori
https://www.youtube.com/channel/UCIdEIHpS0TdkqRkHL5OkLtA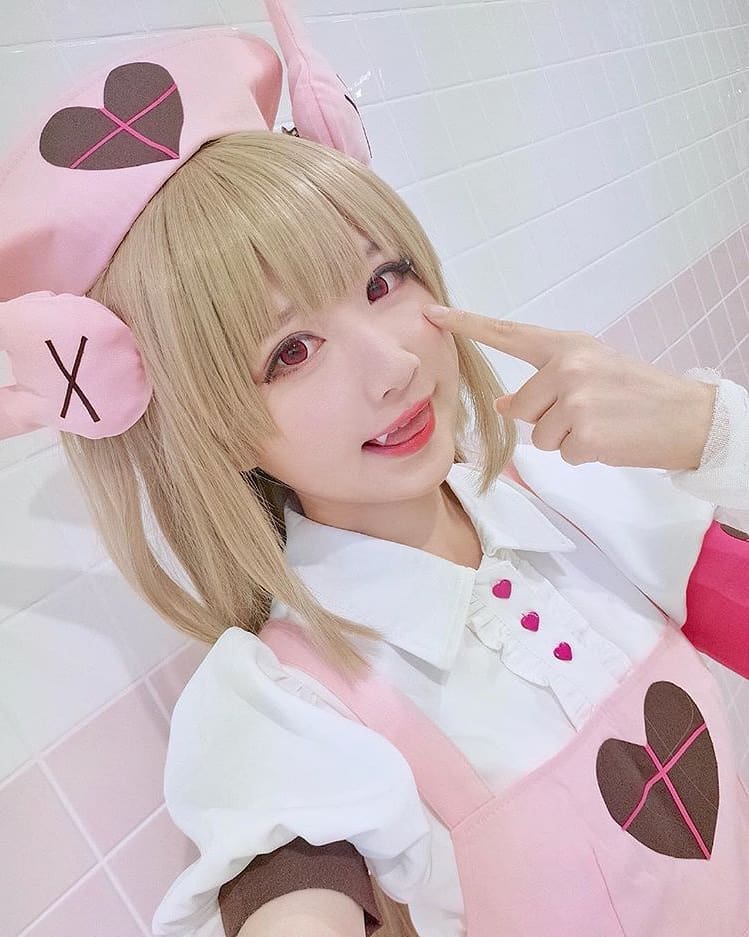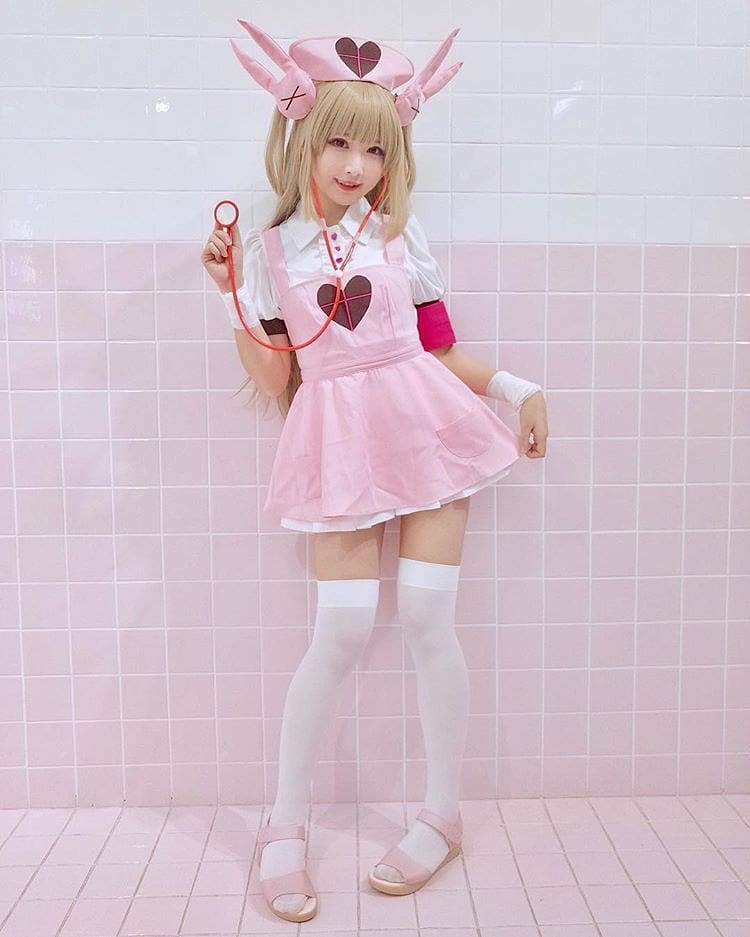 About 12 years ago I created a body of work called "Japanese Anime Love". To get an idea, let me post one work called "Yuko". The perception depends on the viewer, not me. It's Suntory time, relaxing time.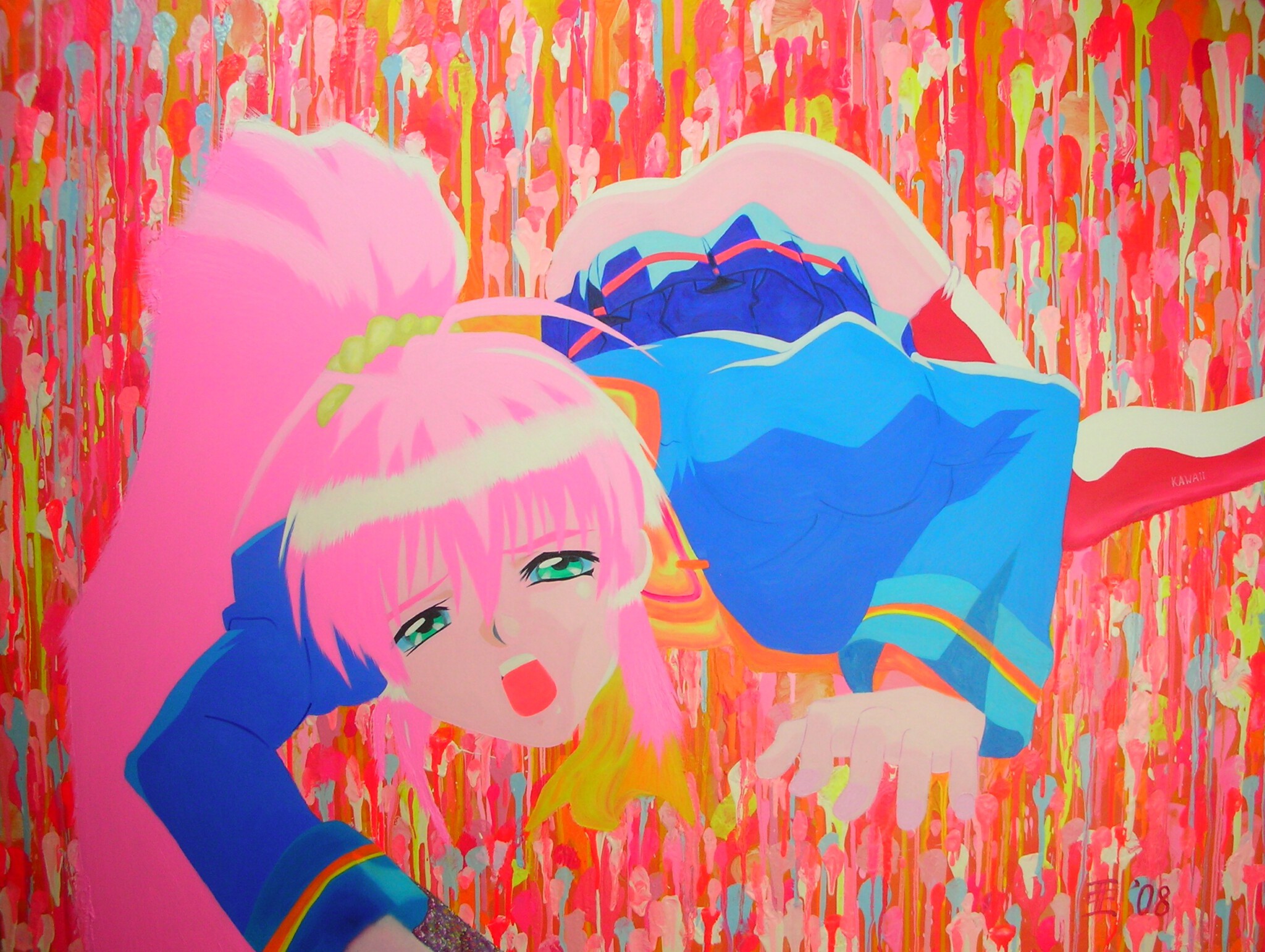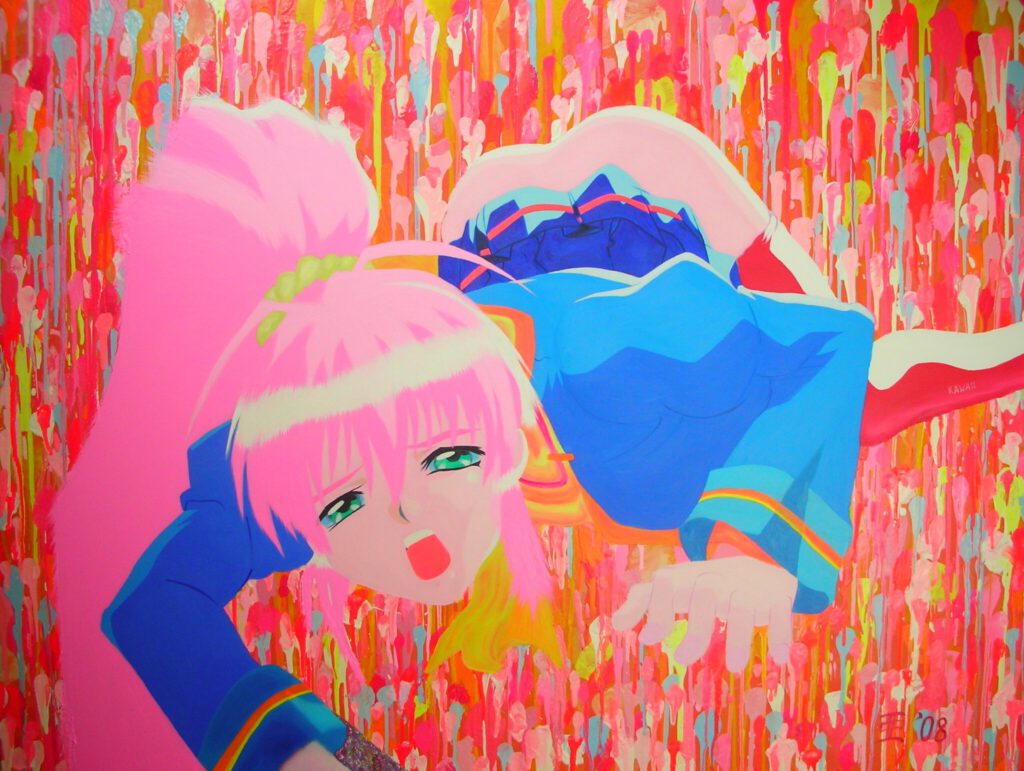 Learn more @
日本のアート界を駄目にした男? 不幸な村上隆、、、
The Man Who Ruined The Japanese Art World? An Unhappy MURAKAMI Takashi…
https://art-culture.world/articles/takashi-murakami-kaikai-kiki-japanese-art-world/
日本の現代アーティスト・トップ 6(2020年)
Contemporary artists from Japan, Top 6 (2020)
https://art-culture.world/articles/contemporary-artists-from-japan-top-6-2020-日本の現代アーティスト・トップ-6-2020年/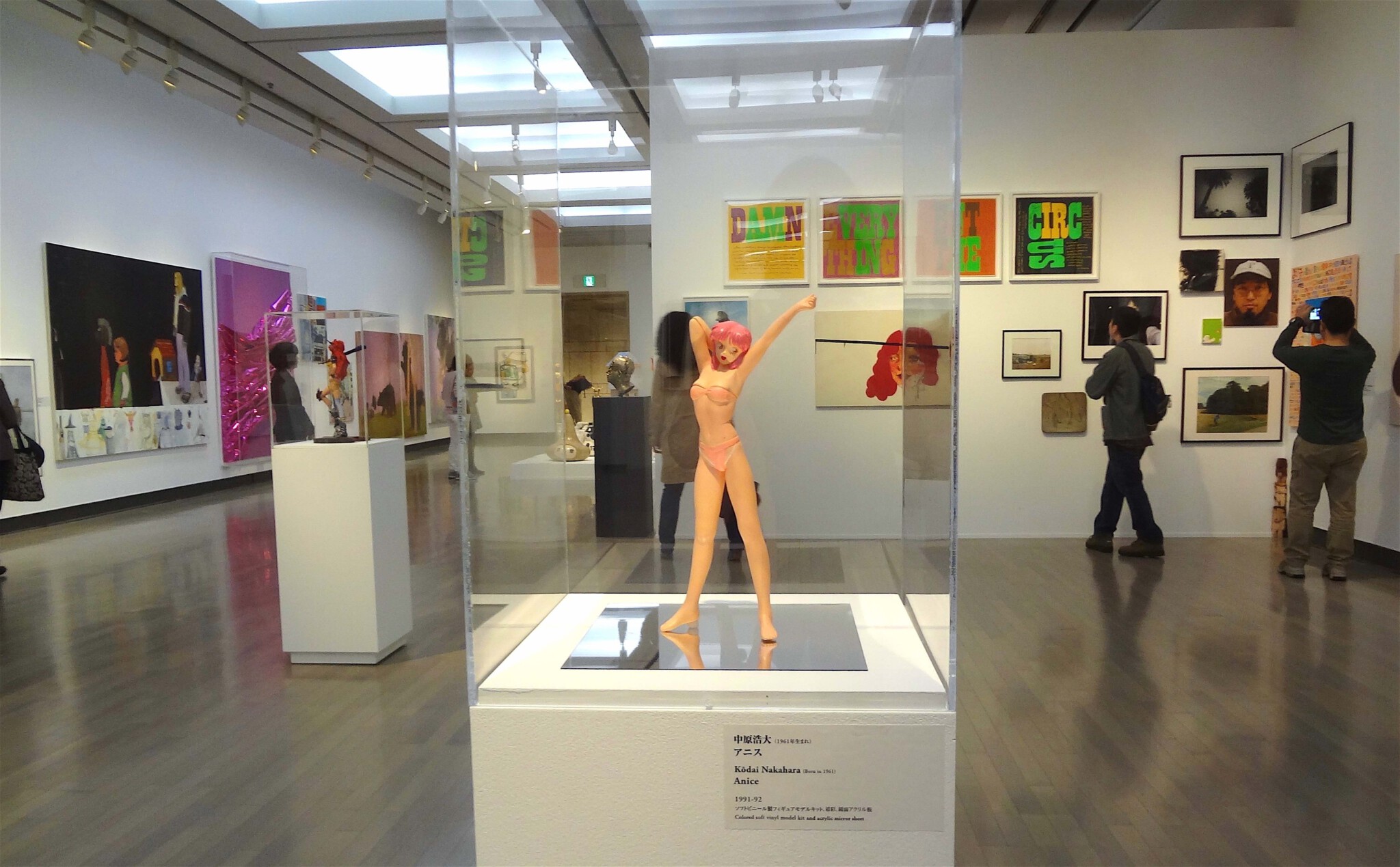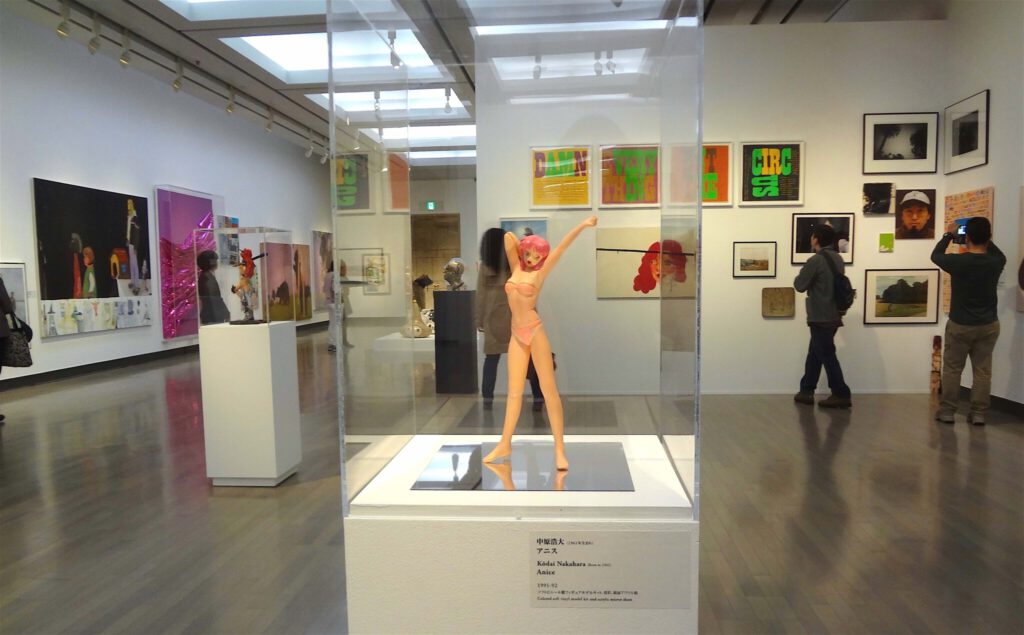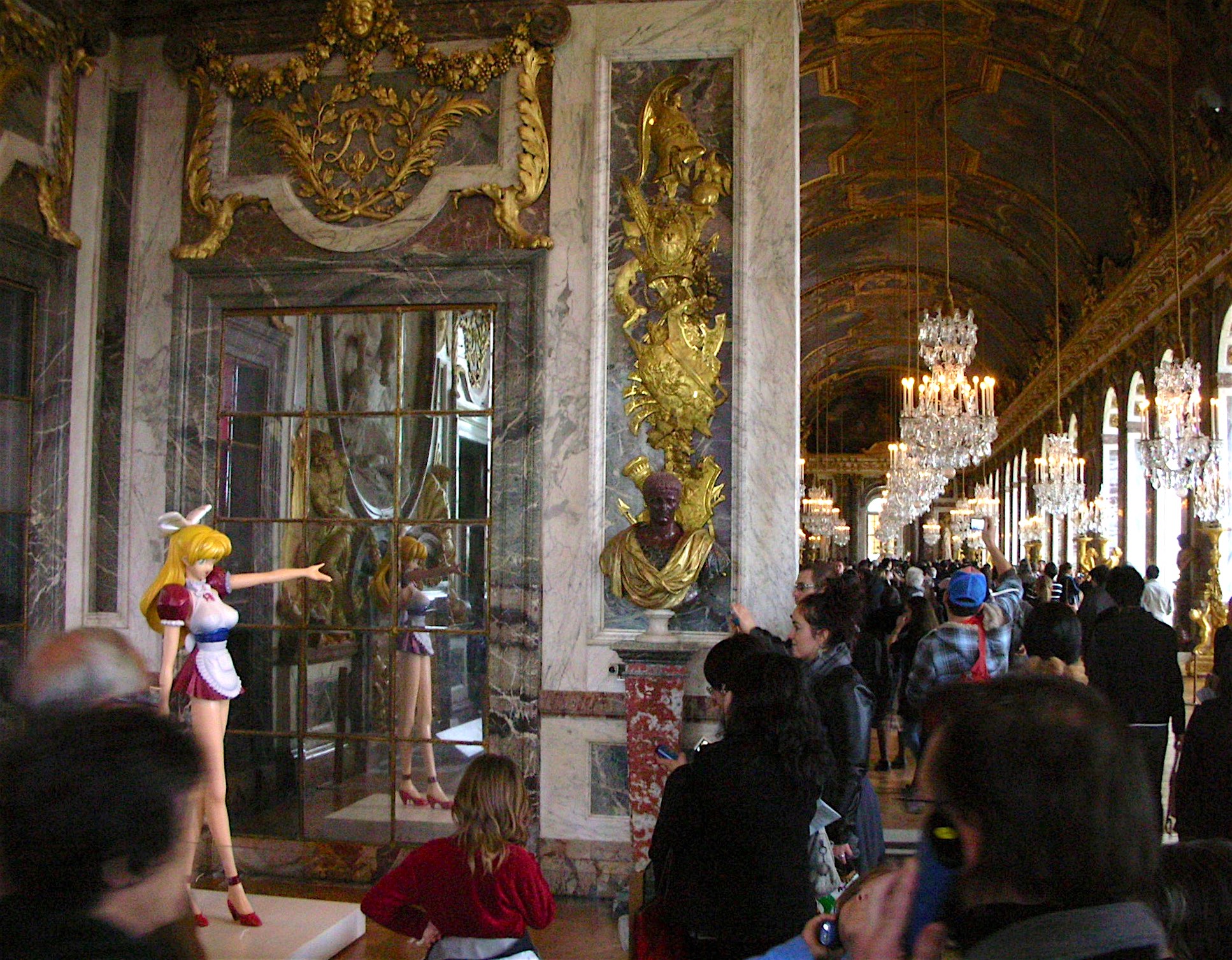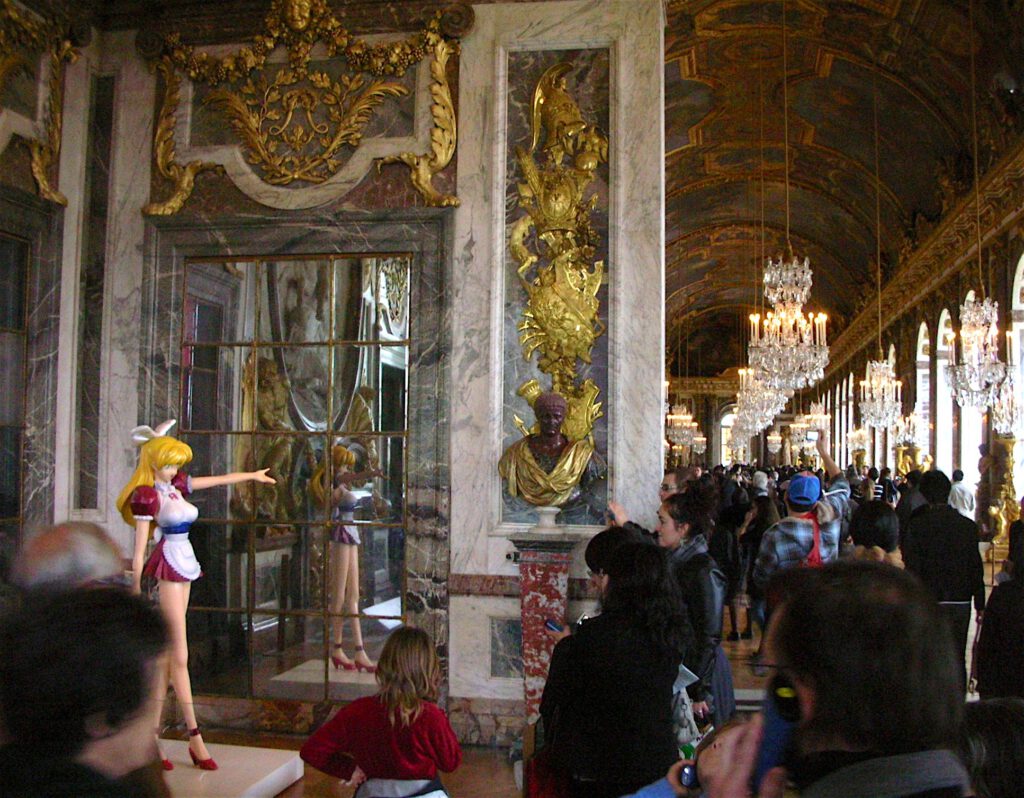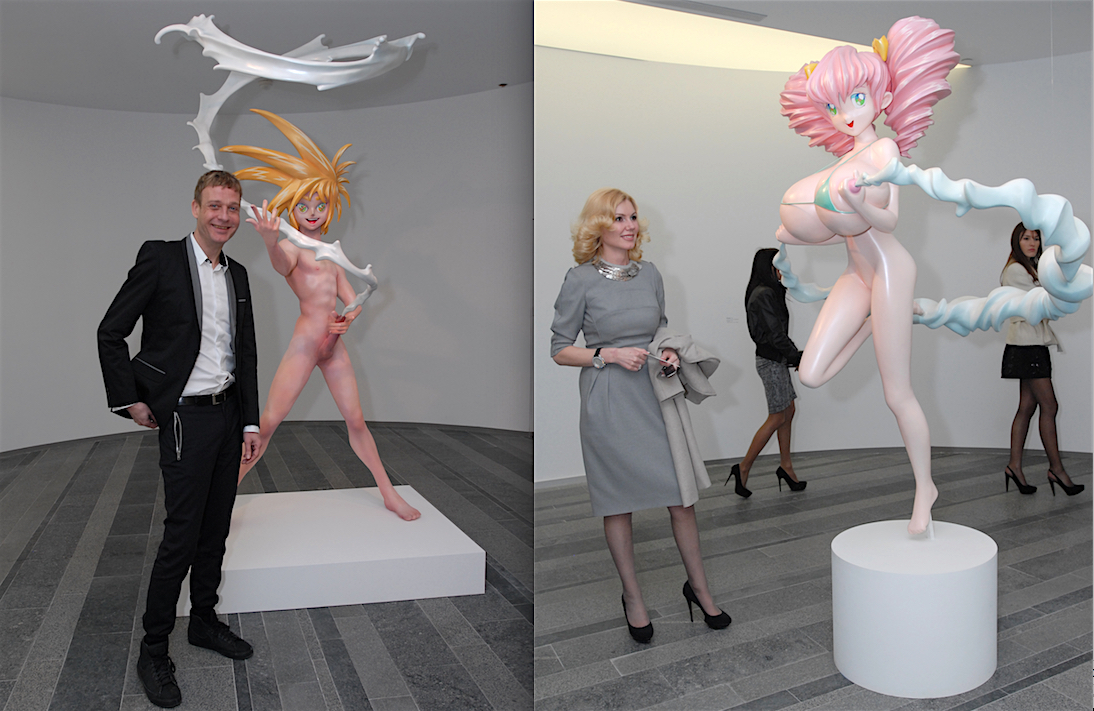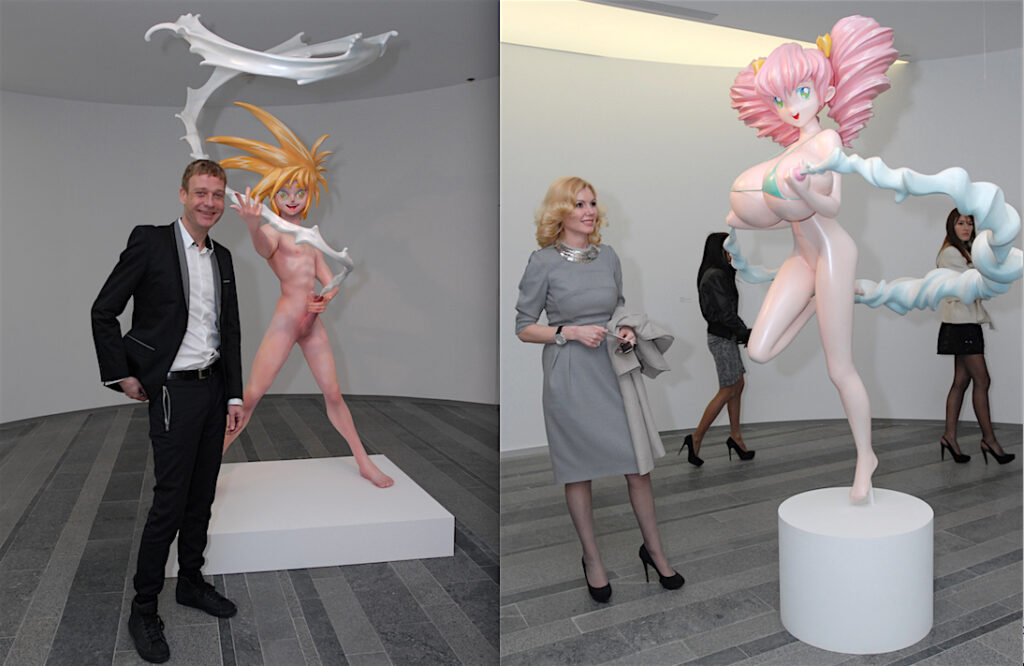 人気のある「日本アーティスト」 トレヴァー・ブラウン個展「la nursery noire」
Popular solo exhibition by 'Japanese artist' Trevor Brown "la nursery noire"
https://art-culture.world/articles/trevor-brown/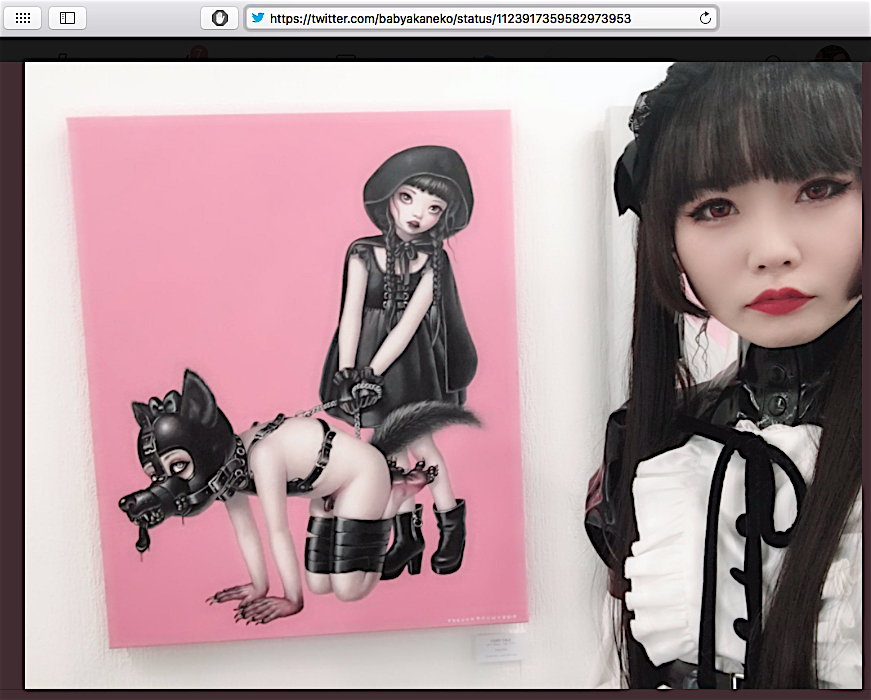 桶田コレクション展 'LOVE @ FIRST SIGHT' @ スパイラル 東京
Oketa Collection exhibition 'LOVE @ FIRST SIGHT' @ SPIRAL Tokyo
https://art-culture.world/articles/oketa-collection-exhibition-love-at-first-sight-桶田コレクション/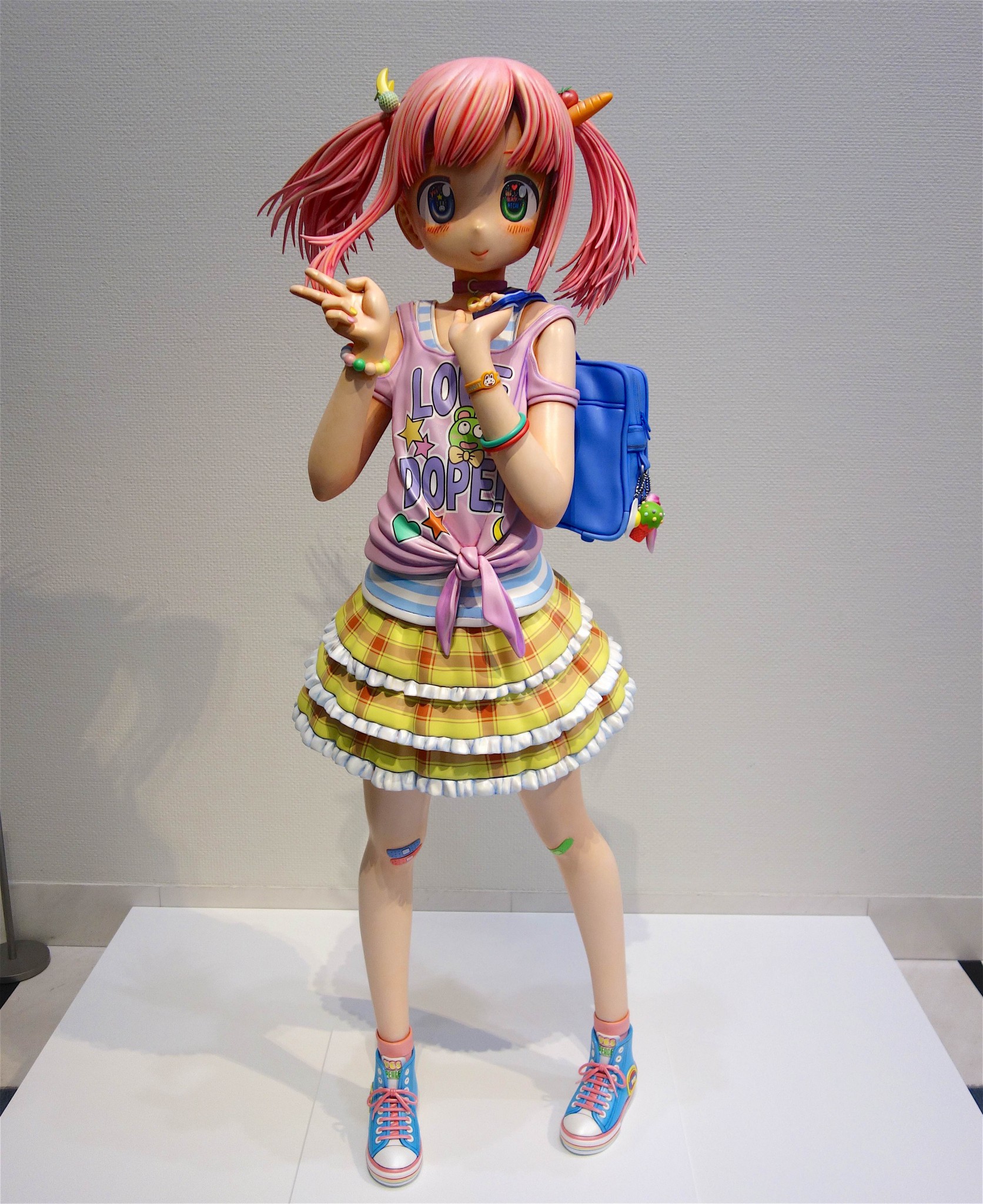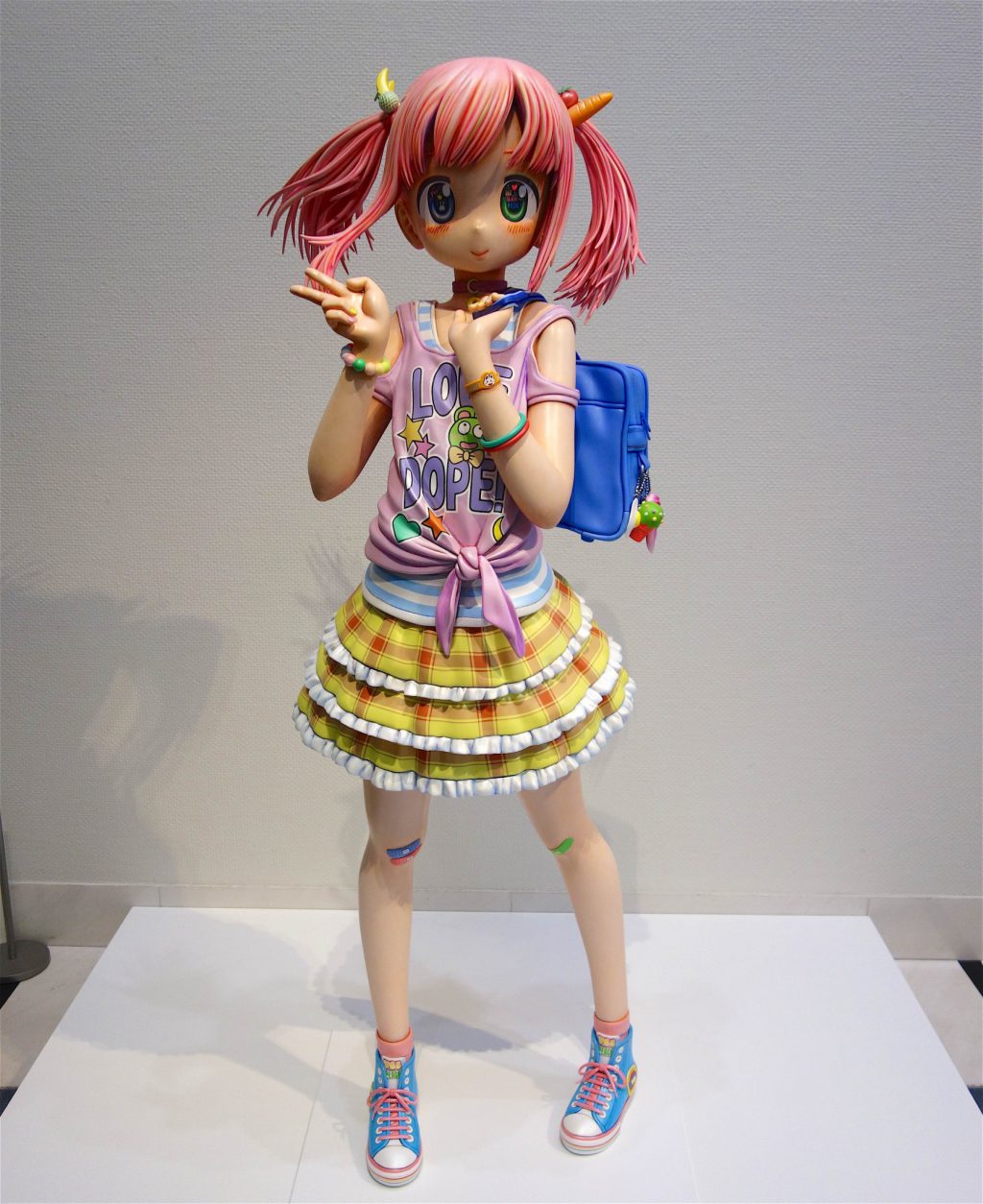 佐伯俊男
SAEKI Toshio
https://art-culture.world/articles/saeki-toshio-佐伯俊男/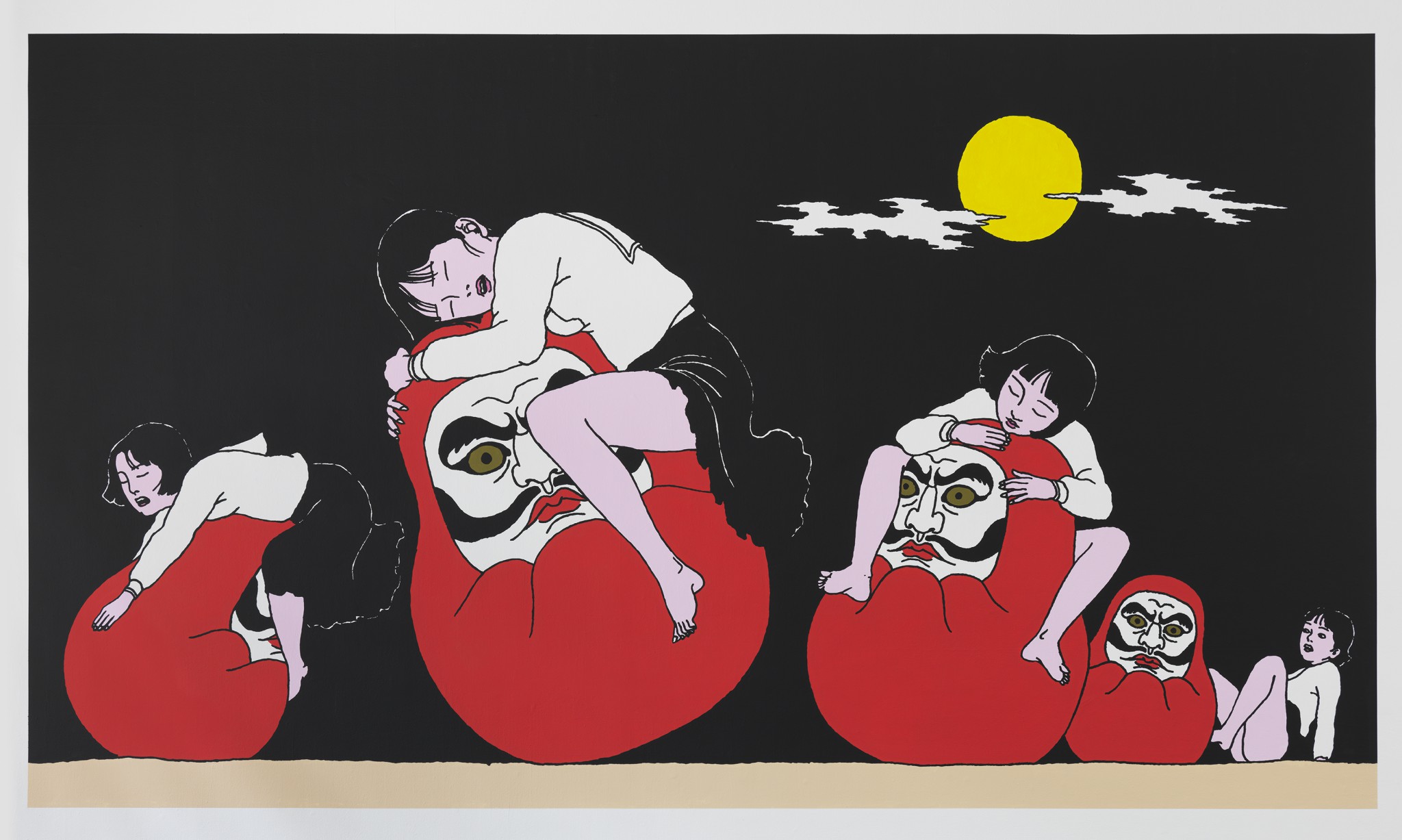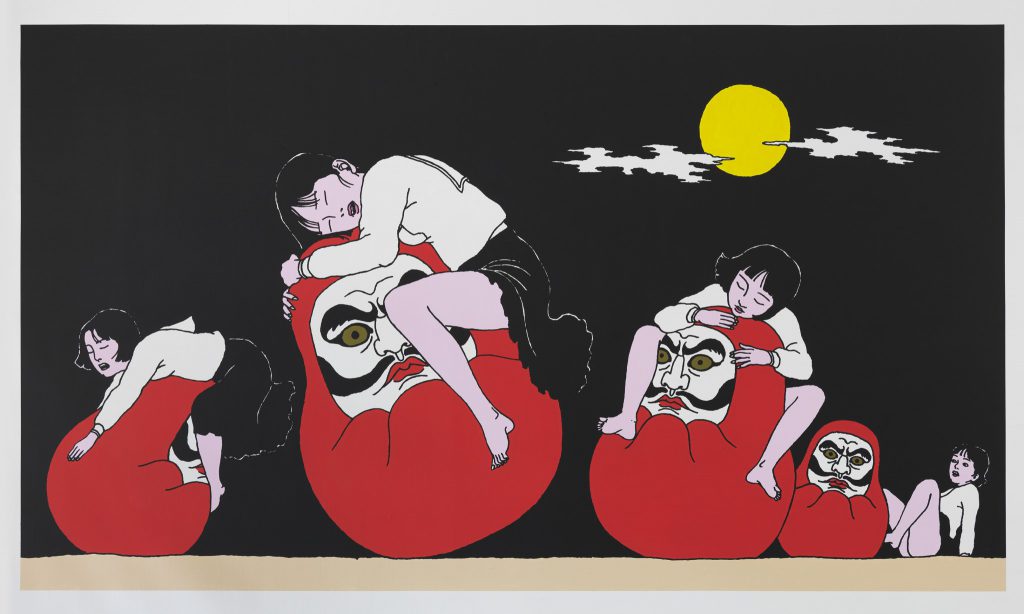 ハッピー カワイイ ハロウィン
HAPPY KAWAII HALLOWEEN
https://art-culture.world/articles/happy-kawaii-halloween/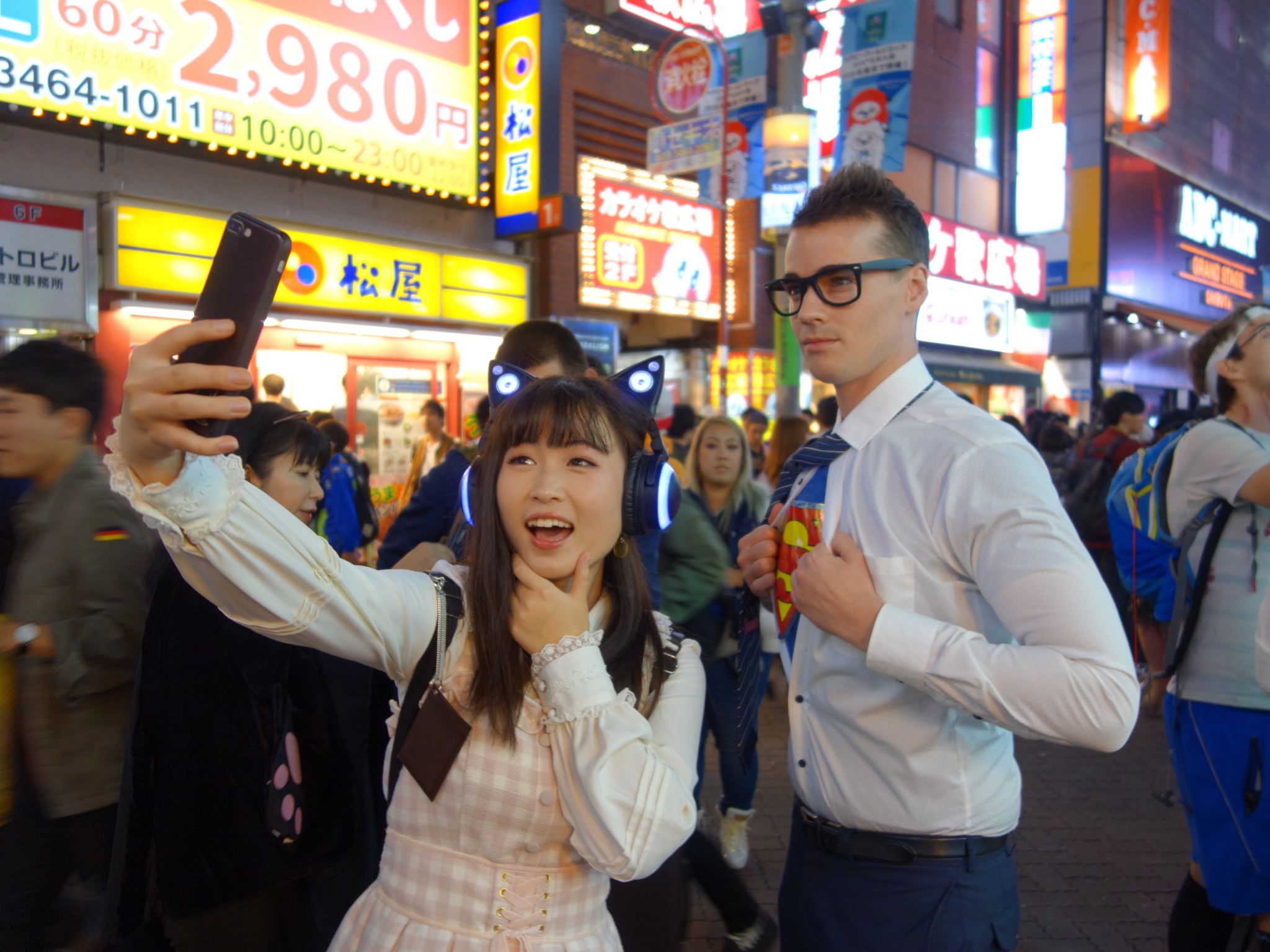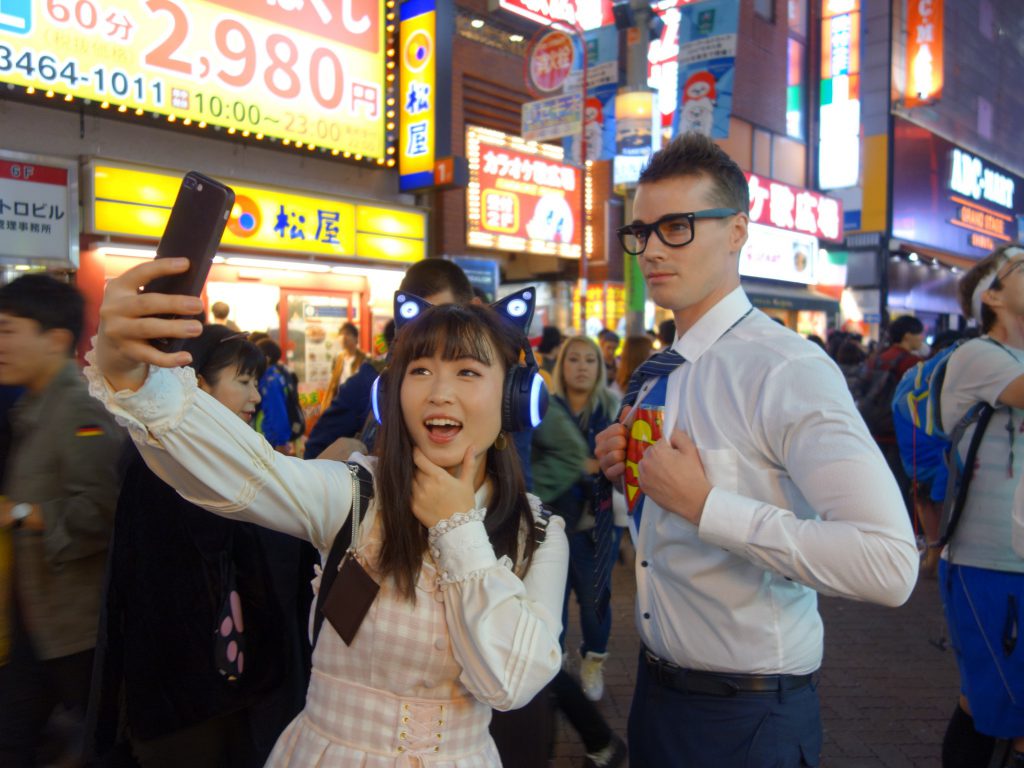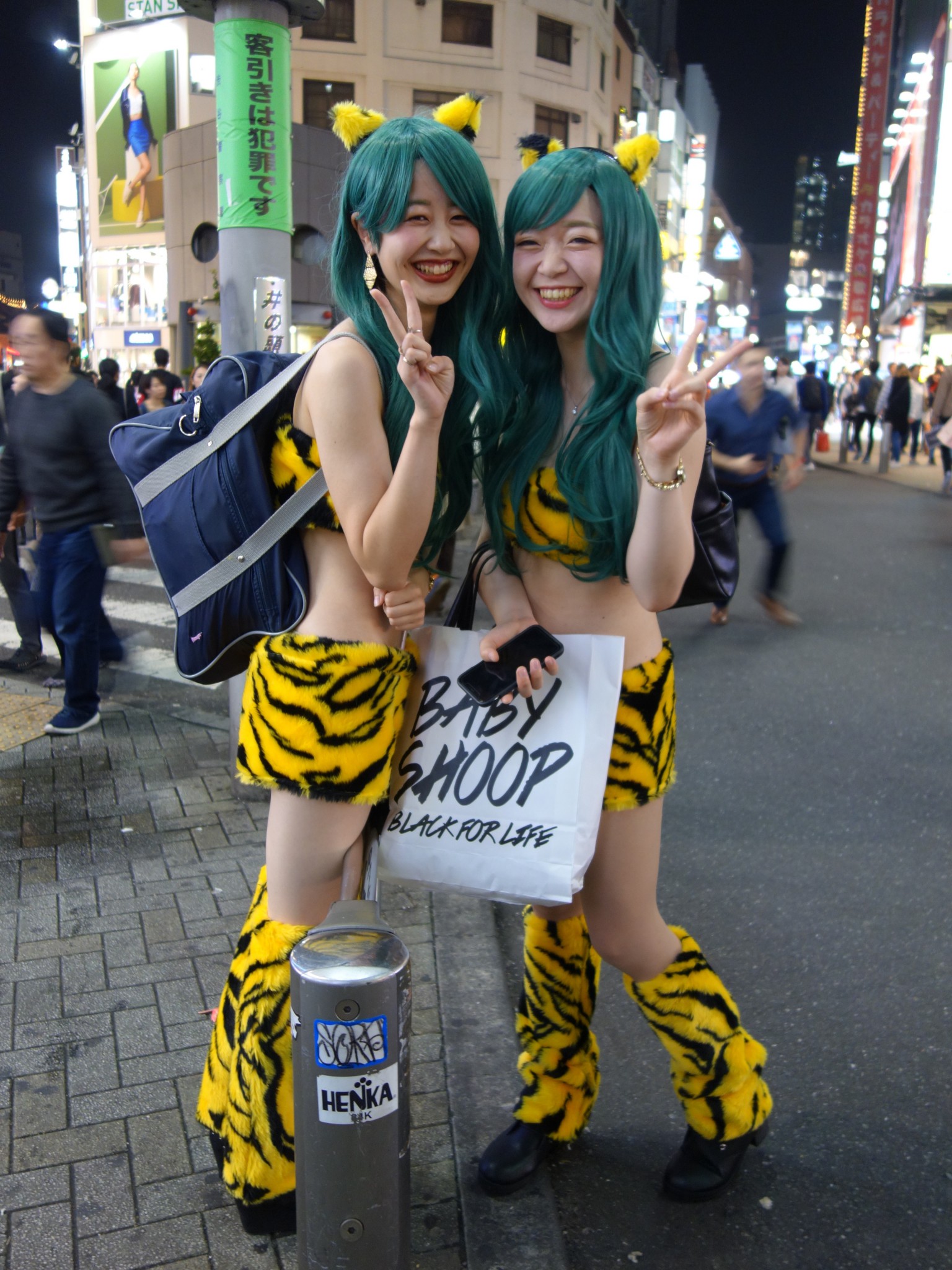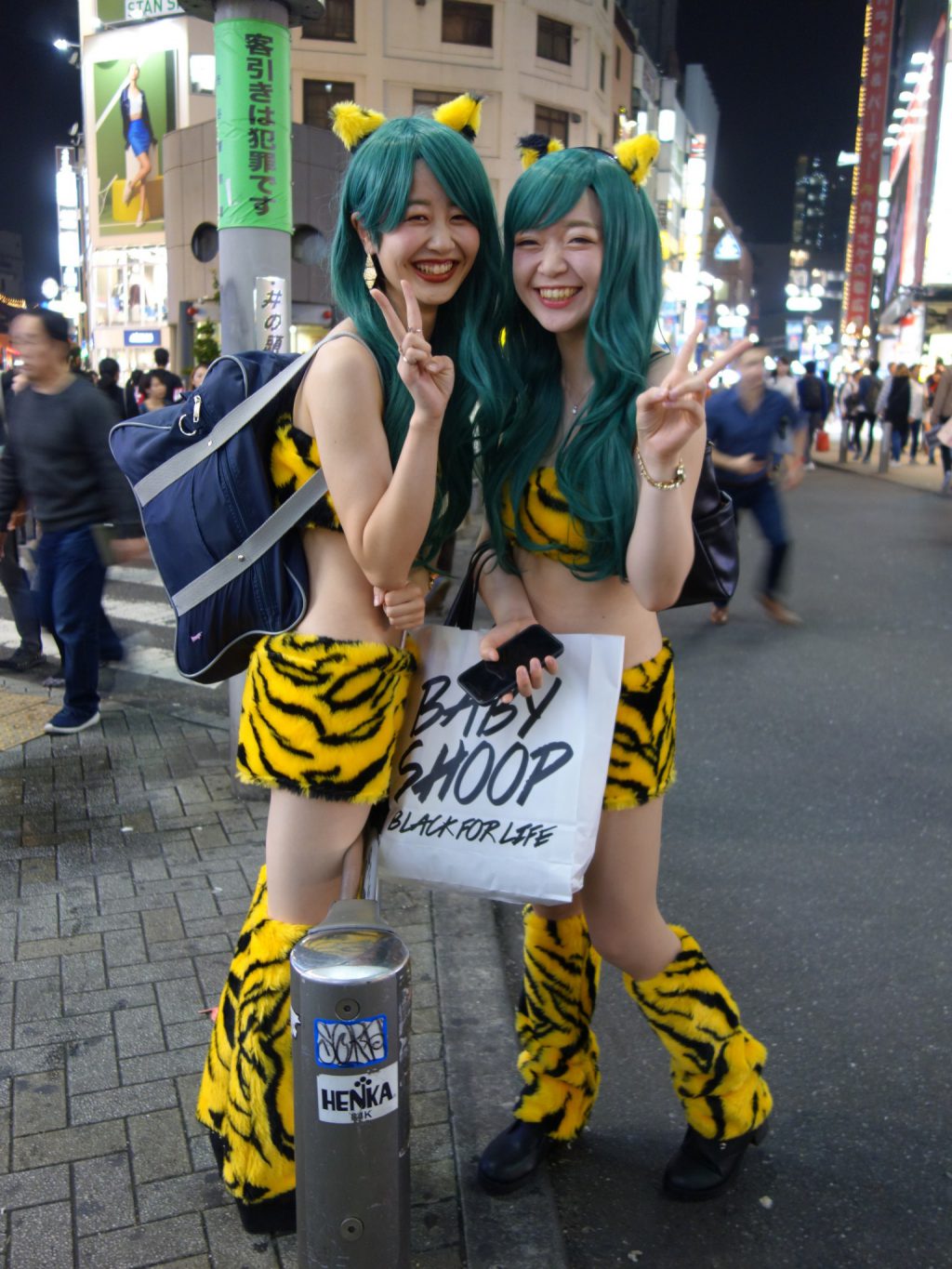 深田恭子、『うる星やつら』ラムちゃんに!ミニスカで「ラムのラブソング」替え歌ダンス!テンちゃん役には寺田心 東京ガス新CM
うる星やつら ラムちゃんが酔っ払う!?
うる星やつら OP1「ラムのラブソング」松谷祐子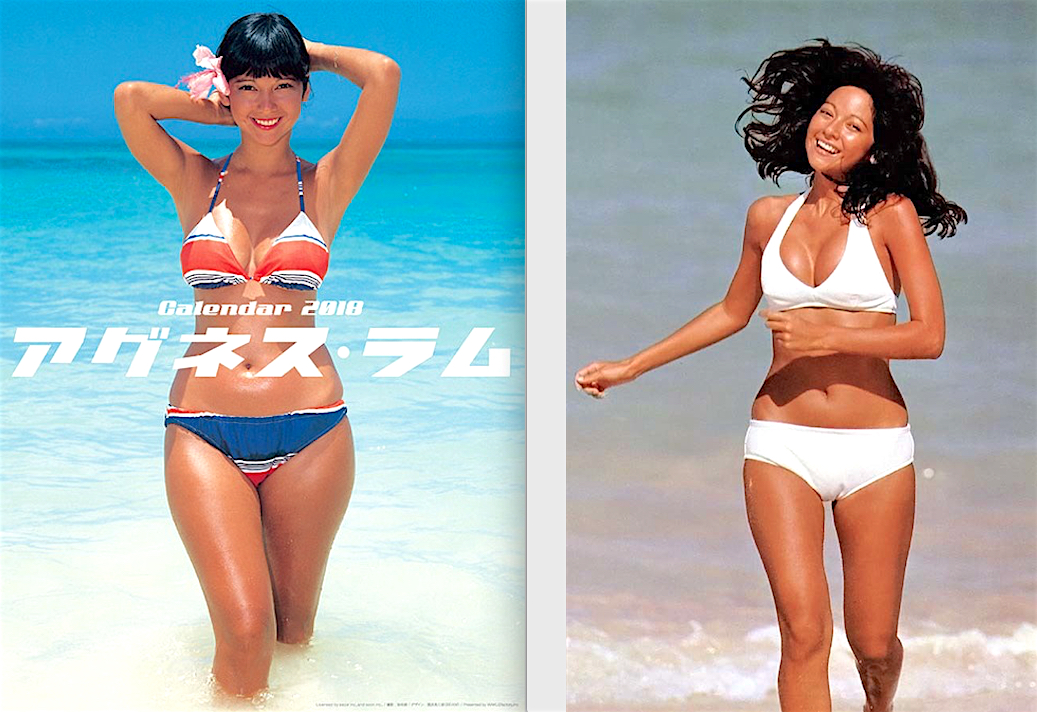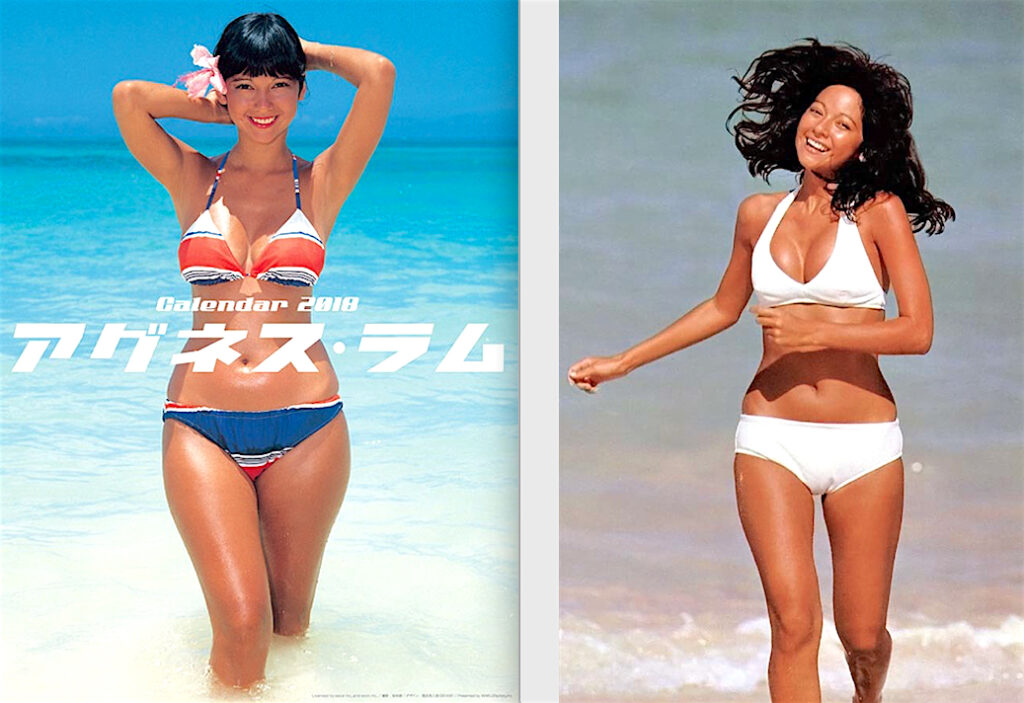 Agnes Lum アグネス・ラム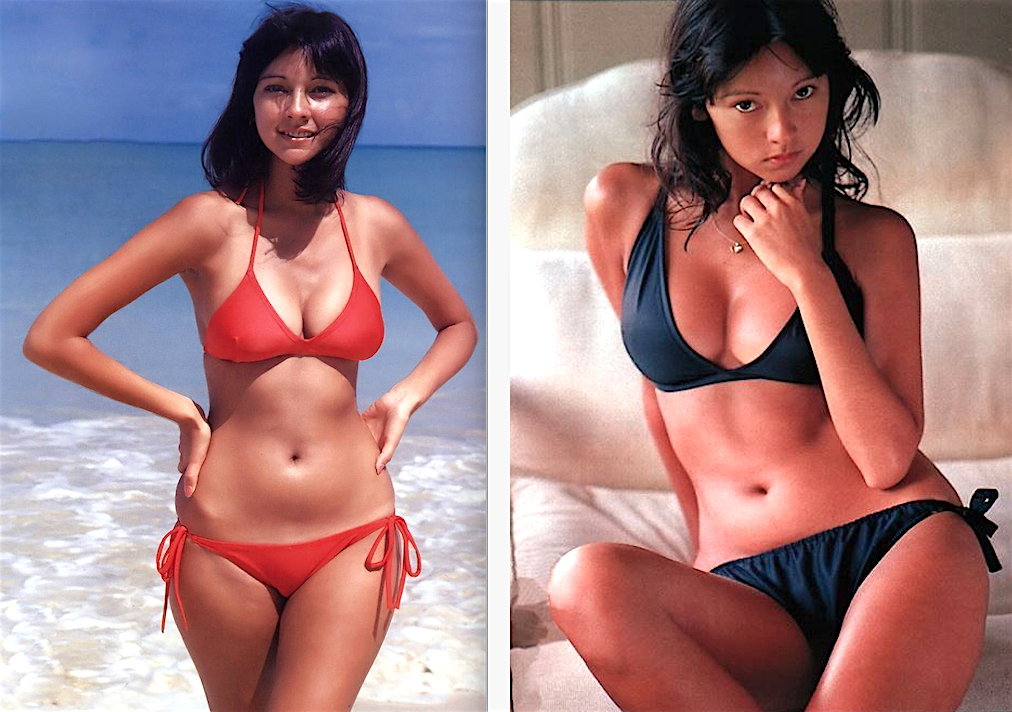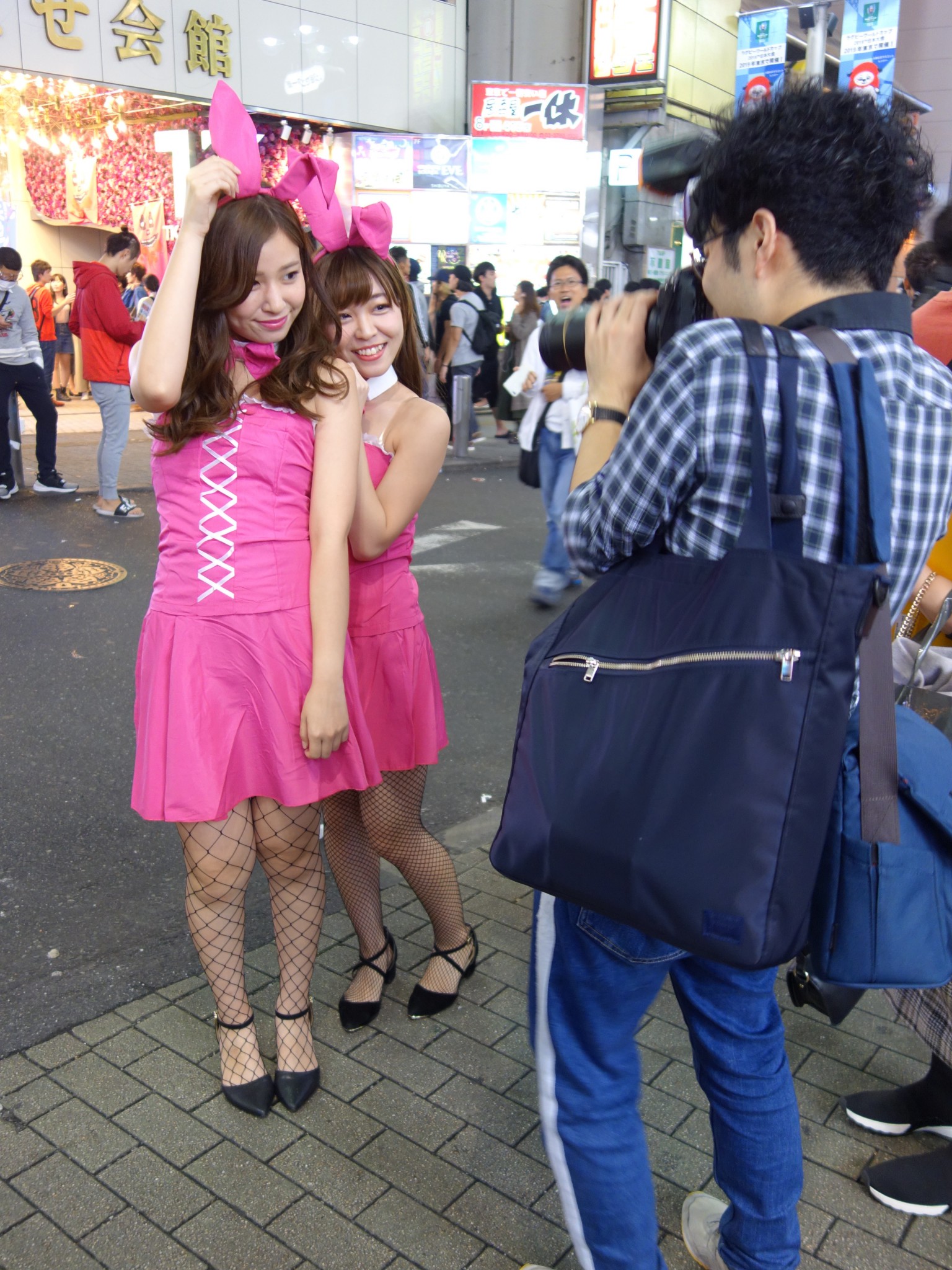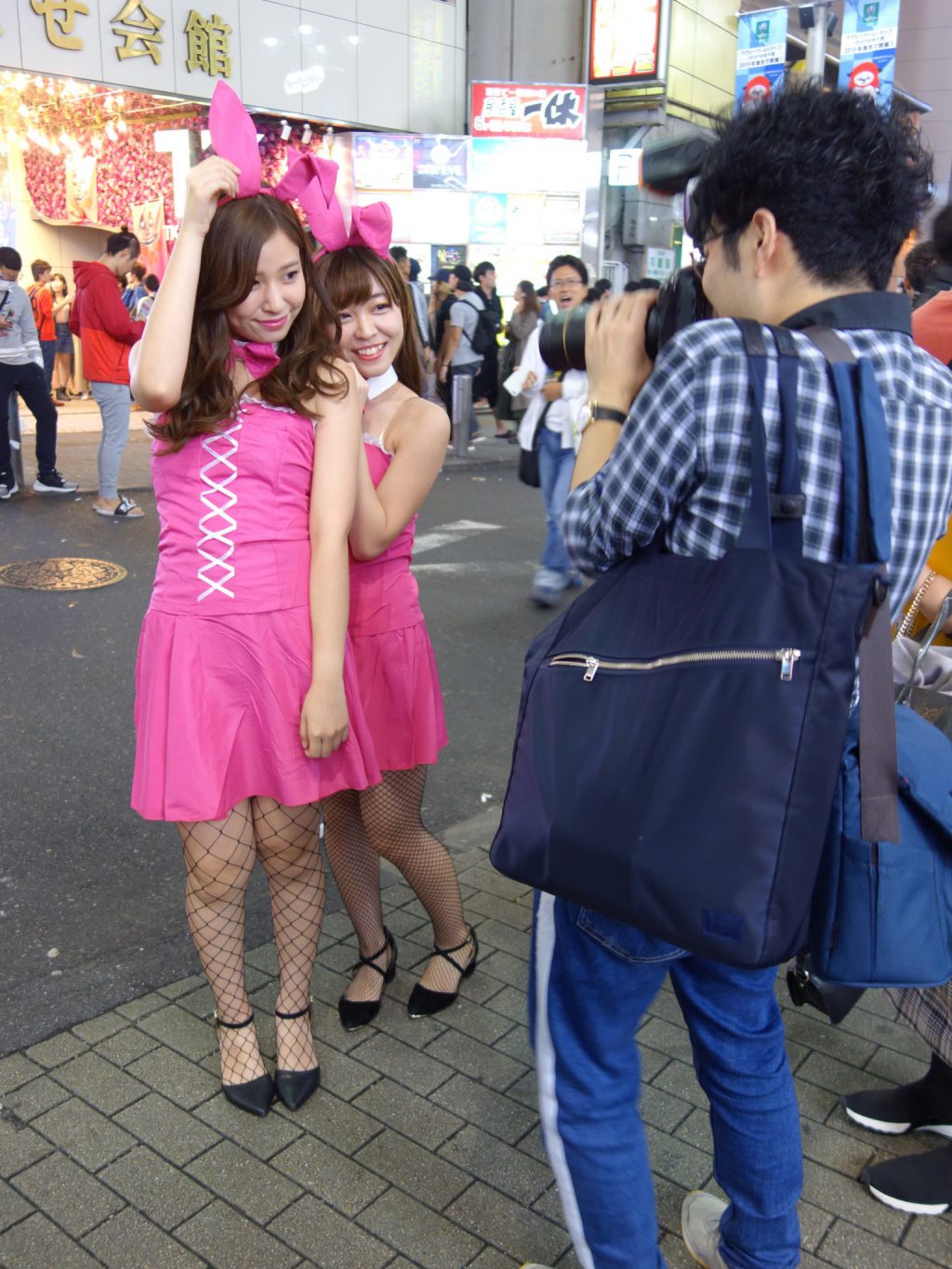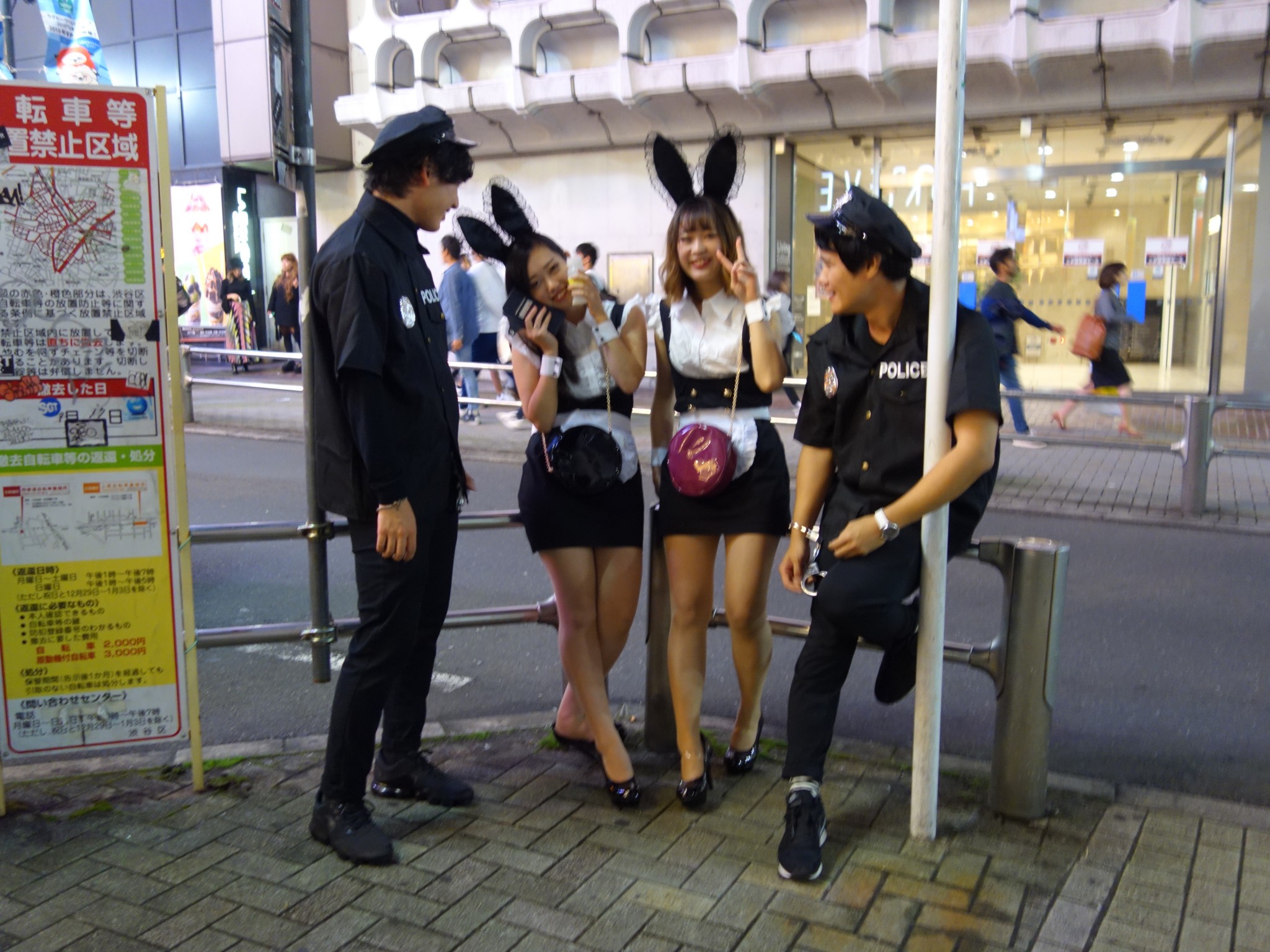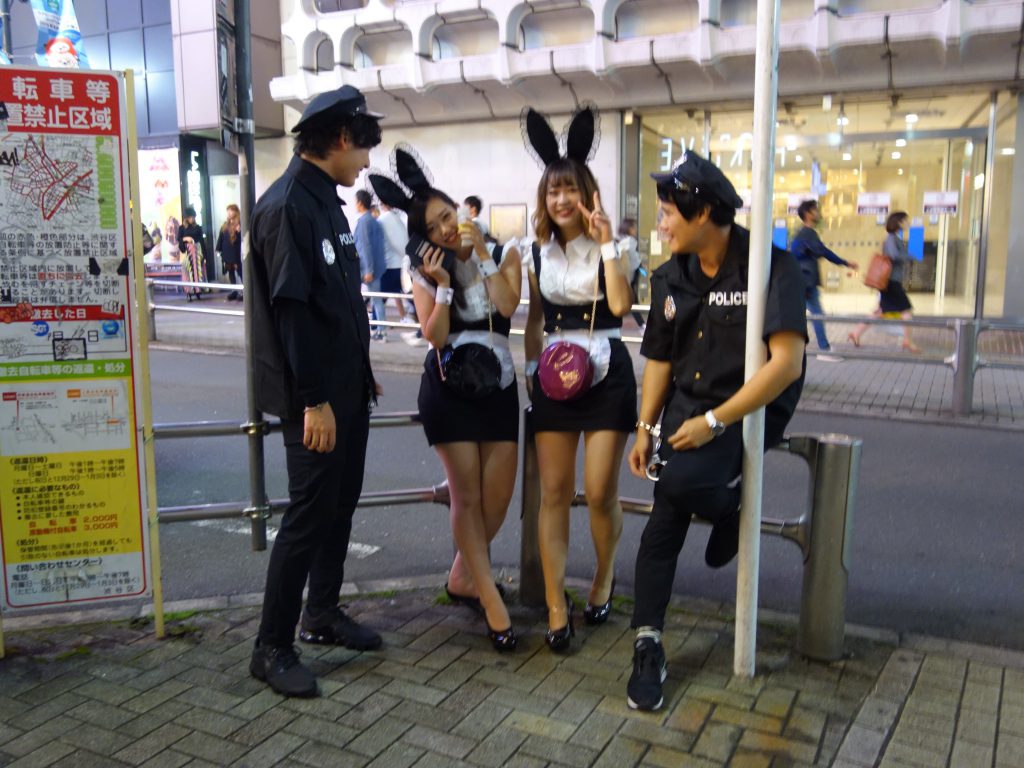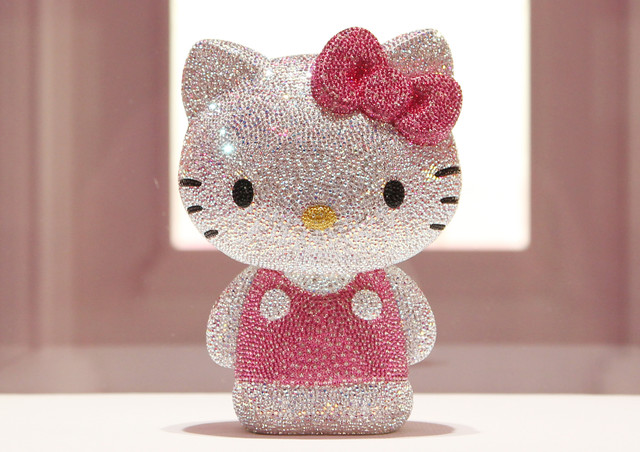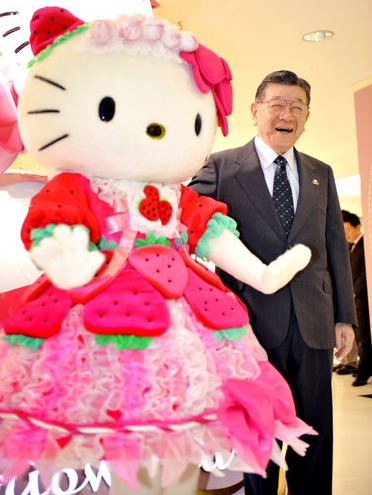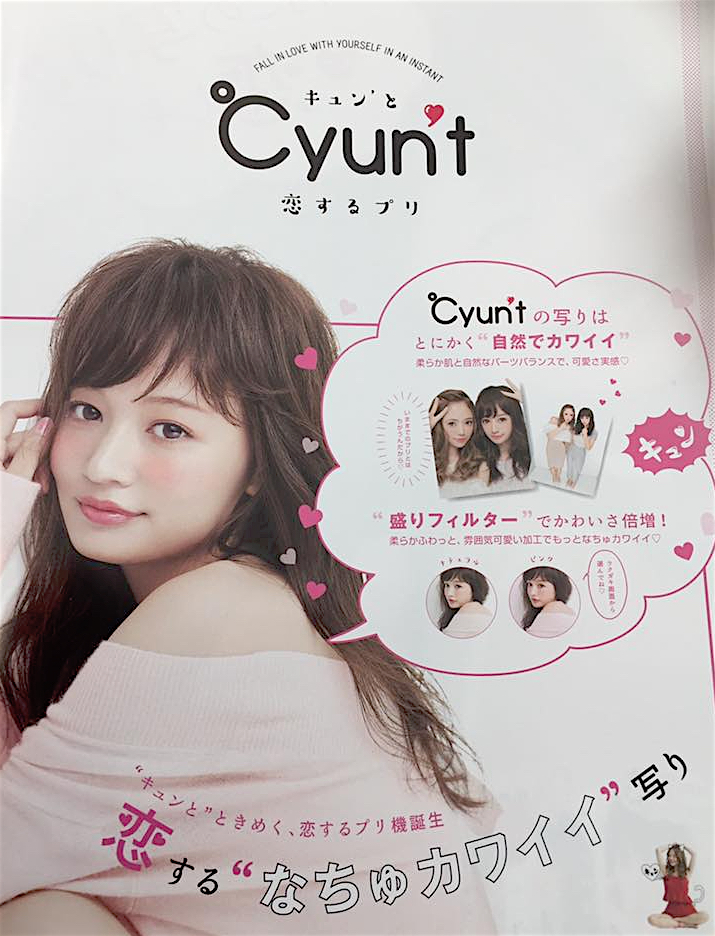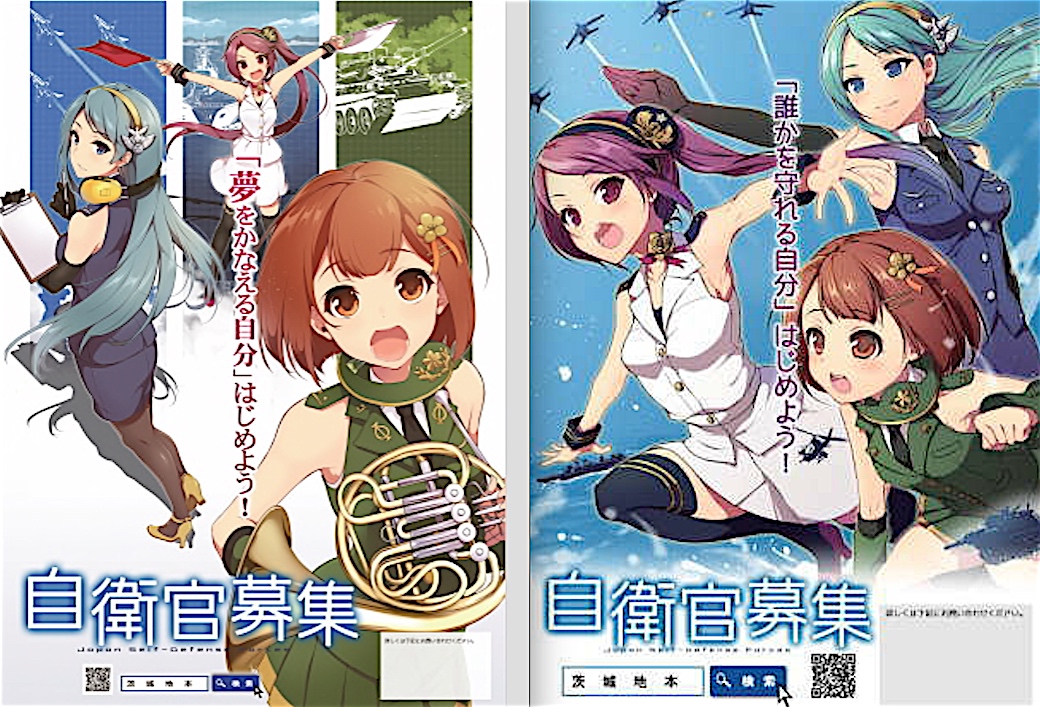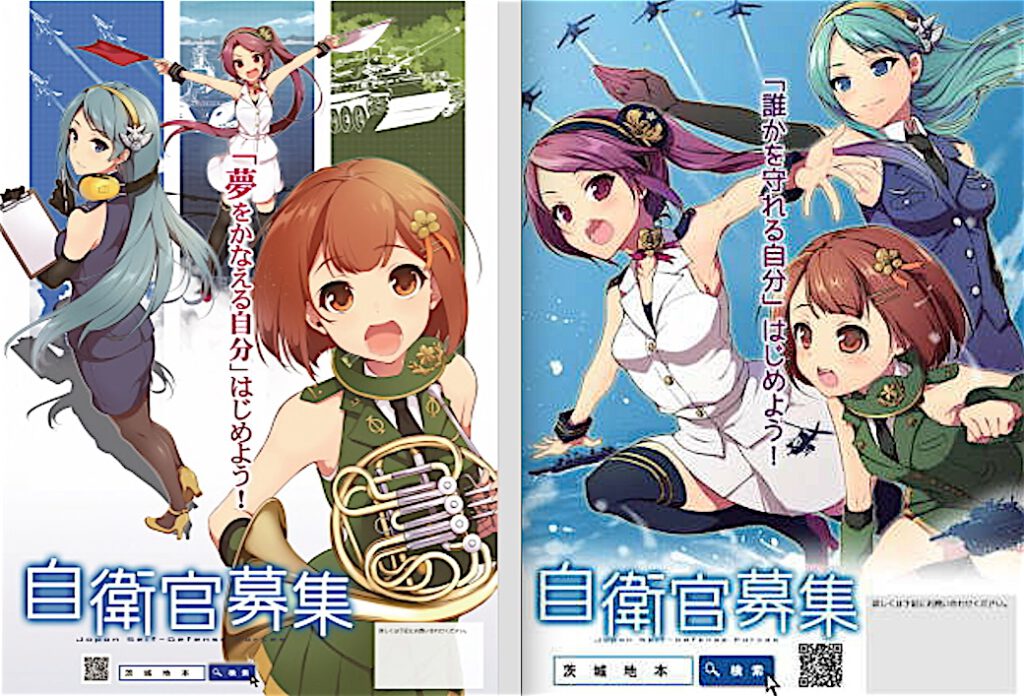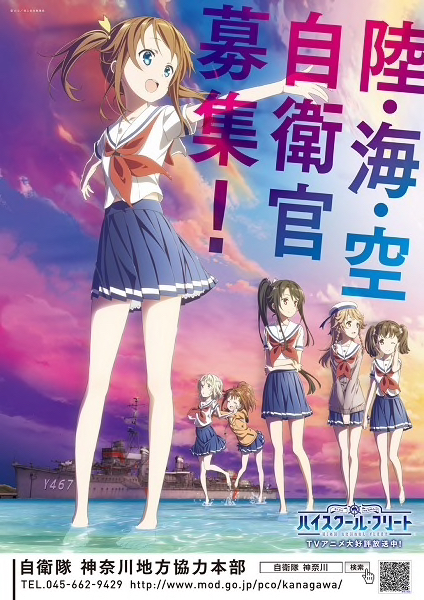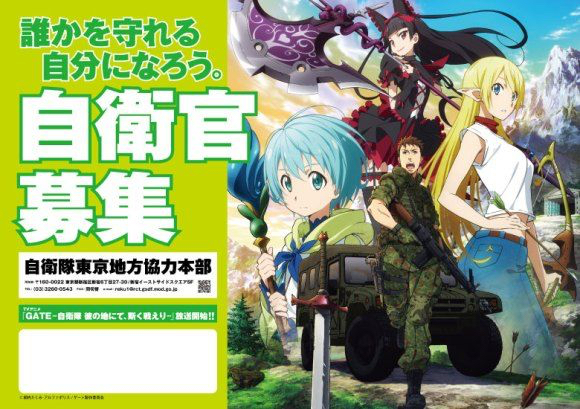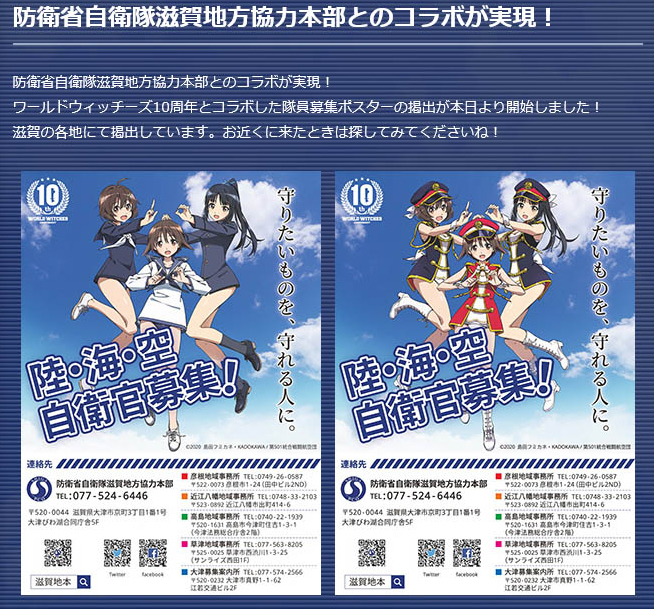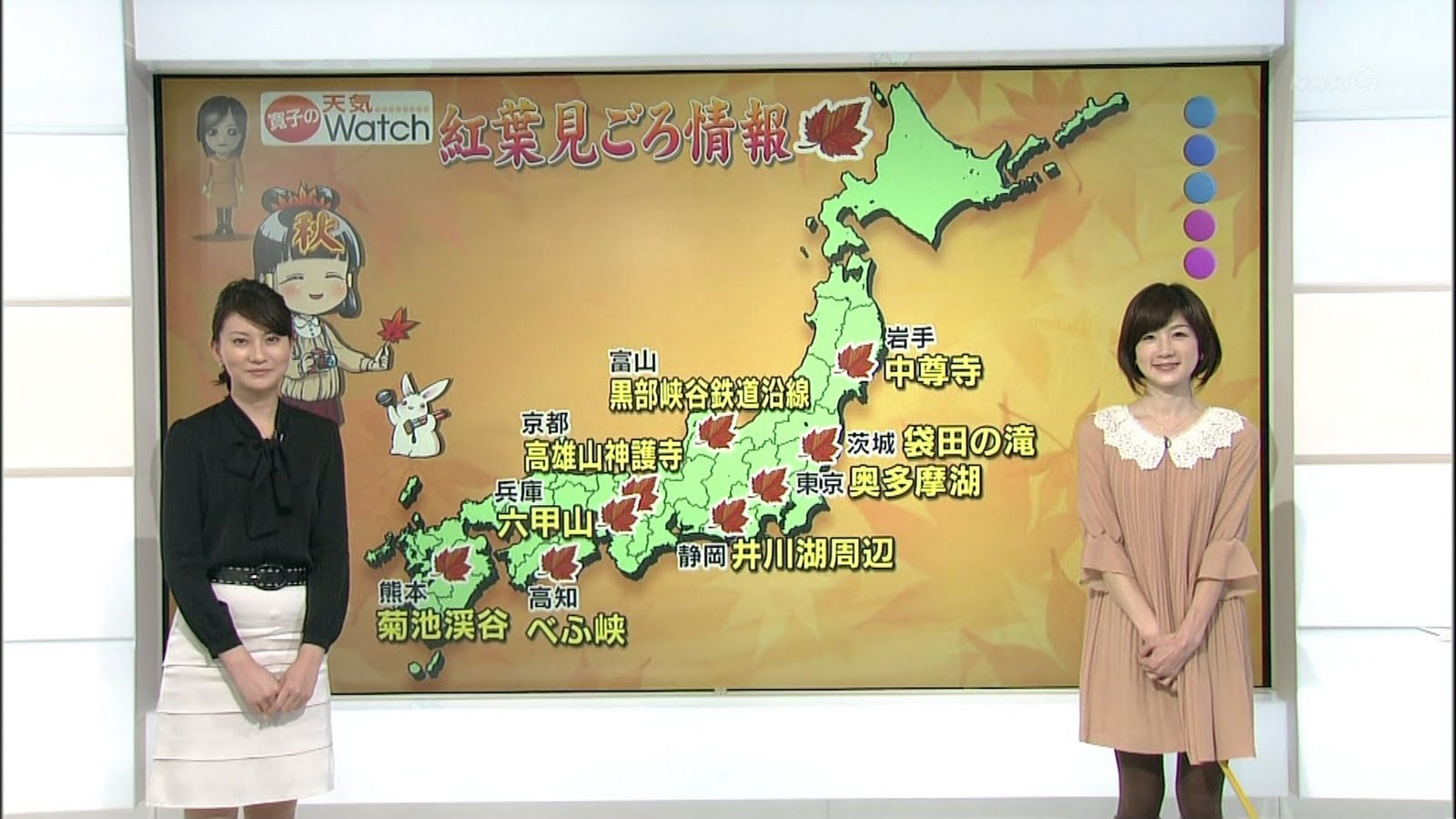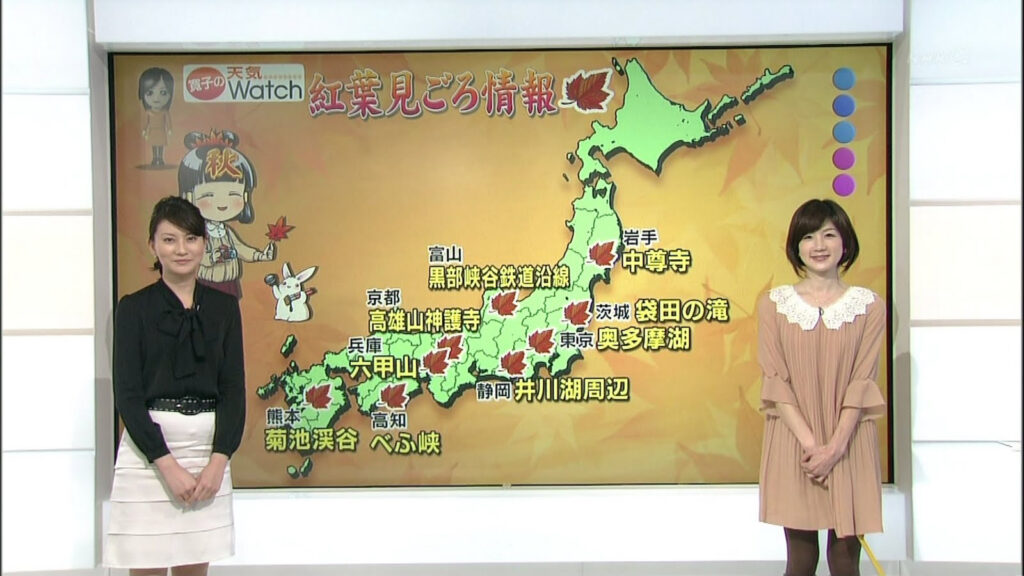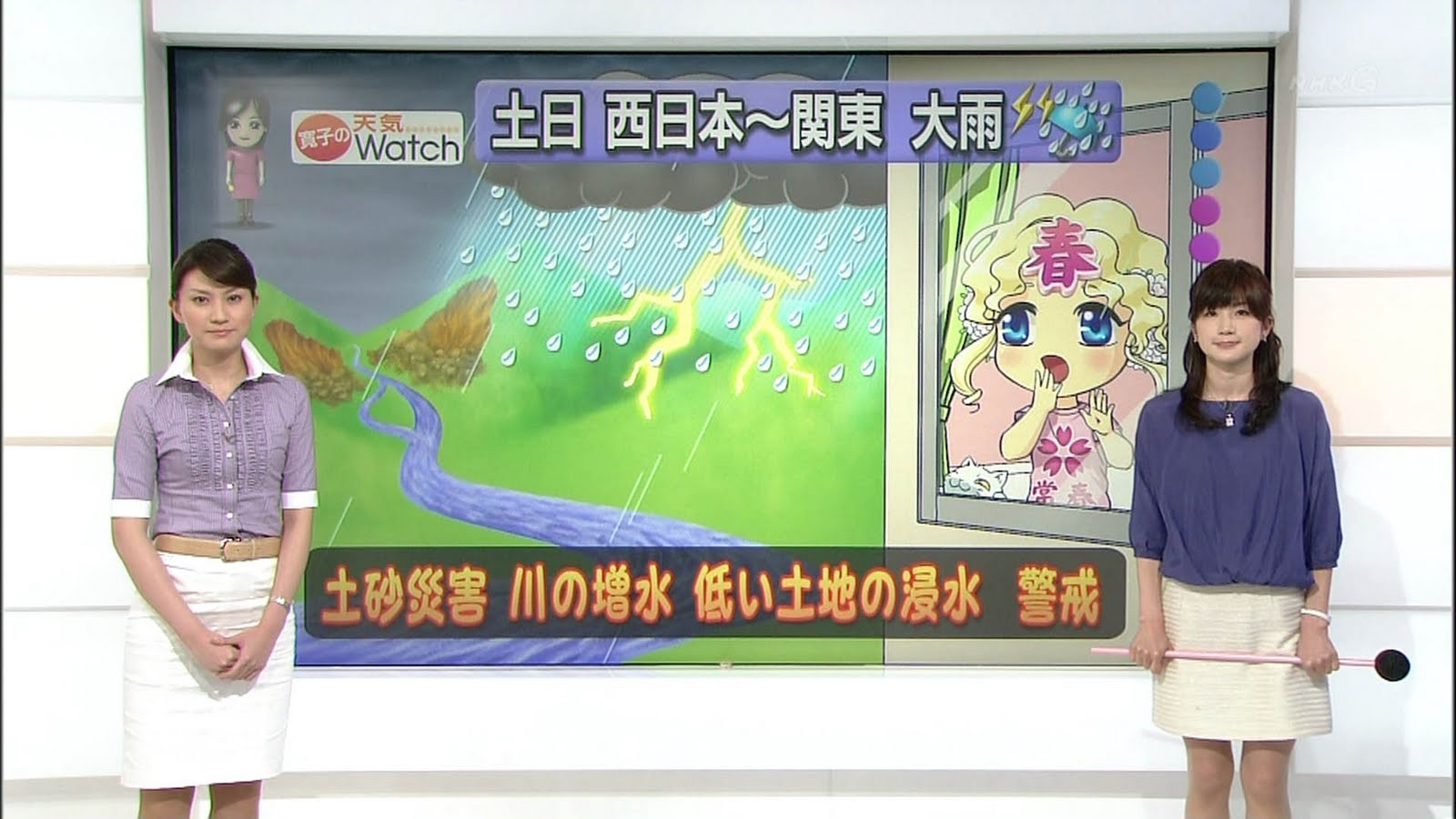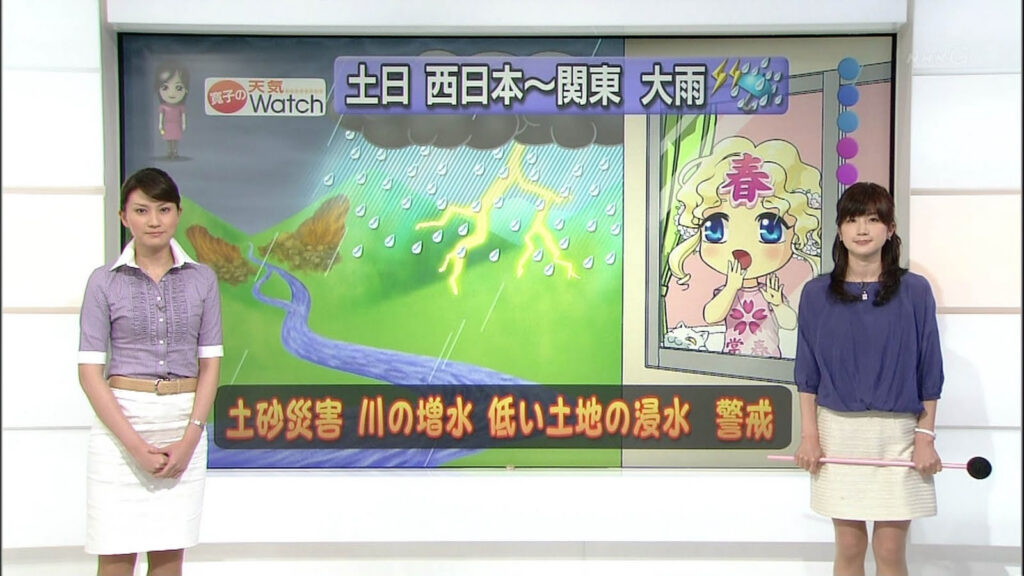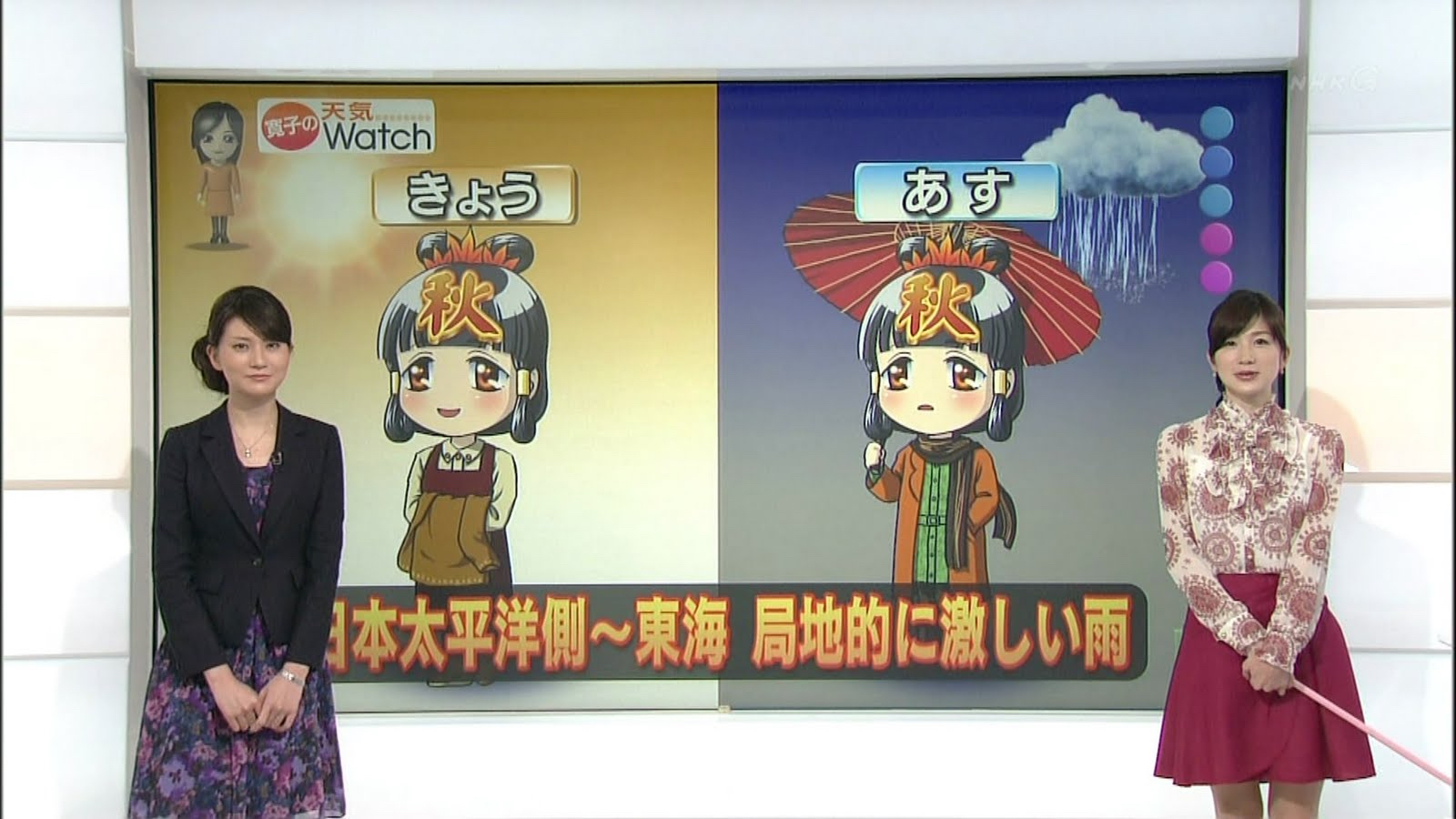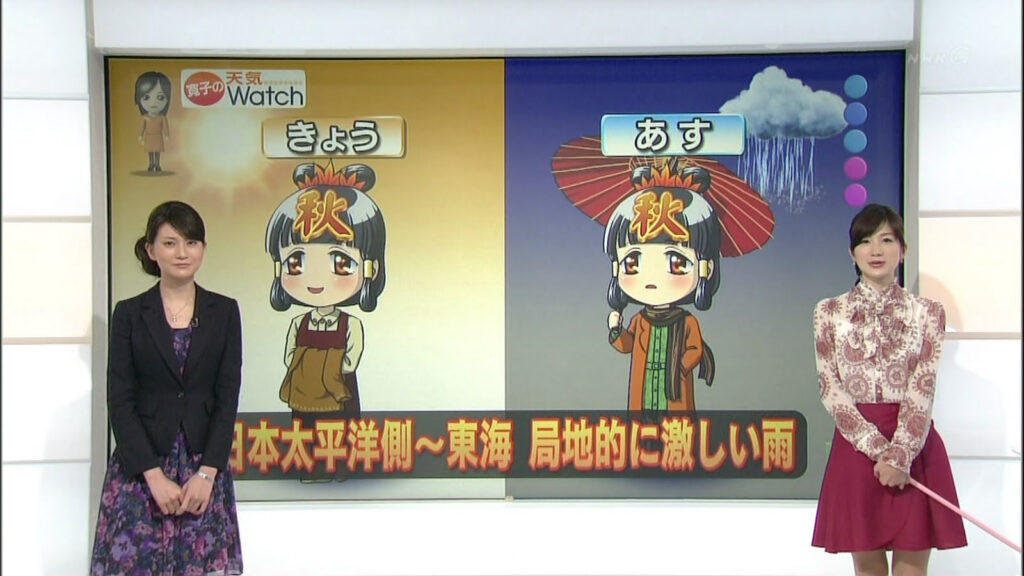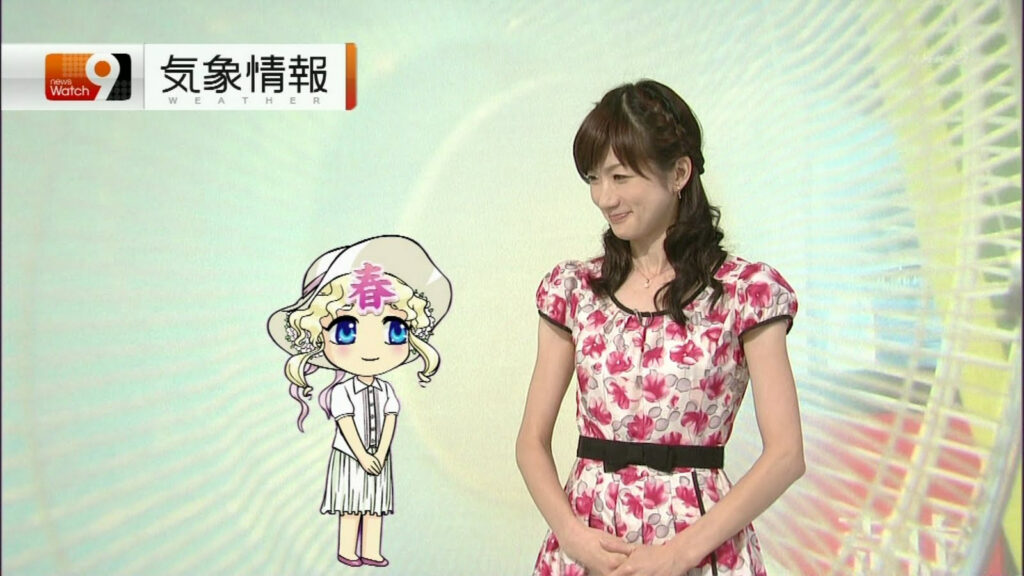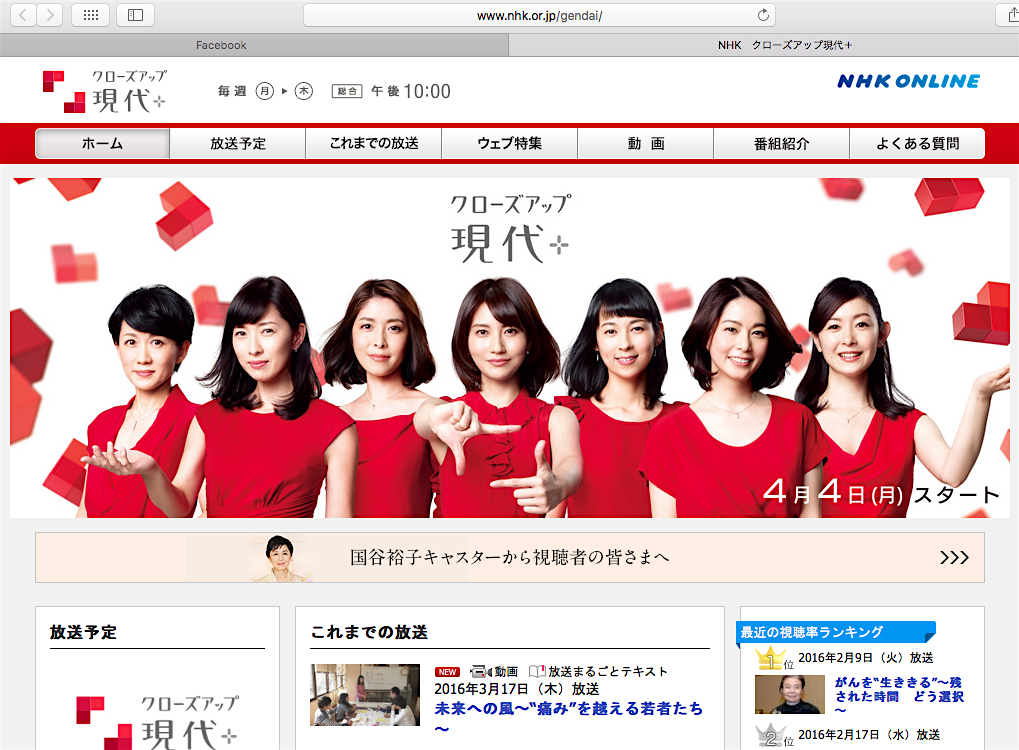 Learn more through the actual exhibition:
MANGA都市TOKYO MANGA ⇔ TOKYO
ニッポンのマンガ・アニメ・ゲーム・特撮2020
The National Art Center, Tokyo has been putting a great deal of effort into introducing Japan's distinctive culture, starting with "MANGA*ANIME*GAMES from JAPAN" (June 24 – August 31, 2015), followed by the same exhibit held in Thailand and Myanmar. In 2018, as part of "Japonismes 2018: les âmes en resonance", we held the MANGA⇔TOKYO exhibition (November 29 – December 30, 2018) in Paris, France, which attracted over 30 thousand highly appreciative visitors. This time, we will bring the renovated exhibition back to Japan.
Organized by
Agency for Cultural Affairs, Government of Japan; Japan Arts Council; The National Art Center, Tokyo
Co-organized by
TBS
With the support of
Organization for Promoting Manga and Animation; TBS Radio; The Japan Foundation
With the sponsorship of
AKITA PUBLISHING CO.,LTD.; Aniplex Inc.; CHIZU, Inc.; CoMix Wave Films Inc.; COAMIX Inc.; Cork, Inc.; CRYPTON FUTURE MEDIA, INC.; GungHo Online Entertainment, Inc.; HAKUSENSHA; KADOKAWA CORPORATION; KING RECORD CO., LTD.; KODANSHA LTD.; Konami Digital Entertainment Co., Ltd.; Nitroplus Co., Ltd.; PAPIER JT estate; Polyphony Digital Inc.; Production I.G, Inc.; SEGA GROUP CORPORATION; Shogakukan Inc.; SHORT PEACE COMMITTEE; SHUEISHA Inc.; Sony Interactive Entertainment Inc.; TAITO CORPORATION; TOHO CO., LTD.
With the cooperation of
ISHIMORI PRODUCTION INC.; BANDAI NAMCO Arts Inc.; Comic Market Committee; Fuji Television Network, Inc.; GENCO, Inc.; HEADGEAR; JR East Retail Net Co., Ltd; khara, inc.; Kinema-Junposha. Co. Ltd; nadeshicopro inc.; NHK Enterprises, Inc.; NIHEI SOGO LAW OFFICE; NIPPON ANIMATION CO., LTD.; SEIZO WATASE INC.; Shin-Ei Animation Co., Ltd.; SOTSU CO.,LTD.; SQUARE ENIX CO., LTD.; SUNRISE INC.; TEZUKA PRODUCTIONS Co., Ltd.; TMS ENTERTAINMENT Co., Ltd.; TOEI ANIMATION Co.,Ltd.; Warner Bros. Japan LLC
Planning
The National Art Center, Tokyo
Guest Curator
MORIKAWA Kaichiro, Associate Professor of School of Global Japanese Studies at Meiji University
https://www.nact.jp/english/exhibitions/2020/manga-toshi-tokyo/
https://manga-toshi-tokyo.jp
https://www.nact.jp/exhibition_special/2020/manga-toshi-tokyo/
東京を描写するアニメ・マンガ MANGA都市TOKYO展
「東京」テーマにカルチャー集結 「MANGA都市TOKYO」開催
2020/10/26 up date: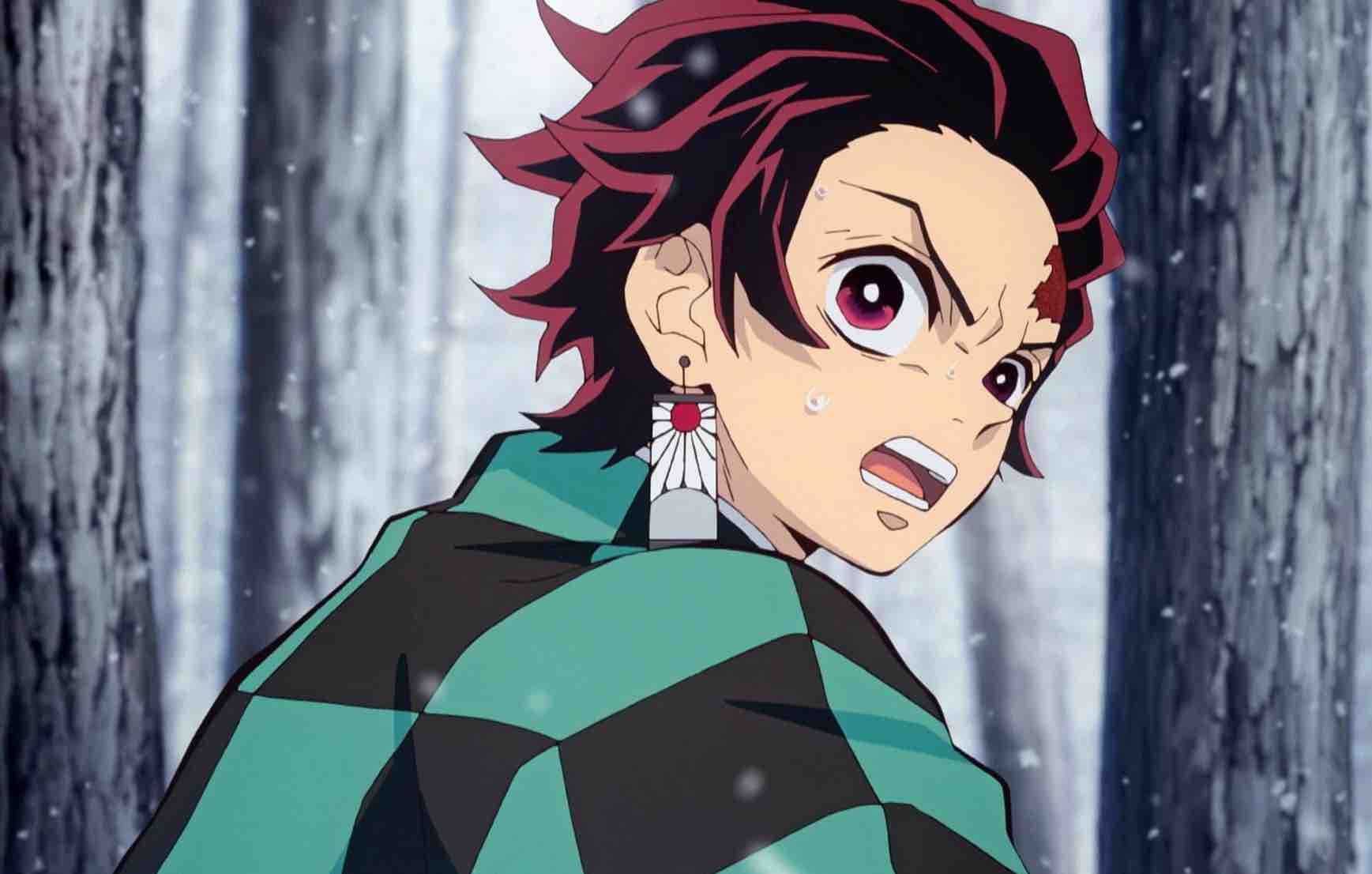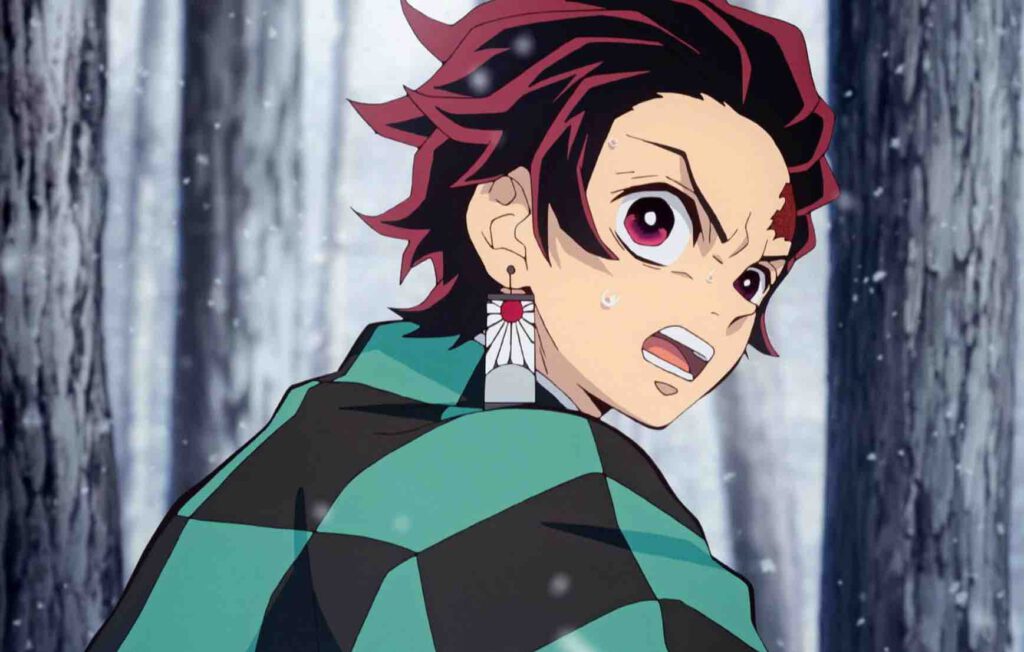 'Demon Slayer' breaks box office record held by 'Spirited Away'
Manga-based film rakes in over $95m in first 10 days in Japan
quote:
TOKYO (Kyodo) — An animated movie based on the blockbuster "Demon Slayer" manga series has broken box-office records in Japan as the first film ever to rake in over 10 billion yen ($95.3 million) within 10 days of opening, its distributors said Monday.
The movie, a sequel to an anime television series that aired in Japan last year, has generated box-office sales of over 10.75 billion yen at 403 theaters across Japan, drawing 7.98 million viewers from its Oct. 16 premiere through Sunday, according to co-distributors Aniplex Inc. and Toho Co.
The previous record was held by director Hayao Miyazaki's "Sen to Chihiro no Kamikakushi" (Spirited Away), which took 25 days to pull in box-office sales of 10 billion yen, eventually chalking up 30.8 billion yen in Japan.
Fans are watching closely to see if the movie from anime studio Ufotable Inc. will overtake Miyazaki's 2001 animated film as the highest grossing Japanese movie in history.
Titled "Demon Slayer — Kimetsu no Yaiba — The Movie: Mugen Train" and directed by Haruo Sotozaki, the movie also set a ticket sale record of 4.62 billion yen in the first three days.
more at:
https://asia.nikkei.com/Business/Media-Entertainment/Demon-Slayer-breaks-box-office-record-held-by-Spirited-Away
2020/10/29 up-date: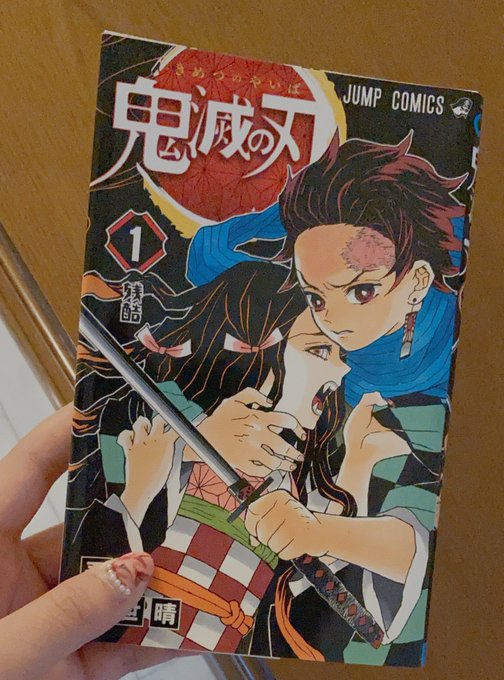 What's behind Demon Slayer anime's monster success at Japan box office?
October 29, 2020 (Mainichi Japan)
Quote:
What's Demon Slayer all about though? For the uninitiated, here's a brief rundown. It was originally a manga series by Koyoharu Gotoge published in Shueisha Inc.'s Weekly Shonen Jump magazine from 2016 to 2020. Set in Japan during the Taisho period (1912-1926), it follows the powerful Demon Slayer Corps as they battle man-eating demons. To defeat them, they must either be decapitated or exposed to sunlight, and if their blood enters a human, that person also becomes a demon.
Amid all this, protagonist Tanjiro Kamado's family is slaughtered by demons, and the only survivor, his younger sister Nezuko, turns into one. To save his sister and fight the monsters, he undergoes grueling training and joins the Demon Slayer Corps.
While the portrayals of the battle scenes are at times intense, the series also has moments of laughter, and plays out as a revenge tragedy and coming-of-age story for Tanjiro. There are also touching scenes portraying his wholehearted kindness toward his family and companions. "Demon Slayer — Kimetsu no Yaiba — The Movie: Mugen Train" serves as a continuation of the anime series broadcast on TV, and covers content from the seventh and eighth volumes of the original manga. In it, Kyojuro Rengoku, one of the Demon Slayer Corps' nine most powerful "hashira" members, joins forces with Tanjiro and others to face a formidable demon.
full text:
https://mainichi.jp/english/articles/20201028/p2a/00m/0et/022000c
なぜ今受ける? アニメ映画「劇場版『鬼滅の刃』無限列車編」 興収100億円を最速で突破
毎日新聞2020年10月28日  勝田友巳
公開中のアニメ映画「劇場版『鬼滅(きめつ)の刃(やいば)』無限列車編」(外崎春雄監督)が、記録的な興行成績をたたき出している。配給の東宝などによると、16日に公開されるや3日間で興行収入が46億2000万円に達し、25日には107億5423万円を記録。これまで興収100億円を超えた日本アニメは7作あるが、公開から10日間での100億円突破は史上最速だ。歴代興収記録1位の「千と千尋の神隠し」(308億円)、2位の「君の名は。」(250億円)とも100億円突破までいずれも3週間以上を要した。「鬼滅の刃」の新記録達成に、熱い視線が注がれている。
続き:
https://mainichi.jp/articles/20201027/k00/00m/040/287000c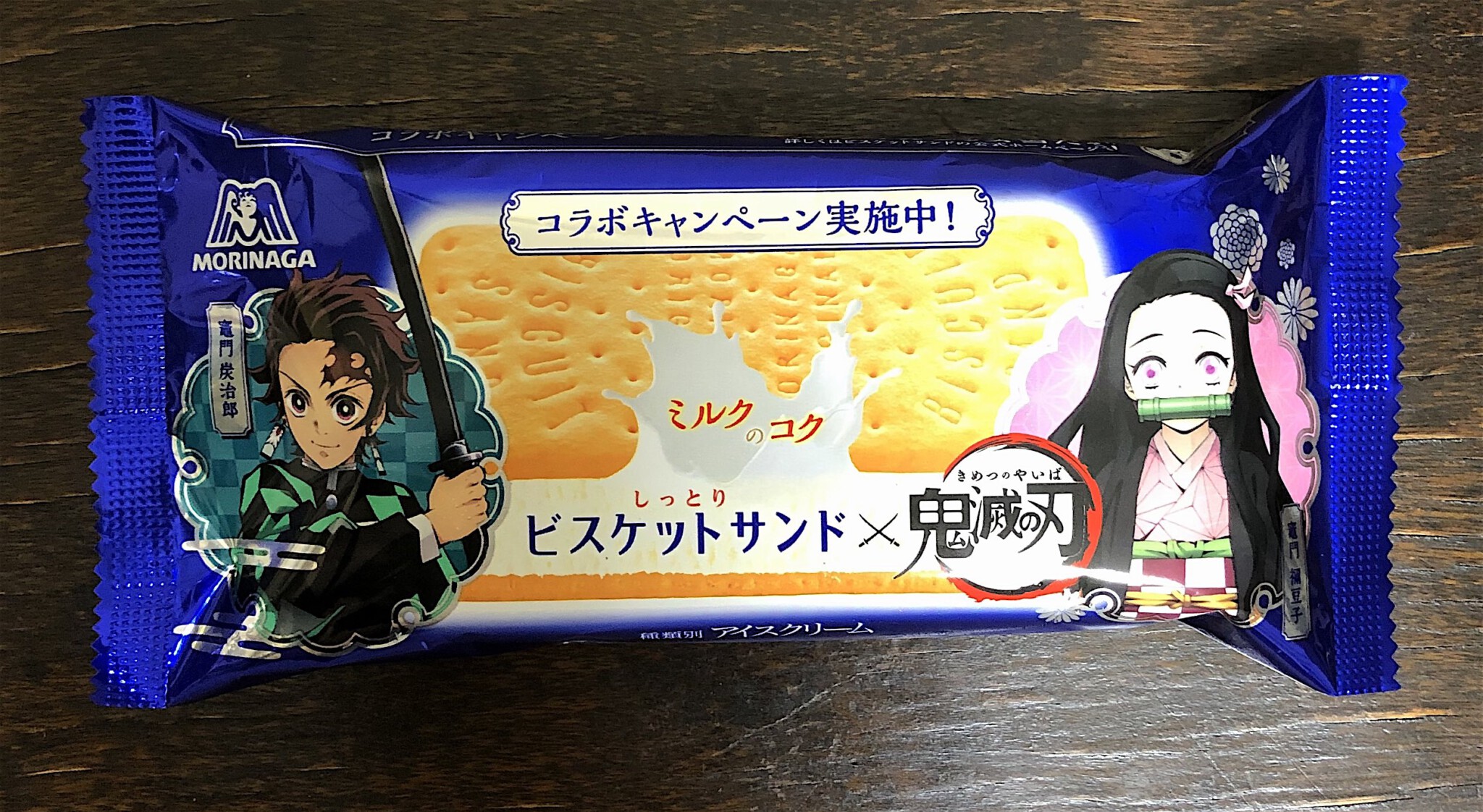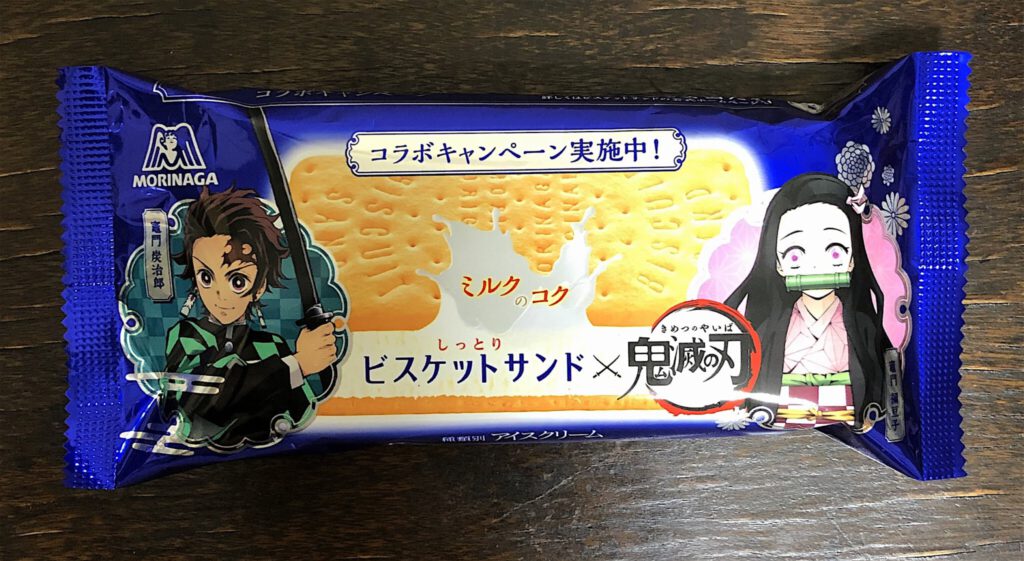 #LiSA #炎 #鬼滅の刃
LiSA 『炎』 -MUSiC CLiP-
update 2020/10/31:
映画「鬼滅の刃」台湾でも公開
2020年10月31日 4時47分 エンタメ
記録的なヒットとなっているアニメーション映画、「劇場版『鬼滅の刃』無限列車編」が台湾でも公開され、早速、多くの人たちが映画館に詰めかけました。
台北有数の繁華街にある映画館には、公開初日となった30日、待ちかねていた若者や家族連れなどが大勢、詰めかけました。
この映画館では複数のスクリーンで「鬼滅の刃」が上映され、どの回も入場時間の前には長い列ができたということです。
コスプレをして、お気に入りの登場人物になりきったファンの姿も多く見られ、スクリーンを貸し切ってのイベントも行われました。
台湾では以前から日本の漫画やアニメに親しむ人が多くいますが、「鬼滅の刃」については、日本での興行収入が公開から10日間で100億円を突破し、歴代最速の記録を作ったことが多くのメディアで報じられ、より幅広い人たちの関心を集めています。
交際相手と一緒に映画を見た25歳の女性は「『鬼滅の刃』のテレビアニメは見ていませんでしたが、この映画はよくできていて、見る価値があると思います。みんなに薦めます」と話していました。
「鬼滅の刃」 海外でも公開待ち望む声
日本で、劇場版が記録的な興行収入となっている「鬼滅の刃」は、海外でも人気が高く、ファンからは自国での公開を待ち望む声が聞かれます。
集英社によりますと、「鬼滅の刃」の漫画は、英語や中国語、フランス語、スペイン語など14の言語に翻訳されていて、アジアにとどまらずアメリカやヨーロッパ、メキシコやブラジルなど、33の国と地域で販売されているということです。
また、映画を配給している「アニプレックス」によりますと、劇場版は来年、北米で公開する予定となっていて、ほかの地域での公開も調整しているということです。
日本の劇場版の予告映像を見た感想をユーチューブに投稿する海外のファンもいます。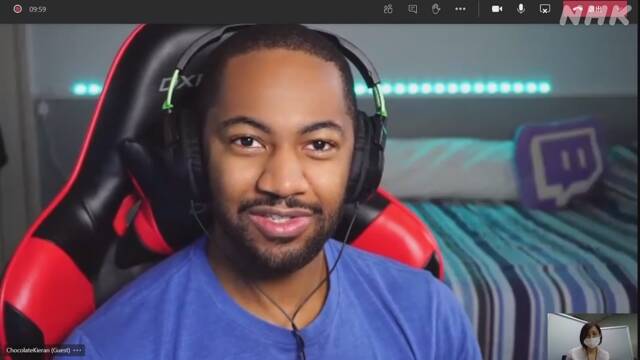 動画配信サービスでアニメを見てファンになったというロンドン在住のキーランさん(26)は、「家族の強い絆や主人公・炭治郎のやさしさ、仲間との友情を楽しんでいます。音楽とアニメーションの組み合わせが美しく、特に鬼との対戦の回は名作で、まるで映画を見ているような感じがしました」と魅力を語りました。
そのうえで「映画の予告映像には新しいキャラクターも出てきてとてもかっこよかったです。ストーリーが気になって、自分自身で映画を見る日が待ちきれないです。飛行機に乗って日本に行きたいくらいです」とイギリスでの公開を待ち望んでいました。
https://www3.nhk.or.jp/news/html/20201031/k10012689671000.html
---
さて、タイムスリップをしましょう。Let's take the time-machine.
Japan of the 1930's_2 color film
1930s film clip of parasol girls walking in the Ginza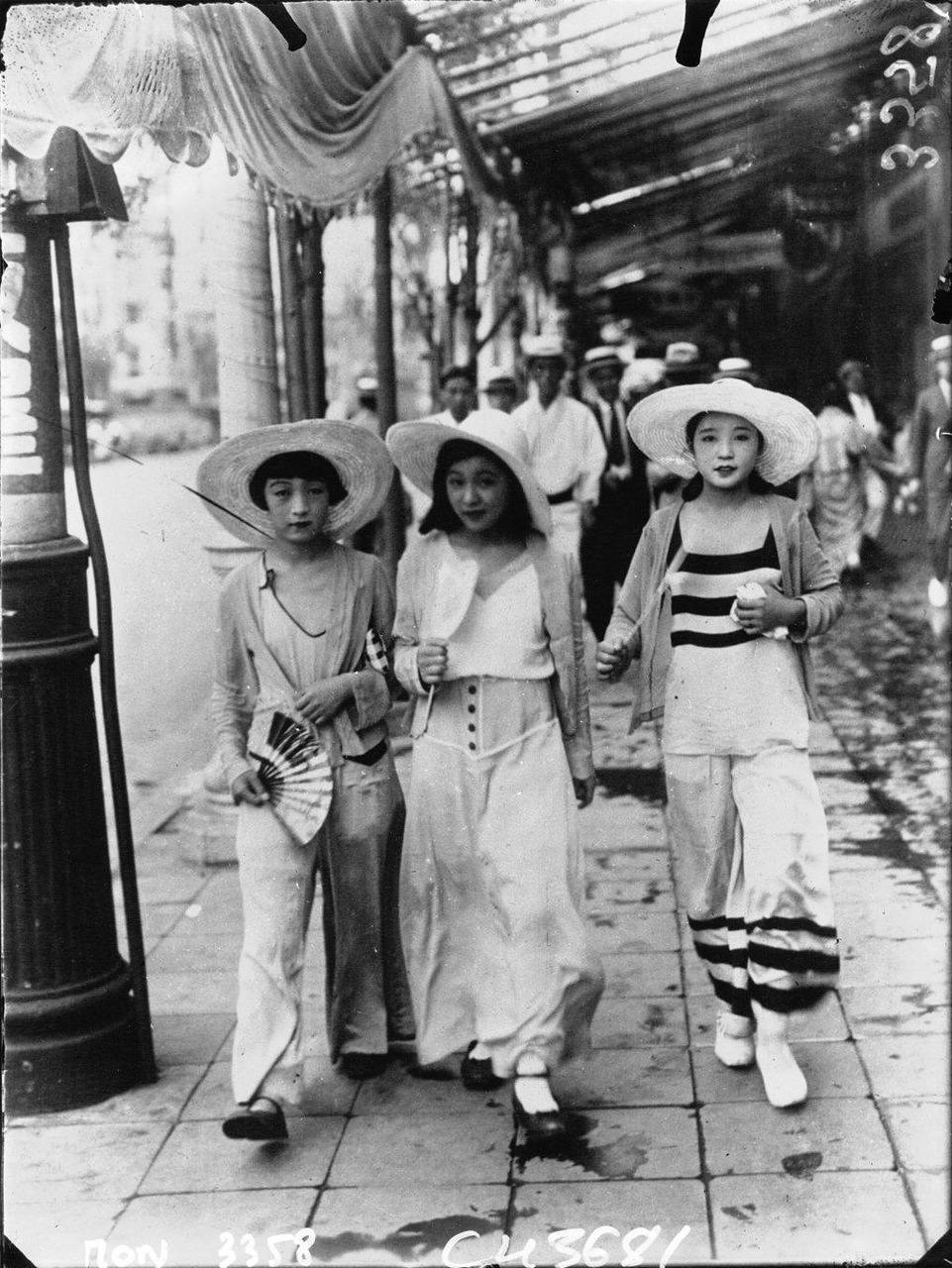 お洒落娘はいつも可愛い娘
おしゃれ娘 淡谷のり子、コロムビア・ナカノ・リズム・シスターズ
Youtubeで見つけられない 銀座お洒落娘 / 服部富子
https://www.jvcmusic.co.jp/-/Discography/A005155/VICL-61066.html
super-cute N.Y.
アドバンスト・スタイル そのファッションが、人生
---
up-date 2020/12/31:
NiziU 『Make you happy』 M/V
---
up-date 2021/6/12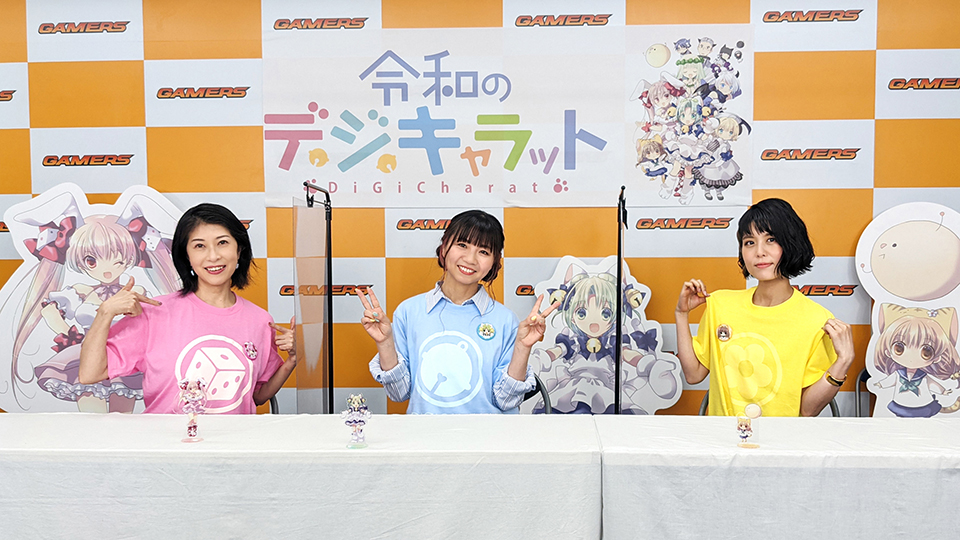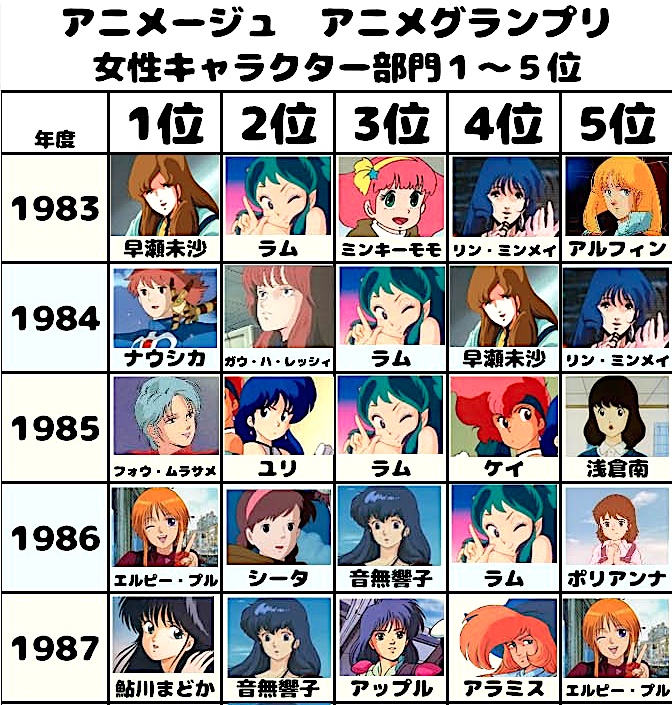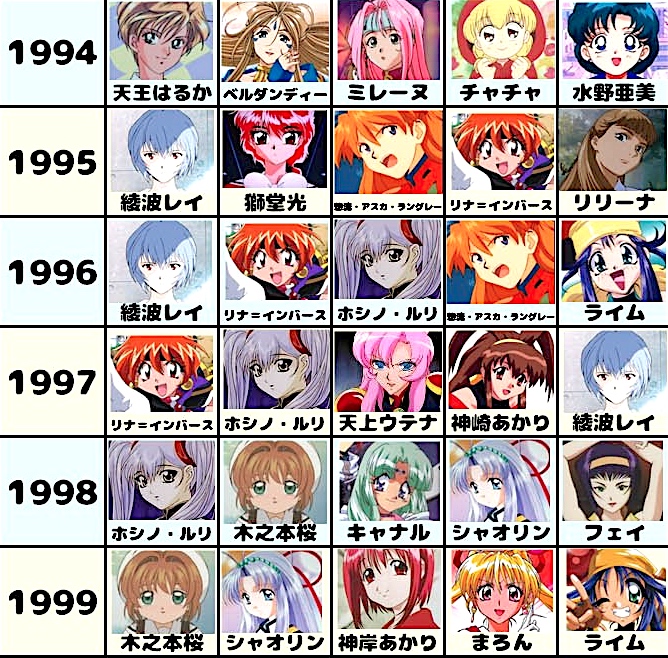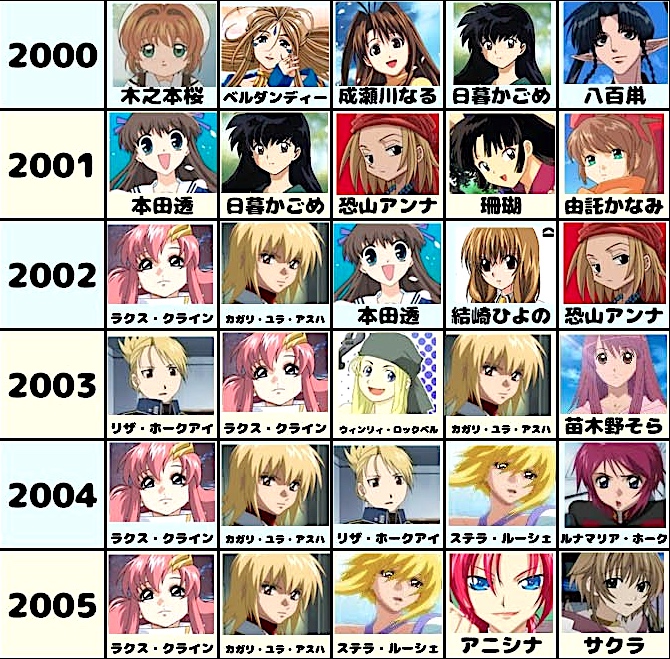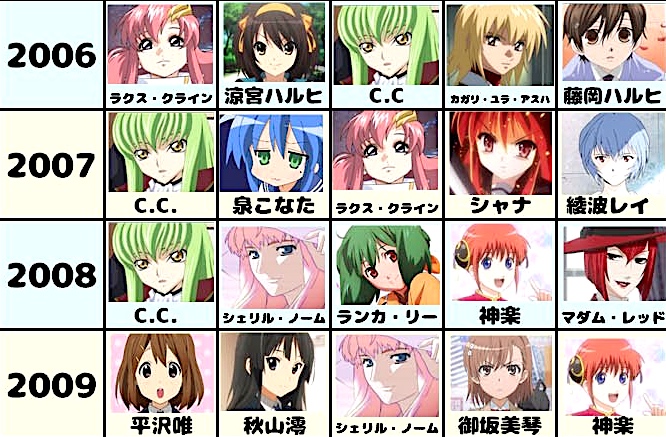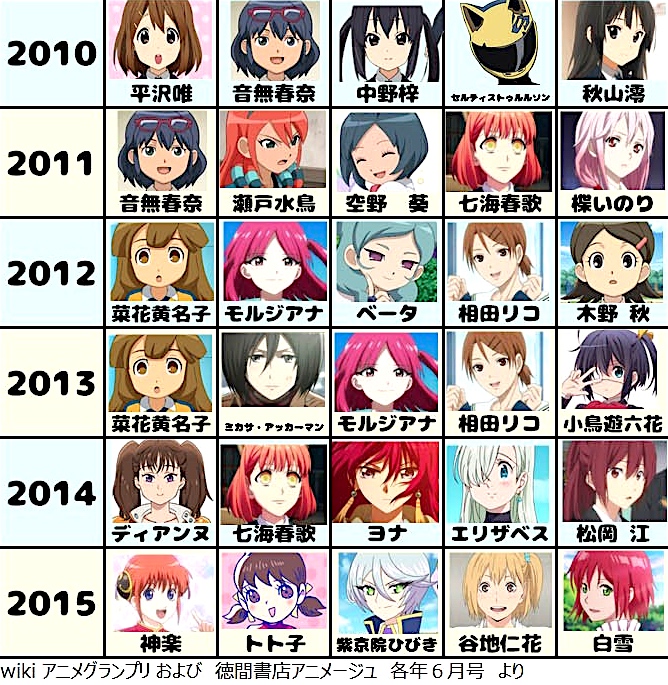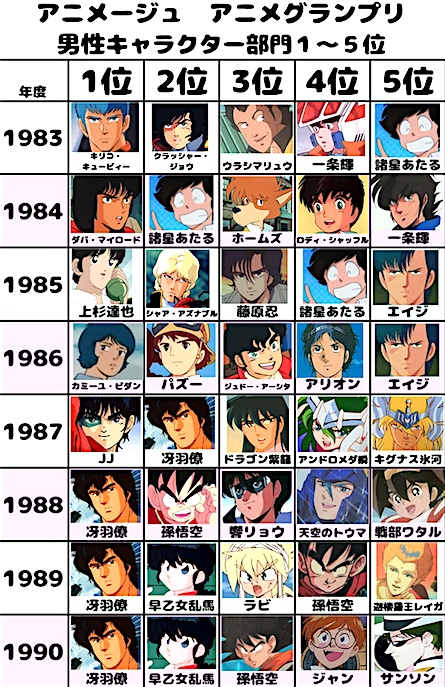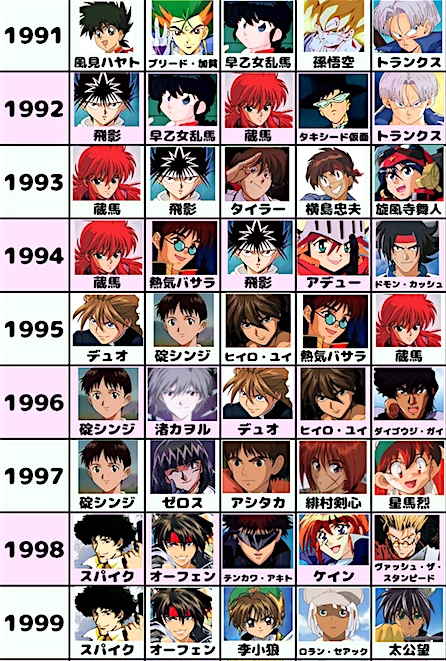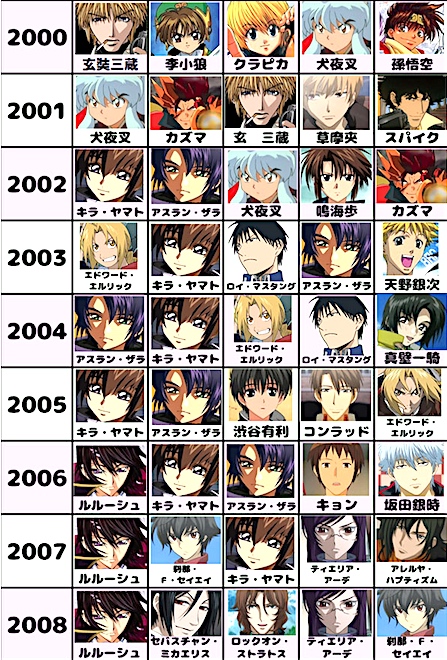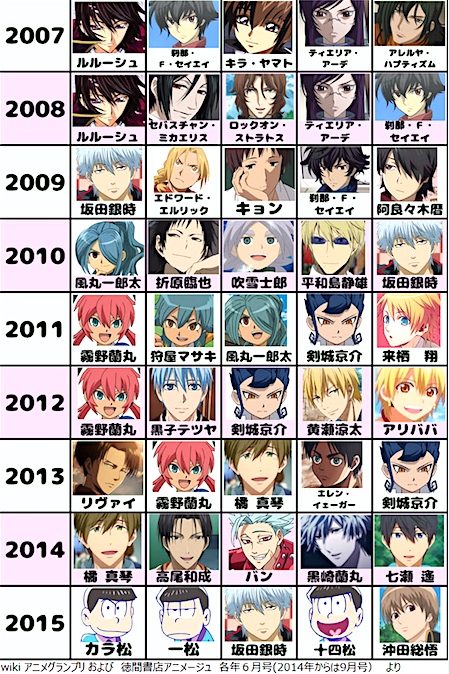 https://prehyou2015.hatenablog.com/entry/animegeninki
https://ja.wikipedia.org/wiki/アニメグランプリ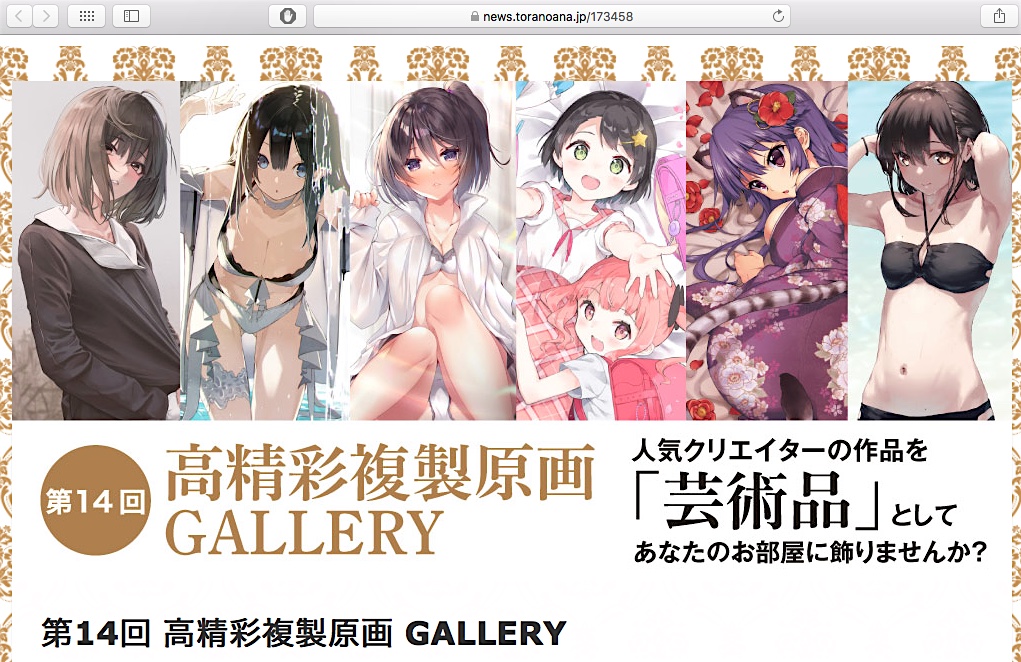 https://news.toranoana.jp/173458
Mamoru Hosoda: 'Japanese anime has a problem with women and girls'
quotes:
Mamoru Hosoda has bones to pick with both Steven Spielberg and Hayao Miyazaki, the other great Japanese animator to whom he is often compared.
Hosoda — whose brilliantly humane "Mirai" got an Oscar nod three years ago — has had enough of the way Hollywood treats the digital world and how Miyazaki depicts
women.
quote:
"It really annoys me to see how young women are often seen in Japanese animation — treated as sacred — which has nothing to do with the reality of who they are," Hosoda says, with evident frustration.
Without naming Miyazaki, Hosoda was unsparing about the Studio Ghibli founder.
"I will not name him, but there is a great master of animation who always takes a young woman as his heroine. And to be frank I think he does it because he does not have confidence in himself as a man," he says. "This veneration of young women really disturbs me and I do not want to be part of it."
He wants to free his heroines from being paragons of virtue and innocence and "this oppression of having to be like everyone else."
Hosoda and Miyazaki have history. The 53-year-old was seen as the natural successor to Miyazaki after he was called in from the outside by Ghibli to direct the Oscar-nominated "Howl's Moving Castle." But Hosoda walked out midway through to set up his own studio.
As a director, he prefers stories that "show the good and the bad in people. This tension is what being human is all about."
Which is why he was also drawn to bringing "Beauty and the Beast" up to date.
"In the original story the Beast is the most interesting character. He is ugly and has this violence but he is sensitive and vulnerable inside too," he says. "Beauty is just a cipher. It is all about her looks. I wanted to make her as complex and rich."
That duality is also there in his fascination with the digital world that began with his first hit, "Digimon: The Movie."
"I keep returning to the internet. First with 'Digimon' and then with 'Summer Wars' in 2009 and now again."
And he is more convinced than ever that we cannot keep dismissing the internet as the source of all evil.
"Young people can never separate themselves from it," he says. "They grew up with it. We have to accept it and learn to use it better."
https://www.japantimes.co.jp/culture/2021/07/16/films/mamoru-hosoda-japanese-anime-problem-women-girls/
Anime and manga fandom
https://en.wikipedia.org/wiki/Anime_and_manga_fandom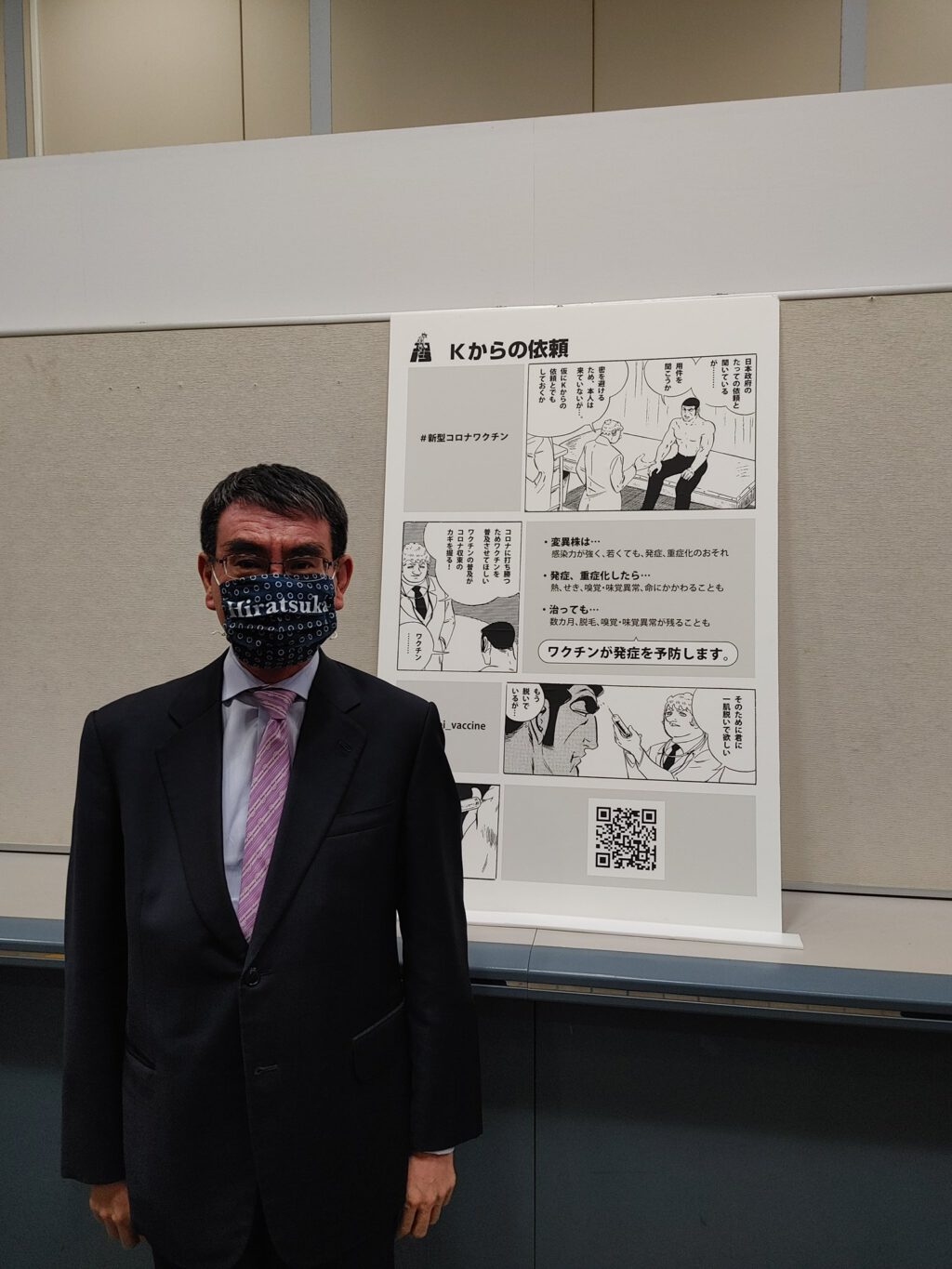 https://twitter.com/konotarogomame/status/1419596401080627211/photo/1
ゴルゴ13×外務省 海外安全対策マニュアル(第6話)
【公式】パチスロ ゴルゴ13 プロモーション映像