サザビーズとクリスティーズのオークションに夢中になっている前澤友作
MAEZAWA Yusaku, crazy about auctions at Sotheby's and Christie's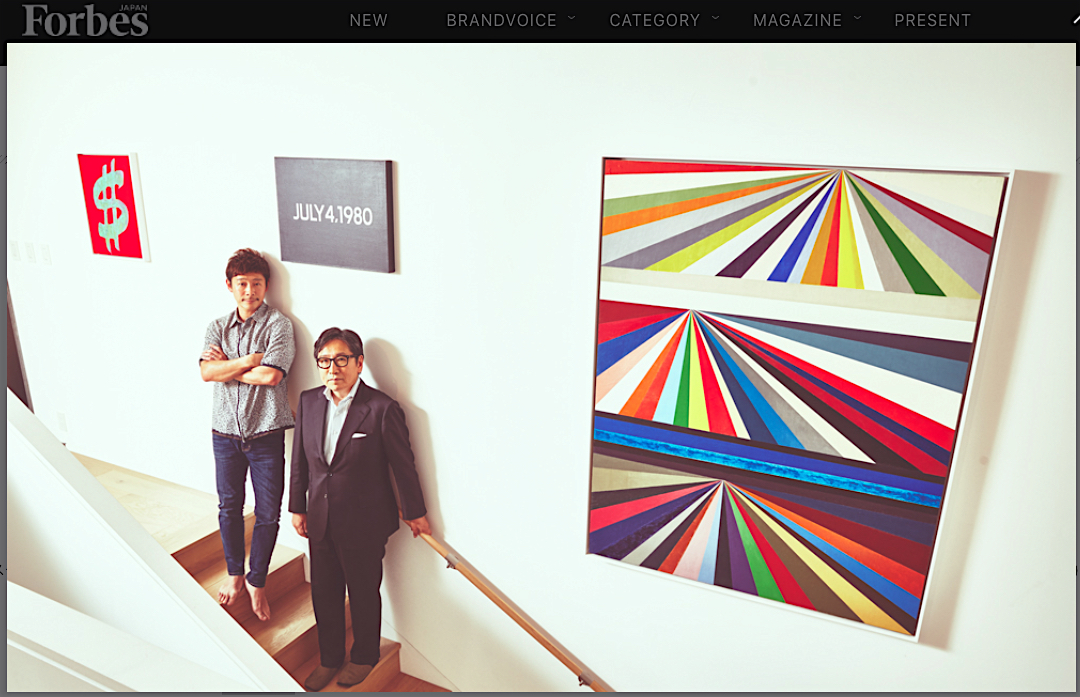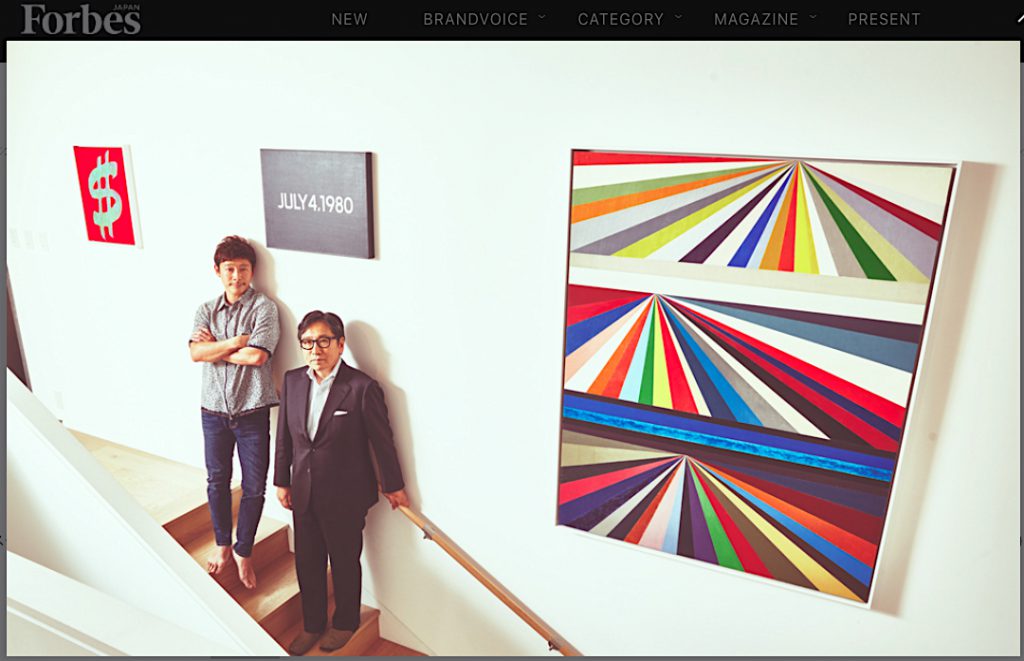 Forbes JAPAN 2016年08月号
5月10日、NYで開催されたクリスティーズイブニングオークションセール「Post War & Contemporary Art Evening Sale」で、バスキアの作品を約62.4億円で落札したZOZOTOWN運営会社代表の前澤友作。前サザビーズジャパン社長の石坂泰章とともに、その日を振り返る。
https://forbesjapan.com/articles/detail/12632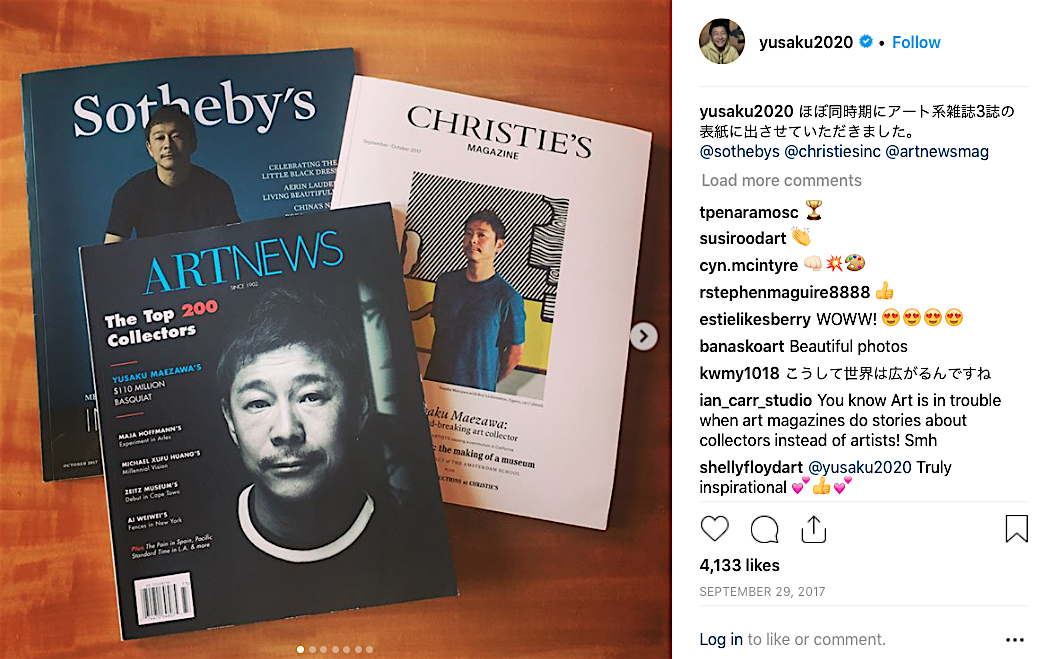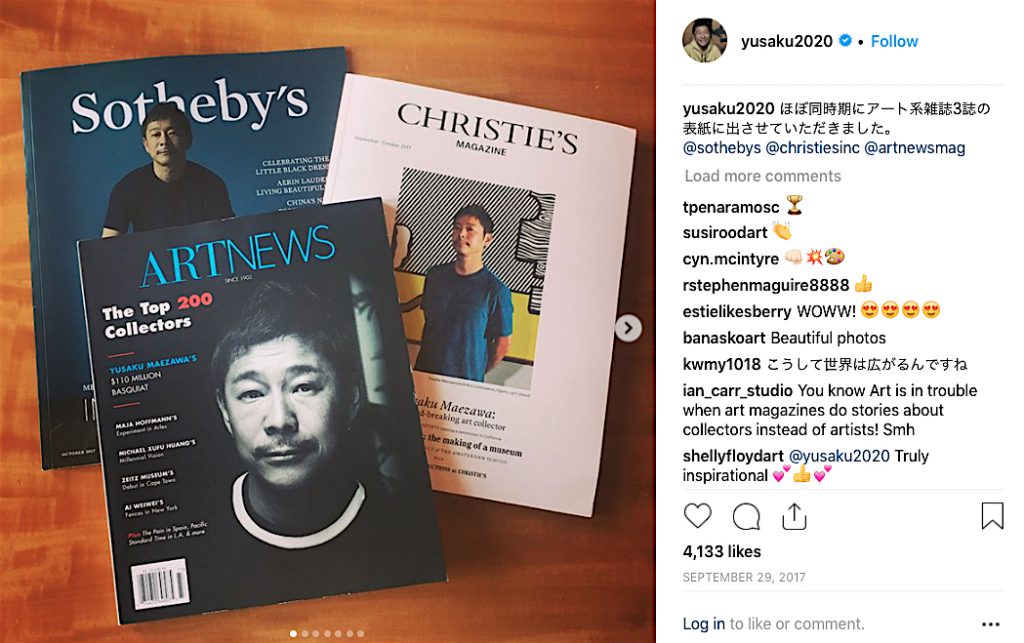 screenshot of Maezawa's Instagram account, more at:
https://www.instagram.com/p/BZndKThjjU7/?hl=en&taken-by=yusaku2020
Dear Maezawa-san,
looking at your accumulated art collection works, I noticed that the latest acquisitions, which had been made public, are close to a disaster.
First, the Grotjahn triptych from last year is overpaid. Instead of 45 US$ million the actual price would be 27 US$ million or much more less.
In comparison to your recent statement about your car, purchased 10 years ago, this "Grotjahn-loss" of 27 US$ million or more, makes one wonder what happens next to your other art works you bought recently. 心配、心配。
"10年前に1.7億円で買った車、もし今売れば約3億円で売れますとのこと。この10年でその車を通して得た数々の体験価値だけでも充分なのに、なんと1.3億円もの益が出ると。ちょうど今日そんな話を車好きの人としたばかりのIT社長です。お金は使い方。"
https://twitter.com/yousuck2020/status/1054315610853654528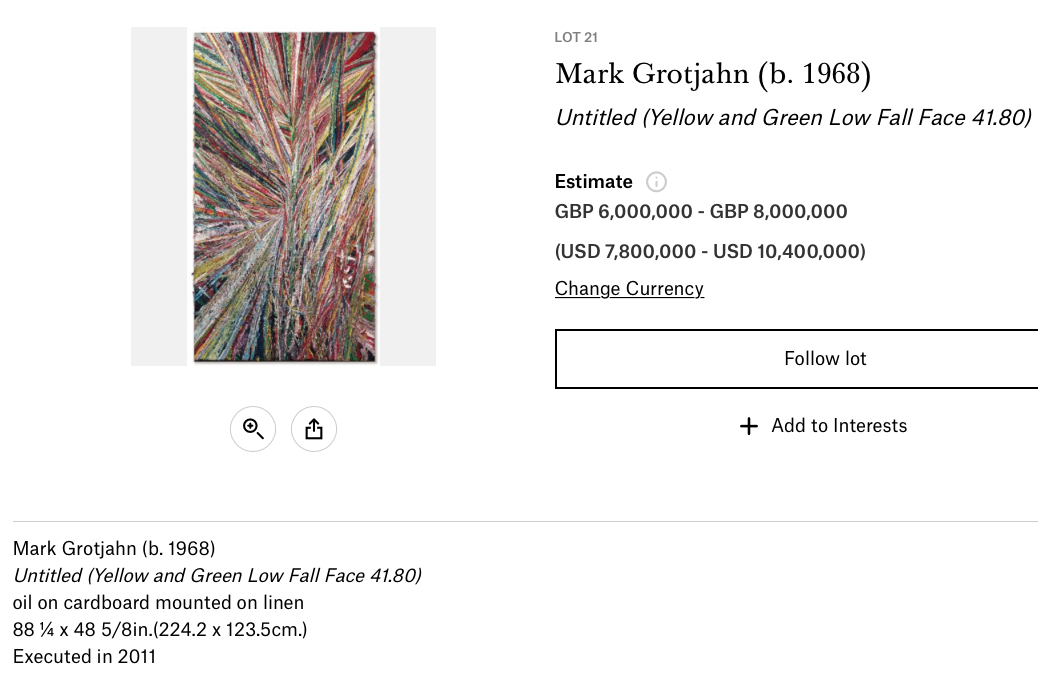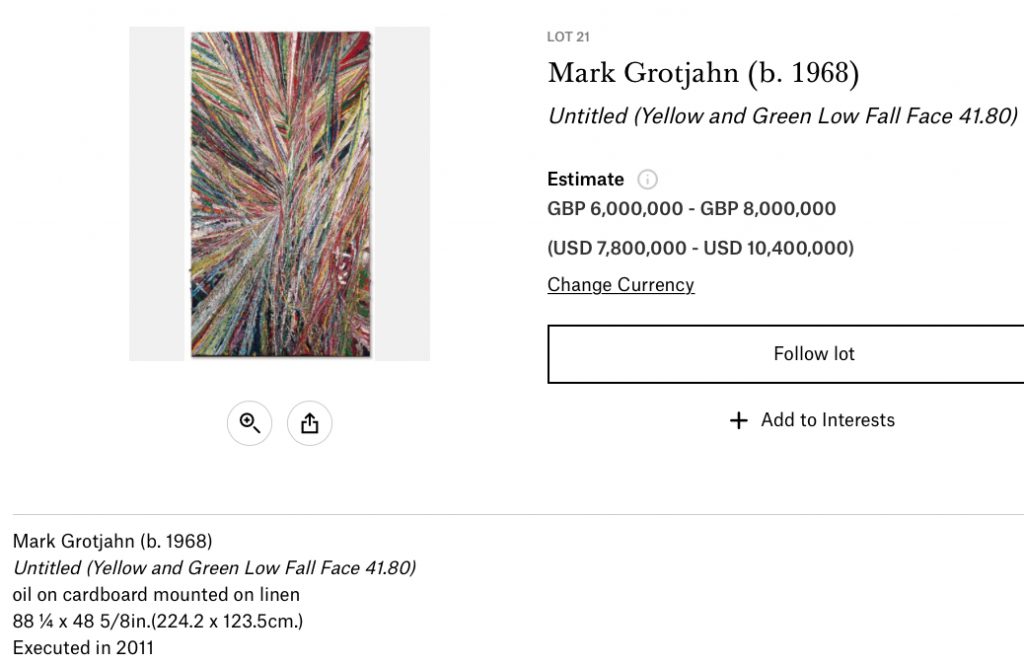 Grotjahn's unsold work, see:
前澤友作の米国アーティスト・ダーリン、マーク・グロッチャンの作品:クリスティーズのロンドン・オークションで下落
MAEZAWA Yusaku's American Artist Darling Mark Grotjahn @ Christie's London & Lévy Gorvy : Sharp Depreciation
https://art-culture.world/articles/maezawa-yusaku-mark-grotjahn-christies/
up-dates:
Prices of similar works by Mark Grotjahn went rapidly down:
Christie's New York, May 2017: US$ 16.8 million (sold)
Lévy Gorvy (ART BASEL), June 2018: US$ 12.7 million (UNSOLD)
Christie's London, October 2018: US$ 7.8 million (UNSOLD)
GAGOSIAN New York, October 2018: US$ 5 million (gallery price list)
Sotheby's New York, November 2018: US$ 6 million (plus fee) Sold to 1, the only, anonymous bidder on telephone.
---
Secondly, the Grotjahn you prominently exposed together with the chairman & managing director of Sotheby's Japan ISHIZAKA Yasuaki for the Forbes magazine, lost its attraction/value. Bought at Christie's New York in November 2015 for US$ 845.000, won't find any buyer at the same price in the actual U.S. speculative art market situation (with its bunch of American Art Flippers). (Neither in Japan of course, because it's BS.) One month ago, a similar work on paper (not canvas) fell through at US$ 300.000, which means neither at US$ 240.000 a potential buyer existed at Sotheby's New York.
about 石坂泰章氏 Mr. ISHIZAKA Yasuaki:
サザビーズジャパンに石坂泰章が復帰。代表取締役会長兼社長に就任へ
…
いっぽう石坂は「日本の市場をさらに発展させ、 グローバルなステージでの地位を高めるためにも、アジアおよび世界各地のそれぞれの分野の専門能力を兼ね備えた各部署と一緒に働けることを楽しみにしています 」と、アジアにおける日本のマーケット強化への意欲をのぞかせている。
https://bijutsutecho.com/magazine/news/headline/18331
Yasuaki Ishizaka Appointed Chairman & Managing Director of Sotheby's Japan
Hong Kong, 23 August 2018
https://sothebys.gcs-web.com/static-files/14650698-ef61-44a0-b1b1-9759e715320f
Mr. Ishizaka serves as councilor of Yusaku Maezawa's Contemporary Art Foundation, and advisor to a number of major Japanese private museums.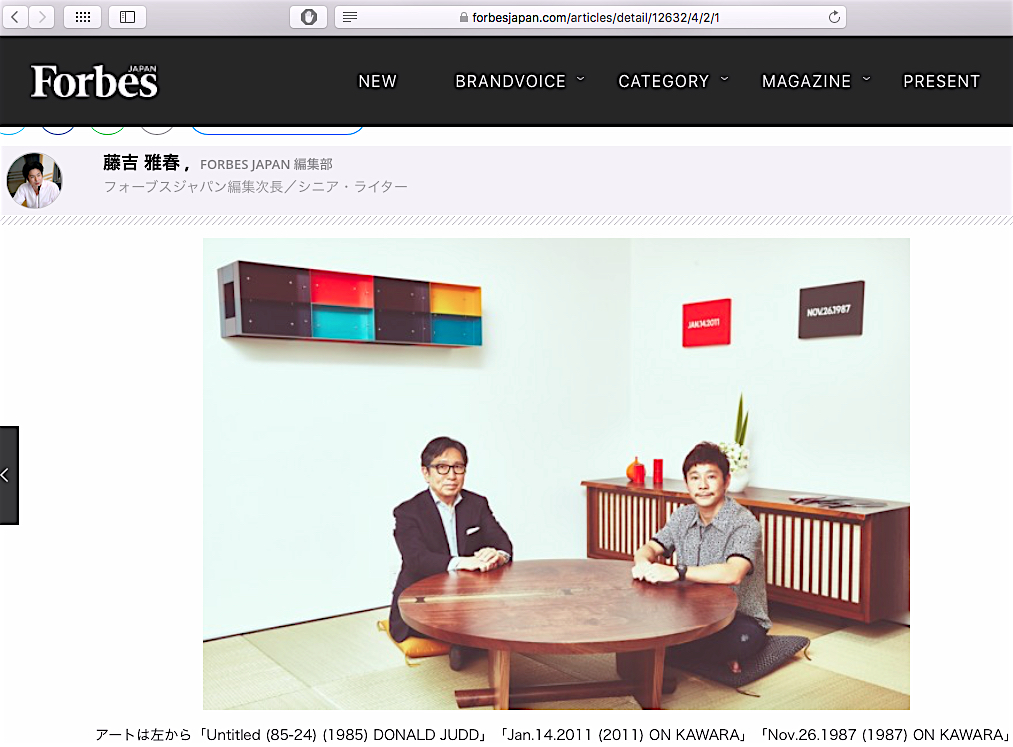 (In Sotheby's press release the words "serves as councilor" are written (see above screenshot), ergo, Mr. Ishizaka is a member of the Yusaku Maezawa Contemporary Art Foundation. ImHo, the words "counselor" or better: "art advisor" would have been more appropriate for the reader to understand. However, if the Japanese word 顧問 'Komon' is the official title, "councilor" could be accepted, because both words are out-dated expressions. Nowadays, 'advisor' or 'consultant' are more common.)
株式会社 AKI ISHIZAKA
業務内容
印象派~現代美術を中心とした美術品売買
美術品のオークション出品代行及び交渉業務
美術コレクションへのコンサルティング業務
企業業務、都市政策へのアート導入に対するコンサルティング業務
http://www.akiishizaka.com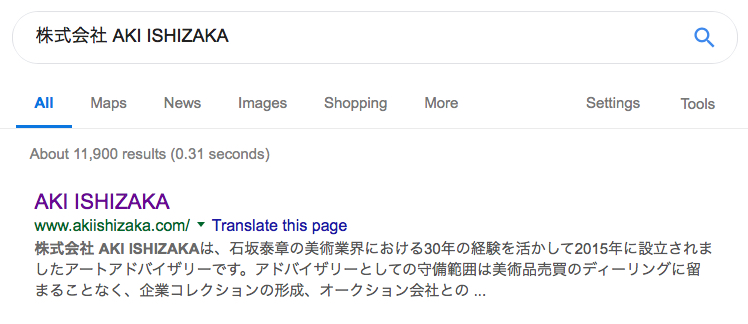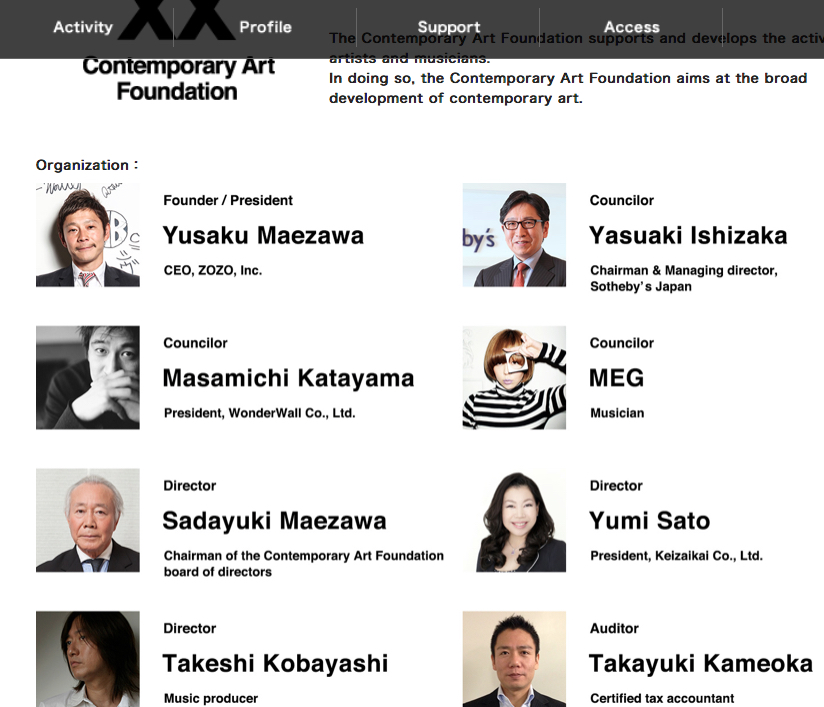 公益財団法人 現代芸術振興財団
Contemporary Art Foundation (Public Interest Corporation)
The Contemporary Art Foundation supports and develops the activities of artists and musicians.
In doing so, the Contemporary Art Foundation aims at the broad development of contemporary art.
http://gendai-art.org/en/
http://gendai-art.org/pdf/teikan.pdf
http://gendai-art.org/pdf/statement2016.pdf
Founder / President: Yusaku Maezawa, CEO, ZOZO, Inc
Councilor: Yasuaki Ishizaka, Chairman & Managing director, Sotheby's Japan
Councilor: Masamichi Katayama, President, WonderWall Co., Ltd.
Councilor: MEG, Musician
Director: Sadayuki Maezawa, Chairman of the Contemporary Art Foundation board of directors
Director: Yumi Sato, President, Keizaikai Co., Ltd.
Director: Takeshi Kobayashi, Music producer
Auditor: Takayuki Kameoka, Certified tax accountant
http://gendai-art.org/pdf/businessplan2016.pdf
はじめに 「現代アート」は、歴史も浅く、作品の展示機会は相対的に乏しく、一般市民の認知を十
分に得られていないのが現状である。この現状を踏まえ、現代芸術(アート・音楽)を普及 させるべく現代アート芸術展の開催による現代芸術の普及と、現代芸術振興のために若手芸 術家・音楽家への助成支援を行った。また、コンクール形式により将来性のある若手芸術家 を発掘する表彰事業を今年度より行った。
今年度も円滑な法人運営のため、法人基盤の確立に力を入れるとともに、継続的に行える 活動として 3 つの事業を柱とした。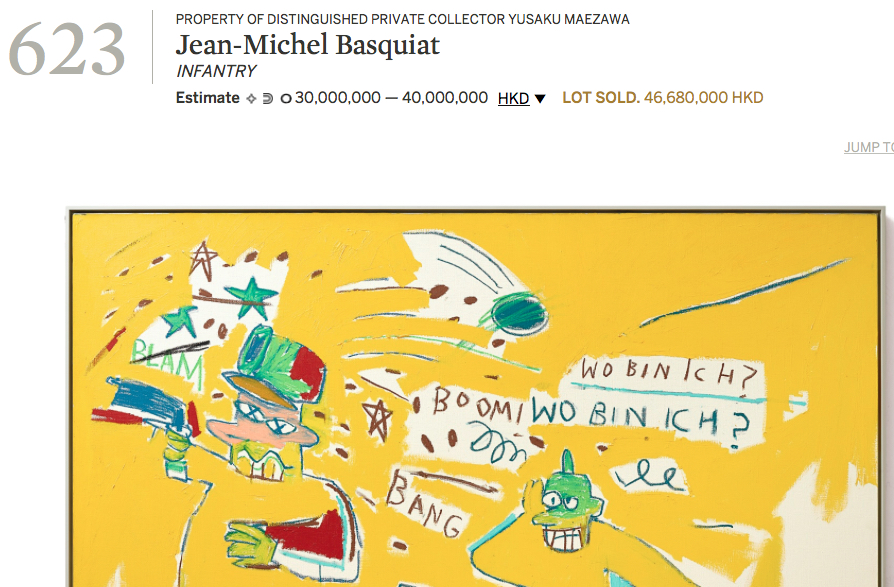 PROPERTY OF DISTINGUISHED PRIVATE COLLECTOR YUSAKU MAEZAWA
Jean-Michel Basquiat
INFANTRY
Estimate    30,000,000 — 40,000,000 HKD
LOT SOLD. 46,680,000 HKD
Jean-Michel Basquiat
1960 – 1988
INFANTRY
signed and titled in English and dated 1983 on the reverse, framed
acrylic on canvas
165 by 230.5 cm; 65 by 90¾ in.
http://www.sothebys.com/en/auctions/ecatalogue/2016/tttop-hk0701/lot.623.html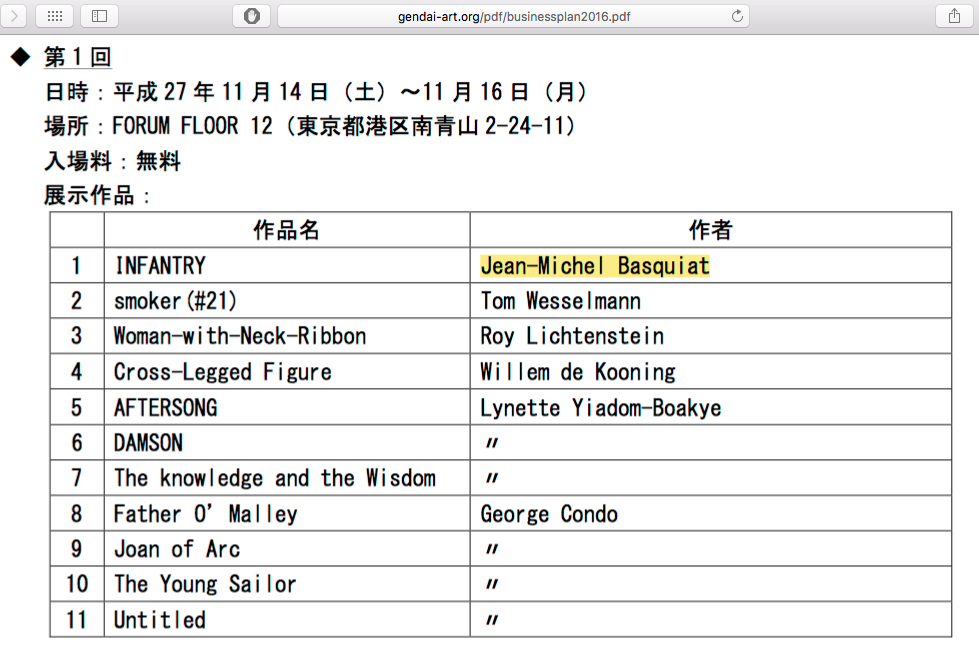 http://gendai-art.org/pdf/businessplan2016.pdf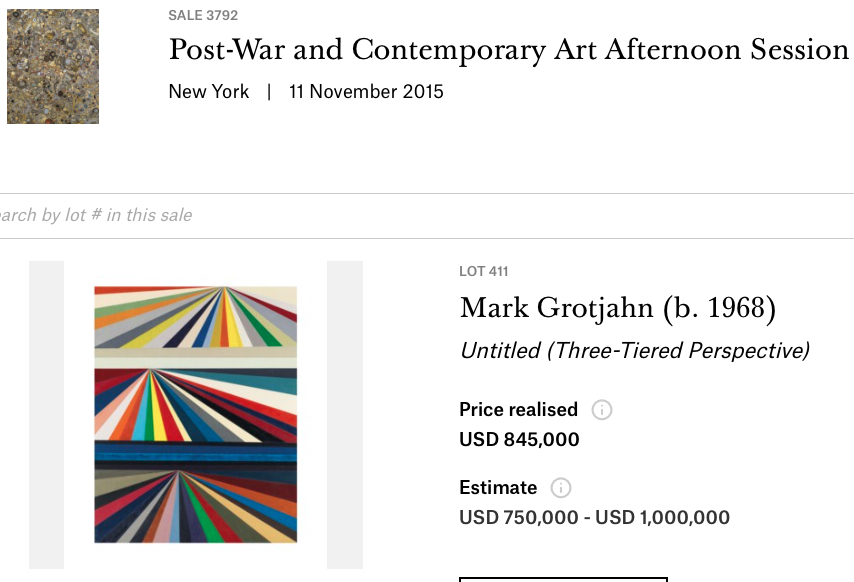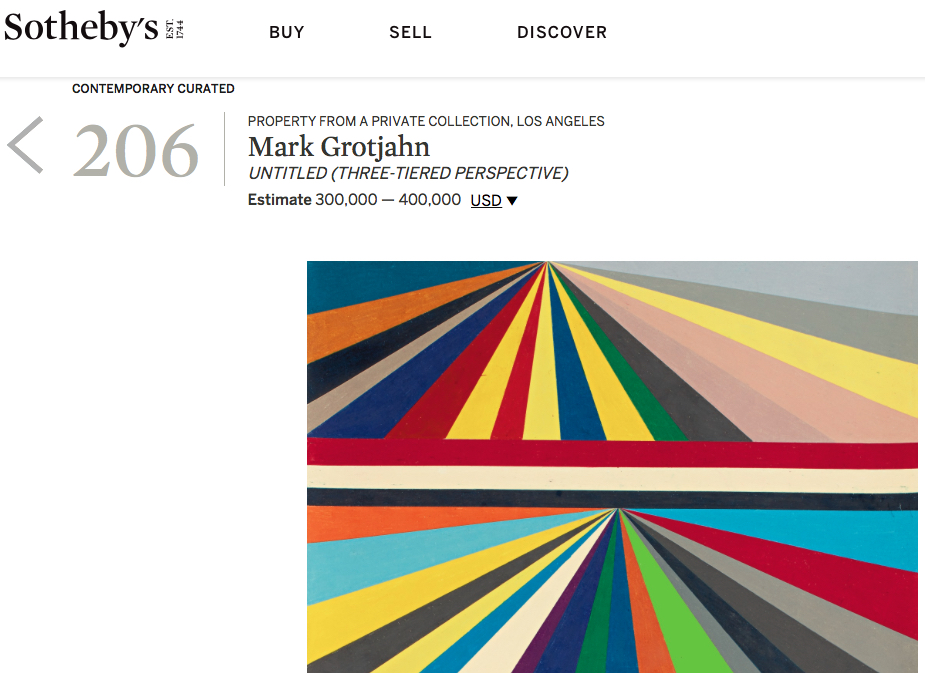 ---
Third, I don't understand why you didn't buy 5 months ago at Christie's "Fillette à la corbeille fleurie" 1905 by Picasso, with the best provenience one can dream of: Gertrude Stein and Peggy & David Rockefeller.
In my opinion, a once in a lifetime chance you missed, as your Picasso is a second class painting, not a masterpiece.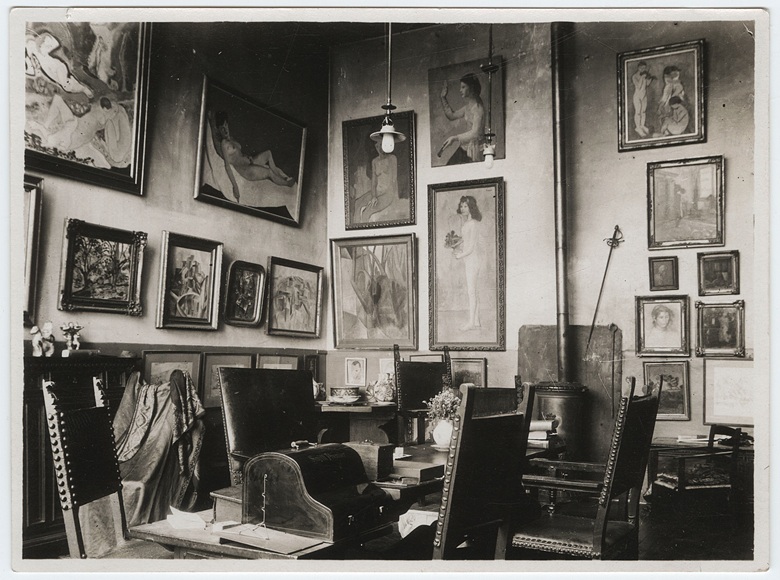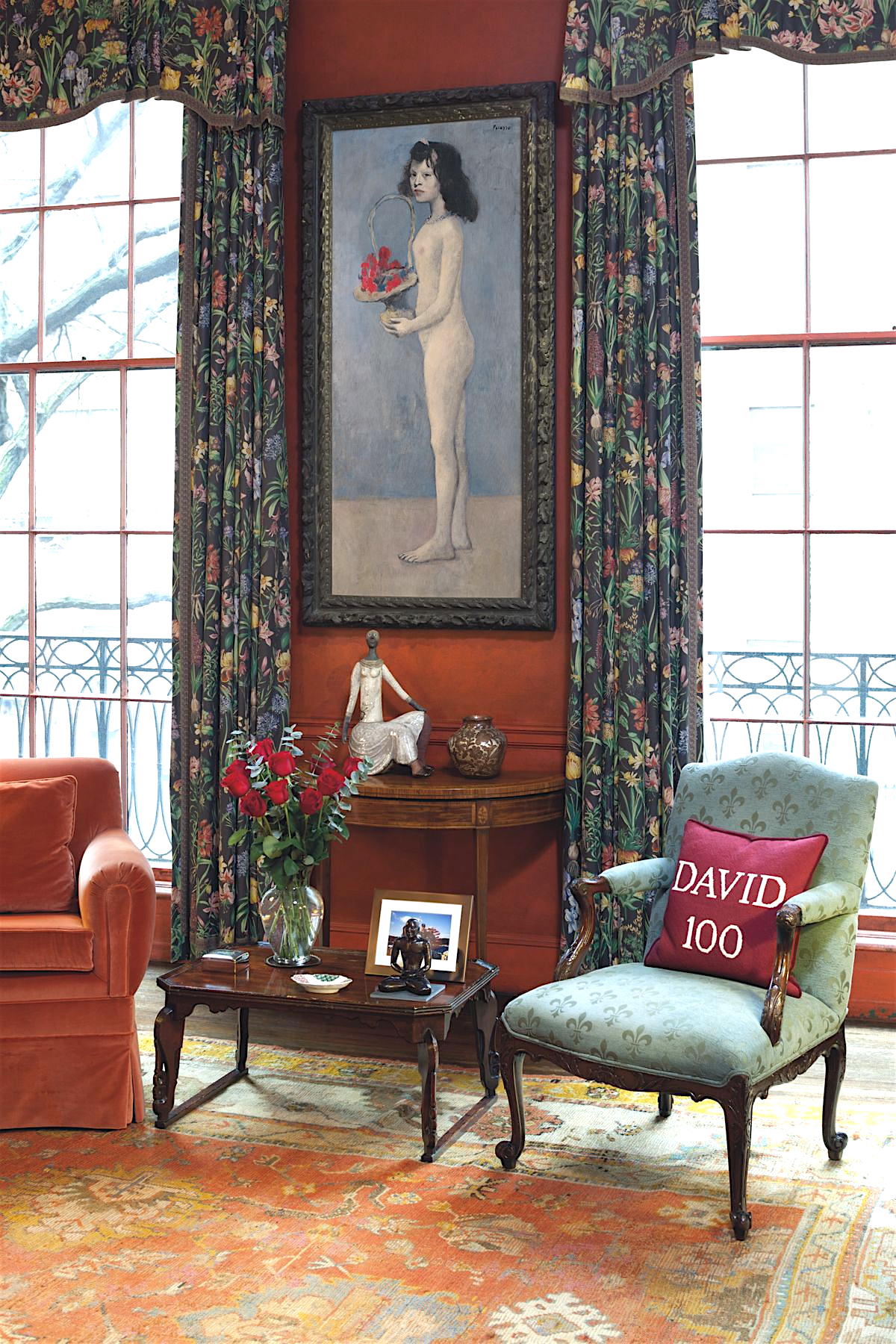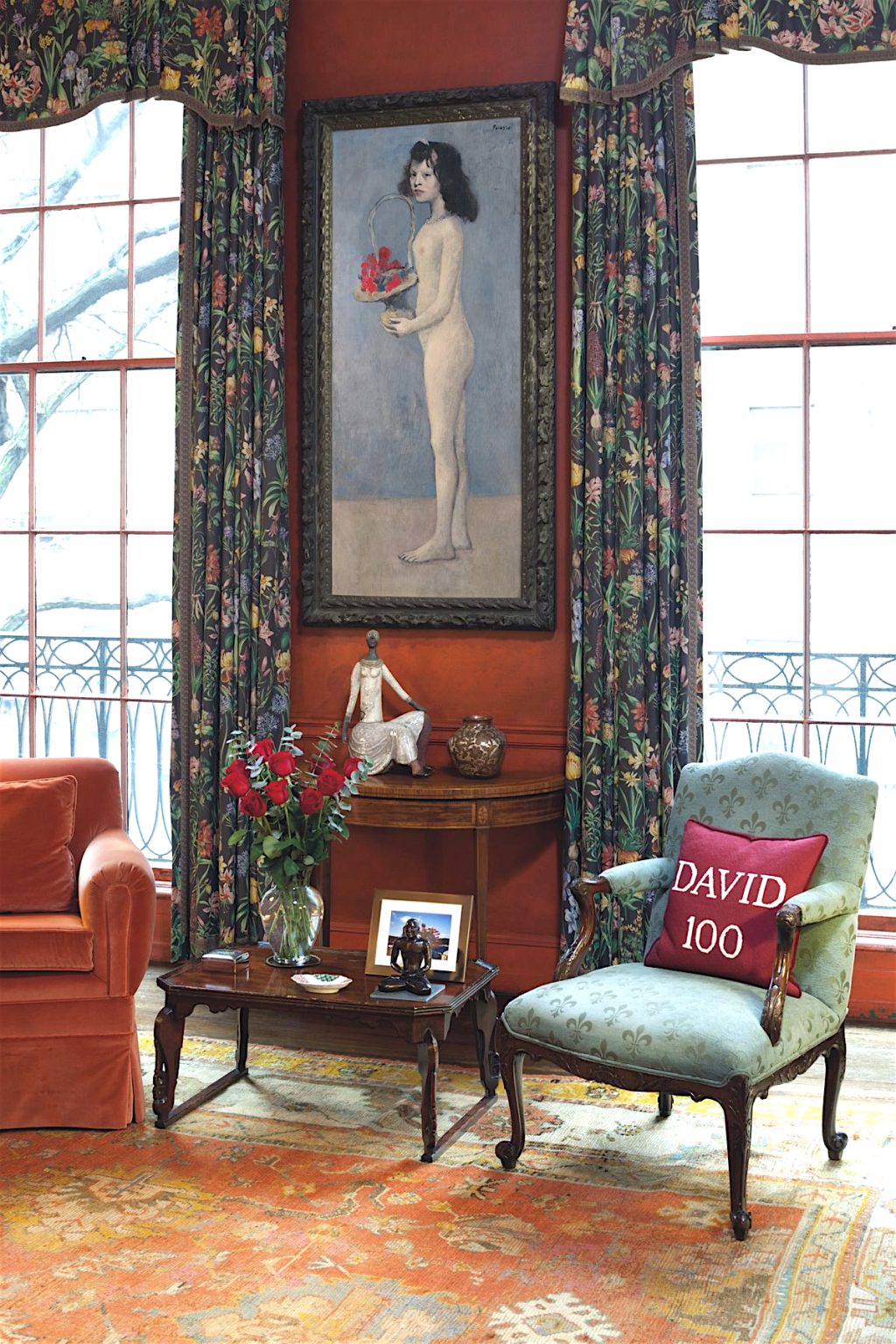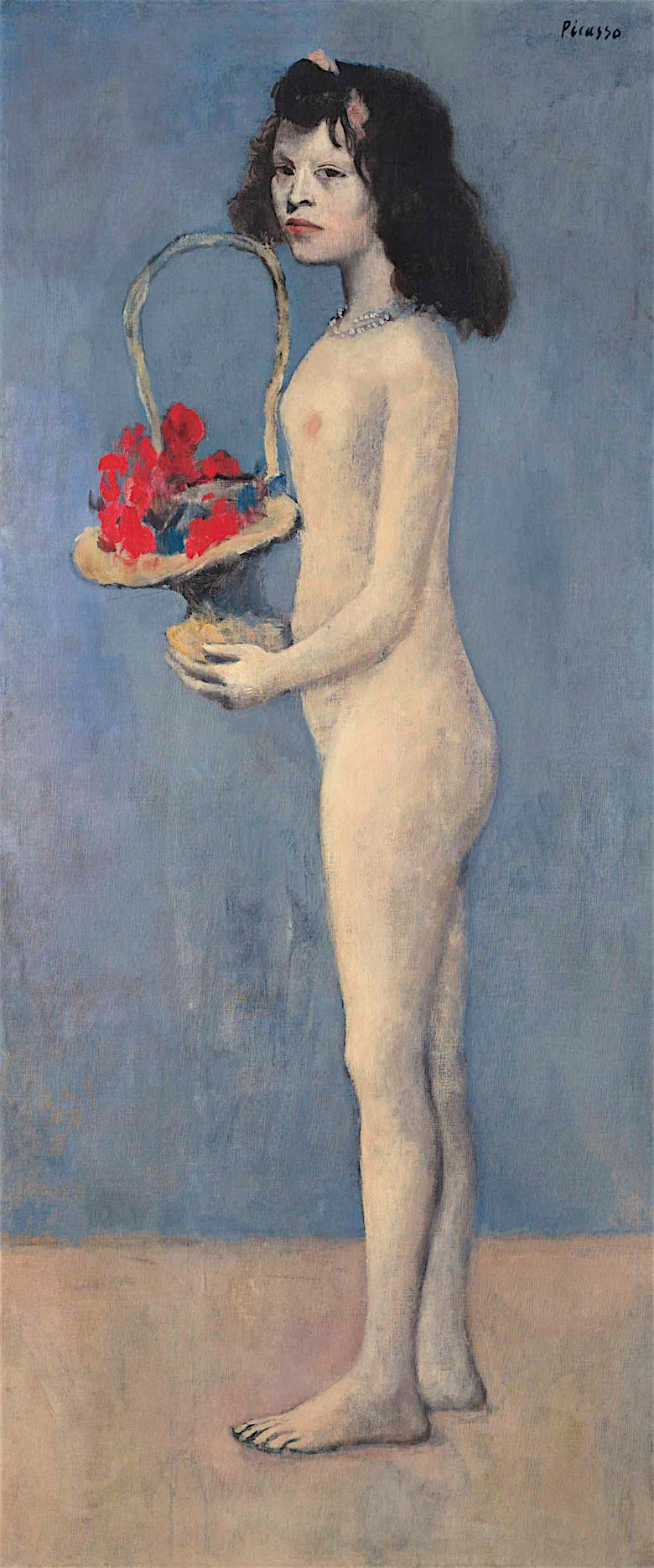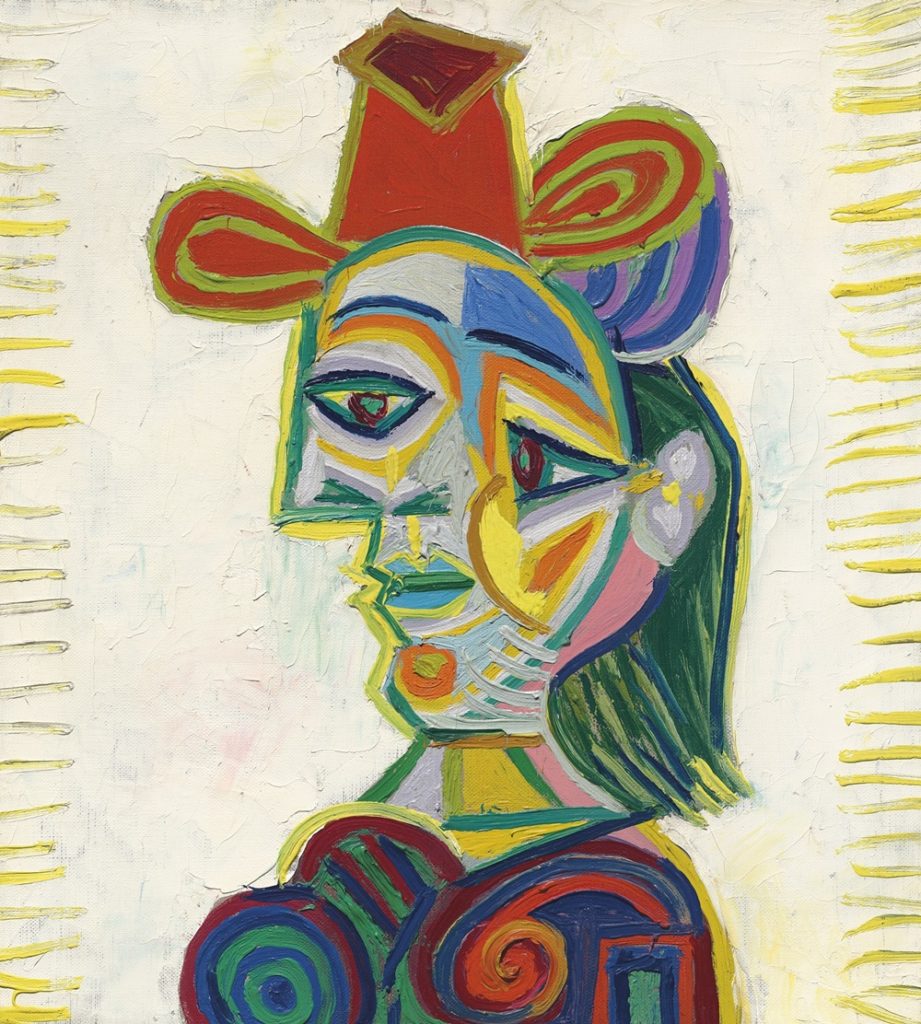 Yusaku Maezawa was also back on the scene, buying the third highest lot tonight, the boldly executed Buste de Femme (Dora Maar) (1938), which sold for $22.6 million on an estimate of $18–25 million. This marked the first time the painting appeared at auction.
Maezawa was bidding via phone with Koji Inoue, Christie's vice president of post-war and contemporary art of Christie's Americas.
https://news.artnet.com/market/christies-impressionist-auction-750965
---
Fourth, you bought a Rothko on paper. I hereby strongly recommend you to buy the Rothko from the Merrill collection. A once in a lifetime opportunity.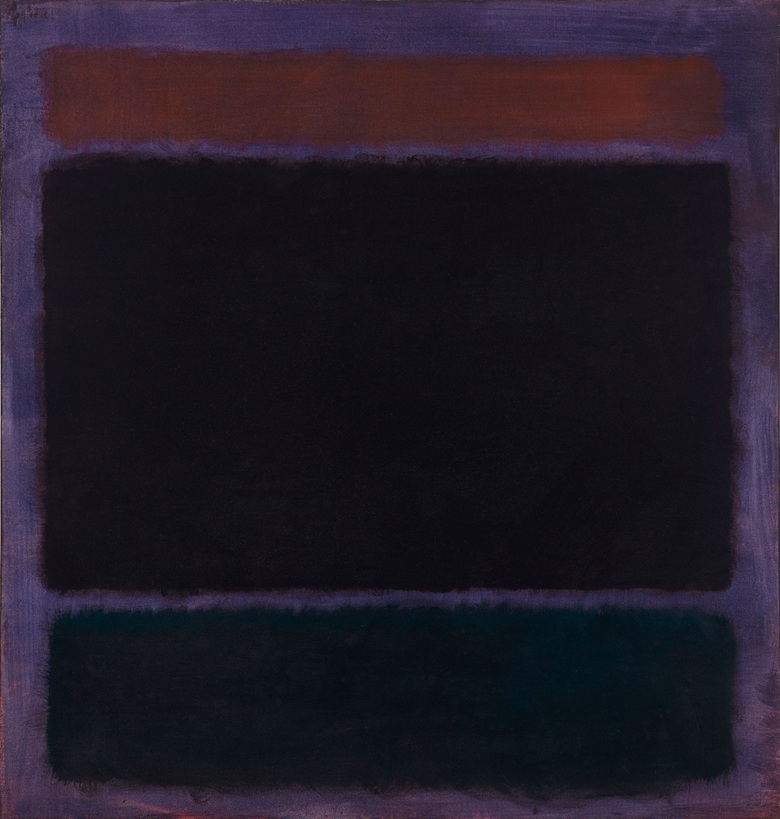 Mark Rothko (1903-1970), Untitled (Rust, Blacks on Plum), 1962. Oil on canvas. 60 x 57 in (152.4 x 144.8 cm). Estimate: $35,000,000-45,000,000. Offered in the Post-War and Contemporary Art Evening Sale on 15 November at Christie's in New York © 1998 Kate Rothko Prizel & Christopher Rothko ARS, NY and DACS, London
https://www.christies.com/features/Property-from-the-Collection-of-Francois-and-and-Susan-de-Menil-9437-3.aspx
---
The problematic list of your art collection is actually the headache for us artists in Japan. Your money should go into the local art scene.
Don't get me wrong, you're free in your choices of spending the money you earned.
However, don't throw away your money towards bullshit artists like Grotjahn.
---
Last, I am very much looking forward to your new museum, which you are actually building for your collection in Chiba. In this respect, wishing to see as many masterpieces as possible, but also a fine collection of Japanese contemporary artists.
The money shouldn't be a problem, right?
よろしくお願いいたします。
東京、2018年10月23日
亜 真里男 Mario A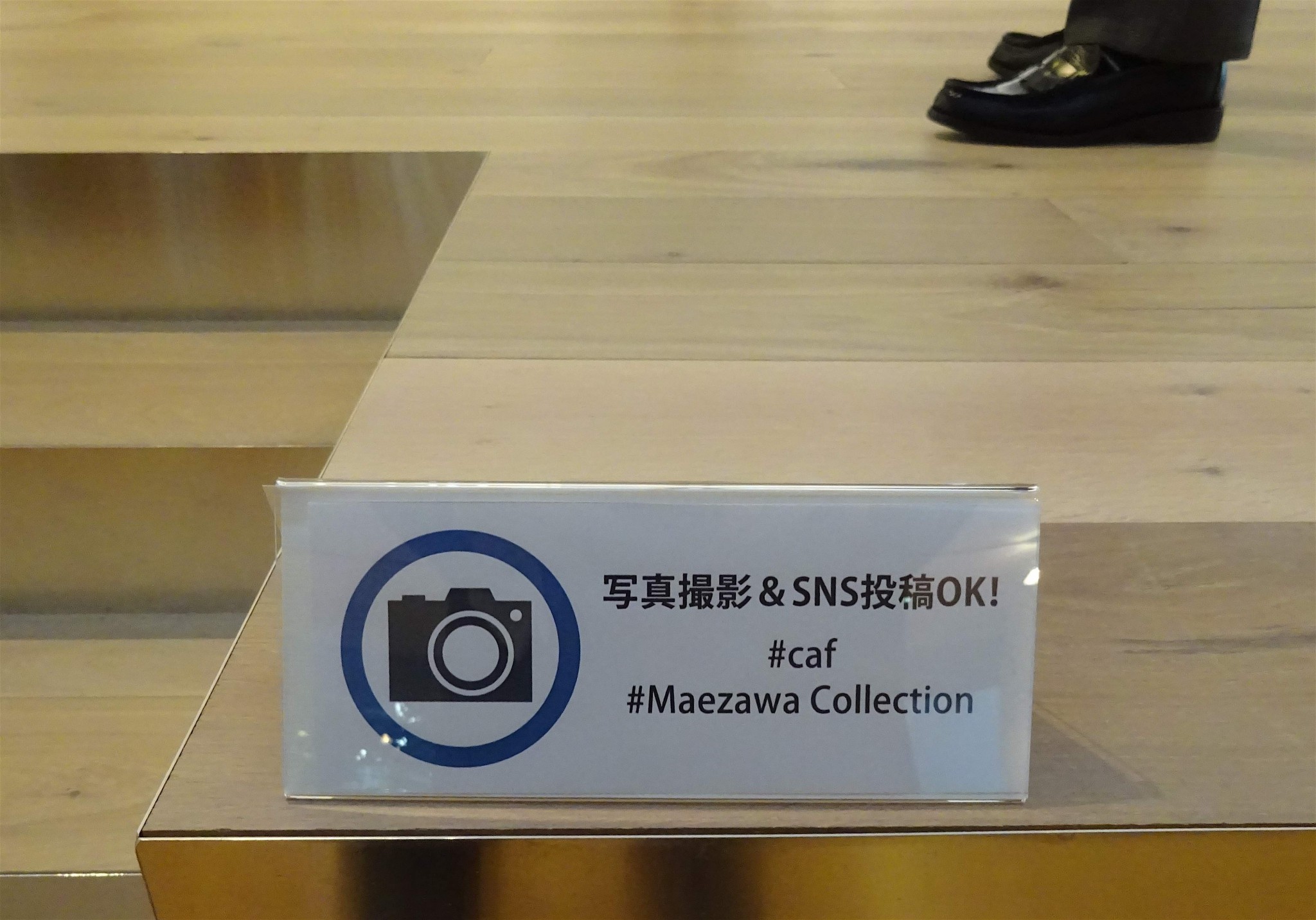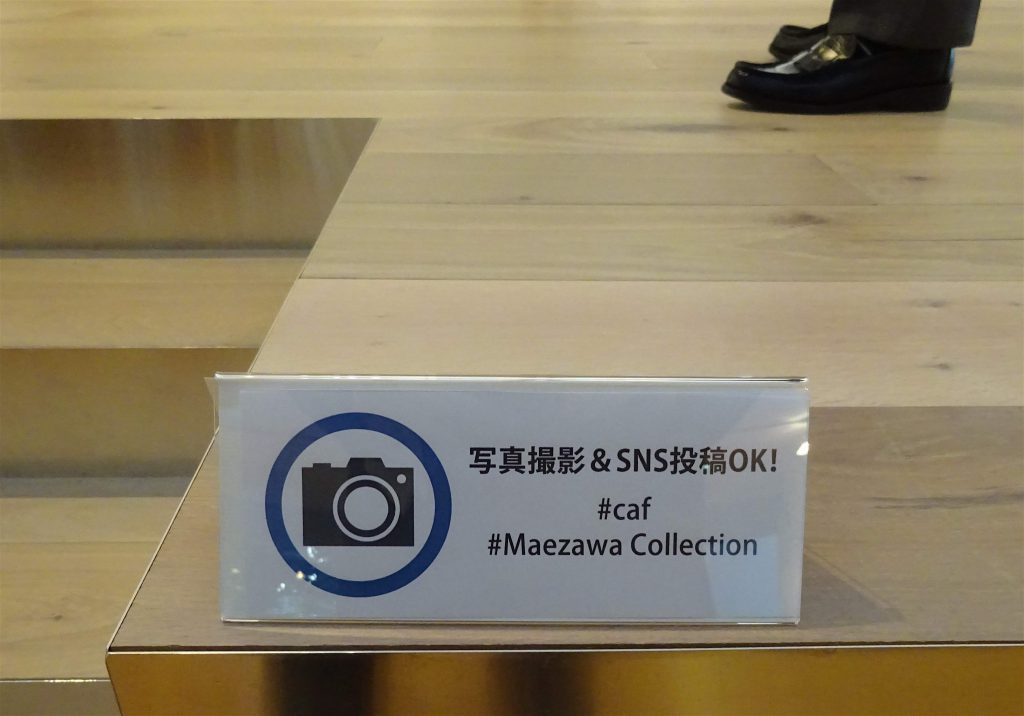 2018/11/1 up-date:
"Bribed" journalism at Wall Street Journal: Gagosian pushing up Grotjahn for U.S. Art Flippers, 6 days before the exhibition
https://art-culture.world/articles/gagosian-grotjahn-for-u-s-art-flippers
MARK GROTJAHN
New Capri, Capri, Free Capri
October 30–December 22, 2018
Gagosian West 24th Street, New York
https://gagosian.com/exhibitions/2018/mark-grotjahn-new-capri-capri-free-capri/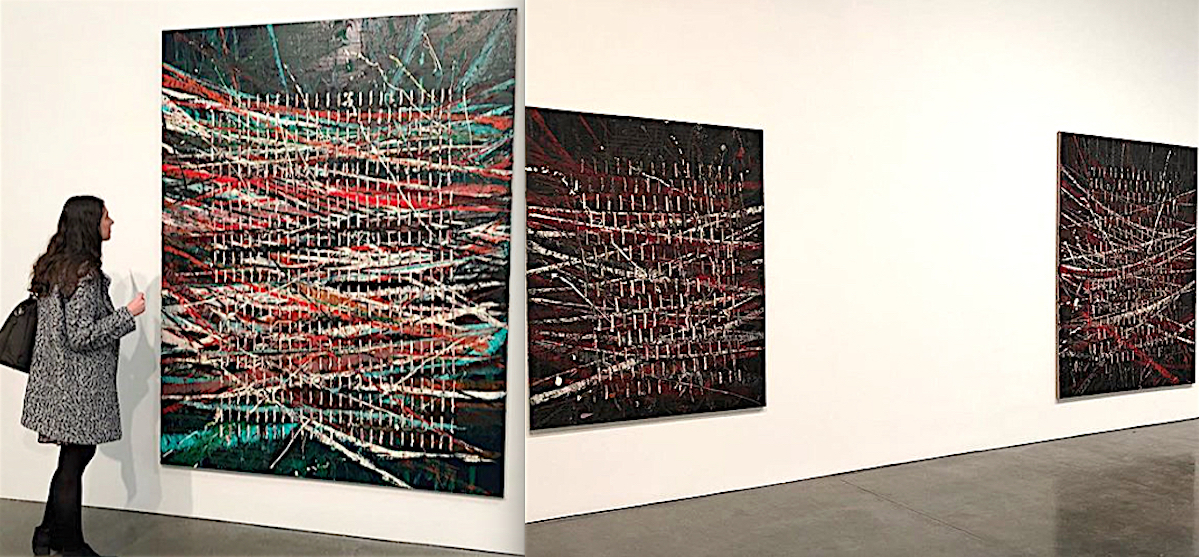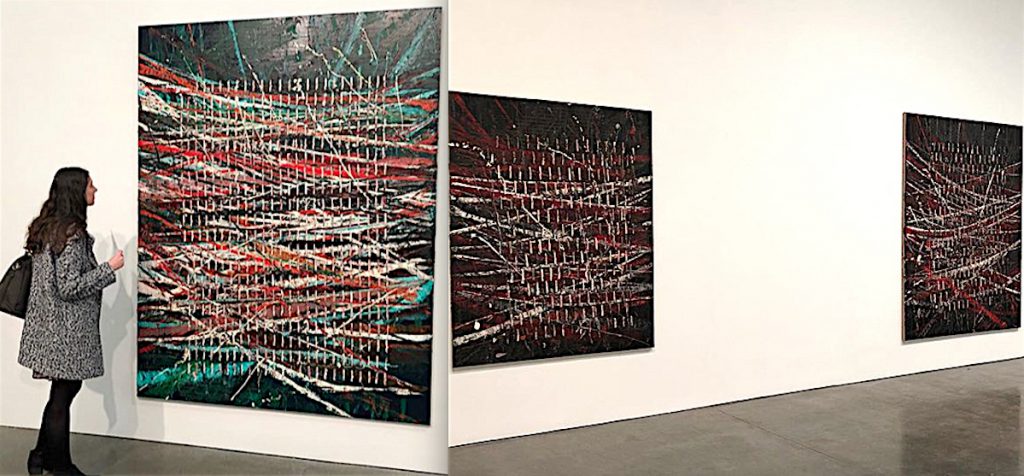 Gagosian didn't yet up-load the works by #MarkGrotjahn Why??!
Behind Gagosian's Online Viewing Room: Sam Orlofsky and Alexander Wolf
ここに載せた写真とスクリーンショットは、すべて「好意によりクリエーティブ・コモン・センス」の文脈で、日本美術史の記録の為に発表致します。
Creative Commons Attribution Noncommercial-NoDerivative Works
photos: cccs courtesy creative common sense