素晴らしいアーティスト三杉レンジ氏の絵画教室ルカノーズ目黒校:オノ・ヨーコ特集! (+ オノ・ヨーコの映画「インテリ・ケツ」) Merry Christmas Mr. Lawrence / Ryuichi Sakamoto 2022 (War Is NOT Over!)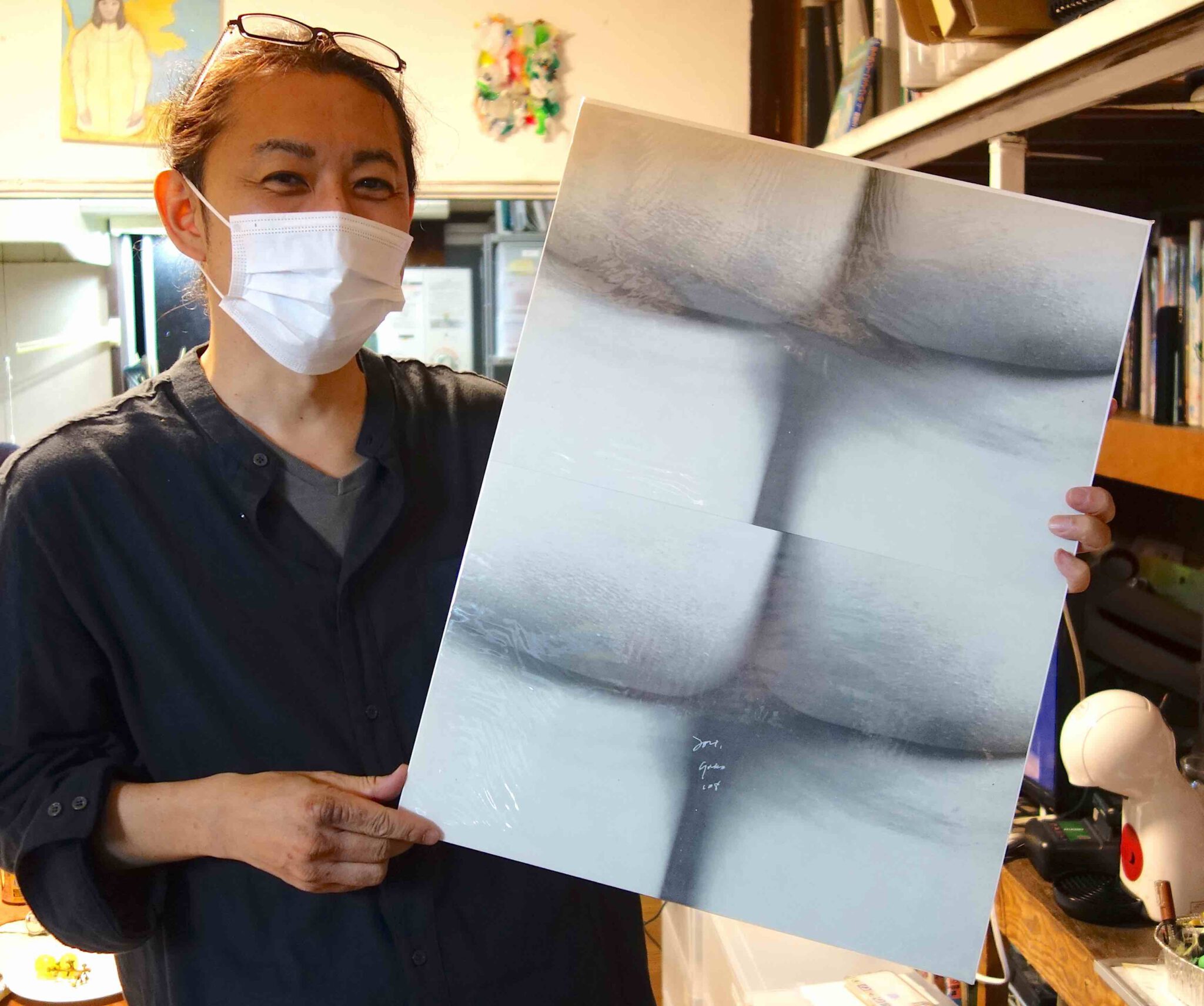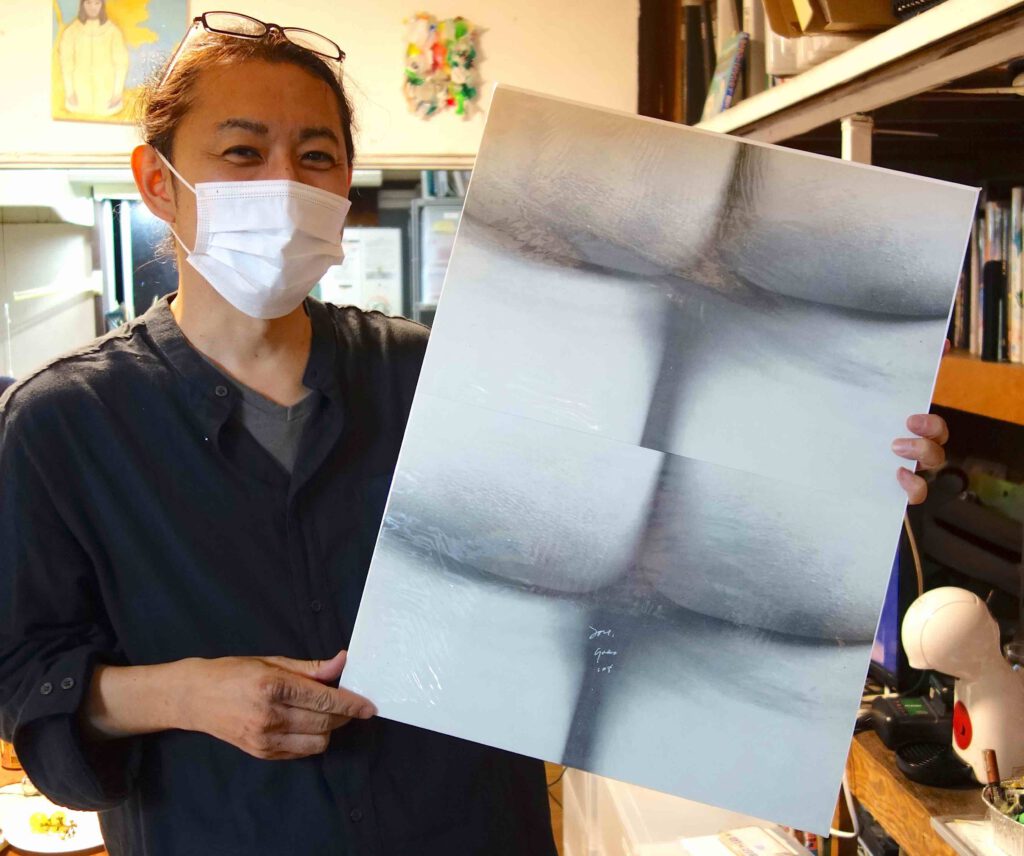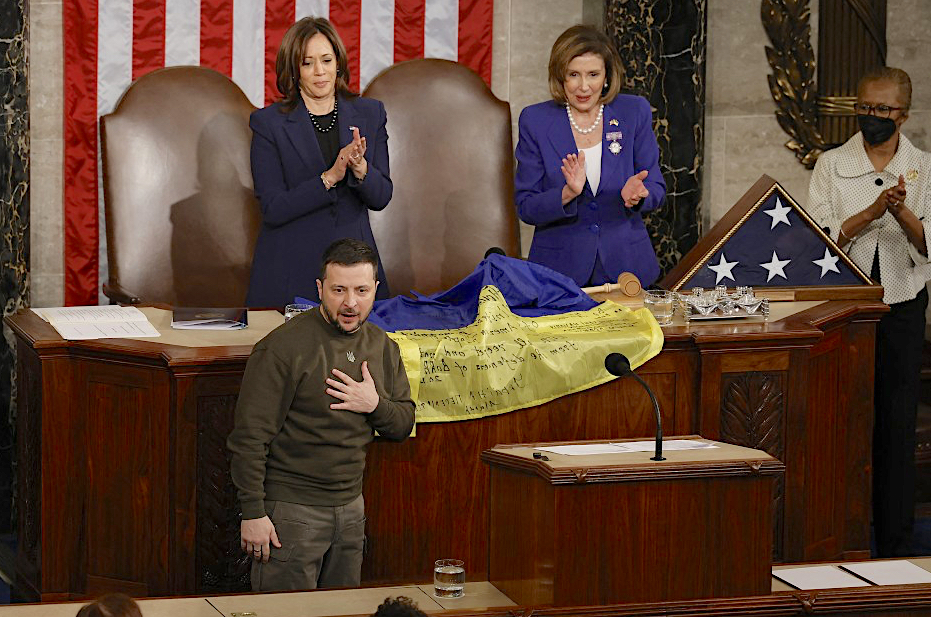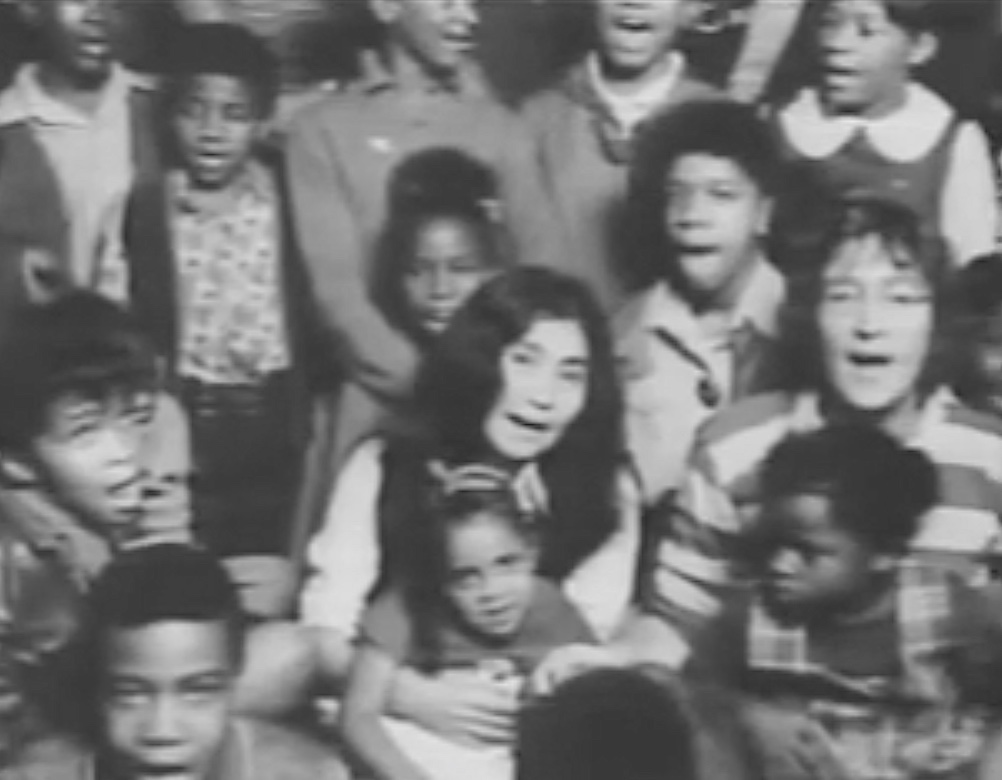 Happy Xmas (War Is Over!) by John Lennon, Yoko Ono. The Plastic Ono Band and Harlem Community Choir.
[Intro: Yoko Ono & John Lennon]
Happy Christmas, Kyoko
Happy Christmas, Julian
Happy Xmas (War Is Over) Lyrics
[Verse 1: John Lennon]
So this is Christmas
And what have you done?
Another year over
And a new one just begun
And so this is Christmas
I hope you had fun
The near and the dear ones
The old and the young
[Chorus: Yoko Ono & Harlem Community Choir]
A very merry Christmas
And a happy New Year
Let's hope it's a good one
Without any fear
[Verse 2: John Lennon & Harlem Community Choir]
And so this is Christmas
(War is over)
For weak and for strong
(If you want it)
The rich and the poor ones (War is over)
The road is so long (Now)
And so happy Christmas (War is over)
For black and for white (If you want it)
For yellow and red ones (War is over)
Let's stop all the fight (Now)
[Chorus: Yoko Ono & Harlem Community Choir]
A very merry Christmas
And a happy New Year
Let's hope it's a good one
Without any fear
[Verse 3: John Lennon & Harlem Community Choir]
And so this is Christmas (War is over)
And what have we done? (If you want it)
Another year over (War is over)
And a new one just begun (Now)
And so happy Christmas (War is over)
We hope you have fun (If you want it)
The near and the dear ones (War is over)
The old and the young (Now)
[Chorus: Yoko Ono & Harlem Community Choir]
A very merry Christmas
And a happy New Year
Let's hope it's a good one
Without any fear
[Outro: Yoko Ono & Harlem Community Choir]
War is over, if you want it
War is over, now
Happy Christmas
Happy Christmas (Happy Christmas)
Happy Christmas (Happy Christmas)
Happy Christmas (Happy Christmas)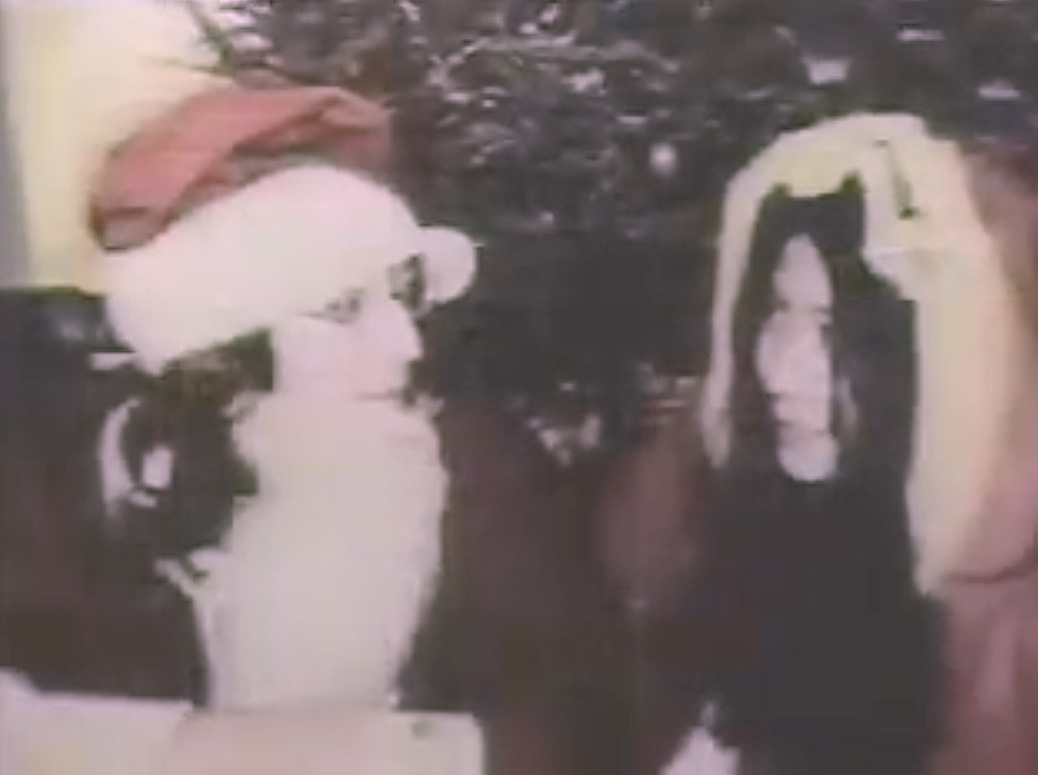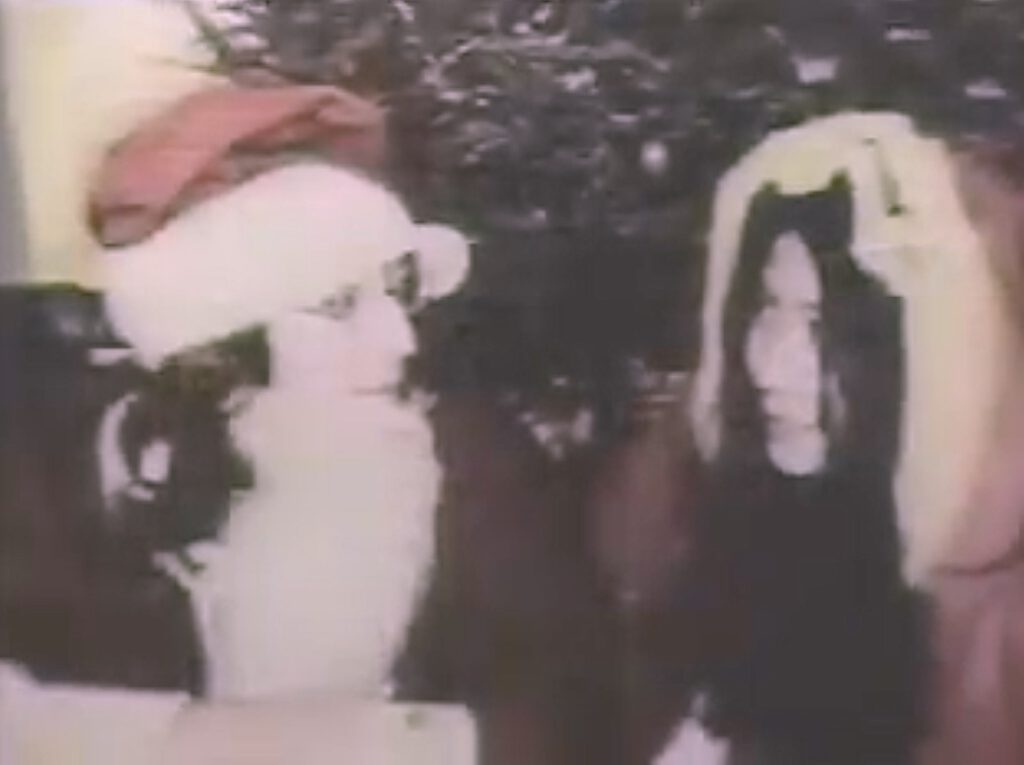 ONO Yoko & John Lennon.
Not long time ago, my former wife and me had been quiet often called/greeted on the streets of Tokyo with "John Lennon and Yoko Ono".
We were flattered.
There's no doubt, that this famous Japanese lady influenced the world, her multi-layer social commentaries became legendary.
To this day, she has achieved for women's (and men's) liberation more than anyone else. Japanese people should be proud of her.
Just listen, what she was saying in public, over 50 years ago!
John Lennon and Yoko Ono Dick Cavett Show Excerpt 1 of 6
John Lennon & Yoko Ono – Special Interviews: Tokyo, 25 January 1971 and New York, 2 September 1971
In 1972 British television host Sir David Frost asked ONO Yoko 小野 洋子 several intriguing questions.
Let's read the quote from The Daily Beast:
"He plied Ono with flattery. But he got her talking—and if you ever wanted to settle in your mind whether Ono was one of the most preposterous flakes of the 20th century, his clip contains the answer.
Frost asked Ono about her Film Number Four, a six-minute compilation of images of naked buttocks belonging to various semi-famous people. Ono self-praised the movie as a contribution to world peace.
Ono: "We wanted only intellectual bottoms." (13:15)
Frost: "What's the difference between an intellectual bottom and a silly bottom?"
Ono: "I think it shows. The vibrations and um ….""
https://www.thedailybeast.com/david-frost-and-the-art-of-the-interview
"One" of those "intellectual bottoms" had been recently introduced at the ART School LUKA NOSE (Meguro) ルカノーズ目黒校 in the context of the lesson/course about ONO Yoko in "Yoga+Contemporary Art" ヨガ+現代アート.
ART School LUKA NOSE 絵画教室ルカノーズ
LUKA NOSE Kids こどもくらす
https://lukanose.com
https://www.instagram.com/lukanose/?hl=ja
https://lit.link/en/lukanose2022
See the cover pic, artist and organiser MISUGI Renji 三杉レンジ gently "groping" ONO Yoko's bottoms. (lol)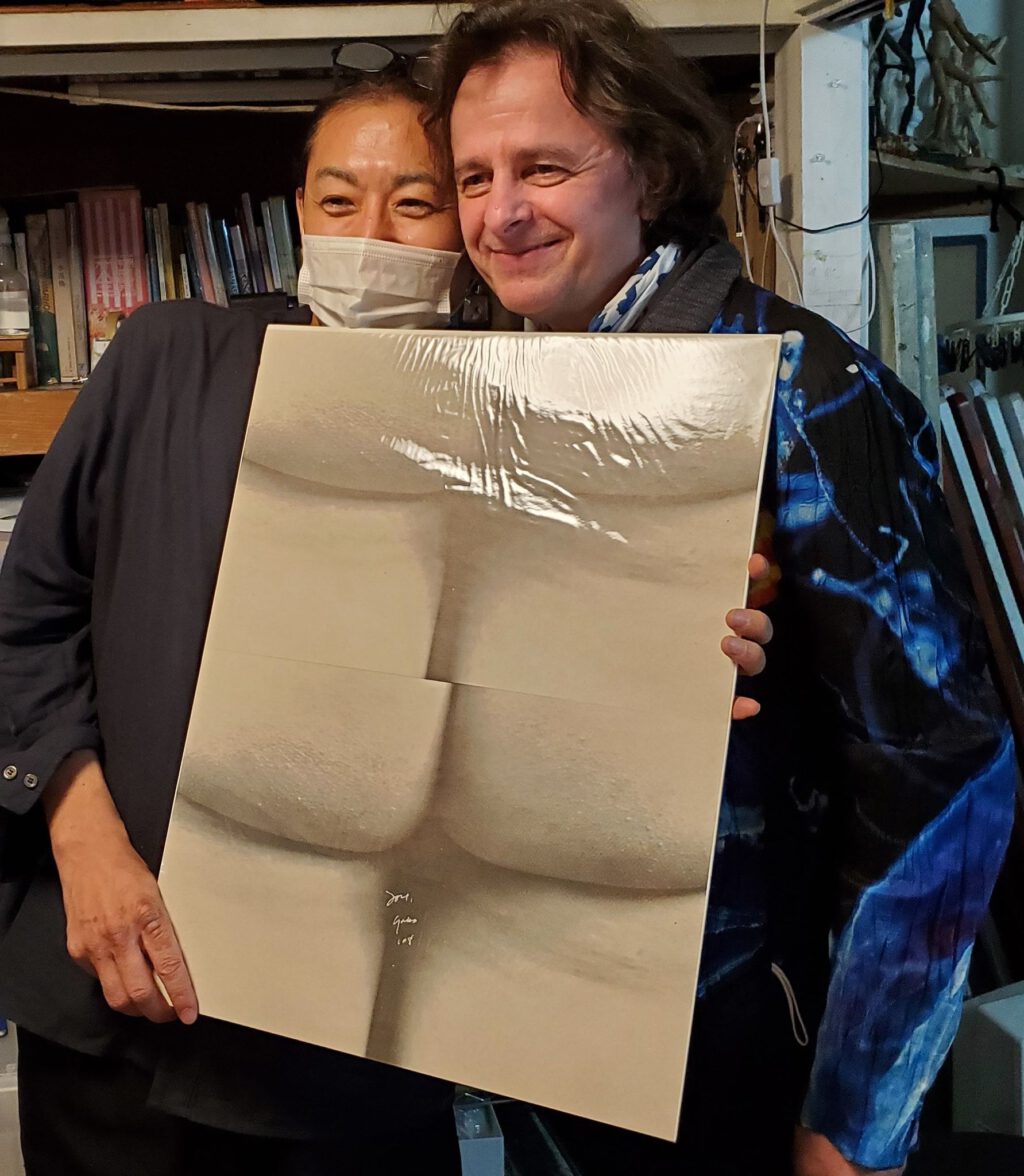 In those times the feed-back by the viewers symbolises very well (western) society's "moral" standards. Ono's Film No. 4 had been banned by the Royal Albert Hall and UK film censors in 1967.
In case of interest, I do recommend this well researched feature, shown in the German-French (semi) state TV channel "arte", BLOW-UP.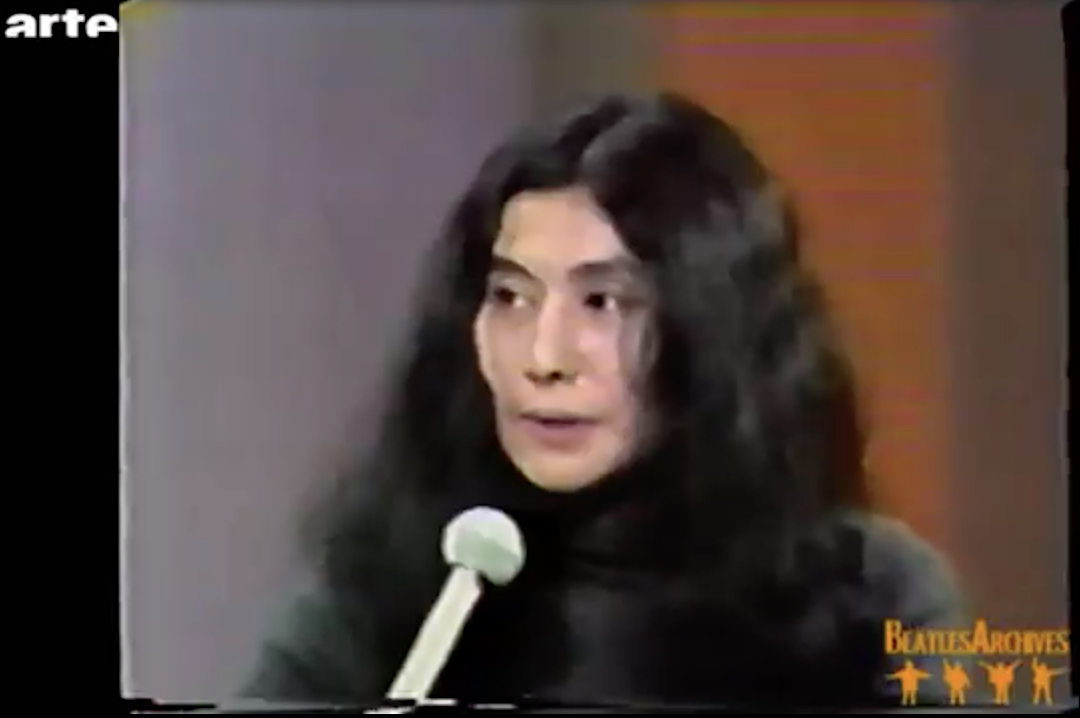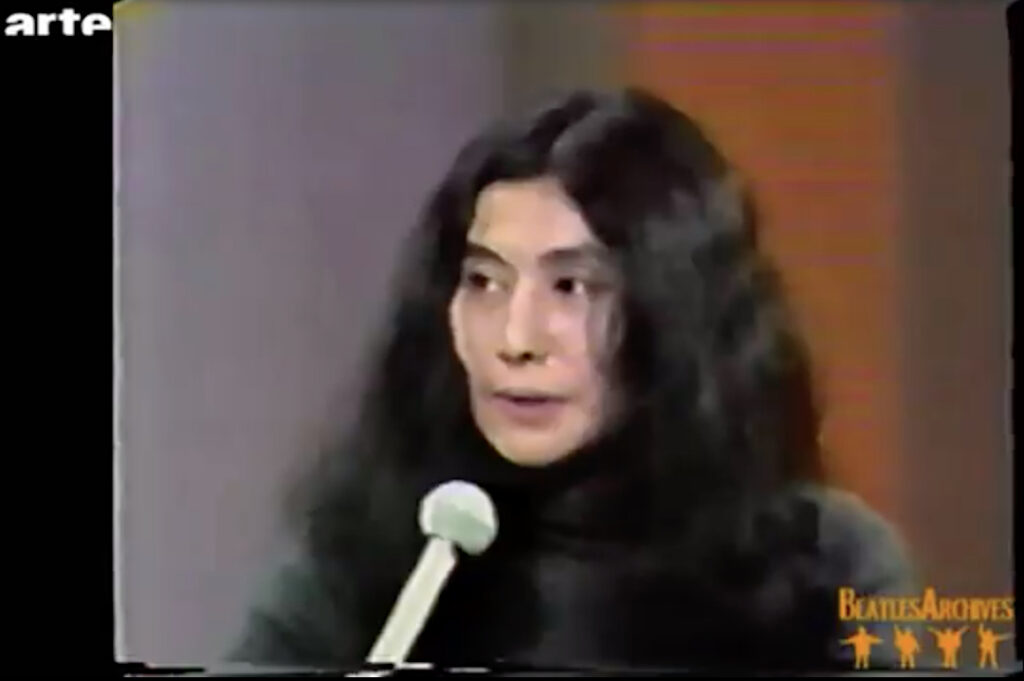 Ono Yoko Film No.4 intellectual bottoms
One of the reasons, I do love, admire Yoko, whom I met on several occasions, is her raison d'être by living as a non-conformista. A risk-taker who wasn't afraid to deconstruct the conservative spirit of the time.
Along her exciting curriculum vitae, which had been superbly explained by lecturer and Yoga instructor Ms. Kiyoe, I would like to make a special mention of her 1st husband, between 1956 and 1962, ICHIYANAGI Toshi 一柳慧.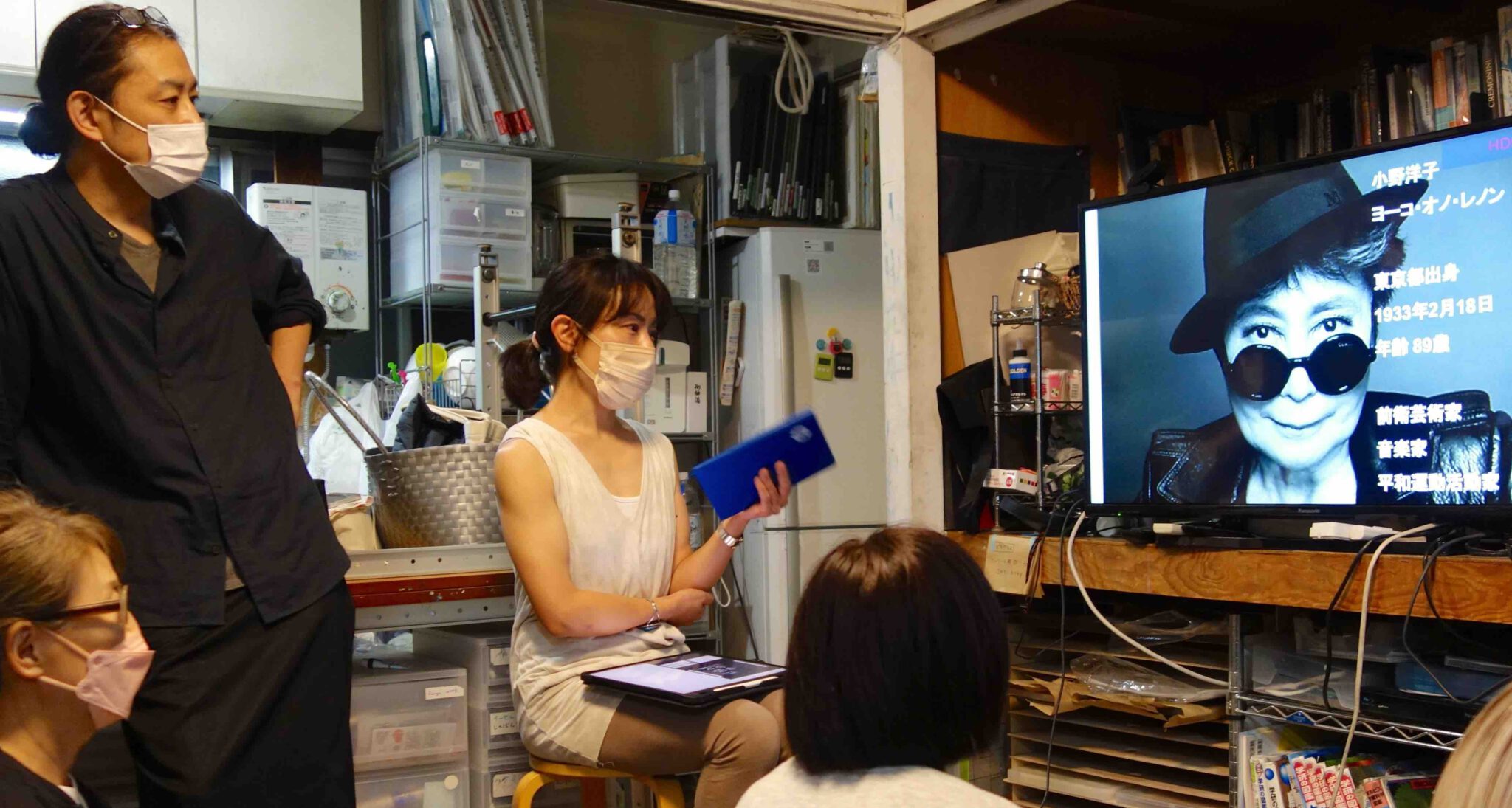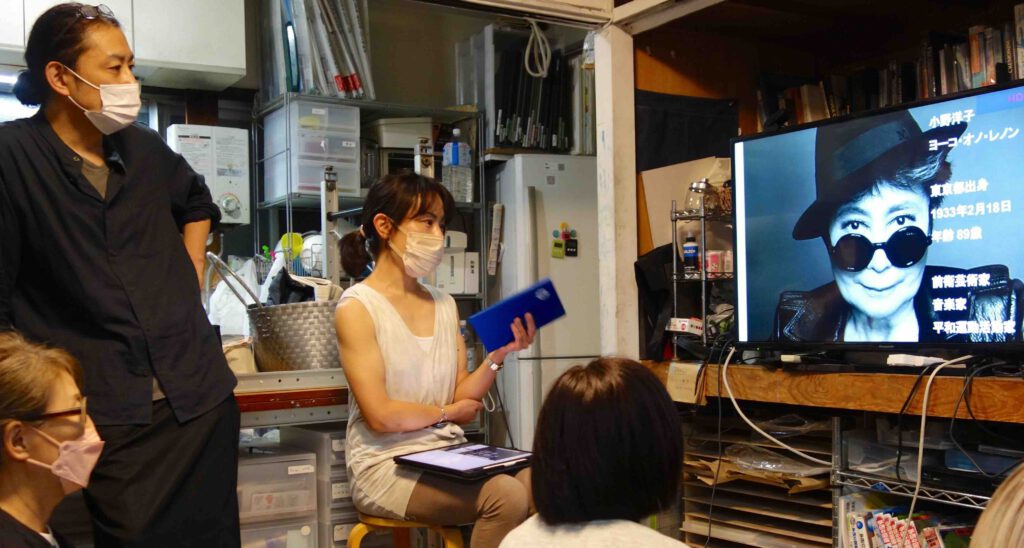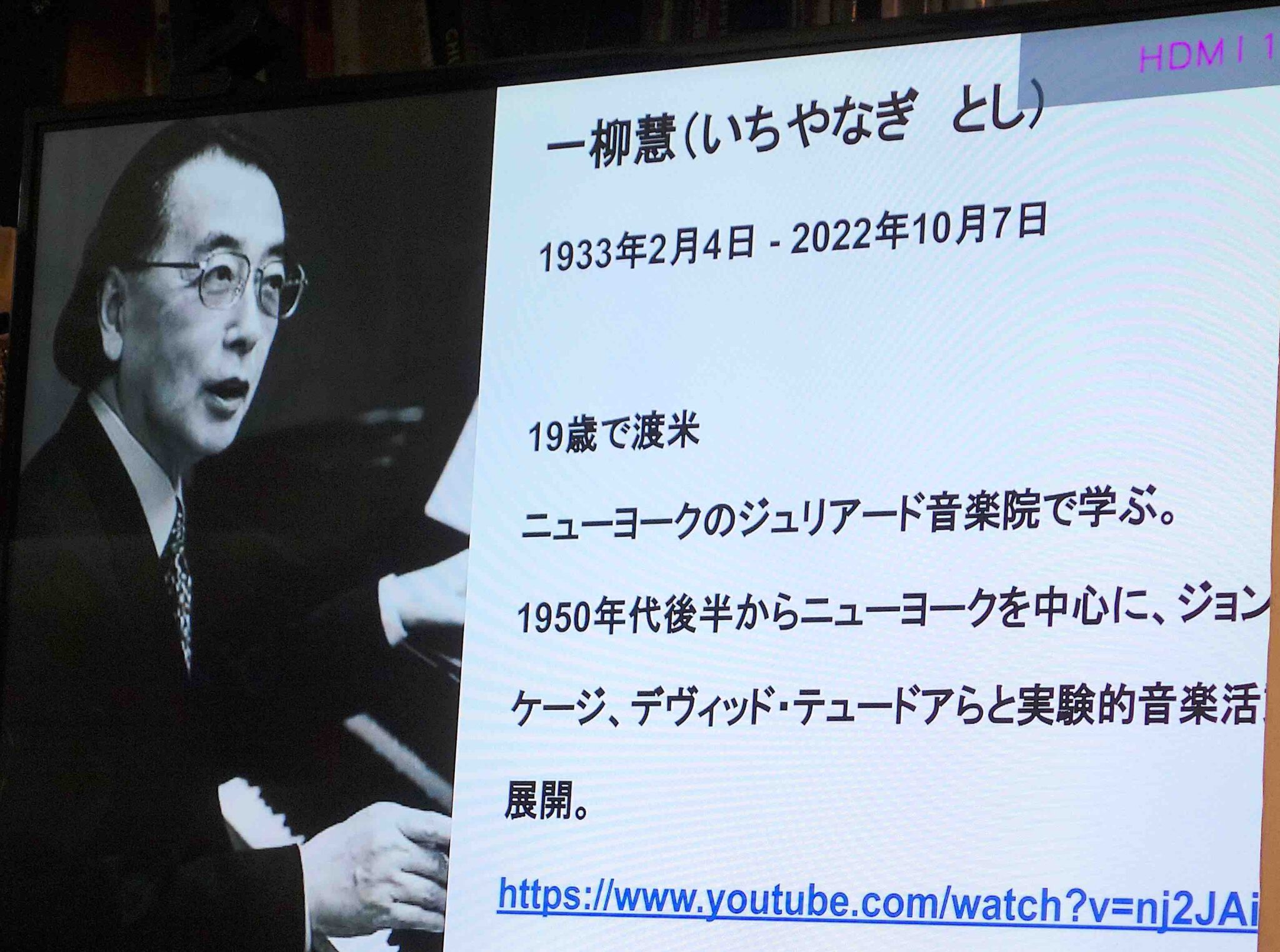 Both born in the same year, like my mother, 1933, full of dreams and earnestly practicing in the sphere of the Avant-garde. Their desires to escape the narrow Japanese social norms and seek their fortune abroad.
Tragically, Ichiyanagi died 2 months ago.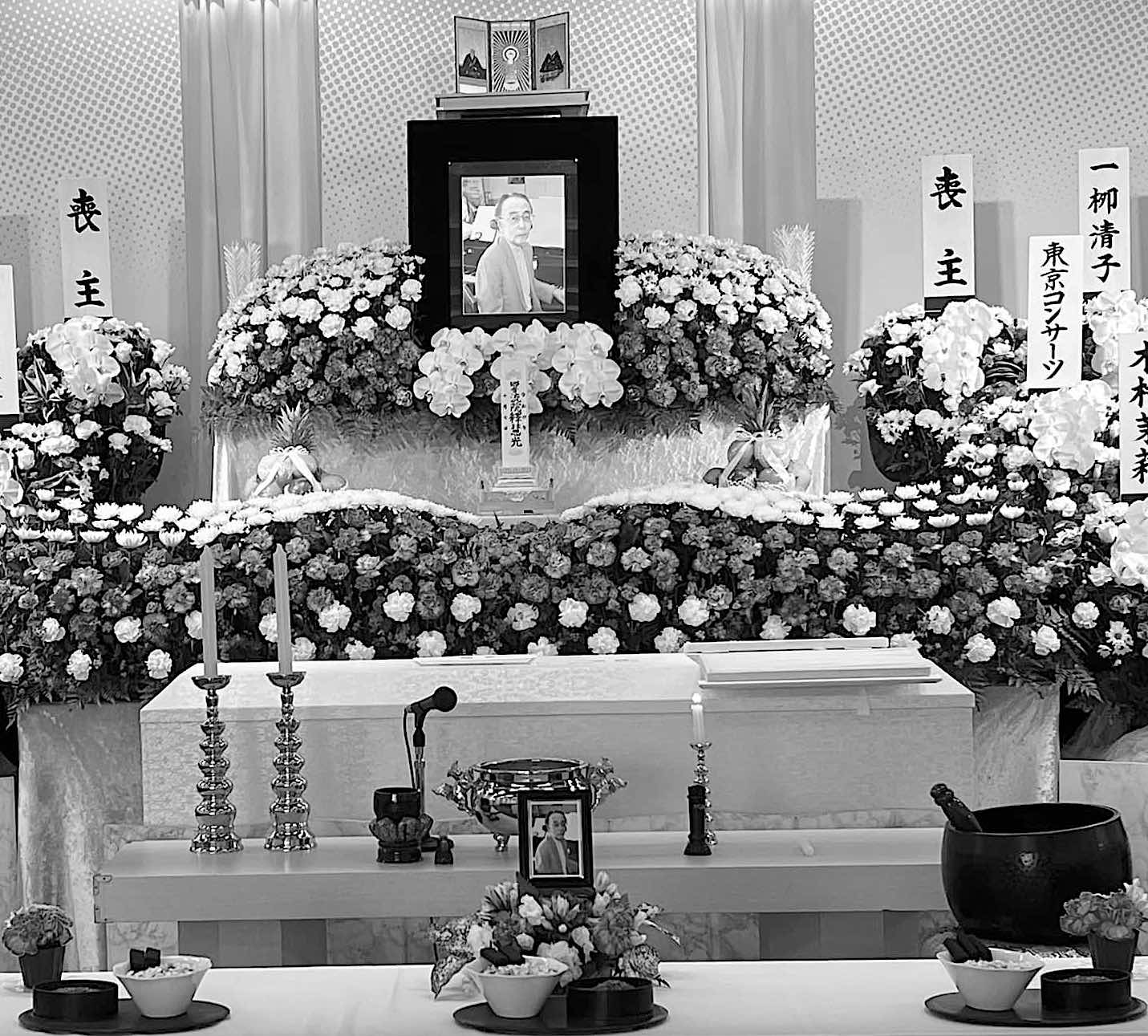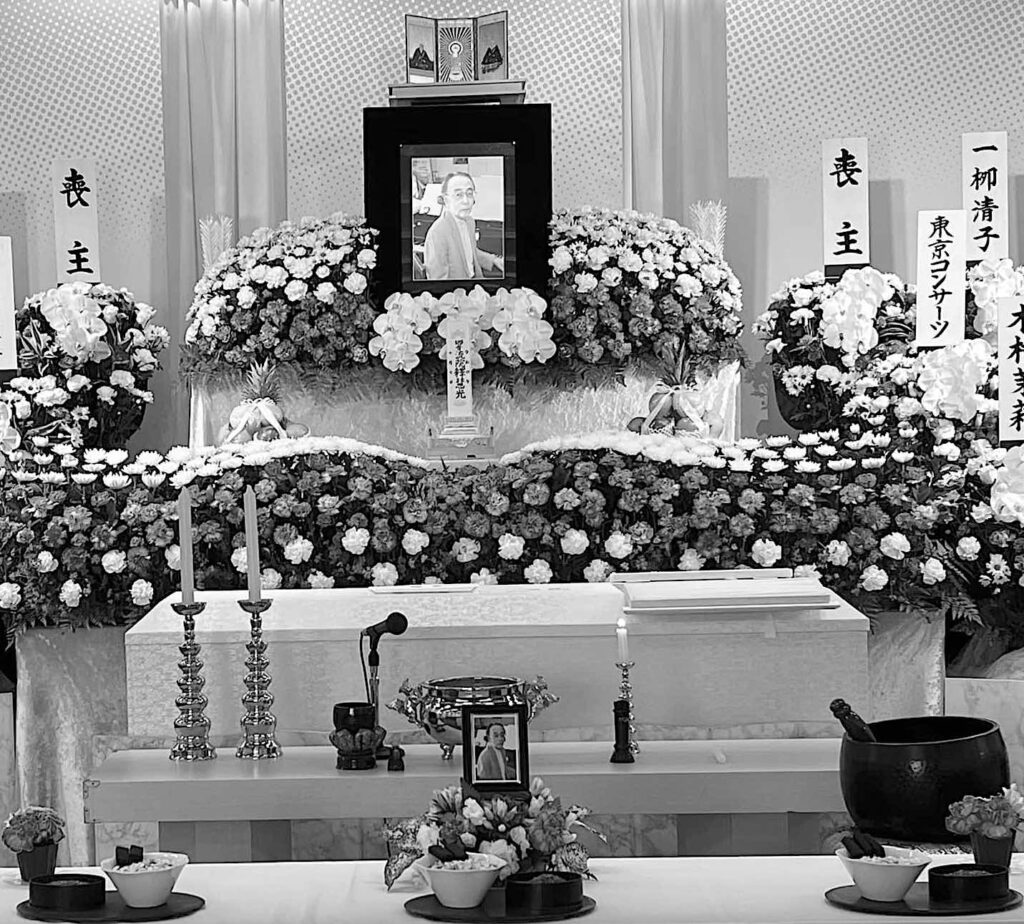 In this context, his passing came very close to my heart, as I was able to experience him live as a pianist and composer during the opening of "From In Silence" by SHIOTA Chiharu 塩田千春 in the Kanagawa Kenmin Hall, 2007.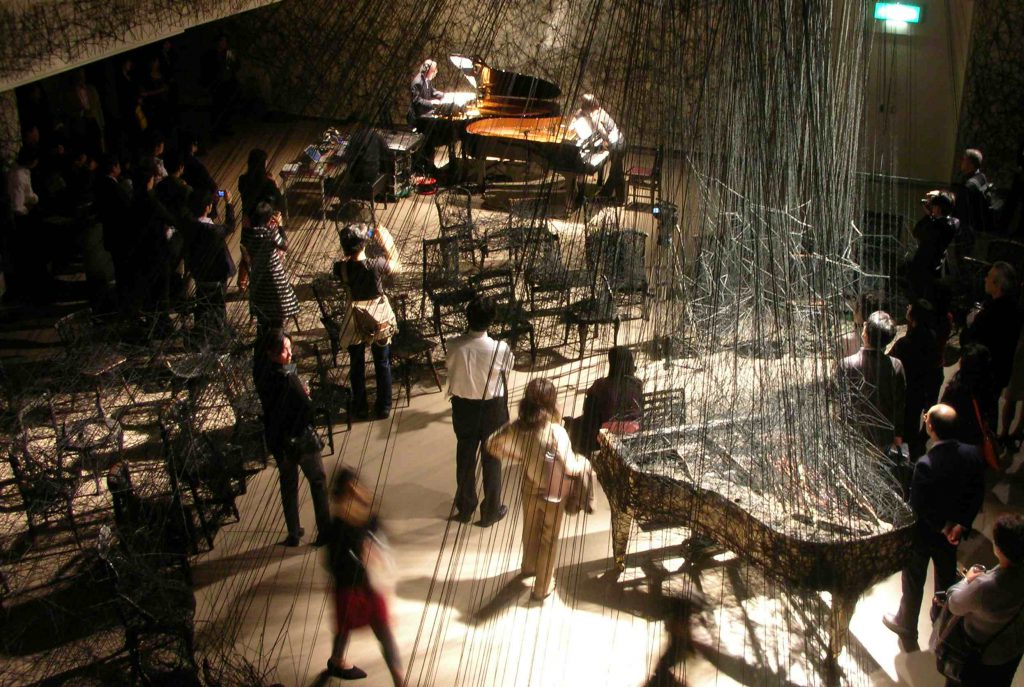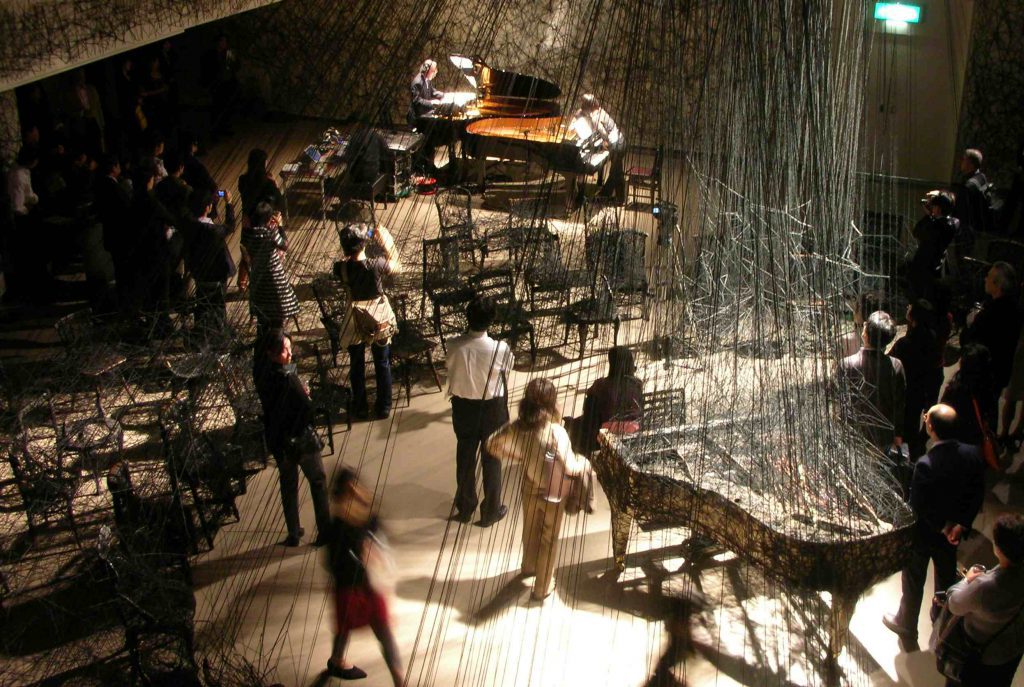 (1 min 11 sec)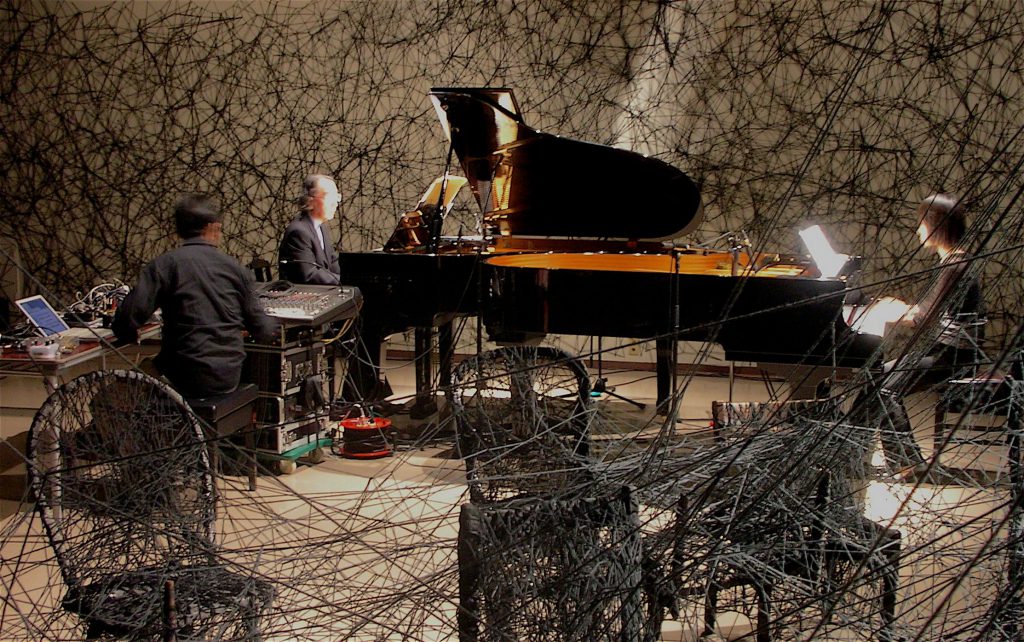 ICHIYANAGI Toshi + SAMUKAWA Akiko + ADACHI Tomomi "Dedicated to the Space" (My translation: "Un hommage à Shiota Spatial") Experimental Music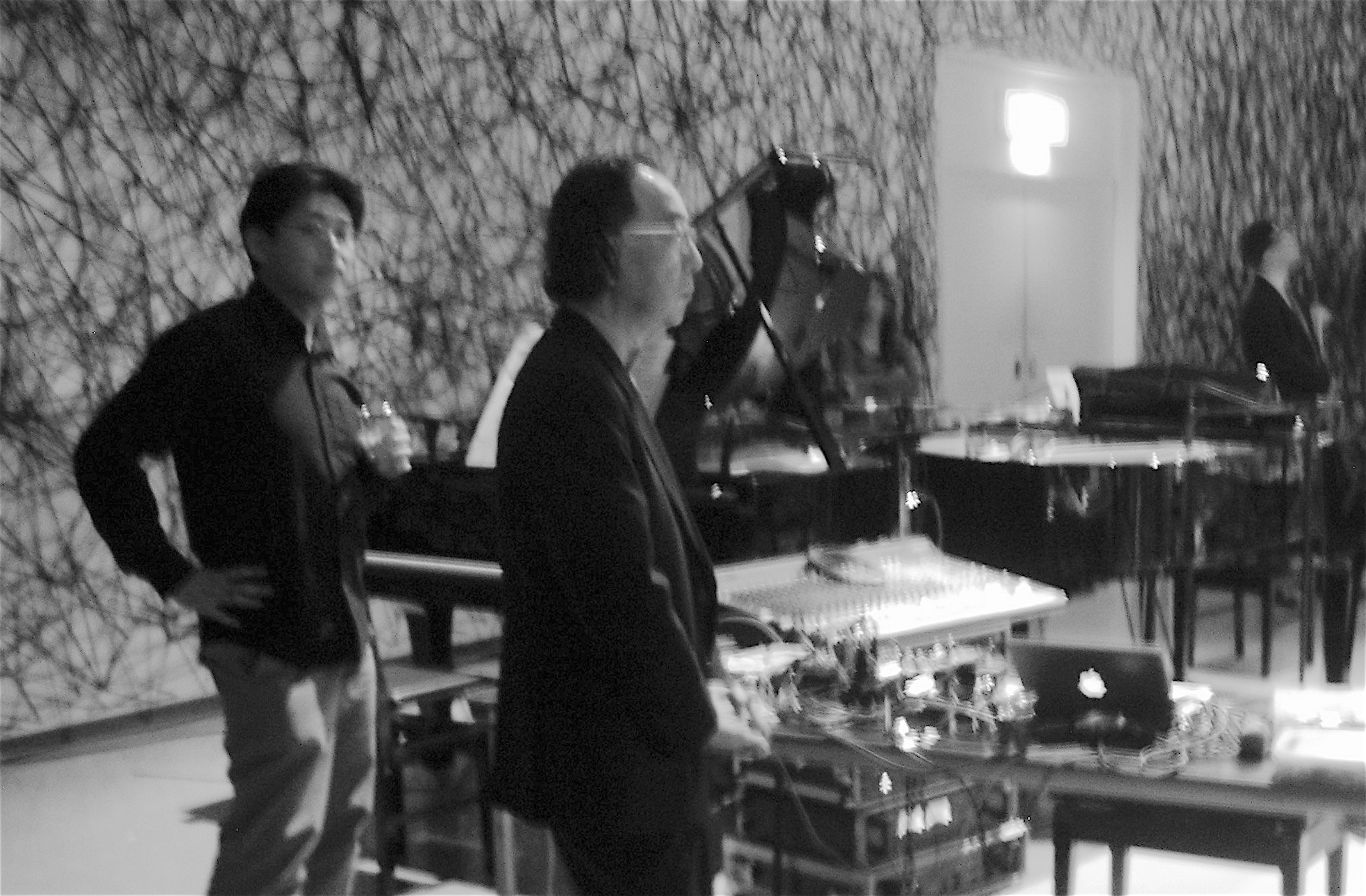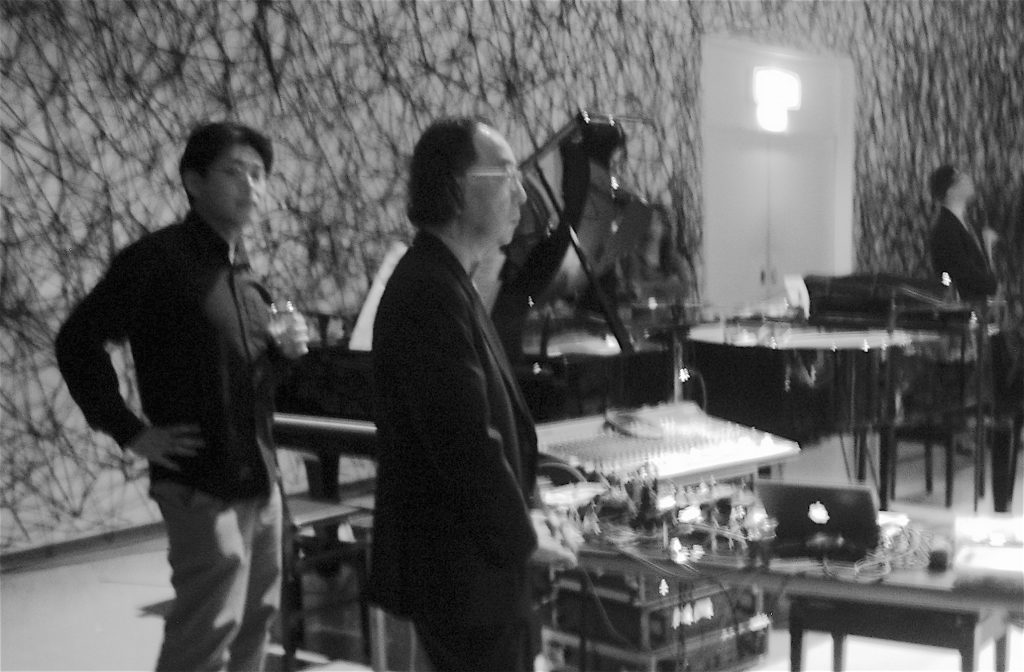 This art-historical event can be regarded as extremely important because a few years later the curator at that time, NAKANO Hitoshi 中野仁詞 had chosen Shiota to exhibit in the Japanese Pavilion at the Venice Biennale 2015. This paved the way for Shiota's skyrocketing career. Today, I may say without hesitation, Shiota became one of the giants not only of the Japanese, but global contemporary art world.
check:
塩田千春作:孤独と生命線の神秘な相関巣 (過去サイト・アーカイブの再投稿、2013年2月3日)
SHIOTA Chiharu: Mysterious Nest-specific Correlations Between Loneliness and Lifelines (repost from the archive, 2013/2/3)
https://art-culture.world/articles/shiota-chiharu-shiota-塩田千春/
During this LUKA NOSE course, one important aspect of ONO Yoko's artistic practice was particularly emphasised: Conceptual Art and Poetry.
I regard imagination, fantasy, captivating utopia the three most important things for an artist, ergo the kind of playful elements in everyday life.
ONO Yoko's book "grapefruit", published in 1964, was seminal for this.
Her eclectic compilation contains a series of "event scores" that replace the physical work of art with instructions that an individual may, or may not, wish to enact.
Those original "event scores" were first developed by a number of artists attending John Cage's experimental music composition classes at the New School for Social Research in New York. Whilst Ono did not attend these informal lessons, her husband at the time, ICHIYANAGI did. Thus, this Japanese married couple, became regulars of Cage's circle of friends by 1959, the year I was born.
An era which exists only in monotone, conservative colours: black and white.
In this ambience, as an homage to ONO Yoko's 1961 "Instruction Painting" entitled "Painting to Hammer a Nail (in)" 釘を打つための絵, MISUGI had us participants create a similar work, called "Painting to Drive a Screw (in)" ネジを打つための絵, see attached pictures and links.
Everyone was allowed to use the drill to turn a screw into the cover of the only art magazine in Japan, BT (Bijutsu Techo 美術手帖), with the special "Art Education for All" from February 2019. The back cover was signed by us, too.
Hidden allegory in art practice.
My artistic act of drilling a screw into the lower part of the Chinese/Japanese character "BI" 美, which means "beautiful", was indeed an extremely pleasurable one. My metaphorical screw in 大 was deep enough, on the other hand, it had to stand out, too. Obviously, A noblesse oblige, lol.
I may hereby give my sincere applause to the artist MISUGI, whose idea displays a subtle, perfidious charm. BRAVO!!!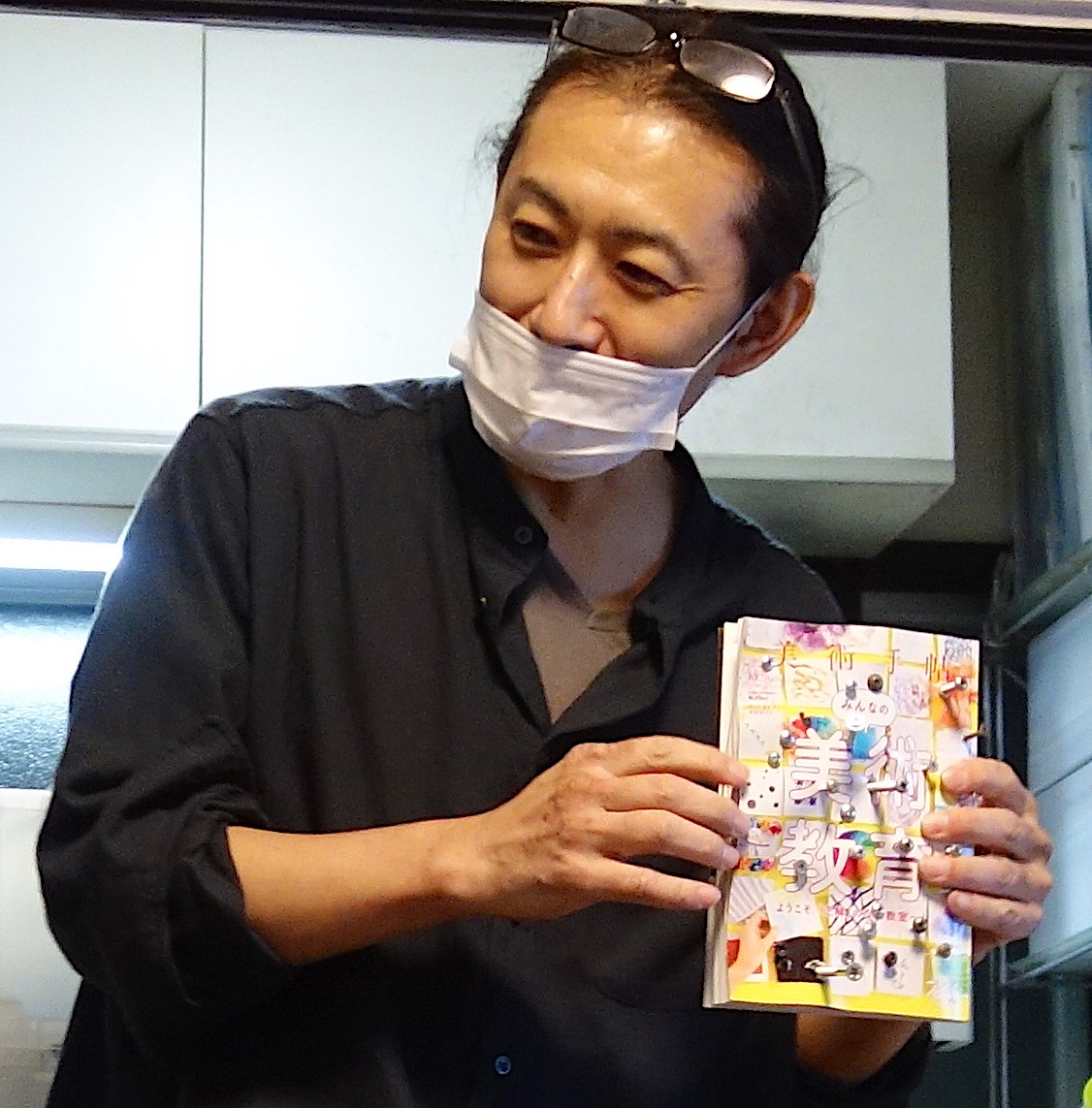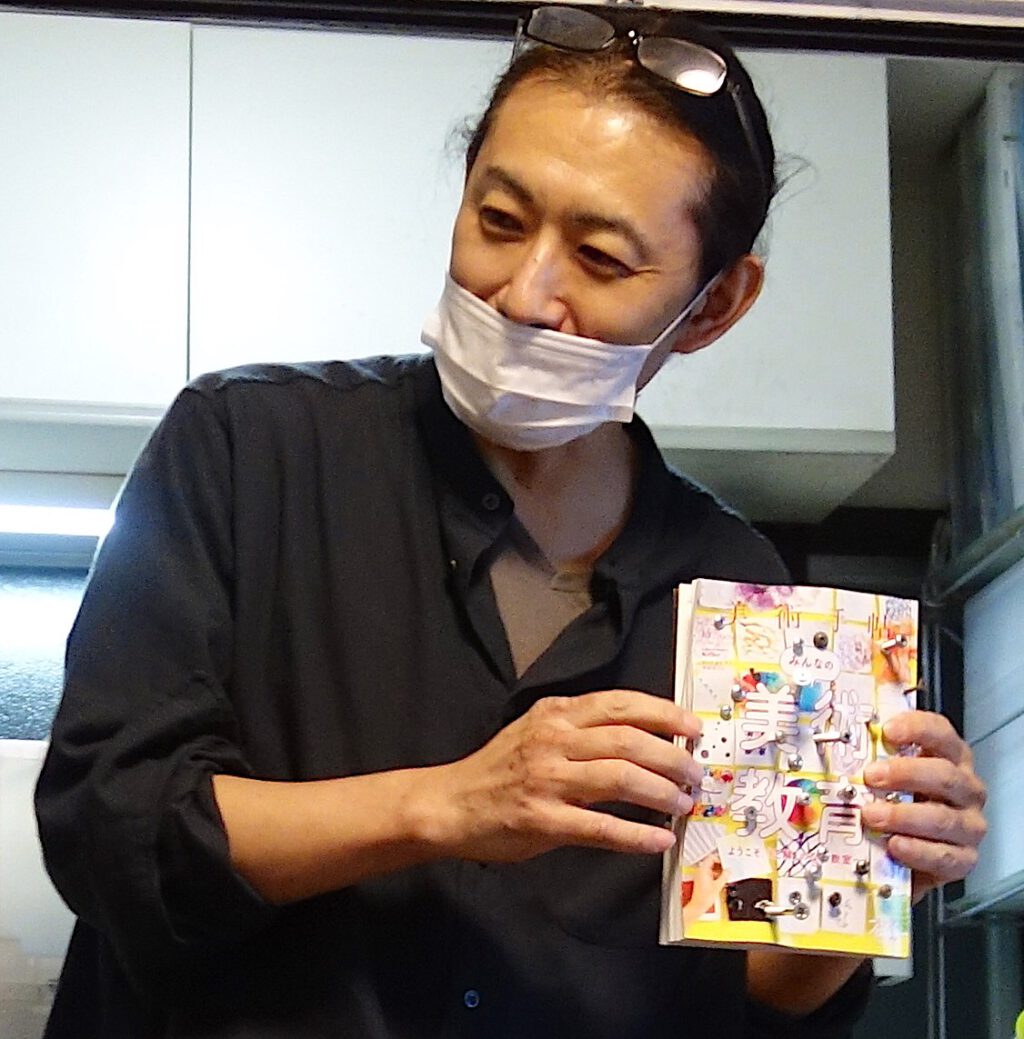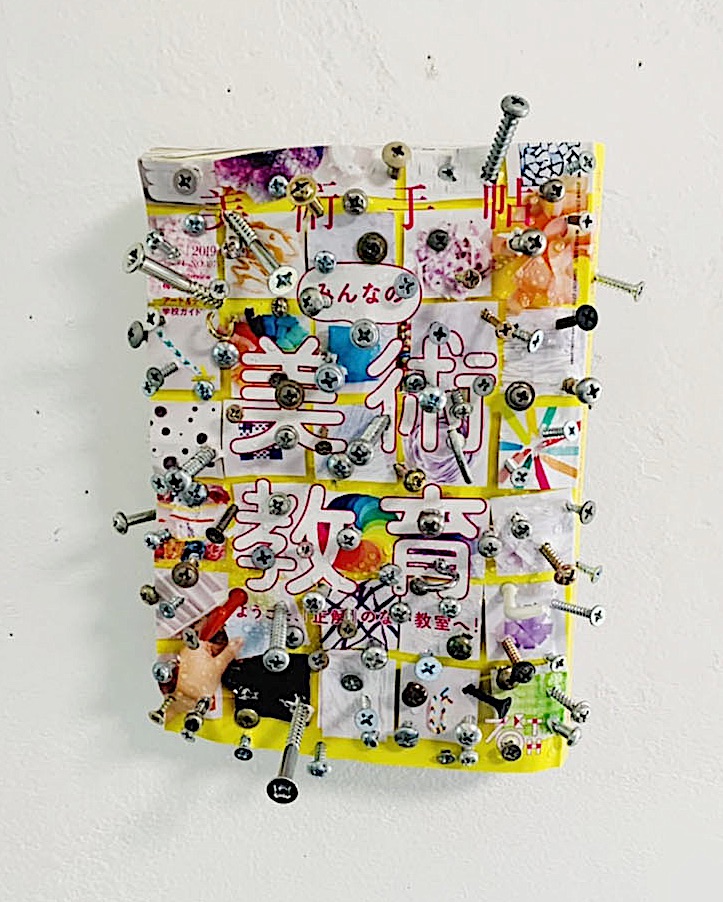 Original BT Magazine:
https://www.art-blue.jp/bt2/2019/1074.html
Original instruction by ONO:
https://www.moma.org/collection/works/289498
Misugi's selected sophistication in art practice did not stop there, quite the contrary. With heart, brain and flair he had cleared the "whole art world" for the excellent Yoga teacher, Ms. Kiyoe, who recited ONO Yoko's instructions in a way never heard before.
Art Instructions by Yoga Instructor Kiyoe.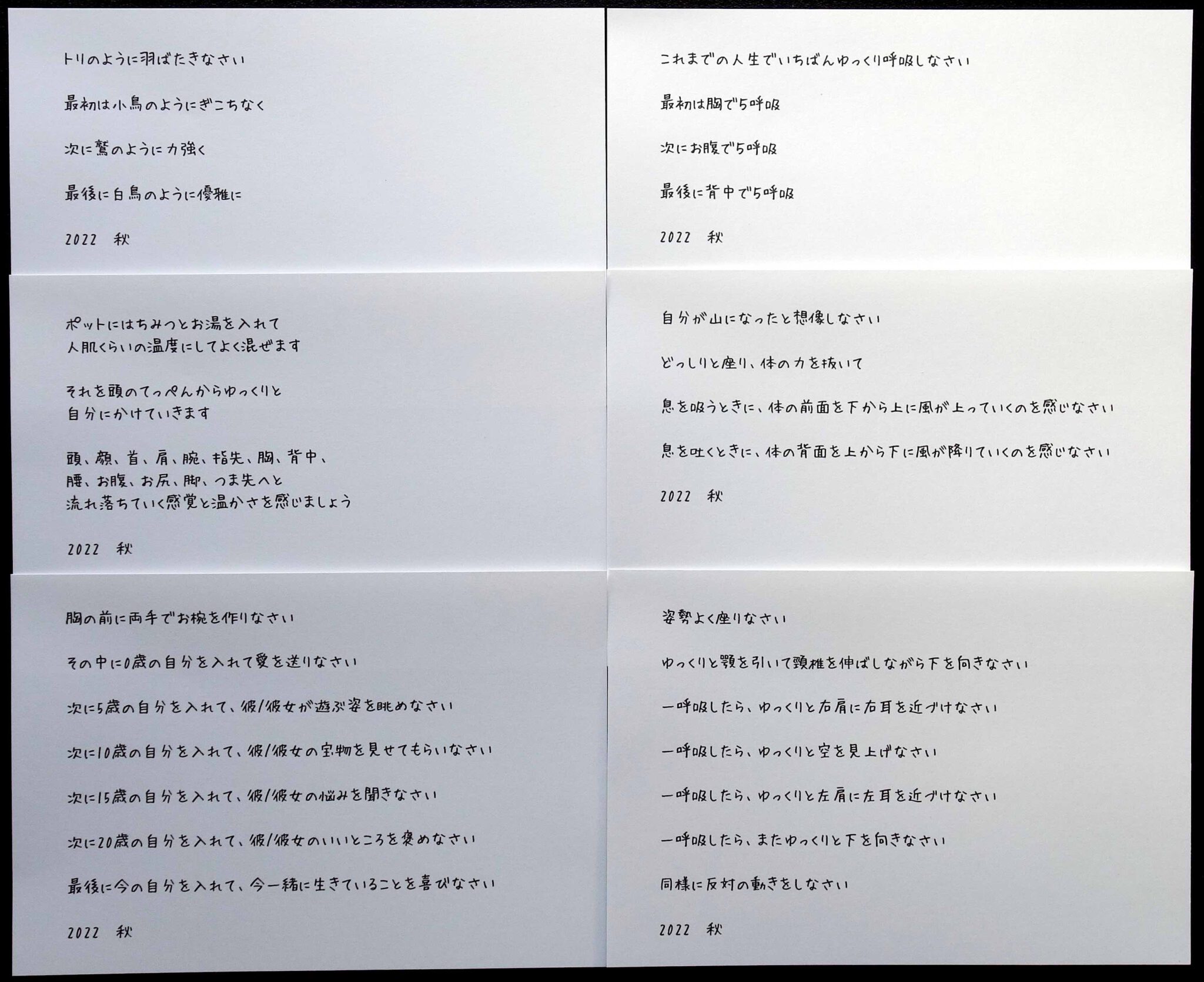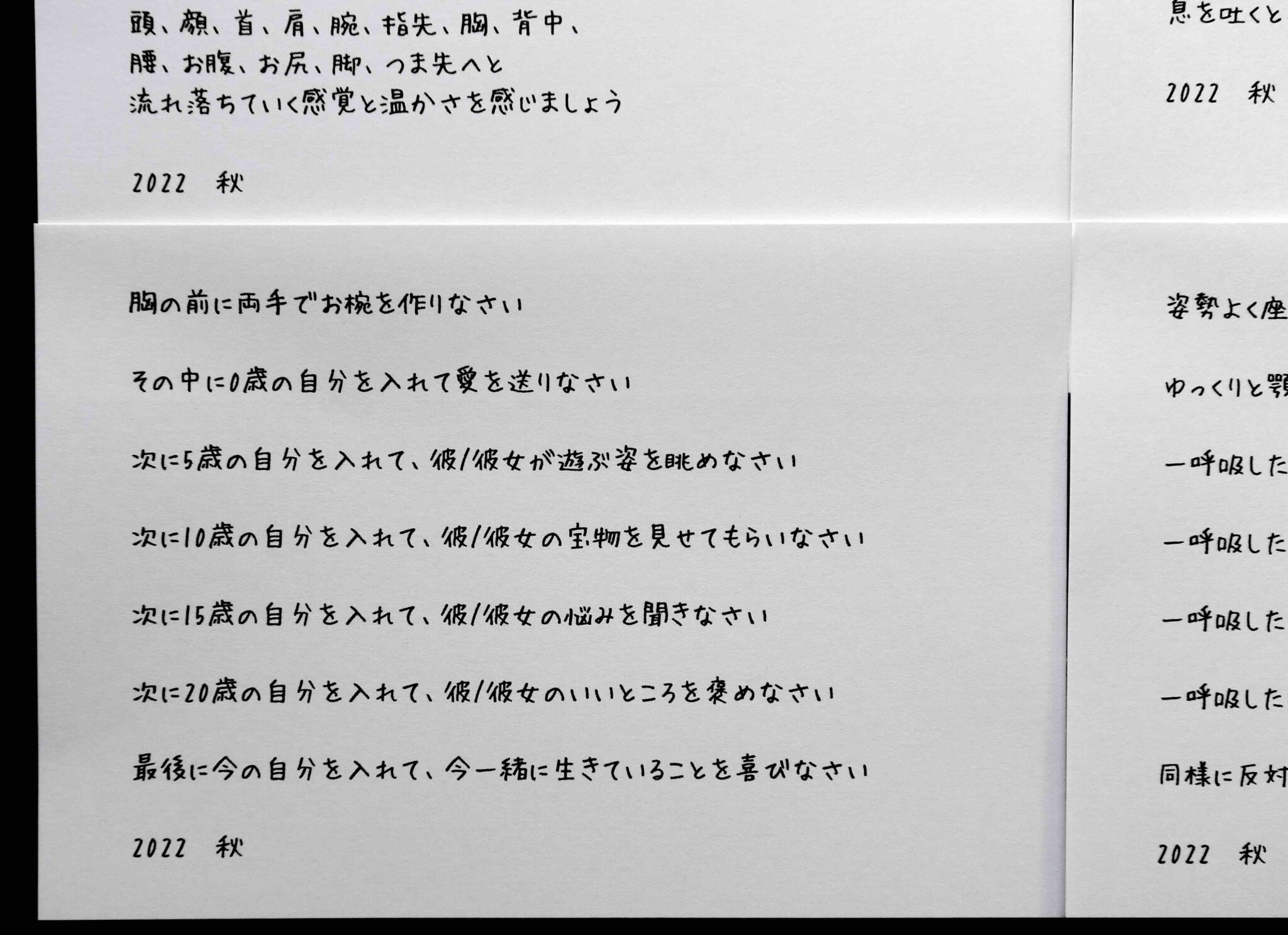 Ms. Kiyoe turned out to be a ravishing solo entertainer on behalf of ONO, showing how clever and well-constructed their texts were, how newly created texts could be funny, quirky, thought-provoking, even playable and partly actionable.
Along with us participants, timing, rhythm, corny jokes, punchlines, the smiles, the theatrical, the fierceness, fermatas and effectively inserted pauses – everything was just right, as in a score brought to life by a gifted conductor.
BRAVISSIMA!!!
Via a flowing transition, the act of breathing according to Kiyoe's "instruction cards", the group did gentle poses approaching the Fifth Chakra (Vishuddha), which governs "speech" and "expression".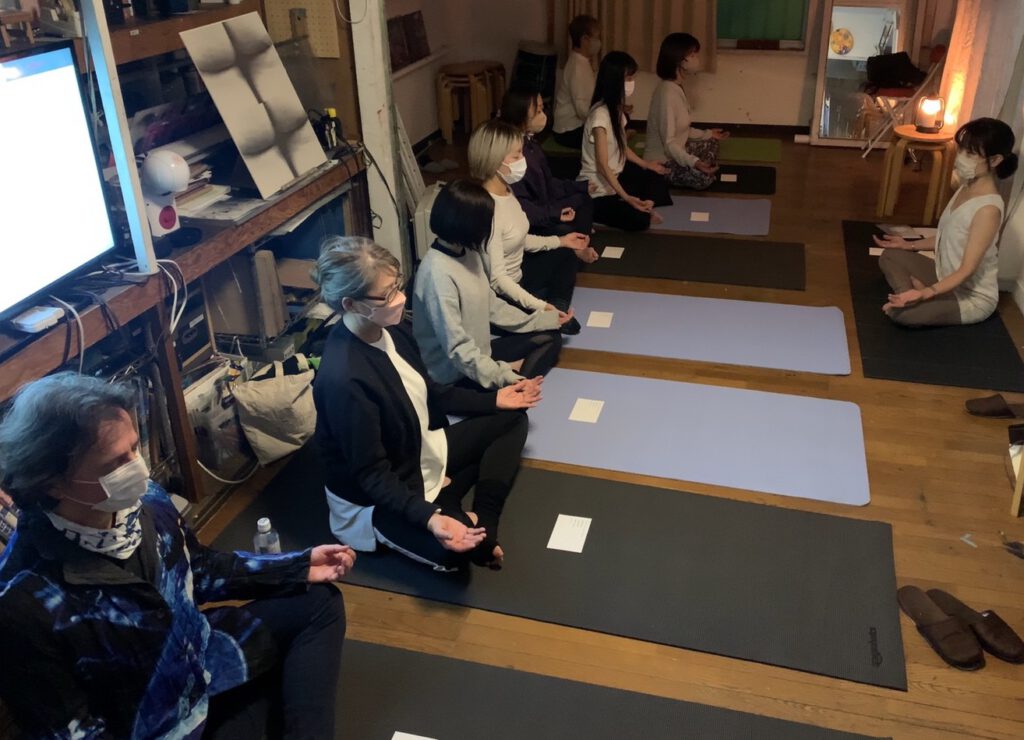 Finally, there was extensive socialising over delicious food and drink. The individual anecdotes and experiences of the participants about ONO Yoko's works were enlightening. I was impressed and pleasantly amazed.
One woman told us, that her encounter with Ono's work changed her life. As we all know, John & Yoko's "Bed Peace" influenced the thinking in "Western" societies. I would like to put this "PEACE BED"-DVD, see below, close to your heart. Maybe it will do even better for your children, – how to learn a certain Social Conscience.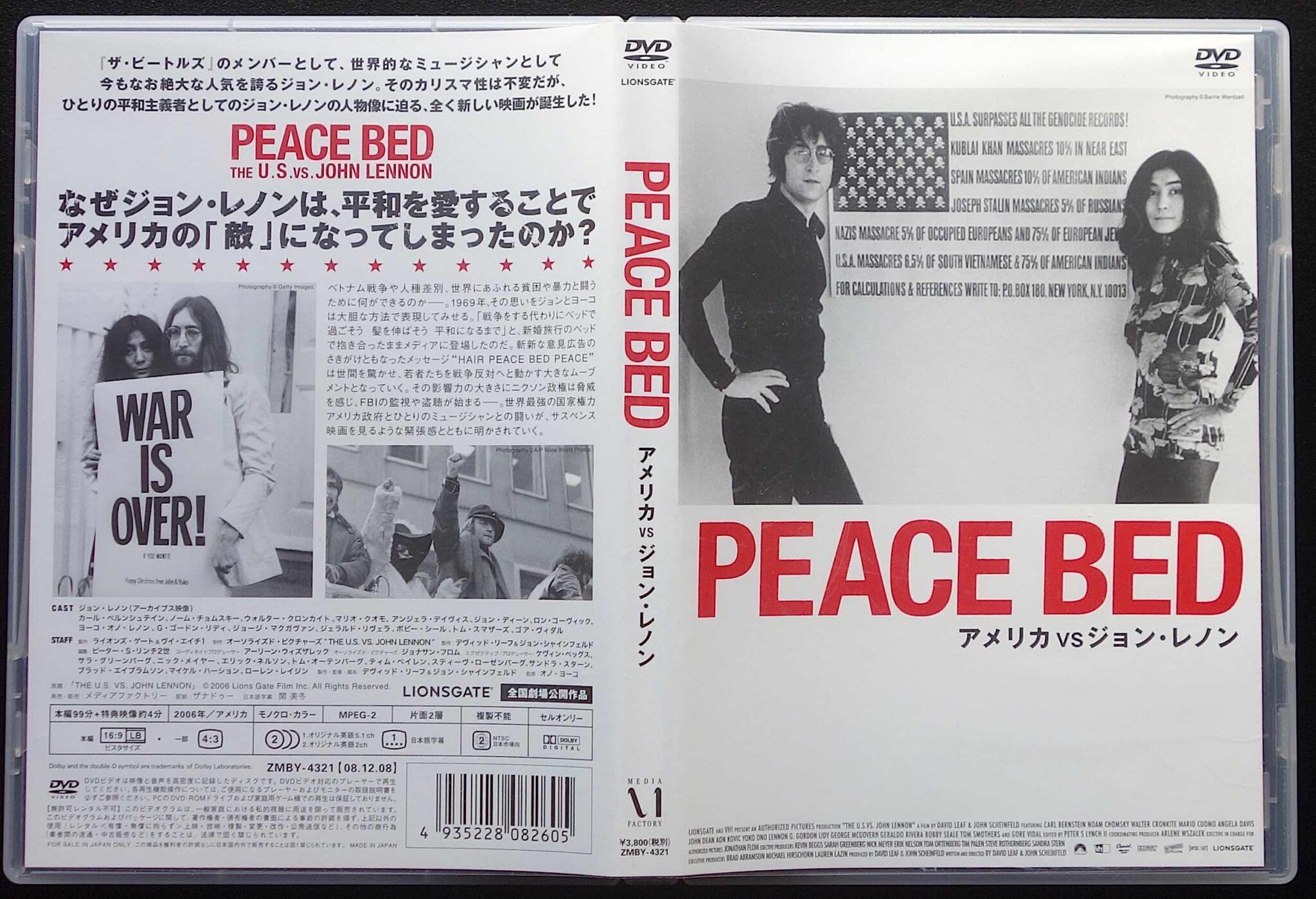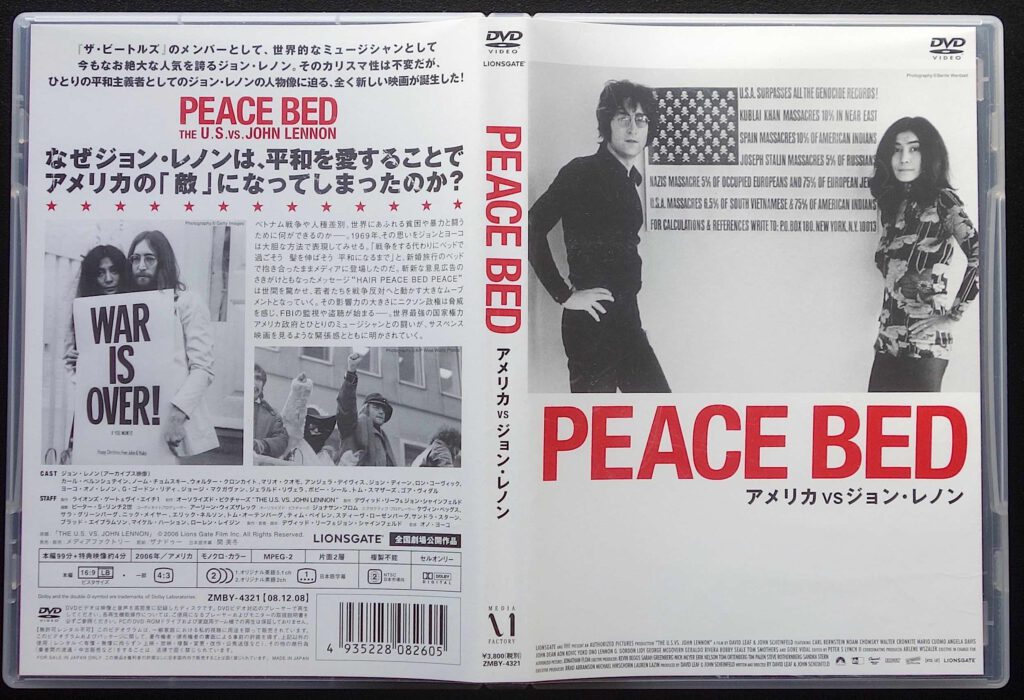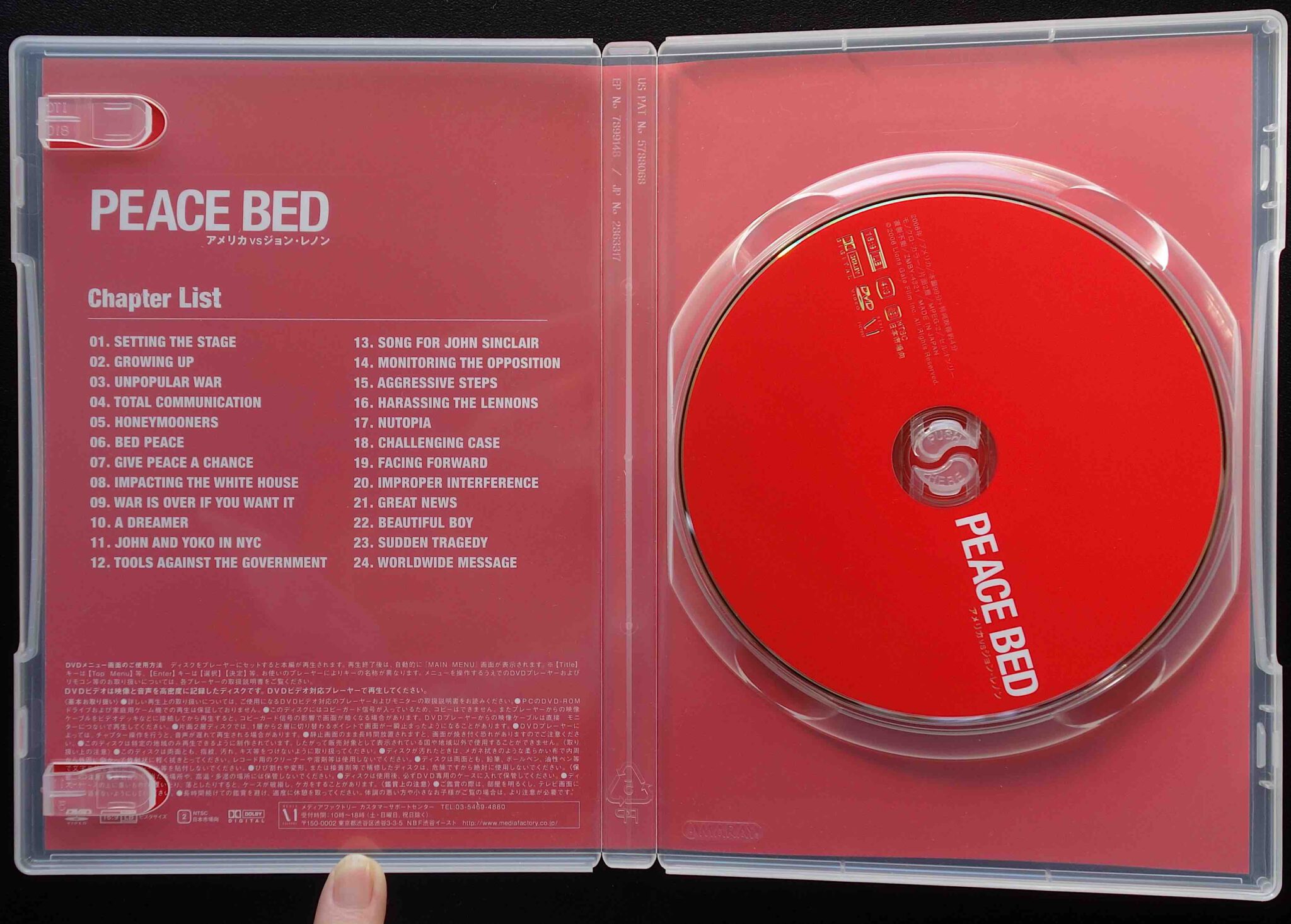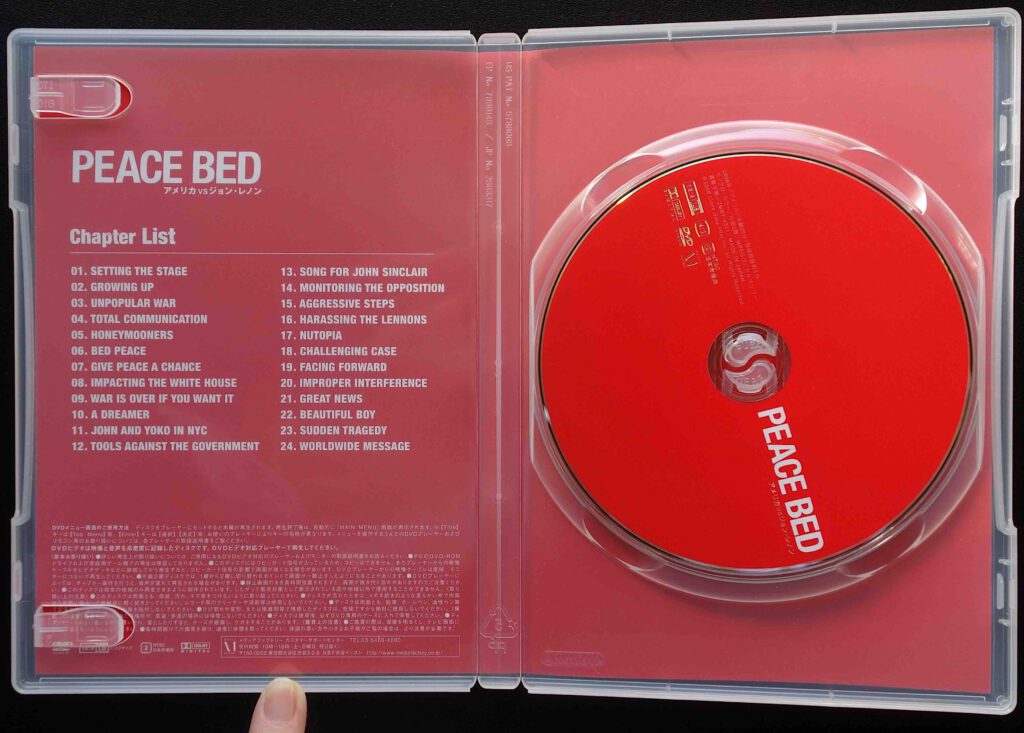 Legendary Japanese musician and composer, SAKAMOTO Ryuichi 坂本 龍一, has been fighting several cancers since 2014 and together with Covid-19 circumstances, his health situation could be better. Being the classy and courageous human that he is, he's continued to be upbeat and to make music as his strength allows.
His latest work is "Ryuichi Sakamoto: Playing the Piano 2022", a live streaming event that took place on Dec. 11, 2022. He says he's too weak now for a full concert, so recording when he felt up to it and then streaming this event allowed him to create something that still felt like a concert.
Please enjoy Sakamoto's moving solo piano rendition of "Merry Christmas, Mr. Lawrence".
Merry Christmas Mr. Lawrence / Ryuichi Sakamoto – From Ryuichi Sakamoto: Playing the Piano 2022
Tokyo, Christmas Eve, 2022
Mario A