Today's New York Times: what a joy, Yuki & Amy in full swing for the Asian art market!
... our stars in the auction world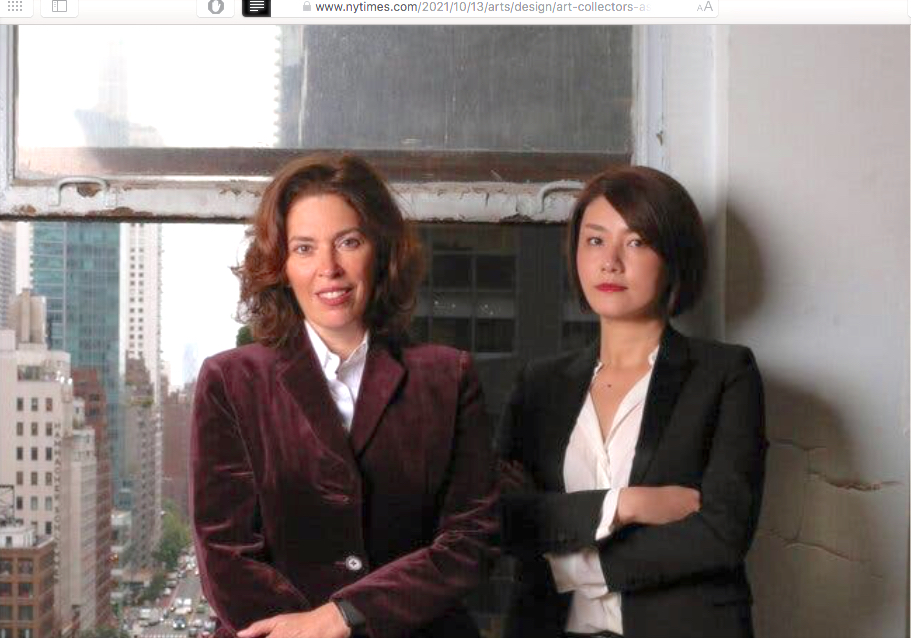 My dear readers of ART + CULTURE surely remember the recent reshuffle at Sotheby's, see the attached links.
Sotheby's Harsh Reshuffle: After Amy Cappellazzo and Kevin Ching, Next Prominent Figure TERASE Yuki Bites the Dust (2021/5/20)
サザビーズのコンテンポラリーアート部門アジア地区部長・寺瀬由紀氏を巡って
https://art-culture.world/articles/terase-yuki-寺瀬由紀/
Next One @ Sotheby's: Hugely Popular Amy Cappellazzo Bites the Dust
What will happen @ Sotheby's Japan? (2021/4/29)
https://art-culture.world/articles/amy-cappellazzo/
アジアのアートマーケットの中心的人物:26歳のネイサン ドライ氏、新CEO サザビーズアジア (サザビーズのオーナー パトリック・ドライの息子)(2021/4/14)
Key Person of Asia's Art Market: 26 Years Old Nathan Drahi, New CEO Sotheby's Asia (Son of Sotheby's Owner Patrick Drahi)
https://art-culture.world/articles/key-person-of-asia-art-market/
Today, via The New York Times, a smart move by the "liberated" persons had been announced, with our beloved Yuki Terase 寺瀬由紀 and Amy Cappellazzo in the center of global attention.
Fascinating constellations with promising, future Asian art market results. We'll follow their moves and art projects in our region, which per se will be exciting to experience IRL, in Hong Kong, Tokyo, Seoul, Taipeh, Singapore, Jakarta, Manila, Bangkok, Shanghai and Beijing.
ユキ、頑張ってね、coraggio, mi raccomando Amy!
Stay tuned!
Powerful Auction Veterans Aim New Company at Asian Market
Amy Cappellazzo, Yuki Terase and Adam Chinn have joined forces to reach a growing pool of young collectors in Hong Kong and beyond.
New York Times, Oct. 13, 2021
quotes:
Amy Cappellazzo, the former chairwoman of Sotheby's fine art division, and Yuki Terase, the former head of contemporary art in Asia, in November will begin operating an international art advisory firm that handles transactions and offers market expertise, advising on the acquisition of works of art or the dissolution of collections.
Adam Chinn, another founding partner and Sotheby's former chief operating officer, will handle the company's business and legal operations.
…
quotes:
The company, called Art Intelligence Global (AIG), will be headquartered both in Hong Kong — where Terase will be based and where the offices are to include a large exhibition space — and in New York, at 32 East 57th Street, former home of the storied Pace/MacGill Gallery, where Cappellazzo and Chinn will move in early next year (working remotely until then).
The equal footing of both offices reflects a recognition that, over the last five years, the Asian market has become hugely important — surpassing Europe as the second largest in the world after the United States, the team said, and fueled by young buyers from the fields of technology and entertainment in places like Japan, Hong Kong, Korea, Malaysia and Singapore.
"Asia is really at the point where it can originate this kind of world-class success and expertise in the region, not something that's imported from Western organizations," Terase said. "It's become such an important market to determine even how you structure New York sales."
Over her decade at Sotheby's, Terase — who previously worked in mergers and acquisitions at Morgan Stanley in Tokyo — helped build the Asian presence of American auction houses, starting with a Hong Kong pop-up auction in fall 2016.
"That was really the first time that any international auction had offered Western art in the main auction series," she said. "At the time, no one believed in consigning great pieces to Hong Kong — they said collectors will come and buy in London or New York."
Last week, Sotheby's five modern and contemporary Hong Kong sales totaled $185 million, bringing the year-to-date total in those categories in Asia to $600 million, a 35 percent increase over 2020.
In addition, 40 percent of Sotheby's last four evening sales — and nine of the top 20 pieces that sold there in 2020 — went to Asian buyers. Major collectors of Western art now include Asians like the Japanese billionaire Yusaku Maezawa and the Taiwanese pop star collector Jay Chou.
Cappellazzo came to Sotheby's when her advisory firm, Art Agency, Partners — managed with Allan Schwartzman, a longtime art adviser, and Chinn, an investment banker and lawyer — was acquired by the auction house in 2016.
…
quotes:
The AIG team, while providing a broad range of services, will advise Asian clients on promising new collecting areas, such as NFTs — which Cappellazzo said she believes are "here to stay" — and works by artists of color, a category that has already exploded.
…
quotes:
Cappellazzo said she had long admired Terase, having collaborated closely with her at Sotheby's. "There is no one I've worked with that talented," Cappellazzo said, "whose art historical range is that nimble."
full text:
https://www.nytimes.com/2021/10/13/arts/design/art-collectors-asian-market.html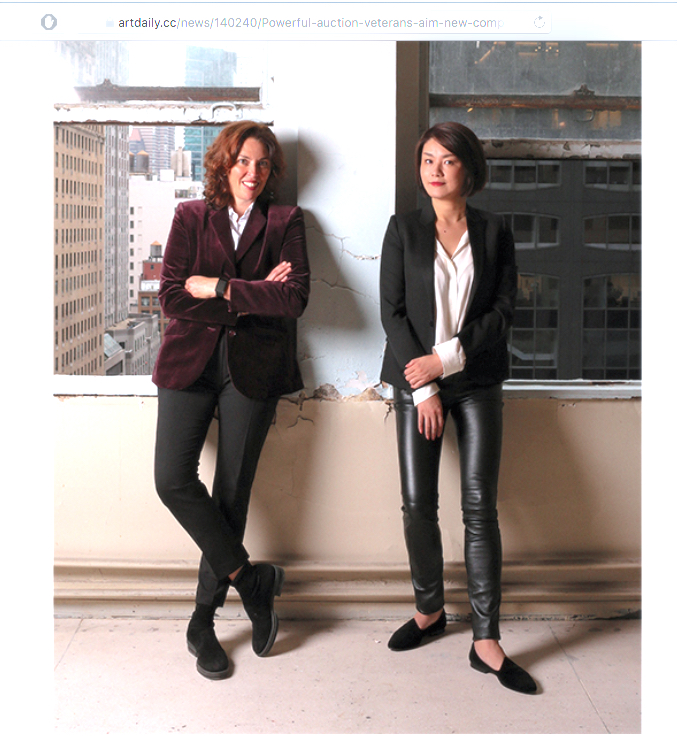 【アート講座】現代のアートマーケットで最も注目されるプレイヤーの1人『寺瀬由紀氏』インタビュー
アート専門番組【MEET YOUR ART】
ここに載せた写真とスクリーンショットは、すべて「好意によりクリエーティブ・コモン・センス」の文脈で、日本美術史の記録の為に発表致します。Creative Commons Attribution Noncommercial-NoDerivative Works photos: cccs courtesy creative common sense