In memoriam: Tokyo's crucial influence on celebrated Sam Gilliam and his elocuting abstractionism on lyrical canvas-elegance
サム・ギリアム R.I.P.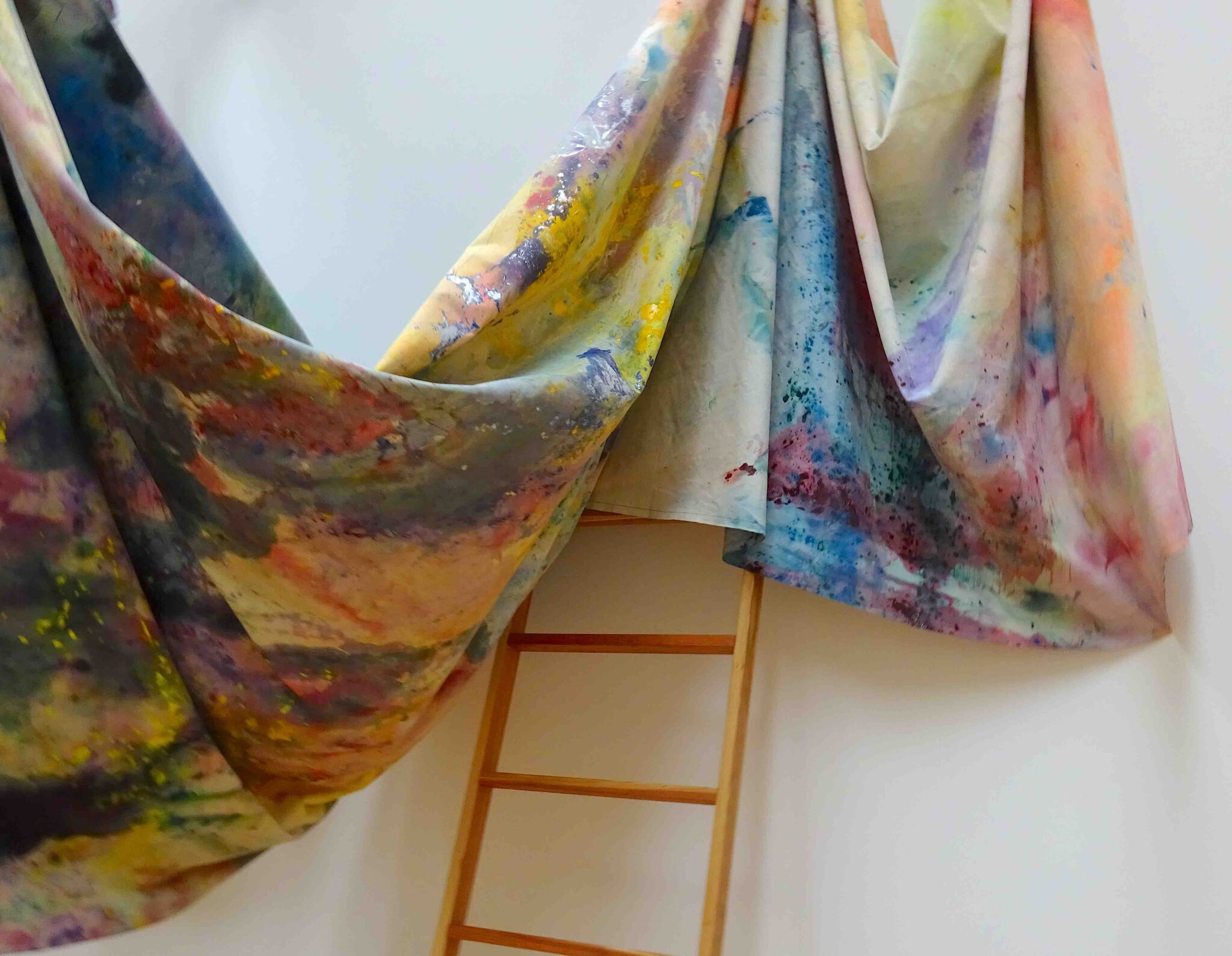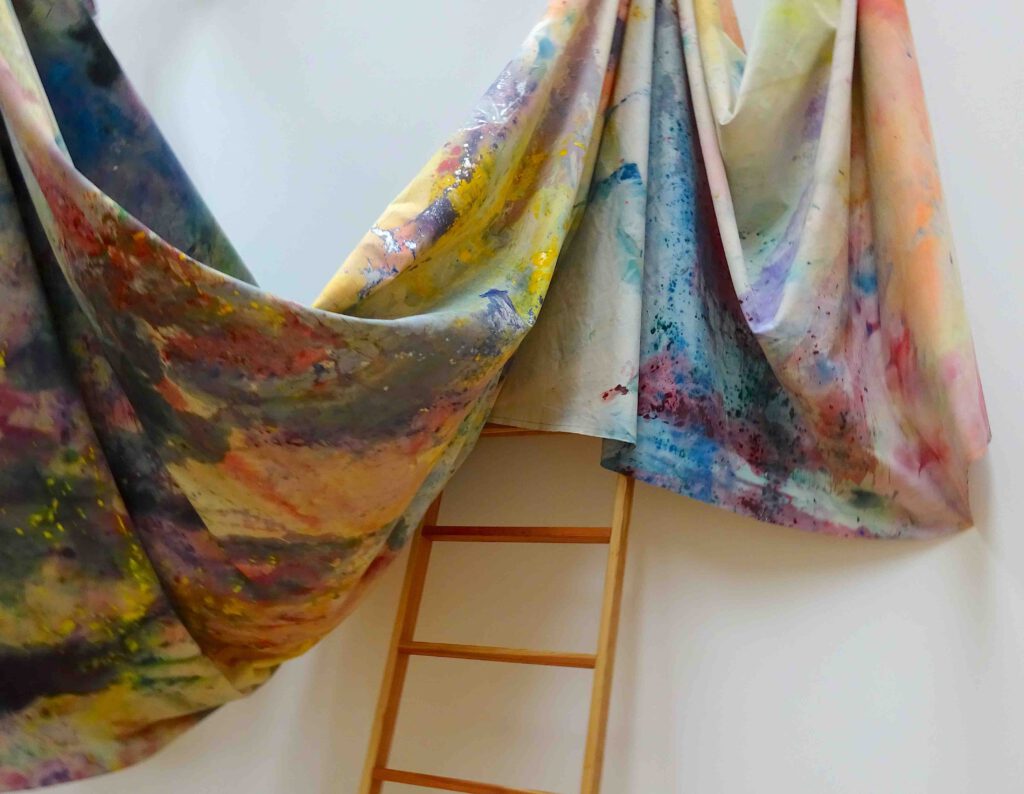 "I first encountered Yves Klein while stationed with the army in Japan. There was a Klein exhibition in Tokyo. The Gutai group was being born, and I was in the army, and I thought nothing about whether I would be an artist or not. In fact, I probably thought that I would never be an artist. But Klein had an effect on me, and I thought about making art beyond the interiors that it is usually presented in, about making art more in the outside world." (1)
These are the words by celebrated American artist Sam Gilliam, who passed away yesterday at the age of 88.
Another quote by Gilliam:
"I was in the ROTC (Reserve Officers' Training Corps), and I did basic training in Texas. We were stationed with Airborne troops and drilled by Airborne sergeants.   After that I was quite lucky to be stationed in Japan. Japan was just marvelous. There were galleries and art stores, and a woodcut studio near the base. There was one person in our unit who did nothing but go to Kabuki theater. From what I had seen of the art world, I wasn't sure if I still wanted to be an artist, but I knew I didn't want to be a soldier. So, I grew up. I went back to school to do my thesis." (2)
While in Japan, Gilliam encountered the works by GUTAI (3) artists and Japan-influenced Yves Klein. This kind of Japanese experience helped him to widen his knowledge about contemporary art. Becoming emancipated, being free in expressing oneself in whatever medium one likes. Fortunately the result of this stay in Japan gave Gilliam the right impetus to start a professional career as an artist in the U.S.. In this context, my first visit to Japan changed my life, too; as a result, becoming the most popular, so-called "Japanese" artist with non-Asian heritage in the history of Japanese contemporary art. (4)
Myself had the opportunity to enter into Gilliam's universe four years ago in the Kunstmuseum of Basel. Spatial installations of lyrical abstractions, combined with the possibility of contemplation like in front of Monet's water lilies. Instinctively the spectrum of effulgent colours triggers off "epistemological" connections, the influences of other artists. A joy for the viewer, indeed.
Gilliam's ethereal "Drape" paintings – unstretched canvases stained in vibrant pigments – give the perceptual environment a superb, fascinating, sculptural quality. The coalescence among inner-outer-architecture and linen excited the artist, his manoeuvring act being influenced by tones of color and Jazz.
"My Drape paintings are never hung the same way twice. The composition is always present, but one must let things go, be open to improvisation, spontaneity, what's happening in a space while one works."
Thank you for all the beautiful vibes and energetic style.
Basel, 2022/6/28
Mario A
(1)
Sam Gilliam discusses his work, showing in the Venice Biennale, and the NEA
https://www.artforum.com/interviews/sam-gilliam-discusses-his-work-showing-in-the-venice-biennale-and-the-nea-69537
(2)
Beer with a Painter: Sam Gilliam
https://hyperallergic.com/284543/beer-with-a-painter-sam-gilliam/
(3)
白髪一雄・フット・ペインティング
SHIRAGA Kazuo – Foot Paintings
https://art-culture.world/articles/shiraga-kazuo-白髪一雄/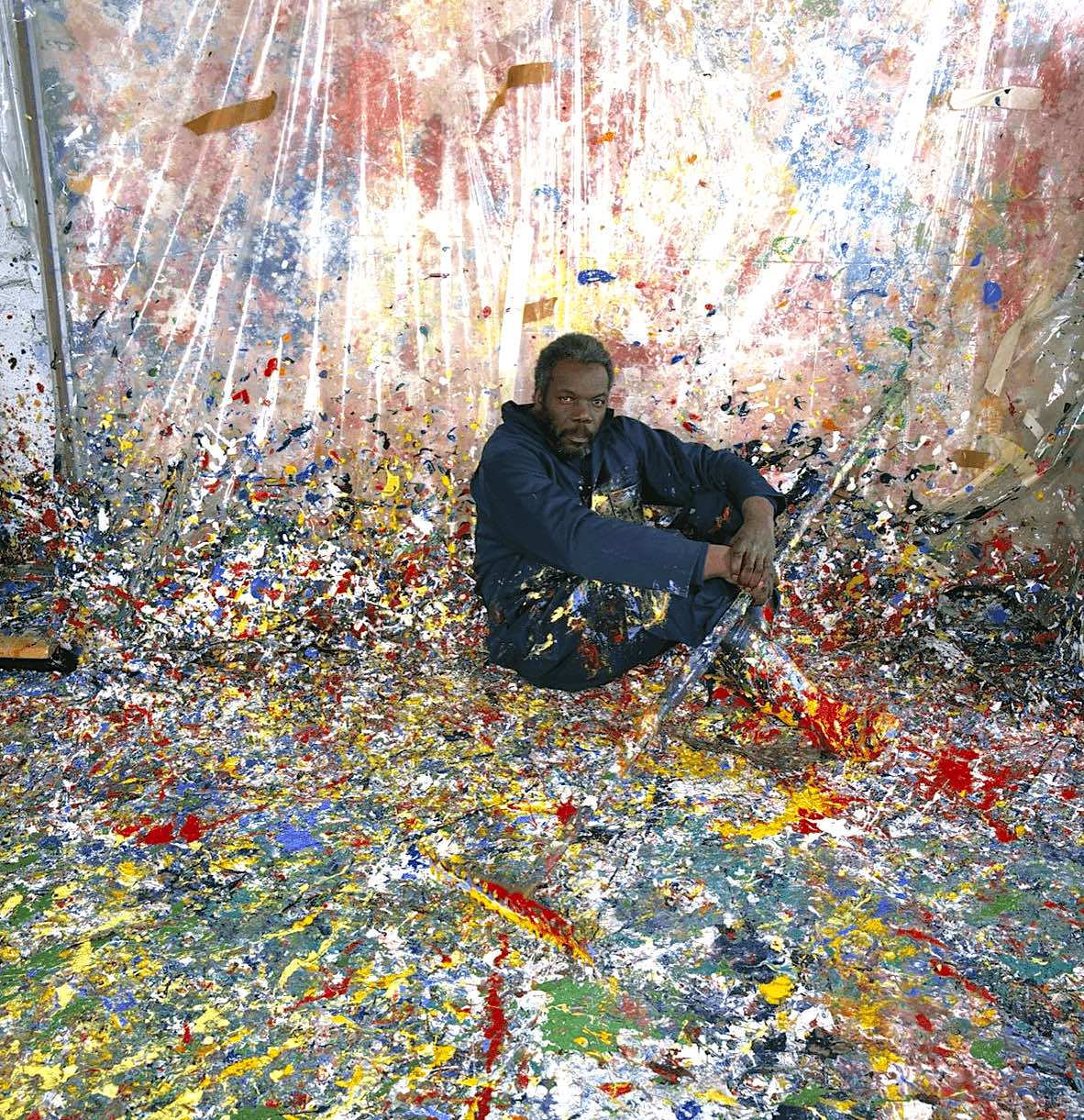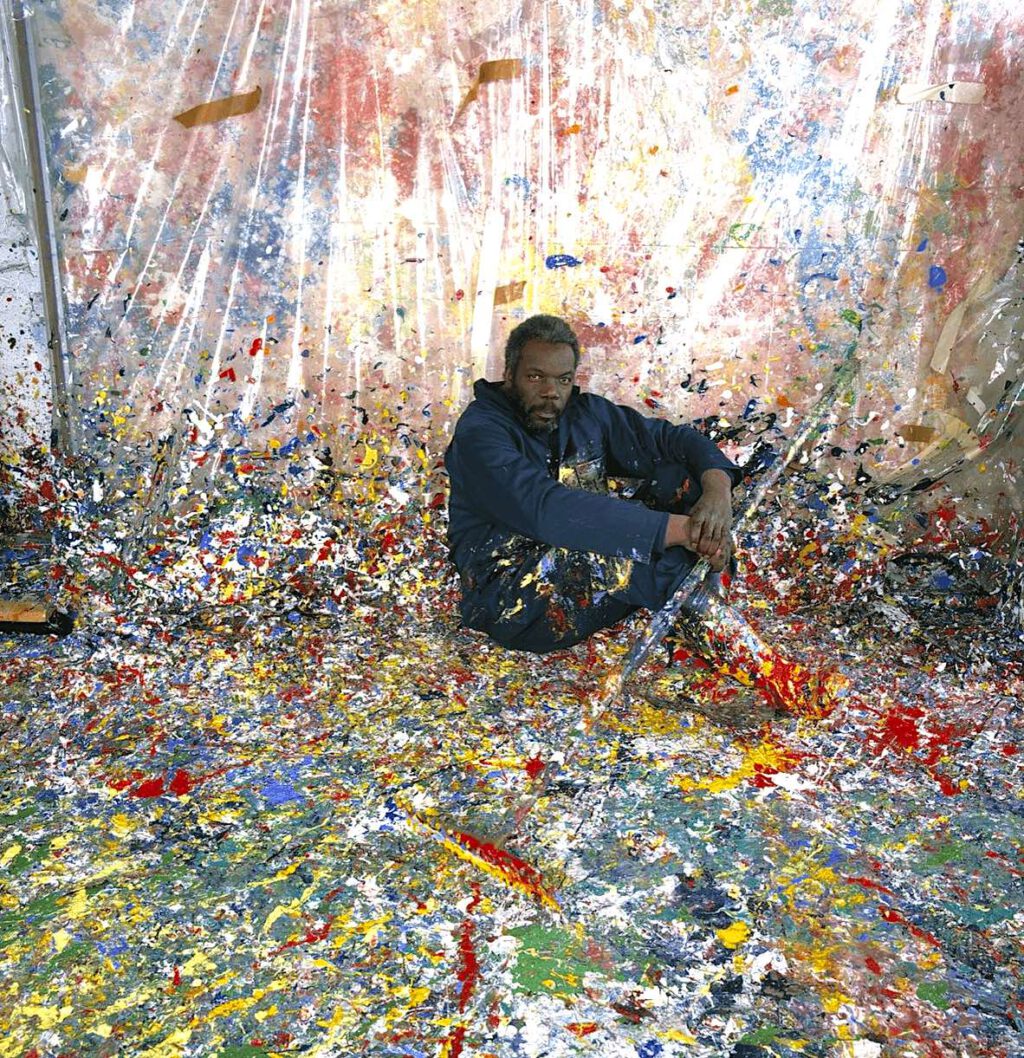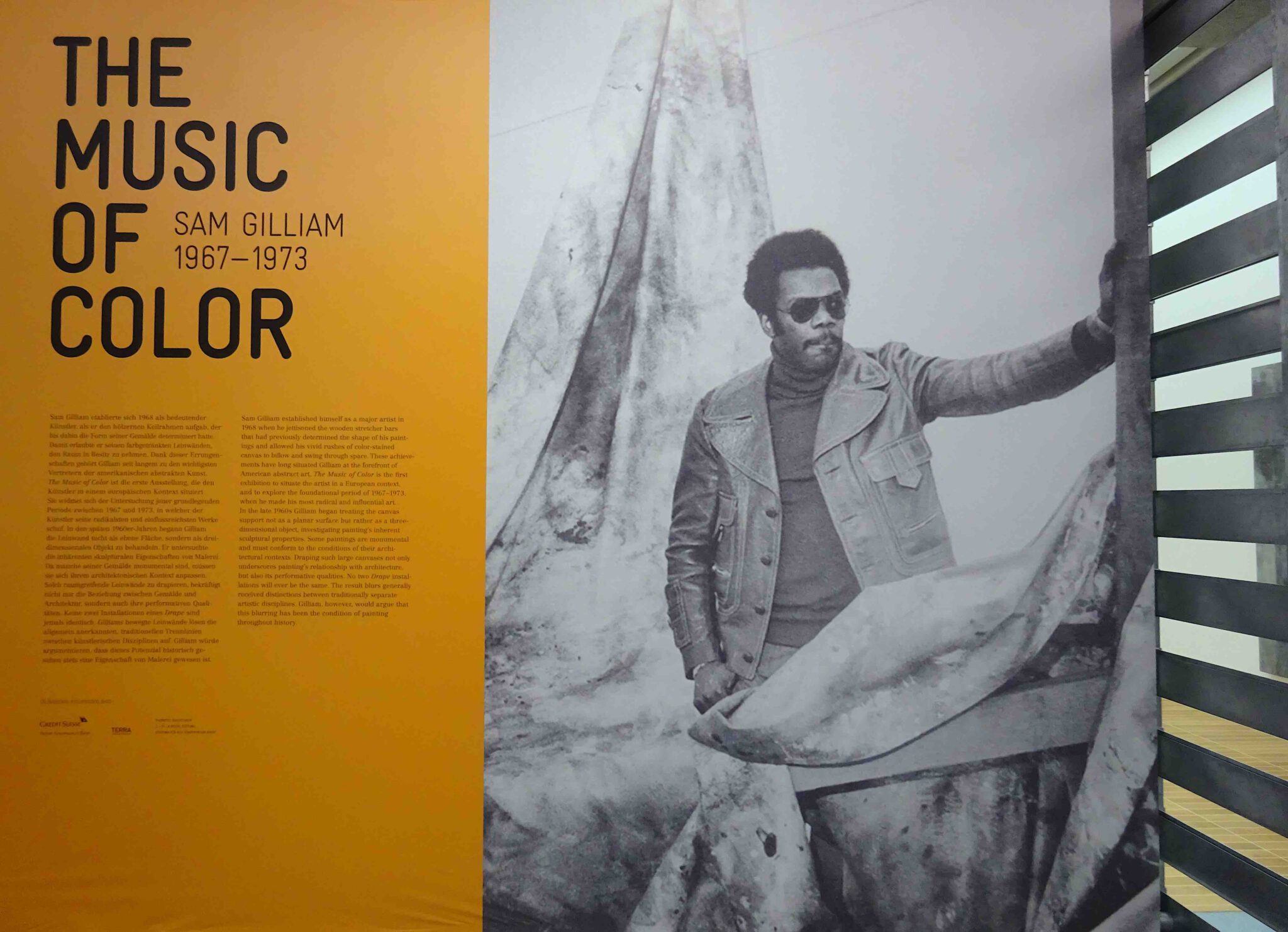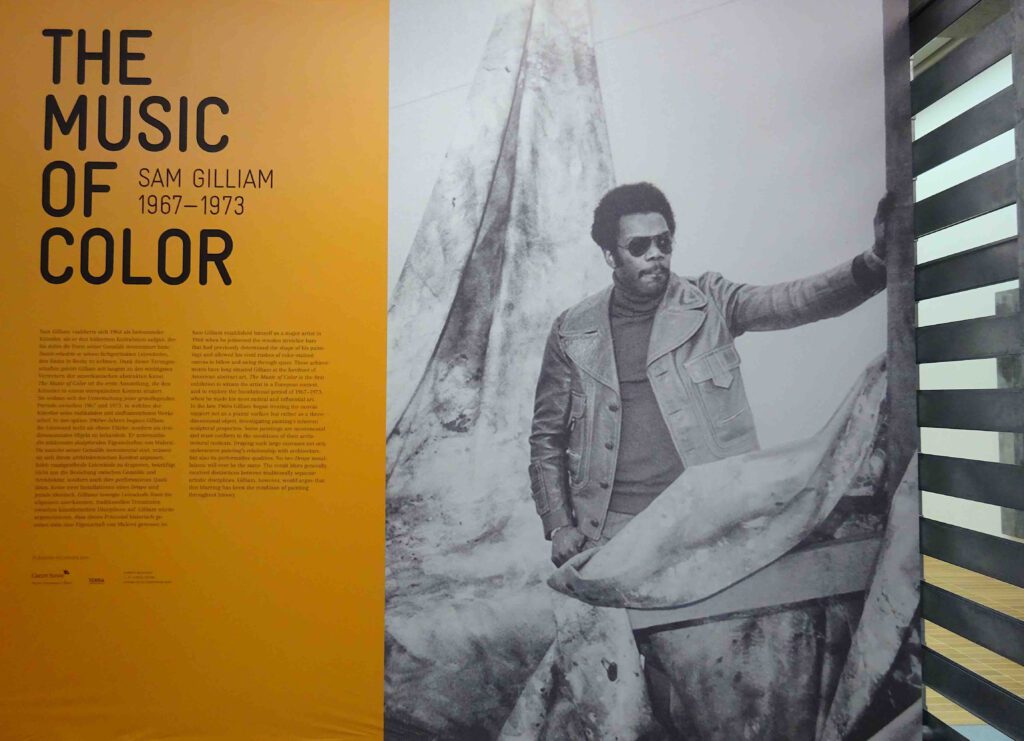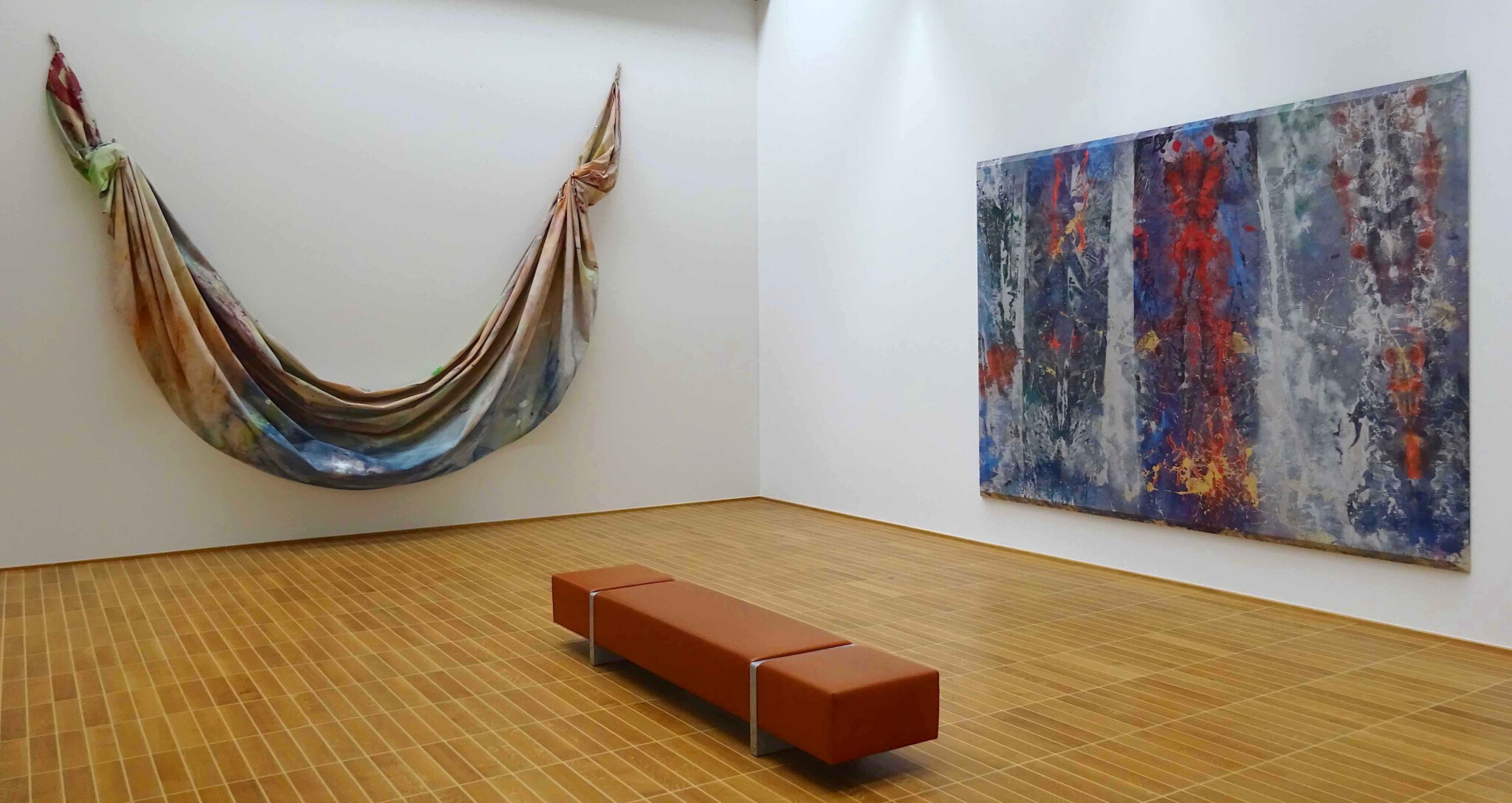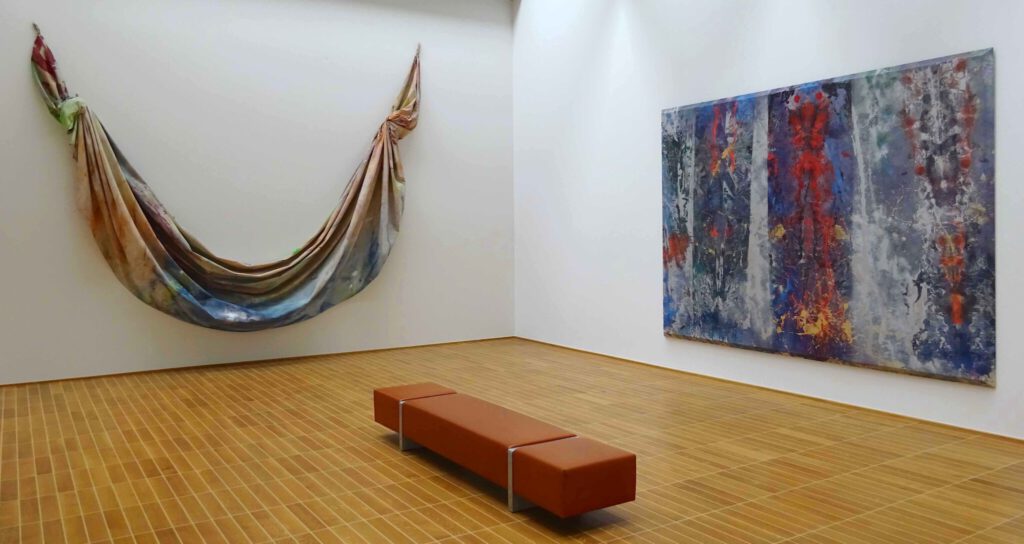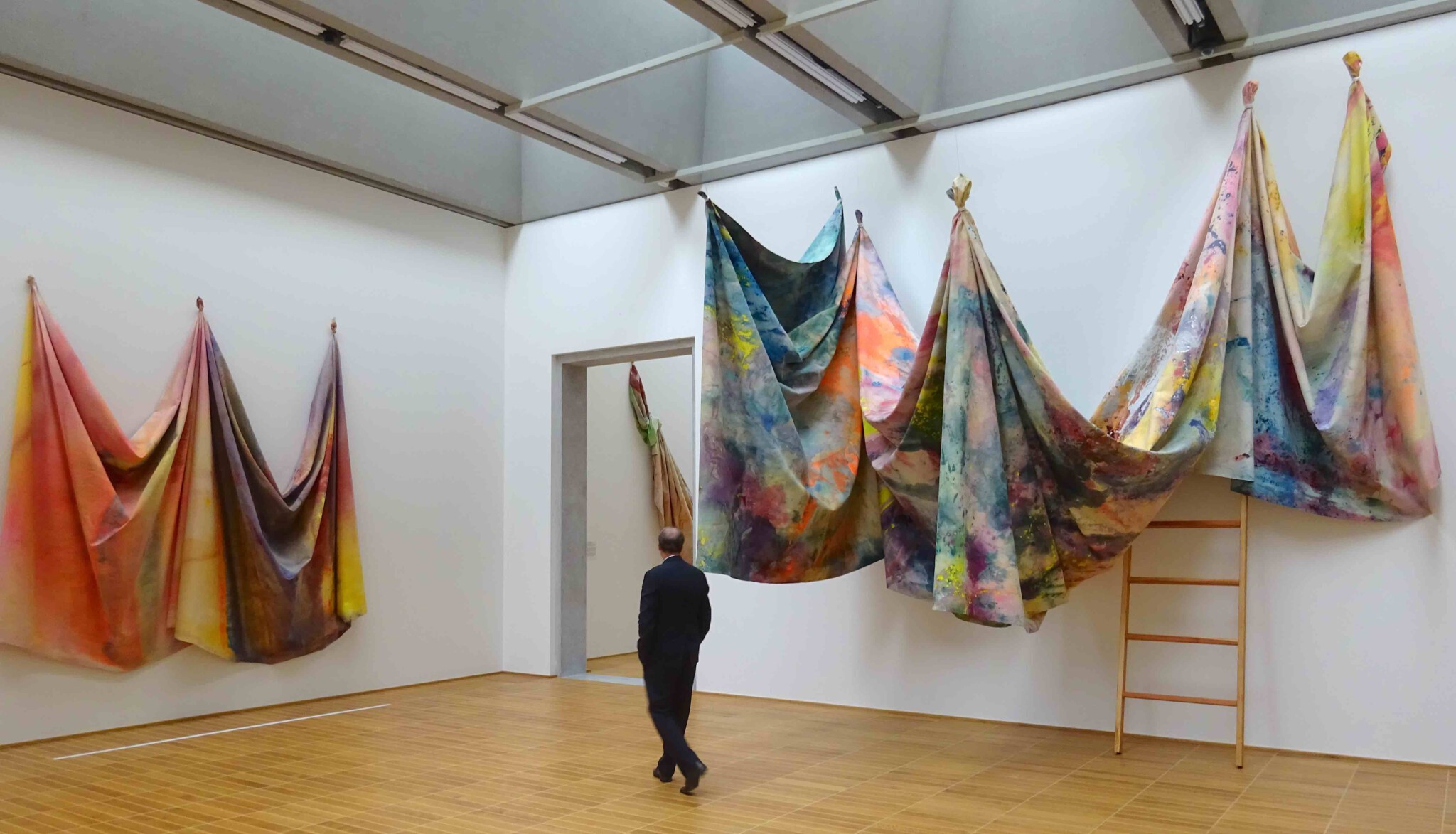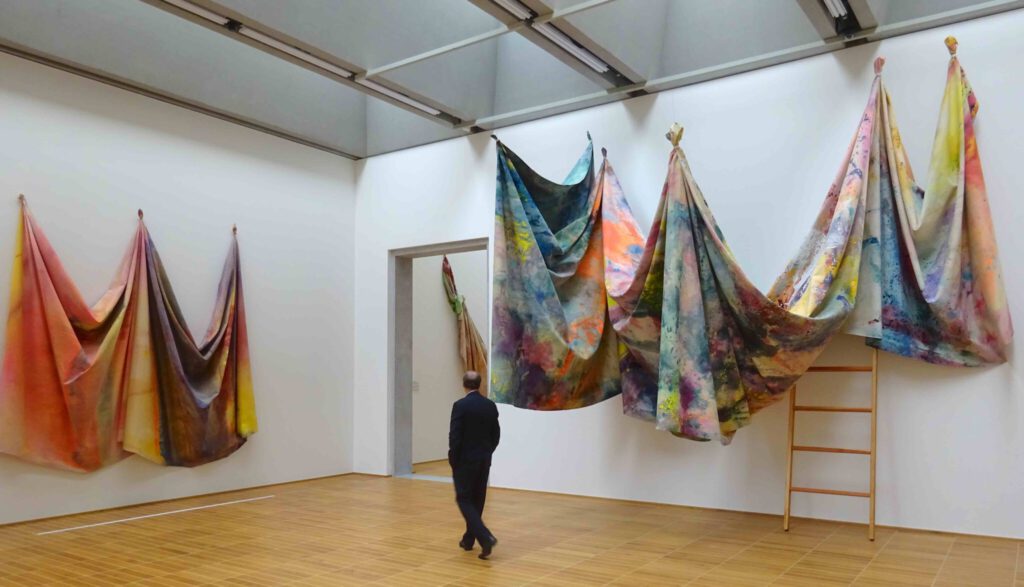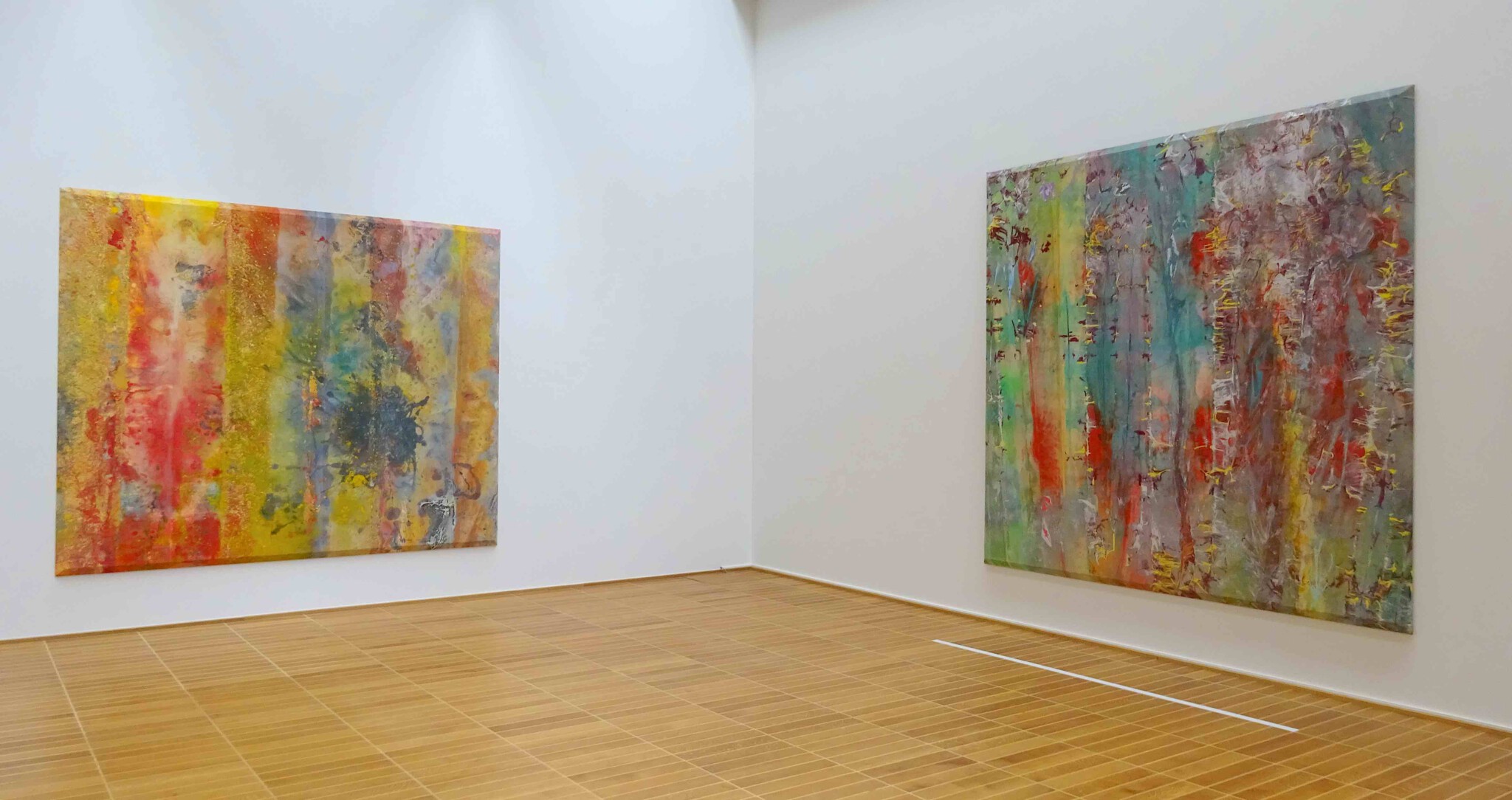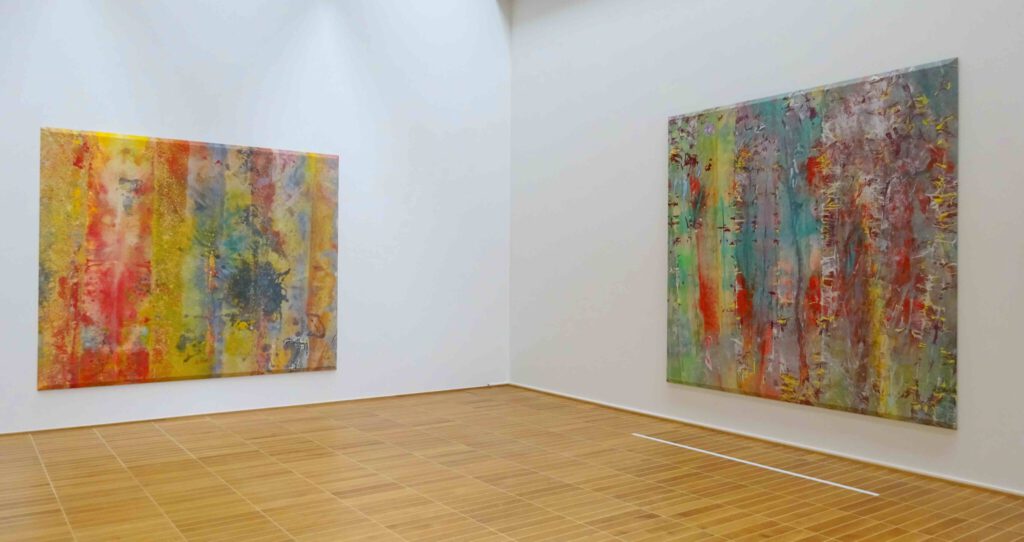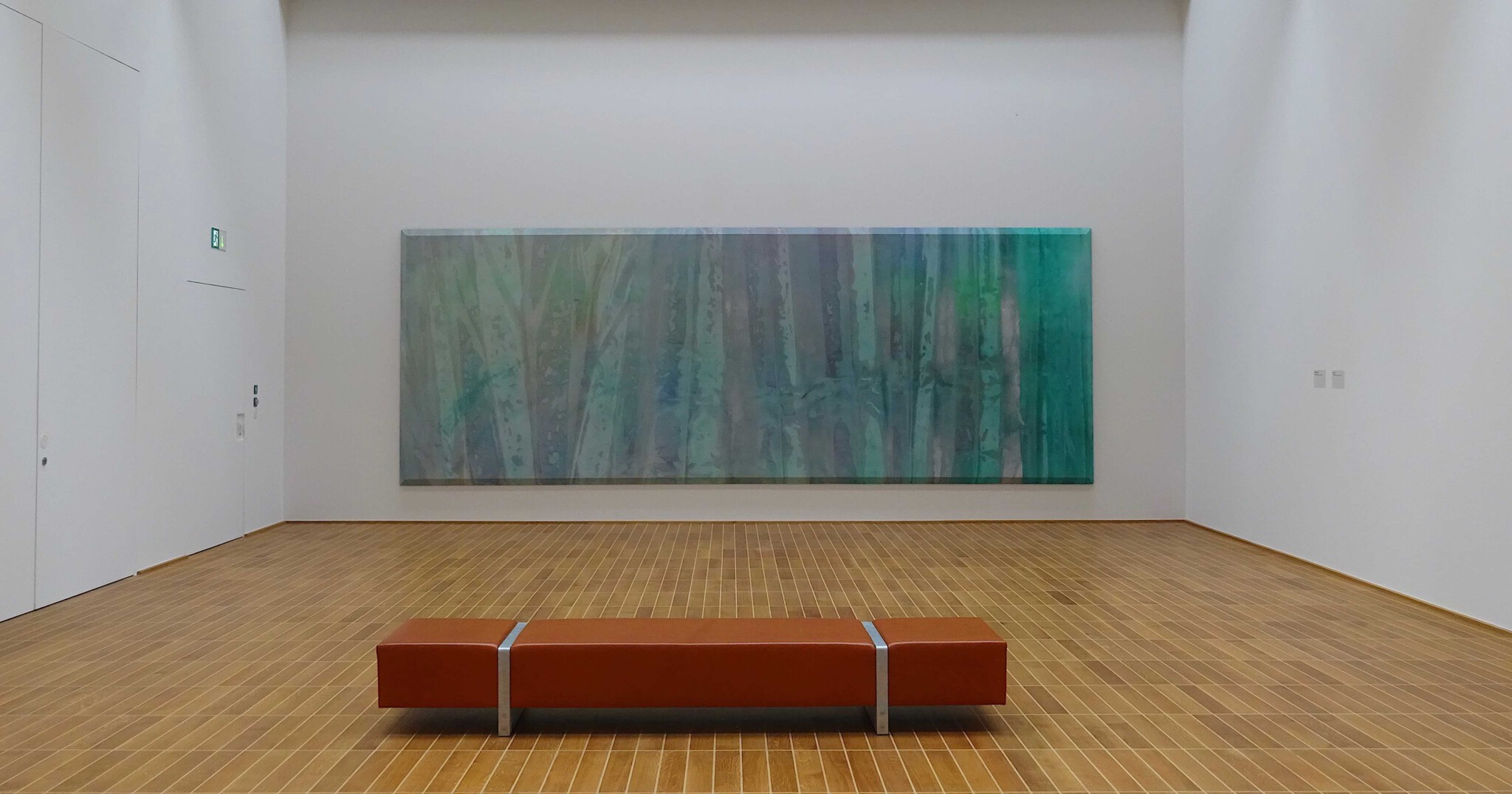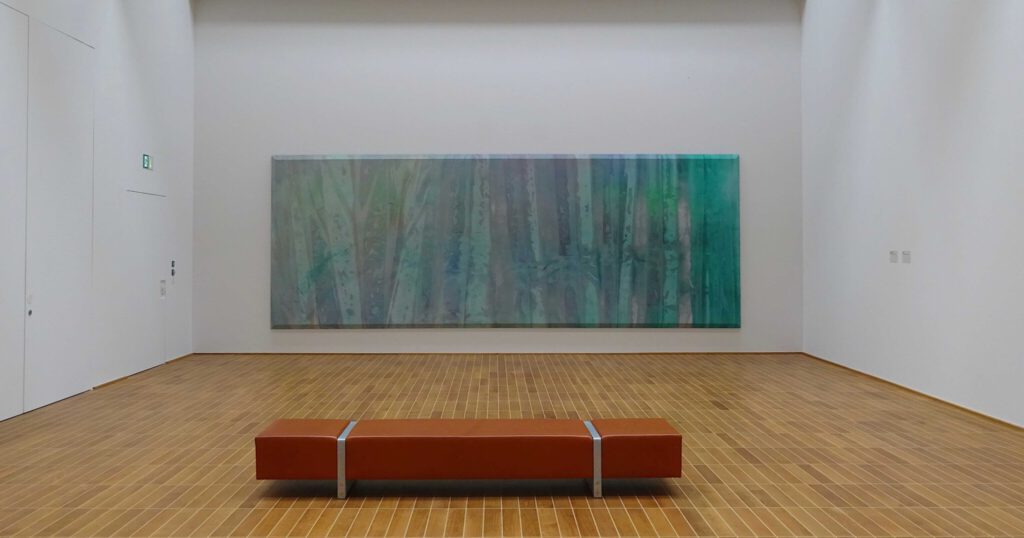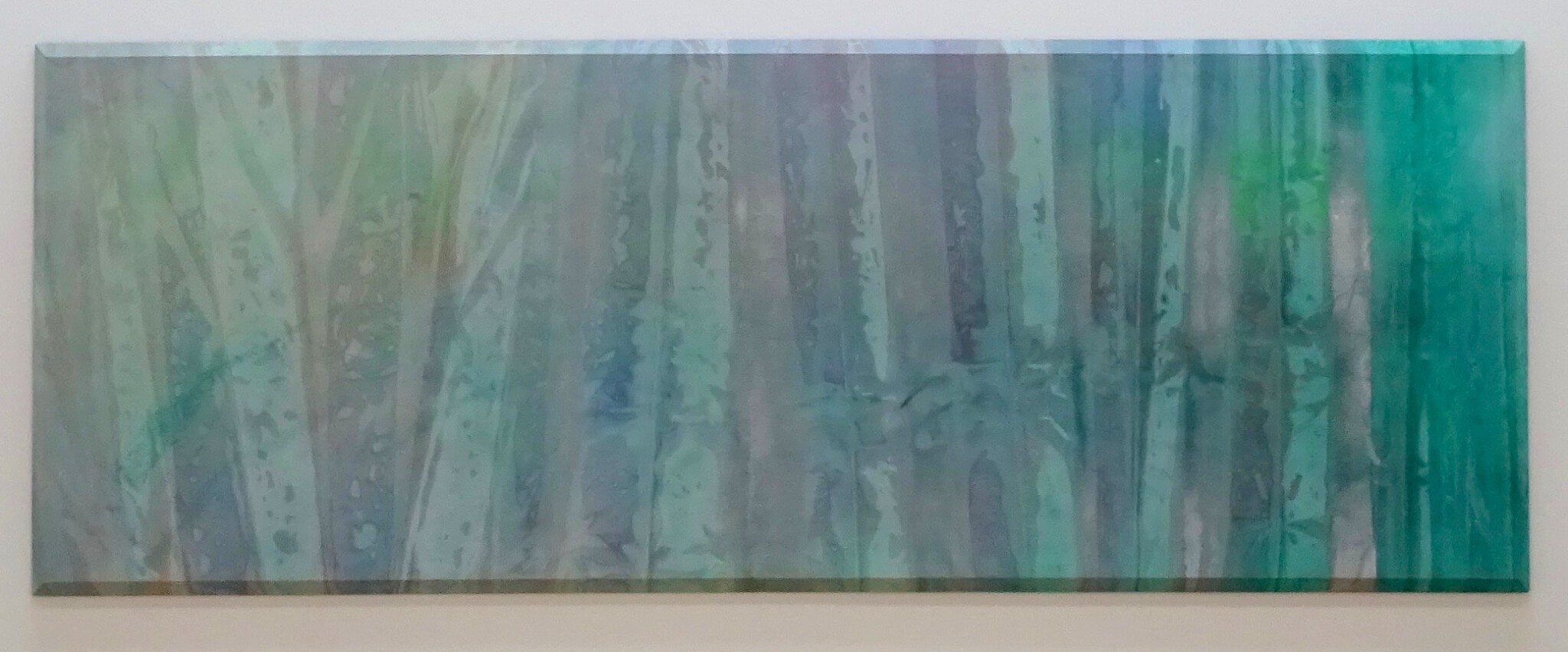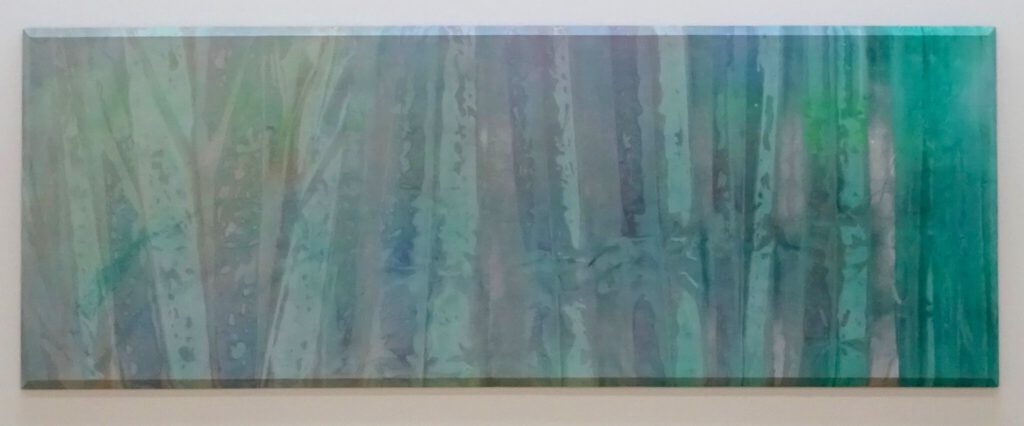 Kunstmuseum Basel | The Music of Color, Sam Gilliam, 1967-1973