The admirable Japanese sculptor SEKINE Nobuo
関根伸夫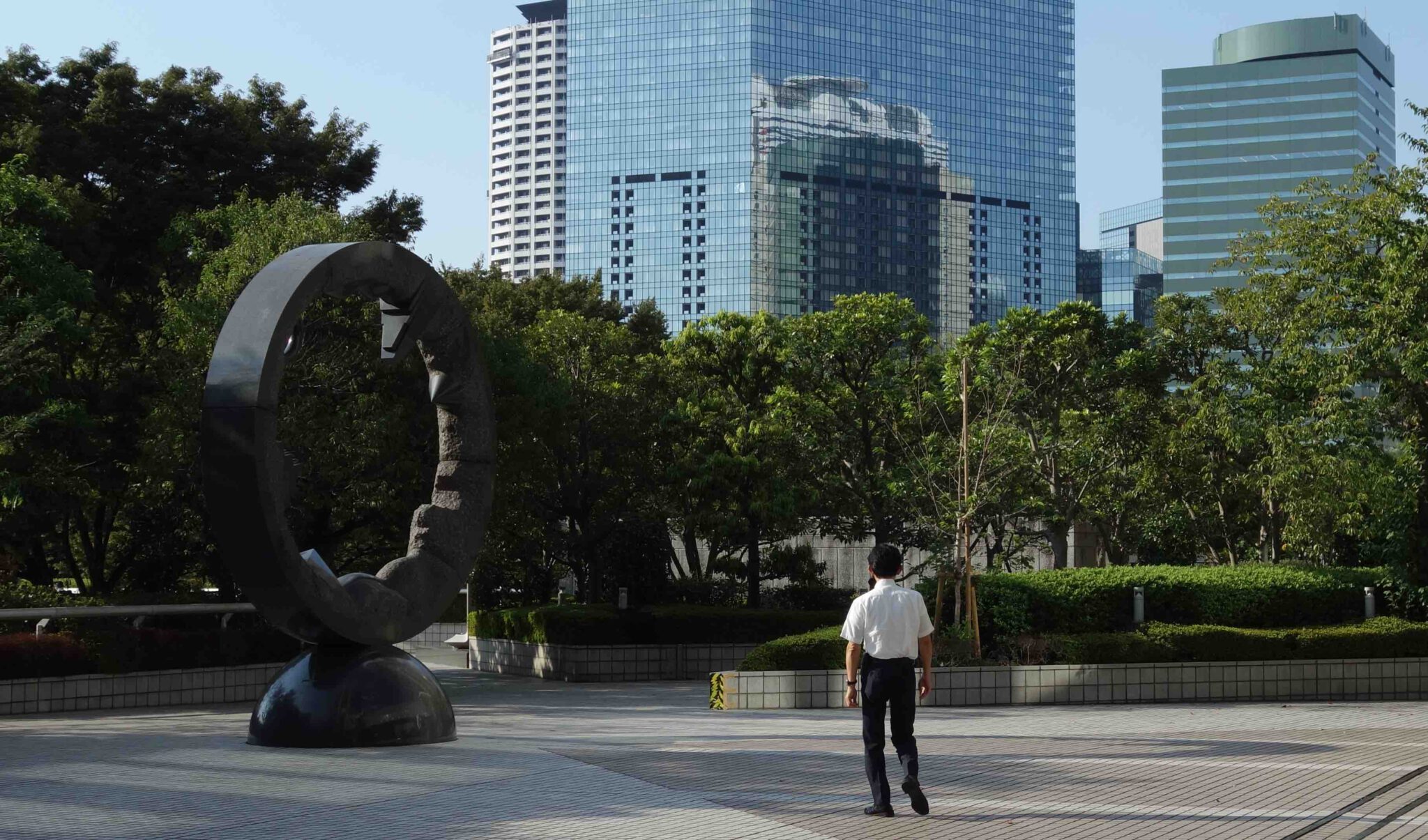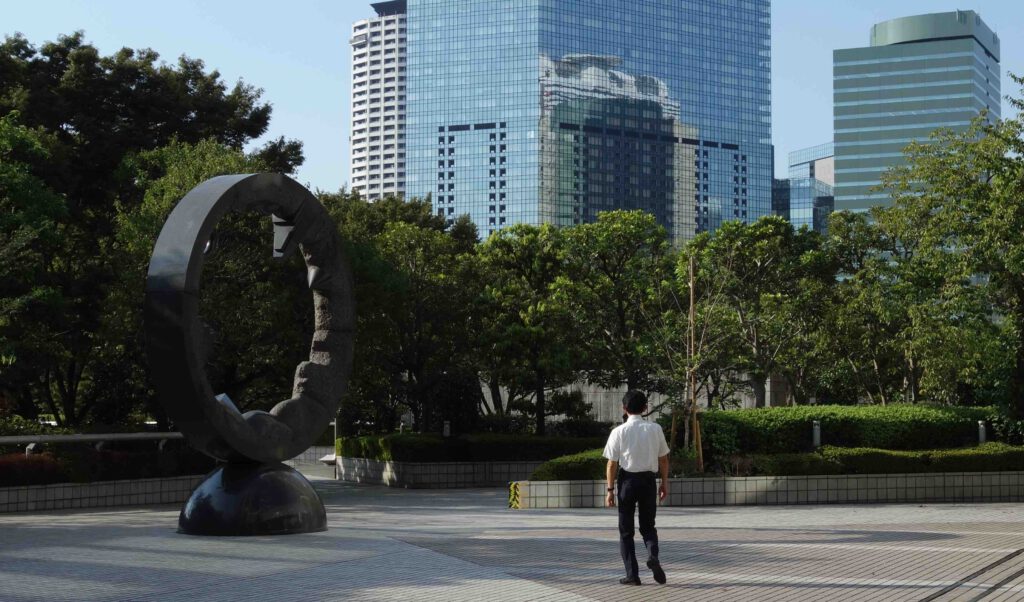 In 2013, myself had an interesting, close-to-simulacra-, déjà-vu-experience at the curatorial chef d'oeuvre exhibition "PRIMA MATERIA" @ Pinault's Punta della Dogana, Venice. A new normative aesthetics/anti-aesthetics between "East & West" (happily, my cultural background via Japanese and Italian artists came to full blossom), had been challenged by the curators Caroline Bourgeois and Michael Govan, in which I amazingly found the execution technic by SEKINE Nobuo 関根伸夫 with his "Phase of Nothingness – Water" very similar to his colleague HARAGUCHI Noriyuki's "Oil Pool / Matter and Mind". Instead of oil, Sekine used water, which per se should be transparent. However, as the bassin was all in black, it resembled Haraguchi's work.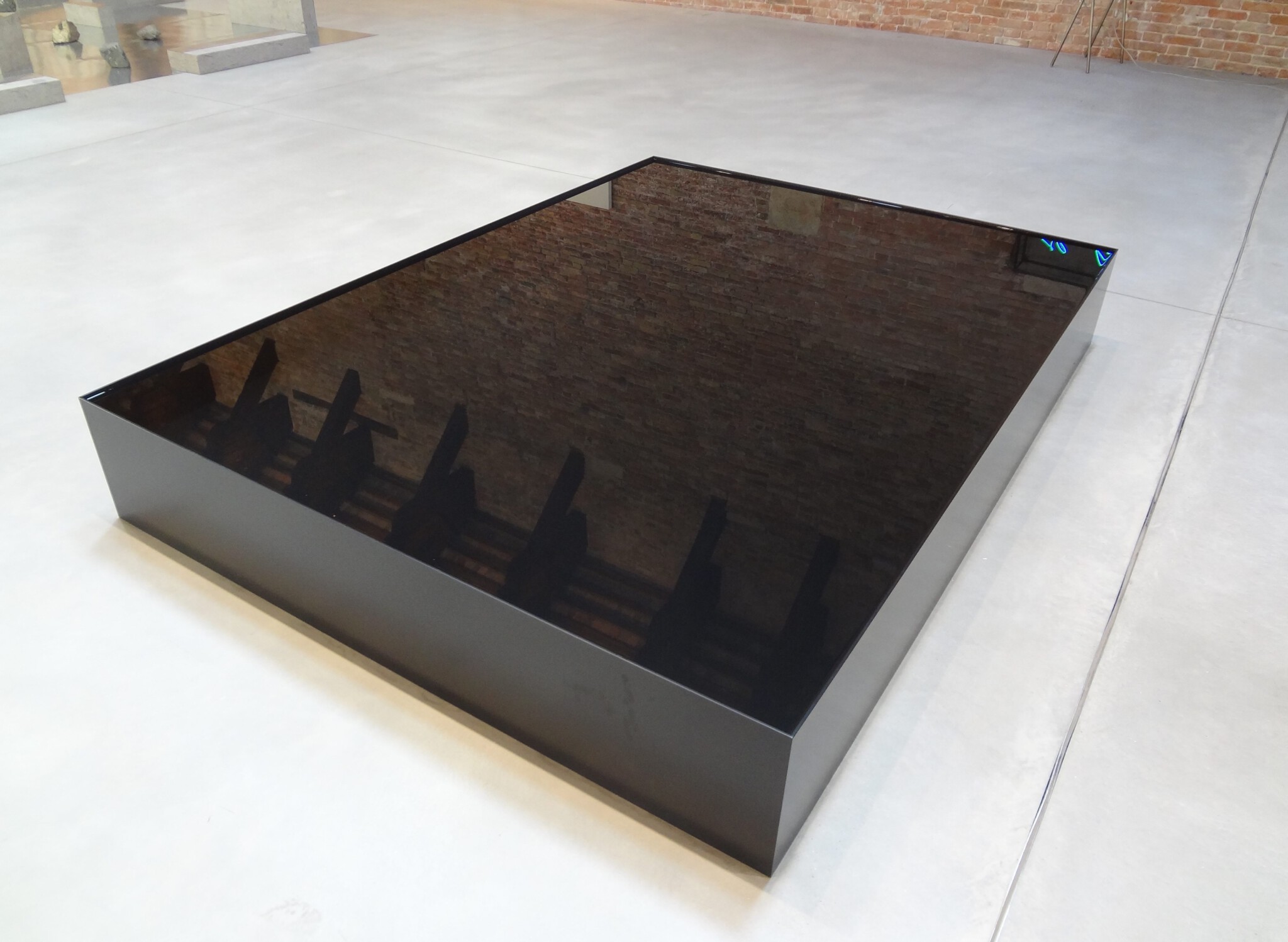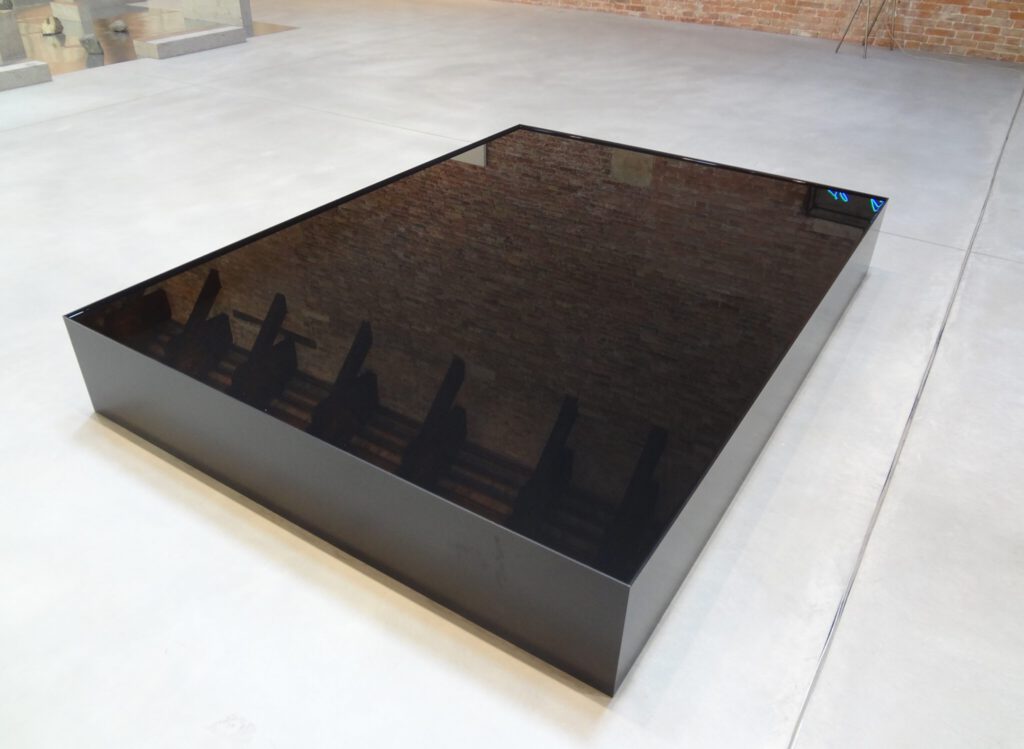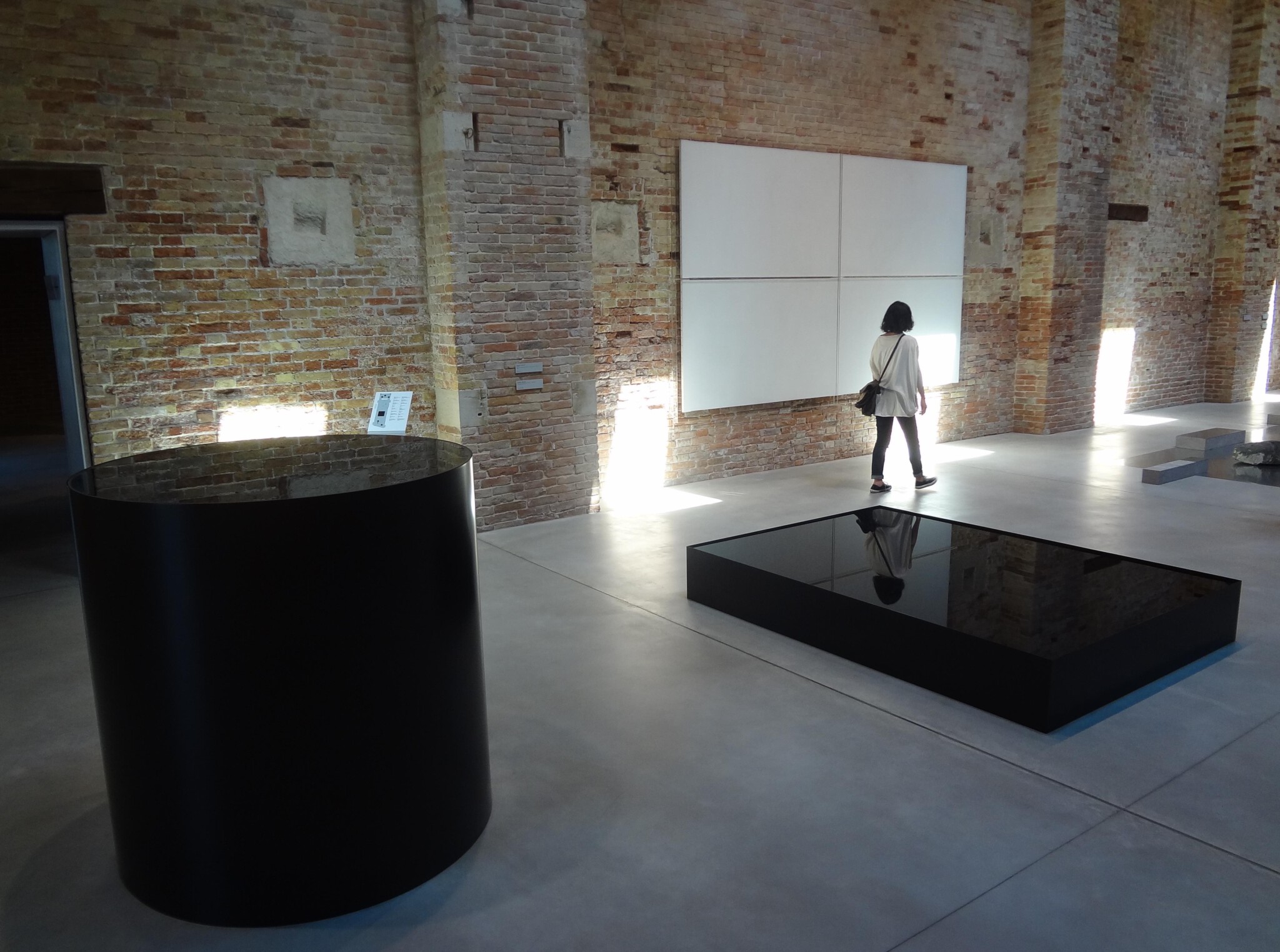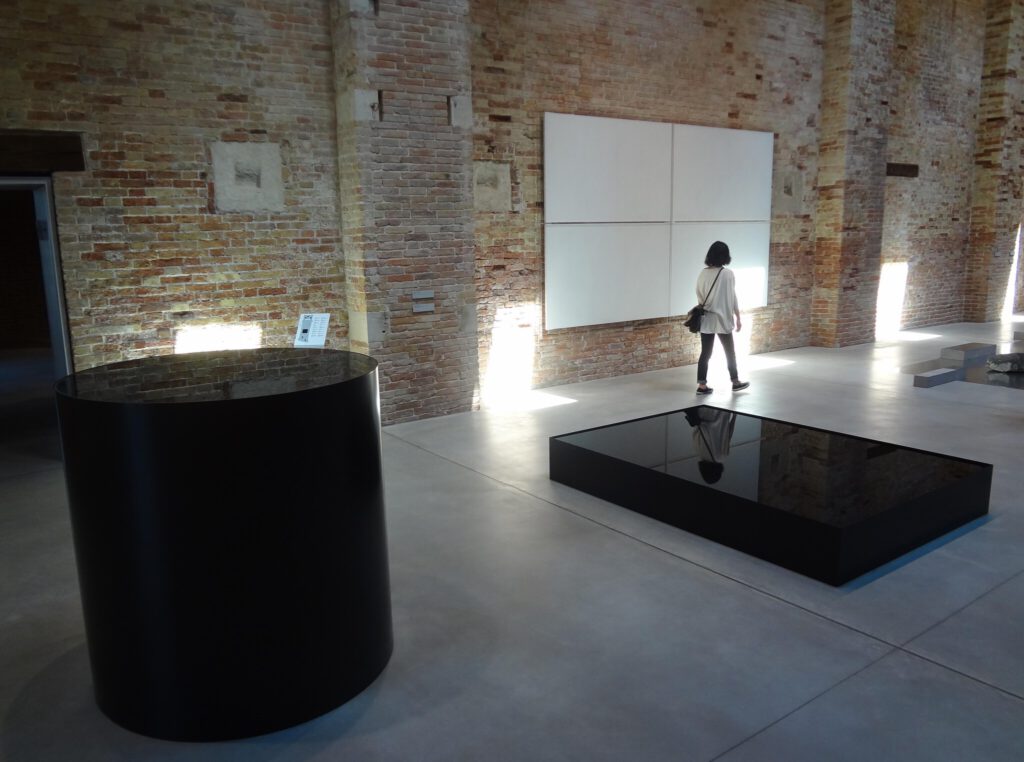 Additionally, Sekine incorporated his iconic work "Phase-Mother Earth" from 1968 (mentioned in Japanese school books) via a similar transcending, cubic sculpture into this installation, letting the initiate wonder about the artist's motivation.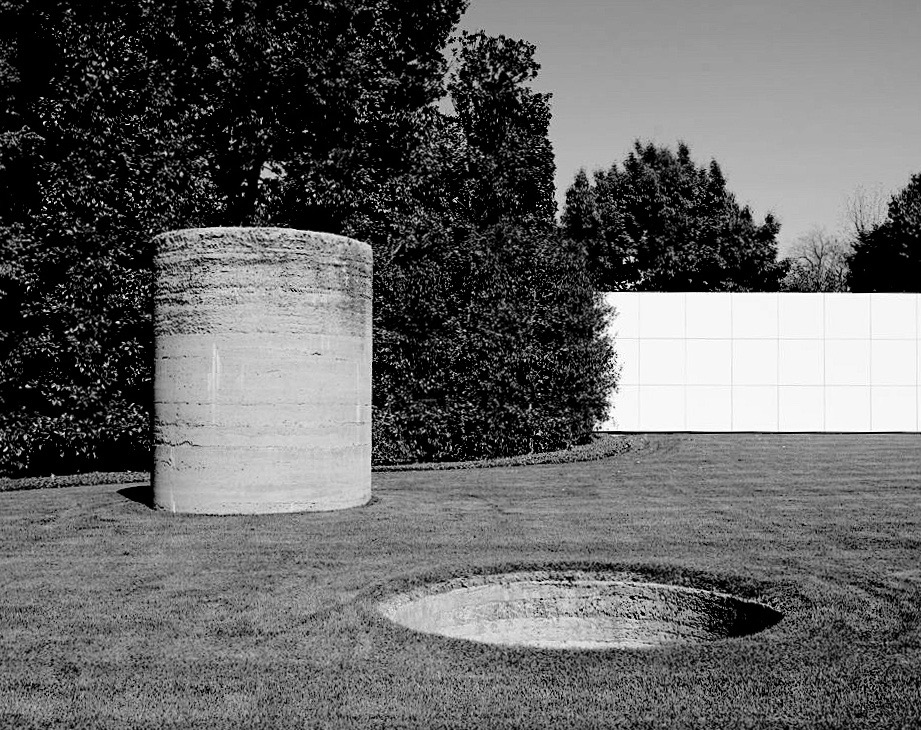 This decision probably had been communicated/discussed with the curators of this sensational exhibition, which was tailor-made via a stringent concept-space program, arousing the intellect/art-history-knowledge of global art lovers.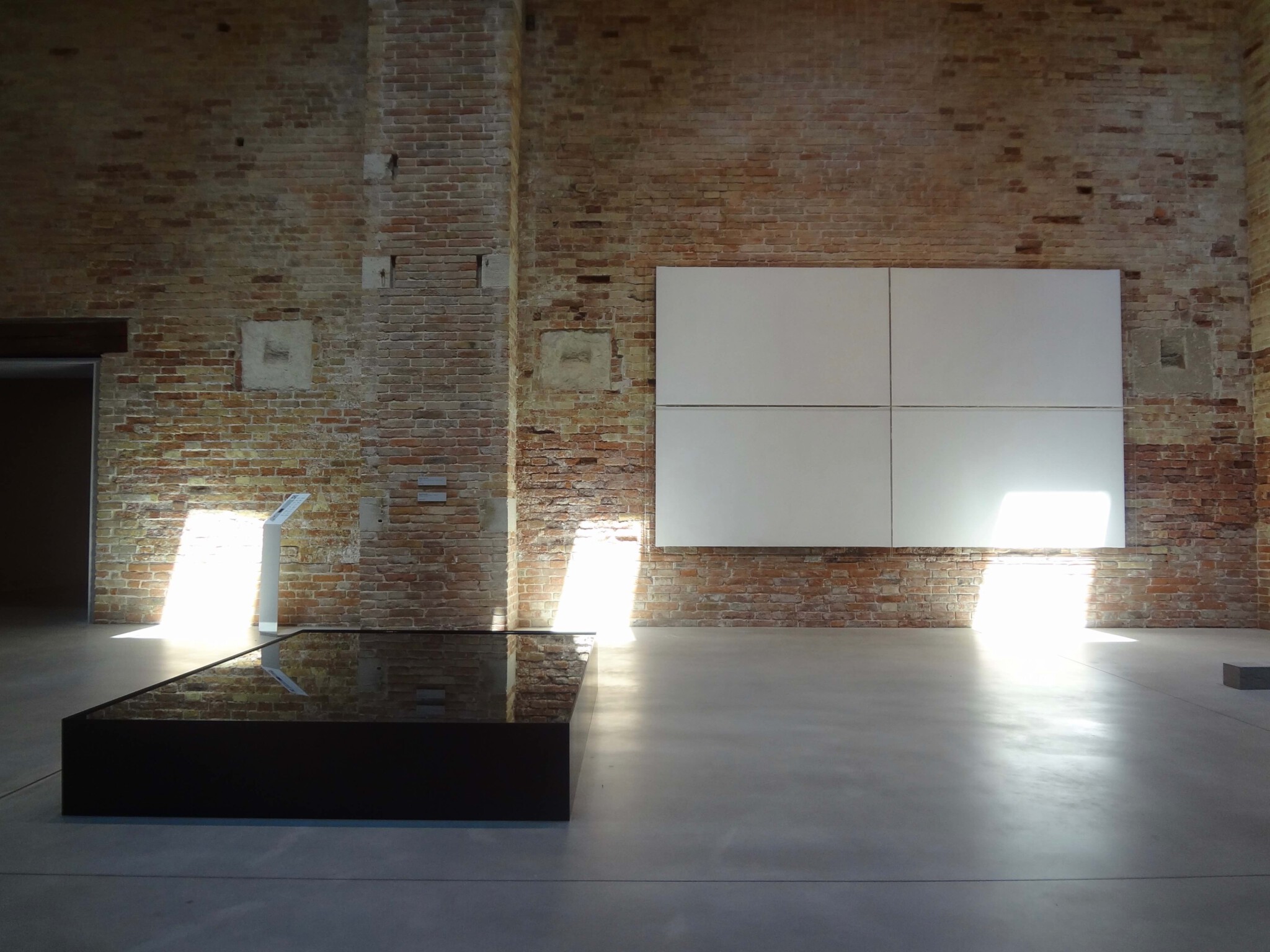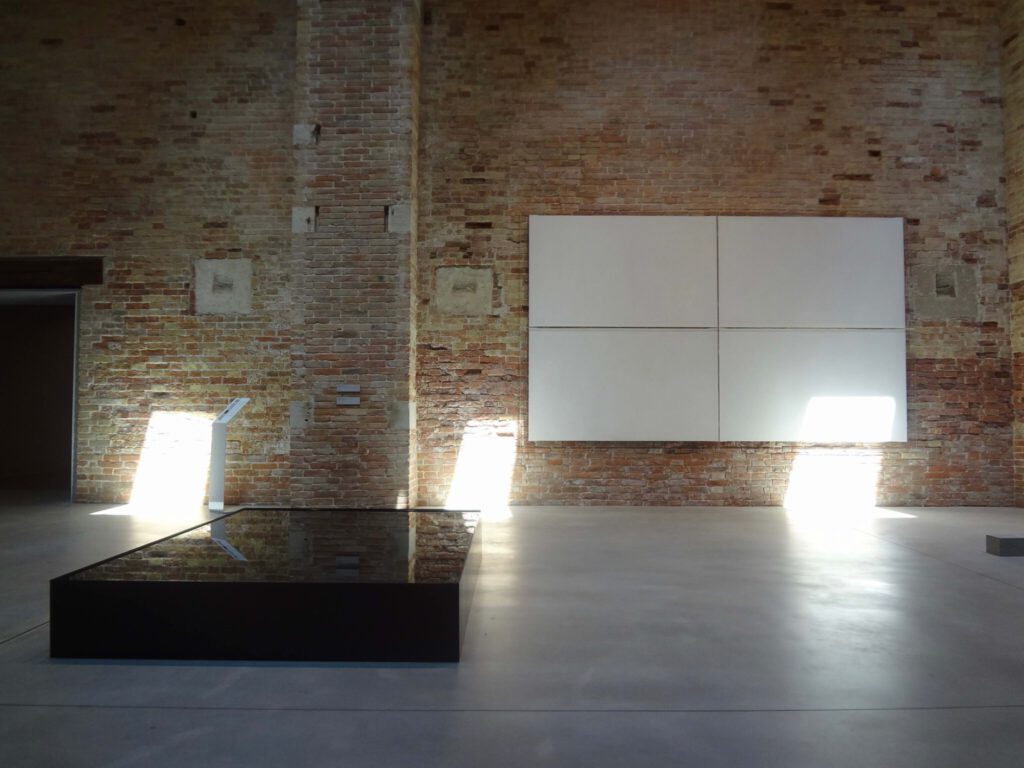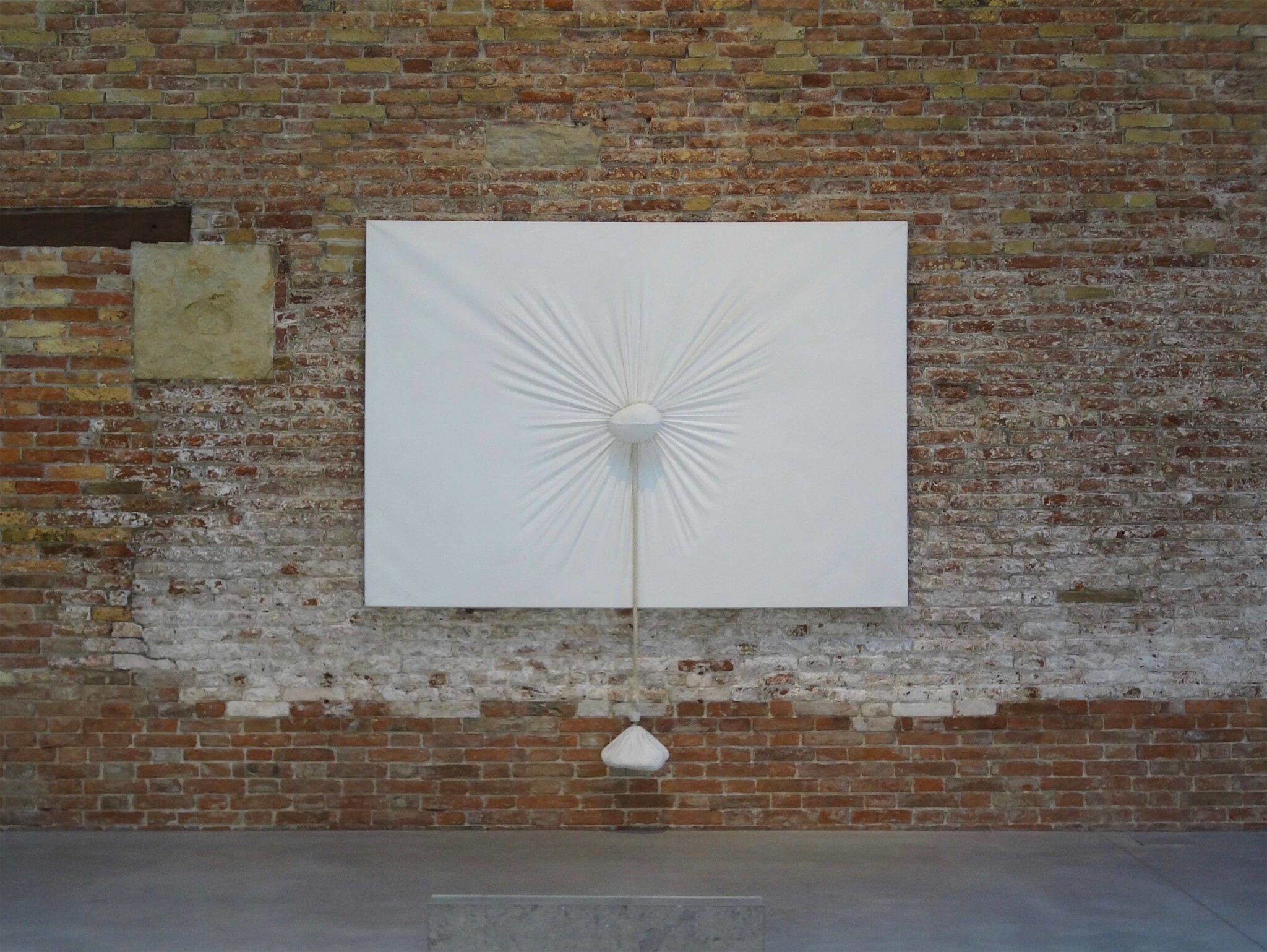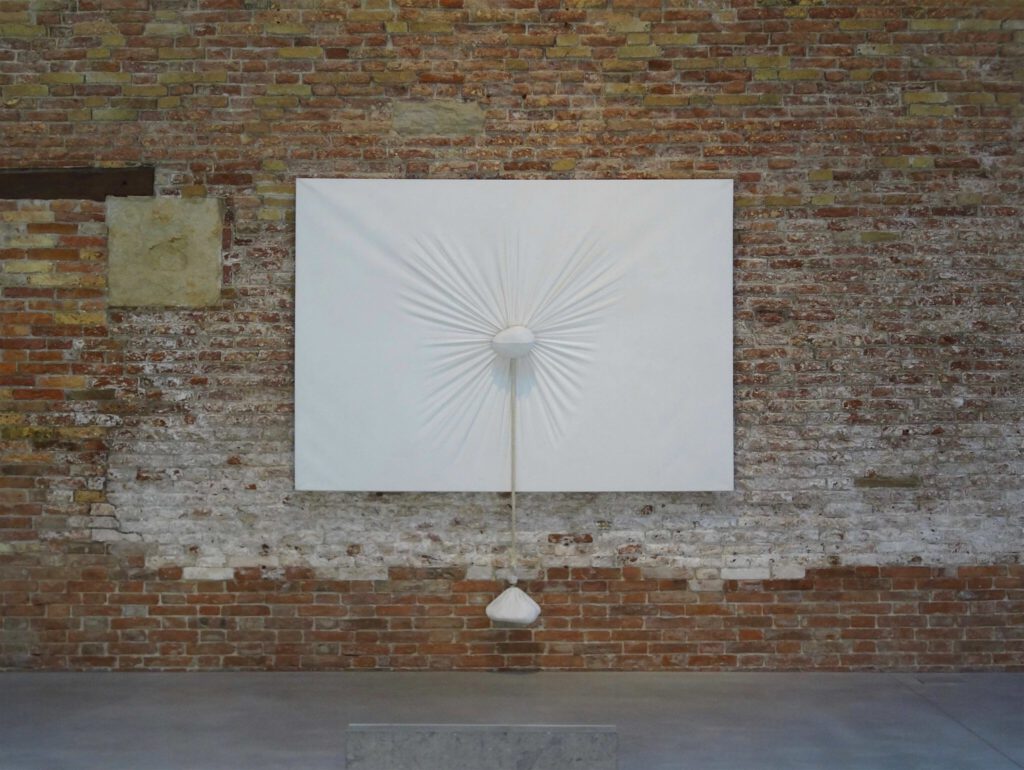 As Sekine came to international fame already in 1970 at the Venice Biennale, the progressing, evolutionary artistic-practice and influences between colleagues in the Japanese art scene might be clear.
"Mono-ha"'s creative starting point can be located in the town of Yokohama, the legendary Fujimi-studio. (Besides the debates between Lee-Ufan and SEKINE Nobuo in Tokyo's Shinjuku's coffeehouse TOP).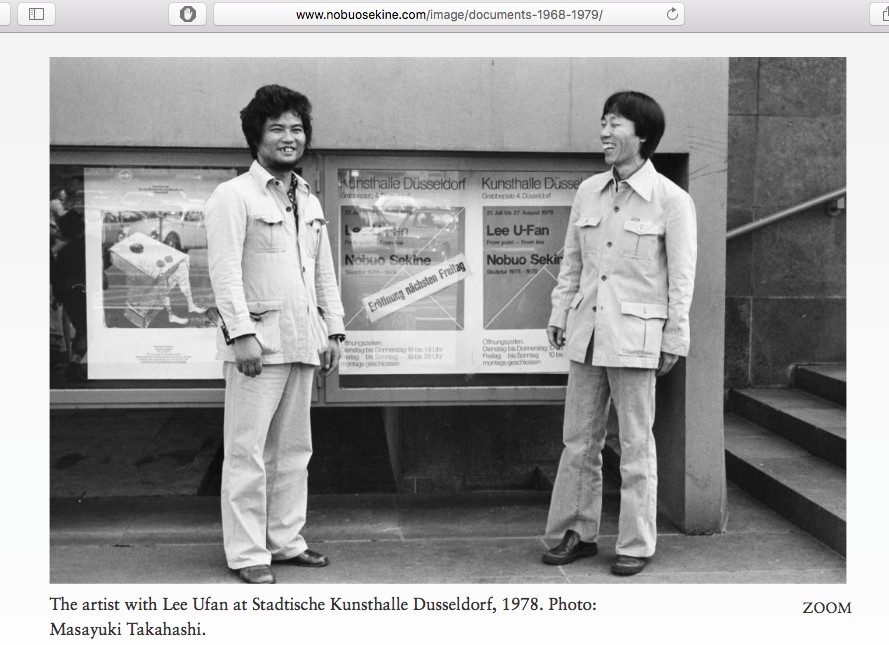 more at:
http://www.nobuosekine.com/image/documents-1968-1979/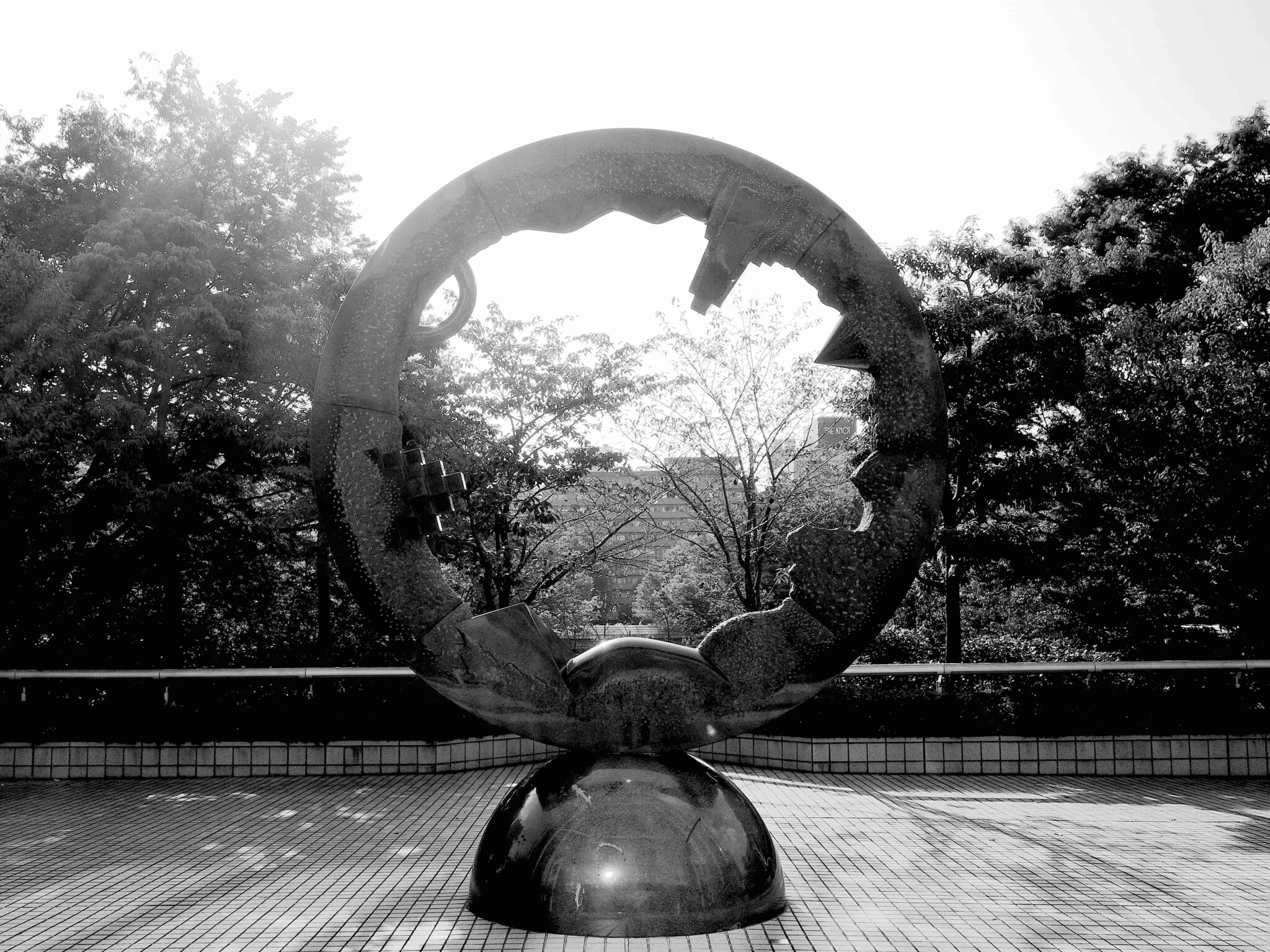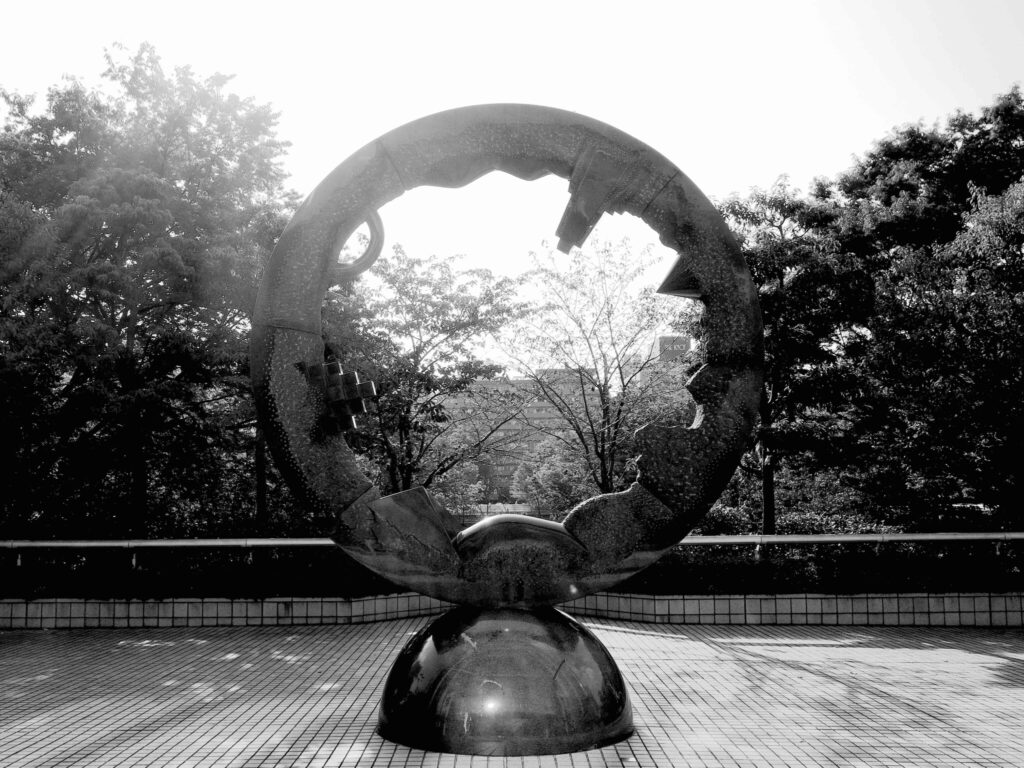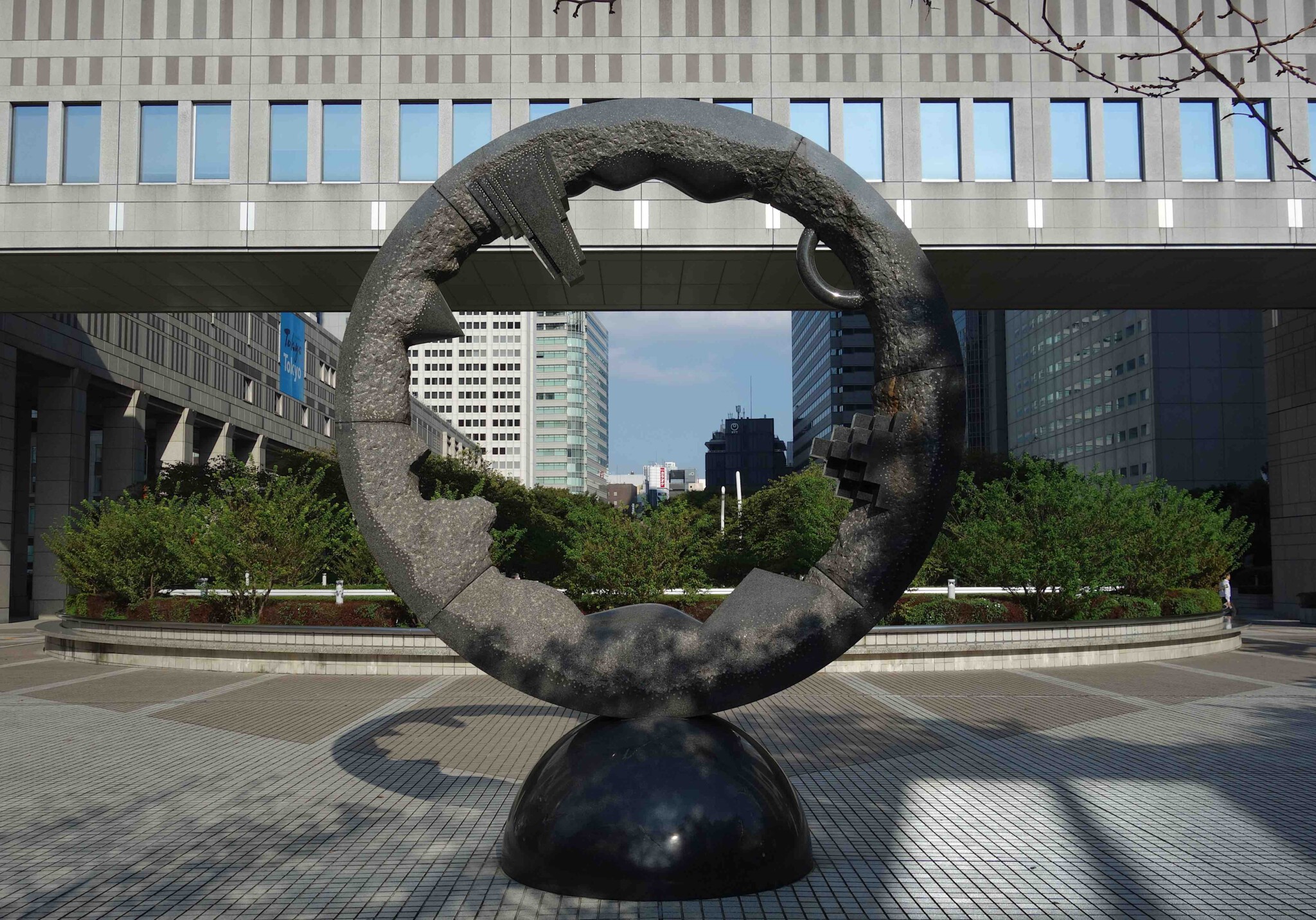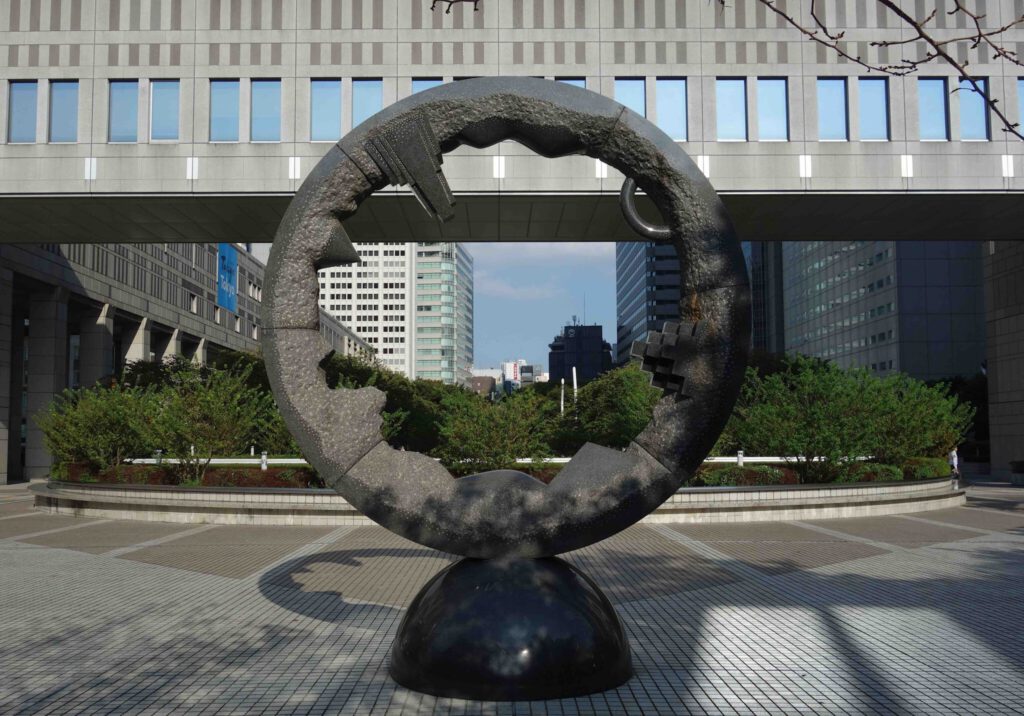 Sekine, with his "Mono-ha"-gestures, in my opinion, should be newly re-evaluated; he deserves a re-contexualized, in depth-going, huge retrospective, – fascinating details become attitude. I think, as happens to every artist, Sekine might have hidden/left some unrealised art projects, from which one or two could develop to a jewellery masterpiece when putting to light in a future exhibition.
Sekine succeeded in being represented in the U.S. by the gallery Blum & Poe (now BLUM) in Los Angeles, which, among several solo/group shows, placed marvellous sculptural works in the 2013 Unlimited section of Art Basel, Switzerland. The stringent "Phase Conceptions" body of works connected superbly between Basel and Venice. As a juxtaposition, Basel exhibited the "Phase of Nothingness-Black" from 1977-78. See my attached pics. 
The direct lineage between these smaller works and the splendid sculptural works at the Tokyo Metropolitan Government Buildings can be noticed and appreciated.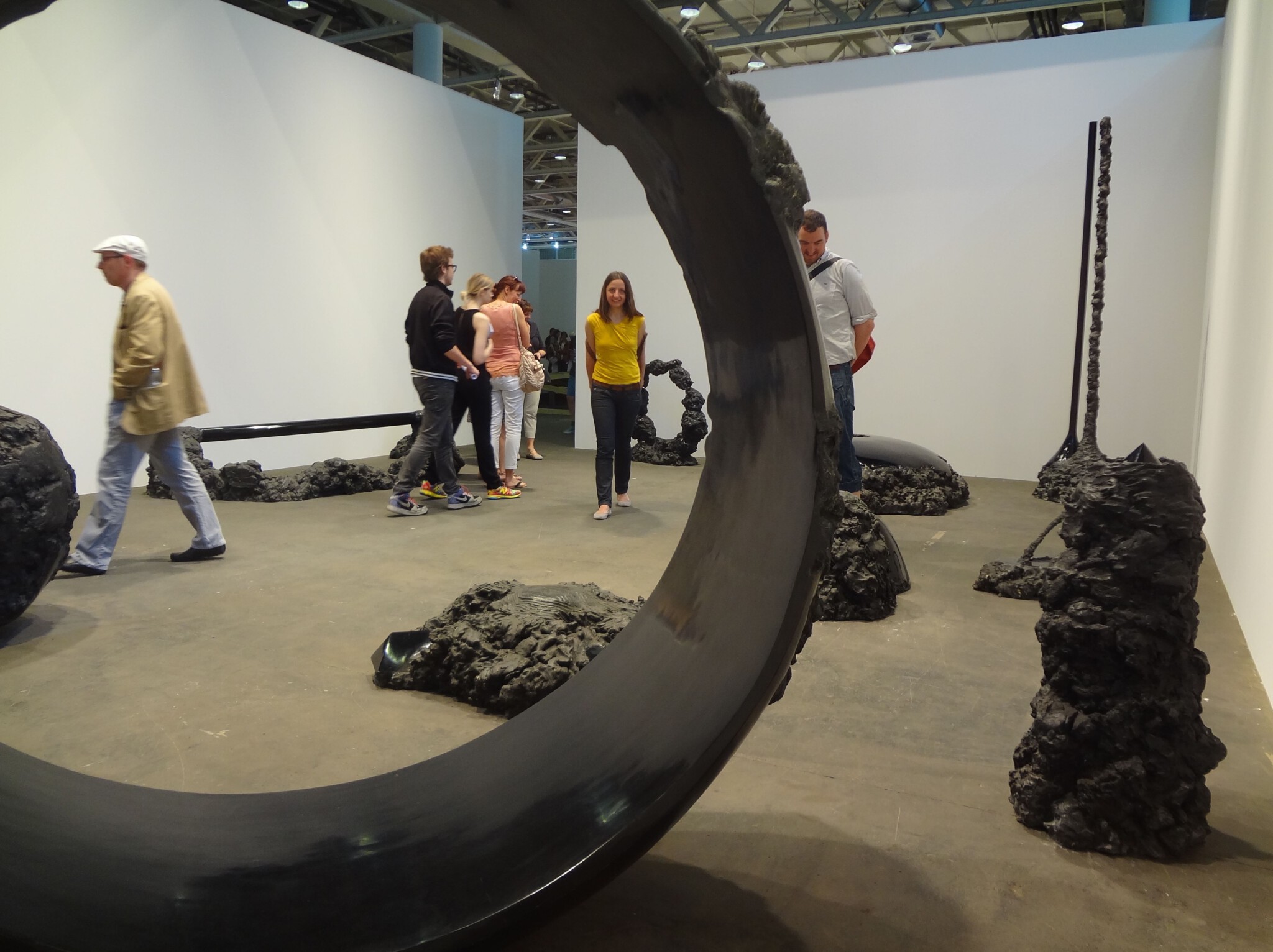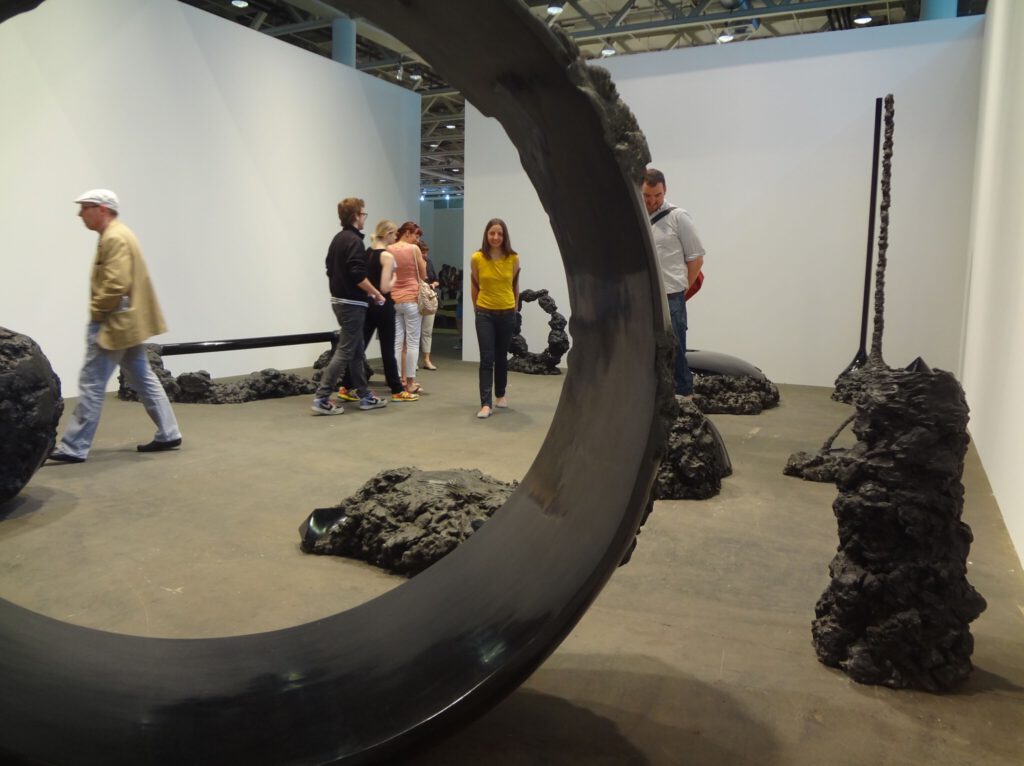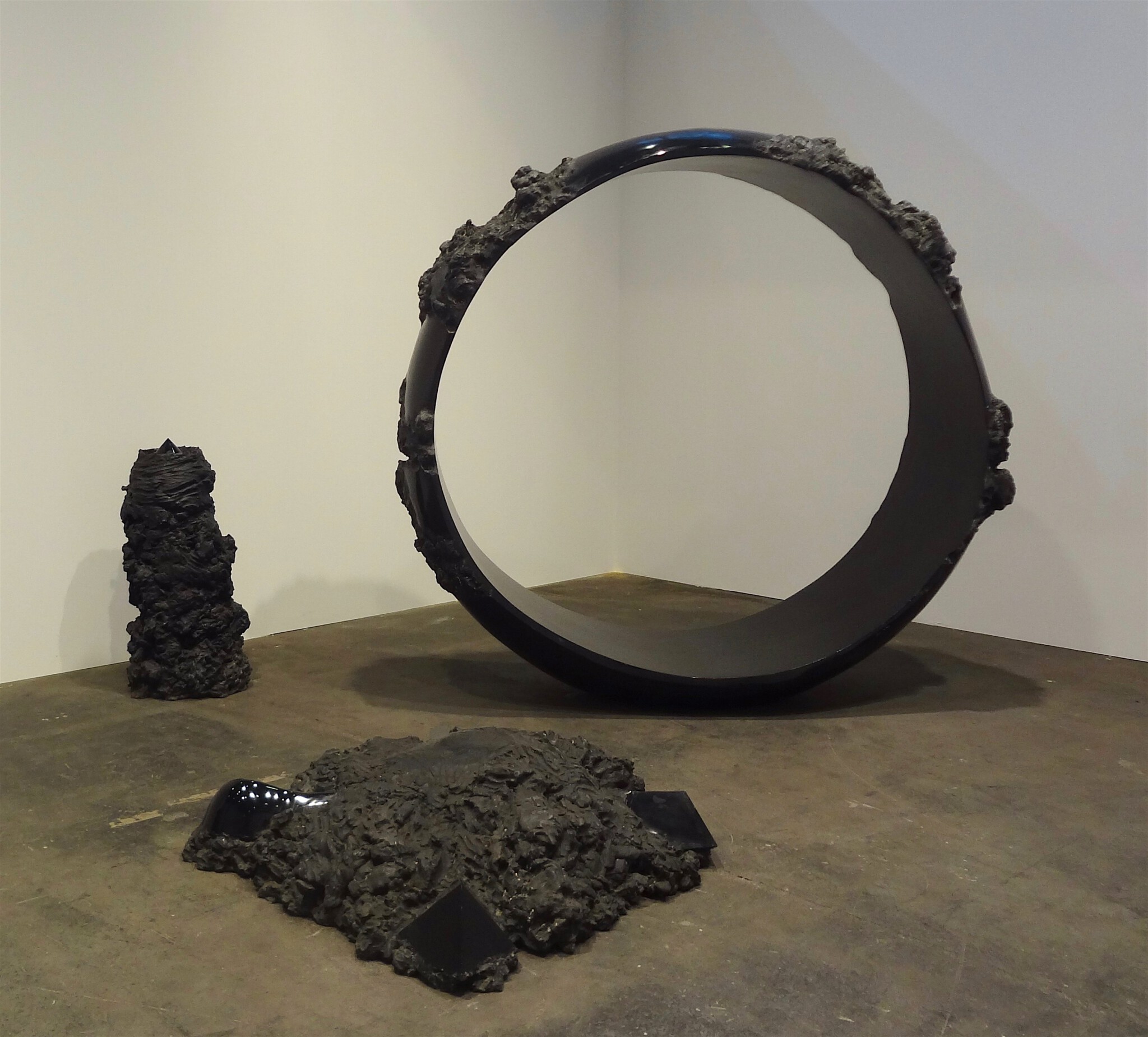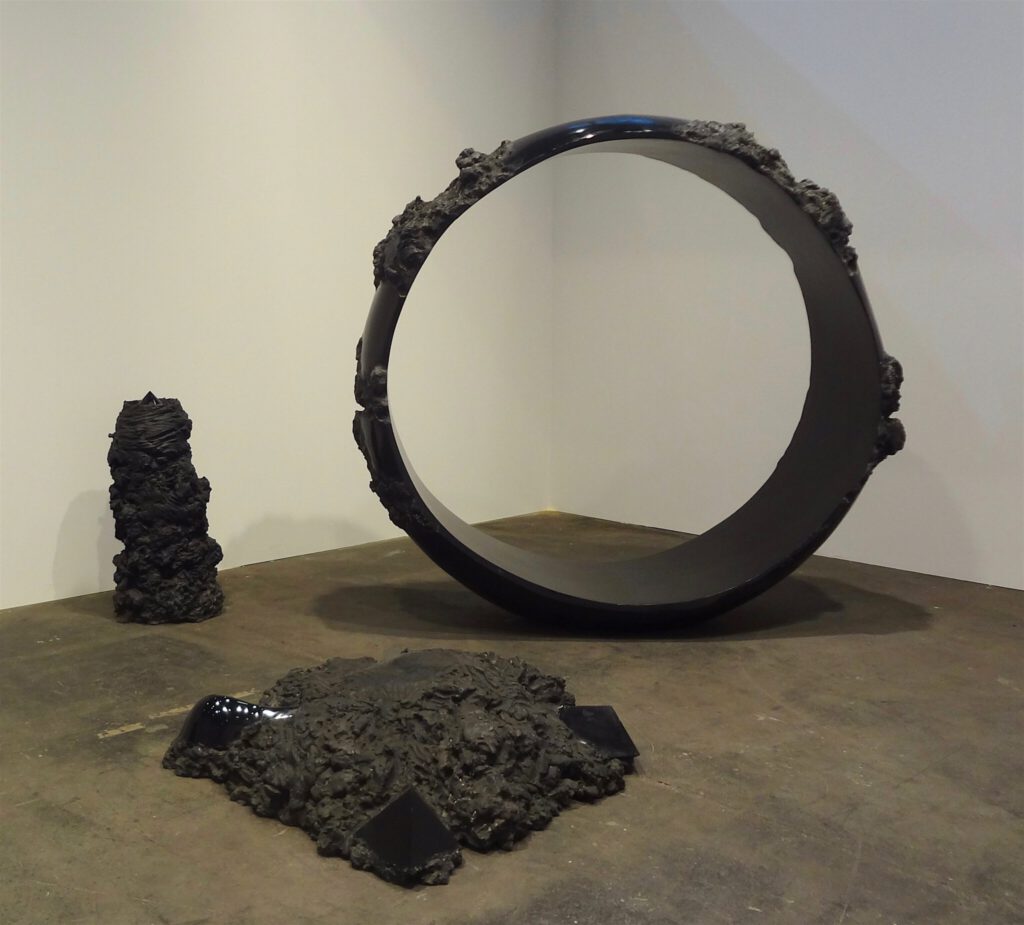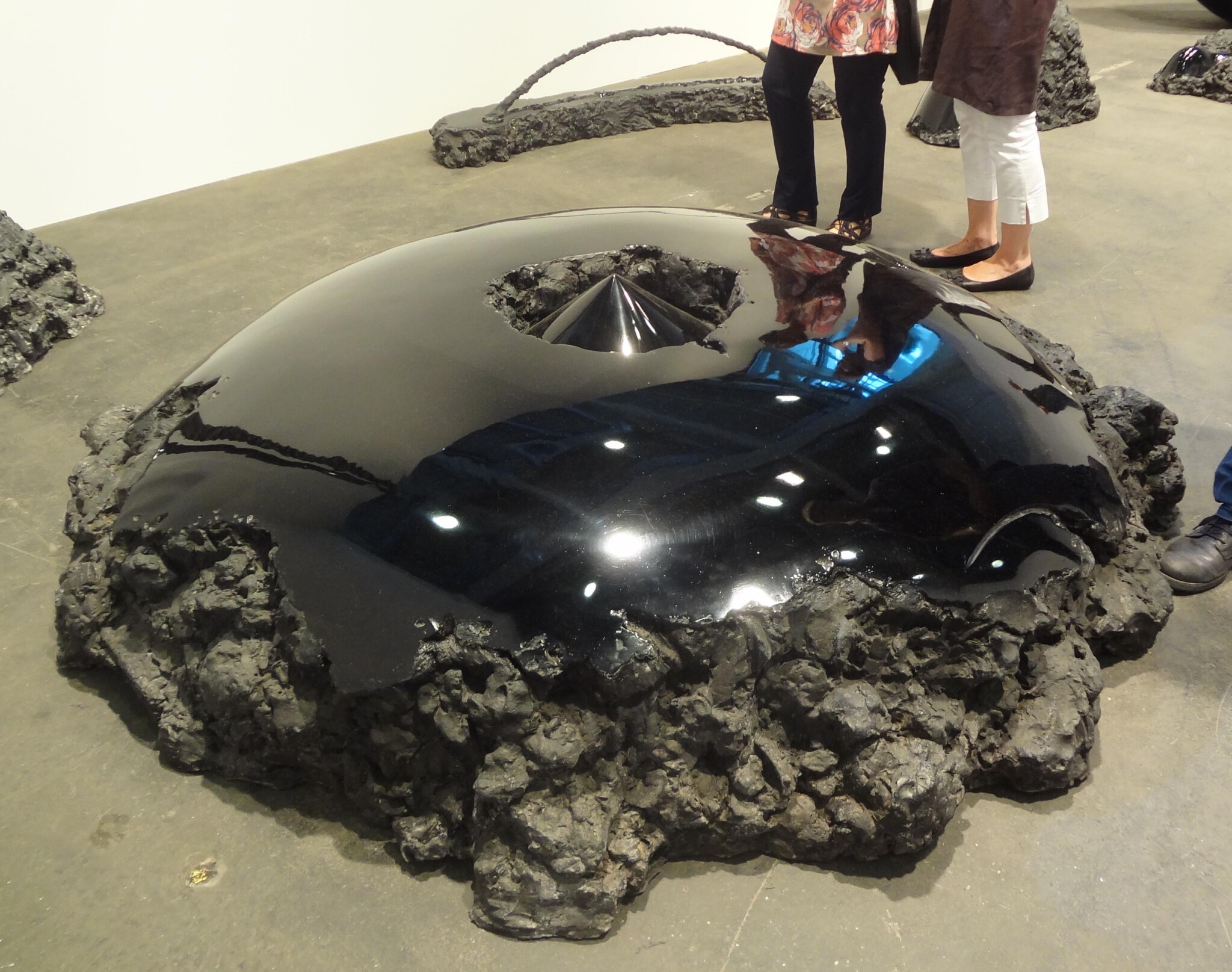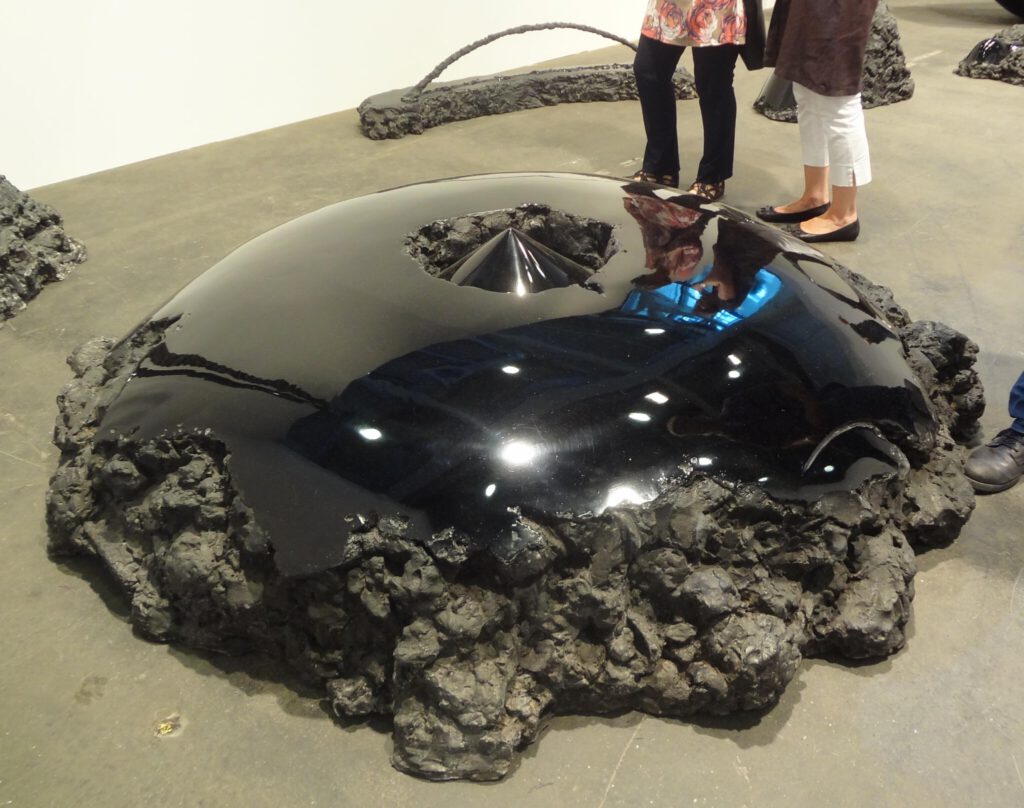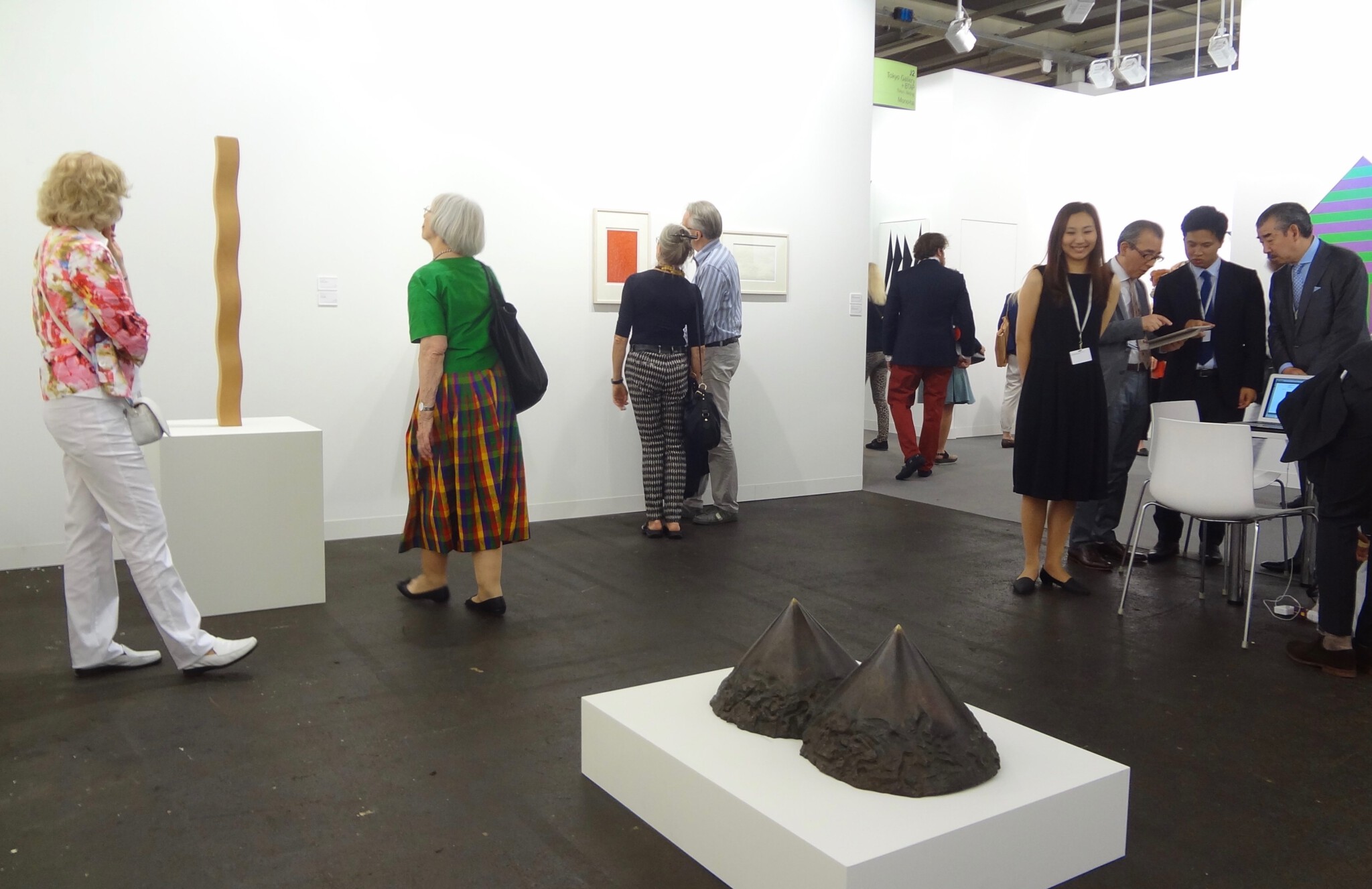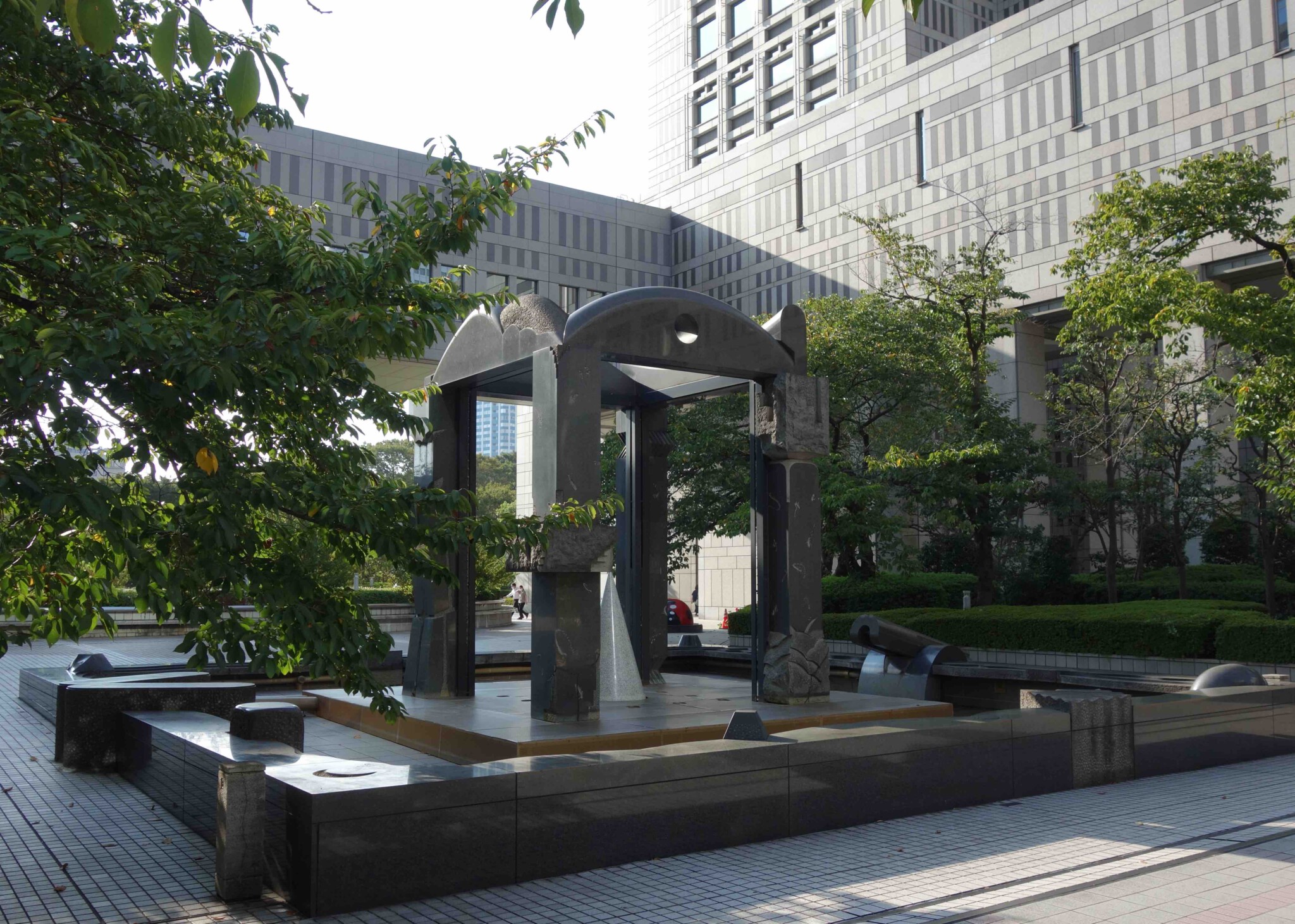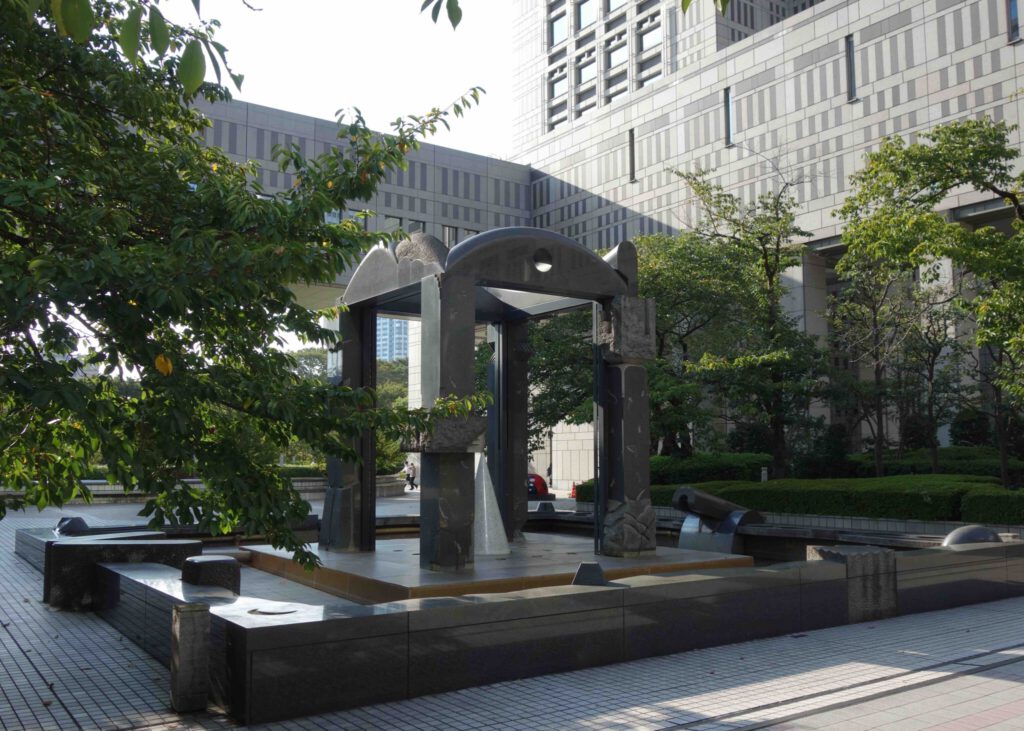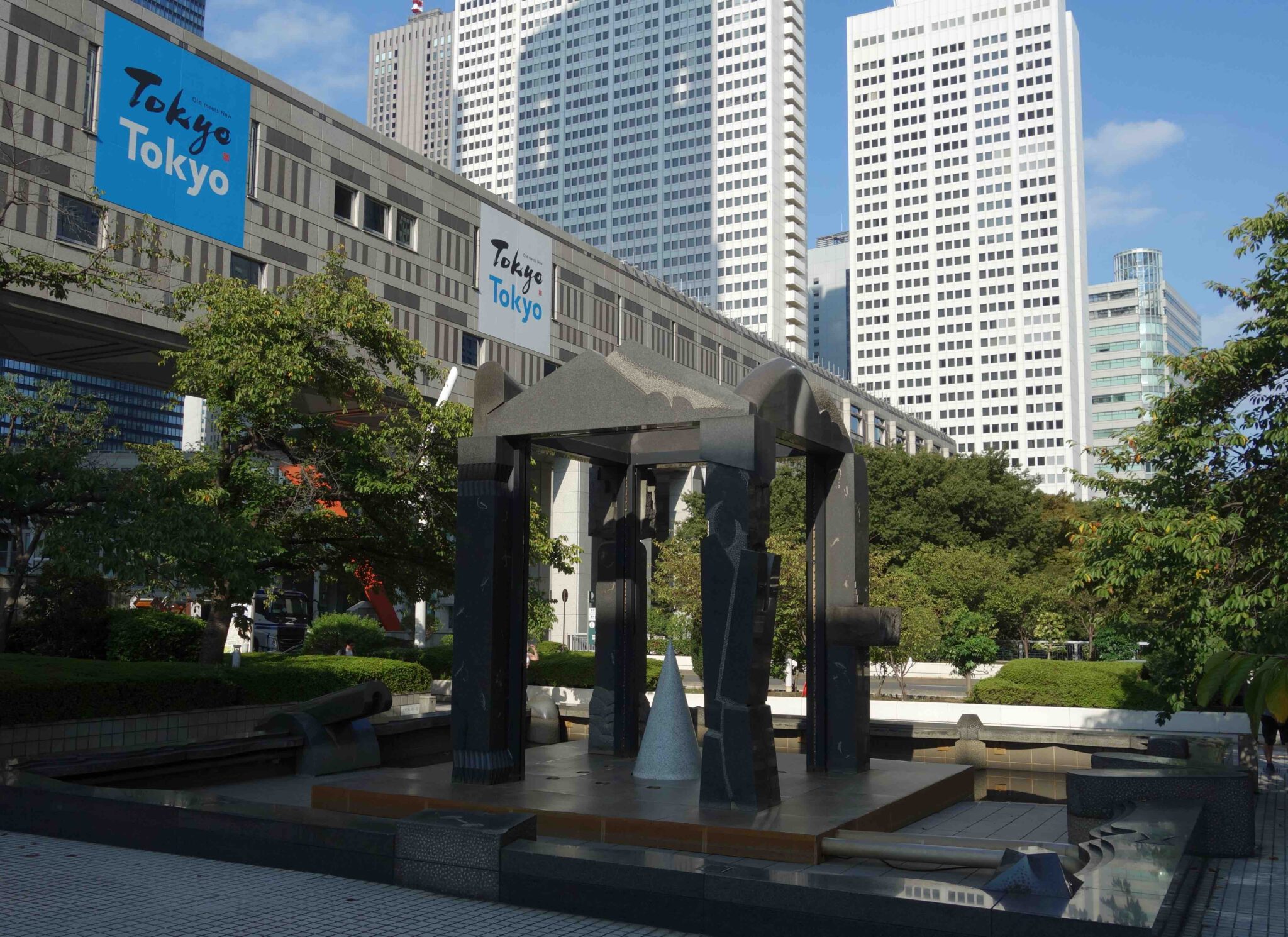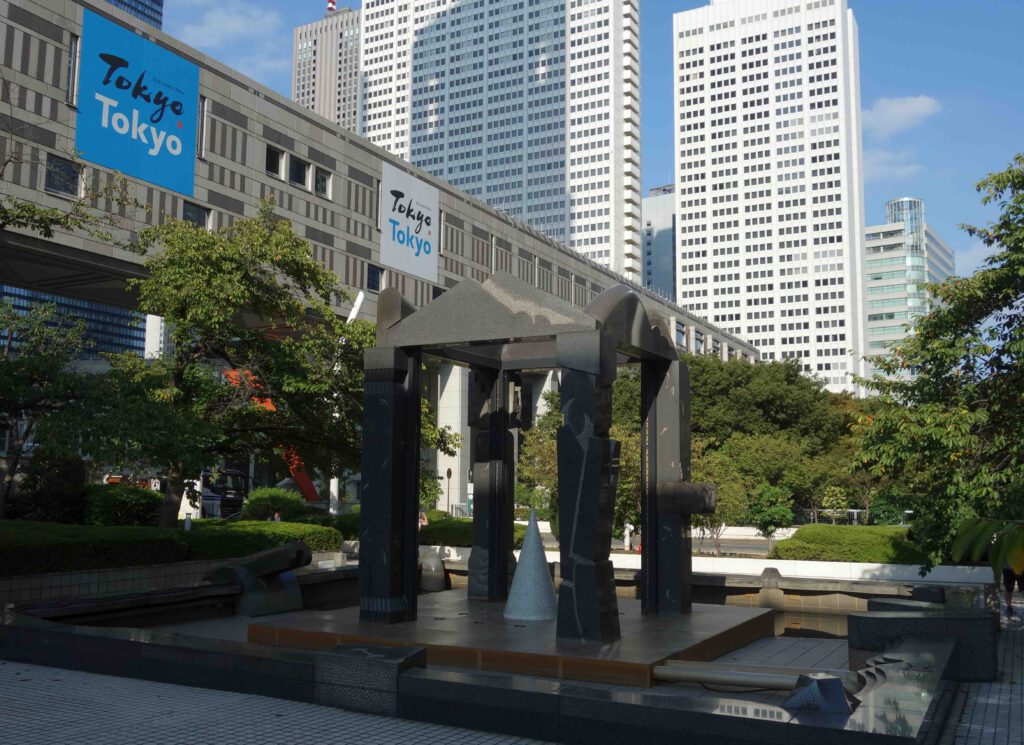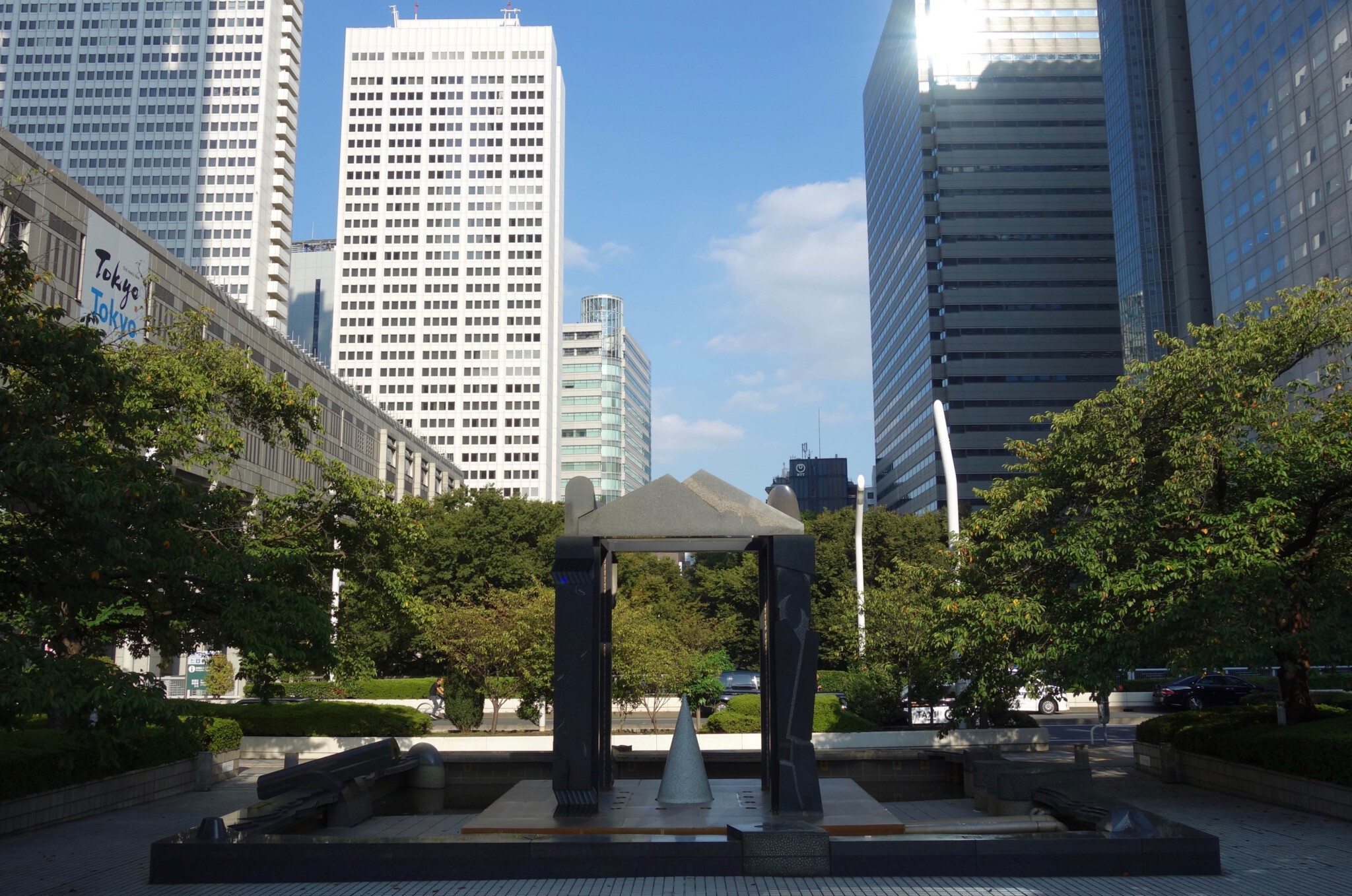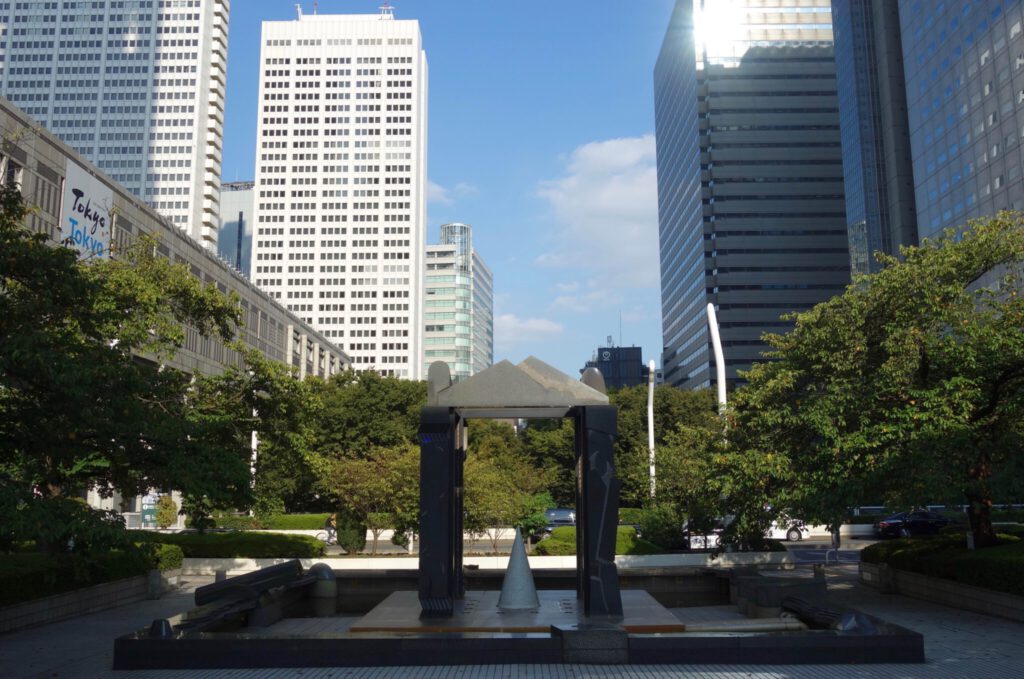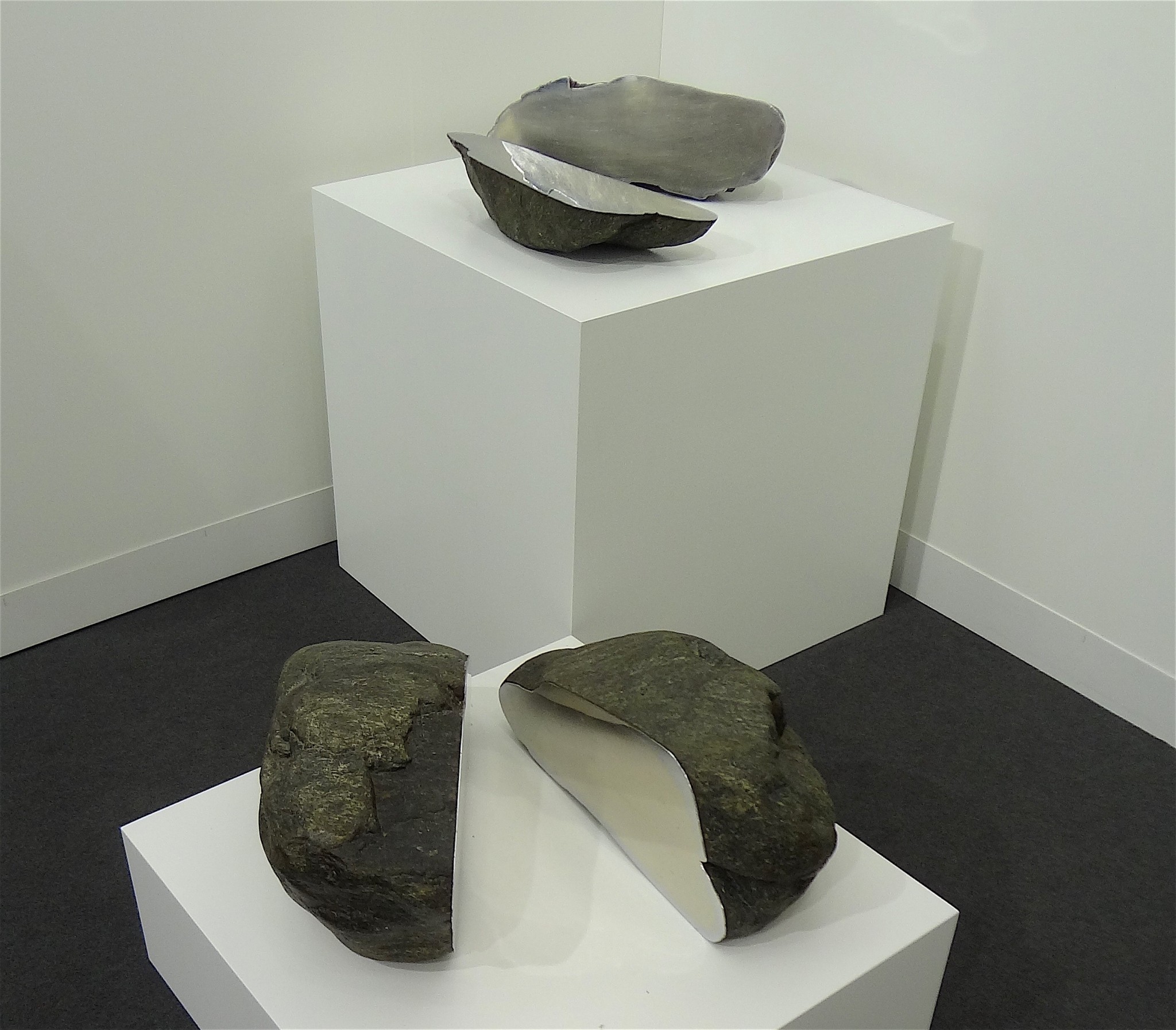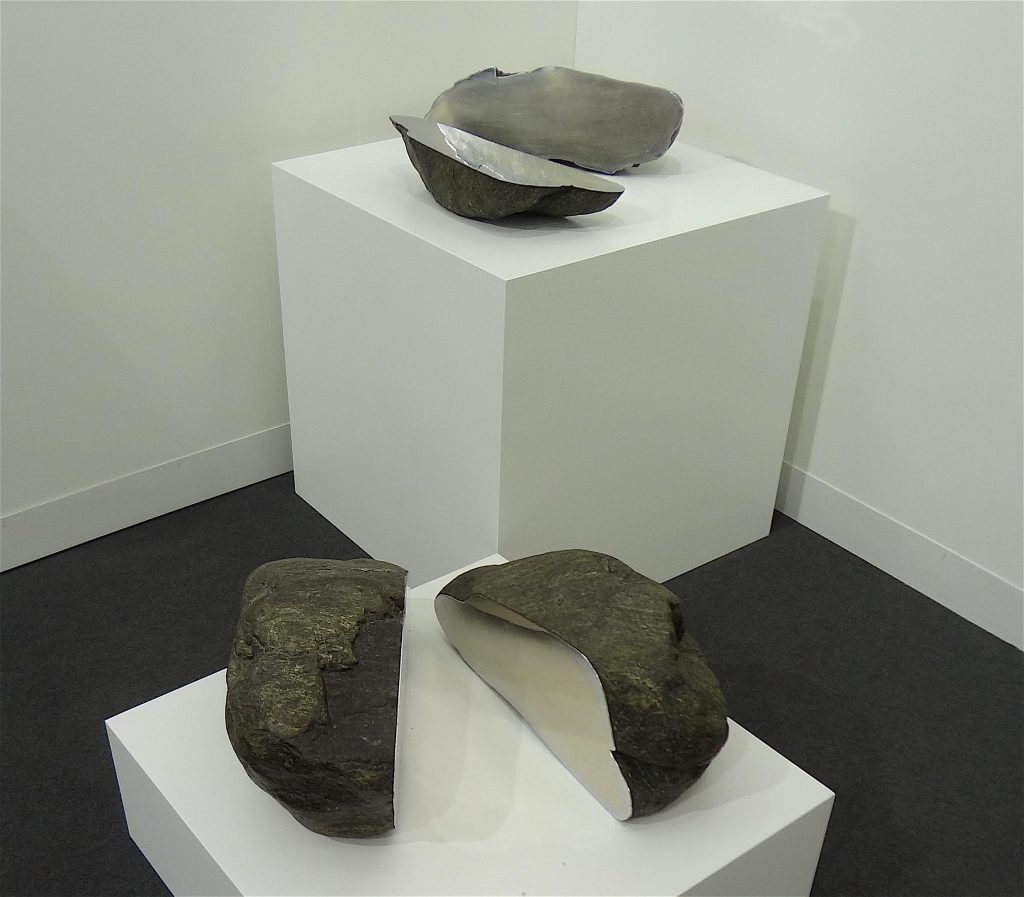 Sadly, Sekine passed away at the age of 76 in 2019 in his newly chosen habitat of Los Angeles.
Last, in memoriam, as a personal memory to share, I may attach the photograph taken 15 years ago at his exhibition "SEKINE, NOBUO" in GALLERY-BS.com, located in Ginza, Tokyo.