Taiwan is lost. So will be Okinawa, too.
台湾、沖縄。これで諦めるか。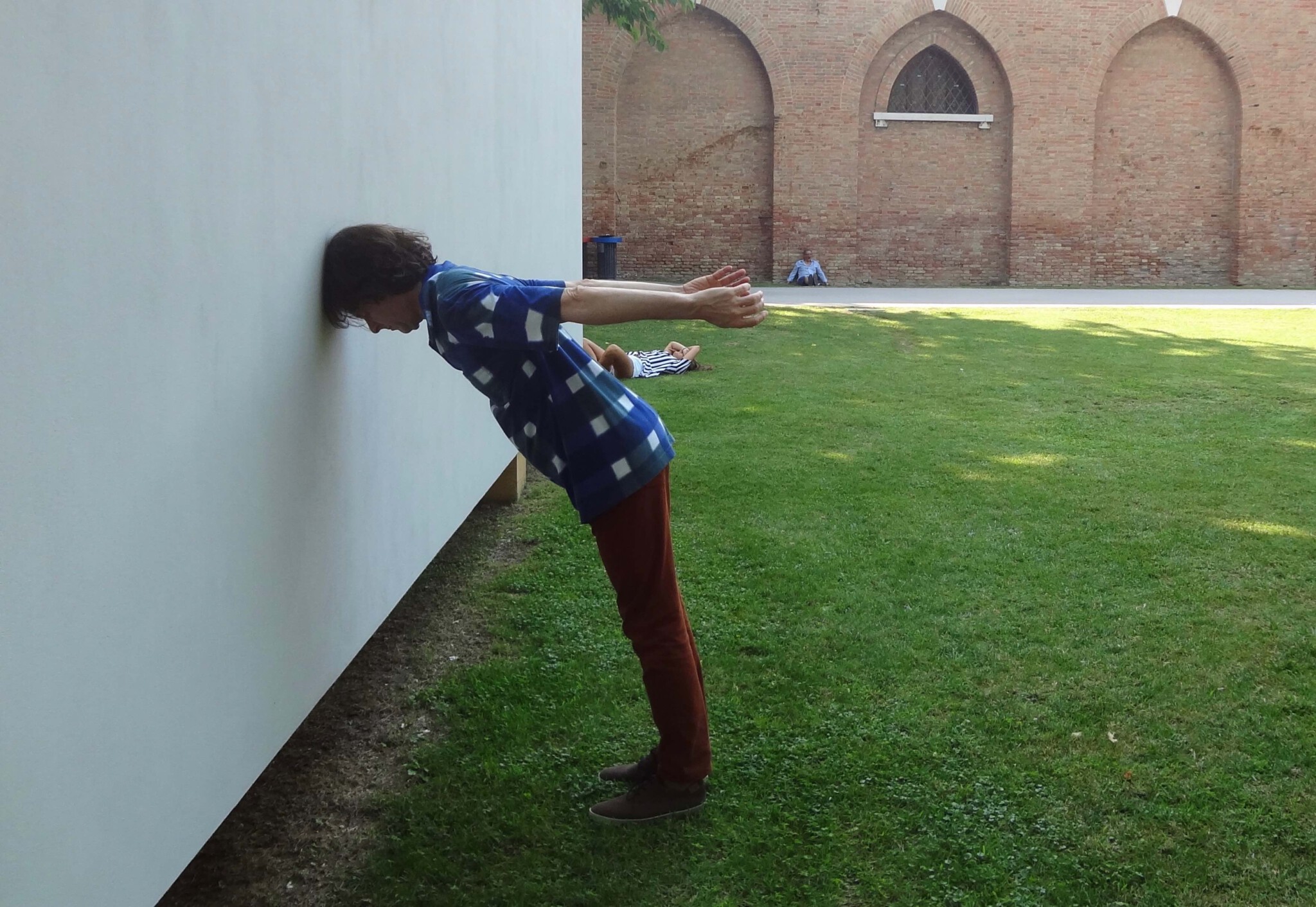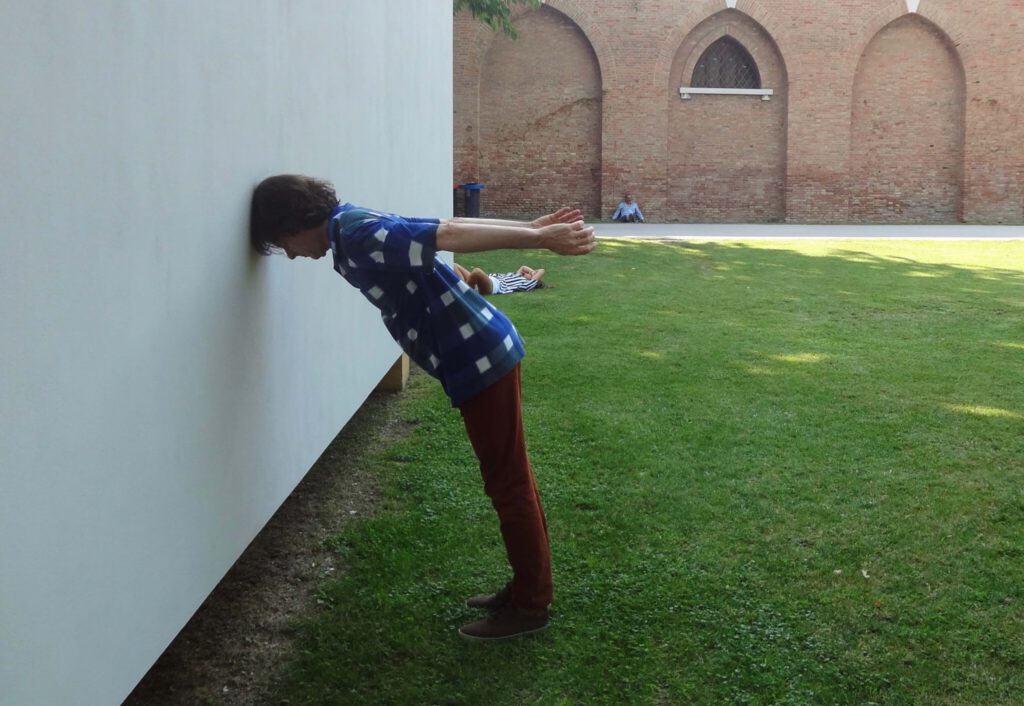 With the Russian invasion of Ukraine, we are experiencing a turn of the times.
I really doubt, if Japan will protect or help Taiwan when China invades that island.
2022 manifests macho – "POWER THROUGH FORCE".
An anti-Feminism, anti-Woman attitude.
Russia waves the nuclear sword in confrontation with the West.
So will China, when Taiwan will be invaded one day.
It has been a long time since the threat of using nuclear weapons has been brandished so openly by a world leader, but the Russian President has just done it, warning in a speech that he has the weapons available if anyone dares to use military means to try to stop Russia's takeover of Ukraine.
1914, 1939, 1989, 2001 – not only historians know that these dates stand for caesuras. For events that suddenly accelerated and drastically changed the course of history.
2022 will change the world order.
It seems, that the Japanese population is not yet aware of this historical situation.
A rethink is urgently needed.
Tokyo, 2022/2/27
Mario A
Putin puts nuclear forces on high alert, escalating tensions
By YURAS KARMANAU, JIM HEINTZ, VLADIMIR ISACHENKOV and DASHA LITVINOVA0, 2/27/22
https://apnews.com/article/russia-ukraine-kyiv-business-europe-moscow-2e4e1cf784f22b6afbe5a2f936725550
US ambassador not surprised by Putin's threat of nuclear deterrence
JOSEPH CHOI – 02/27/22 10:32 AM EST
https://thehill.com/policy/international/596027-us-ambassador-to-the-un-not-surprised-by-putins-threat-of-nuclear
Russia
Vladimir Putin puts Russia's nuclear deterrence forces on high alert
Sun 27 Feb 2022
https://www.theguardian.com/world/2022/feb/27/vladimir-putin-puts-russia-nuclear-deterrence-forces-on-high-alert-ukraine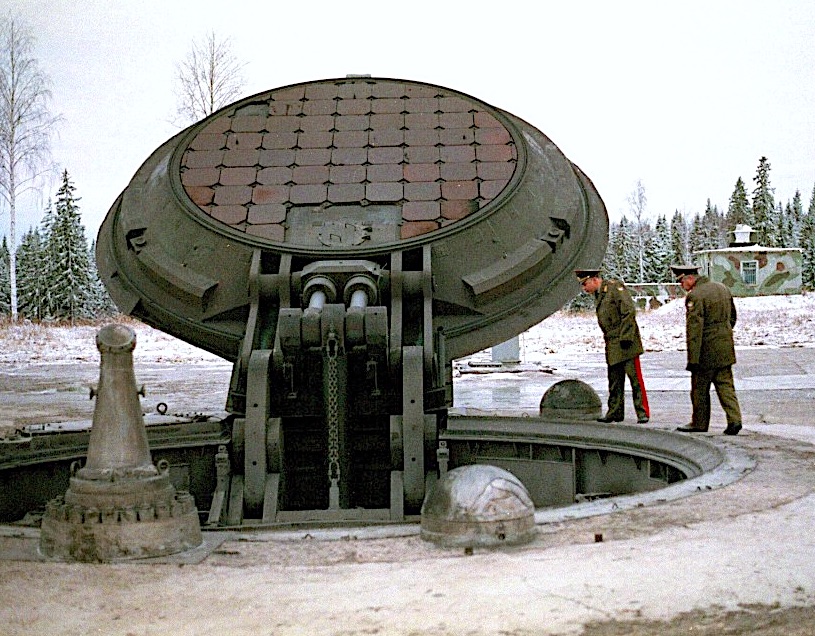 Doctor Strangelove – Doomsday Machine
Hello Dimitry… I can hear you now…. it's great to be fine together….. the bomb….Dimitry….he went a little funny in the head…. he ordered …. let me finish… Dimitry… of course I like to speak to you, Dimitry…. it's a friendly call, Dimitry…. recall the planes…. who should we call?…. where is that, Dimitry?…. Do you have a phone number,….I am very sorry, ….don't say you are more sorry than I am….
2022/3/5 up-date:
台湾 予備役の戦力強化へ "ウクライナ軍を参考に"
2022年3月5日 18時08分 中国・台湾
台湾の国防部は有事の際に動員する予備役の戦力を強化するため、ことしから訓練の日数を倍に延長し、5日に延長後初めての訓練が始まりました。
国防部は大勢の予備役を動員しているウクライナ軍を「今後の参考にする」としています。
中国の軍事的圧力が増しているのを受けて、台湾の国防部は有事の際に動員する予備役の戦力強化に取り組んでいて、具体策の1つとしてことしから1回の訓練の日数を従来の倍の14日間に延長しました。
5日から延長後初めての訓練が台湾各地で順次行われ、このうちおよそ500人が招集された北部の桃園にある部隊では、召集令状を手にした人たちが指定された場所に朝から次々と集まりました。
招集された30代の男性は「台湾は大きくありませんから、自衛のために訓練を強化することが必要です」と話していました。
訓練日数の延長はロシアによるウクライナ侵攻の前から決まっていましたが、国防部は大勢の予備役を動員しているウクライナ軍の状況について「予備役部隊の編成や訓練、どのように戦力を発揮させるかについて、台湾の今後の参考にする」としています。
蔡英文政権は、万一の台湾有事の際にアメリカの支援を期待していますが、去年のアフガニスタンからのアメリカ軍撤退や現在のウクライナ情勢を踏まえ、台湾が自衛の決意と能力を持つことが先だという姿勢を繰り返し強調しています。
https://www3.nhk.or.jp/news/html/20220305/k10013516001000.html
2022/3/12 up-date: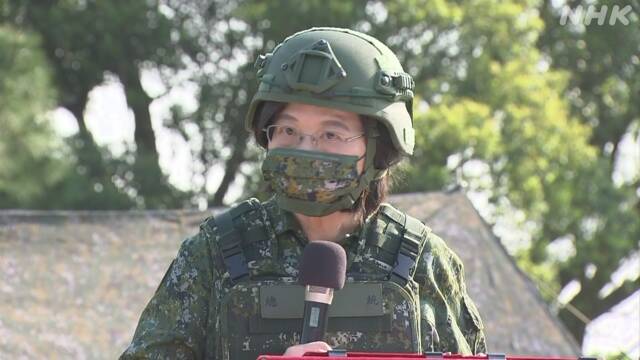 台湾 蔡総統「一致団結が必要」予備役訓練で訓示
2022年3月12日
台湾の蔡英文総統は12日、軍の予備役の訓練を視察し、ウクライナ情勢に触れながら台湾の防衛について「全住民の一致団結が必要だ」と訴えました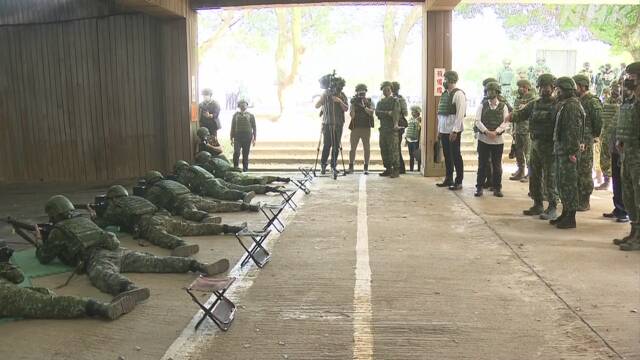 台湾の国防部は有事の際に動員する軍の予備役の戦力を強化するため、ことしから1回の訓練の日数を従来の倍の14日間に延長し、延長後初めて招集された訓練が、ロシアによるウクライナへの侵攻後まもない今月5日から北部にある部隊で行われています。
12日は蔡英文総統が現地を訪れ、今回から強化された射撃訓練の様子や、野営訓練の設備などを視察しました。
その後、訓示した蔡総統は「国を守るには国際的な支援のほかに、やはり全住民の一致団結が必要だということを、最近のウクライナ情勢が改めて証明した」と述べました。
そして、招集に応じた予備役の多くが仕事を長く休まなければならないことや、妻が出産間近でも招集免除を願い出なかった人がいることなどに言及しながら「皆さんがともに国を守ろうと努力していることに感謝する」と述べました。
蔡英文政権は万一の台湾有事の際にアメリカなどの支援を期待していますが、ウクライナの軍と国民がアメリカなどの直接の軍事介入がない中でロシア軍に徹底抗戦していることを踏まえ、台湾も自衛の決意と能力を強めることが先だという姿勢を繰り返し強調しています。
https://www3.nhk.or.jp/news/html/20220312/k10013528551000.html
up-date 2022/3/23
台湾で米軍の信頼急落 有事参戦めぐる世論調査 自衛隊に期待43%
2022/03/22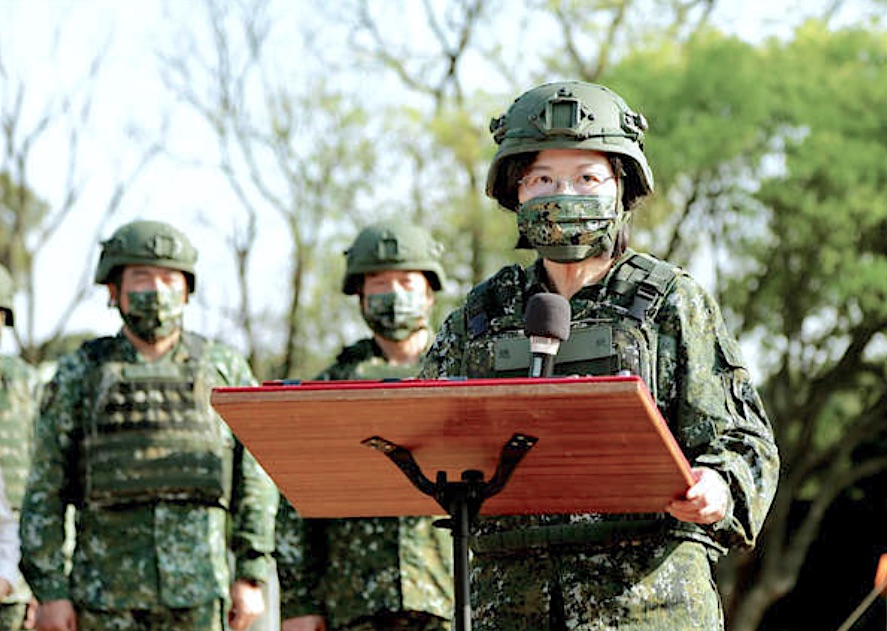 ロシアによるウクライナ侵攻を目の当たりにした台湾人のうち、「台湾有事には自衛隊が参戦する」と回答した人が43・1%(参戦しないは48・6%)に上ったことが、台湾の民間シンクタンク「台湾民意基金会」の世論調査でわかった。米軍の参戦を信じる人は34・5%(同55・9%)で、日本に対する信頼を下回った。
 日米両政府はともに、台湾有事に介入するかを明らかにしない「あいまい戦略」をとる。昨年10月の同種調査では、自衛隊の参戦を信じる人は58・0%、米軍は65・0%で、自衛隊で14・9ポイント、米軍では30・5ポイント急落した。同基金会が22日、侵攻後の今月14~15日に20歳以上の約1千人に電話調査し、発表した。
 同基金会は数値の変化について、「まれに見る悲観的な心境の急変」と指摘。「各国がウクライナに派兵していない事実が、台湾人に大きな衝撃を与えた結果だ」と分析している。
 調査結果では、中国による台湾侵攻があった場合に台湾が単独で軍事対応しなければならないと心配する人は、59・7%に上った。さらに、台湾のみでは中国による占領を防げないと考える人は78・0%だった。防げると答えた15・8%のうち、中国と距離を置く蔡英文(ツァイインウェン)政権の与党・民進党の支持者の割合は、中国融和路線をとる野党・国民党の支持者の5・4倍だった。
 また、単独でロシアに軍事対応しているウクライナの境遇に同情する人は、87・2%に上った。
 台湾外交部(外務省)の22日の発表によると、台湾ではウクライナ支援のためとして、約7億8800万台湾ドル(約33億円)の寄付が集まった。医薬品などの支援物資も約200トン寄せられているという。
More Taiwanese believe Japan will aid Taiwan if China invades, according to survey
Kyodo, Mar 22, 2022
TAIPEI – Around 40% of Taiwanese believe Japan would dispatch troops to help defend Taiwan if China invaded the self-ruled island, more than those who think the United States would come to their assistance, according to a survey released Tuesday.
The two-day survey conducted from March 14 by the Taiwanese Public Opinion Foundation found that 43% of the respondents believe Japan would come to Taiwan's aid militarily should China attack, while those who said the United States would dispatch troops to the island came to 35%.
You Ying-lung, chairman of the foundation, a private think tank, attributed the significant shift in public opinion to the "effect of the Ukraine situation," saying the conflict between Ukraine and Russia has had an immense impact on the Taiwanese public.
Russia's invasion of Ukraine, which began in late February, has sparked an international outcry, with the United States engaged in the unfolding conflict in Ukraine.
In the previous survey in November, 58% of those polled said they thought Japan would dispatch troops for Taiwan's defense, while 65% believed the U.S. military would assist Taiwan in the event of a China invasion.
Taiwan and mainland China have been separately governed since they split as a result of a civil war in 1949. China regards Taiwan as a renegade province awaiting to be united by force if necessary.
The survey, conducted among a random sample of 1,077 adults from around the island by phone, had a margin of error of plus or minus 2.99 percentage points with a 95% confidence interval.
https://www.japantimes.co.jp/news/2022/03/22/national/taiwan-china-invasion-poll/
2022/6/12 up-date: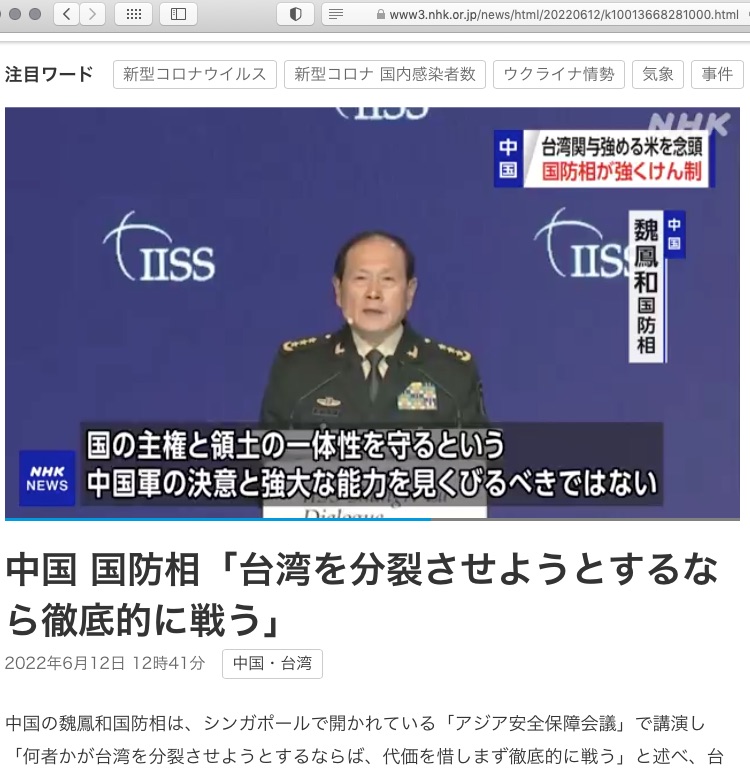 中国 国防相「台湾を分裂させようとするなら徹底的に戦う」
2022年6月12日 12時41分 中国・台湾
中国の魏鳳和国防相は、シンガポールで開かれている「アジア安全保障会議」で講演し「何者かが台湾を分裂させようとするならば、代価を惜しまず徹底的に戦う」と述べ、台湾への関与を強めるアメリカを念頭に強くけん制しました。
シンガポールで開かれている「アジア安全保障会議」で12日講演した魏鳳和国防相は、台湾について「台湾は中国の内政であり、祖国の統一は絶対に実現しなければならない。平和的統一は中国の人々の最大の願いであり、われわれは最大の努力をしている」と述べた一方「何者かが台湾を分裂させようとするならば、代価を惜しまず徹底的に戦う」と強調しました。
そのうえで「ある国は『1つの中国』という原則と約束に背き、台湾を分裂させる勢力への逆行を容認している。国家の主権と領土の一体性を守るという中国軍の決意と強大な能力を見くびるべきではない」と述べ、台湾への関与を強めるアメリカを念頭に強くけん制しました。
また、アメリカに対し「中国を攻撃して中傷し、力で押さえつけ、内政に干渉しないよう求める」と警告しながらも「両国の軍は相互信頼を高めながら誤った判断を避け、リスクをコントロールして摩擦と衝突を防ぐべきだ。中国はアメリカと健全で安定した大国関係を構築することを望む」と述べ、両国関係を安定させたいという意欲をにじませました。
中国 アメリカとの対抗意識し軍事力強化進める
中国は「今世紀半ばまでに世界一流の軍隊をつくる」という目標を掲げ、ことしの国防費も日本円で26兆円余りの予算となるなど、とりわけアメリカとの対抗を意識しながら、軍事力の強化を進めています。
中国は台湾海峡での有事を念頭に、アメリカ軍の部隊などを寄せつけないようにするいわゆる「接近拒否戦略」をとっていて、2018年には、アメリカ軍の基地があるグアムを射程に収め「グアムキラー」とも呼ばれる中距離弾道ミサイル「東風26」を配備したほか、去年、迎撃がより難しいとされる「極超音速ミサイル」の発射実験を行ったことが伝えられるなど、最新兵器の開発に力を入れています。
さらに中国は、2012年に就役した初の空母「遼寧」に続いて19年には「山東」を就役させたほか、これら2隻より大型で艦載機を加速して発進させることができる電磁式の「カタパルト」を備えた3隻目の空母が近く進水する可能性が共産党系メディアで伝えられるなど、海軍力についても急速に軍備を増強しています。
また、最近では、ことし4月に南太平洋の戦略的要衝とされるソロモン諸島と安全保障に関する協定を結ぶなど太平洋の島しょ国への影響力の拡大も図っています。
一方、中国の軍事力をめぐっては、国防費の詳しい内訳が公表されていないことなどから、国際社会からは「透明性に欠ける」といった根強い批判が上がっています。
https://www3.nhk.or.jp/news/html/20220612/k10013668281000.html
Zwischen Kunst und Krieg: Ukrainische Stardirigentin spielt in Bayreuth
---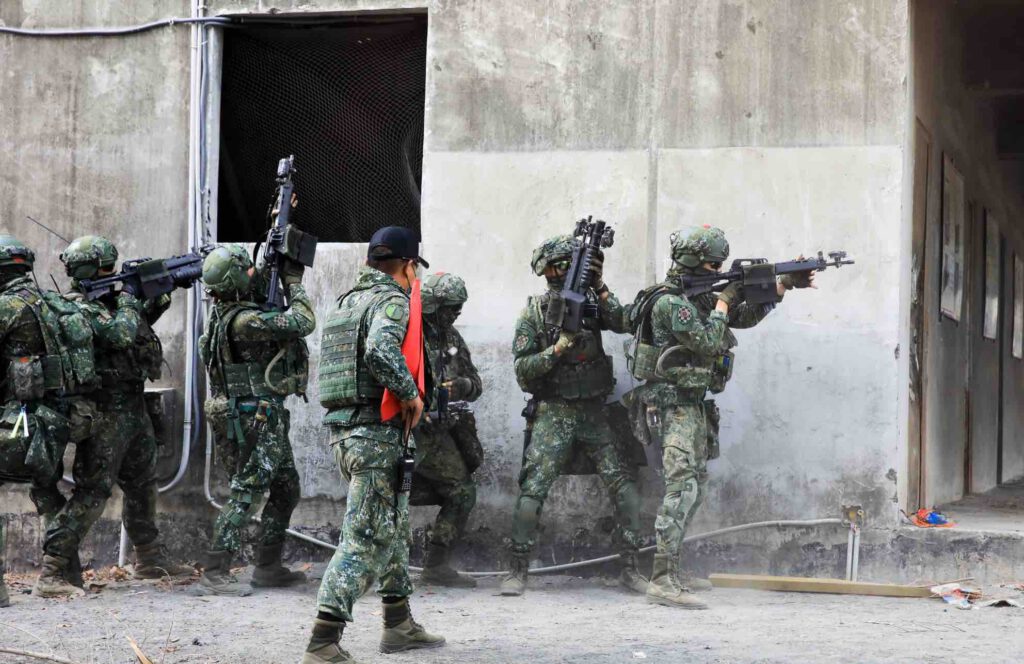 Soldiers participate in a military exercise simulating an invasion by China, in Kaohsiung
Majority of Japanese Worry China May Invade Taiwan, Poll Shows
March 20, 2022
Nine in 10 Japanese people are concerned that China may invade Taiwan, following Russia's attack on Ukraine, according to a domestic newspaper poll.
More than half of the 1,040 respondents polled on Saturday by the Mainichi and Saitama University's Social Survey Research Center said they have "strong concerns" about the prospect of Chinese action against Taiwan, according to the newspaper's Sunday edition. About 33% said they have some degree of anxiety, according to the report.
Up-date アップデート 2022年8月4日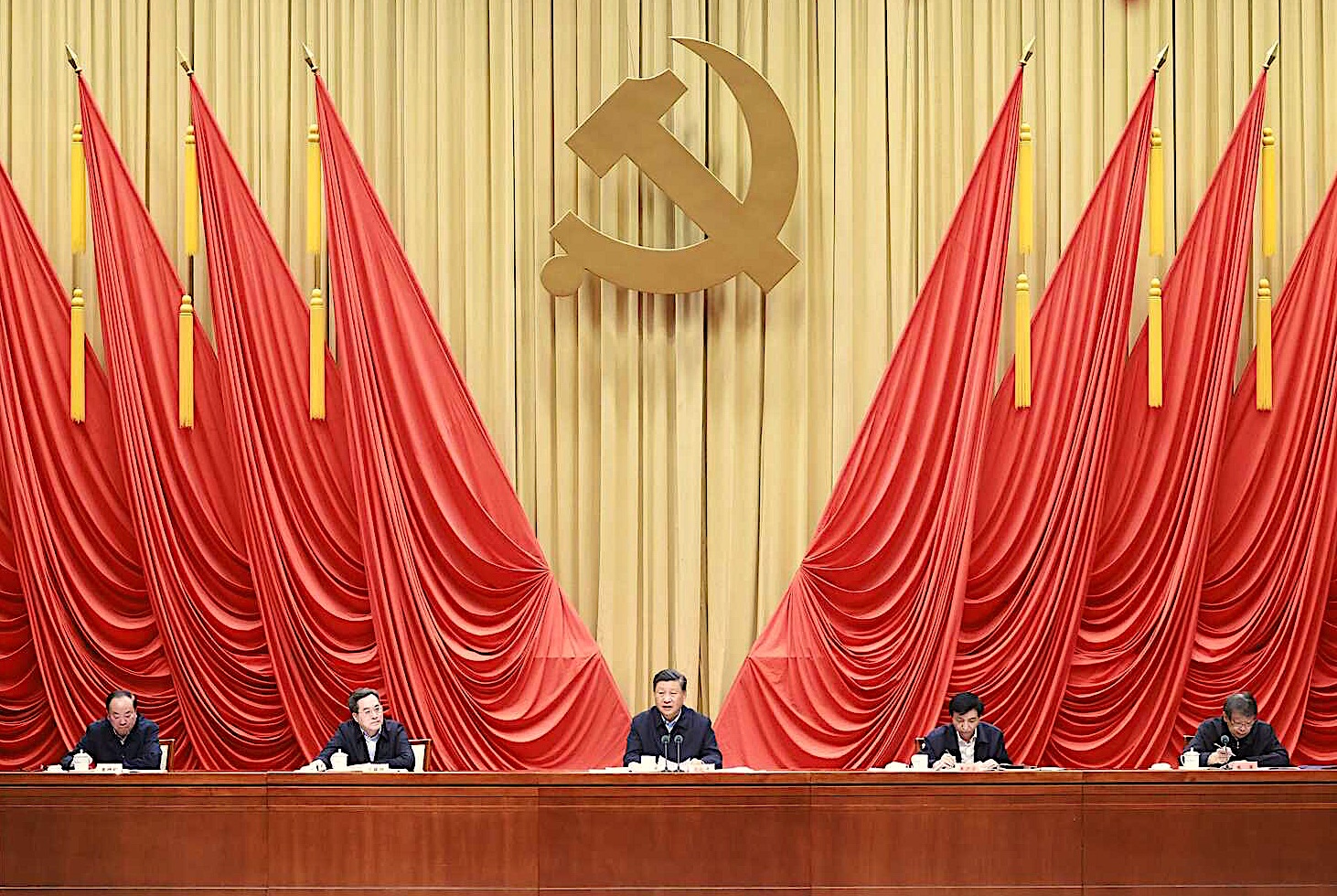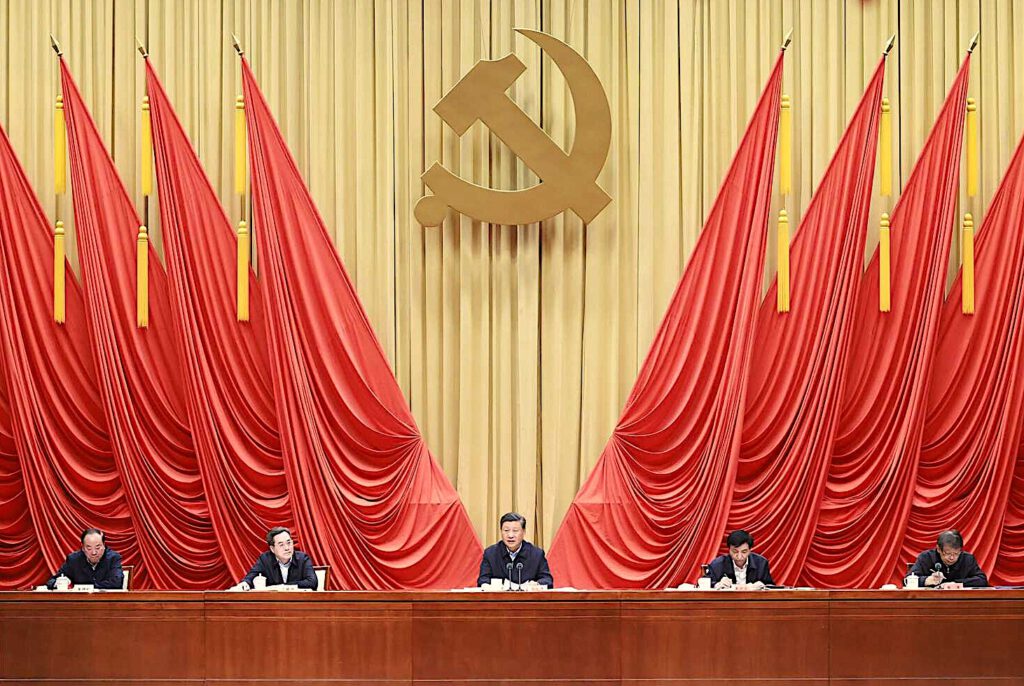 Chinese-fired ballistic missiles fall into Japan's EEZ: gov't
KYODO NEWS – 1 hour ago – 20:57 | Japan, All
Five ballistic missiles launched by China's military have fallen into Japan's exclusive economic zone, the Japanese government said Thursday, condemning the move.
Defense Minister Nobuo Kishi said it marked the first time a ballistic missile belonging to the Chinese military had landed within the waters.
"This is a grave issue that concerns our country's national security and the safety of the people," Kishi said. The Japanese government also lodged a diplomatic protest to the Chinese government.
https://english.kyodonews.net/news/2022/08/a901e23a7695-urgent-chinese-fired-ballistic-missiles-fall-into-japans-eez-govt.html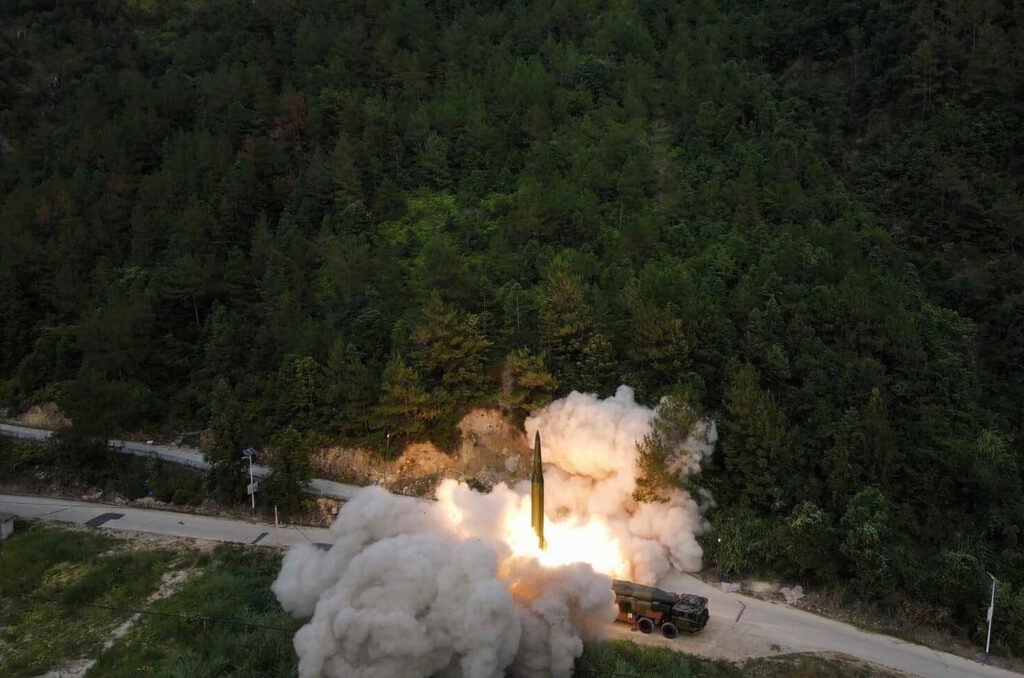 "中国が弾道ミサイル9発発射 うち5発は日本のEEZ内に"防衛省
2022年8月4日 21時19分 中国
防衛省は、中国が4日午後に弾道ミサイル9発を発射したとみられると発表しました。
このうち5発は日本のEEZ=排他的経済水域の内側に設定されている中国の訓練海域に落下したとみられるということです。
中国の弾道ミサイルが日本のEEZ内に落下したのは初めてだということです。
防衛省によりますと、4日午後3時ごろから4時すぎにかけて中国が合わせて9発の弾道ミサイルを発射したとみられると発表しました。
このうち5発は、沖縄県波照間島の南西の日本のEEZ=排他的経済水域の内側に設定されている中国の訓練海域に落下したとみられるということです。
中国の弾道ミサイルが日本のEEZ内に落下したのは初めてだということです。
また、別の1発は、沖縄県与那国島の北北西に設定された中国の訓練海域の内側の日本のEEZの外に落下したとみられるとしています。
このほかの3発は台湾の南西と北部に設定されている中国の訓練海域にいずれも落下したとみられるということです。
これまでのところ、日本の航空機や船舶の被害などの情報は確認されていません。
防衛省は日本の安全保障や国民の安全に関わる問題だとして、引き続き情報の分析や警戒監視を続けるとしています。
岸防衛相 "安全保障や国民の安全に関わる重大な問題 強く非難"
これについて岸防衛大臣は4日夜、防衛省で記者団に対し、中国が4日午後3時ごろから4時すぎにかけて9発の弾道ミサイルを発射し、このうち5発が、日本のEEZ=排他的経済水域の内側に落下したと推定されることを明らかにしました。
その上で「わが国のEEZとわが国の近海に設定された訓練海域に弾道ミサイルが落下しており、わが国の安全保障および国民の安全に関わる重大な問題であり、強く非難する。また、中国に対して外交ルートを通じて抗議した。防衛省・自衛隊としては引き続き情報の収集、分析、警戒監視などに全力をあげていく」と述べました。
防衛省によると、中国の弾道ミサイルが日本のEEZ内に落下するのは初めてだということです。
海保 船舶などへの被害情報なし
第11管区海上保安本部によりますと、これまでのところ沖縄県内で船舶などへの被害の情報は入っていないということです。
https://www3.nhk.or.jp/news/html/20220804/k10013754281000.html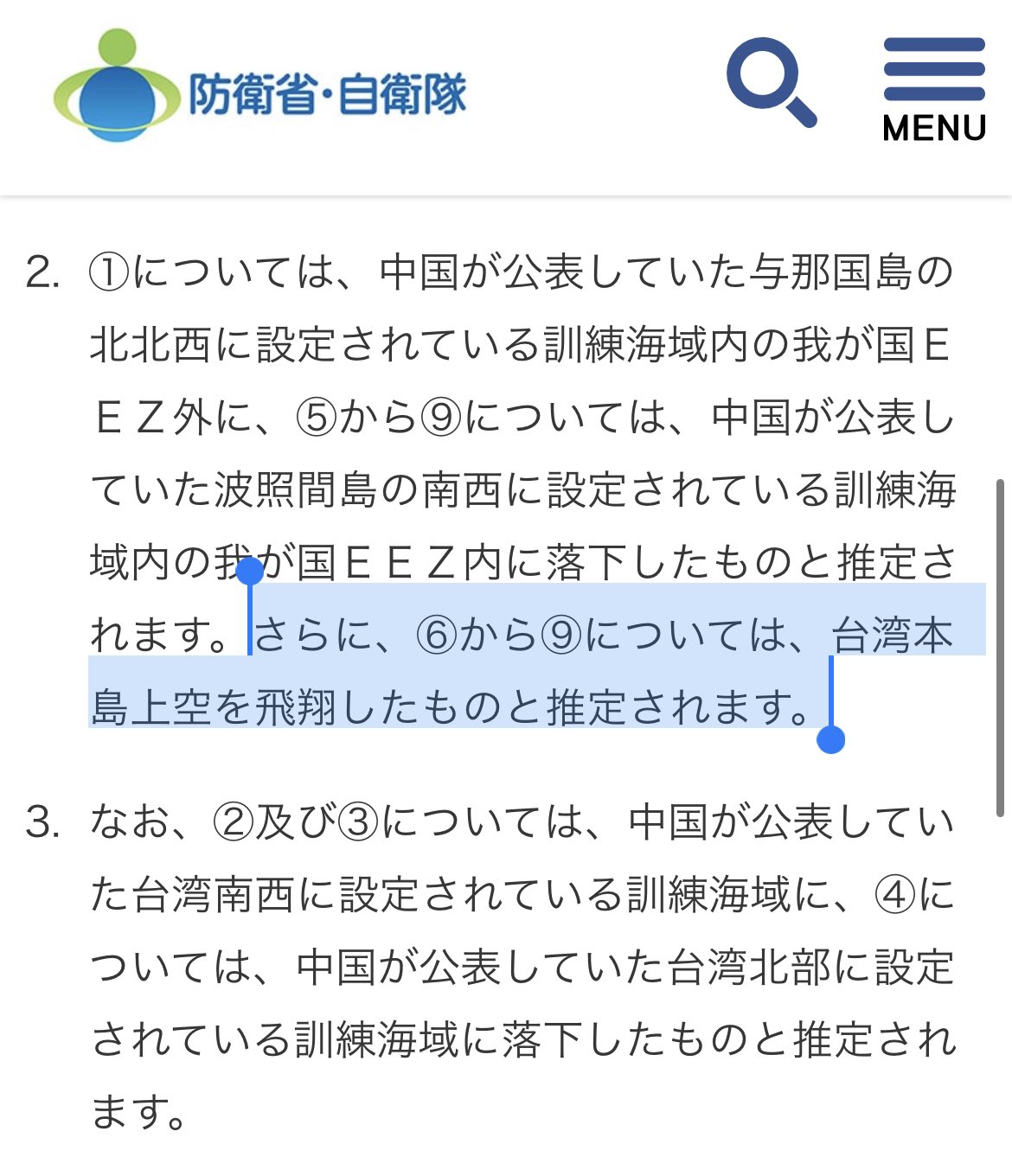 Okinawa residents voice concerns after Chinese missiles fall close to fishing ground
August 5, 2022
According to Japan's Ministry of Defense, four Chinese missiles launched from Fujian are believed to have crossed over Taiwan's airspace during today's live-fire-drills. This is a massive escalation compared to the 1996 missile crisis. Taiwan has not confirmed the flyover yet.
Fishing industry workers in Japan voiced concerns on Aug. 4 following news that ballistic missiles fired by China as part of a military exercise landed in waters near the Okinawa islands, and condemned the act as "dangerous."
"I never expected that the missiles would land in waters close to Japan. It is an unexpectedly large-scale exercise and is dangerous," Shigenori Takenishi, 60, head of the Yonaguni town fishermen's association, said on the night of Aug. 4.
While there were no reports of damage, Takenishi said he would ask fishing boats belonging to the association to call off fishing on Aug. 5. Noting that the Japanese Ministry of Defense had not provided any information regarding the details of the military exercise, he said, "It's a major blunder by the national government. I would have liked them to prepare a system to alert the public, especially residents of the town of Yonaguni."
The Chinese military started its major drill near Taiwan on Aug. 4, apparently in reaction to U.S. House Speaker Nancy Pelosi's visit to the region. The ballistic missiles fell in waters subject to the exercise, near Yonaguni and Hateruma islands in Okinawa Prefecture.
Japan's westernmost island of Yonaguni lies some 110 kilometers from Taiwan. According to the Japanese Defense Ministry, the missiles fell about 80 km north-northwest of the island, outside Japan's exclusive economic zone (EEZ).
Hirotoshi Ogimi, 65, chief director of the Yonaguni town fishermen's association and deputy head of the Yonaguni defense association, said the area around the site where the missiles landed is a fishing ground where locals do pole-and-line fishing on a regular basis.
"It's so close to where we fish. The missiles could land on boats or cause damage on the island. In a case like this, I want the national government to provide solid information and an explanation to islanders," he said.
According to the Defense Ministry, Chinese missiles also fell within Japan's EEZ near Hateruma Island in the Okinawa Prefecture town of Taketomi. A 65-year-old company executive living on the island told the Mainichi Shimbun, "If missiles did fall, it poses a threat, but the only information we've got is from the news, so I feel insecure. We won't get anywhere just by making a fuss, but I want the town office and the national government to properly provide islanders with information on whether we should evacuate, etc."
In regard to the Chinese military exercise, Okinawa Gov. Denny Tamaki told a press conference on Aug. 4, "I assume local residents are extremely anxious. I want the Japanese government to ask the United States and China to engage in sober diplomacy to make sure residents aren't harmed."
—
U.S. Aims to Turn Taiwan Into Giant Weapons Depot
Officials say Taiwan needs to become a "porcupine" with enough weapons to hold out if the Chinese military blockades and invades it, even if Washington decides to send troops.
Oct. 5, 2022, 5:00 a.m. ET
WASHINGTON — American officials are intensifying efforts to build a giant stockpile of weapons in Taiwan after studying recent naval and air force exercises by the Chinese military around the island, according to current and former officials.
The exercises showed that China would probably blockade the island as a prelude to any attempted invasion, and Taiwan would have to hold out on its own until the United States or other nations intervened, if they decided to do that, the current and former officials say.
But the effort to transform Taiwan into a weapons depot faces challenges. The United States and its allies have prioritized sending weapons to Ukraine, which is reducing their stockpiles, and arms makers are reluctant to open new production lines without a steady stream of long-term orders.
And it is unclear how China might respond if the United States accelerates shipments of weapons to Taiwan, a democratic, self-governing island that Beijing claims is Chinese territory.
President Biden said last month that the United States is "not encouraging" Taiwan's independence, adding, "That's their decision." Since 1979, Washington has had a policy of reassuring Beijing that it does not support independence. But China's foreign minister, Wang Yi, said in a speech at the Asia Society last month that the United States was undermining that position "by repeated official exchanges and arms sales, including many offensive weapons."
The People's Liberation Army of China carried out exercises in August with naval ships and fighter jets in zones close to Taiwan. It also fired ballistic missiles into the waters off Taiwan's coast, four of which went over the island, according to Japan.
The Chinese military acted after Nancy Pelosi, speaker of the House, visited Taiwan. But even before that, U.S. and Taiwanese officials had been more closely examining the potential for an invasion because Russia's assault on Ukraine had made the possibility seem more real, though Chinese leaders have not explicitly stated a timeline for establishing rule over Taiwan.
The United States would not be able to resupply Taiwan as easily as Ukraine because of the lack of ground routes from neighboring countries. The goal now, officials say, is to ensure that Taiwan has enough arms to defend itself until help arrives. Mr. Biden said last month that U.S. troops would defend Taiwan if China were to carry out an "unprecedented attack" on the island — the fourth time he has stated that commitment and a shift from a preference for "strategic ambiguity" on Taiwan among U.S. presidents.
Exercises in Pingtung, Taiwan, in July. Two former defense officials wrote that Taiwan needs "a large number of small things" for distributed defense.Lam Yik Fei for The New York Times
"Stockpiling in Taiwan is a very active point of discussion," said Jacob Stokes, a fellow at the Center for a New American Security who advised Mr. Biden on Asia policy when he was vice president. "And if you have it, how do you harden it and how do you disperse it so Chinese missiles can't destroy it?"
"The view is we need to lengthen the amount of time Taiwan can hold out on its own," he added. "That's how you avoid China picking the low-hanging fruit of its 'fait accompli' strategy — that they've won the day before we've gotten there, that is assuming we intervene."
U.S. officials increasingly emphasize Taiwan's need for smaller, mobile weapons that can be lethal against Chinese warships and jets while being able to evade attacks, which is central to so-called asymmetric warfare.
"Shoot-and-scoot" types of armaments are popular with the Ukrainian military, which has used shoulder-fired Javelin and NLAW antitank guided missiles and Stinger antiaircraft missiles effectively against Russian forces. Recently, the Ukrainians have pummeled Russian troops with mobile American-made rocket launchers known as HIMARS.
To transform Taiwan into a "porcupine," an entity bristling with armaments that would be costly to attack, American officials have been trying to steer Taiwanese counterparts toward ordering more of those weapons and fewer systems for a conventional ground war like M1 Abrams tanks.
Pentagon and State Department officials have also been speaking regularly about these issues since March with American arms companies, including at an industry conference on Taiwan this week in Richmond, Va. Jedidiah Royal, a Defense Department official, said in a speech there on Monday that the Pentagon was helping Taiwan build out systems for "an island defense against an aggressor with conventional overmatch."
The Biden administration announced on Sept. 2 that it had approved its sixth weapons package for Taiwan — a $1.1 billion sale that includes 60 Harpoon coastal antiship missiles.
In a recent article, James Timbie, a former State Department official, and James O. Ellis Jr., a retired U.S. Navy admiral, said Taiwan needs "a large number of small things" for distributed defense, and that some of Taiwan's recent purchases from the United States, including Harpoon and Stinger missiles, fit that bill. Taiwan also produces its own deterrent weapons, including minelayer ships, air defense missile systems and antiship cruise missiles.
They said Taiwan needs to shift resources away from "expensive, high-profile conventional systems" that China can easily destroy in an initial attack, though some of those systems, notably F-16 jets, are useful for countering ongoing Chinese fighter jet and ship activities in "gray zone" airspace and waters. The authors also wrote that "the effective defense of Taiwan" will require stockpiling ammunition, fuel and other supplies, as well as strategic reserves of energy and food.
Officials in the administration of Tsai Ing-wen, the president of Taiwan, say they recognize the need to stockpile smaller weapons but point out that there are significant lags between orders and shipments.
A Taiwanese AH-64 Apache helicopter during exercises last month. American officials have been trying to steer their Taiwanese counterparts away from systems meant for a conventional ground war.Ritchie B Tongo/EPA, via Shutterstock
"I think we're moving in a high degree of consensus in terms of our priorities on the asymmetric strategy, but the speed does have to be accelerated," Bi-khim Hsiao, the de facto Taiwanese ambassador in Washington, said in an interview.
Some American lawmakers have called for faster and more robust deliveries. Some senior senators are trying to push through the proposed Taiwan Policy Act, which would provide $6.5 billion in security assistance to Taiwan over the next four years and mandate treating the island as if it were a "major non-NATO ally."
But Jens Stoltenberg, secretary general of the North Atlantic Treaty Organization, said in an interview that weapons makers want to see predictability in orders before committing to building up production. Arms directors from the United States and more than 40 other nations met last week in Brussels to discuss long-term supply and production issues.
If China decides to establish a naval blockade around Taiwan, American officials would probably study which avenue of resupplying Taiwan — by sea or by air — would offer the least likelihood of bringing Chinese and American ships, aircraft and submarines into direct conflict.
One proposition would involve sending U.S. cargo planes with supplies from bases in Japan and Guam to Taiwan's east coast. That way, any Chinese fighters trying to shoot them down would have to fly over Taiwan and risk being downed by Taiwanese warplanes.
"The sheer amount of materiel that would likely be needed in case of war is formidable, and getting them through would be difficult, though may be doable," said Eric Wertheim, a defense consultant and author of "The Naval Institute Guide to Combat Fleets of the World." "The question is: How much risk is China and the White House willing to take in terms of enforcing or breaking through a blockade, respectively, and can it be sustained?"
China has probably studied the strategic failure of Russia's invasion of Ukraine, he said, and the United States should continue to send the kinds of arms to Taiwan that will make either an amphibious invasion or an attack with long-range weapons much more difficult for China.
"The Chinese naval officers I've spoken to in years past have said they fear the humiliation that would result from any kind of failure, and this of course has the effect of them being less likely to take action if there is an increased risk of failure," Mr. Wertheim said. "In essence, the success the Ukrainians are having is a message to the Chinese."
Officials in the Biden administration are trying to gauge what moves would deter China without actually provoking greater military action.
Jessica Chen Weiss, a professor of government at Cornell University who worked on China policy this past year in the State Department, wrote on Twitter that Mr. Biden's recent remarks committing U.S. troops to defending Taiwan were "dangerous." She said in an interview that pursuing the porcupine strategy enhances deterrence but that taking what she deems symbolic steps does not.
"The U.S. has to make clear that the U.S. doesn't have a strategic interest in having Taiwan being permanently separated from mainland China," she said.
But other former U.S. officials praise Mr. Biden's forceful statements, saying greater "strategic clarity" bolsters deterrence.
"President Biden has said now four times that we would defend Taiwan, but each time he says it someone walks it back," said Harry B. Harris Jr., a retired admiral who served as commander of U.S. Pacific Command and ambassador to South Korea. "And I think that makes us as a nation look weak because who's running this show? I mean, is it the president or is it his advisers?
"So maybe we should take him at his word," Admiral Harris added. "Maybe he is serious about defending Taiwan."
https://www.nytimes.com/2022/10/05/us/politics/taiwan-biden-weapons-china.html
up-date 2022/10/19
Analysis: Japan rushes to rearm with eye on 2027 – and China's Taiwan ambitions
TOKYO, Oct 19 – Between China's 20th Communist Party Congress, that began Sunday, and the next one in 2027, Japan will undertake its biggest arms buildup since World War Two in a race to deter Beijing from war in East Asia, according to Japanese government officials and security analysts.
Japan identified China as its chief adversary in its 2019 defence white paper, worried that Beijing's flouting of international norms, pressure on Taiwan and rapid military modernisation posed a serious security threat. That anxiety has intensified since Russia invaded Ukraine, weakening Japanese public opposition to rearming, security experts say.
Japan's government "has the wind at its back and will use that to do whatever it can," said Takashi Kawakami, a professor at Takushoku University in Tokyo. By pointing to 2027 as the moment when East Asia's power balance may tip in China's favour, Japan's government can rally support for greater defence spending, he added.
In addition to being the next time Communist Party delegates gather in Beijing, 2027 is the next major milestone on China's military modernisation roadmap and the centennial of the founding of the People's Liberation Army. At a congressional hearing last year, U.S. Indo-Pacific commander Admiral Philip Davidson said that China's threat against Taiwan could "manifest" that year.
For Japan, losing Taiwan to mainland Chinese control could be a disaster because it would jeopardise key shipping lanes that supply nearly all Japan's oil and many of the materials it uses for manufacturing. It would also give the Chinese navy unfettered access to the Western Pacific from bases on the island.
"There are different shades of opinion, but generally, government officials share the same view of the significance of 2027," said a senior Japanese government official involved in defence buildup plans.
"This has been discussed internally," he added, asking not to be identified because of the sensitivity of the issue.
China's foreign ministry said Japan was using China as a pretext for a military buildup.
"Political forces in Japan have repeatedly used China as an excuse to deliberately exaggerate regional tensions. In doing so, the Japanese side is only looking for excuses to strengthen its own military and expand its military," the ministry said in a written response to Reuters.
At the congress in Beijing, Chinese leader Xi Jinping called for accelerating China's plans to build a world-class military and said his country would never renounce the right to use force to resolve the Taiwan issue.
Japanese defence ministry officials did not immediately respond to a request for comment.
TAIWAN SCENARIO
Japan's delicate diplomatic and economic relations with its bigger neighbour mean it is unlikely to commit to directly defending Taiwan. But with Japan's nearest territory only about 150 kilometres (93 miles) from the island, it could be drawn into conflict with an adversary that spends more than four times as much on its military.
China could try to capture Japanese islands close to Taiwan to establish air defences and fend off any counter attack, said another Japanese government official involved in planning, who also asked not to be named because he is not authorised to talk to the media.
China lobbed missiles into waters less than 100 miles (160km) from those islands in August during exercises after a visit to Taiwan by U.S. House Speaker Nancy Pelosi, which Beijing slammed as American interference. read more
Japanese military bases, airports, seaports, and other logistical hubs could also be tempting targets for Chinese missile strikes because they would be staging grounds for U.S. forces.
In crafting its defence plans, Japan needs to consider a scenario in which Washington does not respond to a Chinese attack on Taiwan, said Yasuhiro Matsuda, an international politics professor at Tokyo University and former Ministry of Defence senior researcher.
"If Japan can strengthen its defence capability … then China's calculation to attack U.S. forces on Japan will be quite different, the cost and risk of a Taiwan operation will be quite high," Matsuda said this month during an online discussion hosted by the Rand Corporation think tank.
ARMS RACE
Russia's invasion of Ukraine, which it calls a "special operation", has helped shift public opinion in Japan away from the postwar pacifism that has dominated defence policy for decades. read more
In an opinion poll published by public broadcaster NHK this month, 55% of 1,247 people surveyed said they supported increased defence spending, compared with 29% who opposed it. Of those backing a stronger military, 61% said Japan should pay for it with public spending cuts.
In July, Prime Minister Fumio Kishida won national upper house elections with a pledge to "substantially" increase defence spending. His ruling Liberal Democratic Party promised to double the military budget to about 10 trillion yen ($68 billion) within five years.
That extra money will pay for longer-range missiles – improved Mitsubishi Heavy Industries (MHI) (7011.T) Type 12s, Kongsberg (KOG.OL) Joint Strike Missiles and Lockheed Martin (LMT.N) Joint Air-to-Surface Standoff Missiles – that can strike distant warships and land targets in China or North Korea.
Big projects include a new jet fighter for deployment in the 2030s that will most likely be merged with Britain's proposed Tempest stealth plane into a programme led by MHI and BAE Systems (BAES.L). The splurge of defence spending should also benefit U.S. suppliers such as Lockheed, Boeing Co (BA.N) and Northrop Grumman Corp (NOC.N). read more
More immediately, it will help Japan increase stockpiles of spare parts and ammunition that its untested military would need to sustain any fight.
"We will need to give priority to things that we can deploy within five years," the first government official said.
Kishida will unveil details of military spending plans in December along with a revamped security strategy. That strategy is expected to give Japan a bigger regional security role alongside the United States, which has thousands of troops, hundreds of aircraft, and dozens of warships deployed in Japan.
Japan's focus on China is unlikely to waver, analysts say, even as its former top adversary, North Korea, is in the midst of a fresh cycle of missile tests, the latest on Friday, including the first flight over Japan since 2017. After the Chinese Communist Party congress, the Kim Jong Un regime is widely expected to follow up with a nuclear test. read more
Japan wants to let South Korea take the lead in tackling its belligerent northern neighbour, a senior Japanese Self Defense Force commander said, speaking anonymously because of the sensitivity of the matter.
"I don't see North Korea's actions leading to any significant change" to Japan's China focus," said Bonji Ohara, senior fellow at the Sasakawa Peace Foundation and a former military attache at Japan's embassy in China. North Korea's latest actions may even help solidify public support for it, he added.
($1 = 146.2400 yen)