第78回ベネチア国際映画祭が開幕しました
78th Venice International Film Festival has begun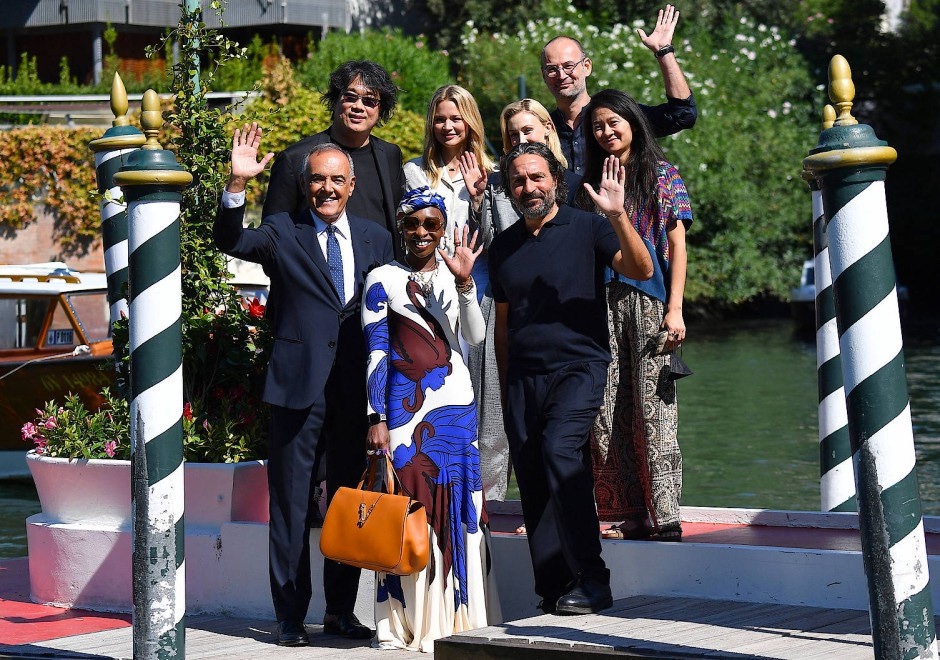 一昨日、惚れ惚れようなデカダンスを見せたD&G、
謎めいたヴェネツィアの美しいデカダンス Beautiful Decadence of Enigmatic Venezia
https://art-culture.world/articles/beautiful-decadence-of-enigmatic-venezia/
続きは第78回ベネチア映画祭。お楽しみですね。中国出身クロエ・ジャオ Chloé Zhao 監督が審査員として勤めていらっしゃることはとても素晴らしい出来事です。
イタリアの俳優であり監督でもあるロベルト・ベニーニは、ガラの夕べで、彼のライフワークである金獅子賞を受賞しました。最初に上映されたのは、スペインのペドロ・アルモドバル監督の「Madres Paralelas」で、ペネロペ・クルスが主役の一人として出演しています。2人の妊娠中の独身女性を描いたこの映画は、1930年代の内戦とその後のフランコ独裁政権下での失踪という、スペインではいまだに微妙な問題を扱っています。映画祭では、59カ国の作品が上映されます。授賞式は9月11日に行われます。
詳しく:
https://www.labiennale.org/en/cinema/2021
The personalities convened as members of the Jury for the Venezia 78 Competition are:
Bong Joon Ho – president (South Korea), Academy Award-winning director and screenwriter, is one of the most original voices in contemporary film. He is the author of milestones in Korean cinema such as Memories of Murder (2003), The Host (2006) and Mother (2009). He won definitive international consecration in 2019 for Parasite, winner of a long series of prestigious acknowledgments including the Golden Palm at Cannes, a Golden Globe, a Critics Choice Award, two BAFTA and four Oscars® for Best Film, Best International Feature Film, Best Director and Best Original Screenplay.
Saverio Costanzo (Italy), director and screenwriter, in Venice he presented La solitudine dei numeri primi (2010), his third film adapted from the novel of the same name by Paolo Giordano, and Hungry Hearts (2014) with Alba Rohrwacher and Adam Driver, who won the two Coppa Volpi awards for Best Actress and Best Actor. He then directed the Italian adaptation of In Treatment, seasons 1,2 and 3, and the HBO series L'amica geniale which he also wrote and conceived, adapted from the best-selling books by Elena Ferrante, and presented in Venice.
Virginie Efira (Belgium/France), actress, starred in Victoria, presented in 2016 at Cannes for Critics' Week, earning critical acclaim. She then took part in the award-winning film Elle (2016) by Paul Verhoeven and Un amour impossible (2018) by Catherine Corsini, which won her a nomination for a César for Best Actress. At the same edition of the César, she earned a second nomination, this time as Best Supporting Actress, in the hit comedy Le grand bain (Sink or Swim, 2018) by Gilles Lellouche. In 2019 she starred in the dramatic comedy Sibyl by Justine Triet, in competition at Cannes, where she returned in 2021 as the protagonist of Paul Verhoeven's most recent film, Benedetta.
Cynthia Erivo (Great Britain) is an actress in film and theatre, and a singer-songwriter. For her performance in The Color Purple she won many acknowledgments including a Tony Award, a Grammy Award and a Daytime Emmy Award. In 2018 she made her film debut in Bad Times at the El Royale by Drew Goddard. That same year she acted in Widows by Steve McQueen, presented in Toronto. In 2019 she was the protagonist in Harriet by Kasi Lemmons, which won her two nominations for the Golden Globe and two for the Oscars®, in both cases as Best Actress and Best Song for Stand Up, which she co-authored. In 2020 she played Holly Gibney in the HBO miniseries The Outsider, adapted from the Stephen King novel of the same name. In 2021 she starred as Aretha Franklin in the third season of the series Genius.
Sarah Gadon (Canada), the Canadian actress and producer, acquired international visibility in A Dangerous Method by David Cronenberg, presented in competition in Venice in 2011. She continued her collaboration with Cronenburg in the later films Cosmopolis (2012) and Maps to the Stars (2014). She won the Canadian Screen Award for her roles in Alias Grace (2017), the acclaimed Netflix series, and Enemy (2013) by Denis Villeneuve. She was applauded by critics for her performances in The Moth Diaries (2011) by Mary Harron, Belle (2013) by Amma Asante, The Death and Life of John F. Donovan (2018) by Xavier Dolan and Black Bear (2020) by Lawrence Levine.
Alexander Nanau (Romania), one of the most significant directors in Romanian cinema, has to this day directed four documentaries presented at the most important international festivals. In 2019, he premiered Collective out of competition in Venice. It was acclaimed by international critics and won the European Film Award as Best Documentary, along with a BAFTA nomination, and for the first time in the history of Romanian cinema, two historic nominations for an Oscar® as Best International Feature Film and Best Documentary.
Chloé Zhao (China) is a Chinese director, screenwriter, editor and producer. She was born in Beijing, raised there and in Brighton, England. After moving to the United States, she studied Political Science at Mount Holyoke College and Film Production at NYU. Her feature debut, Songs My Brothers Taught Me, premiered at the 2015 Sundance Film Festival. Her second feature, The Rider, premiered at Directors Fortnight at the 2017 Cannes Film Festival and was awarded the Art Cinema Award. Her most recent film, Nomadland, premiered at the 2020 Venice Film Festival and was awarded the Golden Lion. The film and Chloé Zhao also earned the industry's highest acclaim including Golden Globe® , BAFTA, DGA, PGA Awards and 3 Academy Awards® , including Best Director, Best Actress in a Leading Role, and Best Picture. Chloé co-wrote and directed Marvel Studios' Eternals, which is scheduled for release November 5, 2021.
The Jury of Venezia 78 will award the following official prizes to the feature films in Competition: Golden Lion for Best Film, Silver Lion – Grand Jury Prize, Silver Lion for Best Director, Coppa Volpi for Best Actress, Coppa Volpi for Best Actor, Special Jury Prize, Award for Best Screenplay, "Marcello Mastroianni" Award for Best New Young Actor or Actress.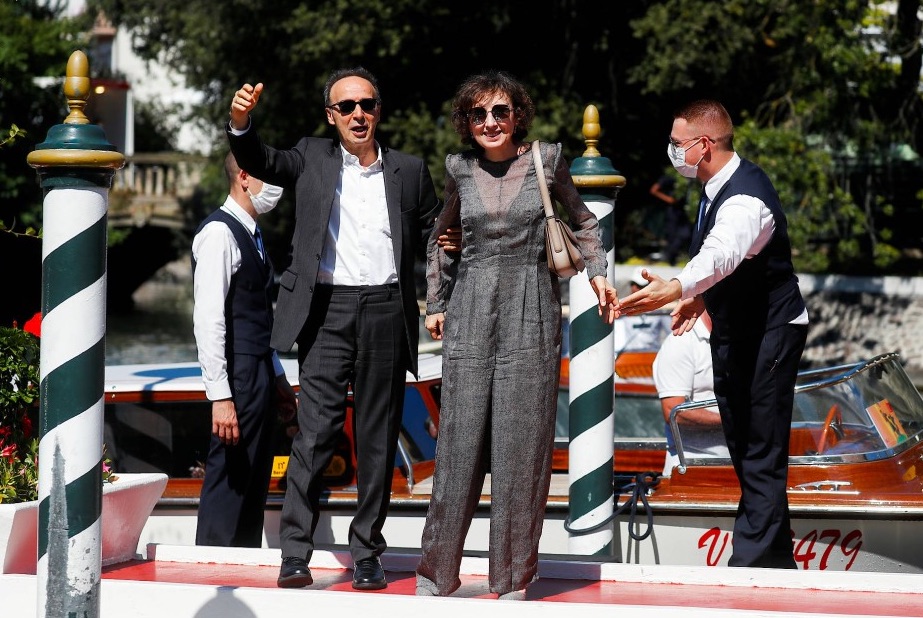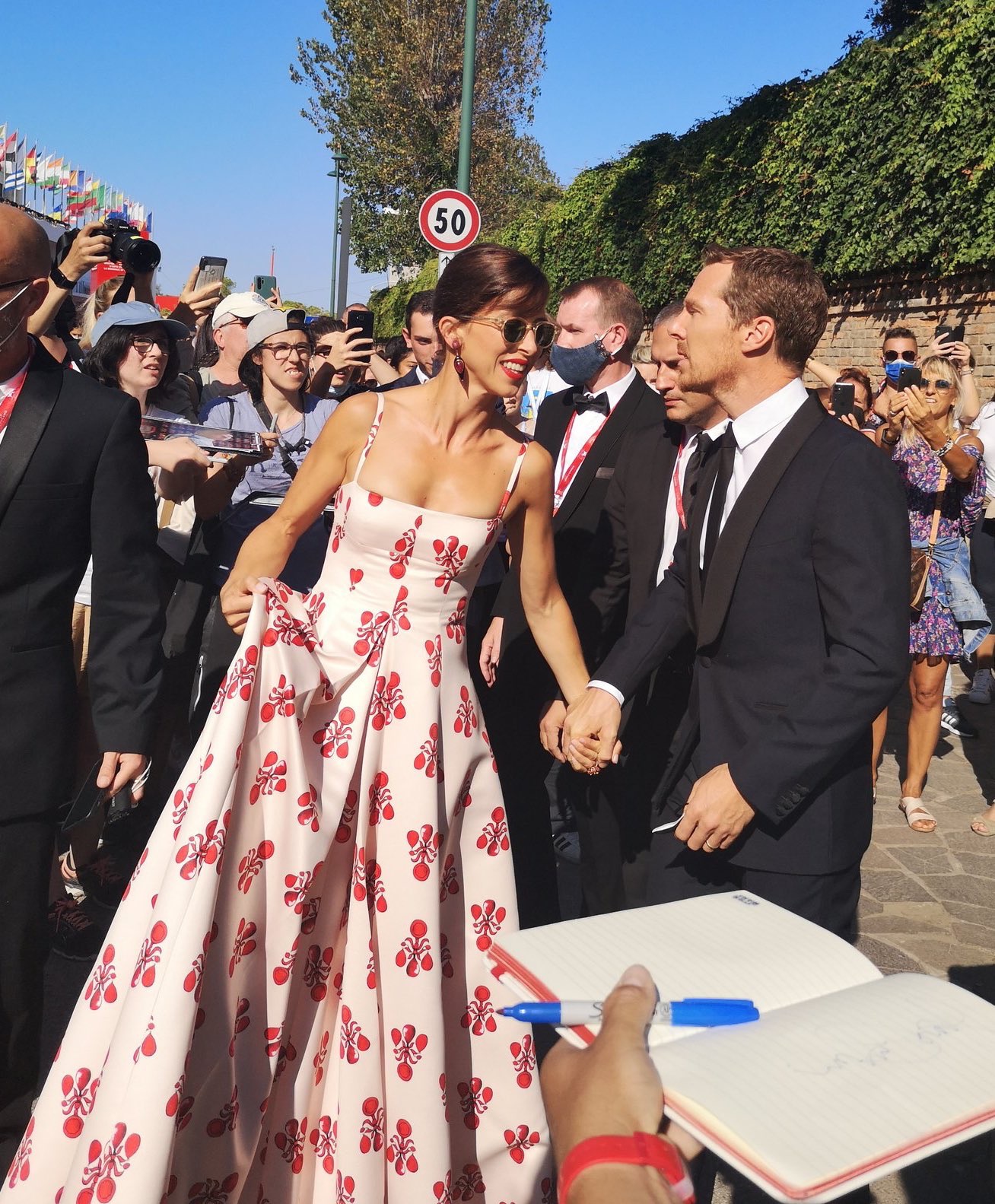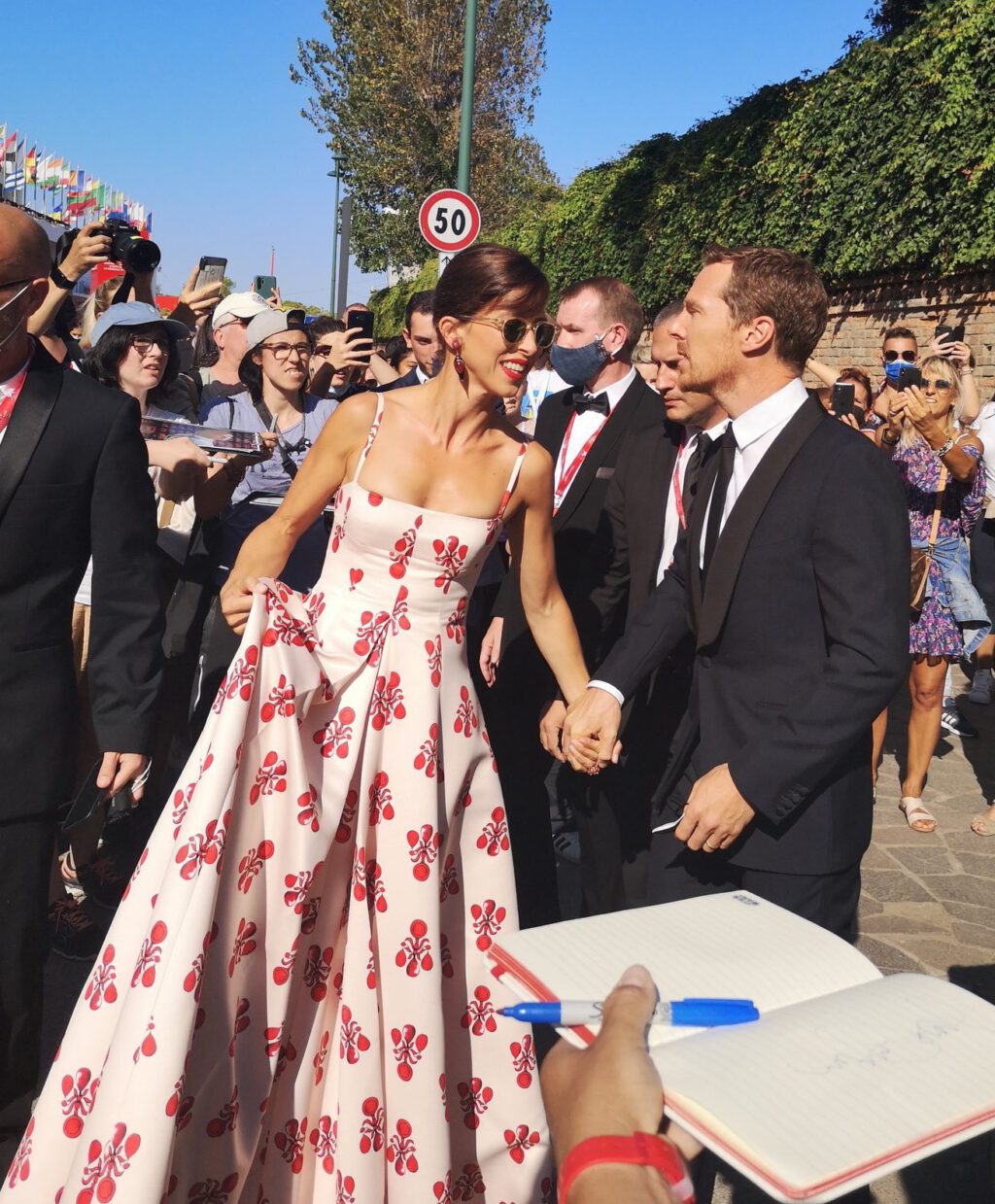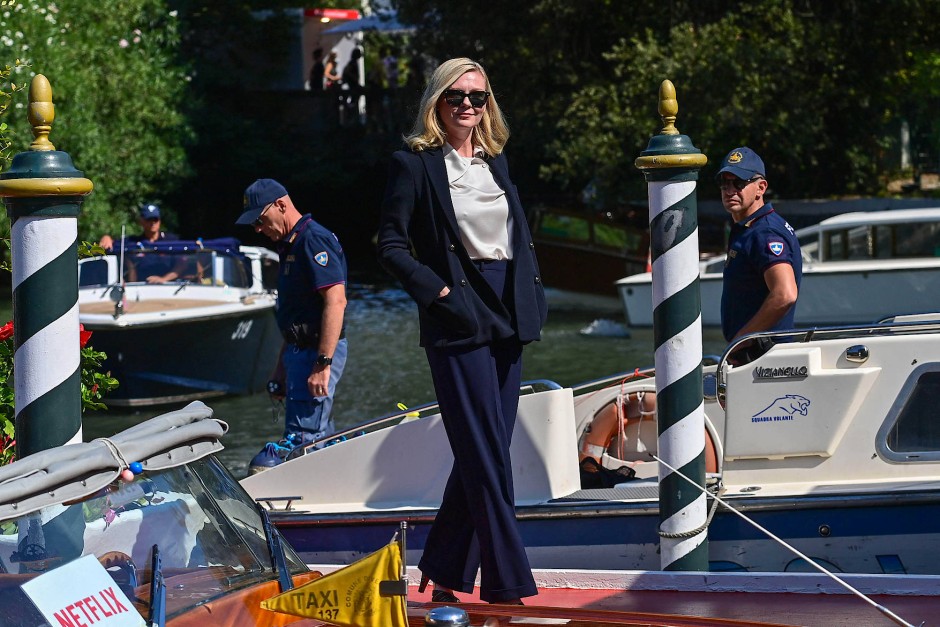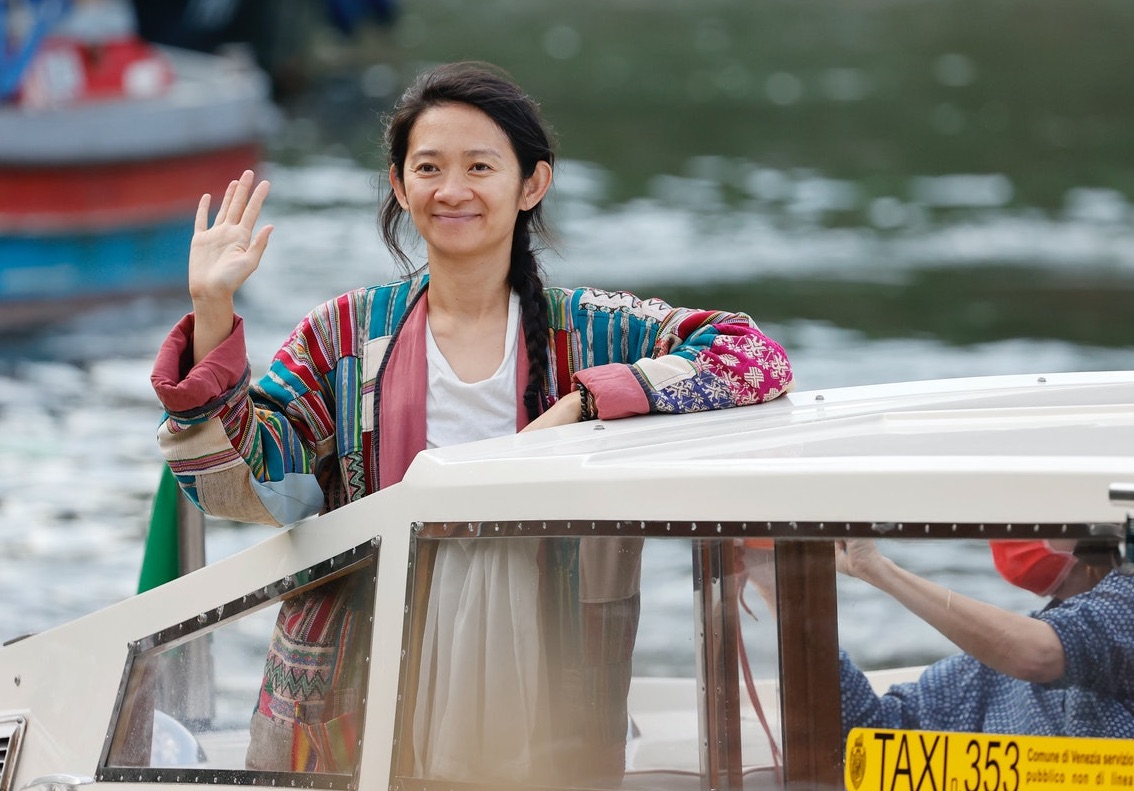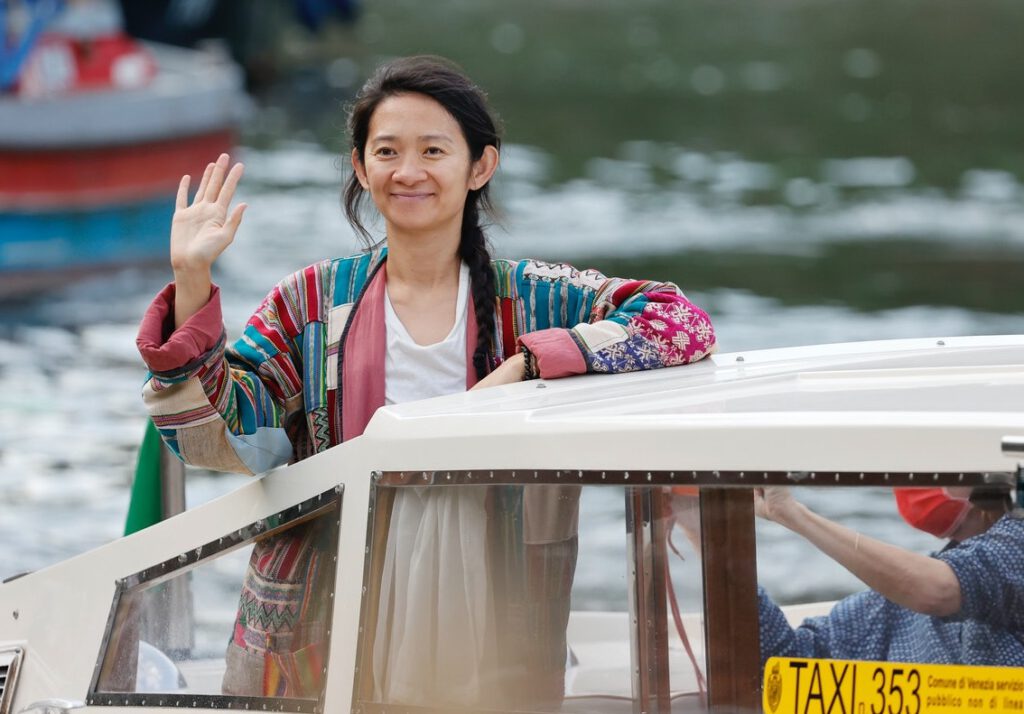 See also、参照:
相変わらず、中国の検閲。ジャオ氏に監督賞、中国で速報せず
As usual, censorship by China. Oscar winner Chloé Zhao gets no coverage in China
https://art-culture.world/articles/chloe-zhao/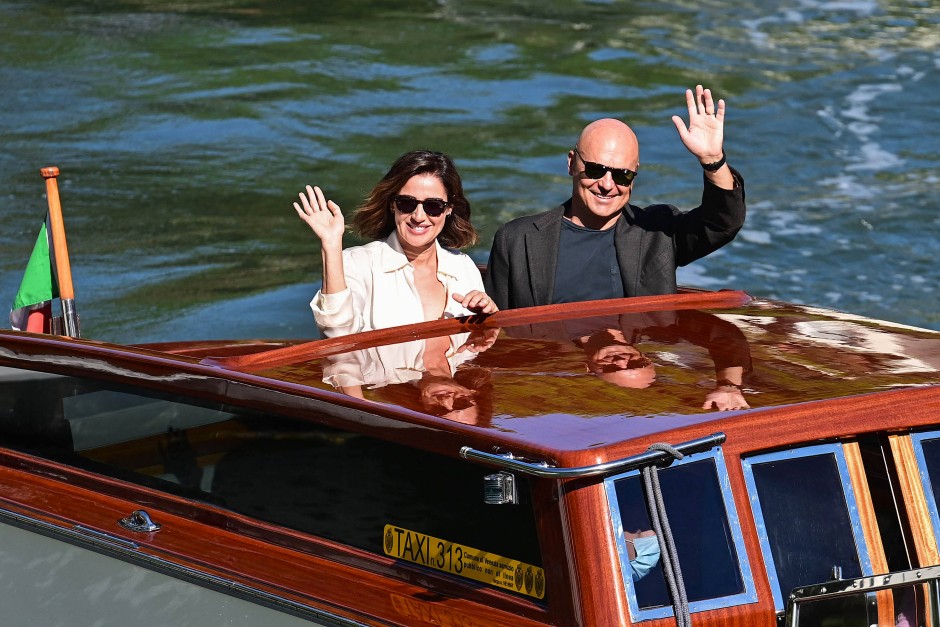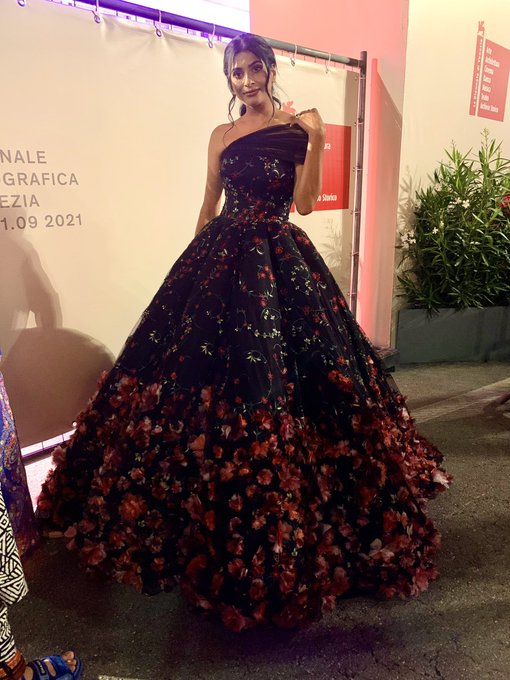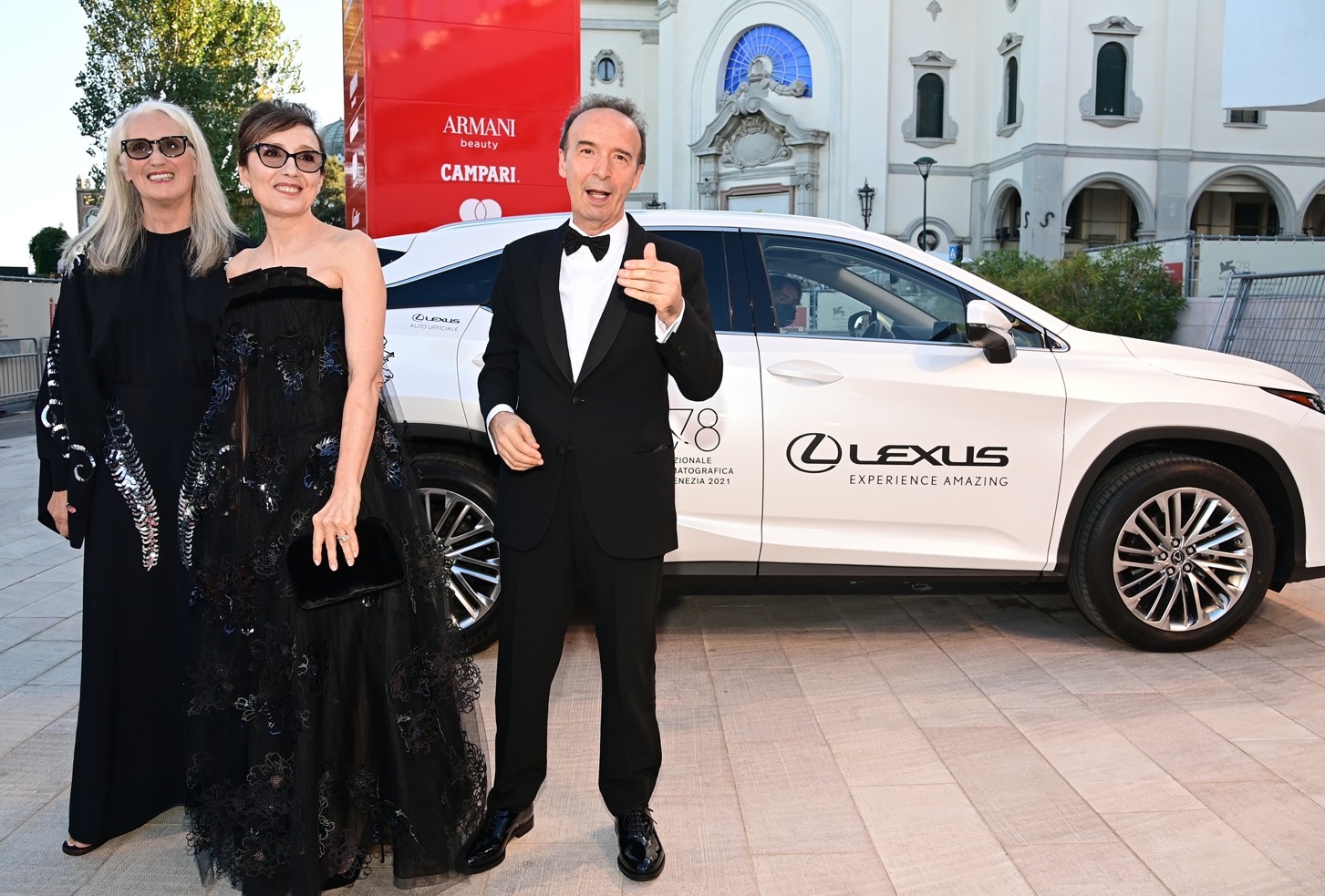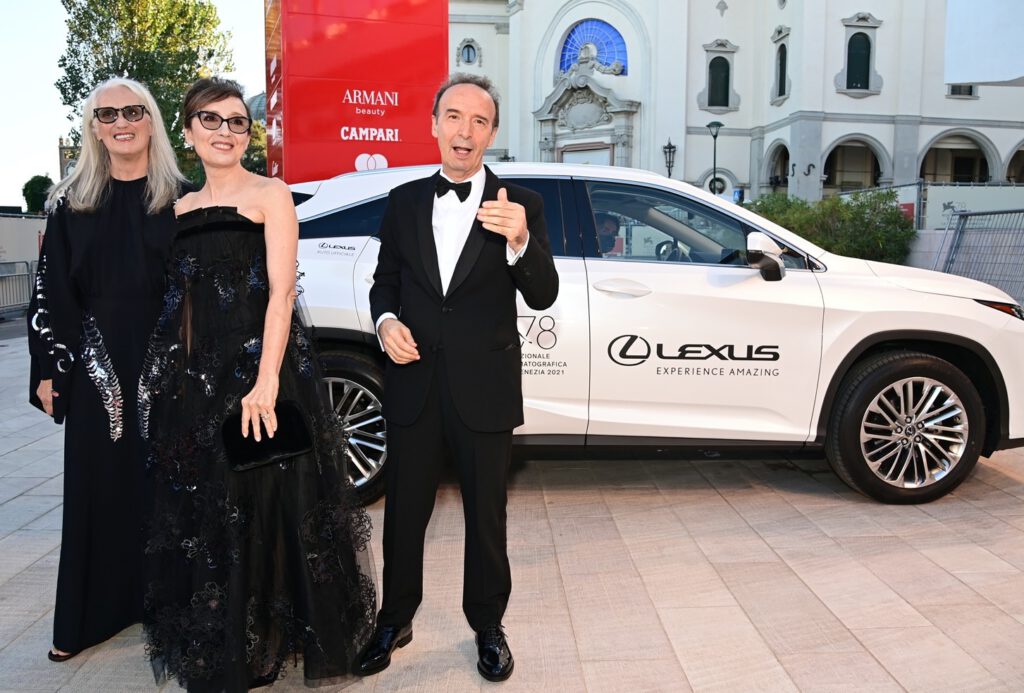 Promises (Les Promesses) new clip official – Venice Film Festival 2021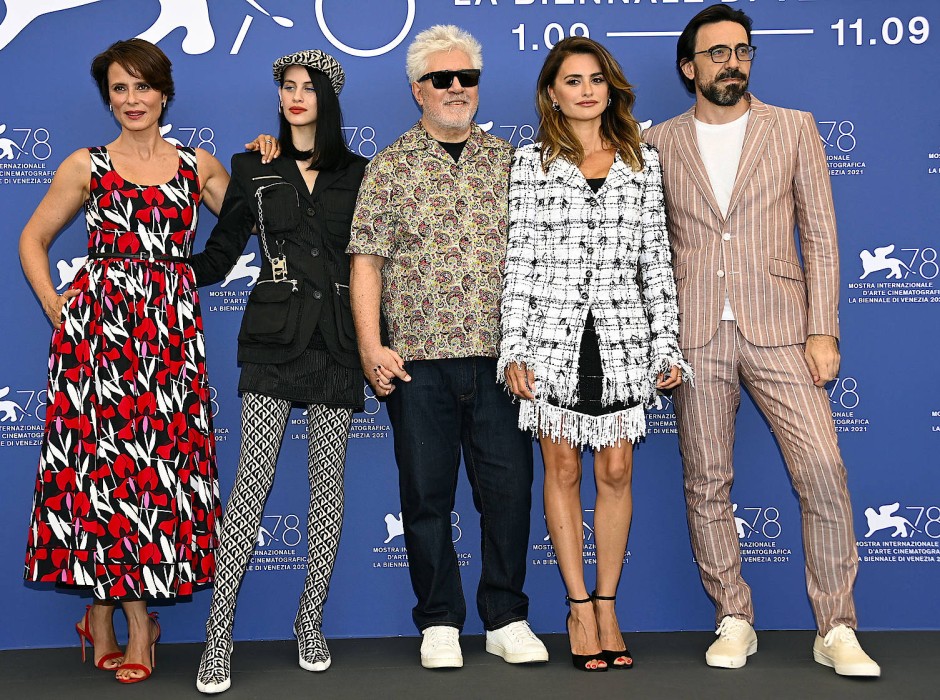 MADRES PARALELAS diretto da Pedro Almodóvar – T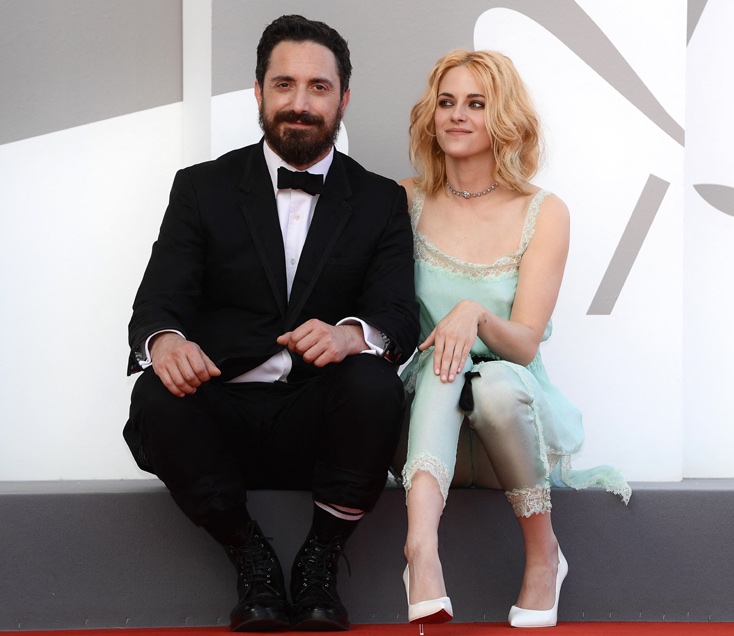 SPENCER – Official Teaser Trailer
今日のおまけ: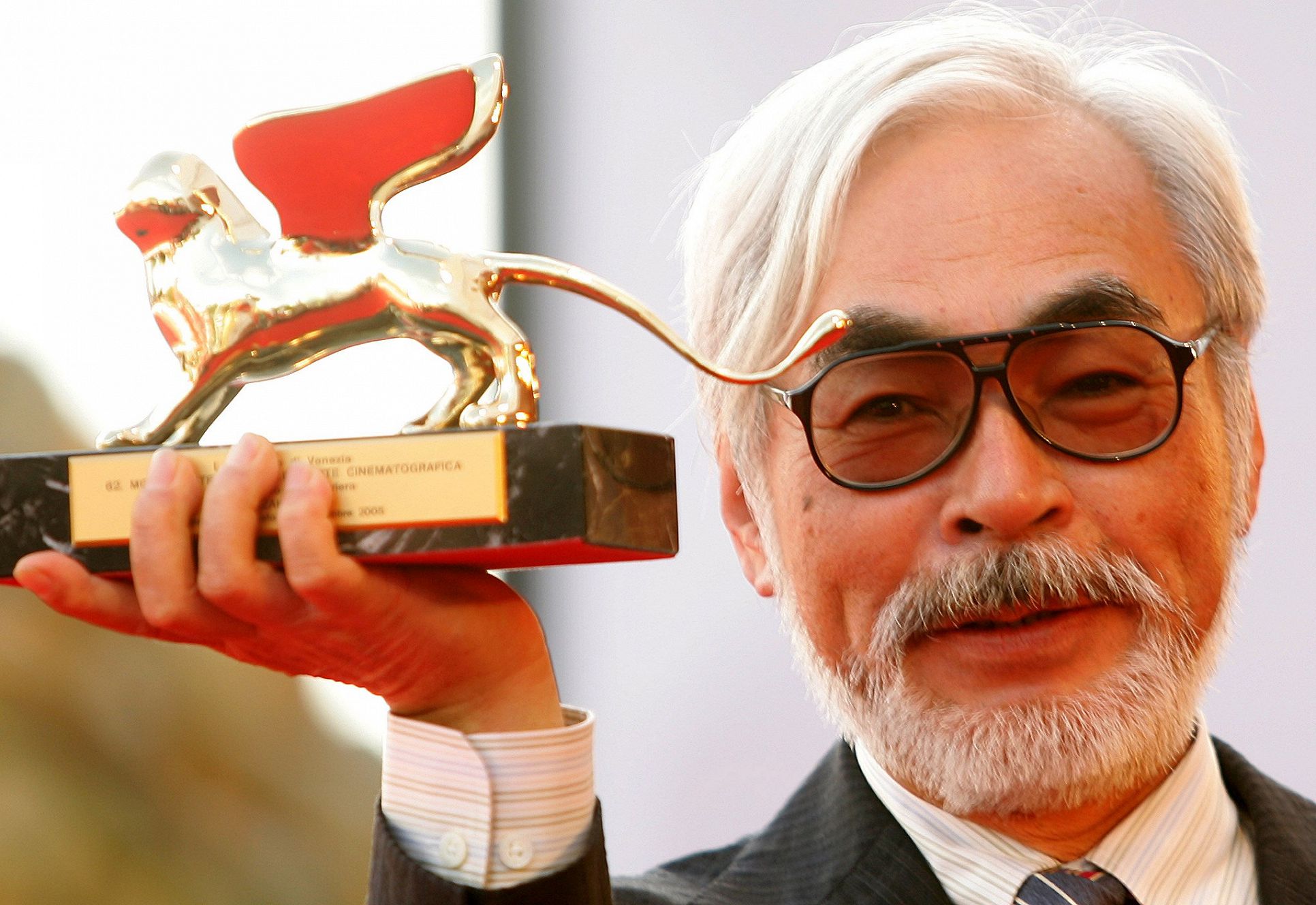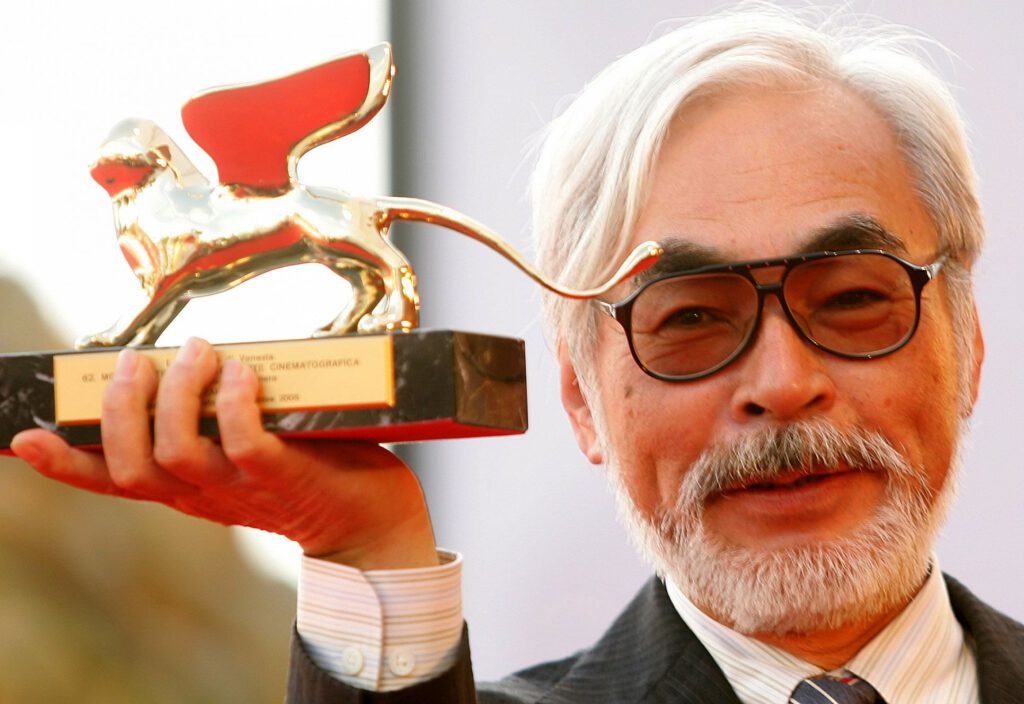 ---
The Last Duel – Trailer Ufficiale
MONDOCANE con Alessandro Borghi (2021) – Trailer ufficiale HD
ARIAFERMA (2021) – Trailer Ufficial
FREAKS OUT di Gabriele Mainetti – Teaser trailer ufficiale