最高かつ最も重要な絵画@アート・バーゼル(アーティストたちによって裸にされたアート・バーゼル、さえも*)2019年度
The best and most important painting @ ART BASEL (... Stripped Bare by Her Artists, Even*) 2019 version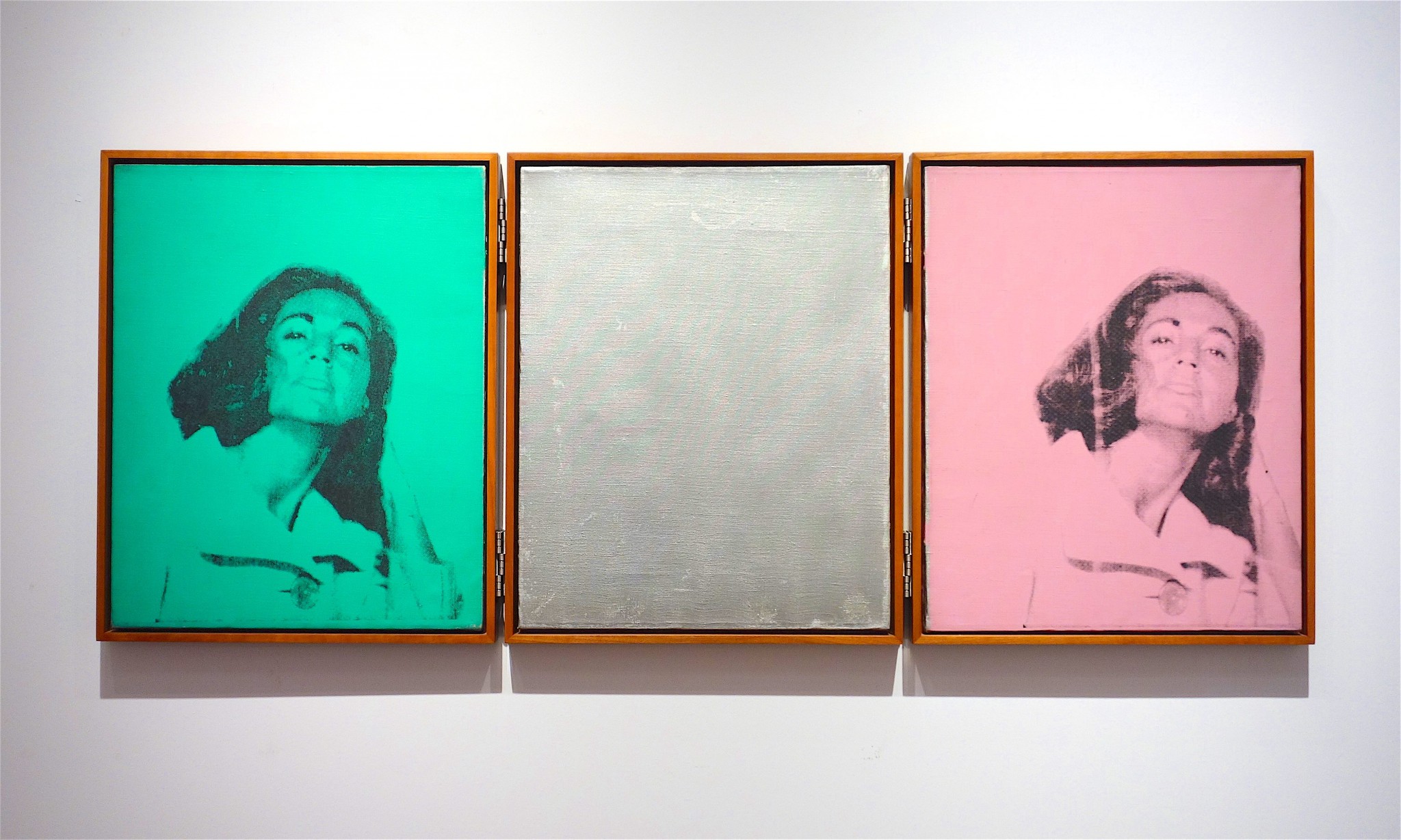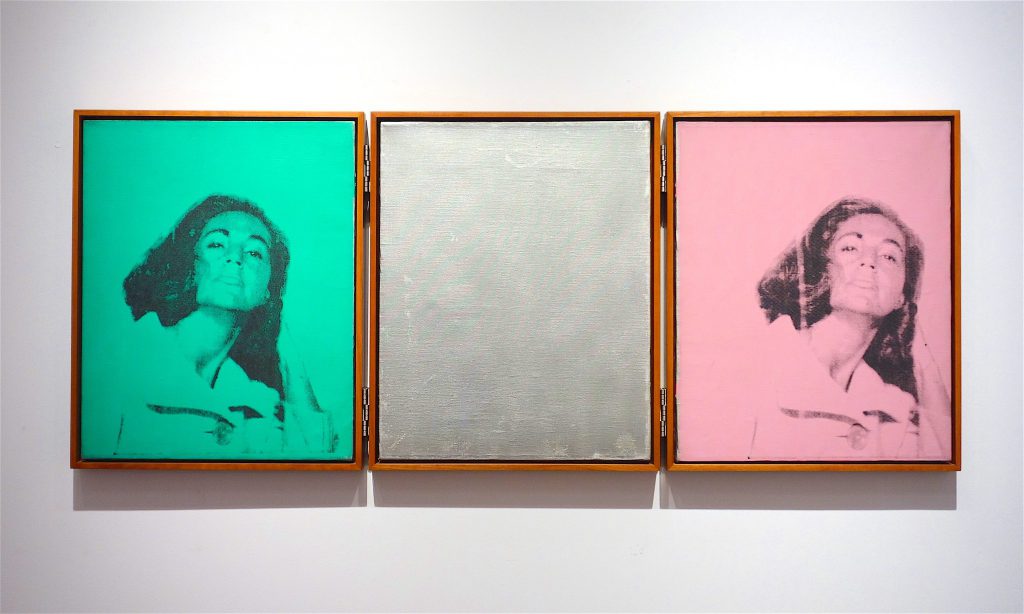 Fragen Sie mich nicht.
Ich bin nur ein Kunsthändler.
Ich mache Geschäfte mit Kunst.
Don't ask me.
I am only an art dealer.
I do business with art.
バーゼル市は故郷の近い街です。ドイツ語の「die Kunstmesse」から英語の「die ART」への変化・進化をアーティストとして体験、見えるようになりました。
印象は変わらなく、アート・バーゼル2018度の文章を載せます。
As a youngster I visited local 'Kunstmesse Basel', which started in the 1970's, and had been organized after the model of the 'Kölner Kunstmesse' (nowadays ART COLOGNE).
Later, my dream was fulfilled as my works appeared at ART BASEL.
It was only in the early 2000s that it developed into the giant of the art fairs.
"The reason that art fairs have become so important has to do with the shifting demographics of wealth," says Marc Spiegler, the global director of Art Basel. "Wealth is more and more in the hands of people who are working, rather than those who've inherited it."
ART BASEL belongs to the Swiss MCH Group AG, which owns art fairs, watch fairs, conferences, exhibition venues and other subsidiaries, including event companies. MCH employed 588 full-time staff in 2016. Expenses totaled US$ 425 million.
As for 2017, Art Basel's fair in Switzerland, charges from US$ 425 per square meter for its subsidized "Statements" section, to US$ 833 per square meter for its "Galleries" and "Feature" sections. A 60-square-meter booth would cost about US$ 53.000.
Because Art Basel is part of a much larger conglomerate, it's difficult to determine its profitability. In 2017 MCH had a net loss of US$ 10.5 million, consequently MCH Group CEO René Kamm stepped down in August 2018.
https://www.20min.ch/schweiz/basel/story/MCH-Chef-Rene-Kamm-tritt-zurueck-11791683
Regarding Art Basel, Marc Spiegler says, "It's the notion, that the galleries will gain more by sharing their collectors with other galleries than they'll lose."
However, from my experience, around 50% of the galleries in the main section of Art Basel change in the span of 15 years. Art Basel is tough to get into, but also harsh in kicking you out very quickly.
The turnover in the "Statement" and "Feature" section is roughly 30% per year.
Looking back, galleries like 'Koyanagi', 'Tomio Koyama', 'Shugo Arts', 'SCAI The Bathhouse', 'SIDE 2', which had a booth for many years in Art Basel Switzerland, have all disappeared. The ones left now are 'Taka Ishii' and 'Take Ninagawa'. In the last 3 years, veteran 'Tokyo Gallery+BTAP', suddenly appeared twice, with one year absence in between.
In this sense, the new turf for Asian galleries became Hong Kong.
In 2011 MCH Group purchased "ART HK – Hong Kong International Art Fair", later changing the name into 'Art Basel Hong Kong'.
I would like to remind the reader, that ART FAIR TOKYO had the chance to buy "ART HK – Hong Kong International Art Fair", too, therefore becoming the hub for Asian art operators and the 'commercial' and 'art critical' center of contemporary art in Asia. A lost opportunity, about which I'm going to refrain to comment publicly.
For the record, I would like to attach the original text by then Co-directors Annette Schönholzer and Marc Spiegler.
"We would like you to be among the first to know about a major development for Art Basel.
We are pleased to announce that MCH Swiss Exhibition (Basel) Ltd., the organizer of Art Basel and Art Basel Miami Beach – has signed a purchase agreement with Asian Art Fairs Ltd, the owners of ART HK – Hong Kong International Art Fair. As of July 1, 2011, MCH Group will take a majority ownership stake in Asian Art Fairs Ltd.
This entry in the Asian art market marks a significant step forward for Art Basel. Since its inception in 2008, ART HK has established itself as the leading art show in Asia. The strong momentum this provides, combined with the great experience and know-how of both organizations, and the expanding art markets throughout Asia, offer great potential for Art Basel to establish a premier art show in this key region.
As you know, Art Basel has been actively interested in the Asian art market for more than ten years, with ever-increasing contact to Asian collectors, galleries and artists. Not only the directors but also the selection committees have frequently travelled to explore the many Asian art scenes, and thus we have had a rising number of Asian galleries participating in our shows over the last decade.
The mid-term goal is to convert ART HK to the Art Basel brand as the third platform for our leading international art shows. The 2012 edition will remain under the show's current ART HK name, with Magnus Renfrew remaining as its director, but will take place from February 2 to 5, 2012, moving from its current late-May timing.
Art Basel looks forward to engaging even more intensely and continuously with galleries, collectors and institutions on four continents – in Europe at Art Basel, in North America and Latin America at Art Basel Miami Beach, and in Asia with the future Art Basel show sited in Hong Kong.
We would like to take this opportunity to thank you for your continuing support and your contribution to the success of Art Basel and Art Basel Miami Beach. 
Please do not hesitate to contact us should you have any questions about this exciting news.
Best regards from Basel,"
To get an overview of the beautiful atmosphere in the city of Basel during ART BASEL, please check the following links.
Most of its population is behind the concept of the art fairs; strong museum shows welcome the international art world, and people in the street spread a warm hospitality.
The following pics, taken at the first day of last year's ART BASEL, are especially targeted to artists in Japan. I want them to know the highly competitive atmosphere and structural hierarchy at ART BASEL, getting an idea of the "harsh reality" in serious, expensive, illogical and cruel art dealing.
Tokyo, HEISEI 31, January 13th
Mario A
Above text is taken from last year's posting:
アーティストたちによって裸にされたアート・バーゼル、さえも*
ART BASEL Stripped Bare by Her Artists, Even*
https://art-culture.world/articles/art-basel-stripped-bare-by-her-artists-even/
see also:
バーゼルのアート + カルチャー 2018
Art + Culture from Basel 2018
https://art-culture.world/articles/art-culture-from-basel-2018/
バーゼルのアート + カルチャー 2018(続報)
Art + Culture from Basel 2018 (follow-up)
https://art-culture.world/articles/art-culture-from-basel-2018-follow-up/
---
Up-date, Tokyo, REIWA 1, August 2nd
The Cost of Price Transparency: Why Some Dealers Would Rather Alienate You Forever Than Reveal the Price of an Artwork
And how the internet may finally change one of the art market's oldest customs.
Eileen Kinsella, June 11, 2019
quotes:
This tension is on plain view at the prestigious Art Basel fair in Switzerland this week. Prices are provided to trusted collectors via PDF in advance; other prospective buyers will be greeted with a cold shoulder, even on the floor of the fair.
Some galleries, like Paula Cooper and Marian Goodman, may provide prices to select collectors, but make it a practice of not disclosing them to the press.
…
In 1971, New York City passed the "Truth In Pricing" law, which requires all retail establishments—including art galleries—to post prices in plain view. Dealers largely ignored the rule until the city began enforcing it more strictly in 1988—but even then, they interpreted it loosely. Mary Boone reportedly posted a price list in the back office, requiring visitors to climb two steps and lean over a velvet rope to see it. Today, the law is rarely enforced.
…
Is a Revolution Coming?
In some corners of the art world, however, this tradition is beginning to change. This week, David Zwirner Gallery launched Basel Online, a virtual art-fair booth that offers 20 works exclusively online for a total of around $5 million by artists including Carol Bove, Josh Smith, and Jordan Wolfson. Prices range from $45,000 for a painting of a match by Harold Ancart to $1.8 million for a Yayoi Kusama pumpkin sculpture.
…
Meanwhile, fellow mega-gallery Gagosian—which does not post artist names or titles of works in its art-fair booths, let alone prices—
full text at:
https://news.artnet.com/market/price-transparency-art-basel-1569190
We Need to Change the Language around Price Transparency in the Art Market
Alexander Forbes
Jul 31, 2019
quotes:
For example, the 5th Anti-Money Laundering Directive, which will go into effect in the European Union on January 10, 2020, imposes stringent reporting requirements about the buyer and seller in any art transaction above €10,000 ($11,100) that is carried out by cash or wire transfer.
…
As one prominent London collector put it to me bluntly during Art Basel last month, echoing many other buyers and sellers throughout the week: "Having more pricing information available is absolutely crucial for the future of the market, but the word 'transparency' scares the shit out of all of us."
full text at:
https://www.artsy.net/article/artsy-editorial-change-language-price-transparency-art-market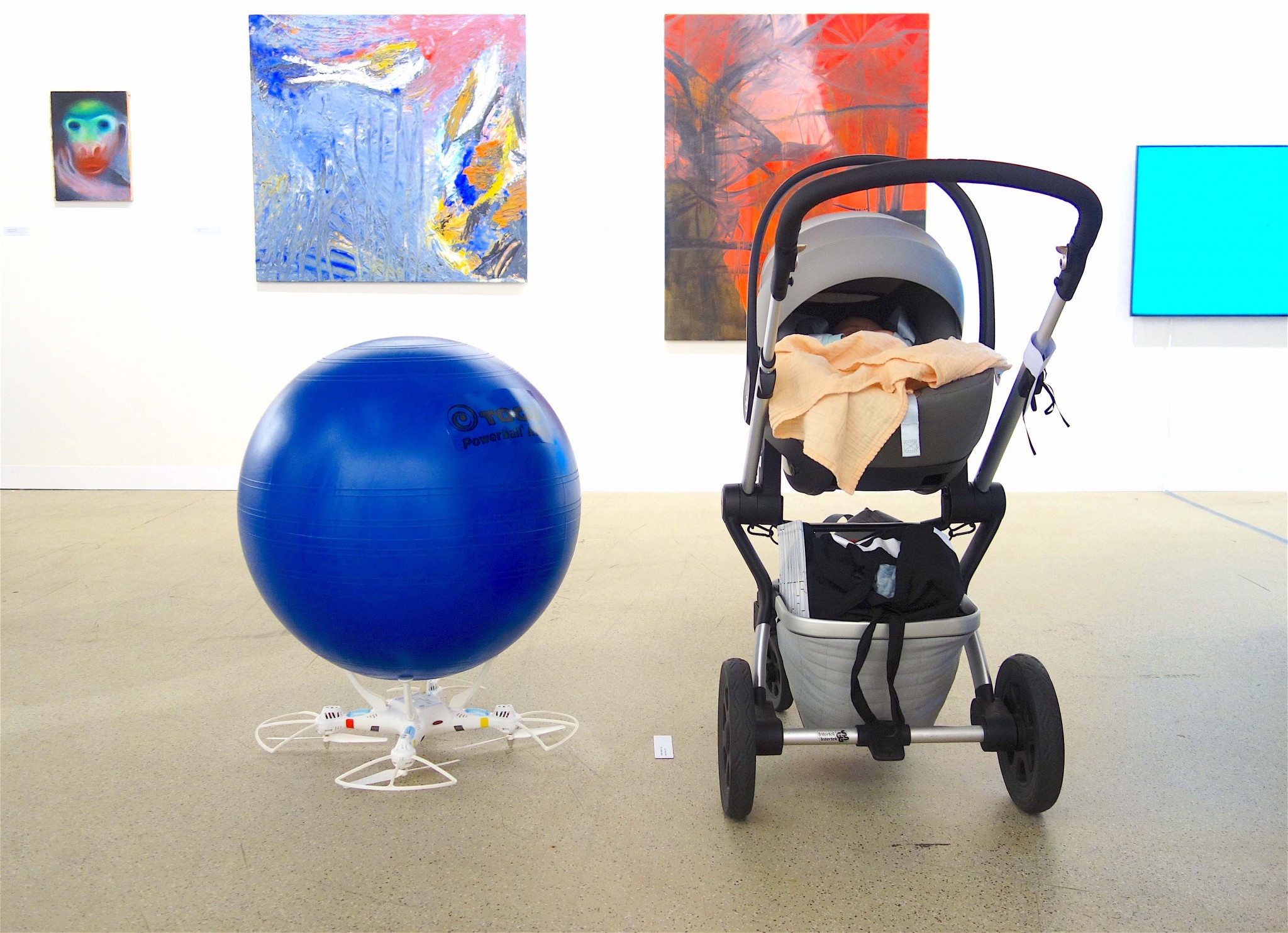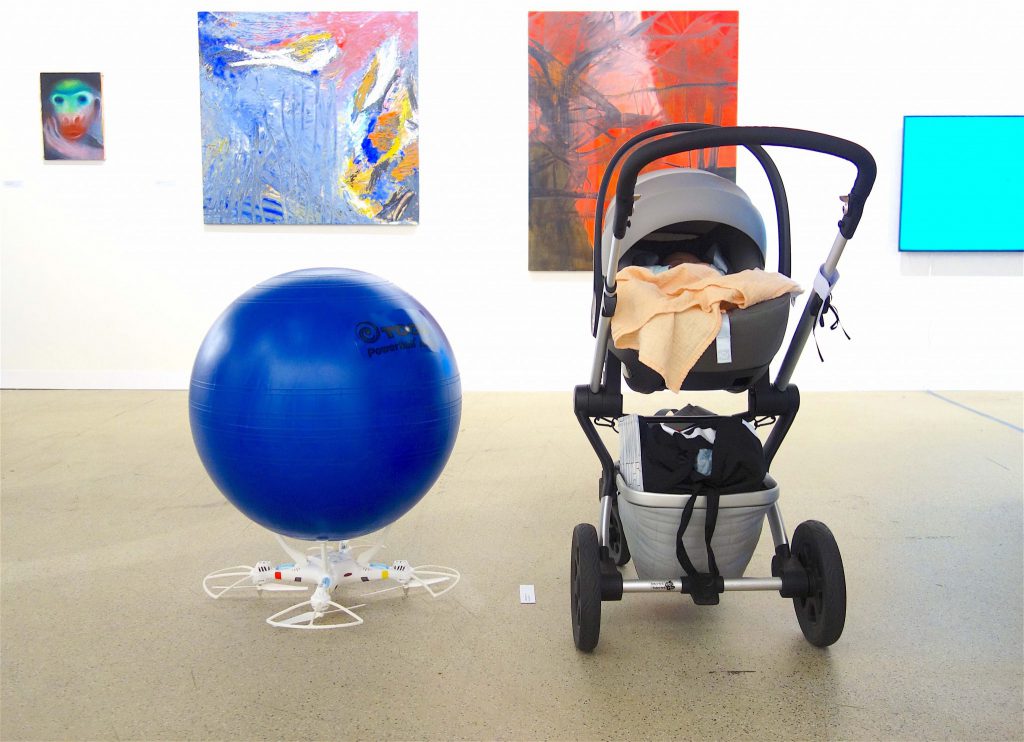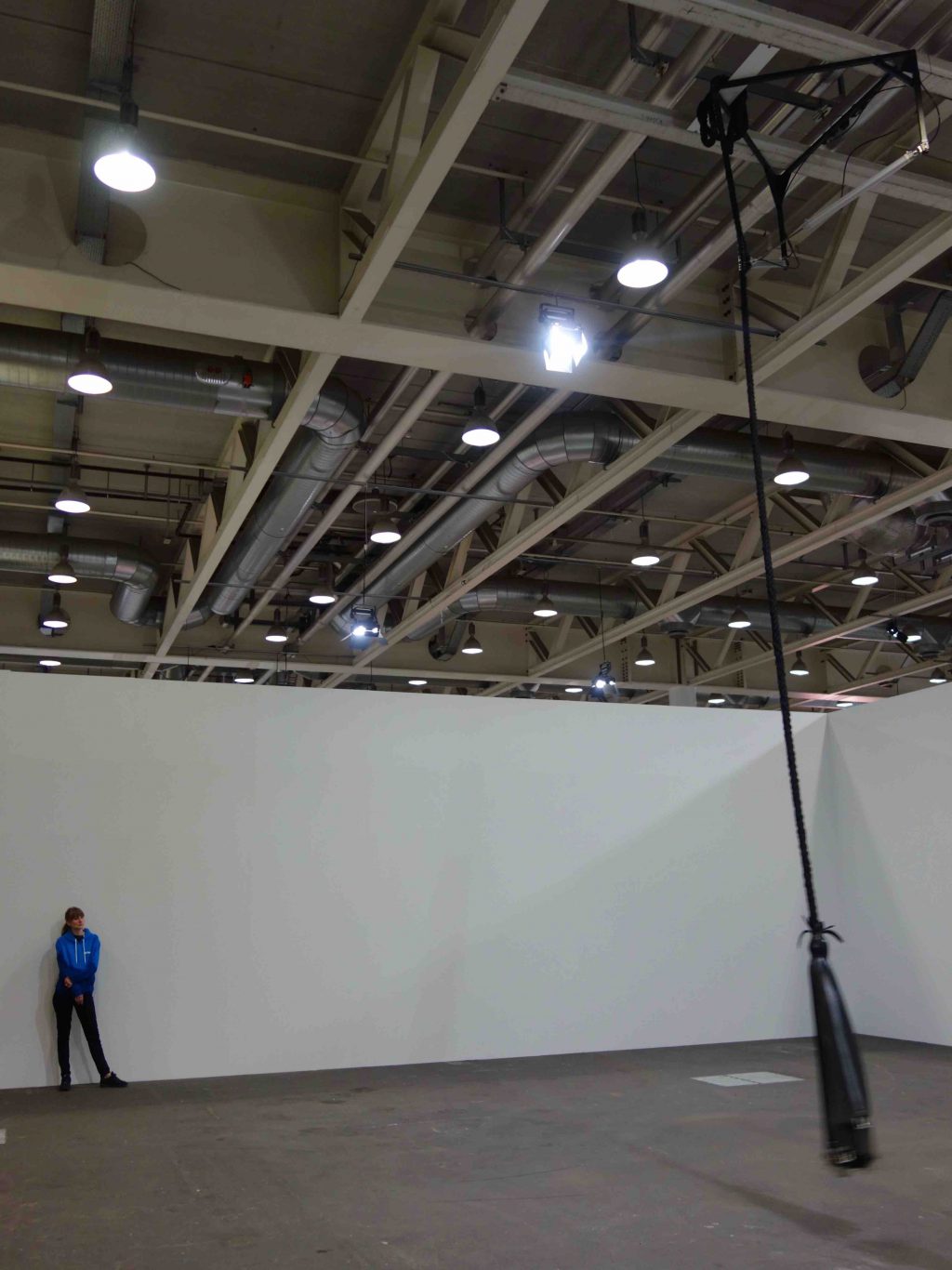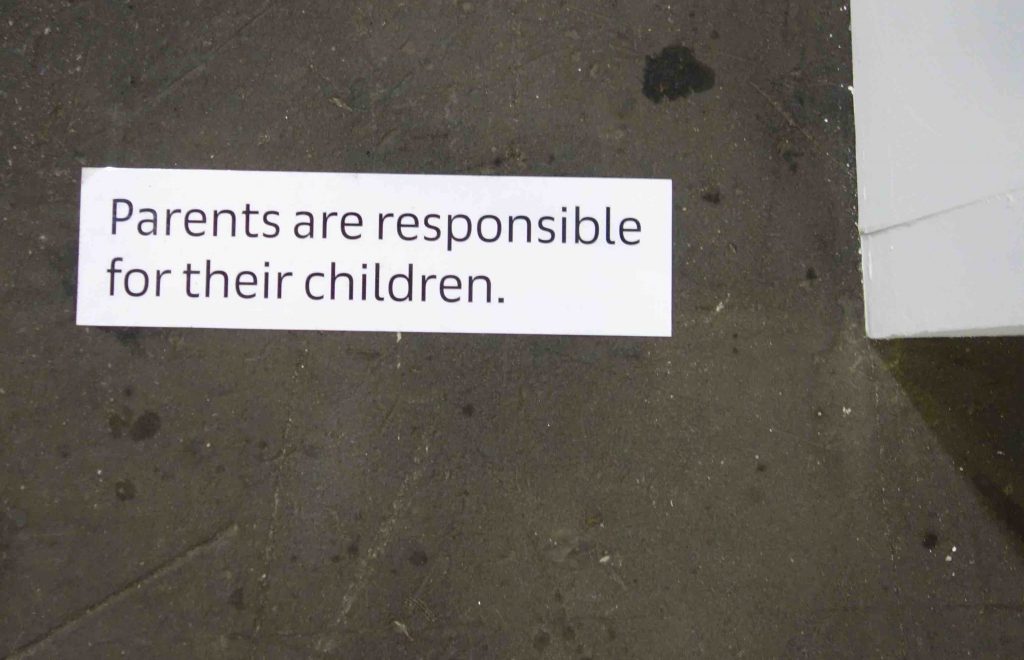 "Monica Bonvicini has programmed a broom made of leather belts to do a mechanical ballet that lasts nine minutes. It kind of provokes you to approach it and try to anticipate what will happen next. The leather belt was used in the past as a punishment device that somehow has a connotation to male power. In German we also have the saying "to sweep with an iron broom", which means making a tabula rasa to start something new. I think the broom is also a symbolic gesture of claiming space by a female artist, It's a complex and dynamic claim that is constantly moving and changing its path."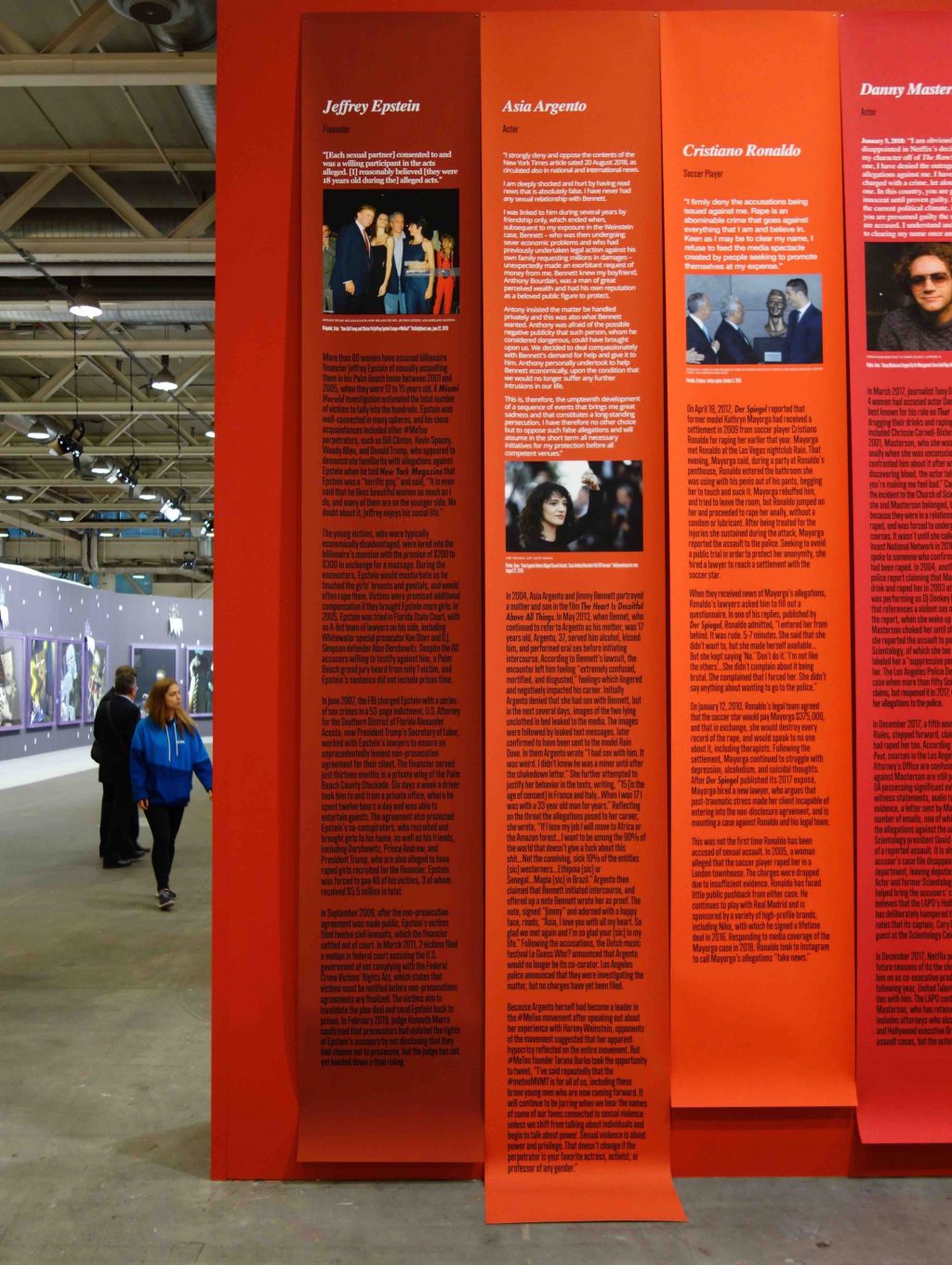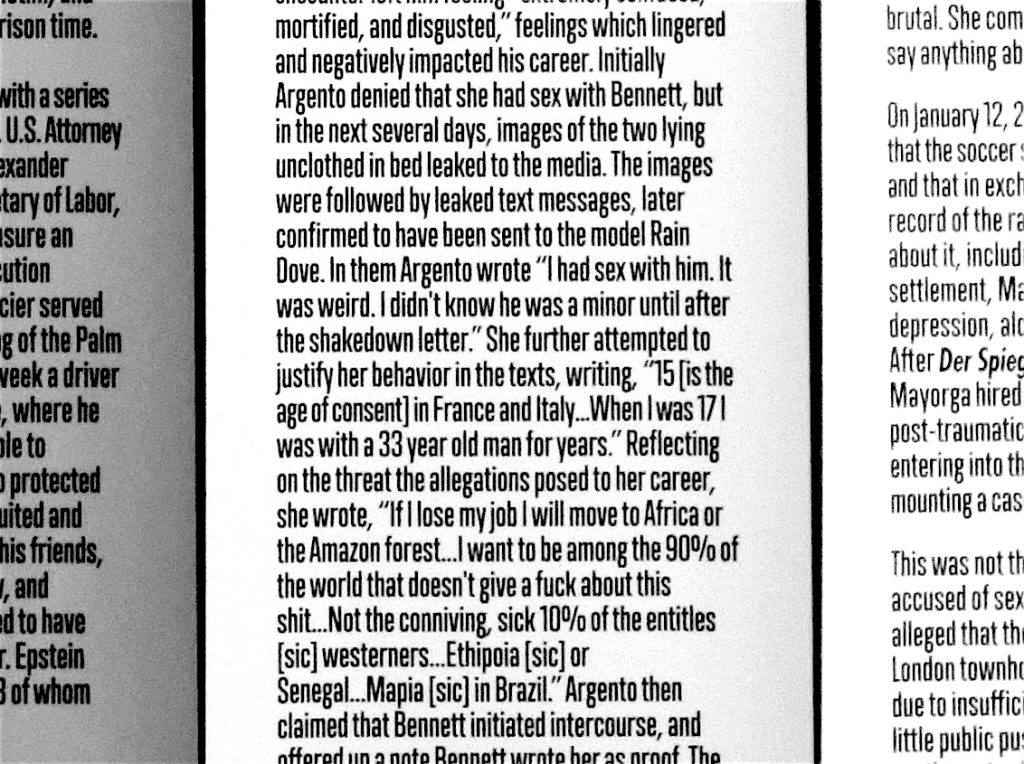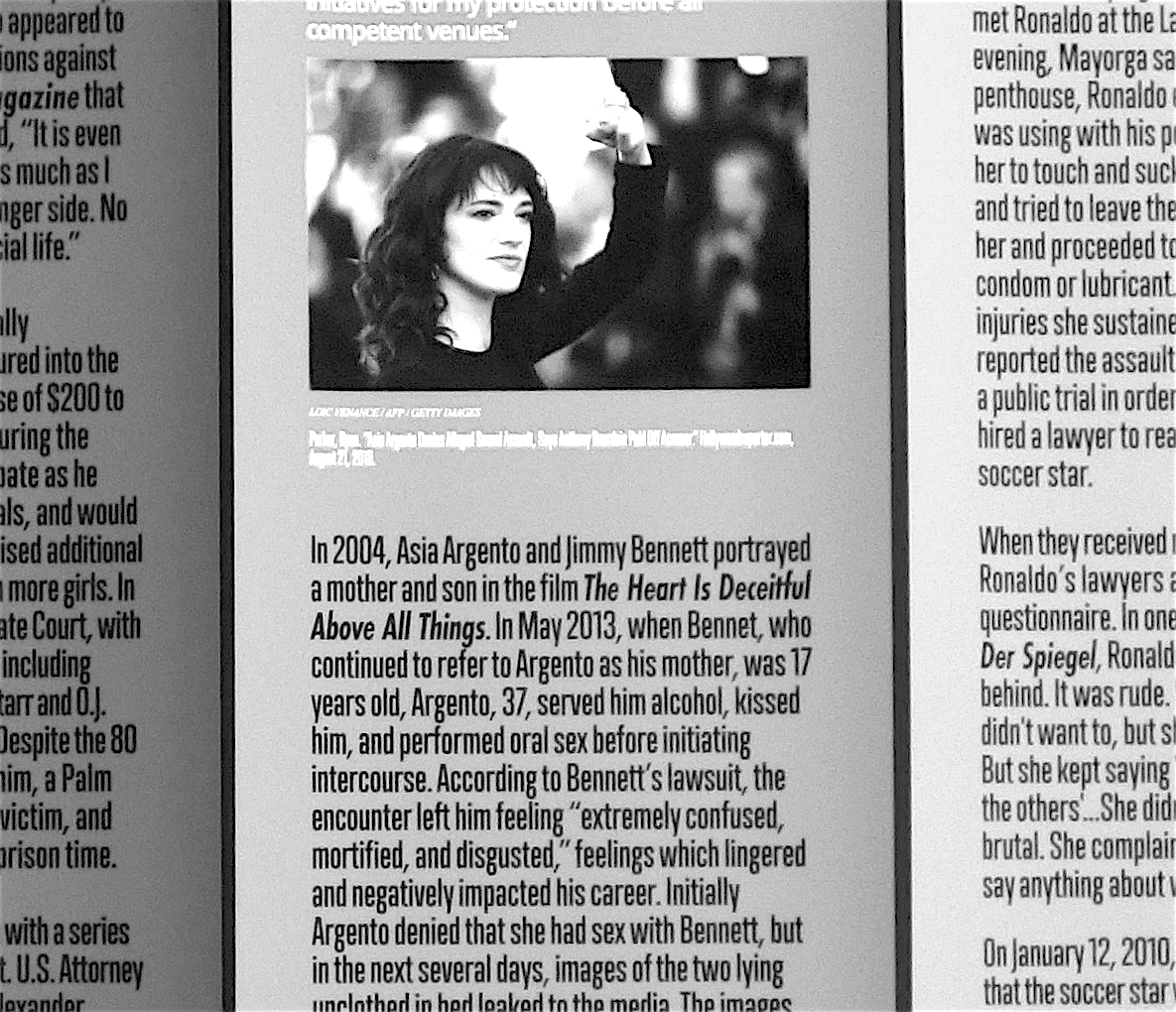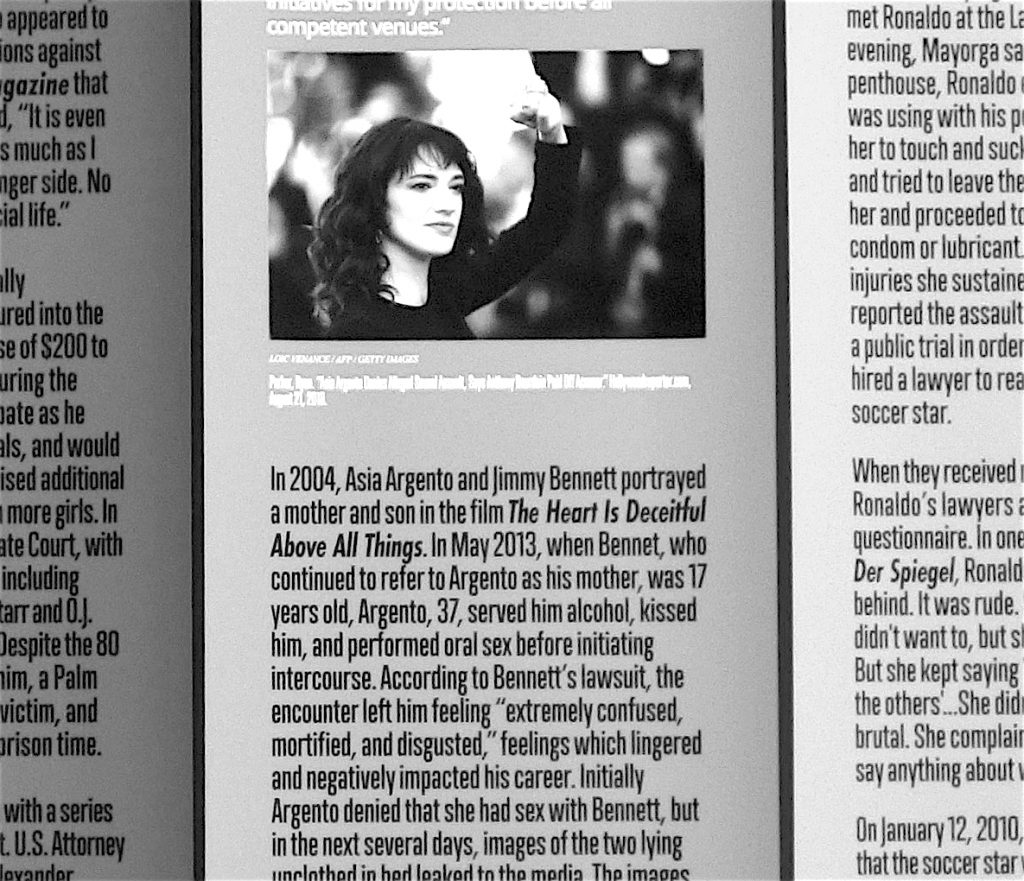 See also:
Interview: Andrea Bowers discusses power dynamics post #MeToo
The artist, whose work is causing a stir at Art Basel, aims to keep alive conversations on the toxic nature of power that sparked the feminist social movement
Margaret Carrigan, 2019/6/13
quote:
What are you hoping people take away from the work at Art Basel?
I don't think Europe is dealing with these issues in the way the US is. I think it's largely an American conversation right now, but I think—I hope—it will spread. We've normalised these violent behaviours for too long, and for that reason I think we need to honour #MeToo for being something monumental. So many of these testimonies can get swept away in the chatter of the 24/7 news cycle. Art is slow—for that reason it helps us remember. It creates a visual history. I want the work to sculpturally embody this huge uprising, I want people to feel its urgency. Living with these kinds of secrets eats away at you—it might be hard to look at them, but it's much harder to live with them.
full text at:
https://www.theartnewspaper.com/interview/interview-andrea-bowers-discusses-power-dynamics-post-metoo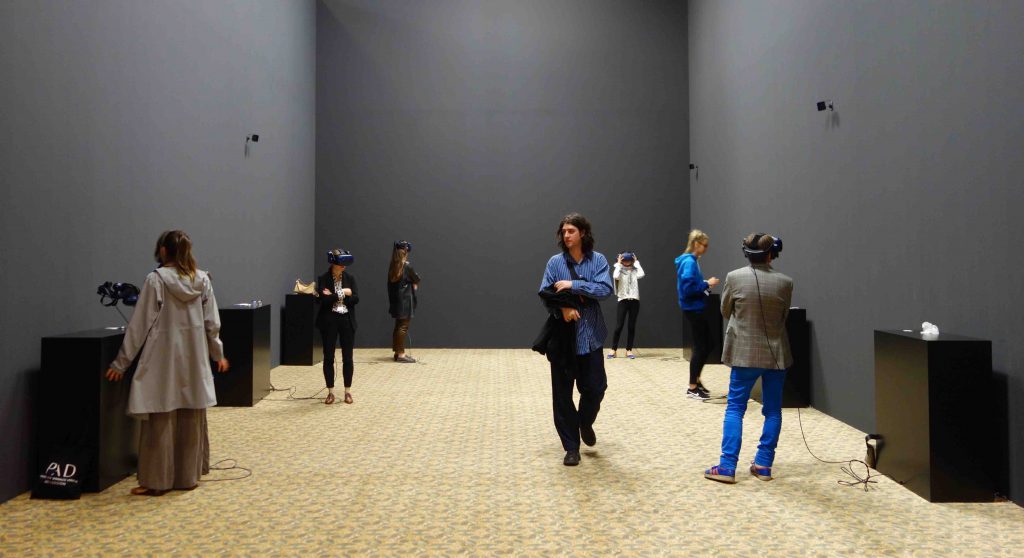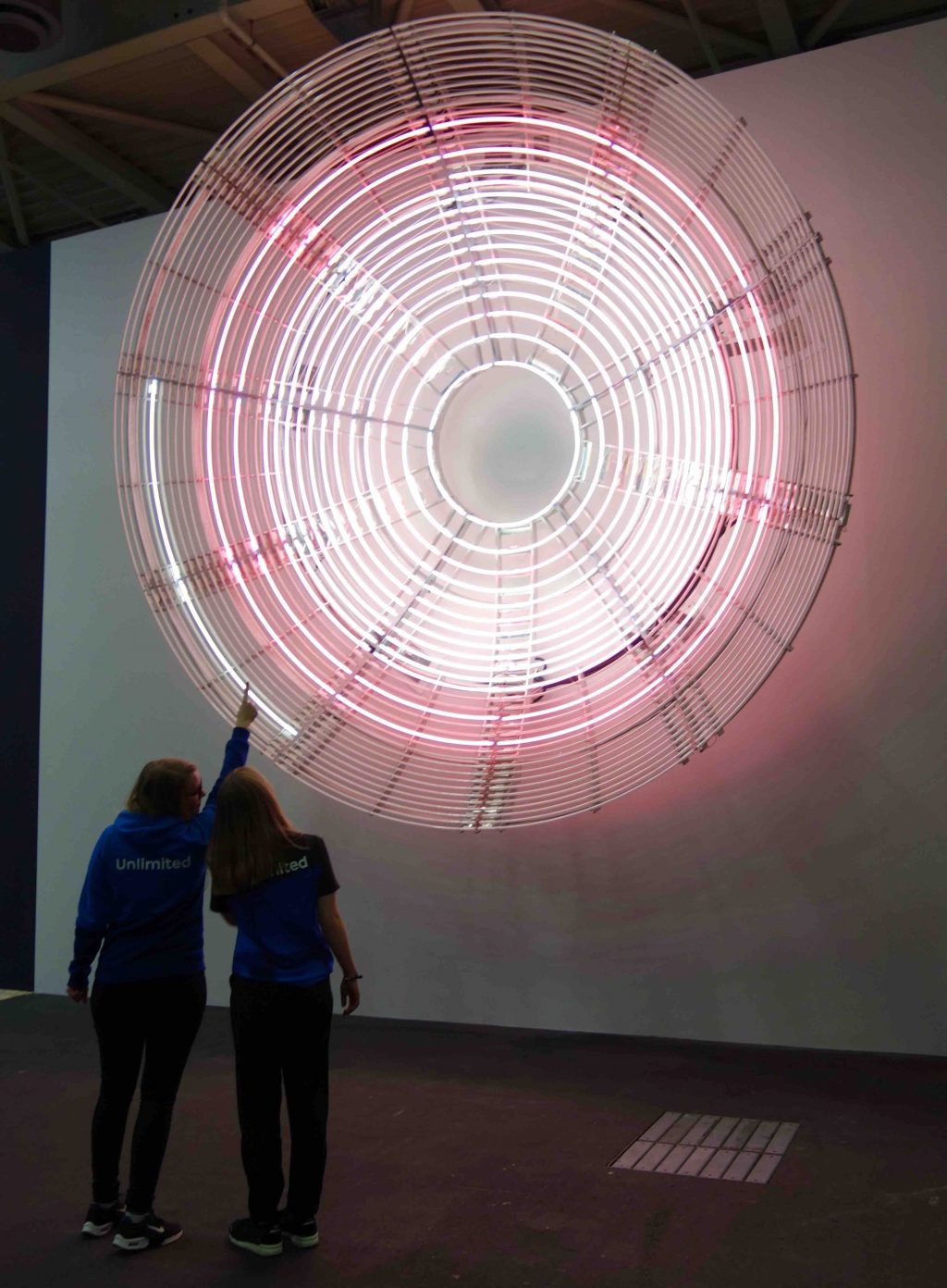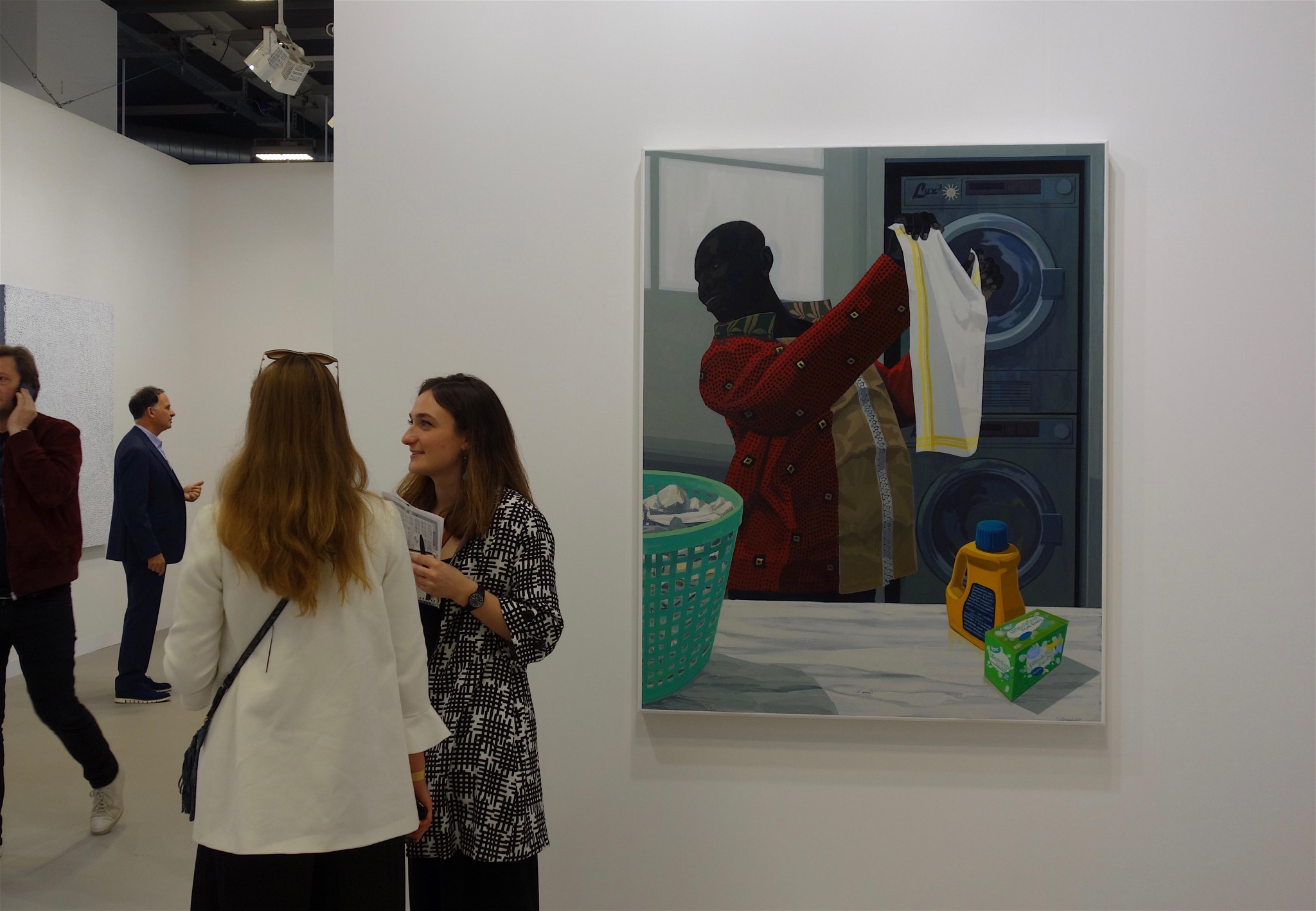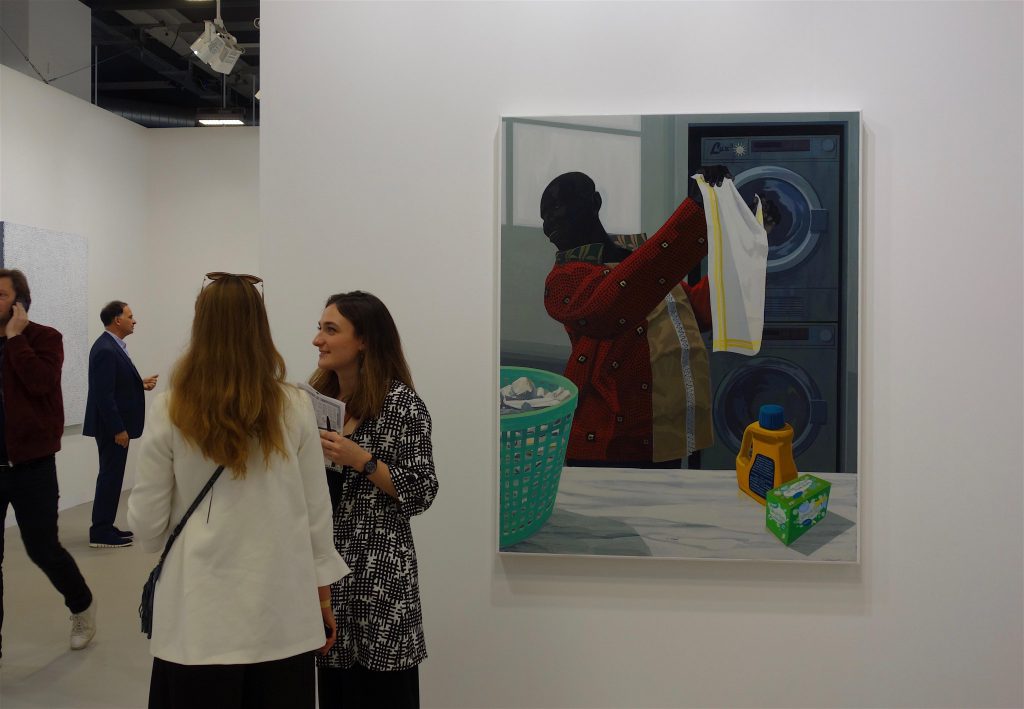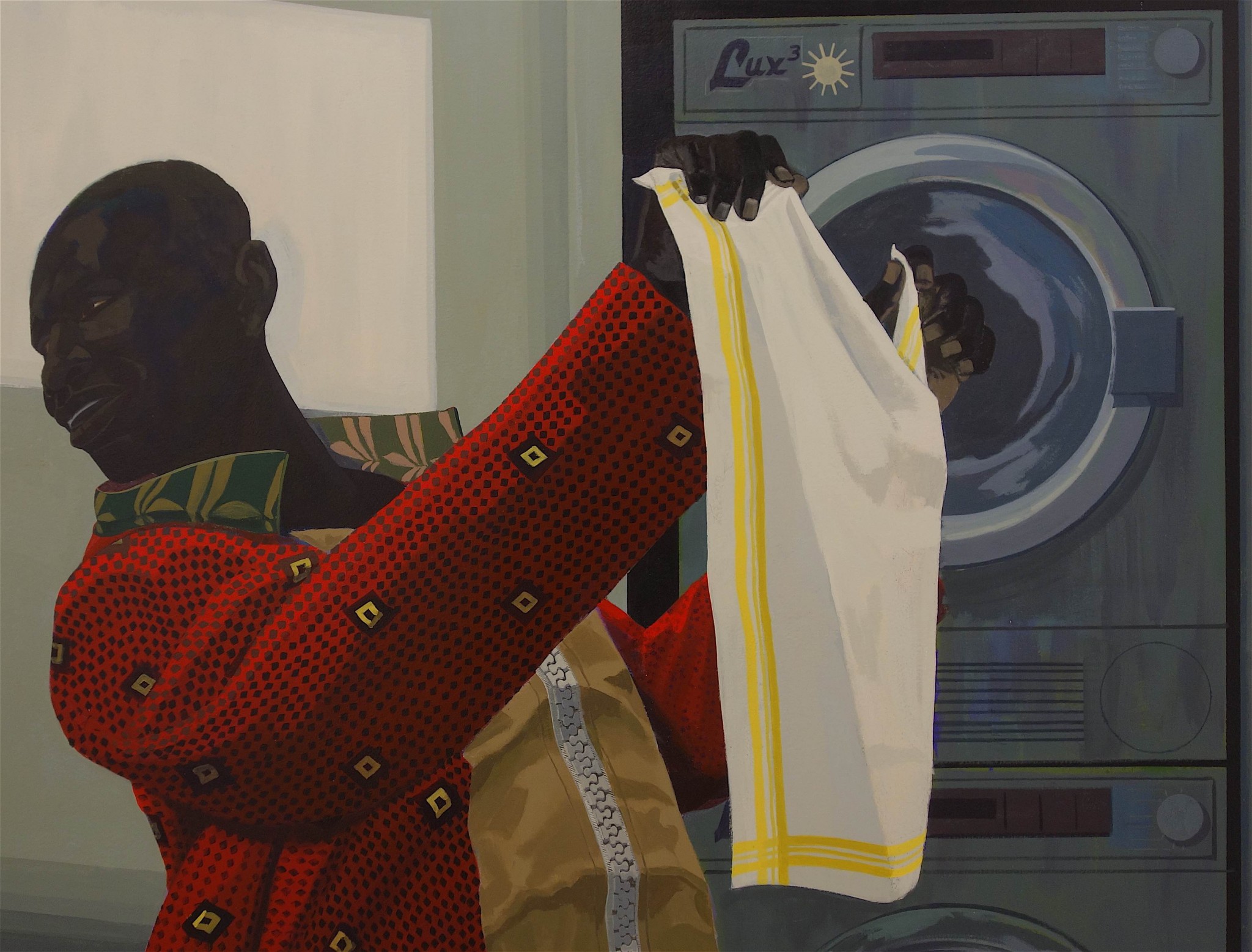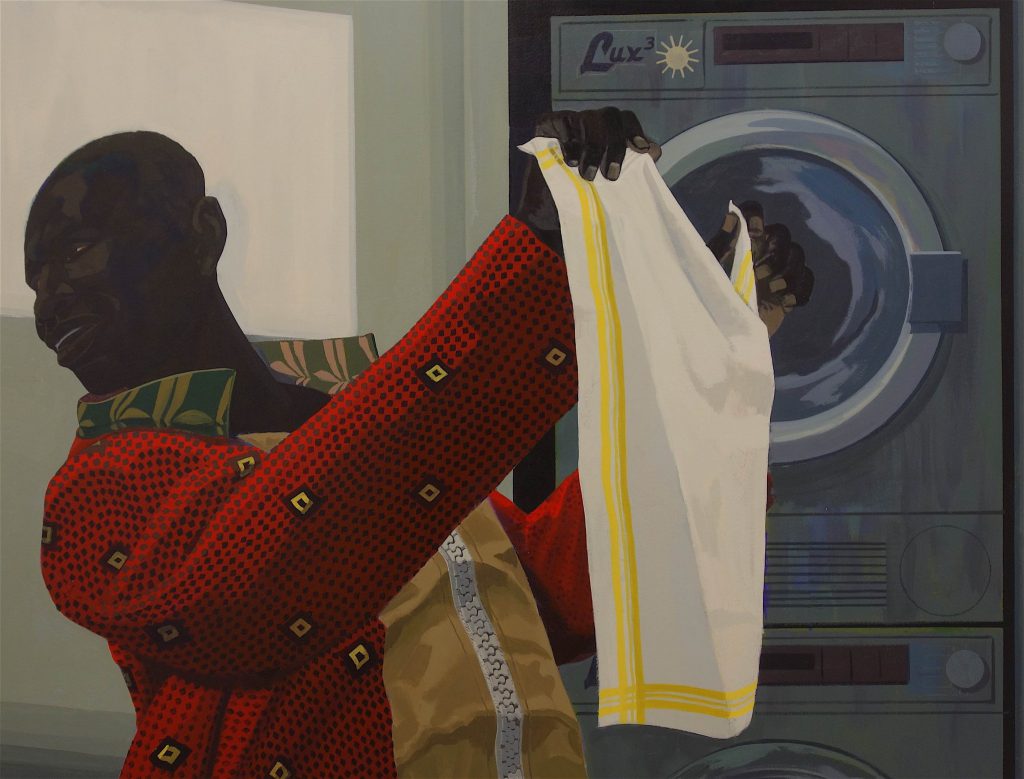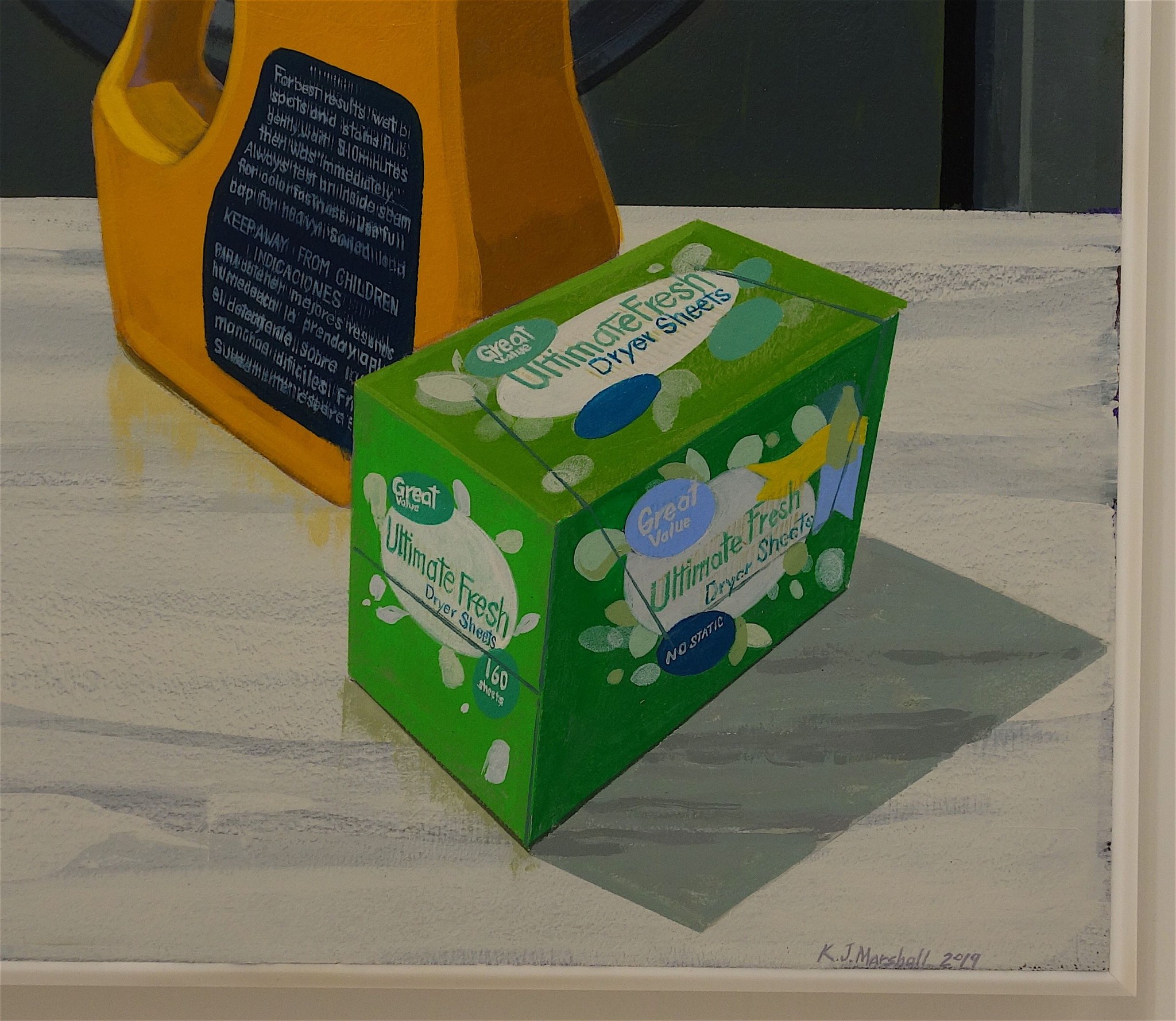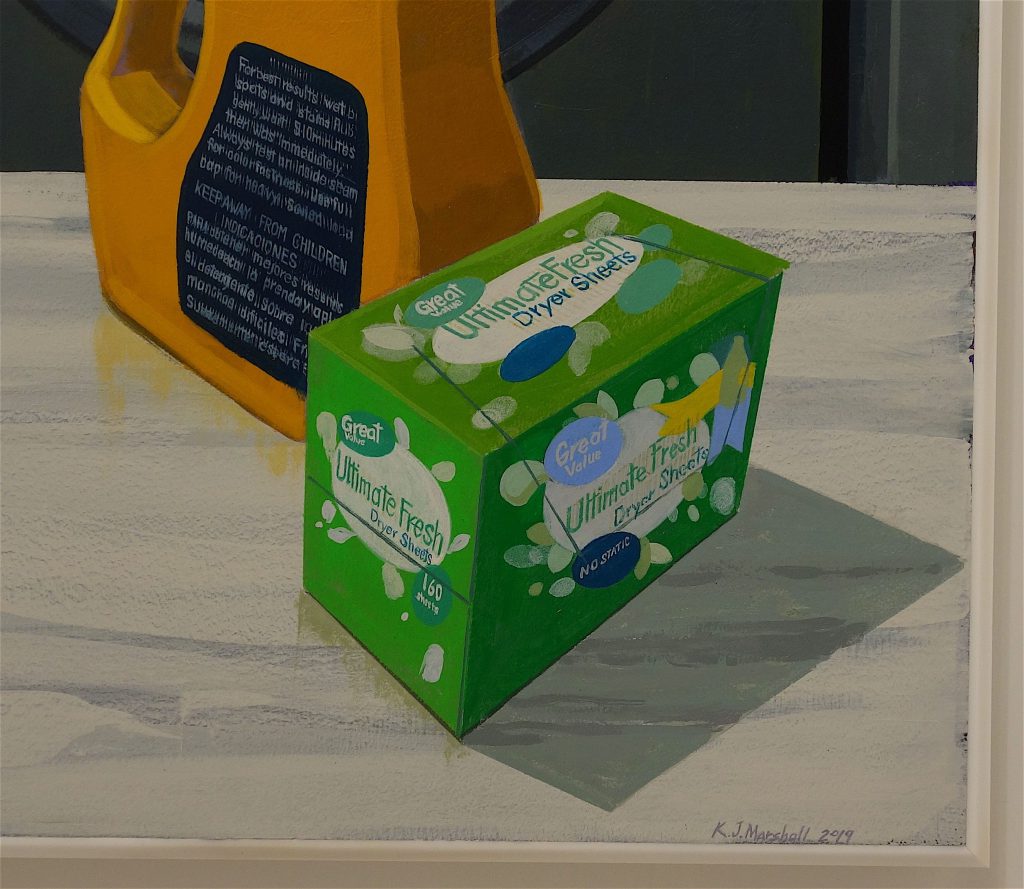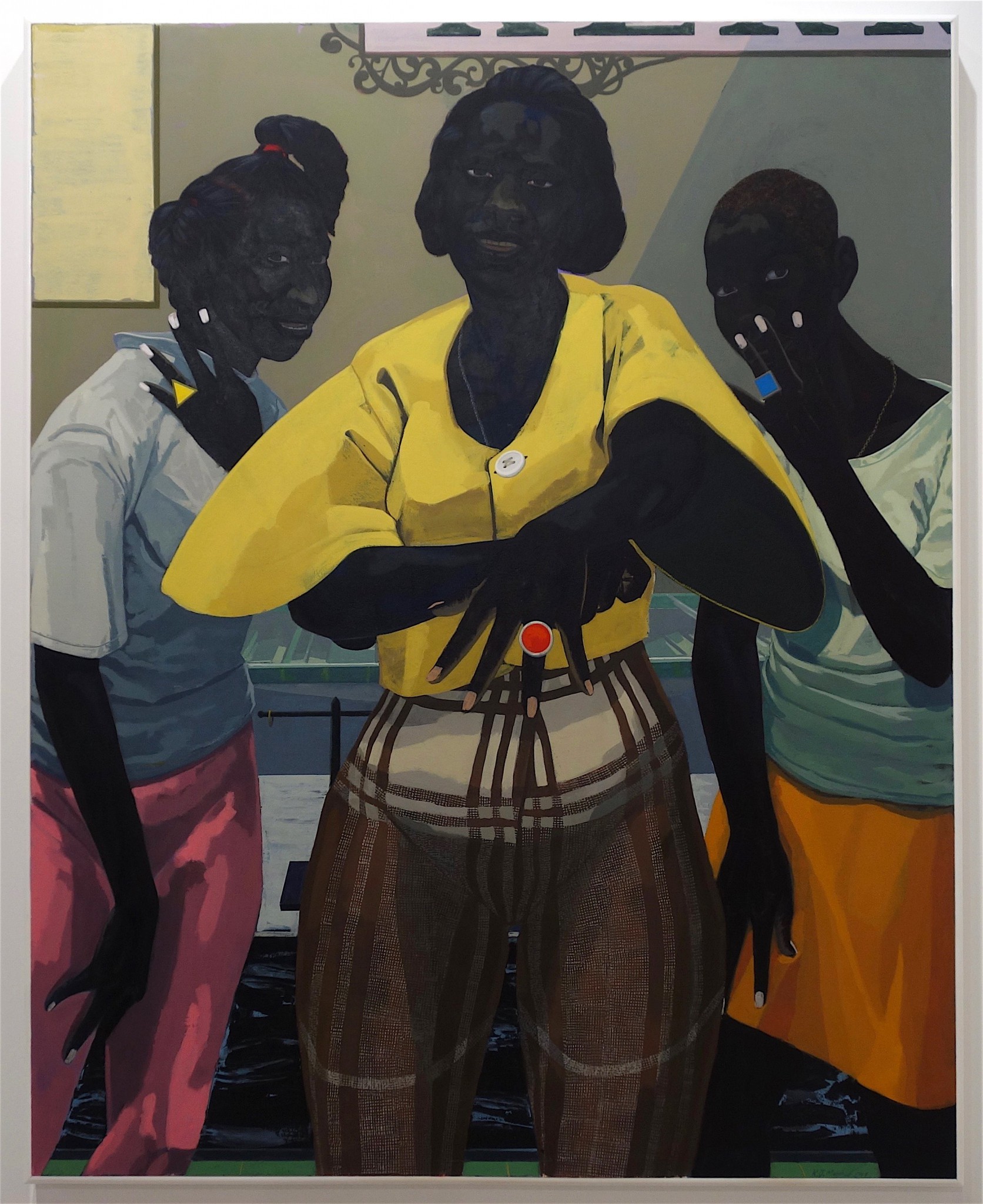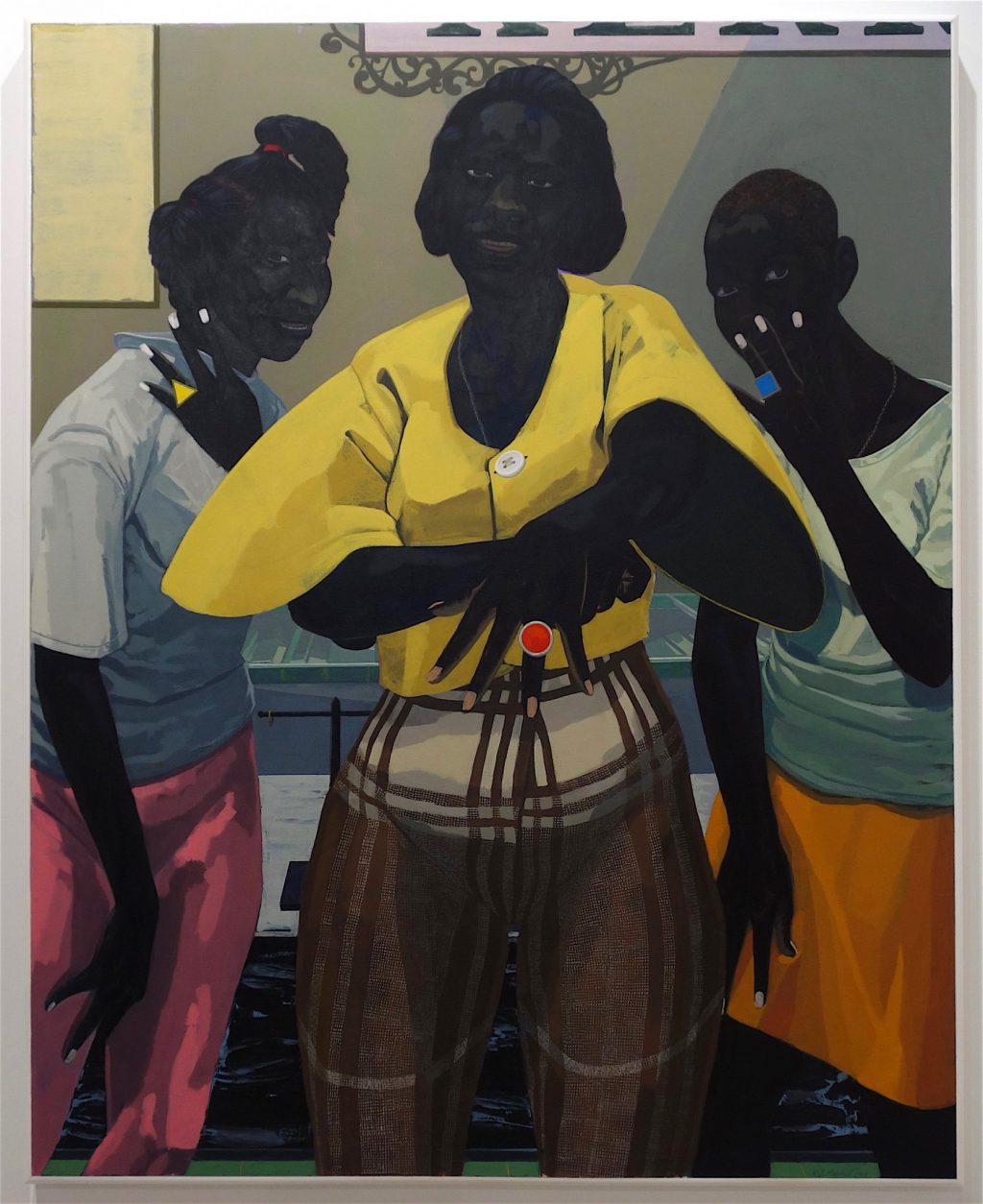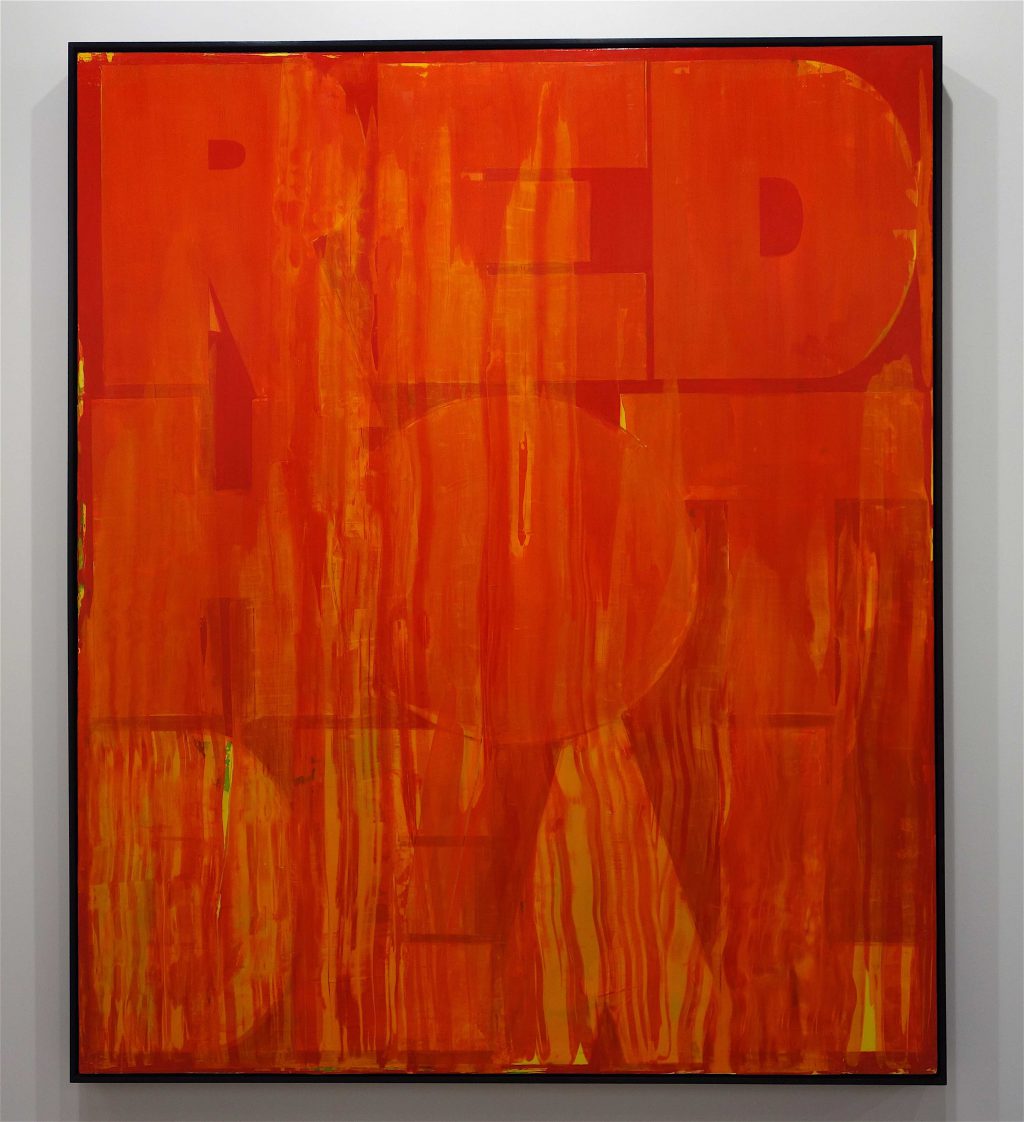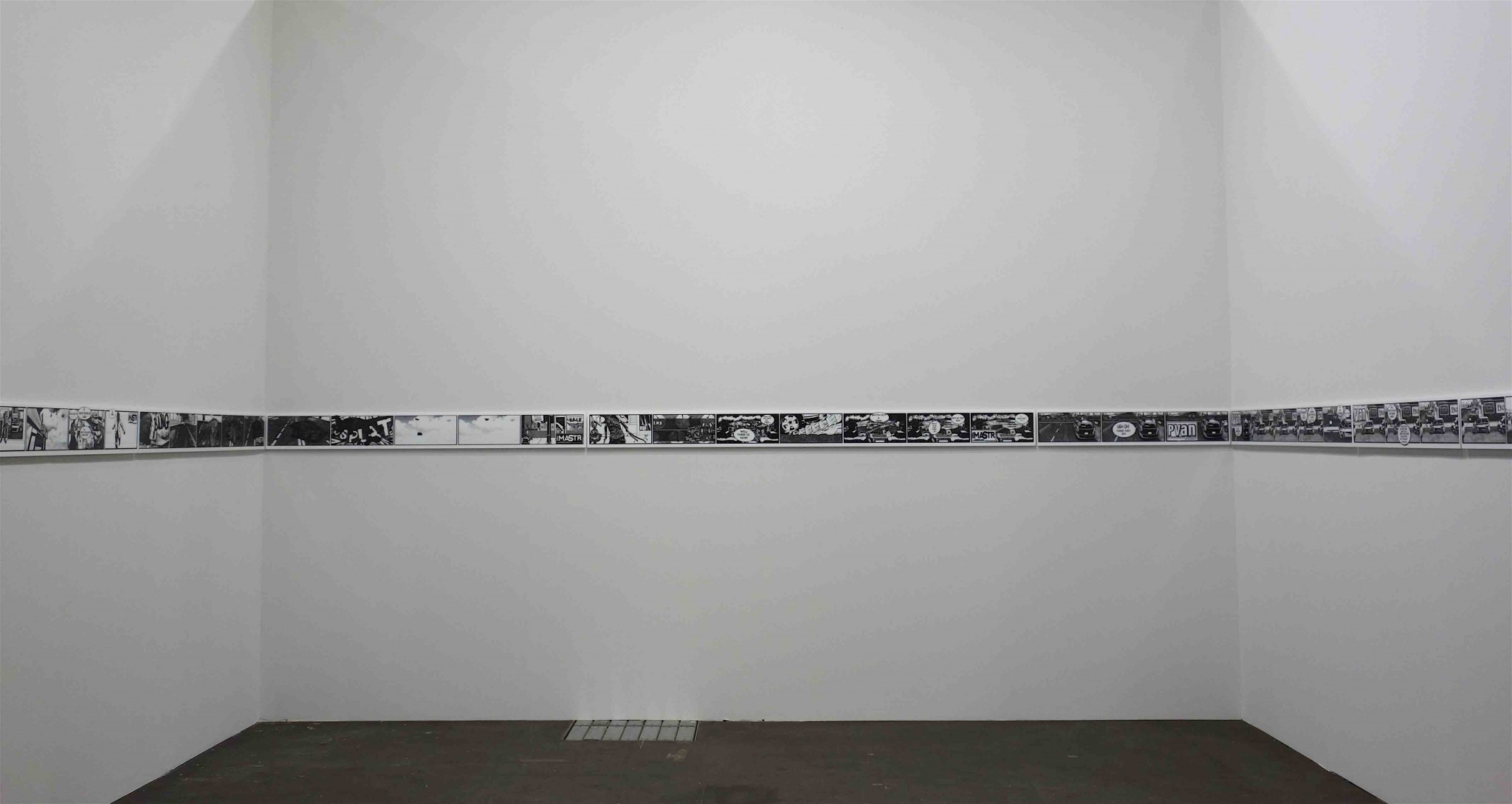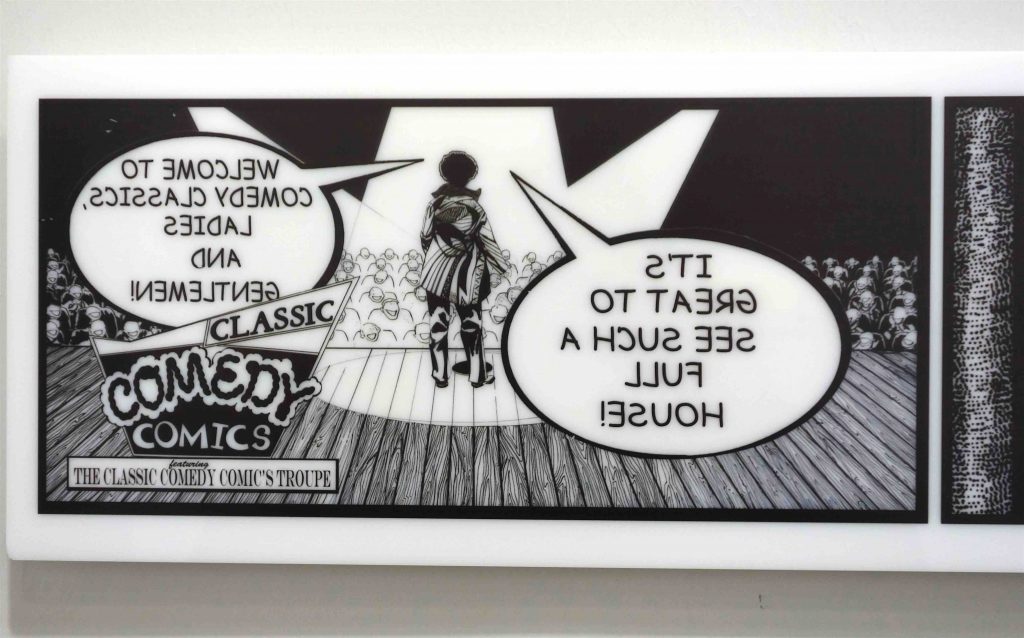 "Since the 1980s, Kerry James Marshall has depicted the life of African-American populations, on large format canvasses. His aim? To give visibility, at last, to the black body, who has been absent in the history of occidental art, by notably accentuating the blackness of his figures, with carbon, iron oxide and ivory black. … In parallel to his paintings, the artist continues to develop a series of drawings, 'Rhythm Master', which he started to work on twenty years ago. Inspired by the Marvel superheroes universe, which enjoyed as a child, he spreads out, on about 15 meters, a narrative frieze in Chinese ink, which is glued directly onto the picture rails. It shows a complex interlacing of scenes which take place in the neighborhood of Bronzeville, Chicago, where Farell, the hero of the story, discovers, as he walks through an African Art museum, the fantastic powers of the Yoruba pantheon."
See also:
Mark Bradford + Kerry James Marshall: 'Black Art' for American Art Flippers
https://art-culture.world/articles/mark-bradford-kerry-james-marshall-black-art-for-american-art-flippers/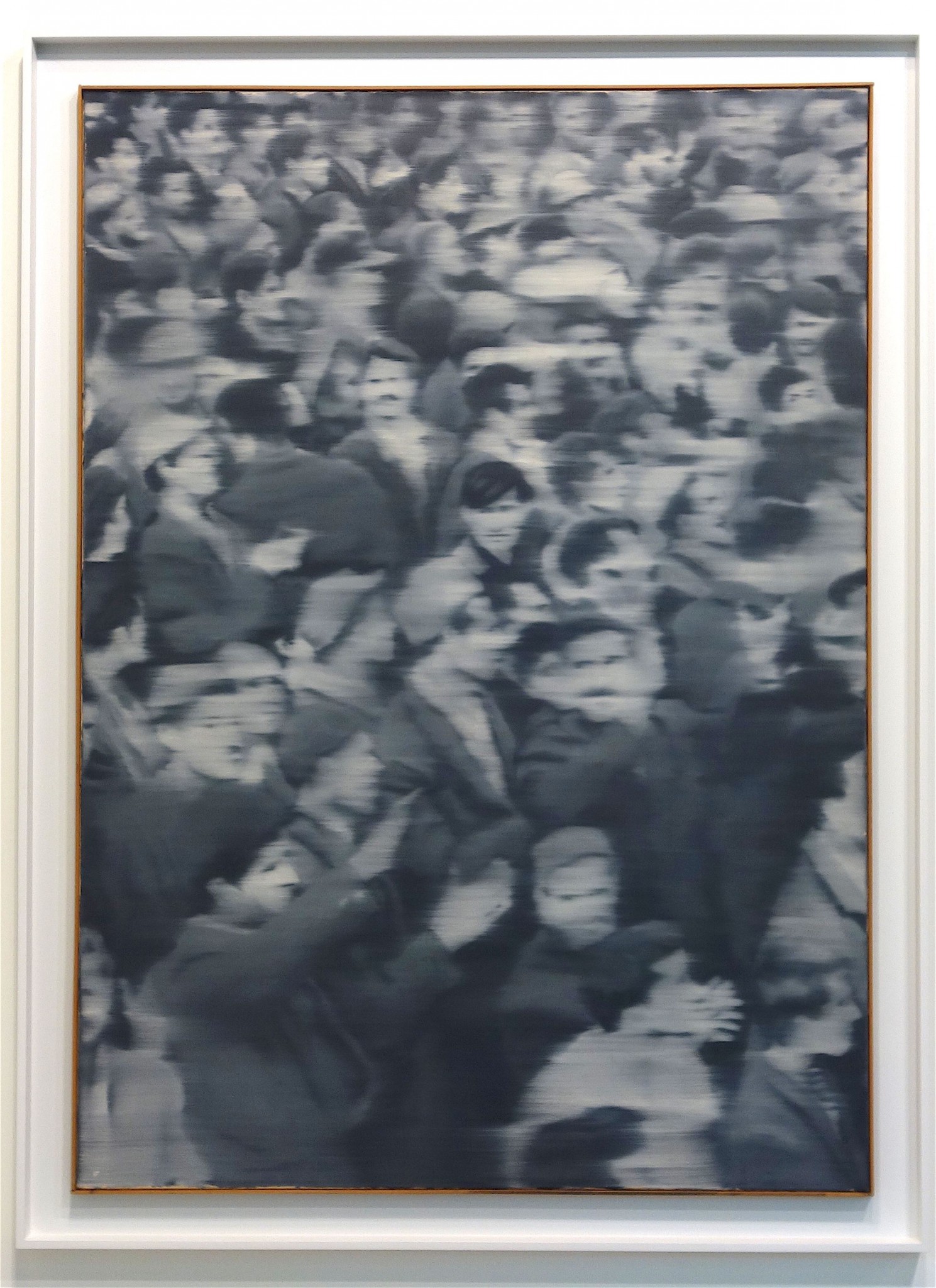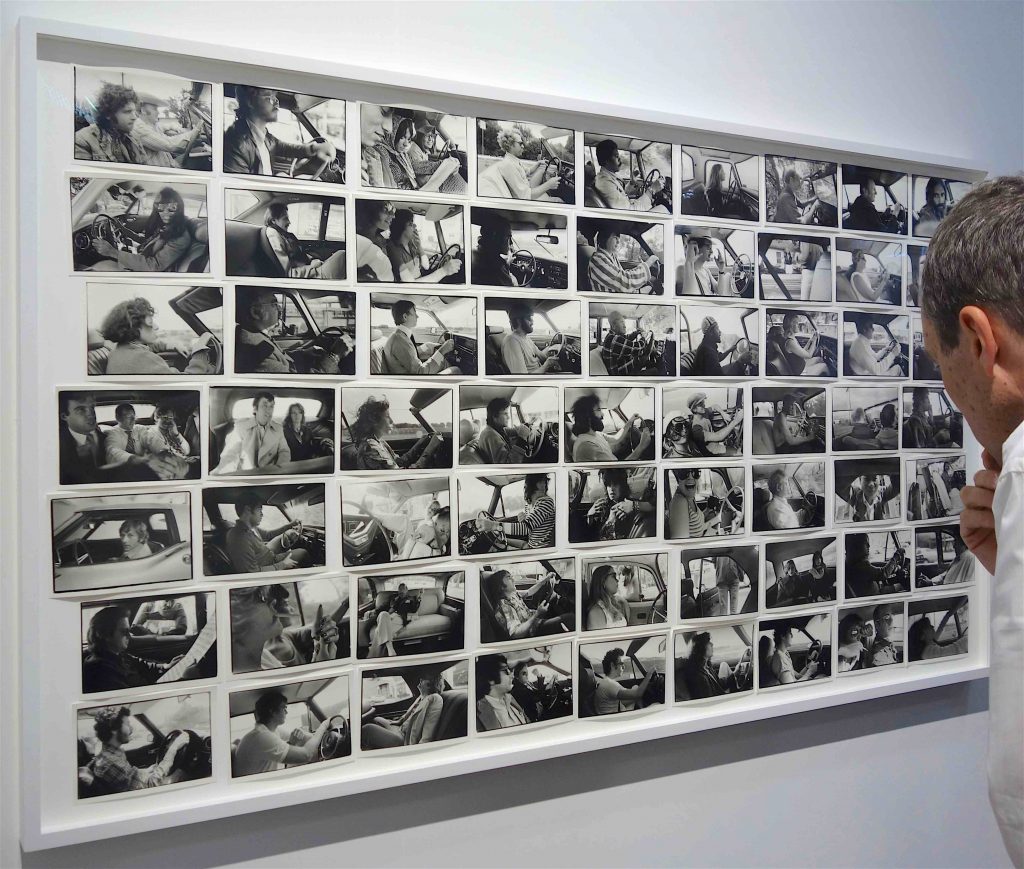 1 page advertisment at the Art Newspaper June 2019: Annie Leibovitz is now exclusively represented by Hauser & Wirth
quote from artnet
https://news.artnet.com/market/5-best-works-at-art-basel-1570384
"One of the smartest moves of that show, however, was to isolate different themes or storylines from within her body of work and isolate them as conceptual clusters. One of the more memorable was the group of photos that Leibovitz, a nonstop snapper, took of her famous friends as they drove her around LA in the 1970s and early '80s. The range of subjects here is exhilarating—you see everyone from Norman Mailer to Fran Lebowitz to Richard Pryor to Jerry Garcia behind the wheel—and, presented together, they take on the shape of a conceptual catalogue in the vein of Bernd and Hilla Becher's typologies of the German industrial landscape, even if they were never created with such a framework in mind. What you get, at the end of the day, is a great object to sell. This one comes in an edition of four, and Leibovitz has said that she and the gallery are now "looking at editioning works from across my career."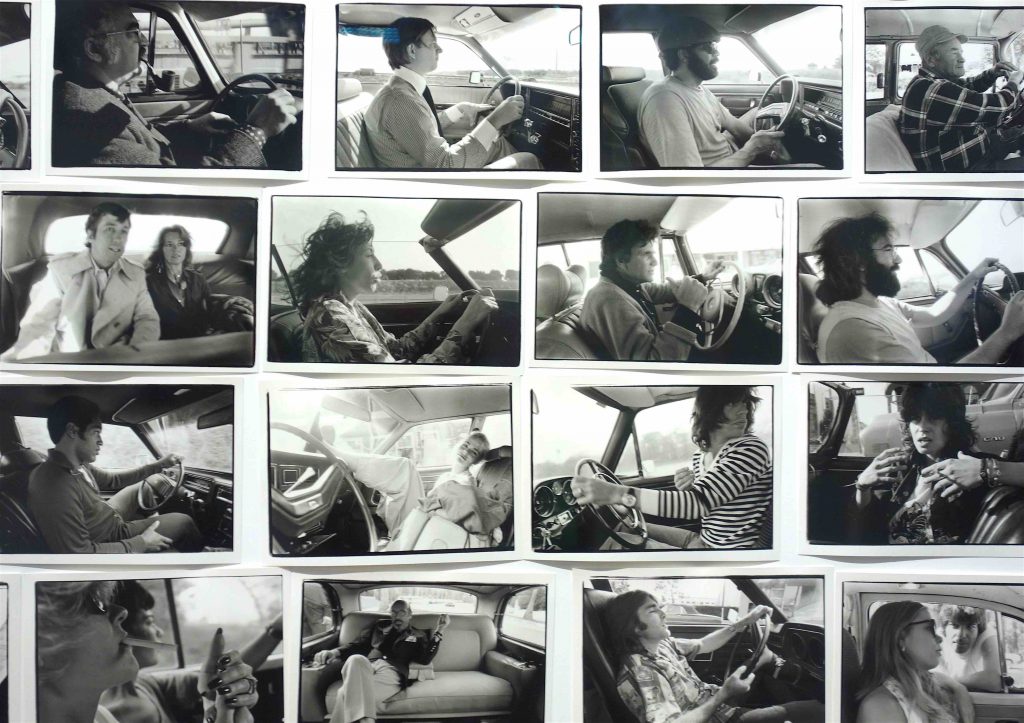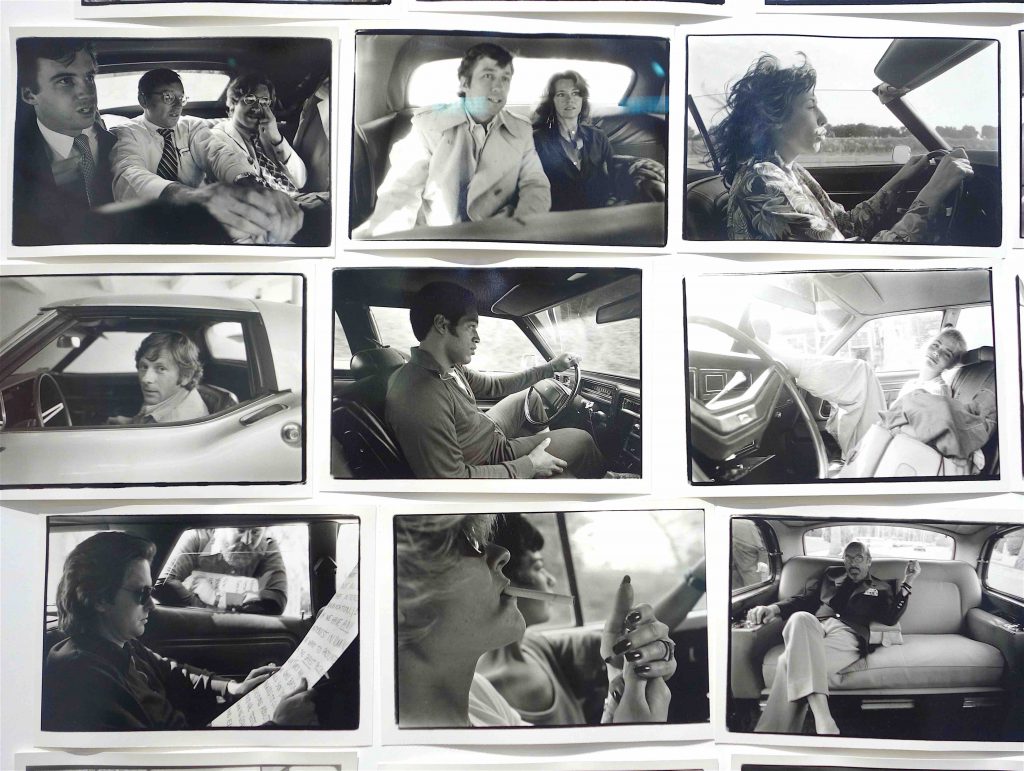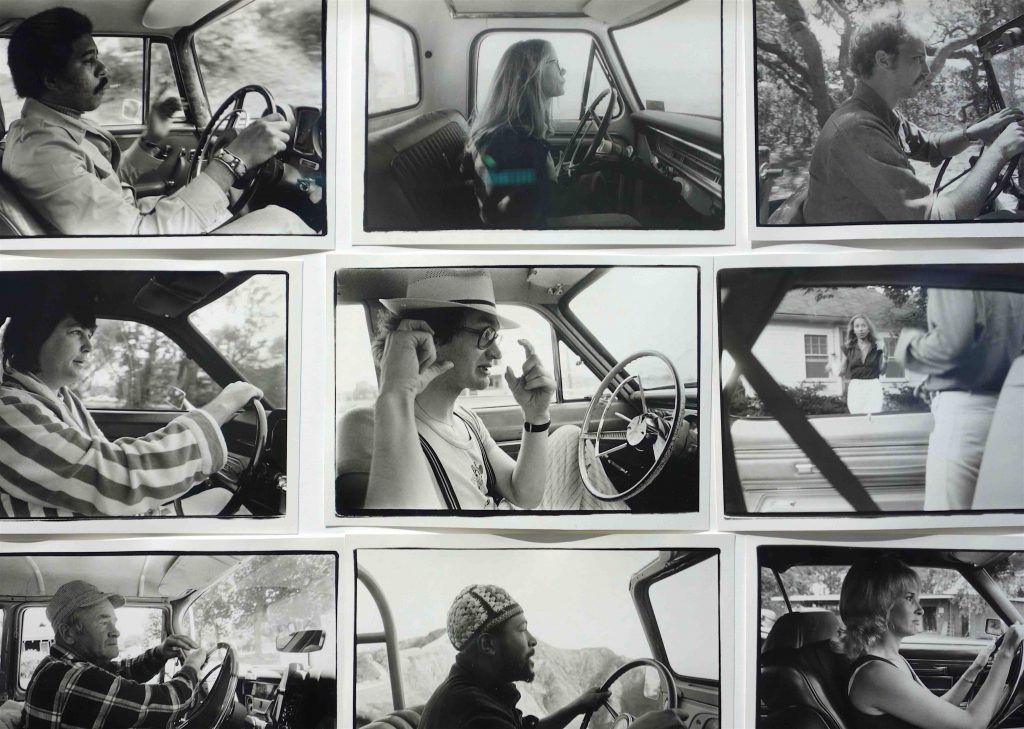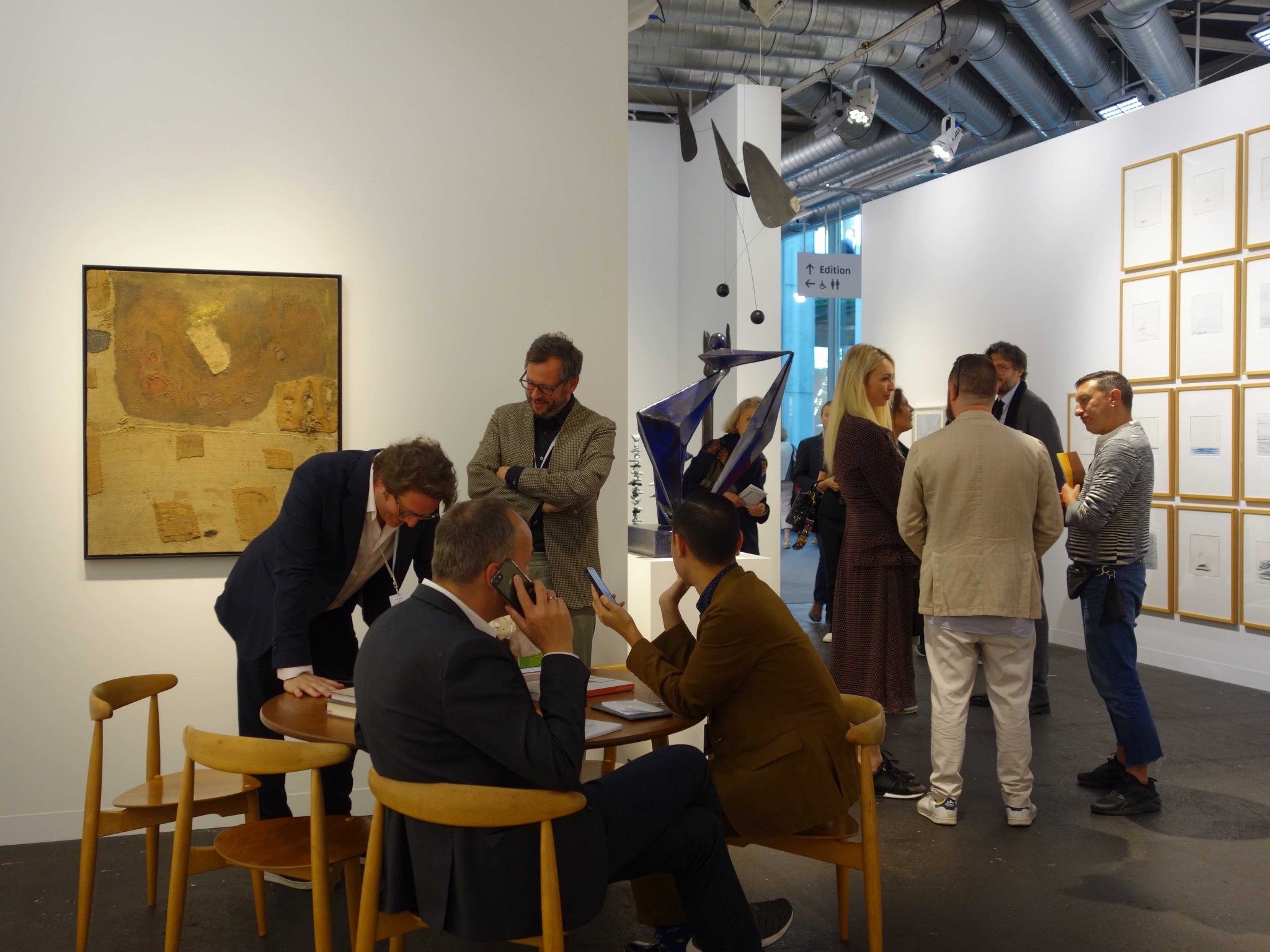 see also:
スイスの「ハウザー&ワース」が香港に新スペースオープン:「マーク・ブラッドフォード個展」、東京にギャラリー進出も間近?
Hauser & Wirth opens with Mark Bradford in Hong Kong, next will be Tokyo?
https://art-culture.world/articles/hauser-wirth-opens-with-mark-bradford-in-hong-kong-next-will-be-tokyo/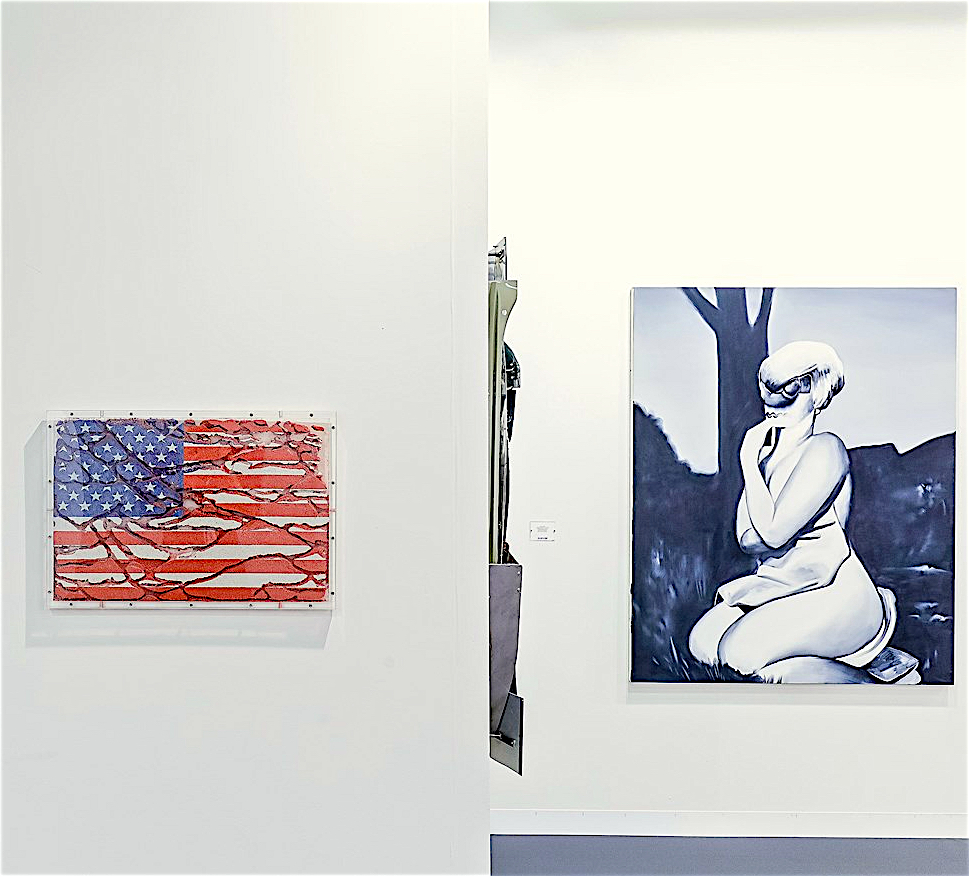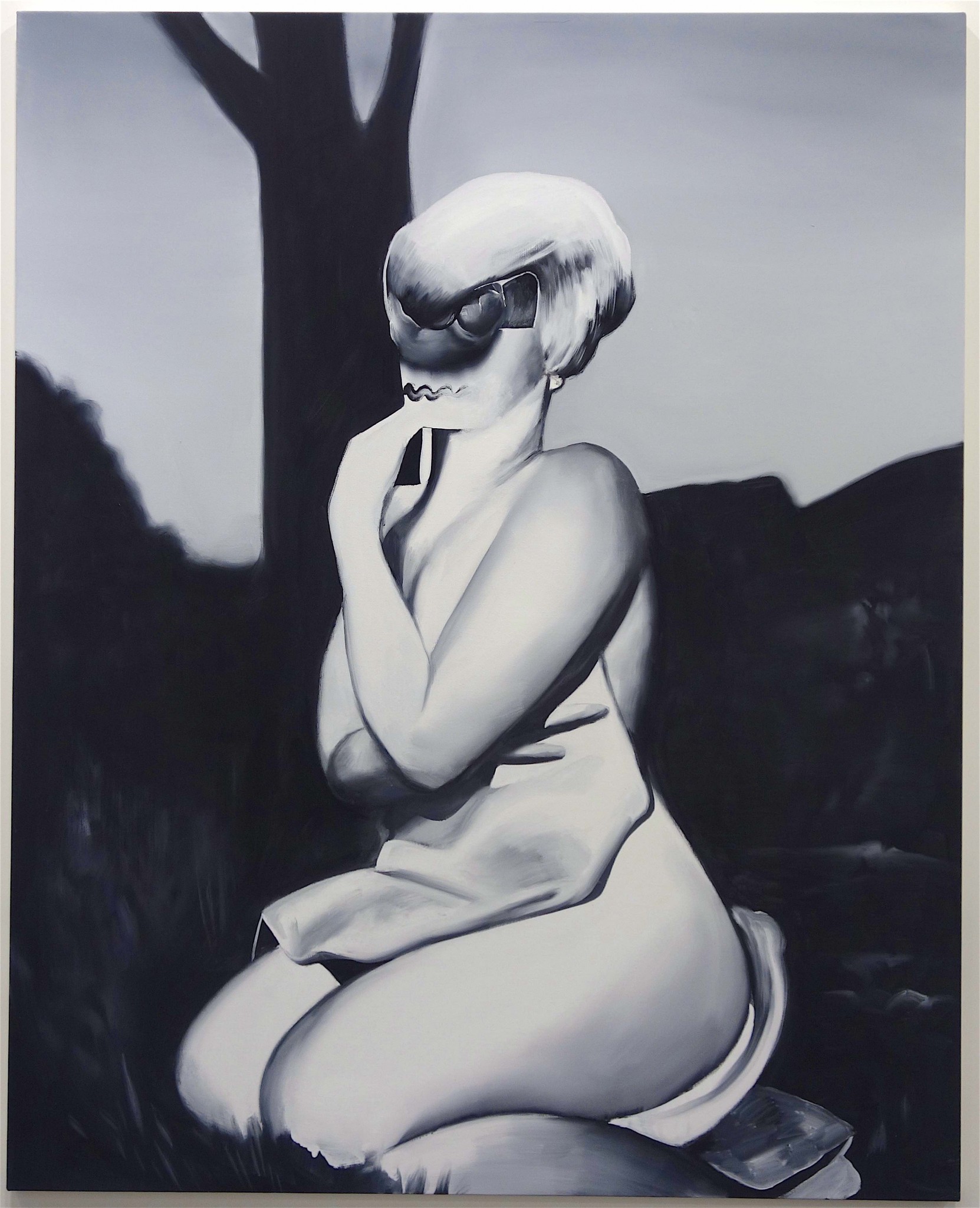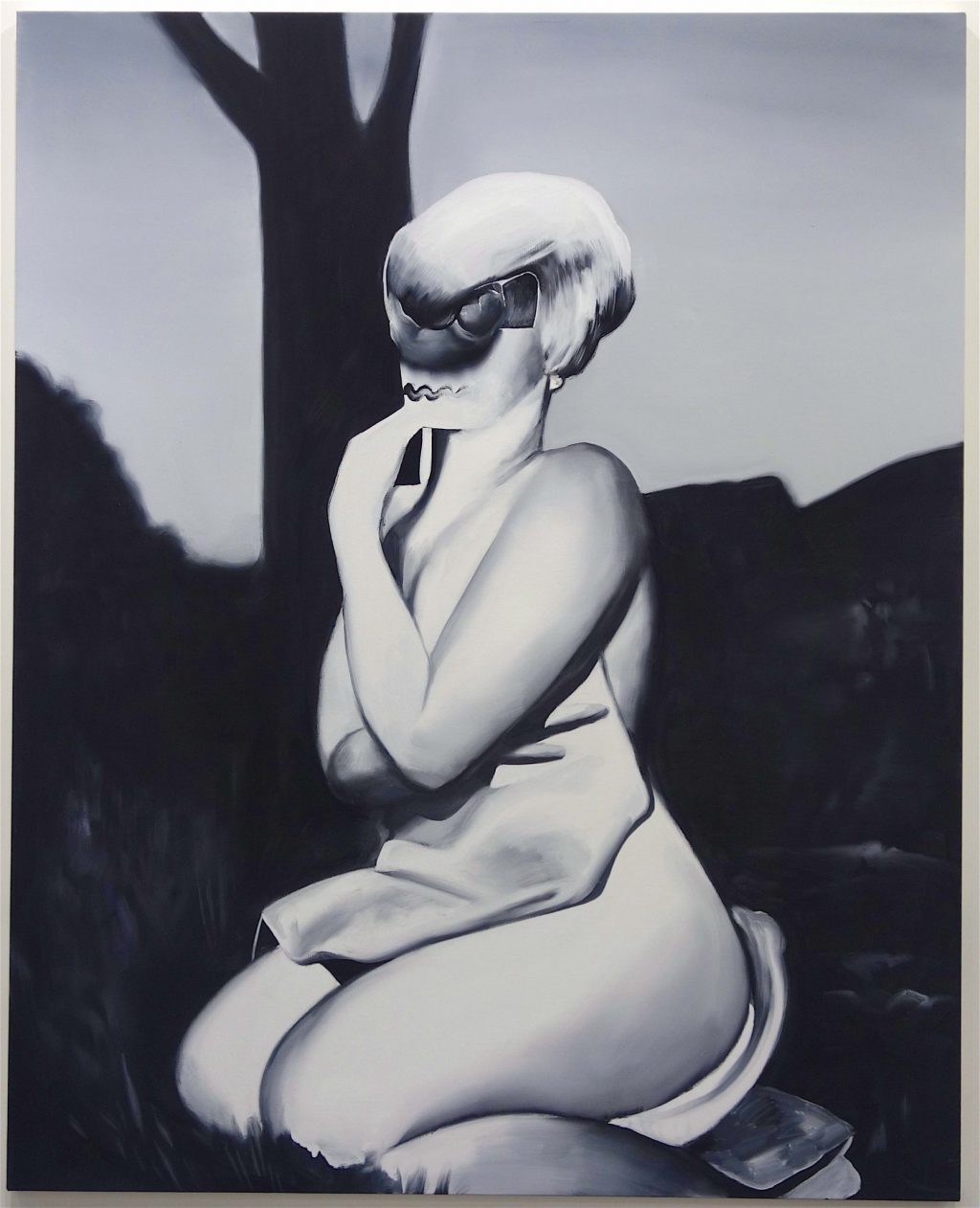 quote from artnet
https://news.artnet.com/market/5-best-works-at-art-basel-1570384
"Now, Blum & Poe has found itself in the position of selling paintings for $175,000—like this one of a blurry pinup, which sold before the fair—that could easily jump up to $500,000 if flipped at auction, forcing the gallery to take extra precautions against selling to potential speculators."
see also:
五木田智央のニューヨークのアートディーラー、メアリー・ブーンは刑務所に30ヶ月間
GOKITA Tomoo's New York Art Dealer Mary Boone sentenced to 30 Months in Prison
https://art-culture.world/articles/gokita-tomoos-new-york-art-dealer-mary-boone-sentenced-to-30-months-in-prison/
五木田智央の絵画が投機好きなアートとして @ ニューヨークタイムズ
GOKITA Tomoo's Painting as Flip Art @ New York Times
https://art-culture.world/articles/gokita-tomoo-painting-as-flip-art-new-york-times/
展覧会の画像一覧:五木田智央 と 平子雄一 @ 東京オペラシティ アートギャラリー
Exhibition Images: GOKITA Tomoo + HIRAKO Yuichi @ Tokyo Opera City Art Gallery
https://art-culture.world/articles/exhibition-images-gokita-tomoo-hirako-yuichi-tokyo-opera-city-art-gallery/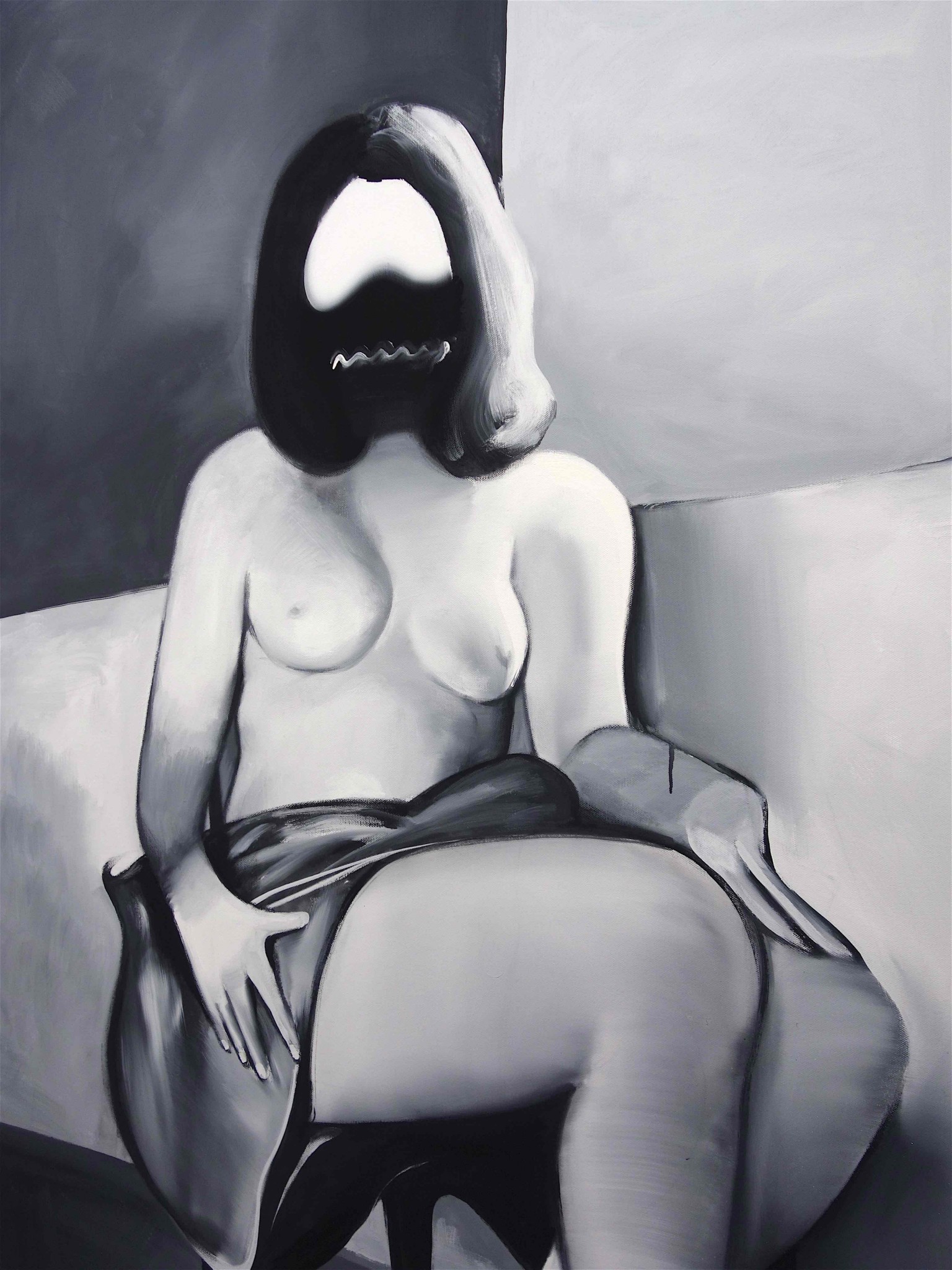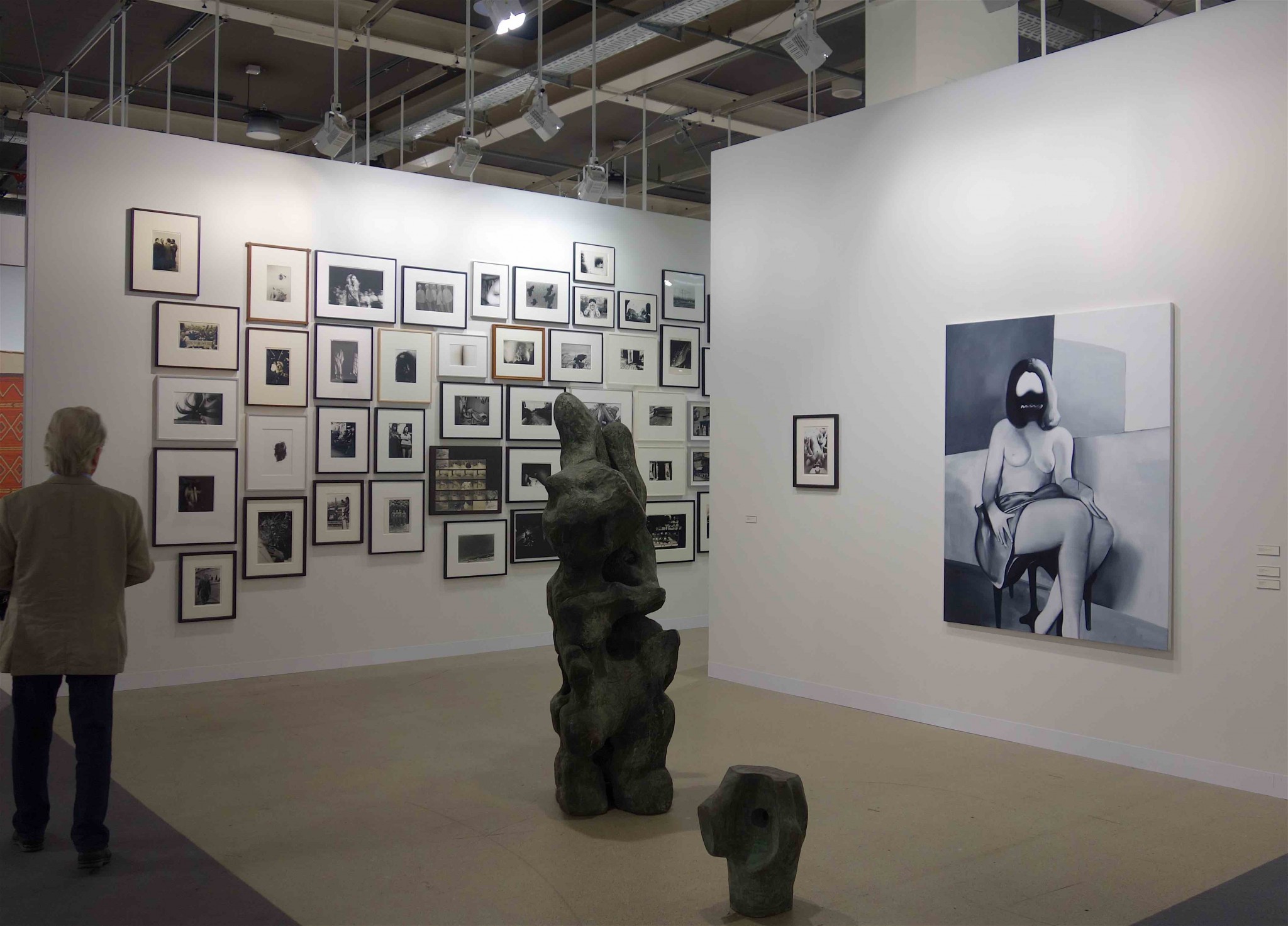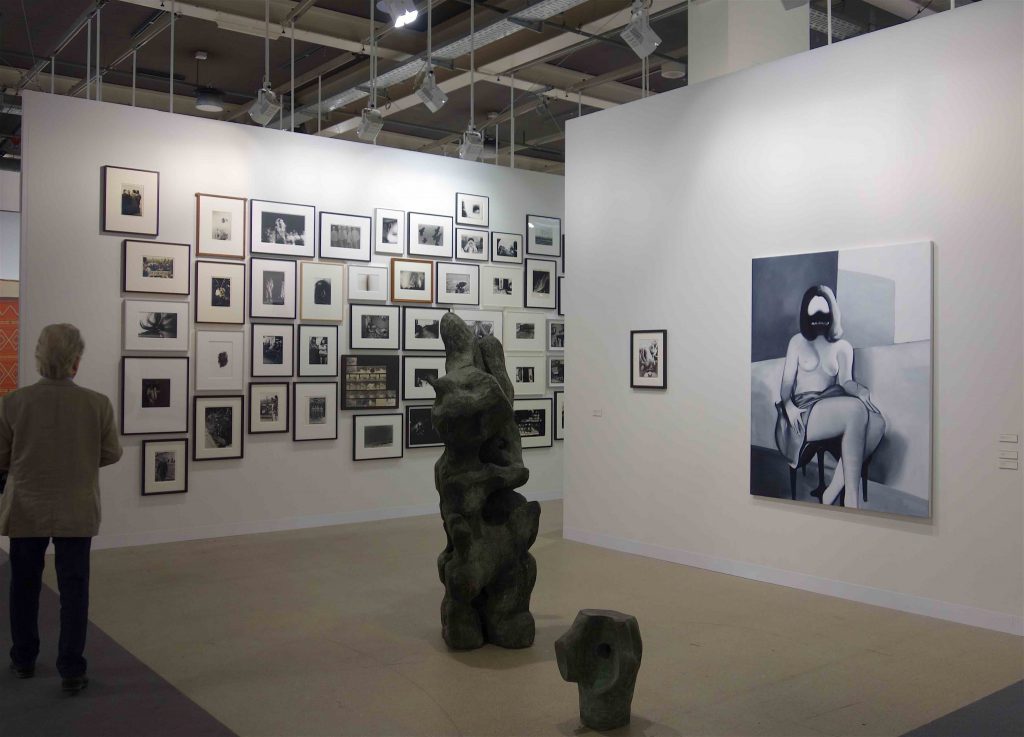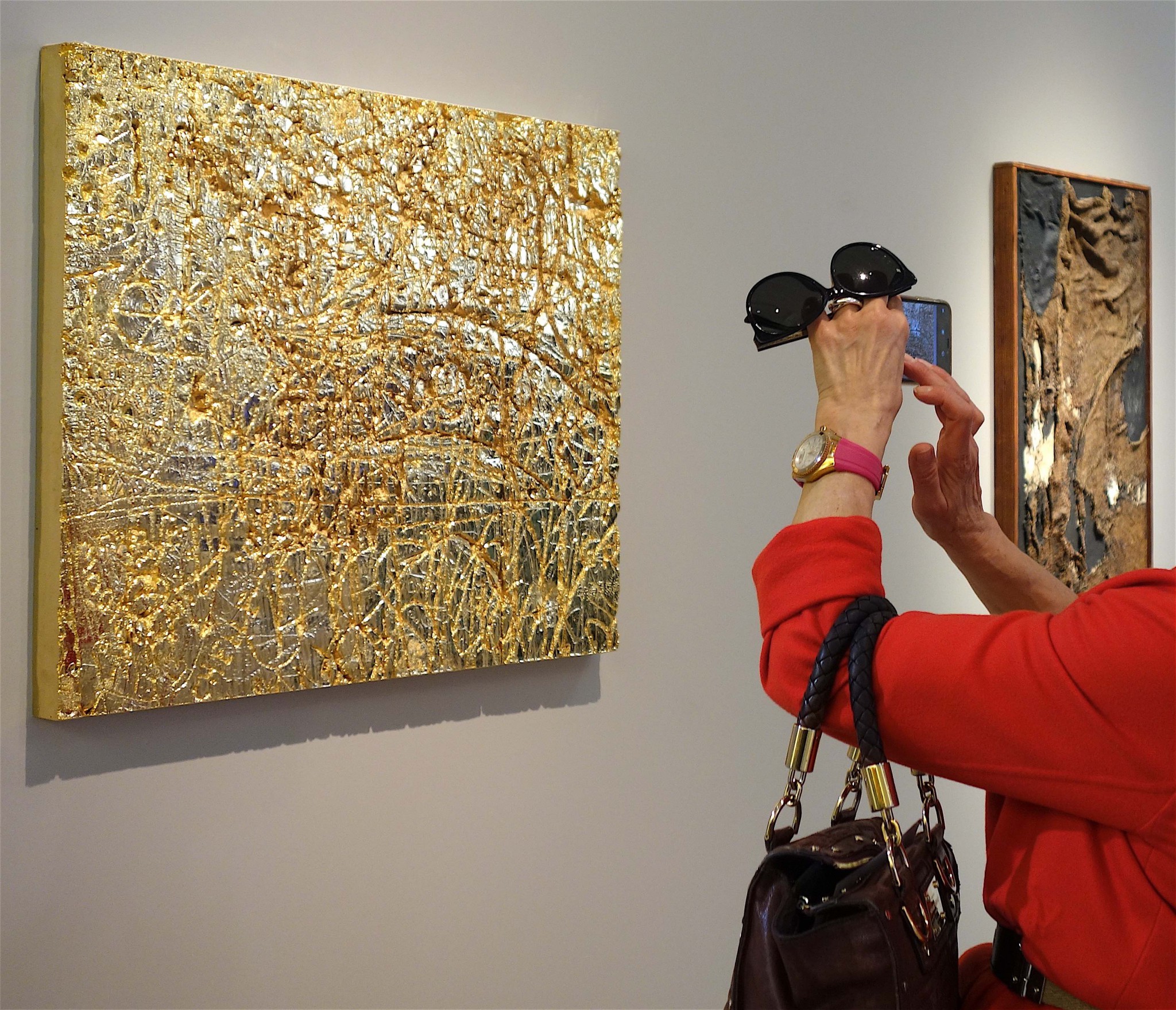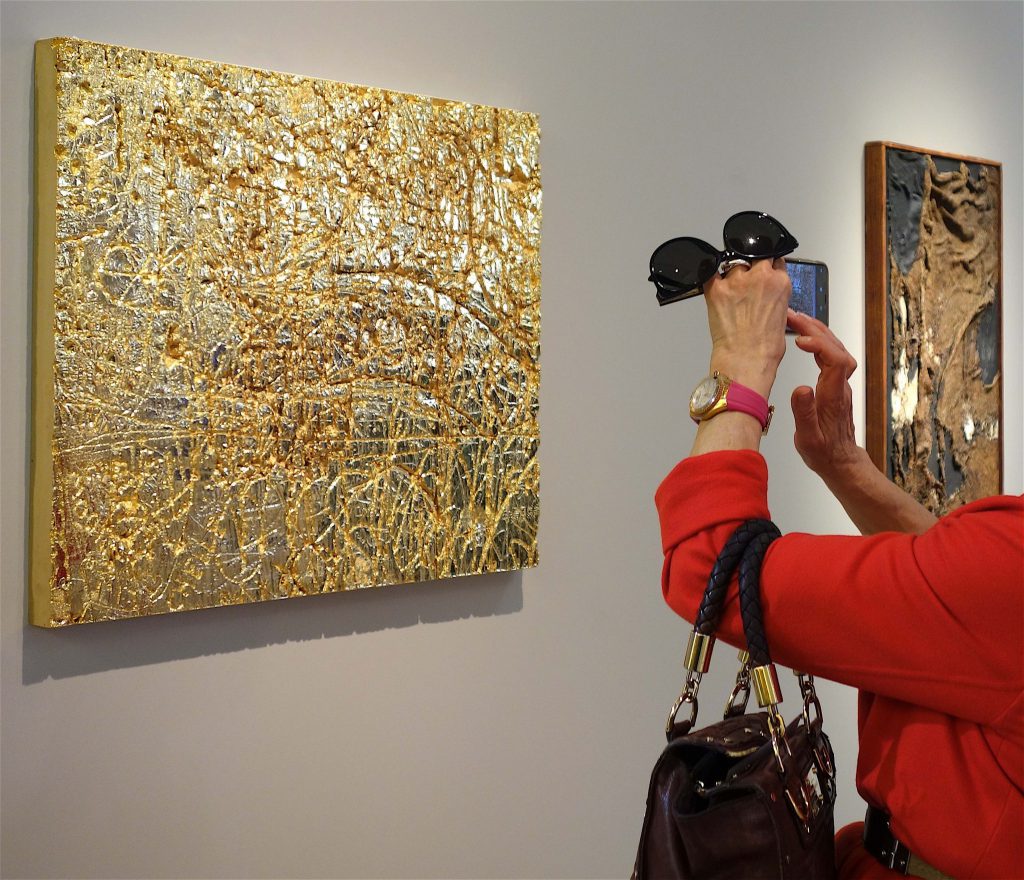 see also:
Rudolf Stingel ルドルフ・スティンゲル
https://art-culture.world/articles/rudolf-stingel/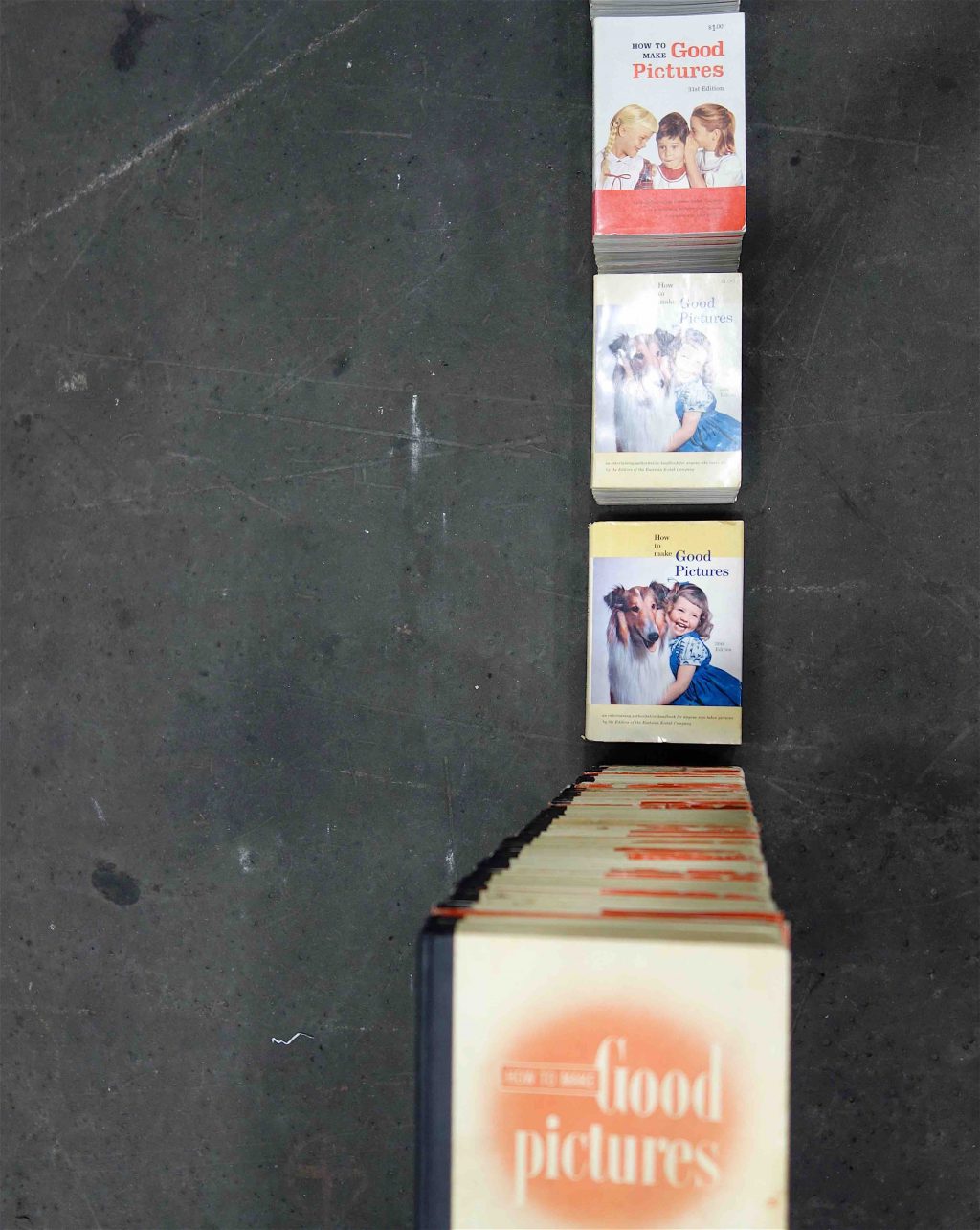 "The installation "How to take good pictures" is made of different versions of the book bearing the same title, which was published by Kodak in 1911. This guide for amateur photographers was known for offering a new cover each year, but always the same type of images: a happy family with smiling children, often the sea shore. 'All subjects appear tobe white, middle class, and photographed while enjoying some leisure time', explains Zoe Leonard. Thus the book seems to be not only a technical guide on photography, but also a social guide, offering instructions about the type of life we should be living…."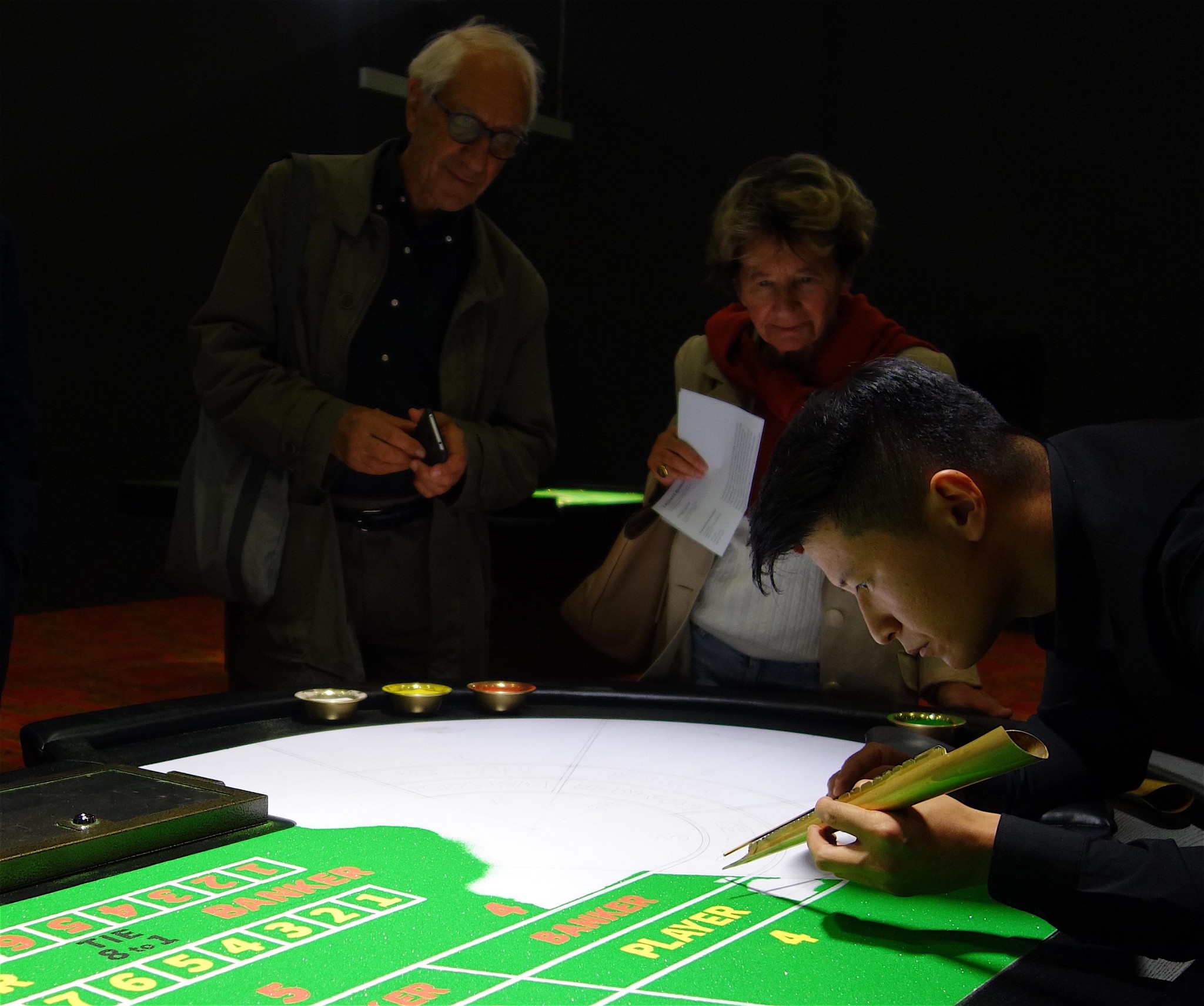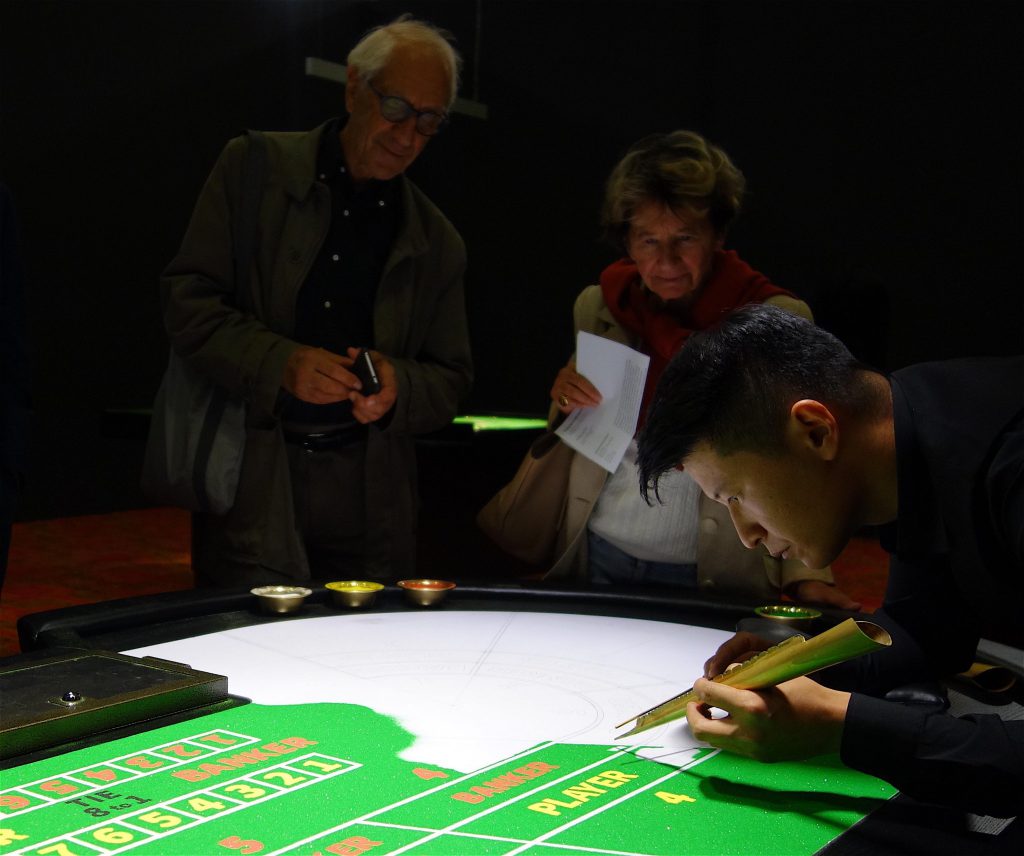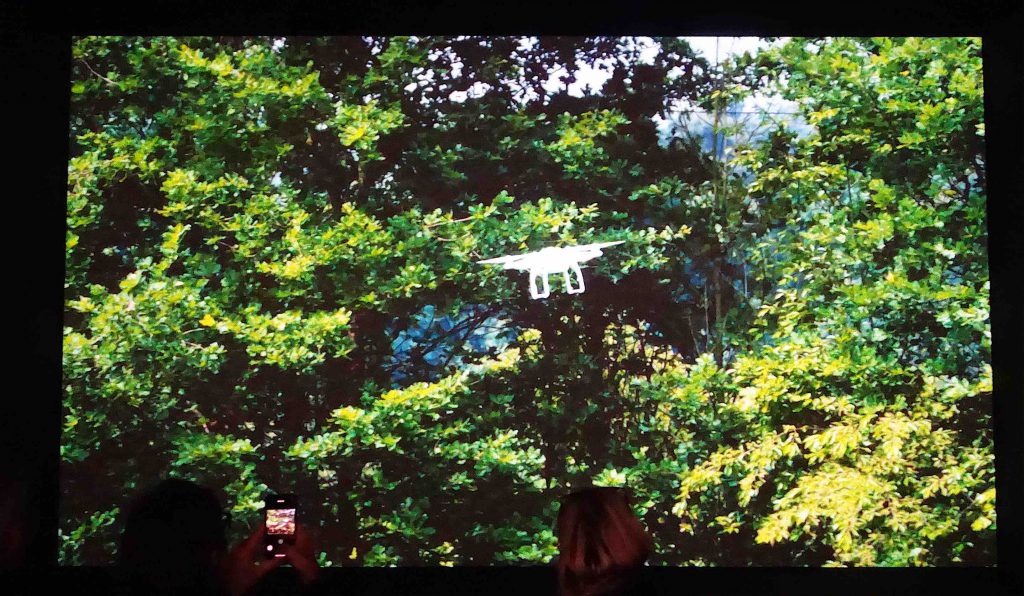 Mircea Cantor "Aquila Non Capit Muscas" 2018 (video 3 min 40 sec)
"This piece shows an eagle that was trained to catch drones. A drone is in a sense a technological bird of prey that can see very well and can fly in all configurations. We see the eagle's capacity to learn about the drone and attack it in such a way that it doesn't get harmed. It's a beautiful tale of technology and nature. You could also think of it in the political sense that the early is the American national emblem and drones are increasingly used in warfare or surveillance."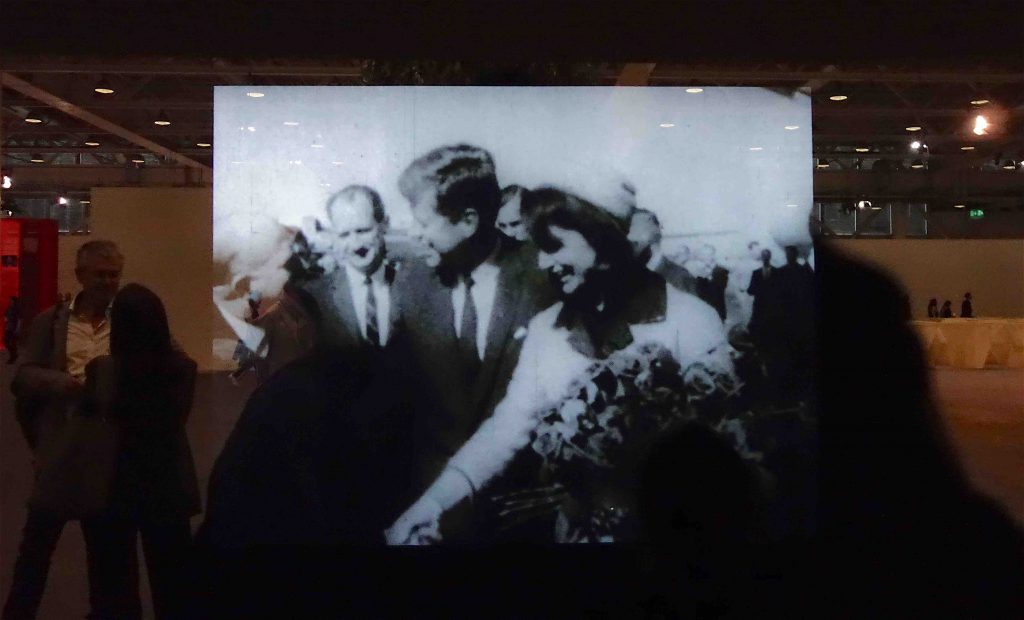 ブルース・コナー 「レポート」1963/67年、エディション6 + 2 AP、US$250.000 (25万US$)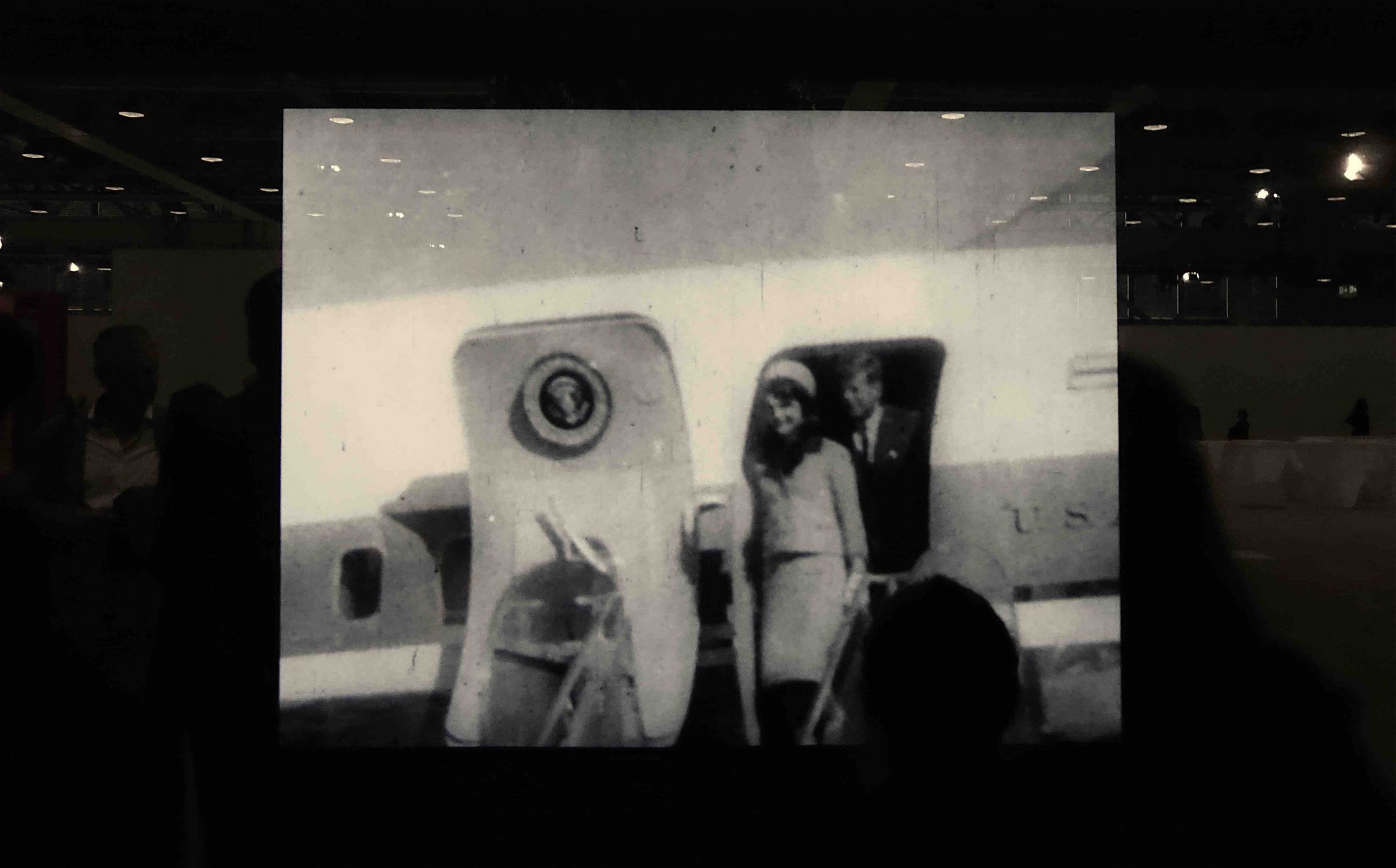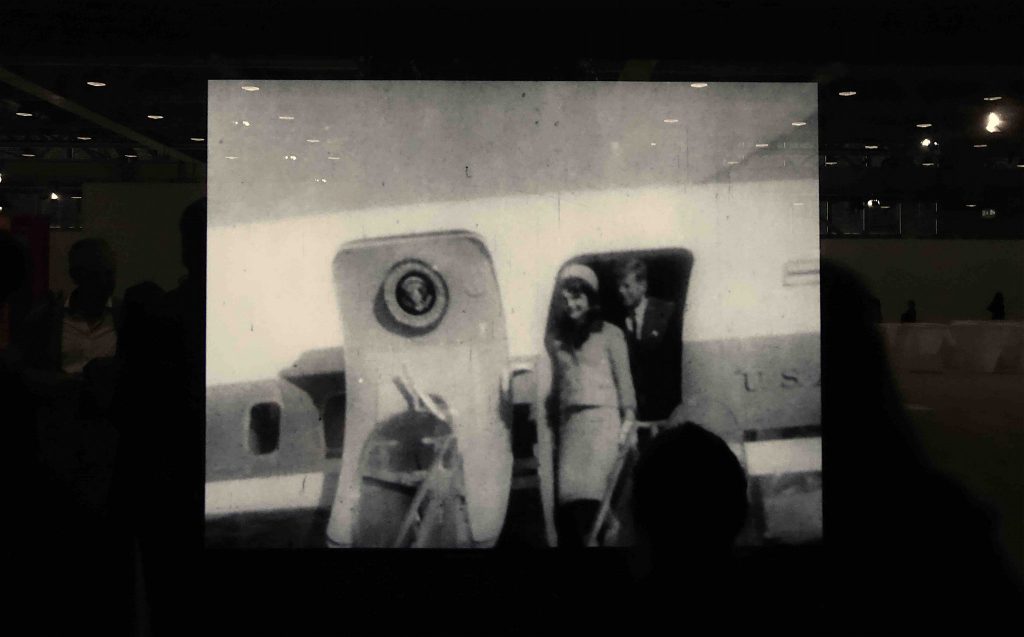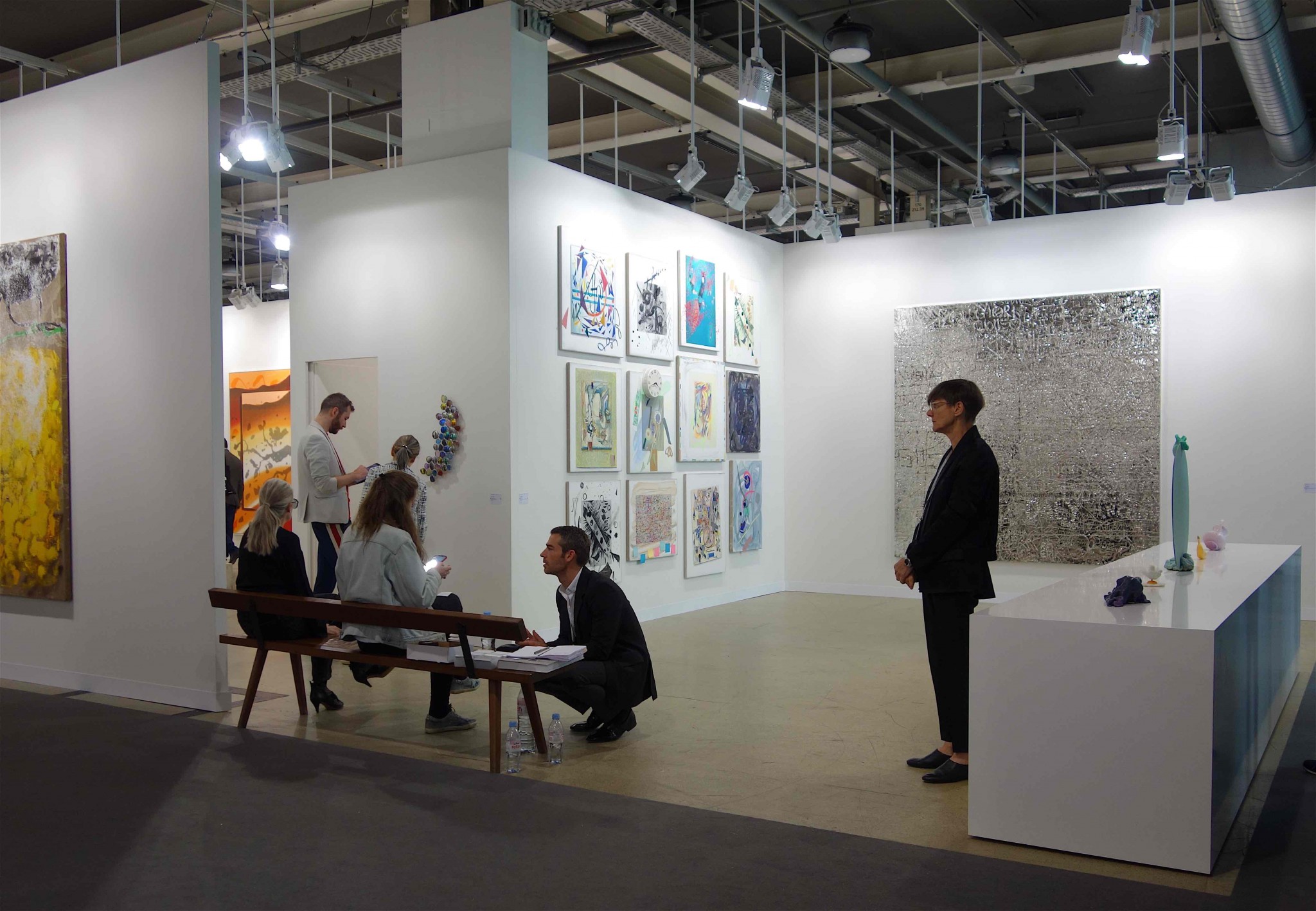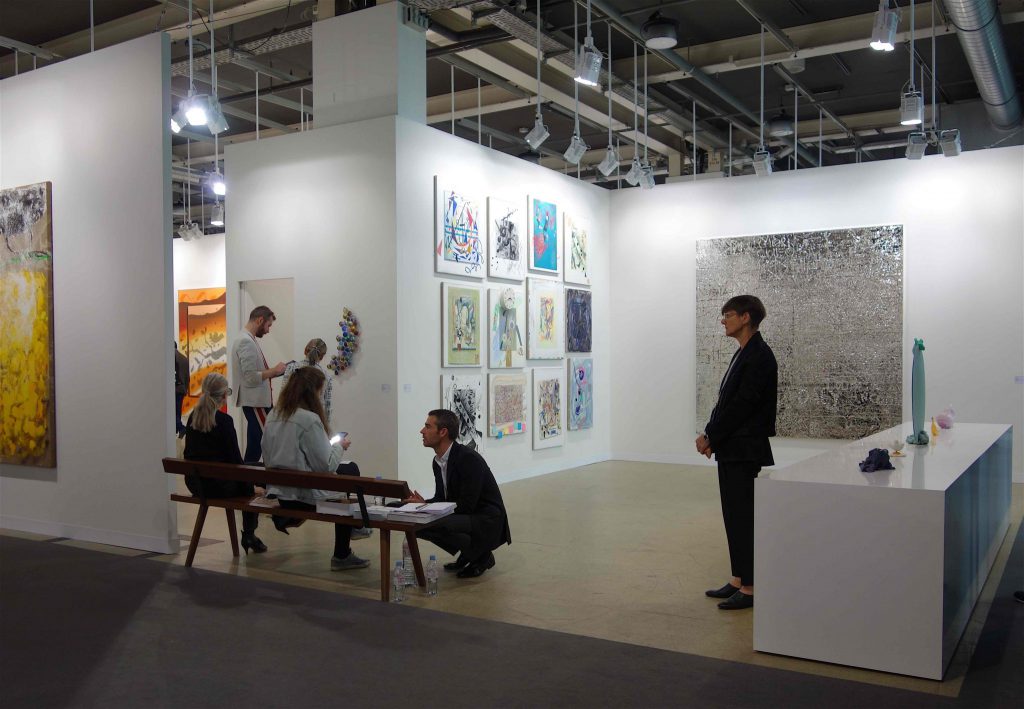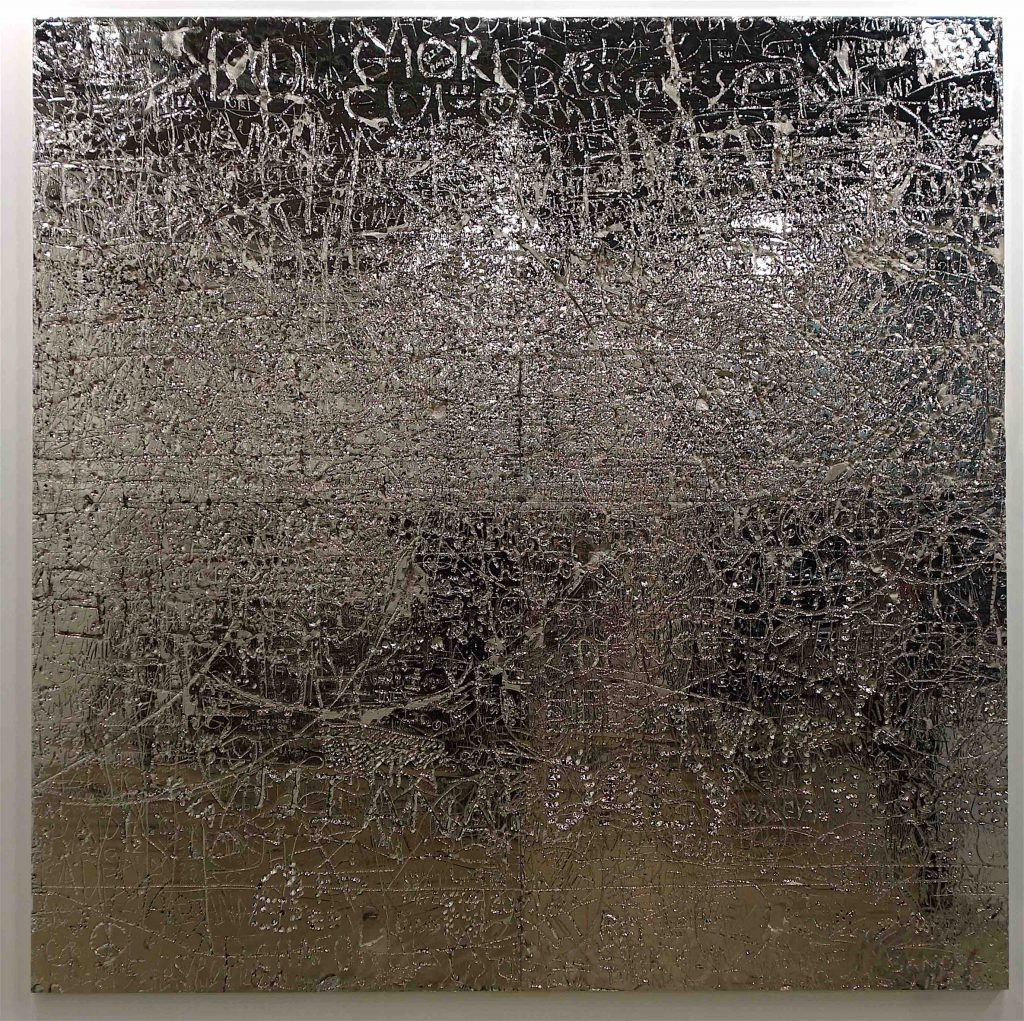 Rudolf Stingel ルドルフ・スティンゲル
https://art-culture.world/articles/rudolf-stingel/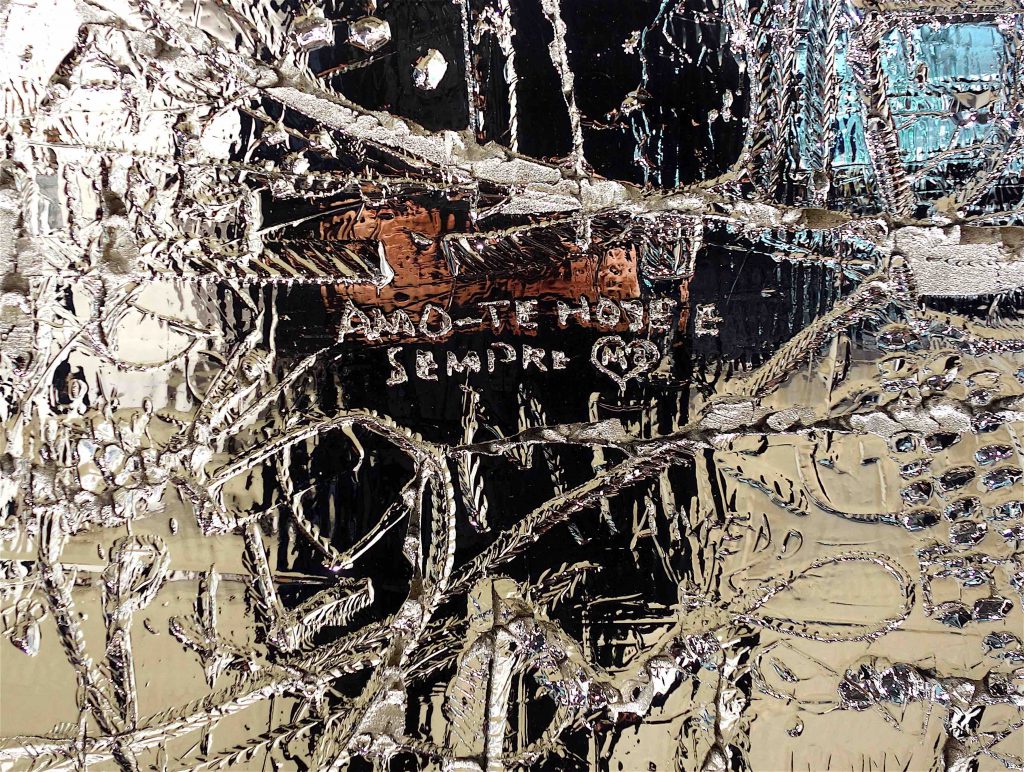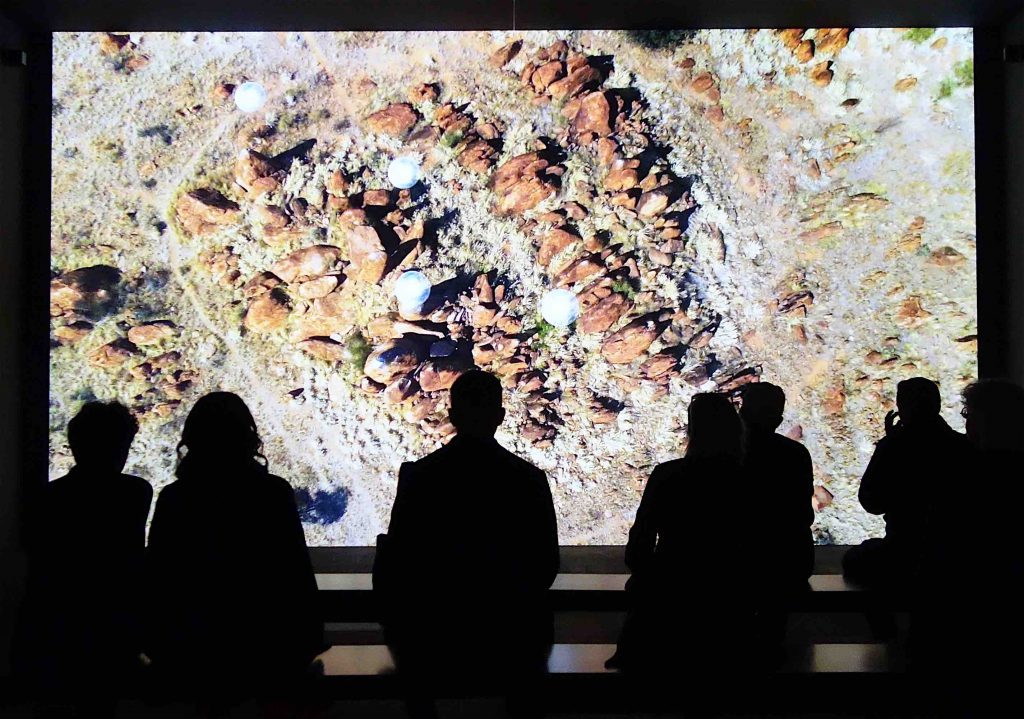 "The film "OttO", commissioned by the Sydney Biennale, was filmed in 2017, with the agreement of aboriginal communities of the Northern Territories. It reveals, thanks to thermal and hyper spectral cameras, mysterious forces, a genius loci which expresses itself by means of radiations, and resonances conjured up by the scientist Otto Schumann. We are invited here to a different type of tourism, synesthetic and spiritual, that of empathy rather than of consumption."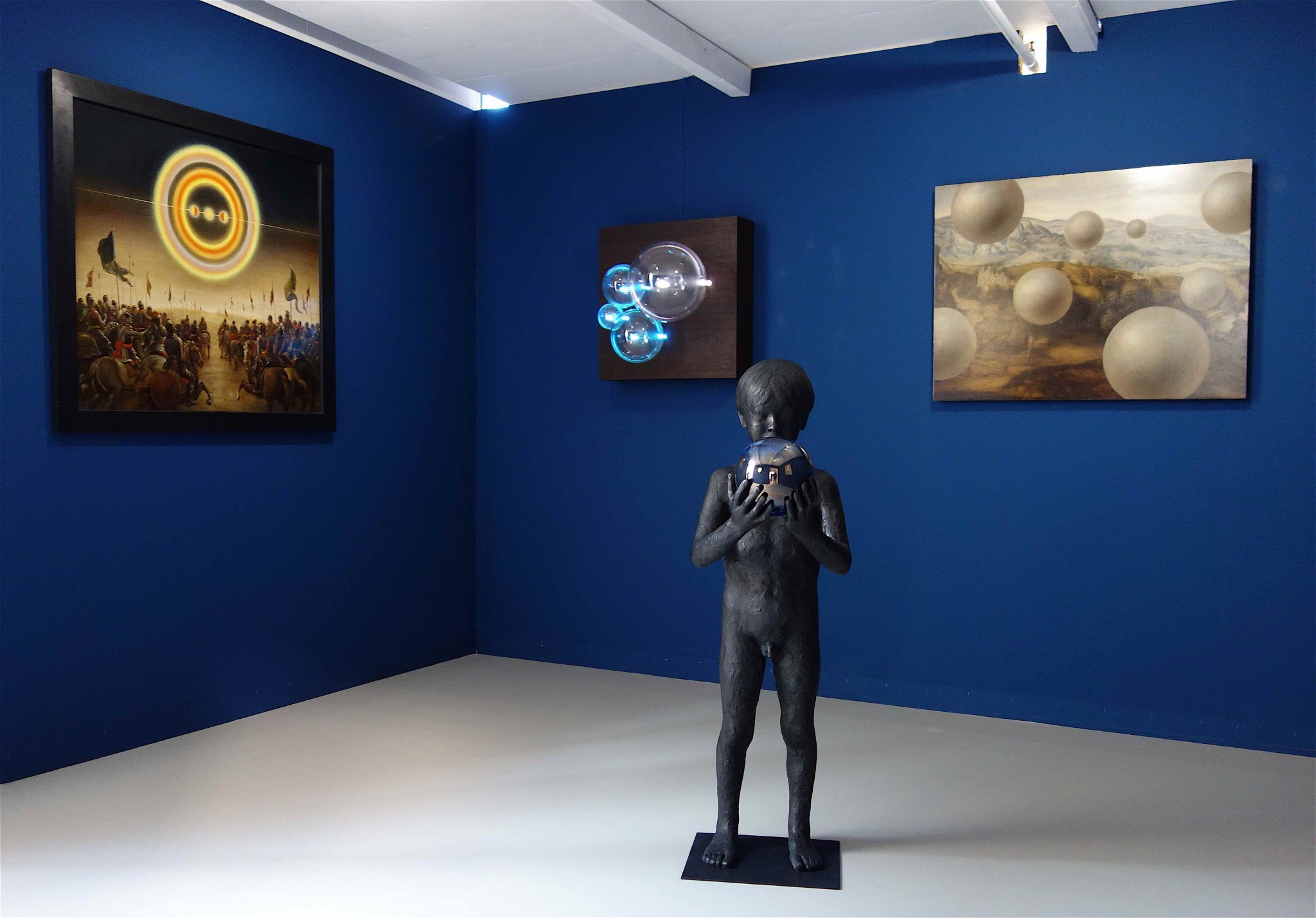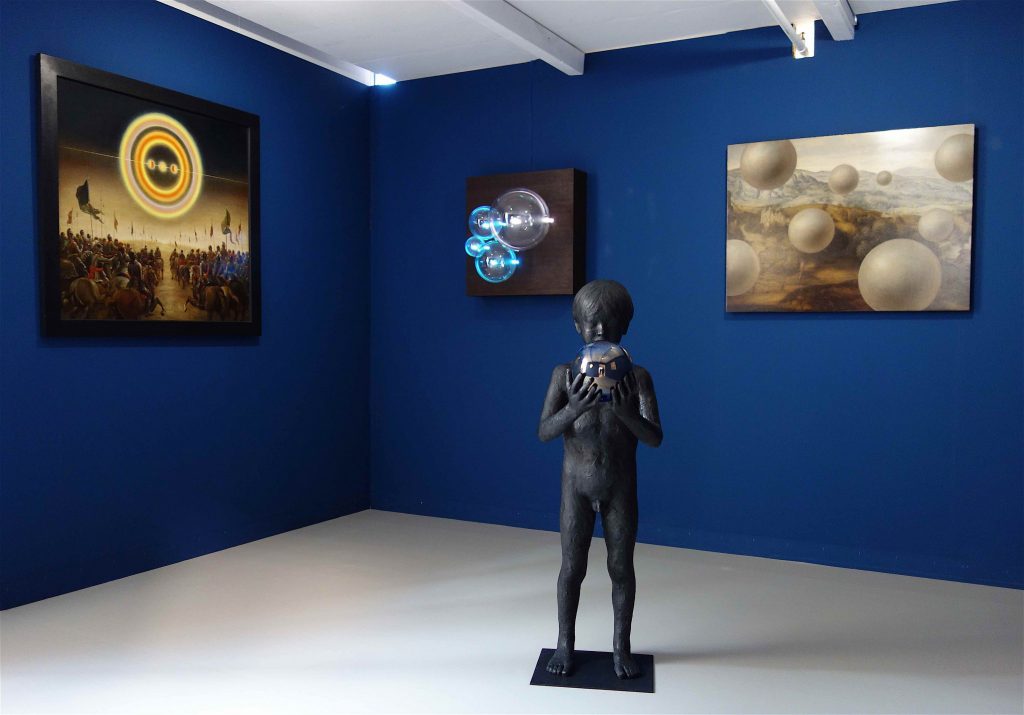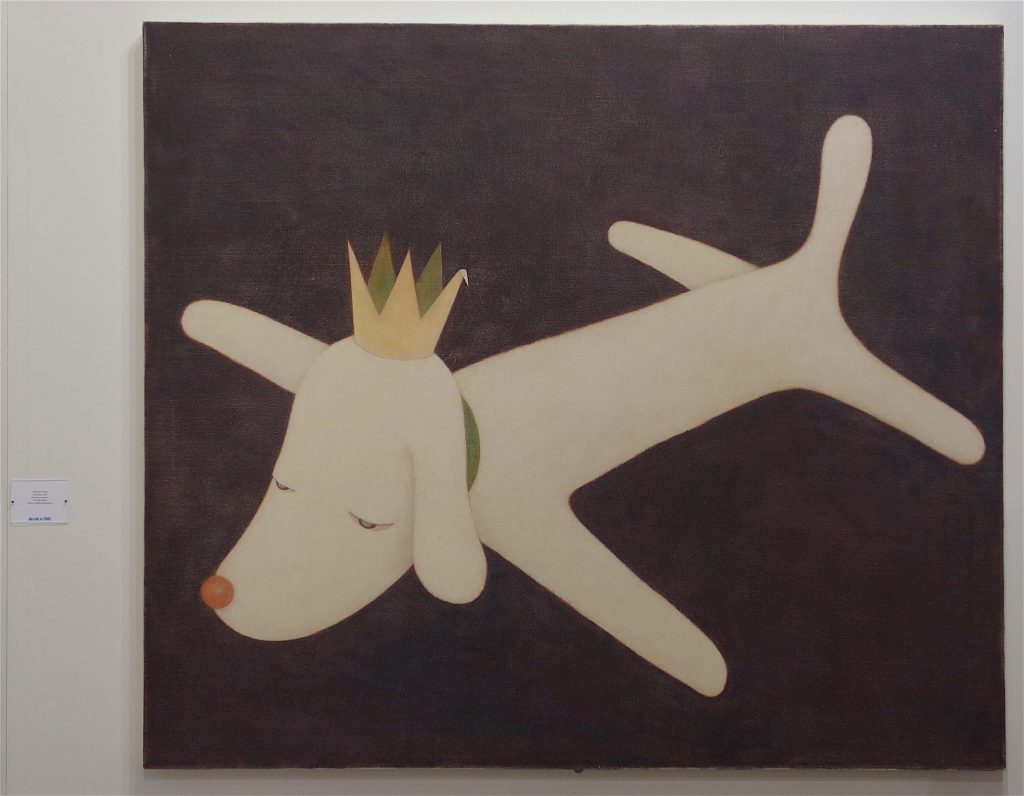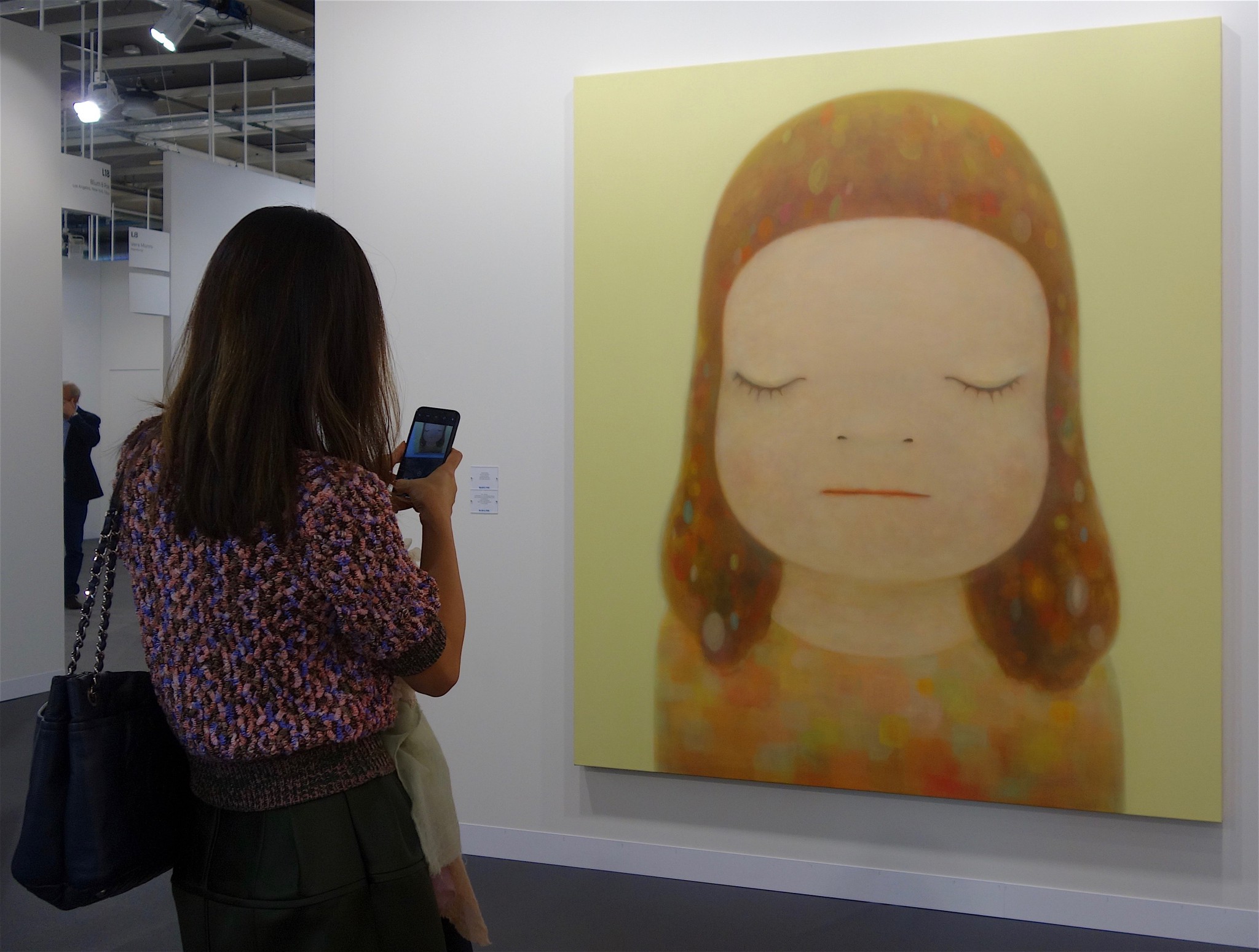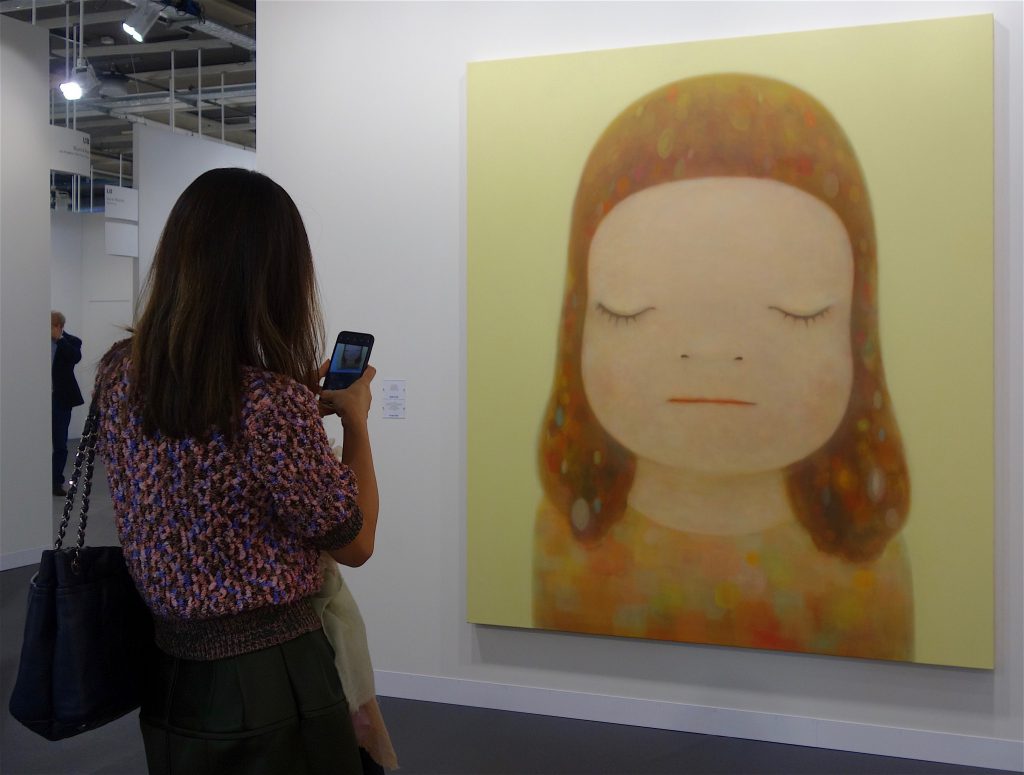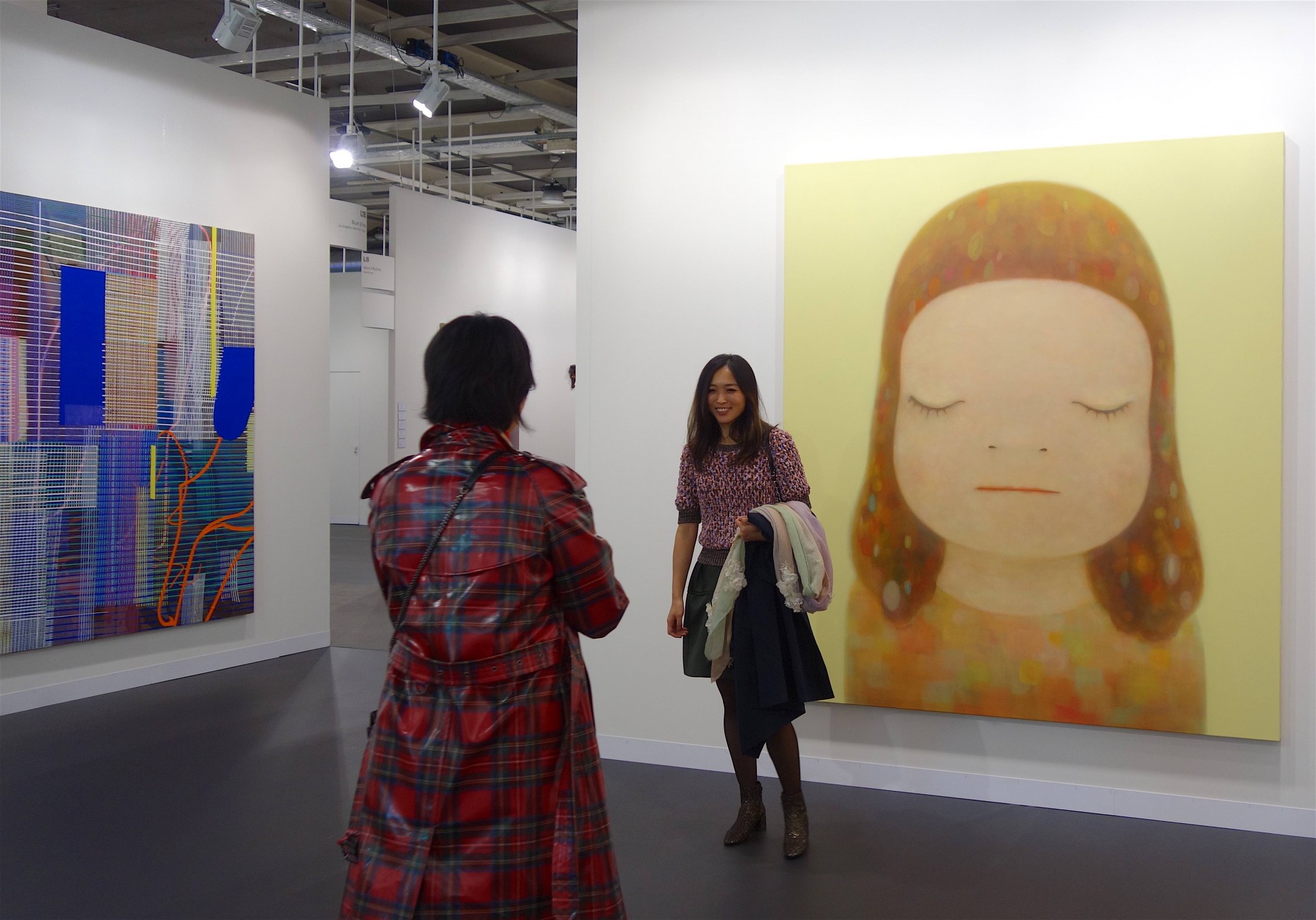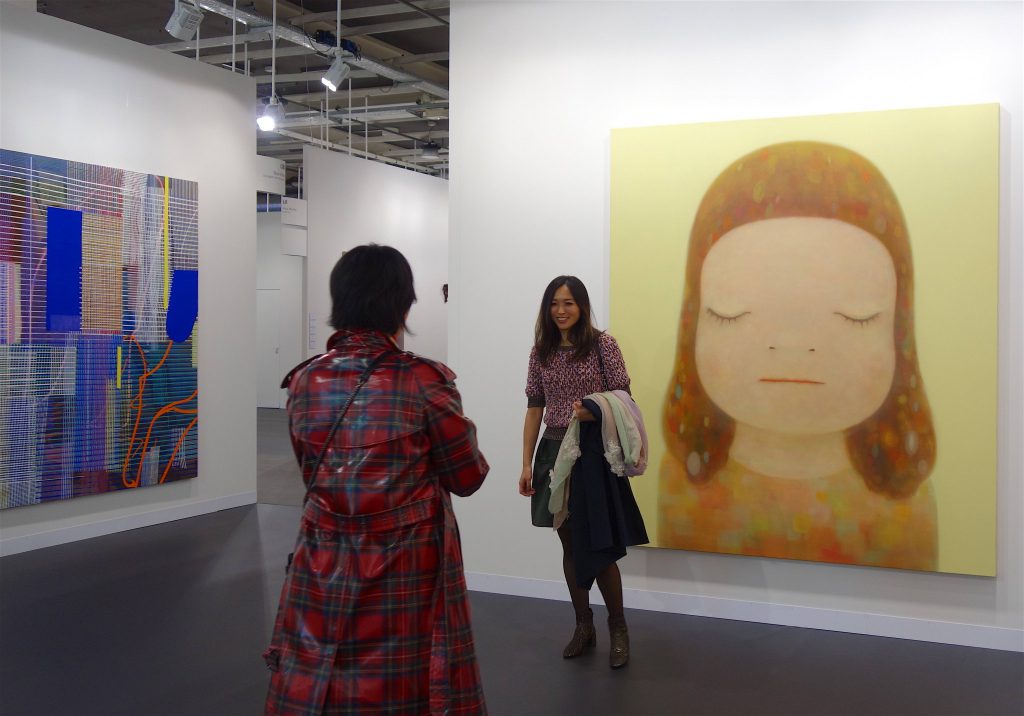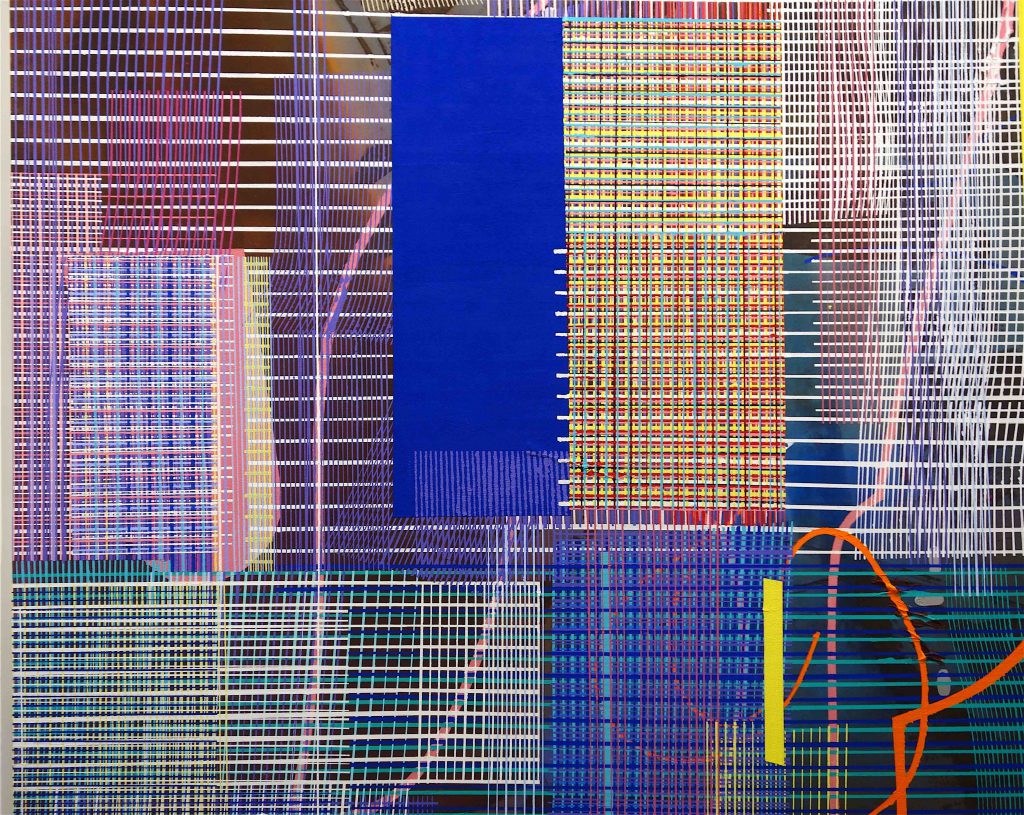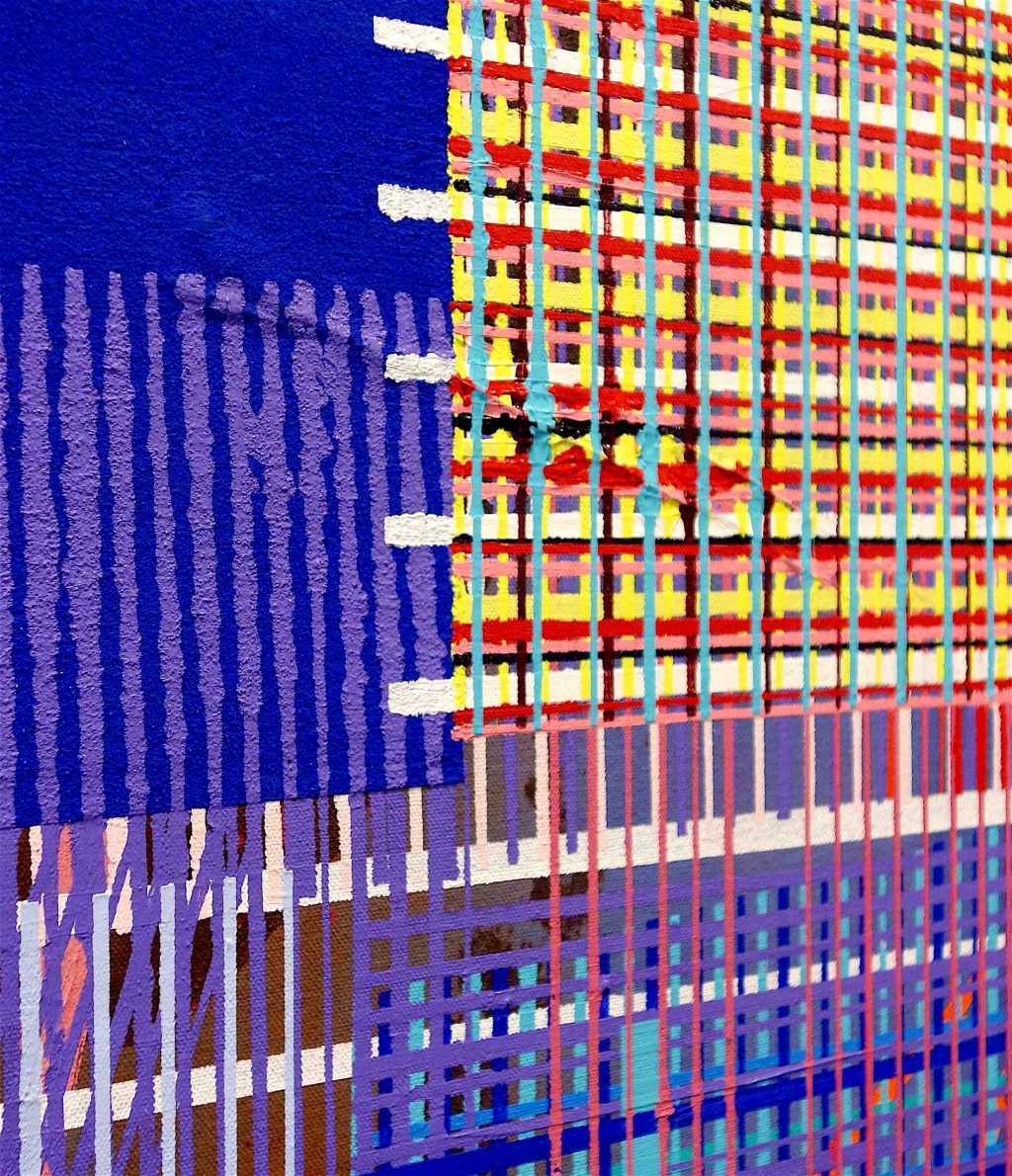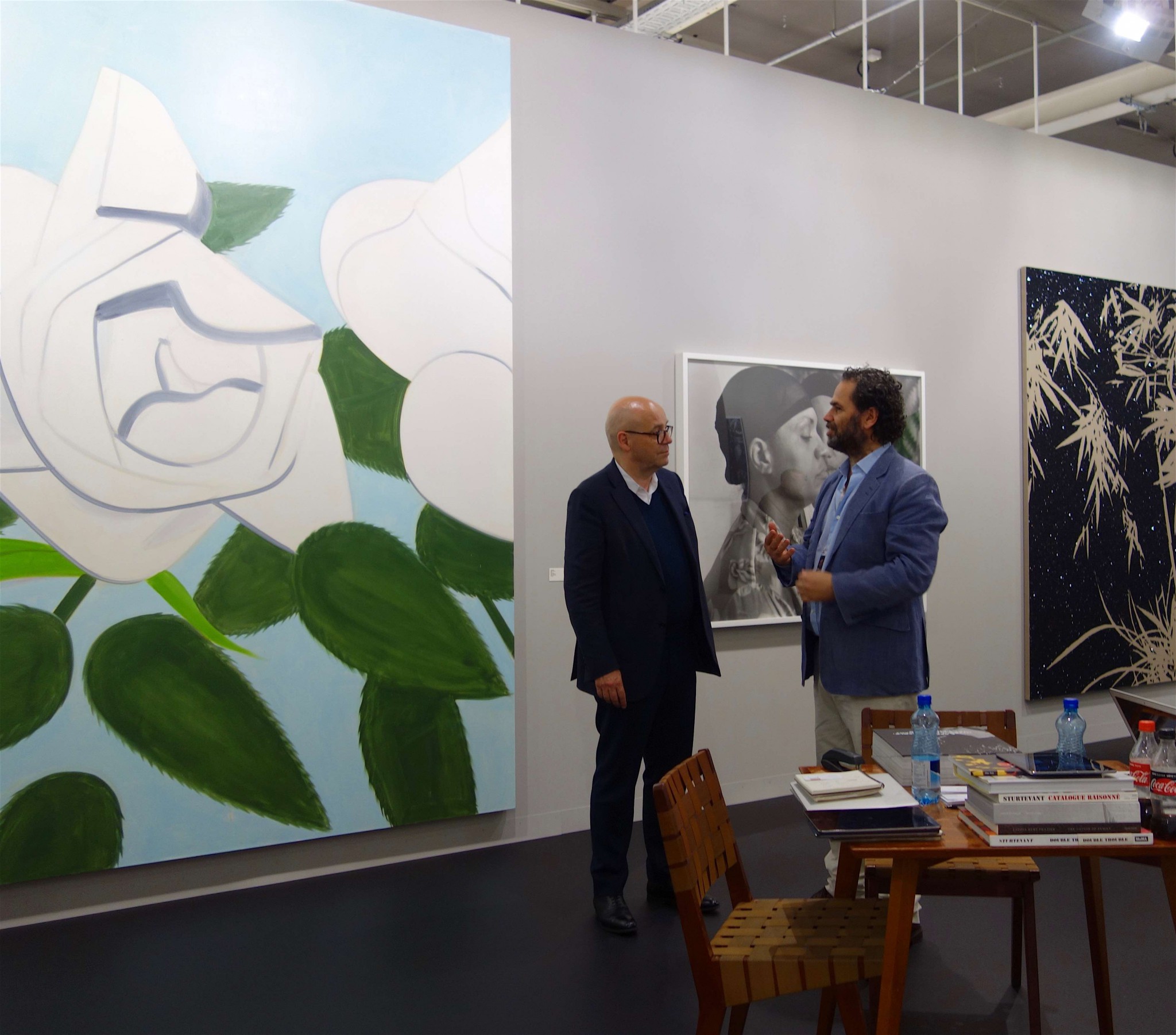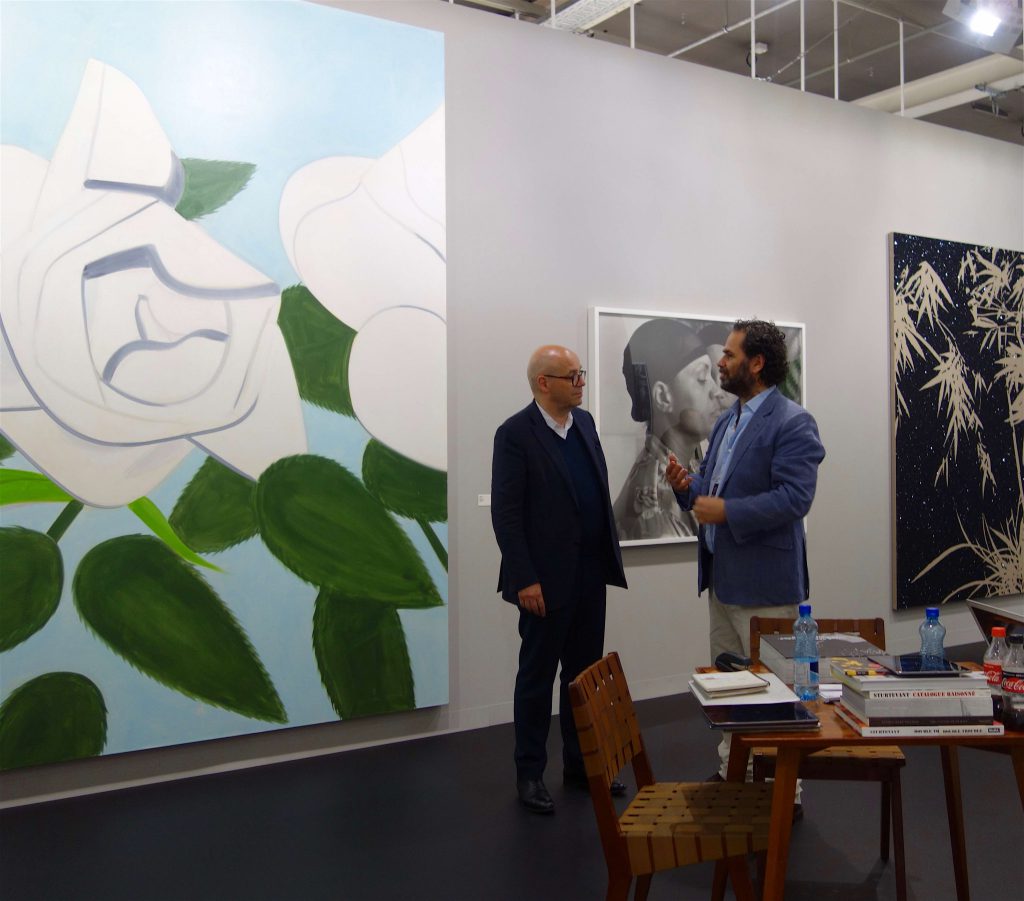 up-date: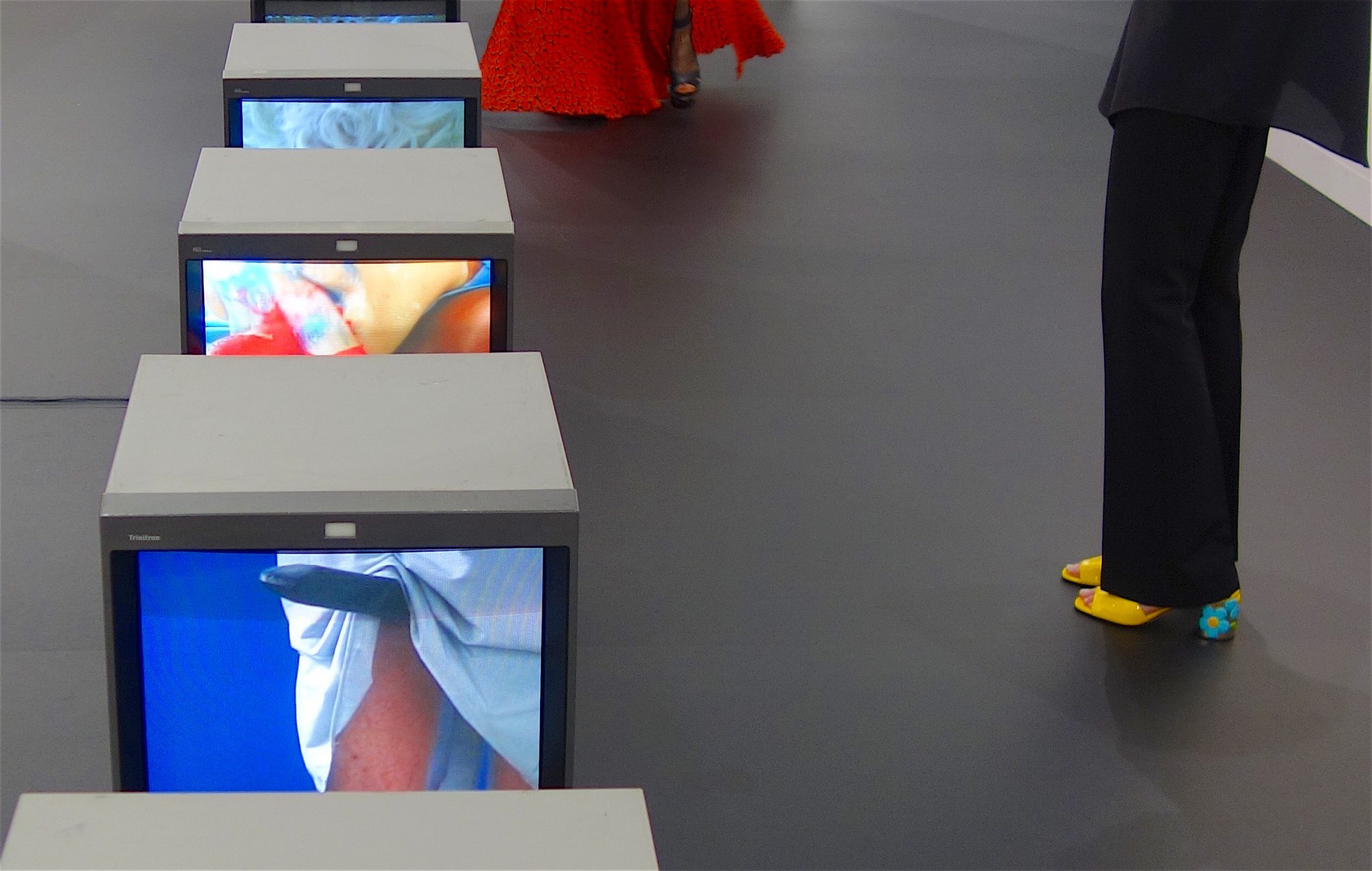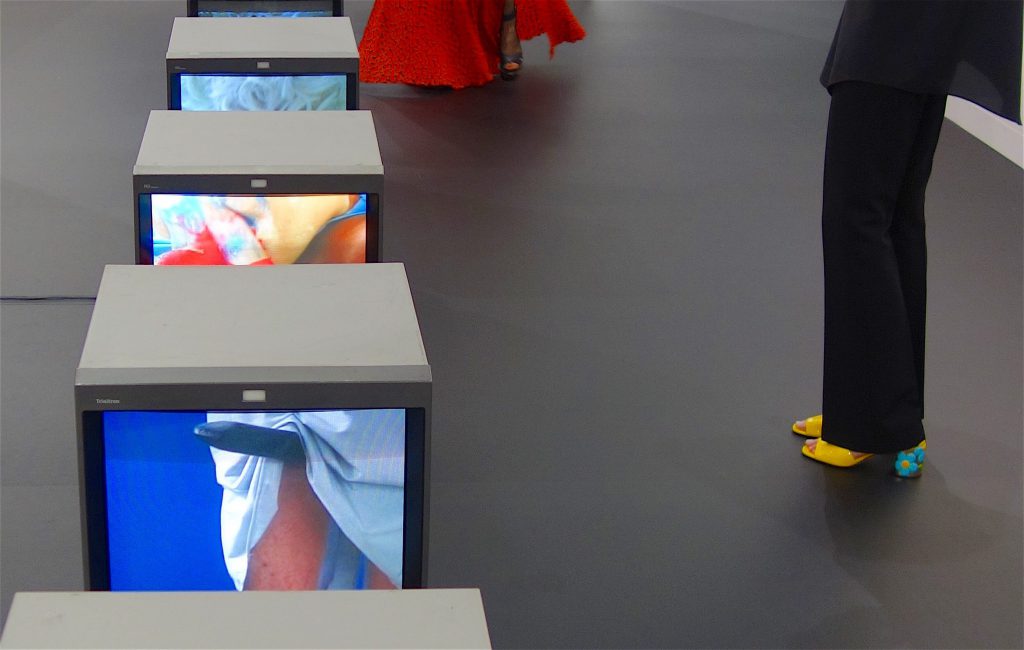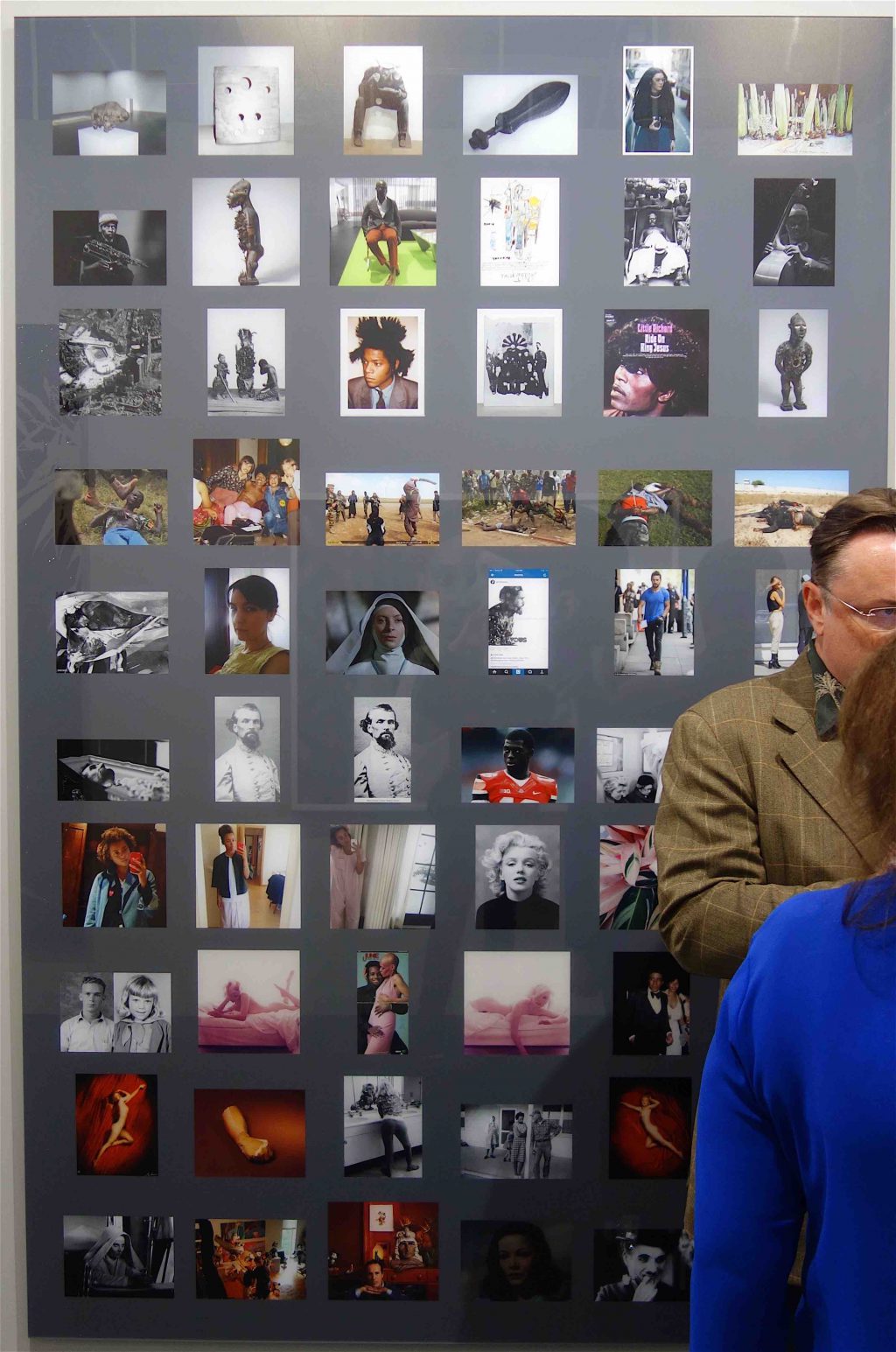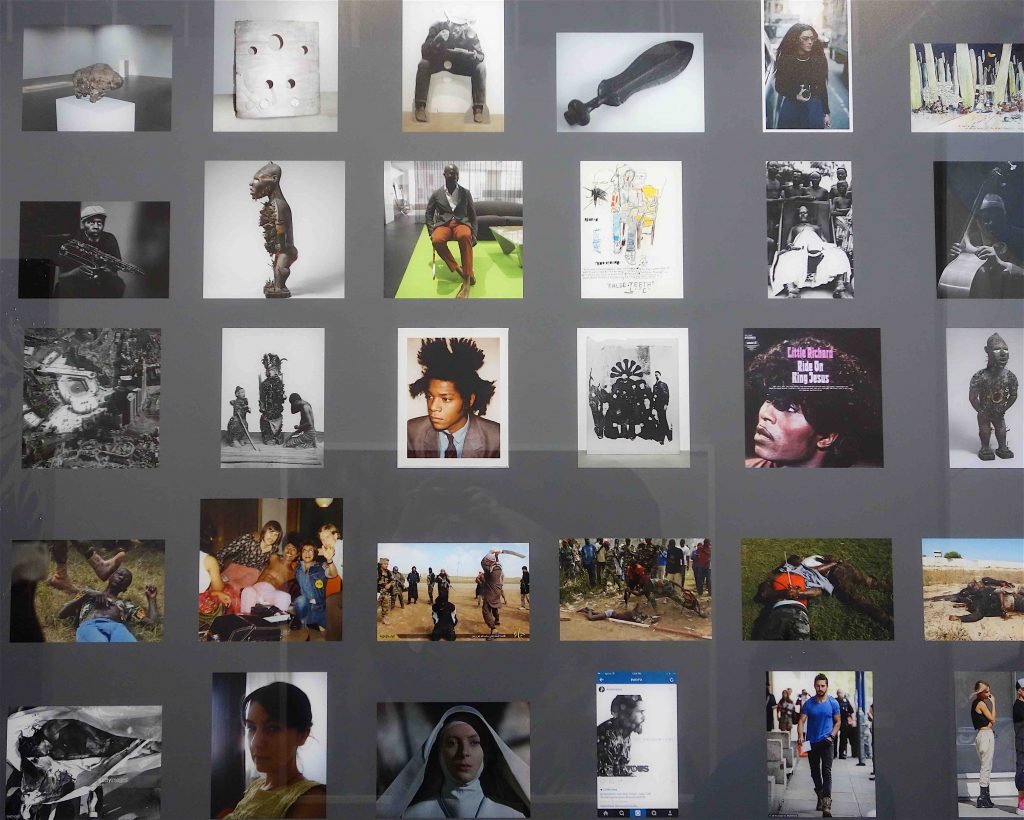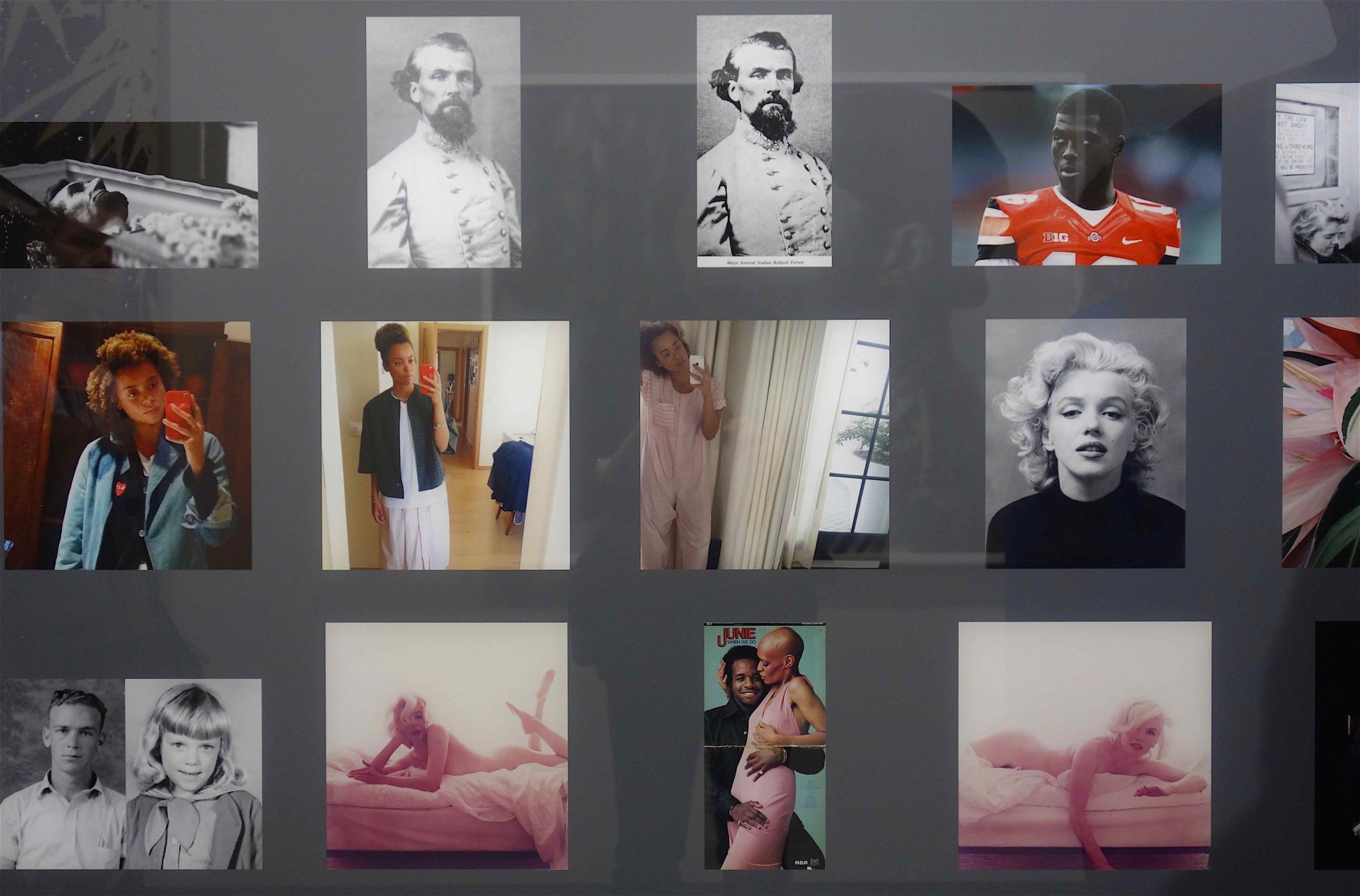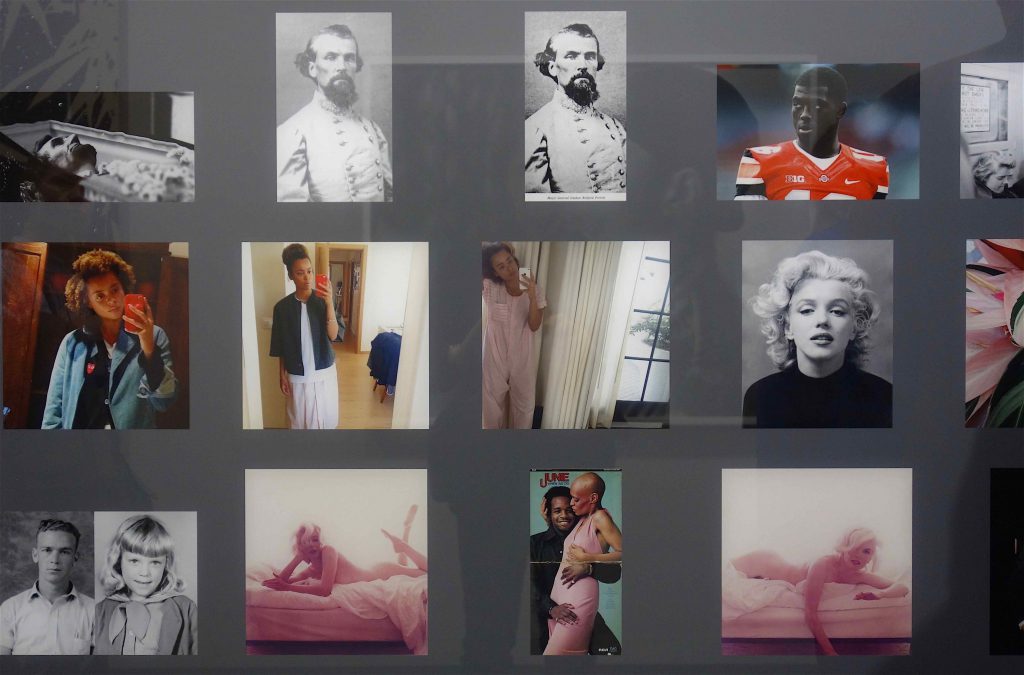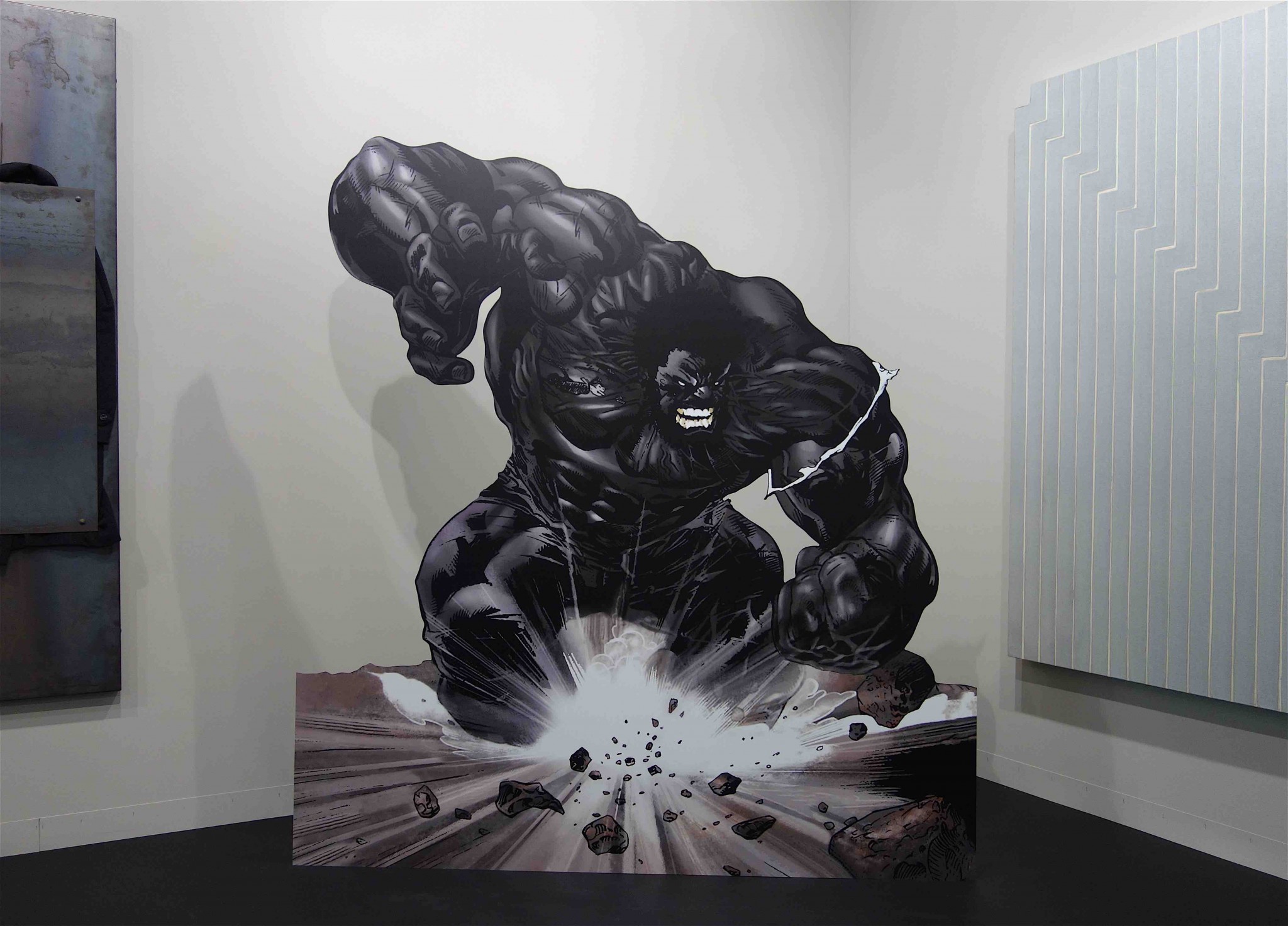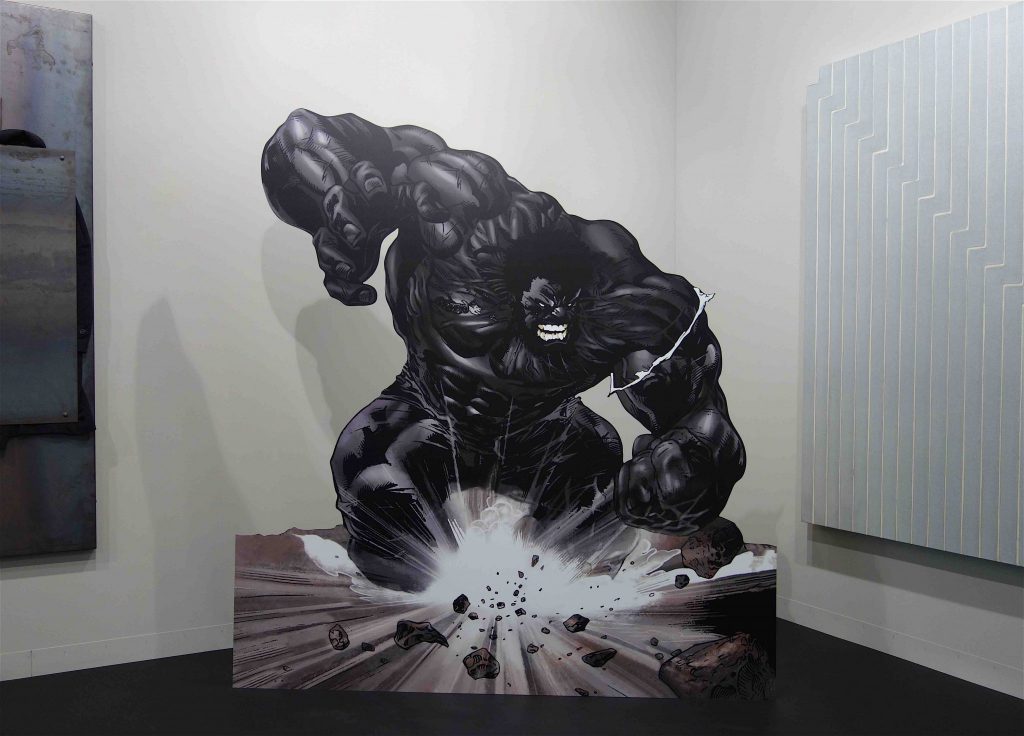 Directed by Arthur Jafa
Arthur Jafa: Love Is The Message, The Message Is Death
https://www.moca.org/exhibition/arthur-jafa-love-is-the-message-the-message-is-death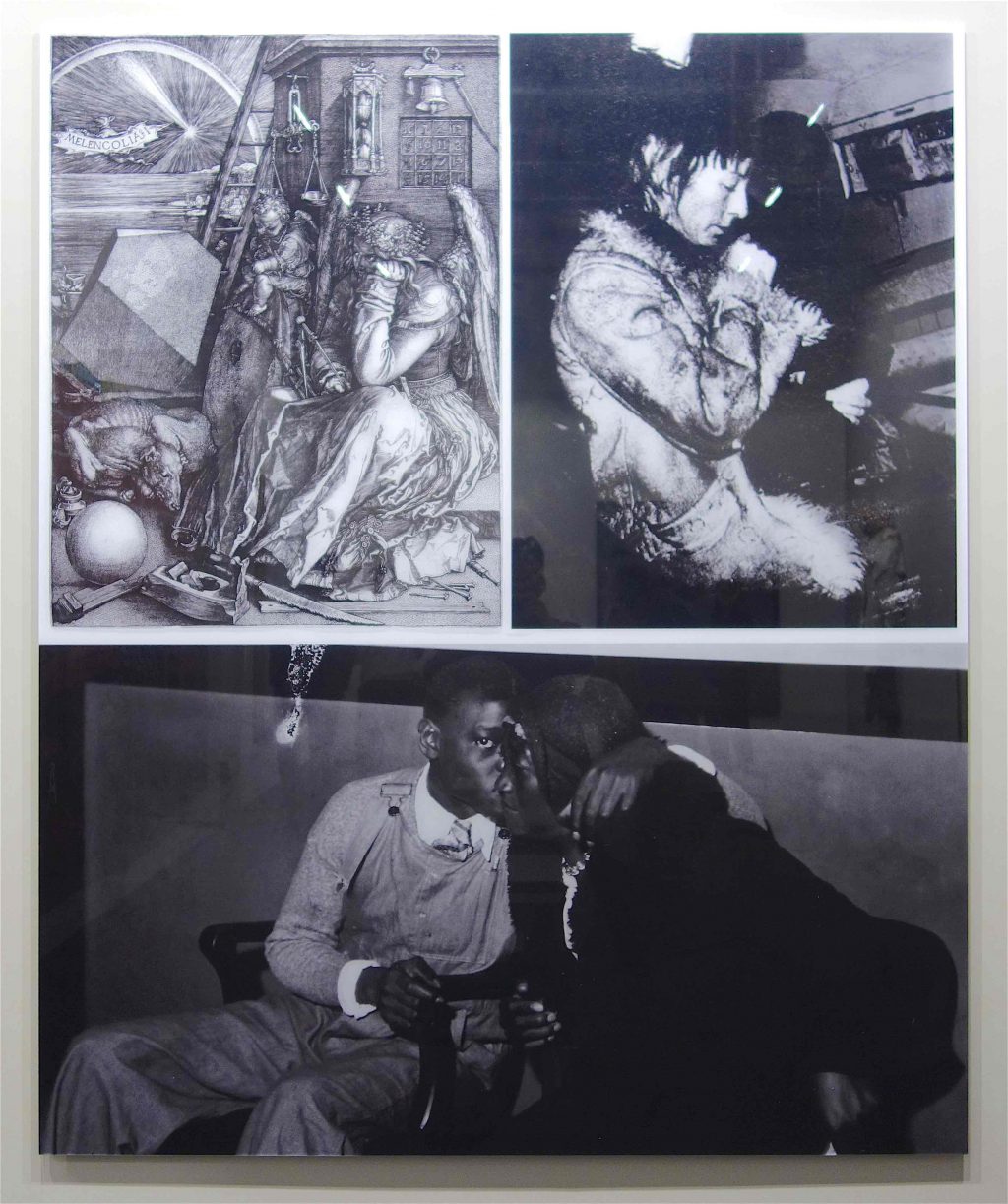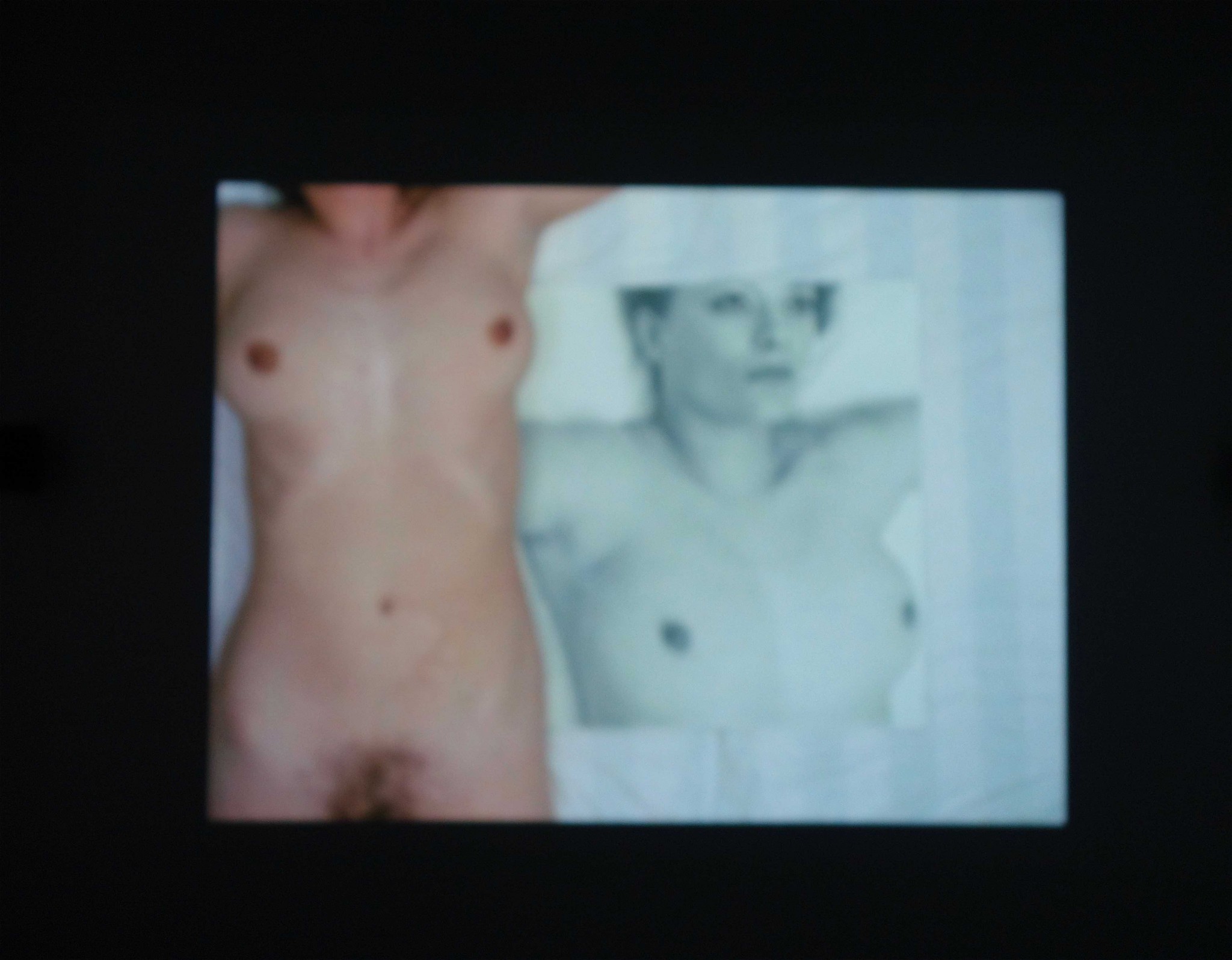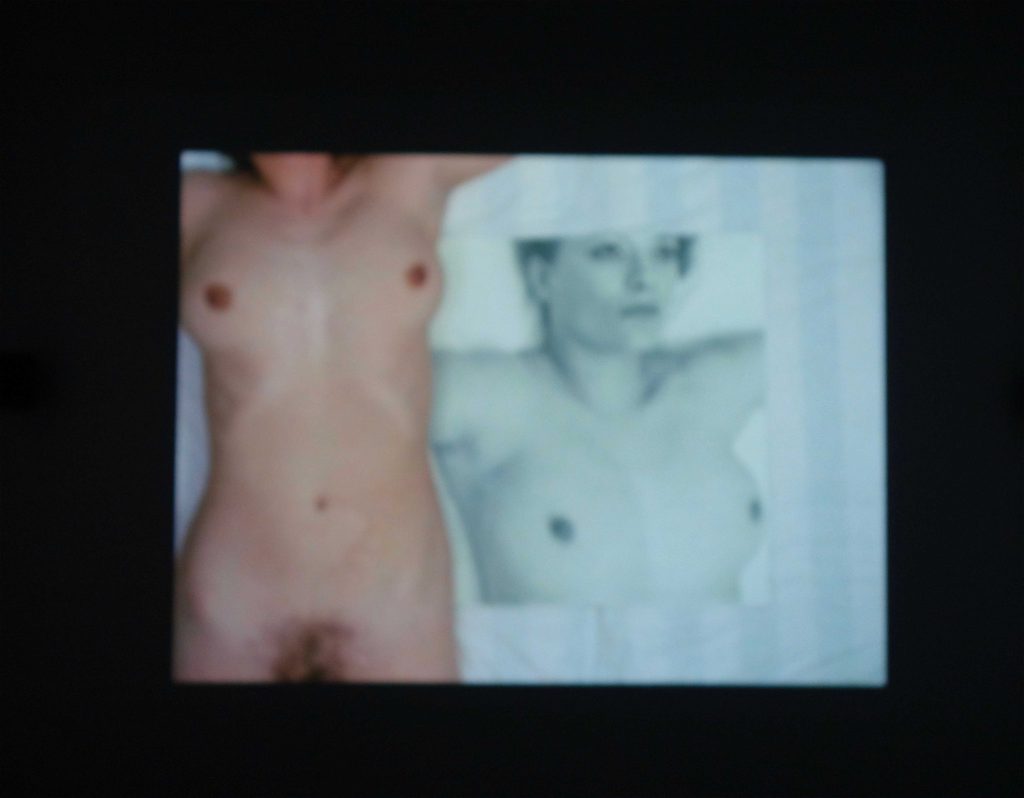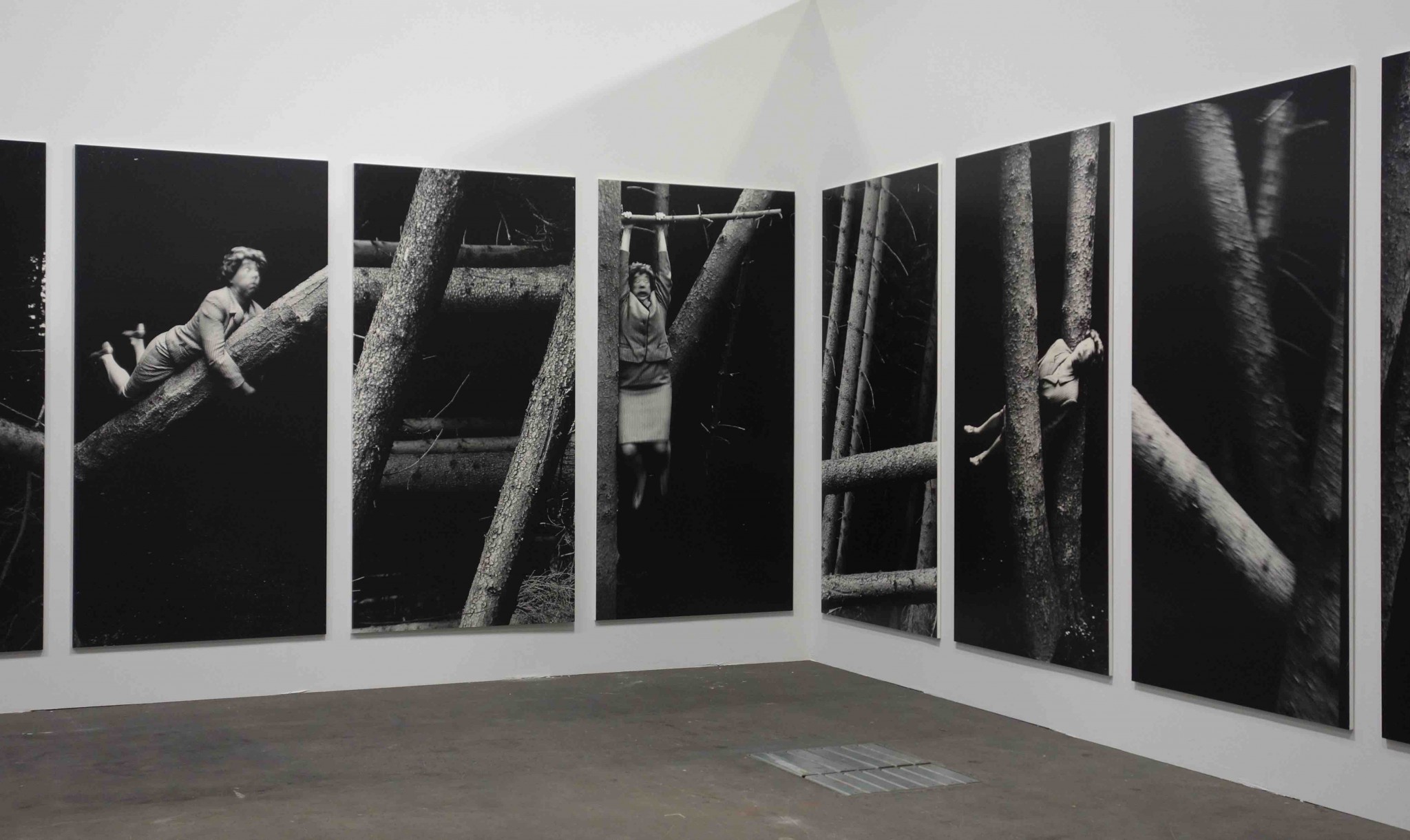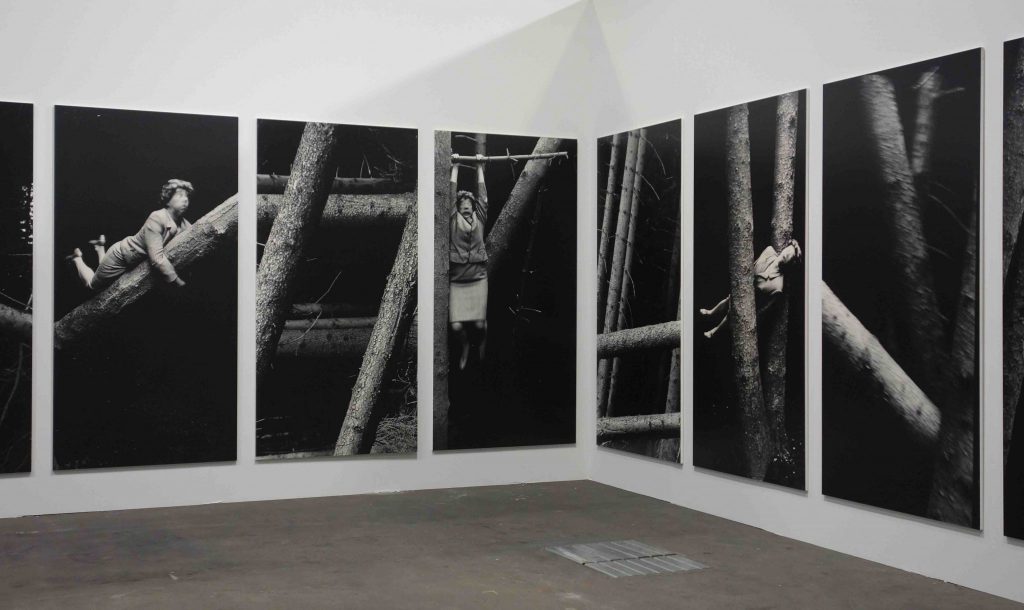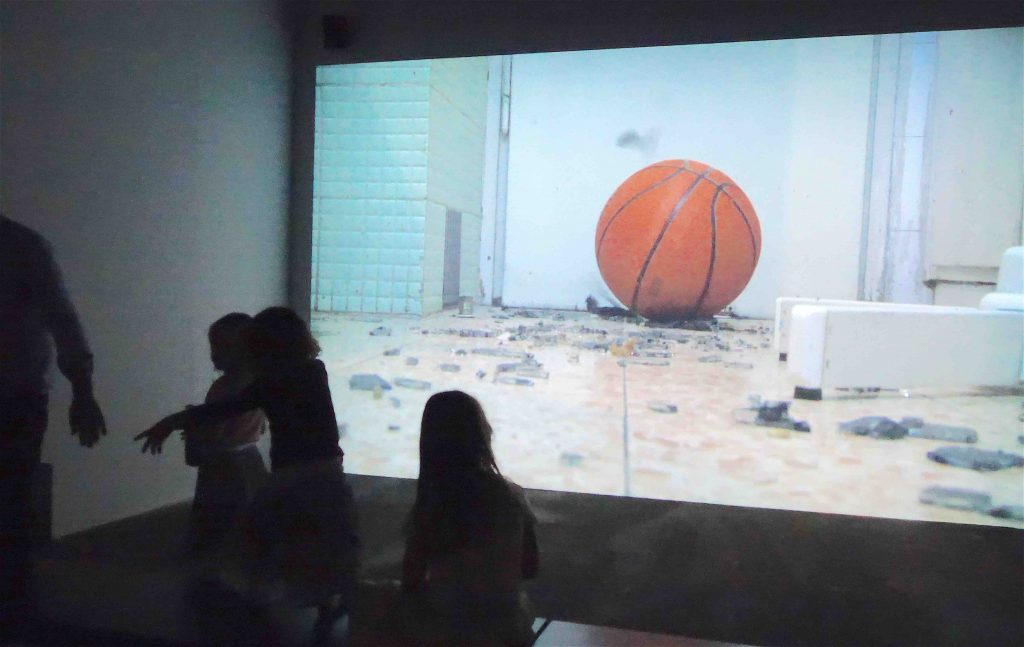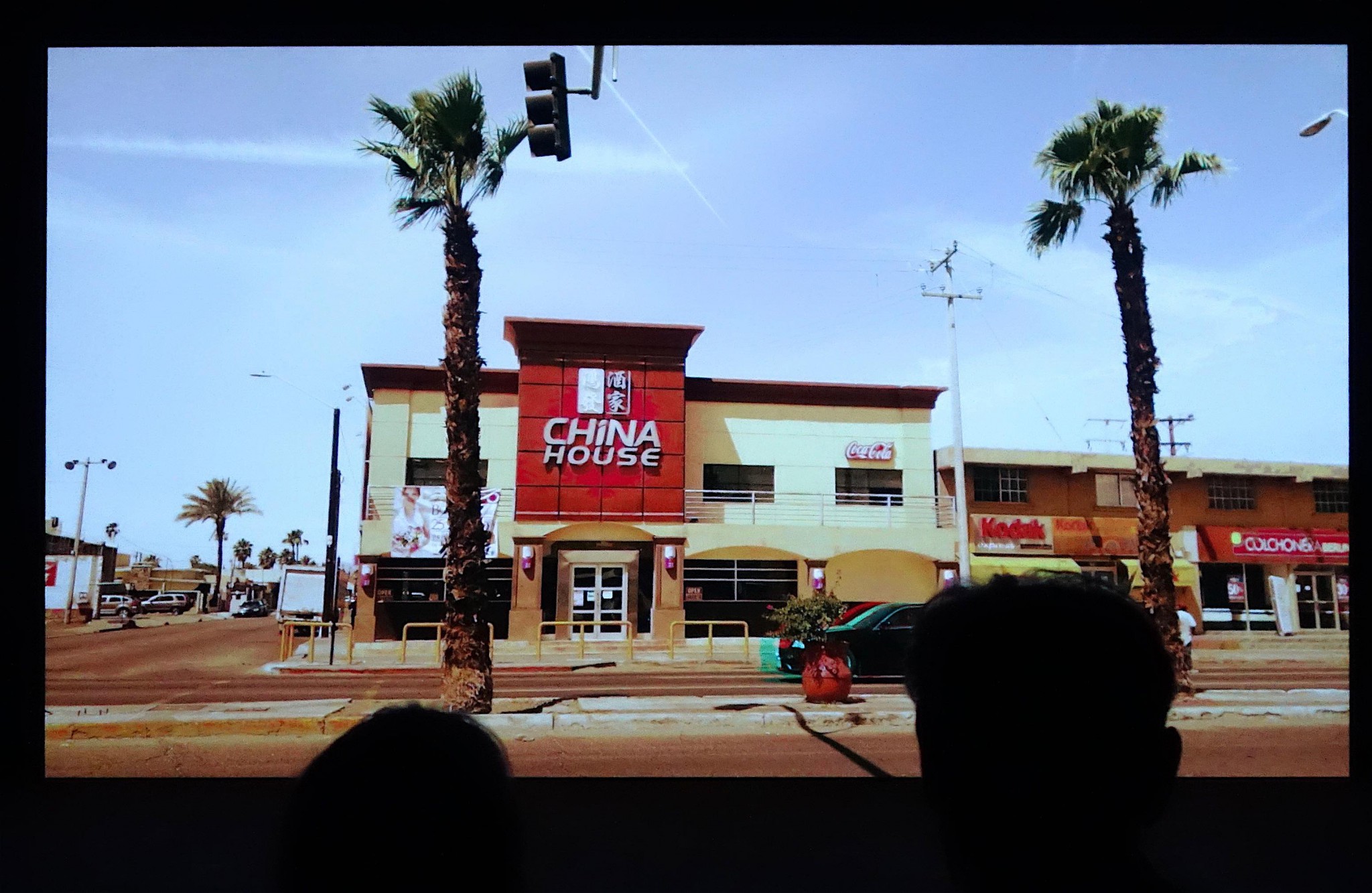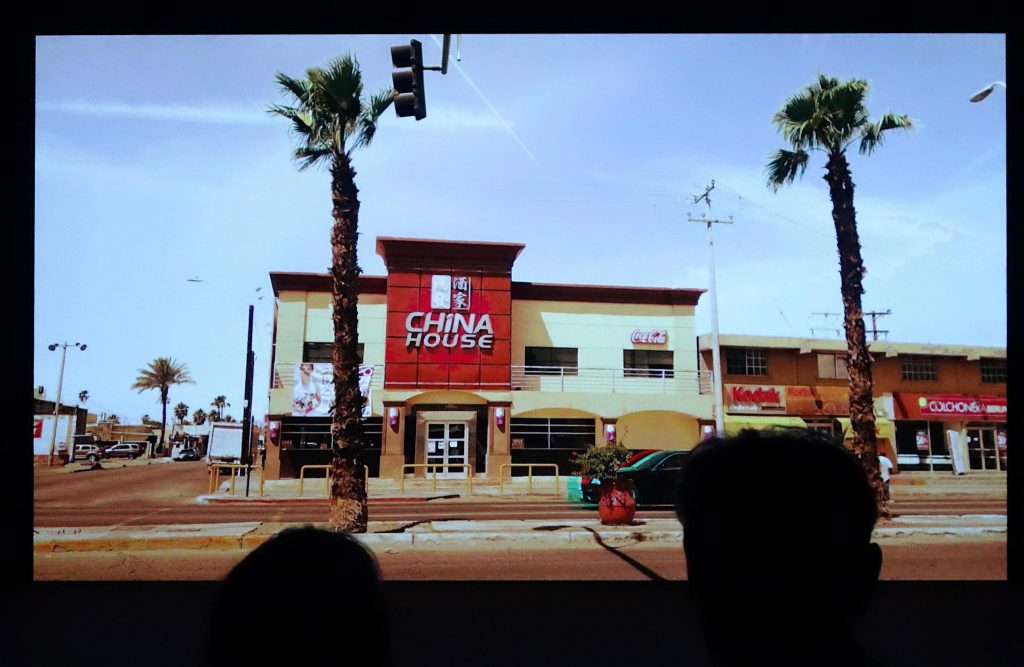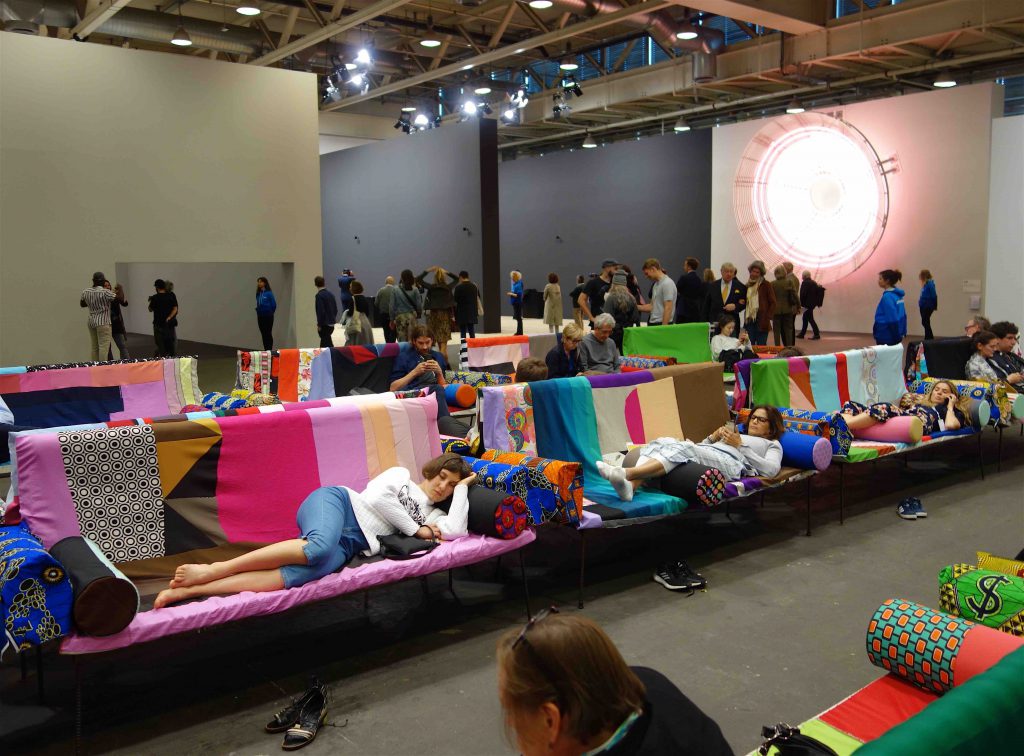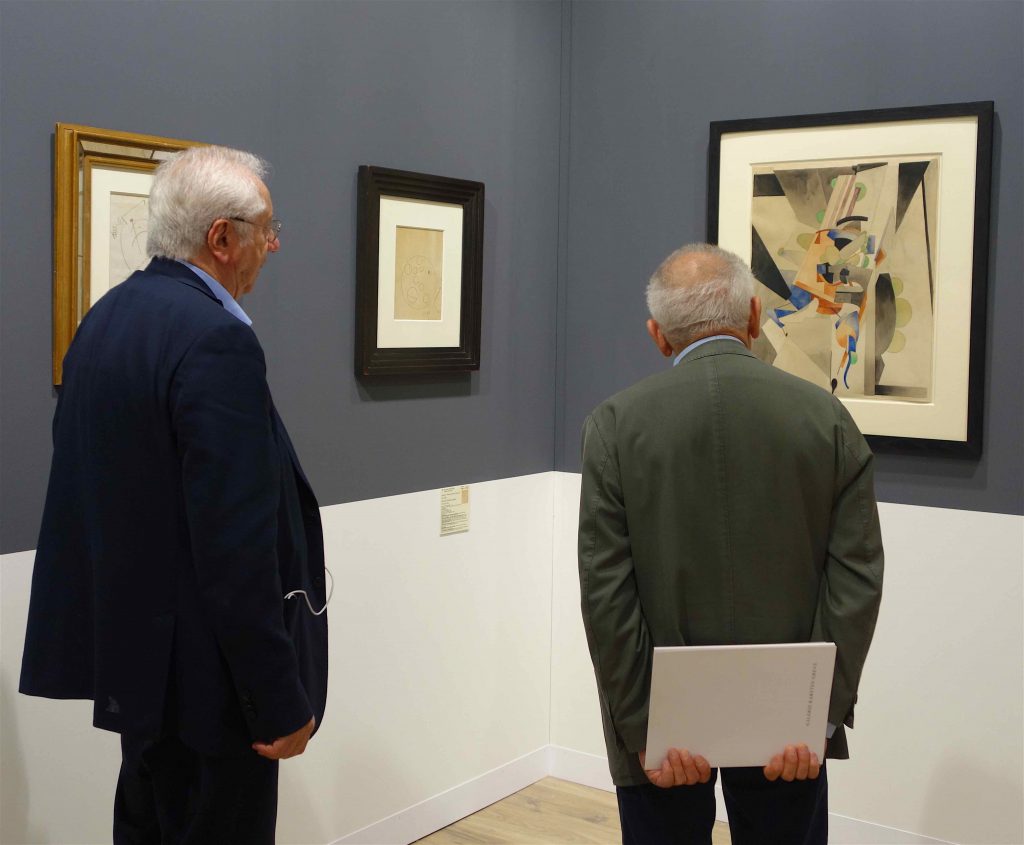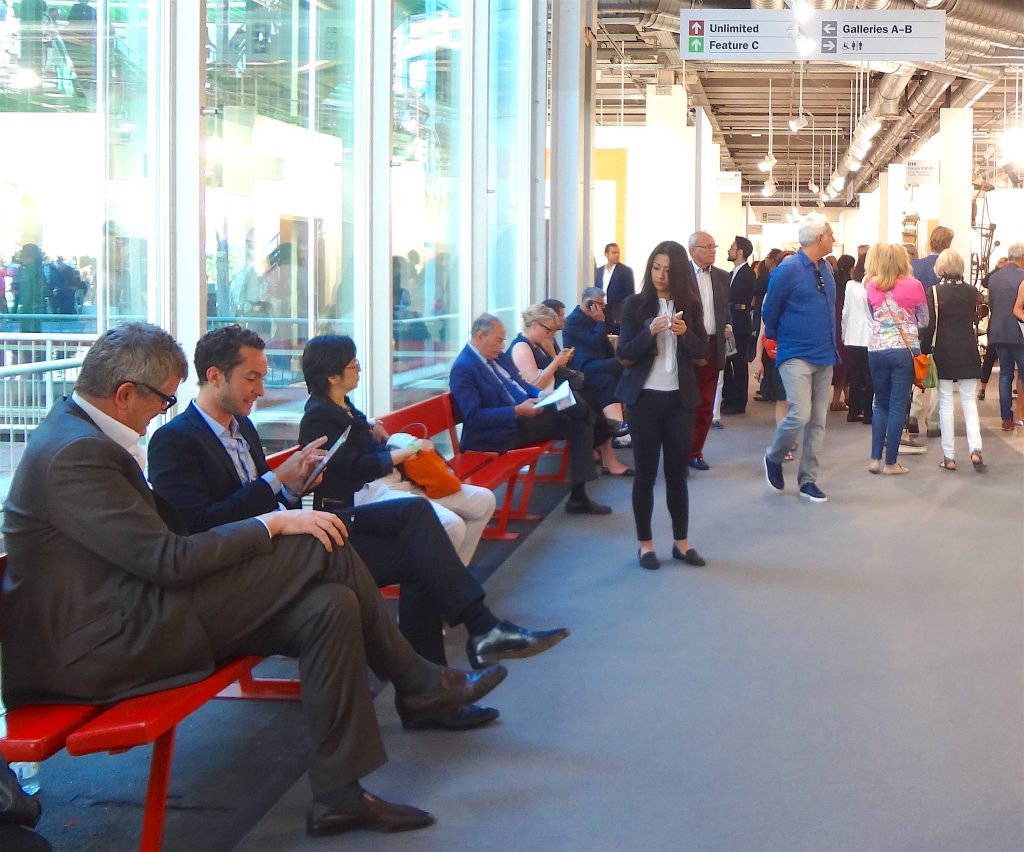 up-date: