ゴダールは死んでいない
Godard n'est pas mort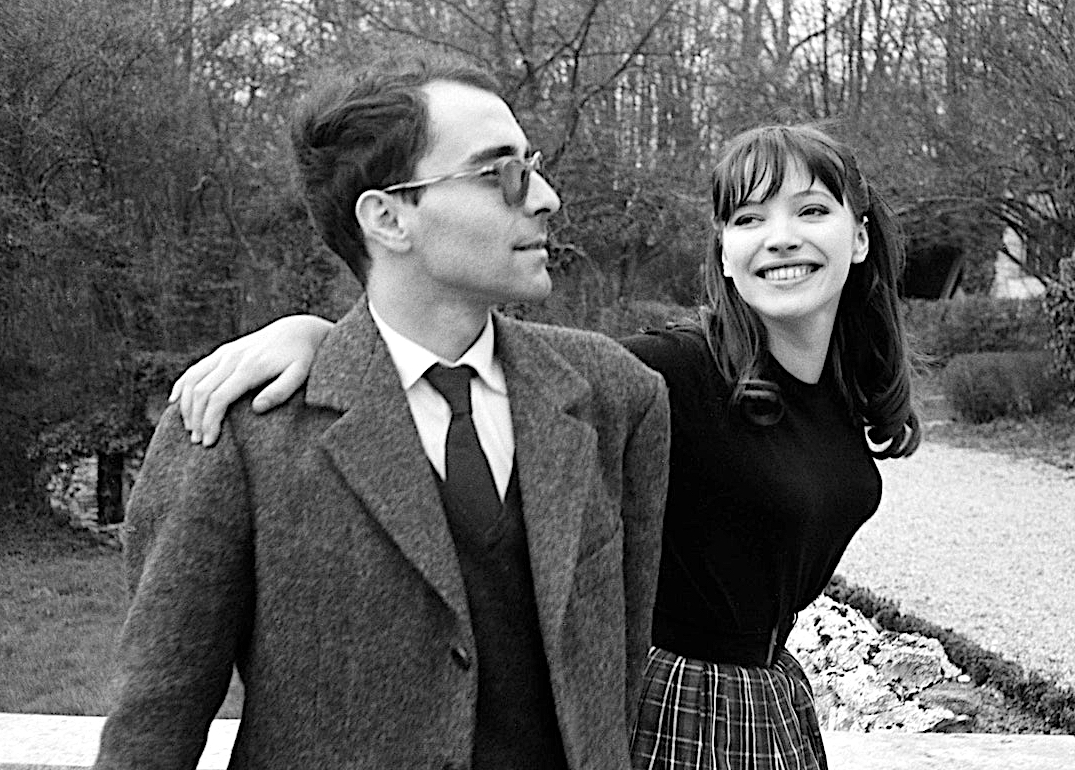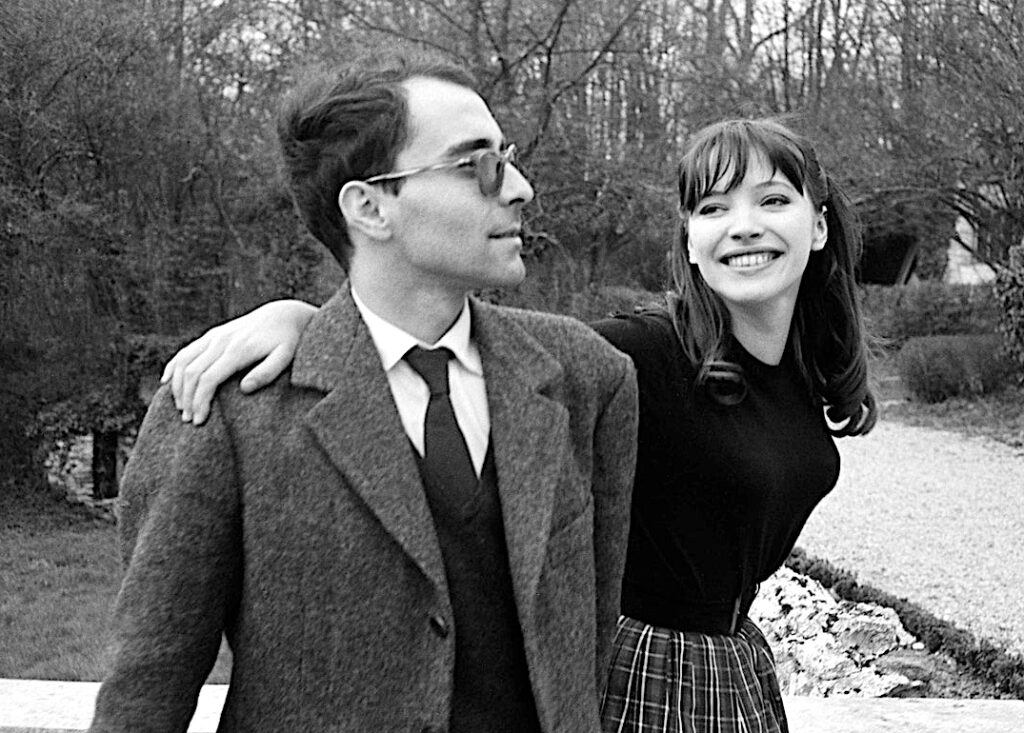 1. Godard remained a difficult person until his death.
Anna Karina: Shall we go to bed?
Godard: Yes.
Anna: That's so sad… we have to separate. You say "let's sleep together", but that's not true.
Godard: No.
Anna: If you try this thing again with me, I will separate from you.
2. Godard enabling self-fulfilling prophecy of humiliation.
Destruct the film construct.
If it looked too polished, the scene had to be re-written, improvised by the actors.
Distort!
"Here, read these lines and act. What will occur I'll take."
"Action!"
Godard tried hard to create a sequence in a way no other film director would allow.
Only the incomplete can be comprehended.
3. Godard, le voyeur, the observateur… using the lens to be monsterized, disfigure, possess the fragile in your persona.
Disgrace the grace.
Unsettling still in motion.
Temporal resolution, demontage in front of the confused audience.
The vulnerable protagonist being devoured by the camera.
4. 60's. We finally understood that all civilisation, all film making is mortal, too.
I create a dying universe, therefore I am.
Sometimes reality is too complex to be understood. Especially in the context of oral communication.
The limits of language are the limits of the world – my language, your language, my world, your world. Your frame, my frame are different. My music, your music are different.
Paul Eluard's "Je t'aime". Literature plays a protective shield, as the now is so different from novels.
You know, I know, that the pure desire to believe in love should exist. Even if it's over and solitude awaits.
5. Noir.
Vague.
Feelings stronger than any words of love
Known or unknown
Feelings so wild and dominant
That we never thought, – were possible.
Jump & Cut.
Tokyo, 13th of September 2022, 20:58.
Mario A (with Jet & Lag.)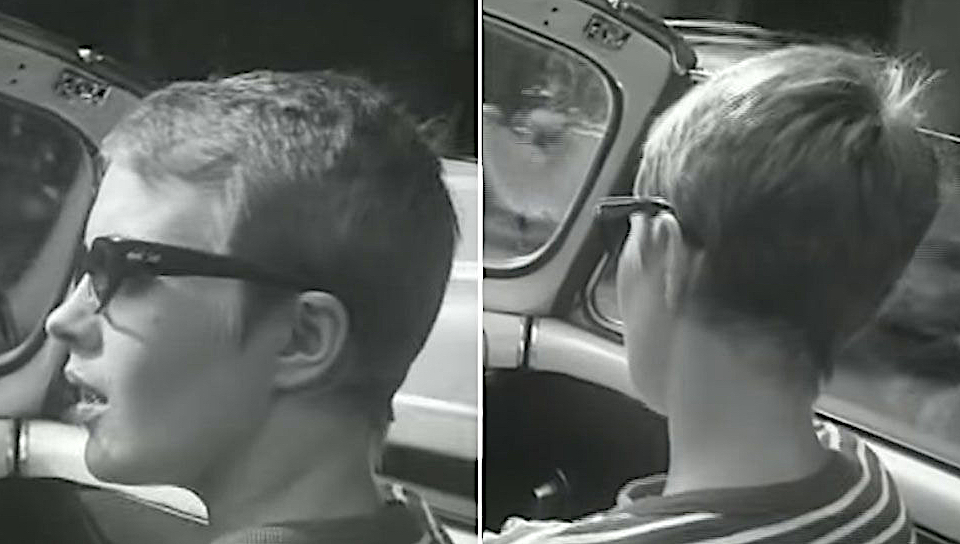 映画監督ゴダール氏死去、ヌーベルバーグ「勝手にしやがれ」 
2022年9月13日
「勝手にしやがれ」などの作品でヌーベルバーグの旗手と言われたフランスの映画監督ジャンリュック・ゴダールさんが死去したと13日、仏紙リベラシオンが伝えた。91歳だった。
ヌーベルバーグとは、1950年代末のフランスで起こった映画革新運動のこと。当時の名監督を強く批判した映画誌「カイエ・デュ・シネマ」に集う若い批評家たちが実際に映画を撮り始めたことで生まれた。
ゴダールさんも同人の一人。60年、仲間のフランソワ・トリュフォーさんの原案で、初の長編「勝手にしやがれ」を監督した。スタジオから街へとカメラを持ち出し、体制をはみ出した若者の風俗や気分を活写。映画の可能性を広げて、一躍、人気監督になった。
「小さな兵隊」「女と男のいる舗道」「軽蔑」など話題作を次々に発表。65年には、破滅に向かって疾走する男を主人公にした「気狂いピエロ」を公開。書物からの洪水のような引用や原色を使ったまばゆい色彩感覚で、ヌーベルバーグの頂点を極めた。
この頃から、世界が政治の季節に入っていくのと軌を一にして、政治への傾倒が顕著になる。商業映画と決別して、政治映画を製作するジガ・ベルトフ集団を結成。五月革命が燃えさかる68年、カンヌ国際映画祭に乗り込み、開催中止に追い込んだ。
full text:
https://www.asahi.com/articles/ASQ9F5SN8Q9FUHBI02L.html
Jean-Luc Godard / Anna Karina documentary
Dick Cavett and Jean-Luc Godard (1/6)
最新インタビュー/ジャン=リュック・ゴダール 監督 /ヌーヴェルヴァーグの伝説 2020年3月 コロナ以降
Jean-Luc Godard. Exclusive Interview with the Legend (Part 1) Cannes 2014 – Canon