令和2年度 飛彈野数右衛門賞受賞者 鬼海弘雄さん死去 75歳
Hidano Kazuemon Award 2020 Honoree KIKAI Hiroh Passed Away With 75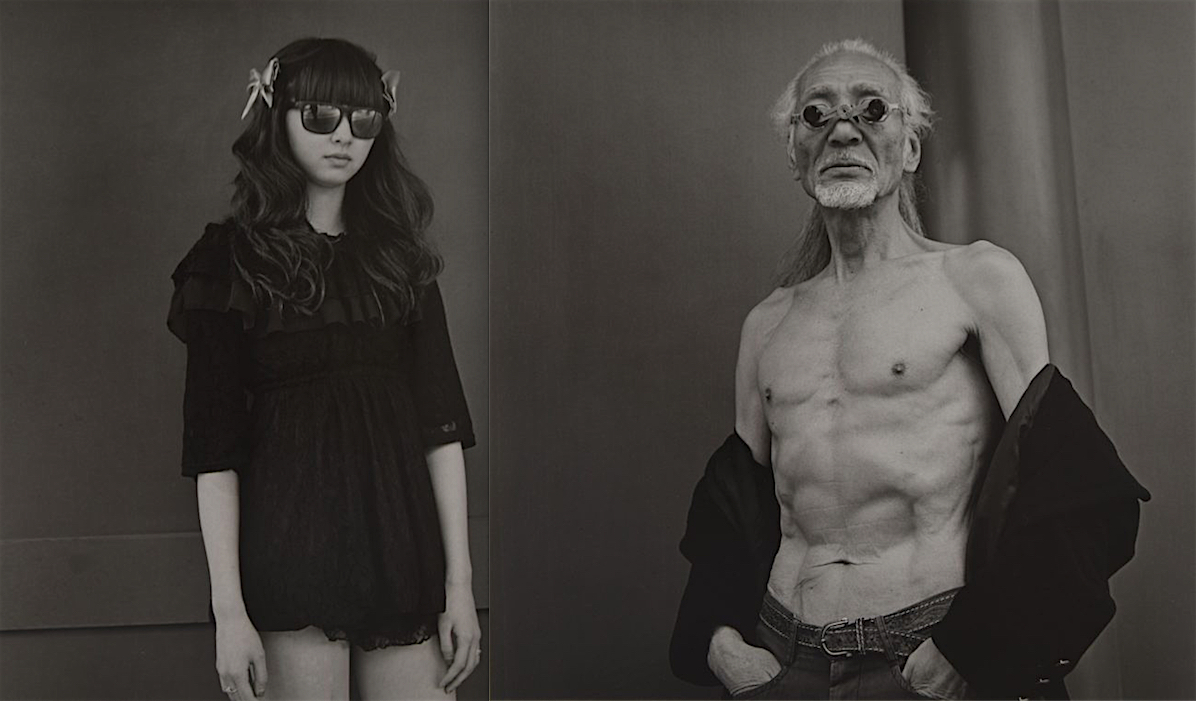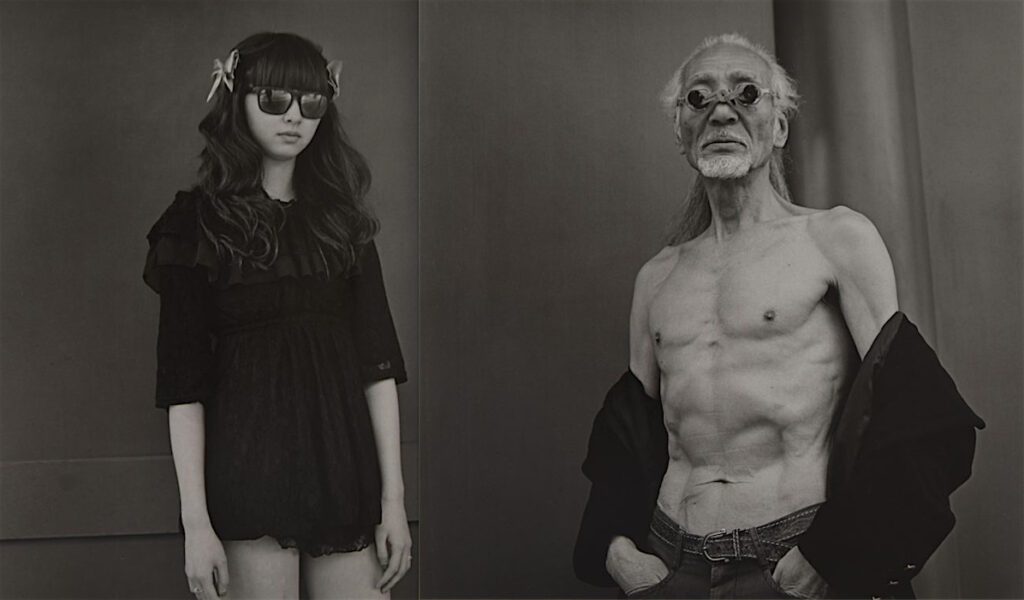 person on the right: YOSHIMOTO Daisuke 吉本大輔
Distinguished photographer KIKAI Hiroh 鬼海 弘雄 died today as a result of lymphoma. He was 75 years old. Famous for his body of work "Persona", which catapulted him into the global photography art world, he realised an honorable co-publishing project with the renowned Steidl Verlag in Germany. Amongst the many awards he received, the most prestige ones can be called the "Domon Ken Award" 土門拳賞 in 2004 and this year's "Hidano Kazuemon Award" 飛彈野数右衛門賞. His works are being collected around the world by important museums, see the following list.
I do very well remember the marvellous installation of his excellent works at the exhibition "Berlin-Tokyo" in 2006 at the Neue Nationalgalerie in Berlin. KIKAI-san used the same printing director, Mr. TAKAYANAGI Noburo 高栁昇 from "Tokyo Inshokan" 東京印書館 as me. In a humble way, may I say, that I worked very early in my career with the best printing people in Berlin, the technic regarding excellent book publishing is in my blood. I can confirm without hesitation, that Mr. Takayanagi, with whom I worked three times and put him in deep stress (sorry, with a smile) regarding best printing quality, is one of the most skilled printers in Japan. In the case of Kikai's "Persona", he superbly explained and introduced the printing procedure, hereby recommending you to watch the last two videos, too.
The U.S.A. is famous for very bad book printing, low quality. For professionals, the only countries where to execute excellent printing are Japan, Germany and Switzerland.
KIKAI Hiroh-san, may you rest now in peace with a satisfactory feeling that your legend last forever.
For further interest regarding his photographic prints, please contact his gallery NANZUKA in Tokyo via the attached link. The above cover picture had been "sandwiched", put together by me, and is being used in the context of creative common sense and as an homage towards his body of work in the annals of Japanese photography history.
NANZUKA Gallery, Tokyo
https://nug.jp/en
https://nug.jp/en/artists/hiroh_kikai
KIKAI Hiroh's website:
https://hiroh-kikai.jimdofree.com
See the list of public collections
・東京都写真美術館(東京、目黒)Tokyo Photography Museum TOP
・富山県立近代美術館(富山県)The Museum of Modern Art, Toyama
・土門拳記念館(山形県、酒田)Ken Domon Museum of Photography
・Neue Natinalgalerie(ドイツ、ベルリン)
・Center for Creative Photography(アメリカ、アリゾナ、アリゾナ大学)
・Hood Museum of Art(アメリカ、ニューハンプシャー、ダートマス大学)
・The Museum of Fine Arts,Houston(アメリカ、テキサス)
・International Center of Photography (アメリカ、ニューヨーク)
・Mead Art Museum(アメリカ、マサチューセッツ)
・Philadelphia Museum Of Art(アメリカン、ペンシルバニア)
鬼海弘雄氏が死去 写真家
2020/10/19 15:46 (2020/10/19 17:08更新)
鬼海 弘雄氏(きかい・ひろお=写真家)10月19日、リンパ腫のため死去、75歳。家族葬を行う。喪主は妻、典子さん。
東京・浅草の浅草寺境内で無地の壁を背景に撮影した肖像写真を収めた「王たちの肖像」が日本写真協会賞新人賞と伊奈信男賞を受賞。市井の人々の内面を捉えた「PERSONA(ペルソナ)」で土門拳賞などを受賞した。〔共同〕
https://www.nikkei.com/article/DGXMZO65169960Z11C20A0000000/
Hiroh Kikai. Retratos de Asakusa
Retratos de Asakusa. Hiroh Kikai
鬼海弘雄写真集 『PERSONA』解説
K・MoPA開館20周年記念展 「原点を、永遠に。」 2014.8.24 鬼海弘雄 × 都築響一 × 小川直美 トーク
【鬼海弘雄】写真集「PERSONA」の印刷をプリンティングデイレクターが語る〜2003-2019
印刷風景|鬼海弘雄 PERSONA最終章(2015-2018)〜PERSONA The Final Chapter | Kikai Hiroh (printing press scene)