三島喜美代 @ ANNE MOSSERI-MARLIO ギャラリー (バーゼル) & tagboat ギャラリー (東京)
MISHIMA Kimiyo @ ANNE MOSSERI-MARLIO GALERIE (Basel) & tagboat Gallery (Tokyo)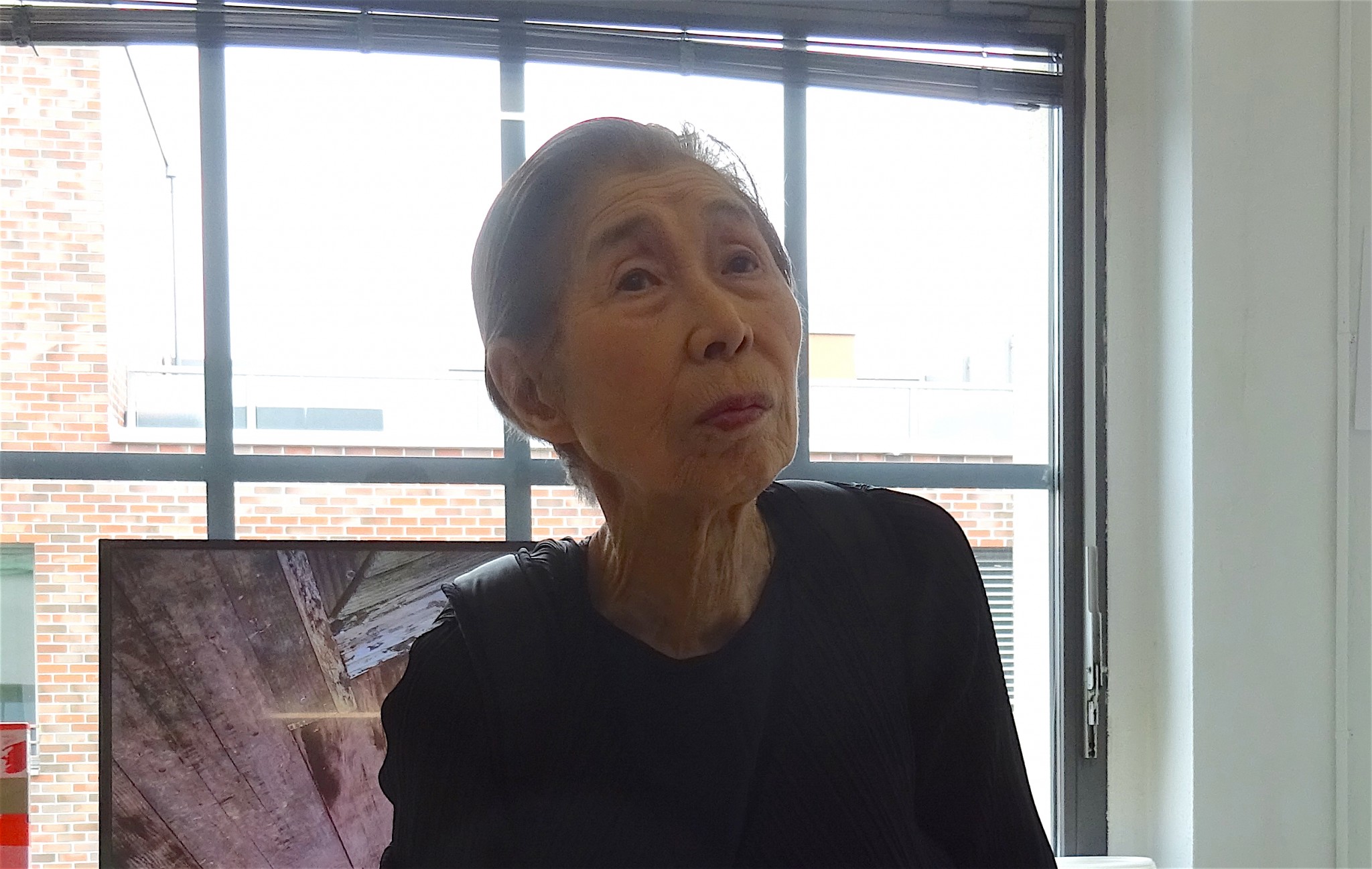 Nixon Watergate, Anti-Vietnam War demonstrations, Shah of Iran…, amazing body of works from the 70's by Kimiyo MISHIMA (1932-) and her husband Shigeji (1921-1985), re-united after 55 years.
Shigeji encouraged his wife by saying "Someday in the future, women artists are going to be recognized". Indeed, time has come, with fascination I enjoyed MISHIMA's exhibition six months ago in the gallery MEM, Tokyo.
An astonishing revelation in the history of Japanese contemporary art, also in the contexts of 'art as a social commentary' and/or 'socially engaged art practice' from the 70's.
Additionally, Kimiyo's work transcends into the realm of Japanese ceramic art and pottery making, in which the clay is being fired before being silkscreened.
Notable the then popular practice of using the canvas as a 'texture' to be applied with newspapers and/or with a photosensitive emulsion, showing us the silk screen printing process with all its charming defects in detail. Well executed works, which are still in an astonishing good shape!
In June, unexpectedly, 85 year old and vitally looking MISHIMA Kimiyo visited our AOYAMA | MEGURO booth at LISTE Art Fair Basel, and we had all the fun during this rare opportunity of encounter, far away from Japan. After the fair I went to see her show at the near-by 'Anne Mosseri-Marlio Galerie', in the beautiful Malzgasse, see the attached pics. Further on, the catalogue of this year's ART BASEL featured KATAOKA Mami, the respected chief curator of the MORI MUSEUM, Tokyo, with an appealing, positively written statement.
Having returned from Basel, the next exhibition with MISHIMA at the 'tagboat Gallery' in Tokyo caught my eye. I attended the 'art seminar' on 30th last month, interestingly lectured by charming MITSUI Kazuhiro, a private art dealer, who is well versed in modern and contemporary art, connoisseurship and the history of the art market. Because of his dealing experience at the Wildenstein Gallery, Tokyo, he told us some precious, behind the curtain, 'explanatory' anecdotes. What a wonderful evening, thank you very much!
Finally, let's take Mishima's words to heart. The huge garbage can was intended to reflect her "fear of endlessly increasing garbage". In her humble way, a straight message easy to understand and to sympathize with. Ultimately, the reason why we love and admire her attitude as a true artist, is her seriousness towards the execution of highly conceptual works which transport an aura of refine sophistication and fetish beauty. Bravissima!
(Mishima's quote had been taken from this year's catalogue published by Anne Mosseri-Marlio Galerie: "Satirizing the Information Society" by KAWASAKI Koichi, former director of the Ashiya City Museum of Art & History, Hyogo Prefectural Museum of Art, Kobe.)
Tokyo, 2018/9/27
Mario A
Please check also:
展覧会の画像一覧:素晴らしい三島喜美代 + 茂司 @ MEM
Exhibition Images: Wonderful MISHIMA Kimiyo + Shigeji @ MEM
https://art-culture.world/articles/exhibition-images-mishima-kimiyo-shigeji/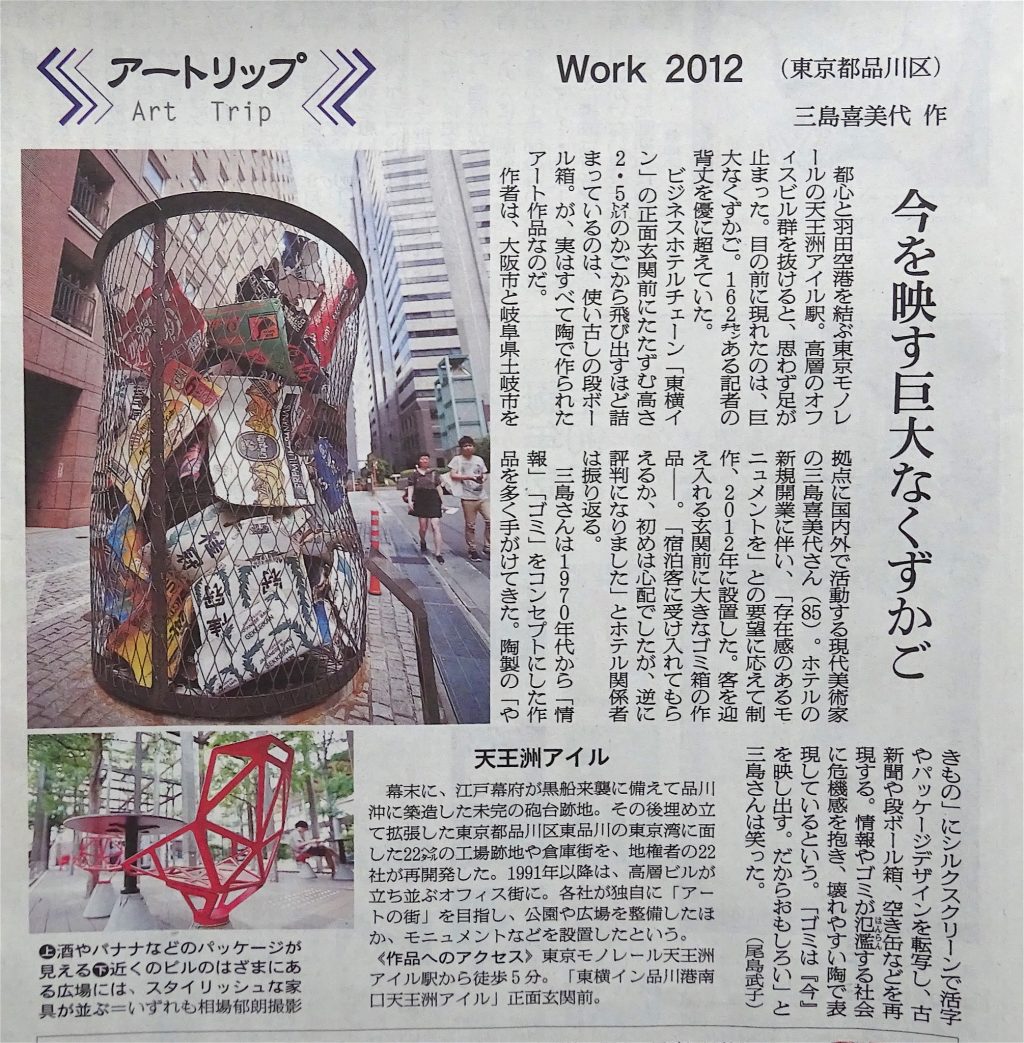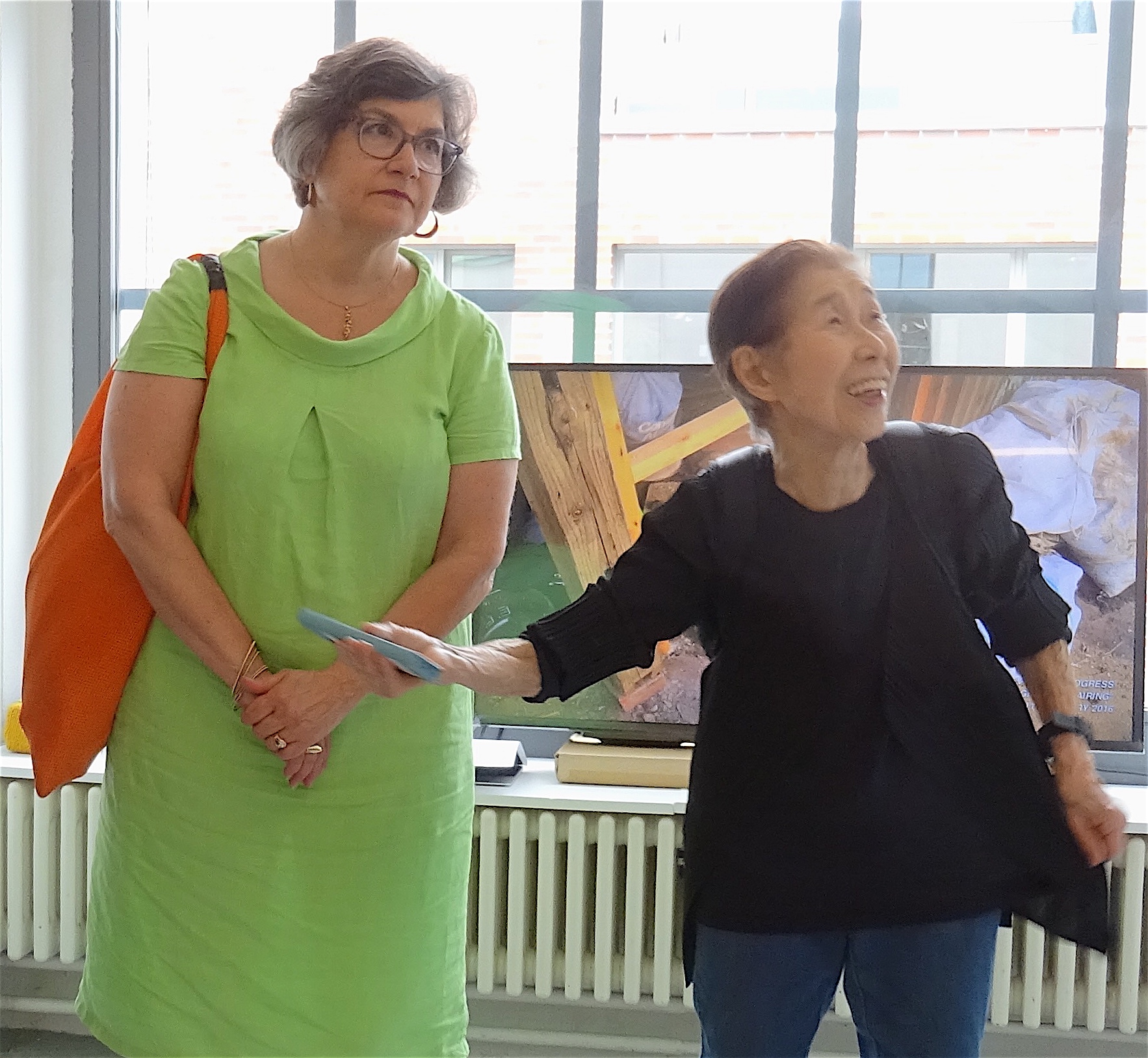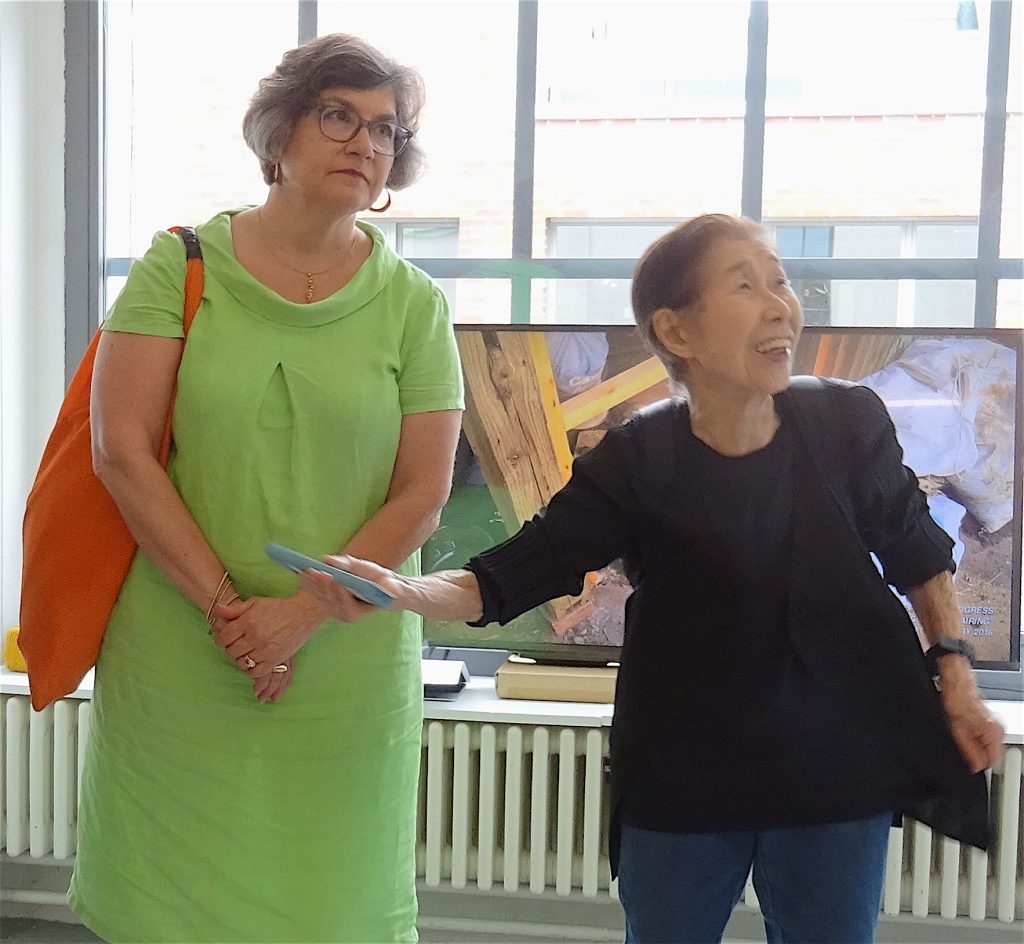 Gallery owner Anne Mosseri-Marlio and MISHIMA Kimiyo 三島喜美代 @ AOYAMA | MEGURO booth at LISTE Art Fair Basel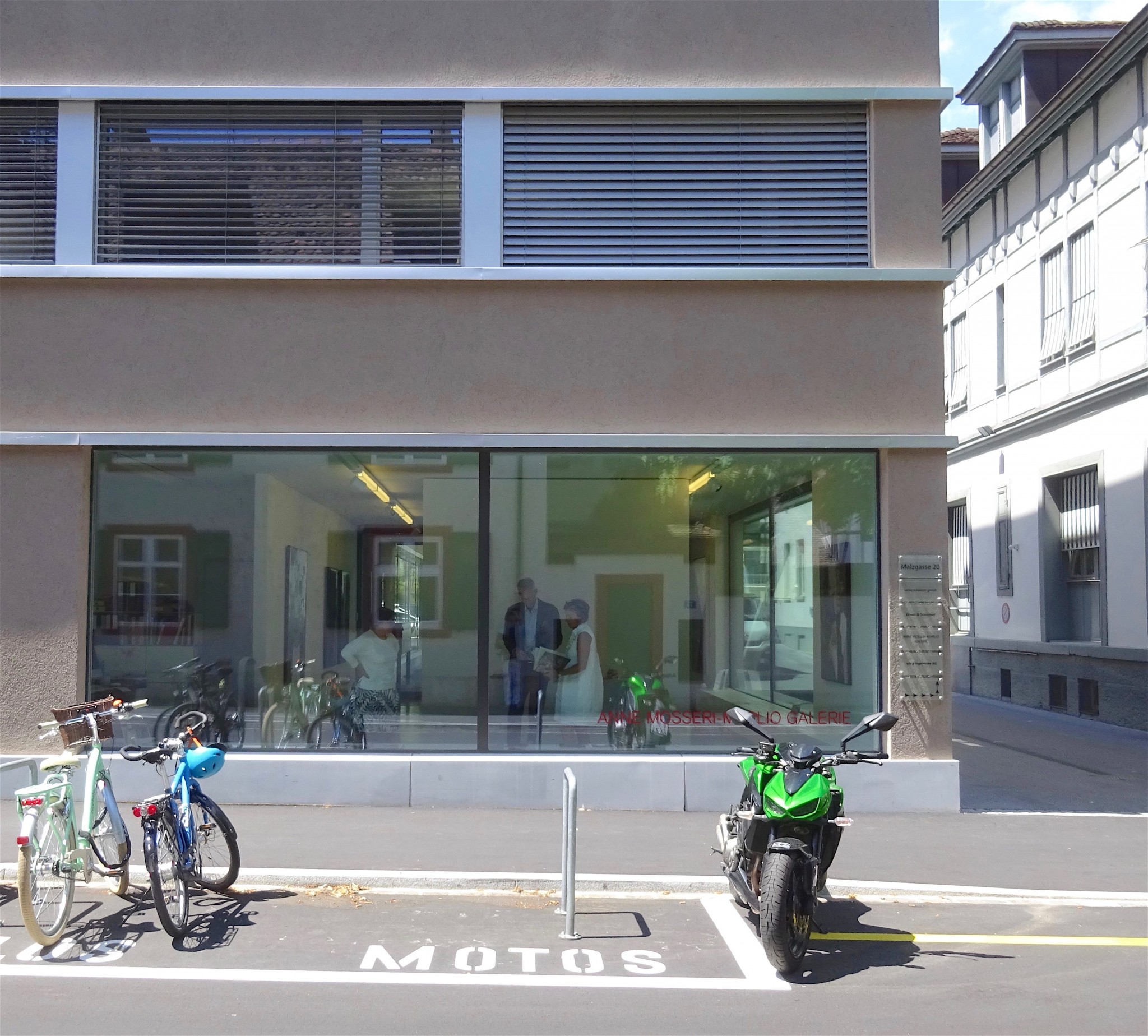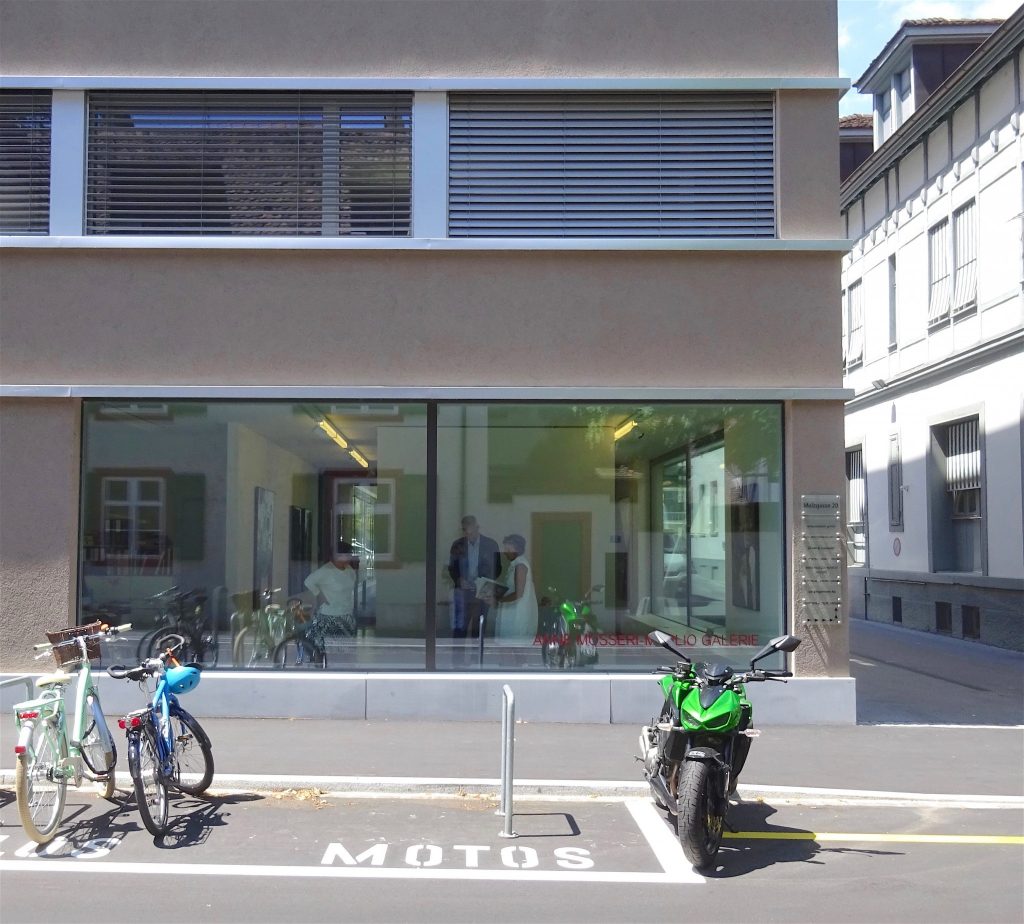 KIMIYO MISHIMA : Paintings and Sculptures
2018/6/8 – 7/13
ANNE MOSSERI-MARLIO GALERIE
Malzgasse 20
4052 Basel, Switzerland
http://annemoma.com/exhibitions/13267/kimiyo-mishima-paintings-and-sculptures/works/
http://annemoma.com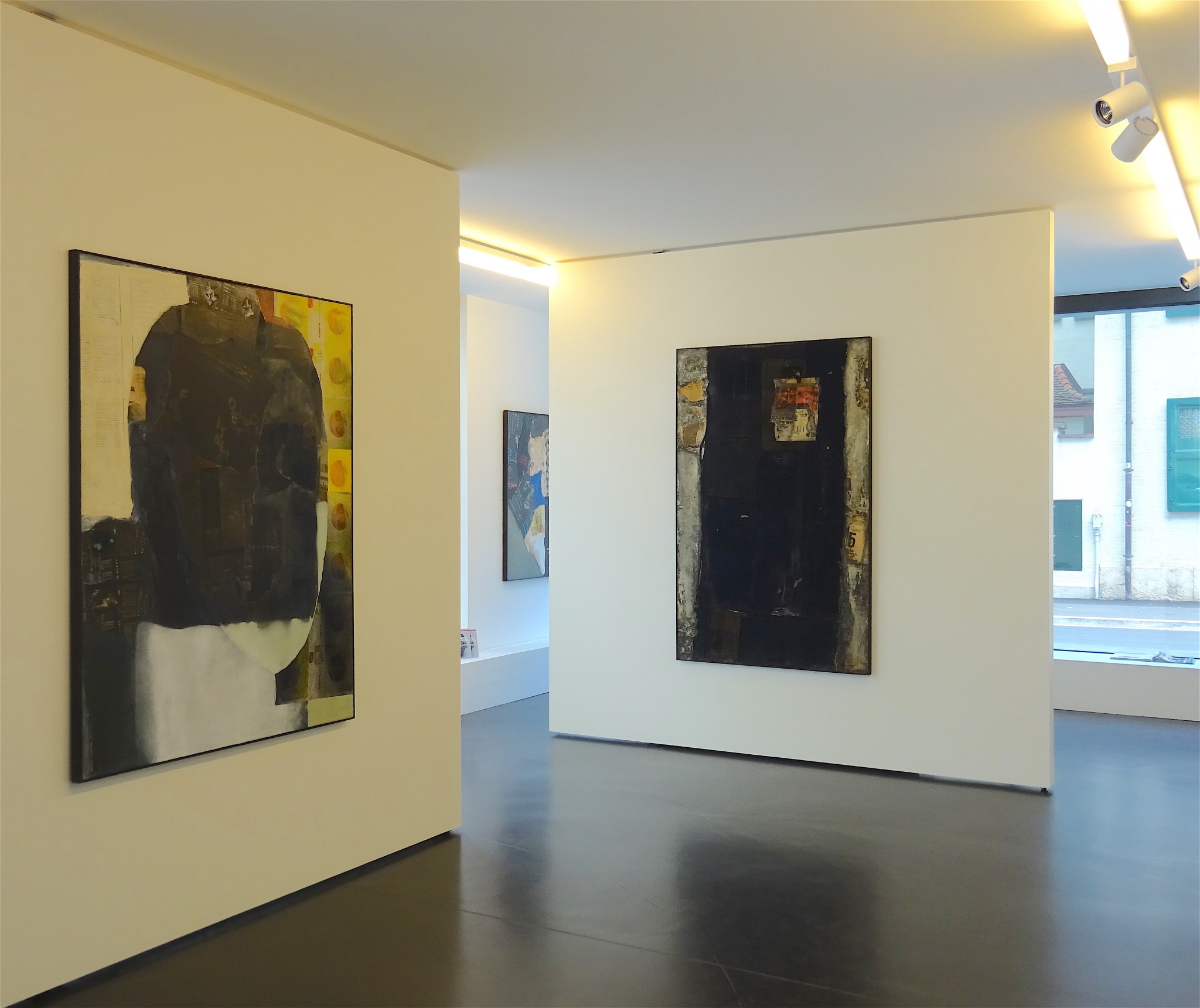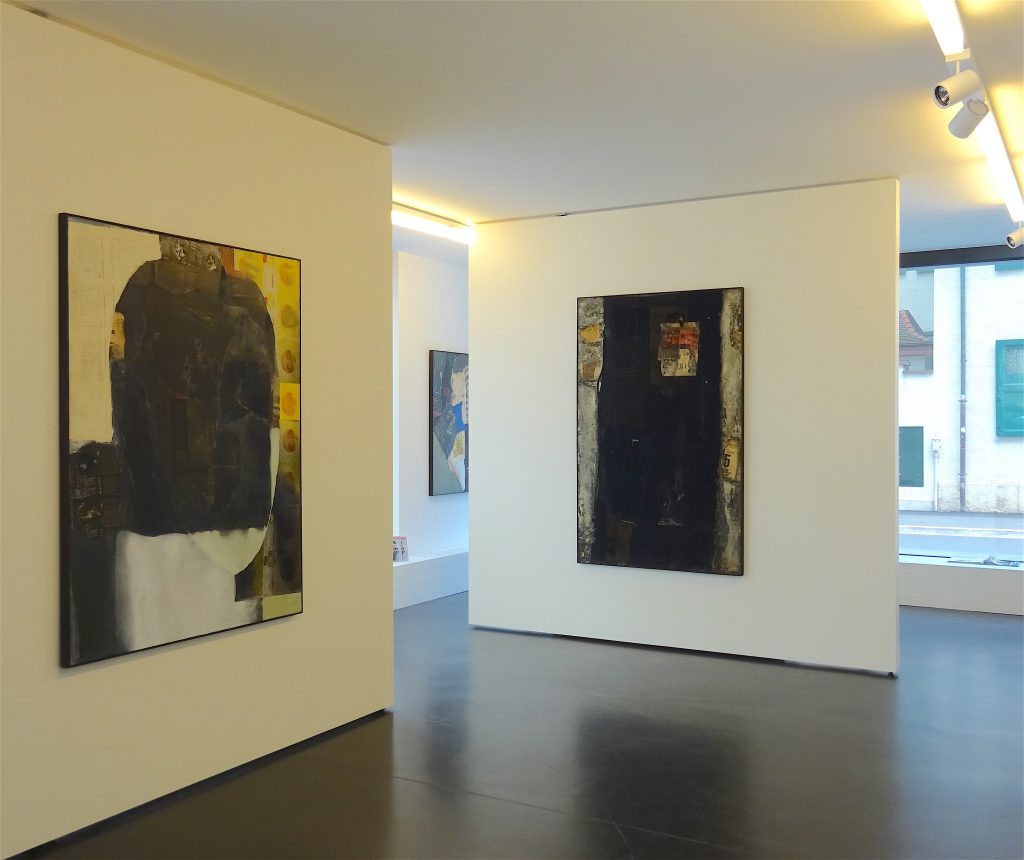 exhibition view of "KIMIYO MISHIMA : Paintings and Sculptures" @ ANNE MOSSERI-MARLIO GALERIE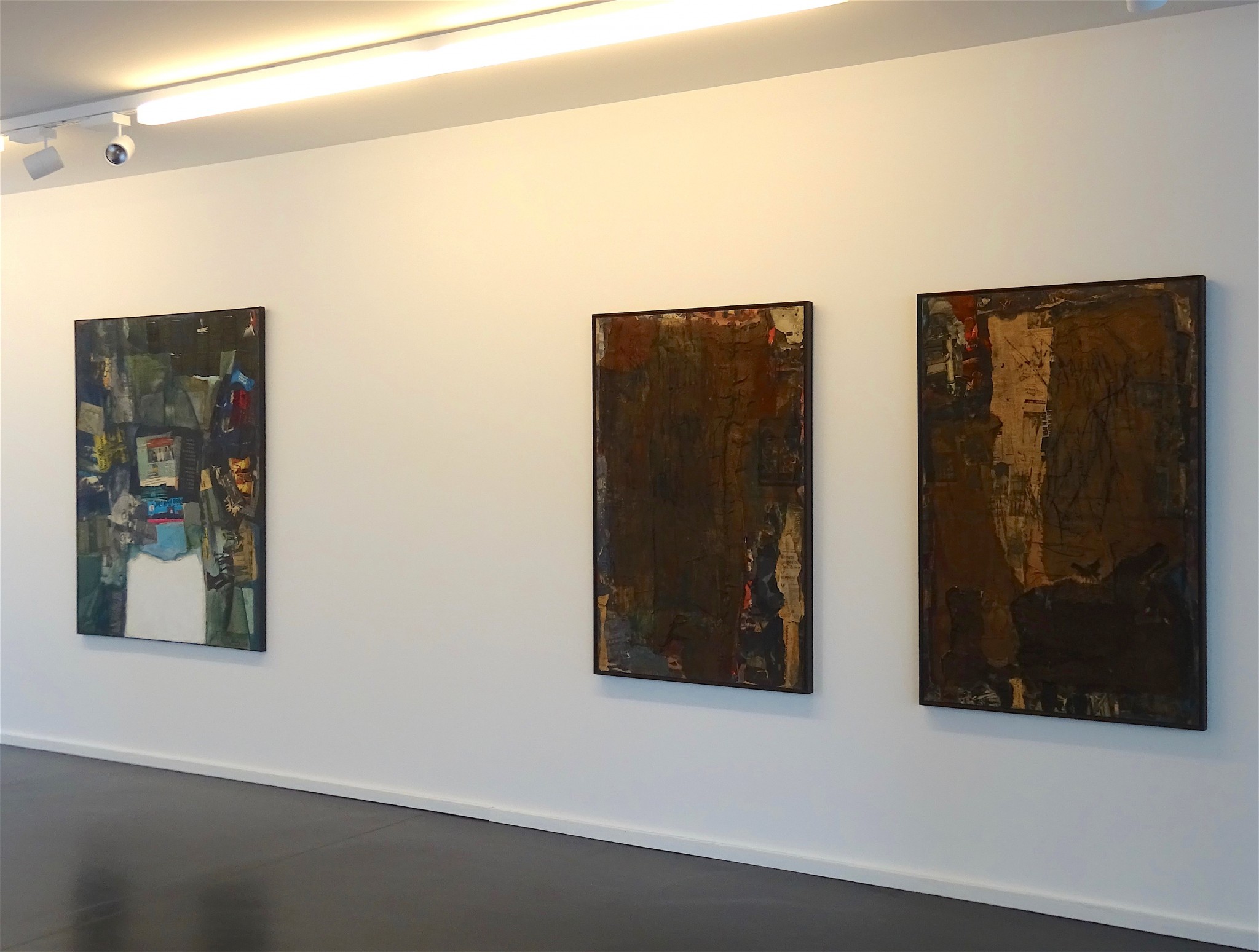 MISHIMA Kimiyo 三島喜美代作
from right:
"Recollection I" 1962, magazine, oil on canvas, 142 x 91.5 cm
"Recollection III" 1962, magazine, oil on canvas, 142 x 91.5 cm
"Transfiguration III" 1966, magazine, oil on canvas, 162 x 130.5 cm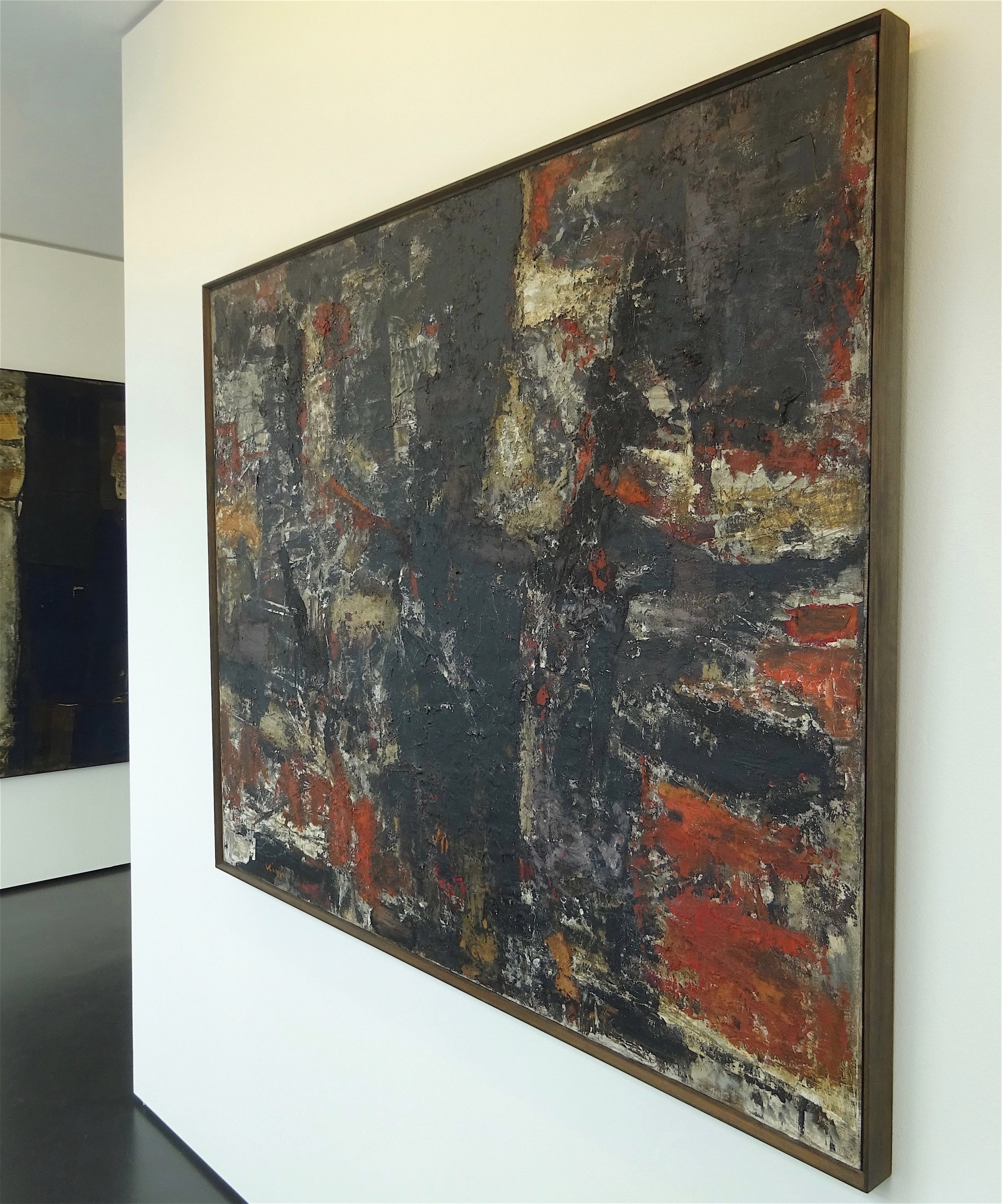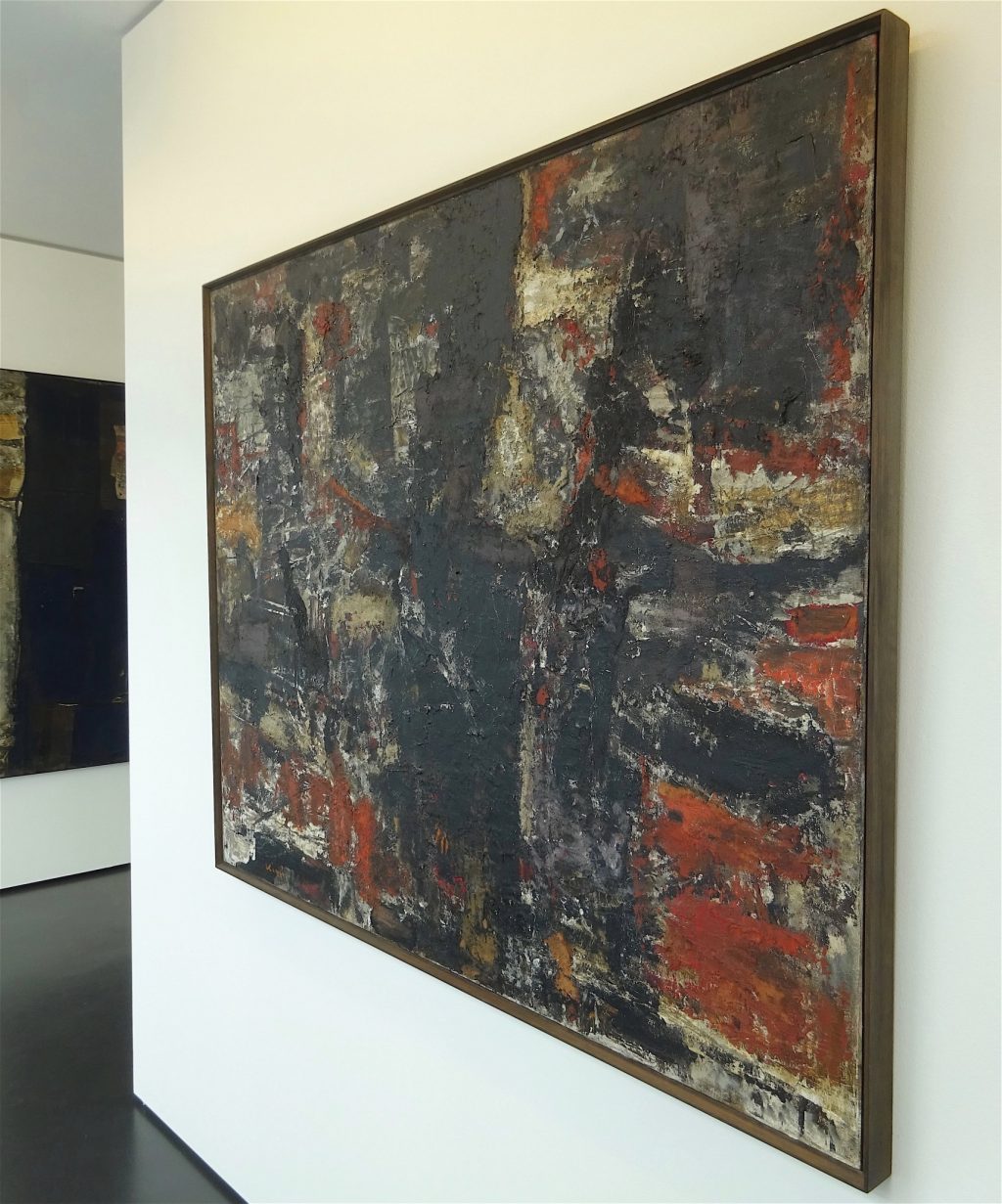 MISHIMA Kimiyo 三島喜美代 "Ascendancy" 1960, oil on canvas, 130 x 162 cm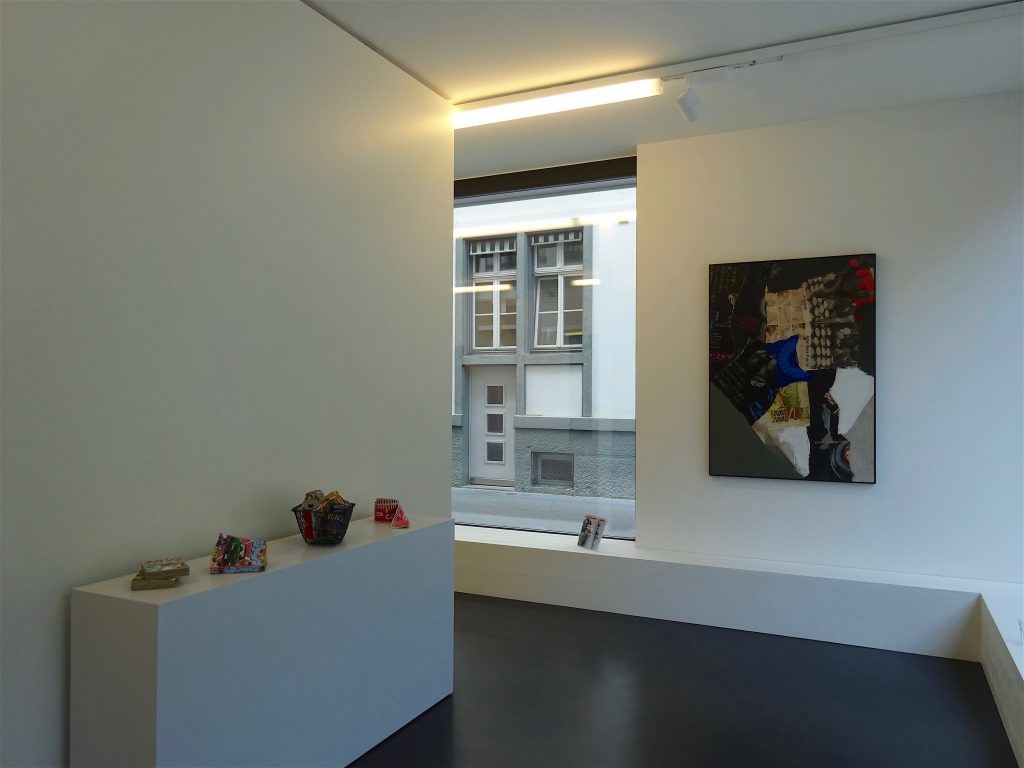 exhibition view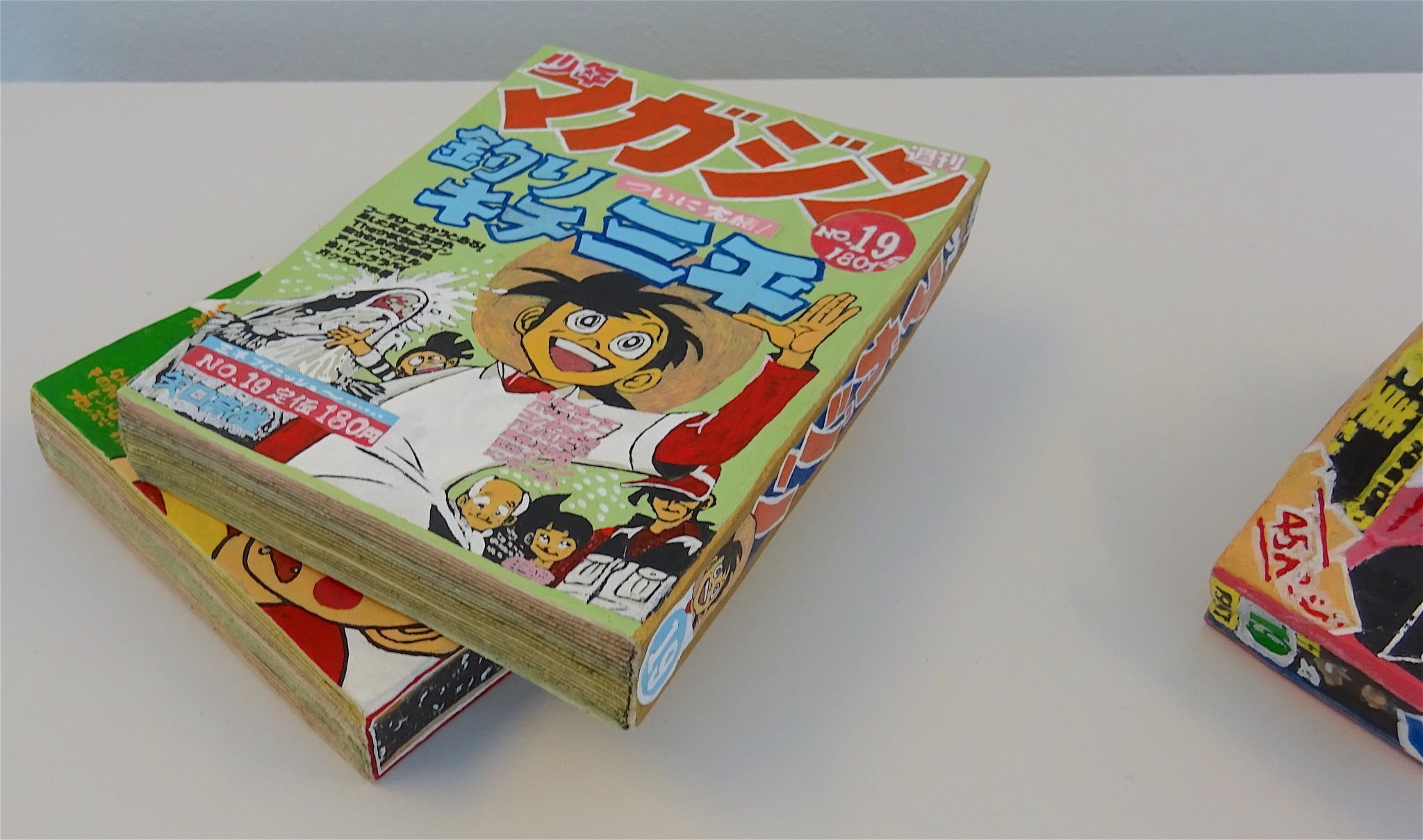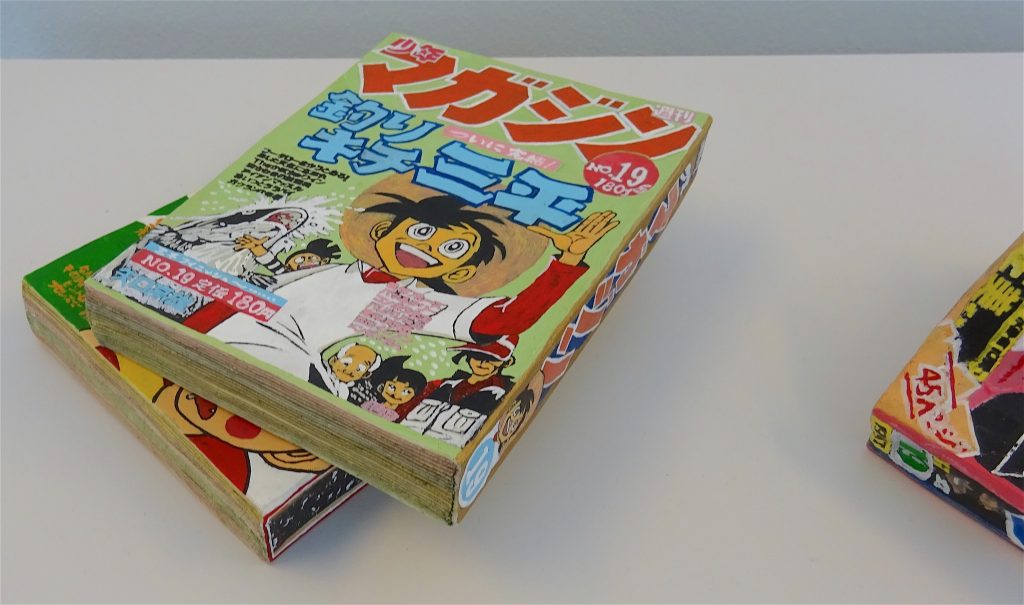 MISHIMA Kimiyo 三島喜美代 "Comic Book 17-S7" 2017, printed and painted ceramic, variable. (Detail of the 3 'books')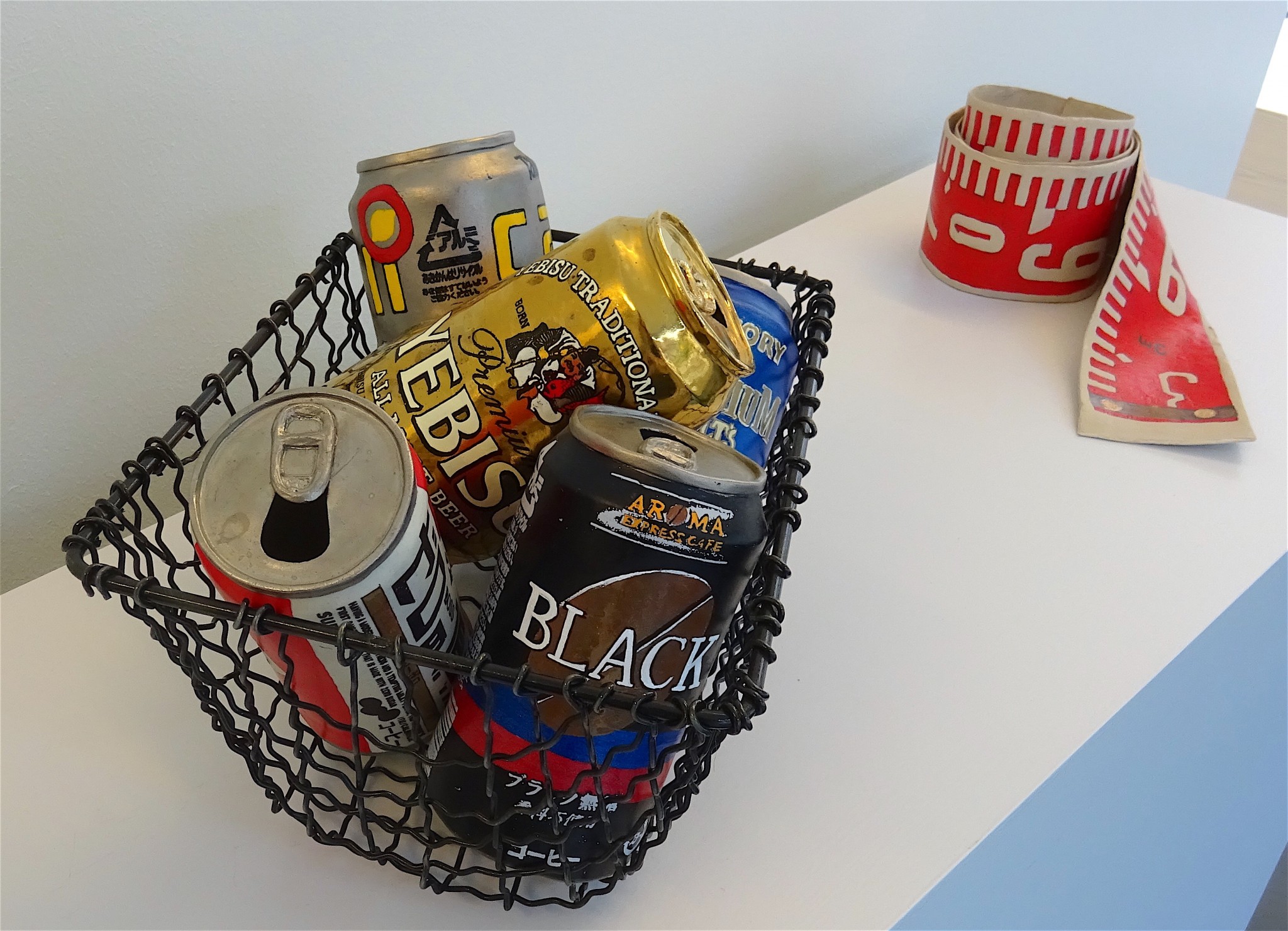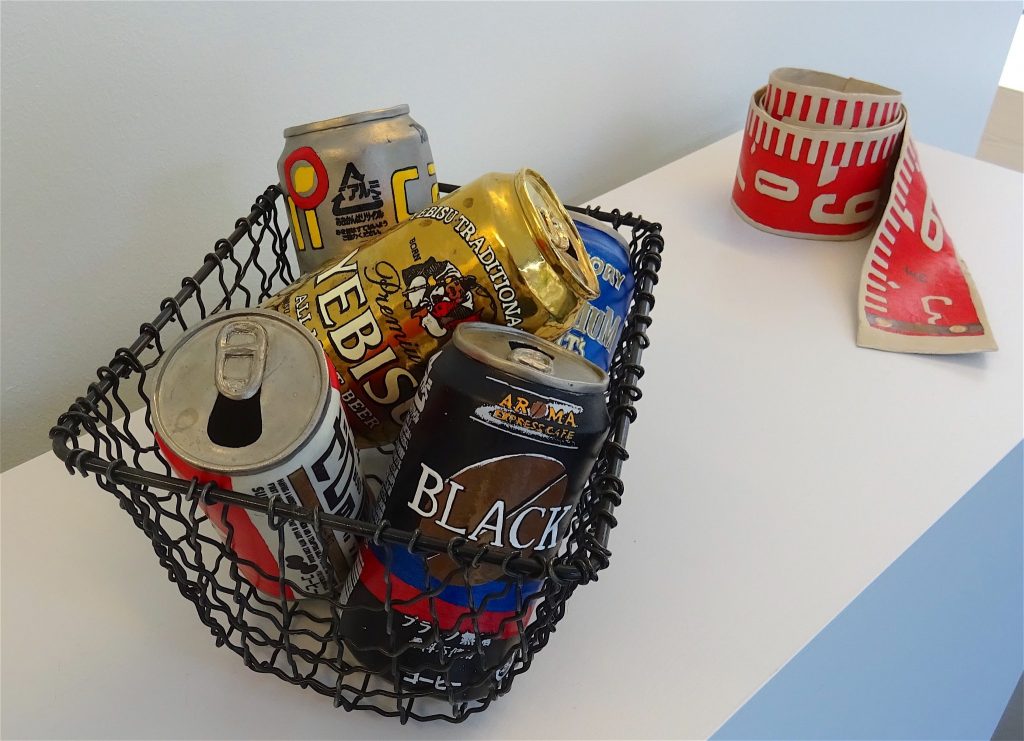 in front: "Work 15-CS" 2015, print and painted ceramic, iron, 30 x 20 x 18 cm
back: "Work 17-Tape Measure 4" 2017, printed and painted ceramic, 10.5 x 24.5 x 18 cm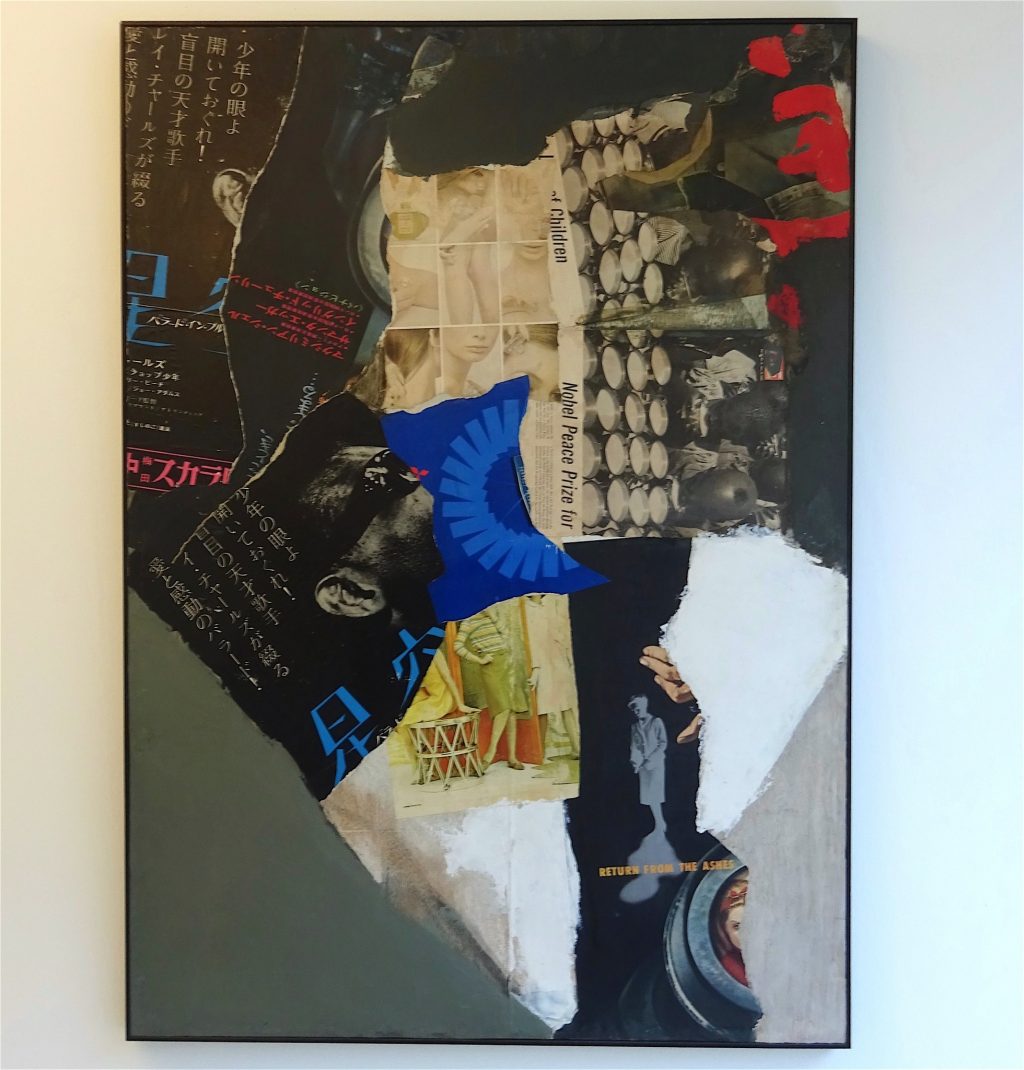 MISHIMA Kimiyo 三島喜美代 "Work 60-B" 1960, magazine, oil on canvas, 130 x 92 cm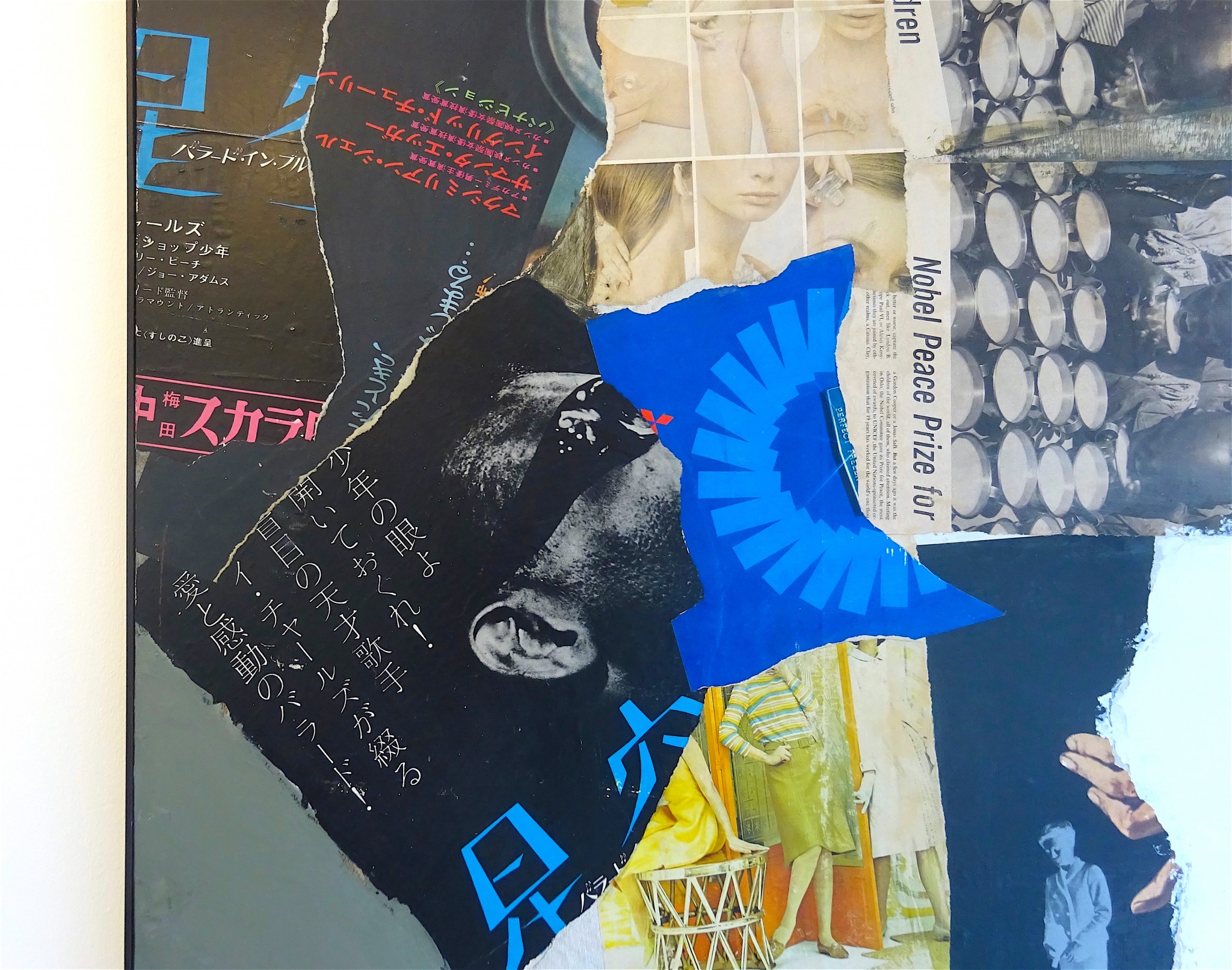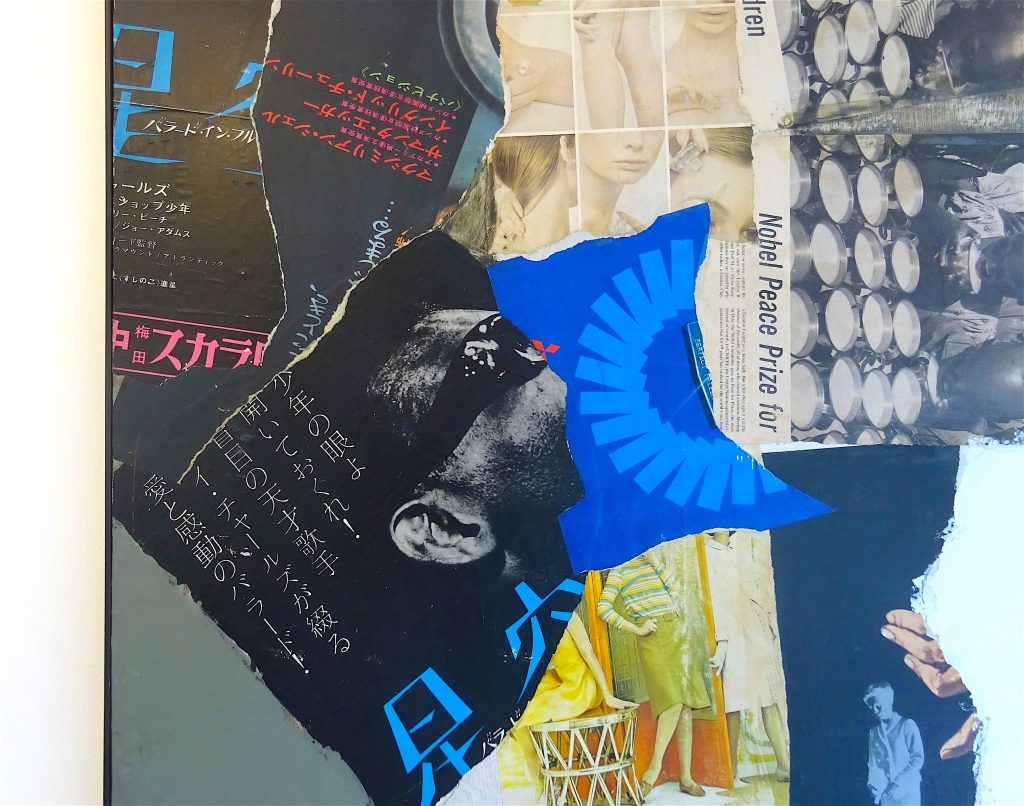 "Work 60-B" 1960, detail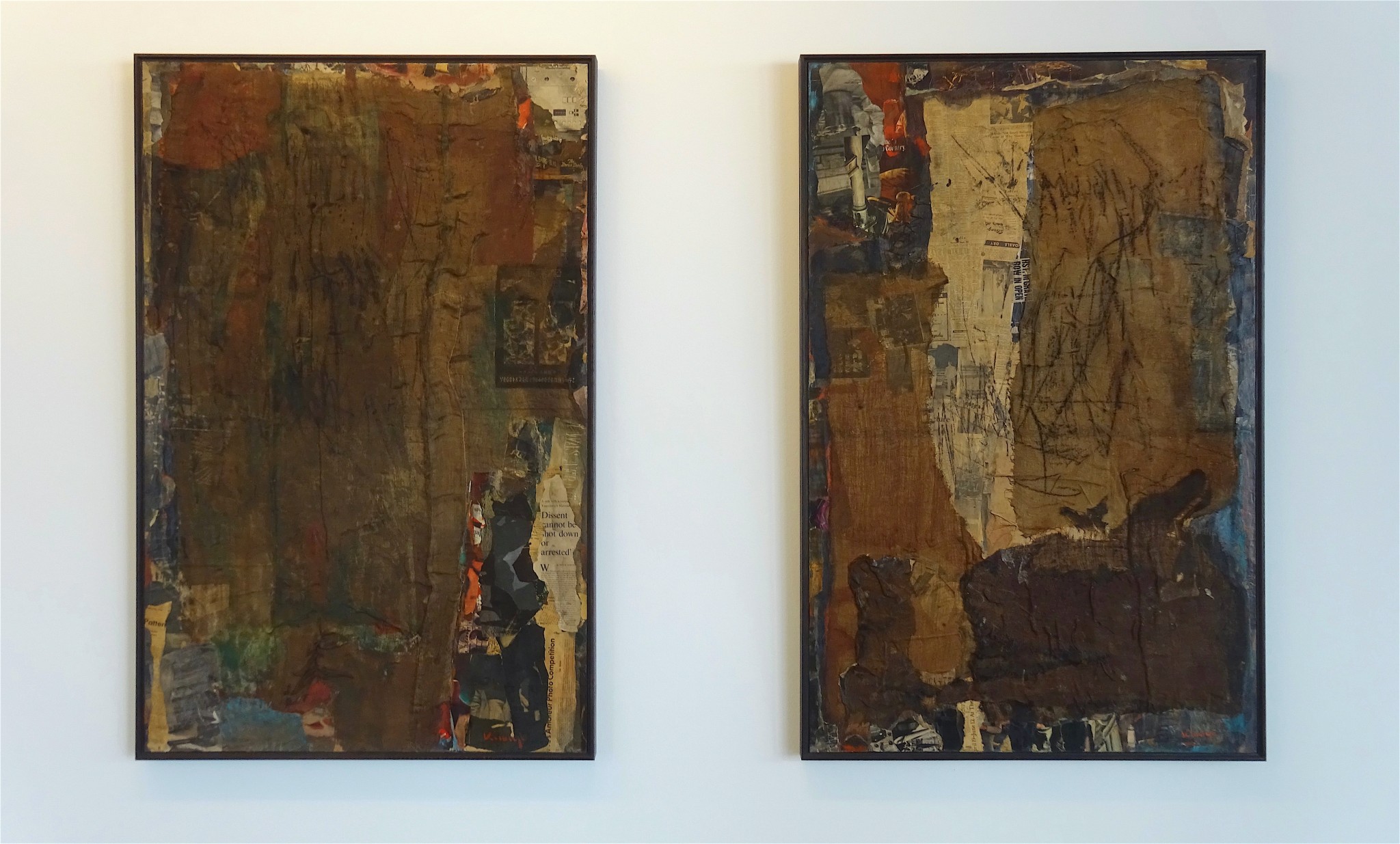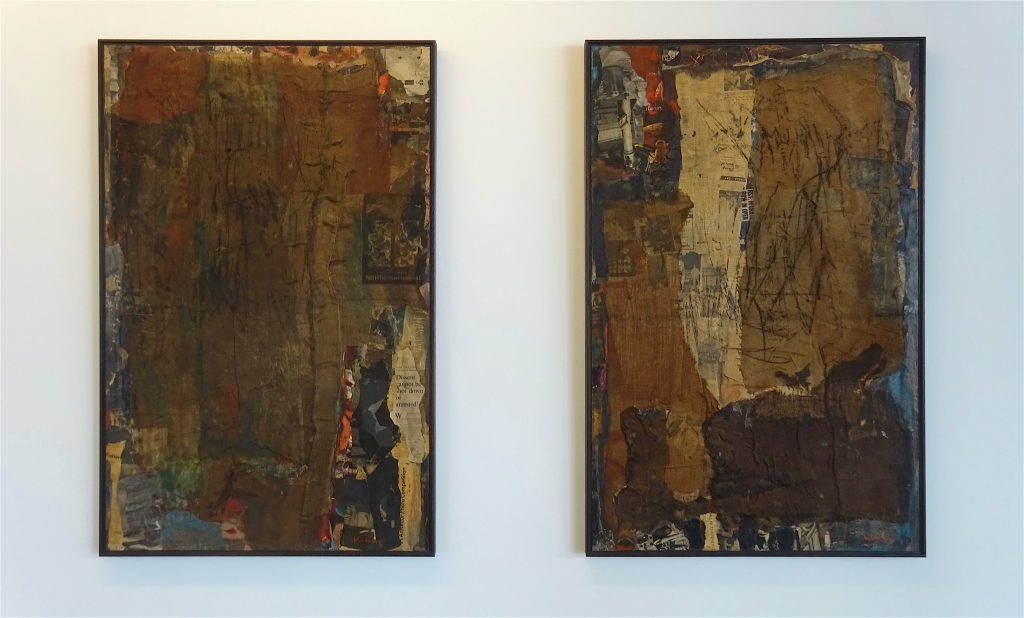 MISHIMA Kimiyo 三島喜美代作
from right:
"Recollection I" 1962, magazine, oil on canvas, 142 x 91.5 cm
"Recollection III" 1962, magazine, oil on canvas, 142 x 91.5 cm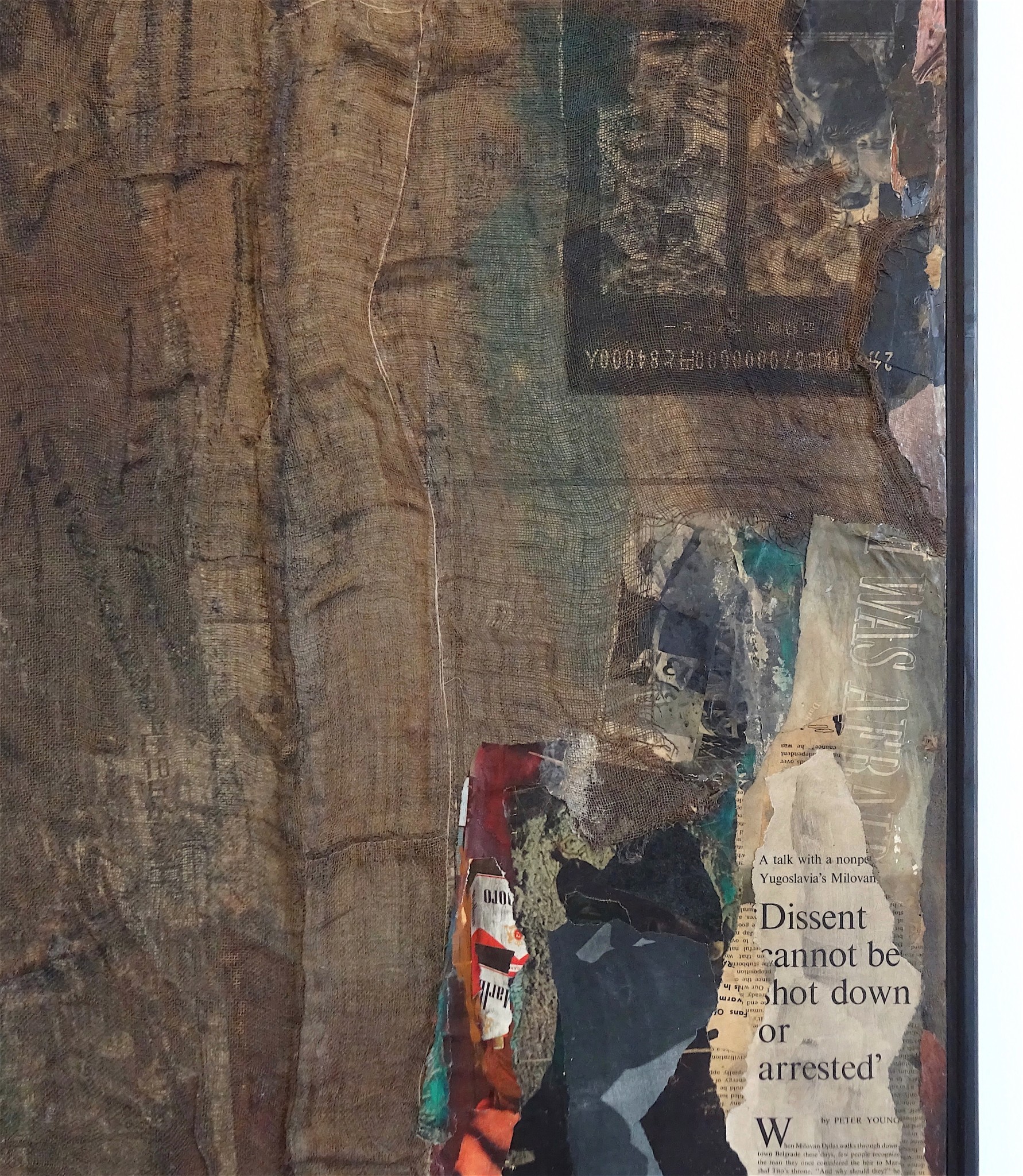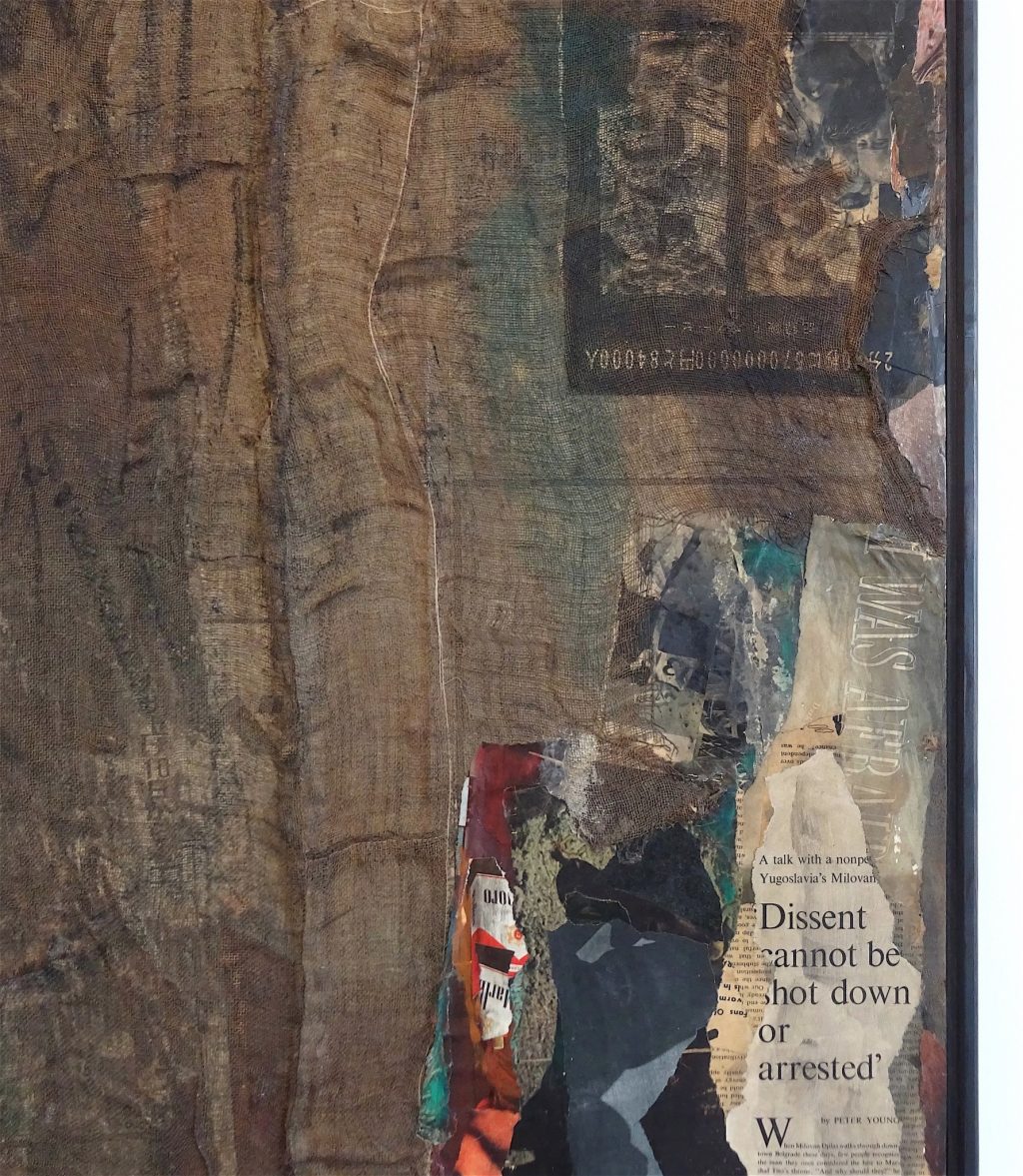 "Recollection III" 1962, detail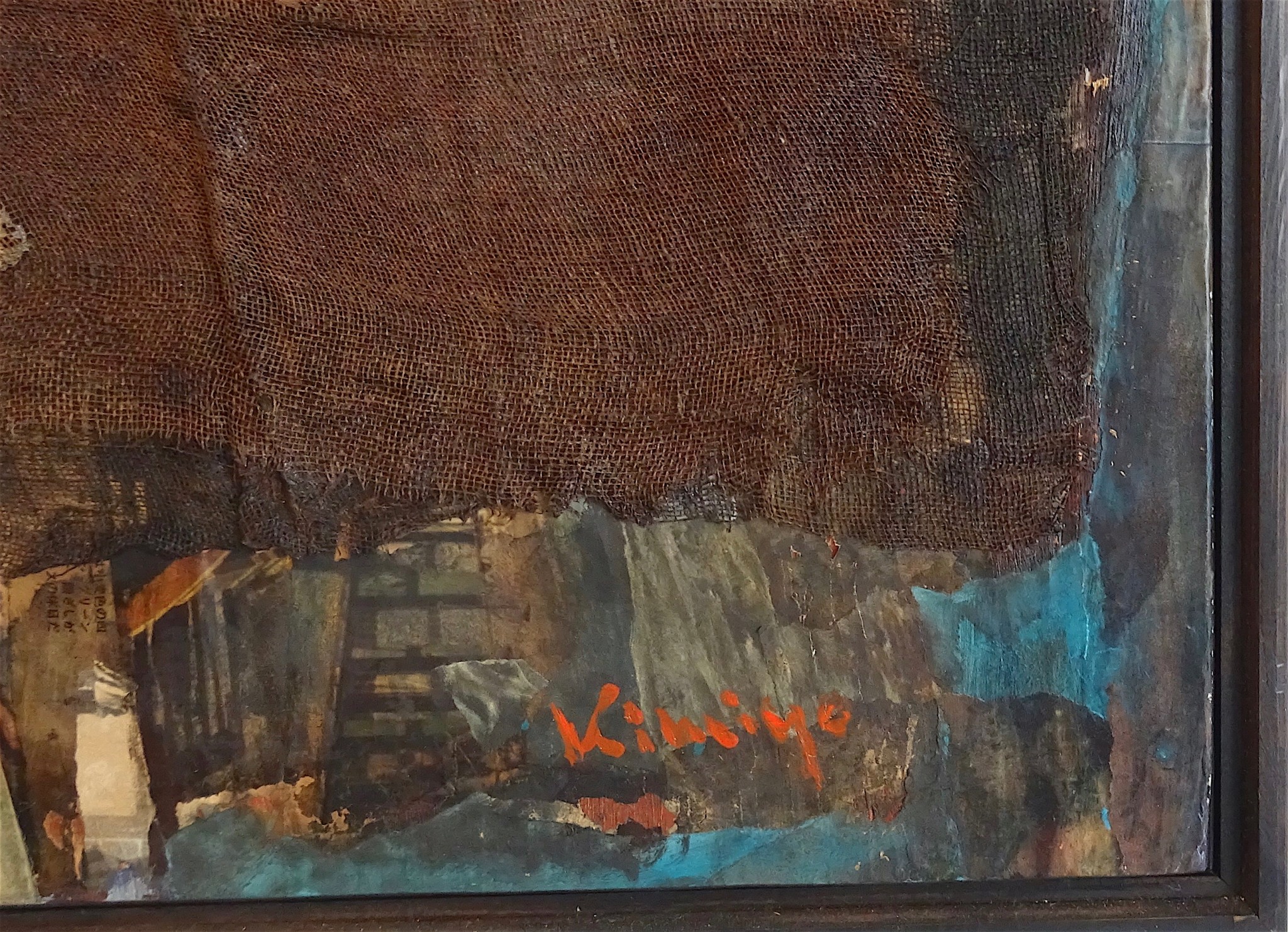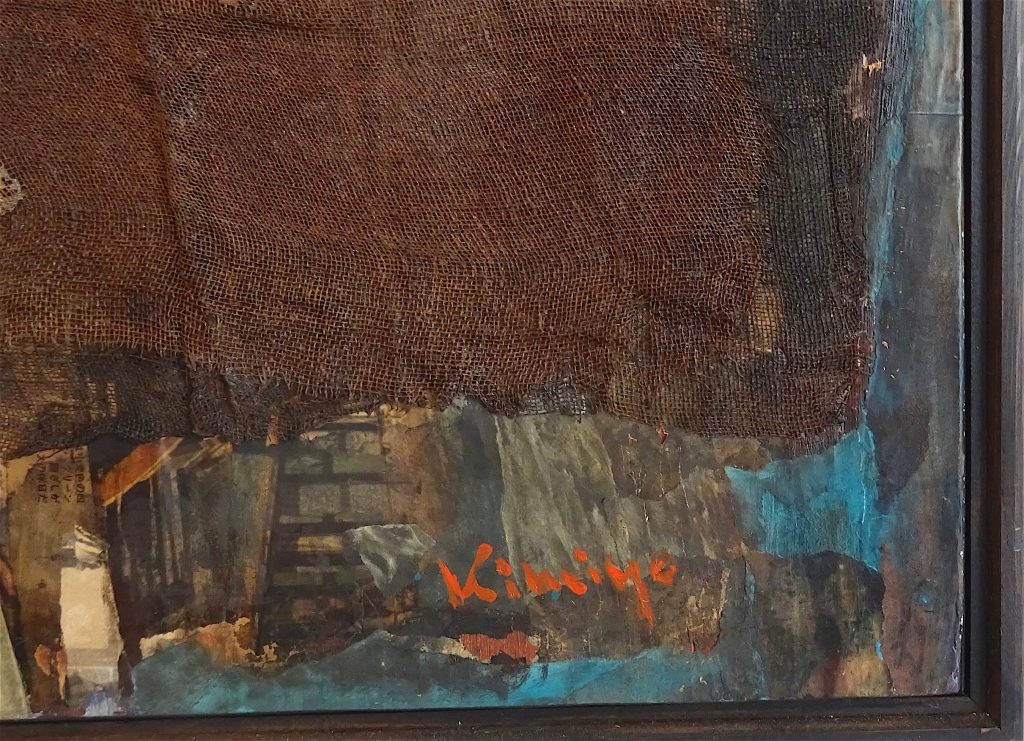 "Recollection I" 1962, detail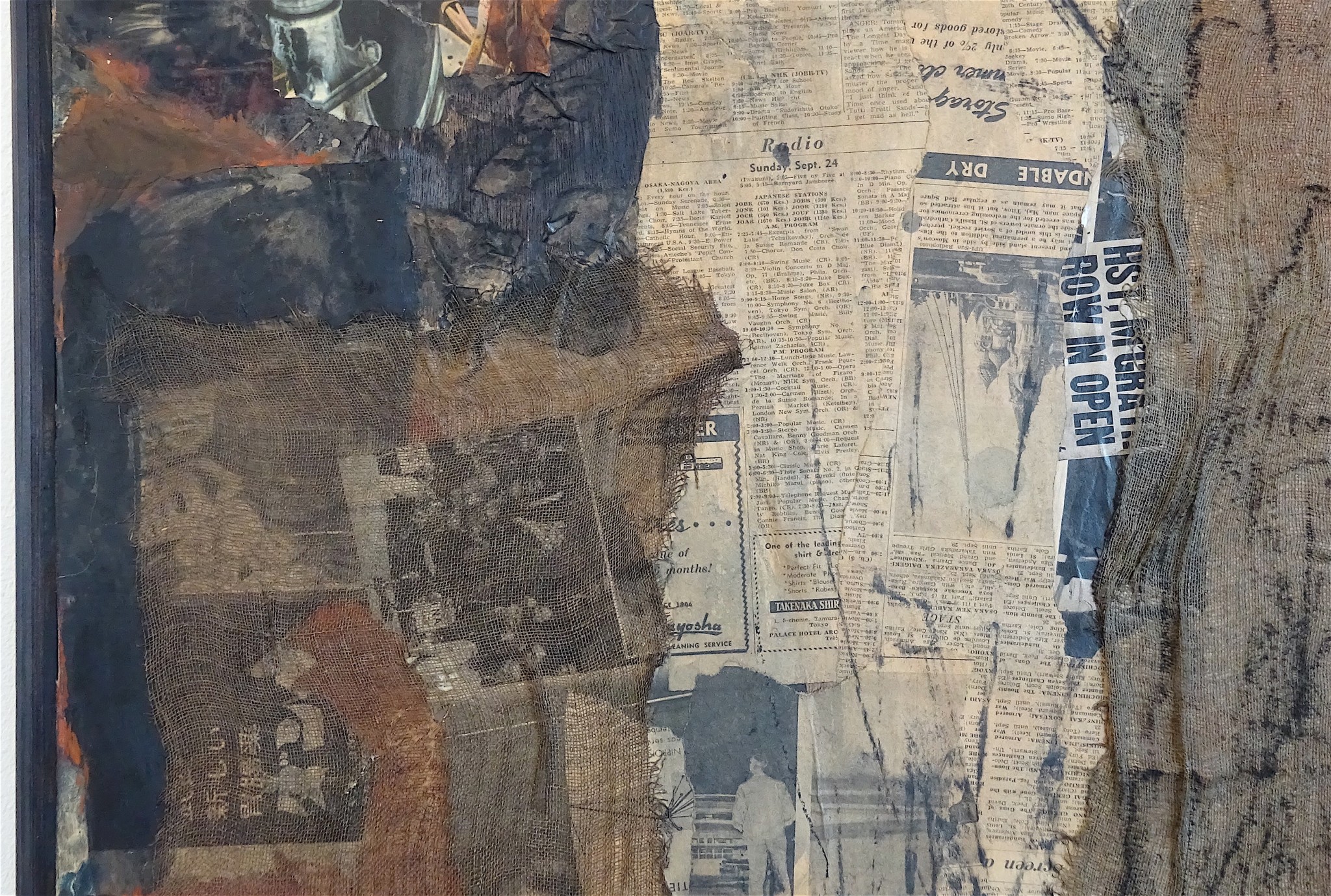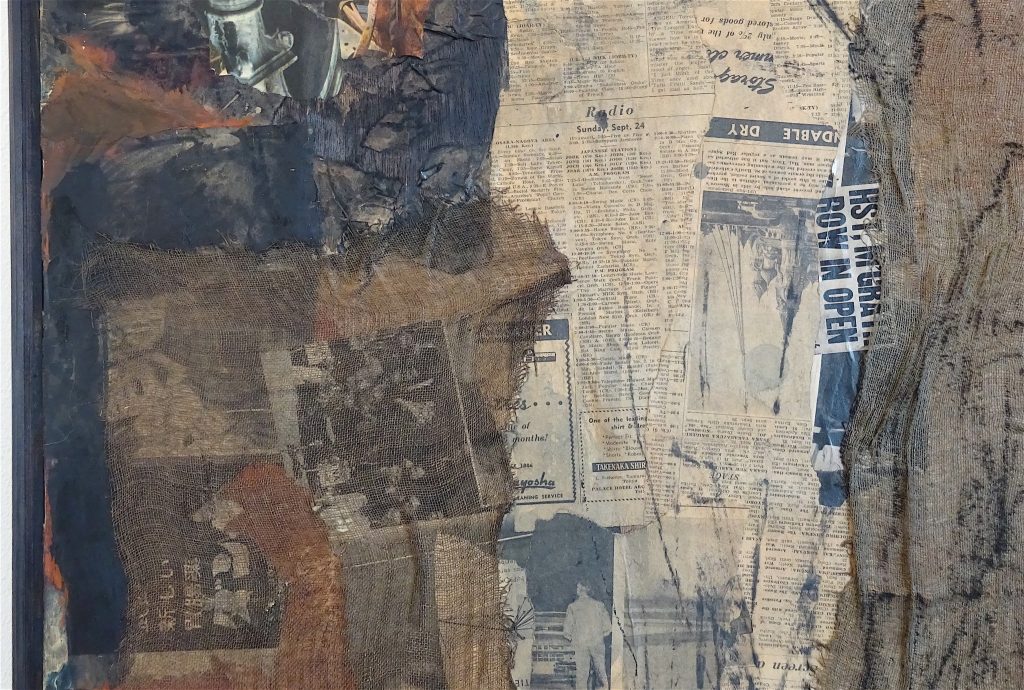 "Recollection I" 1962, detail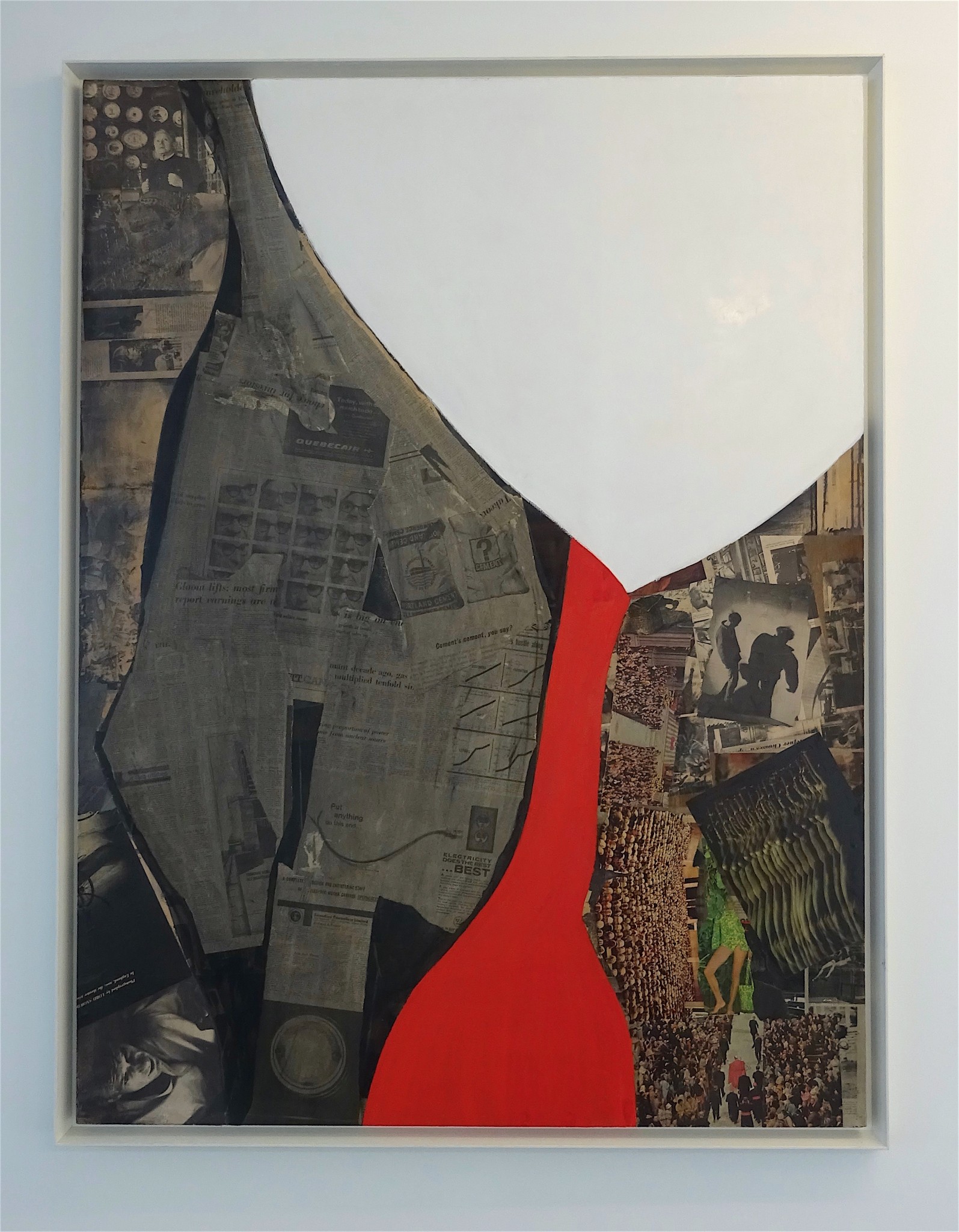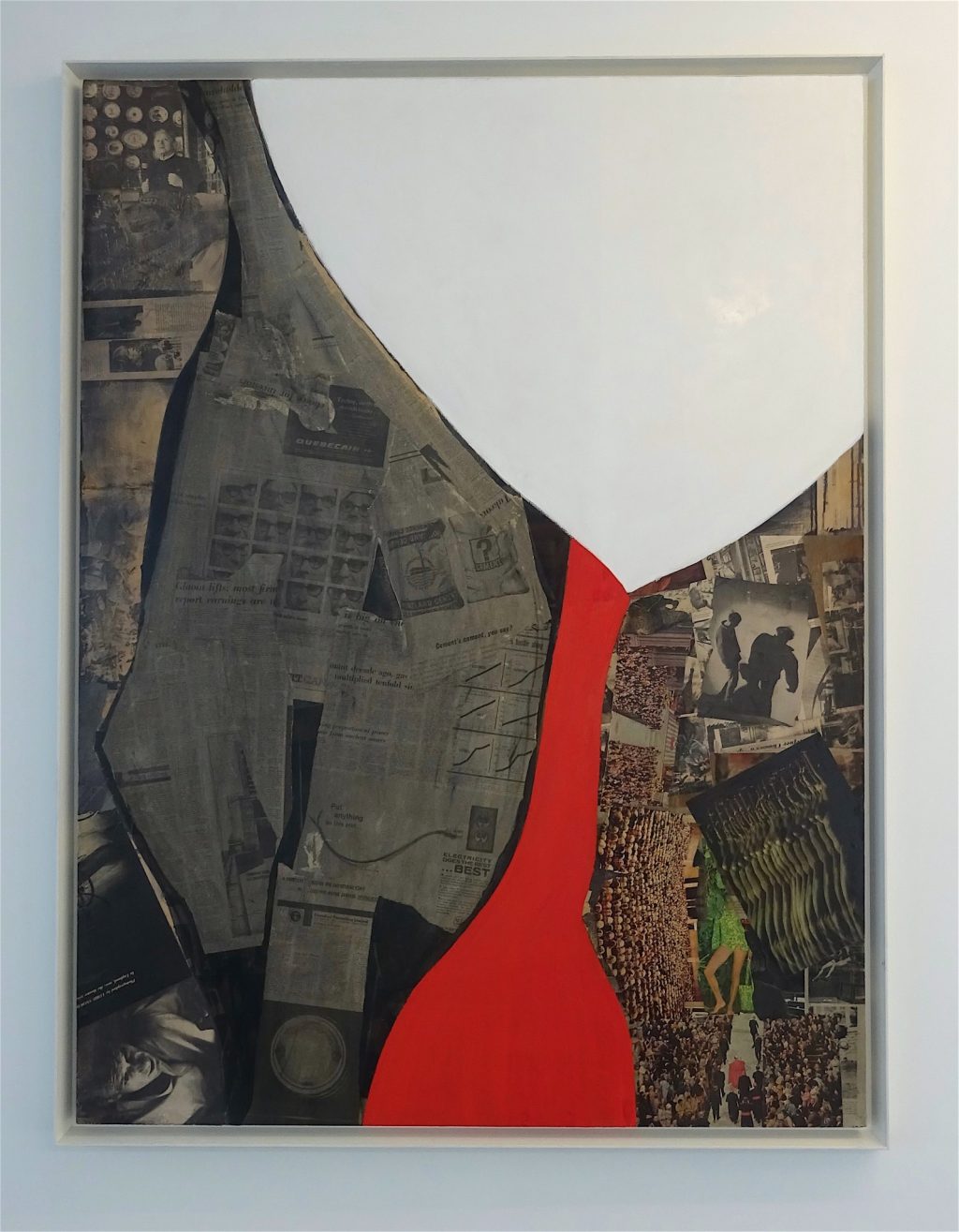 MISHIMA Kimiyo 三島喜美代 "Work 65-H" 1965, magazine, oil on canvas, 183 x 137.5 cm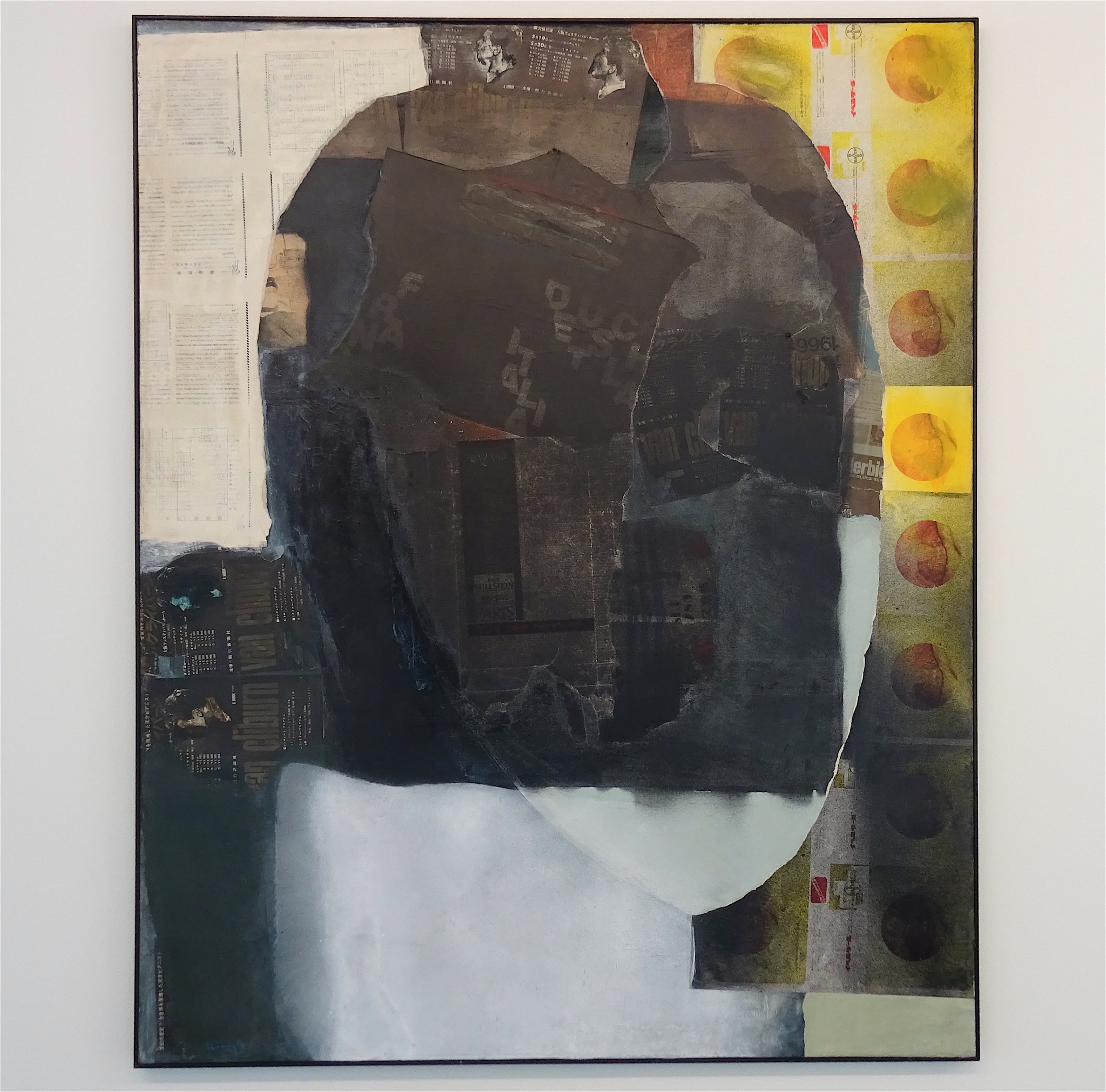 MISHIMA Kimiyo 三島喜美代 "Work 66-Y" 1966, magazine, oil on canvas, 162.5 x 131 cm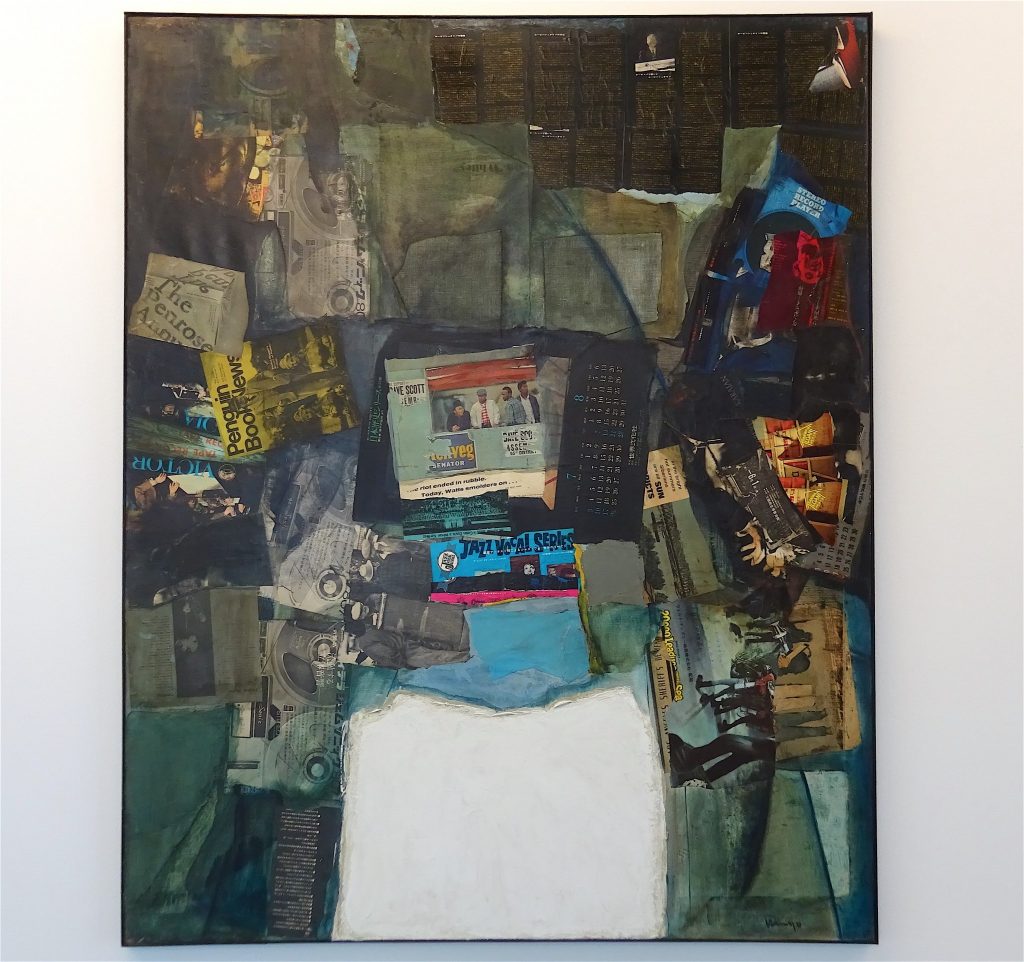 MISHIMA Kimiyo 三島喜美代 "Transfiguration III" 1966, magazine, oil on canvas, 162 x 130.5 cm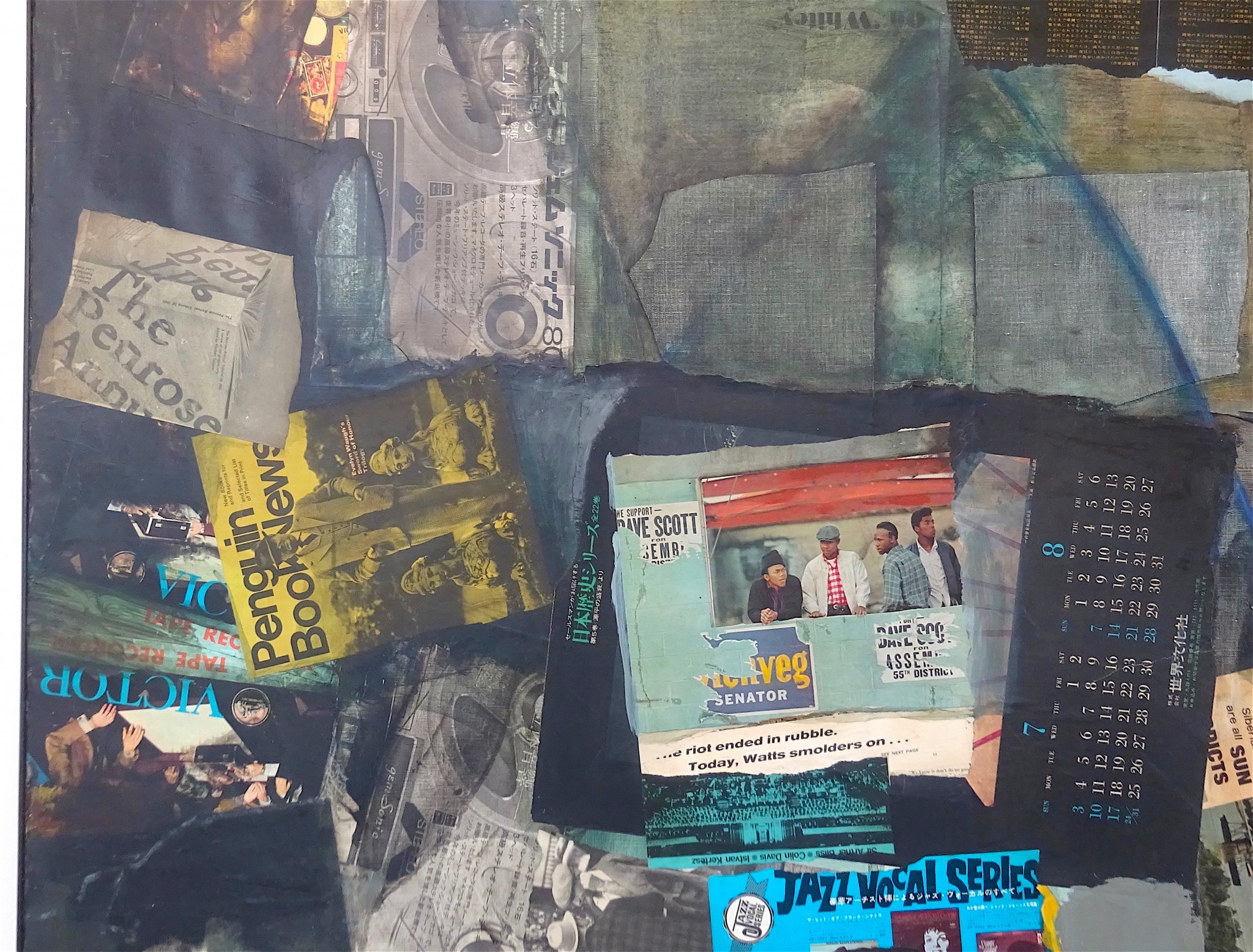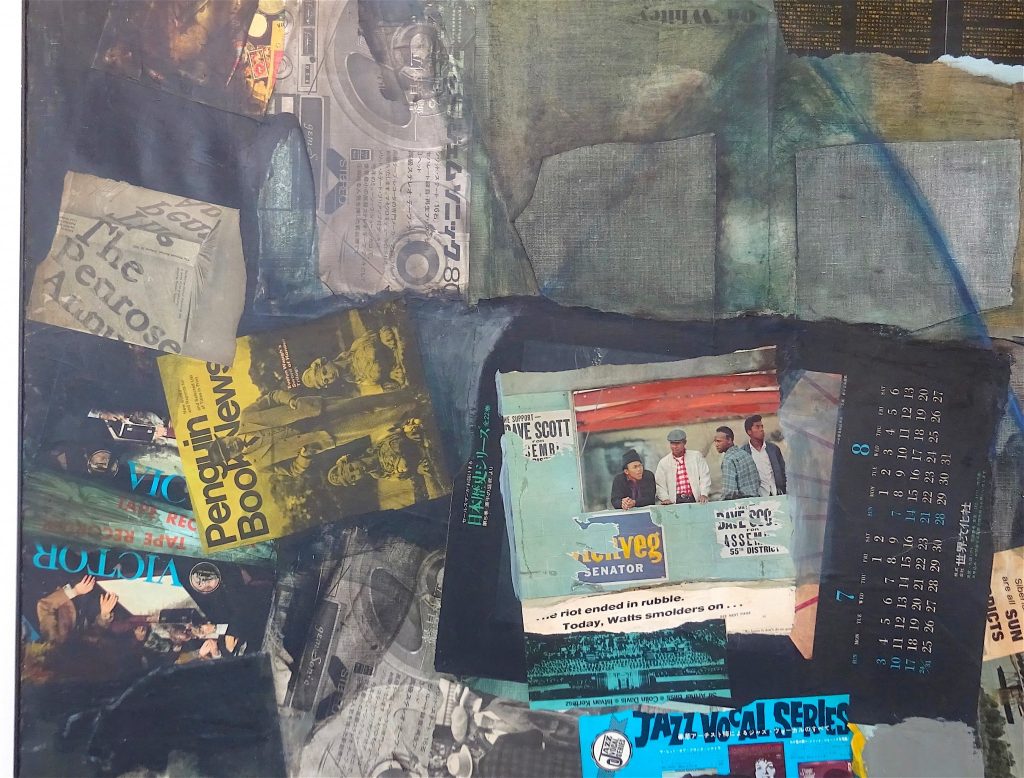 "Transfiguration III" 1966, detail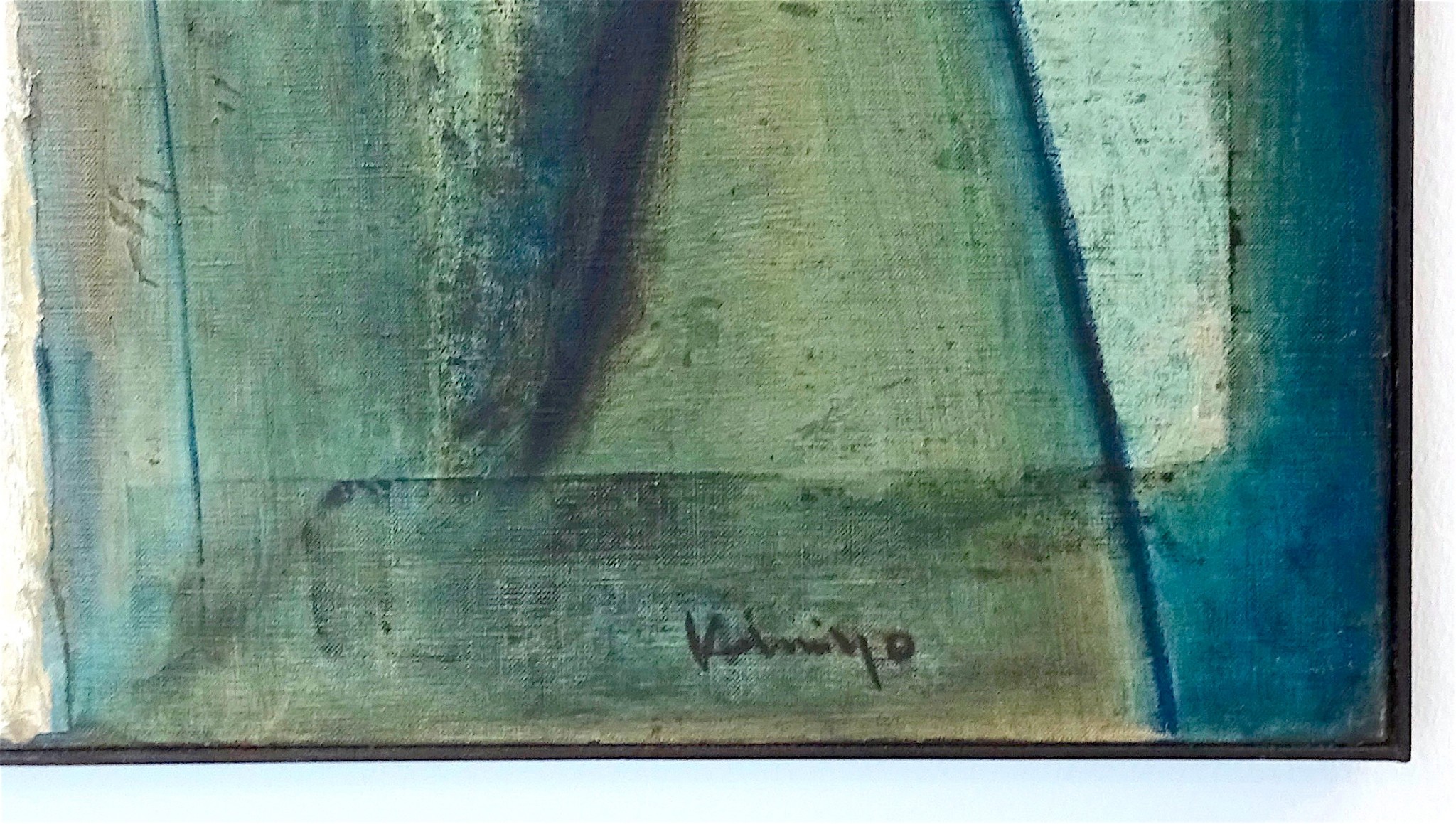 "Transfiguration III" 1966, detail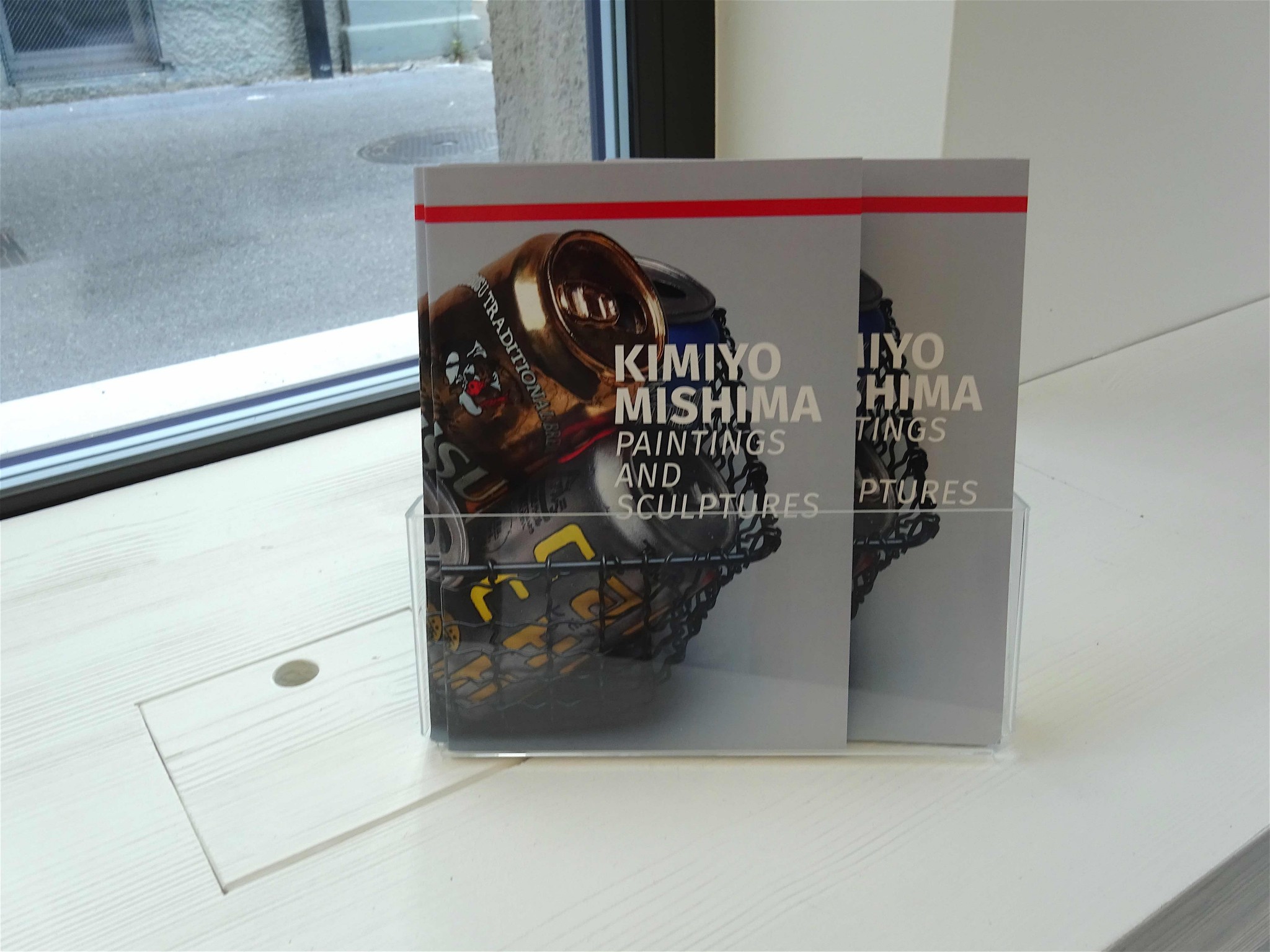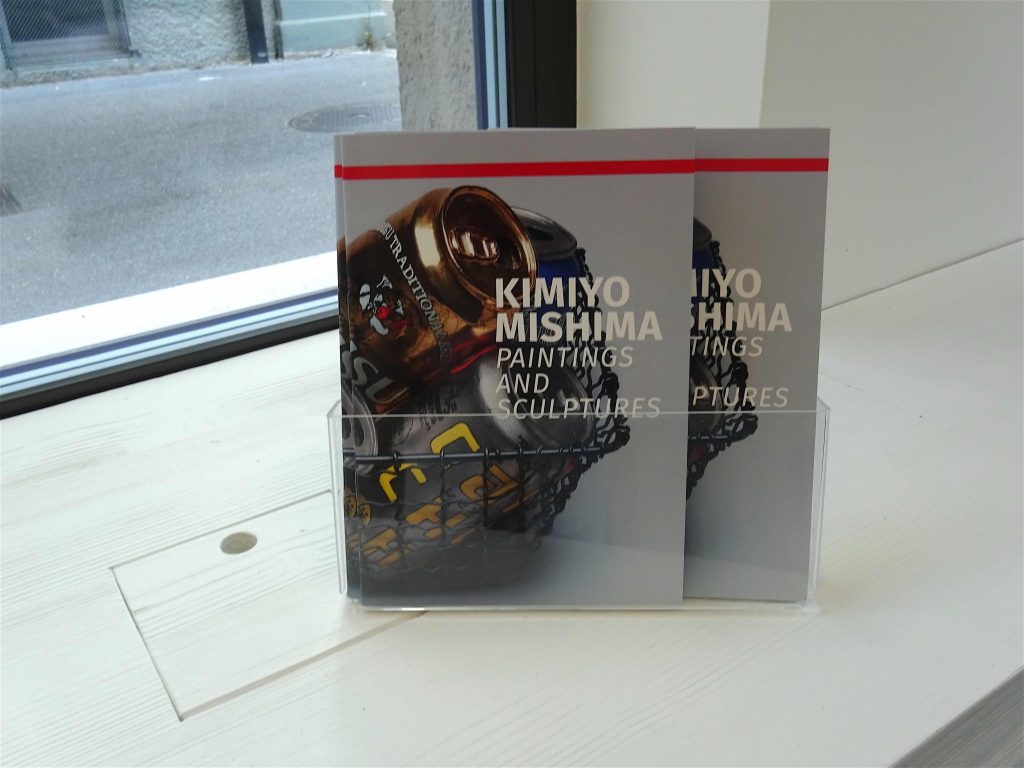 catalogue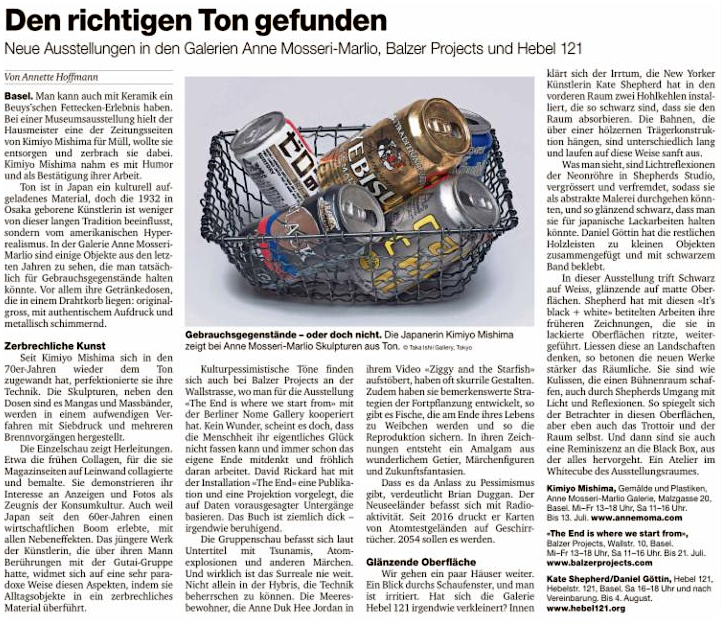 Review in the Basler Zeitung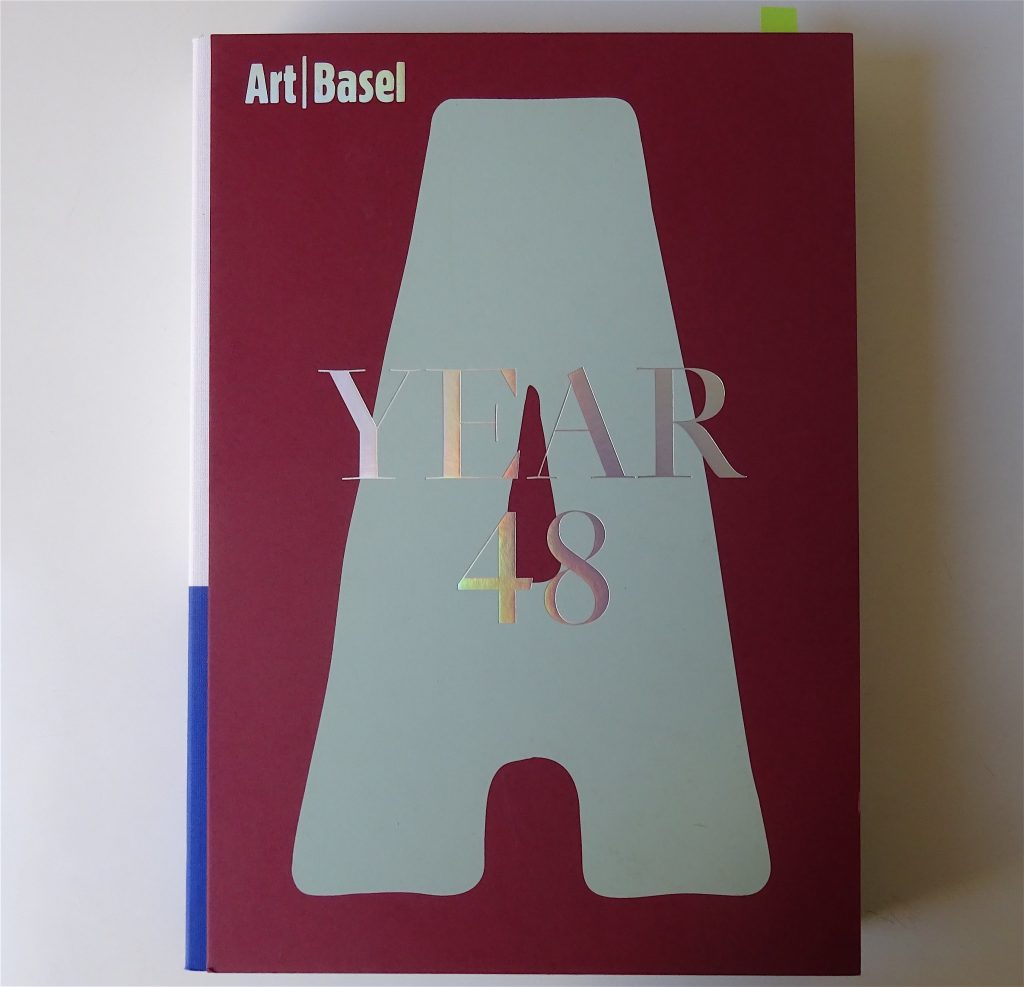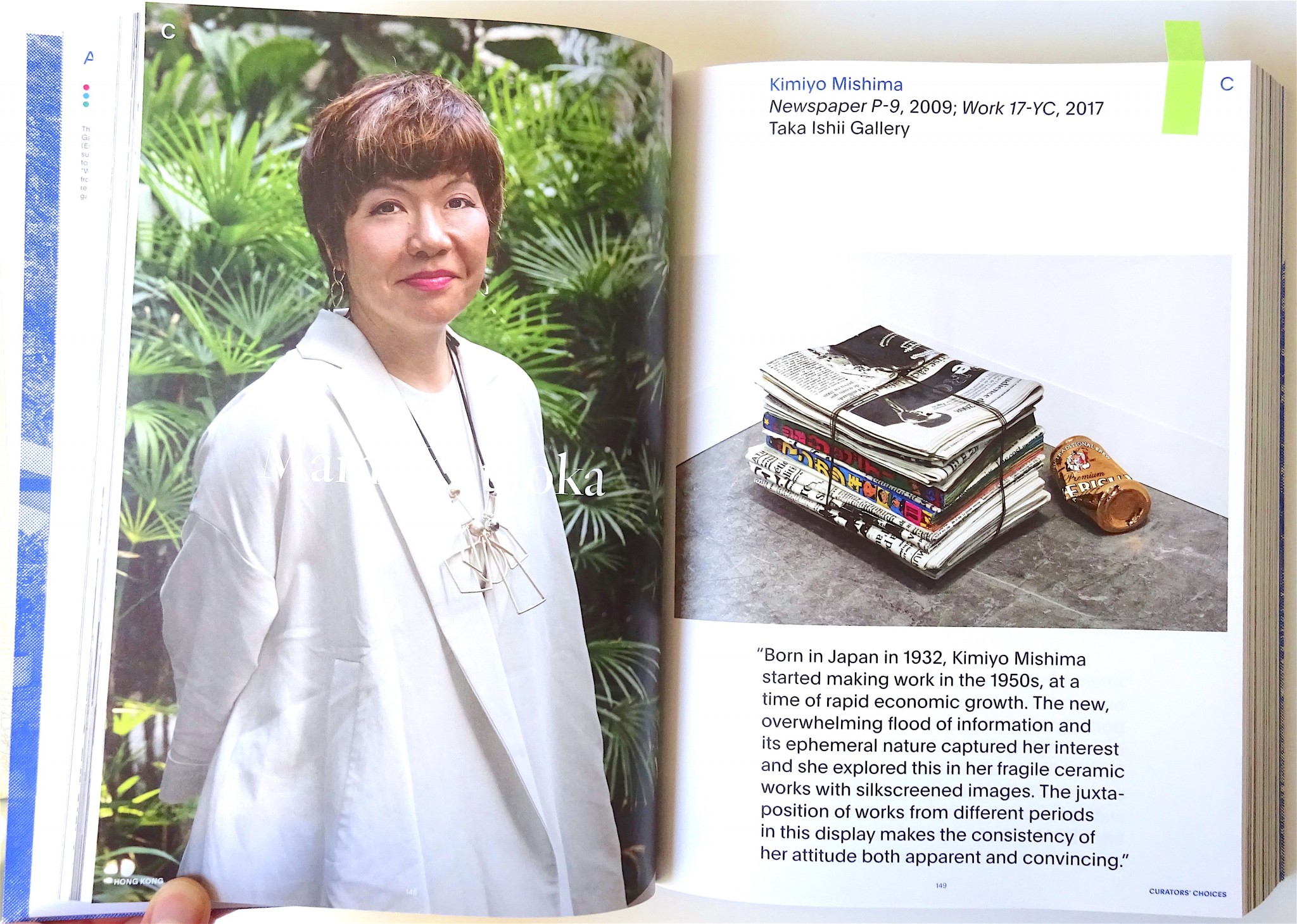 ---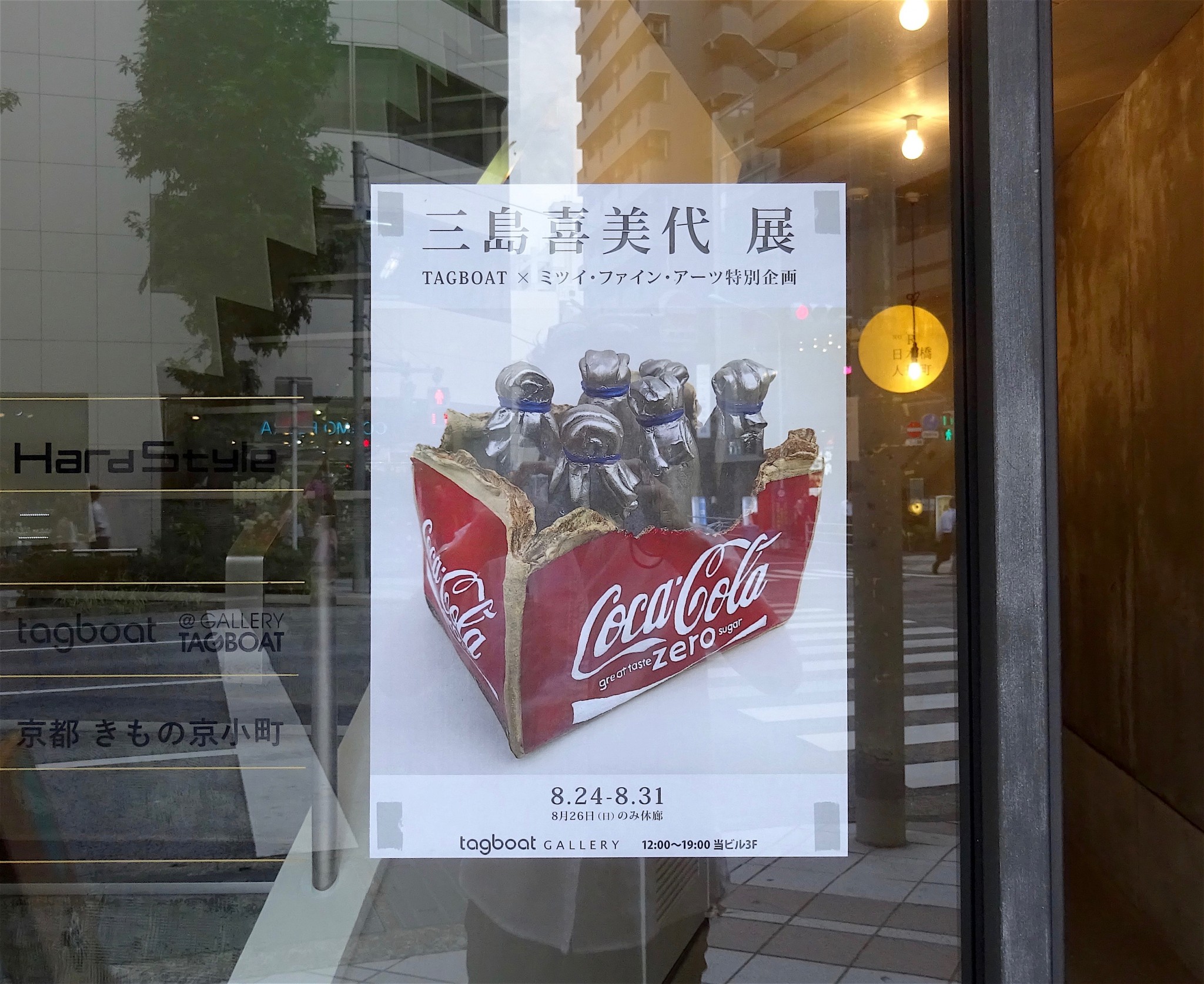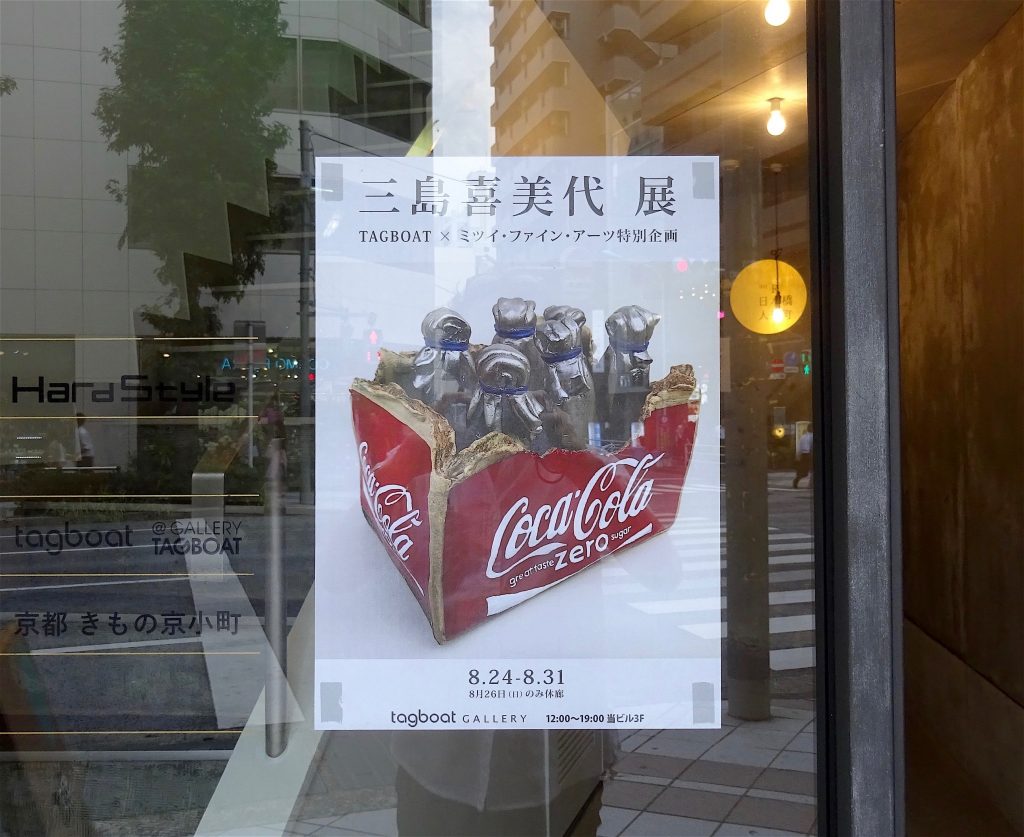 三島喜美代 展 【TAGBOAT × ミツイ・ファイン・アーツ特別企画】
MISHIMA Kimiyo exhibition
especially curated by TAGBOAT x Mitsui Fine Arts
2018年8月24日 ~ 8月31日
〒103-0013 東京都中央区日本橋人形町3-6-6
3-6-6 Nihonbashi-Ningyocho, Chuo-ku, Tokyo
No.R Nihonbashi-Ningyocho Bldg 3F
No.R 日本橋人形町 3F
Monday – Friday 12:00 – 19:00
http://tagboat.co.jp/mishimakimiyo/
http://tagboat.co.jp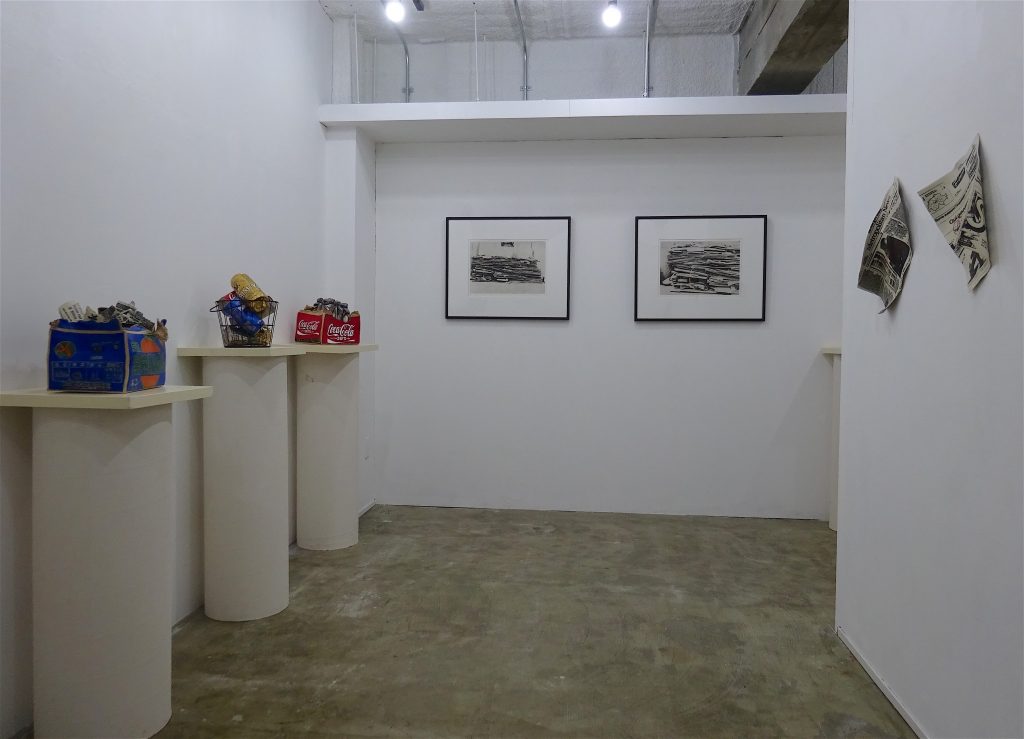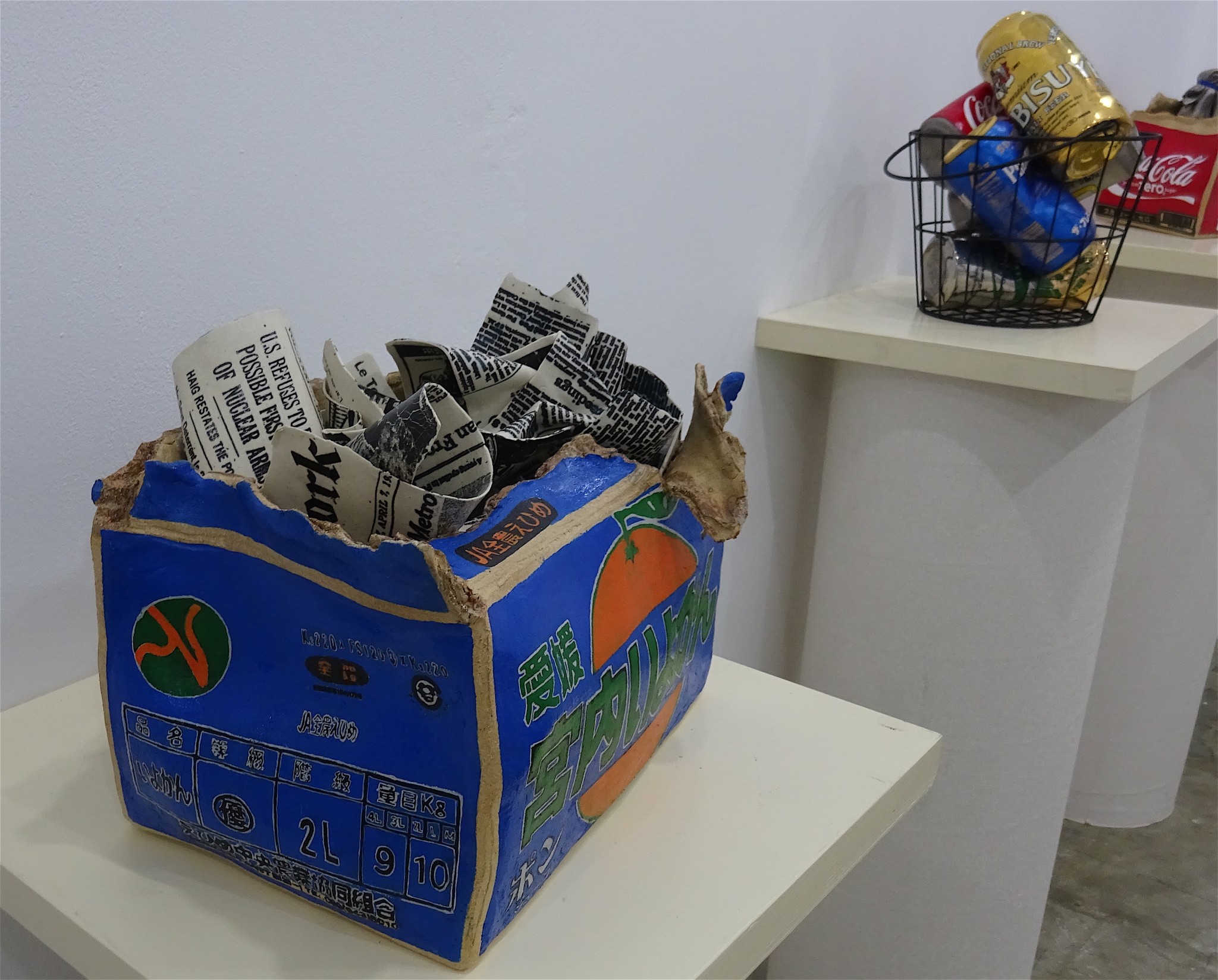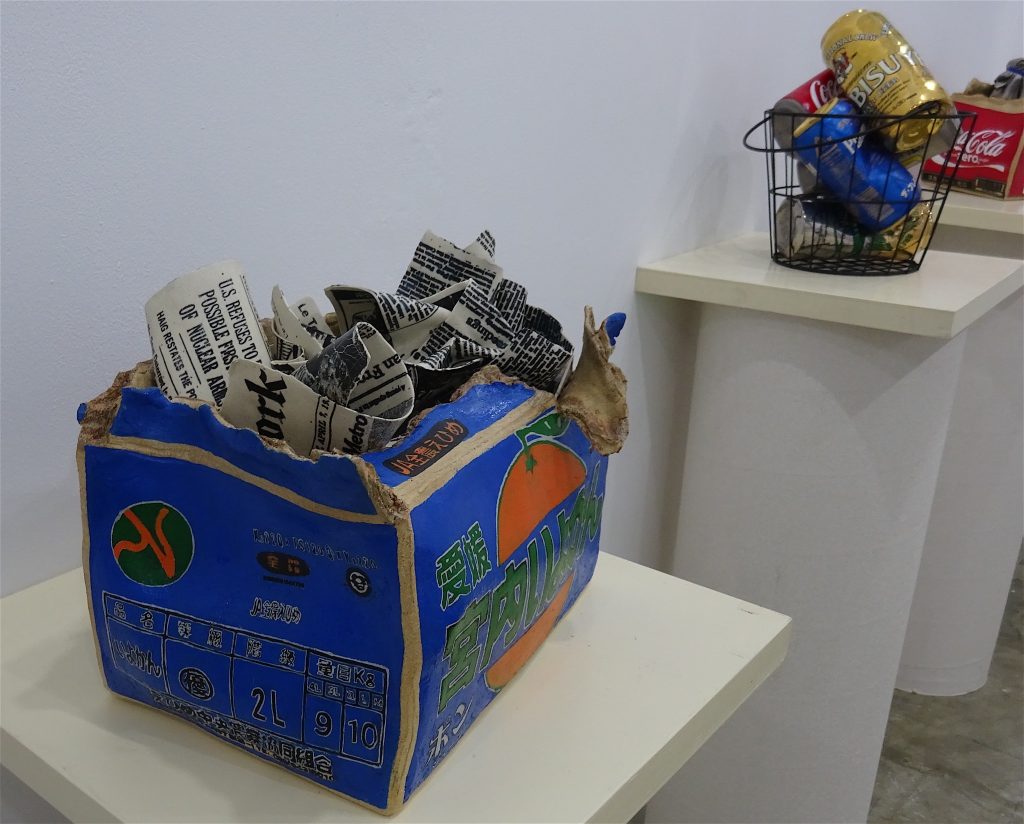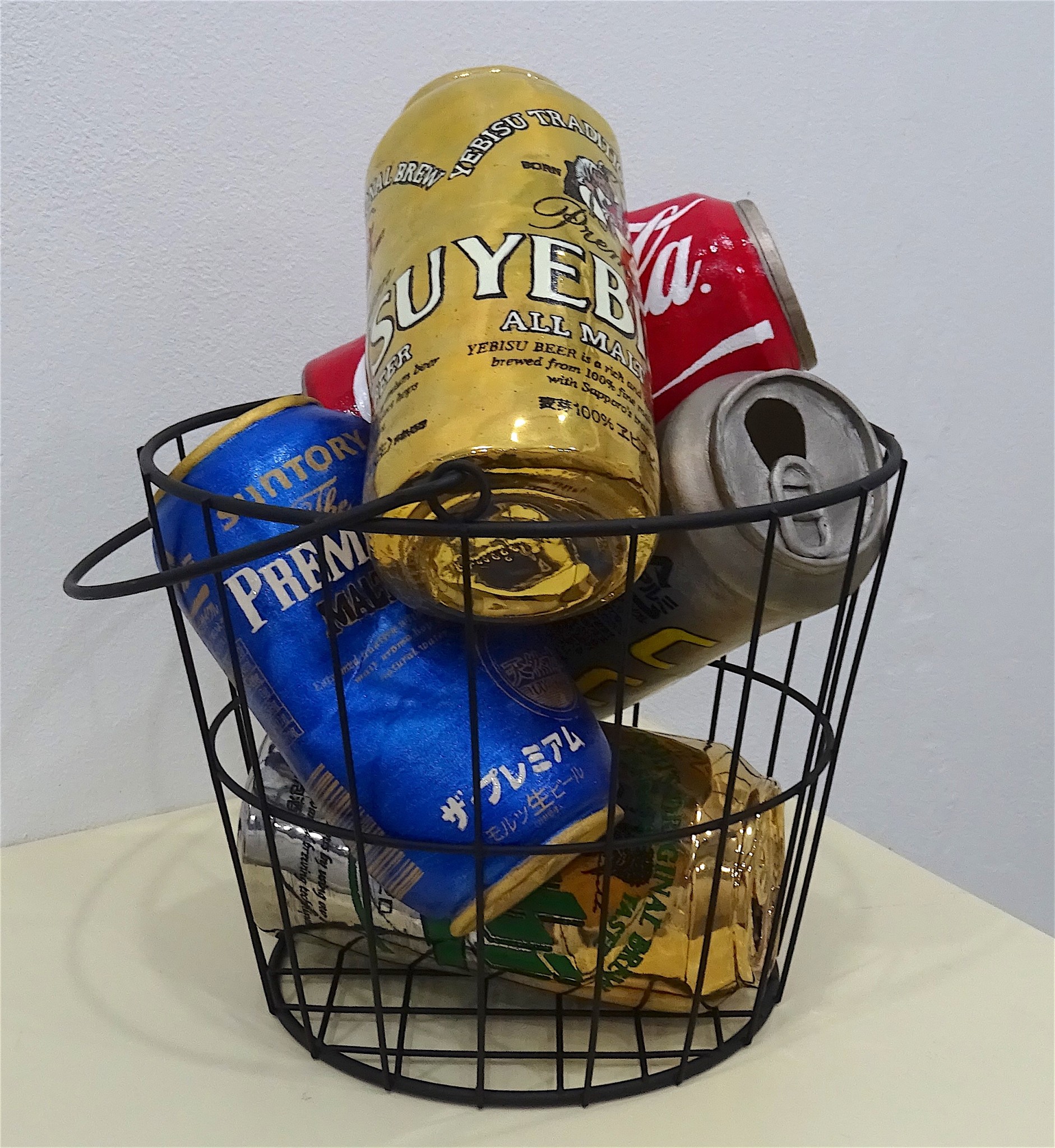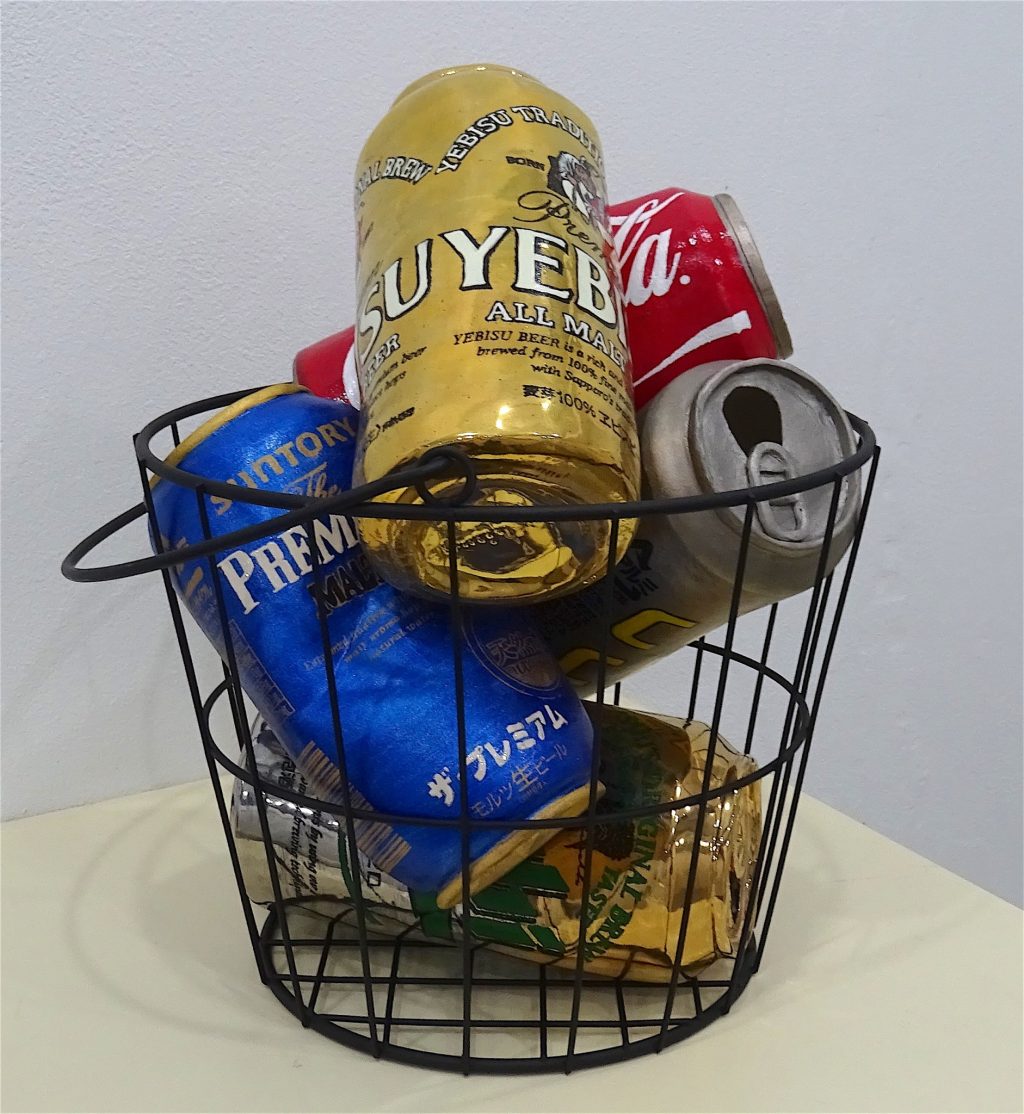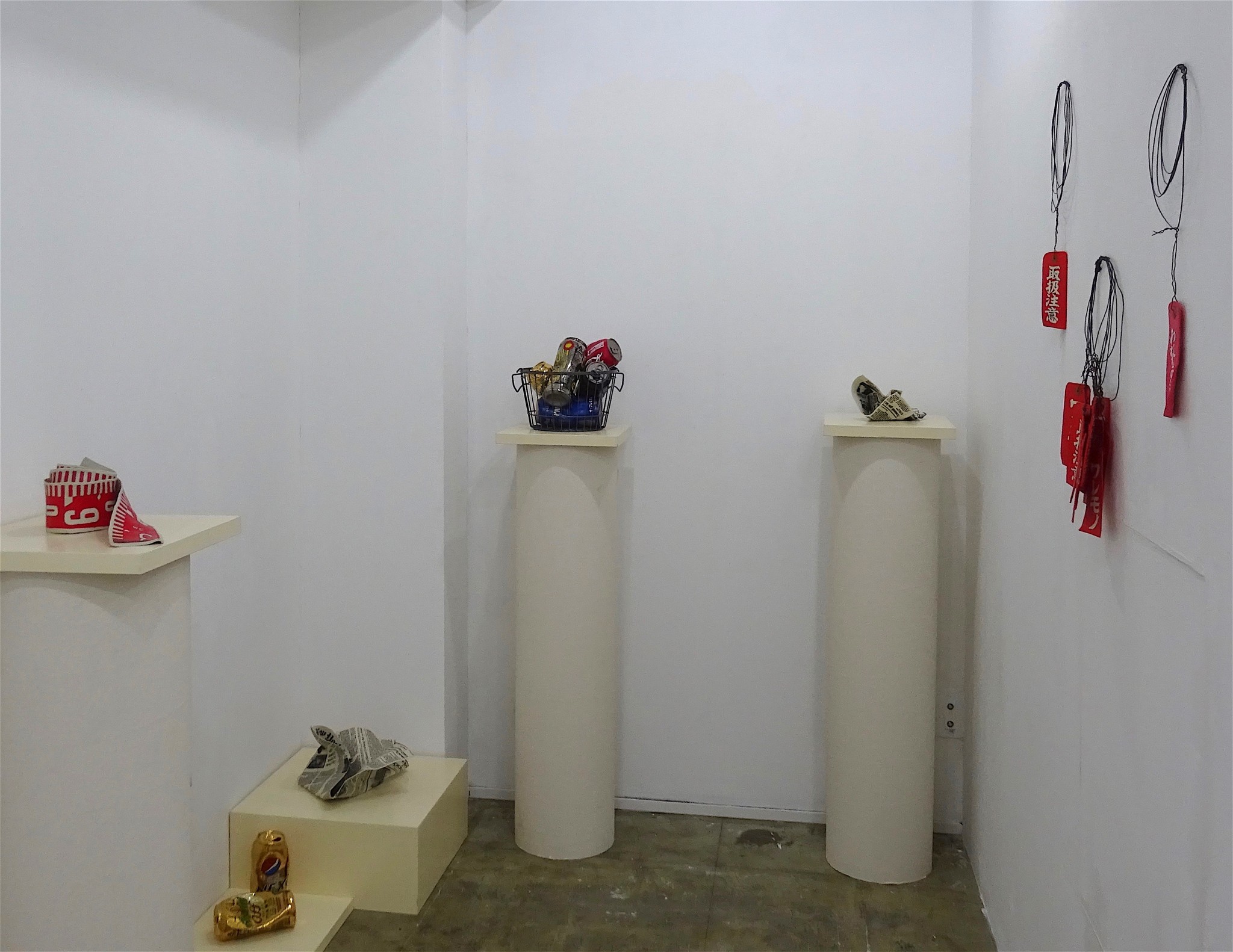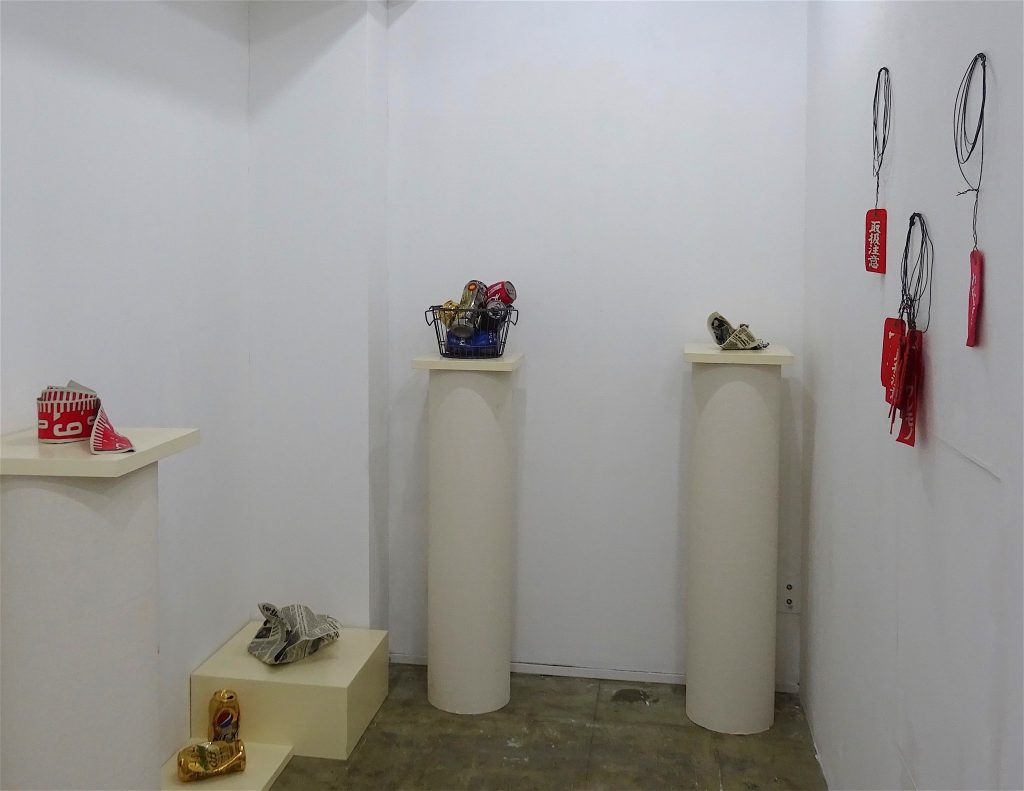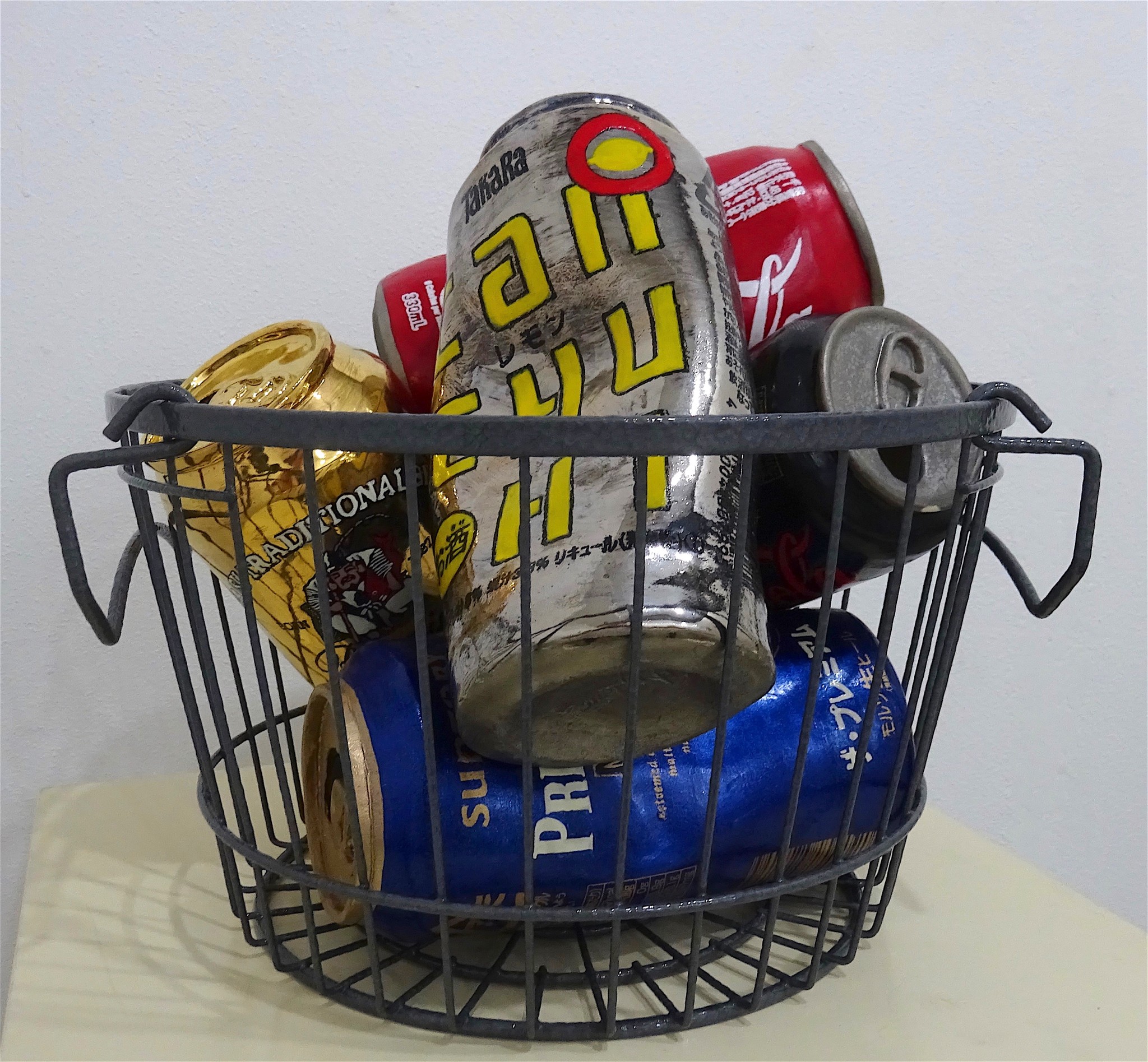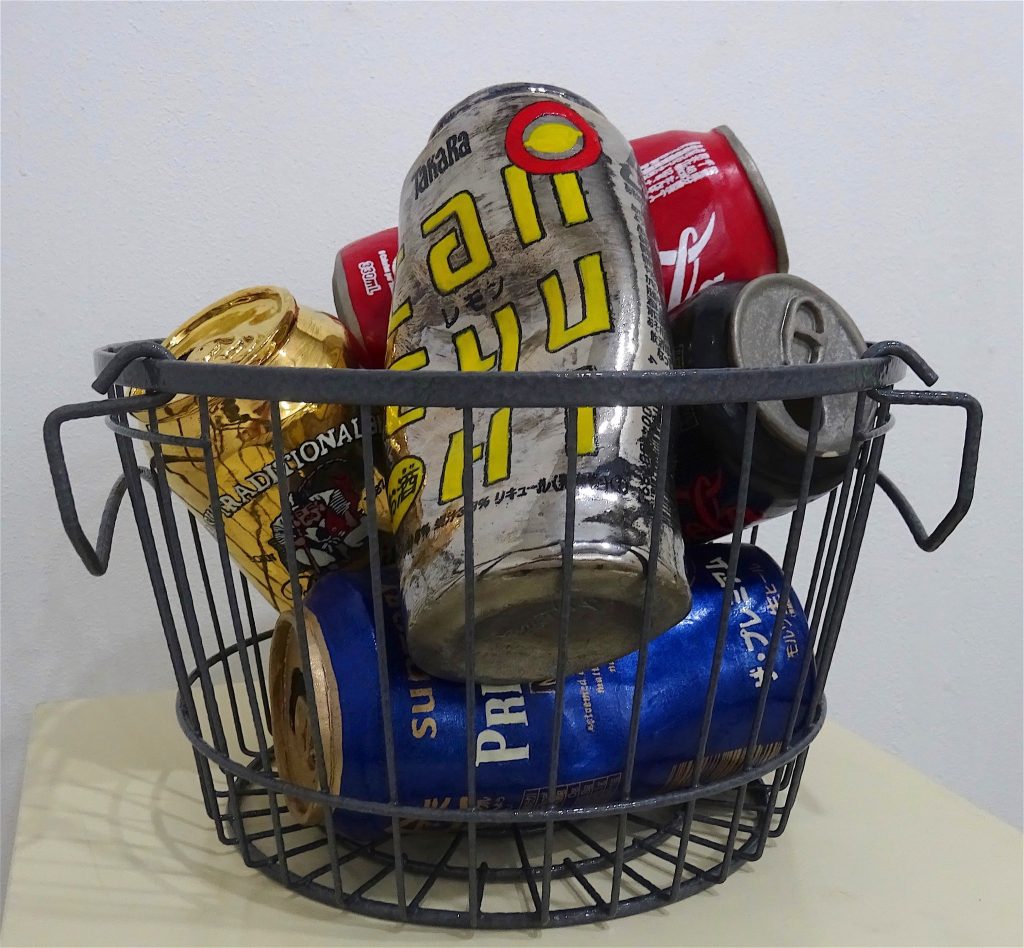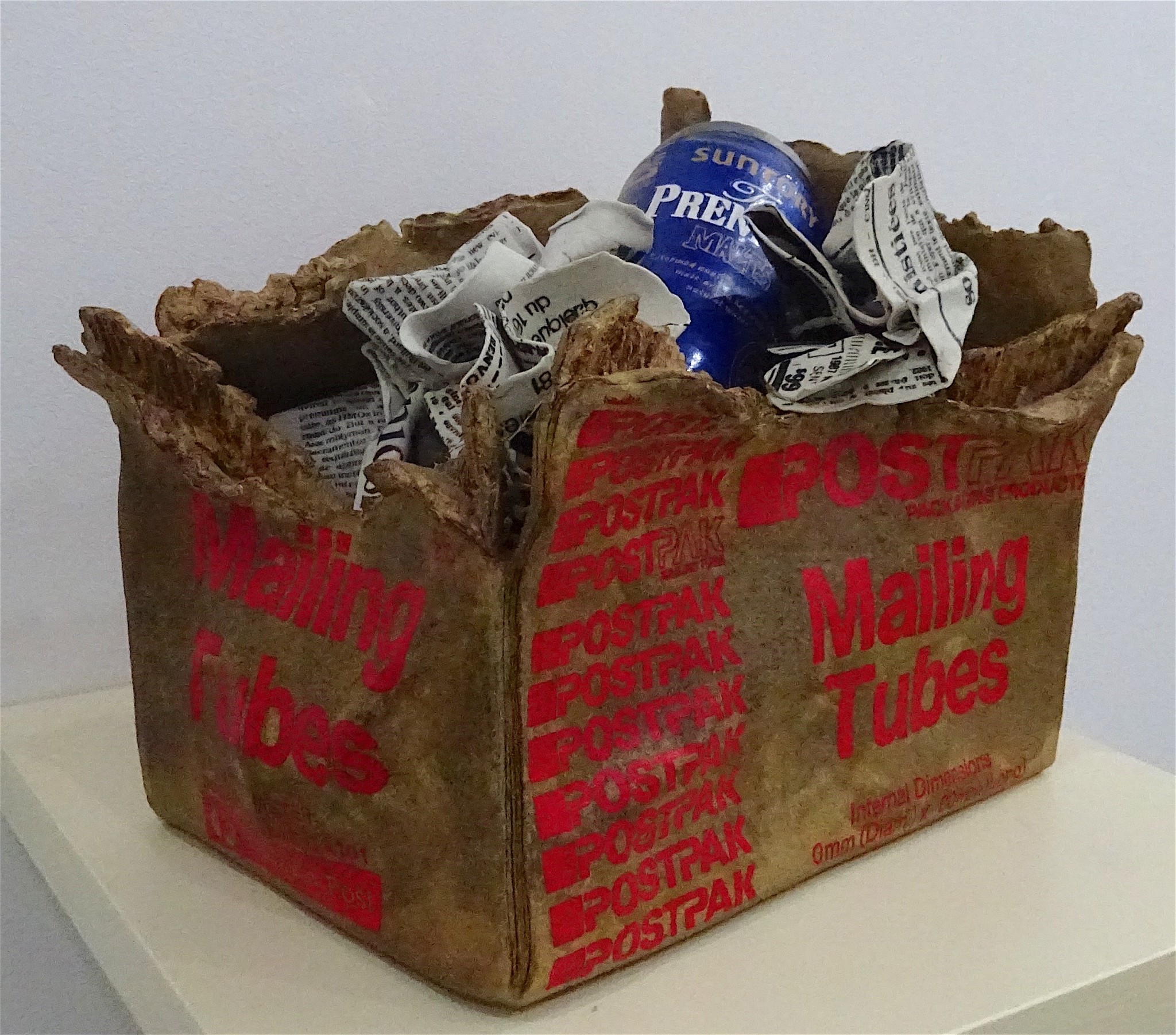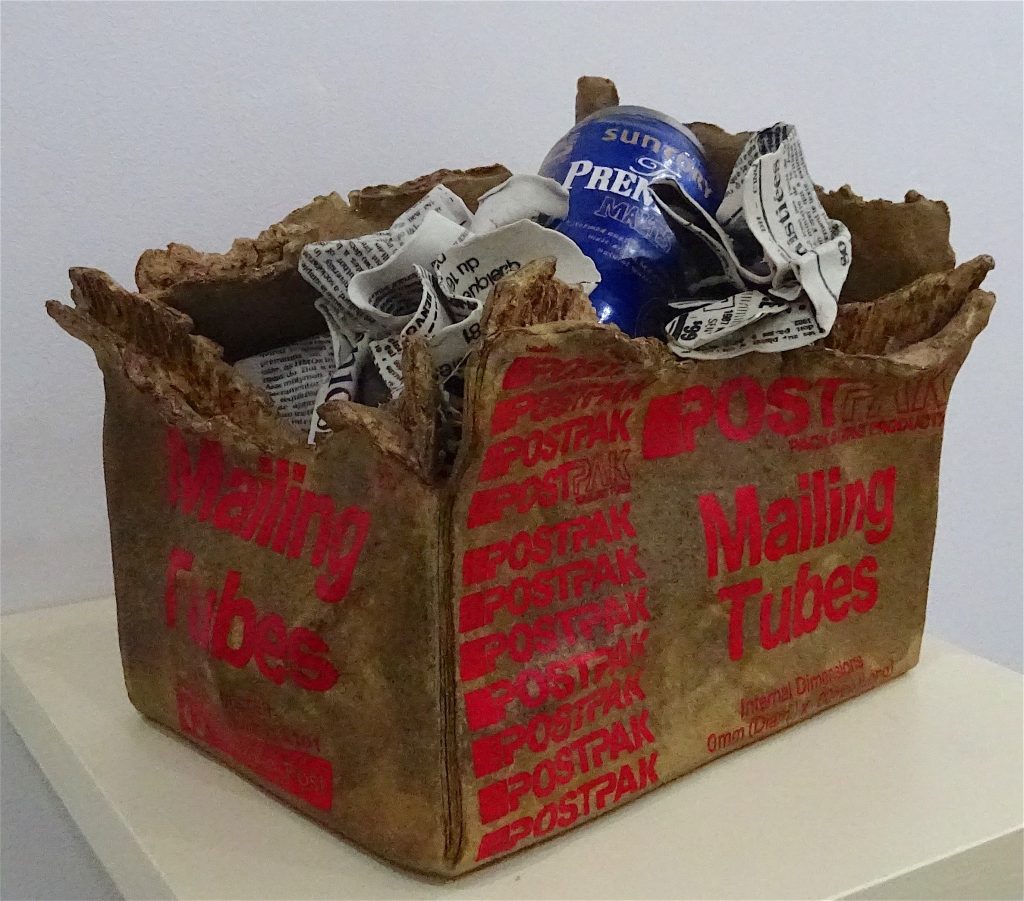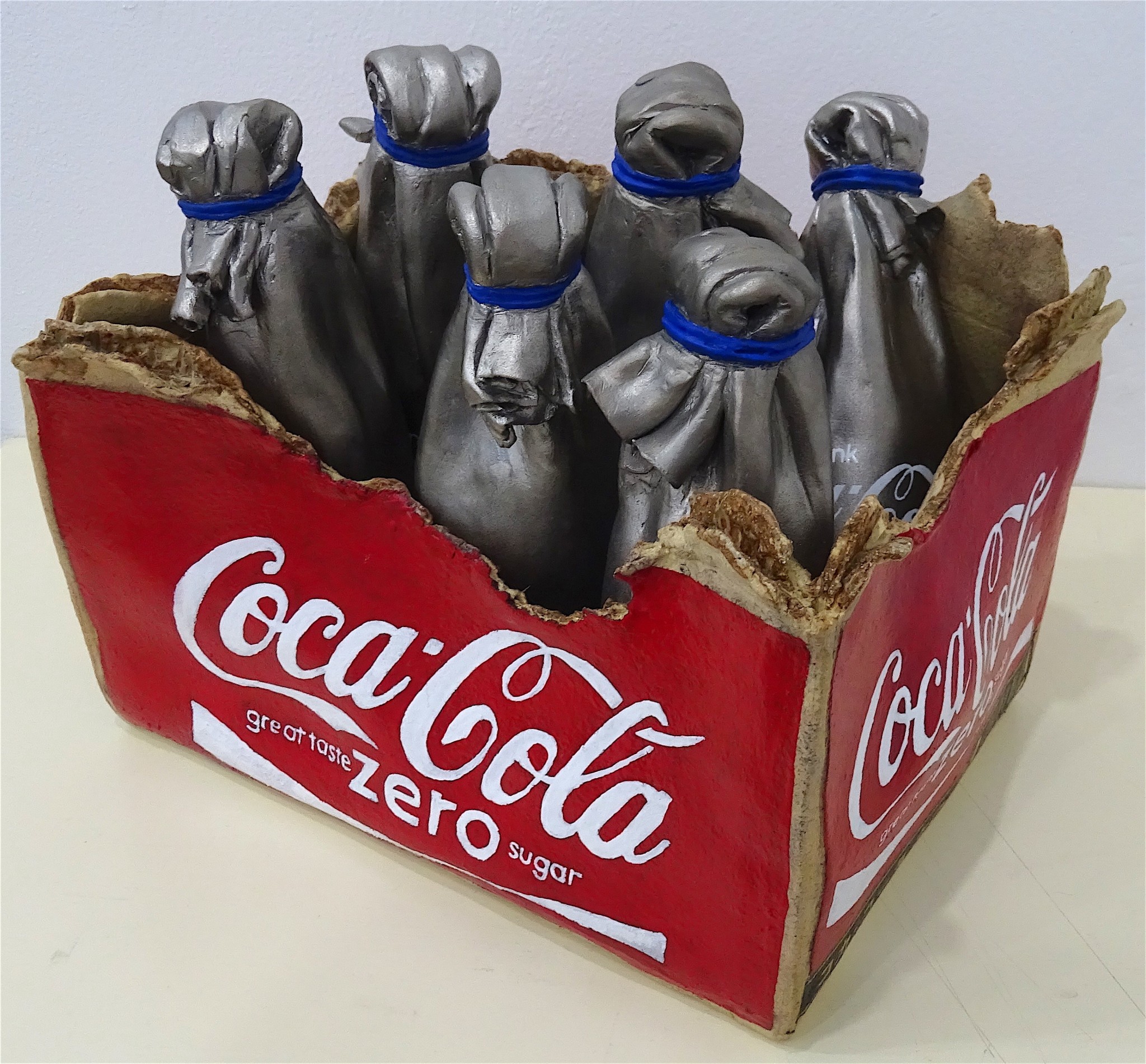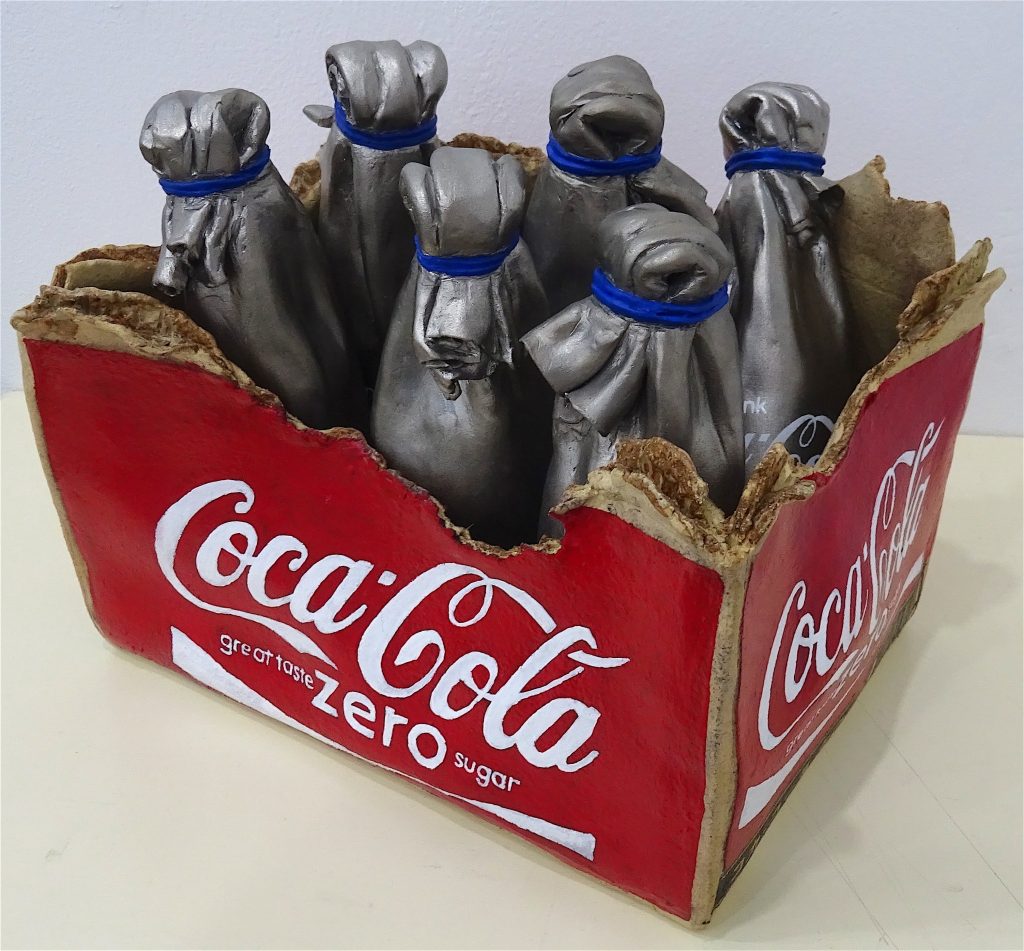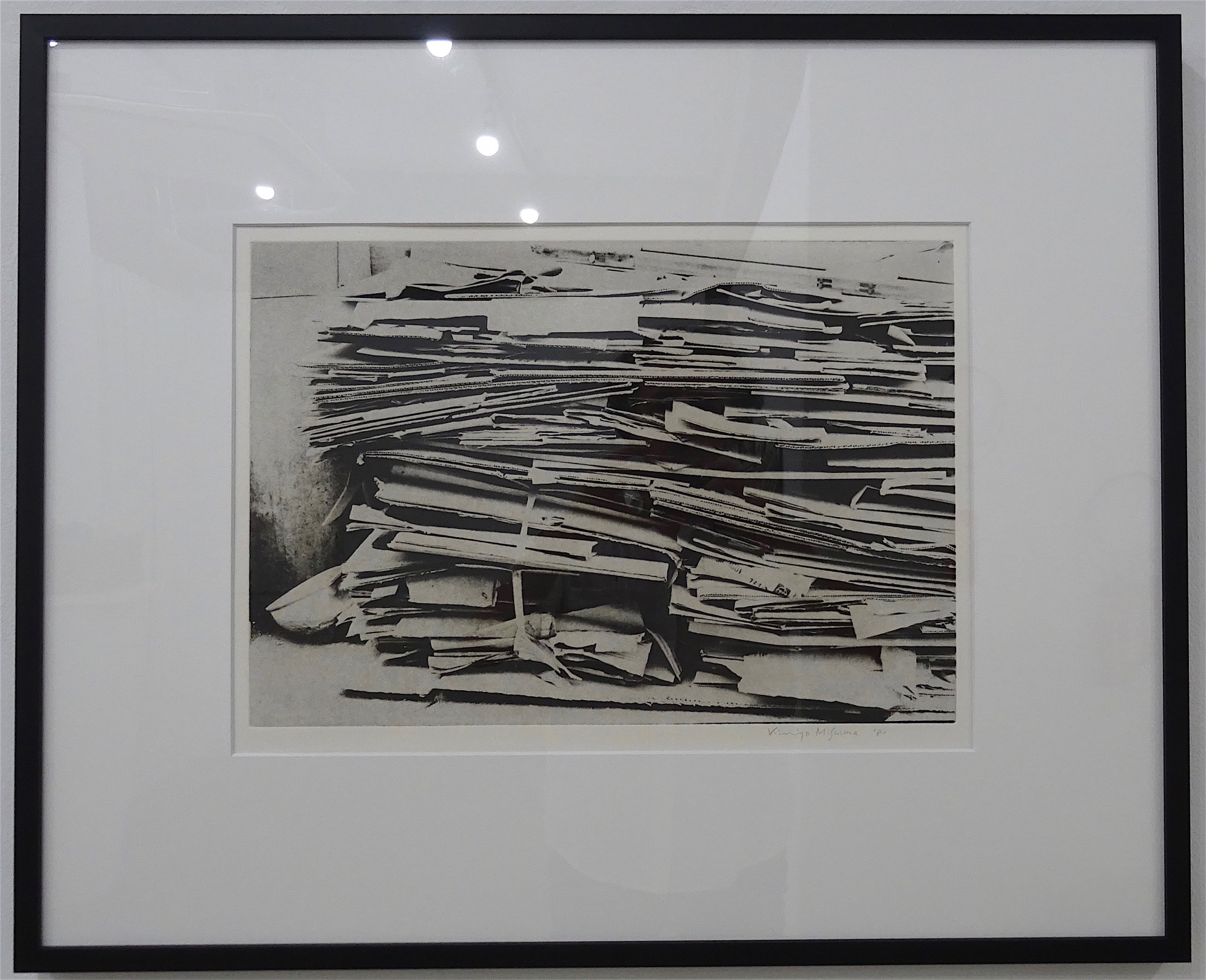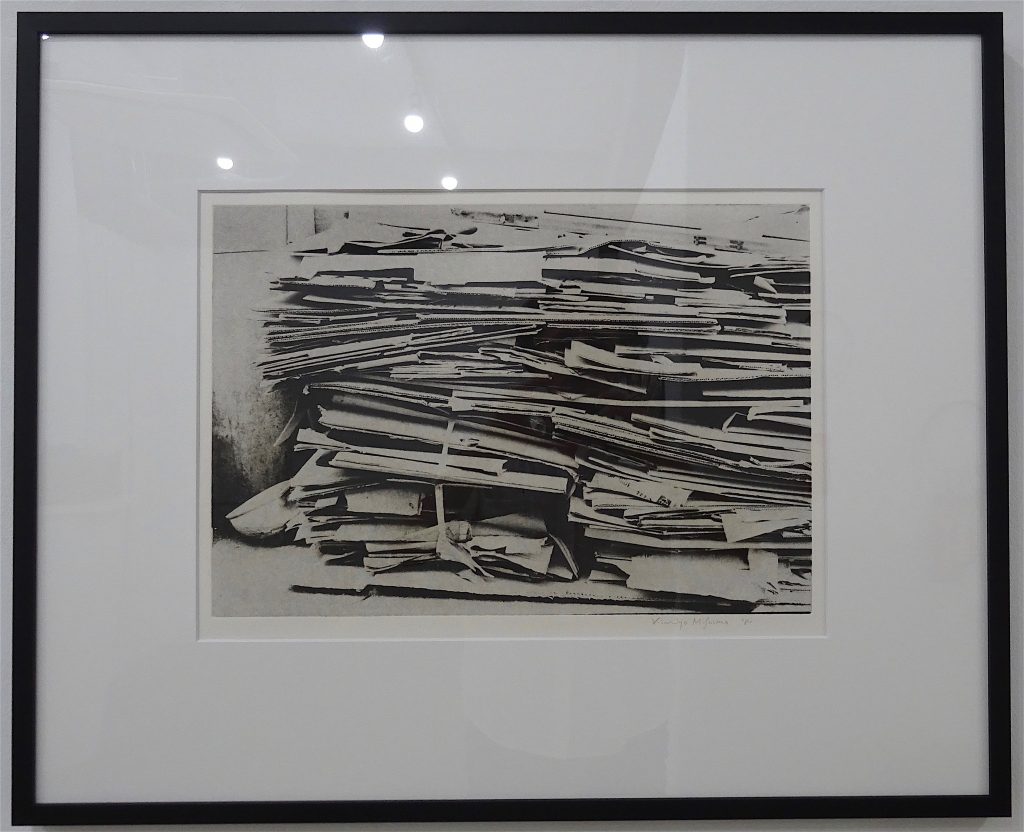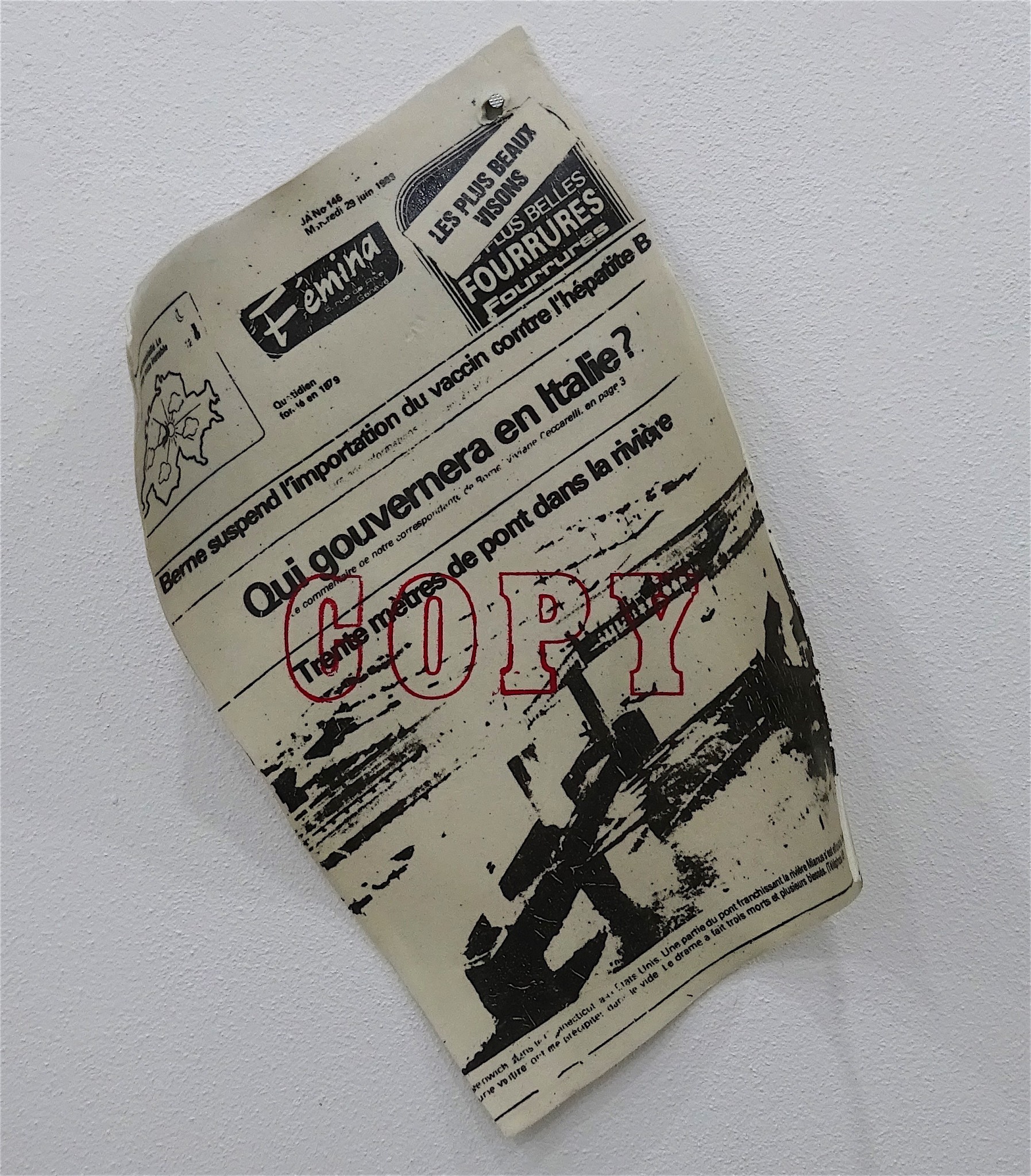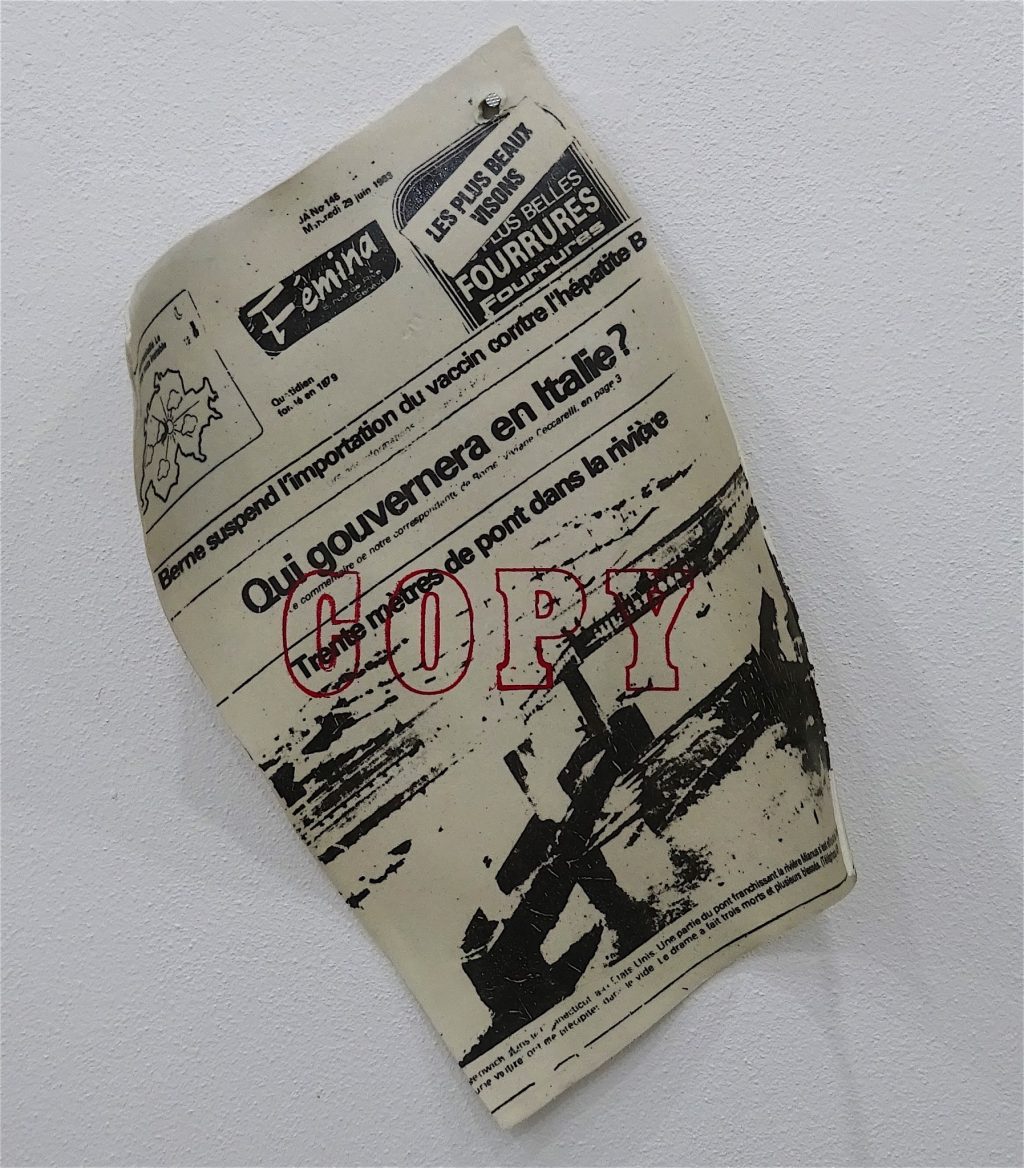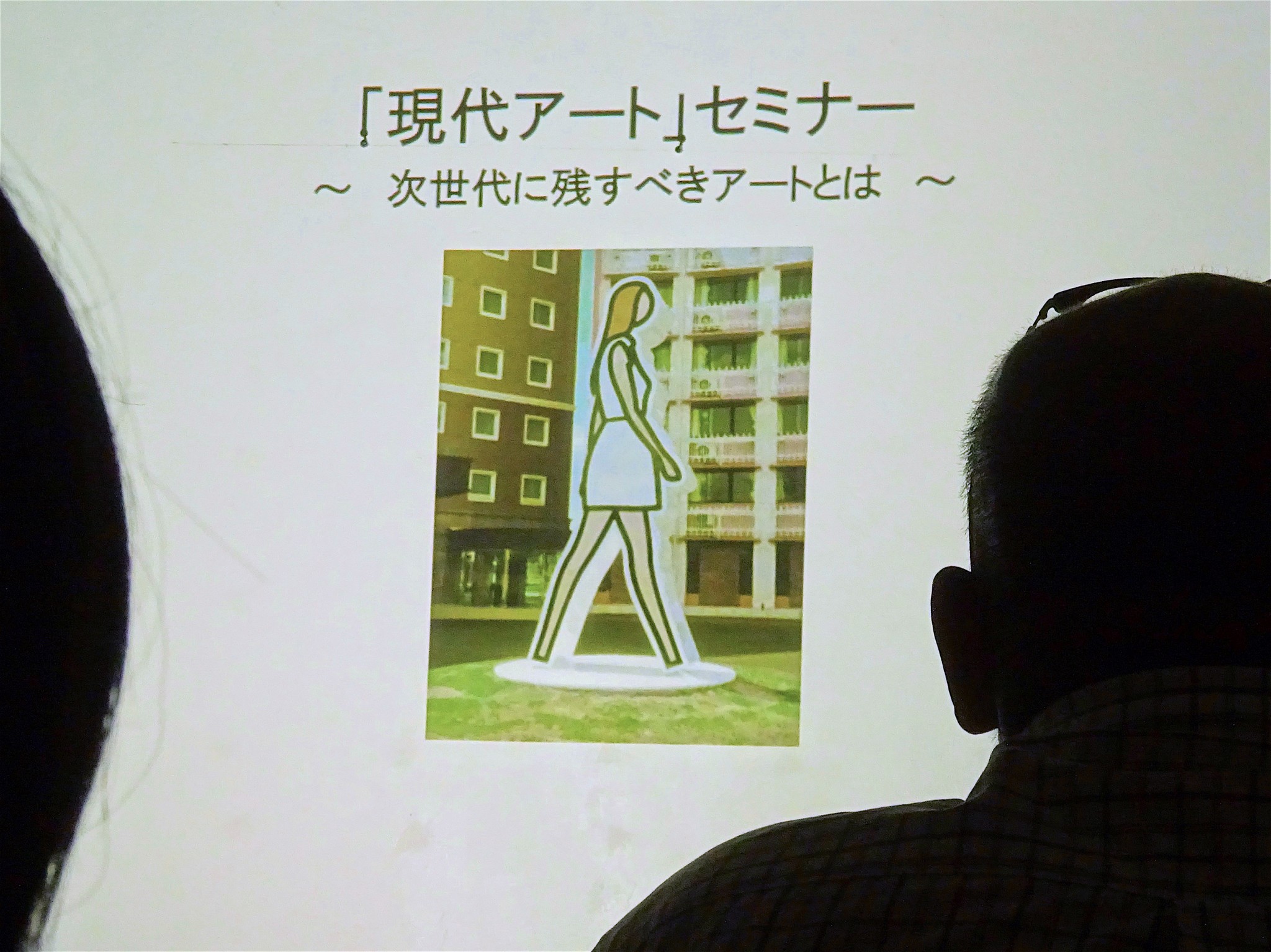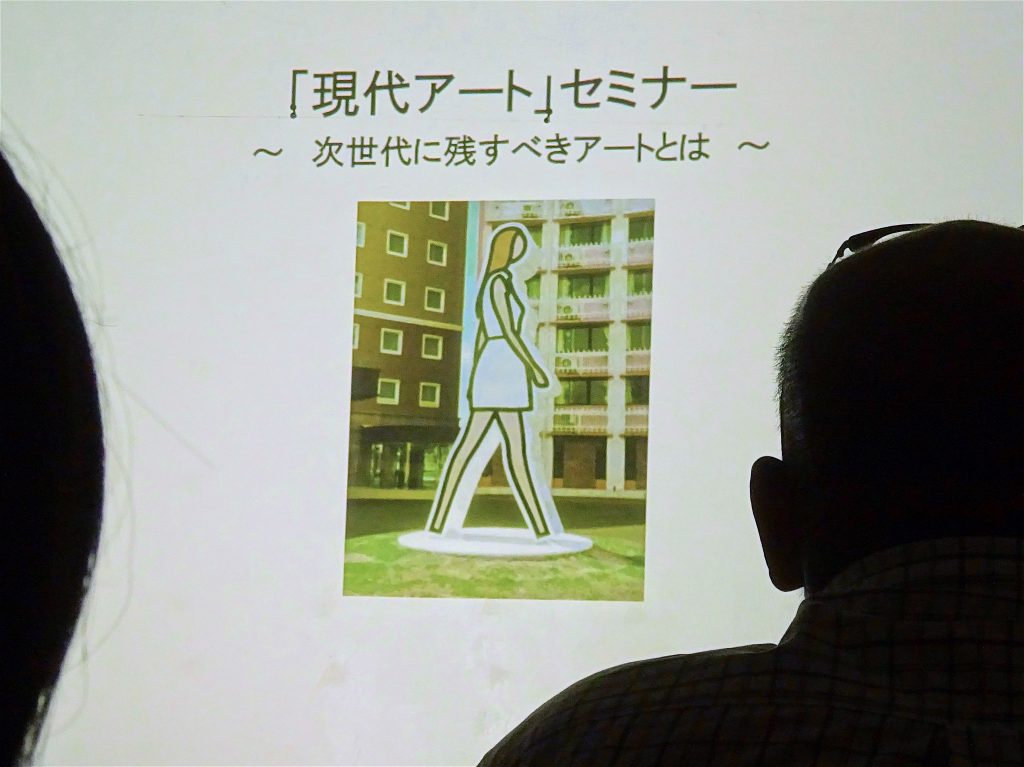 25 sec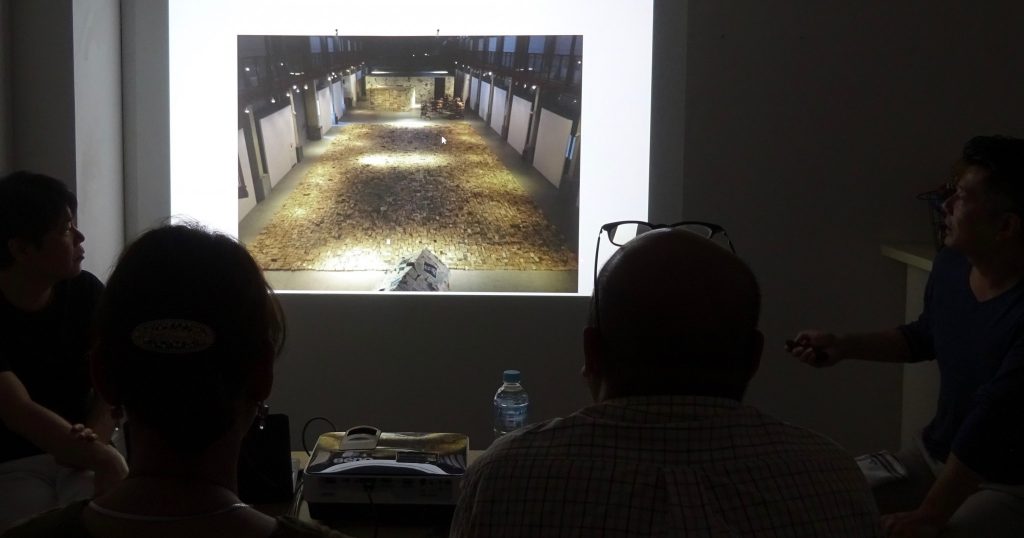 三島喜美代 MISHIMA Kimiyo
文字がシルクスクリーンで印刷された数え切れない程のブロックによるインスタレーション作、積み重なった新聞も全てシルクスクリーンでプリントされた陶器 @ ARTFACTORY城南島
http://www.mishimakimiyo.com/artfactory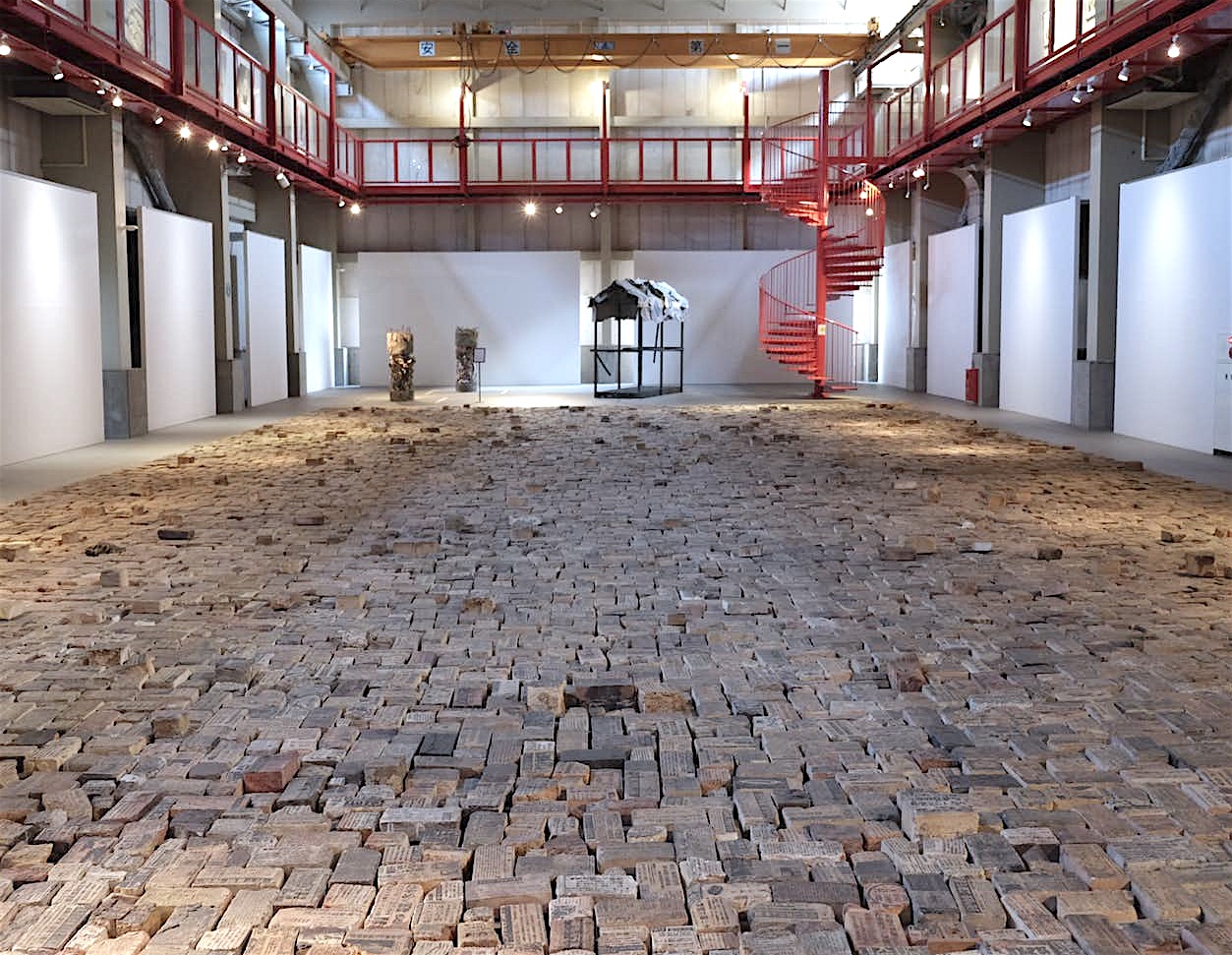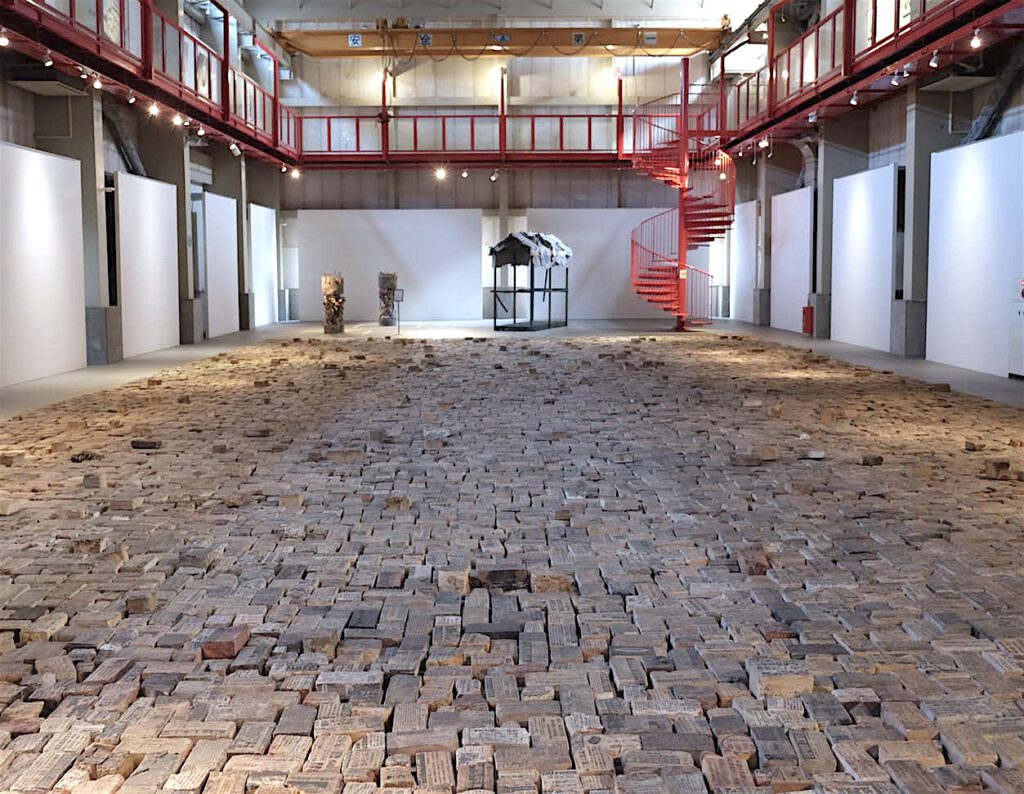 2:31 min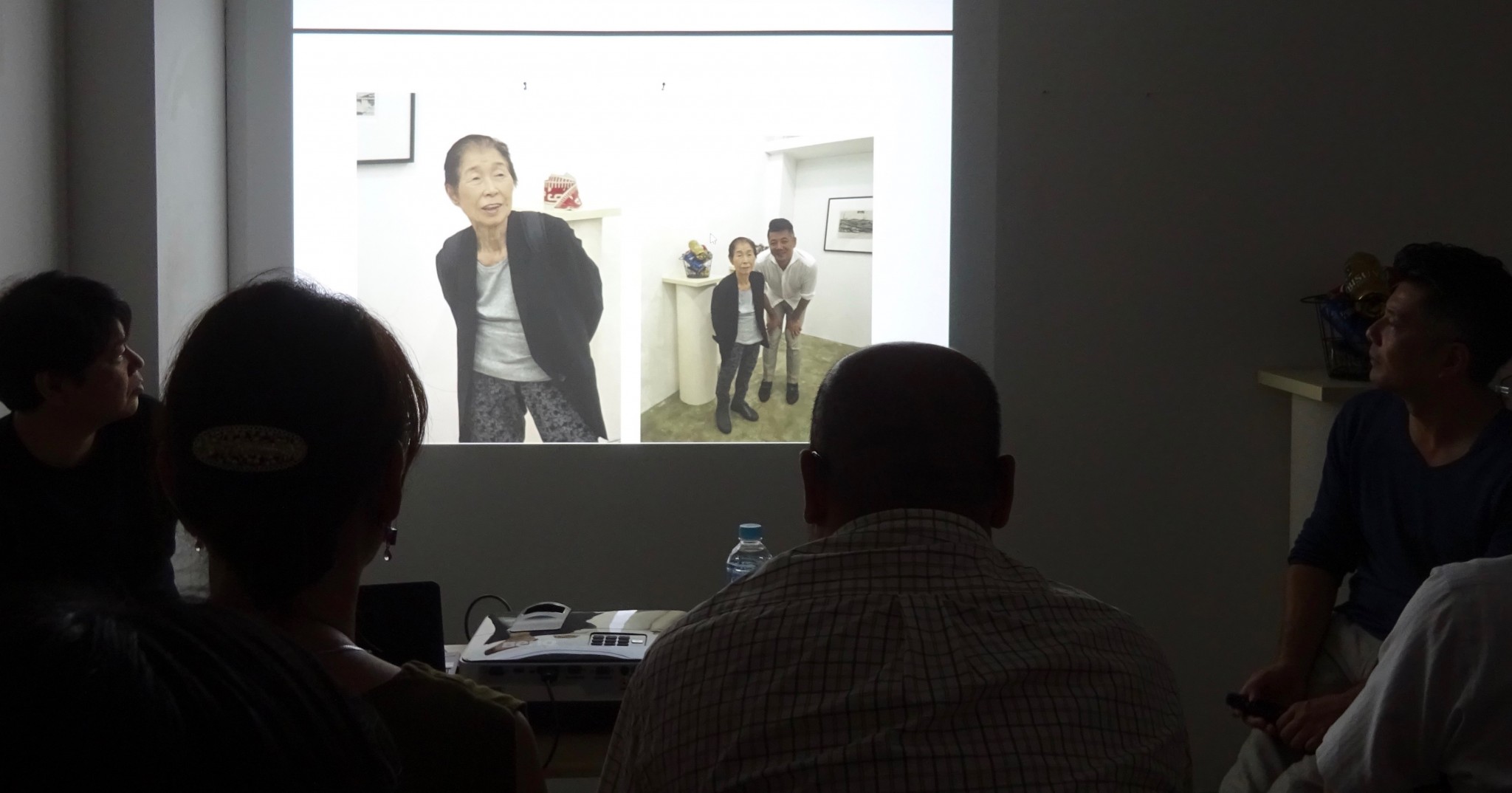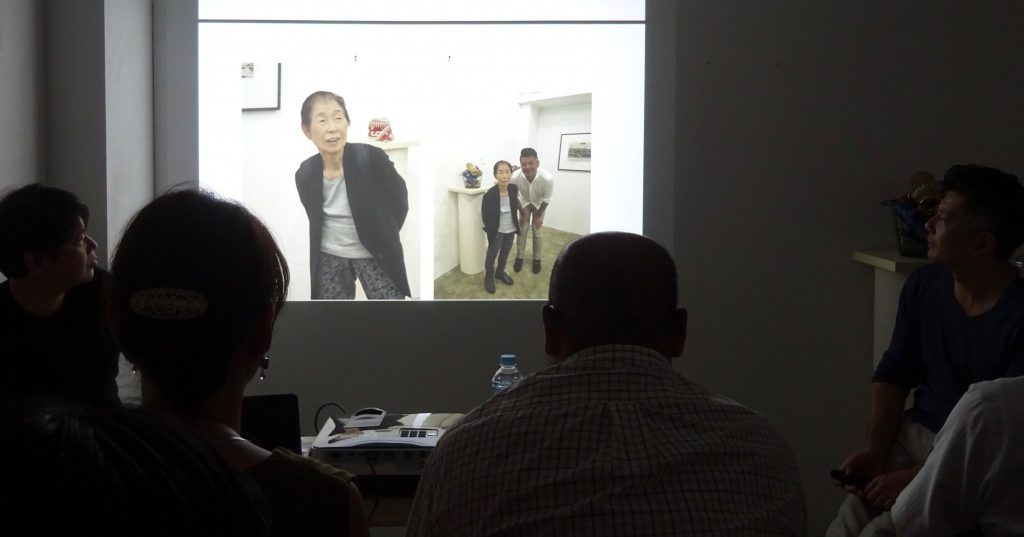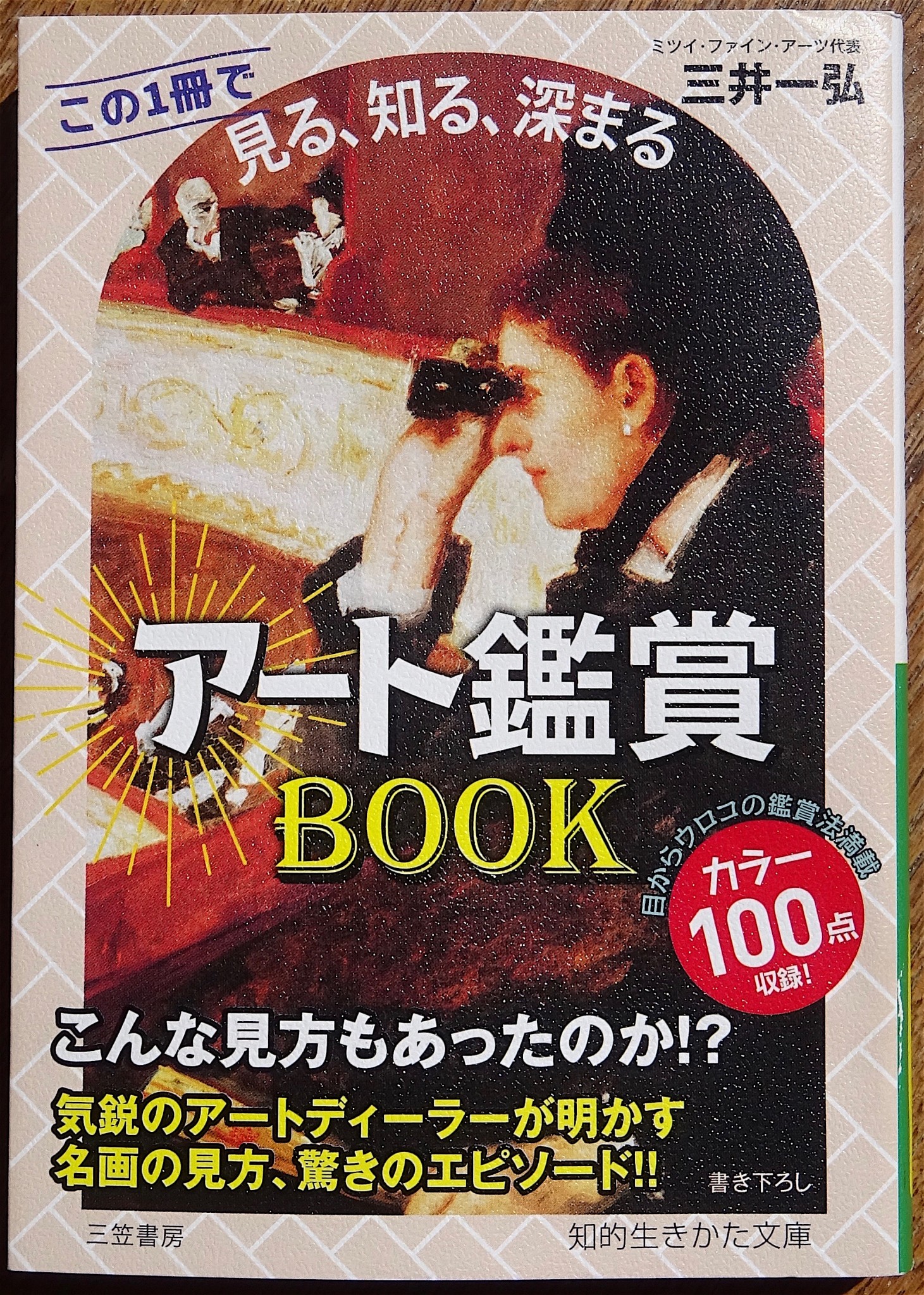 https://www.amazon.co.jp/アート鑑賞BOOK-この1冊で《見る、知る、深まる》-知的生きかた文庫-み-31-1/dp/4837985084
up-date:
三島喜美代インタビュー「ごみと美術のあいだ 1」 MEM | Between Garbage and Art: An Interview with Kimiyo Mishima, Part 1
三島喜美代 #MishimaKimiyo #MoriArtMuseum森美術館「アナザーエナジー展」インタビュー#11:三島喜美代|Mori Art Museum "Another Energy" Interview #11: Mishima Kimiyo
---
今日のおまけ、人形町での一時間散歩 enjoying Ningyo-cho: