世界への優れた発信:東京五輪の、多様性の、日本国の象徴大坂なおみ、見事に「合わせるのではなく、変化を求める」 #StrongerTogether
Excellent Message To The World: OSAKA Naomi, Who Is The Symbol - Of The Tokyo Olympics, - Of Cultural Diversity, And - Of The Japanese Nation "IF YOU DON'T FIT THE EXPECTATION, CHANGE IT" #StrongerTogether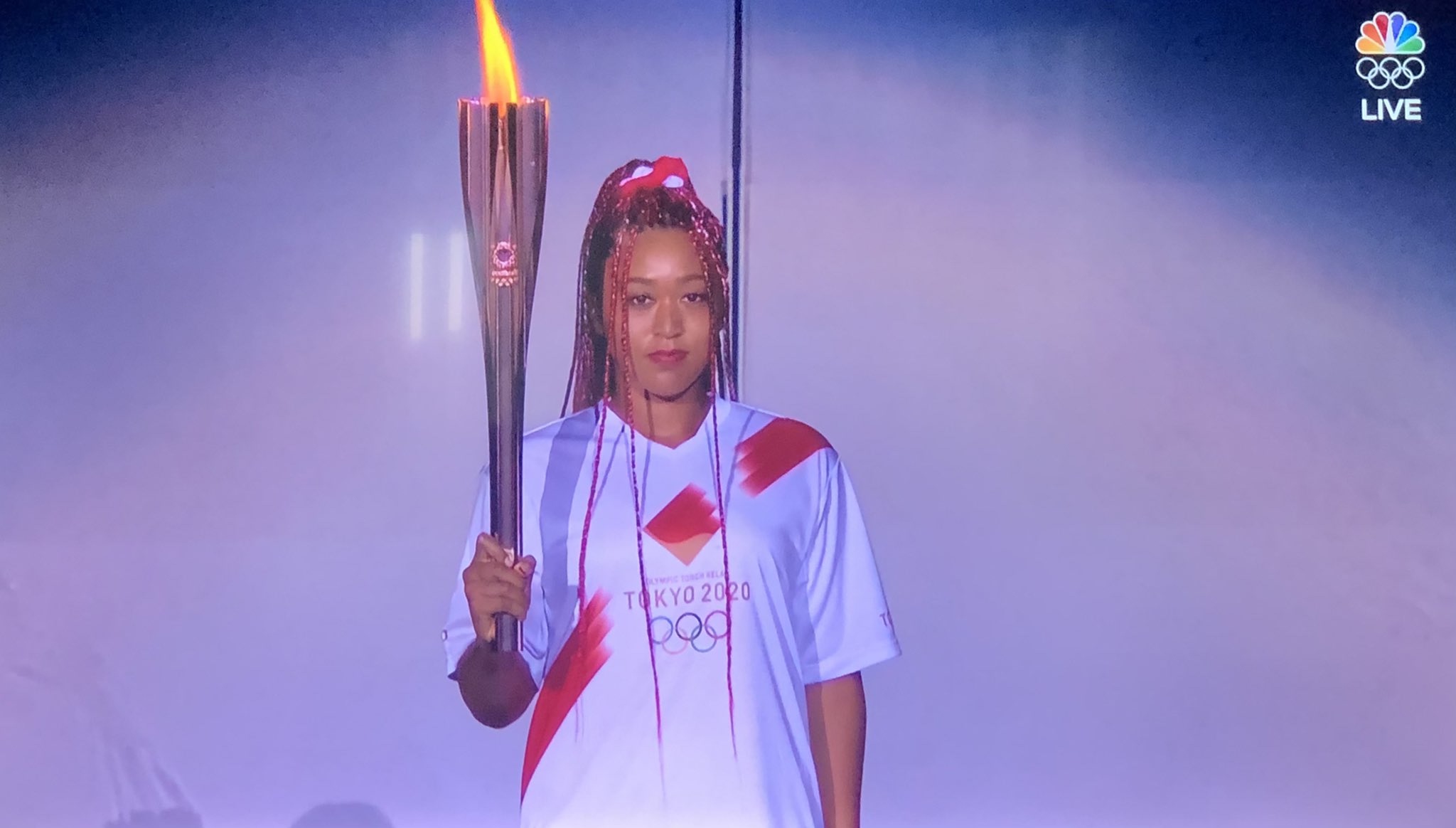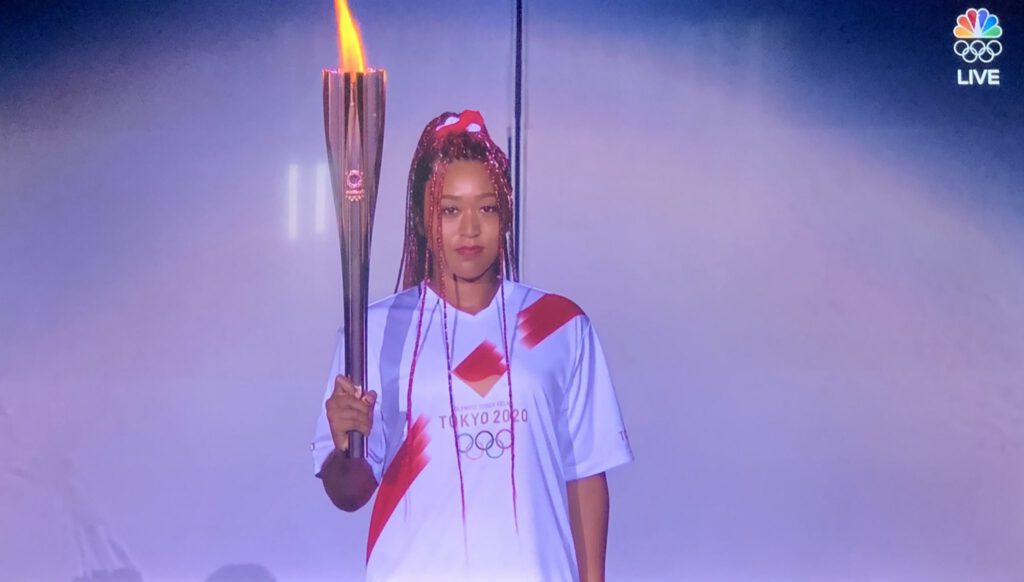 皆さま、
東京五輪開会式を楽しめたでしょうか。今日は世界中がテレビの前、感動的な気持ちで自分の国の選手たちを応援し、様々なパフォーマンスについて喜んでいましたね。
特に、各国選手団の入場行進曲は、現代日本文化の象徴、世界中で愛されているゲームのテーマ曲が選曲されたこと、若者たちが驚いて、ツイッターを通じて「すげー」、「クール」などと表現されました。
一部、こちらに添付させていただきますね。
//AAAAAAA THEY ARE USING NIER SOUNDTRACK ON OLYMPIC OPENING!!!!!
I giapponesi che metto o in sottofondo le canzoni di alcuni degli Jrpg più famosi della storia, Grandissimi!!!! I love you Japan
@Emmelie_97
Song of the Ancients from nier blasting on the Olympics is just best Olympics opening ever!! #Olympics #Tokyo2020
@Idir_Alex
Incroyable!! #FinalFantasy #Olympics
its so weird hearin dragon quest and nier automata music at the olympics but im all for it!! #Olympics
NieR…浄化される
OH FUCK THEY'RE NOW PLAYING SONG OF THE ANCIENTS FROM NIER!!!!
They are playing Neir Automata them holy shit!!!!
OMG they are playing music from Nier. So beatiful.
Okay it's NieR now
THEY'RE PLAYING SONG OF THE ANCIENT FROM NIER AT THE OLYMPICS OPENING I CAN'T
Using JRPG / video game music in the #Olympics opening ceremony is inspired. All these game series like Final Fantasy, Kingdom Hearts, Chrono Trigger have uplifting and inspiring themes that fit so well with the Olympic spirit
Wer hätte jemals für möglich gehalten, dass im ZDF einen Mittag lang Videospielmusik aus "Sonic" und "Final Fantasy" – kommentiert von Bela Rèthy läuft?
ゲーム音楽はやっぱりいいねー!たくさんの国のひとたちとも分かり合えてるのかな!!!
入場の曲これってニーアじゃないかな。
入場曲ww
アニメとか漫画がトップの国って感じで良き
さて、具体的に、選手入場時の使用曲は以下の通り、外国の方の為、英語のタイトルも付けます。
◆ドラゴンクエスト「序章:ロトのテーマ」
◆ファイナルファンタジー「勝利のファンファーレ」
◆テイルズオブシリーズ「スレイのテーマ~導師~」
◆モンスターハンター「英雄の証」
◆キングダムハーツ「Olympus Coliseum」
◆クロノ・トリガー「カエルのテーマ」
◆エースコンバット「First Flight」
◆テイルズオブシリーズ「王都-威風堂々」
◆モンスターハンター「旅立ちの風」
◆クロノ・トリガー「ロボのテーマ」
◆ソニック・ザ・ヘッジホッグ「Star Light Zone」
◆ウイニングイレブン(Pro Evolution Soccer)「eFootball walk-on theme」
◆ファイナルファンタジー「MAIN THEME」
◆ファンタシースターユニバース「Guardians」
◆キングダムハーツ「Hero's Fanfare」
◆グラディウス(Nemesis)「01 ACT 1-1」
◆NieR「イニシエノウタ」
◆サガシリーズ「魔界吟遊詩-サガシリーズメドレー2016」
◆ソウルキャリバー「The Brave New Stage of History」
TOKYO OLYMPICS 2020 OPENING CEREMONY VIDEO GAME MUSIC LIST
– Dragon Quest "Overture: Roto's Theme"
– Final Fantasy "Victory Fanfare"
– Tales of series "Sorey's Theme – The Shepherd"
– Monster Hunter "Proof of a Hero"
– Kingdom Hearts "Olympus Coliseum"
– Chrono Trigger, "Frog's Theme"
– Ace Combat "First Flight"
– Tales of series "Pomp and Majesty"
– Monster Hunter "Wind of Departure"
– Chrono Trigger "Robo's Theme"
– Sonic the Hedgehog "Star Light Zone"
– Winning Eleven (Pro Evolution Soccer) "eFootball walk-on theme"
– Final Fantasy "MAIN THEME"
– Phantasy Star Universe "Guardians"
– Kingdom Hearts "Hero's Fanfare"
– Gradius (Nemesis) "01 ACT I-1"
– NieR "Song of the Ancients"
– SaGa series "The Orchestral SaGa – Legend of Music"
– Soulcalibur "The Brave New Stage of History"
東京五輪開幕、最終聖火ランナーは大坂なおみ選手で、やはり生放送の中、我々に、映像的だけではなく、精神的に、心の中、一番強い印象を残してくれました。彼女が東京五輪の、多様性の、現代日本国の象徴であること、世界中に感動的なメッセージを与えました。
もちろん、小野洋子とジョン・レノンの「イマジン」も流れ、幻想的な雰囲気になり、最終的には、大坂なおみのオリンピック・モットーで「合わせるのではなく、変化を求める」 #StrongerTogether で、世界の皆さまと共に喜びましょうね。
2021年7月24日
亜 真里男
その他に、ご参照、further references, learn more via:
東京五輪巡り:新クリトリアル・プラクティス
In the Context of The Tokyo Olympics: A New Culitorial Practice
https://art-culture.world/articles/culitorial-practice/
東京オリンピック2020年:借金を増やす Tokyo Olympics 2020: run up more into debts
https://art-culture.world/articles/tokyo-olympics-2020-run-up-more-into-debts/
多重国籍 Multiple Citizenship
https://art-culture.world/articles/multiple-citizenship-多重国籍/
実際の醜聞として「IOC 東京2020」と 戦犯・ナチス象徴レニ・リーフェンシュタール+アドルフ・ヒトラー
Actual Scandal Concerning The "IOC Tokyo 2020" And War Criminal, Nazi Symbol Leni Riefenstahl + Adolf Hitler
https://art-culture.world/articles/leni-riefenstahl-レニ・リーフェンシュタール/
Dear HIBINOくん Dear HIBINO-kun
https://art-culture.world/articles/hibino-katsuhiko-olympic-torchbearer-日比野克彦-東京五輪聖火リレー/
東京2020大会モットー ステートメントムービー
"If you don't fit the expectation, change it" Naomi Osaka
なでしこジャパン、片膝つき人種差別に抗議。Black Lives Matterに連帯するアスリートたち【東京五輪】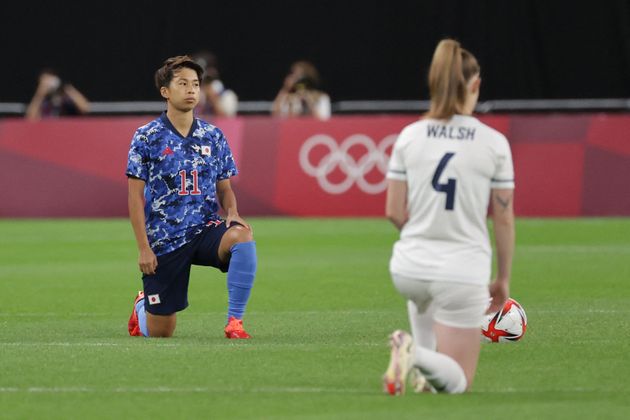 https://www.huffingtonpost.jp/entry/story_jp_60fcb14fe4b0d2a22d4c05c6?ncid=tweetlnkjphpmg00000001
up-date:
Tokyo Games showcase the changing face of sports in Japan
Kay Nagatsuka, Jul 25, 2021

quotes:
One of the most notable changes to Japan's once-homogenous sports scene over the last decade has been the rising prominence of multiracial athletes, a change that was spotlighted at the Tokyo Olympics opening ceremony by Naomi Osaka and Rui Hachimura.
With Osaka taking center stage lighting the cauldron at the opening ceremony and Hachimura carrying the Japanese flag alongside wrestler Yui Susaki — not to mention a 583-athlete delegation that includes a significant number of athletes from various backgrounds — the shift is becoming increasingly obvious.
"Undoubtedly the greatest athletic achievement and honor I will ever have in my life," Osaka tweeted after the opening ceremony. "I have no words to describe the feelings I have right now but I do know I am currently filled with gratefulness and thankfulness."
Historically, the public has tended to separately classify multiracial citizens from monoracial citizens.
But Kohei Kawashima, a professor of Sport Sciences at Waseda University, said that the definition of "Japanese" has gradually transformed over the last "10, 20 years," with the public becoming more aware that a greater number of multiracial people — including in the world of sports — are part of Japanese society.
"Hopefully, the Tokyo Olympics are an opportunity for Japan to stop differentiating biracial athletes from those who are not and view them all as just the same," Kawashima told The Japan Times in an online interview on Tuesday
Still, Kawashima noted that Japan is seeing multiracial athletes playing team sports, not just individual ones, coming through the ranks alongside monoracial athletes, working toward common goals and achieving victories.
"I'll watch team sports like rugby and basketball with curiosity this time because they've got athletes from different backgrounds who are working together to win," Kawashima said. "I think the public seeing that will have a bigger impact (on society)."
…
Drastic social change, however, was unlikely to result overnight from the mere appearances of these athletes. That, he said, was likely to take a generation.
"So the current children see more influential biracial athletes competing and when they reach their 20s, 30s, then Japanese society might look differently from what it does today," Kawashima said. "And if that happens, this Tokyo Olympics is going to be a turning point — I'd like to believe that."
…
full text, see
https://www.japantimes.co.jp/sports/2021/07/25/olympics/summer-olympics/biracial-athletes-japan/