Today's The Art Newspaper: "Could Japan rise again? New fair to launch in Tokyo in July 2023"
"TOKYO GENDAI"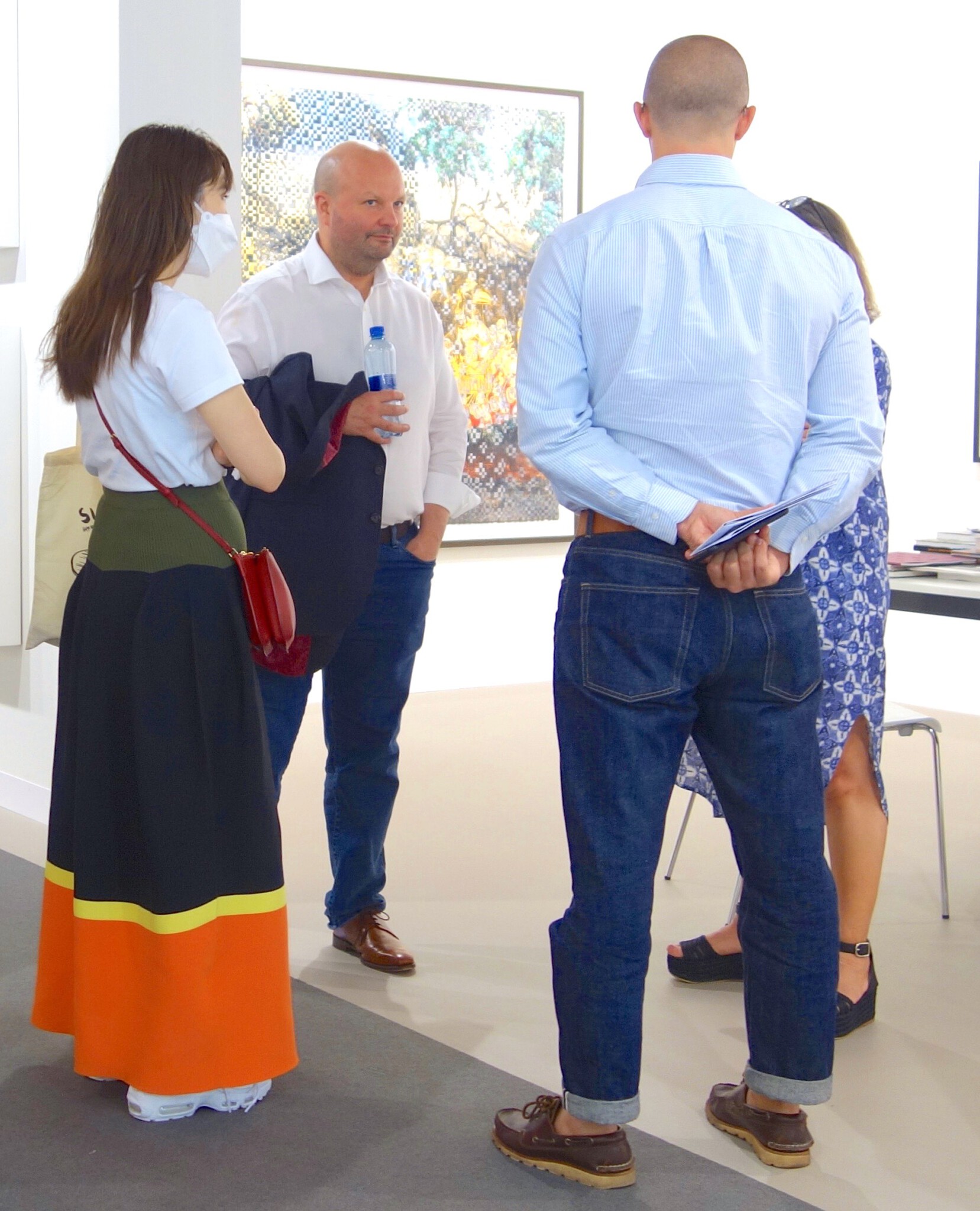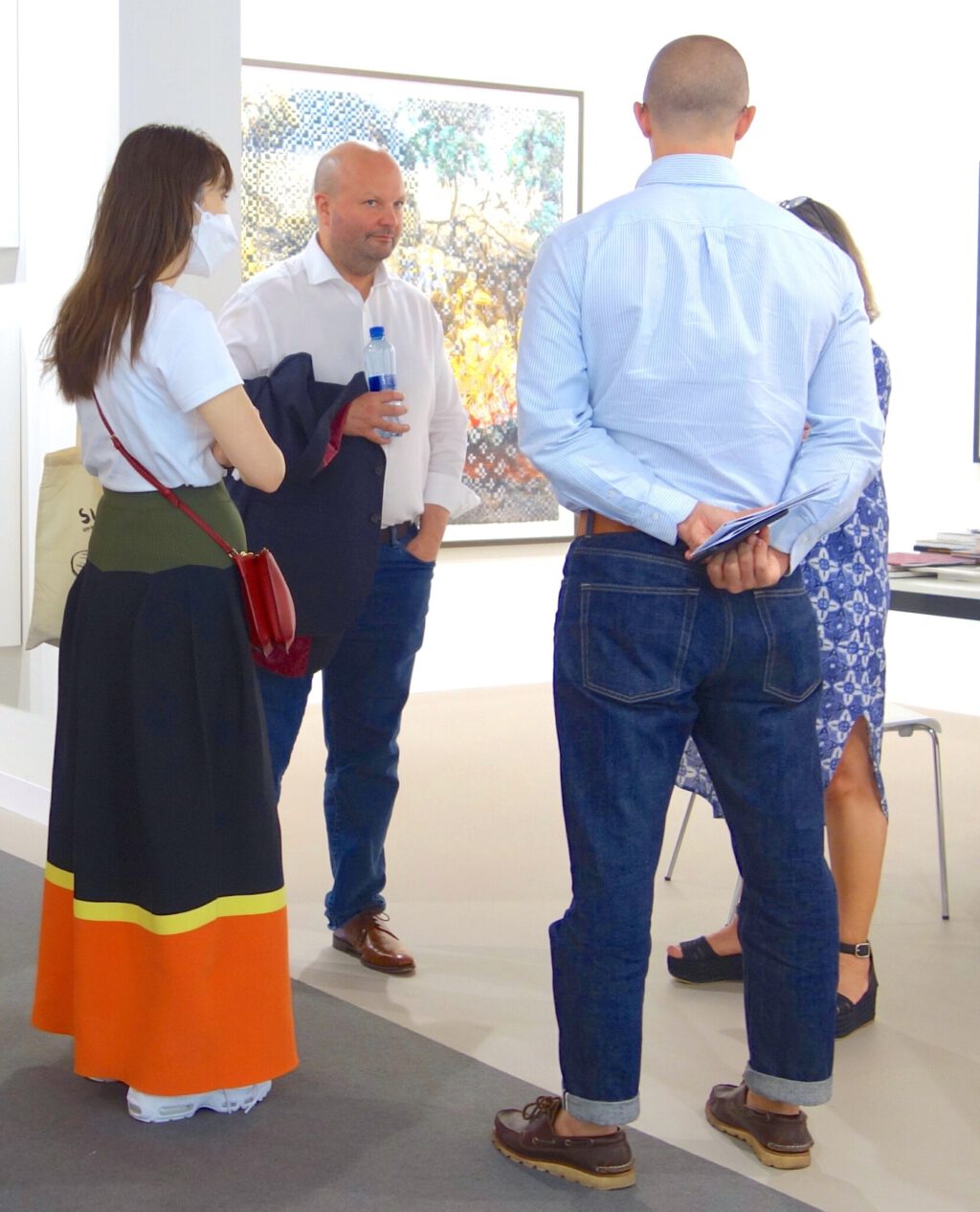 (Above cover pic had been actualised.)
Today's global art news about a new art fair in the Kanto region will make big waves in the local art scene.
After the disappearance in 2003 of NICAF (Nippon International Contemporary Art Fair) and the short lives of TOKYO ART EXPO in the 90's and G-tokyo (art fair with Tokyo-based galleries) in the 2010's, we'll see if this new TOKYO GENDAI can succeed in the city of Yokohama (not Tokyo, as erroneously written in the title of "The Art Newspaper", "artnet news" and "BT" articles).
Actually the TOKYO INTERNATIONAL ART FAIR is running in Roppongi, Tokyo.
ART FAIR TOKYO in the center of Tokyo (Tokyo International Forum) already established itself several years ago with around 40-50.000 visitors.
Japanese news at BT 美術手帖 news website:
東京に新たな国際アートフェア。「TOKYO GENDAI」が来夏開催へ
東京に新たな現代アートのアートフェアが誕生する。その名も「TOKYO GENDAI」だ。
(引用文:)
なおフェアにはアドバイザリーボードとして森佳子(「森美術館」理事長)、田口美和(「タグチアートコレクション」共同代表)、高橋龍太郎(精神科医、現代アートコレクター)、大林剛郎(株式会社大林組 代表取締役会長)、ハワード&シンディ・ラコフスキー夫妻(コレクター)といった著名コレクターらが名を連ねる。
more @:
https://bijutsutecho.com/magazine/news/market/25614
BT INTERVIEW 2022.6.13
独占インタビュー:東京のアートマーケットに勝ち筋はあるのか? 「TOKYO GENDAI」ディレクターに聞く
2023年7月、国際水準のアートフェア「TOKYO GENDAI」がパシフィコ横浜で初開催される。これまでアジアを中心に数々のフェアを手がけてきた「The Art Assembly」のマグナス・レンフリューが音頭を取り、Google Arts & Cultureで日本のアートシーンとも関係を築いてきたEri Takaneがフェアディレクターを務めるこのフェア。その狙いや日本のマーケットに対する考えを聞いた。
https://bijutsutecho.com/magazine/interview/25683
The Art Newspaper
Could Japan rise again? New fair to launch in Tokyo in July 2023
Founded by Sandy Angus, Tim Etchells and Magnus Renfrew, the event looks to cement a growing market in Japan
Anny Shaw, 9 June 2022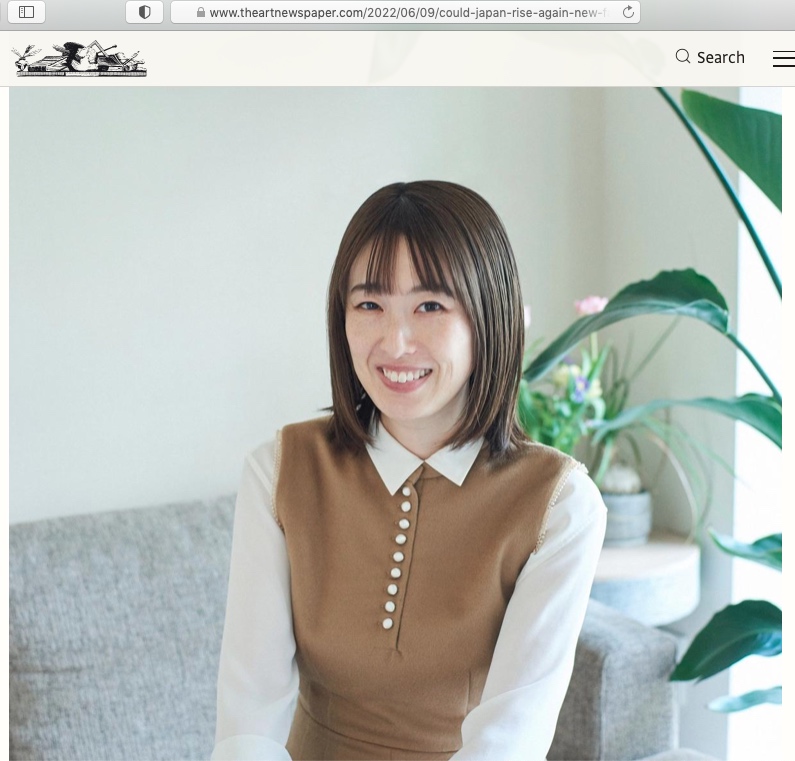 Quotes:
Adding to the burgeoning crop of events in the Asia Pacific region, a new fair is set to launch in Tokyo in July 2023.
It is the brainchild of Sandy Angus, Tim Etchells and Magnus Renfrew, whose network of fairs now includes Taipei Dangdai, the India Art Fair, Sydney Contemporary, Photofairs Shanghai and Art SG, which is now due to launch in January having been delayed several times.
Called Tokyo Gendai ("gendai" means contemporary in Japanese), the new fair will take place from 7-9 July 2023 in the sprawling Pacifico Yokohama convention centre. Between 80 and 100 galleries are expected to take part, around 20% of whom will come from Japan. The curator and art consultant Eri Takane has been appointed the fair's director.
…
quotes:
Among those on Tokyo Gendai's committee is Marc Glimcher, the president and chief executive of Pace Gallery, who describes Japan as "an important part of the international cultural scene". He adds: "Now it's time for the country to take its place again as one of the most prominent collecting communities in the world, and establishing Tokyo Gendai as a landmark fair is the next step."
Fellow committee member Tim Blum, the co-founder Blum & Poe gallery who opened a space in Tokyo in 2012, says: "With the slow but steady ascent of the Japanese collecting class in tandem with the vast global reach of the arts of Japan, it feels like the right time to execute a global contemporary art fair of the highest calibre."
The fair's advisory group, meanwhile, comprises collectors from Japan, the wider region and beyond including Yoshiko Mori, the chair of the Mori Art Museum; Miwa Taguchi, the co-founder of the Taguchi Art Collection; the collector Ryutaro Takahashi; Takeo Obayashi, the chairman of the Obayashi Corporation; and the Dallas collectors Howard and Cindy Rachofsky.
full text @:
https://www.theartnewspaper.com/2022/06/09/could-japan-rise-again-new-fair-to-launch-in-tokyo-in-july-2023
artnet news
Betting on Japan as the Next Asian Market Hub, Veteran Fair Organizer Magnus Renfrew Is Organizing a New Art Event in Tokyo
Tokyo Gendai, planned for next summer, is the latest contemporary art fair in Renfrew's portfolio.
Eileen Kinsella, June 9, 2022
Quote:
Eri Takane, the show's director, previously worked for Google Arts and Culture in Japan and served as director of the Sazon Art Gallery in Tokyo. During a 13-year stint in Manhattan, she also worked as a fundraiser for the Japan Foundation.
more @:
https://news.artnet.com/market/tokyo-gendai-art-fair-2127153
Financial Times, 4 hours ago:
Japan gets an international art fair
Japan will get its first big art fair for decades as the market continues to increase its focus on Asia. Tokyo Gendai will run in the waterfront Pacifico Yokohama convention centre, south-west of the capital next year (July 7-9). The founders are Sandy Angus, Tim Etchells and Magnus Renfrew, working through their affiliation The Art Assembly, which organises five other Asia Pacific fairs including Taipei Dangdai and the India Art Fair. "Gendai" means "contemporary" in Japanese, and plans are for the fair to have up to 100 selected exhibitors, focused on Japan and the Asia Pacific plus galleries from around the world. The event already has strong support, including from the Japan Tourism Agency, and a selection committee that includes Marc Glimcher, president of Pace, and Tim Blum, co-founder of Blum & Poe. Yoshiko Mori, chair of Tokyo's Mori Art Museum, is among the new fair's advisory group. Tokyo Gendai's director is Eri Takane, who recently organised VIP relations in Japan for the Taipei fair and previously advised Google Arts & Culture in Japan. The country hosted one of Asia's earliest art fairs in the same convention centre in 1992, but its international, commercial scene has since been limited. Now, Renfrew says, the time is right for one of the wealthiest cities in the world to galvanise its longstanding institutional and gallery strengths. "People say there are too many art fairs, but Asia represents half of the world's population and does not have a relative number of events. There is a younger generation of collectors coming through [in the continent]. It feels like a sea change," Renfrew says.
https://www.ft.com/content/04d4d535-2cea-4233-b6fd-99f94d0e217d
---
South China Morning Post, today:
New art fair Tokyo Gendai will introduce international contemporary artists to a younger generation of Japanese collectors
Quotes:
Tokyo Gendai aims to capture the growing appetite among a new generation of Japanese collectors who are wealthy and interested in international contemporary art, he says. "The markets in Japan have enormous potential. It is a great centre of wealth. It is also a destination that people enjoy visiting because of its rich cultural offerings," he says.
The country has a particularly wide "psychological catchment area", he says. The Taiwanese have a close affinity to Japan because of Taiwan's history as a Japanese colony and are close enough to visit easily, as are people in Hong Kong, he says, and Japanese traditional and contemporary culture greatly influence people around the world.
In contrast to existing fairs in Japan, Tokyo Gendai has an international selection panel that will vet applications and aims to deliver a consistent fair experience year after year, says fair director Eri Takane.
Takane, previously an independent curator and art adviser with a wide range of experience working in New York and in Japan, including at Google Arts & Culture where she worked with Japanese non-profit institutions to present their collections online, says Japanese art gallery sales have recovered after being hit by the pandemic.
"The new generation is more willing to buy art and wants to see international art works. That's what I feel in the six years living in Tokyo since I came back from New York," she says. A special section of the fair will be devoted to non-fungible tokens (NFTs), videos and new media works, she adds.
…
quote:
"We don't feel our success is based on other people's challenges. That's how we always set things up. We chase the dream and not the competition," says Renfrew.
Takane says: "Japan has a language barrier. People here are starting to speak more English now, but in Hong Kong, everyone [in the art market] speaks English. Japan looks to Hong Kong as a central art place. We have our own uniqueness and we are not really in competition."
full text @
https://www.scmp.com/lifestyle/arts-culture/article/3180819/new-art-fair-tokyo-gendai-will-introduce-international
---
About Eri Takane 高根枝里氏 について:
高根枝里さん / アートマネジメント、キュレーター
2020年7月22日
たかね えり●ハンター大学心理学学科とニューヨーク大学大学院アートマネジメント学科を卒業後、日米間でのキュレーター交流に携わる。現在は、アートマネジメント/キュレーション業、 アートコンサルティングを全世界で行う。
more @
https://hpplus.jp/spur/114025
———————
アートコンサルタント
高根 枝里 さん
(引用文:)
アートコンサルタントとして国内外を問わず活躍されている高根さんのプロフィールを教えてください。
18歳でNYに渡り、大学で心理学と大学院でアートビジネス全般を学びました。日米間のキュレーター交流などに携わり2016年に帰国、現在はIT企業のアート部門を担当しながら、アートマネジメント・アートコンサルティングを行っています。また、今年4月から始まった東京FMのラジオ番組『サステナ*デイズ』でパーソナリティを務めています。
more @:
http://www.town.yakage.okayama.jp/satelliteoffice/column/detail_03.html
———————
Asia Society Japan Center, Friday, 27 February 2020
Eri Takane, Art Consultant
Quotes:
Ms. Takane has a one-of-a-kind role in the art world, establishing connections among artists, collectors and institutions. She works with both artists and collectors, sometimes as a manager for artists, and sometimes as a curator of art shows or as a consultant for collectors and corporations. In her work as a manager for artists she not only represents artists but also coordinates studio residential programs for them. As a consultant for art collectors and corporations she helps collectors look for art pieces, listening closely to their preferences She introduces them to galleries and occasionally takes them to international art festivals. She prefers sharing the enthusiasm and joy of finding a piece that a collector is passionate about to working with investment-oriented collectors, although she admits it was exciting to see an artwork that she had helped acquire from the Mary Boone Gallery increase tenfold in its value.
full text:
https://asiasociety.org/japan/art-breakfast-2020-eri-takane
---
(From the ART+CULTURE Editor-in-Chief)
五木田智央のニューヨークのアートディーラー、メアリー・ブーンは刑務所に30ヶ月間
GOKITA Tomoo's New York Art Dealer Mary Boone sentenced to 30 Months in Prison
https://art-culture.world/articles/gokita-tomoos-new-york-art-dealer-mary-boone-sentenced-to-30-months-in-prison/