「エデンの東」のアクリル・トロンプ・ルイユ by 多田圭佑 @ MAHO KUBOTA GALLERY
Acrylic trompe-l'œil "East of Eden" by TADA Keisuke @ MAHO KUBOTA GALLERY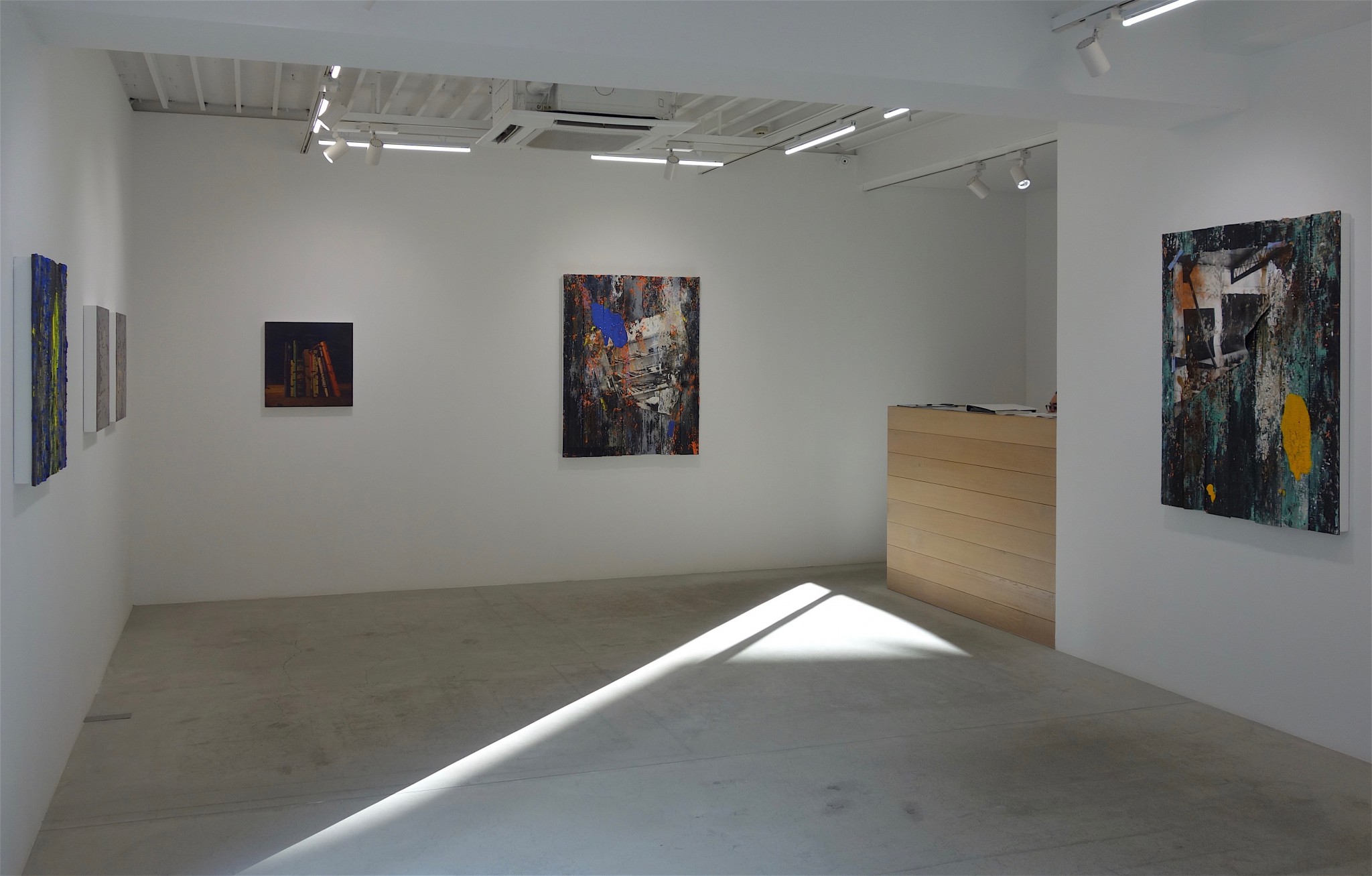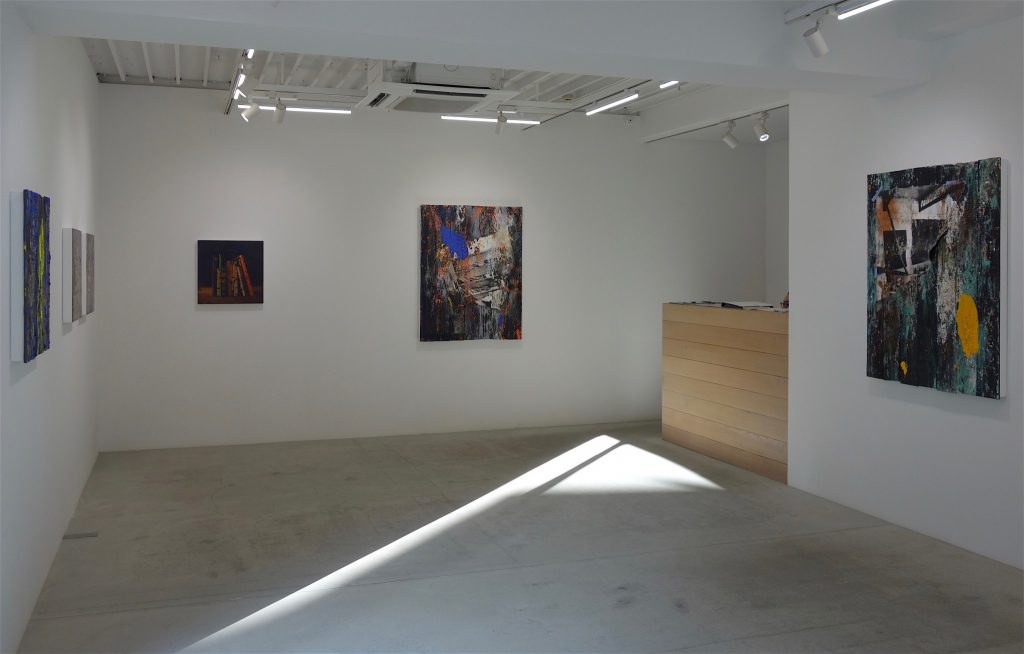 La peinture craquelée. Since ancient times, the painterly practice includes the concept of craquelure, on purpose and without purpose.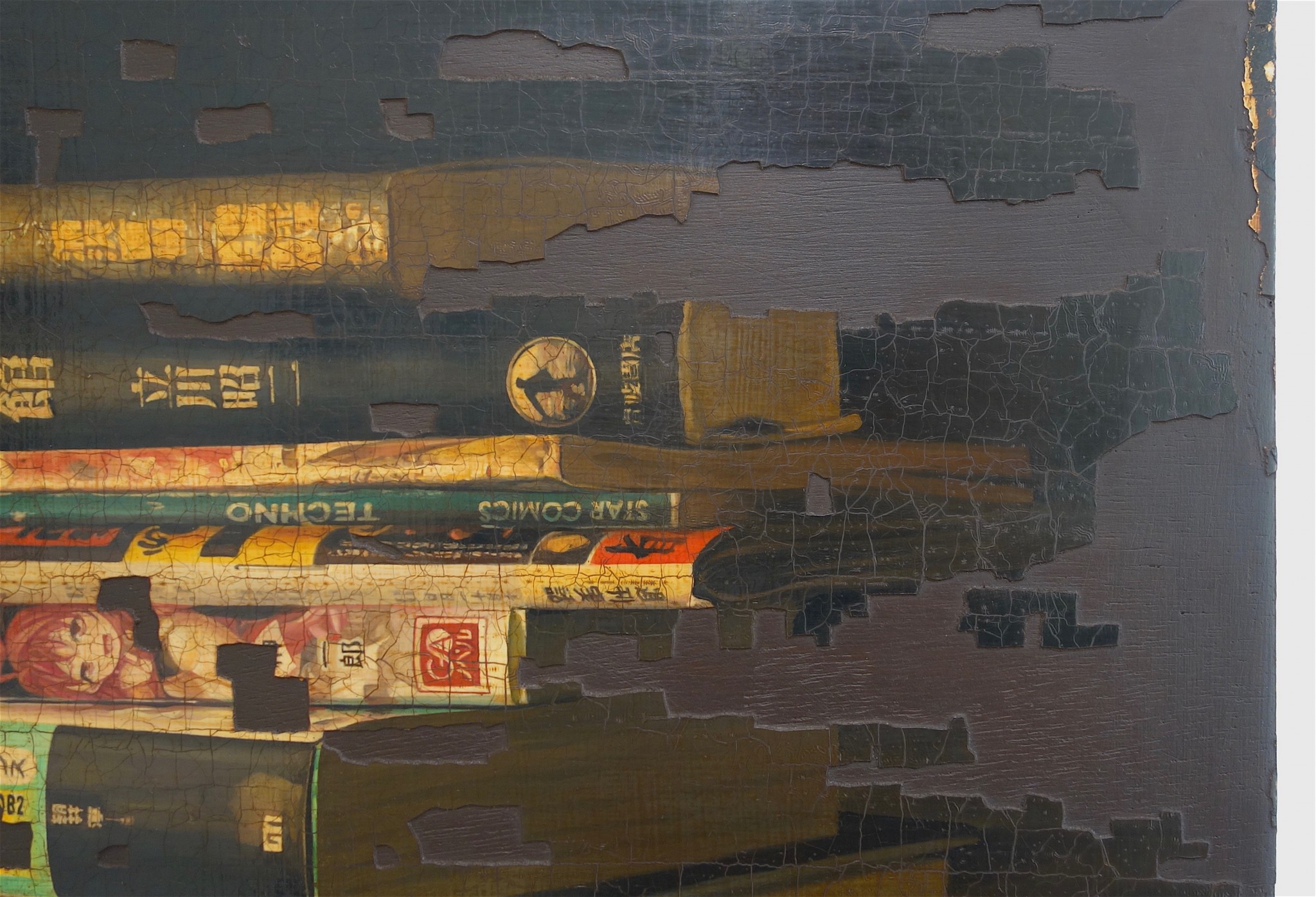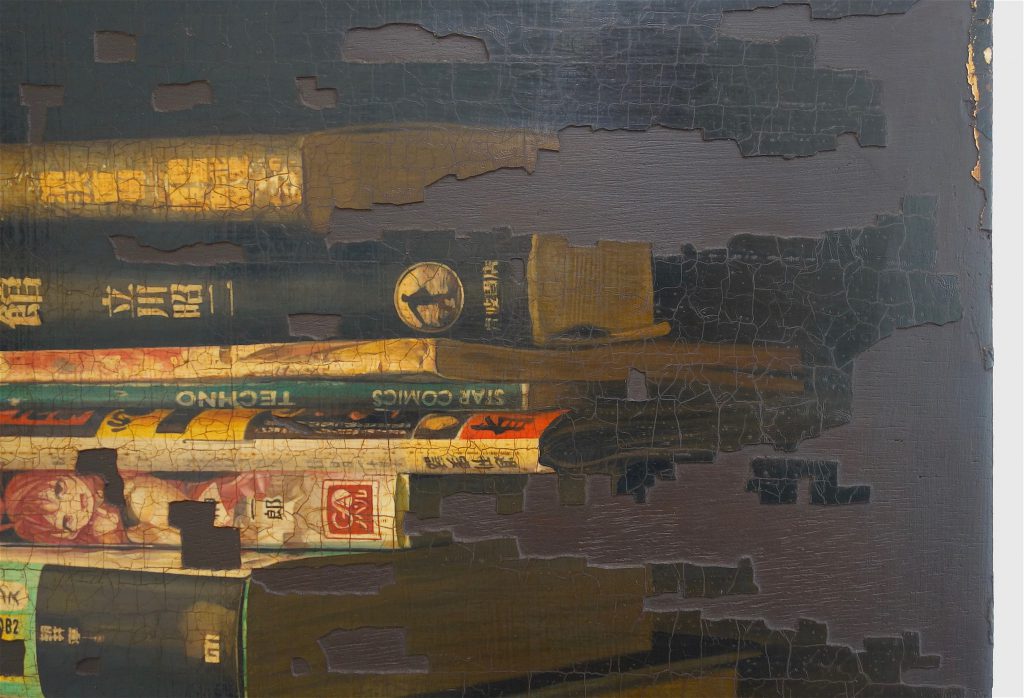 With the fast drying acrylic paint, which became popular in the USA (in comparison to the slow drying oil paint from Europe) and the amalgamation of modeling paste, TADA Keisuke 多田圭佑 created des Œuvres trompe-l'œil with intriguing charm.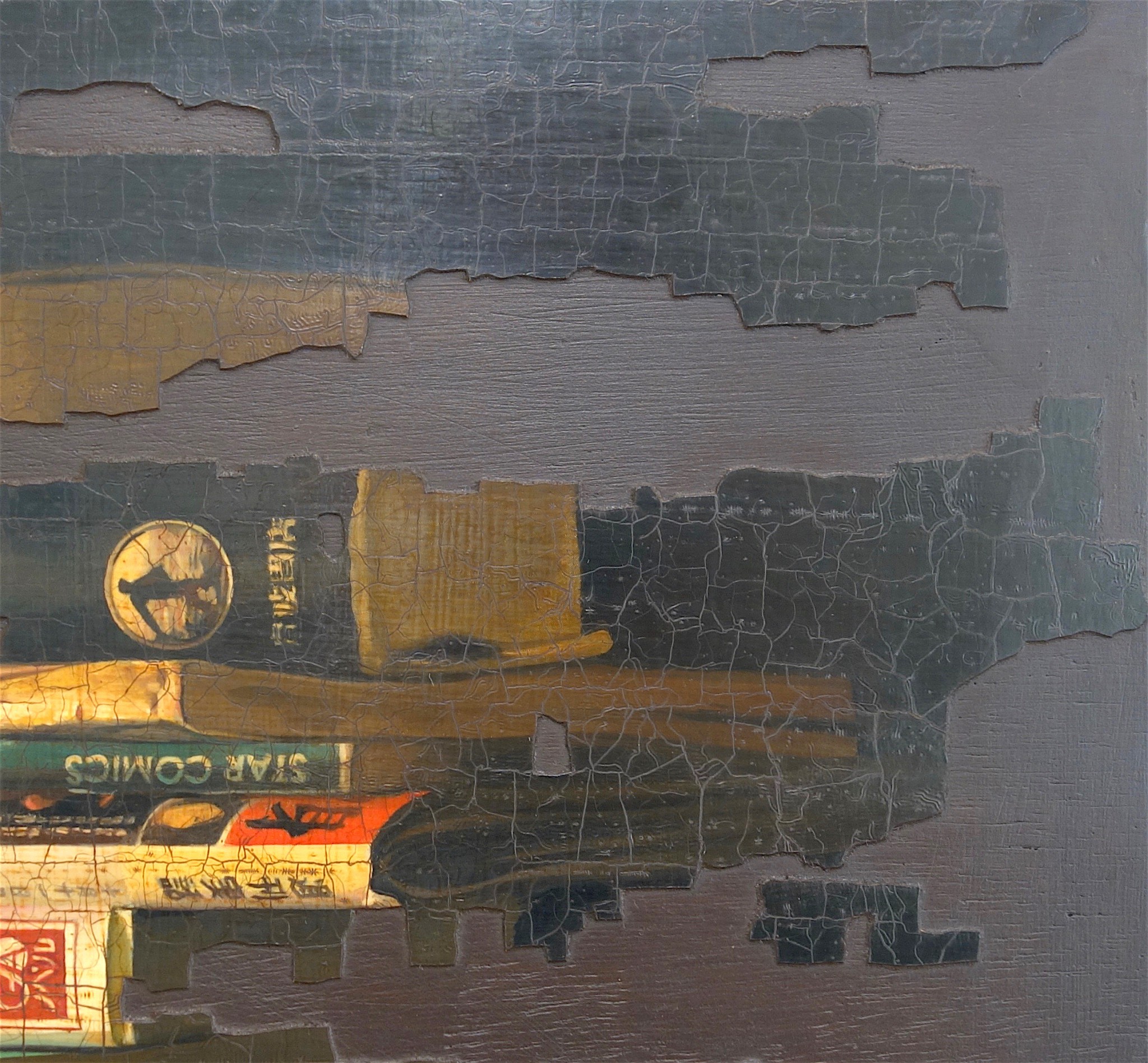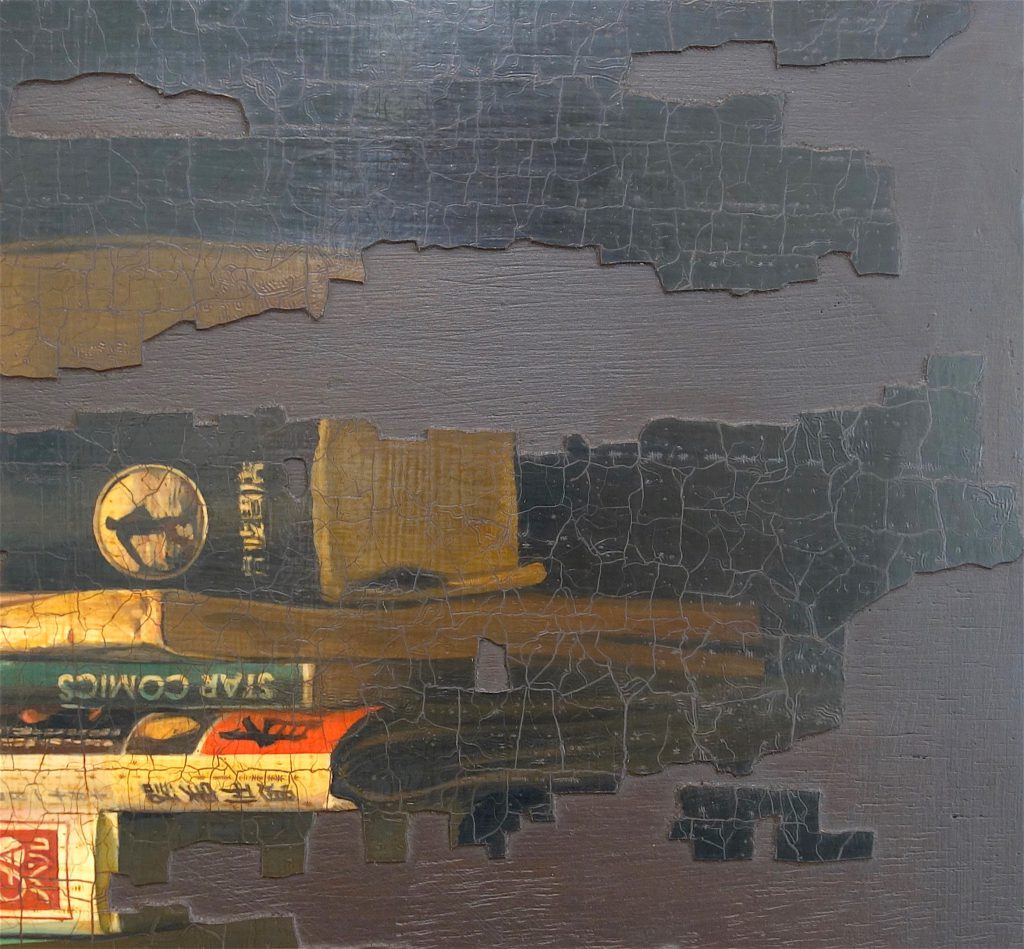 In the detail lies his hidden virtuosity of Realism Painting.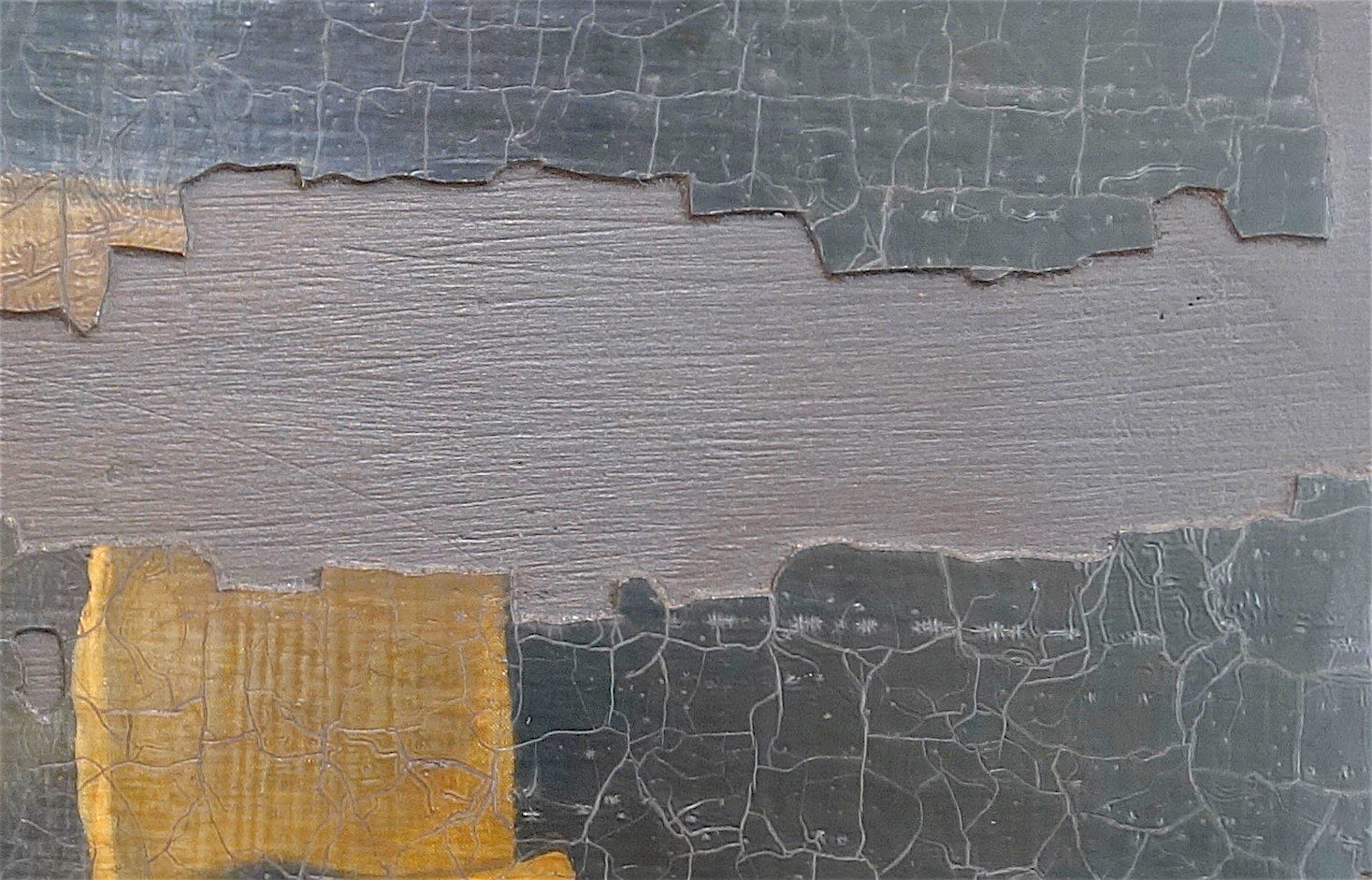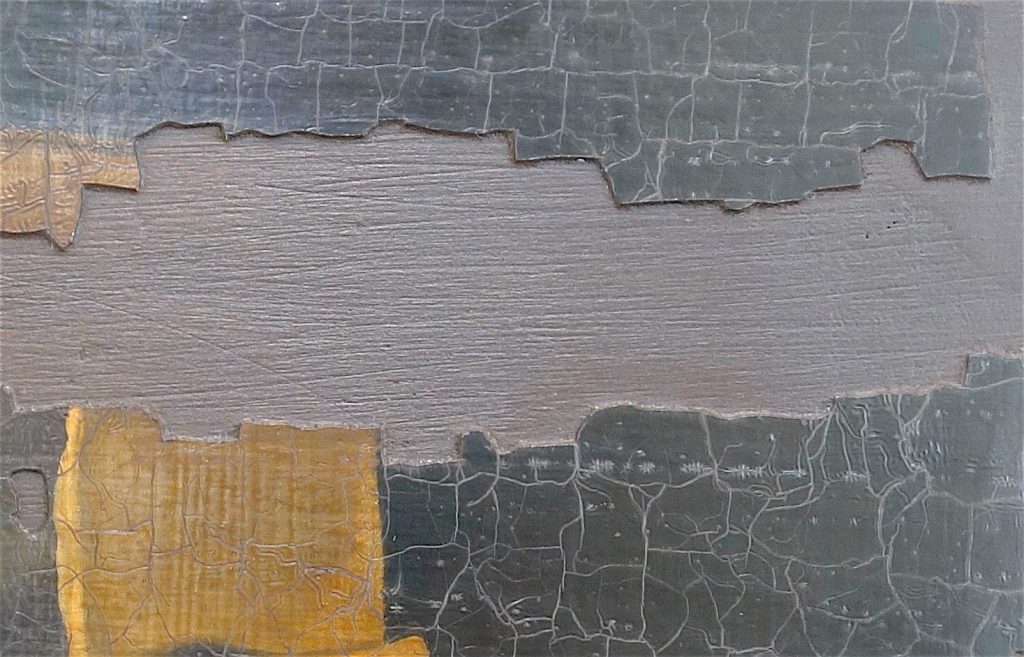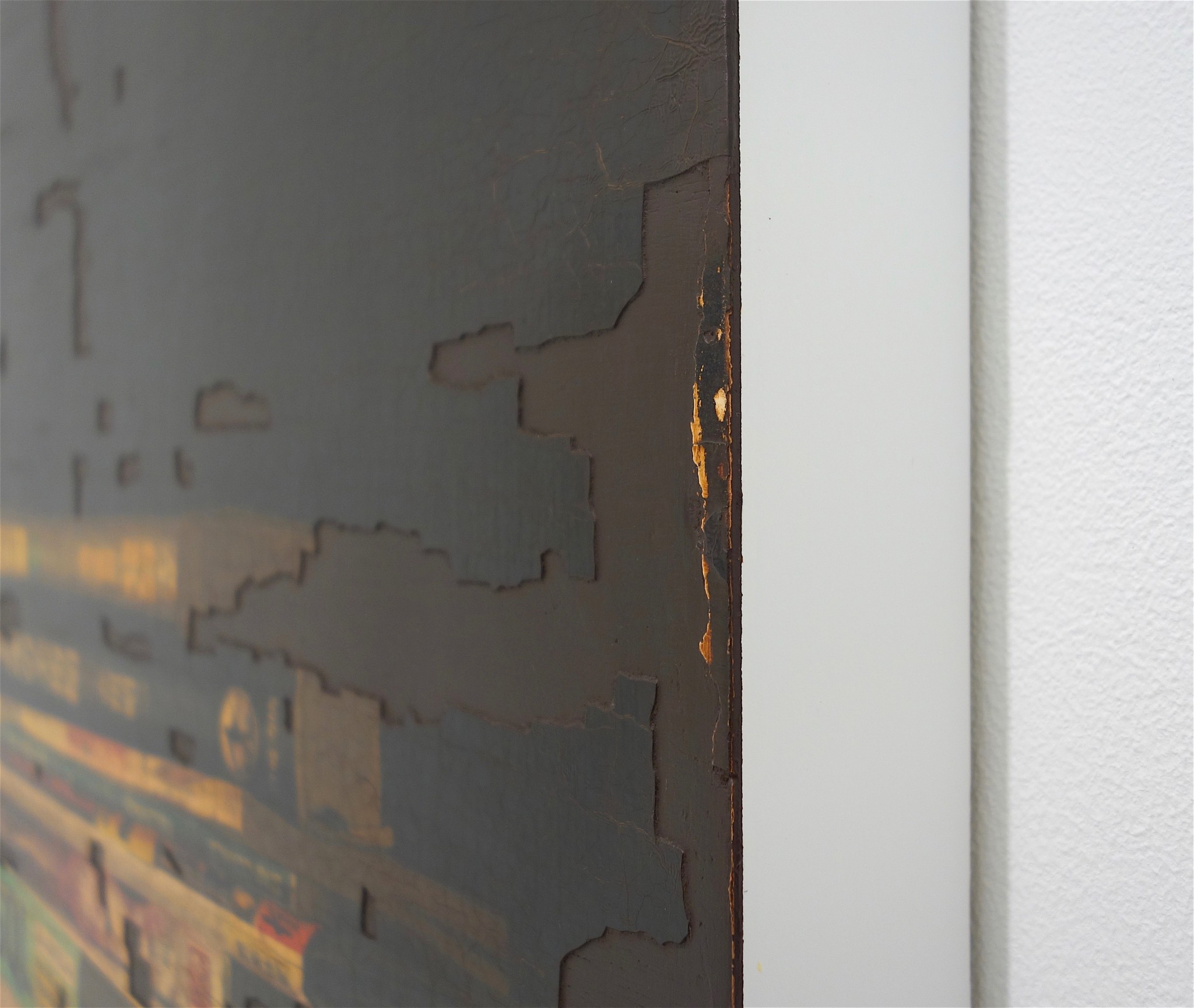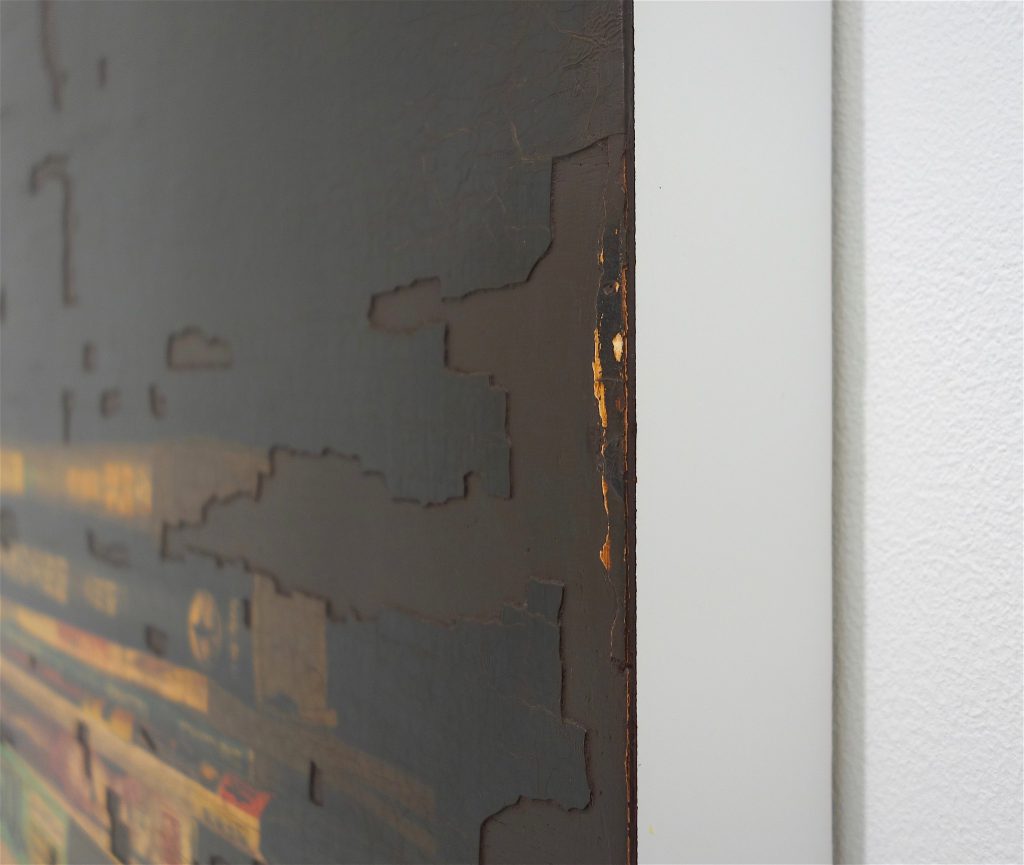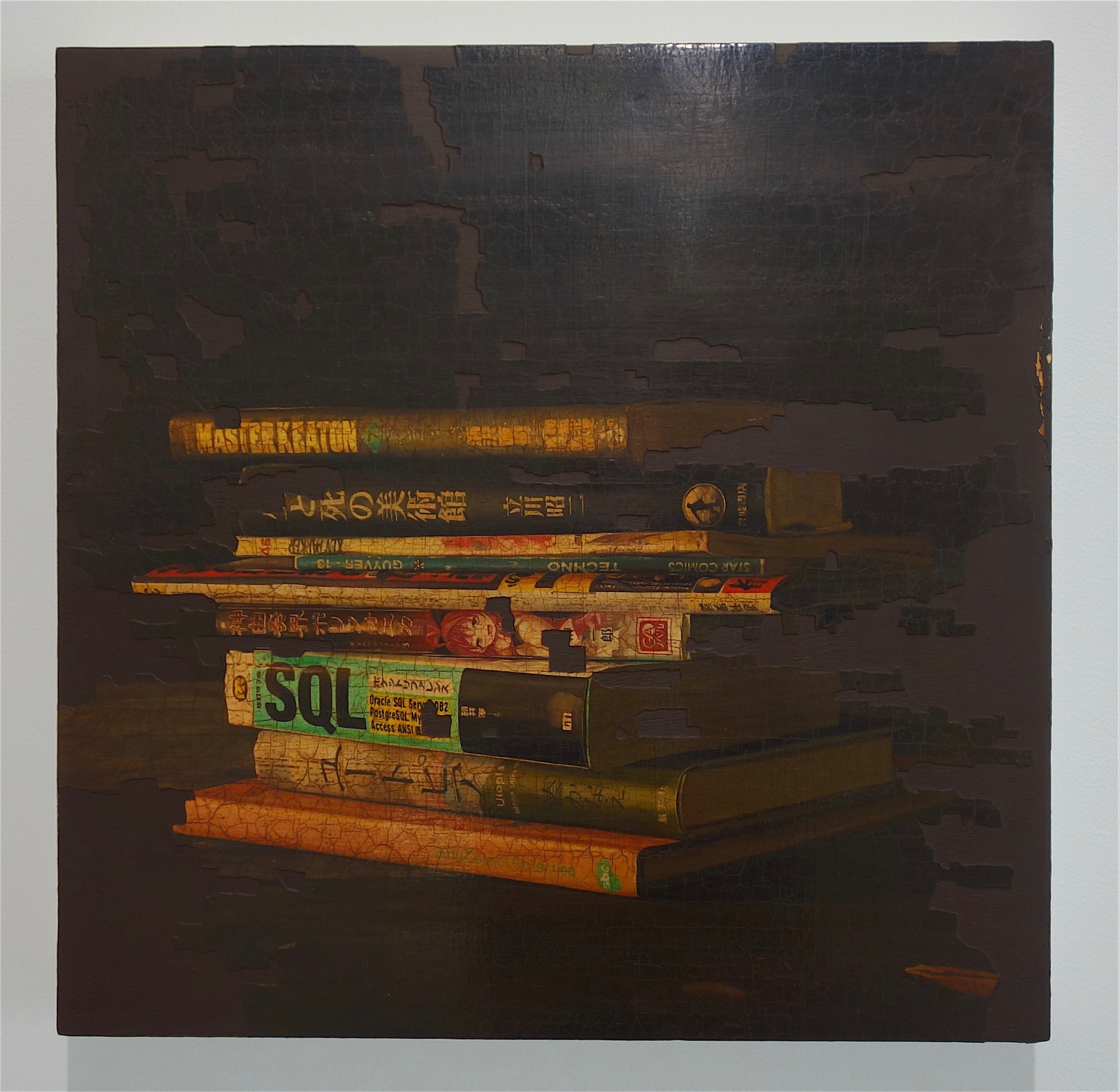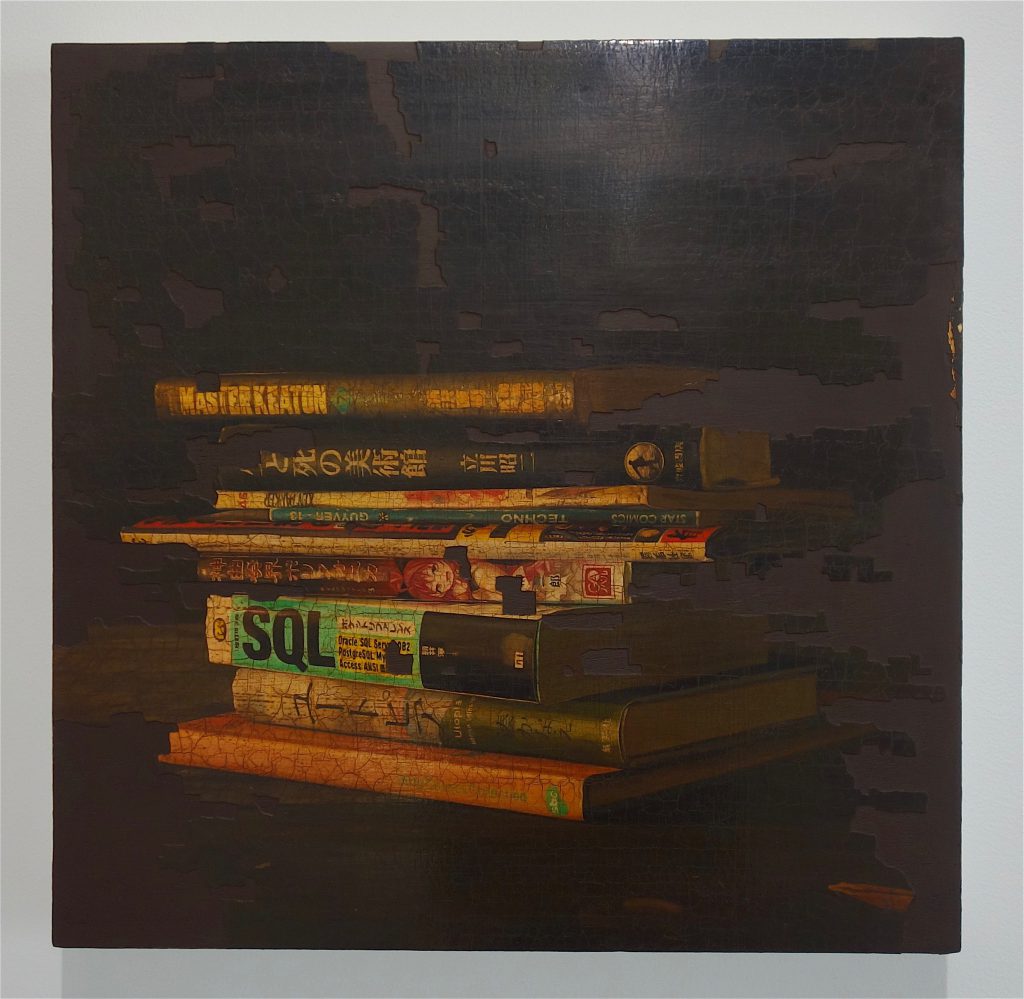 Deliberately composing and coloring the abstractions in order to obfuscate the identity of the original source material, TADA's subversive artistic language of simulacra in the decorative art genre culminates in the "trace/wood" tableau.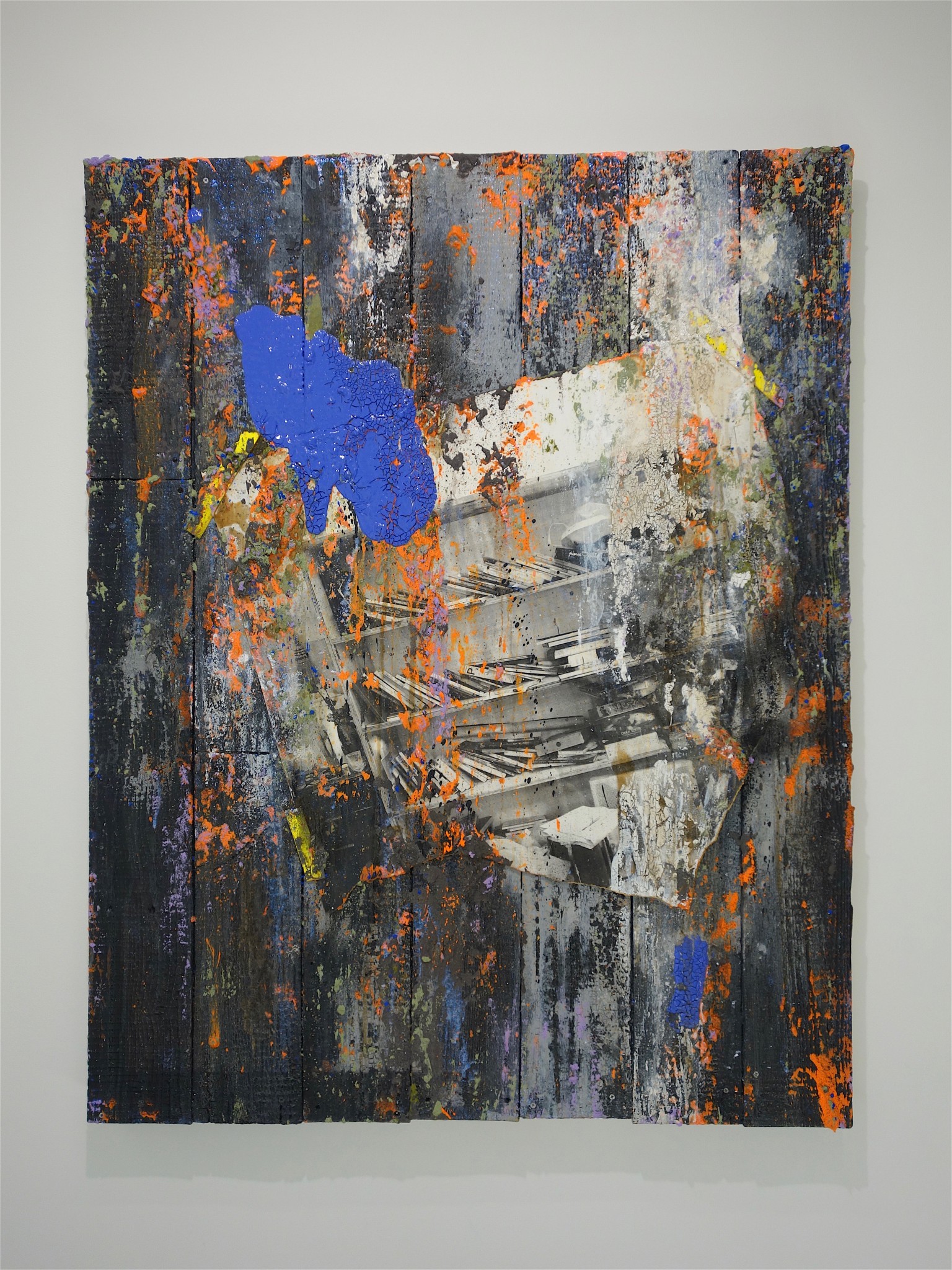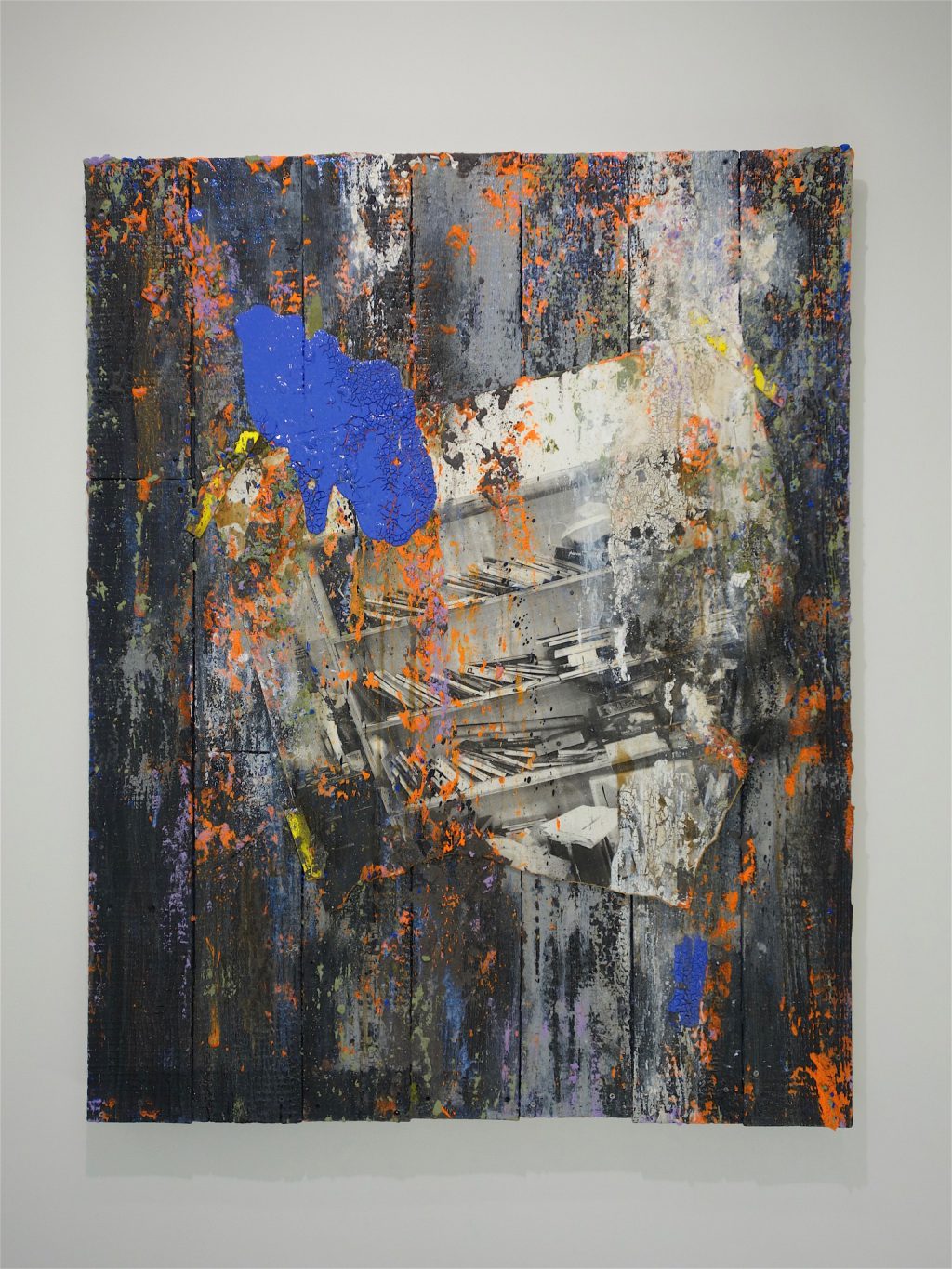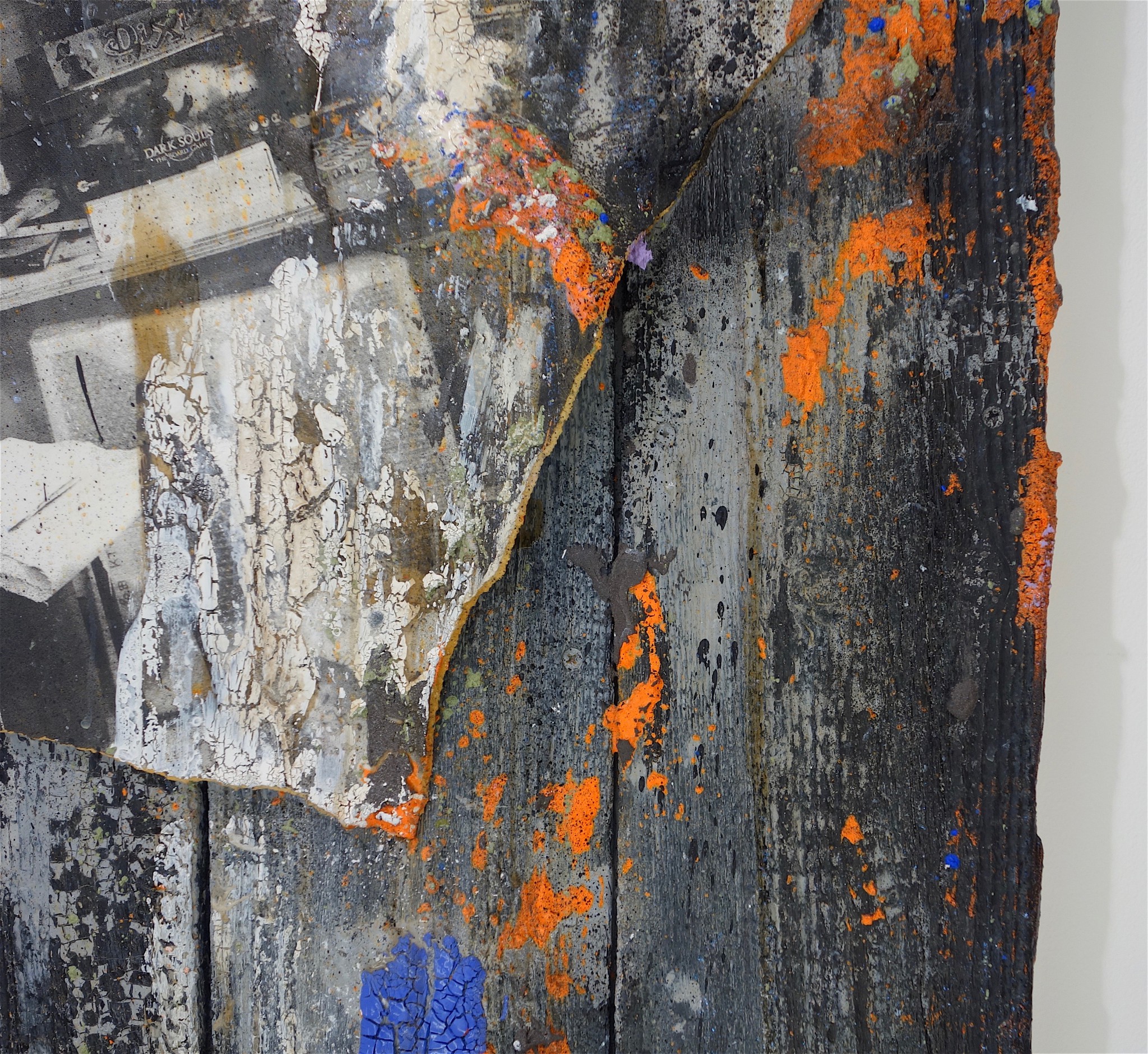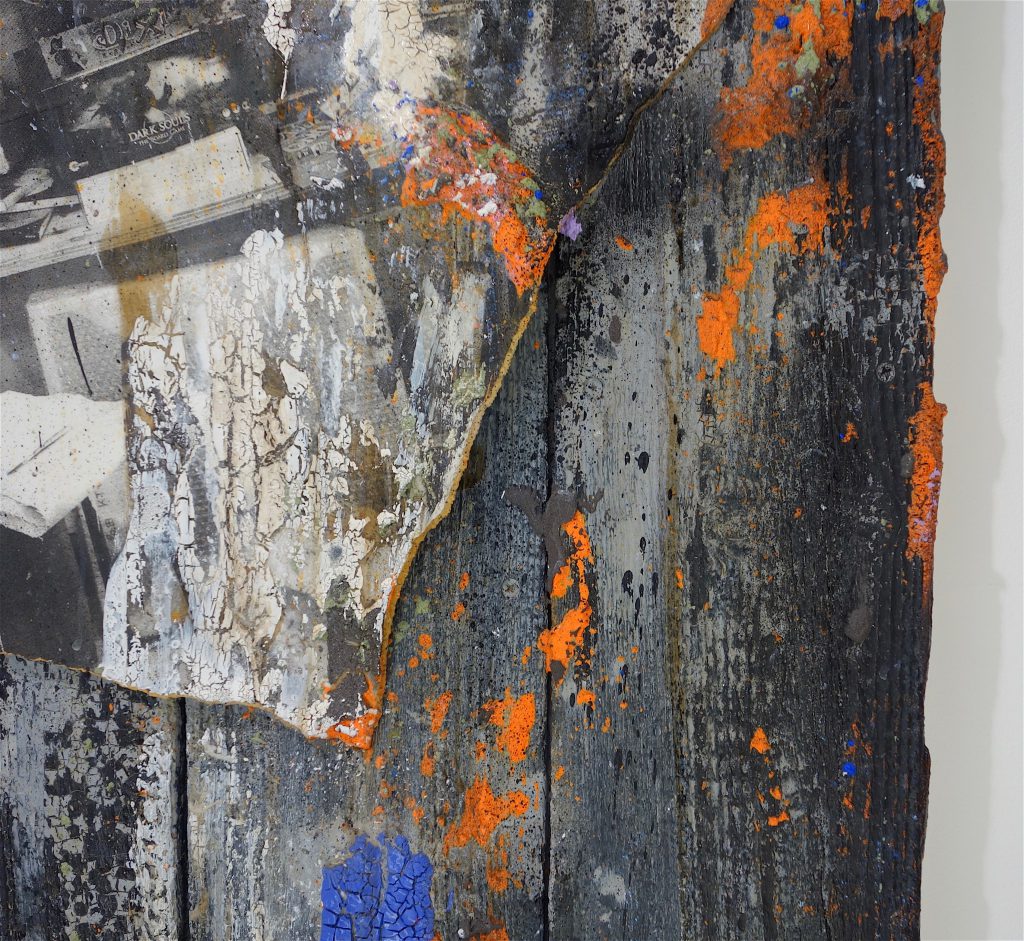 I may even vaguely argue, that TADA subconsciously executed his works to let some psychosomatic creativity flow into the (gallery) space, as he (the Asian with "Ink Wash Painting" roots) feels himself trapped in between "Modern U.S. Acrylic Painting" practice, Duchamps' Urinal and "Classic European Oil Painting" practice.
On the other hand, because he considers himself a Japanese painter, who in a subtle manner re-contextualizes manga magazines through the specter of world literature and ("western") art books/catalogues, his next step could be to confront the magnum opus in Japanese art history: Tawaraya Sōtatsu's 俵屋宗達 "Ivy of the Narrow Path" 蔦の細道図屏風, by using different waters, taken from different locations in Japan. Back to the "roots", so to say. An uncanny eye allows him to recreate the morbid textures, covering the subjects with patina and by trying to force the technical process in the execution of "Nihonga" 日本画 into a new, unique, TADA's "own perception world", – the "East of Eden's" perspective could challenge the vector in painting.
Before next boundaries will be set by promising TADA, first have a look by yourself in the MAHO KUBOTA GALLERY.
Tokyo, 15th of December 2018
Mario A
TADA Keisuke 多田圭佑
East of Eden エデンの東
@ MAHO KUBOTA GALLERY
2018/11/21-12/22
Open: TUE-SAT 12-19
Closed: SUN, MON and National Holidays
東京都渋谷区神宮前2-4-7
2-4-7 Jingumae Shibuya-ku Tokyo JAPAN
https://www.mahokubota.com/ja/
https://www.mahokubota.com/en/
Please note that on Saturdays and Sundays, other TADA's newly executed "trace/wood" works can be seen @ CAPSULE.
TADA Keisuke 多田圭佑 BORDER
@ CAPSULE, curated/organized by MAHO KUBOTA GALLERY
2018/12/1-23
Open: ONLY SAT+SUN, 12-19
東京都世田谷区池尻2-7-12 B1F
B1F 2-7-12 Ikejiri, Setagaya-ku, Tokyo, Japan
http://capsule-gallery.jp/exhibition/index.php
http://capsule-gallery.jp/access/index.php
From the gallery's website:
In the Painting of Incomplete Remains series started in 2016, Tada produces still life paintings with symbolic motifs, such as fruit, flowers, and statues of Christ, as well as landscapes of virtual worlds, and then ages the surfaces so that they are cracked and flaking in places. Possessing the look of classical European paintings, these works feel as if they were painted hundreds of years ago, ageing gradually over time. The motifs that are depicted—objects that exist today and have no particular meaning—are treated as simple, visual icons. The fabricated sense of time in conjunction with classical painting techniques brings out the captivating appeal of this series of works.
The artist began his trace/wood series in 2015, and it is still evolving today. The works in this series appear to be assemblages of different materials, with glass and metal fragments arranged randomly on what at first glance looks like a support surface constructed from planks of wood joined together. Paint of a variety of colors in the intervening spaces seems to link the fragments. However, these works are in fact created using only the materials that go into making a painting, such as modeling paste and acrylic paint, preserving their pedigree as pure paintings.
Each of these works by Keisuke Tada conveys the clear message that you should doubt the identity of what you see. In addition, these new pieces hold fresh surprises, with more refined devices employed by the artist to meddle with the viewer's visual information, perception, and mechanics of conceptualization.
https://www.mahokubota.com/en/exhibitions/1836/
2016年に制作をスタートした「残欠の絵画」の一連の作品では、果物や花、キリスト像などの象徴的な静物や仮想世界の風景を主題として、絵画の表面がひび割れ、所々剥落したペインティングを制作してきました。ヨーロッパの古典絵画のように見えるその質感はまるで作品が遠い昔に描かれ、年月を経て徐々に古びた風合いに変化してきたように見えます。描かれているモチーフには特別な意味はなく、現代に存在する事物を作家はシンプルに視覚的なアイコンとして扱っています。絵画の技法を通して作られた虚構の時間の気配がこのシリーズの蠱惑的な魅力を際立たせています。
一方、2015年に第1作が制作され、進化し続けている「trace/wood」のシリーズは、一見、木材を張り合わせて作った支持体にガラスや金属の破片をランダムに配置し、その間を絵具の色彩がつないでいるような、異素材によるアッセンブラージュ的な成り立ちのペインティングに見えます。しかしこれらの作品は実際にはモデリングペーストやアクリル絵具等、絵画を成立させるマテリアルのみで制作されており、純粋なペインティングとしての素性を保持しております。
いずれの作品も「目に映るものの正体を疑え」という強いメッセージを発しており、今回の新作展では作家の仕掛けるギミックにさらなる磨きがかかり、鑑賞者の視覚情報と認識そして概念の力学に干渉し、新たな驚きをもたらすことになるでしょう。
https://www.mahokubota.com/ja/exhibitions/1836/