ビハインド・ザ・シーン。例えばA.B.の場合
Behind The Scene. For Example The Case Of A.B.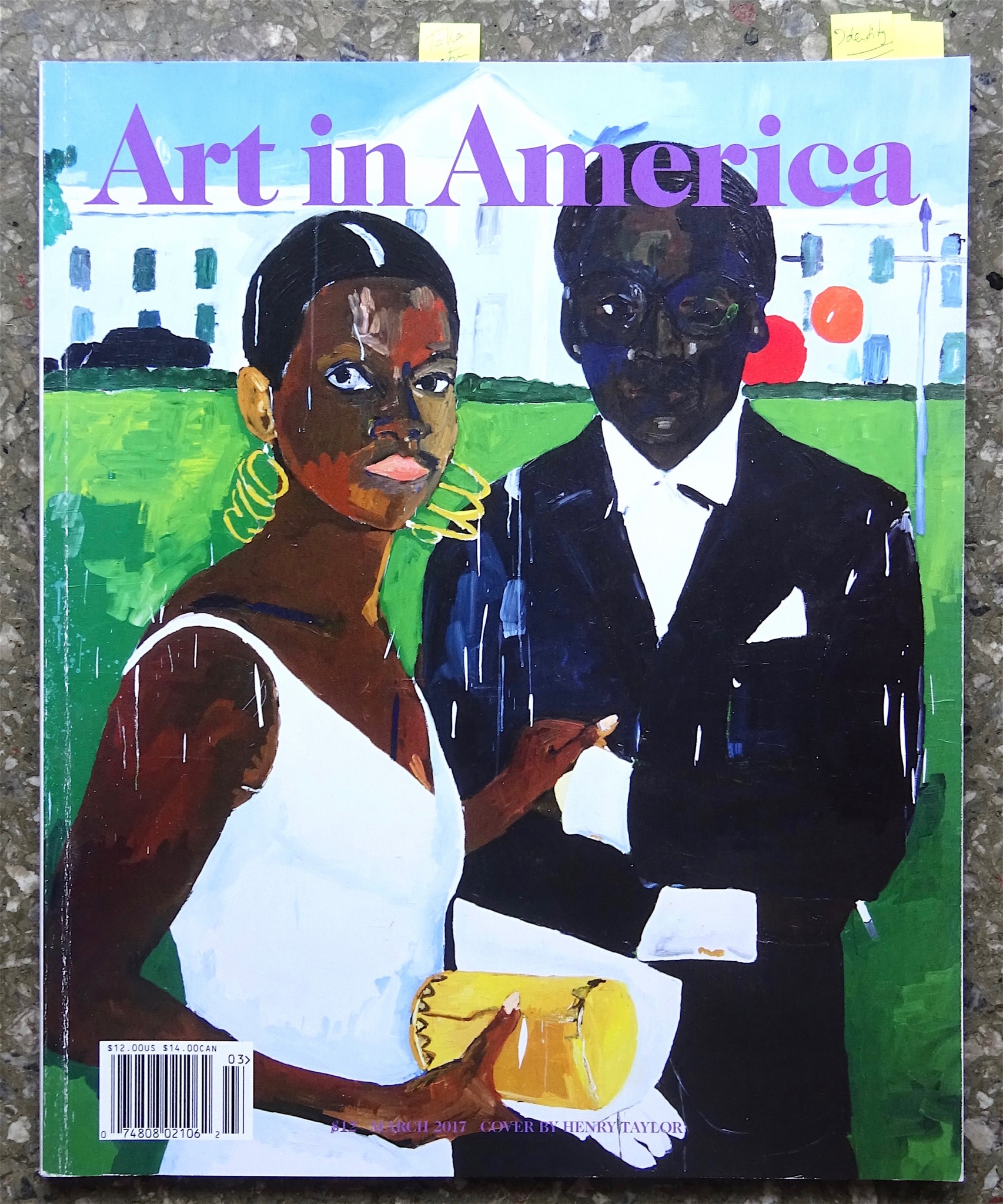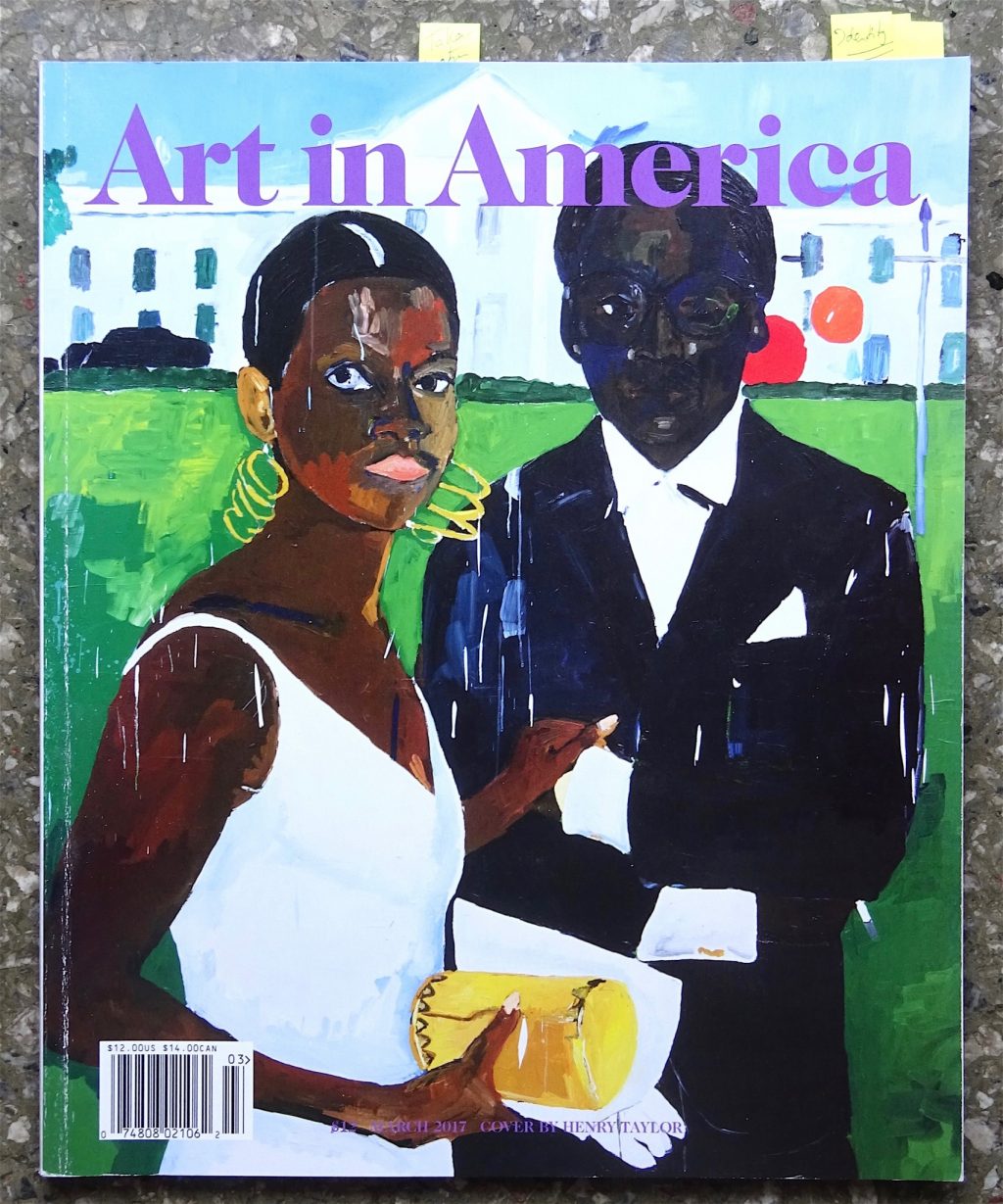 (The cover pic is not directly associated with the text)
This is an extension of my past articles, which I, as a Japanese artist, published here on ART+CULTURE, see the links. It can be art-re-contextualized also as a body of work, still in progress.
---
2019/2/15
五木田智央のニューヨークのアートディーラー、メアリー・ブーンは刑務所に30ヶ月間
GOKITA Tomoo's New York Art Dealer Mary Boone sentenced to 30 Months in Prison
https://art-culture.world/articles/gokita-tomoos-new-york-art-dealer-mary-boone-sentenced-to-30-months-in-prison/
2018/12/11
「Aクラス・現代アートコレクター」マーティン Z. マーグリーズ、マイアミ
'A-Class Contemporary Art Collector' Martin Z. Margulies, Miami
https://art-culture.world/articles/a-class-contemporary-art-collector-martin-z-margulies-miami/
2018/10/25
"Bribed" journalism at Wall Street Journal: Gagosian pushing up Grotjahn for U.S. Art Flippers, 6 days before the exhibition
https://art-culture.world/articles/gagosian-grotjahn-for-u-s-art-flippers/
2018/10/13
アートマーケットと現代アート・フリッパーについて
Art Market and Art Flippers
https://art-culture.world/articles/art-market-and-art-flippers/
2018/10/16
前澤友作の米国アーティスト・ダーリン、マーク・グロッチャンの作品:クリスティーズのロンドン・オークションで下落
MAEZAWA Yusaku's American Artist Darling Mark Grotjahn @ Christie's London & Lévy Gorvy : Sharp Depreciation
https://art-culture.world/articles/maezawa-yusaku-mark-grotjahn-christies/
2018/5/14
Mark Bradford + Kerry James Marshall: 'Black Art' for American Art Flippers
https://art-culture.world/articles/mark-bradford-kerry-james-marshall-black-art-for-american-art-flippers/
2018/3/29
シミュラークルから物語的な知覚アートまで:展覧会の画像一覧
From Simulacra to Narrative Perception Art : Exhibition Images
https://art-culture.world/articles/from-simulacra-to-narrative-perception-art-exhibition-images/
---
I am convinced that the following quotes are necessary for Japanese artists to understand the behind-the-scene structural behaviour of some people doing art business in these times, now, – especially in the anglo-saxo artworld. Similar patterns of art dealing by art-market players had been practiced, in a case-by-case context, regarding Japanese artists like MURAKAMI Takashi 村上隆, NARA Yoshitomo 奈良美智, SONE Yutaka 曽根裕 or some Chinese contemporary artists.
I honestly wish, that I can hereby give some advices to my Japanese colleagues, my beloved artists, by being careful when deciding with whom to do art business. The quotes may in this regard be treated in the context of a "common sense artistic practice" in the world of Instagram, Facebook, Twitter and the whole open-, or, underground-arty Internet World.
Following are the quotes, which had been picked up in the chronological way.
quote:
One of the hottest invitations at Art Basel Miami Beach in December was to a star-budded dinner at the chic Faena Hotel honouring artist A.B. A few years earlier, B was in Accra, Ghana, struggling to sell works for $100 apiece…
…
quote:
Now, he was the headliner of the art world's buzziest week of the year, with a suite of gigantic paintings at the Rubell Museum and a sold-out booth at the fair.
…
quote:
There were his dealers, Bennett Roberts and Mariane Ibrahim, who have galleries in L.A. and Chicago, respectively. There was his Vienna-based manager, A.S.,…
…
quote:
There was collector Jeremy Larner, a television producer turned private dealer who had agreed to buy a slate of works directly from the artist. And there was Josh Baer, the writer and advisor who helped broker introduction between B and some of the most powerful members of the contemporary art machine.
In the following months, the groundwork laid by Team A generated global hosannas and astronomical prices. One portrait sold at auction for an astonishing 675.000 British Pounds (US$ 880.971) – more than 13 times its high estimate. As B went from unknown to red-hot market star in a little over a year, he watched the players elbow one another for primacy – and the flippers begin to flood the secondary market with his work.
…
quote:
"There must be a flippers' committee, because they all say the same thing: 'The coronavirus slowed my business' or 'I don't like it anymore,'" Bennett Roberts, who runs Roberts Projects with his wife, Julie, said. Of some of the flippers, he added, "It's all of these wealthy white collectors who are making huge money off of African artists during Black Lives Matter. These people must not care about Black lives at all."
…
quote:
Still, B was firmly outside the global art-market network in the spring of 2018 when artist Kehinde Wiley, fresh off unveiling his portrait of President Barack Obama, discovered B's Instagram page. A longtime supporter of emerging artists from Sub-Saharan Africa, Wiley reached out to buy a work, and promptly sent an email to his four galleries – Stephen Friedman, in London; Templon, in Paris; Sean Kelly, in New York; and Roberts Projects, in L.A.- tipping them off to what he thought was a real find.
"He said 'This is an artist that I'm buying myself, I think he is one of the great new figurative artists,'" Roberts recounted. "I was the only one who moved."
…
quote:
Roberts priced the works at US$10.000 apiece before discounts. The show sold out by the second day.
…
quote:
In February 2019, Roberts Projects brought a few Bs to the first edition of Frieze L.A., where there was already a buzz around the artist's distinctive finger-sculpted faces. It was during that fair that Larner – who founded the private dealership JKL Worldwide after his first act as a Hollywood hip-hop manager and television producer – encountered B's work at a party at the home of the former NFL star Keith Rivers, a longtime collector of emerging artists. On a tour of the house that evening, Larner recounted, Rivers "took a painting down from the wall and read the signature: A…B… ."
Most of Larner's business had previously come from commissions on seven-figure trades of blue-chip artworks, but he saw a different kind of opportunity with this young artist, whose paintings captivated him. When the London-based dealer Kwaku Boateng offered Larner a half-dozen B works on paper in April 2019, priced at around 10.000 British Pound (US$ 12.000) each, he jumped at the chance.
One of the six, a portrait of Studio Museum director Thelma Golden, wasn't actually available. B had promised it to another collector, and Boateng connected Larner and B on email to work it out. Before long, Larner and B were bouncing ideas off each other and started up something of a friendship.
…
quote:
In May 2019. Larner proposed a deal to buy a slate of new works directly from the artist. "If I went to the galleries, I would have never gotten them," he said, citing the waiting list full of decorated collectors.
According to Larner's recollection of the deal, he agreed to buy 10 forthcoming large works for US$ 25.000 each, which B would not have to split with his dealers. When B made portraits, he would offer them to Larner (ideally before his galleries, though the precise nature of the agreement on this point is unclear). If Larner liked one, he would wire over the US$ 25.000. (B said he was unable to comment on the specifics of the arrangement.)
"He was relatively unknown to the art world. It was still a big risk on my side, spending a quarter of a million dollars," Larner said. "And yeah, of course, I thought that it would top up in price, but it was more about, 'Let me support this guy, this is a cool thing.'"
…
quote:
In Vienna during the summer of 2019, word of the A B phenomenon reached the ears of Shariat, a dapper former Deutsche Bank investment banker turned private dealer and artist manager. He cold-emailed B for a studio visit. When Shariat arrived, he was blown away by what was hiding in plain sight in his own city.
"I was like, 'How can a guy like that be painting under my nose!'" Shariat said. "We see paintings all day long – but really iconic works? Almost never."
Shariat FaceTimed the collectors Don and Mera Rubell right then and there. The couple took the ensuing virtual studio visit in their PJs – and recounted with delight that they had already purchased two Bs after encountering the artist's work at taste making dealer Jeffrey Deitch's L.A. gallery.
(Roberts consigned five Bs to the Deitch show, curated by artist Nina Chanel Abney, which sold to trustees of the Museum of Modern Art and the Los Angeles County Museum of Art, as well as to the notorious wheeler-dealer Stefan Simchowitz. The Rubells bought theirs directly from Roberts.)
Sensing an opportunity, Shariat proposed B as the next artist-in-residence at the Rubell Family Collection, a platform that had vaulted such eventual superstars as Sterling Ruby and Oscar Murillo to art-world fame.
By the end of the summer, a number of people were jockeying for seats on the B rocketship. The contenders each felt they had a special relationship with the artist and were instrumental to his success. Larner claimed he was the one who suggested the residency to Shariat, an idea he said he dreamed up while listening to Afropop ….
…
quote:
Around the time B headed down to Miami for his residency, Larner enlisted Baer, a veteran art advisor who also pens the industry newsletter the 'Baer Faxt', to broker introductions to influential players on behalf of the artist in New York. Larner was acting an an informal advisor and friend but admitted he was also "thinking about my 10 paintings and making them worth more." Only two of the 10 had been purchased and delivered by the fall of 2019.
One afternoon, Baer ran into on of the most powerful collectors in the world, David Mugrabi, in the elevator at Lever House, on Park Avenue. Baer asked Mugrabi if it was true that the Mugrabi family had been quietly collecting B.
Yes, Mugrabi said, according to those familiar with the conversation. And they wanted more.
…
quote:
Over the course of meetings in Vienna, London, and New York, the Mugrabis and B conceived a show for which the artist would whip up 50 40-by-40-inch portraits, à la Andy Warhol's society portraits, of Africans and Black Americans. The works would be installed inside the Lever House. Larner and the Mugrabi family would each own 25 paintings, jointly paying B a total of US$ 1 million. (Larner pointed out this was "more than retail.")
B's galleries opposed an agreement that would leave so much work in the hands of potential traders. "I think it was another huge manipulation – a way to get a bunch of works to own so they can make more money," speculated Roberts. "The Mugrabis brought another one of those Mephistophelean deals to the table, and those deals are disgusting," he seethed.
In the end, B declined to sign the million-dollar contract. Looking back, he called it "the best decision I made. Twenty paintings with one person? They'd be controlling everything right now."
For Larner, the dissolution of the deal was a setback that hinted at B's wavering loyalties. "A's a polygamist – it was always 'Yes, yes, yes, yes, yes,' regardless of his true intentions," Larner opined. "It was a big egg on Josh's (Baer) fucking face. Our feelings were fucking crushed."
By the time Art Basel Miami Beach rolled around, B was everywhere. He was mobbed at the Rubell Museum opening, and his work at the fair sold out in minutes. Already, auction-house specialists were begging collectors up and down Collins Avenue for a primo example to put in a future sale, asking for a dollar threshold that would pry the canvases off their walls.
In early 2020, word got out that a knockout B would be included in Phillips's February contemporary art evening sale in London. It was "The xyz…." which Roberts had consigned to Deitch, who then sold it to Simchowitz. The collector owned it for a matter of months before putting it on the market.
"Simchowitz promised Deitch that it was for his own collection – he begged him and begged him for it," Roberts fumed. "But Stefan is kind of a sociopath – he's not the only one, but he's the head of the snake. When he leaves, it's like you've been talked to by Charlie Manson."
Simchowitz insisted he bought the work with good intentions. "What can I say?" he said. "Most galleries like a bit of the old beg and grovel."
Estimated at around US$ 40.000 to US$ 65.000, the painting of a woman in a fruit-patterned maillot was slated first in the sale, a spot reserved for the lot with the most feverish interest. But even the advance buzz didn't prepare anyone for what happened: after a fierce bidding war, "The xyz" sold for US$ 880.971. Simchowitz had paid US$ 22.500 for the work (he got a 10 percent discount on the full price), which meant the sale generated a tidy 3.815 percent return.
…
quote:
The buyer of "The xyz", sources said, was a mysterious London-based collector named Ari Rothstein, a 29-year-old real-estate executive. According to financial documents, he founded a holding company with Raphael Held, a 30-year-old with a similarly blank Google presence, in 2018.
B confirmed that Rothstein was the buyer. He knew because Rothstein was bidding on behalf of a client. And the client was A B.
When word got out that Simchowitz was flipping the painting, B had decided to take control of his own market and buy it himself.
There was just one problem: B knew the picture was likely to exceed its US$ 65.000 high estimate and didn't have that kind of cash on hand. Enter Ari Rothstein and Raphael Held, high-performing under-the-radar art-market players who came highly recommended to Shariat by an advisor he trusted. B hung out with the duo during the Miami Beach party miasma and got on with them fine. Most importantly, Rothstein and Held had the money he needed.
As B recalled it, they hatched a plan. Rothstein and Held would use their own funds to buy "The xyz" on B's behalf – and in return B would give them up to US$ 480.000 worth of art. (The valuation was based on what his works were fetching privately on the secondary market.) It seemed like a great deal for the British duo: B expected the painting to fetch, at most, US$ 300.000. The artist said he asked Shariat, who led the negotiations, to confirm that if the bidding went above US$ 480.000, he would be under no obligation to deliver more than that amount of work to the buyers. It is unclear whether the deal was accompanied by a formal contract, but B said he "thought it was solid." (Rothstein, Shariat, and Held did not reply to detailed questions. …)
…
quote:
Things quickly went off the rails. "I woke up the next day and the painting had sold for US$ 900.000," B said, rounding up the number, "and I was like, 'Guys, I'm not gonna give you paintings worth US$ 900.000.'" After discussions, the artist recounted, he gave them one large and two medium-size paintings and a work on paper worth a combined US$ 480.000. There was one caveat: If Rothstein and Held flipped the works and made profit, B said, they'd have to give 20 percent of the upside back to the artist and an additional 10 percent to Shariat.
Spoiler alert – they flipped them and made a profit. The three works hit the block in as many months: "S- xyz" (2019) sold at Sotheby's online in May; "Un- xyz" (2019) at a Sotheby's day sale on June 30; and "Un- xyz" (2019) at Phillips on July 15. They fetched a total of US$ 644.500. Twenty percent of the profit would come out to US$ 32.900.
But almost a month after the final sale, B alleged, "I haven't received anything yet." In response to detailed questions about these events, Rothstein and Held declined to discuss "private and confidential business dealings."
…
quote:
The artist also hasn't gotten his hands on "The xyz". Soon after buying the work, Rothstein and Held put it back on the market privately for US$ 300.000 – an attempt, B surmised, to make up the difference between what they paid and the US$ 480.000 worth of art the painter had sent them.
…
quote:
Multiple sources said they saw PDFs that spelled out the sales offer, and eventually the duo sold it for more than US$ 300.000. That sum, plus the US$ 644.500 they reaped from flipping the three works from B, brought their windfall to almost US$ 1 million – significantly more than what they paid for "The xyz".
…
quote:
B said the downstream buyer of "The xyz" offered to sell the cherished painting back to its artist for US$ 600.000, but at this point, he feels there's a stain on the whole thing. "It's been through so many people that I don't think I want to buy it back, " B said.
…
quote:
Despite an auction season kneecapped by the COVID-19 lockdowns, Bs have come to auction often this year – 22 times since "The xyz". Of the 23 works offered, 13 sold for prices exceeding US$ 80.000, with six passing US$ 200.000 – a remarkable run for an artist new to auction…
…
quote:
And there are plenty more B works still out there: sources estimated that Roberts and Ibrahim sold more that 100 on the primary market, and B sold another 50 or 60 out of his studio and via Instagram.
…
quote:
Meanwhile, Baer at first claimed that he had "not traded any works by A" and owned "several which are not for sale," but a week later amended his statement to admit parting ways with one when "approached to find a B on behalf of a major museum trustee."
…
quote:
Despite the warm feelings, Larner stated in July that if he didn't receive the remaining eight paintings he believed he was owed, he would "of course" sue. The following month, however, he and B came to an understanding. "Jeremy had his lawyer contact my lawyers," said B, "so we had lawyers upon lawyers. But we reached an agreement that is good for the both of us."
…
quote:
B said he gave the Ghanaian art dealer the painting as a birthday gift. After the artist's initial auction success, Mba reached out about putting the work up for sale; B threatened a lawsuit in response. Undeterred, she consigned the painting to Christie's. Reached for comment, Mba described this account as "inaccurate" but declined to elaborate.
…
quote:
B said he hasn't made a decision yet but confirmed that he had met with Pace Gallery and Gagosian. (The galleries declined to comment.)
Such business have power to effectively shut down speculative reselling that smaller shops don't. If you flip a work Larry Gagosian sold you, Larry Gagosian will not only never sell you a work by that artist again – he'll never sell you a work by any of his artists.
…
quote:
And on September 10, Ibrahim opens "I …xxx.", B's first solo show at her Chicago gallery.
…. she confirmed that intense demand has allowed her to place many of the show's large-scale works in museum collections, or the collections of influential museum trustees, in advance of the opening.
…
quote:
The advisor and private dealer Ronald Harrar bought this work "Y..xxx" 2017 from Larner right before the pandemic hit and sold it at Sotheby's around six months later at a loss.
————————
---
Readers of the New York Times or artnet may have already encountered the following article, published four days ago. The name dropping of this artist in question may help you to understand the importance regarding accumulating basic knowledge about the actual global art market, – in which, to some degree, art-workers and collectors are acting/performing/doing business.
Auction Prices That Take Your Breath Away
Prices for works by some relatively new artists have skyrocketed, seemingly overnight.
The New York Times, By Ted Loos, Sept. 14, 2020
Sale prices that wildly exceed expectations give a jolt of excitement to art auctions. In the prepandemic days of live audiences, a gasp from the crowd might be heard. Though much of the action has moved online, those moments can still send ripples through the art world.
In the last few years, a wave of energy has emanated from a group of 40-and-under contemporary artists whose work has rocketed to enormous prices soon after their first appearance in sales at the big auction houses — in some cases before they have had solo museum shows or passed other milestones on the way to a career in full flower.
…
quotes:
Galleries are very wary of the same phenomenon. Marc Payot, the president of Hauser & Wirth, said his role was partly to give "protection" to young artists; he has represented Mr. Party since 2019.
"When the market of a younger artist goes sky-high at auction, and there's no institutional support for that person," Mr. Payot said, referring to museum shows or collections, "there's a danger that it's just speculation." He added, "We hope that a market grows over the long term — but steadily."
Some galleries have introduced contractual restrictions for buyers, to limit their ability to "flip" a work on the open market. They might require that the selling gallery be given the first crack at buying it back for a period of time.
The players who often don't directly benefit from skyrocketing prices on the secondary market, like at auctions, are the artists themselves.
"People say, 'You're doing well,' and I say, 'Not as well as you think,'" said Ms. Curtiss, 37, who is based in New York. She has been put in an unusual position: being famous for her auction prices.
"I would rather the coverage be about my work," she said.
Ms. Kaplan and Mr. Payot both noted that big auction prices inevitably bolstered the prices of an artist's primary sales in galleries, too.
"To complain would seem ungrateful," Ms. Curtiss said. She noted that for certain secondary sales of her work in Britain, she gets a small royalty based on local laws entitling her to an "artist's resale right."
…
full text:
https://www.nytimes.com/2020/09/14/arts/auctions-high-prices.html
---
up-date:
2020/10/2
What Nobody Wants to Admit About Investing in Art
quotes, for the full coverage check the link.
What You Need To Know
Everyone stuck at home is tired of looking at the same stuff.
Online art sales, it turns out, have surged during the pandemic. Auction house Sotheby's sold $285 million worth of fine art and decorative objects this year through July 31 — triple the value for all of 2019. In that time, 13,000 lots sold compared with 4,000 during the same period the year before. The online portal for art and furniture dealers, 1stdibs, says that between March 1 and Aug. 31 it facilitated the sale of a staggering 8,000 artworks, a 65% jump year over year.
Here's hoping these new art collectors love whatever they bought. Just how far their money goes comes down to a combination of taste, financial priorities and personal preference. If they try to resell their new acquisitions, they'll soon discover that beauty is in the eye of the beholder, but value is in the hands of someone else.
…
quote:
By The Numbers
40.5 million 

Estimated number of total art transactions in 2019.
$10,000

Estimated median price of an artwork sold by dealers last year.
310,810

The approximate number of businesses selling art and antiques worldwide.
Why It Matters
If the value of a piece of art ever goes up, it usually does so through a small number of traditional, surprisingly predictable channels: art dealers who persuade their wealthy clients to spend more; auction houses that entice wealthy collectors to bid higher; wealthy collectors themselves buying and selling art to each-other; and finally through an ecosystem of curators, scholars, critics and tastemakers who contribute, in whatever elliptical way, to perceptions of worth.
The rest of us are left to buy art that will almost certainly lose value — and never gain it back — the second we hang it on the wall.
In other words, don't stress out about buying art as an investment, because it's generally a bad one. That said, there are approaches you can take to art buying. You can consider the acquisition as you would a chair or lamp, something to be used and enjoyed but not resold. Or you can approach it as a financial decision, after first acknowledging that even the best-laid plans still don't guarantee a return on investment.
Either way, you can use the following as a guide. And remember! If you don't want to live with it, it's not worth buying at any price.
1. There Are Hundreds of Art Markets
Just because one artwork costs less than another doesn't mean it's a good deal. It could be that one work is subject to very different market forces than the other. The demand for Ming vases, for instance, is not the same as the market for mid-century sculpture, and the ways in which value is created in the Old Masters market is worlds apart from that of French Impressionism. So before you look at an object and decide it's a "deal," make sure you're basing that assumption on the sales of other, similar objects.
In general, new collectors tend to gravitate toward paintings, for the simple reason that they're the most obvious, accessible choice. But you shouldn't overlook excellent photographs, prints, watercolors and etchings, too. Similarly, galleries tend to focus on 20th and 21st century artworks. The reality is you can choose from a 7,000-year span of art history.
2. For Once, Put Faith in Middlemen
Art galleries take a cut of about 50% on each sale. It's reasonable, then, to wonder whether you can save money by buying direct from the artist. But you have to remember that when a gallery adds an artist to its "stable," it's often committing to partner with that artist, fronting her money to make artworks, investing heavily to promote her shows, and even helping pay to get her work shown in museums. The artist, in turn, is often committed to that gallery for the same reasons. If she has a good relationship with her dealers, she probably won't be open to the idea of selling behind her dealer's back.
The good news is that if the dealer has an established reputation and a vested interest in the artist she's selling — and better yet, has a proven record of buying and reselling work after she's sold it the first time — there's a much higher likelihood you'll be able to eventually resell your own art, too. Small galleries like James Fuentes on New York's Lower East Side, to mid-size galleries like Gallery Hyundai in Seoul, to mega international galleries like Hauser & Wirth are all, at least in theory, places where you can go to both buy and sell artworks. In sum, dealers are an artwork's ambassador and advocate, and when it comes to sustaining (or increasing!) value, you'll often need their clout to make it happen.
3. Think of the Cost of Labor
When you buy a freshly made artwork, chances are it was created by a person who's doing their best to live off the proceeds of their art. As a result, the cost of that creator's quality of life (not to mention cost of materials) is baked into the price, which is why even paintings on coffee shop walls can have thousand-dollar price tags.
…
quote:
4. Look for the Blind Spots
The art market has biases that have nothing to do with pure artistic merit. Paintings by Flemish Baroque artist Peter Paul Rubens can sell for tens of millions; his drawings often sell for a fraction of that. A bronze sculpture by 20th century Swiss artist Alberto Giacometti sold for more than $140 million, whereas his paintings sell for much less. Last year a portrait of his brother Diego, for contrast, sold for $1.6 million. Chump change!
What's important to remember is that those biases are not set in stone and often change as quickly as fashion.
…
quote:
5. Art Never Comes With A Guarantee
Even art-world insiders strike out just as often as they strike gold. No artist, whatever their buzz, is a sure thing. Not if their work is in a prestigious collector's living room, not if it's in all the best museum collections, not if there's a stack of glowing reviews.
…
6. Then There's Fractional Art Investing
Recently, a new way to buy art has emerged in the form of "fractional investing." The basic premise is that very expensive artworks appreciate more (and faster) than cheap artworks, and when a lot of people pool their money, they can participate in these outsize returns. Aside from that highly dubious logic (see above) there are some unavoidable downsides to fractional art investing, the most important of which is that investors never take physical possession of the art. That alone obviates the primary draw of art collecting, namely looking at, and enjoying, the thing you own.
https://www.bloomberg.com/news/storythreads/2020-10-02/art-investing-how-to-buy-artwork-the-smart-way