New polyrhythm 2022's works by Gerhard Richter of close consonances, embodied by psychopathic spectrum atonality
ゲルハルト・リヒターの新作群 @ バイエラー財団、スイス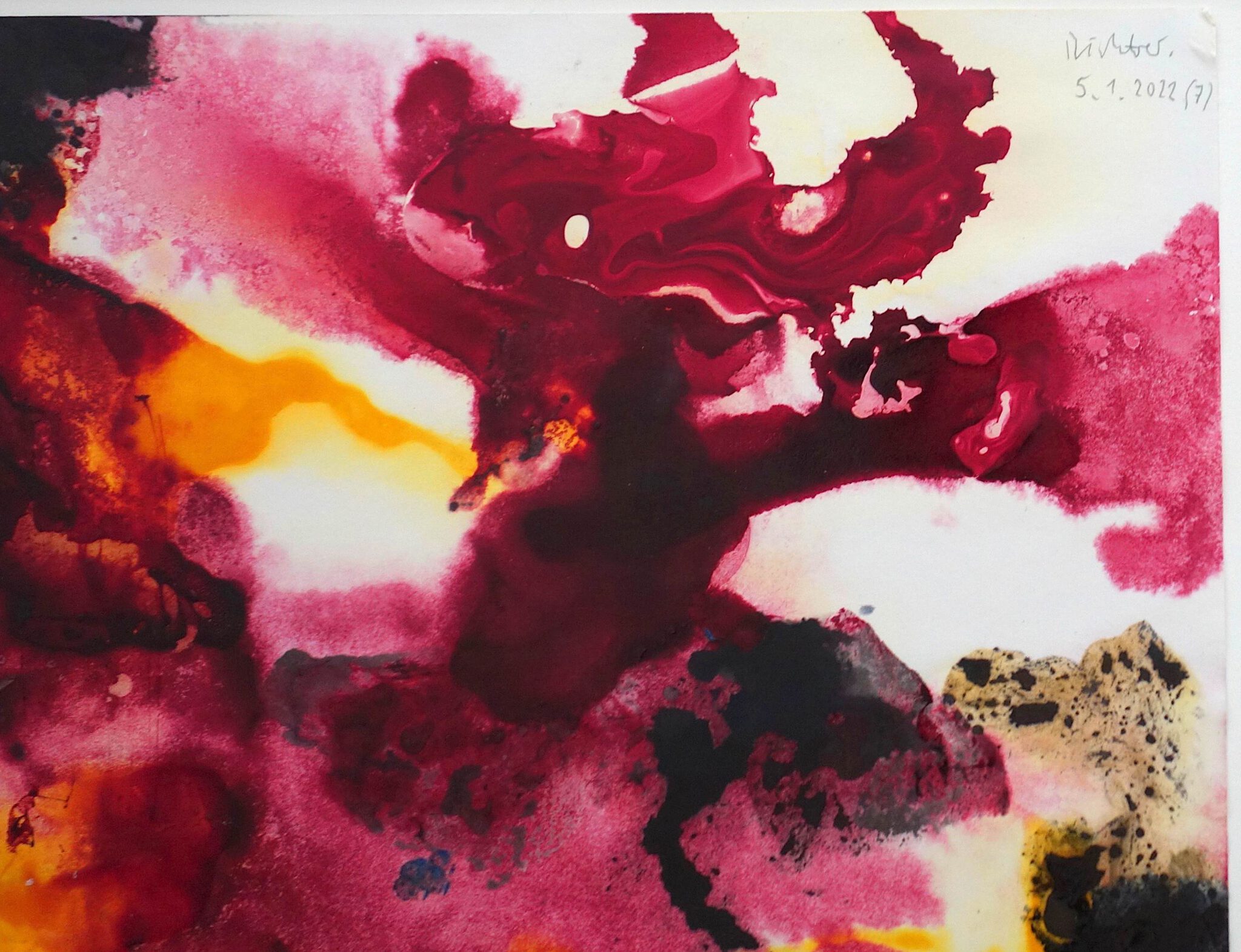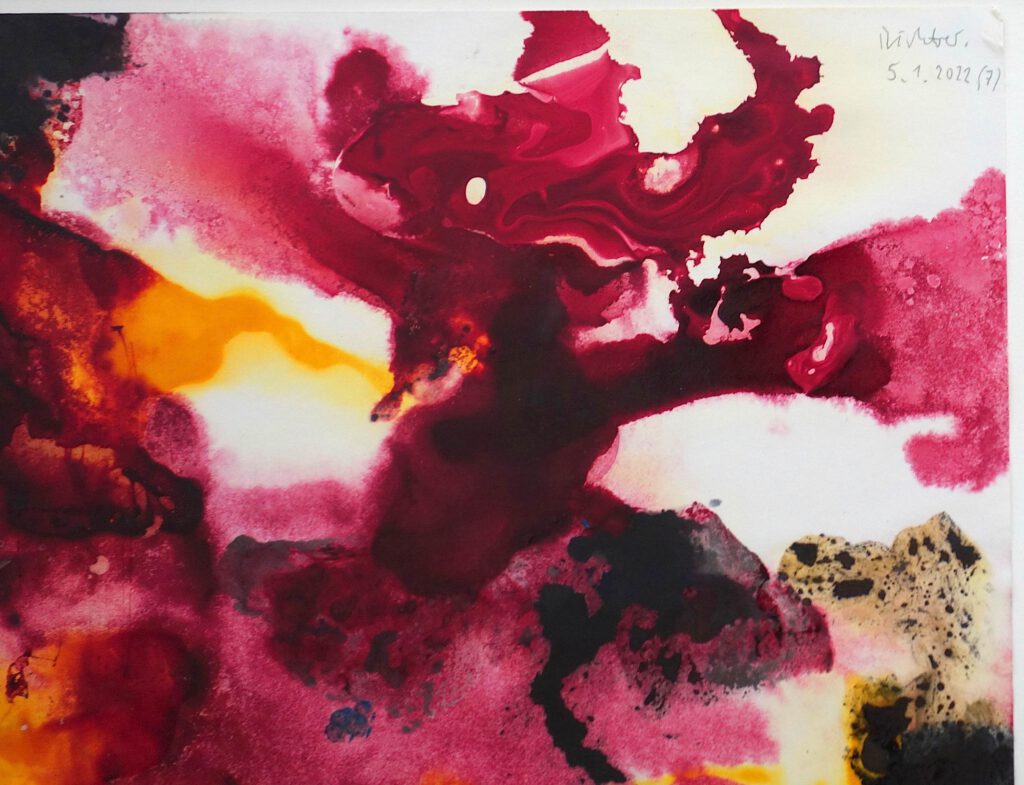 My dear friend, painter buddy Gerhard Richter celebrated his 90's birthday four months ago. Compromising times ahead…, obviously. As he stopped creating big-scale works because of his age. Nevertheless, shortly before his birthday a partum stimulus creativeus re-appeared, resulting in a superb new body of work, named "mood" (normally he titles his works in German language), which is actually on display at the Fondation Beyeler, Riehen, Switzerland. For my Japanese readers a timely referential episode, as his retrospective "Gerhard Richter" will start in three days at The National Museum of Modern Art, Tokyo 東京国立近代美術館.
Quote from MOMAT:
ドイツ・ドレスデン出身の現代アートの巨匠、ゲルハルト・リヒター。その個展が、日本では16年ぶり、東京では初めて、美術館で開催されます。
リヒターは油彩画、写真、デジタルプリント、ガラス、鏡など多岐にわたる素材を用い、具象表現や抽象表現を行き来しながら、人がものを見て認識する原理自体を表すことに、一貫して取り組み続けてきました。ものを見るとは単に視覚の問題ではなく、芸術の歴史、ホロコーストなどを経験した 20世紀ドイツの歴史、画家自身やその家族の記憶、そして私たちの固定概念や見ることへの欲望などが複雑に絡み合った営みであることを、彼が生み出した作品群を通じて、私たちは感じ取ることでしょう。
画家が90歳を迎えた2022年、画家が手元に置いてきた初期作から最新のドローイングまでを含む、ゲルハルト・リヒター財団の所蔵作品を中心とする約110点によって、一貫しつつも多岐にわたる60年の画業を紐解きます。
This exhibition features German artist Gerhard Richter, one of the greatest artists of our age. It is the first Richter show at a museum in Japan in 16 years and the very first one in Tokyo. Richter has consistently tried presenting the principle of how we see and perceive objects, moving back and forth between representation and abstraction using a variety of materials such as oil paintings, photographs, digital prints, glass, and mirrors. The principle concerns not only optical perception, but also perceptions formed by a complex web of aspects, including the history of art, contemporary visual culture, the history of 20th century Germany, the memories of the artist himself and his family, and audiences' desire to see things. In 2022, when the artist has turned 90 years old, the exhibition will trace his consistent but wide-ranging practices over the last 60 years, showcasing about 110 works, mostly from the collection of Gerhard Richter Foundation. The exhibits include a variety of items ranging from early works to the newest drawings.
English:
Gerhard Richter @ The National Museum of Modern Art, Tokyo
June 7 – October 2, 2022
https://richter.exhibit.jp/en/
日本語:
ゲルハルト・リヒター展 @ 東京国立近代美術館
2022年6月7日〜10月2日
https://richter.exhibit.jp
---
In recent years I had the privilege to attend the opening reception parties of Richter's retrospectives in 2005 in the Kawamura Memorial DIC Museum of Art 川村記念美術館 and in 2014 at the Fondation Beyeler.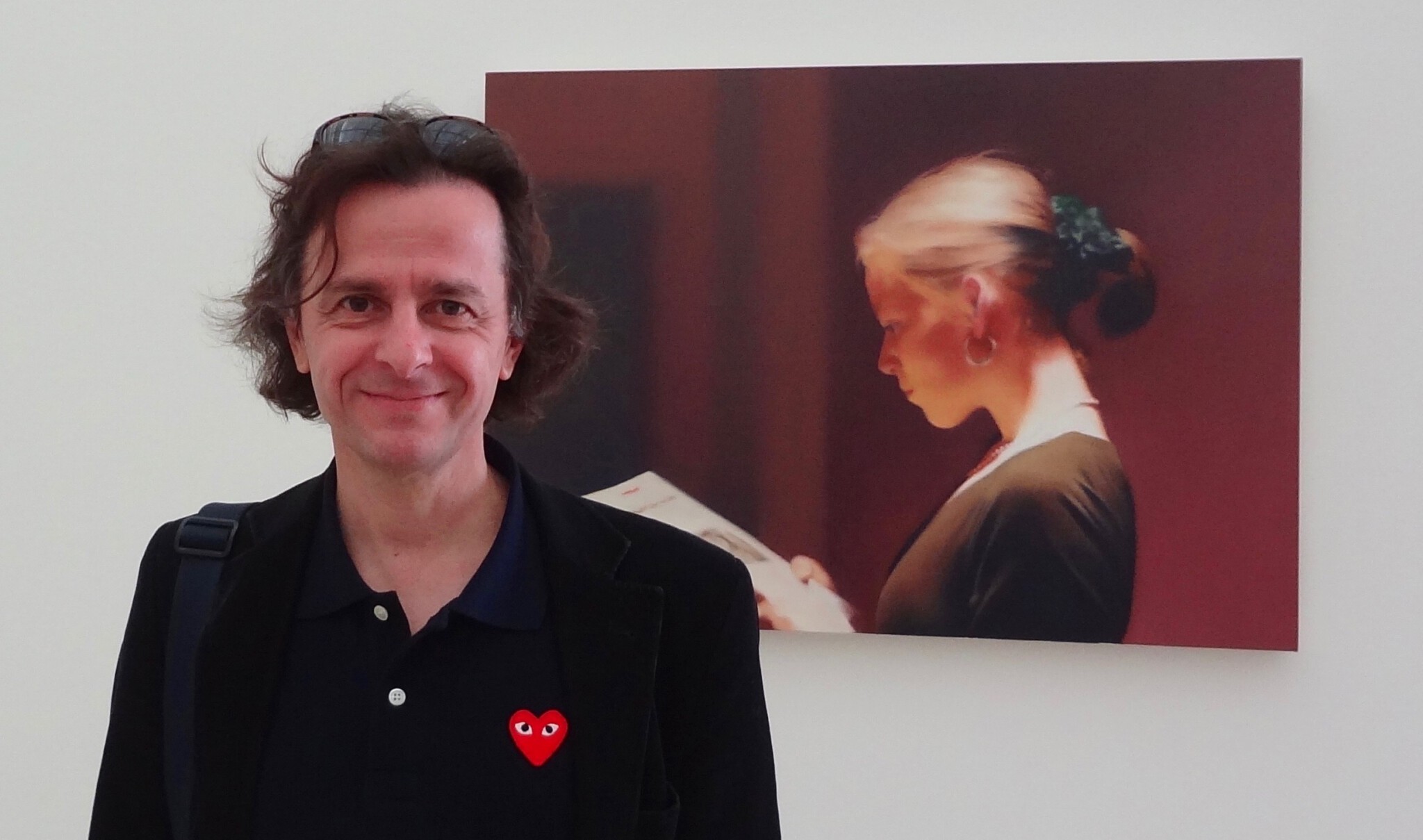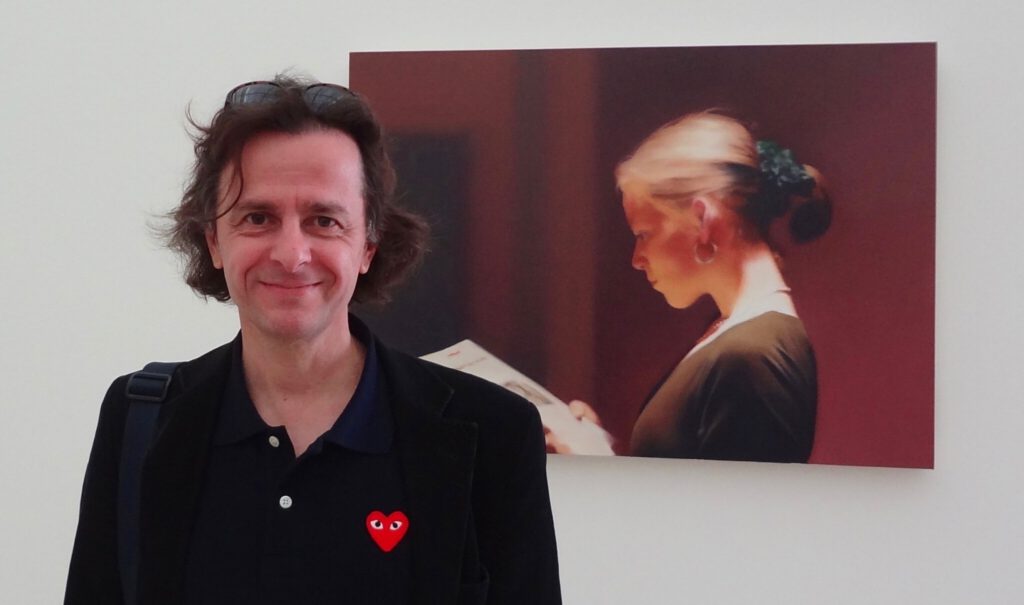 Unfortunately my reviews with rare pics of documentary, archival character disappeared, as the website of ARTiT abandoned its blog section. Important 8 years of my work lost.
Kawamura Memorial DIC Museum of Art
https://kawamura-museum.dic.co.jp/art/exhibition-past/2005/richter/
Fondation Beyeler
https://www.fondationbeyeler.ch/ausstellungen/vergangene-ausstellungen/gerhard-richter
Yesterday's visit to the Fondation Beyeler revealed Gerhard's mental spectrum of atonality. In the new body of work "mood" I could discover how one eye sees and the other feels. As he likes to drink German beer, the complementary colours in relation to the movement of his hand taking the bottle to his mouth, transition a kind of dynamic decalcomania. Gerhard's intuitive artistic practice create suction, pulling at the paint to form a scaly biomorphic texture. I could feel close consonances, – his exuberant realm of art – , a kind of musical étude, youthful expressiveness being manipulated by visions of half-sleep. Lushly coloured juxtapositions transcending to an imaginary of polyrhythm and disparate archaism. Gratulation und Prost Gerhard! Natürlich auch zum 90sten … und die 100 voll im Visier!
Please enjoy the attached pics from the Beyeler show, as they reveal also the first craquelure in his older paintings.
Regarding Richter's "18. Oktober 1977 Zyklus" (Baader-Meinhof series), one week ago I posted several works at the following ART+CULTURE entry, check it out!
What is this Japanese Woman thinking, actually? さて。
https://art-culture.world/articles/what-is-this-japanese-woman-thinking-actually/
Basel, den 4. Juni 2022
Mario A
GERHARD RICHTER: «MOOD» @ Fondation Beyeler
BIS 14. AUGUST 2022
https://www.fondationbeyeler.ch/ausstellungen/passagen-landschaft-figur-und-abstraktion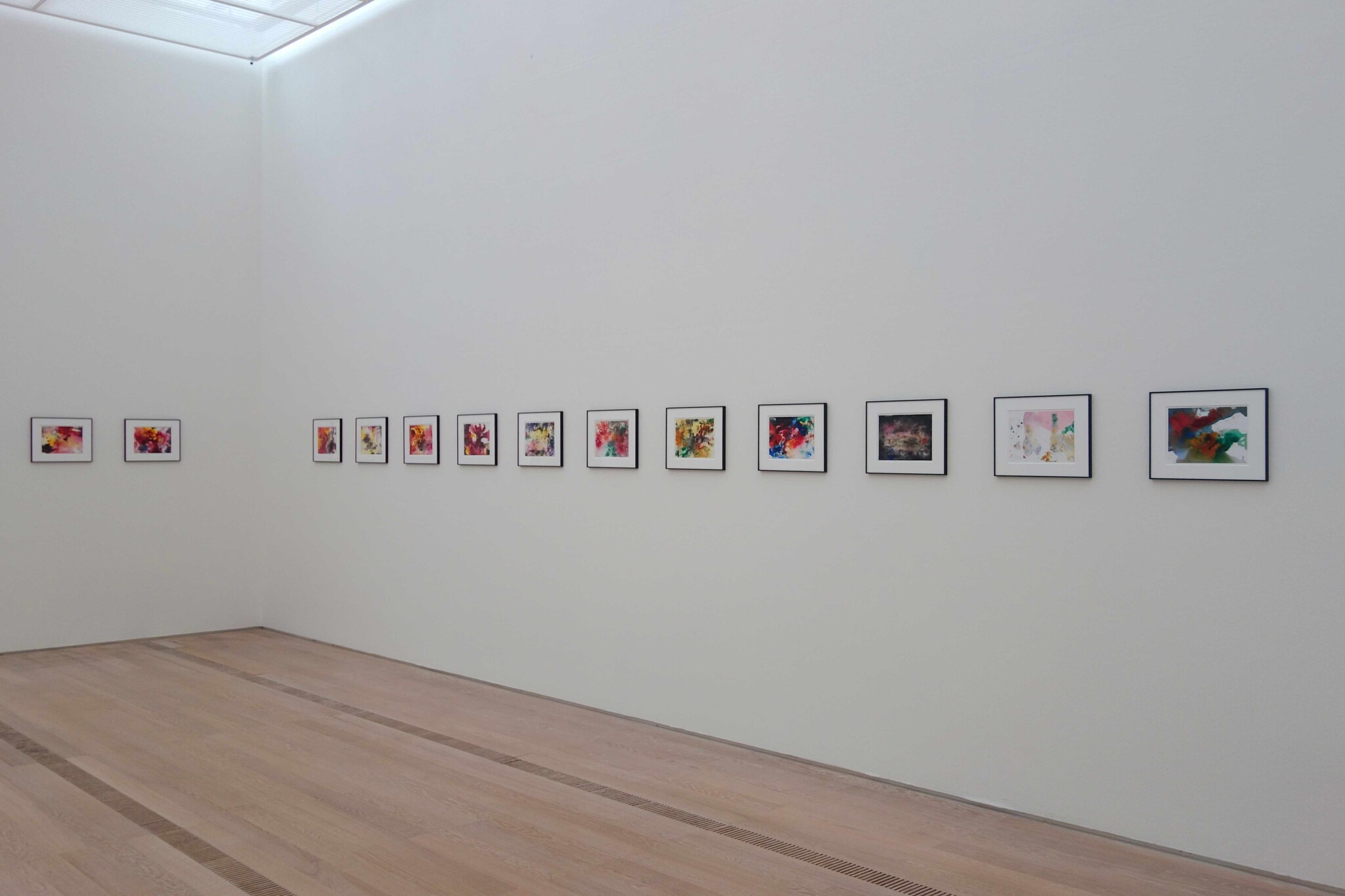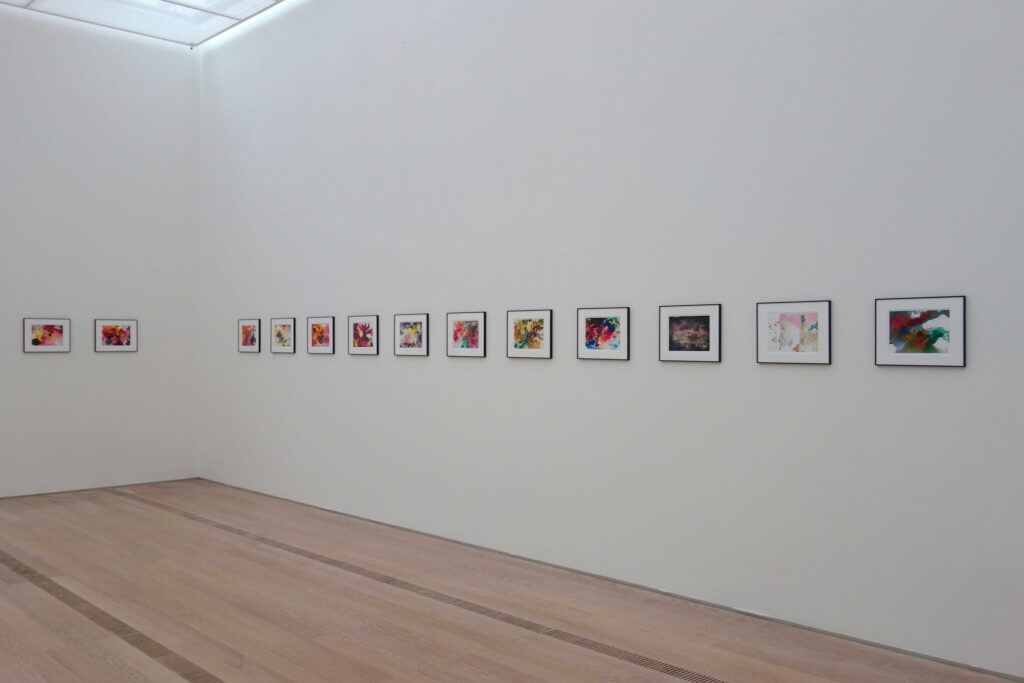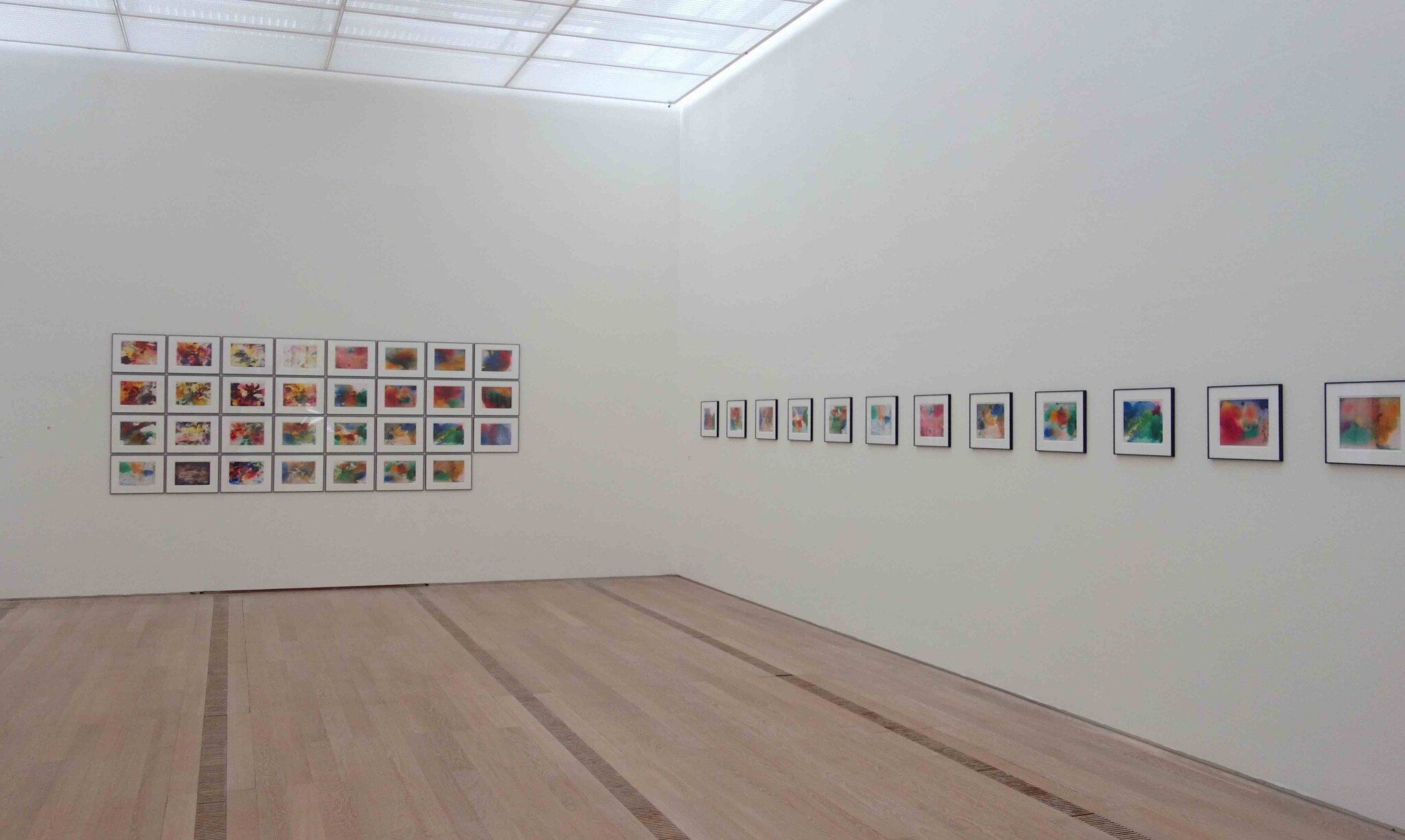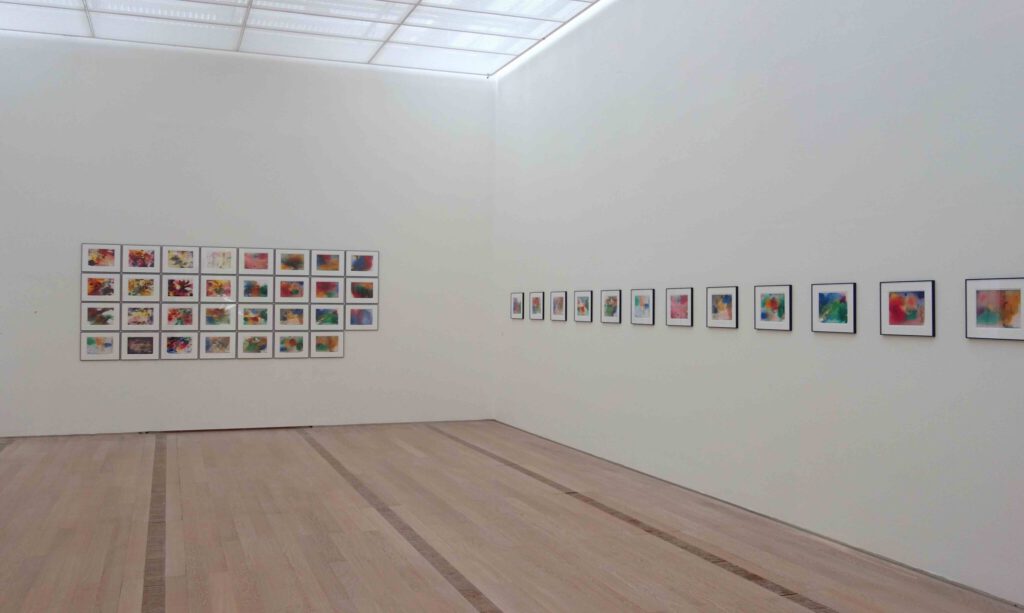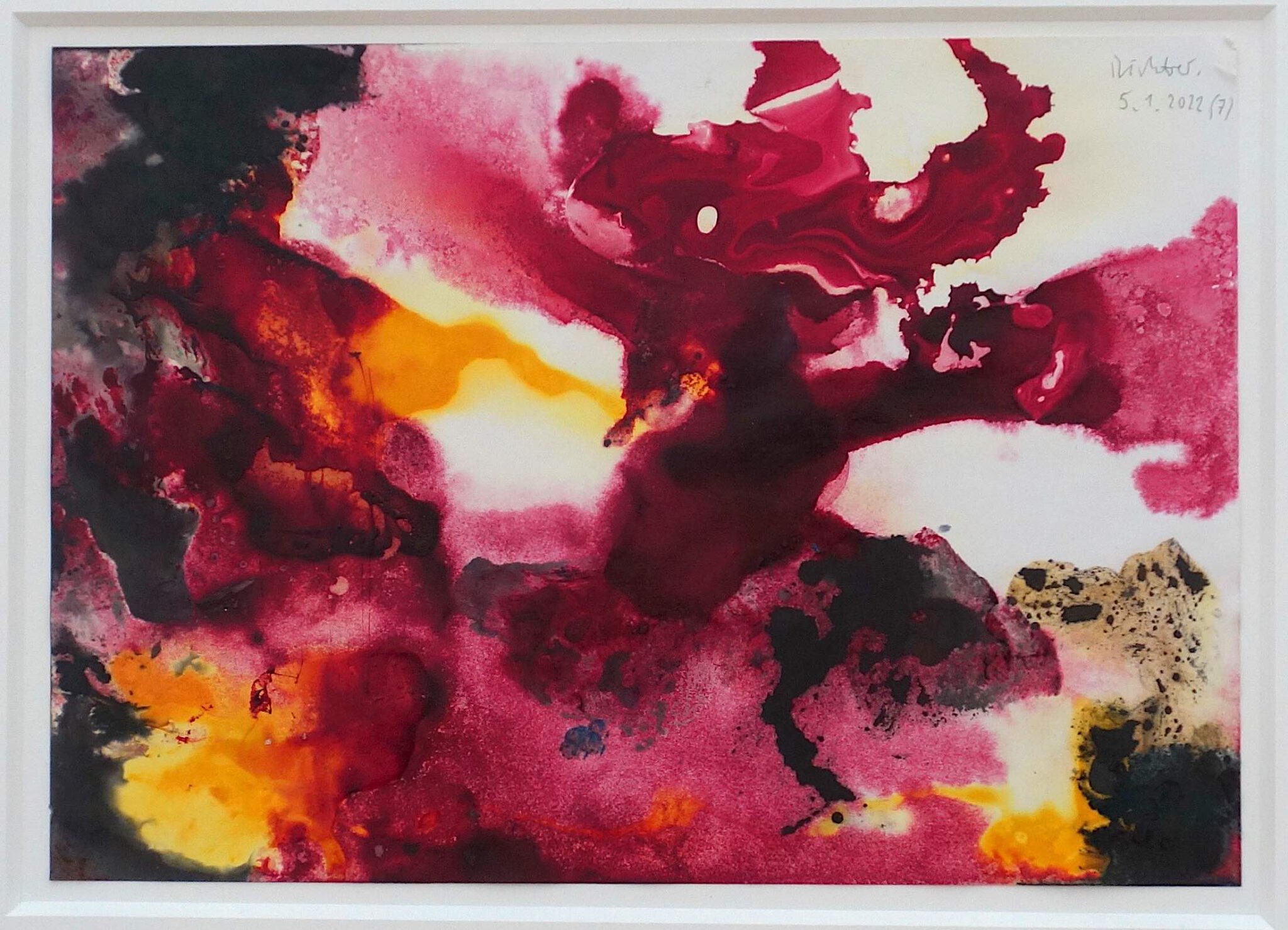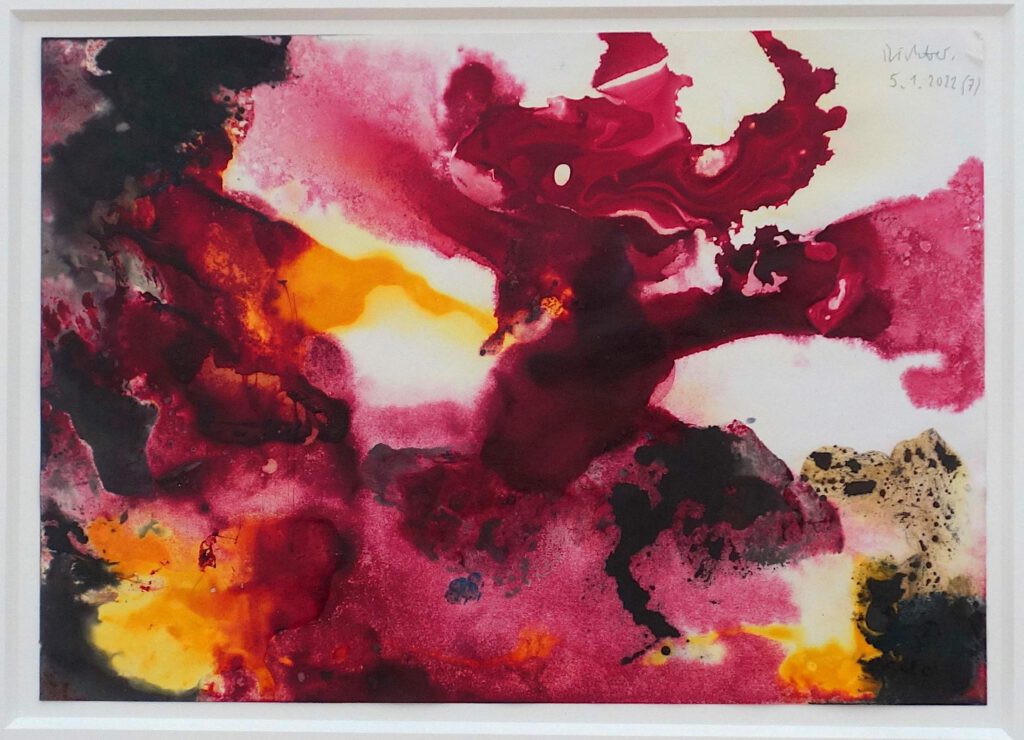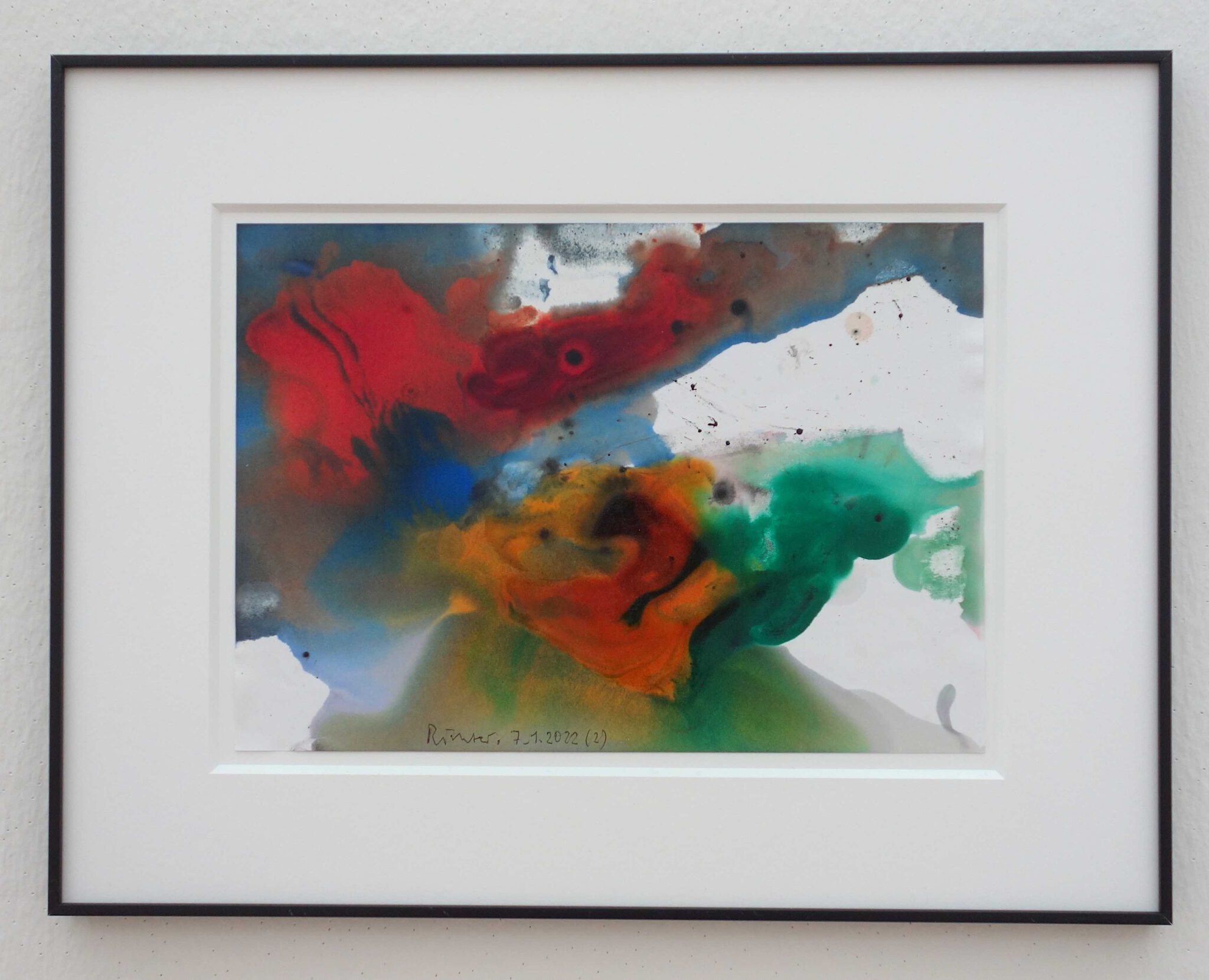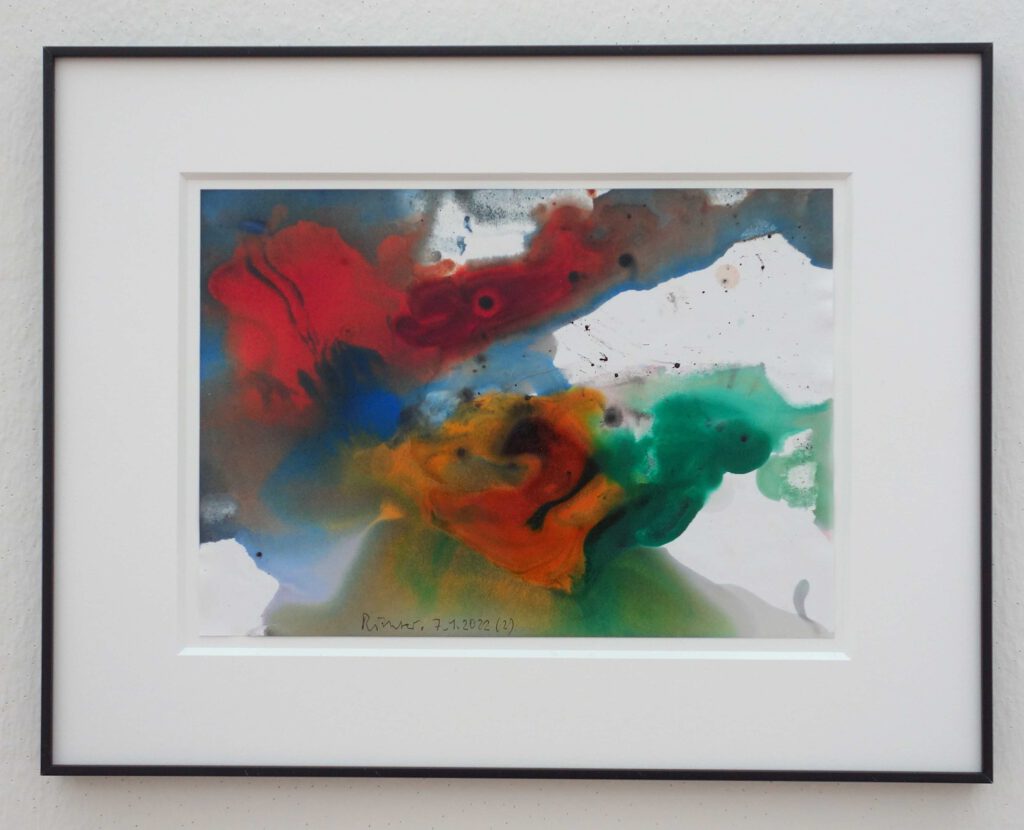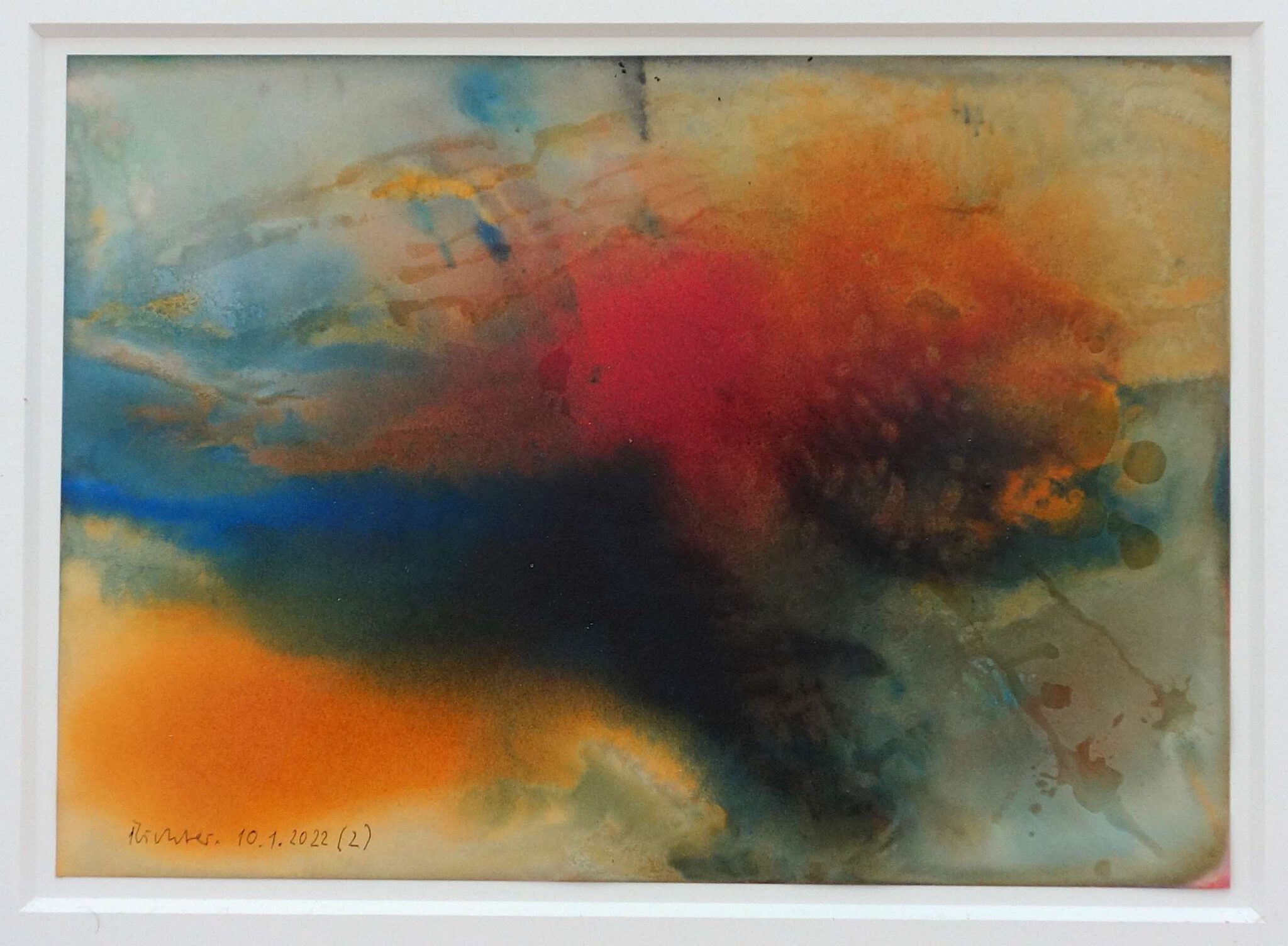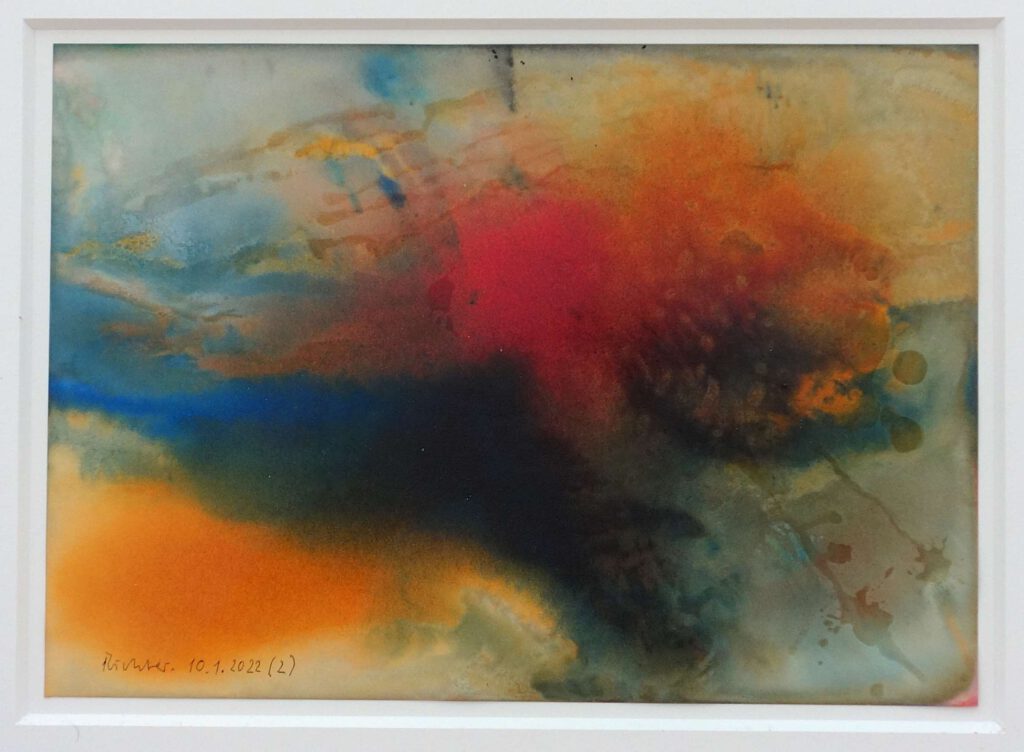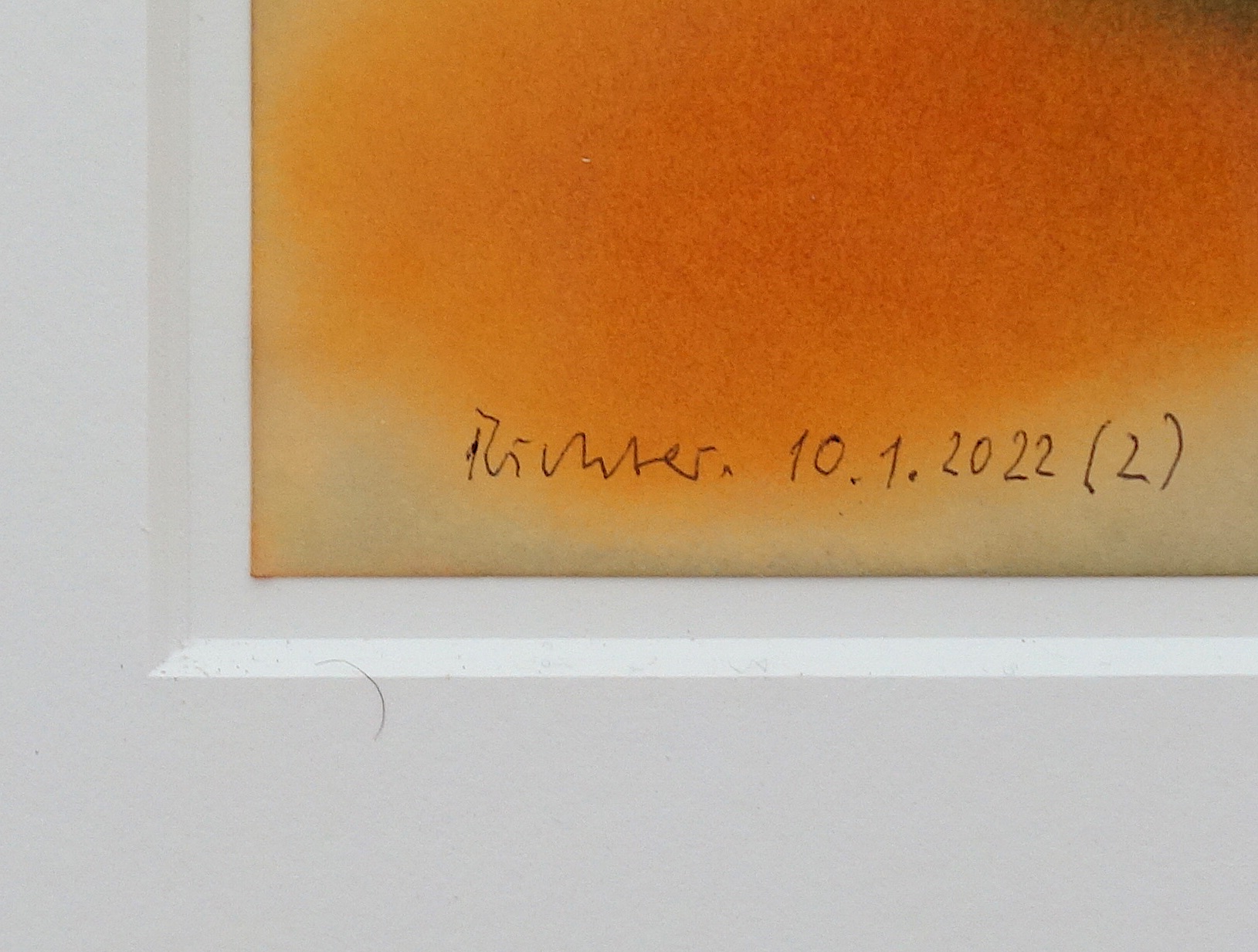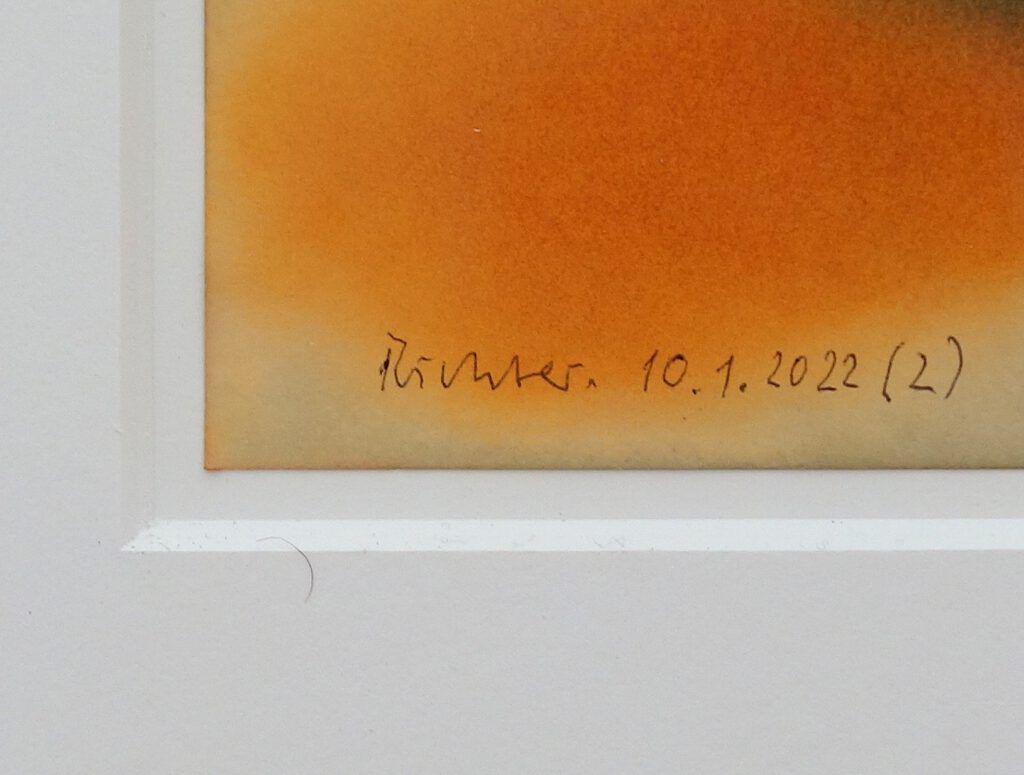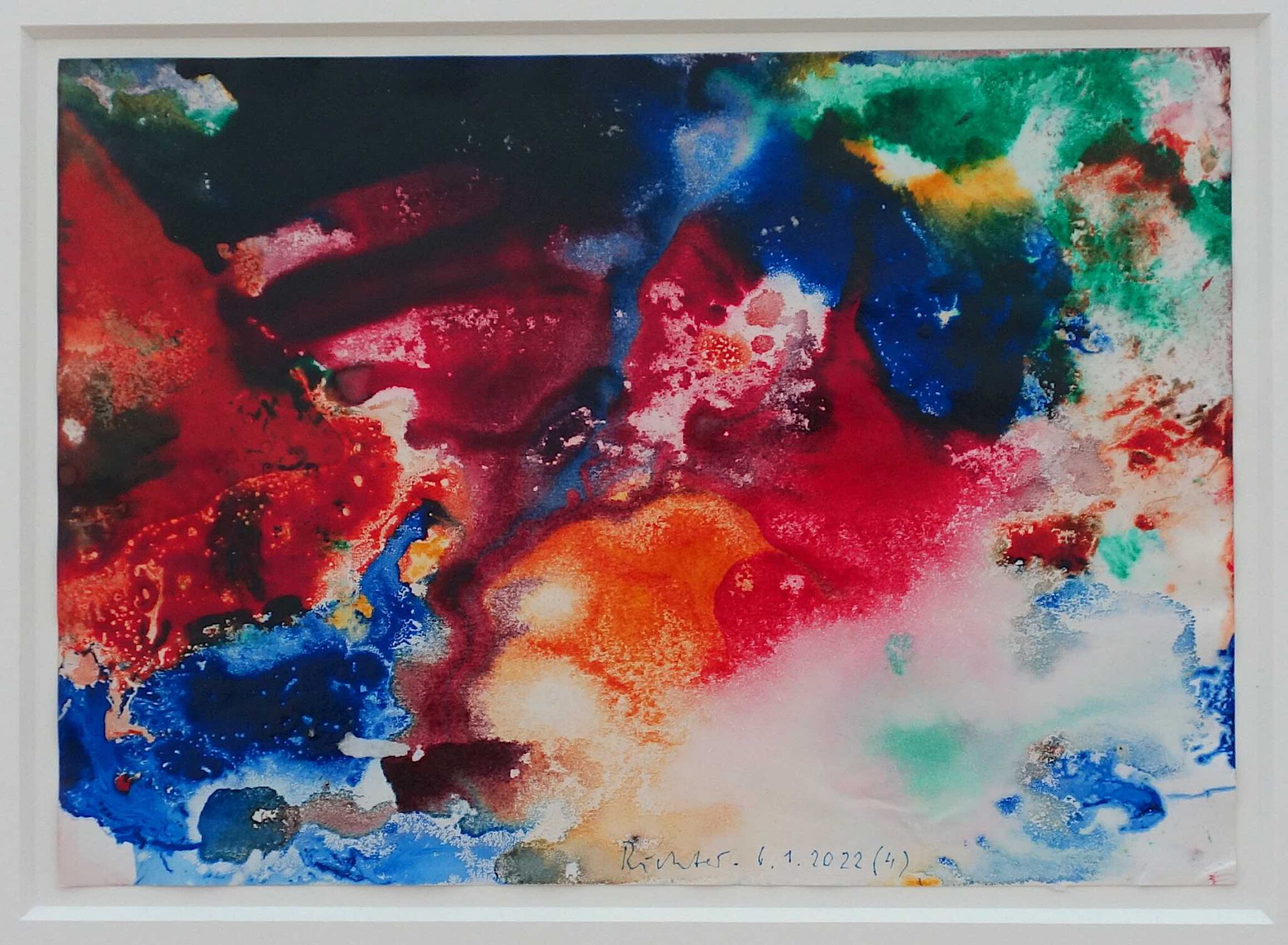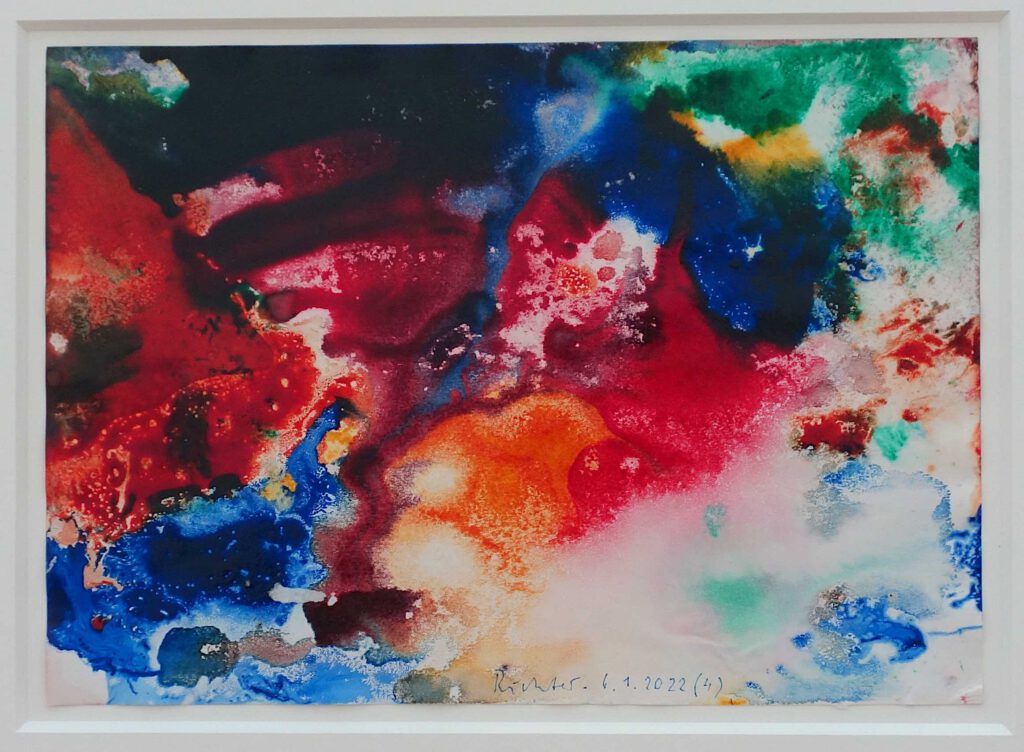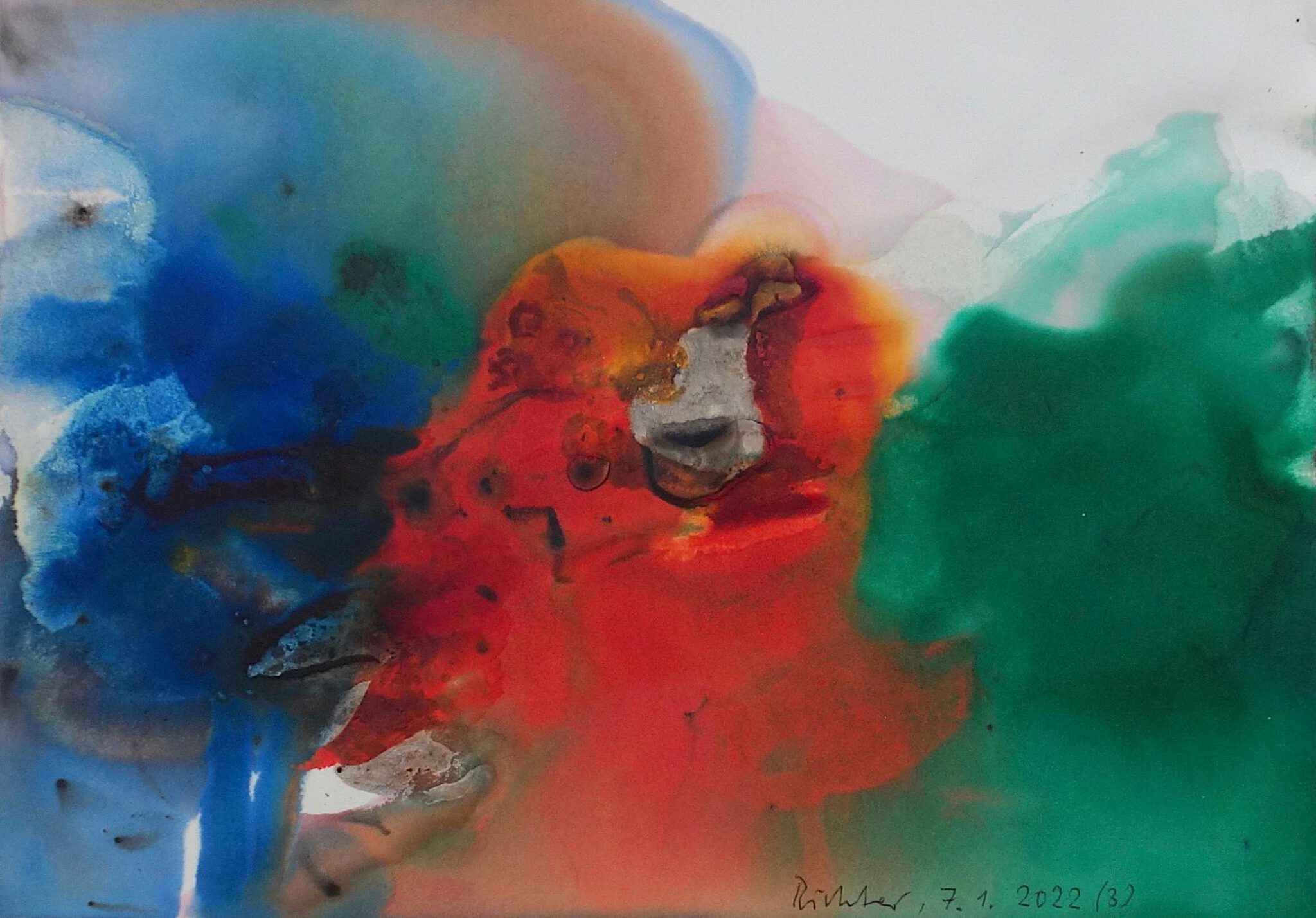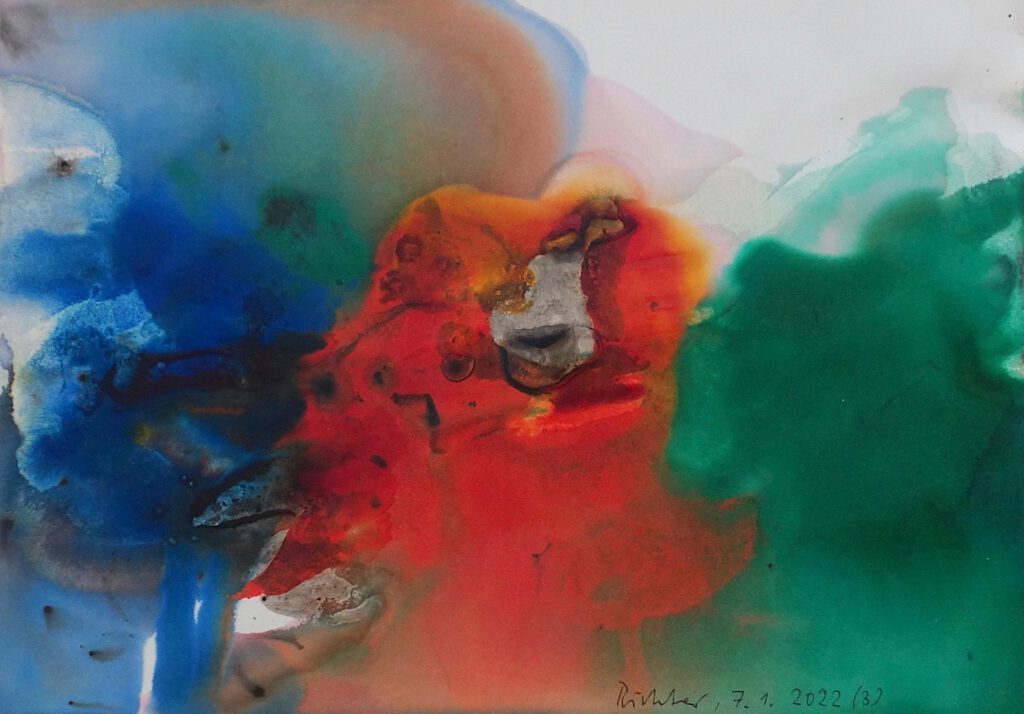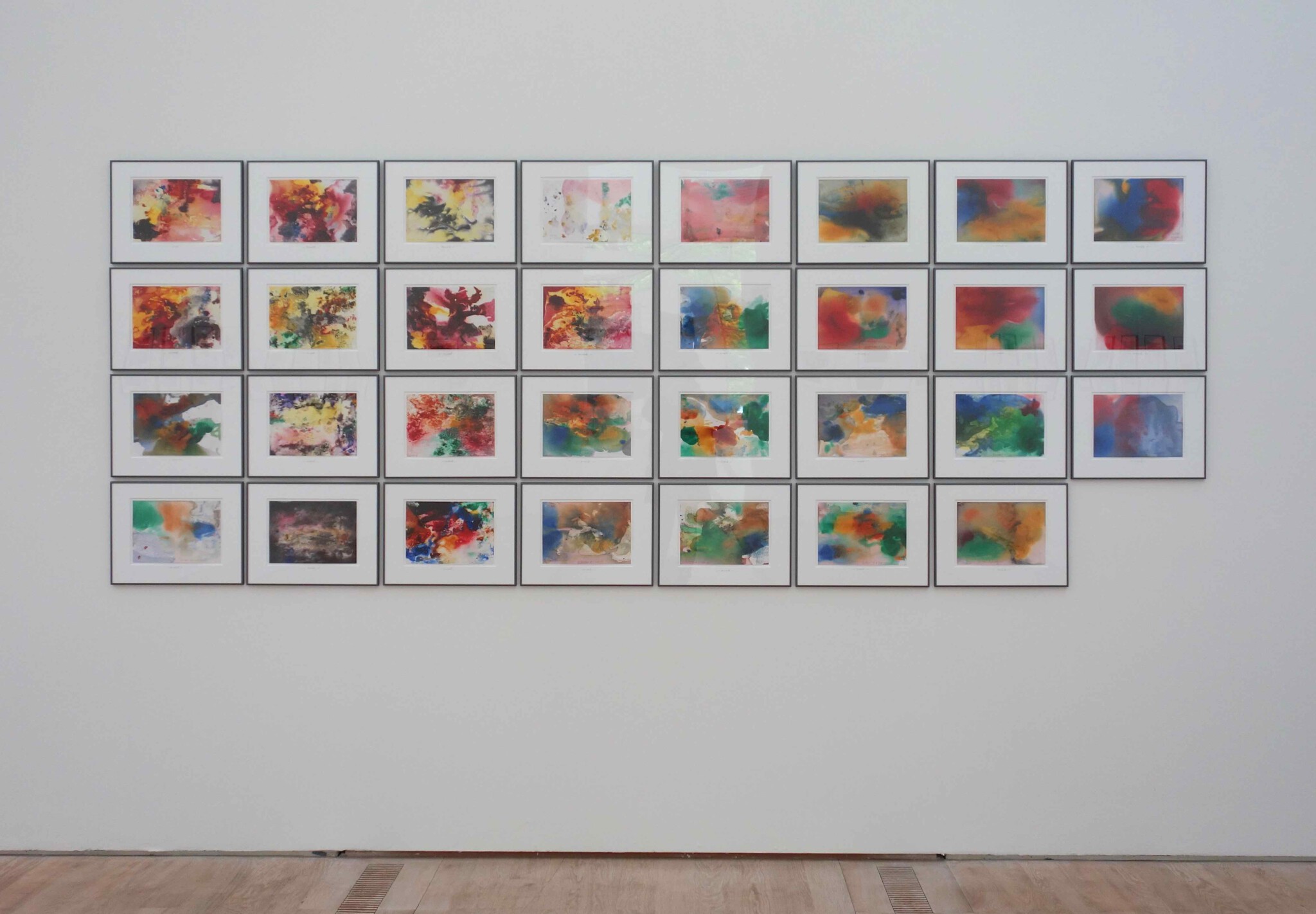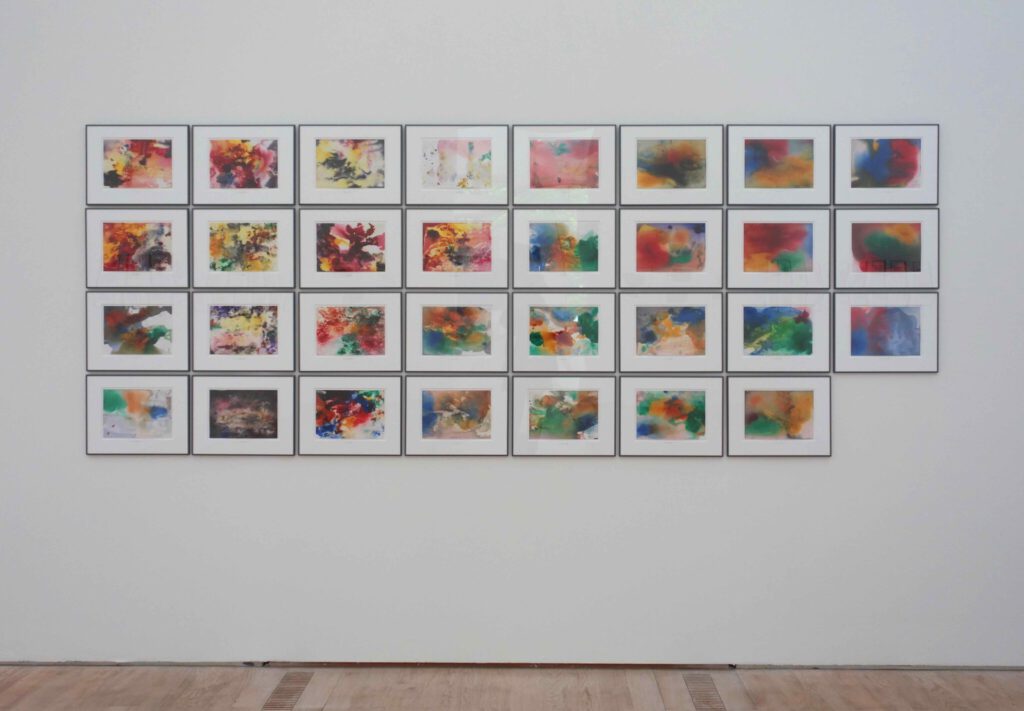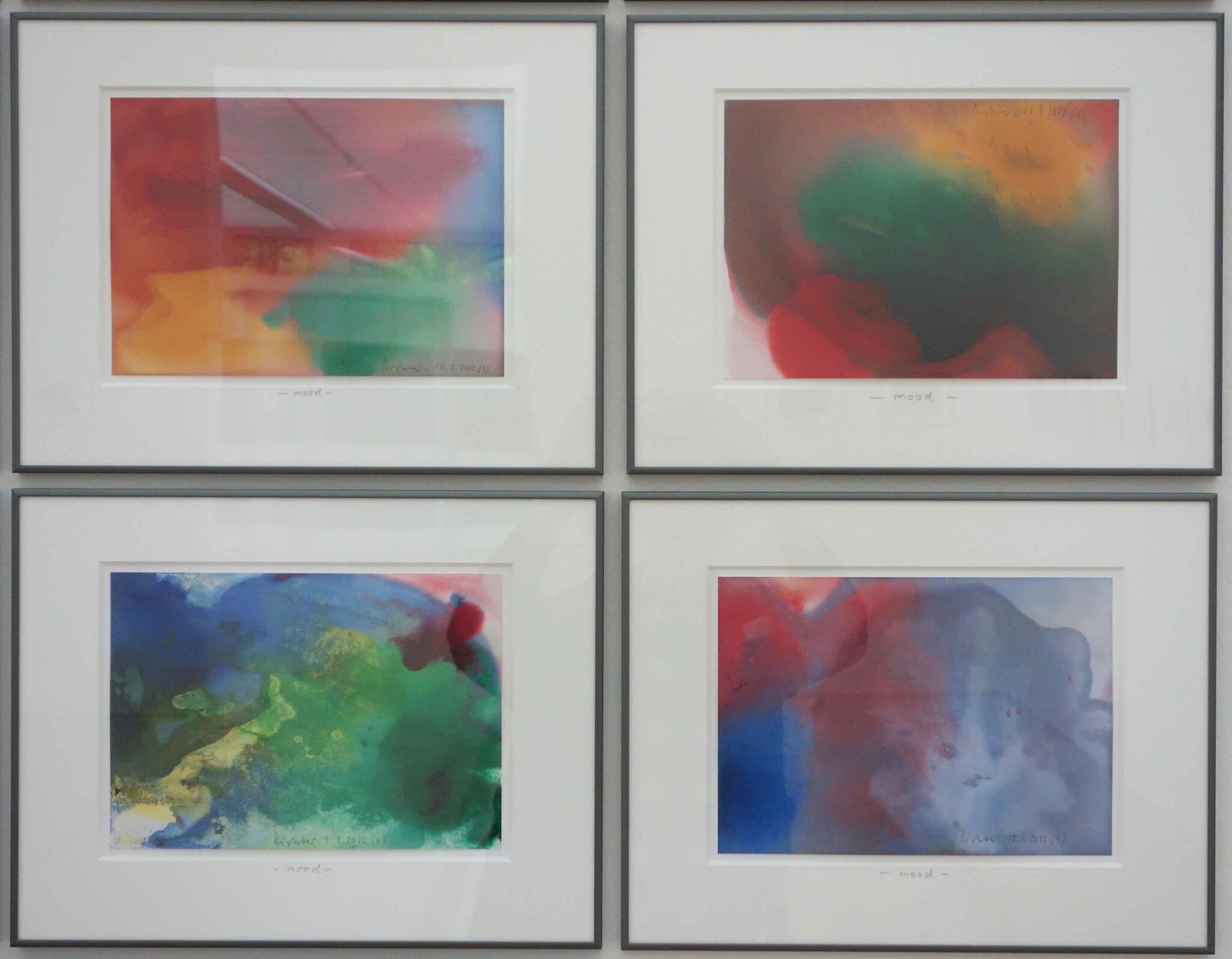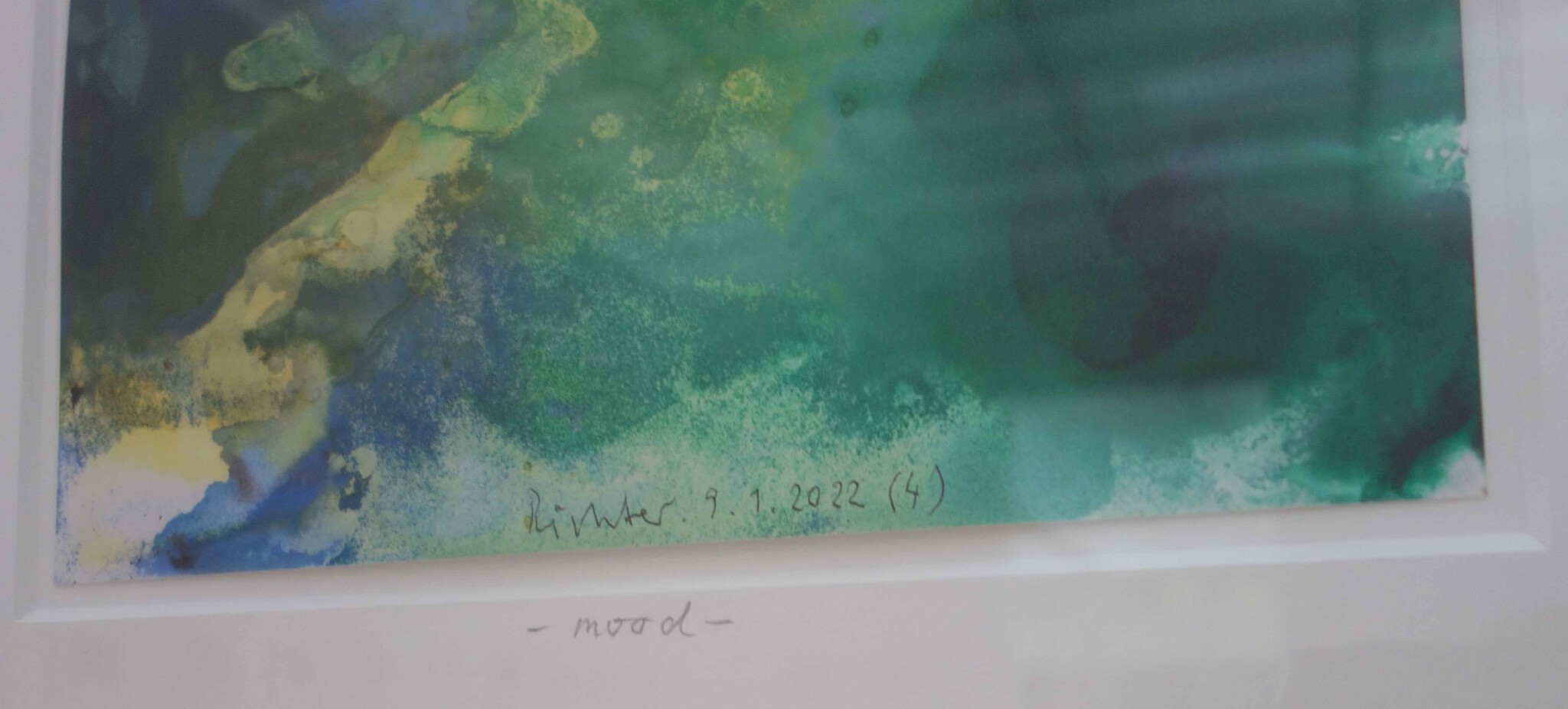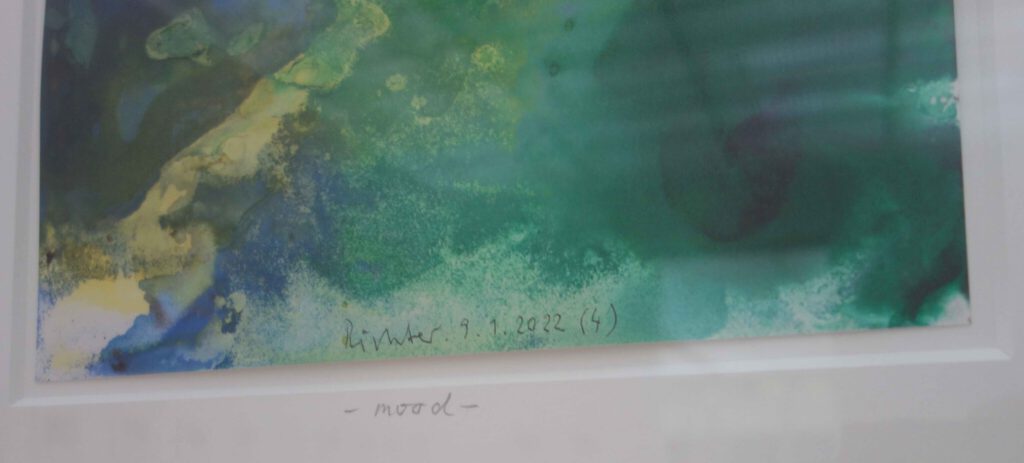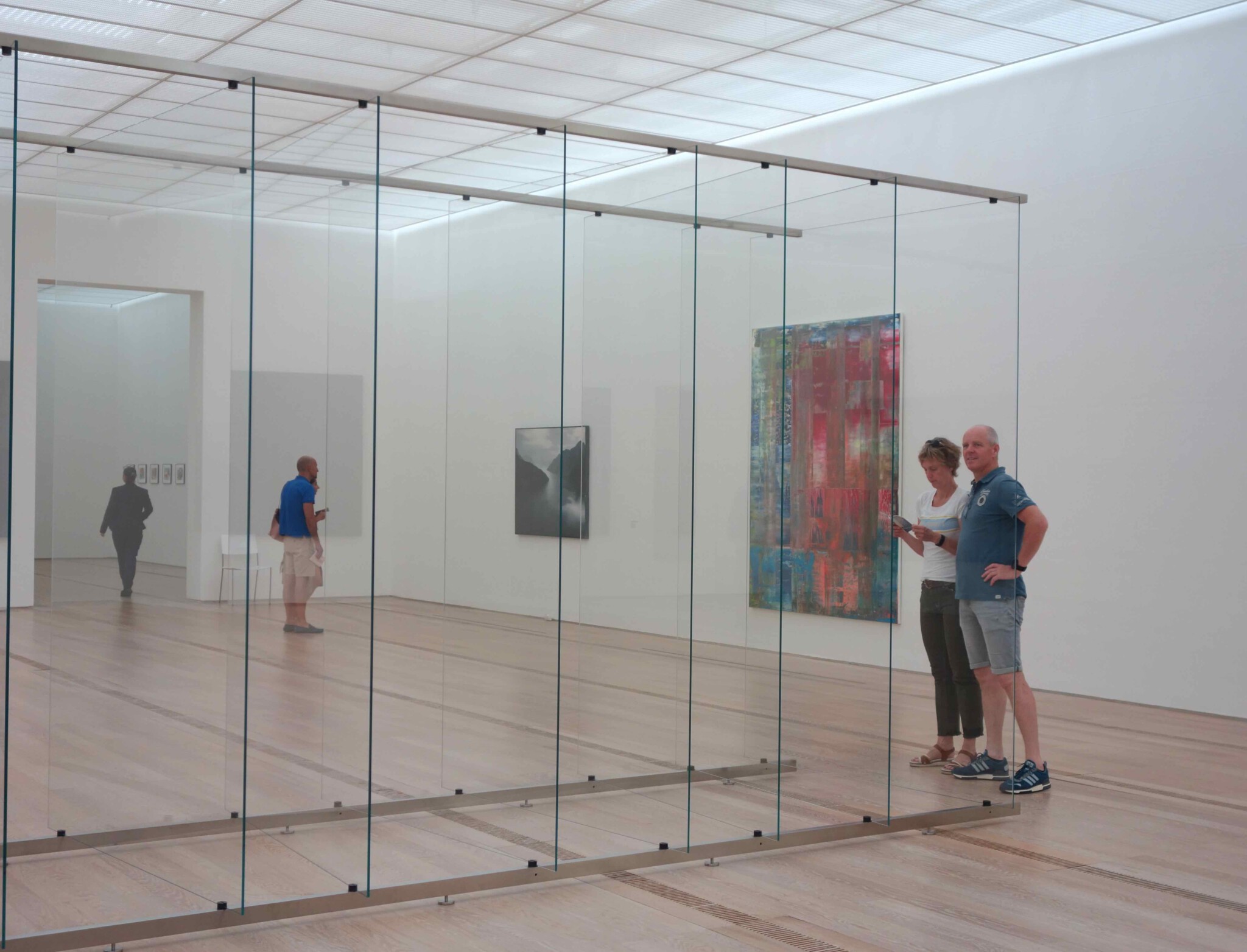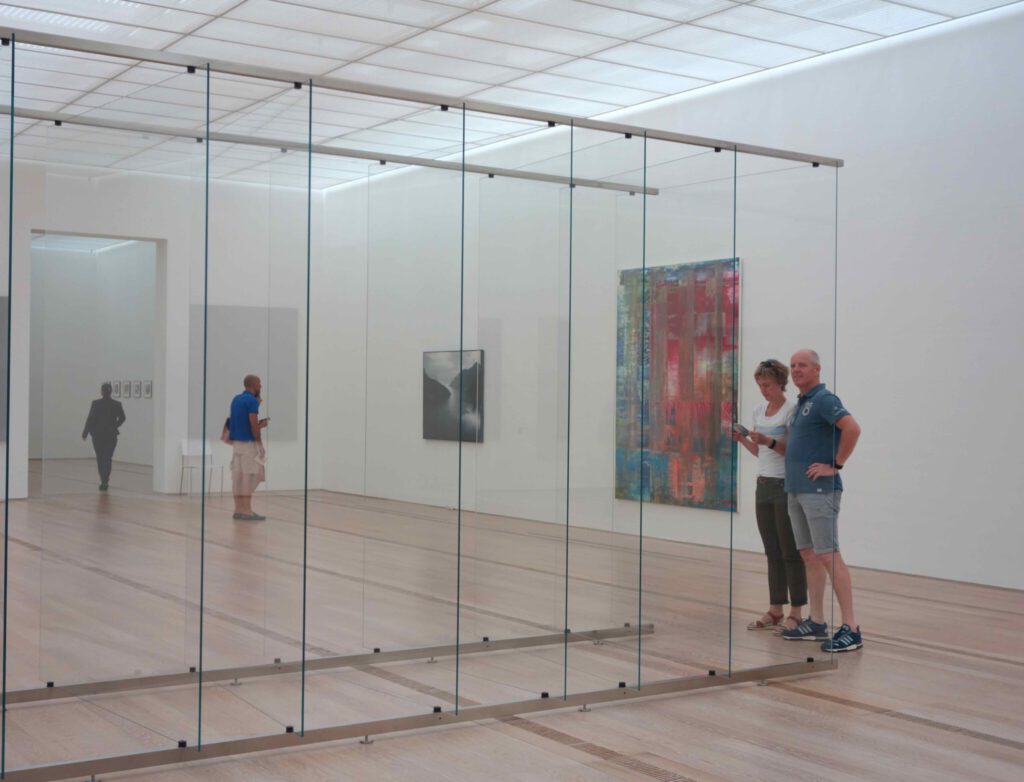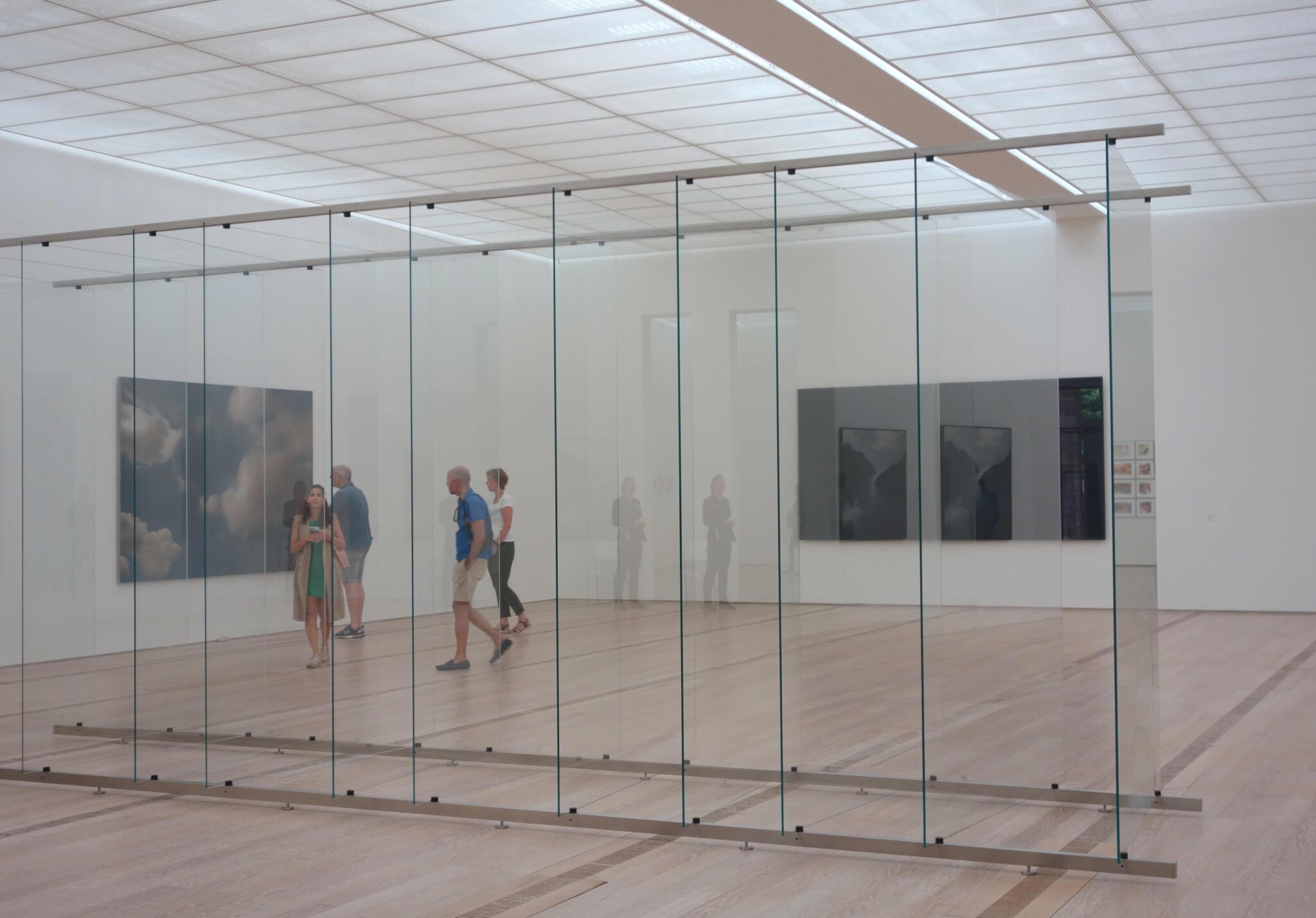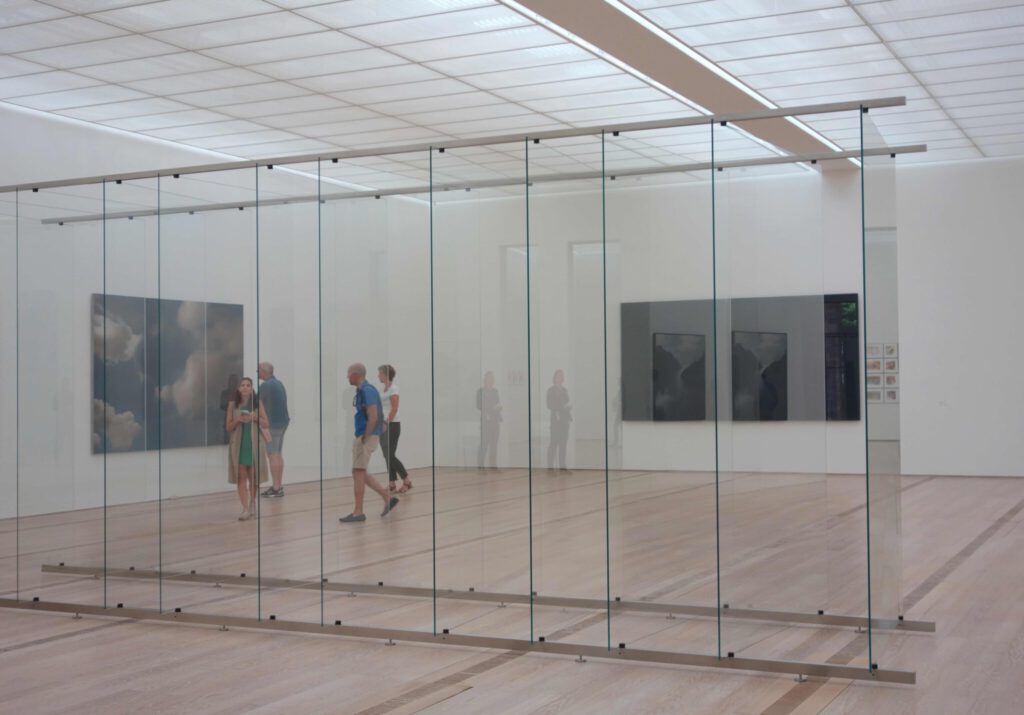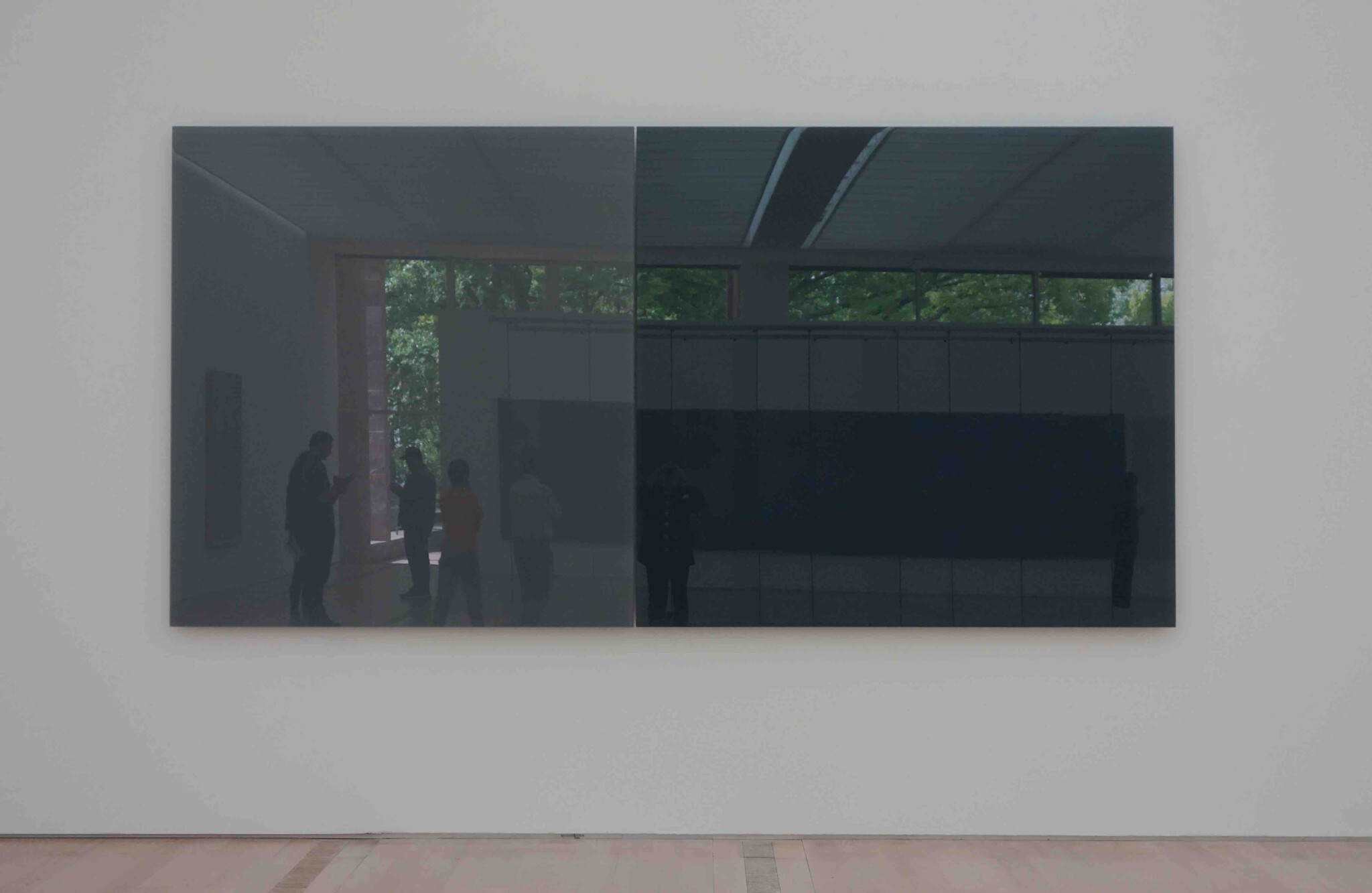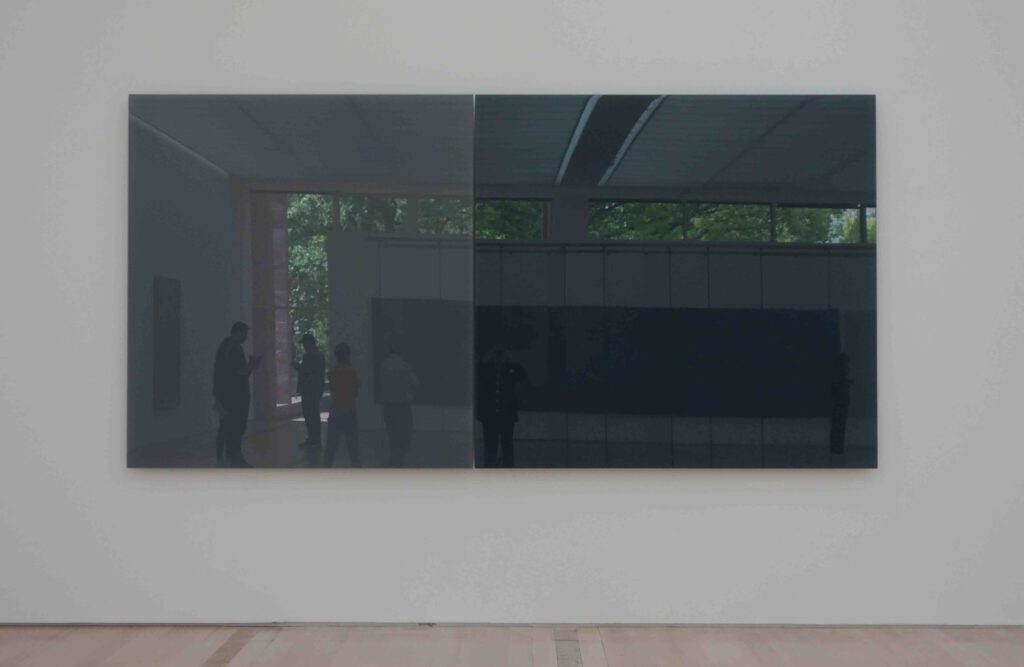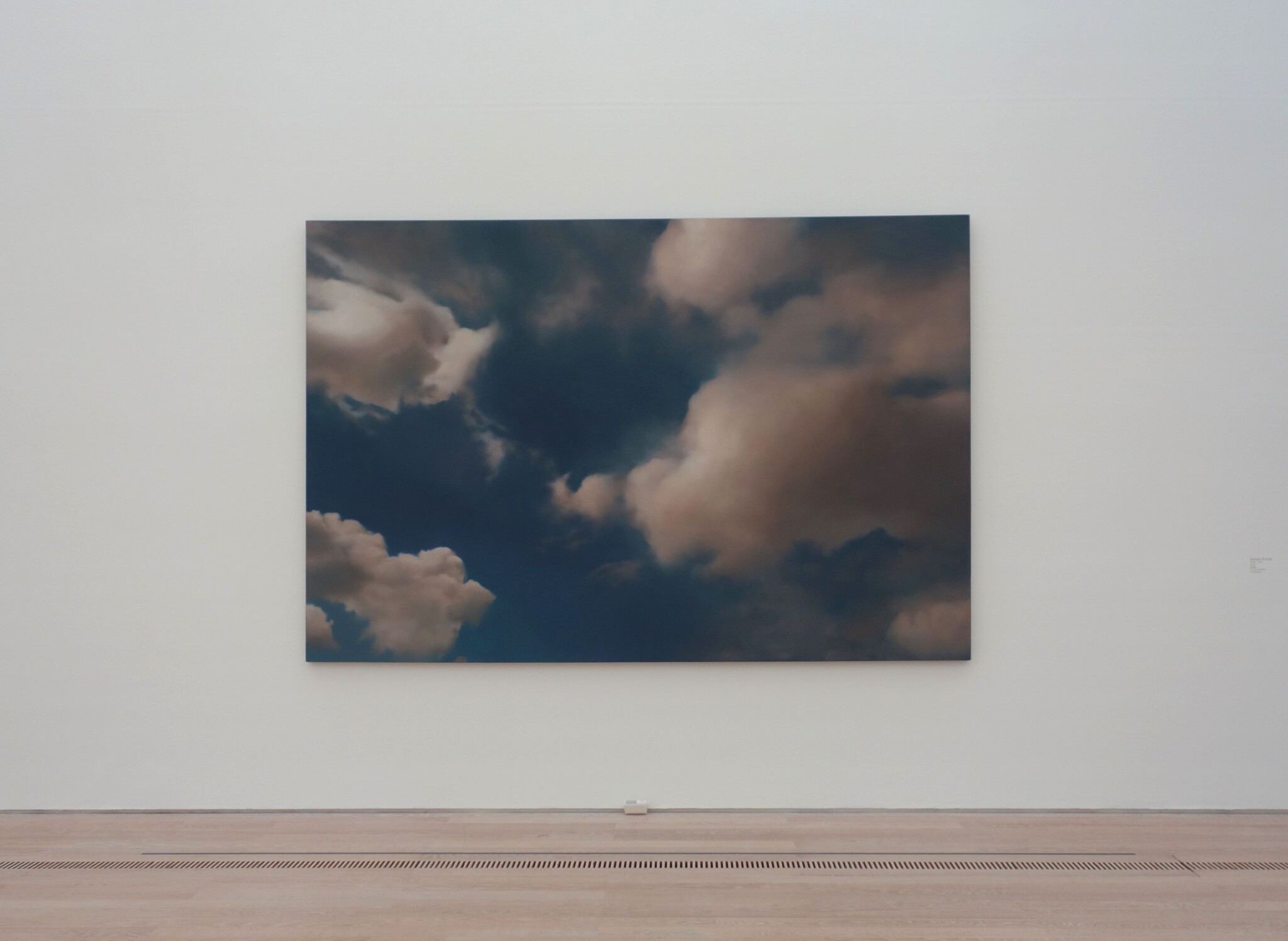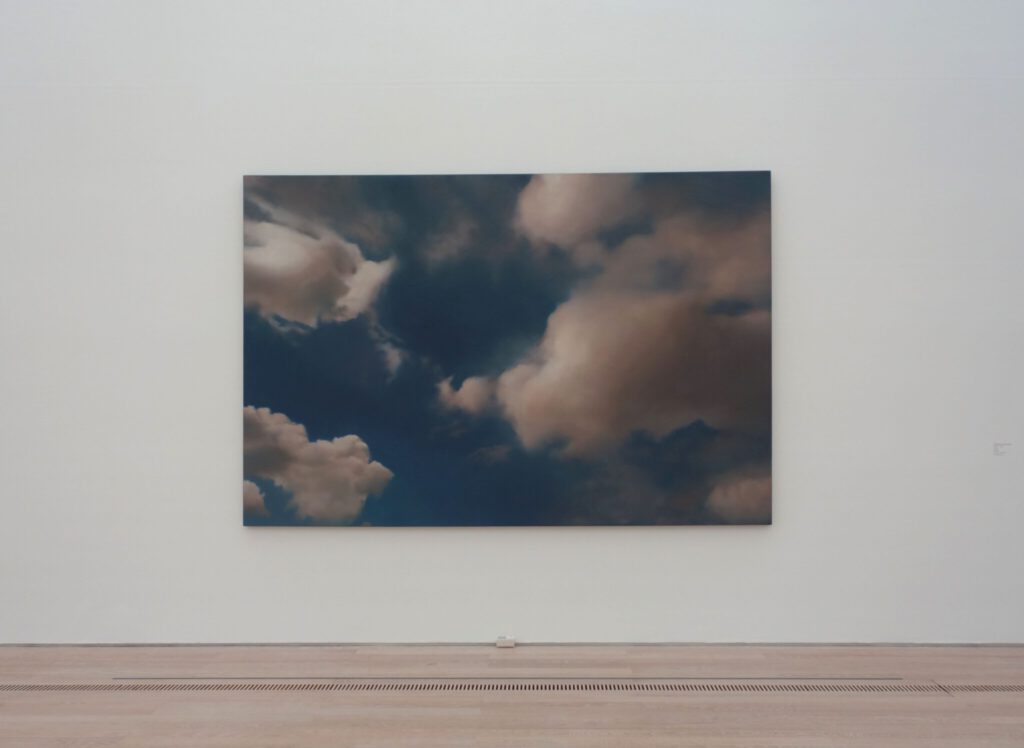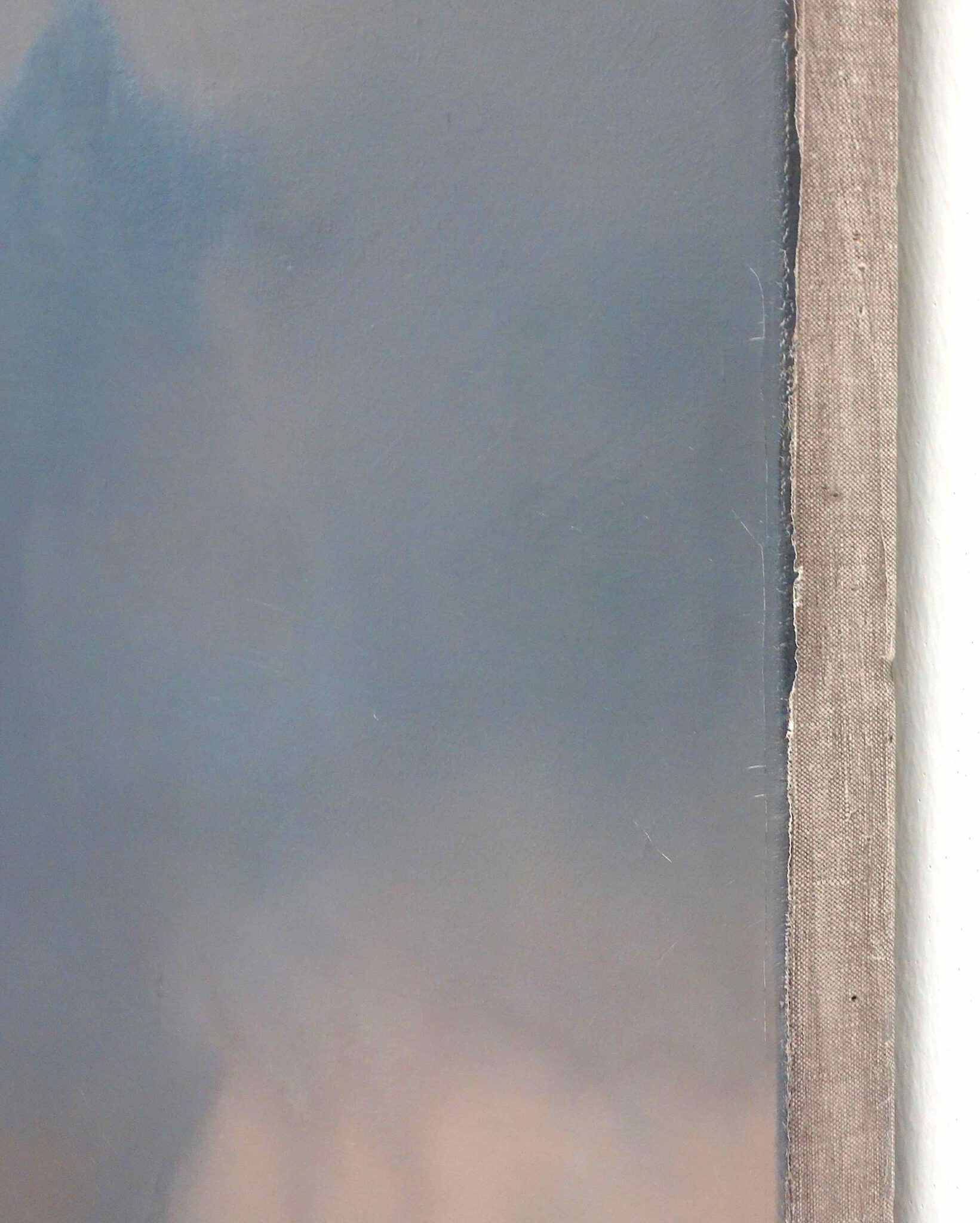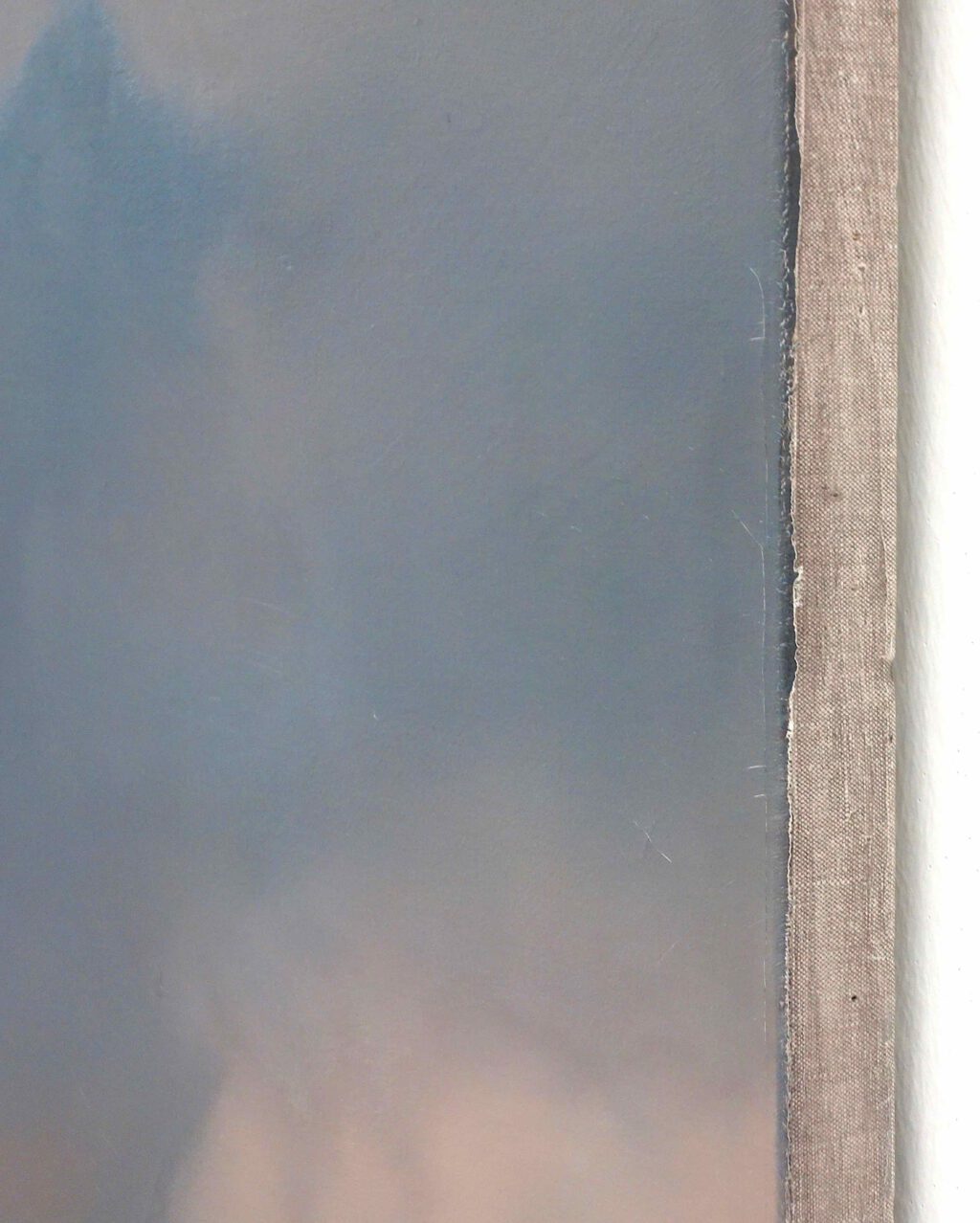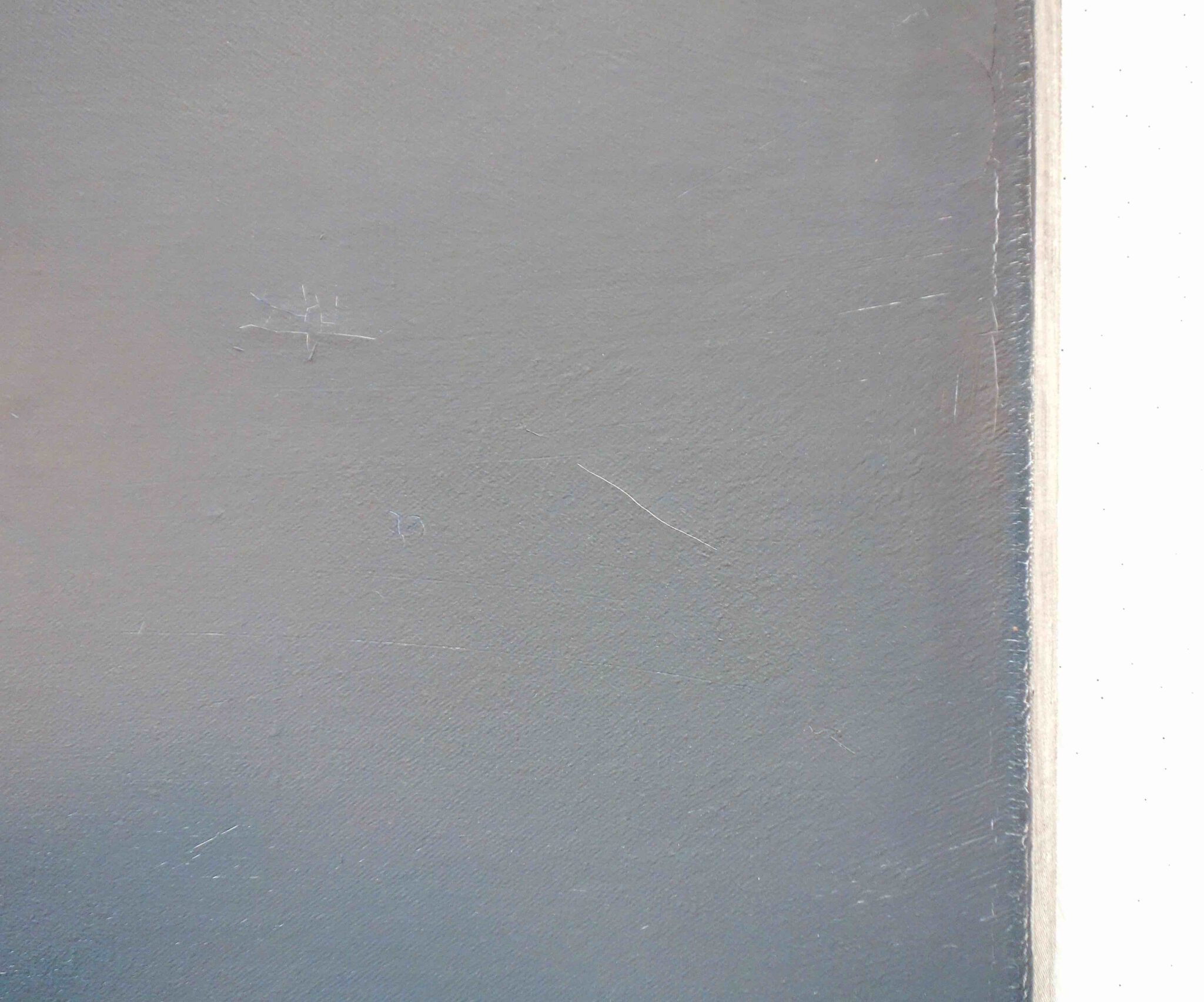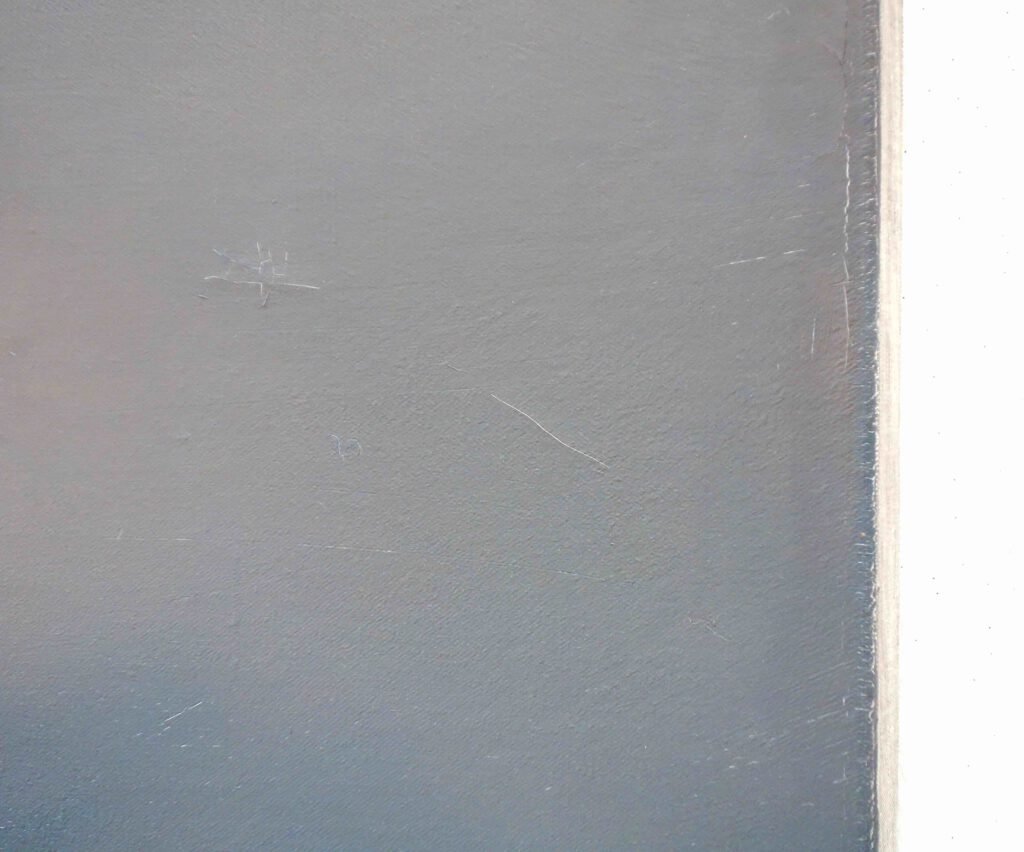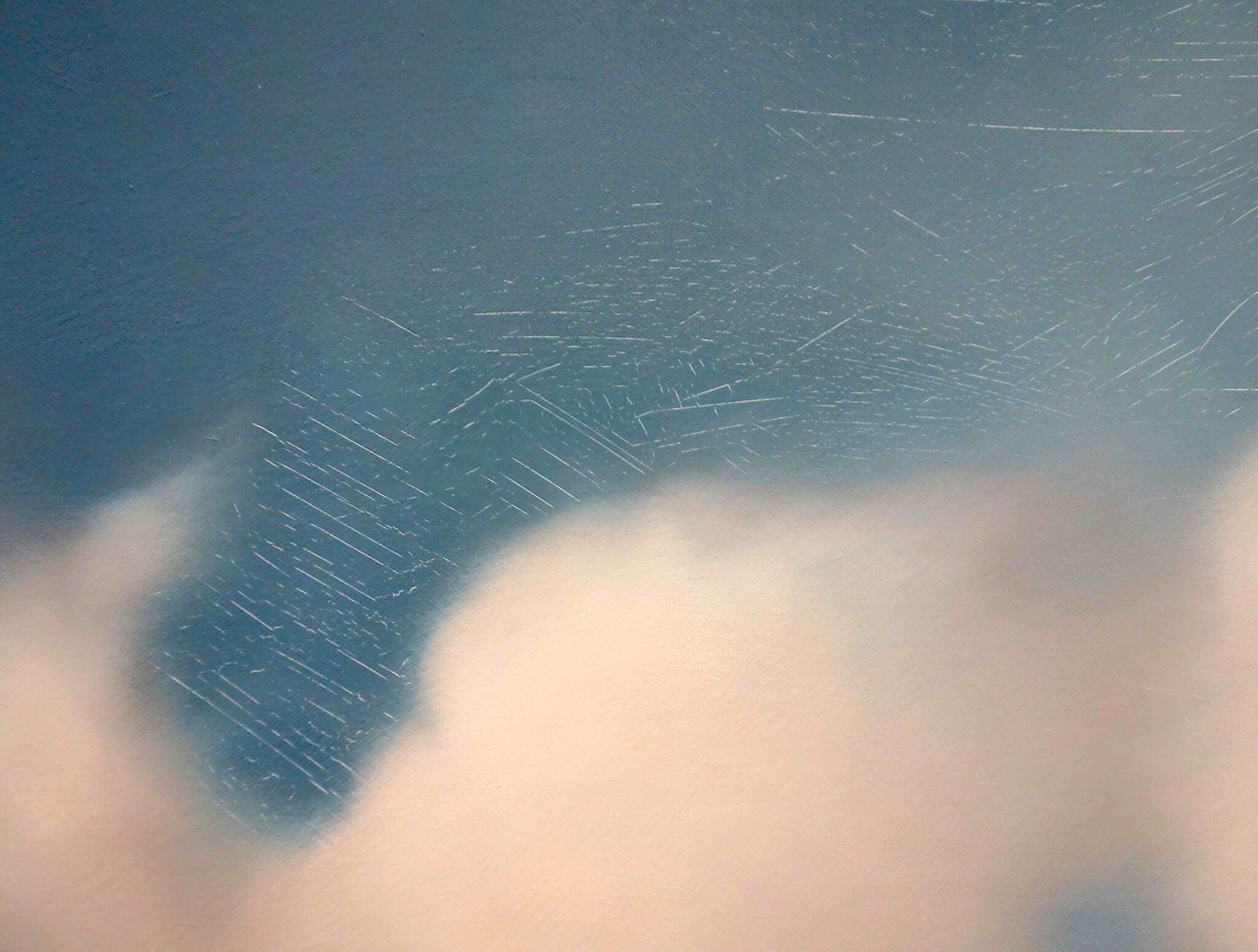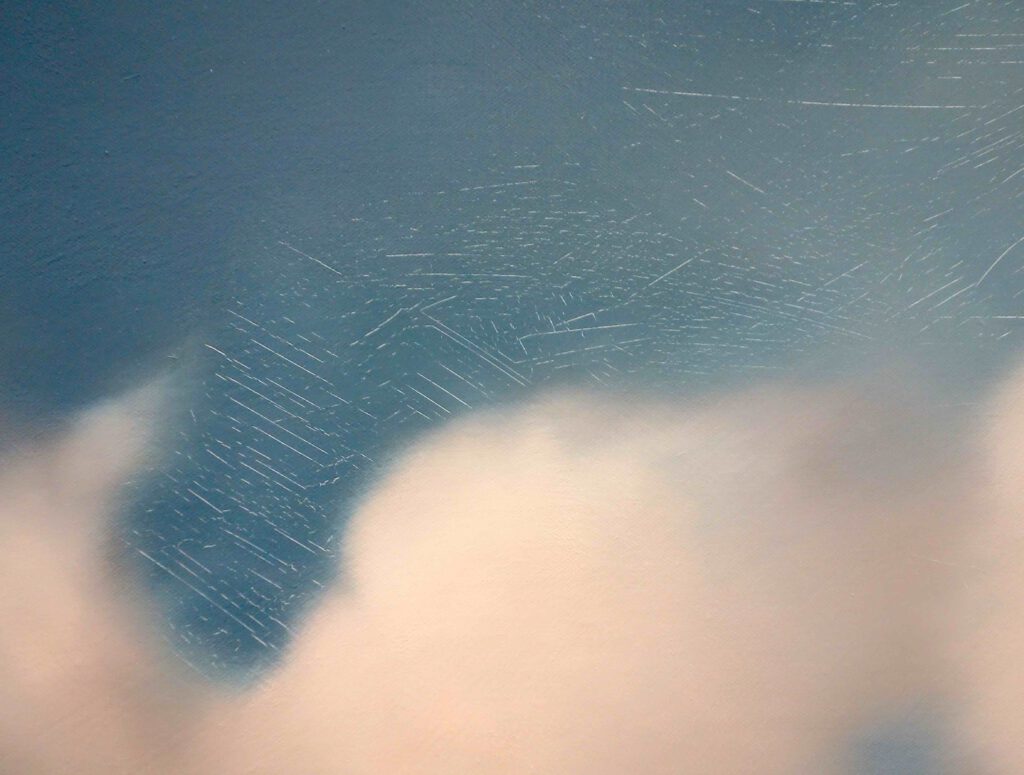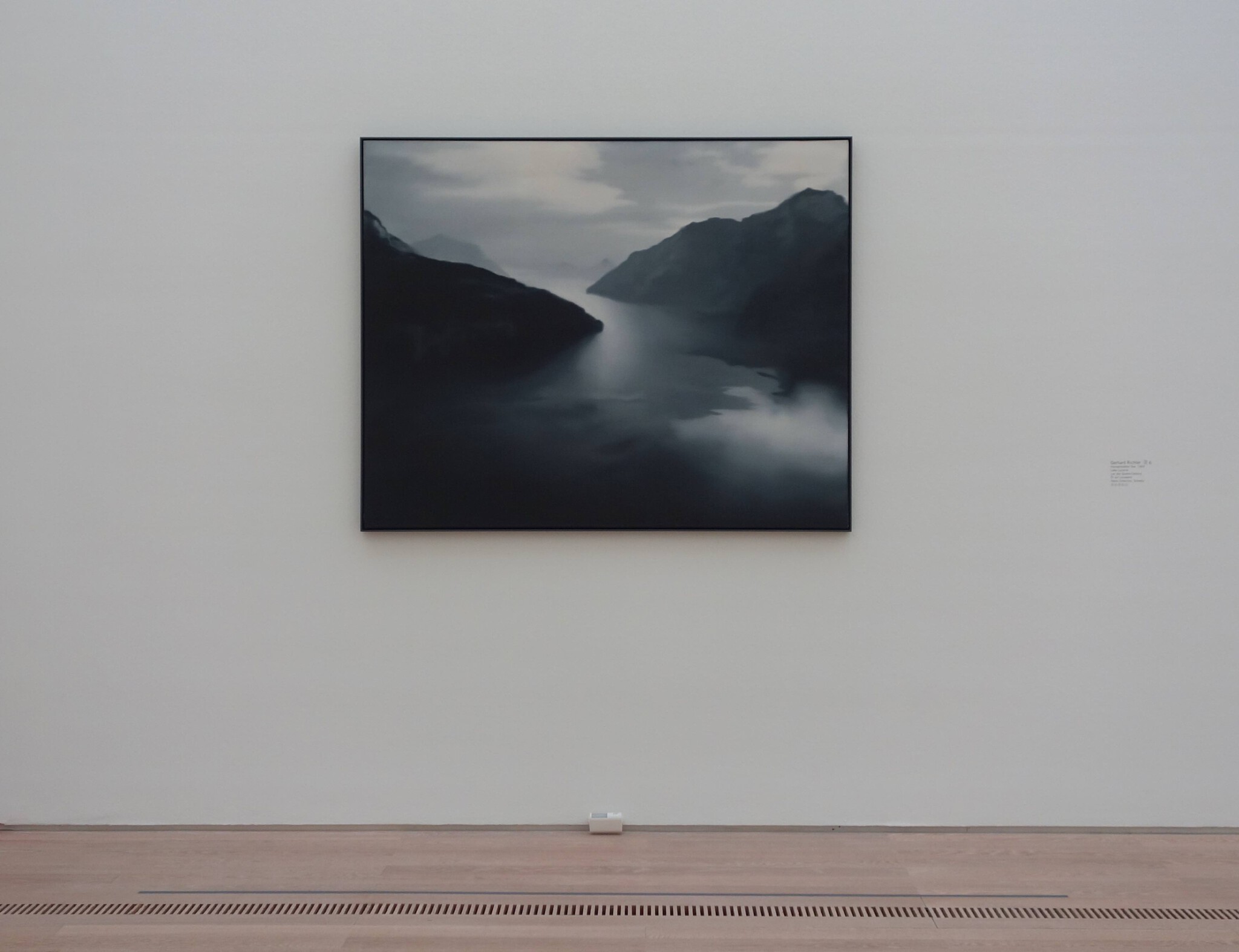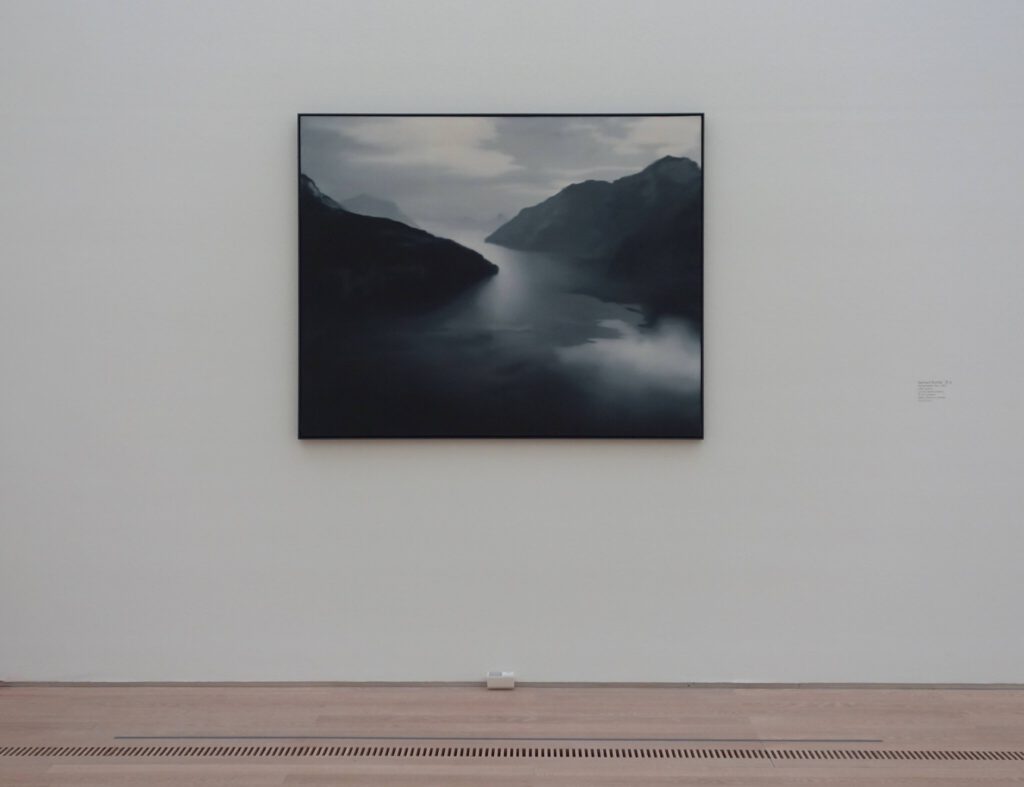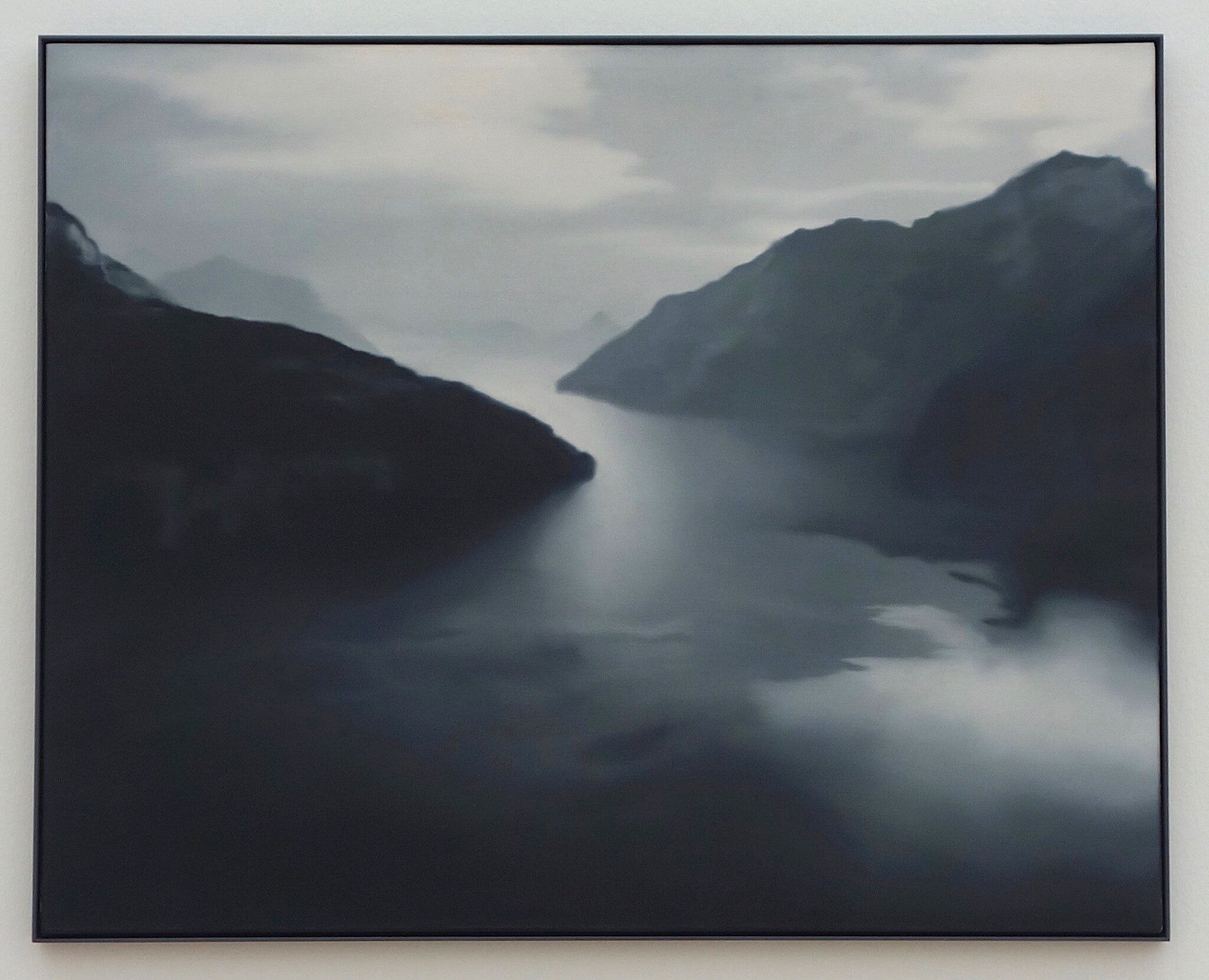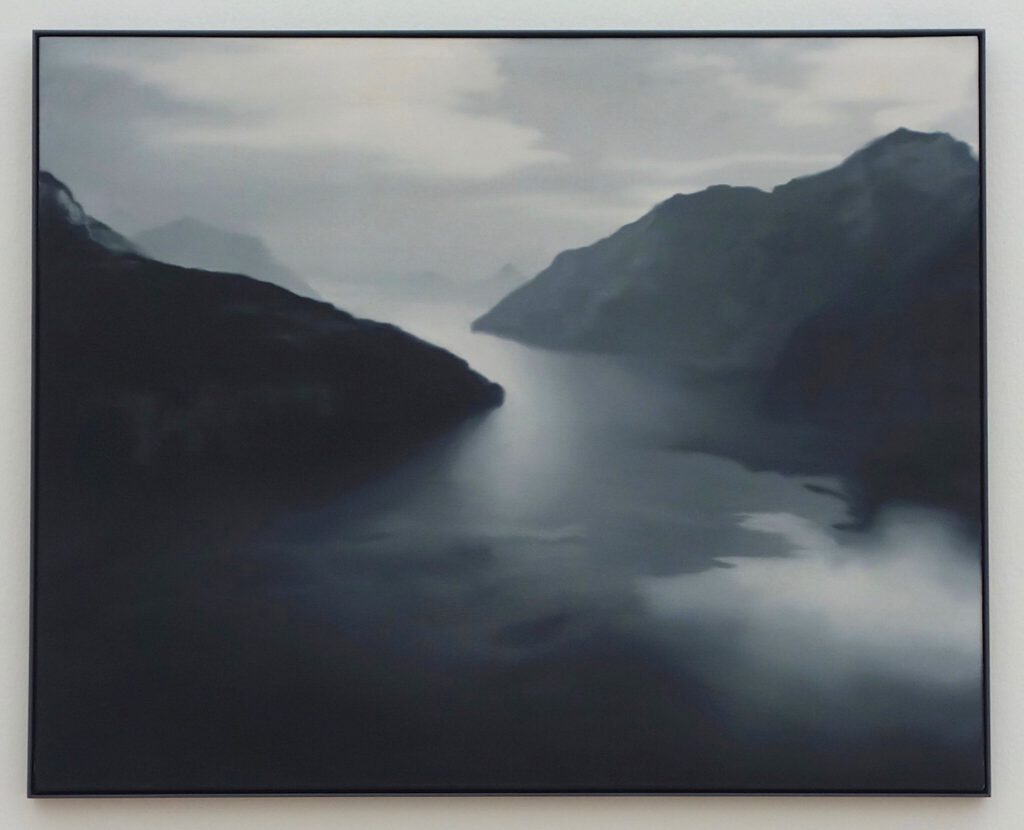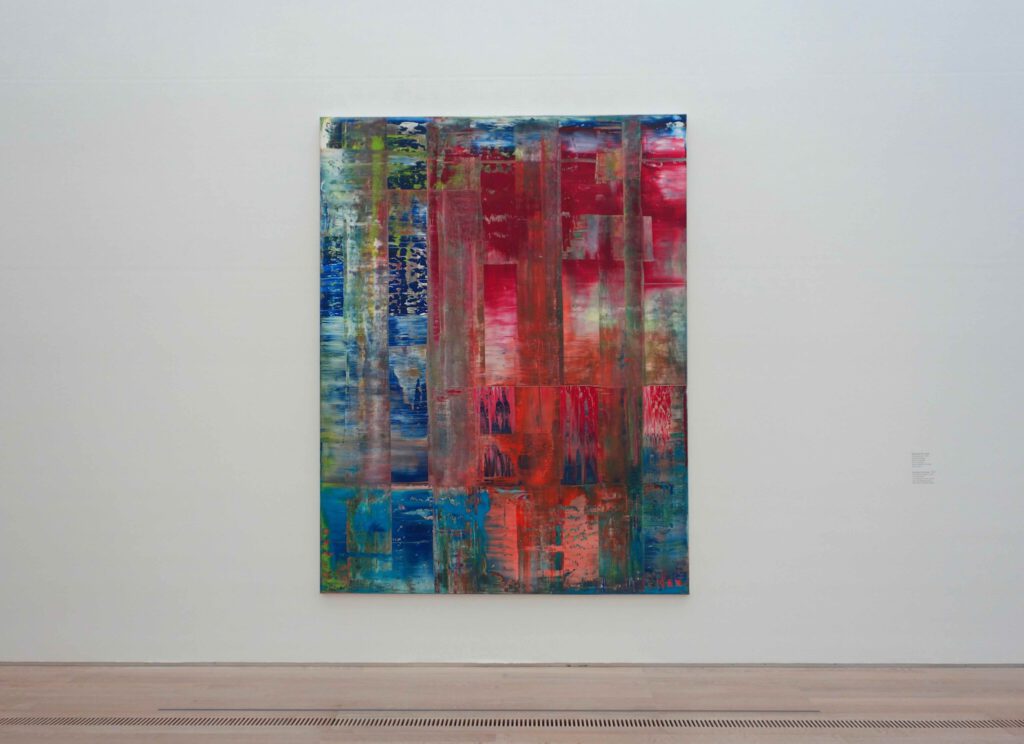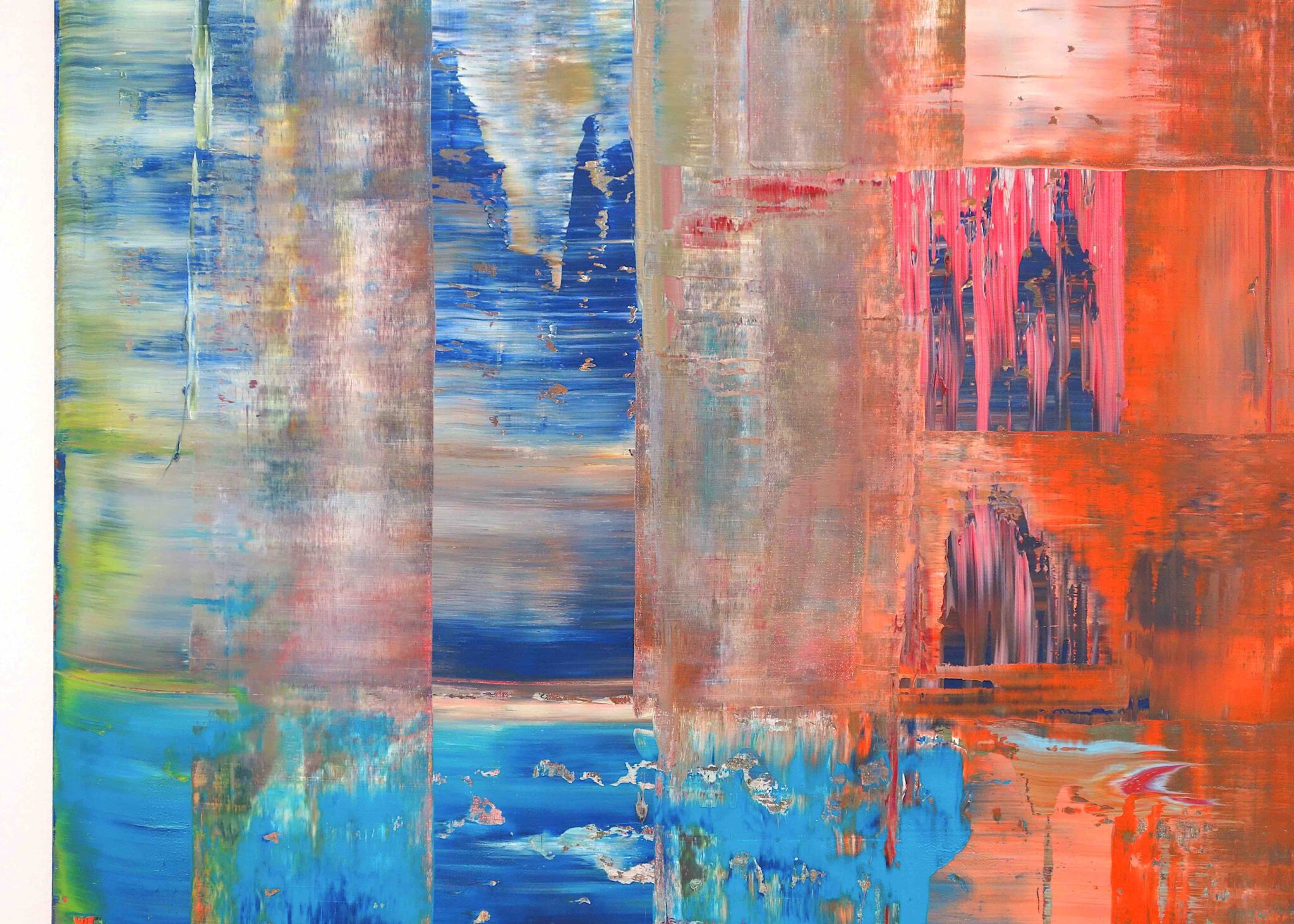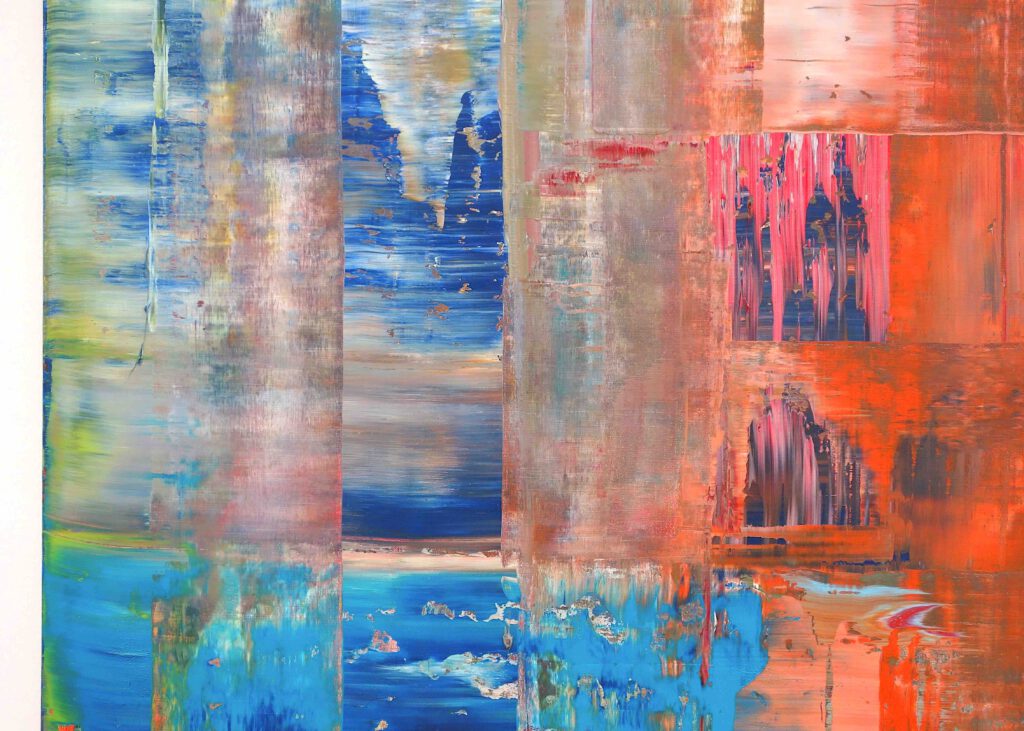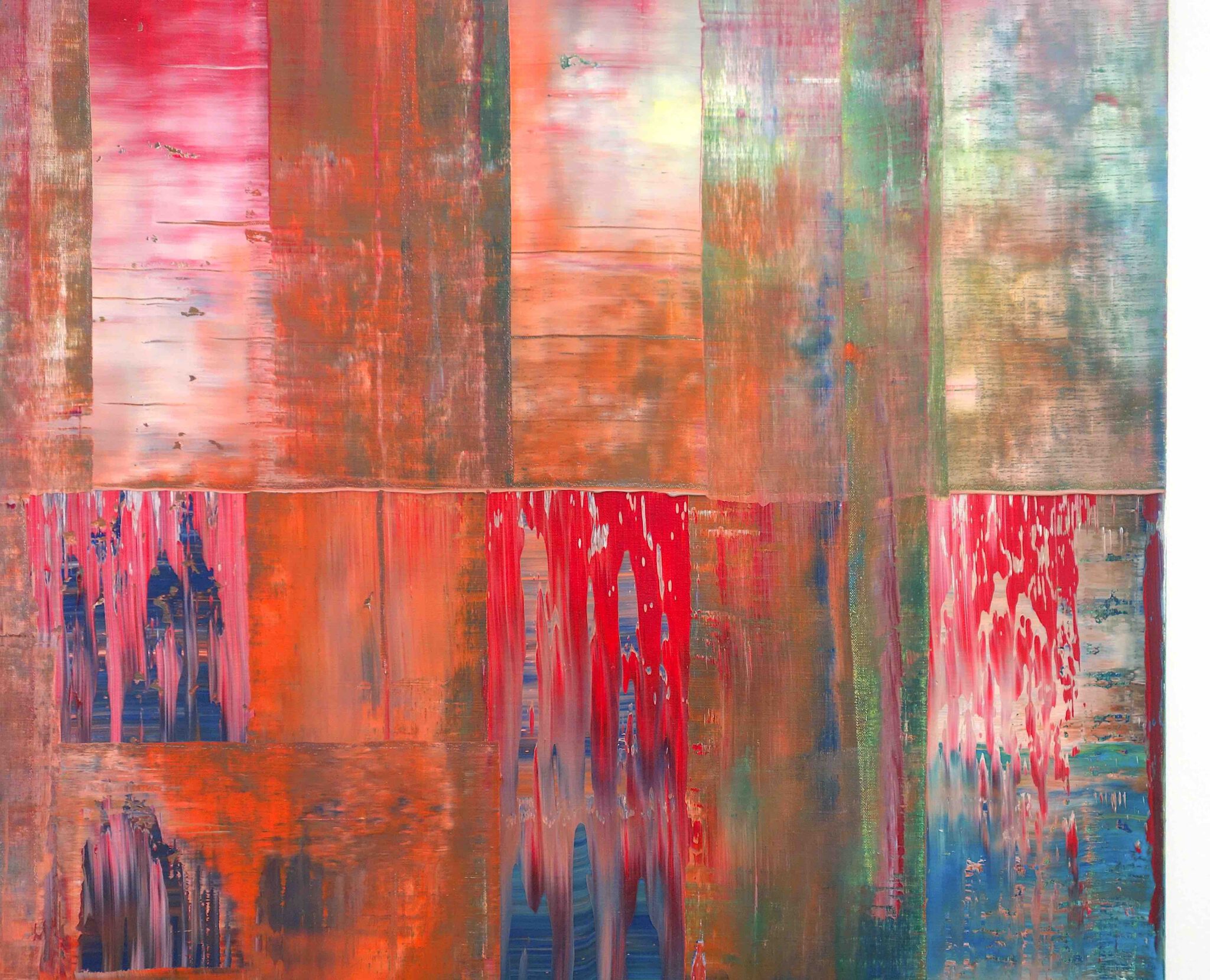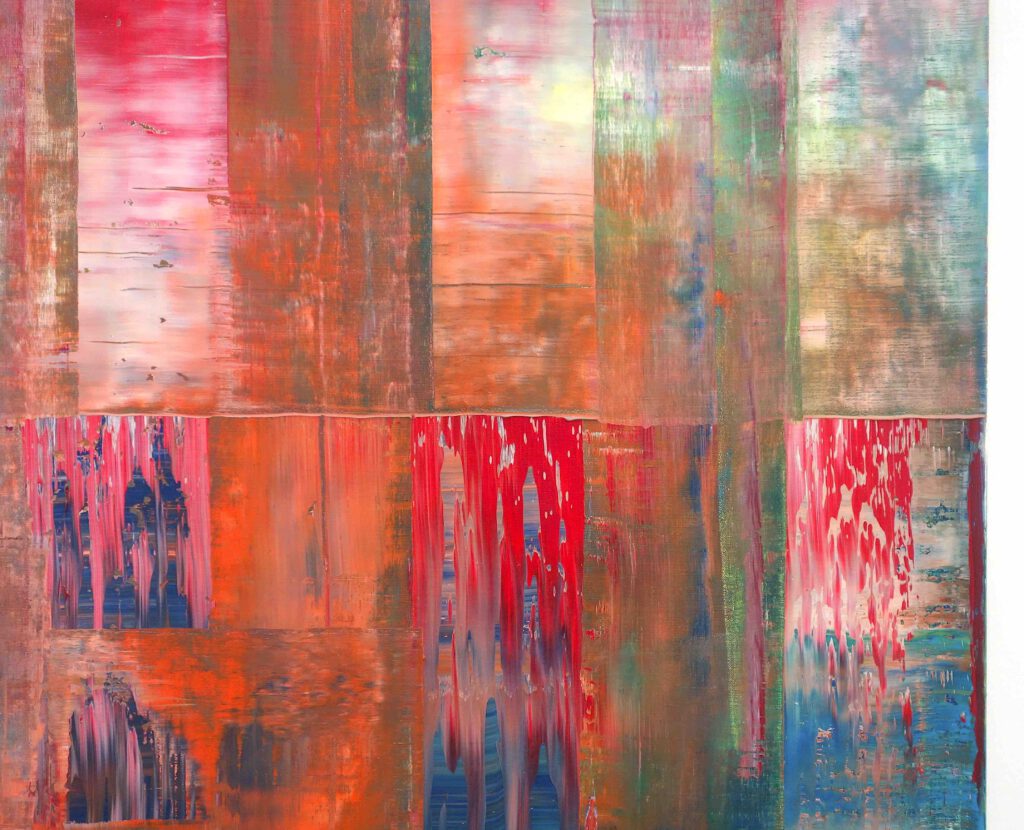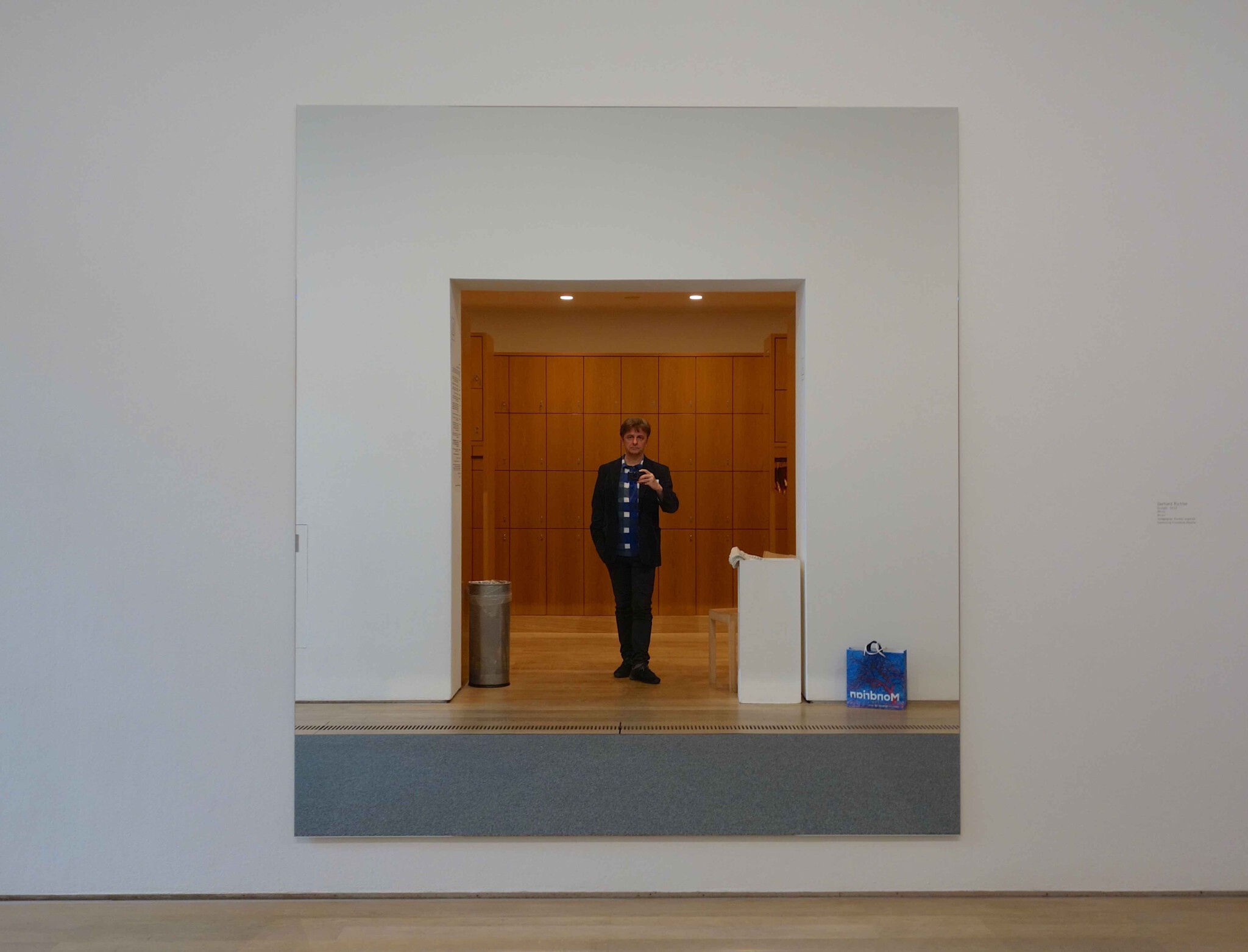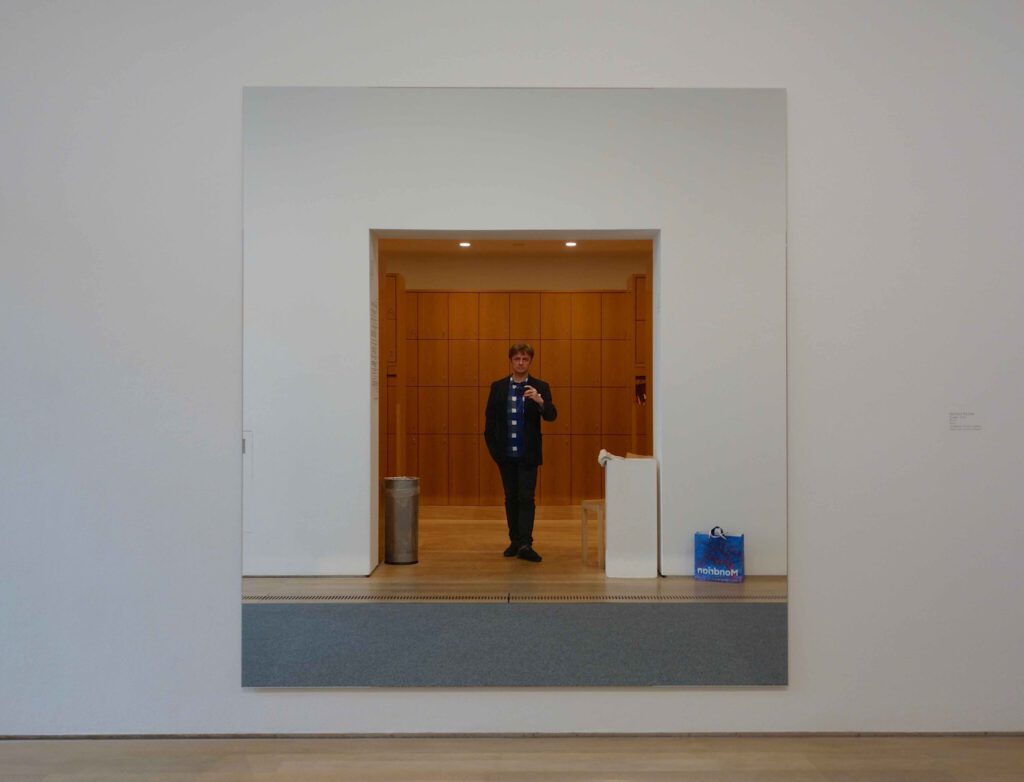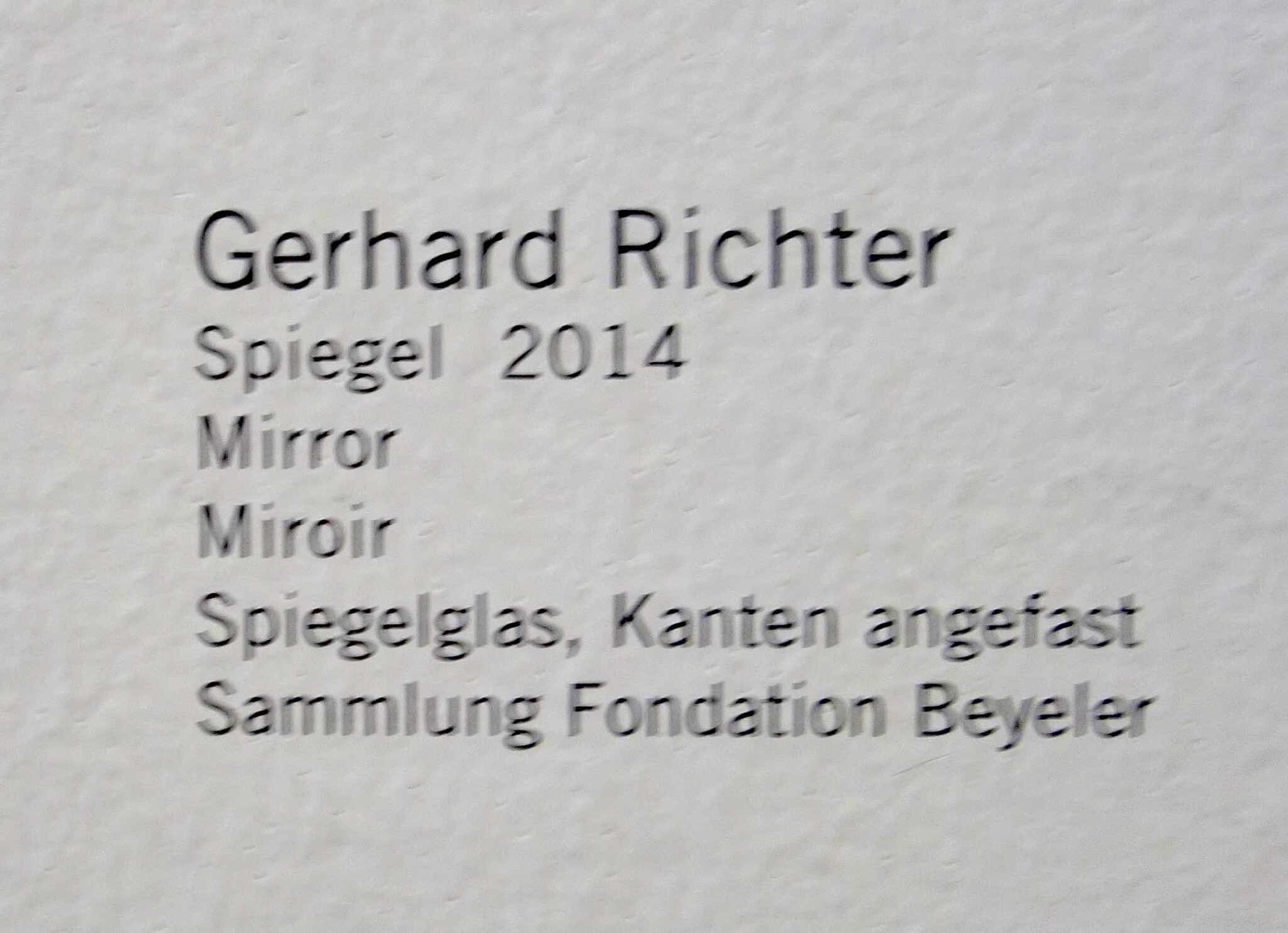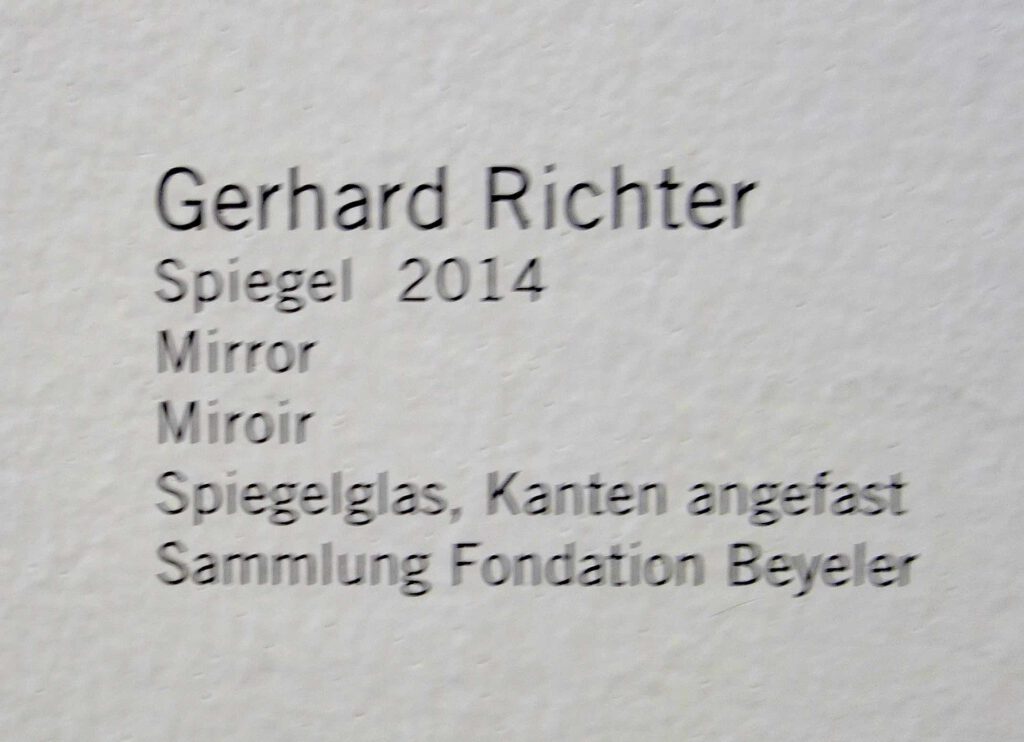 Today's bonus 今日のおまけ: