New polyrhythm 2022's works by Gerhard Richter of close consonances, embodied by psychopathic spectrum atonality
ゲルハルト・リヒターの新作群 @ バイエラー財団、スイス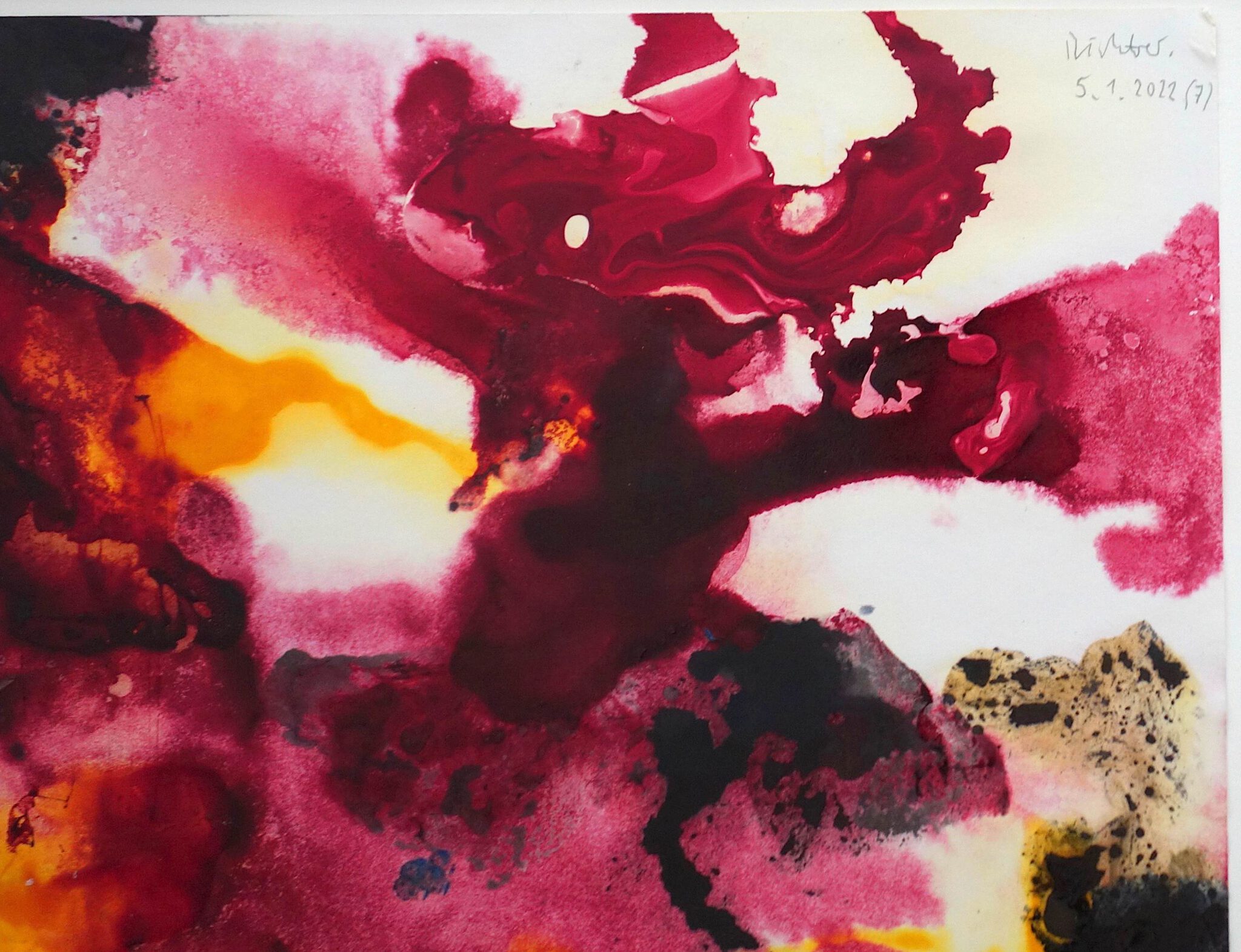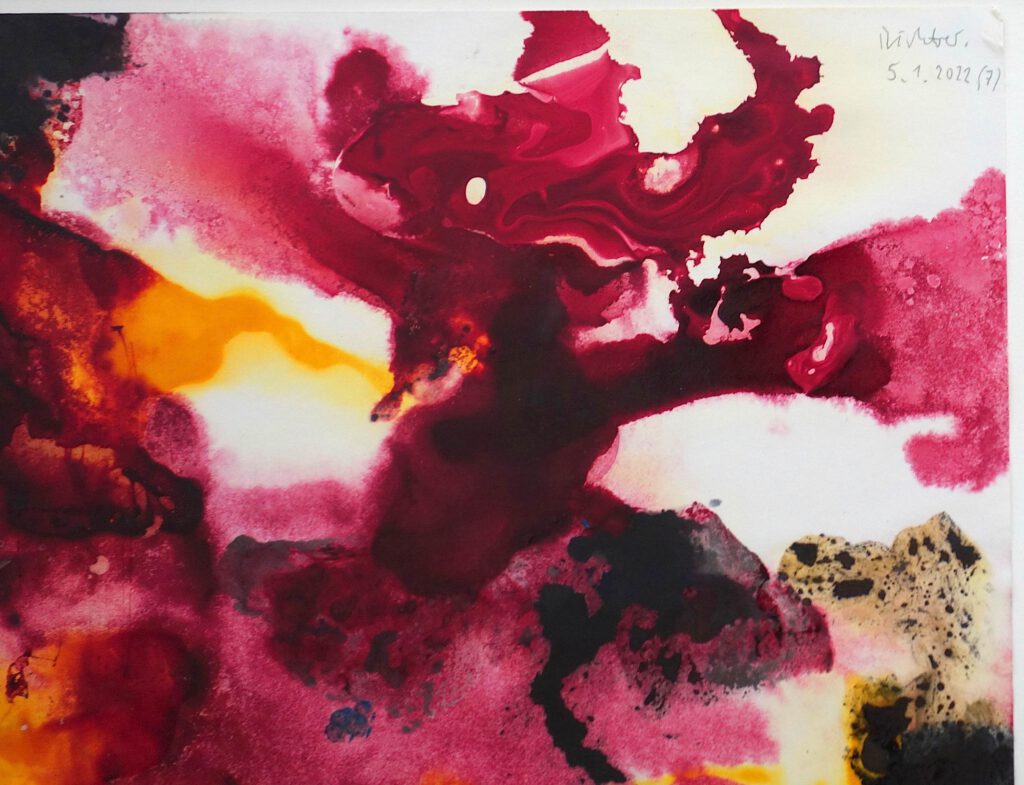 My dear friend, painter buddy Gerhard Richter celebrated his 90's birthday four months ago. Compromising times ahead…, obviously. As he stopped creating big-scale works because of his age. Nevertheless, shortly before his birthday a partum stimulus creativeus re-appeared, resulting in a superb new body of work, named "mood" (normally he titles his works in German language), which is actually on display at the Fondation Beyeler, Riehen, Switzerland. For my Japanese readers a timely referential episode, as his retrospective "Gerhard Richter" will start in three days at The National Museum of Modern Art, Tokyo 東京国立近代美術館.
Quote from MOMAT:
ドイツ・ドレスデン出身の現代アートの巨匠、ゲルハルト・リヒター。その個展が、日本では16年ぶり、東京では初めて、美術館で開催されます。
リヒターは油彩画、写真、デジタルプリント、ガラス、鏡など多岐にわたる素材を用い、具象表現や抽象表現を行き来しながら、人がものを見て認識する原理自体を表すことに、一貫して取り組み続けてきました。ものを見るとは単に視覚の問題ではなく、芸術の歴史、ホロコーストなどを経験した 20世紀ドイツの歴史、画家自身やその家族の記憶、そして私たちの固定概念や見ることへの欲望などが複雑に絡み合った営みであることを、彼が生み出した作品群を通じて、私たちは感じ取ることでしょう。
画家が90歳を迎えた2022年、画家が手元に置いてきた初期作から最新のドローイングまでを含む、ゲルハルト・リヒター財団の所蔵作品を中心とする約110点によって、一貫しつつも多岐にわたる60年の画業を紐解きます。
This exhibition features German artist Gerhard Richter, one of the greatest artists of our age. It is the first Richter show at a museum in Japan in 16 years and the very first one in Tokyo. Richter has consistently tried presenting the principle of how we see and perceive objects, moving back and forth between representation and abstraction using a variety of materials such as oil paintings, photographs, digital prints, glass, and mirrors. The principle concerns not only optical perception, but also perceptions formed by a complex web of aspects, including the history of art, contemporary visual culture, the history of 20th century Germany, the memories of the artist himself and his family, and audiences' desire to see things. In 2022, when the artist has turned 90 years old, the exhibition will trace his consistent but wide-ranging practices over the last 60 years, showcasing about 110 works, mostly from the collection of Gerhard Richter Foundation. The exhibits include a variety of items ranging from early works to the newest drawings.
English:
Gerhard Richter @ The National Museum of Modern Art, Tokyo
June 7 – October 2, 2022
https://richter.exhibit.jp/en/
日本語:
ゲルハルト・リヒター展 @ 東京国立近代美術館
2022年6月7日〜10月2日
https://richter.exhibit.jp
---
In recent years I had the privilege to attend the opening reception parties of Richter's retrospectives in 2005 in the Kawamura Memorial DIC Museum of Art 川村記念美術館 and in 2014 at the Fondation Beyeler.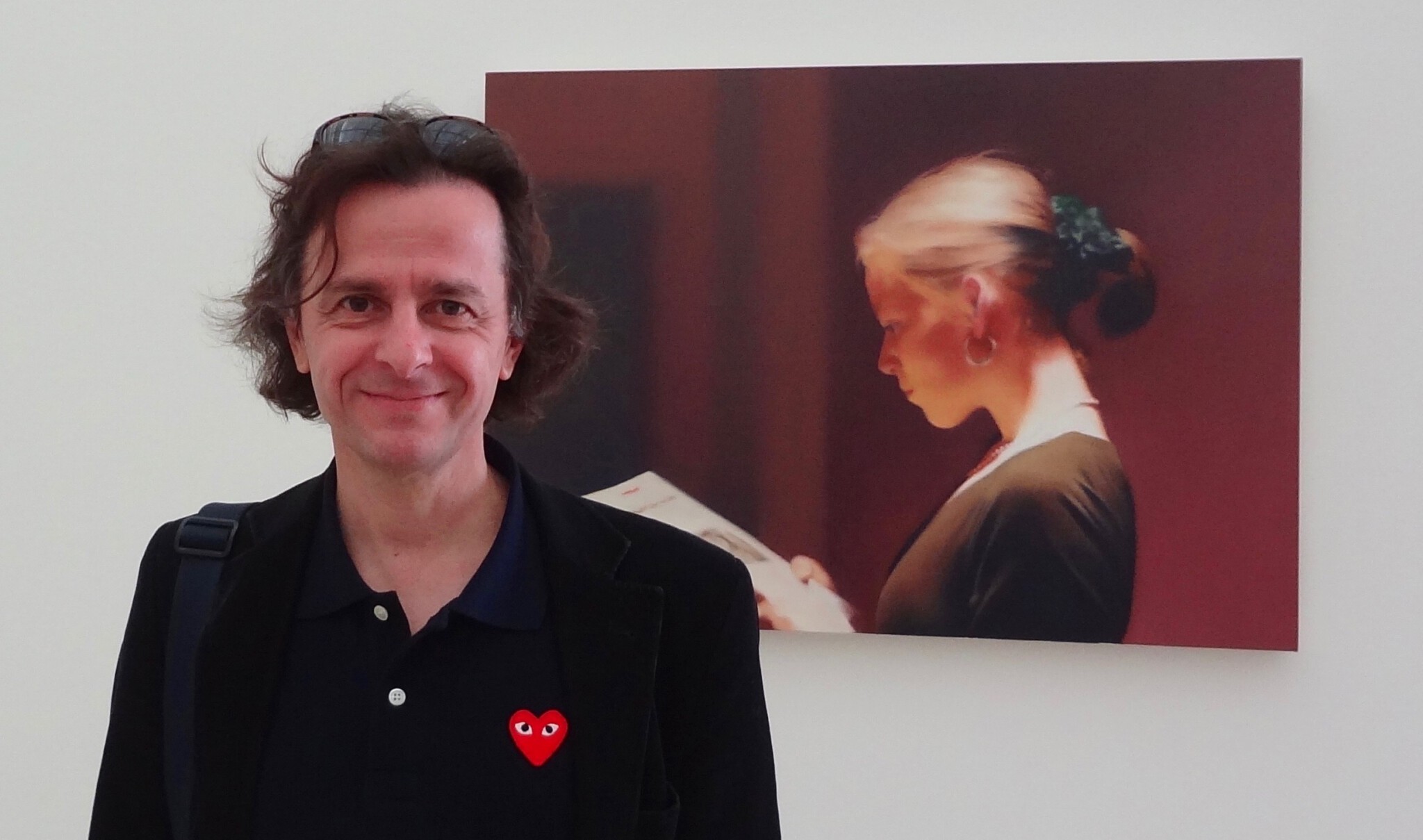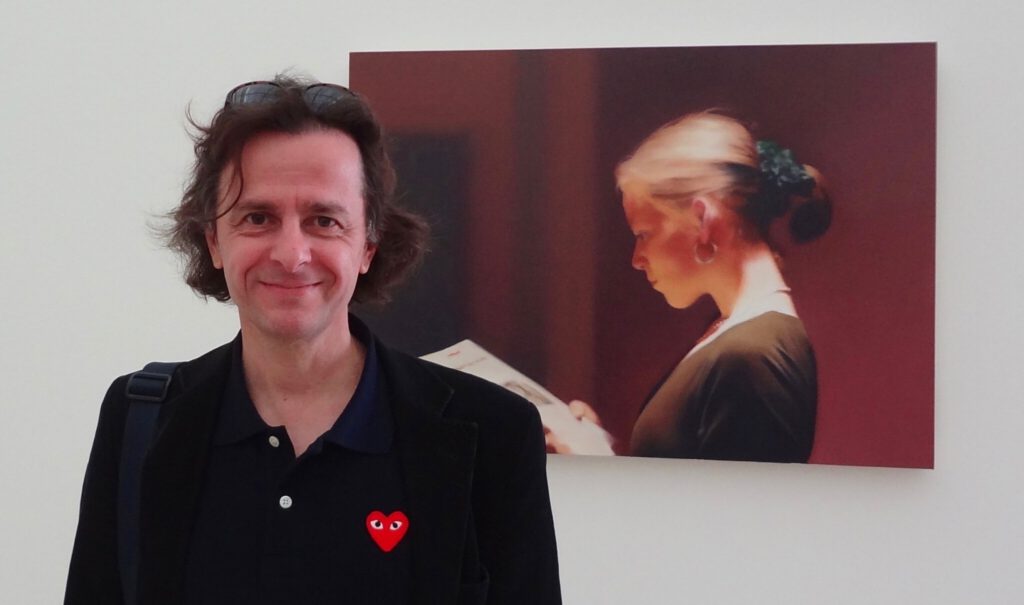 Unfortunately my reviews with rare pics of documentary, archival character disappeared, as the website of ARTiT abandoned its blog section. Important 8 years of my work lost.
Kawamura Memorial DIC Museum of Art
https://kawamura-museum.dic.co.jp/art/exhibition-past/2005/richter/
Fondation Beyeler
https://www.fondationbeyeler.ch/ausstellungen/vergangene-ausstellungen/gerhard-richter
Yesterday's visit to the Fondation Beyeler revealed Gerhard's mental spectrum of atonality. In the new body of work "mood" I could discover how one eye sees and the other feels. As he likes to drink German beer, the complementary colours in relation to the movement of his hand taking the bottle to his mouth, transition a kind of dynamic decalcomania. Gerhard's intuitive artistic practice create suction, pulling at the paint to form a scaly biomorphic texture. I could feel close consonances, – his exuberant realm of art – , a kind of musical étude, youthful expressiveness being manipulated by visions of half-sleep. Lushly coloured juxtapositions transcending to an imaginary of polyrhythm and disparate archaism. Gratulation und Prost Gerhard! Natürlich auch zum 90sten … und die 100 voll im Visier!
Please enjoy the attached pics from the Beyeler show, as they reveal also the first craquelure in his older paintings.
Regarding Richter's "18. Oktober 1977 Zyklus" (Baader-Meinhof series), one week ago I posted several works at the following ART+CULTURE entry, check it out!
What is this Japanese Woman thinking, actually? さて。
https://art-culture.world/articles/what-is-this-japanese-woman-thinking-actually/
Basel, den 4. Juni 2022
Mario A
See also:
亜 真里男と「ゲルハルト・リヒターの作品」の関係性
…for comparative studies in the context of MOMAT's "Gerhard Richter" exhibition
https://art-culture.world/articles/gerhard-richter-works-by-mario-a/
GERHARD RICHTER: «MOOD» @ Fondation Beyeler
BIS 14. AUGUST 2022
https://www.fondationbeyeler.ch/ausstellungen/passagen-landschaft-figur-und-abstraktion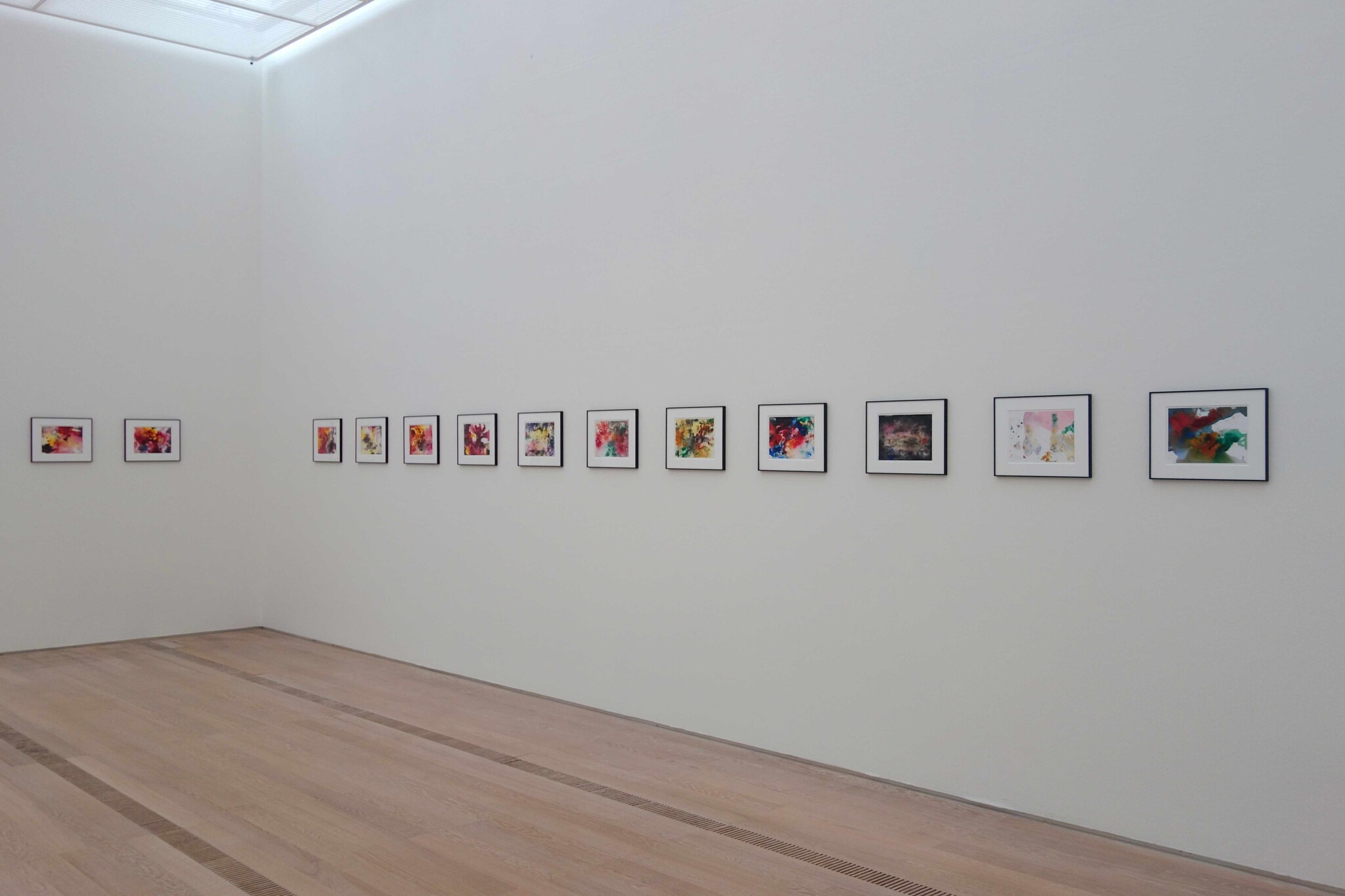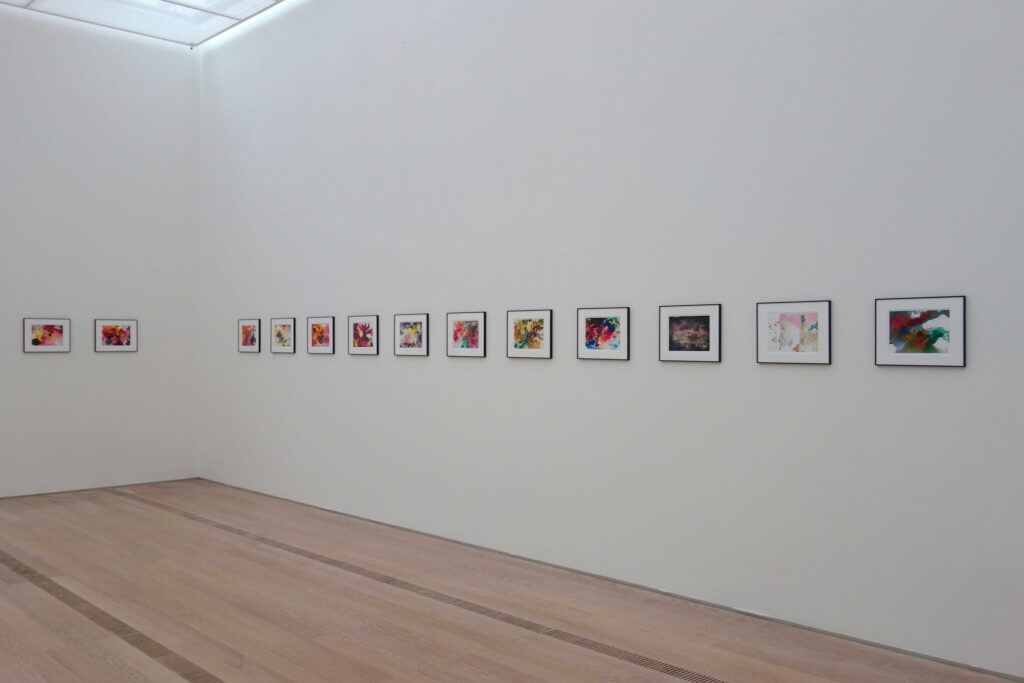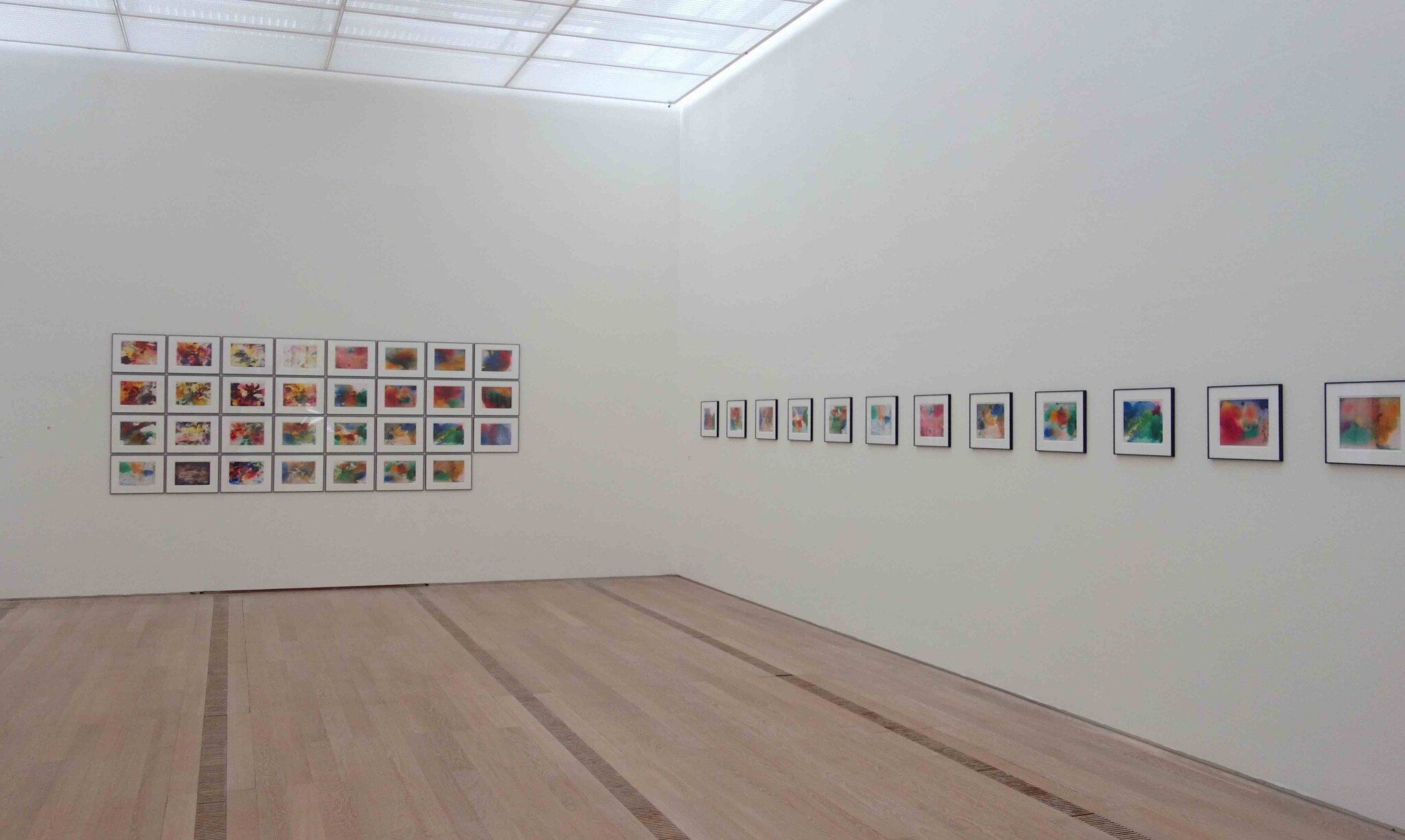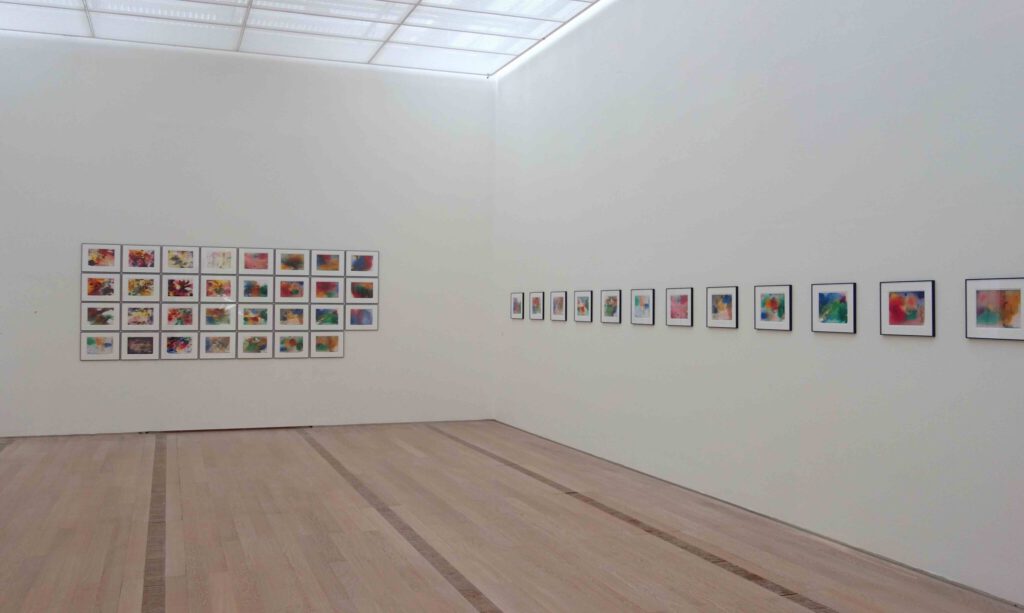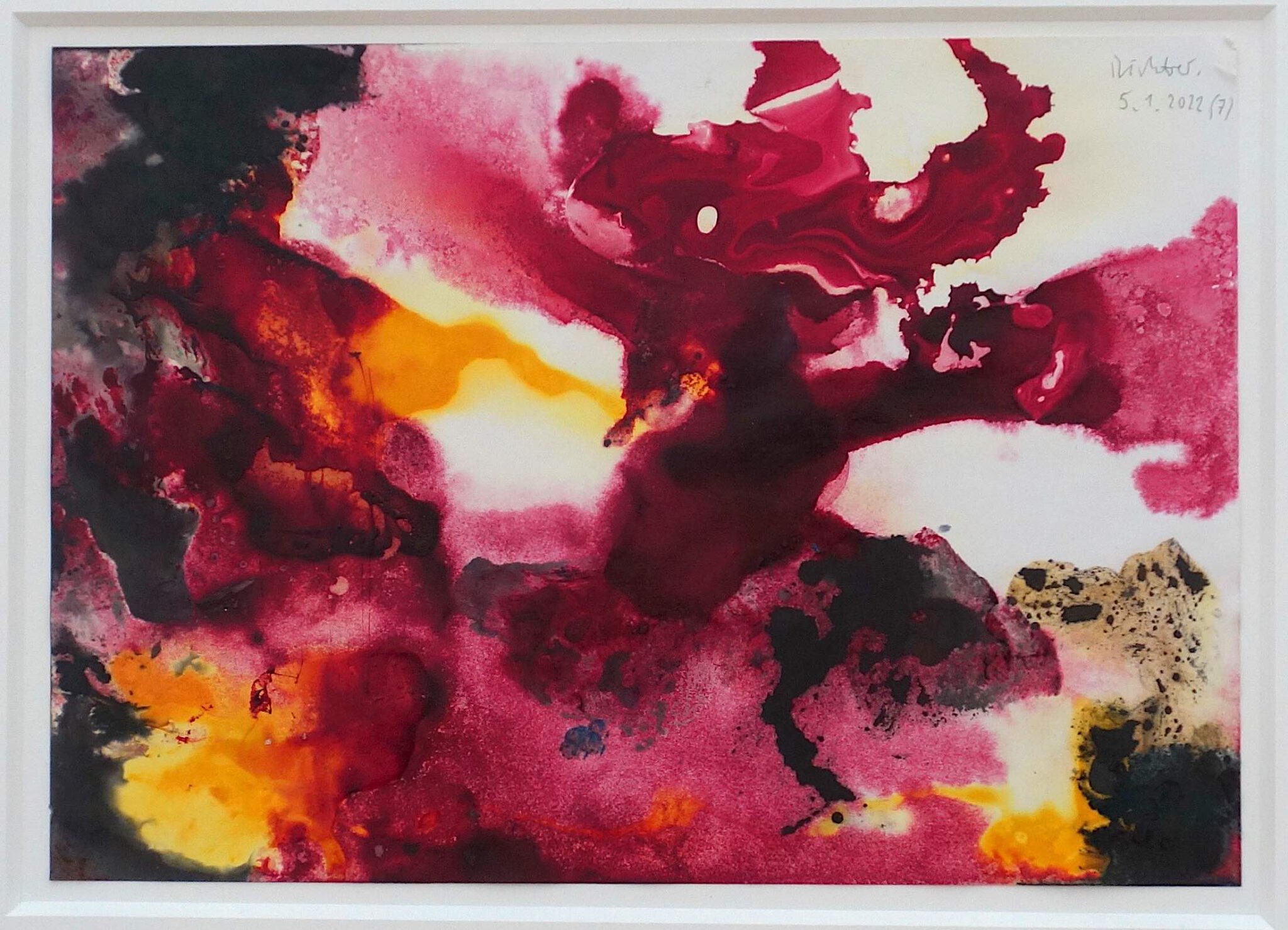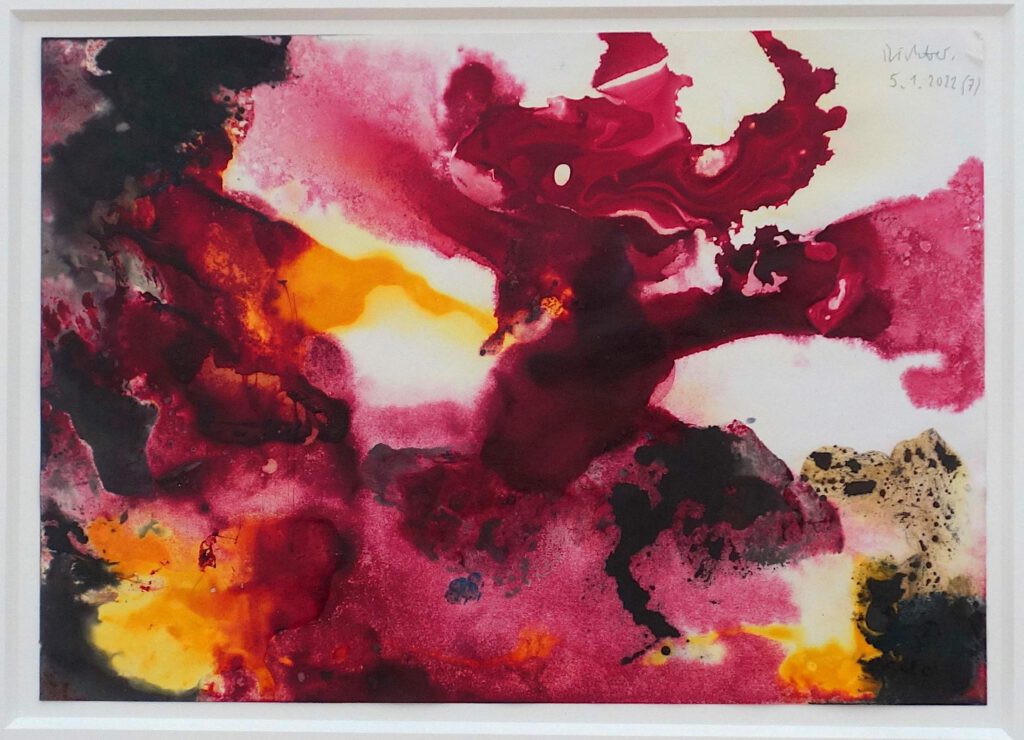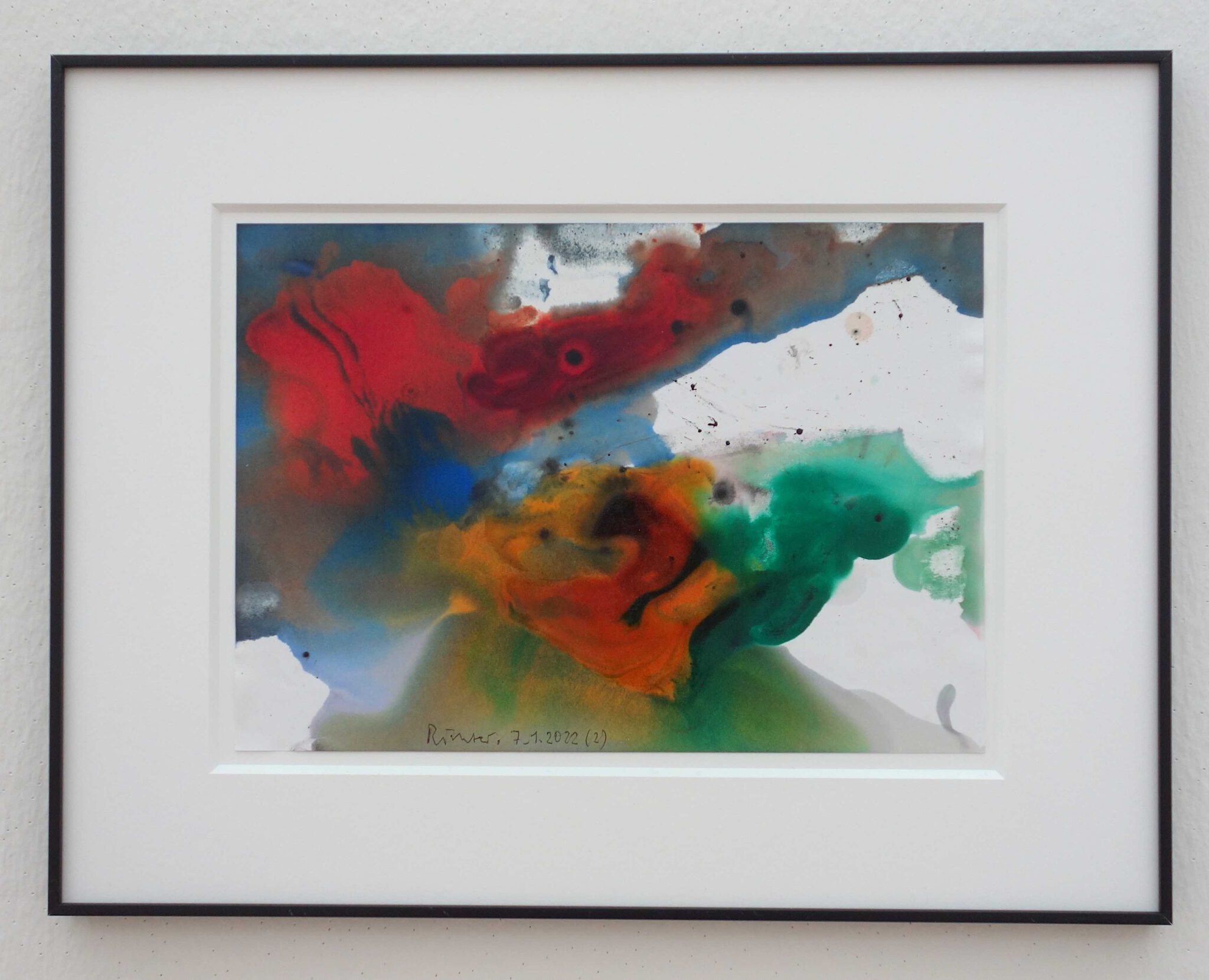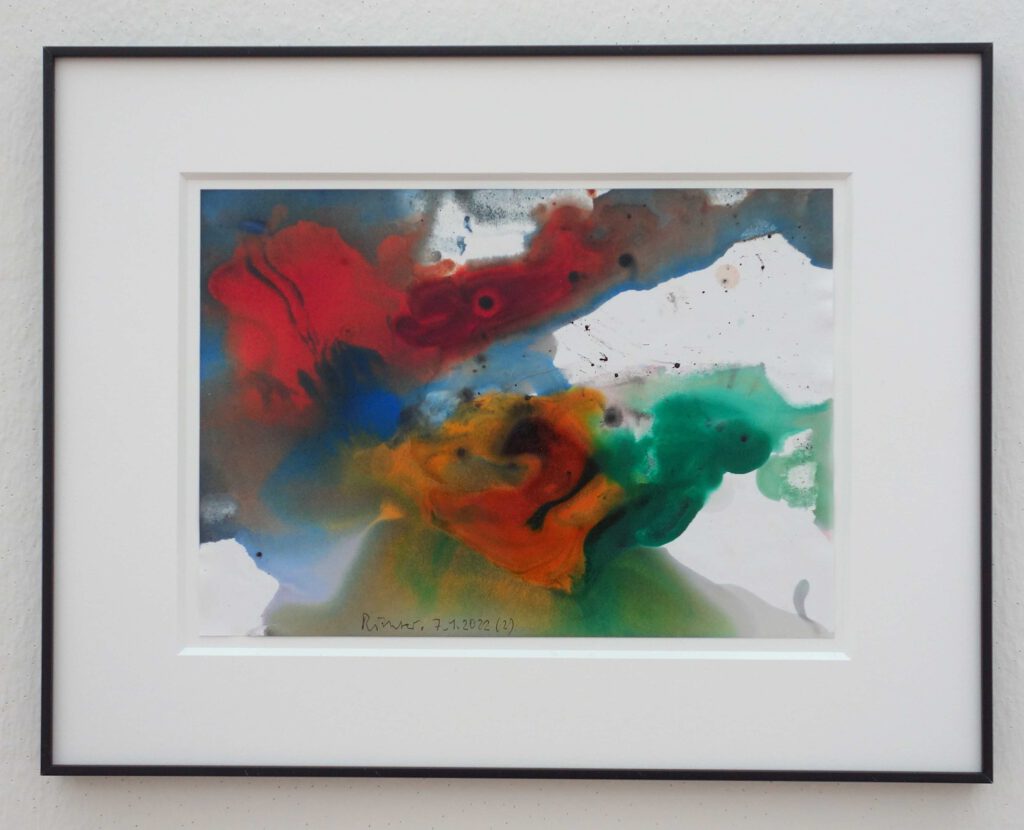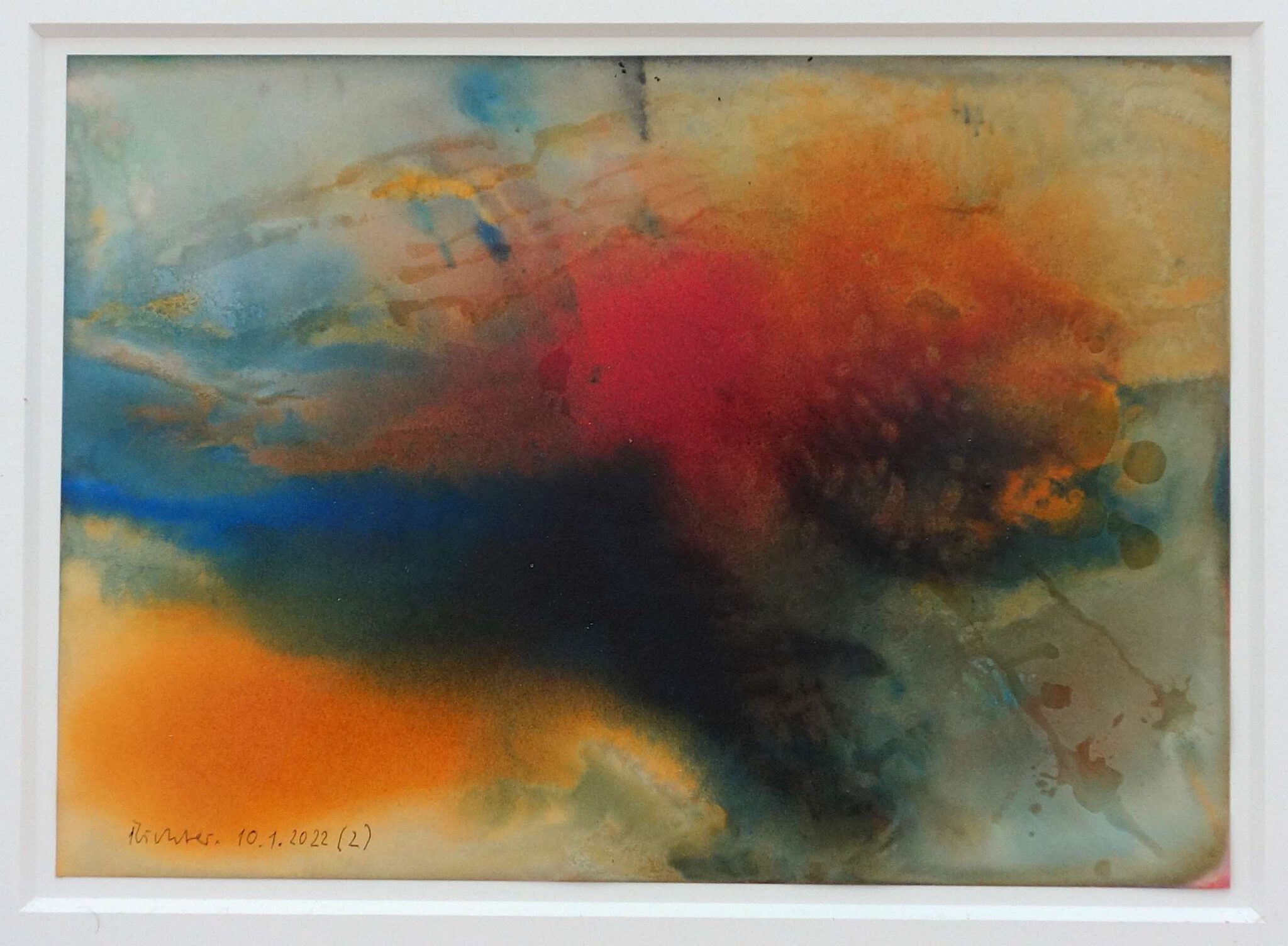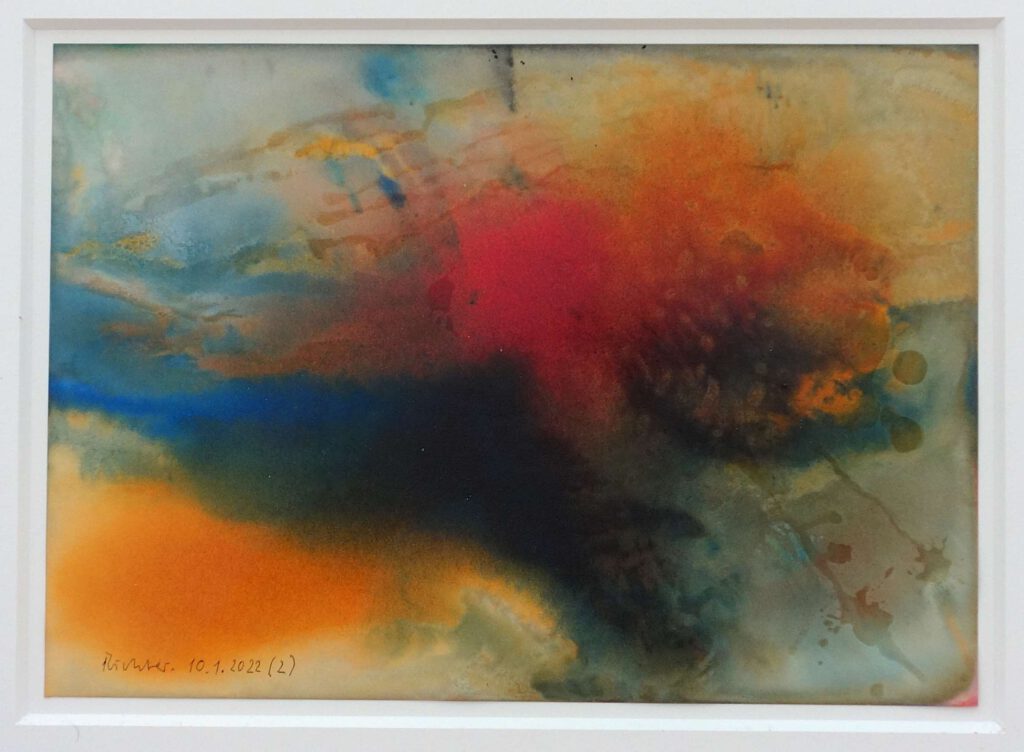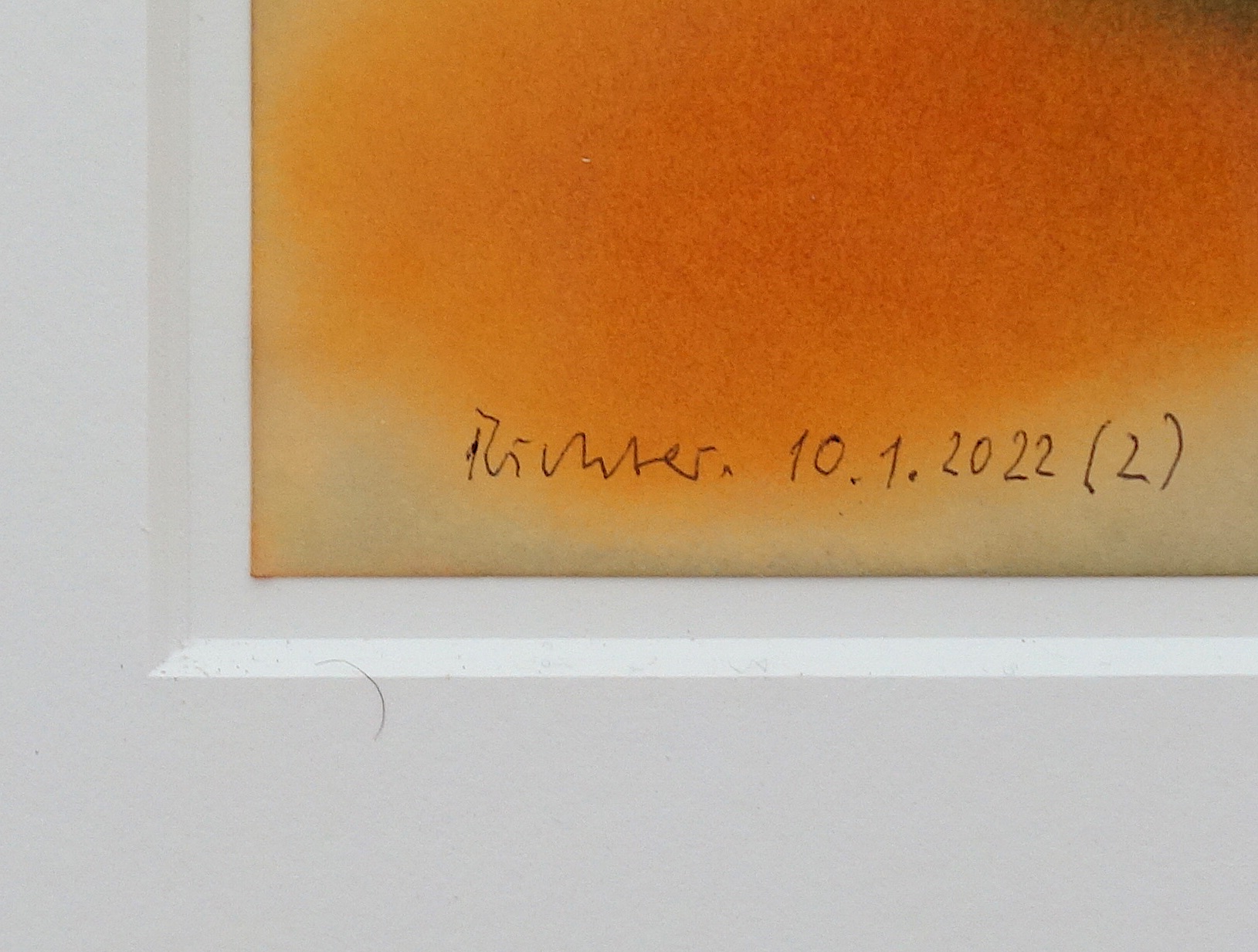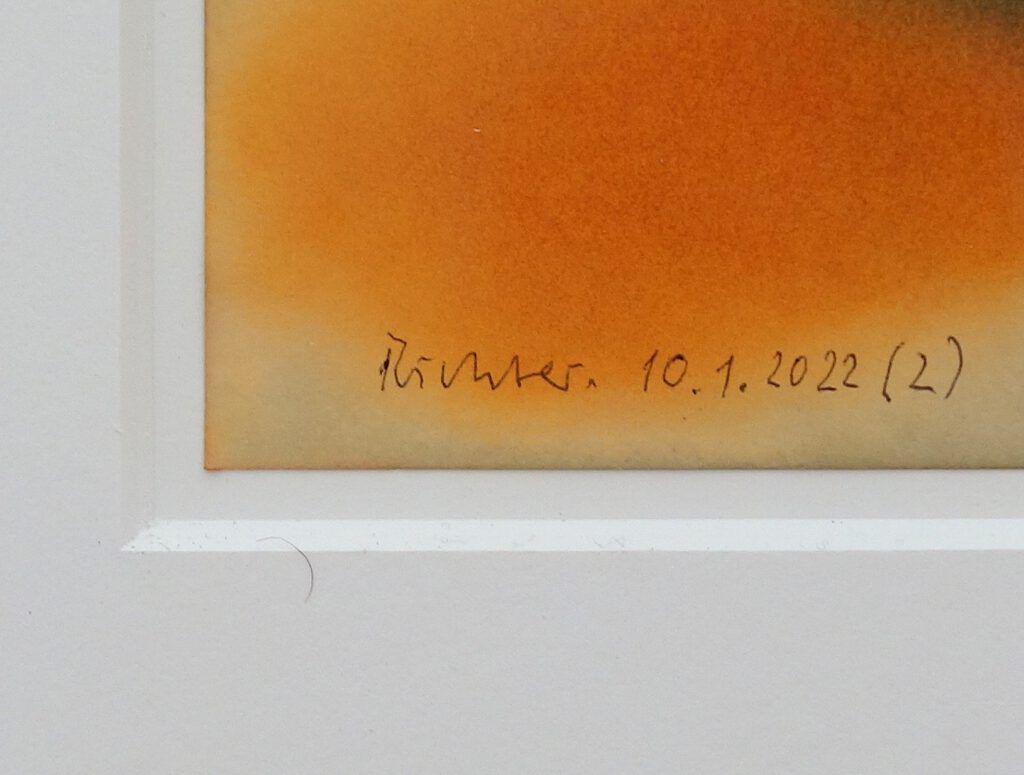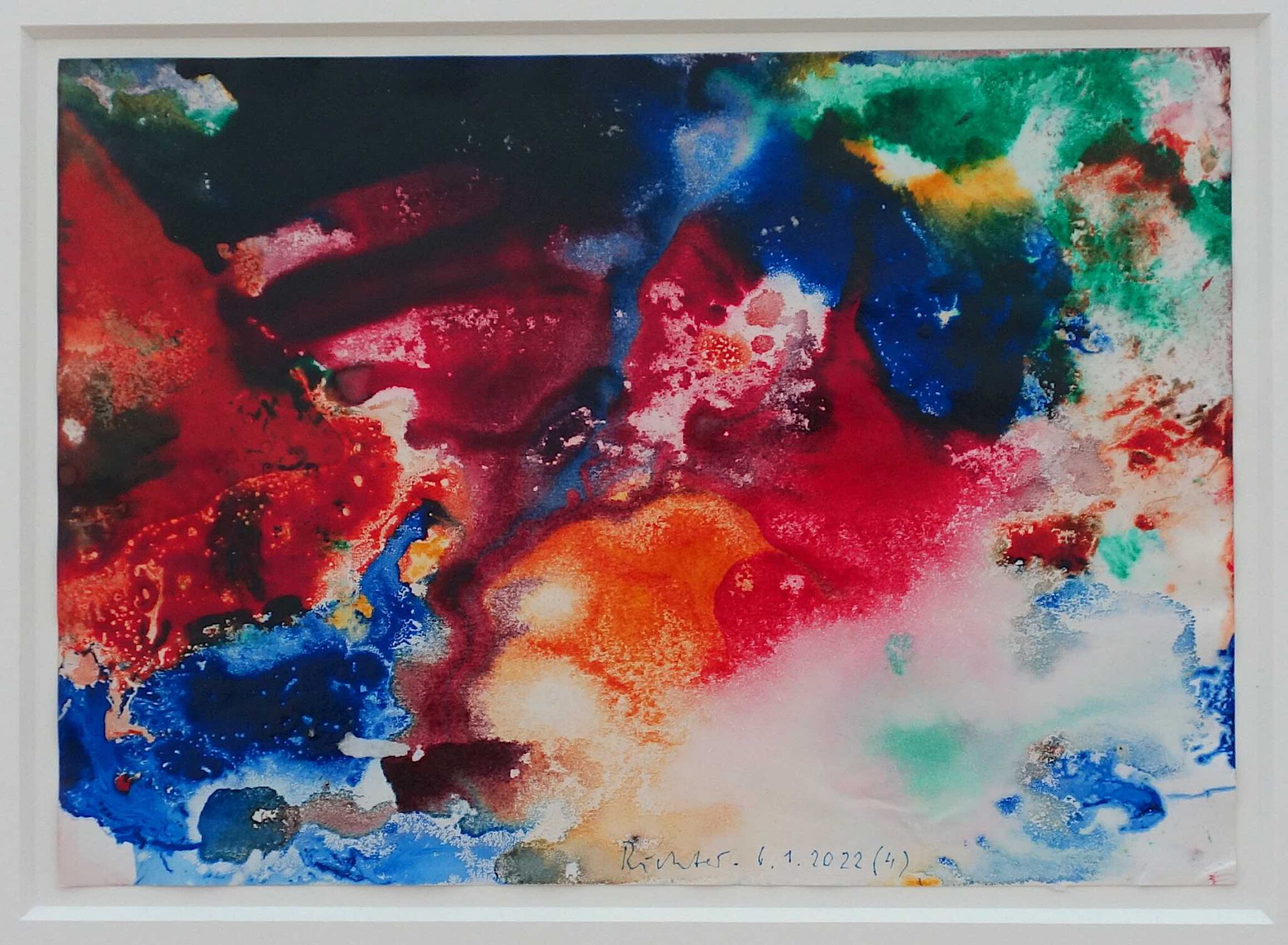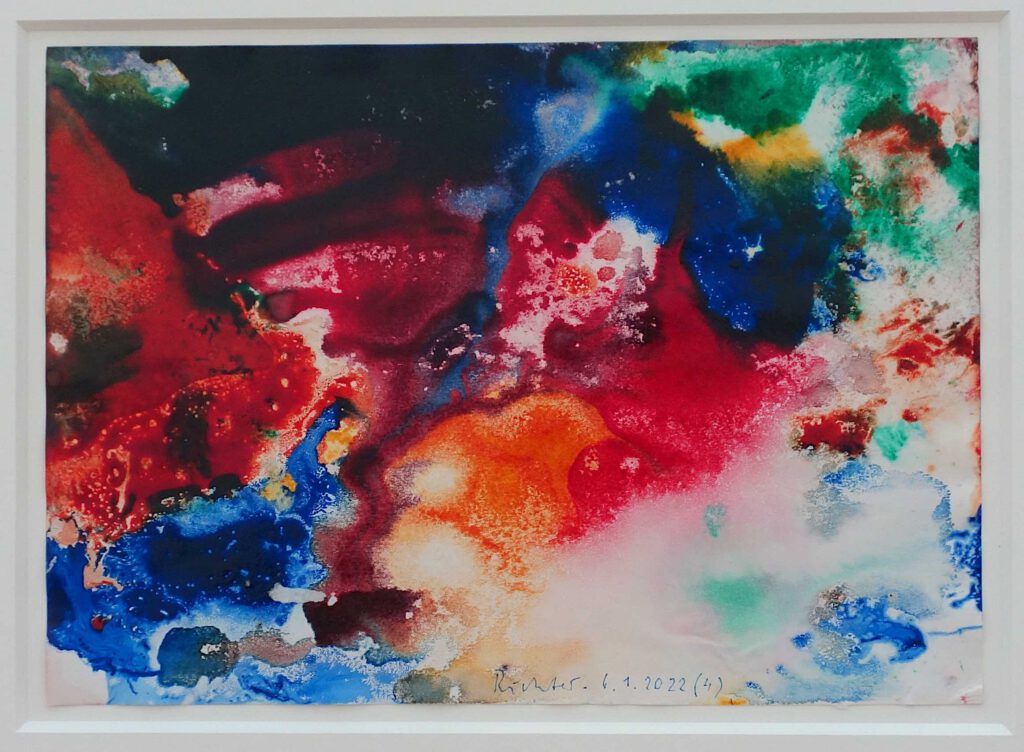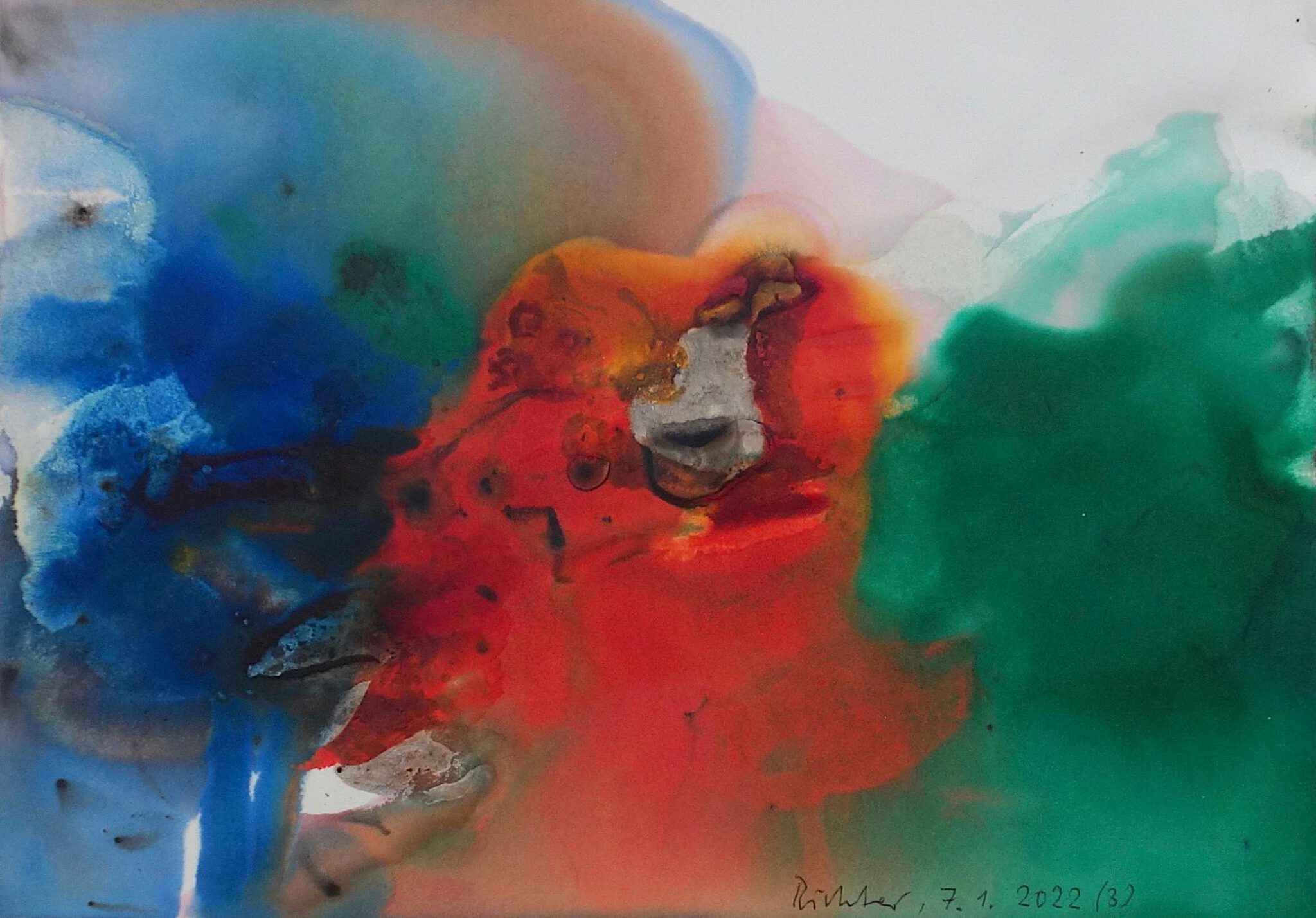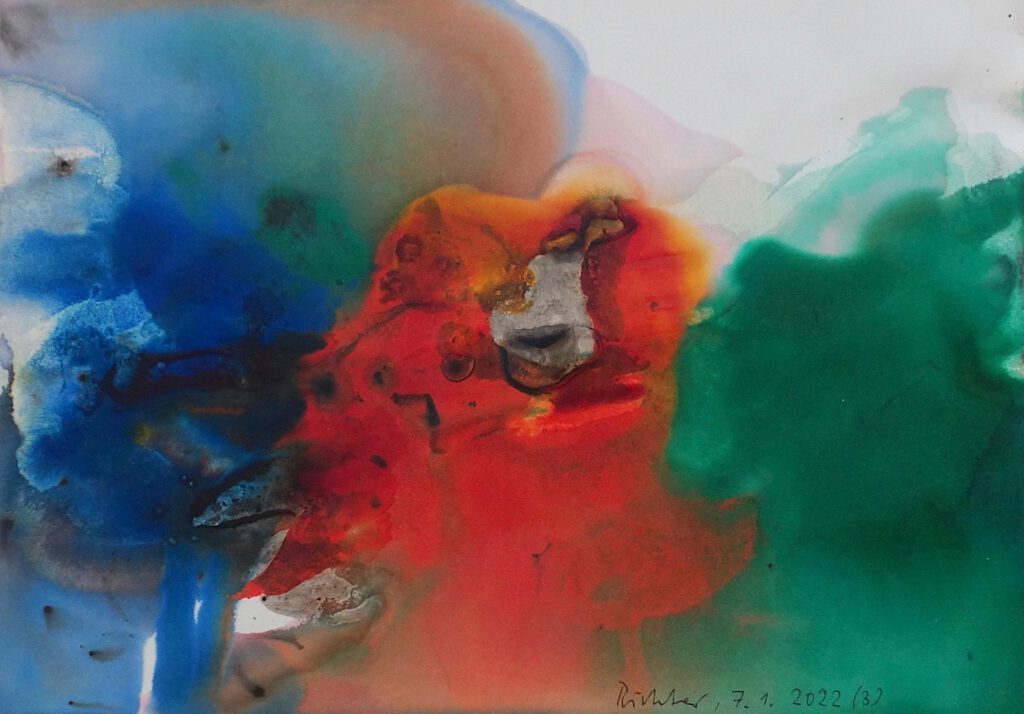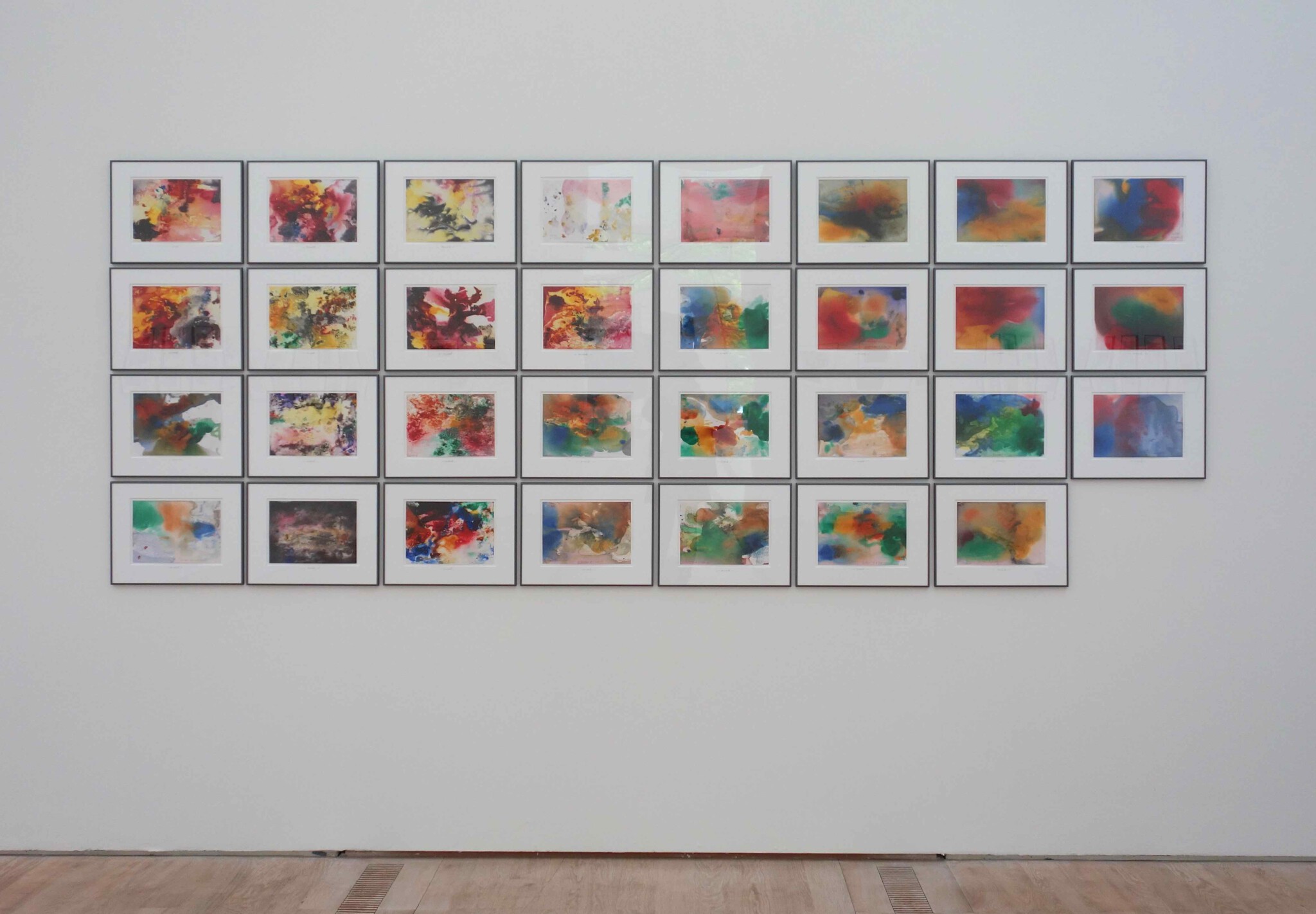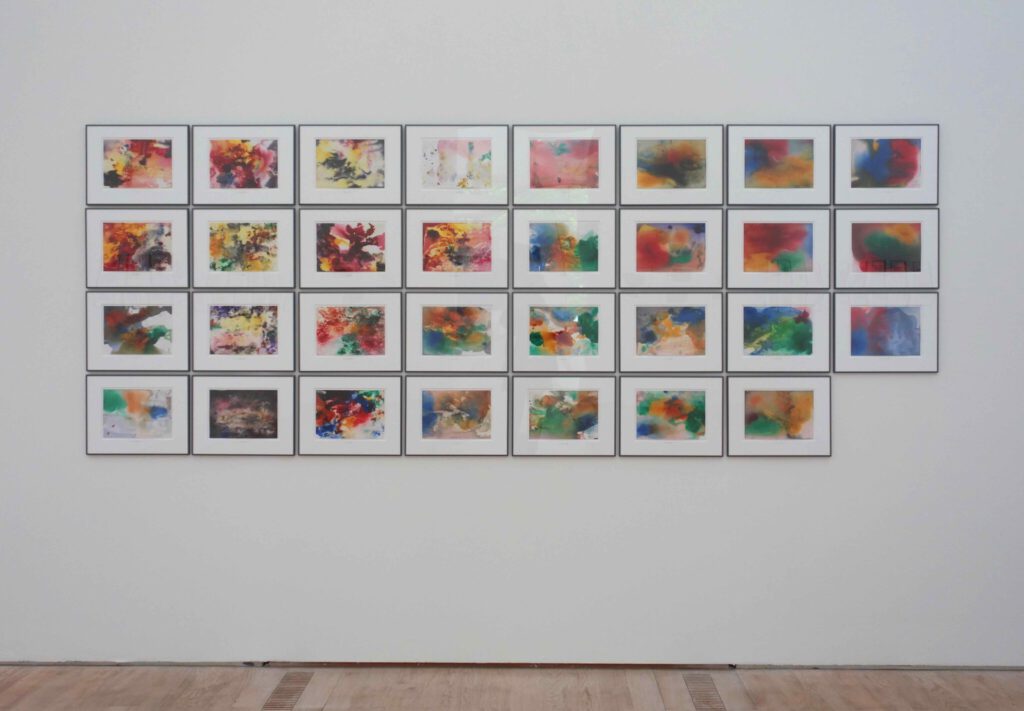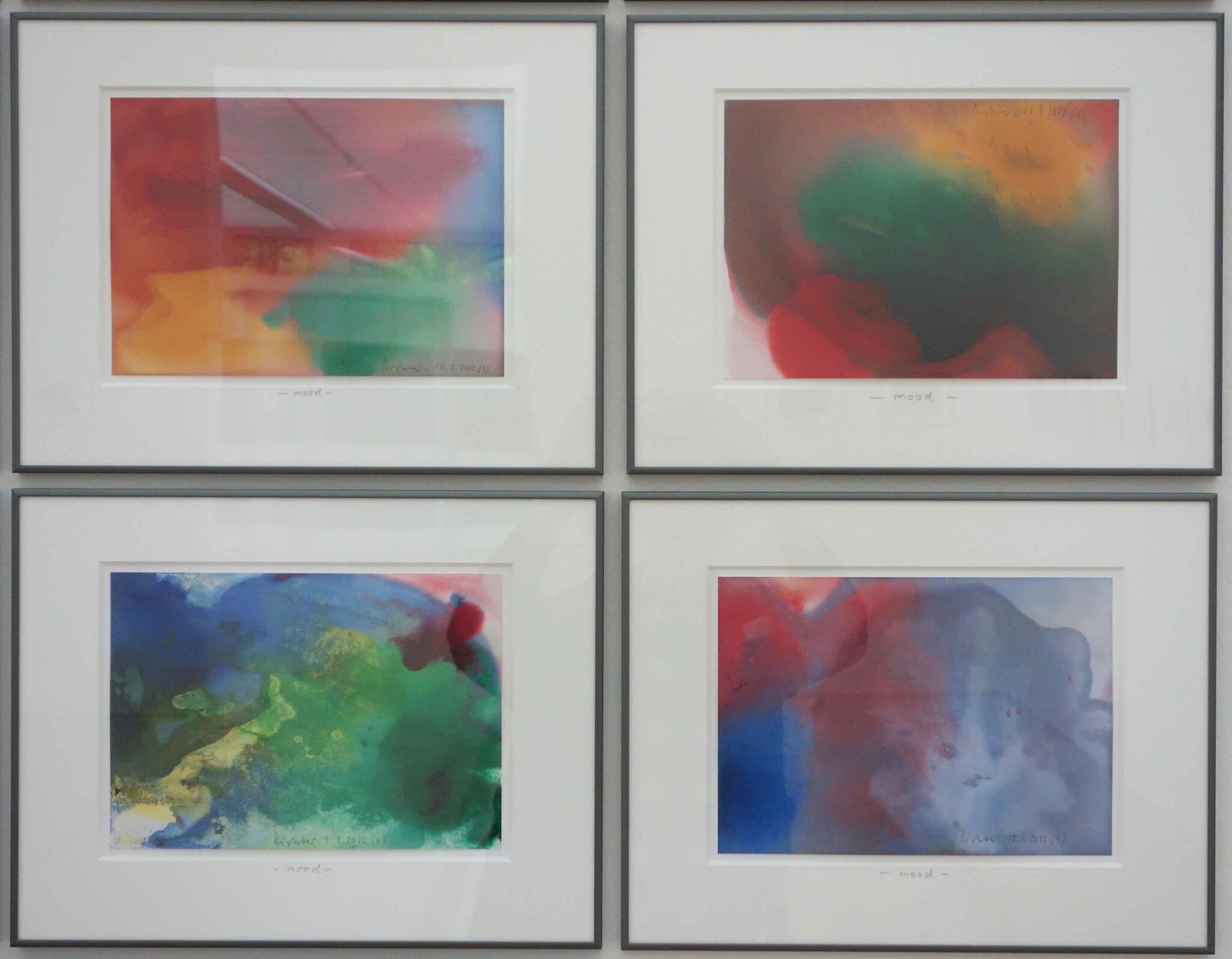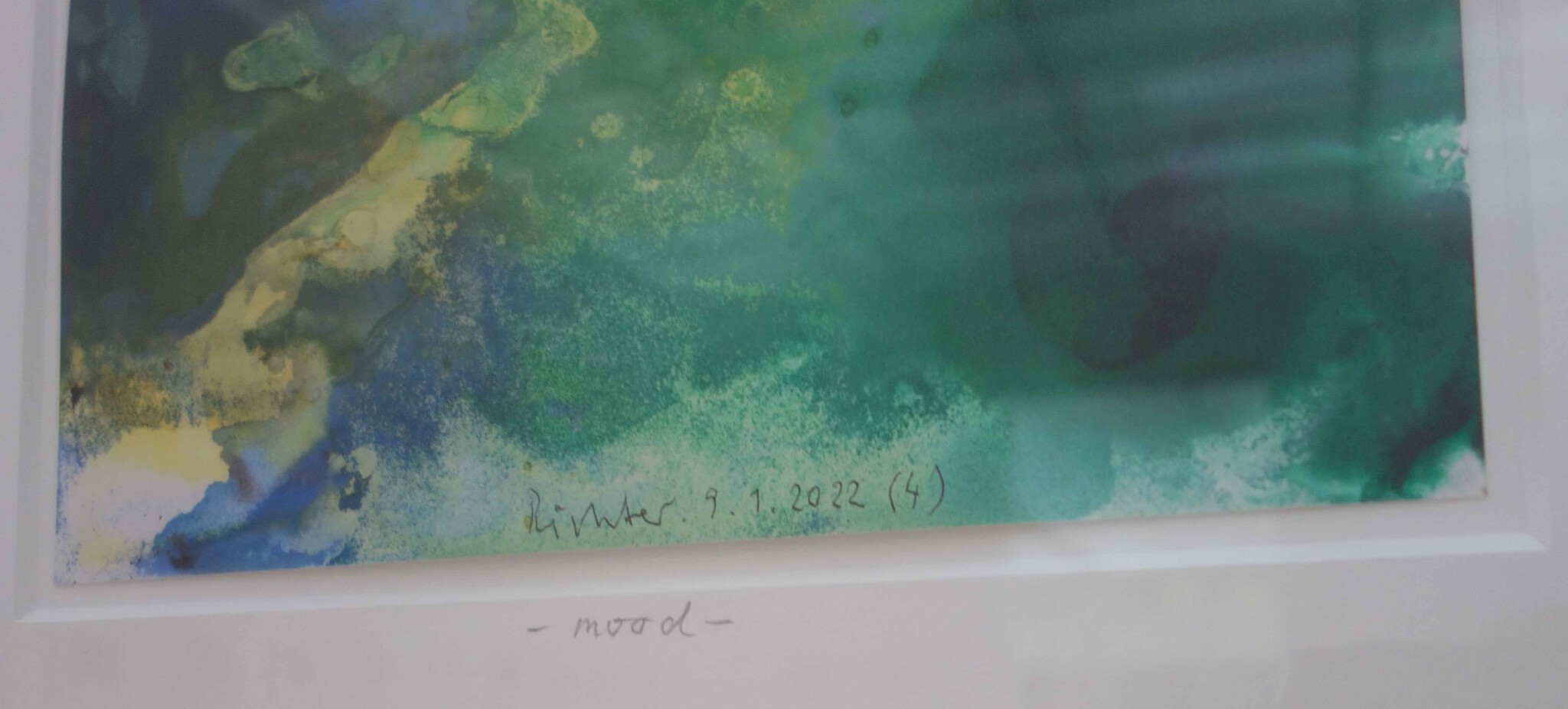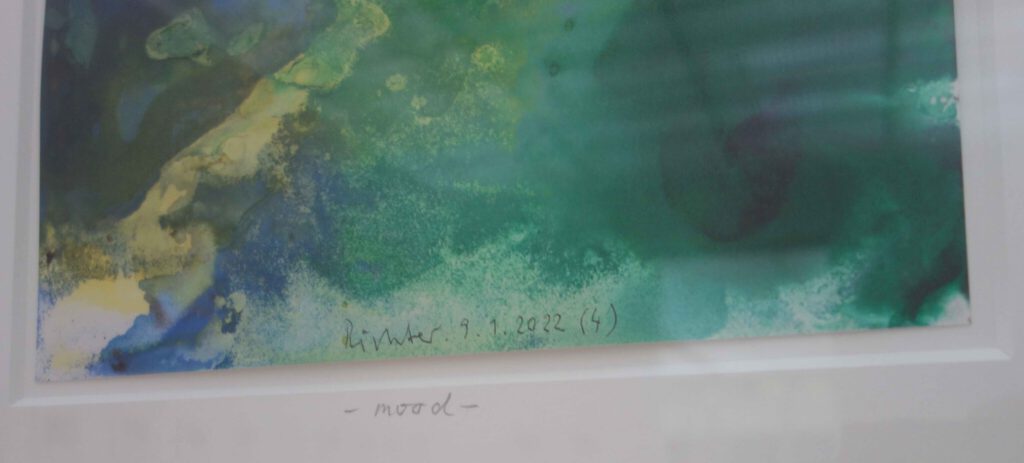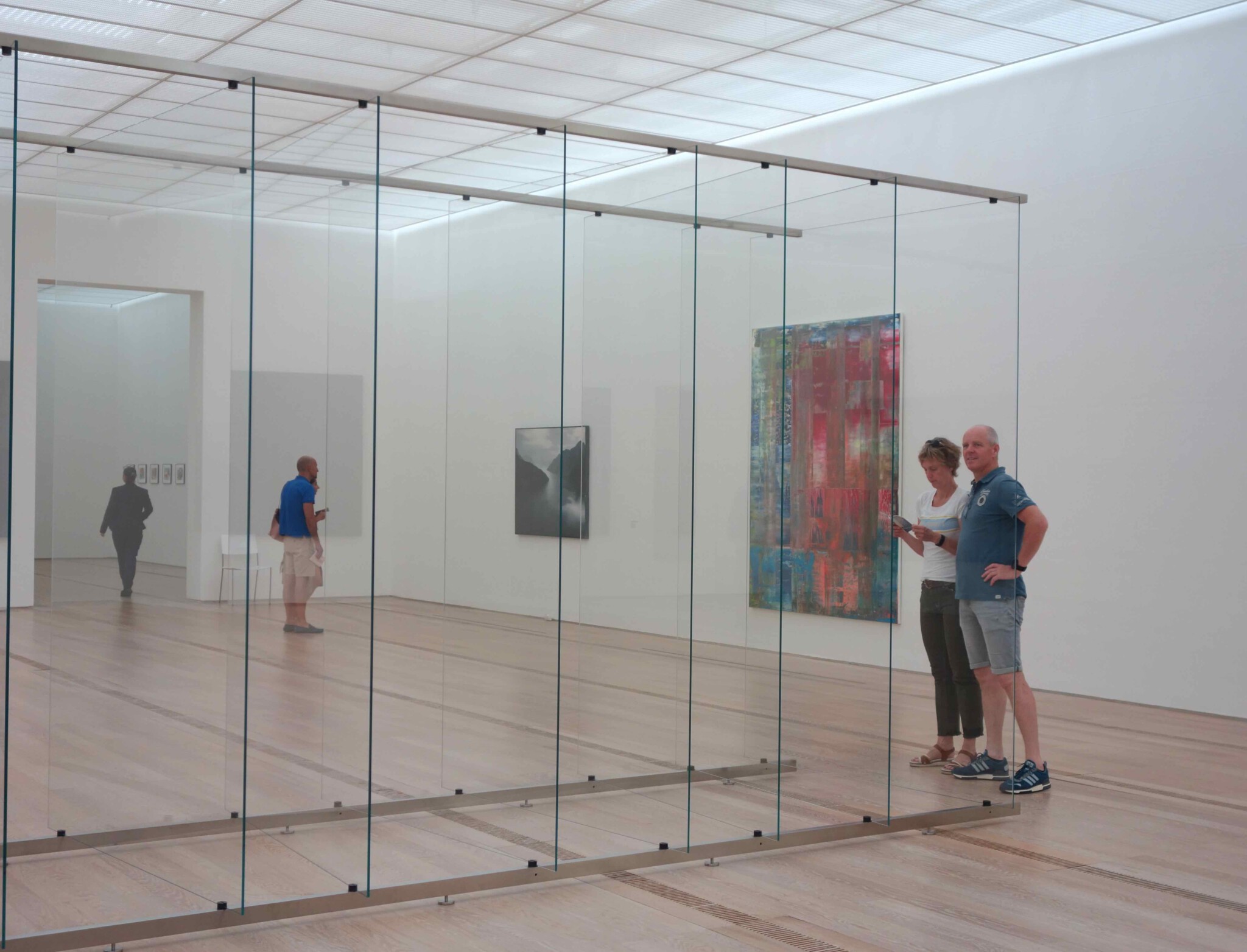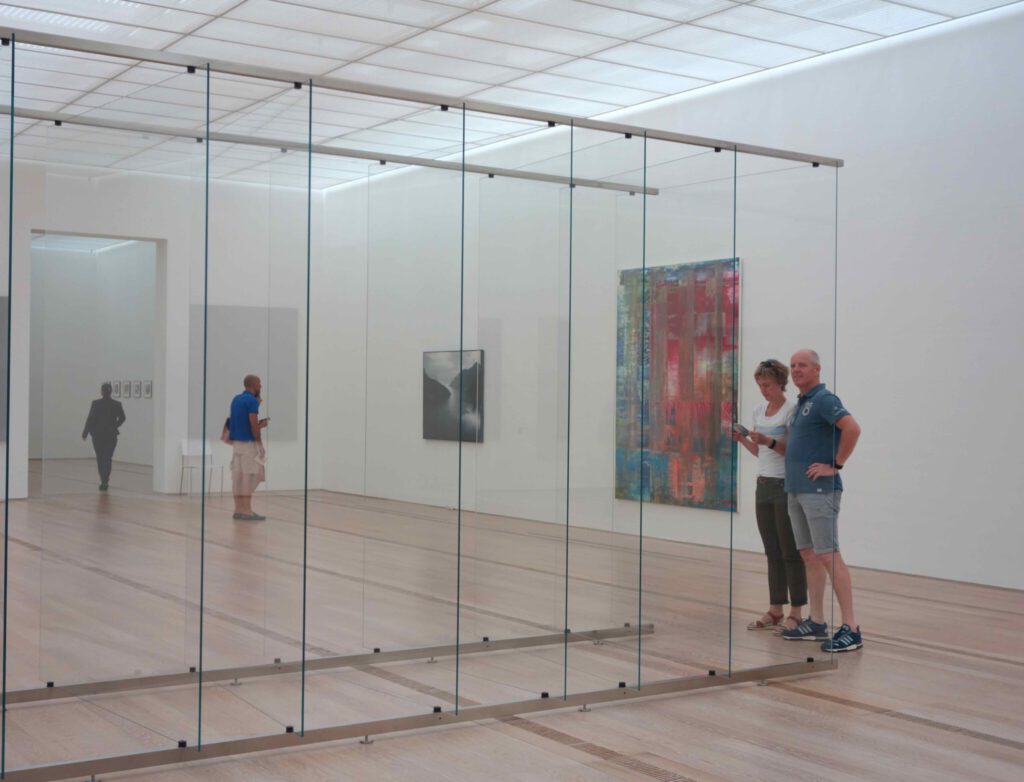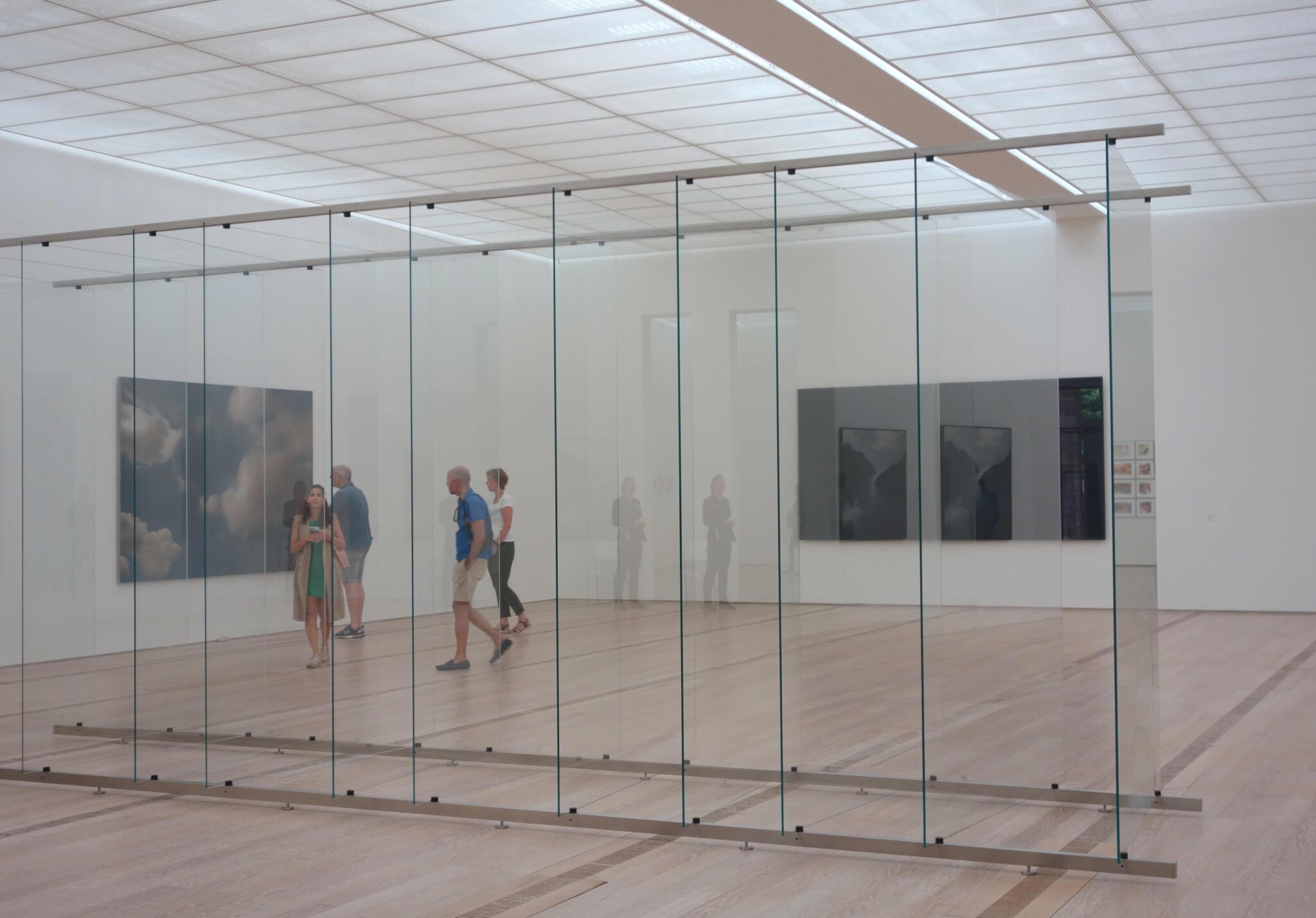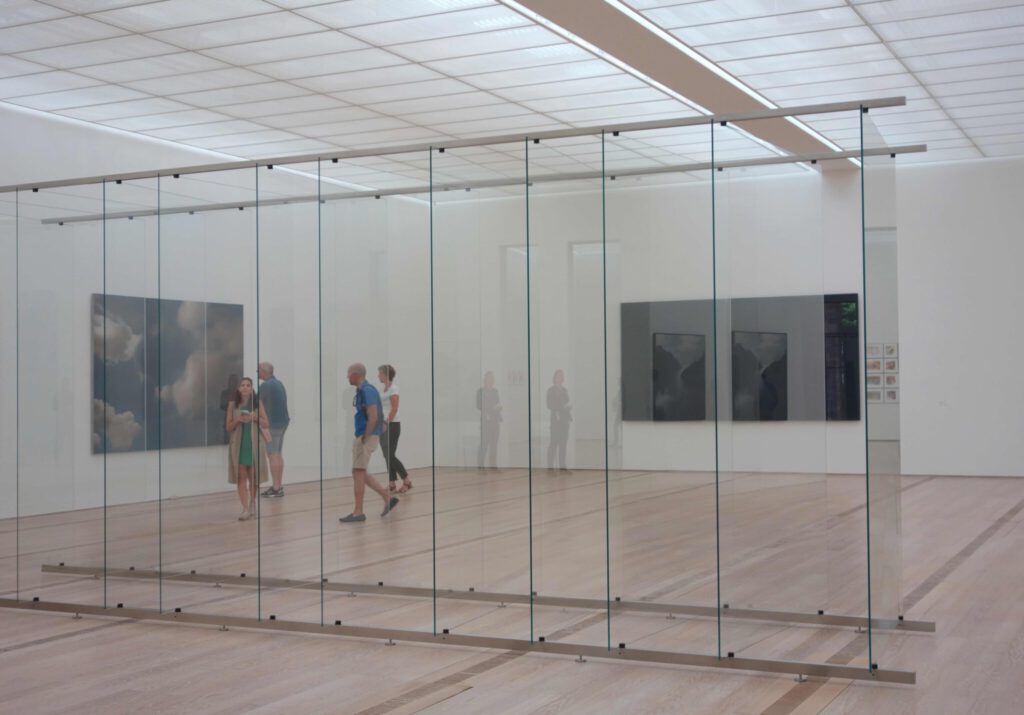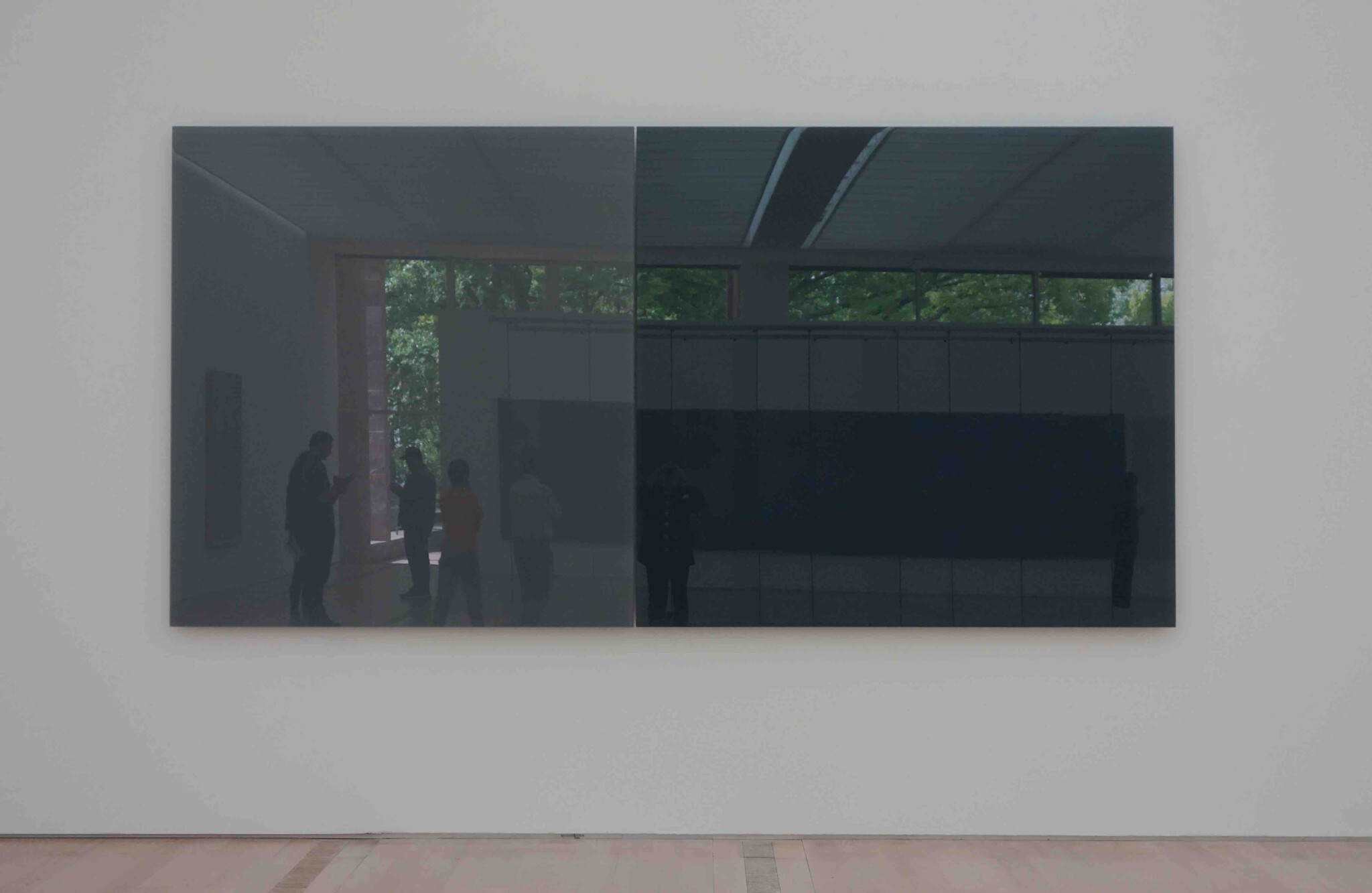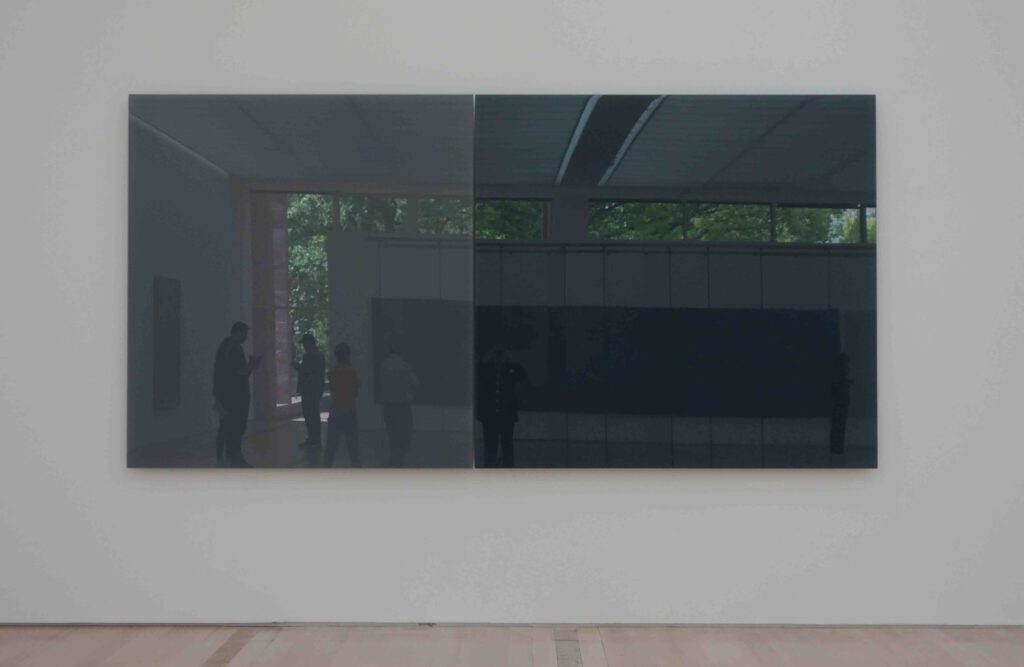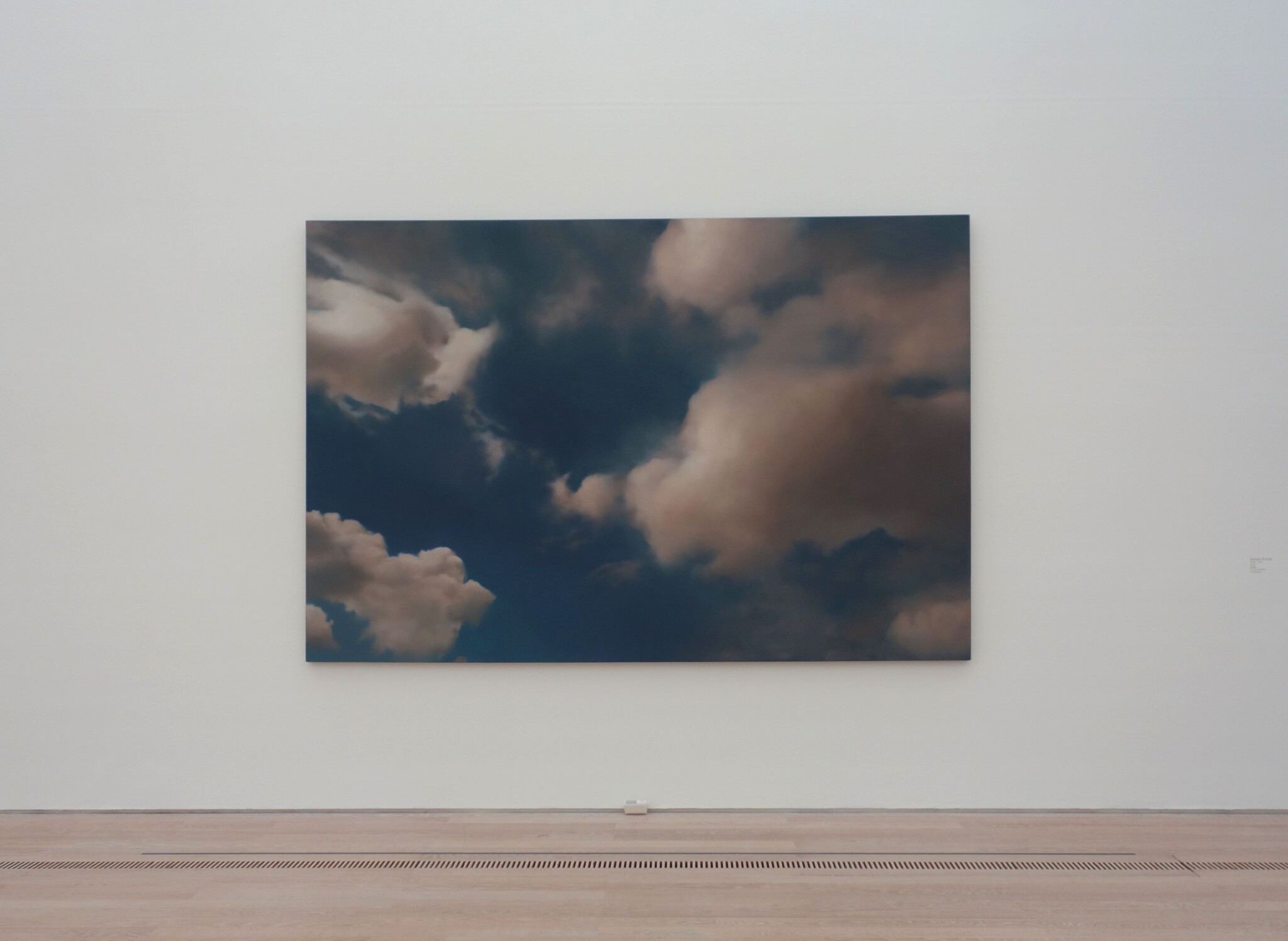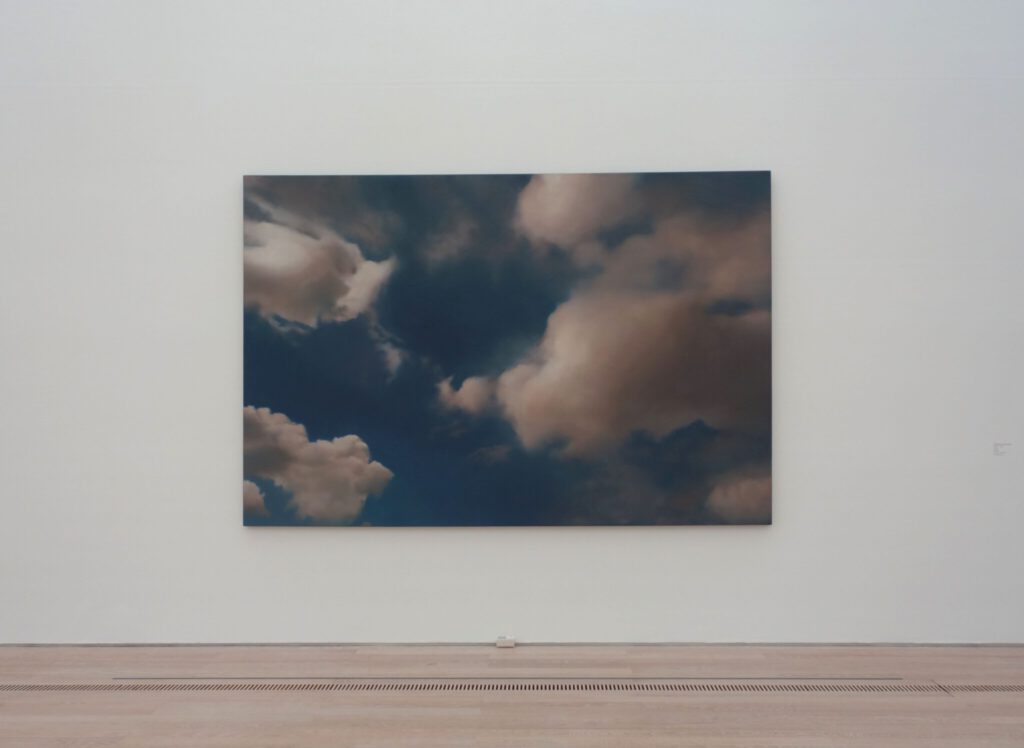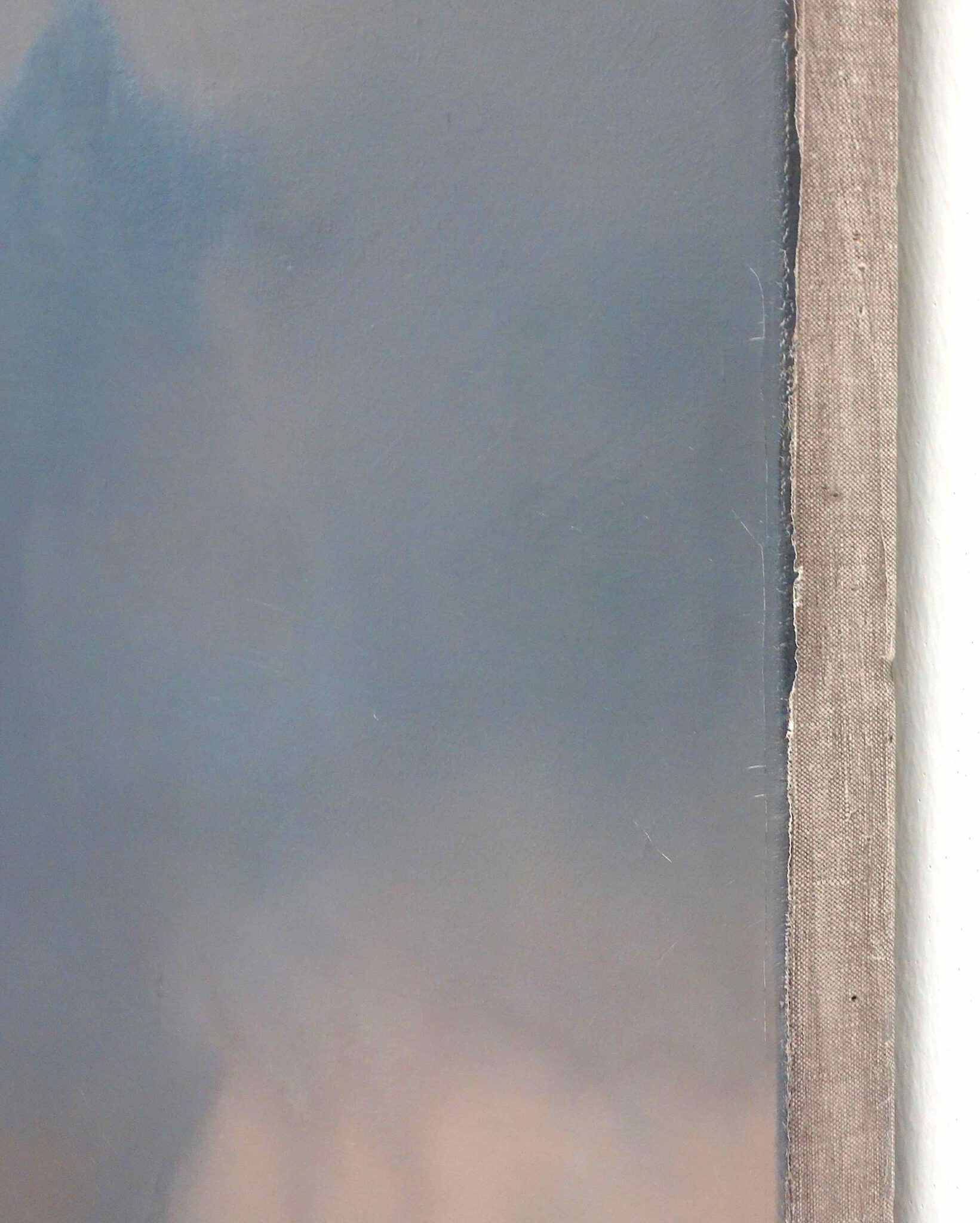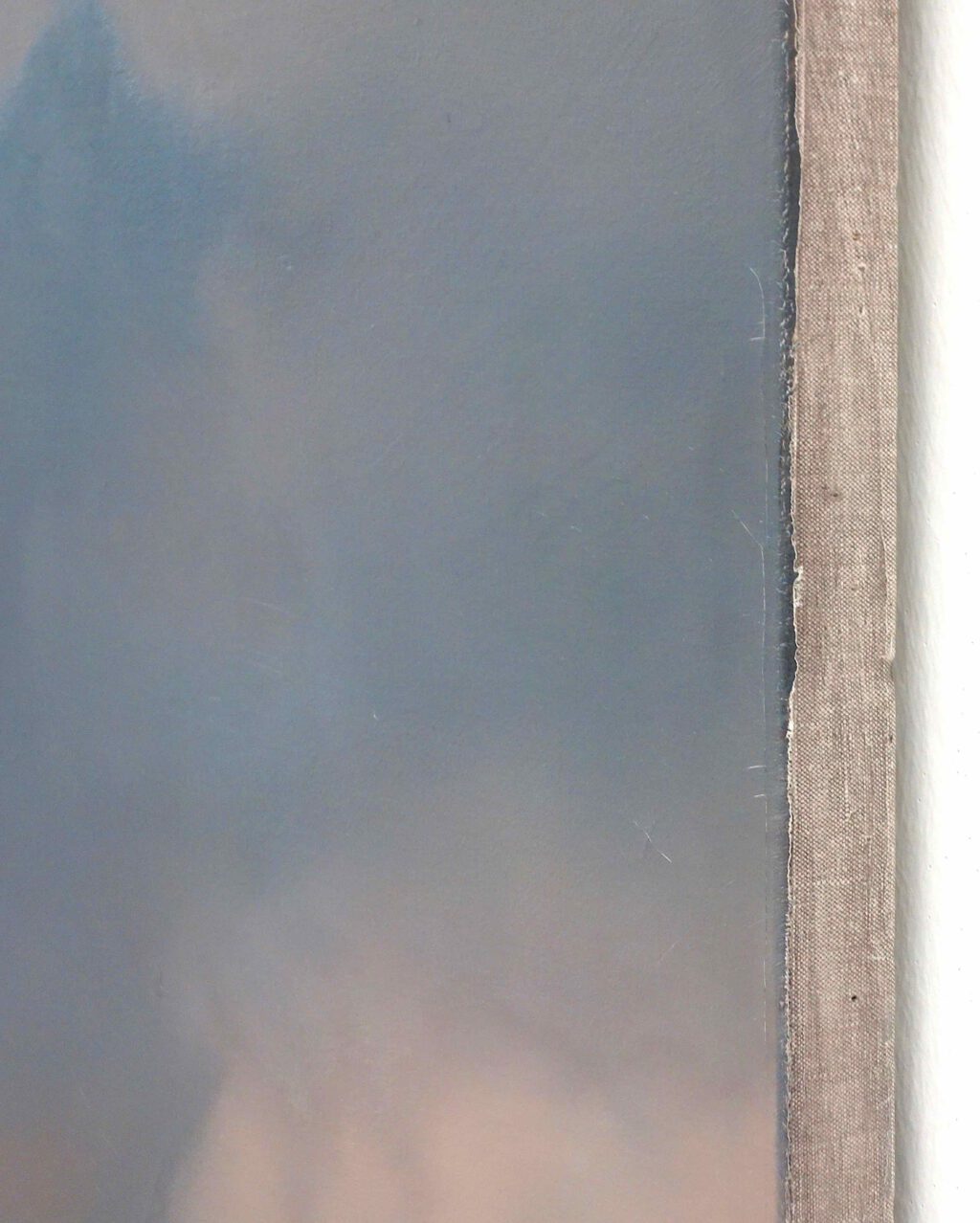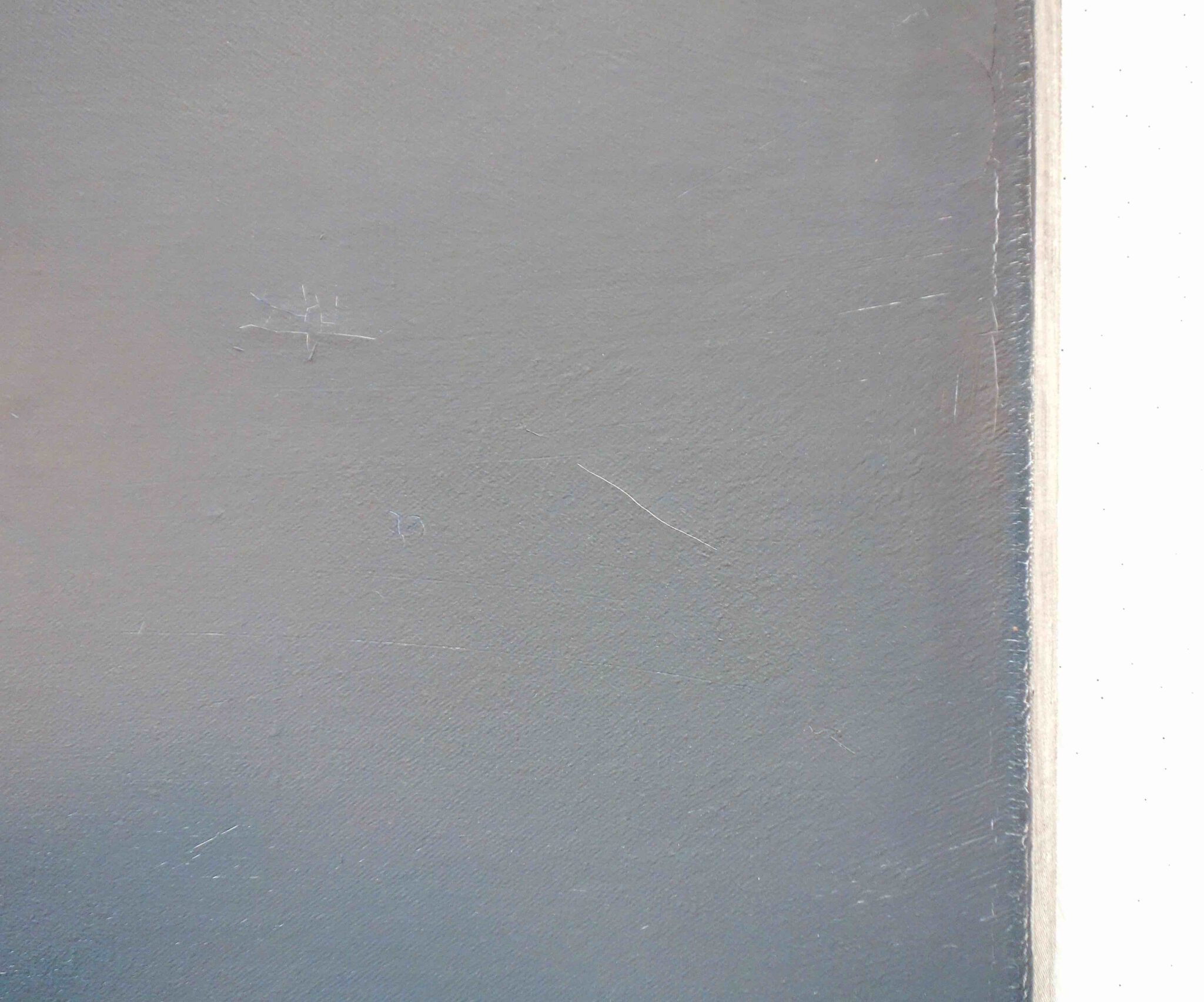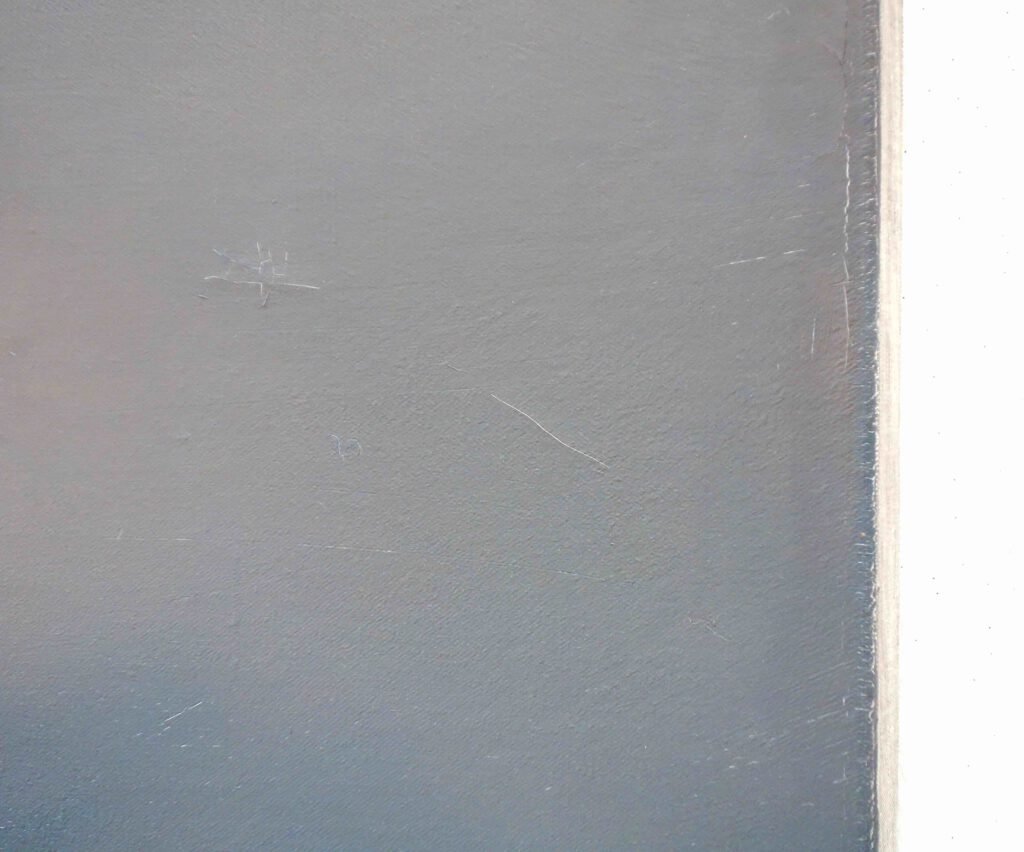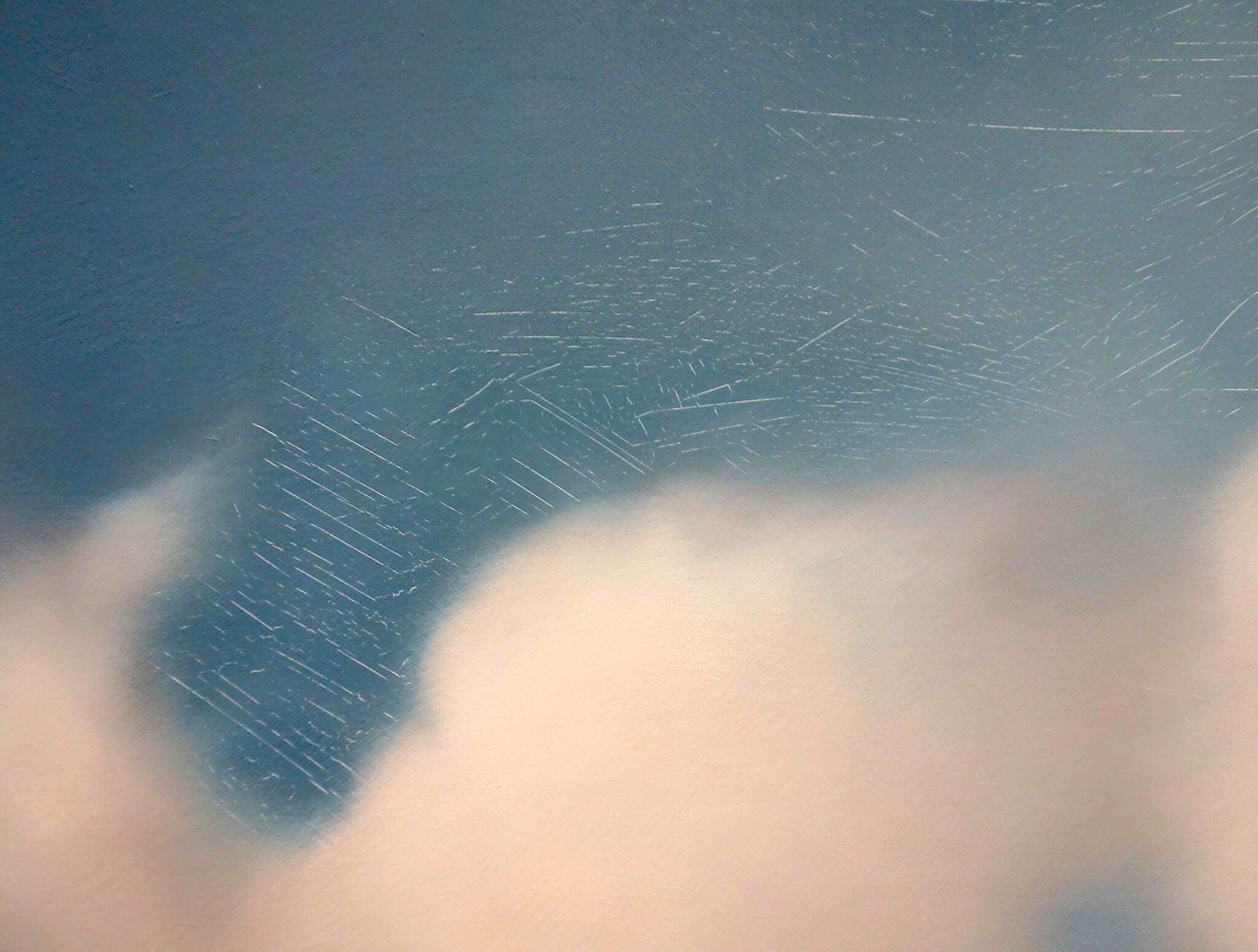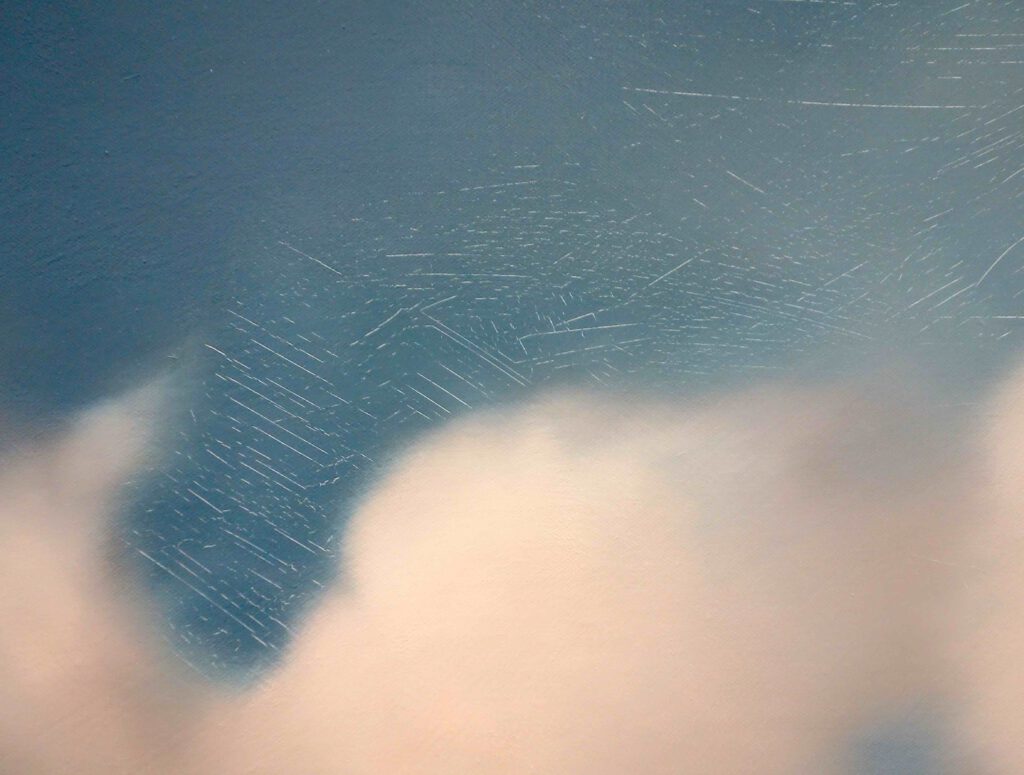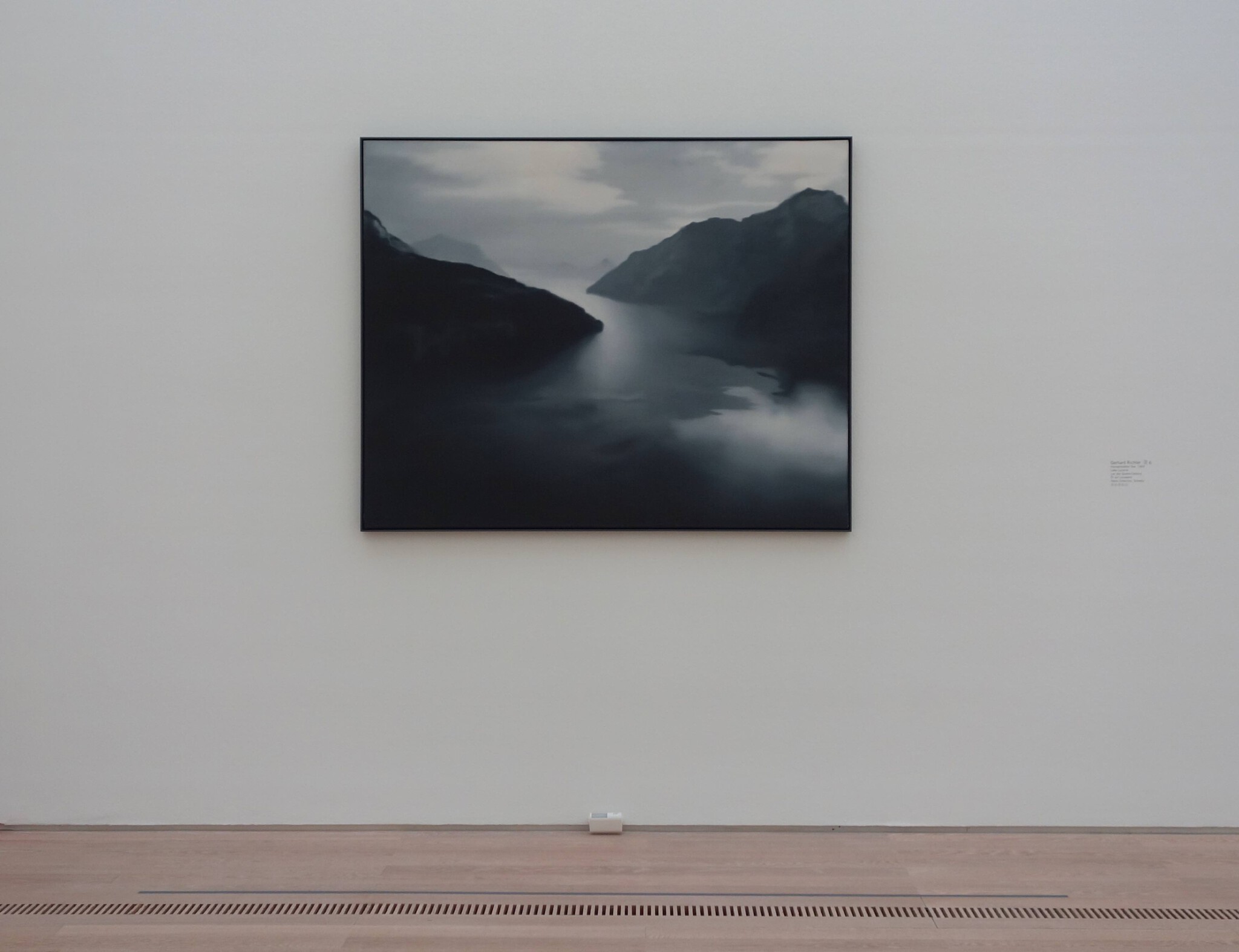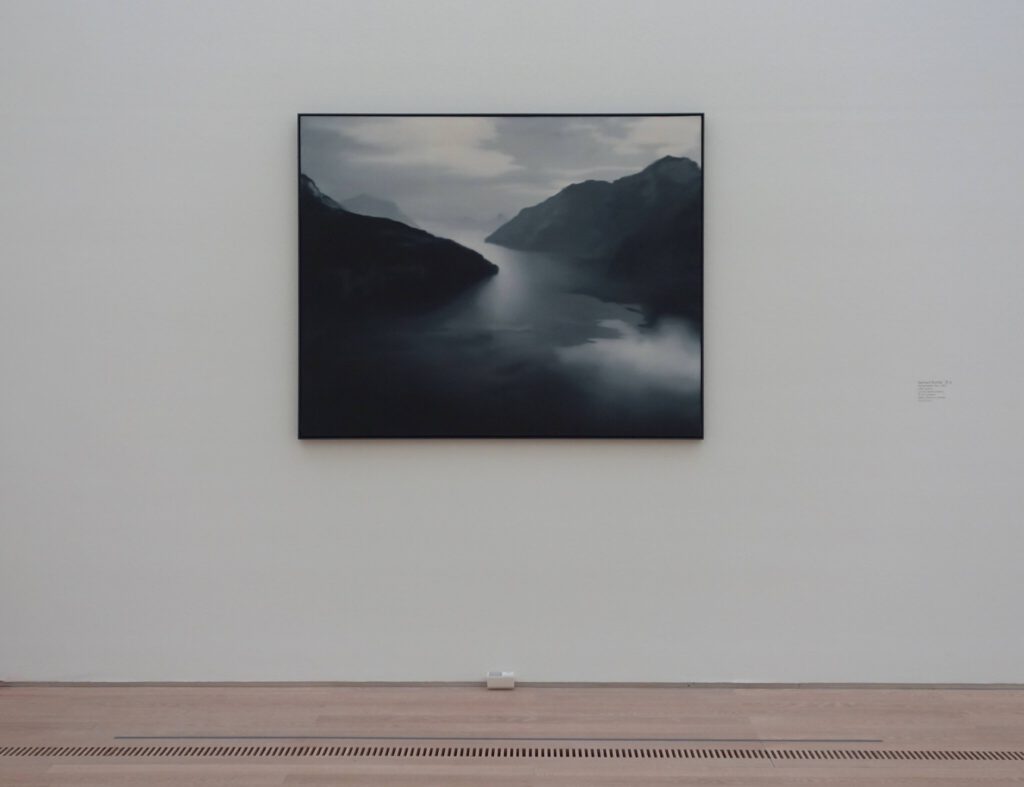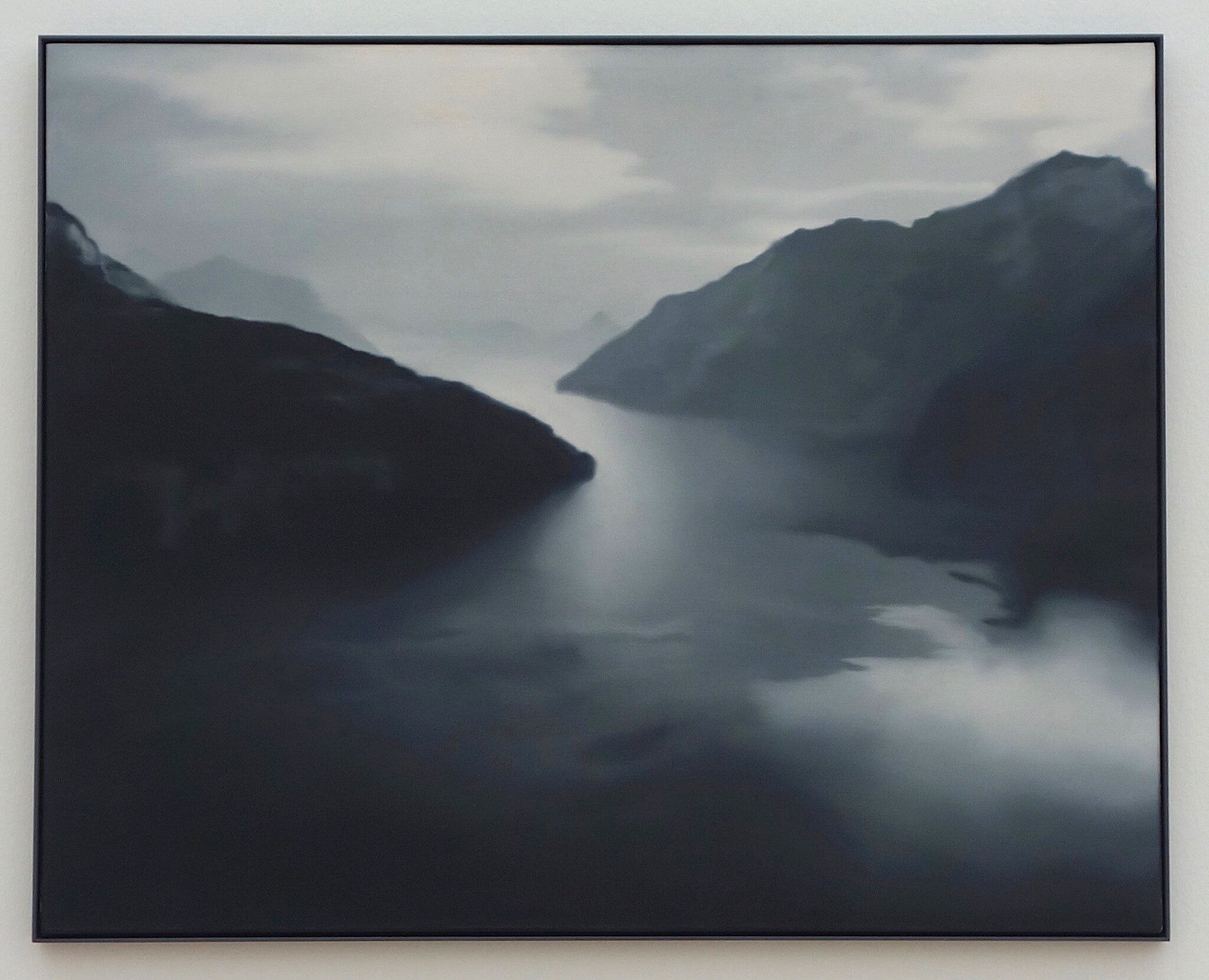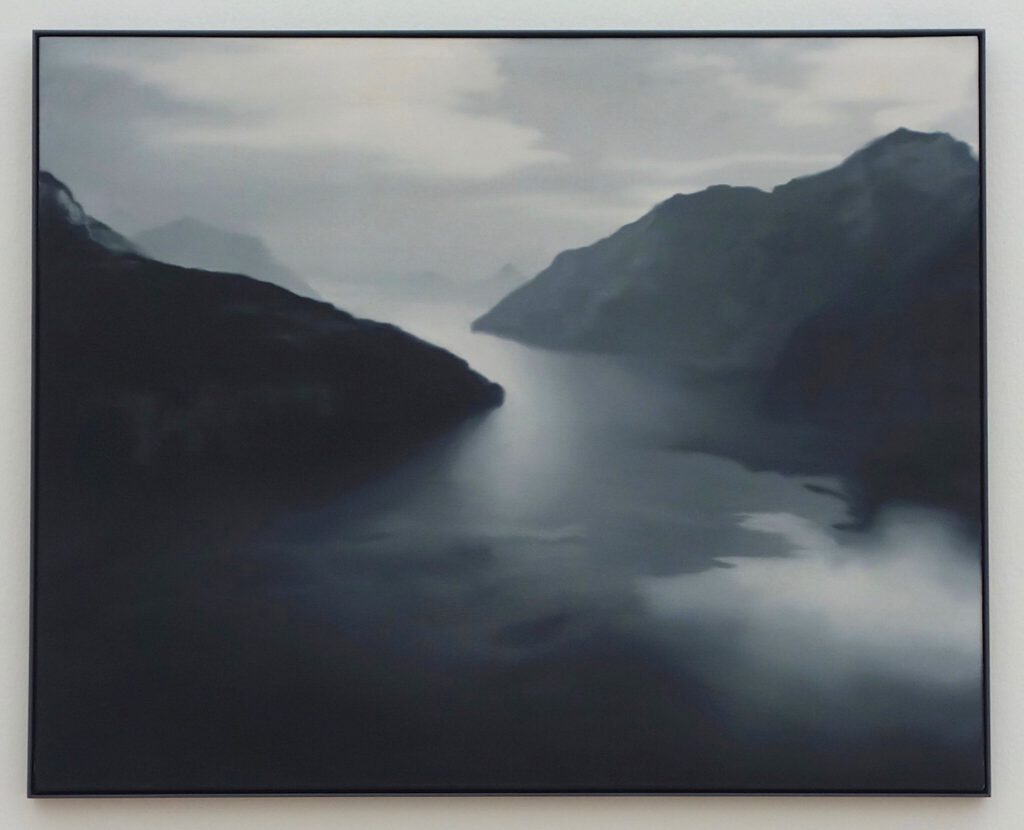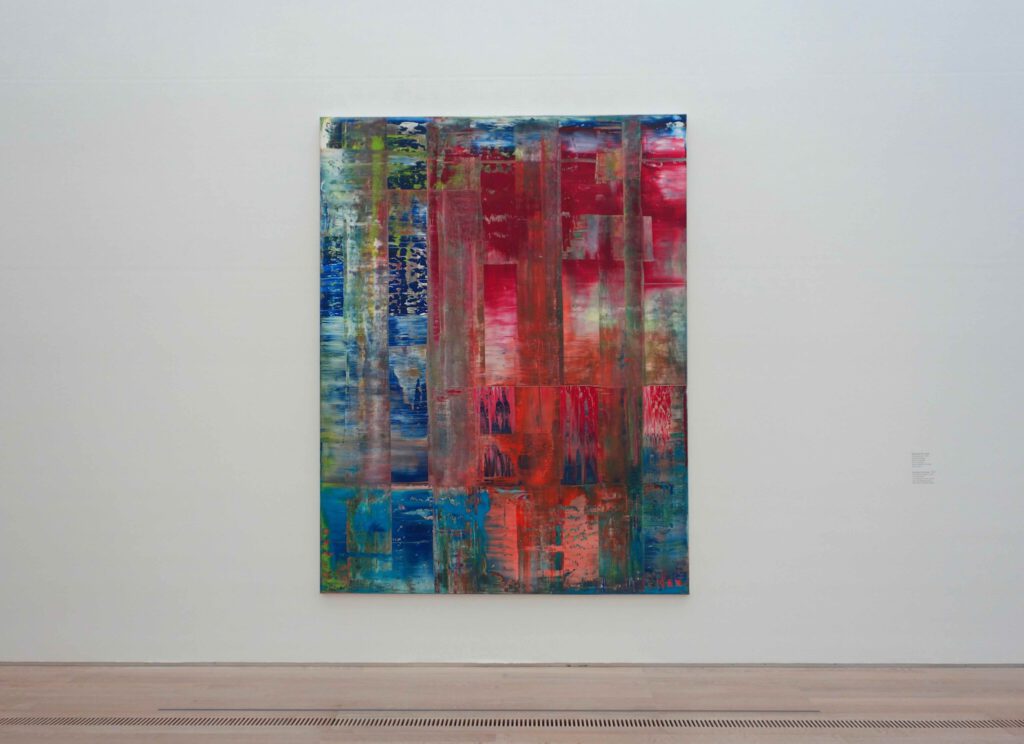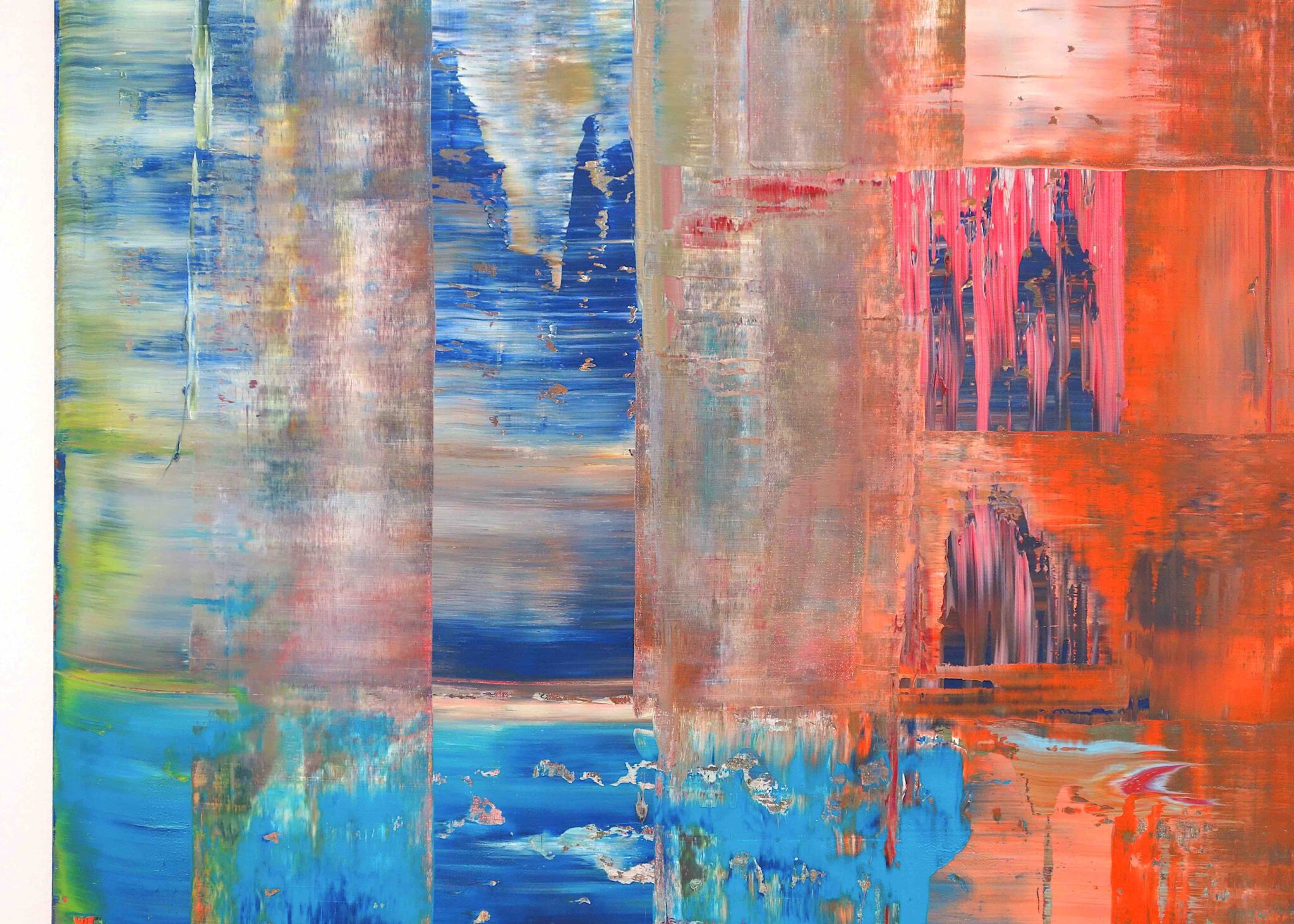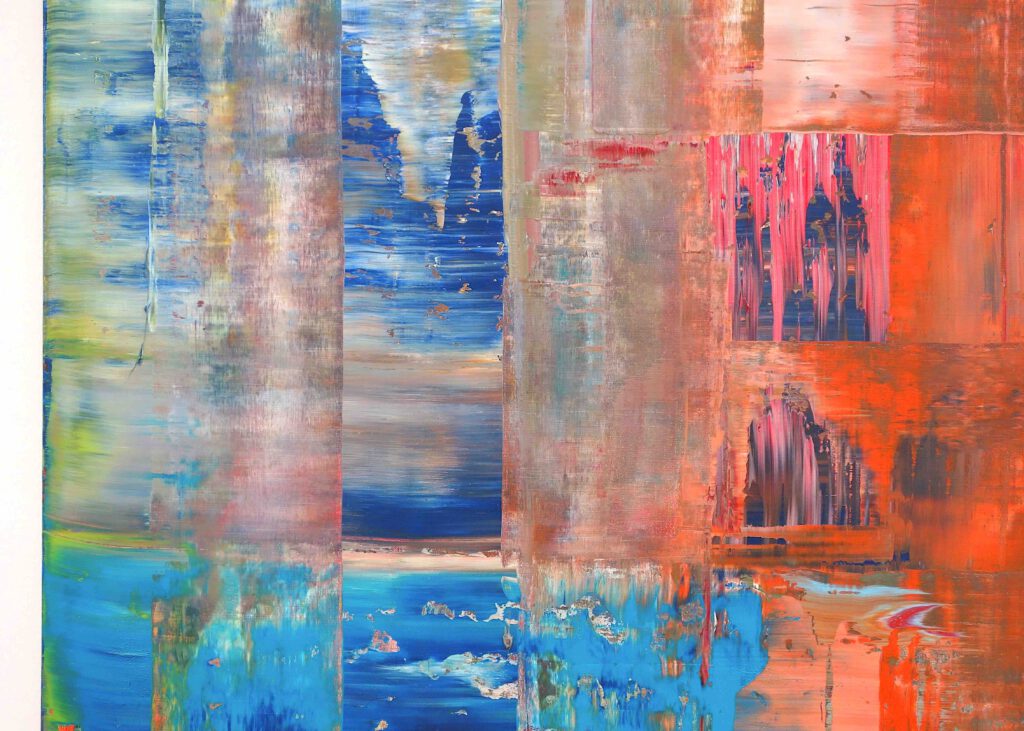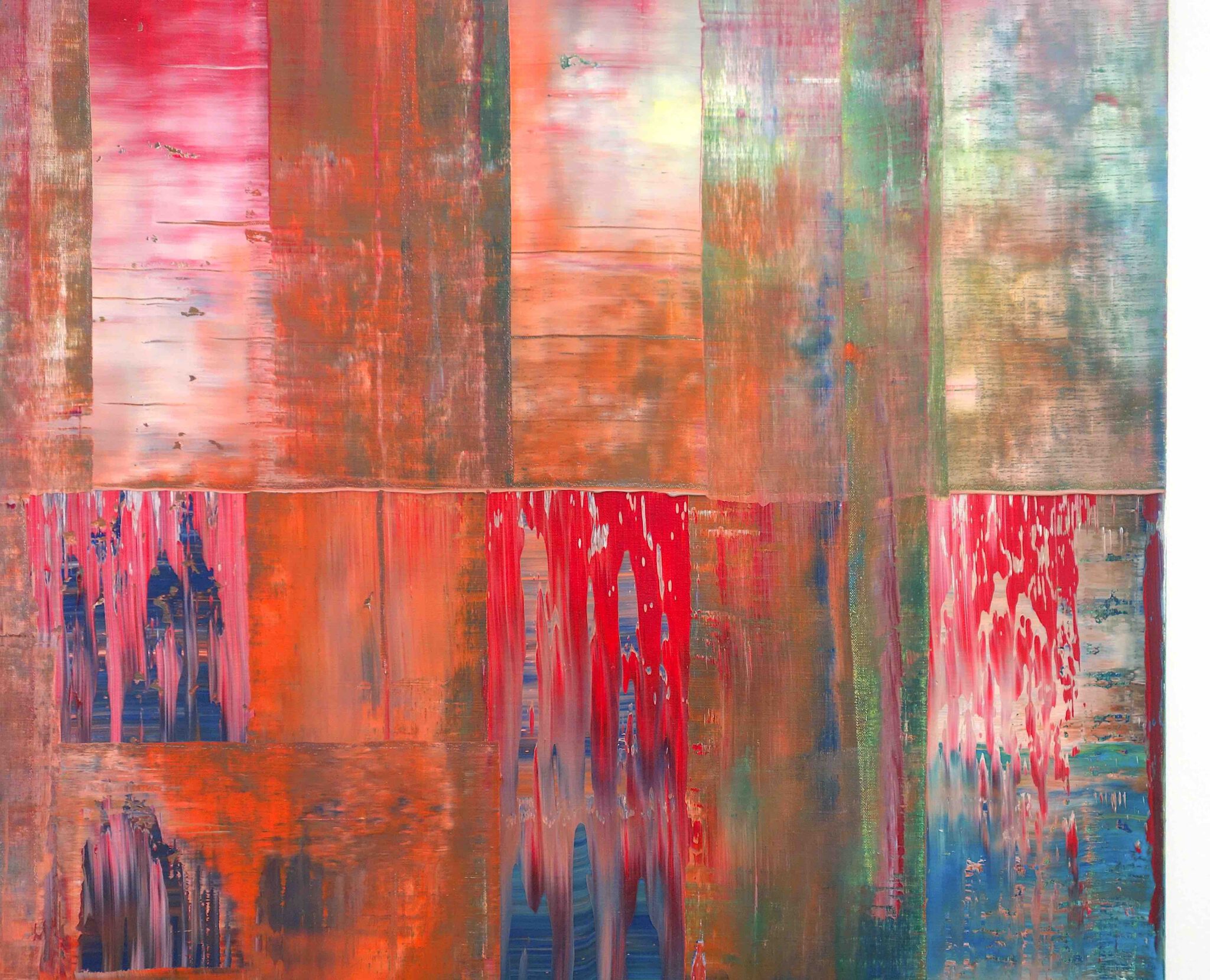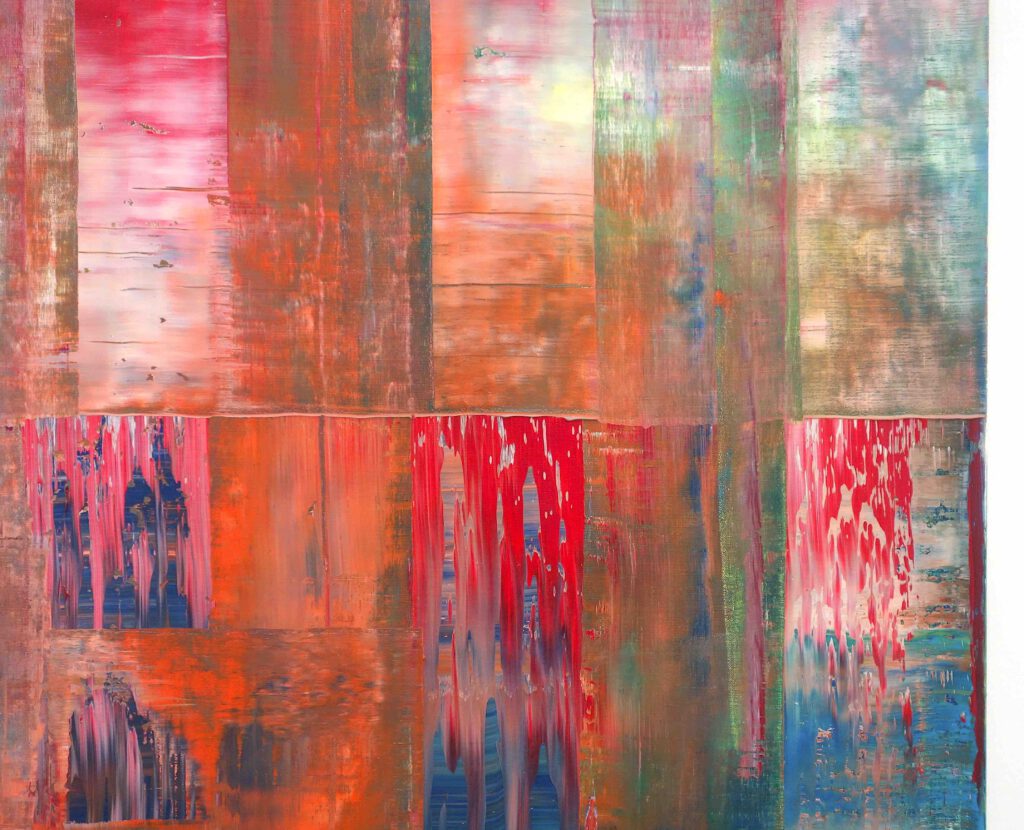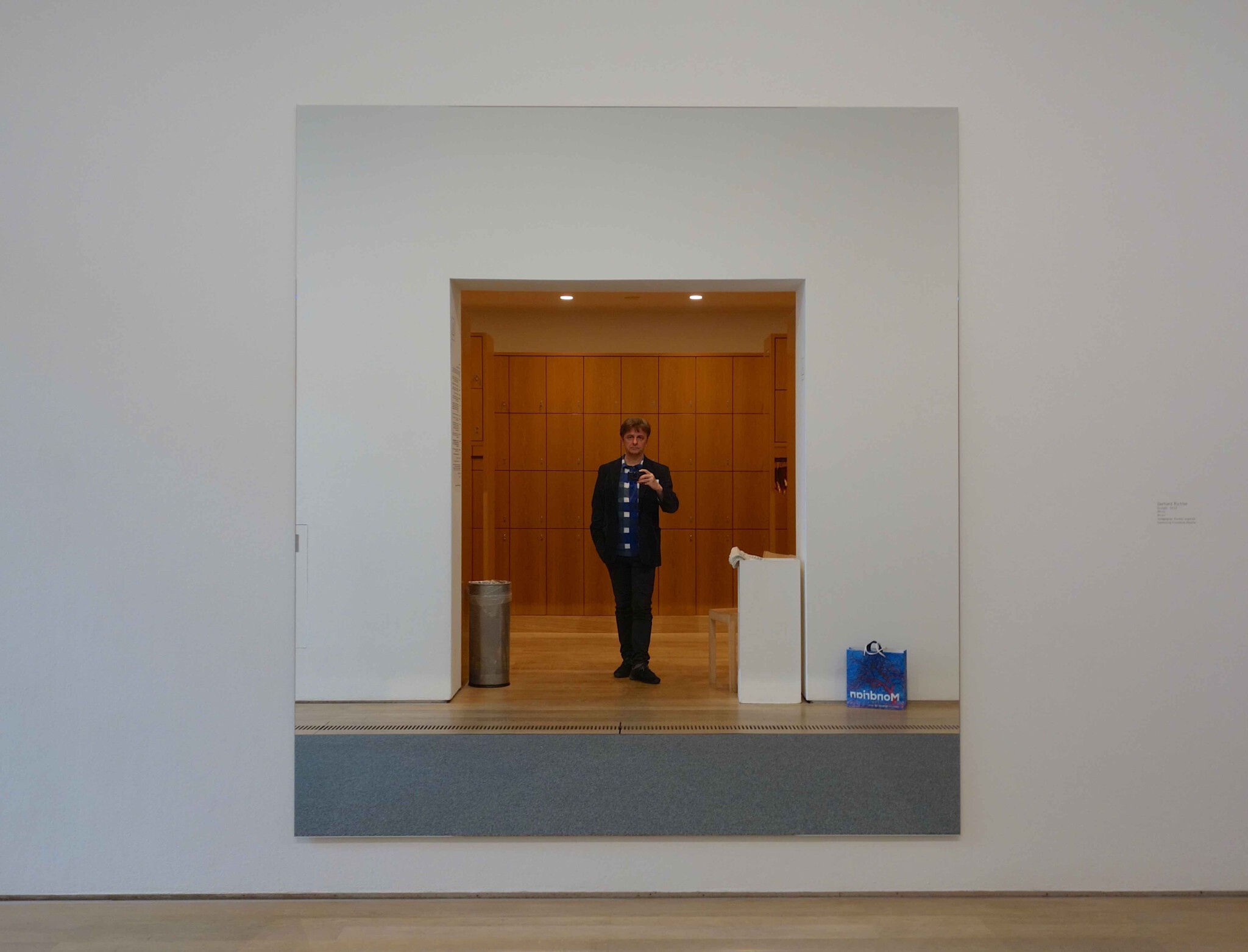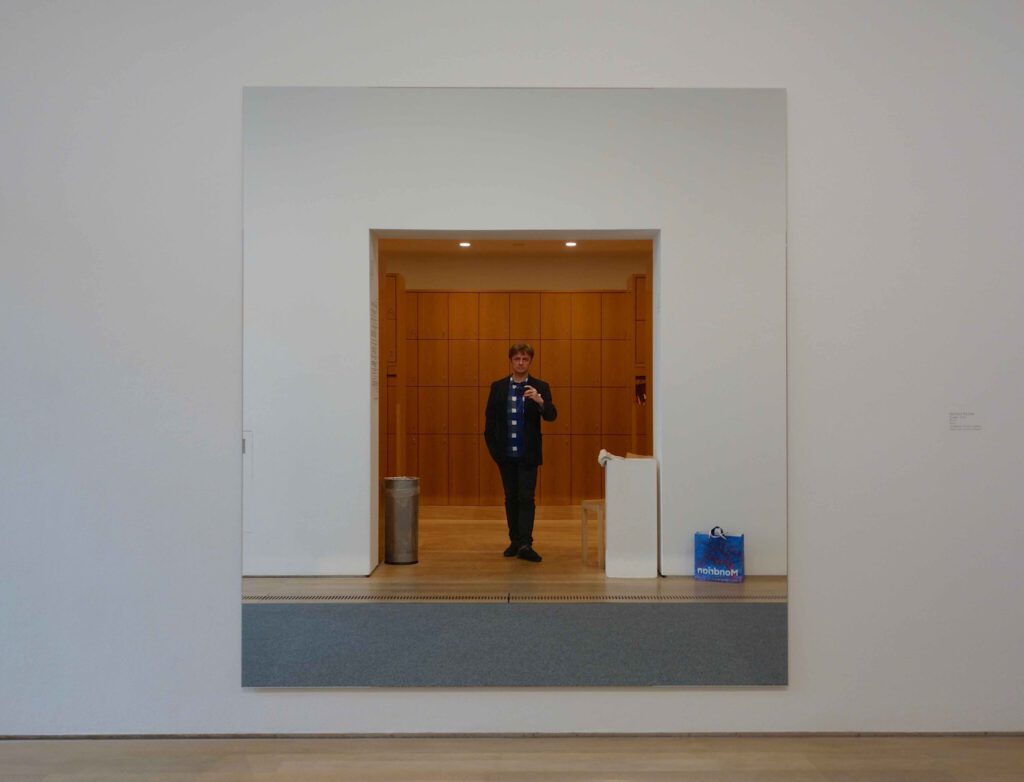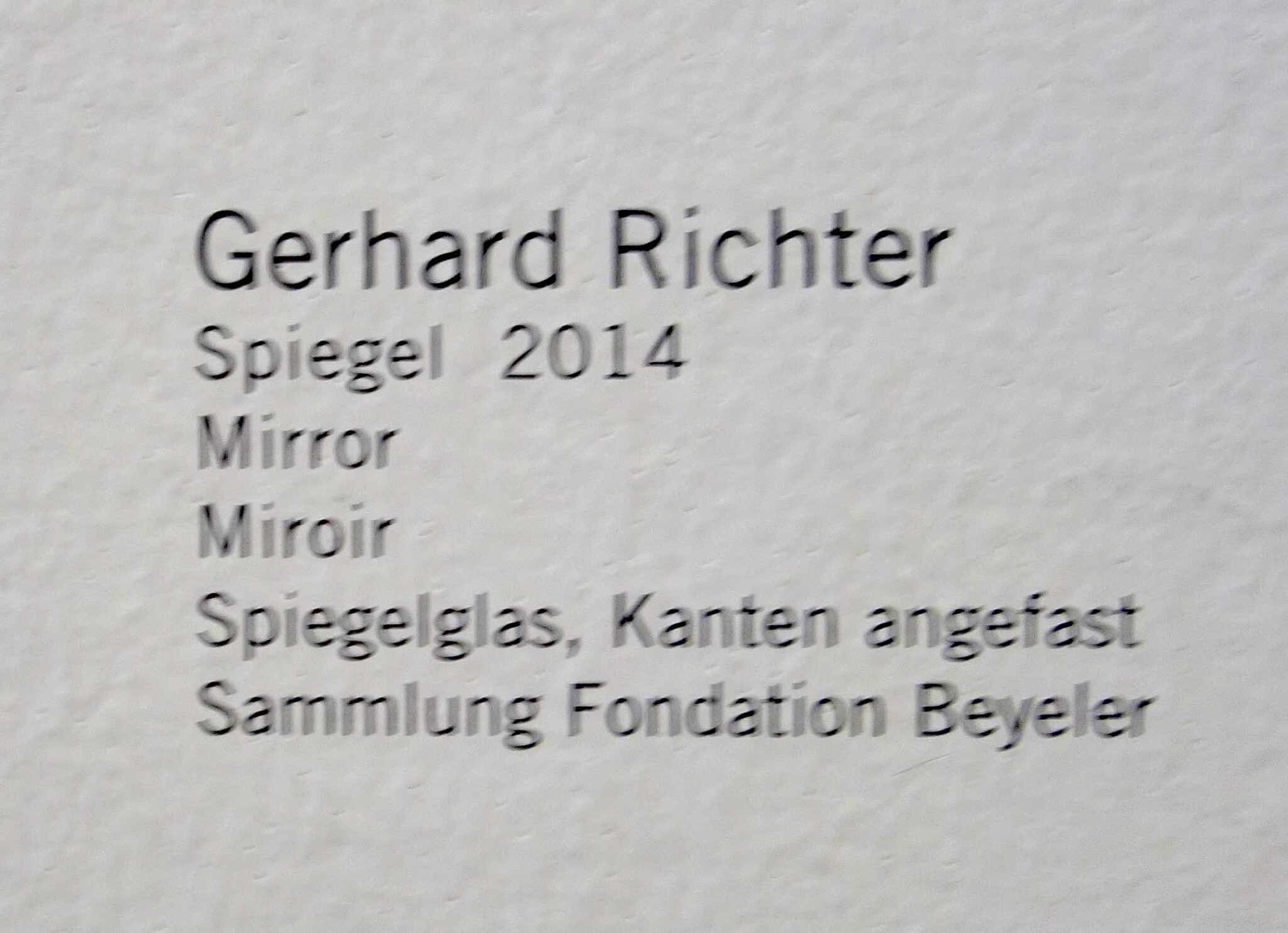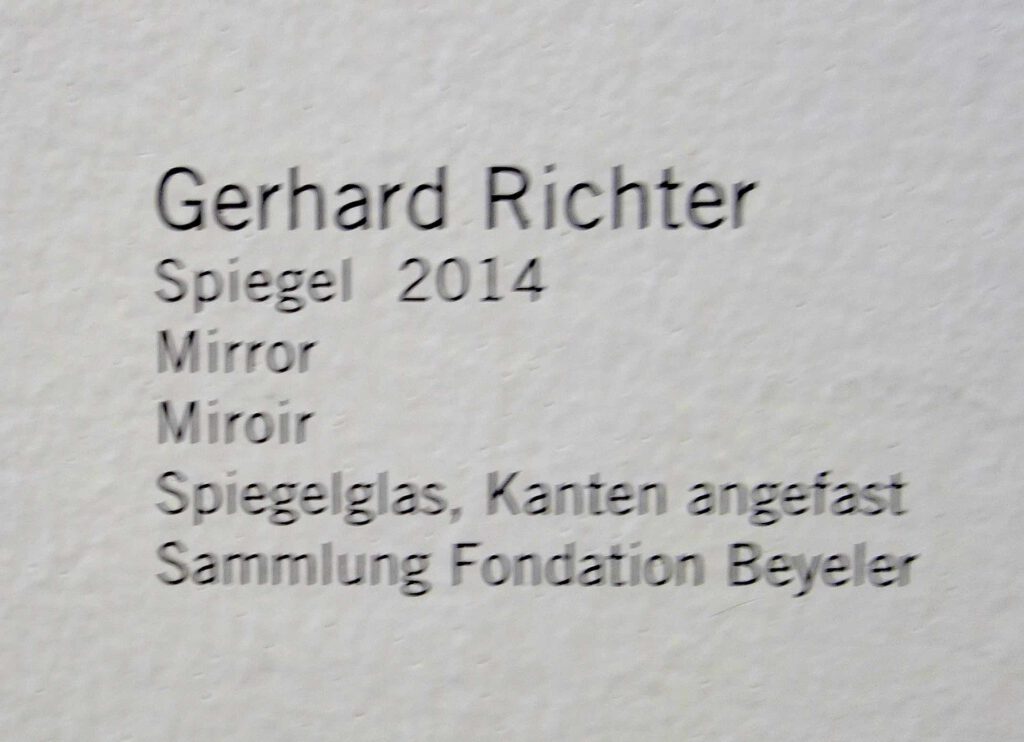 Today's bonus 今日のおまけ: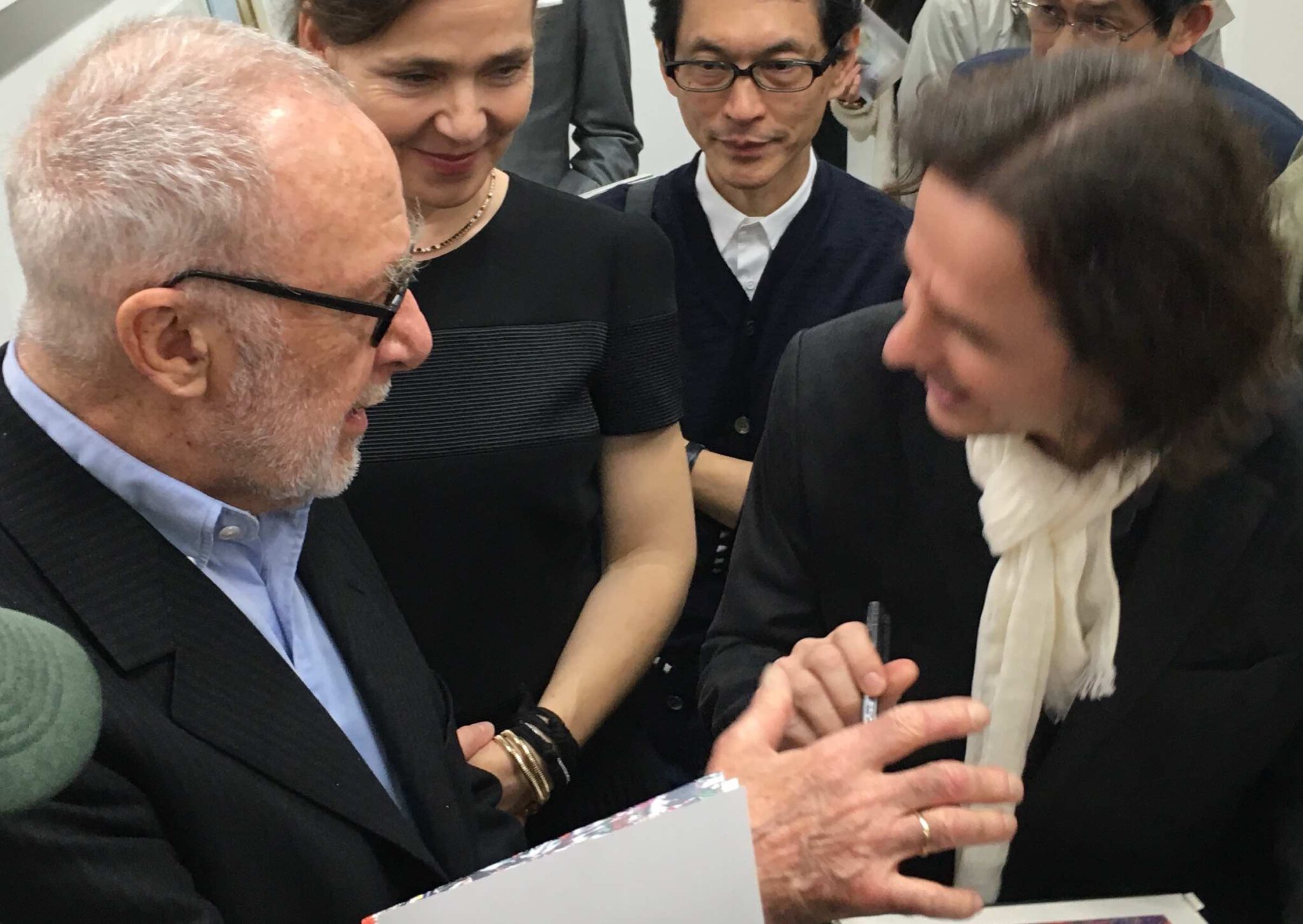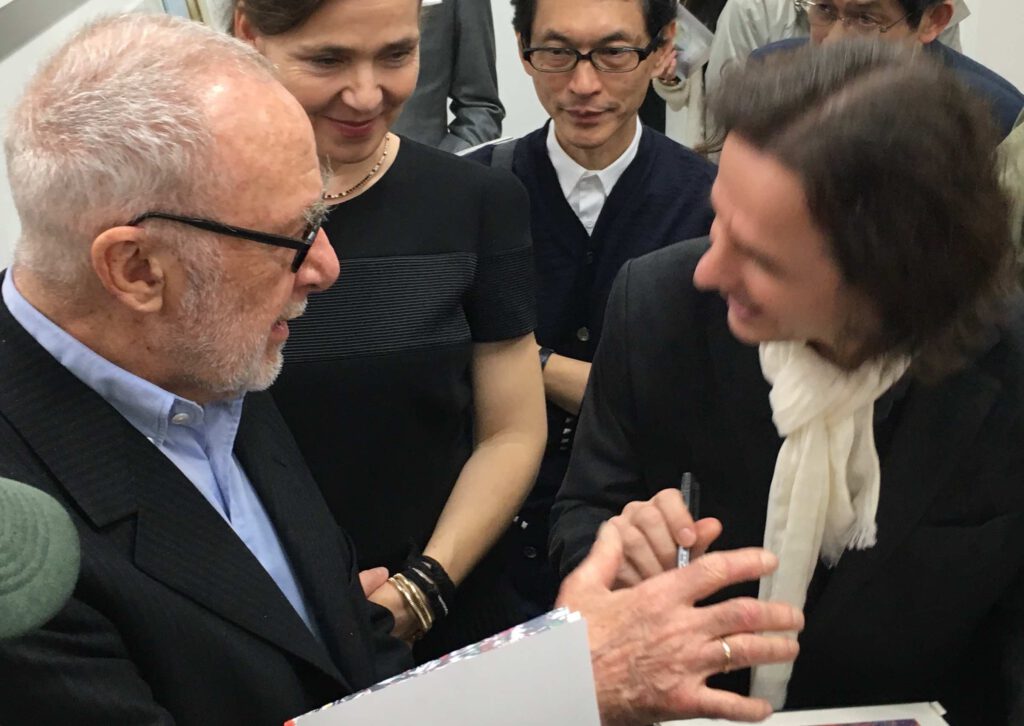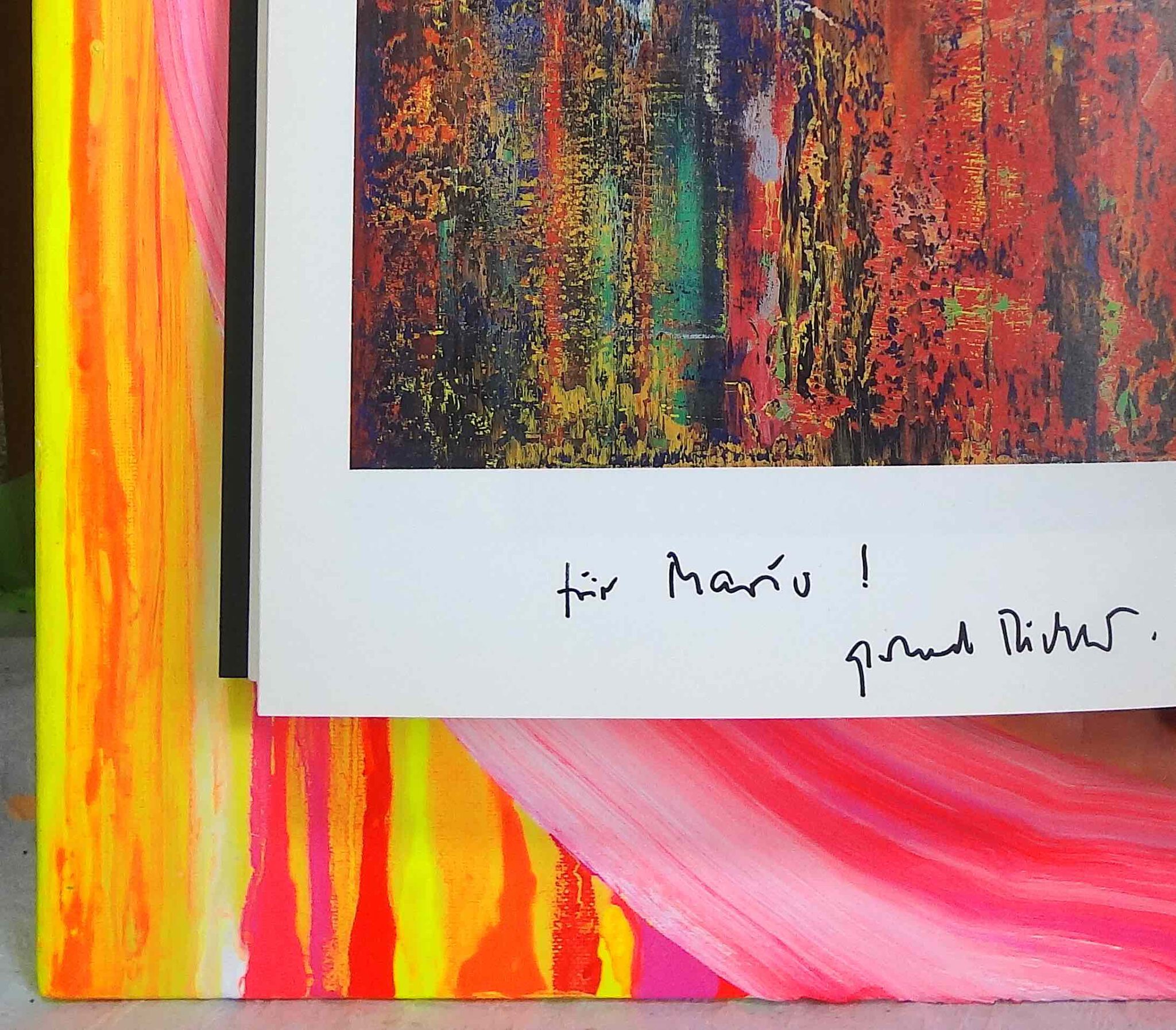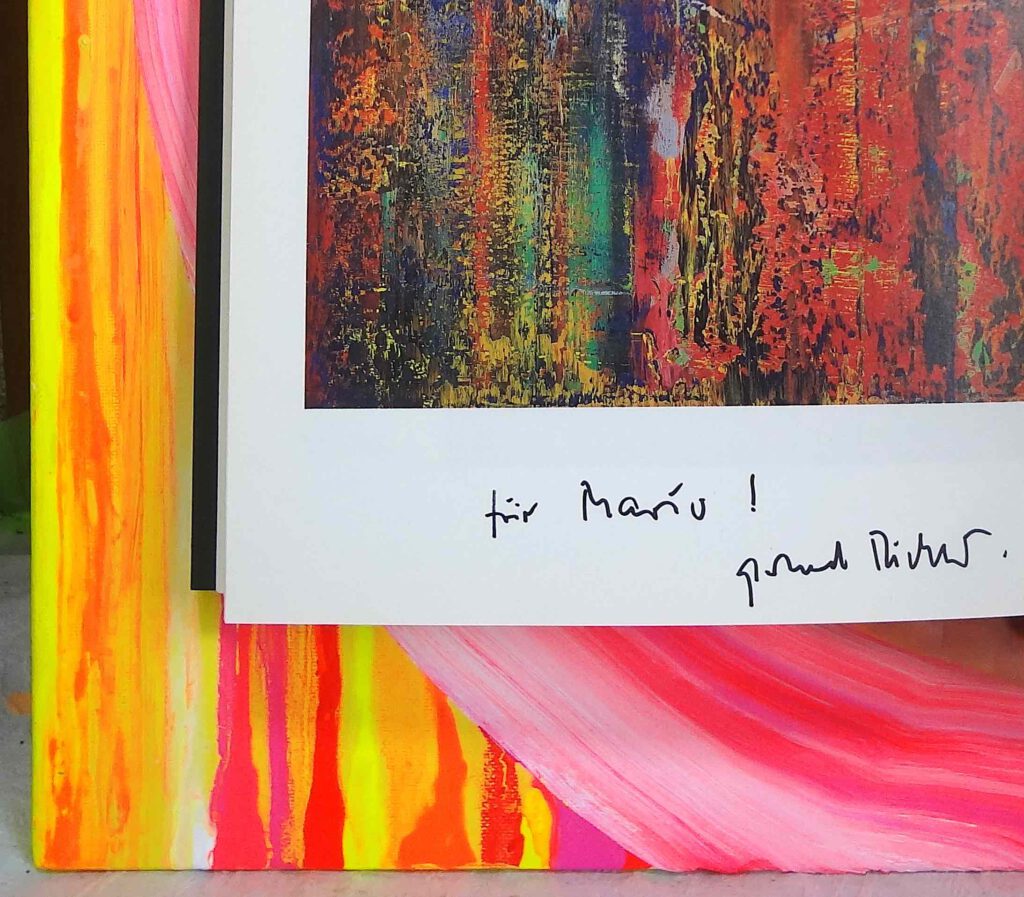 ---
Up-date 2023/3/19. Today ArtDaily Newsletter published Roberta Smith's review on Gerhard Richter @ David Zwirner for the New York Times.
In the context of Creative Commons Attribution Noncommercial-NoDerivative Works, aka courtesy creative common sense, I may hereby post the same text on ART+CULTURE.
Thank you for your understanding.
You may compare Roberta Smith's text with mine, written above.
Gerhard Richter rides again
Roberta Smith
Over the past several years, prolific, celebrated German painter Gerhard Richter has twice figured prominently in art world news. In 2017, he announced that he had made his last paintings, a series of 47 abstractions. He was 85 and said he found painting tiring; forthwith, he would devote his energies to drawing.
Then last fall, it was announced that Richter had left his longtime New York representative, the Marian Goodman Gallery, where he had shown since 1983, for a younger blue-chip franchise, David Zwirner in Chelsea.
These unexpected developments meet in Richter's current show in New York: His first appearance with Zwirner presents 14 canvases from his final series as well as three recent series of works on paper, a total of 76, all 8-by-11 inches, and one of his austere glass sculptures.
Occupying four spaces on the ground floor of Zwirner's main headquarters, this is a beautiful show. It might be summed up, with apologies to B.B. King, as the chill is gone. The latest canvases aren't exactly on fire, but they certainly smolder. Their surfaces are unusually dense, worked over, for Richter, even passionate. Of course it's refreshing to see them in a different space, but that doesn't explain why it's so thrilling to let your mind and eye absorb them.
It may be because Richter is not predetermining a system of size, color and technique and then executing it — usually the case with installments of his long-lasting "Abstract Painting" series, which he began in 1976. (Maddeningly, they all have the same title.) The most familiar earlier in the series paired big slashing abstract brushstrokes with sudden expanses of deep illusionistic space. The blank photorealistic sky seemed to taunt the abstraction. This combination was transgressive and ironic at a time when a flat, closed paint surface was still revered. Their sameness made them seem formulaic, as if produced on an assembly line.
In contrast, the Richters here, executed in 2016 and '17, are much freer. They come in all different sizes and color combinations and seem to have been made up as the artist went along. This means that you can take little for granted; you start anew, as Richter must have, with each painting. It also helps that there are only 14 works — small compared with so many shows of his at the Goodman.
From afar, each painting resembles its own united, alluring front that can seem almost knit together. But each presents so much information that you have to move in close for further contemplation and deciphering, trying to figure out how the paintings were made and which of their weird little details are accidental, which deliberate.
They can feel almost like exquisite texts to be read. But instead of words, you follow painterly events of different sizes; one color gives way to another; smooth passages blur adjacent colors and then break apart into patchy areas that resemble reptile skin or tiny islands that expose multiple layers of color. Sometimes the blue layer with which Richter usually starts a work is visible, or it may be scraped far down to reveal nearly bare canvas.
In the large, gorgeous painting in shades of purple and yellow on the wall opposite the entrance, there is a single flutter that can suggest an enlarged eyelash — a completely random brushstroke. But hold on; there's a tiny line that can only have been made on purpose running across the lashes — a cord that turns them into the bristles of a tiny broom.
Some of these paintings repeat the opposition of planned and unplanned more aggressively. A midsize, mostly yellow square canvas is deliberately split vertically. The left side is itself divided, too, into wide, orderly brushstrokes that resemble floorboards; horizontal above, vertical below. In the painting's right half, a skirmish of tiny reptilian patches dominates.
There is so much paint on some of these surfaces, it seems possible Richter resisted letting them go. Painting is hard to leave, but this idea, which he would probably find sentimental, evaporates when you learn that he decided they would be his last only after they were finished.
It makes perfect sense that Richter, who is known as something of a control freak, would prefer to decide for himself which will be his final paintings, leaving nothing to chance, nothing unfinished in his pristine studio. In a 2002 profile of the artist in The New York Times Magazine, critic Michael Kimmelman observed, "Only operating rooms are this immaculate."
If you're really looking at the paintings, the show's first gallery will take some time to get through. But there is much more to see, maybe too much. The second gallery holds a suite of 23 drawings from 2022; they glower and churn, evoking those that Victor Hugo made in the mid-19th century.
In the third gallery, 53 pencil-only drawings from 2021 have a delicacy reminiscent of Jean-Auguste-Dominique Ingres and frequently seem to give glimpses of mountain ranges and forests. Both series are shot through with carefully ruled lines, an abstract architecture that keeps such suggestions at bay.
The latest example of Richter's glass and steel sculpture — this one using three panes of clear glass nearly 10 feet tall — offers relief from the plethora of the drawings. Their main visual event is nothing but subtle, floating reflections, starting with your own but also challenging you to see more.
They belong to a minimalist tradition that includes the white paintings that Robert Rauschenberg first made in 1951, which were animated by viewers' shadows, and Robert Irwin's barely-there perception-sharpening installations of the 1970s, which could be made with as little as wire and duct tape.
On display in the show's final gallery is "Mood" from 2022: a series of 31 works that began as drawings in colored ink. A reflection of Richter's lifelong penchant for technical experimentation, they are in fact inkjet prints of the drawings — so accurate, their fakeness is impossible for most of us to discern. The artist could not, so he made them art, in an edition of eight. As with all the drawings here, these are installed in the order in which they were made. And so the most interesting aspect of the facsimiles is that they trace a development from rather innocuous clouds of billowy, blossomy color reminiscent of Helen Frankenthaler to something grittier, more fraught and much more engaging.
It may be Richter's genius to prove that his materials always have more to say.
https://artdaily.cc/news/155494/Gerhard-Richter-rides-again#.ZBbTVy0RoWo