Goooood morning Insta-world!
It's Saturday morning, 9:30 a.m, and art dealer Simchowitz is promoting his new show with amazing, beautiful paintings by Julian Pace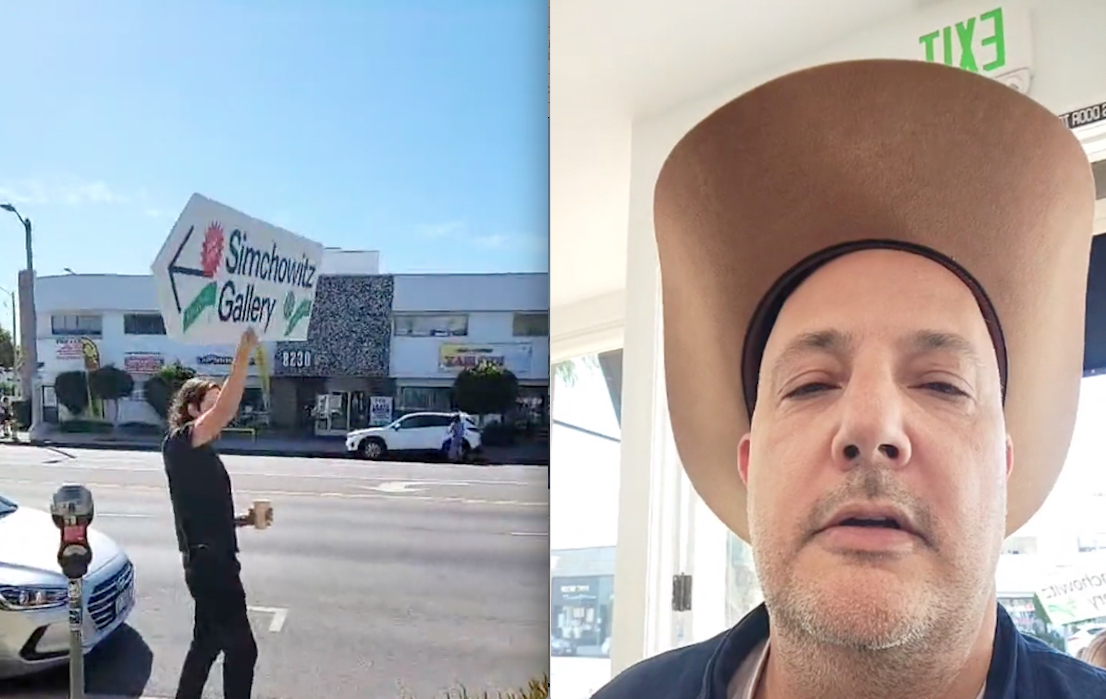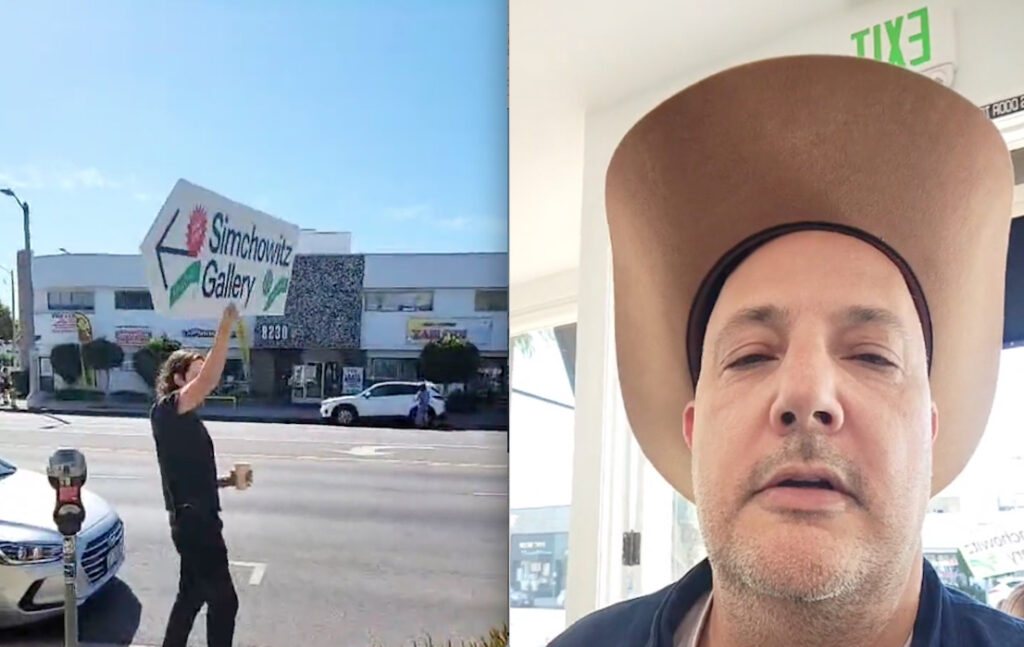 Sunny L.A., please pass me some coffee, my dear Stefan, as I'm still in fucking quarantine and fighting with jet lag in Tokyo.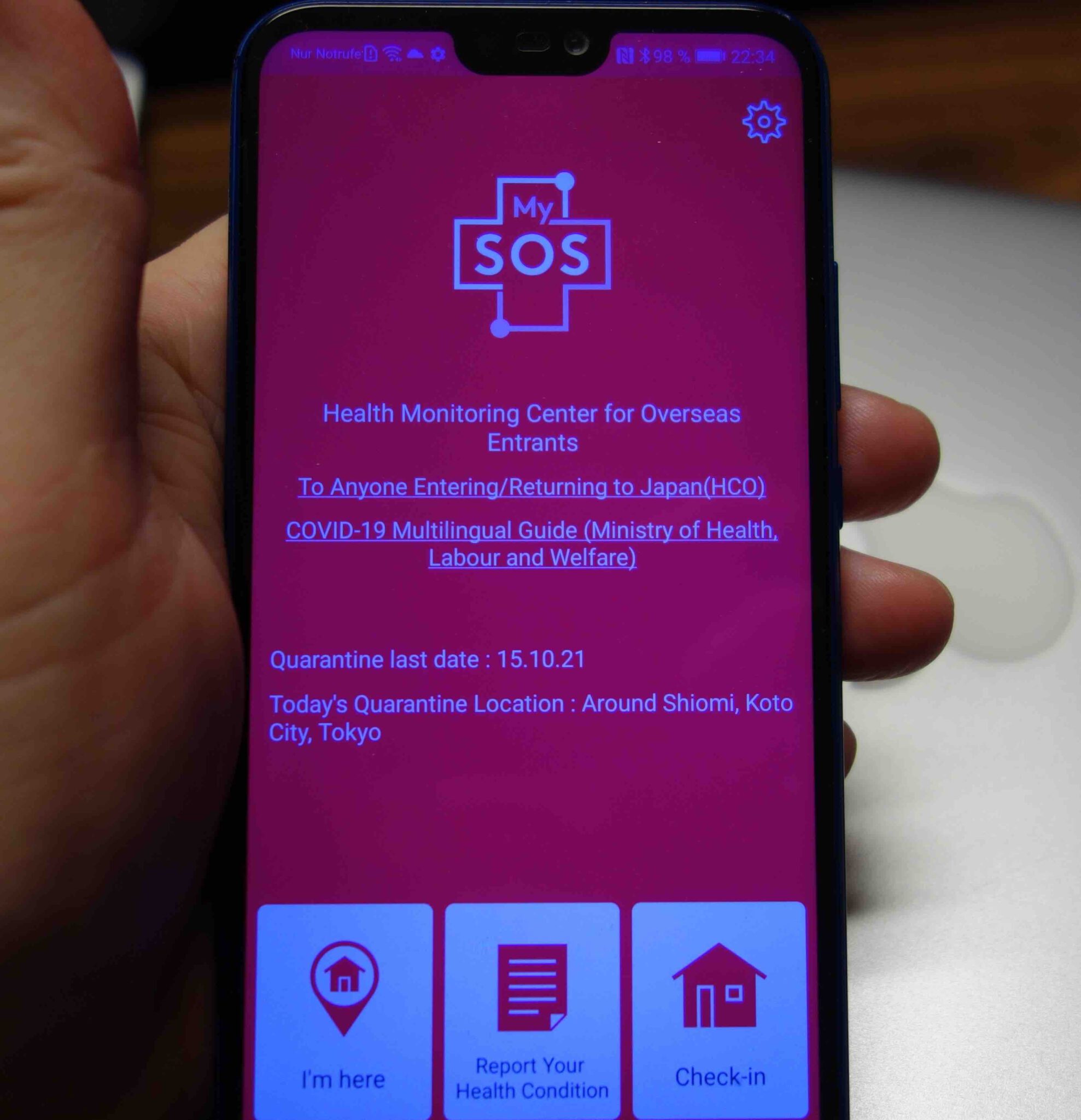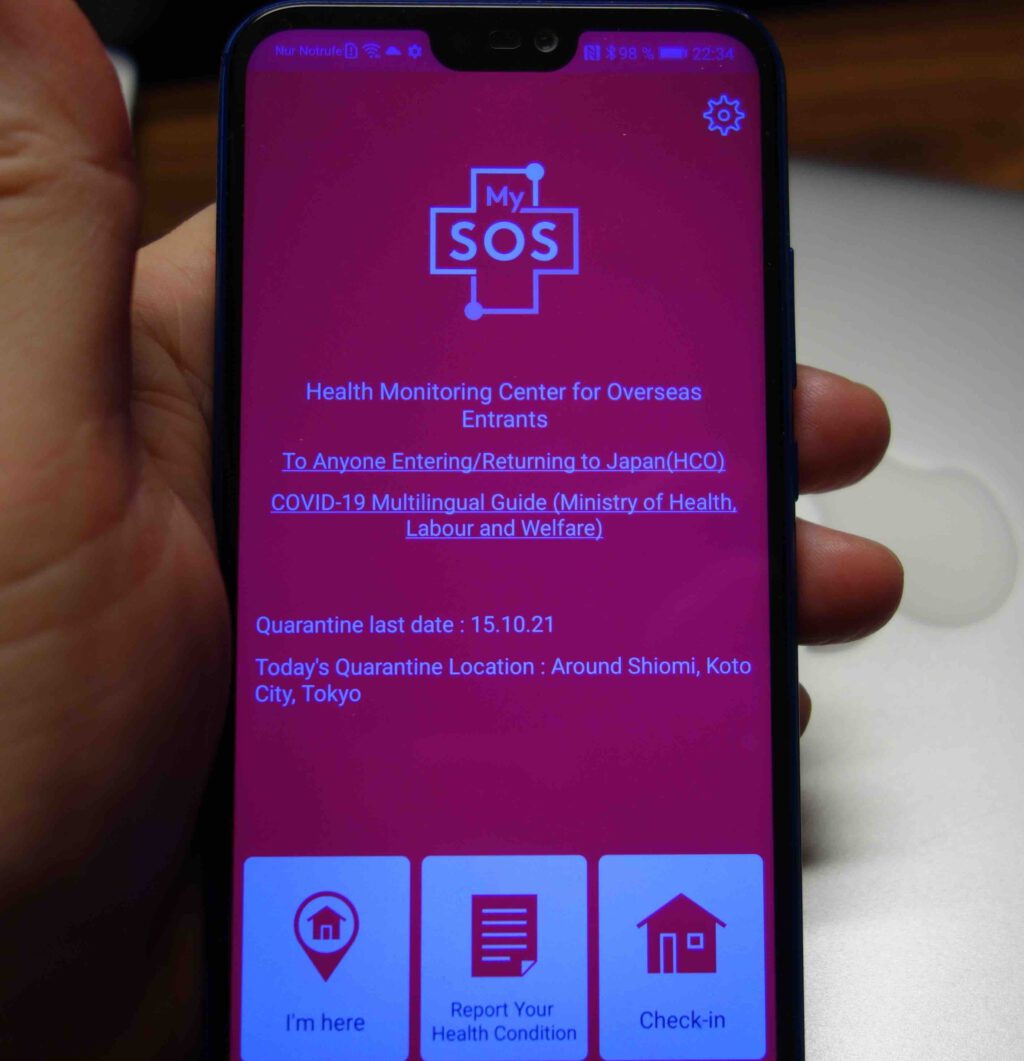 Check it out!
https://www.instagram.com/p/CU0UrkMoXZS/
up-date 2021/10/15,
Gooooood evening insta-world!
Check it out!
https://www.instagram.com/p/CVCAtH3FdMv/
Das ist kein Witz, der Kunsthändler wirbt persönlich an der Strasse und wedelt. Was sagte er neulich im Dokumentarfilm "The Art of Making It"?
"Everyone is selling everything".
Ha ha ha!! Mehr von dem Schmarrn, lieber Stefan. Wann kommste denn mal nach Tokyo?
Simchowitz Gallery in Los Angeles, United States of America. ART! VERY COOL!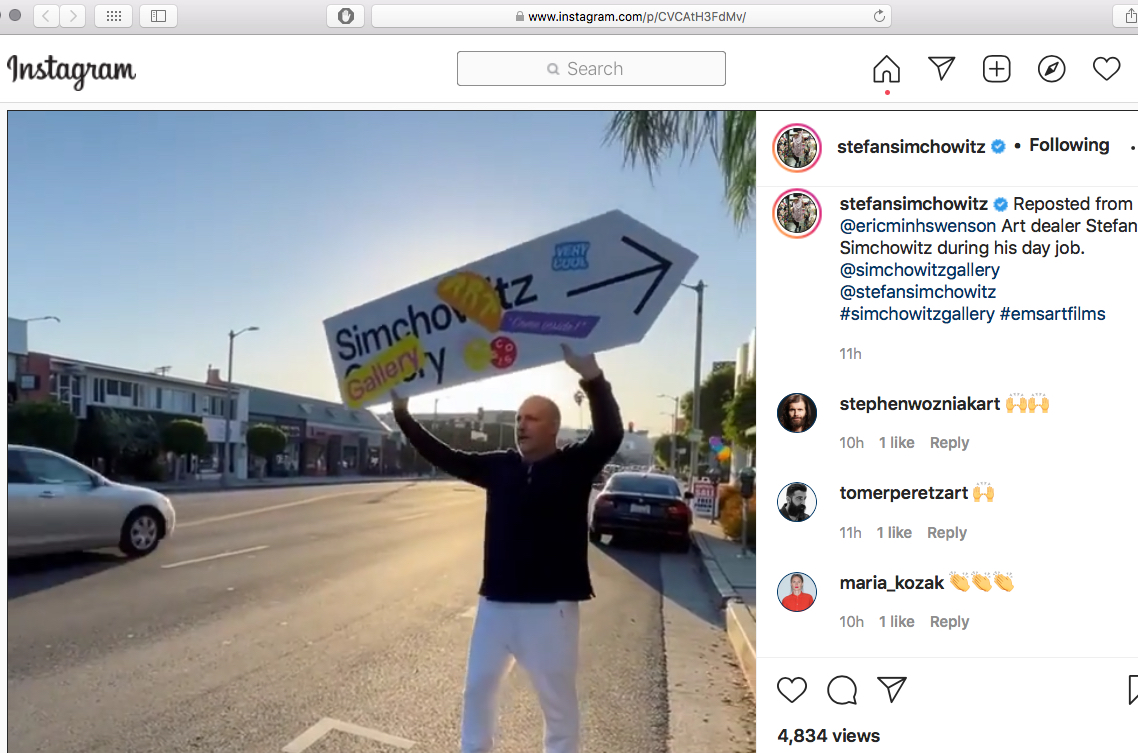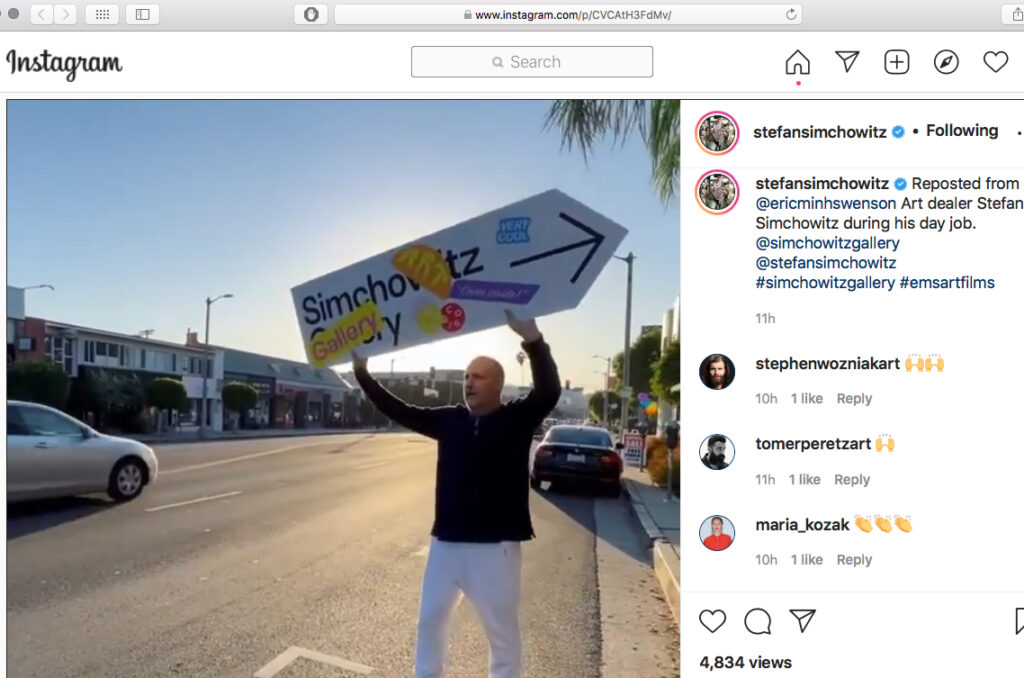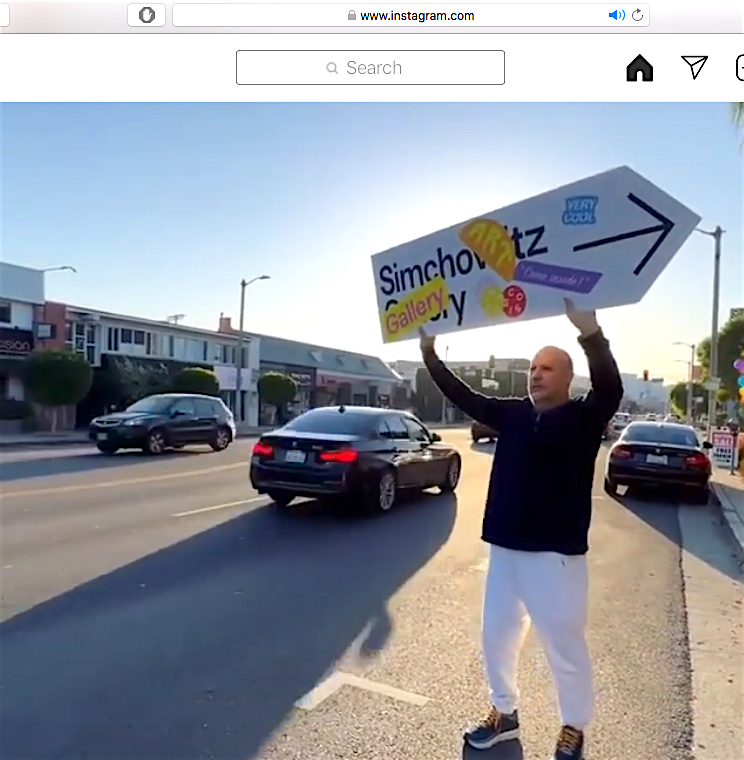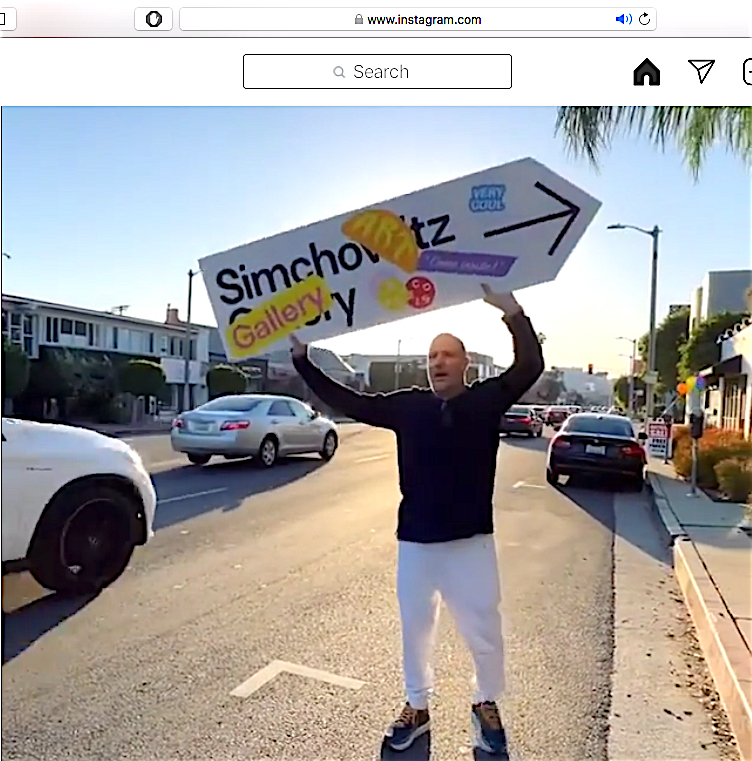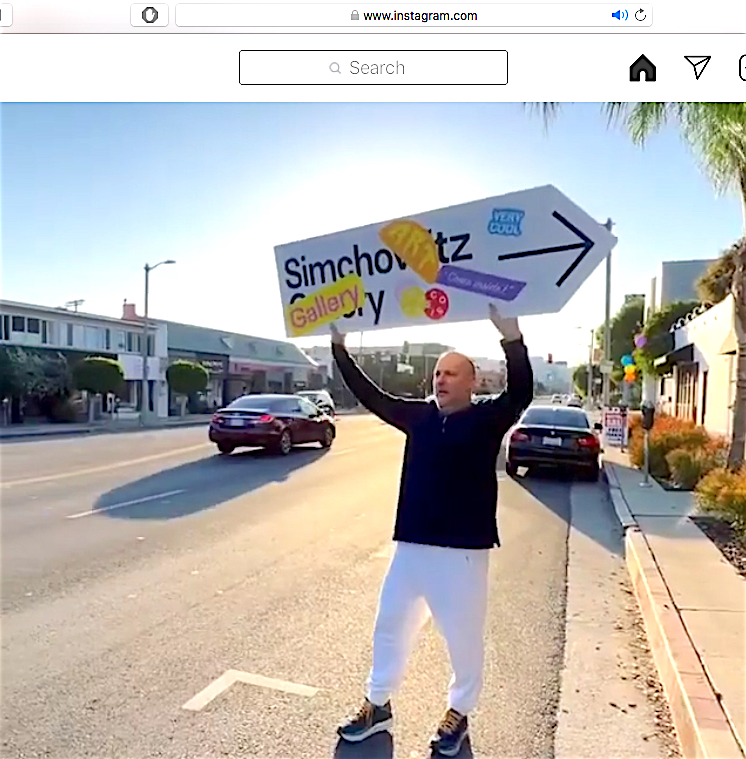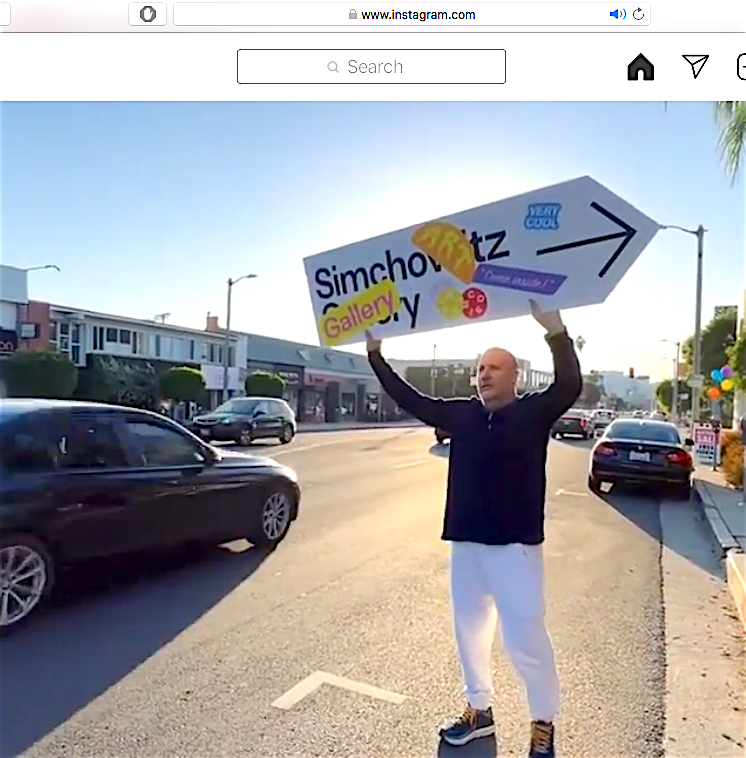 Bonus track von heute:
Stefan mit seiner Familie bei uns auf dem AOYAMA MEGURO Stand, LISTE Art Fair Basel, 12.6.2017.