ハロウィンコスプレ2022:SLAVA UKRAINE・東京・ソウル・コロナ
Halloween Cosplay 2022: SLAVA UKRAINE - Tokyo - Seoul - Corona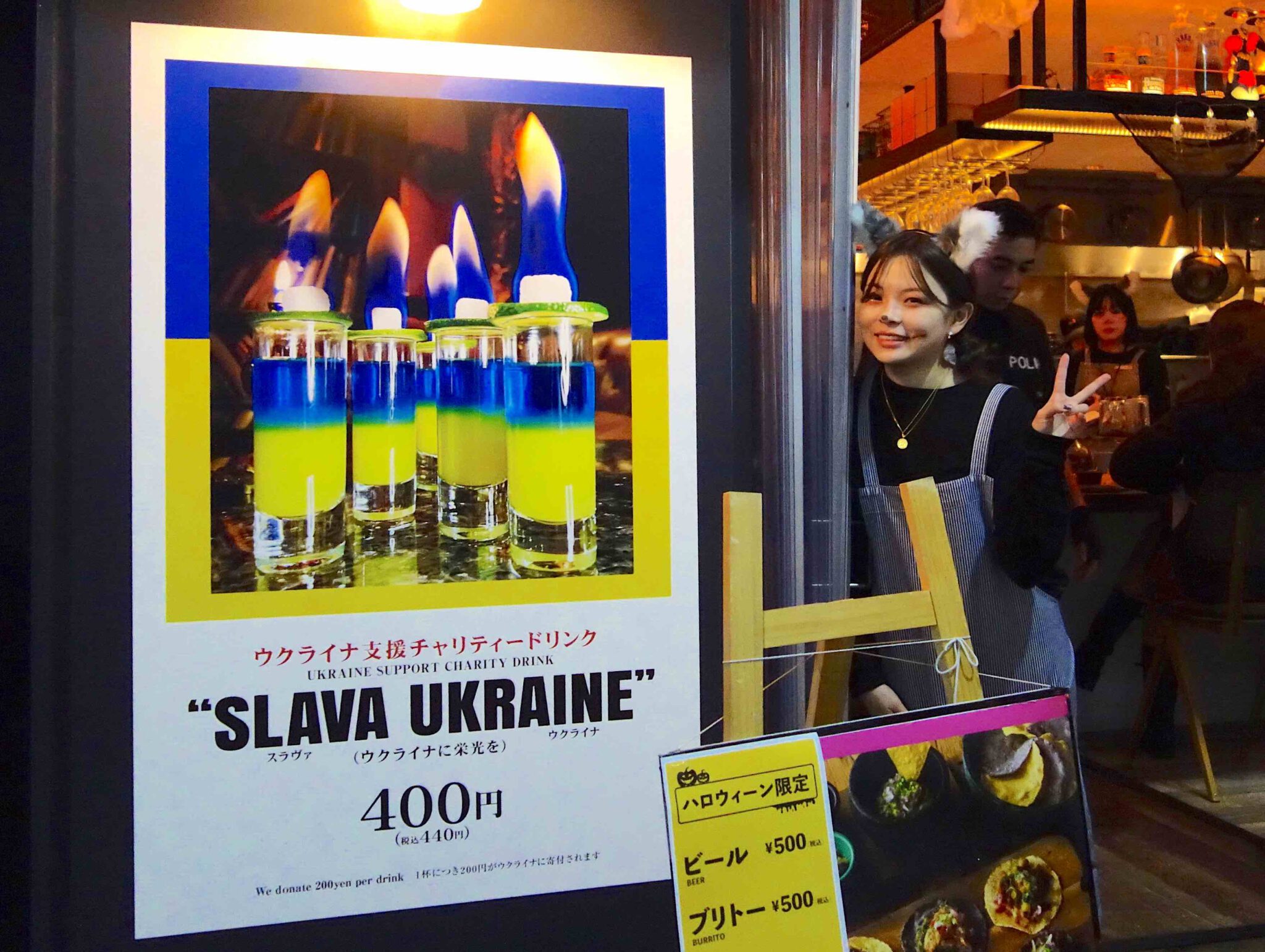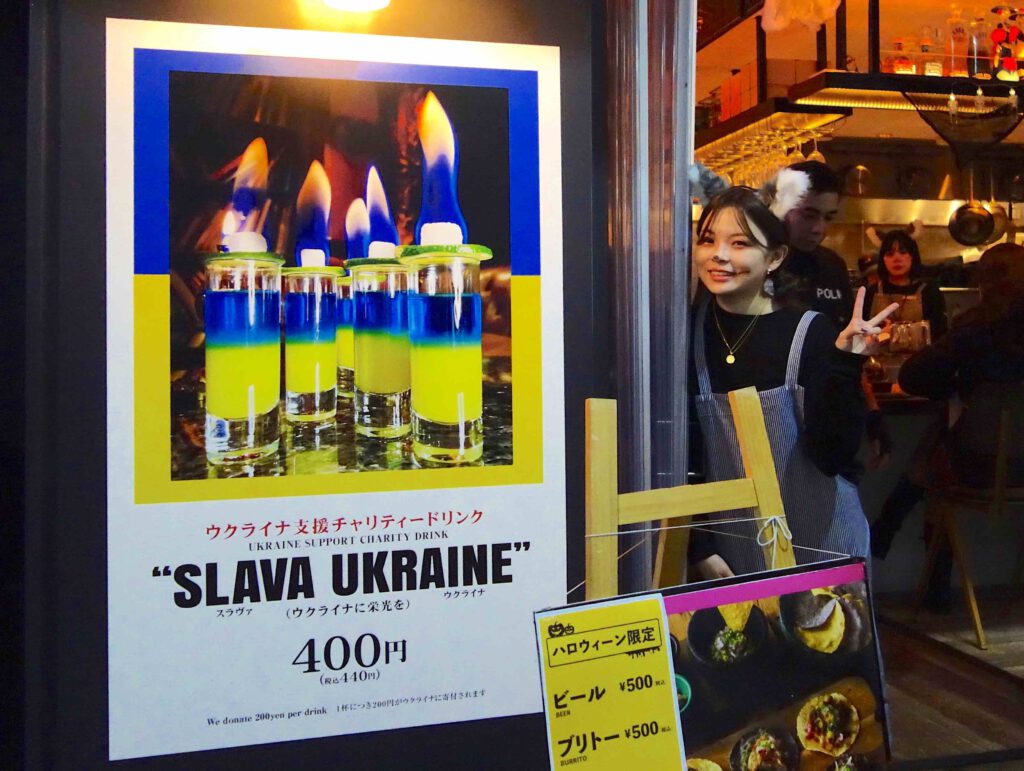 My sincere condolences to all the family members in Ukraine who lost their relatives in this ongoing war with Russia.
My sincere condolences to all the family members in South Korea and other countries who lost their relatives at the Halloween Stampede in Itaewon-ro, Seoul.
---
After a round of Hashi-go-zake 梯子酒, returning home drunken this morning… I was shocked to read the news about my neighbouring friends in South Korea.
A completely different context regarding Tokyo's Halloween emerged.
For reasons of pietesty, I began to hesitate posting these memorable pics from yesterday, weighing up the pros and cons.
Finally I decided to publish them, as they show Tokyo and not Seoul.
For not being misunderstood, my task actually is to put those memories in the appropriate context.
As I encountered yesterday traces of the Russian invasion into Ukraine, my personal, angry mood towards Russia comes back again to light.
Absolutely unnecessary dead people in Ukraine and in Seoul.
Man-made disasters.
Humanity at its worst.
News media are discussing about the use of nuclear weapons and a possible WWIII.
Russian people are putting us into a dangerous world.
Dictator Putin should be put in prison (or be hanged like Mussolini).
The mayor of Seoul should take responsibility and resign.
Actually, Halloween parties are being held in the U.S., Tokyo's Shibuya also continuing with its Japanese-style Halloween Cosplay tradition.
After 2 1/2 years of Corona, not only young people want to enjoy life again. A semi-anarchistic Halloween street party in Shibuya distracts from everyday worries, inflation-linked financial problems and Russian-Ukrainian 8 months war-related sadness and depression.
To see and to be seen; one of those relatively warm week-ends in Tokyo, where you meet your friends, have fun + a good time in bars and get drunk until you take a taxi back home or ride the first train in the morning.
Shibuya looks congested, however yesterday's Halloween party freaks' number was only 1/3 in comparison to pre-corona times. The experienced police took care of the pedestrian flow, while drinking alcohol was forbidden in a specific area. No crimes. For everybody, – parents, children, girls, – a safe place, so to speak.
I was surprised to see so many tourists from neighbouring countries like Indonesia, Taiwan and South Korea. They really enjoyed taking pictures of themselves or with some cosplay guys. As usual (talking from my 30 years Halloween experience / my legendary "Yamanote-Line Stop @ NHK News"), the "Gaijin-community" let it all hang out. Especially for this year no wonder, as in comparison to Europe and the U.S., they "hated" to wear the medical masks.
In retrospect, my encounter with a Korean cosplayer became now a sad, strange memory. She was transmitting, talking live in the midst of Shibuya's Halloween's atmospherical ambience to her Korean audience. I greeted into her camera/mobile device with my Korean "annyong hase-yo", 안녕하세요 "hello", all smiling.
Now we know, 154, or more, Halloween party goers died in Seoul some hours later.
Probably, Halloween events in Seoul will be prohibited for the time being.
The last pic shows cute Cosplayer NIKKXIE from India, who loves Korean pop-music and stayed in South Korea to see her favourite boys bands. Check out her Instagram account…
https://www.instagram.com/nikkxie__/?hl=en
Tokyo, 2022/10/30
Mario A
For comparison, may you have a look at some older pics first…
何年前のハロウィン in 渋谷へ
ハッピー カワイイ ハロウィン HAPPY KAWAII HALLOWEEN
https://art-culture.world/articles/happy-kawaii-halloween/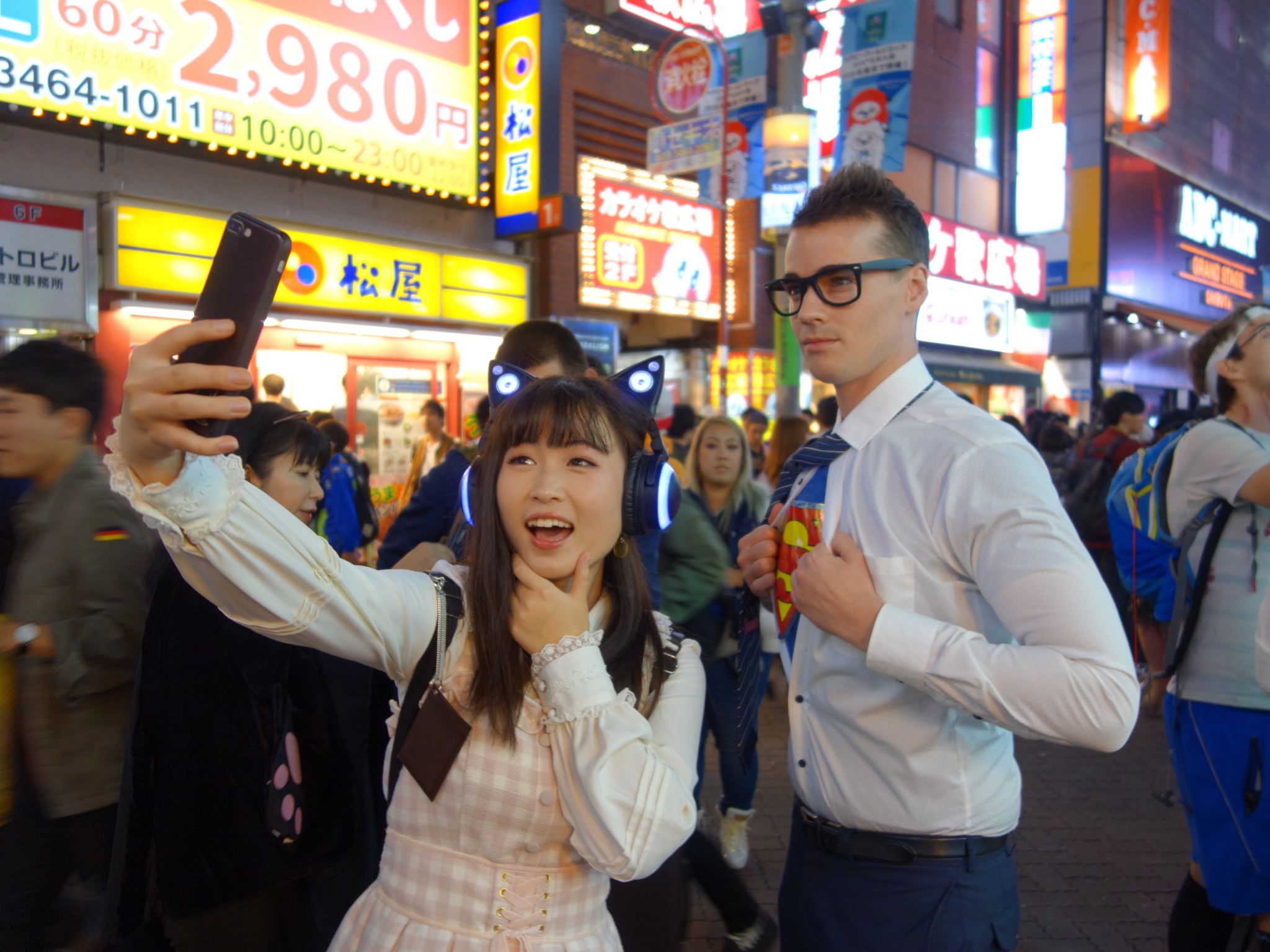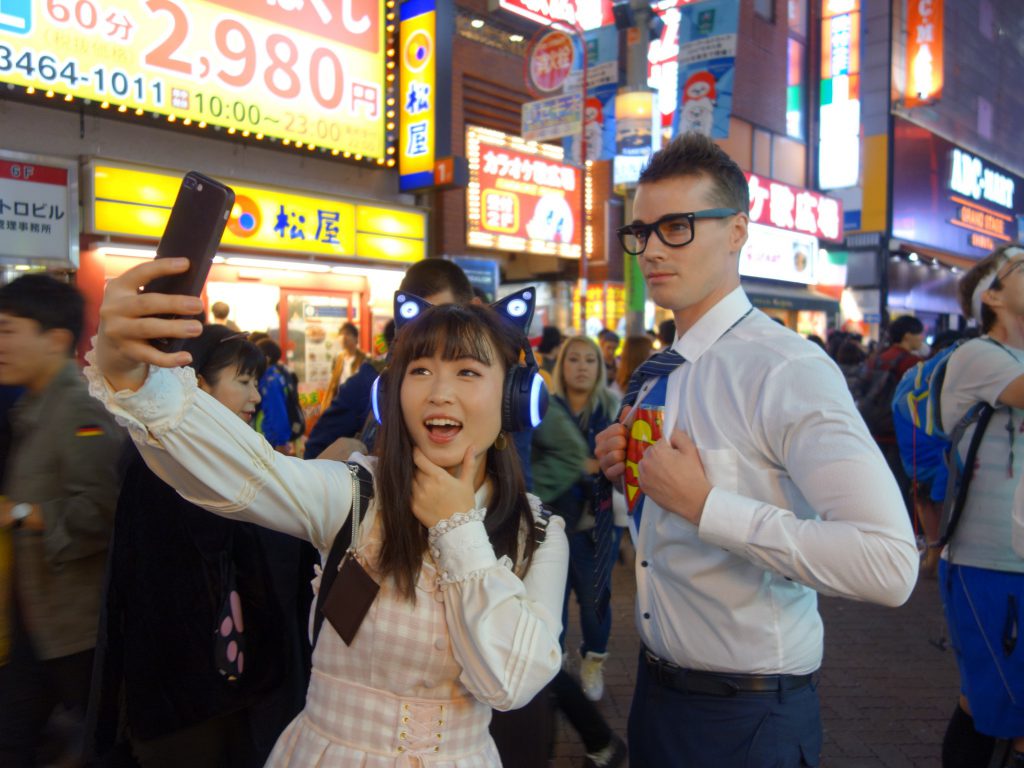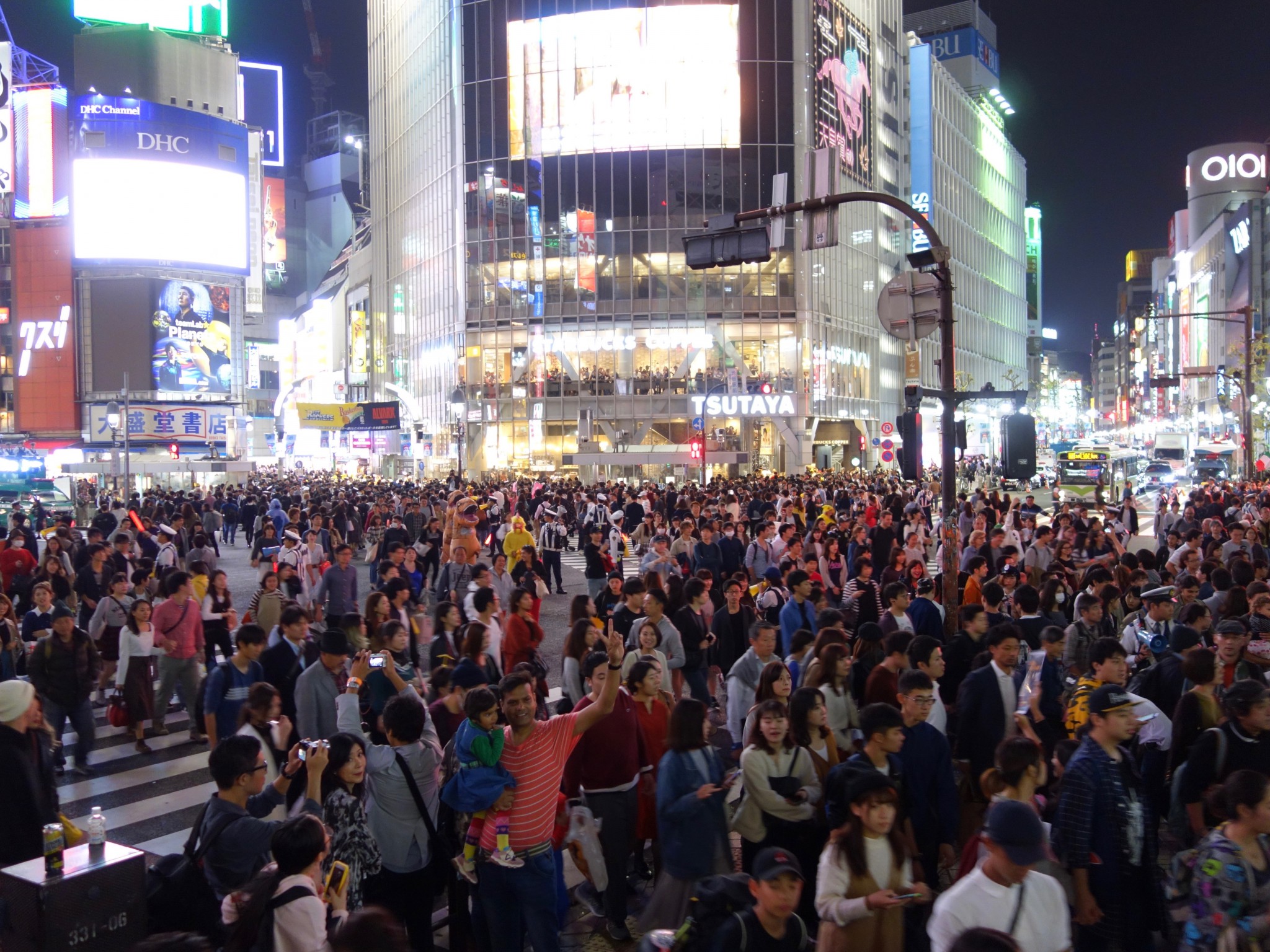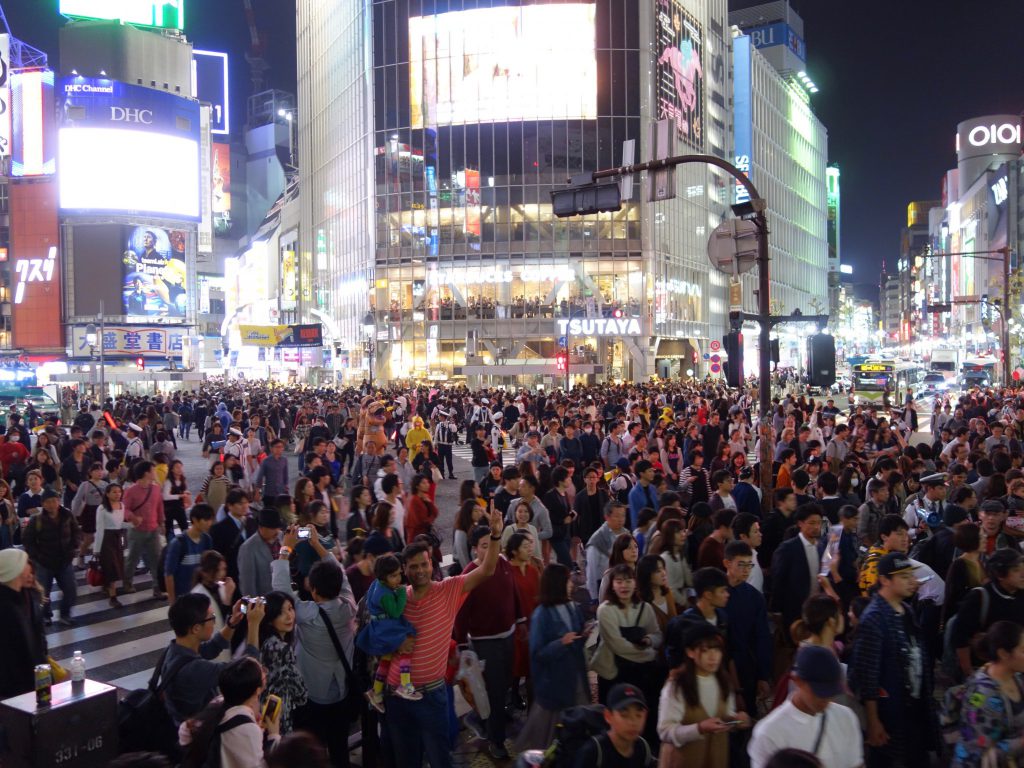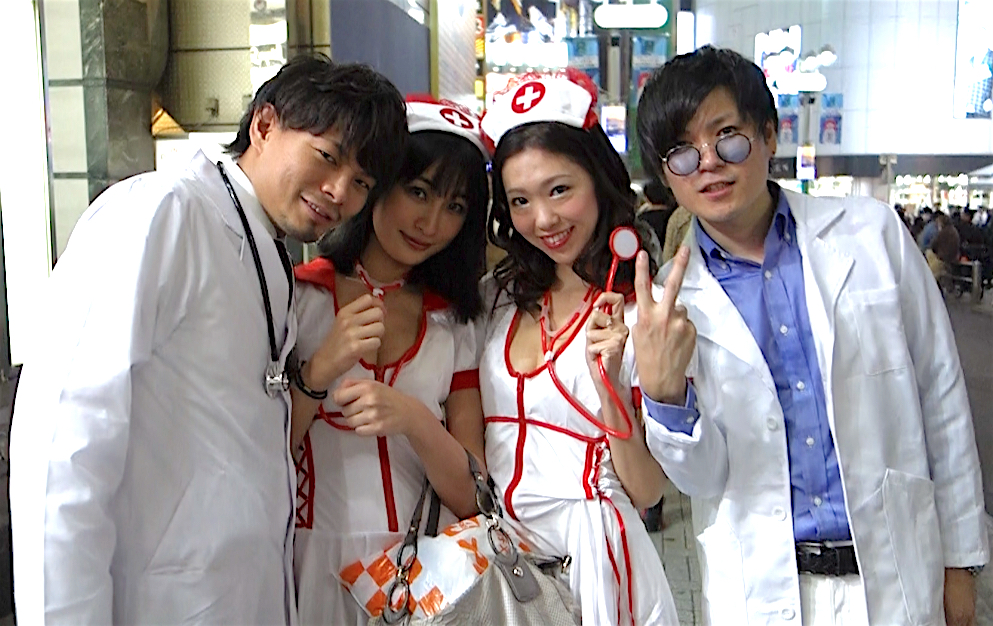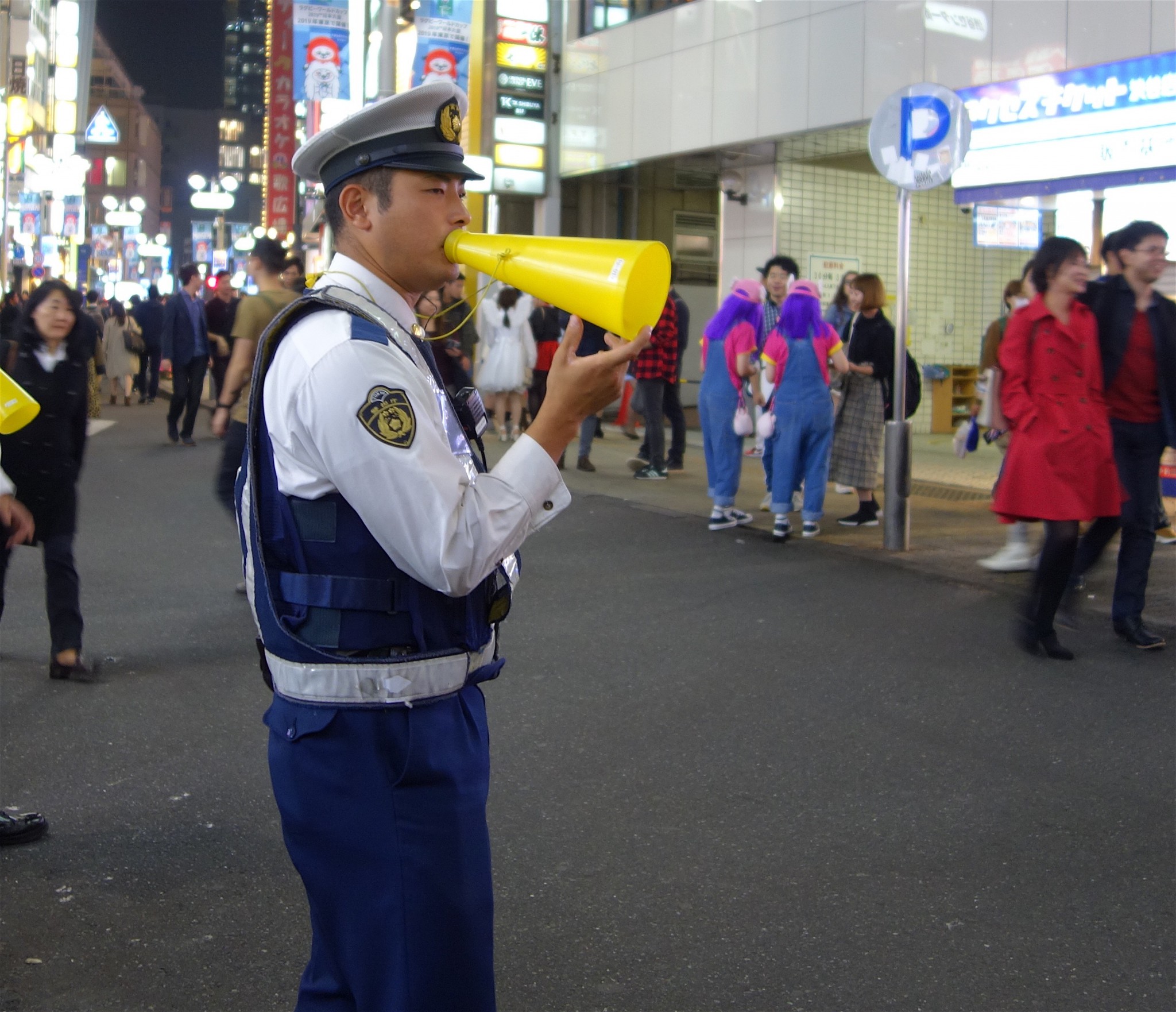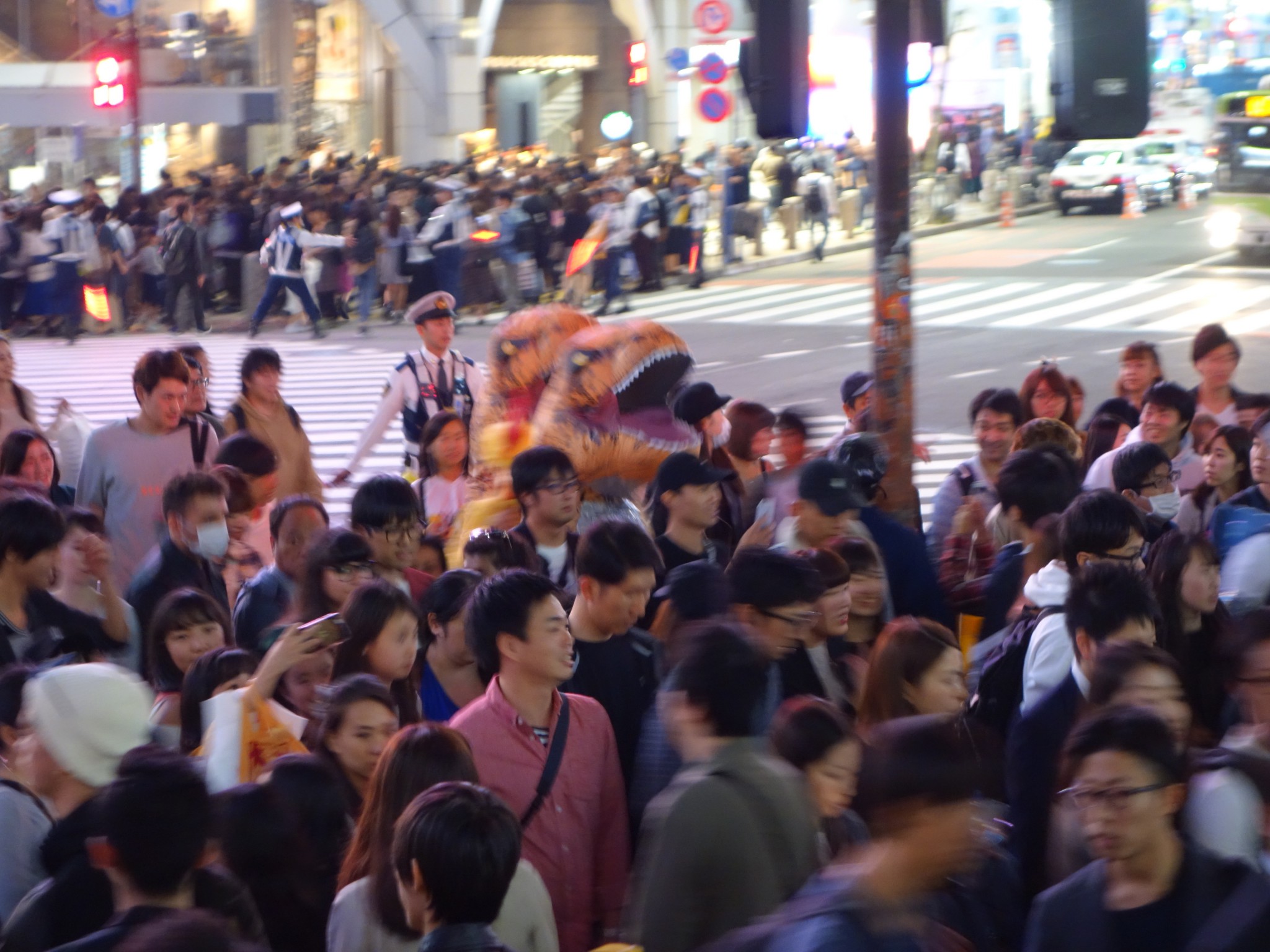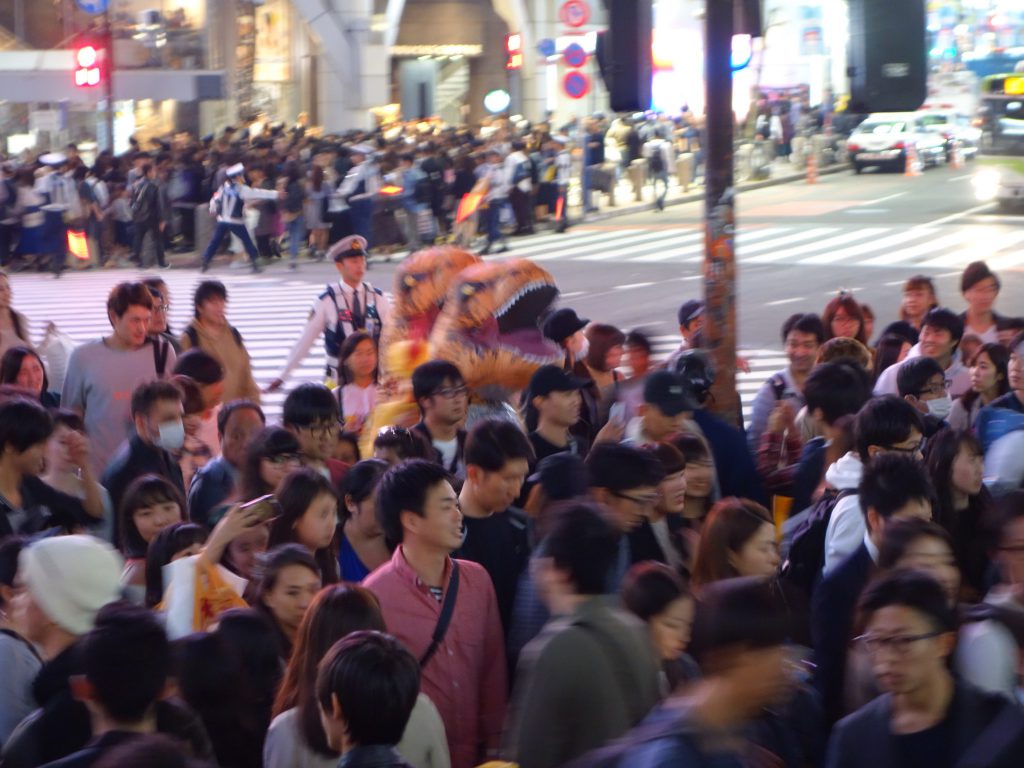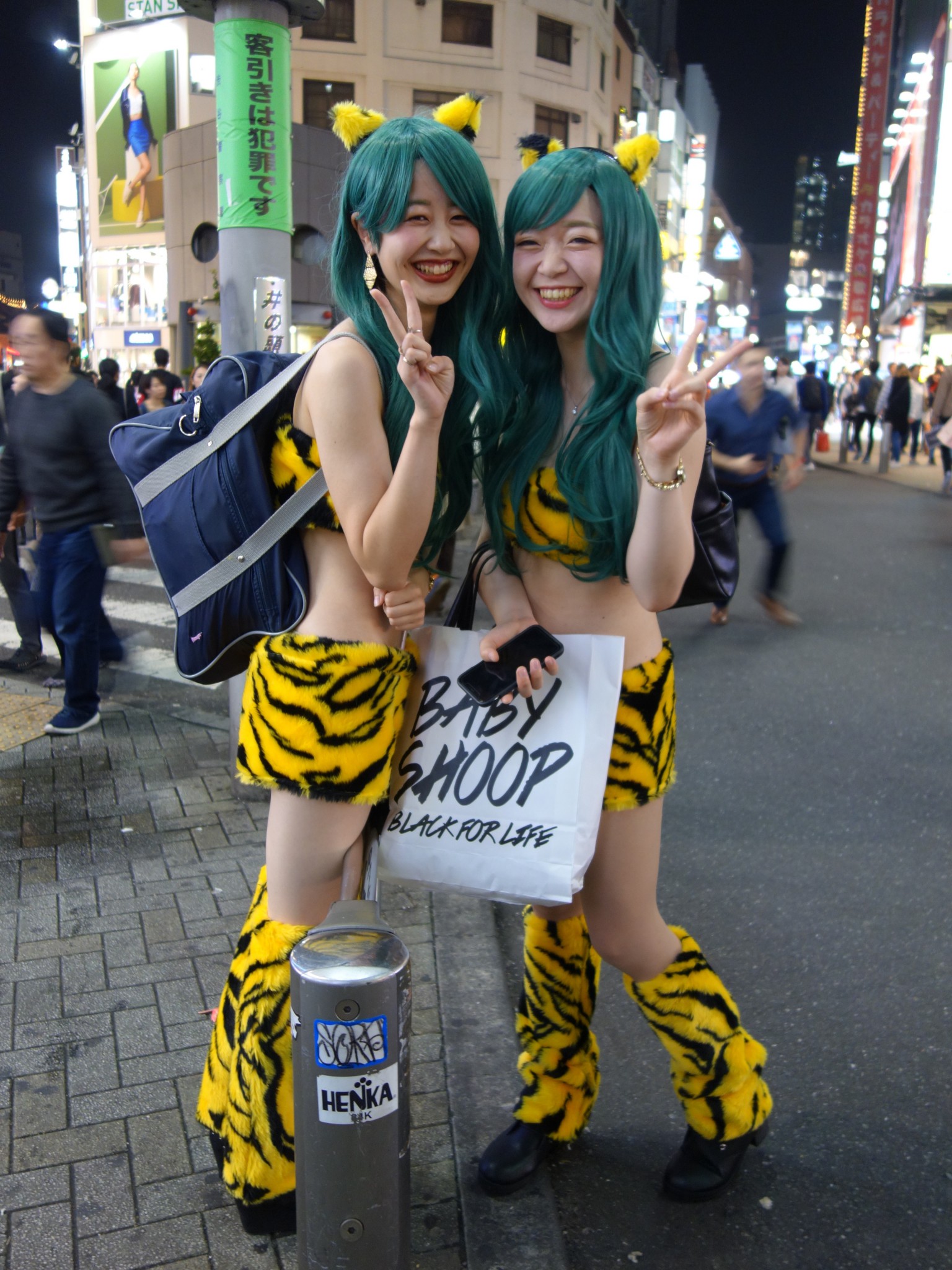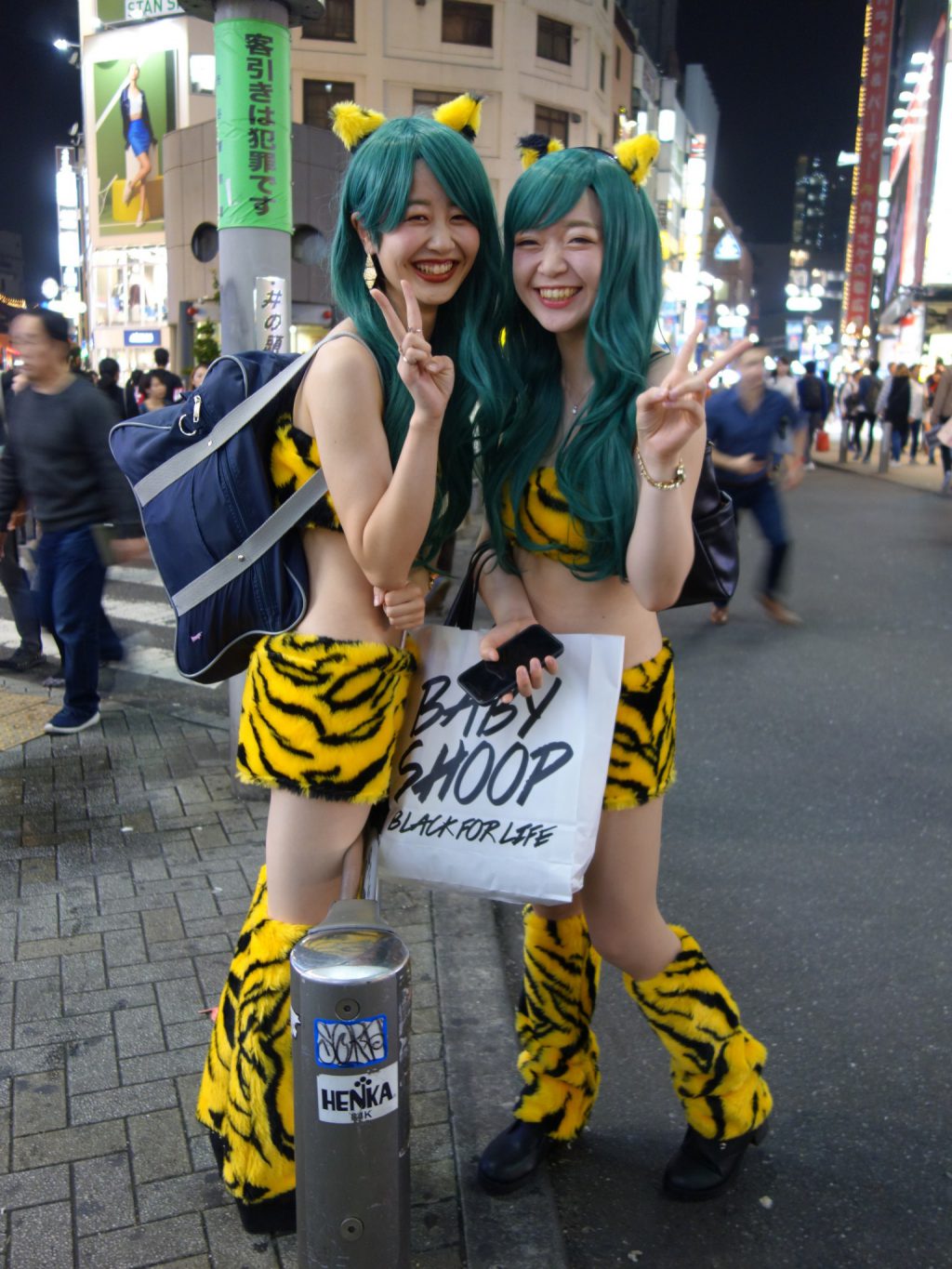 2022: