今日のアート・ニュース:豊田市が奈良美智新作、ポーラ美術館がゲルハルト・リヒター作を購入
Today's Art News: City of Toyota Buys New Painting by NARA Yoshitomo, Pola Museum Acquires Gerhard Richter Painting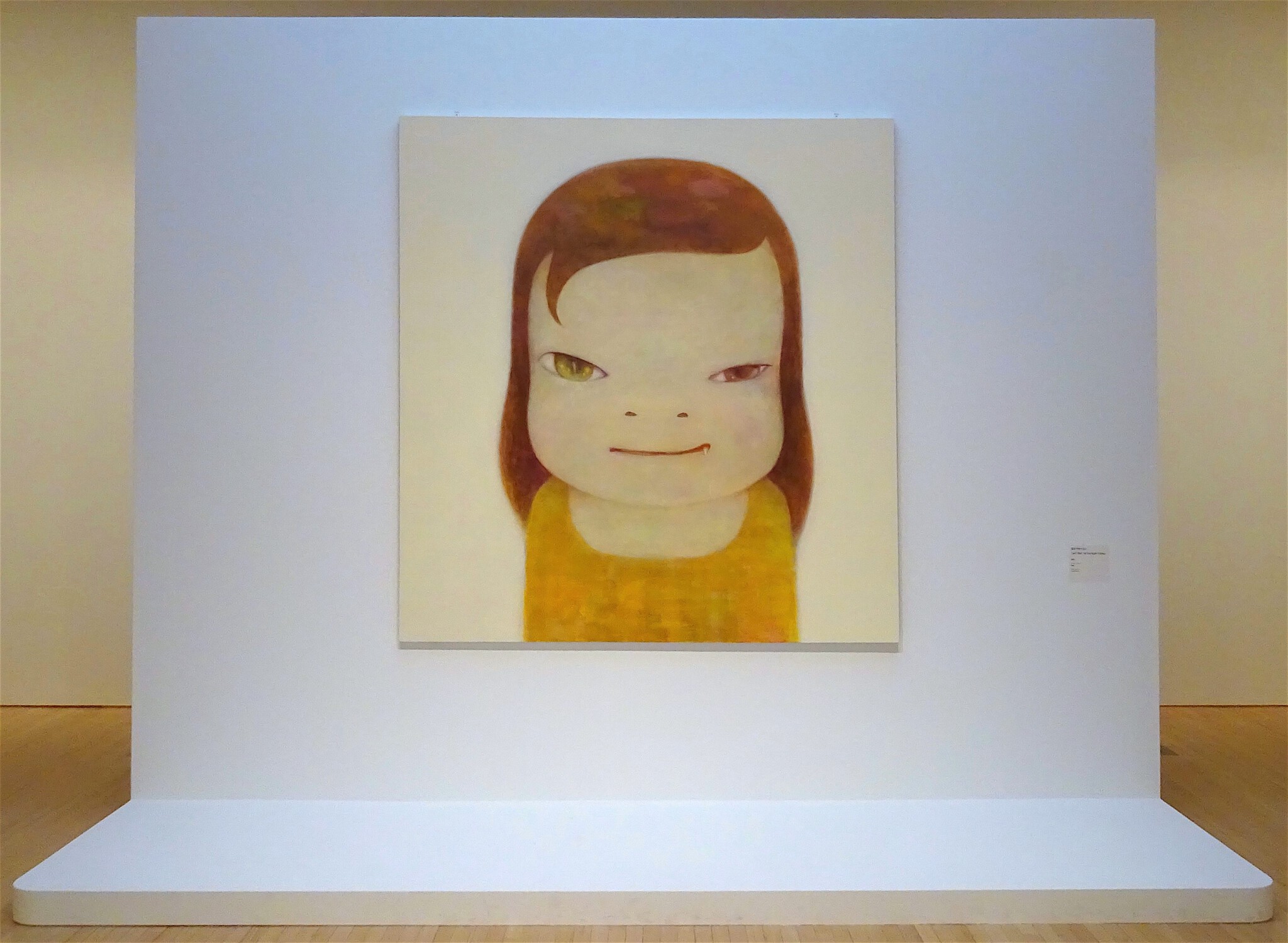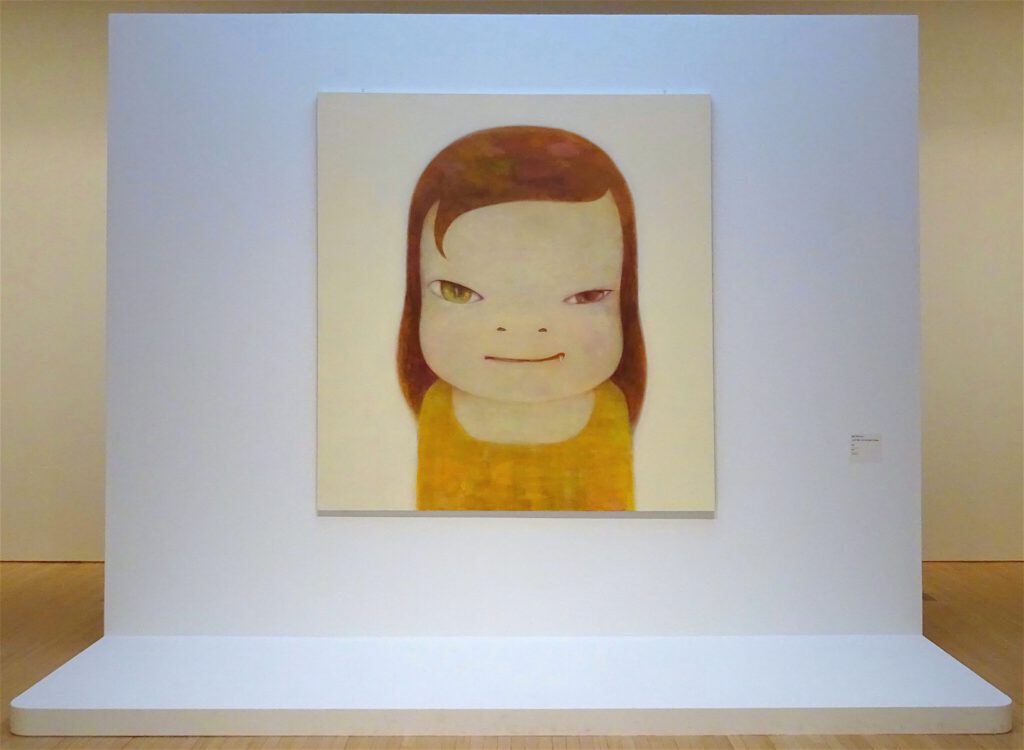 驚き、または、喜びのアート・ニュースの中、日本現代アートの関係を巡って、購入された作品のことが公式に発表されました。普段、こういうお知らせが表に出ませんので、この非常に珍しい情報をこちらに記録させていただきたいです。未来向け、ご参考の為。
素晴らしい出来事と思います。せっかくですから、2017年の奈良美智と2014年のゲルハルト・リヒター個展の一部の画像をこちらに載せさせていただきますね。Please enjoy.
With some surprise but also joy, today's art news mentioned the acquisition of a brand-new work of NARA Yoshitomo "Through the Break in the Rain" by the Toyota City (Toyota Municipal Museum of Art) for about 1.05 million US$;
https://www.museum.toyota.aichi.jp/en/
and the purchase by the 'Pola Museum of Art', located in Hakone, of Gerhard Richter's "Abstraktes Bild (649-2)", from 1987, sold for HKD 214.6 million ($27.7 million), at Sotheby's Hong Kong, setting a record-high price paid for a Western artist at auction in Asia.
https://www.polamuseum.or.jp/english/
On this occasion may you enjoy some precious pics I took at Nara's solo show in Nagoya (2017) and Richter's solo show in Basel (2014).
——–
Up-date 8/2022.
And please enjoy my encounter with Yoshitomo:
Yoshitomo und ich 美智と僕
https://art-culture.world/articles/nara-yoshitomo/
——–
第一、中日新聞愛知県西部の社会面より:
「日本を代表する現代美術家で、国際的に活躍する奈良美智さん(60)の絵画作品を、愛知県豊田市が一億一千万円で購入した。今年描かれた未発表の新作で、近年の奈良作品を代表する正面向きの人物像。同市美術館に収蔵され、十七日から同館で展示される。
 購入した作品のタイトルは「Through the Break in the Rain」。縦二百二十センチ、横百九十五センチの大作で、アクリルで描かれている。同館の北谷正雄学芸員は「今後代表作になりうる作品」と評価する。市議会の九月定例会で、購入契約の議案が可決された。」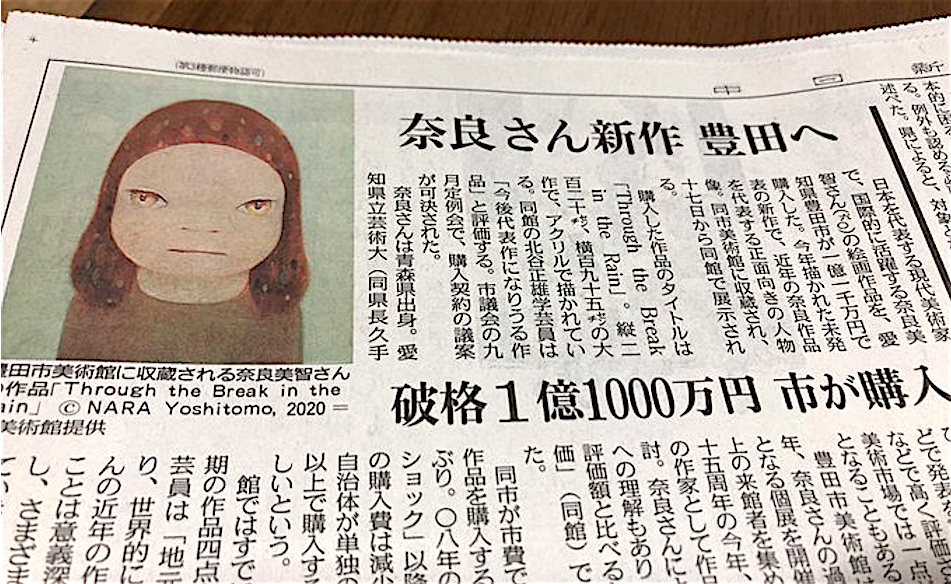 第二、箱根のポーラ美術館が昨日の香港サザビーズ・オークションでゲルハルト・リヒター作を約27.7 million$ドル(約29億円)で購入。
アートネットより:
Collector Ronald Perelman's $28 Million Gerhard Richter Painting Led Sotheby's Livestreamed Contemporary Sale in Hong Kong
A museum in Japan snapped up the Richter work during the $88 million auction.
Eileen Kinsella, October 6, 2020
引用:
The top lot was a large Richter abstract painting, Abstraktes Bild (649-2) (1987), which demonstrates the artist's embrace of the squeegee over the paintbrush in the late '80s, and which have been wildly popular with Asian collectors in recent years. Though prices for the works have cooled from their $46 million peak in 2015, today's offering made HK$214 million ($27.7 million), and represents the highest price for a Western artwork sold in Asia, according to Sotheby's.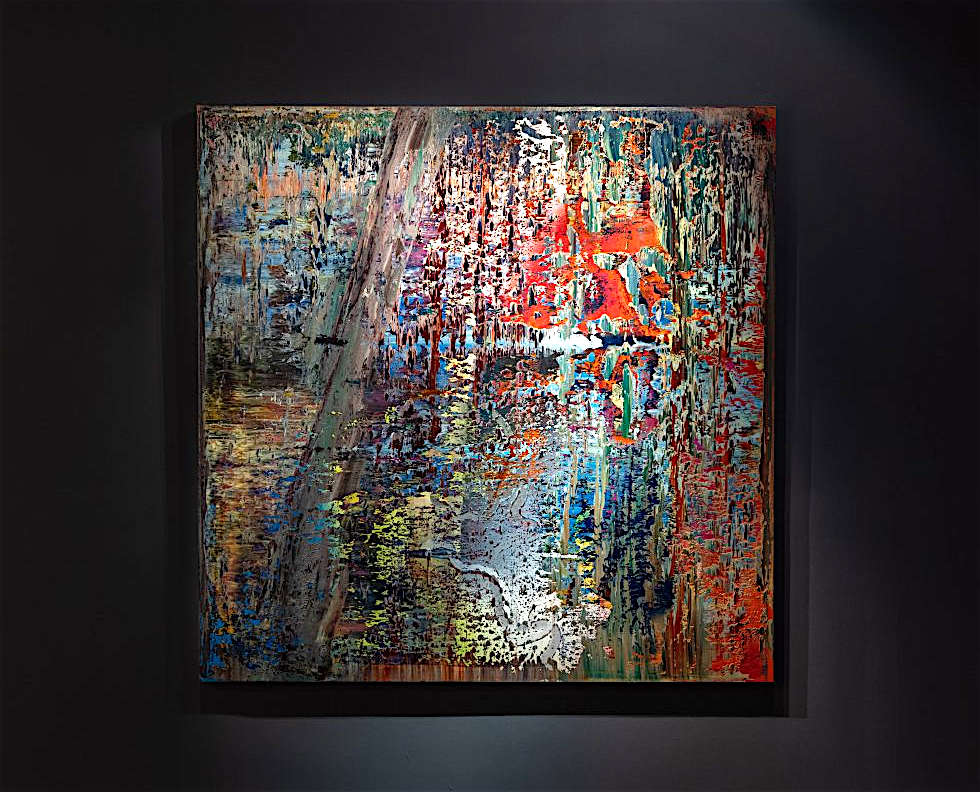 The painting was reportedly consigned by Ronald Perelman, the Revlon magnate whose massive art and asset sell-off this season has many in the art world speculating about his financial circumstances. The buyer was identified as the Pola Museum of Art, a private institution in Hakone, Japan.
参照:
https://news.artnet.com/market/sothebys-livestreamed-hong-kong-contemporary-1913375
Yuki Terase
Senior Director | Head of Contemporary Art, Asia
Hong Kong
2021 Biography, quote:
In 2020, she was responsible for placing the most expensive Western artwork ever to be sold in Asia: Gerhard Richter's Abstraktes Bild (649-2) at HK$214.6 million (US$27.6 million) to the Pola Museum of Art, Hakone, Japan.
https://www.sothebys.com/en/about/team/yuki-terase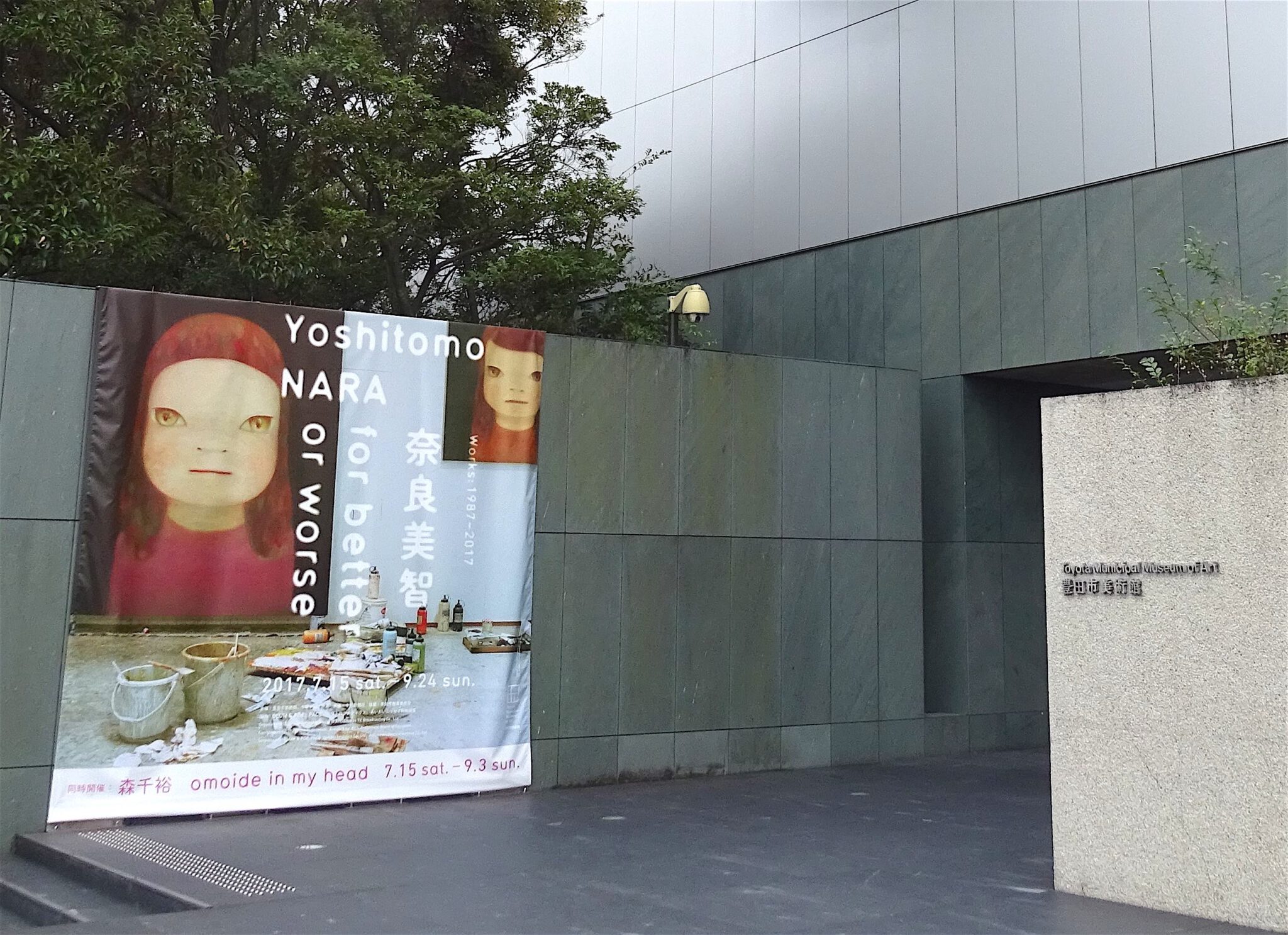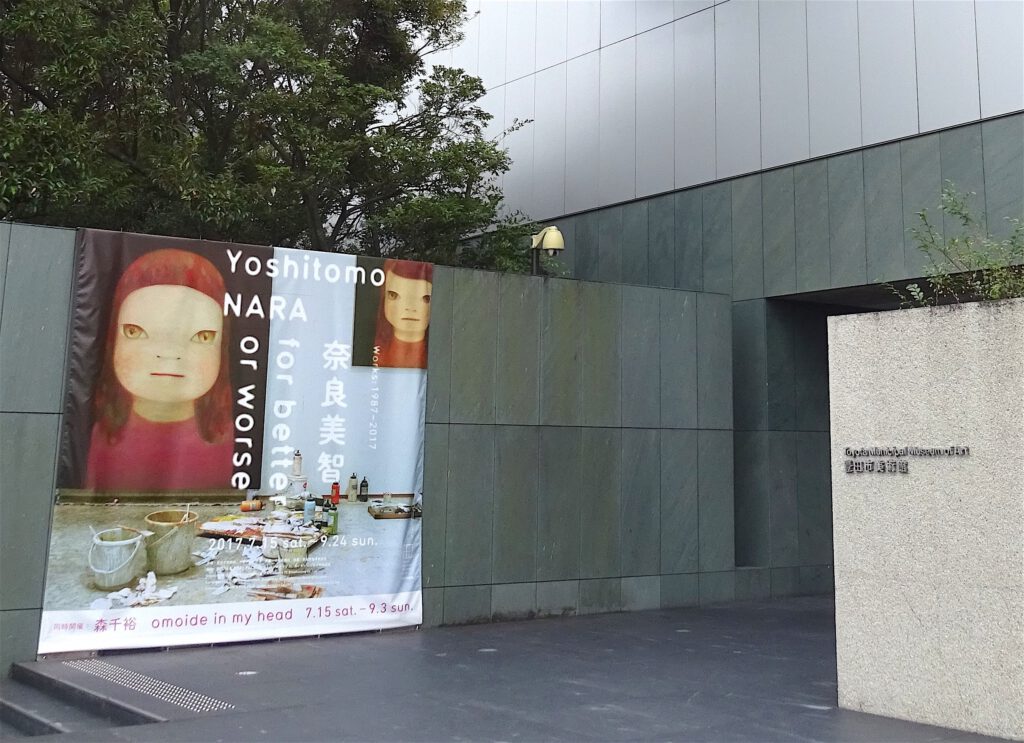 奈良美智 for better or worse
Yoshitomo Nara for better or worse
Works:1987-2017
2017.07.15-2017.09.24
豊田市美術館 Toyota Municipal Museum of Art
https://www.museum.toyota.aichi.jp/exhibition/Nara-Yoshitomo-for-better-or-worse/?t=2017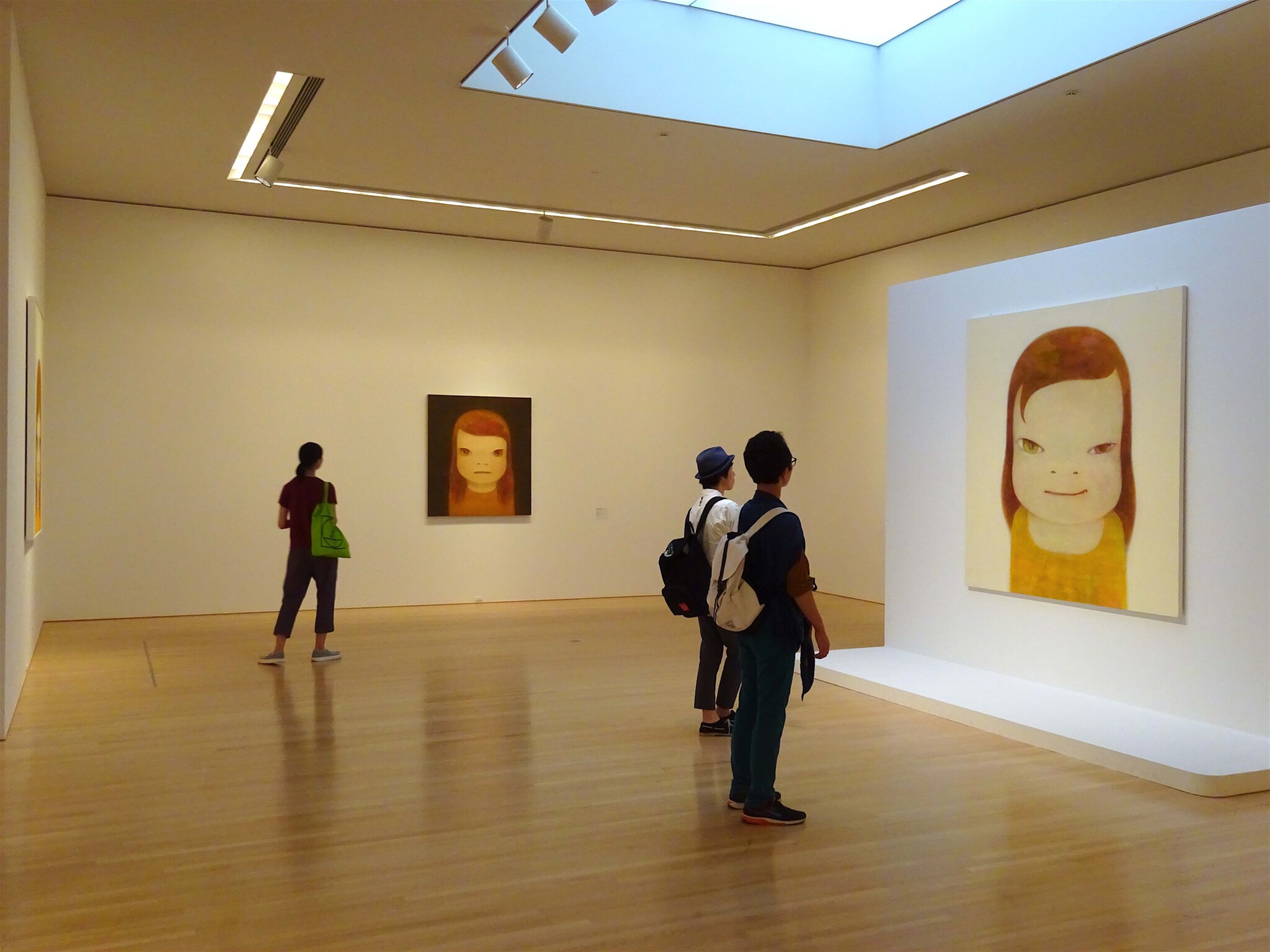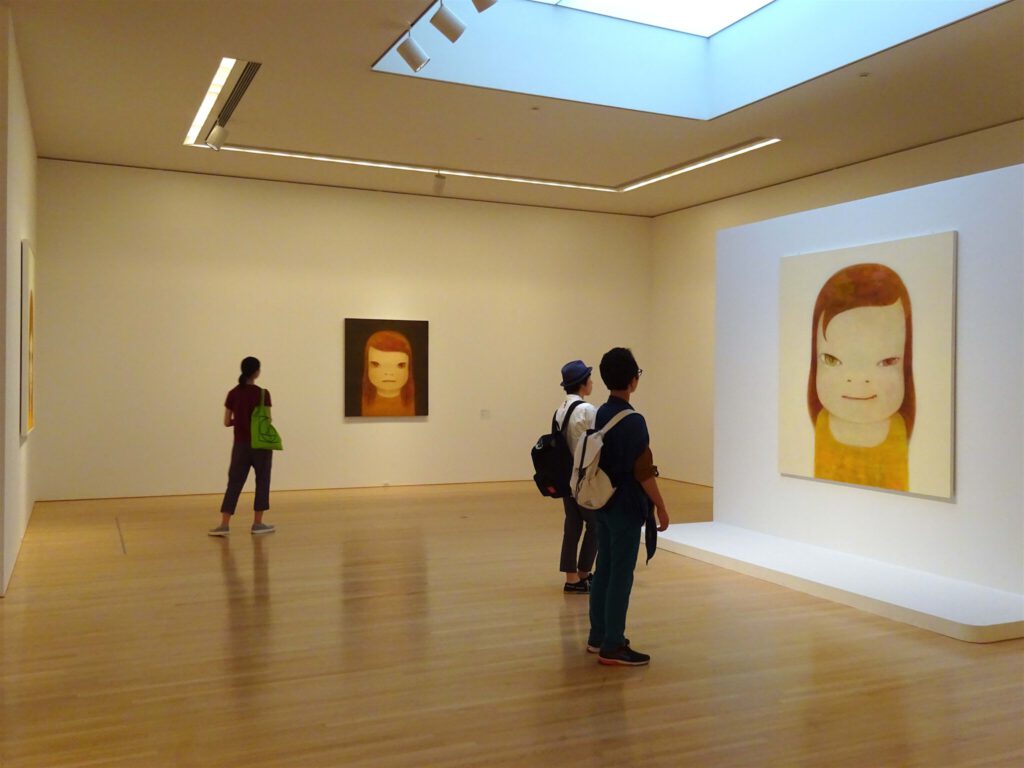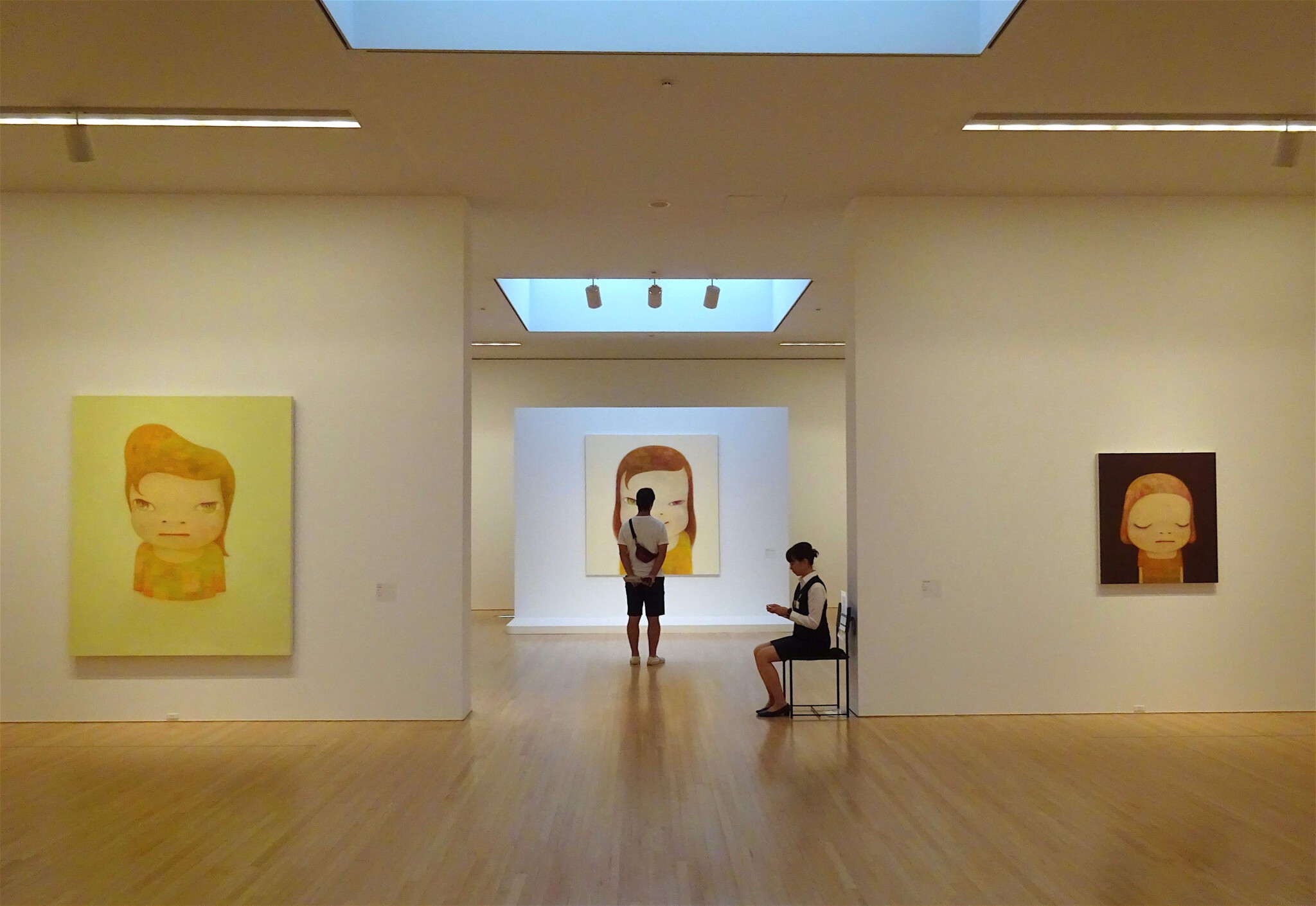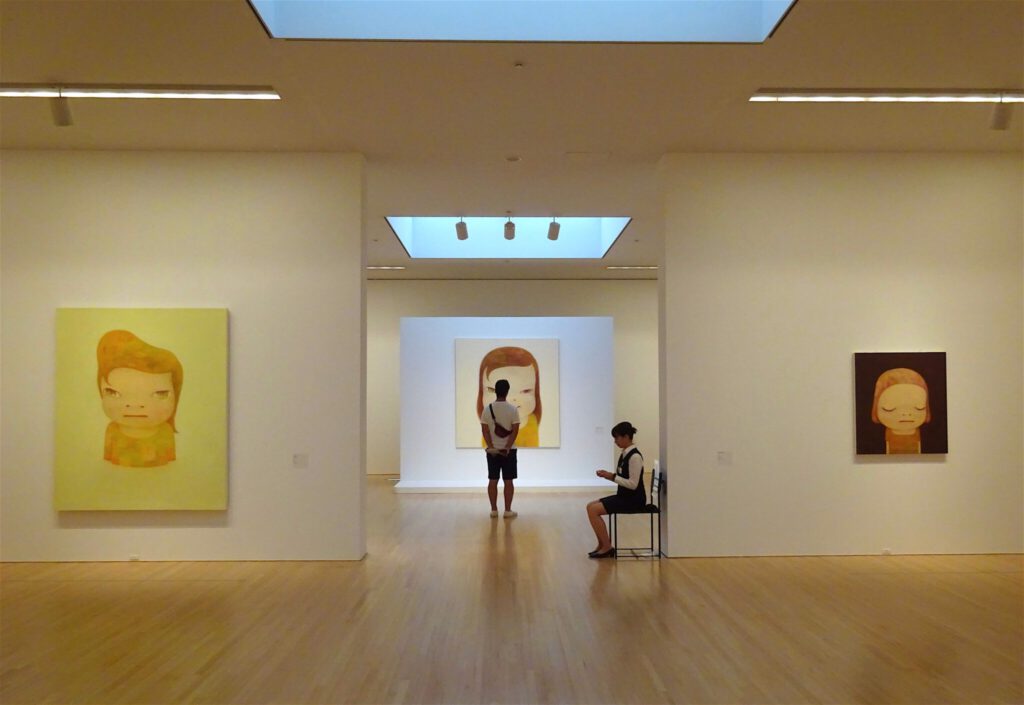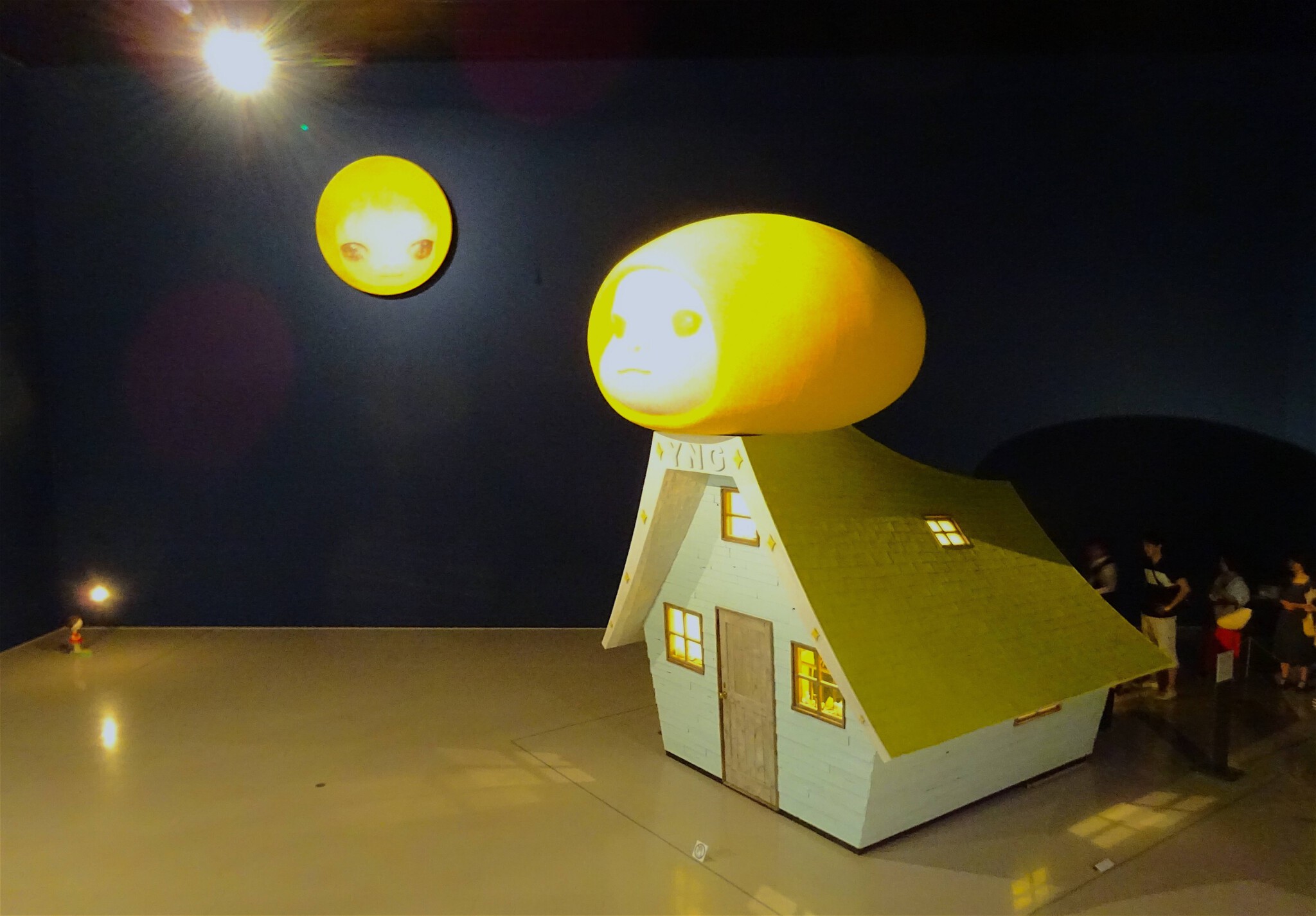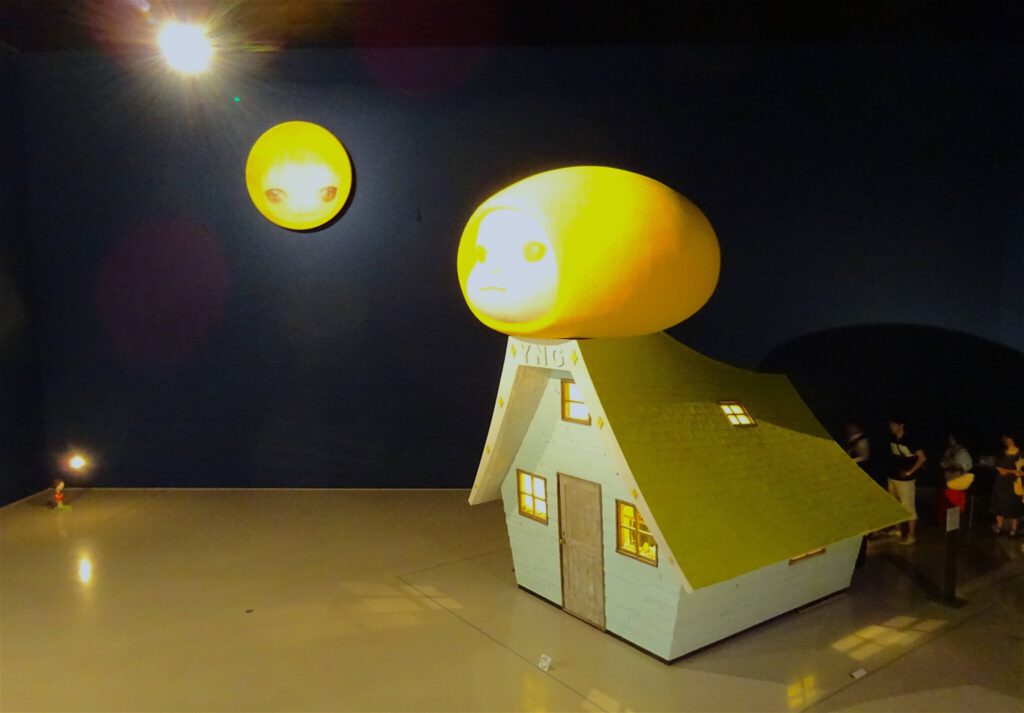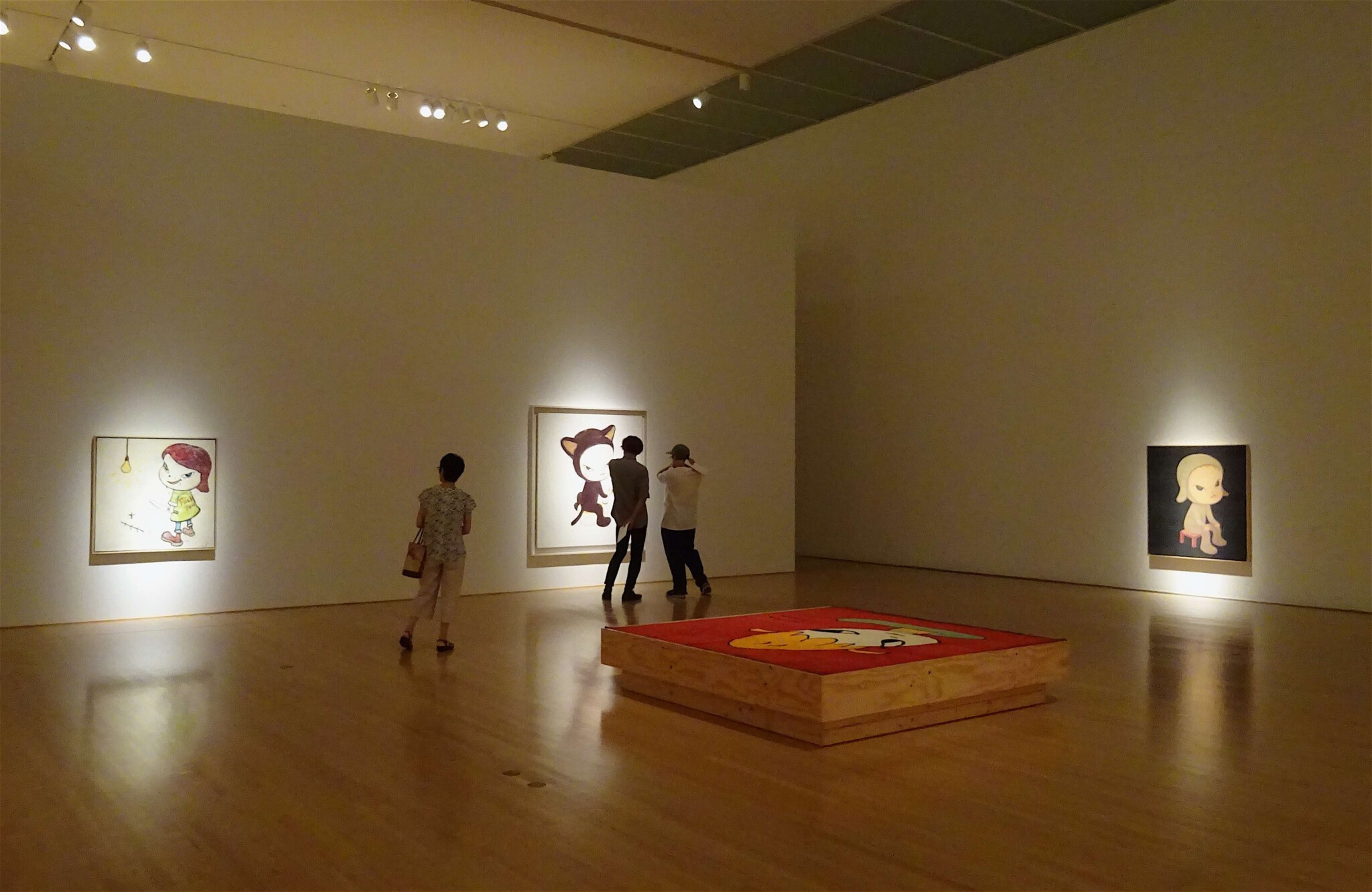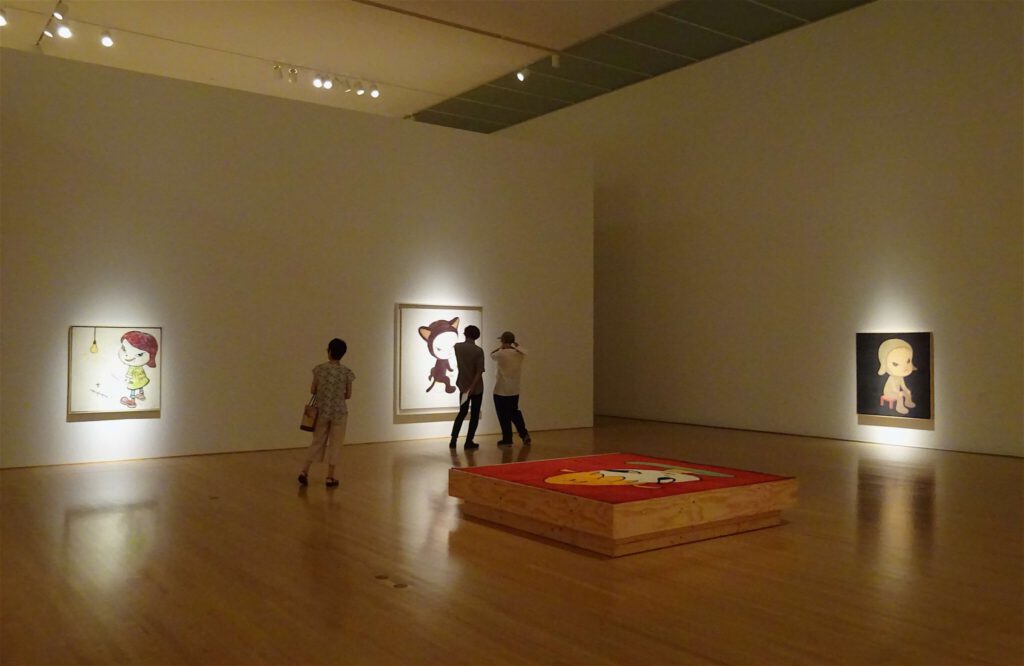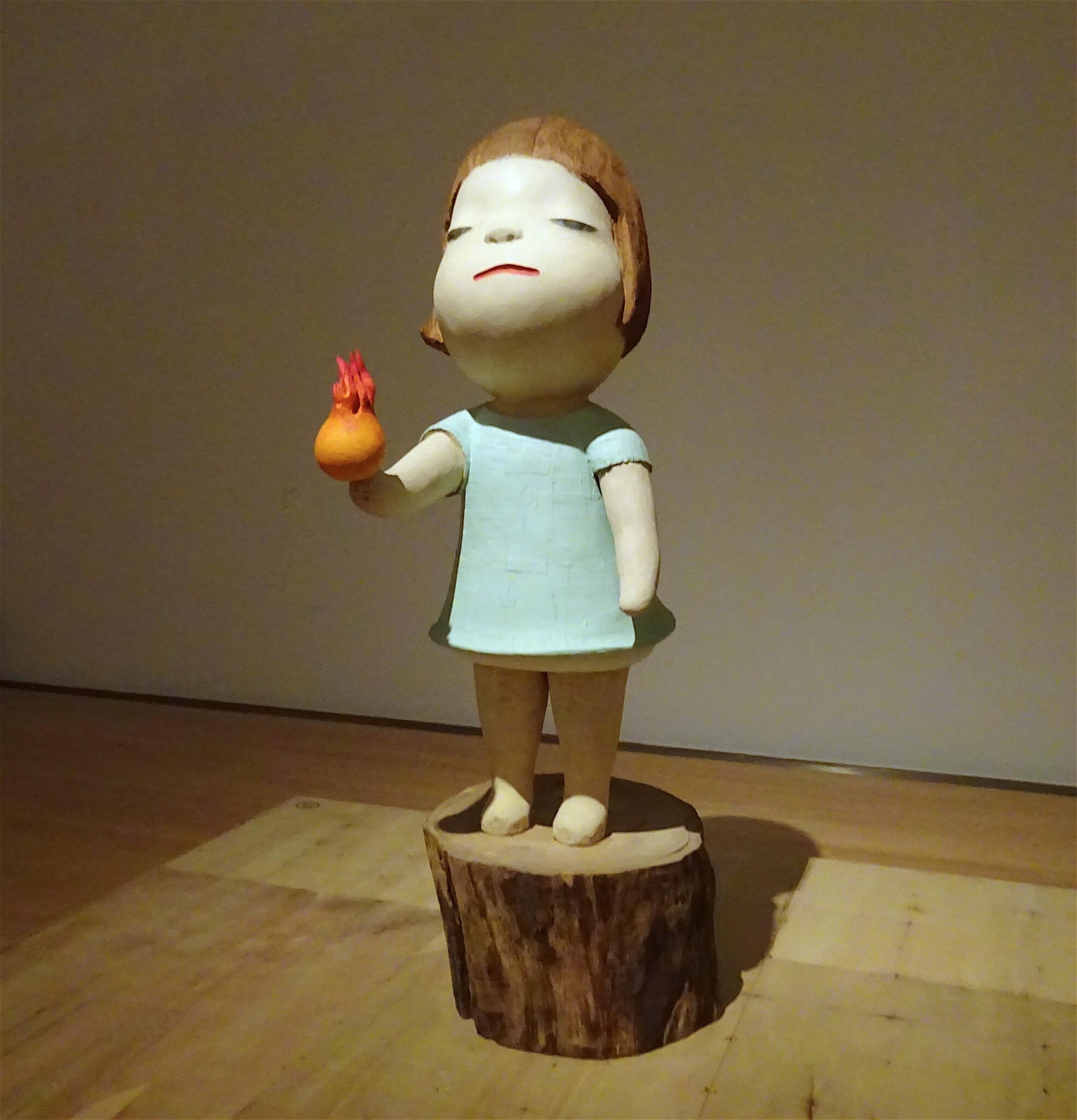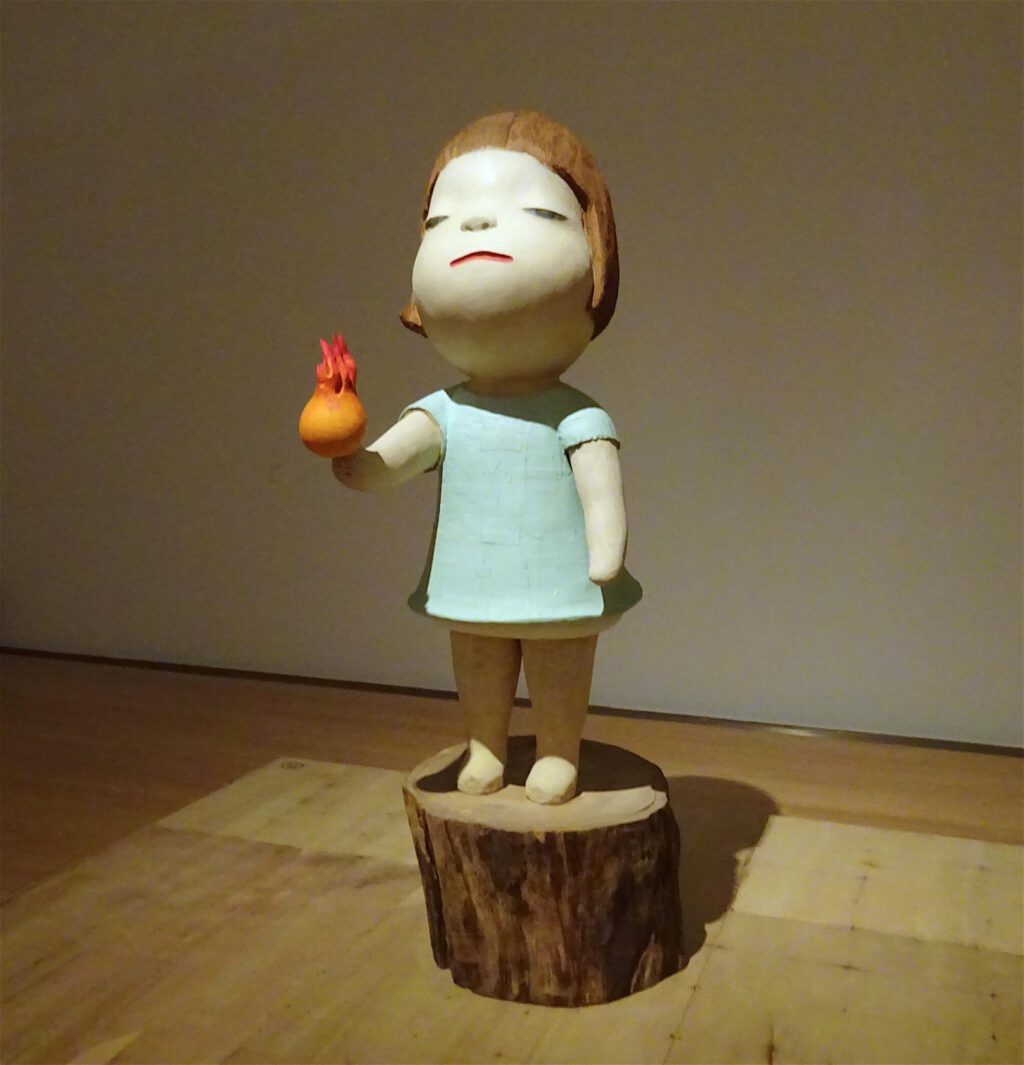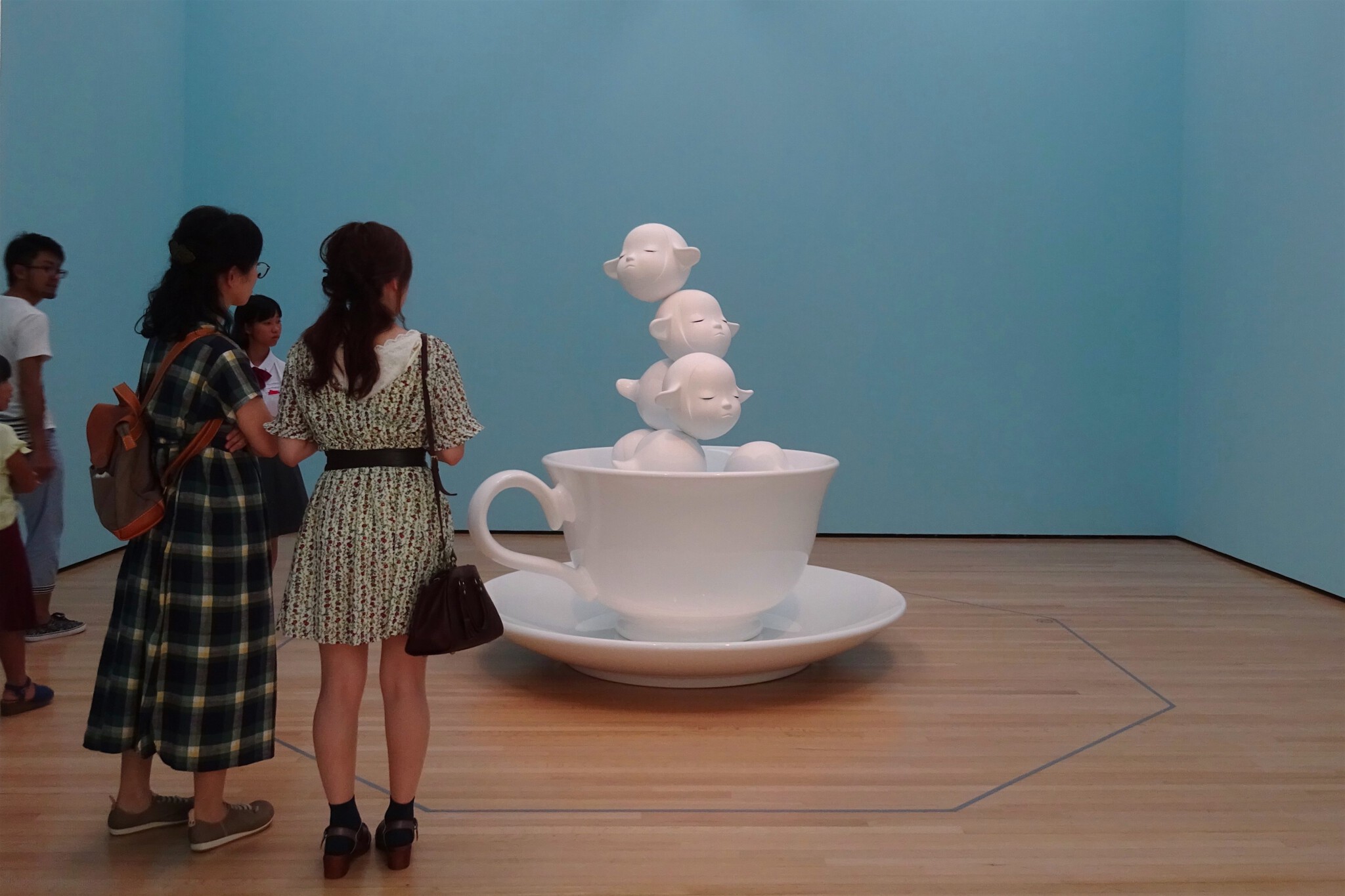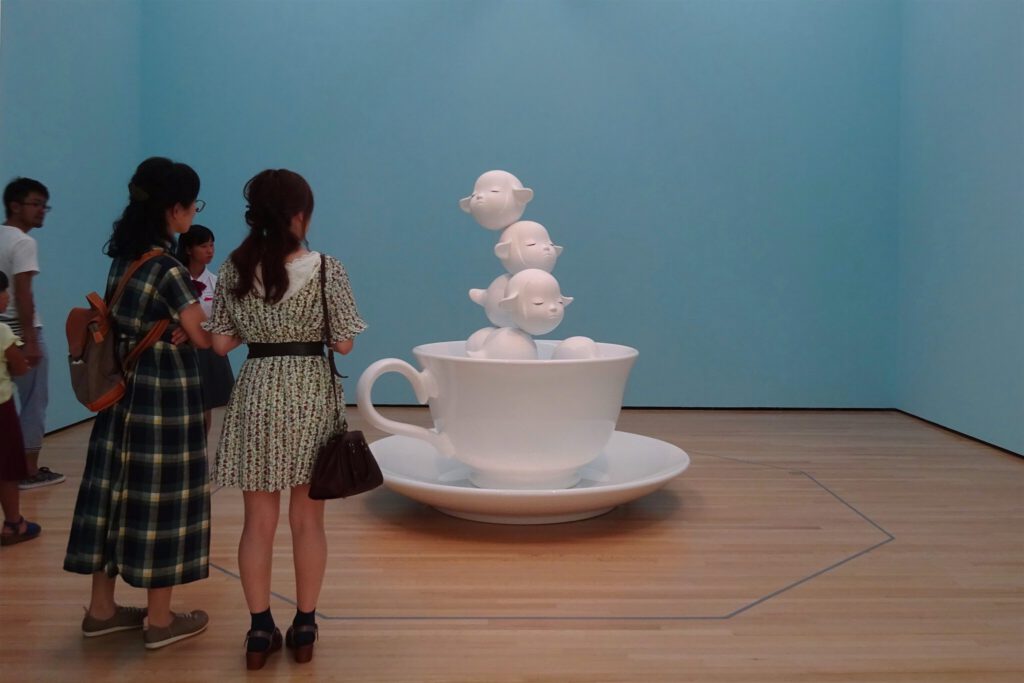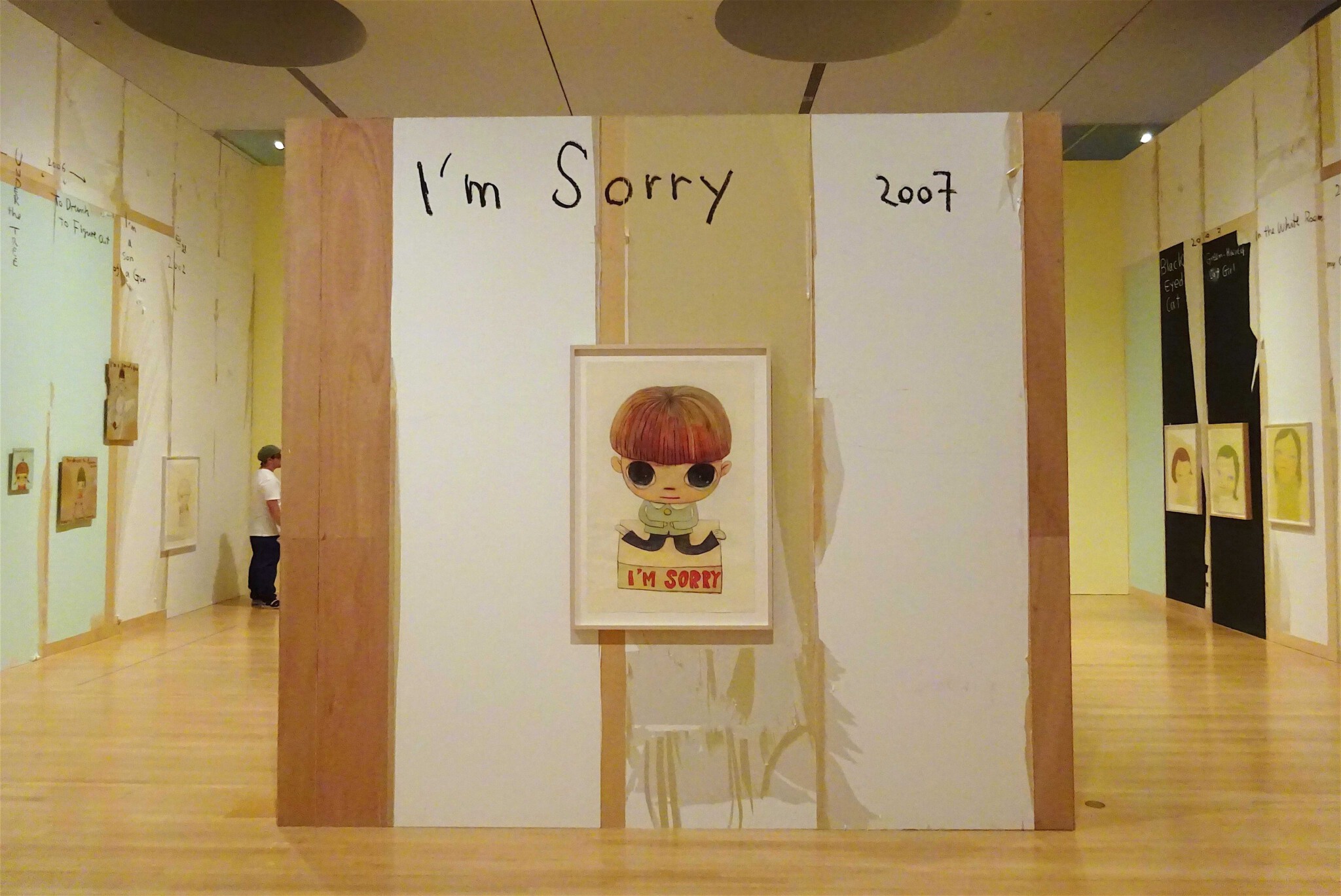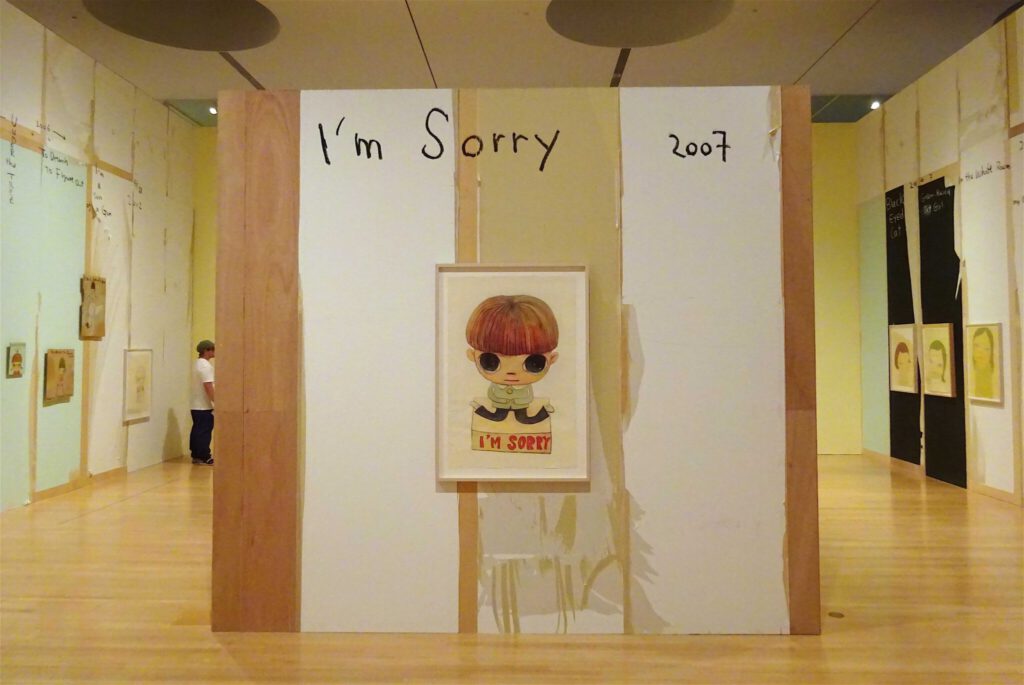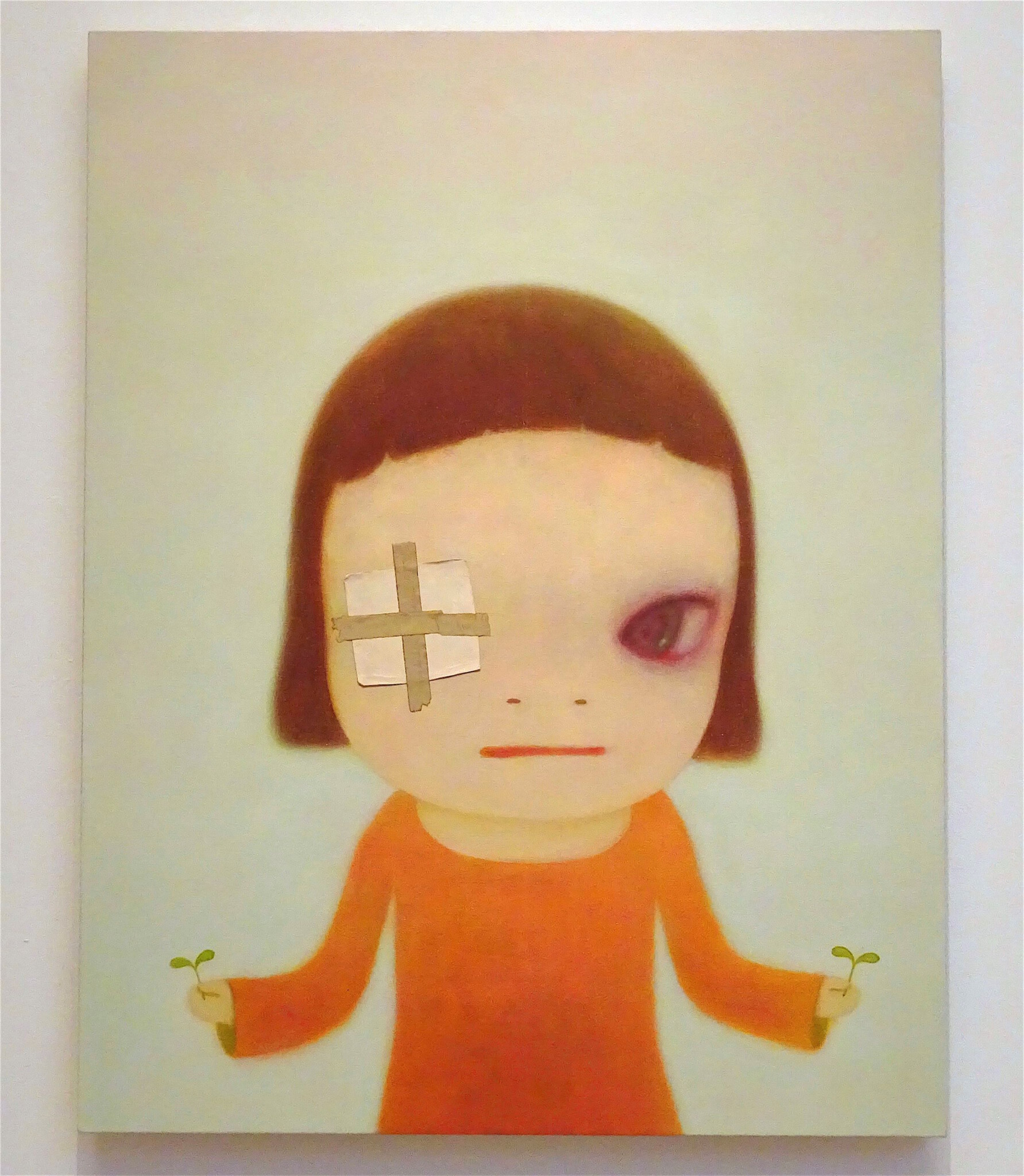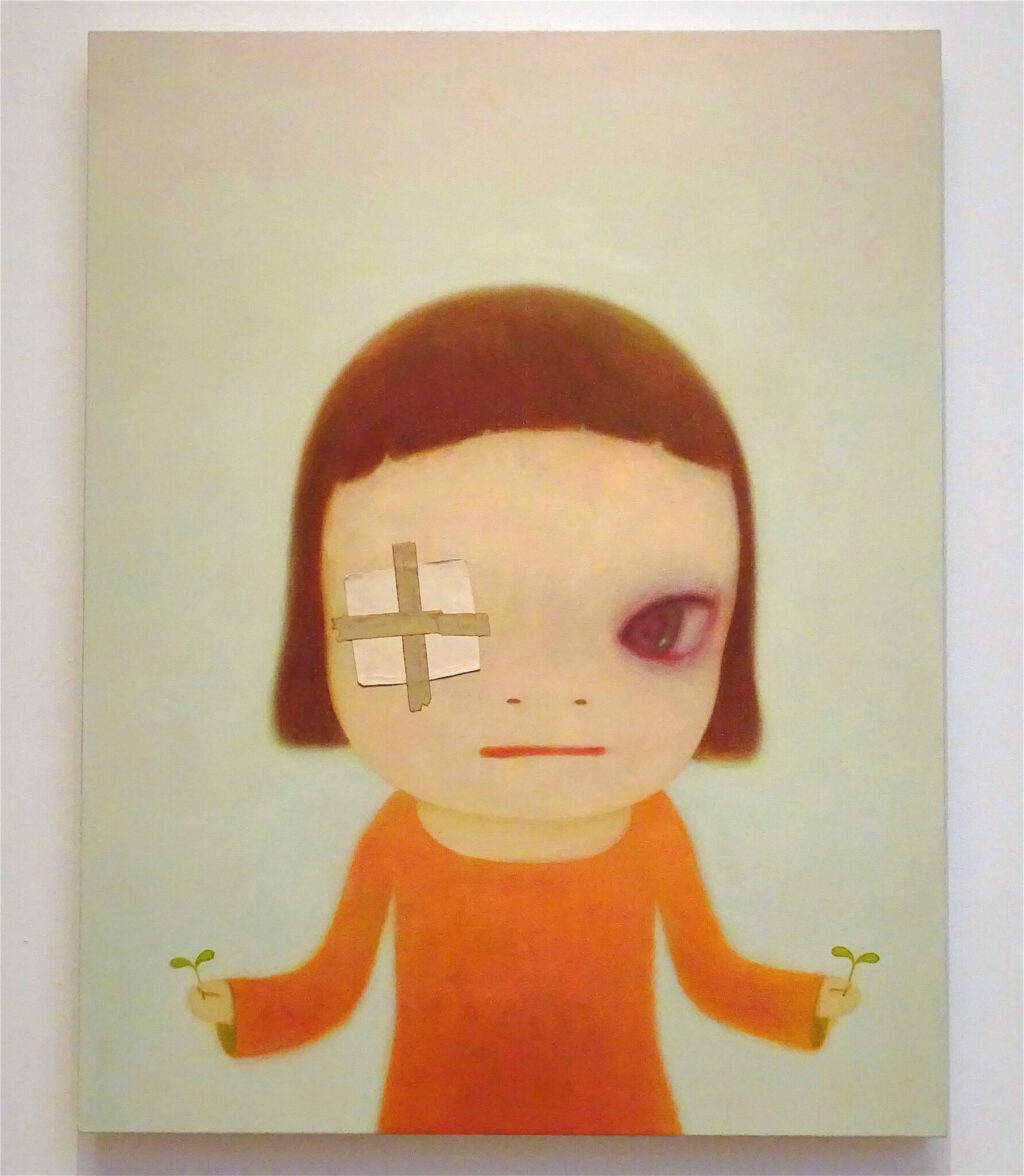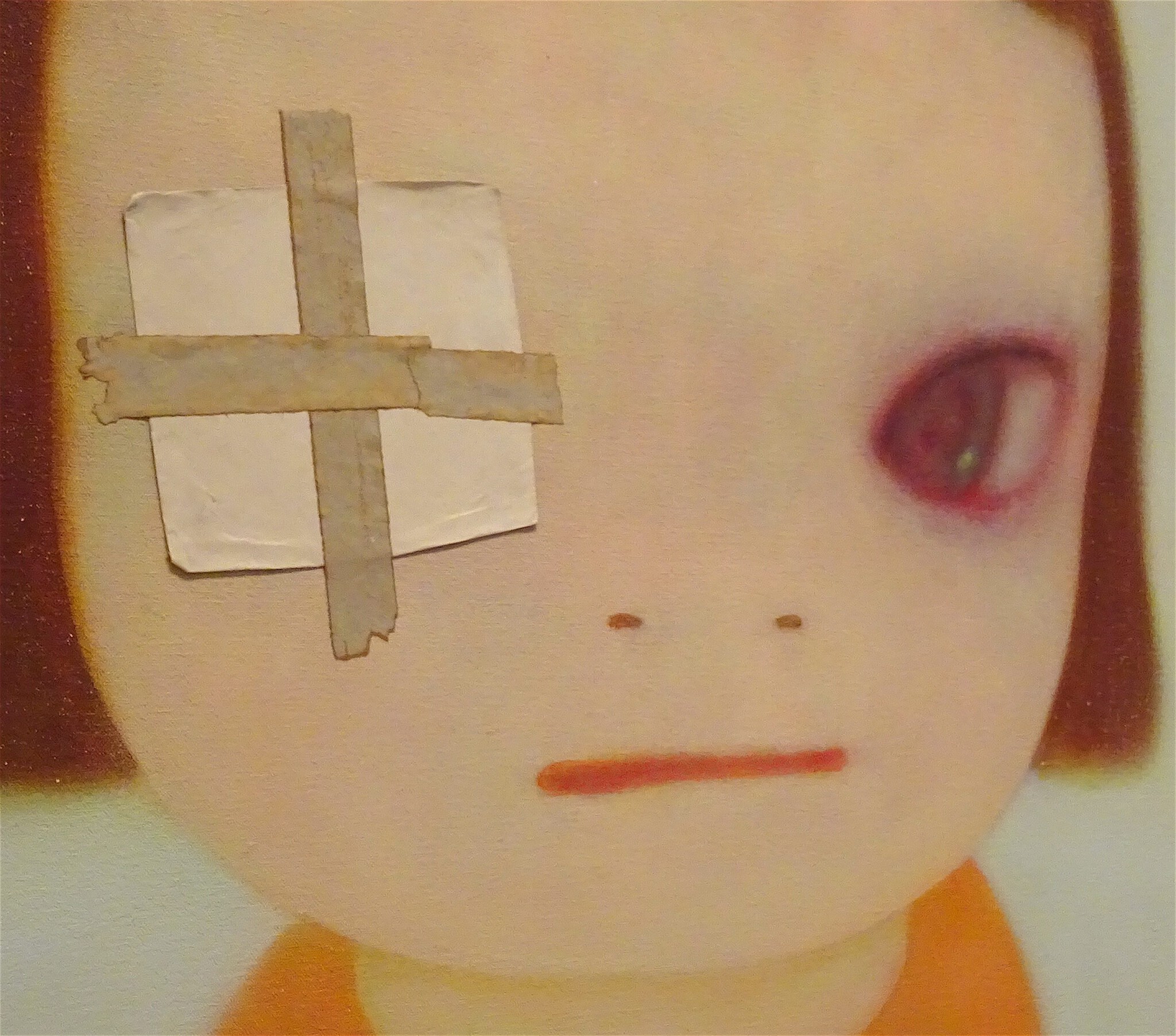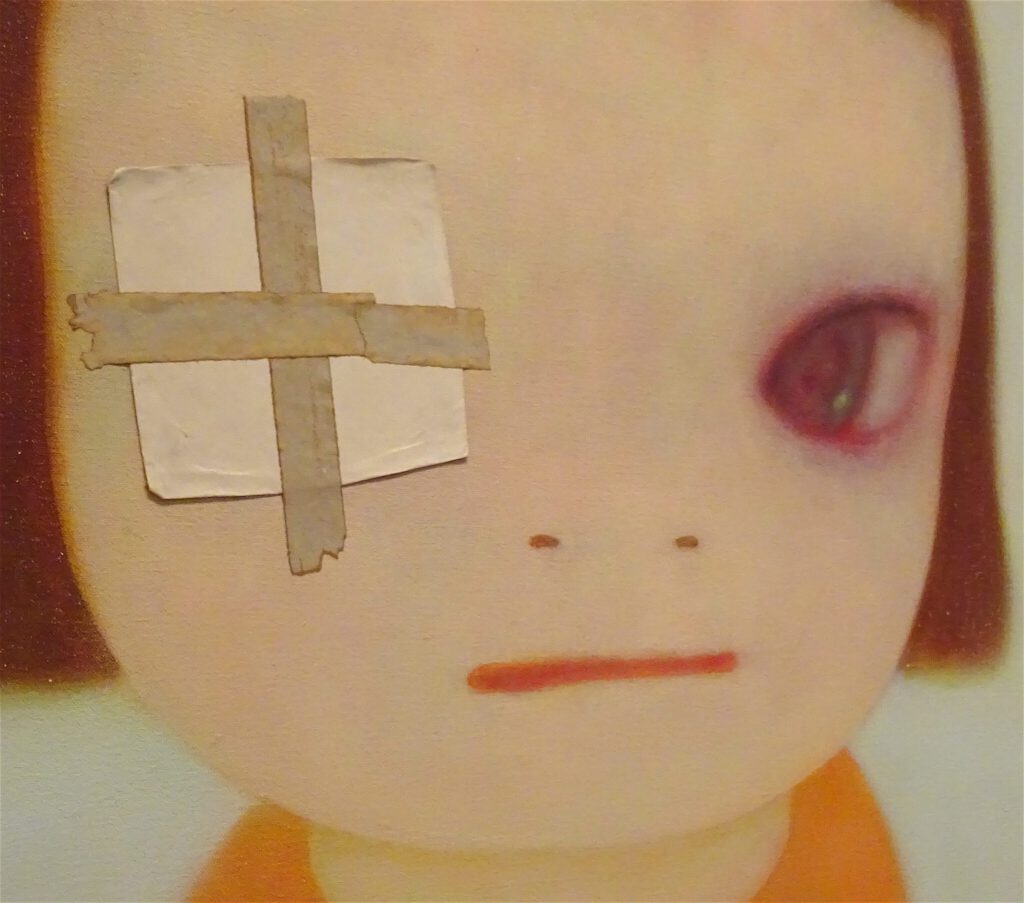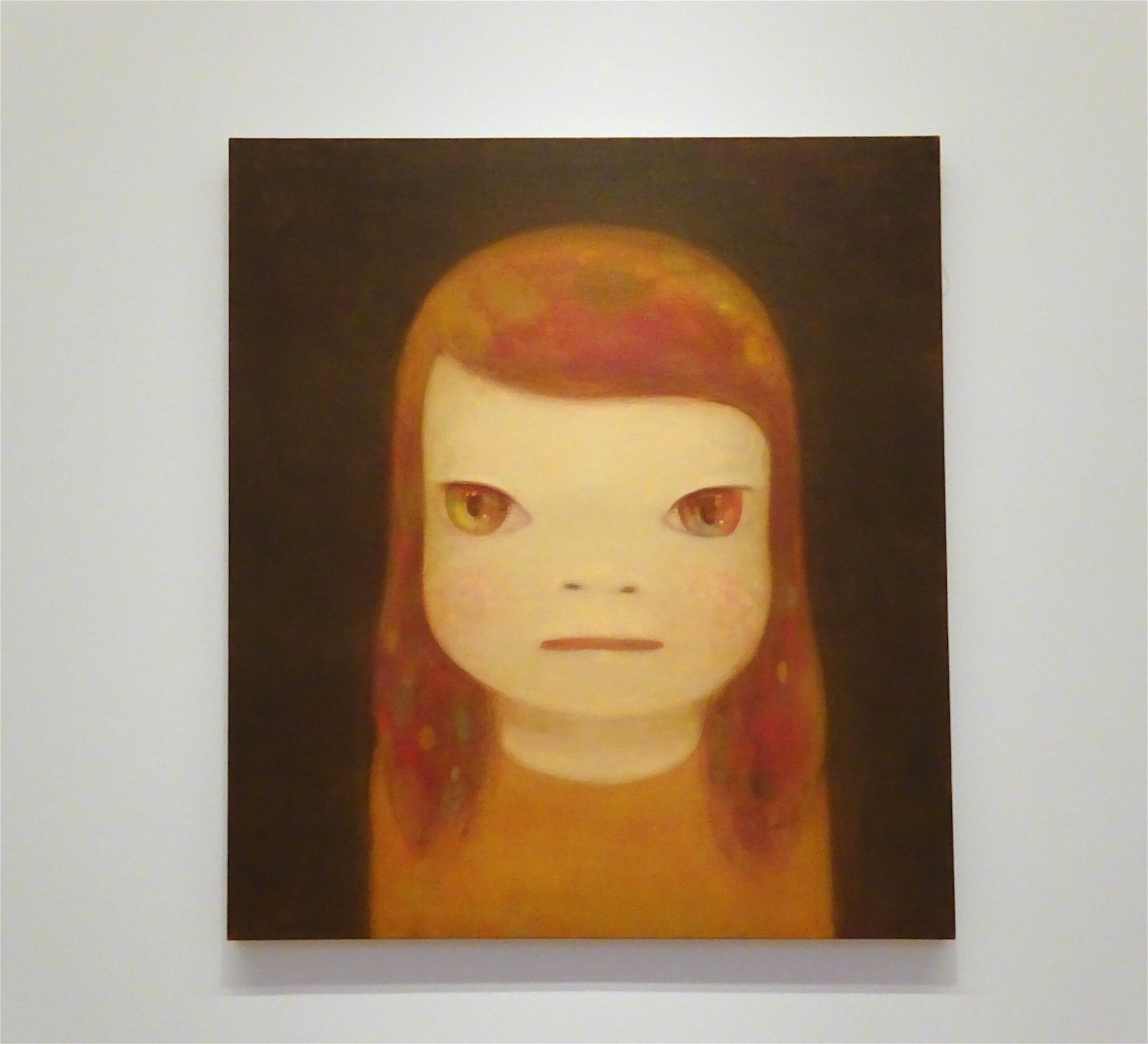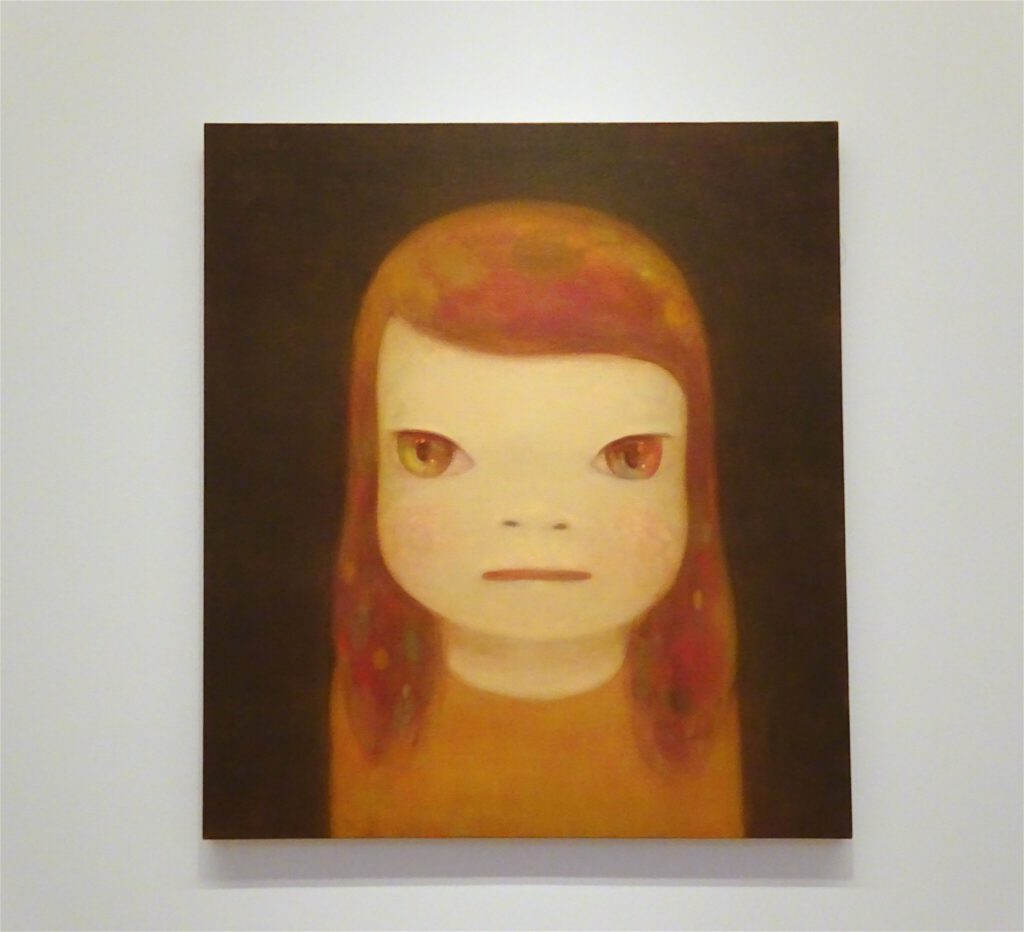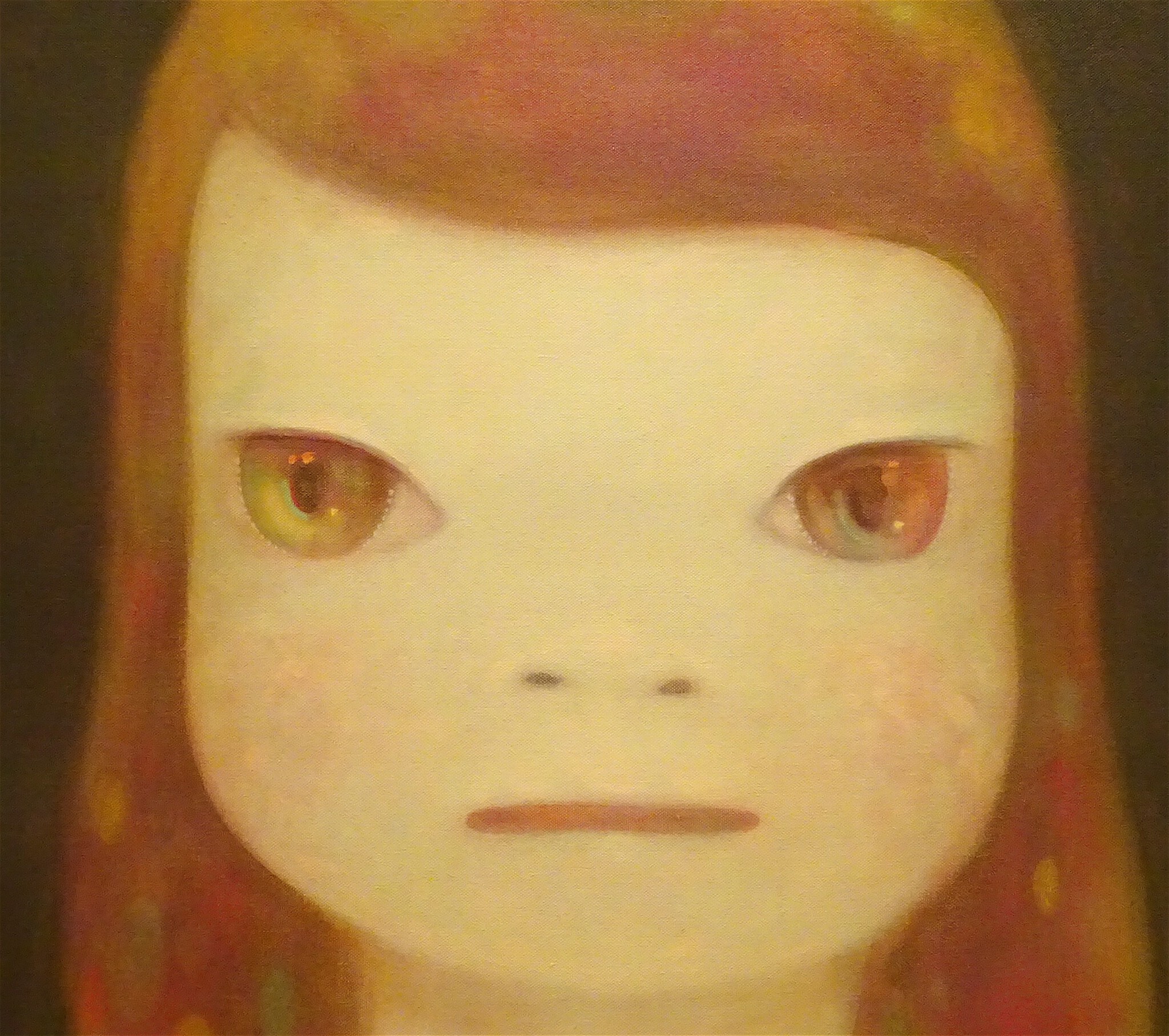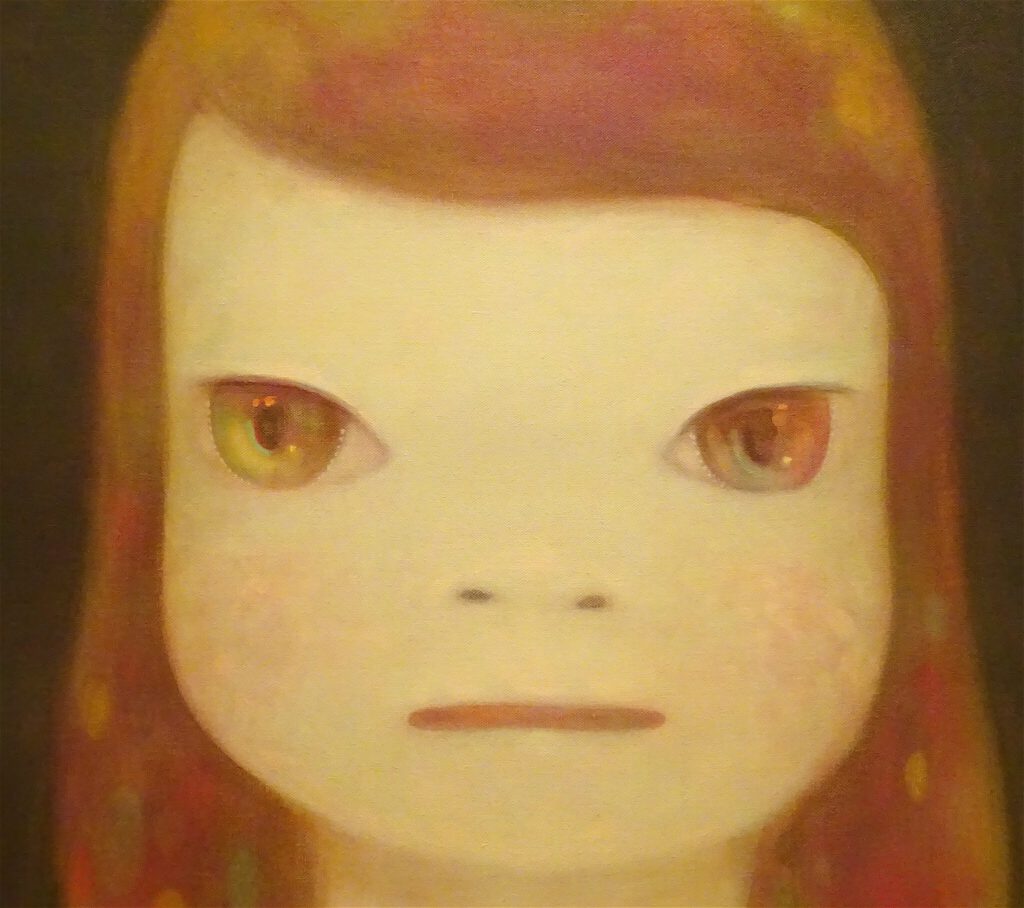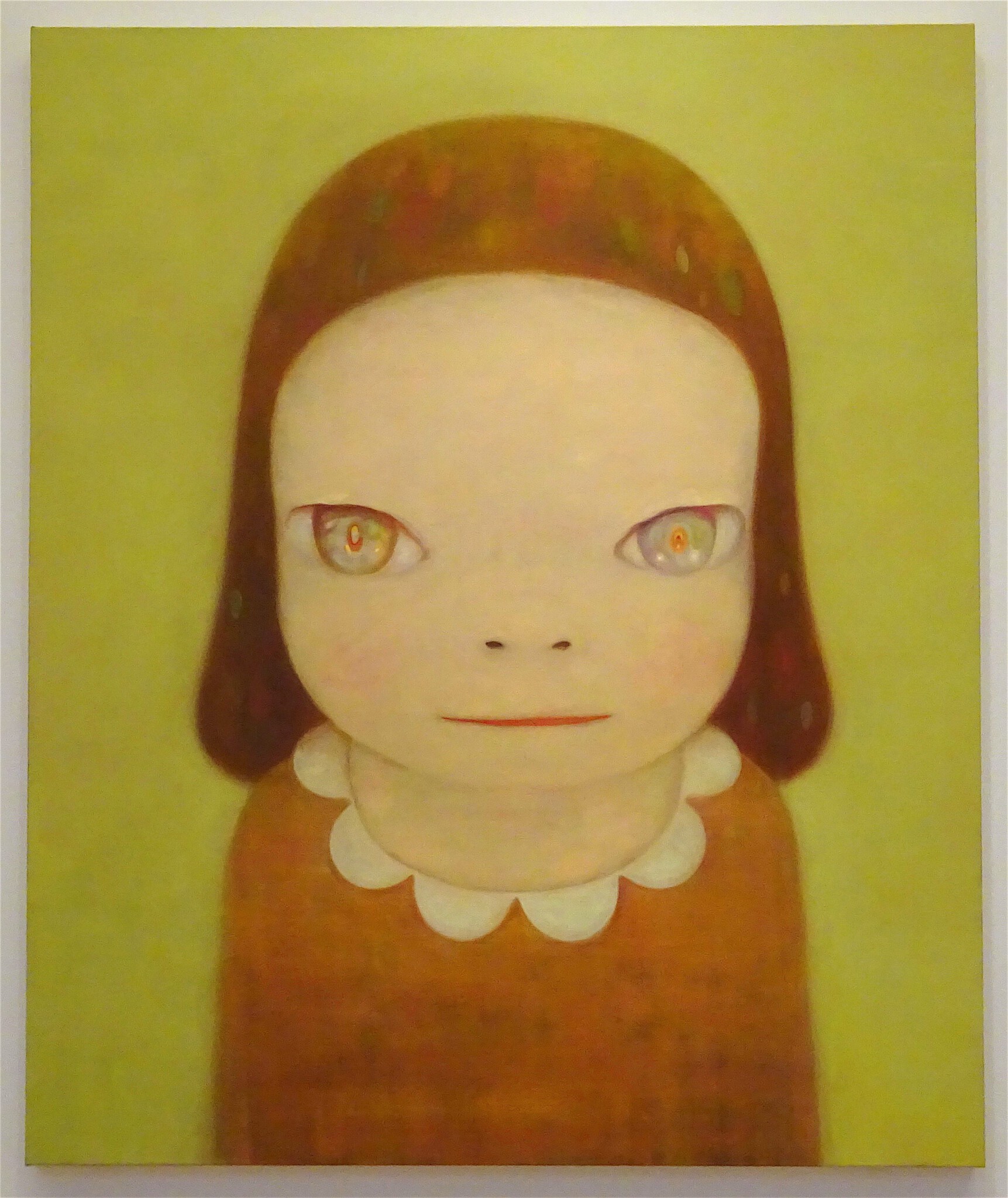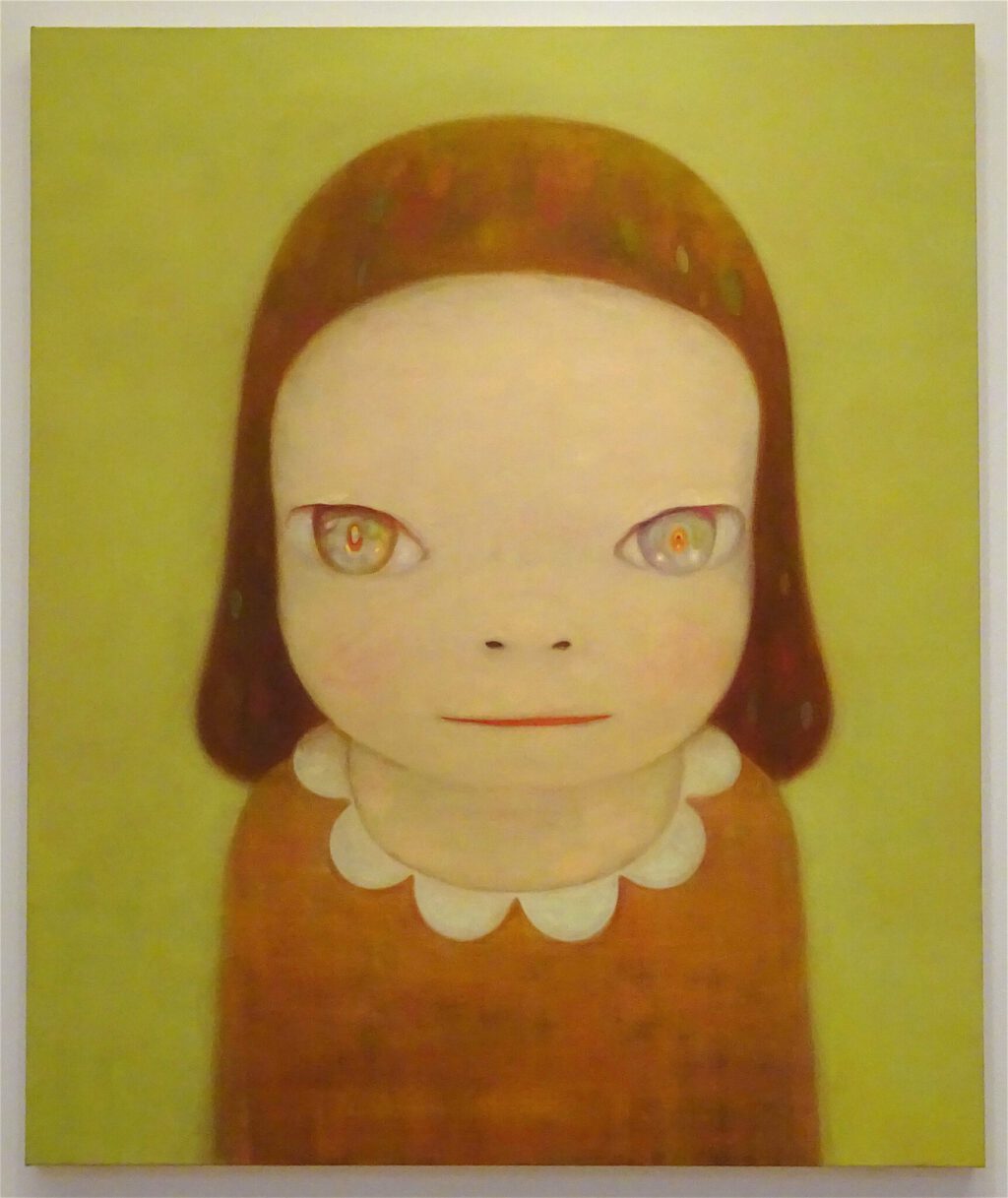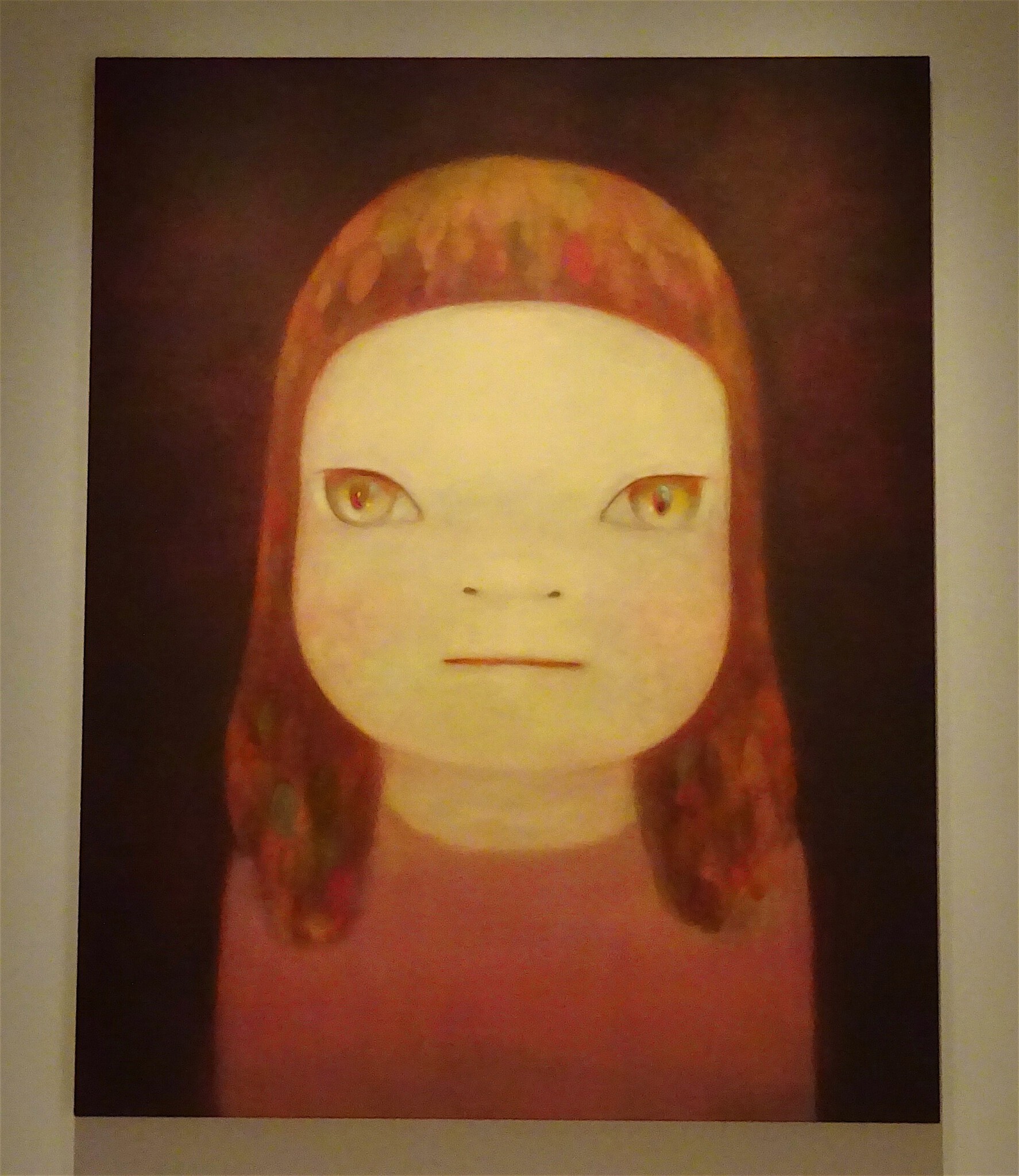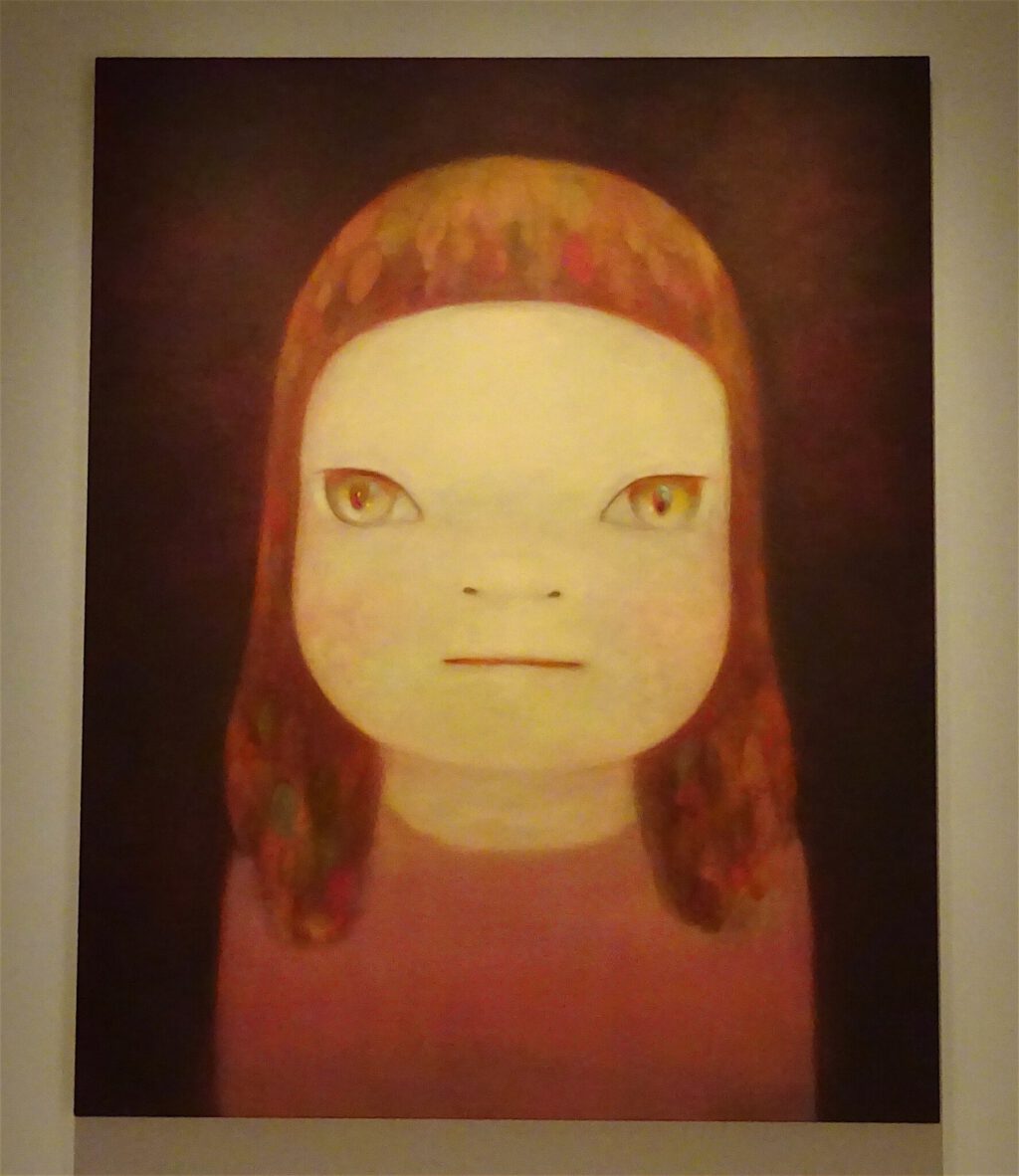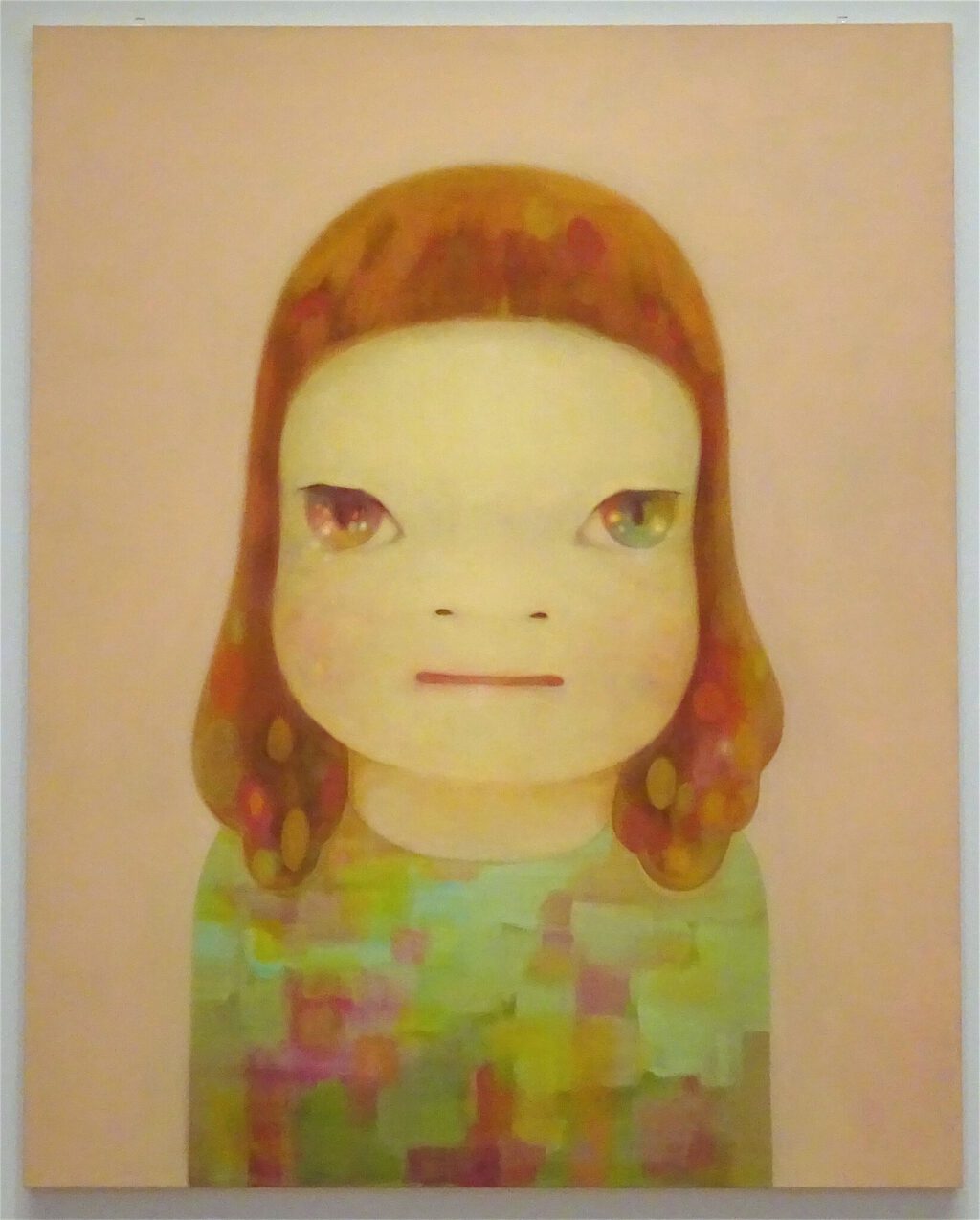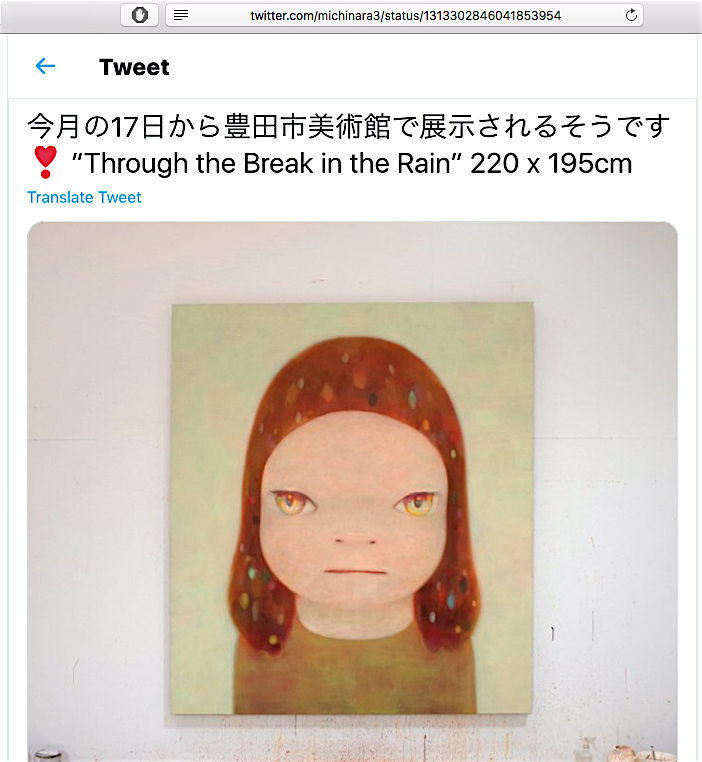 see here:
twitter.com/michinara3/status/1313302846041853954
---
up-date 2020/12/2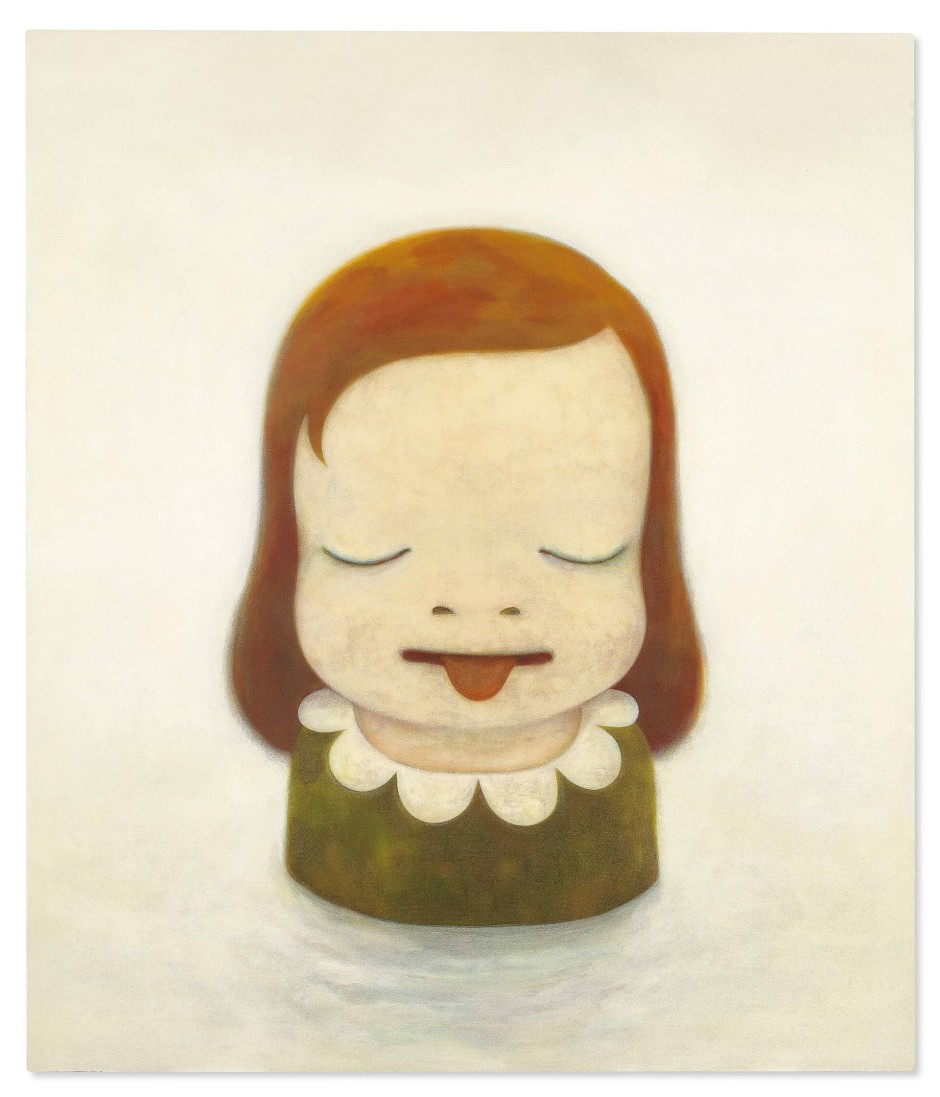 LOT 8 |PROPERTY FROM AN IMPORTANT PRIVATE COLLECTION
Yoshitomo Nara (B. 1959)
Agent Orange (In the Milky Lake)
Estimate
HKD 50,000,000 – HKD 70,000,000
(USD 6,482,920 – USD 9,076,088)
up-date:
Price realised
HKD 65,975,000
Yoshitomo Nara (B. 1959)

Agent Orange (In the Milky Lake)

signed twice in Japanese and dated twice '2006' and '2009' (on the reverse)

acrylic on canvas

89 5/8 x 76 3/8 in. (227.5 x 194 cm.)

Painted in 2009.
Provenance
Marianne Boesky Gallery, New York
Private collection, New York
Acquired from the above by the present owner
Literature and exhibited
Literature
N. Miyamura and S. Suzuki, eds., Yoshitomo Nara: The Complete Works. Volume 1: Paintings, Sculptures, Editions, Photographs 1984-2010, Tokyo, 2011, p. 215, no. P-2009-001 (illustrated in color).
Exhibited
New York, Marianne Boesky Gallery, Yoshitomo Nara with YNG, February-March 2009.
Special Notice
On occasion, Christie's has a direct financial interest in lots consigned for sale which may include guaranteeing a minimum price or making an advance to the consignor that is secured solely by consigned property. This is such a lot. This indicates both in cases where Christie's holds the financial interest on its own, and in cases where Christie's has financed all or a part of such interest through a third party. Such third parties generally benefit financially if a guaranteed lot is sold successfully and may incur a loss if the sale is not successful.
Third party guarantors are required by us to disclose to anyone they are advising their financial interest in any lots they are guaranteeing. However, for the avoidance of any doubt, if you are advised by or bidding through an agent on a lot identified as being subject to a third party guarantee you should always ask your agent to confirm whether or not he or she has a financial interest in relation to the lot.
Pre-Lot Text
PROPERTY FROM AN IMPORTANT PRIVATE COLLECTION
https://www.christies.com/lotfinder/Paintings/yoshitomo-nara-agent-orange-6300953-details.aspx?lid=1&from=relatedlot&intobjectid=6300953
---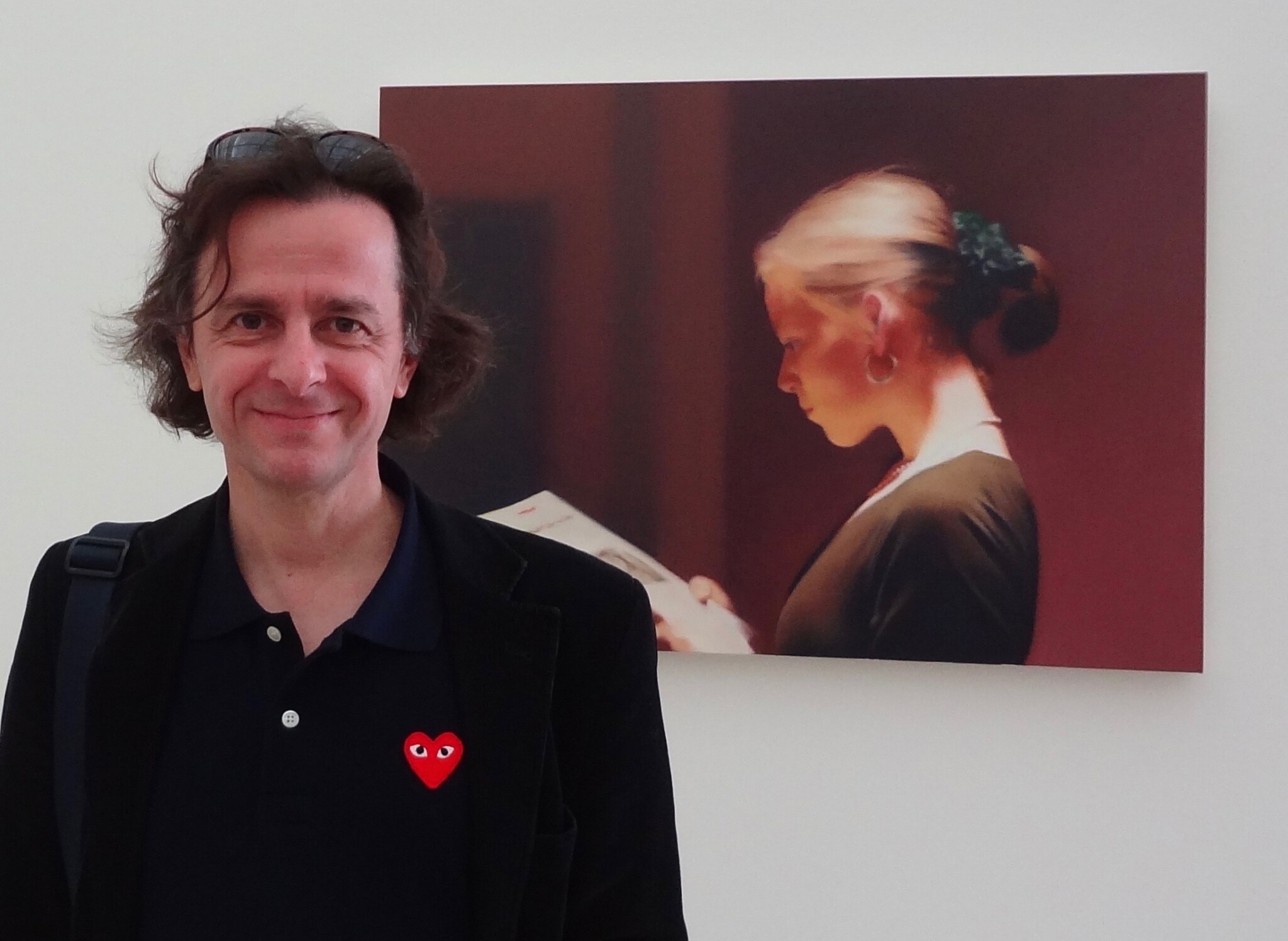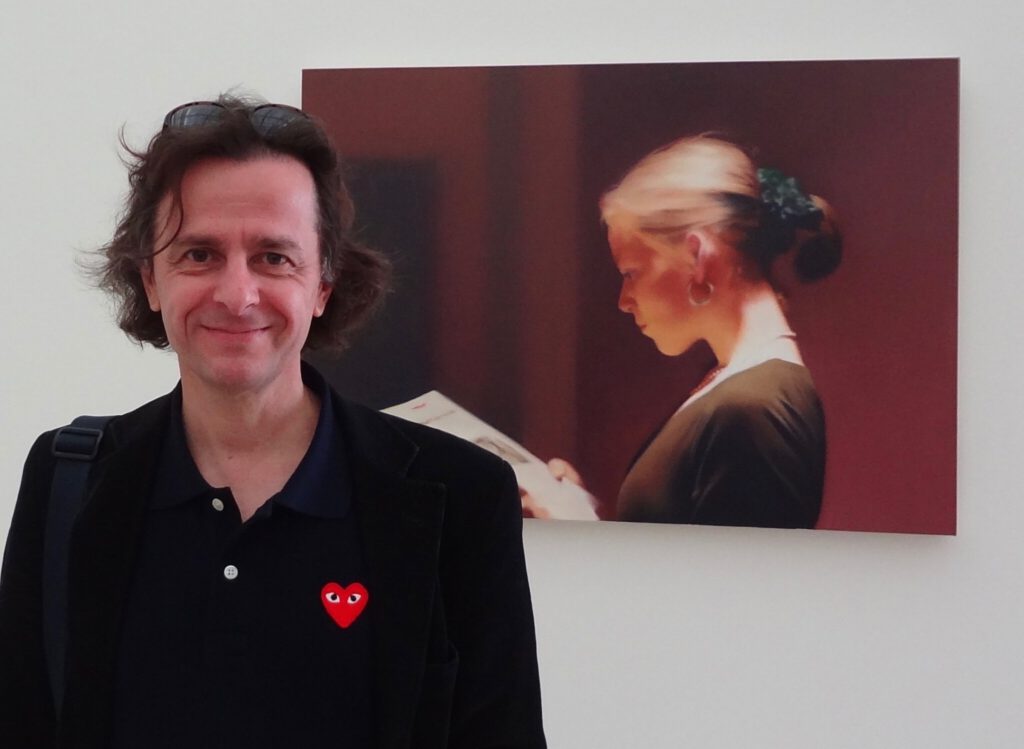 Gerhard Richter
2014/5/18 – 9/7
Fondation Beyeler Museum, Riehen
https://www.fondationbeyeler.ch/en/exhibitions/past-exhibitions/gerhard-richter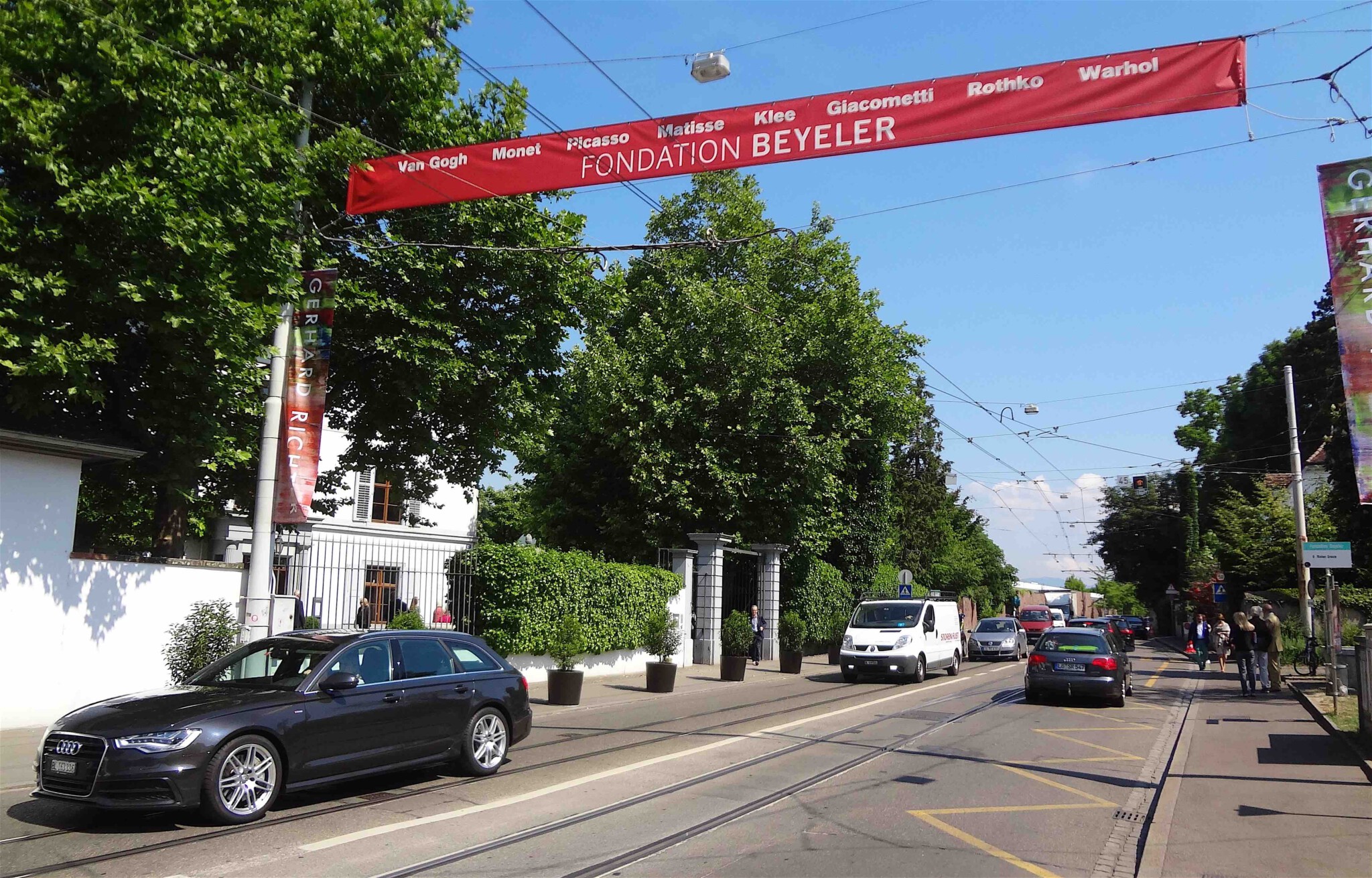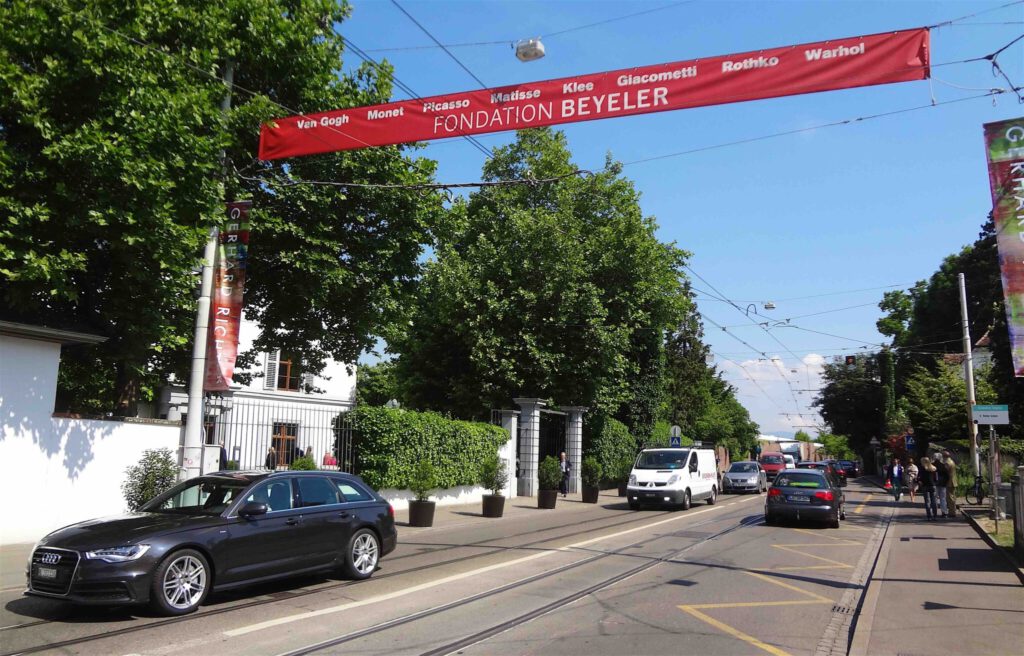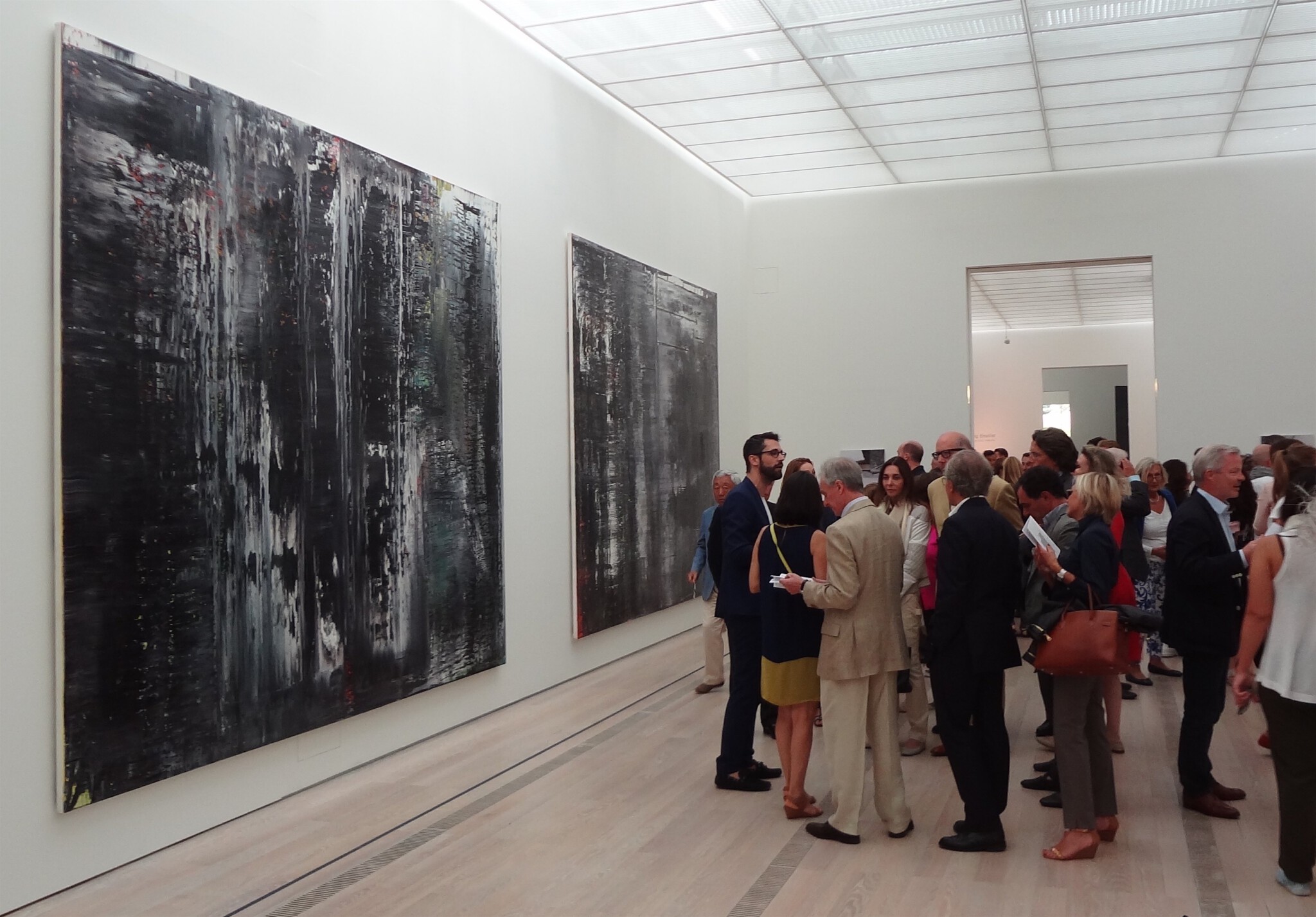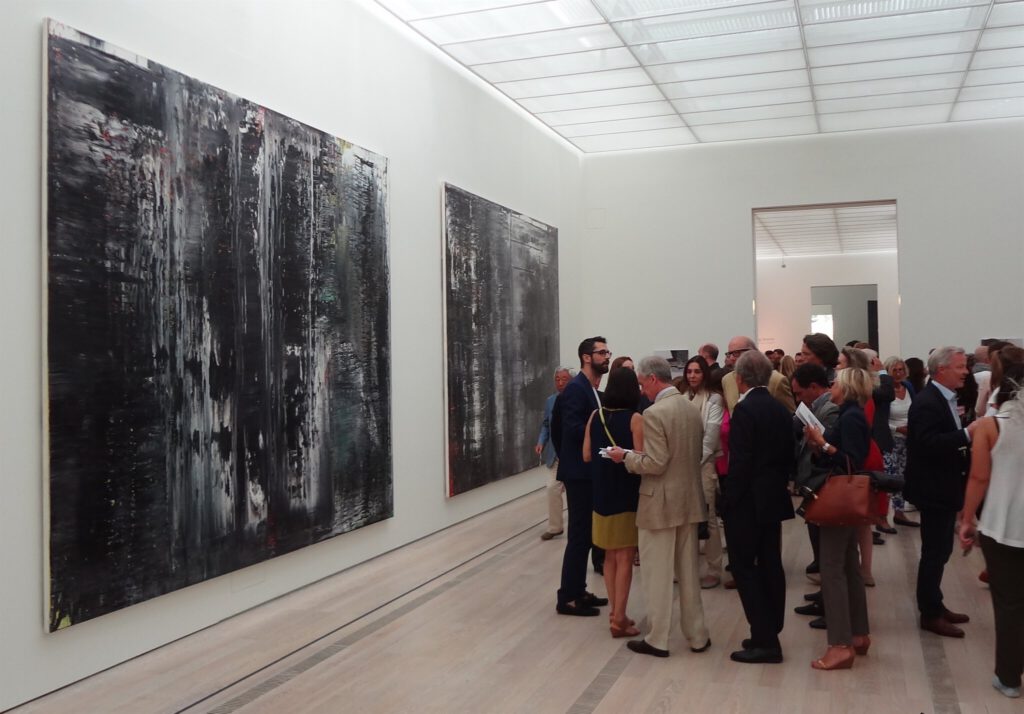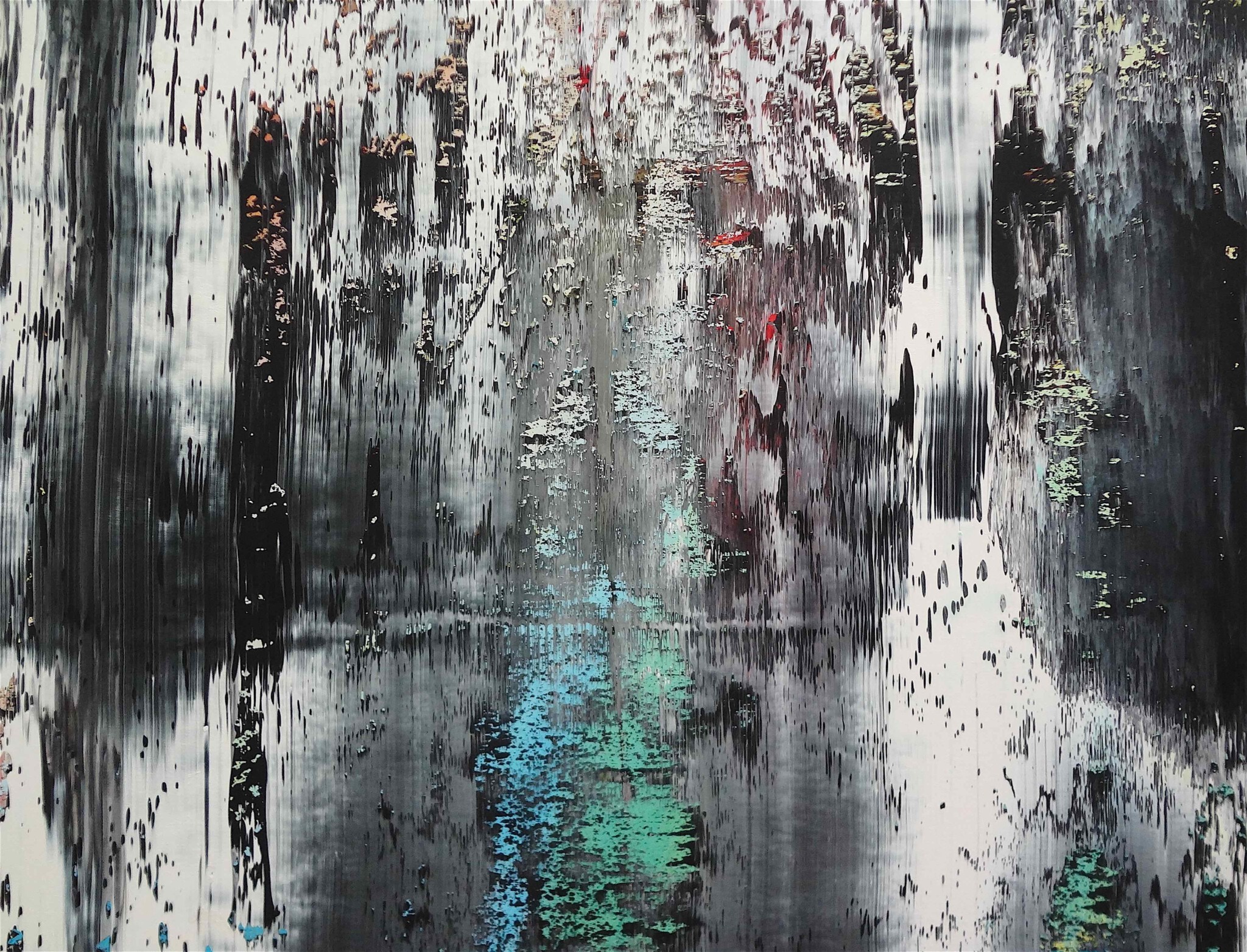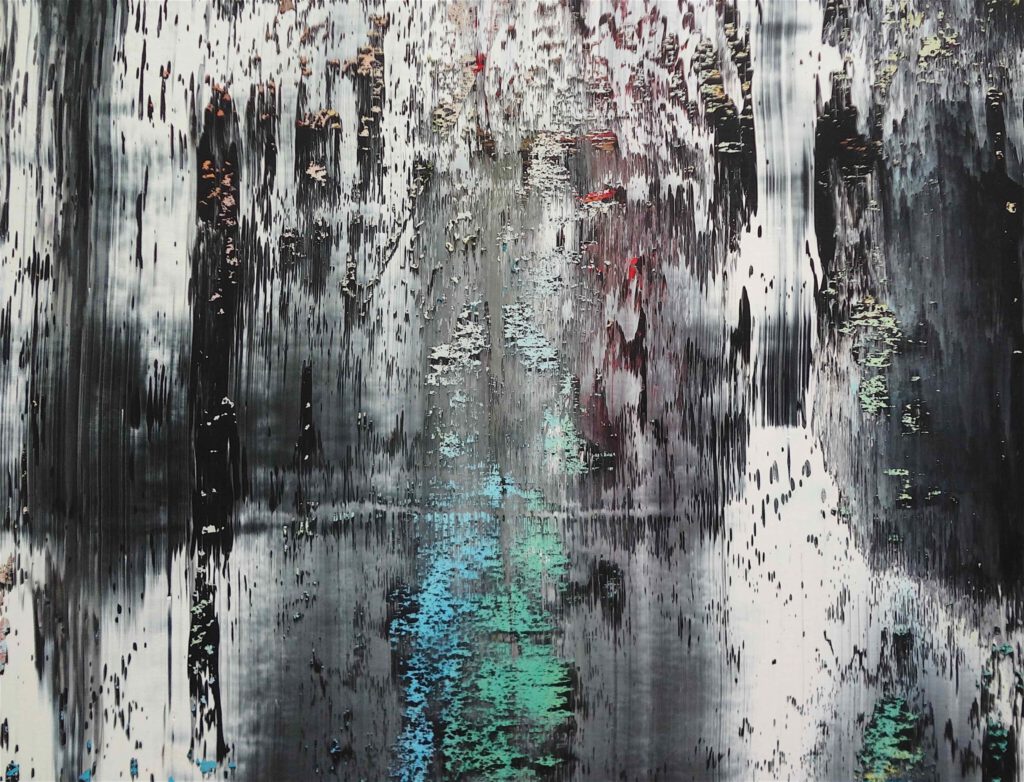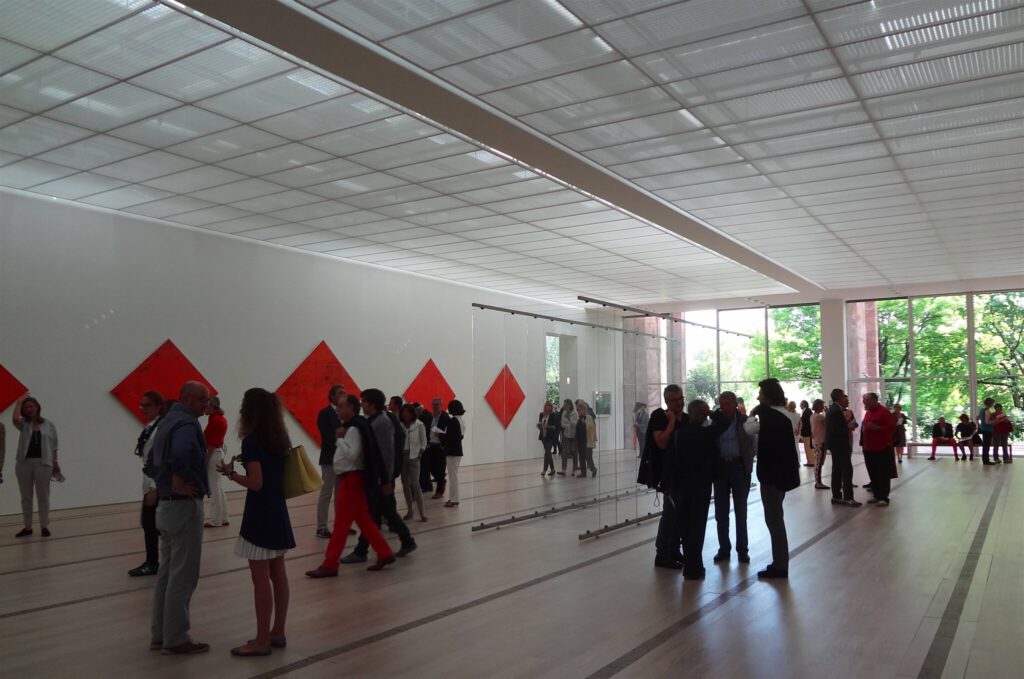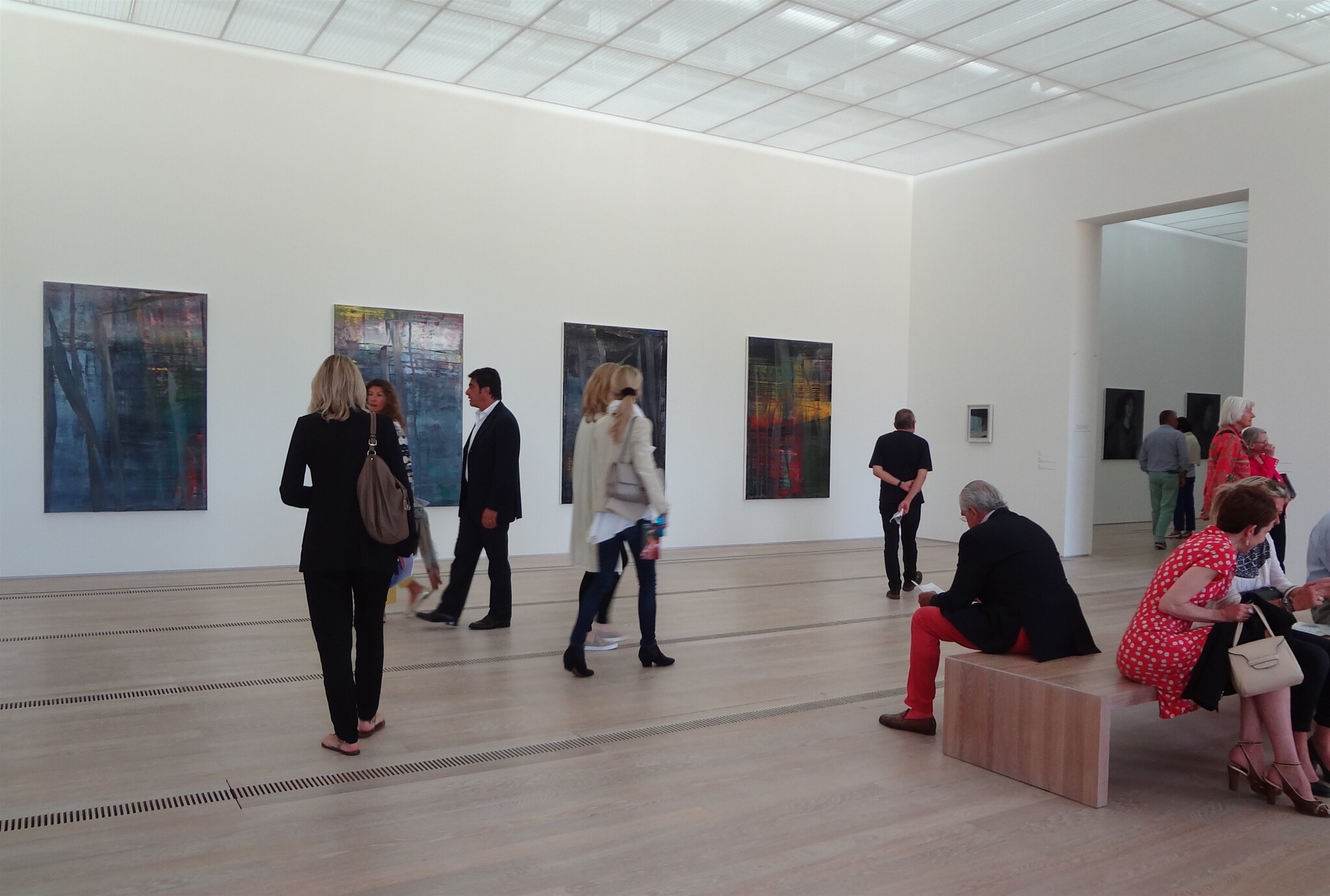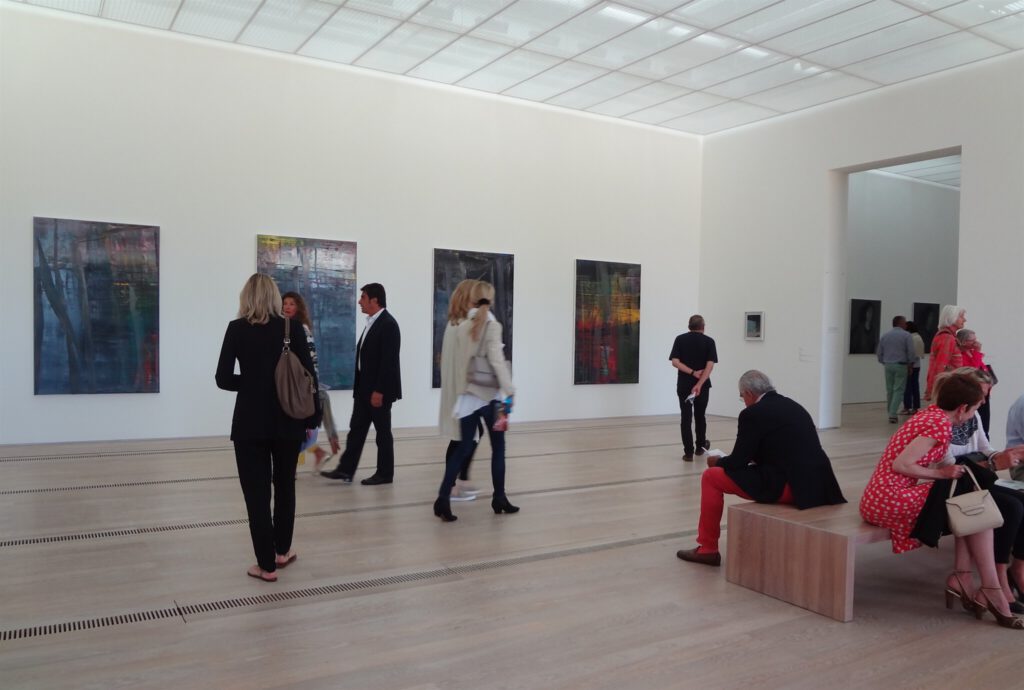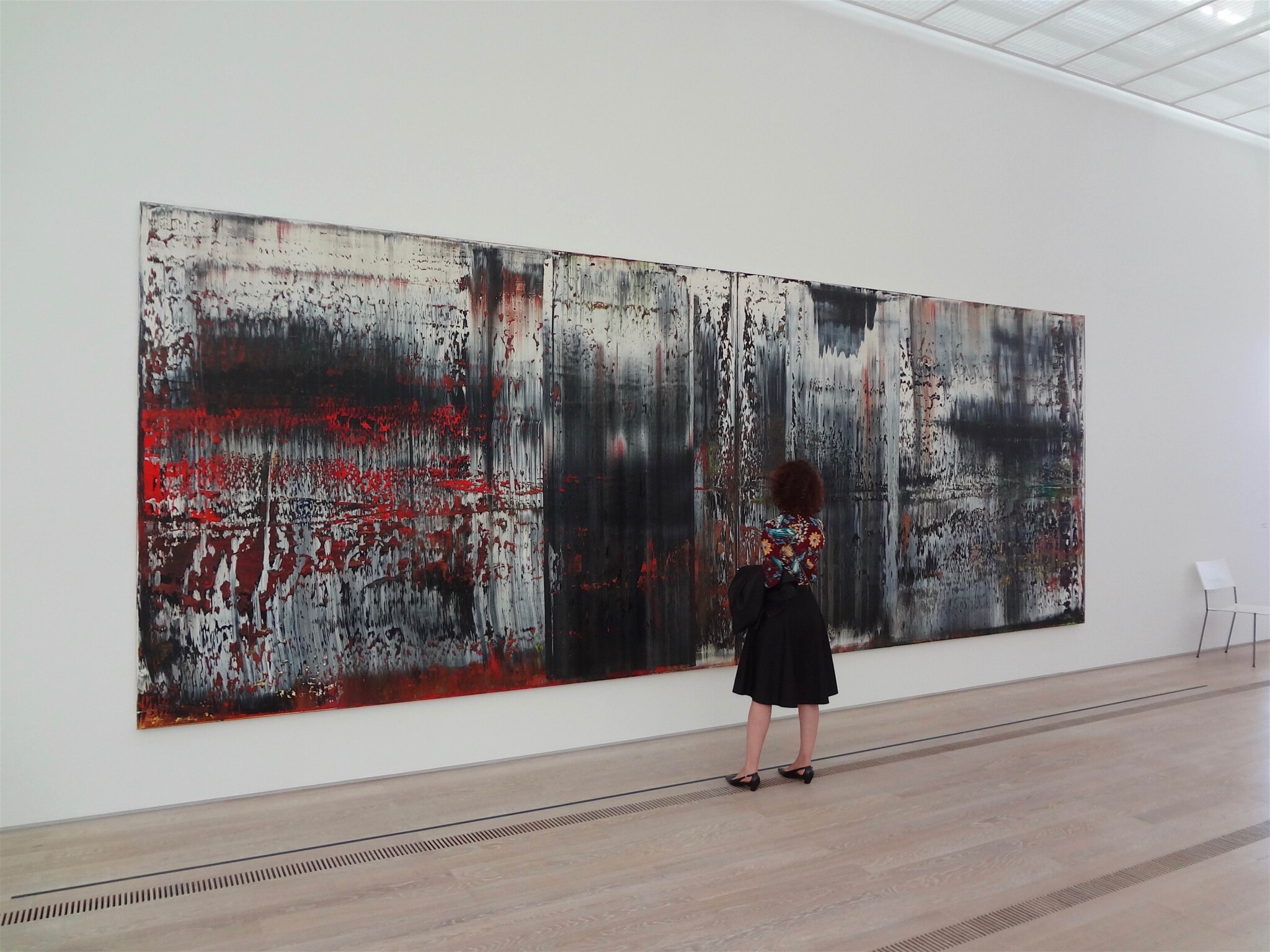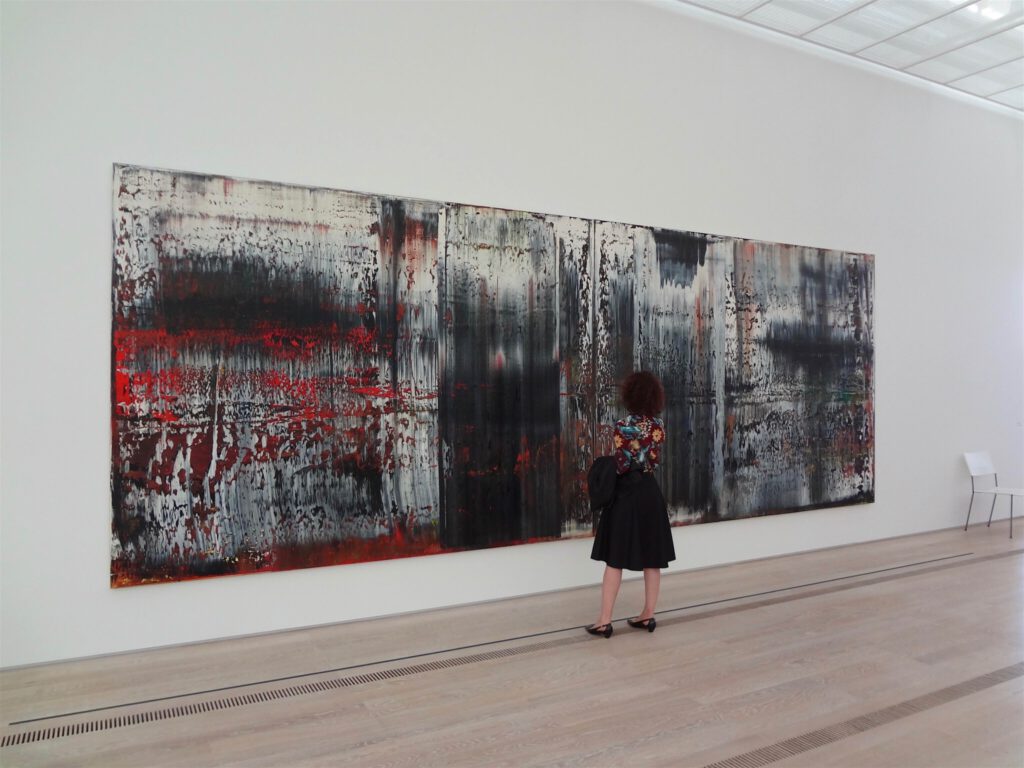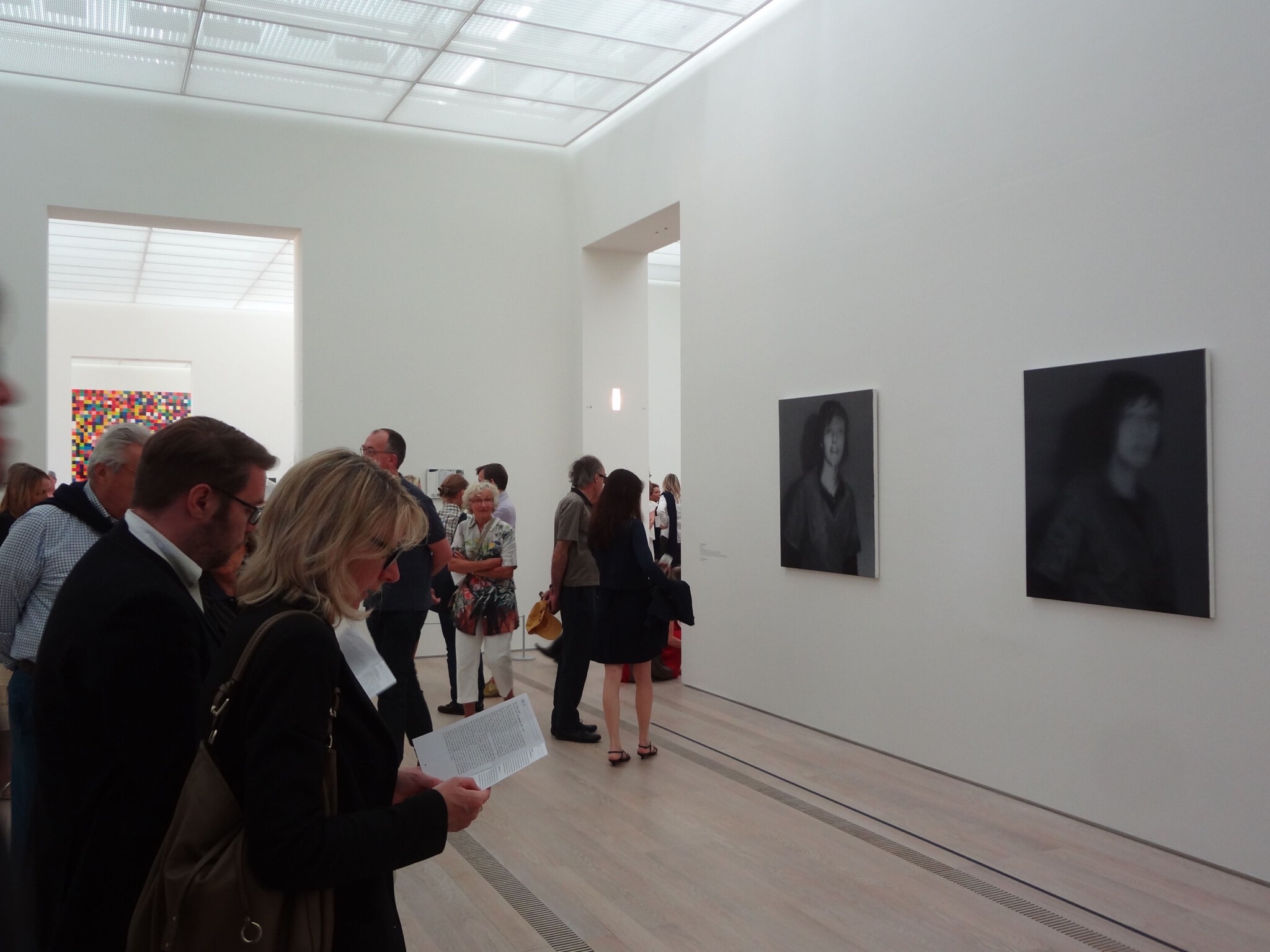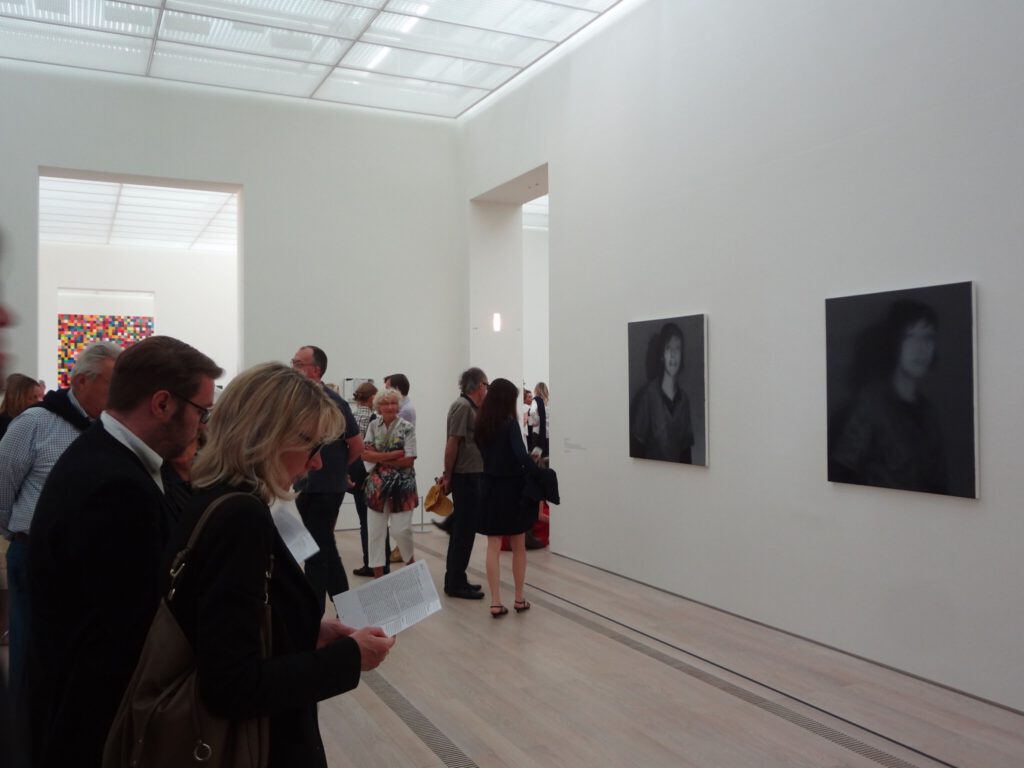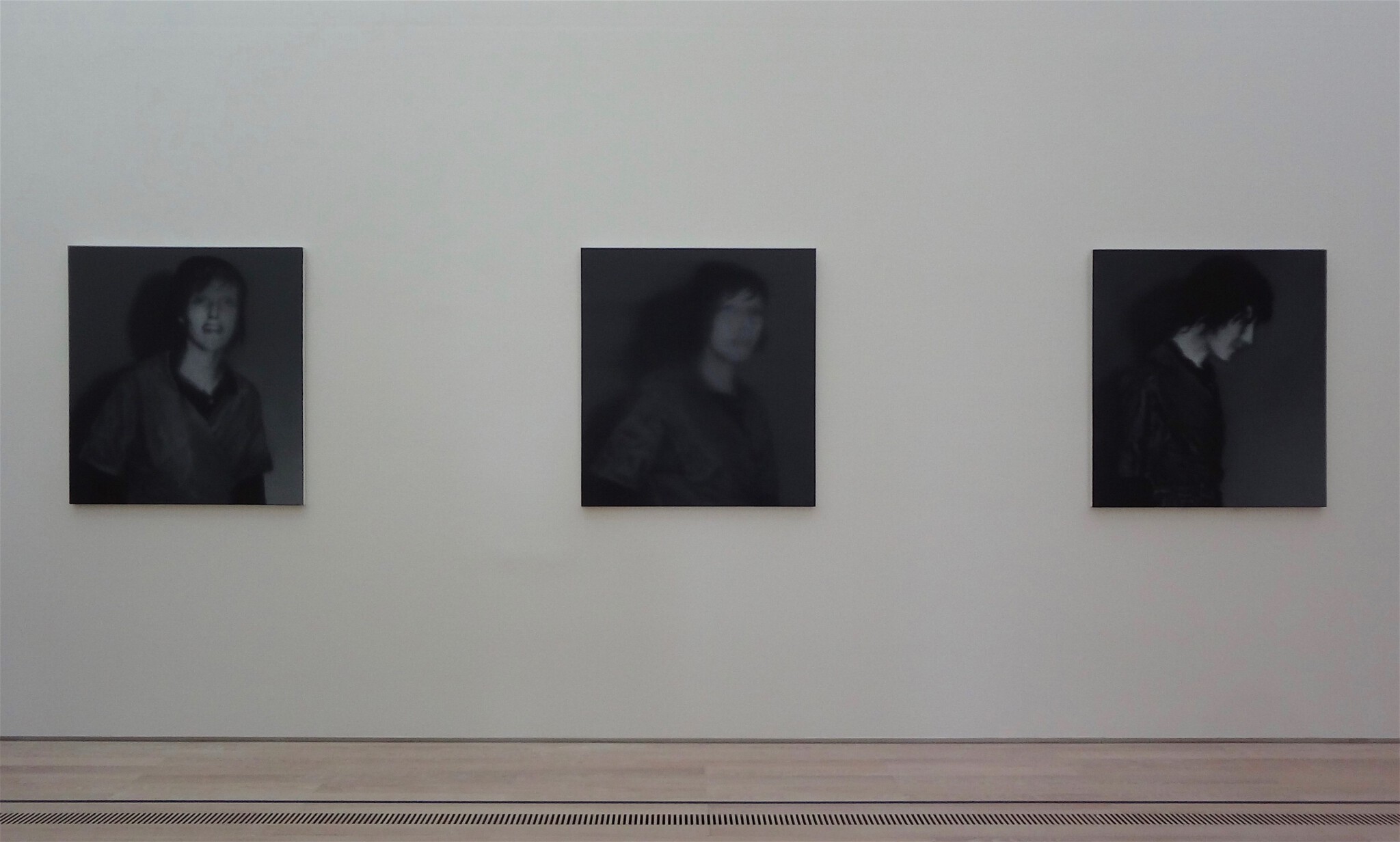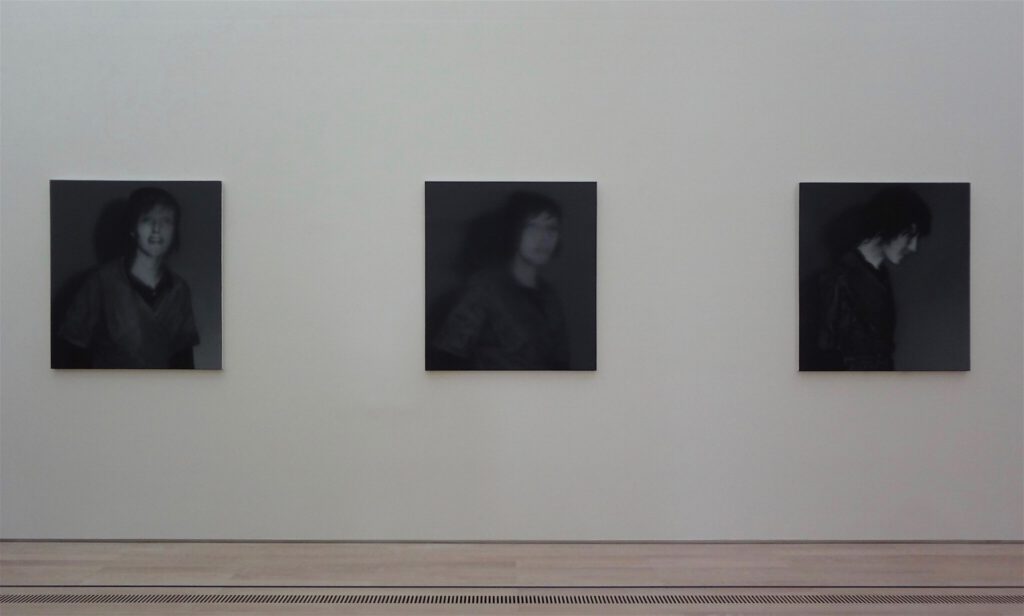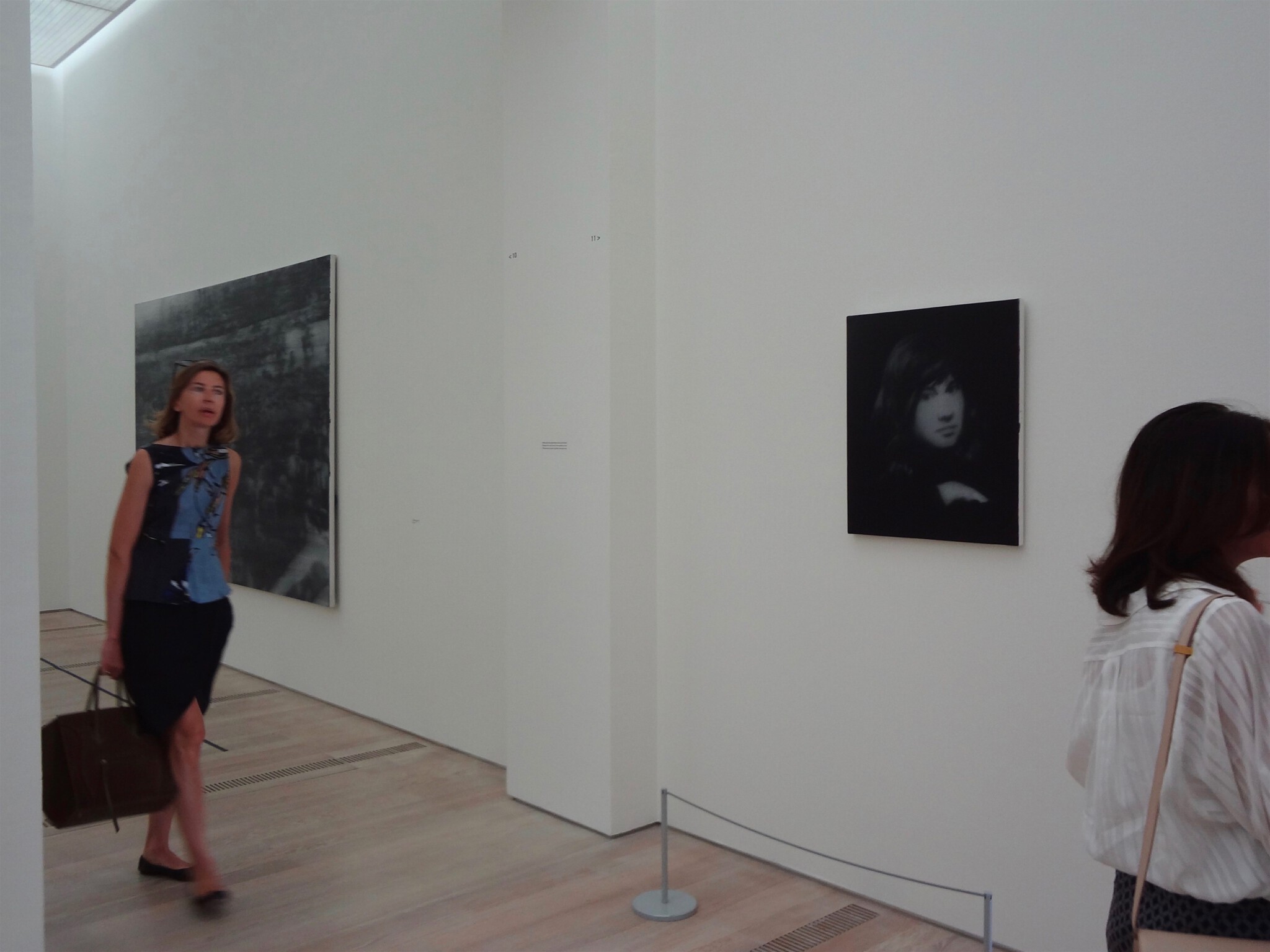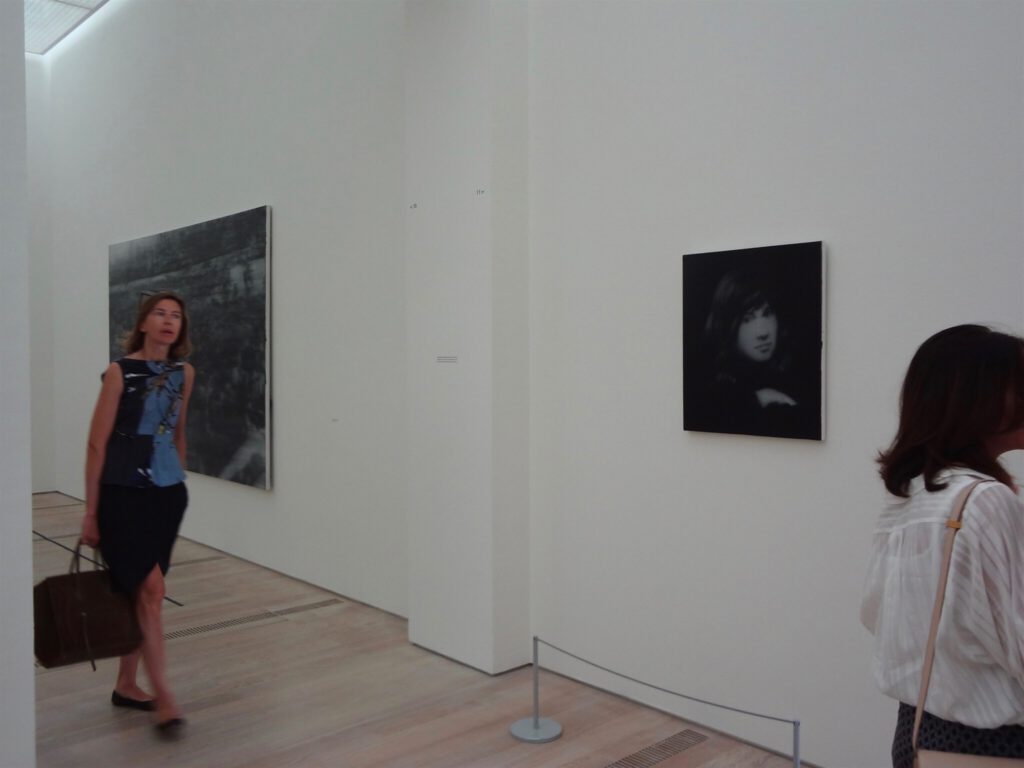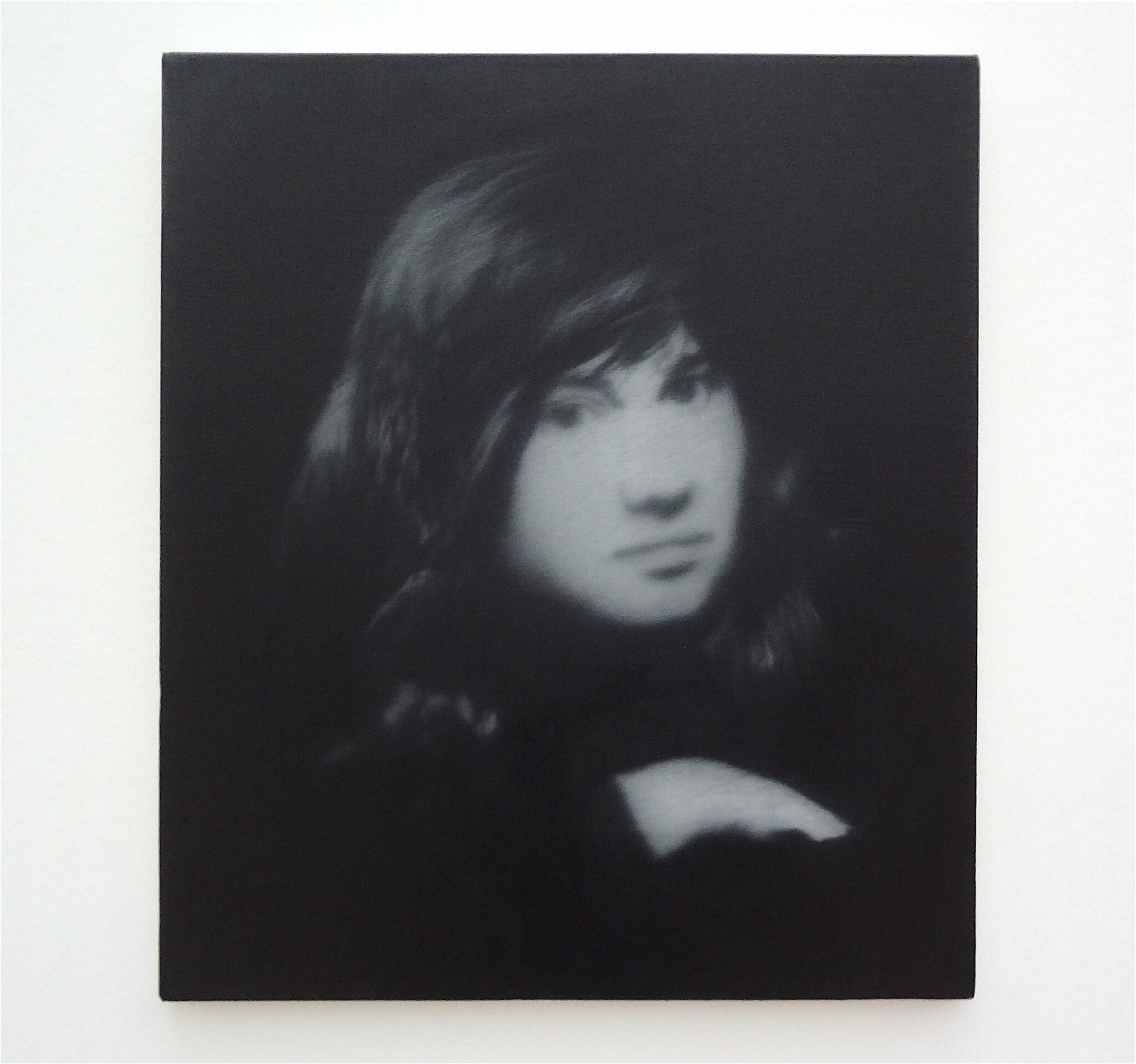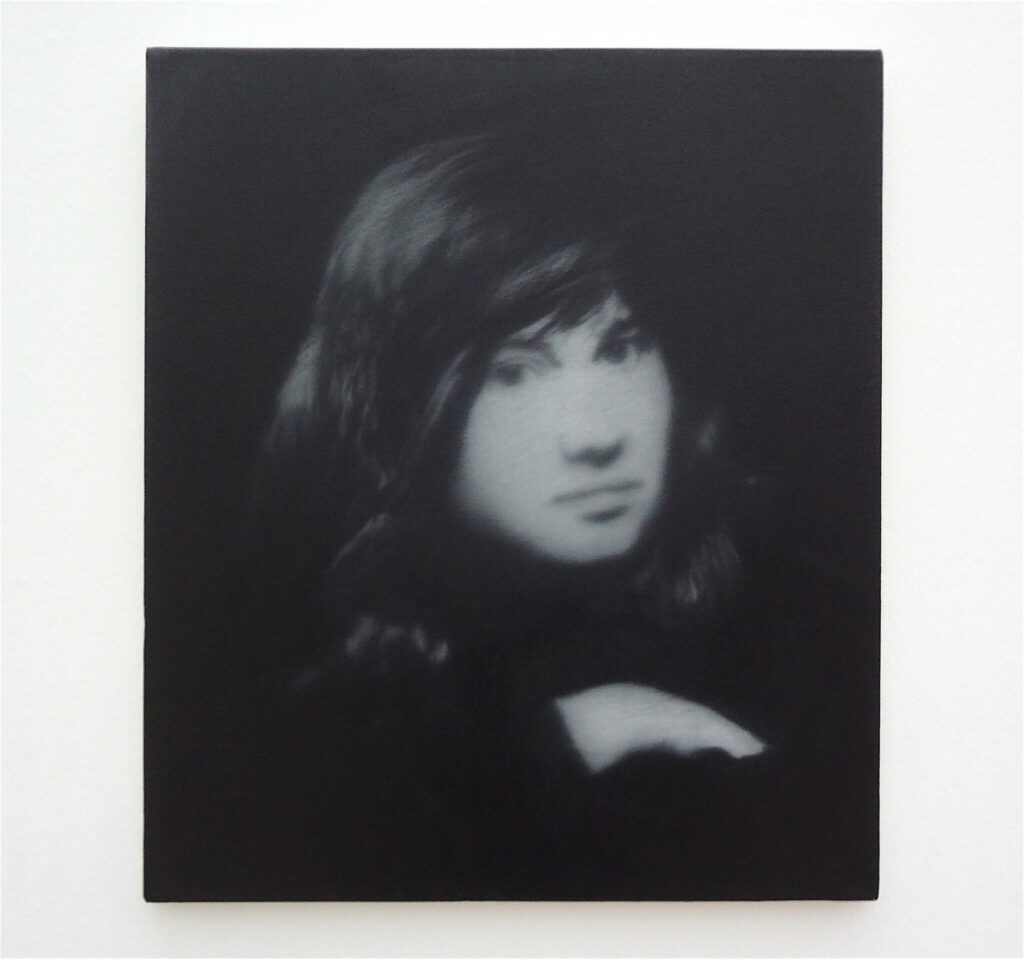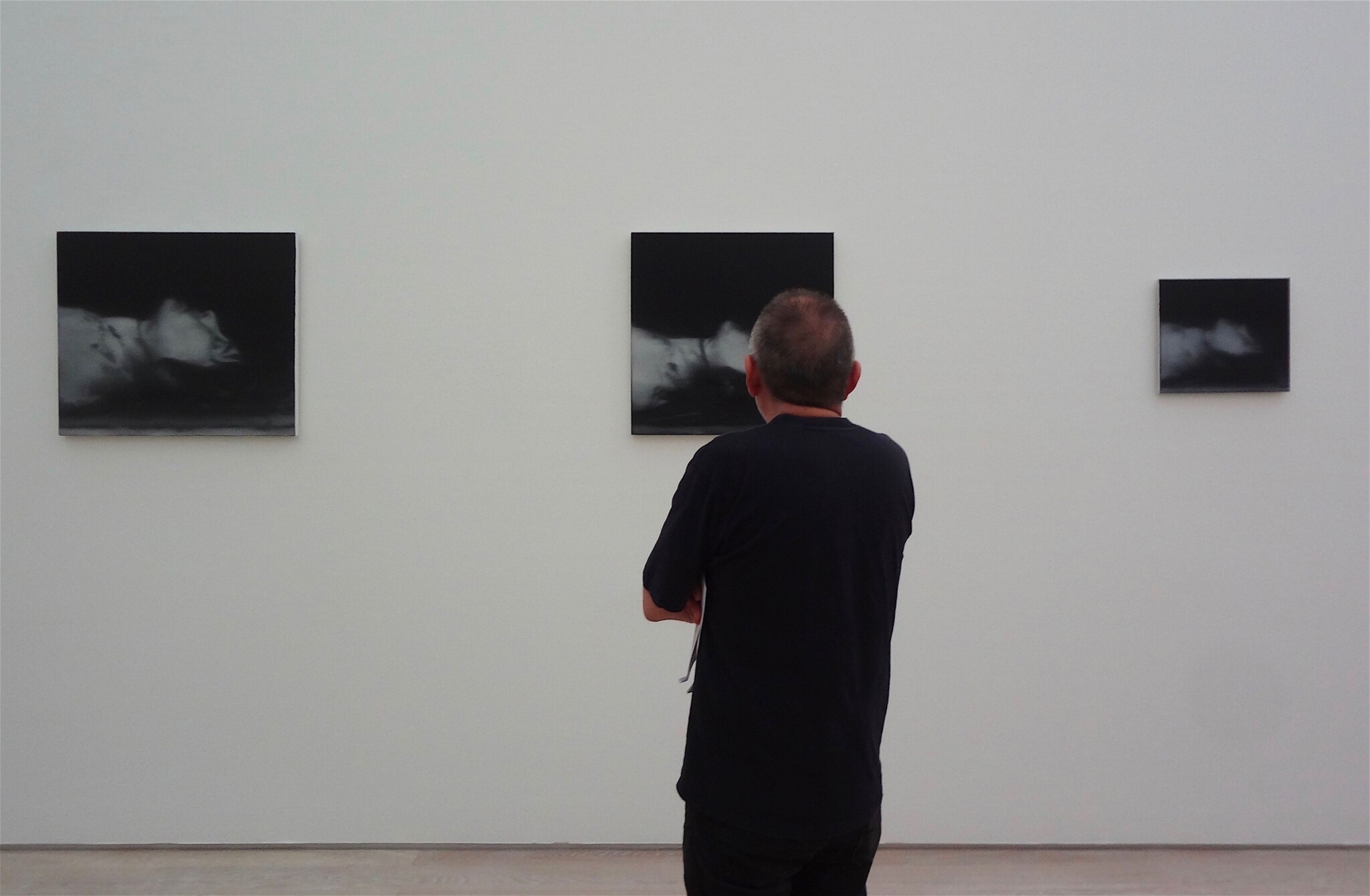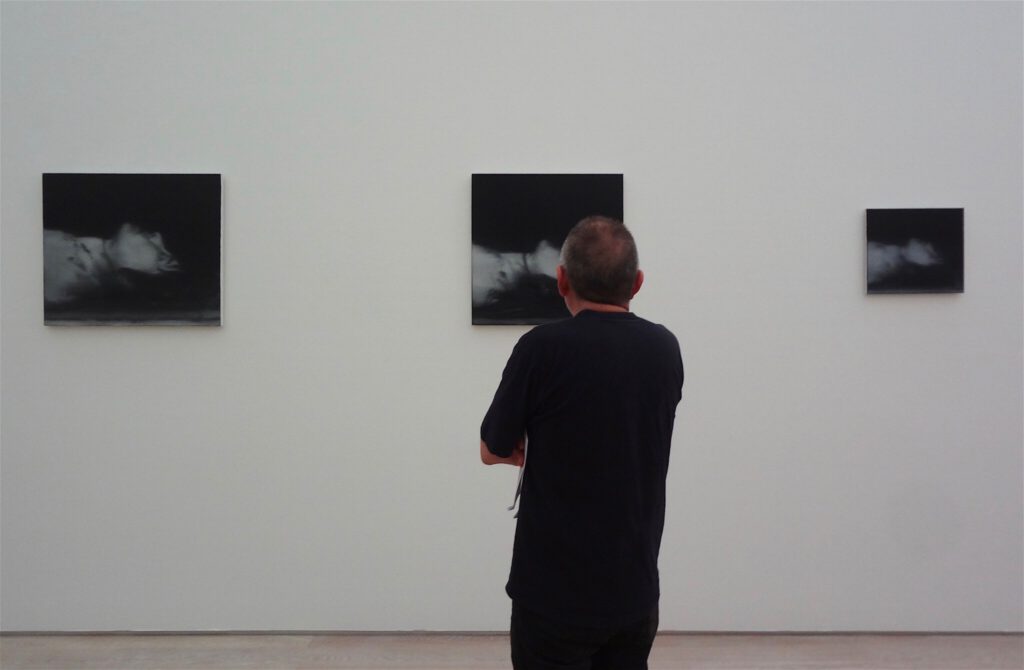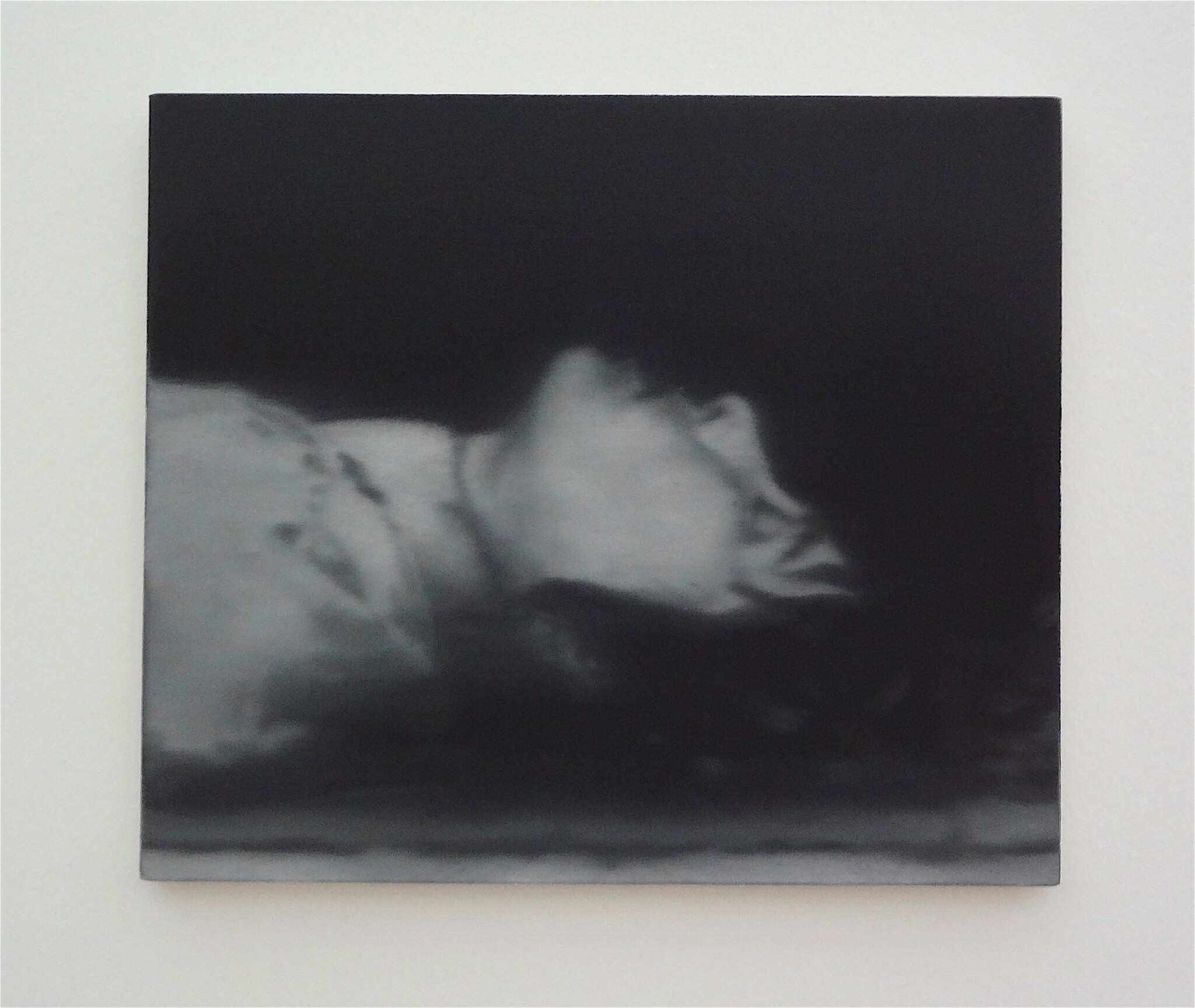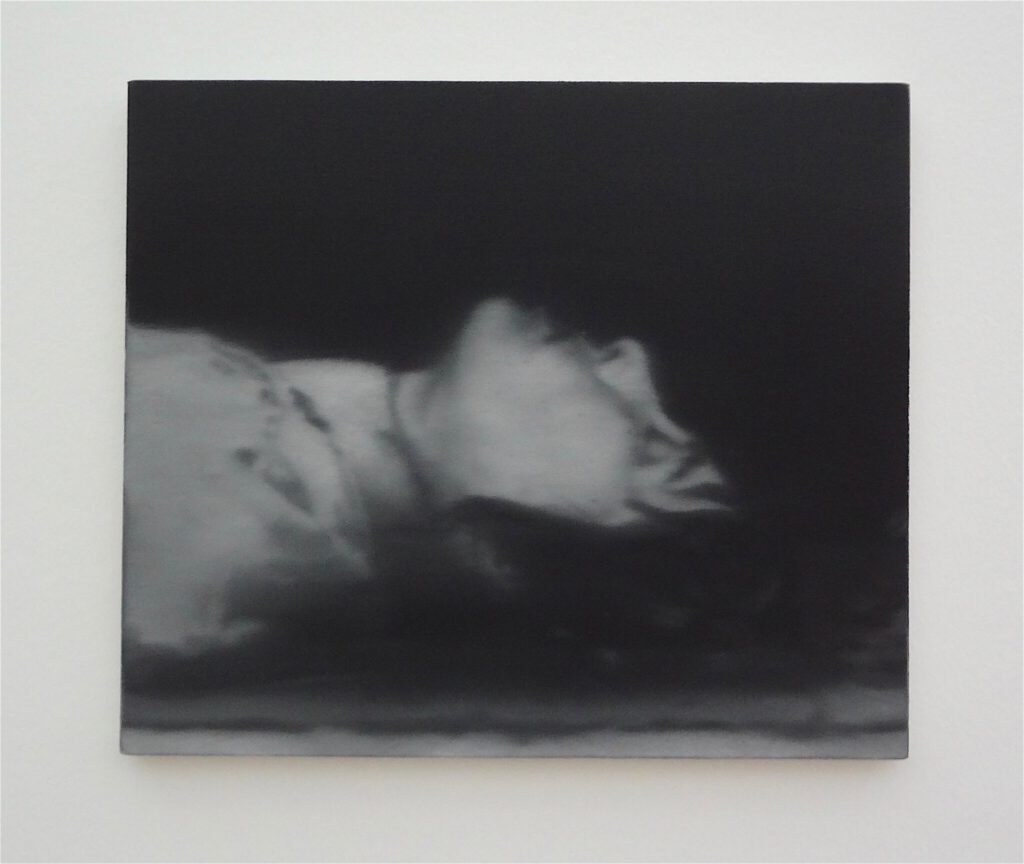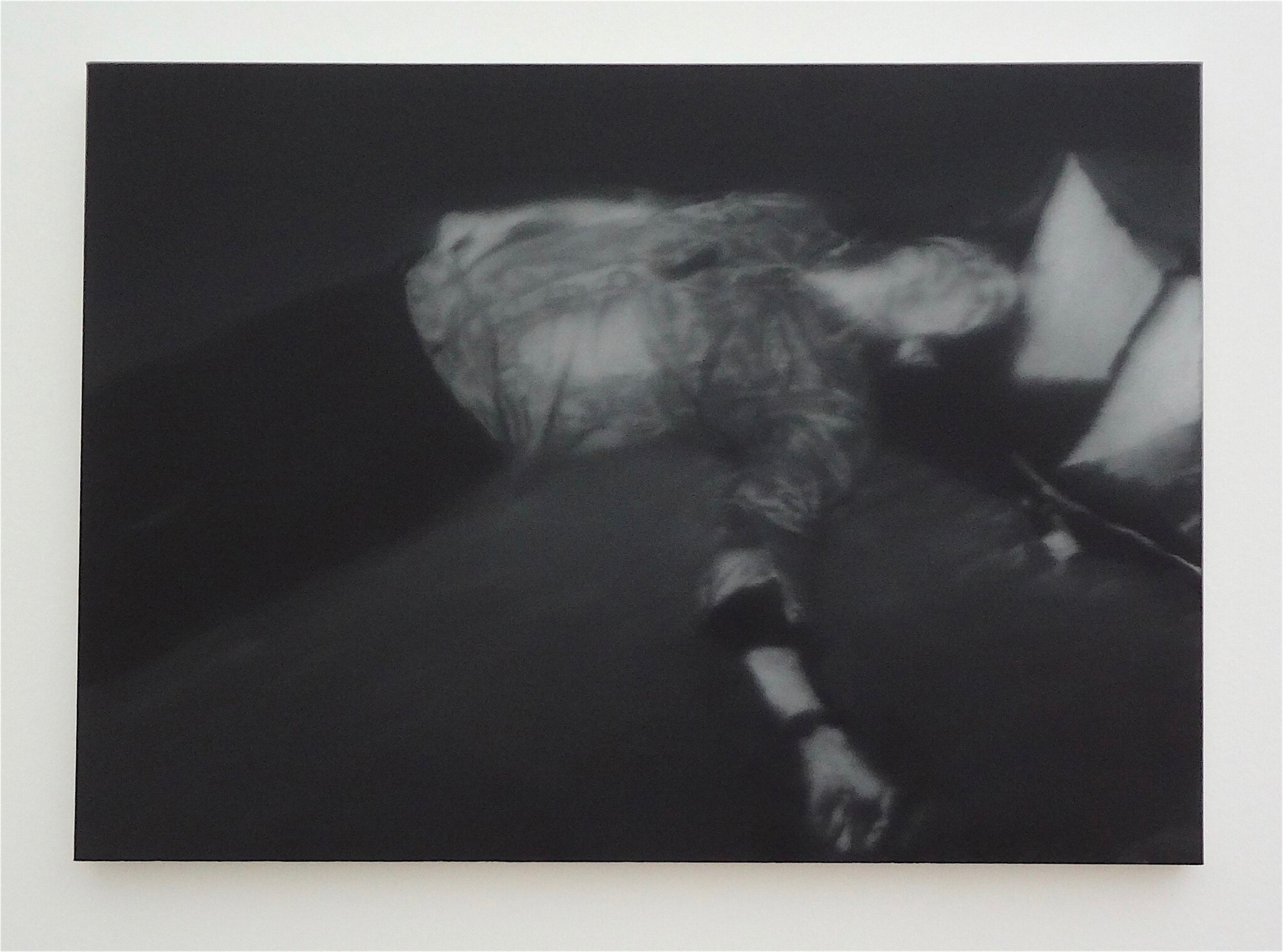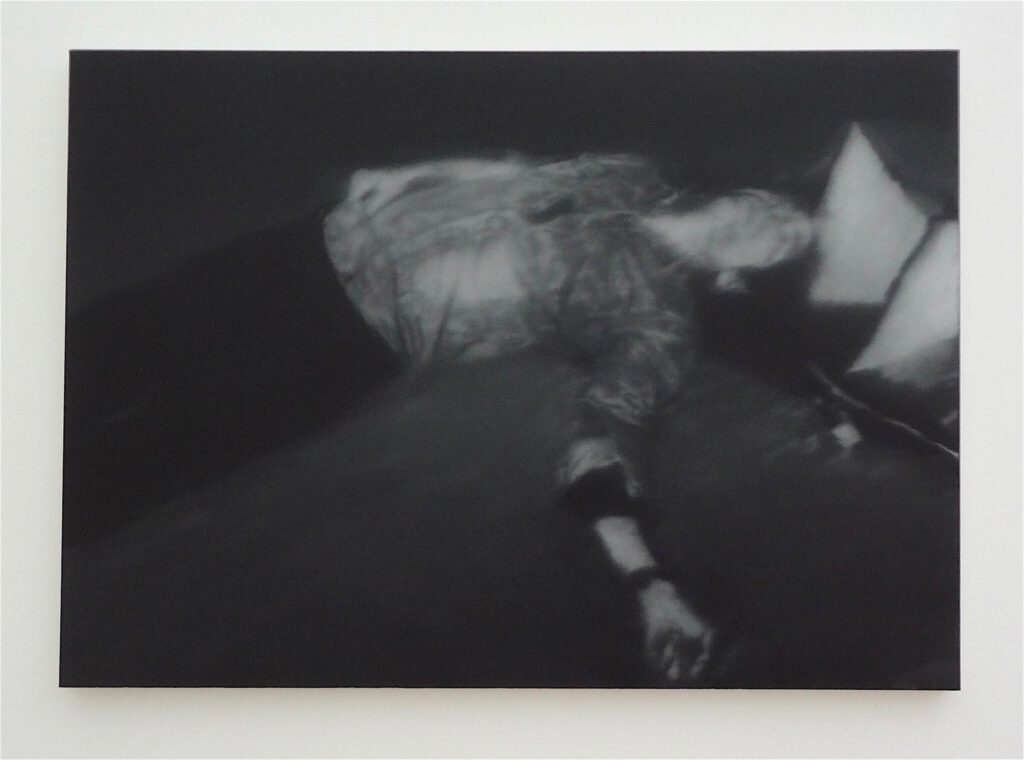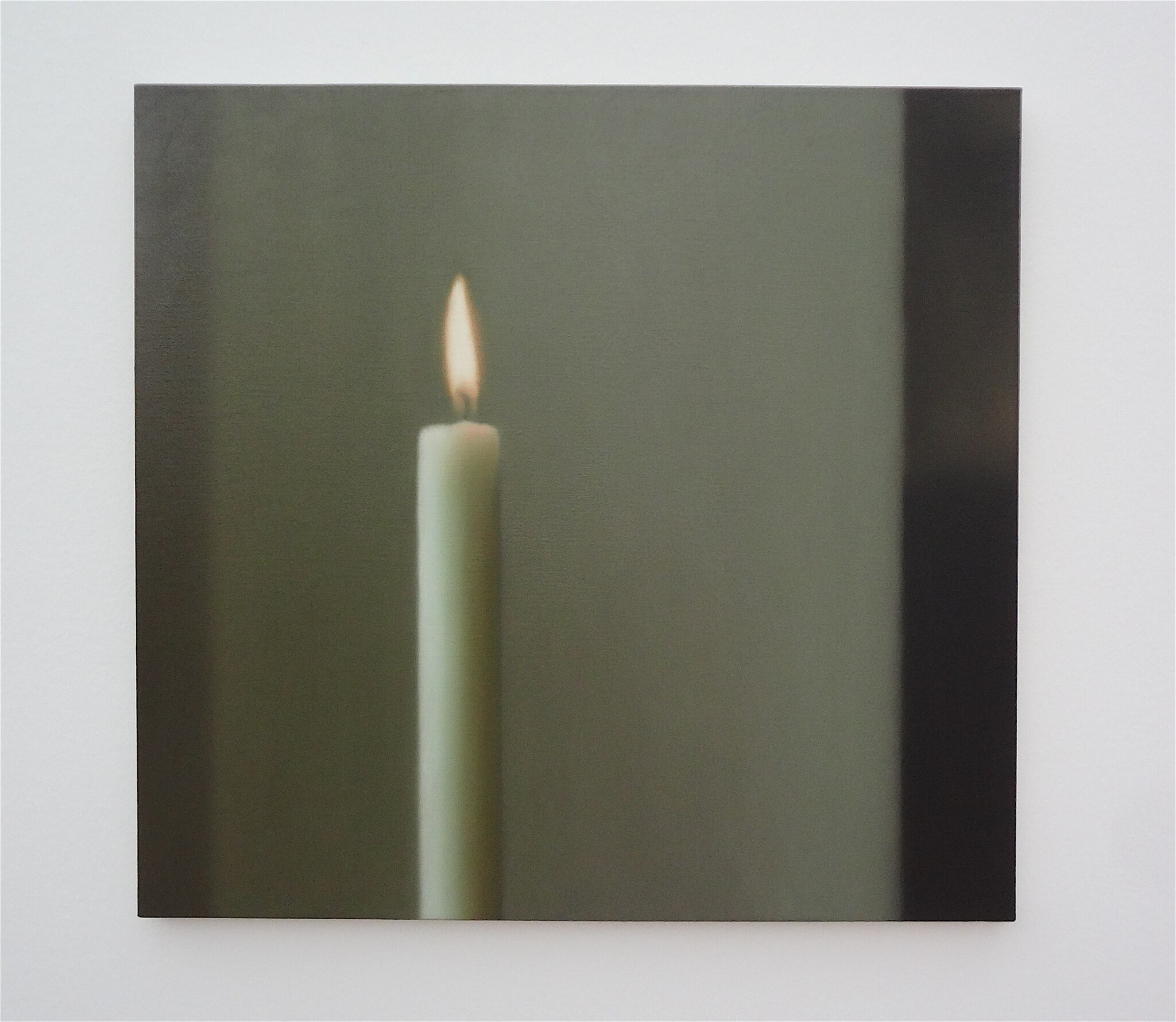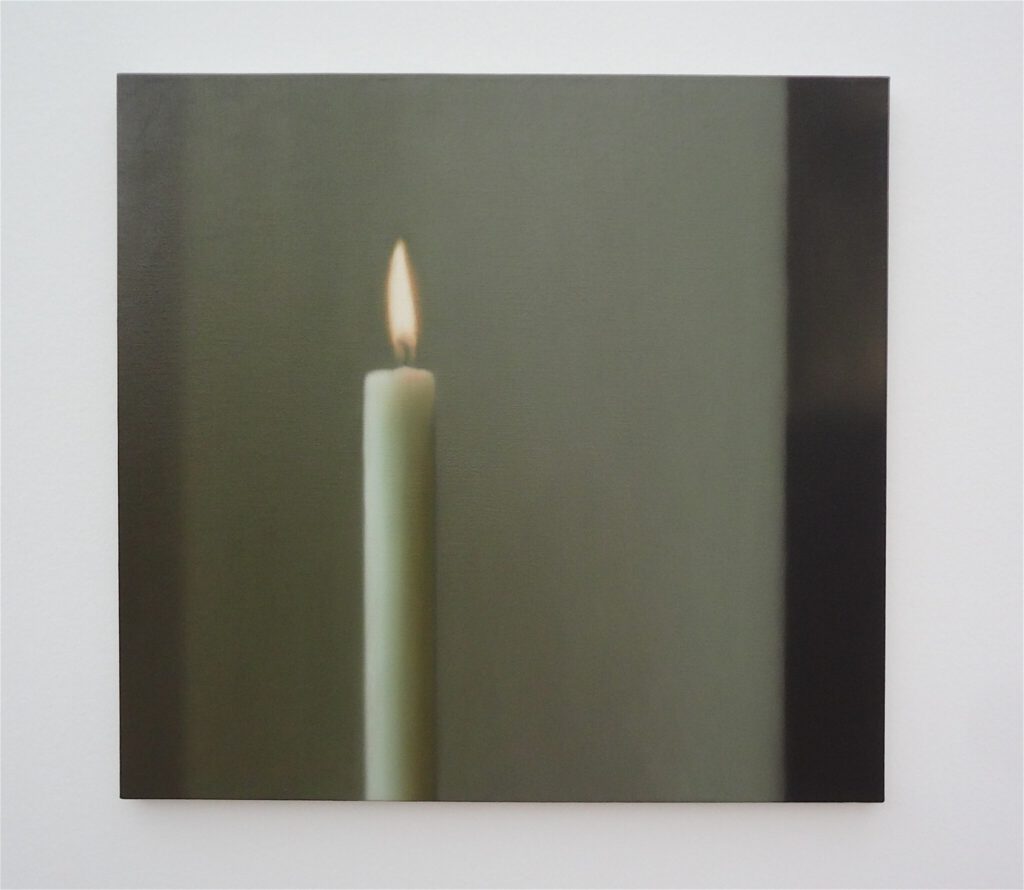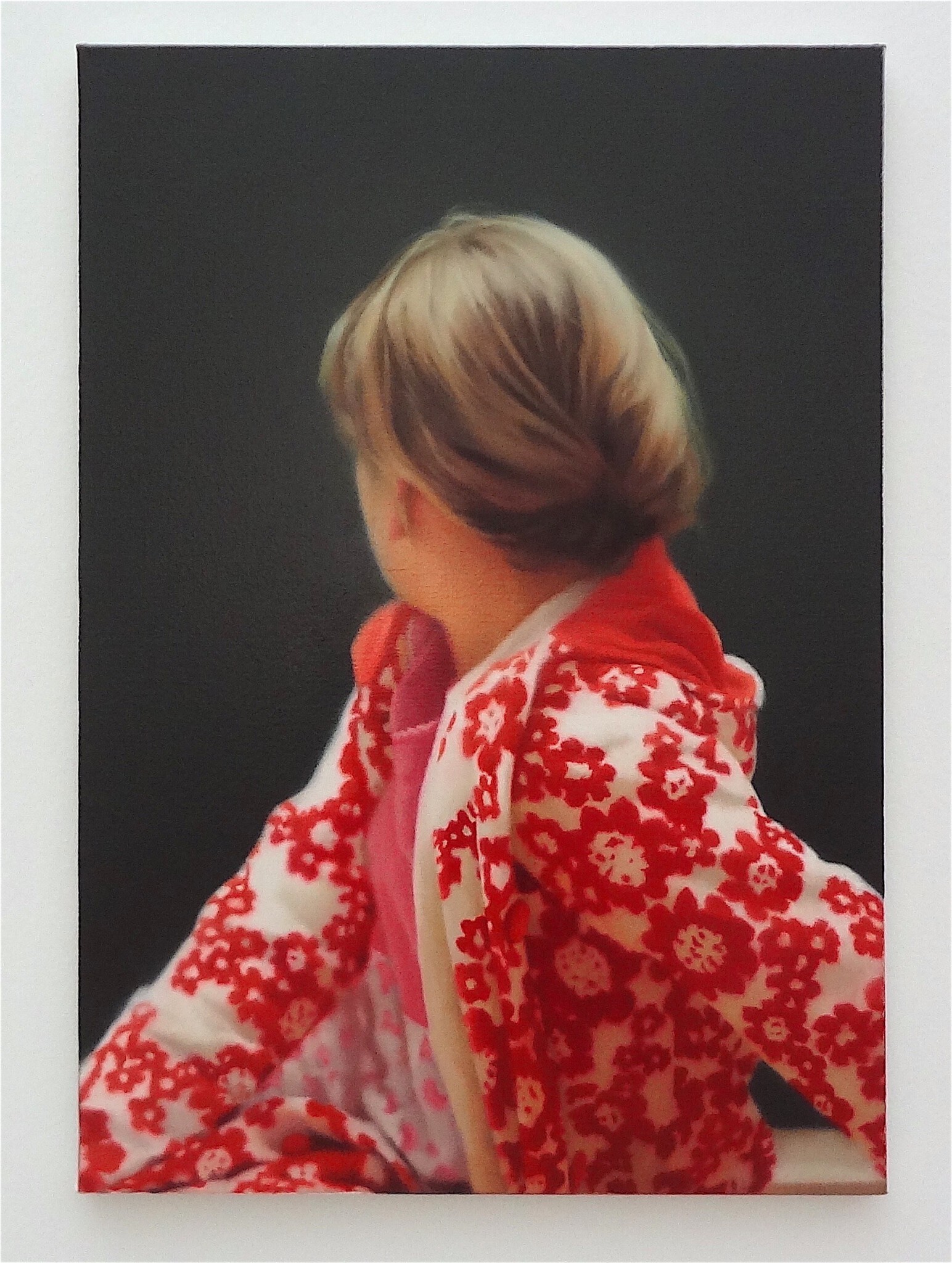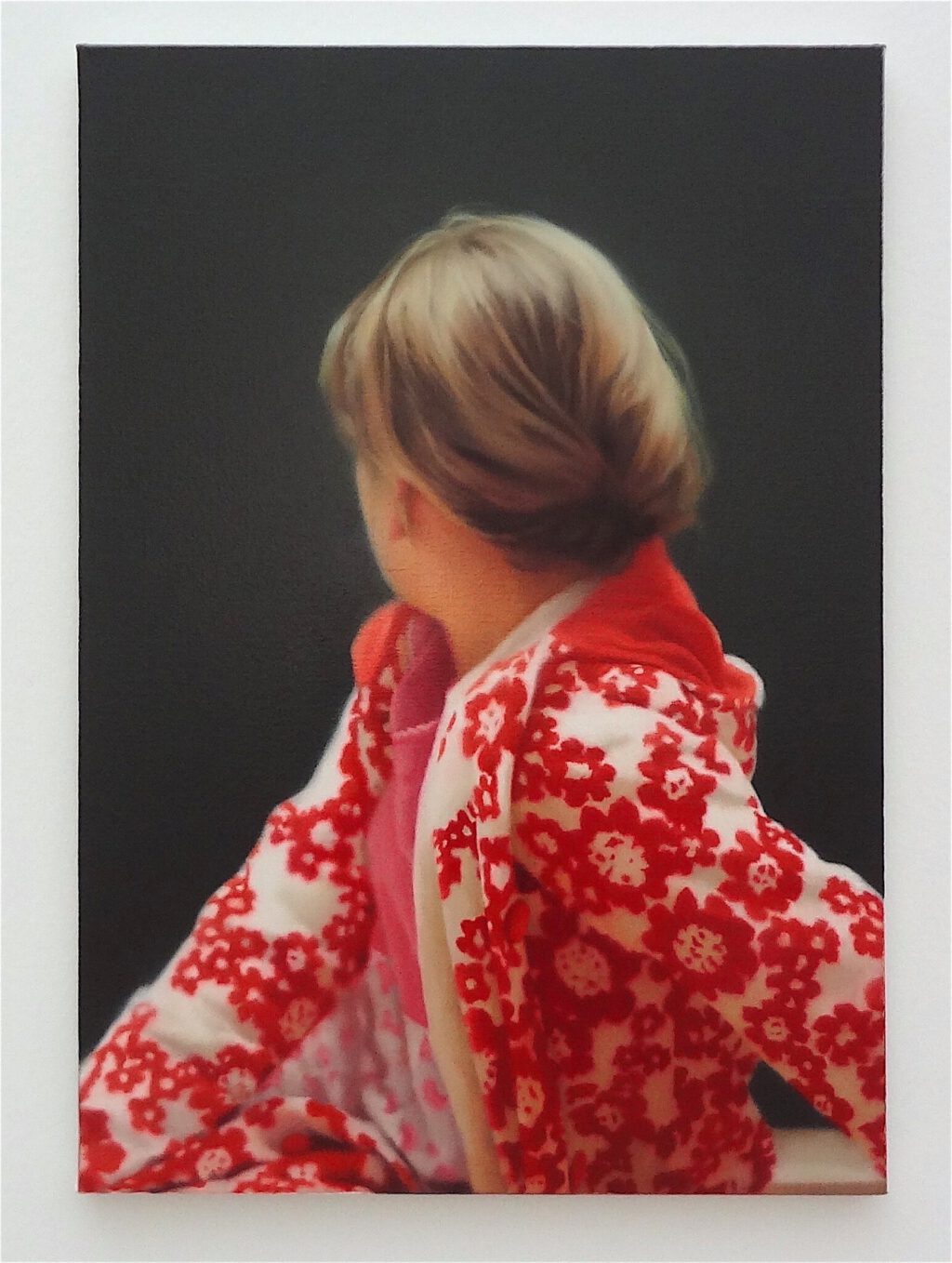 ---
Today's bonus 今日のおまけ。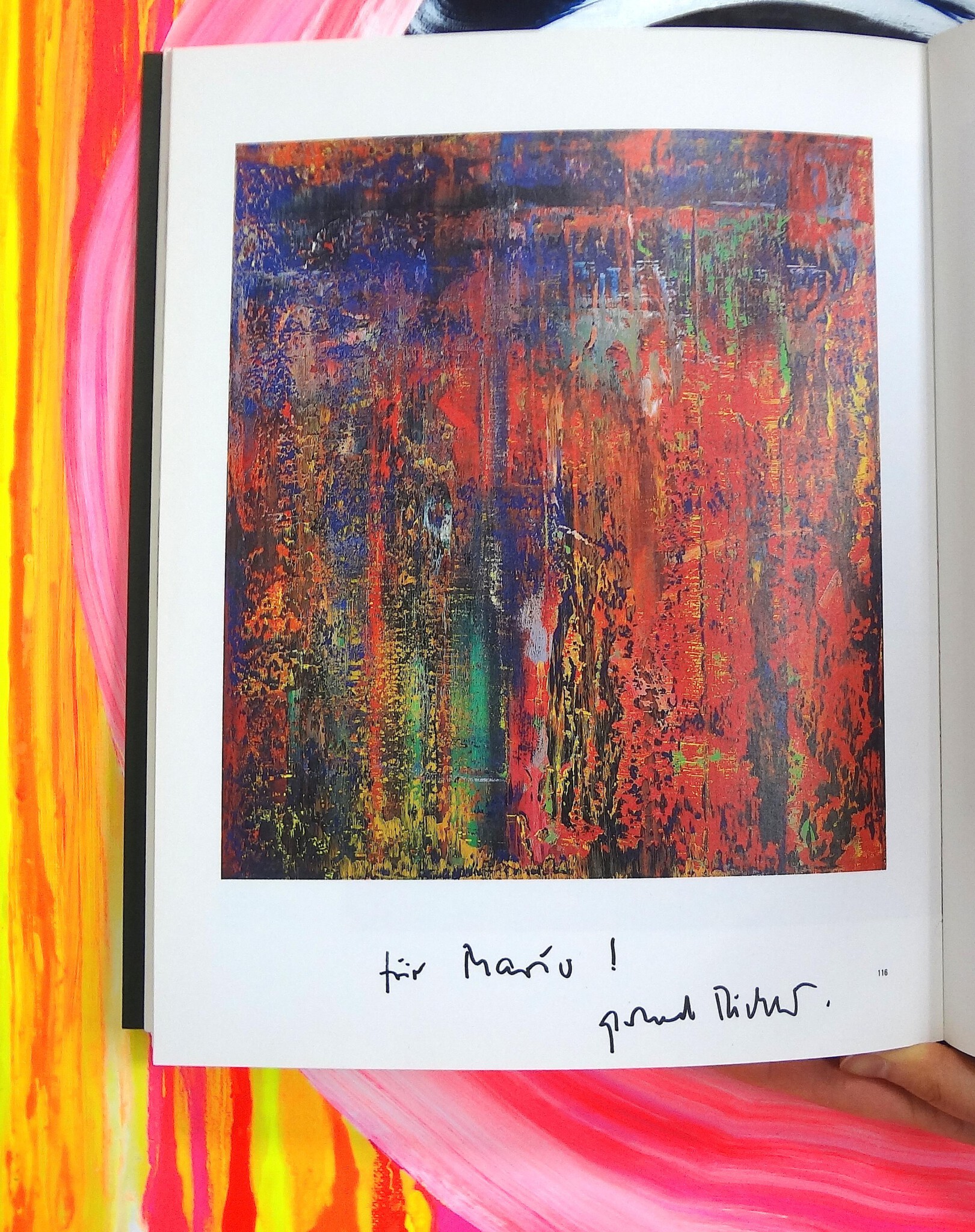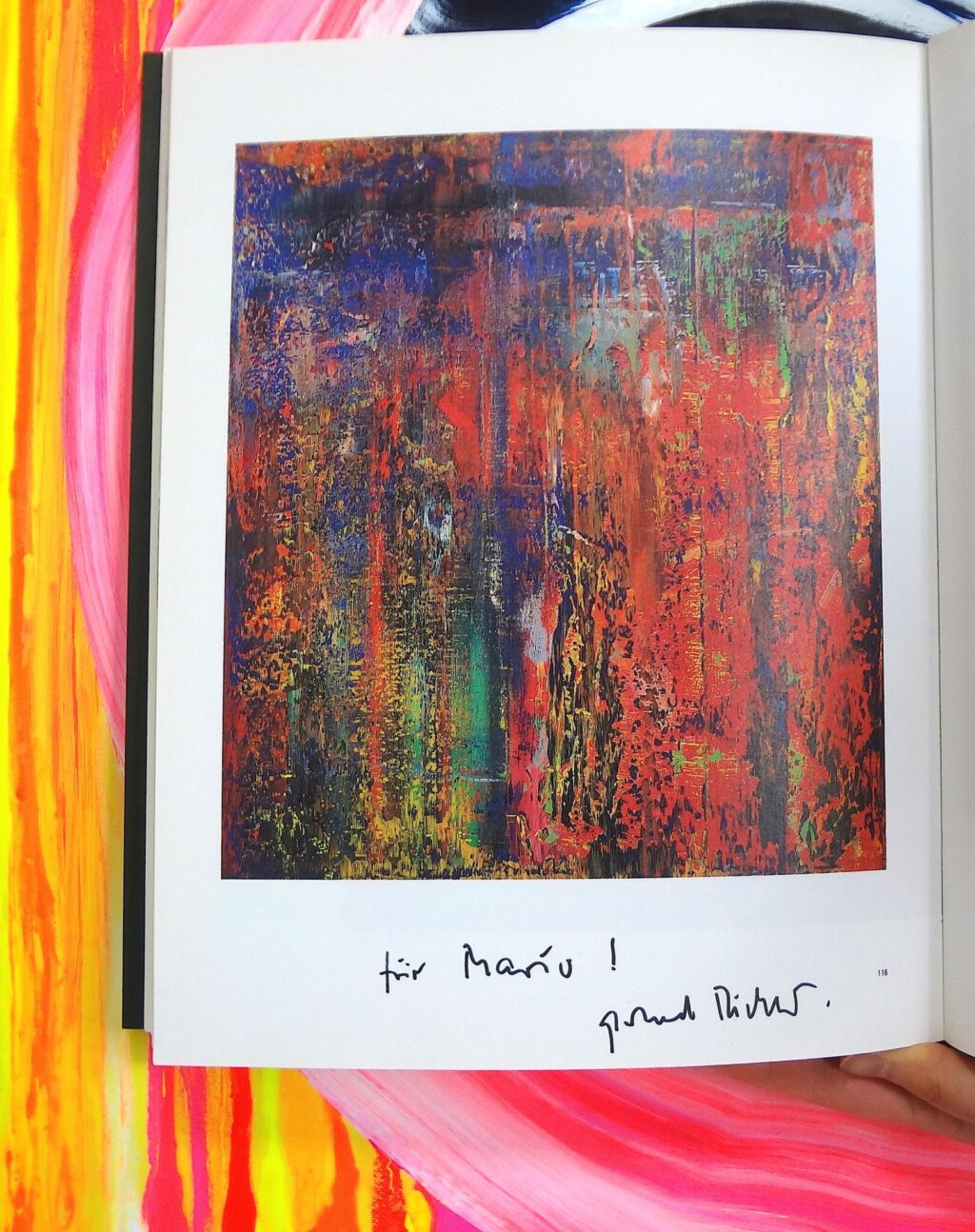 ここに載せた写真とスクリーンショットは、すべて「好意によりクリエーティブ・コモン・センス」の文脈で、日本美術史の記録の為に発表致します。
Creative Commons Attribution Noncommercial-NoDerivative Works
photos: cccs courtesy creative common sense