NFT デジタル作品 コレクターズ
NFT digital artworks collectors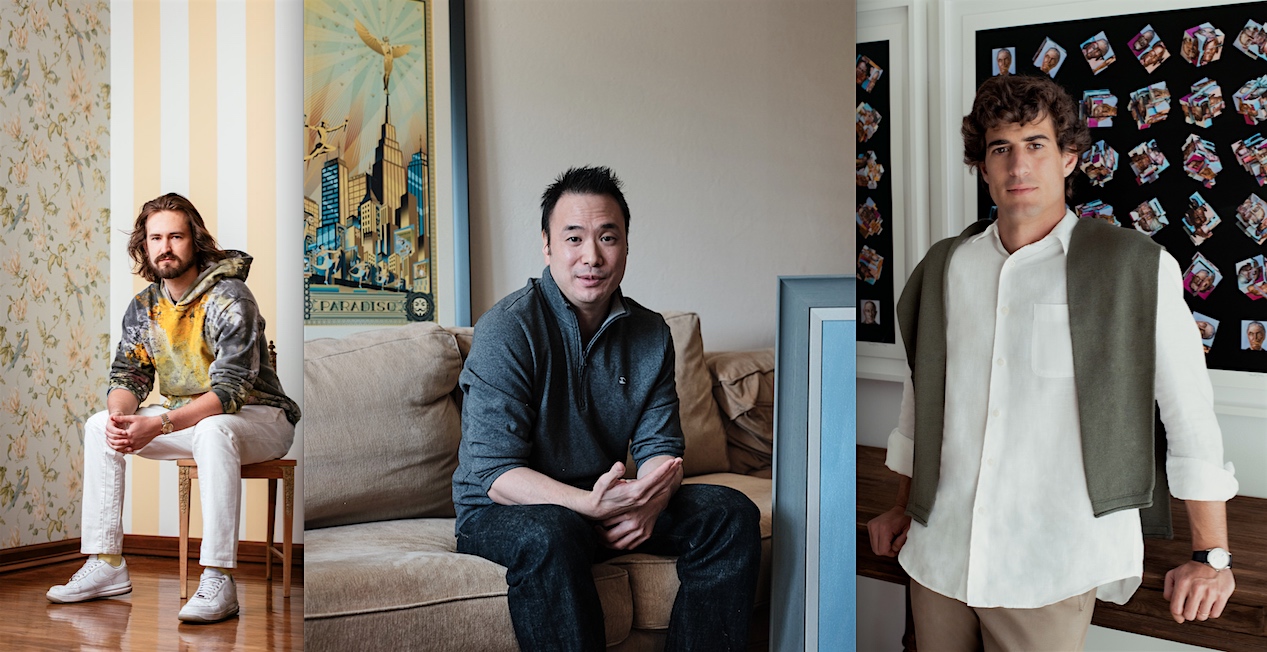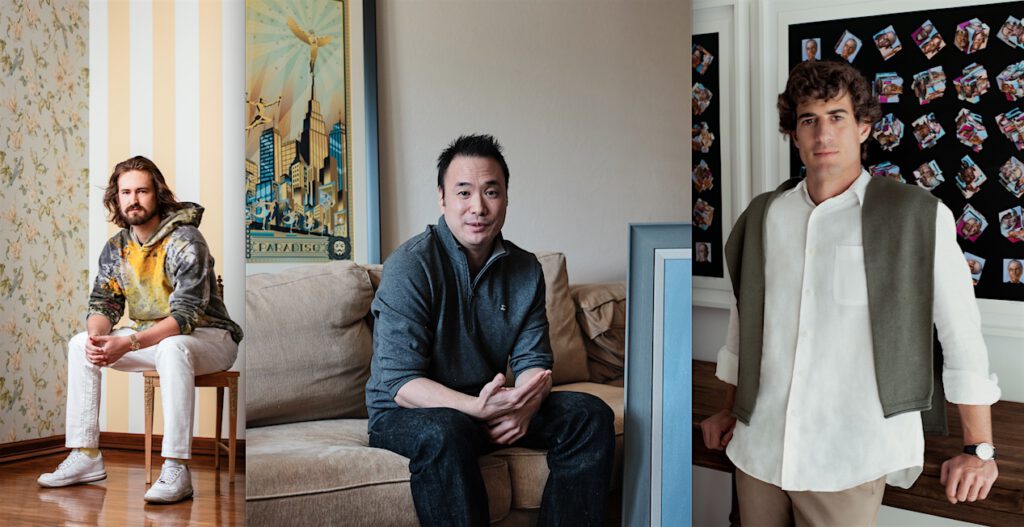 The art market is entering its NFT Period. Last month's $69 million sale of a digital artwork by an artist known as Beeple ビープル at Christie's is reverberating through the traditional art world, with top auction houses, galleries and collectors plotting countermoves and taking crash courses.
The industry-wide shakeup stems from the meteoric rise of digital artworks bundled with nonfungible tokens, or NFTs. These tokens amount to digital certificates of authenticity and allow for the trading and tracking of digital works that only exist on screens―a tall order for the art market until recently.
Proponents say they are a way to make digital assets scarce, and therefore more valuable.
On Niftygateway, the buyer can decide whether to pay in the cryptocurrency Ethereum or in standard currency like U.S. dollars. And unlike traditional resales in the conventional secondary art marketplace, the artist by contract receives 10% of any resale of a work. (In conventional resales, an artist gets nothing beyond the original price.)
Programmer Vignesh Sundaresan (ヴィグニッシュ・サンダレサン), who is based in Singapore, said in a blog post that he had purchased the most expensive digital artwork ever sold to "show Indians and people of colour that they too could be patrons" of the arts.
(quote:)
"This is the crown jewel, the most valuable piece of art for this generation," Sundaresan said of the piece, that now ranks third among the most valuable artworks ever sold by a living artist, following works by Jeff Koons and David Hockney.
クリスティーズ:ビープルのデジタル作品 NFT(非代替性トークン)「The First 5,000 Days 」69.3 Million 米国ドル
Beeple "The First 5,000 Days" NFT Fetches US$69.3 Million @ Christie's
https://art-culture.world/articles/beeple-ビープル/
An NFT can be created for anything, whether a century-old painting or a tweet, attesting to the blockchain's guarantee that it's the original, no matter how many free JPEG replicas you can dig up on Google Images. Half of the NFT sales made in 2020, according to the NonFungible report, were related to video games; 8% were connected to metaverses, virtual "worlds" where participants can buy land and virtual goods. Artworks made up only 5% of NFTs' total market distribution, and most sold for under $100.
After the hype last month, the frenzy has subsided some, with the average price of an NFT sinking since February from $4,000 to about $1,500, according to NonFungible, and the average daily sales volume of NFTs falling from $19.3 million in mid-March to $3.03 million by April. Take note, that MURAKAMI Takashi 村上隆 stopped the live-auction of his newly created 108 "Murakami.Flowers", shortly before the auction-deadline.
世界のNFT作品70%下落。今日の村上隆:すでに入札をしてくださっていた方々には誠に申し訳ないのですが、より便利に楽しく安心して私のNFT作品を楽しんで頂く為にも、今回の取り下げをご理解頂けますと幸いです。
NFTs prices linked to art down 70%. MURAKAMI Takashi, today: I sincerely apologize to those who have already put in their bids, but I hope you will understand the logic behind this withdrawal, the aim of which is to later allow you to enjoy my NFT works more conveniently and with peace of mind.
https://art-culture.world/articles/murakami-takashi-nft-apology/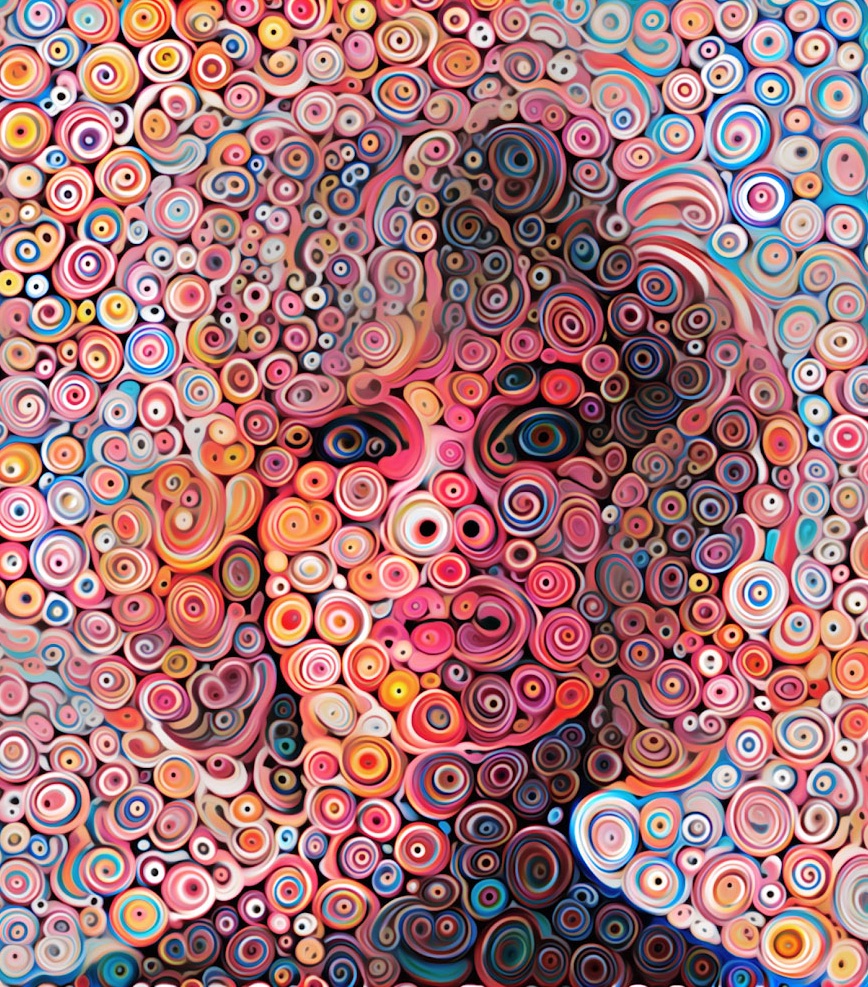 Normally the NFT art collectors want to remain anonymous, like WhaleShark, whose actual ID is not disclosed. The British, Hong Kong-based collector began putting at least half his salary into Bitcoin as early as 2012, then in 2015 switched to Ether. As these currencies rose in value, he began looking for ways to spend them. In 2019 he started buying NFTs, and he now holds about 210,000. A digital repository he started called the $Whale Vault contains one of the largest assemblages of NBA Top Shots "moments," video clips that are also certified NFTs. Top Shots are licensed by the NBA, making the clips, which can be released in editions of anywhere from 1 to more than 10,000, effectively digital trading cards. WhaleShark estimates that he's spent about $150,000 on Top Shots and that this collection alone is now worth as much as $53 million, though the only way to know for sure would be to sell it.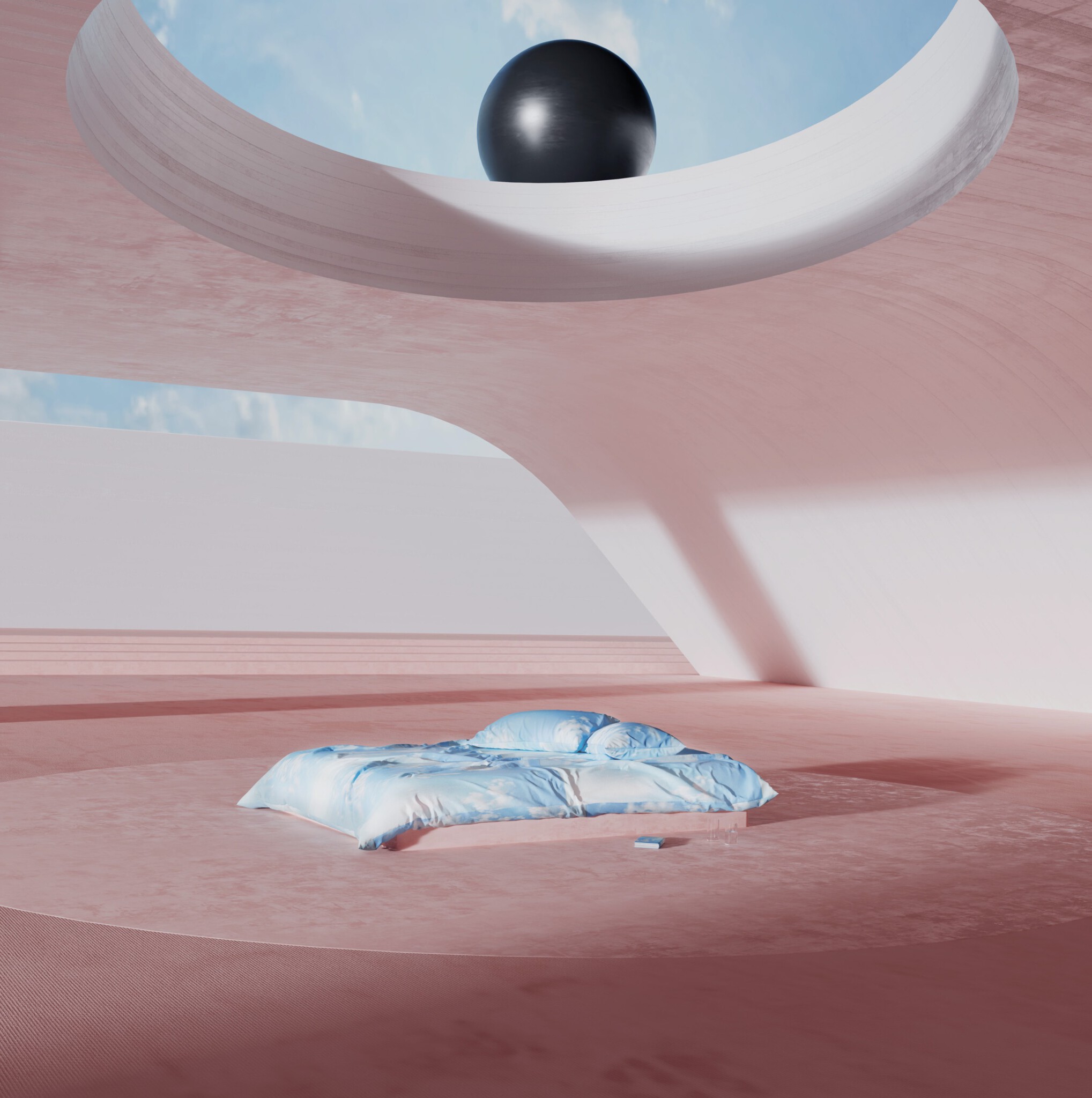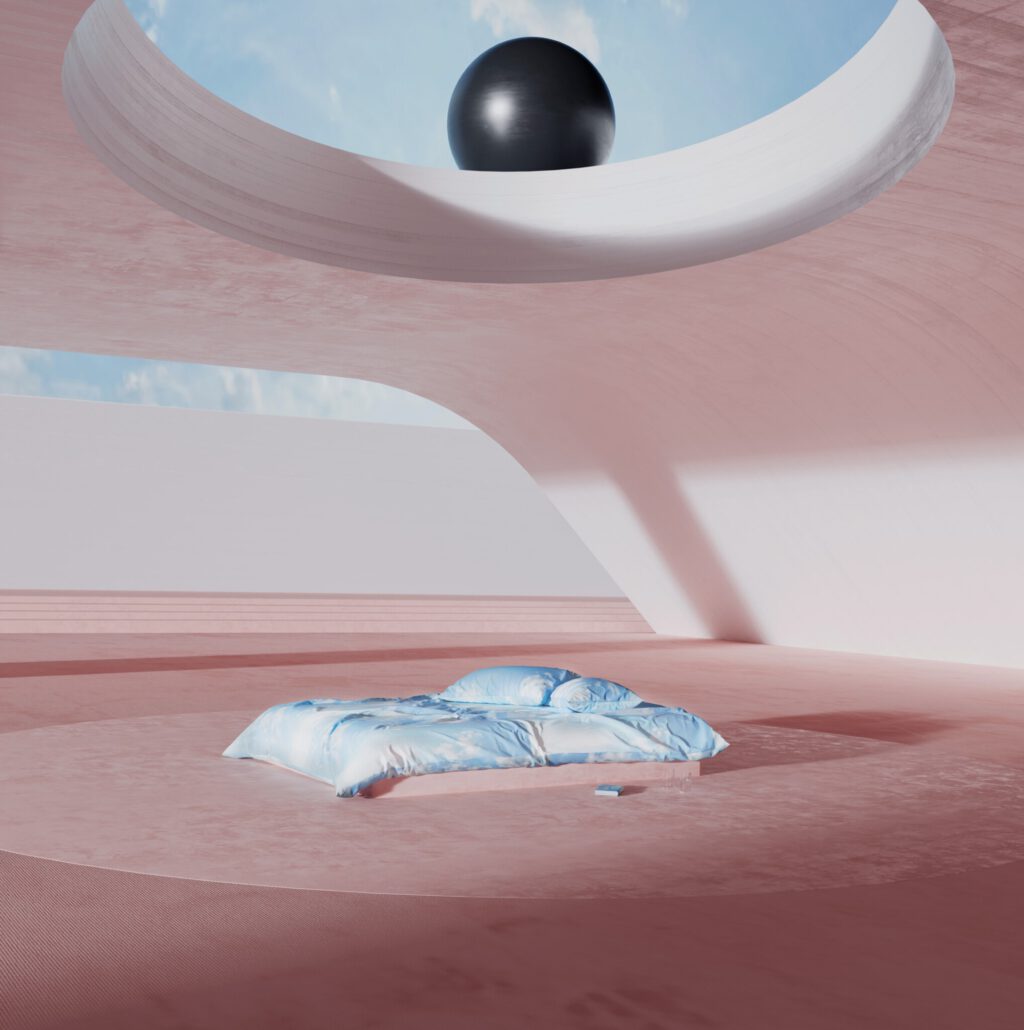 The following three NFT collectors opened up their identity, see the cover pic.
Eric Young, who lives in the Bay Area, U.S., says he's since invested more than $1 million, on 350 or so NFTs, and has sold only three works he considers "notable." Two were by Mad Dog Jones, with Young paying $700 for both and later selling them for $240,000. "One of the things, if you're part of the crypto economy, is that things become … I don't want to say cheaper," Young says, "but when you're pricing things in Bitcoin terms or Ether terms, and not the U.S. dollar, it looks very different." Indeed, if you have 100 Ether to spend on art, and Ether's value is skyrocketing, pieces priced in dollars can quickly become bargains.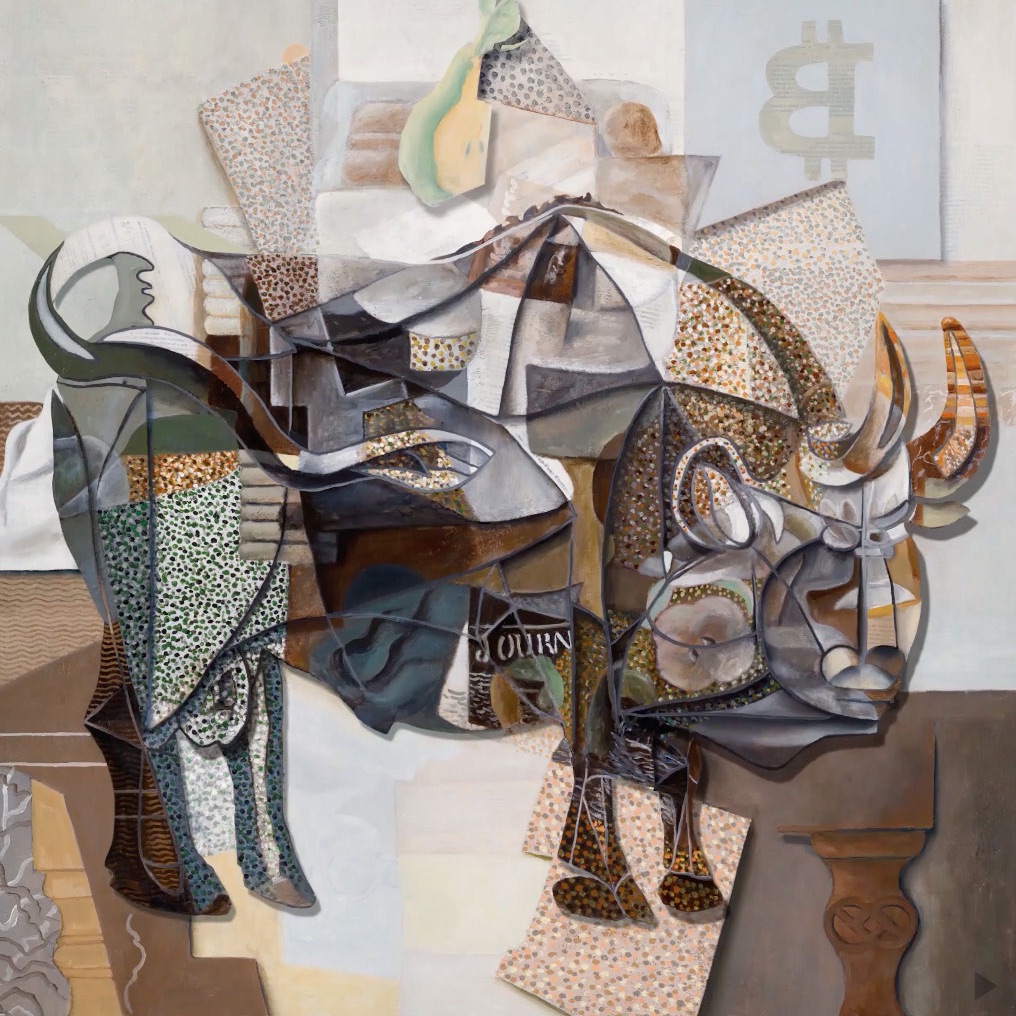 In 2020 Colborn Bell began to buy digital-art NFTs, working with Pablo Rodriguez-Fraile to build up a shared collection. He was later to the party than many cryptocurrency traders, but he made up for lost time. "I really aggressively started to collect," he says. Bell estimates he's now spent about $400,000, on almost 2,000 NFTs.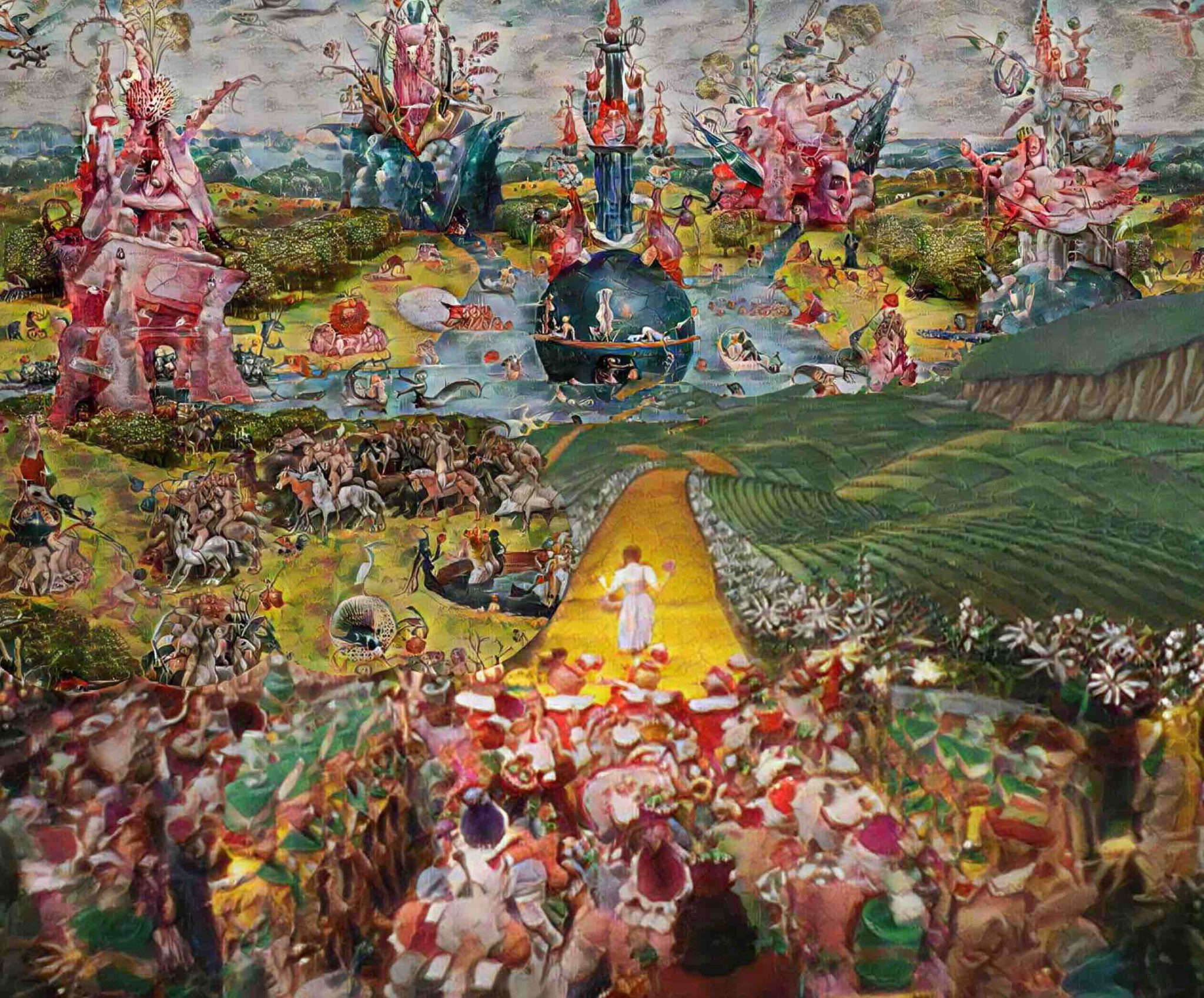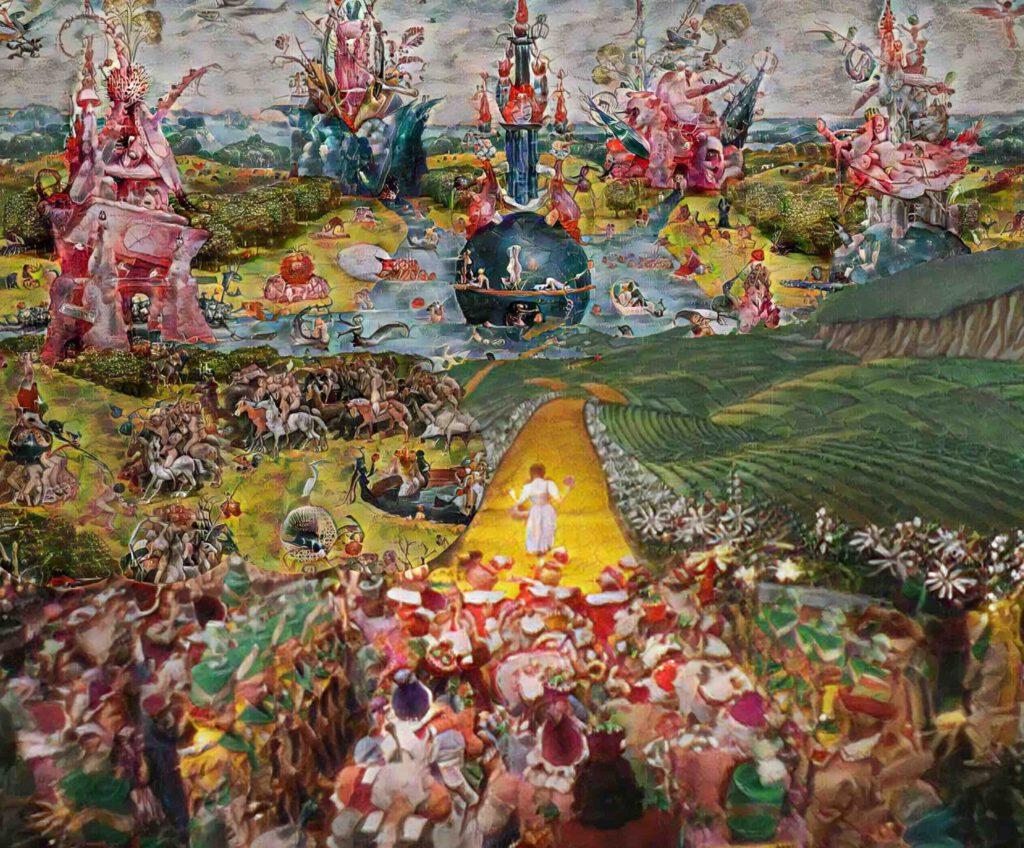 Since Pablo Rodriguez-Fraile began collecting, "the landscape has really changed," he says. "You were able to grab a few pieces for a few hundred dollars. There were a lot less artists, and a lot fewer works going around." He made headlines in February when a short Beeple video, an animation depicting Donald Trump naked and passed out on a trash-strewn lawn, sold for $6.6 million. He'd purchased it four months prior for about $67,000.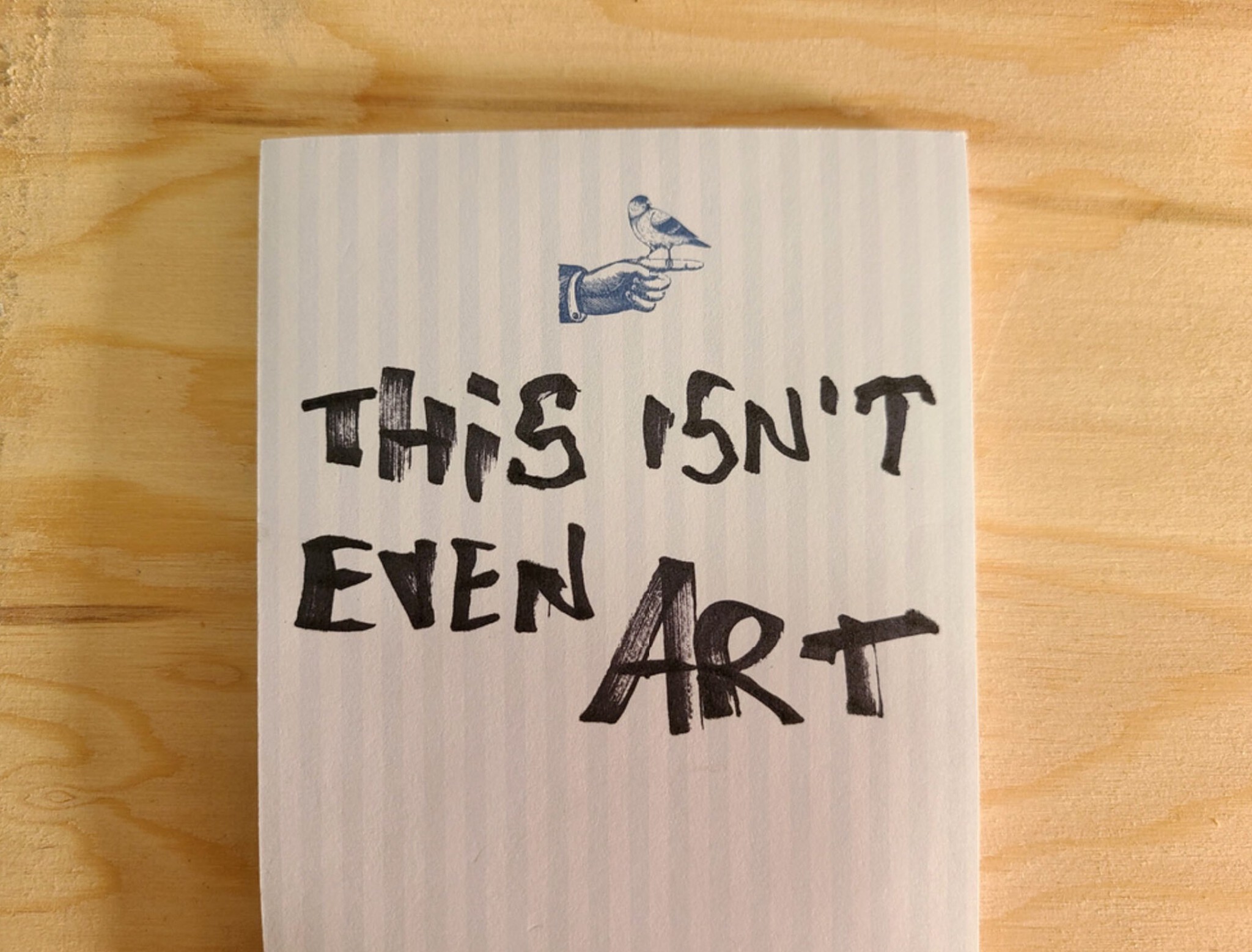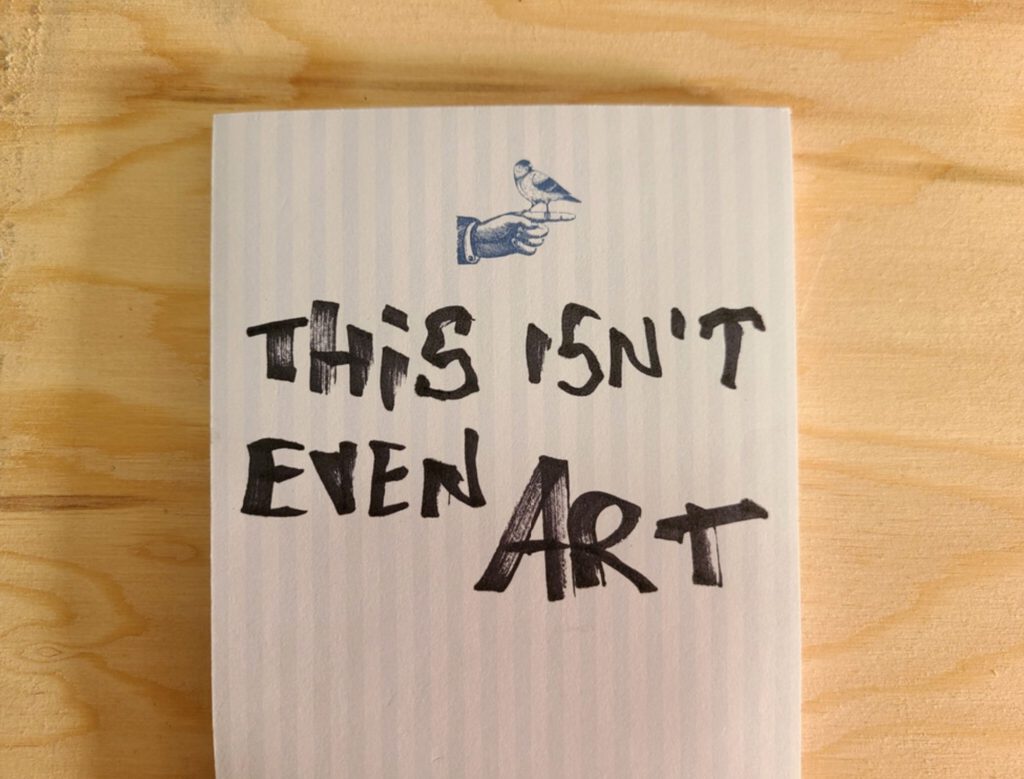 After parting ways with Bell, Rodriguez-Fraile went on to found the Lot 555 Collection, which he believes is "the deepest, most important collection in the world by far." Nearly all of the pieces it contains belong solely to him.
He guesses that his personal collection numbers as many as 2,000 NFTs, some of which are displayed on his Nifty Gateway profile.
The biggest change in the NFT space occurred, Rodriguez-Fraile says, "when creators realized that this wasn't only about the artist and selling, but that there was another side, with the collectors who do the buying." Artists who can "foster good relationships and put their careers together in a professional and thoughtful manner were able to attract, let's say, a bit more serious collectors."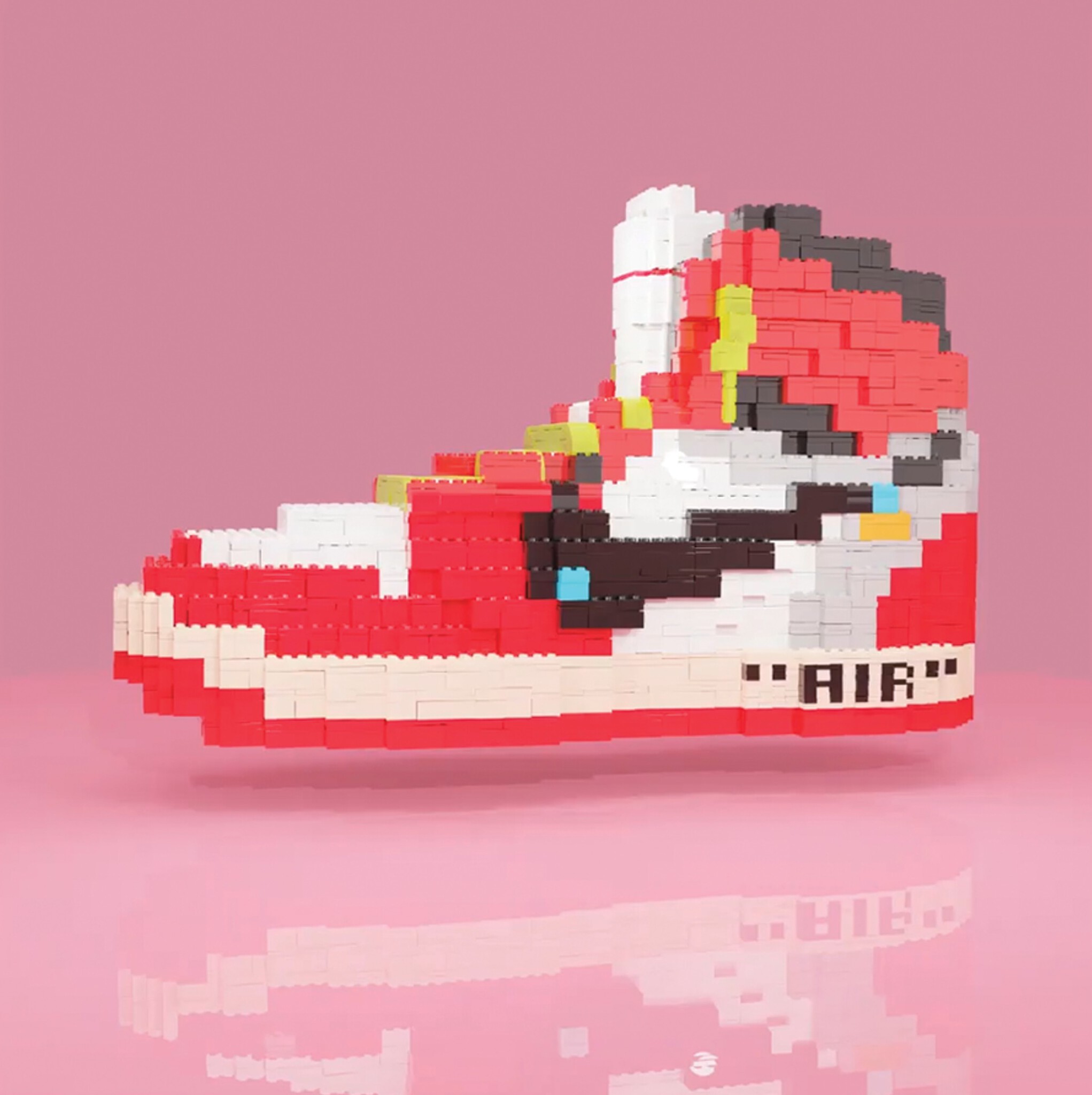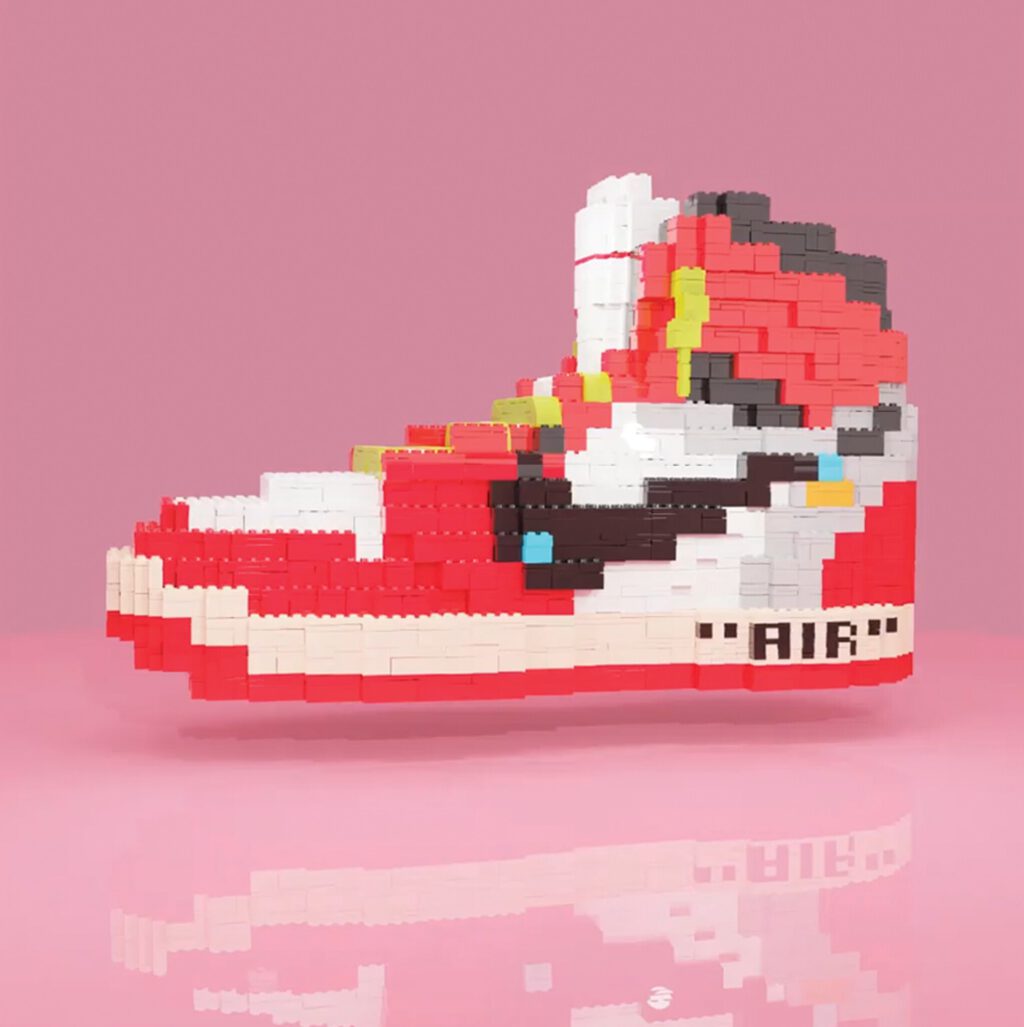 1 "Hollywood Accident" 2020, by luluxxX, courtesy: Holborn Bell
2 courtesy: Pablo Rodriguez-Fraile
3 "Picasso's Bull", by Trevor Jones, courtesy: Pablo Rodriguez-Fraile
4 "Garden of Oz", by @artnome, courtesy: Holborn Bell
5 "This Isn't Even Art" 2020, by Max Osiris, courtesy: Holborn Bell
6 courtesy: Eric Young
up-date 2021/6/7
Collectors of digital NFTs see a 'Wild West' market worth the risk
quotes:
But the emergence of websites like OpenSea and Nifty Gateway allowed artists to sell their works directly while enabling collectors to buy, store and resell them, making the NFT world almost as accessible as the stock market.
Mitchem, a blockchain specialist with Google Cloud, now owns more than 200 NFTs. Like Kang, he has no plans to sell them.
"It's risky, but I feel works created from 2017 through the lockdowns of 2021 will be remembered as the defining moment of this new category," he said. "This era will hold a special place in future portfolios."
Pankaj Patil, a computer engineer, last year sold some of the 150 digital objects he had acquired, fearing for the future of the NFT market.
Today, this New Jersey resident said, "I definitely regret selling some of them," even as he acknowledges that "this space is not easy to digest for everyone."
Devan Mitchem said he can see why some people might have doubts.
"I can absolutely understand any skepticism," he said. "There are several things to unpack" about how NFTs work.
For anyone interested in exploring this new market, Mitchem offers this advice: "Read up on the philosophies behind blockchains like Bitcoin." That should make it clear, he added, that "these are global computers not owned by a single entity."
"It's still very much the Wild West," he said, "but also a land of opportunity."
Love of art, or money?
…
quotes:
Mitchem, like many others, insists he is drawn by the artistic value of many young digital creators, even if the public image of the NFT is largely that of a fad, if not an outright fraud.
He speaks passionately about "Picasso's Bull," a cubist depiction of a bull by visual artist Trevor Jones and which he purchased for $23,000. He calls it a "seminal piece."
NFT collectors, many of them computer programmers and most of them men, say they are also drawn by the constant innovation in the market.
They foresee a world in which NFTs can move between platforms, sites and virtual universes, unbound by the constraints of the physical world.
They also insist that the field is reducing its currently catastrophic carbon footprint — due to the huge energy demands of underlying cryptocurrencies — as it adopts new protocols for NFT creation and as less energy-intensive cryptocurrencies are developed.
Mitchem is such a firm believer in NFTs that he believes the term itself will disappear as the technology becomes commonplace.
"It simply becomes digital media and digital assets," he said.
full text:
https://artdaily.cc/news/136371/Collectors-of-digital-NFTs-see-a–Wild-West–market-worth-the-risk#.YL3YHi2B2Rs
up-date:
Law
A Curator Allegedly Minted Unauthorized NFTs of Art by Anish Kapoor and Others. Now, He May Get Slapped With Lawsuits
A dozen artists are said to be considering legal action.
Eileen Kinsella, November 23, 2021
Will artists go to war with Art Wars over unauthorized NFT sales?
Ben Moore, a London-based curator, is the founder of Art Wars, a long-running project consisting of an ongoing exhibition of life-size Star Wars stormtrooper helmets that have been custom-painted by artists, including Anish Kapoor, David Bailey, Jake and Dinos Chapman, and Mr. Brainwash. Now Moore has angered many of these artists by moving to sell NFTs derived from photographs of those originals on OpenSea, allegedly without their permission.
"For the first and only time, these iconic images, alongside a new set of interpretations from famous digital artists and our own in-house artists, will be made available as a collection of 1,138 unique and individual ArtWar NFTs. These will be randomly assigned to buyers of the initial mint," according to a statement on the Art Wars website.
Moore did not immediately respond to Artnet News's request for comment. Approximately a dozen artists are considering legal action against the project, according to the Financial Times.
An NFT, or non-fungible token, is a unique digital token encrypted with an artist's signature and individually identified on a blockchain, effectively verifying the rightful owner and authenticity of the creation. Since NFTs took the art world by storm in early 2020, they have also opened the floodgates for potential—and so far, hard-to-police—wrongdoing around issues of authenticity, copyright, and outright theft.
More than 1,600 ETH (close to $7 million) had been transferred since the collection of 1,138 images was put on sale on November 22, the FT reports. One NFT attributed to Kapoor was offered for 1,000 ETH ($4.3 million) but has since been removed from the site. Another work attributed to Bailey was priced at 120 ETH ($517,000).
OpenSea could not be reached for comment but said it had received a copyright infringement notice and complied with it. The Art Wars NFT page on OpenSea was taken down yesterday.
Asked for comment, Kapoor's studio referred the query to the U.K.'s Design and Artists Copyright Society (DACS), which is handling media requests for the matter.
"DACS is making enquiries on behalf of a number of our artist members to ensure that their rights are upheld and protected," representative Kate Rosser-Frost wrote in an email to Artnet News.
The DACS statement continued, "As the art market evolves with new and emerging technology such as NFTs, we must ensure that we protect both the creative, intellectual, and moral rights of artists. The minting of NFTs without artists' permission has the potential to destroy how we as a society value creativity and within this, guarantee that artists are protected through existing intellectual property laws and mechanisms such as the Artist's Resale Right."
The same blockchain technology that makes NFTs possible, however, could also provide a solution. DACS noted that resale rights could be used to support artists making NFTs or who have given permission for NFTs of their work. "Crucially, Artist's Resale Right does not just protect the creativity of the artist or their work, but it helps support artists' ongoing practice and livelihoods, as well as ensuring that they have a continuing stake in the increasing value of their work. As people in the art market seek to utilize new technology available, we must ask ourselves, 'How, in an age of NFTs, do we ensure that artists' rights are maintained for artworks?'"
https://news.artnet.com/art-world/art-wars-unauthorized-nft-sales-2039341
---
Inside the NFT Rush: Gary Vaynerchuk, the NFT Scene's Booster-in-Chief, Is Predicting 'Carnage'—But No One Seems to Care
In the first of a series, our chief art critic embeds himself in an NFT conference in New York City.
Ben Davis, November 24, 2021
quote:
Truth be told, I am still making up my mind on NFTs, aka non-fungible tokens, the digital art phenomenon that has swept across my world like a wave of jolly orcs in the last eight months.
In the end, I realize, there may not be one final take on them, because there is not one issue at play, no single settled technology or protocol. That's one of the things I took away from NFT.NYC, a three-day conference that came to town in the first week of November, along with its own associated circuit of Art Basel Miami Beach-style parties, with every configuration of A- to Z-list celebrity, brand, and creative media partaking.
On the one hand, I find it indisputable that the NFT/crypto-art space is heavily driven by FOMO, hype, get-rich-quick fantasies, strategic double-speak, and fake-it-til-you-make-it auto-hypnosis. On the other hand, much of the same applies to the worst of the "traditional" art world. Which of the two has the deeper deep end or the shallower shallow end is hard to say.
Personally, I like seeing long-suffering digital artists enjoy their moment. And, for all the silliness inherent in the idea of selling smart-contract-based ownership of jpgs, this idea is not, on reflection, so much sillier than some of the stranger forms in which conceptual art has come to be commercialized. NFT advocates can—and do—point this out by drawing on references from Marcel Duchamp's Monte Carlo Bond to Sol LeWitt's instructions-based art to Maurizio Cattelan's duct-taped banana.
quote:
The event ends with a performance by spoken word artist and NFT advocate doc.PEACE. "This one's for you, Gary Vee," she says, before launching into an incantatory poem about her journey from being a girl wanting to be a self-published author, in a household where creativity was discouraged, to today:
fast-forward 20-odd years and to the world of non-fungible tokens
a world where creators create
a space where creativity is celebrated and handsomely rewarded
I said: a new world which celebrates creativity, and handsomely rewards it
a community who wakes up each day with "GM" and actually mean it
"Good Morning My Friends!"
There is a swell of scattered applause and people yell out "Good Morning!"
my word cannot be duplicated
it's ironic really
I broke free from pharmacy
embraced my creativity
and found freedom
with NFTs
thank you
full text:
https://news.artnet.com/opinion/gary-vaynerchuk-the-nft-scenes-booster-in-chief-is-predicting-carnage-2037829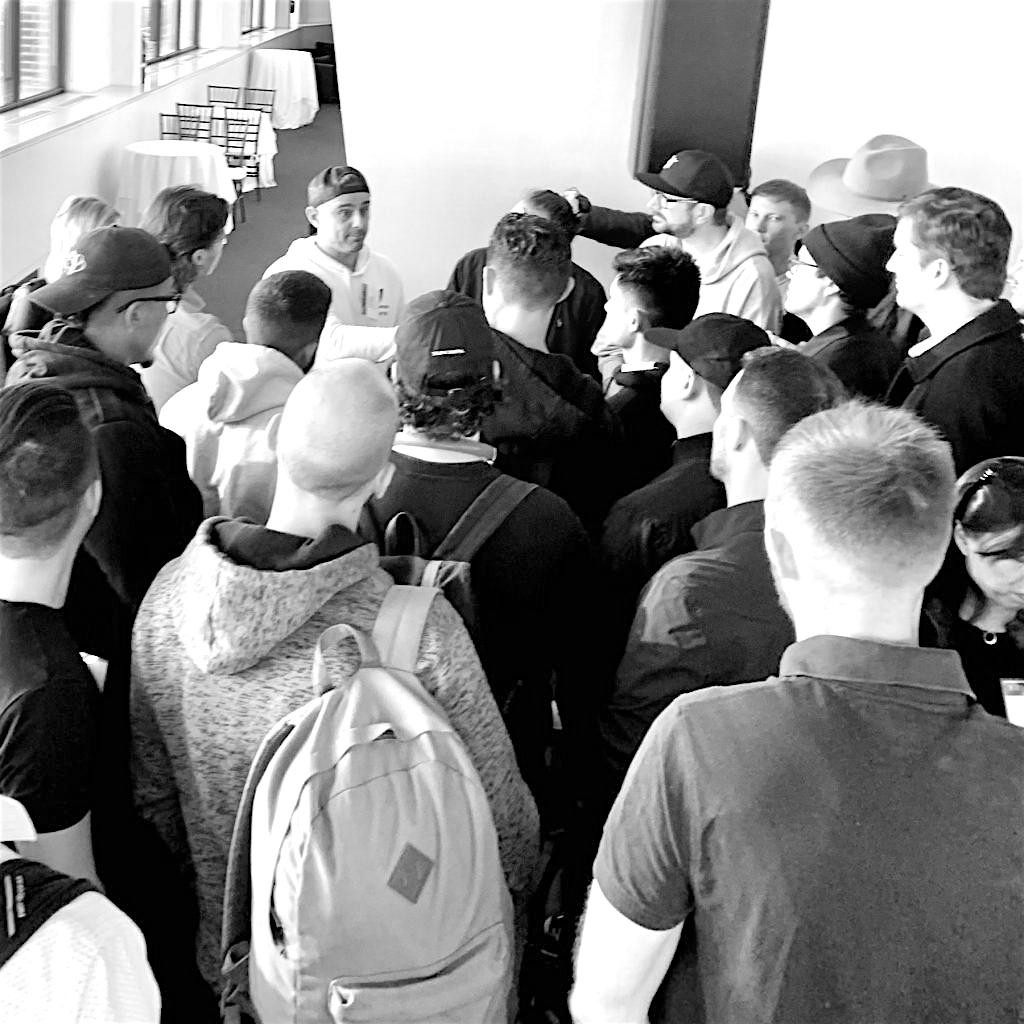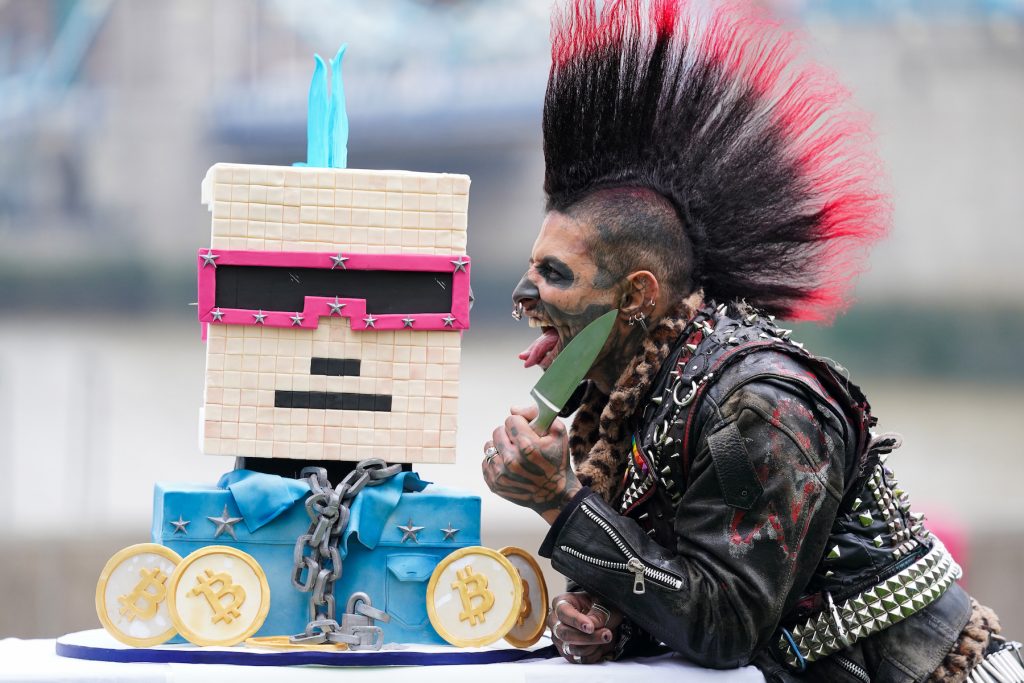 up-date
デジタルの商品認証技術「NFT」 経産省が初の実証実験へ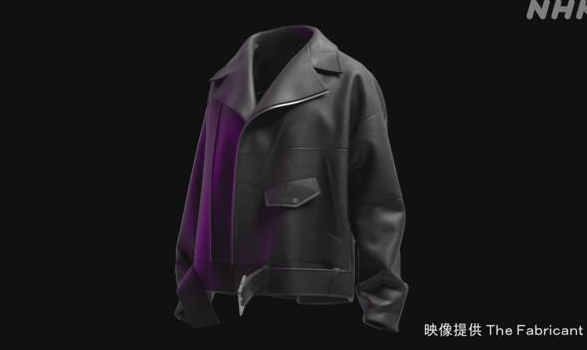 2021年12月27日
アメリカのIT大手フェイスブックが社名変更し、力を入れているメタバースなどのデジタル空間で、売買される商品がオリジナルのものだと証明する認証技術がNFTです。
高度なブロックチェーン技術が使われていて、偽造や複製が困難とされています。
アート作品が高額で落札されるなどことしに入って世界で市場が急拡大しています。
こうした中、経済産業省は初めてNFTを活用した実証実験に乗り出すことになりました。
実験は来年2月ごろからファッションの分野で行うことにしています。
デザイナーが制作した1点ものの洋服にNFTを付けてそれを3Dでデータ化します。
その洋服はデジタル空間で転売されてもNFTで履歴が管理でき、収益の一部がデザイナーに還元される仕組みをつくりたいとしています。
海外ではNFTを活用したデジタルファッションの販売が始まっていて経済産業省としてはこの分野で日本が出遅れないよう後押しするとともに国としてできる環境整備を急ぐ考えです。
デザイナーの収益源多様化へ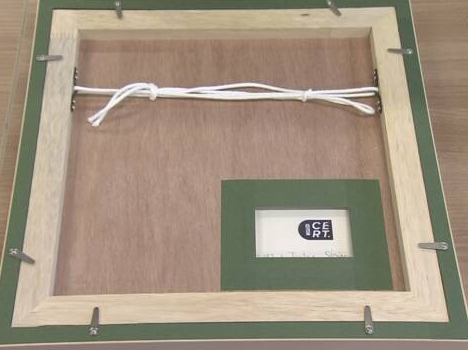 経済産業省の実証実験は、すでにアートの分野でNFTの技術を使ったサービスを提供しているスタートアップ企業に委託して行います。
この企業は絵画がオリジナルであることを示すNFTを発行していて、作品が転売された場合には収益の一部が作家に還元される仕組みです。
今回の実験はこの仕組みをファッションに応用して行います。
商品の展示会で1点ものの洋服にNFTをつけて販売するほか、洋服を3DのCGにして仮想空間メタバースのアバターに着せるデータや自分の写真に合成したデータも合わせて販売します。
取り引きの履歴がNFTで管理されるため、実物でもデジタルでも転売された場合には収益の一部をデザイナーに還元することができるということです。
経済産業省は、NFTを活用して新たな取り引きを生み出すことによって、デザイナーの収益源を多様化し競争力の強化につなげたい考えです。
https://www3.nhk.or.jp/news/html/20211227/k10013405271000.html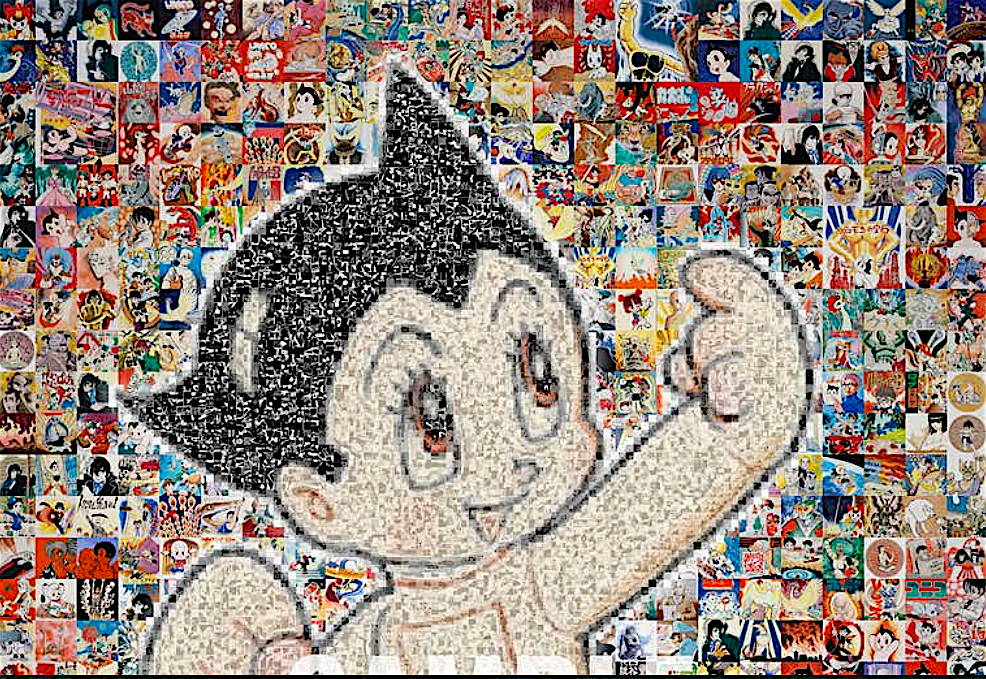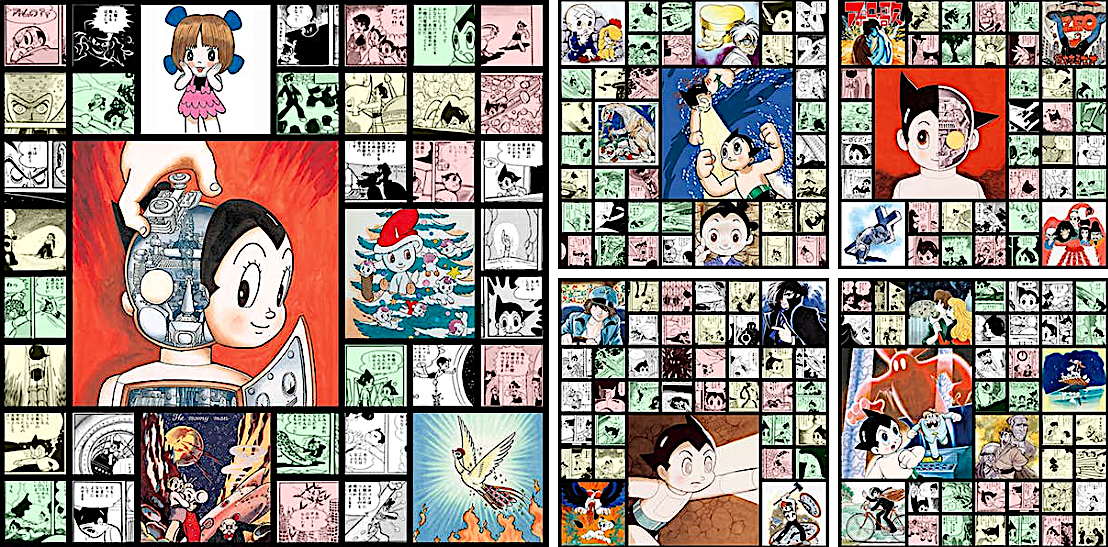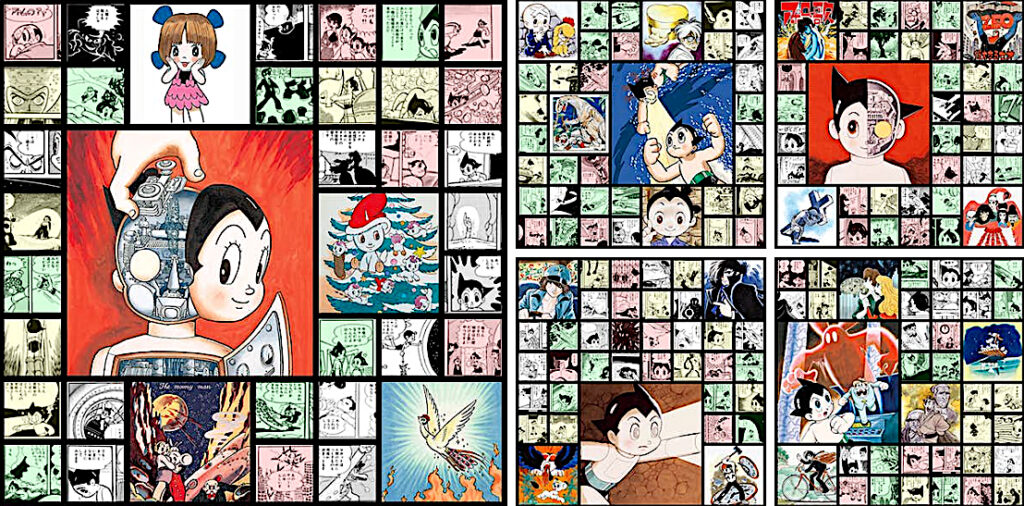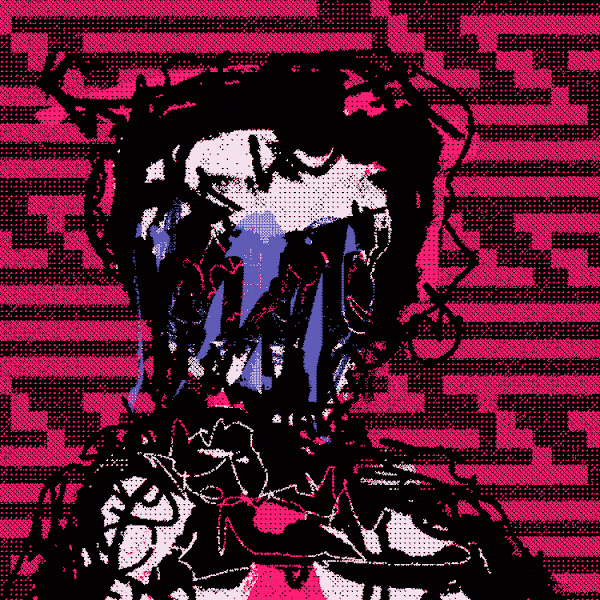 #FallonTonight #Beeple #JimmyFallon
Beeple Went from Selling Art for $100 to Selling an NFT for $69 Million | Tonight Show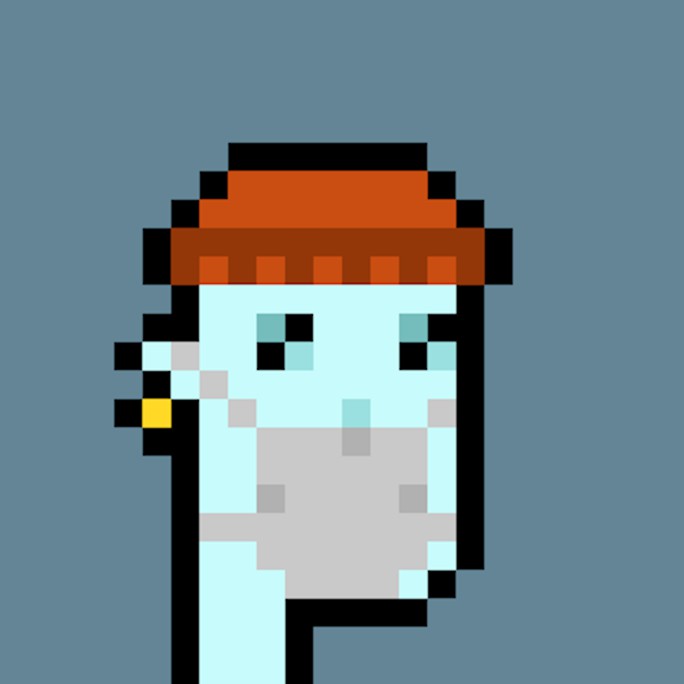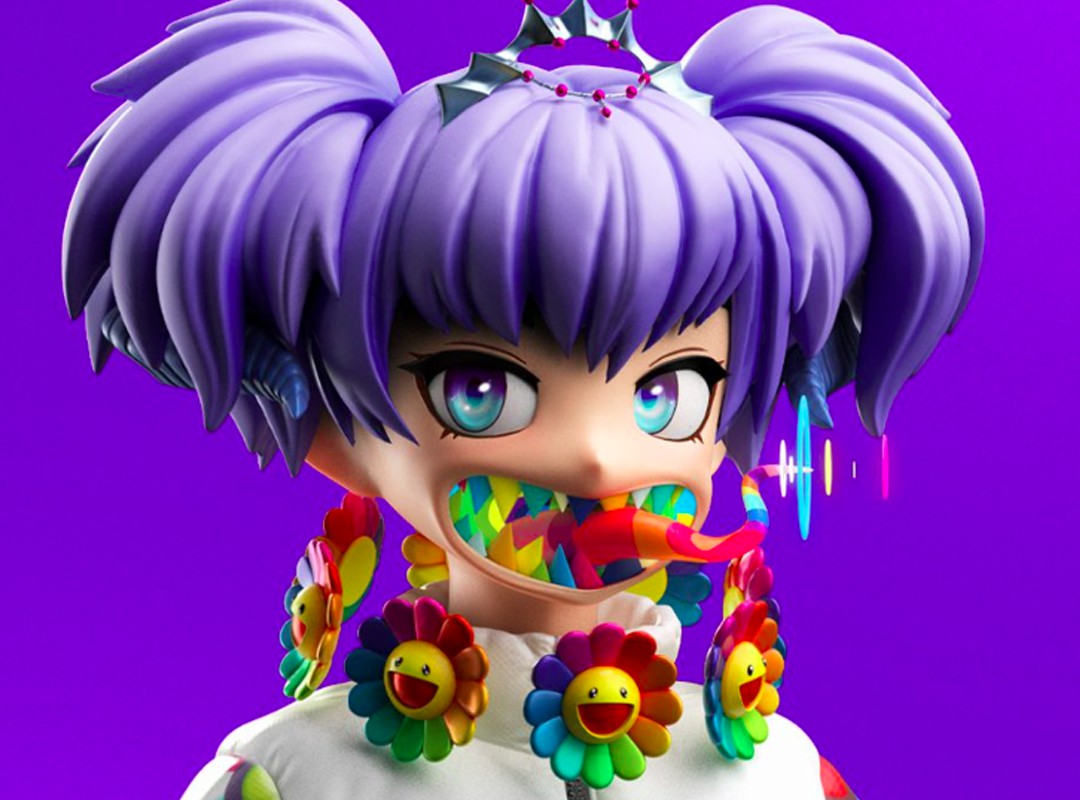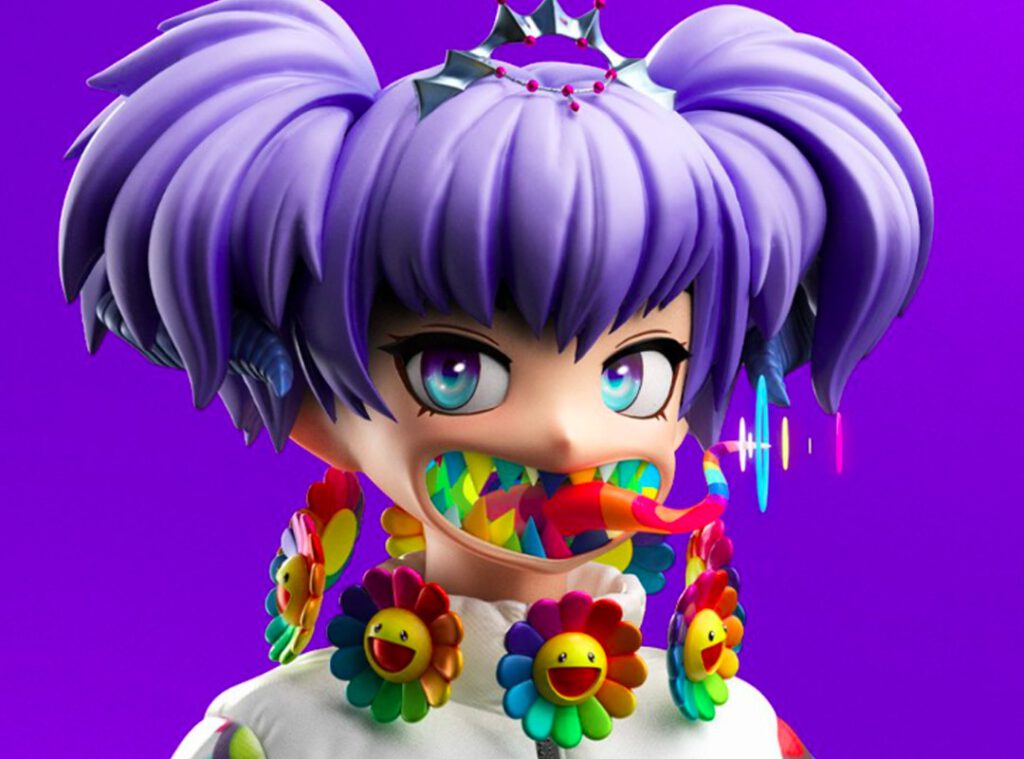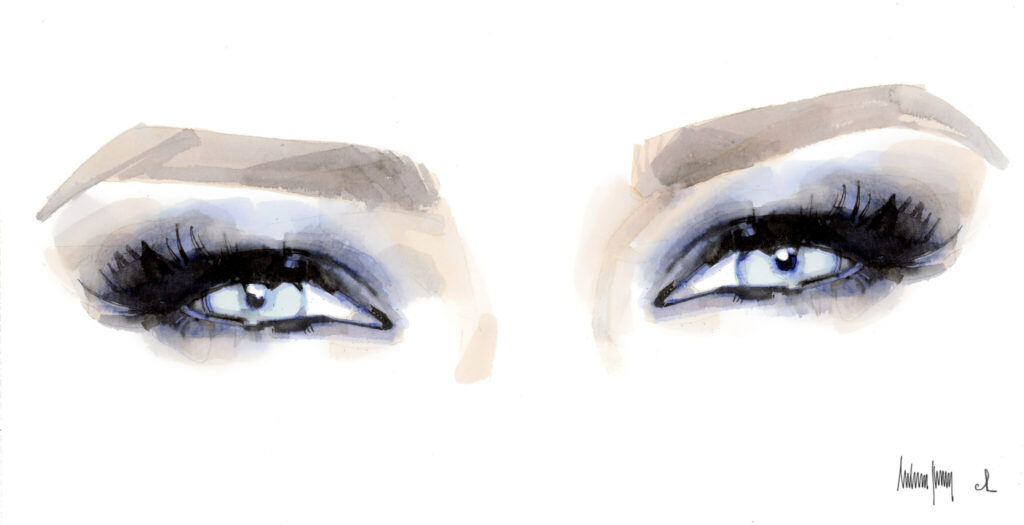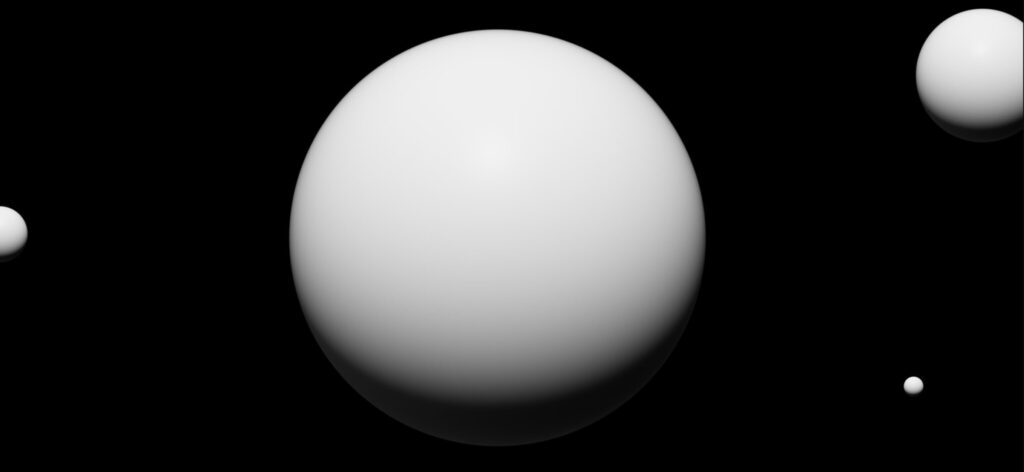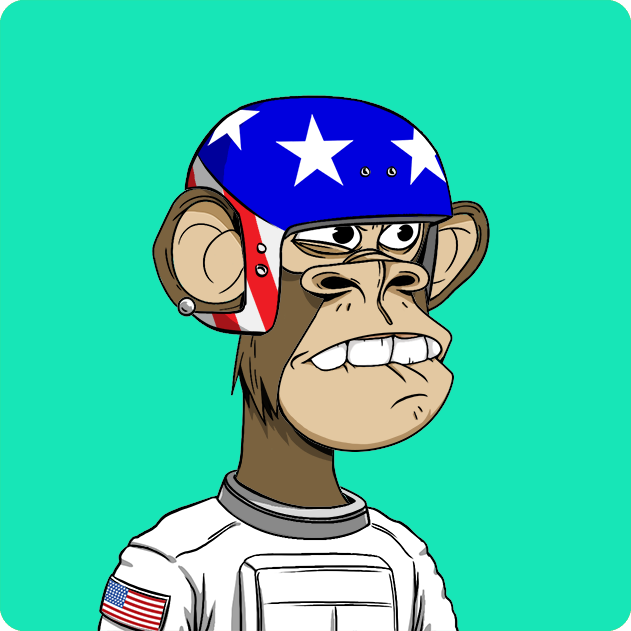 Thieves Steal Gallery Owner's Multimillion-Dollar NFT Collection: 'All My Apes Gone'
"I have been hacked. All my apes gone. This just sold please help me," wrote gallery owner Todd Kramer, of New York's Ross + Kramer Gallery, in a since-deleted tweet posted on December 30.
A phishing scam had drained his Ethereum wallet of 15 NFTs valued at a total of $2.2 million, including four apes from the "Bored Ape Yacht Club" collection. The thief seemed to have sold off many of the pieces in Kramer's collection, and Twitter users jeered at Kramer's bad luck, pointing out that he had bet on an unregulated, decentralized system that would be unable to help him.
"Man If only there had been some kind of Regulating authority in place that could like Insure your investments against theft and fraud," wrote one user with the handle @anarchy_shark.
But in the end, an authority did come through. With the help of the buyers and the NFT platform OpenSea, Kramer was able to get back several of his NFTs. Five hours after his original post, he wrote, in a tweet that has also since been deleted, "Update.. All Apes are frozen,,. Waiting for opensea team to get in,,,lessons learned. Use a hard wallet…"
OpenSea's involvement sparked major controversy, with some alleging that NFTs could not truly be decentralized if it had "frozen" some, rendering them unsellable on the platform. Others pointed out that OpenSea had only frozen user's ability to interact with the NFT through that one site alone—they could still be bought and sold elsewhere.
Neither OpenSea nor Kramer responded to requests for comment.
Phishing scams have become more frequent as NFTs have increased in value. However, most savvy users can protect themselves by using hard wallet, also known as a cold wallet, which is physical and only connects to the internet when plugged in and engaged. Kramer had been using a so-called hot wallet, which is continuously connected to the internet and thus more vulnerable.
More common than phishing scams, however, is theft of a different kind. Some people have begun making NFTs of art that they did not create, an issue for which no easy fix has yet been developed.
up-date 2022/1/21
on crypto art and NFTs, 0xcAb8, January 19th, 2022
…
quote:
Notice I am generally pointing to digital media—animations, generative art, photography, illustration, graphic design—I feel these digital tokens are not well suited to the authentication, distribution, and transfer of physical artworks such as an oil painting or a sculpture.
…
quote:
This unfortunately does not mean globally equitable: sales volume tends to concentrate toward artists from the west (often white male), perhaps for a range of reasons including access to hardware and education, language and technical barriers, popularity on social media, discrimination, and sales-centric web interfaces that continue to widen inequality.
…
quote:
However, on the other edge of the sword, a system with zero moderation leads to rampant spam, illicit content, "copyminting" (plagiarism), phishing, impersonation, and other problems. Open markets like Hic et Nunc and OpenSea are often forced to de-index and remove content that goes against their code of conduct. This would be like Google removing your website from its search results—your site is still present and functioning, but not easily discoverable. Moderation and indexing on these platforms is a massive challenge, essentially a game of whack-a-mole, leading many users to favour curated or established collections.
…
quote:
Other Concerns
It's also worth highlighting some of the common critiques of these systems, as they are certainly far from perfect, and can present various issues for artists:
• Energy: Ethereum is currently associated with a high energy usage, steering artists toward smaller and less-developed networks like Tezos (where energy usage is negligible). This is likely to change in 2022 with Ethereum's migration to Proof of Stake, which will reduce the energy usage by 99.95%.
• Fees: Ethereum fees can be prohibitive, sometimes hundreds of dollars to mint an artwork. This tends to push action onto alt- and side-chains like Tezos and Polygon (where fees are a fraction of a dollar). Scalability will likely improve in future versions of Ethereum, but this will take some years to fully develop and mature.
• Risk: there is an obvious element of risk, both for the artist and collector. A minted work might not sell, tokens might depreciate in value, and there are security risks associated with self-custody of private keys (i.e. if you accidentally share your private key online, you will likely lose all your funds).
• Quality: the complete lack of moderation on some platforms leads to a negative perception of the space, as the majority of content minted on markets like OpenSea is low quality or even downright spam, porn, and theft. Garish profile pictures, avatars, and digital collectibles are often thrown into the vast mixing pot of crypto art, and their high sales volumes have a tendency to capture mainstream attention.
• Speculation: the extremely high value in many of these markets is often driven by speculation, and can sometimes lead to FOMO-buying, botting, insider trading, pump-and-dump schemes. Given the sheer scale of these permissionless networks, it can be sometimes hard to separate the grift from the rest.
• Volatility: tokens may appreciate or depreciate in massive swings on a day-to-day basis; users are regularly encouraged to pull profits, hold stablecoins, and avoid holding any value they are not prepared to lose.
full text:
https://mirror.xyz/mattdesl.eth/eUrK8MrRfKFJYVKTwi5F4mCIBJEBOYkZ1qaAiDNblIs
up-date 2022/2/11
Crime
The Alleged Cyber Thief Accused of Laundering $4.5 Billion in Bitcoin Is, Yes, Also an Artist and NFT Collector
The self-proclaimed artist and rapper is said to have bought NFTs with the stolen cryptocurrency.
Sarah Cascone, February 9, 2022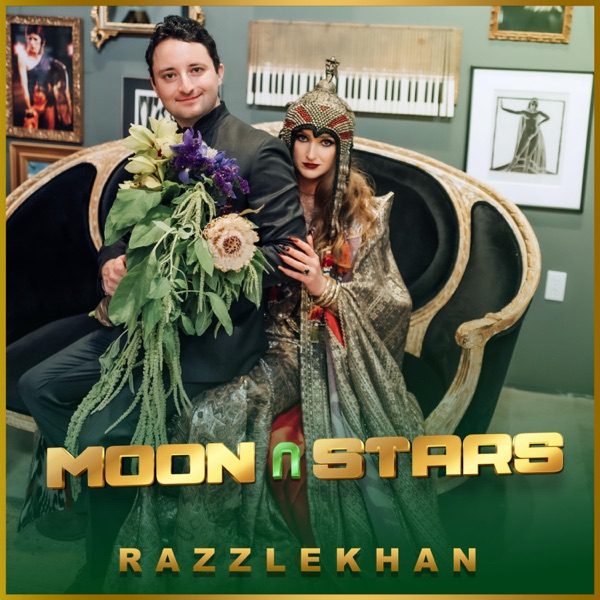 quote:
The couple is believed to have used a variety of money-laundering techniques to conceal their transaction history as they moved billions of dollars. The DOJ contends they used false identities, programmed automated transactions, converted Bitcoin into other forms of virtual currency, deposited funds on darknet markets, and used business accounts to attempt to legitimize their financial activity.
"In a methodical and calculated scheme, the defendants allegedly laundered and disguised their vast fortune," Jim Lee, chief of IRS-Criminal Investigation, said in a statement. "IRS-CI Cyber Crimes Unit special agents have once again unraveled a sophisticated laundering technique, enabling them to trace, access, and seize the stolen funds."
The two face charges on money laundering conspiracy and conspiracy to defraud the United States, which together carry a maximum sentence of 25 years. They appeared in federal court following their arrest on Tuesday, where the judge ordered a $5 million bond for Lichtenstein and $3 million bond for Morgan.
full text:
https://news.artnet.com/art-world/artist-bitcoin-money-laundering-crime-2070240
up-date 2022/3/12
Financial Times 2022/3/11
The great NFT sell-off: has the digital collectibles craze hit its peak?
Value of digital tokens drops by almost 50 per cent, renewing doubts over hype-fuelled market
quotes:
But almost as rapidly, large portions of the market have begun to deteriorate, leaving novice investors with big losses and raising questions about the long term outlook for NFTs.
The average selling price of an NFT has dropped more than 48 per cent since a November peak to around $2,500 over the past two weeks, according to data from the website NonFungible.
Daily trading volumes on OpenSea, the biggest marketplace for NFTs, have plummeted 80 per cent to roughly $50mn in March, just a month after they reached a record peak of $248mn in February.
quote:
Meanwhile, the number of accounts buying and selling NFTs on a weekly basis has fallen to about 194,000, according to NonFungible. The number of accounts hit a peak of 380,000 last November.
quote:
The market's pullback has mirrored a broader sell-off in Ether, the dominant cryptocurrency used to purchase NFTs, which has fallen more than 40 per cent from an all-time high in November. Many projects in decentralised finance and other areas tied to ethereum have also plummeted in value.
quote:
Cracks have begun to show elsewhere in the high-end NFT market. Last month, the owner of more than 100 CryptoPunks with an estimated value of $20mn to $30mn suddenly decided to pull the lot from an auction at Sotheby's. The owner said he decided to "hodl", cryptocurrency slang for hanging on to an investment for the long term.
"Is this a pause before a resurgence in a month or two? I suspect so," said Mark Chrystal, founder of Bored Capital Club, a collective that invests in Bored Apes. "I don't think we are seeing the end of the NFT market, but perhaps we are seeing the end of the beginning."
full text:
https://www.ft.com/content/46349496-790a-4223-8c65-d6a0bde897bc
Theft and Fraud Are Rampant in the 'Wild West' of NFTs. Here's How Artists and Buyers Can Protect Themselves
Platforms are cracking down on the issue but creators believe the NFT community itself is the best tool in their arsenal.
Vivienne Chow, March 15, 2022
quote:
« OpenSea revealed that more than 80 percent of the items created with the platform's free minting tool were "plagiarized works, fake collections, and spam." »
full text:
https://news.artnet.com/news-pro/nft-theft-artists-self-protection-2082271
up-date 2022/11/19
NFTs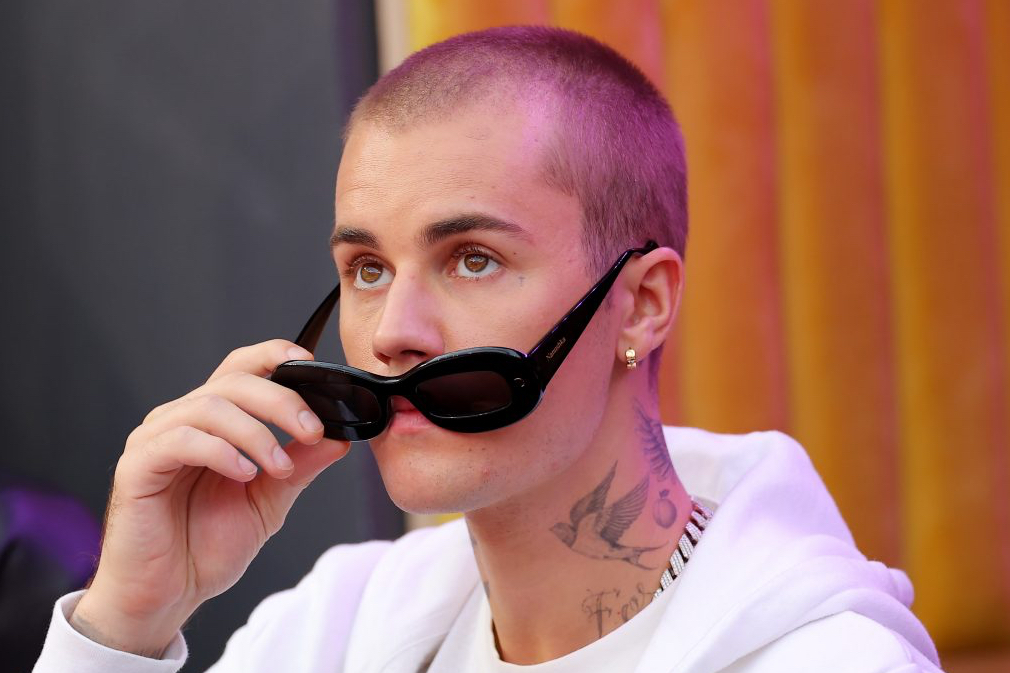 Justin Bieber's $1.3 Million Bored Ape Plunges in Value to Just $70,000 as NFT Prices Continue Their Free Fall
Bieber's is an unremarkable example.
Vittoria Benzine, November 18, 2022
One of Justin Bieber's Bored Apes, bought for $1.3 million in ETH this January, is likely now worth just $70,000.
That figure's based on the current floor price, or lowest asking price, for any artwork in the Bored Ape Yacht Club's collection of 10,000 utility-enabled PFP (profile picture) artworks. Bieber's Ape pegs to that value because its variable traits and features (like eyes and outfit) are common among the collection—one of several critical indicators of value when it comes to BAYC NFTs.
The whole collection has a taken hit as of late. Yahoo Finance noted this week that BAYC's floor price has fallen about a third since just the beginning of November, dipping below $60,000 for the second time this month on Monday, after peaking at $429,000 in April.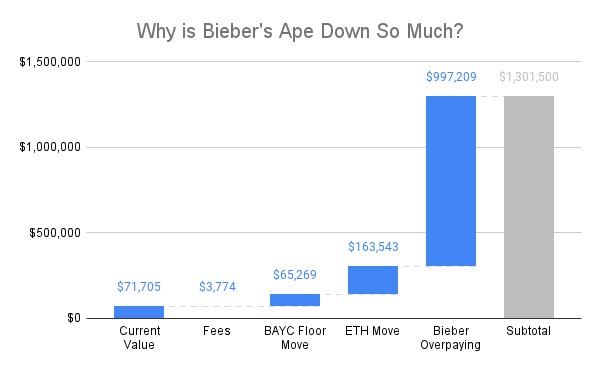 Still, out of 10,000 Bored Apes in existence, Bieber's January acquisition ranks the 9,810th most rare. If he specifically didn't own it, the piece would probably sell for floor price. Bieber's involvement with BAYC coincided with crypto's cultural and financial high water mark.
Some have wondered why Bieber even bought the otherwise unremarkable ape in the first place. "The common thought is that the specific traits spoke to him and lyrics of a recent song he had released," a crypto expert known as Punk9059 told Artnet News. "He had released a song about being sad at the time. Everyone in the community knew it was an 'outlier sale.'"
Punk9059 added that the true value of Bieber's NFT was probably $300,000 when he bought it, meaning the market-driven value dip on this particular work might not be as bad as outlets are making it out to be.
"The idea of people paying for NFTs is very easy to want to sensationalize and dunk on," Punk0959 continued. "The vast majority of people find it crazy. So articles that describe how down people are often go viral, especially when you mix in a celebrity."
Another of this month's biggest headlines was the surprise disappearance of FTX Ventures founder Sam Bankman-Fried's $16 billion fortune—history's largest wealth destruction event.
"NFT prices were hurt by the FTX collapse, but we've been on a multi-month trend where prices on profile-picture projects have been declining," Punk0959 said. "[Bieber's] wasn't all that out-sized of a move."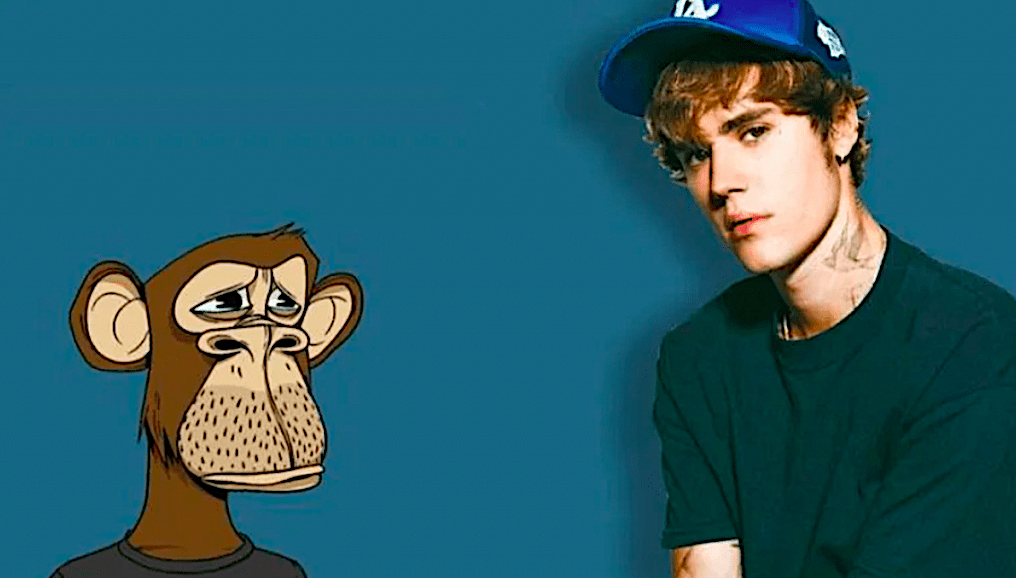 Interest in BAYC spiked this week too, increasing 135 percent to $6.5 million worth of Apes sold Tuesday, perhaps due to speculators buying the dip in hopes the Apes do rebound.
https://news.artnet.com/market/justin-biebers-bored-ape-value-plunges-2213196
ここに載せた写真とスクリーンショットは、すべて「好意によりクリエーティブ・コモン・センス」の文脈で、日本美術史の記録の為に発表致します。Creative Commons Attribution Noncommercial-NoDerivative Works photos: cccs courtesy creative common sense