ピクチャリング・アメリカ @ ドイツ・グッゲンハイム・ベルリン:トリステス+退屈 (2/2) (ロバート・ベクトル)
picturing america @ Deutsche Guggenheim Berlin: Tristesse + Boredom (2/2) (Robert Bechtle)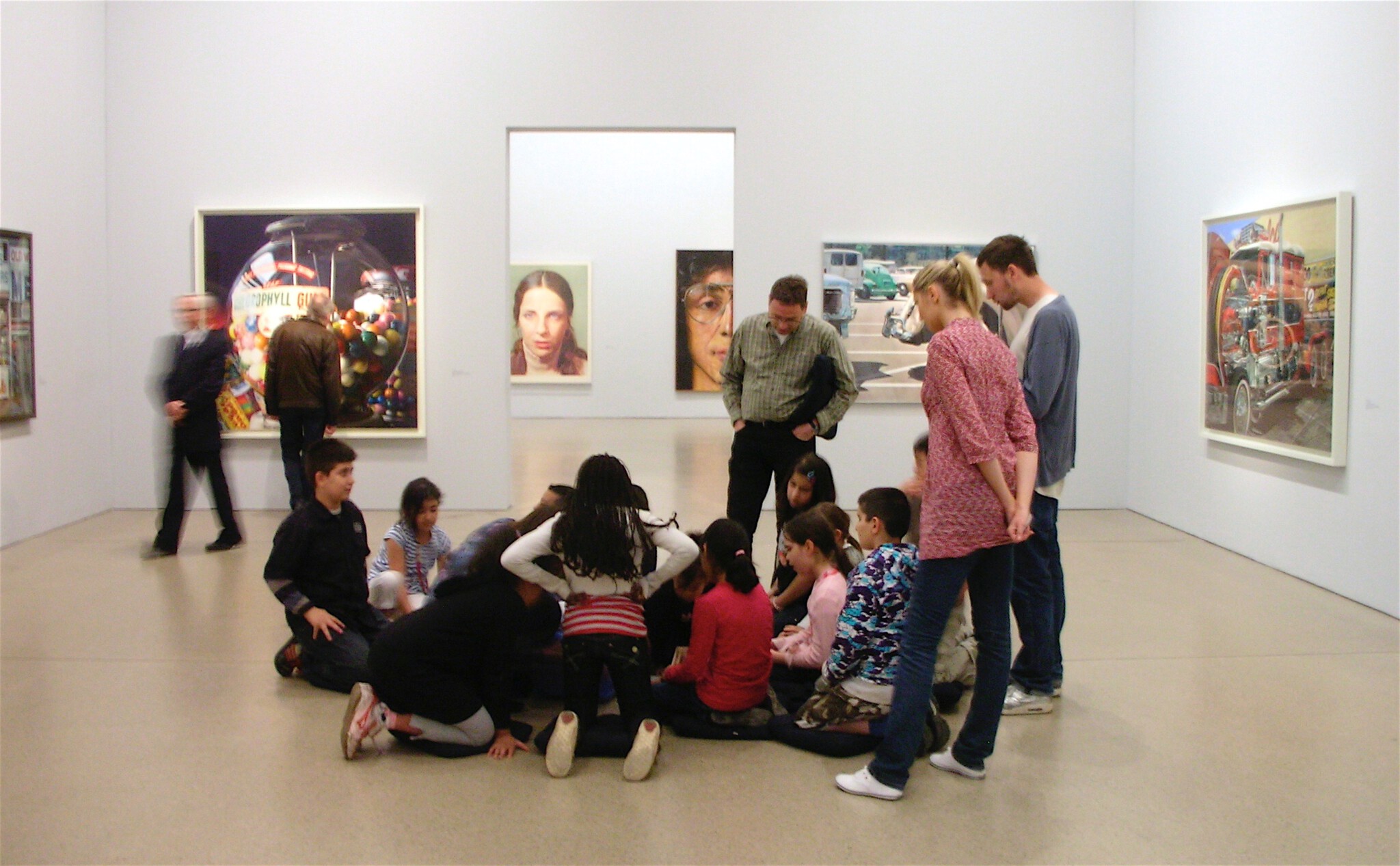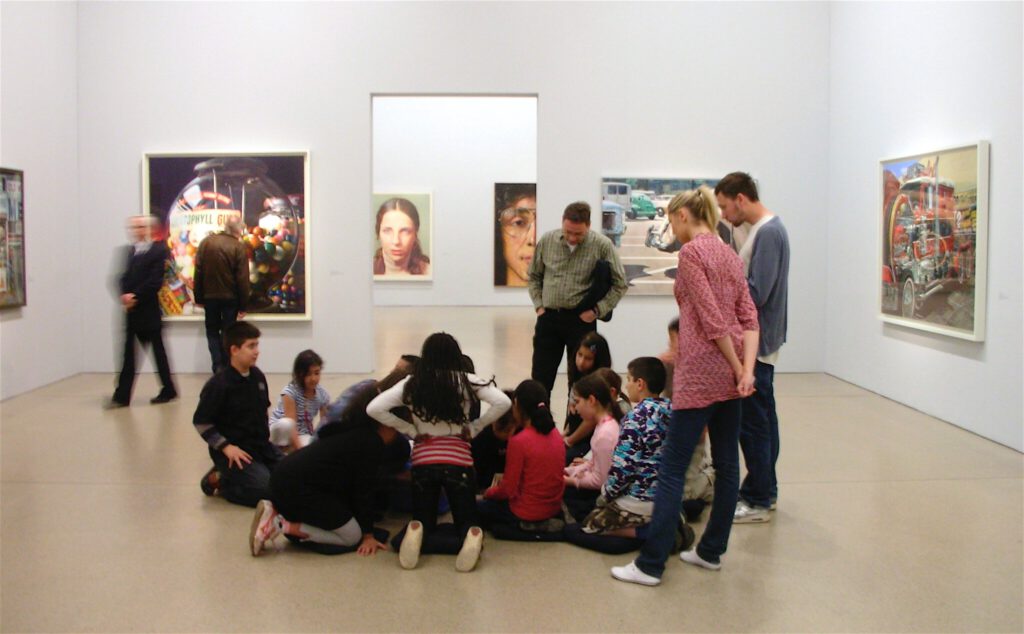 This is the continuation from my posting on the 28th of September 2020 "picturing (1/2)".
https://art-culture.world/articles/picturing-ピクチャリング/
The answer should be: all are paintings.
If we would let a young person scroll through those pictures via Instagram, probably the answer would be: all boring photos.
— Looking at a pic on Instagram.
— Contemplating in front of an image at the museum.
Same picture, but different perceptions. Why?
Because the perception is guided by one's available time & emotion. The building, the room, the aura manipulate your feelings. Art works put in "perfect staged environments" cause you a feeling of humility. The "organiser" (at the spiritual building/museum/gallery) demands respect from you. Only the art historically educated viewer may distinguish between a badly framed/unframed masterpiece and an amateurish painting with a masterfully executed, golden frame, without checking the signature or title.
It ain't so?
The reason why I'm trying to somehow get an interesting story on American Photorealism アメリカン・フォトリアリズム (some call it New Realism ニュー・リアリズム, Super-Realism スーパーリアリズム, Hyperrealism ハイパーリアリズム or Radical Realism ラジカル・リアリズム), relates to the death of Robert Bechtle ロバート・ベクトル last month at the age of 88.
Robert Bechtle, Bay Area photorealist painter whose work featured everyday cars, dies at 88
Sam Whiting September 24, 2020 Updated: September 25, 2020, 10:21 am
https://datebook.sfchronicle.com/art-exhibits/robert-bechtle-bay-area-photorealist-who-often-depicted-common-cars-dies-at-88
Robert Bechtle, Bay Area photorealist whose work captured the magic of everyday moments, has died, aged 88
The painter created hyper realistic images based on photographs he took in his Bay Area neighbourhood
Wallace Ludel
https://www.theartnewspaper.com/news/robert-bechtle-bay-area-photorealist-whose-work-captured-the-magic-of-everyday-moments-has-died-aged-88
Photorealist Painter Robert Bechtle, Who Captured the Bay Area in Painstakingly Faithful Detail, Has Died at 88
Bechtle's paintings almost always featured a car.
Caroline Goldstein, September 25, 2020
https://news.artnet.com/art-world/robert-bechtle-obituary-1910905
Robert Bechtle, Photorealist Painter of Suburbia, Dies at 88
He used photographs to guide his meticulously rendered paintings of everyday American landscapes, finding unexpected beauty.
By Steven KurutzSept. 30, 2020
https://www.nytimes.com/2020/09/30/arts/robert-bechtle-dead.html
My initial encounter with his paintings was 2009 in Berlin at the Deutsche Guggenheim Museum. The exhibition "picturing america" offered the first major showing of Photorealism in Germany in nearly thirty years, featured 31 paintings, a number of them the most iconic works of the period in the 70's.
PICTURING AMERICA: PHOTOREALISM IN THE 1970S
7 MARCH — 10 MAY, 2009
https://www.meiselgallery.com/exhibition/picturing-america-photorealism-in-the-1970s/
https://www.guggenheim.org/exhibition/picturing-america-photorealism-in-the-1970s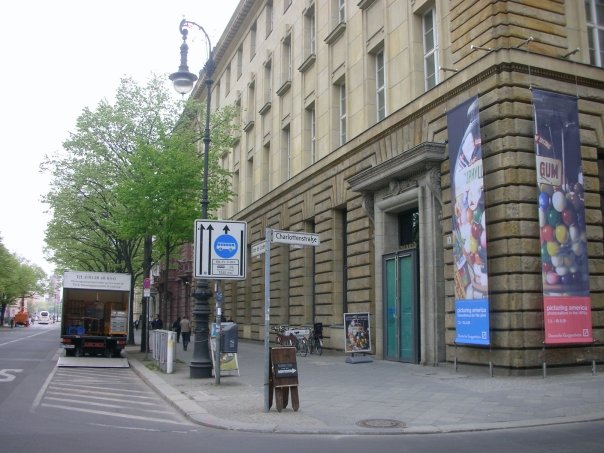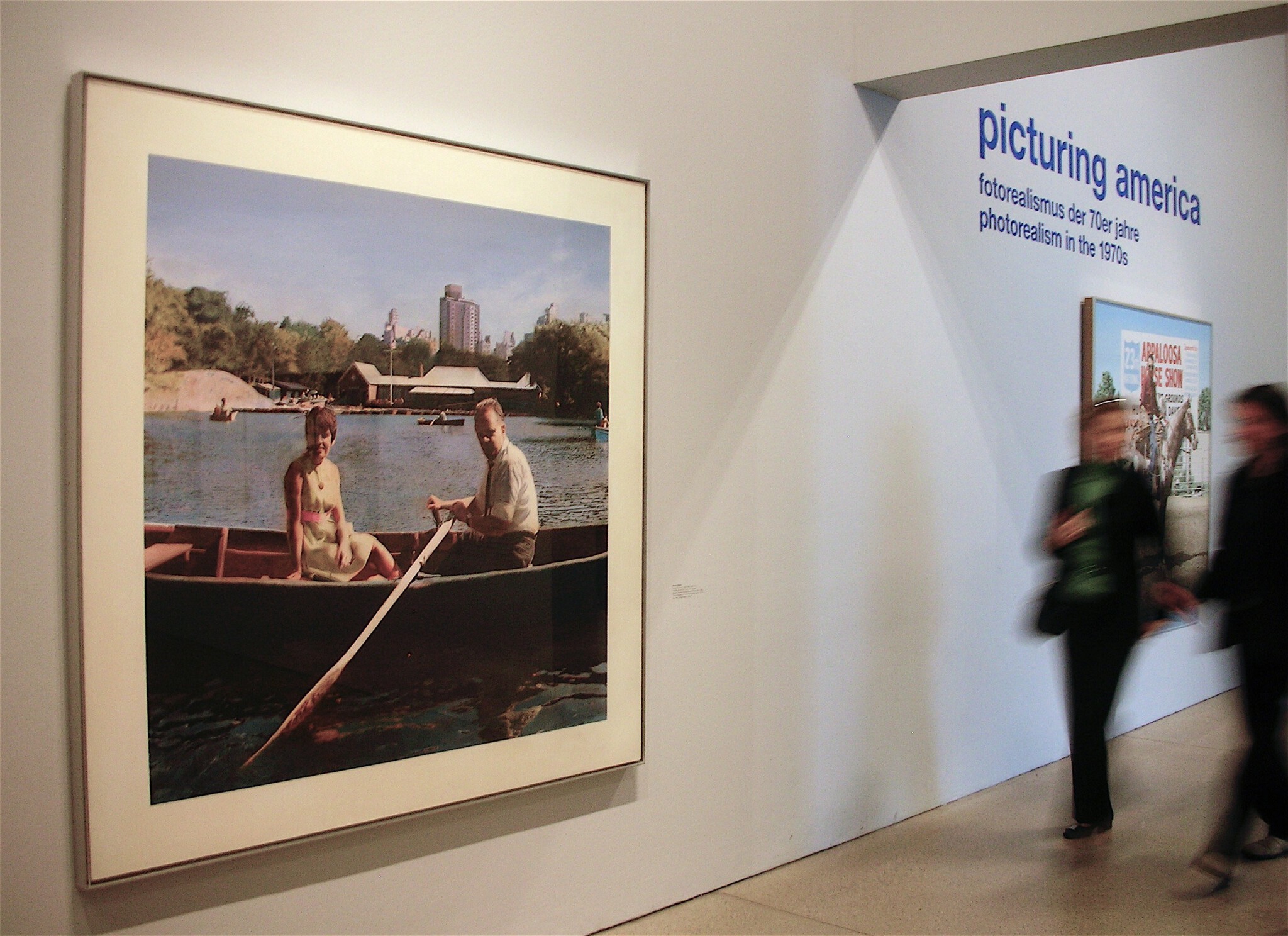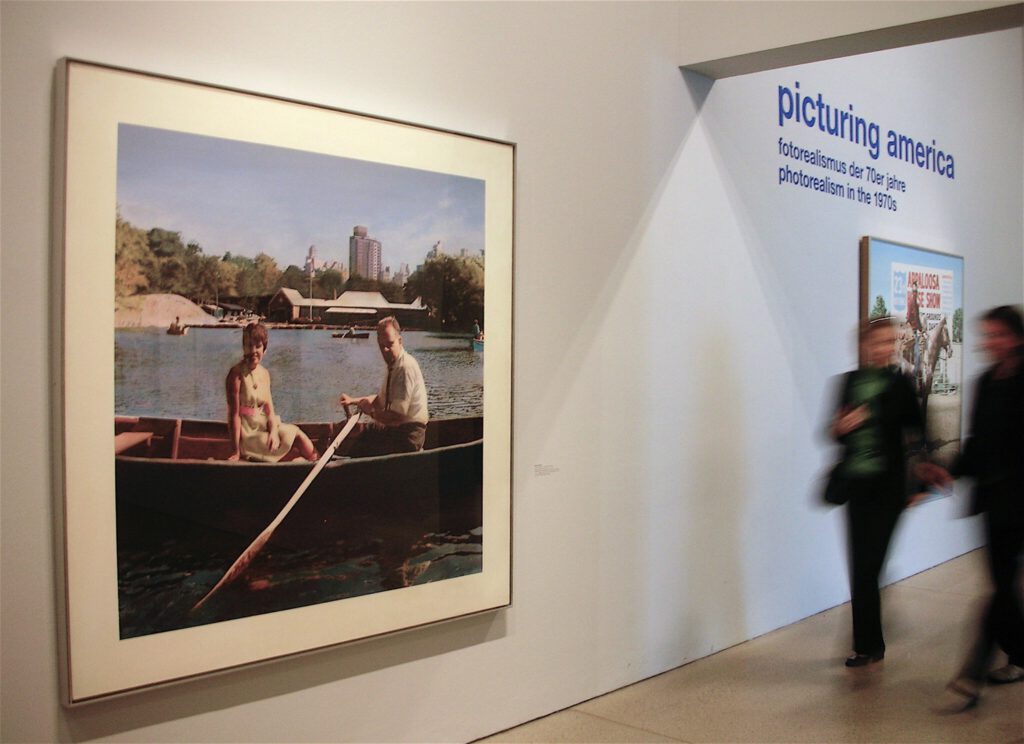 The fourteen artists were: Robert Bechtle, Charles Bell, Tom Blackwell, Chuck Close, Robert Cottingham, Don Eddy, Richard Estes, Audrey Flack, Ralph Goings, Ron Kleeman, Richard McLean, Malcolm Morley, John Salt, and Ben Schonzeit.
(It seems that seventeen artists had been initially chosen. Franz Gertsch, Stephen Posen and Paul Staiger are missing.)
What you see here at ART+CULTURE are photographs of paintings which were executed via photographs. The pictures I took in the Guggenheim functioned as my private sketchbook-tool, please excuse the low quality. I joined the guide tour on a Sunday morning and never expected to publish them now.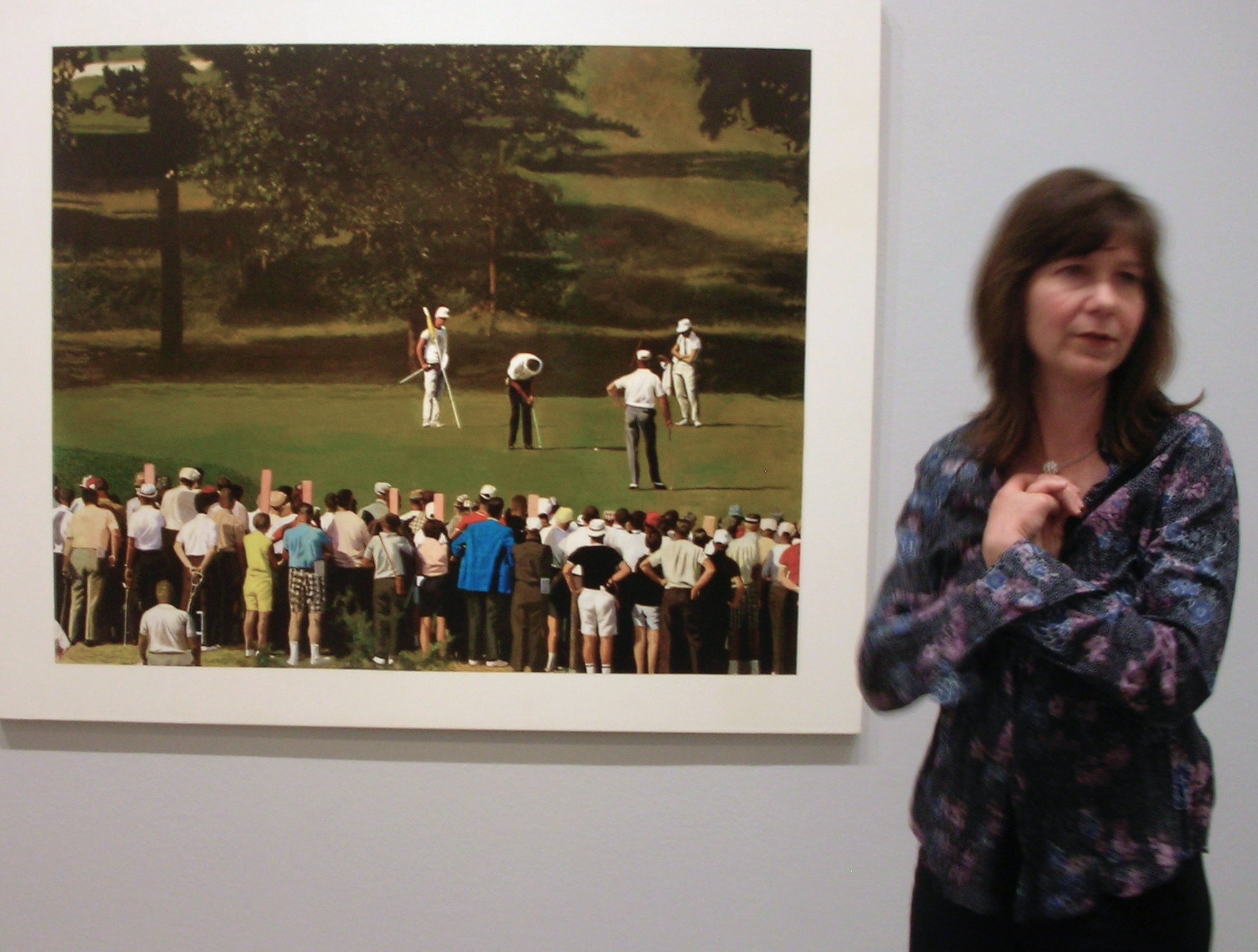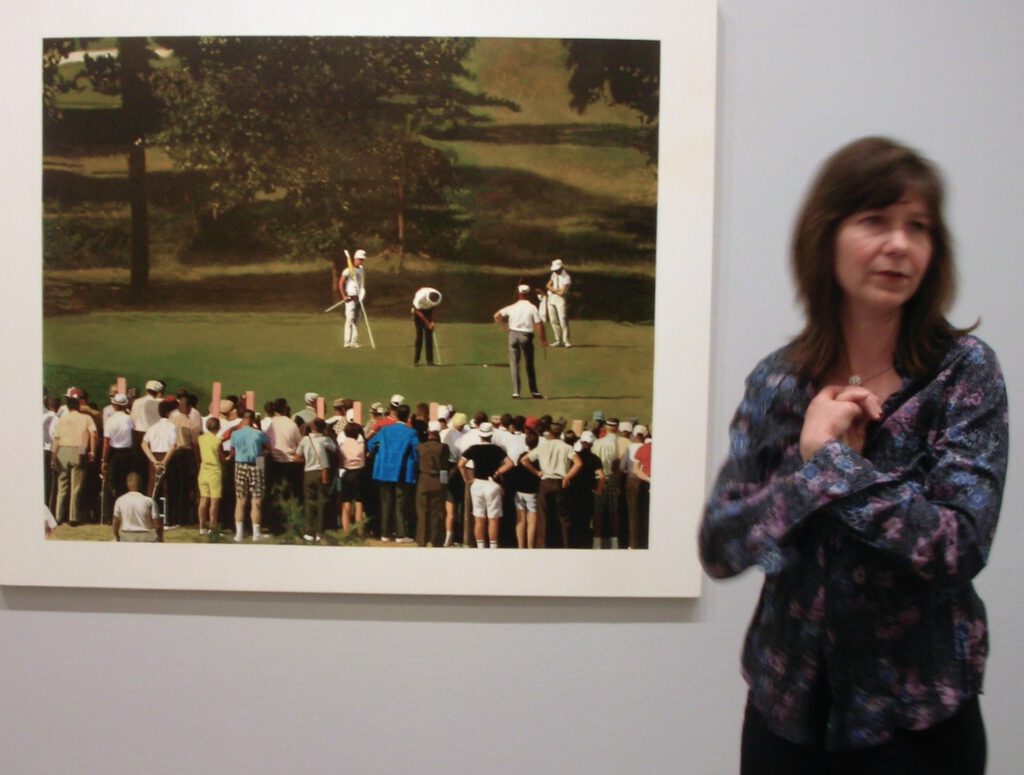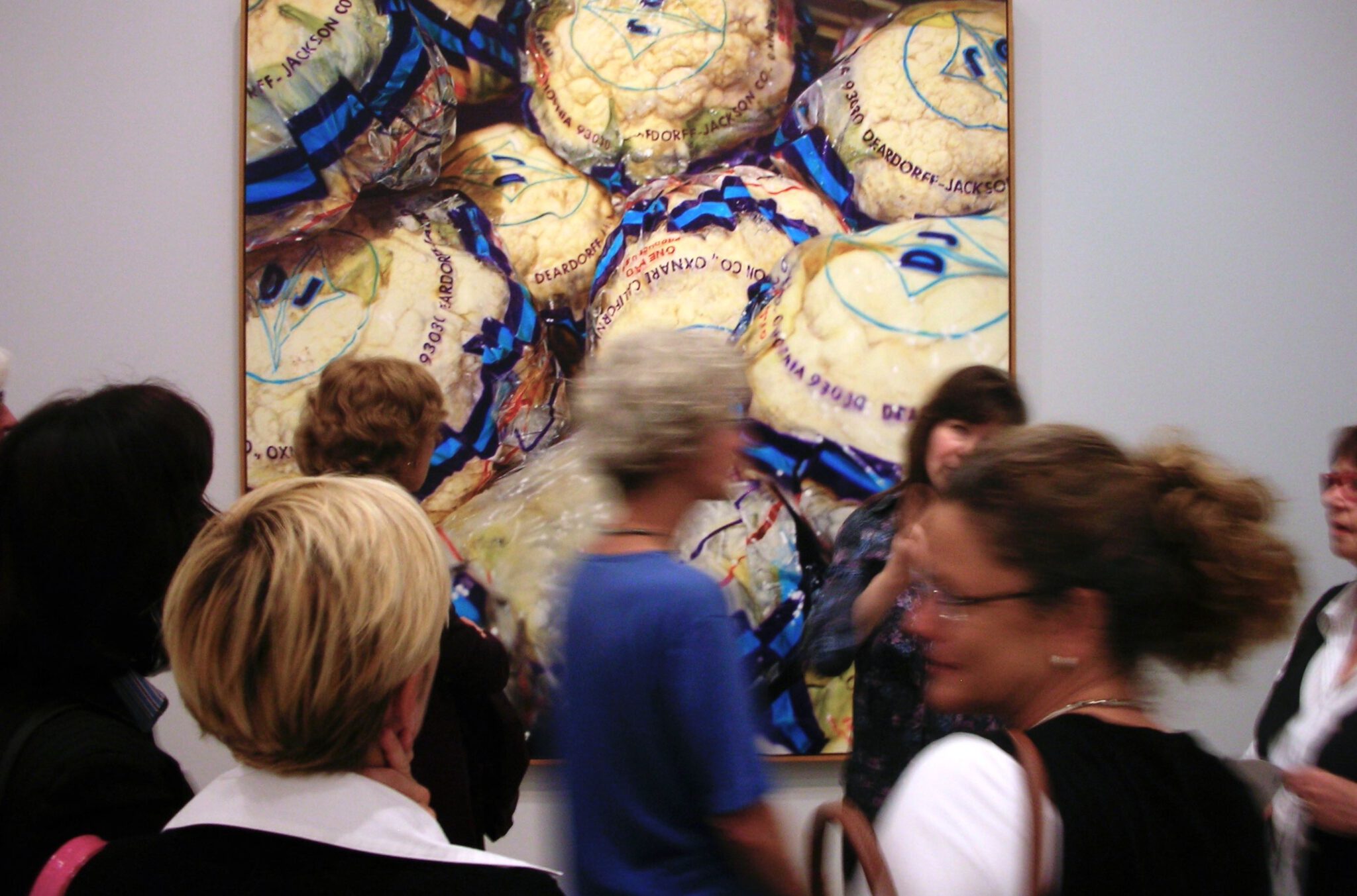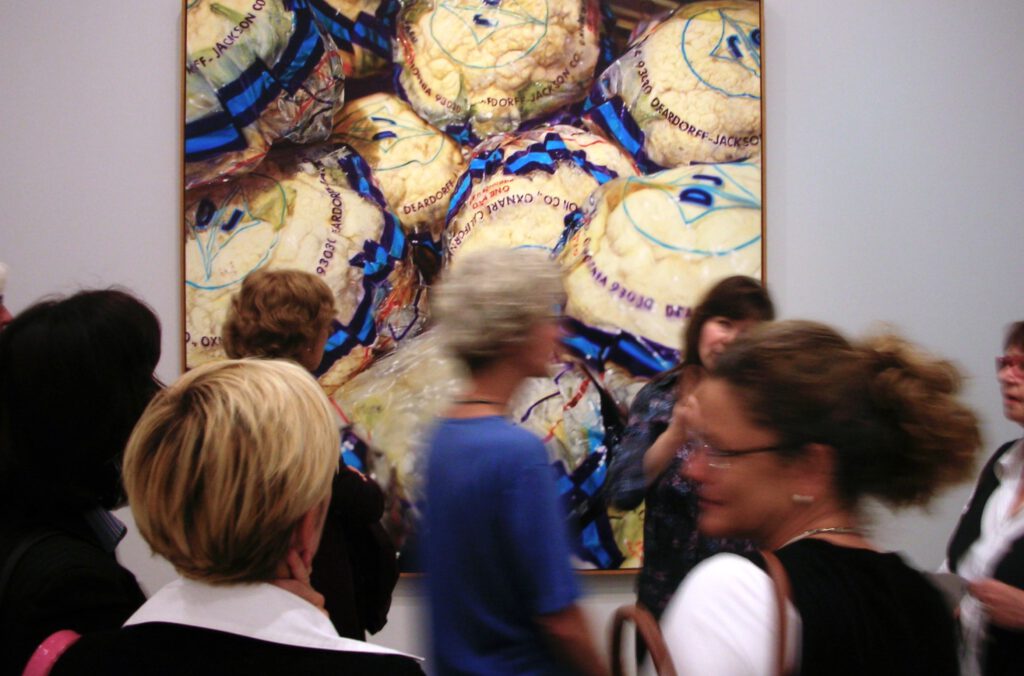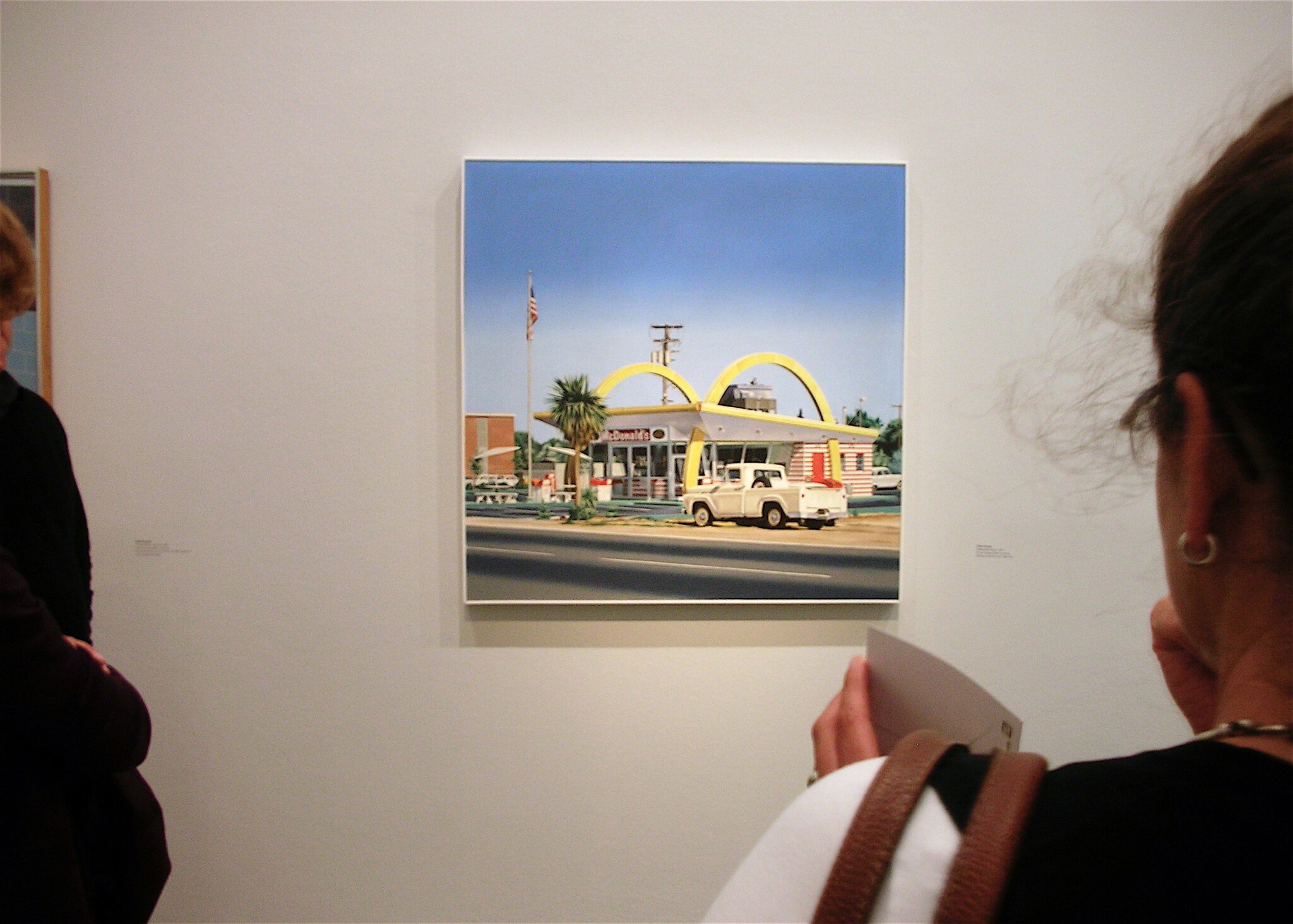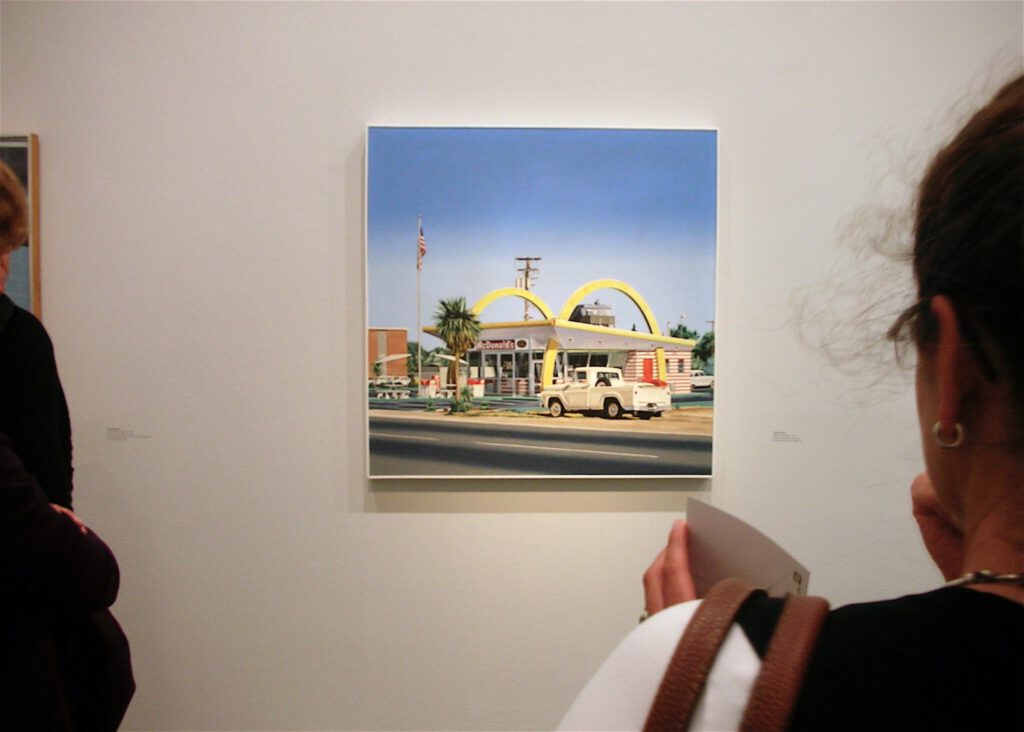 Astonishingly, the art historical value emerged today, – my Japanese readers will probably appreciate these unpublished records.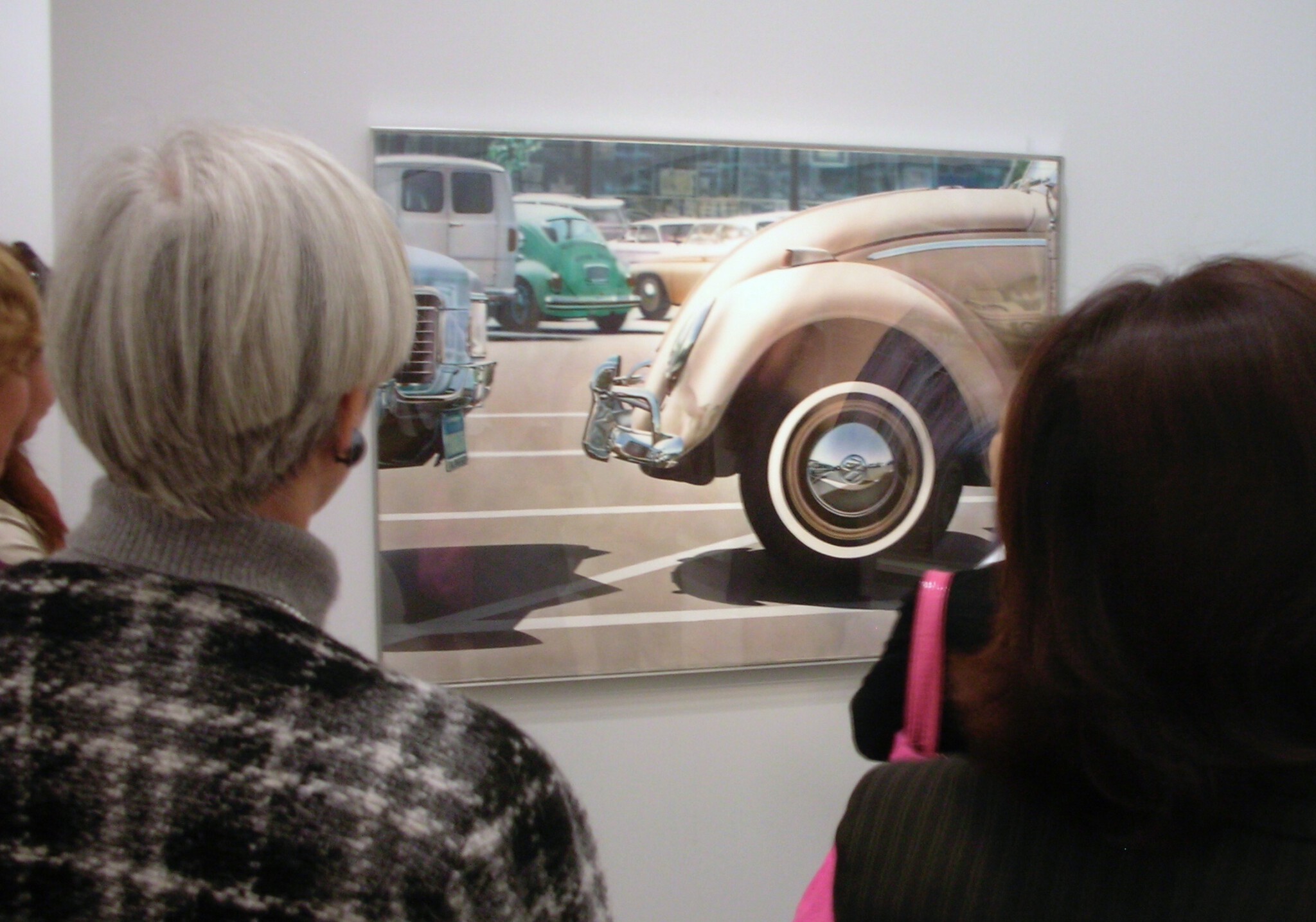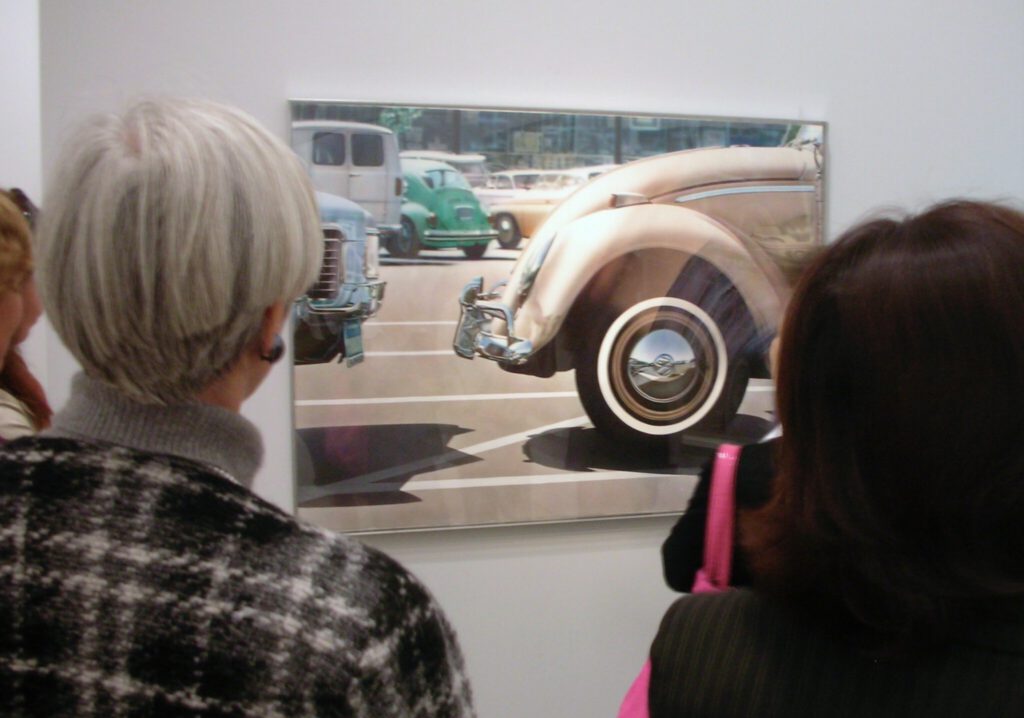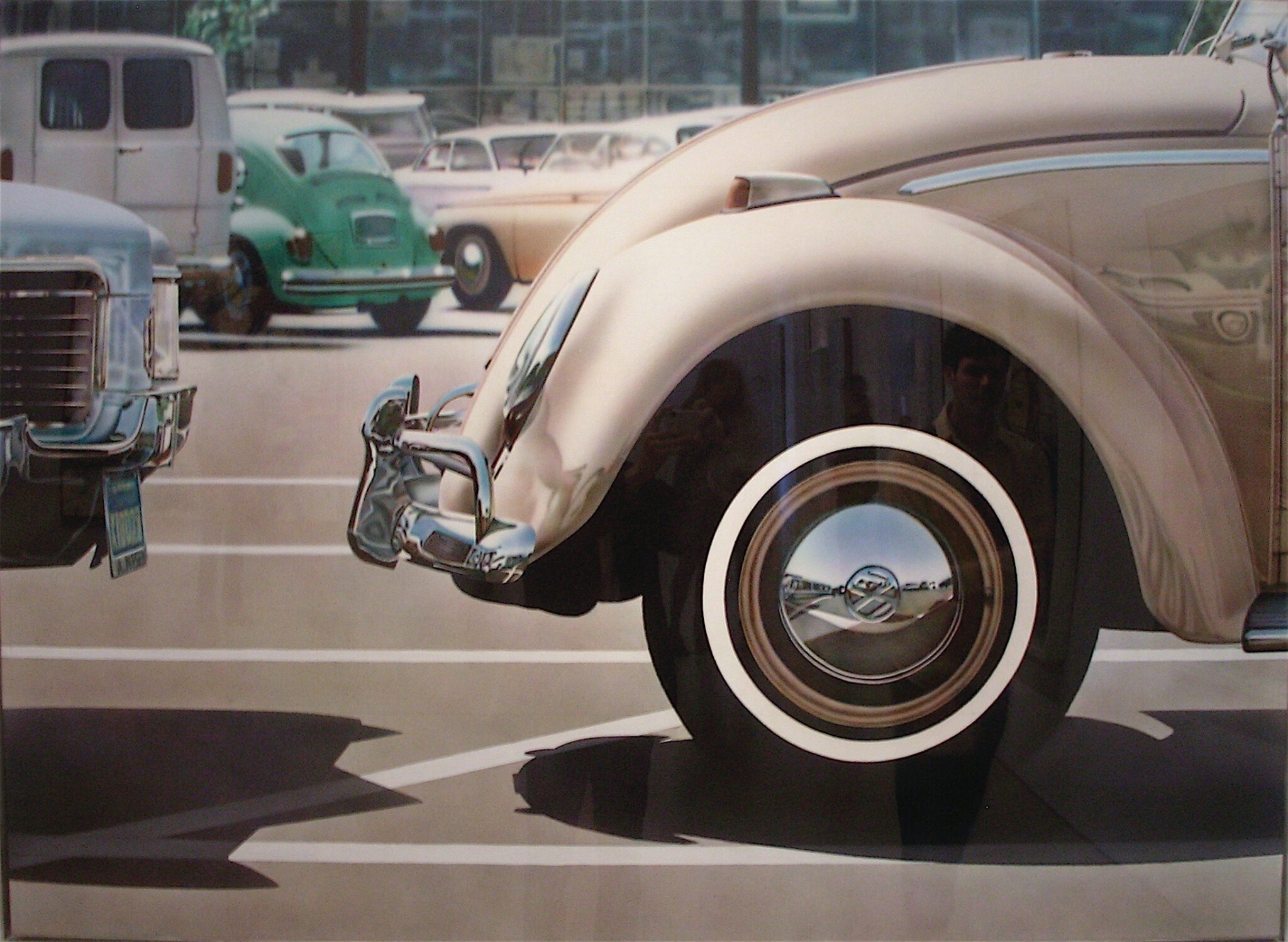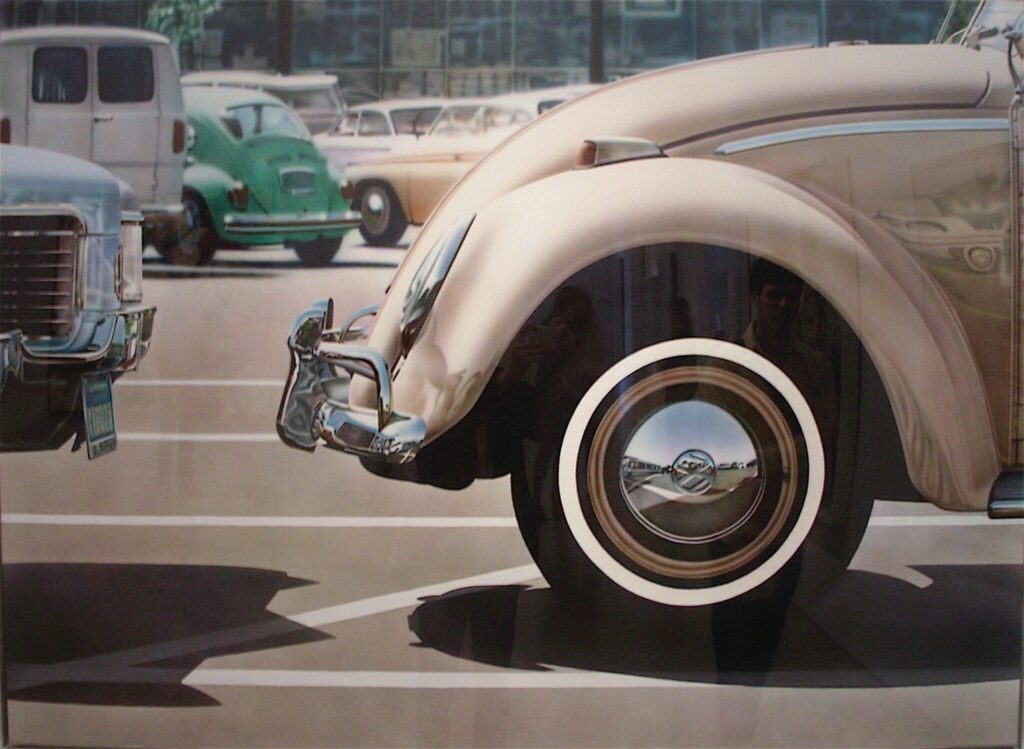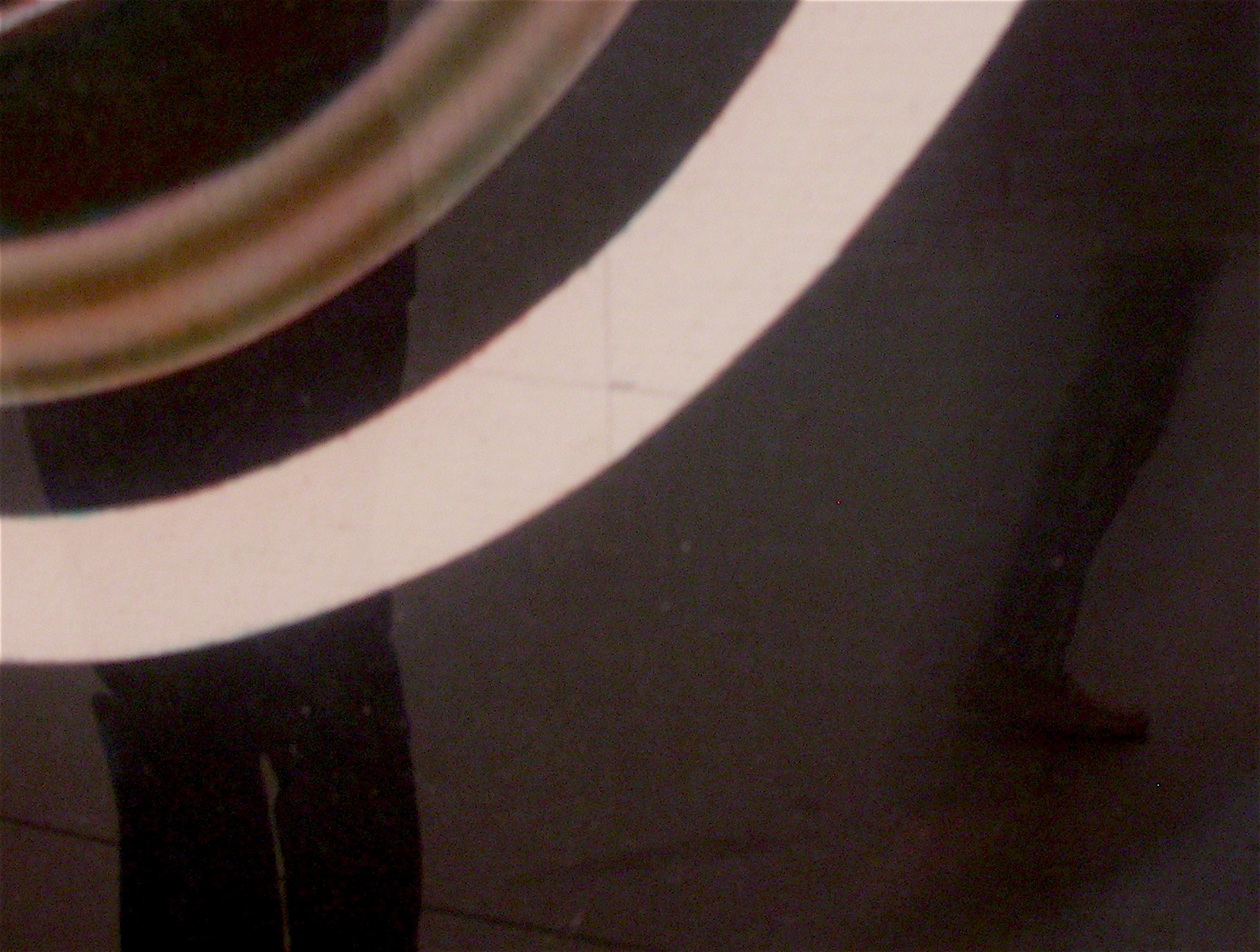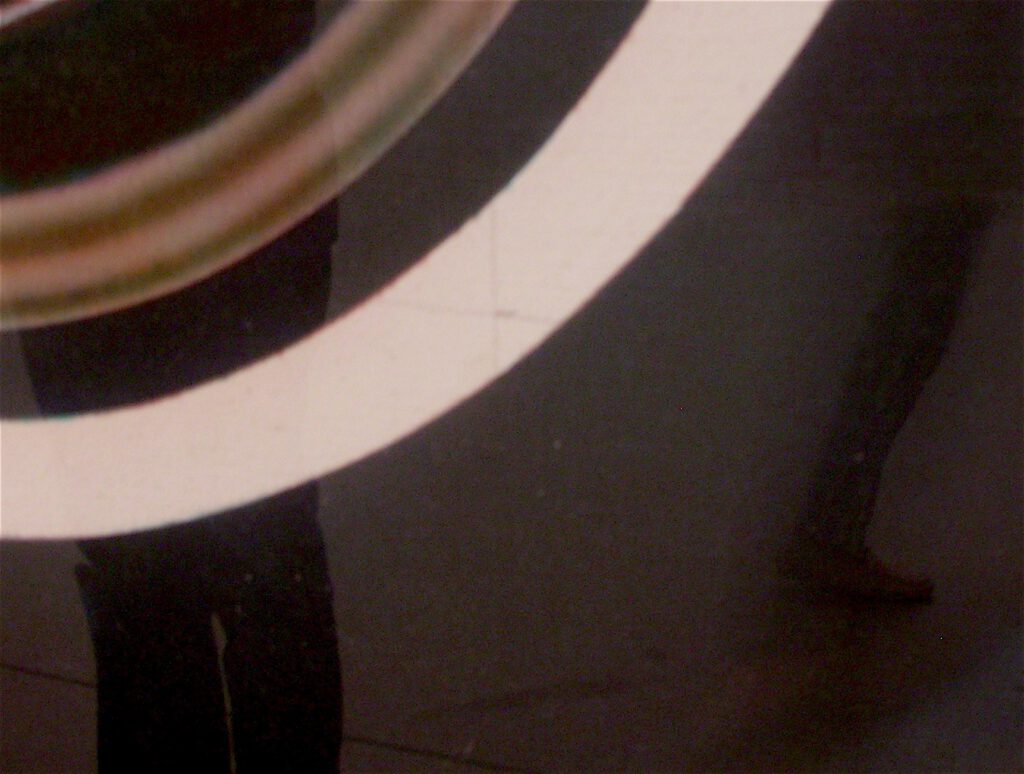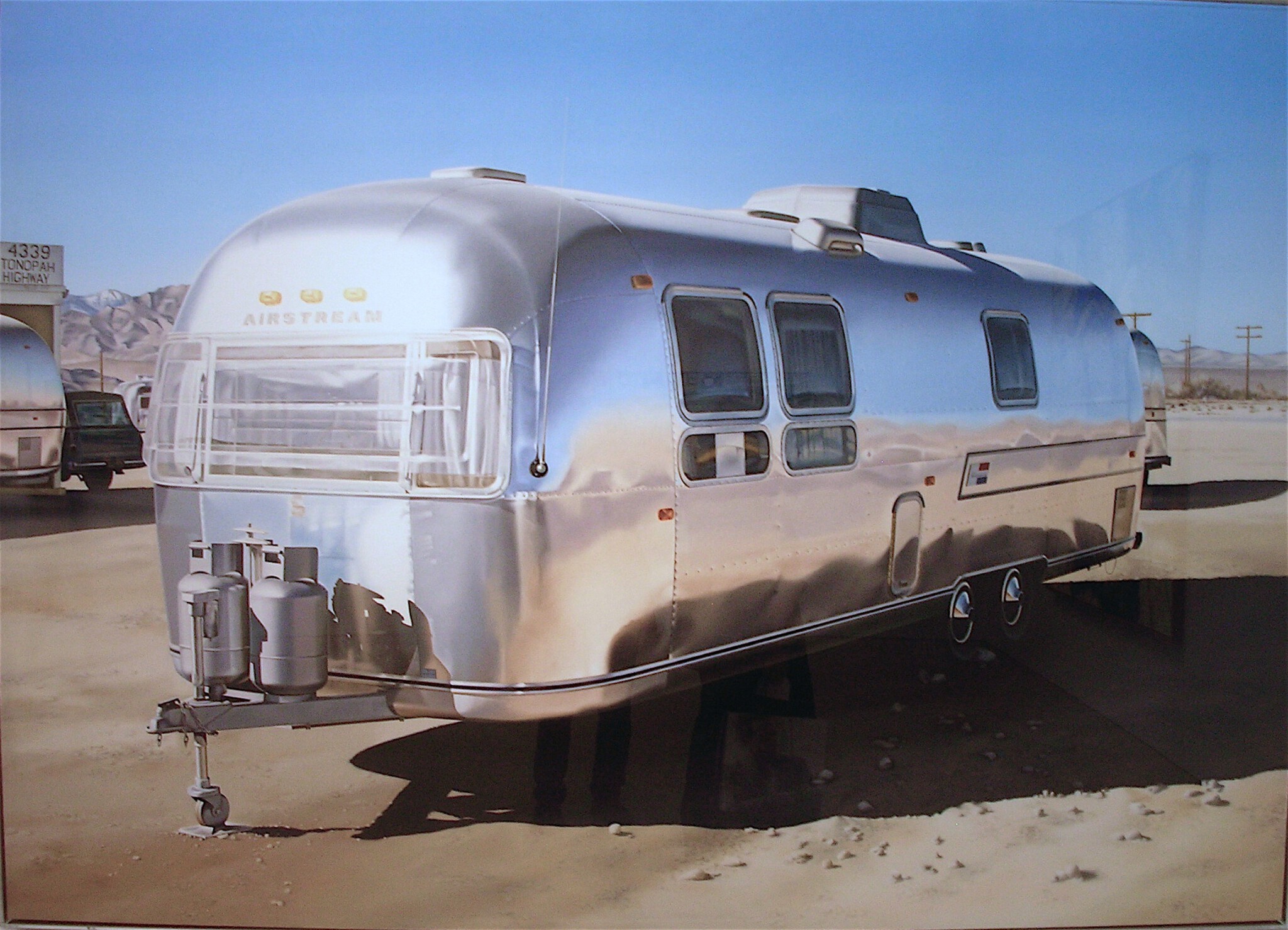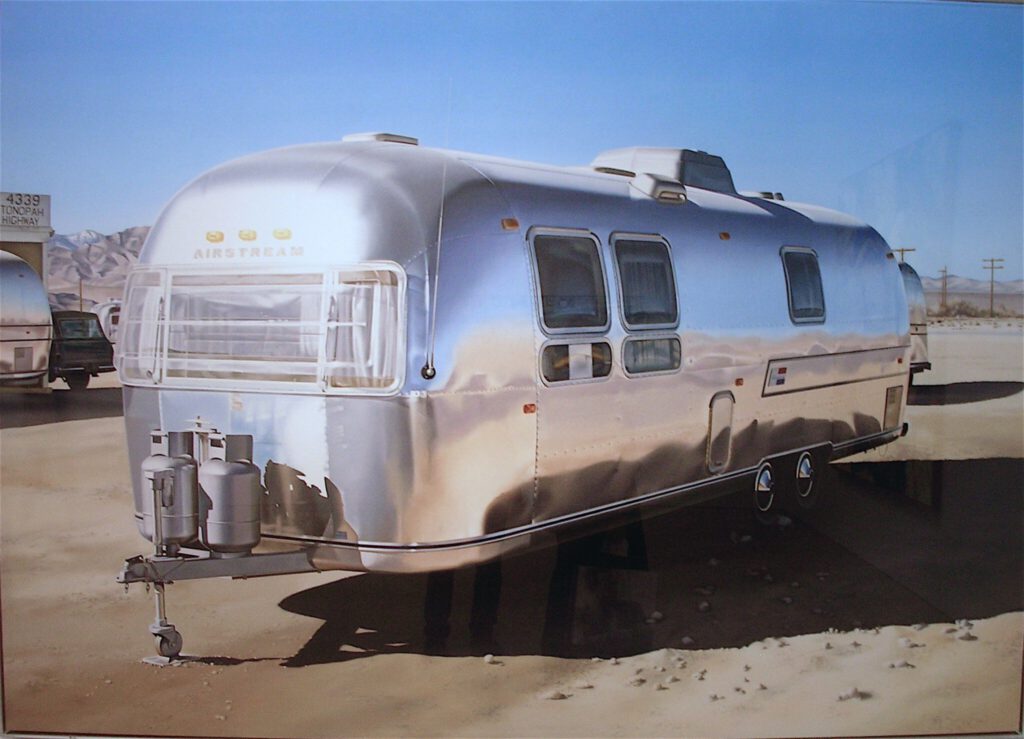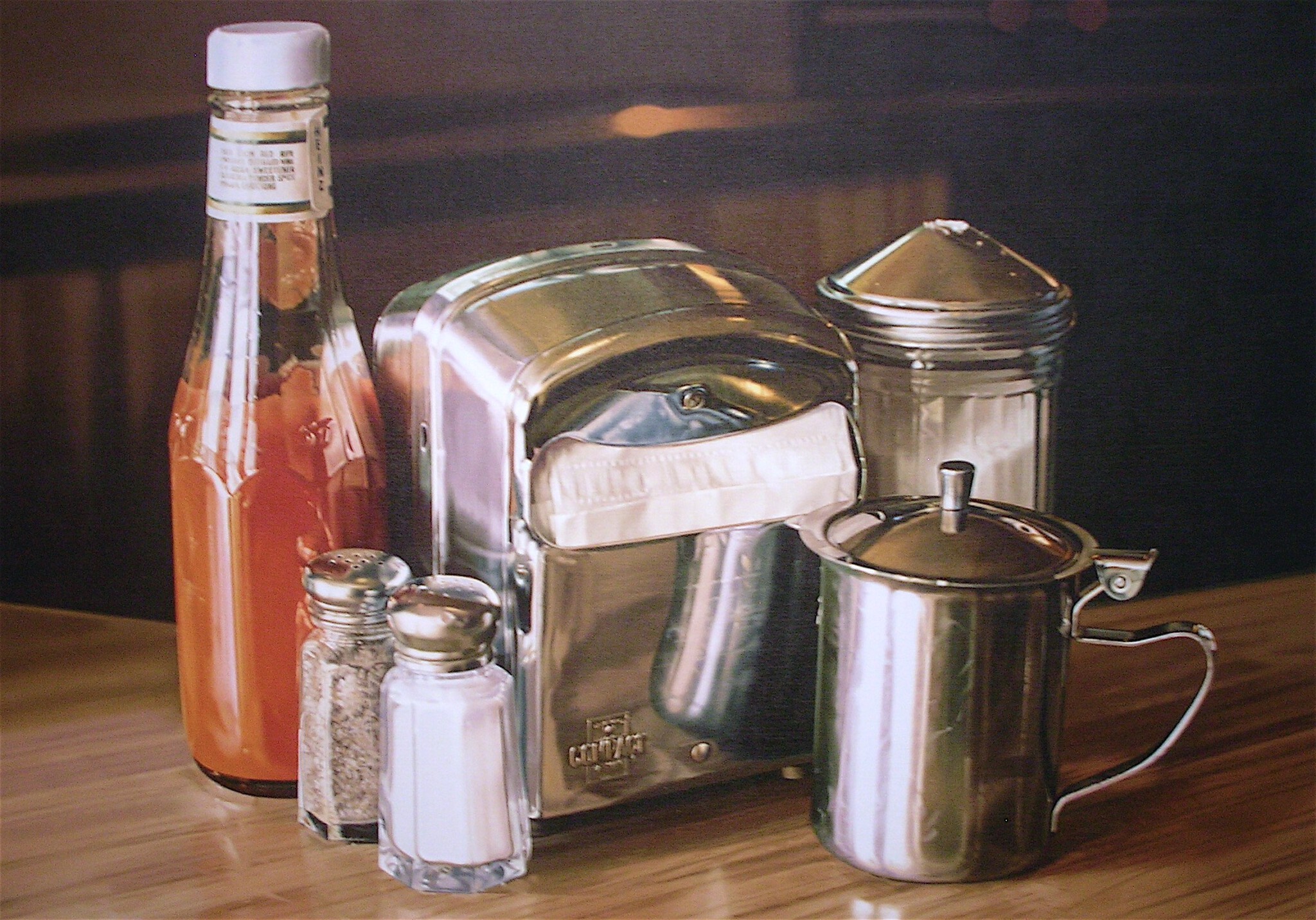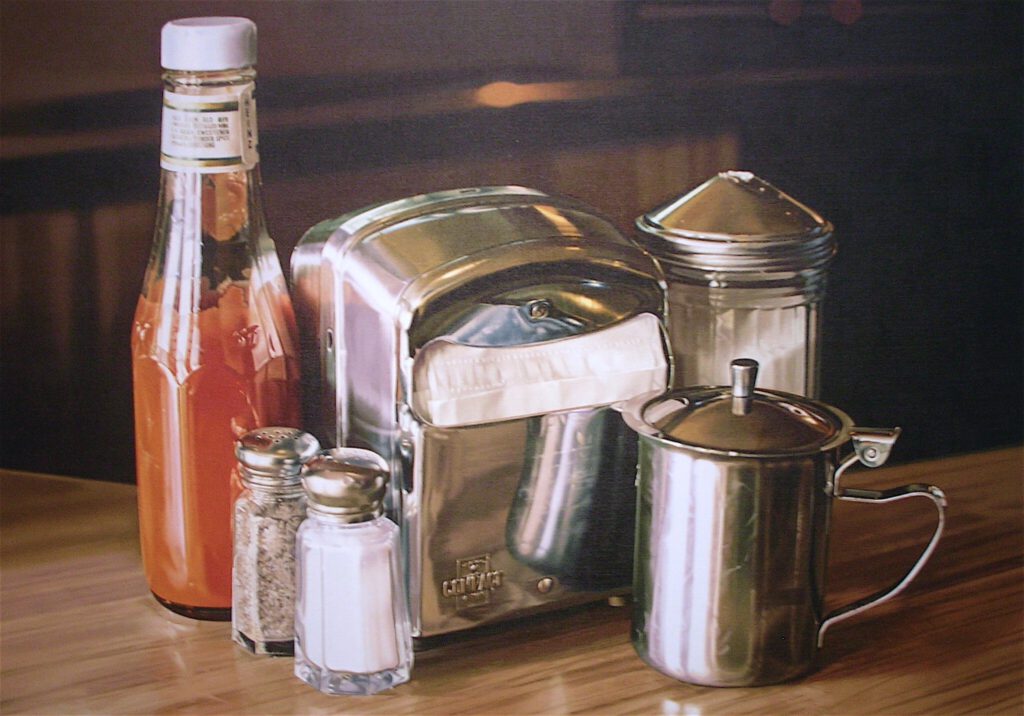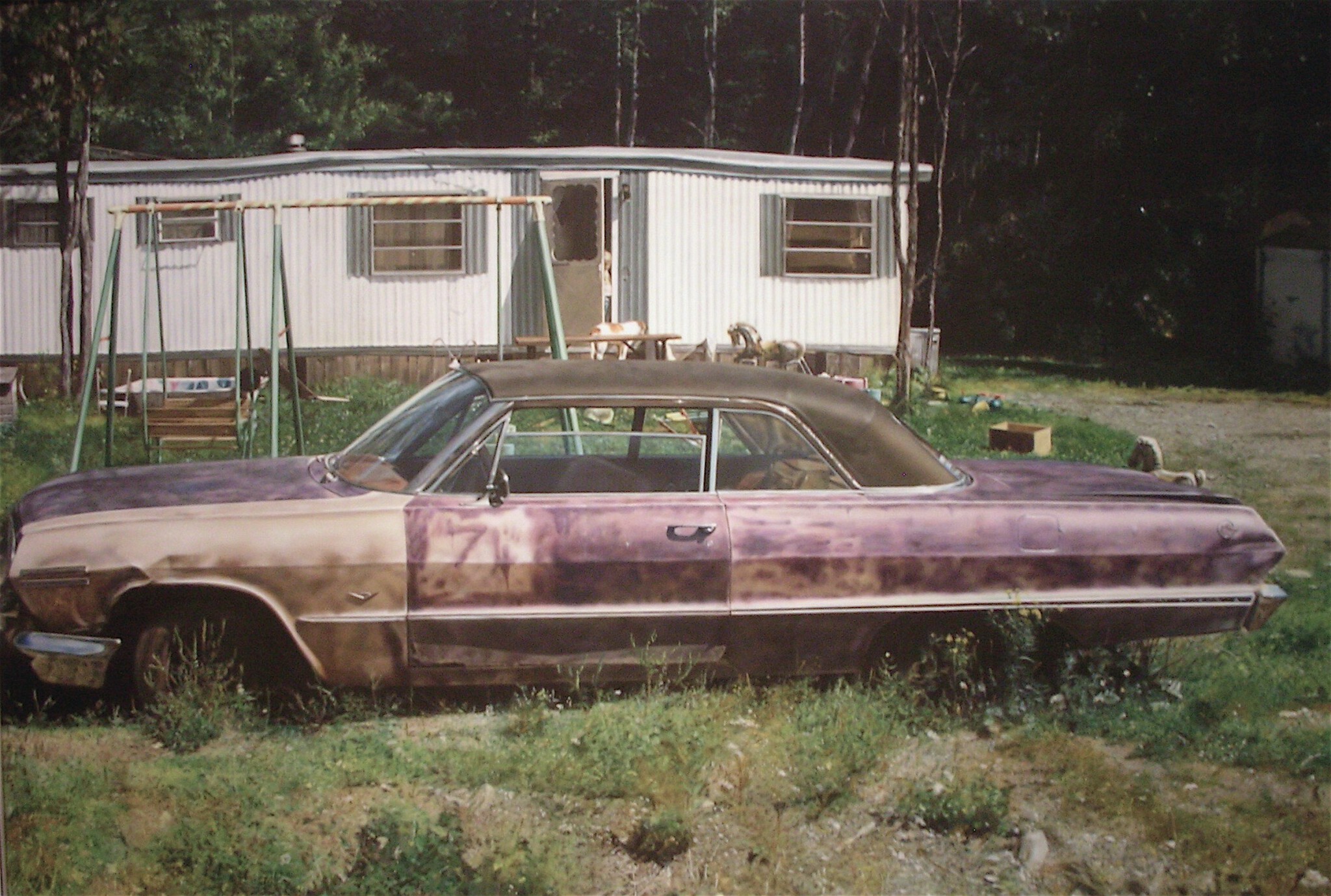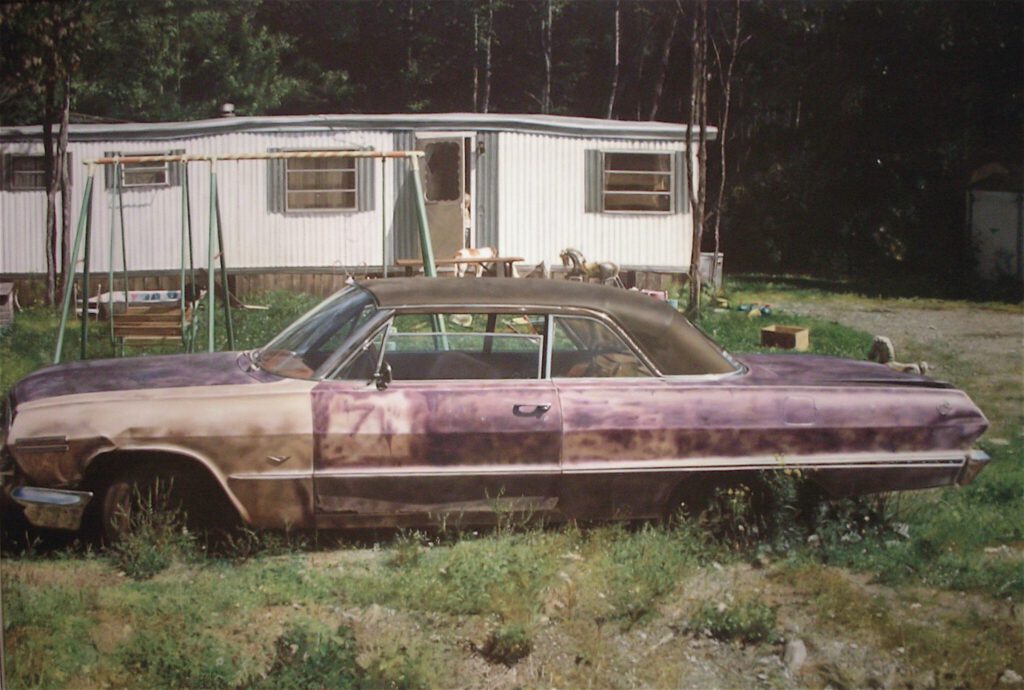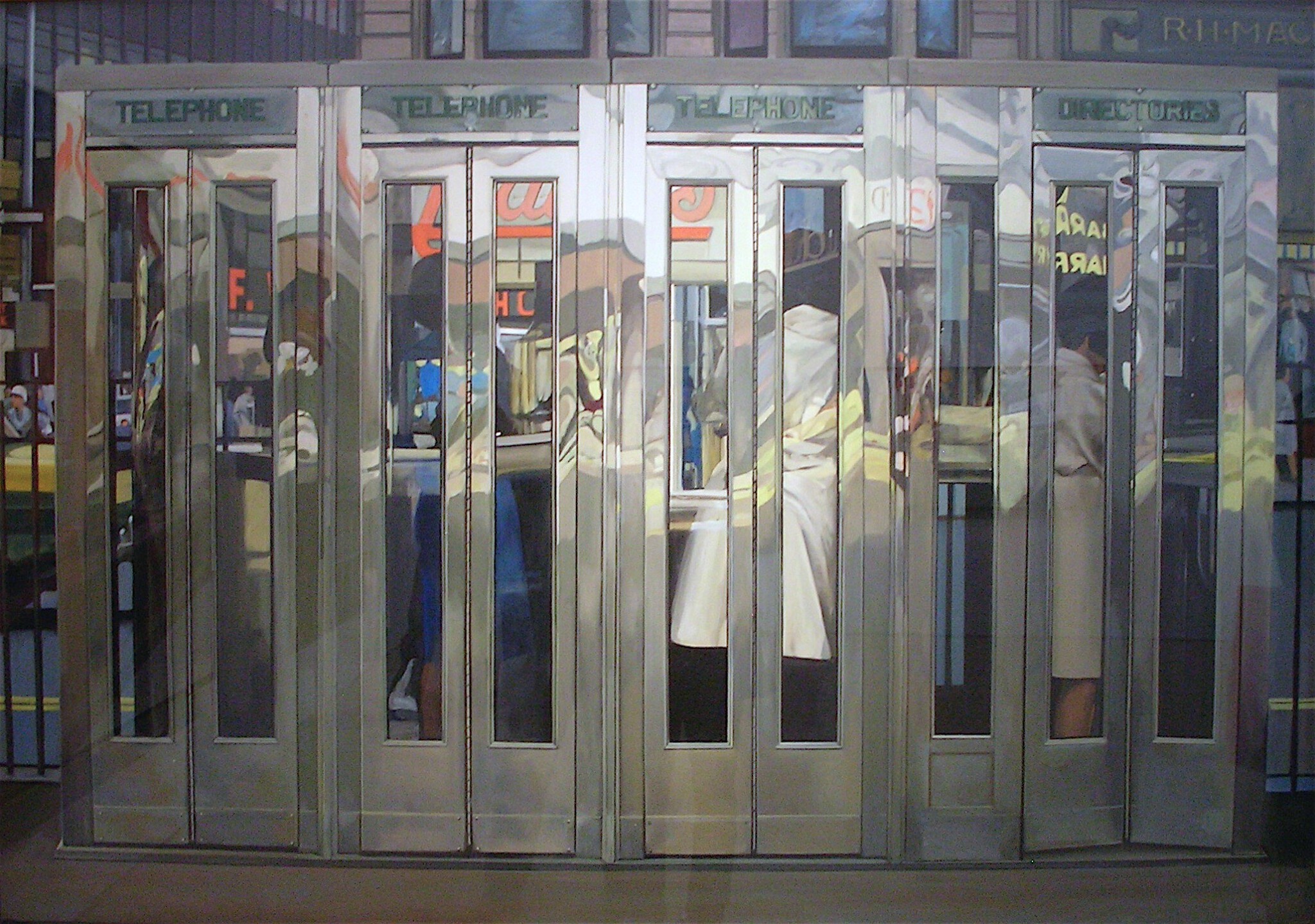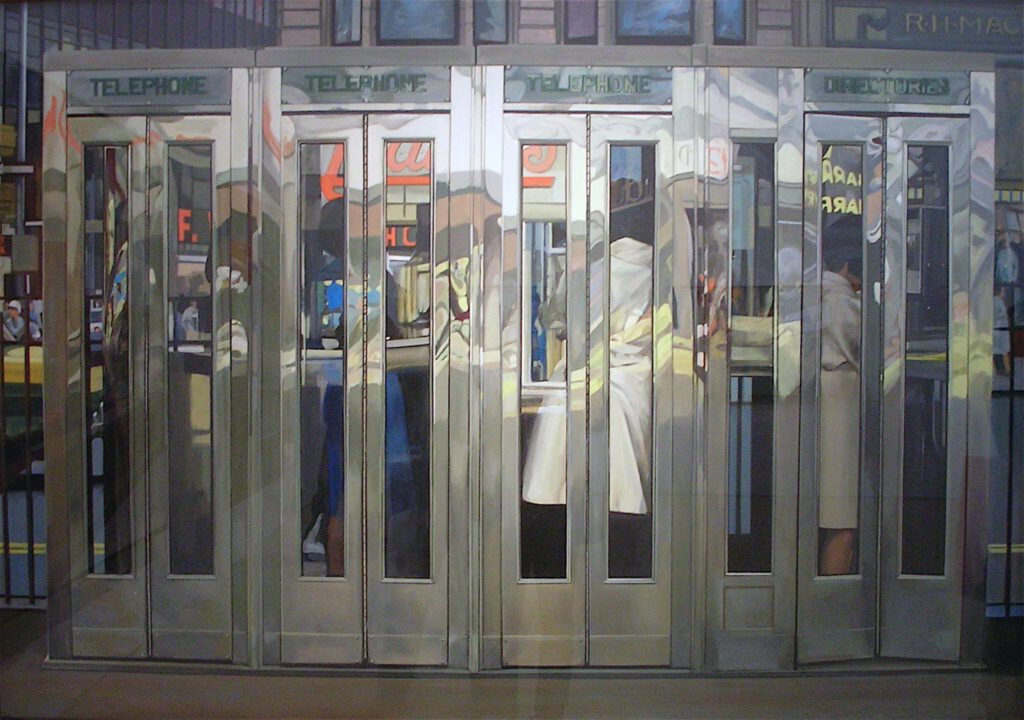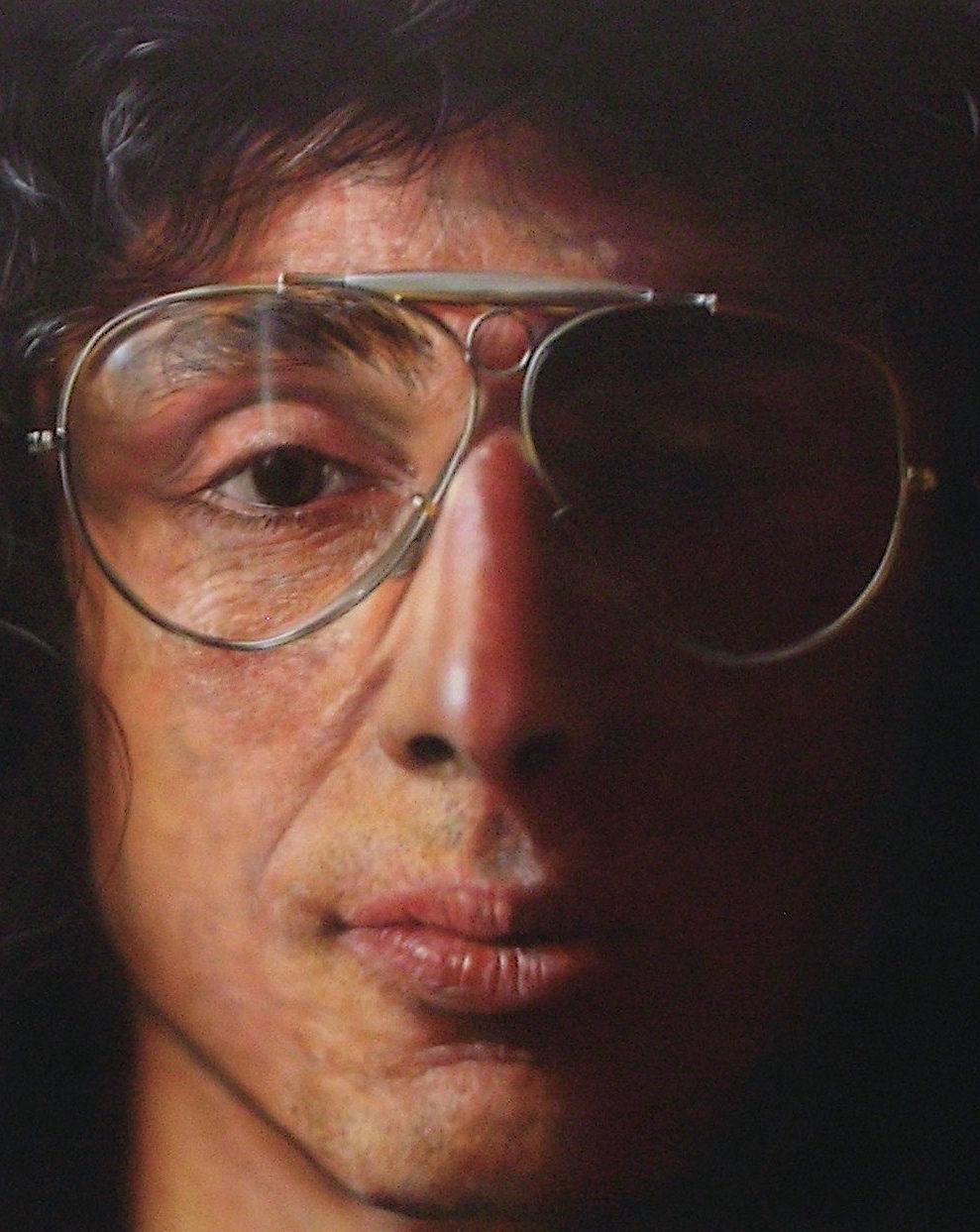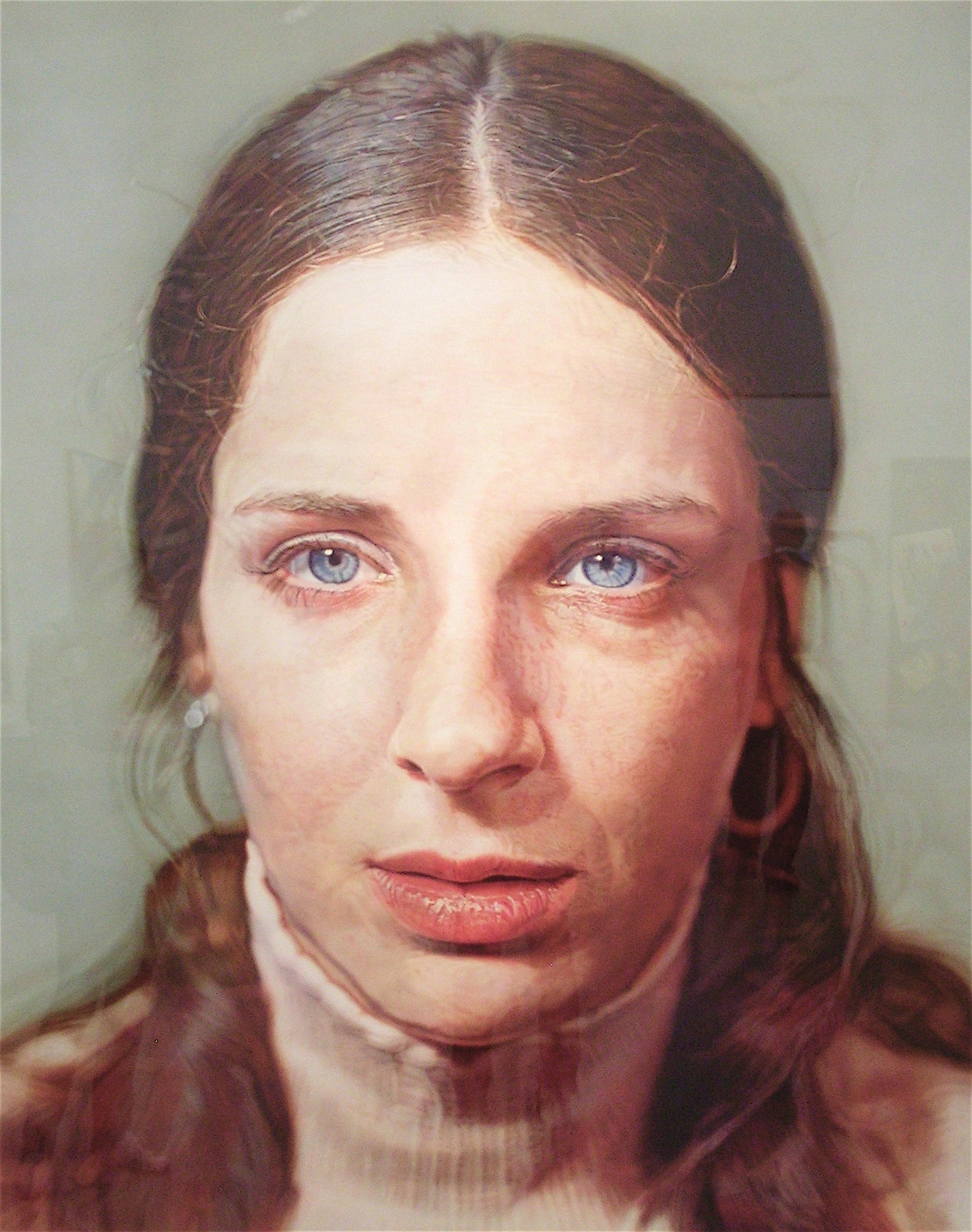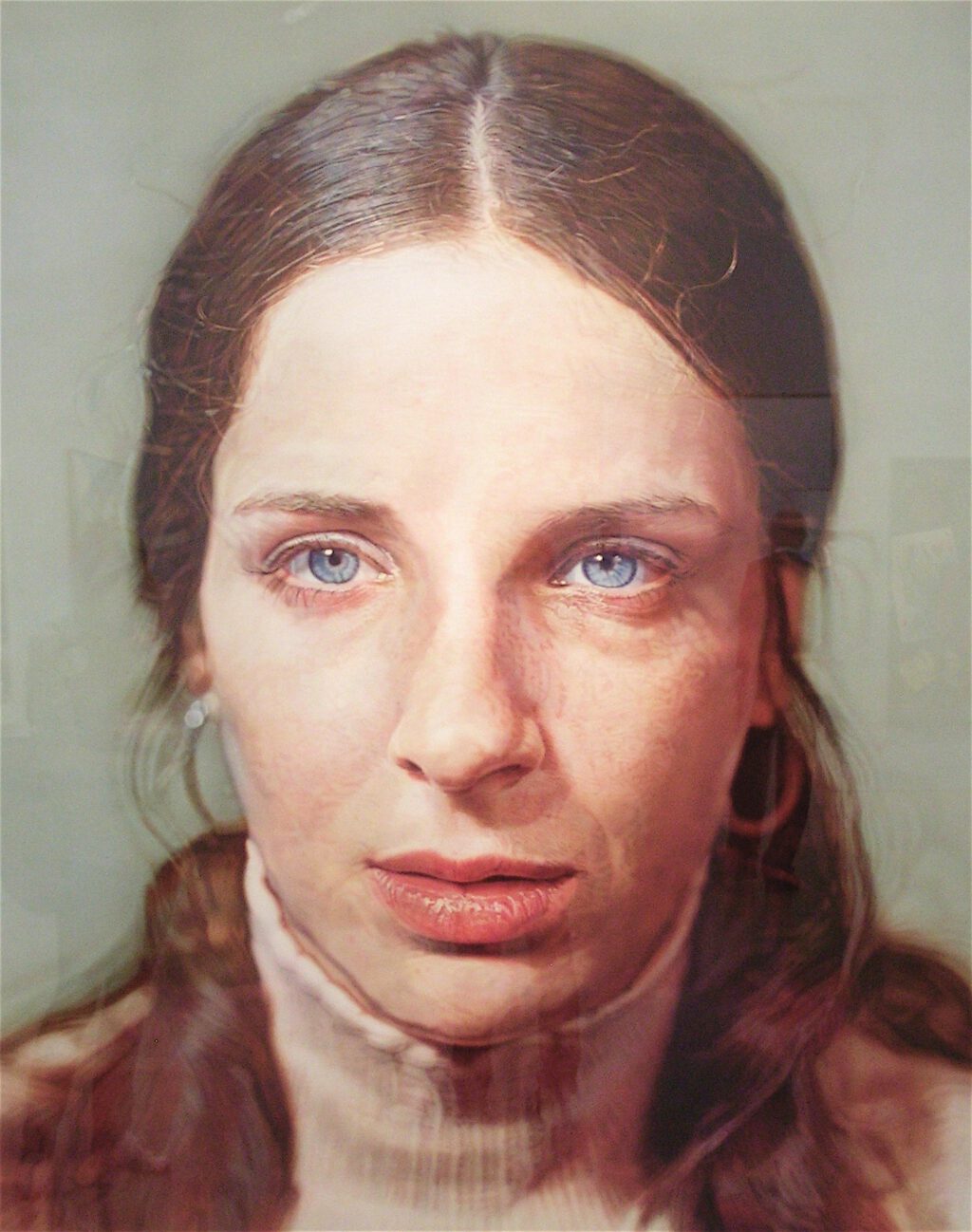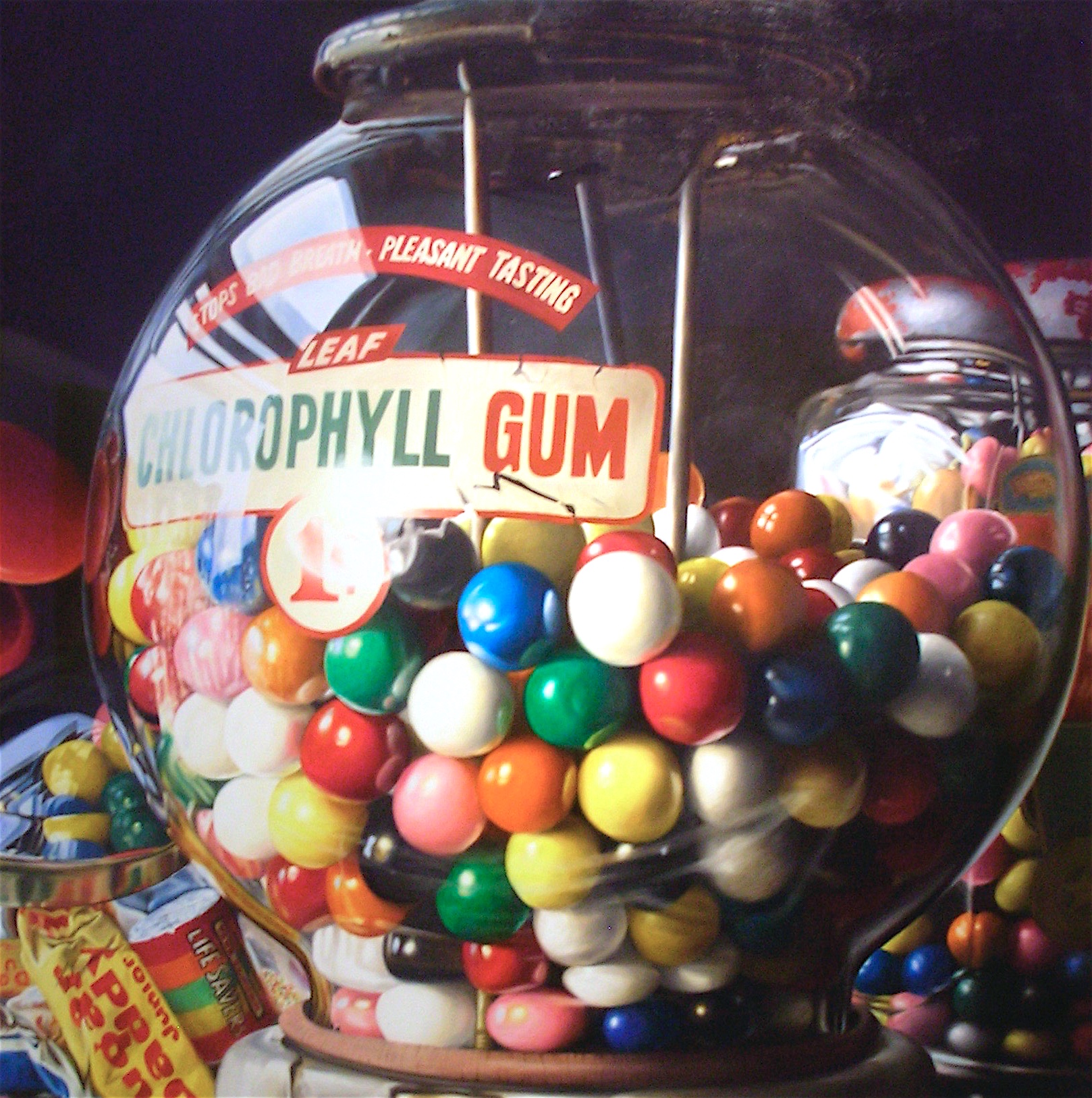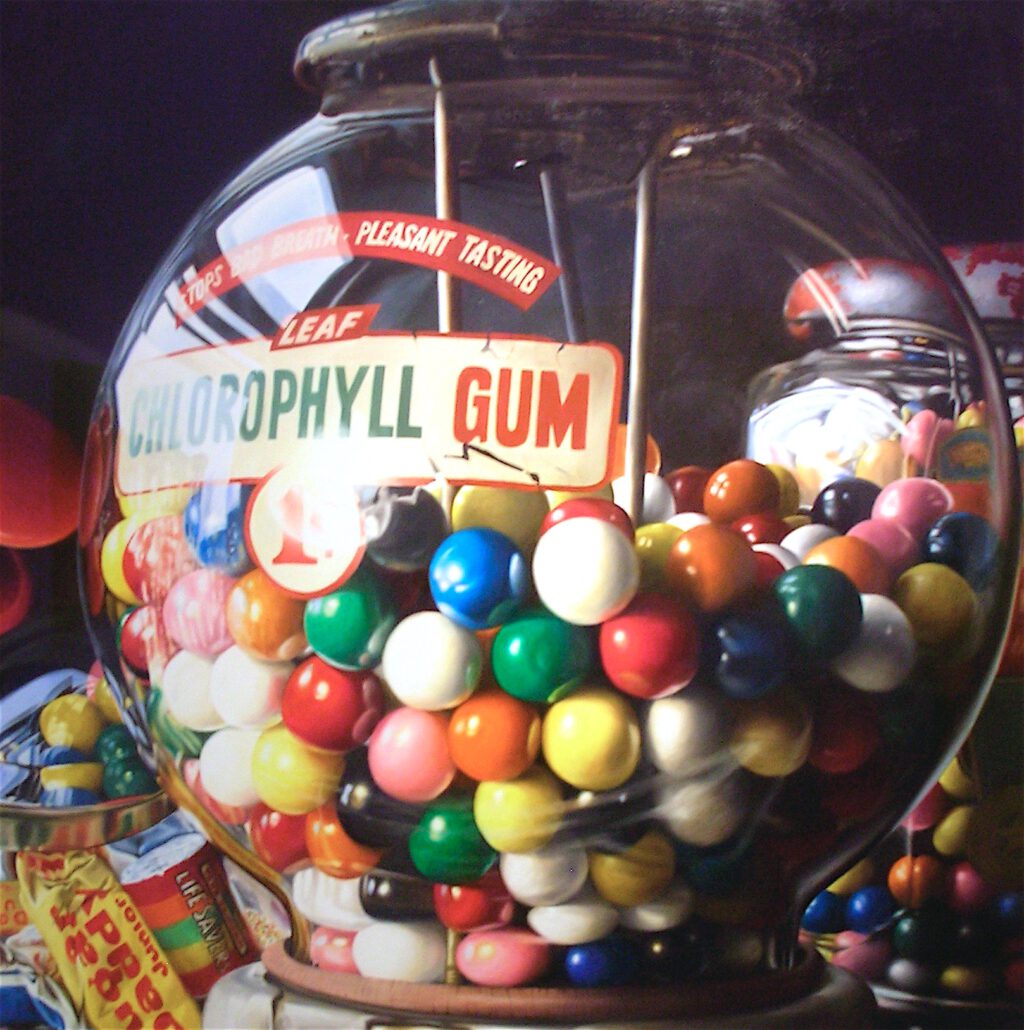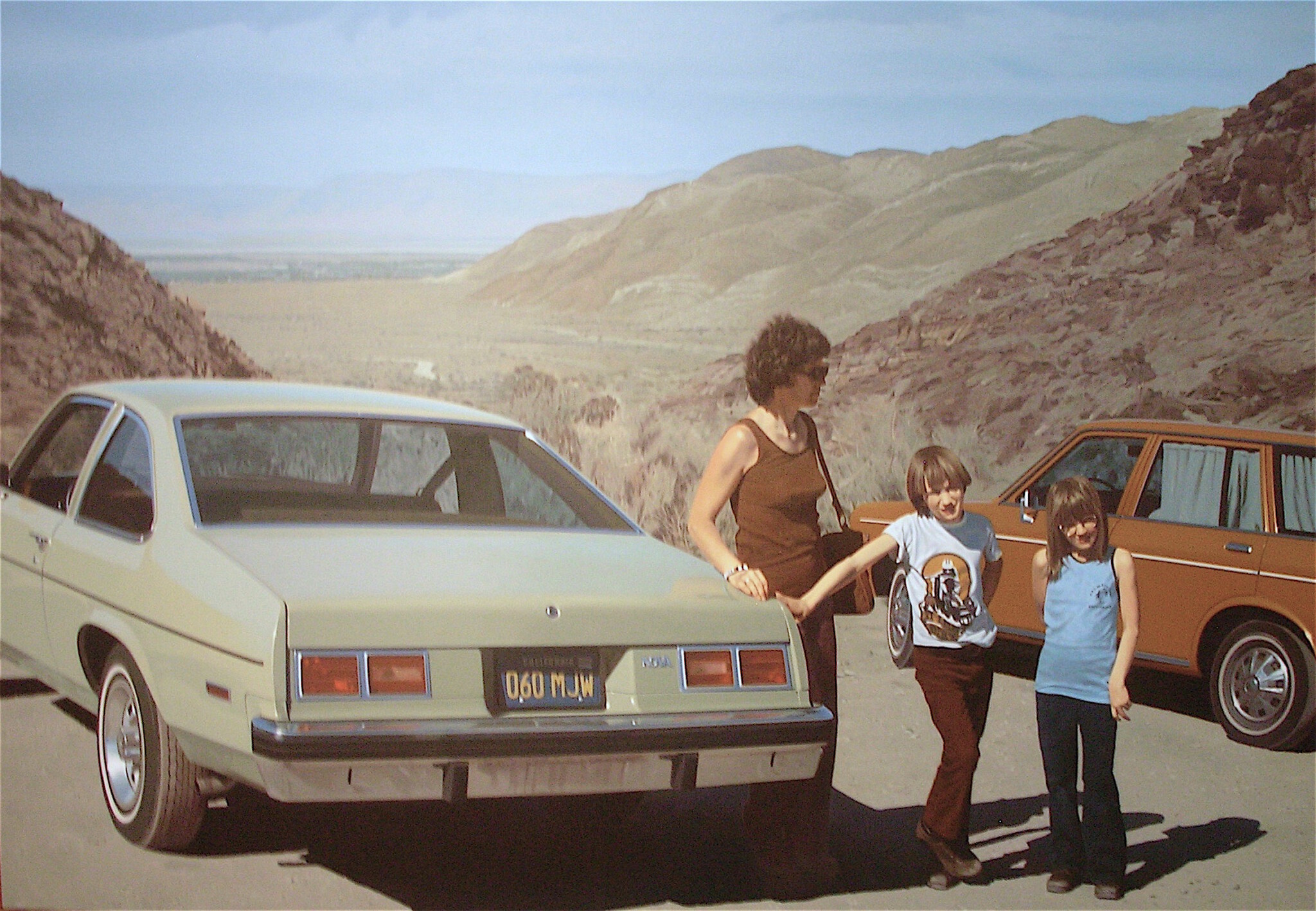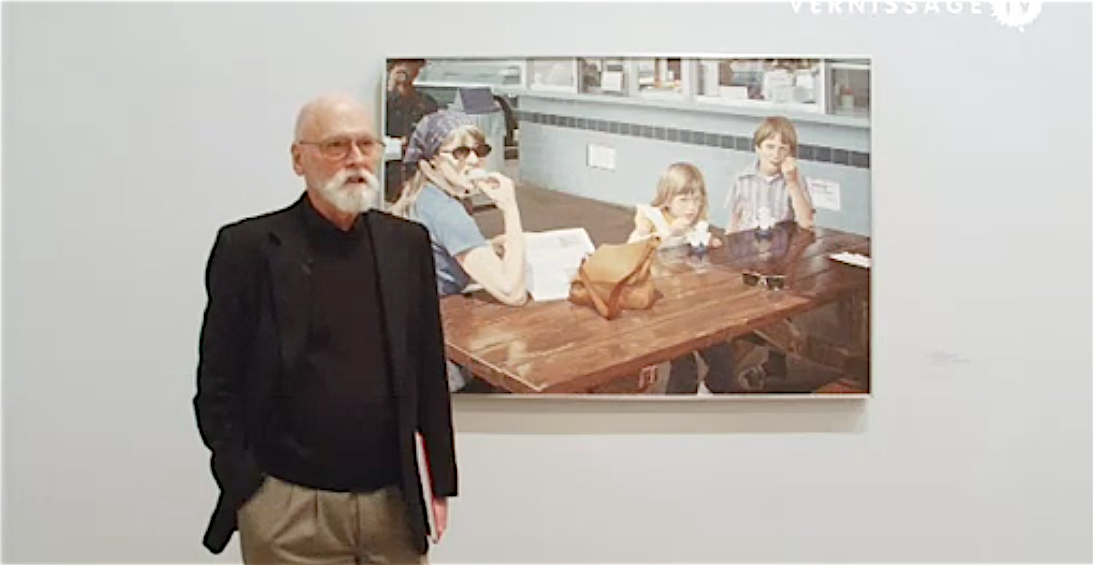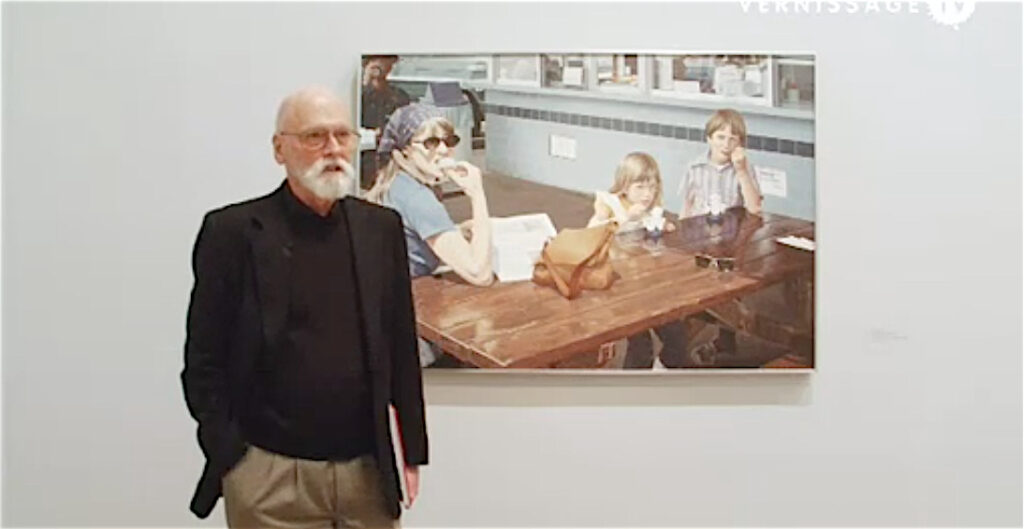 From Robert Bechtle I can draw the lineage to my home region in Southern Germany, Black Forest, where the names like Bechtle, Bächle, Bächtle are common.
In this sense, "Schöne Grüsse aus dem alemannischen Südschwarzwald".
Without wanting to sound pretentious: I may probably be able to easily analyse Robert Bechtle's character from meiner Heimat, which shows psychological characteristics like being stubborn, introverted, humble, quiet, diligent, serious, rooted, stiff.
All best qualifications to become a good, hard-working, pedantic Photorealism painter. And there exist thousands of such painters around the world.
So, what's the reason behind Robert Bechtle's success? Why did he catapult into the elitist contemporary art sphere and became a sought-after oil painter in the U.S.?
The obvious answer could be the fact, that those pedantic painters weren't existent in the U.S. of the 70's.
Bechtle was taking snap-shots which reflected the "white American suburban experience" in the San Francisco Bay Area.
With an easy to handle 35 mm amateur camera + 35-50 mm lenses, he purposely used transparencies (reversal film/slides/diapositives). My analytical result points towards the Agfachrome color-diafilm, he may have bought, as the colour cast show less similarities with Konica, Fuji, Sakura, Mitsubishi, Polachrome, Cibachrome, Kodachrome, Ektachrome, Ilford, Foma, Orwo (lol) etc..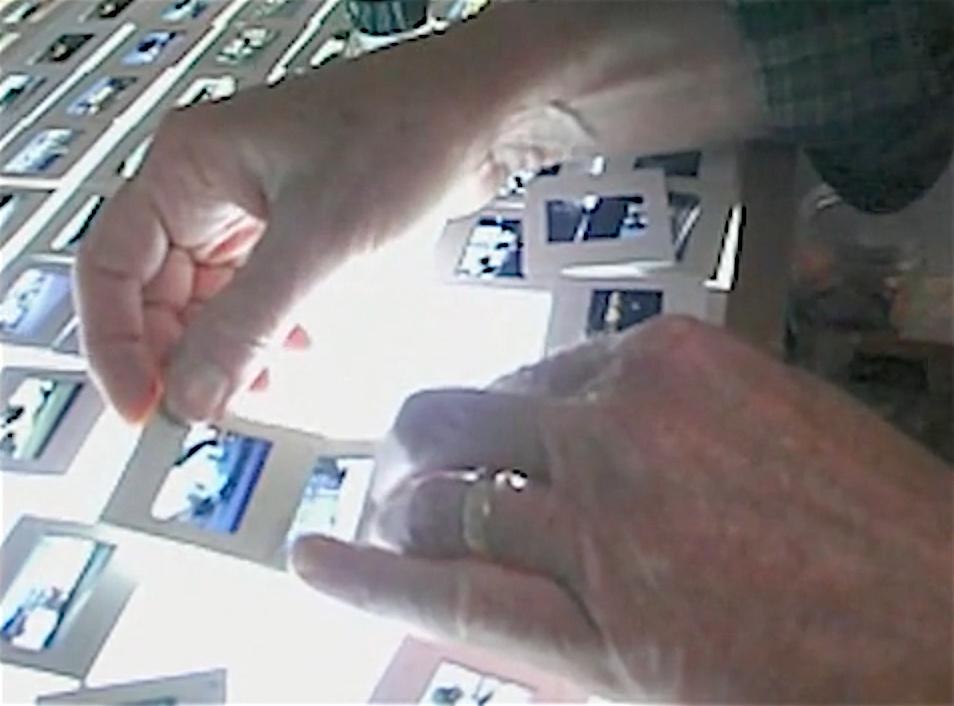 The chosen photographic image had been then projected via a slide projector on the linen/canvas (fixed at the wall) and with a pencil meticulously copied: outlines, shadows, tone-structures etc….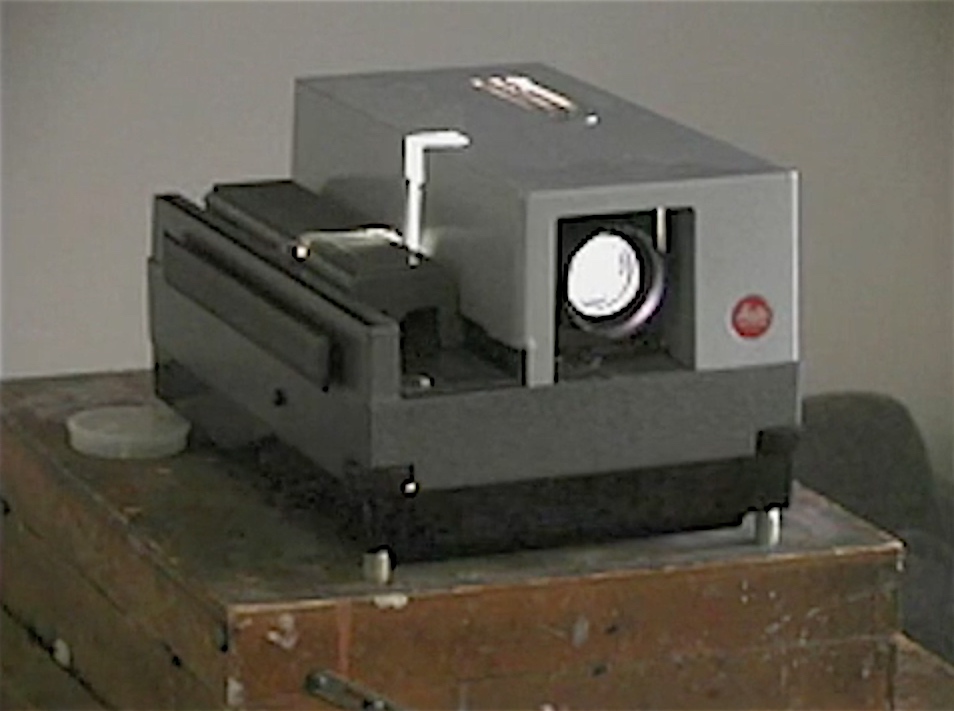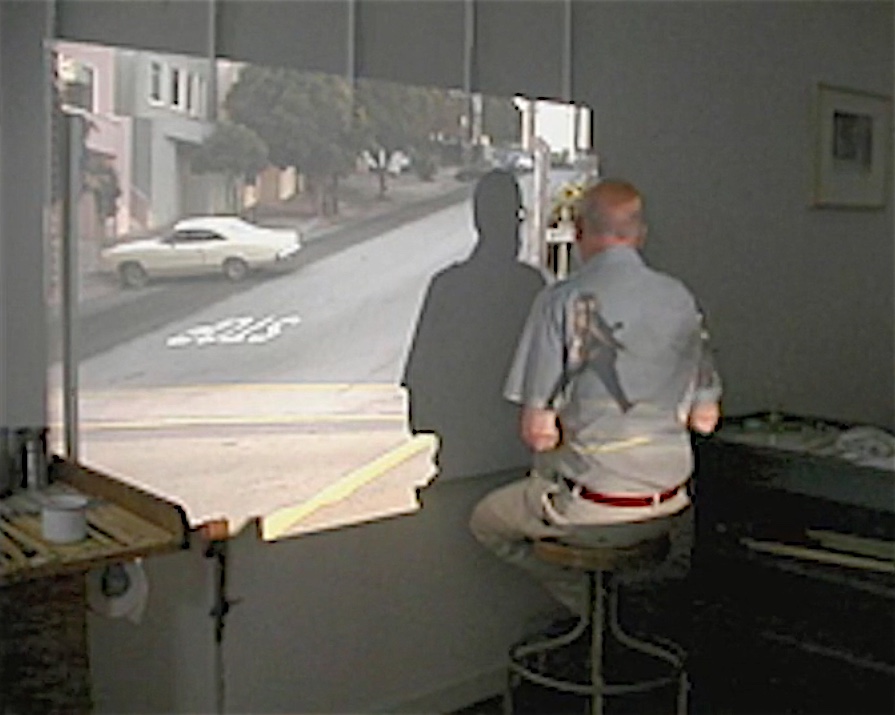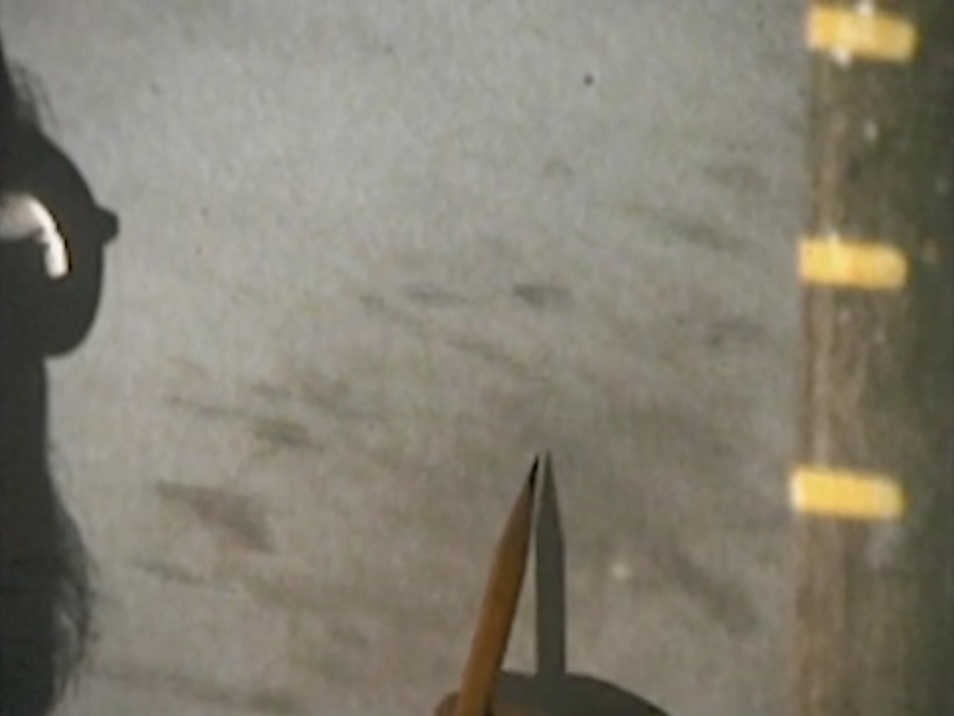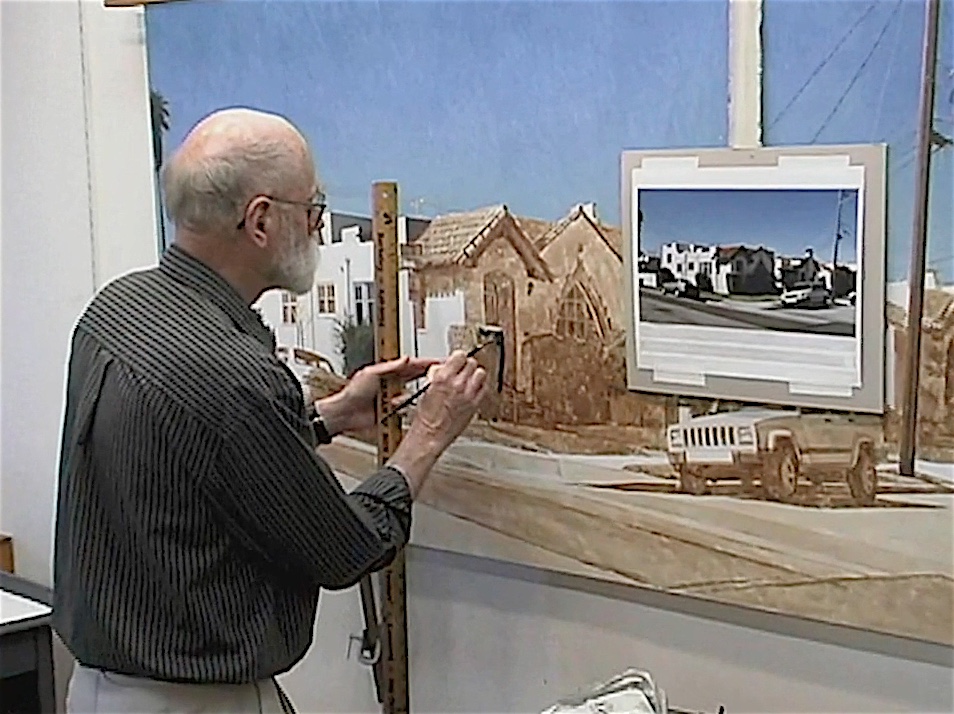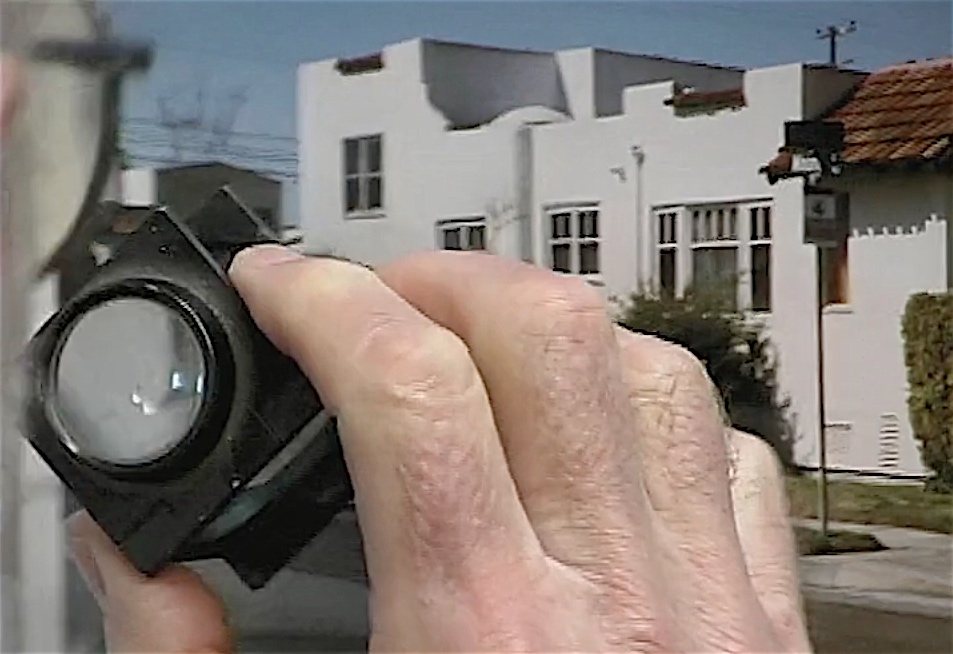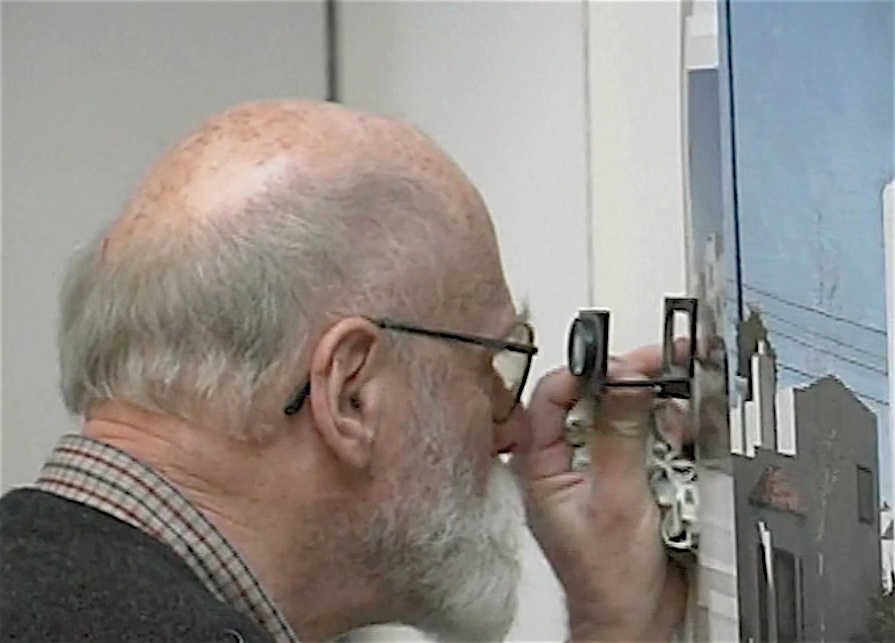 Perspective distortion weren't allowed when motives like buildings and cars appeared, as straight lines are easier to paint via a ruler, see the attached video about him in the studio.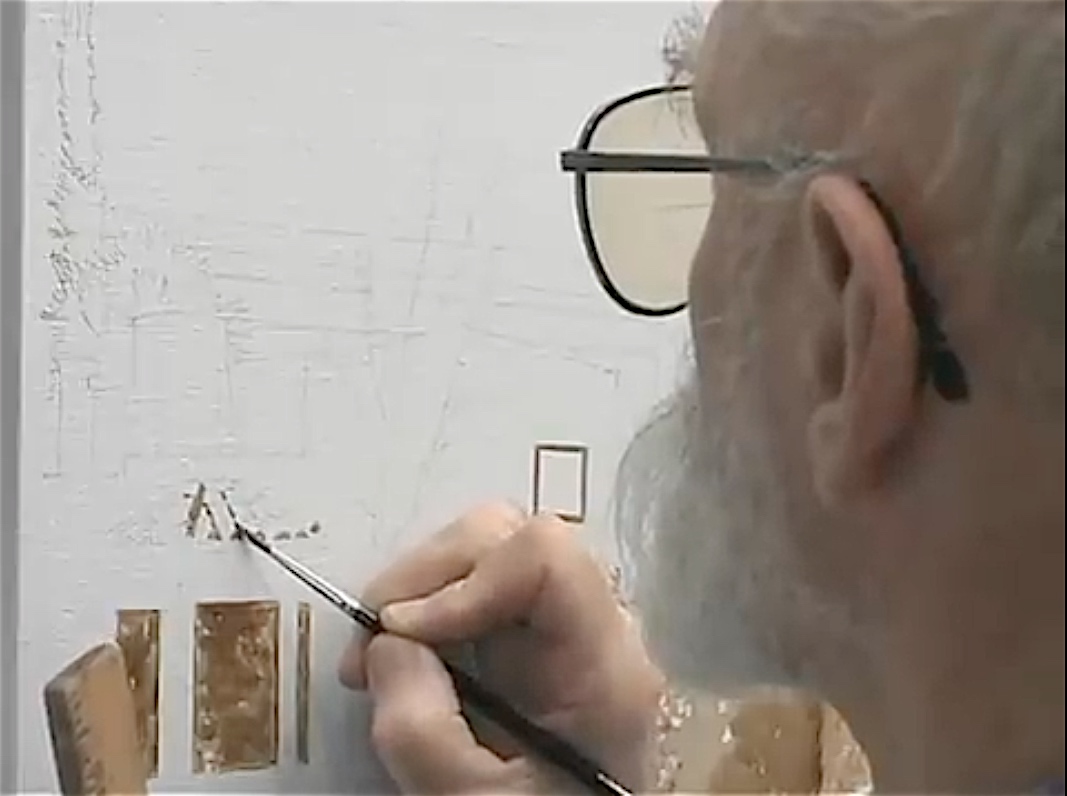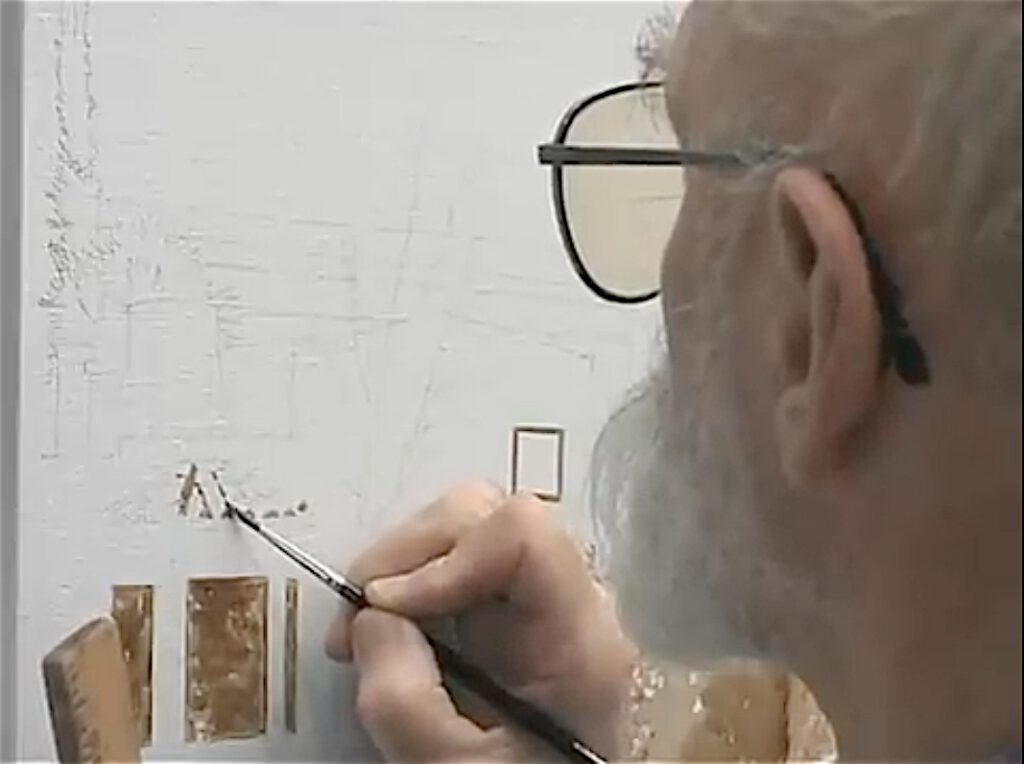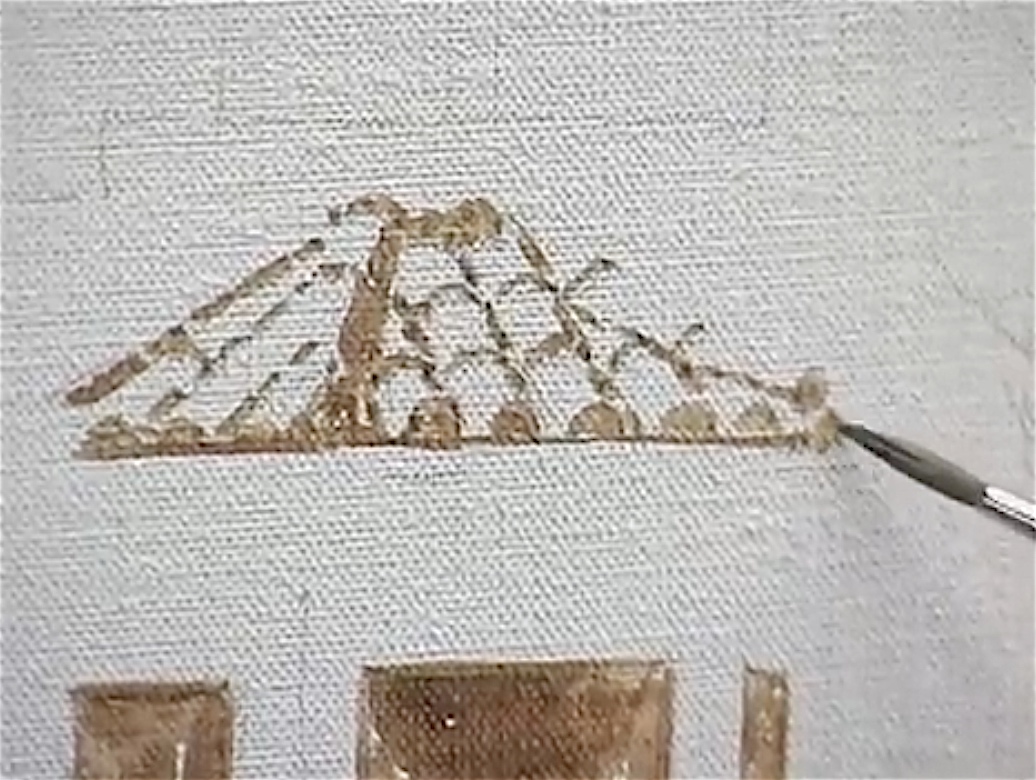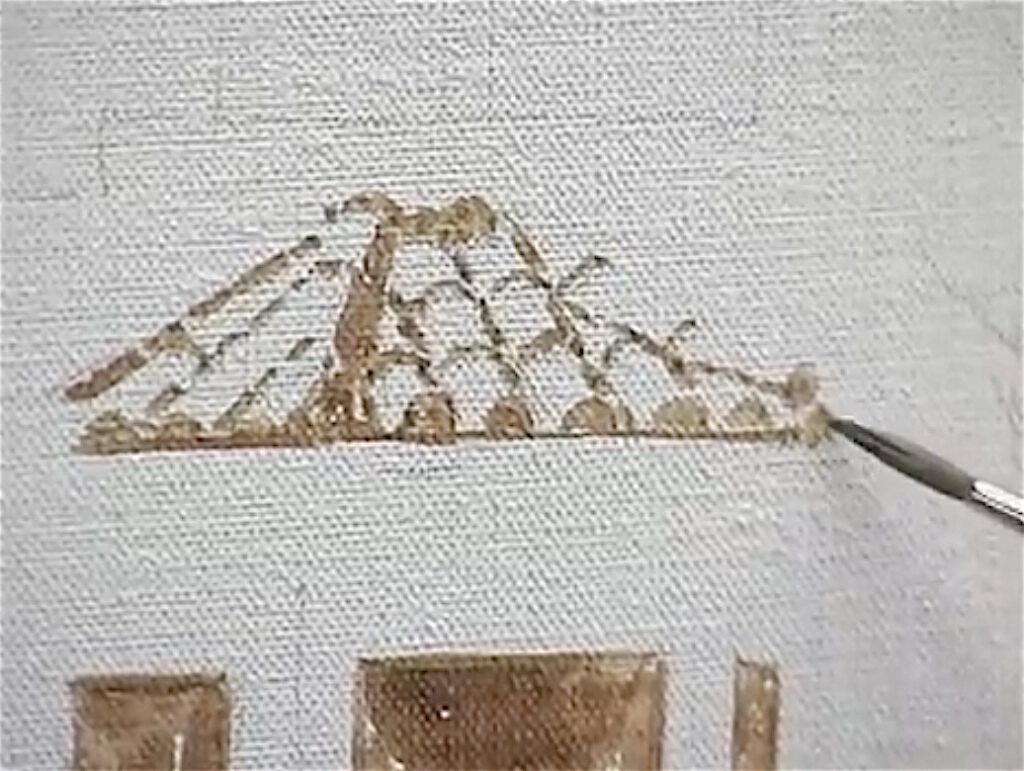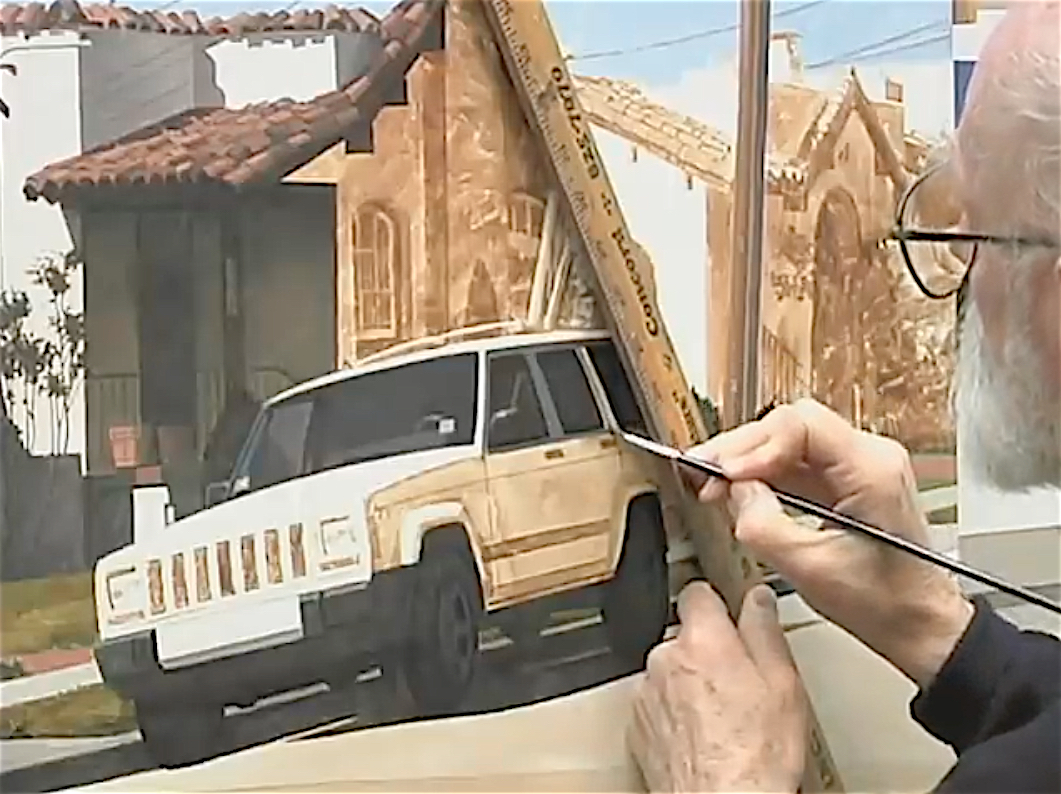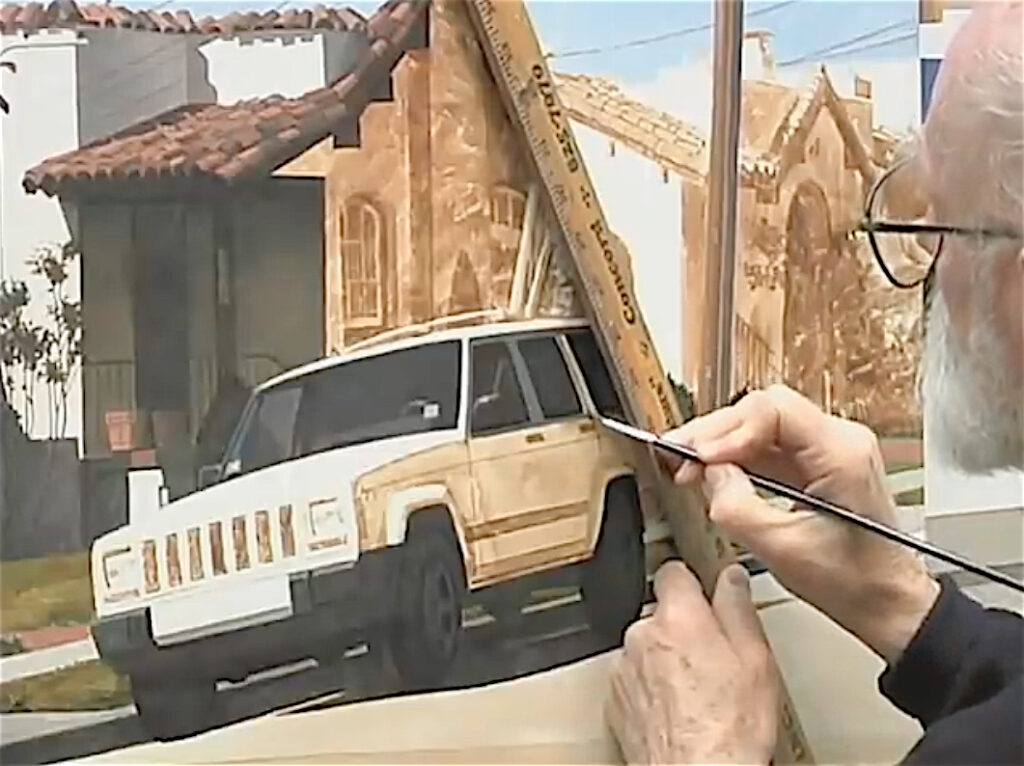 Tristesse with boredom.
Through Bob B., white American bourgeois collectors in San Francisco found their local arty thing. Bechtle's photorealistic pictures matched nicely to the set of living room furniture, wallpaper, – alternating scatter cushions exuded modern individuality. Meanwhile the tastes may have changed, as we're writing 2020. Yet, my doubts still exist.
Thanks to former co-director of the Leo Castelli Gallery, Ivan Karp (OK Harris Gallery owner) and later the internationally renowned Barbara Gladstone Gallery, he found trustful, representative art dealers in New York City, the world's art market center.
Interestingly, in the beginning, almost all these photorealist painters didn't know each other. Like hunters, American art critics/dealers looked around, searched in the countryside of the U.S., and obviously found a bunch of these mundane oil painters, who's artistic practices purposely went counter to American contemporary art academism or the October School. In this regard, an anti-counter-revolution, which per se wasn't meant to become a cool art movement. Those Photorealism oil painters neither explicitly functioned as that. Nevertheless, a Modern American "School" of "Photorealism On Oil" came to light. Which seems to be o.k. for the outsider. One more aspect of artistic practice to be easily written by freelancers for magazines, featuring beautiful, glossy color pages. After organising some group-shows, letting the works exhibit in Europe, eventually the genre Photorealism became chiselled in the wall of American art history. Voilà. Already tempi passati.
On top of that, even after the end of the 'boom+bust'-Photorealism period for poor art-speculators/-flippers with not-so-deep pockets, the continued financial success of Bechtle in the U.S.A. demonstrates why Americans like the serious, hard-working art worker, who believes in his talent of being an extraordinary, sophisticated painter.
Said that, I, as a Japanese artist with European cultural roots, shall call Bechtle's painting bad, pretentious and boring.
Of course, I do miss the experimental, transgressing extension of the oil painting practice.
In Bechtle's Gesamtkunstwerk, the lack of social- and global-history conscience incline to believe that the ordinary in this painter tends to the right. The most important function of being an artist is to give people something to be critical about.
Pop music? Can't dance.
Vietnam? Not my thing.
Born in the U.S.A
I was born in the U.S.A
I was born in the U.S.A
Born in the U.S.A
Got in a little hometown jam
So they put a rifle in my hand
Sent me off to a foreign land
To go and kill the yellow man
I had a brother at Khe Sanh
Fighting off the Viet Cong
They're still there, he's all gone
He had a woman he loved in Saigon
I got a picture of him in her arms now
Make love not war? Why not, I love to meet Jane Fonda, who's living around the corner.
Anti-Nuke? Bomb all European socialists.
People of Color? Yes, my favourite oil color is brown.
Feminism? Ask my former wife.
Documenta? I've to ask my bookkeeper.
Humorous sarcasm? No, I'm a serious painter.
Sex? I'm religious.
Green Party? Yes, I'd luv to organise a party in our garden in San Francisco.
Con mucho gusto and with no particular intention let me allow to show you the contemporary "picturing japan". Our bland simulacrum of Japanese painting practices, the most boring photorealist oil paintings by Japanese artists, which have, in comparison to Bechtle, absolutely no value. (Did I write this?)
In the context of a sociological fieldwork, via my personal academic comparative studies, I can offer you the elitist "National Art Center of Tokyo" (The real name in Japanese is "New National Museum" 新国立美術館), where throughout the whole year, thousands and thousands of Japanese artists exhibit their works, mostly paintings. But only on condition you belong to an artists' group, with which you feel affiliated.
Symptomatic for the mainstream (= Japanese art education) art scene; the catalogues and pamphlets of these hierarchical structured artists' group refer to the displayed works as "masterpieces". As a reference, check:
我が国にっぽんの恥「日展」
"Nitten", the Shame of our Nation Nippon
https://art-culture.world/articles/nitten-the-shame-of-our-nation-nippon/
Enjoy the atmosphere via the attached pics, all taken by chance in one day when strolling around.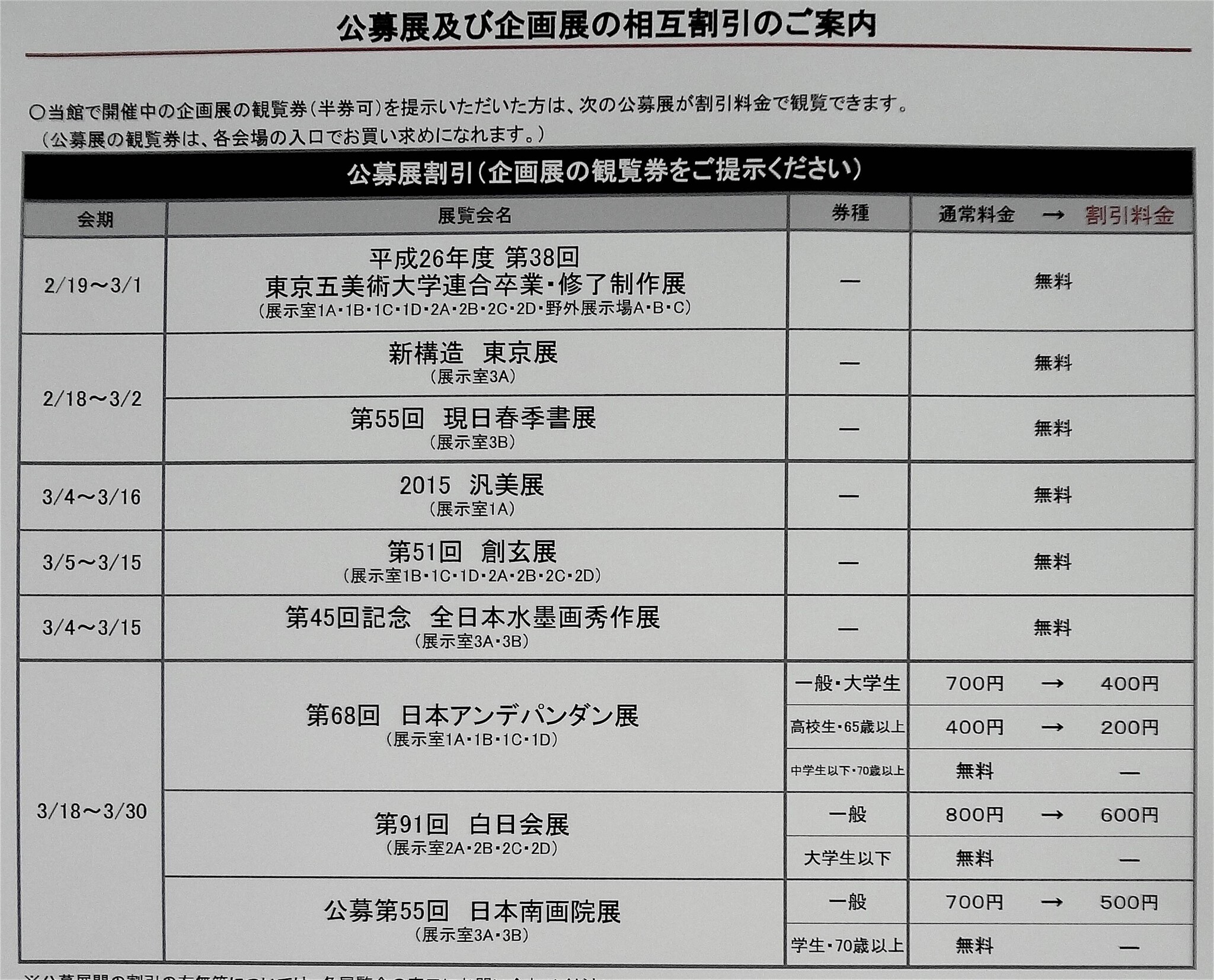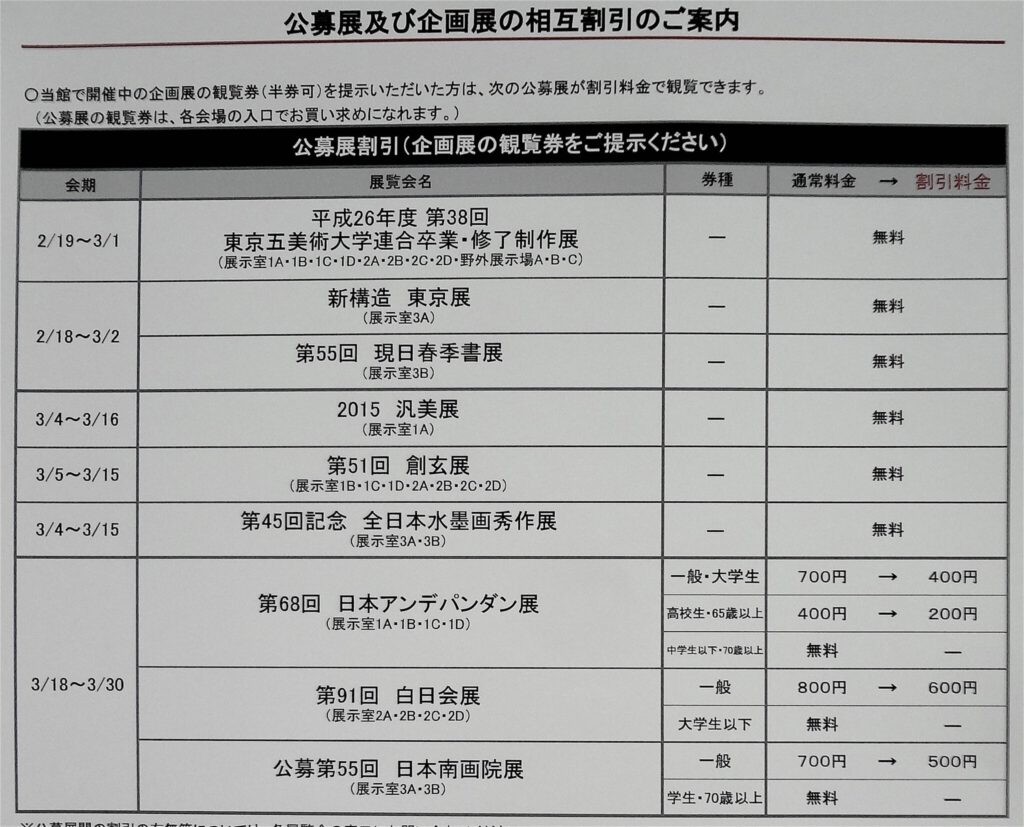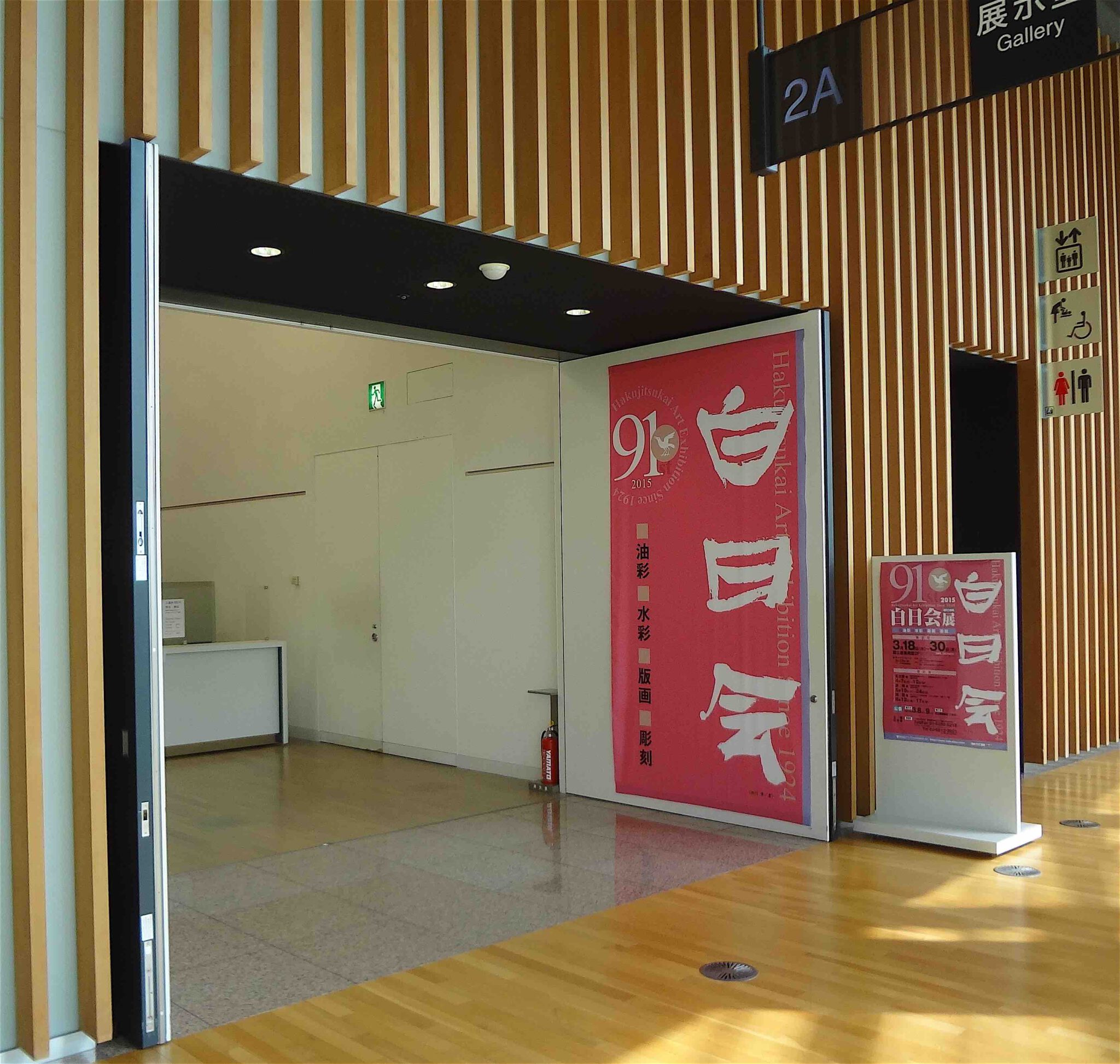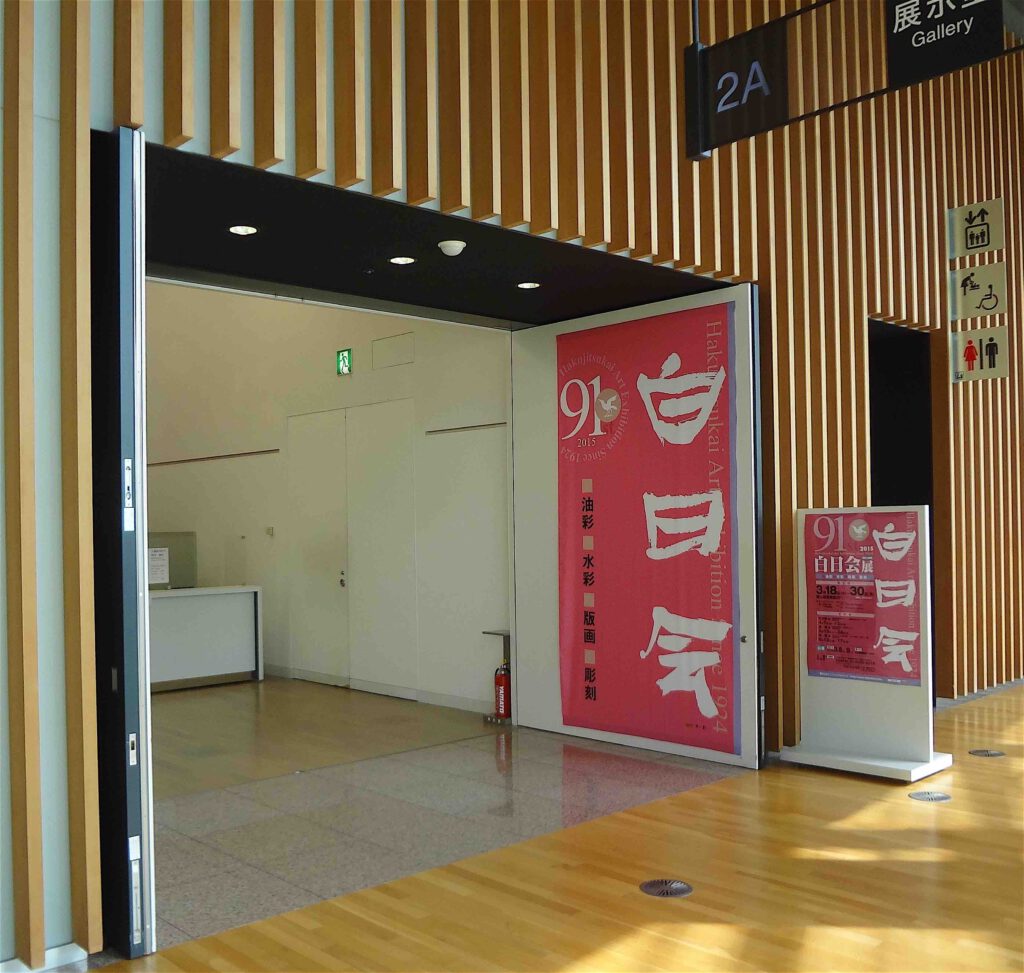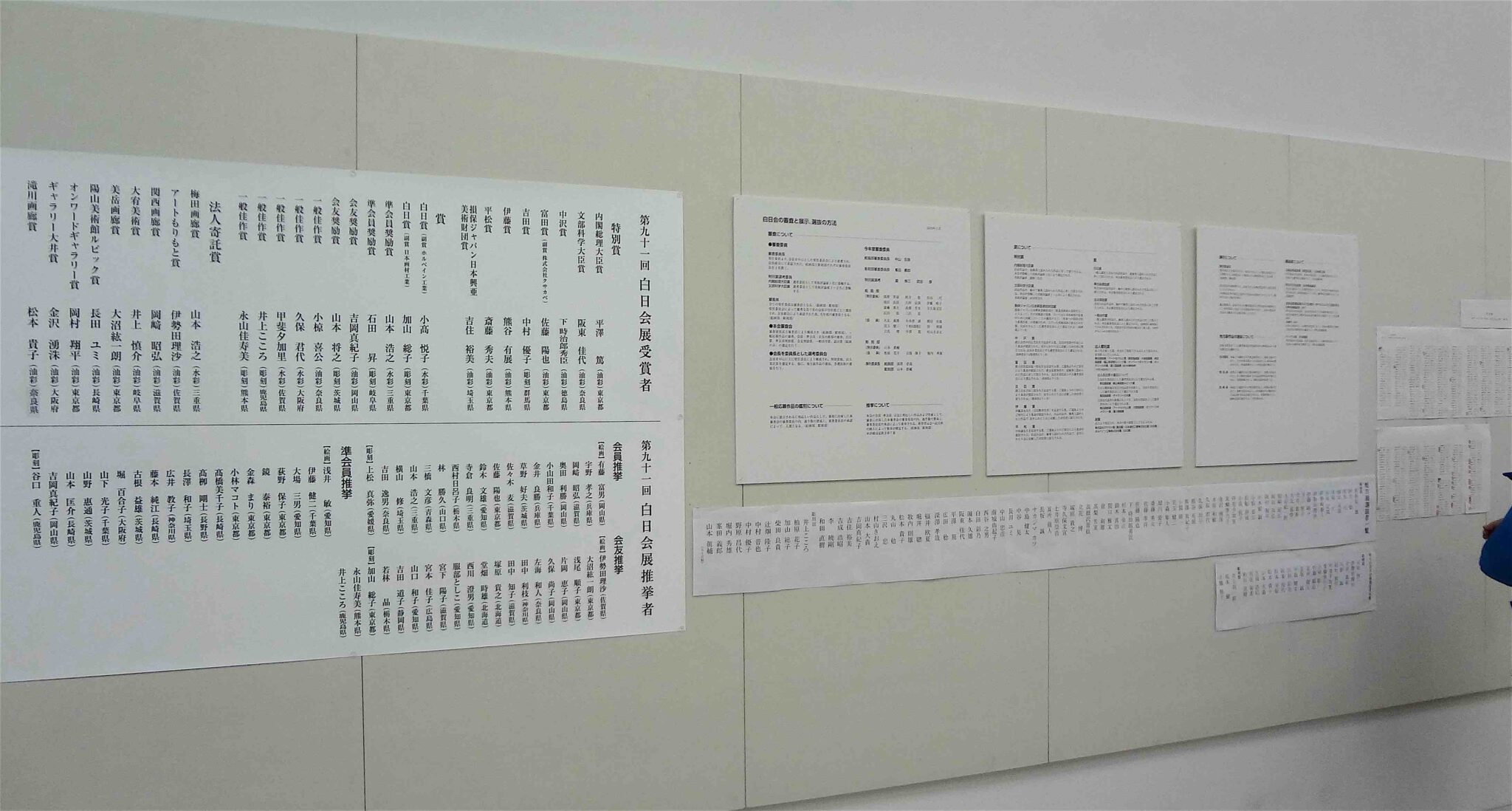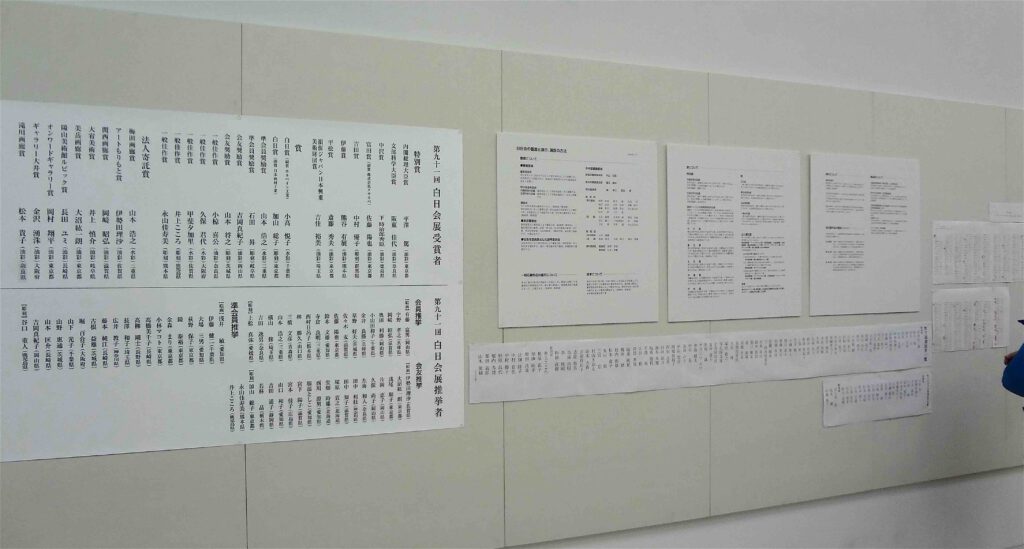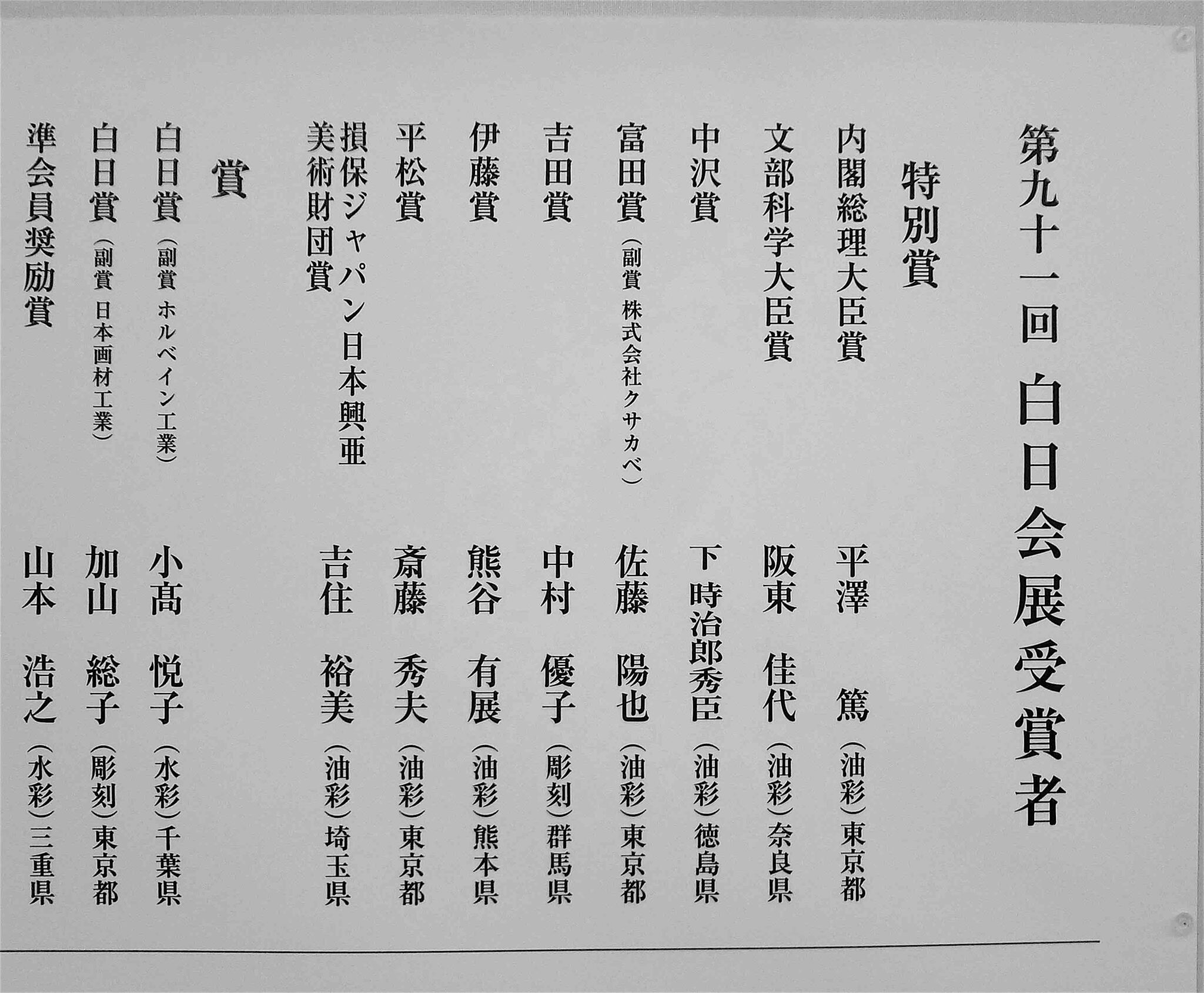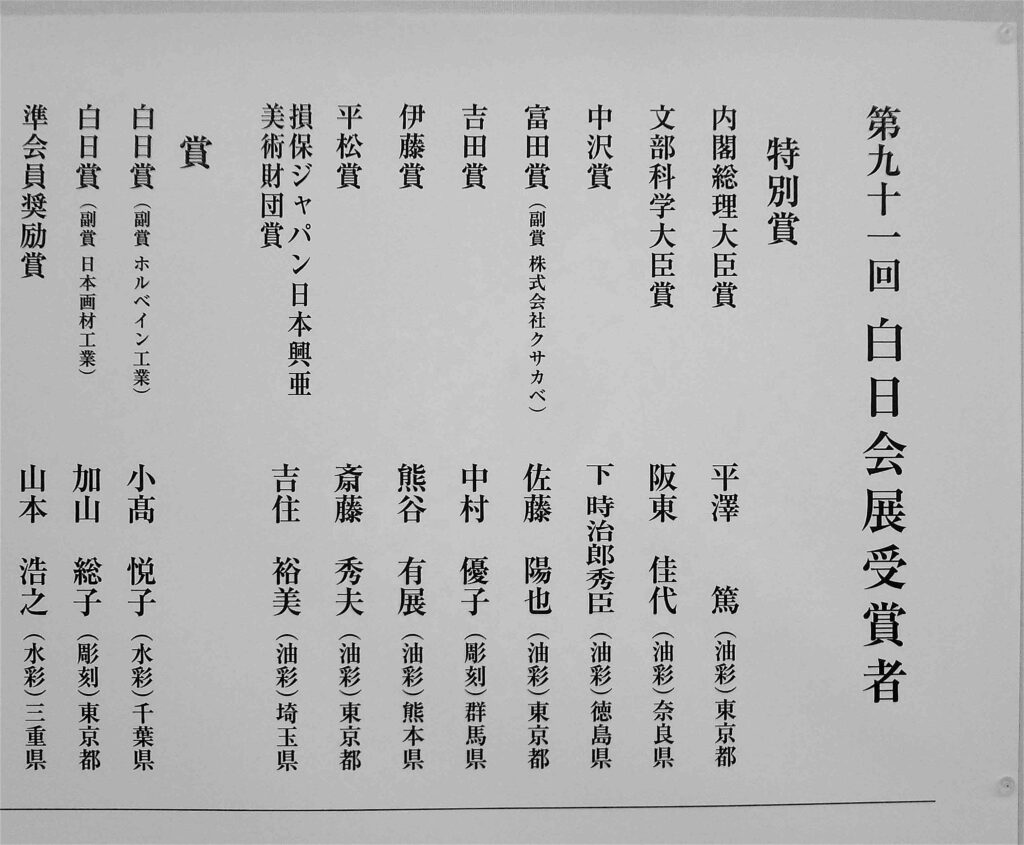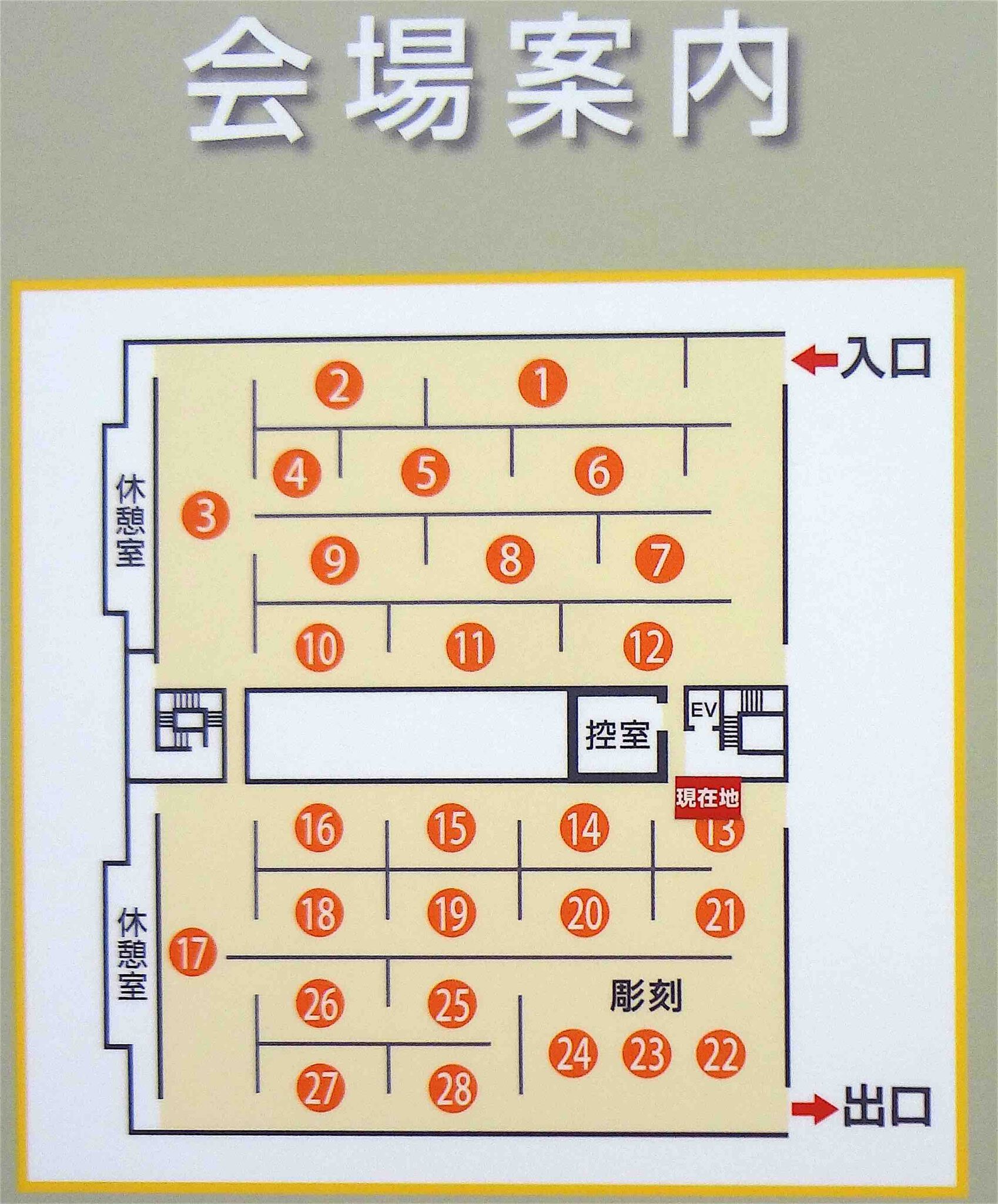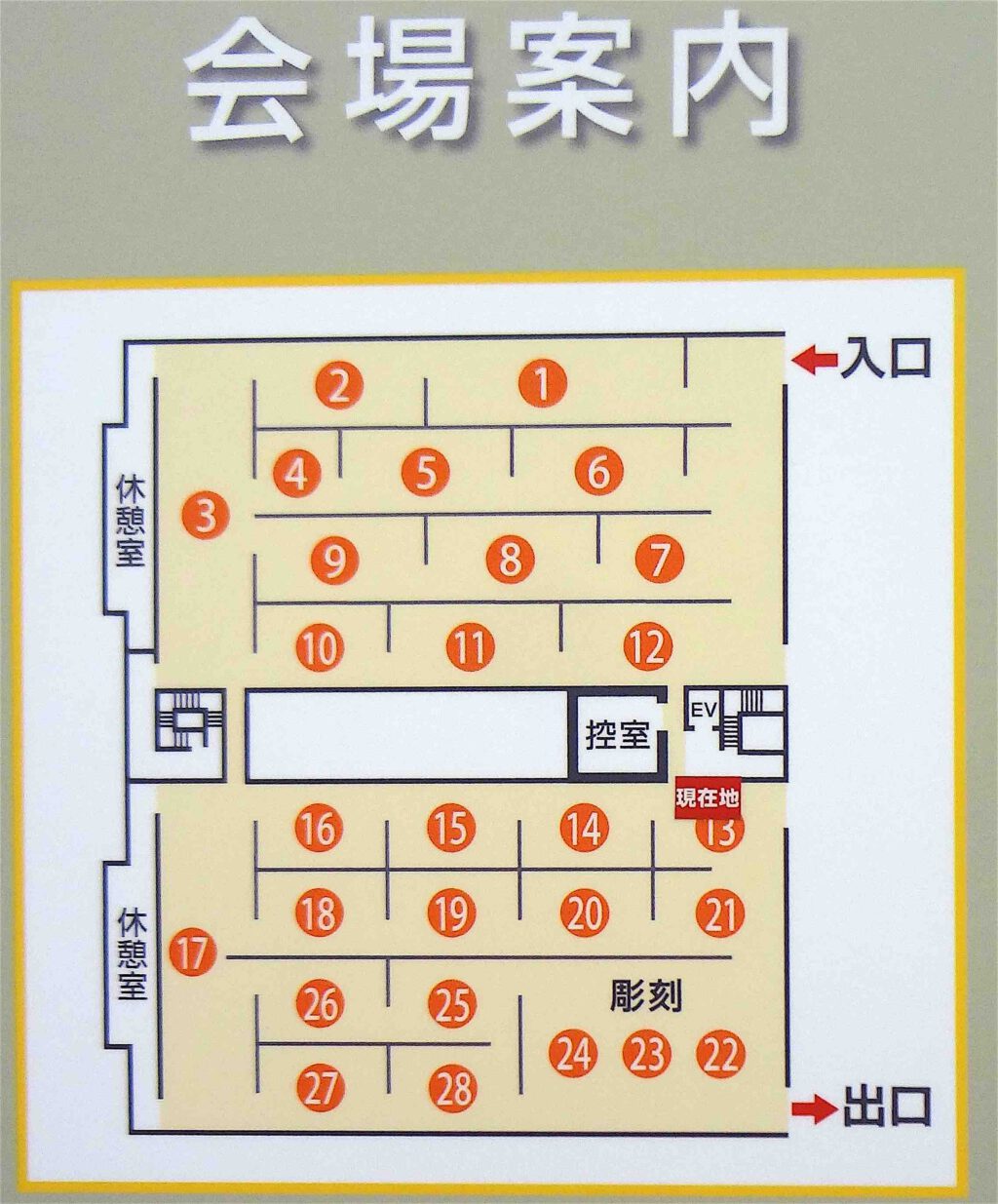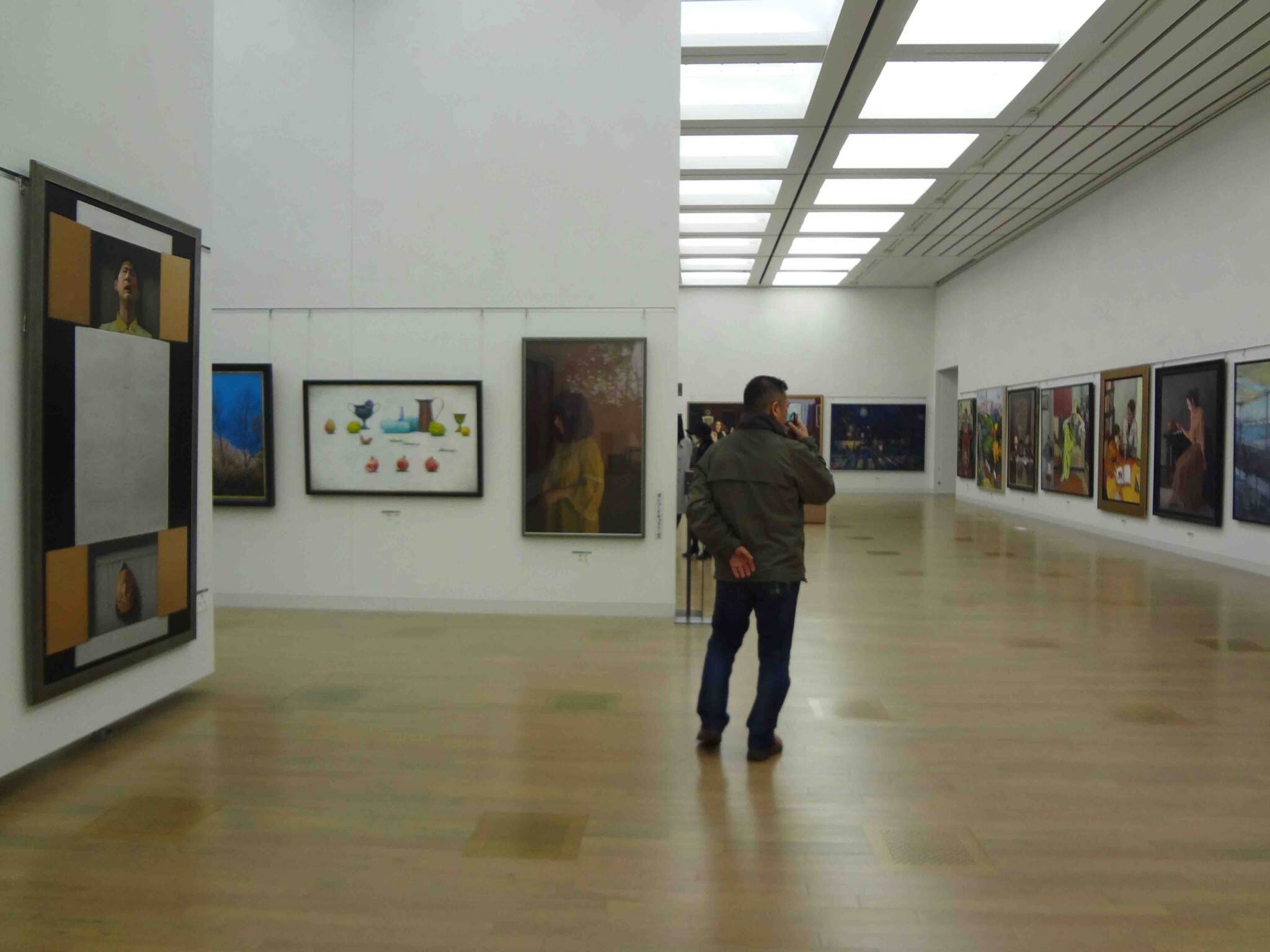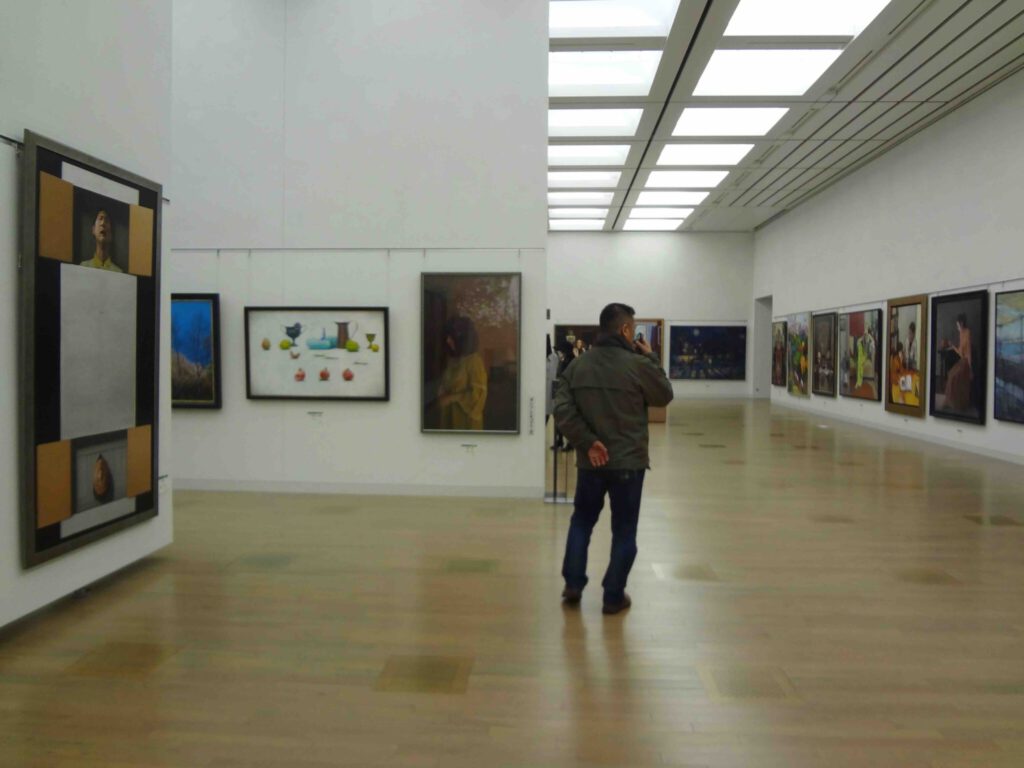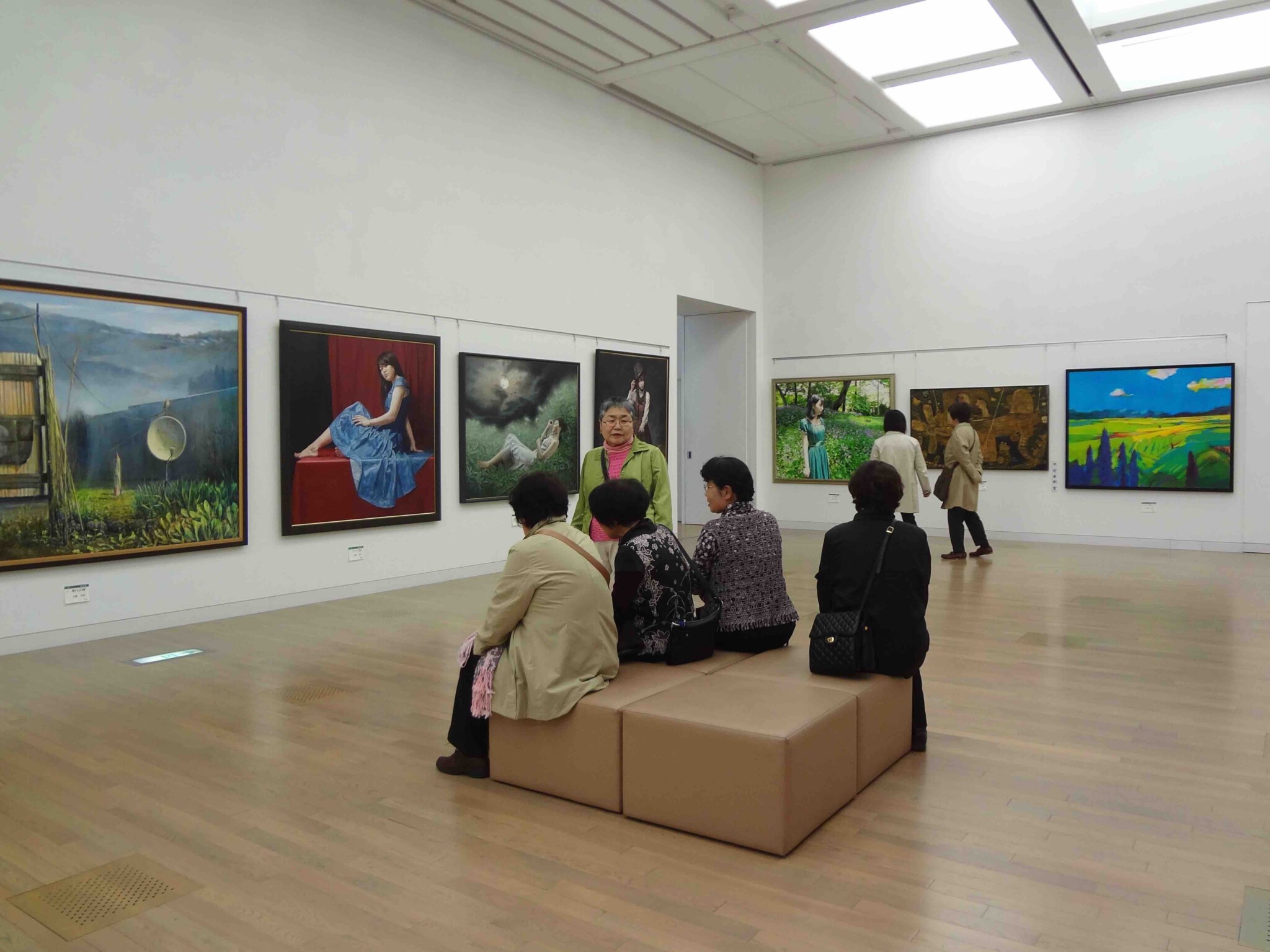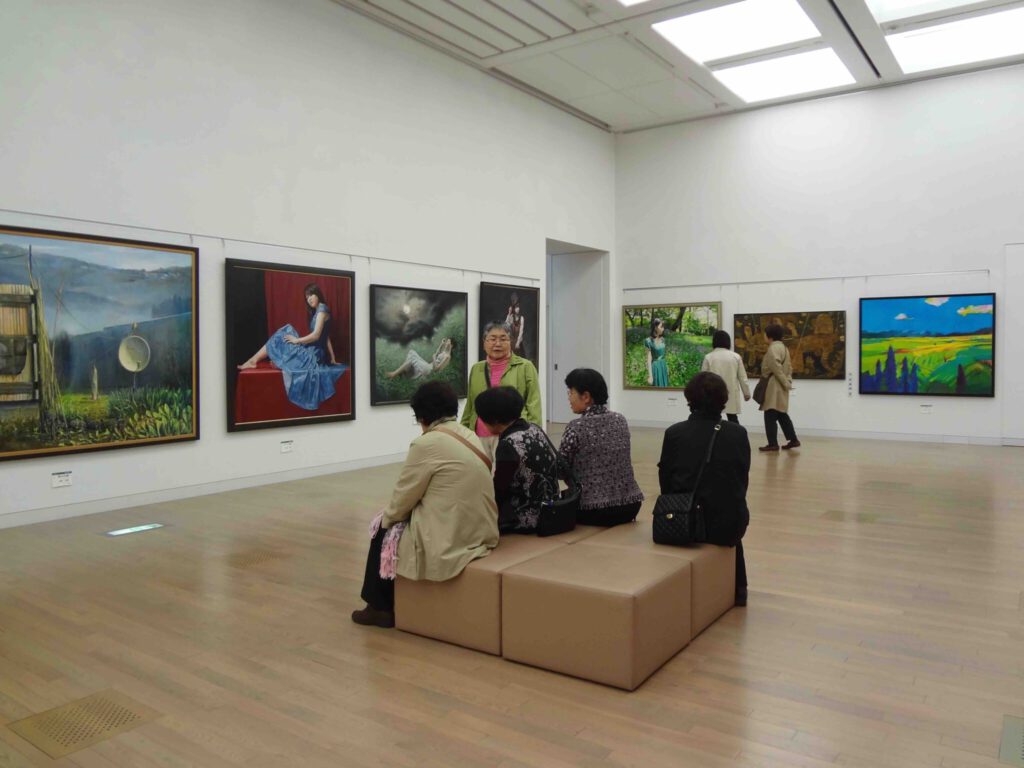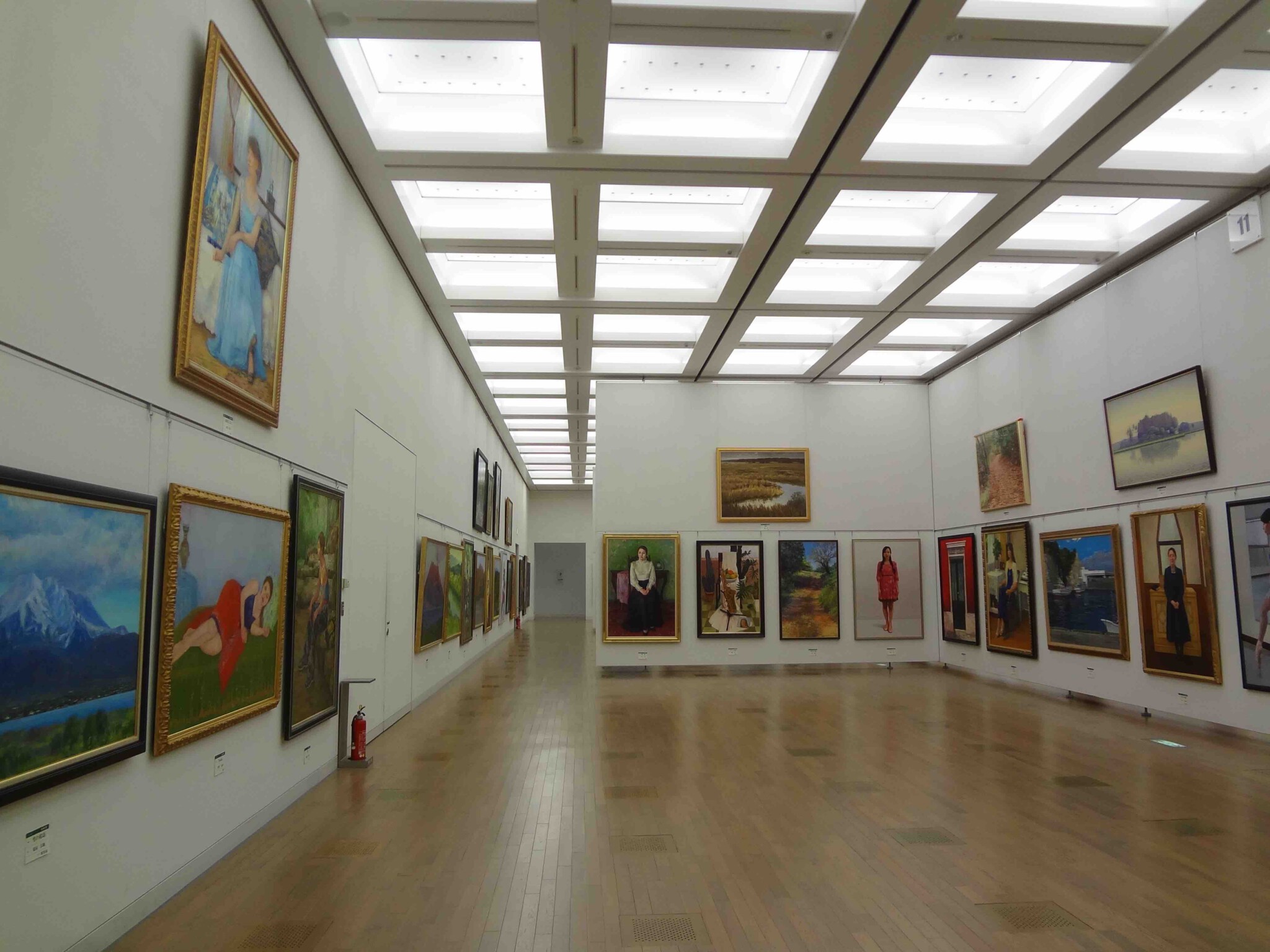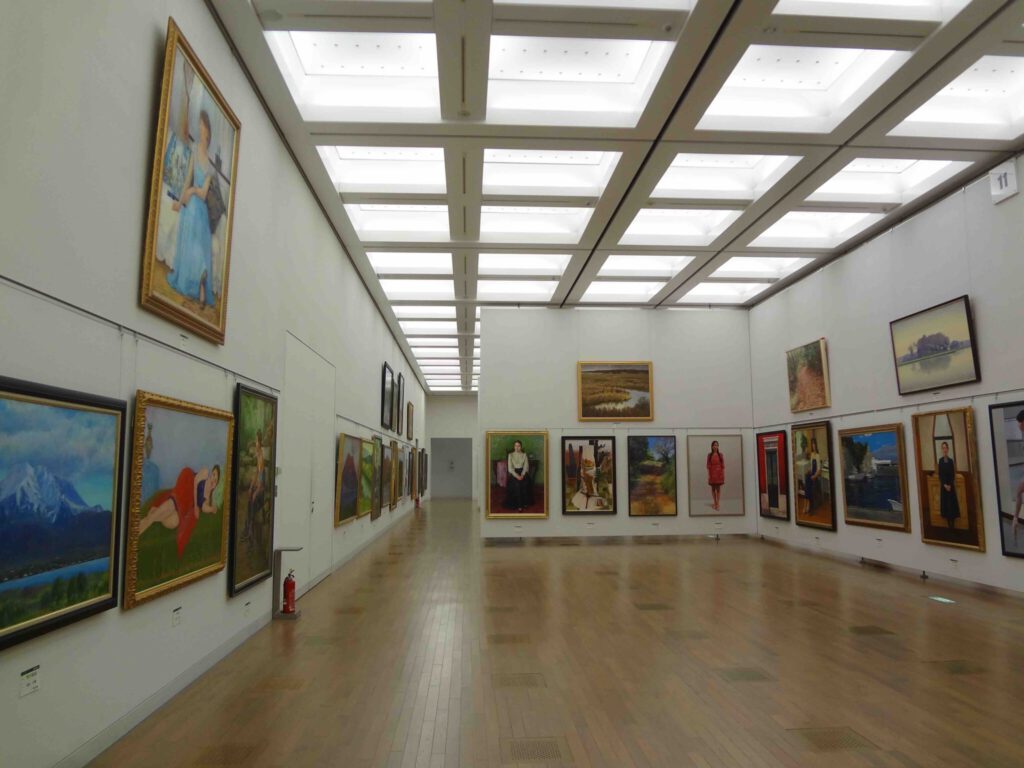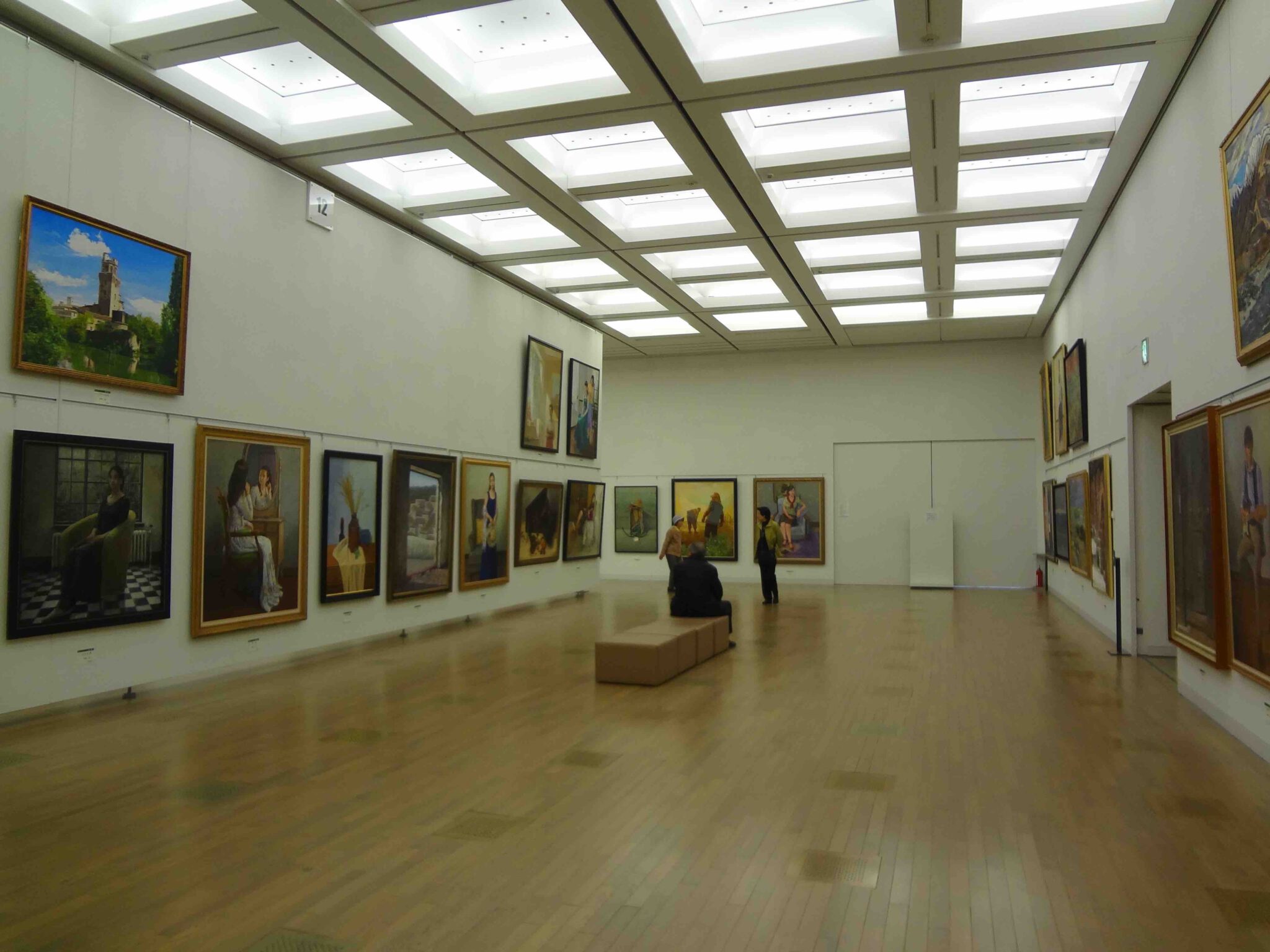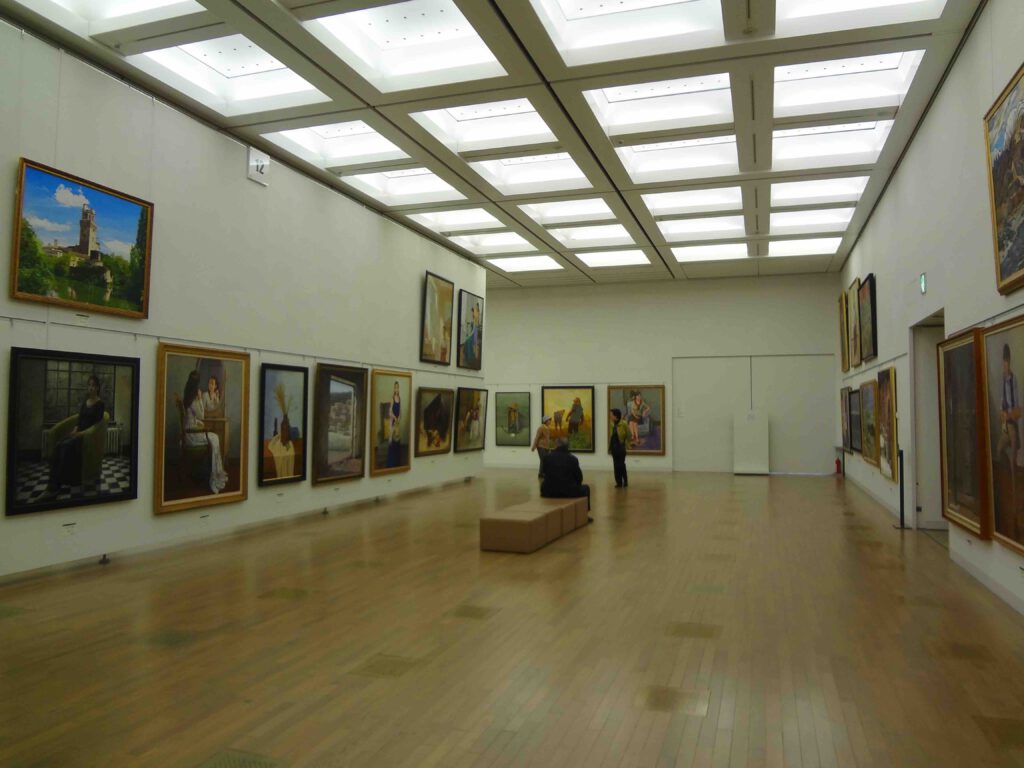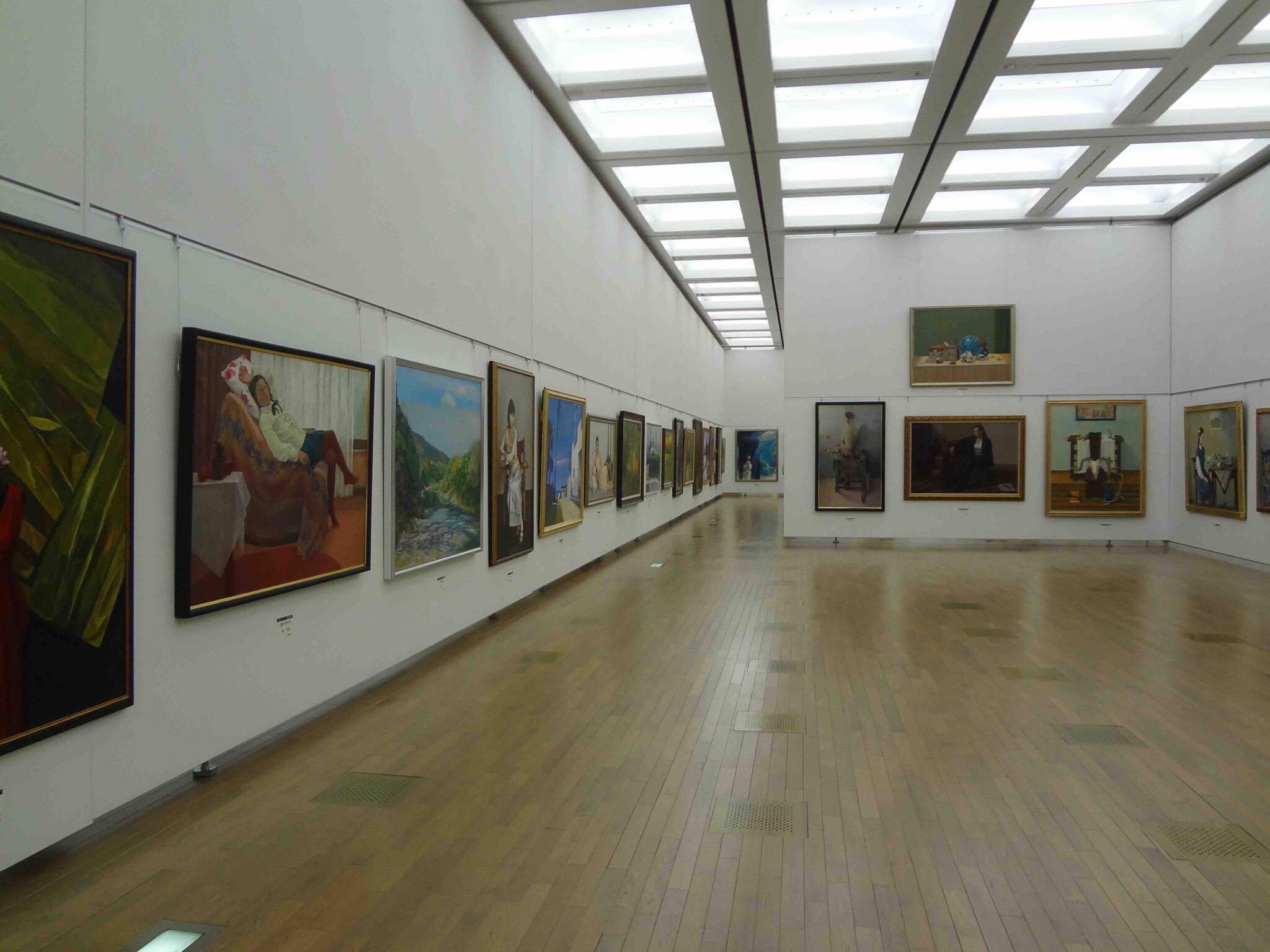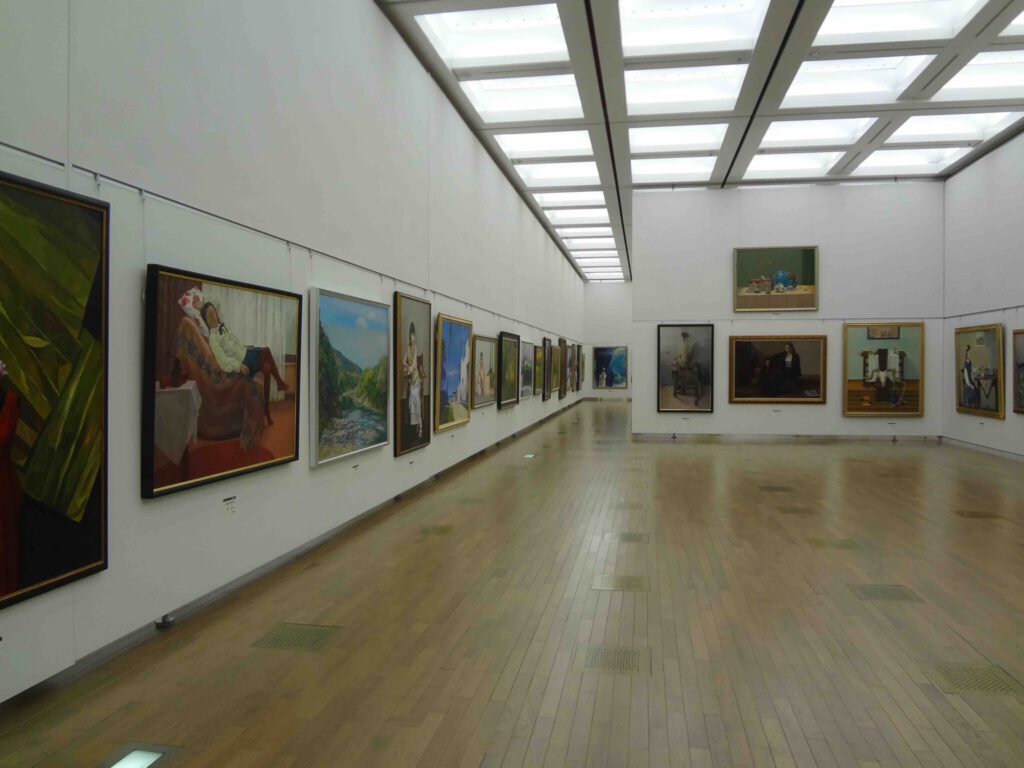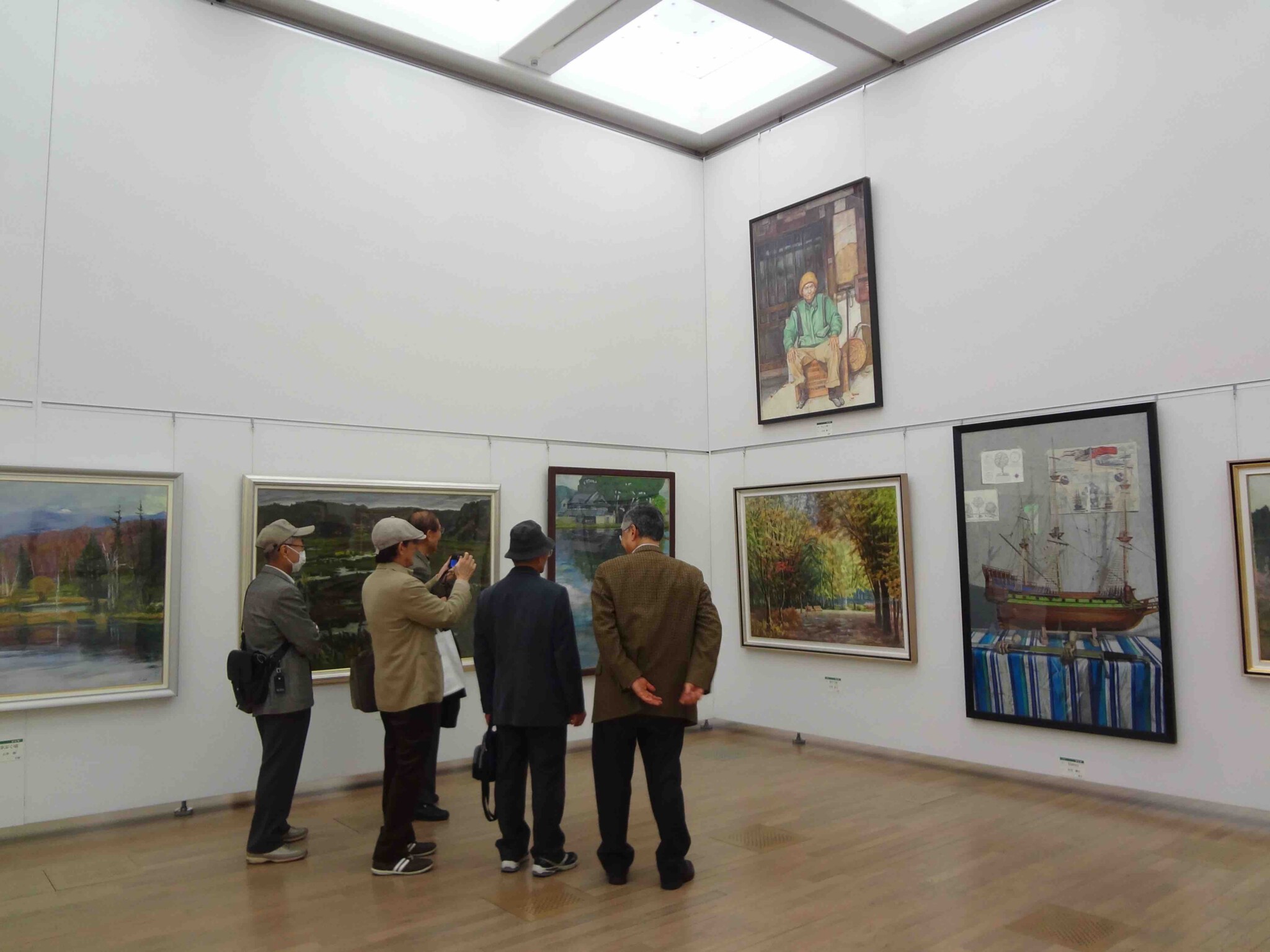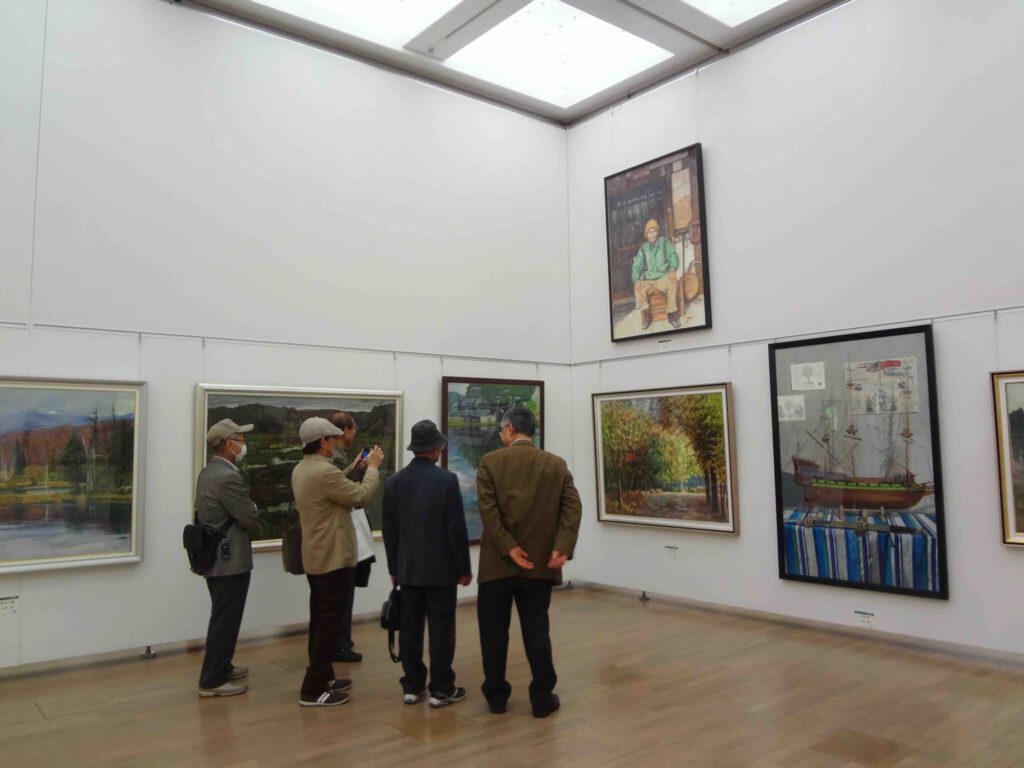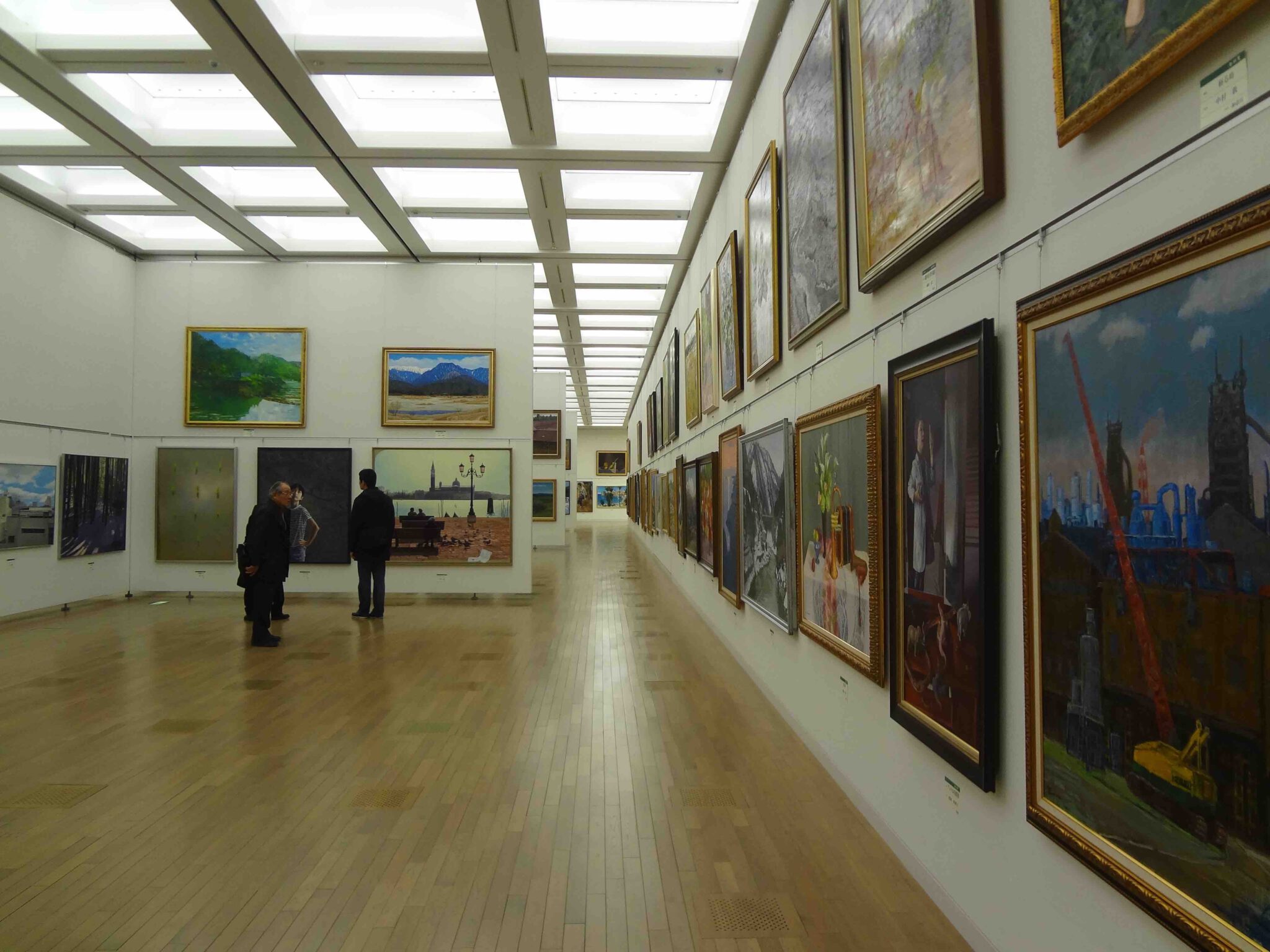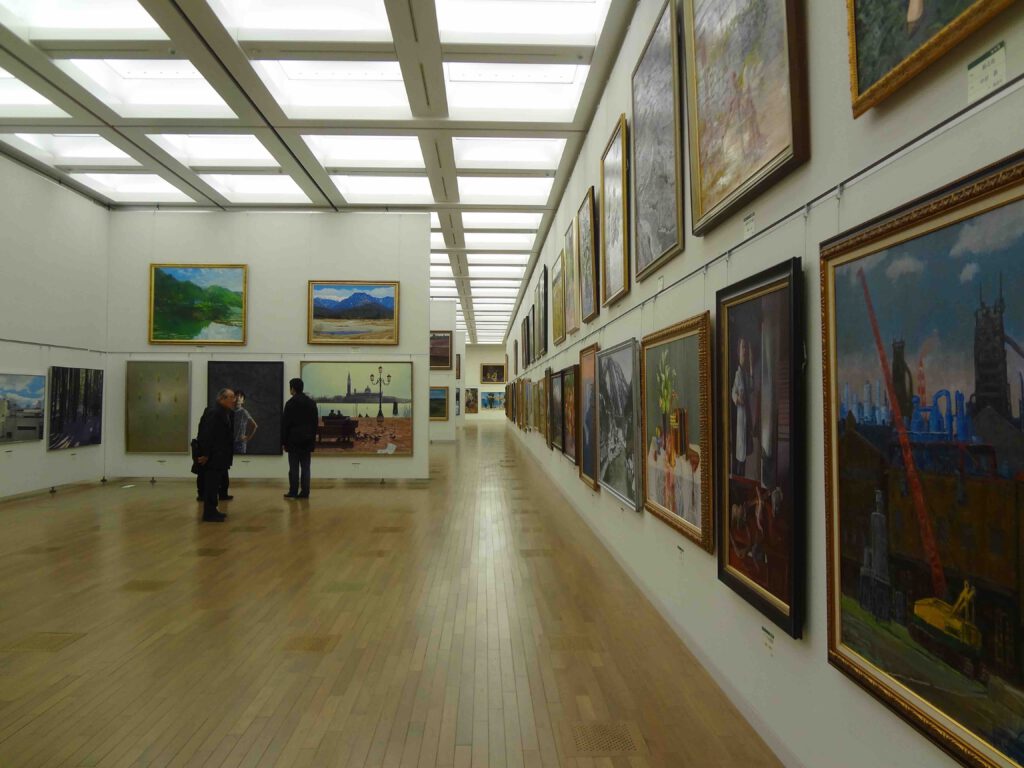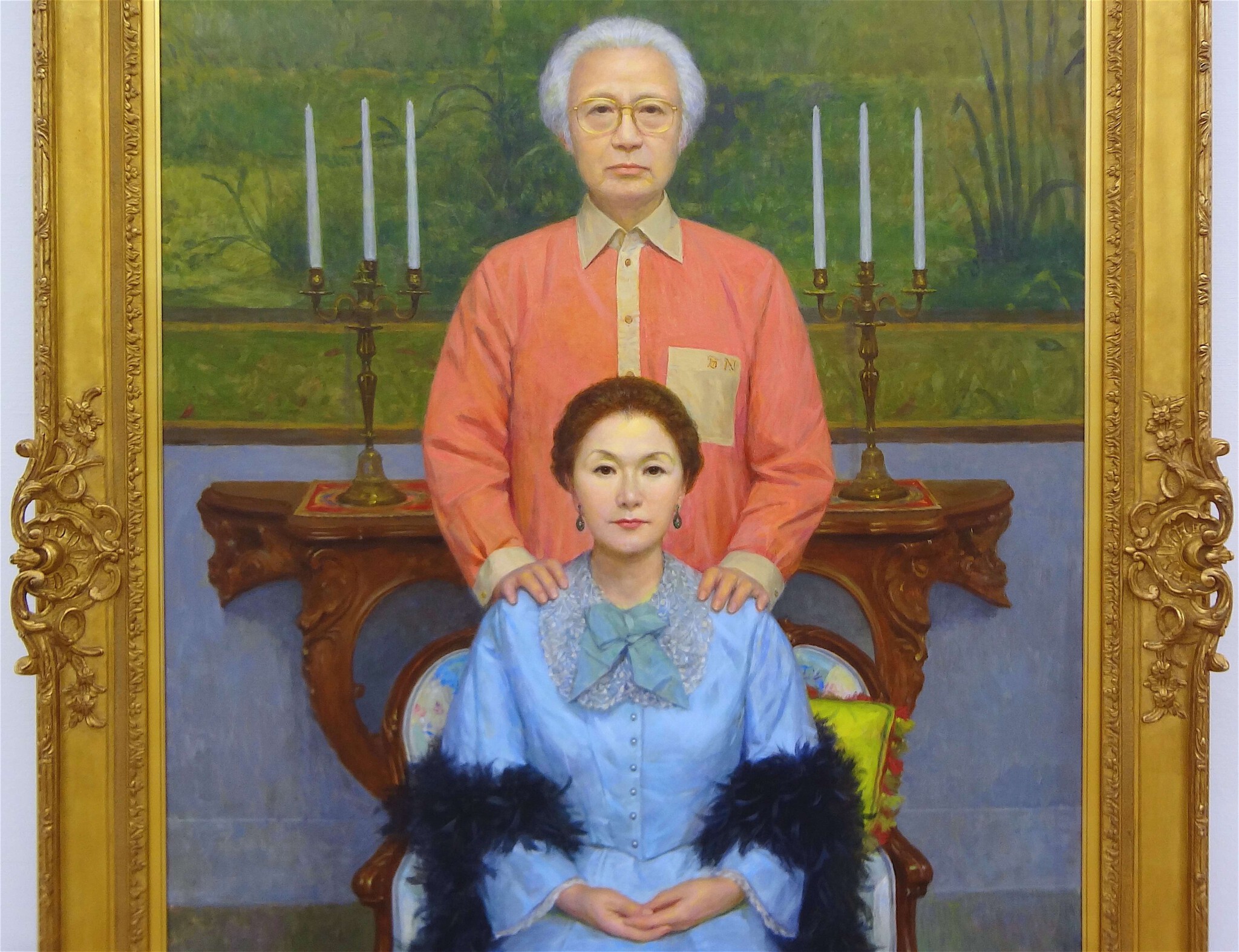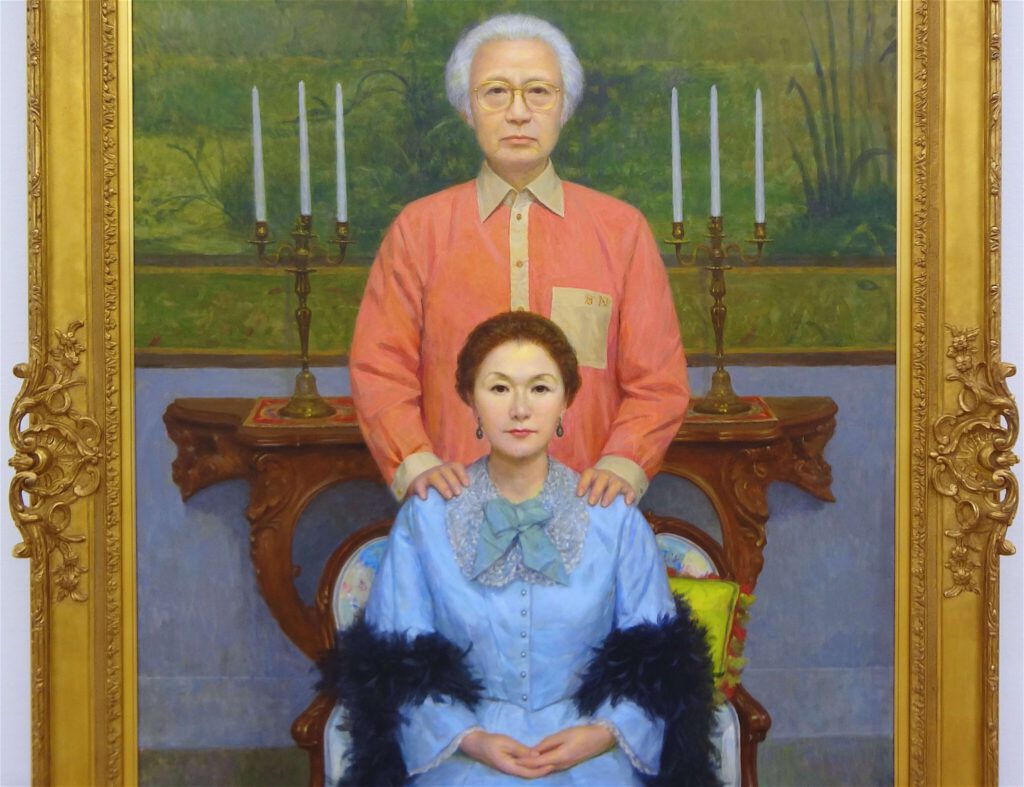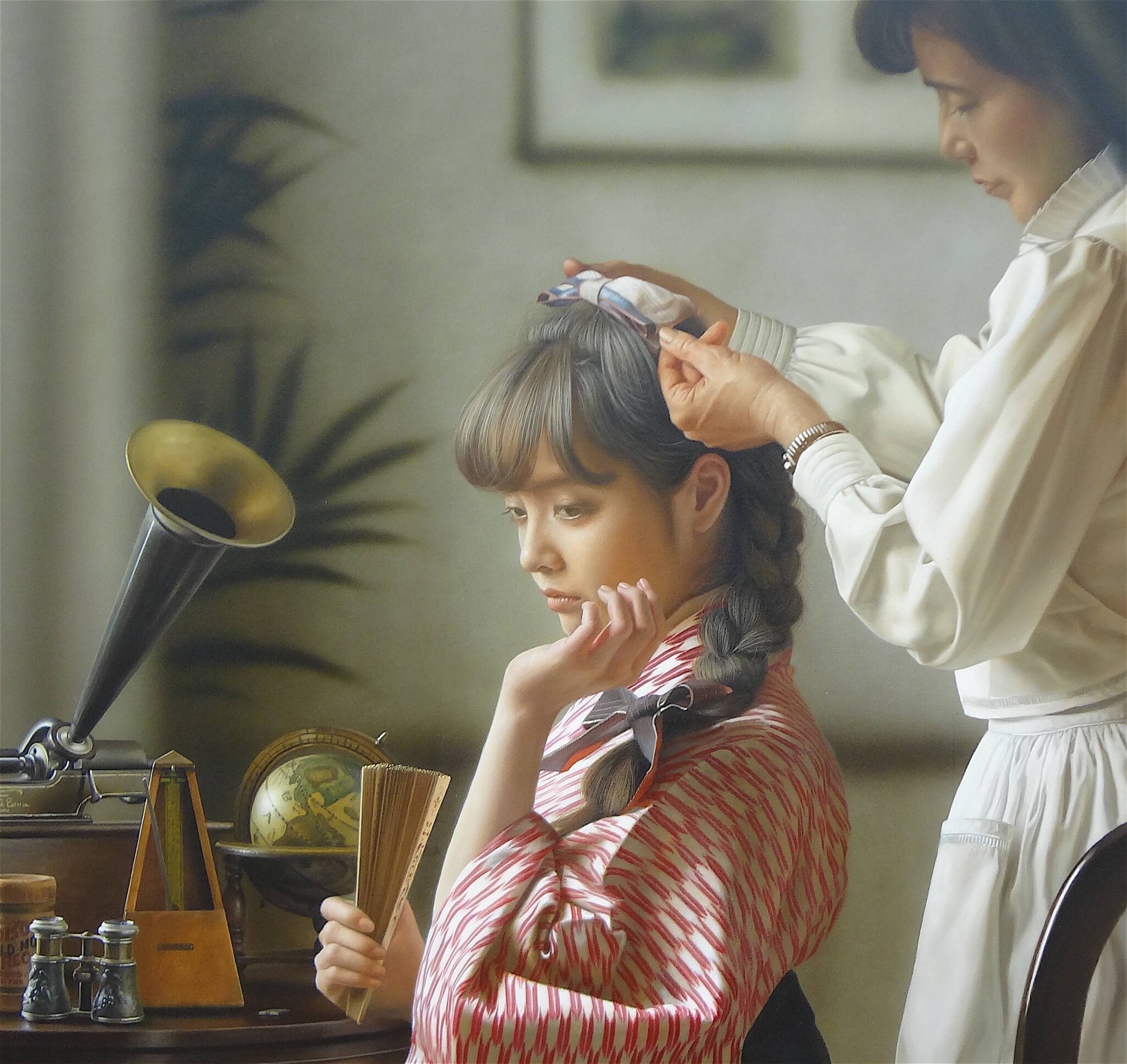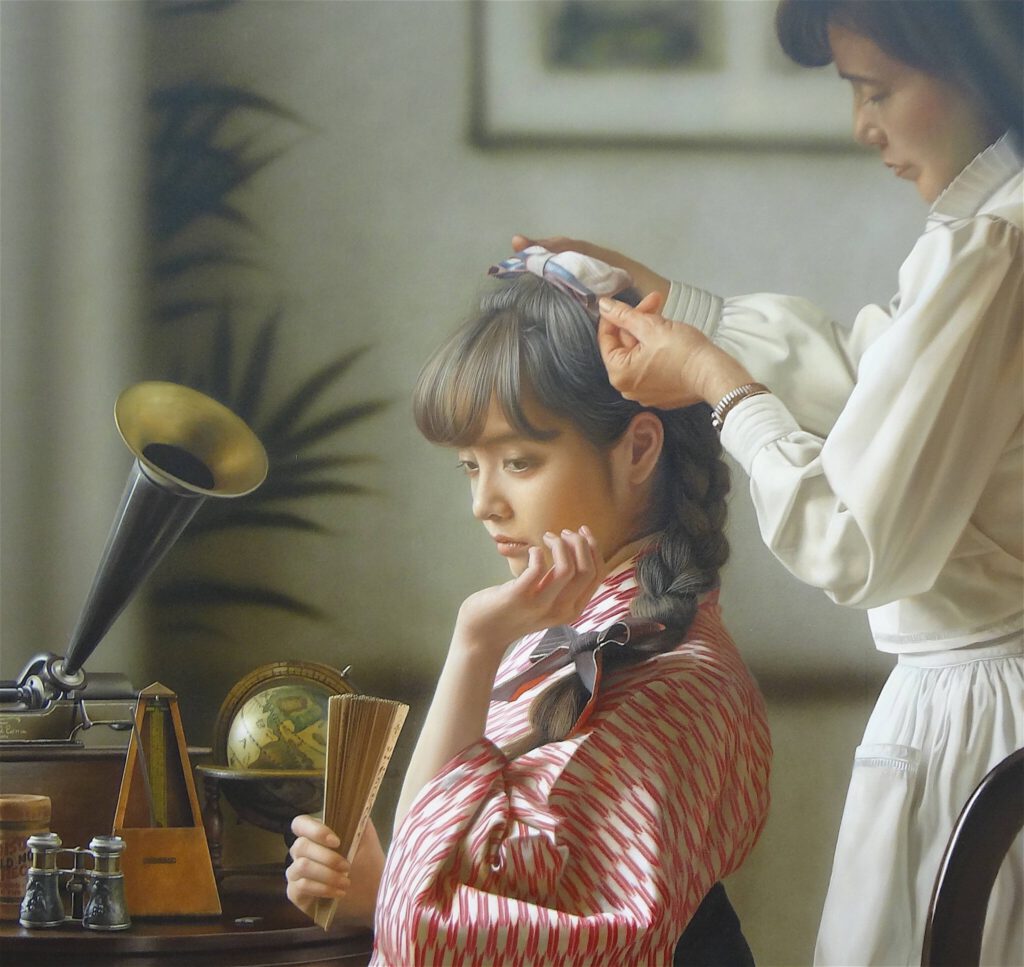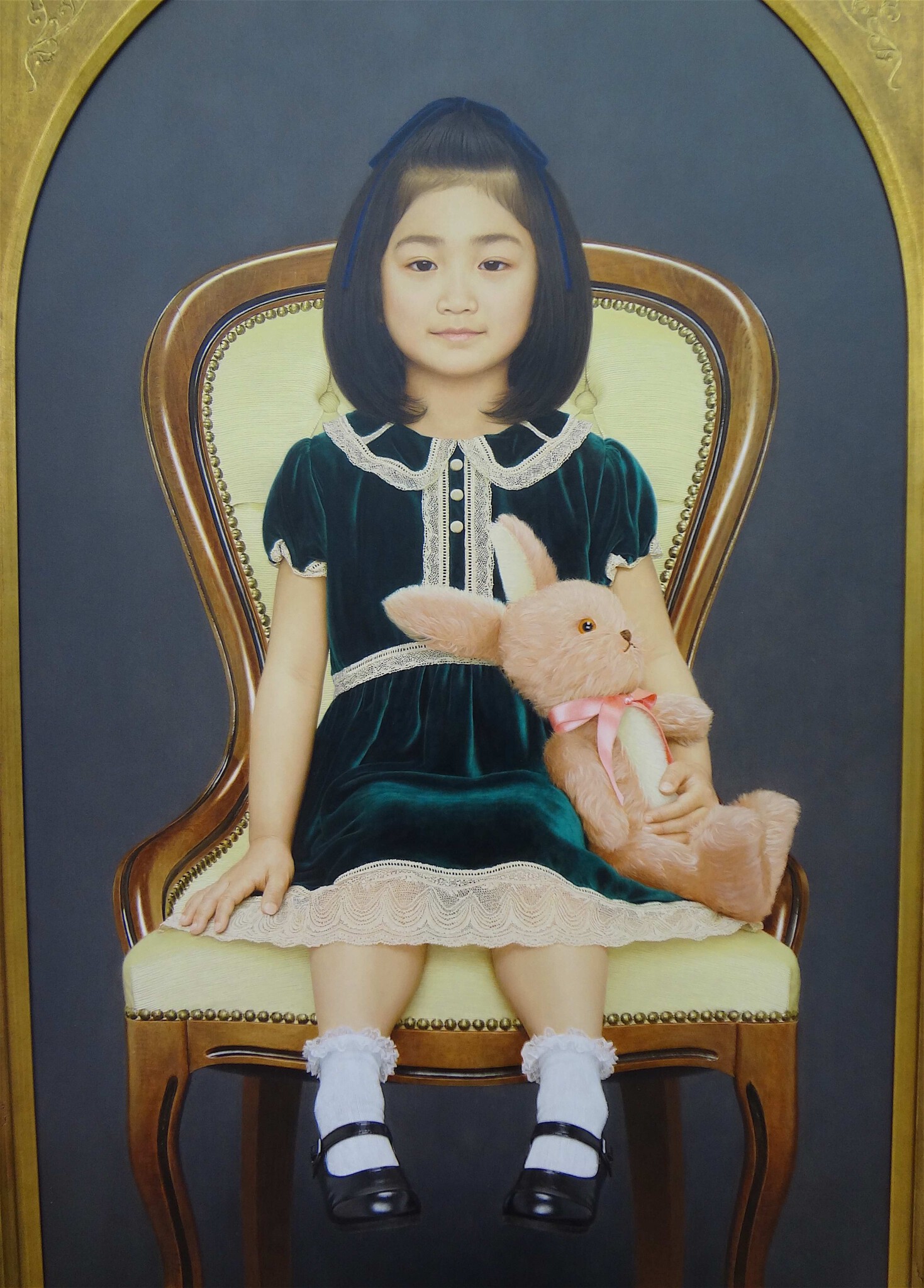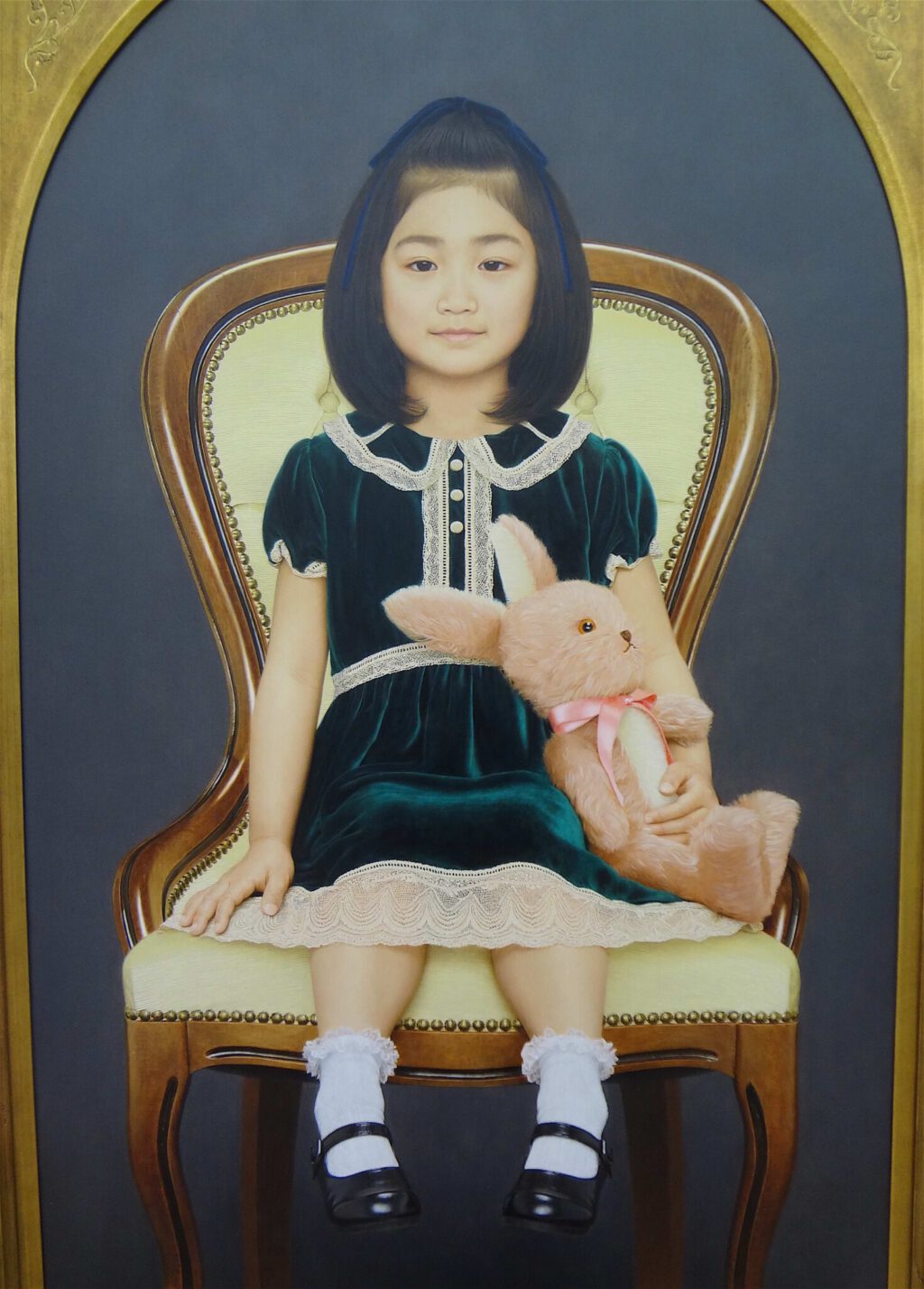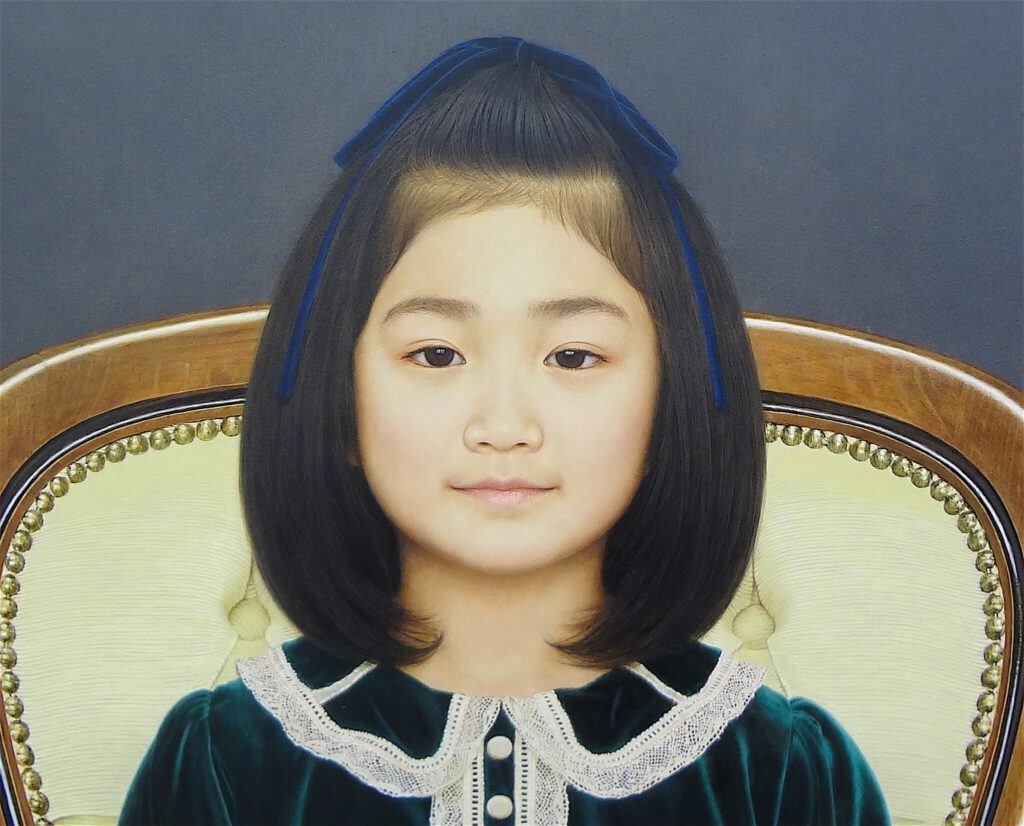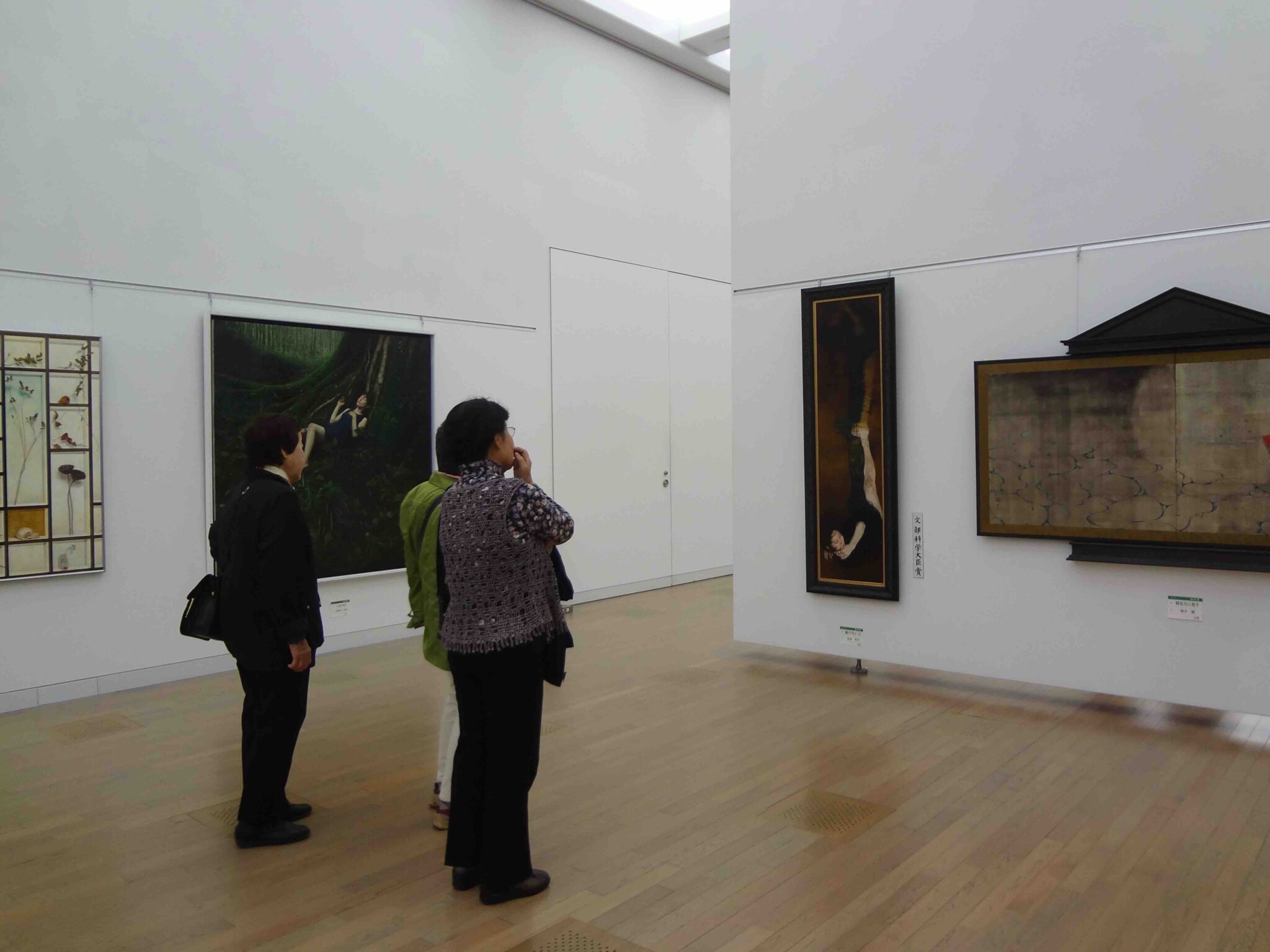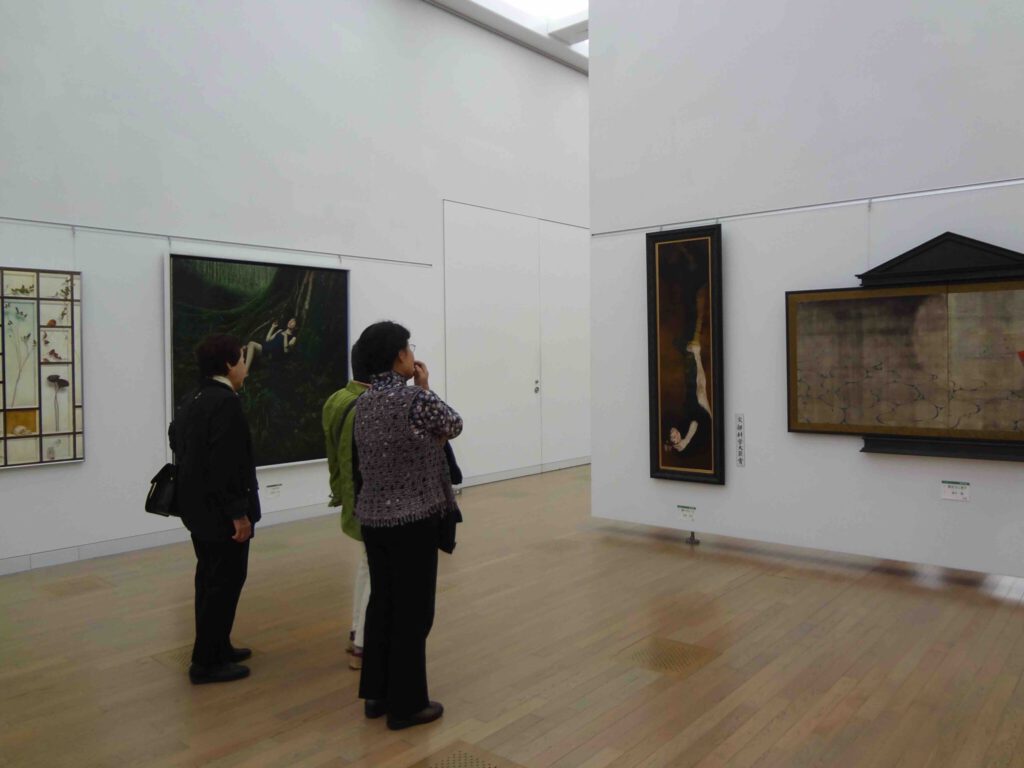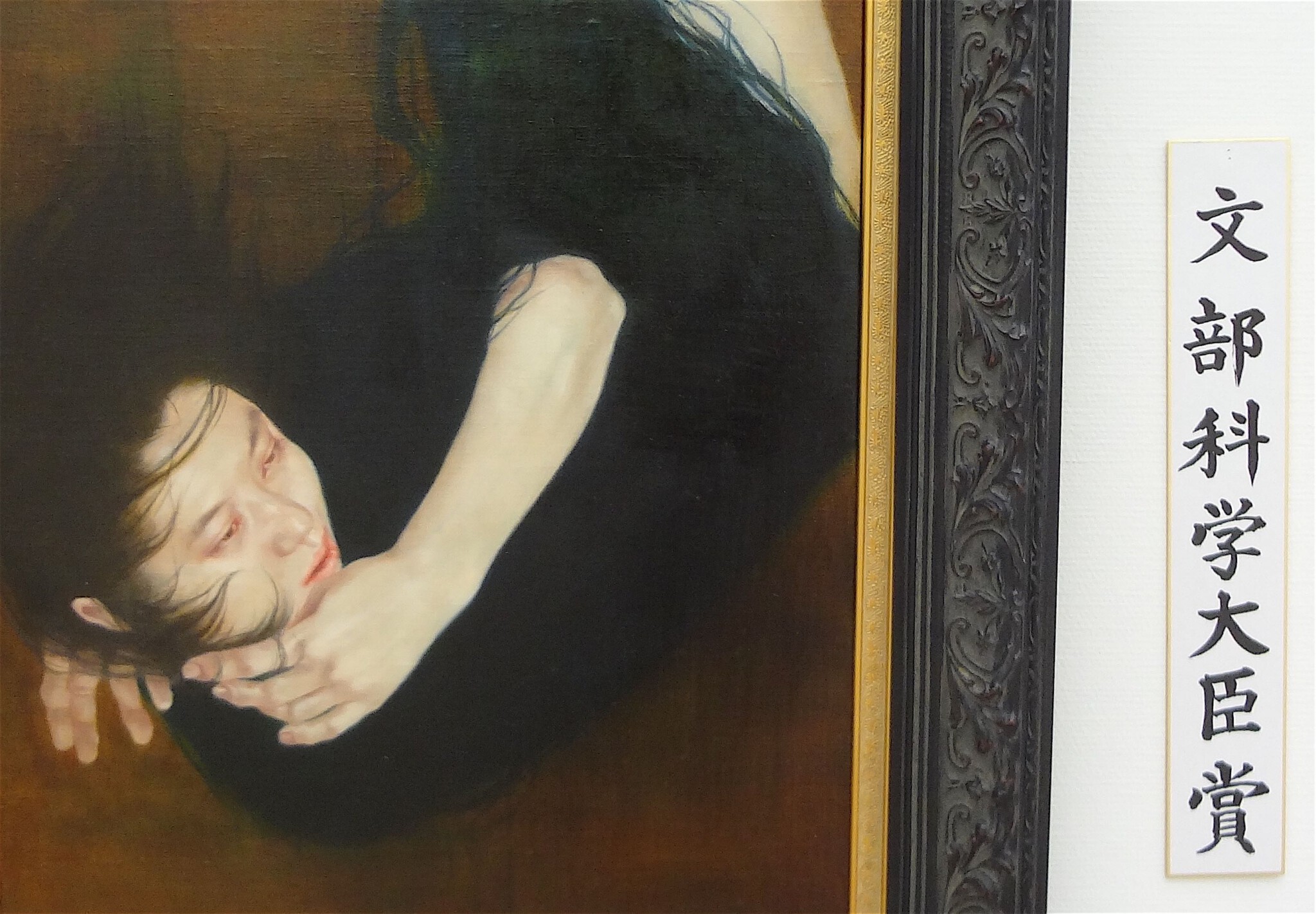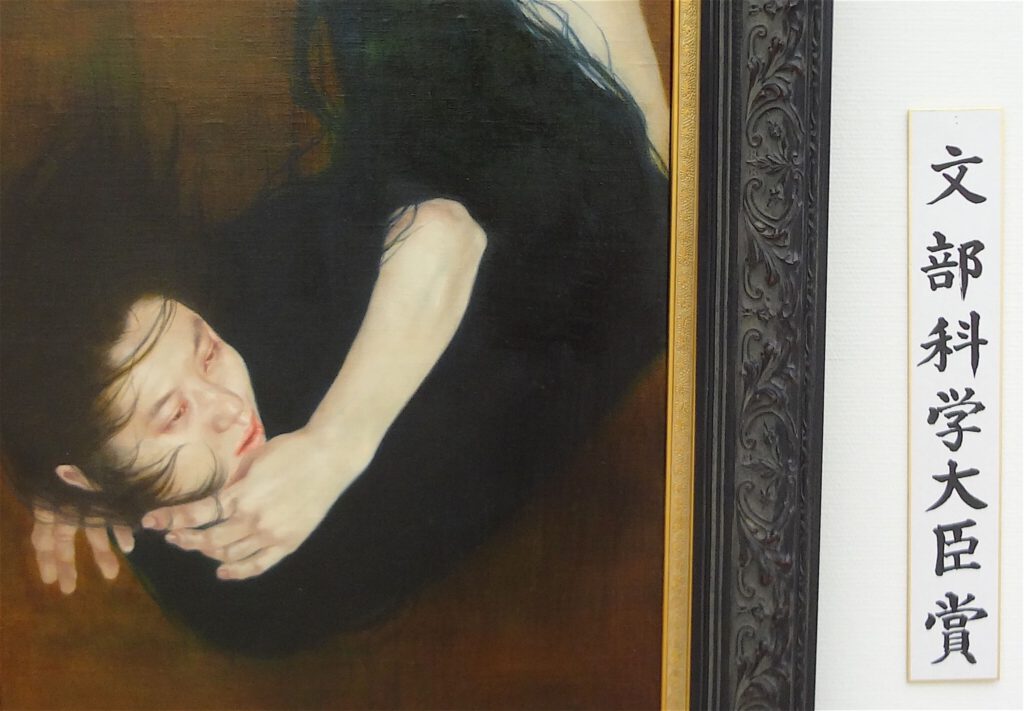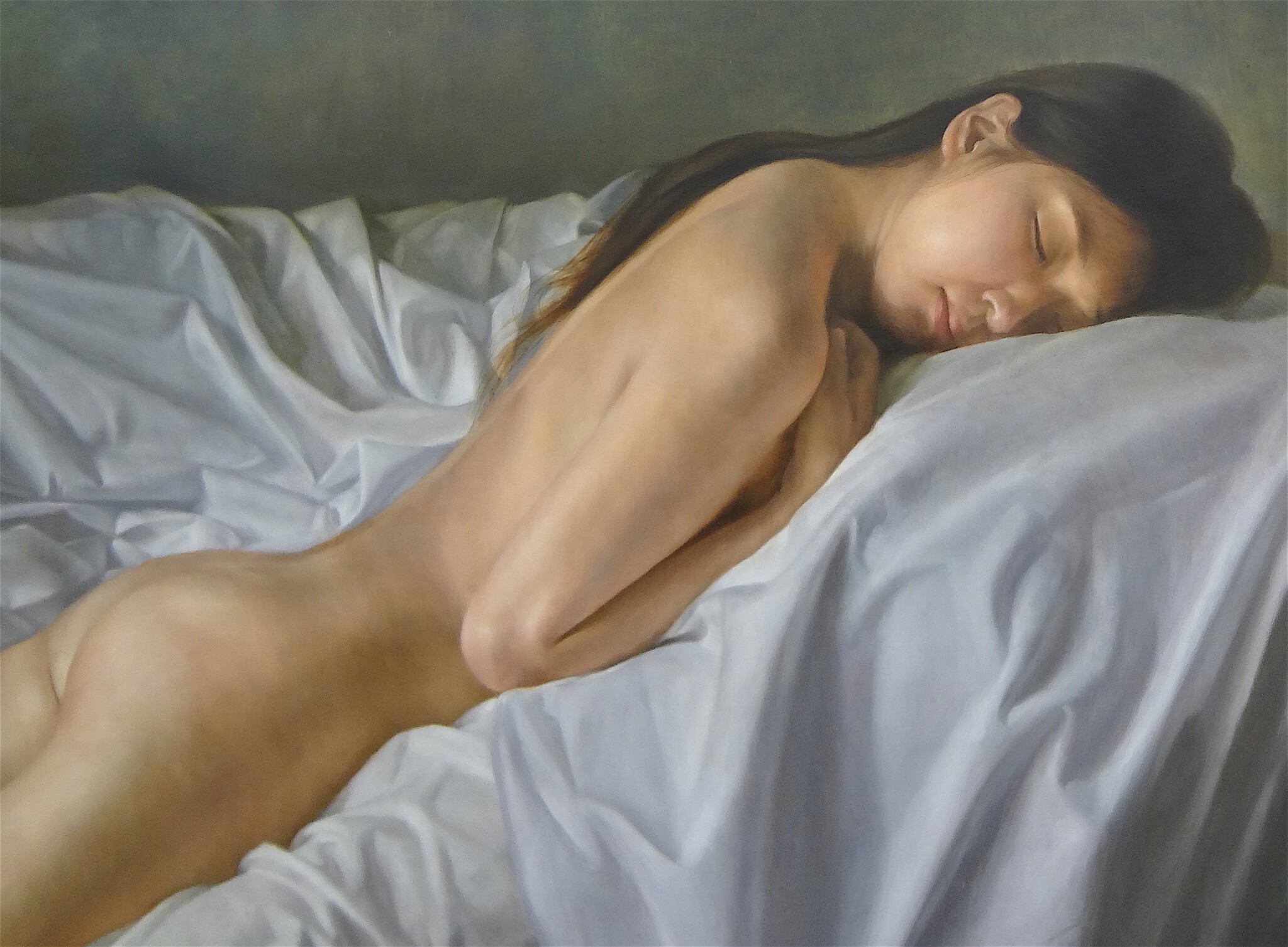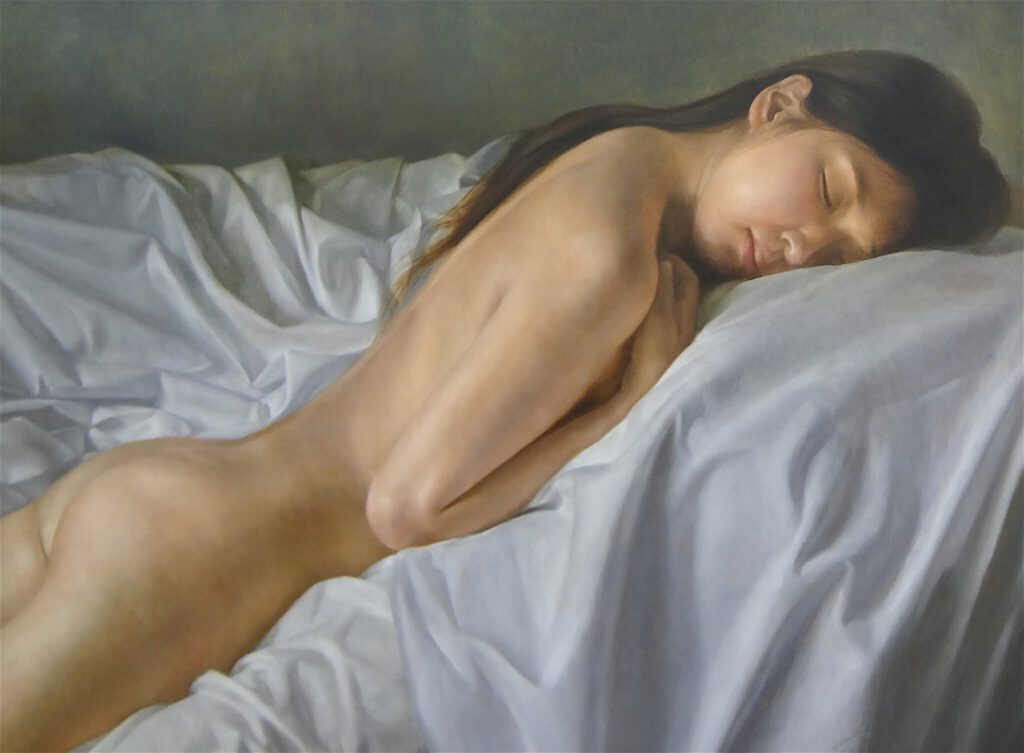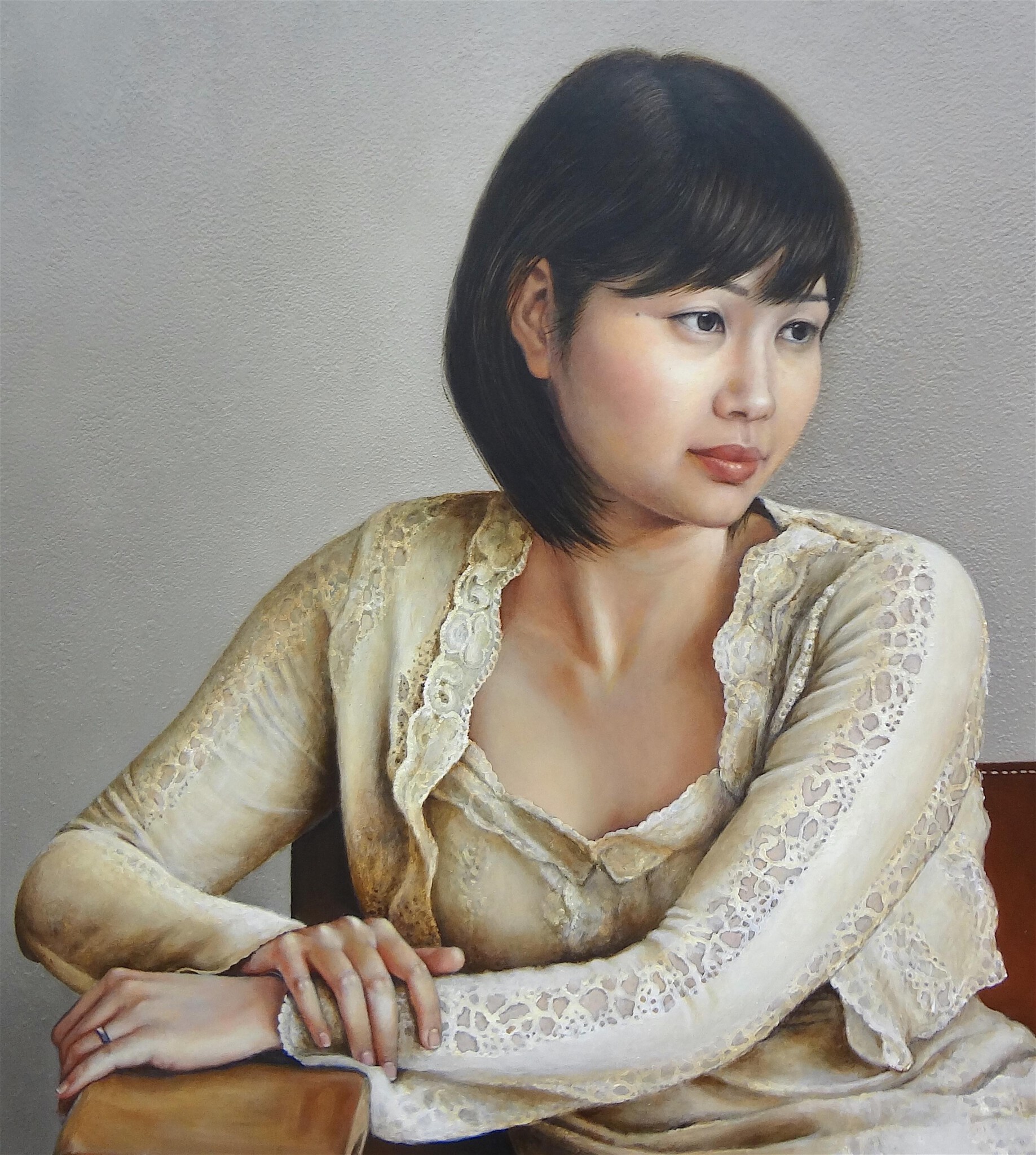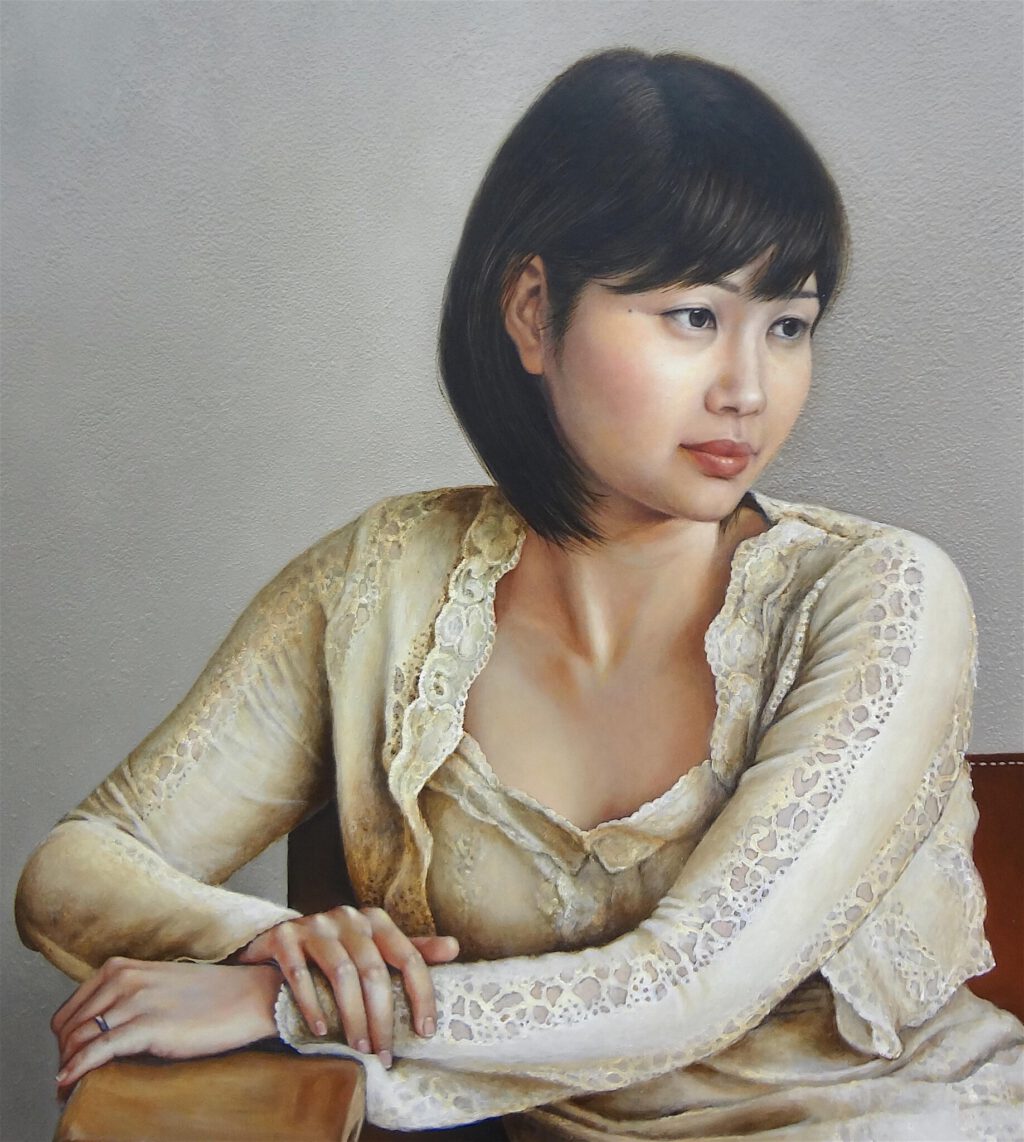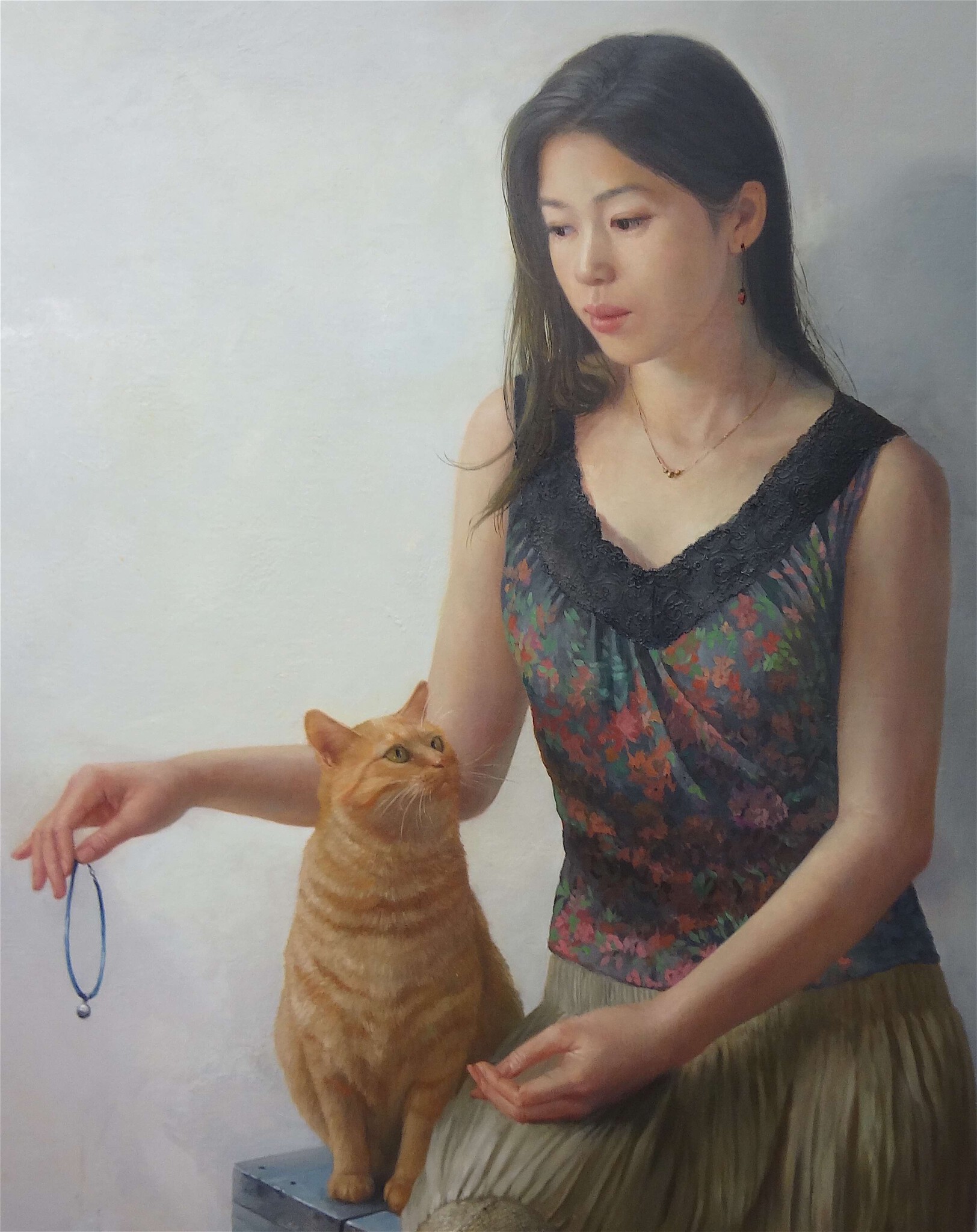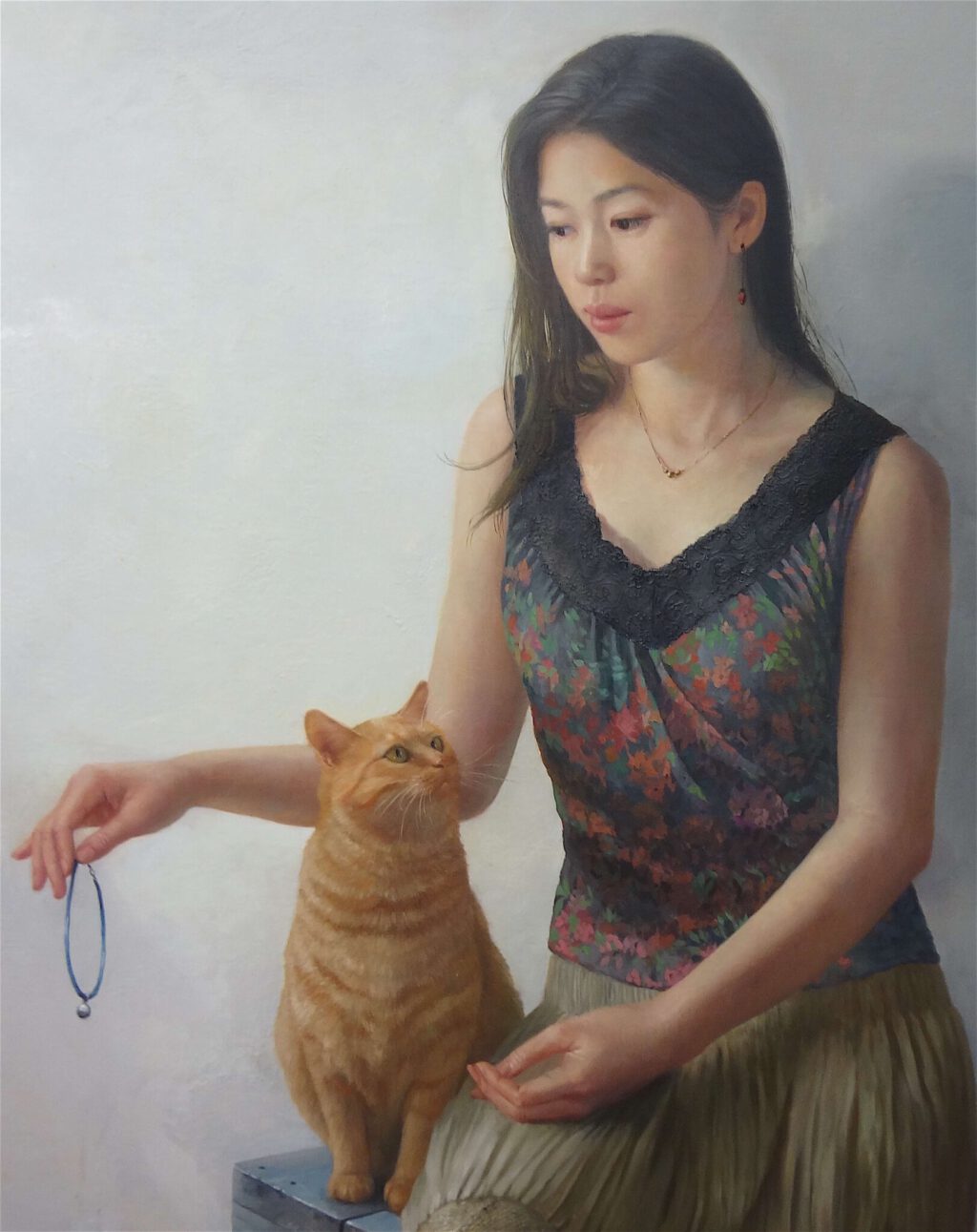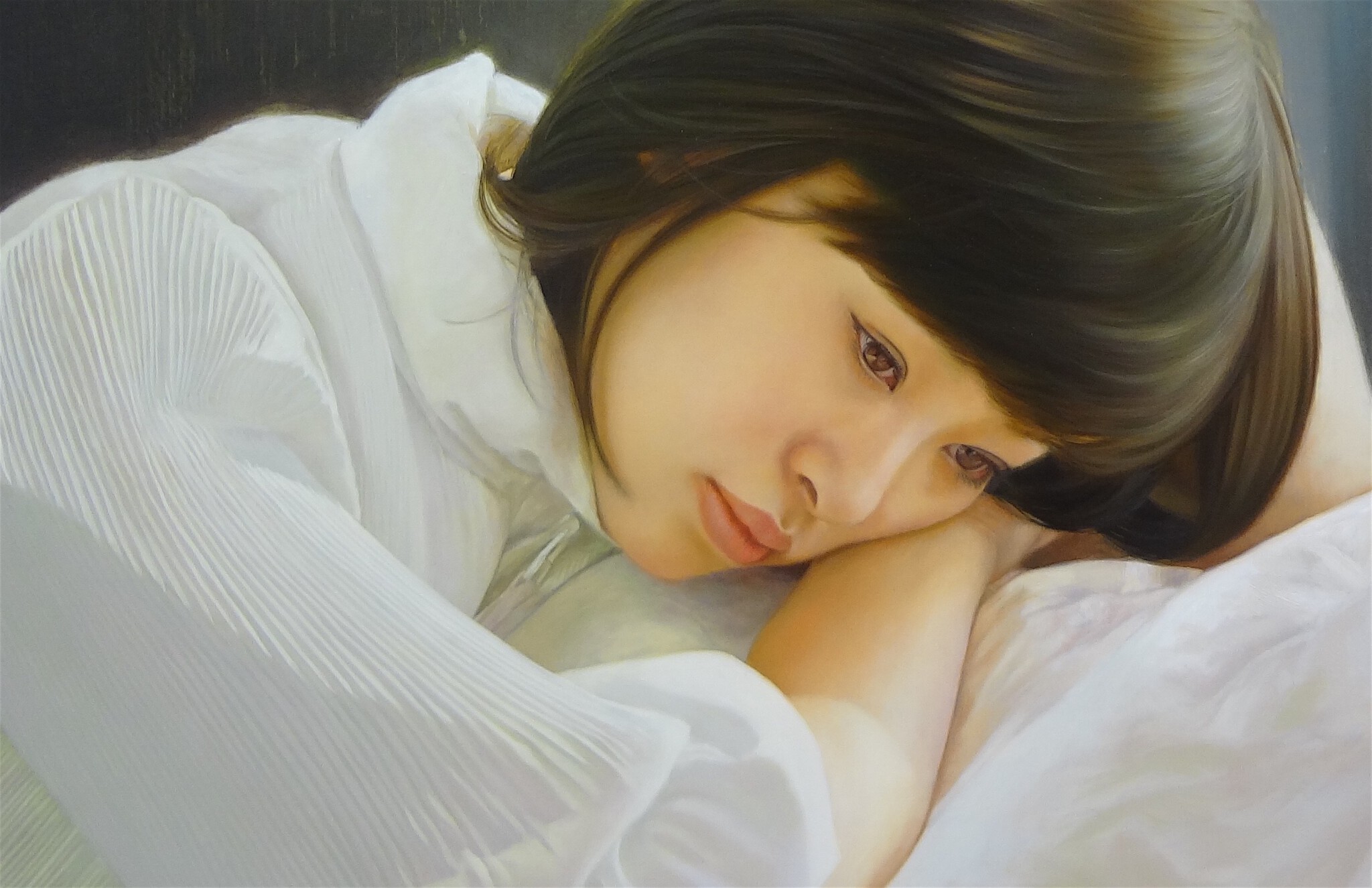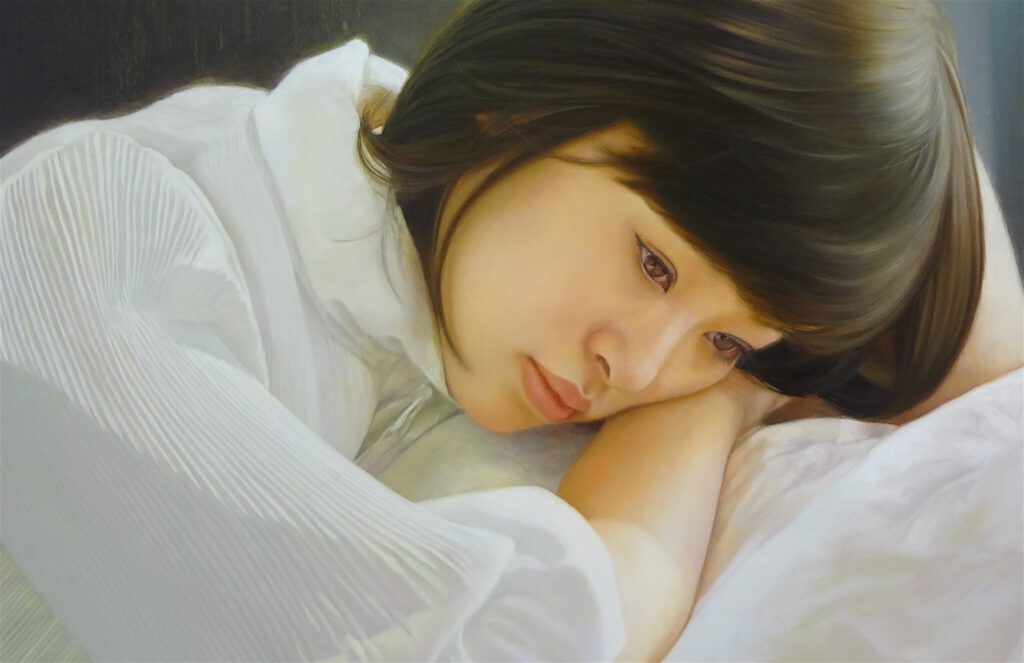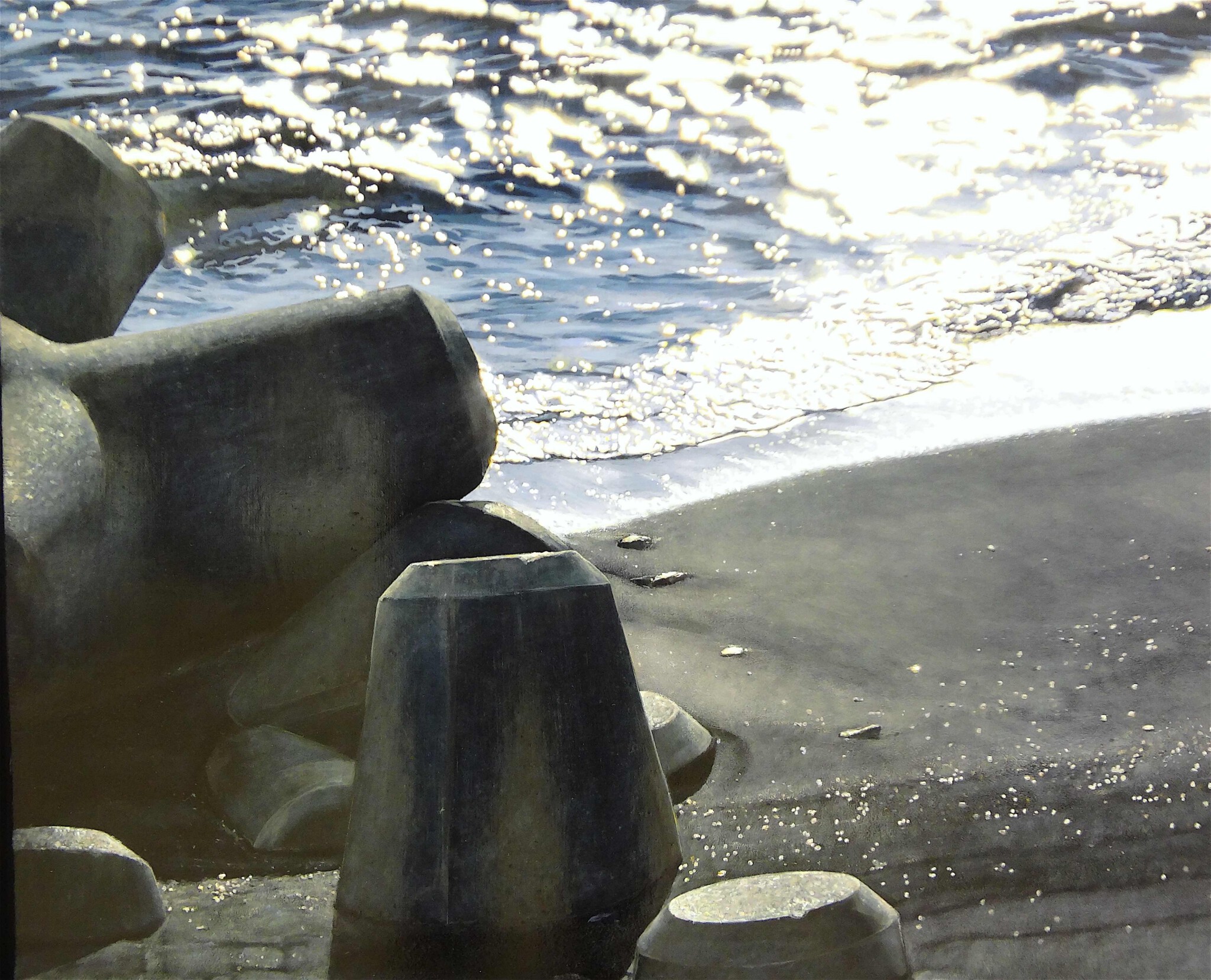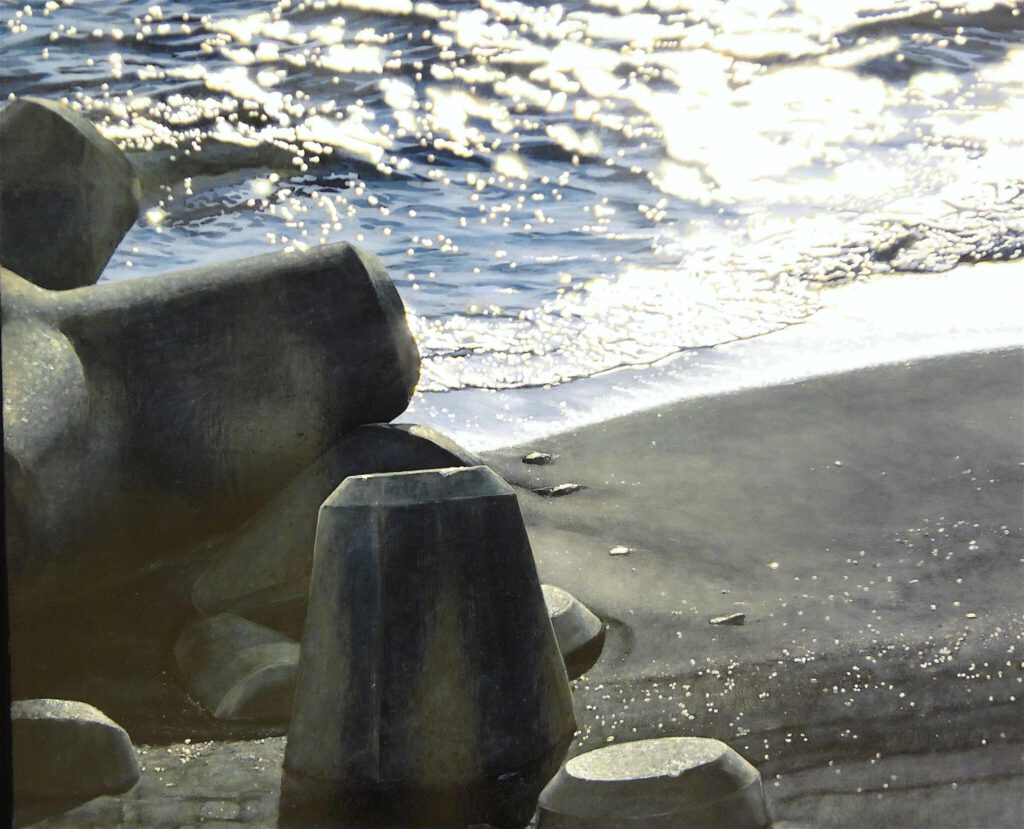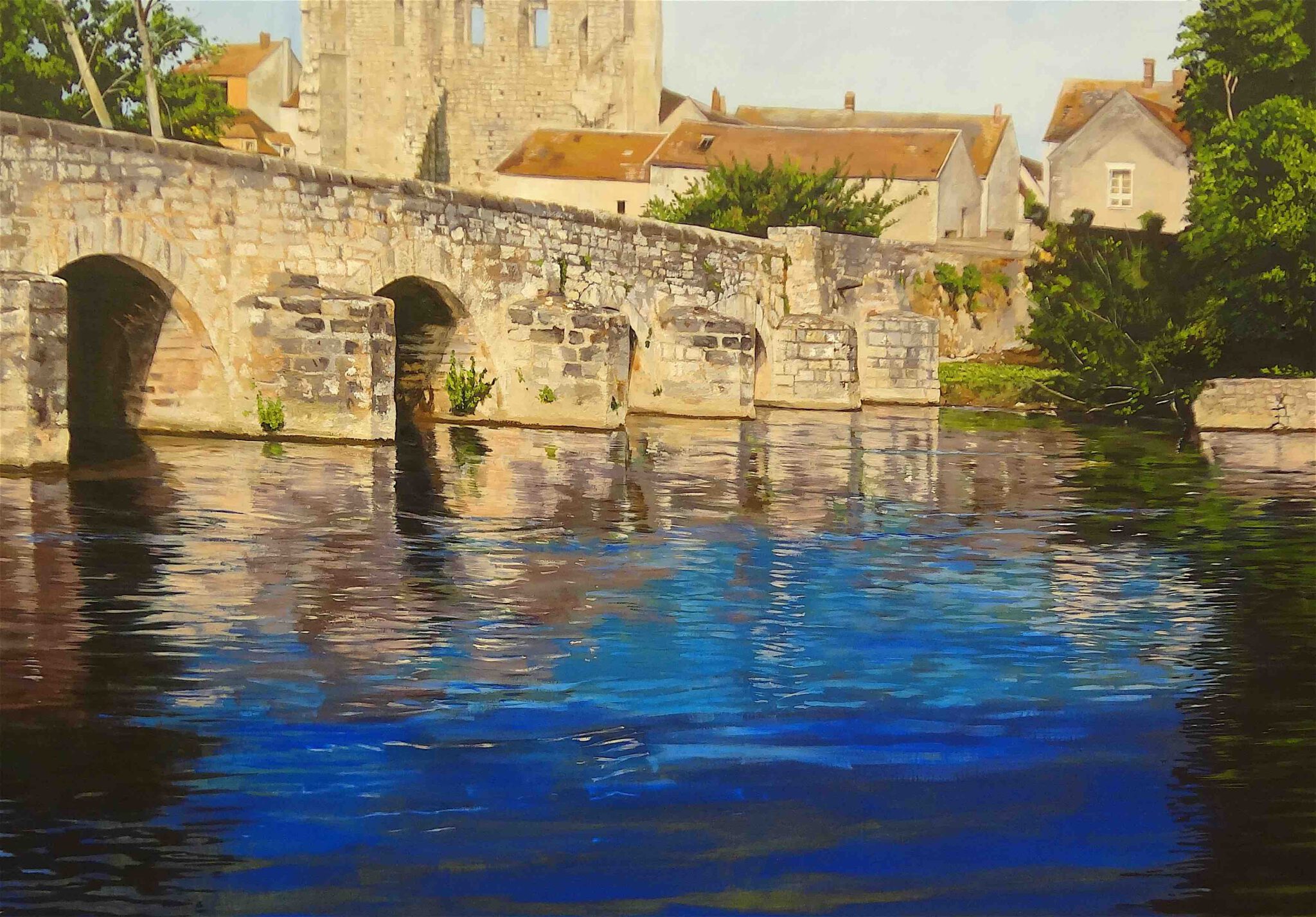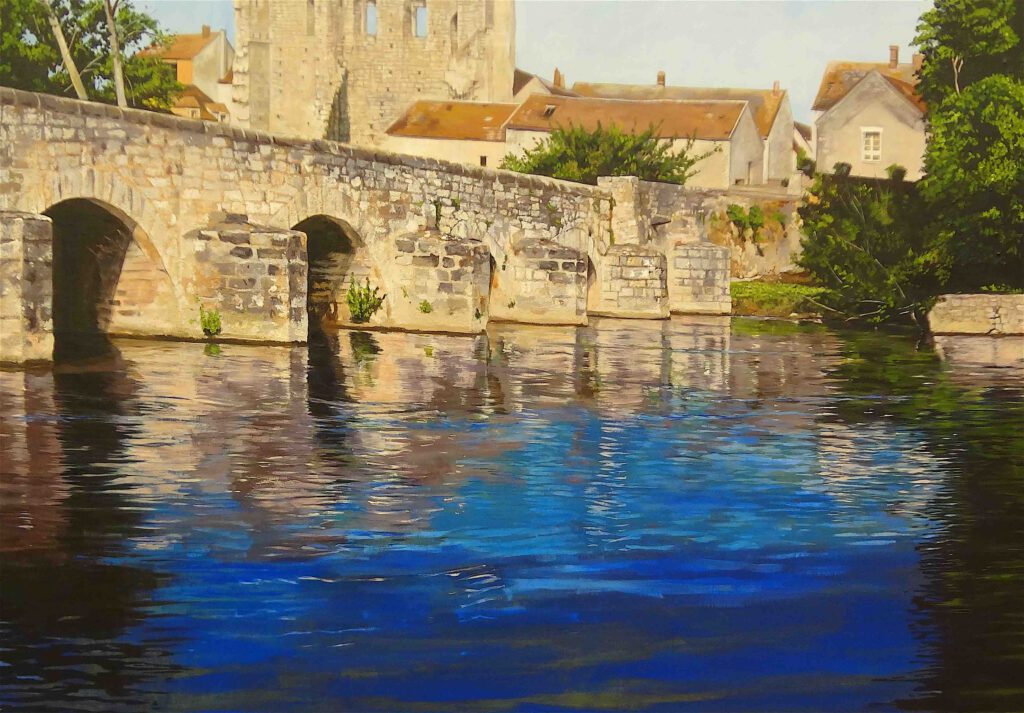 compare with: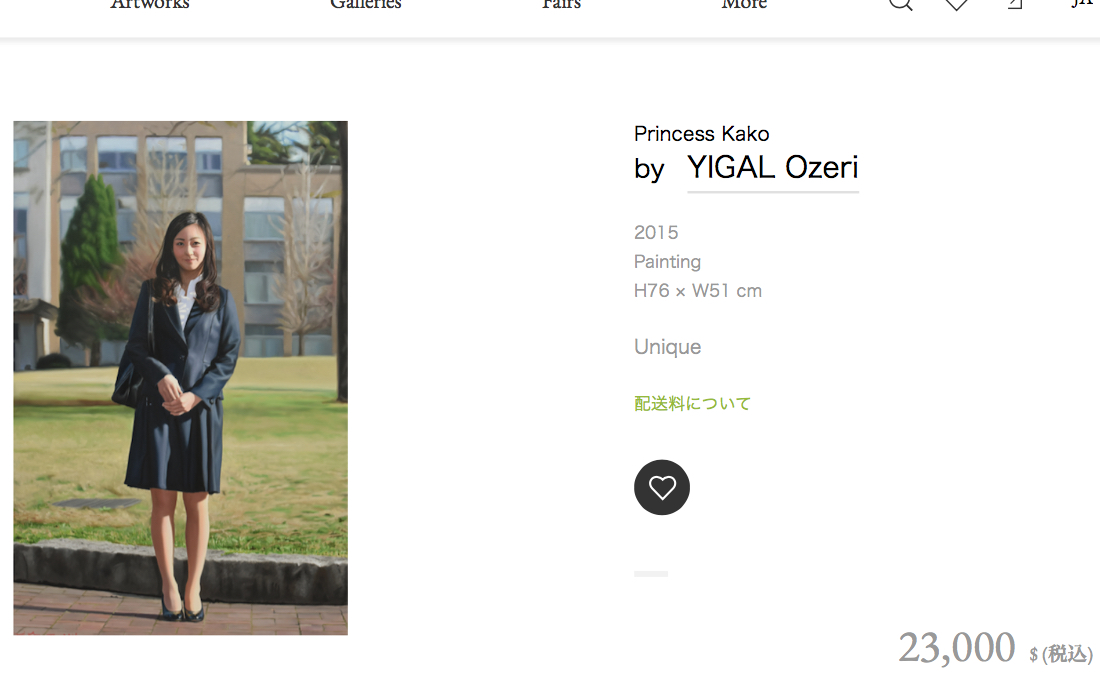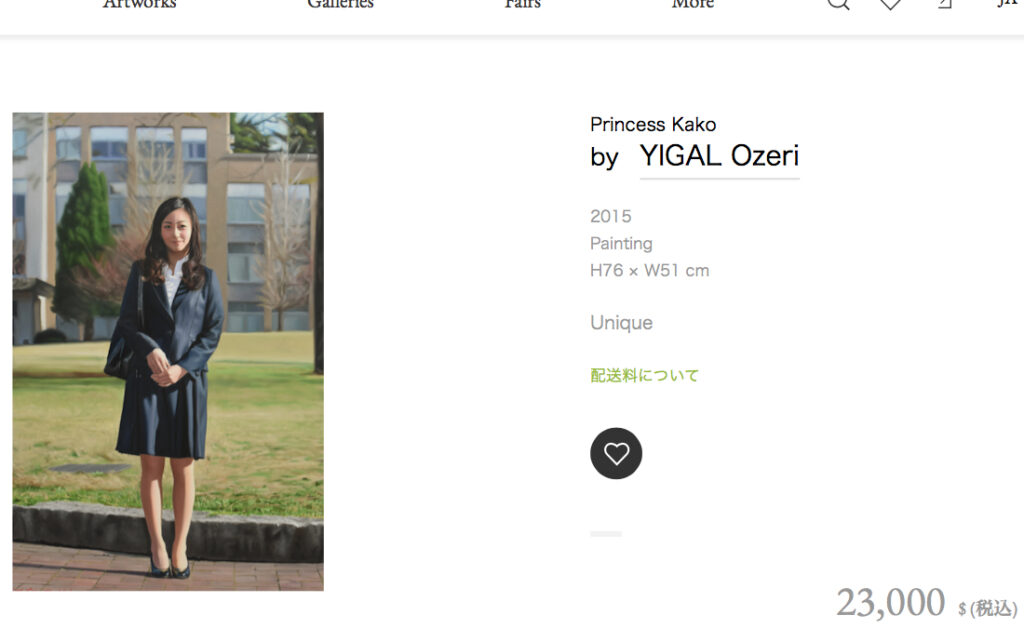 courtesy creative common sense, screenshot taken from the following website:
https://art-scenes.net/ja/artworks/16698?gallery_id=340
New York City based Israeli artist YIGAL Ozeri is best known for his large-scale cinematic portraits of young women in vast transcending landscapes. His near photo-realistic oil paintings convey the spirit of his subjects in a grand array of natural settings: from abundant rain forests to dreary deserts. Thousands of tiny brushstrokes animate his lifelike paintings, giving way to a remarkable realism, distinct beauty, and seductive power. Ozeri seizes fleeting moments and gives them life. As a result, the viewer is compelled to gaze into the allegorical domain between reality and fantasy. Ozeri has shown extensively around the world including solo exhibits in Bologna, Barcelona, Los Angeles, Toronto, Hong Kong, Amsterdam, France, Denmark, and Munich. His work is included on the cover and in the book Photorealism and the Digital Age. He is currently in a traveling show titled 50 Years of Hyperrealistic Painting that was showcased in a number of venues including: Museum Thyssen-Bornemisza in Madrid, Birmingham Museum & Art Gallery, and Museo de Bellas Artes in Bilbao. He is also in the permanent collections of: The Whitney Museum of American Art, The McNay Art Museum in San Antonio, The Jewish Museum in New York, The New York Public Library, The Israel Museum in Jerusalem, The Tel Aviv Museum of Art, The Frederick R. Weisman Art Foundation in Los Angeles, and the Albertina in Vienna, among others. He is represented by Louis K. Meisel Gallery in New York City.
---
Last but not least, you may noticed that Japan functions as an Imperial country, with an Emperor as symbol of the state. This Imperial dynasty is been manifested by the Imperial era calendar scheme, which most Japanese people follow. The current Japanese Imperial Era 'Reiwa' began on the 1st of May 2019, the day after the planned and voluntary abdication of the 125th Emperor Akihito (Heisei Tenno) occurred. In a rarely seen act in modern history of Japan, popular Emperor Akihito was the first living Japanese monarch to have given up the throne in about 200 years. Before the abdication, in a symbolic commemoration act, the first portrait painting of their Majesties the Emperor and Empress of Japan, today officially called Emperor Emeritus Akihito and Empress Emerita Michiko, had been created by the "best" photorealist painter Japan's, NODA Hiroshi 野田弘志. In a typical mood of Japanese understatement, the grey-tone atmosphere of the painting embodies modesty and humility; – "trying to avoid" Western-monarchic, metaphorical and emotional content. That's the way, we would like to be seen in Japan.
See the link:
天皇皇后両陛下 初の肖像画
Portrait Painting of Their Majesties the Emperor and Empress of Japan
https://art-culture.world/articles/portrait-painting-of-their-majesties-the-emperor-and-empress-of-japan/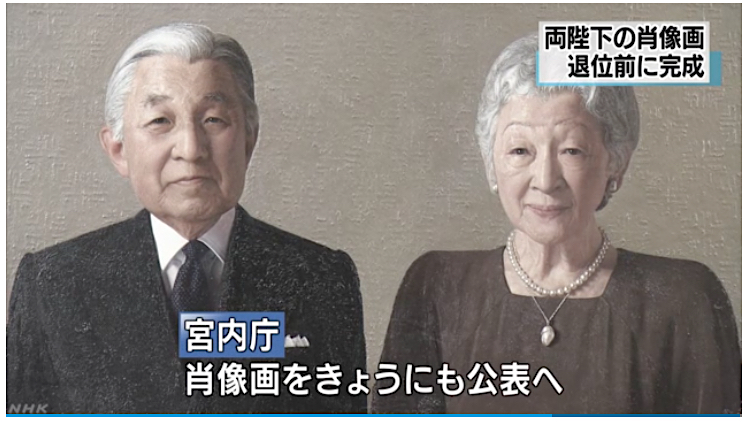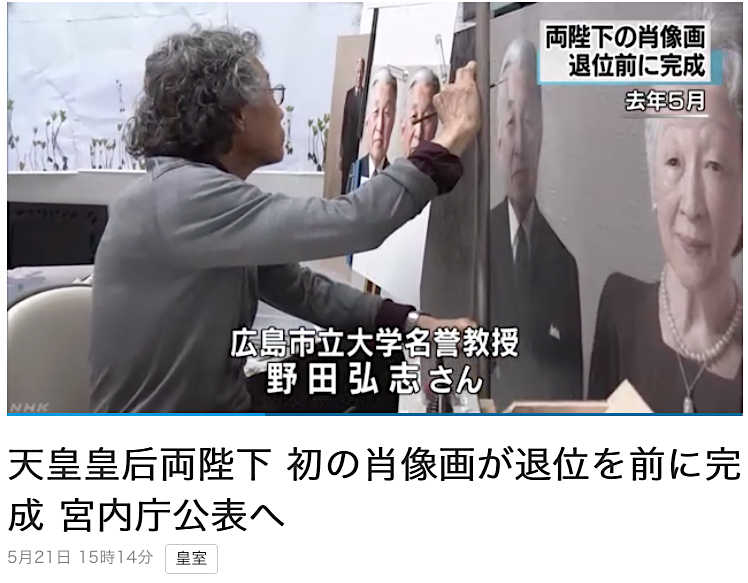 The imagination of America. The Red, Green, Blue, Black, White, Yellow American Experience.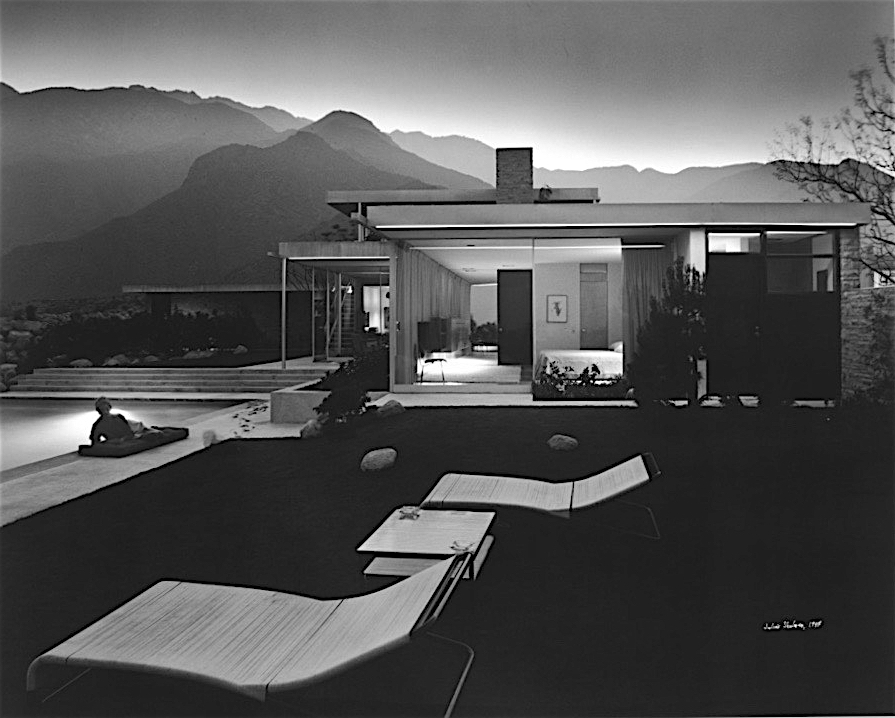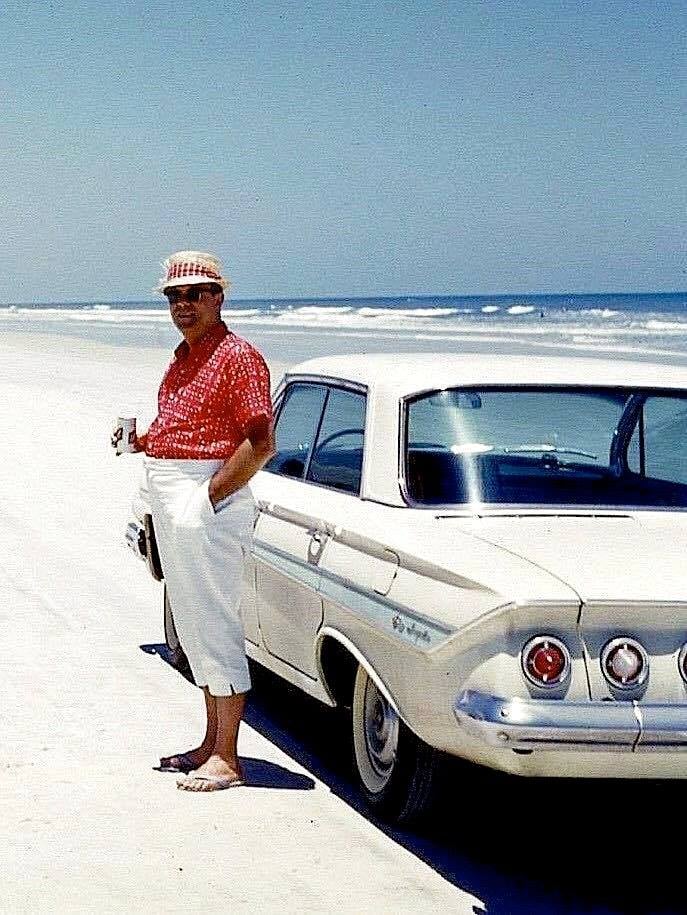 Looking back, what was American Photorealism all about?
Do we focus towards the painterly process; – the critical extension of 500 years oil painting history? I've put the task on my shoulders as I am a painter with Italian art-cultural background, with Italian oil painting roots. In the meanwhile, I can be called an essential part of the oil painting tradition in Japan, being part of the continuum of "Western-influenced" art history in my chosen, beloved home country.
Art critic Satoru Nagoya called me in 2016 "Mario A, one of the most brilliantly gifted–or perhaps I should say, the single most brilliantly gifted––oil painting artist in Japan". On this occasion, to give you an idea, may I attach one of my oil paintings.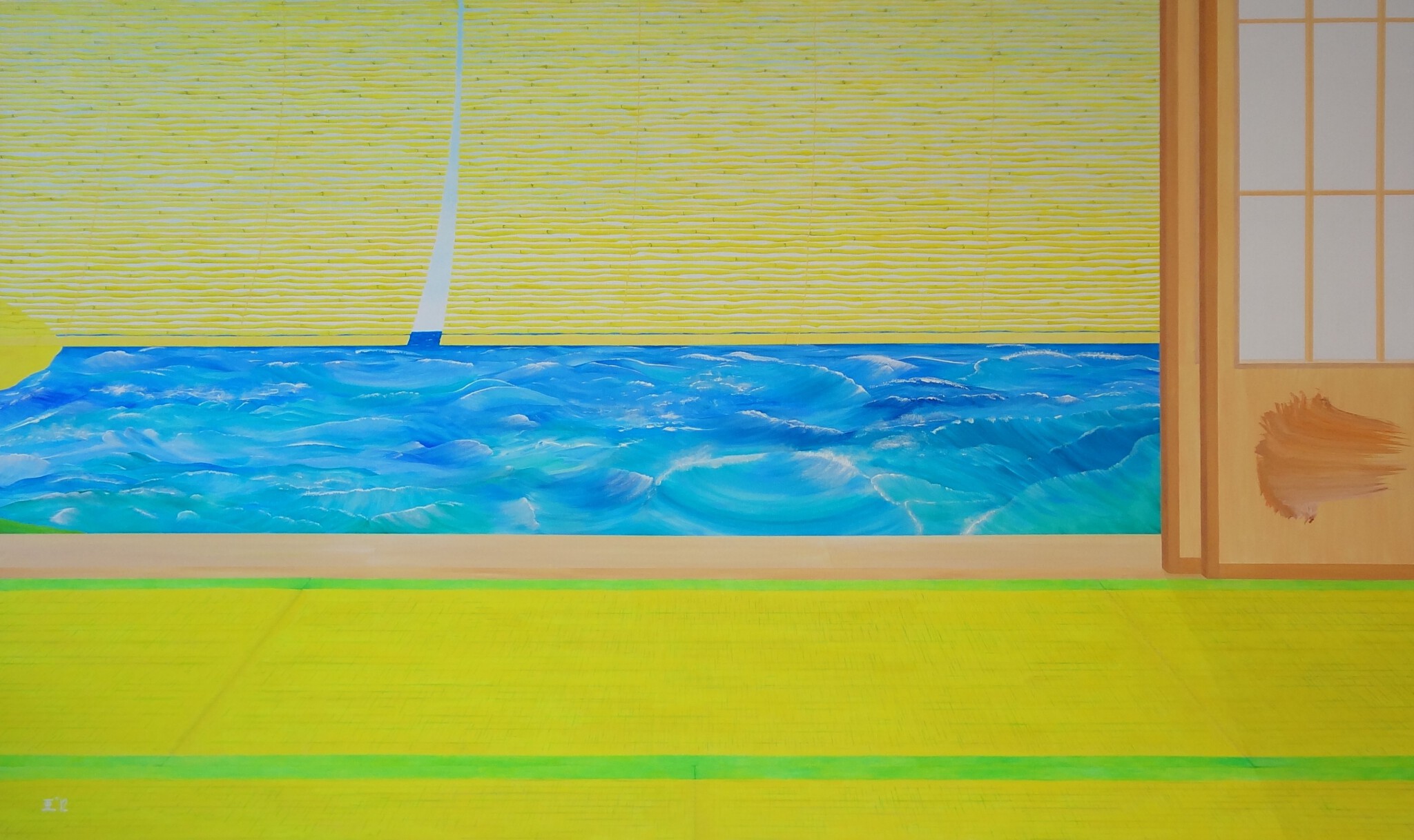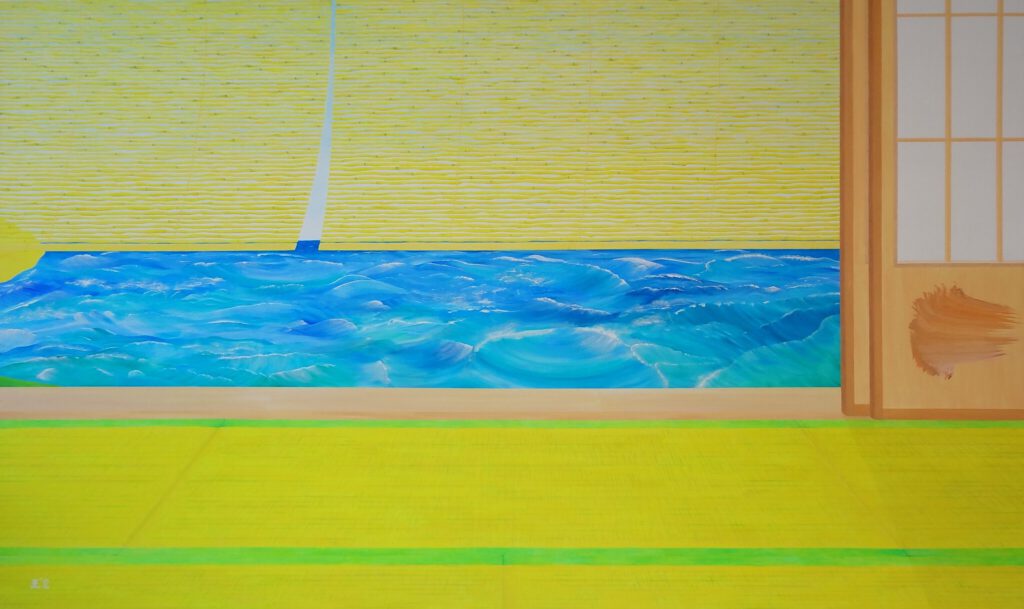 Tokyo, Japanese Imperial Era Reiwa 2, October 10th
Mario A