ギャラリー ShugoArts オーナー 佐谷周吾
Gallery ShugoArts owner SATANI Shugo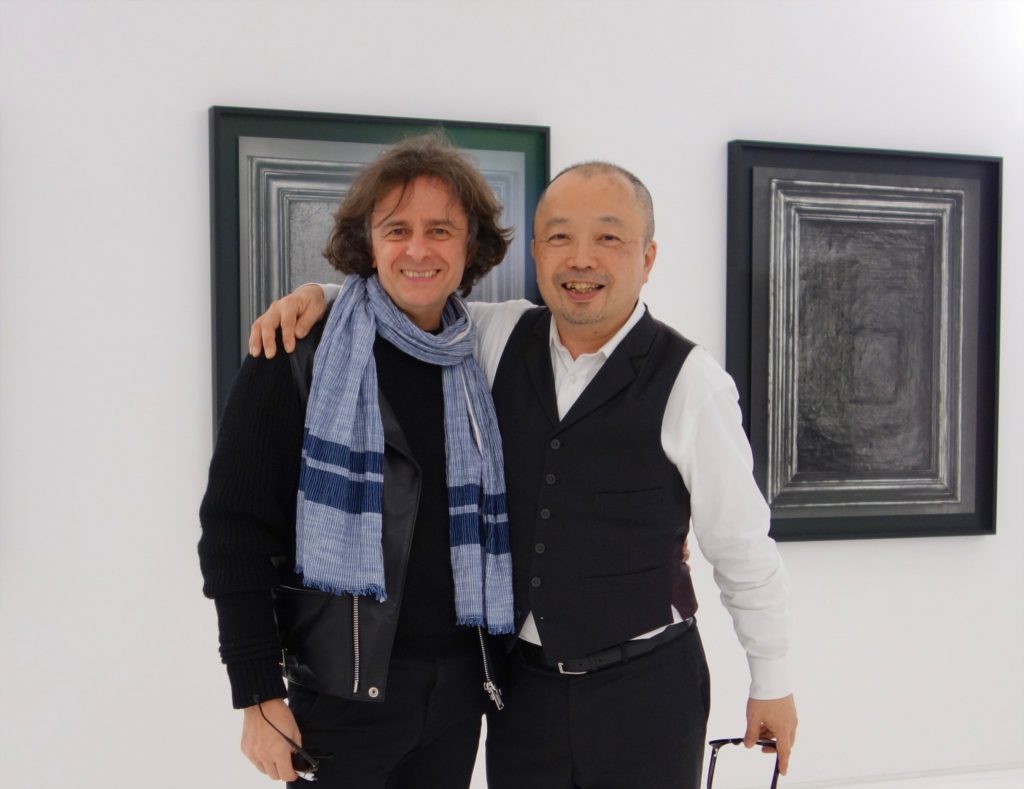 佐谷周吾 SATANI Shugo's reputation is growing by the minute in terms of being one of the most dynamic art dealers in Japan.
To distinguish himself from his father's 'SATANI Gallery' 佐谷画廊, he opened a new gallery in 2003, using his first name: ShugoArts.
For the non-initiate, let me introduce you the lineage of modern/contemporary art galleries in Tokyo. The first generation can be framed with two galleries:
1) 'Tokyo Gallery' 東京画廊, founded in 1950 by YAMAMOTO Takashi 山本孝. Actually, the sons YAMAMOTO Hozu 山本豊津 and TABATA Yukihito 田畑幸人 are successfully continuing his legacy, with the renamed 'Tokyo Gallery + BTAP'.
2) 'MINAMI Gallery' 南画廊 founded by SHIMIZU Kusuo 清水楠男 in 1956 and closed with his sudden death in 1979.
The second generation belongs, among others, to the father of Shugo, SATANI Kazuhiko 佐谷 和彦, who ran his gallery from 1978 until 2000. There I could especially appreciate works by MORIMURA Yasumasa and Russian artist Boris Mikhailov.
Nowadays, as one of the 3rd generation of contemporary art dealers in Japan, Shugo can proudly declare that 40 years of 'Satani Art World' formed Japanese art history. My sincerest congratulations!
While inheriting a fine stable of well known artists by his father, namely Navin Rawanchaikul, Ilya Kabakov, TOYA Shigeo, IKEMURA Leiko, Boris Mikhailov, MORIMURA Yasumasa, KOBAYASHI Masato a.o., he successfully lanced several new names into the stratosphere of the local art world. If these emerging artists can make a lasting, influential impact on the very competitive global front has to be seen and will Shugo's exciting, joyful part from now on.
In an evolutionary process, rejecting art group movements like Japan-specific 'GUTAI', 'Mono-ha', or 'Fluxus'-, 'Minimalism'- artists, or trendy 'pop', 'micro-pop'- artists, Shugo re-energized the concept of individual, autarky art practice with bold choices, mainly following his personal instinct. Therefore we love him.
The last twenty years have seen the focus turn to a Postmodern sensibility of using the local culture as creative impetus for artists.
How to socially secure their environment is an issue that relates to the quality and quantity of the Japanese art world. As Japan suffers from an abundance of hierarchical structured, corrupt artists groups, financed and endorsed by the Ministry of Culture, independent artists's struggle should be given more thought.
Shugo, who is born in 1958, succeeded in establishing a gallery, a space, where people see how deeply involved he is with each of his artists, caring about their environment in art practice, and, showing how exciting multifaceted, eclectic Japanese contemporary art can be.
In this regard, SHIMABUKU Michihiro's "Watching the River Flow: What an artist and a gallery can do together for tomorrow" remains a milestone in the history of opening a new gallery in Japan.
We should keep in mind, that discussions are going on if the traditional "Leo Castelli model" still fits in the current art ecosystem, which is heavily dependent on art fairs like ART BASEL and Instagram 'likes' as "l'exercice très chronophage". With SHIMABUKU's performative practice, Shugo's strong message to the art world was: I will exhibit in my gallery also anti-slick, difficult to monetize art works!
Furthermore, the following statement by Shugo still reverberates through the halls of art institutions. "There is art that employs leading edge science, but that kind of art becomes old hat in a few years, and it probably looks like a childish game to the science professionals. I feel that it is rather unproductive to be emphasizing only the new aspects of technology in the world of art." Wise words to memorize.
What Shugo also distinguishes from other art dealers is his professionalism in dealing (nota bene: which some Japanese galleries lack). From my experience, charming and fair towards the client's side, but also tough and clever on the dealing side. Careful in not making too many compromises in which his artists would experience a disadvantage. Always happy to explain to the visitors his choices and the artist's intentions.
Simultaneously, Shugo has successfully educated some of his staff to become independent art dealers, too.
In abstract terms, may I hereby point out, that when a former ShugoArts staff opens a new gallery, naturally, some artists may change the train.
The actual list of artists is taken from ShugoArts' website, as for February 2019. Don't hesitate to double-check by yourself via
http://shugoarts.com/artist/
Jun AOKI 青木 淳
Masaya CHIBA 千葉正也
Yukio FUJIMOTO 藤本由紀夫
Carsten HÖLLER カールステン・ヘラー
Leiko IKEMURA イケムラレイコ
Ilya KAVAKOV イリヤ・カバコフ
Masato KOBAYASHI 小林正人
Aki KONDO 近藤亜樹
LEE Kit リー・キット
Takeshi MAKISHIMA 牧嶋武史
Naofumi MARUYAMA 丸山直文
Anju MICHELE アンジュ・ミケーレ
Boris MIKHAILOV ボリス・ミハイロフ
Ritsue MISHIMA 三嶋りつ惠
MORIMURA Yasumasa 森村泰昌
Takuma NAKAHIRA 中平卓馬
Rie NAKAJIMA 中島吏英
Yuji ONO 小野祐次
Yoshihiro SUDA 須田悦弘
Shigeo TOYA 戸谷成雄
Atsushi YAMAMOTO 山本 篤
Jun YANG ジュン・ヤン
Tomoko YONEDA 米田知子
---
A strong line-up of internationally operating artists, indeed.
May I take this opportunity to introduce to you some artists, who are actually in the limelight of the contemporary Japanese art scene.
First, an astonishing, impeccable, superbly installed solo exhibition by IKEMURA Leiko at 'The National Art Center' in Tokyo, titled "Earth & Stars".
Ikemura's largest solo exhibition until now, totaling 2,000 square meters and an outdoor exhibition area presenting 213 works, including the genres of painting, sculpture, drawing, printmaking, photography and video. Examples of her poetry are being displayed throughout the venue.
イケムラレイコ 「土と星」
IKEMURA Leiko "Earth & Stars"
2019/1/18日 ~ 4/1
The National Art Center, Tokyo 国立新美術館
http://www.nact.jp/exhibition_special/2018/Ikemura2019/
http://www.nact.jp/english/exhibitions/2018/Ikemura2019/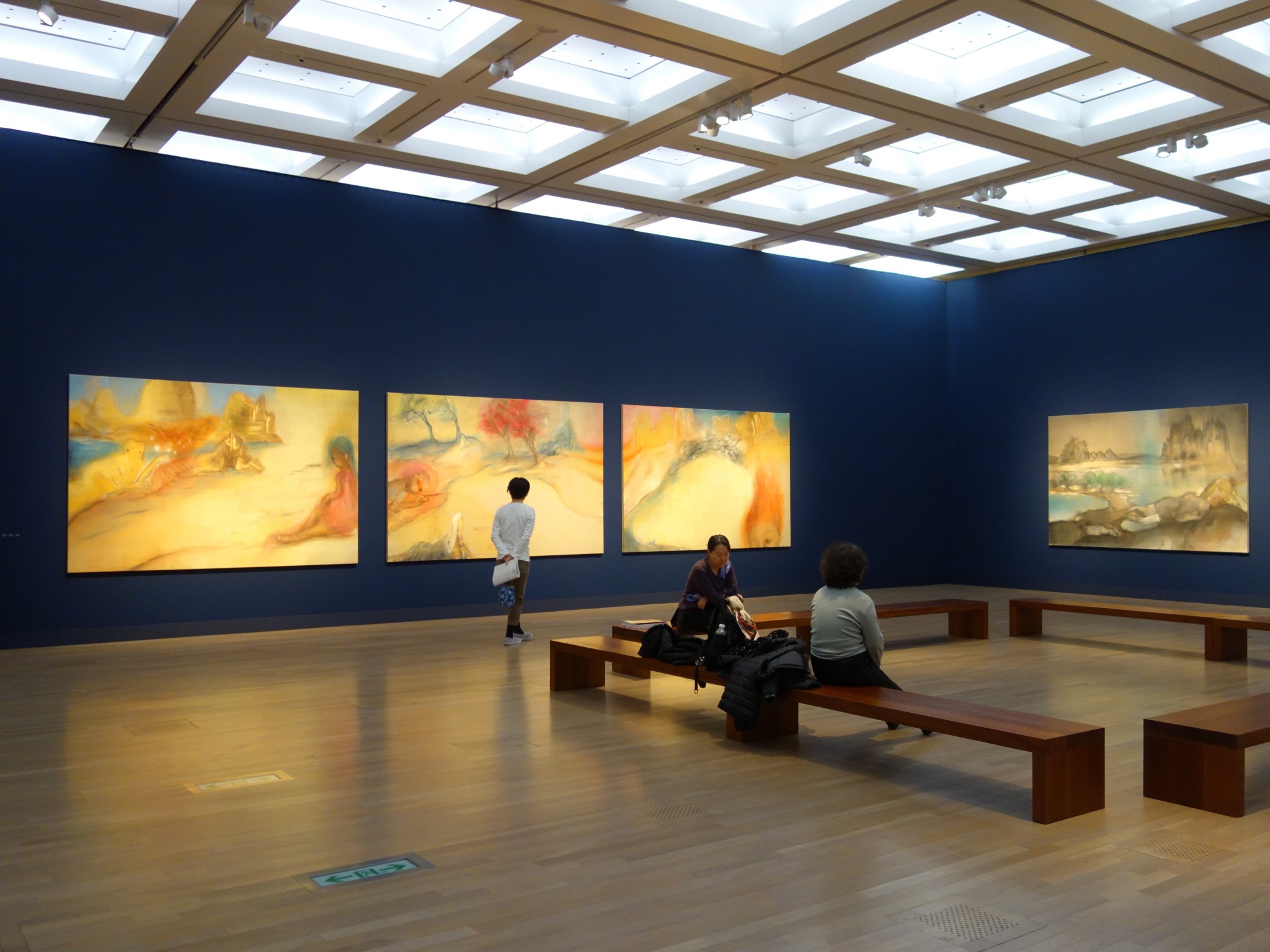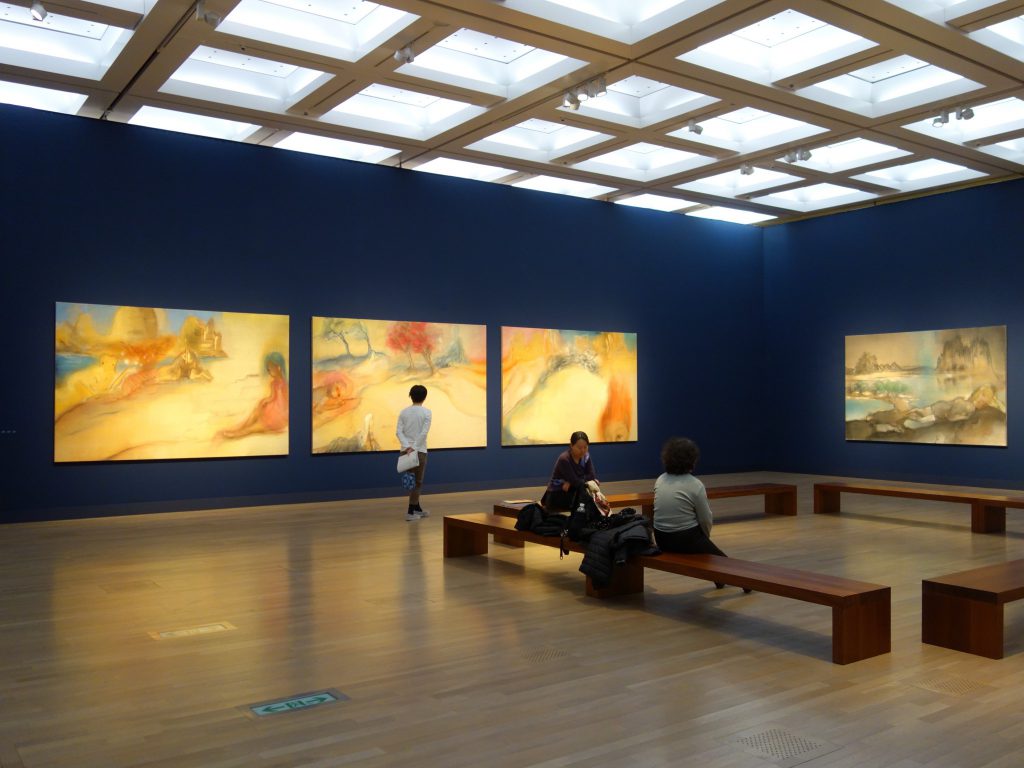 In the 2010's, Ikemura began producing landscape paintings at a monumental scale, conveying an animistic worldview in the East Asian tradition. When painting these, Ikemura says she places a canvas on the floor and works on it from above, literally getting inside the painting and figuratively entering the landscape. She sensitively incorporates the effects of change, and captures images that well up spontaneously to create dreamlike landscapes conveying the living presence of human beings and animals.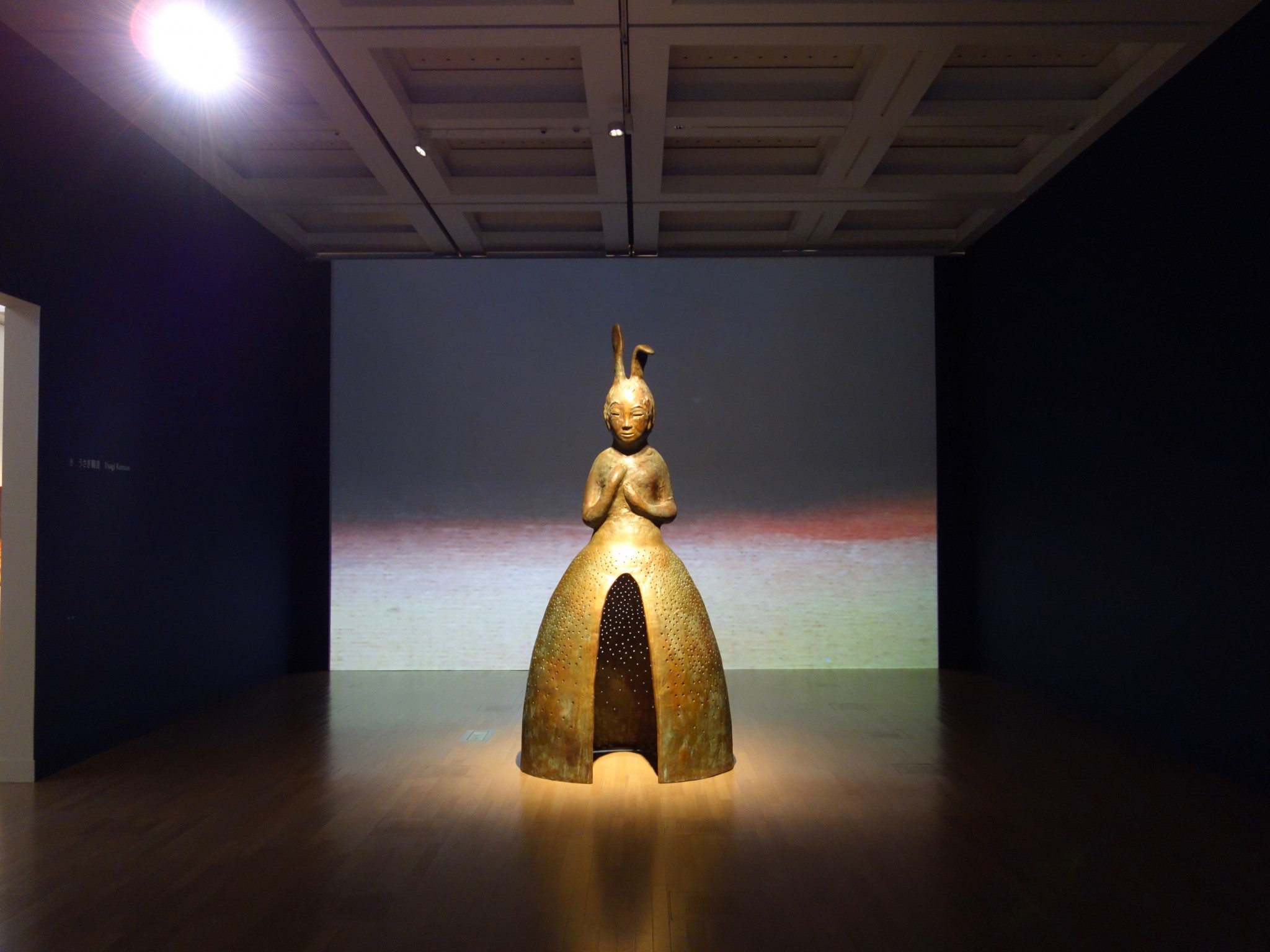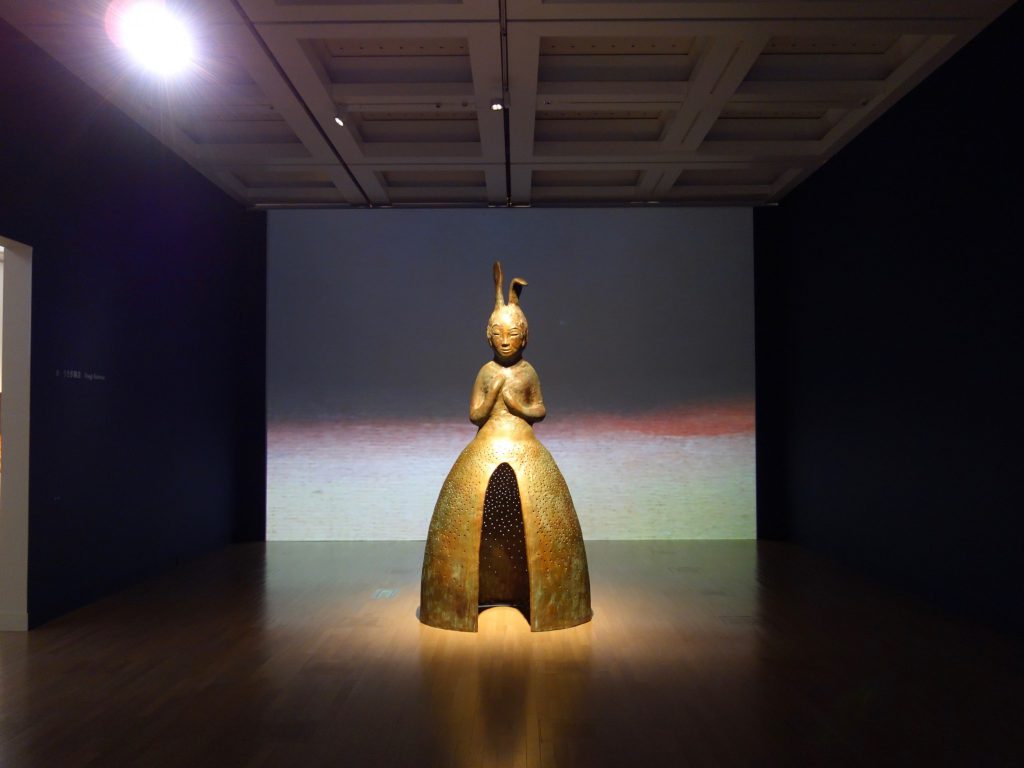 The sculpture "Usagi Kannon II", well over three meters in height, is exhibited together with the video "Nowhere". The monumentally scaled sculpture, a hybrid of a rabbit and the goddess Kannon, the Bodhisattva of compassion, was created after the Great East Japan Earthquake of March 2011 when Ikemura was recovering from shock at the event and beginning to work again. This image of sorrow and mercy is installed with prayers for those affected by the unprecedented disaster. The hollow interior is just like a womb, inviting the injured inside to be healed, its entrance facing the viewer.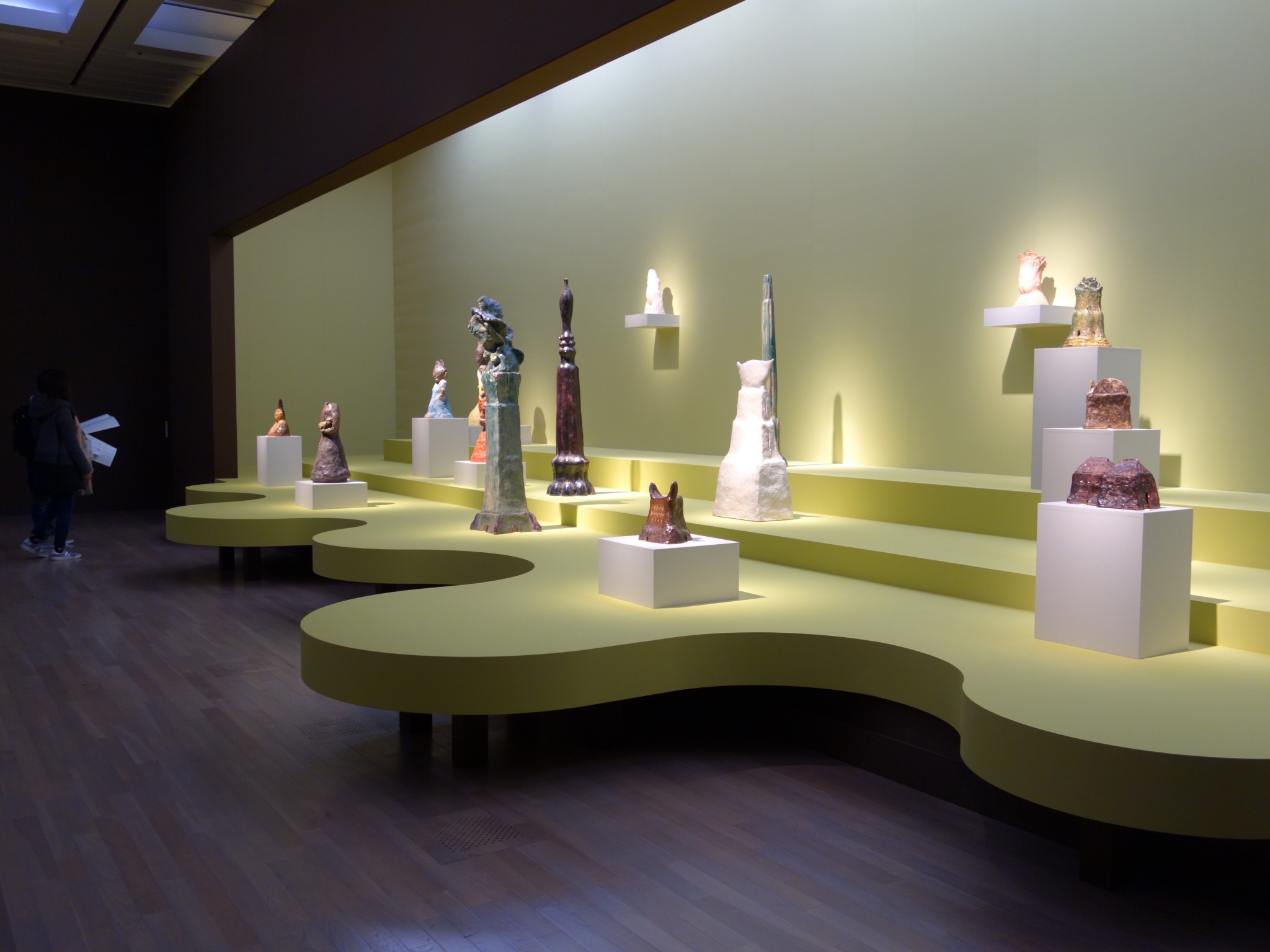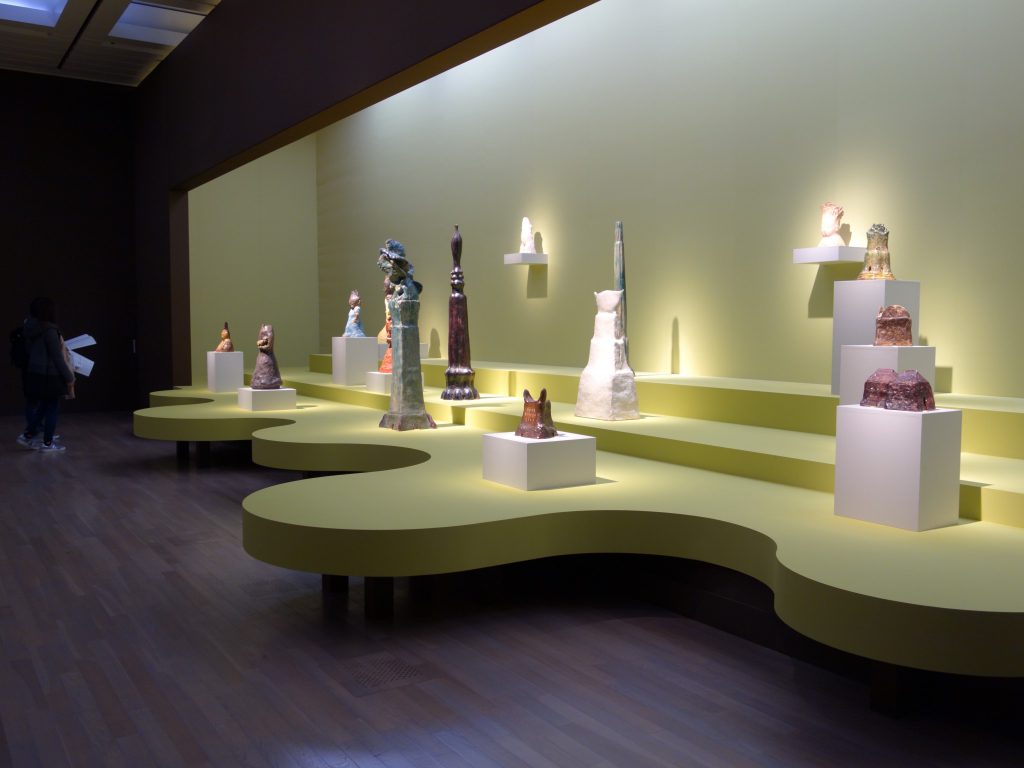 有機と無機 Organic and Inorganic
In the late 1980s Ikemura began working with clay, and sculpture went on to become one of her main media along with painting and drawing. While kneading clay and shaping its indefinite masses by hand, she searched for images, and people, animals, and organisms that defy identification emerged. Meanwhile, the house has been an obsession of Ikemura's since childhood, a presence she viewed as a living thing, imbuing the inorganic structure with organic qualities. The title of 'House-Woman', one half of a humorous husband-and-wife pair, is a literal translation of the German 'Hausfrau' (housewife), an example of Ikemura's frequent use of wordplay.
It can be said that ShugoArts' most dominant, exciting and active artist is MORIMURA Yasumasa 森村泰昌, who last year opened his own museum in the city of Osaka, see the link.
morimura@museum モリムラ@ミュージアム
https://www.morimura-at-museum.org
After so many years watching his art practice, we may value the 'MISHIMA Yukio' 三島由紀夫 performance as the highlight in his career. Just recently he re-staged the performance at Chim↑Pom's 'Ningen Restaurant' in deep red-light district Kabuki-cho in Tokyo's Shinjuku, see the link via Instagram. With angry eyes and lips closed tight, Morimura climbed up a little platform and started yelling "Grow up! Grow up! Grow up!". He thus performed the scene from his œuvre, as proxy of Mishima addressing Japan's Ground Self-Defense Force officers, in a (failed) attempt to launch a coup. While based on Mishima's speech, which argued that Japan had become spiritually empty and corrupt, in his speech Morimura attacked the art world today for "dancing to the tune of the mass media. . . drunk on global strategies and commercialism and selling itself out".
see the Instagram account of Bijutsutecho_com:
https://www.instagram.com/p/BpHtmBBDqaN/
Interestingly Morimura takes the opposite attitude of MURAKAMI Takashi 村上隆, who advocates a global strategy for Japanese artists to be commercially successful. Morimura: "I don't think Murakami is just about commercialism. There is something nationalistic about him. I may be wrong, but to me, his idea seems descended from the tradition of the Meiji Era painters of Tokyo University of the Arts(国立大学法人東京藝術大学). These artists felt responsible for Japanese culture and its promotion in the West. As an artist from Kansai (western Japan), I take the opposite position. We in Kansai have no interest in the nation's culture. All we care about is how we can improve our art."
Morimura's important statement explicitly points out to the contradictions inherent in Japan's contemporary art system, which must be understood within the context of a society that is still coming to grips with its export oriented, global economy system.
An increased international prominence and awareness often class head-on with traditional concerns that have at their core a lingering nationalism. The support of progressive-minded, gender liberating culture is still extremely difficult in Japan. It remains a tremendously conformist society not at all conducive to an artistic, individualistic mentality that we normally see in other developed democracies.
In this context I may hereby attach 3 rare, personal memories about Morimura, starting with my column on the culture page of the Asahi Newspaper 26 years ago.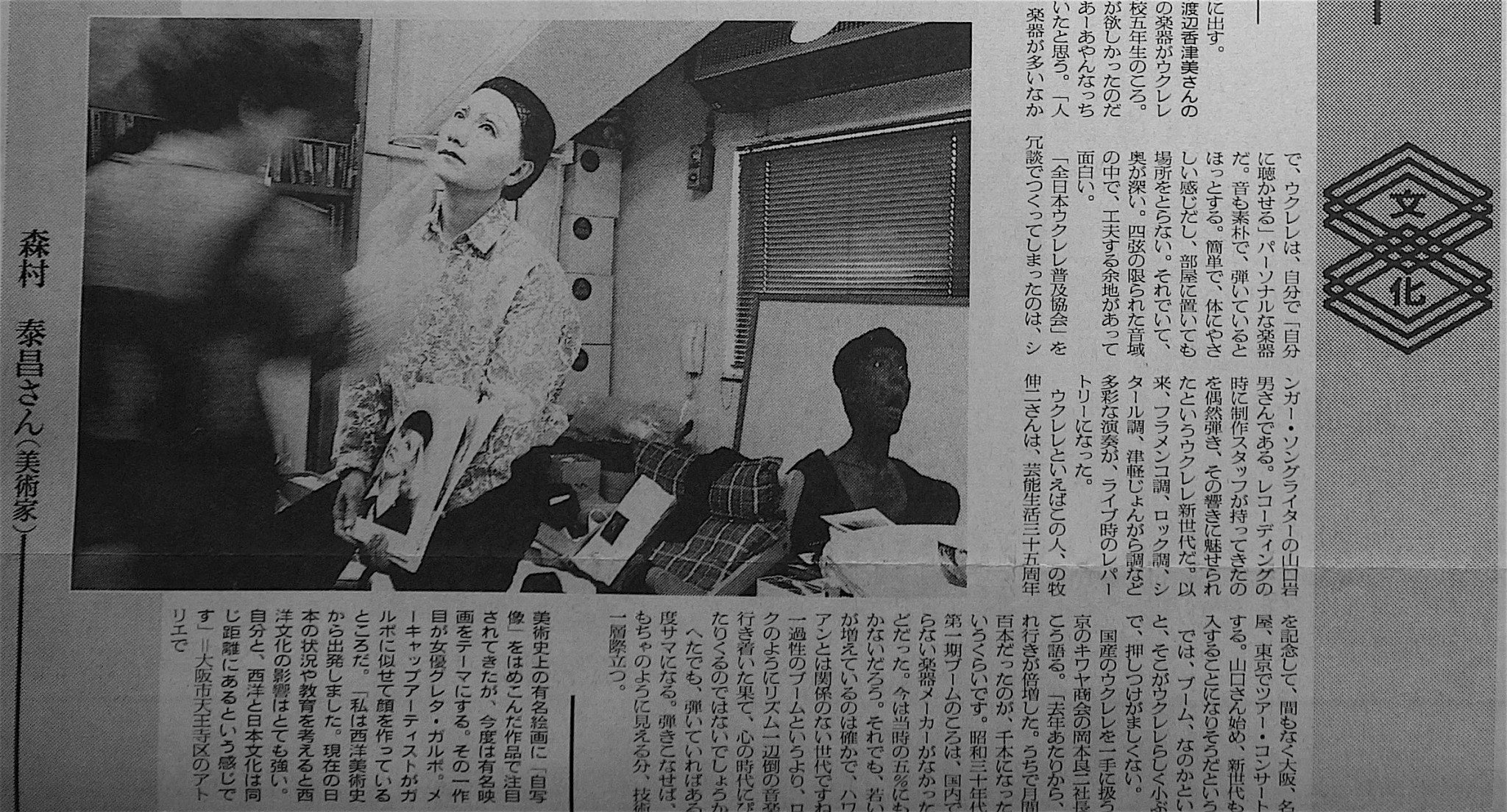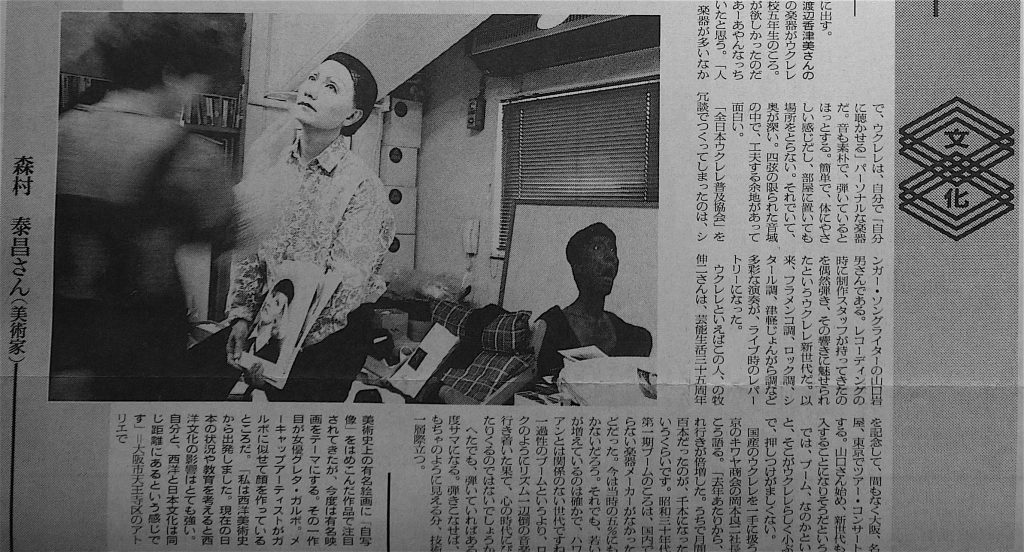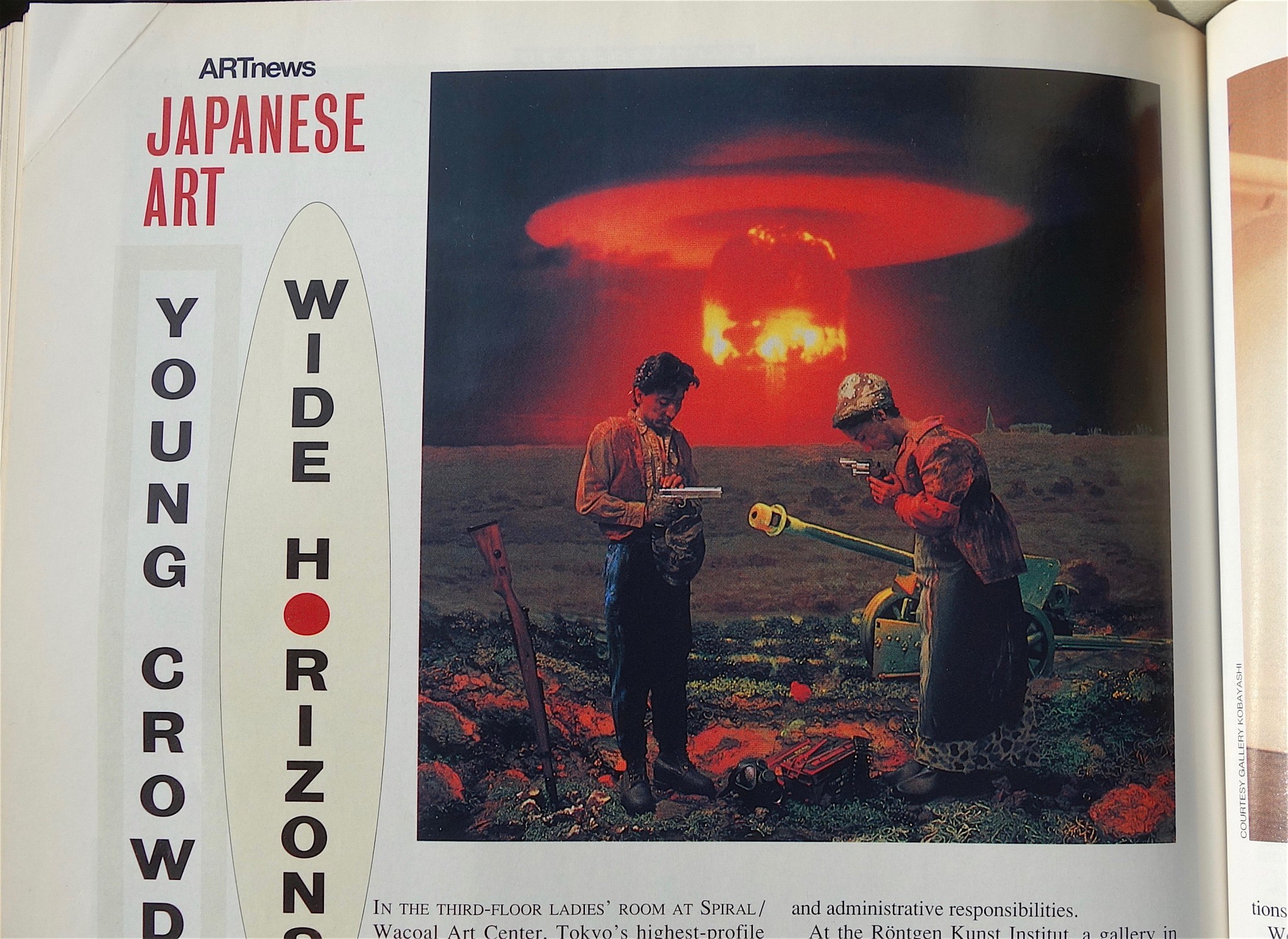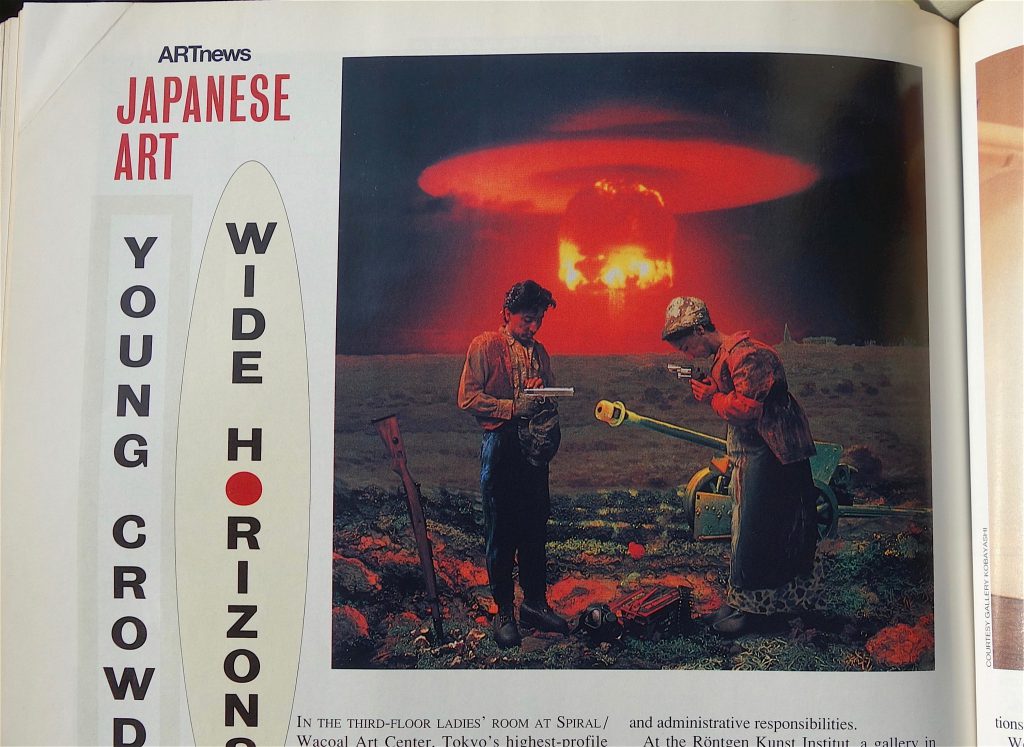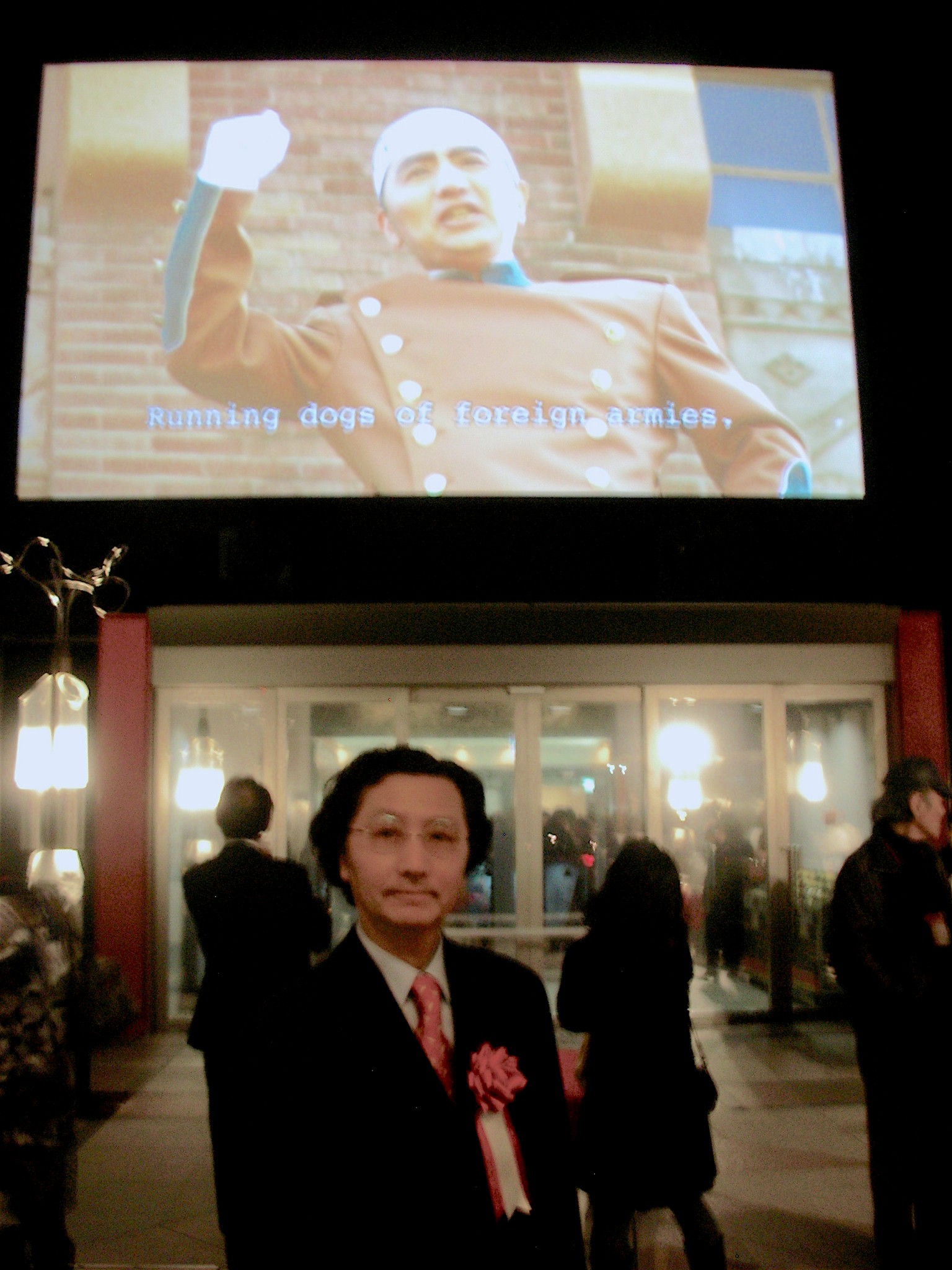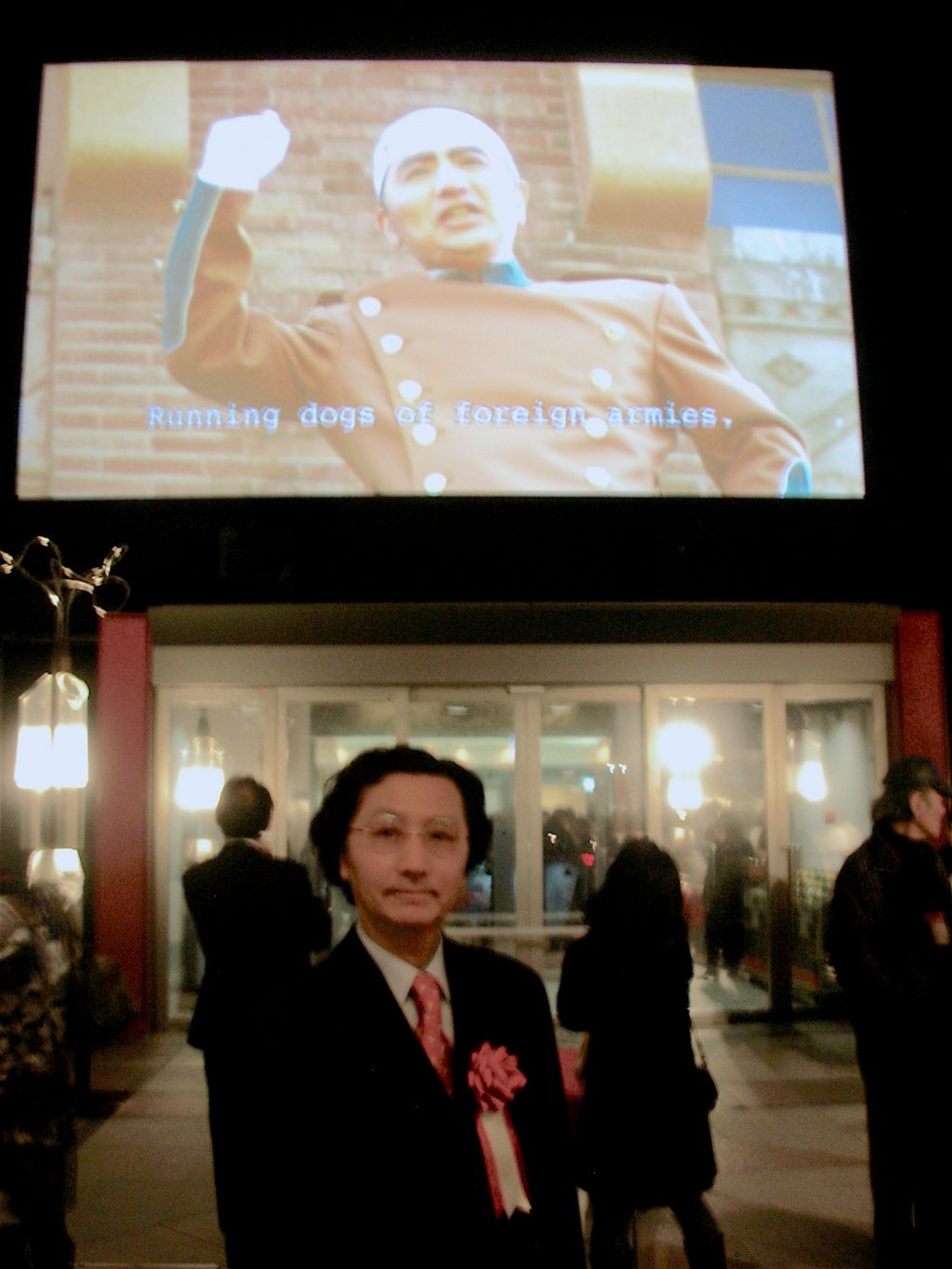 Another strong artist from ShugoArts, KOBAYASHI Masato 小林正人, just recently
published the first part of his novel, which received raving reviews from the local art scene. Check the link to ART DIVER's website.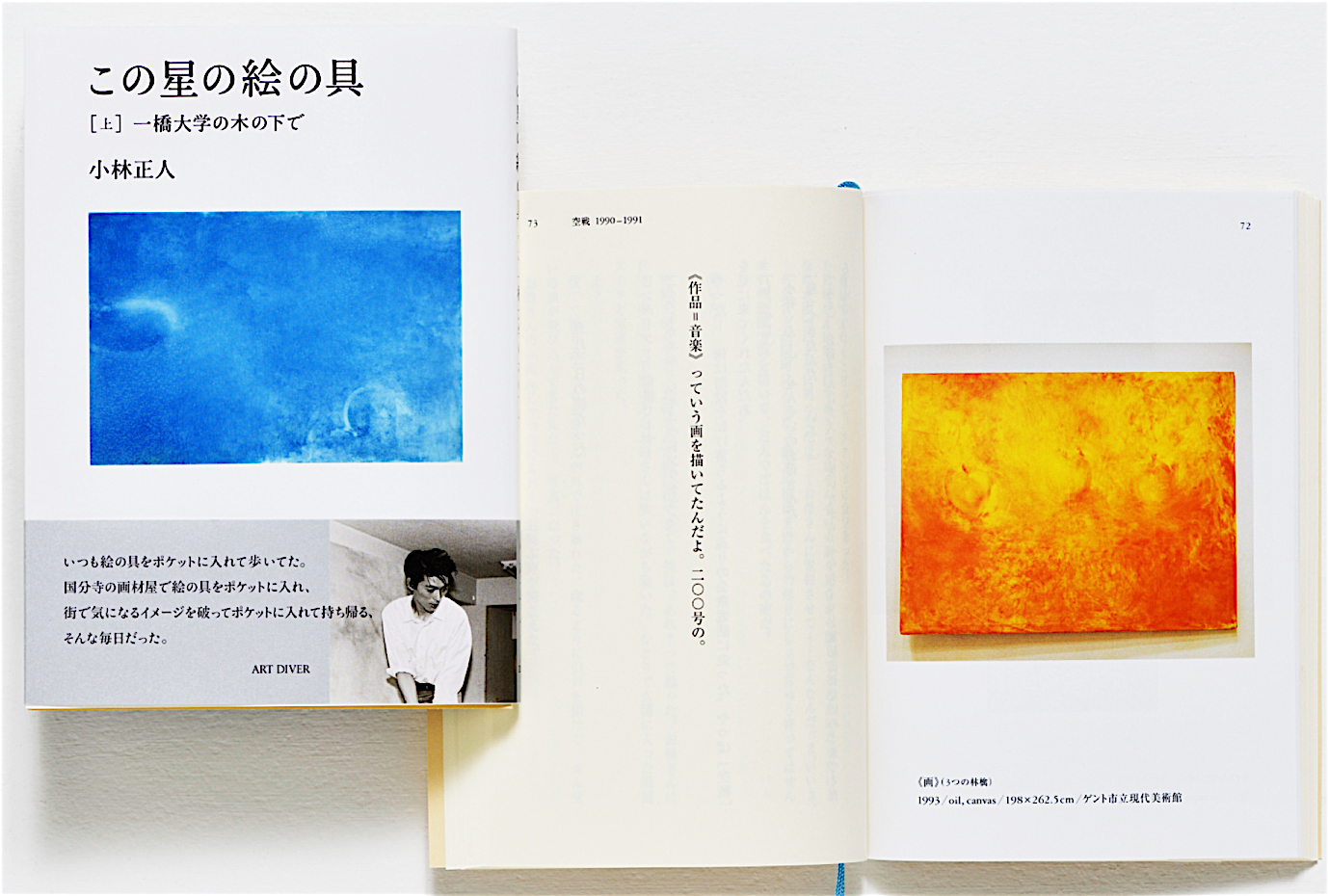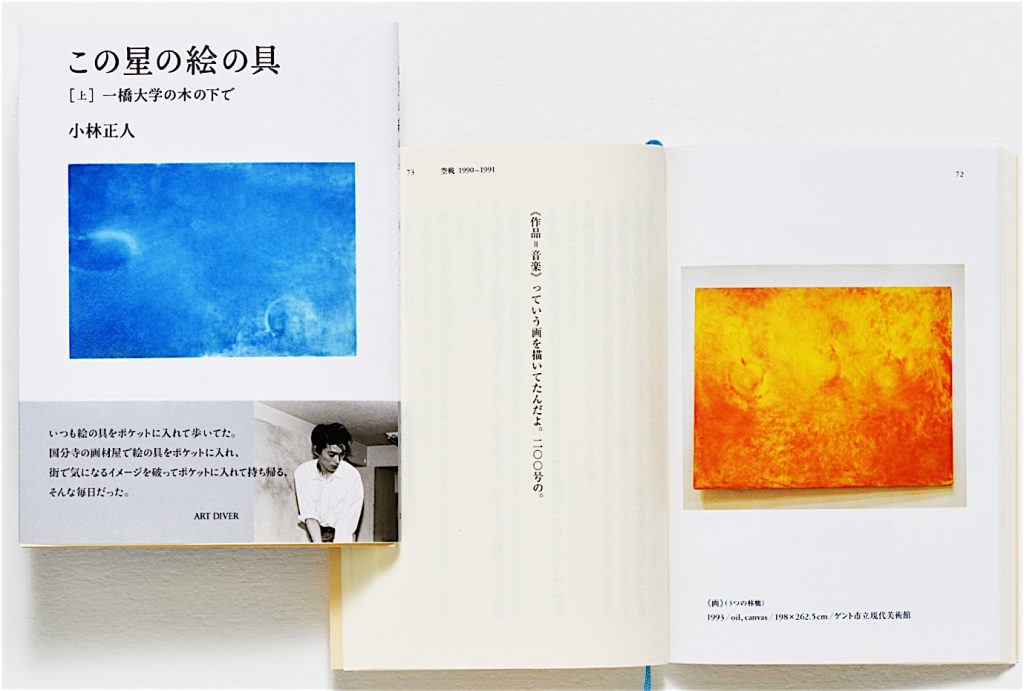 ART DIVER 出版社 Publishing House, Tokyo
https://artdiver.tokyo/?p=2938
https://artdiver.tokyo/?product=konohoshi1
Last month young painter CHIBA Masaya 千葉正也 just finished his eclectic solo show at "Gallery αM", where he had been given 'carte blanche'. Please check my review from 2 weeks ago.
αMプロジェクト2018『絵と、 』
キュレーター:蔵屋美香(東京国立近代美術館 企画課長)vol. 4 千葉正也
αMproject 2018 "Painting and… " Curator: KURAYA Mika (Chief Curator of the Department of Fine Arts at the National Museum of Modern Art, Tokyo) Vol. 4 CHIBA Masaya
https://art-culture.world/articles/kuraya-mika-chiba-masaya-painting-and/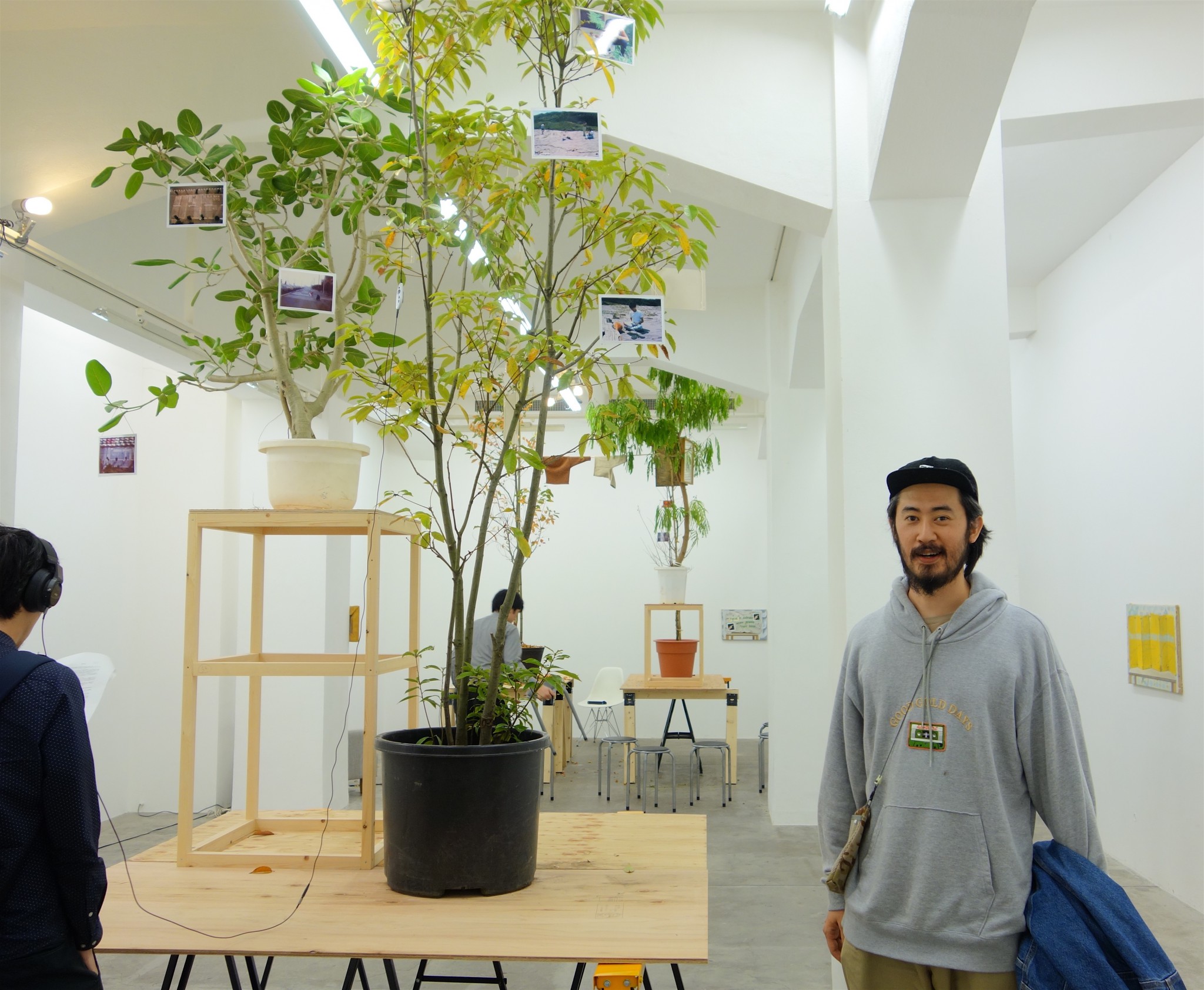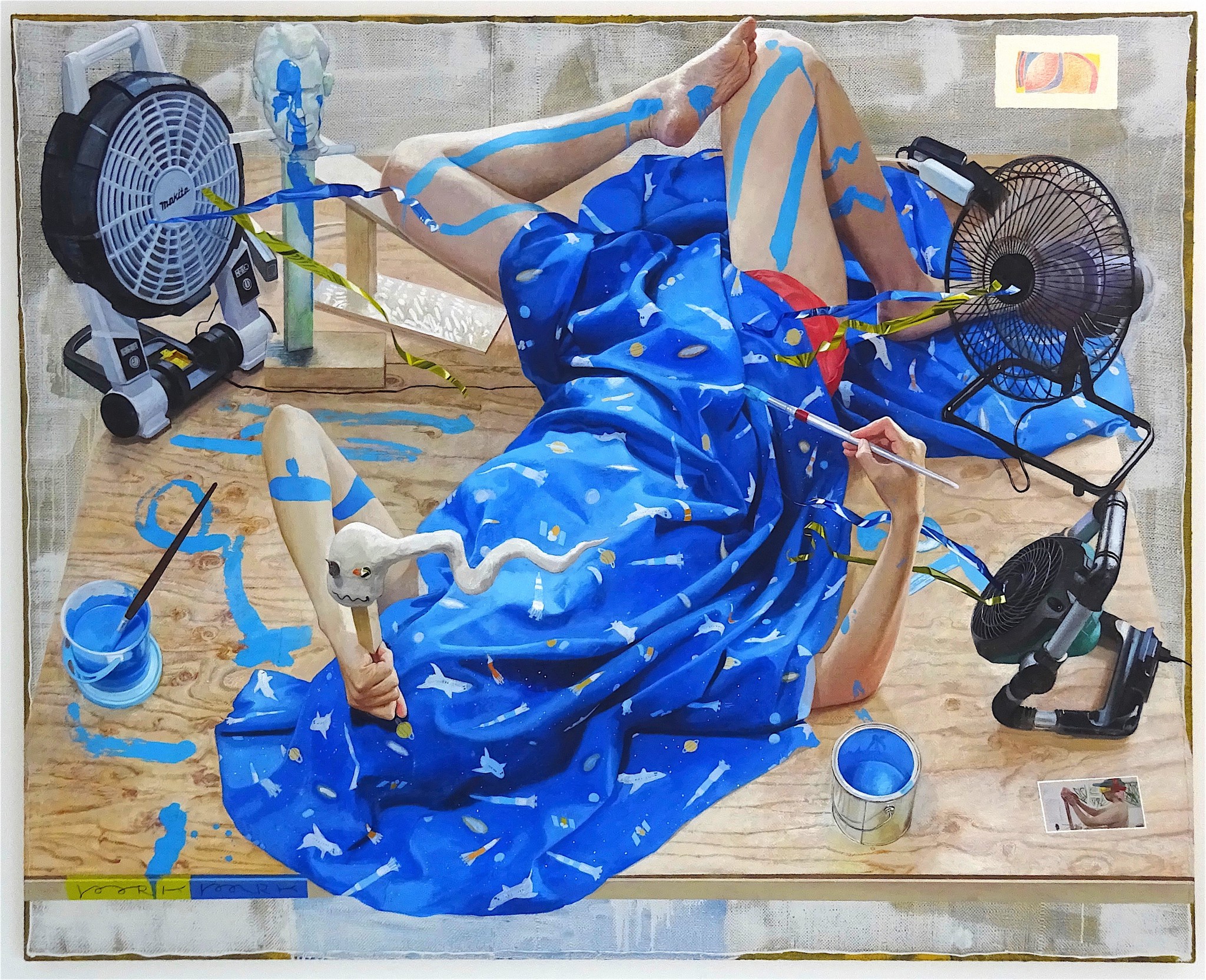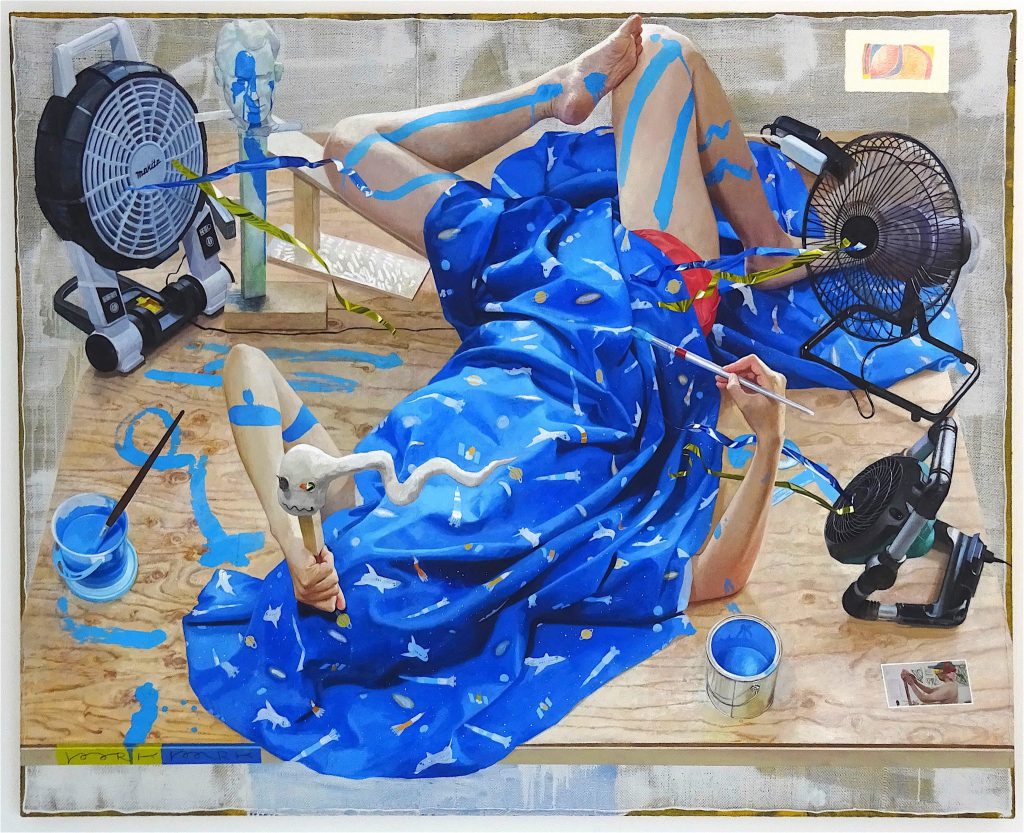 Until two weeks ago, another valuable, highly respected artist from ShugoArts had her appearance at the sensational, thought provoking "Catastrophe and the Power of Art" in the Mori Art Museum, Tokyo. Every time we contemplate in front of the photography based works by YONEDA Tomoko 米田知子 our (news- /history education- / history documentaries- ) memories and socio-geographic knowledge are put into a challenging task.
Important history facts+places rescued from oblivion by Yoneda through the notion of banality by a 'flat' photograph reminds us of Gerhard Richter's artistic scale and intentions. Fortunately no one forces us to take socio-political positions, ergo, as an oxymoron, dangerously some people may feel sympathy for the 'devil'.
YONEDA Tomoko 米田知子 in
カタストロフと美術のちから展
Catastrophe and the Power of Art
森美術館 Mori Art Museum, Tokyo
2018.10.6 ~ 2019.1.20
https://www.mori.art.museum/jp/exhibitions/catastrophe/
https://www.mori.art.museum/en/exhibitions/catastrophe/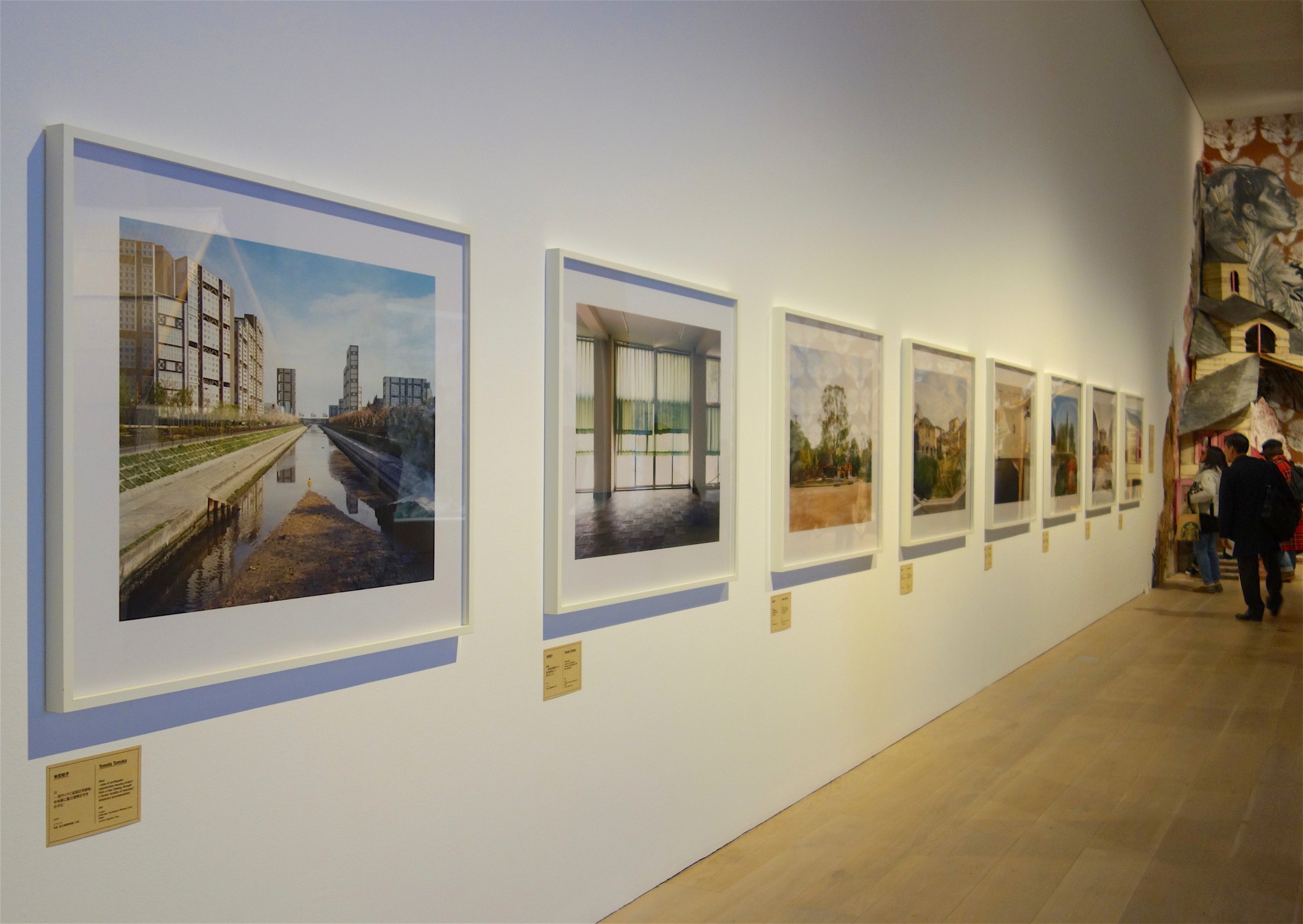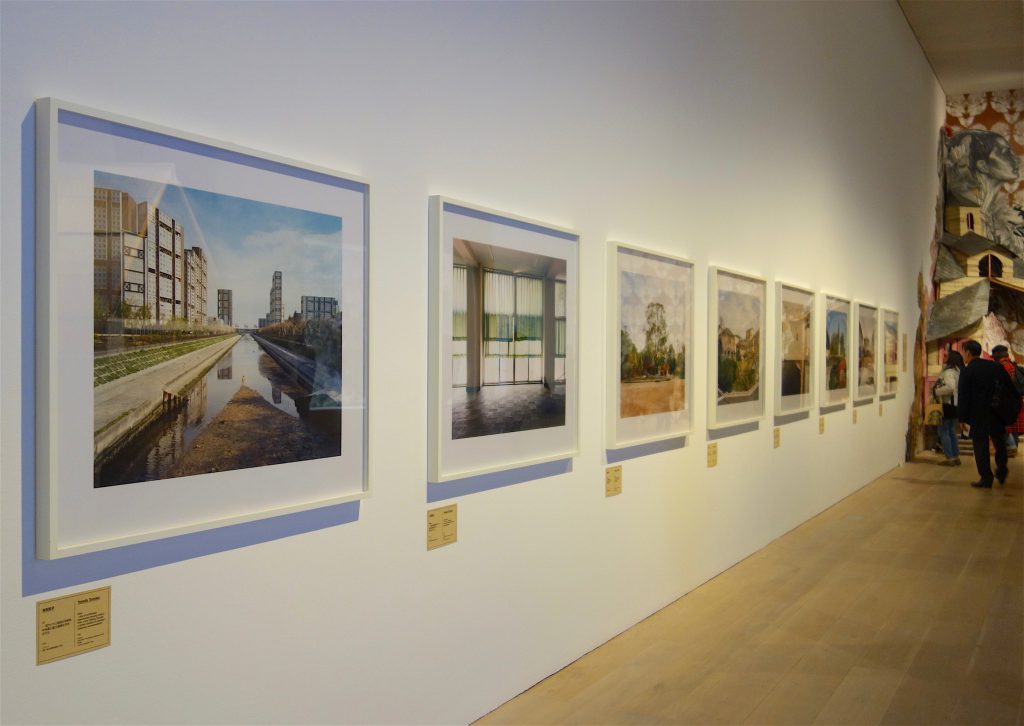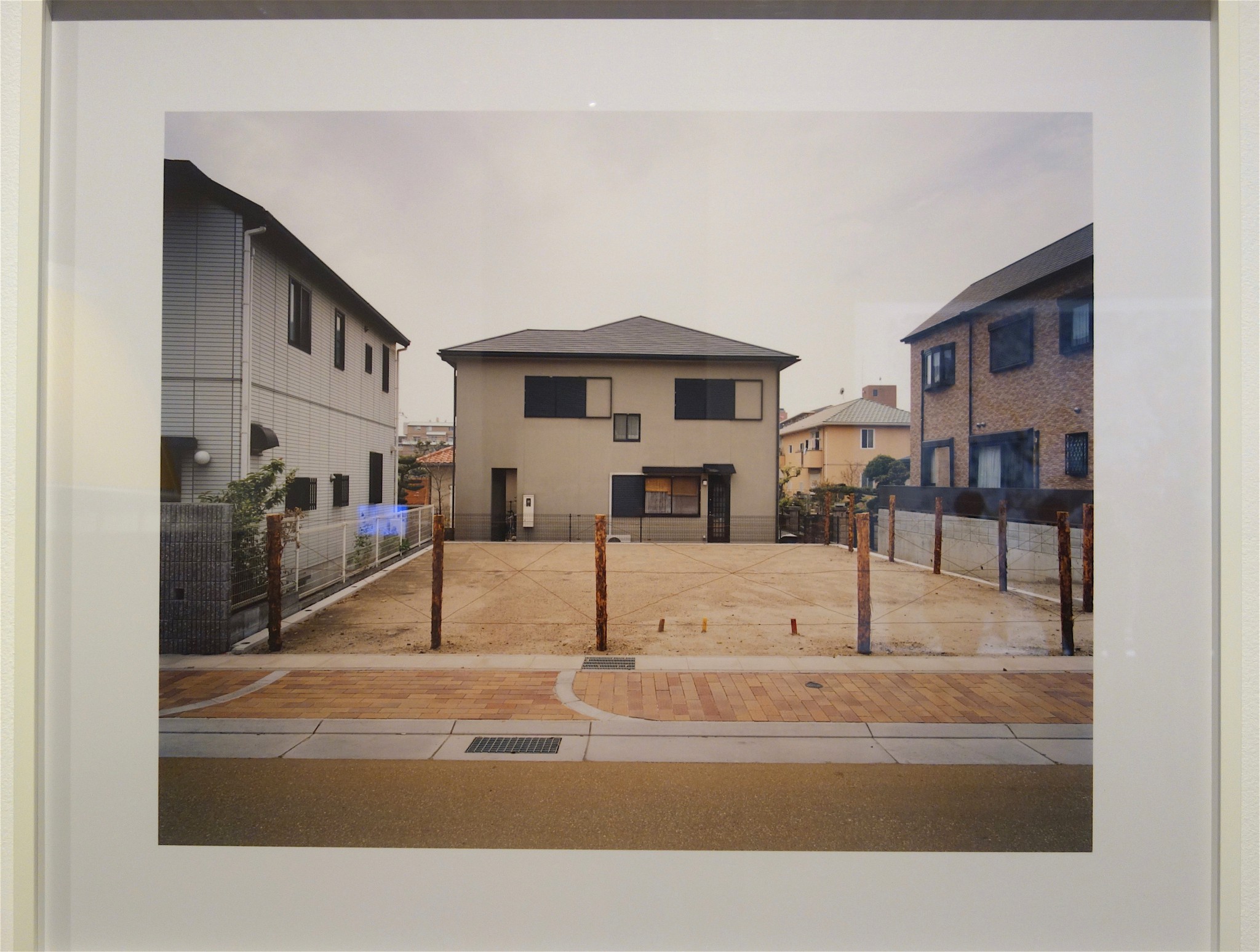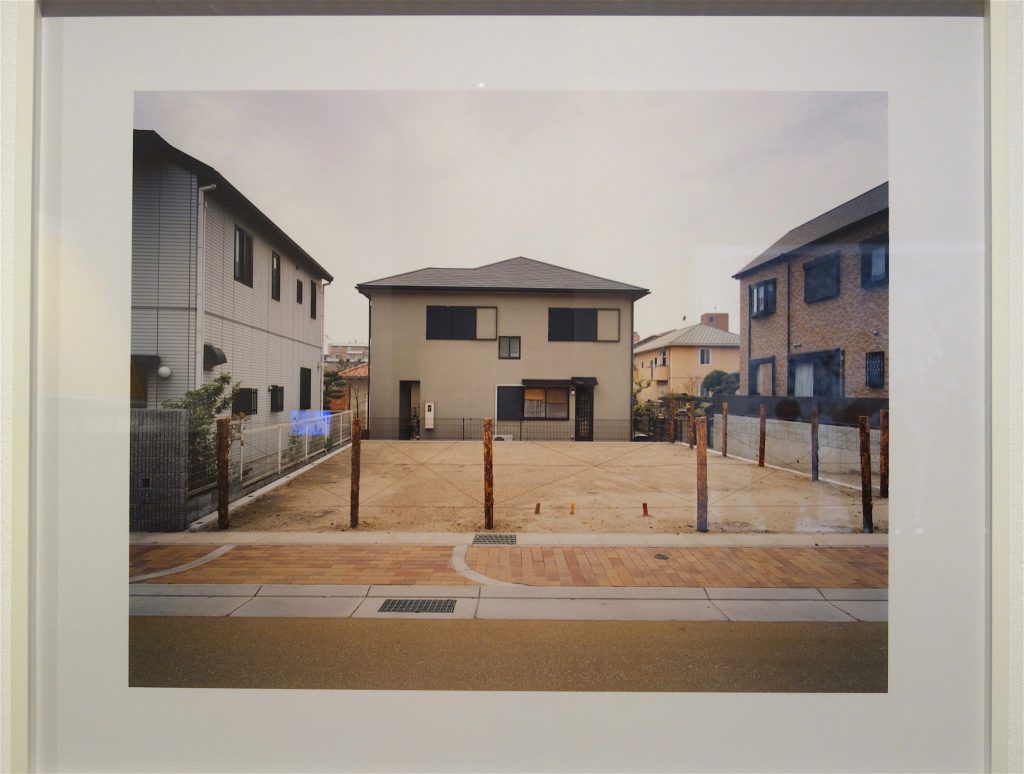 Last year ShugoArts organized the first exhibition held at a Japanese museum by the Hong Kong-born and Taipei-based artist Lee Kit. The poetically curated show in the art-deco Hara Museum of Contemporary Art, named 'We used to be more sensitive.' took the viewer into the sphere of dreaming, blurred scenery. Quote:
"One day, even wishful thinking becomes obsolete. This day has come already. Probably it was the day when we last danced to a pop song from the radio. At least, deep in our heart, we were dancing and we were deeply touched. After the weeping or laughing, it's gone. Obsoleteness might fade away but something has gone too. Don't you wish?"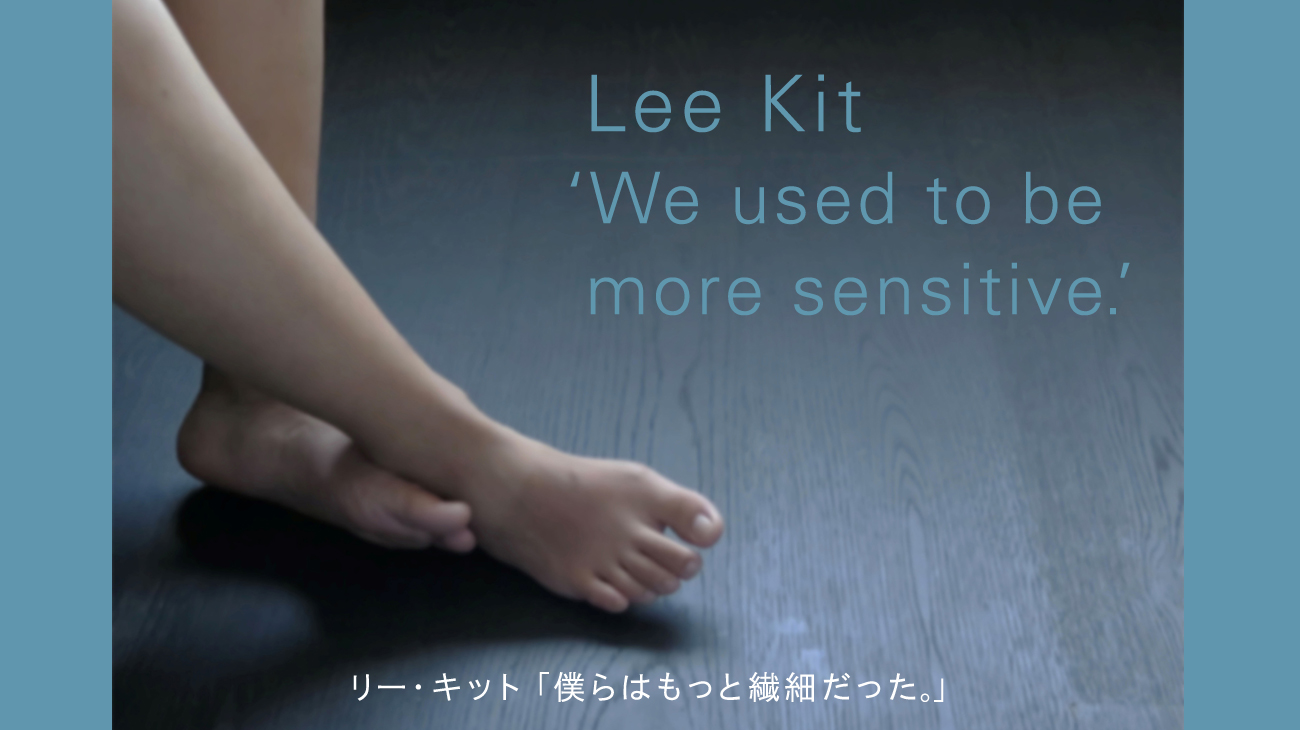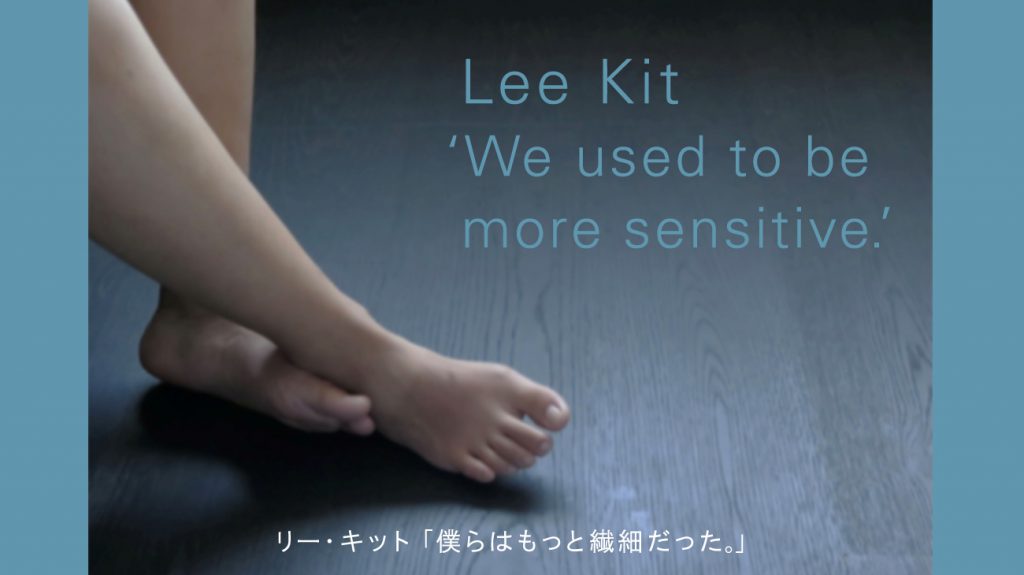 Lee Kit 'We used to be more sensitive.'
リー・キット「僕らはもっと繊細だった。」
原美術館 Hara Museum of Contemporary Art
2018/9/16 - 12/24
https://www.haramuseum.or.jp/en/hara/exhibition/269/
https://www.haramuseum.or.jp/jp/hara/exhibition/243/
Before finishing with Lee Kit's quote, let me tell you that the cover-pic had been taken last December in the ShugoArts gallery, behind us the amazing works by ONO Yuji 小野祐次.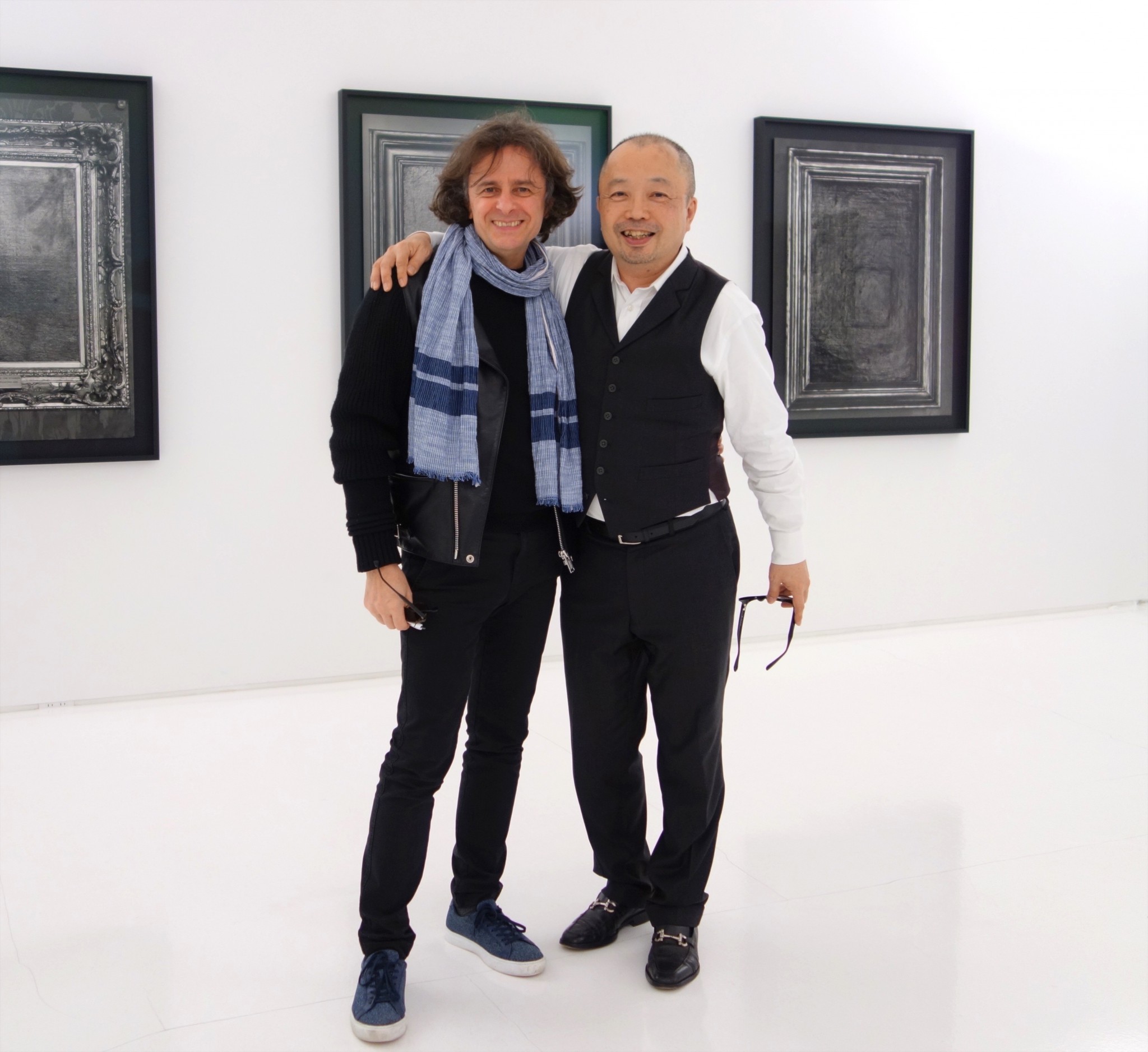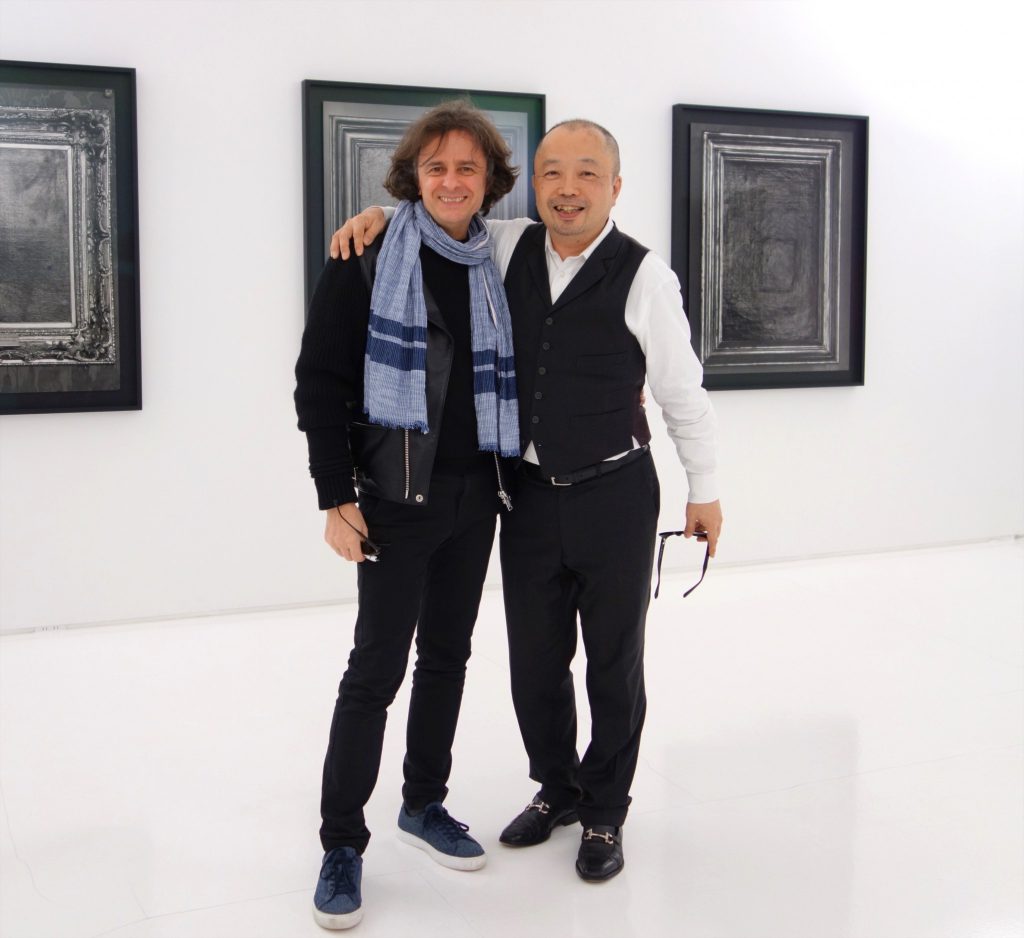 Ono's exhibition just successfully ended one week ago, see the attached vimeo features, including the talk session with former Director General of the Ministry of Culture (2013-16) AOYAGI Masanori 青柳正規.
Vice Versa – Les Tableaux 逆も真なり ー 絵画頌
ONO Yuji 小野祐次

2018.12.12 – 2019.02.02
Last, a privately taken 49 sec. video together with Shugo-san in Bruxelles. Hope you got 'hungry' to see more exhibitions by one of the most amazing gallerists in Japan.
I am sure you'll drop by.
Lee Kit's quote: "It is about a moment when you see everything a little clearer. Like gazing at a scenery through a half-transparent veil and all details become clear! 
This is obsolete too. We will soon realize again that we are ridiculous. Otherwise, we are mentally dead. We used to be more sensitive."
Tokyo, Heisei 31, February 9th
Mario A
シュウゴアーツ ShugoArts
106-0032 東京都港区六本木6-5-24 complex665 2F
complex665 2F, 6-5-24, Roppongi Minato-ku Tokyo, 106-0032
http://shugoarts.com/en/
3 minute walk from Hibiya or Oedo Line Roppongi station (Exit 3)
http://shugoarts.com/en/about/
From 16th of February – 6th of April
ShugoArts Show
Artists:  Leiko IKEMURA, Masato KOBAYASHI, LEE Kit, Anju MICHELE, Ritsue MISHIMA, Yoriko TAKABATAKE, Shigeo TOYA
Opening hours: Tue-Sat 11am-7pm, closed on Sun, Mon and Public Holidays
ここに載せた写真とスクリーンショットは、すべて「好意によりクリエーティブ・コモン・センス」の文脈で、日本美術史の記録の為に発表致します。
Creative Commons Attribution Noncommercial-NoDerivative Works
photos: cccs courtesy creative common sense
---