日本のポスト・ムラカミ世代:名和晃平と占部史人。長谷川祐子のとんでもないアーティスト トーク@アートバーゼル2014年
Japan's Post Murakami Generation - NAWA Kohei and URABE Fumito. An Absurd Artist Talk With HASEGAWA Yuko @ ART BASEL 2014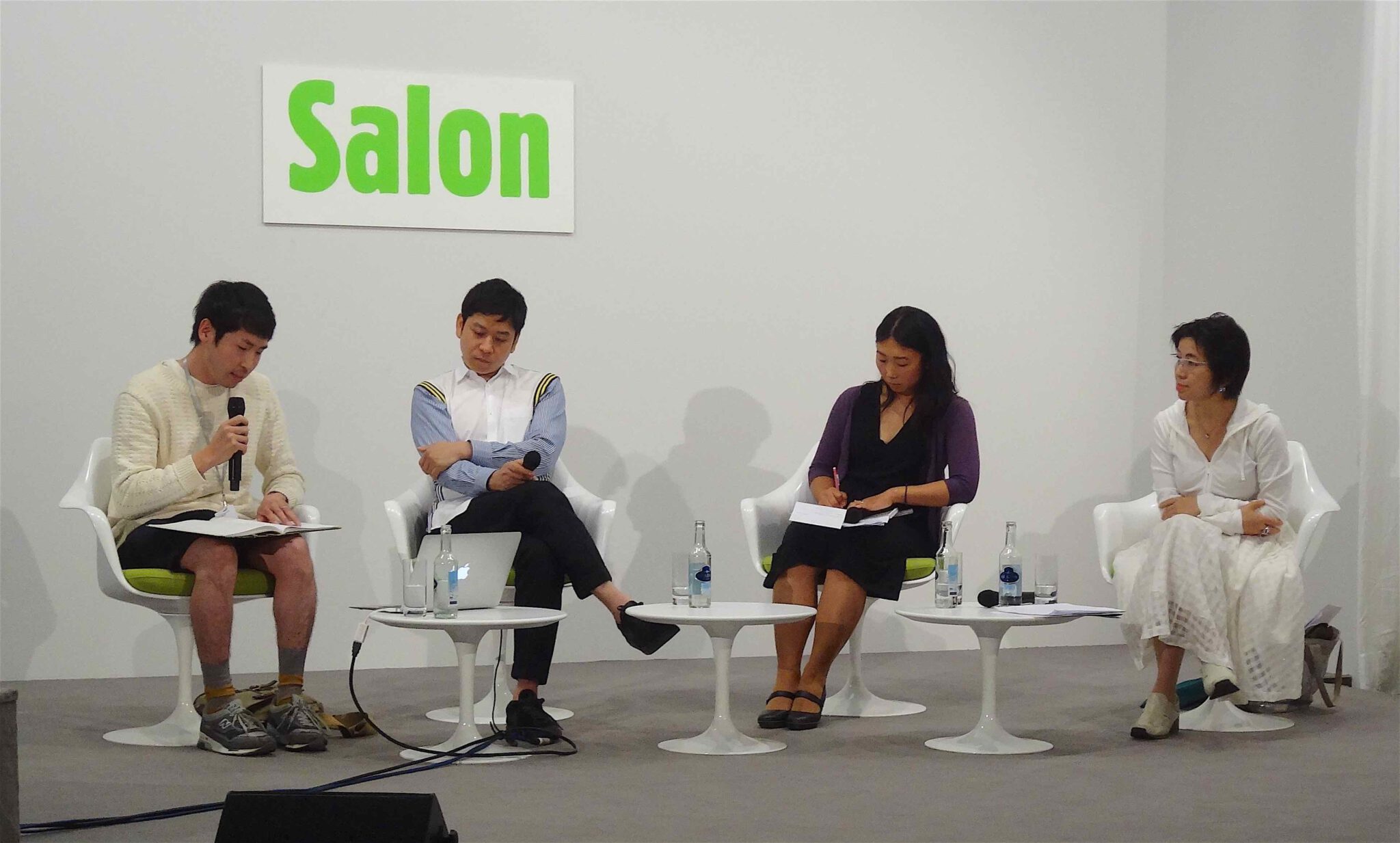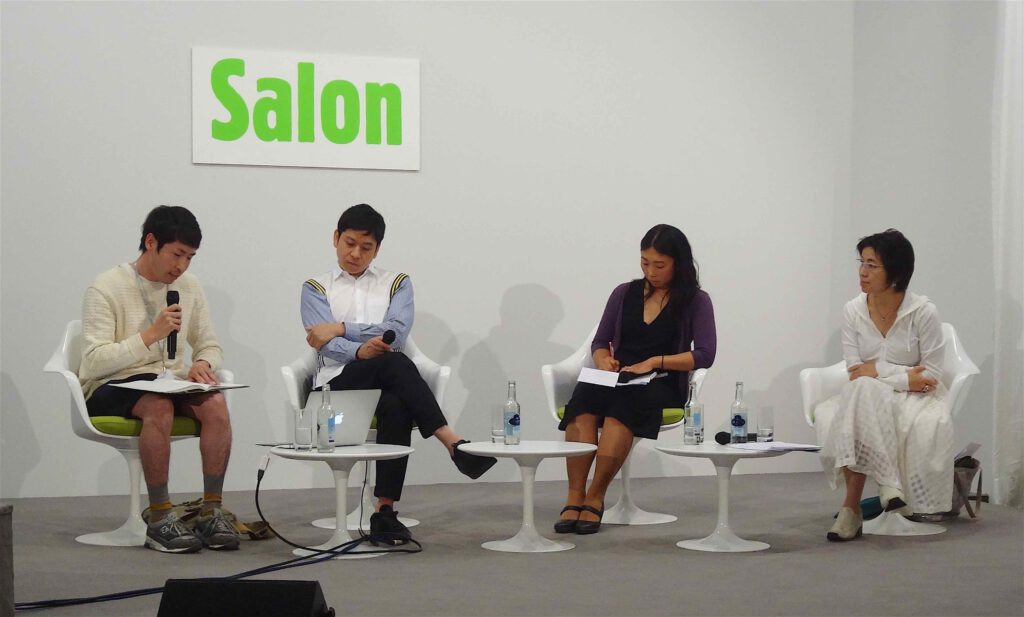 It's not well known in the local contemporary art field, how some interesting, crucial manoeuvres behind the scene are being made to get artists exposed to curators of other countries. Without doubt, HASEGAWA Yuko 長谷川祐子 is one of the few internationally operating authorities in the curatorial field of Japanese contemporary art. In 2014 she organised a talk session for ART BASEL Switzerland, namely as the chief-curator of the Museum of Contemporary Art 東京都現代美術館 MOT, a public museum belonging to the city of Tokyo.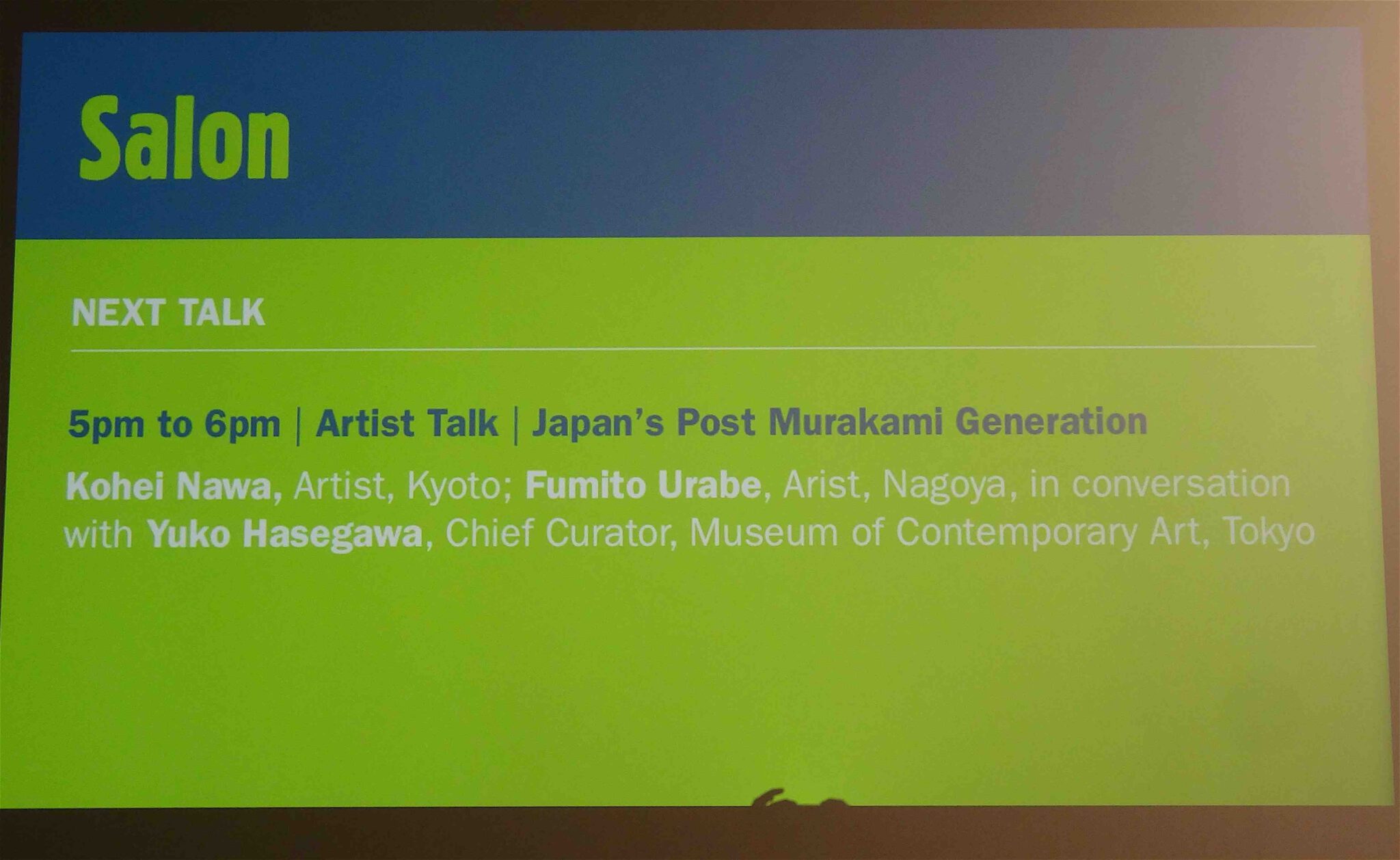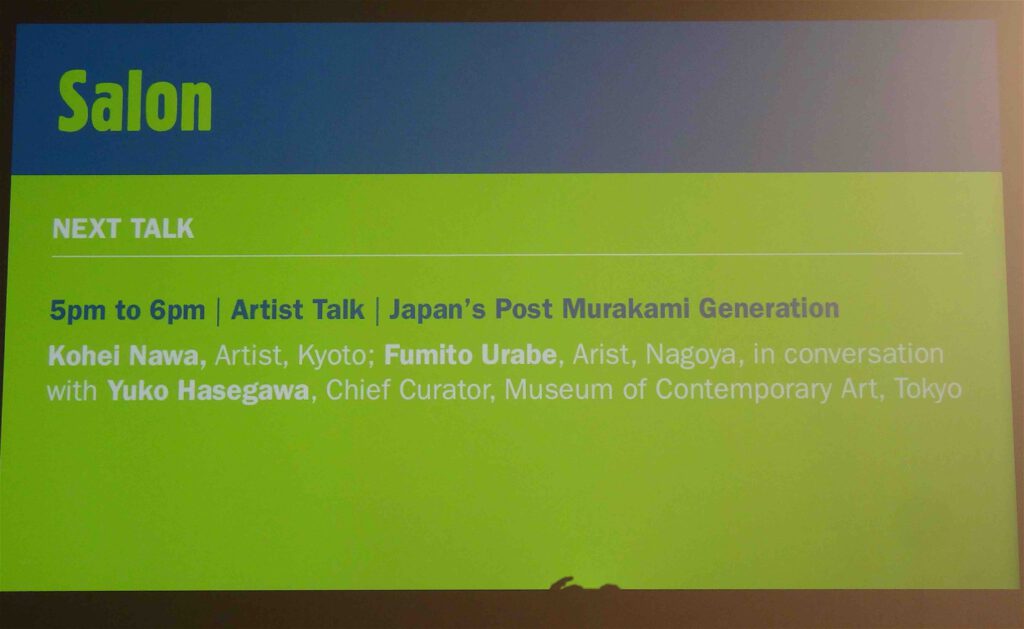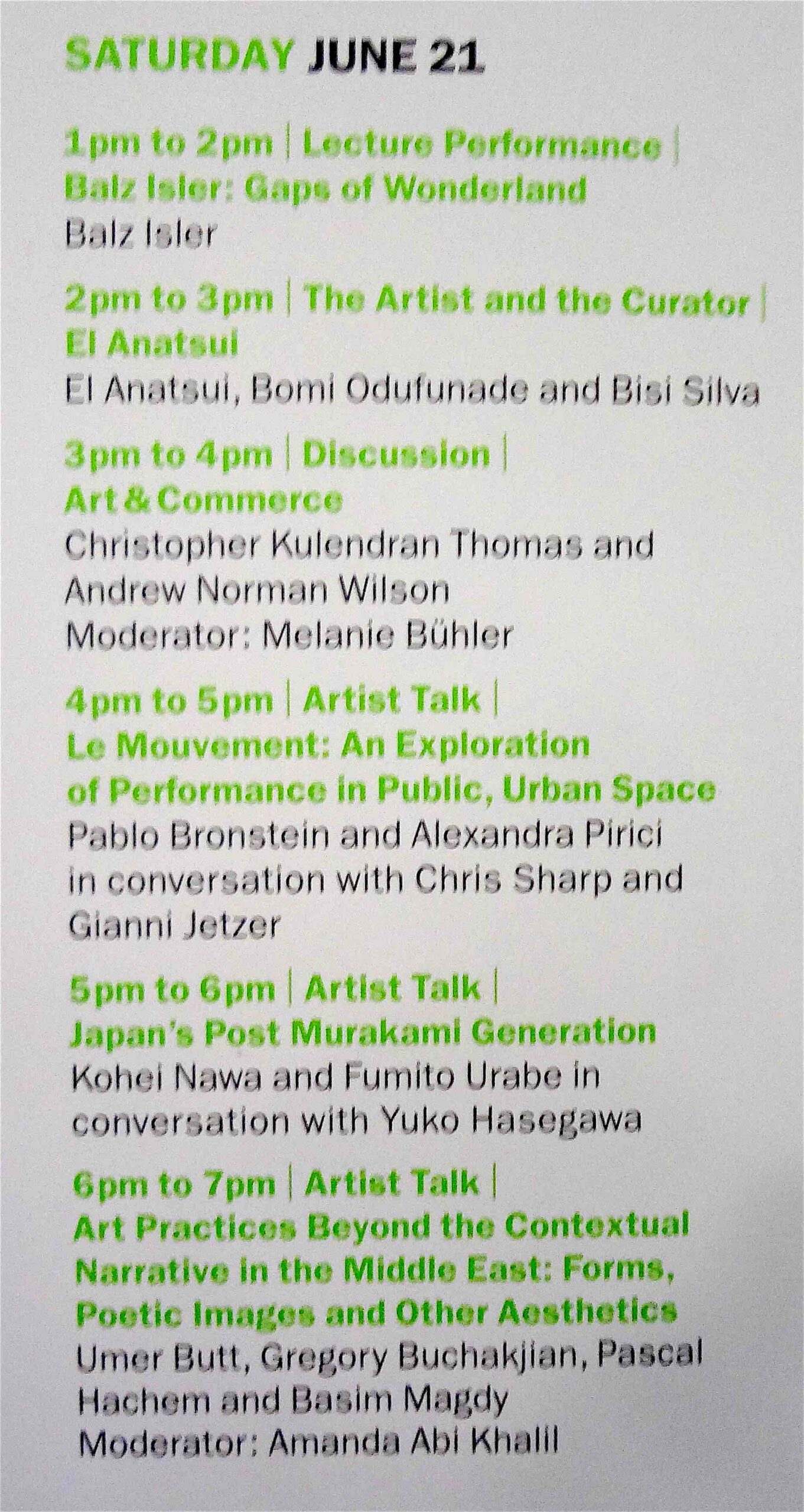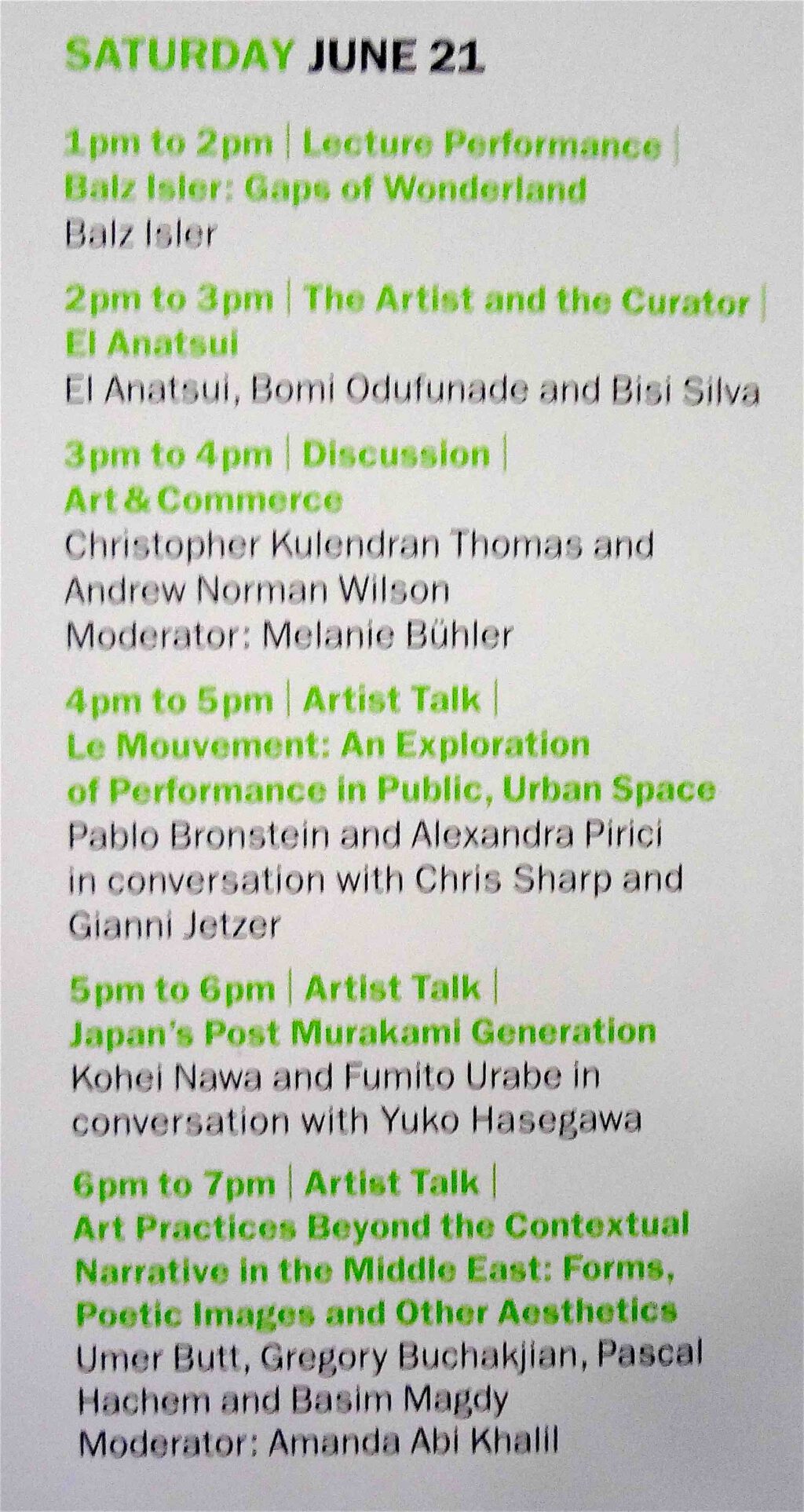 In my opinion, Hasegawa's choice of this pretentious talk-session-title "Japan's Post Murakami Generation" in ART BASEL can be misleading, tbh and sorry to say, wrong. Simultaneously, a slap into the face of all the hard working gallery owners in Japan who nurture, promote, develop excellent and outstanding, similar and non-similar, artists.
Btw, who has the right in deciding that Murakami Takashi 村上隆 is 'out', as the term 'Post Murakami' involves a kind of 'post mortem'? As we all know, Murakami started to bloom after he wrote his doctoral dissertation in his late 20s. After just 15 years of professional artistic career, Hasegawa decided to give Murakami already the coup de grâce. How dare you, Yuko!
After this talk session in Art Basel 2014, Murakami realised more museum shows than any other artist from Japan. The blockbuster MURAKAMI VS MURAKAMI @ Tai Kwun Contemporary in Hong Kong 2019 was definitely the best, over-the-top exhibition in Murakami's career. Credit of course goes also to the risk-taking curator and Head of Arts at Tai Kwun Tobias Berger. This exhibition had a huge, positively stimulating impact on the whole Asian contemporary art scene.
日本の現代アーティスト・トップ 6(2020年)
Contemporary artists from Japan, Top 6 (2020)
https://art-culture.world/articles/contemporary-artists-from-japan-top-6-2020-日本の現代アーティスト・トップ-6-2020年/
Nevertheless, we have to take note on Hasegawa's decision about Murakami, while pushing those two divergent artists NAWA Kohei 名和晃平 and URABE Fumito 占部史人 into the limelight of the global art world (= a bunch of mostly white arty people, who gather each June in a compressed and fashionable style around the booths of exciting ART BASEL and its satellite fairs like trendy, cutting-edge LISTE).
最高かつ最も重要な絵画@アート・バーゼル(アーティストたちによって裸にされたアート・バーゼル、さえも*)2019年度
The best and most important painting @ ART BASEL (… Stripped Bare by Her Artists, Even*) 2019 version
https://art-culture.world/articles/art-basel-2019/
リステ・アートフェア・バーゼル、クール&トップ、日本から参加した、説得力のあるアーティスト 五月女 哲平と田口 行弘
LISTE – Art Fair Basel, cool & top, with strong + convincing artists from Japan: SOUTOME Teppei + TAGUCHI Yukihiro
https://art-culture.world/articles/liste-art-fair-basel-2019/
Let's watch the video, in which Hasegawa explains, in an incomprehensible English, the reasons why the two artists NAWA Kohei and URABE Fumito seem to symbolise, represent a new trend in the Japanese contemporary art world.
Salon | Artist Talk | Japan's Post Murakami Generation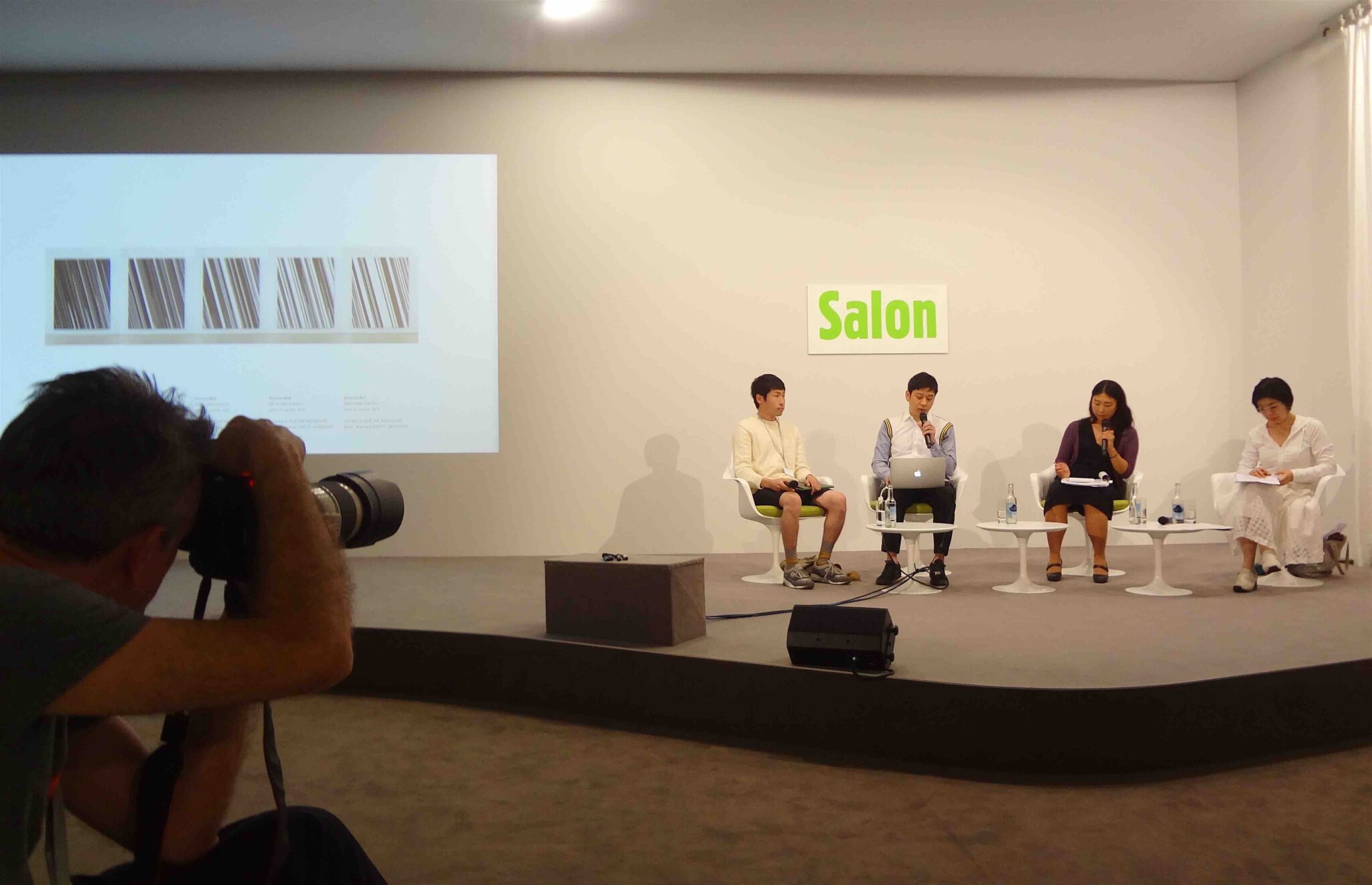 After having listened to NAWA and URABE explanations, you may learn more about their art practices via my review regarding NAWA's "retrospective en miniature" in Tokyo, which ended yesterday, and via the website of URABE Fumito.
'Coito Interrotto' with NAWA Kohei 名和晃平: The Oracle through Golden Balls
https://art-culture.world/articles/coito-interrotto-with-nawa-kohei-名和晃平/
Website of URABE Fumito 占部史人
https://www.fumitourabe.com
【空とカタツムリ】占部 史人 URABE Fumito Feb 25 2020
Next month HASEGAWA will continue her curatorial practice as the new director 新館長 of the 金沢21世紀美術館 21st Century Museum of Contemporary Art in the city of Kanazawa.
May I take the occasion…, that we artists in this ultra-conservative Japan can actually proudly proclaim: the local contemporary world is finally guided by progressive "Women's Power". Yeah! Not only are most curators pioneering women, but four important museums are "governed" now by
1) KATAOKA Mami 片岡真実 Director of the MORI ART MUSEUM 森美術館館長
https://www.mori.art.museum/en/
2) KURAYA Mika 蔵屋美香 Director of the Yokohama Art Museum 横浜美術館館長
https://yokohama.art.museum/eng/index.html
3) OSAKA Eriko 逢坂恵理子 Director of the National Art Center 国立新美術館館長
https://www.nact.jp/english/
4) HASEGAWA Yuko 長谷川祐子 Director of the 21st Century Museum of Contemporary Art, Kanazawa 金沢21世紀美術館館長
https://www.kanazawa21.jp
Let's celebrate!!
Tokyo, 1st of February 2021 and MURAKAMI Takashi's birthday, too!
Mario A
今日のおまけ today's bonus:
Intensive discussions and friendly networking during ART BASEL