リステ・アートフェア・バーゼル、クール&トップ、日本から参加した、説得力のあるアーティスト 五月女 哲平と田口 行弘
LISTE - Art Fair Basel, cool & top, with strong + convincing artists from Japan: SOUTOME Teppei + TAGUCHI Yukihiro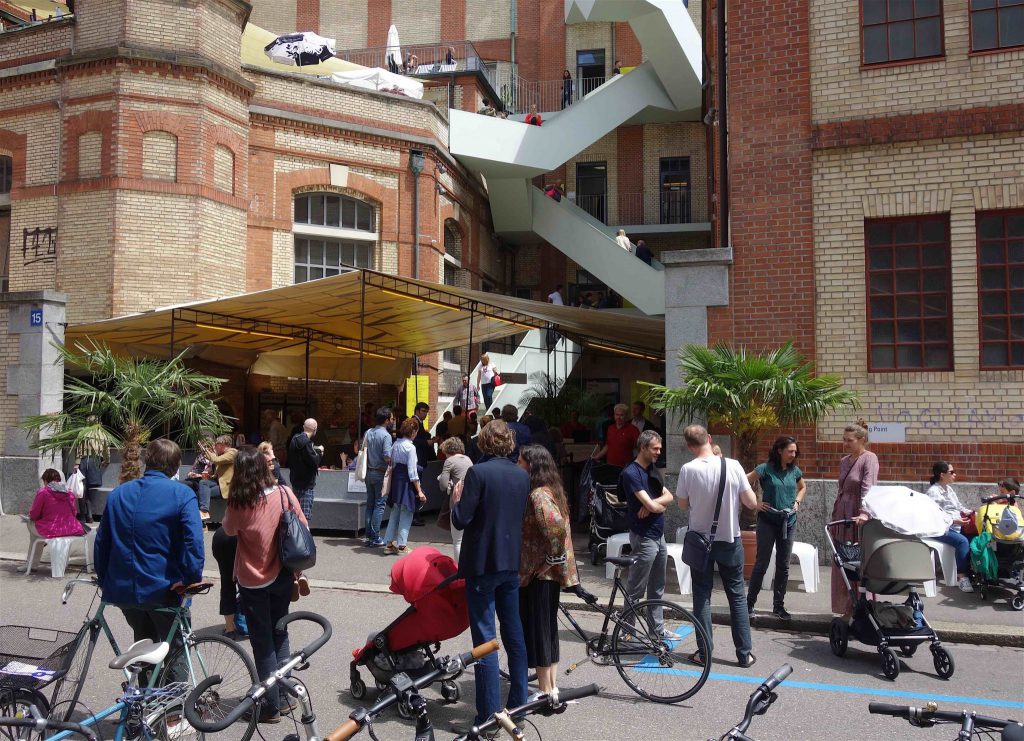 LISTE – Art Fair Basel leads the global art fair 'circus' regarding cutting-edge, contemporary art.
LISTE – Art Fair Basel 10.-16. June 2019
https://www.liste.ch/en/home.html
https://www.liste.ch
It attracts young dealers also because of the art-rich, cosmopolitan nature of the beautiful and friendly host city Basel. Close-by venue ART BASEL, where most of the established galleries produce monetary turnovers through secondary art market sales, is partly affiliated with LISTE, which enforces emerging, risk-taking, progressive, curation-oriented missions by gallerists. Futuristic artistic tendencies or the latests concepts of cross-collecting can be discovered at LISTE.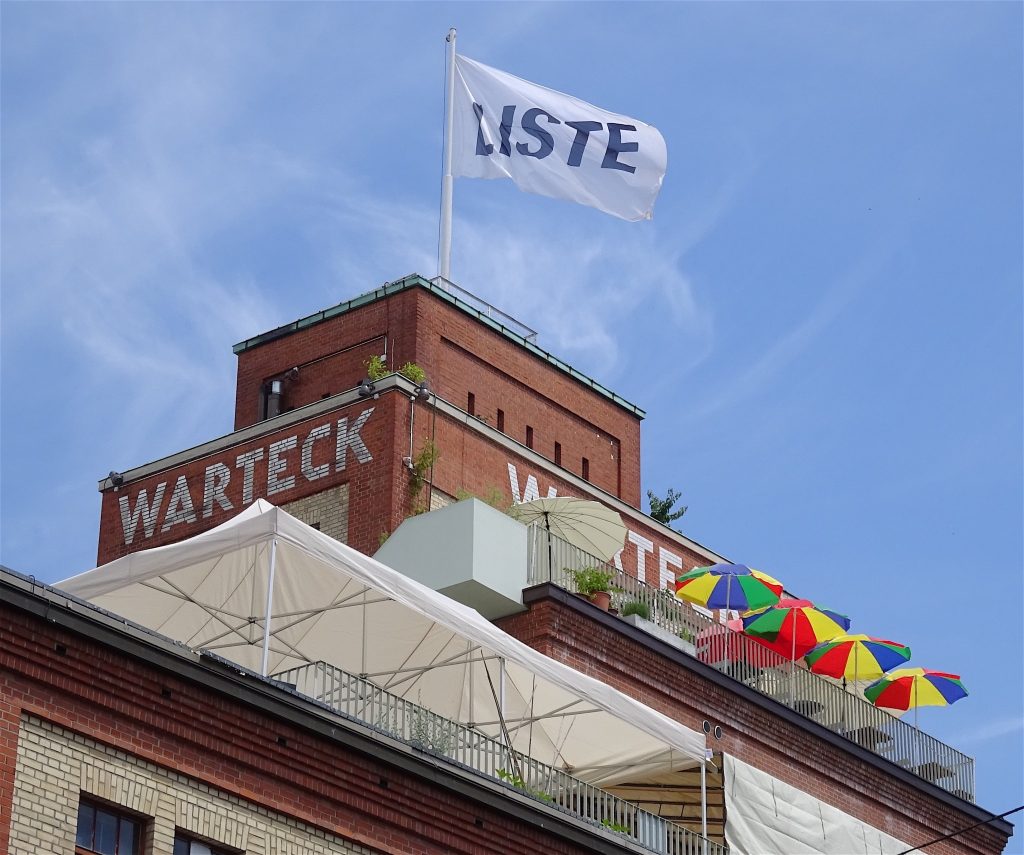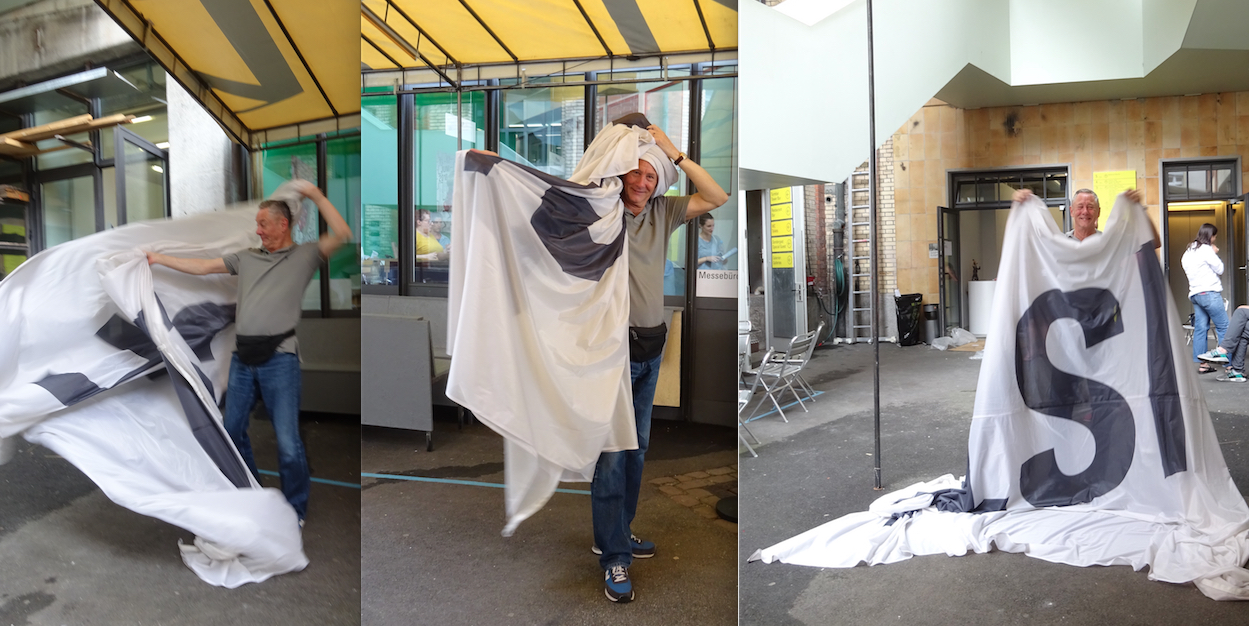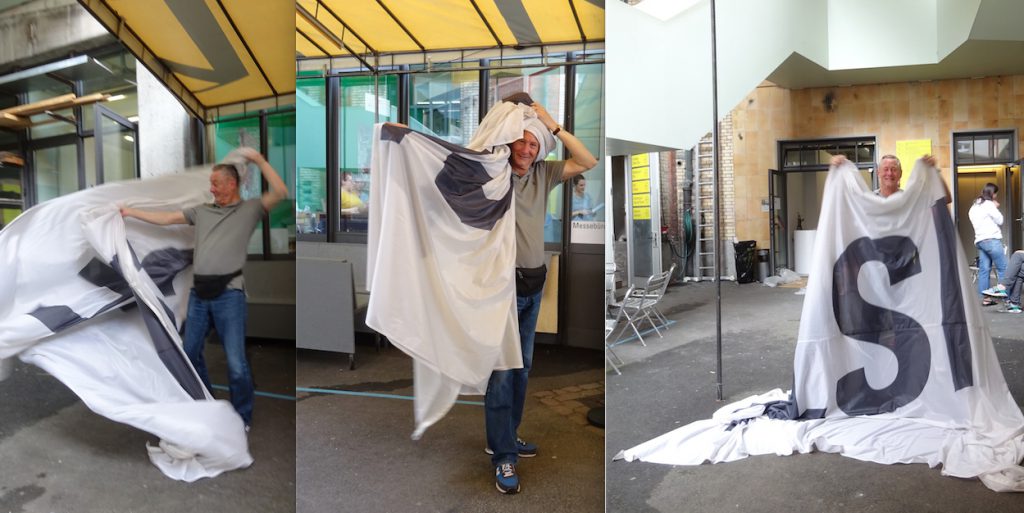 (9 min 55 sec)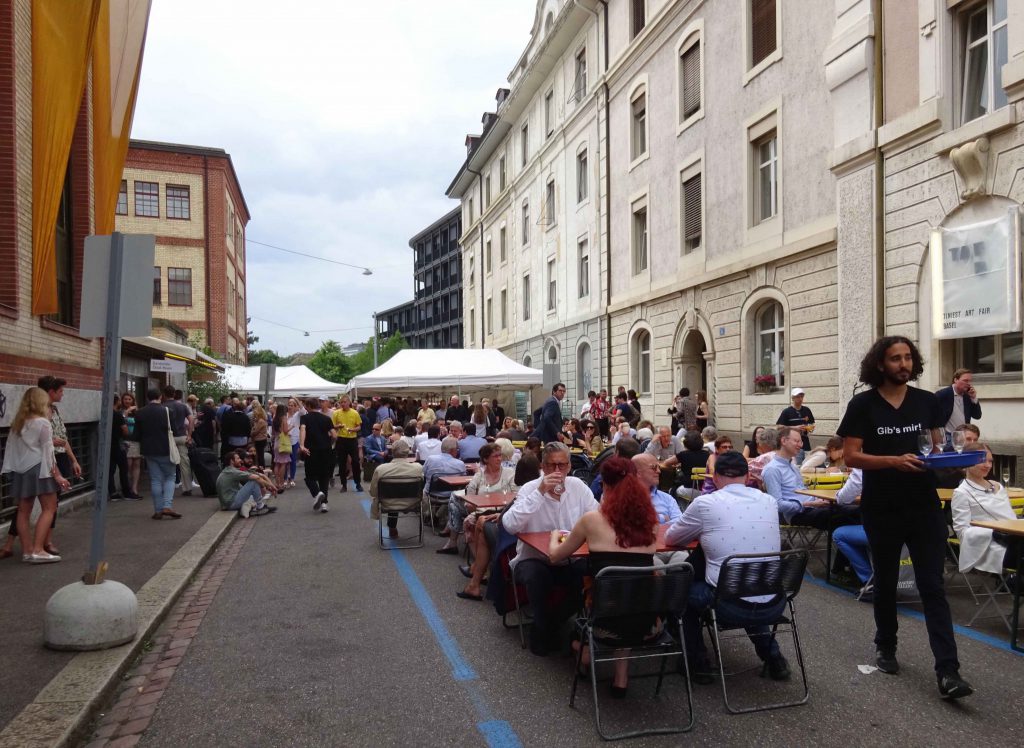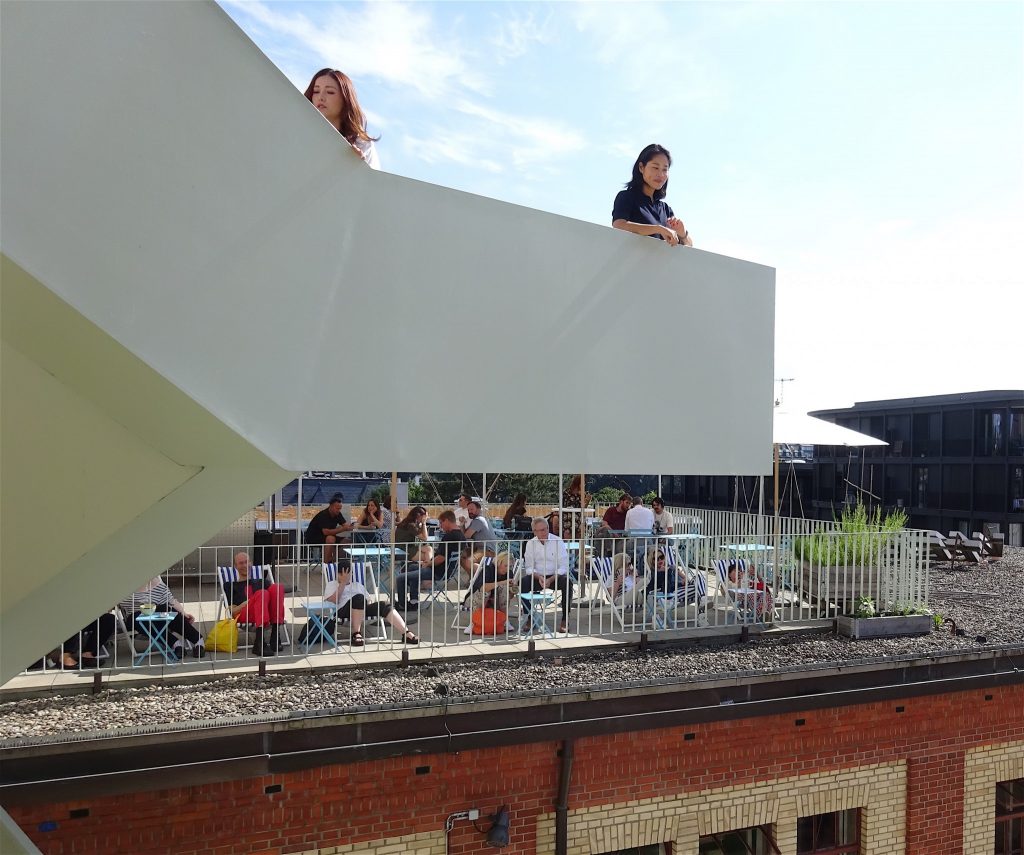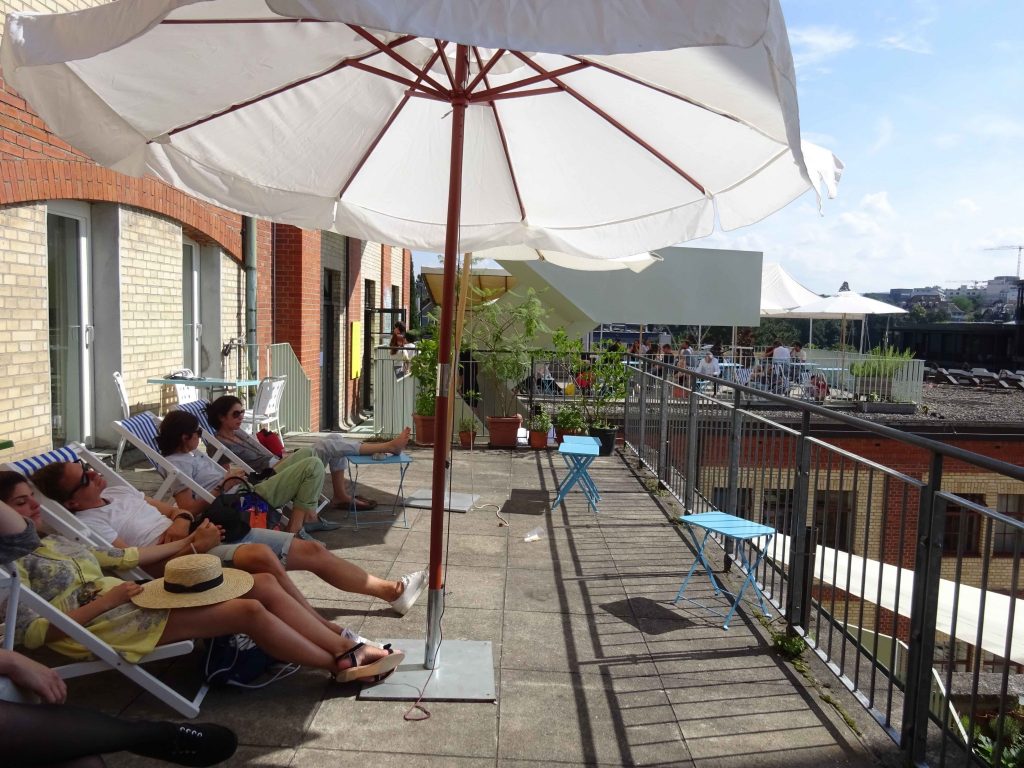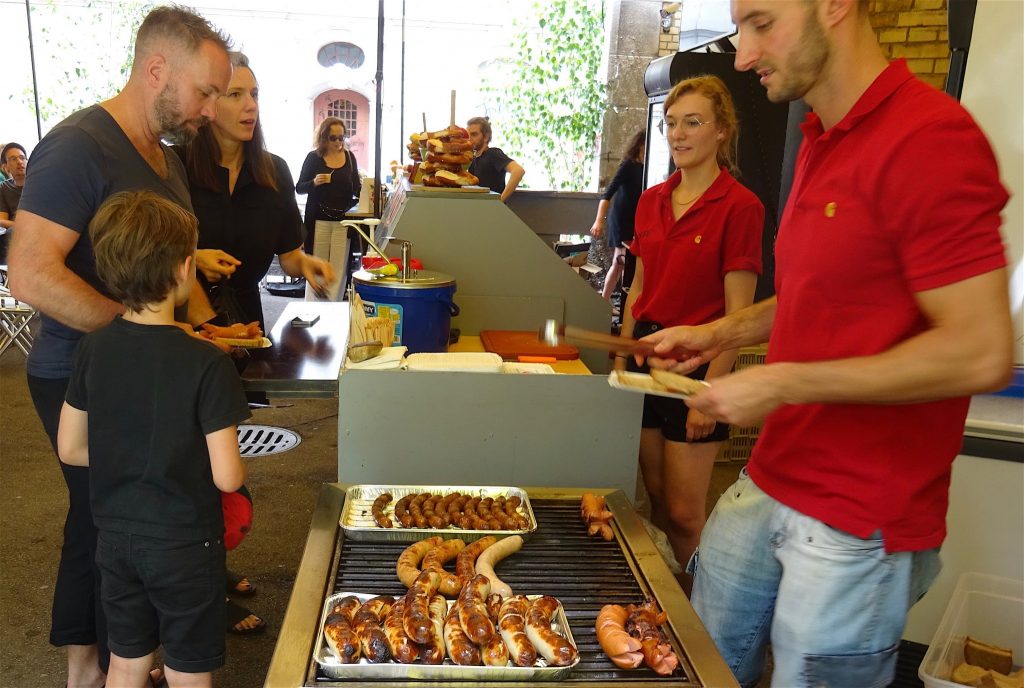 Actually, it is a great honor for AOYAMA Hideki 青山秀樹 to have been chosen now for the 7th time by the LISTE committee. In each edition, visionary artists from Japan had been given the chance/carte blanche to show their art practice via site-specific installations at his booth AOYAMA | MEGURO 青山|目黒.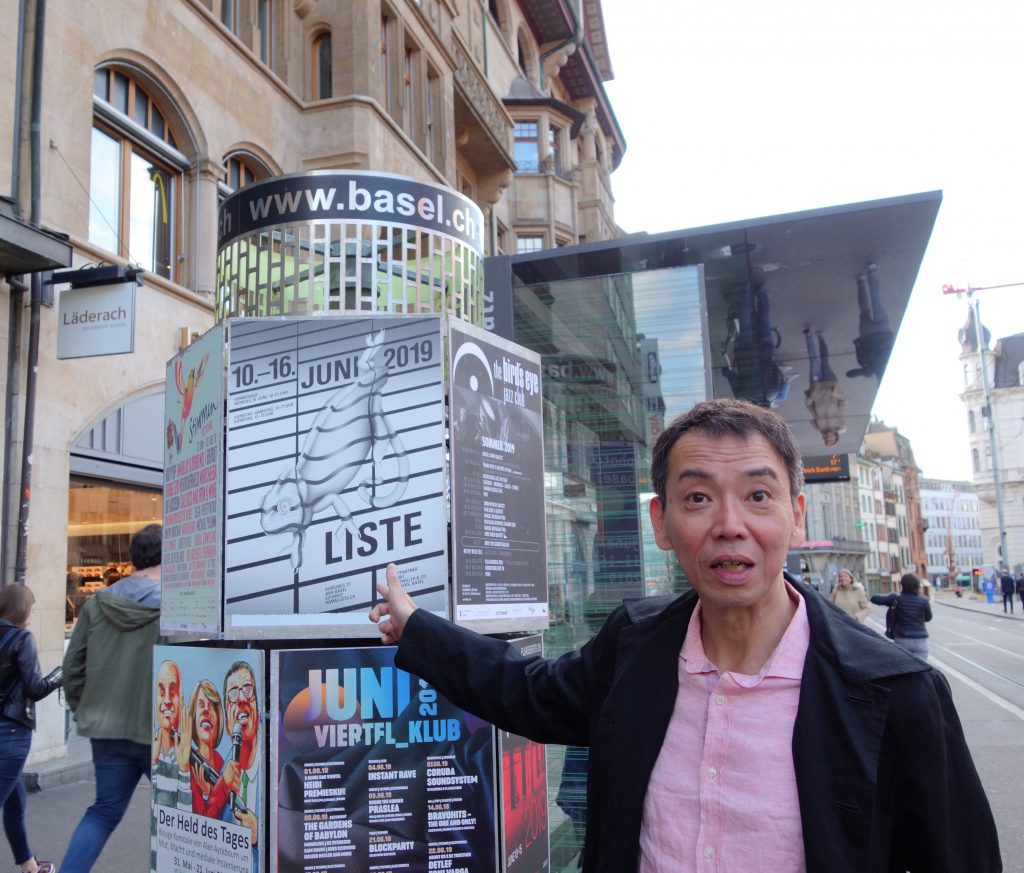 https://www.liste.ch/en/the-show/exhibitors/gallery~8aab4945-b885-4d97-8d78-c7d7443f5ec4~.html
AOYAMA | MEGURO 青山|目黒
http://aoyamameguro.com
During these 7 years, numerous happy encounters with the art-cultivated Basel and Swiss audience occurred. Captivating installations by artists like MORITA Hiroaki 森田浩彰, ISOYA Hirofumi 磯谷博史 or HASHIMOTO Satoshi 橋本聡 had been mentioned again and again during conversations in the following visits.
Acquisitions by the French government-owned Centre Pompidou or last year's solo exhibition TANAKA Koki 田中功起 "Vulnerable Histories (A Road Movie)" (2018) at the MIGROS MUSEUM für Gegenwartskunst in Zürich became important milestones for the gallery.
Strong curator of repute, charming director of the MIGROS MUSEUM für Gegenwartskunst, Heike Munder wins high praise! BRAVO!
KOKI TANAKA
Vulnerable Histories (A Road Movie) (2018)
August 25 to November 11, 2018
https://migrosmuseum.ch/en/exhibitions/koki-tanaka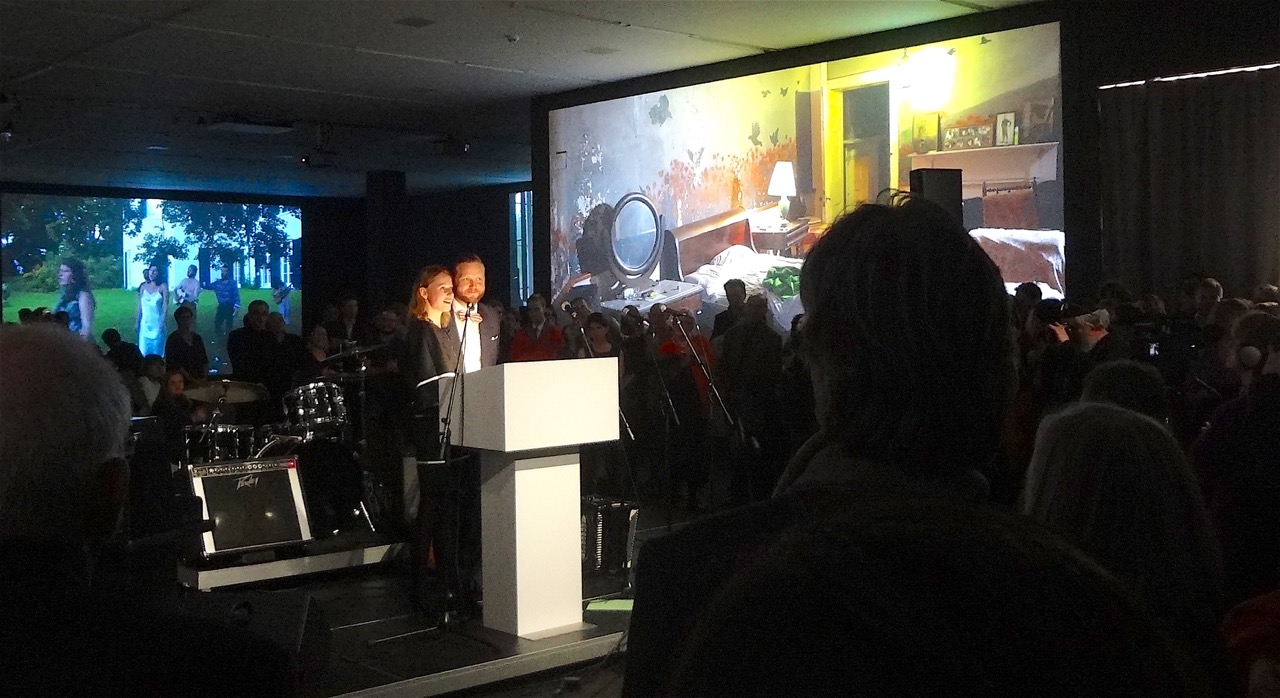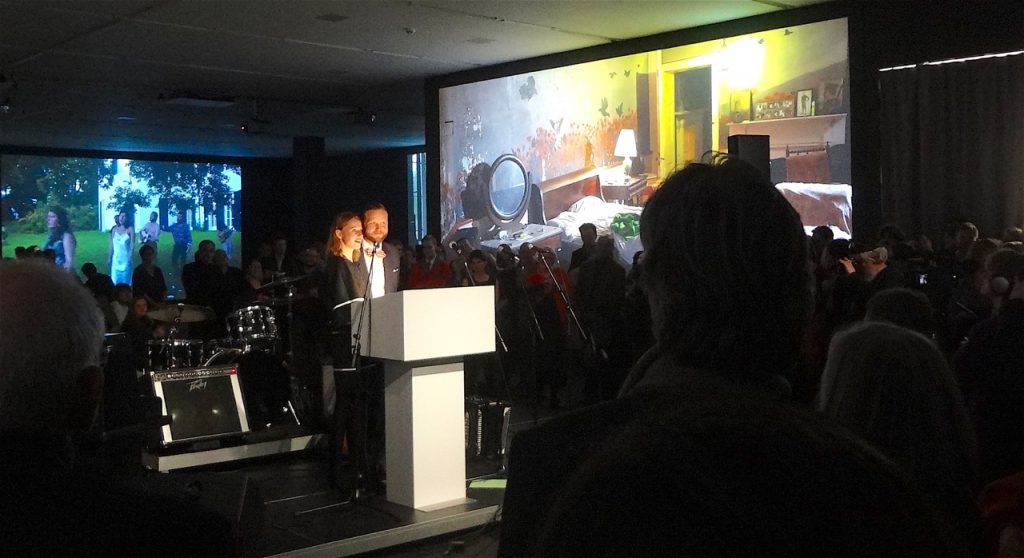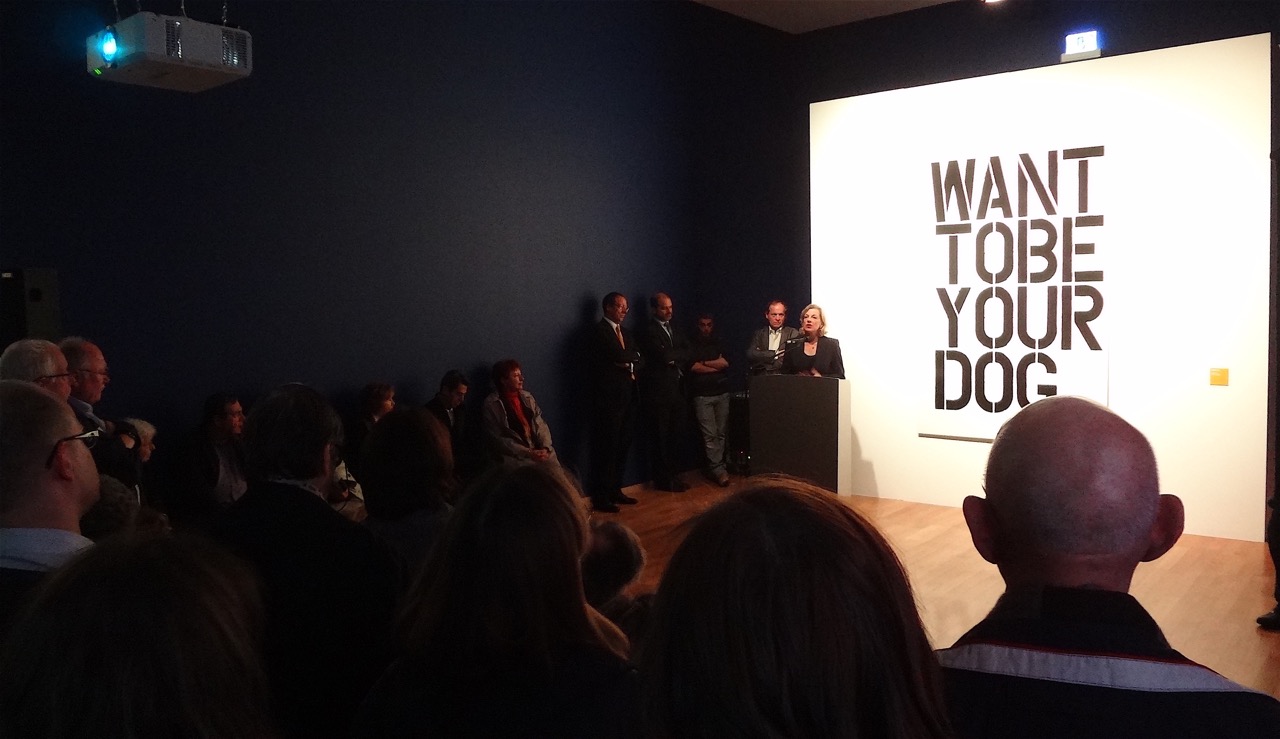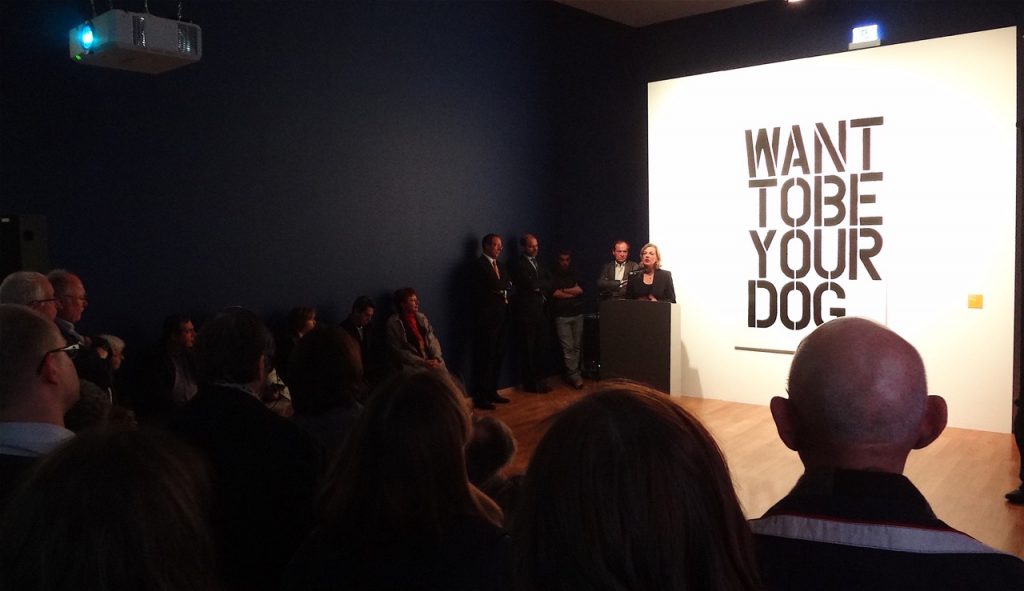 May I interfere will a little anecdote. Just by chance, while researching, I discovered the "same" painting by Christopher Wool, which is behind Heike Munder, at Sotheby's London's website. 3 weeks ago, following statement had been published by Sotheby's, referring to the MIGROS MUSEUM:
quote:
"One of only three works employing the phrase WANTTOBEYOURDOG, the largest of which is housed in the collection of the Migros Museum of Contemporary Art in Zurich, the text of the present work is presumably derived from The Stooges' iconic 1969 proto-punk single, I Wanna be Your Dog. The band were infamous for their wild live shows, and Iggy Pop, the lead singer of the group, would regularly punctuate his performances with self-mutilation, flashing and stage dives. However the lyrics of the song, which describe Pop's subversive longing to be subdued by a dominatrix, stand in stark opposition to his public persona, and thus epitomise the duality of insecurity and defiance that characterised the punk movement in the late 1980s, some fifteen years after its birth."
https://www.sothebys.com/en/auctions/ecatalogue/2019/contemporary-art-evening-auction-l19022/lot.19.html
LISTE's unique setting in a former brewery, provides the 75-80 galleries from over 30 countries a market-friendly, cool atmosphere, in which established and new global networks flourish, serious + motivating curatorial practice emerge, social conscience in artistic attitude dominate.
During the last 23 years, extremely sympathetic co-founder and visionary Peter Bläuer created together with an excellent team an art fair which is deeply respected in the art world.
With 66 he passed the baton to a new successor. See the attached, short videos from last year's LISTE 2018, full of praise regarding Peter's influential and meaningful work.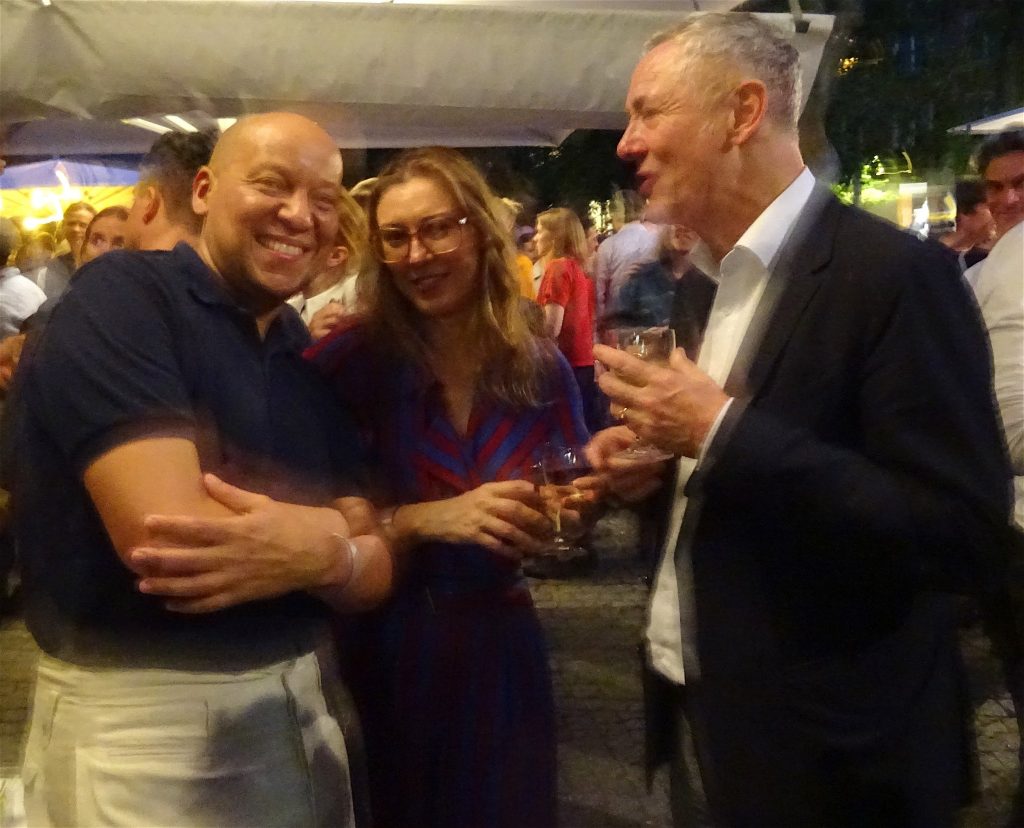 (1 min 28 sec)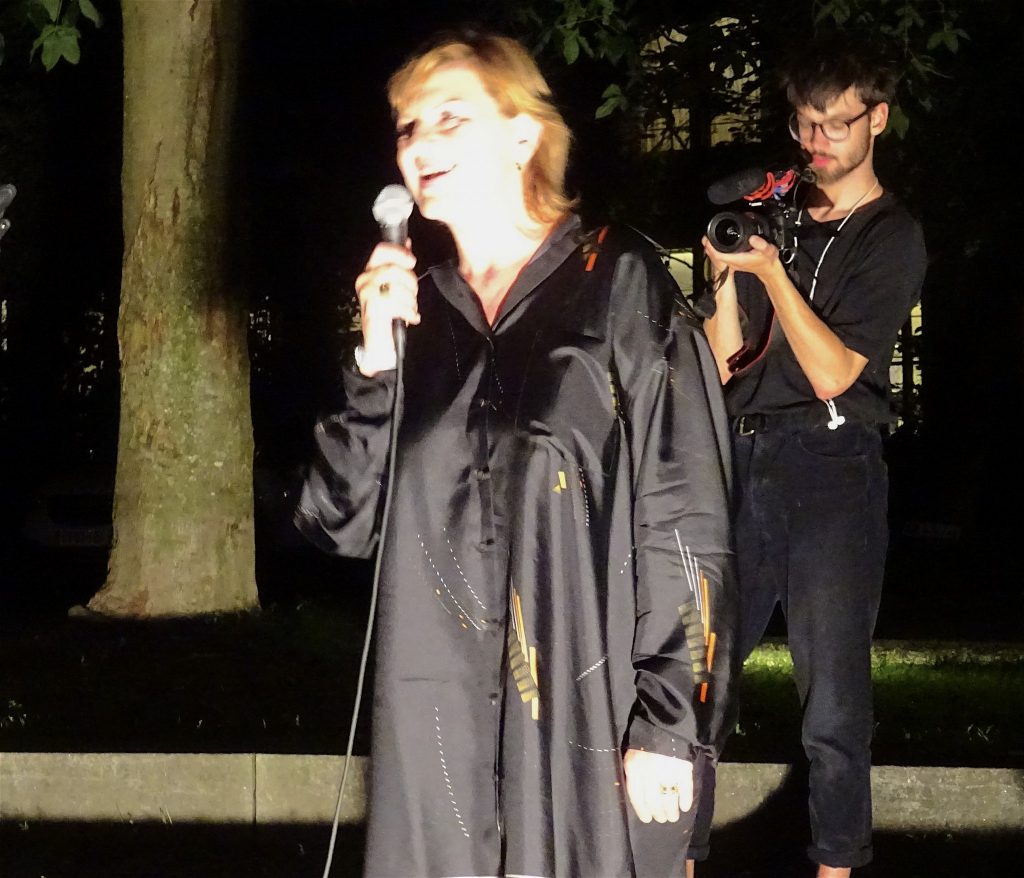 (4 min 13 sec)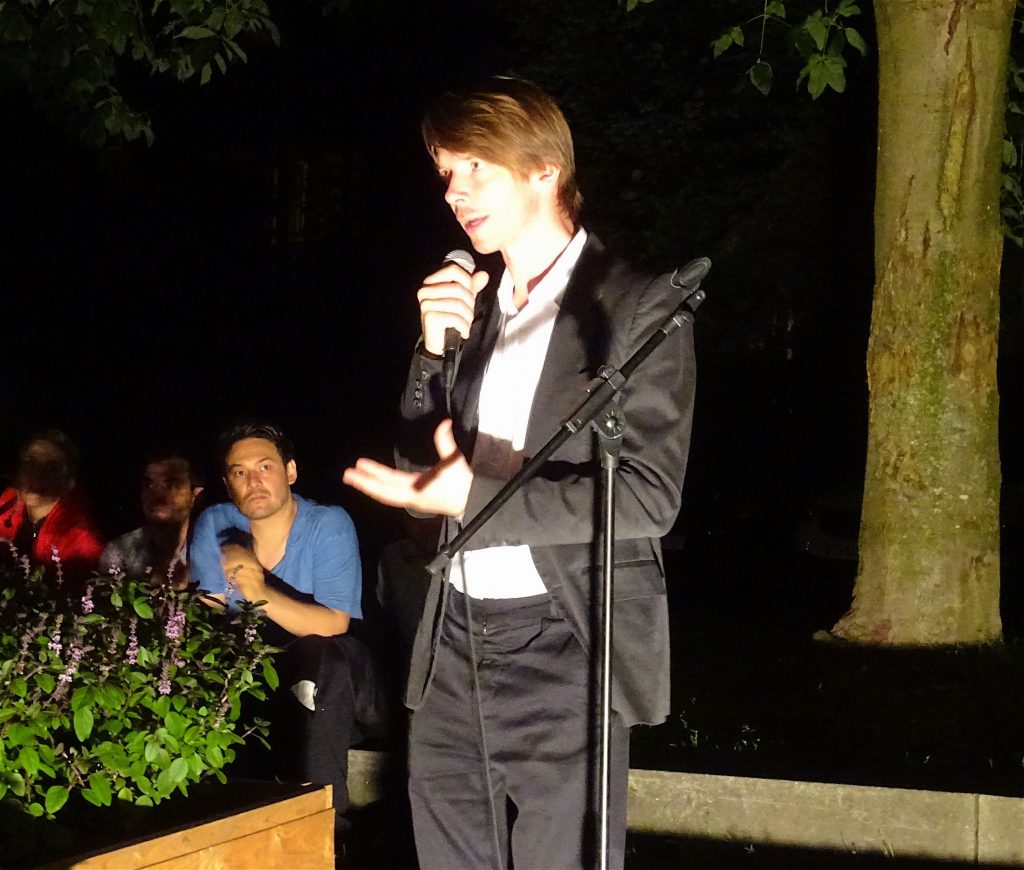 (2 min 30 sec)
(2 min 18 sec)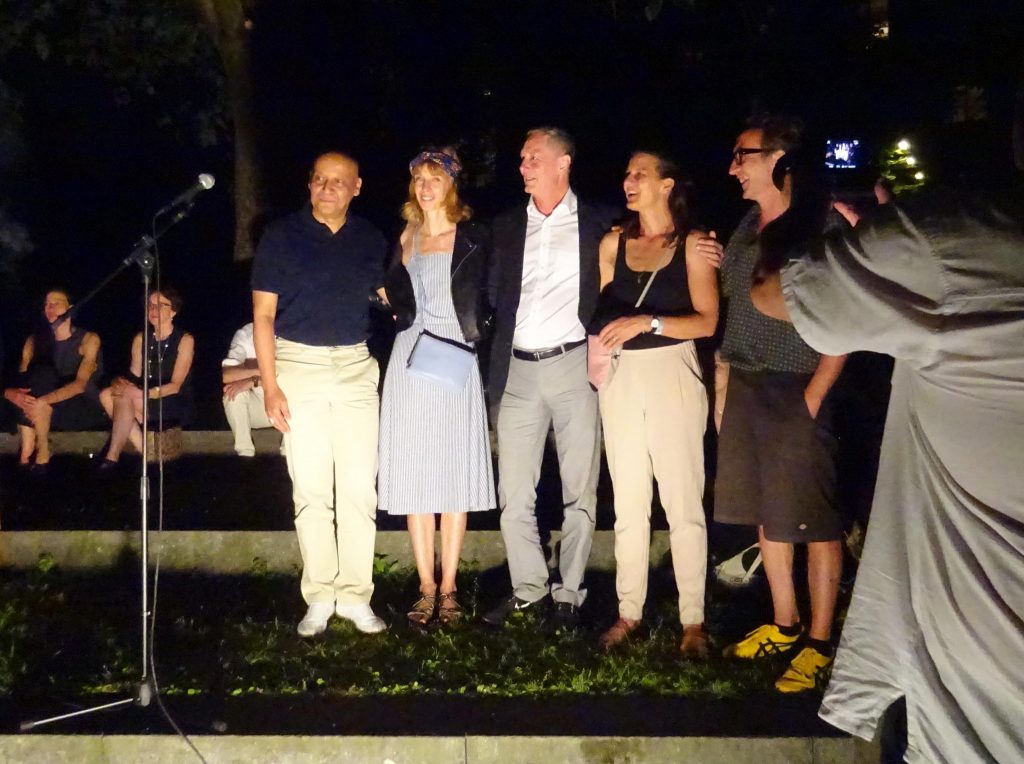 With magnificent speed and élan, Peter Bläuer's successor and new director Joanna Kamm and her highly motivated team-colleagues organized an efficacious, prosperous LISTE 2019. Chapeau!
courtesy https://www.liste.ch/new-director-of-liste.html
'It's About Supporting the New': LISTE Director Joanna Kamm on How She's Updating the Fair and Reviewing Its Controversial Age Policy
The former gallerist shares her goals for the Swiss fair.
Kate Brown, June 4, 2019
https://news.artnet.com/market/interview-joanna-kamm-liste-2019-1560982
«Ich bin stolz, hier Direktorin zu sein»
11.06.2019   telebasel
Die offizielle Vernissage der Liste am Montag war ab 18 Uhr öffentlich zugänglich. Glam hat die neue Leiterin Joanna Kamm getroffen.
video, more at:
https://telebasel.ch/2019/06/11/ich-bin-stolz-hier-direktorin-zu-sein/
May I hereby take the opportunity to quote Joanna Kamm's inspiring thoughts, which she published in the introductory part of the LISTE 2019 catalogue (page 8/9).
"We do net yet understand what the ash cloud of our time is or what it looks like, but art makes it speculatively visible. With this, I am picking up on just one of many artistic tendencies to be discovered at LISTE. It doesn't matter whether art is intrinsic, abstract or documentary, whether it explores concrete urban states or fantastical realms, because it's about diversity and the power of art and culture, especially when the world is in crisis. The power to develop new ways of seeing and thinking is the artists' gift to us – and it won't always be delivered in a beautiful package.
Many artists would remain undiscovered without gallerists who are willing to take great risks in tracking down the unknown, and – often without insurance that the market will embrace the work – enable artists to have their first solo exhibitions and present their art to international audiences at fairs. It is through galleries' commitments that we have the opportunity to see art that not only describes the present but also creates it – with new aesthetics, media and values. Living with this art heads to a richer, different vision of the world."
LISTE's 2019 edition marks also the debut of FUJIKI Rika 藤城里香 (Mujin-to Production 無人島プロダクション), who's AOYAMA Hideki's former colleague at Mizuma Art Gallery. Hereby two artists from Japan, both 39, realized impressive, thought-provoking site-specific installations: SOUTOME Teppei 五月女 哲平 and TAGUCHI Yukihiro 田口 行弘, see the following pics and attached videos.
The world oscillates between freedom and fear in social habitat, whereas contemporary art provides free space for thinking and inspiration that would not otherwise exist.
Enjoy, contemplate, or be amazed by LISTE and its surroundings. And hopefully seeing you again during LISTE 2020!
Tokyo, Japanese Imperial Era Reiwa 1, July 13th
Mario A
Compare with last year's postings:
バーゼルのアート + カルチャー 2018
Art + Culture from Basel 2018
https://art-culture.world/articles/art-culture-from-basel-2018/
バーゼルのアート + カルチャー 2018(続報)
Art + Culture from Basel 2018 (follow-up)
https://art-culture.world/articles/art-culture-from-basel-2018-follow-up/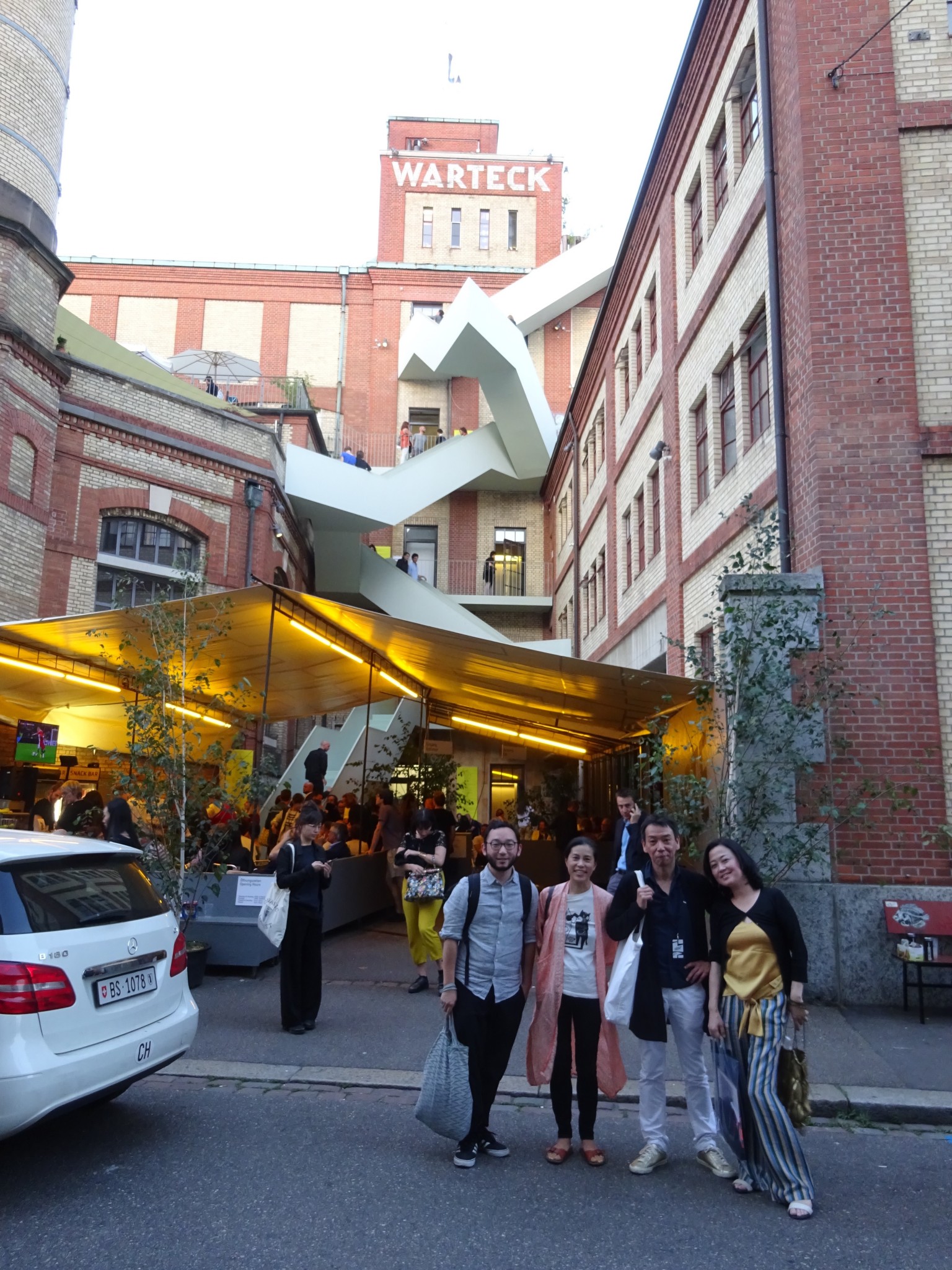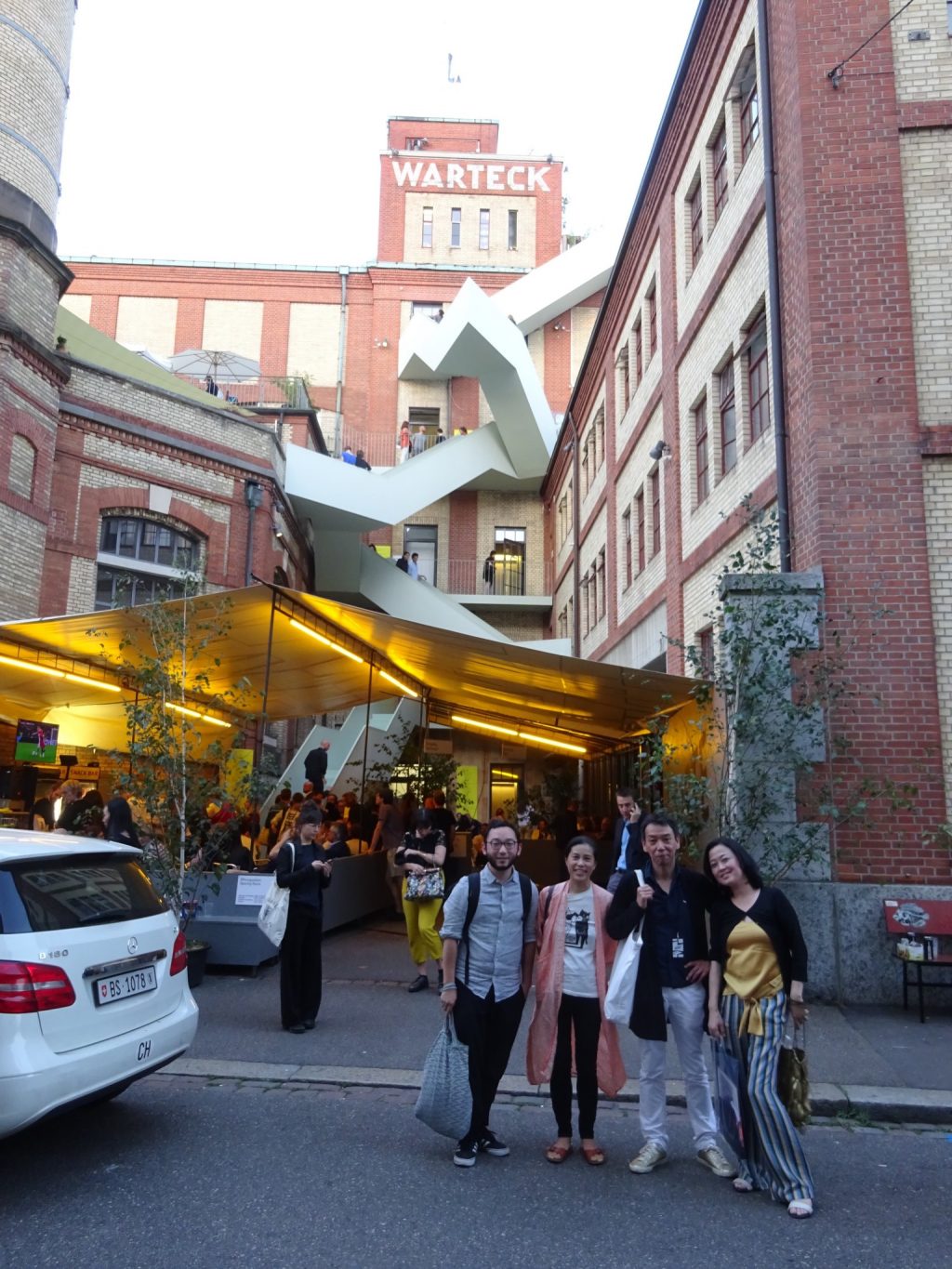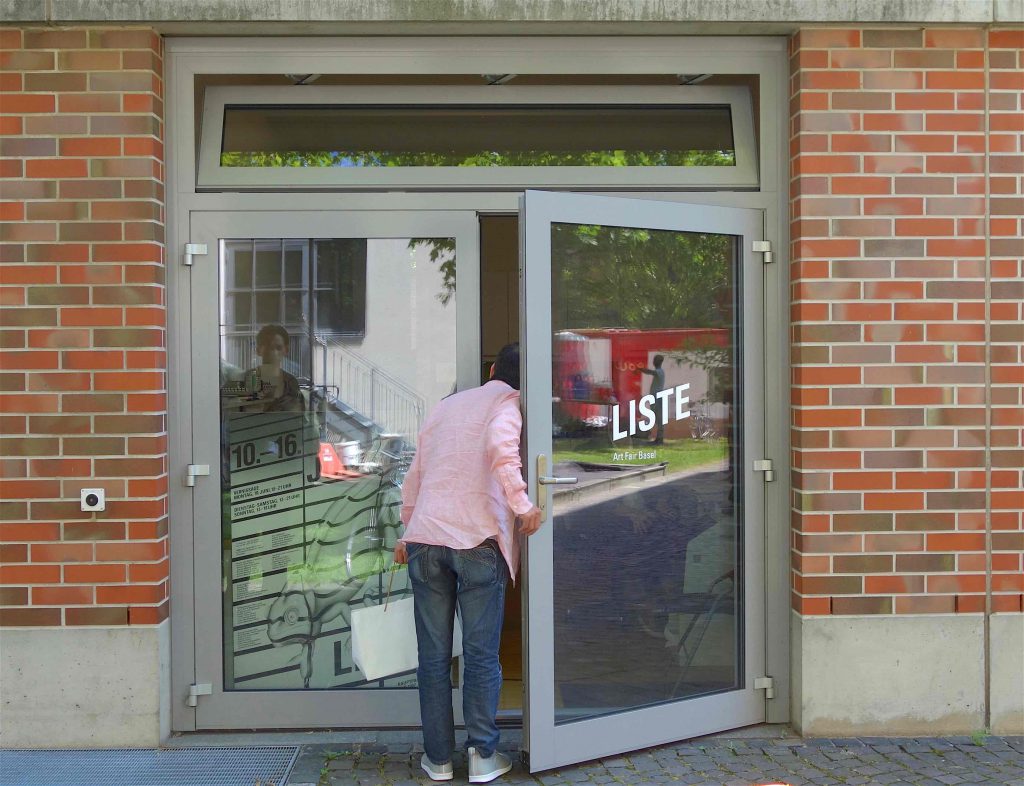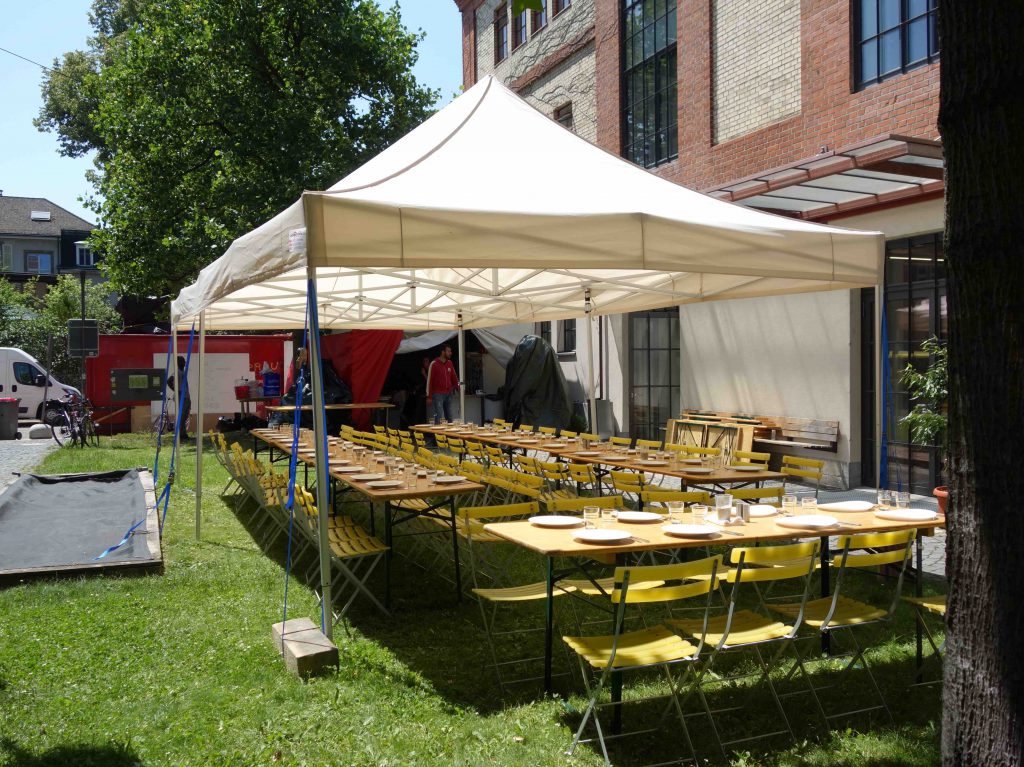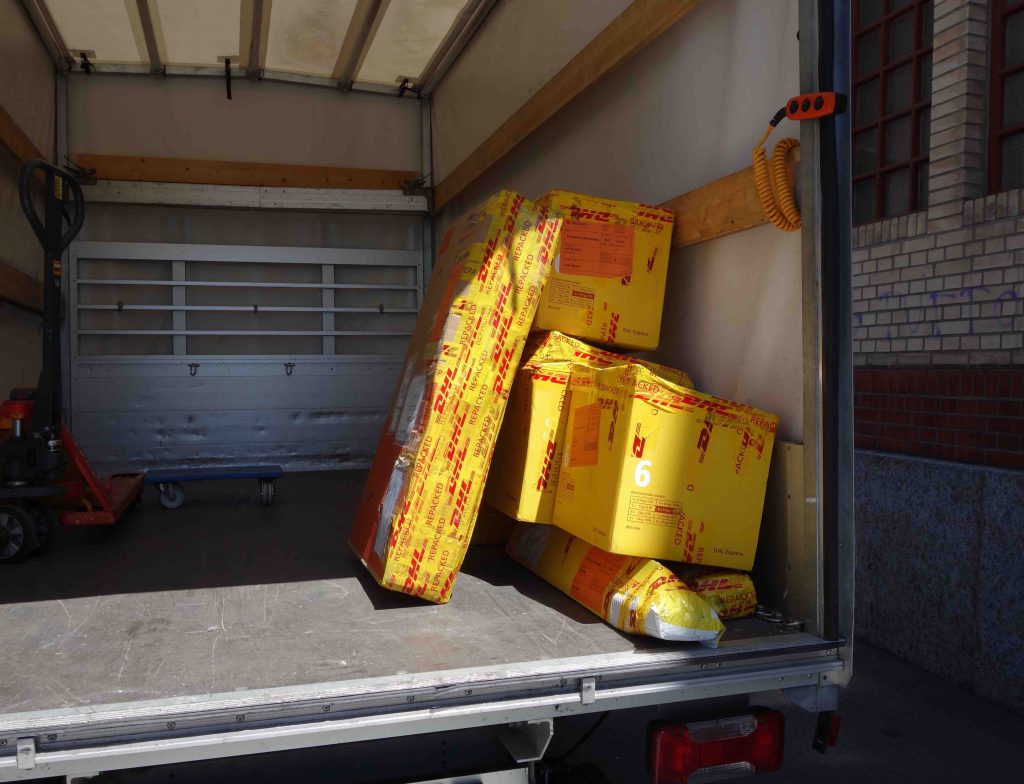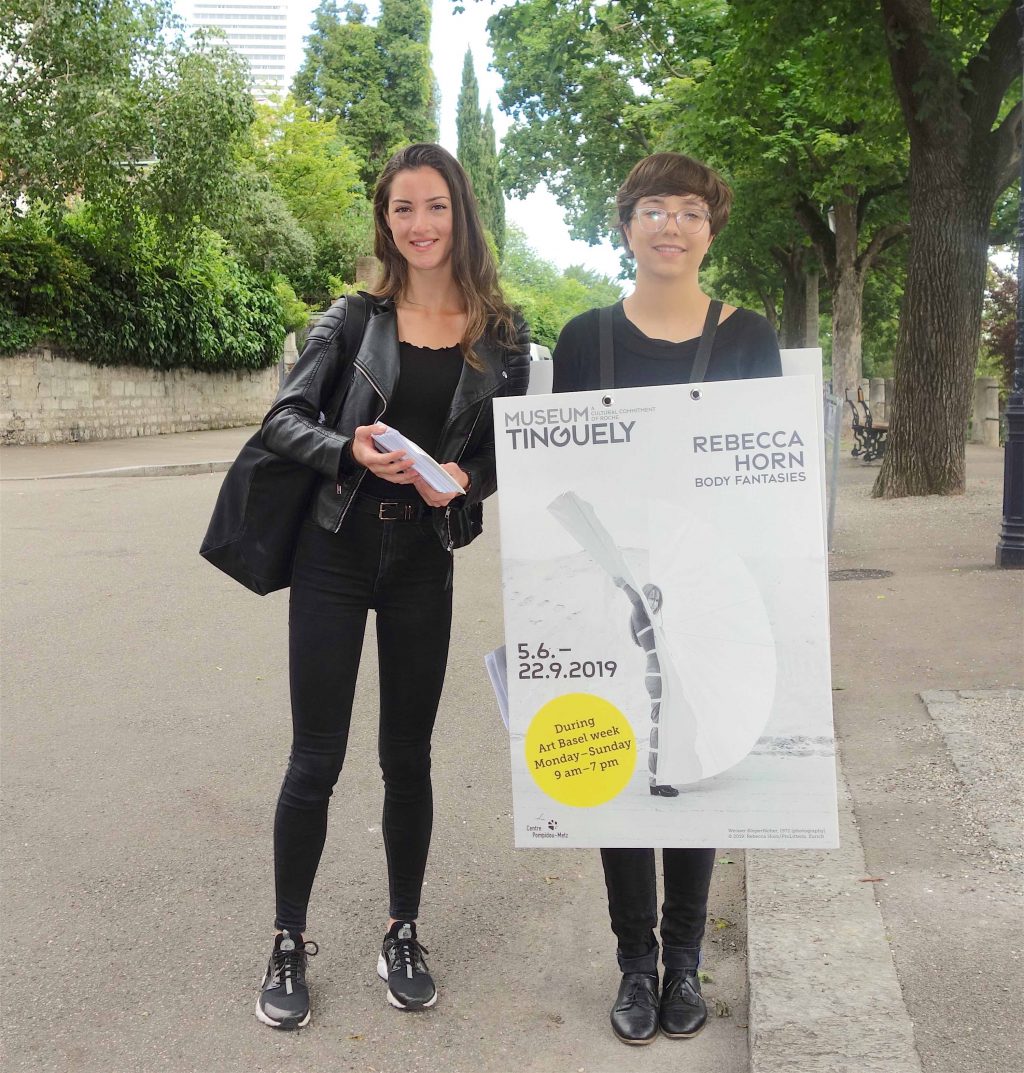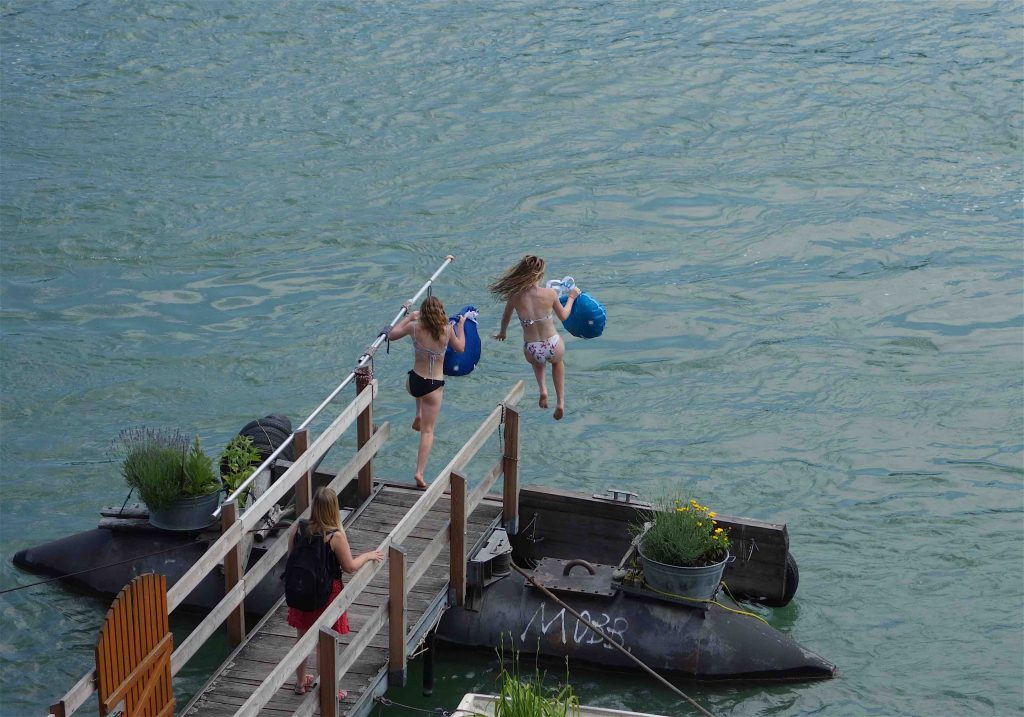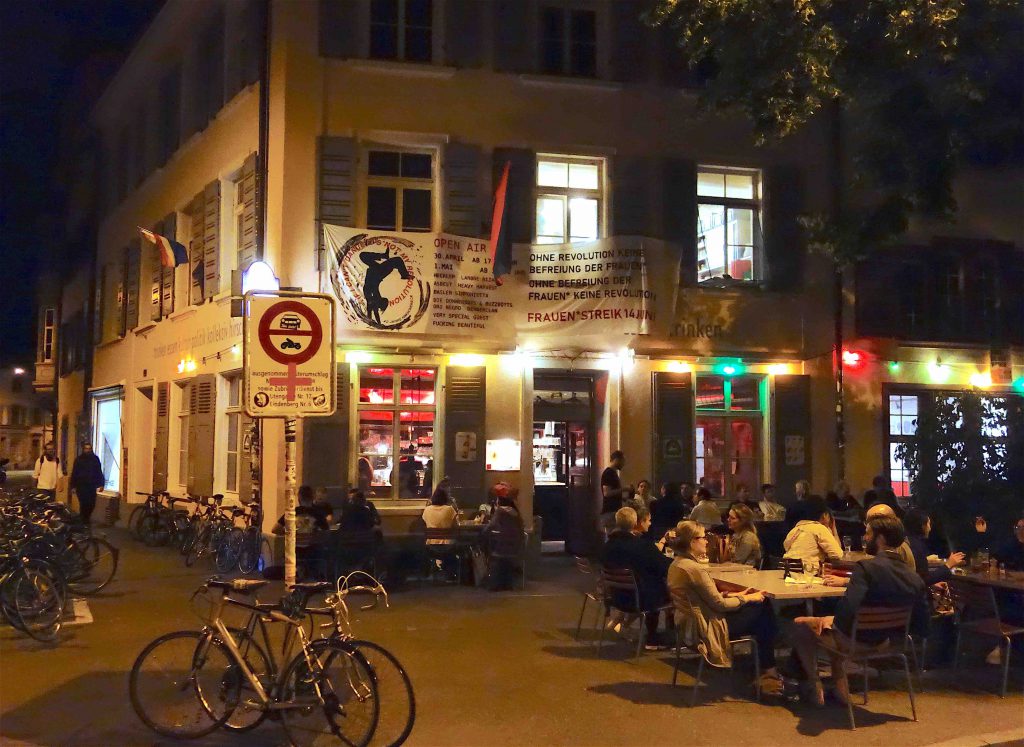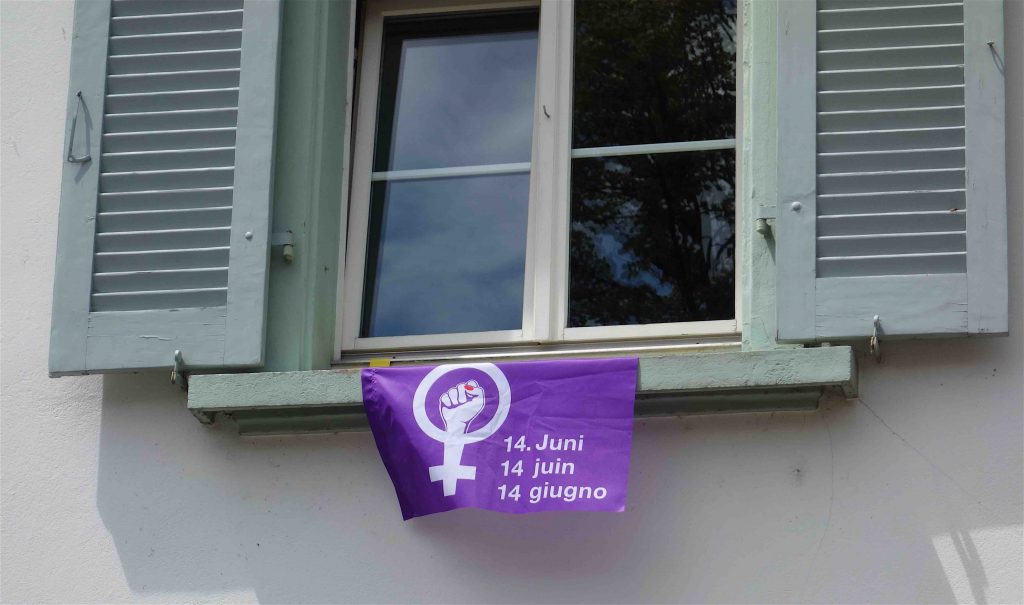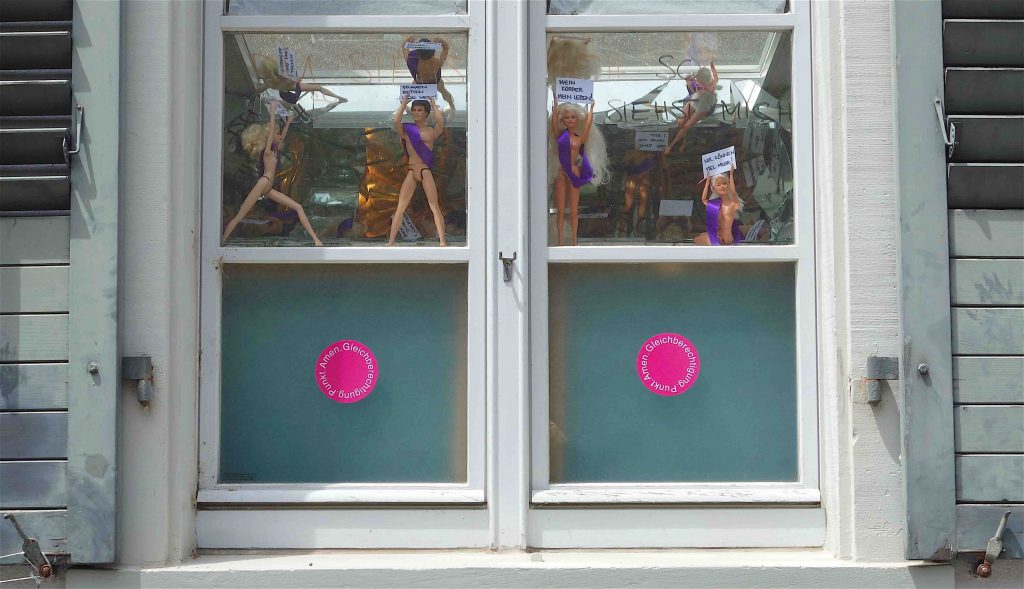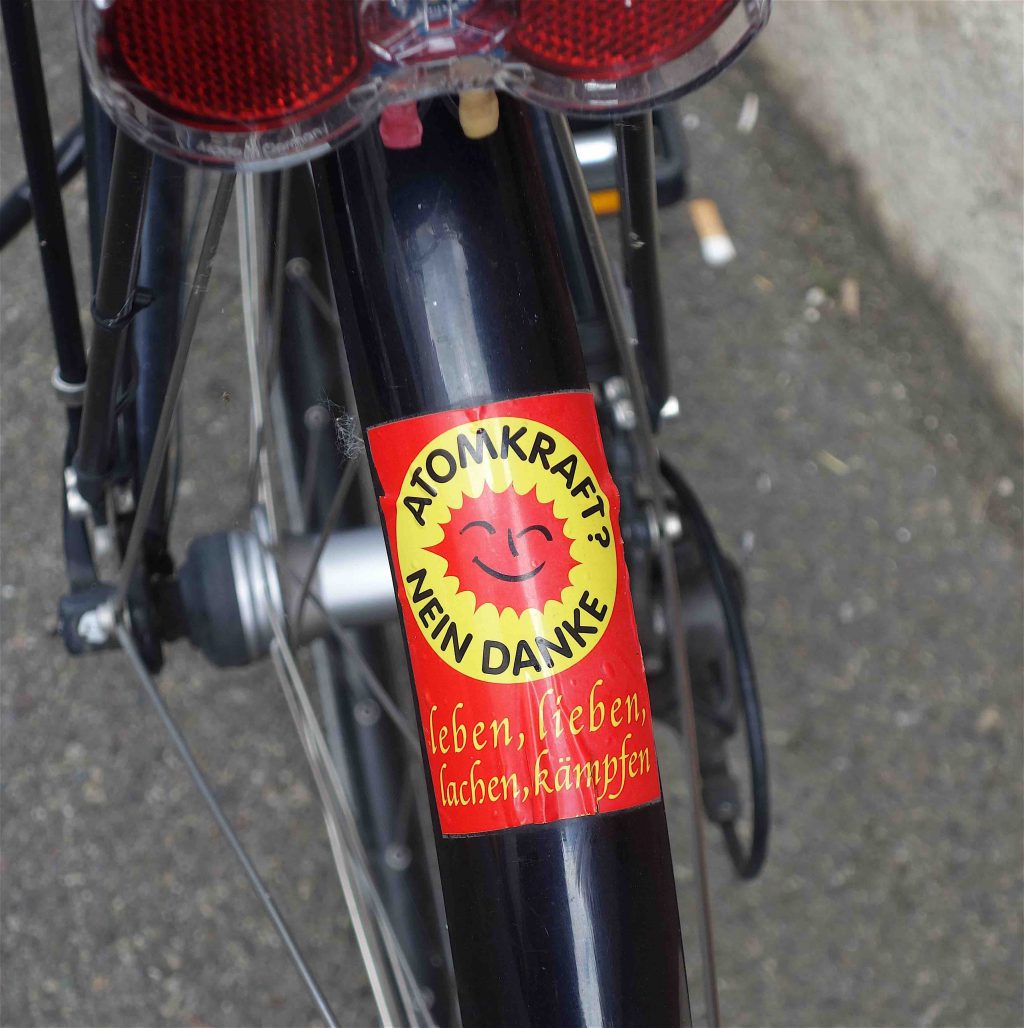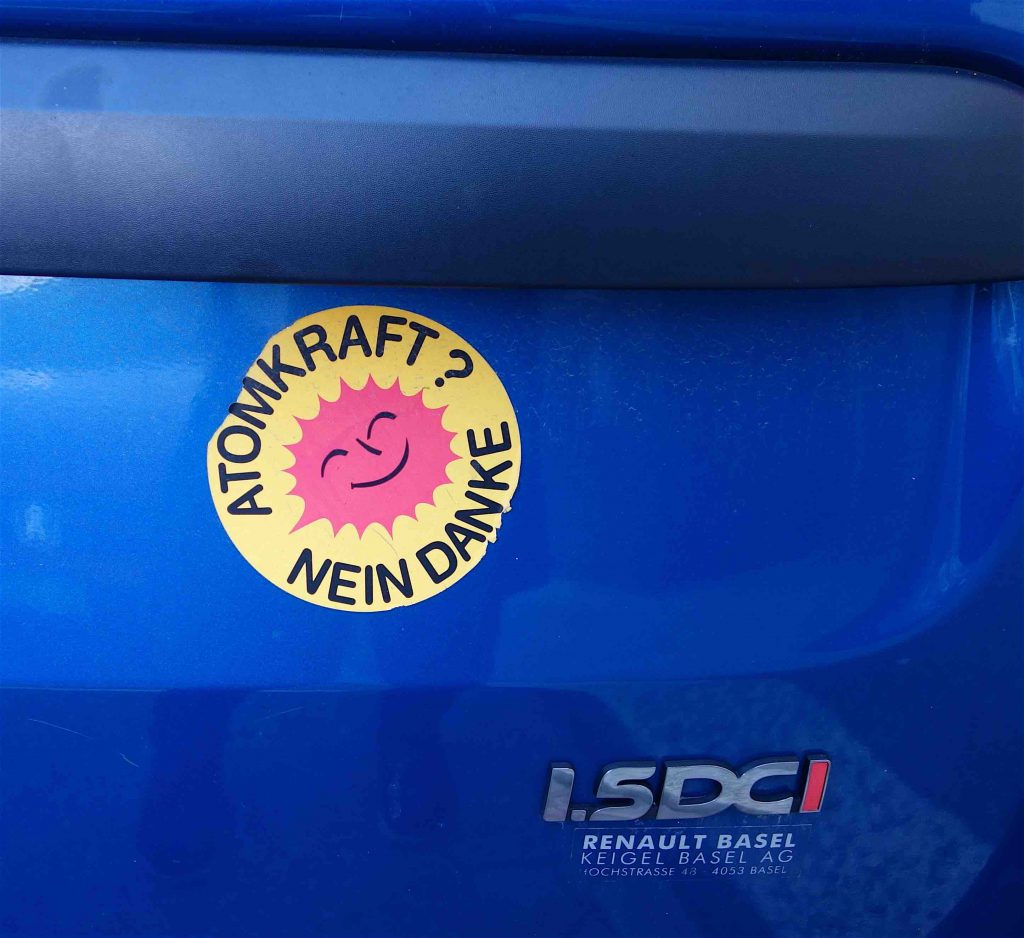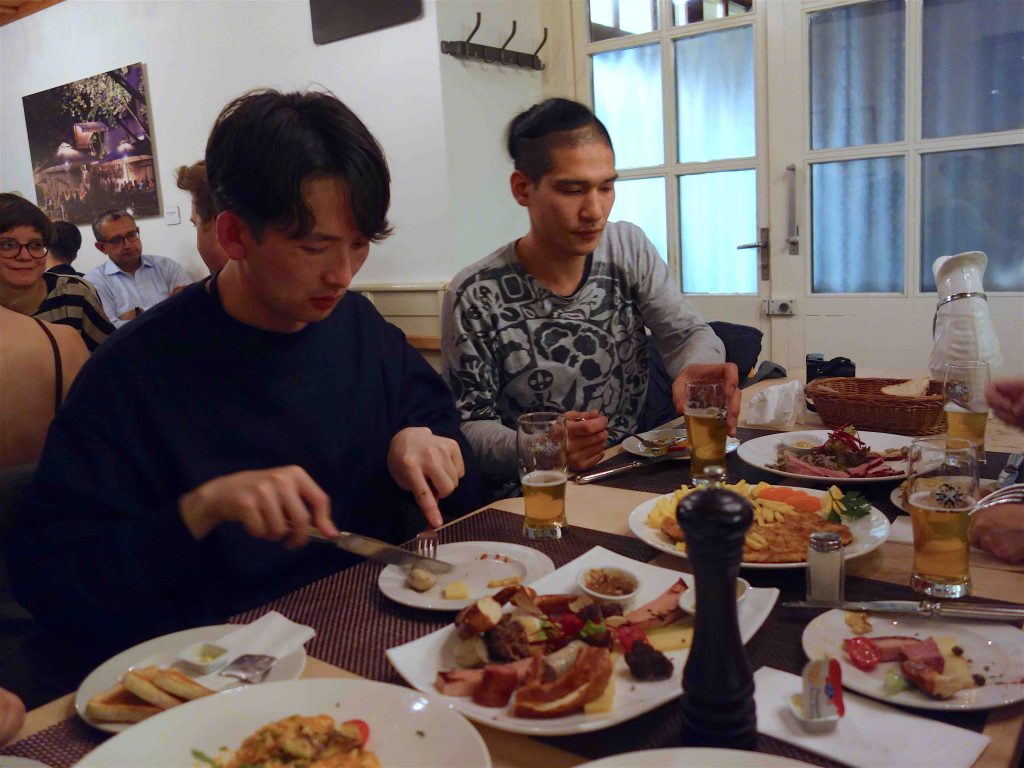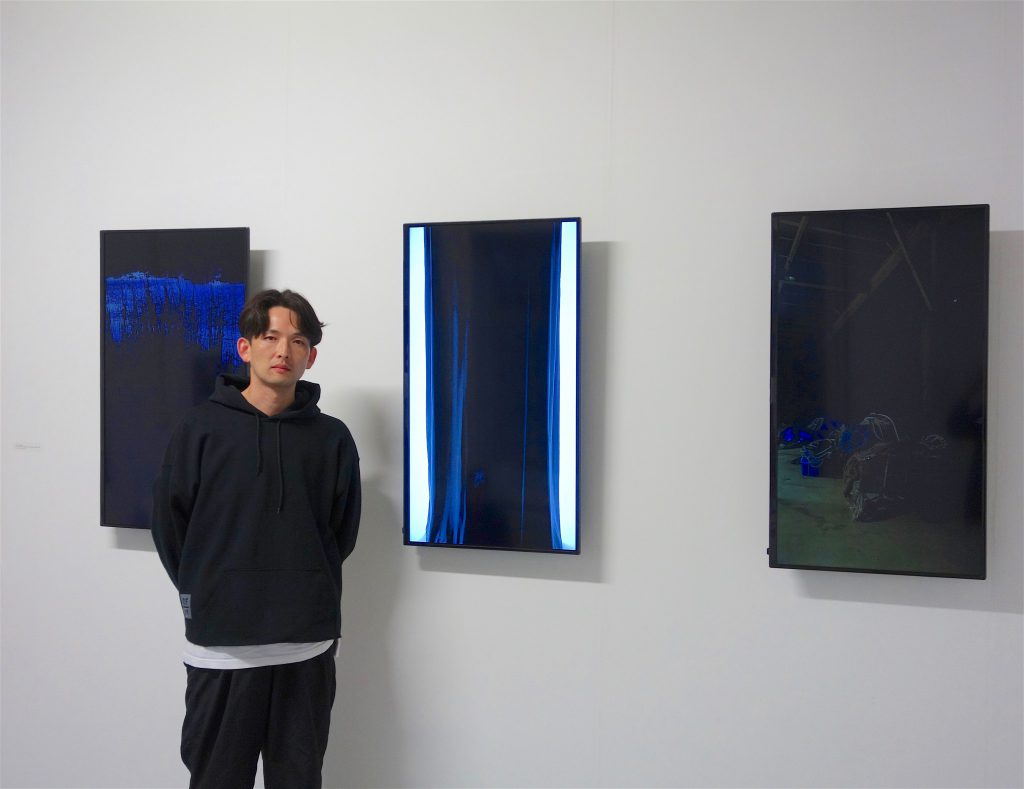 Artist's site at the gallery:
http://aoyamameguro.com/teppei-soutome/
See also:
五月女哲平個展「犠牲の色、積層の絵画」+「絵と、 」
SOUTOME Teppei's exhibitions "Colors of Sacrifice, Layered Tableaux" + "Painting and…"
https://art-culture.world/articles/soutome-teppeis-exhibitions-colors-of-sacrifice-layered-tableaux-painting-and/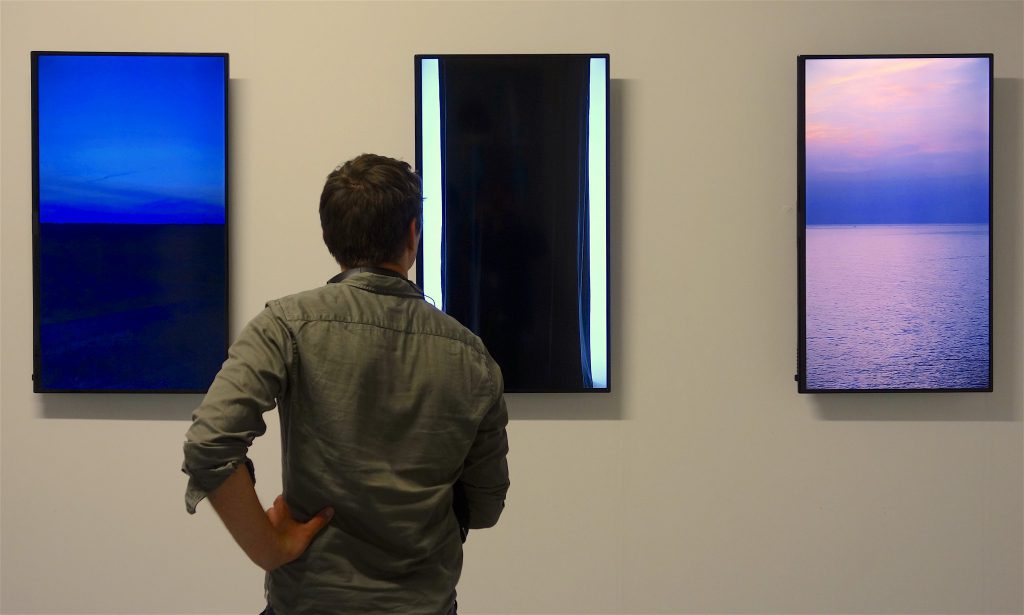 "I can listen, even if you're not listening carefully" (2019) is a superb collaboration between singer and songwriter ORISAKA Yuta 折坂悠太 and artist SOUTOME Teppei 五月女 哲平. This highly sophisticated 3-channel video work, in which the sensory organs by the viewer will be amazingly well stimulated, touches the artist's actual mental state by contextualizing sociopolitical, historical, nature-related disasters regarding "Watarase Yusuichi" in Tochigi Prefecture and "Susaki City" in Kochi Prefecture. Further explanations about the artistic, structure-related creation, see the gallery's site of LISTE.
https://www.liste.ch/the-show/exhibitors/gallery~8aab4945-b885-4d97-8d78-c7d7443f5ec4~.html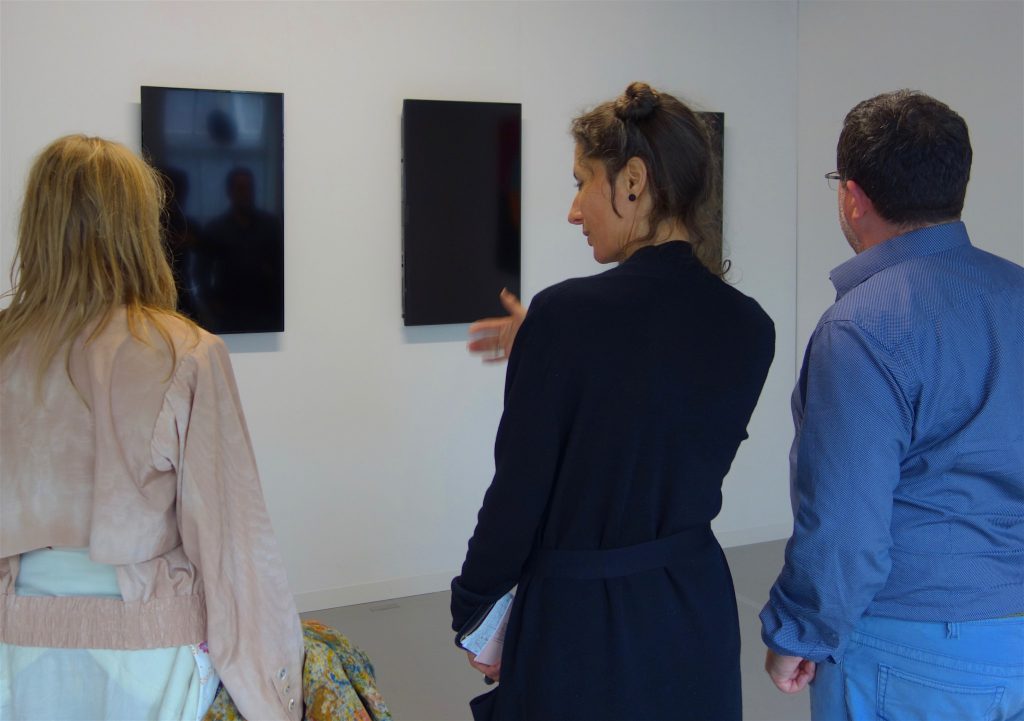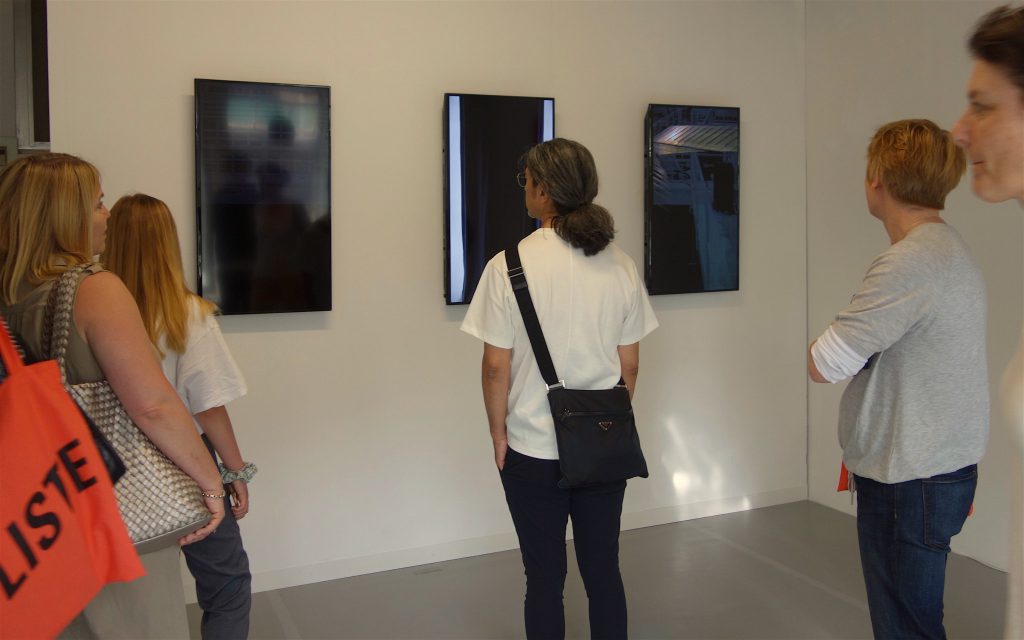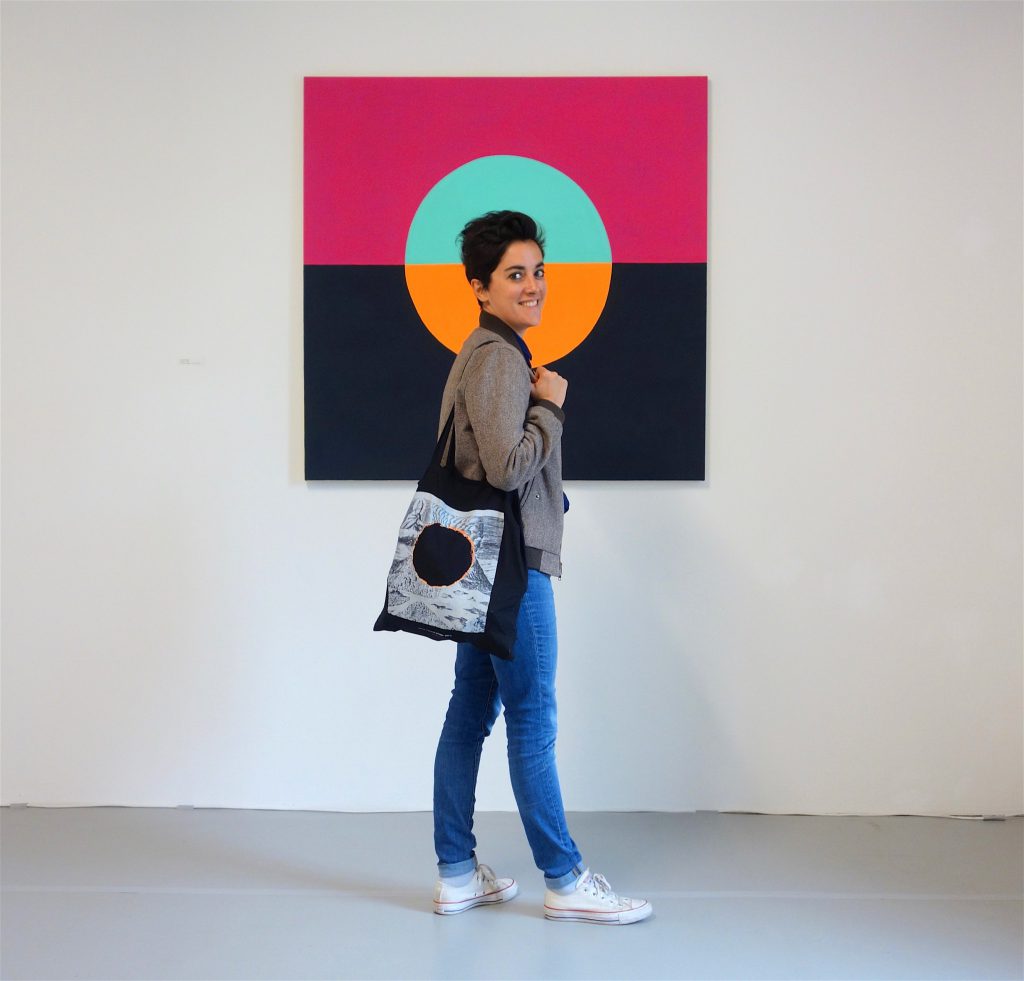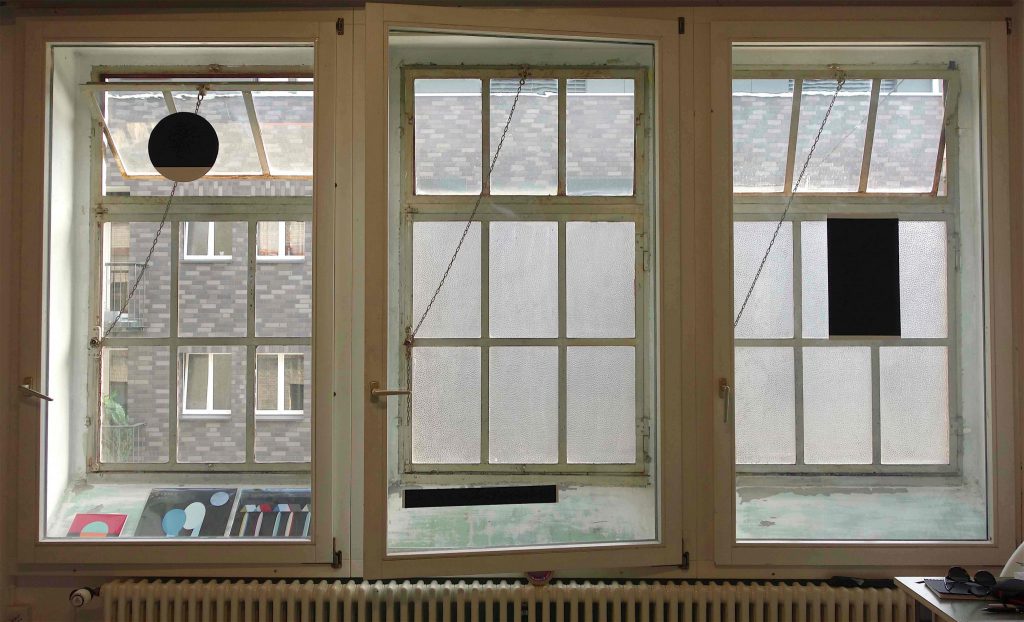 キリンジ KIRINJI 「愛をあるだけ、すべて」
LP Record アナログ限定
https://www.universal-music.co.jp/kirinji/products/uccj-9214/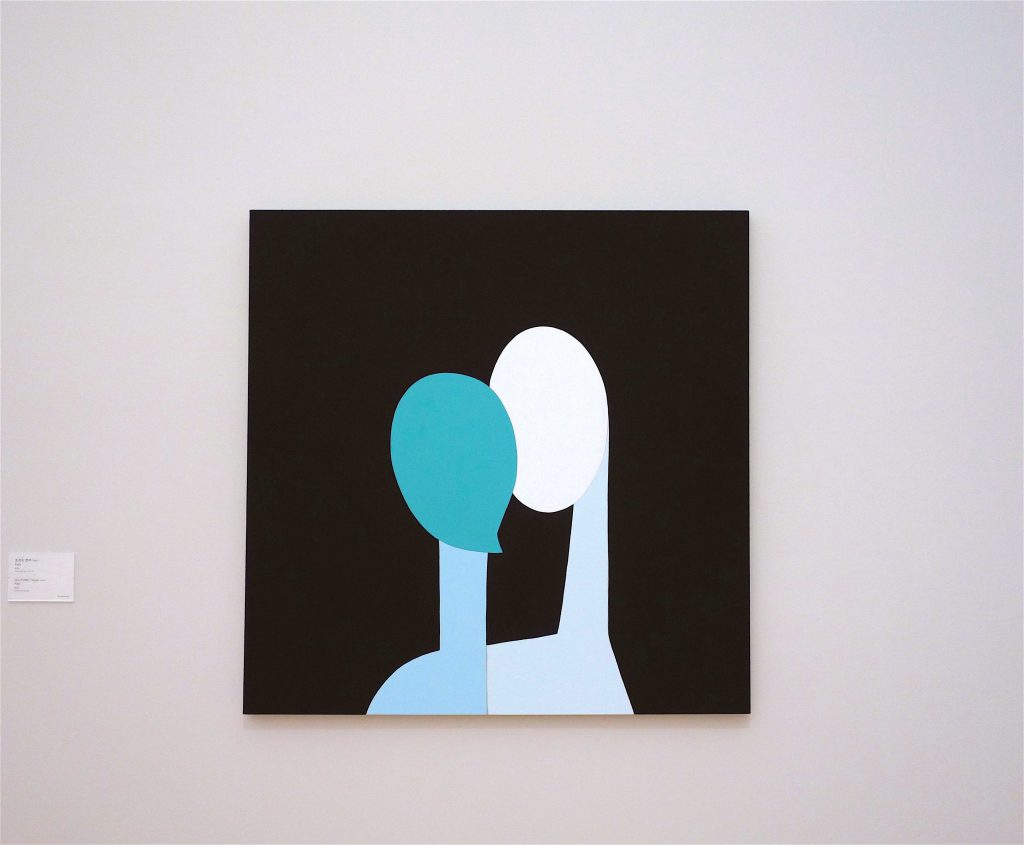 MOT now! ベスト オブ東京都現代美術館!素晴らしい100年日本アート展と2010年代に制作された作品群コレクション展!(1/2)
MOT now! 'Best of' the Museum of Contemporary Art, Tokyo! Excellent Exhibitions '100 Years of Japanese Art' + 'New Acquisitions in Recent Years'! (1/2)
https://art-culture.world/articles/mot-now-best-of-the-museum-of-contemporary-art-tokyo-東京都現代美術館/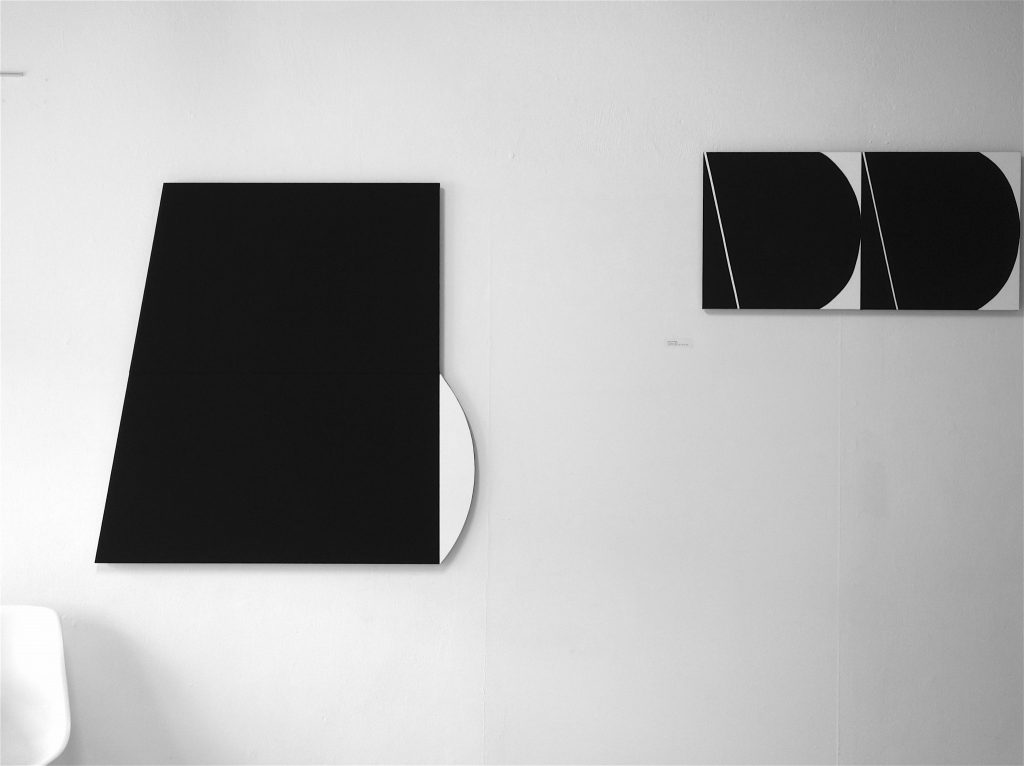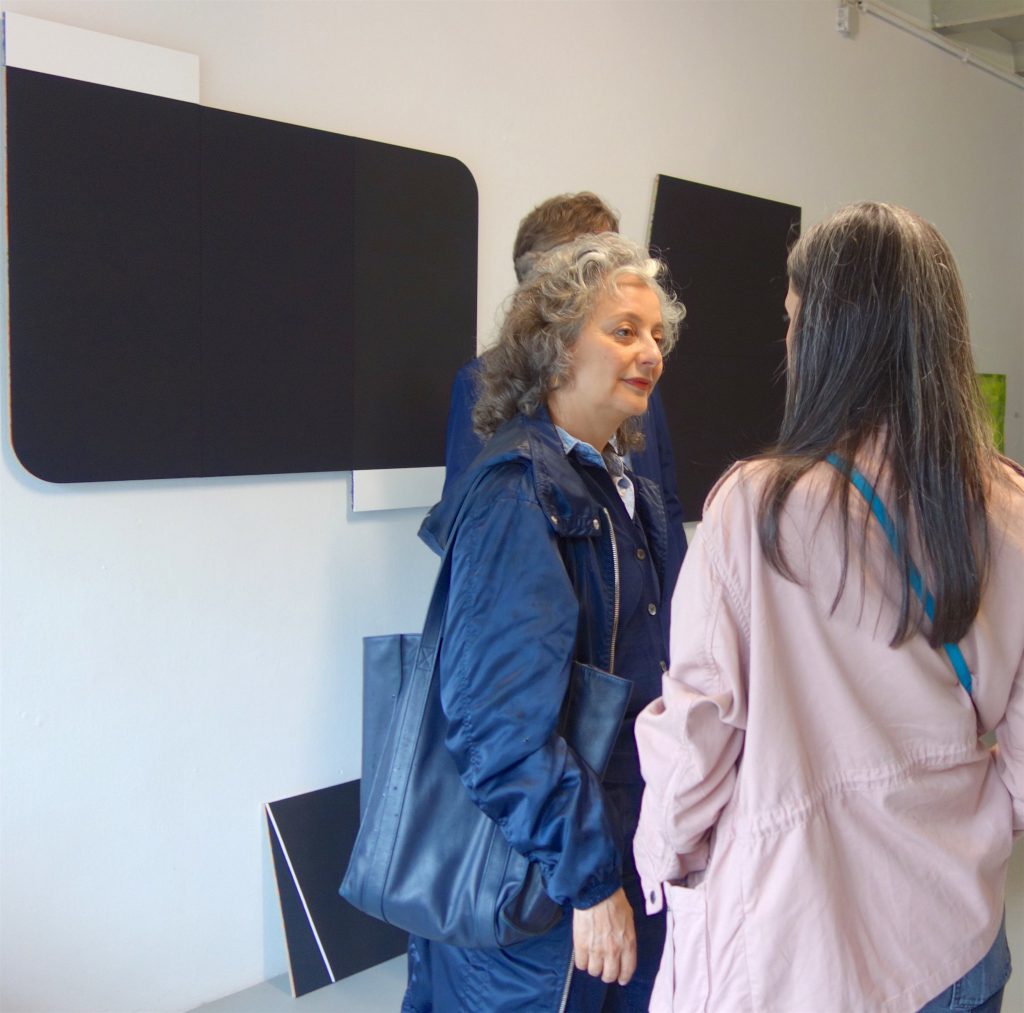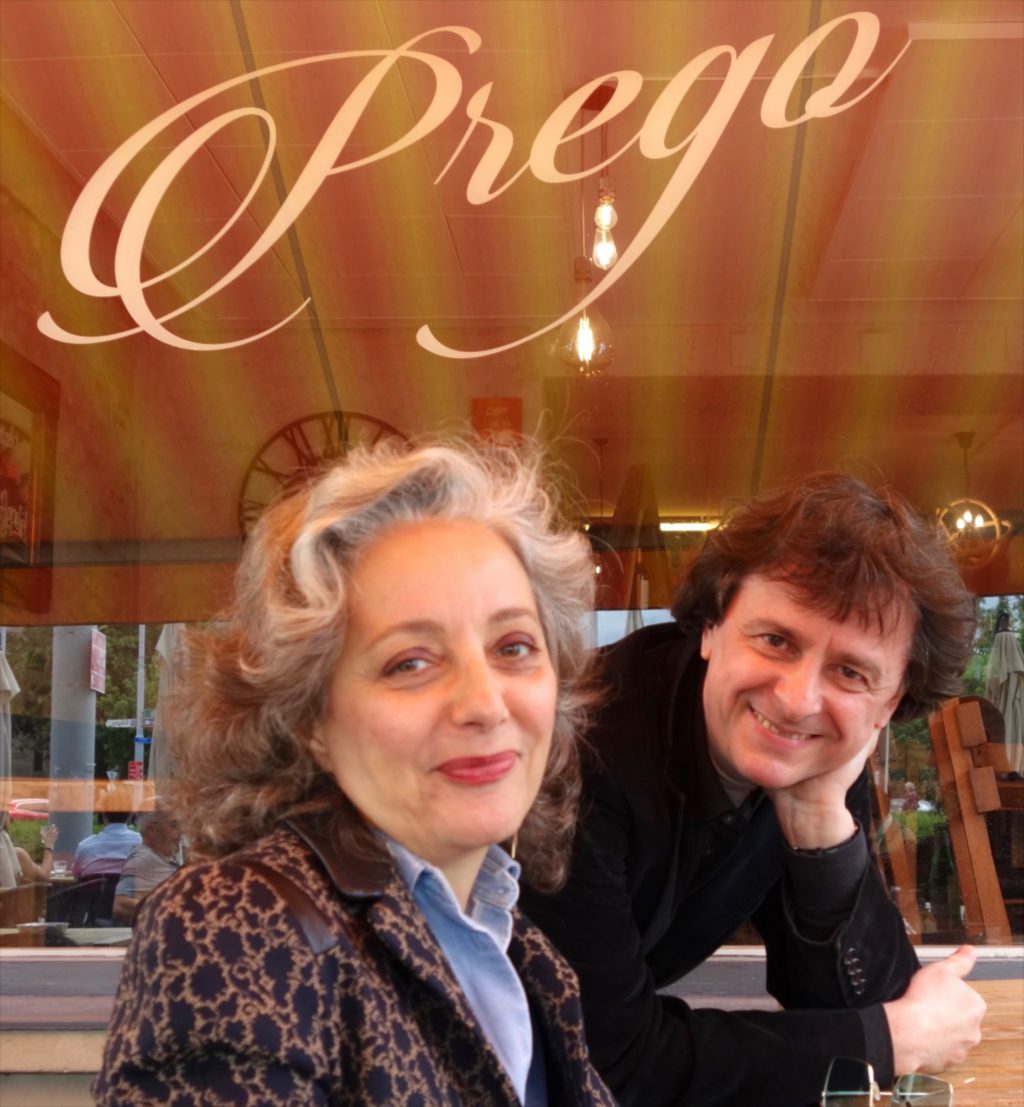 (23 sec)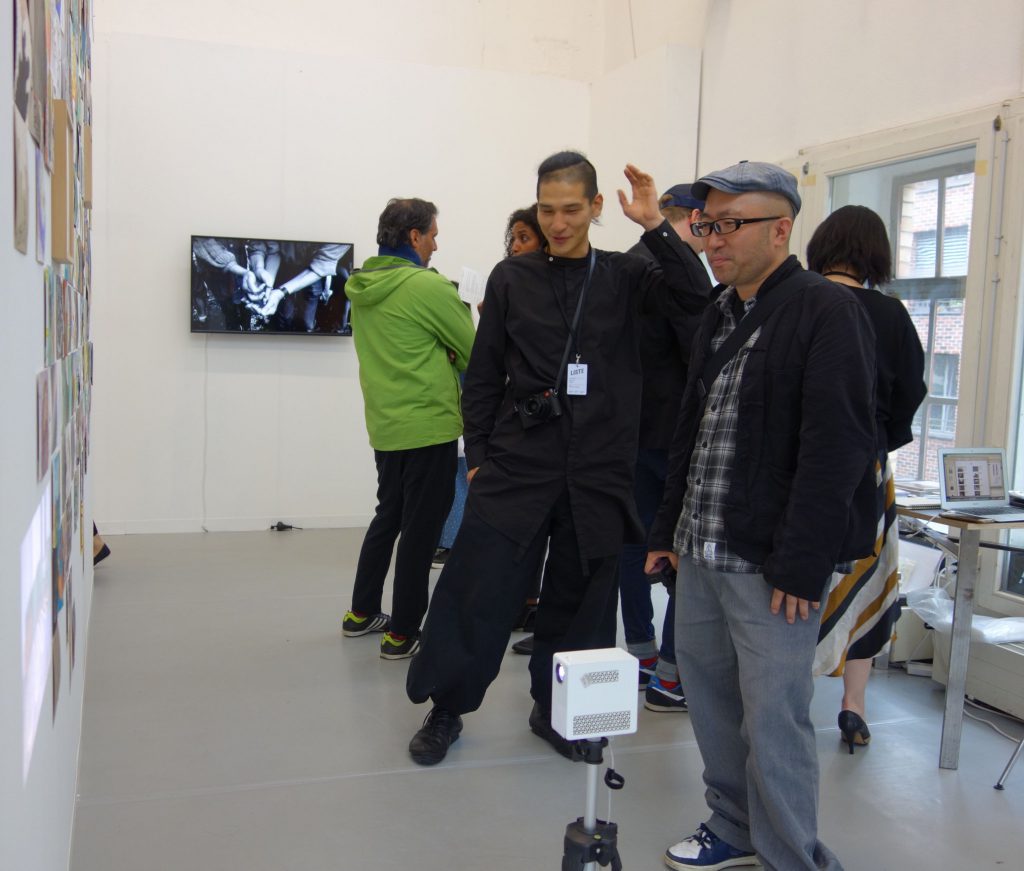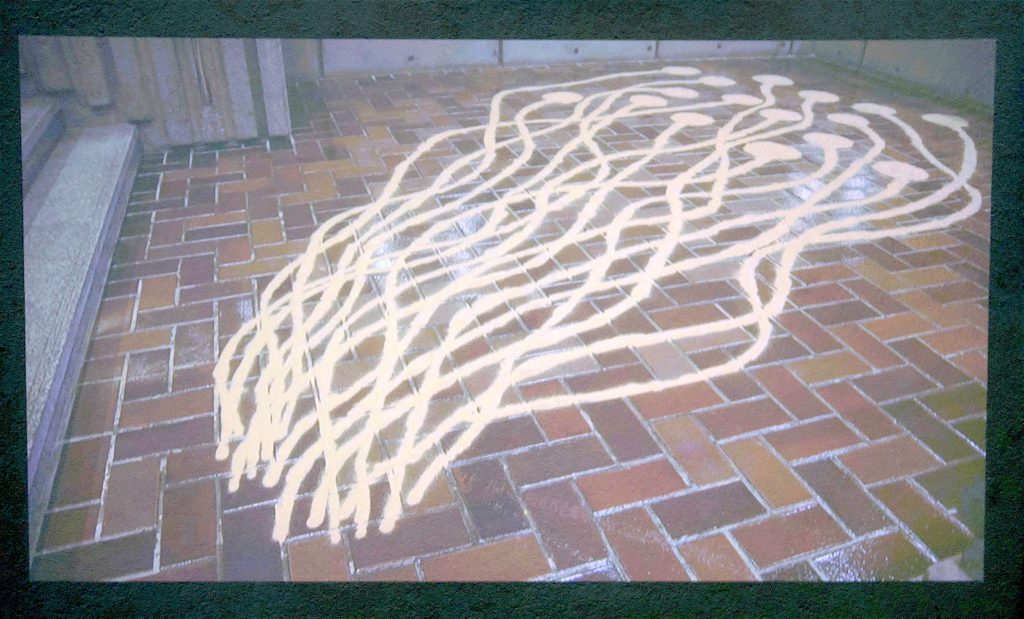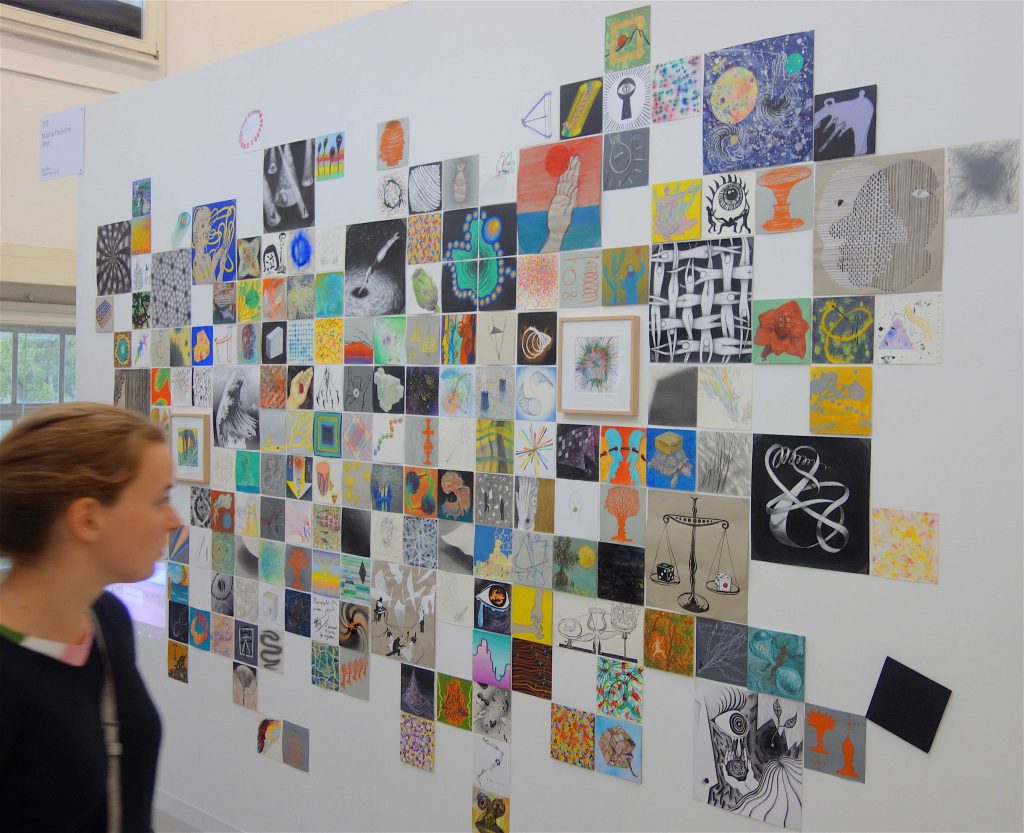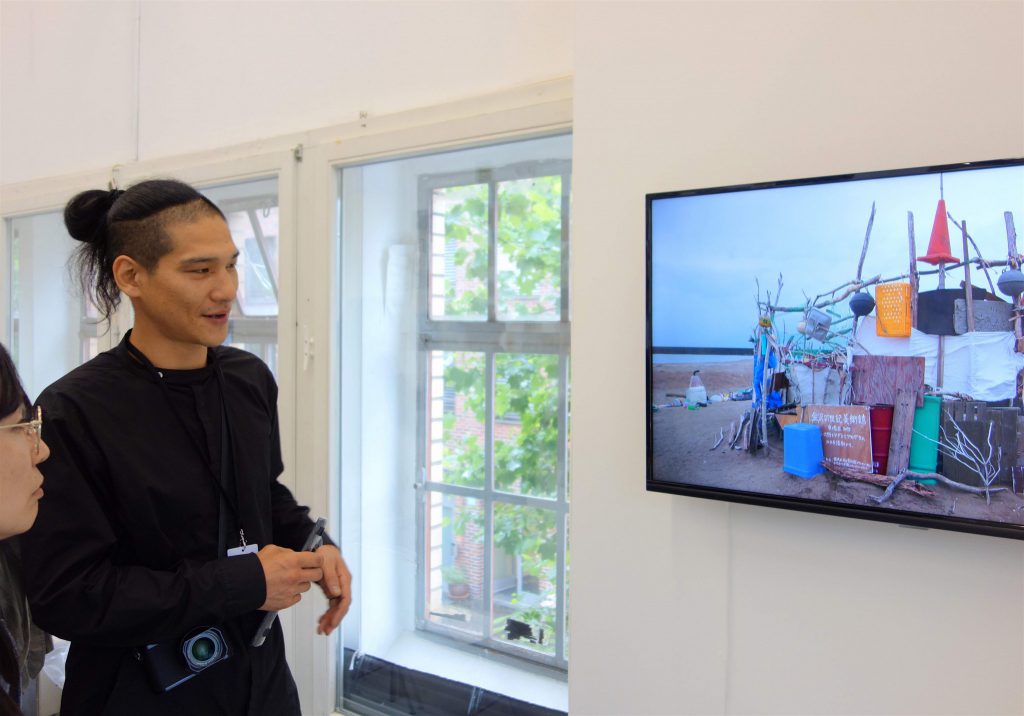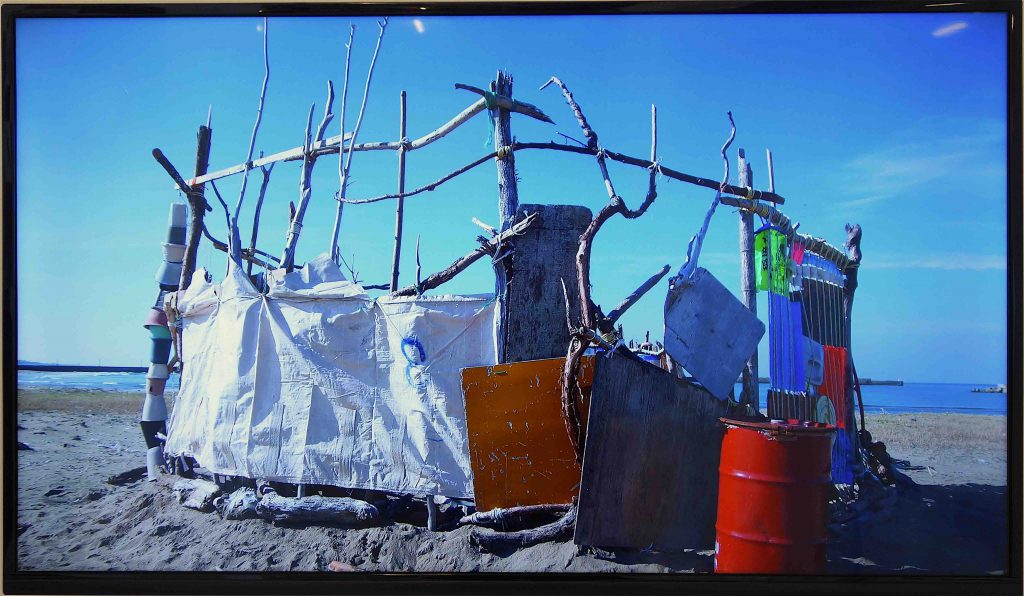 (30 sec)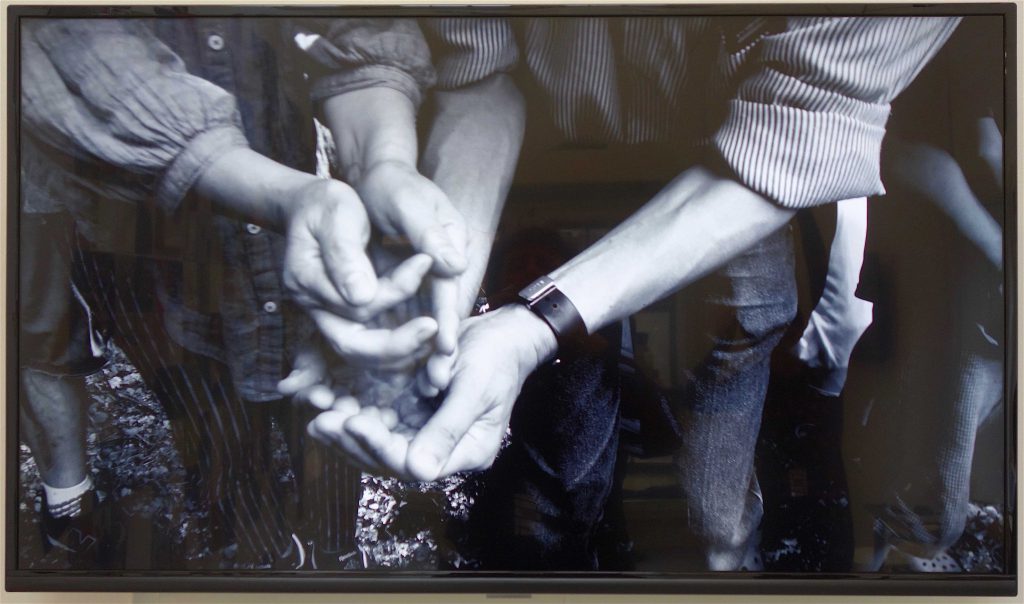 The video is staged at "Ryugakubo", an illusory pond bearing various ryujin (dragon god) folktales. A video highlights how water from the Ryugakubo, which supplies water for daily life, is carried from one hand to the other to be poured into a barrel.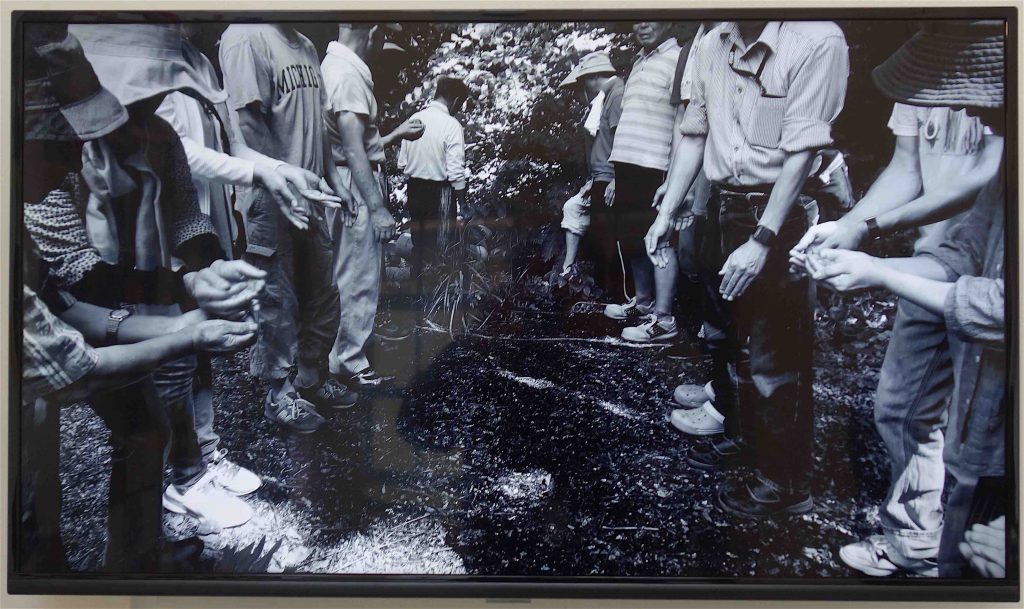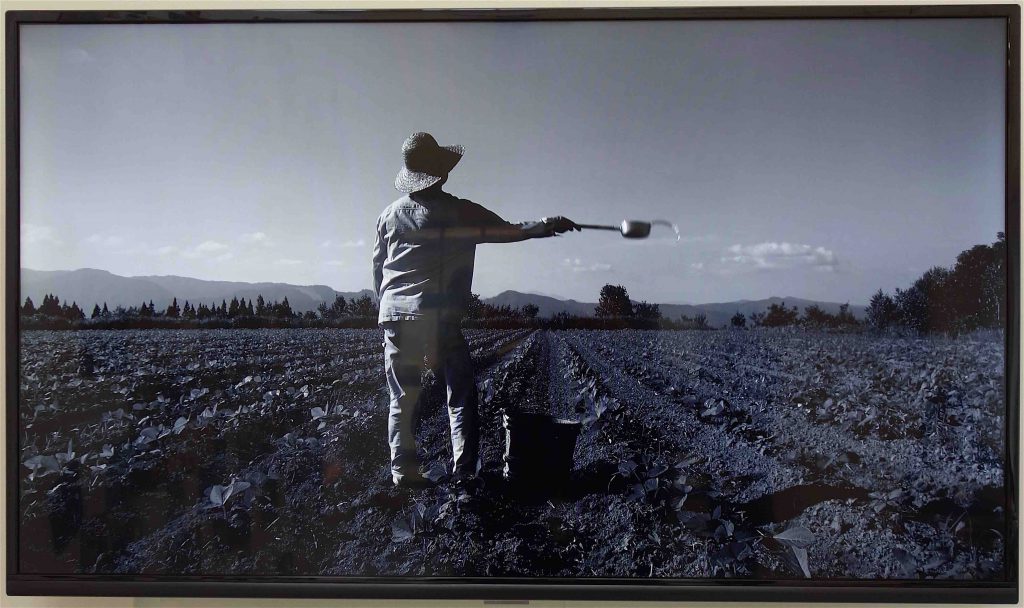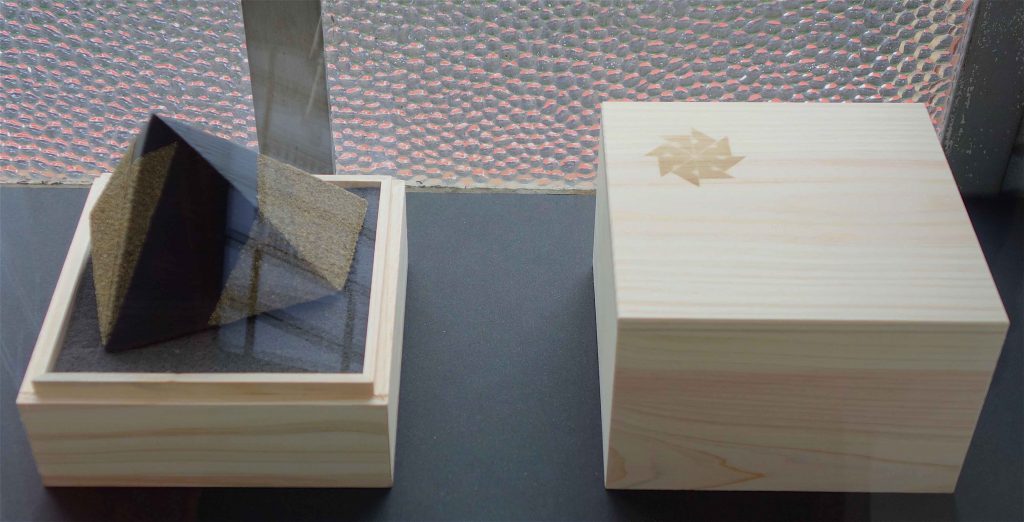 One of my favorite works by TAGUCHI Yukihiro:
Yukihiro Taguchi
09. Nov. 2009 Berlin, 2009
https://yukihirotaguchi.wordpress.com/2009/11/09/09-nov-2009-berlin/
see also his video work, shown at the Brandenburg Gate during the ceremony of the 20 years Mauerfall, Berlin
20 Jahren Mauerfall 2009
Late video works in relation with art-in-residence programs
JAMBO
Swahili
Artist's site at the gallery:
http://www.mujin-to.com/artist_taguchi.htm
---
today's bonus 今日のおまけ: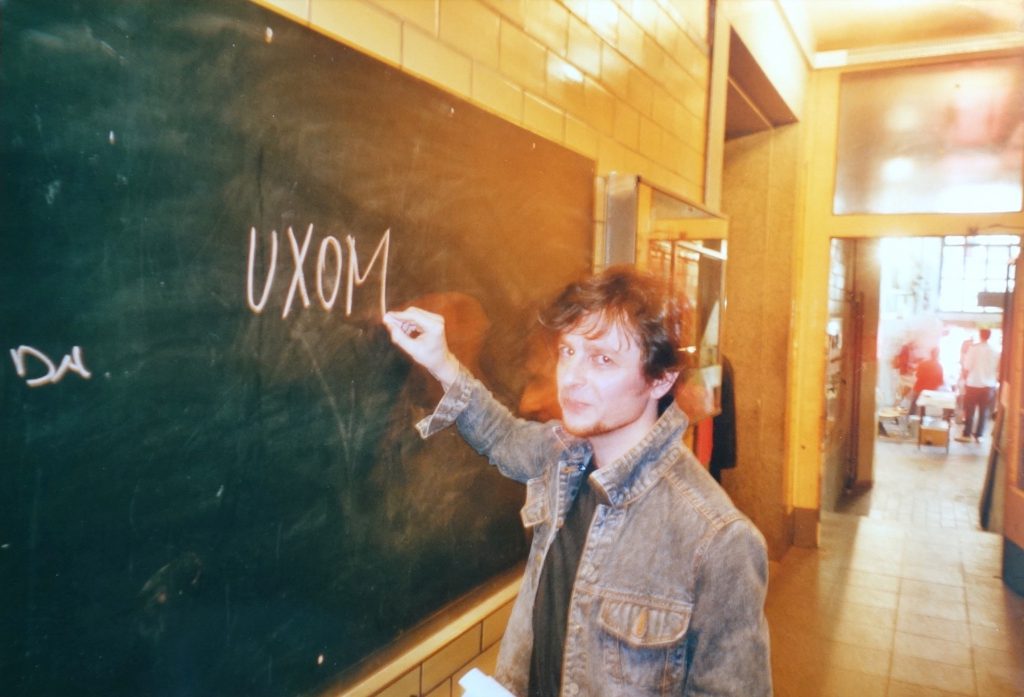 (1 hour 13 min)