有名なアート・フリッパー前澤友作の新アート・コレクション @ ゲーテ雑誌2023年4号
Famous art flipper MAEZAWA Yusaku and his new art collection @ Magazine GOETHE April 2023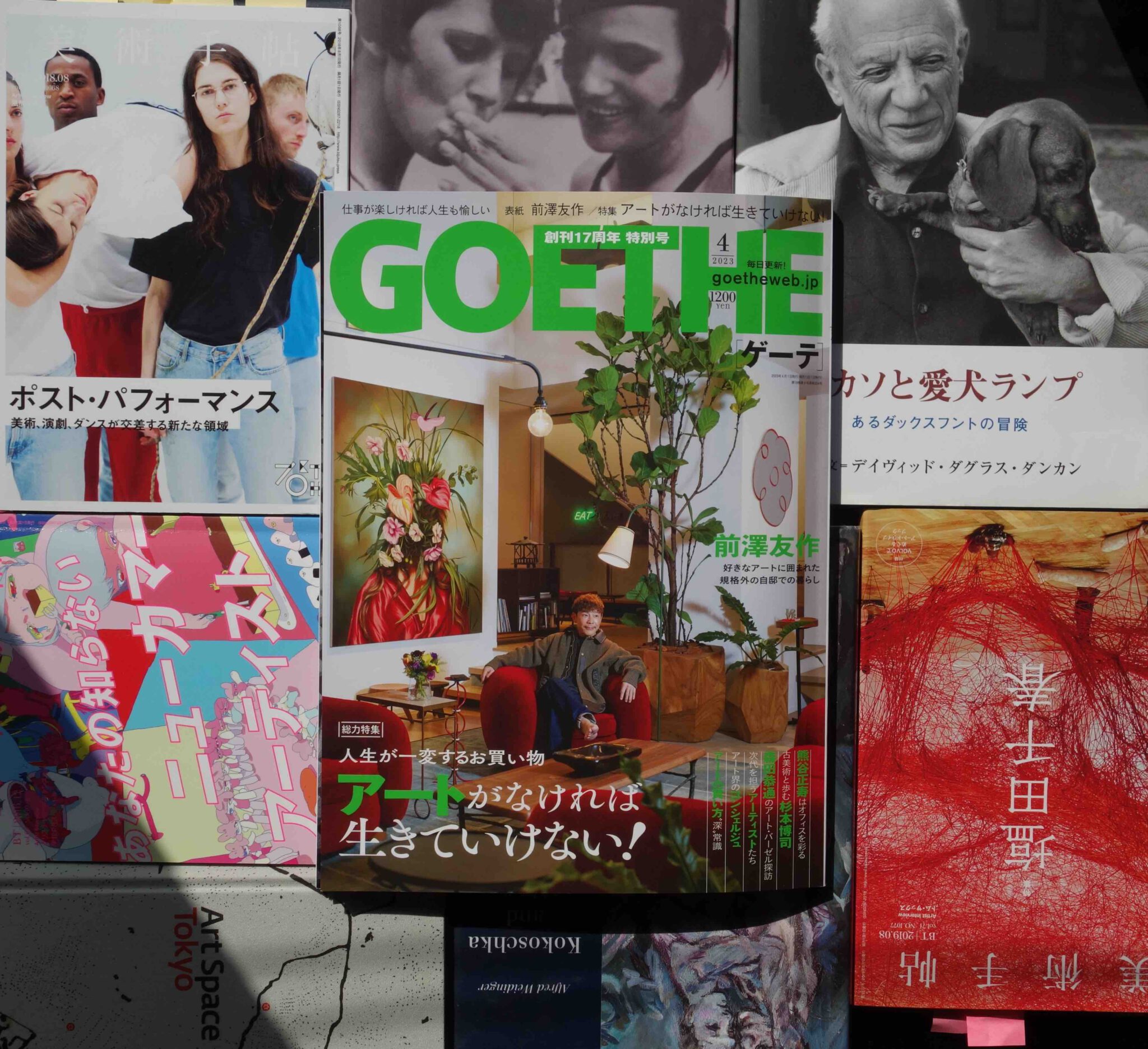 He did it again. Japan's most famous art flipper, MAEZAWA Yusaku 前澤友作. After having sold most of his art collection, he appears again with a big feature in the April edition of the Japanese magazine GOETHE.
Once upon a time Maezawa has been highly respected as a serious collector, who publicly promised in building a museum in Chiba (close to Tokyo) to share his collection with the interested Japanese population.
It was all fake. All lies. He sold his collection and didn't build a museum. The actual, newly assembled collection is almost of MINOR artistic value, means, sorry for my harsh words, "Maezawa has no eye and no money".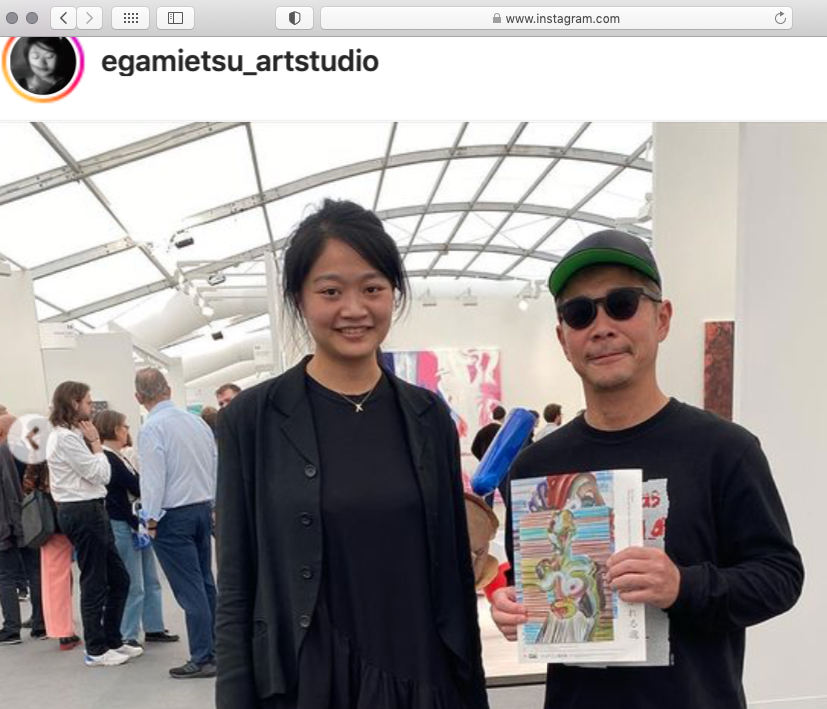 This GOETHE issue, beside main Maezawa, picked up several other Japanese collectors, in which you will notice that the many Japanese women collectors had been discriminated (not mentioned) by the editors. In the pre-issue of GOETHE ([ゲーテ]雑誌「アートのお仕事」2021年2月号) regarding art collectors I already pointed out to this, let's choose a diplomatic idiom, "unfortunate situation".
ニュー・令和コレクターズ・オン・ザ・ホライゾン
New Reiwa-Collectors On The Horizon
https://art-culture.world/articles/new-collectors-ニュー令和-コレクターズ-現代アート/
As my dear ART+CULTURE readers already noticed, artists are partly dependent on the patronage of one or more collector(s).
This issue of the magazine GOETHE can be analysed as a welcomed information and up-date of Japanese art collectors and their philosophy regarding collecting contemporary art. (Mr. ANDO Yasushi is the exception, as he's focussing on FOUJITA.)
In this sense, I am acknowledging the efforts made by the editors, as they picked up different names in comparison to their issue from 2021 (see above link).
Collecting art is an appropriate talking point for ART+CULTURE and the Japanese art scene.
Said that, I can't close my eyes or practice a kind of self-censorship regarding some anomalies and discrepancies noticed with highly influential, internationally famous MAEZAWA. Please understand, that for the better development of art collecting in Japan, his "questionable" attitude has to be known. Therefore the many links here towards his collecting practice in the past, put at the end of this page.
You may also notice the diversities in collecting and the unique character of each person. This kind of freedom in public expression should be applauded. Thank you very much.
Please take notice of NAGAYAMA Yuko. The chosen art works in the newly build Tokyu Kabukicho Tower demonstrate the necessary paradigm shift.
Another transformation in collecting art can be actually experienced by the superb private Taguchi Art Collection (TAGUKORE) at the Kadokawa Culture Museum in Tokorozawa, close to Tokyo. Highly recommending and please check the link.
TAGUKORE: Dunno A Thing About Art (But I Like It)
https://kadcul.com/en/event/104
The editors of GOETHE should have interviewed Ms. Taguchi for this issue, too.
For the record, before it disappears from the internet, GOETHE's line up:
【ゲーテ4月号】アートを宇宙に飾った男・前澤友作の秘蔵コレクションを大公開!
仕事に遊びに一切妥協できない男たちが、人生を謳歌するためのライフスタイル誌[ゲーテ]4月号が2023年2月25日に発売となる。今号の表紙を飾るのはスタートトゥデイ代表取締役社長・前澤友作。特集では、アート沼にどっぷりはまったコレクター12人のアートライフをご紹介。
【総力特集】人生が一変するお買い物「アートがなければ生きていけない!」
生きるためには、空気、食料、水は最低限必要となる。それすらもない究極の場所が宇宙だ。ある男がISS(国際宇宙ステーション)に1枚のアート作品を飾った。明白になったことは、たった1枚のアートで無味乾燥な空間に深く呼吸ができるような安心感とともに、ある種の豊かさが生まれたということだ。近現代アート、デザイン、古美術などは人生に多くの知恵や喜びを与えてくれる。生きるために必要である、必要ではないといった類ではなく「アートのない暮らしは考えられない」のだ。現在を生きるビジネスパーソンにとってアートとは、時にスピードの速い時代を伴走してくれるよき相談相手であり、時にその人となりを示す教養でもある。めくるめくアート沼にハマった仕事人たちの刺激的な日常に迫る。
アートコレクター、その創造的な日常
スタートトゥデイ代表取締役社長 前澤友作/Zero-Ten CEO 榎本二郎/OKETA COLLECTION 桶田俊二・聖子/GRAPES 代表取締役 竹内 真/建築家 武富恭美/建築家 永山祐子/yutori代表取締役社長 片石貴展/ニューホライズン キャピタル取締役会長 安東泰志/現代美術作家 杉本博司/画家 杉戸 洋/GMOインターネットグループ代表取締役グループ代表 会長兼社長執行役員・CEO 熊谷正寿
https://goetheweb.jp/lifestyle/more/20230224-goethe202304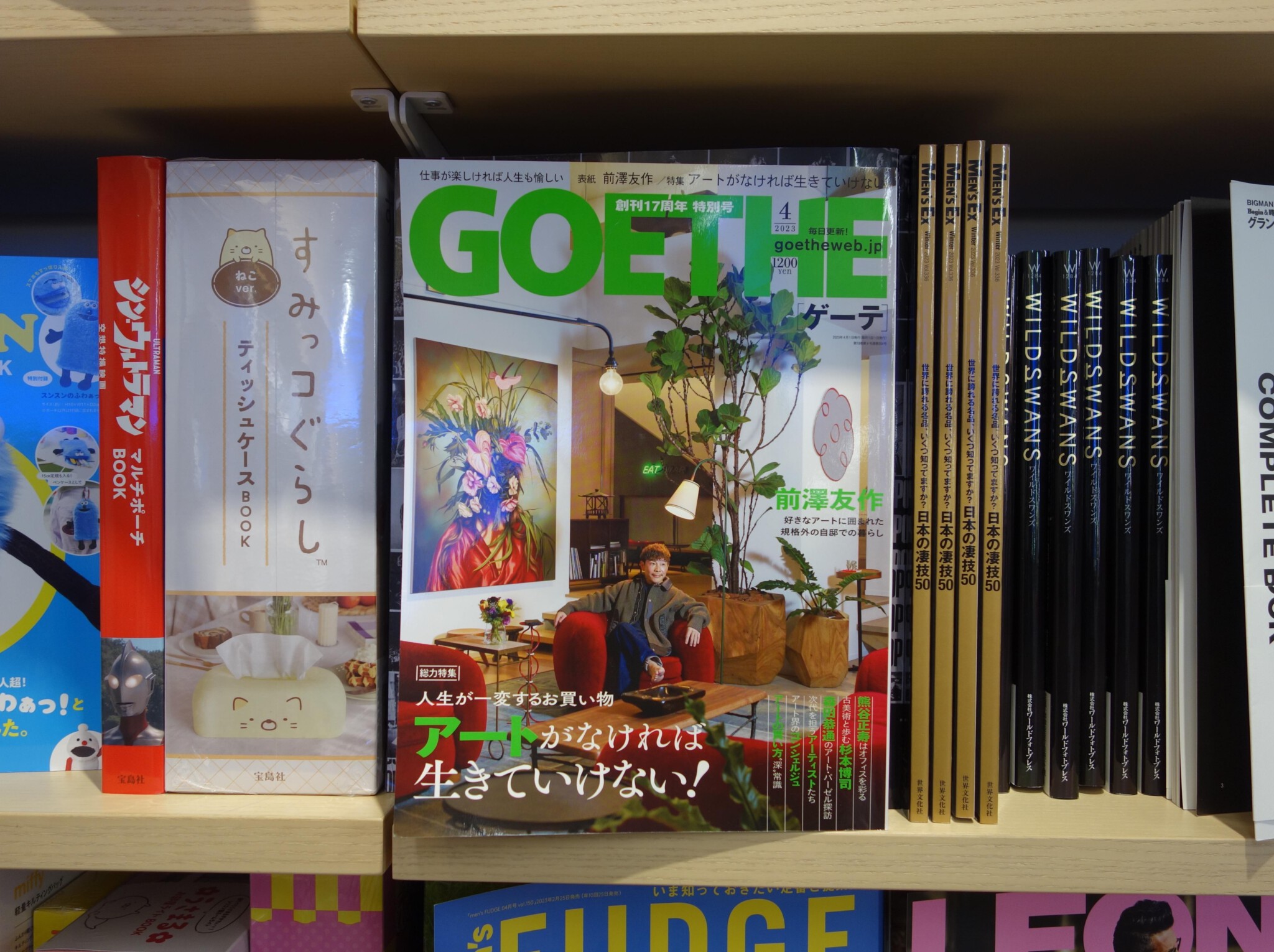 前澤友作コレクション MAEZAWA Yusaku Collection
https://goetheweb.jp/person/article/20230311-yusaku-maezawa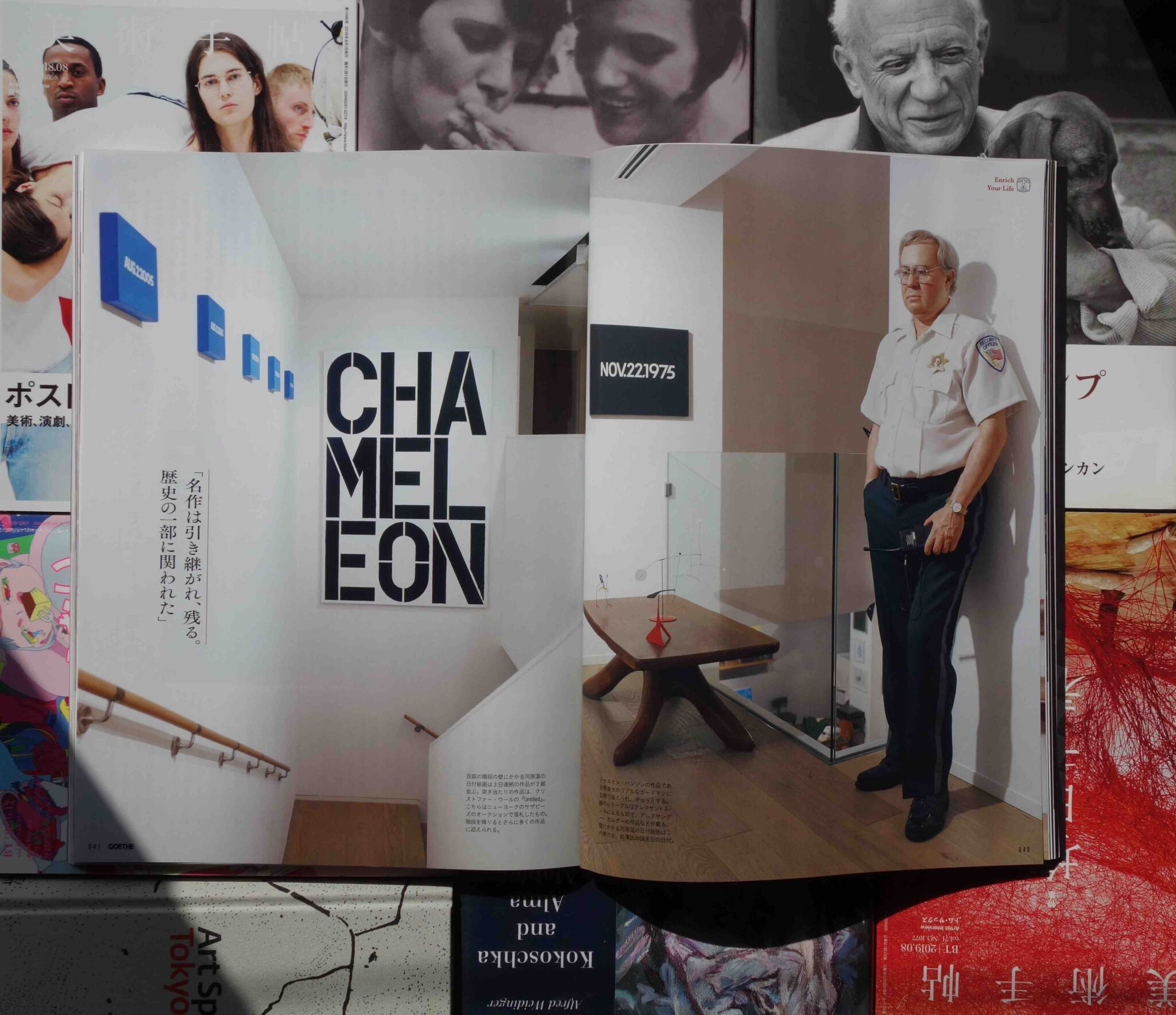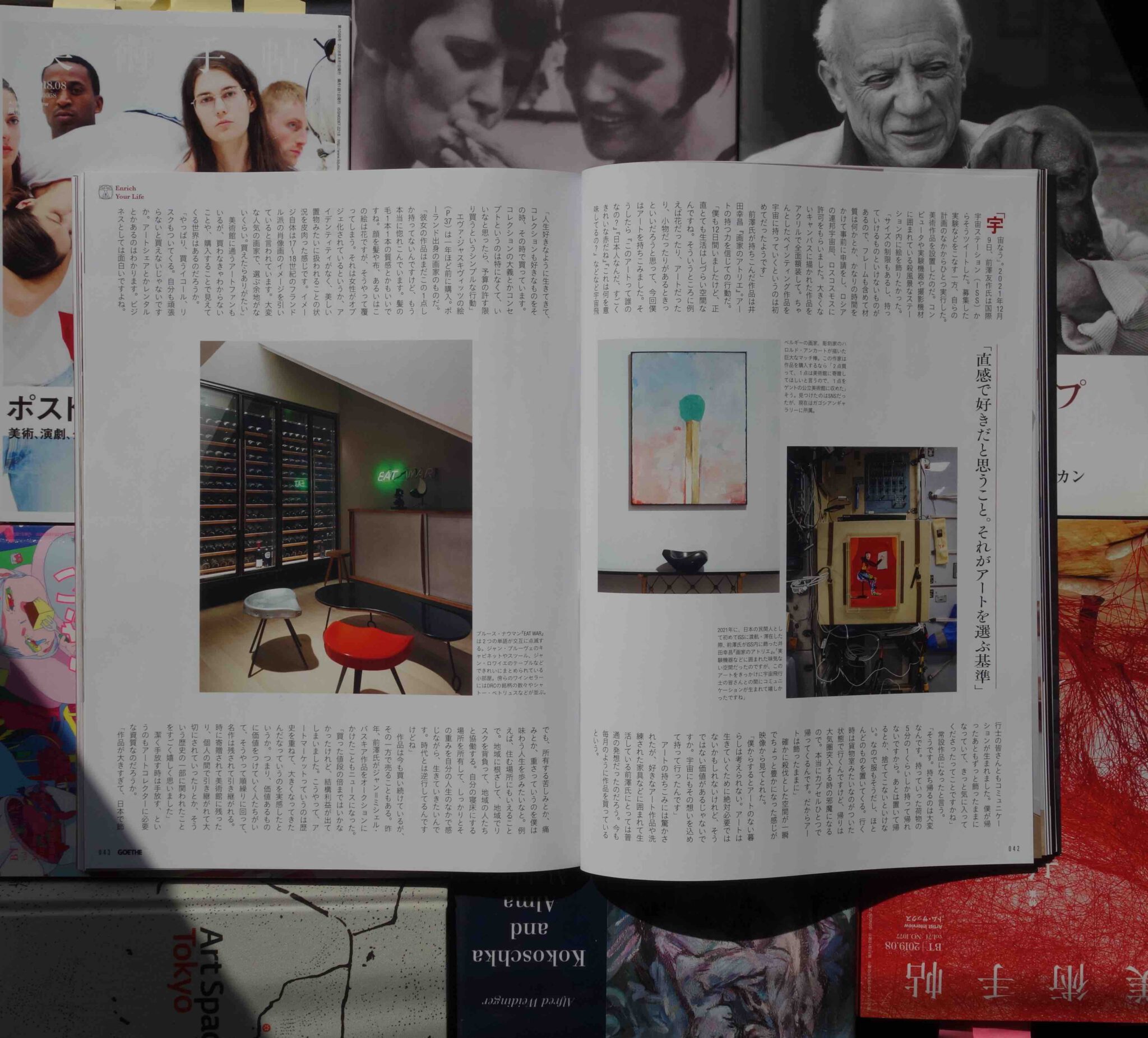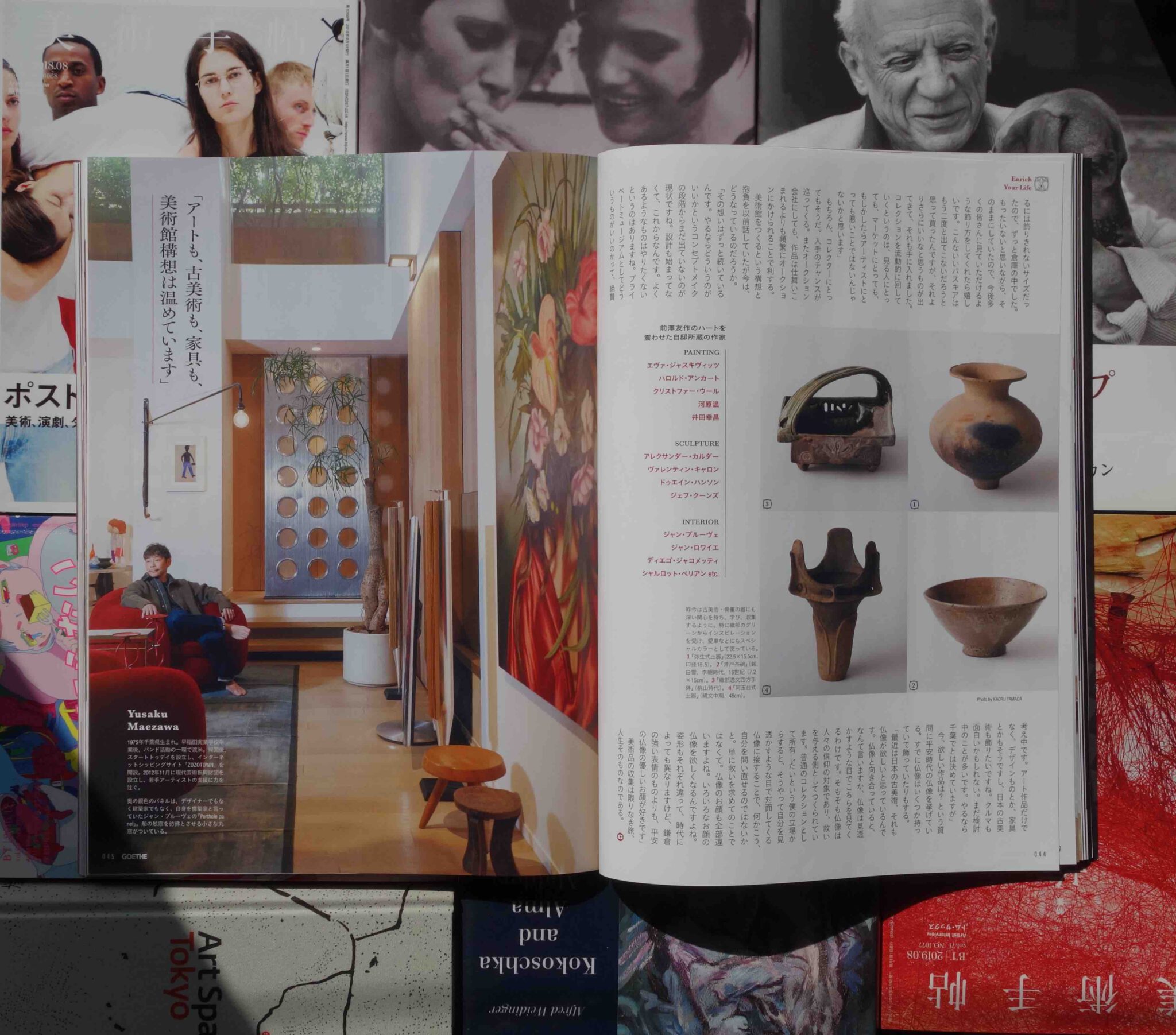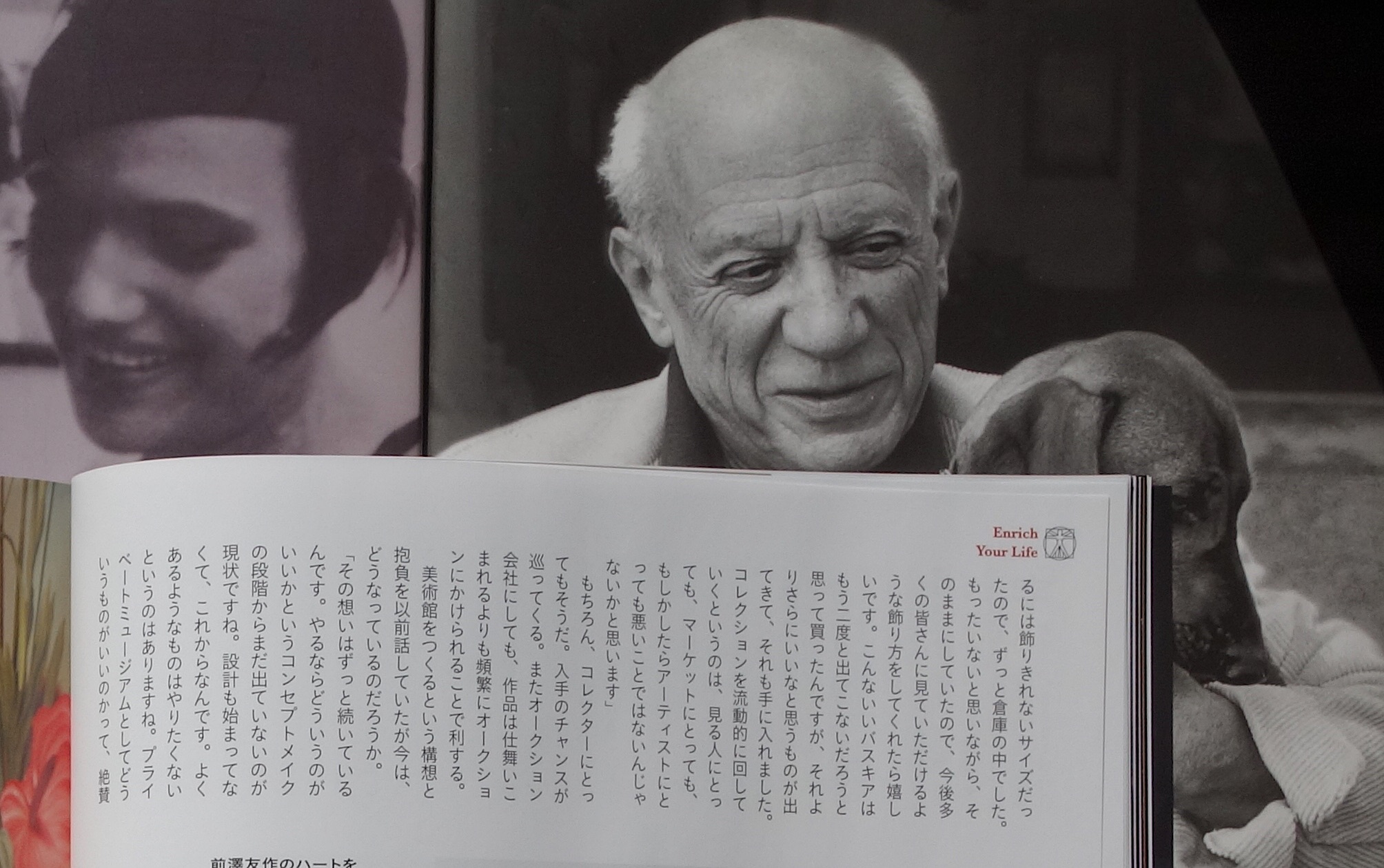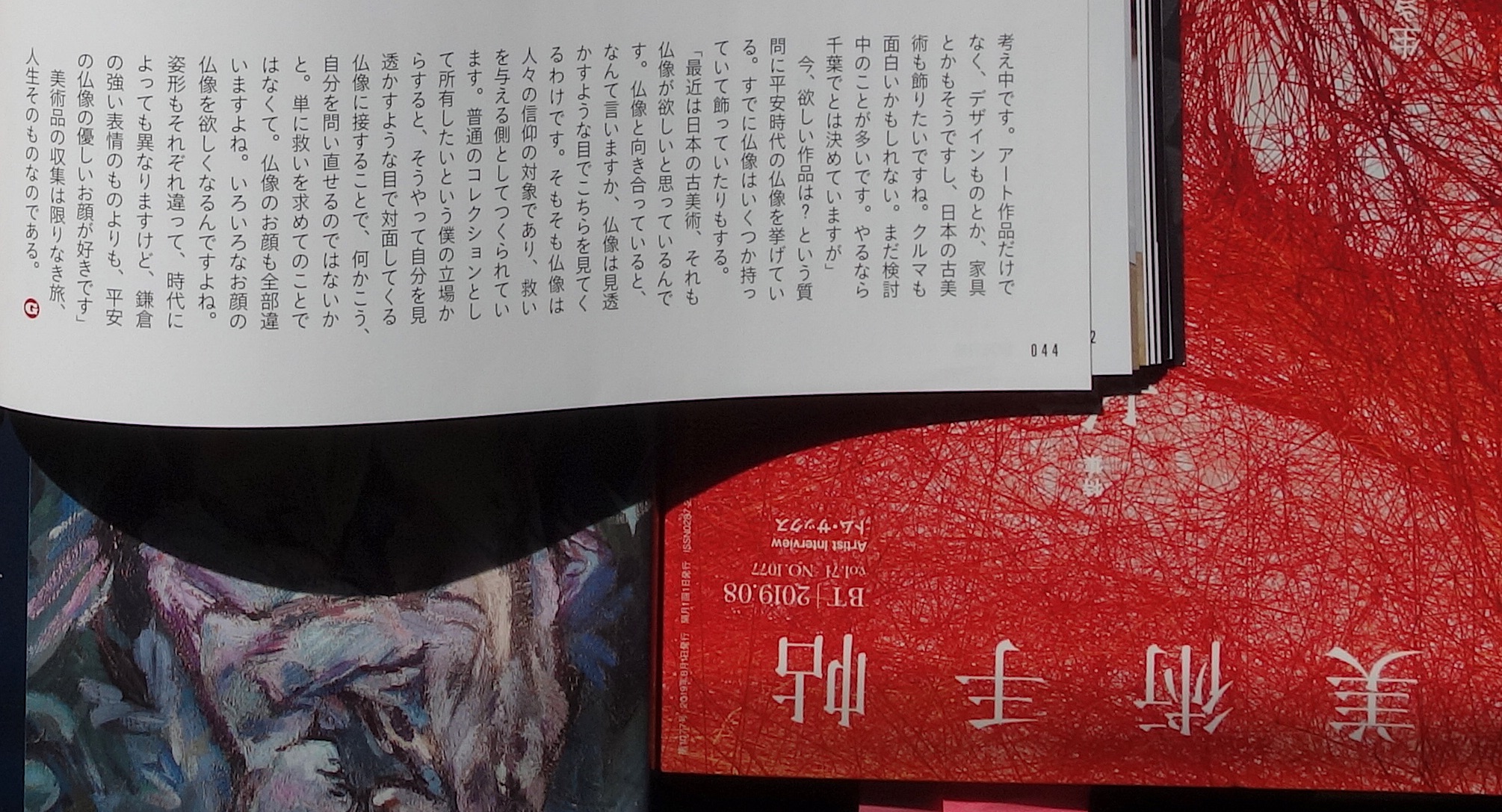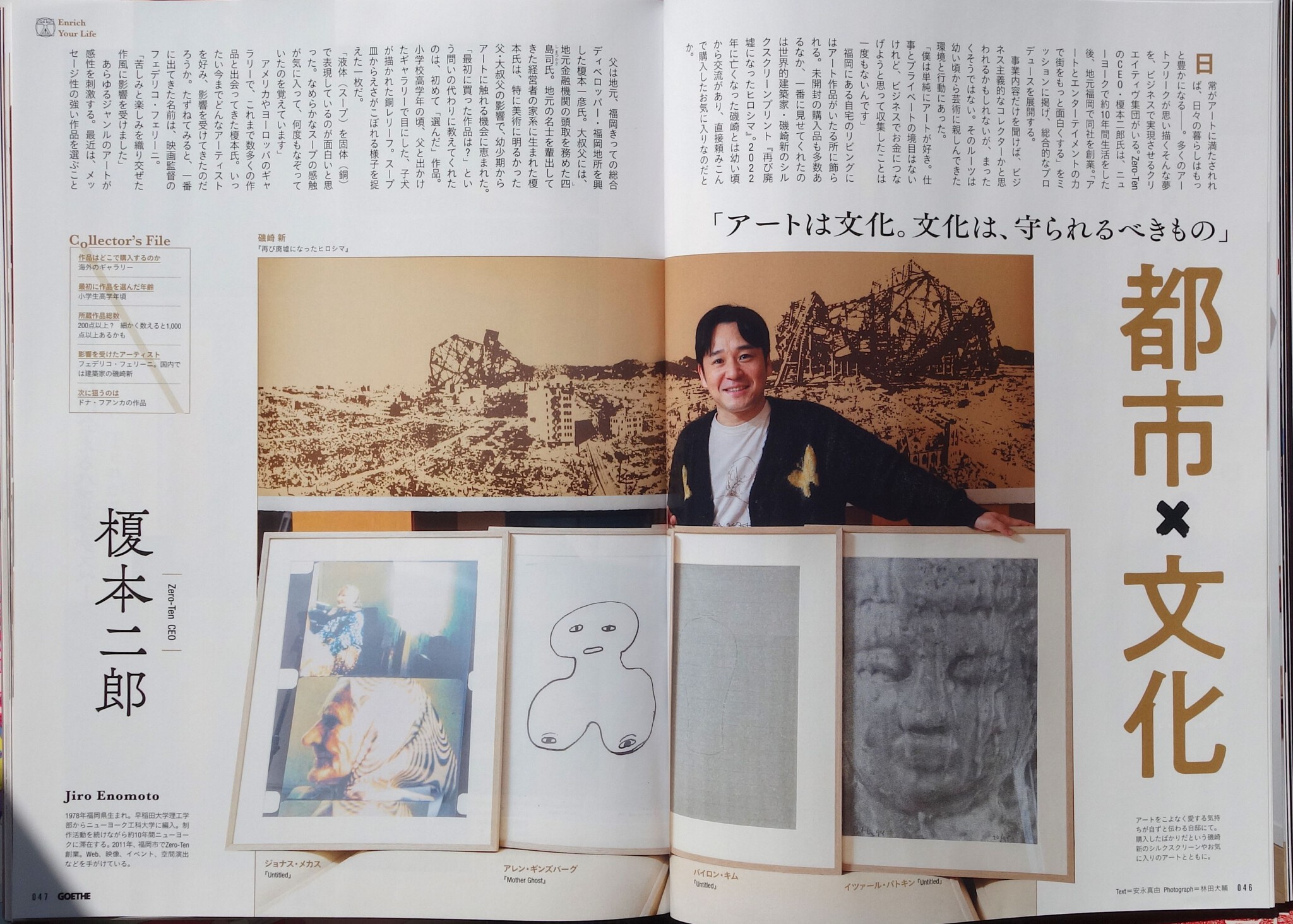 榎本二郎 アート・コレクション ENOMOTO Jiro Art Collection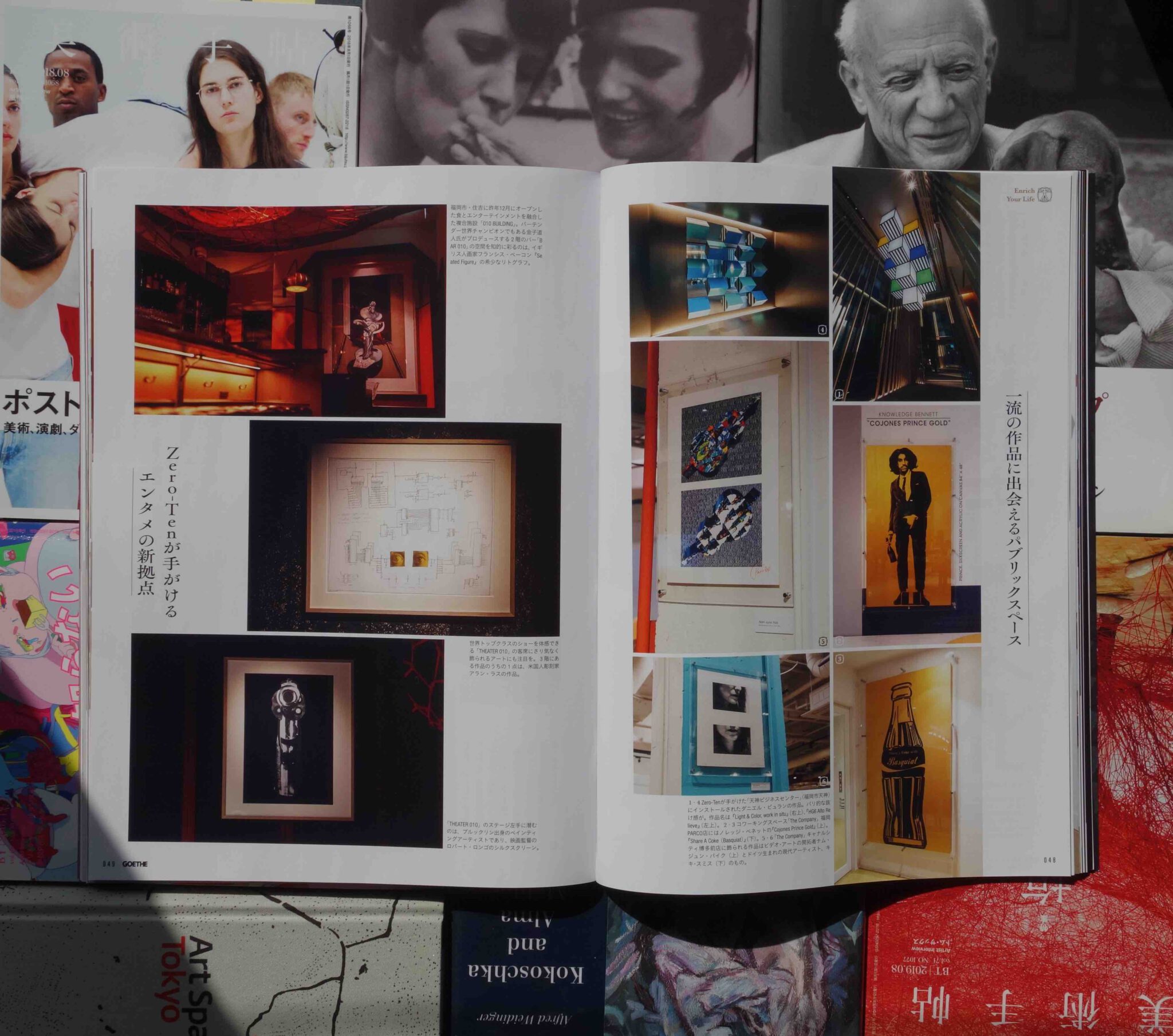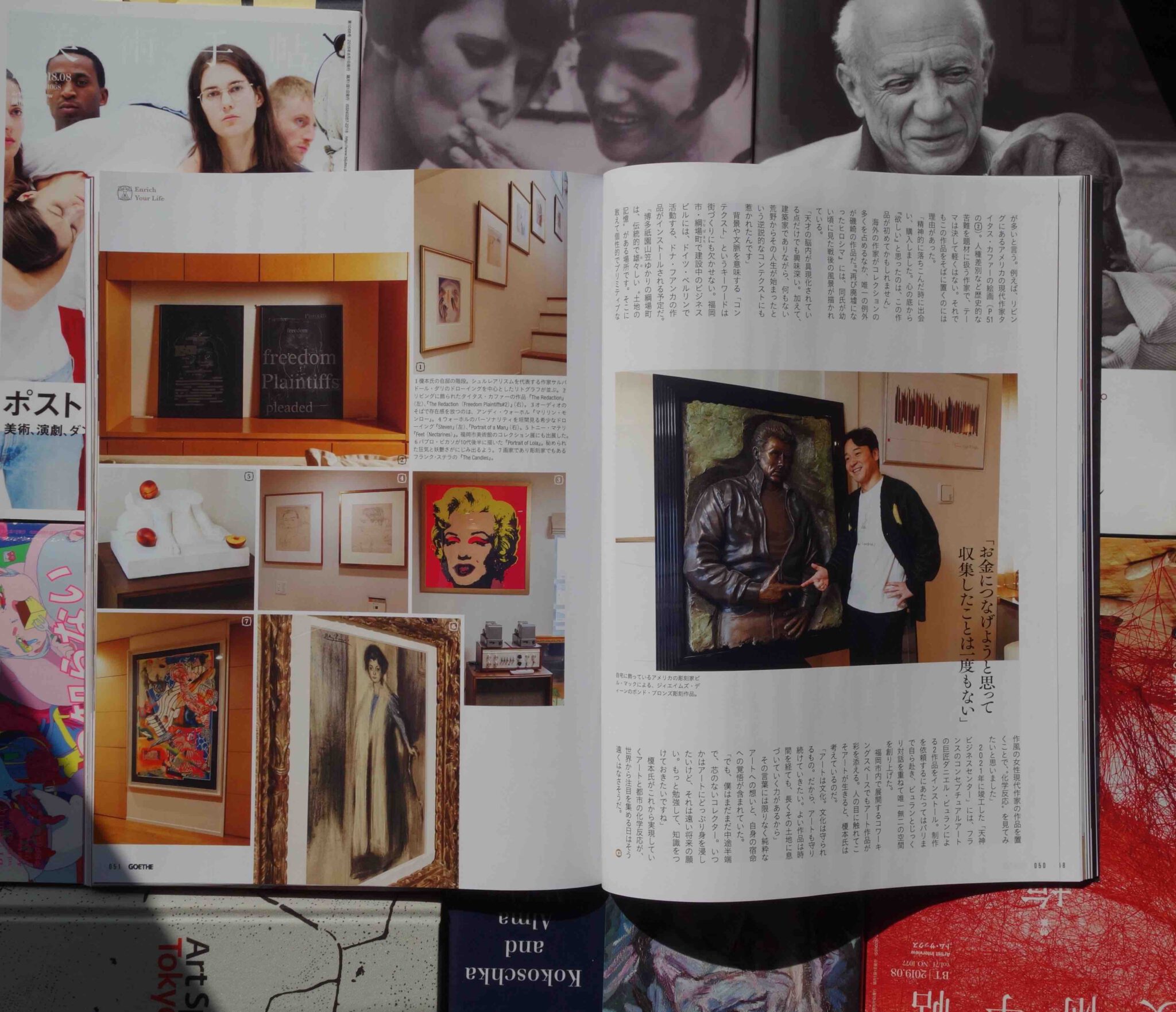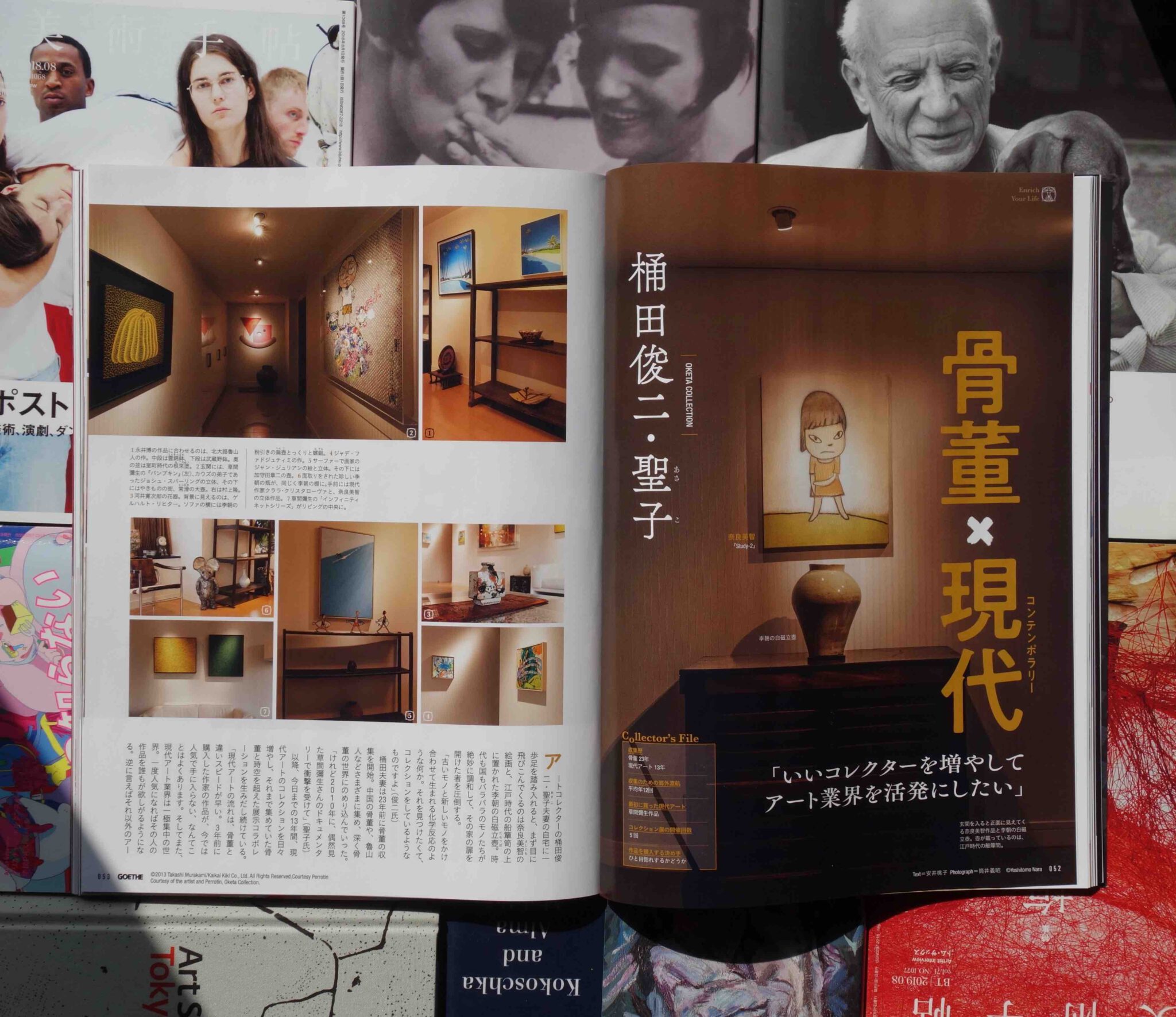 桶田コレクション Oketa Collection
桶田コレクション展 'LOVE @ FIRST SIGHT' @ スパイラル 東京
Oketa Collection exhibition 'LOVE @ FIRST SIGHT' @ SPIRAL Tokyo
https://art-culture.world/articles/oketa-collection-exhibition-love-at-first-sight-桶田コレクション/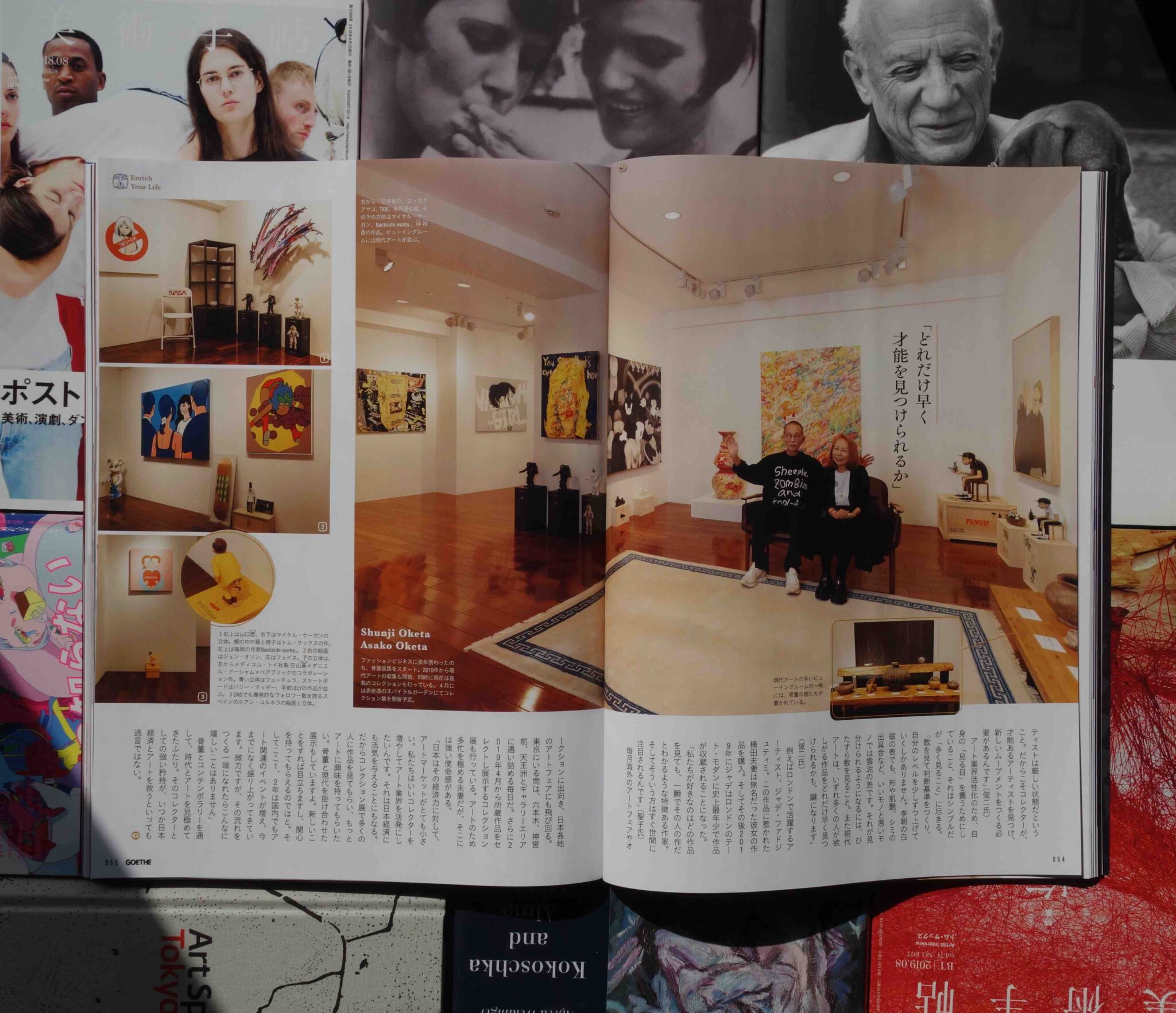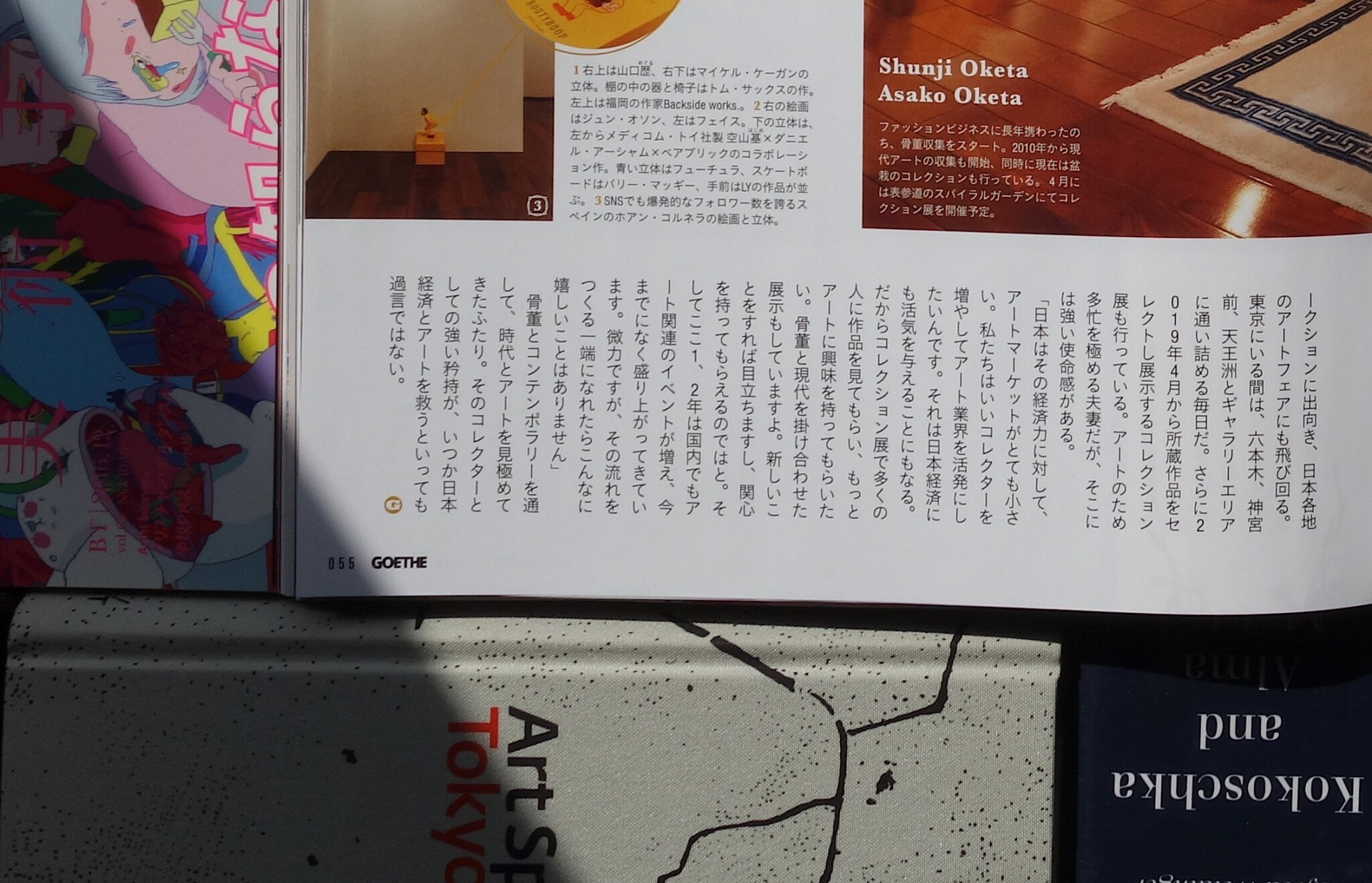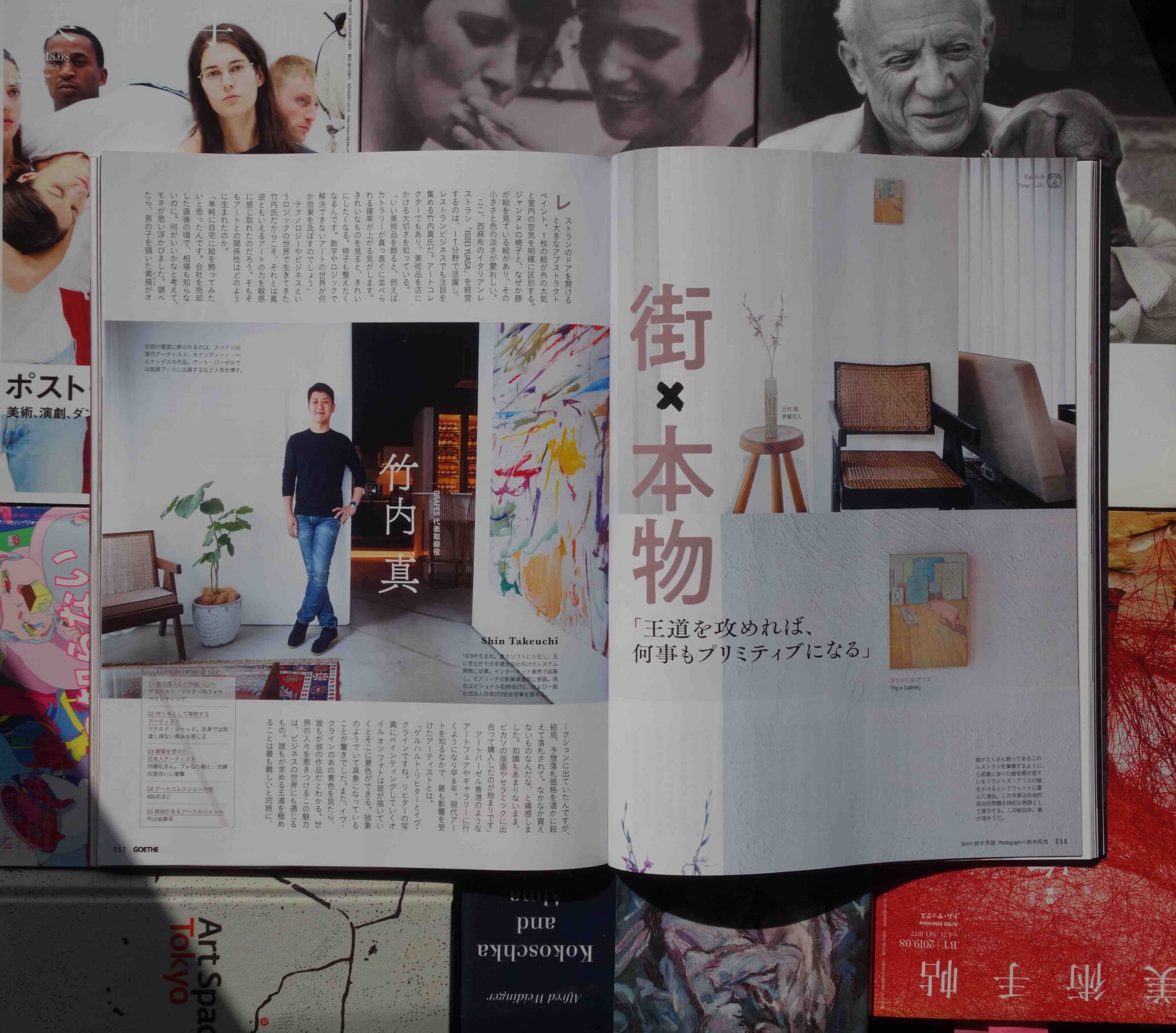 竹内真 アート・コレクション TAKEUCHI Shin Art Collection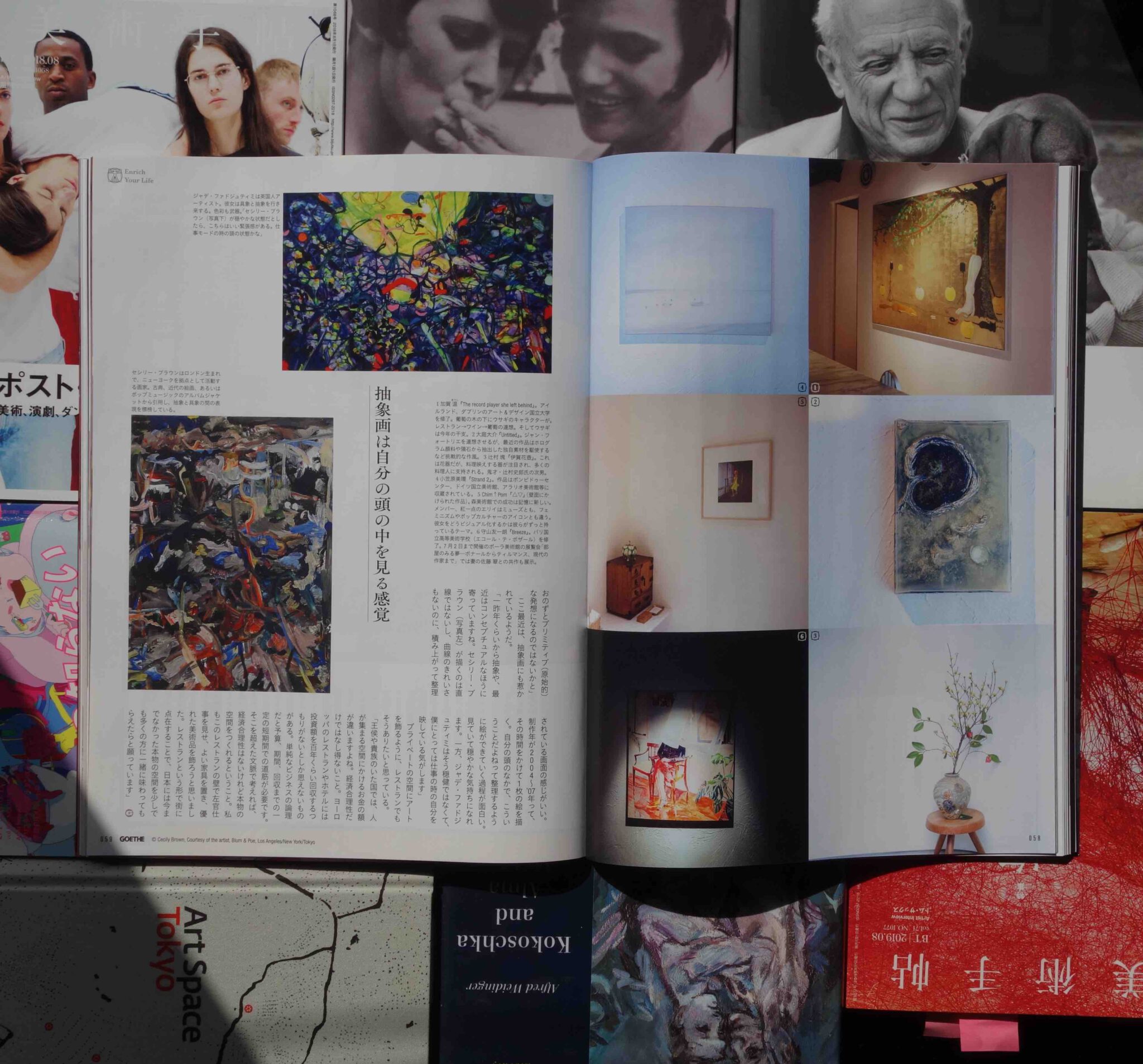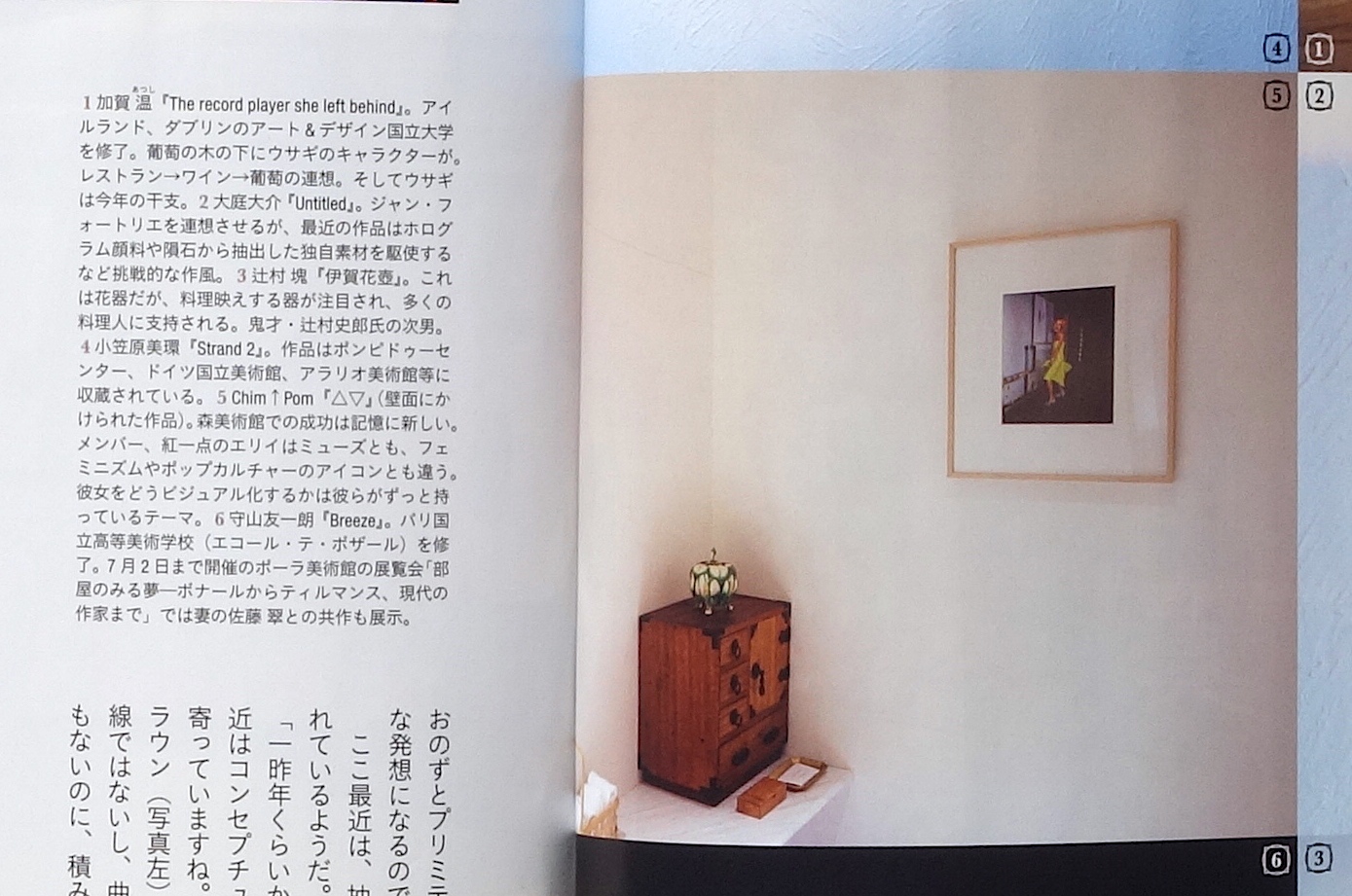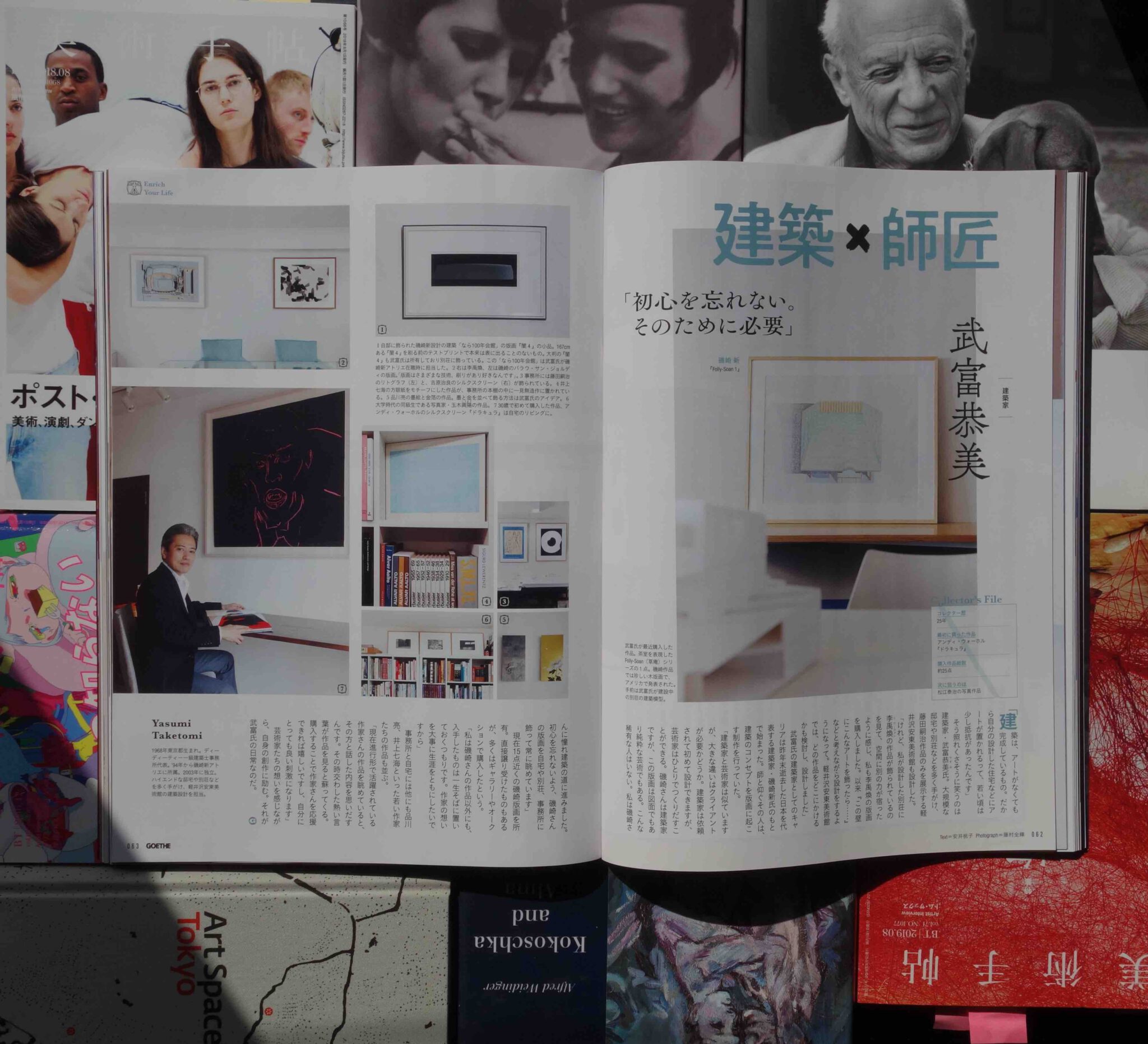 武富恭美 アート・コレクション TAKETOMI Yasumi Art Collection
https://goetheweb.jp/person/article/20230315-yasumi-taketomi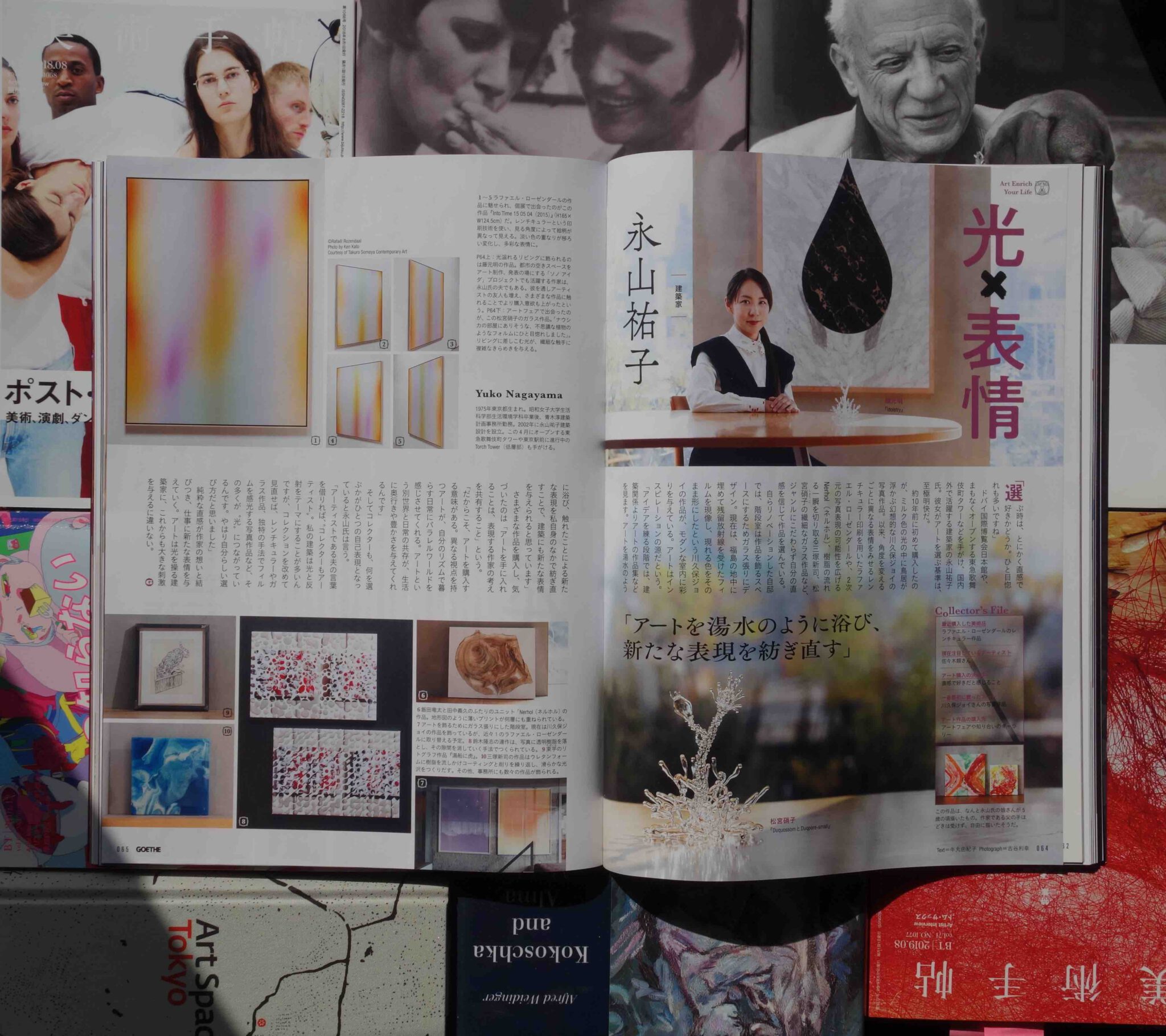 永山祐子 アート・コレクション NAGAYAMA Yuko Art Collection
https://goetheweb.jp/person/article/20230316-yuko-nagayama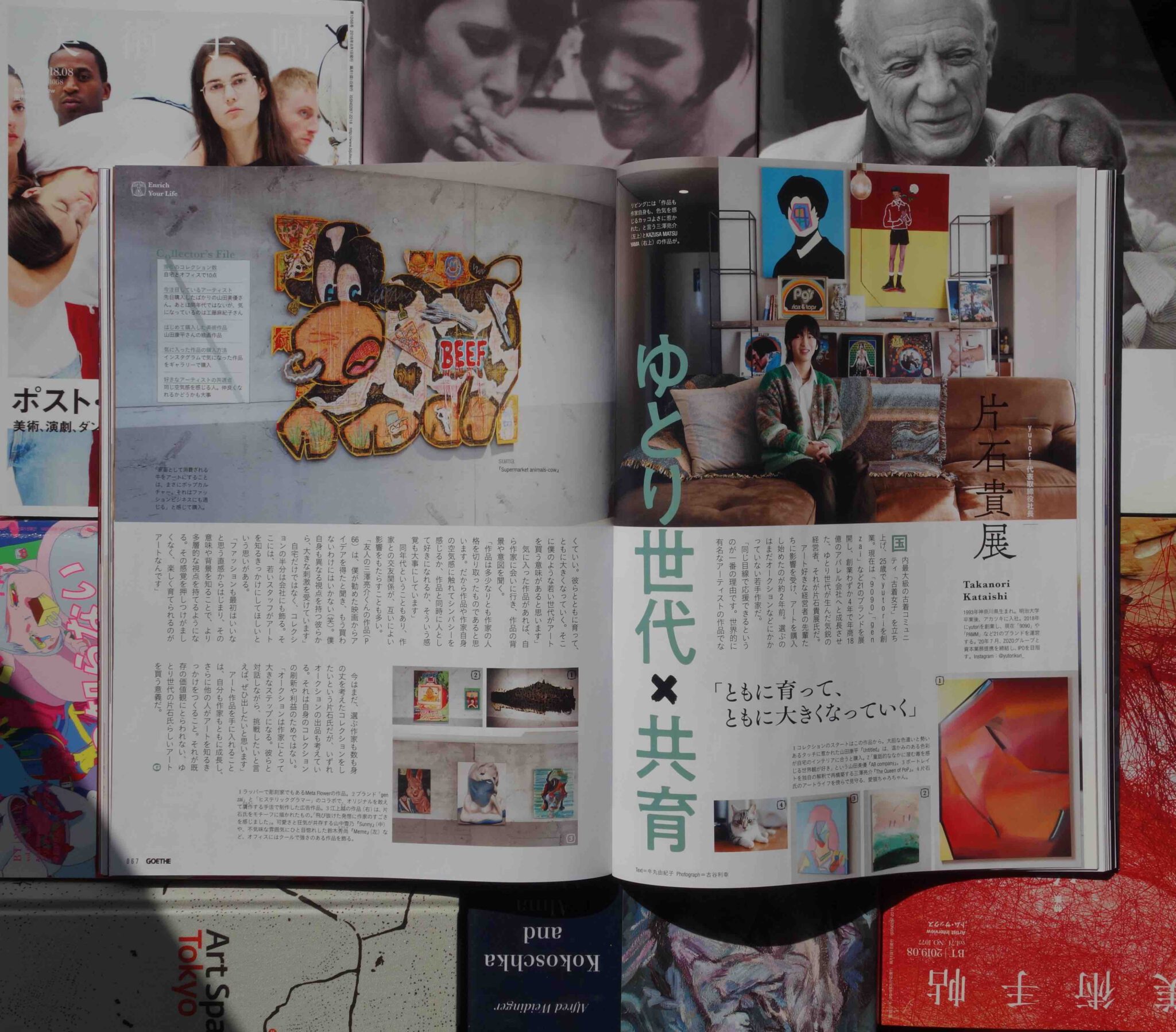 片石貴展 アート・コレクション KATAISHI Takanori Art Collection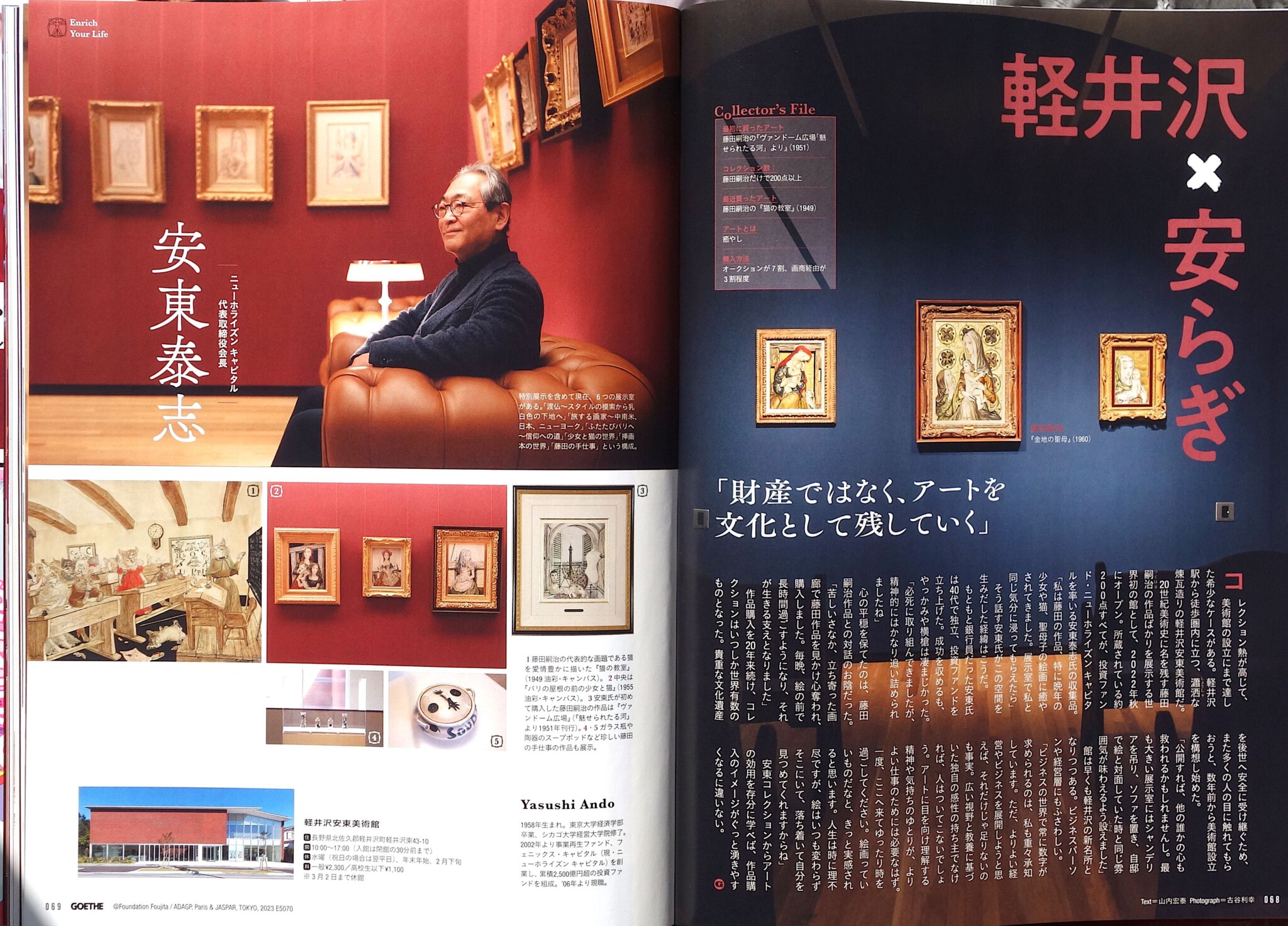 安東泰志 アート・コレクション ANDO Yasushi Art Collection
https://goetheweb.jp/person/article/20230318-yasushi-ando
藤田嗣治・Léonard Foujitaの作品との出会い
Encountering the works by Léonard Tsuguharu Foujita
https://art-culture.world/articles/foujita-tsuguharu-leonard-tsuguharu-foujita-kimiyo-藤田嗣治/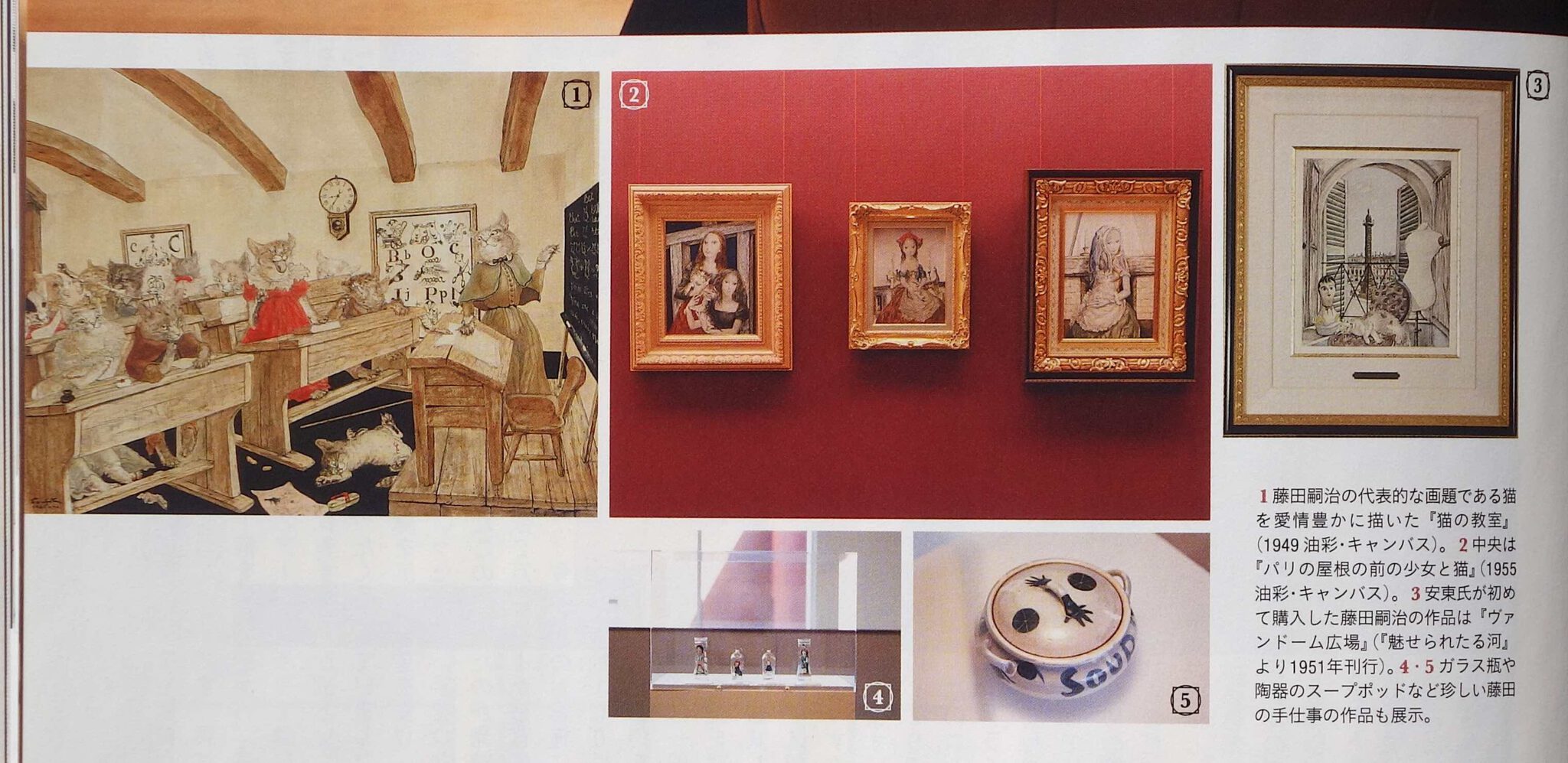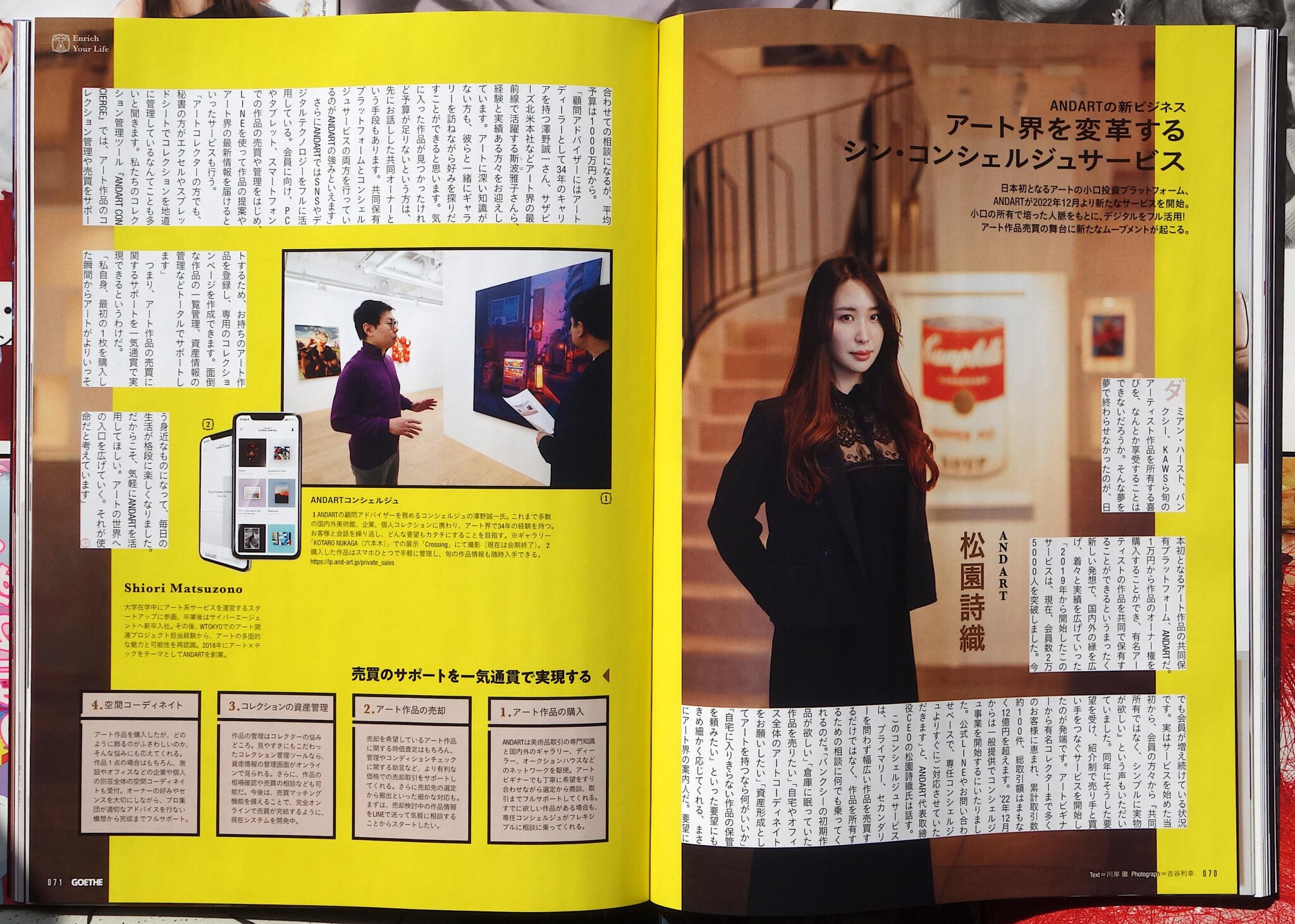 ANDART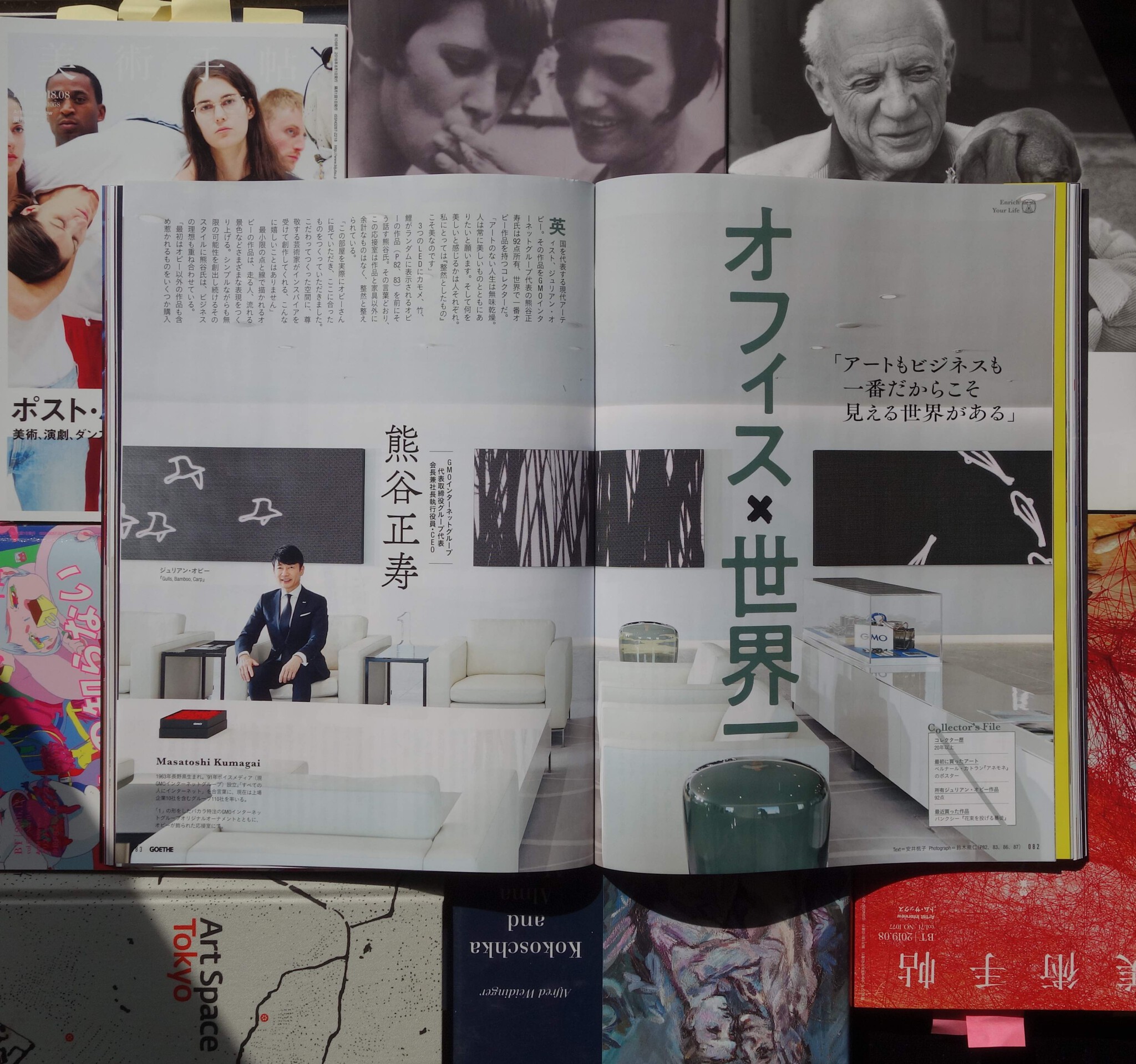 熊谷コレクション Masatoshi Kumagai Collection
see also:
宮津大輔連載「アート×経営の時代」第2回「混沌や矛盾を受容する力」~GMOインターネット株式会社 代表取締役グループ代表 熊谷正寿
https://artnewsjapan.com/article/938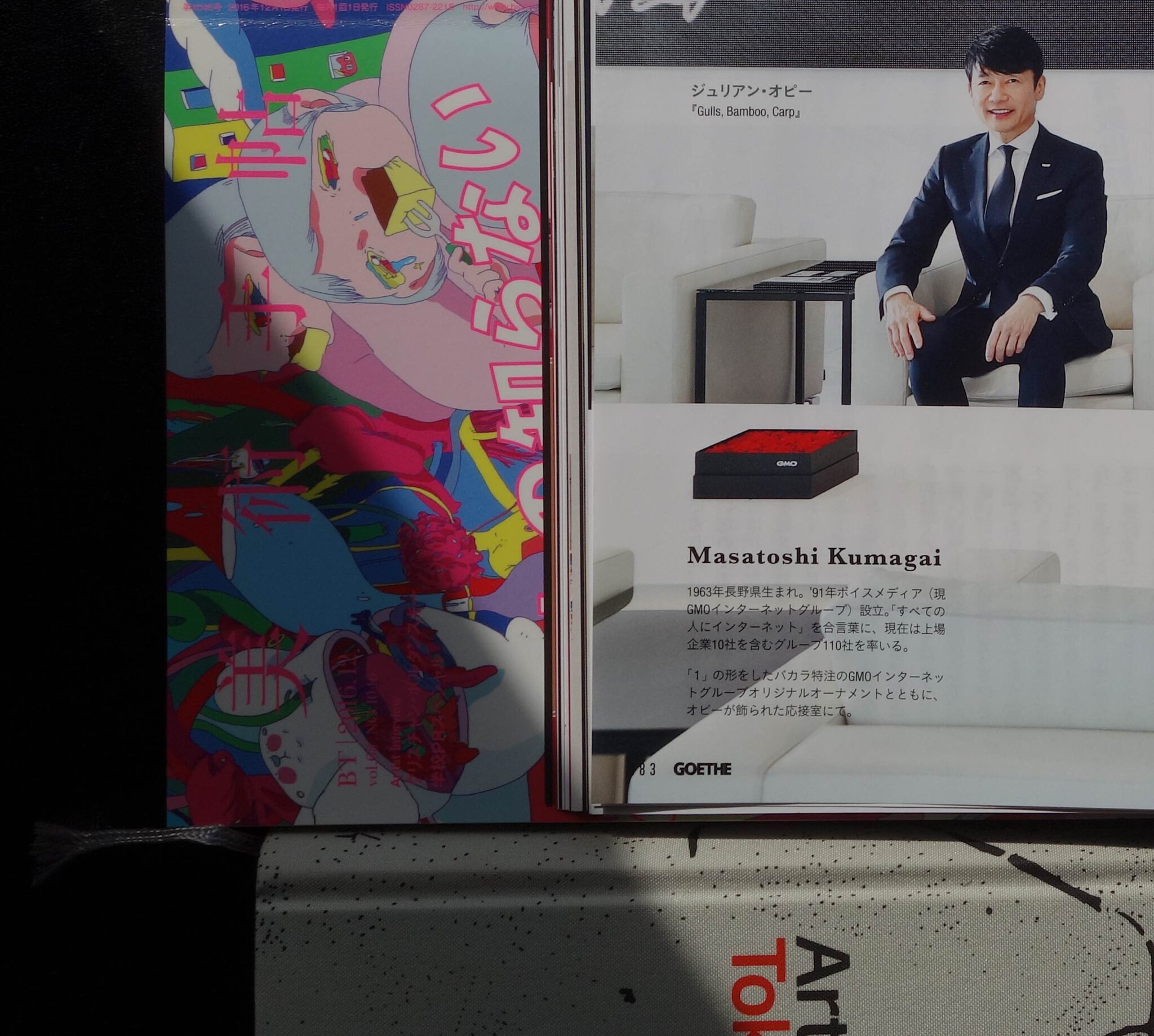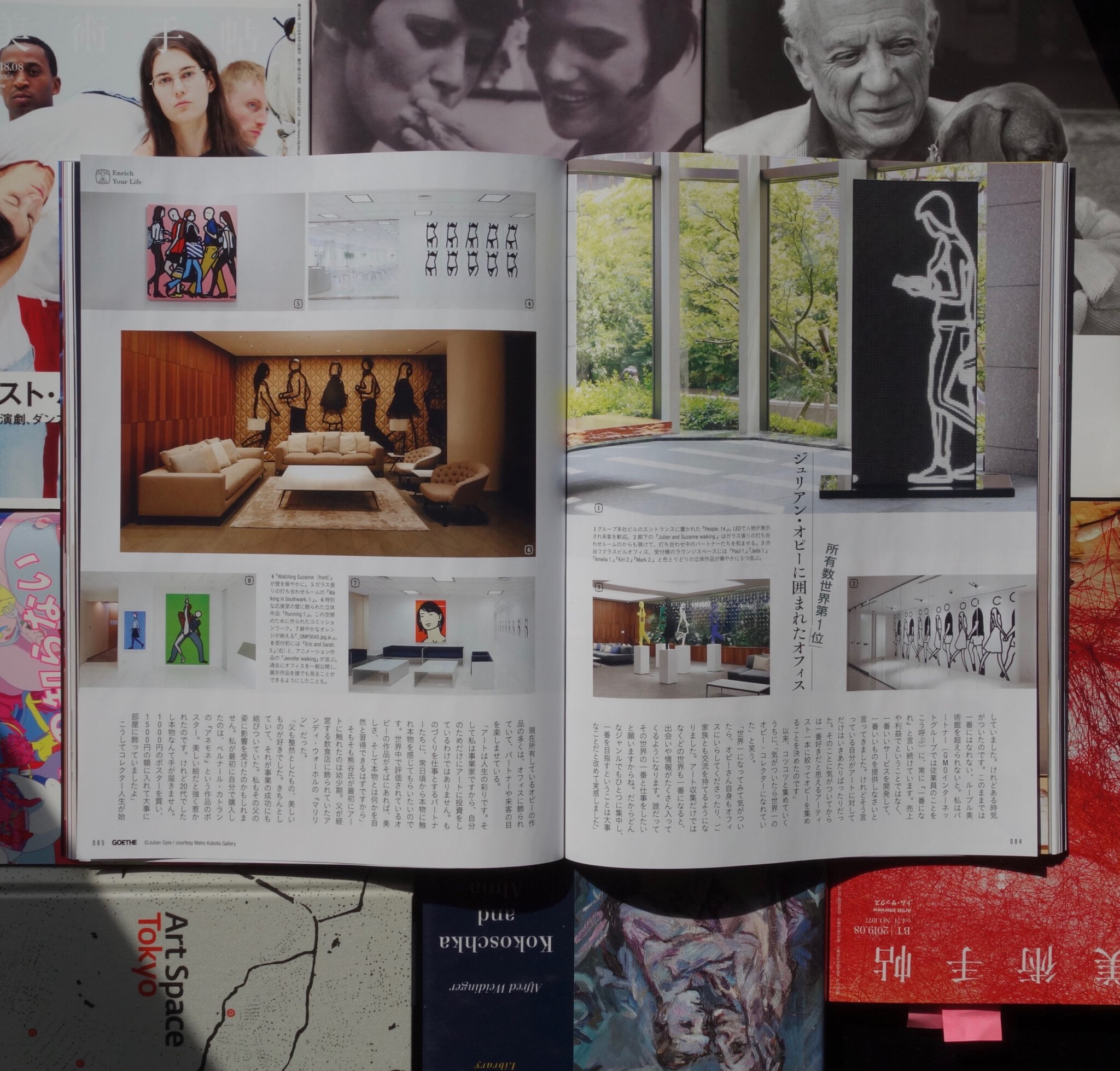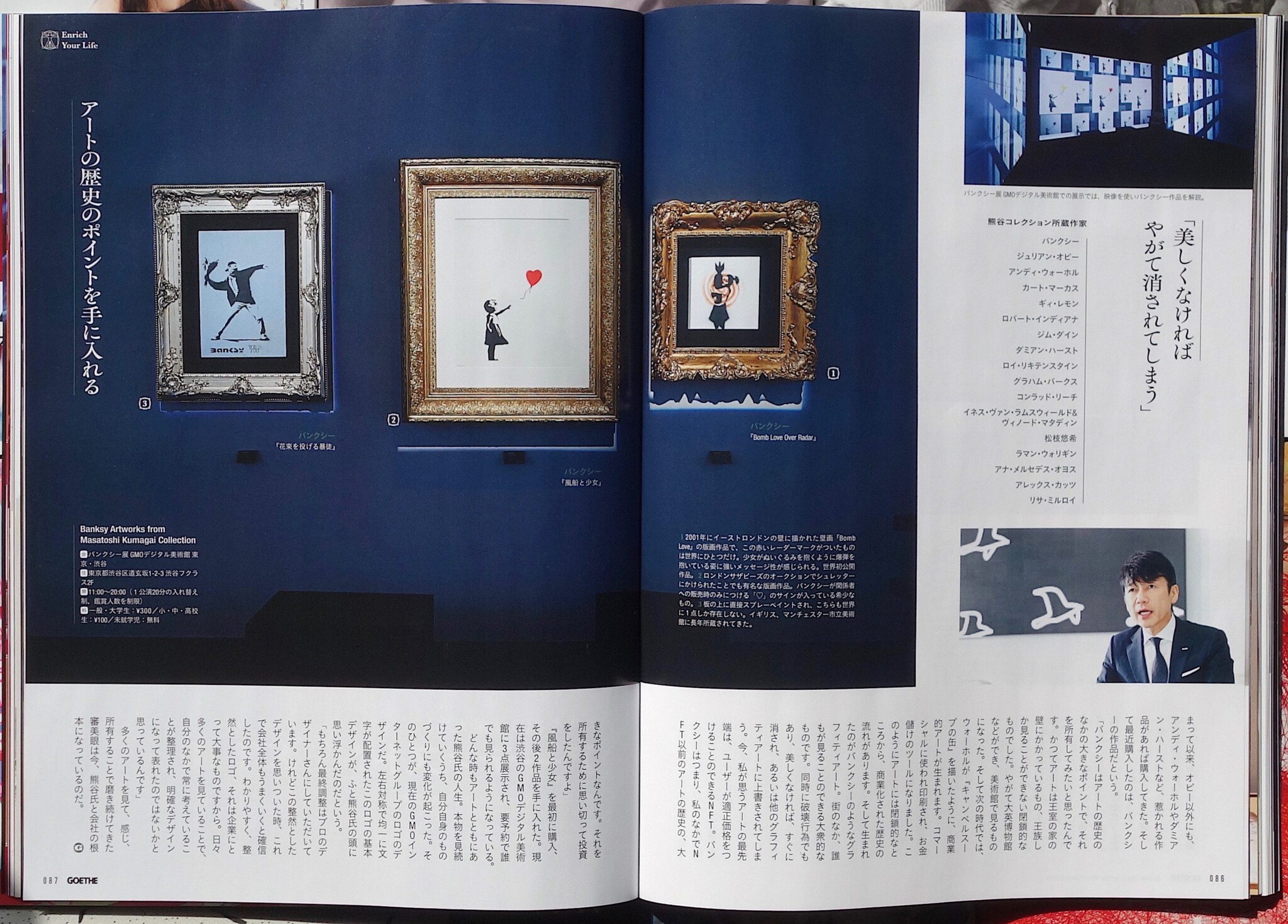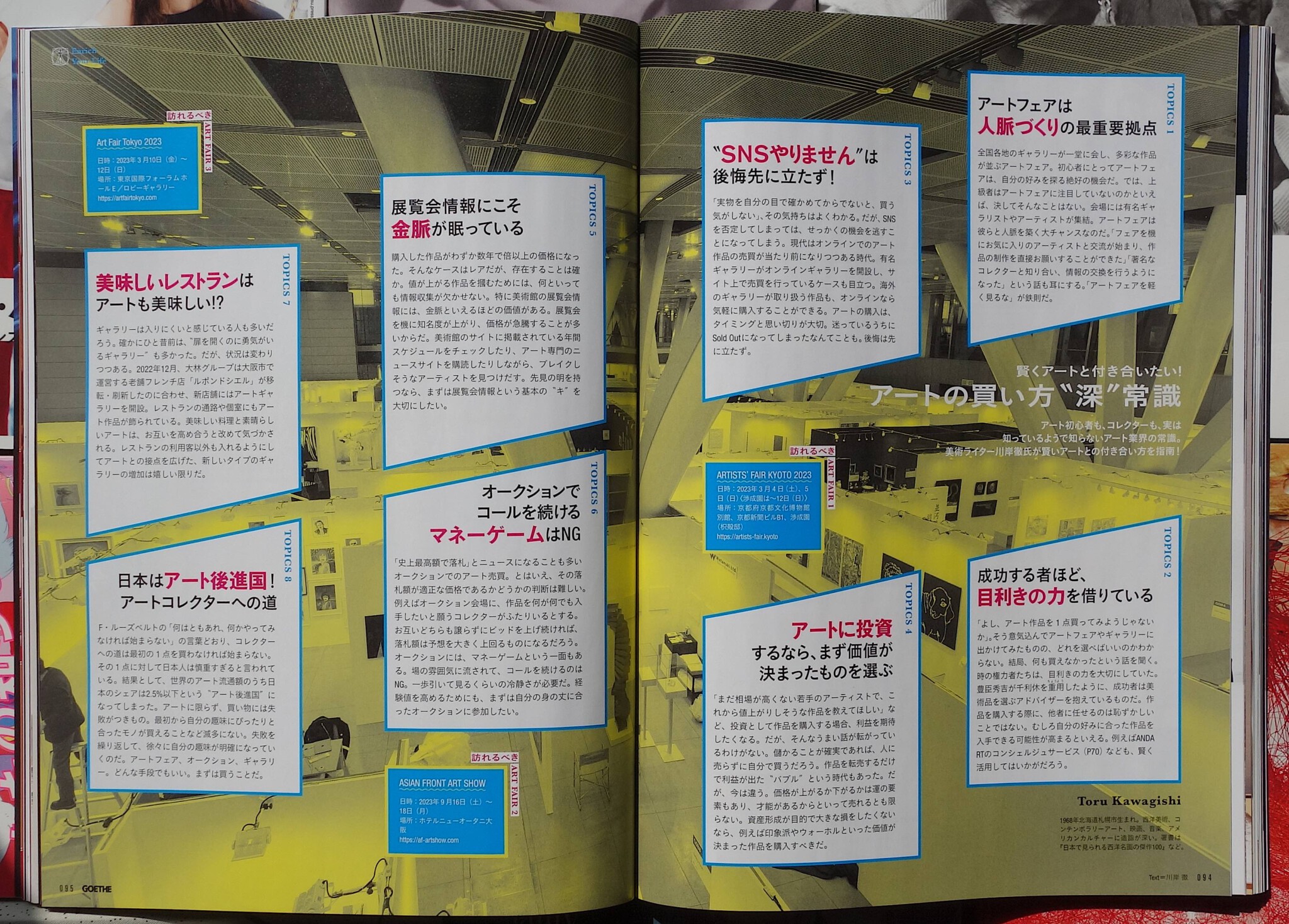 ---
Related topics:
「Aクラス・現代アートコレクター」マーティン Z. マーグリーズ、マイアミ
'A-Class Contemporary Art Collector' Martin Z. Margulies, Miami
https://art-culture.world/articles/a-class-contemporary-art-collector-martin-z-margulies-miami/
ダーム・パトロネス マヤ・ホフマン氏の新建物「LUMAアルル」
Dame Patronesse Maja Hoffmann's New Building "LUMA Arles"
https://art-culture.world/articles/dame-patronesse-maja-hoffmann/
現代アートコレクター 島林秀行氏に2018年の日本現代アート透明賞 JCATP
Contemporary art collector SHIMABAYASHI Hideyuki wins 2018 Japanese Contemporary Art Transparency Prize
https://art-culture.world/articles/contemporary-art-collector-shimabayashi-hideyuki-wins-2018-japanese-contemporary-art-transparency-prize/
ピカソとナーマド ・アートディーラー・コレクション
Picasso and Art Dealer Nahmad's Collection
https://art-culture.world/articles/picasso-collection-ピカソとナーマド/
ワンピース倶楽部展 VOL. 11「はじめてかもしれない」
One Piece Club – Art Collection Exhibition Vol.11 (2018)
https://art-culture.world/articles/one-piece-club-art-collection-
exhibition/
アートマーケットと現代アート・フリッパーについて
Art Market and Art Flippers
https://art-culture.world/articles/art-market-and-art-flippers/
#USABS U.S. ARTY BULL SHIT. NFTデジタル・アーティスト ビープル:「美術史の流れを変えたい」や「悪役である」というメリット
#USABS。NFT Digital Artist Beeple: "I want to change the course of art history" and the merit of "being the bad guy"
https://art-culture.world/articles/nft-beeple-digital-artist-ビープル/
Sotheby's Harsh Reshuffle: After Amy Cappellazzo and Kevin Ching, Next Prominent Figure TERASE Yuki Bites the Dust
サザビーズのコンテンポラリーアート部門アジア地区部長・寺瀬由紀氏を巡って
https://art-culture.world/articles/terase-yuki-寺瀬由紀/
ジャン=ミシェル・バスキア ~ メイド・イン・ジャパン ~ 売り出し中
Jean-Michel Basquiat 〜 Made in Japan 〜 For Sale
https://art-culture.world/articles/jean-michel-basquiat-made-in-japan-ジャン=ミシェル・バスキア/
前澤友作、今日、「アートは自由だ。」
Yusaku Maezawa today's Twitter posting "Art is liberty."
https://art-culture.world/articles/yusaku-maezawa-art-is-liberty/
前澤友作コレクションですが、これで終わりか?
Is this the end of the 'MAEZAWA Yusaku Collection'?
https://art-culture.world/articles/end-of-the-maezawa-yusaku-collection/
サザビーズとクリスティーズのオークションに夢中になっている前澤友作
MAEZAWA Yusaku, crazy about auctions at Sotheby's and Christie's
https://art-culture.world/articles/maezawa-yusaku-crazy-about-auctions-at-sothebys-and-christies/
前澤友作の米国アーティスト・ダーリン、マーク・グロッチャンの作品:クリスティーズのロンドン・オークションで下落
MAEZAWA Yusaku's American Artist Darling Mark Grotjahn @ Christie's London & Lévy Gorvy : Sharp Depreciation
https://art-culture.world/articles/maezawa-yusaku-mark-grotjahn-christies/
ARTnews の「トップ200コレクターズ」」2018 THE TOP 200 COLLECTORS (ARTnews 2018)
https://art-culture.world/articles/the-top-200-collectors-artnews-2018/
Mark Bradford + Kerry James Marshall: 'Black Art' for American Art Flippers
https://art-culture.world/articles/mark-bradford-kerry-james-marshall-black-art-for-american-art-flippers/
アートコレクターの為「アートとお金」For Art Collectors: "Art & Money"
https://art-culture.world/articles/art-collector-art-and-money/