私 (亜 真里男) と草間彌生、長い芸術の旅、アンプラグド
I (Mario A) and KUSAMA Yayoi, a long artistic journey, unplugged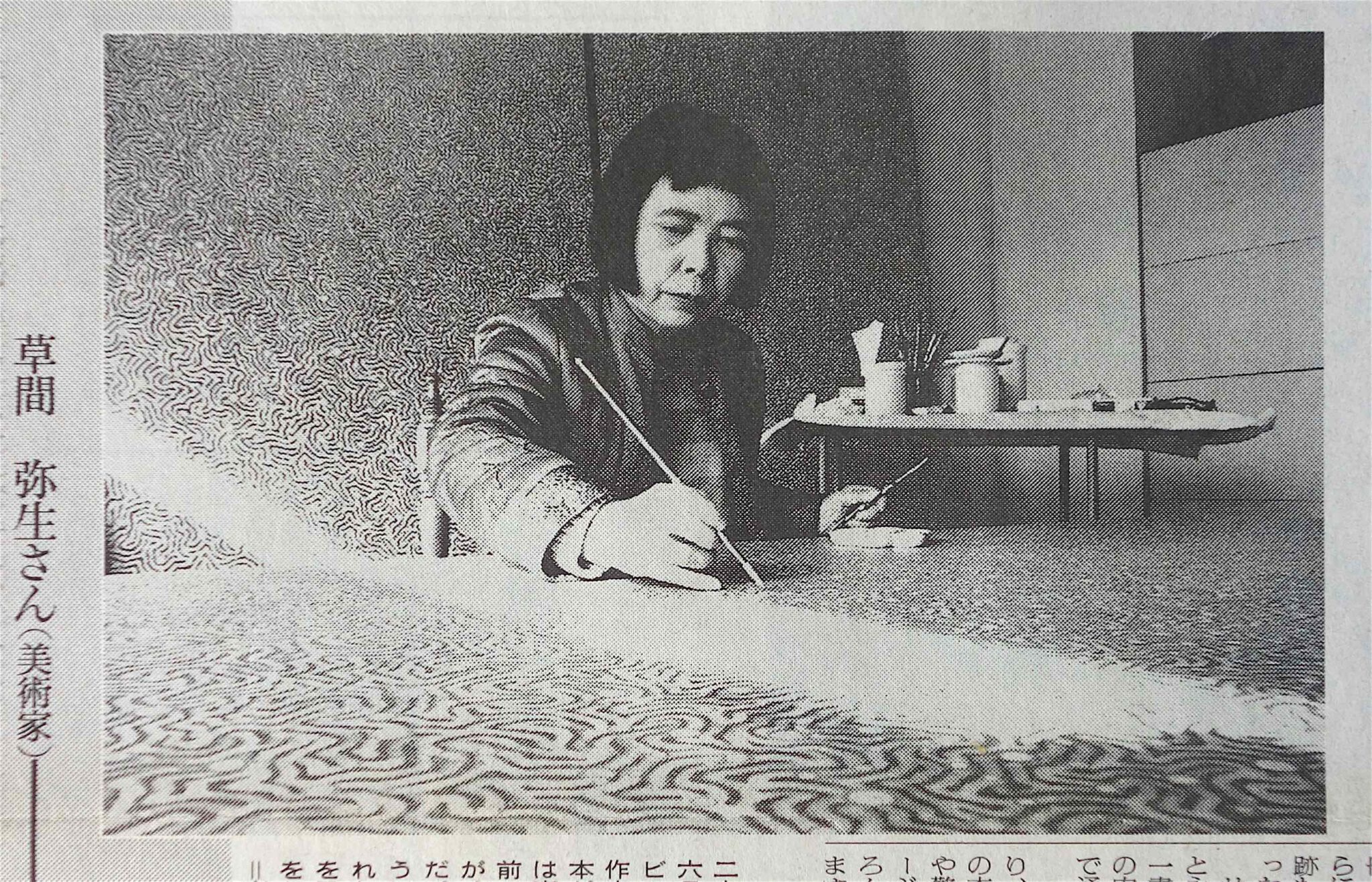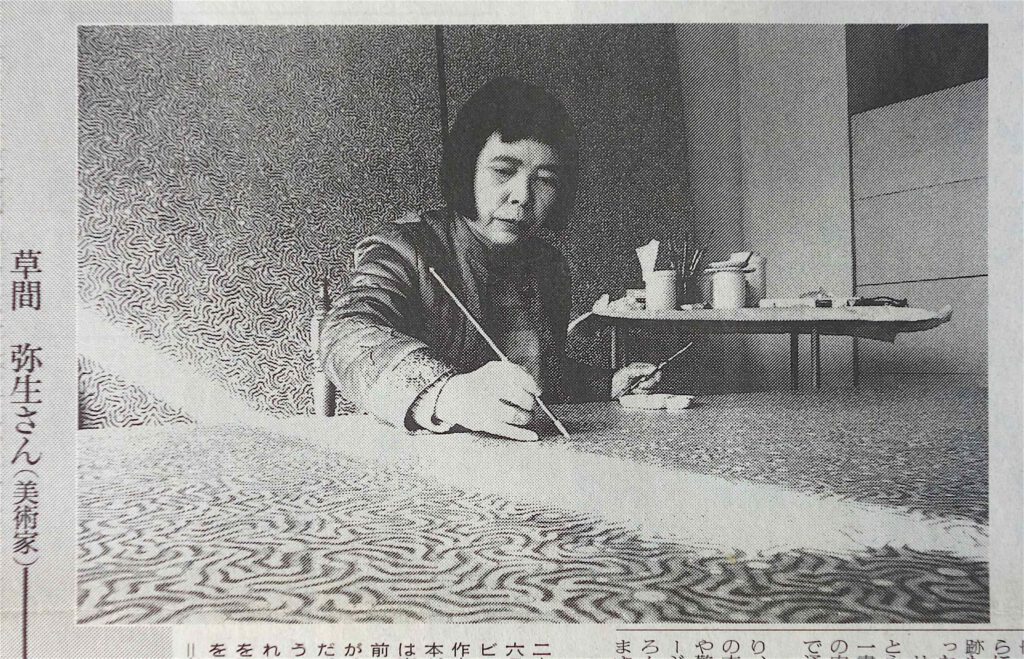 I think the time for me has come to recapitulate the artistic practice of KUSAMA Yayoi 草間彌生 from my personal perspective. Before I pass away, some personal anecdotes should be made public for my dear readers of ART+CULTURE.
Irregularly, in the coming months and years, in random order so to say, I shall write down actual and old occurrences regarding the many encounters with Kusama and her works. The same approach already began with me & Joseph Beuys ヨーゼフ・ボイス,
例えば:ソーシャル・プラスチック Zum Beispiel: Soziale Plastik
https://art-culture.world/articles/soziale-plastik-ソーシャル・プラスチック/
or
白髪一雄・フット・ペインティング
SHIRAGA Kazuo – Foot Paintings
https://art-culture.world/articles/shiraga-kazuo-白髪一雄/
or
現代美術のスター 長島有里枝 @ MAHO KUBOTA GALLERY
Contemporary Art Star NAGASHIMA Yurie @ MAHO KUBOTA GALLERY
https://art-culture.world/articles/contemporary-art-star-nagashima-yurie-長島有里枝/
or
原口典之と関根伸夫のアート実践を考える
Thoughts on the artistic practice of HARAGUCHI Noriyuki and SEKINE Nobuo
https://art-culture.world/articles/haraguchi-noriyuki-sekine-nobuo-原口典之-関根伸夫/
or
塩田千春作:孤独と生命線の神秘な相関巣 (過去サイト・アーカイブの再投稿、2013年2月3日)
SHIOTA Chiharu: Mysterious Nest-specific Correlations Between Loneliness and Lifelines (repost from the archive, 2013/2/3)
https://art-culture.world/articles/shiota-chiharu-shiota-塩田千春/
or
優作「ディスリンピック2680」@ 風間サチコ展・「原爆の図 丸木美術館」
KAZAMA Sachiko's Excellent "Dislympia 2680" @ Hiroshima Panels – Maruki Museum
https://art-culture.world/articles/kazama-sachiko-dislympia-2680-hiroshima-panels-maruki-museum/
or
磯谷博史:時差画と虚像を巡る認識論 @ 青山|目黒 (過去サイト・アーカイブの再投稿)
In the Context of Epistemology: ISOYA Hirofumi's Virtual and Time Lag Images @ AOYAMA | MEGURO (repost from the archive)
https://art-culture.world/articles/isoya-hirofumi-virtual-and-time-lag-images-aoyama-meguro/
or
我が国にっぽんの恥「日展」 "Nitten", the Shame of our Nation Nippon
https://art-culture.world/articles/nitten-the-shame-of-our-nation-nippon/
or
日本のアート界を駄目にした男? 不幸な村上隆、、、
The Man Who Ruined The Japanese Art World? An Unhappy MURAKAMI Takashi…
https://art-culture.world/articles/takashi-murakami-kaikai-kiki-japanese-art-world/
or
Yoshitomo und ich 美智と僕
https://art-culture.world/articles/nara-yoshitomo/
or
藤田嗣治・Léonard Foujitaの作品との出会い
Encountering the works by Léonard Tsuguharu Foujita
https://art-culture.world/articles/foujita-tsuguharu-leonard-tsuguharu-foujita-kimiyo-藤田嗣治/
or
日本人、外人、行人。柄谷と俺 KARATANI KOJIN
https://art-culture.world/articles/karatani-kojin-柄谷行人/
40 years in Japan rub off on your private and social life. Actually, COVID-19 shows in a forceful way that I am not a free person. In the year 2020, as a permanent resident of Japan, I had been treated as a person of "second class". The Japanese government didn't let me fly to my beloved country, while Japanese citizens returned. I could easily become Japanese, but that implies, due to Japanese law, renouncing my European Passport. That would mean, every time I want to go to Europe, I would have to apply for a new visa. In contrast to most other countries, Japan doesn't allow dual-citizenship.
Most Japanese don't understand, that we permanent residents are paying the same taxes and insurances, working hard, investing our money in this country and do nurture a family in Japan. Last year, after a lot of lobbying, we could finally return to our chosen homeland. However, those months of financial hardship, frustration, endurance, discrimination and emotional pain won't be forgotten easily.
Not free to move, to create, to live, work and love. That's the status quo.
What did I learn? The state, as a social construct, restricts my freedom. I am forced to act as a Gemeinschaftswesen, in Japan and elsewhere.
When I met KUSAMA Yayoi for the first time, I knew that she had experienced similar sufferings, hardship while living in the United States of America (1957 – 1973). Bio, written by herself:
https://www.0-archive.info/yayoi-kusama1.html
Obviously, I can observe a kind of naivety on her side, because she was already 30 years old when she arrived in New York City. The desire to become famous in the United States of America as a mentally ill Japanese female artist has to be examined very critically. To continue at any cost, while being financially poor and living in a cold room with broken windows, physically weak because of lack of nutrition, and having schizophrenia, causes me to question, to be suspicious about Kusama's motives. Neither do I regard her intellectually fit to master all the obstacles when living, working, paying taxes, paying the rent, paying health insurance, having sex with foreign men, experiencing abortions?, yearning for family life without speaking the language, and ultimately, wanting to be commercially successful in a foreign country.
Actually, the same has to be said about expensive megapolis Tokyo, with its high rents. I really do not recommend young foreign wanna-be artists to start their artist career in Tokyo without first speaking and reading Japanese, having a stable financial back bone and understand the way of doing business in the Japanese art industry. Probably you may have already noticed, as there exists no healthy art market in Tokyo, the few contemporary art related museums lack the financial resources for proper acquisitions, see the case of art star MURAKAMI Takashi 村上隆. Neither will you be getting by with 10.000 US$ from the museum collection's committee, as 50% will be cut off by your art dealer. You have to be mentally stable, need some brain and a day-job to survive as an artist in Tokyo.
Interestingly, and not well understood in Japan or in the Japanese art world regarding the implications, Kusama proclaimed, while living in New York, and nota bene!, of being an AMERICAN ARTIST. Again, please take note. When did she start in saying that? Did she introduce herself as an American artist, when she returned to Japan in 1973?
I do call myself an artist from Japan. Therefore, I am not naming myself a JAPANESE ARTIST, which per se is already an outdated term. A "wrong", misleading information, in our globalised world, where multi-citizenship rules. The city or country where you were born (because of your parent's living place at that time) or your passport (because of the nationality of your father) doesn't say anything about your (multi-cultural defined) identity.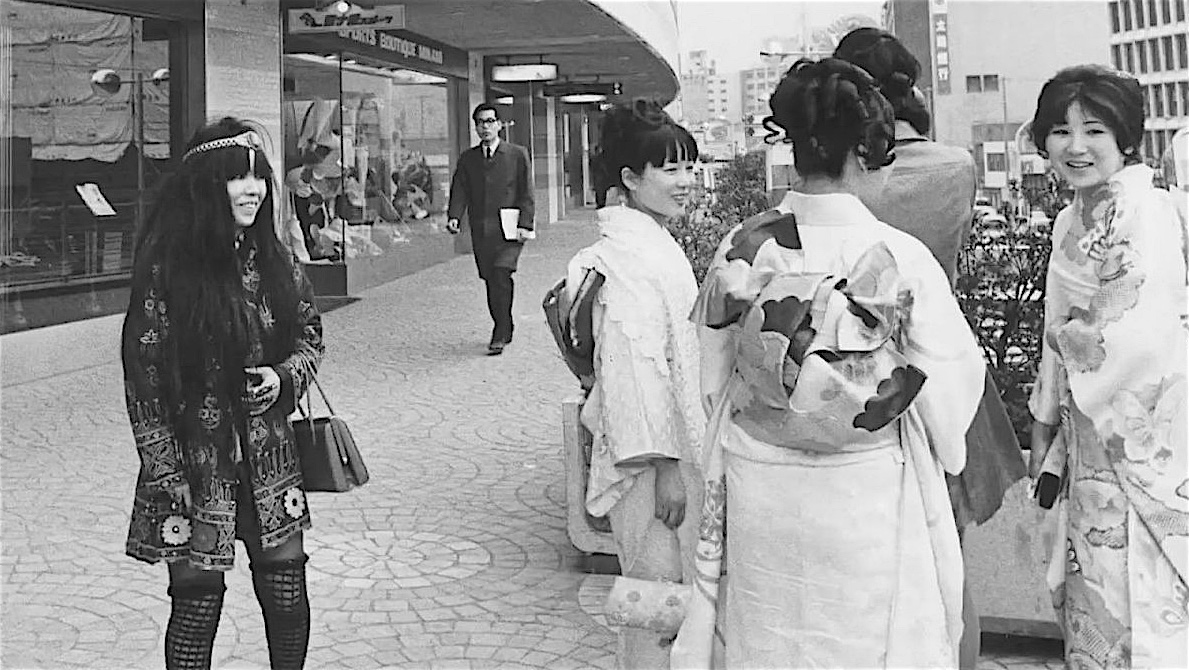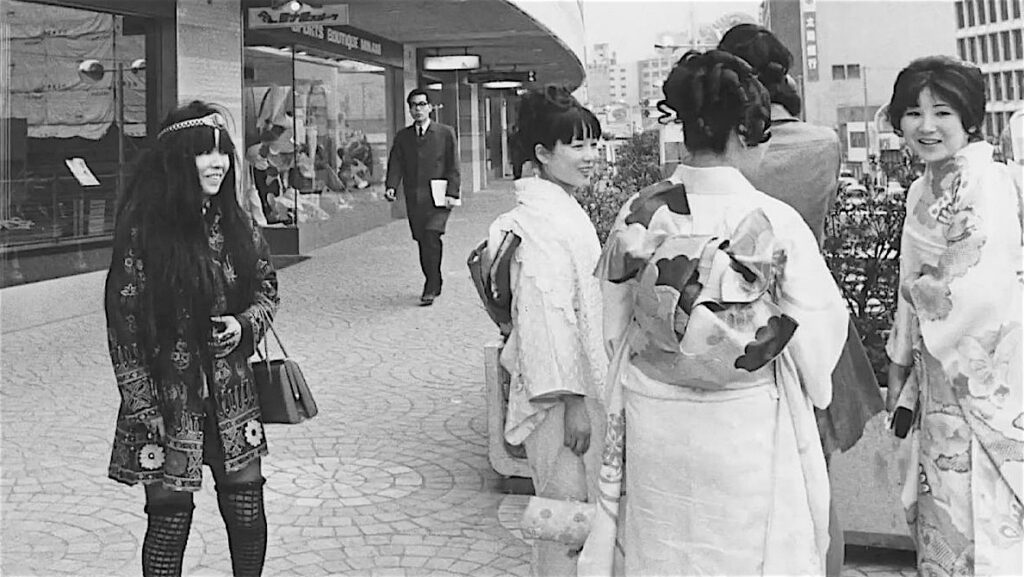 Already 10 years in Japan, knowing the status quo of Japanese society, I asked myself, how shall I approach Kusama Yayoi? What kind of questions shall I ask her in March of 1993?
Before our first encounter I read a bunch of articles, her books and catalogues.
Young Kusama suffered tremendously under the matriarchal environment. Her mother was a valedictorian at her school, ruled in the family, dominated her father and obstructed little Yayoi in developing as a natural, creative human being.
After the war, mentally ill, she succeeded in being accepted into the circle of surrealists by art critic TAKIGUCHI Shuzo 瀧口修造, the authority of Japanese surrealism. Foreign curators, writers, artists, critics and the audience forget, that in the 50's, by actual standards, Kusama was already a successful, critically acclaimed artist in Japan.
In my opinion, the Surrealism aspect never disappeared in her artistic practice in New York. In an exemplary fashion I regard her self-promotional video works in the late 60's as an extension of Man Ray's surrealist films from the 1920's. Nudity in the liberating 20's, Les Garçonnes in Paris or Berlin, all symbolise pioneering roles in art history. Female performance artists in Futurism like Valentine de Saint-Point バレンティン・ドゥ・サン=プエン, or the founder of the ready-made-art Elsa von Freytag-Loringhoven エルザ・フォン・フライターク=ローリングホーフェン opened the door for Kusama. Especially I regard Claude Cahun クロード・カアン as the front runner par excellence in the context of artistic practice for the future generation of female artists. Famous Sophie Taeuber-Arp ゾフィー・トイバー=アルプ or Hannah Höch ハンナ・ヘッヒ, to name a few, influenced the Western art canon with grand bravoure. Frida Kahlo フリーダ・カーロ? A completely different, superior artistic universe in comparison to Kusama. I do strongly believe, because of her Surrealism background, that Kusama knows all these above mentioned artists. In this context, the New York art scene, essentially, could not catch up with Europe, with European art history of Futurism, Dadaism or Surrealism. Neither in the 60's nor in the 70's. New York? A sense of Déjà-vu.
Documenta Kassel, Kölner Kunstmesse, Venice Biennale, FIAC, Basler Kunstmesse…
(Remember the corrupt, bribed Rauschenberg scandal in Venice?)
New York manque de finesse, de la sensibilité. We in "old Europe" were living Godard, Last Tango in Paris, Histoire d'O etc…. those voices of my generation. We were making love listening to Bilitis, Bob Marley and Santana. You know what I mean.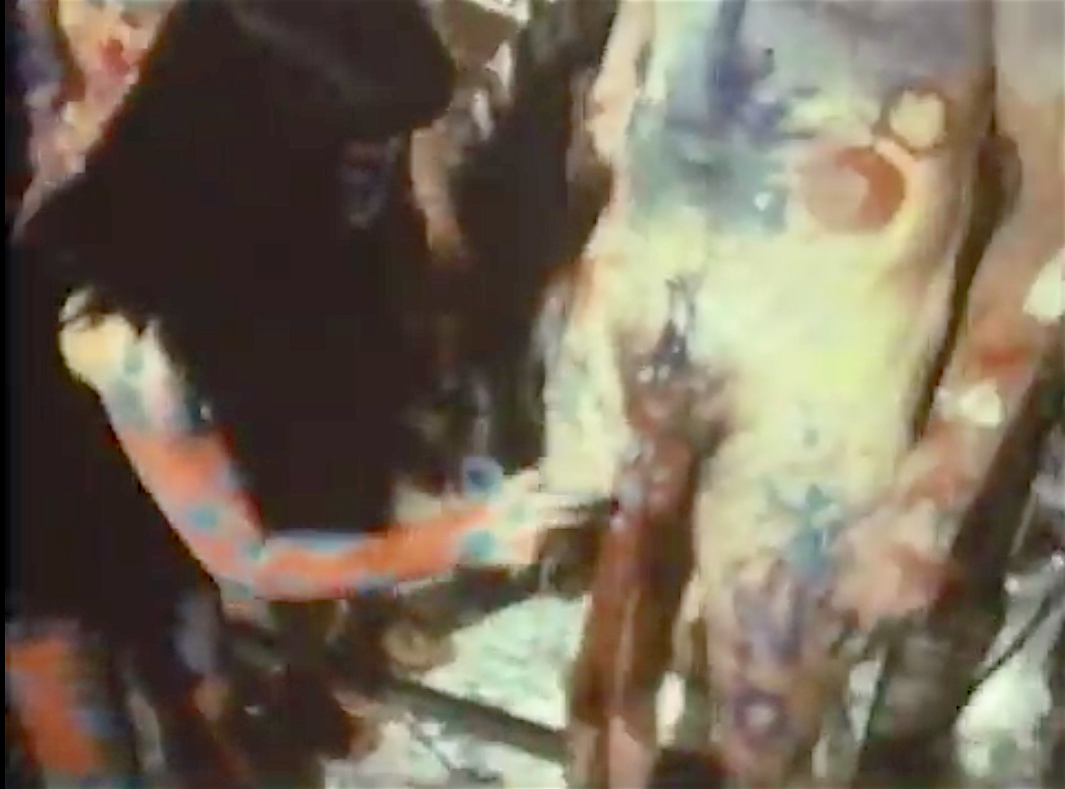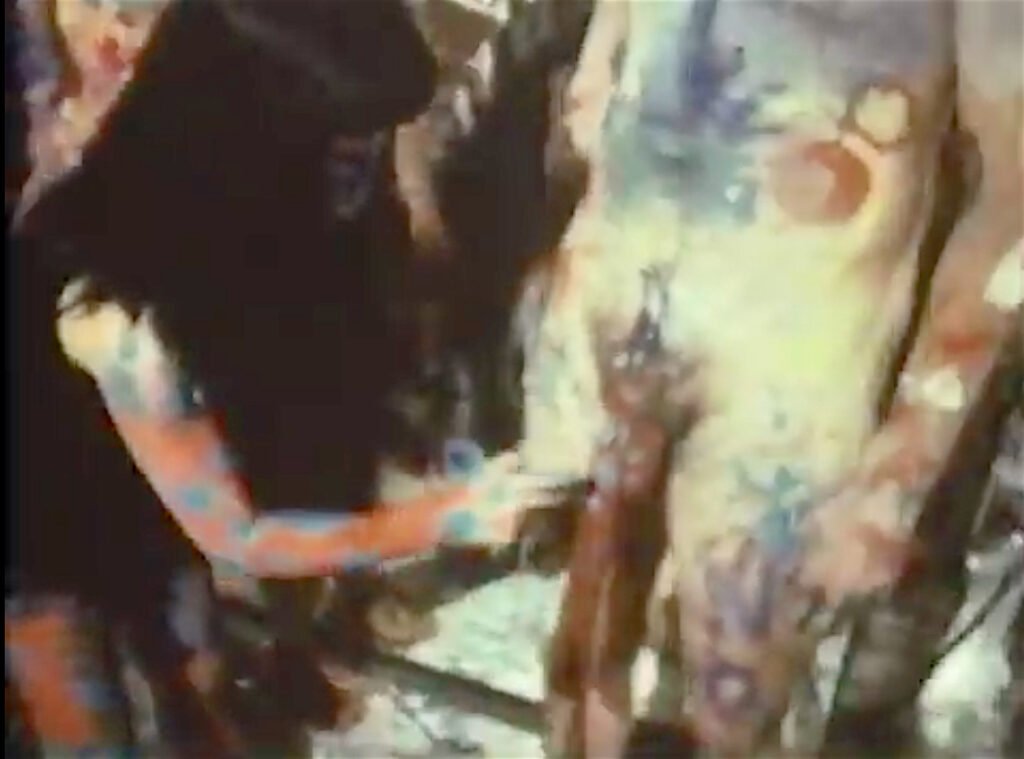 Yayoi Kusama – Kusama's Self Obliteration (1967) Part 1
Yayoi Kusama – Kusama's Self Obliteration (1967) Part 2
Yayoi Kusama – Kusama's Self Obliteration (1967) Part 3
In case these youtube videos will be censured, here's the archival URL-address:
Link_https://www.youtube.com/watch?v=7h0hExzfS5Q
Link_https://www.youtube.com/watch?v=NOd99fqGjto
Link_https://www.youtube.com/watch?v=KGHr-KS5gz4
March of 1993, shortly before Kusama was having her solo show in the Japanese Pavillon at the Venice Biennale. Irritating questions popped up in my head. What am I going to ask a mature, 64 year old, woman with Electra Complex? Who, after returning to Japan, performed naked in front of Tokyo's Imperial Palace, let her nude protagonists fuck in front of NY's Rockefeller Building, "disguises" herself behind schizophrenia, and says publicly, referring to her dominant mother, she has nothing to do with feminism.
Coming from a sexually liberated, personal environment of feminism in West-Berlin, my impression of Kusama was clear: I told her, after some questions, that through her works I analysed, she doesn't like sex. Yes, you're right, she replied.
That's one of the many reasons, after 30 years, I may today proclaim that most of her works, sorry to say it publicly, I find extremely boring. The latest body of works even unbelievably kitschy. What's going on with you, Ota-san 大田秀則さん?!
Specter of John Baldessari:
"I Will Not Make Any More Boring Art".
"I Will Not Make Any More Boring Art".
"I Will Not Make Any More Boring Art".
The reader may hereby rightly notice, that I am talking more about myself than objectively transporting Kusama's art world. In this communicative dialectic exchange, one's own position becomes analytically crystal clear.
I want to experience the real thing, an artist's straight sexual vibrations and not some fake, hidden, misinterpretion-leading expressions. From any gender and sexual orientation.
Said that, I highly respect Kusama's political engagements during the Vietnam war. It was not for the purpose of scandalisation or any monetization and commodification.
I can feel her sincere artistic purpose, in contradiction to Mike Kelley's definitions, a kind of social function of an artist. Together with her peers, her political agenda mirrored the slow paradigm shift in conservative U.S. society during those times. American Zeitgeist notion vs. matter of conscience.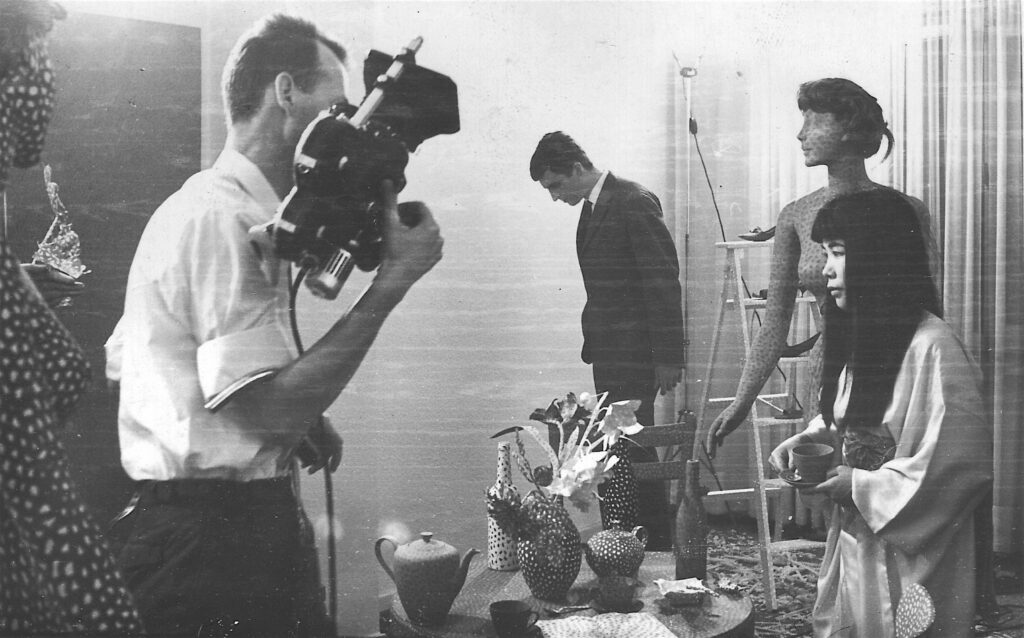 Tomorrow, the 12th, real precious jewels by Kusama will be auctioned at Bonham New York. The estimates had been fixed conservatively. I won't be surprised to see satisfactory results for the auction house. The sale comprises three paintings and eight works on paper that Japanese surgeon HIROSE Teruo 廣瀬輝夫 acquired directly from Kusama as gifts during her early career in exchange for medical care. Hirose, who died in November 2019 at the age of 93, emigrated to the U.S. from Japan in the 1950's and went on to become a cardiovascular surgeon based in the Bronx, NY.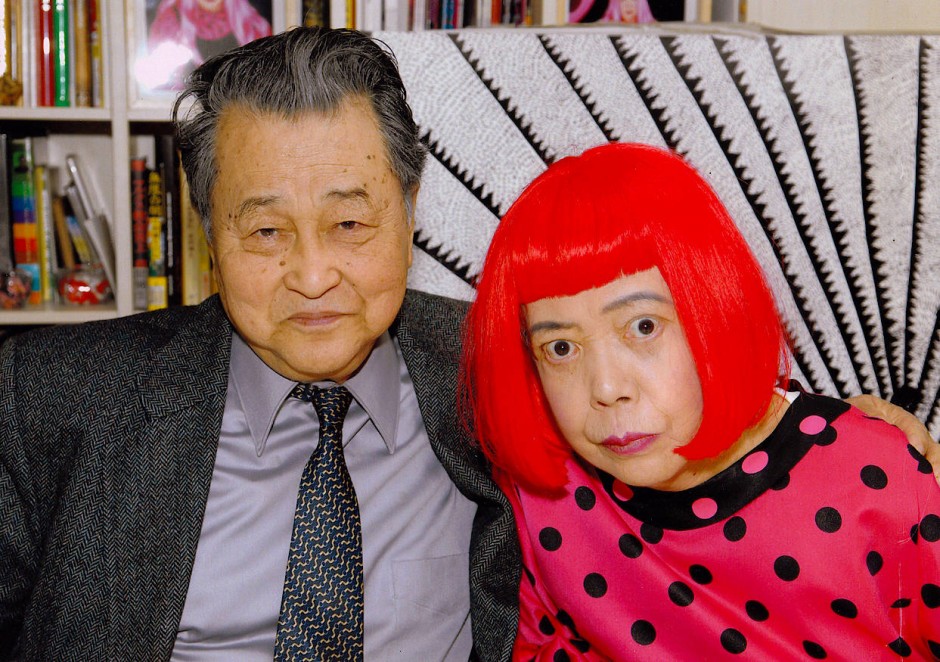 For further behind-the-scene informations, listen to Ralph Taylor from Bonham.
"The market for Kusama today is completely global. She can be understood by everyone because her work is not political, there's no text and these days there's nothing sexual. It is in fact made up of two distinct markets, the recent more kitsch production, and her older work, which we are presenting. Both are received favourably in terms of demand."
Kusama
The Collection of the late Dr Teruo Hirose
12 May 2021, starting at 12:00 EDT .
New York
https://www.bonhams.com/auctions/26989/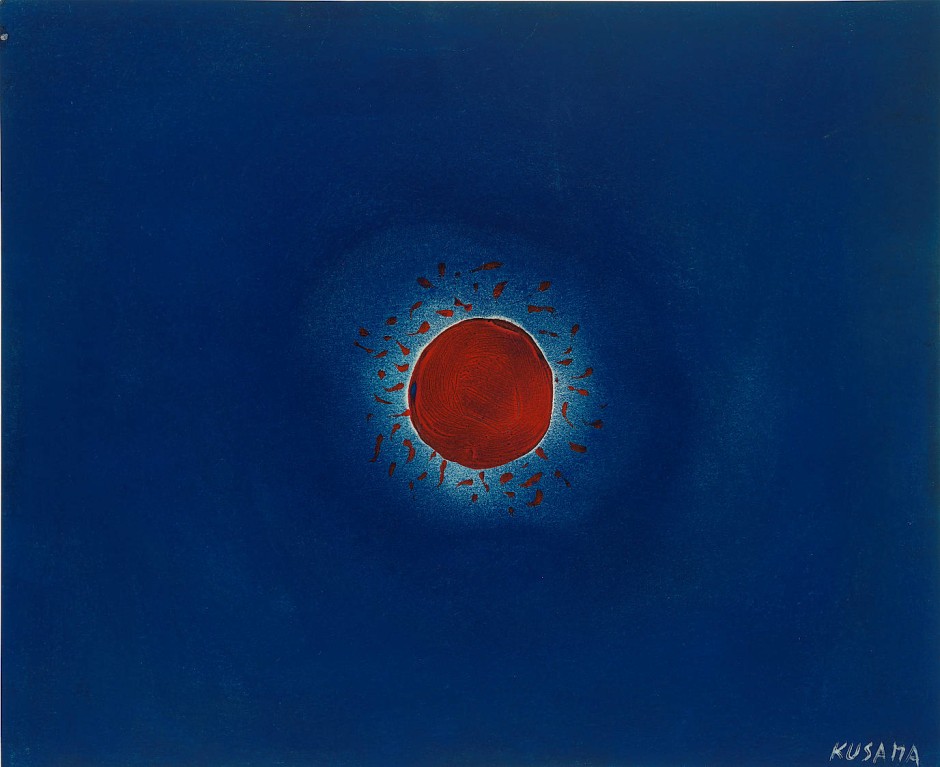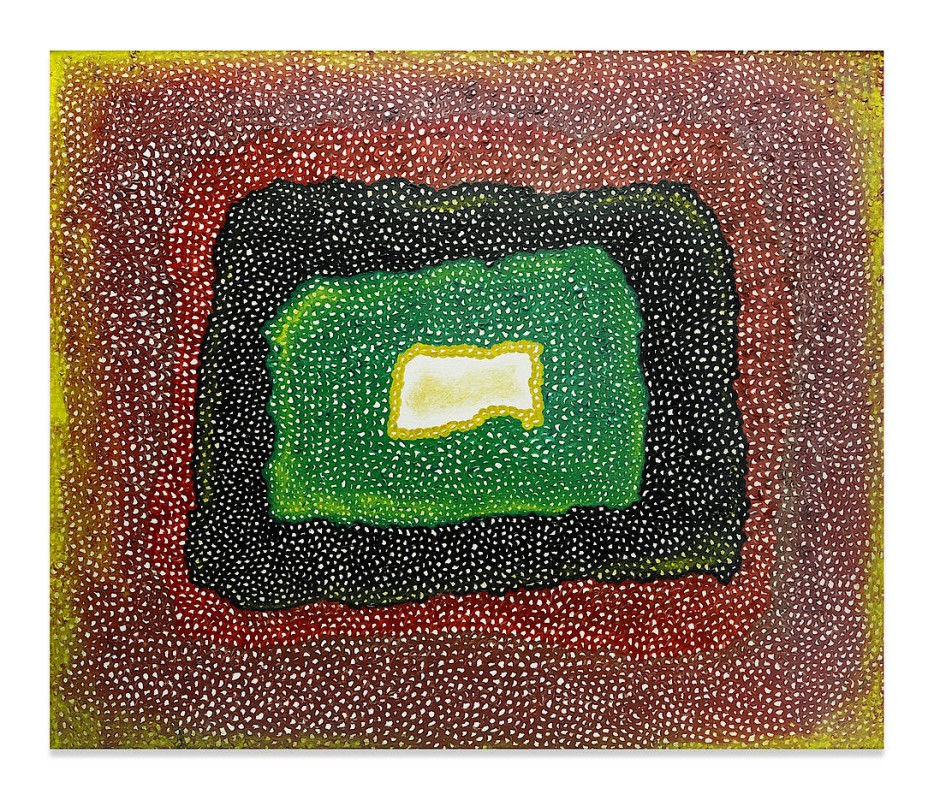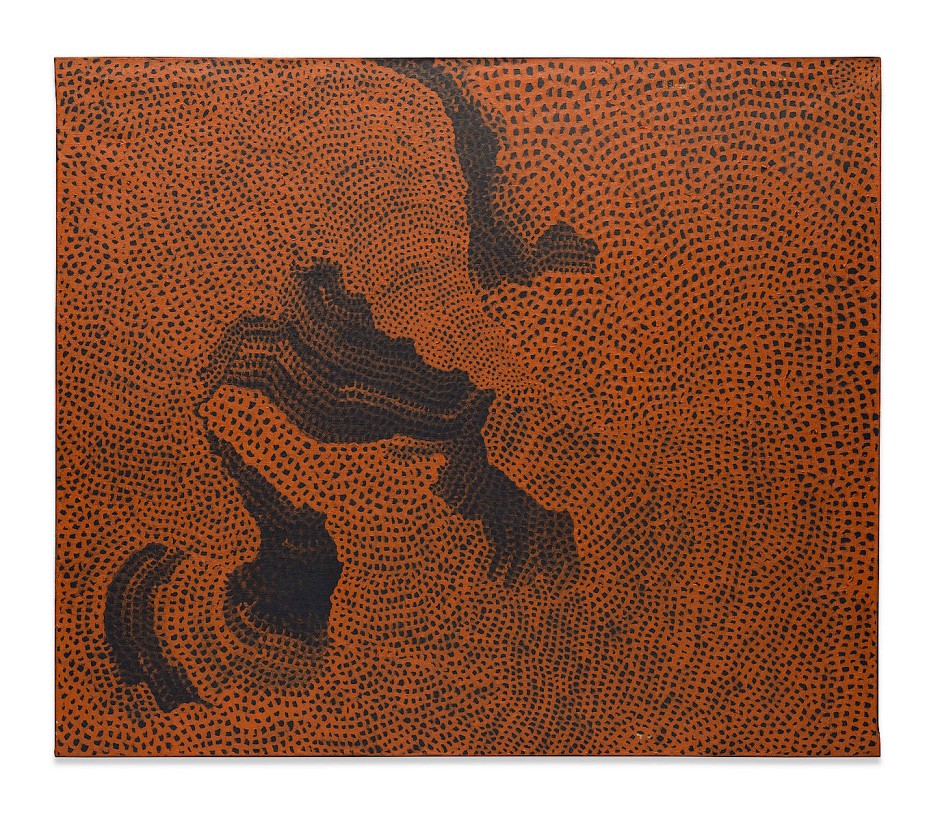 ---
up-date 2021/5/13:
A group of 11 early works by Yayoi Kusama from the late 1950s and early '60s that have been in private hands for six decades sold on Wednesday for a collective $15.2 million—almost double the pre-sale expectation of $8.8 million—at Bonhams during a postwar and contemporary art sale in New York.
The top lot of the collection was a 1965 painting, Untitled, that depicts a variegated pattern of colors emanating from a central point, in a composition foreshadowing the look of Kusama's later mirror boxes. It sold for $4.6 million with the buyer's premium, against an estimate of $2.5 million. Other highlights were Mississippi River (1960) and Hudson River (1960), featuring early examples of Kusama's signature "Infinity Net" motif. Those two works sold for a combined $7.6 million, against an estimate of $6 million.
The eight works on paper, mostly completed when Kusama was in her 20s, also far outpaced their individual expectations. Each sold for prices between $300,000–$500,000, against low estimates of $60,000–$80,000.
---
Art dealer Glenn Scott Wright, from Victoria Miro Gallery, works as a direct "pipe-line" to Kusama, her studio and Ota Fine Arts Gallery in Tokyo. I am not very sure, but it seems he's covering the European region. David Zwirner may cover the Americas and Ota Fine Arts the Asian territories.
In a case by case complex curatorial situation, there could be overlaps. However, I do regard these galleries as a good choice by Kusama, symbiotic ménage à trois, without being at loggerheads with her future exhibitions.
Because of COVID-19, the retrospective in the Martin Gropius Bau, Berlin had to be postponed several times. Two weeks ago it finally opened, see the video below. Mr. Wright emphasises that Kusama, now 92, won't participate anymore in group shows, as the waiting list for solo exhibitions in museums around the world is getting longer. Marvellous news for all involved. Said that, I remember her Japanese dealer saying: Kusama won't paint small pumpkin pictures on canvas anymore. Admit, you do remember but didn't buy. Kitschy, boring, decorative junk for your kitchen wall behind the door, right? You could acquire them until "recently" for some 2.000 bucks, hahaha 母母母.
Glenn Scott Wright (Victoria Miro Gallery) about Yayoi Kusama (2021)
Yayoi Kusama: Eine Retrospektive
A Bouquet of Love I Saw in the Universe
23. April bis 15. August 2021
Martin Gropius Bau, Berlin
https://www.berlinerfestspiele.de/de/berliner-festspiele/programm/bfs-gesamtprogramm/programmdetail_299677.html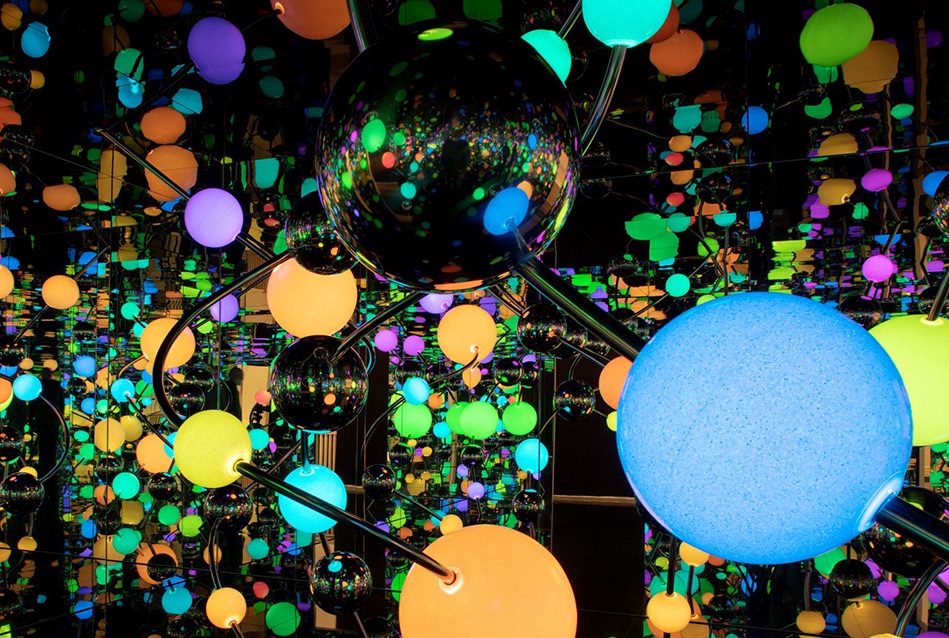 YAYOI KUSAMA: Eine Retrospektive in Berlin im Martin-Gropius-Bau
As last news of today, Kusama is actually the subject of an exhibition at the New Botanical Garden, which is the most diverse botanical garden in the world, and an integral part of the cultural fabric of New York City and the Bronx. Curated by fabulous, extremely valuable YOSHITAKE Mika 吉竹美香 and three years in the making, the four new installations bring new life to iconic works by Kusama. The stainless steel spheres of "Narcissus Gardens" (1966-2021) shine again on the surface of the water; the unique "polka-dots" stand out among the extravagant shapes and patterns in "Ascension of Polka Dots on the Trees" (2002/2021), with majestic trees covered in red and white pois along the Garden Way, and in "My Soul Blooms Forever" (2019), colossal polka-dotted flowers made of stainless steel are on view inside the dome of the Palms of the World Gallery.
"Kusama: Cosmic Nature"
10 April to 31 October 2021
New York Botanical Garden
https://www.nybg.org/event/kusama/
Photos cccs, courtesy of Ota Fine Arts, Victoria Miro, and David Zwirner
Tickets through August 1 now available. The Experience. Kusama Yayoi's profound connection with nature.
To be continued…
11th of May, 2021
Mario A 亜 真里男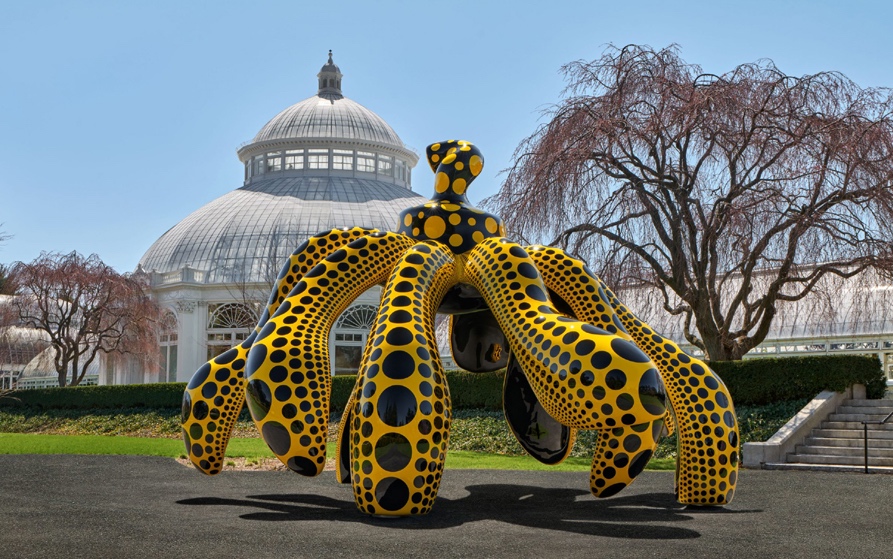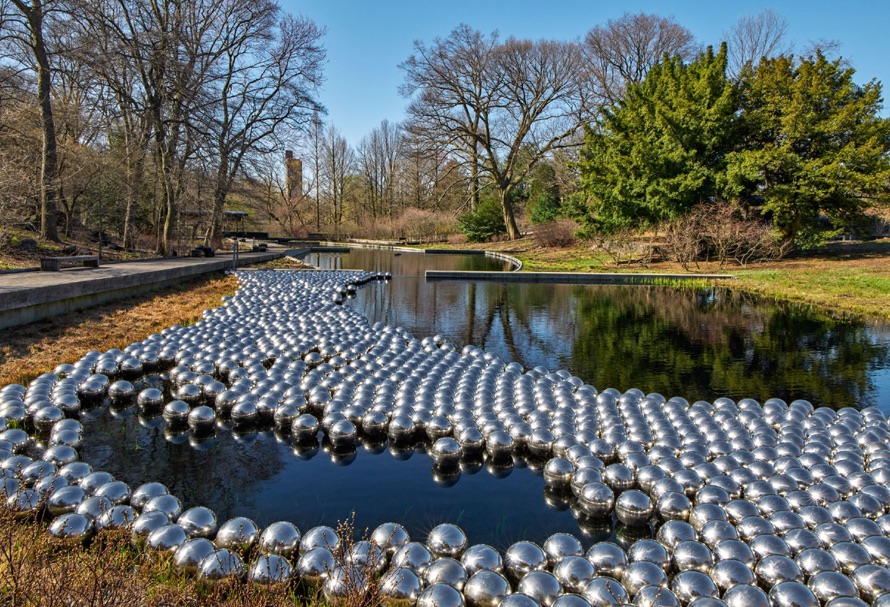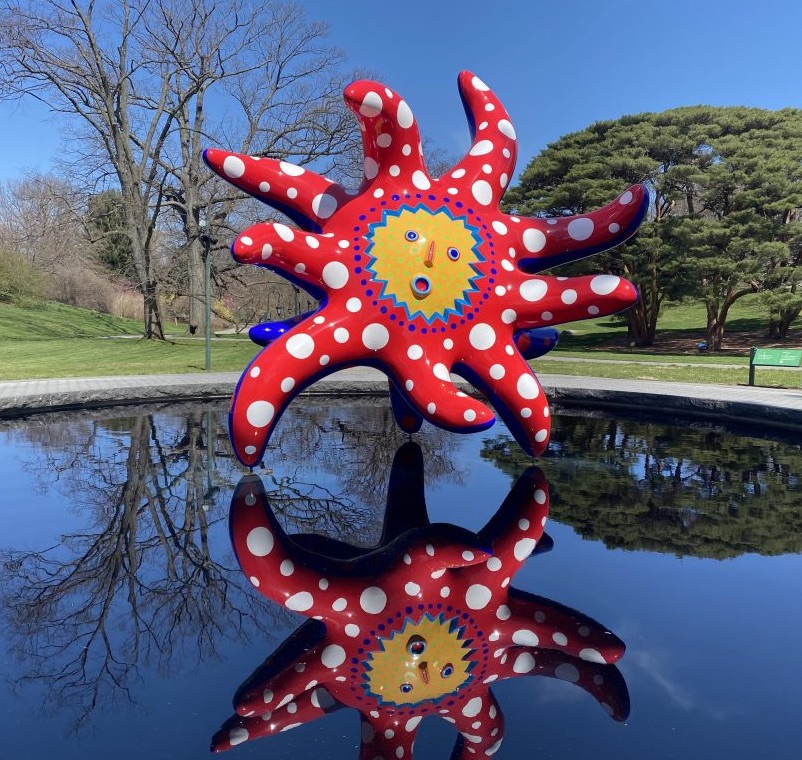 ---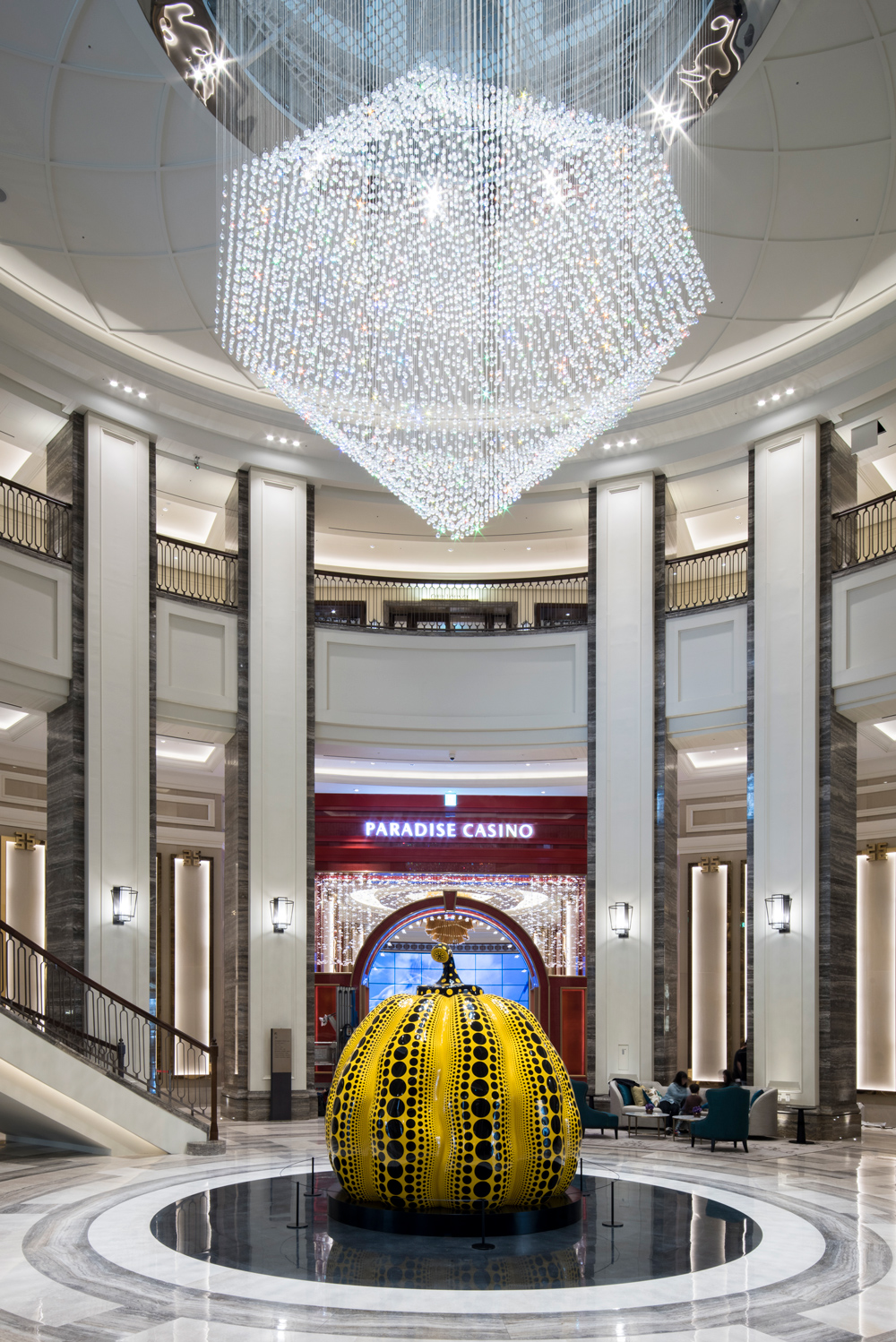 。。。。。。。。。。。。。。。。。。。。ザ・カボチャ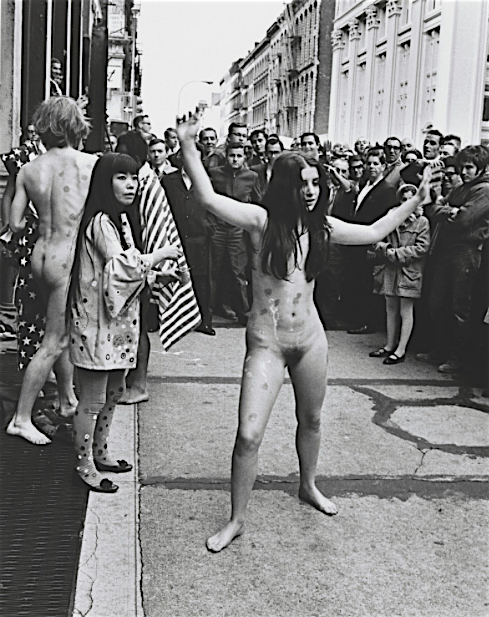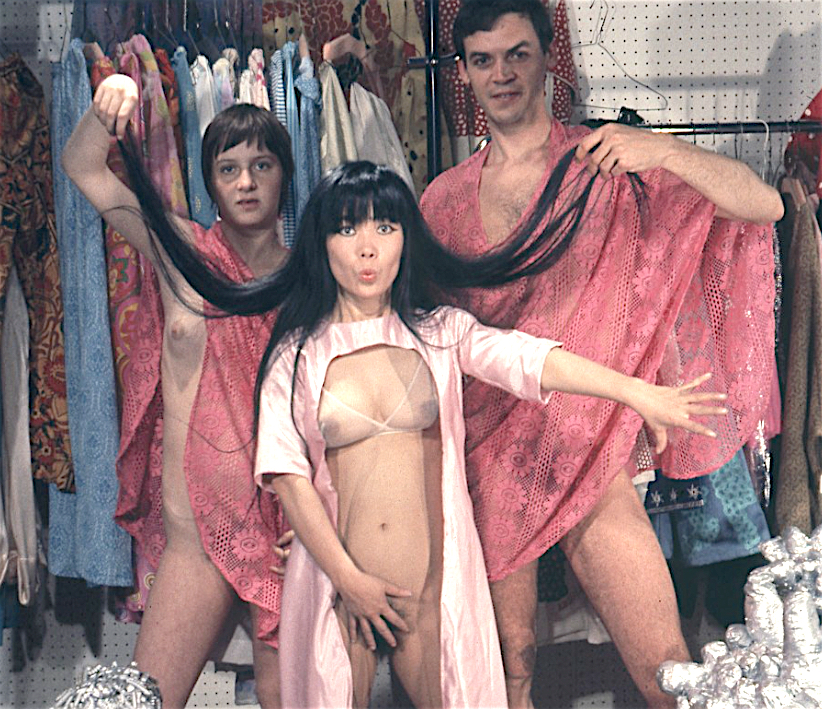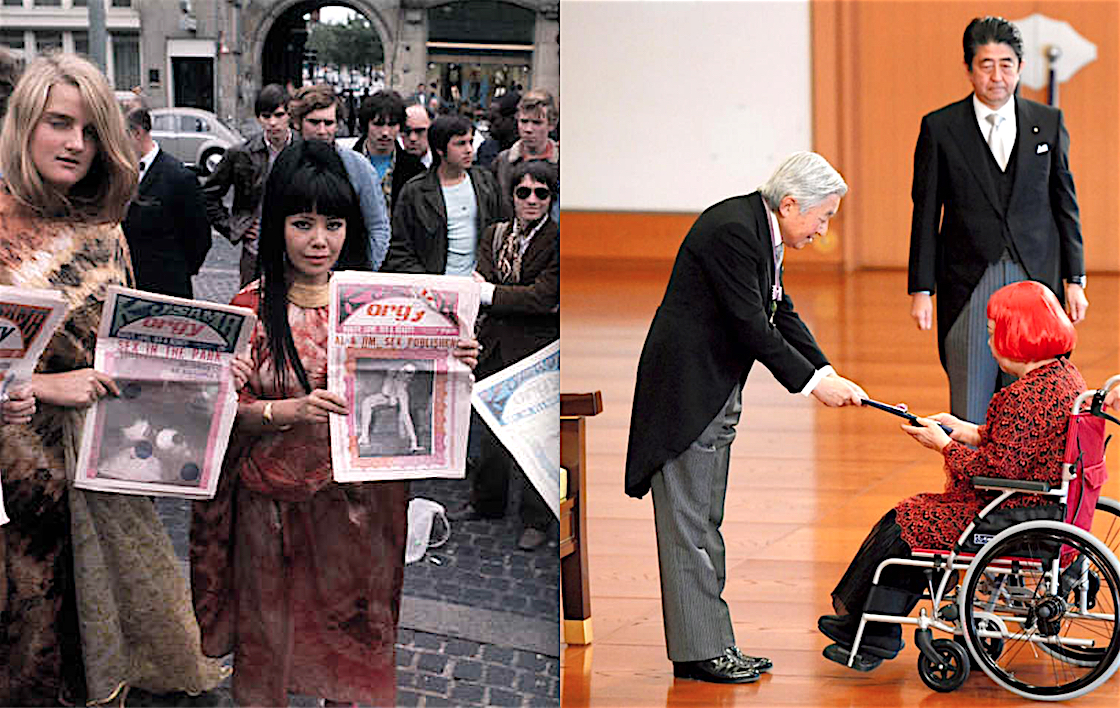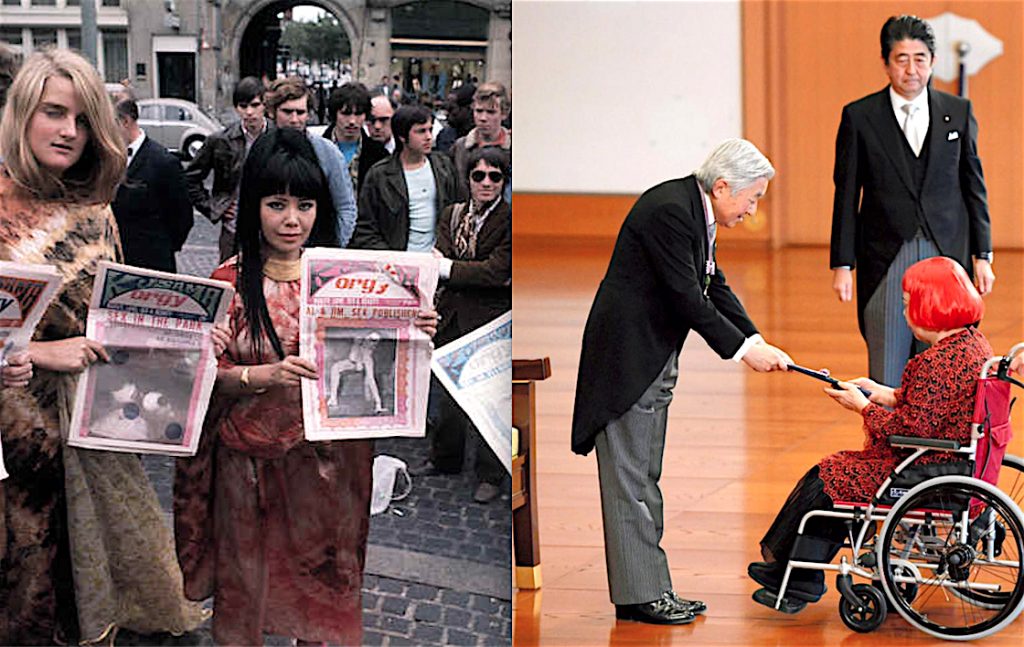 ここに載せた写真とスクリーンショットは、すべて「好意によりクリエーティブ・コモン・センス」の文脈で、日本美術史の記録の為に発表致します。Creative Commons Attribution Noncommercial-NoDerivative Works photos: cccs courtesy creative common sense