中国政府について:アイ・ウェイウェイ「過去70年間、彼らは自分たちのやり方、イデオロギーと慣習で行動した」
Ai Weiwei about the Chinese Government: "They have been acting in their own way, with their own set of ideologies and practices, for the past 70 years"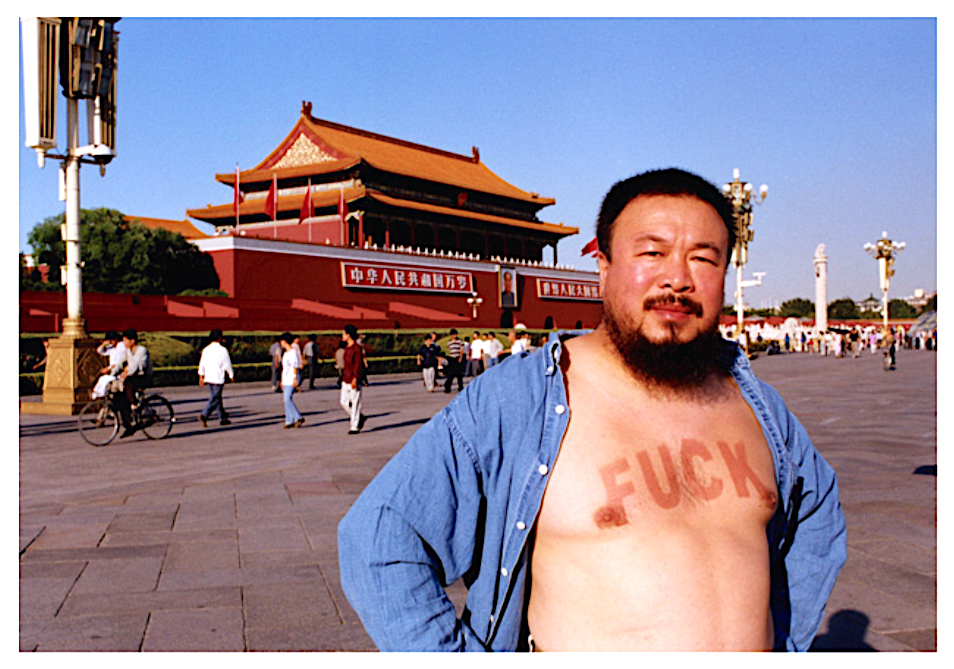 Nothing new by Ai Weiwei, a voice which is heard.
REALPOLITIK, a pragmatic, diplomatic attitude, is common sense amongst people who are in charge of politics.
And not only in Japanese companies, which are doing business in mainland China.
Or in North Korea, Vietnam, Laos, Cambodia, The Philippines, Malaysia, Indonesia, Burma, Thailand, South Korea, Taiwan.
"Capitalistic" trade relations between Chinese and Japanese exist since centuries.
Chairman Mao Zedong and Premier Zhou Enlai met with visiting Japanese Prime Minister Kakuei Tanaka on September 27, 1972.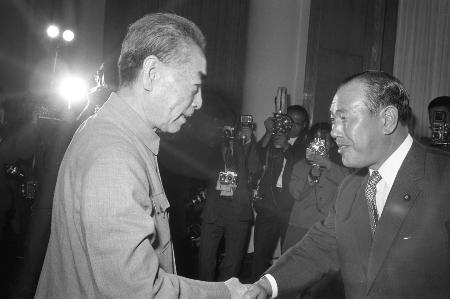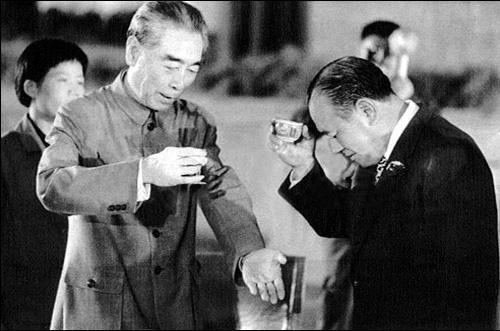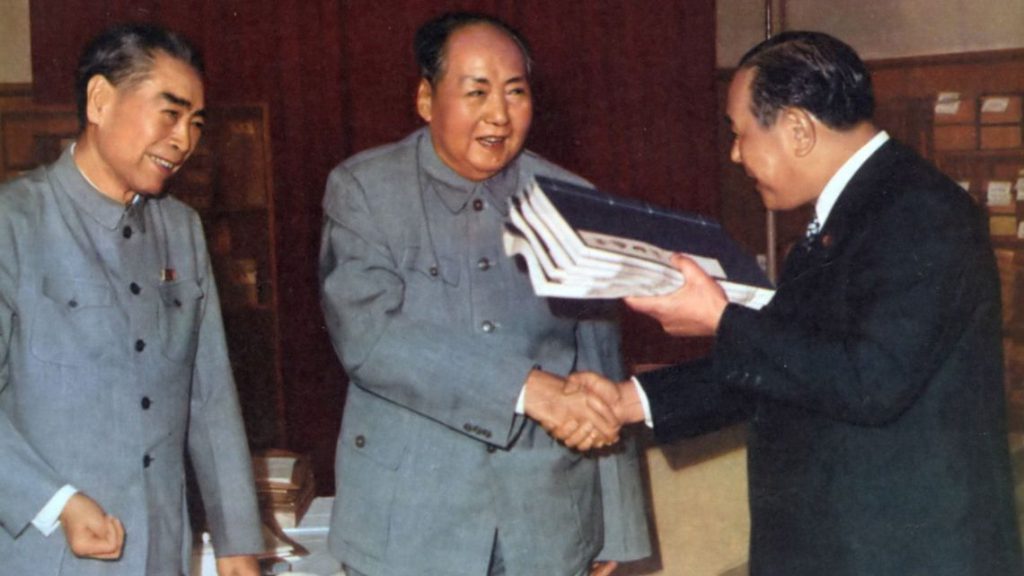 欢迎田中角荣总理大臣访华 (新影1972)
(youtube.com/watch?v=0ZFwxZhTNyg)
Fact is, mainland Chinese People tend to see their country as No.1 in the world.
(As in the U.S., Russia a.o.)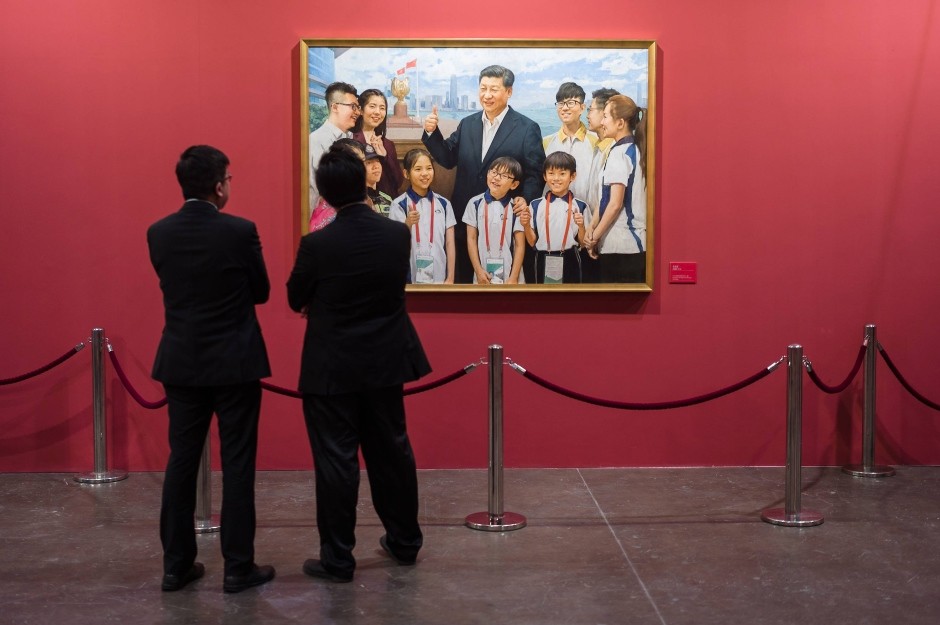 In the context of contemporary art, abstractly speaking, they tend to see Chinese art as No.1.
From my personal point of view, sides should be taken. Personally I don't care who, what or which one is No.1.
In this sense, regarding contemporary art practice, I am very critical of mainland China and their art operators, their socio-political environment, and their turbo-capitalistic behavior in cities like Shanghai, Shenzhen and Beijing.
ANALyzing history is more complicated than "ordinary people" might think.
If Ai Weiwei calls Japan the "West", – because Japan is very much (!!!) economically involved with China since more than 70 years (!!) -, then I have a big problem with Ai Weiwei.
STATEMENT FROM AI WEIWEI
"The Chinese government's recent actions are unsurprising. They have been acting in their own way, with their own set of ideologies and practices, for the past 70 years.
Domestically, the disappearances and forced detentions without due process are common. I would be surprised if that was not the case every time considering China does not have an independent judicial system. There are no clear laws, only interpretations of the law based on the Party's interests. China is not a nation under rule of law. China is a nation under rule of the Party.
Today, China is the second biggest economic power in the world, only behind the United States of America. Though China has quickly developed, the West has also greatly benefited from this partnership through the exploitation of many Chinese basic rights in terms of labor, environmental damage, corruption, among other such issues.
The West has pretended to not notice or, more insidiously, has been a willing partner. They are the hidden force behind China's rise. And while China has become an ever more powerful machine, it still has not changed its authoritarian tendencies.
The argument often repeated in the West is that strong economic growth in repressive states inevitably lead to the embrace of human rights and democracy. An understanding of the history of dictatorships tells us that this is not a credible assumption. Dictators have never voluntarily relinquished power and control. Change has always come abruptly, either through revolution or another equally disastrous event. There is no precedence for this kind of gradual shift and the West understands this well.
China has been the perfect dream of the West. Under the banner of globalization, China has been able to do everything that the West could not and have been instrumental in helping the democratic states become what they are today. The West's apparent conflict with the situation in China is because of its refusal to acknowledge its complicity in creating this monstrous regime.
In the end, nothing will change. China completely ignores so-called universal values. It is under the control of a one-party system where its citizens have never had the right to vote. And without voting rights, there is no responsibility or trust in society. There is no independent press or media. What can you expect? I think that China has done quite well under those circumstances. The real problem comes from the West where there is a complete lack of vision and responsibility, only an interest in profiting from the status quo."
http://www.artfixdaily.com/artwire/release/2637-chinese-dissident-artist-ai-weiwei-calls-out-the-wests-complicity